Hi everyone!
From the time I booked this trip (10 months ago), I had been drooling at this reservation every day because of all the new firsts for me. Here is my trip to India, starting at Fort Smith Regional Airport in Ft. Smith, Arkansas.
(If there are any pictures in this report that look airliners.net quality, please let me know!)
We (me, my dad, and my mom) had not been to India in 5 years, so we were craving to go back and see family and friends. I was determined to fly the A380, since the last time we went there it was not in service yet. So, on orbitz I had to select "multi-city", and route us FSM-SIN-MAA-FSM. This pulled up VS 7317, which is SQ #317 from LHR to SIN. I booked it immediately, and ever since I have been waiting for the day of departure.....June 1st, 2012.
Friday, June 1st, 2012
American Eagle #3232
FSM-DFW
Embrear ERJ-145
2:10-3:10 p.m. (scheduled)
Seat 7C
We arrived at the airport at noon with plenty of time to spare. I killed some time taking pictures of the check-in counters and aircraft models: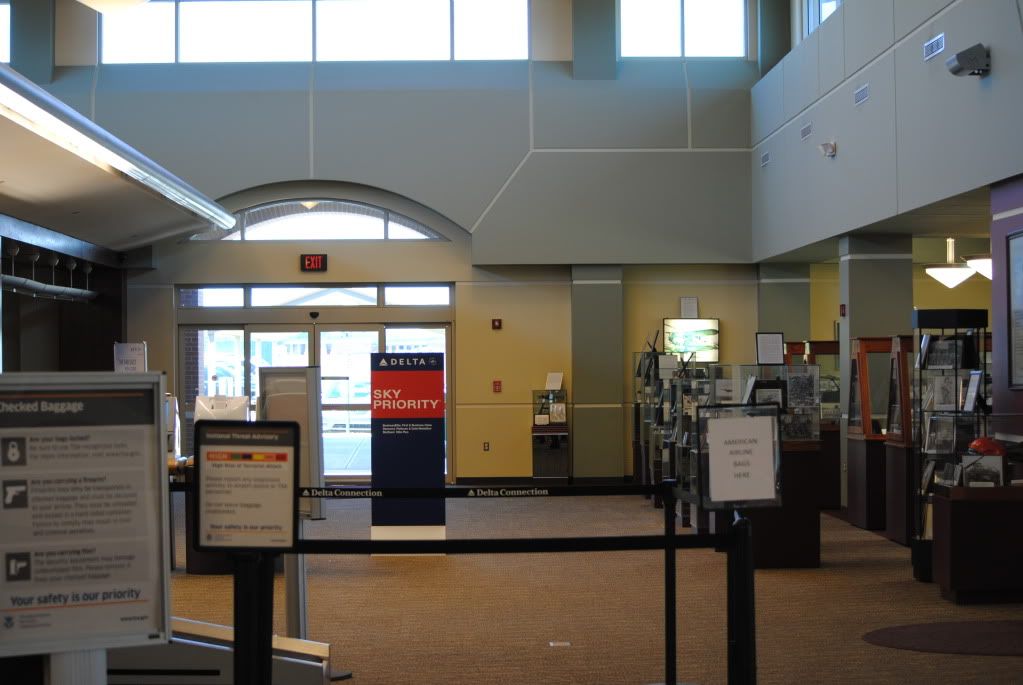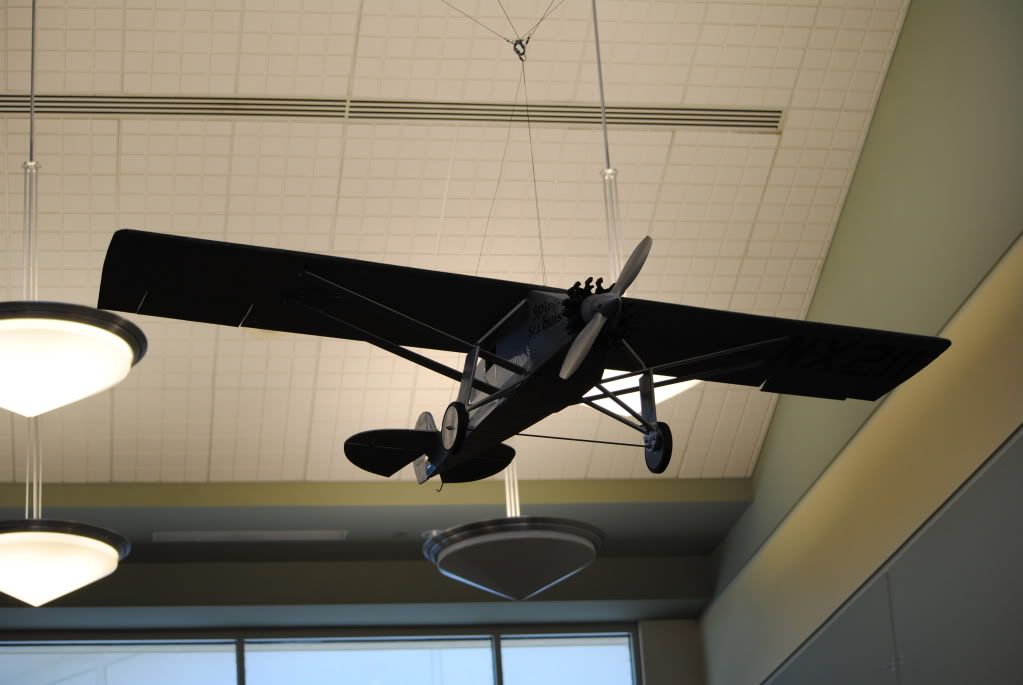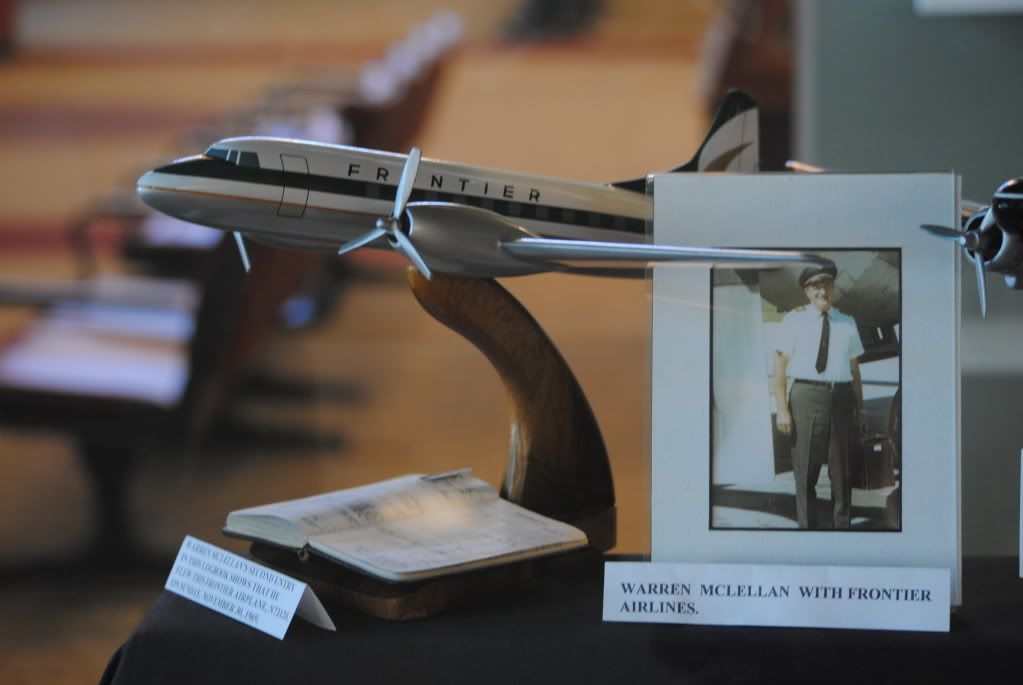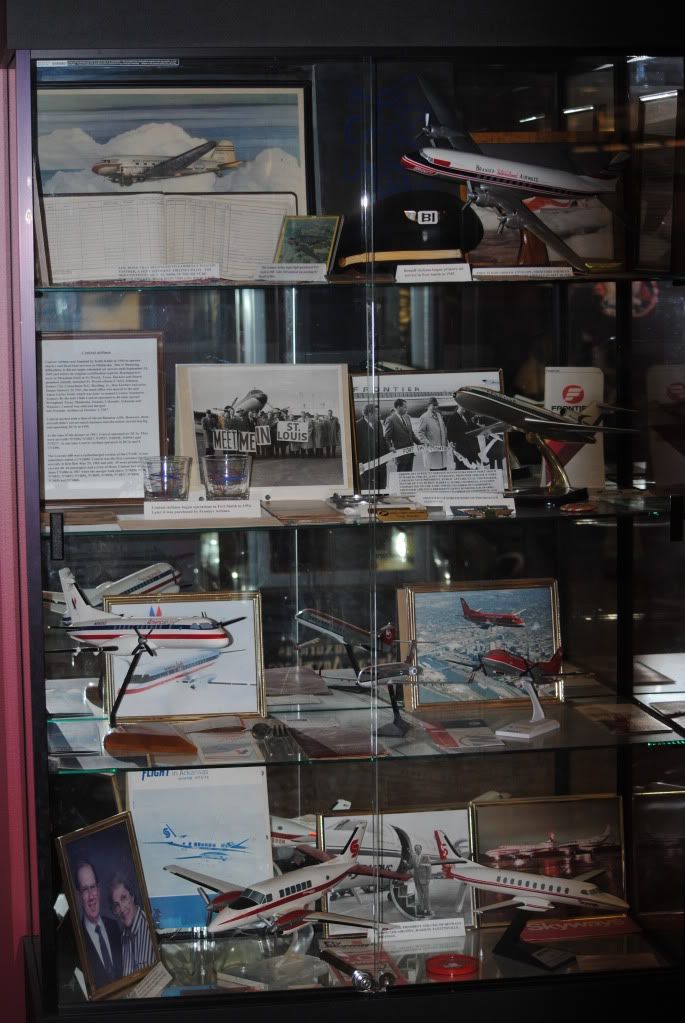 We then proceeded to the security checkpoint, and went into the secure area. I then checked our aircraft's progress on flightaware, since the aircraft we were going to fly on should have been on it's way from DFW already. Flightaware said it was delayed at DFW, and that's when I started to worry. We only had a 90 minute connection in DFW to catch AA #50 to LHR, and more of a delay and we would miss that. So we waited. And waited. A person sitting next to us called AA to see what was going on, since no-one had made an announcement at the airport that the flight was delayed. (He was nervous too, since he and his family had a tight connection in DFW before going on AA #48 to CDG). We heard him say, "so the crew hasn't showed up yet?" That is when we realized we would not make the connection, and my dad called AA. The agent routed us through BA #192, which was leaving for LHR an hour after AA #50 was scheduled to leave. I was thrilled, since I though my last 744 flight in 2007 would have been my last, since they are getting rarer and rarer.
A C-130 roaring by: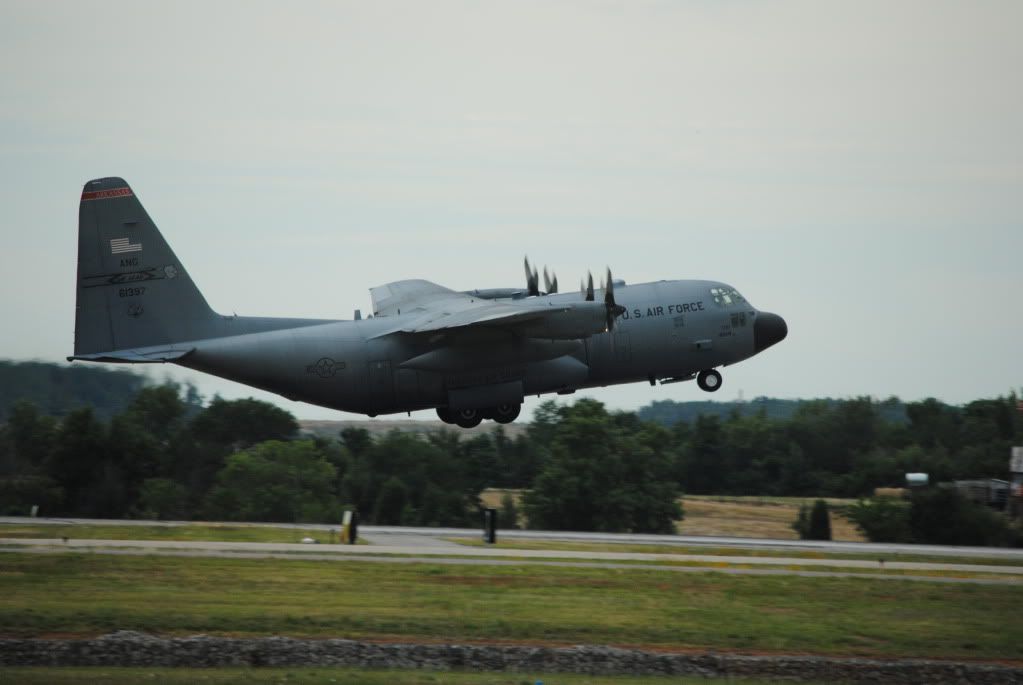 Finally, our ERJ left DFW, and arrived 40 minutes later:
Before getting on:
Good view:
Our cute little ATC:
Our terminal taken during takeoff:
Drinks were served, and a few minutes later we were over Celina, Texas:
On final:
AA 738 taking off as we landed:
What airline is this? (Sorry for the terrible quality)
Terminal E with a couple of DLs
Seeing my first Virgin America
AA 738 after arriving from SNA: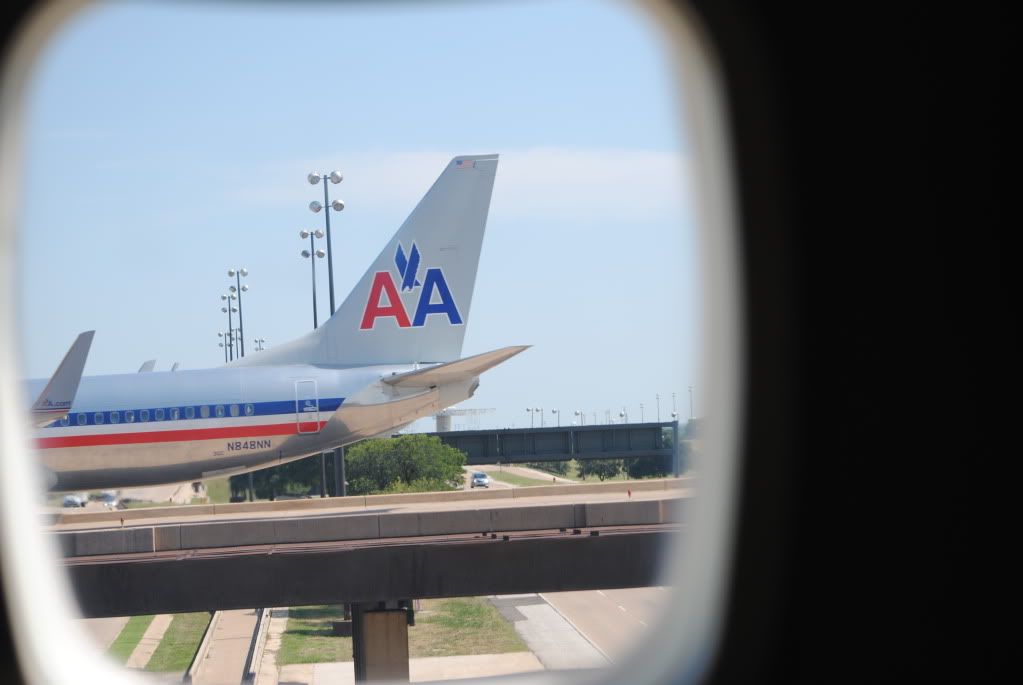 General Aviation, with Terminal D in the background and a QF 744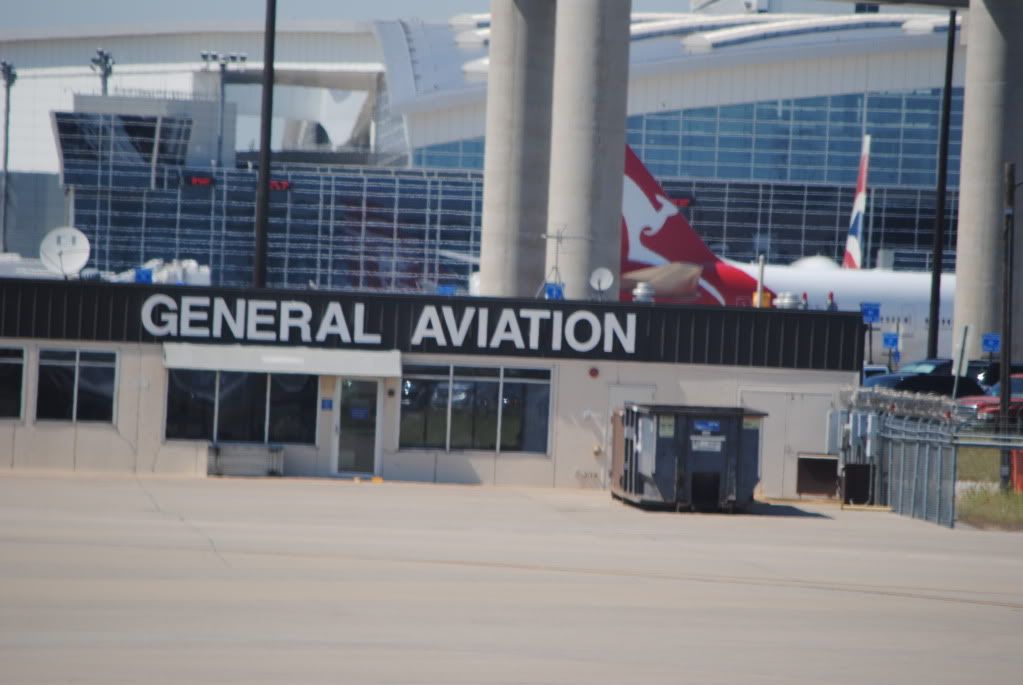 LH 333, BA 744 (my plane!), and QF 744
AA 752 heading to LAX, and later tonight, Lihue:
More shots: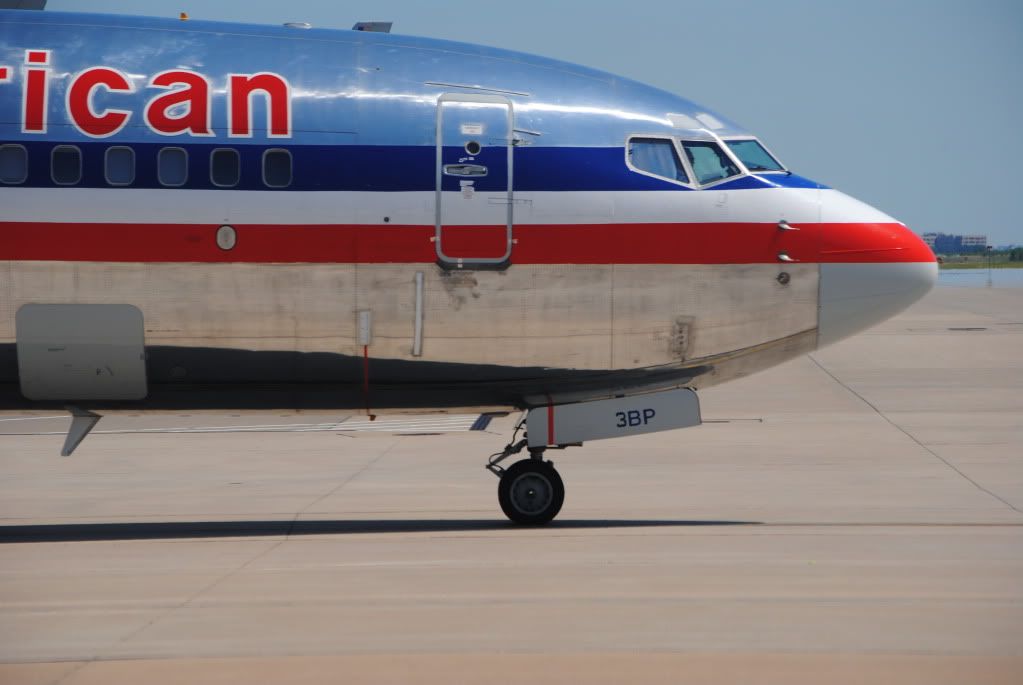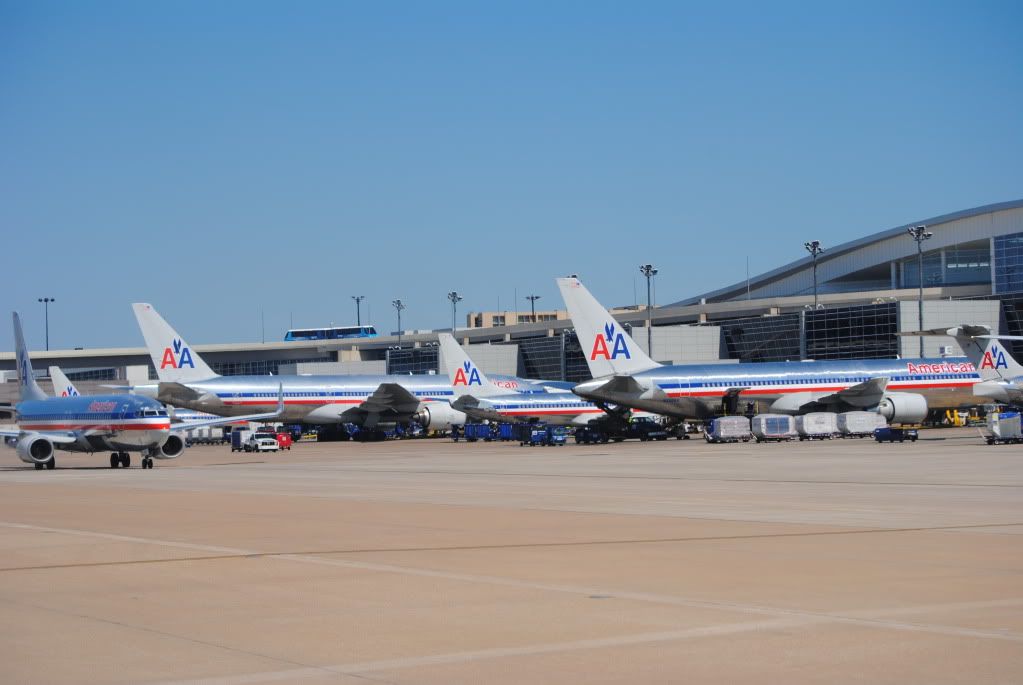 That was my former plane, AA #50 to LHR:
Skylink peeking out:
Bye N642AE!
Walking through Terminal D
Friday, June 1st, 2012
British Airways #192
DFW-LHR
Boeing 747-436
5:30 p.m.-8:50 a.m. (scheduled)
Seat 48K
Here's our gate!
Me with the monster G-CIVD:
I think he'll win in a staring contest.....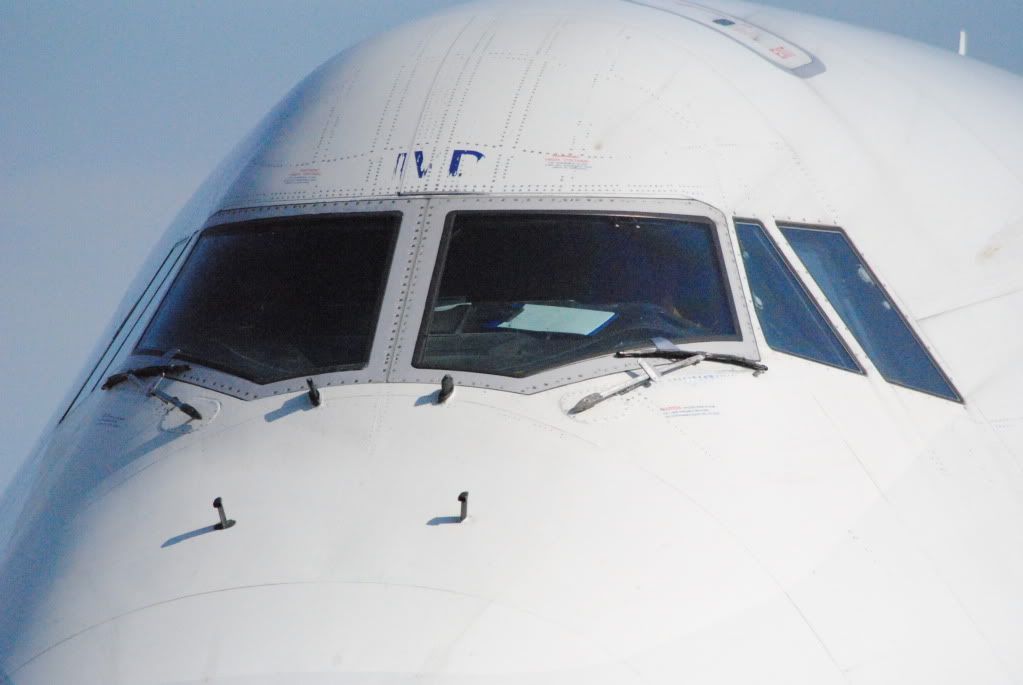 Sun Country to MSP:
That's us!
Boarding:
My entertainment for the next 9 hours: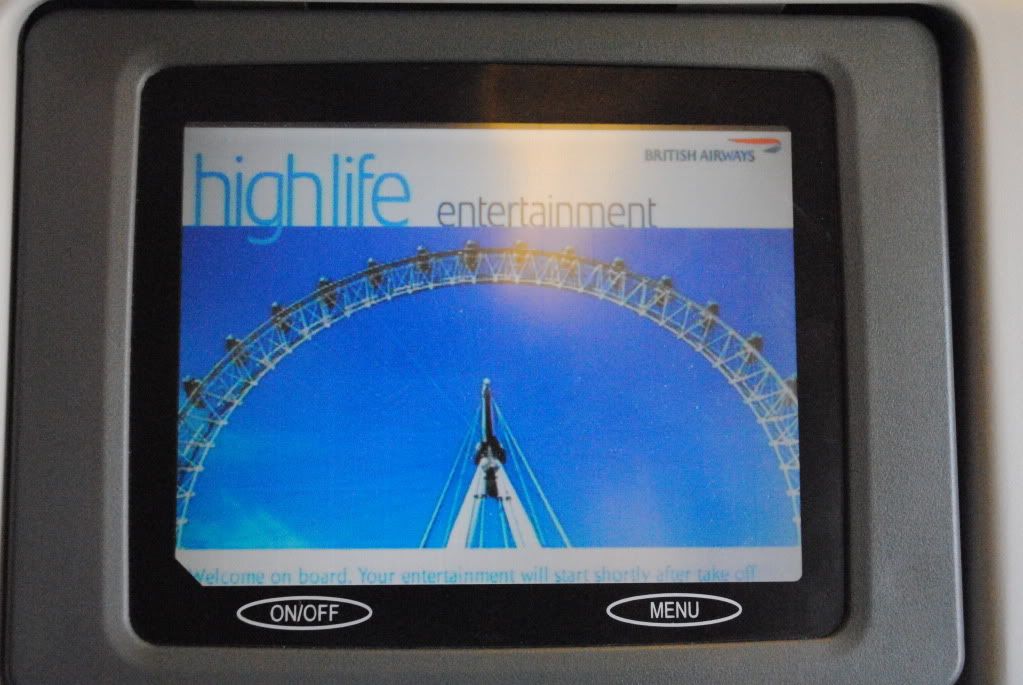 View from our seat:
Taxiing: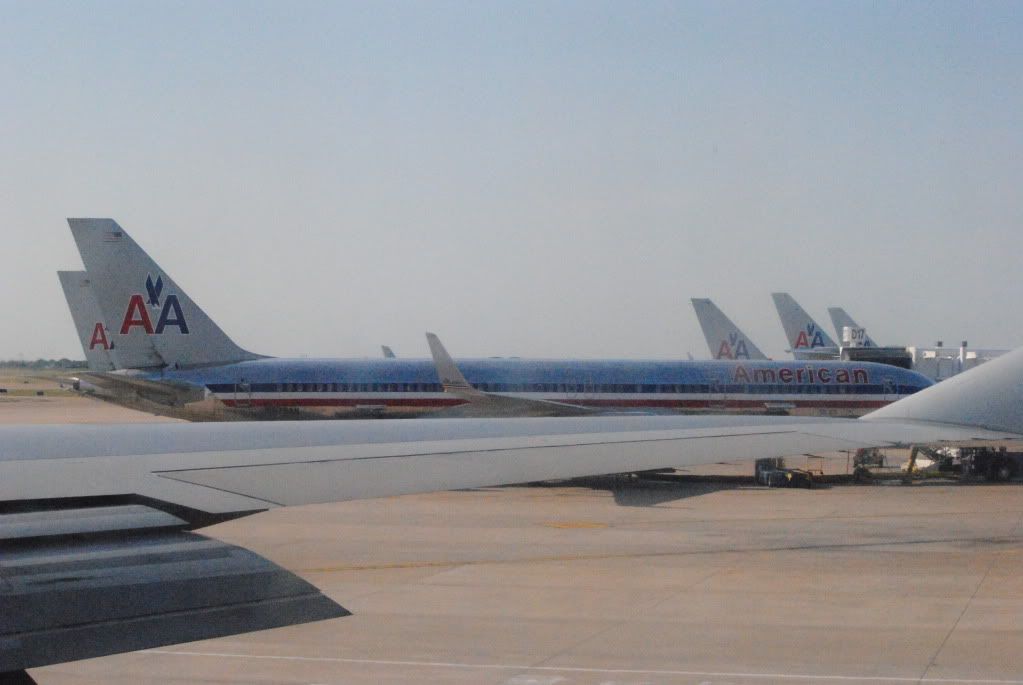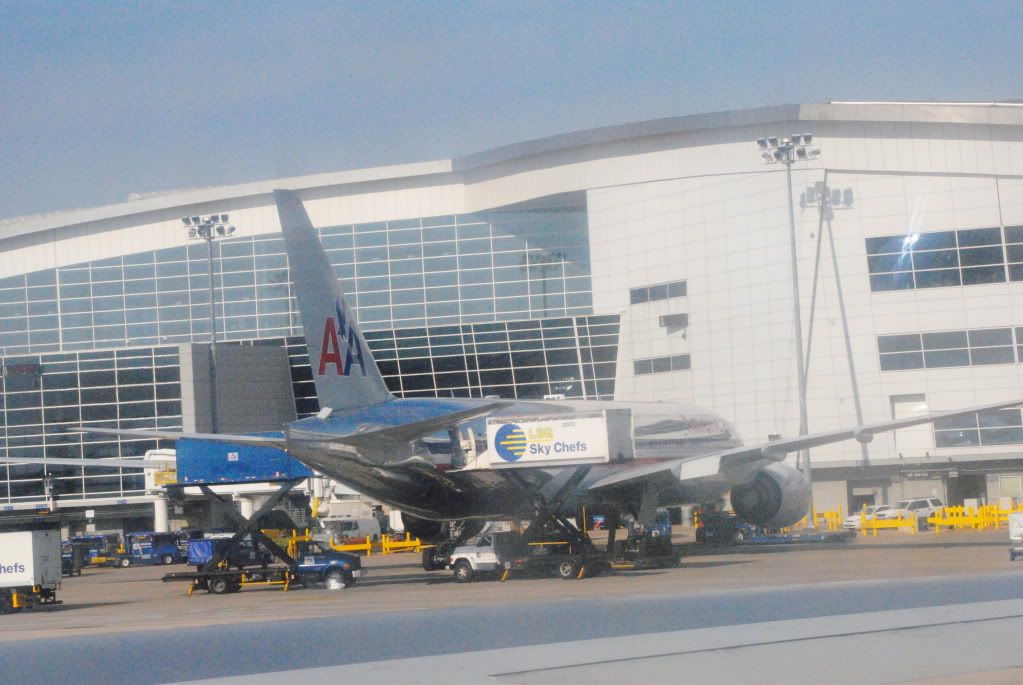 Komen ERJ:
I'd love to see the view the captain of this CR7 had of us!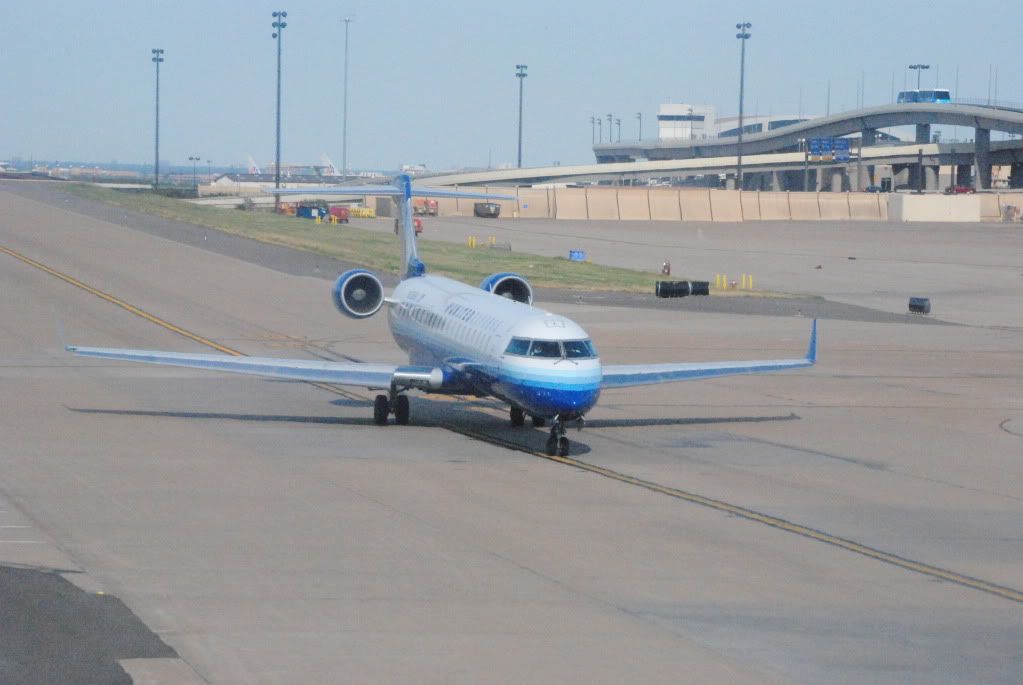 Waiting for this Maddog to vacate the runway:
DHL 767 during takeoff:
After doing a 180 degree turn, we got a spectacular view of DFW:
Heading towards LHR!
Good legroom: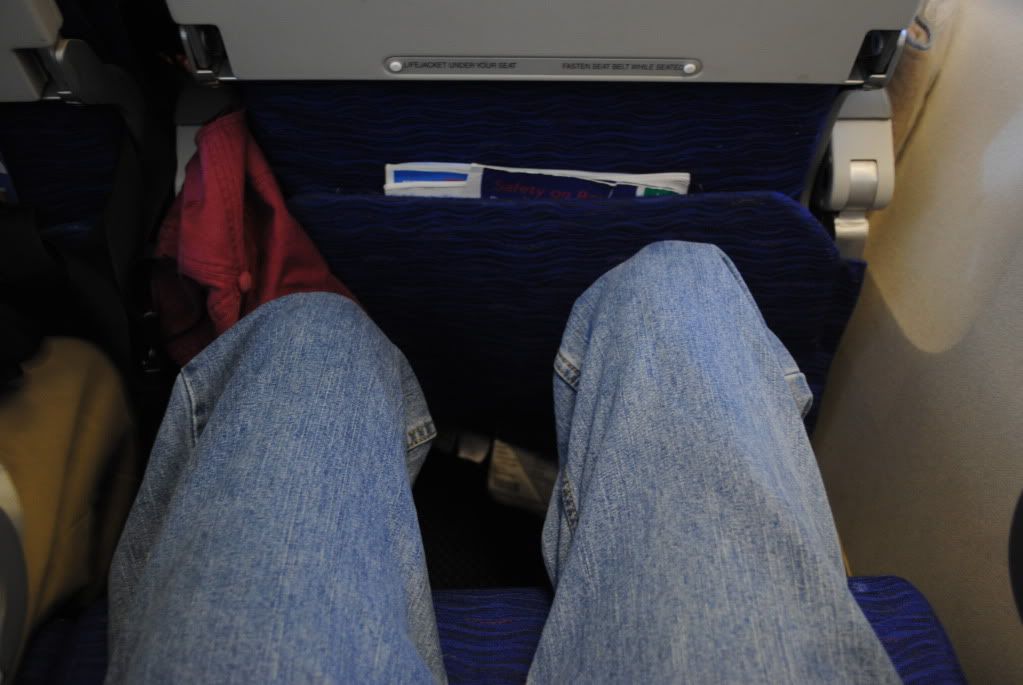 Soon after reaching our cruising altitude of 35,000 feet, dinner was served. I chose the Chicken Curry:
Killed some time after dinner with some family guy :-P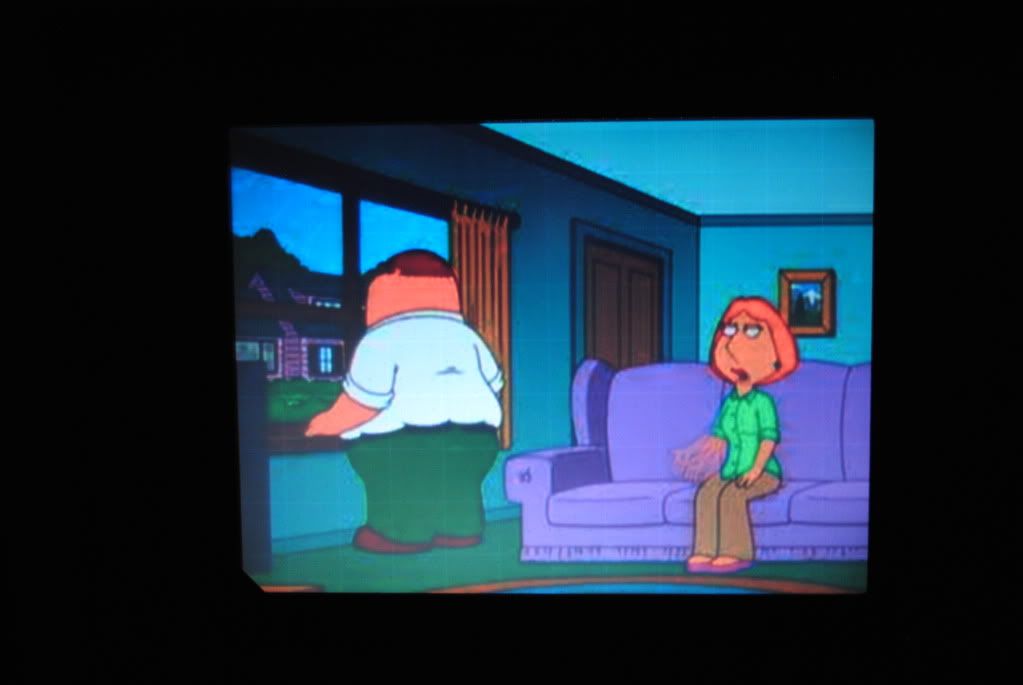 Let's see where we are:
Took a nap, and woke up to see that we had left North America:
A few hours later, during sunrise: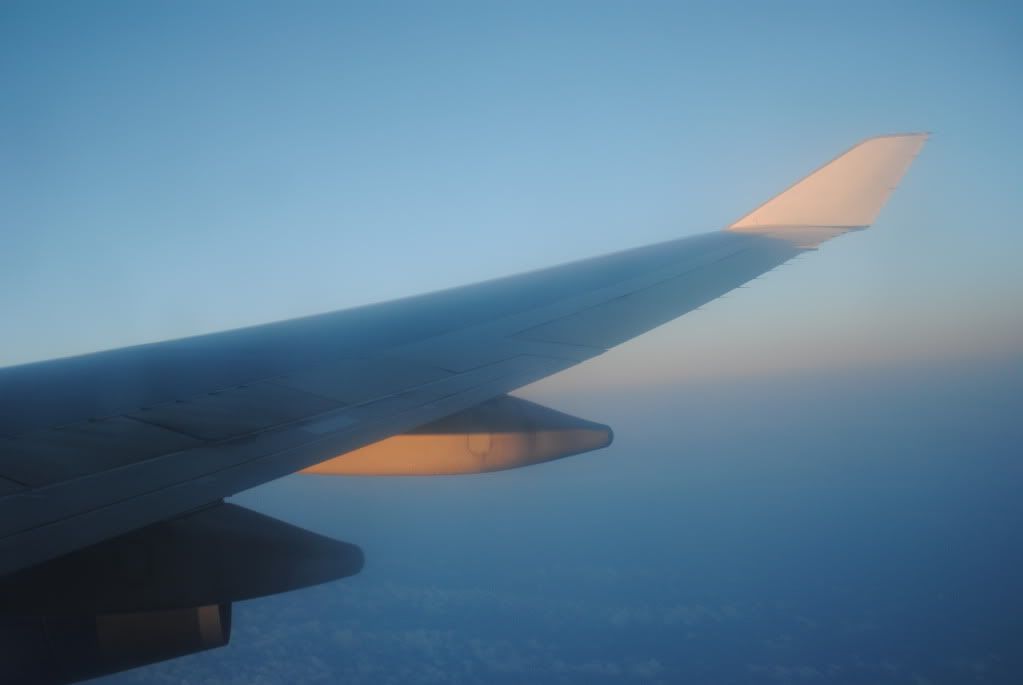 Hello, what's this?
A Delta 763!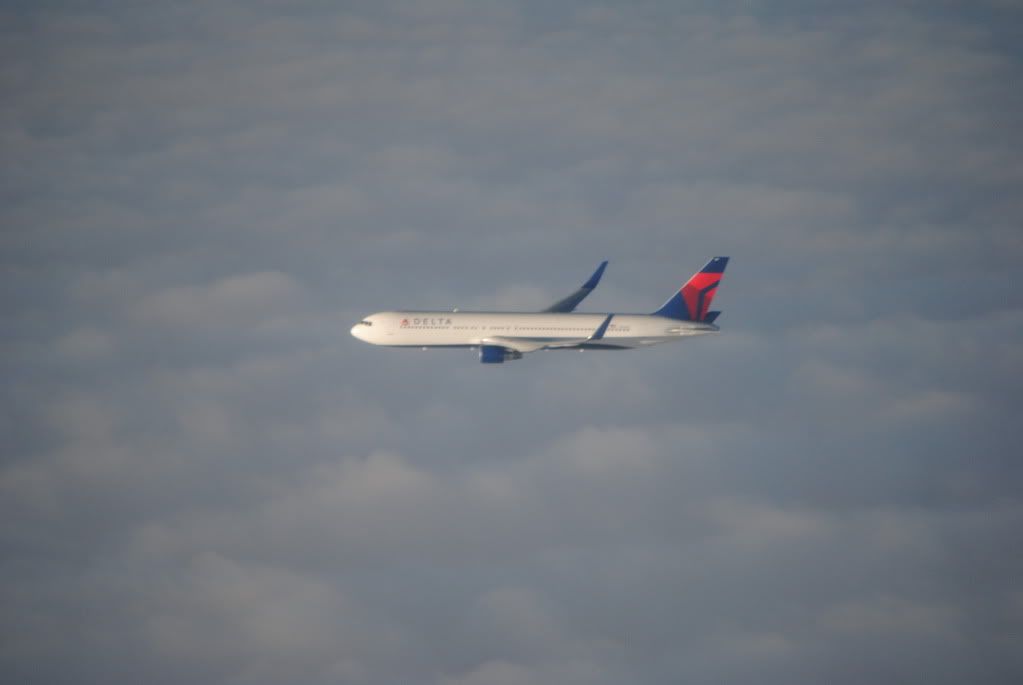 I rushed to the back of the aircraft to catch more shots of him through the emergency exit window. A 7 year old British boy was waiting in line for the lavatory, and I tapped him on the shoulder and said "look!". In an awesome British accent he said "Wow! That's so cool!" The expression on his face was priceless!
About an hour later we started to descend:
On final:
Seeing my first ever A380s:
UA 767:
A few other pictures: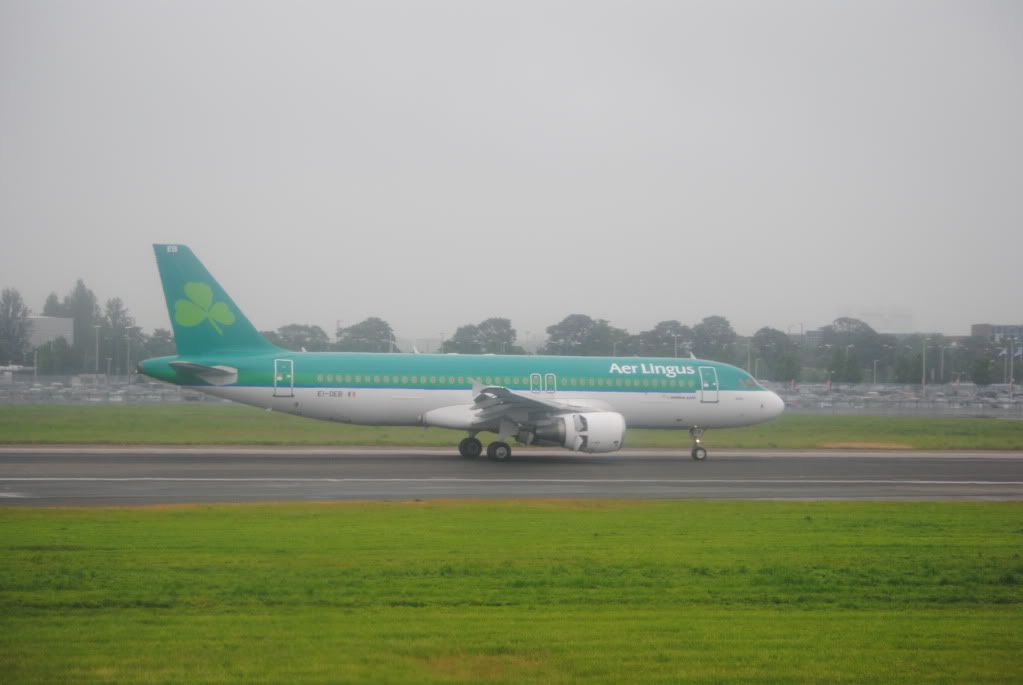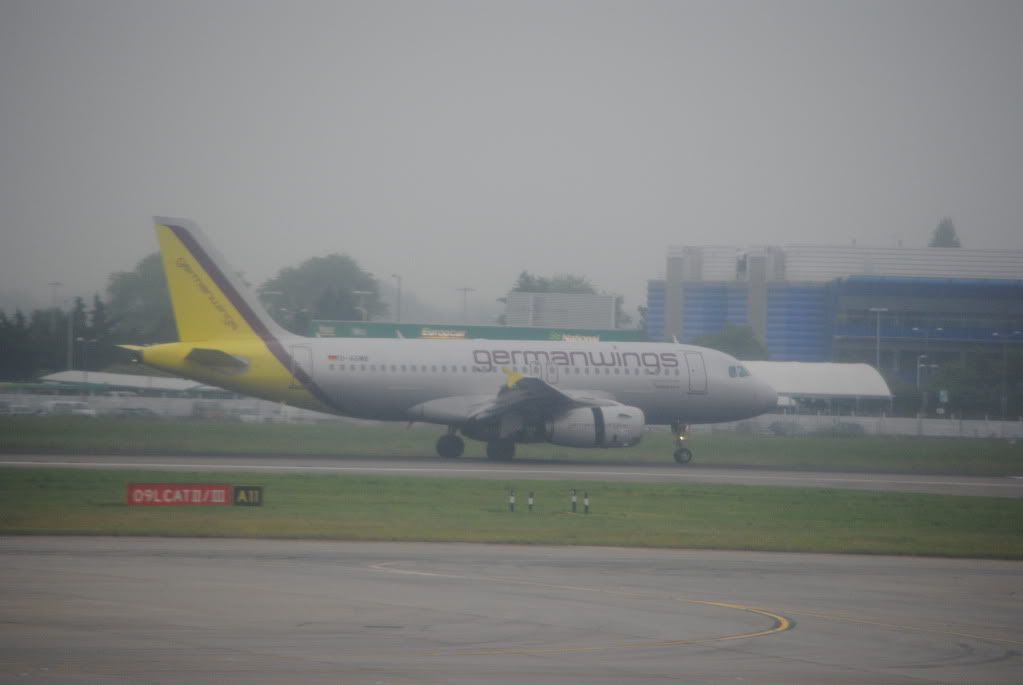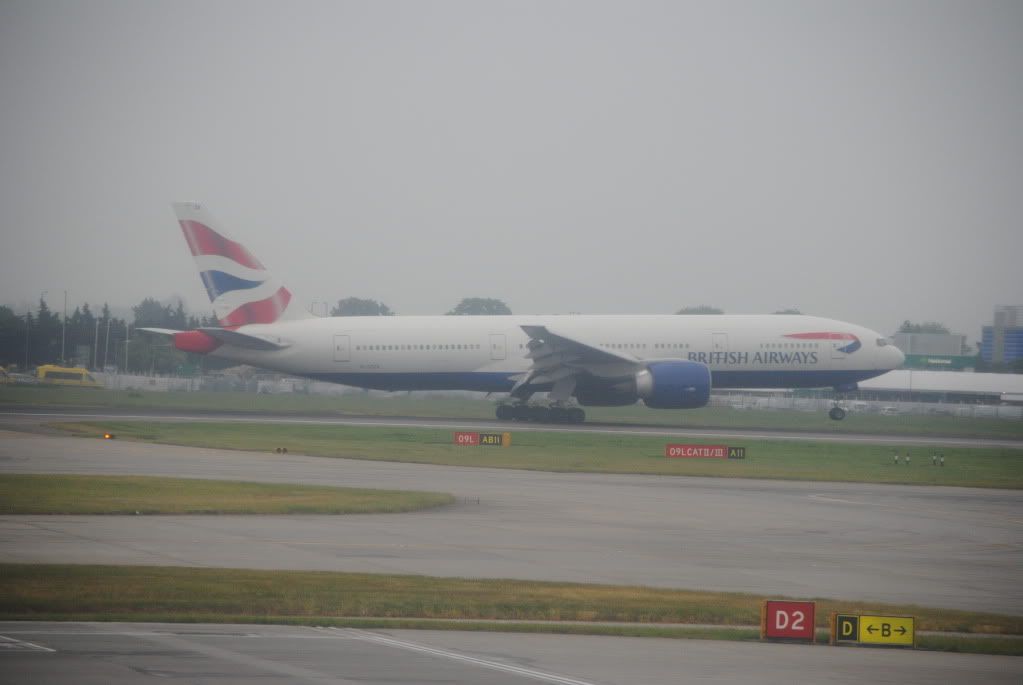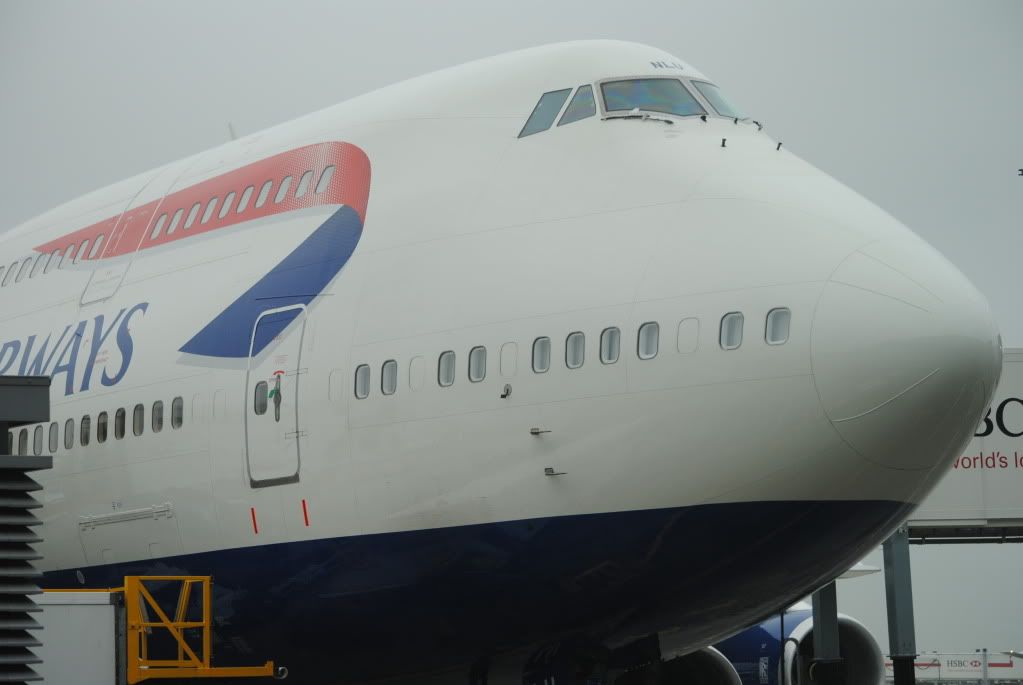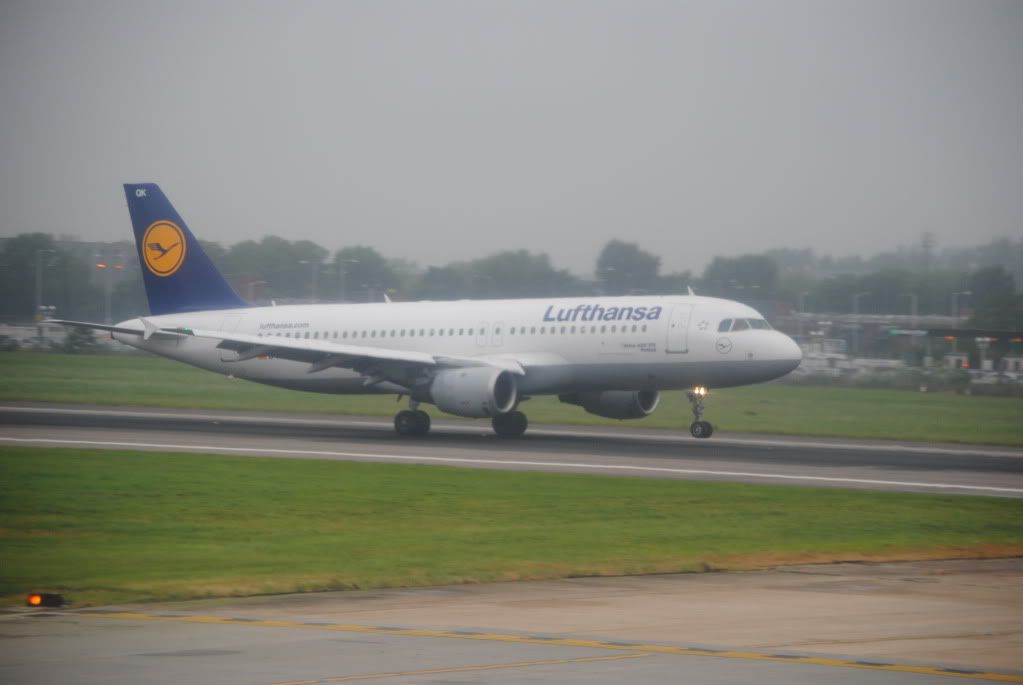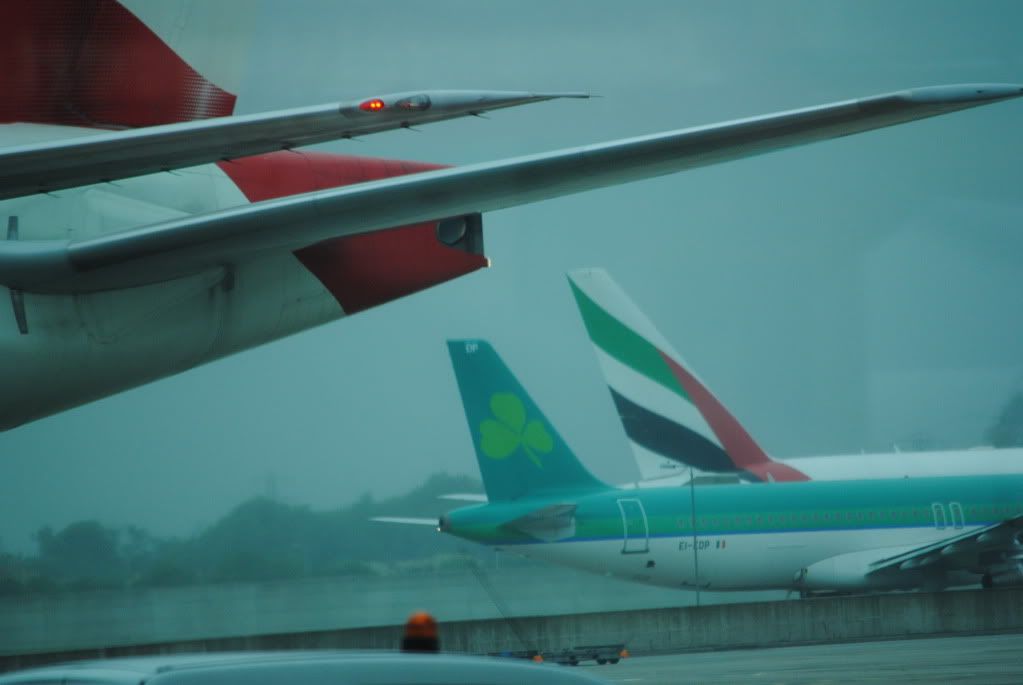 A poster in the train that we took from T5 to T3: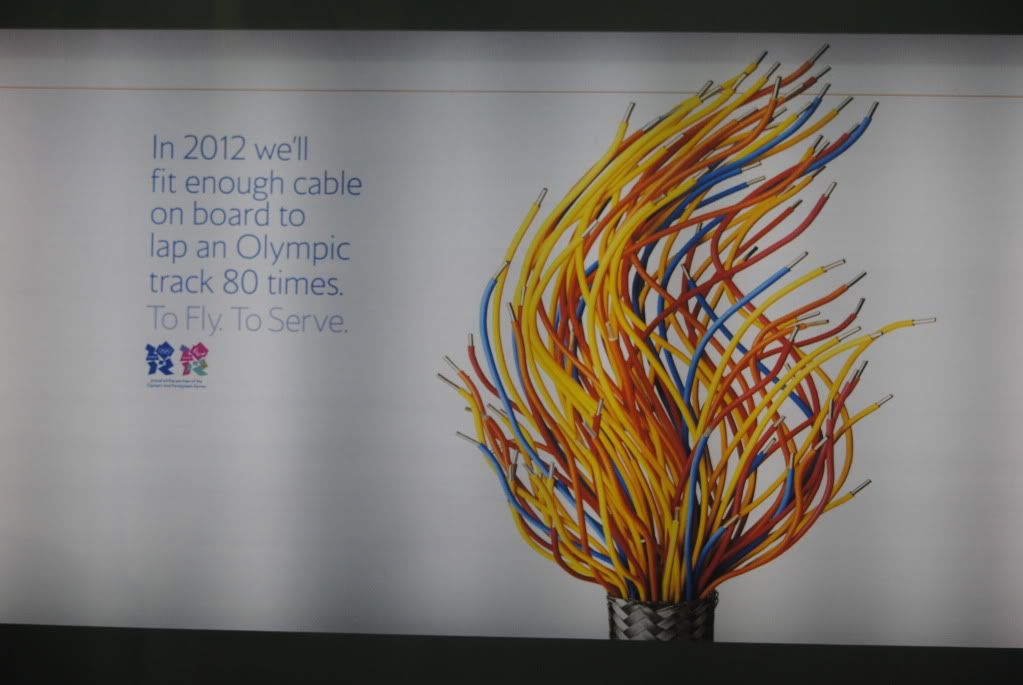 San Juan De La Pina EC-ILR after arriving from Barajas:
First time seeing the BA OneWorld 744:
Inside T3 now, SQ 317 is on time!
Next stop: Nairobi!
What 744 is this?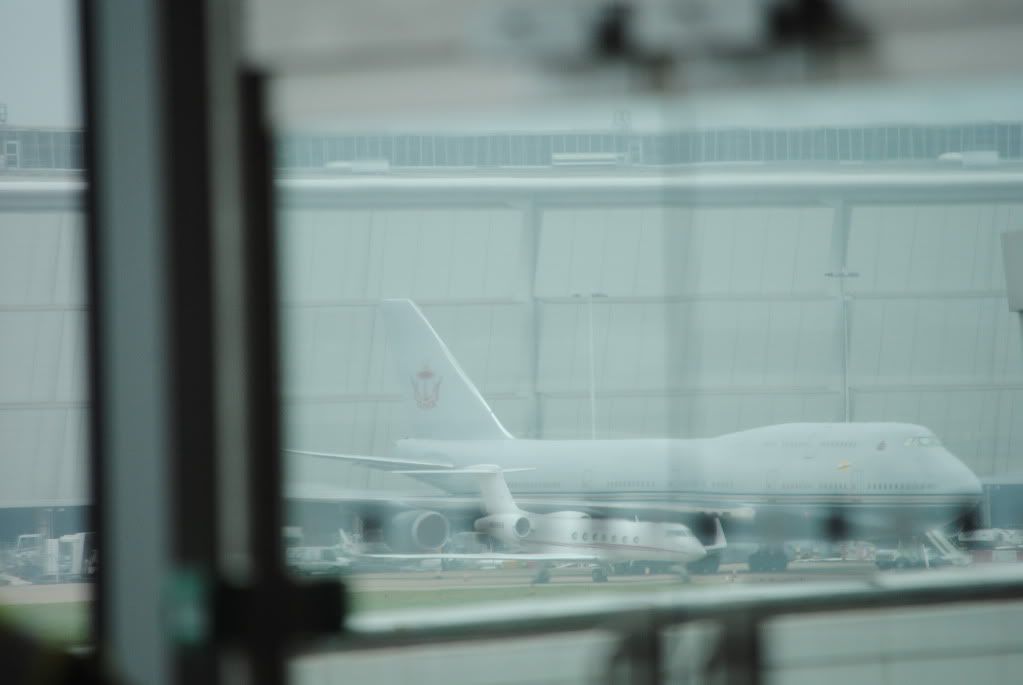 First time seeing a SQ A380.....wait.....that's my plane!
That's our gate!
Gulf Air A330 to Manama, Bahrain:
C-FIVR, just after coming in from Calgary, crossing the pond again and then some for Vancouver.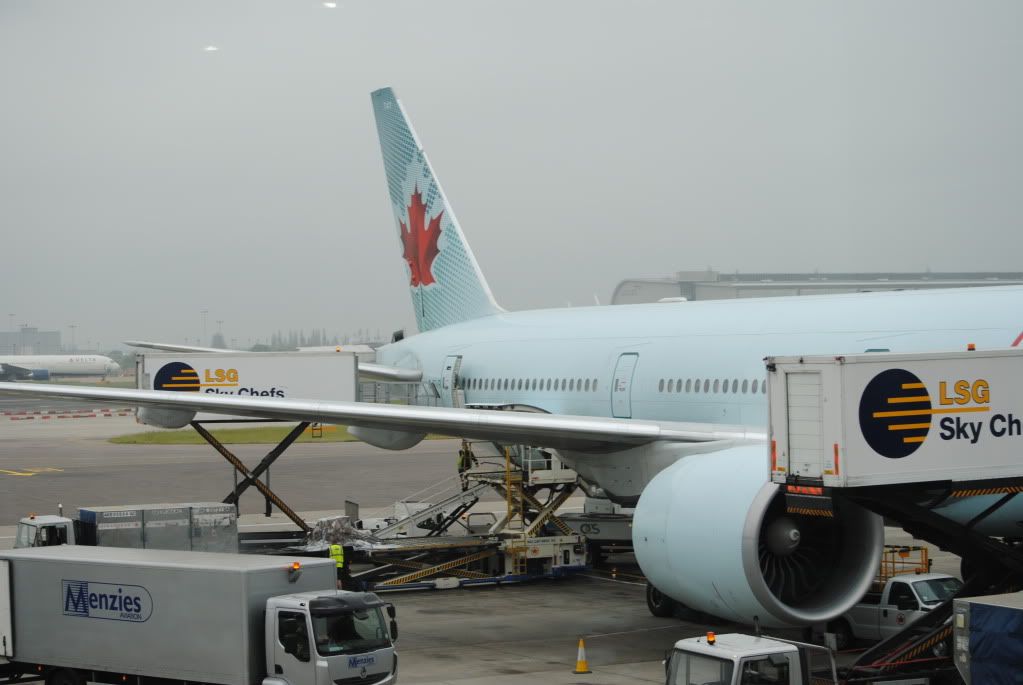 First time seeing a DL 764: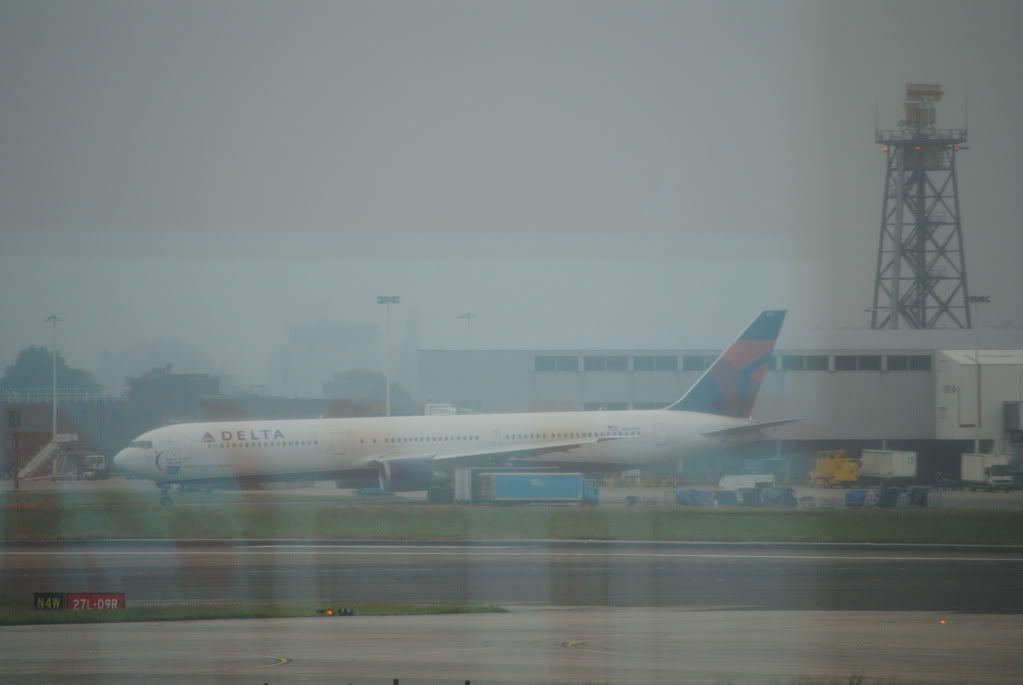 The A380 is so big that the nose itself is as big as an Aeroflot A320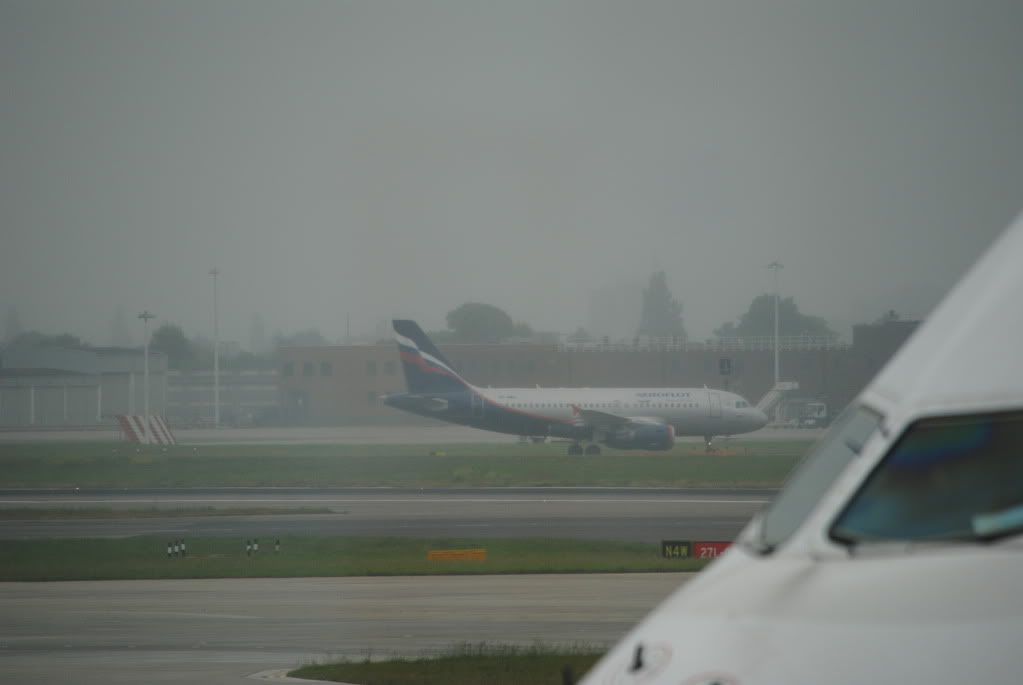 Virgin A340 also heading to Vancouver:
We are flying 9V-SKA, the first commercial A380:
Boarding!:
View from 75K (upper deck!)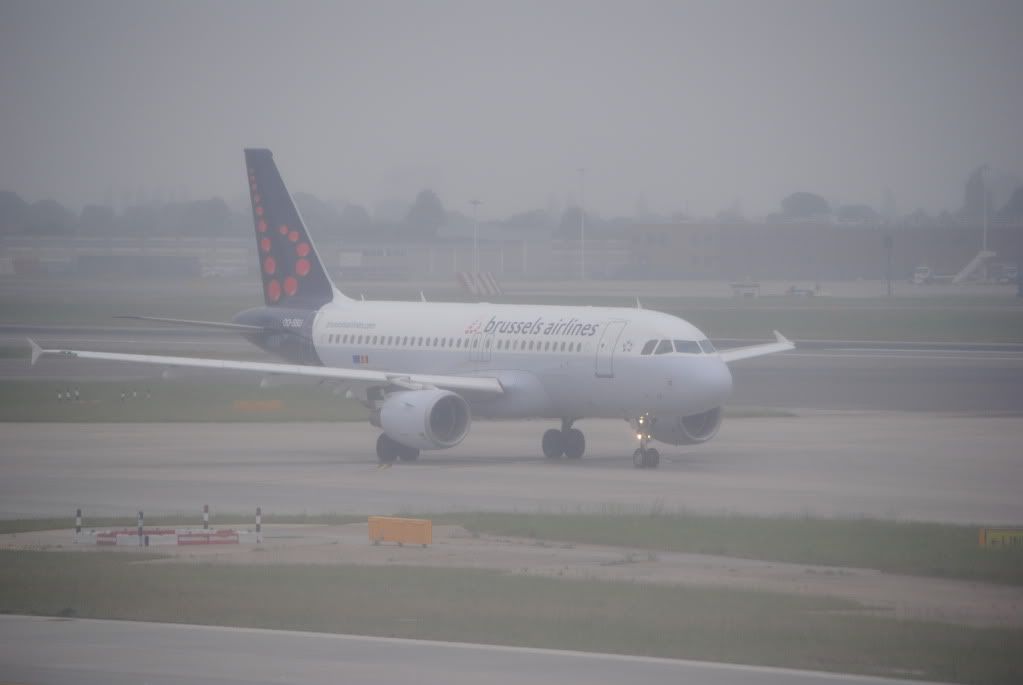 My seat:
Taxiing now....I think we are in London, what do you think?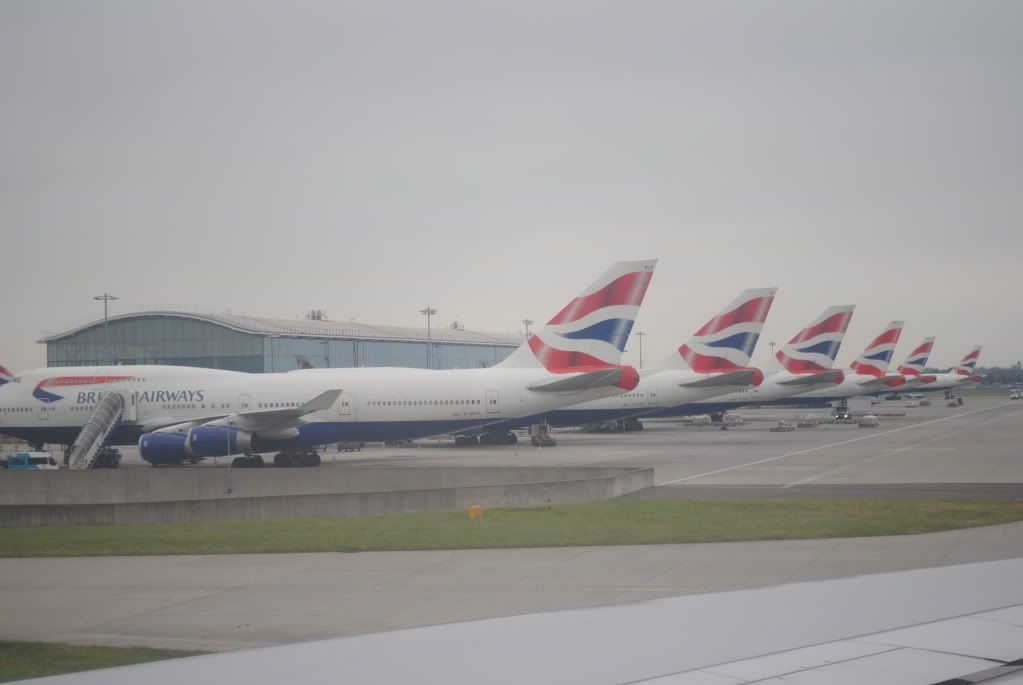 MEA A330 heading to Beirut:
YES! I wanted to see this little guy so badly!
OneWorld buddies!
Ethiopian from Addis Ababa: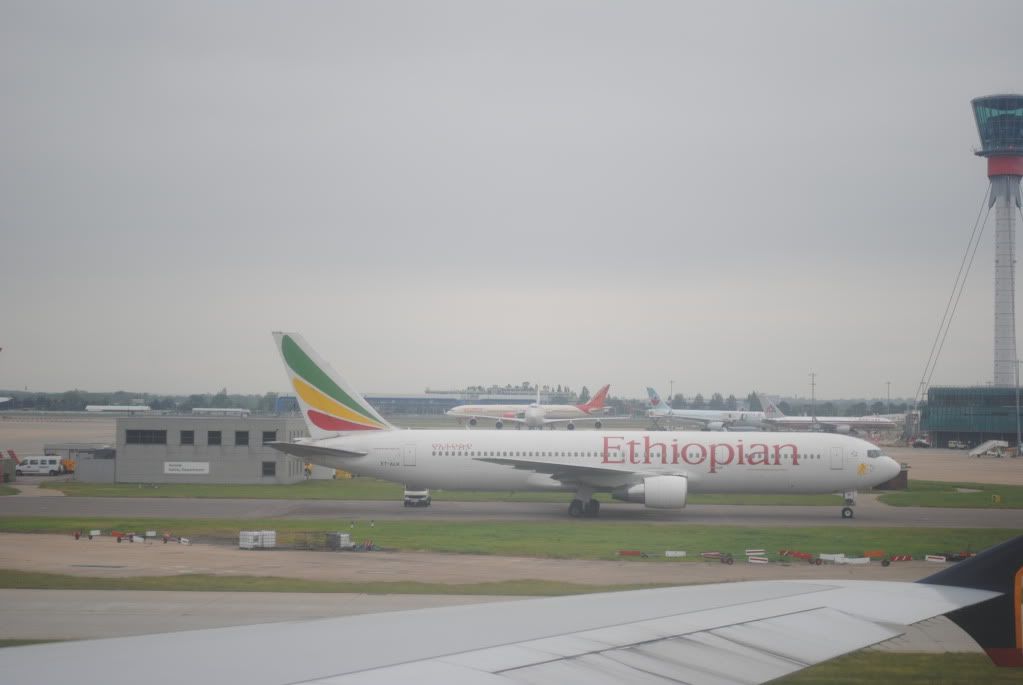 Taking off while this UA 777 waits: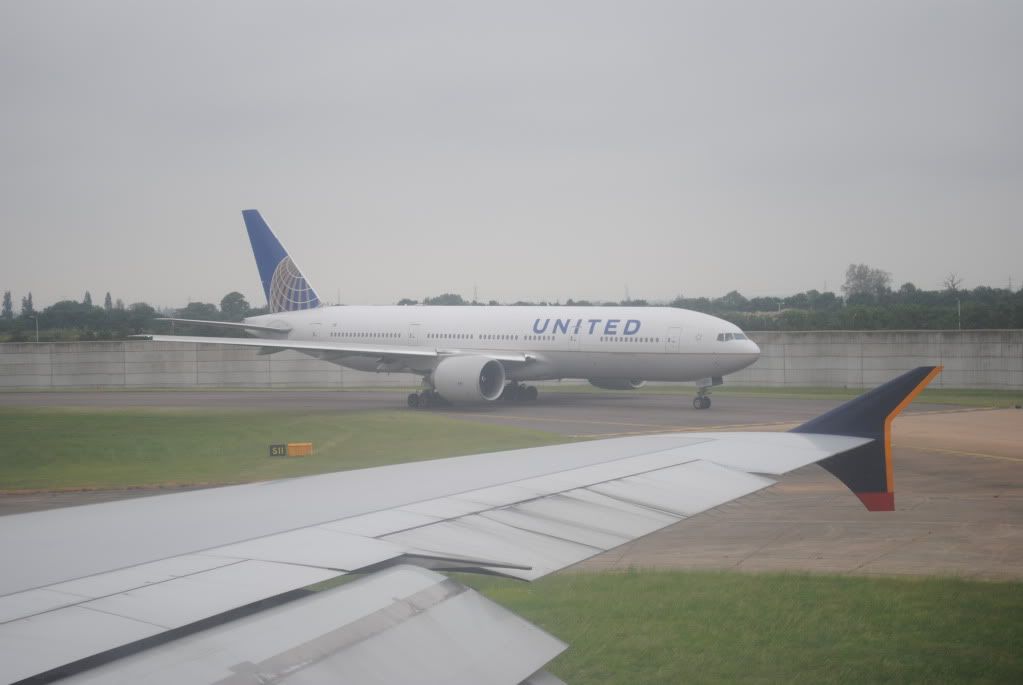 Notice the Pink DL 767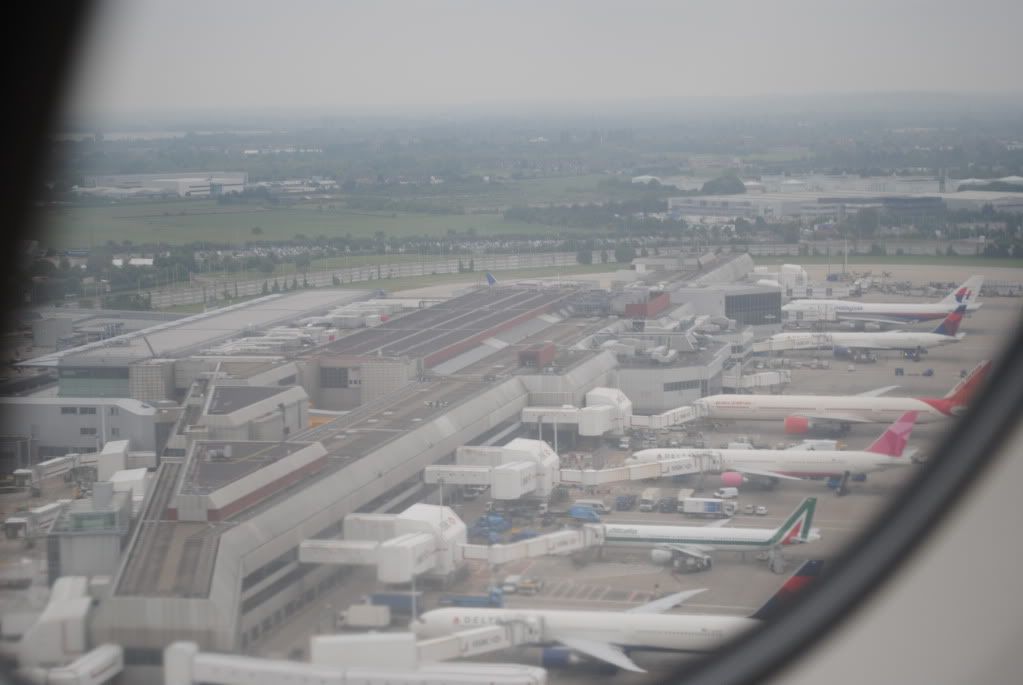 Crossing the channel: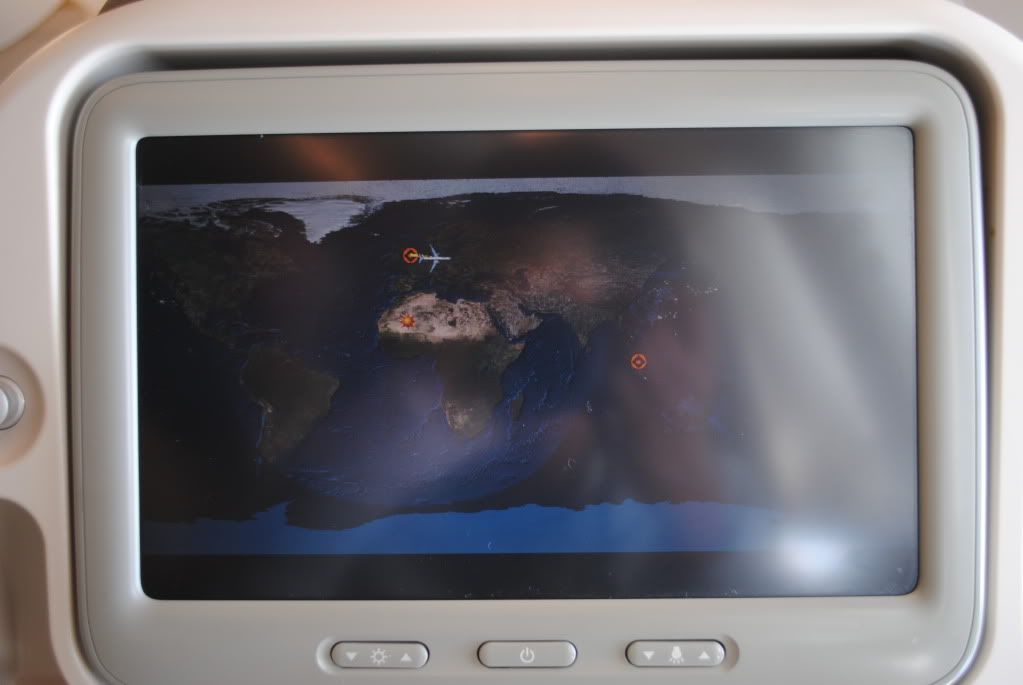 A few minutes after takeoff, lunch is served by the Singapore Girl:
I chose the Wok Fried Chicken. The other options were Shepard's Pie, and Indian Prawn Curry: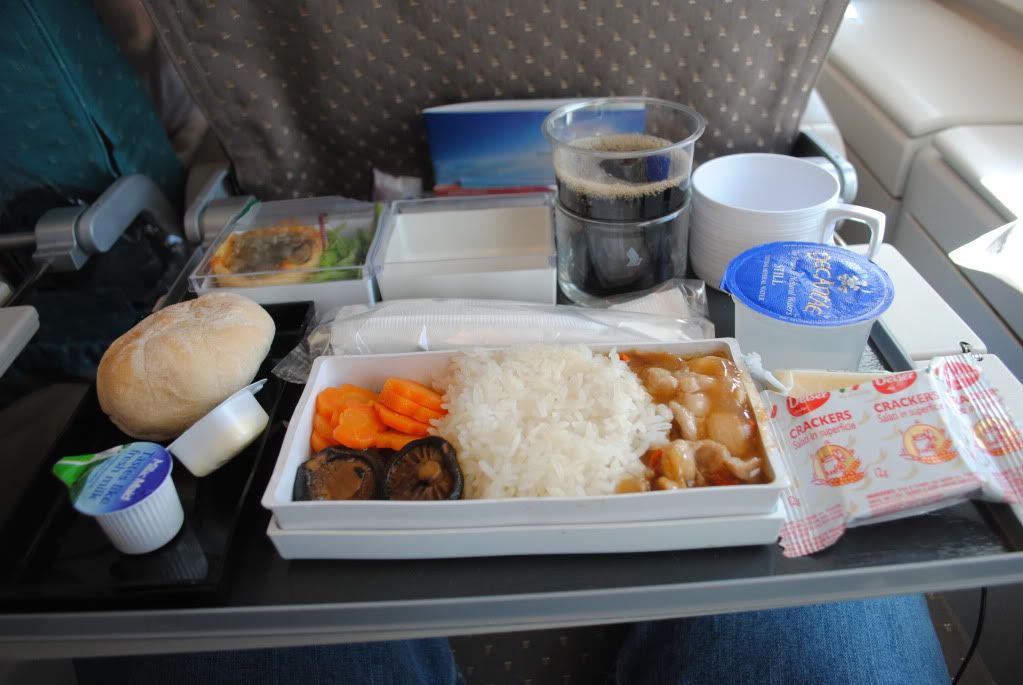 The Ice Cream for dessert which was.......ok
I ran up and down these a few times to burn off those calories.....just kidding!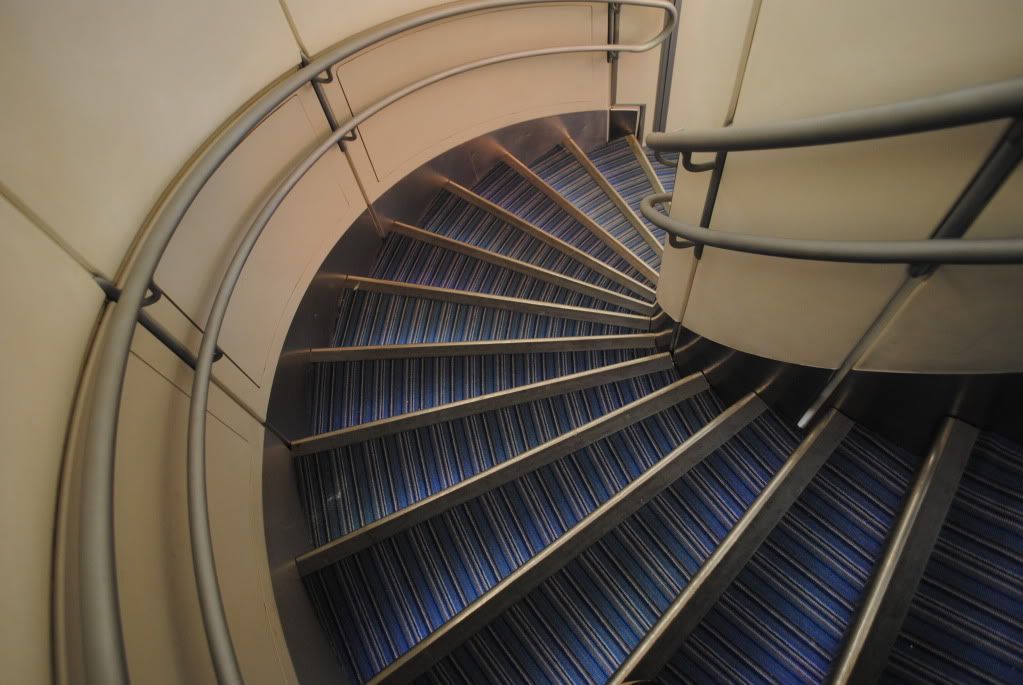 KrisWorld!
About 90 minutes later, savoury sandwiches were passed out:
Bathrooms were awesome, with fresh flowers:
Over the Black Sea now: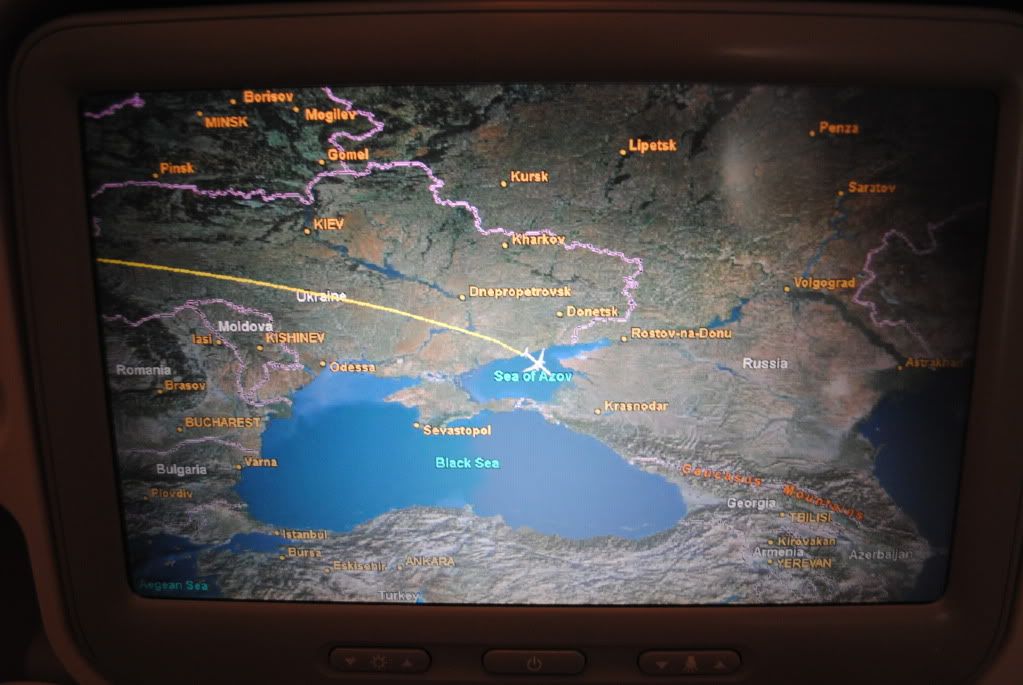 Night time already?
Yep.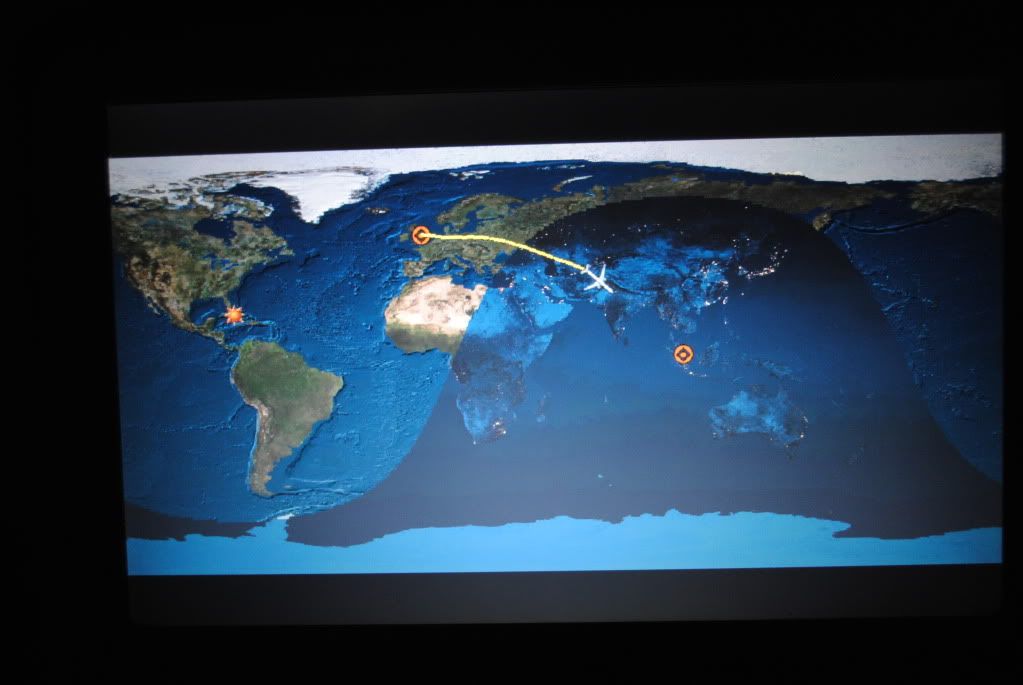 Killed some time with some Despicable Me:
While my parents were snoring away, I decided to walk around and explore the mammoth. The Singapore Girl took this picture: (apparently she wasn't used to DSLRs, because she held the button down for about 10 seconds before I had to tell her to stop
I went back and deleted about 19 copies of that picture.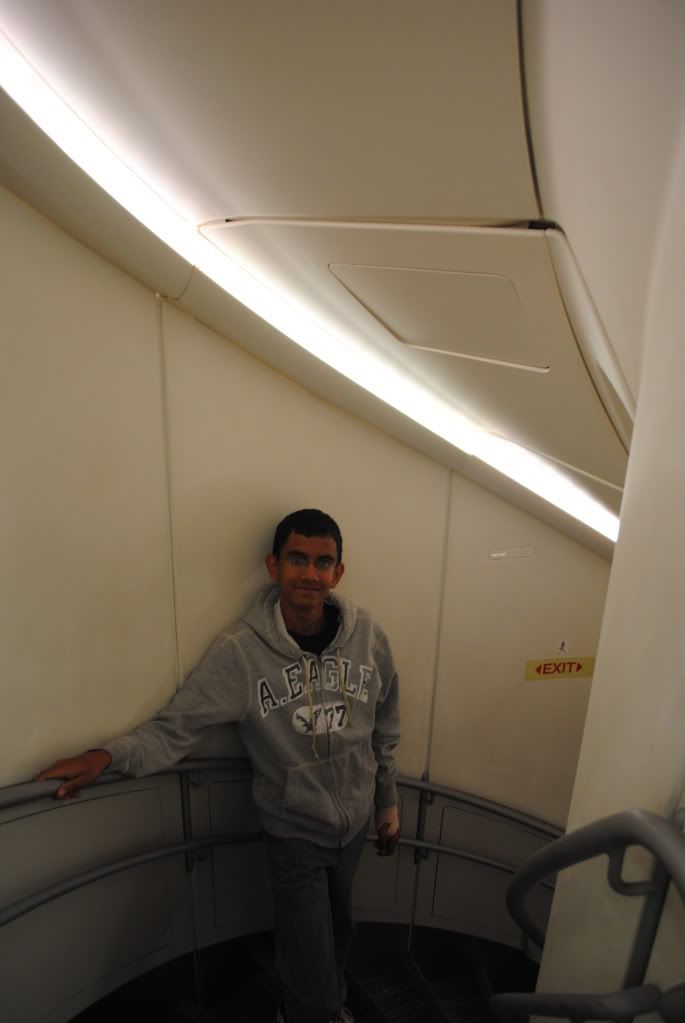 Already over India! No! Time goes so fast when you're having fun! By the way, we were flying over our final destination.
Later the Singapore Girl and I got into a conversation at the back of the aircraft. She asked our final destination, and I said Chennai, India. She asked me why I flew through SIN then, if I could have flown directly LHR-SIN, and I told her I did this just to fly the A380 and experience SQ hospitality. She then left, and returned with a bag full of SQ paraphernalia--three decks of cards, extra Givenchy amenity kits, socks, SQ postcards advertising their IAH-DME-SIN service, and many other neat stuff! I thanked her profusely and went back to my seat.
Almost breakfast time, what shall I have?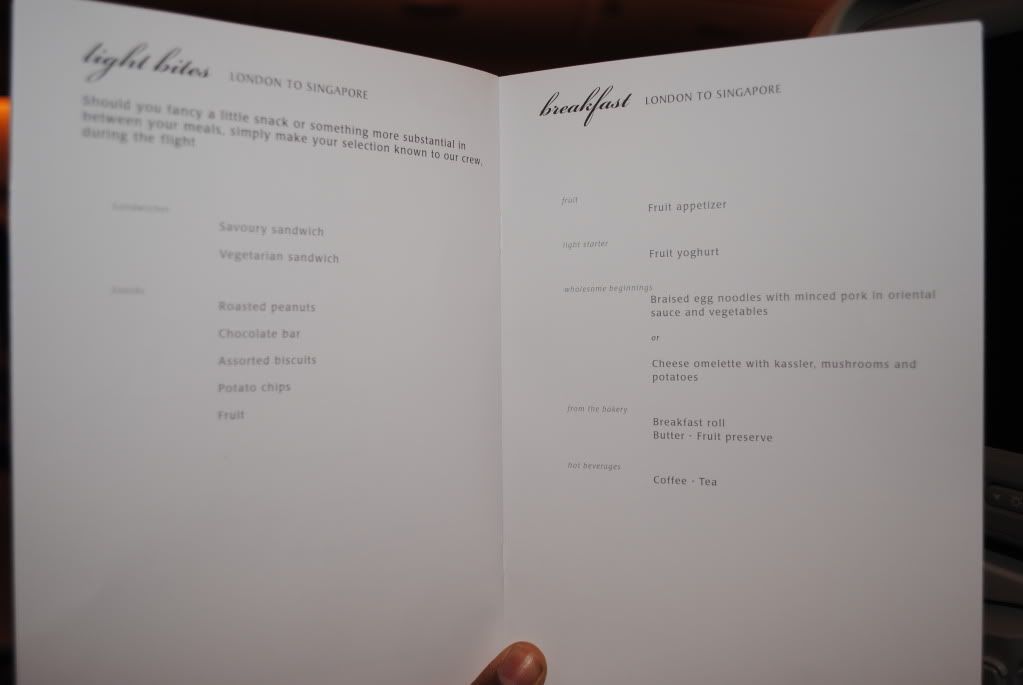 I chose the noodles, and it didn't disappoint!
After breakfast I had a picture taken with the Singapore Girl!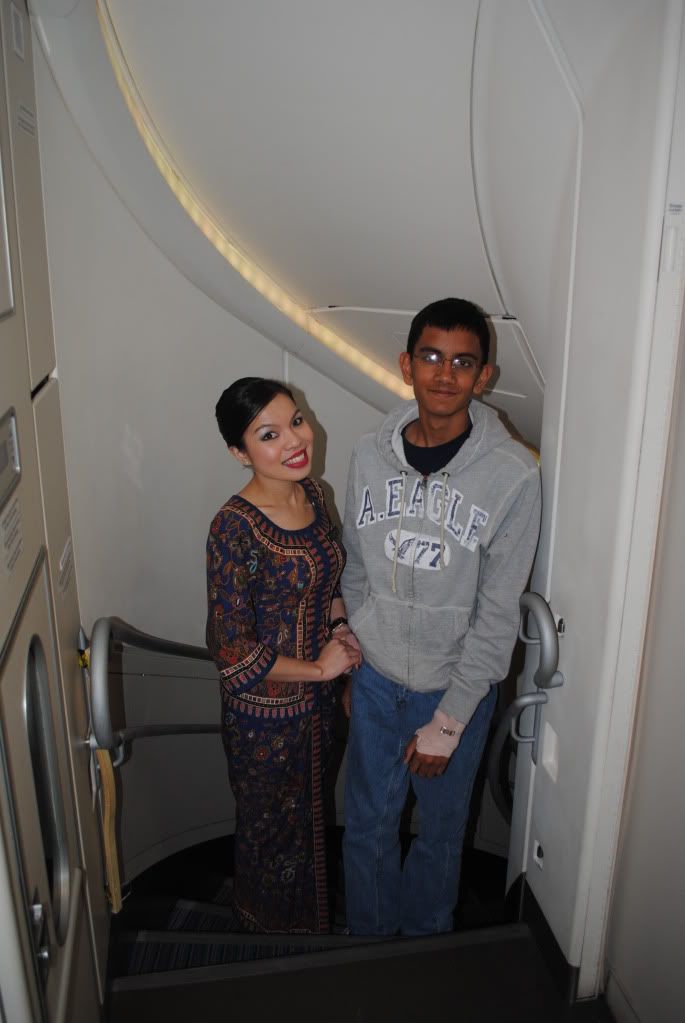 And we soon were approaching SIN.
Touchdown Arkansas! Oh...sorry....I meant touchdown of our A380.
And I was planning to go to Changi Beach Park to take pictures......I think it's impossible in this weather!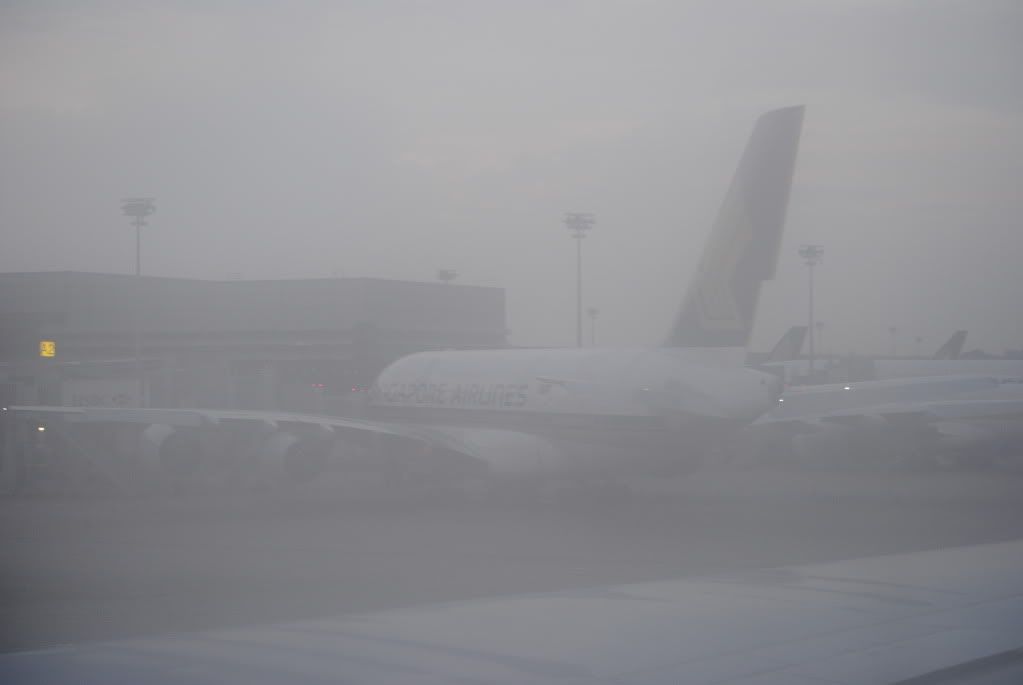 Bye 9V-SKA! Thanks!
The immigration hall: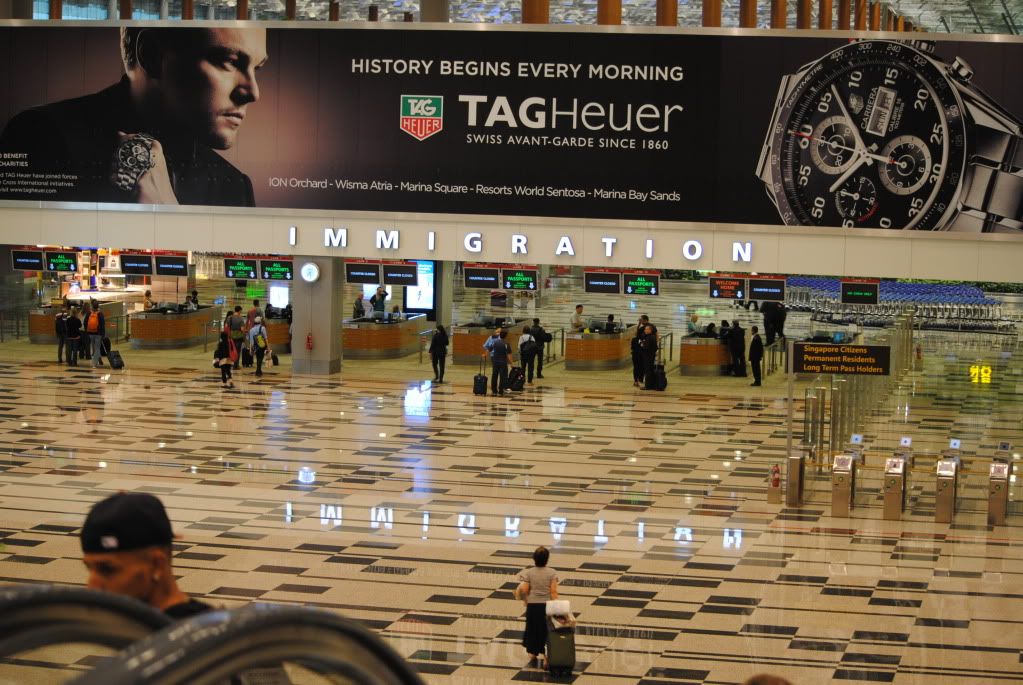 Wow....now I know why Changi is considered one of the best airports in the world:
I decided to try out the beach park anyway. Here's the cab we took there: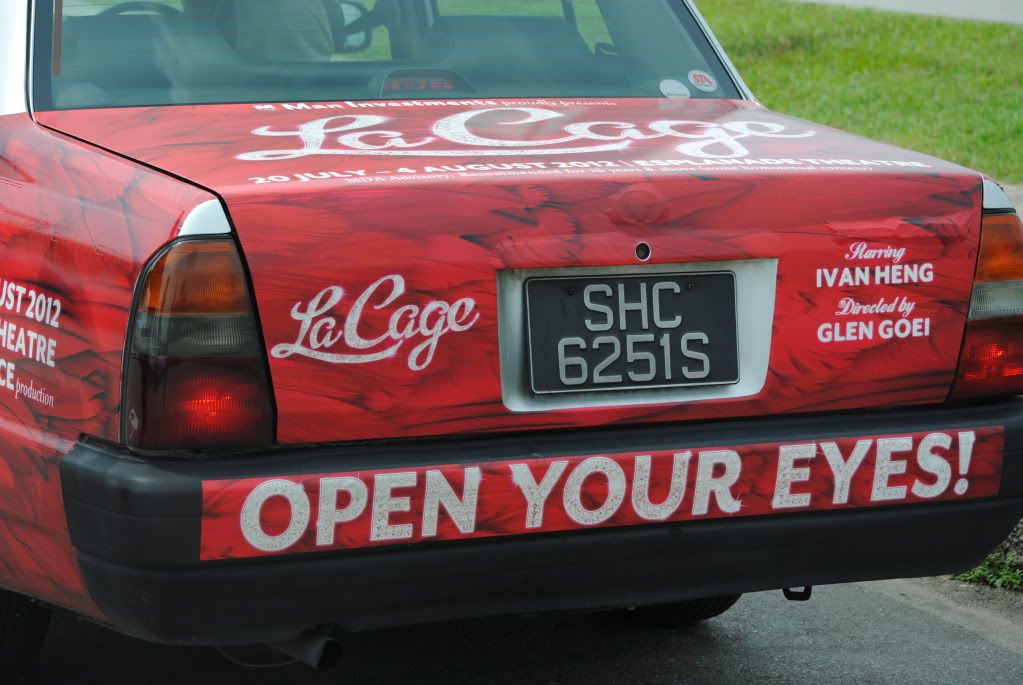 Here are many pictures from the beach park. Again, if any look airliners.net quality, please feel free to tell me!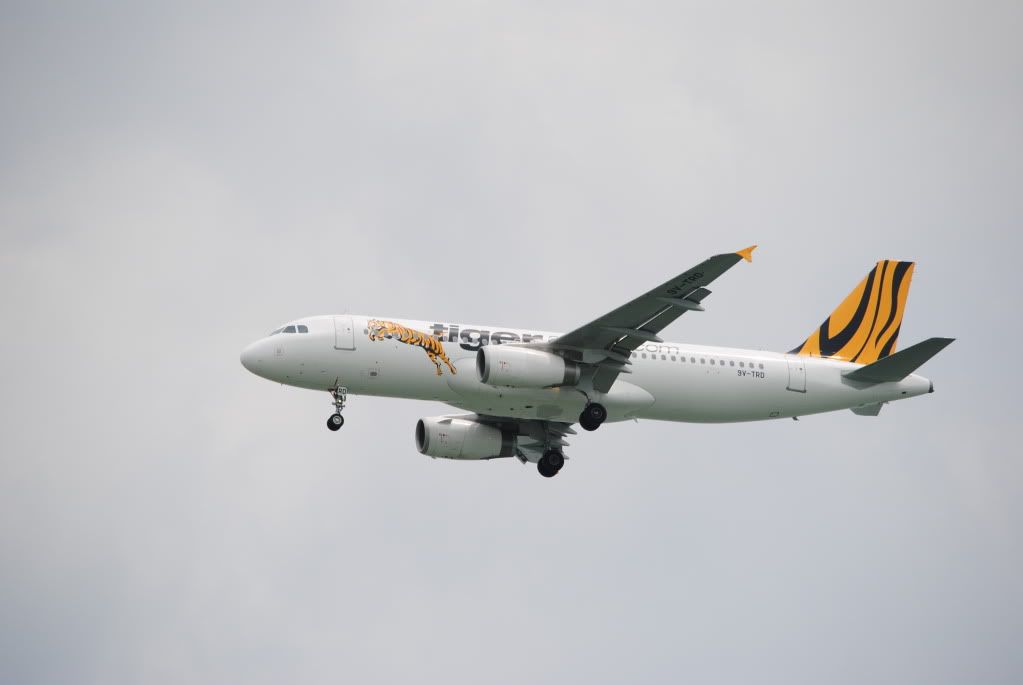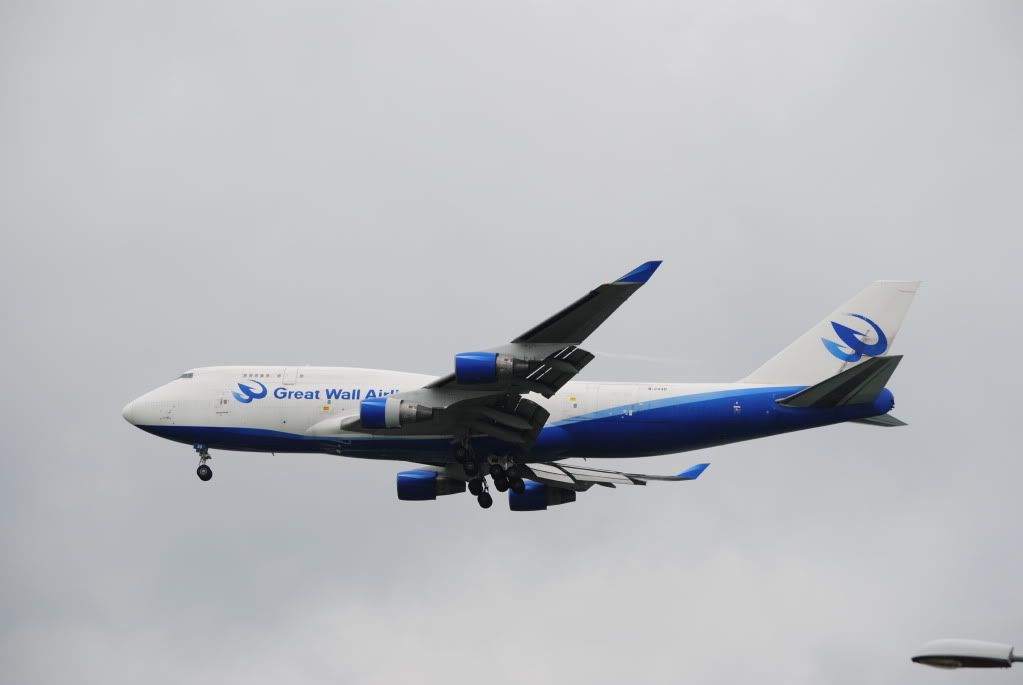 Oops! Almost stepped on these guys while shooting!
Bye bye beach park!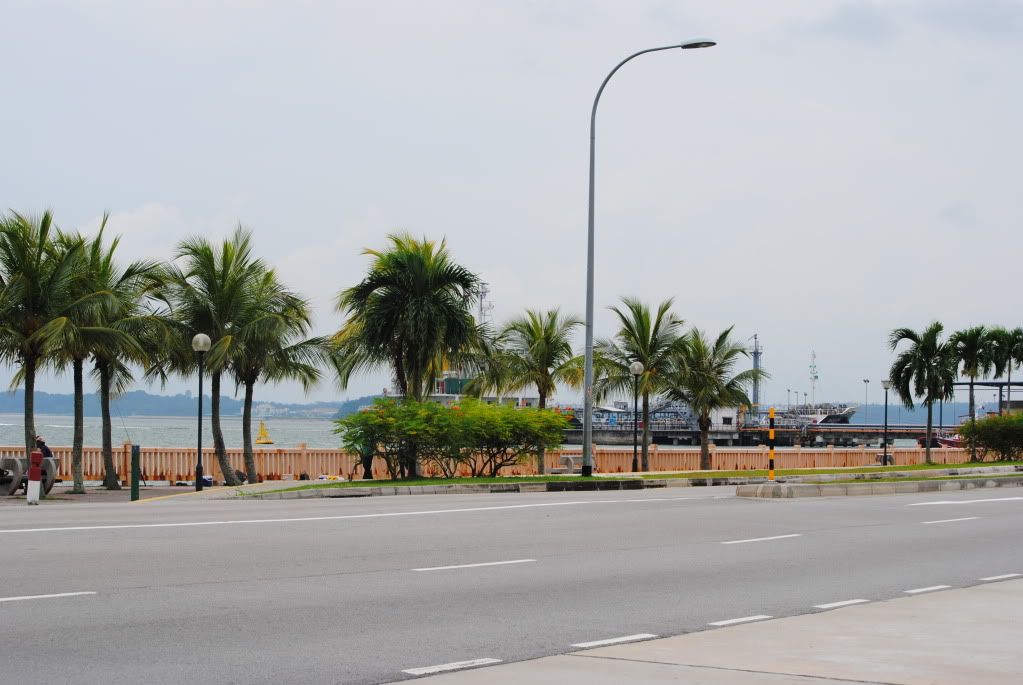 We then decided to go back to SIN. During the drive back: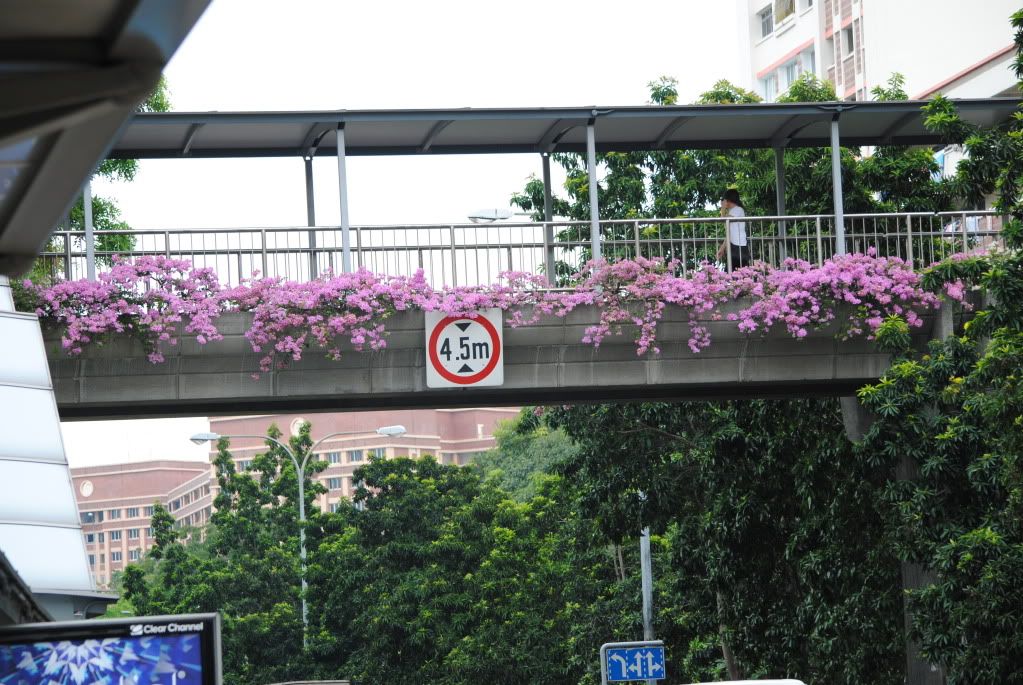 Changi Airport's famous display board:
We then went to the Terminal 1 viewing deck: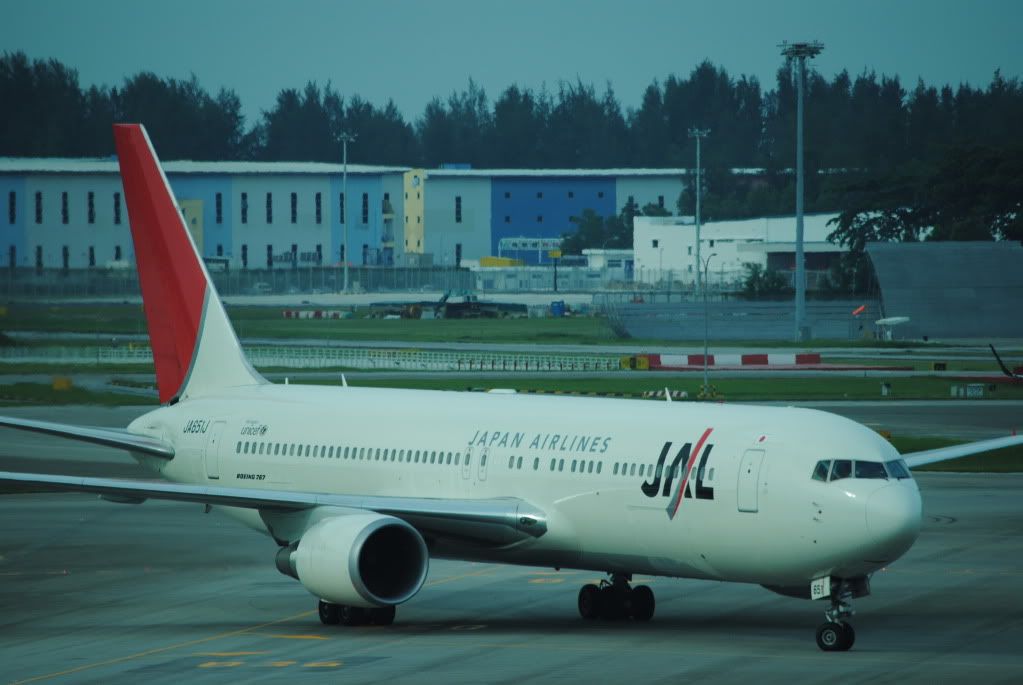 Going for great