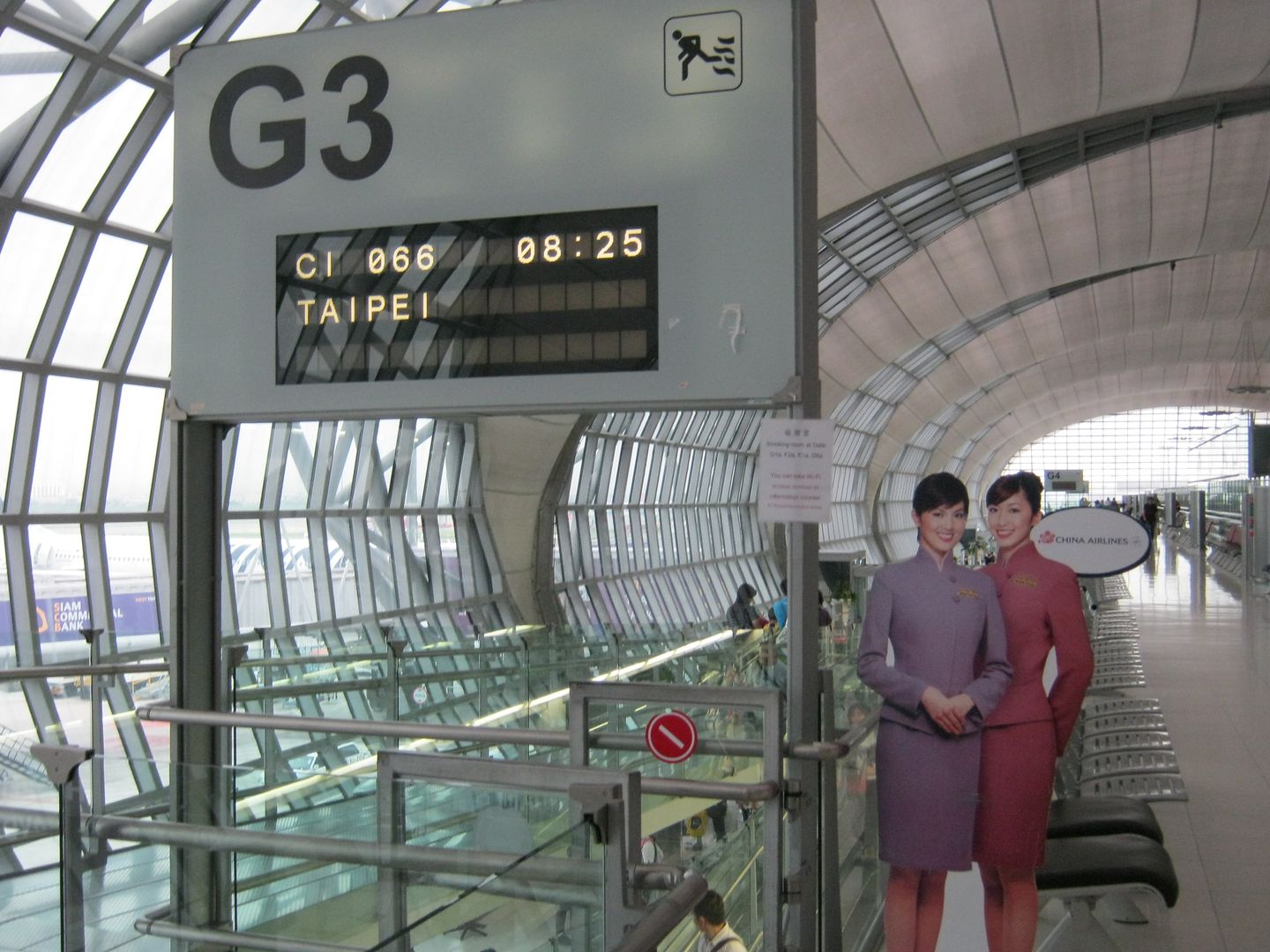 Last week I visited Taipei for 5 days, just returned yesterday. This was my first time in Taiwan. A friend of mine I've known from back in San Francisco was in Taiwan for the summer. I decided to go and visit her and do some sightseeing around Taiwan. I'm partial to Thai Airways but they only use A330s to Taipei now and China Airlines uses 747s and EVA only uses 777s. All three airlines were roughly the same price. All three are great airlines so if given the choice, I'm going to go for the carrier that is using the 747.
What was interesting is that buying my ticket directly from the airline's websites were significantly cheaper than all of the travel websites such as Expedia, Cheaptickets, and LastminuteTravel. They were all quoting prices that were 3 times higher than what the Thai, EVA and China Airlines sites were quoting.
Ticket purchase, check-in and seat selection all went superbly without a hitch. The lady at the check-in counter offered me an exit row at no extra charge but I declined. The exit row seat has no hip room and are very uncomfortable unless you're super skinny so I kept my seat of 56A.
The flight was full and the China Airlines at Suvanumbumi staff managed to load that 747 in record time – less than 10 minutes. This was on one of their new interior 747s B-18203. These are equipped with PTVs.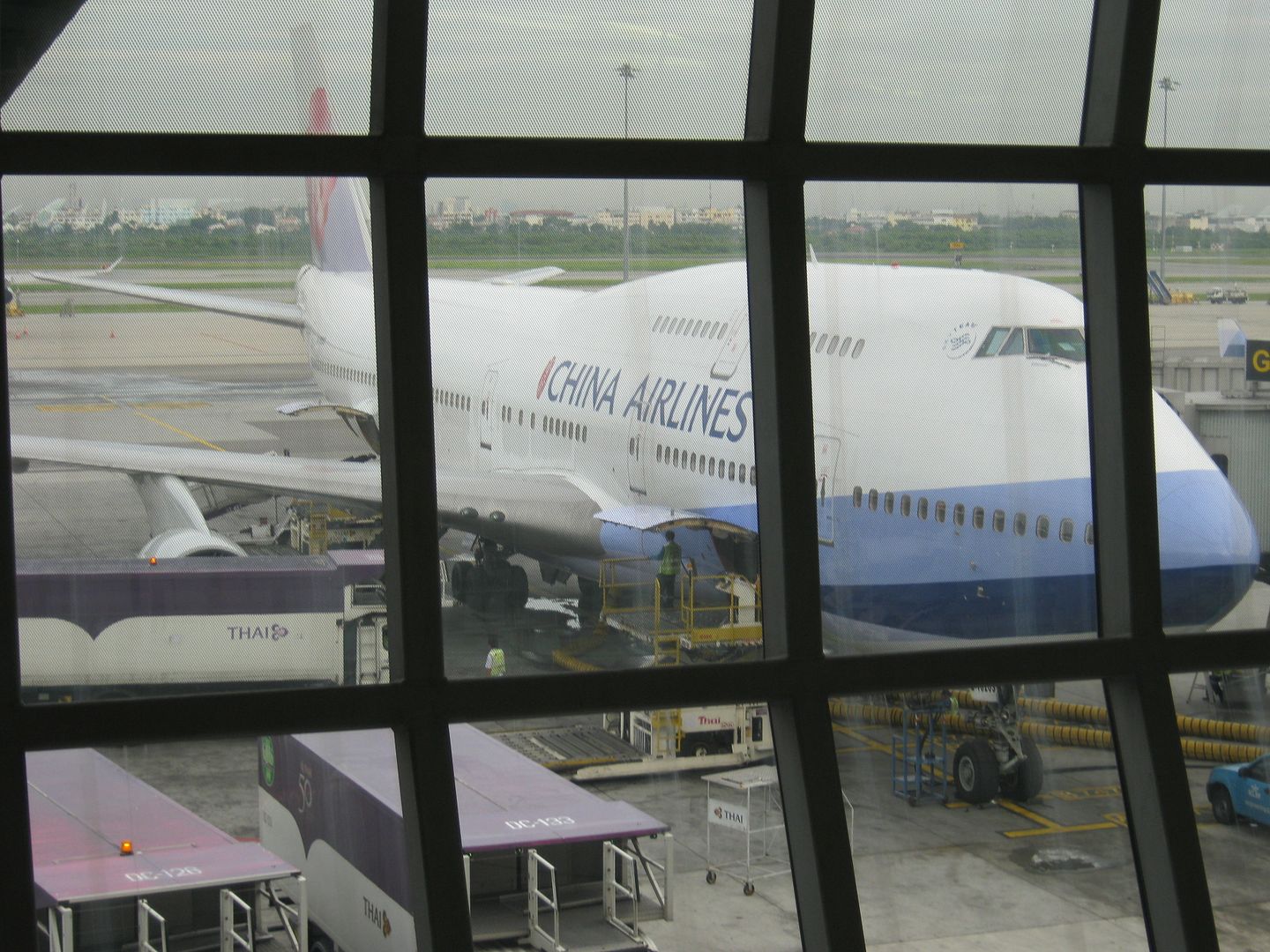 We push back on time and off we go. No delays. The flight was very turbulent but not as bad as the return flight. The service was good; the food was so, so. I drank lots of champagne instead.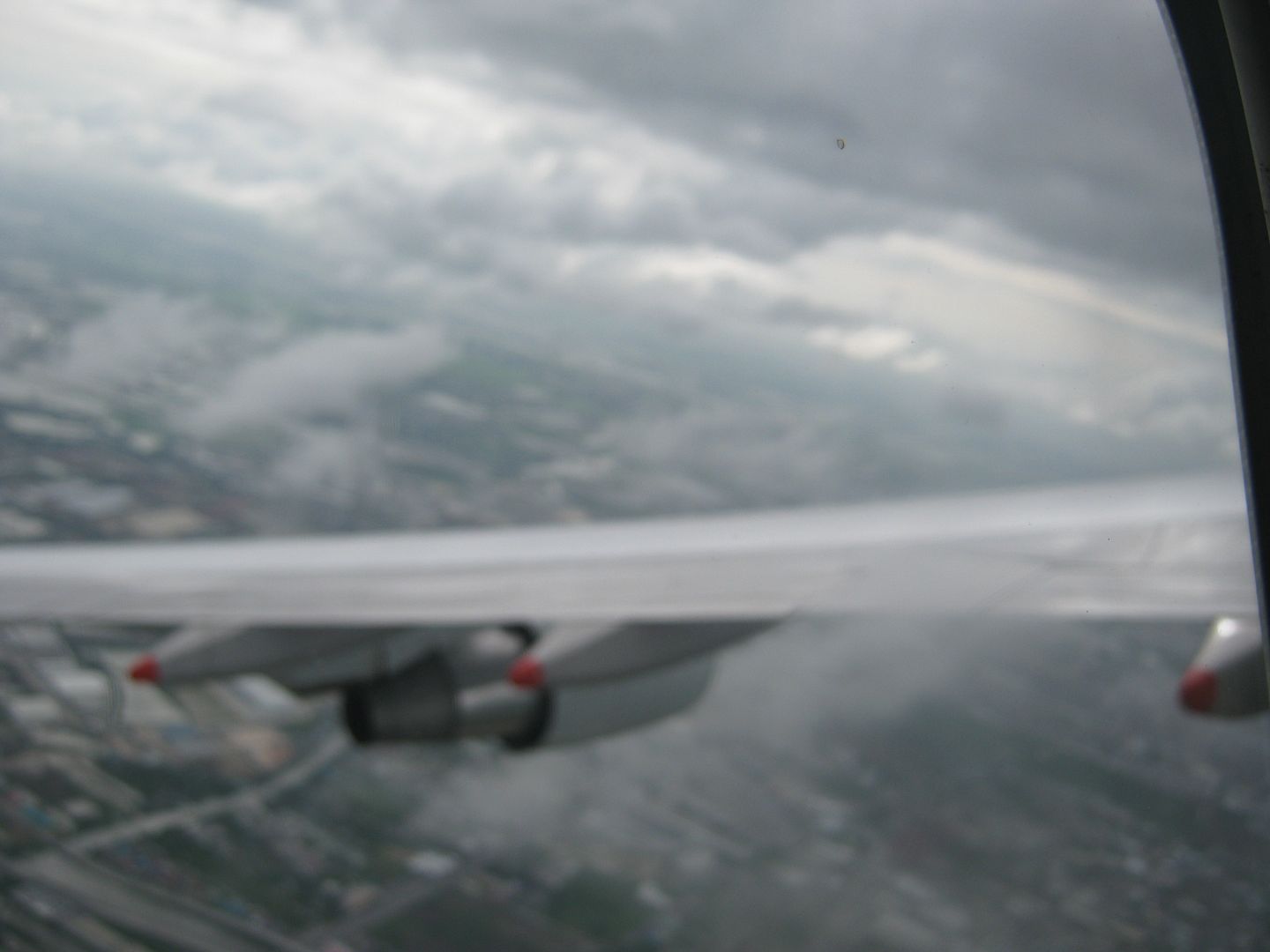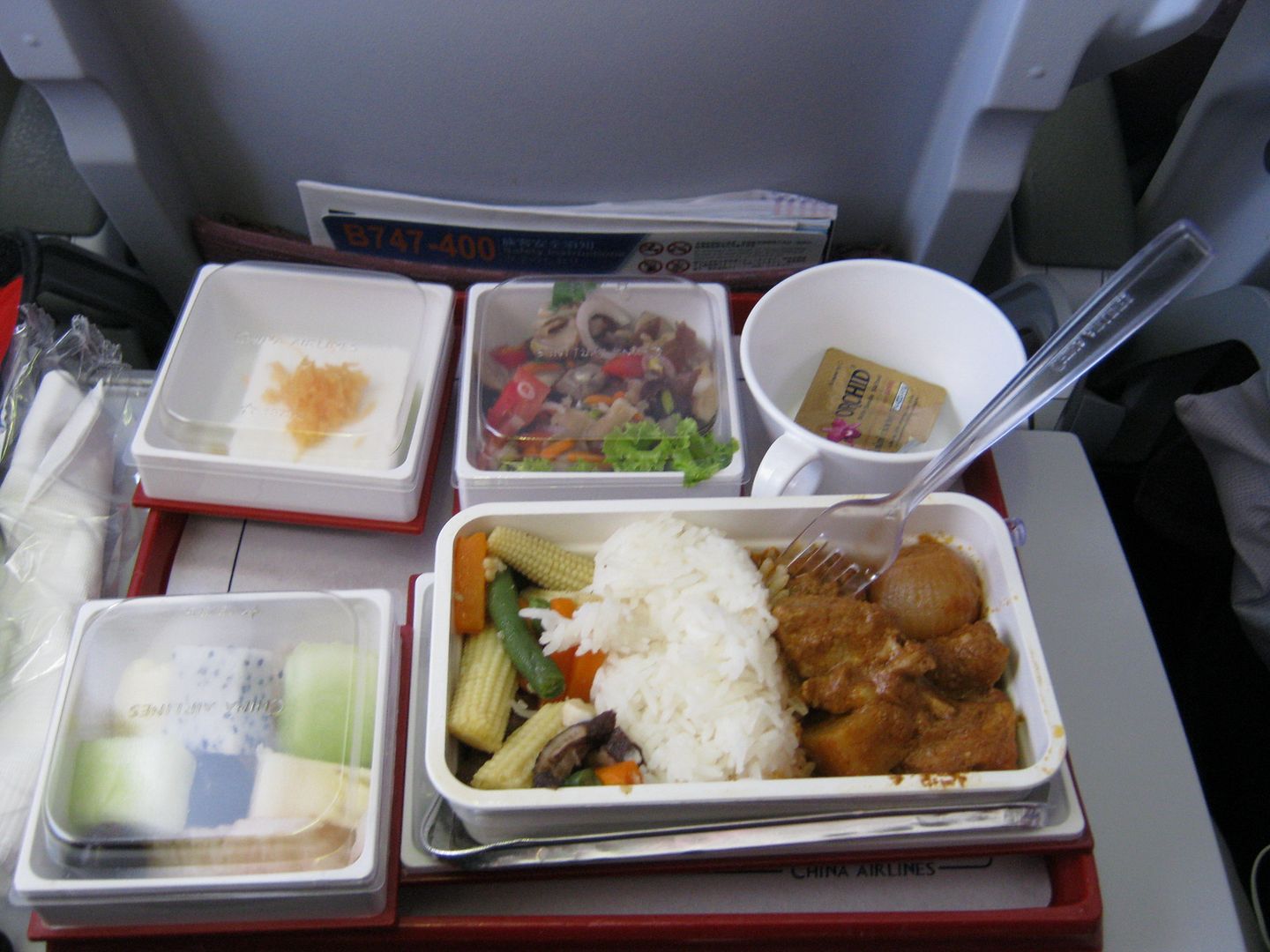 Listening to the Carpenters to keep my mind off of the heavy turbulence.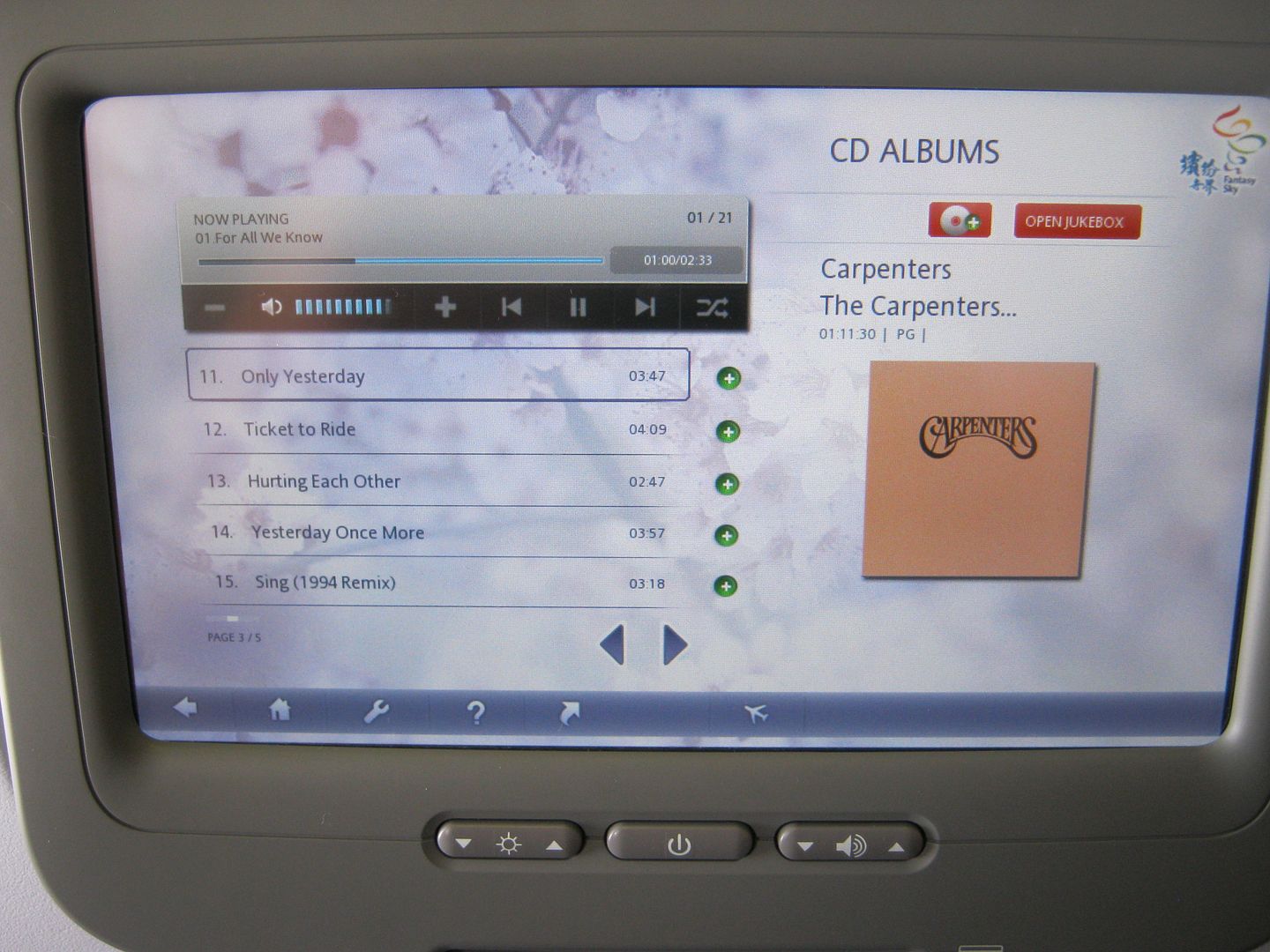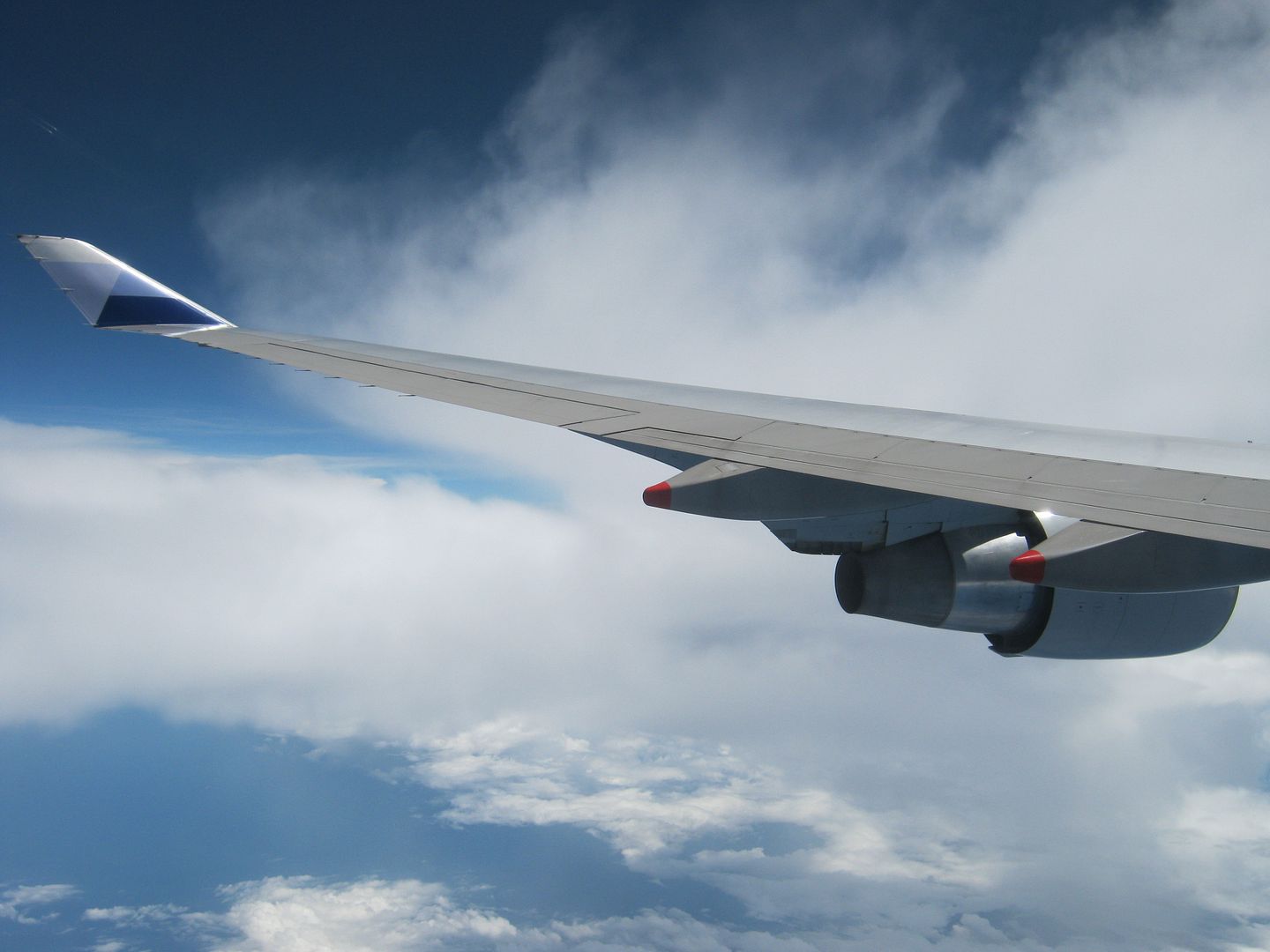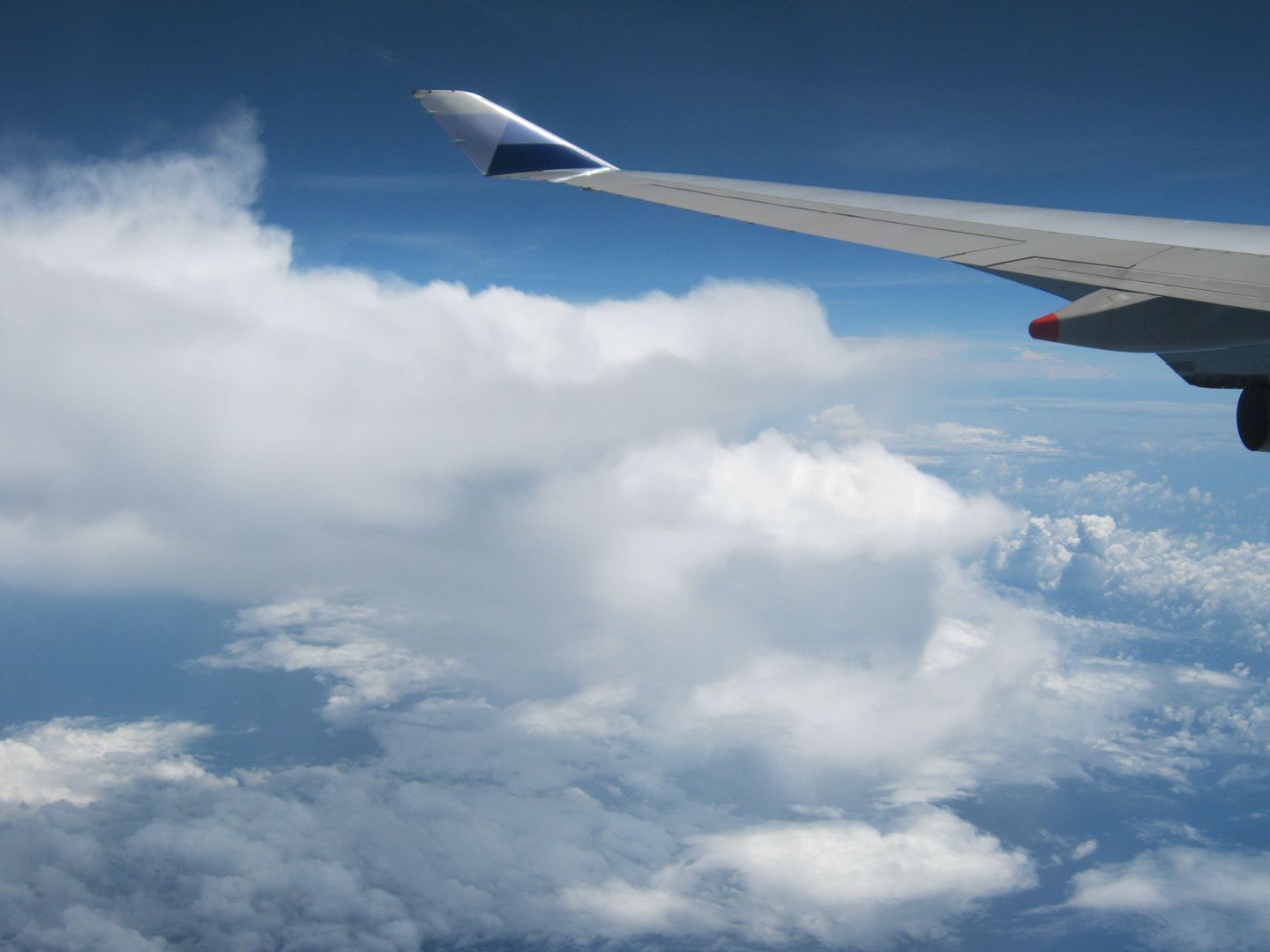 I wish I could have got a photo but in flight, we had an Air Asia A320 pass right underneath us over Vietnam. It was extremely close. We were headed east and the Air Asia A320 was headed south. It looked to be within 1000 feet of our plane. That's not good when you can clearly read the letters on an aircraft flying perpendicular to yours. Throughout the flight, the pilot had to maneuver around several cirrocumulus clouds. When descending in to Taipei, there were white crest on the waves in the ocean that was evident of very windy weather. The landing was rather bumpy as well. Despite all of the maneuvering throughout the flight, we still managed to land ahead of schedule.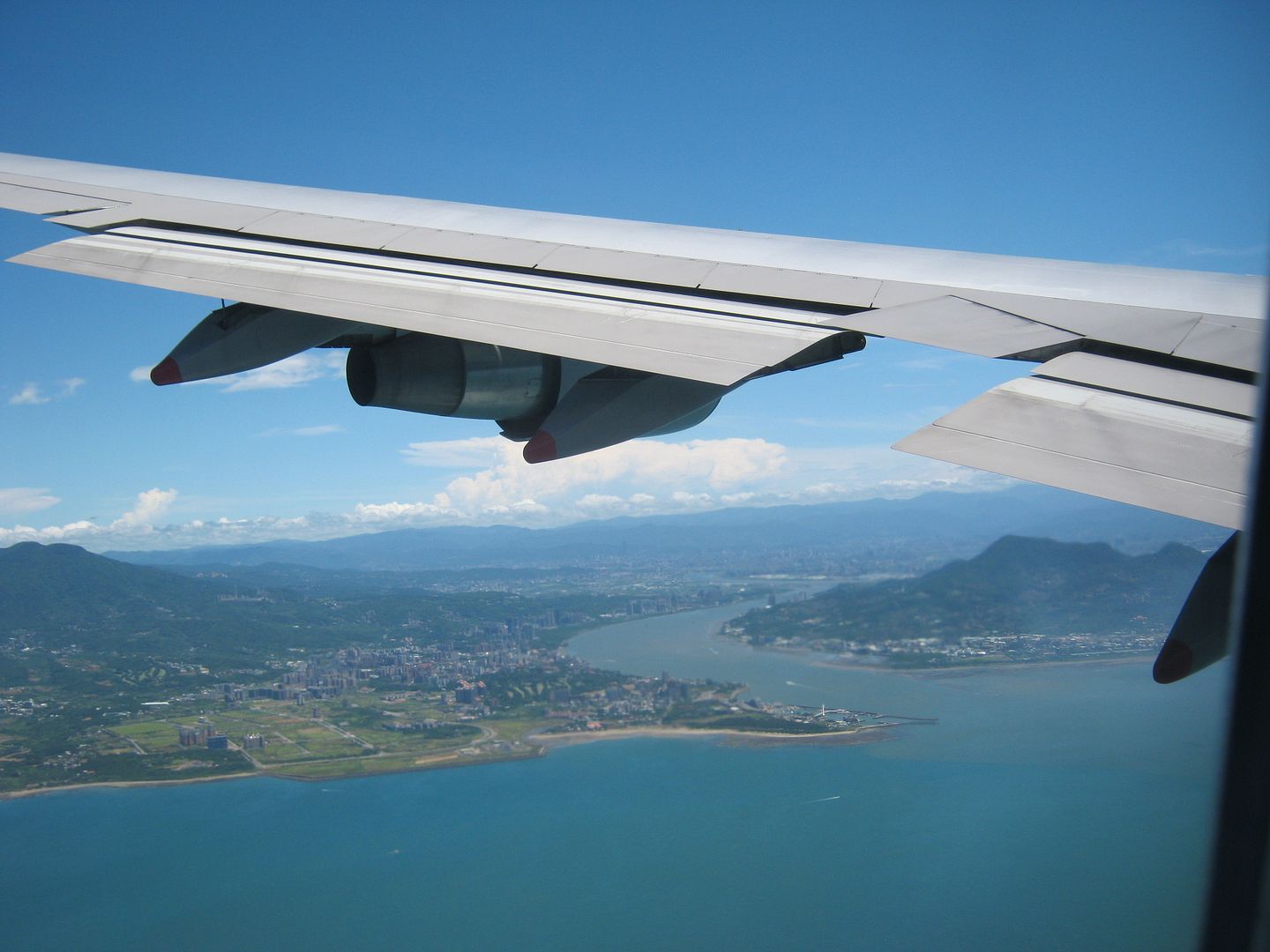 Deplaning, currency exchange and customs control went without a hitch and my friend was already waiting and we headed in to town on an airport shuttle bus. I was taken back at how clean & orderly Taiwan is. Checked in to my hotel in the Jingan district.
Hotel lobby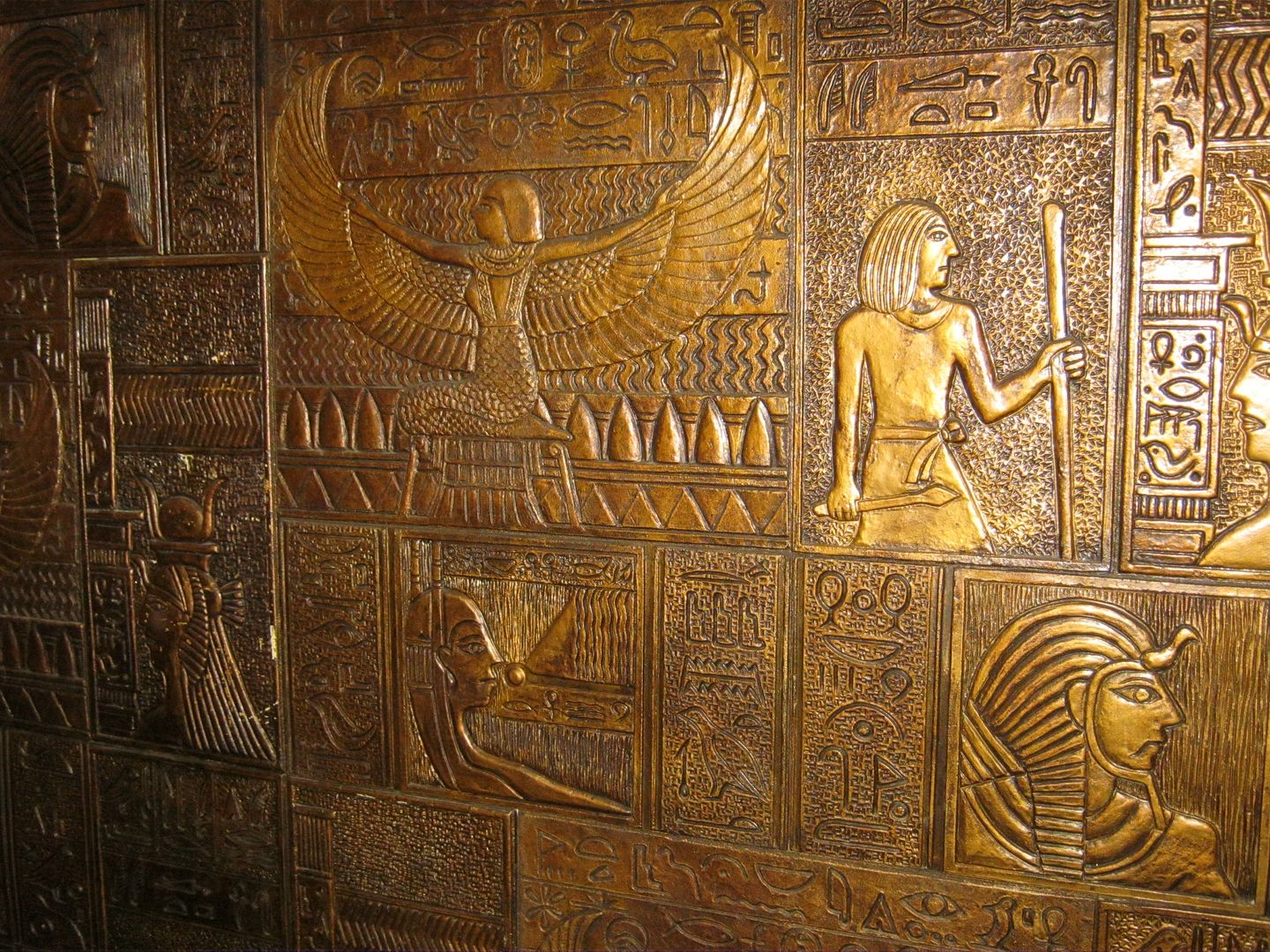 Immediately started to do some sightseeing; temples, restaurants, shops and other typical touristy stuff. Had lots of good Taiwanese & Chinese food that I can't get in Bangkok. Now I'm always up for trying something new to eat but I draw the line at stinky tofu! My goodness, this stuff smells awful! I had to pass on this dish.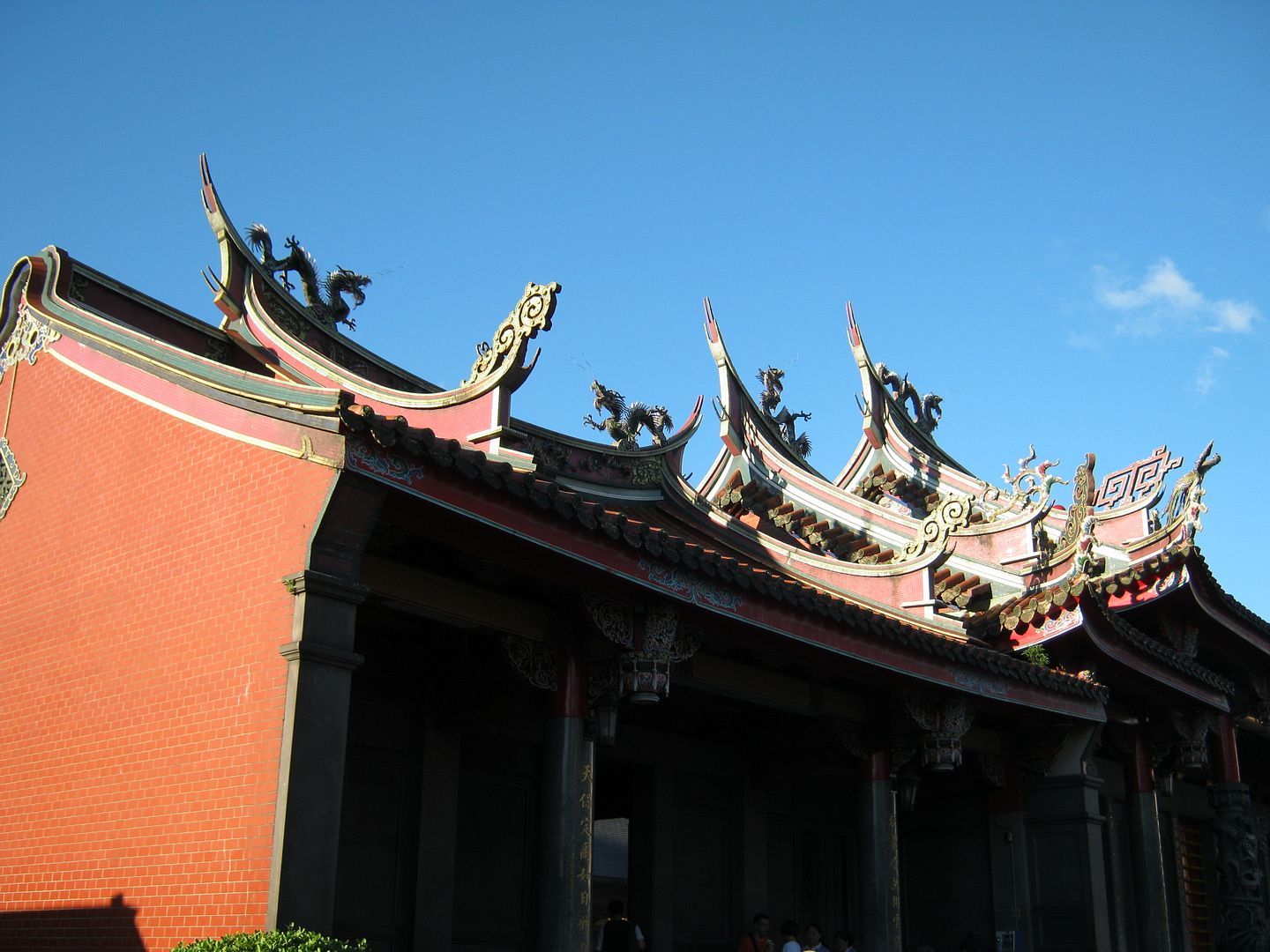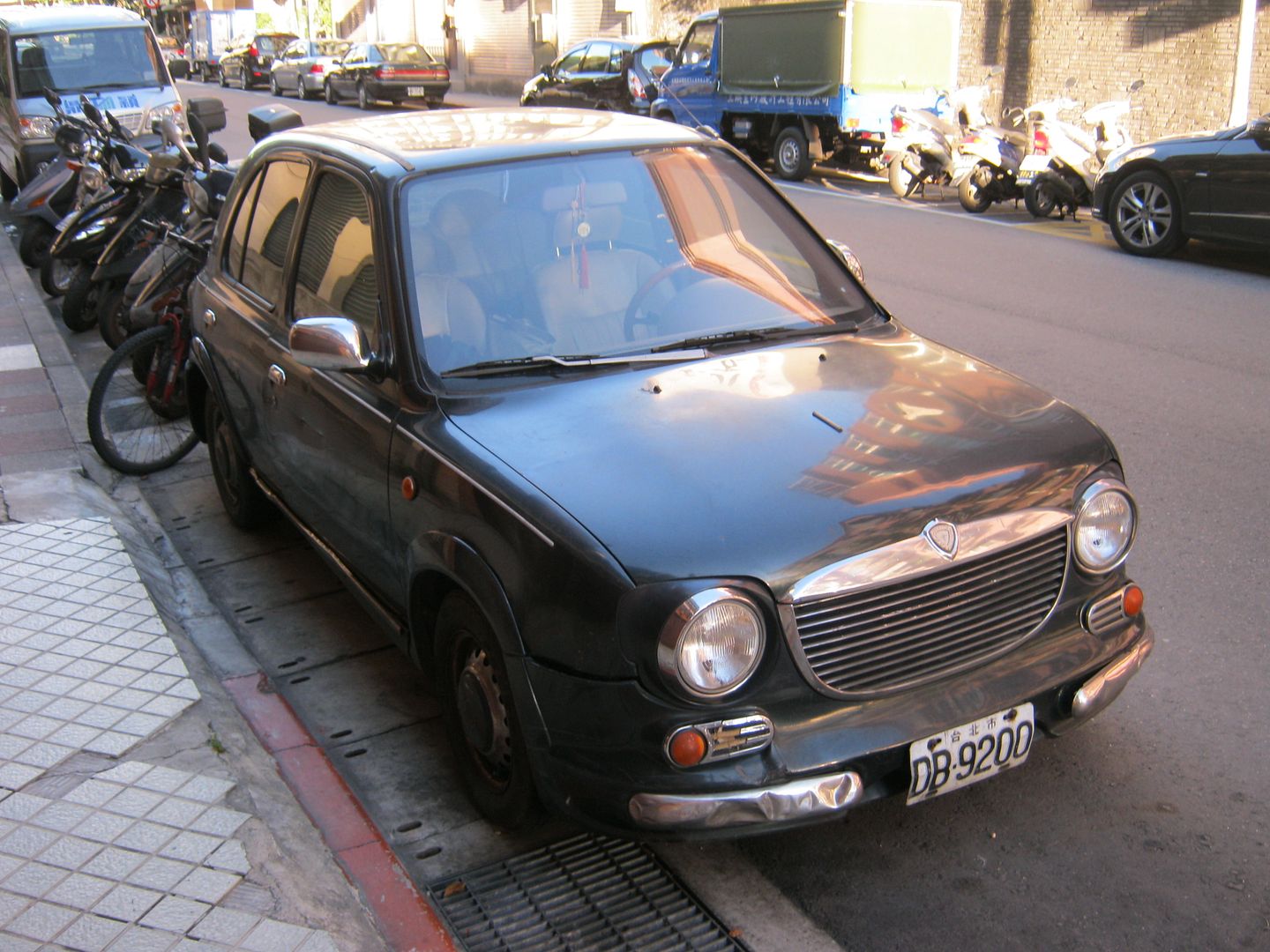 It was time to unwind and test the amenities of this hotel....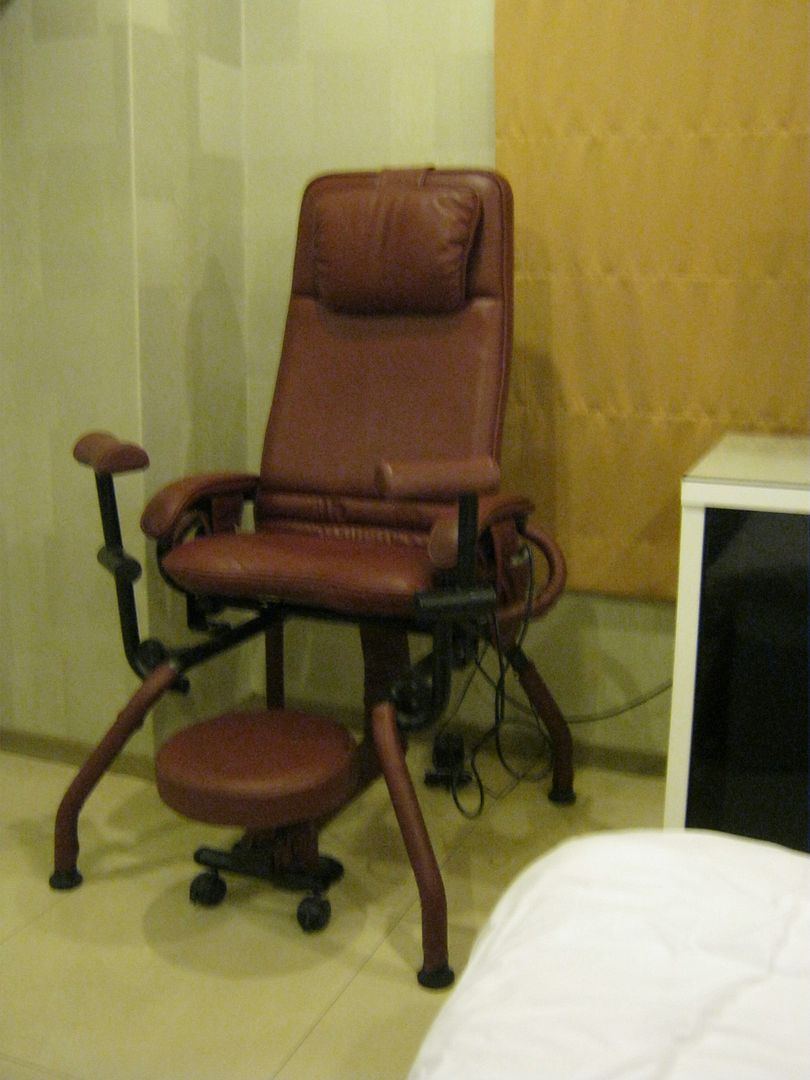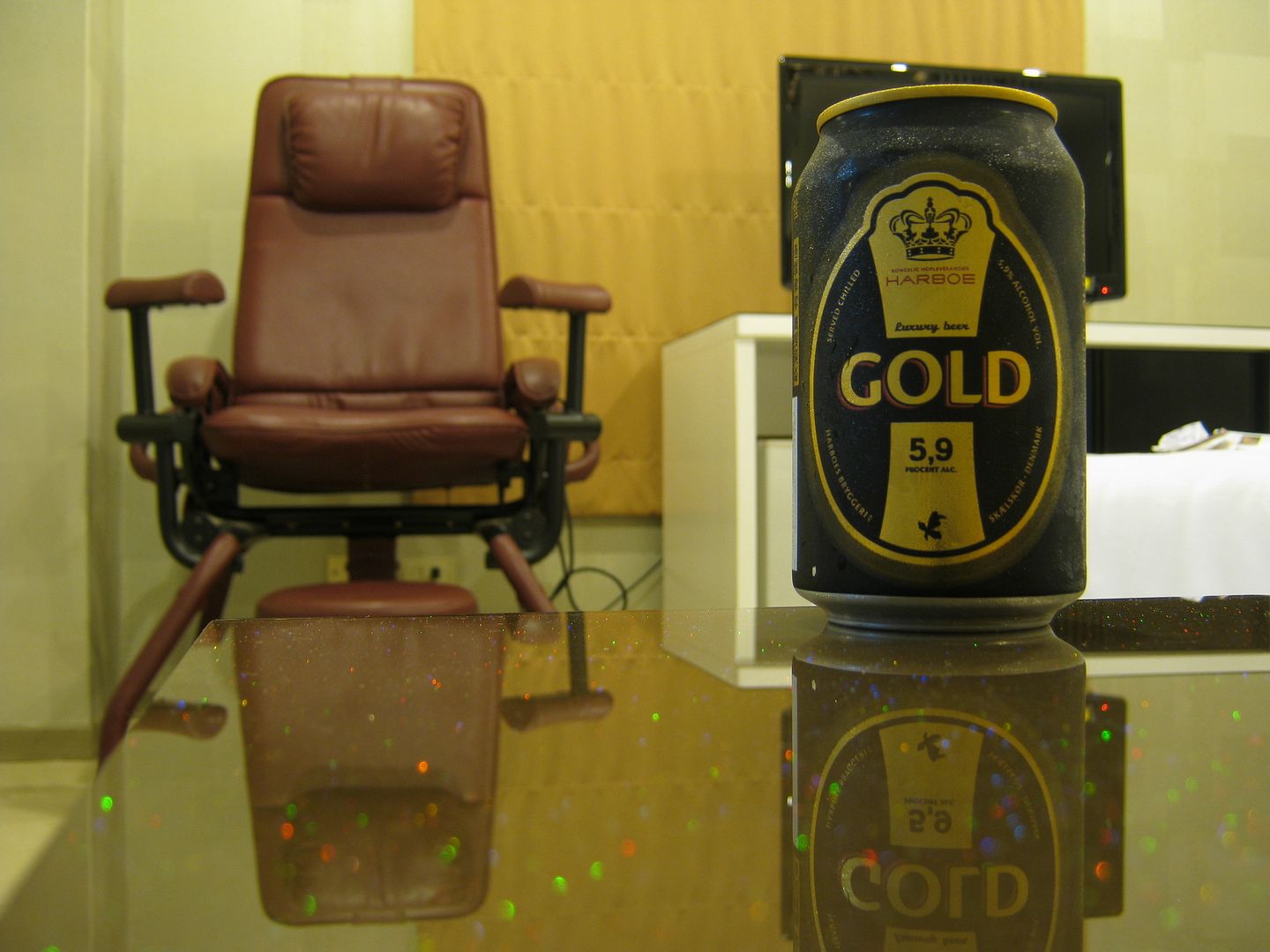 The following day we went on the Maokong Gondolas. That was awesome! Offers great views of Taipei and is very quiet. Nothing but the sounds of wind and birds chirping. Had my best meal of this trip atop of this mountain.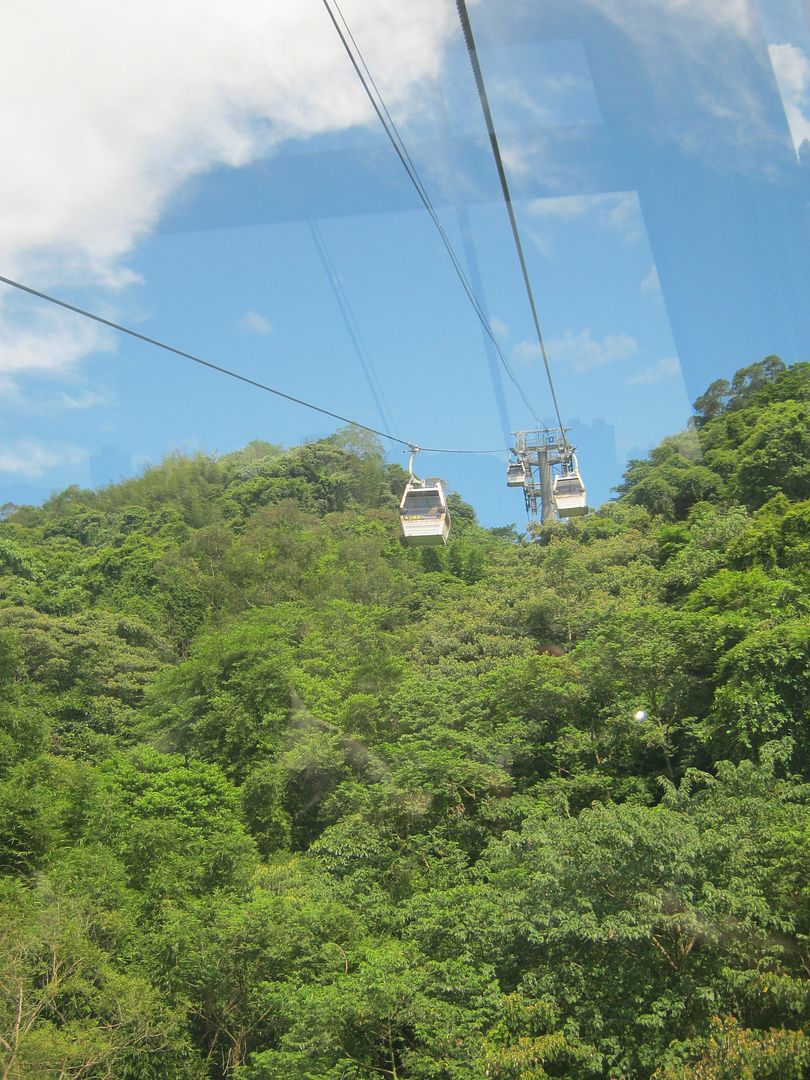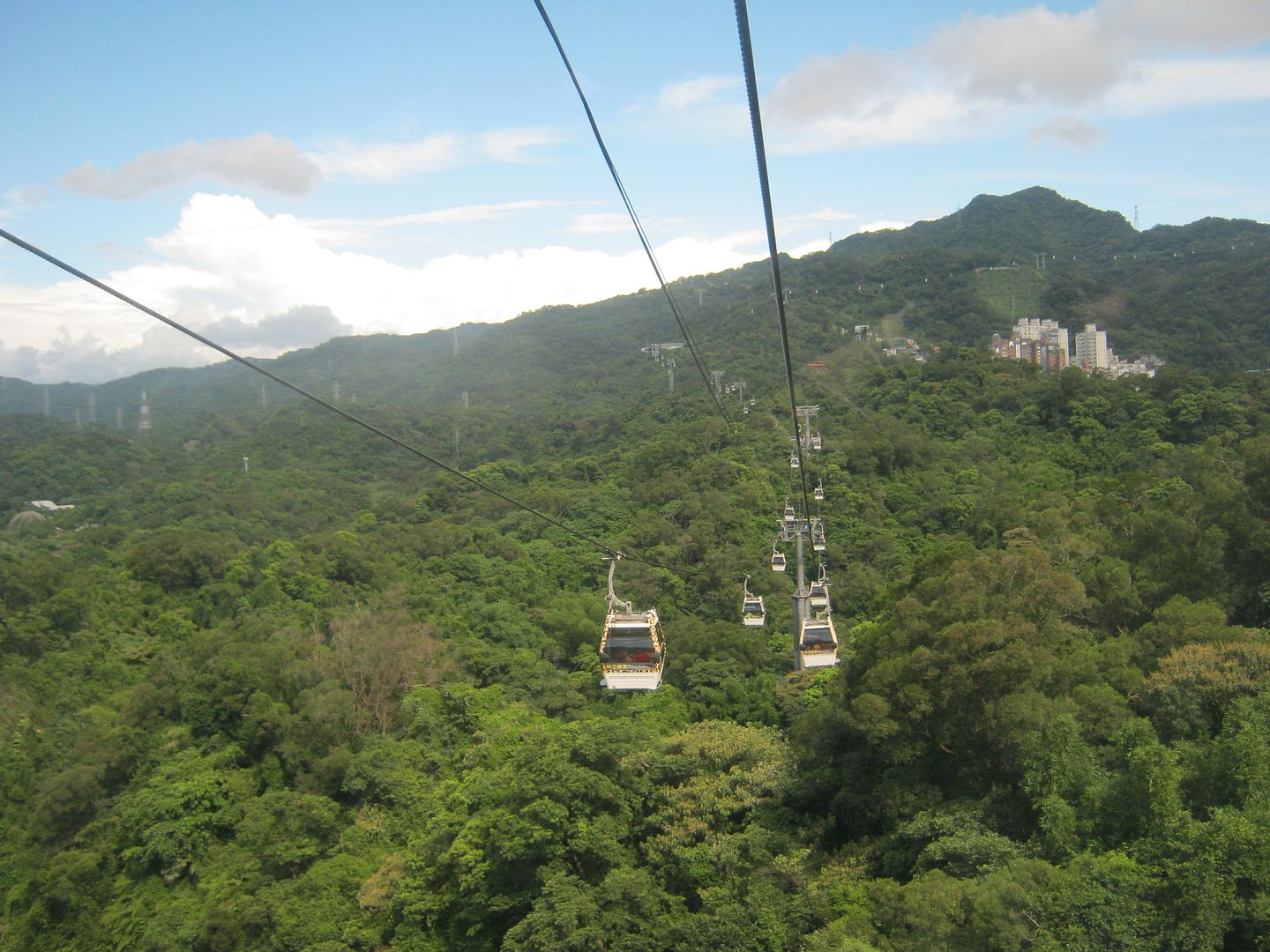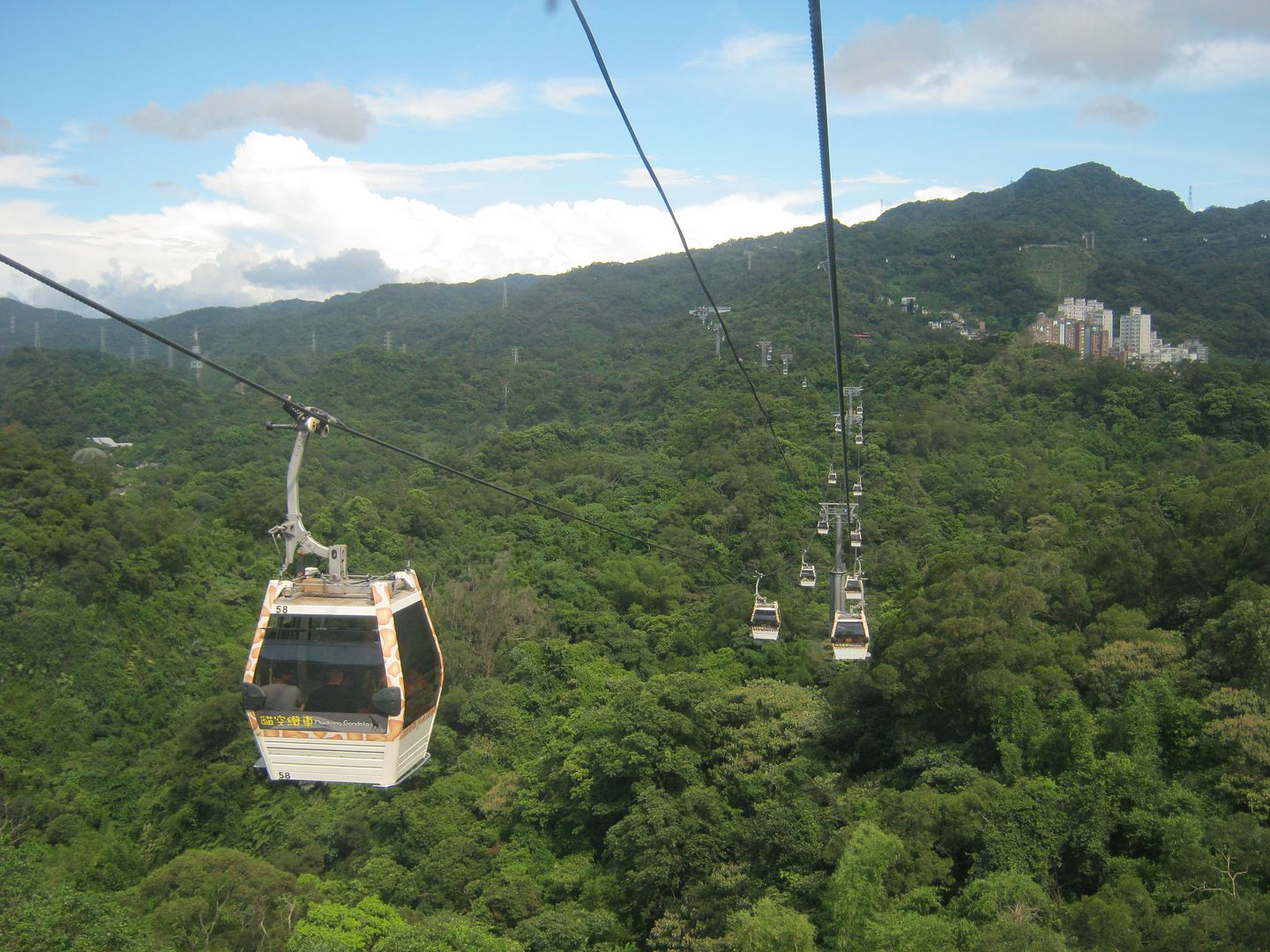 Top of Taipei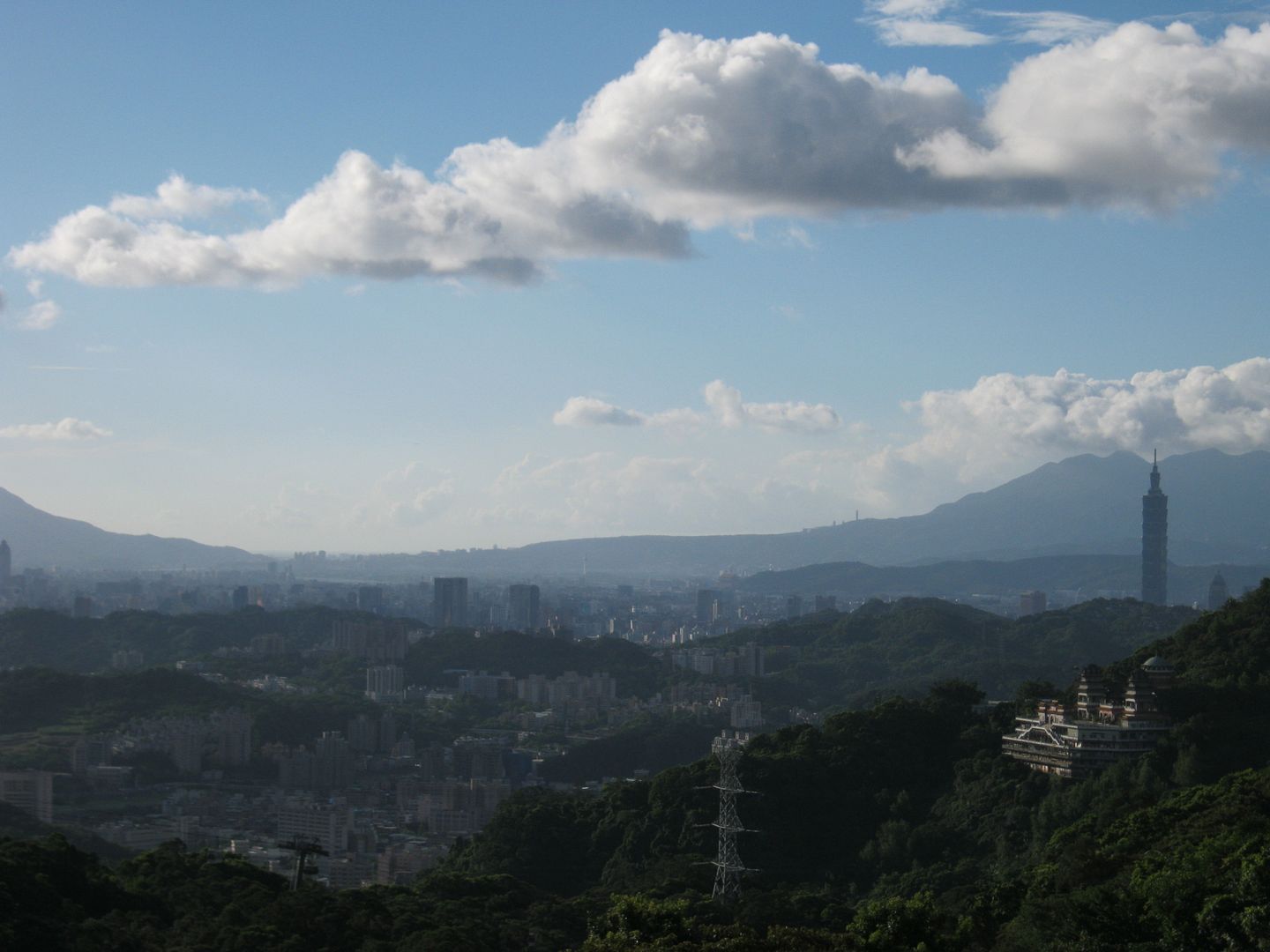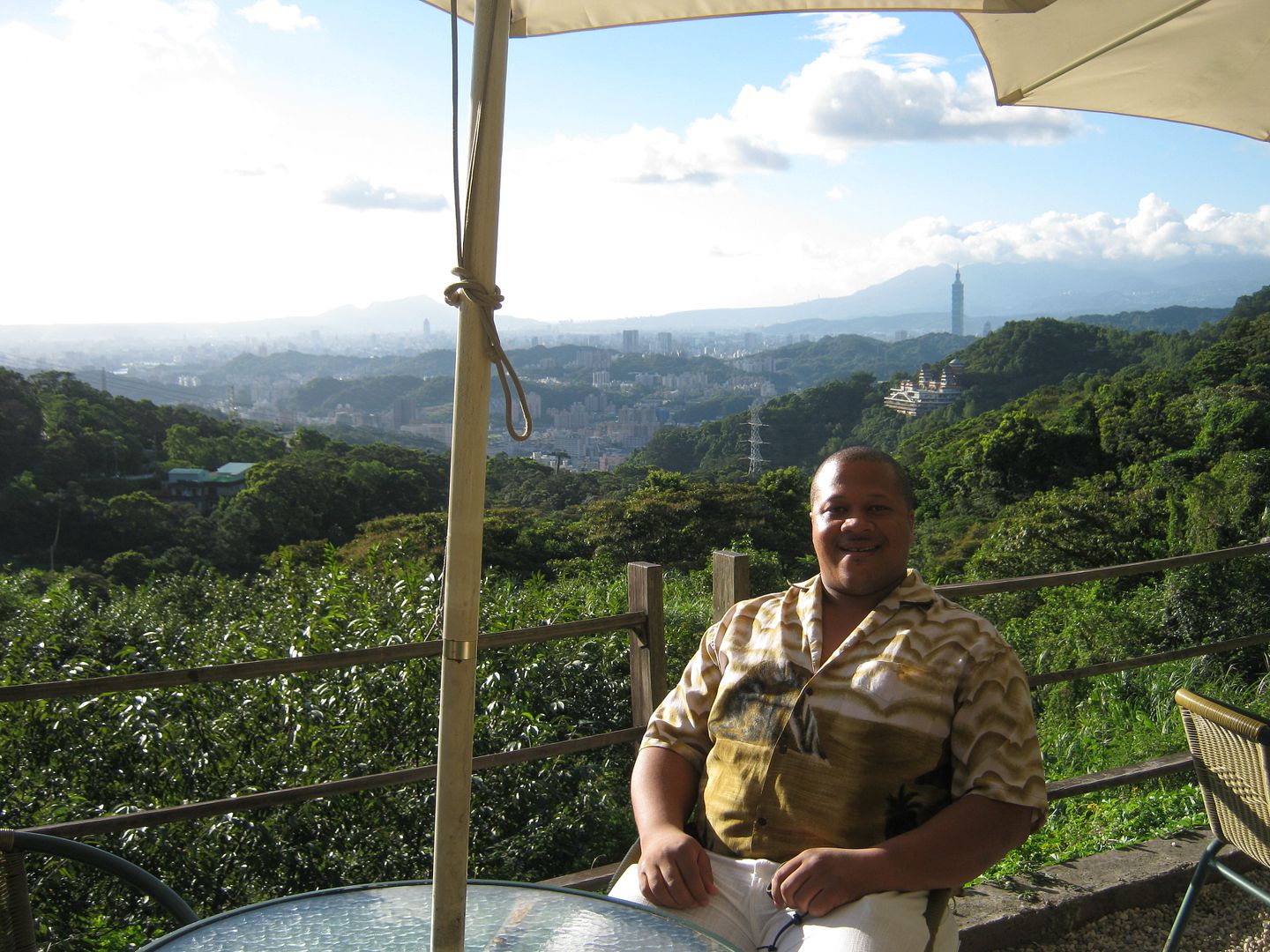 Had to visit Taipei 101.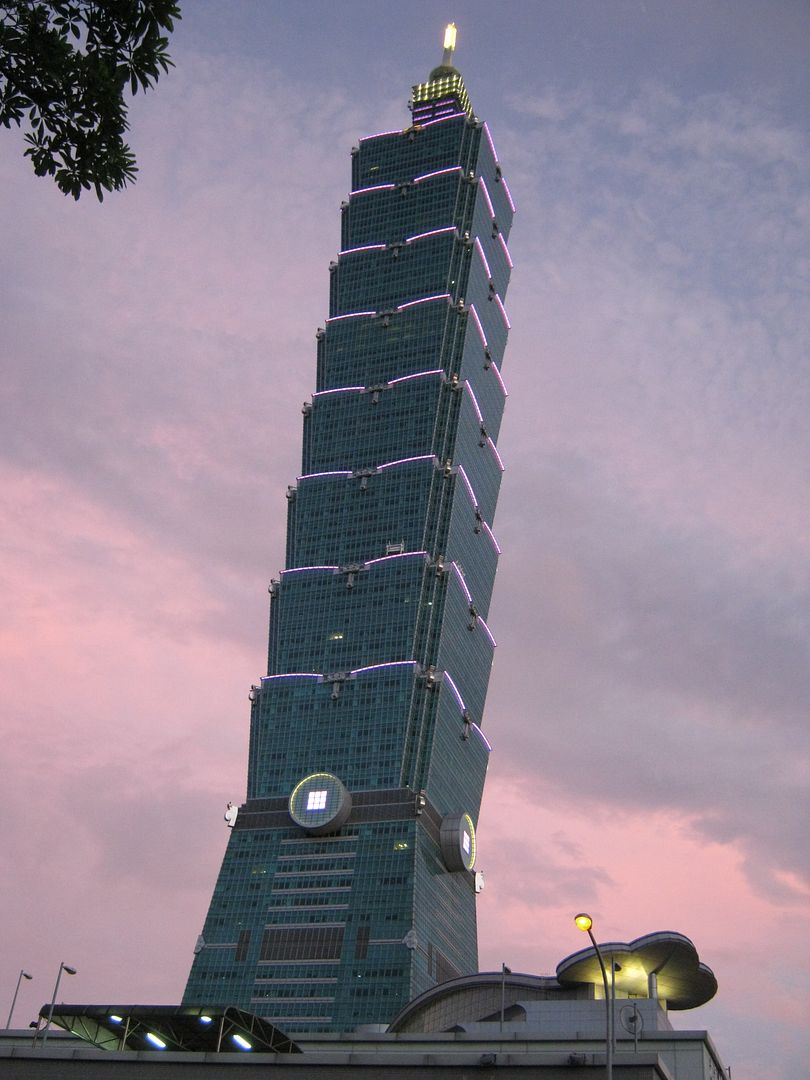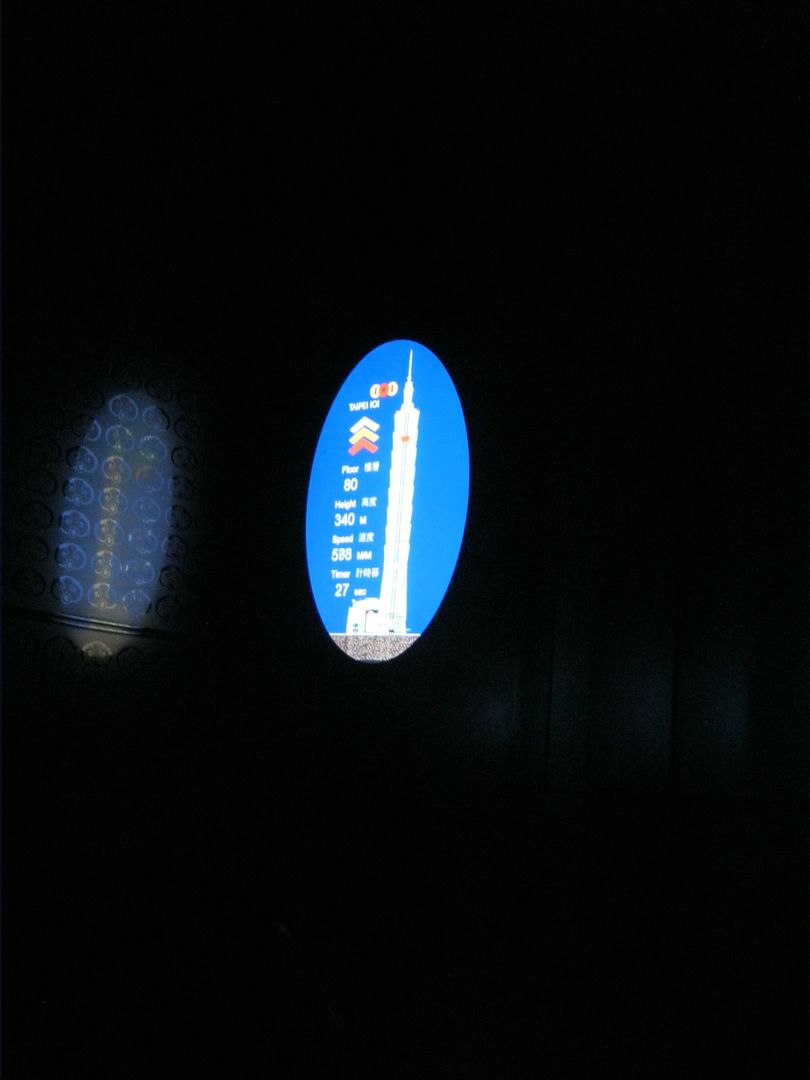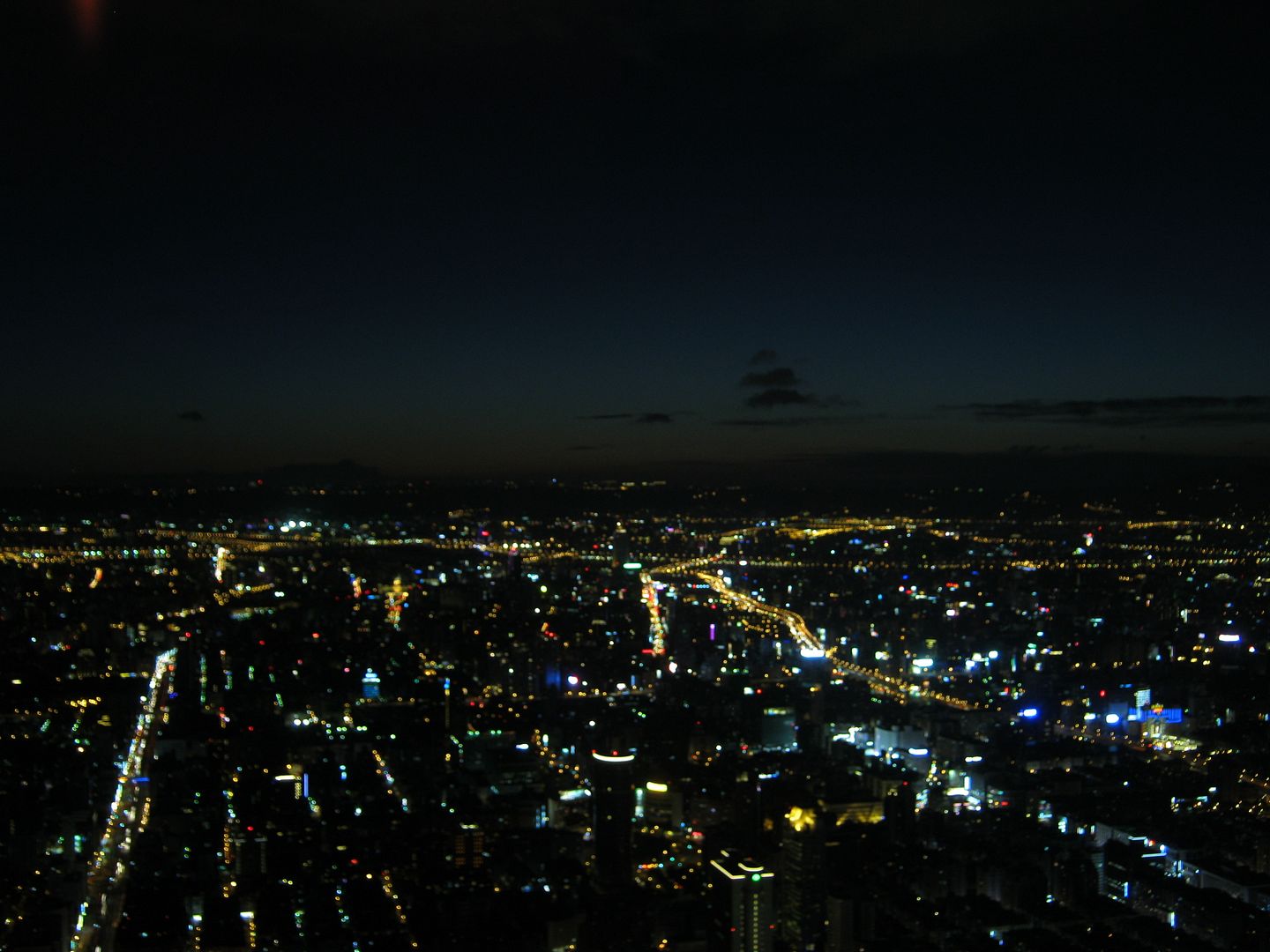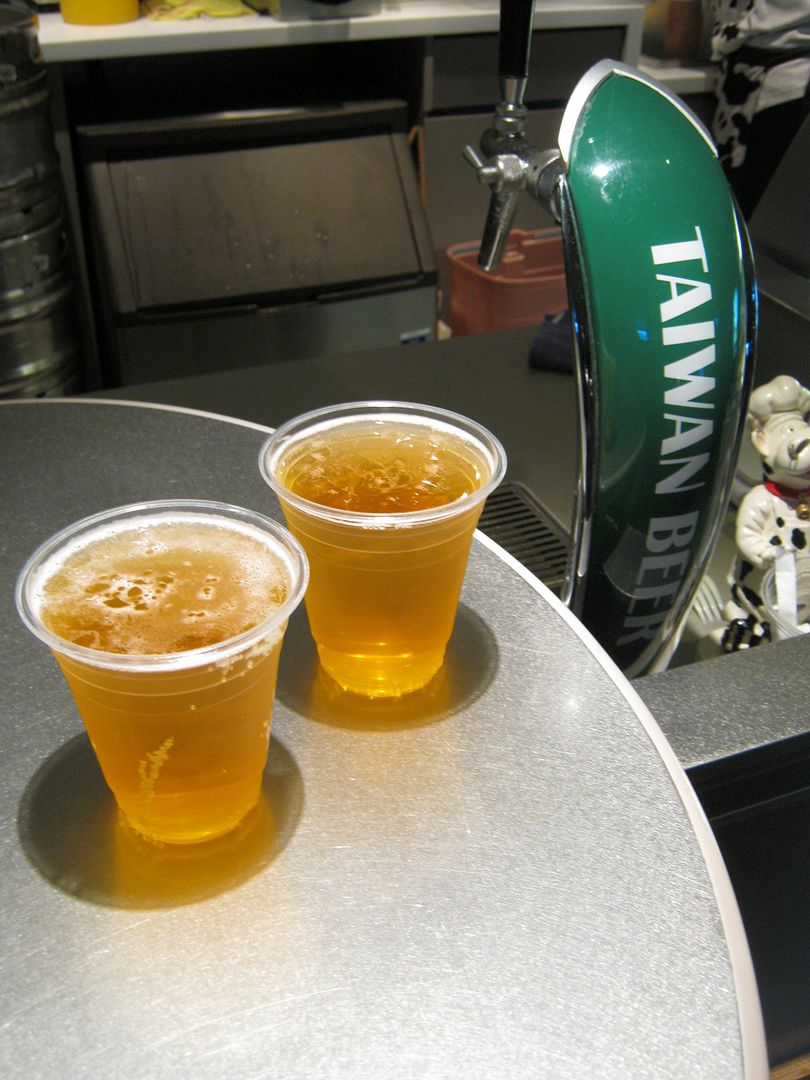 No passing gas?
How is this enforced?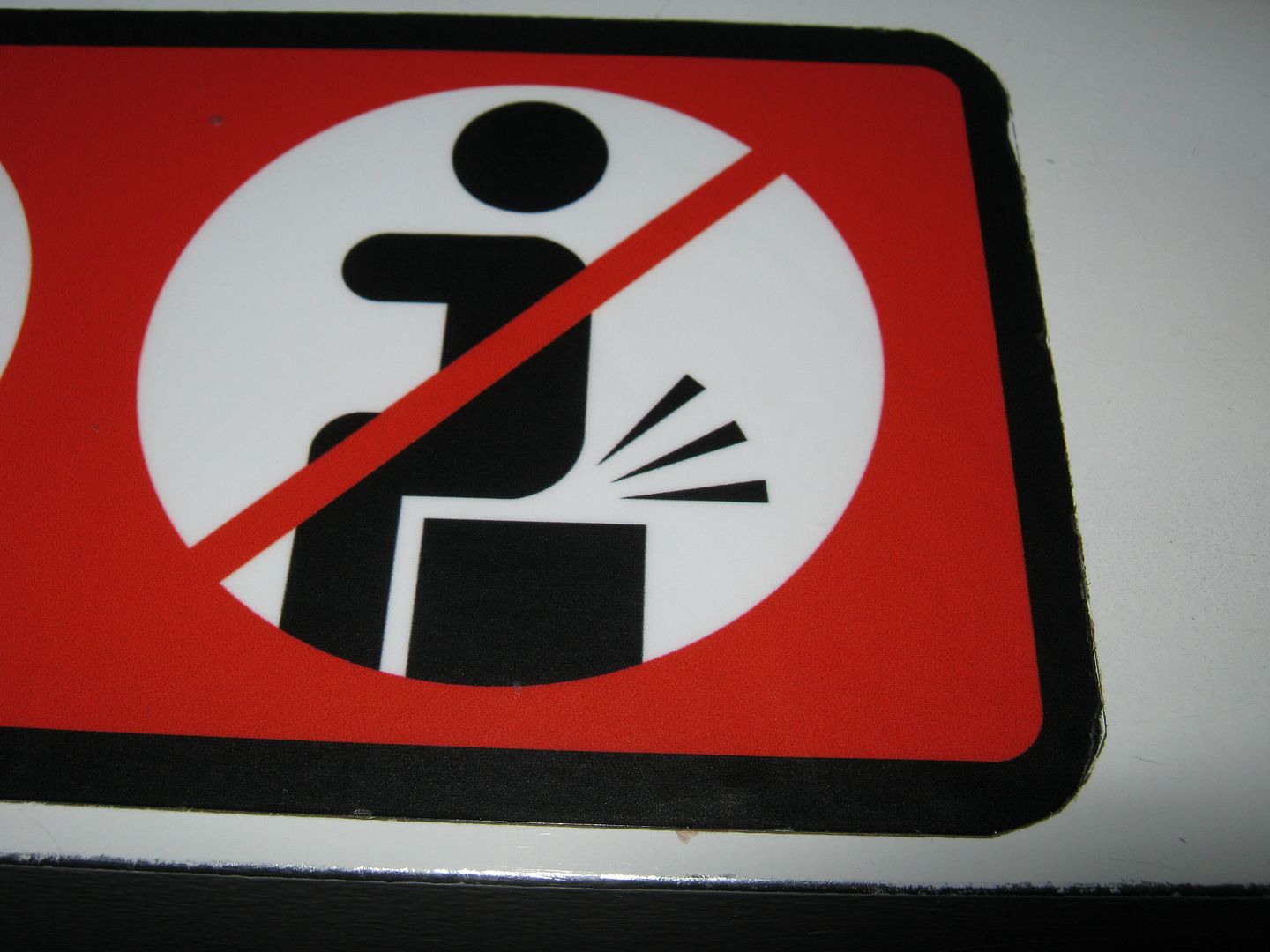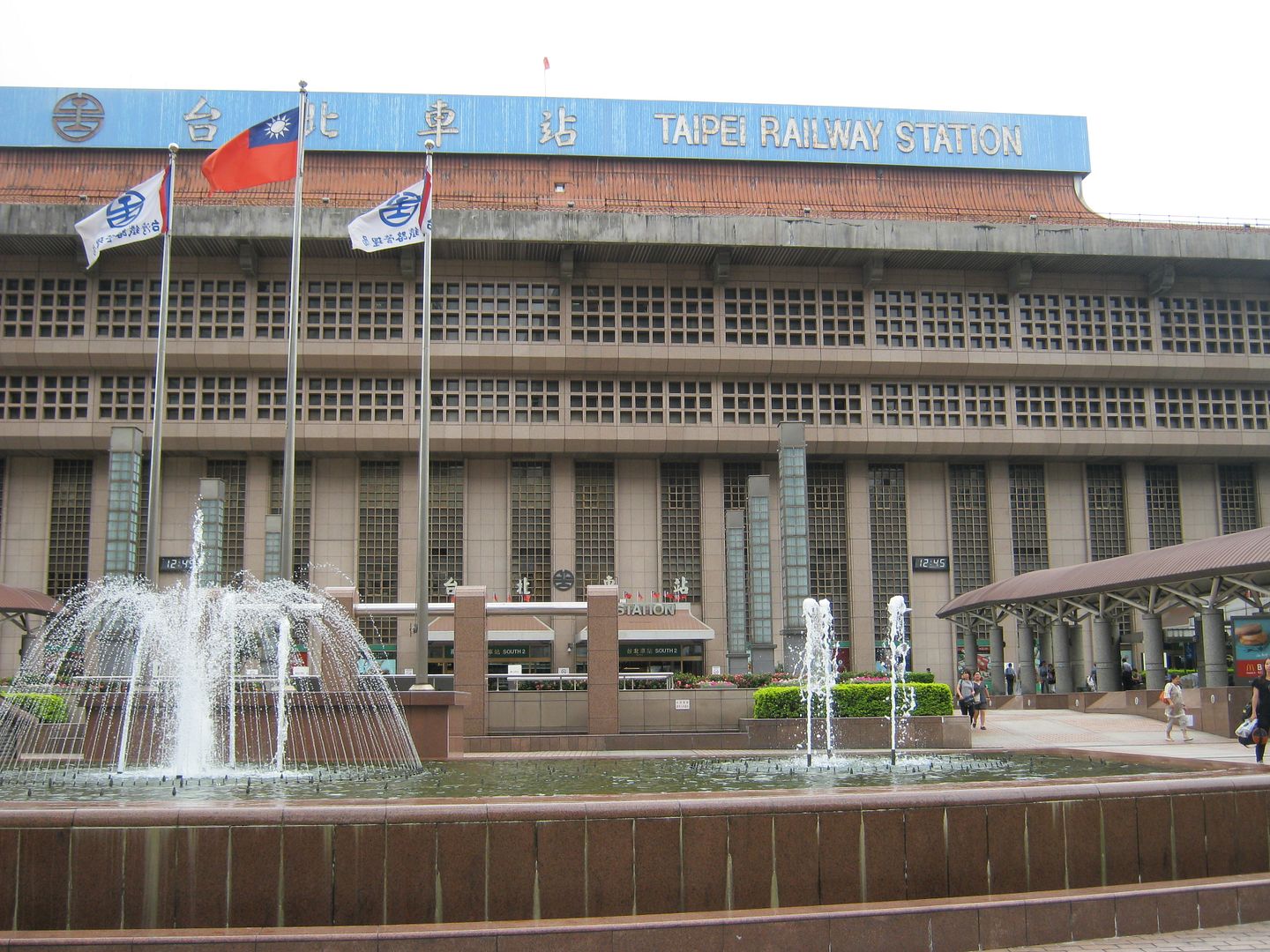 Rode on the high speed rail line to Taichung.
Would have ridden it further south if I had more time.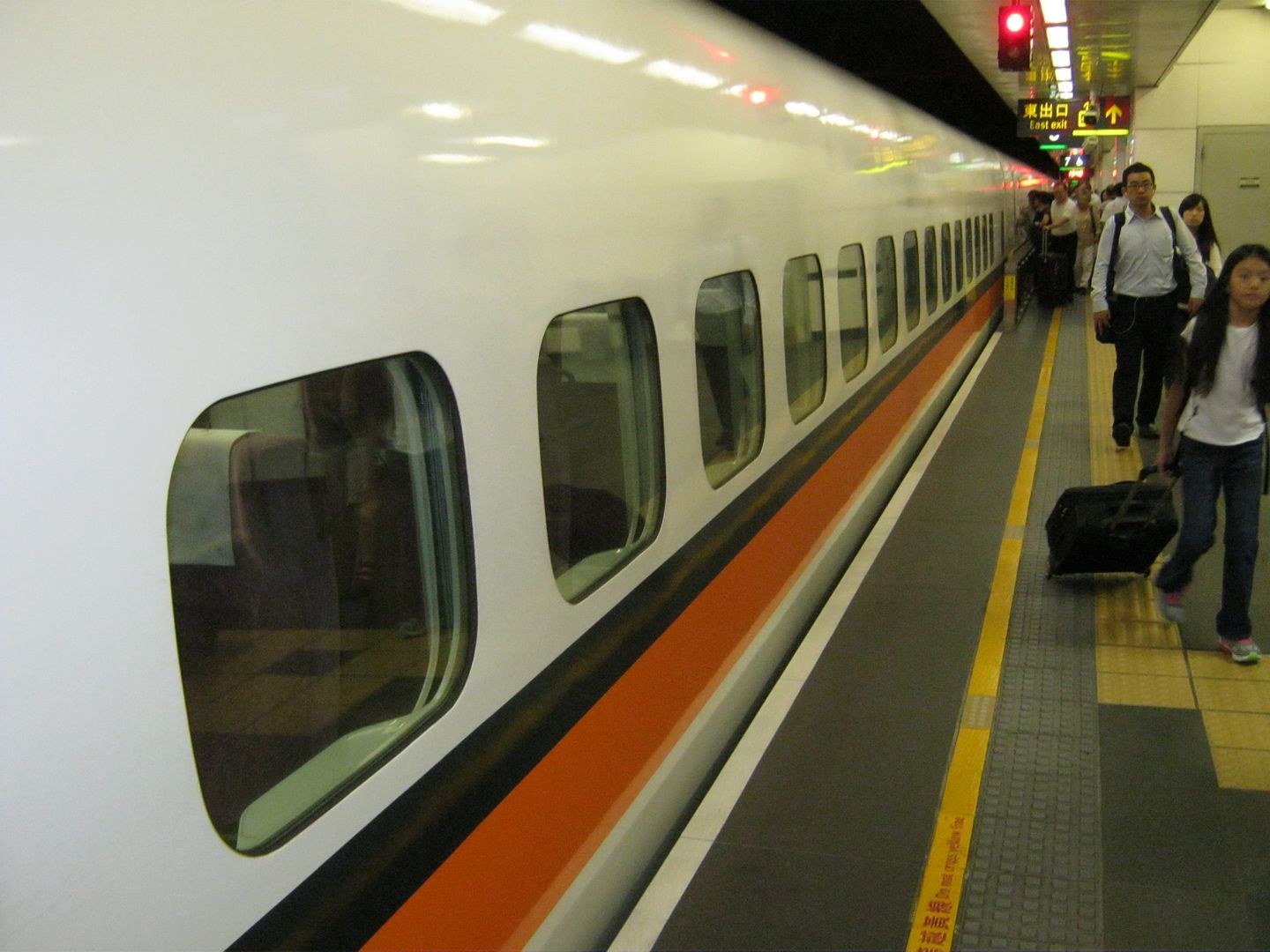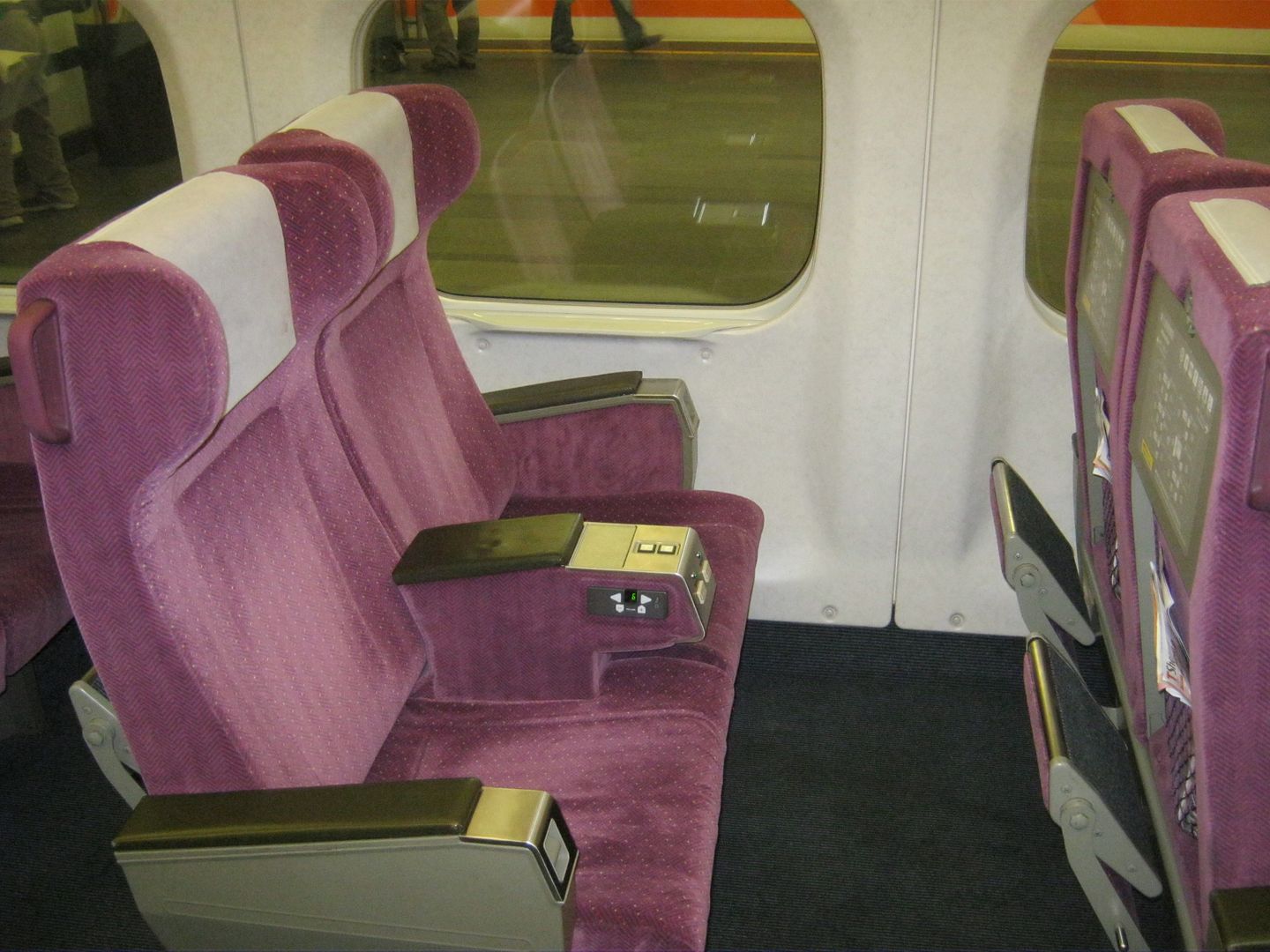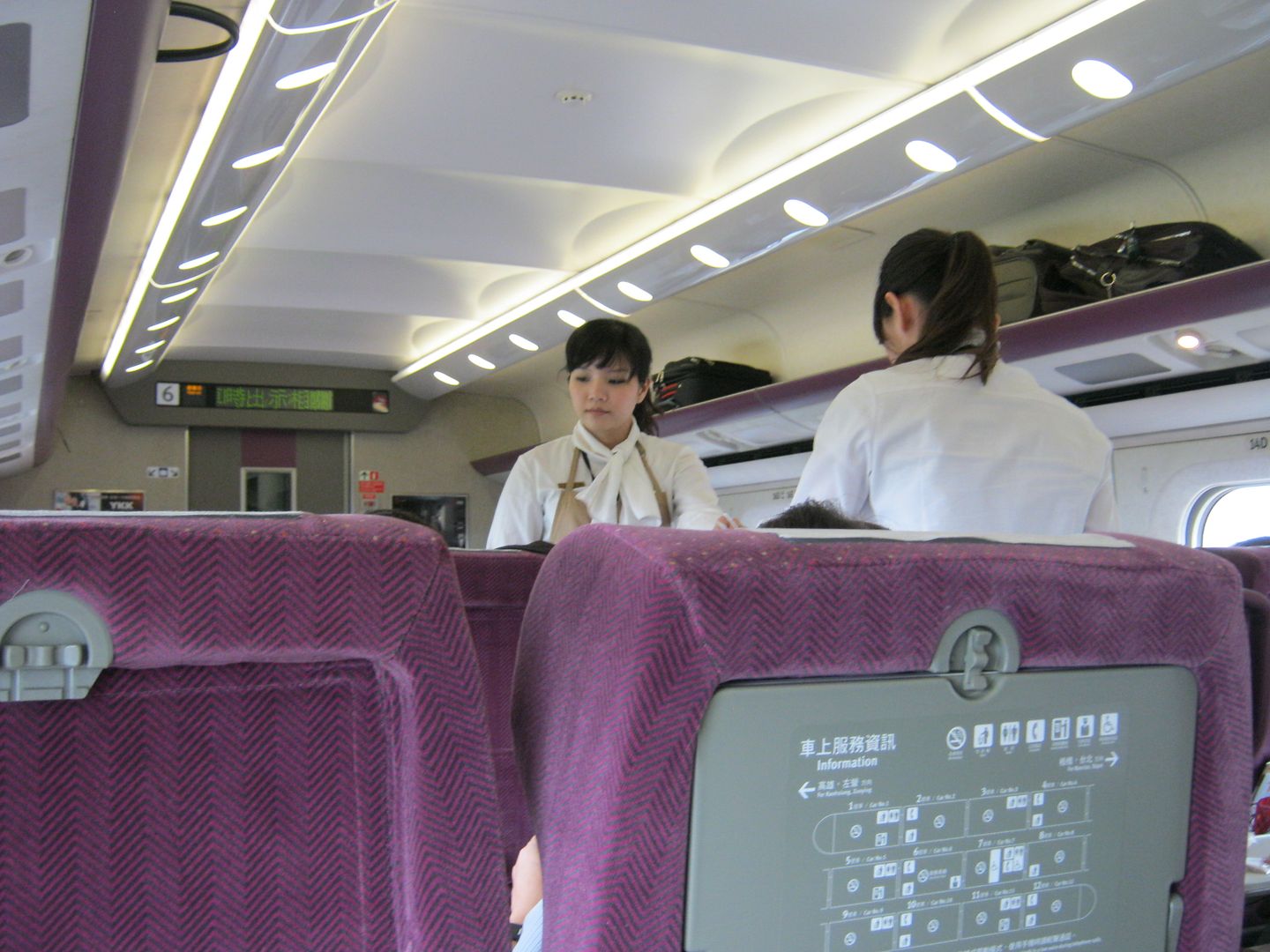 Taiwan countryside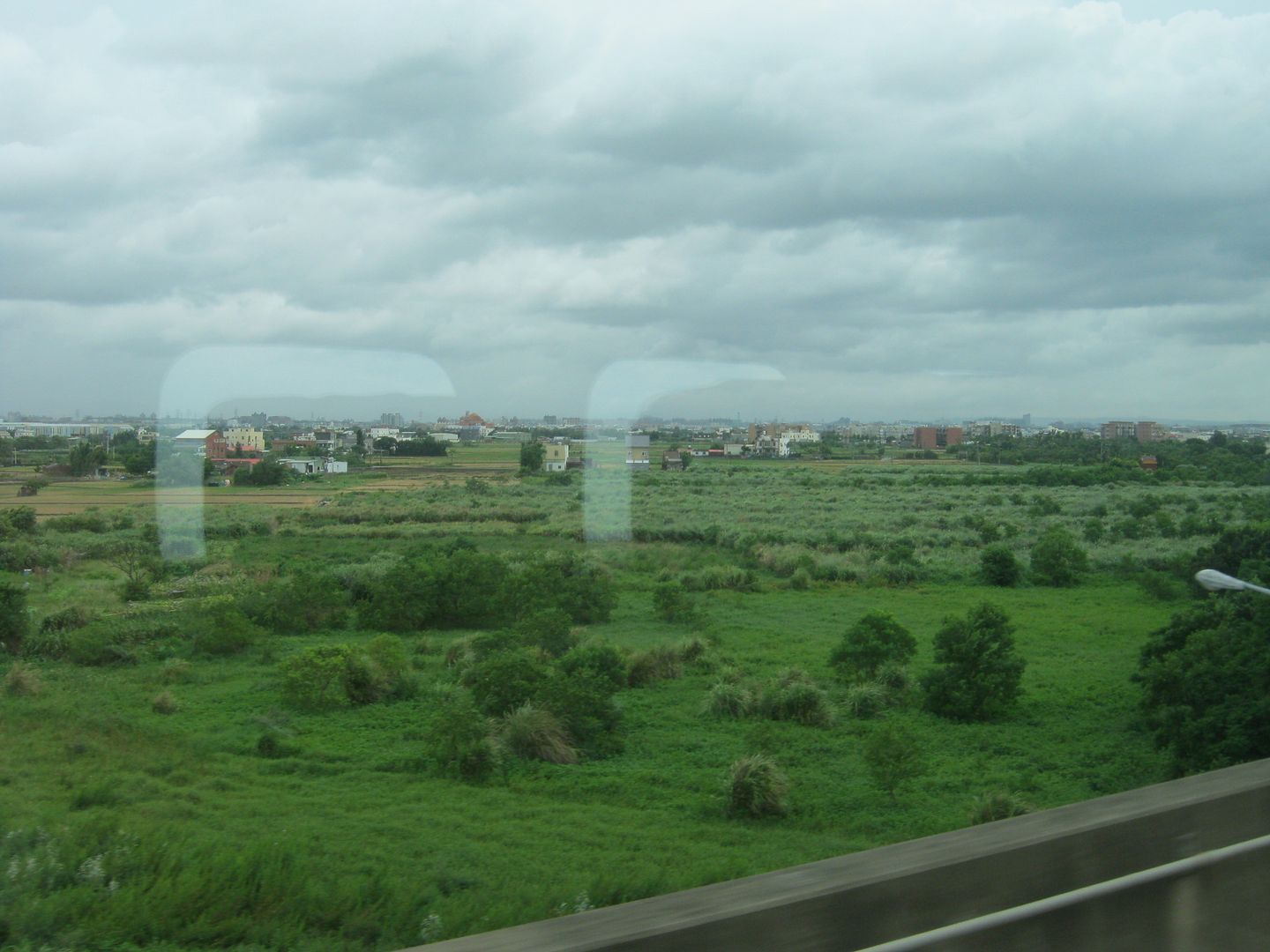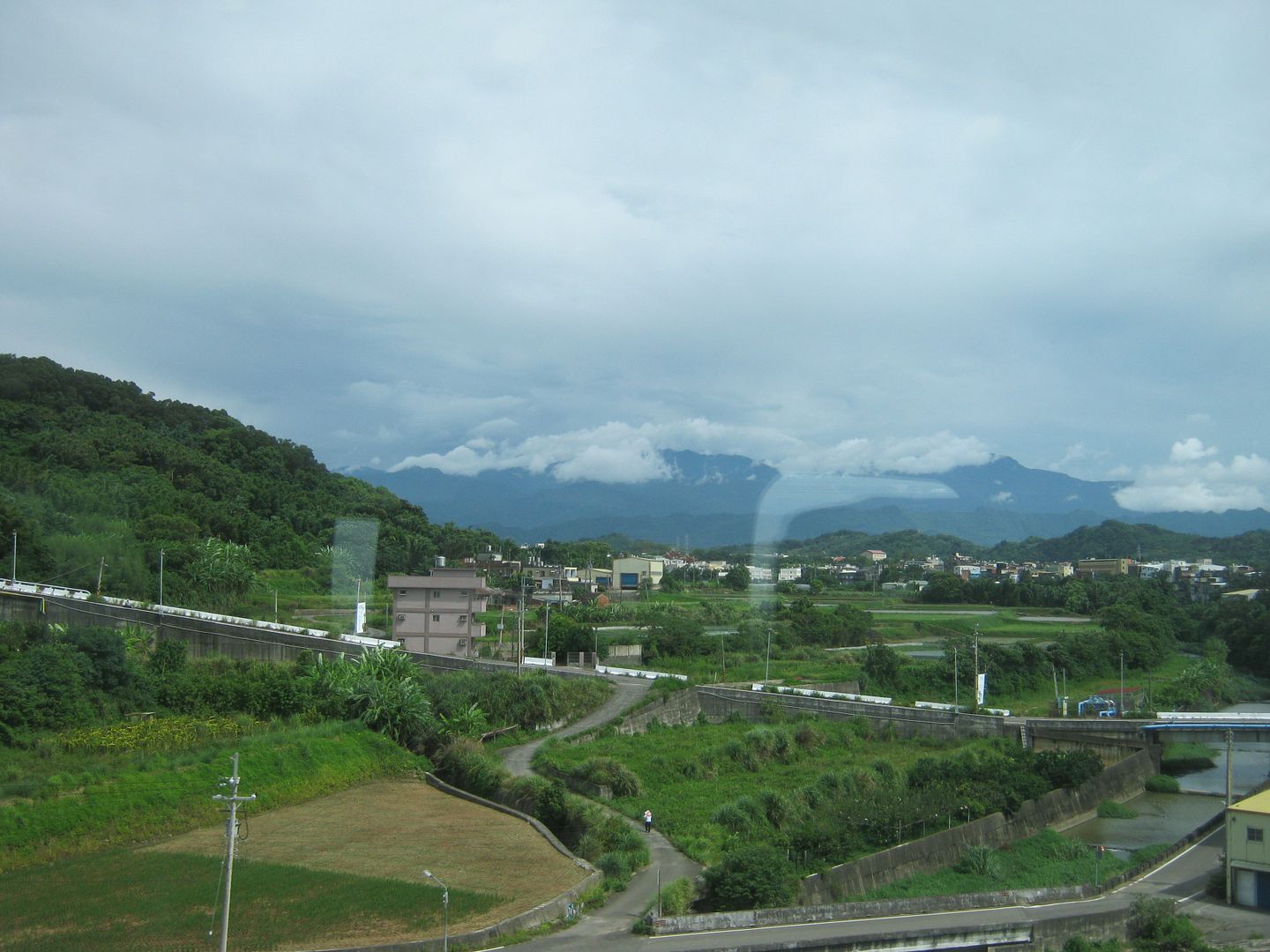 Taichung looked kind of boring so I got back on the train and headed back to Taipei.
Taichung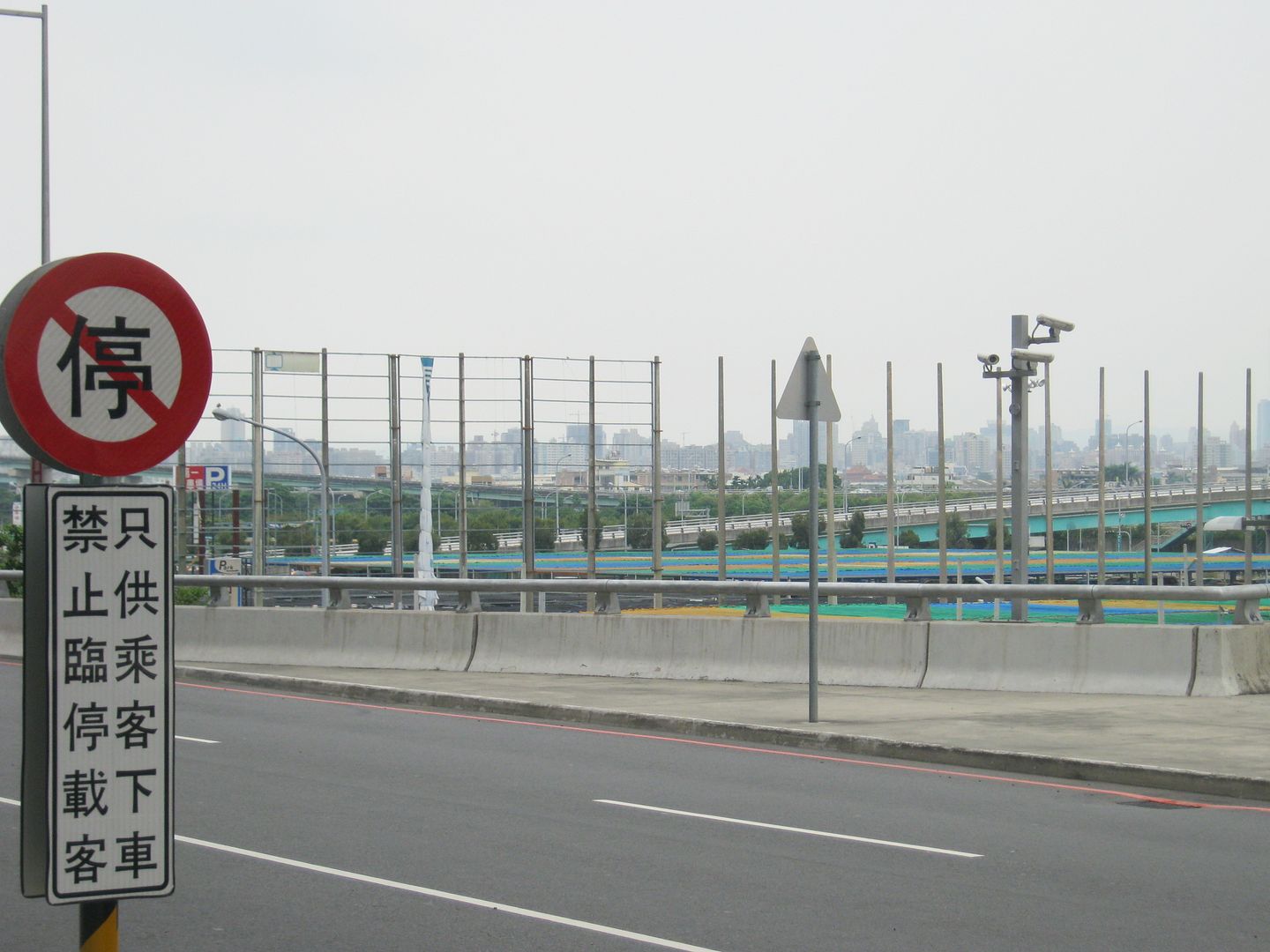 Has standing on toilets ever been a problem in Taiwan?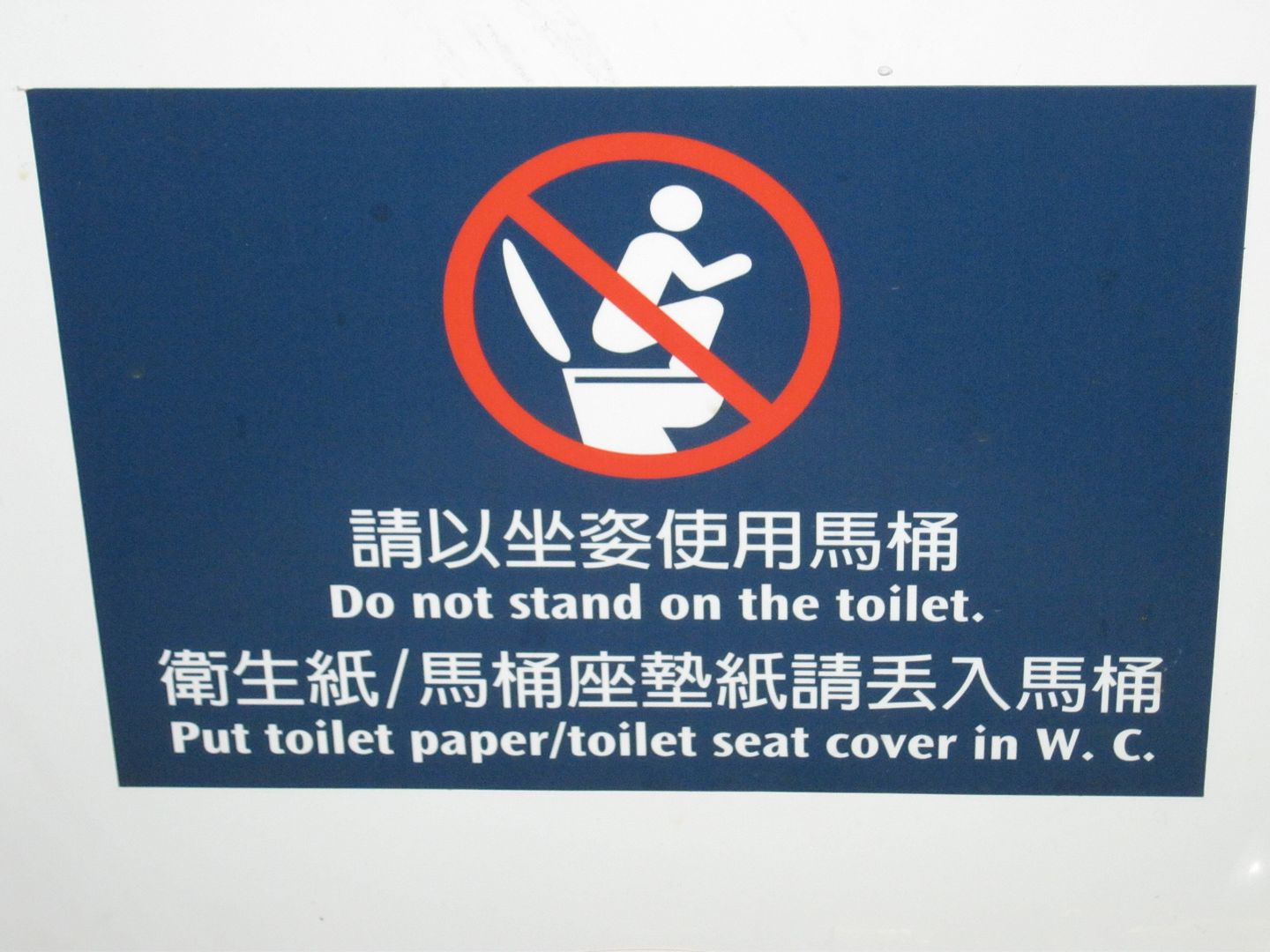 Taipei 101 in the daylight.
Early stages of typhoon Saola forming.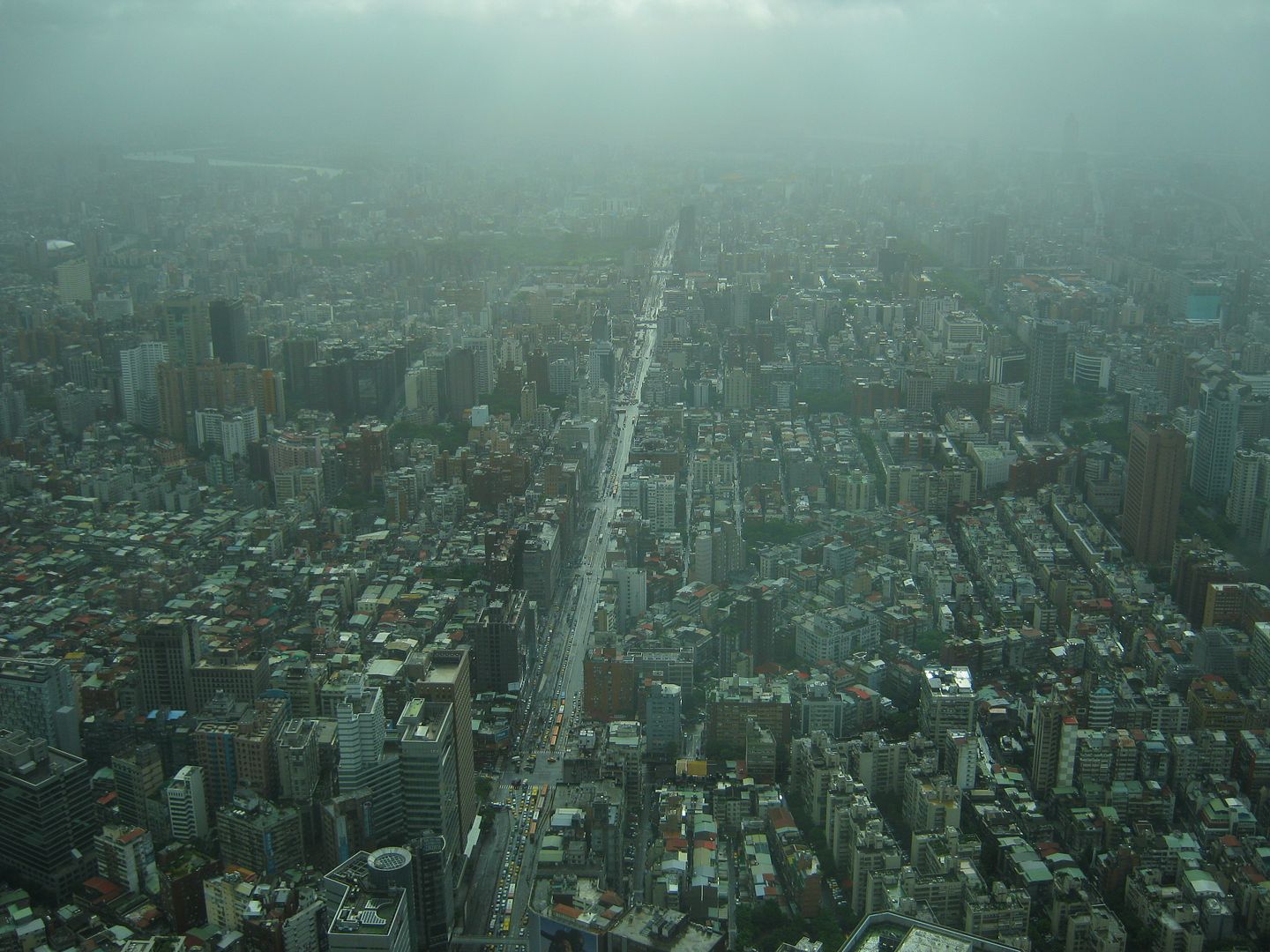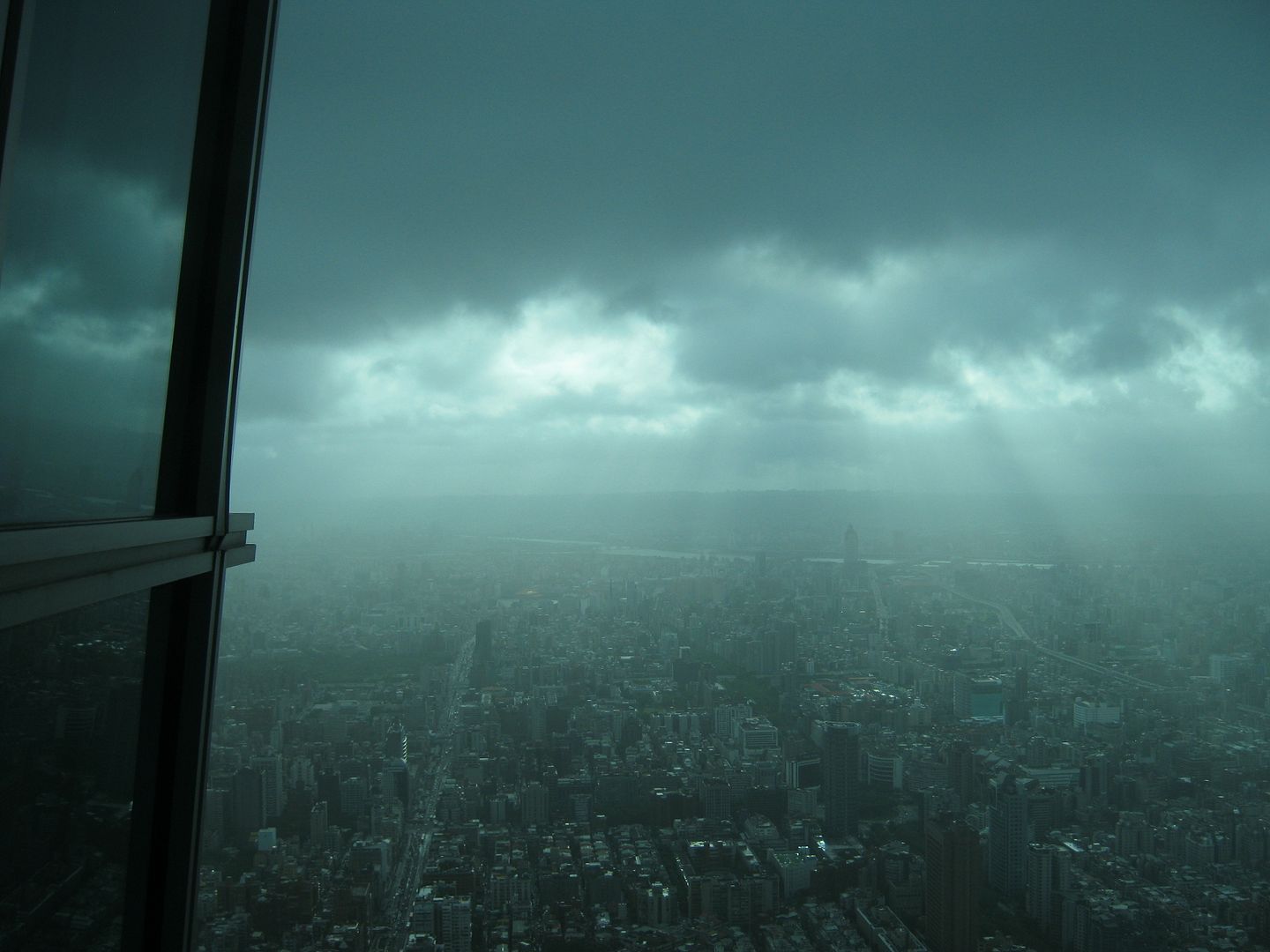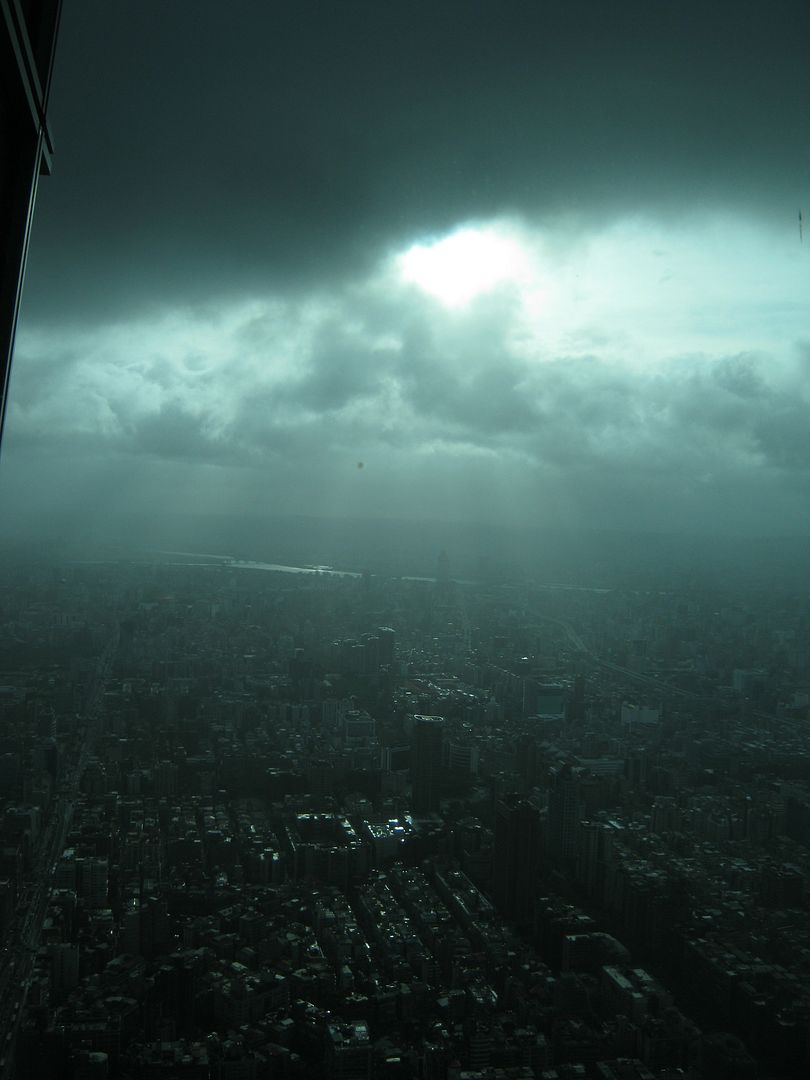 Taipei has an extensive underground subway network. It's very clean, runs frequently and I like that they don't wrap their trains with tacky advisements like some cities do. I like the bare metal trains' with a clean cheatline running horizontally.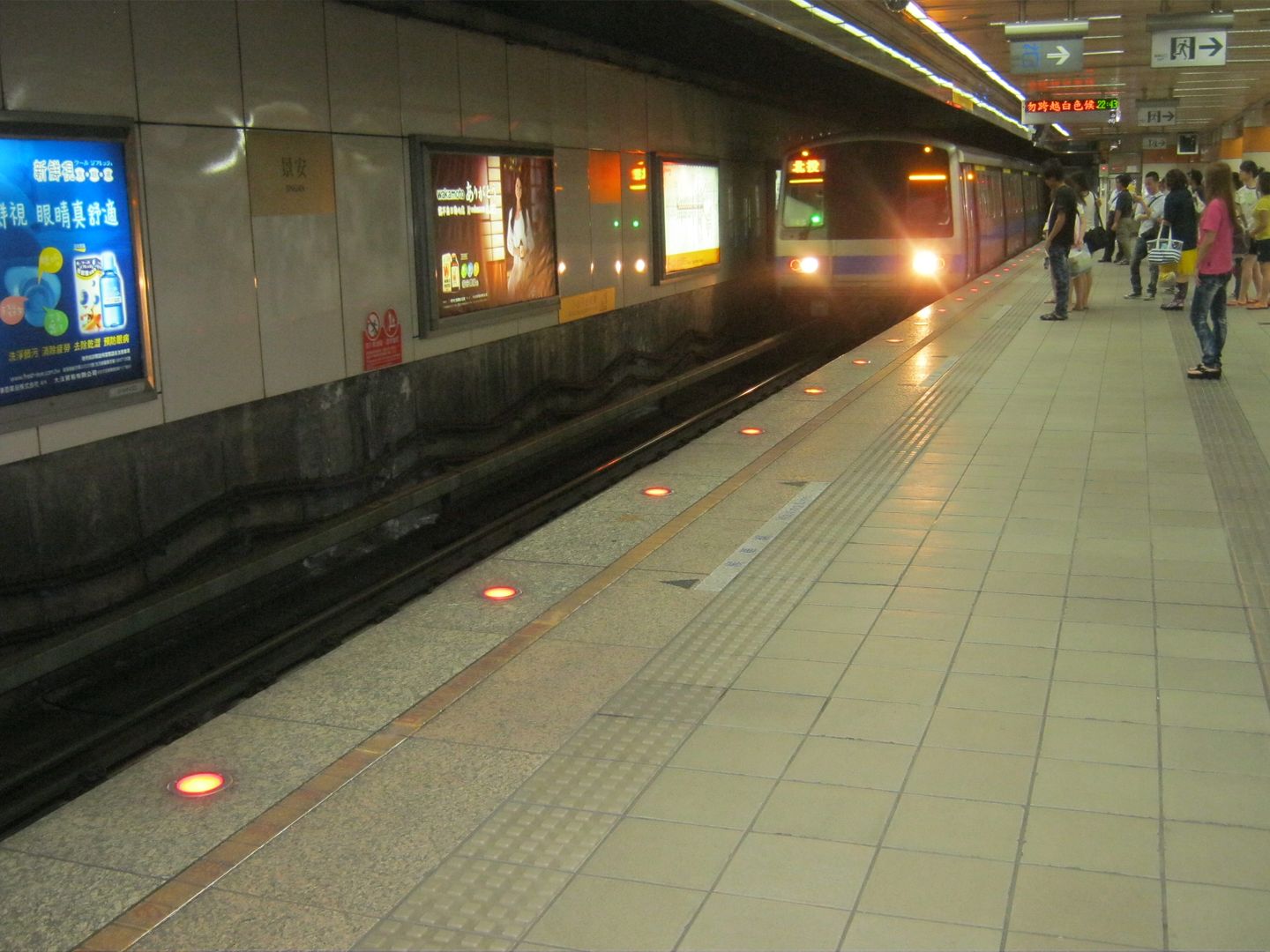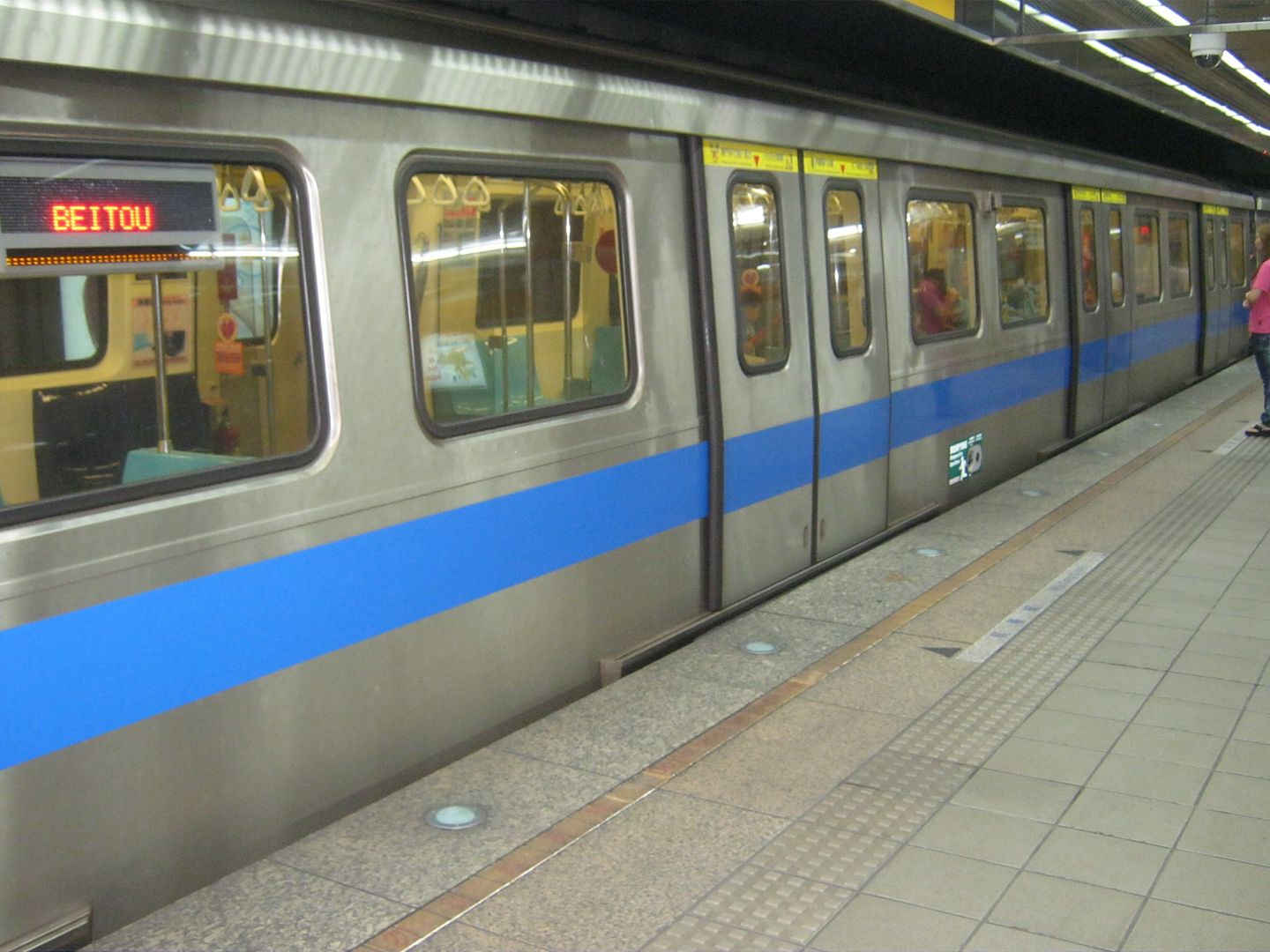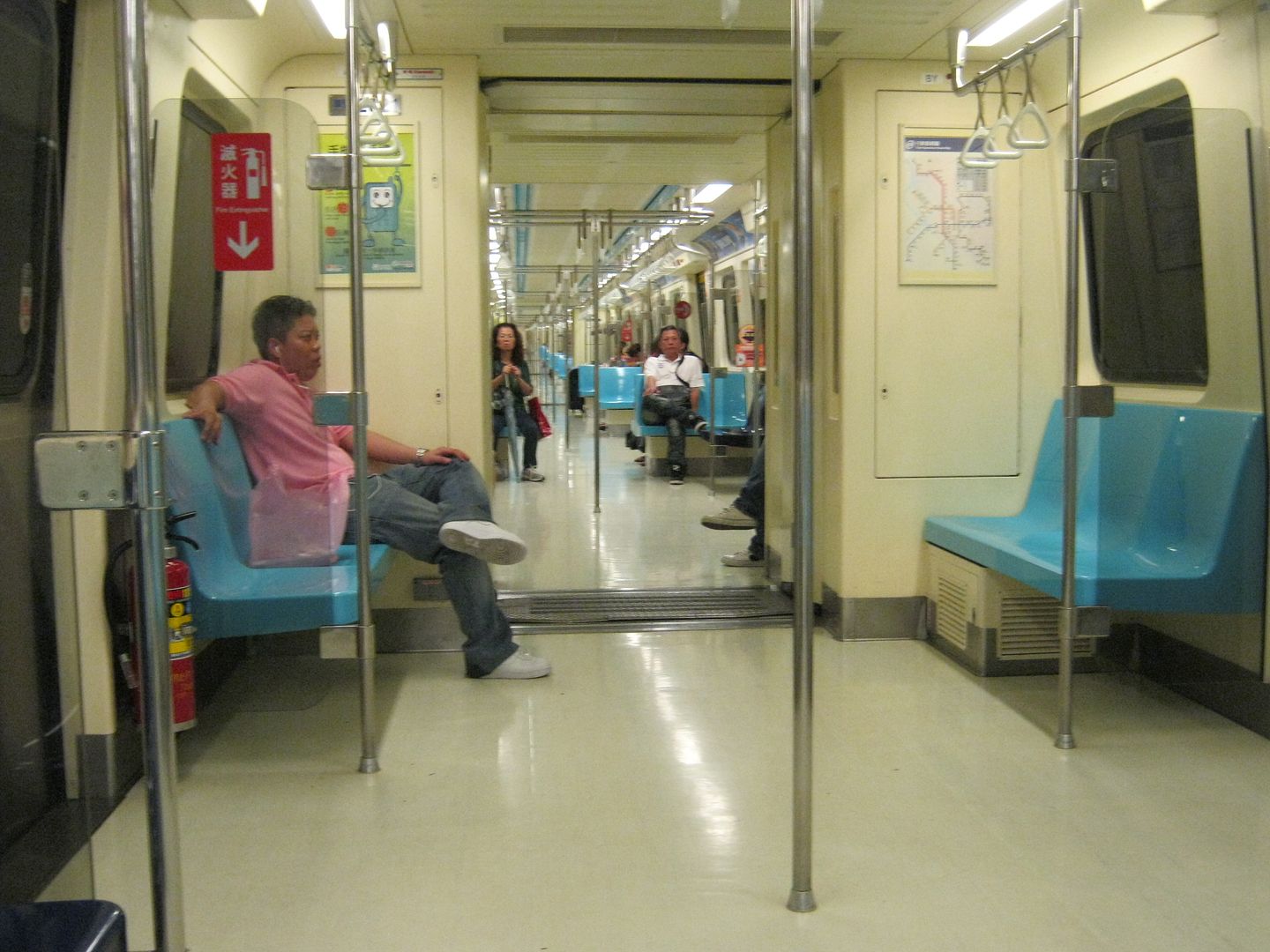 Time to fly back home.
Took a taxi to the airport and check-in went smooth.
I may want to try this airline some day.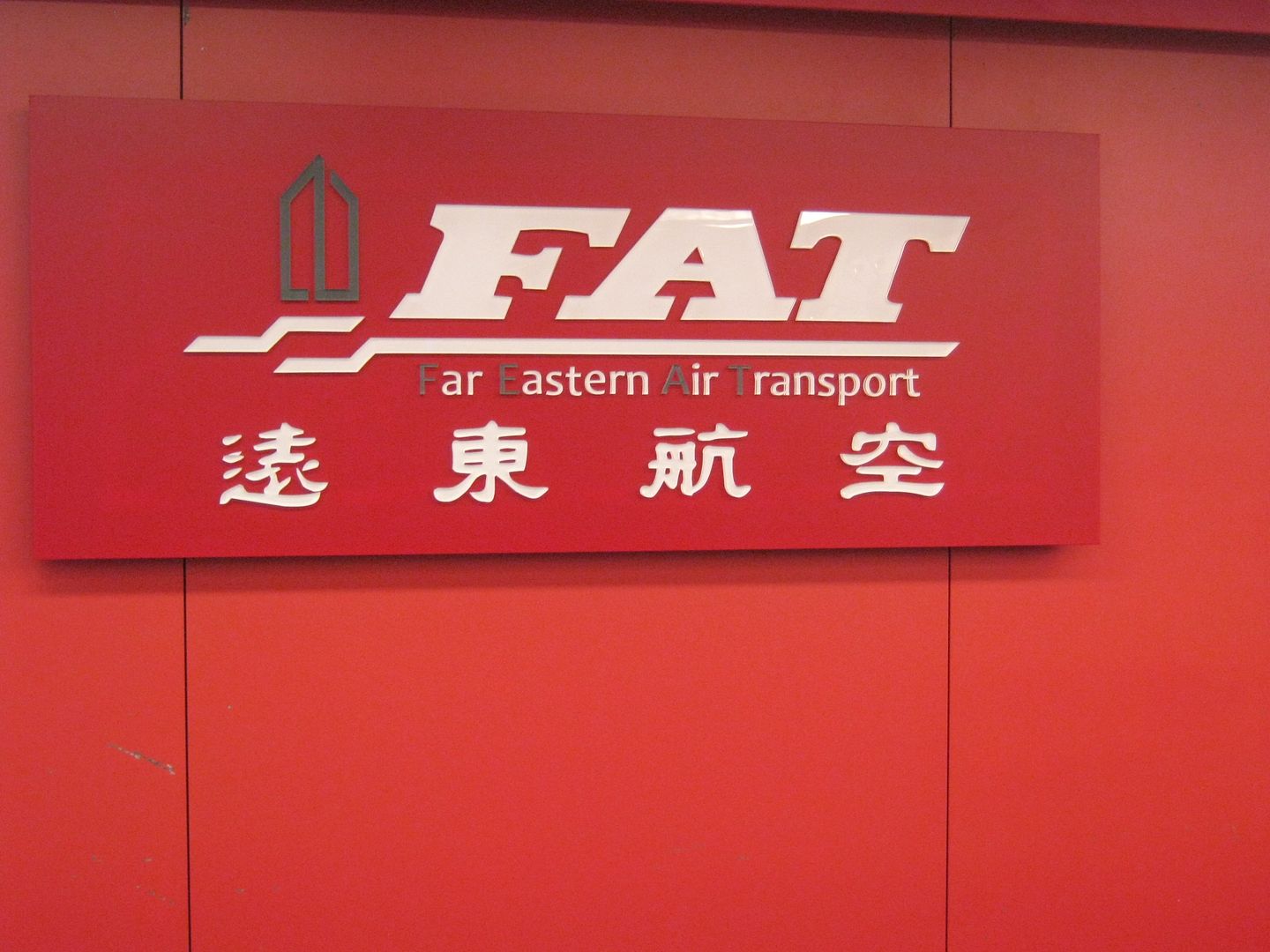 Airport is going through some sort of renovations but I hope they keep this neat looking decoration in their departure terminal.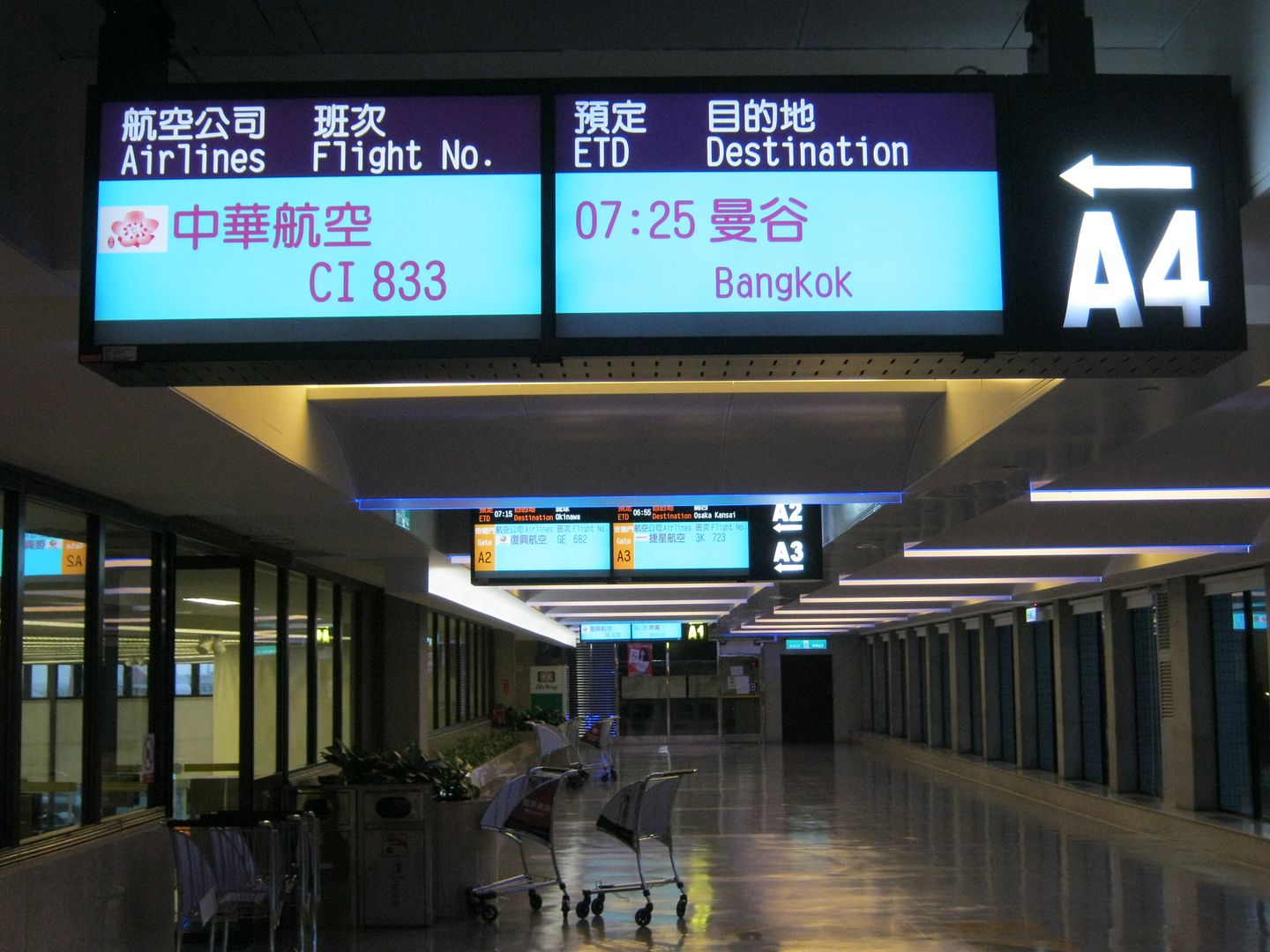 The return flight to Bangkok was on B-18202 which still has the older interior. I found the older interior to be more comfortable as it has the padded head support. My seat was broken but it was to my advantage because the seat recline almost 180 degrees. Luckily the person behind me was a baby - that didn't cry. No need to worry about taking away his leg room.
We push back on time but taxiing to the run way was very slow. The storm didn't seem like it was letting up. We sat at the beginning of the runway for about 5 minutes before the pilot decided to go for it and takeoff. On the takeoff roll, the crosswinds were intense and at rotation, the turbulence was very strong.
at rotation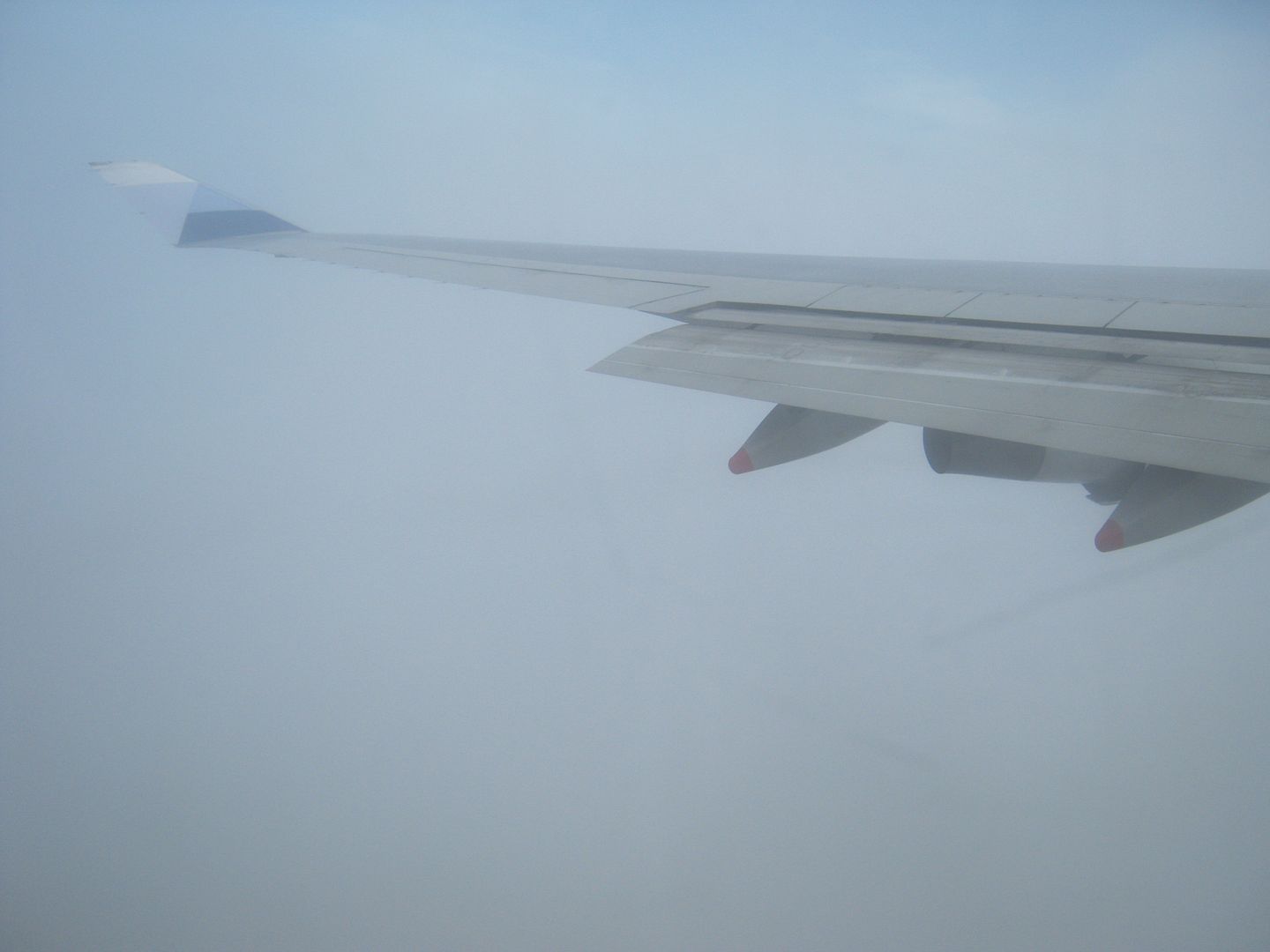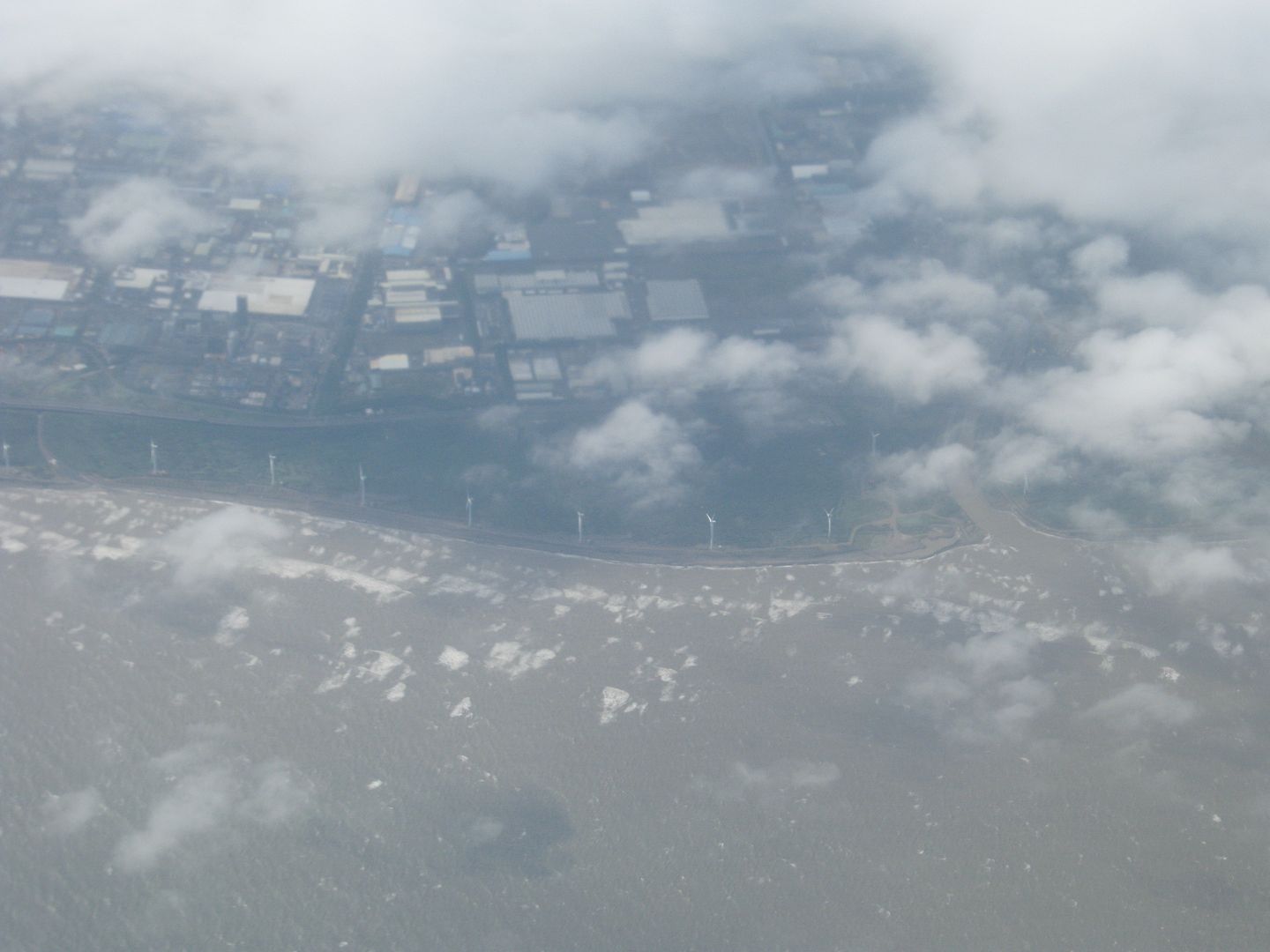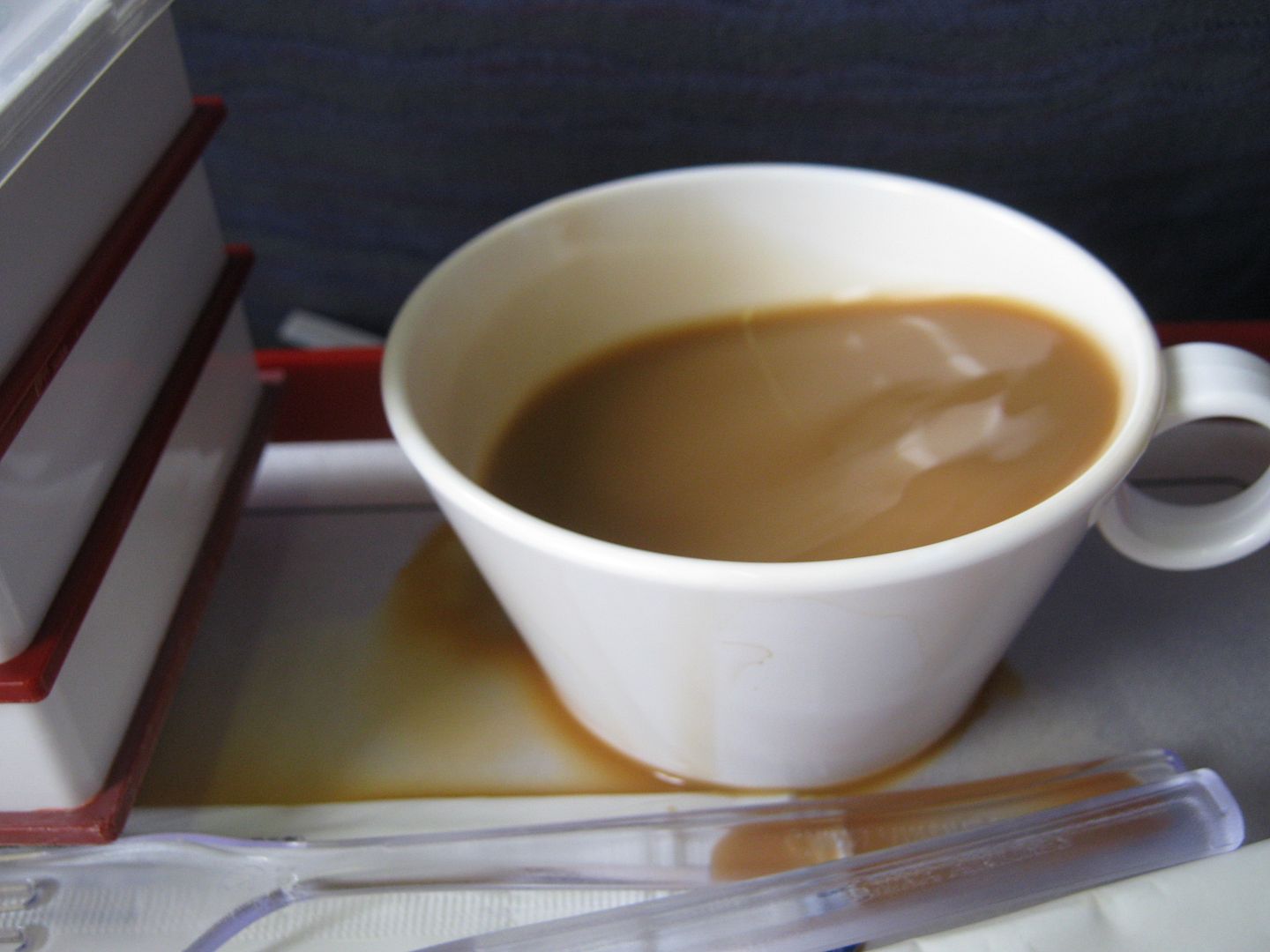 The entire flight was turbulent which interrupted meal service. Thought-out the flight, the pilot had to change altitude and change course. I didn't get a chance to fall asleep in the best coach seat in the house.
On several occasions our plane dropped and my coffee spilled all over the place. This flight was not fun at all by the China Airlines crew were very professional and the crappy weather didn't effect their level of great service.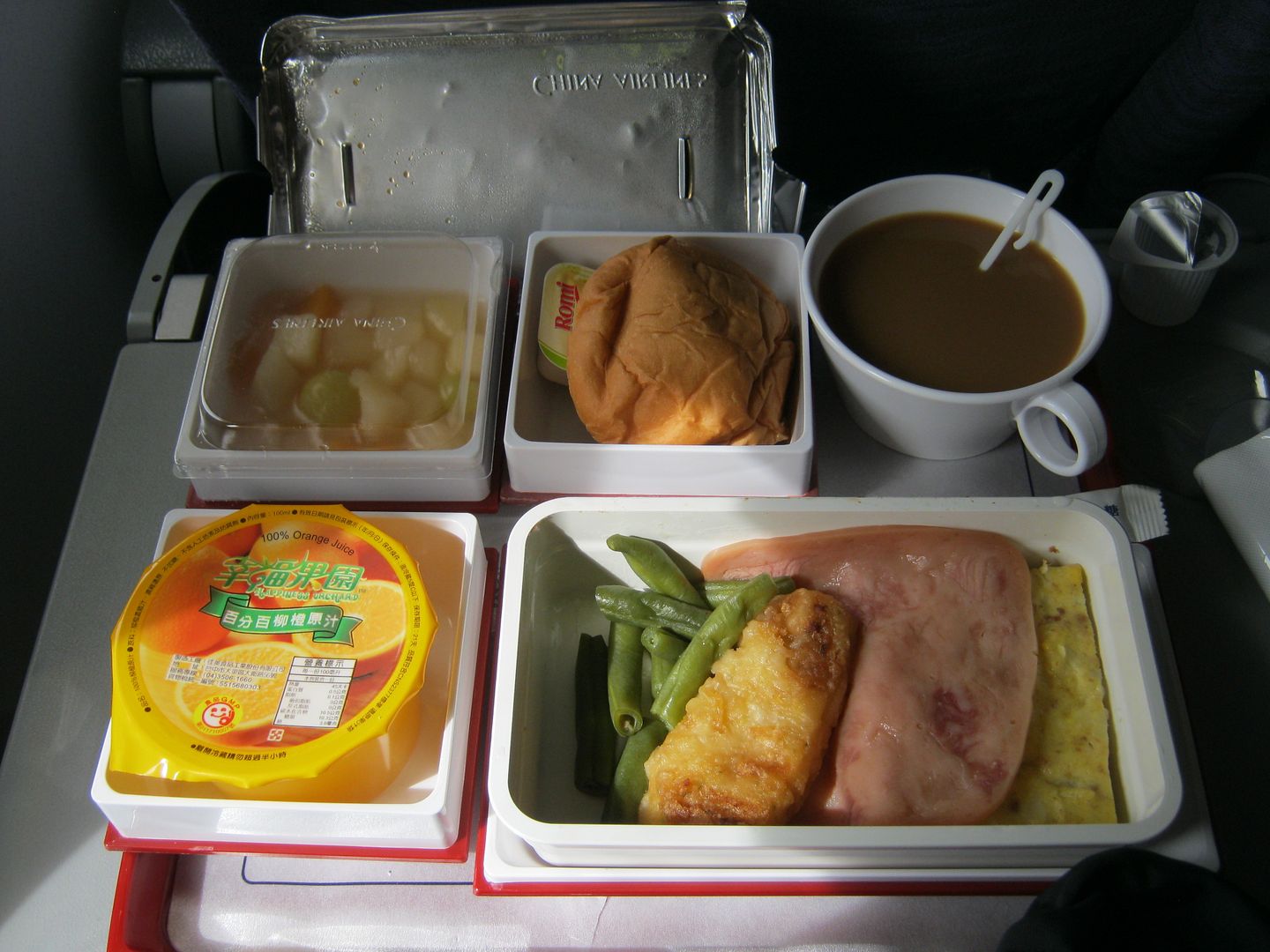 Even on final approach to BKK, the turbulence & crosswinds were intense and seemed like we were about to do a go around but luckily the pilot put the plane down about halfway down the runway and we zigzagged down the runway until we came to a complete stop.
Everything was going uneventful with deplaning and going through customs.
After customs, going through the 'Nothing To Declare' line was nuts!
The officer just decided to accuse me, two other people from my flight and a young family from Taiwan for smuggling in fruit and thought that we were United Airlines employees up to no good. We really didn't understand him at first because he was screaming at us in broken English. He was accusing all 10 of us of smuggling in fruit to Thailand. Never mind the fact that the United Airlines flight comes in 12 hours later. We kept showing him our ticket stub from China Airlines but he didn't believe any of us. He didn't bother going through our luggage our anything. He just assumed that we all had some sort of forbidden fruit. Come on now! Do I look like the kind of guy that would smuggle in fruit?!?!?
We just went to another officer that let us through. That whole ordeal was just nuts!
Oh well.
Then as I get home, I read on the news that Taiwan is being hit by a major typhoon which had already claimed one life and toll keeps on rising. The airports had already been closed shortly after our takeoff. We made it out in a nick of time. I wish all the best to those that are affected by typhoon Saola.
As for Air China, I 'like' Air China.