TG First Class SYD - BKK
Posted: Thu Sep 06, 2012 12:53 pm
Hello everyone,
This trip report reviews TG 472 SYD/BKK in August 2012 and is the first sector of four in Thai Airways International's Royal First Class. I've made a video (see below) that shows much of my TG first class experience. But there are other details not shown in the video such as pics of the second meal serving, the amenities kit, the pyjamas and the bed made up. These will feature in the videos I'll post for the other first class sectors, coming soon.
I prefer the view/s from a forward window seat, but was in seat 3E. This proved most fortuitous in some ways: it seemed much quieter to sleep in the centre of the cabin, away from the rushing air and engines. But would you believe there was a screaming infant in seat 1A !!! No, this was not Malaysia Airlines... Screaming kids in any close proximity are disturbing, but it really did detract from my first class experience. For example, it is a shame that I had to shout to the attendants when they came to serve, just so that they could hear me...
Check in at Sydney started about 3 hours prior to departure. Unfortunately, there were four Thai women booked in business class who decided they'd use the dedicated First Class counter because their 'leader' was travelling in F. The check in staff was not happy about that and checked in only the F passenger. But the incredible amount of luggage they had took time to tag & clear before I was checked in (with one bag).
Lounge access was at the Air New Zealand lounge. It's spacious with great views, such as the multiple UA tulip livery which made me wonder how much longer this will be seen at SYD...
Now, before I get complaints as to the quality of my pics & video, it was all done with my iphone. It's just to give an idea of my experience.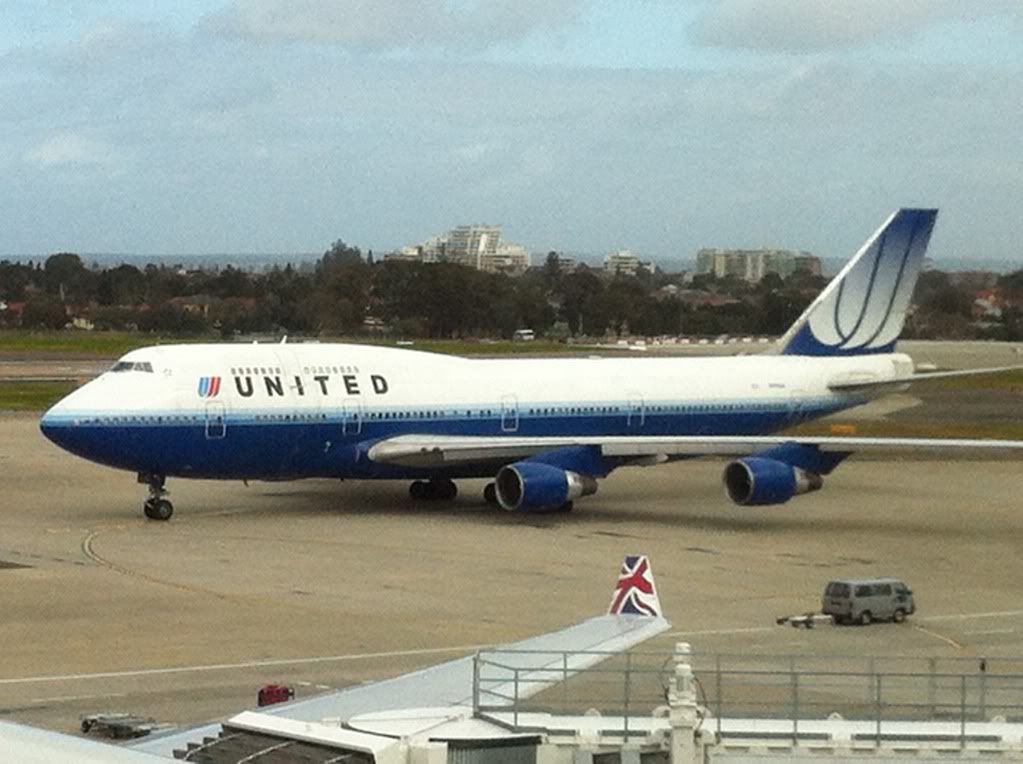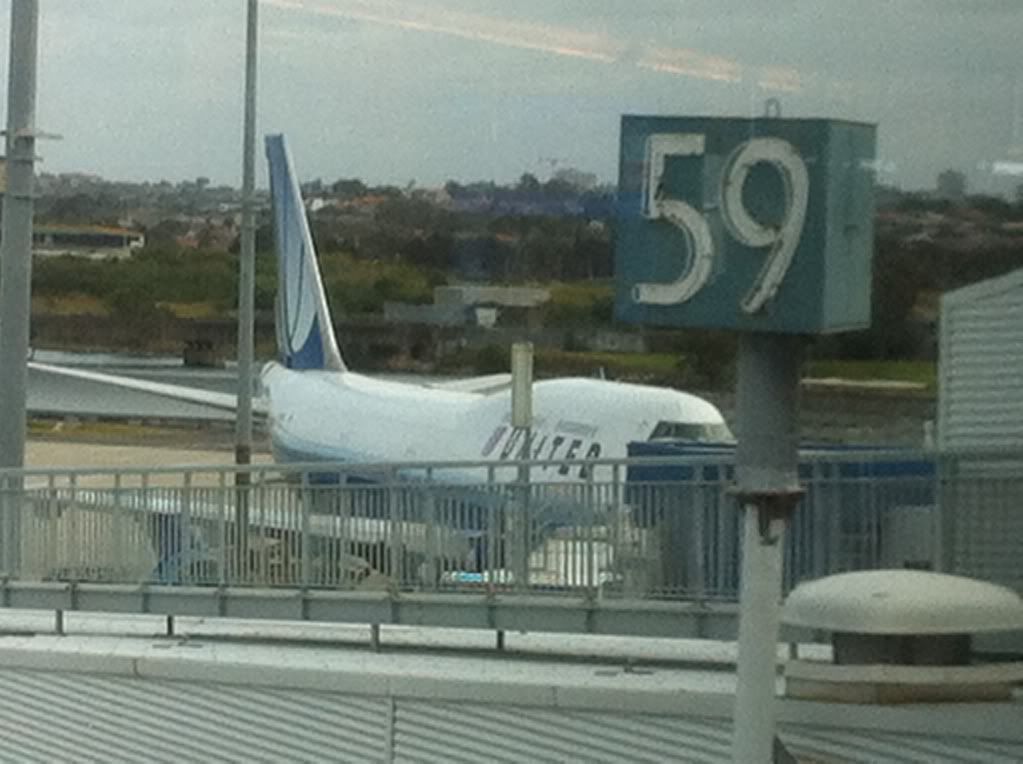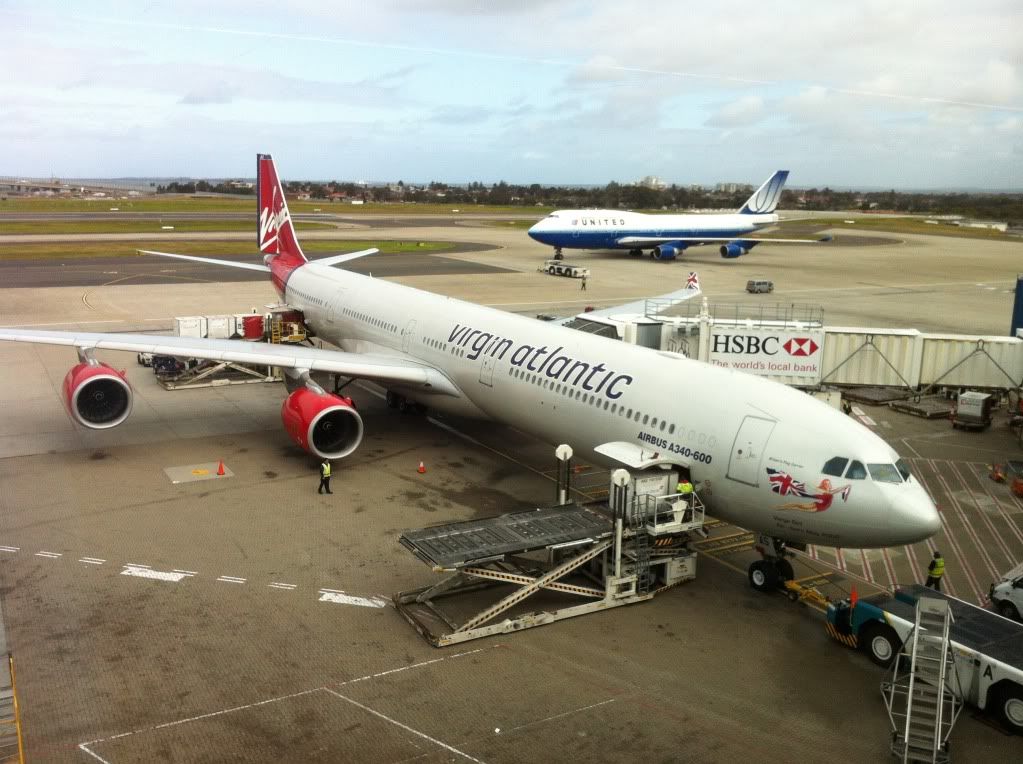 The NZ lounge allows access for a number of airlines and gets very busy early afternoon, not only with flights to NZ, but mainly UA flights to LAX and SFO. Perhaps that's why there's a hot dog stand set up there. Naturally, business class passengers on TG also have NZ lounge access. SQ has its own Sliver Kris lounge in Sydney.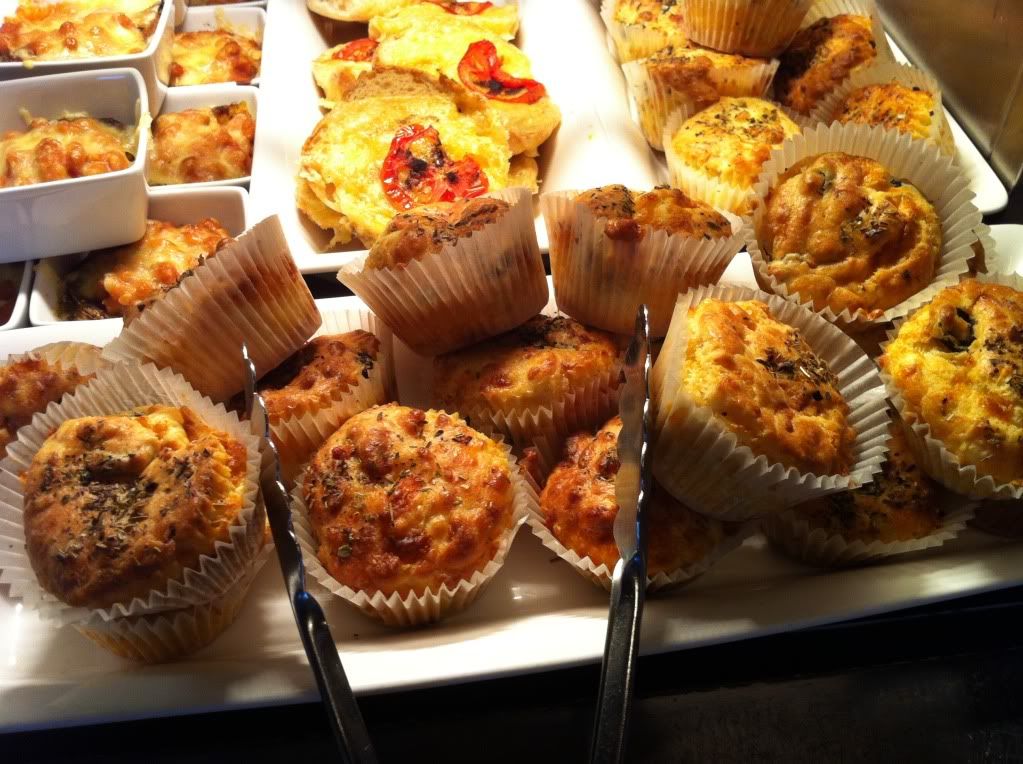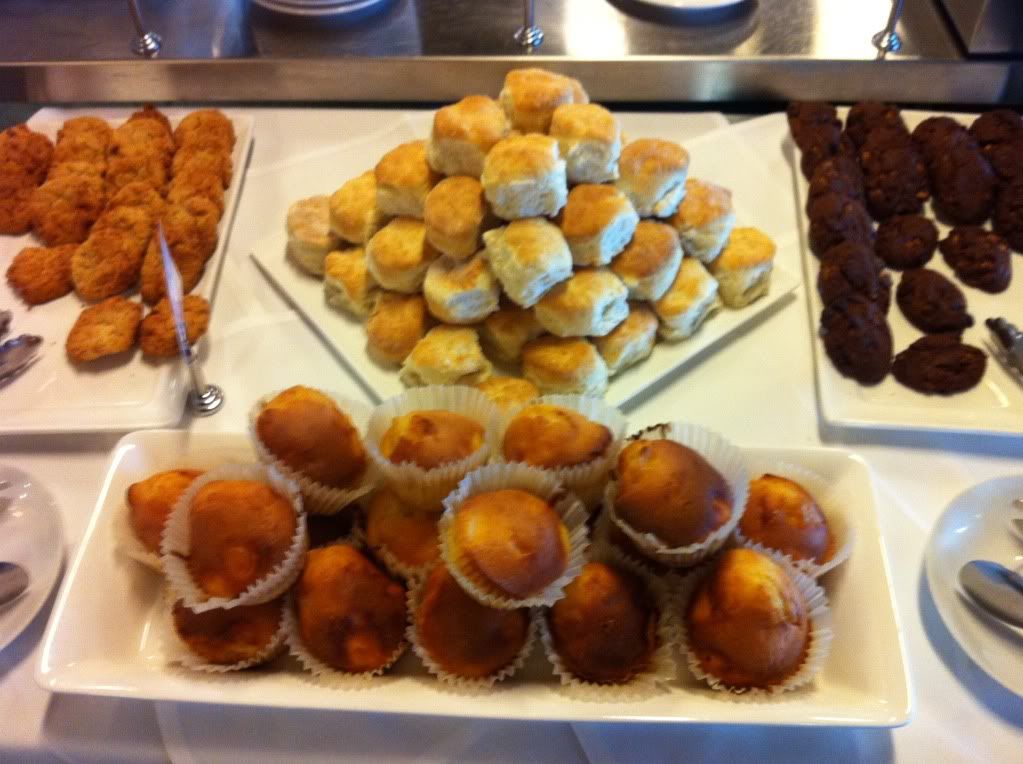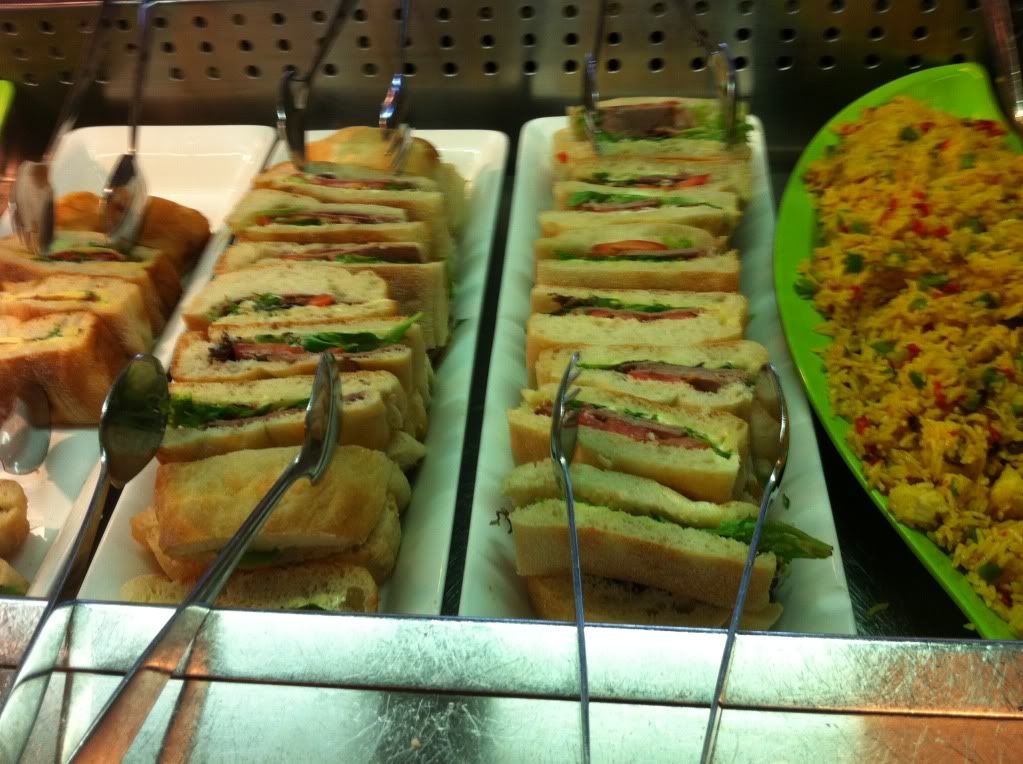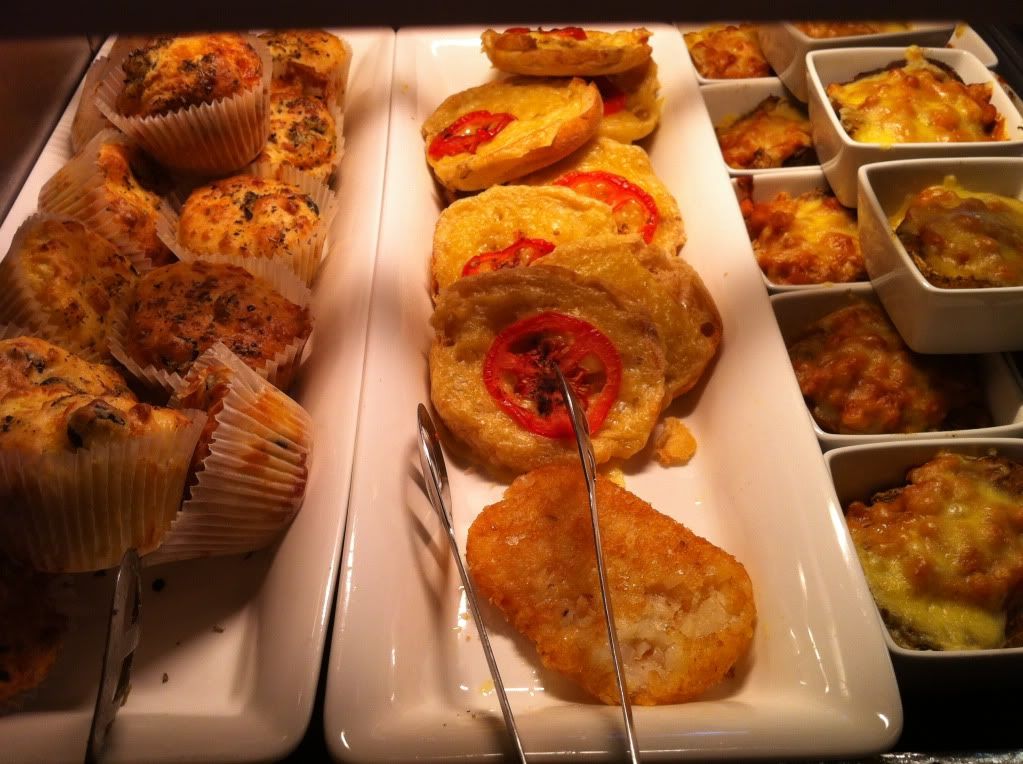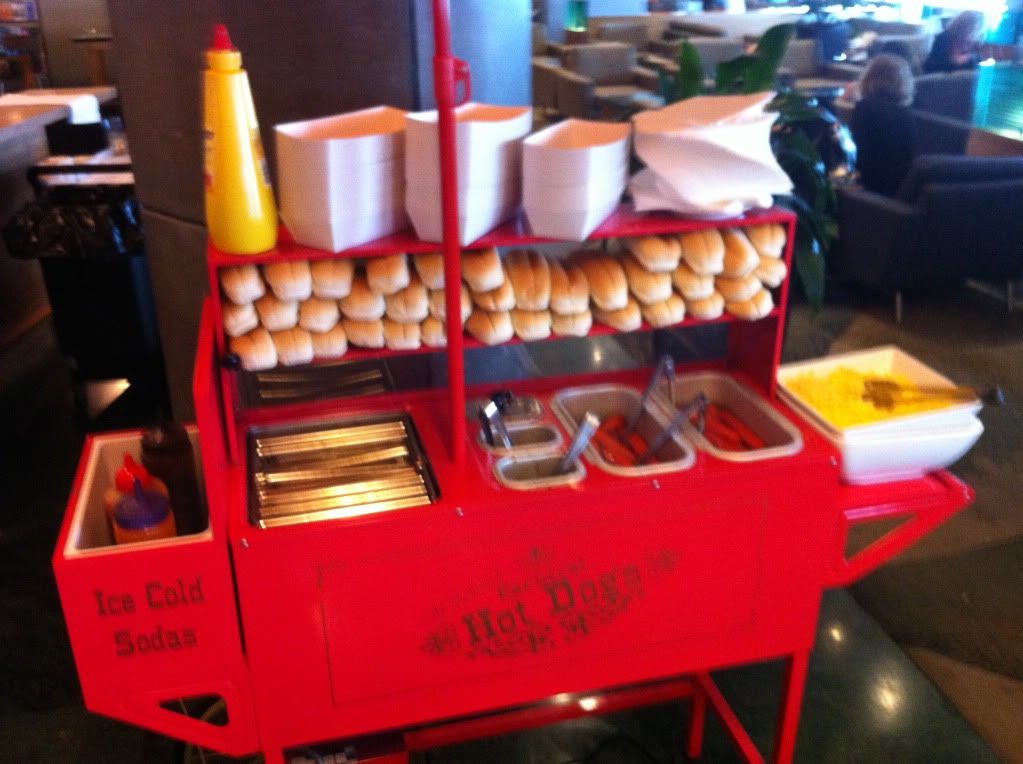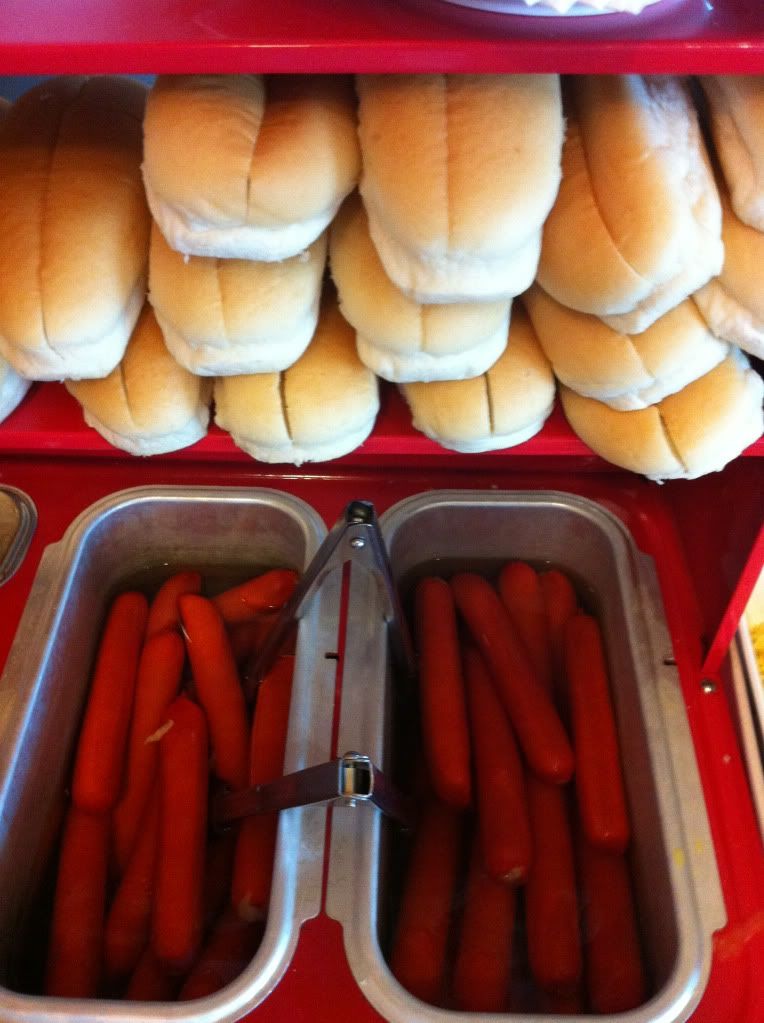 The showers in the NZ lounge are not too bad. They're fairly spacious. At least there are showers!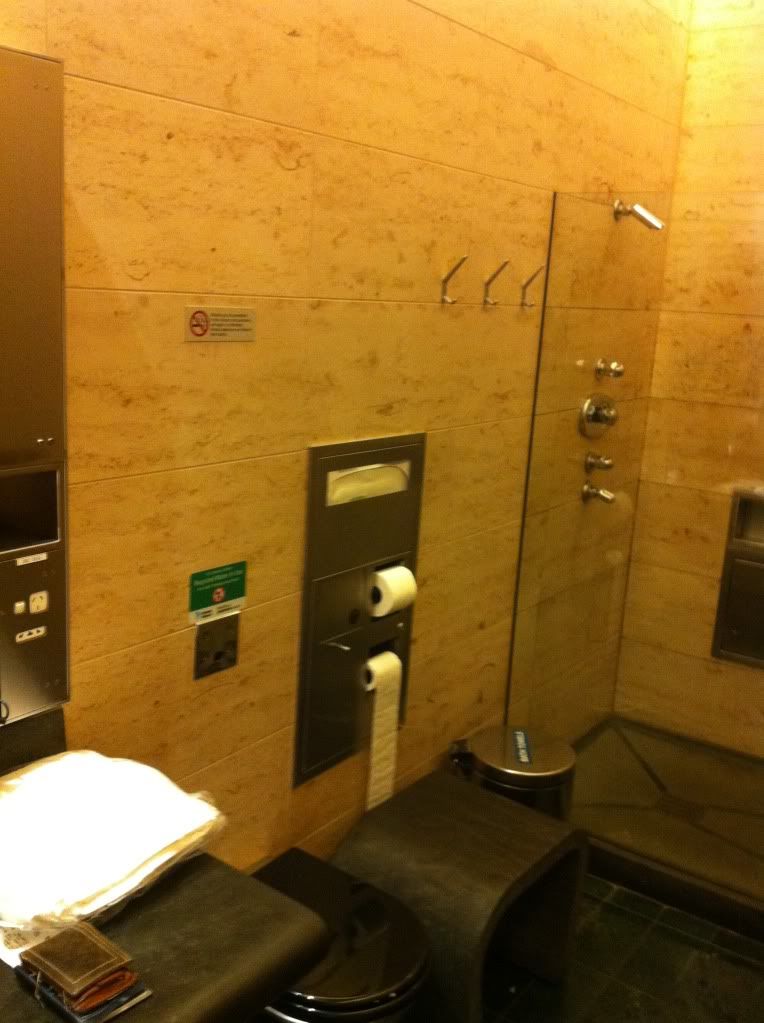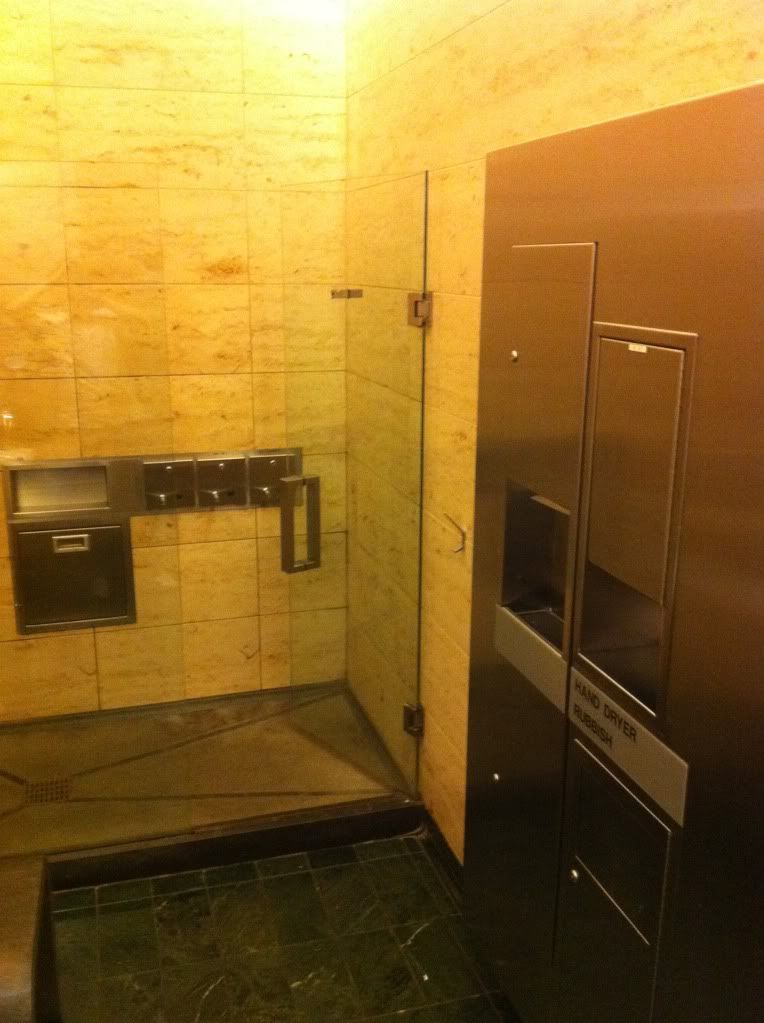 Travelling in F, in Sydney, you still make your own way from the lounge to the gate/aircraft. Quality of TG's service, food and beverage was wonderful. Nine of the ten F seats were booked. However a mature man mysteriously appeared after take off and sat in the seat next to me and received the full F treatment before disappearing again before landing... a Thai politician perhaps?
With noise (screaming baby) cancelling headphones and the Dom Perignon flowing freely, the 9 hour flight seemed to pass all too quickly. But there was more to come and in my following posts, I'll show my other flights in TG First Class.
I do hope that you enjoy my video. Please feel free to comment.
http://www.youtube.com/watch?v=RciXs1uFYf4&feature=plcp
Trent 1000
[Edited 2012-09-06 05:54:31]
[Edited 2012-09-06 06:03:21]
[Edited 2012-09-06 06:07:47]