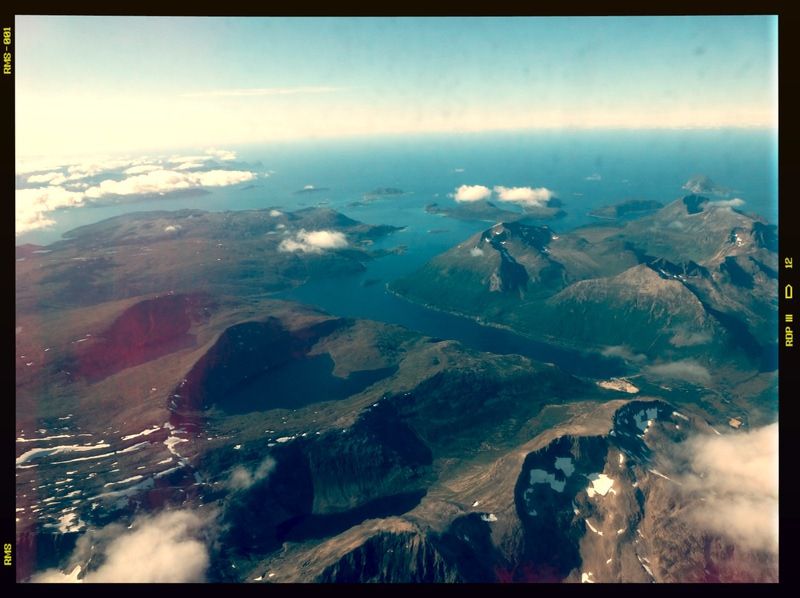 Introduction
Norway, the hydrocarbon rich Scandinavian country with less inhabitants than most of the Alpha class world cities and some of the most stunning scenery this side of New Zealand also happens to have probably the world's most developed air transport network, at least on a per capita basis. There are a lot of airports serving even the smallest of communities and an impressively dense network of flights between them and the larger cities. Part of this is explained by the amazing geography of this country - its coastline is a rugged patchwork of thousands of deep fjords and high mountains. What can seem like a leisurely drive of an hour or so on the map can often take the better part of the day just because you have to go around a couple of deep fjords and up and down a snow capped mountain - ideal conditions for flying then! The other part explaining it is of course the Norwegian government's desire to keep the country evenly populated (something in which their Finnish counterparts have failed, mainly for the same reasons why the Norwegians have succeeded) which has resulted in generous subsidies for many, many PSO routes.
Nowhere else are these routes more fun than up in Finnmark, in the absolute northernmost part of the Norwegian (and at the same time European) mainland. Wideroe, who operates most of these domestic PSO routes to the numerous STOL airports using their fleet of Dash-8 turboprops operates some legendary multistop flights here, the crown jewel being of course the 5-stopper between TOS and KKN. These flights are a firm favorite of any aviation people, and thanks to the PSO status the fares aren't terribly expensive either (how often do you hear that being said about something in Norway?!). Needless to say doing some of these has been on my TOFLY list for a number of years, but due to my rather impulsive nature in booking great deals as soon as I see them I've never really managed to incorporate them into my plans.
Luckily this year I decided to finally do it. Things started by booking an Eurobonus award ticket to TOS to get me in position for the Wideroe flights. I went for the simplest of itineraries as an additional stop at ARN didn't really appeal to me (no itineraries via CPH were available) by booking HEL-OSL-TOS and back, going out in Economy Extra (great value at only 2000 points more per direction) and coming back in Economy (no EE available) for a total of 14000 points plus around 60 EUR in airport fees (Norway is expensive). Yes, this was still during the old Eurobonus rules as nowadays this itinerary would cost over 20K points.
Next step of course was to book the
Raison d'être
. Theoretically you could get that included in the award but as you can't do that online and I hate call centers anyway I paid hard cash for it. To my delight I found a nice return flight back from KKN just an hour or so later after arriving with the 5-stopper from TOS which stopped at yet another airport on the way. All-in the two (well eight actually) flights cost a very reasonable 134 EUR or 16.75 EUR per segment. All this could be completed in just eight hours on a Saturday, leaving the evening free for debauchery in Tromsø, the party capital of Northern Norway (not that I ended up doing this but still, it is good to have options. Yes it is.).
The itinerary:
And here's WF's route map for Finnmark with the route highlighted. Sorry for the bad quality, the office scanner (this was scanned from their inflight mag's map) seems to be a bit cack: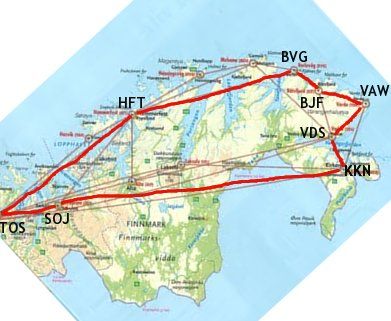 .
Saturday 18.8.2012
Another Saturday morning in a hotel, another wake up at 4.30 in the morning, another curse at why the hell do I keep doing this, after all there are less taxing and cheaper addictions out there, another shower, another dressing up and another closing of the hotel room door. The night porter sporting quite an impressive Elvis haircut is outside smoking a fag (a cigarette, not a homosexual) so I wait inside until he comes in and ask for any breakfast to go. To my surprise he hands me a very large and good looking baguette instead of directing me to the "Pantry" (or whatever they call it), the lobby shop that seems to be a permanent fixture in all Scandics these days (and their excuse for not having a minibar or even a fridge in the room, grrrr!).
After thanking him and dropping the classic Guybrush Threepwood line "I'll be back" I head outside and towards the airport, finding a proper road this time instead of the bush I had to fight through when arriving the previous night (Google Maps seems to think there is a path where there clearly is no path).
"Under the runway, you know":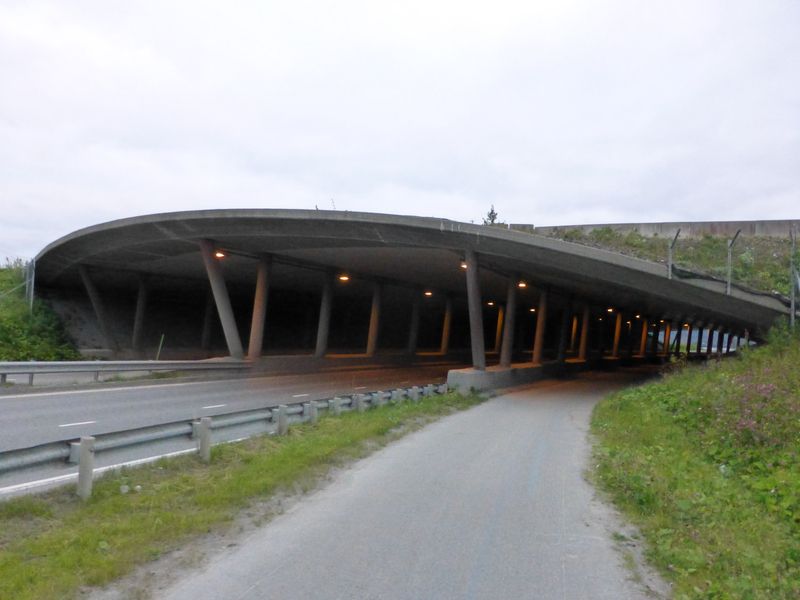 It's a pleasant 20 minute walk to the airport.
Now this is kinda pointless, I wasn't really thinking of entering right through the fence, trust me: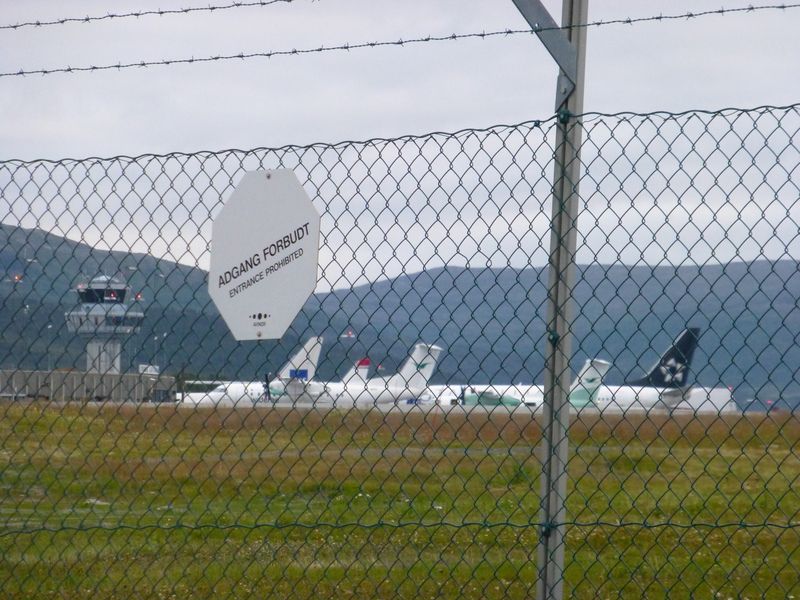 Taking a look at some Wideroe Dashes through the fence - the one with the open door would be operating the day's first flight to Lakselv: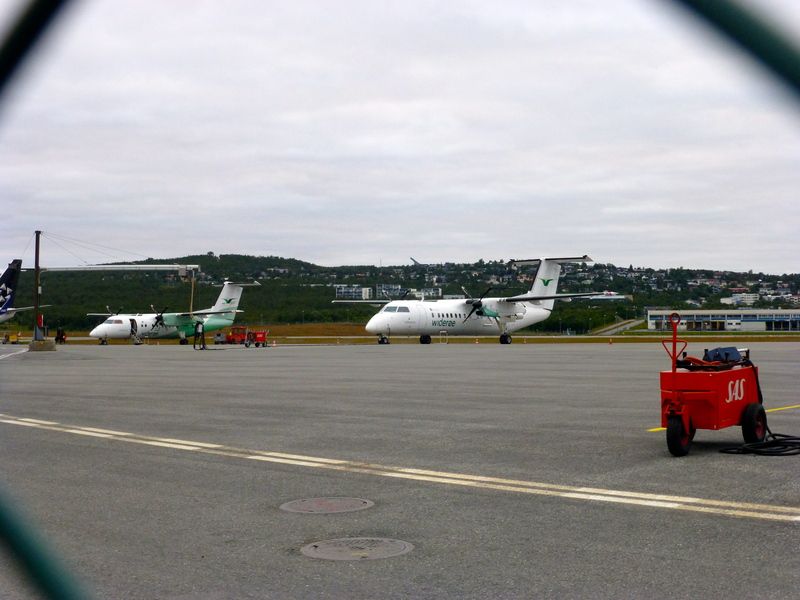 Quaint: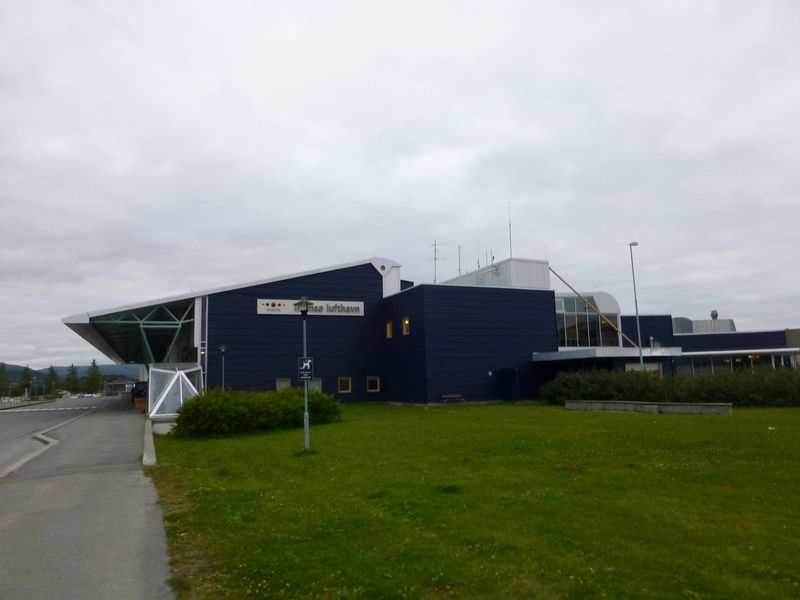 FIDS inside - sorry for the bad reflections: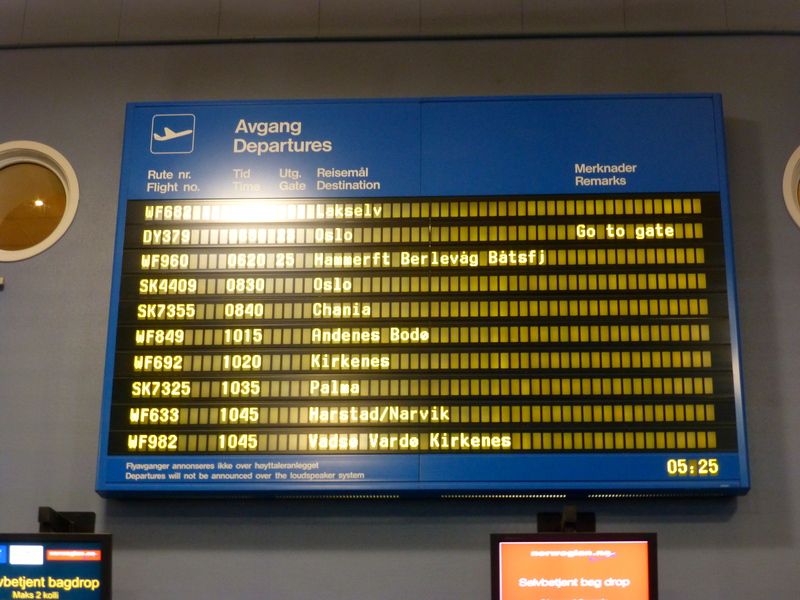 I pick up my boarding pass from a self service machine - seq# 1 for both flights, something which I always strive for: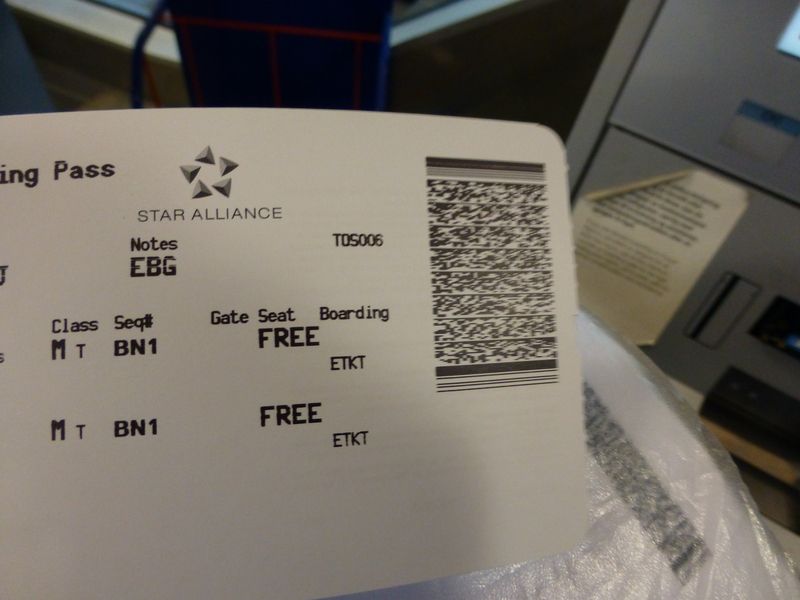 Then I sit down to eat my breakfast - yes, this baguette is huge: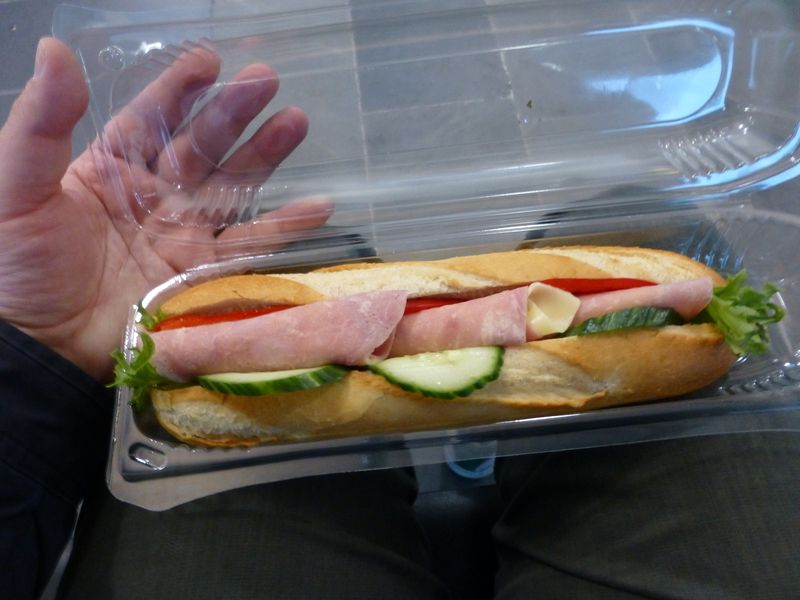 Next I head upstairs, through the empty security point into airside and spot something which Lukey laddie would liberate the very instant he spotted it, not for me at this hour though: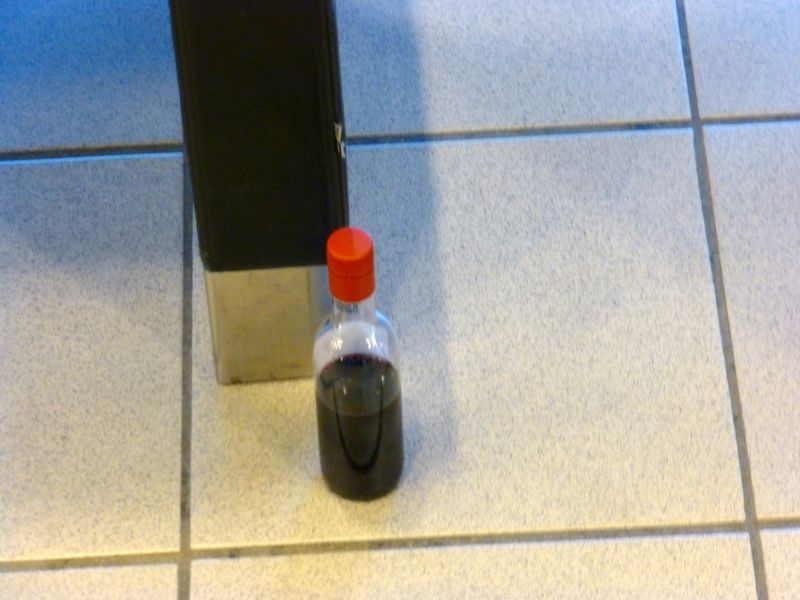 I buy a large cup of coffee from one of the cafes and head to the end of the terminal where my flight is departing from. Luckily no need to go down to the dingy commuter part of the terminal this morning. My ride is already parked there - LN-WID will be my first Dash-8 100 series plane: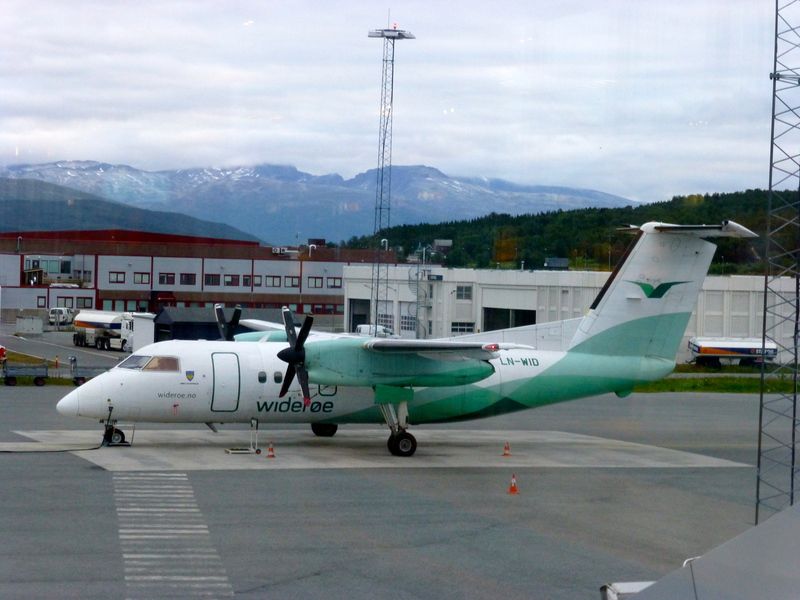 They have these really "comfy seaters" at the end of the terminal - perfect: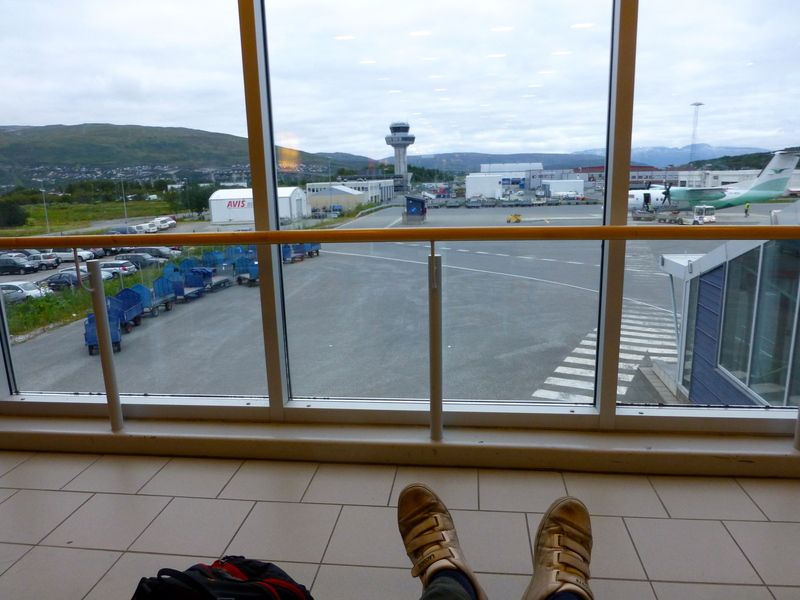 Soon they start performing the usual departure foreplay: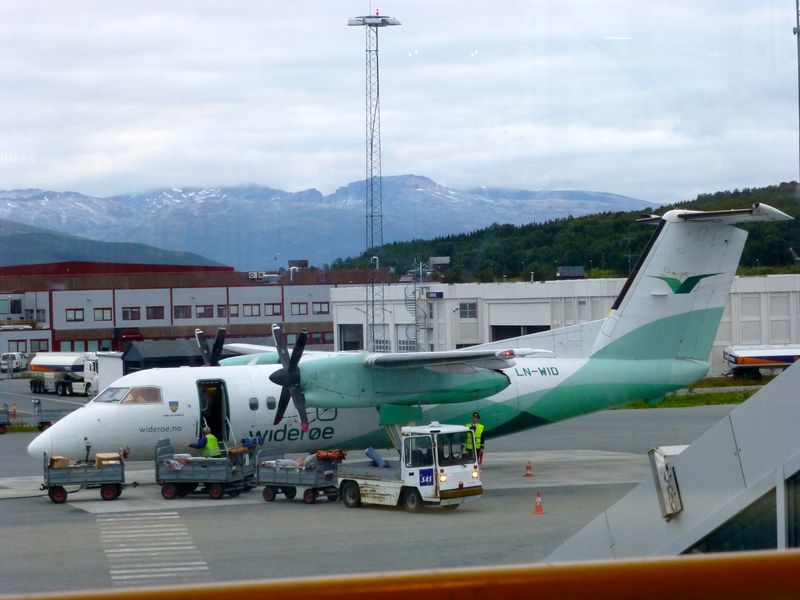 Boarding is called rather soon, I count a grand total of six persons at the gate area - not a terribly good load for the first leg at least! While passing the gate agent I say "I bet I'm the only one going all the way to Kirkenes!", she says "Possibly." (later it turned out I wasn't).
Down the stairs to the apron and to the plane: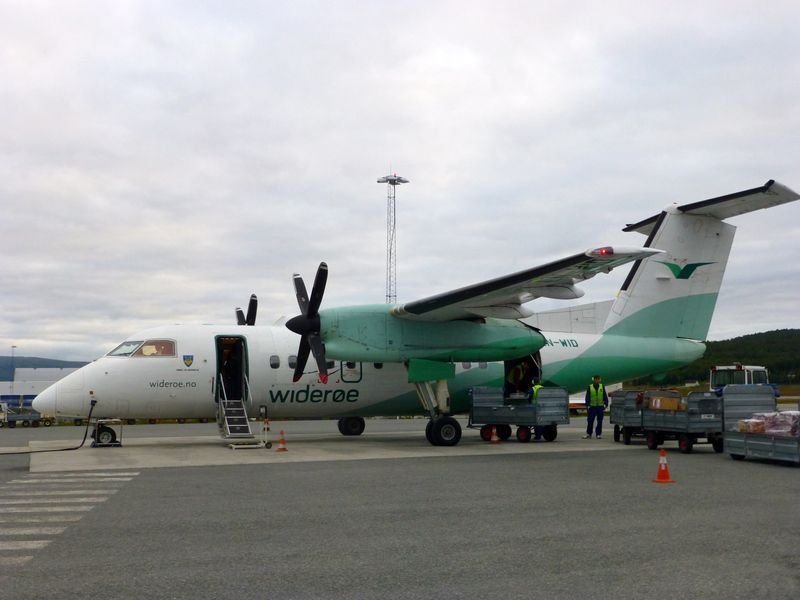 LN-WID is named "Møre og Romsdal" after one of the Norwegian counties: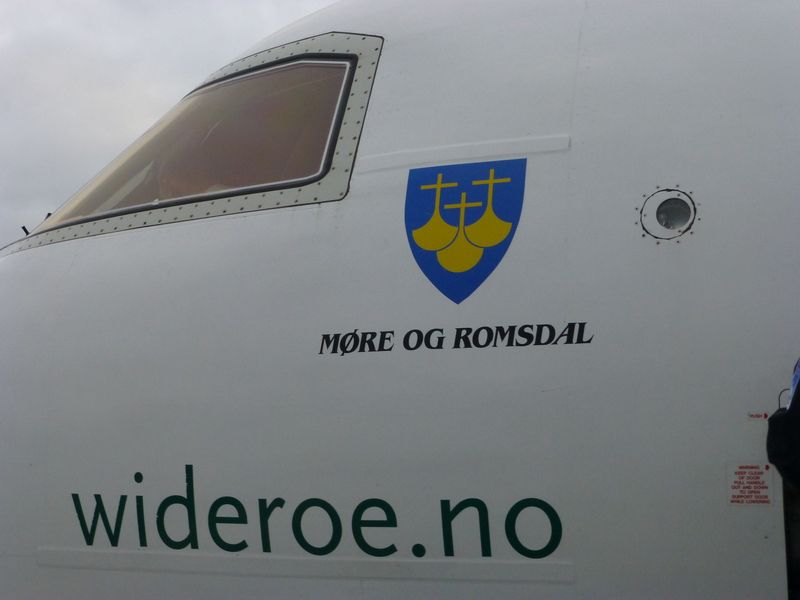 I step onboard my first Dash 8-100 plane.
TOS - HFT
WF960
Dash 8-100 LN-WID
Seat 10A
6.20 - 6.55
Inside there's a cute young blonde (of course, it's Norway after all) FA being suspiciously perky for this hour of the day. I mention to her that I'll be in for the long ride to Kirkenes. She looks me a bit funnily and then asks: "Are you aware that we are making lots of stops before Kirkenes?"
- "Yes, yes, this is exactly the reason I'm here this morning" I say and smile.
- "Oh, are you on an Explore Norway ticket?"
- "No, not this time".
- "Ok, well have a nice flight with us!"
- "I will, thanks!"
Some of the seats in the middle of the cabin are loaded with something that looks like cargo under these covers: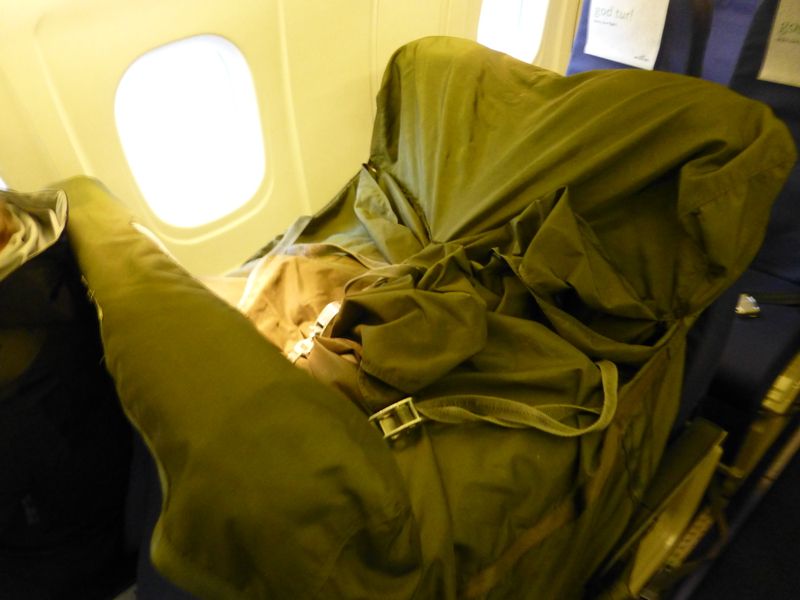 Cabin view: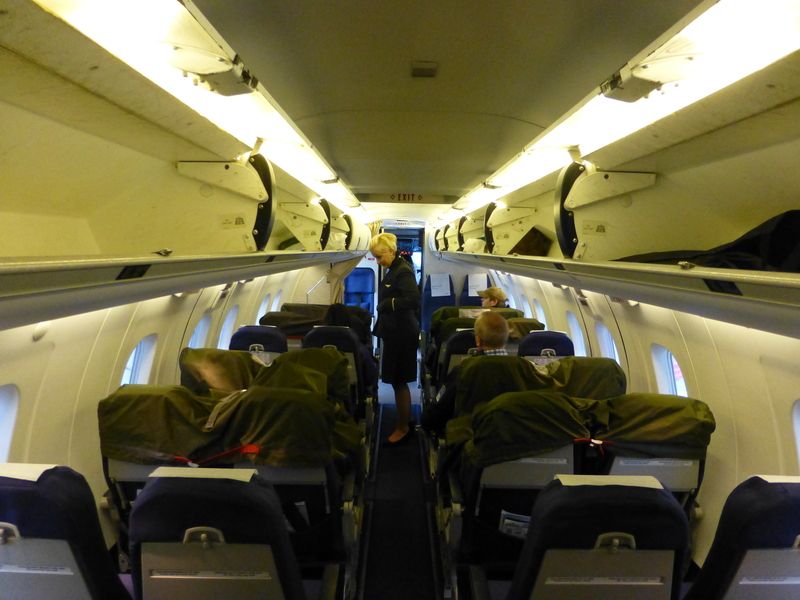 I decide to head to the last row, what we would call the "sikaosasto" (direct translation: "pig compartment") in Finnish: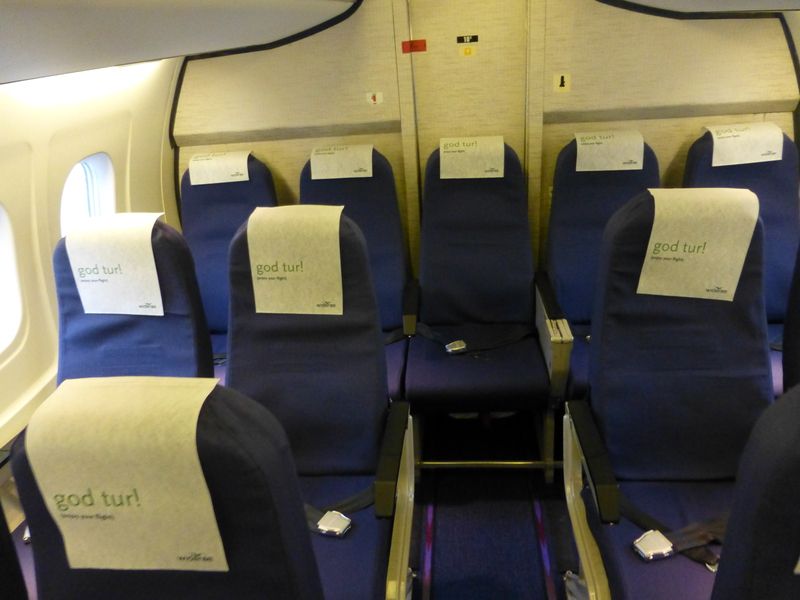 There are ten rows in this plane, hence 10A will be my home for the next four and change hours.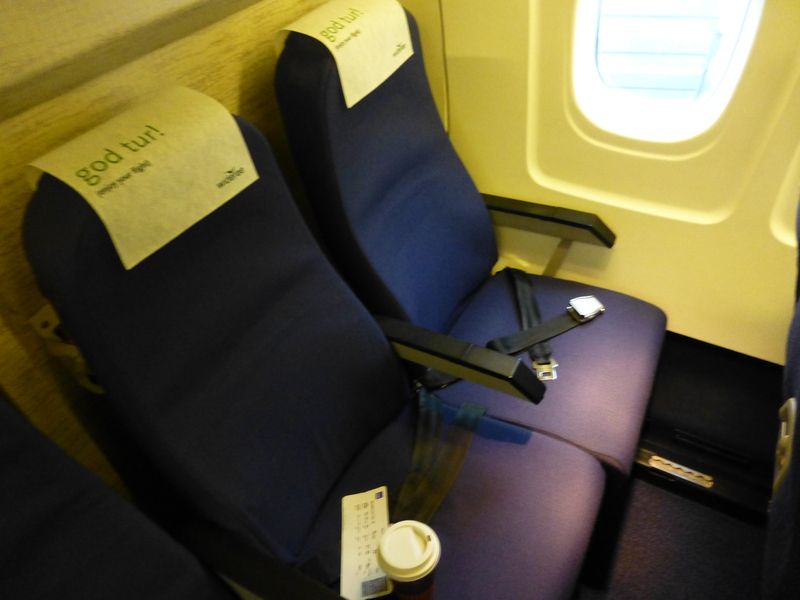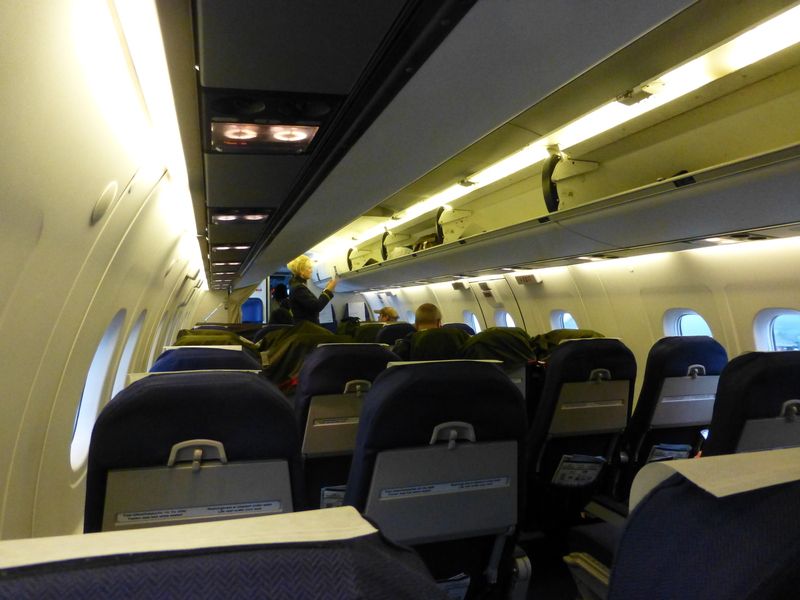 There's a door on the rear bulkhead wall leading to the luggage hold, sealed shut: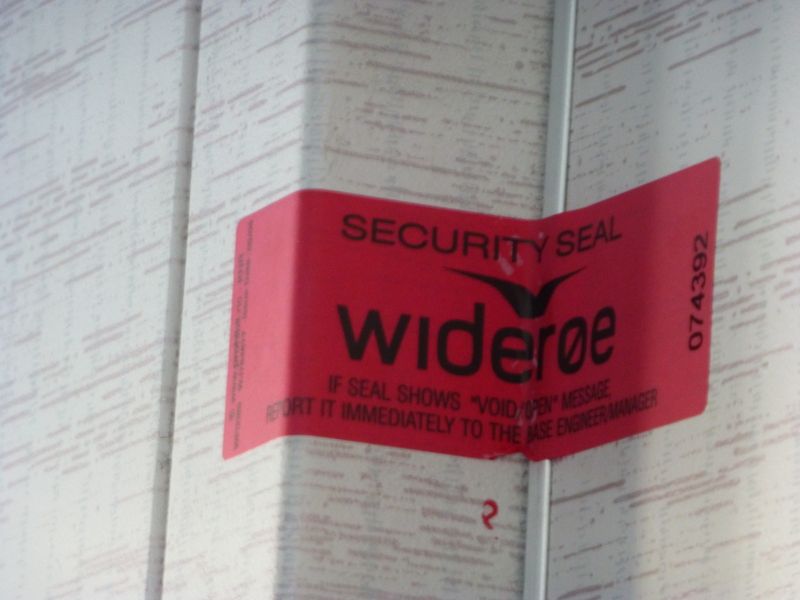 I see the captain's girlfriend get onboard as well, she will spend the whole flight in the cockpit jumpseat, lucky gal!
This multi-stop extravaganza will start with two rather long sectors to position up to the absolute north of Norway. Our first sector will be to Hammerfest, the town which claims to be northernmost city in the world. 131 miles and 35 minutes to go.
Push back is bang on time, with take off from 01 towards the north. And no, we definitely don't need to use the whole 2447 meters of TORA that this runway offers, instead we enter it via a taxiway somewhere halfway down the full length which for a STOL capable plane like our spiffy little Dash is still way more than is required.
Tailing us is this Beech King Air sporting a very distinct air taxi livery (which they apparently stole from HLX - do you remember those Taxi Planes and the slogan "Fliegen zum Taxipreis!"?):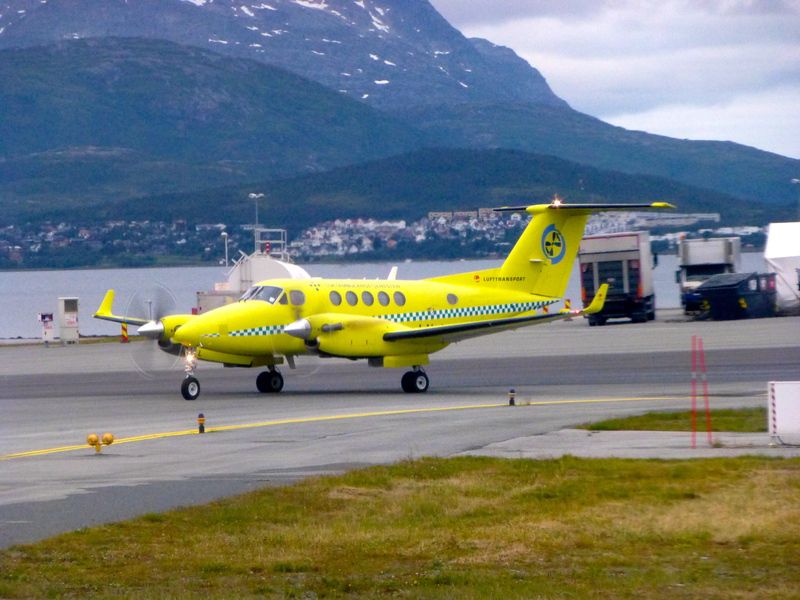 Take off is very powerful and steep - in other words lots of fun: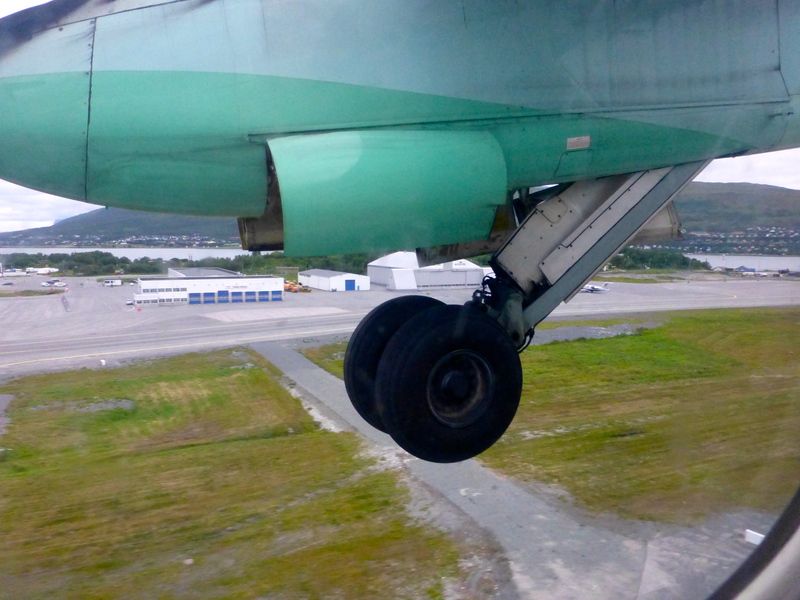 The Sandnessund Bridge, connecting the islands of Tromsøya, where most of the city and the airport are located and Kvaløya where there are some suburbs: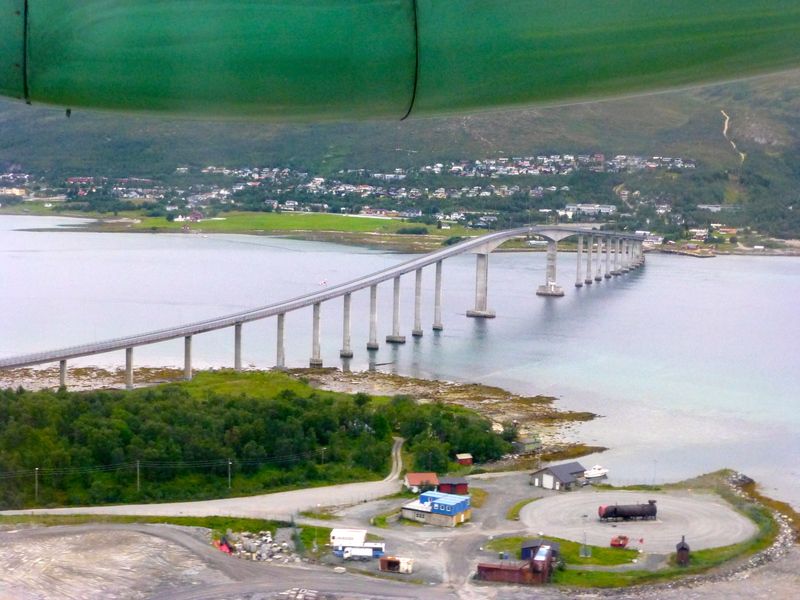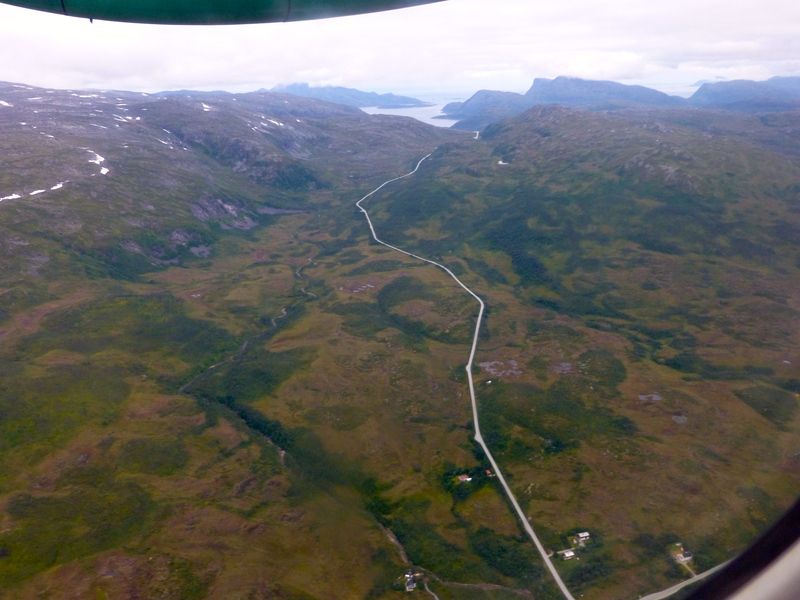 Norwegian Sea visible in the distance beyond all those islands:
No further views until our approach to HFT are to be had, thanks to the dense cloud cover, bugger: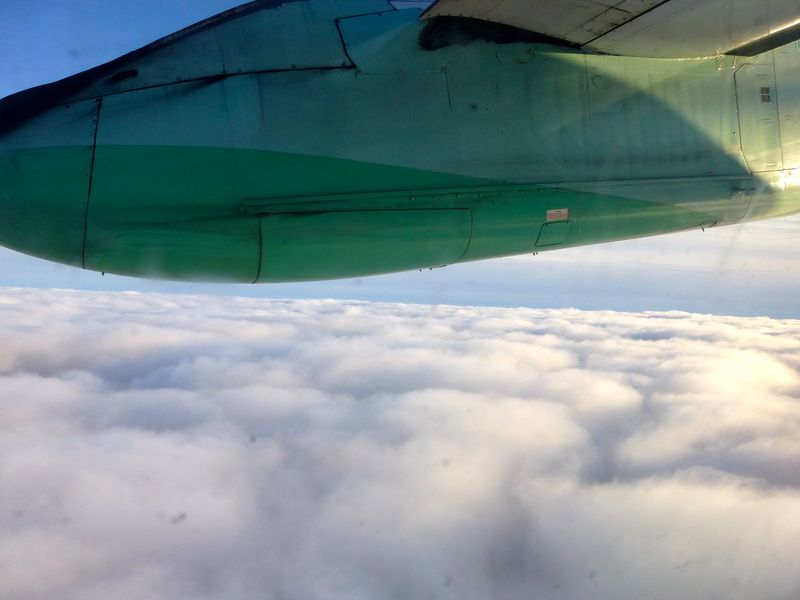 Our lovely FA first distributes some tiny but tasty Wideroe chocolate squares: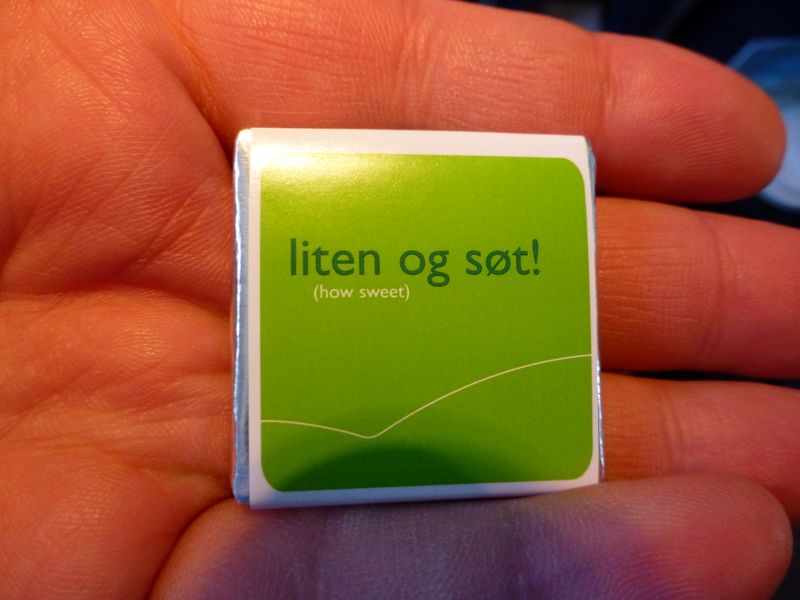 Afterwards a quick BOB run is performed, not that anyone gets anything.
A few pages from my book later we are back on the way down, eventually breaking the clouds for another very scenic approach.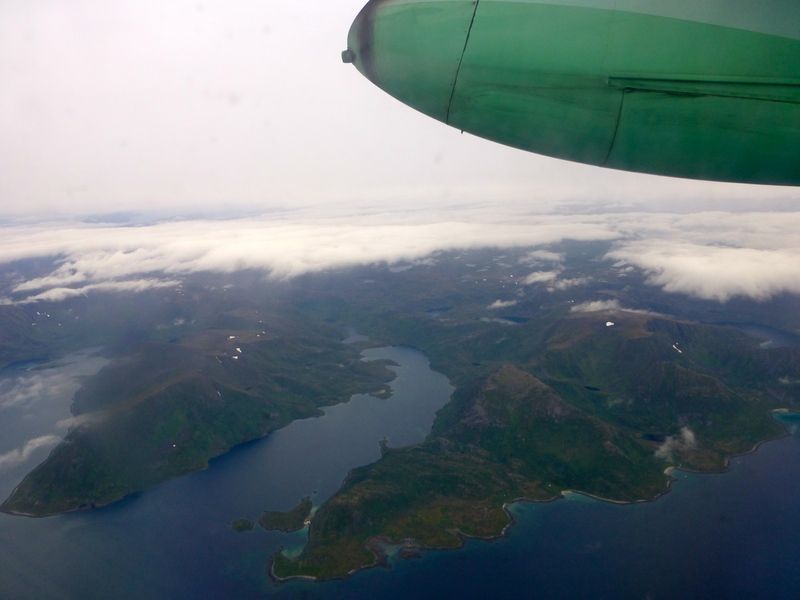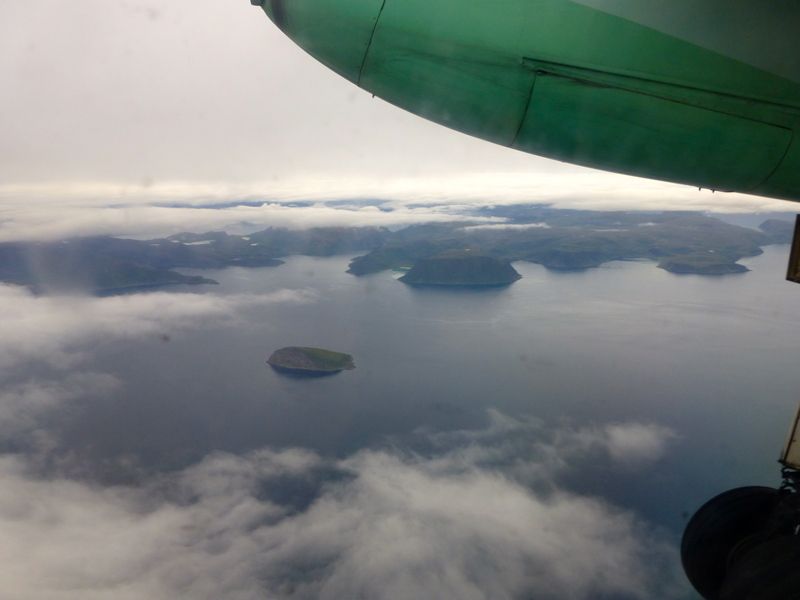 The small island of Hjelmen: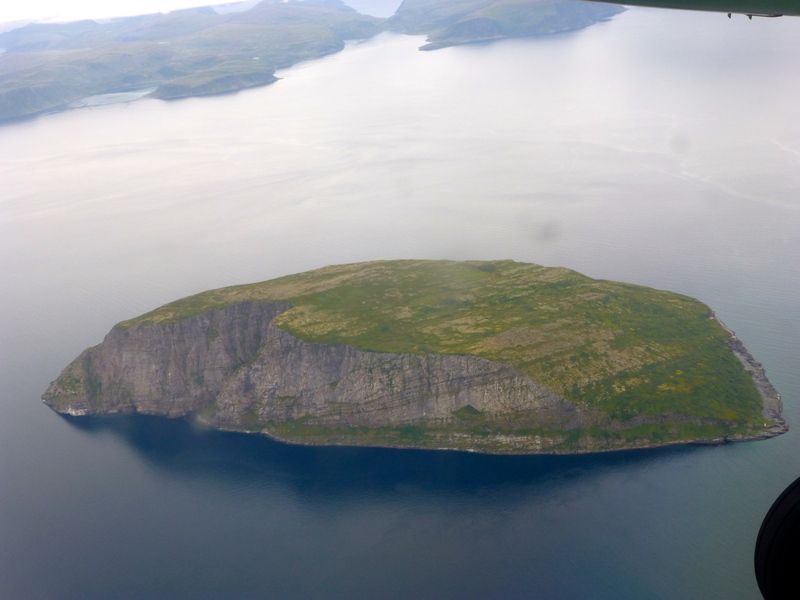 The island of Skageholmen with an oil/gas terminal: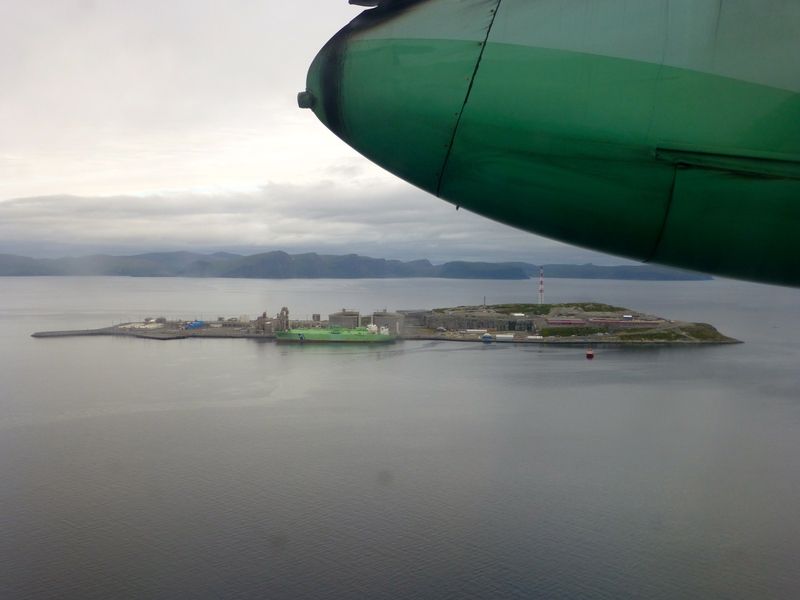 The approach to HFT's runway 05 is a bit deceiving - you think you are still quite high in the air: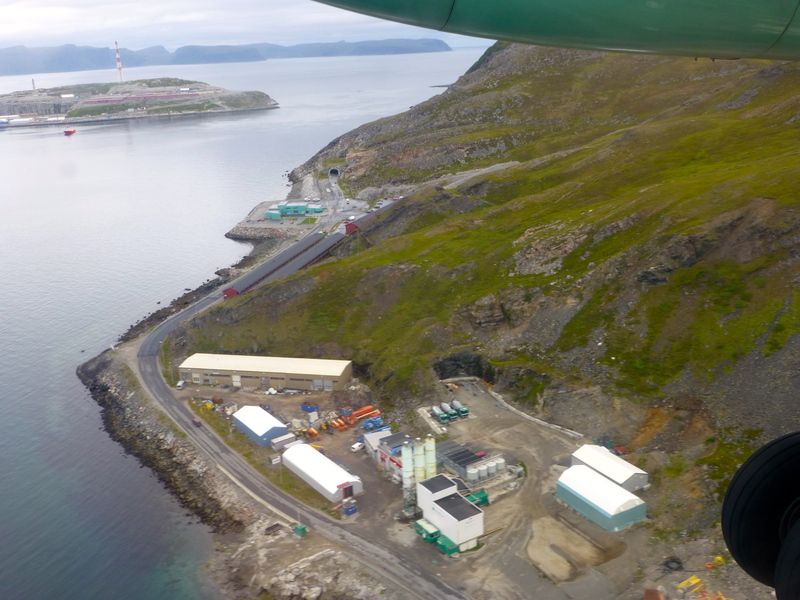 But since the airport is located on top of a plateau all of the sudden solid ground and hopefully also the runway appear out of thin air: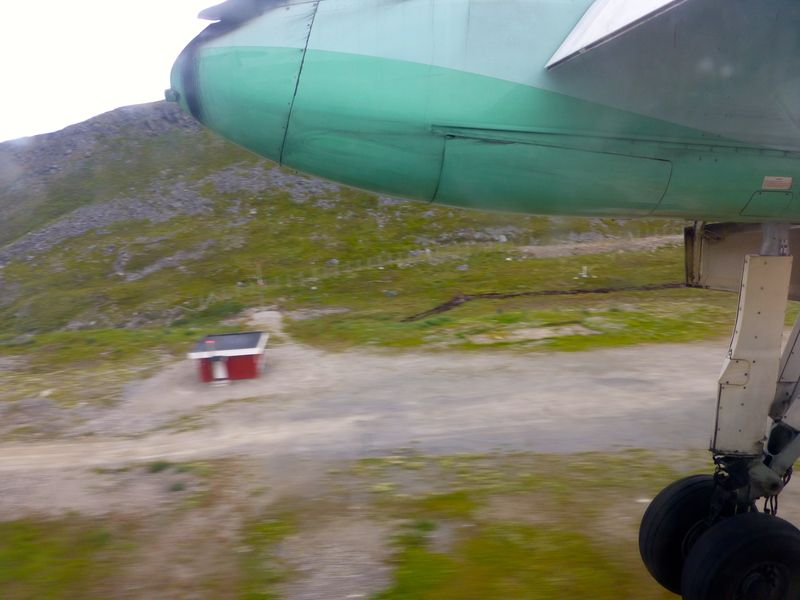 The small terminal building: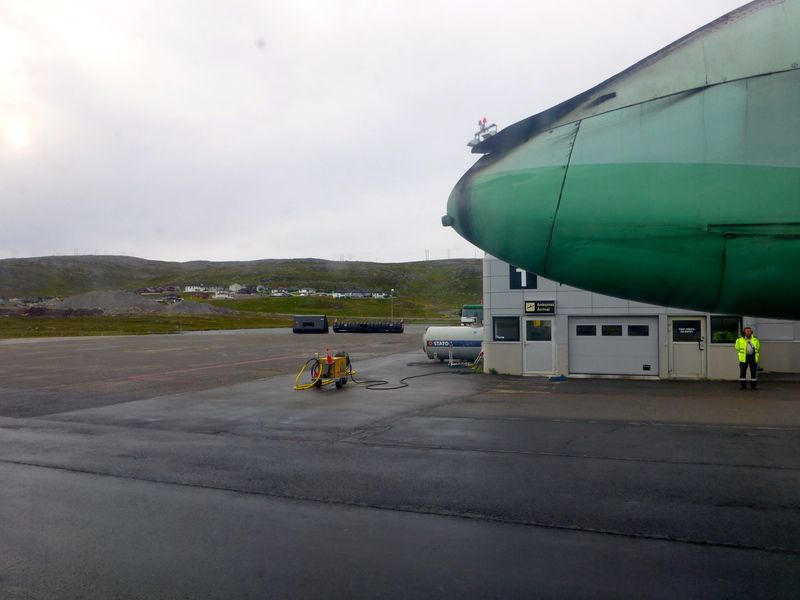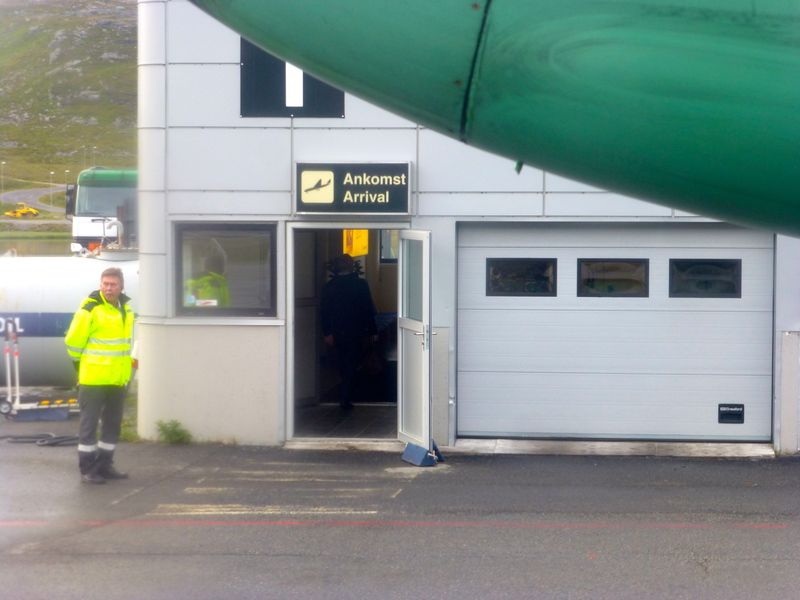 The captain's girlfriend: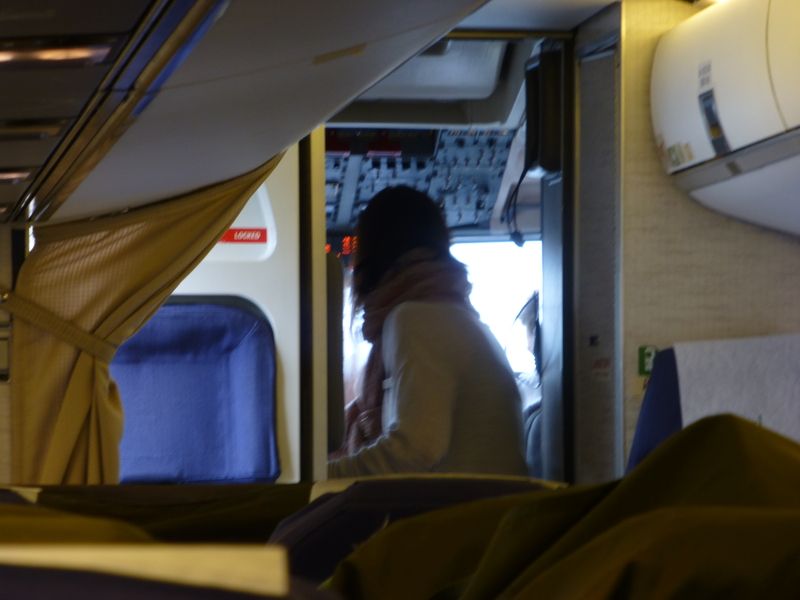 One passenger gets off here, with four new passengers joining in. I chat some with a Norwegian man some rows further up - he says he's just returning from three weeks spent in Malta and can hardly wait to get home, apparently he likes the climate and harsh conditions up here and didn't really feel at home in the August Mediterranean heat... To each their own I guess.
To my surprise they actually refuel the plane here - I guess they want to have the tanks full so there's no need to fuel during the short stops ahead and to have suitable reserves to get back in the case of the weather not agreeing: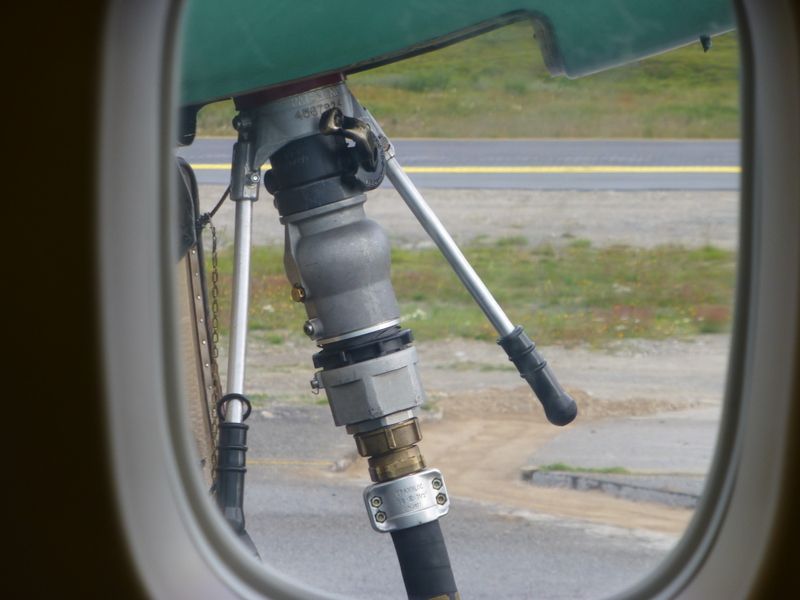 All that's fit to print, delivered fresh each morning: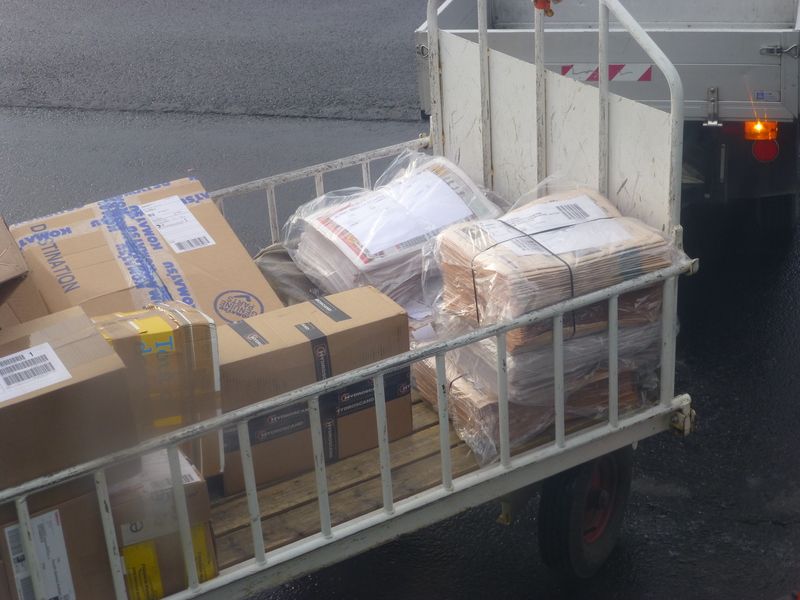 HFT - BVG
WF960
Dash 8-100 LN-WID
Seat 10A
7.15 - 7.50
The next hop is another longer one - there are a couple of airports en-route but this service bypasses those, opting to fly directly to Berlevåg, 123 miles and again 35 minutes away.
Taxiing to the end of runway 05: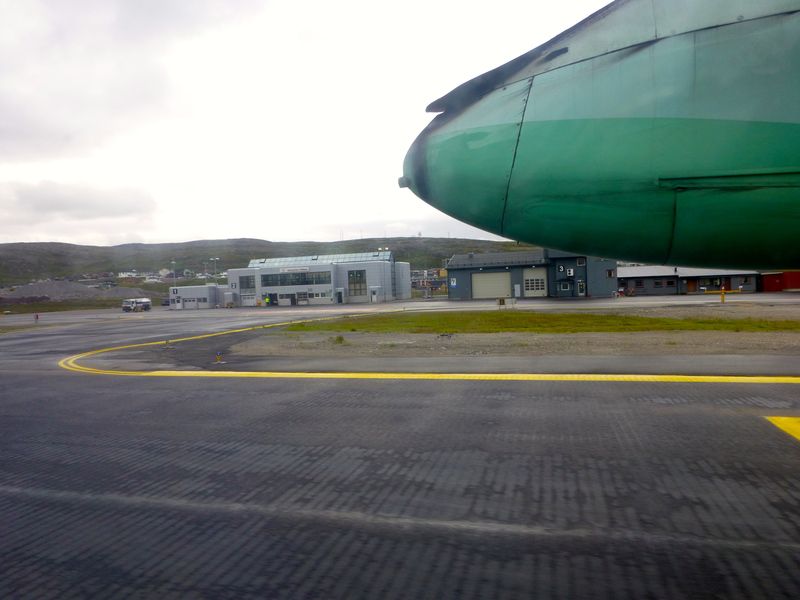 Ribbed for her pleasure: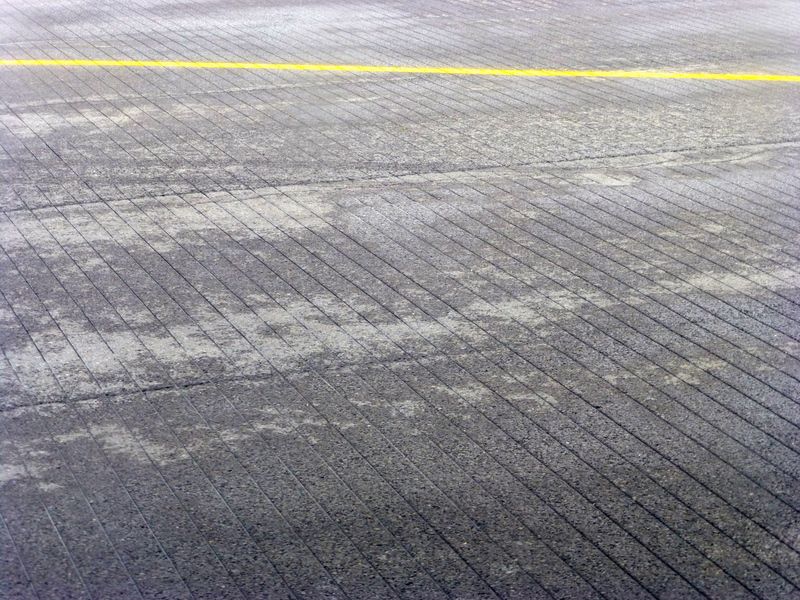 Another lift off:
Idyllic suburbia, Hammerfest style:
Barren nature - notice the total absence of trees during the next flights: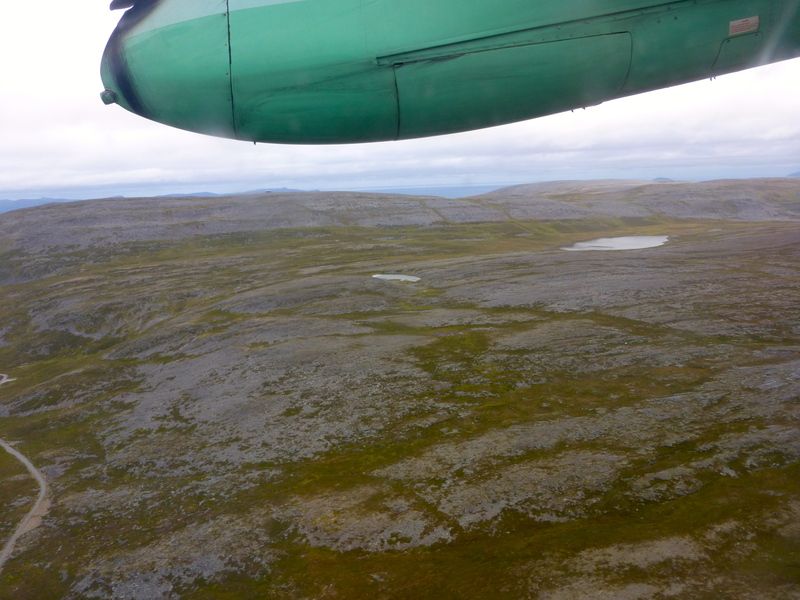 Next land this way is Svalbard, far away: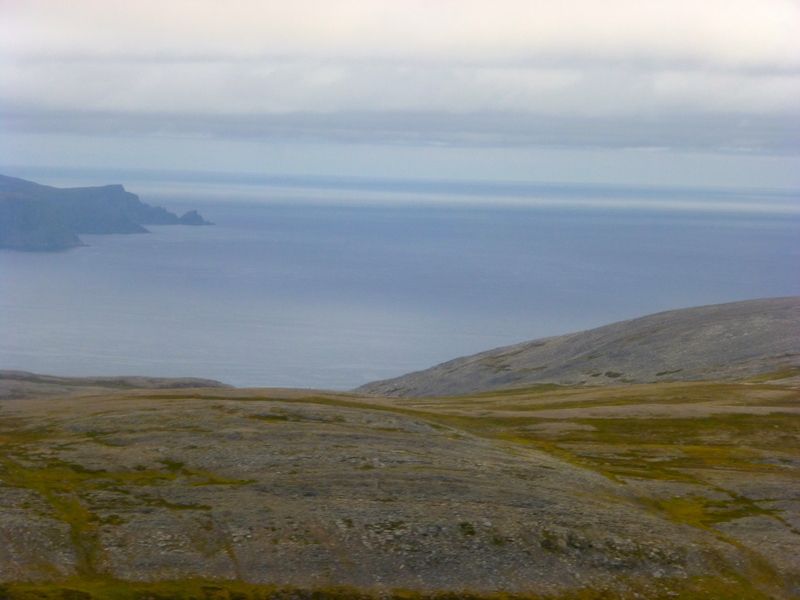 The bald head of Norway: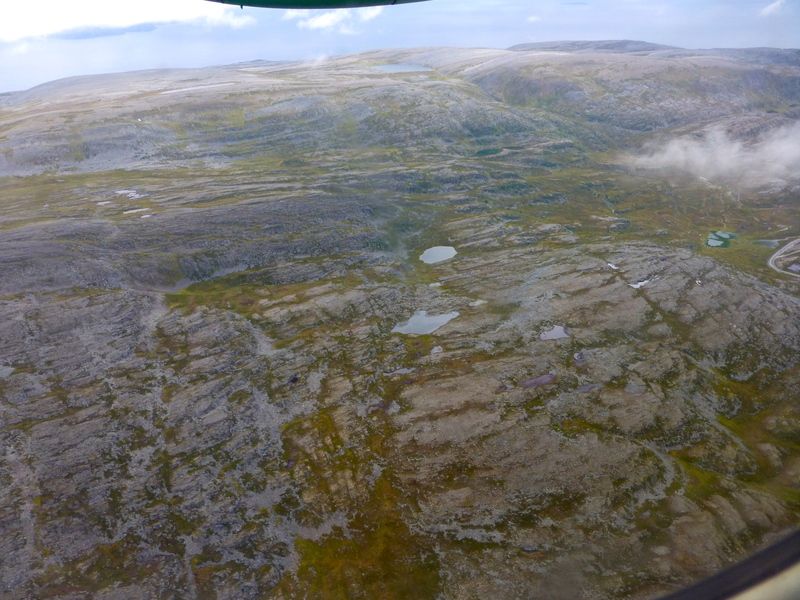 This flight is even more cloudier, even the blue sky stays hidden: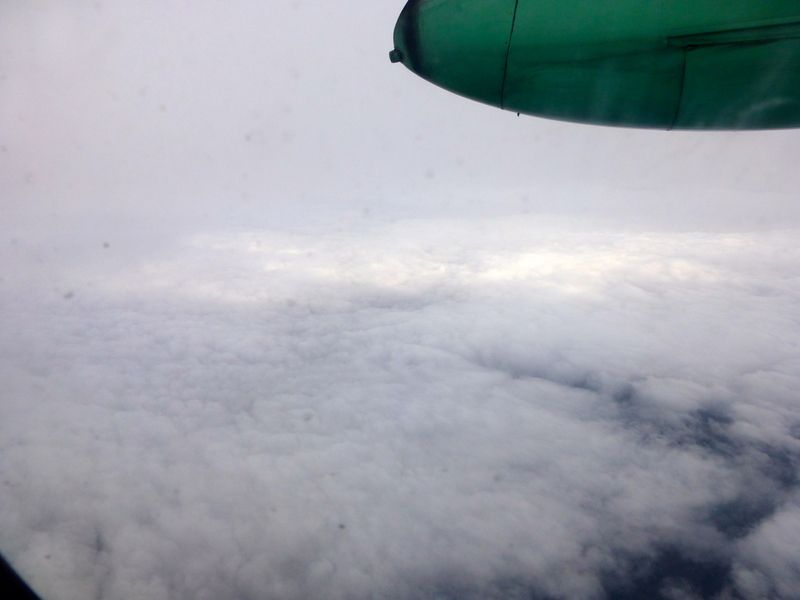 Another BOB run on this flight (but no choccies!), some people buy coffee. I deepen my rather pleasant relationship with my book. In about twenty five minutes it is time for descent again. The clouds are hanging really low, but eventually we break them over the sea: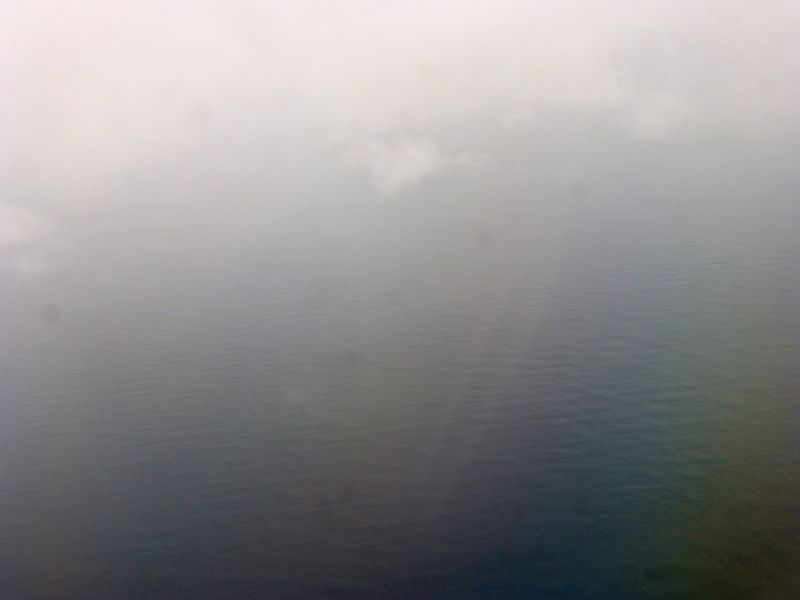 Land ahoy!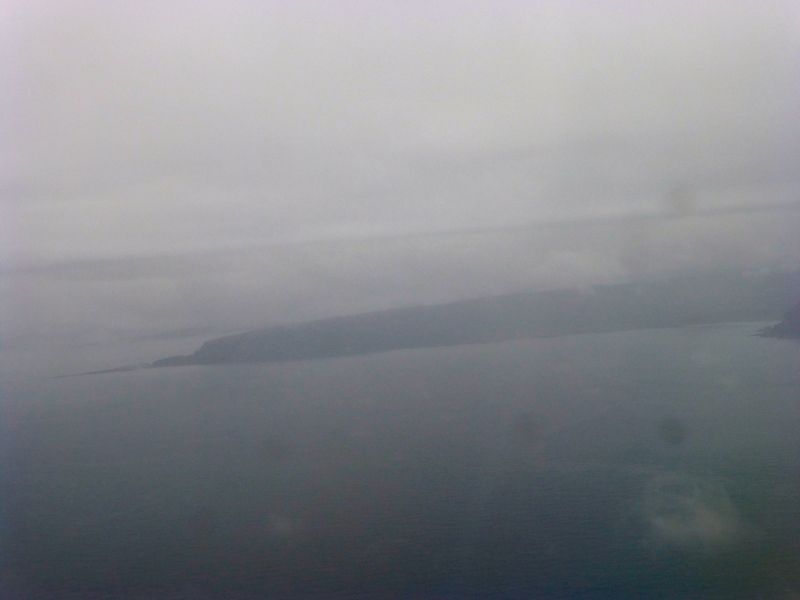 Gears down: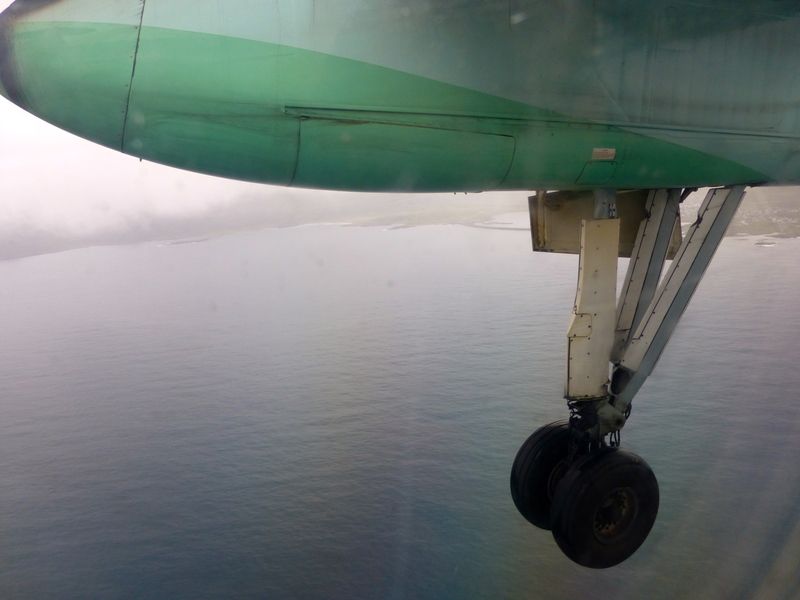 The breakwaters guarding the entrance into Berlevåg harbour: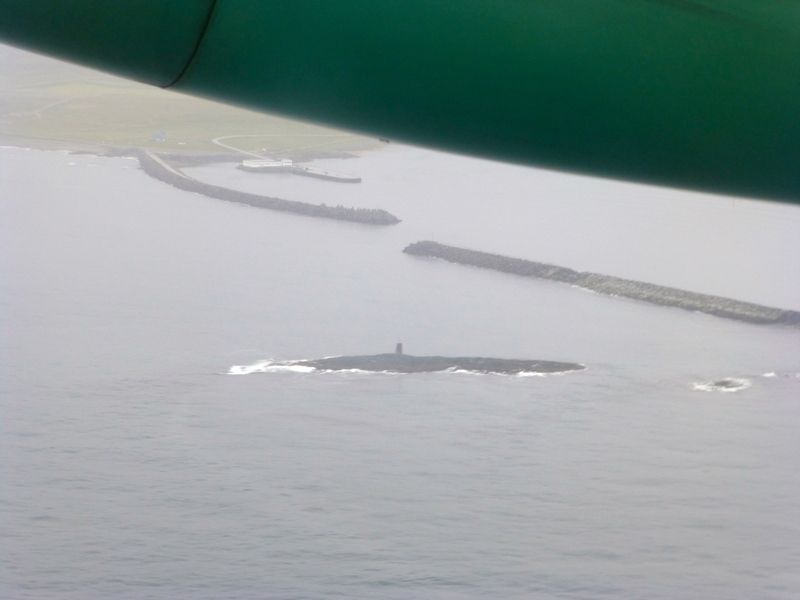 The bustling metropolis, home to around 1000 people: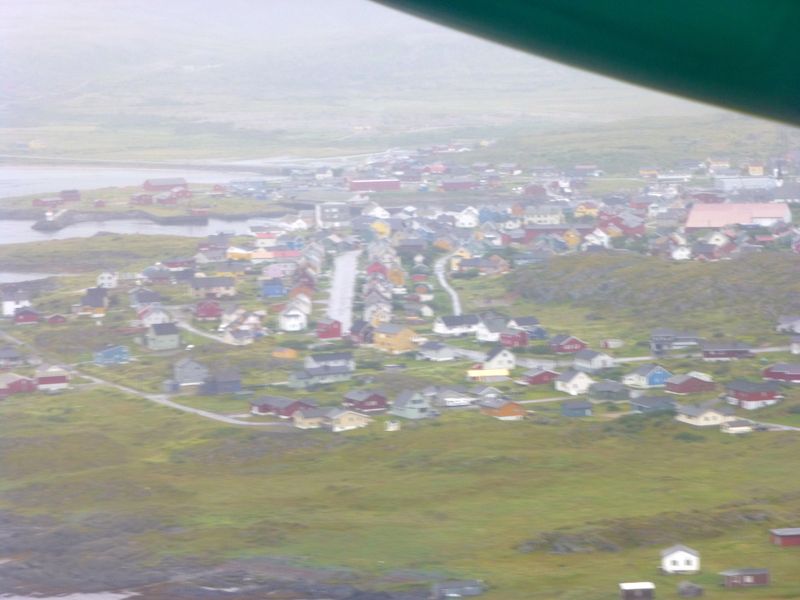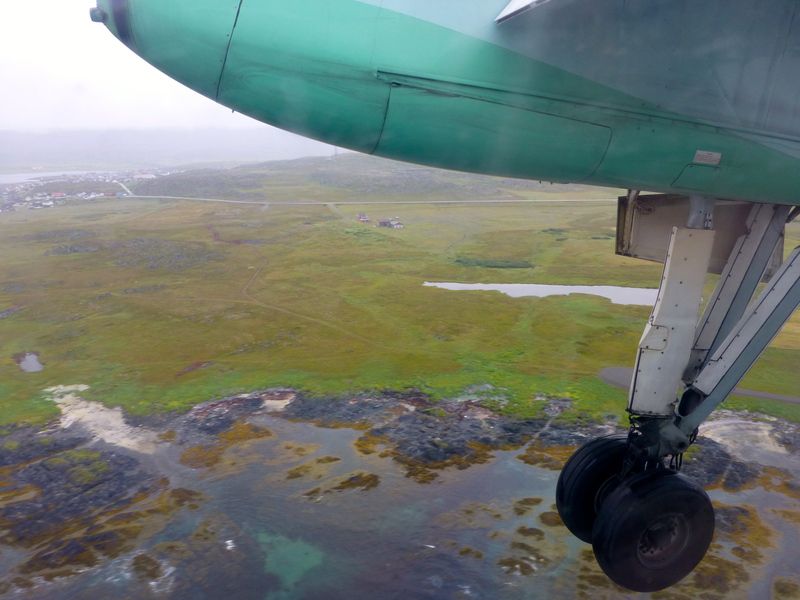 Touchdown on runway 06, followed by very heavy breaking: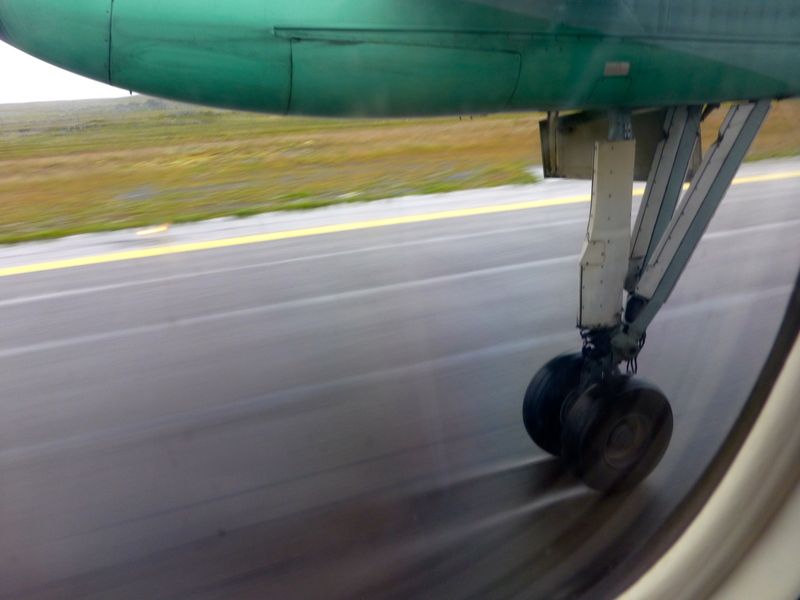 The cute terminal building: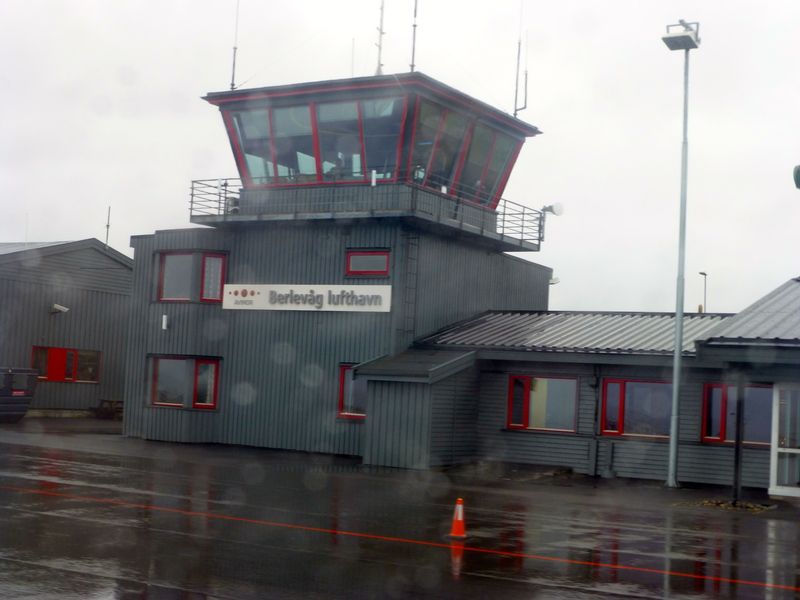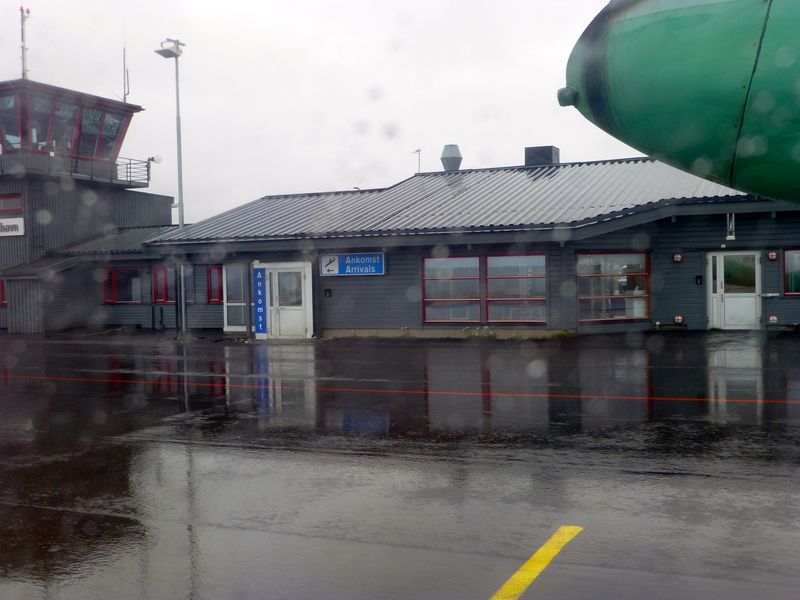 I almost feel sorry for the captain who heads outside into the pouring rain to perform the obligatory walk around check.
No passengers disembark here (they are probably scared by the weather), but we gain two new ones.
BVG - BJF
WF960
Dash 8-100 LN-WID
Seat 10A
8.08 - 8.22
After a stop of fifteen minutes it is time to start the engines again and head out. Now the fun flights start, the next hop to Båtsfjord is 24 miles and 15 minutes as per the cockpit's announcement (only in Norwegian though).
Take off is on the opposite direction, on 24.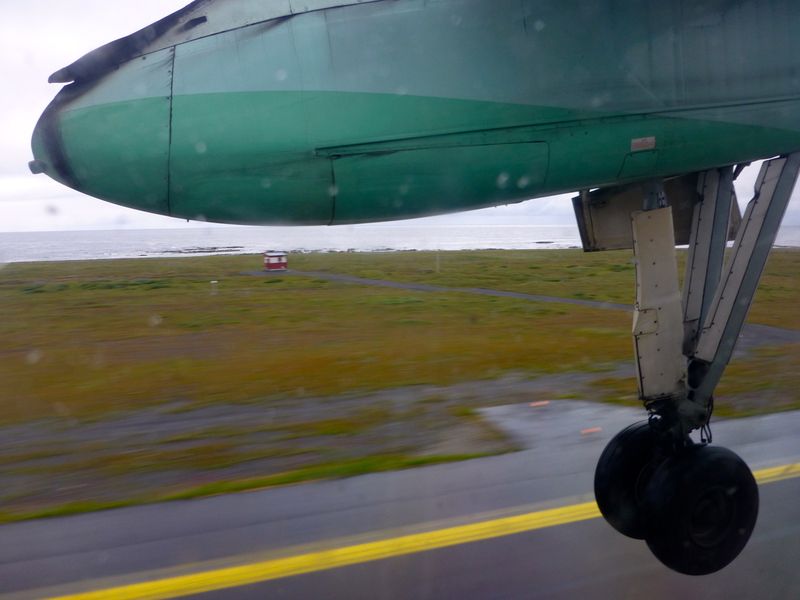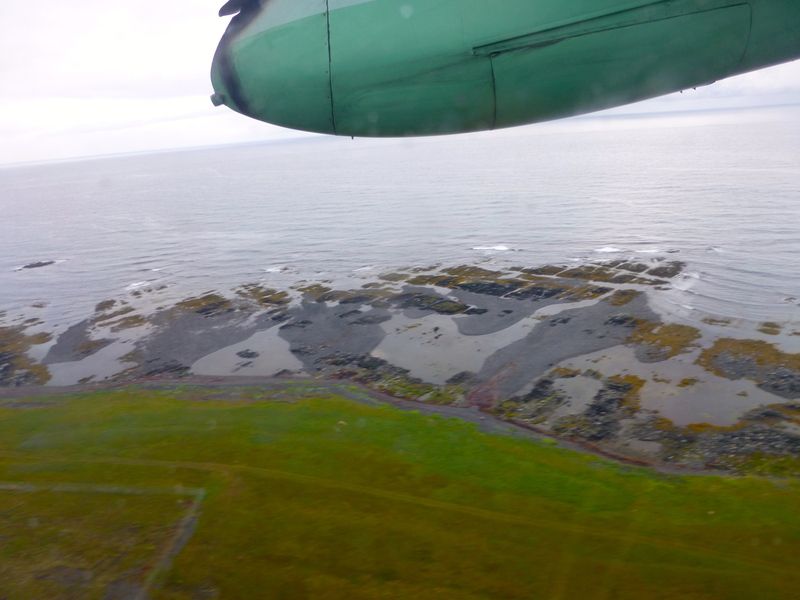 Even for a short hop like this there's enough time to get lost in the clouds, bugger.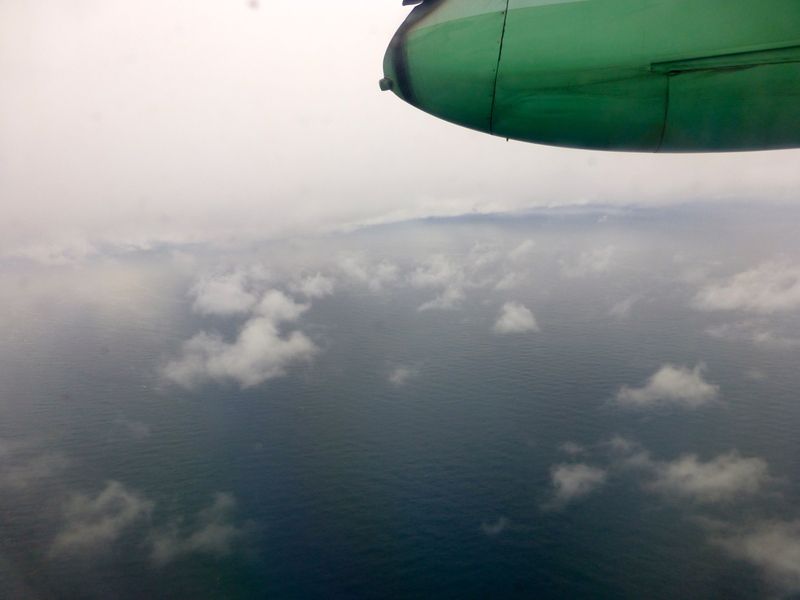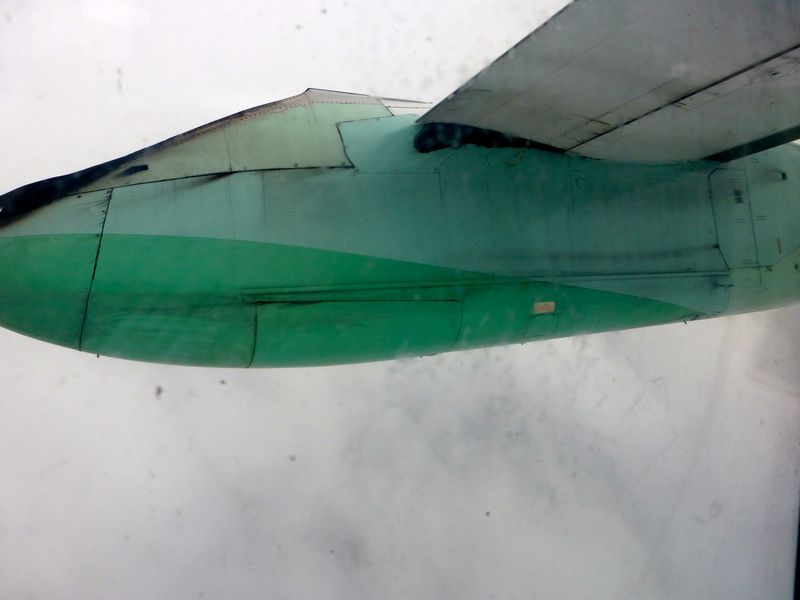 But soon enough we are again below the low cloudbase: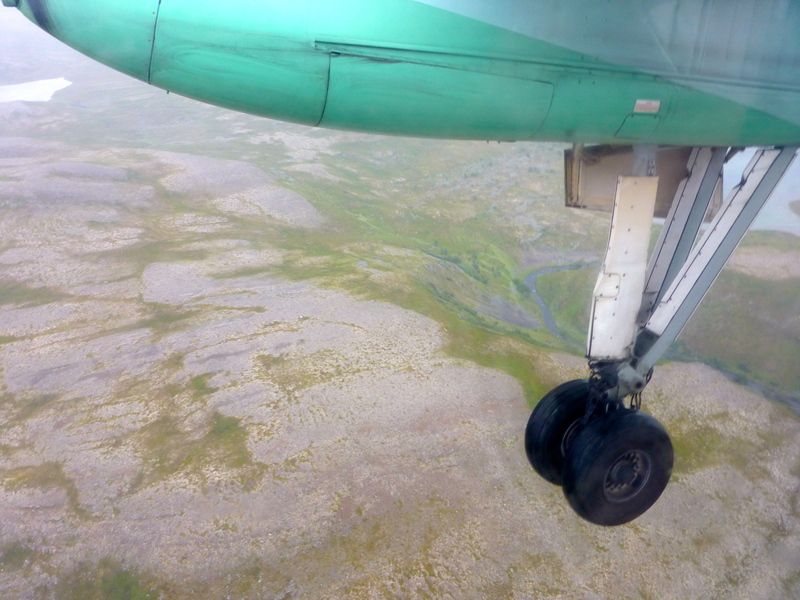 A stream:
Quite a large lake: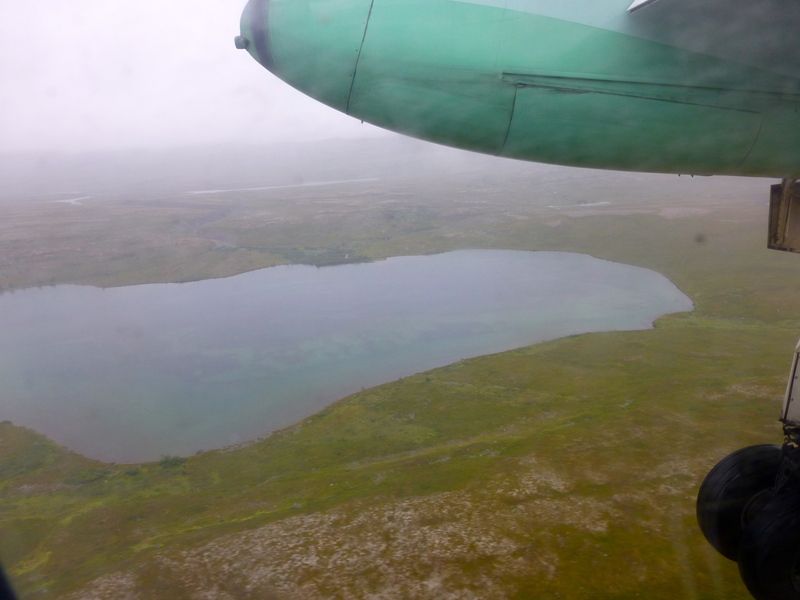 A wet touchdown on runway 21: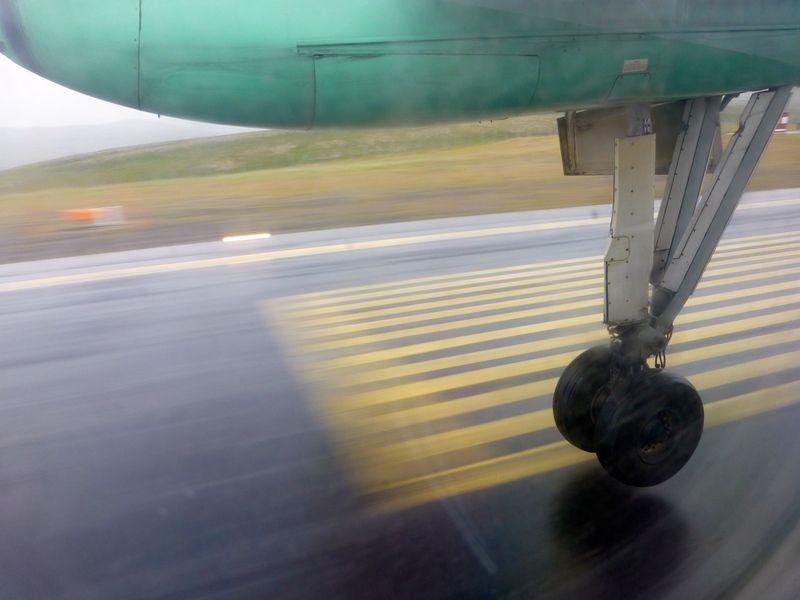 The weather seems to be even crappier here: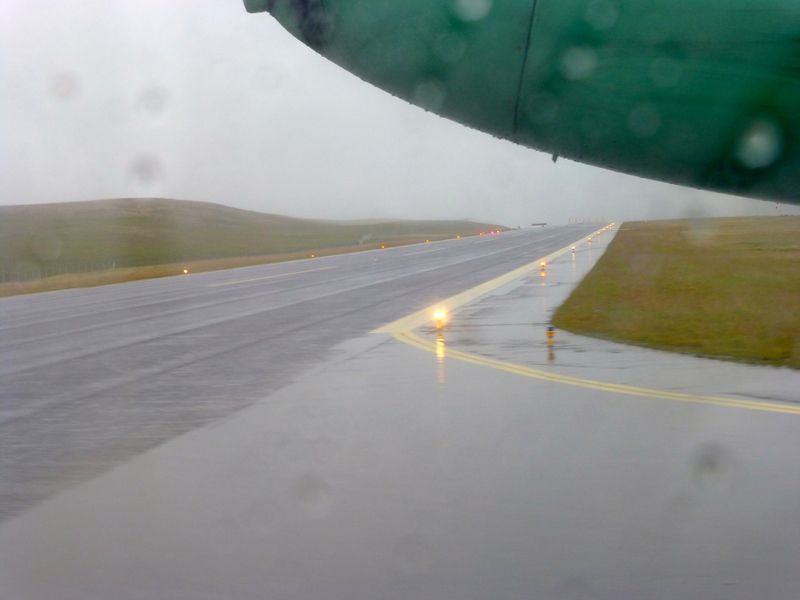 Interesting terminal, looks more like a garage to me: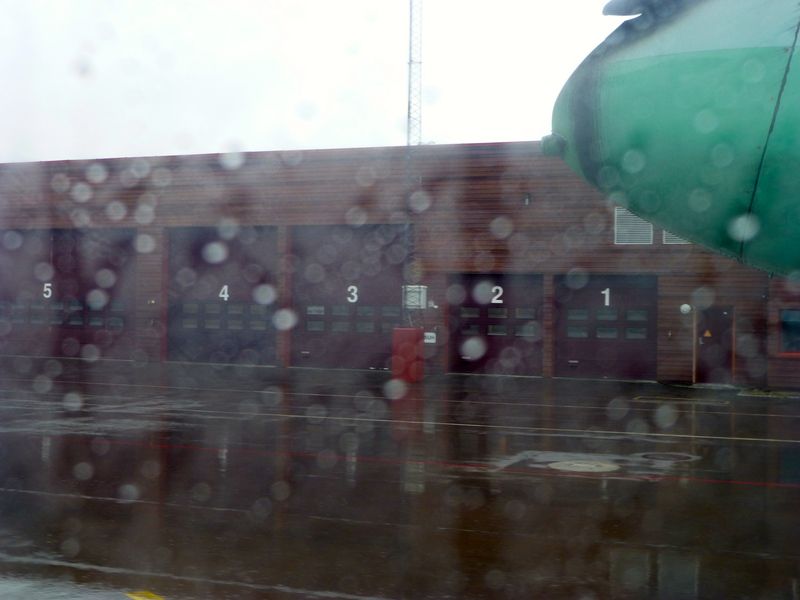 Berlevåg seems to be busy - three passengers get off, including the guy coming all the way from Malta. A whopping nine new passengers join us here. Also plenty of luggage: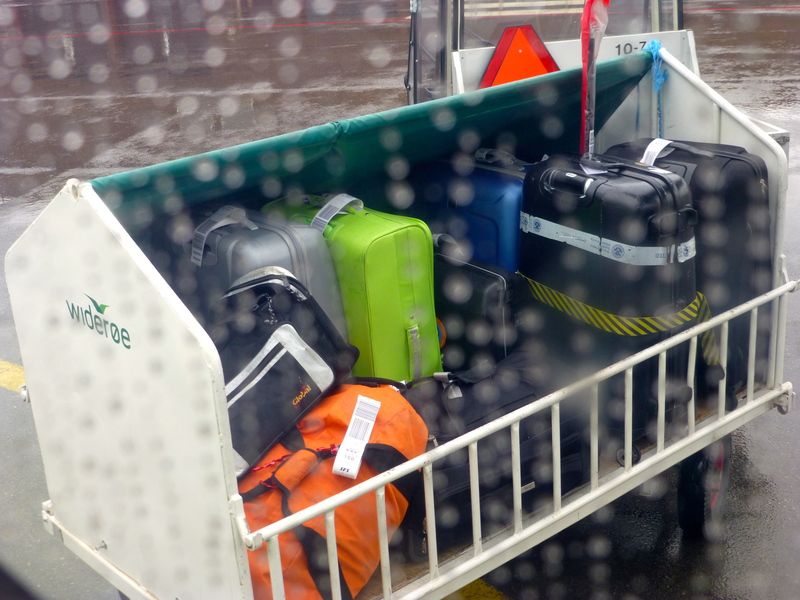 To Oslo via Kirkenes - TOS and KKN are the two main connection points in the Wideroe network in Finnmark: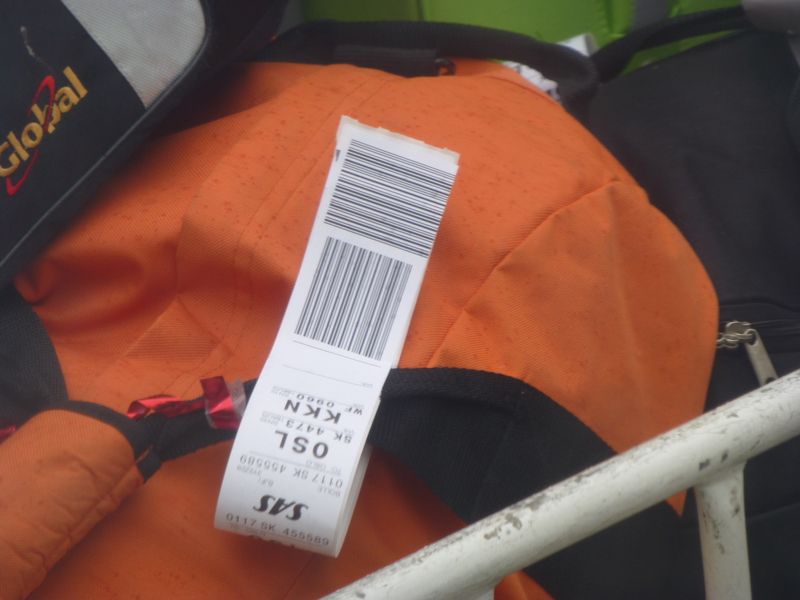 The baggage handlers seem to have some issues fitting all the bags into the hold, as a result our stop ends up taking 25 minutes. Eventually all is well and we pack up and head for the next leg.
BJF - VAW
WF960
Dash 8-100 LN-WID
Seat 10A
8.47 - 9.00
No, that is not Warsaw but Vardø (or
Vuoreija
in Finnish - we are quite close to the cap of Finland now and ties to my homeland are long established here) instead. 36 miles and 15 minutes according to the crew.
Wet here too: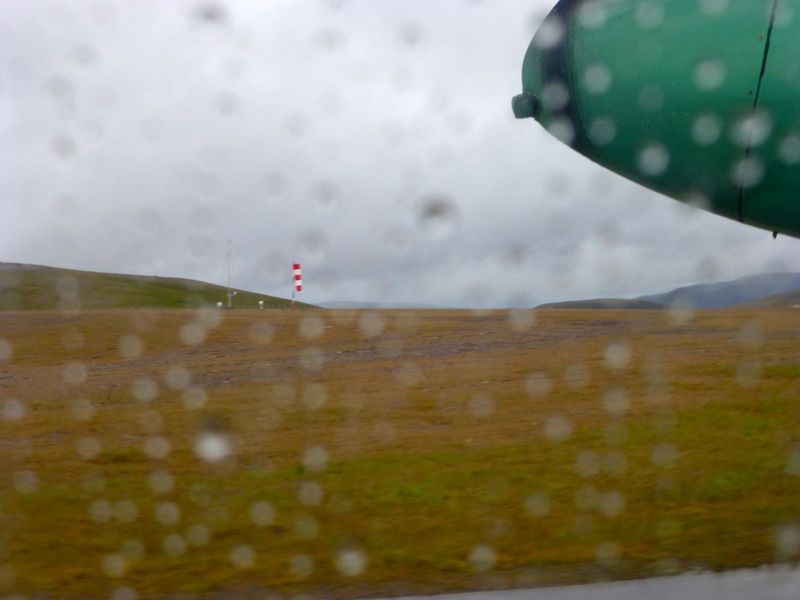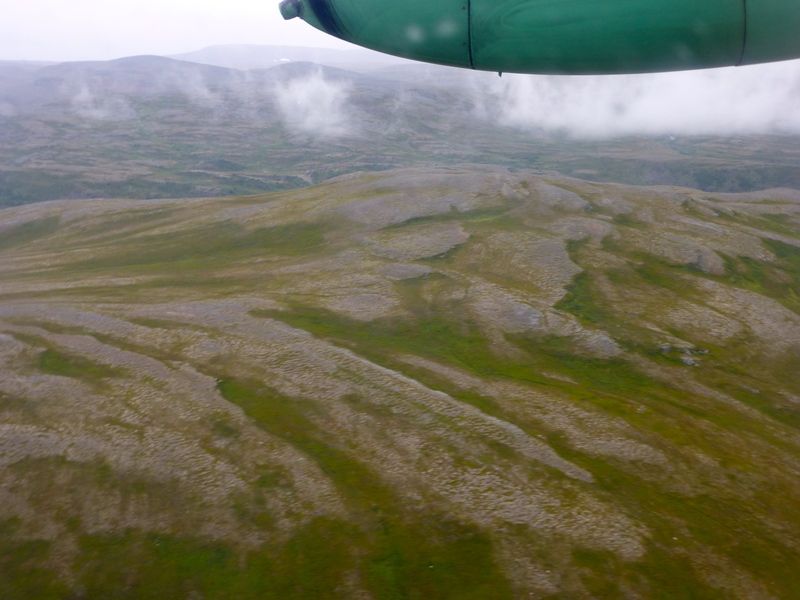 Båtsfjord town: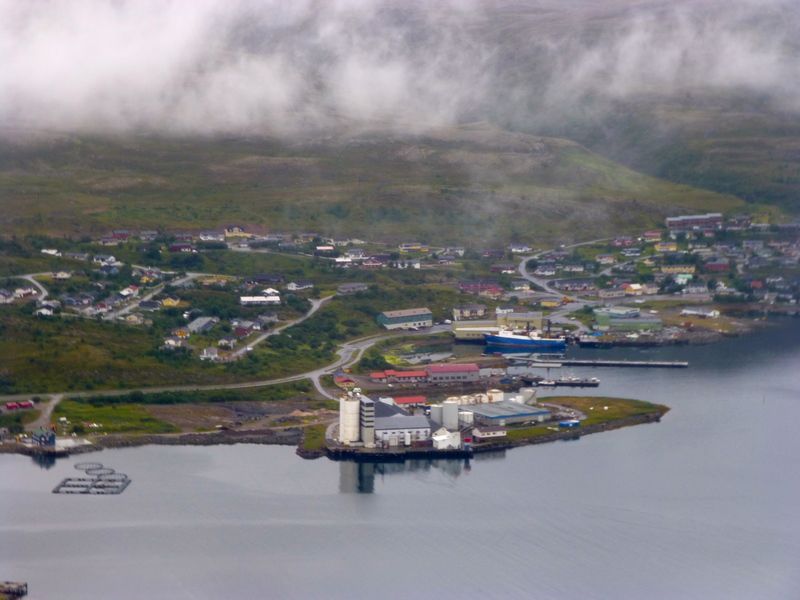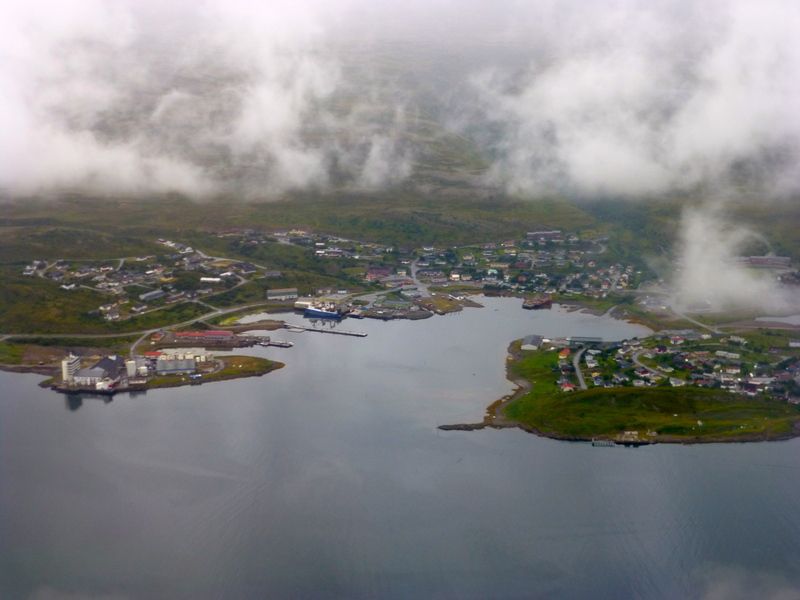 Again no time to get too high but still some low flying clouds, rain and fog limit the visibility a bit.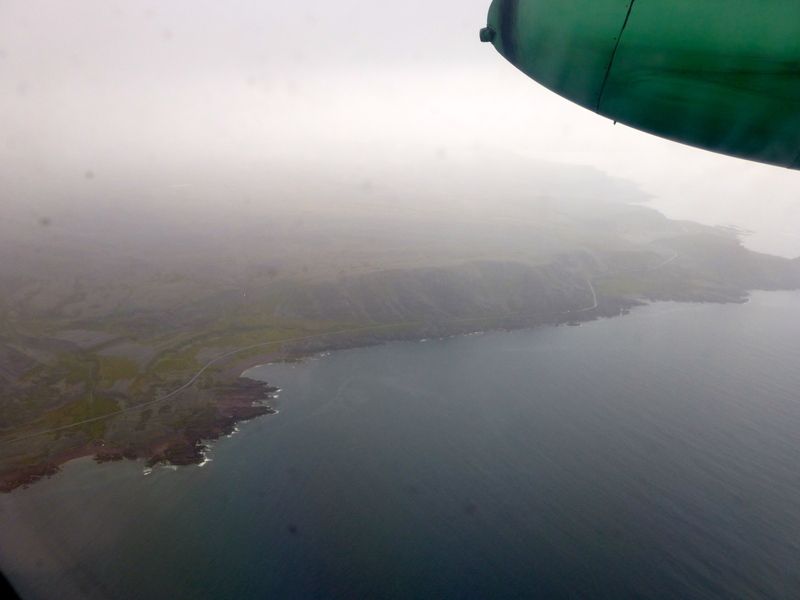 And then we go down again: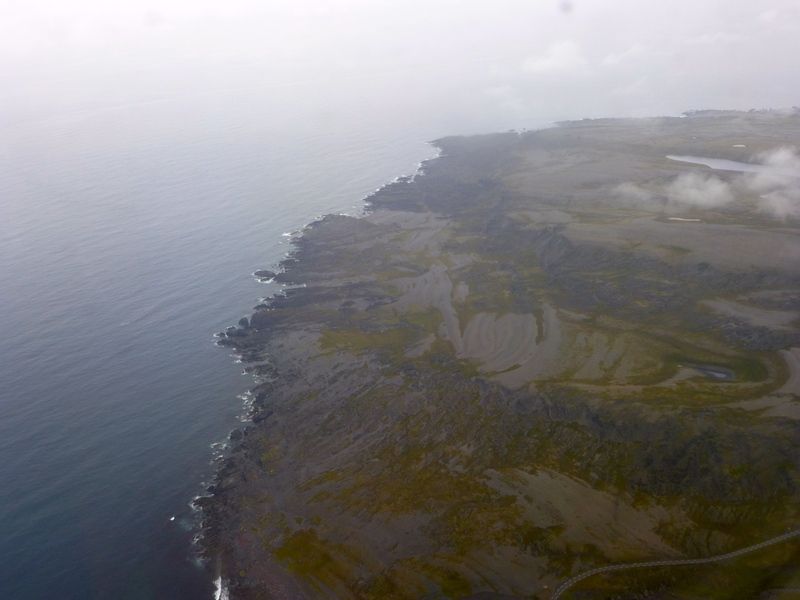 Beautiful rugged scenery: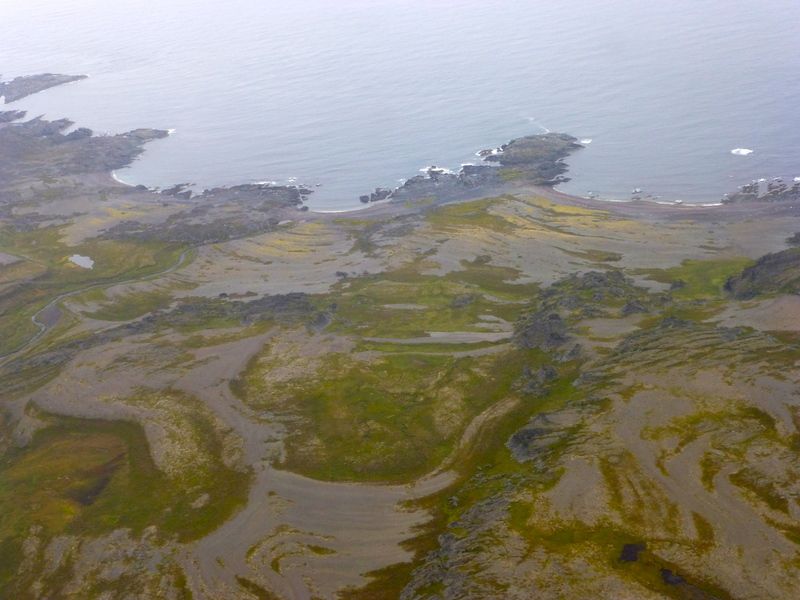 Gear down and turning in for the kill... no, the approach: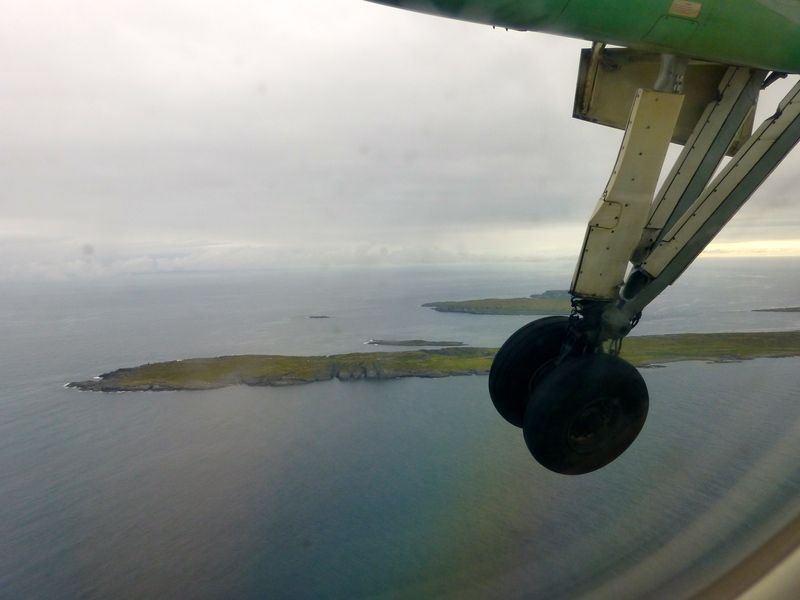 Random fact: Vardø is the easternmost town in Norway and thus also the Nordic Countries. It actually lies east of such "eastern" cities as St. Petersburg, Kyiv and even Istanbul! The city centre is located on the island Vardöhuus (connected to the mainland via a tunnel) visible here: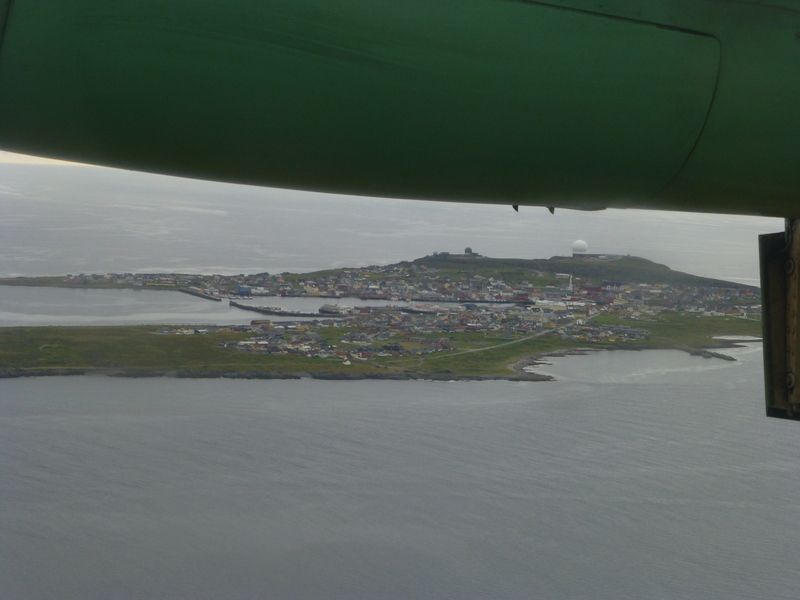 The airport lies on the mainland, however.
Birds below us: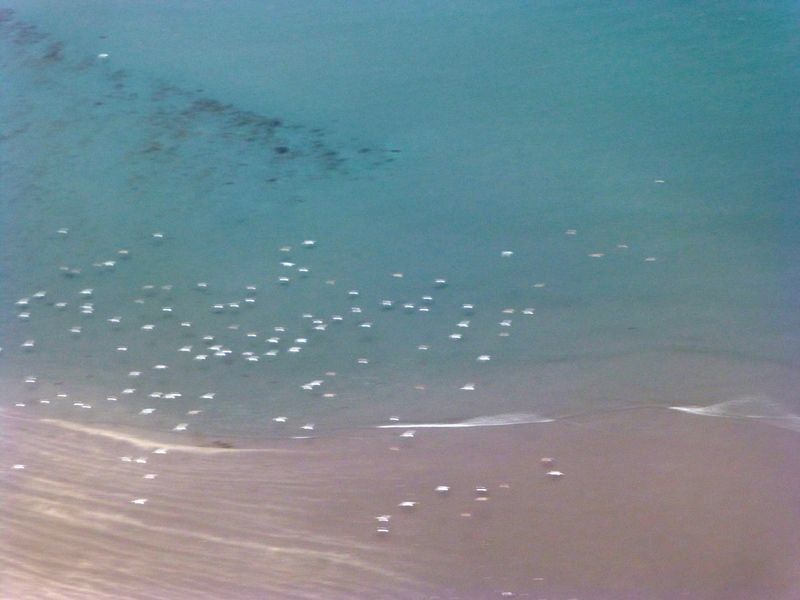 Gear down, once again - flying over a breakwater of the town's port which is also on the mainland: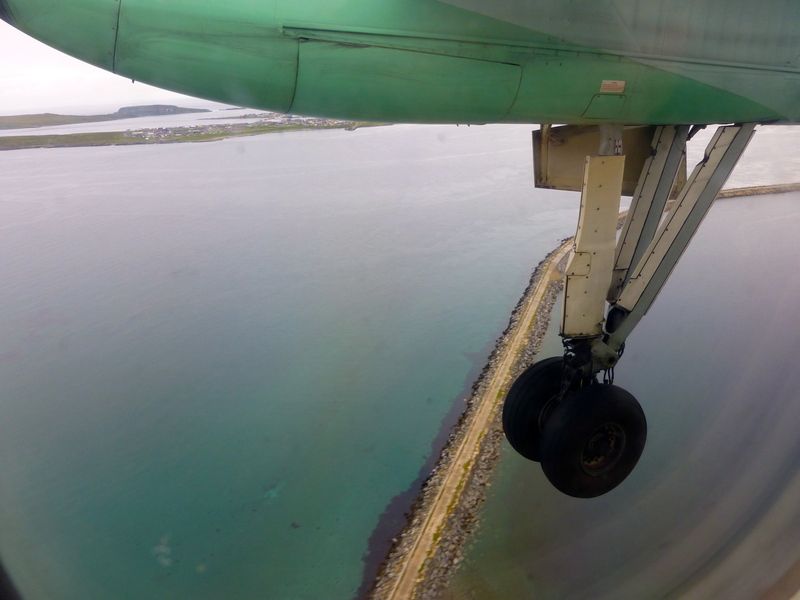 Entrance to the artificial harbour: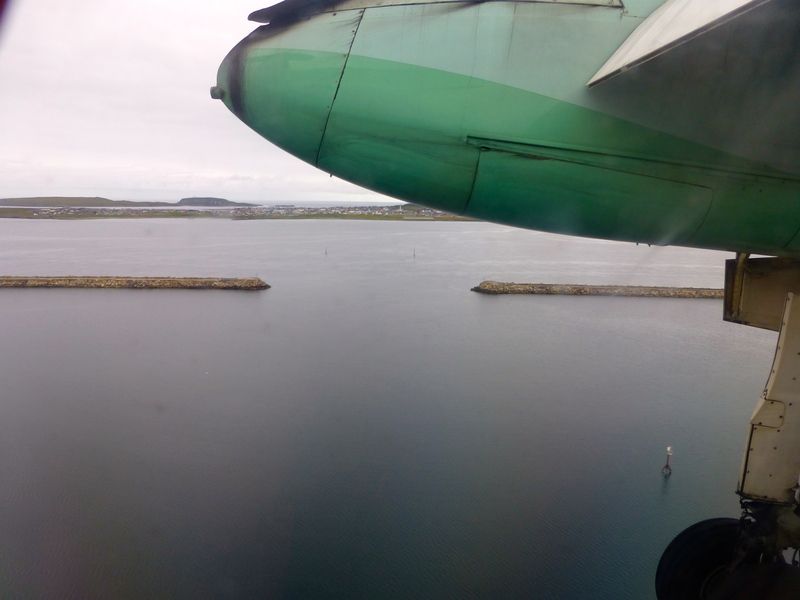 Almost there: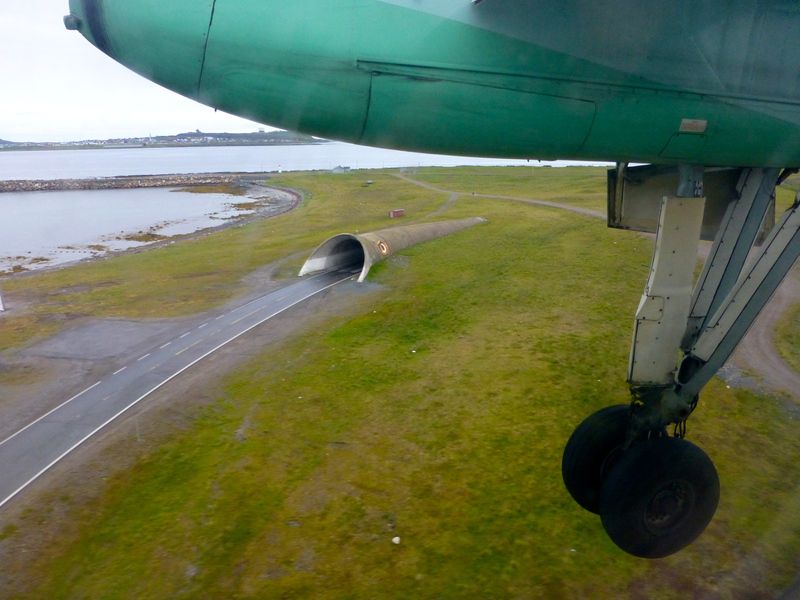 Touchdown on 15: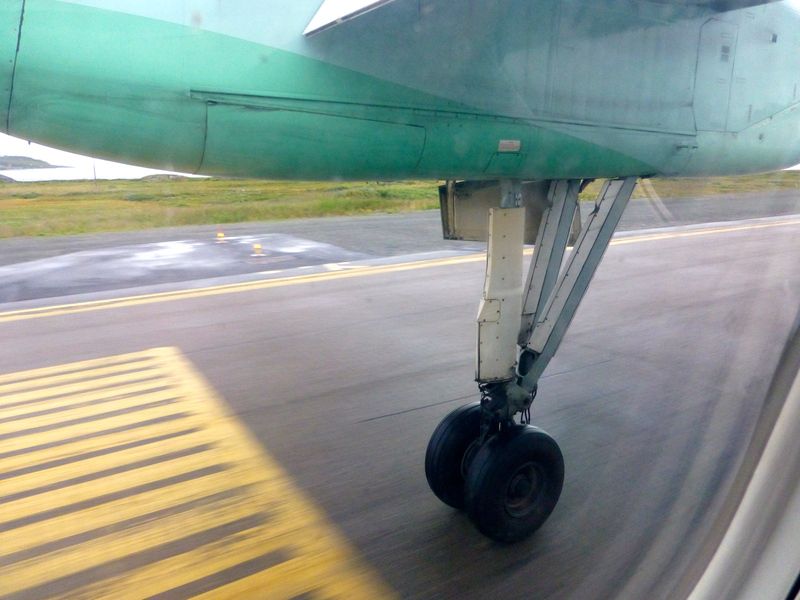 It is much drier here.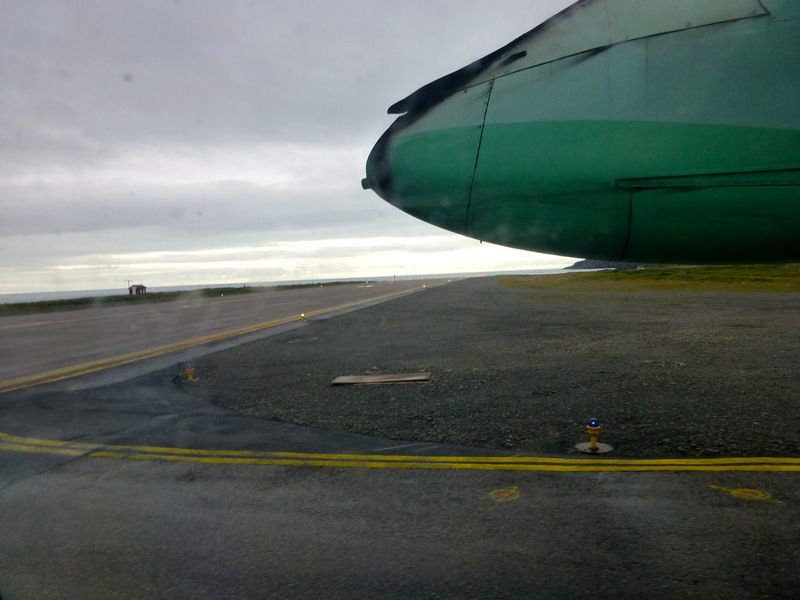 Another Finnmark airport, another terminal building: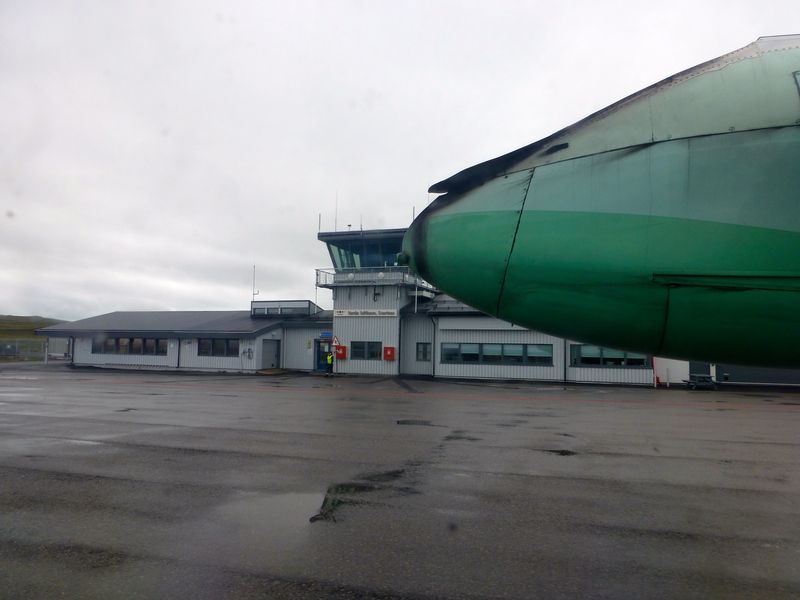 ...with a cute picnic bench for the staff to take a break: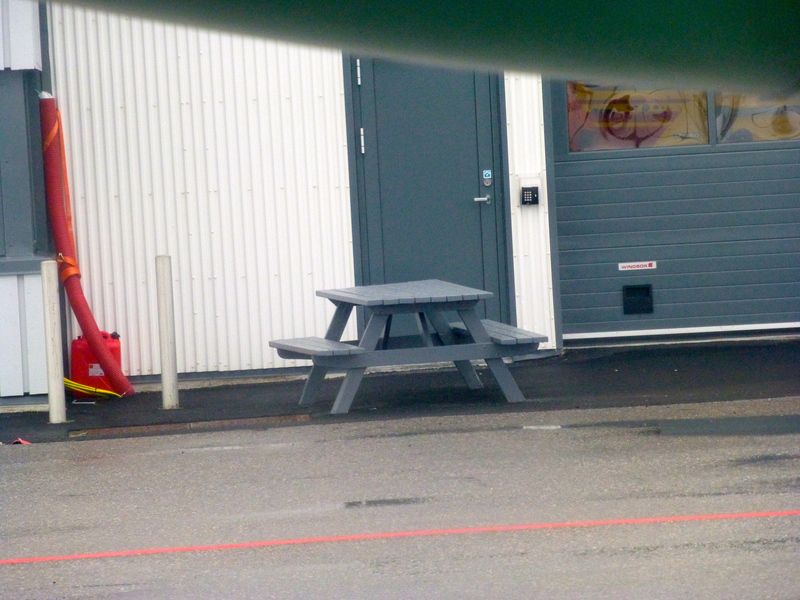 We lose two passengers here, but still come out of the swap as winners as a whopping 12+1 (infant) passengers join us. With the seats reserved for the cargo (no, it hasn't been offloaded at any of the stops up until now) this means it is almost a full house. My seat was just fine up until now since there was only a teenager on the other end on the window seat but now I get a large man and his even larger wife on the two seats next to me which is kinda uncomfortable. Oh well, just two more short hops to go and we are already at the end of this fun hoptrip - where does the time go?!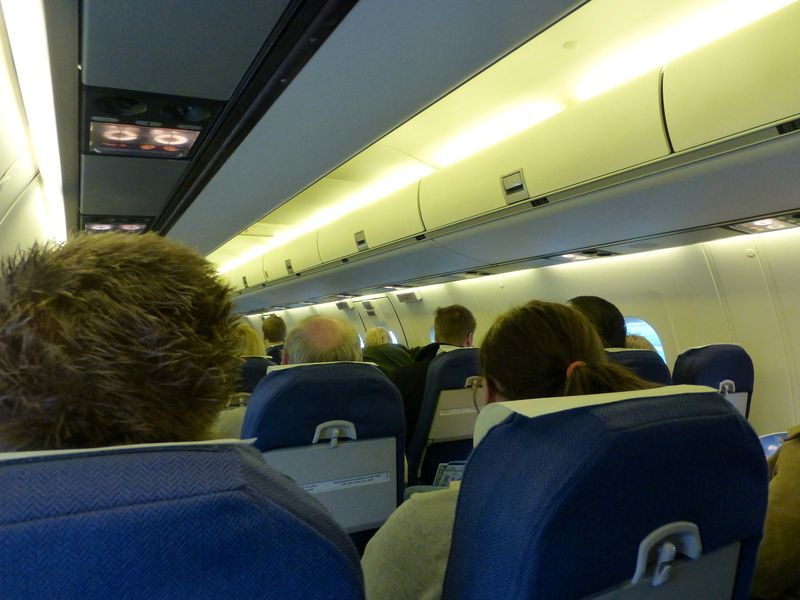 Quite a few of the new passengers are Russians - well Russia is just a few kilometers away on the other side of the bay.
VAW - VDS
WF960
Dash 8-100 LN-WID
Seat 10A
9.29 - 9.44
Next up is the town of Vadsø (
Vesisaari
in Finnish), 35 miles and 12 minutes as per the announcement away.
Drier it might be, but still some water drops are around: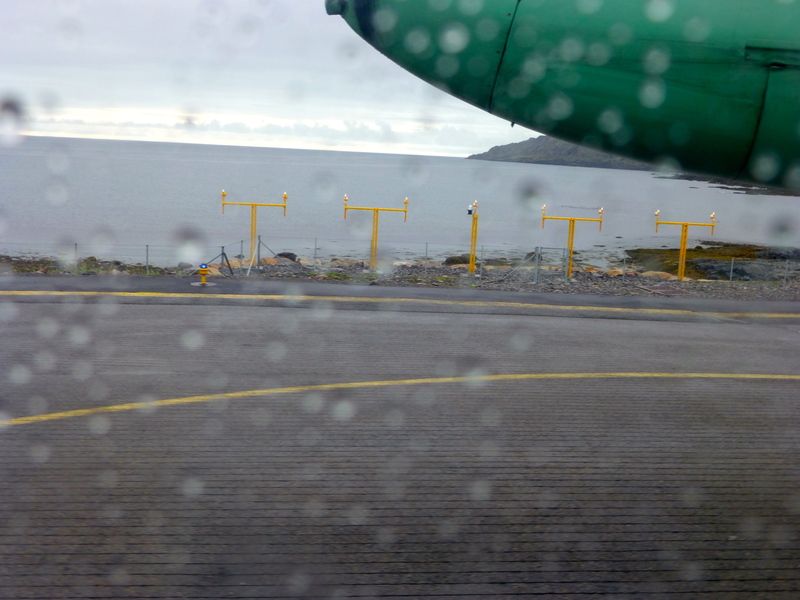 Not much wind here so we take off on the opposite direction on 33. Passing the rather unimpressive port right after take off: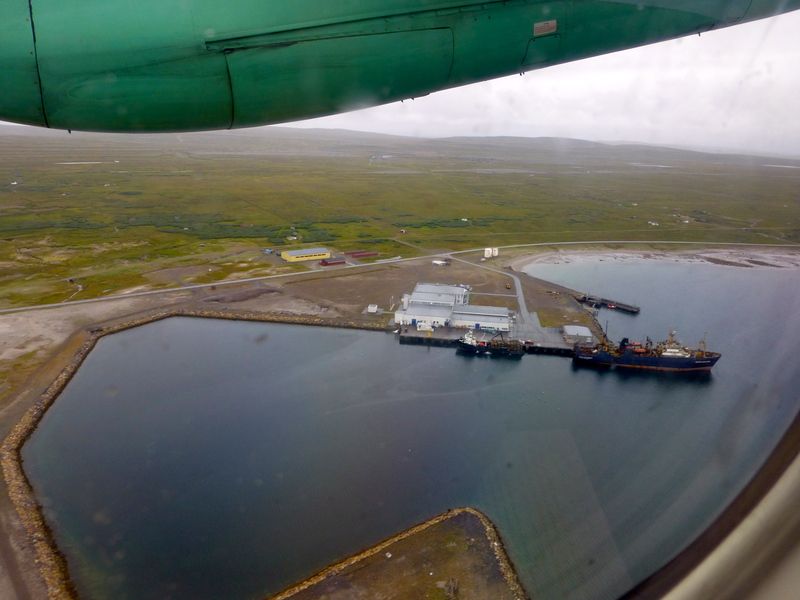 That first ship is actually Russian - maybe the passengers are its crew: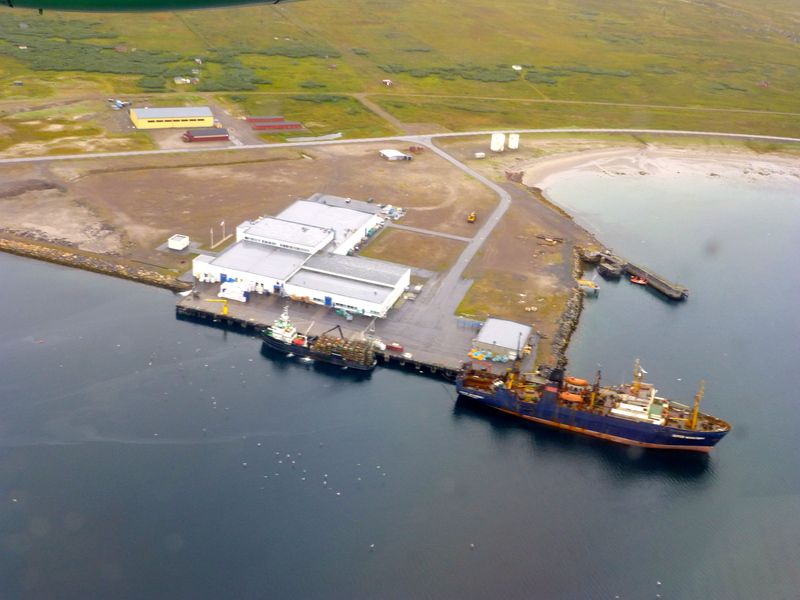 A 160 degree turn follows, giving us a nice view of VAW airport: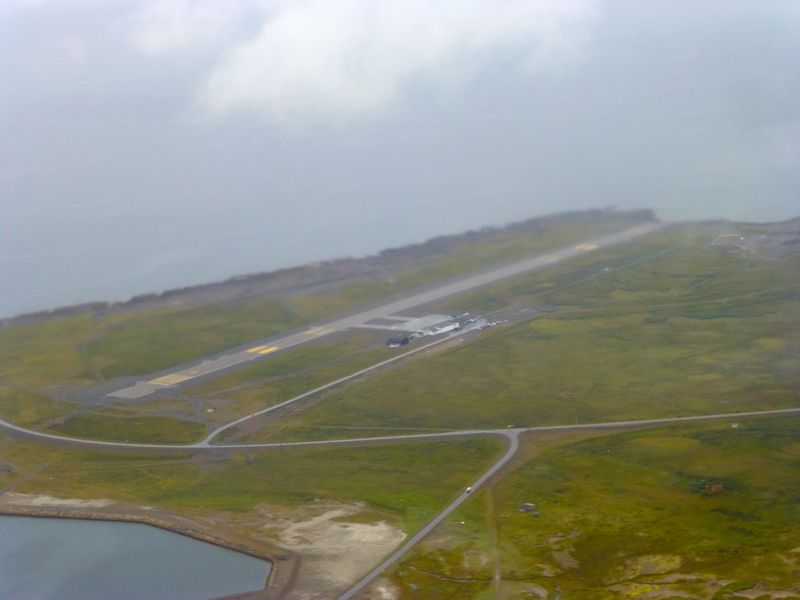 Overflying more rugged terrain, that house looks just like the place for a hermit like me (as long as they have a fast Internet connection available):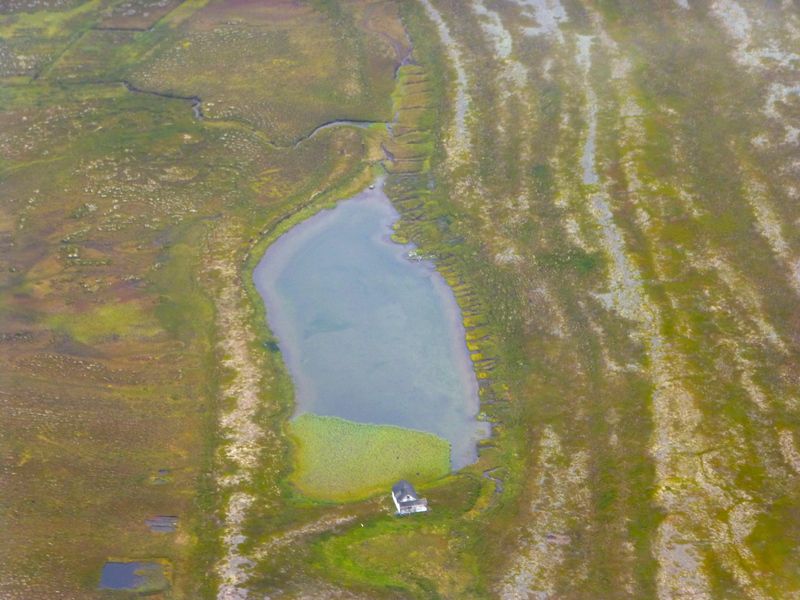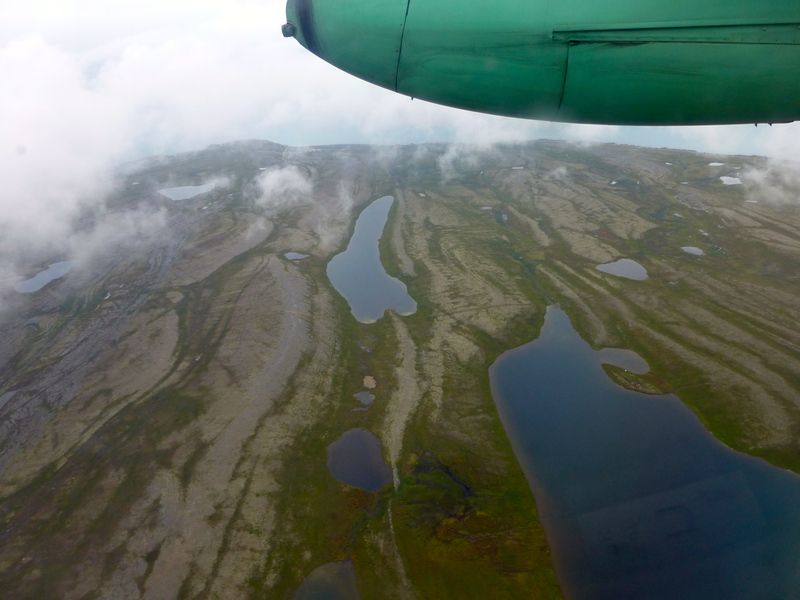 Yes, people actually live here: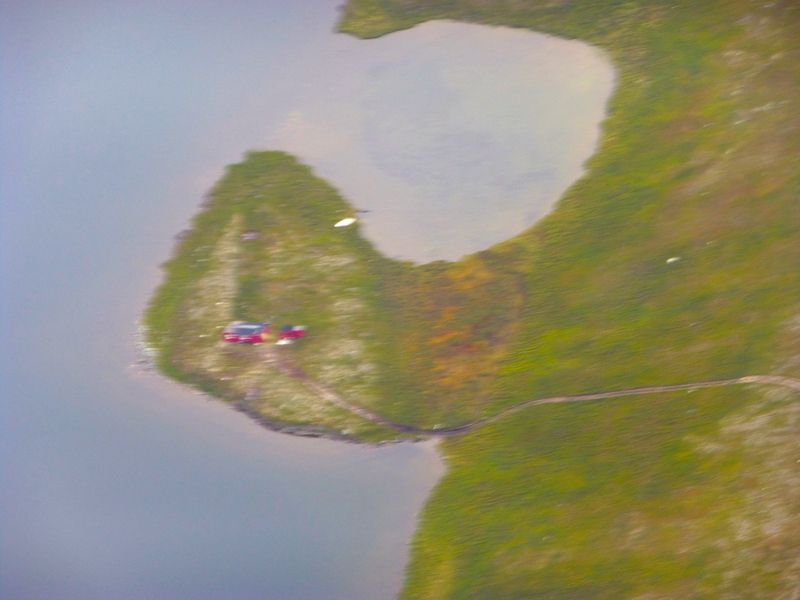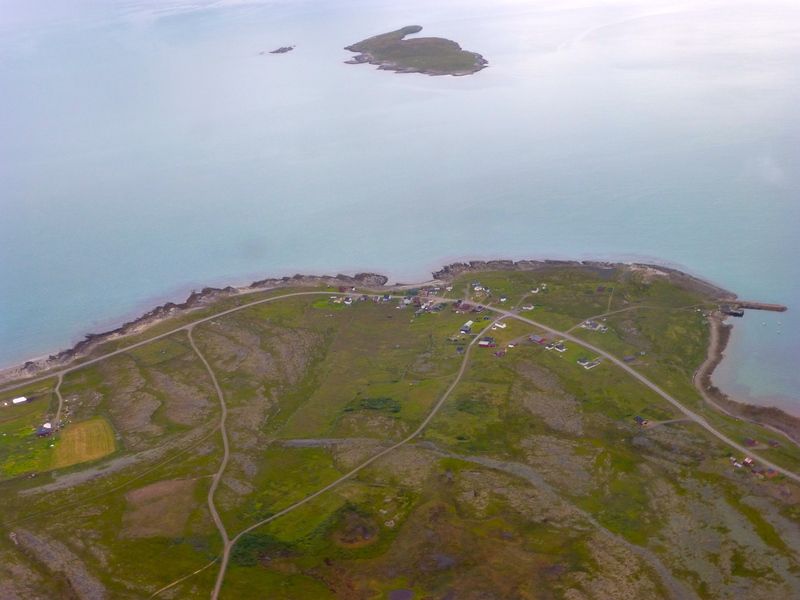 Heading out over the Barents Sea for a while: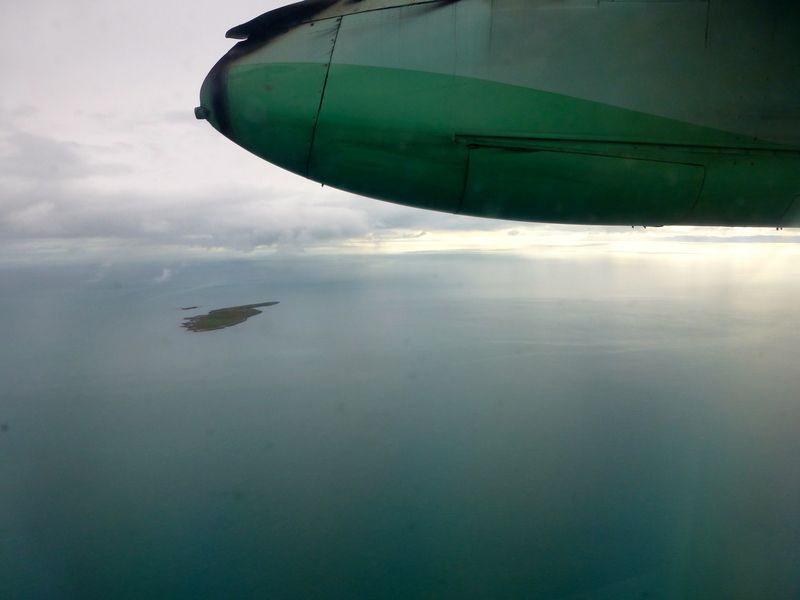 Looks like the sun is shining on Russia today - beautiful sight: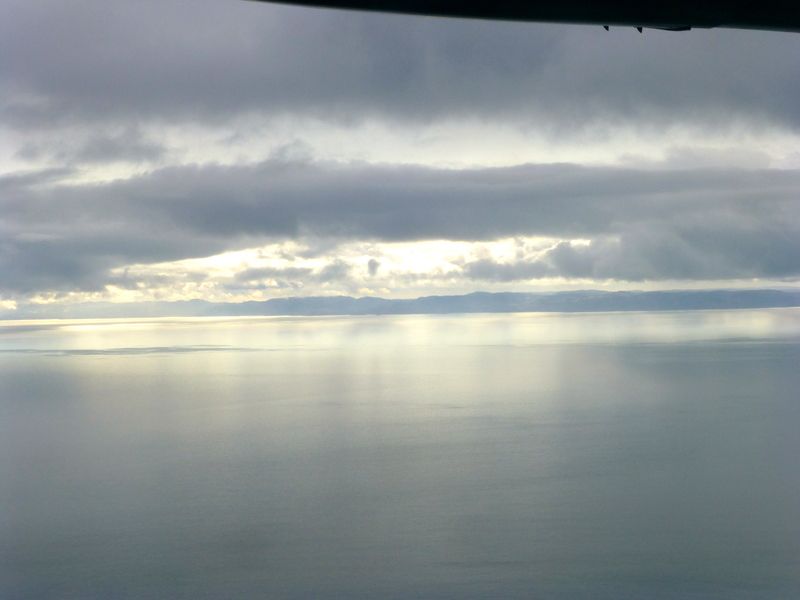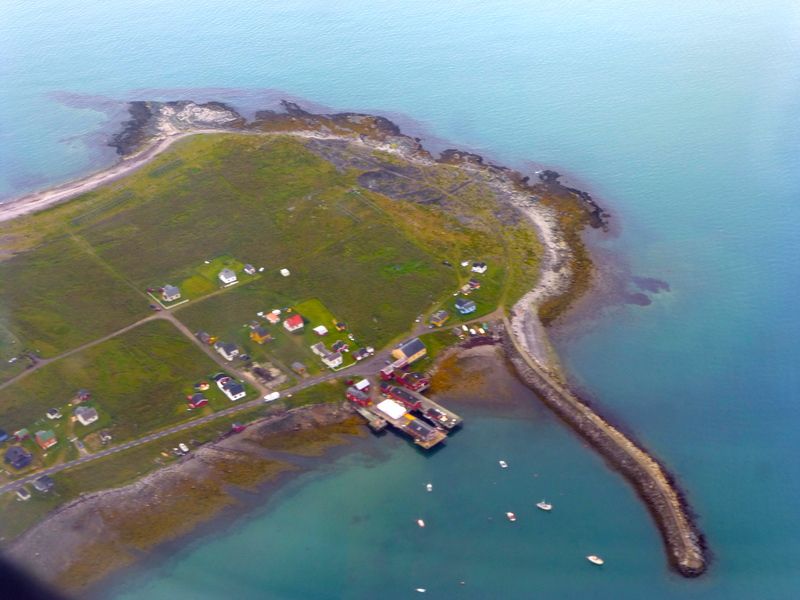 And gear down once again: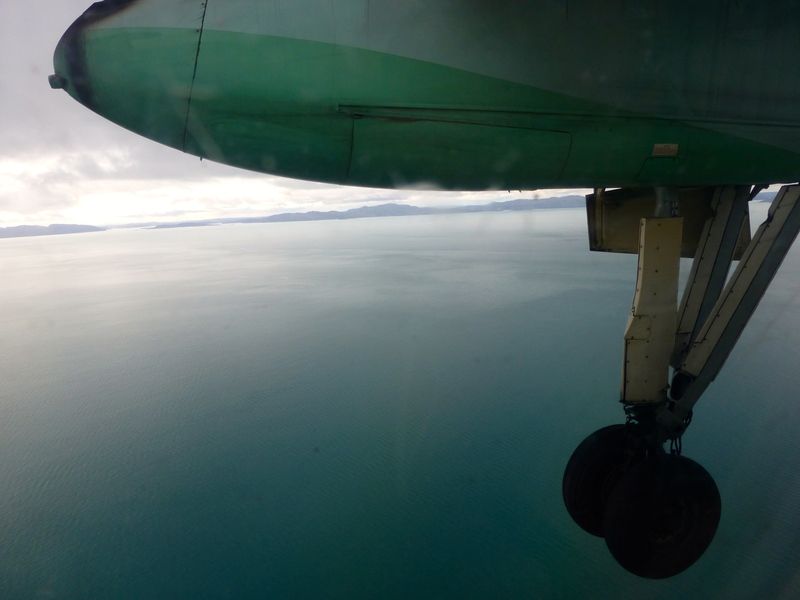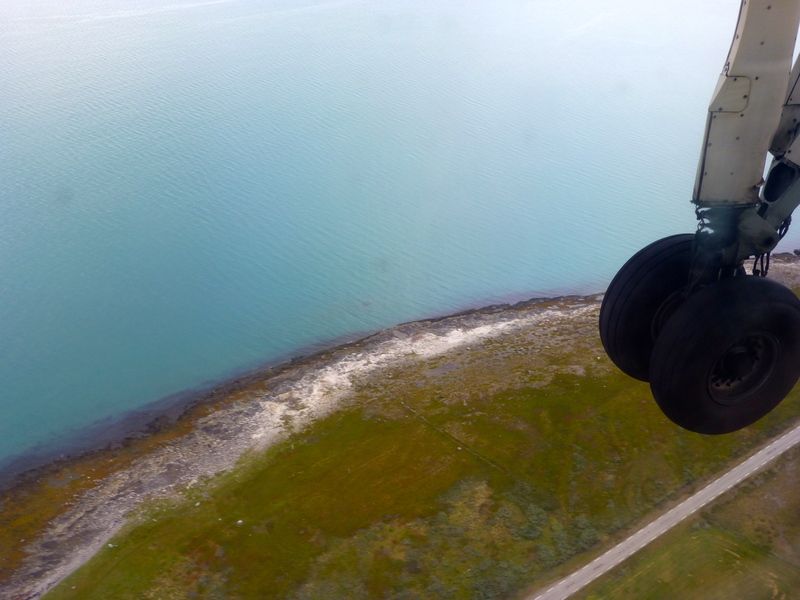 No rain at all in VDS - touching down on 26:
Top