Asia 1: Limoncello with Alitalia. BA/AZ LHR-MXP-FCO-NRT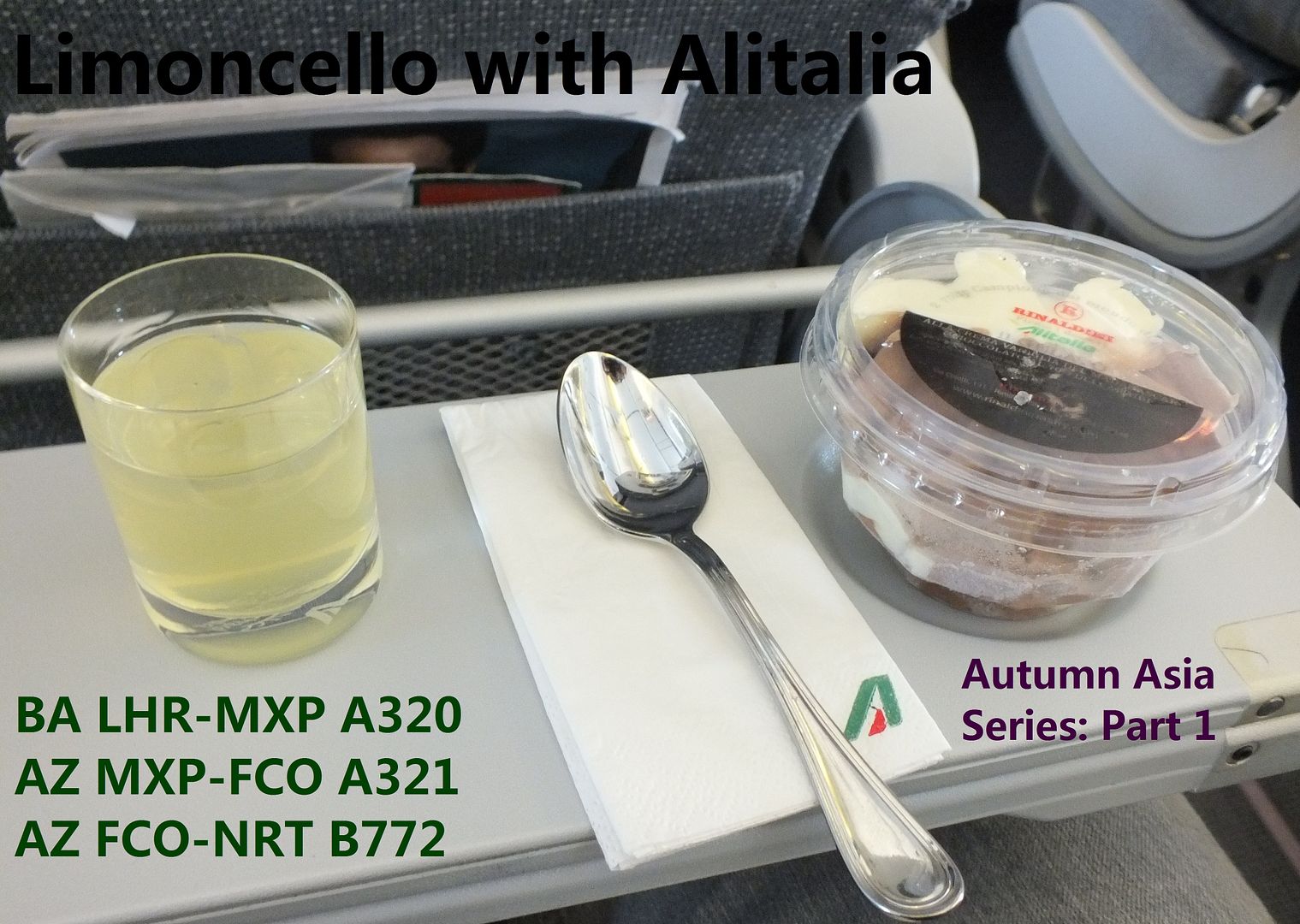 Hi!
Thanks for tuning into another one of my mad global rampages (or more officially, my Autumn Asia Series!). The reasons for this trip are numerous, so I'll spare you the details other than that I would be away for 3 months, and spending my time mainly in China and India, along with shorter stays in Japan, Hong Kong, Taiwan, Bangladesh & Singapore.
Now, Japan wasn't originally in the itinerary until I was made aware of a mistake fare with Alitalia….you may see a rash of reports covering the AZ route to NRT in the coming months as a result. The deal was amazing….a return flight to Tokyo for less than US$100. The catch? It started from MXP and finished in BRI (Bari, southern Italy), routing via NRT. And the maximum stay in Tokyo? Well, depending on your choice of flights, between 3 and 6 hours.
Clearly this deal wasn't for everyone. However, it worked out very well for me to get a cheap one way to Asia. To get to MXP, I used the international leg of my recent trip from the
Isle of Man with my BA Avios
. When I booked, there were only seats available to LIN (which was ironic as the last 6 times I've visited Milan, I've wanted LIN and ended up at MXP), but thankfully, a week before the flight, a single seat opened up on my desired MXP flight.
The flight out of MXP to NRT via FCO would be leaving at 0815, so I decided to again use my Avios for a cheapish night at the Malpensa Sheraton Hotel.
The map, courtesy of GC Mapper, of this report: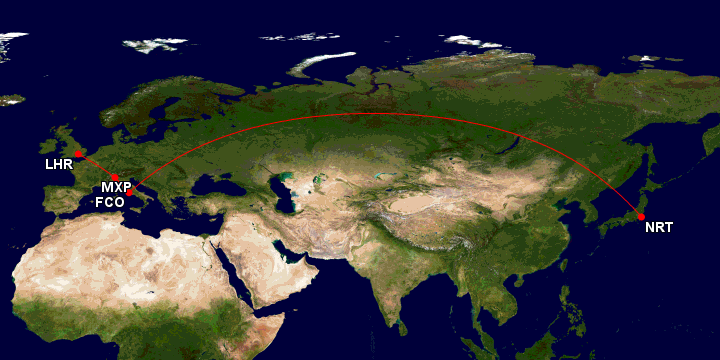 The map, courtesy of GC Mapper, of what is currently booked for this series: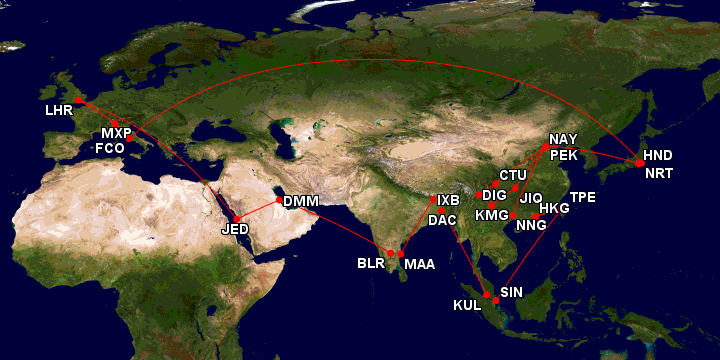 A little off topic, but fitting into the chronology of the trip, I managed to get hold of quite a few tickets for the Olympics. The photos may be of interest to some of you:
The Torch Relay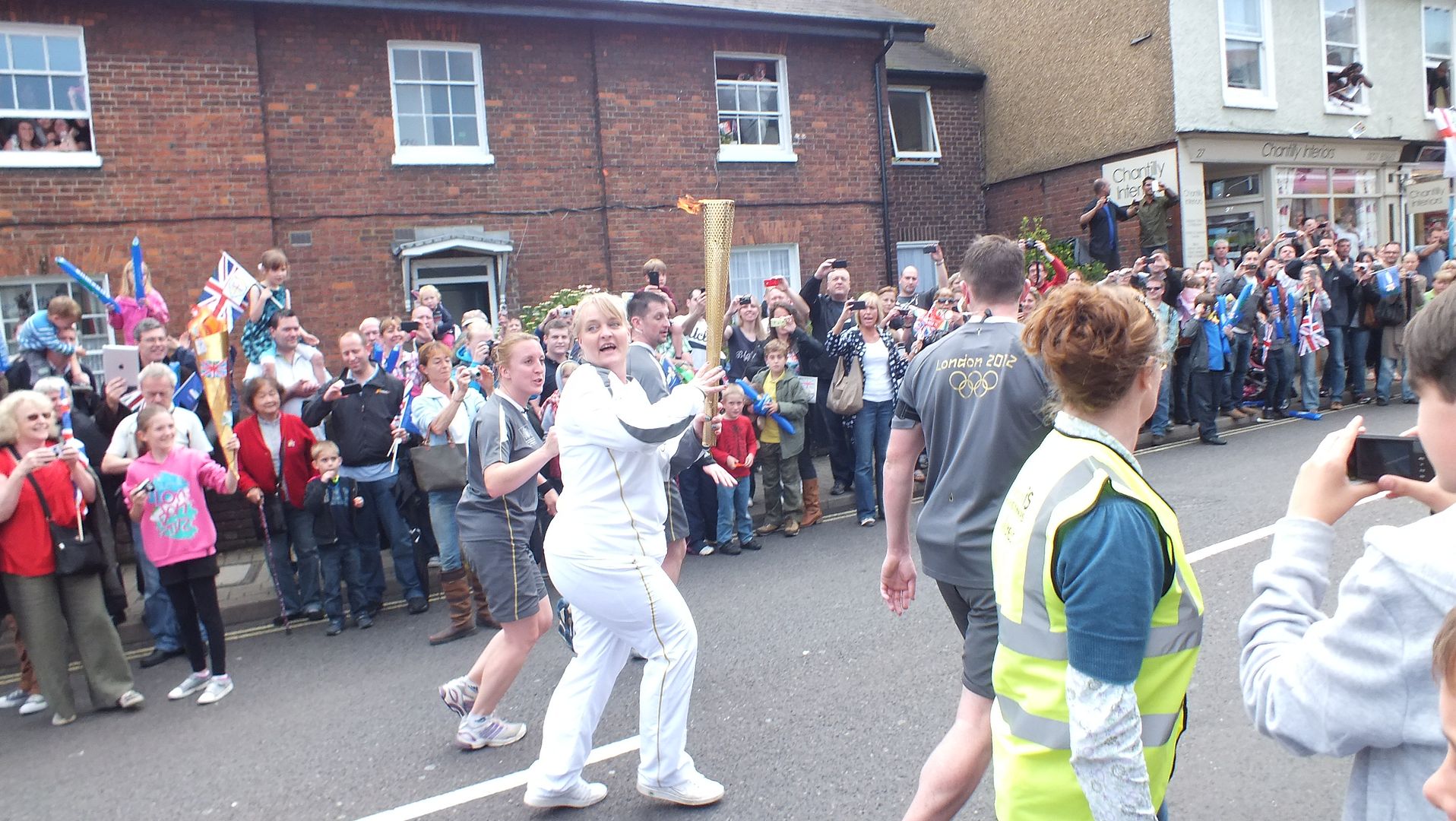 The Rings on Tower Bridge
The Presidential KU plane flying over the bridge
My first Olympic event: Boxing at Excel…moderately interesting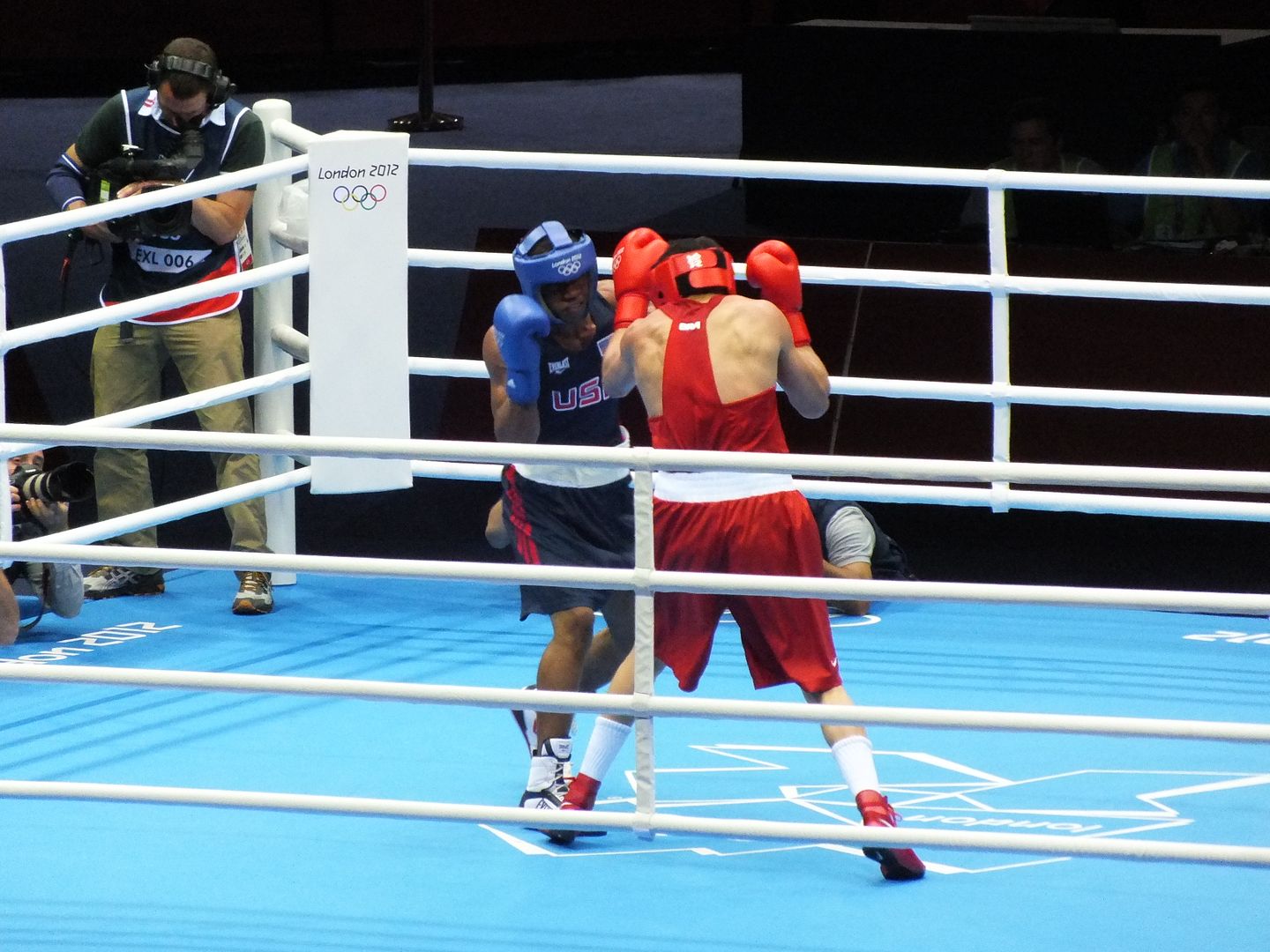 Next was the Beach Volleyball at Horse Guards' Parade, which was far more interesting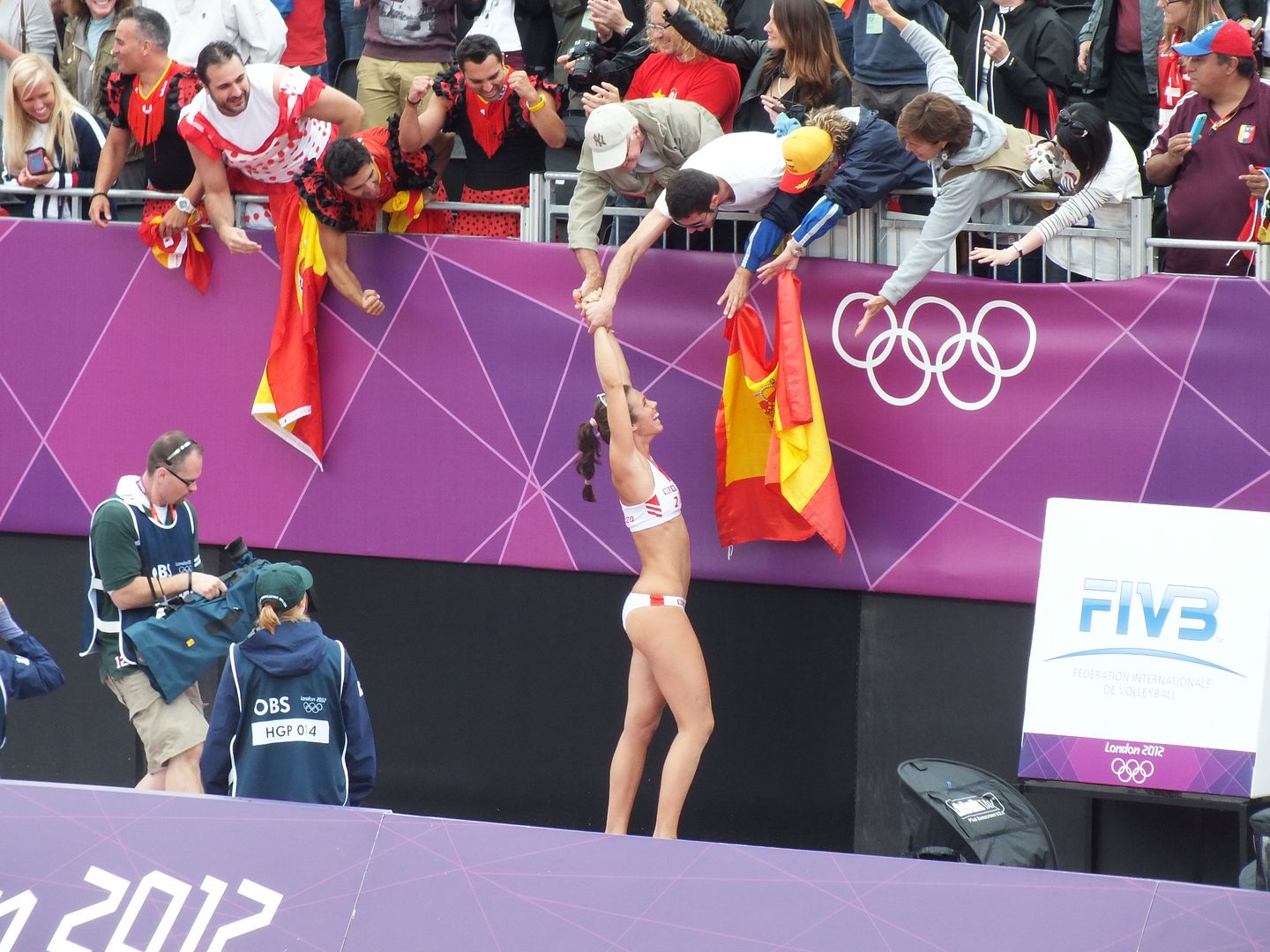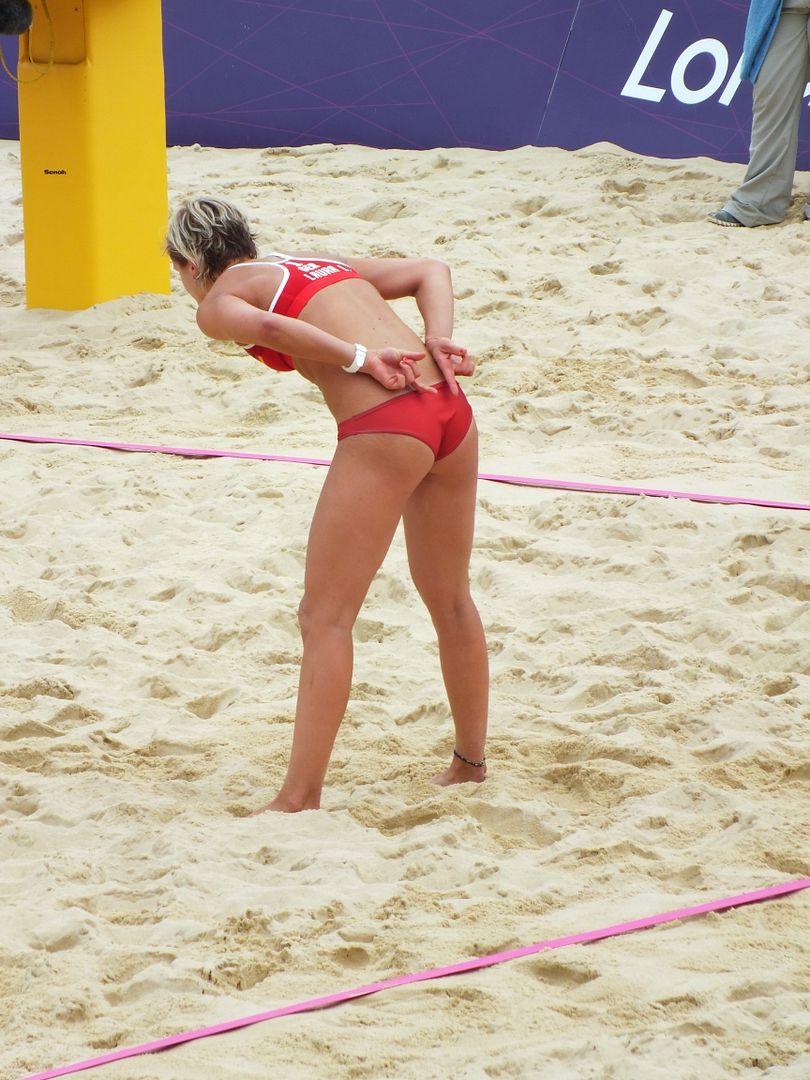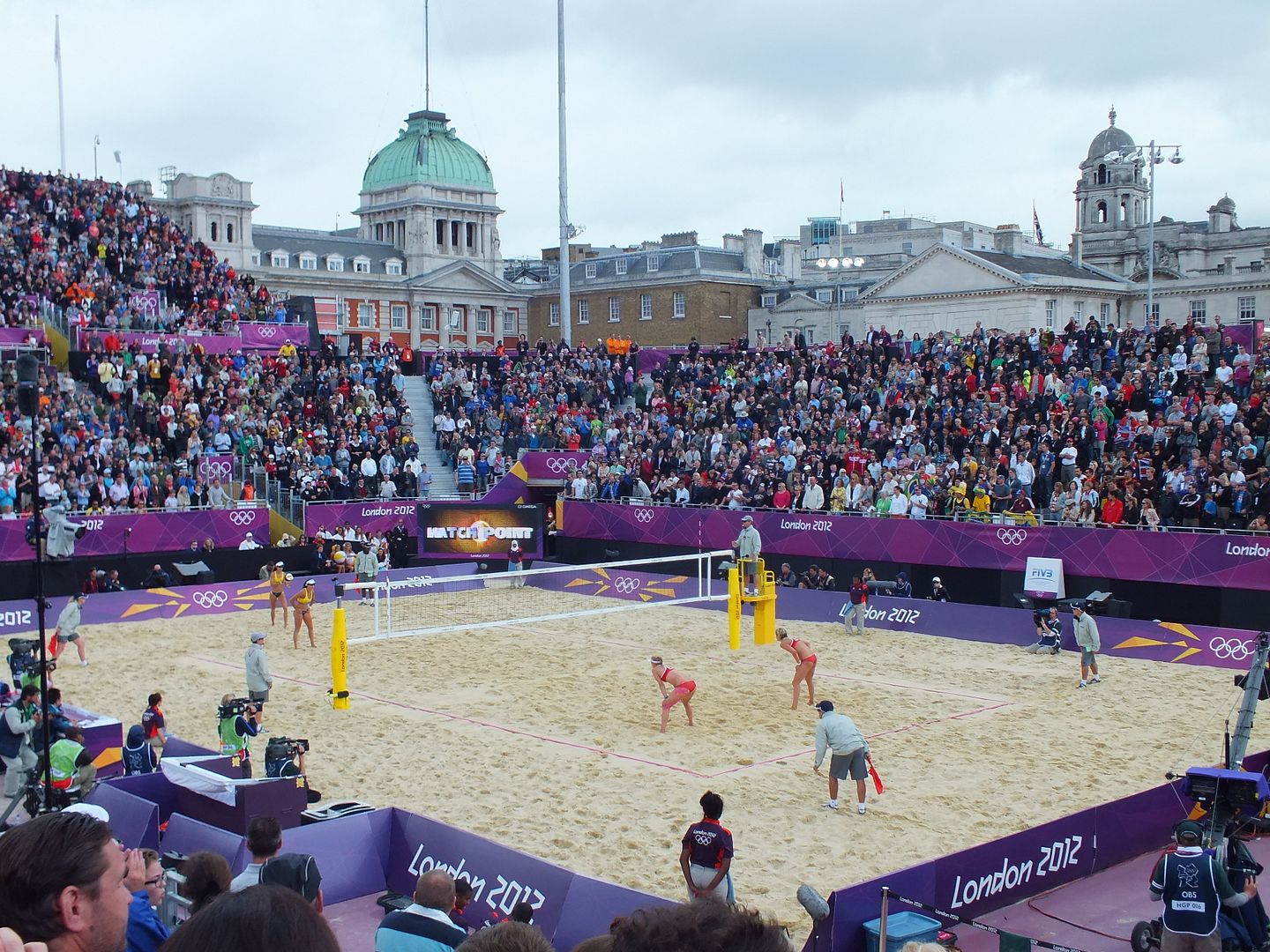 Women's football at Wembley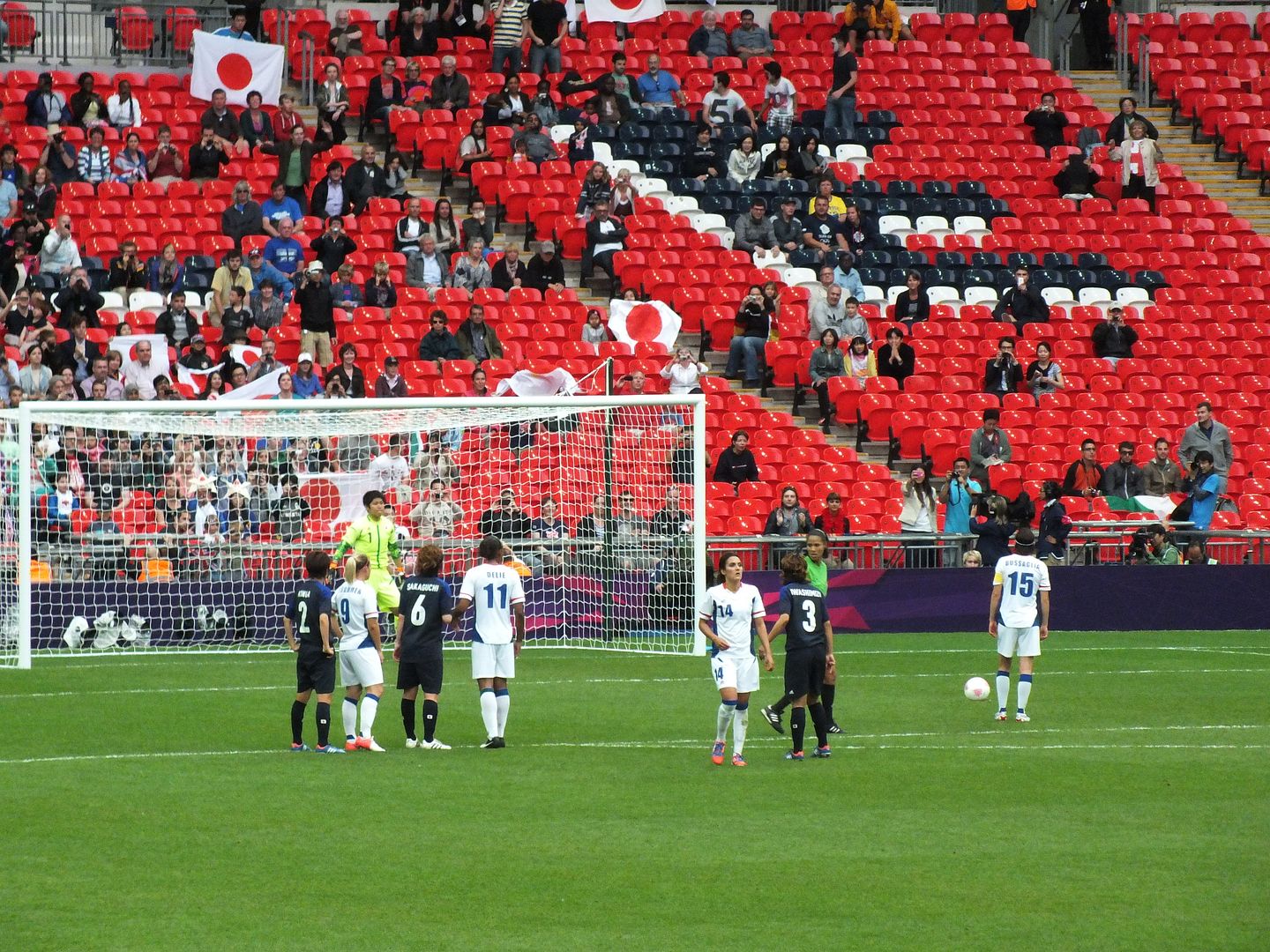 Some Paralympic Athletics at the Olympic Stadium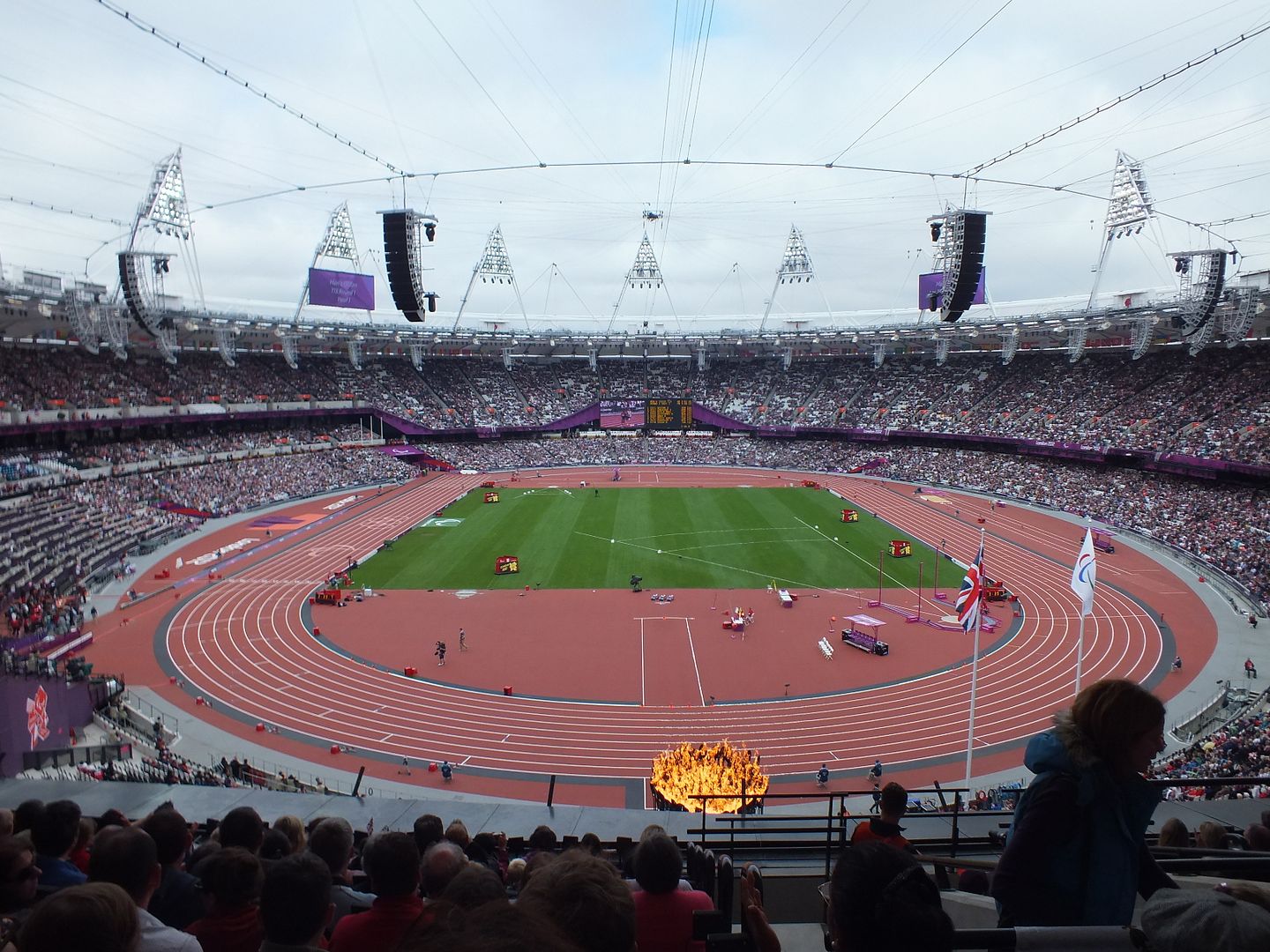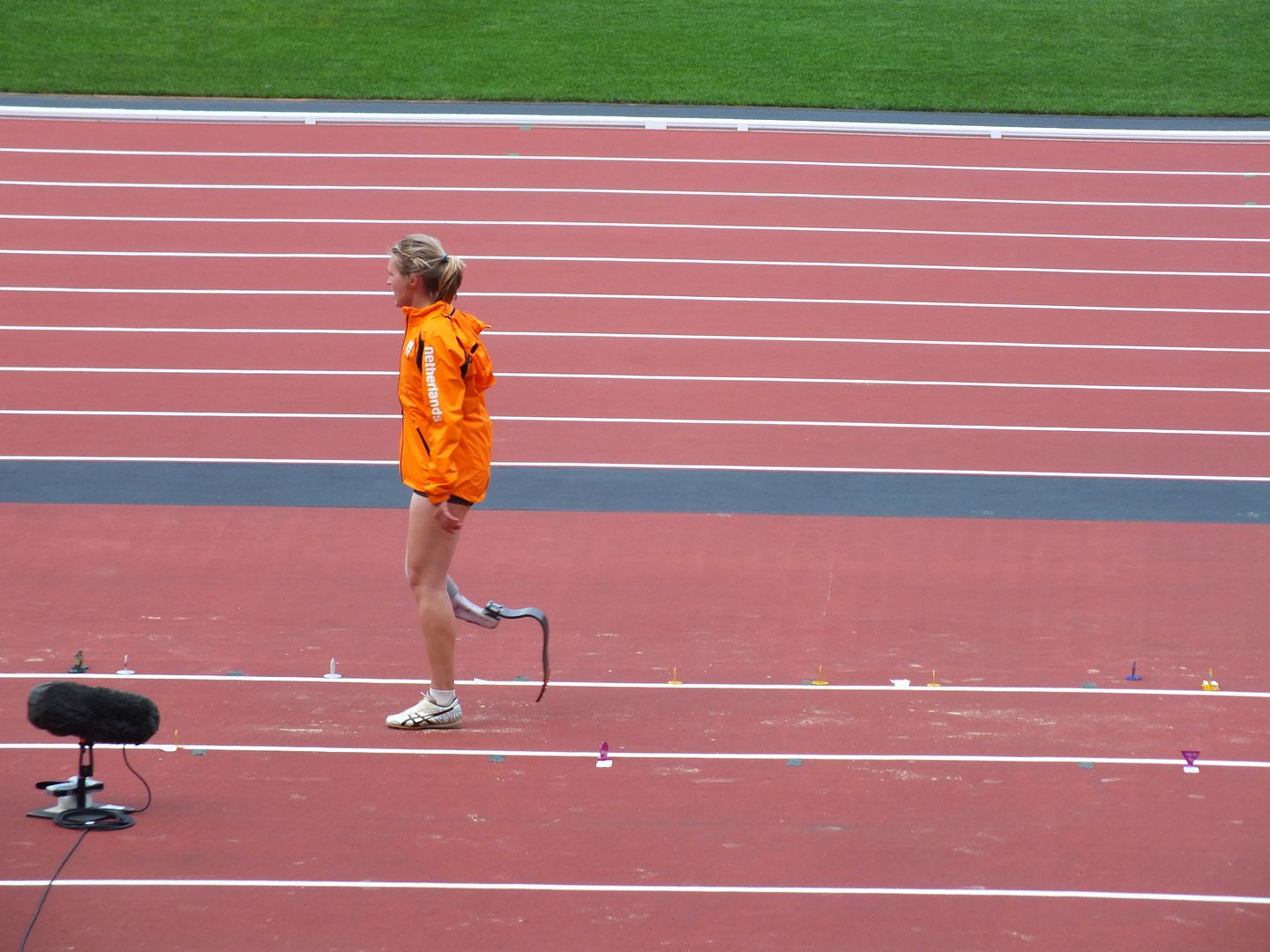 We won gold (I think in the shot putt?)
Wheelchair basketball in the Dome
Interspersed with a quick ride on the Emirates Air Line cable car with airbuseric and TurpolevTU154 – great views to be had, and worth the £3 fare.
Wheelchair Marathon…I have so much respect for the Paralympians. They have so put some much more work and effort to get where they are than their able bodied compatriots.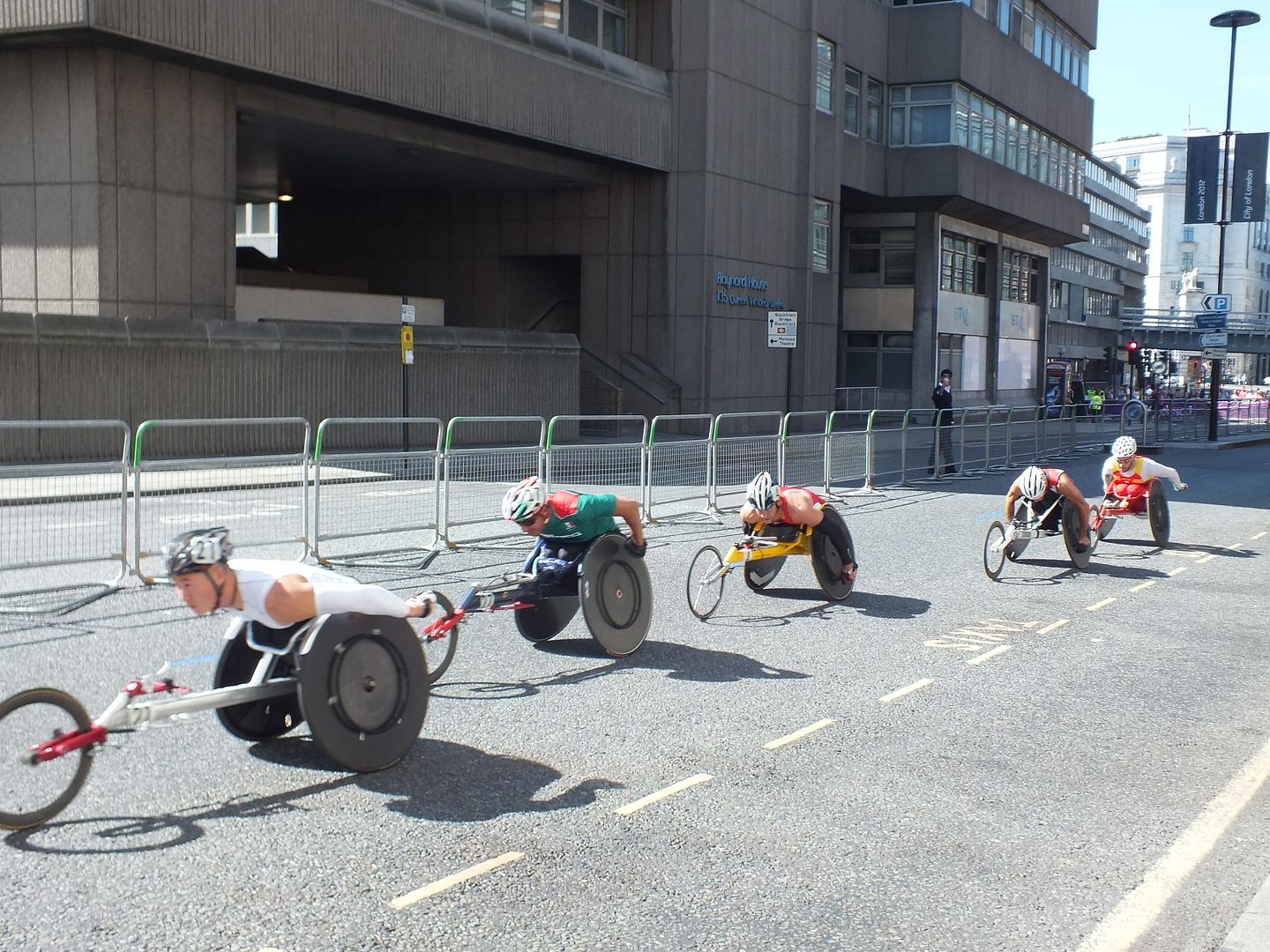 And an EY passing the Shard, Europe's tallest building…wheels down very early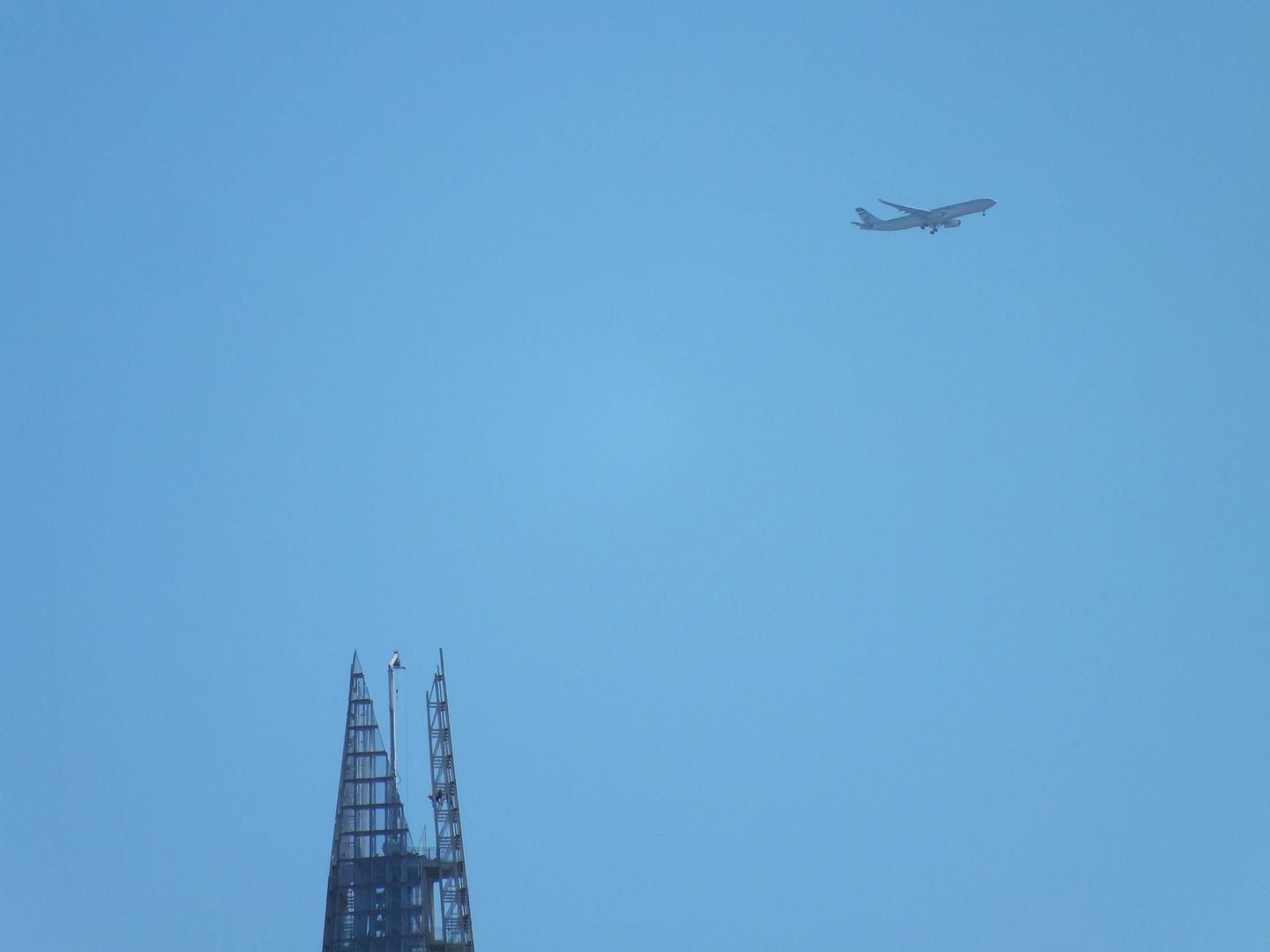 I was lucky enough to have got my hands on a few tickets for the closing Ceremony of the Paralympics the day before I headed off to Asia. The seats were right at the back, but well worth the £20 price tag.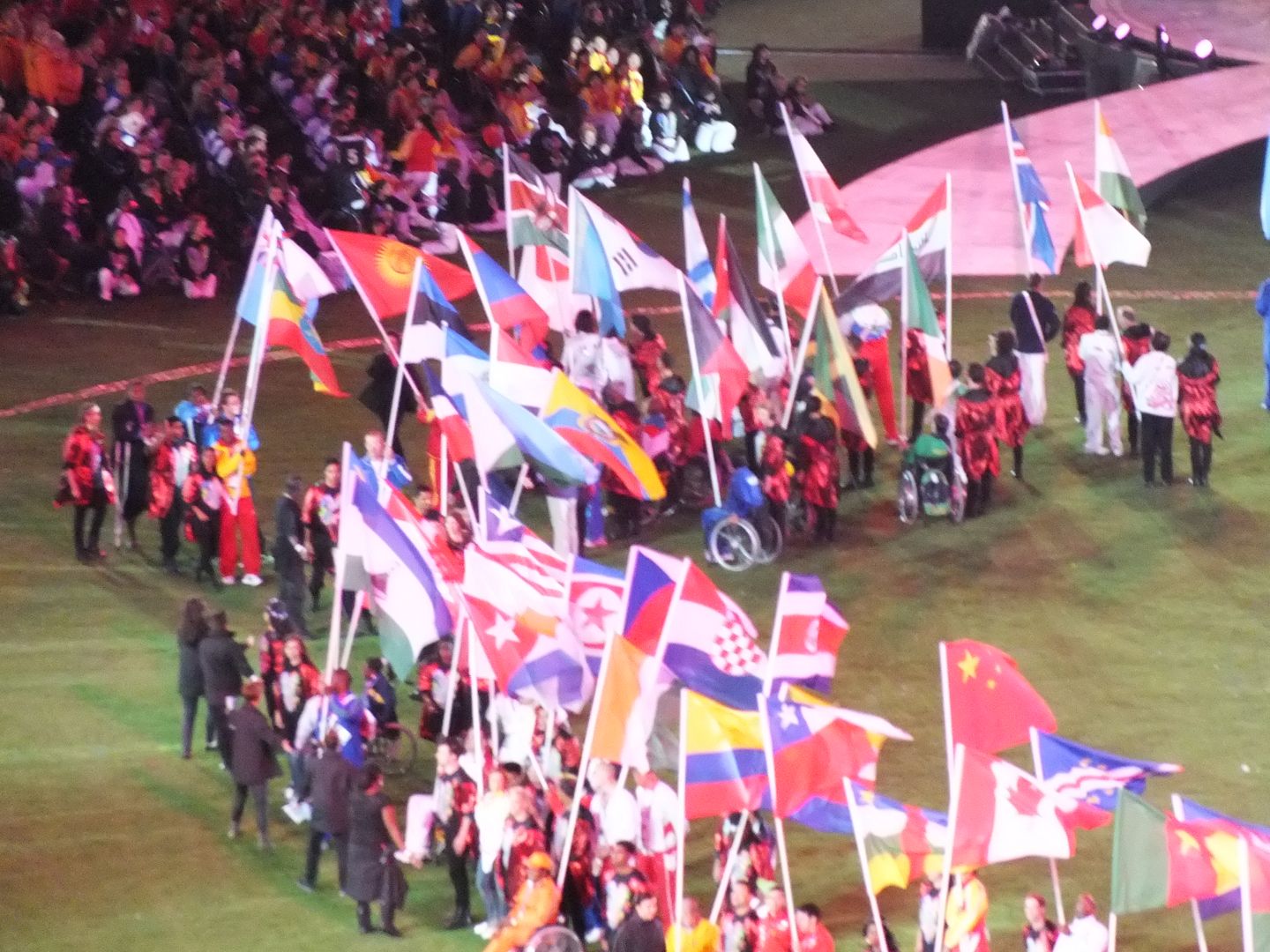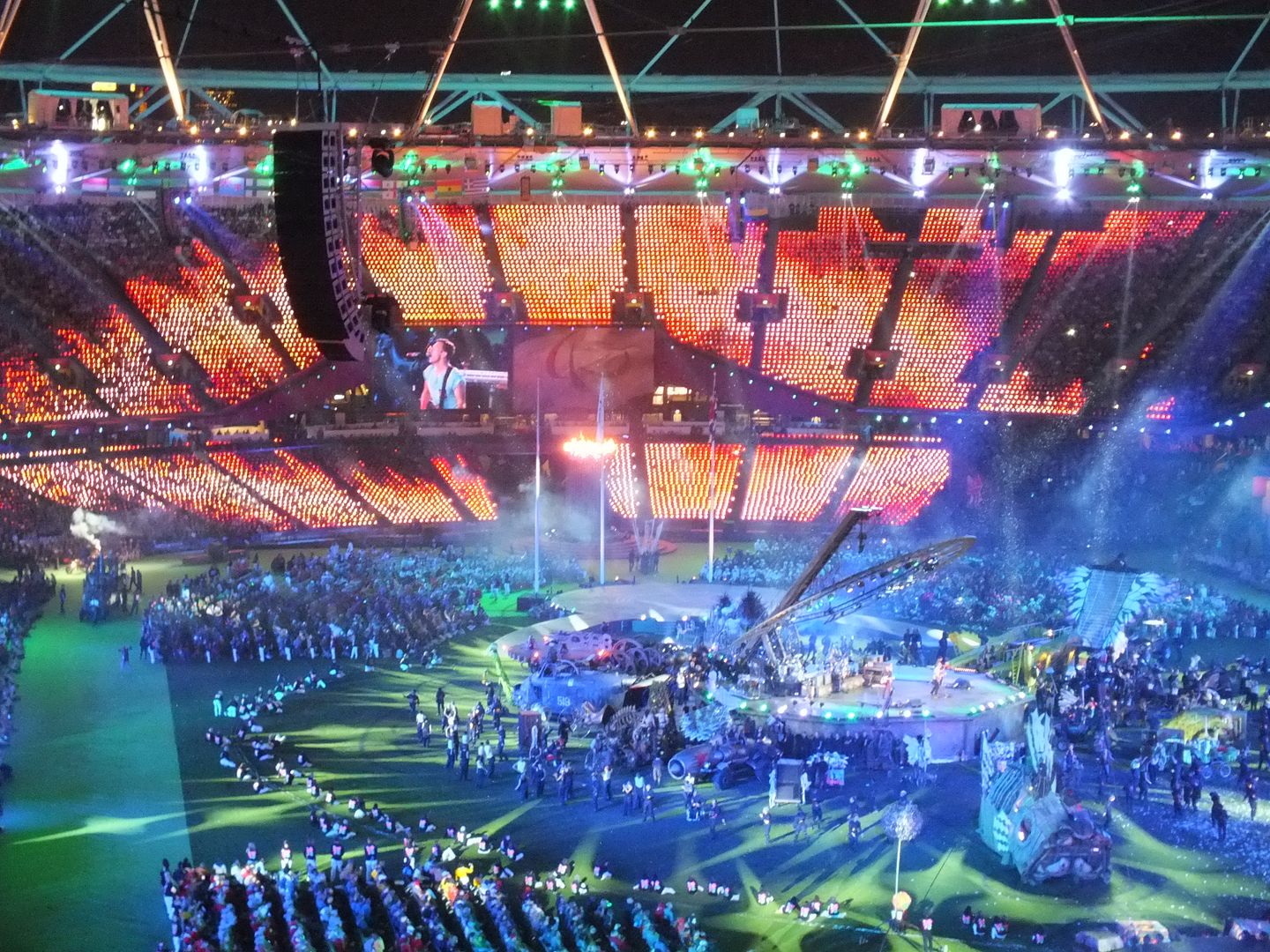 Coldplay, Rihanna and Jay Z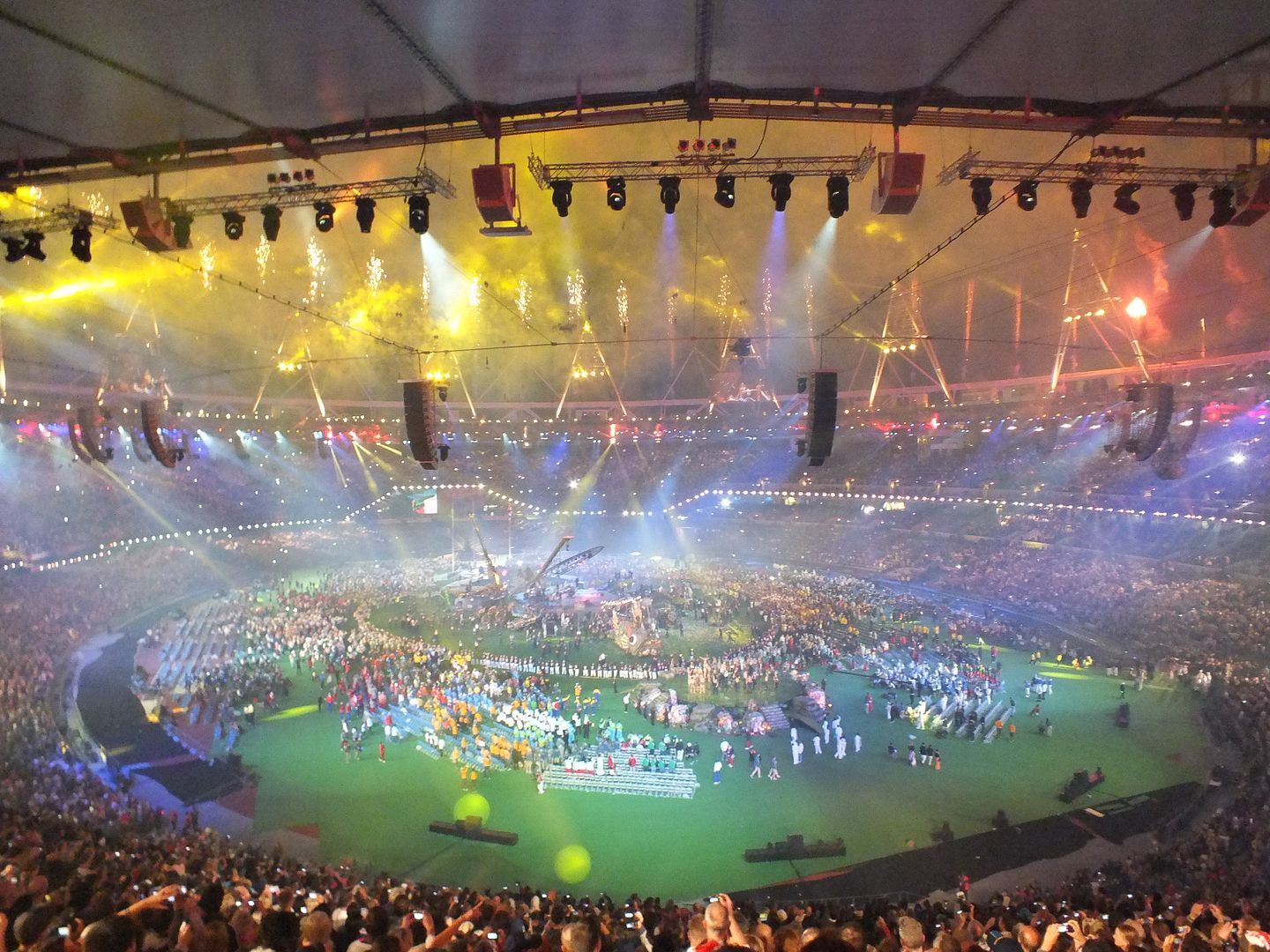 It was a pretty amazing night! I think public support for the Olympics jumped from "waste of money" & "not interested" beforehand to "oooh, I wonder if there are any ticket left for…" & "that was AWESOME!" by the end.
Some guidebooks for the road
The next day I got my usual bus to LHR, before hopping on the Heathrow Express for the short trip over to Terminal 5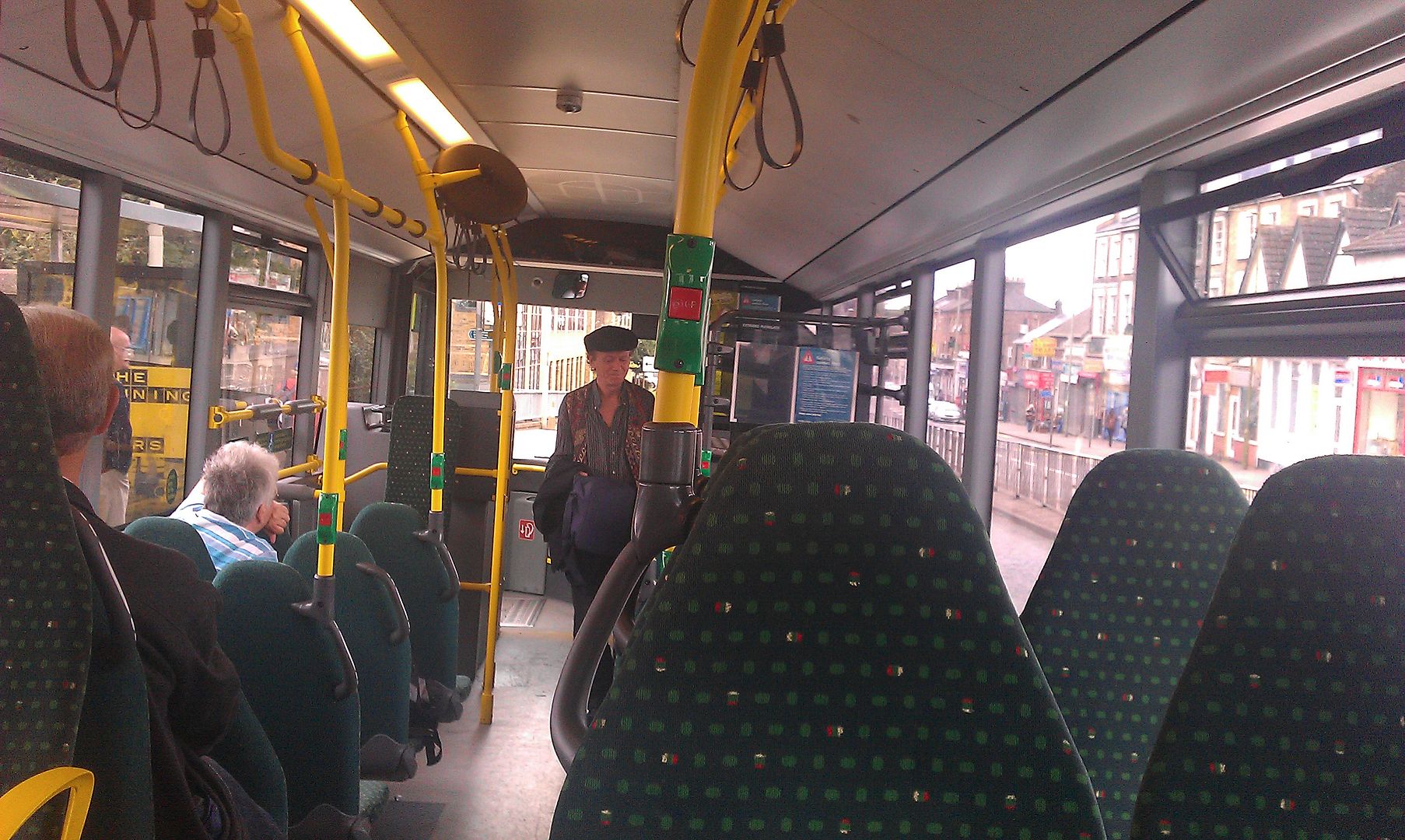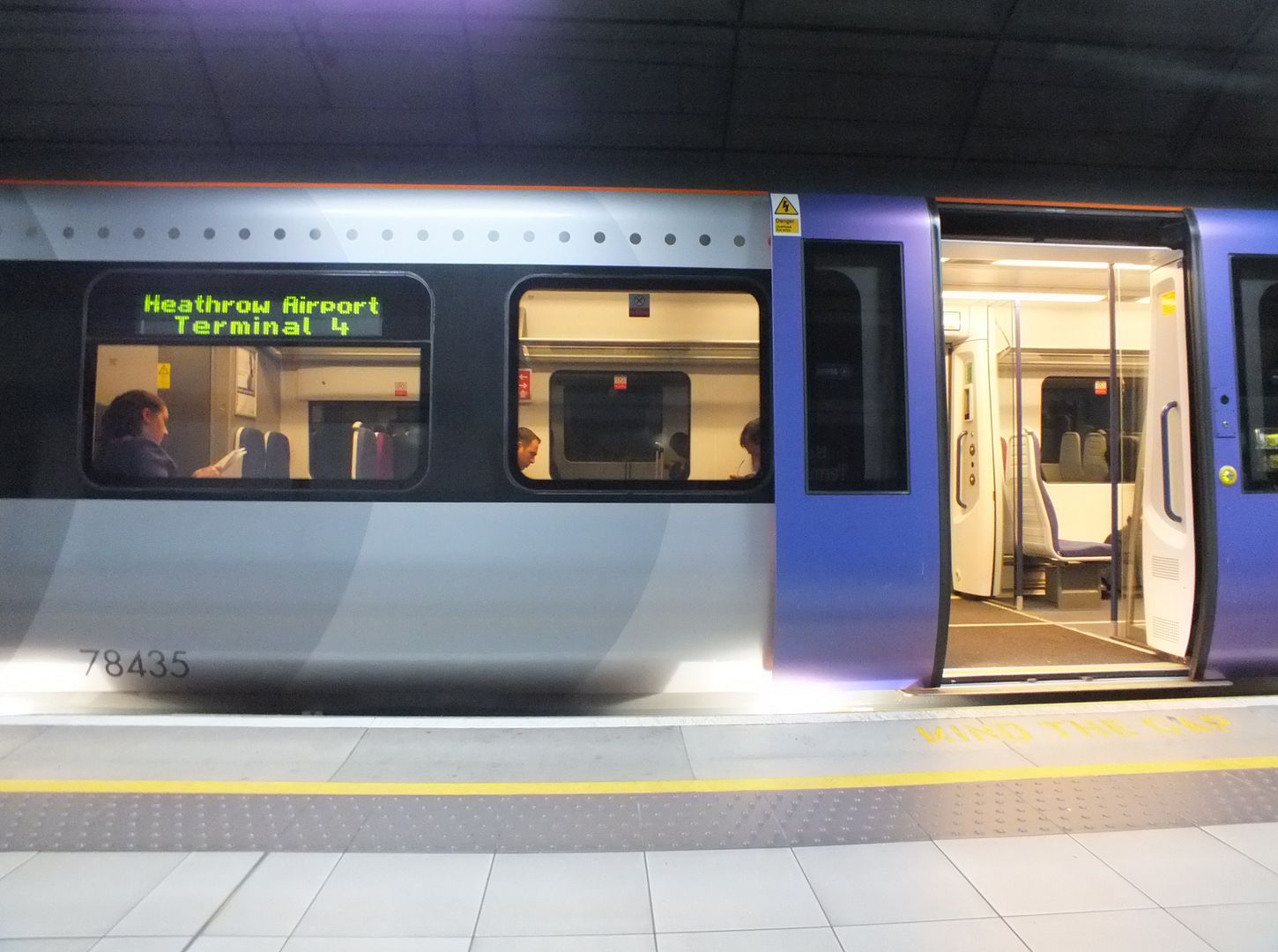 I tried to pack light, but still left the house with around 22kg….and managed to fill 4 bags (although the Green CX one was full of chocolates…)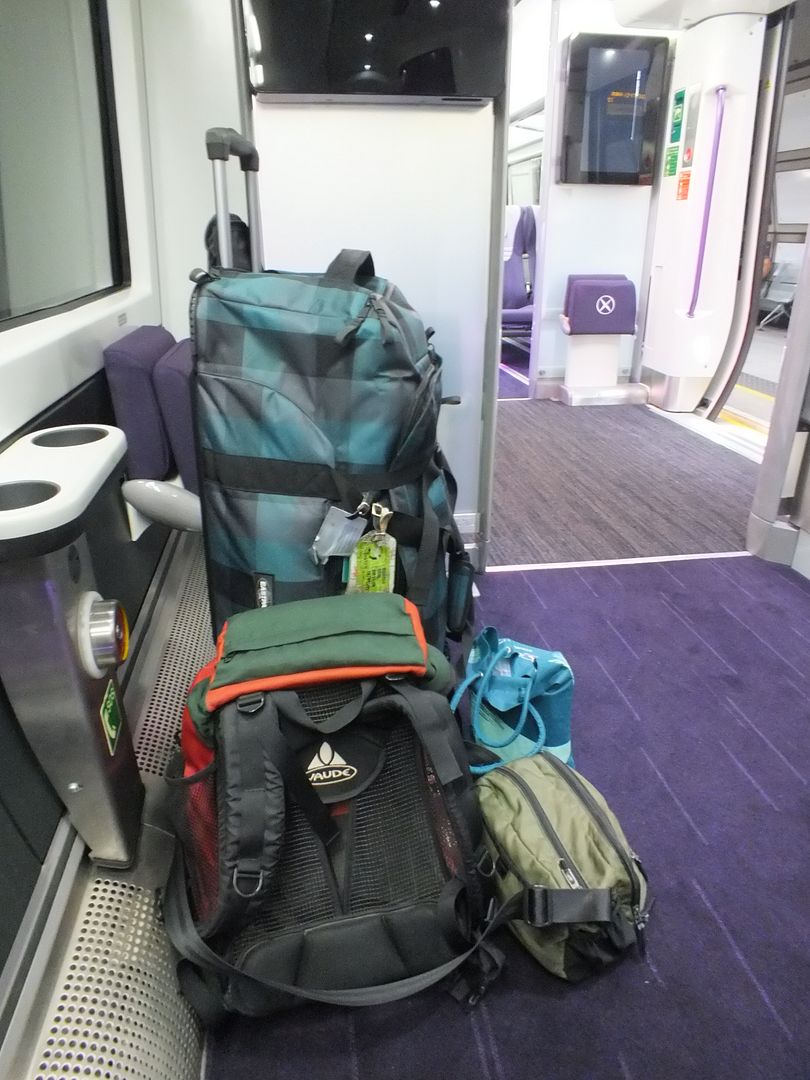 FIDS
Check in was pretty quick, as was security. There was a Salvation Army band playing near the checkin desks.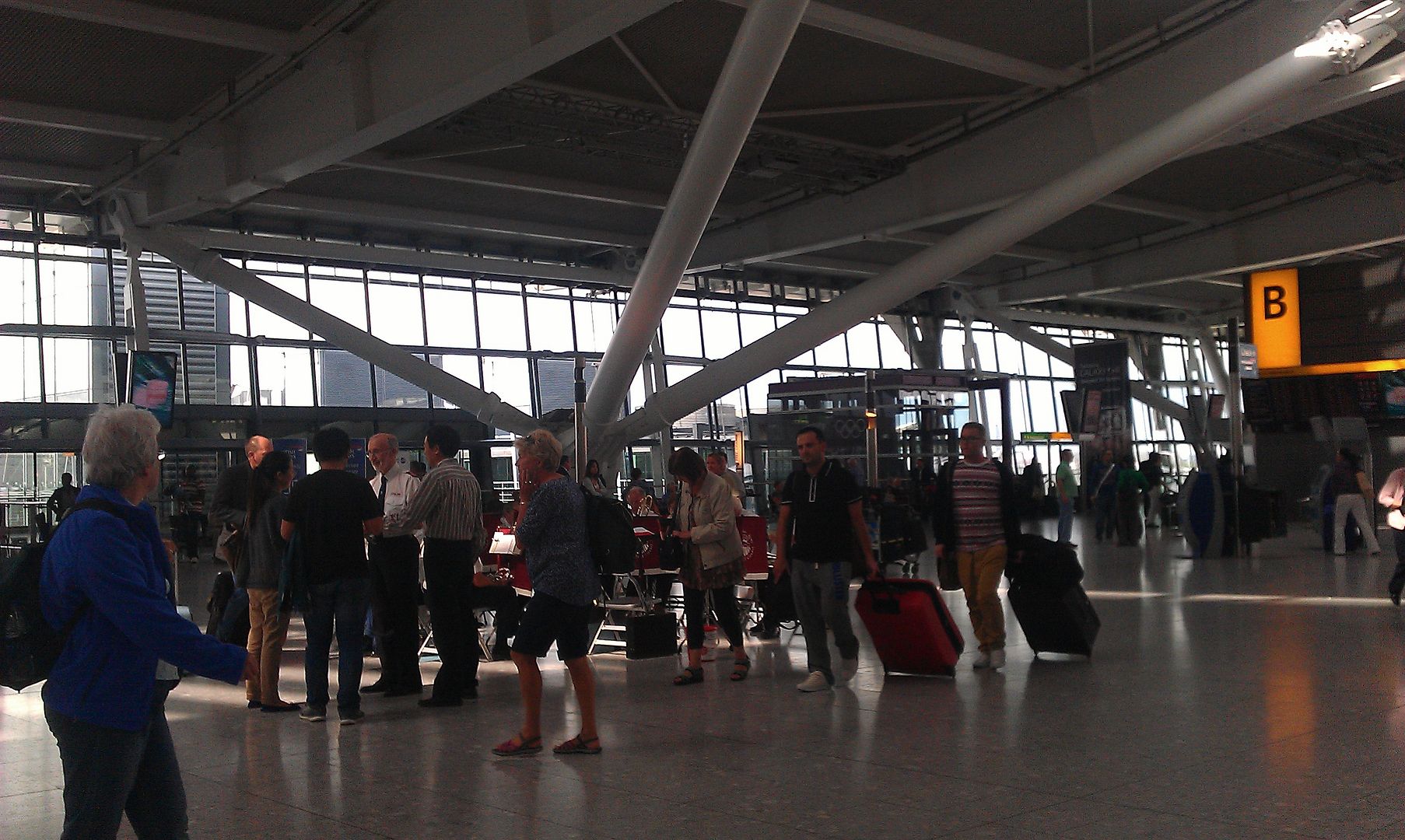 This was only my second time flying through LHR T5 without lounge access (and yes, I miss it!), so just took a stroll around the terminal. It's sad to see the faded yellow planes of IB polluting the clean blue and red of BA.
Lots of BA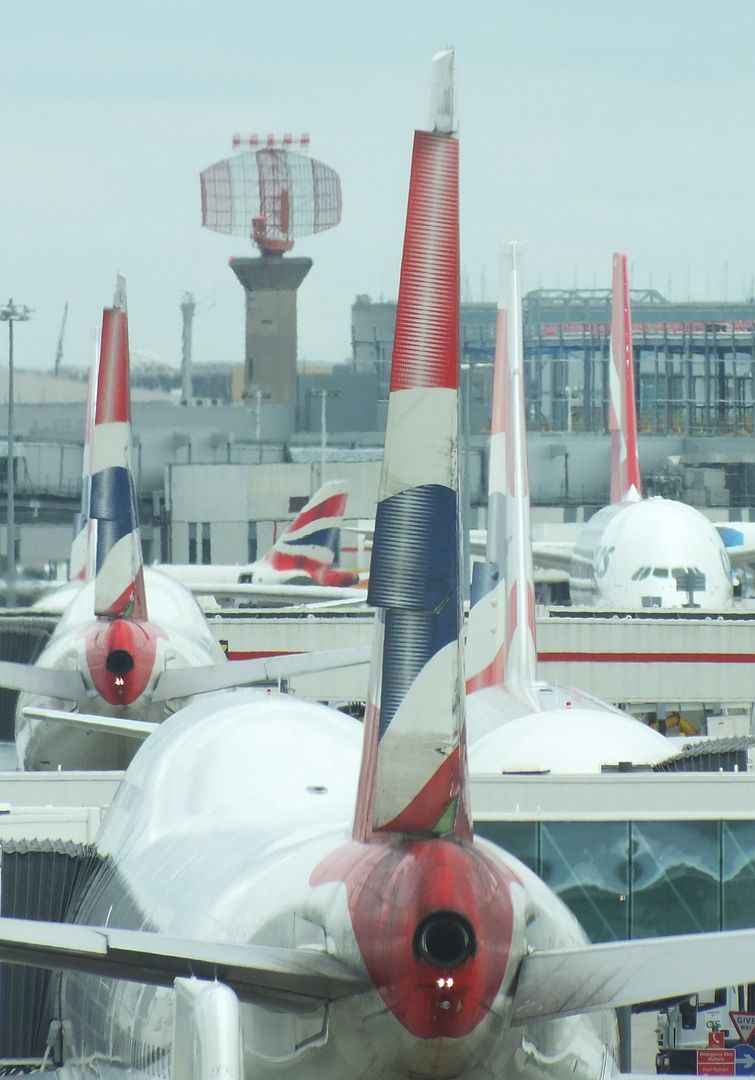 Sadly, before long a twenty minute delay posted for my flight. This grew to over an hour in the end. Flying the day after the Paralympics, there was a sizable contingent of the Italian Paralympic team onboard, so their pre-boarding took some time too.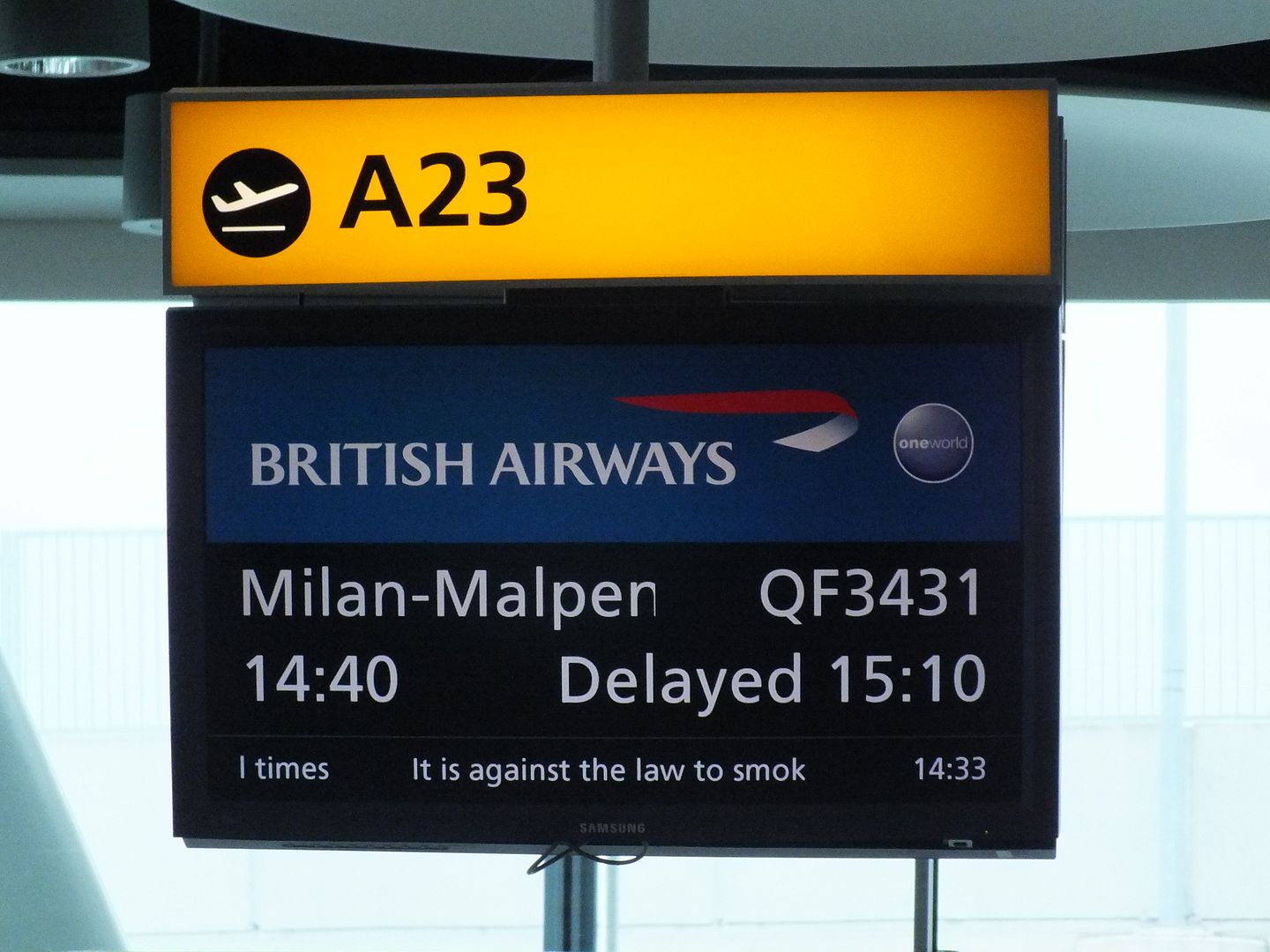 At 1510, they called for general boarding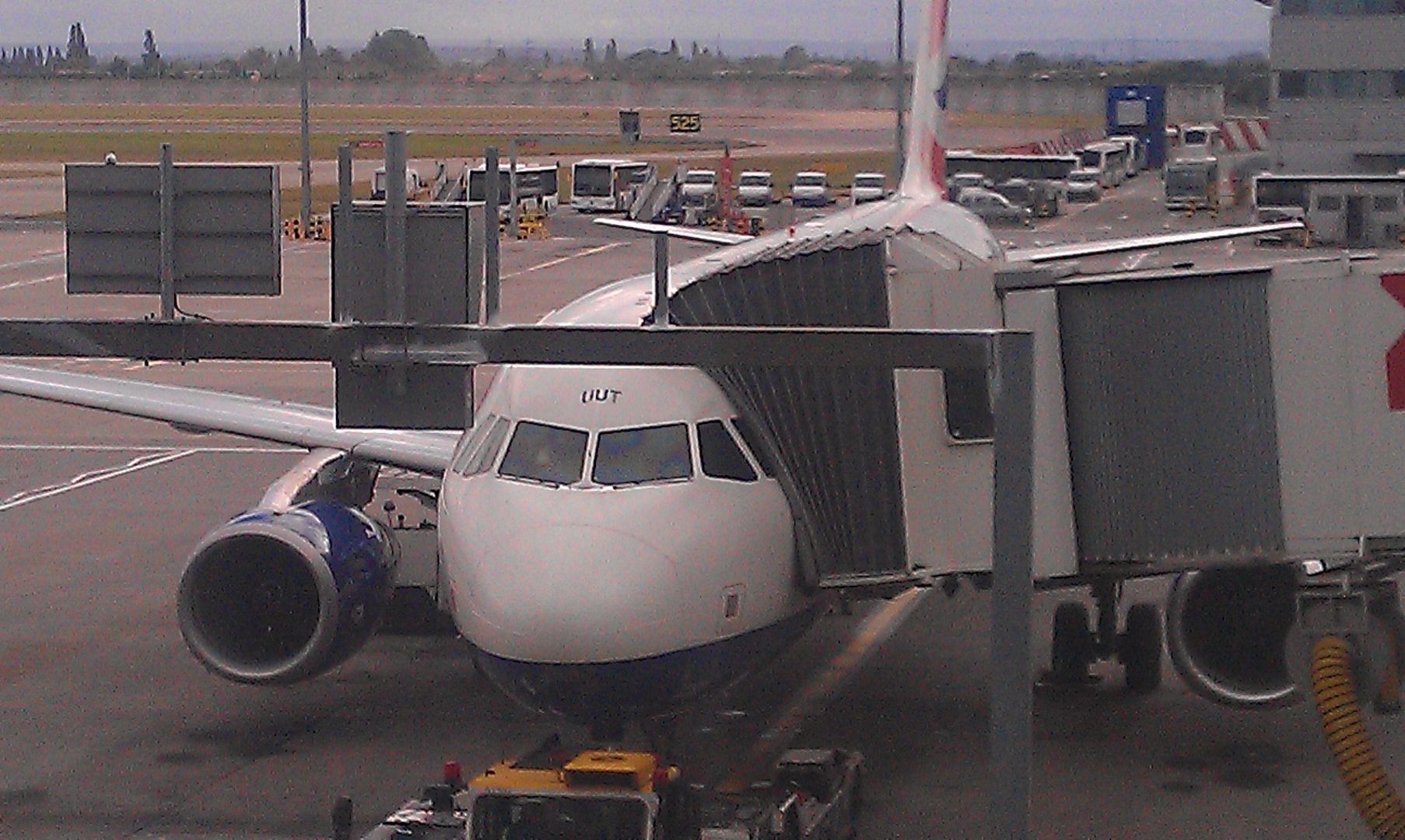 As I was waiting in the airbridge, I had a browse through the complimentary copy of the i. It was nice to see some photos of the event I was at a few hours previously.
As I turned to this page, some of the Italian team standing behind me got quite excited, but I didn't see if the guy himself was on my flight.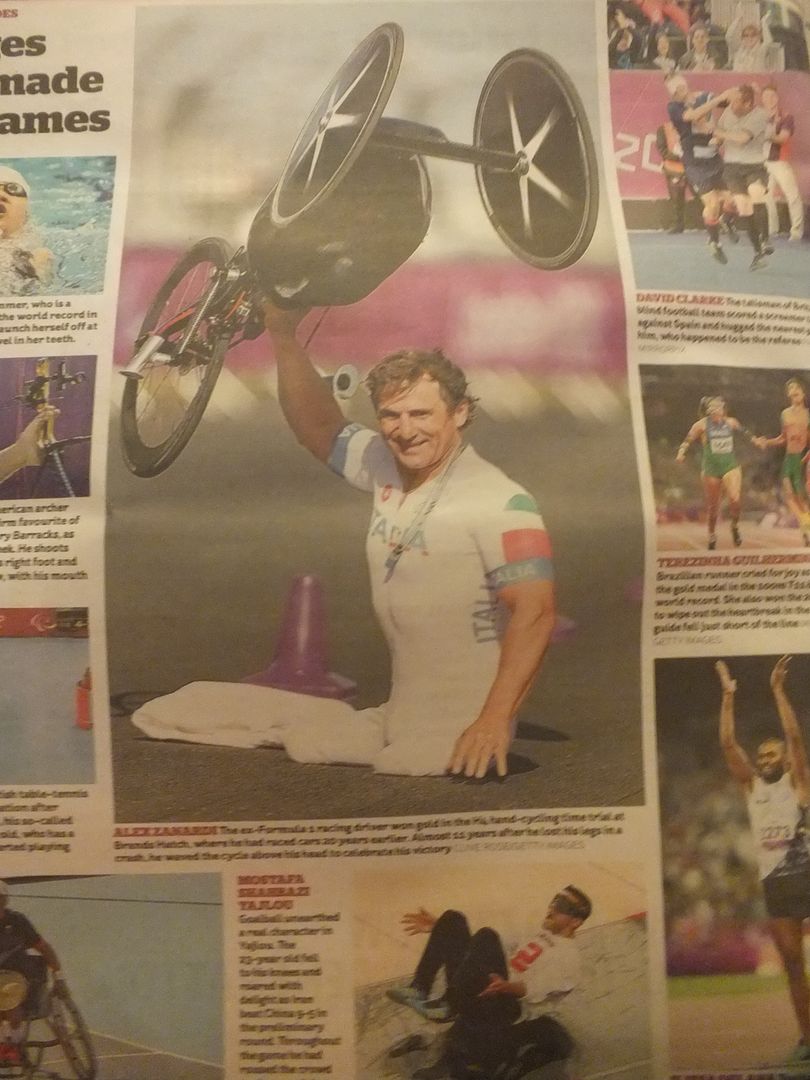 September 2012
London Heathrow (LHR) – Milan Malpensa (MXP)
British Airways BA 566
Scheduled: 1440-1740 (2h00m)
Actual: 1605-1828 (1h23m)
Airbus A320
Economy

As I had guessed from the ridiculous fares (one way was selling at nearly GBP 500 one way), this flight was fully booked. I'm amazed an Avios seat opened up just a week beforehand. These photos were taken with my phone, so aren't of brilliant quality – sorry.
The view from my window
Legroom was acceptable…I had an exit row seat
With everyone boarded, the security briefing was played on the videos, and we pushed back.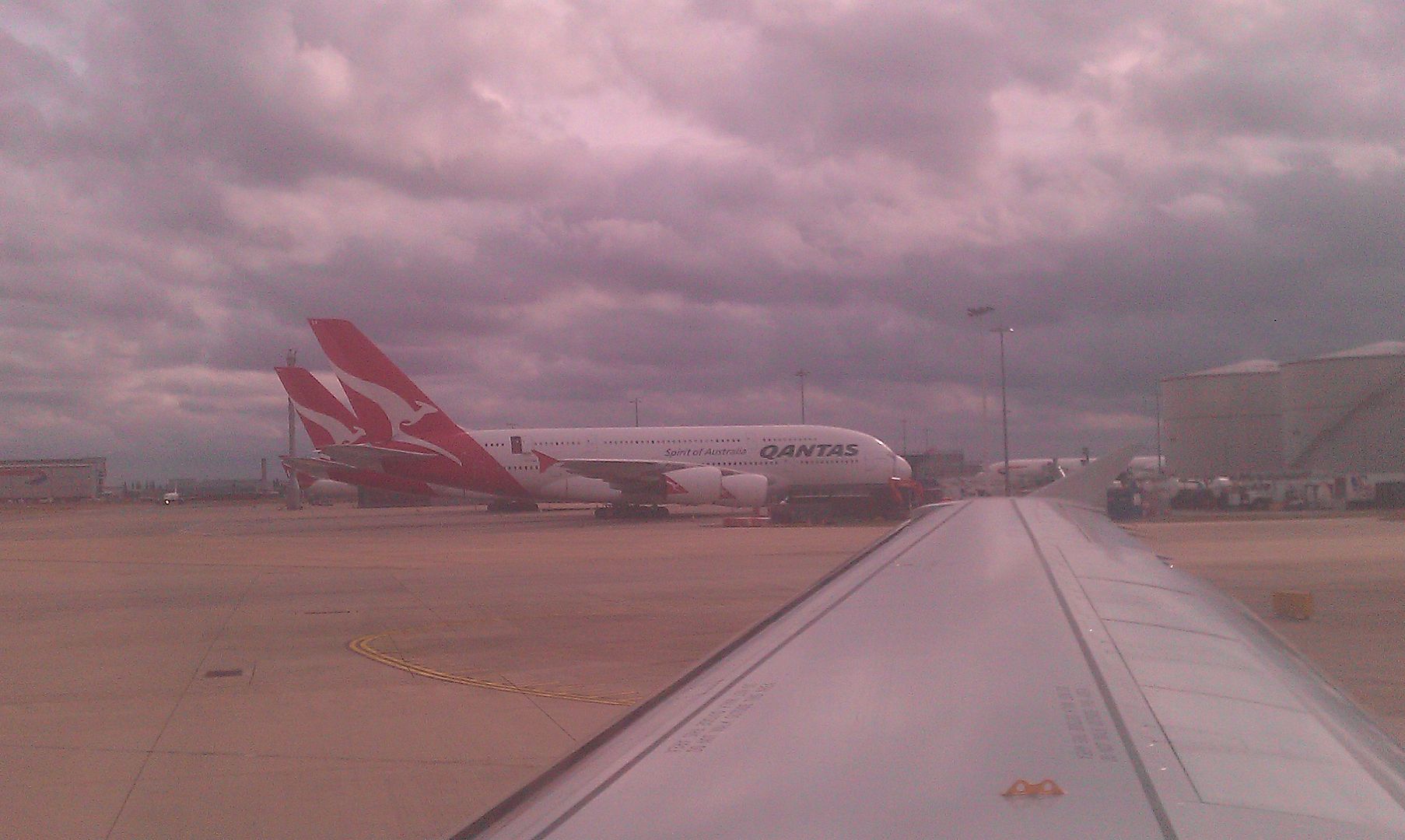 Nearly an hour and a half late, we took off…bye England, see you in December!
Twenty minutes after take off, the trolley reached my row. I was happy to see a full sized sub-roll (chicken with pork stuffing) handed out, along with a double "gabrielchew". Tasty!
To Fly To Serve, the BA slogan from the 1980's (?), reawakened for the 21st Century.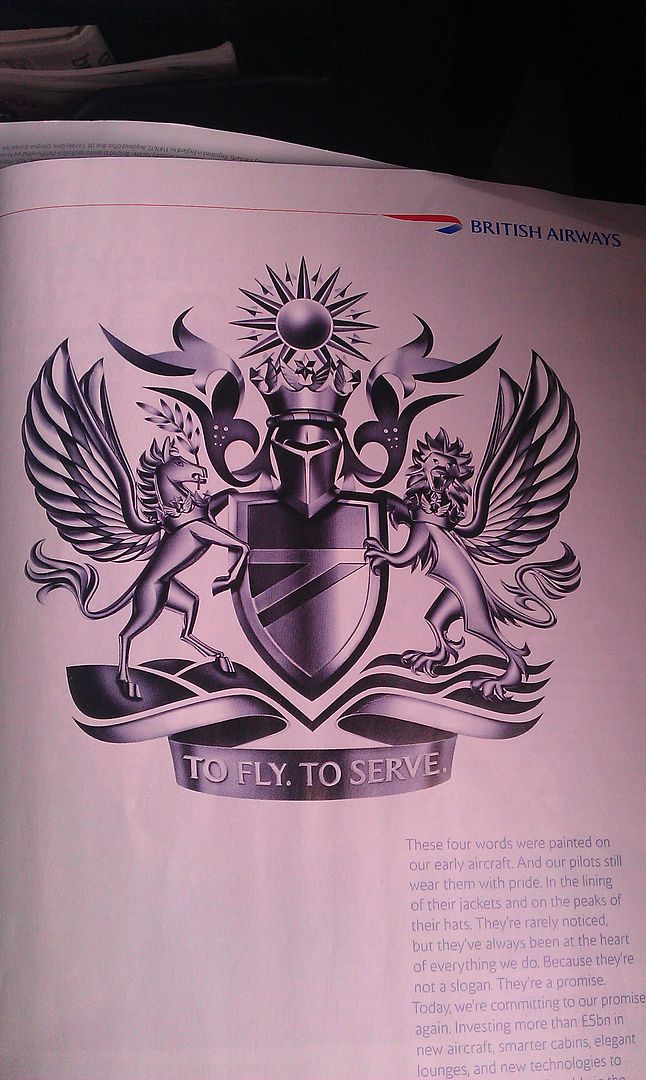 Nice flying weather
Touch down was rather late into a warm and sultry Milan.
After a short walk to immigration (there was no queue for EU passports, but a sizable non-EU one), I headed for baggage reclaim…..this is where the wait was (around 20 minutes).
The walk from arrivals to the Sheraton…interesting
Alwaysonaplane has covered this hotel already in his report
here
. I managed to get quite a good rate thanks to part paying with Avios.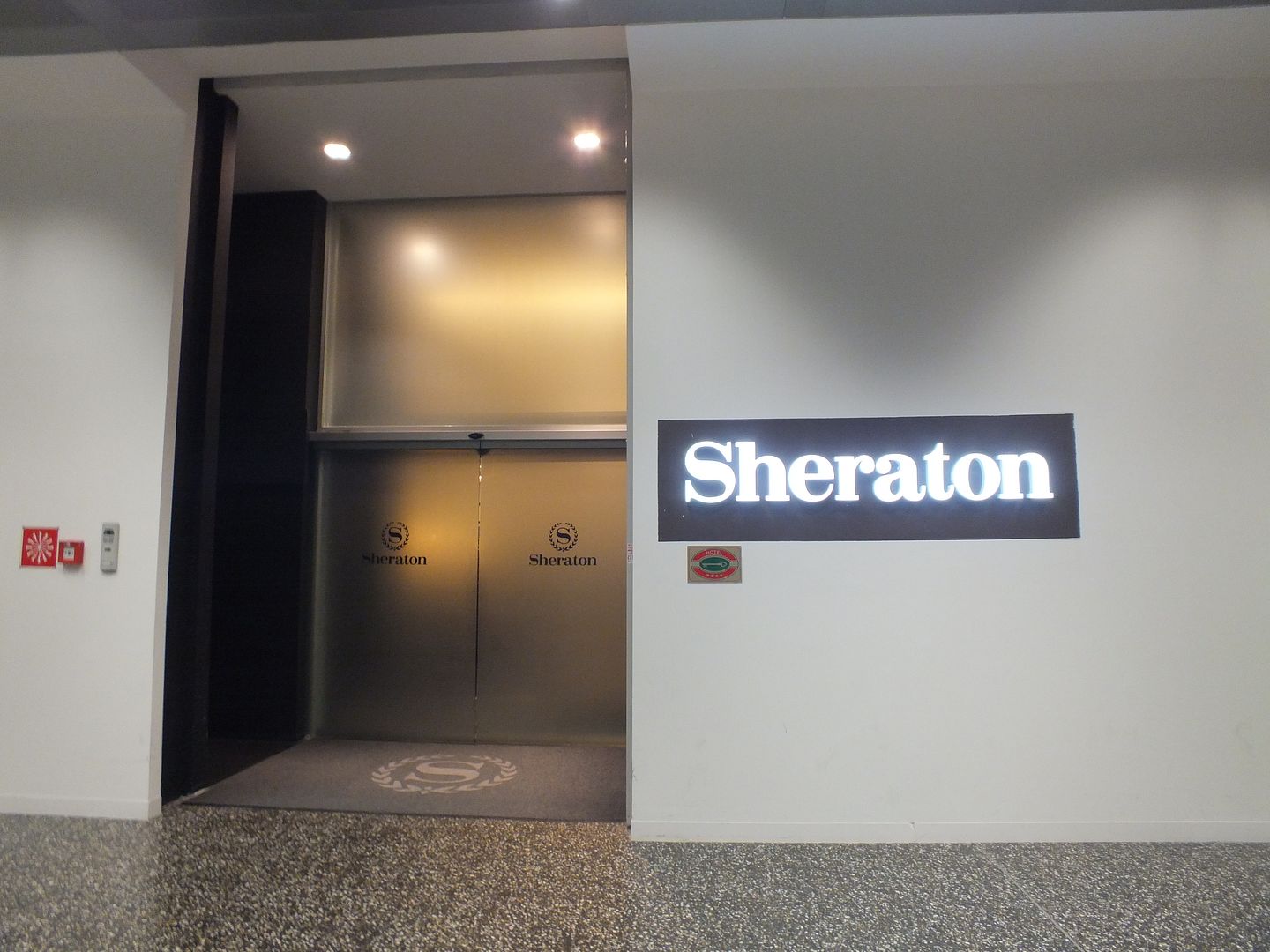 My room was big and comfortable, although the view was less than inspiring. I thought that charging EUR 5 for a top up of the free tea, and the EUR 3 for a compulsory swimming cap was a little cheap.
Before turning in for the night, I had a quick look around the check in area. I had hoped to be able to get a boarding pass for the next day, but the SSCI machines were having none of it.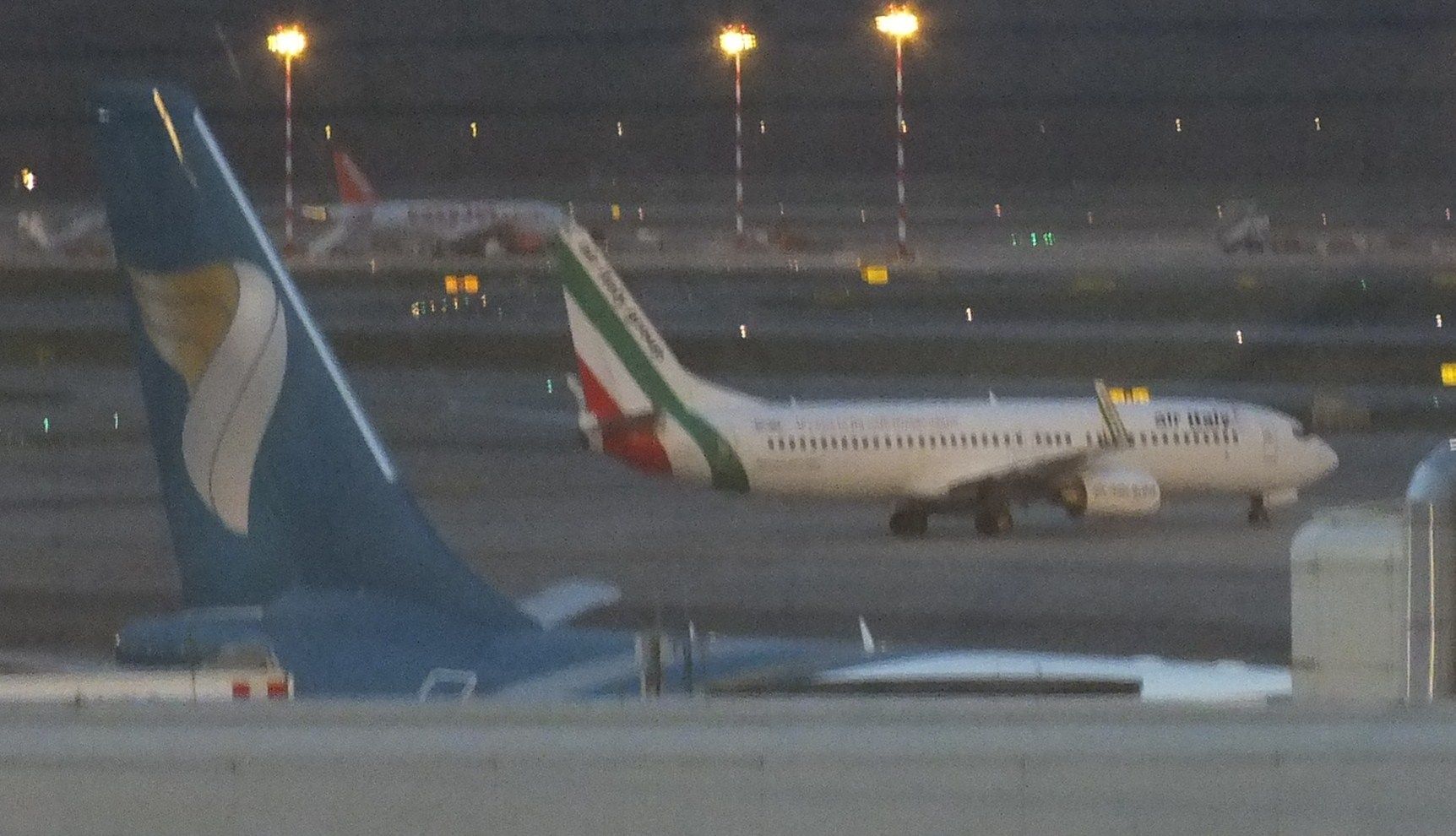 And a quick look outside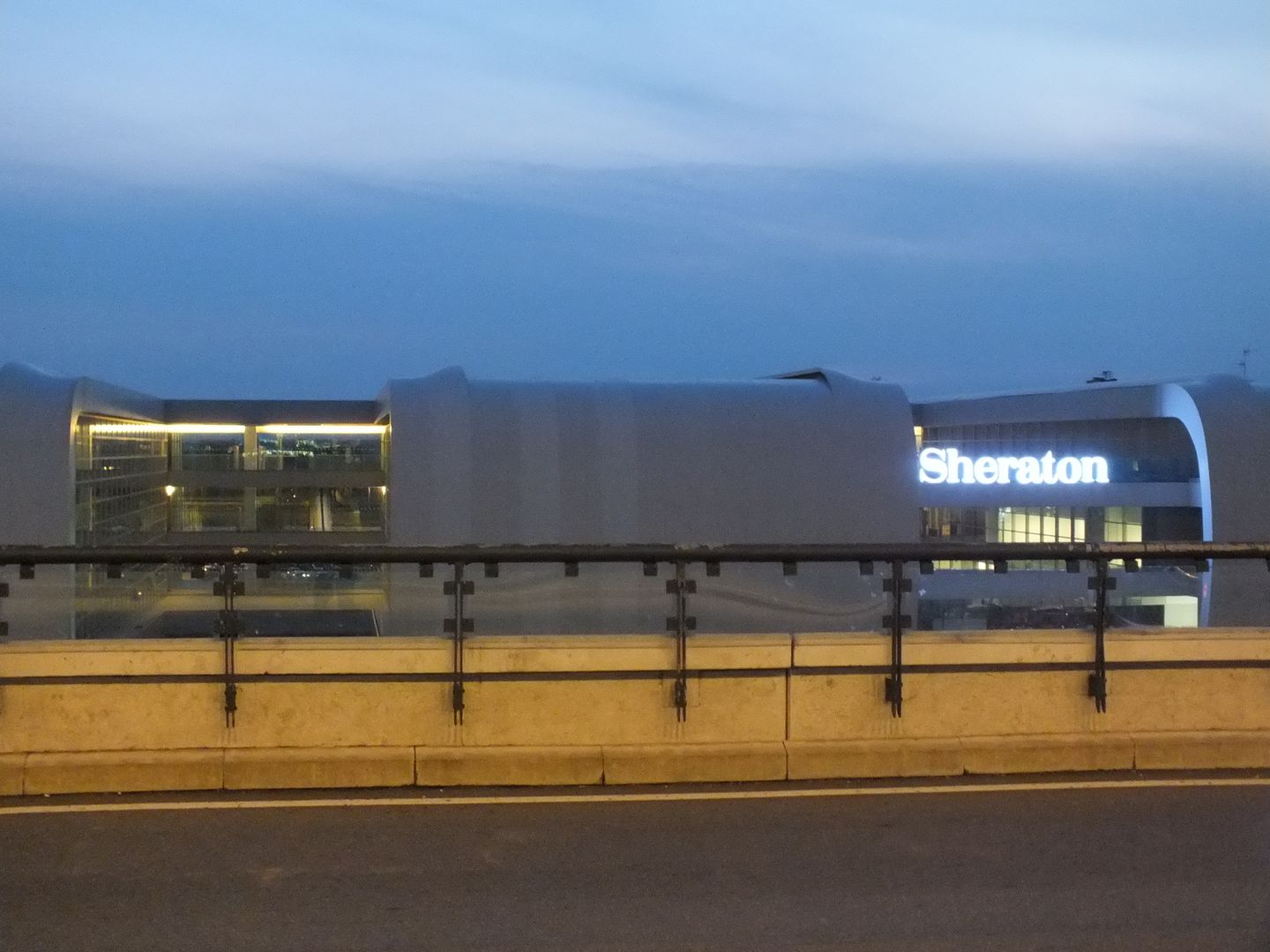 After a reasonable nights' sleep, I was up bright and early, checked out, and headed over to the deserted AZ desks. I was half expecting some awkward questions regarding my itinerary, but thankfully, the check in lady didn't say anything, and my bag was tagged straight to Tokyo.
View from the check in area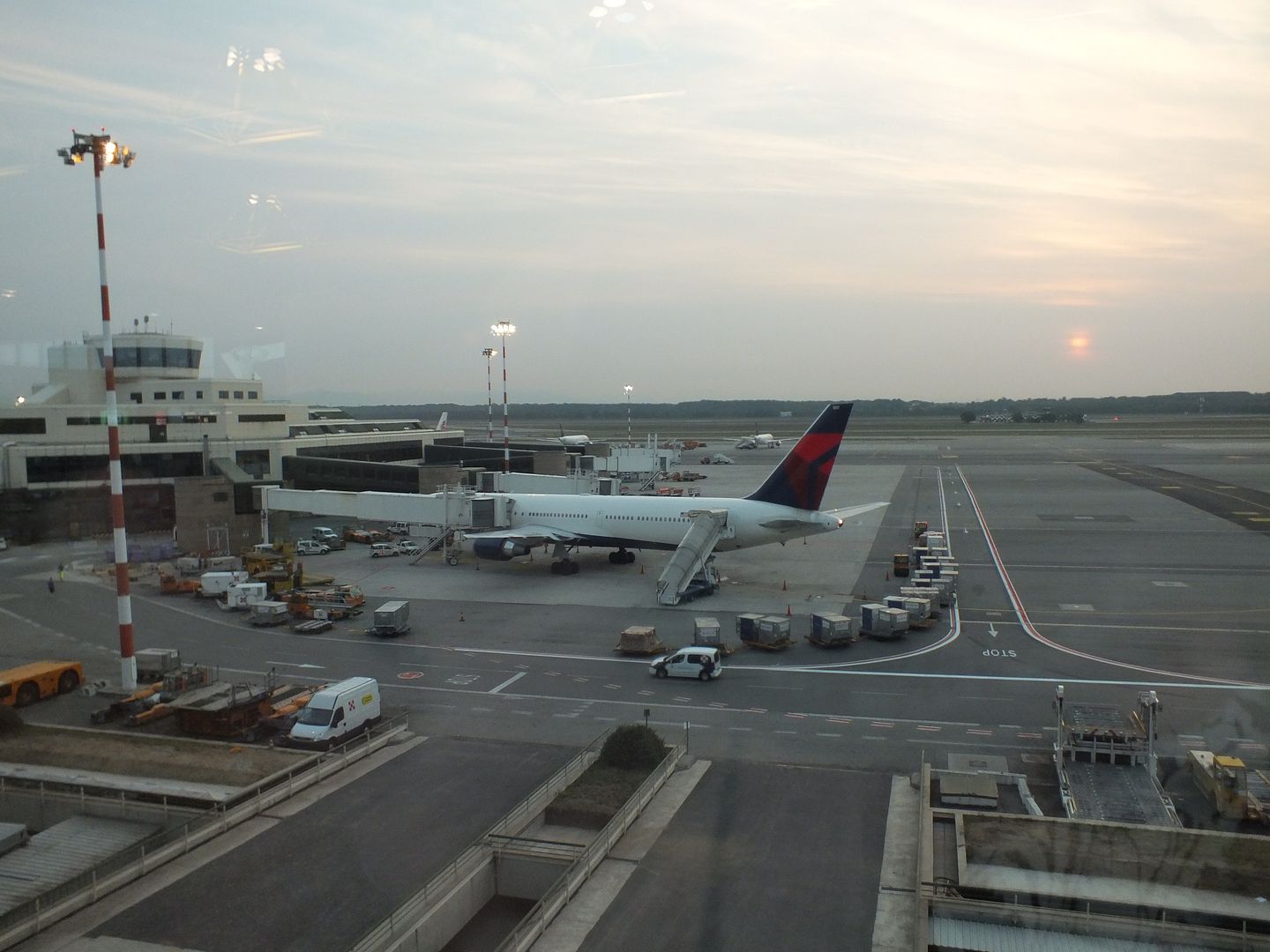 FIDS. I was quite surprised to see nothing really got started from MXP before around 8am. I'm sure the U2 terminal was busier earlier.
Plenty of high end shops in MXP
Some interesting machines
MXP views
Boarding was from the same gate in the basement earlier that I'd flown from a few months earlier to
Palermo on Air One
. Given how many open gates there were in the terminal, I'm not sure why we were given a remote bus gate. Still, it was nice to board the A321 via the steps in the morning.