Asia 2: JALing it to Beijing. JL HND-PEK 777 in C
The map, courtesy of GC Mapper, of this report: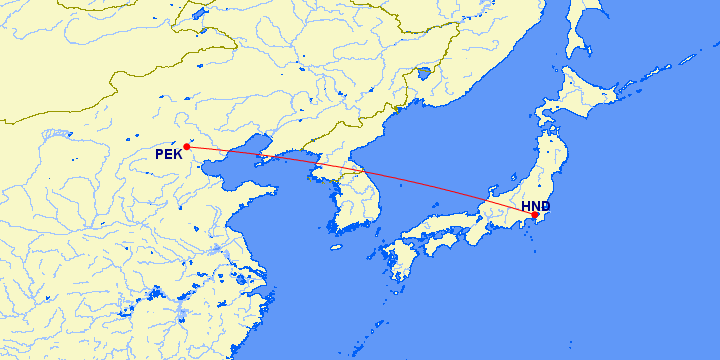 The map, courtesy of GC Mapper, of what is currently booked for this series:
Previous Reports:
Part 1: Limoncello with Alitalia. BA/AZ LHR-MXP-FCO-NRT
I'll start off with a few photos of Tokyo, one of my all time favourite cities:
The Asakusa skyline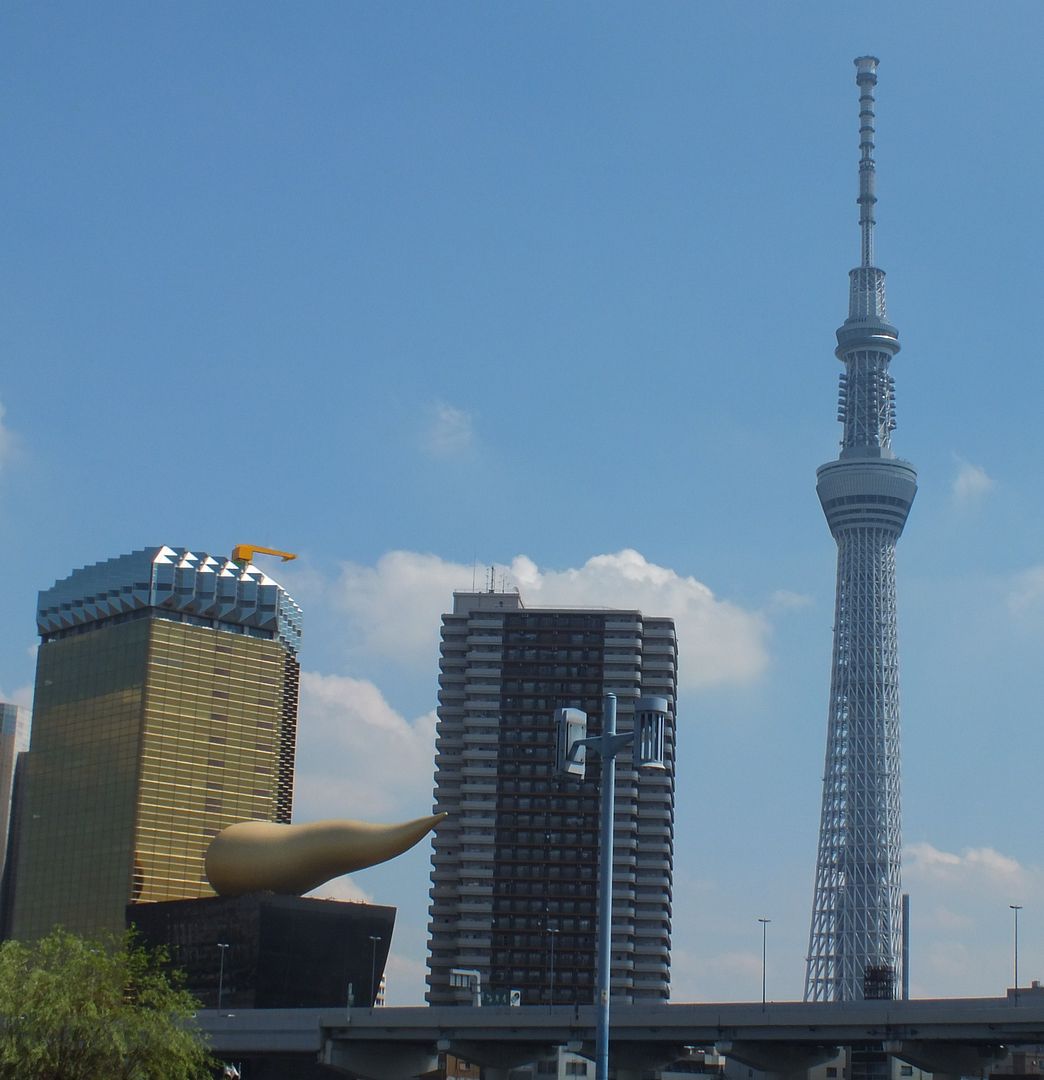 Sensoji Temple
Imperial Palace Gardens
Meiji Shinre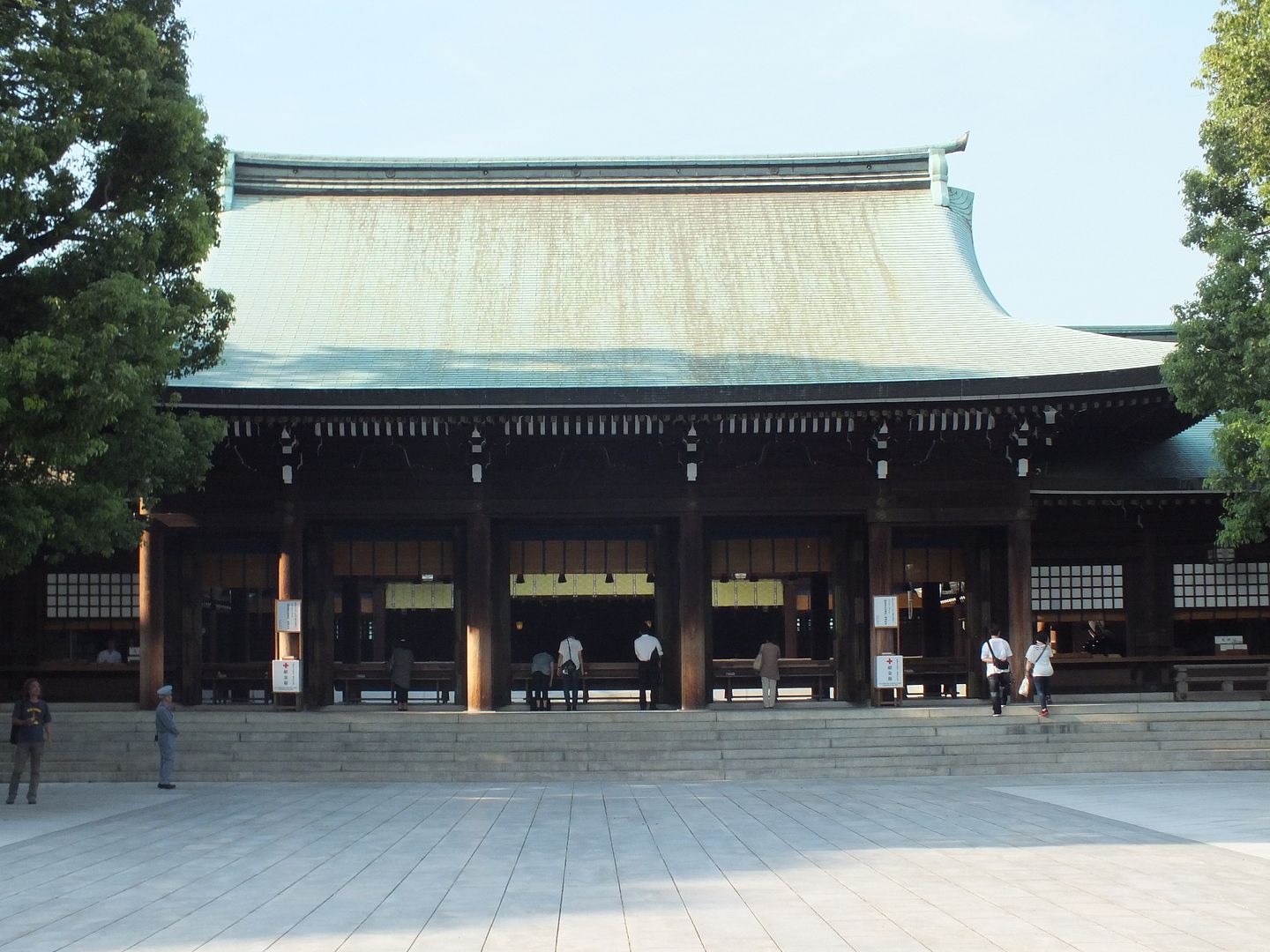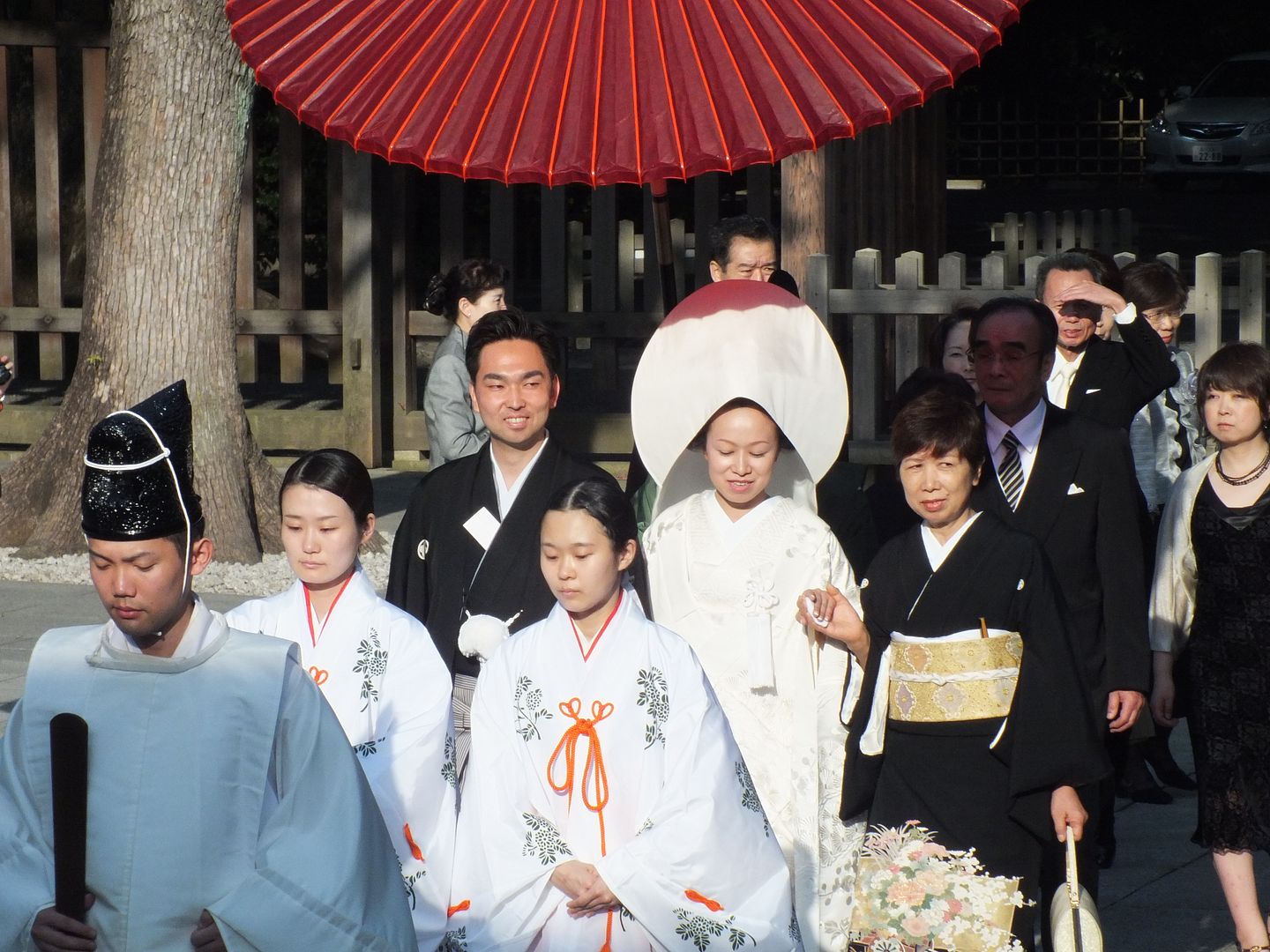 After a pleasant few days, it was time to head on to China. My original itinerary called for me to start in Guilin so I booked a flight from NRT to CAN (Tokyo Narita - Guangzhou) on the Japan Airlines (JAL) 767. However, it was soon decided (with my friend that I'd be travelling around China with) that we'd start in Chengdu instead. With a plethora of domestic flights to choose from, I could have stuck with my NRT-CAN flight. I had, however, noted that JL was operating their new 787s on the HND-PEK route….hmmm, sounds a bit more interesting. Without further ado, I cancelled my CAN flight, and booked PEK. My first 787 flight was booked! I was also happy to be able to add a new route to China, having already flown NRT-PEK quite a few times.
Sadly my elation was fairly short lived as not long before I was due to fly it was announced that the 787 would not operate the flight on my date (it had already been cancelled for all of August). The next recommencement date would now be 2 days after my flight. Argh! Never mind, there's still time to fly the 787. Thankfully our plane was downgraded to the B772 rather than an old tatty 767. The 2 daily NRT-PEK flights are operated by 737, so it could have been even worse than the 767!
Working out which was the best train to Haneda took a little time…I worked it out in the end
At the International Terminal
The International Terminal is bright and airy…a nice building
FIDS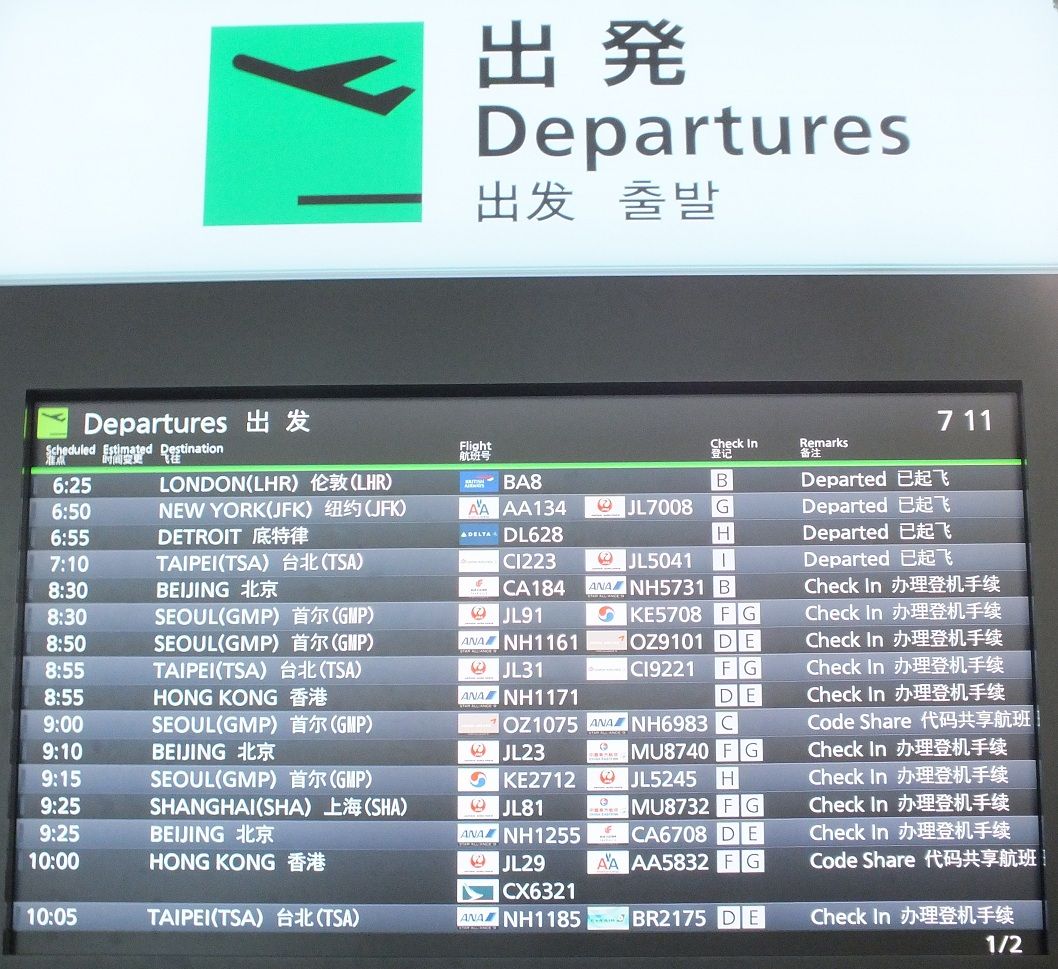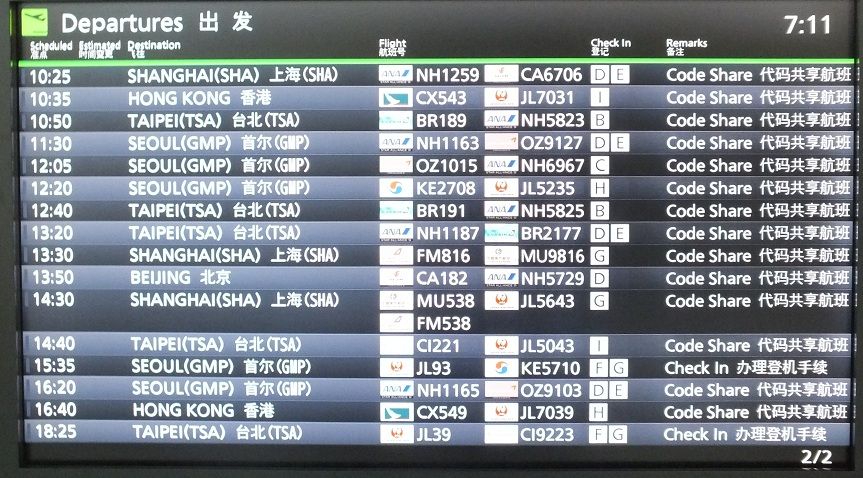 As you can see, the relatively new long-haul flights all leave before 0700 when the Asian departures start. Longhual ops are limited to between 2200 and 0700, which is something of a nightmare for airlines. for passengers too it's a hassle as there is basically no night transport in Tokyo save for pricey taxis. I'm surprised even the airlines don't run a night bus. Were I to be given the choice of a pre-7am flight to London from HND, or a midday from NRT, I'd always pick NRT.
I was checked in fairly quickly, and my boarding pass issued. I asked about the 777 downgrade, but the staff had no information (or sympathy). There was no fast track from immigration and security, but neither took long.
Airside yielded lots of expensive shops…
The PEK gate was directly opposite immigration…here's my plane. It was nice to get both a Oneworld logojet, and a bird with the new/old crane. I grew up in Tokyo, and all my plane drawings as a child featured this crane…I was so happy when the decided to ditch that awful red blob from the tail.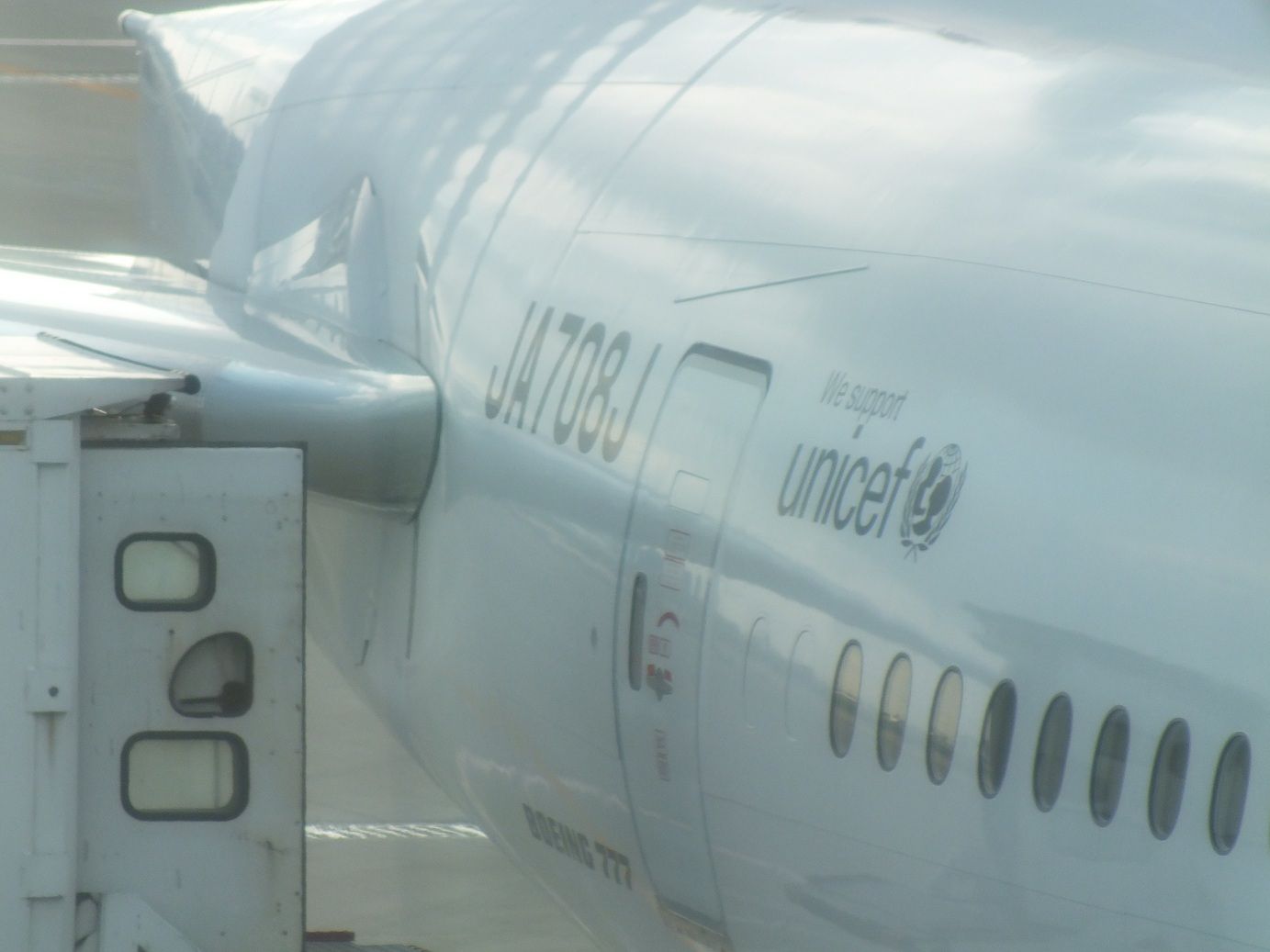 My first 787 in the flesh
Time to head to the lounge
I asked the lounge staff if they had any 787 memorabilia. After a quick search, they came up with nothing, but did commiserate me on missing it. I decided to take a shower so I could add HND to my "airport shower" list (now stands at 11).
Next stop was the buffet bar….lots of choose from today. The lounge was nicely decorated, but terribly crowded, so I didn't take any photos inside.
The views are pretty good though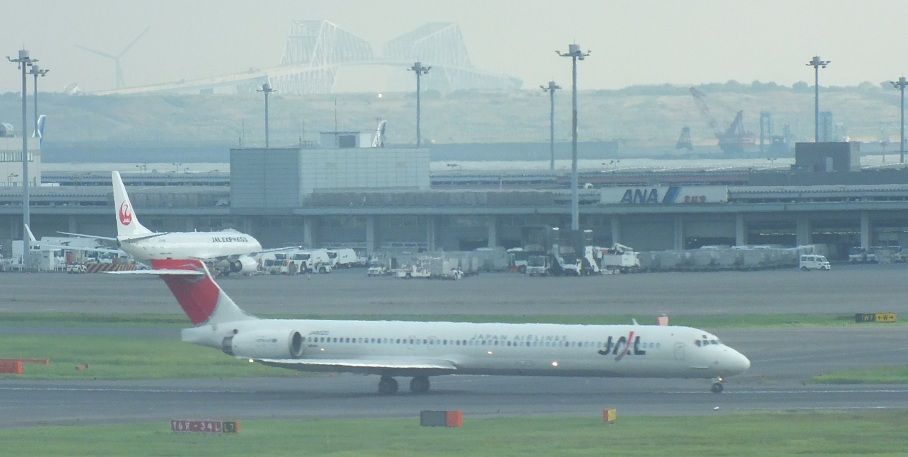 My last departure from HND was on Skymark from this gate
A NH retrojet…the old livery was pretty ugly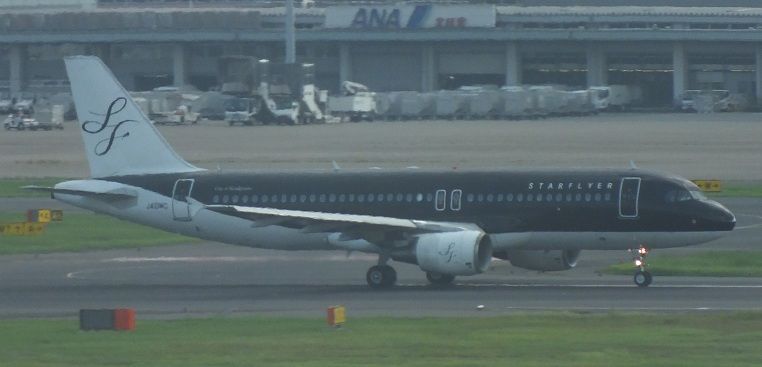 My last flight to HND was
on CX last summer in C, but was operated by the 744
Queuing at the gate. You can see there is no queue for Y, but a substantial queue off to the right for C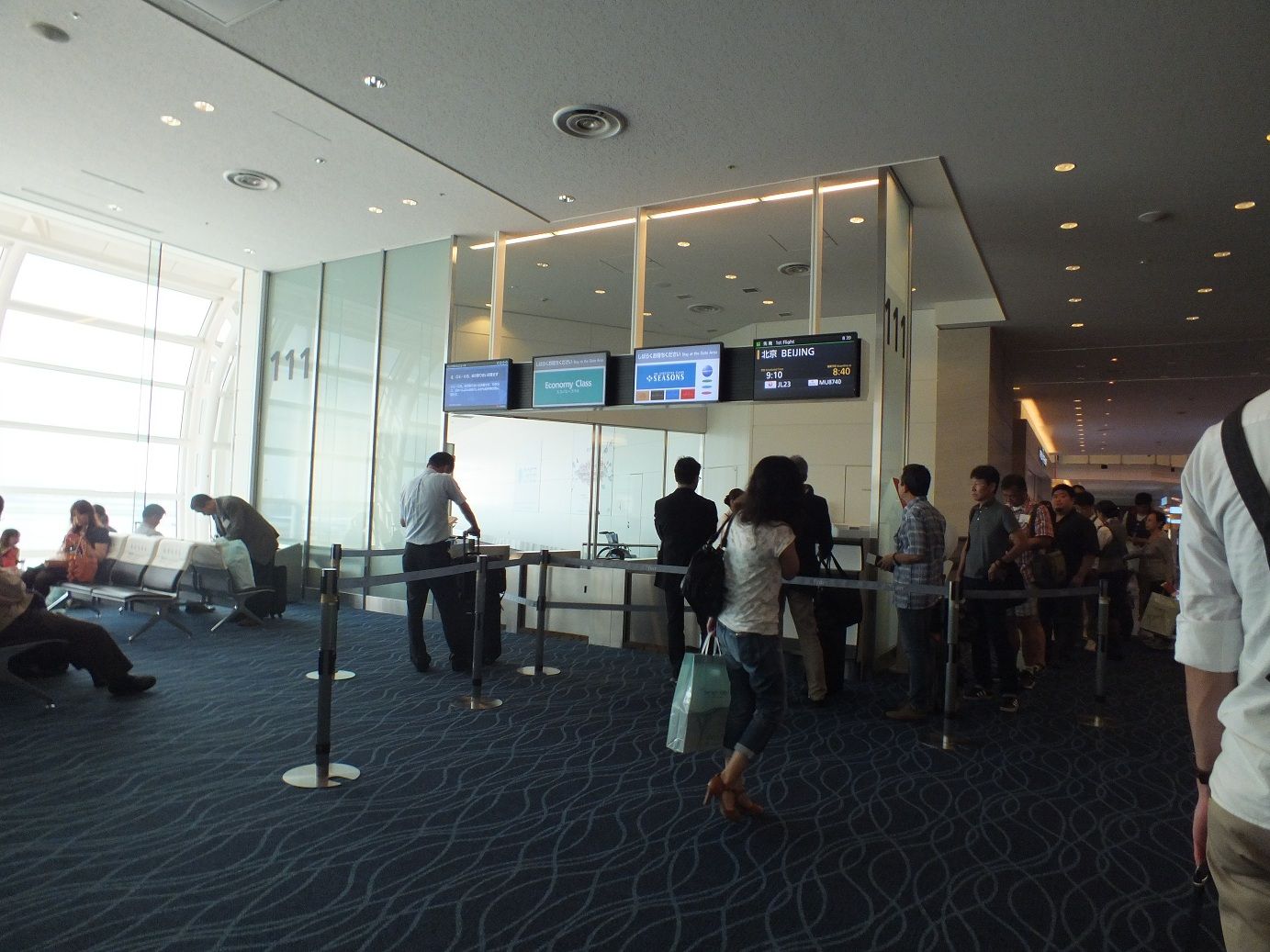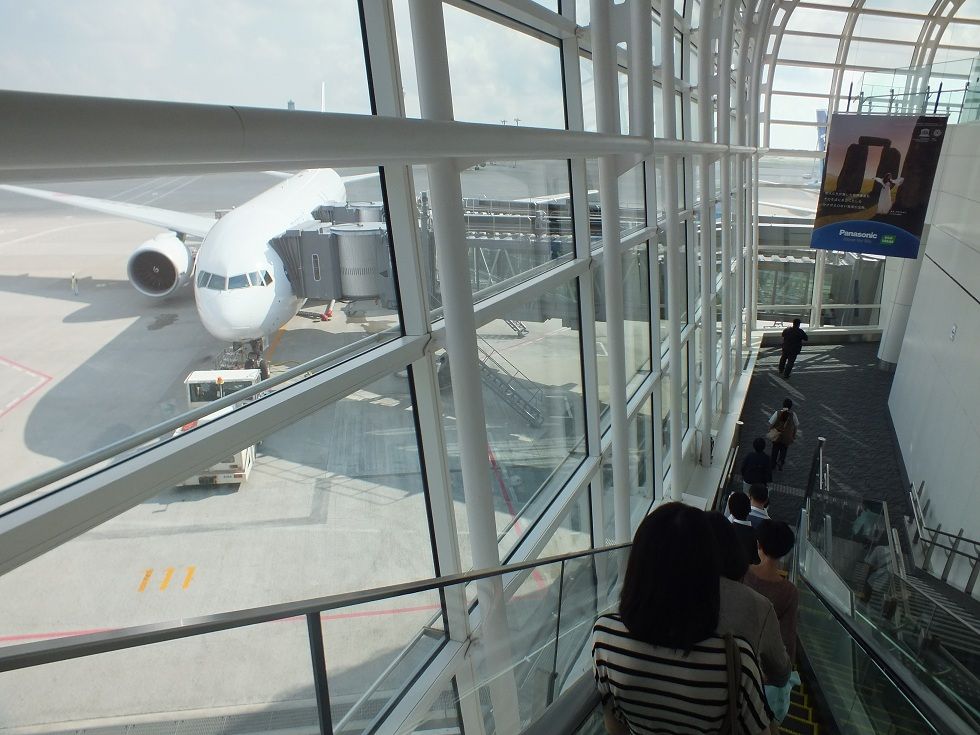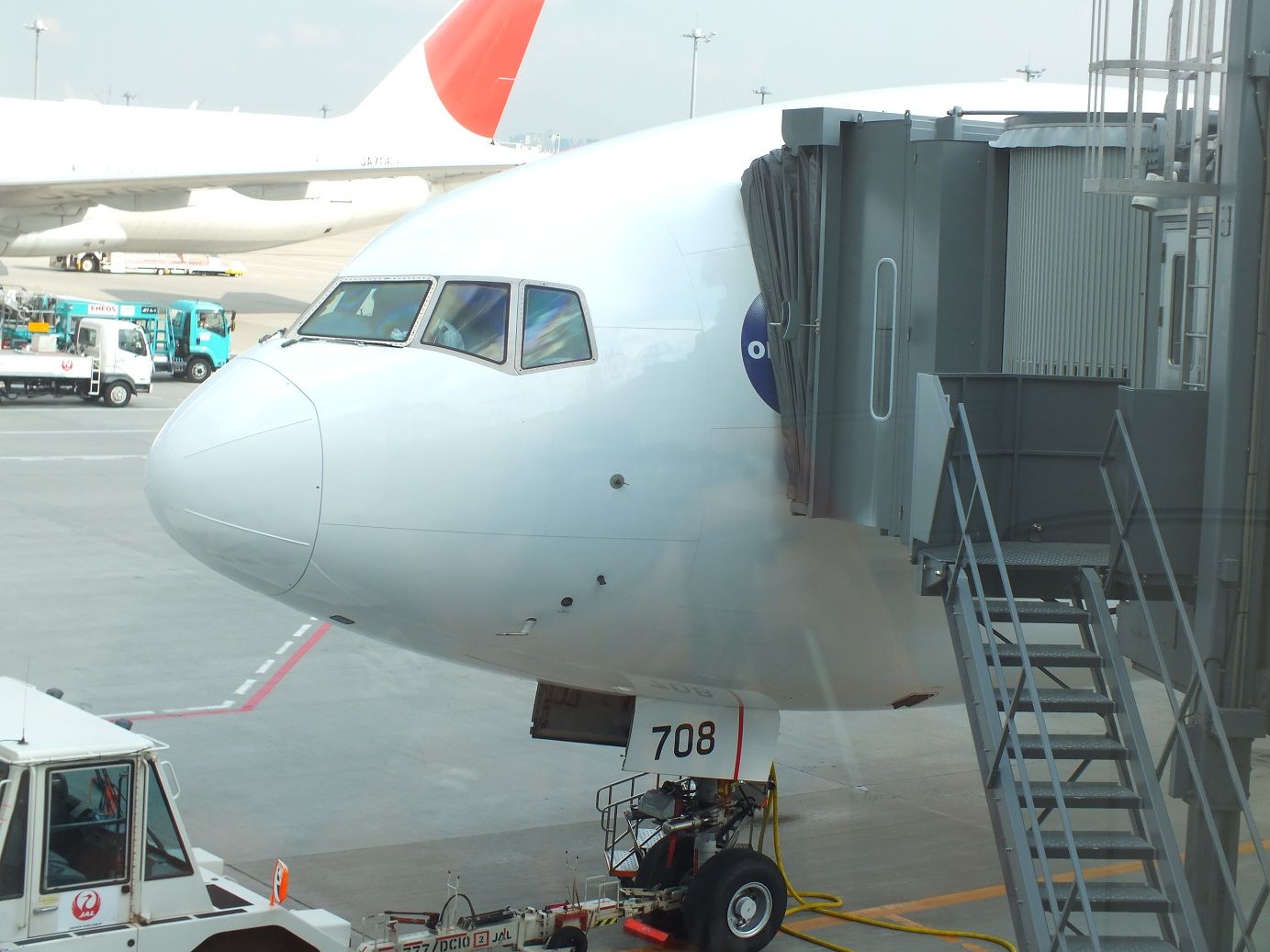 September 2012
Tokyo Haneda (HND) – Beijing Capital (PEK)
Japan Airlines JL 23
Scheduled: 0910-1205 (3h55m)
Actual: 0928-1134 (3h06m)
Boeing 777-200 JA708J
Business Class
I was greeted at the door by a very friendly purser, and directed to my seat. All the shades were down in the cabin (I guess to keep the temperatures down), which made the place feel quite dark. Of course, as soon as I sat down, I opened my 3!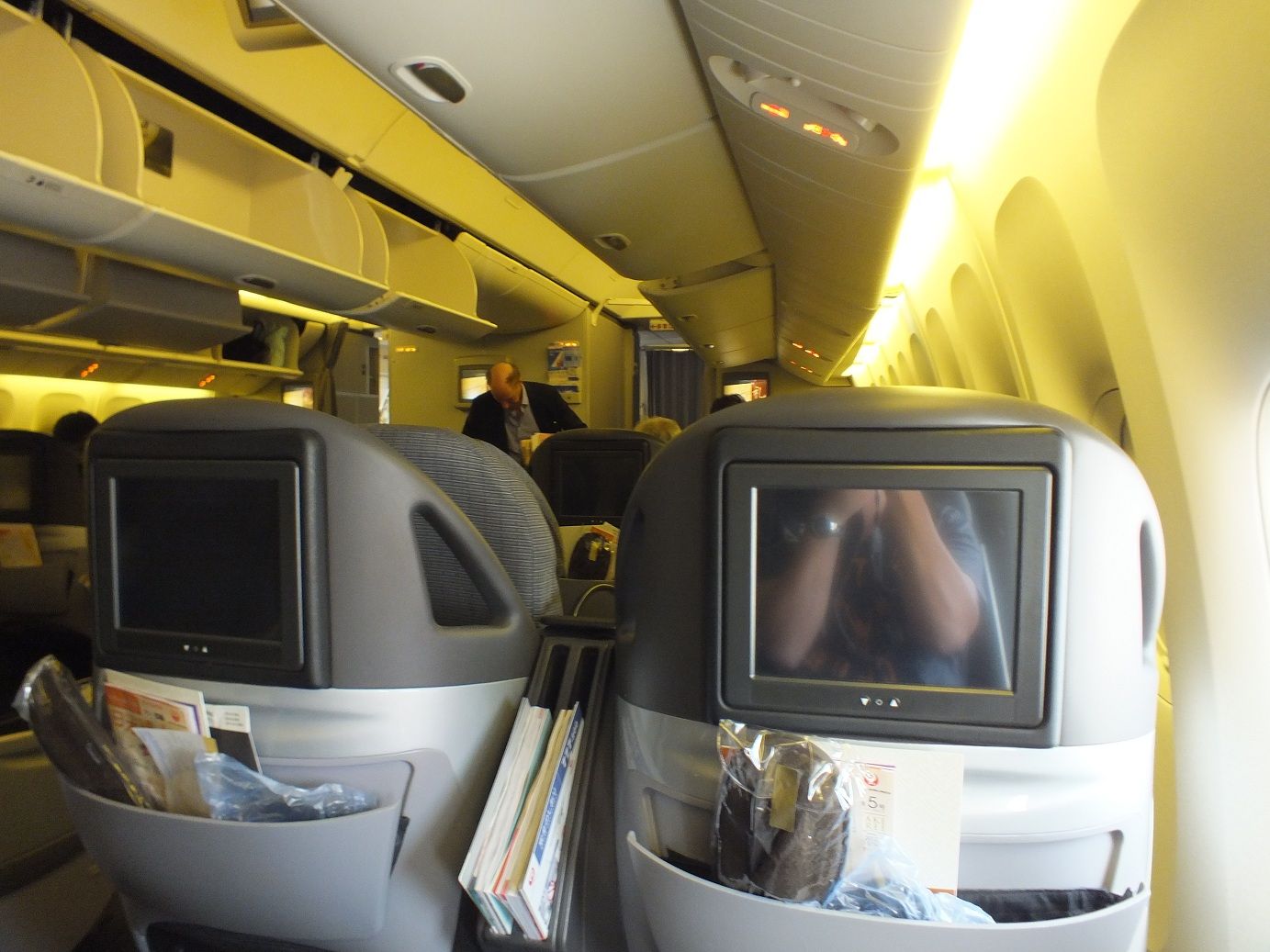 Slippers, headphones and arrivals card were already in the seat pocket.
Safety card…definitely not a 787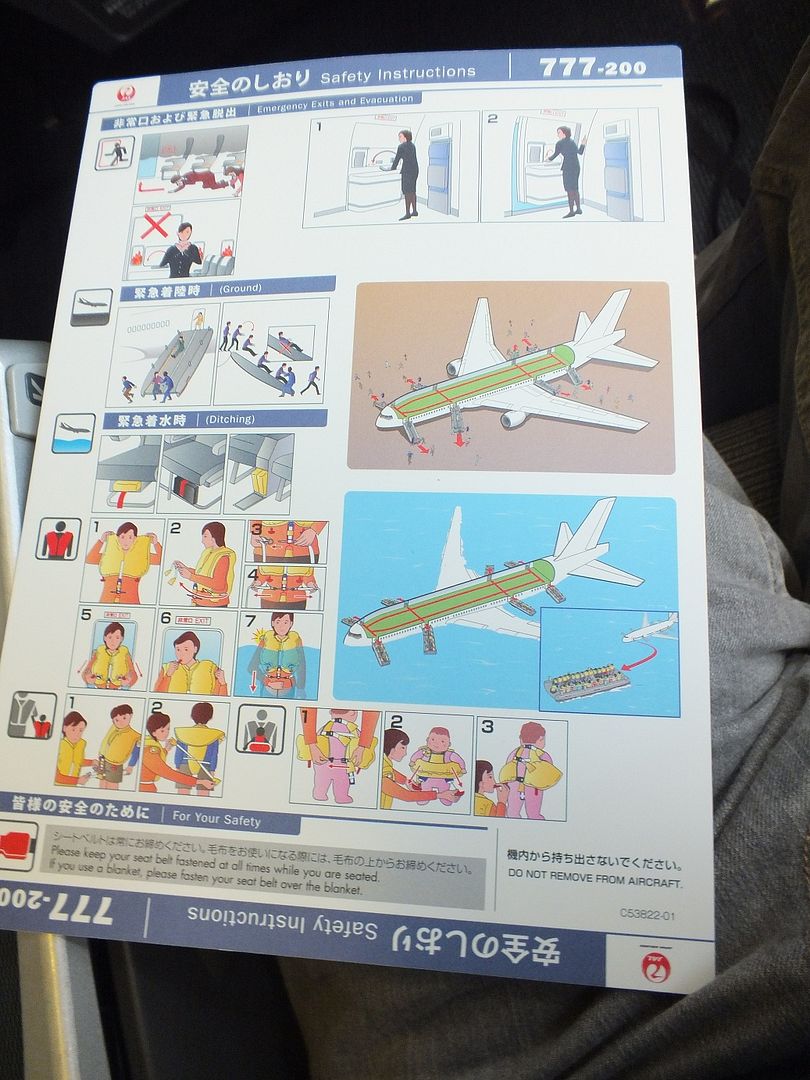 Seat Guide
Magazine
IFE guide
Map
Menu and papers handed out
And to drink today: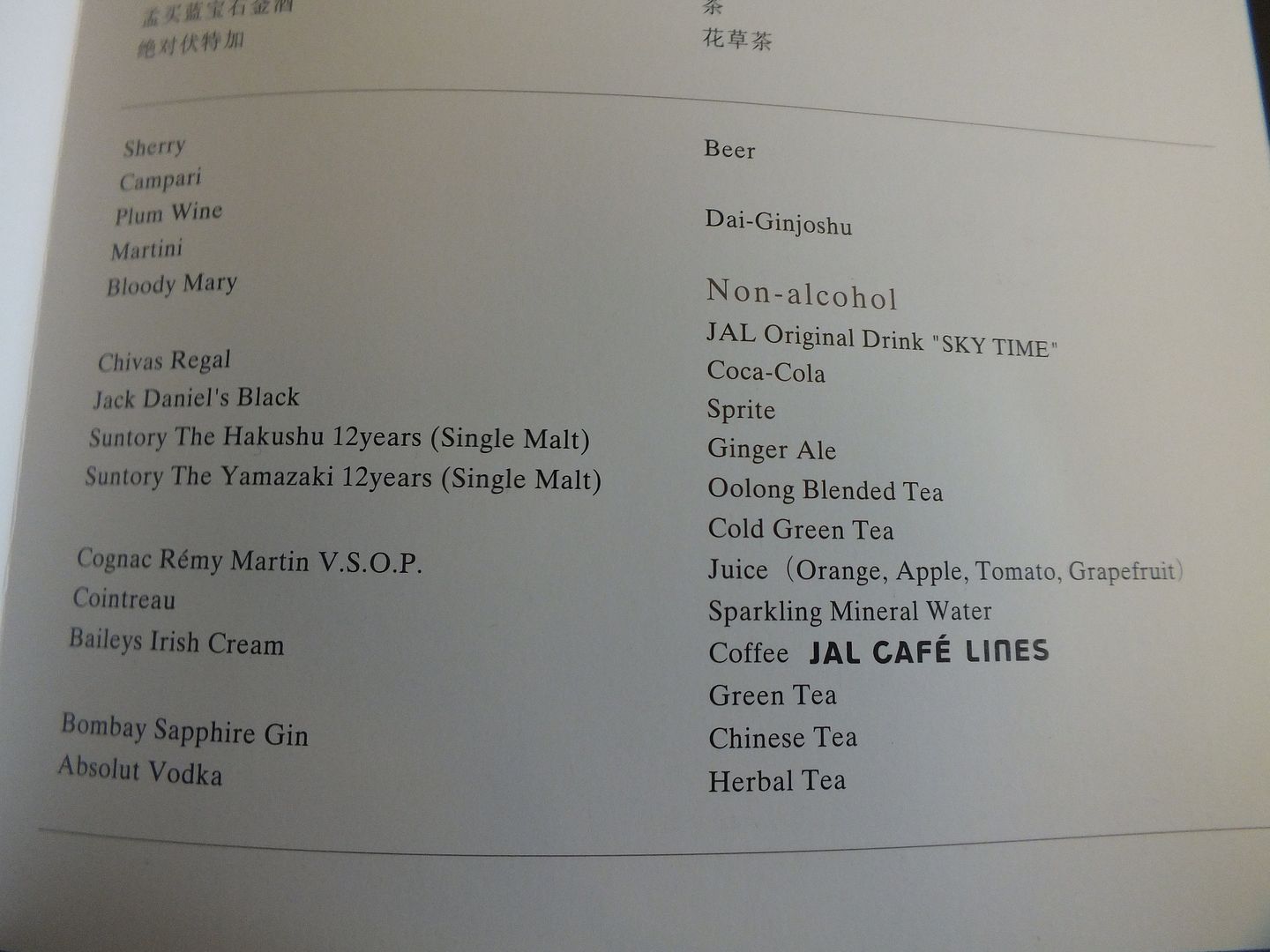 And to eat, the Japanese menu: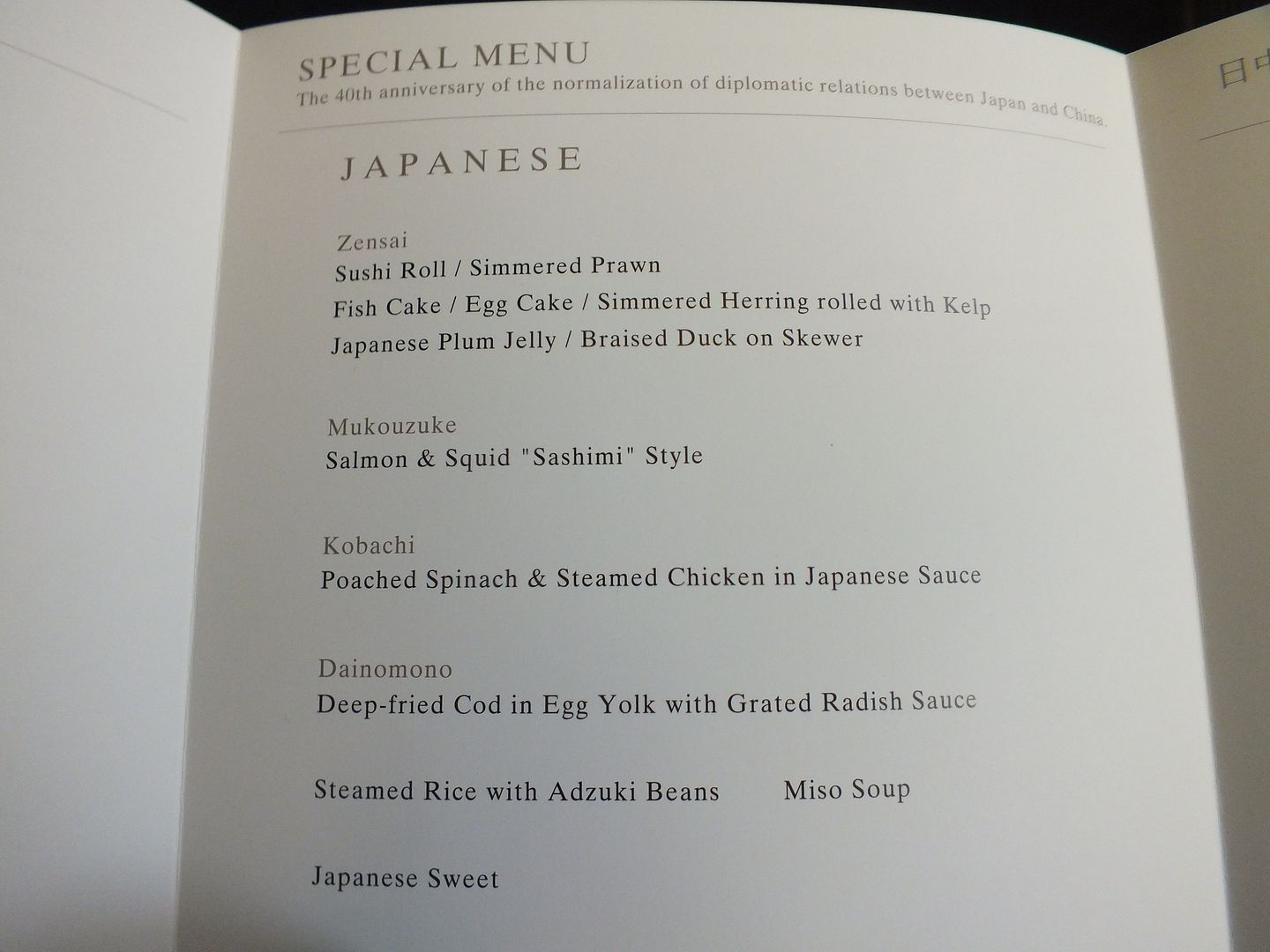 And the Western: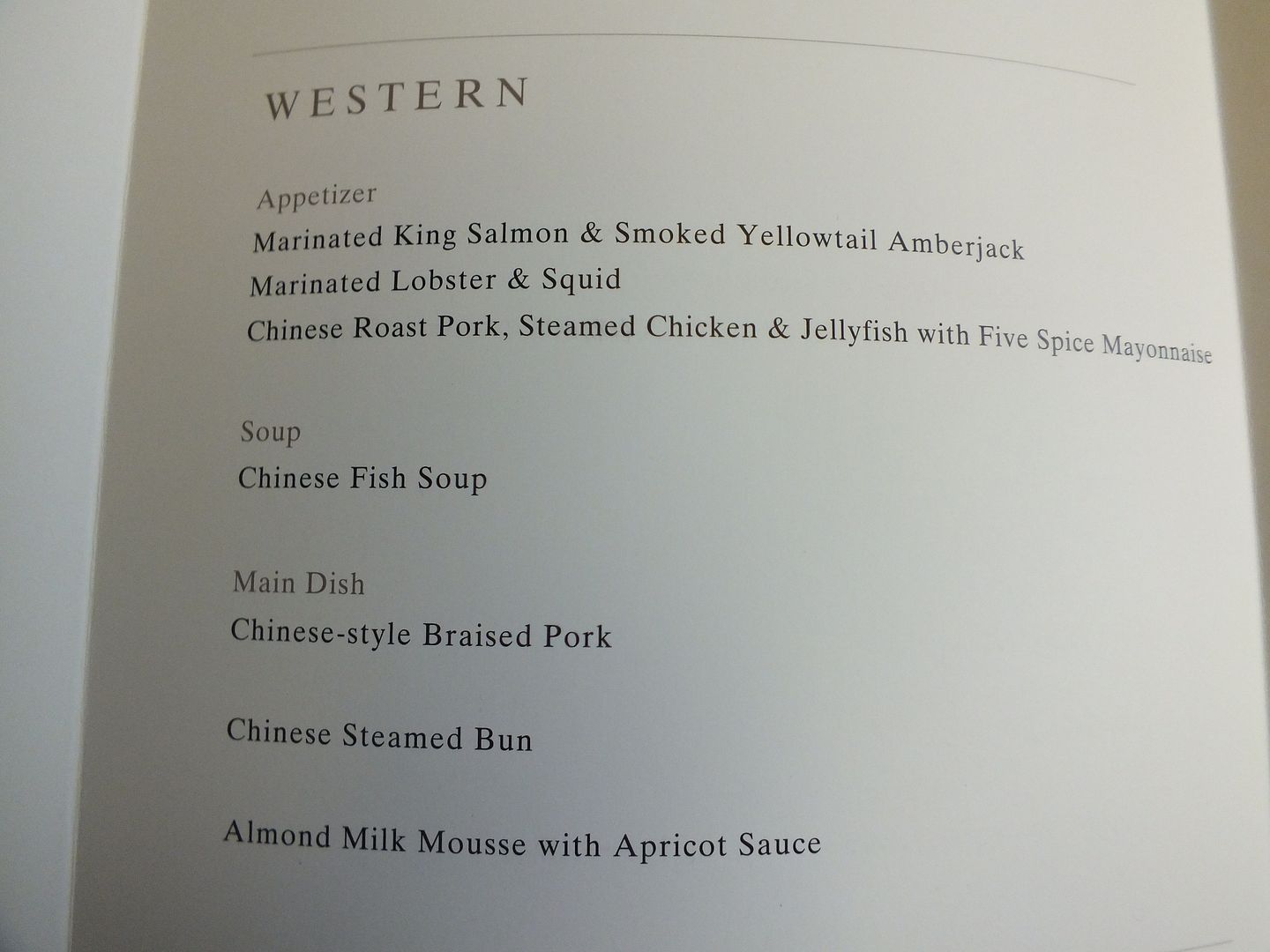 As you may note, the "Western" meal was actually Chinese. I pointed this out to the purser who giggled, before confirming that indeed the Western menu was all Chinese. This wasn't a problem, just quite amusing. I think there should probably be a 3rd choice in C on this route so Japanese, Chinese and Western can all be offered.
A basket of amenities was brought round, so I got some eyeshades, earplugs and a toothbrush
Safety demo was done once the doors were closed. The load was light today, with the front C cabin having around 15 people spread over 35 seats. No idea about the rest of the plane.
Old or new?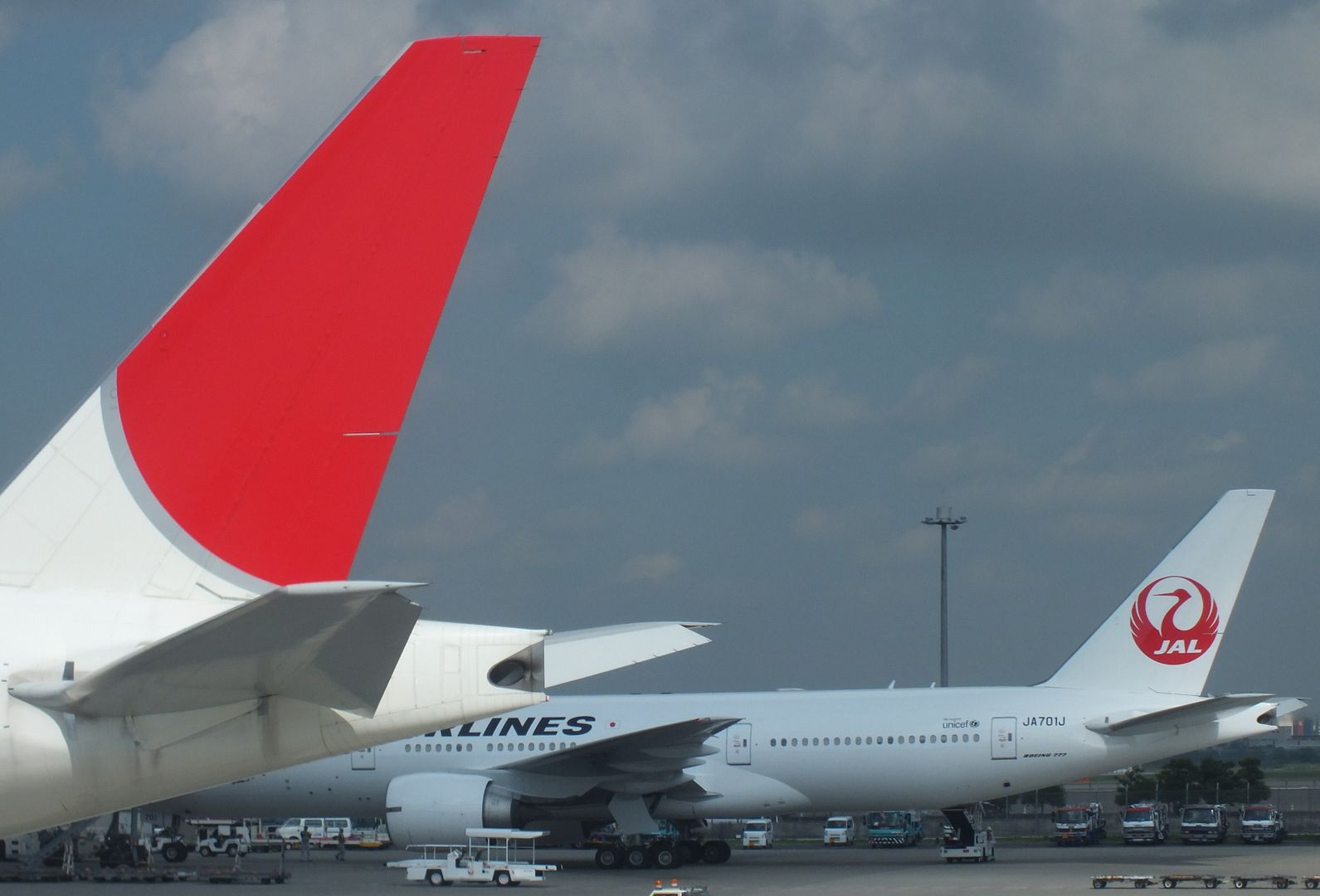 Definitely the new one
HND movements

More 787s mocking me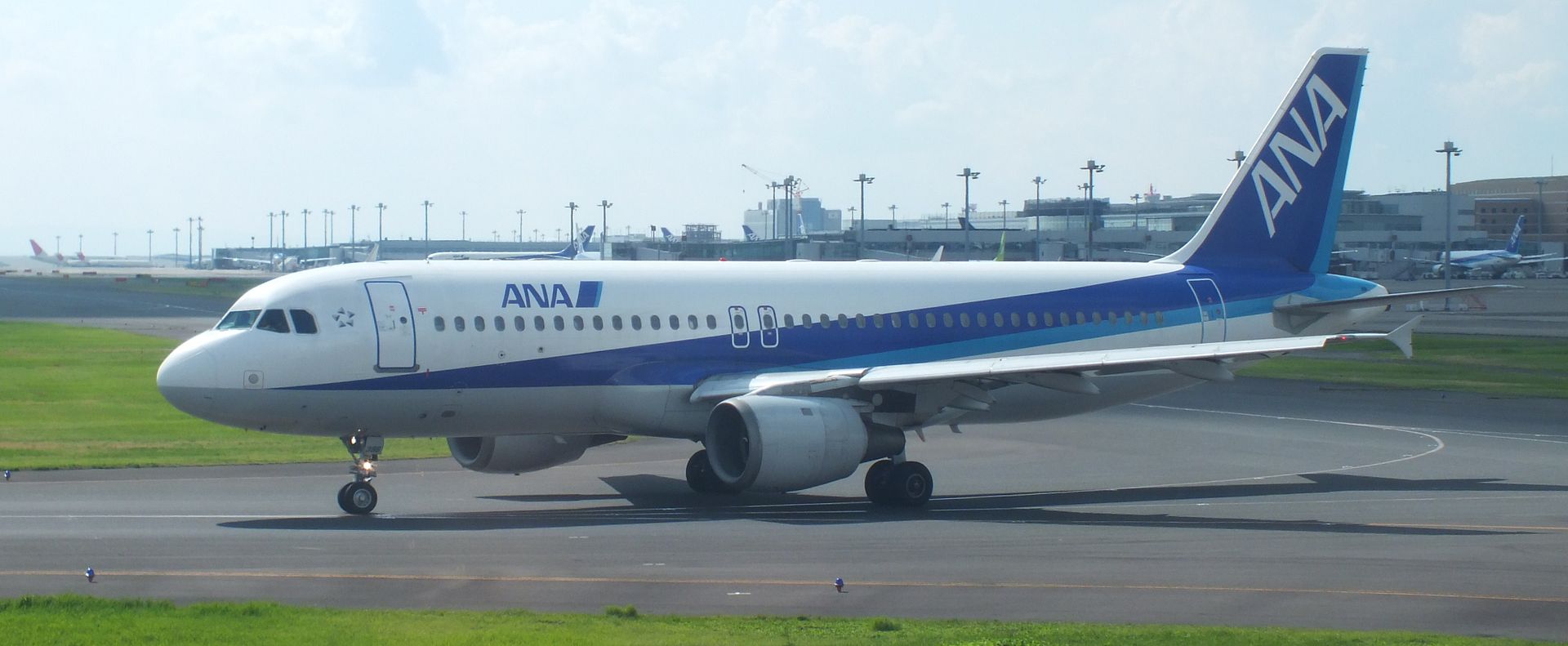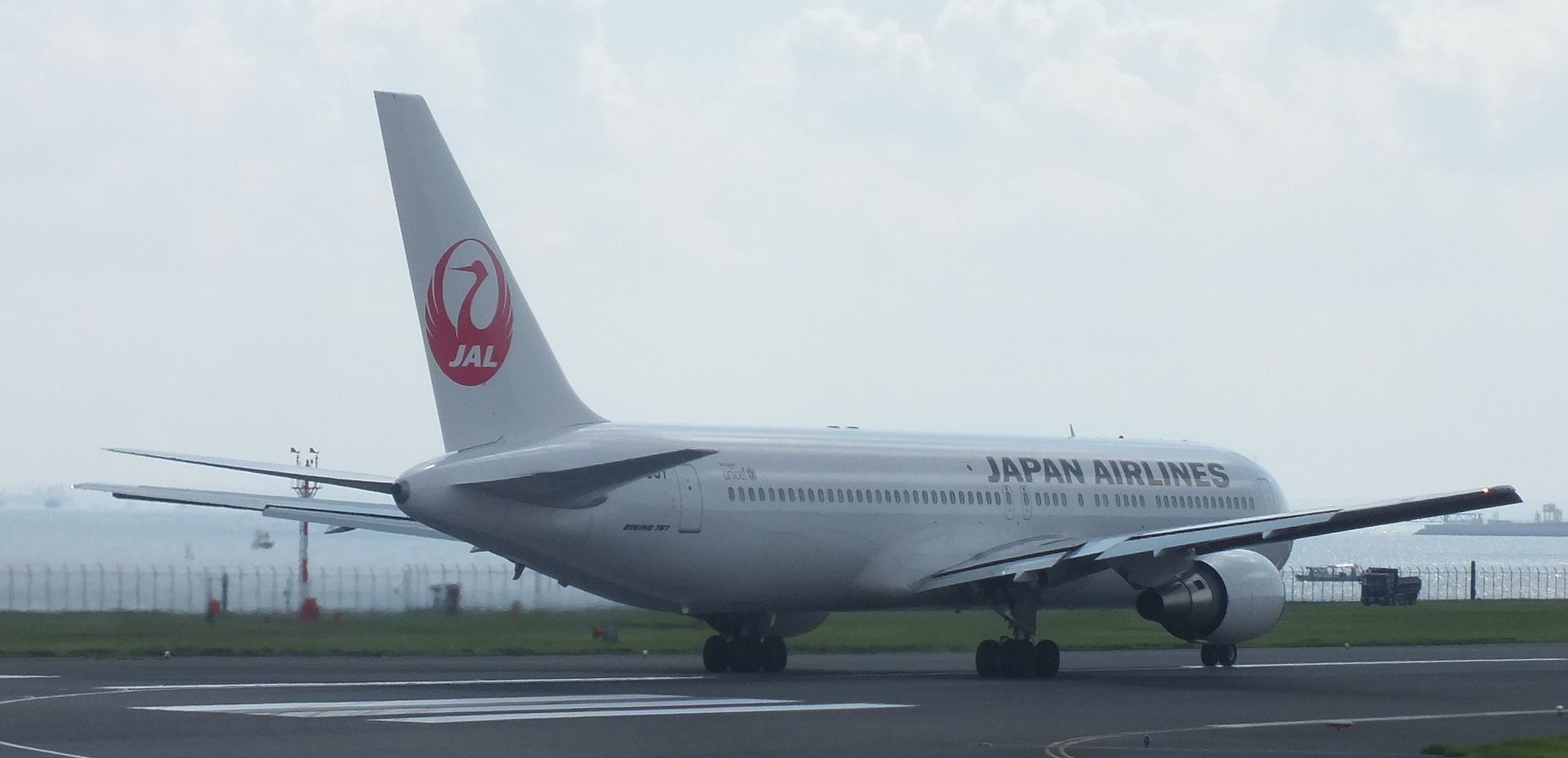 Off we go!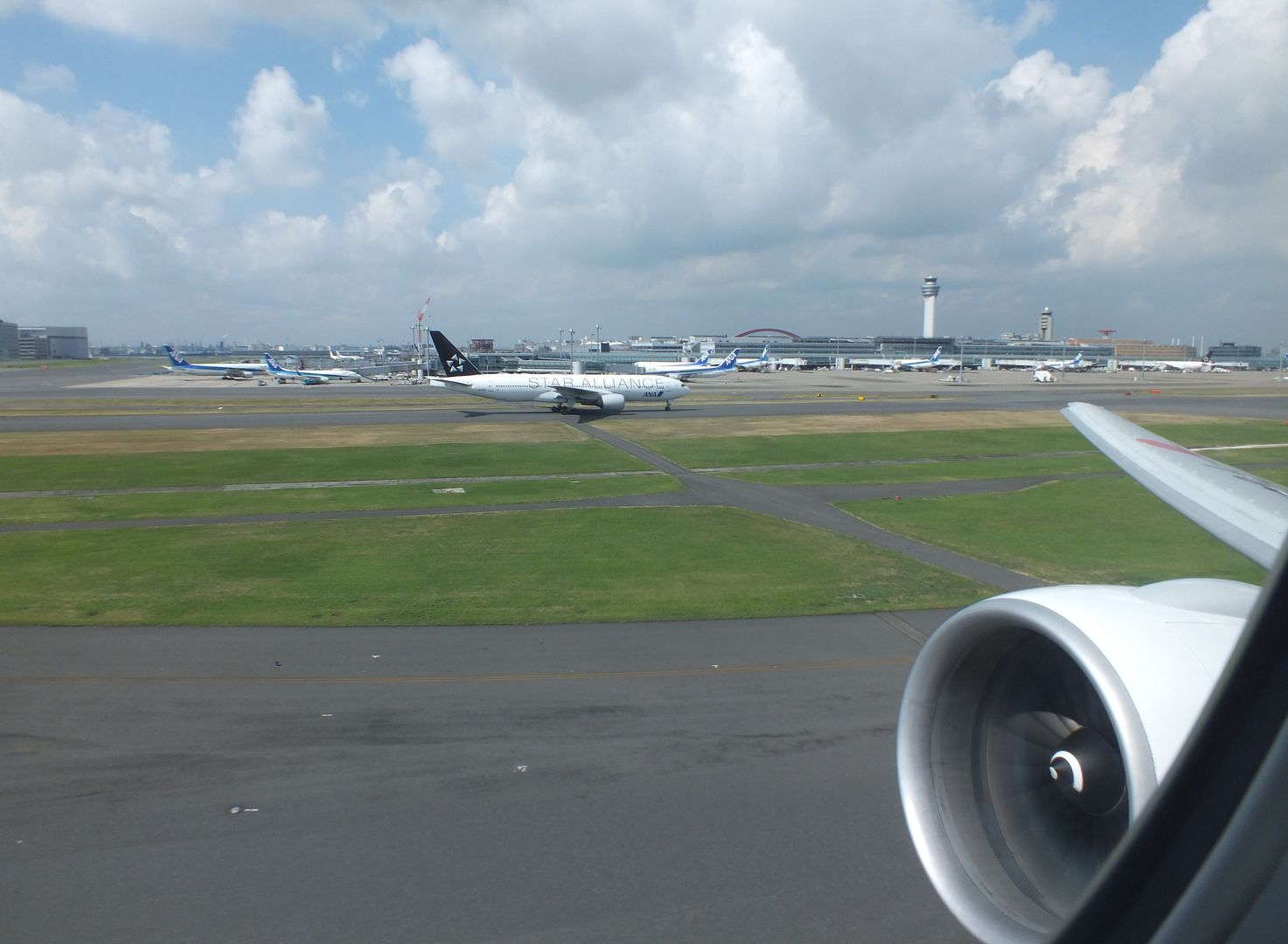 Interesting view of the overwater tarmac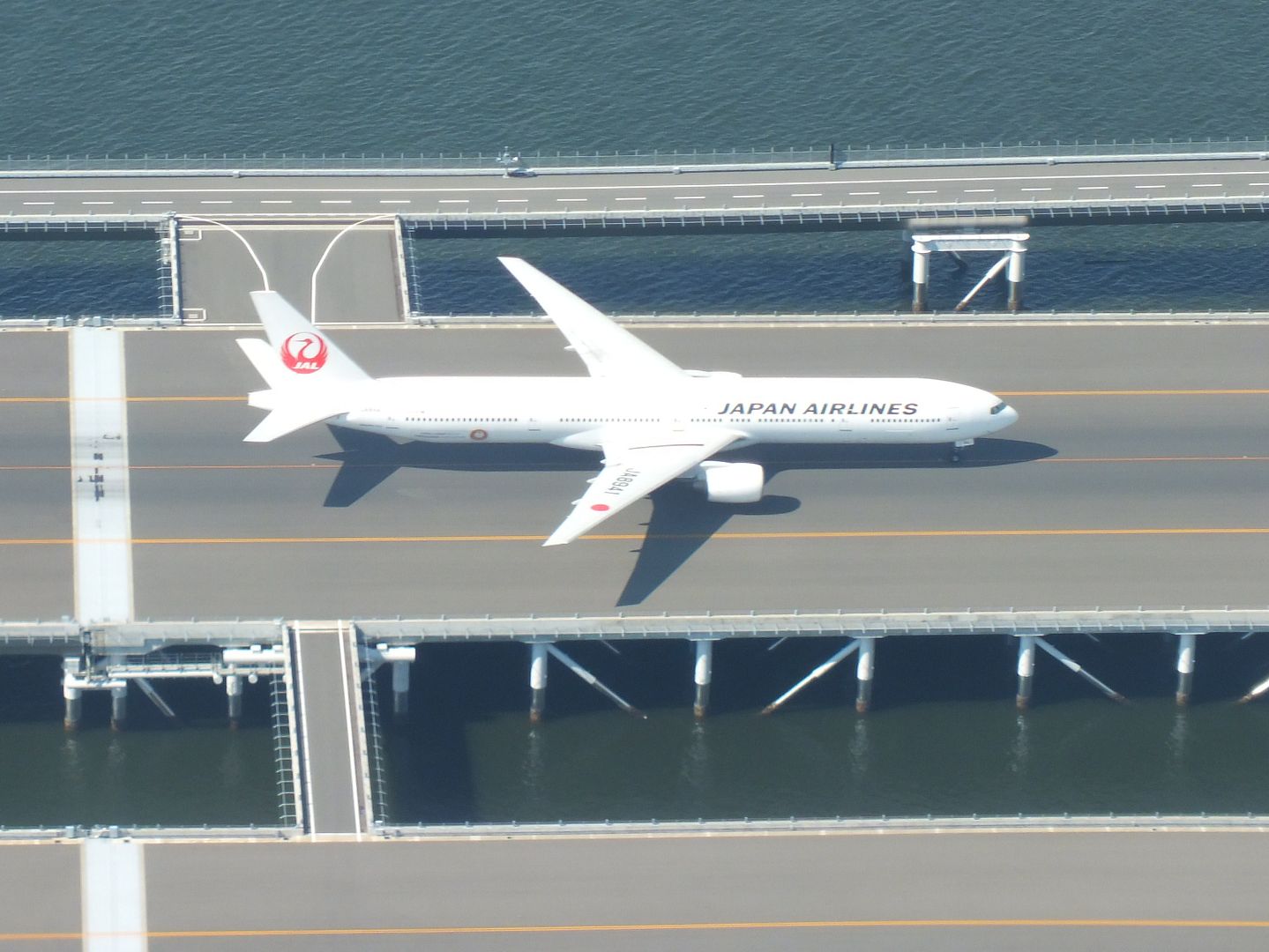 The map