Hello and welcome to my latest trip report to Europe and Russia. I will split the report into five parts as follows,
Part one: Thai Airways 777-200ER BKK-OSL
Part two: Blue1 Boeing 717 OSL-HEL, Blue1 ATR72-500 HEL-ARN
Part three: SAS MD82 ARN-CPH, SAS (turned out to be LH) CRJ700 CPH-MUC
Part four: Air Berlin 737-700 MUC-DME, Niki A320 DME-VIE-HAJ
Part five: Thai Airways 777-300ER FRA-BKK
This first part of the report will cover the first flight from Bangkok Suvarnabhumi airport to Oslo Gardermoen airport with Thai Airways. I will also include some photos taken during my stay in Oslo.
Here are the details of the first leg of the journey
Date: 10 October 2012
Airline: Thai Airways International
Flight: TG954
Route: BKK-OSL
Class: Economy
Aircraft: Boeing 777-200ER
Registration: HS-TJT
We arrived at the door 1 of Bangkok Airport, this entrance is dedicated to Thai Airways Royal First, Royal Silk, and Star Alliance Gold passengers.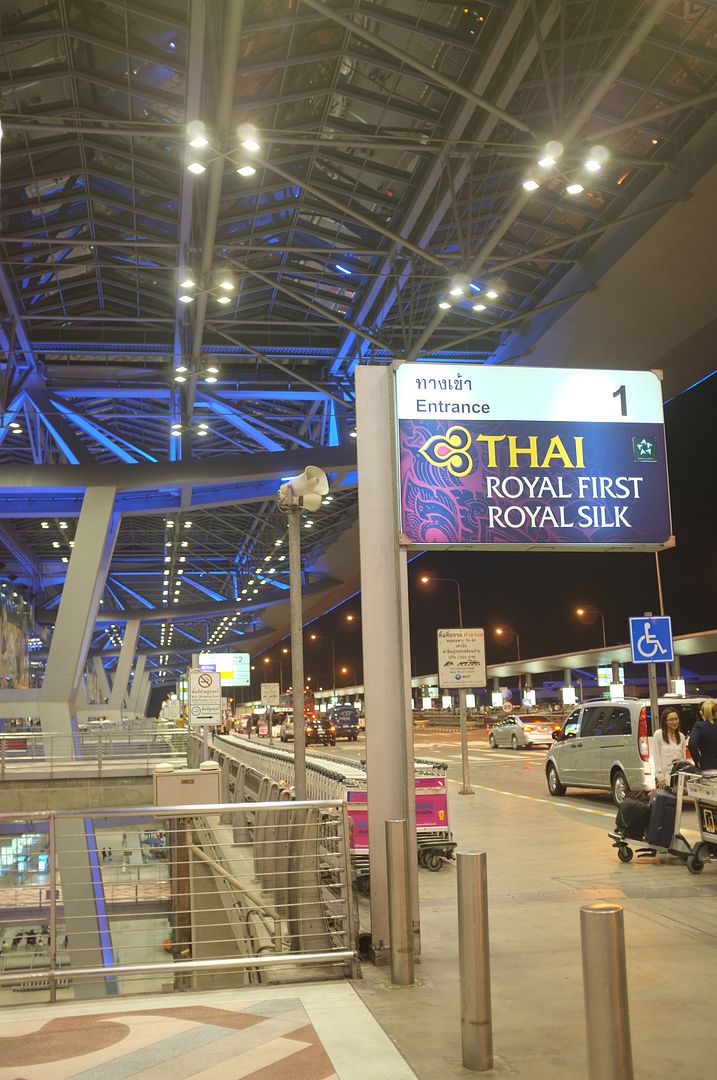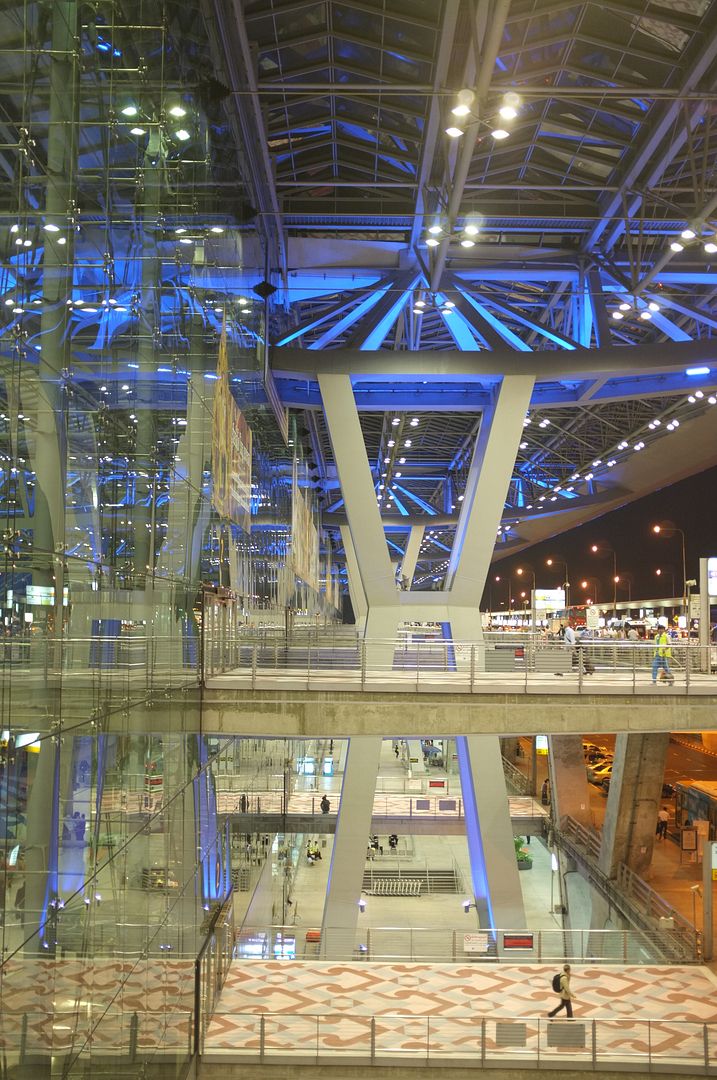 Heading inside the terminal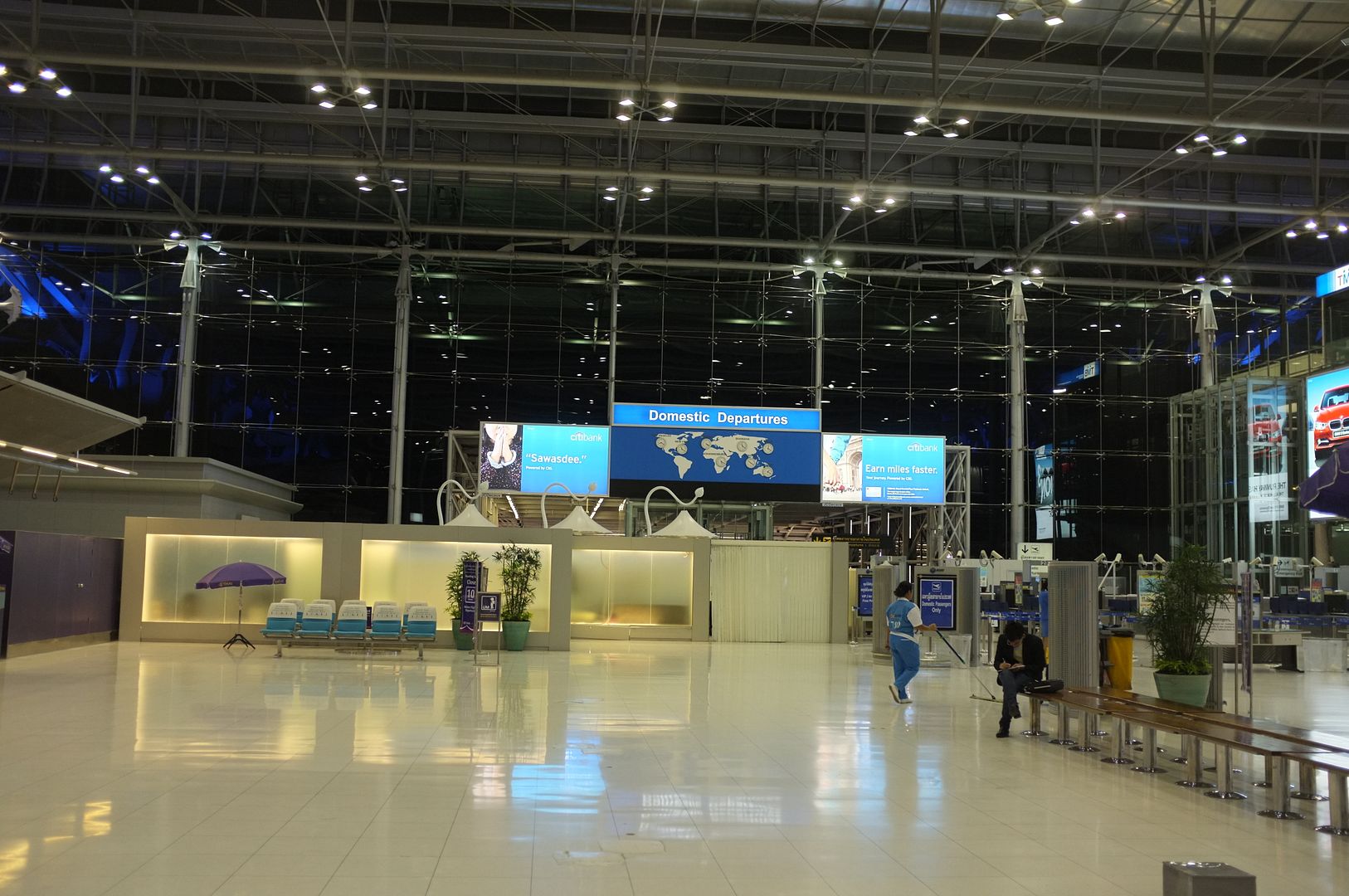 Check-in area for Star Alliance Gold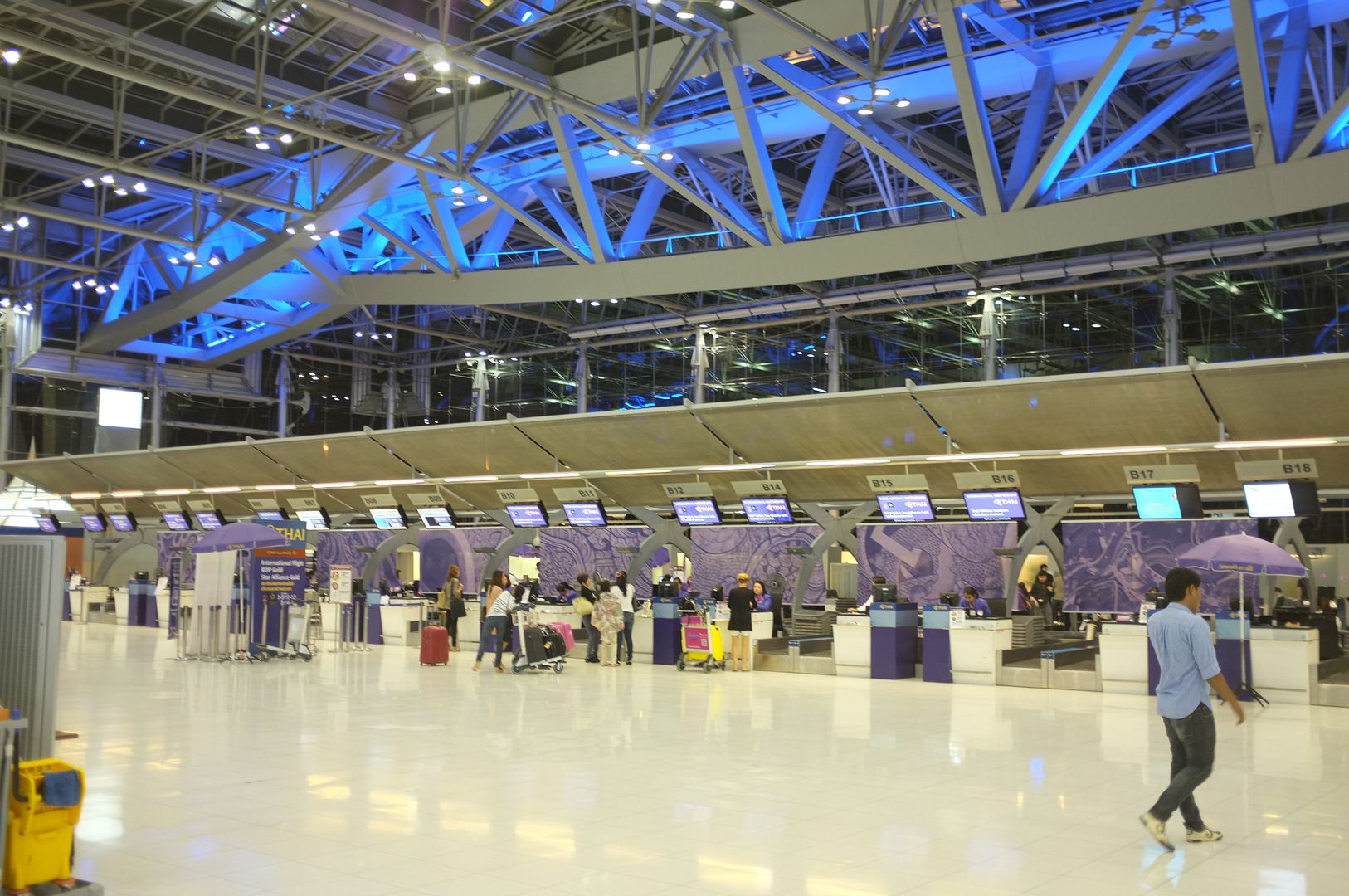 When I and my brother got to the check-in area, we went straight to an empty counter. We asked the lady to be checked-in to Oslo. As she took our passports and looking in the system, I asked the agent whether the flight was full. She replied that in Economy class there would be around 100 empty seats (out of 262 seats available in Y) and immediately offered me and my brother three seats each. When we got our boarding passes, we thanked the agent and proceed directly to security check and passport control. All the formalities didn't take longer than 5 minutes.
Airside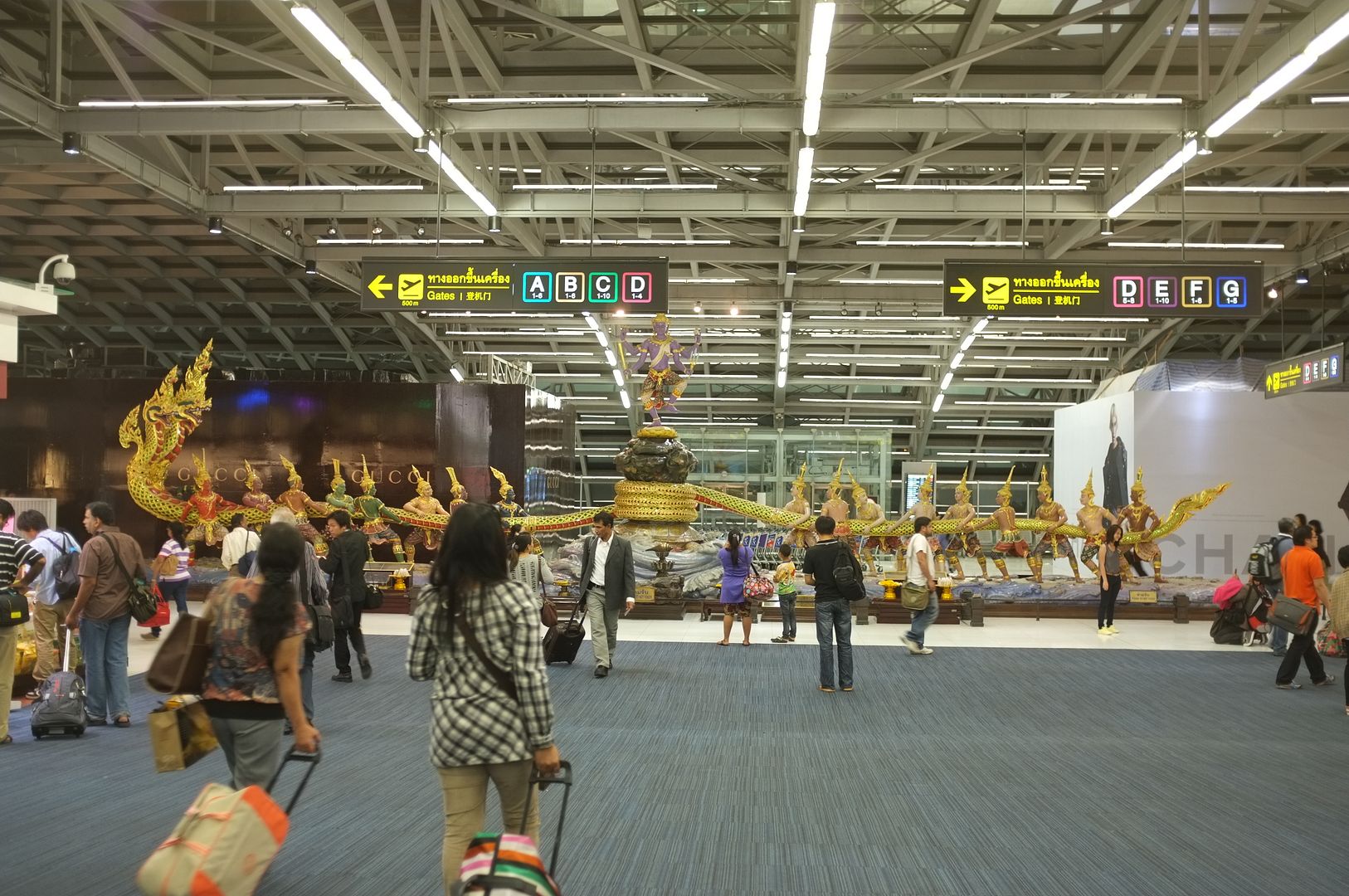 We headed to a Royal Silk lounge in Concourse C, which was closest to our boarding gate C9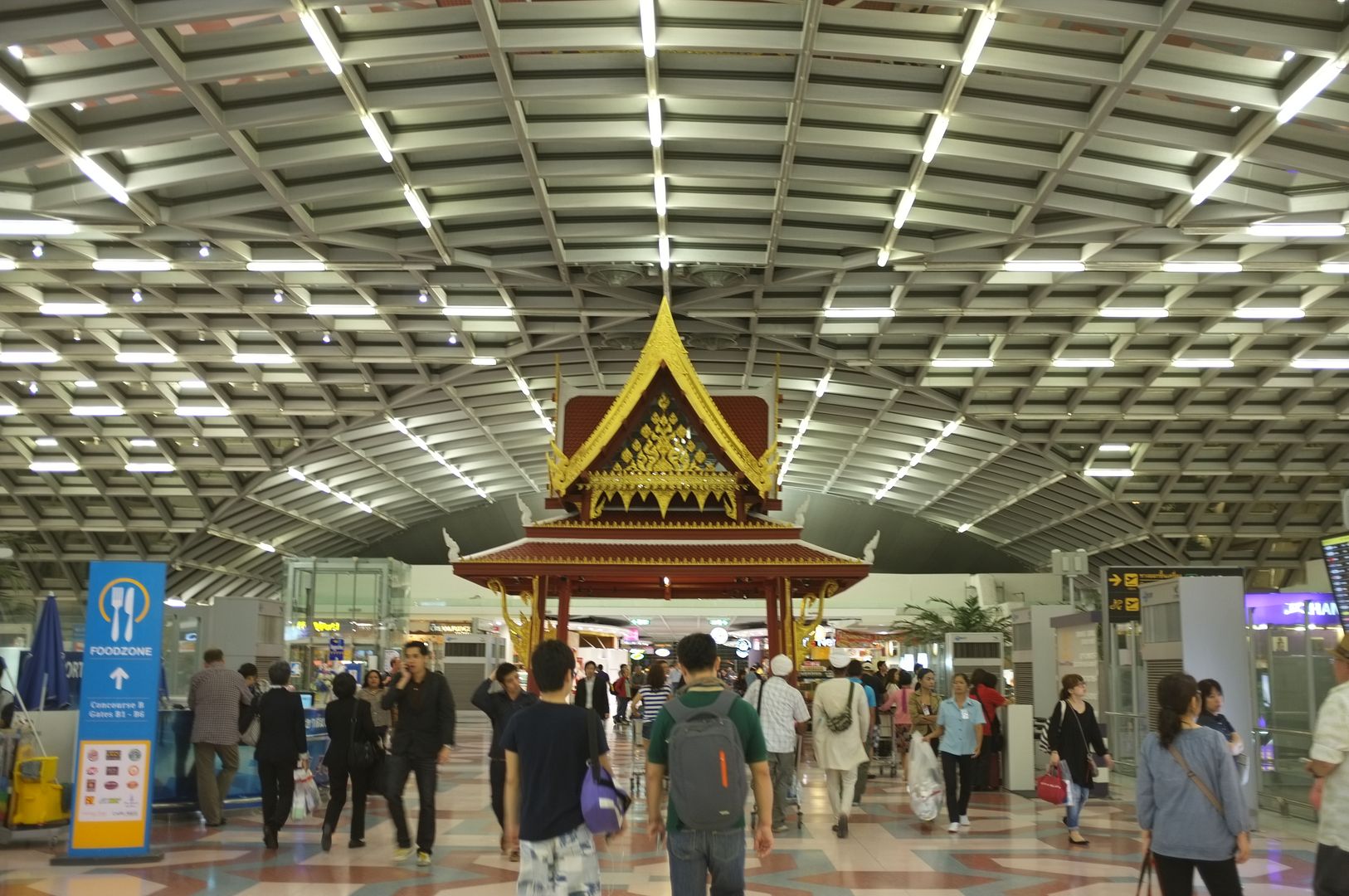 I have covered this lounge on my previous reports, the food offering was similar to what I had on my previous visit a month before on
my TK trip to Nice
The lounge today was very busy, but after around 30 minutes or so, many people have left for their flights and the lounge became quiet.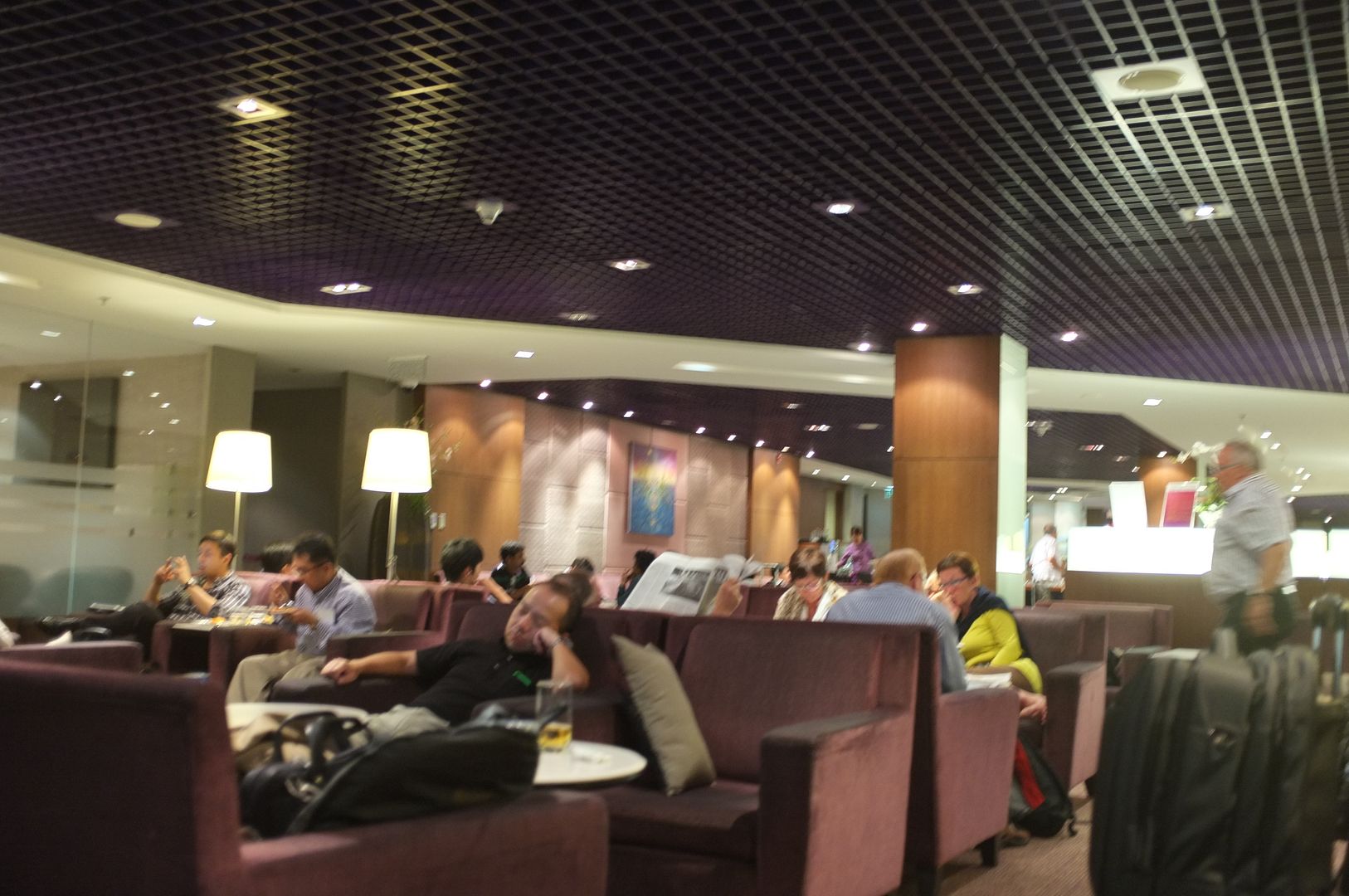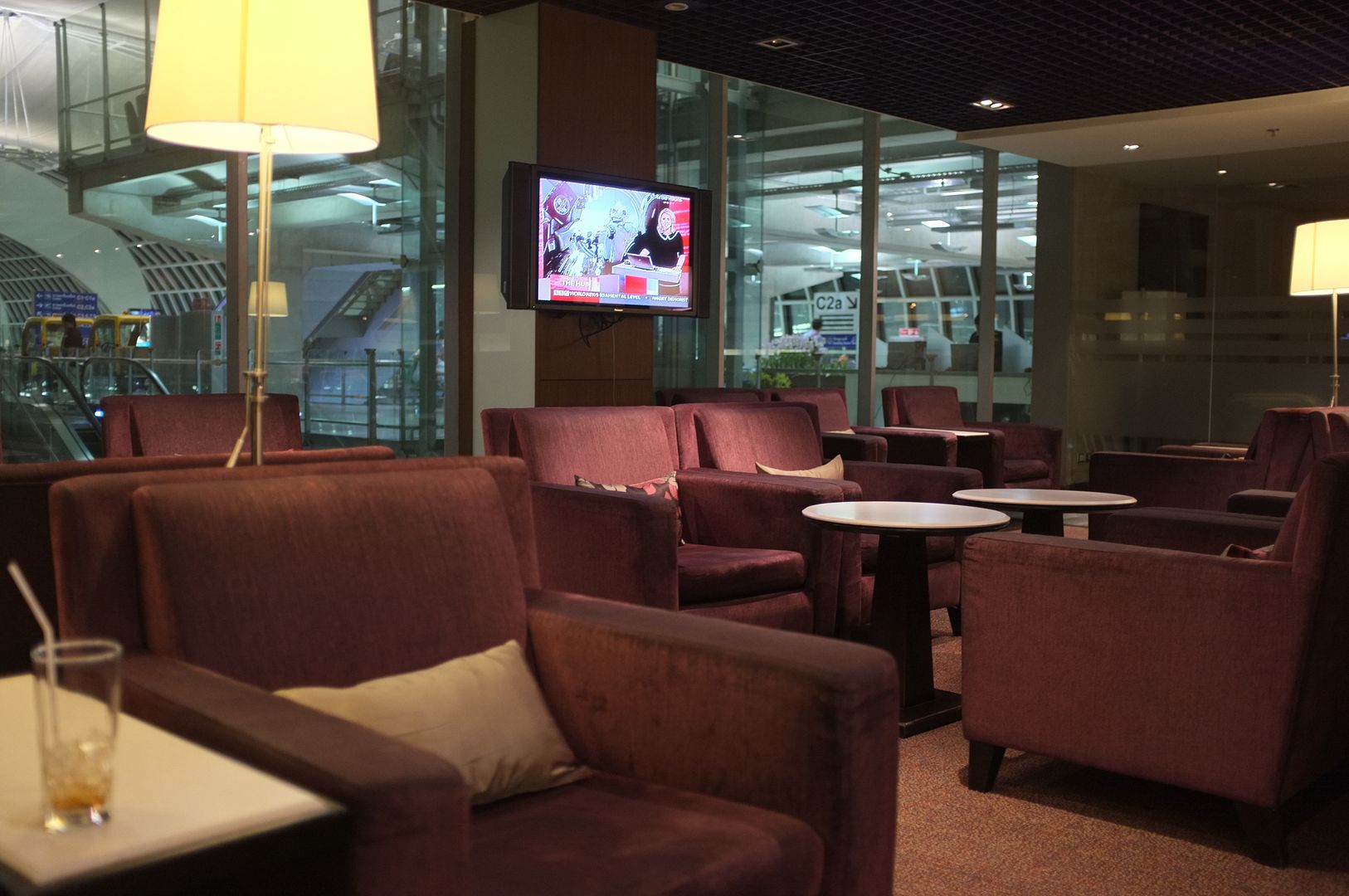 From the lounge, we headed to our gate C9, passing this nice transit area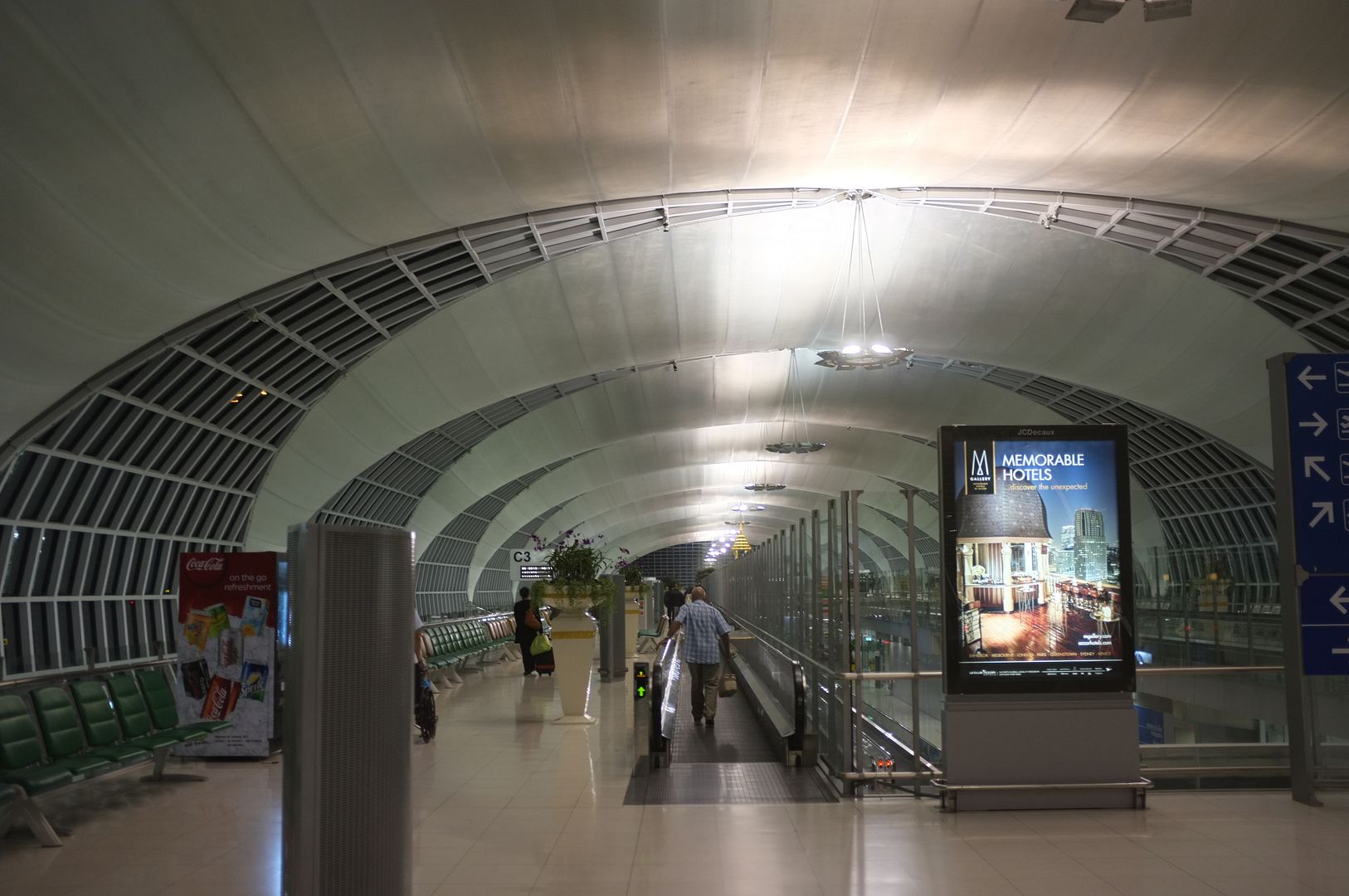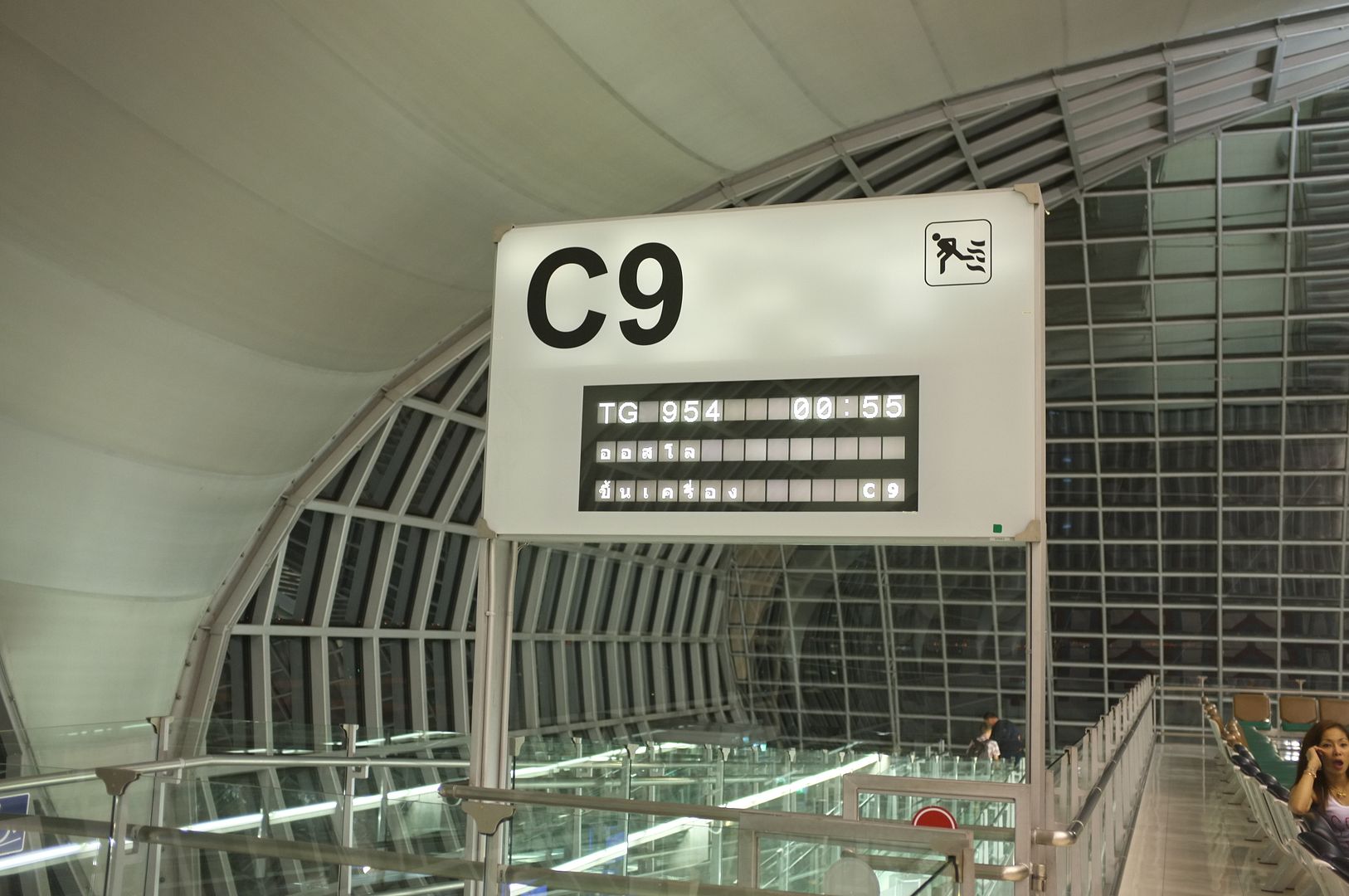 My best shot at taking the photo of the plane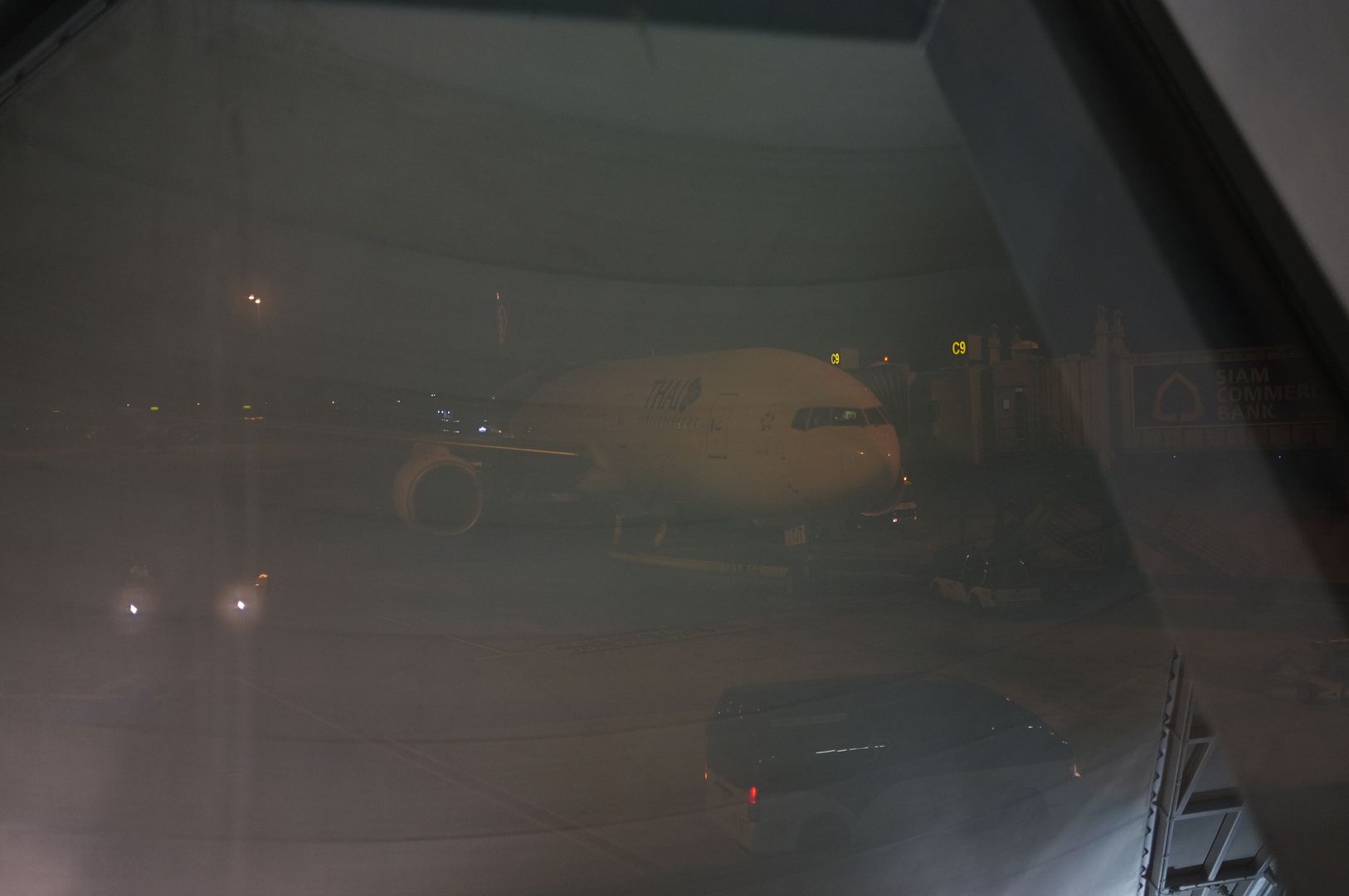 Boarding started with passengers needing special assistance and those travelling with small children. Then Business class passengers and Star Alliance status passengers were invited to board. We were amongst the first passengers to board in Economy Class. At the aircraft door, we were welcomed and directed to a correct aisle by a female FA.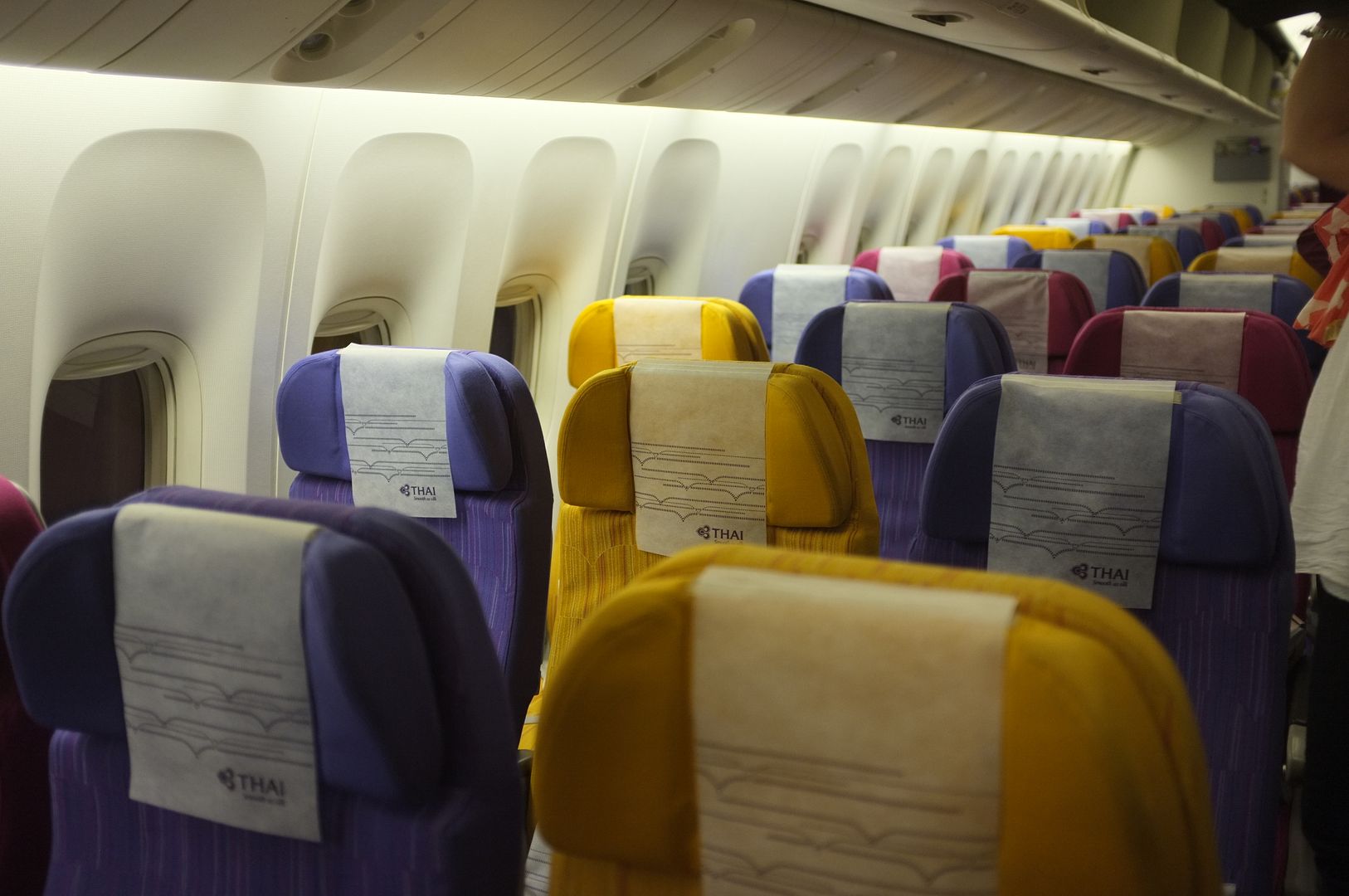 As I got to my row, I saw a male FA looking at a piece of document and my seat. I thought he was looking at the seat map of the flight, so I asked him whether the seats next to me were free on that row. But it turned out he wasn't looking at the seat map, but he was actually familiarising himself with the *G passengers list. Then to my surprise, he greeted me by my name and told me that the flight load was light and he would look at the seat plan and work something out for me if I wanted to have three seats.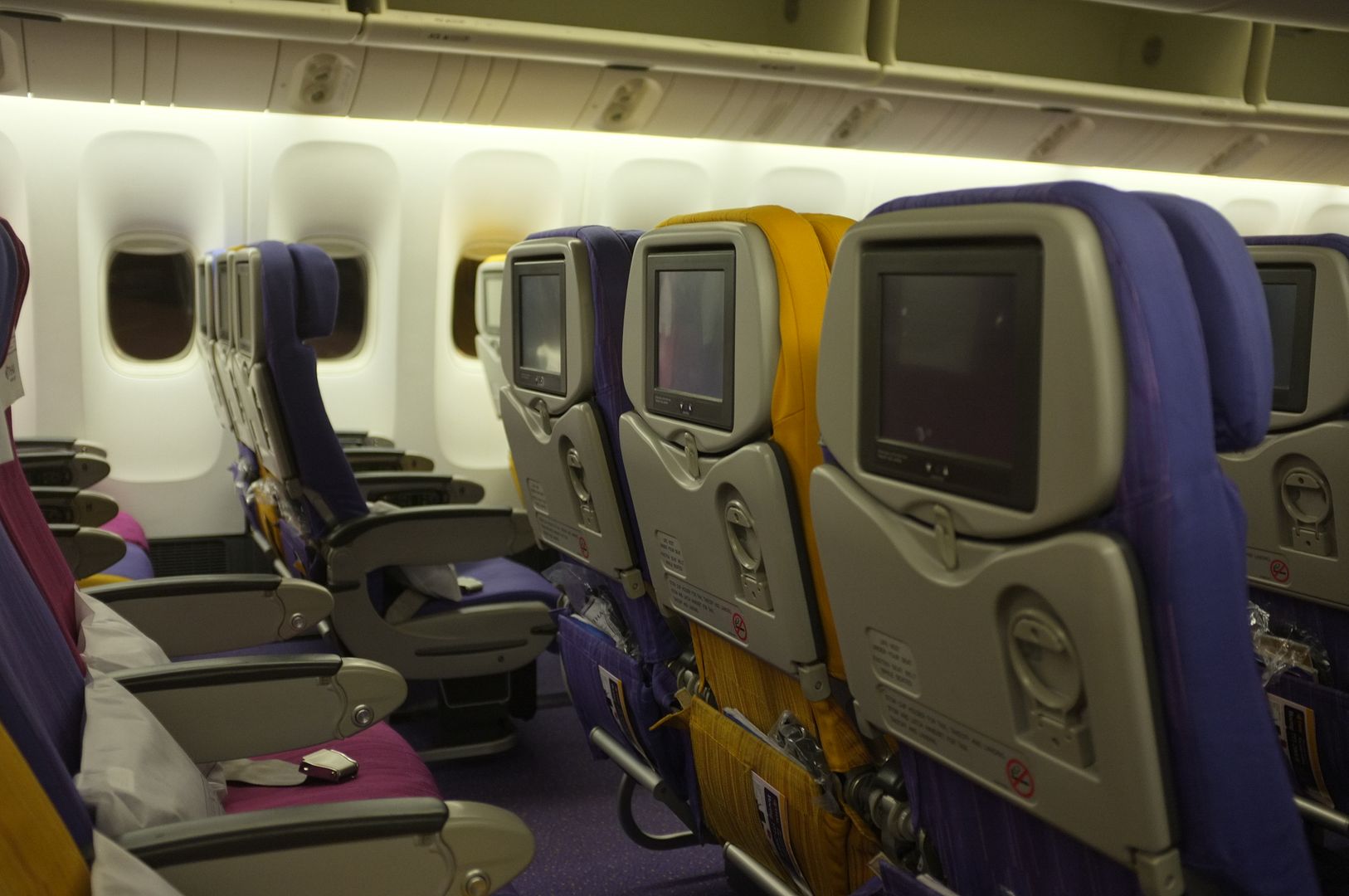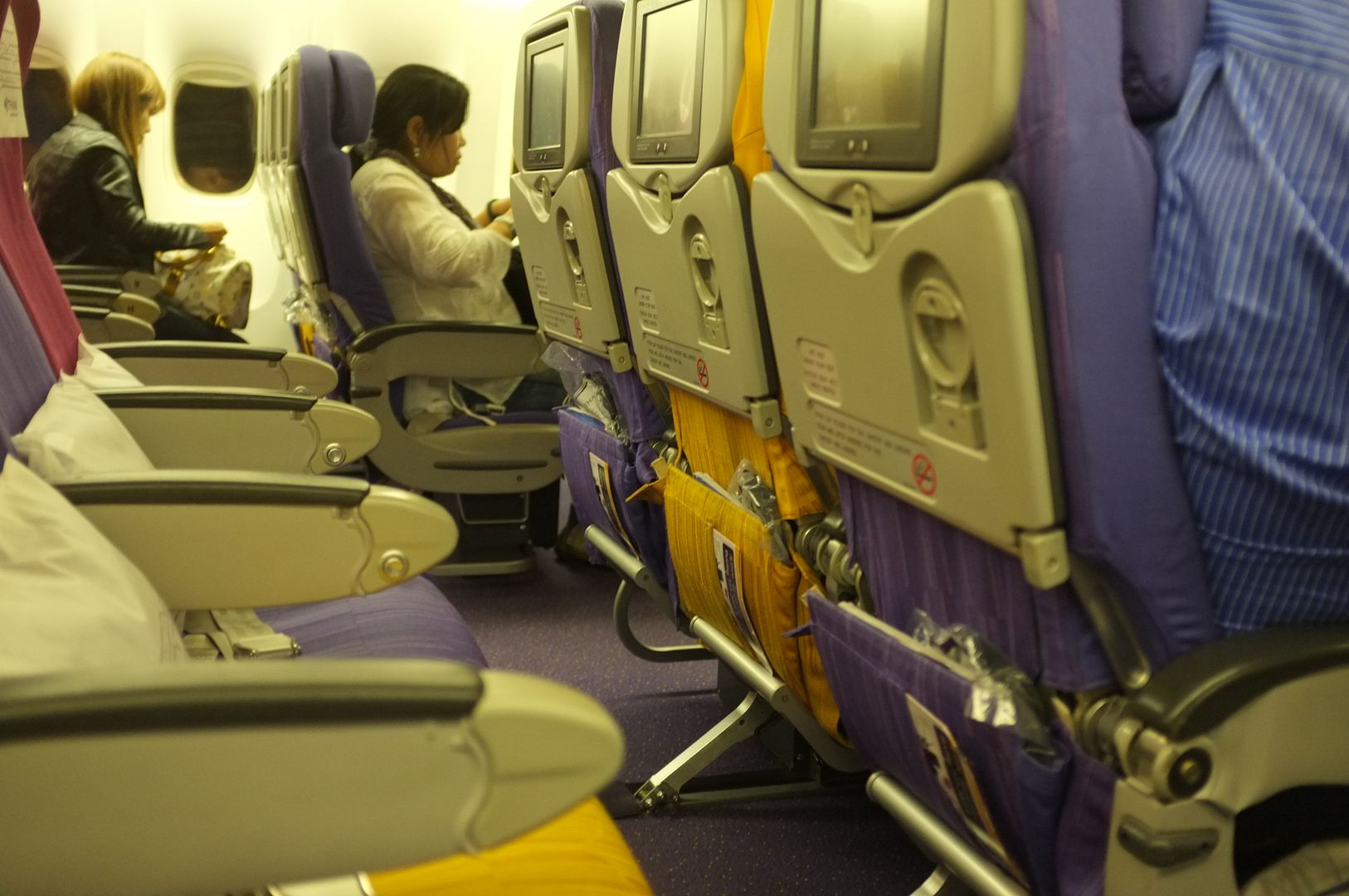 When boarding was completed and aircraft door closed, the two seats next to be were empty.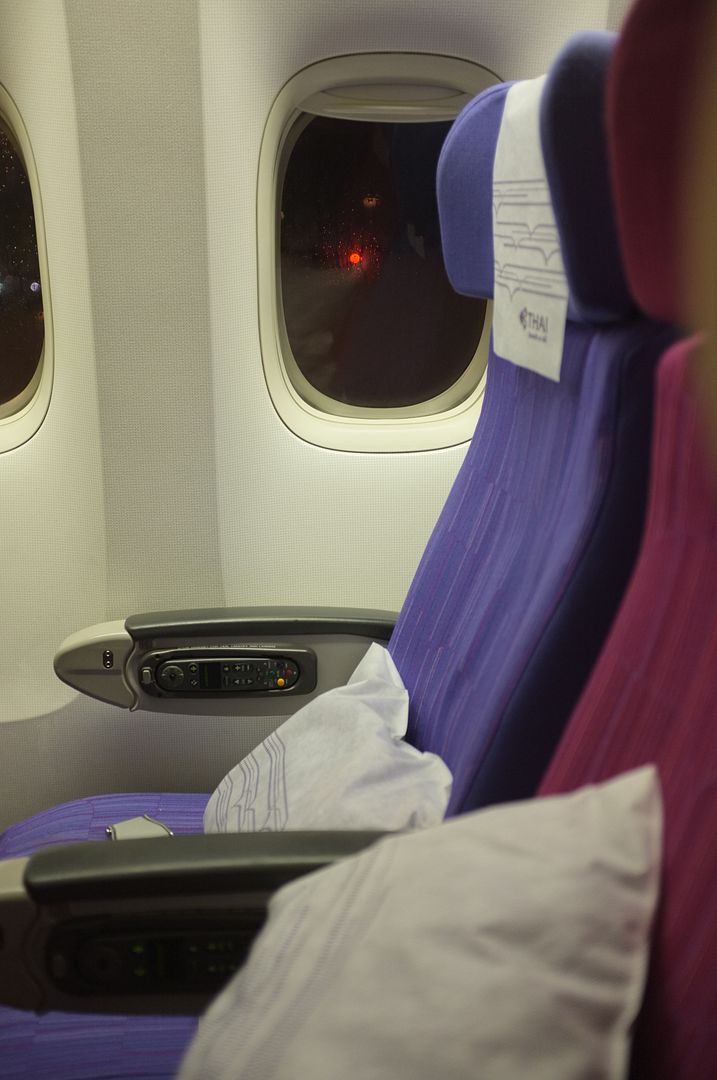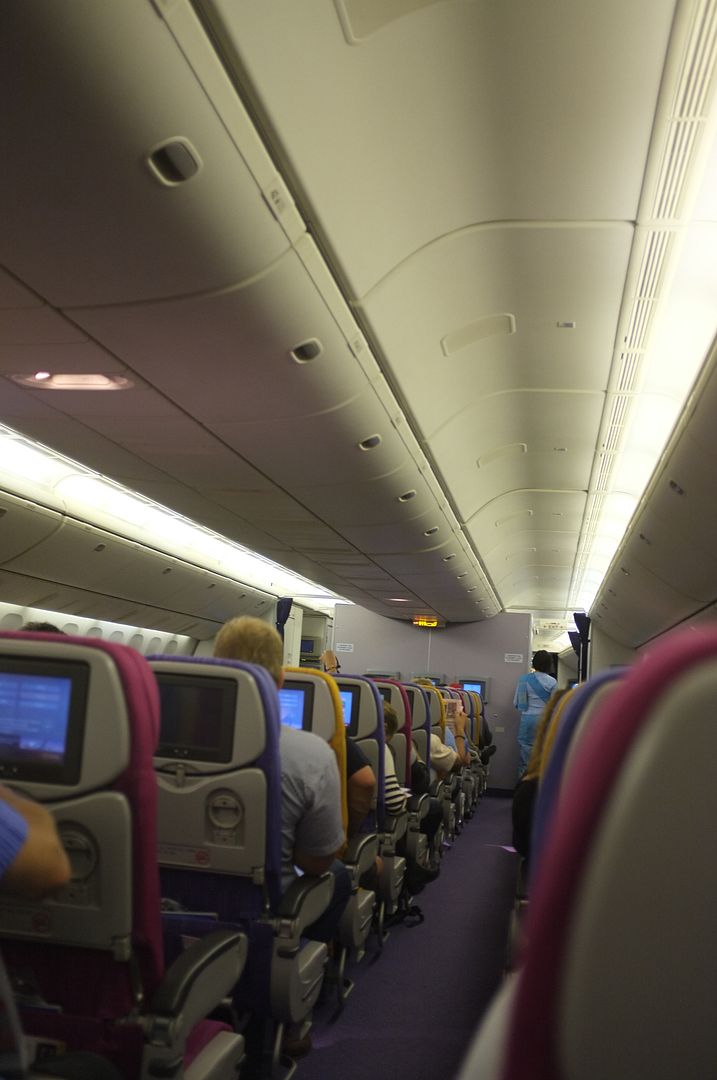 Blankets were distributed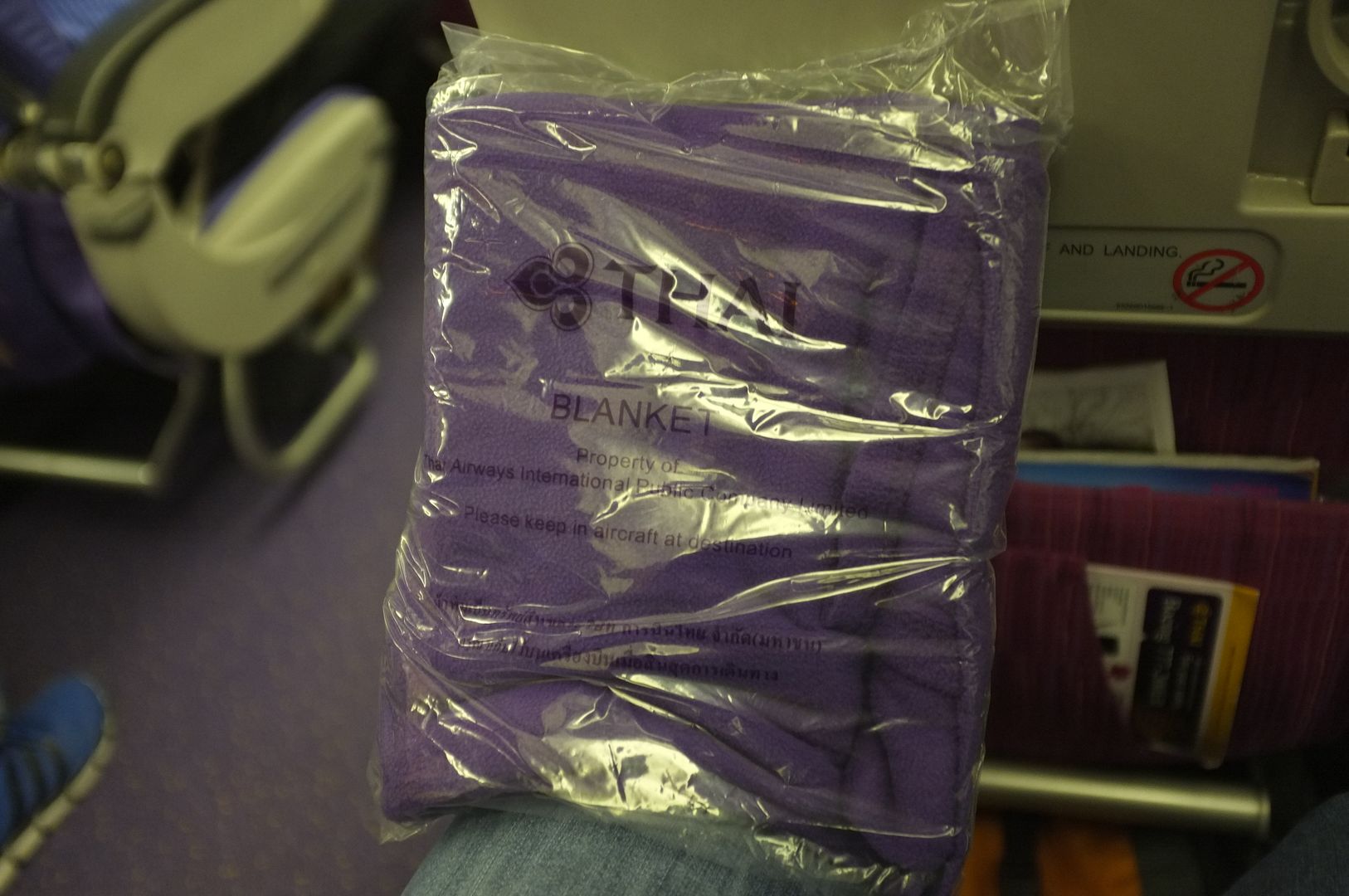 Then the same male FA came to ask me for my meal preference. Options for dinner were pork panang curry with rice or chicken casserole. I went for the pork curry and he also offered red wine to go with the meal, to which I gladly accepted. For breakfast, options were omelette or pancake stuffed with scrambled eggs. I chose the omelette.
Menu for this flight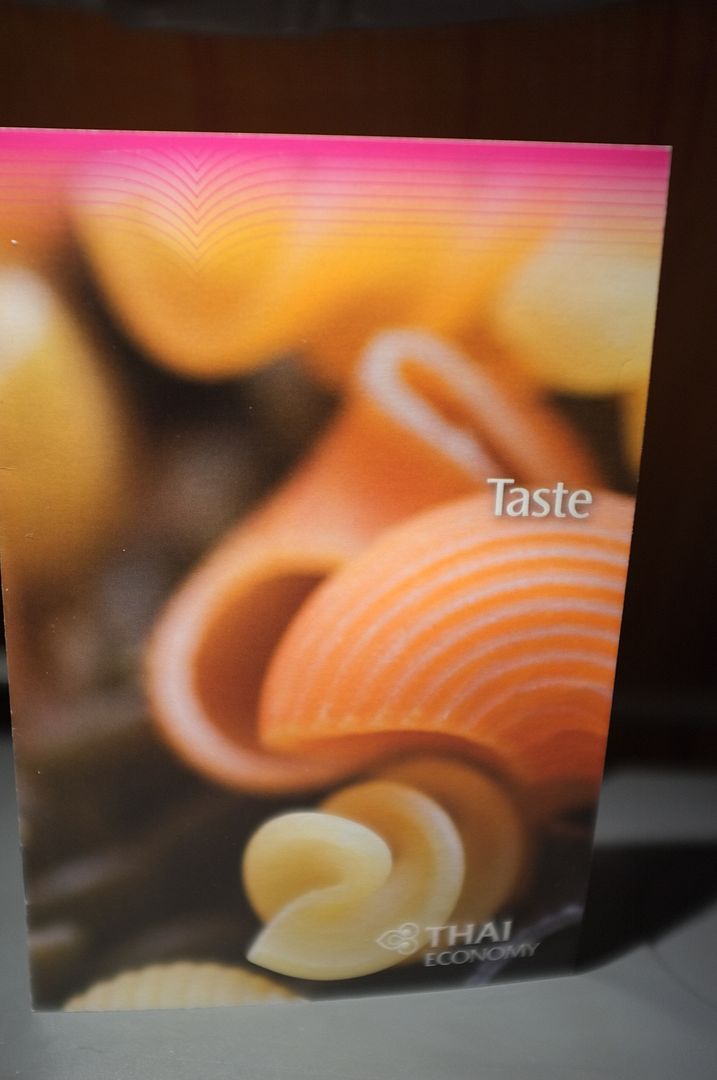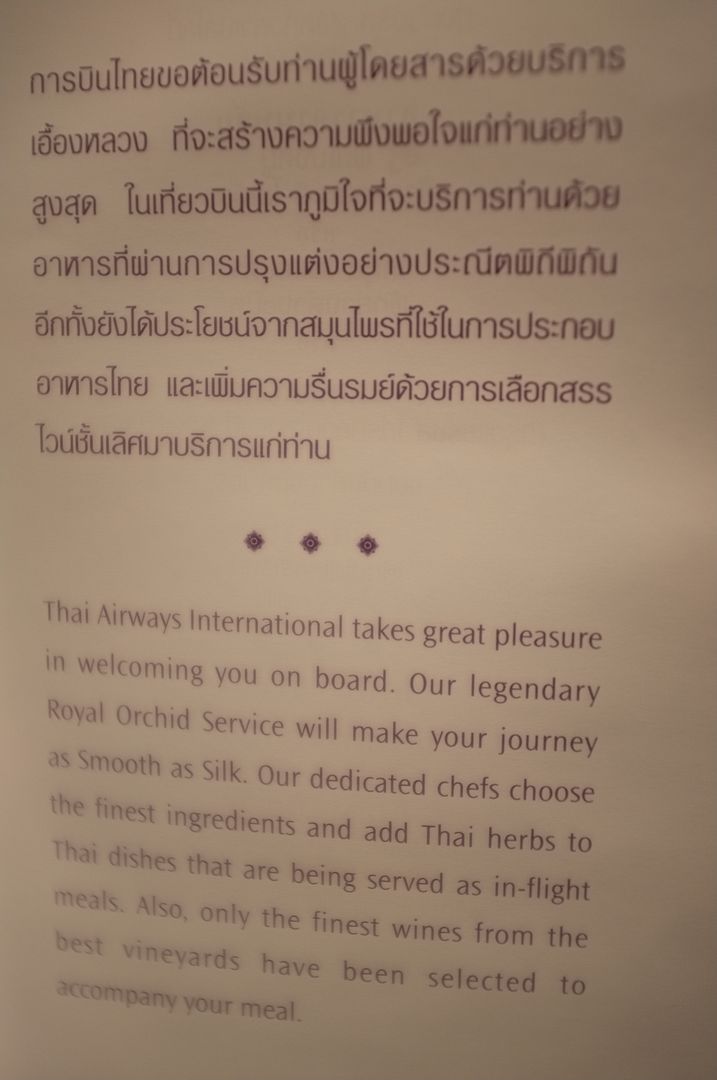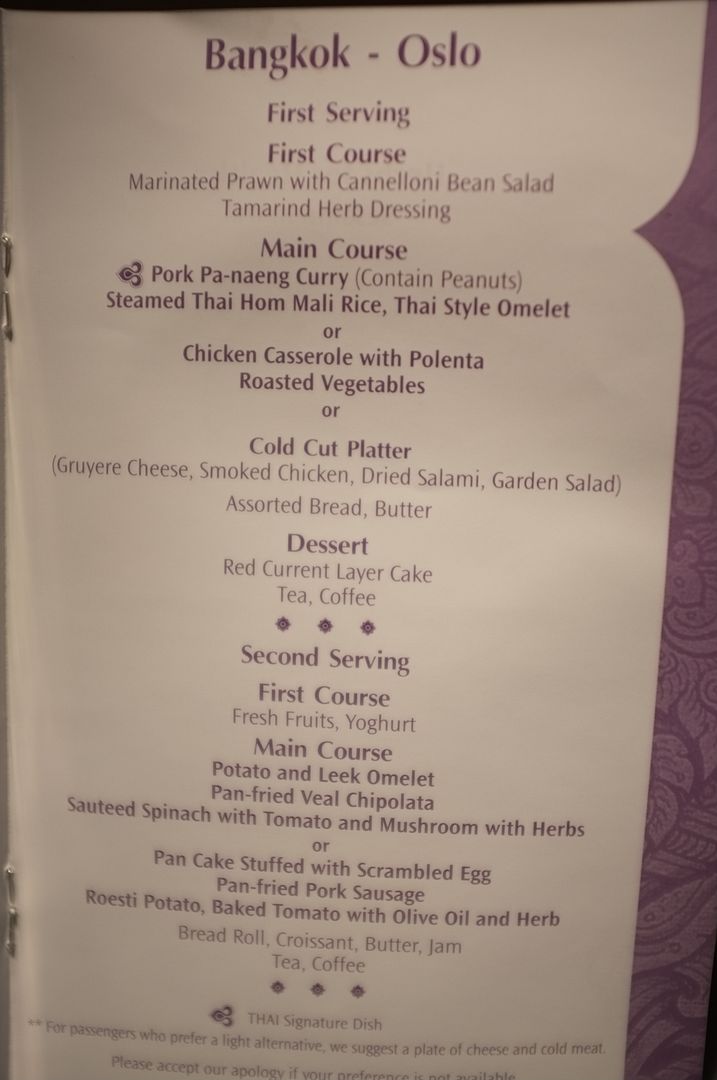 Safety demonstration video was played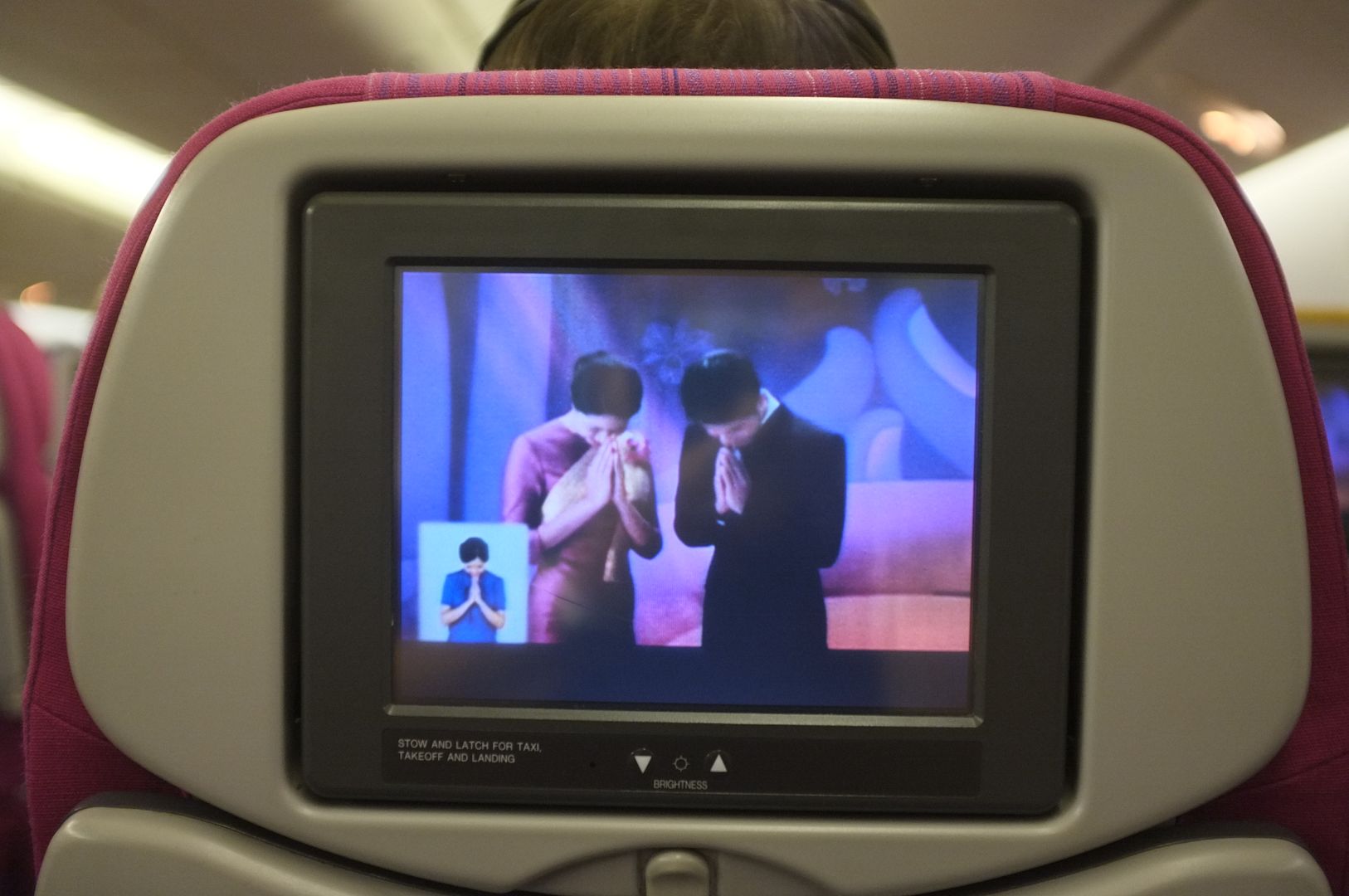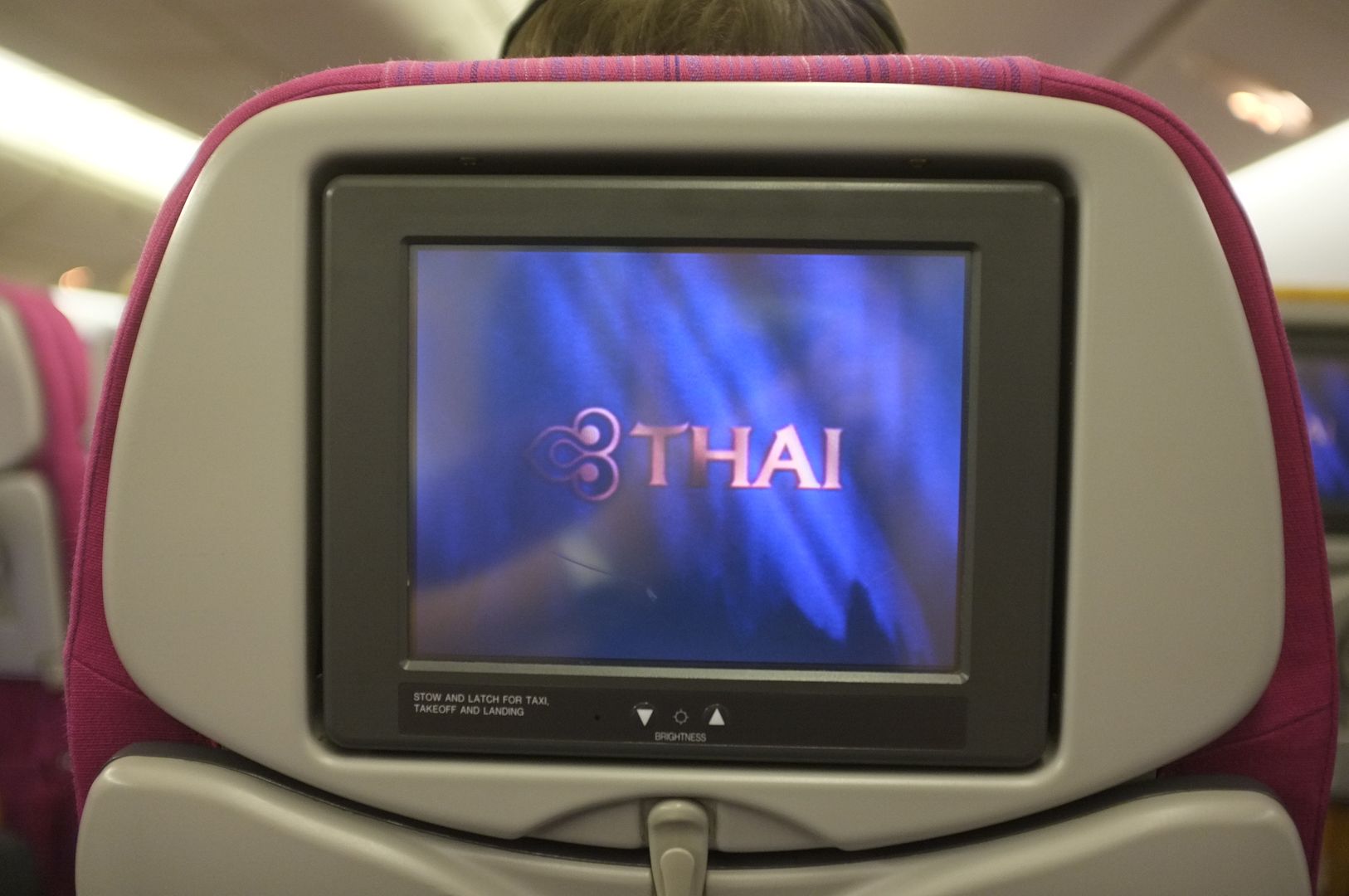 Inflight entertainment interface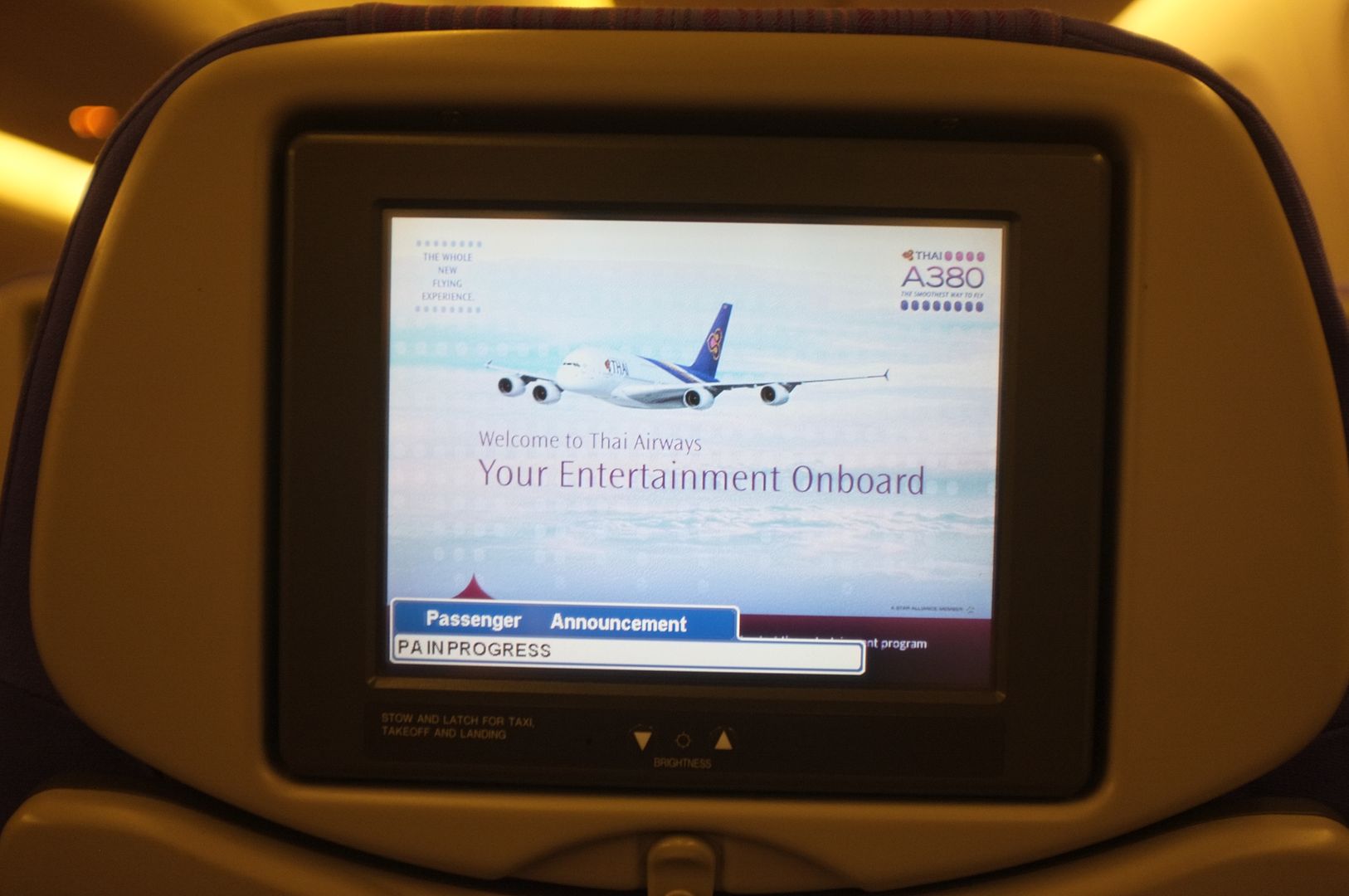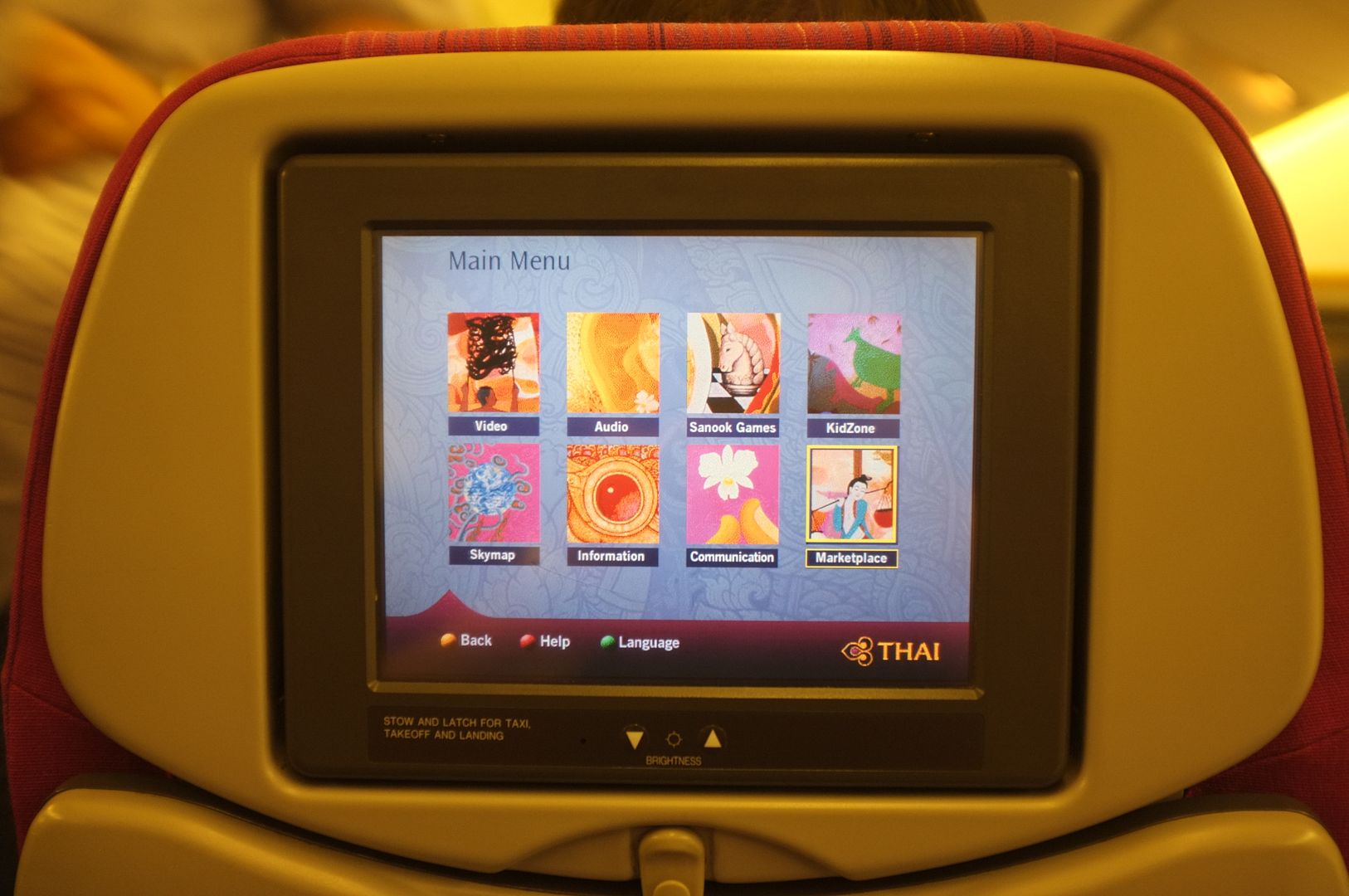 Leg room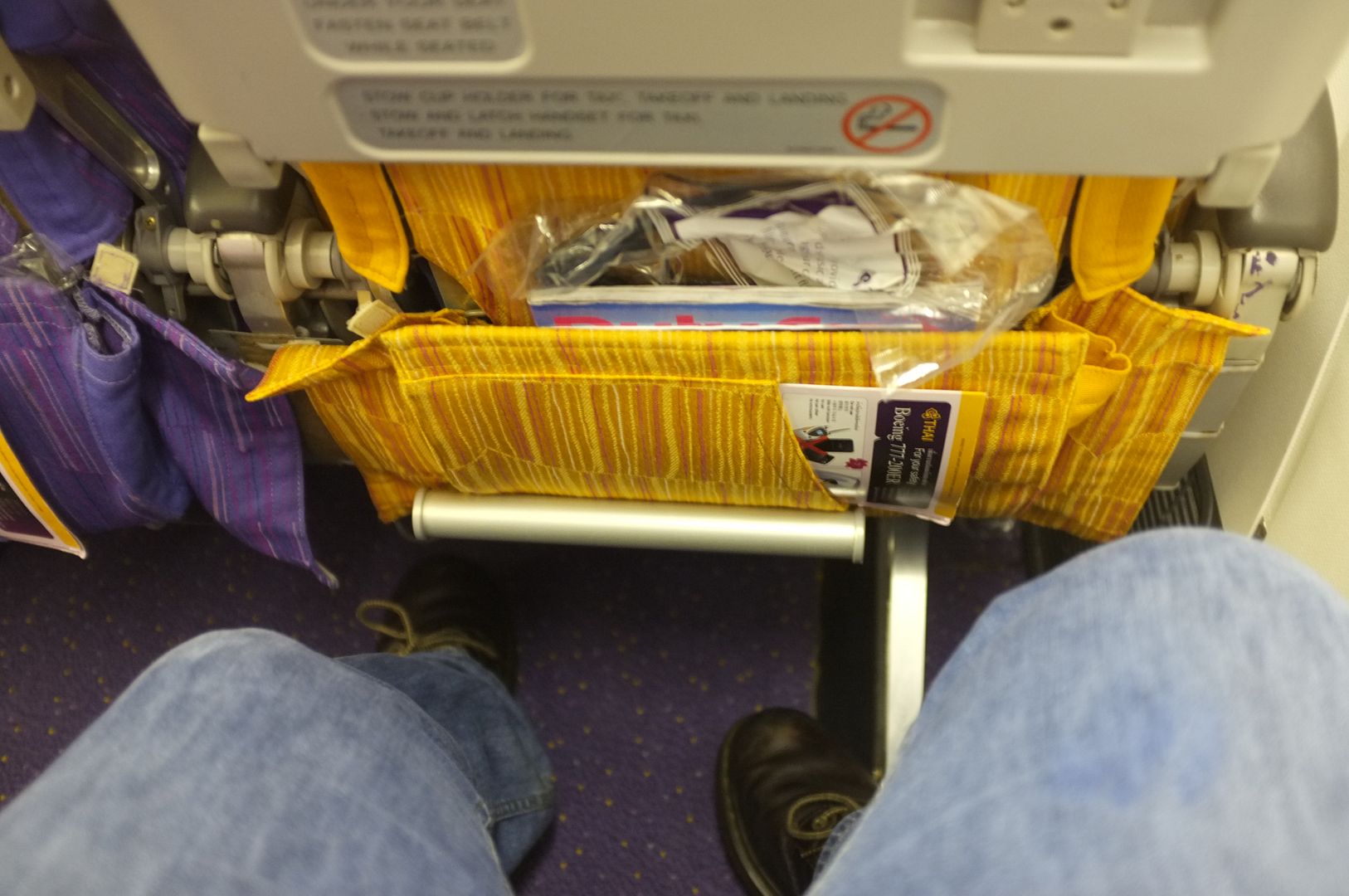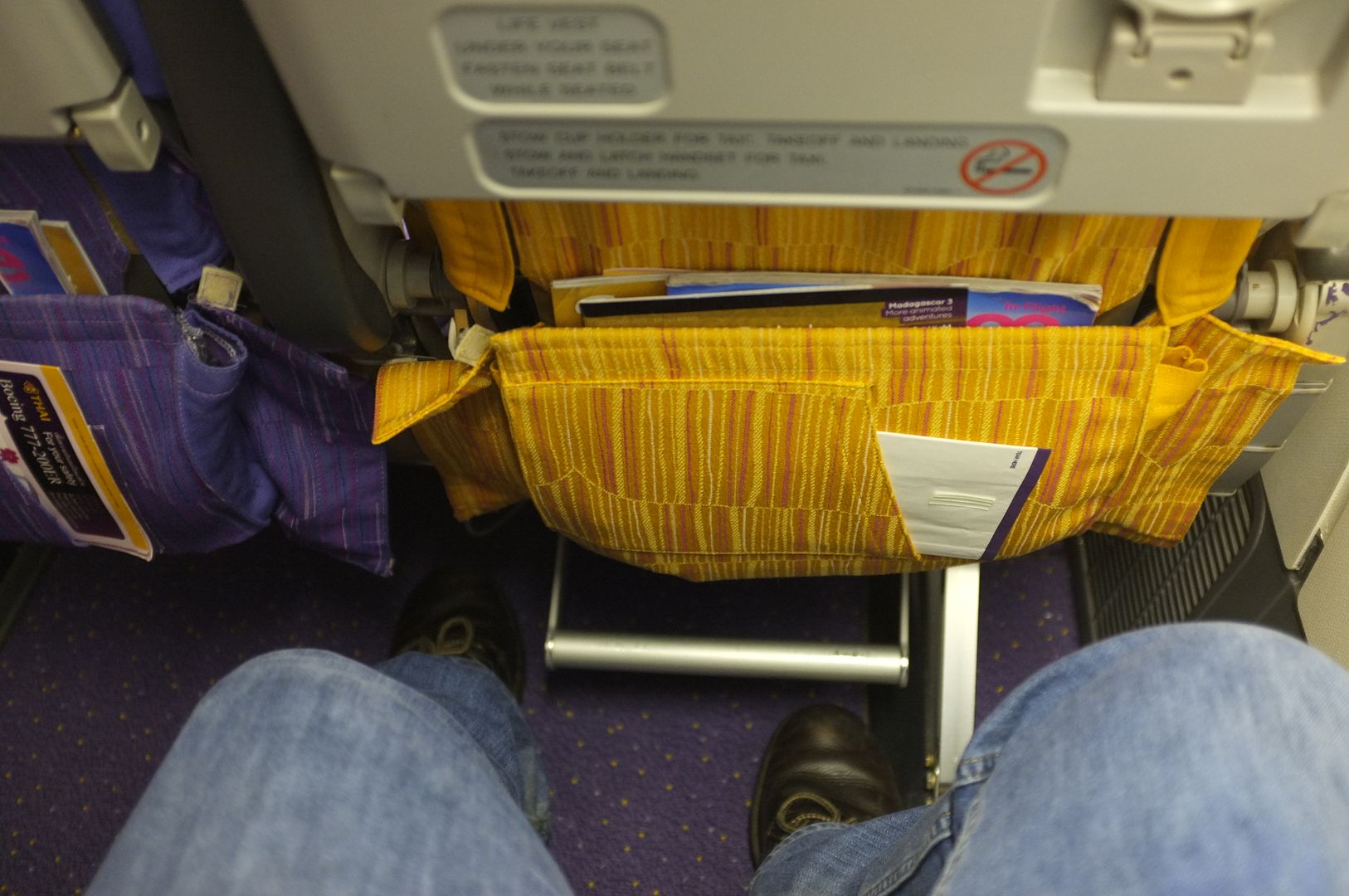 Looking outside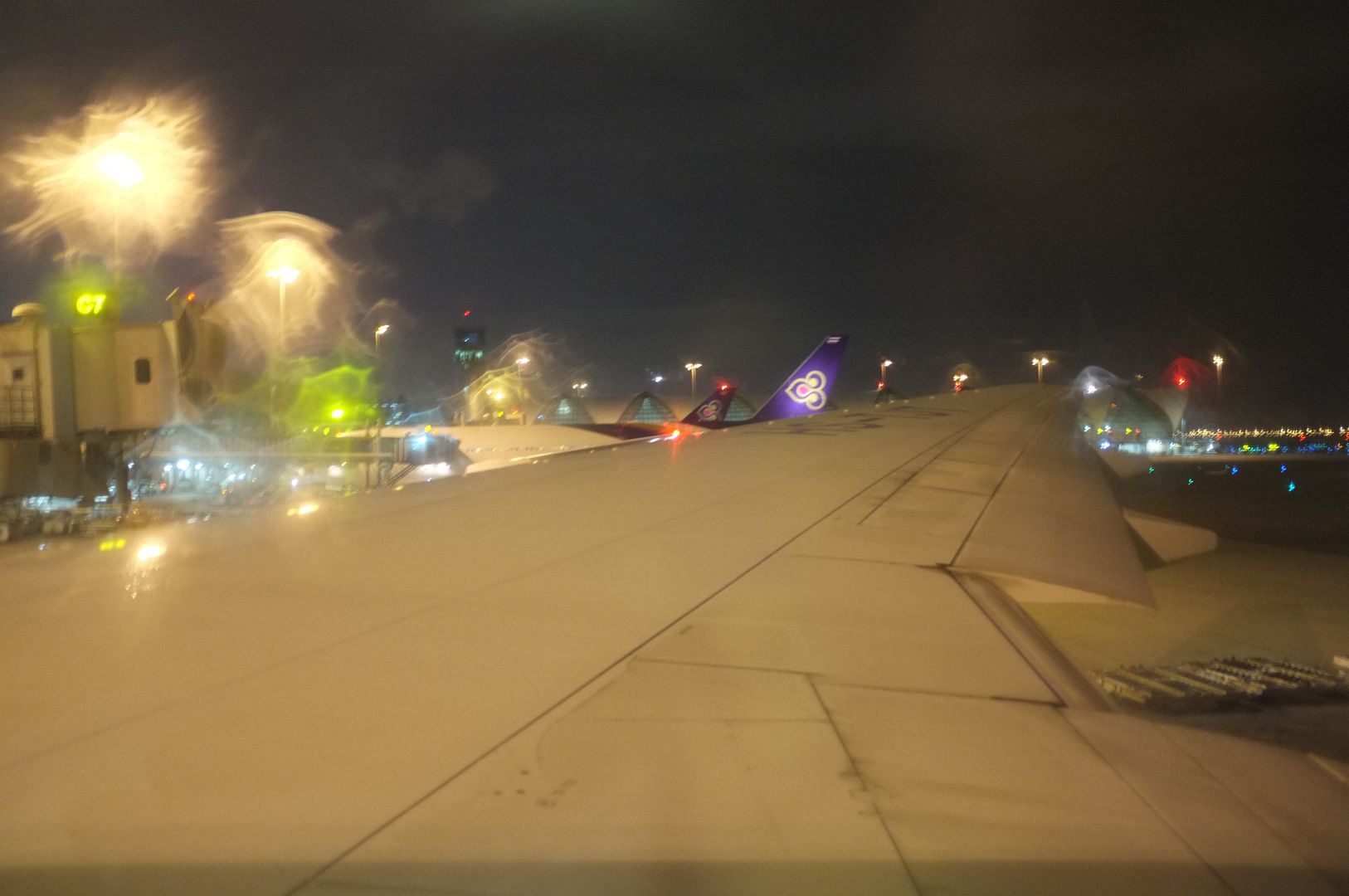 The flight took off slightly behind schedule. After the seatbelt sign was switched off, cabin light was slowly turned on. Just over five minutes after this, the FA came and served my dinner tray with red wine. This was the quickest meal service I have ever seen after took off and it was much appreciated as the time was way pass 1am.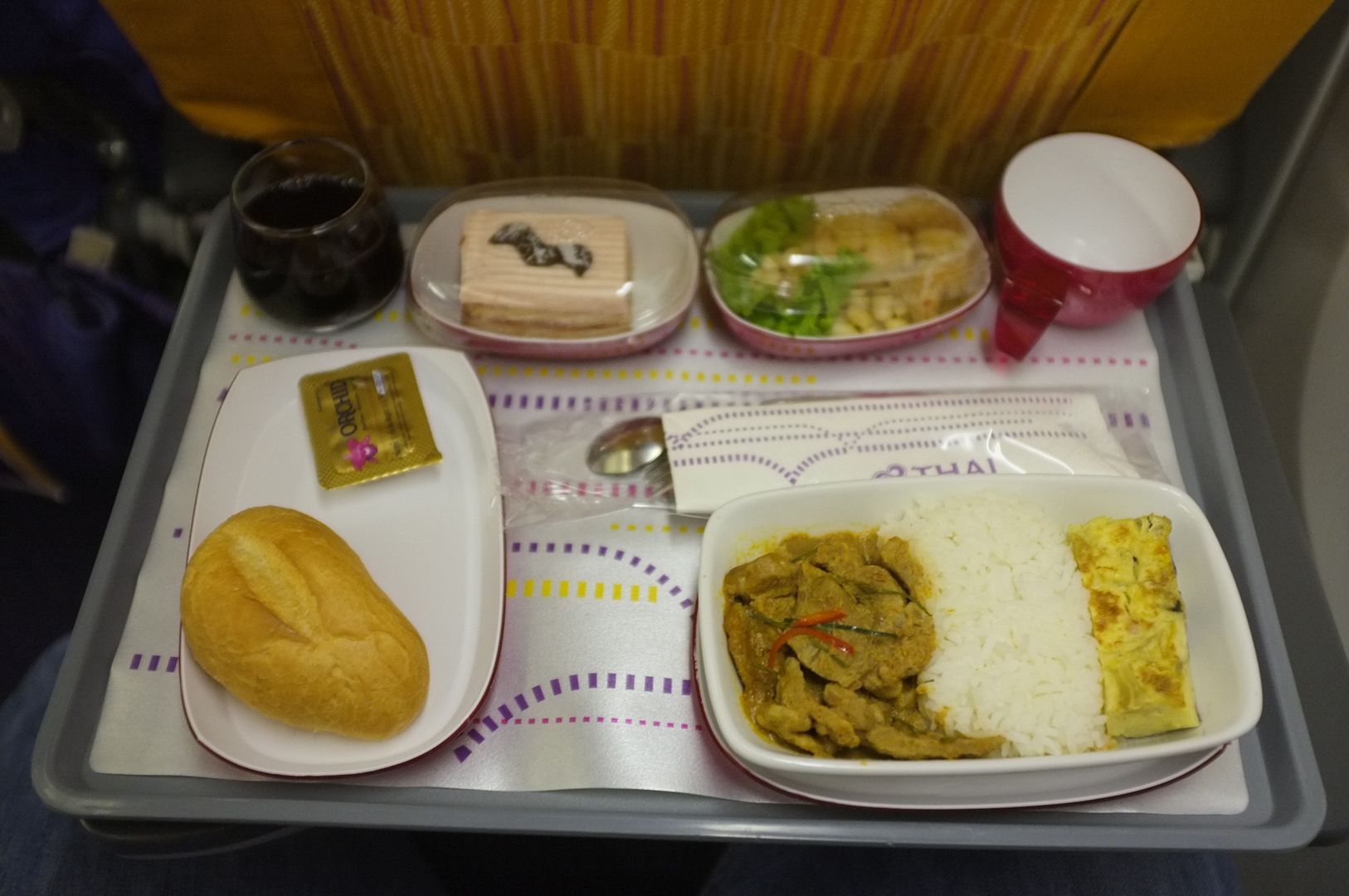 Starter: Marinated prawns with cannelloni bean salad, tamarind herb dressing.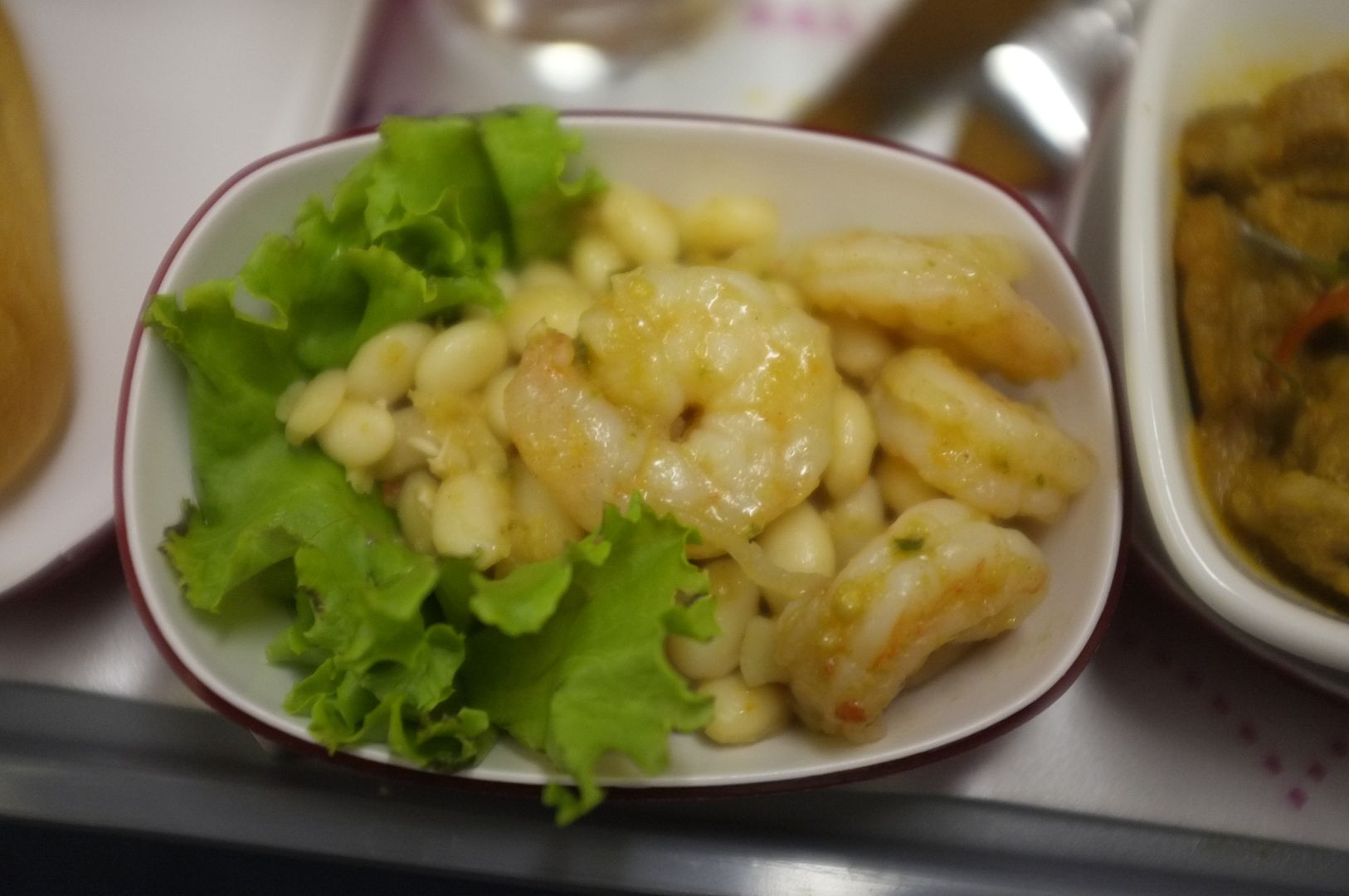 Main dish: pork panang curry, streamed Thai Hom Mali rice, Thai style omelette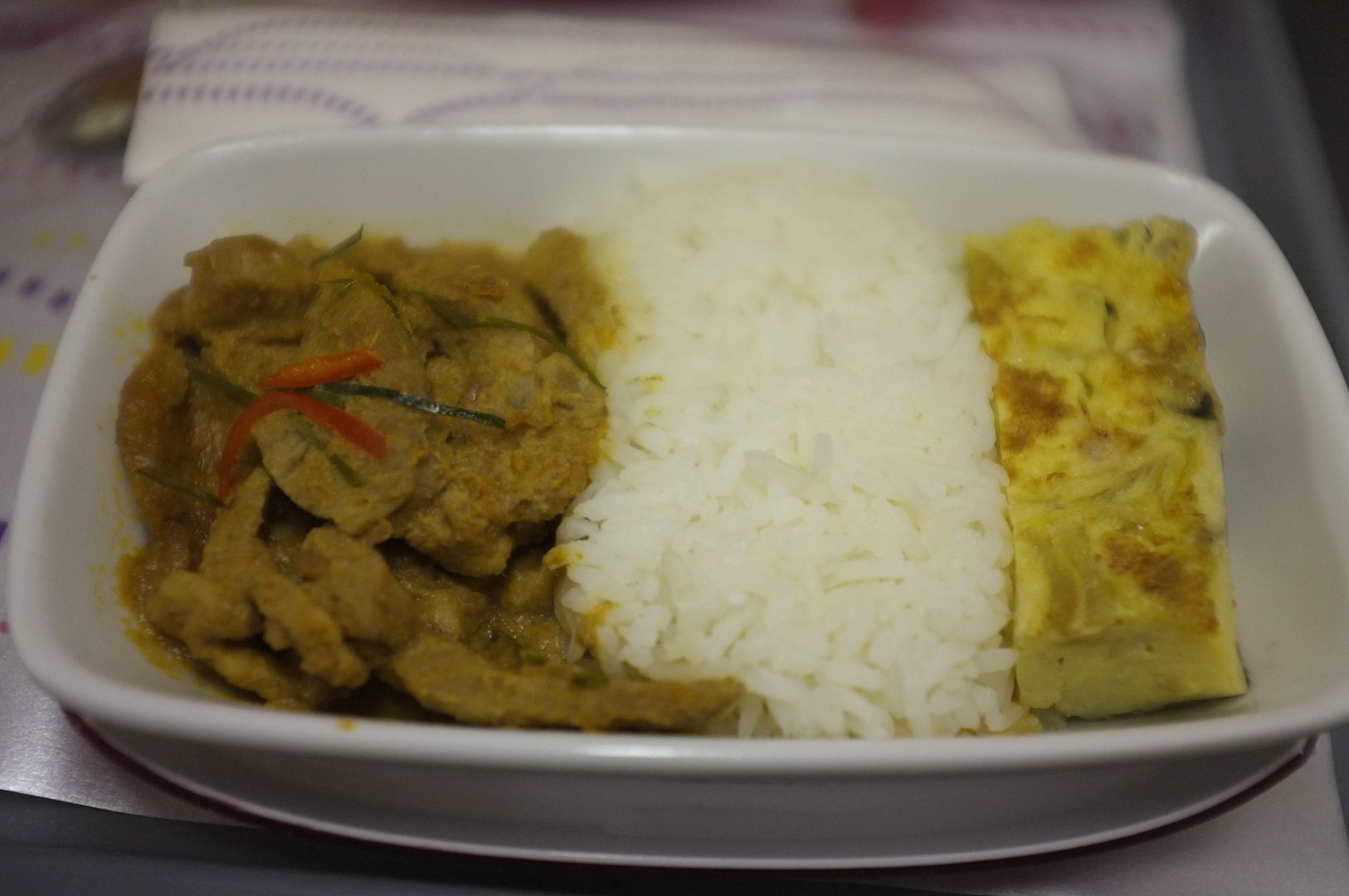 Dessert: red current layer cake
By the time I finished eating, cabin crew were handing out paper towels.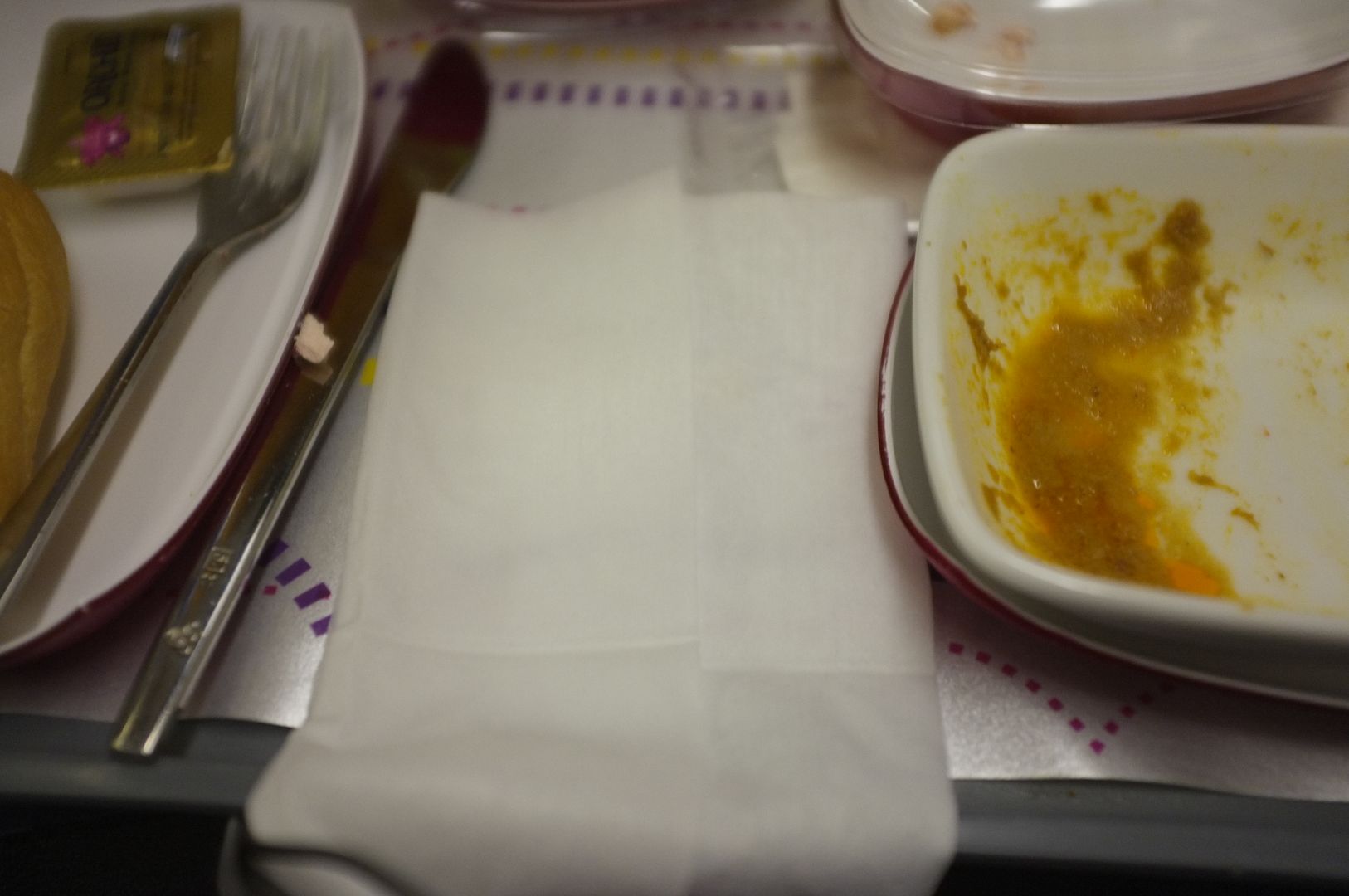 When the crew came to collect the used towels, she saw that I had finished eating and asked me whether I wanted tea or coffee or if I wanted my tray collected. As I didn't want to have tea or coffee, my tray was collected. Being quite tired, I fell asleep straightaway and I was woken up when the drink and meal cart came. Crew serving dinner on my cabin was different from the one who already served the meal to me. So I was offered once again either pork or chicken, to which I declined. Then I slept and woke up around 3 hours before landing.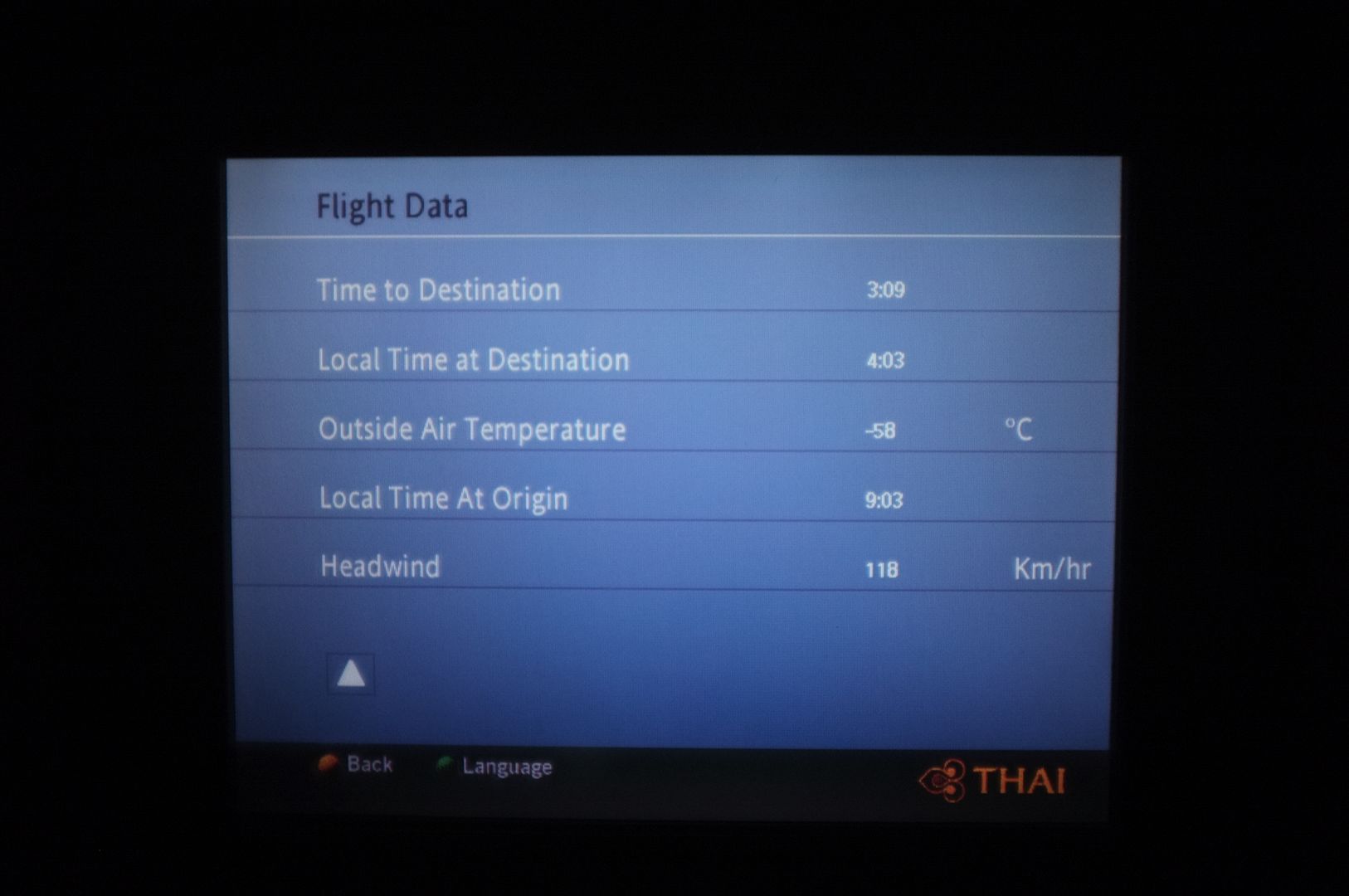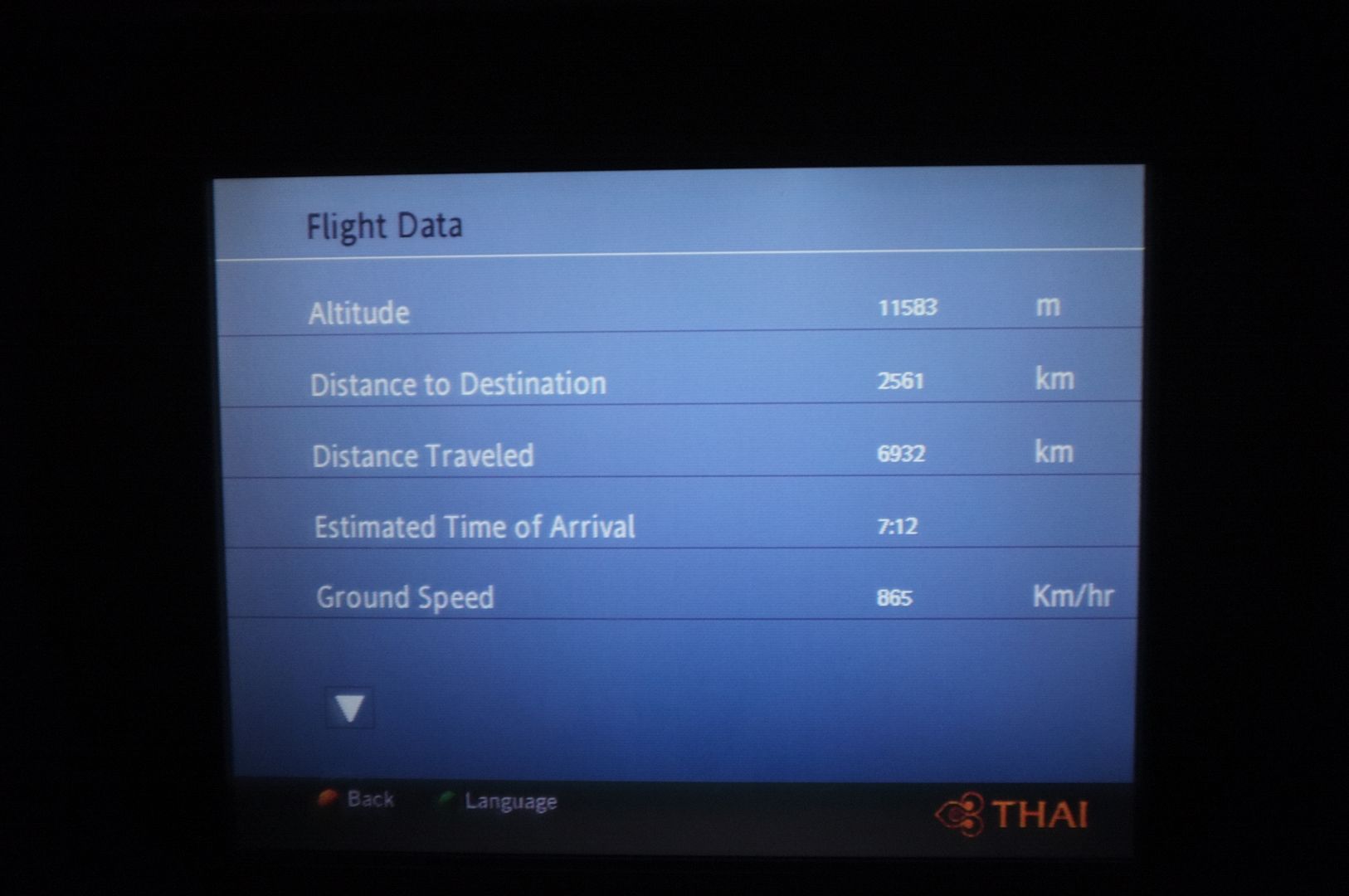 Looking outside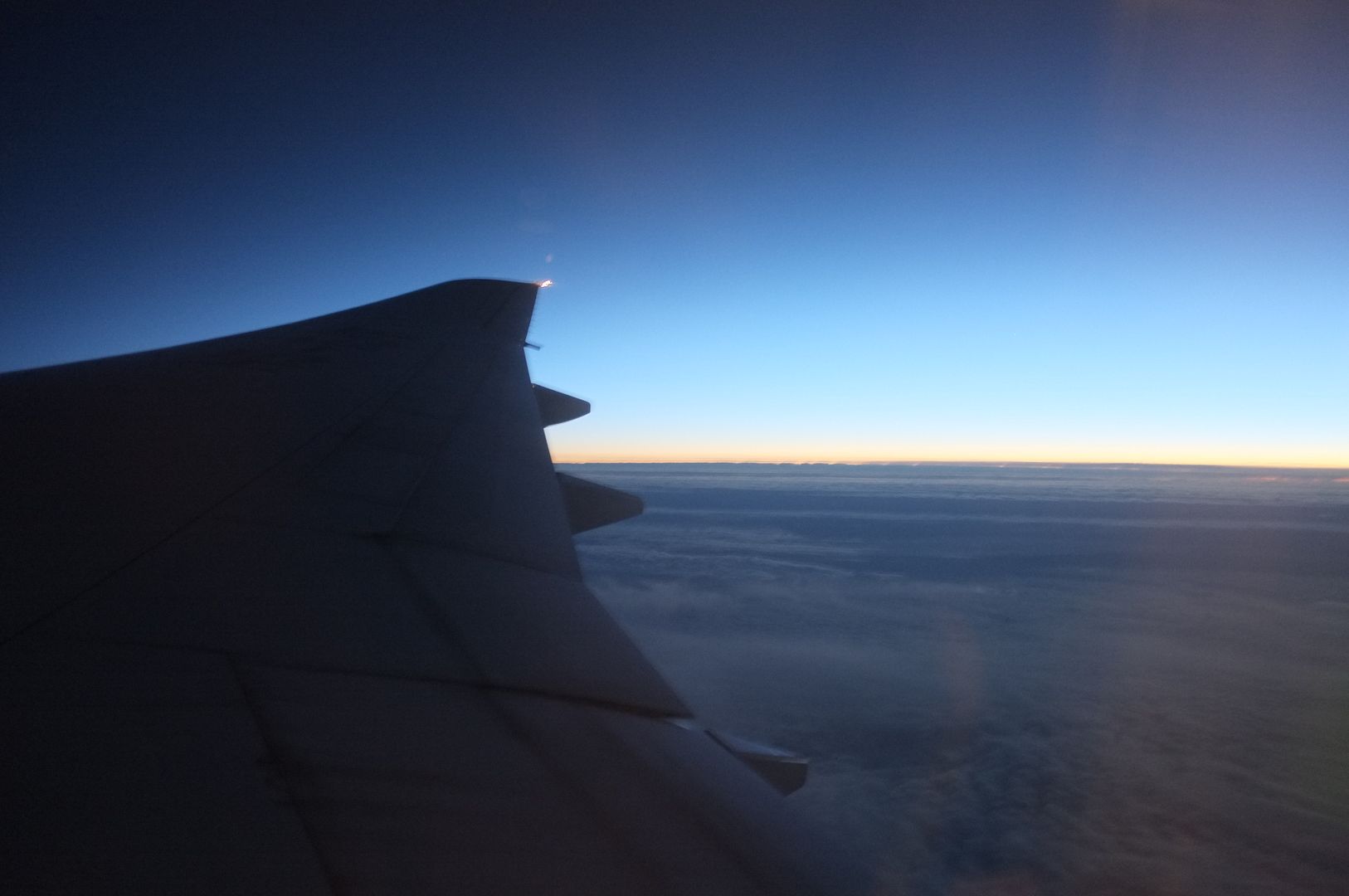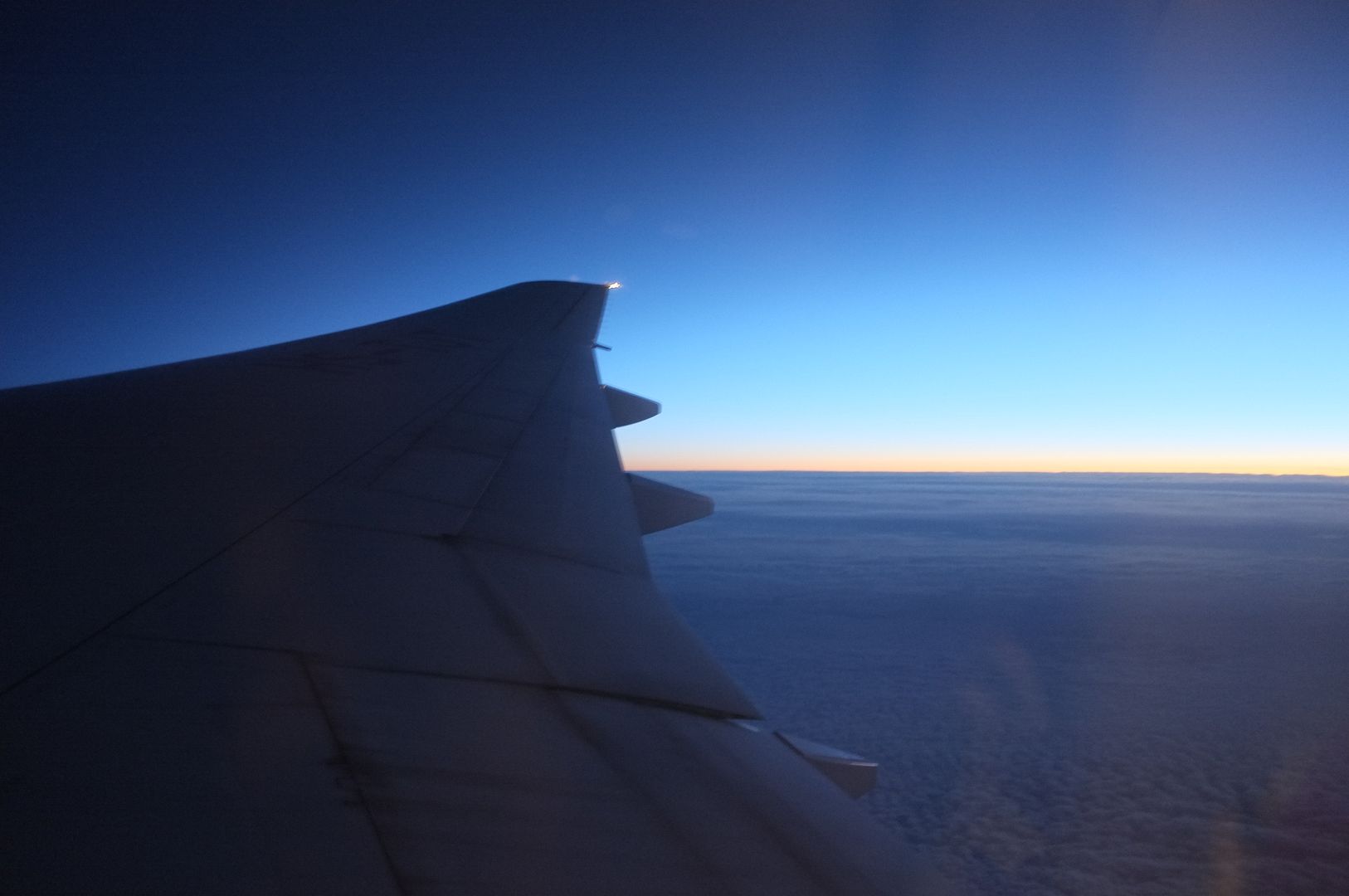 At around 2 hours before landing, the cabin light was slowly turned on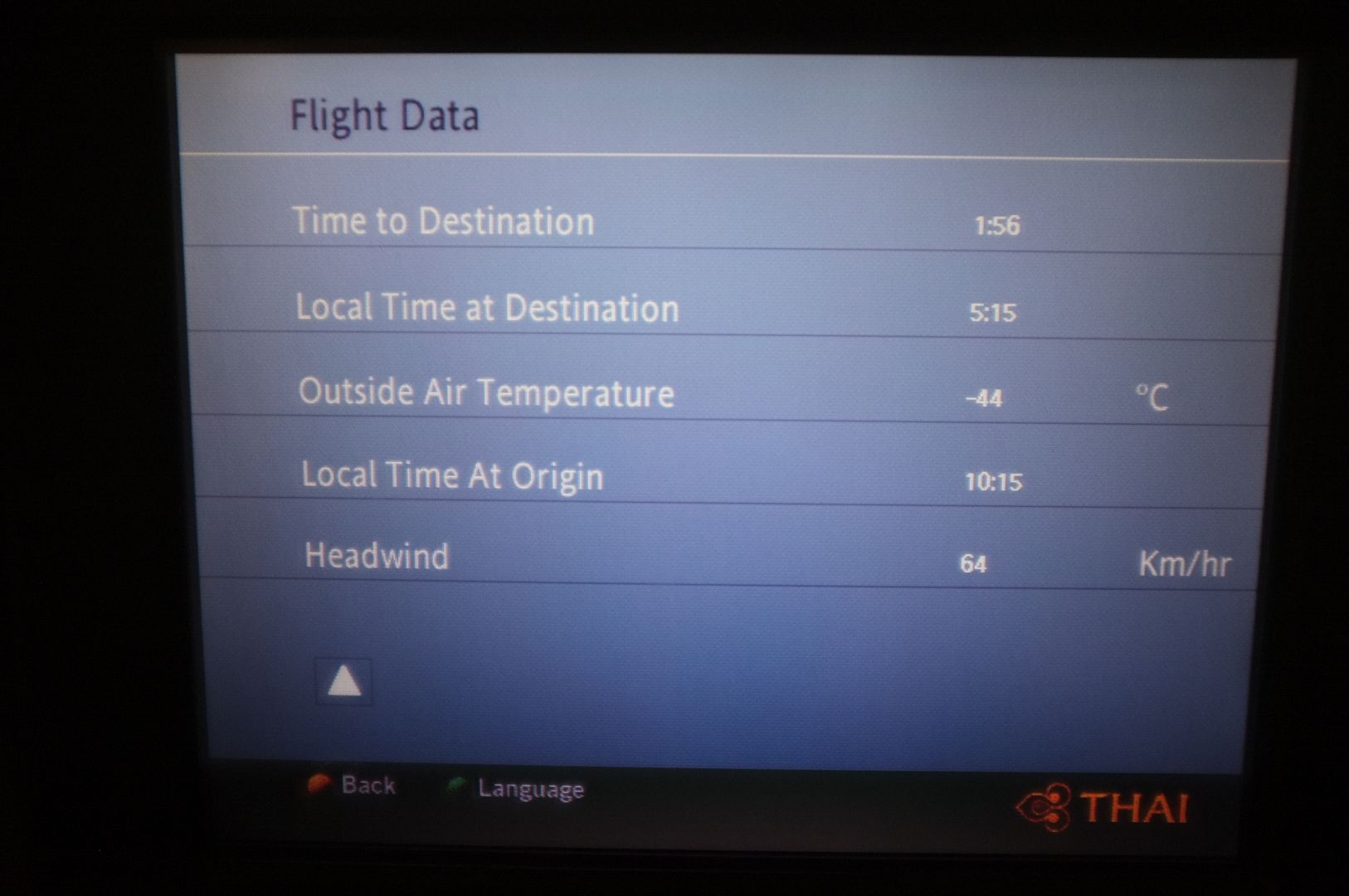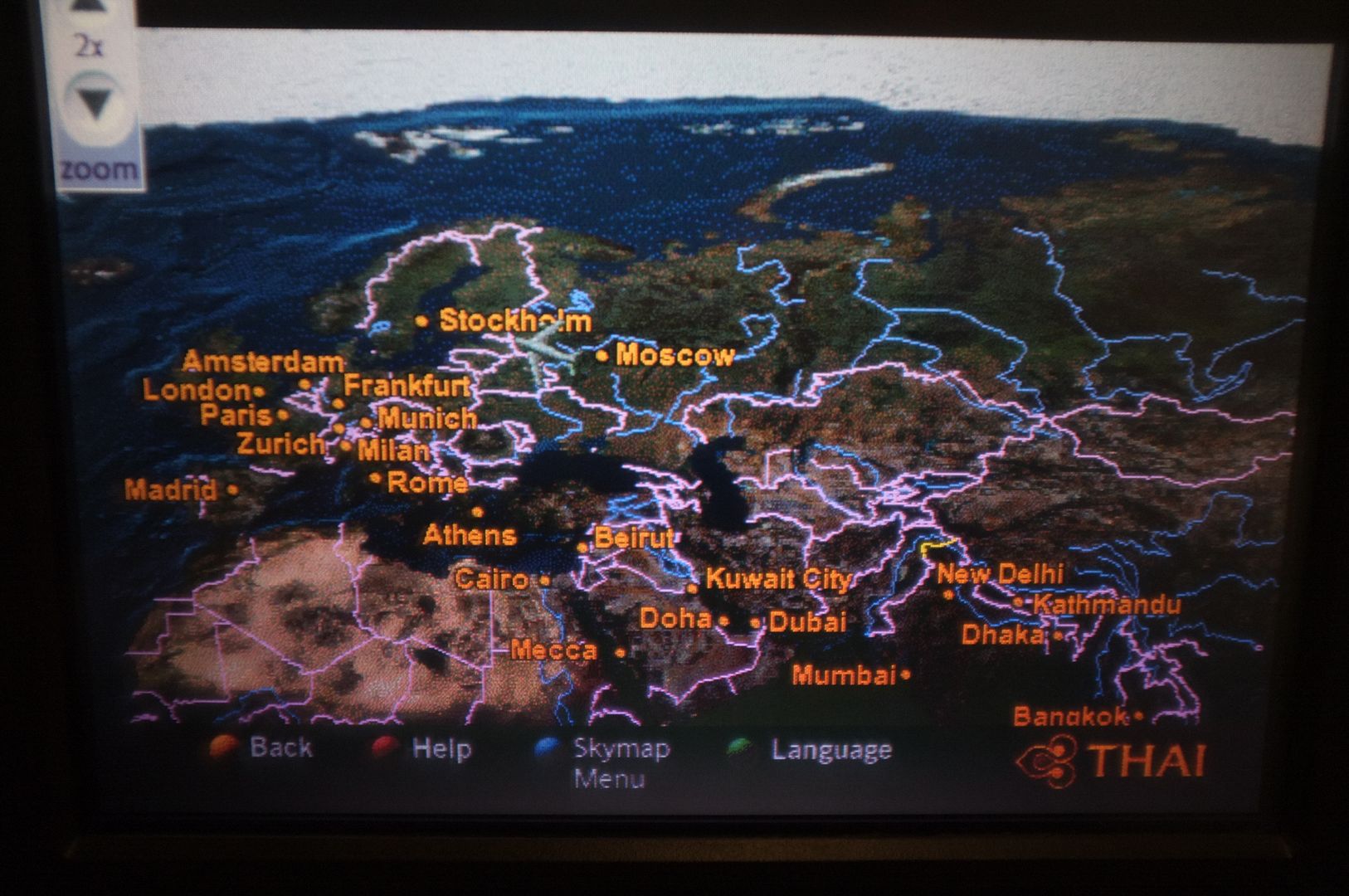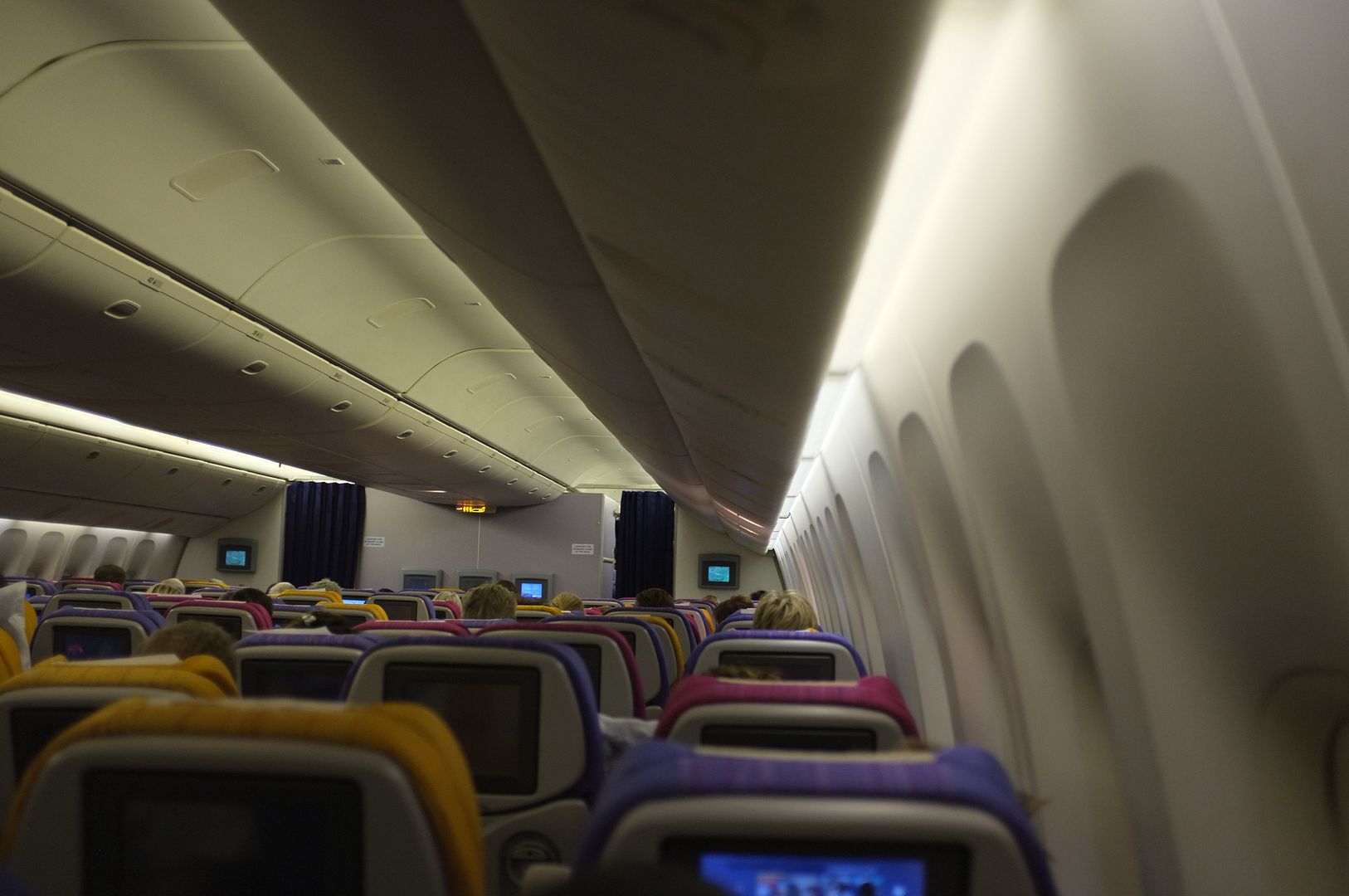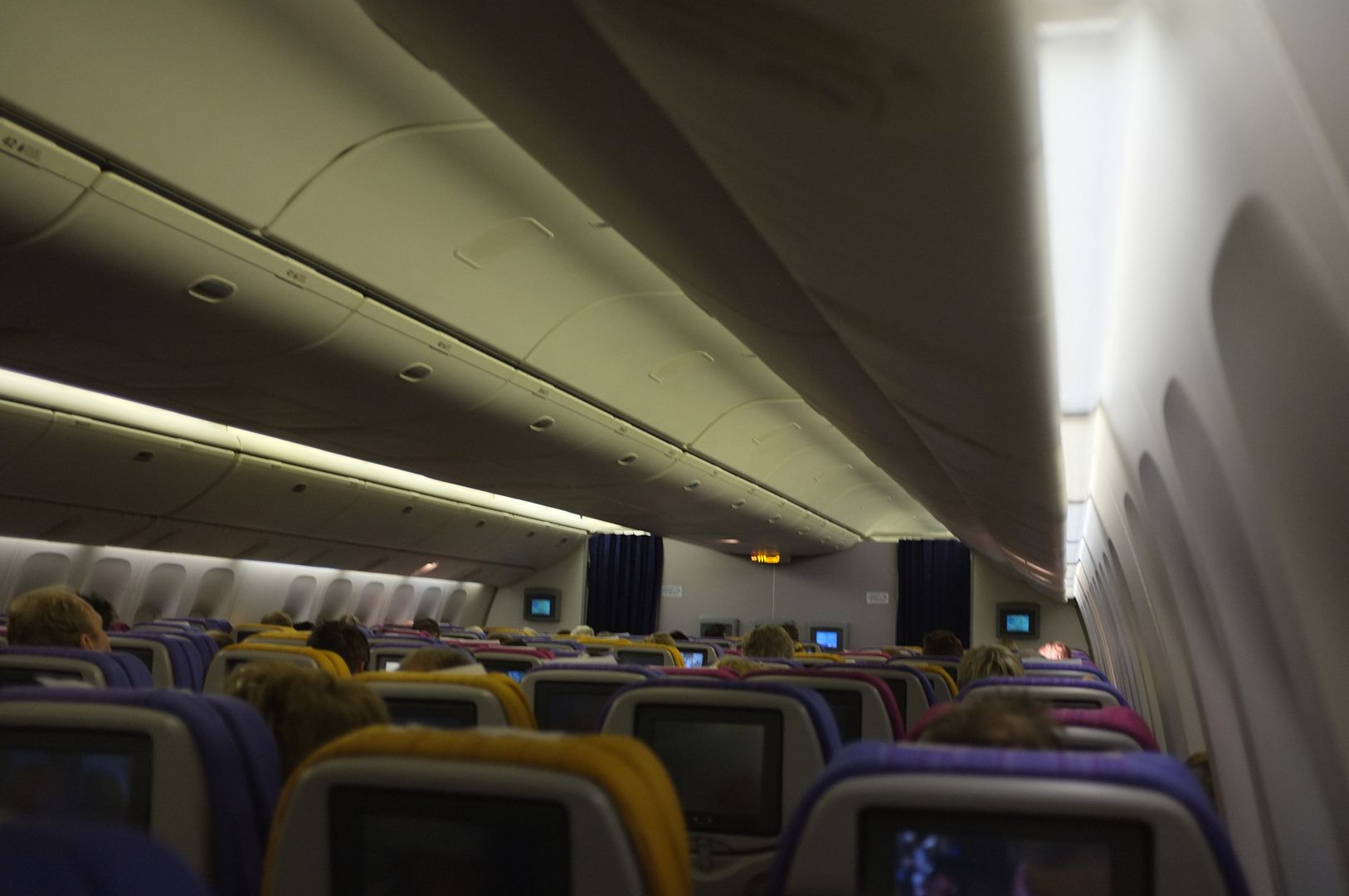 Not long after, dinner was served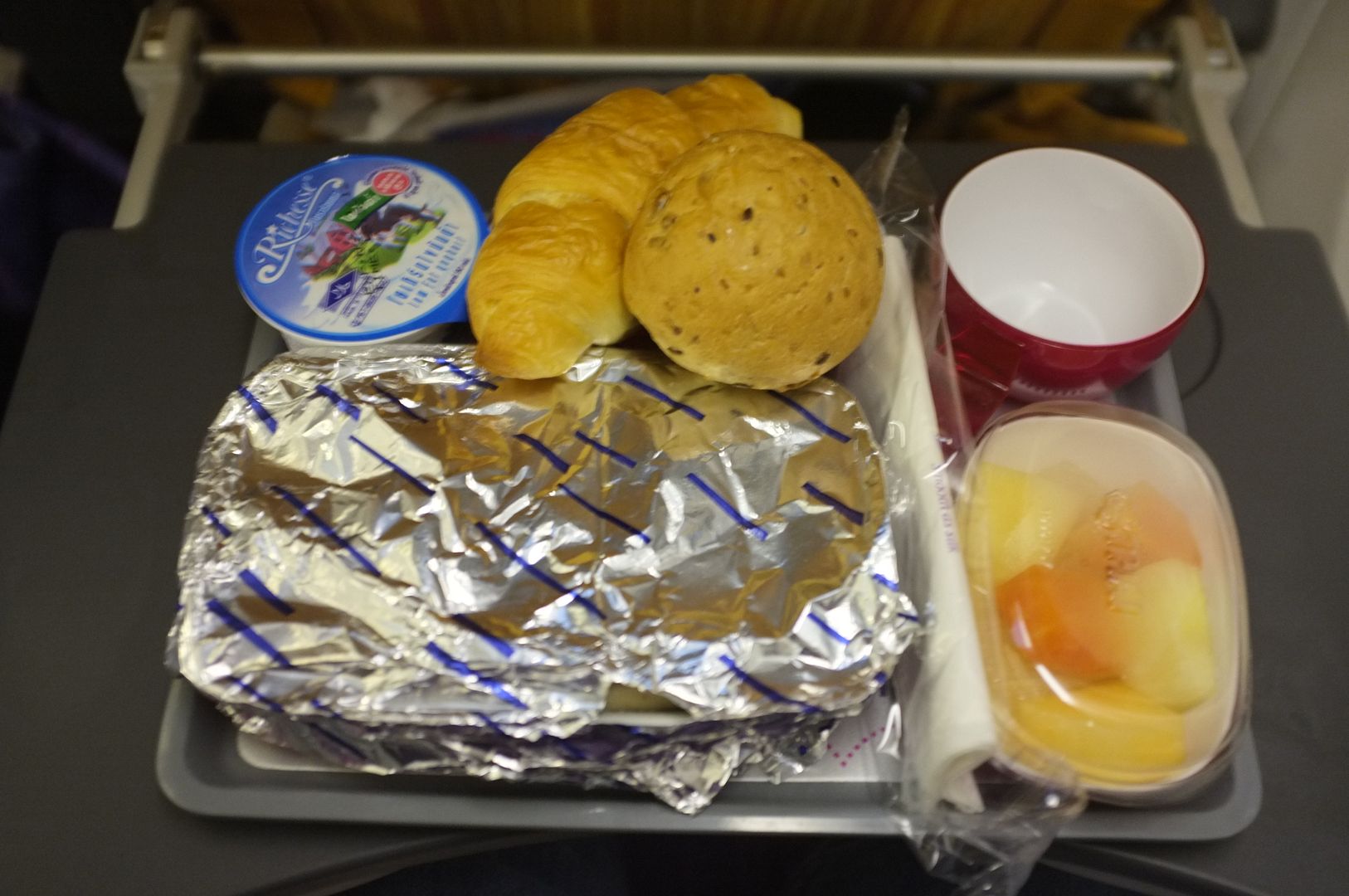 Potato and leek omelette, pan-fried veal chipolata, sautéed spinach with tomato and mushroom with herbs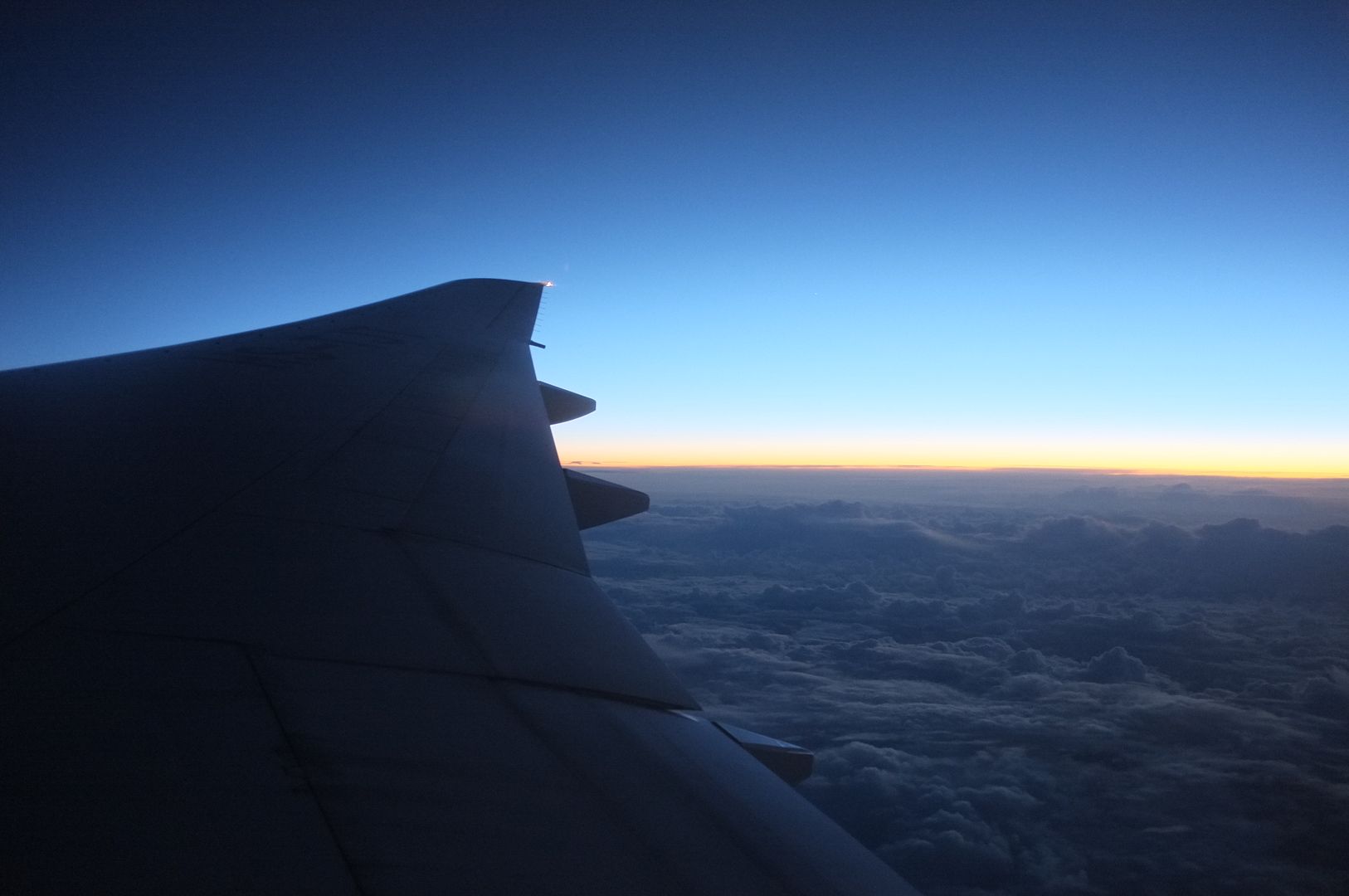 Safety card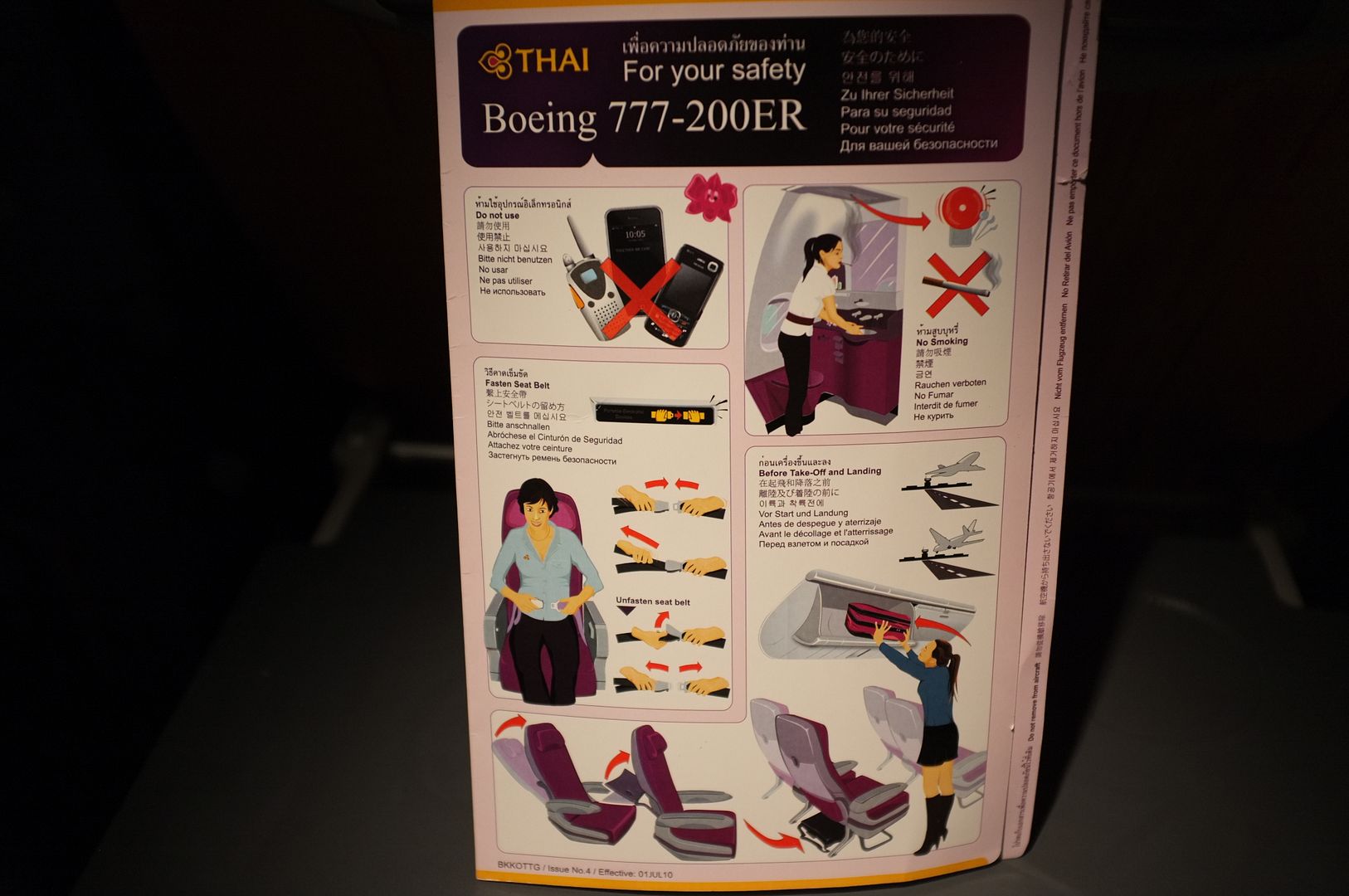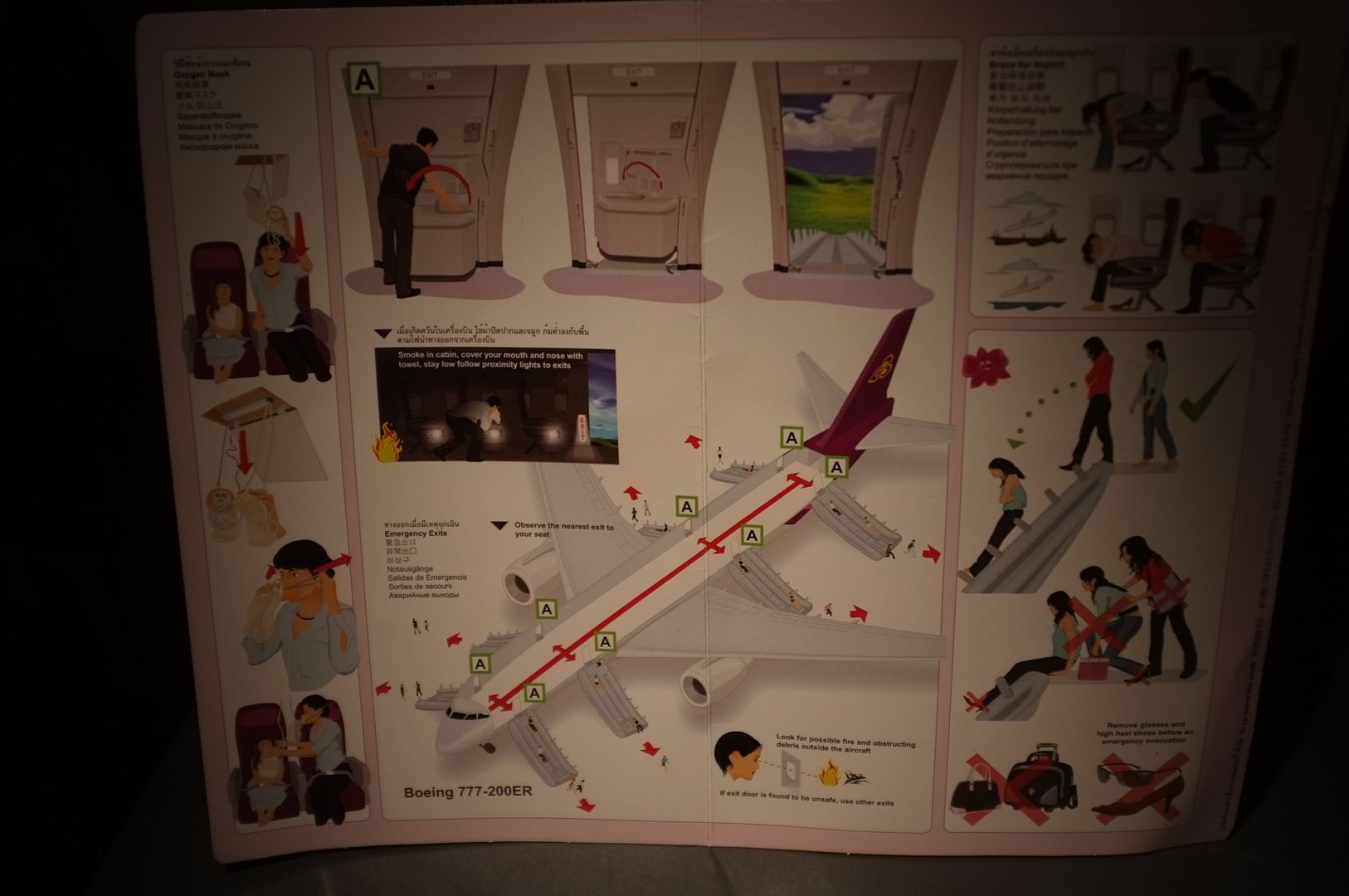 Over Sweden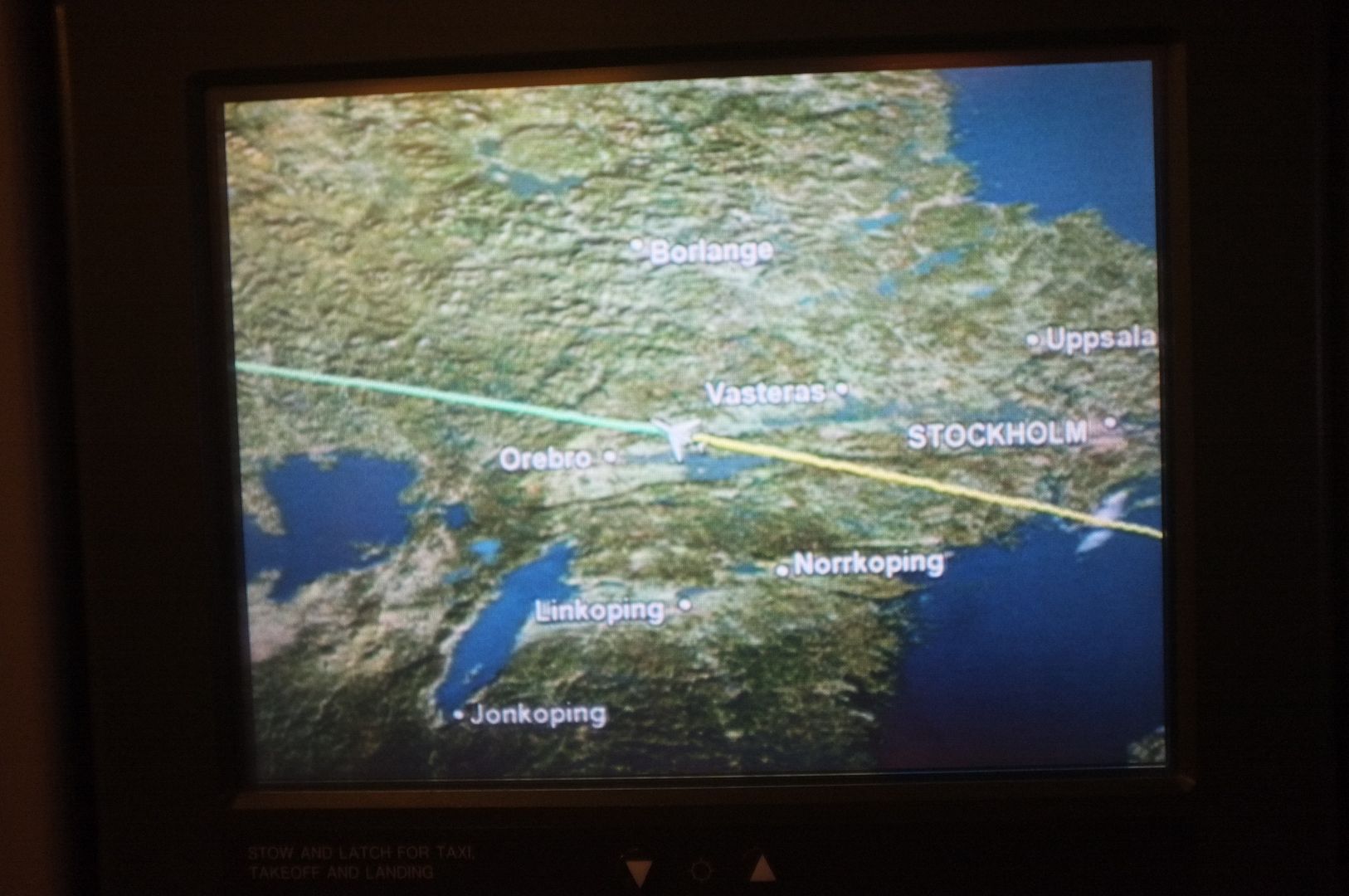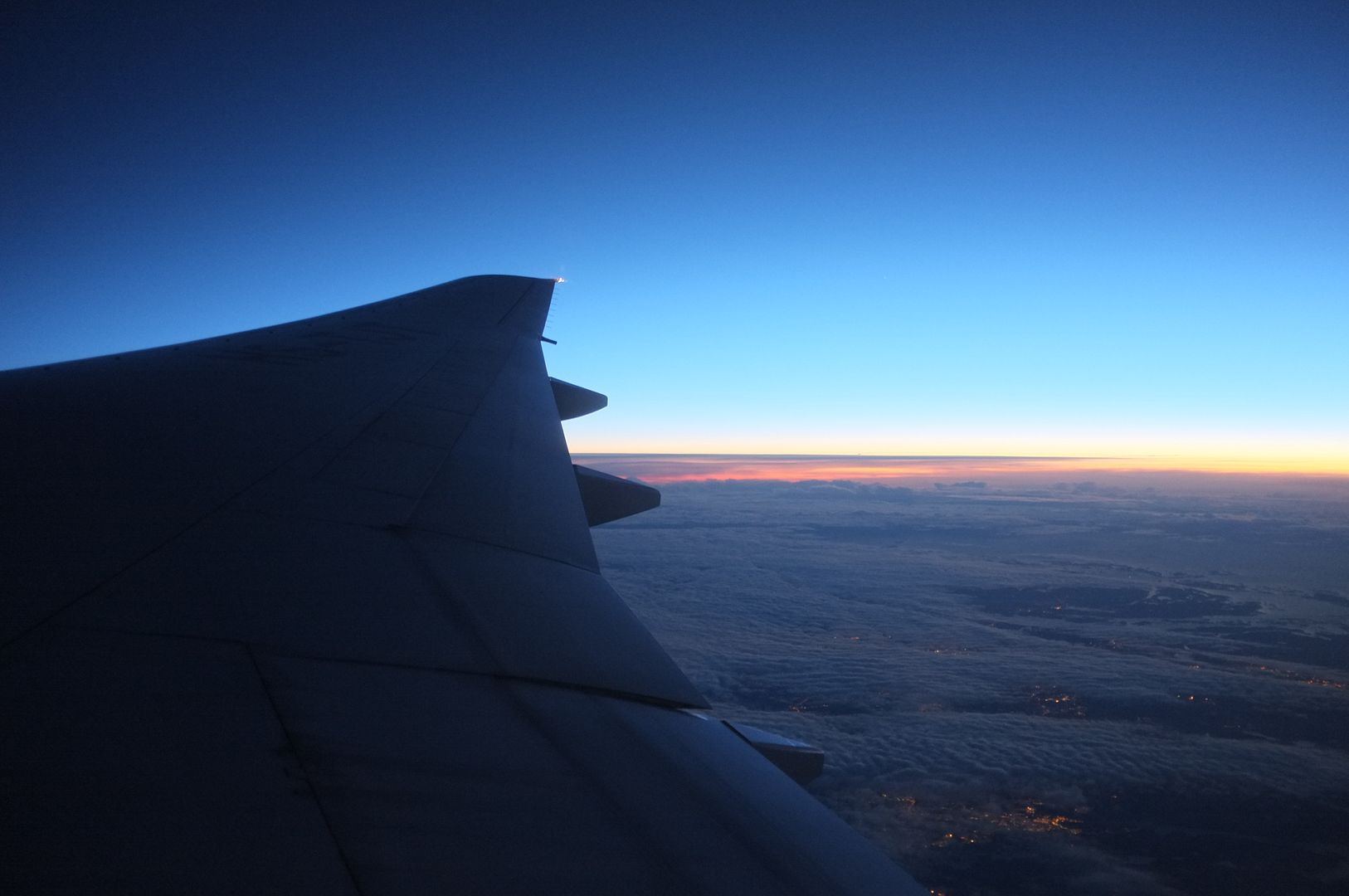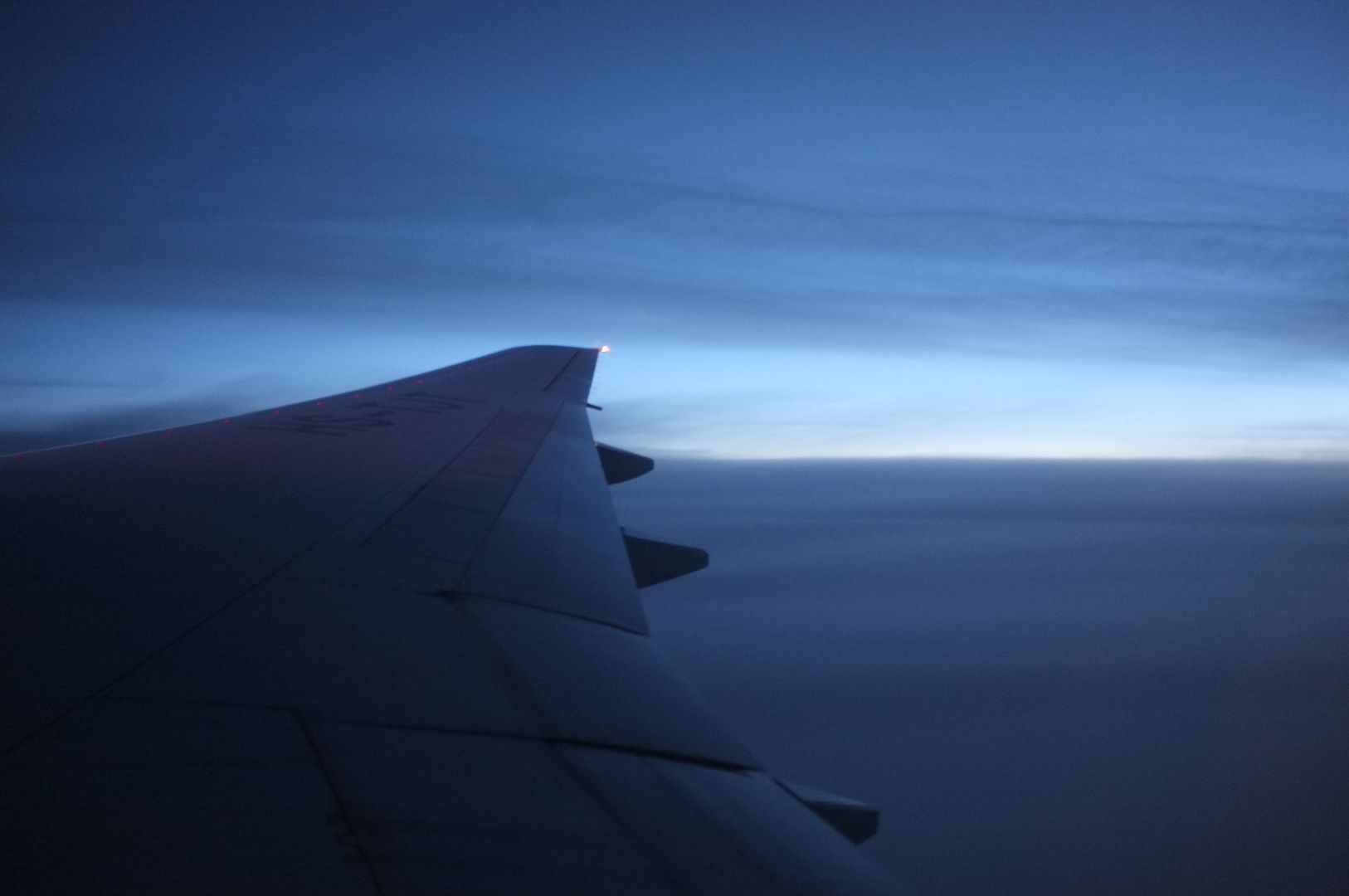 Descending to Oslo, absolutely beautiful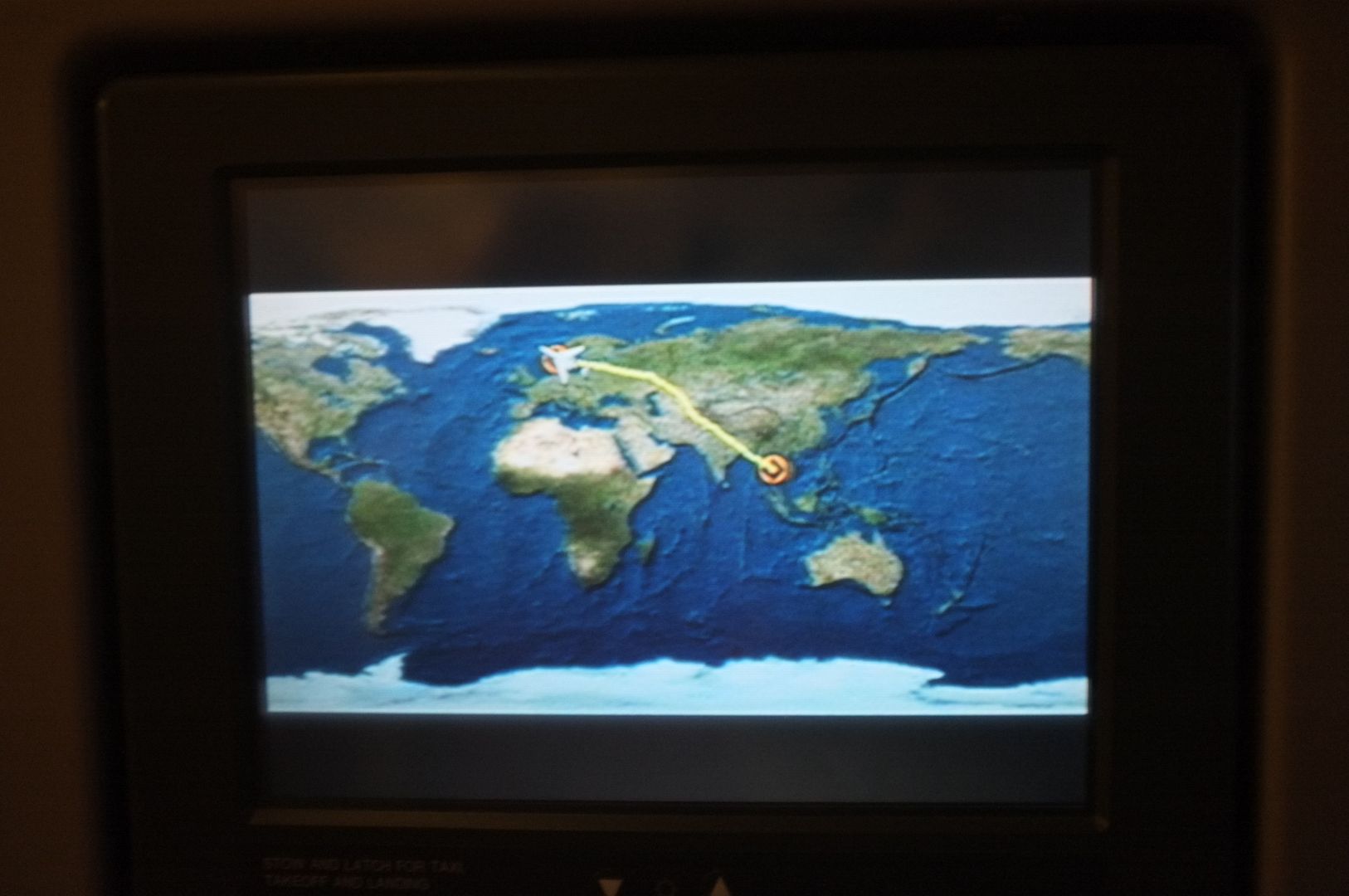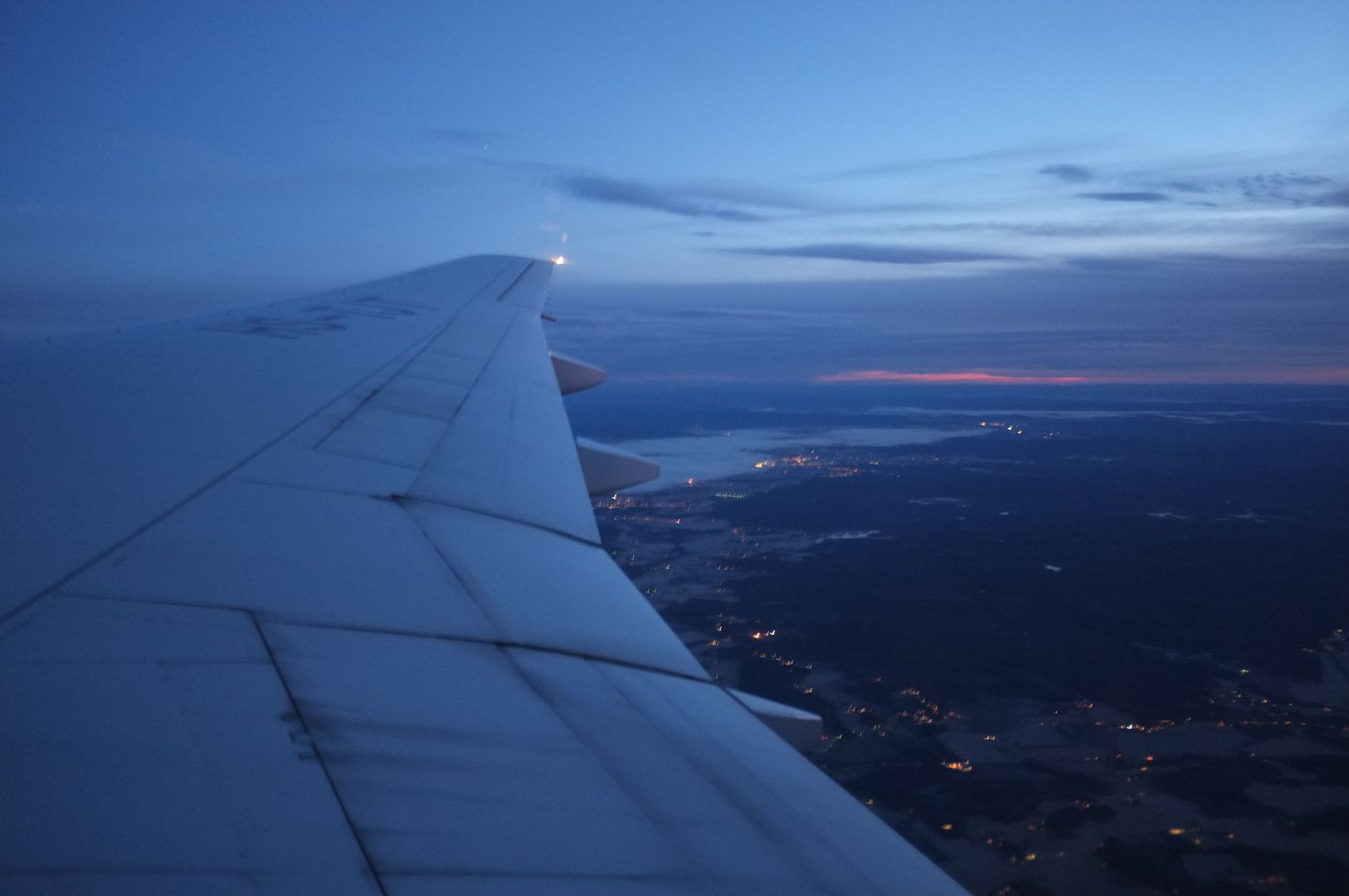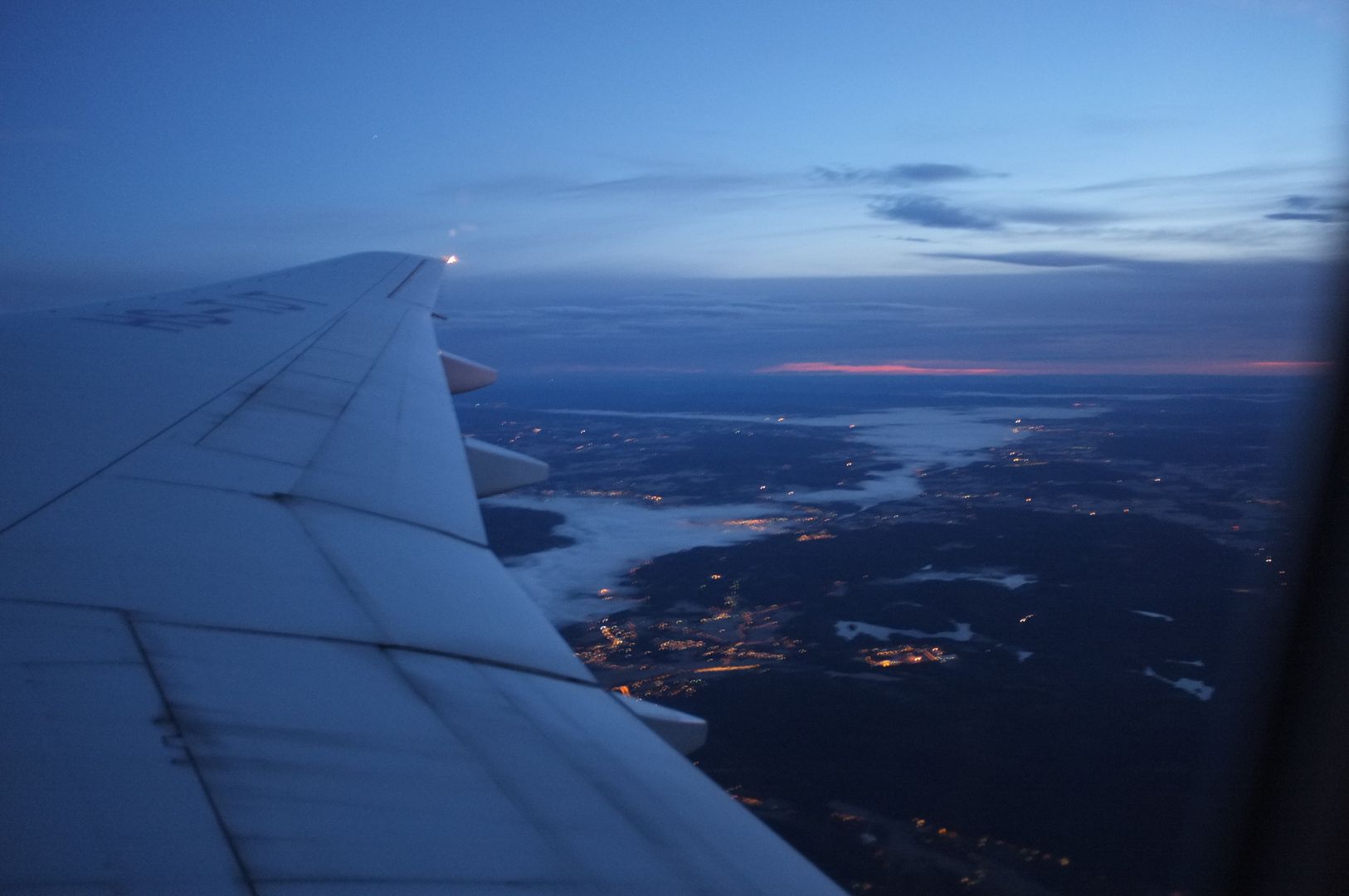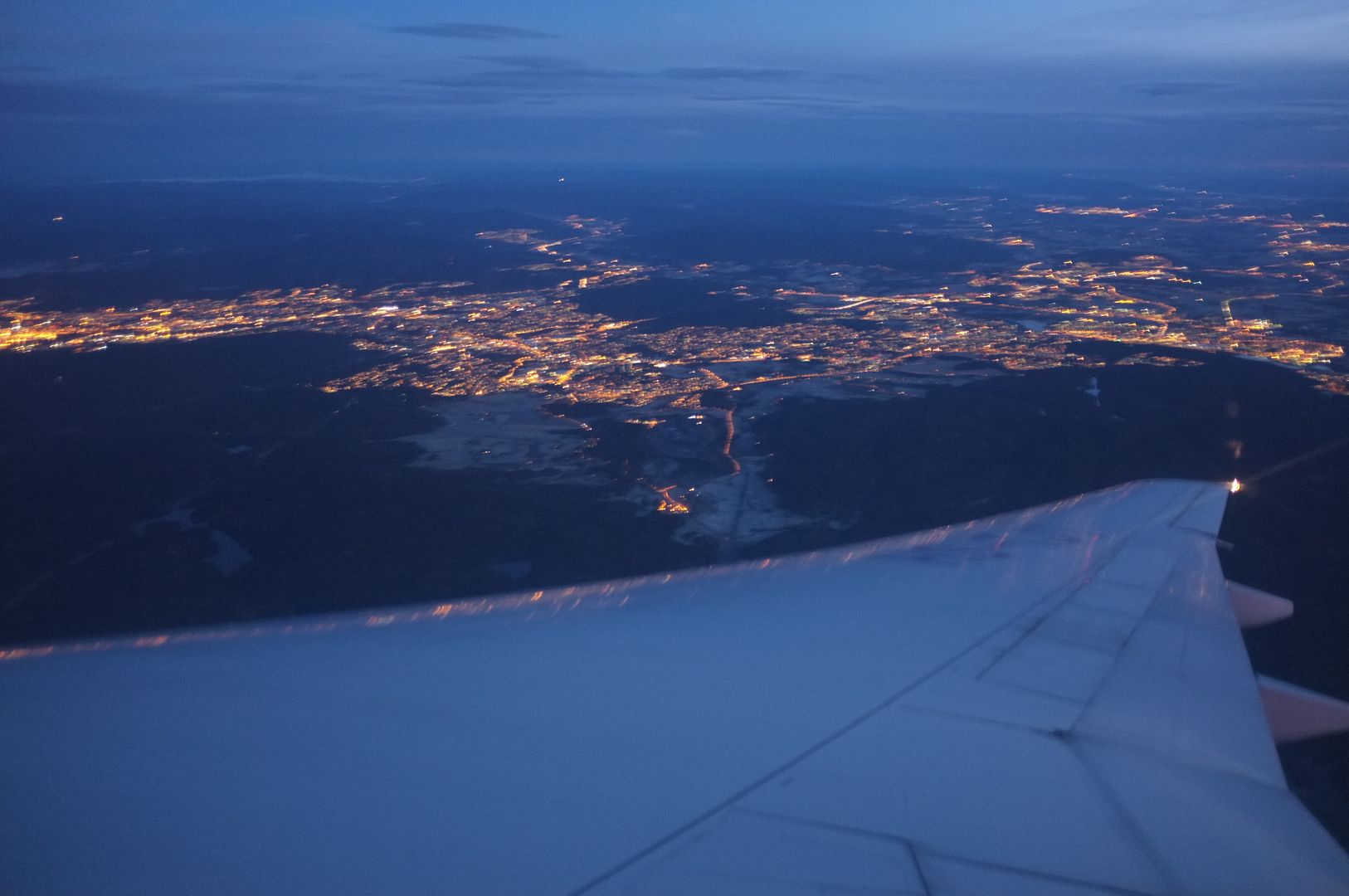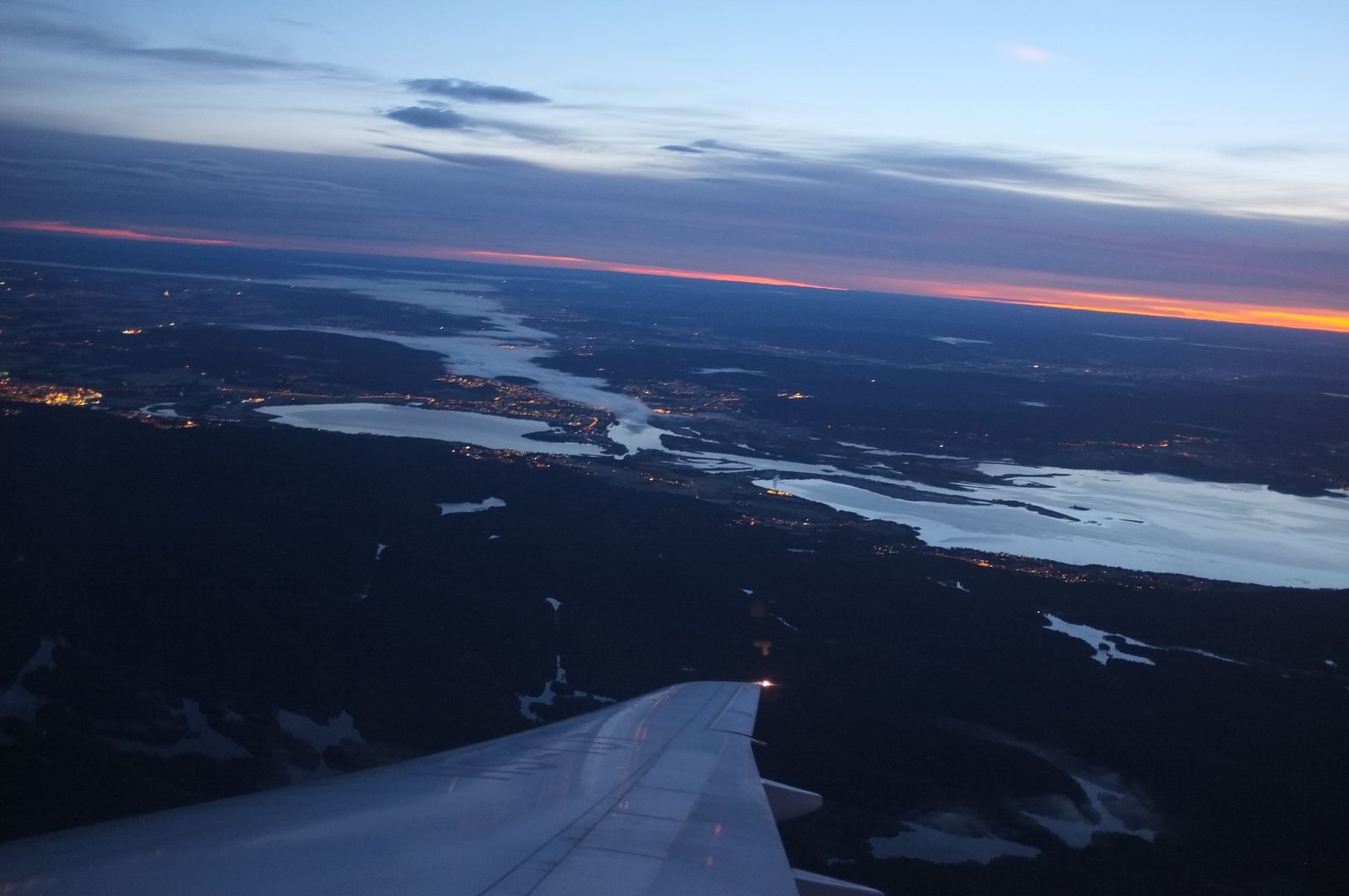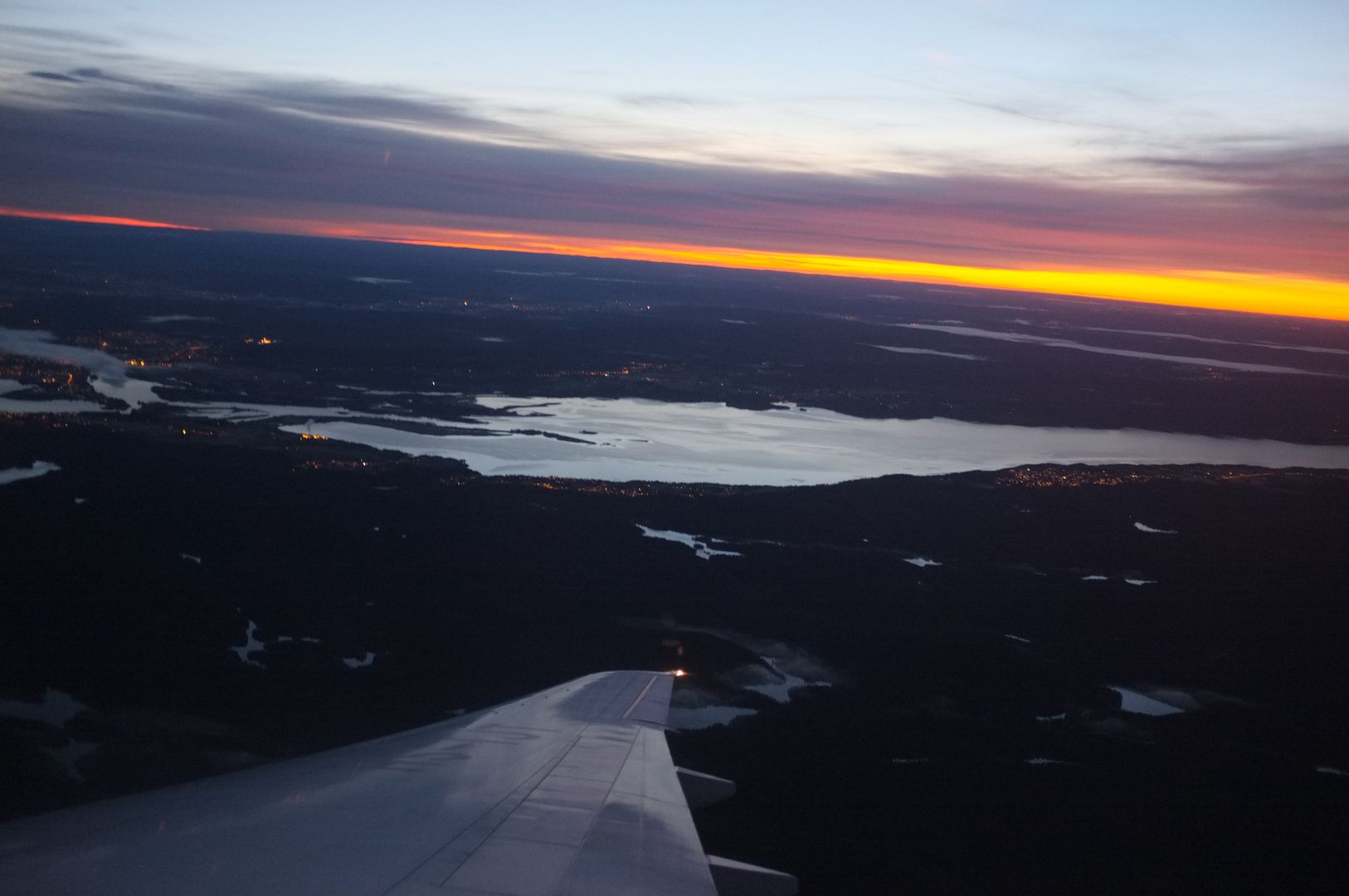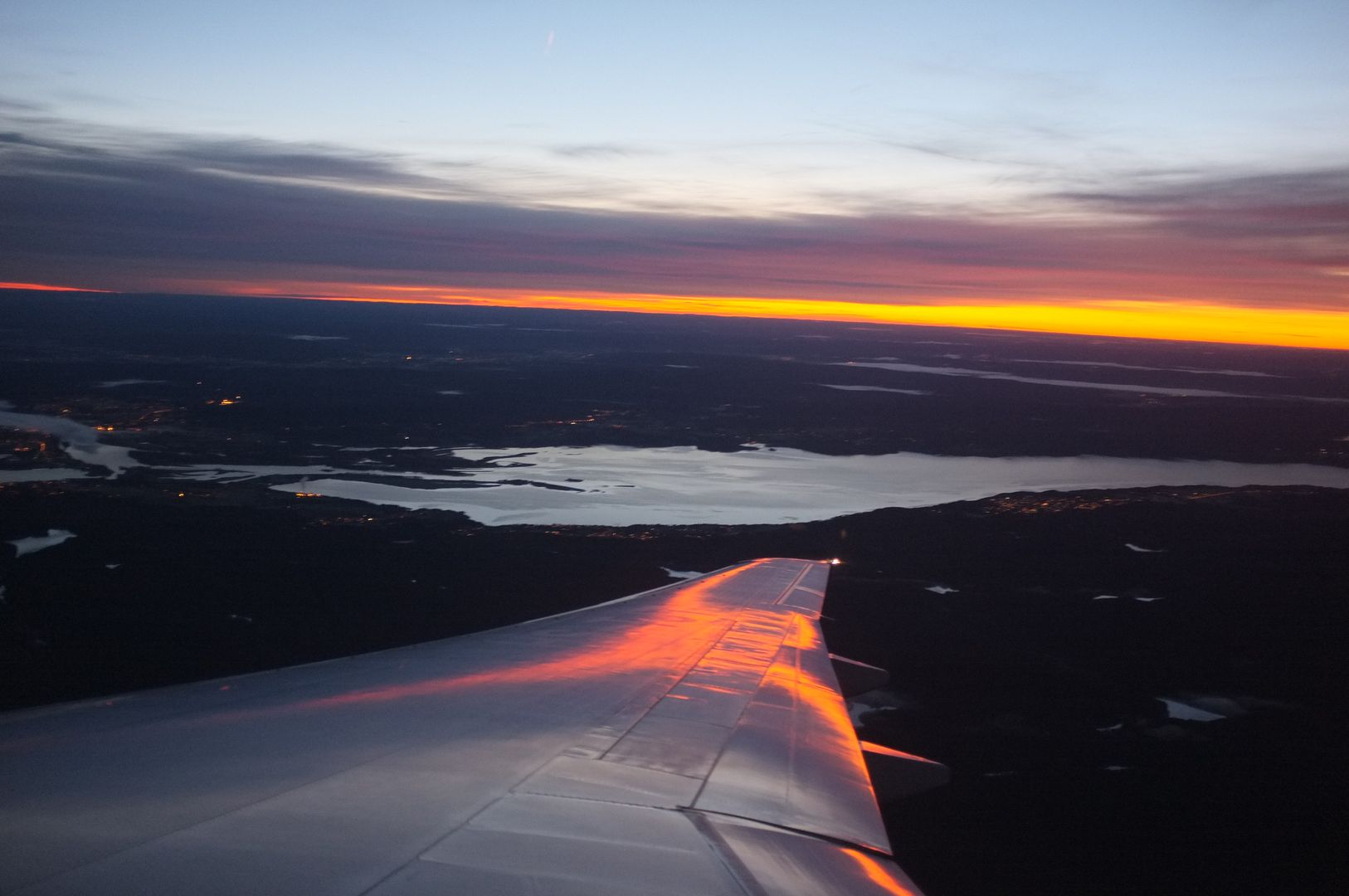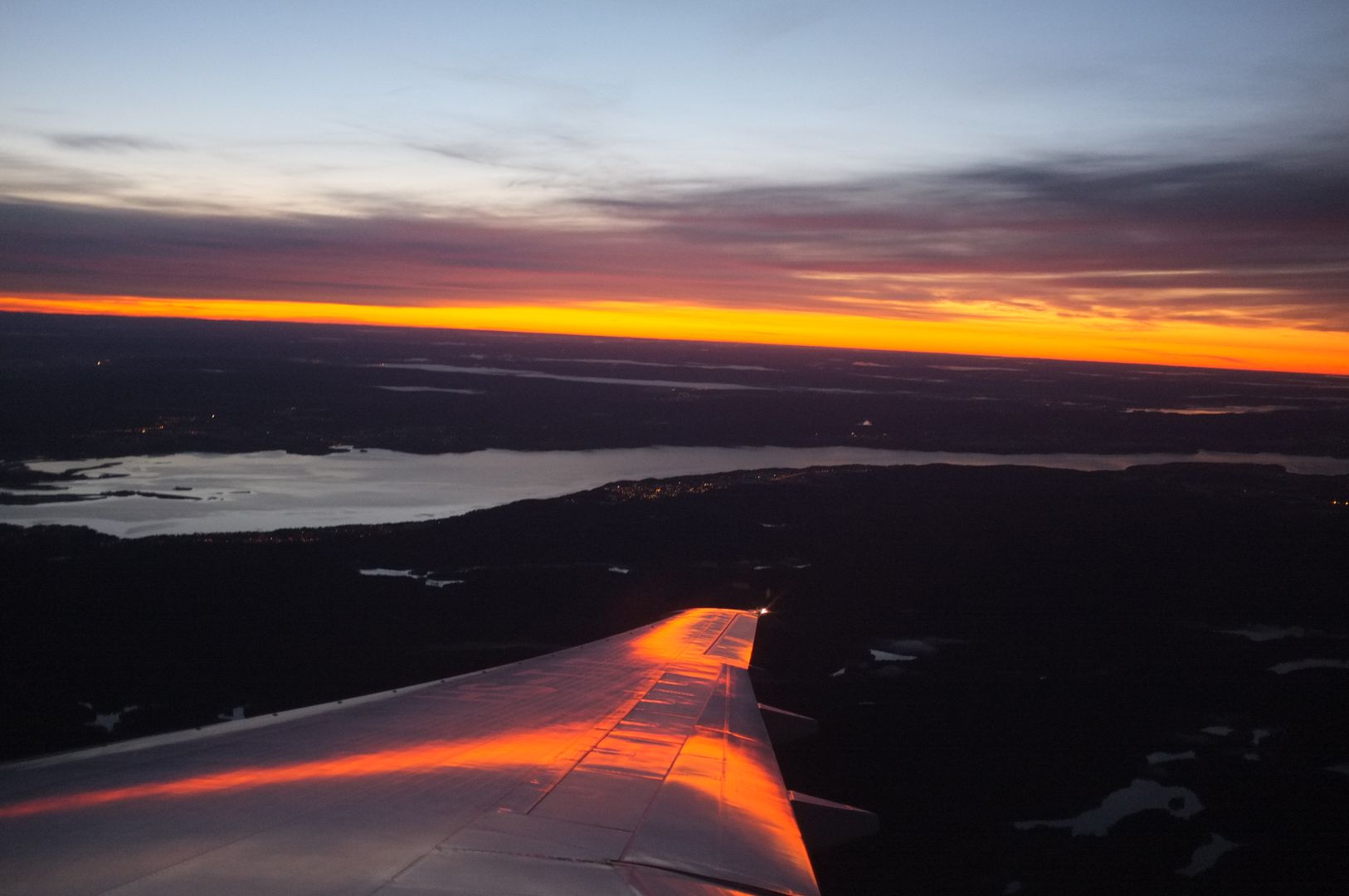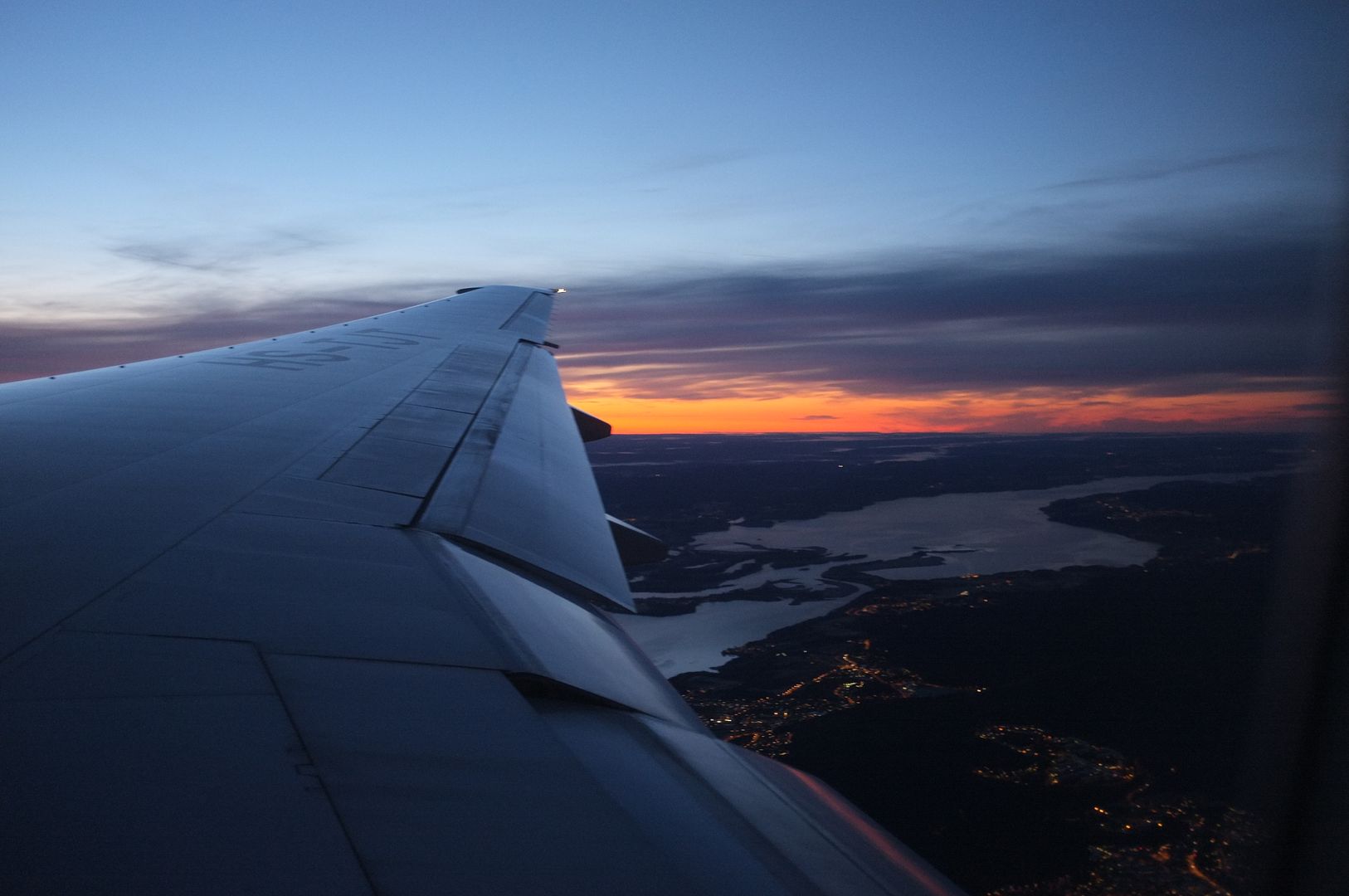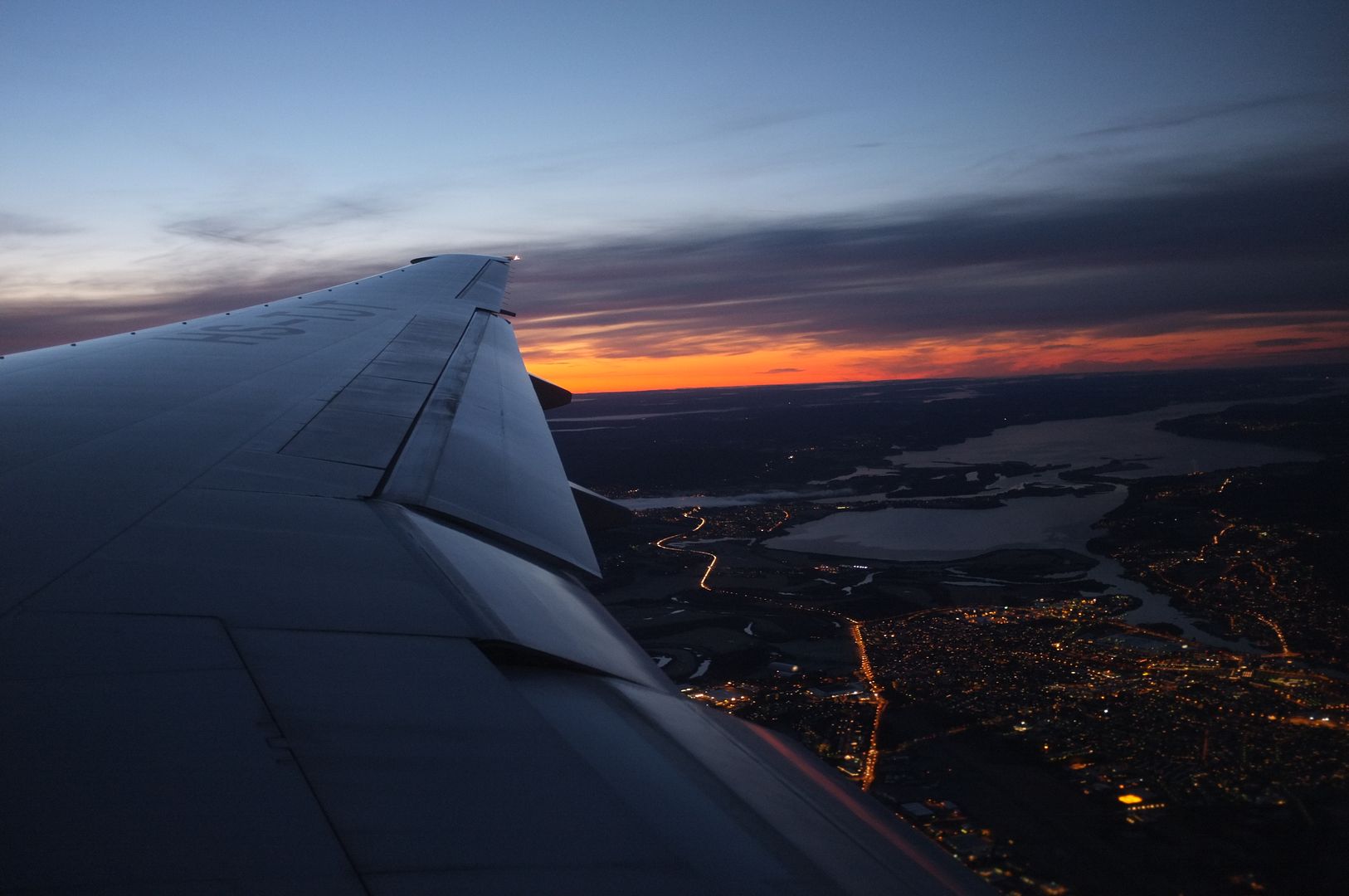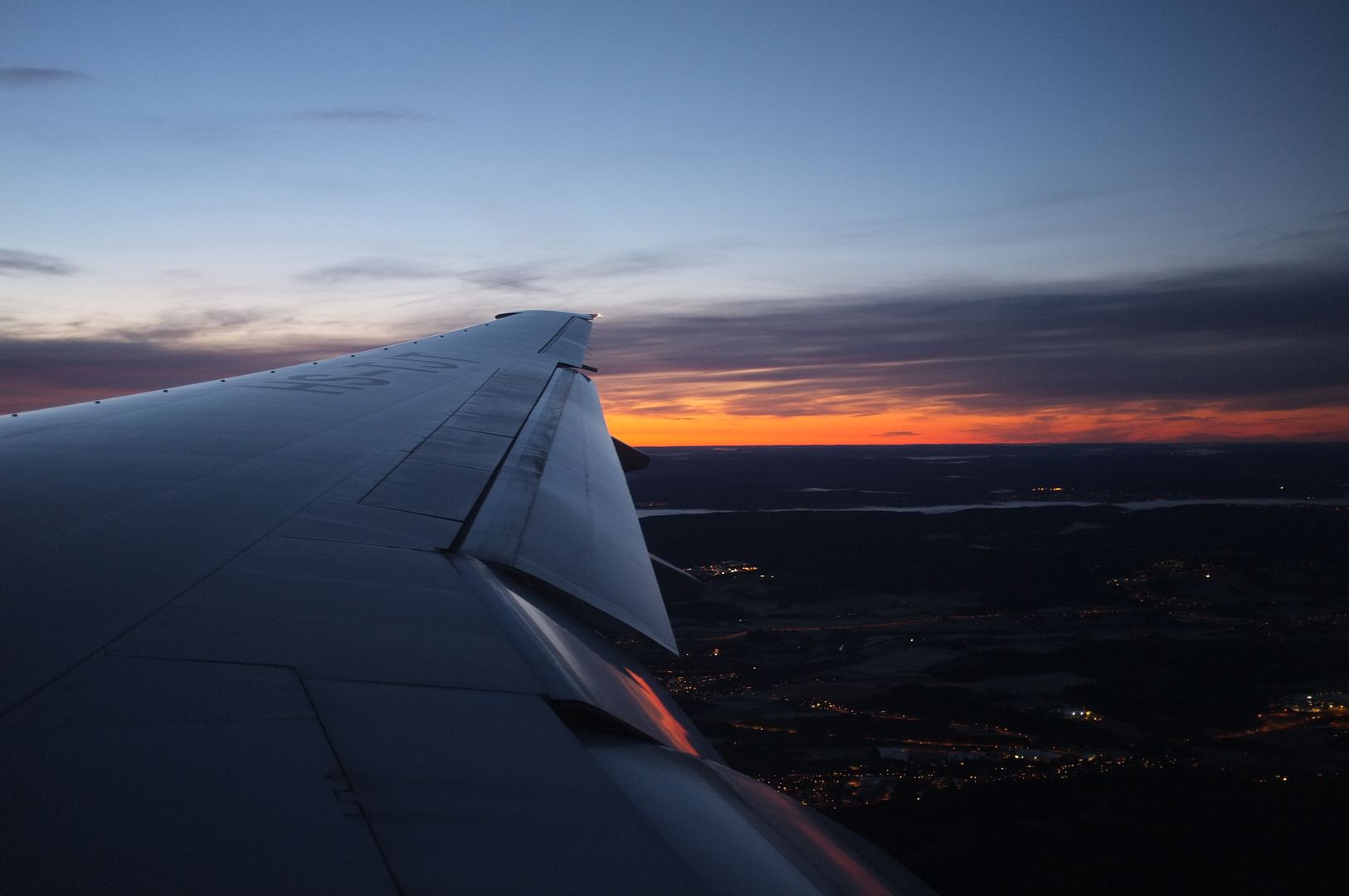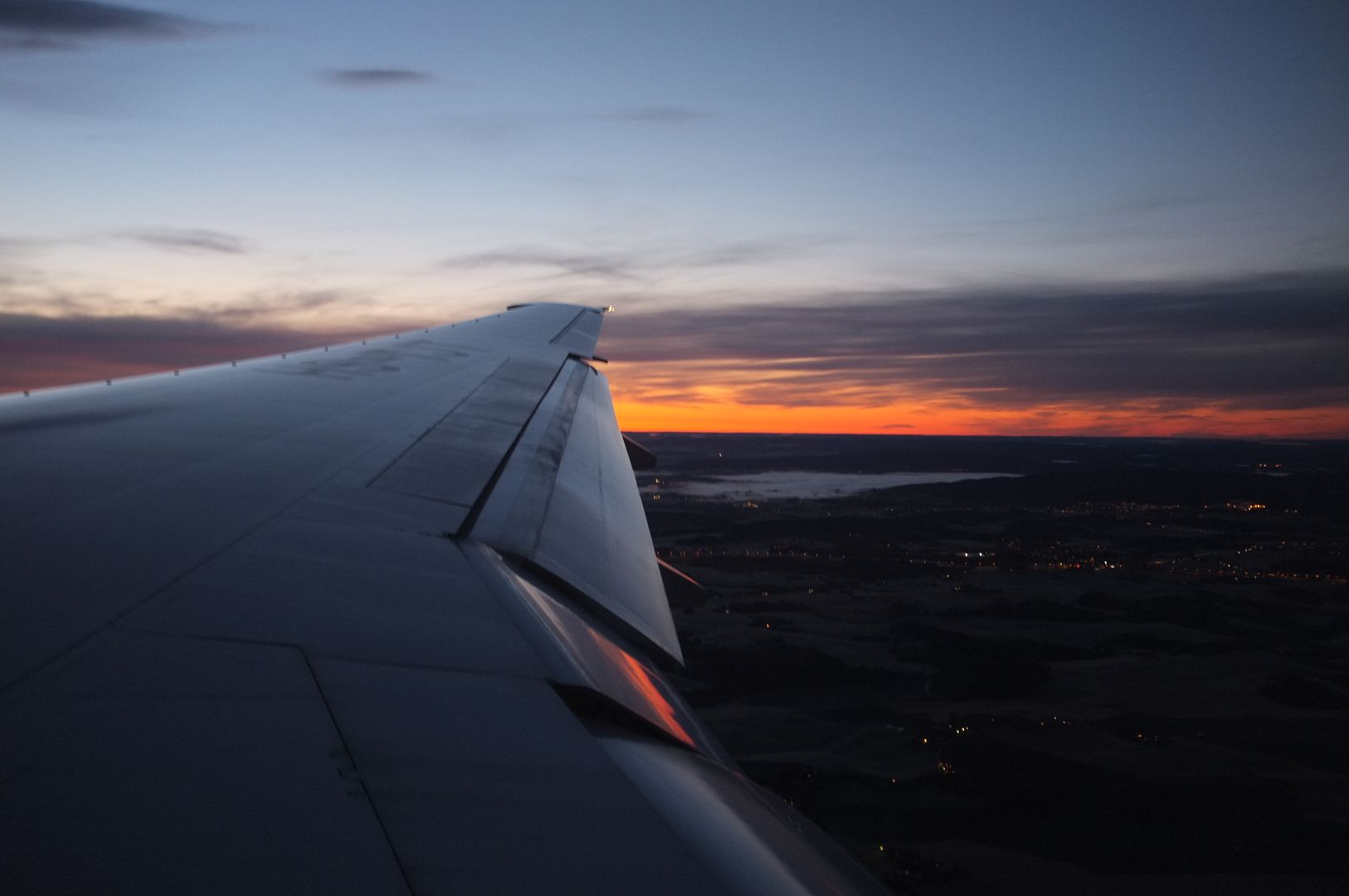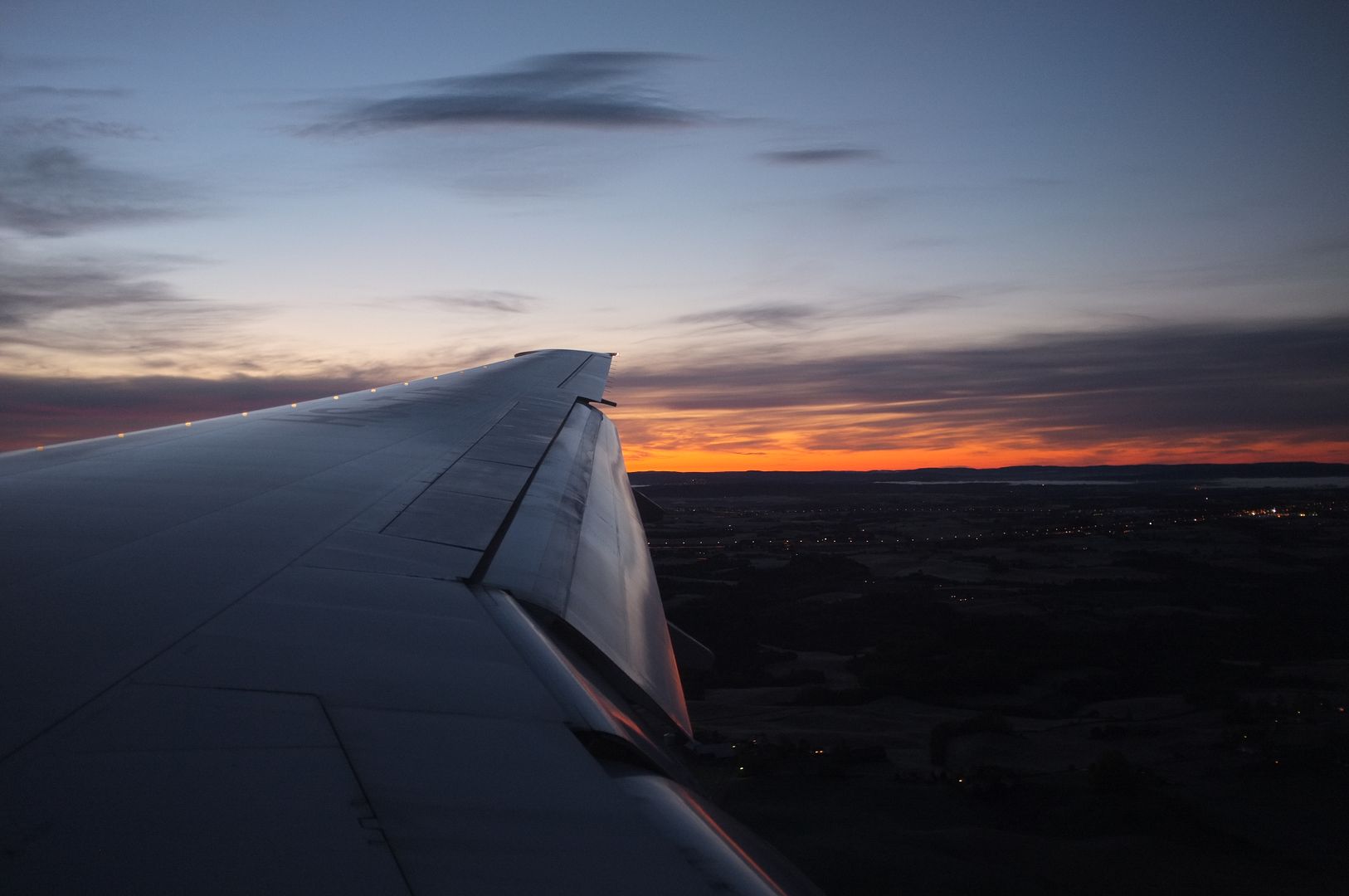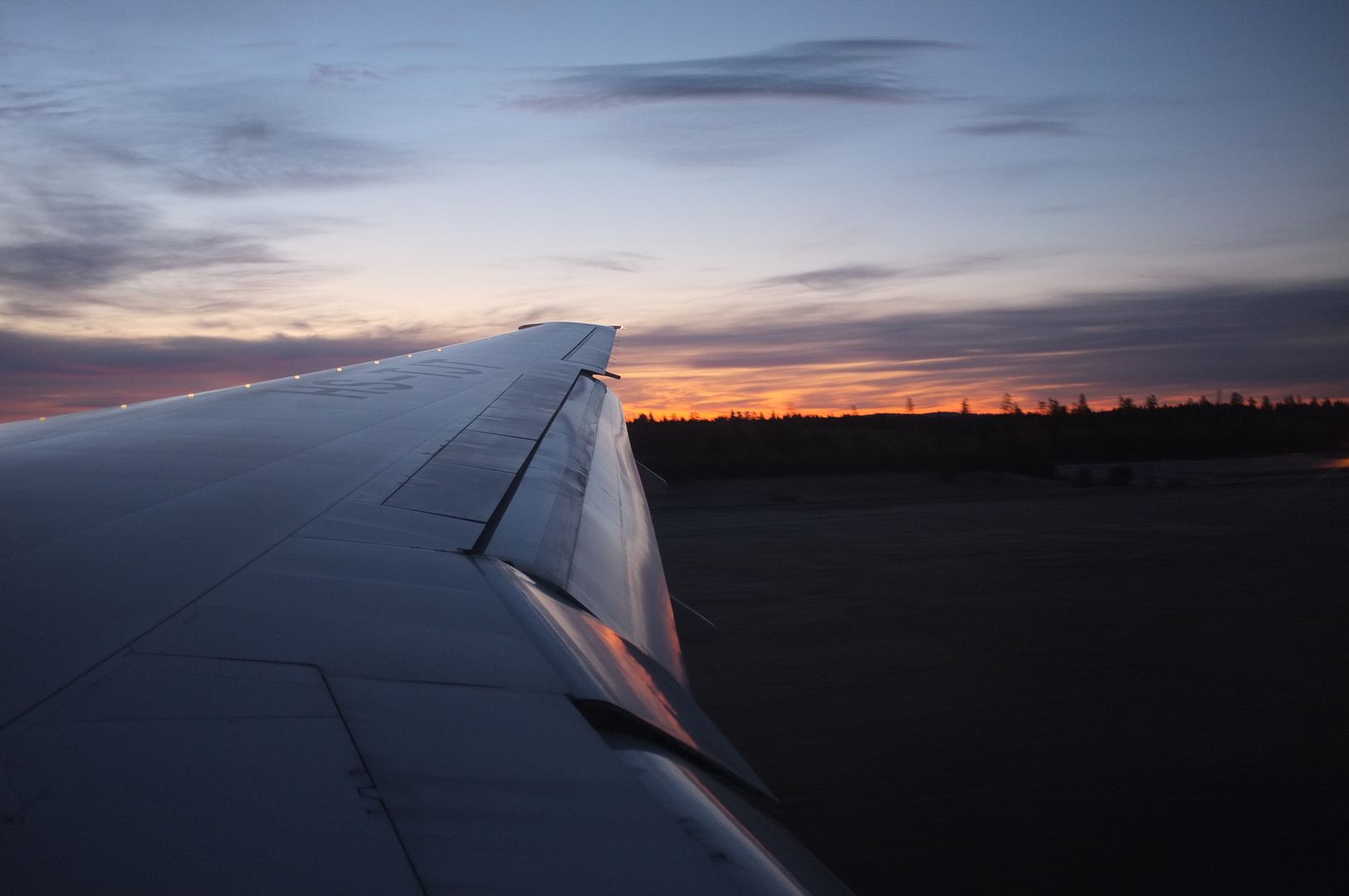 Touched down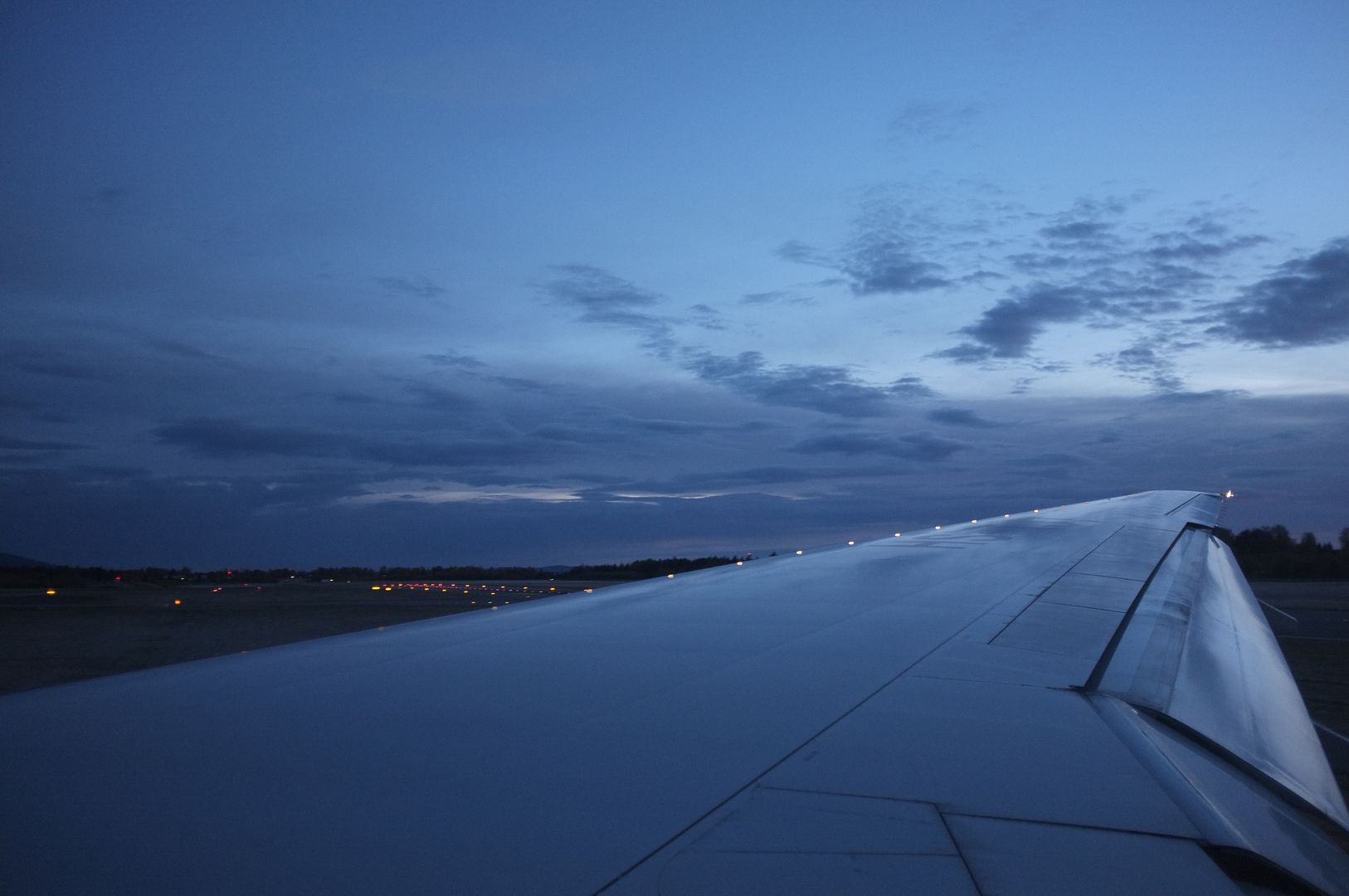 A short taxi to our parking position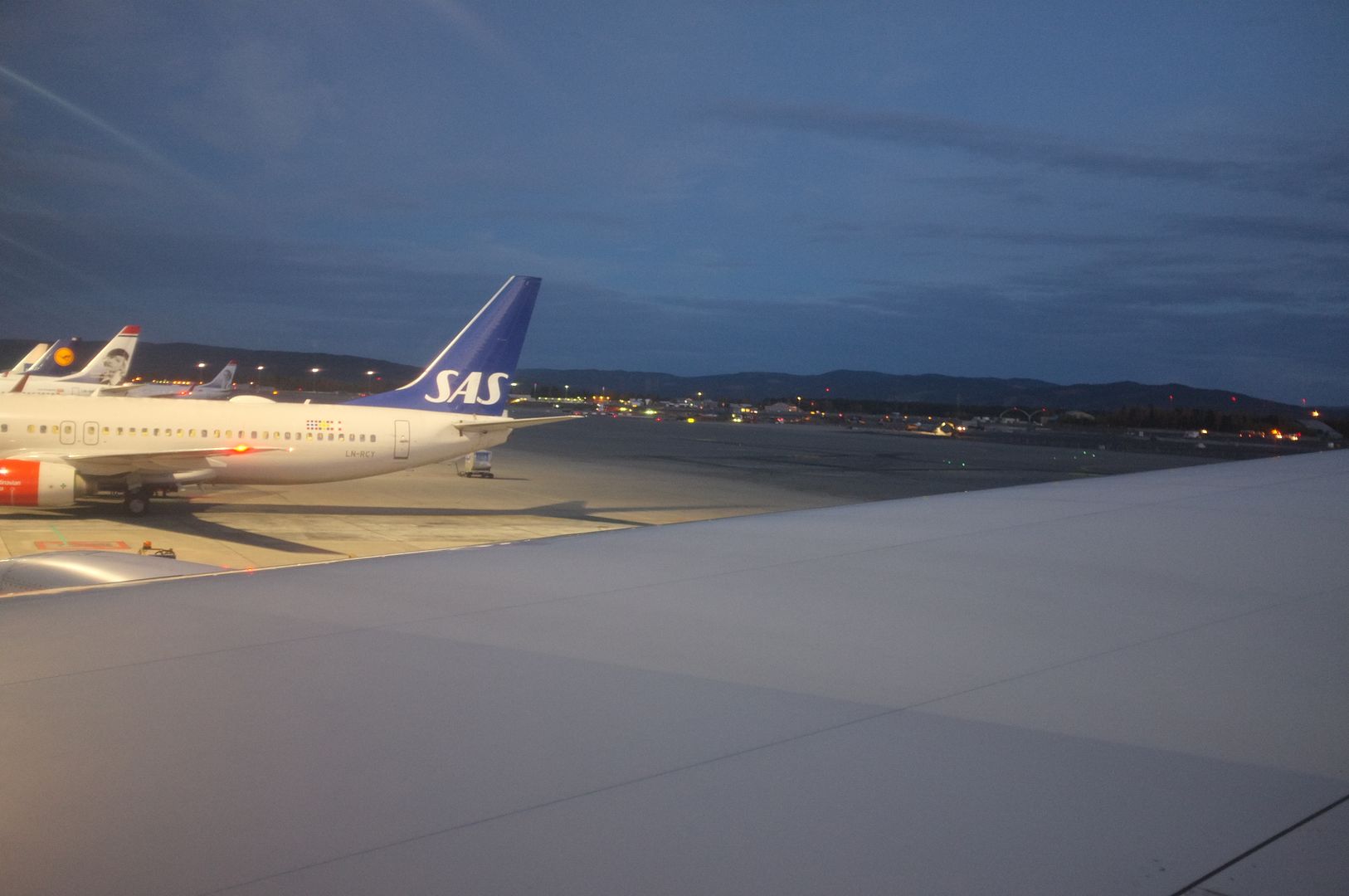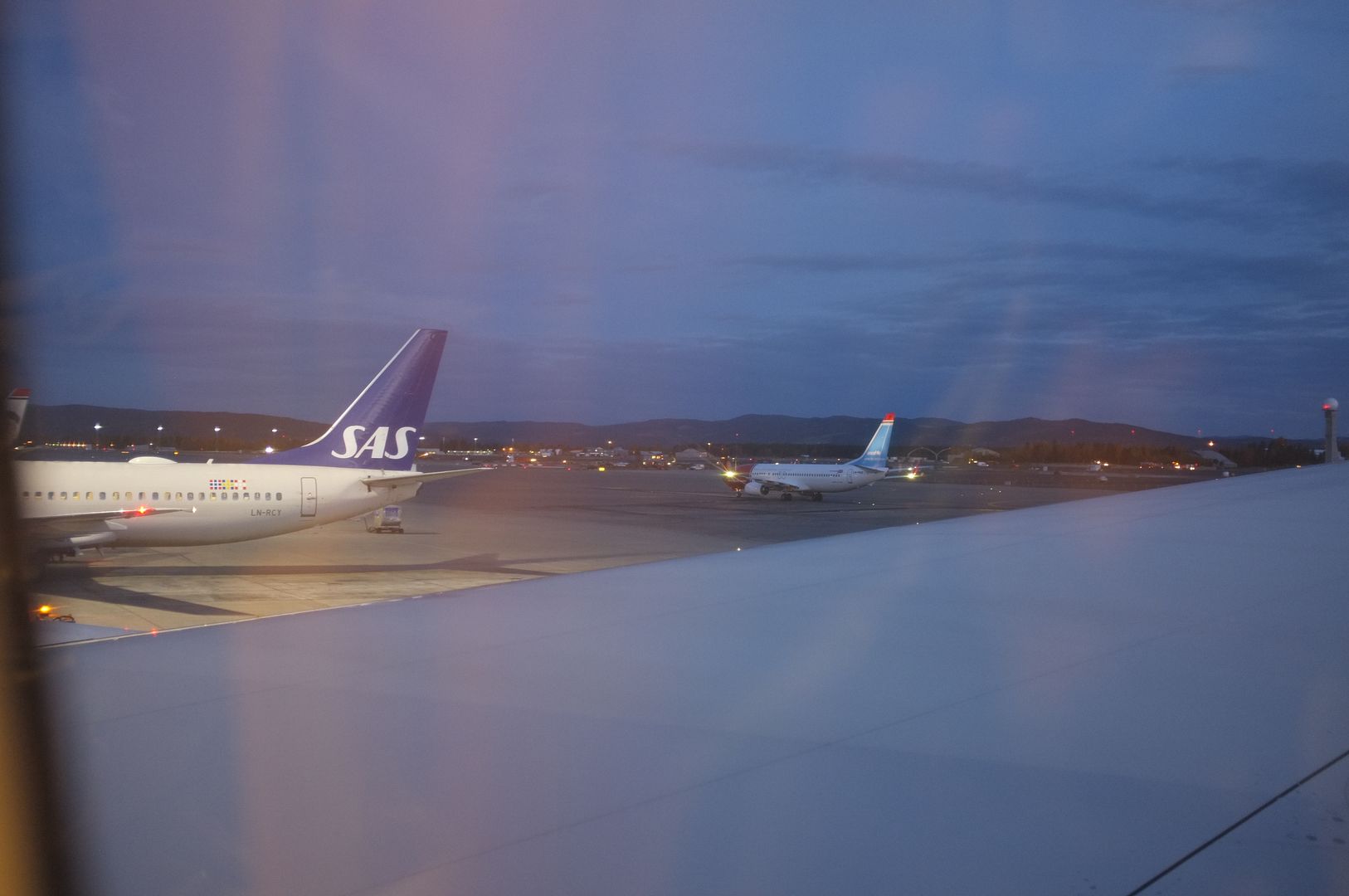 Disembarking the aircraft, I was greeted off with 'have a nice stay in Oslo'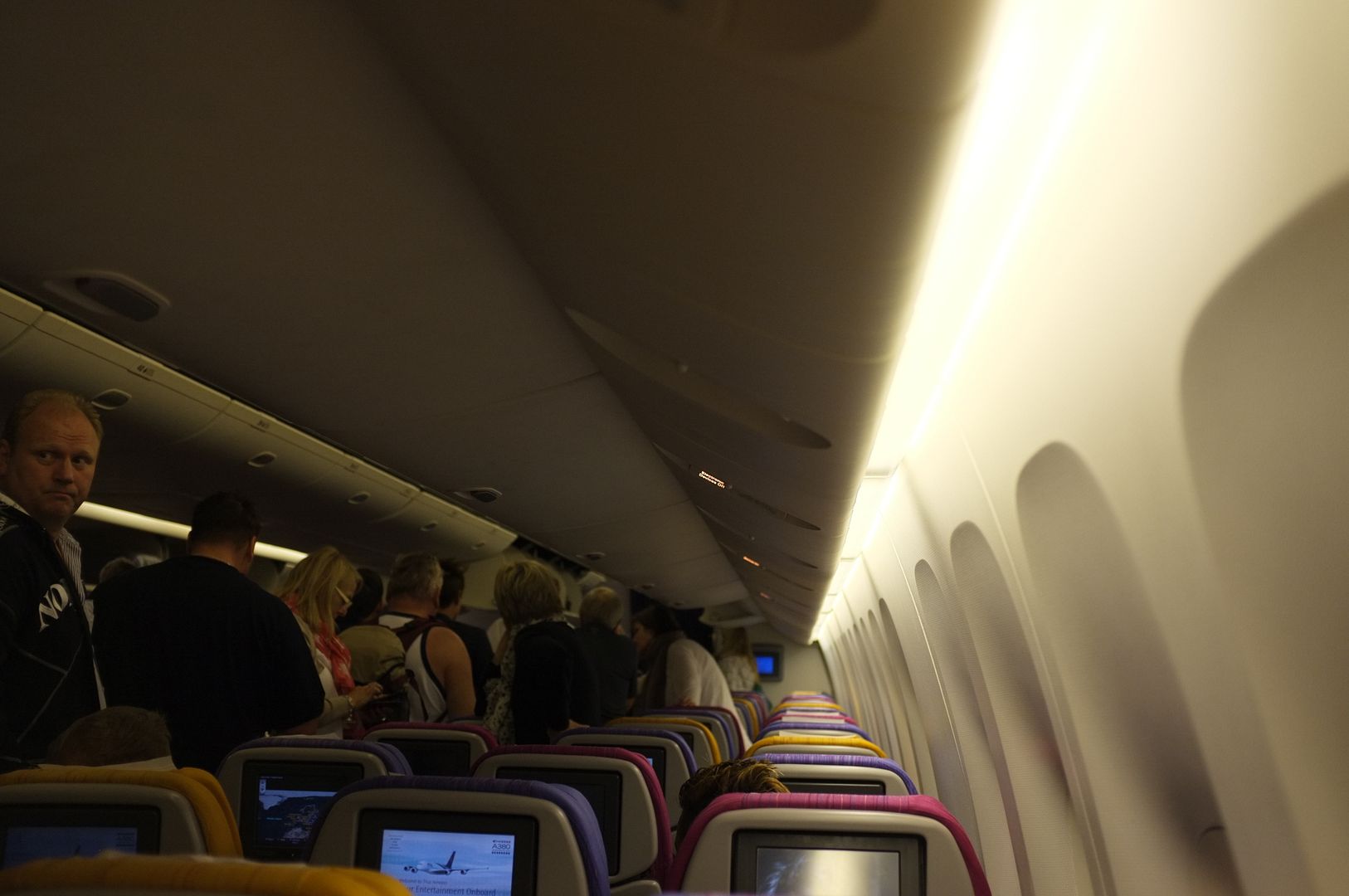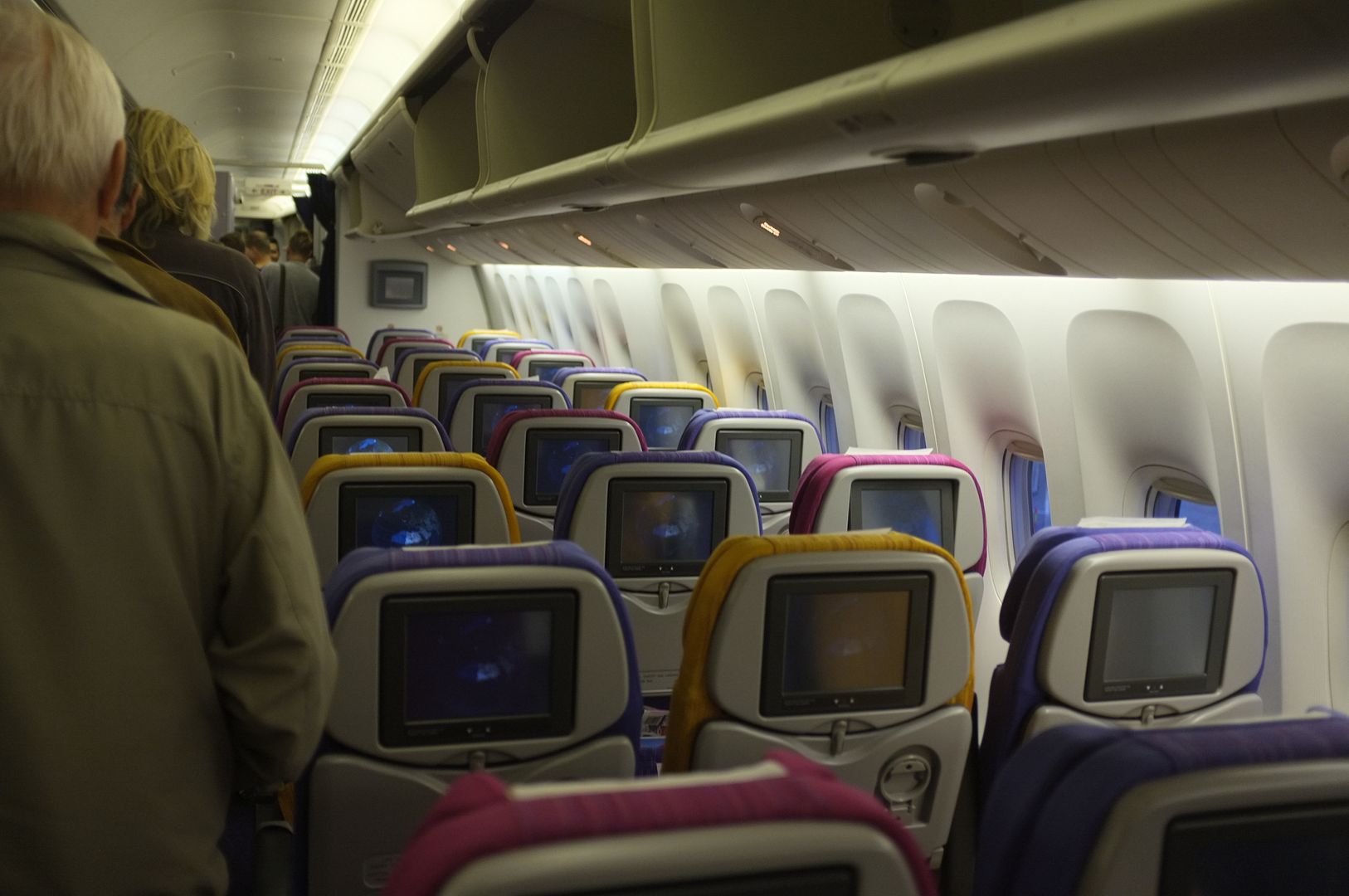 Our aircraft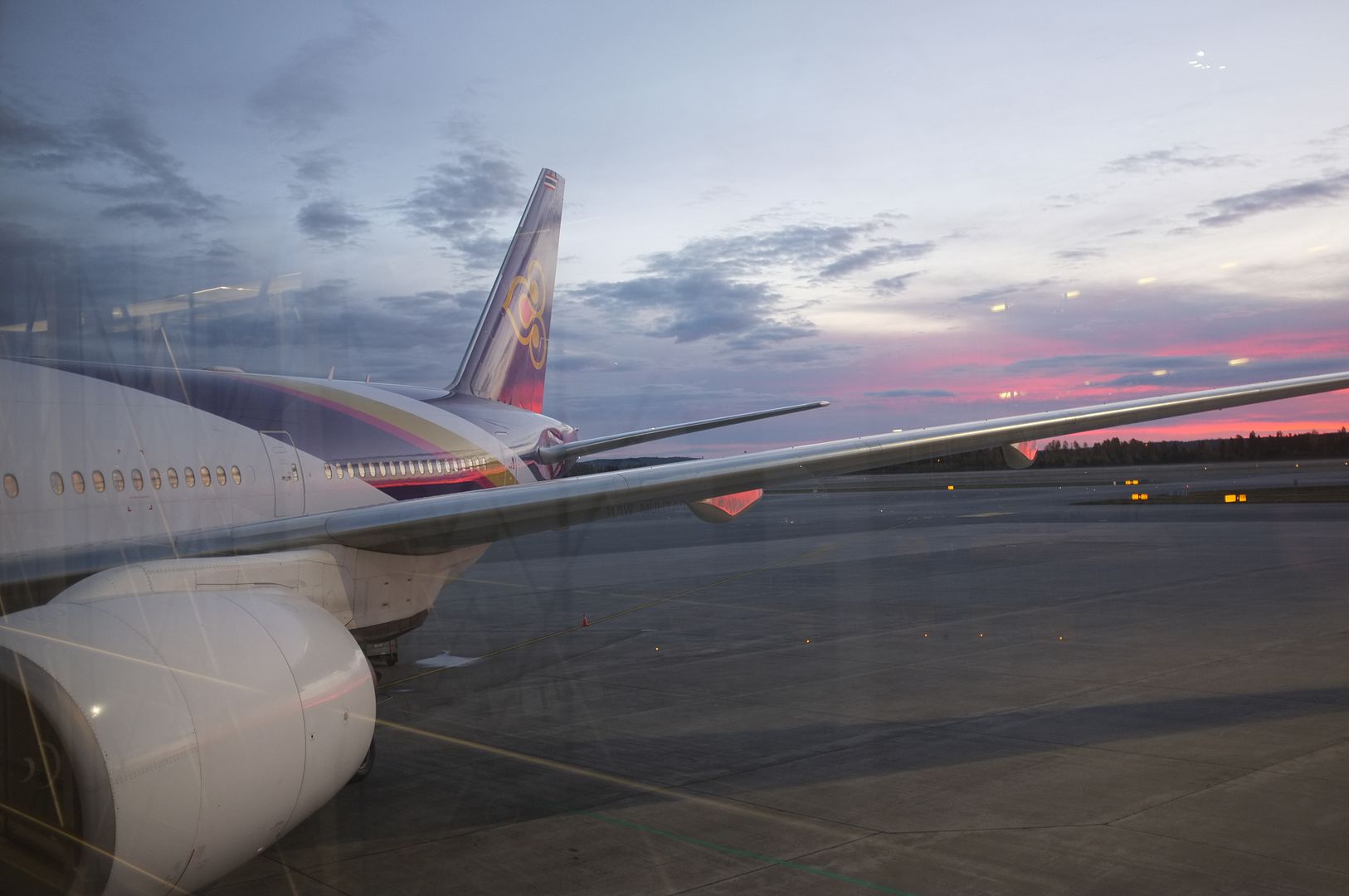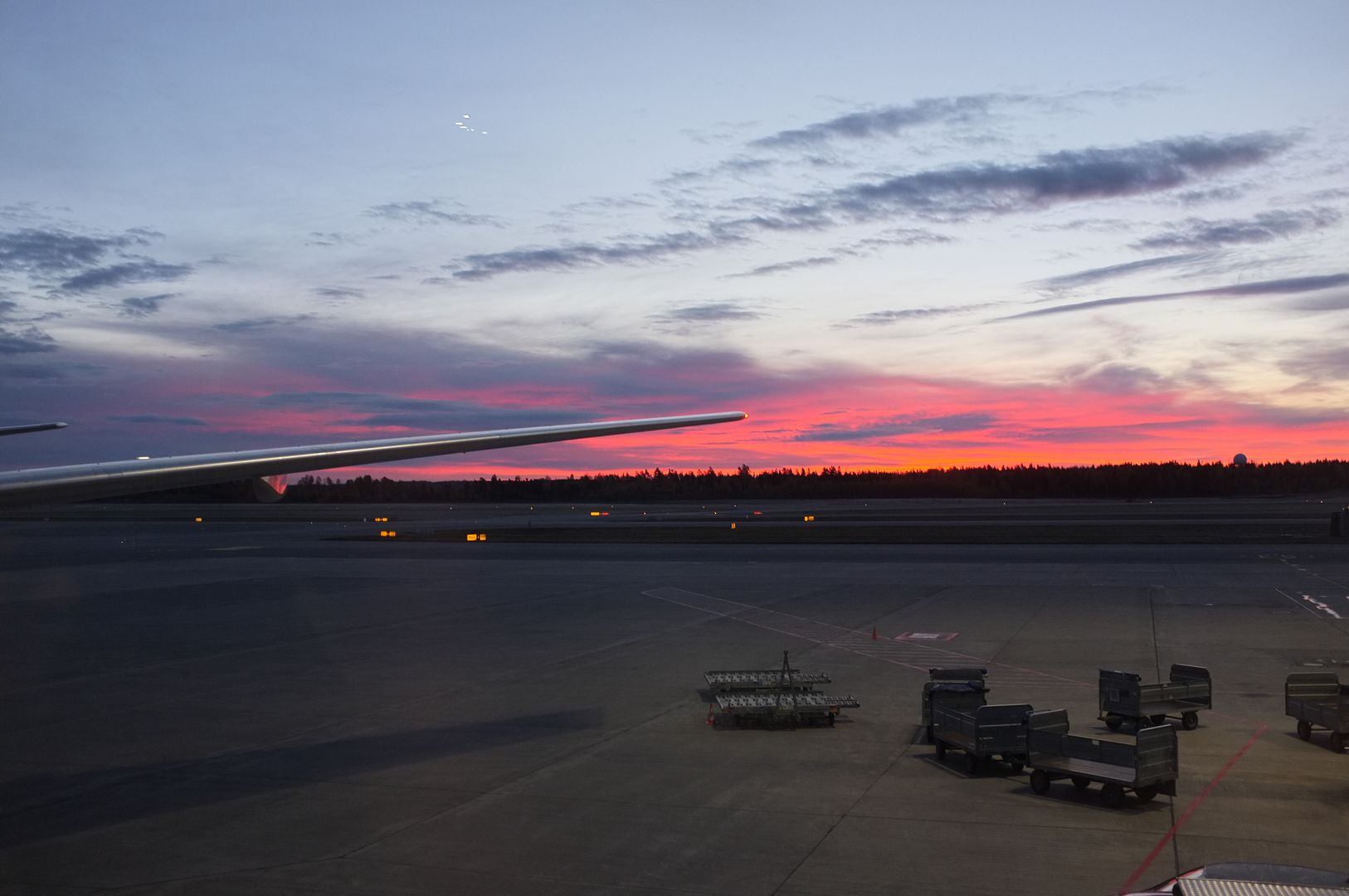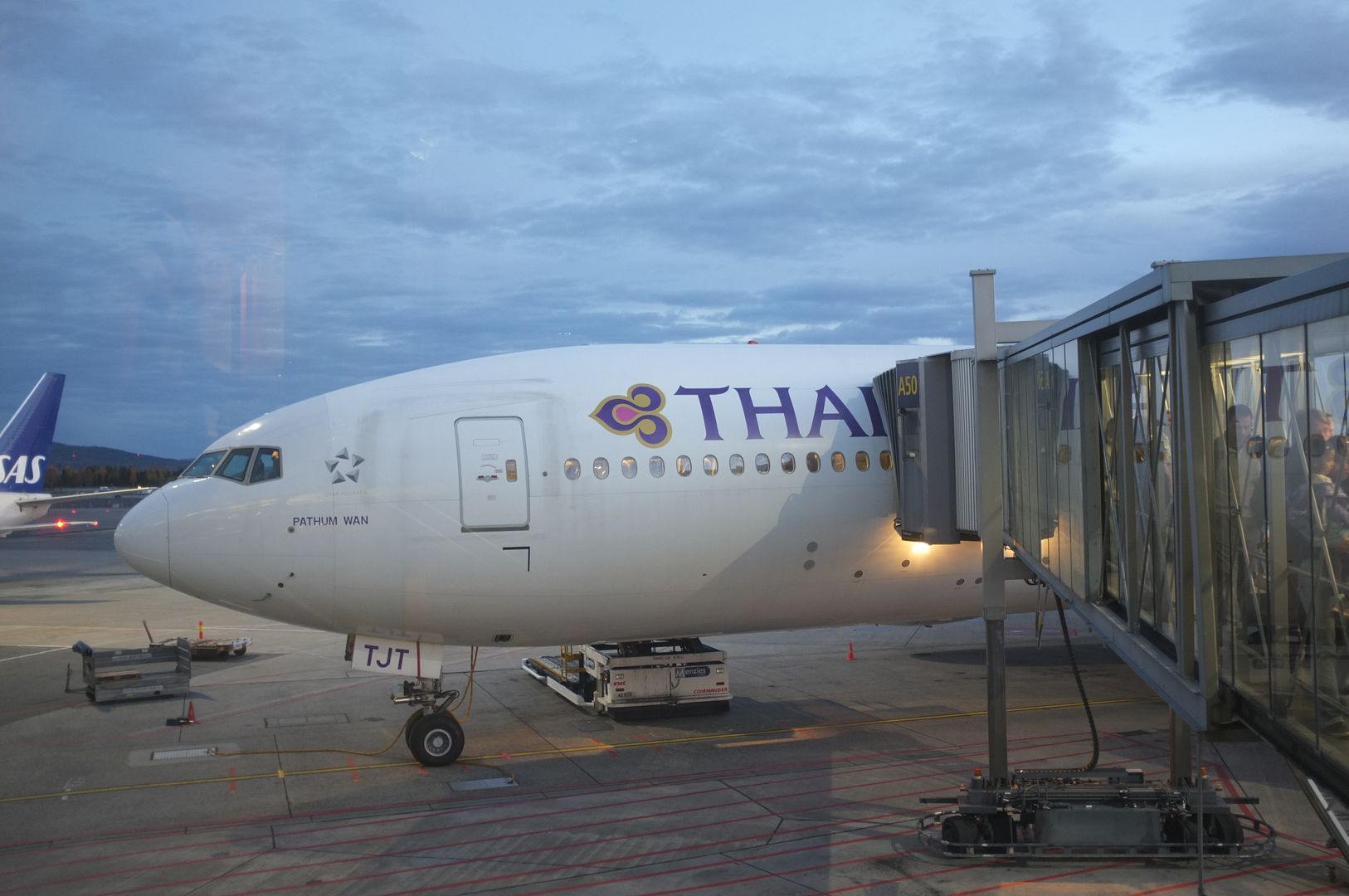 We headed to passport control and after answering a few questions about the purpose of our trip to Oslo as well as showing our itinerary to the officer, our passport was stamped and we entered Oslo for the first time.
Walking to the baggage claim area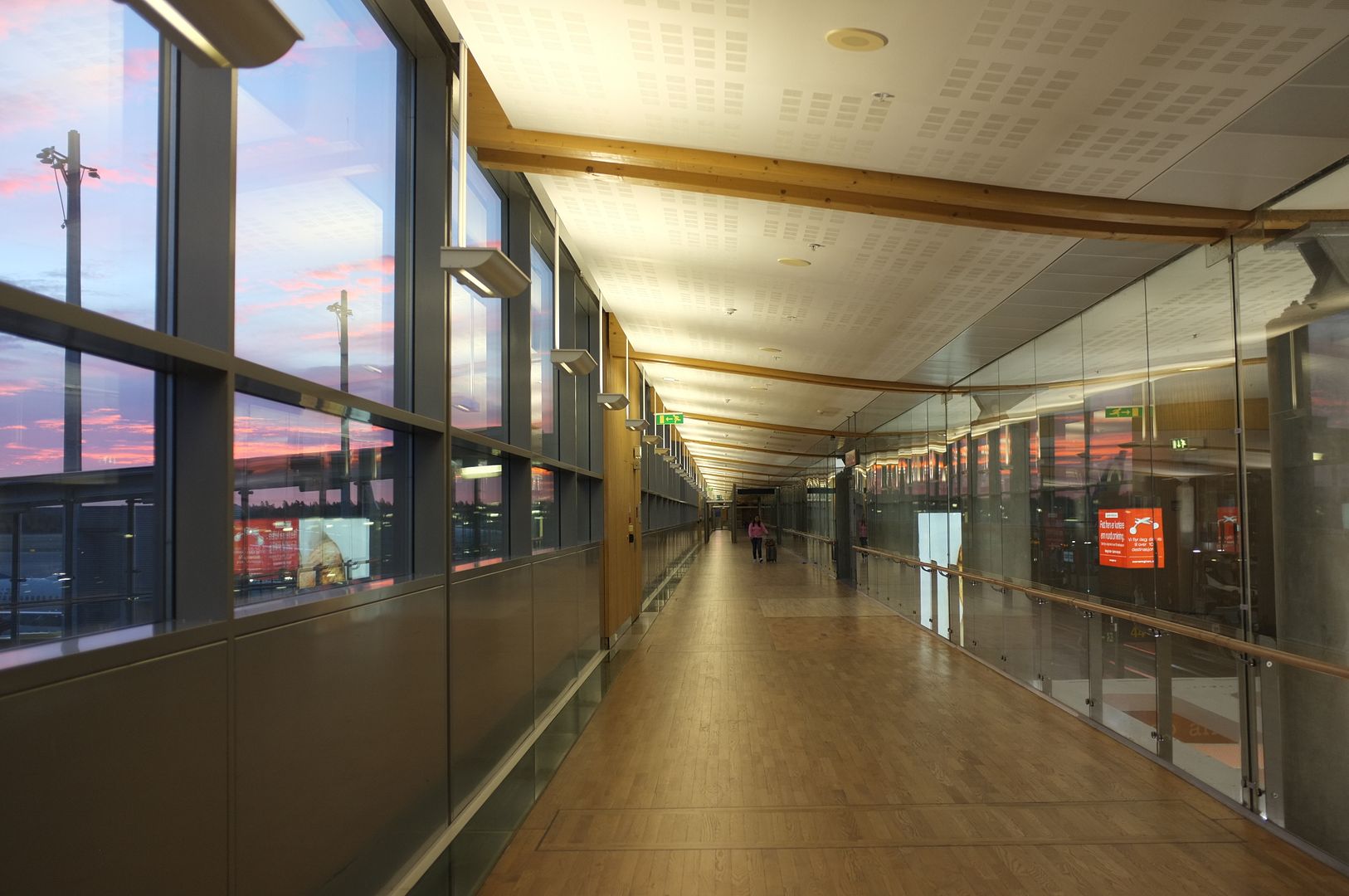 TG Crew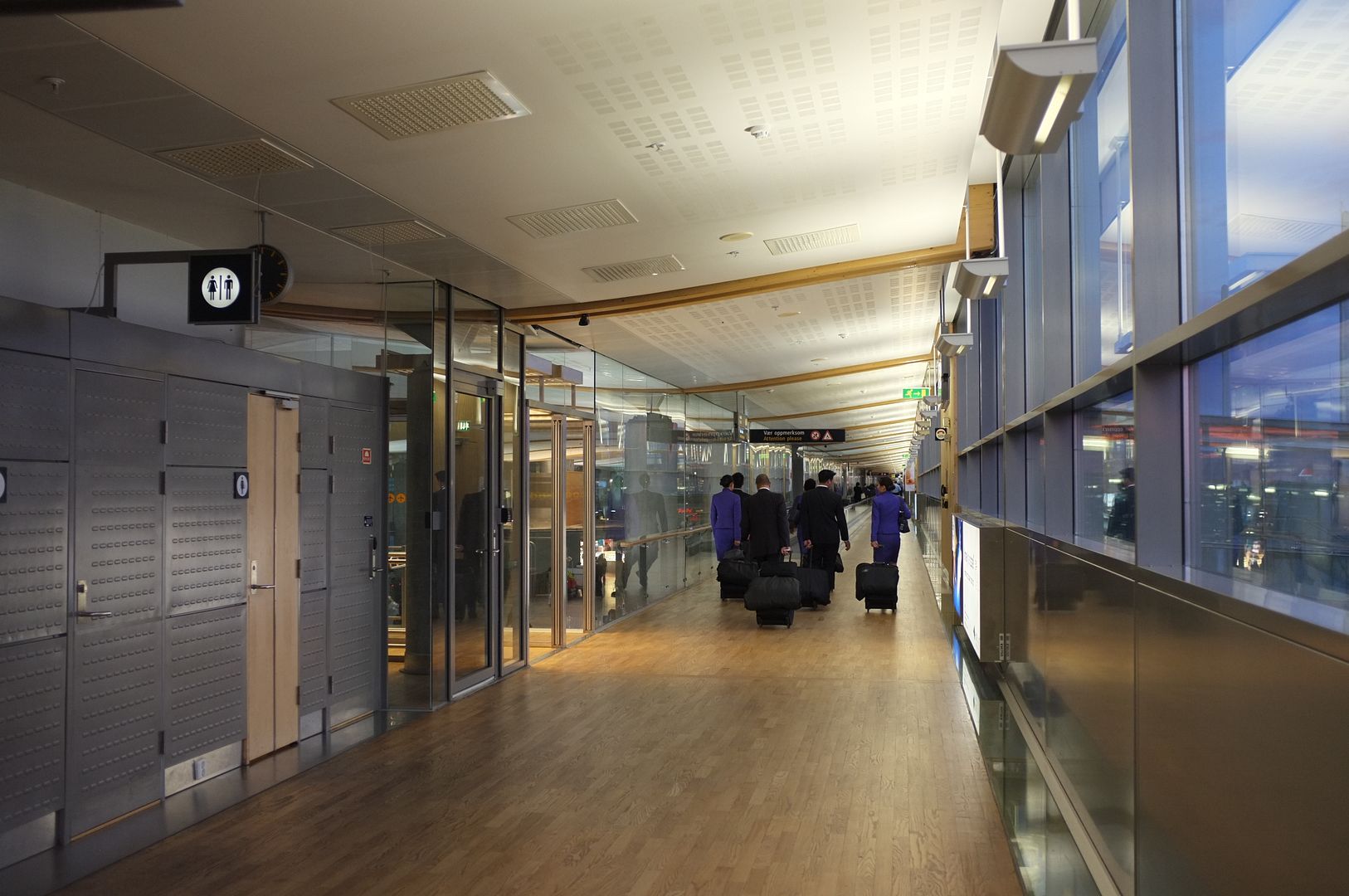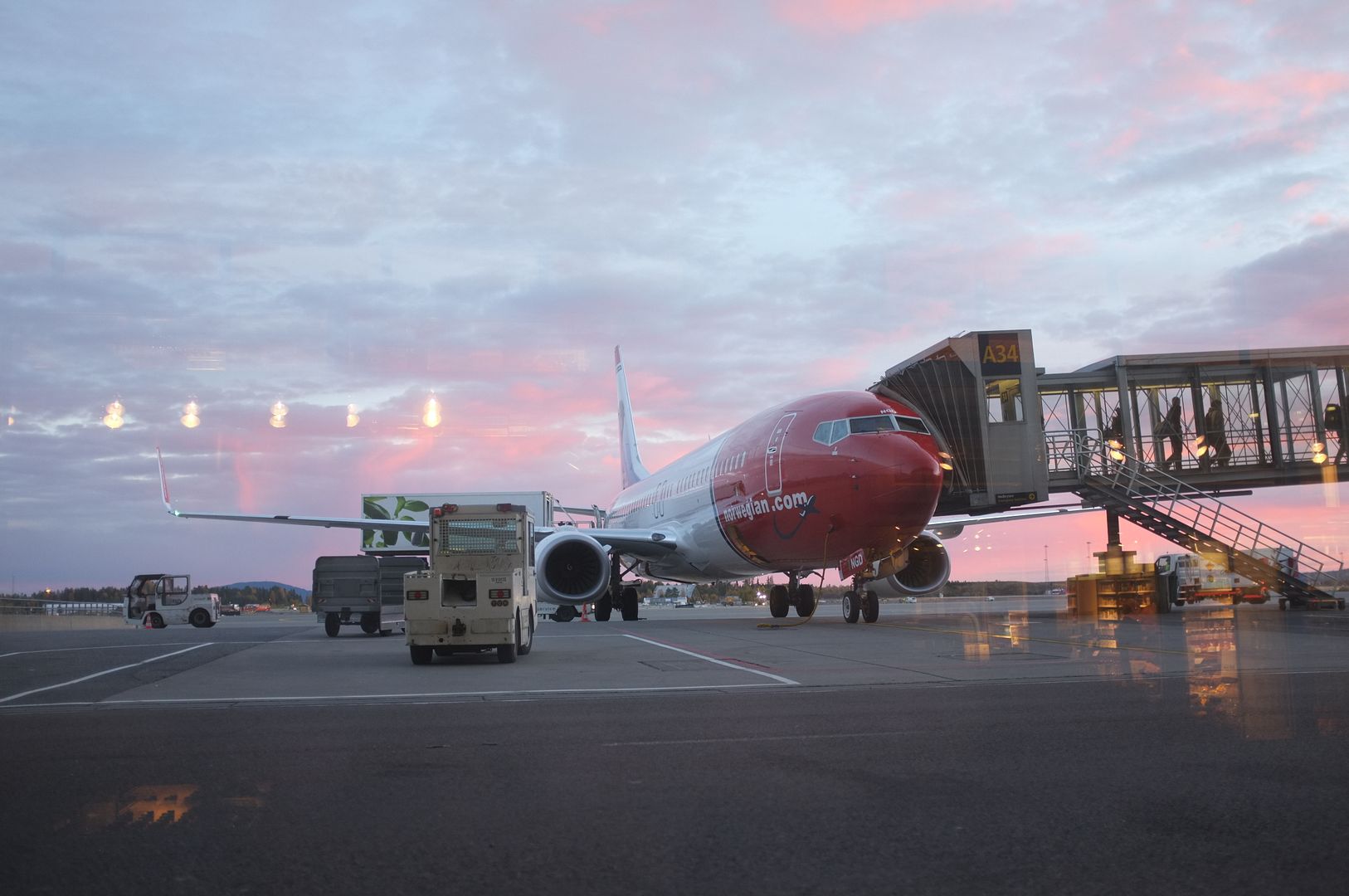 Baggage belt 9 for us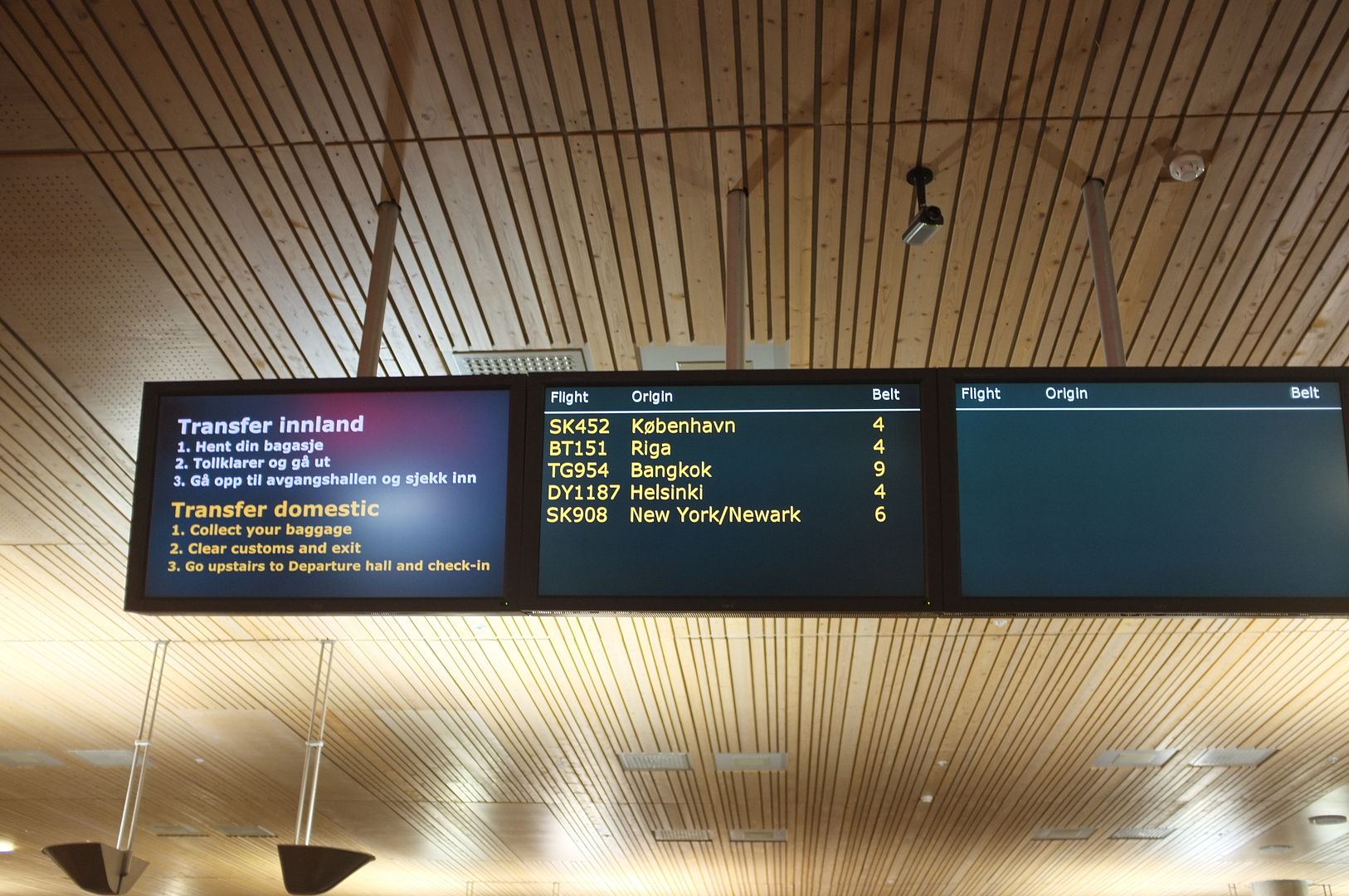 Baggage claim area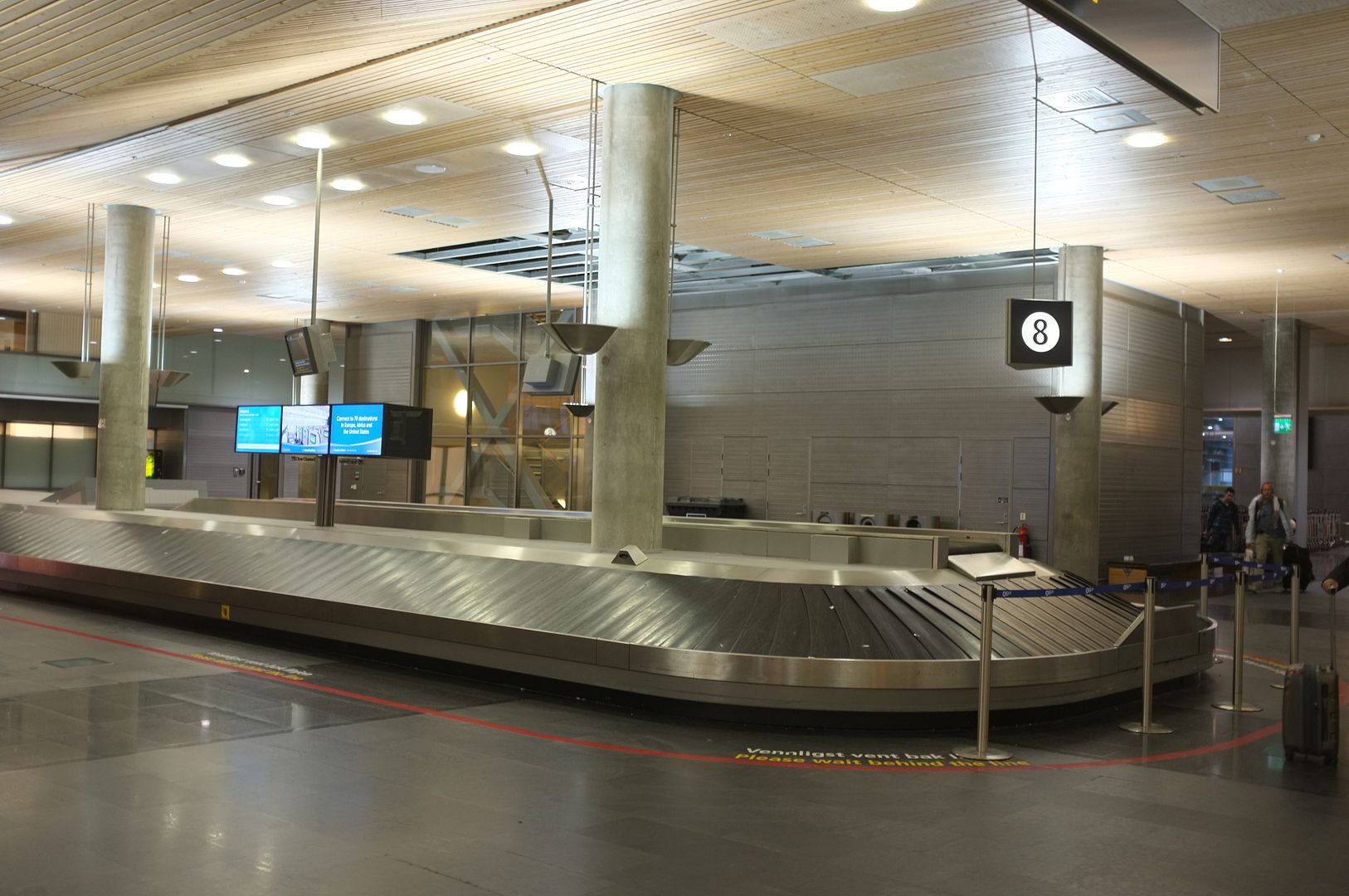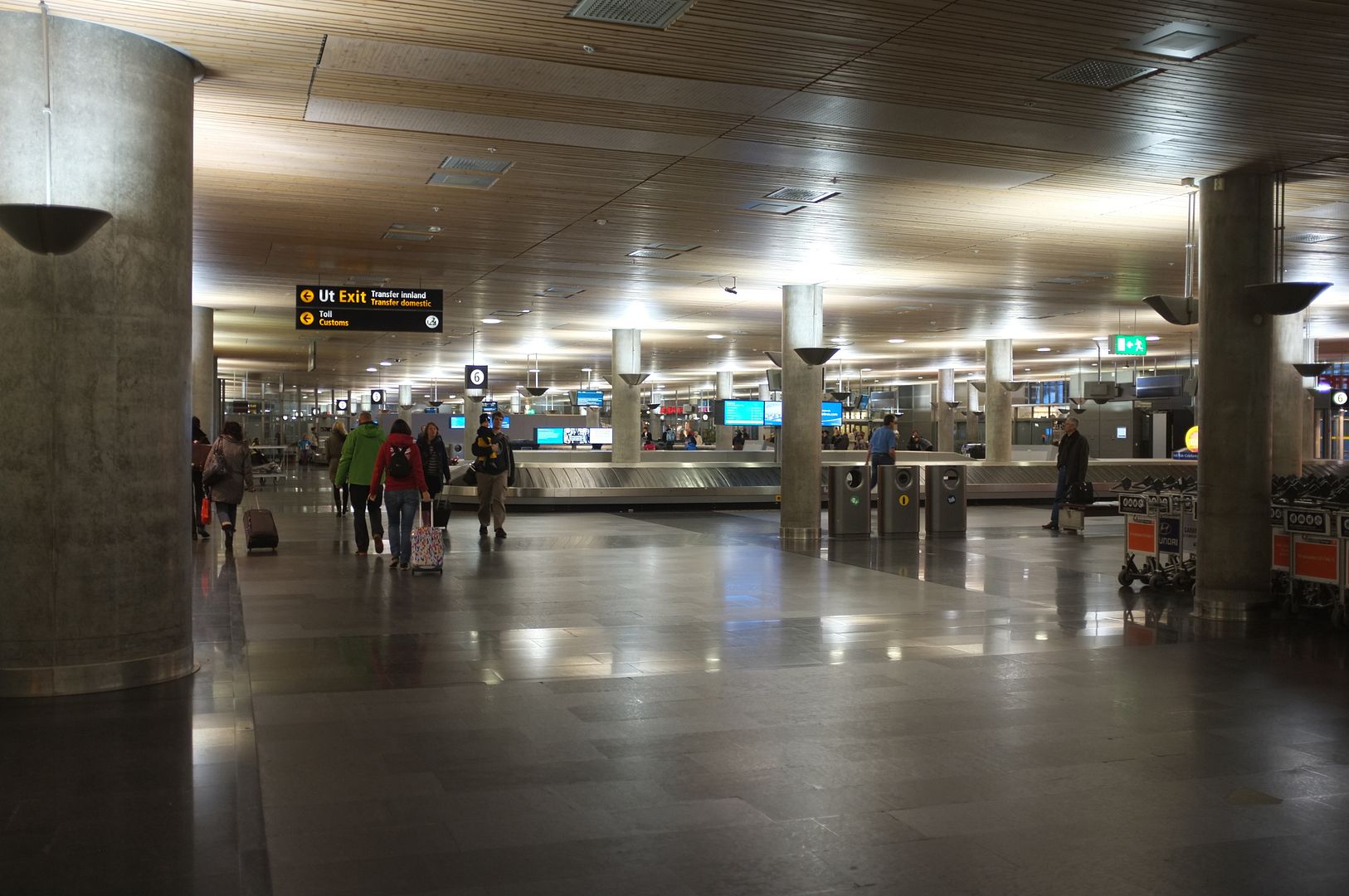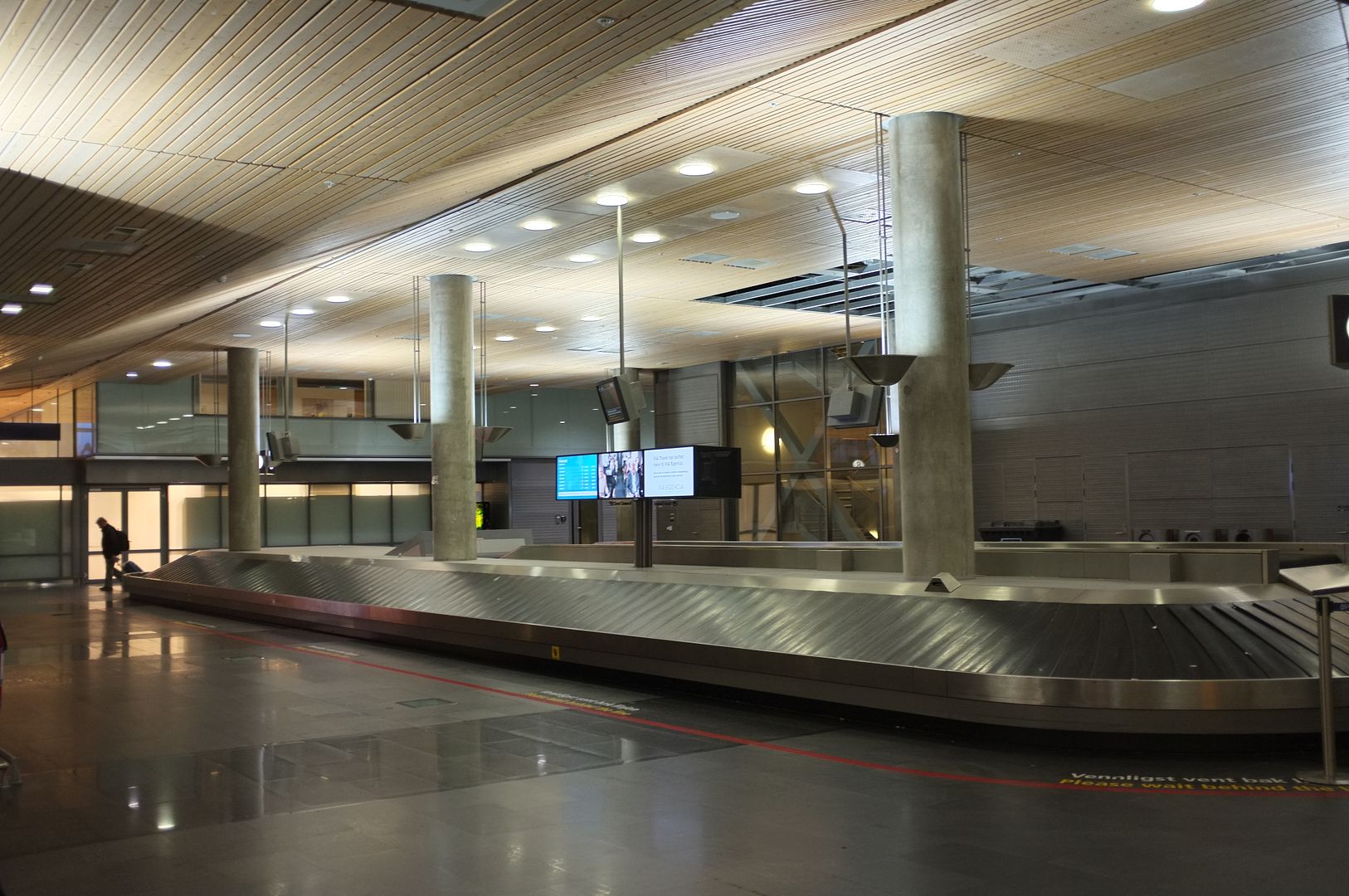 After a few minutes of waiting, our bags came on the belt. Then we proceeded to the green custom channel with nothing to declare and entered the arrival hall. After exchanging for the Norwegian Krone, we went to buy the airport express train ticket. The express train to town departs every 20 minutes.
Arrival hall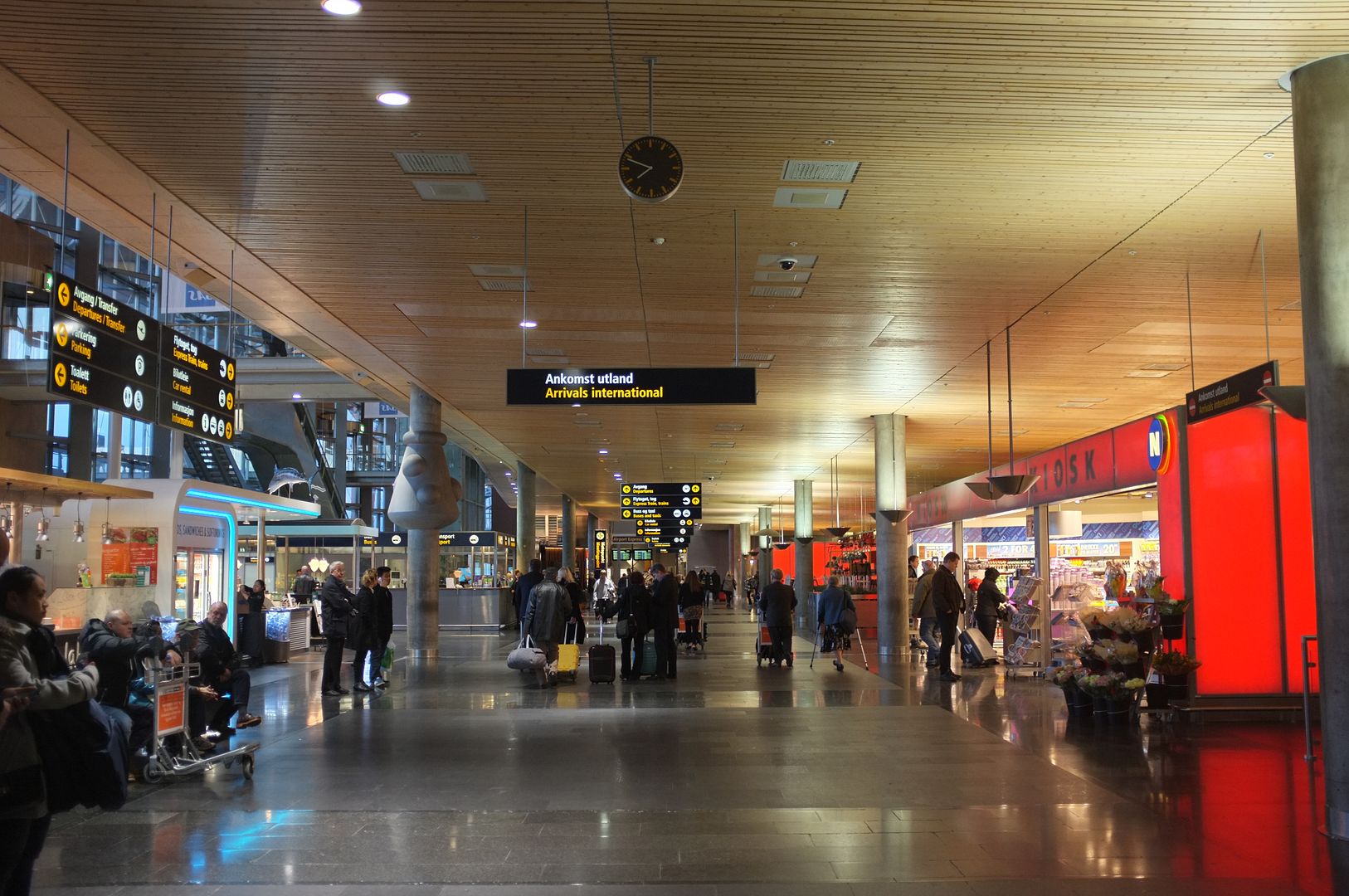 After around 30 minutes on the express train, we got off at National Theatre station for a short walk to our hotel. But as we arrived at the hotel before check-in time, we left our baggage at the hotel and went to visit the city.
Grand hotel, exterior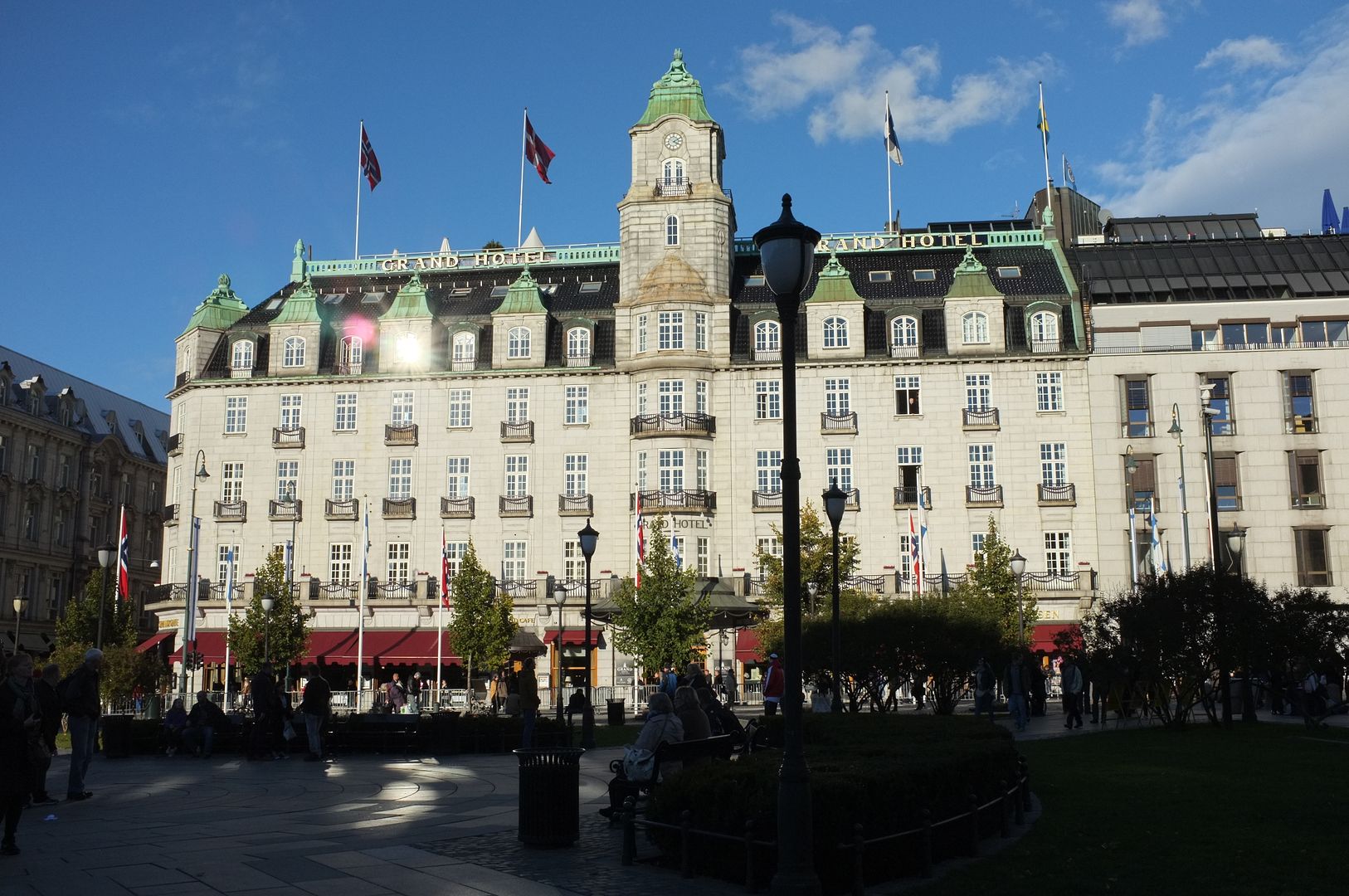 Our room
Top