Four props on a pax plane?. Yes, it´s the Dash-7!.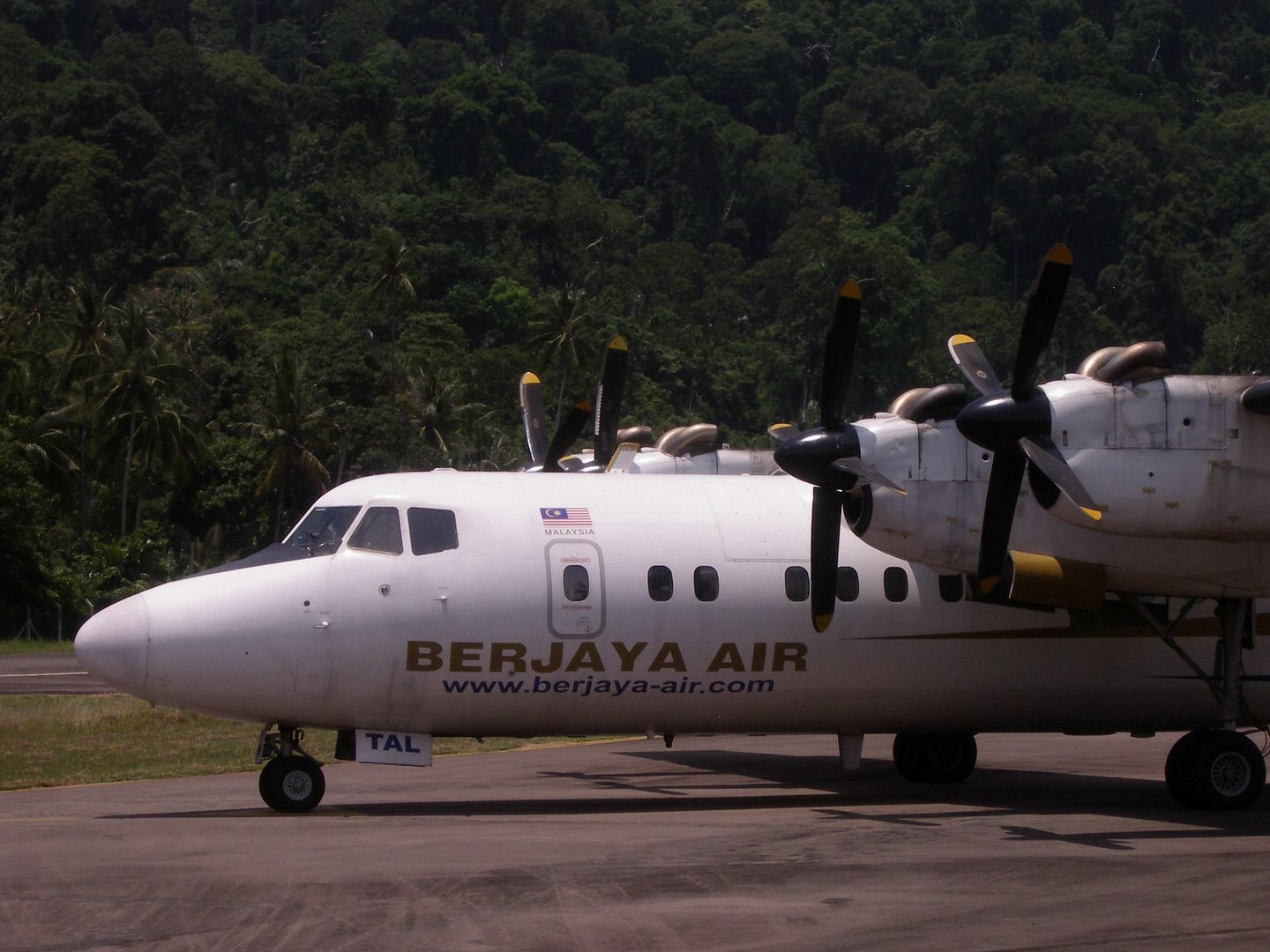 Selamat datang, dear readers again,
I left you on the fantastic island Tioman, where we spend two nights
Is It Really Worth It To Fly For TOD?
(by
FLIEGER67
Dec 2 2012 in Trip Reports)
and now it´s time to fly again.
Well, with the wide choice of airlines operating ex TOD, we decided to go on Berjaya, for today only!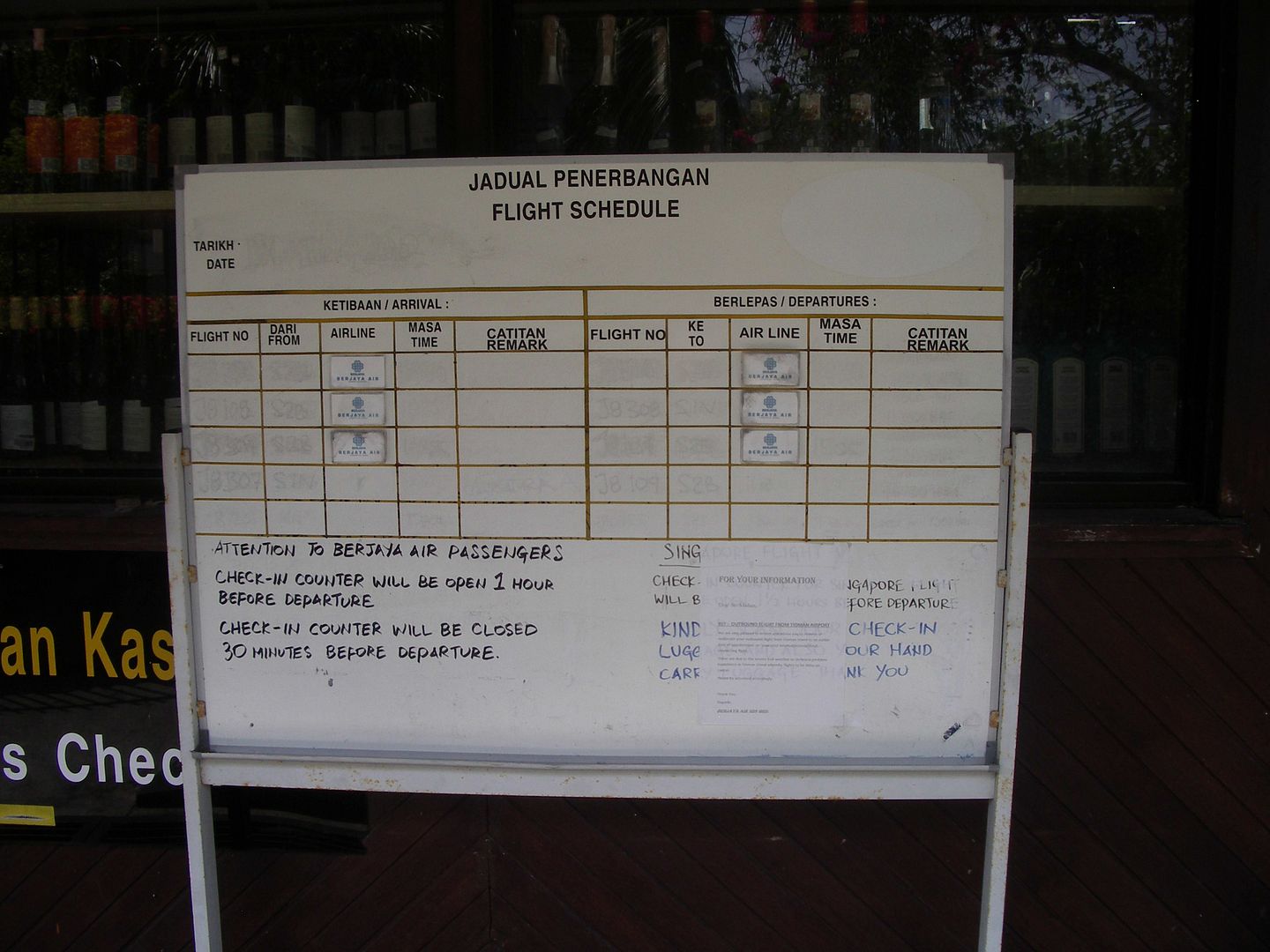 There is also a routemap to show:
With great thanx to, as usual:
http://www.gcmap.com/
TOD is counted as no. 226 on the departure airports map:
Departure Airports II
auf einer größeren Karte anzeigen
These are the previous 200 places:
Departure airports
auf einer größeren Karte anzeigen
And the actually done routes are here:
Tripreporters Flüge II
auf einer größeren Karte anzeigen
Monday, 03.09.2012
.
.
Lapangan Terbang Tioman
.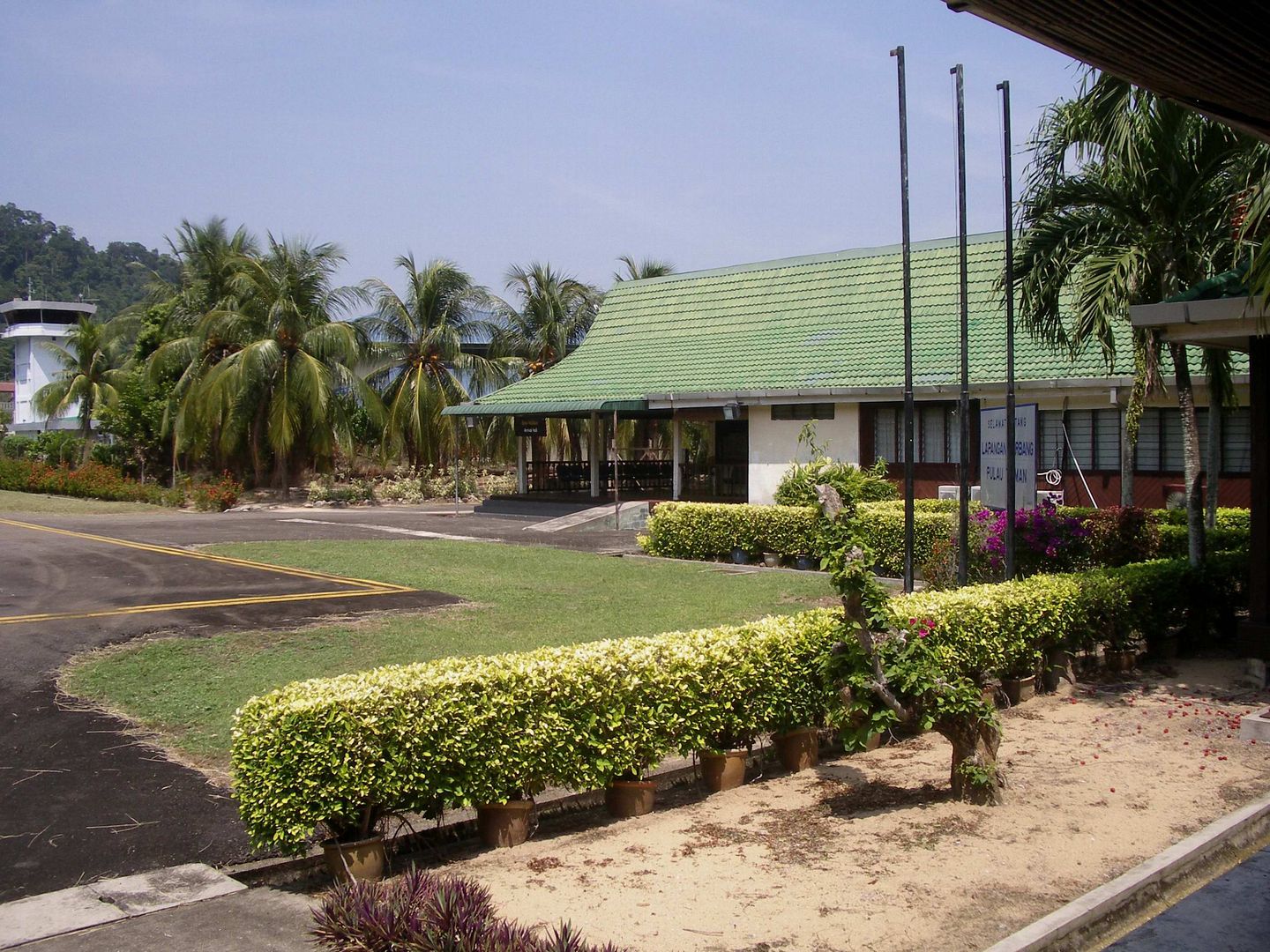 .
.
Service J8 308 operated by Berjaya Air
Scheduled: 12.35 // 13.25
We say goodbye to the pleasant staff, the apes and goannas and joining this public service
No, wait, this one
There is simply no question to open the windows or not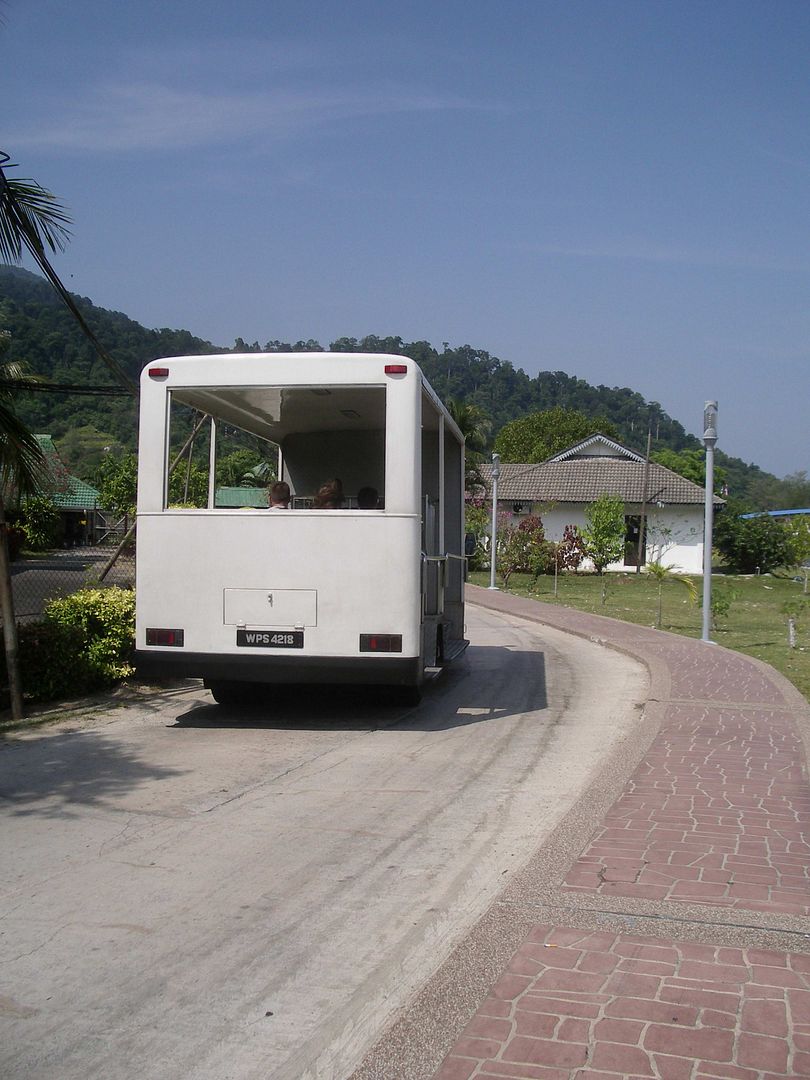 For the, ahem, airport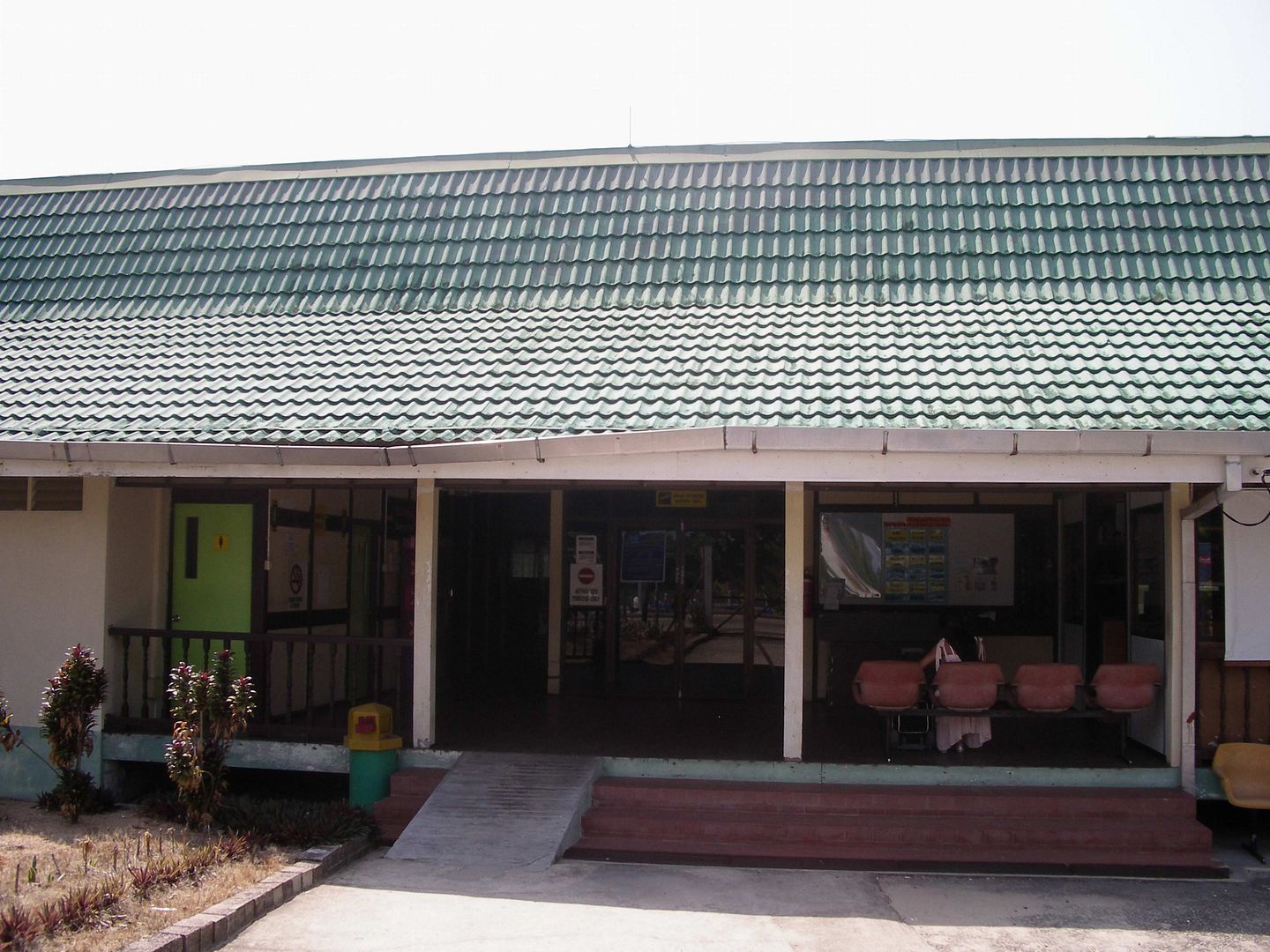 No OLCI, but anyway not a minute to wait to leave our bags at the manual counter. Where you should screen you´re bag self service, guarded by a police guy. And after that simply lift it on one of these baggage carts not even before you stop in between by a scale to secure no overloading for the old flying lady!.
And well, a view around town seems possible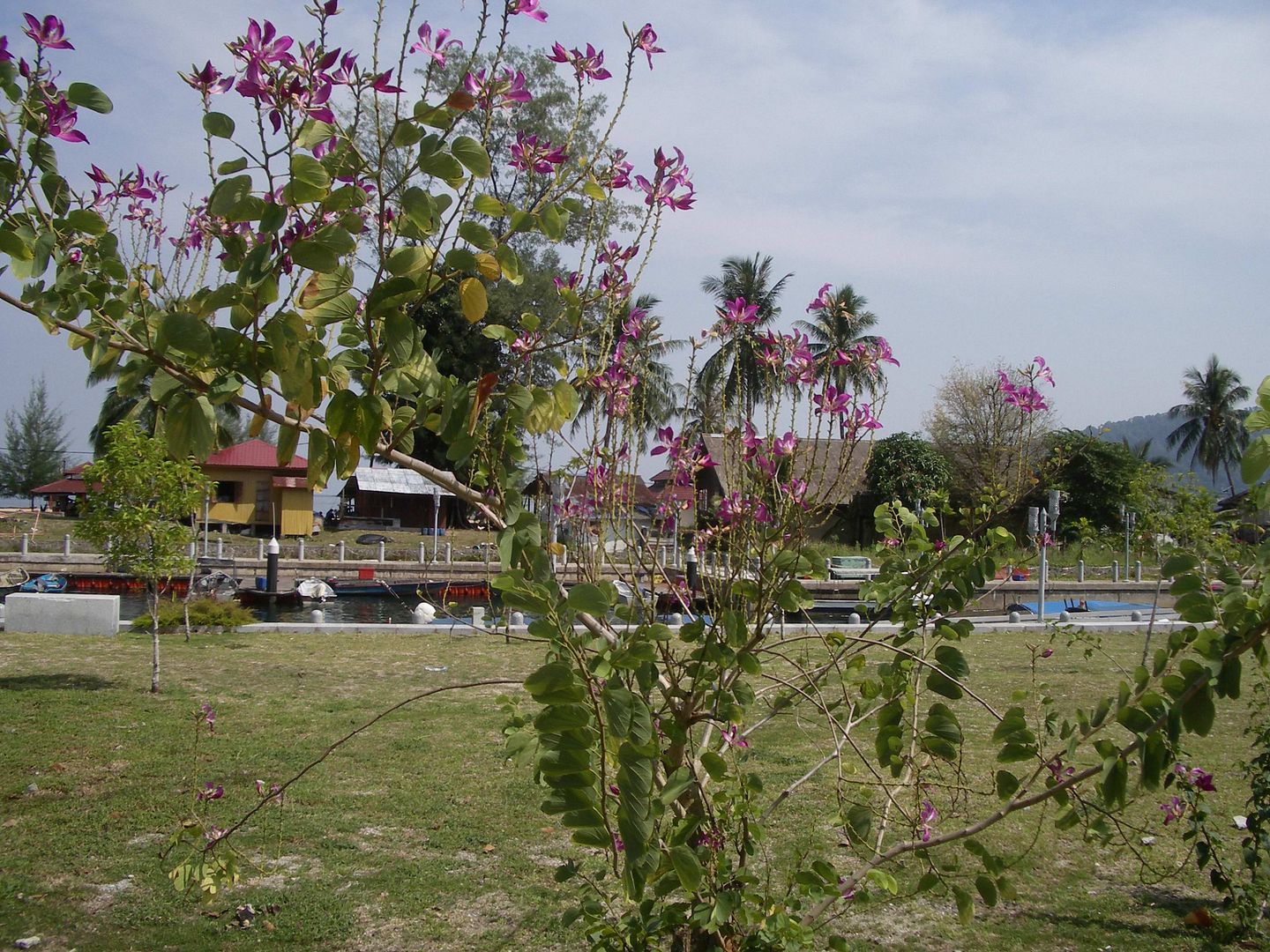 Cool teens riding the supernoisy motorbikes,
the louder, the slower, you know
Need a shuttle for an island?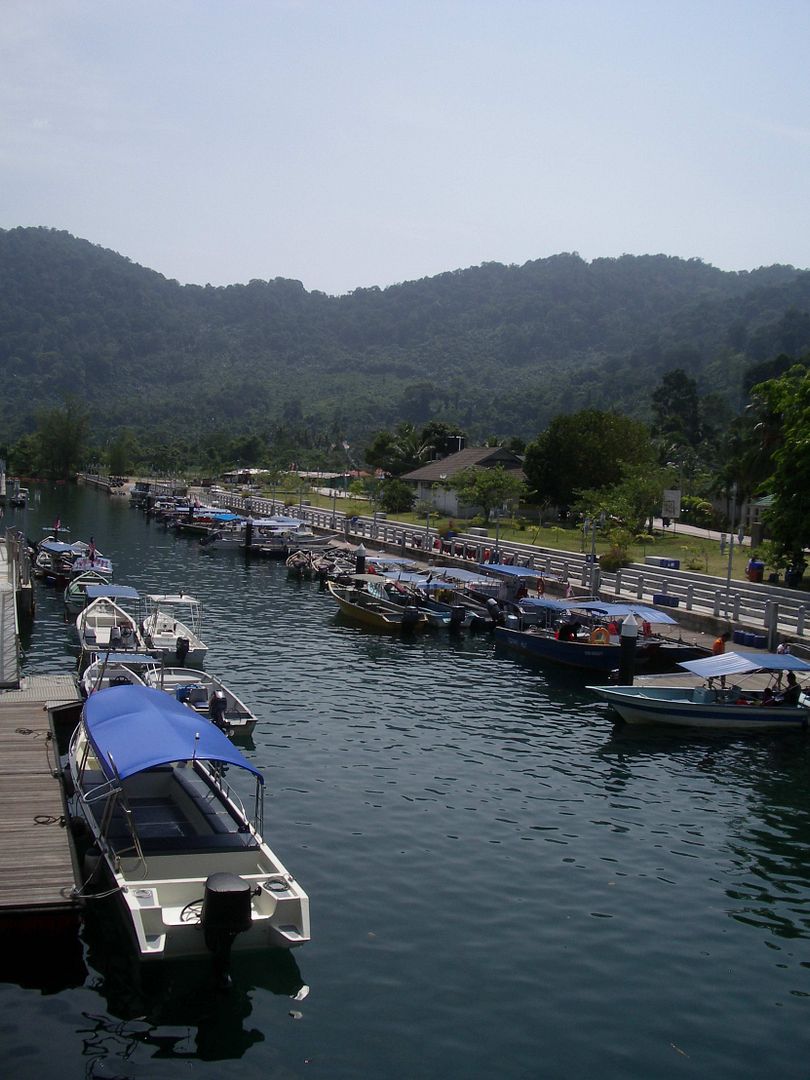 Everything well connected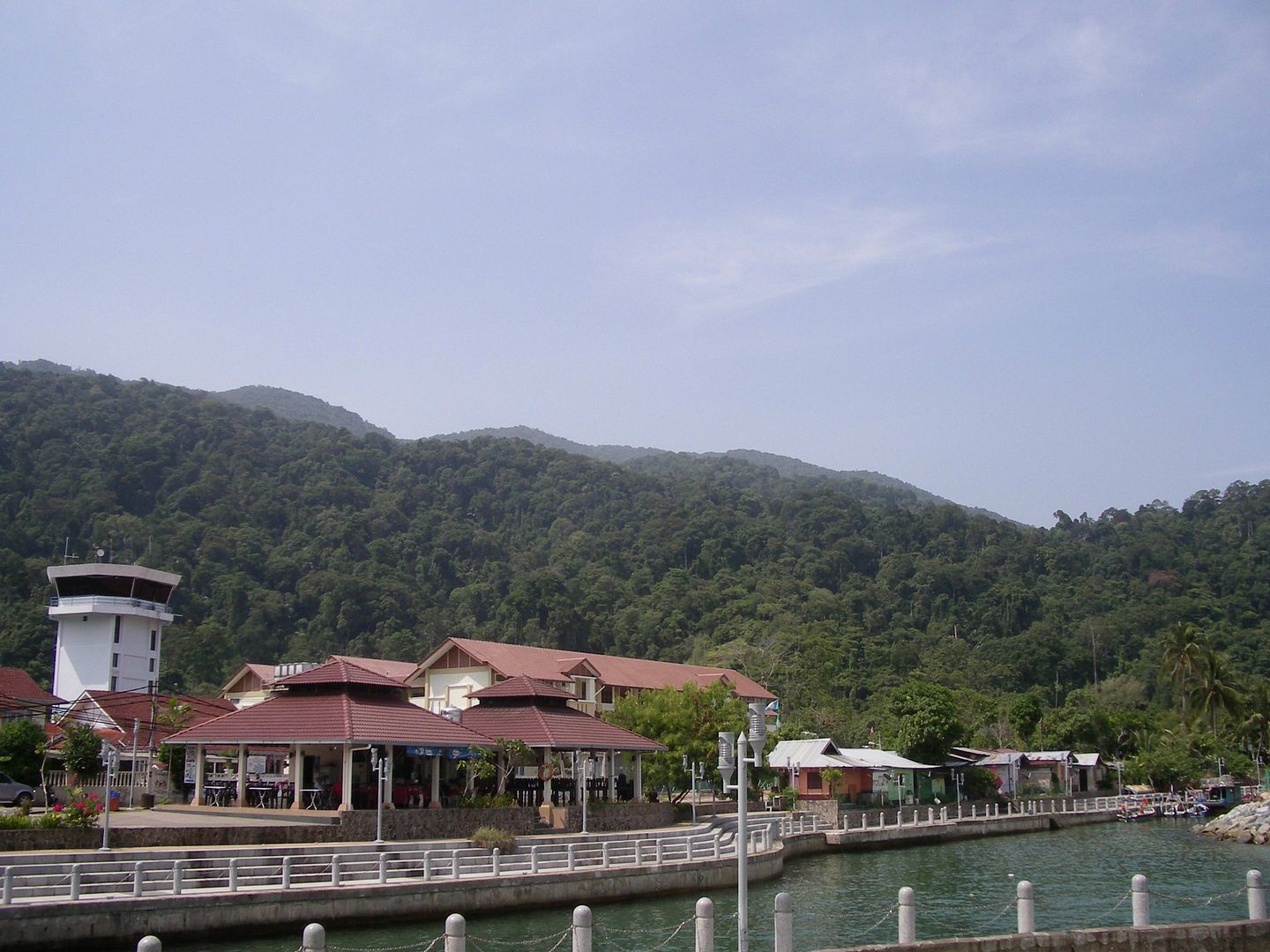 Believe it or not, the runway is in between all these trees
Well, also here, no climatization needed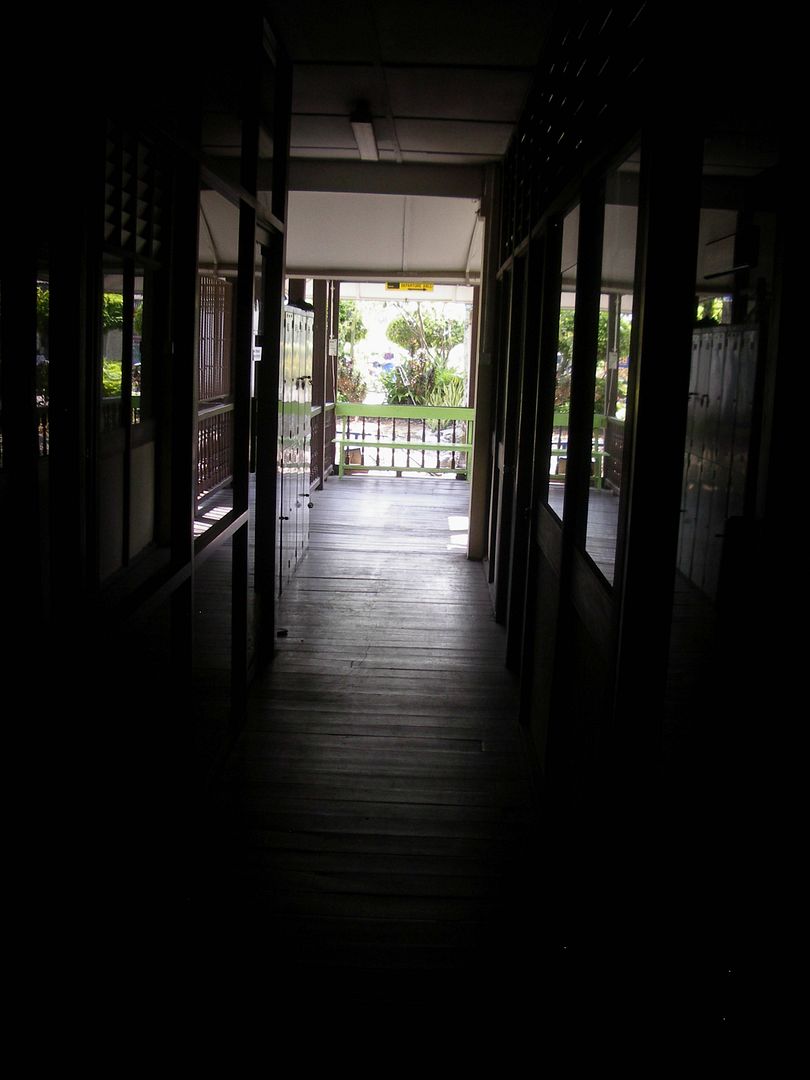 Protected apron view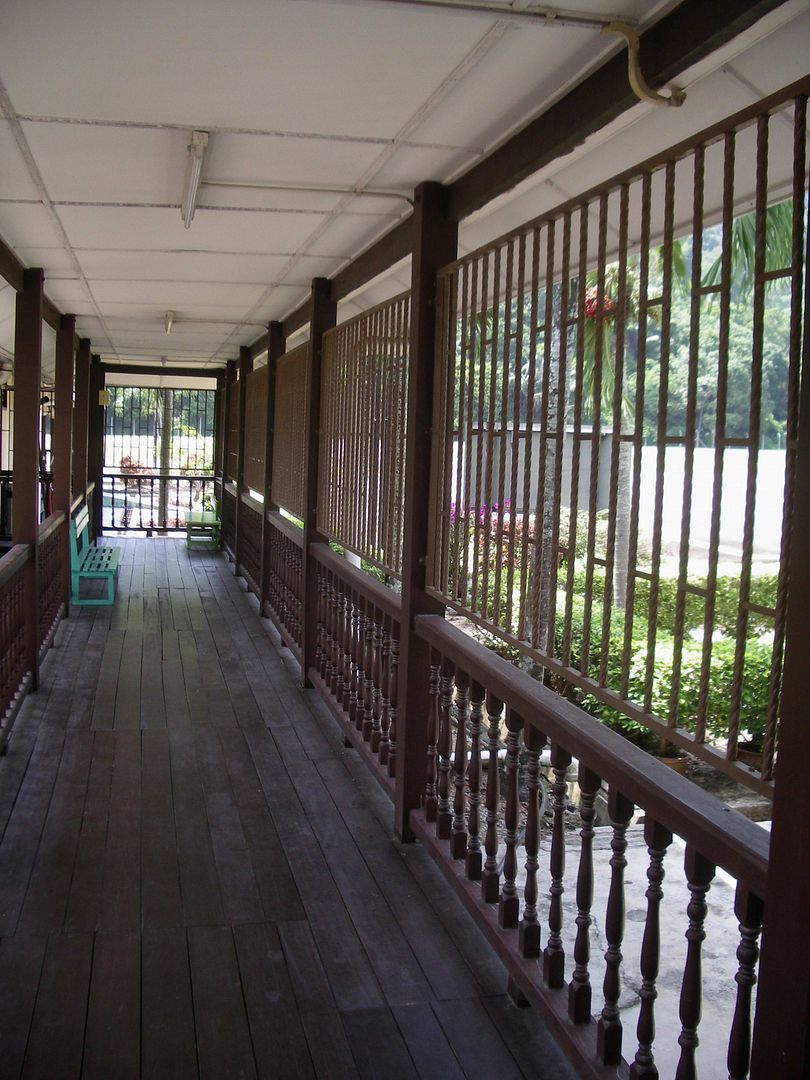 Surrounded by palms
Baggage carts, the latest edition!
Smelly restrooms like never cleaned before are also available.
Through security and simply catch another stamp from the same two smiling female officers to leave Malaysia again.
And what´s this?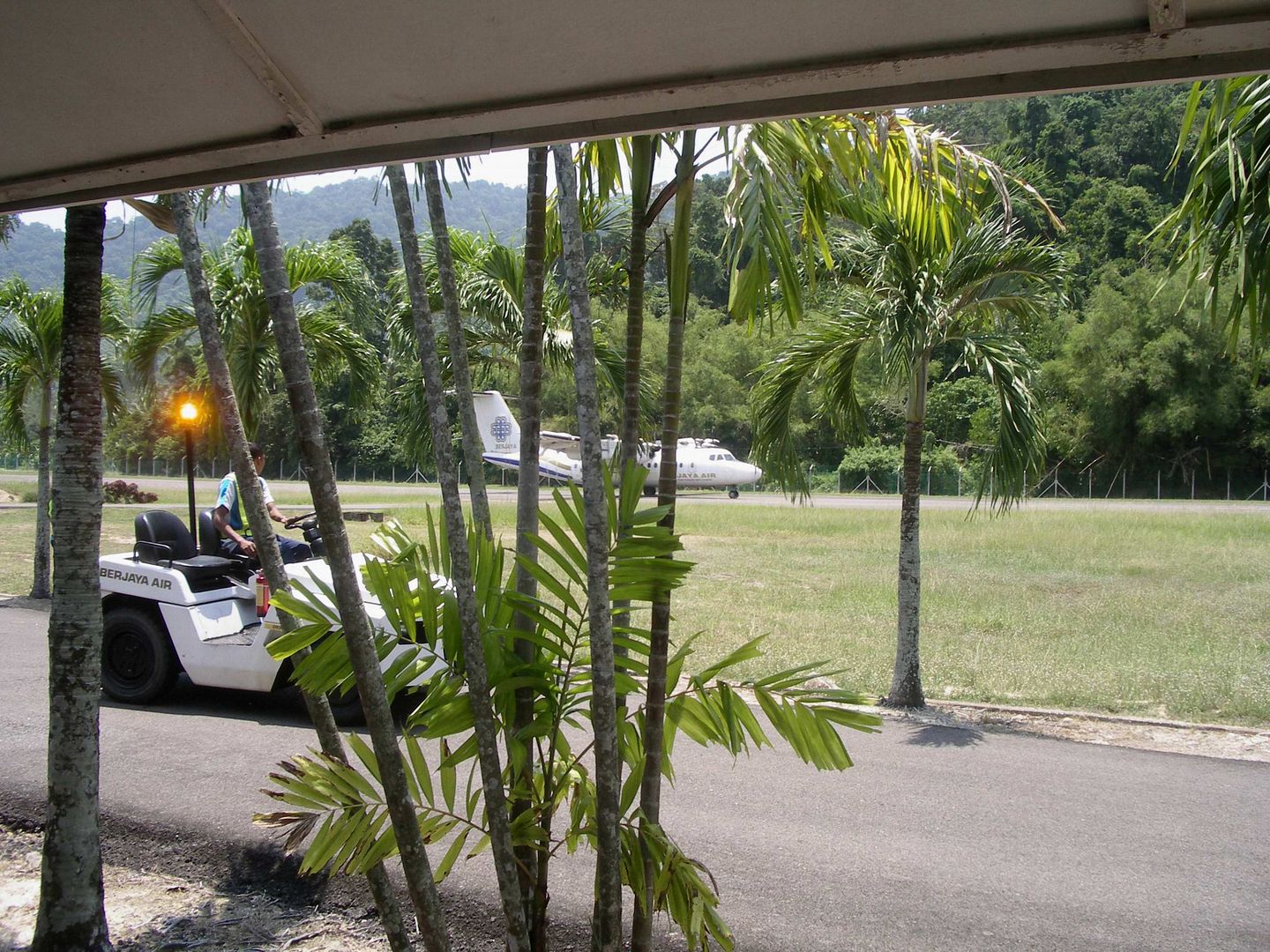 It seems better to use all available brakes now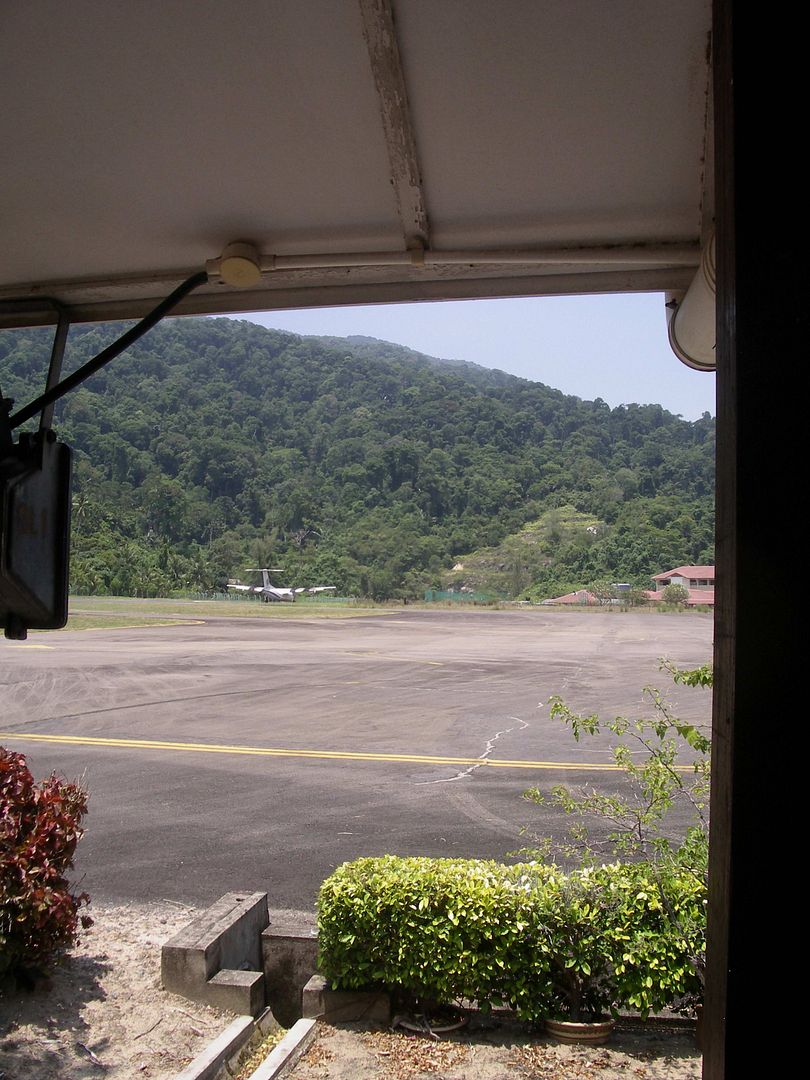 Made it!
Looking forward to a new registration, listen to me Berjaya!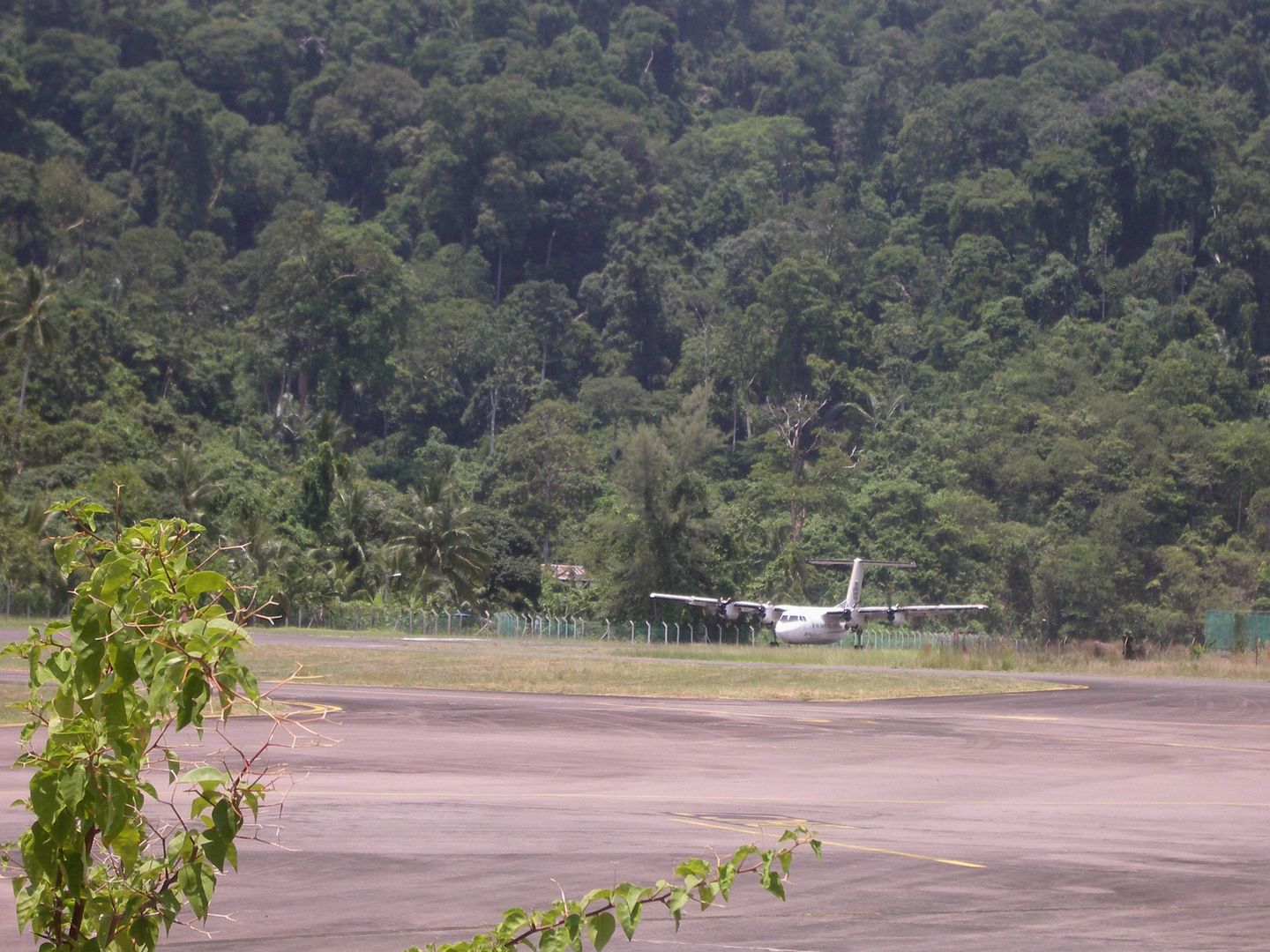 I see different colours on this plane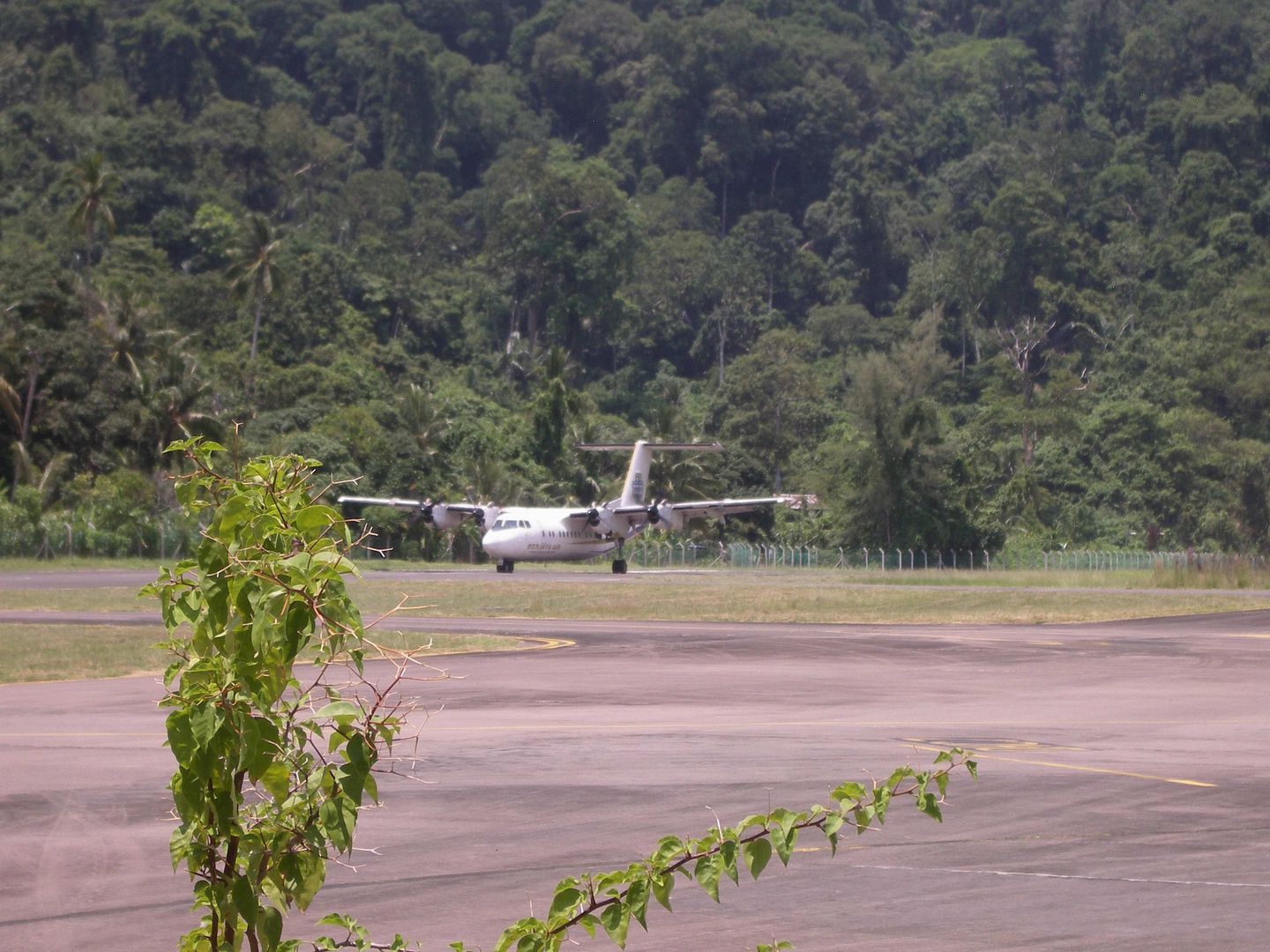 Yeah, there is a 1/3 chance for another Dash-7 and this is it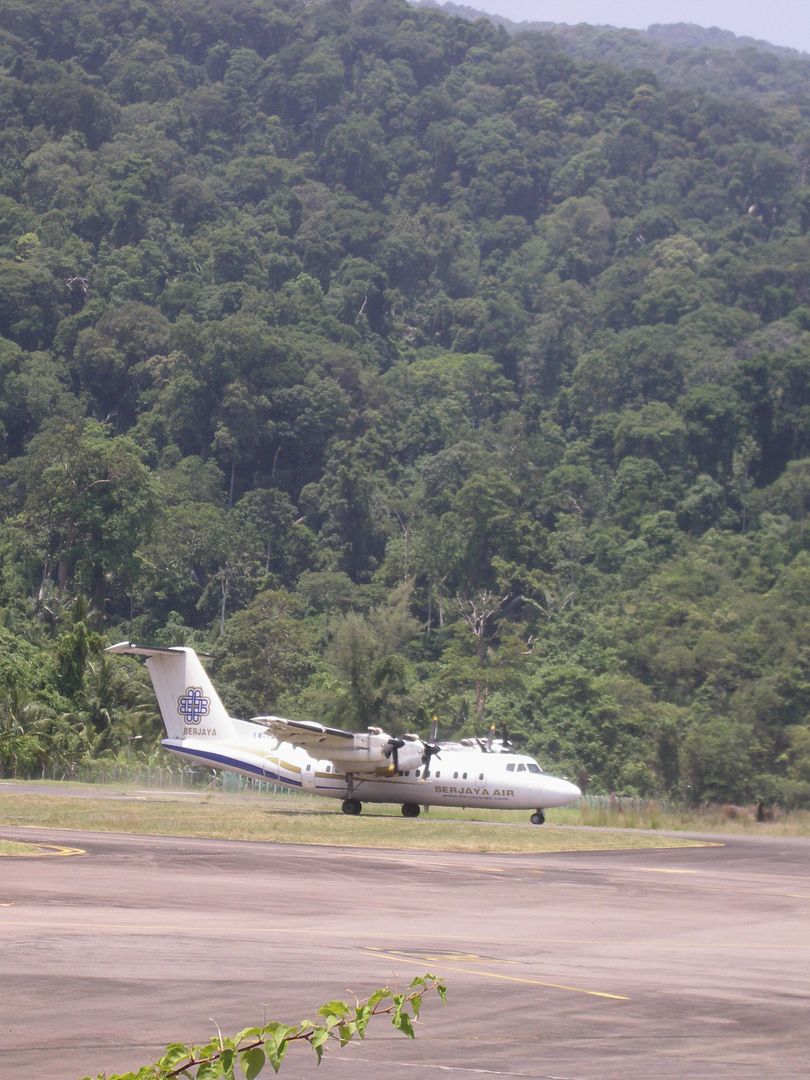 Look into my eyes, so classic!
Turning
Engines stopped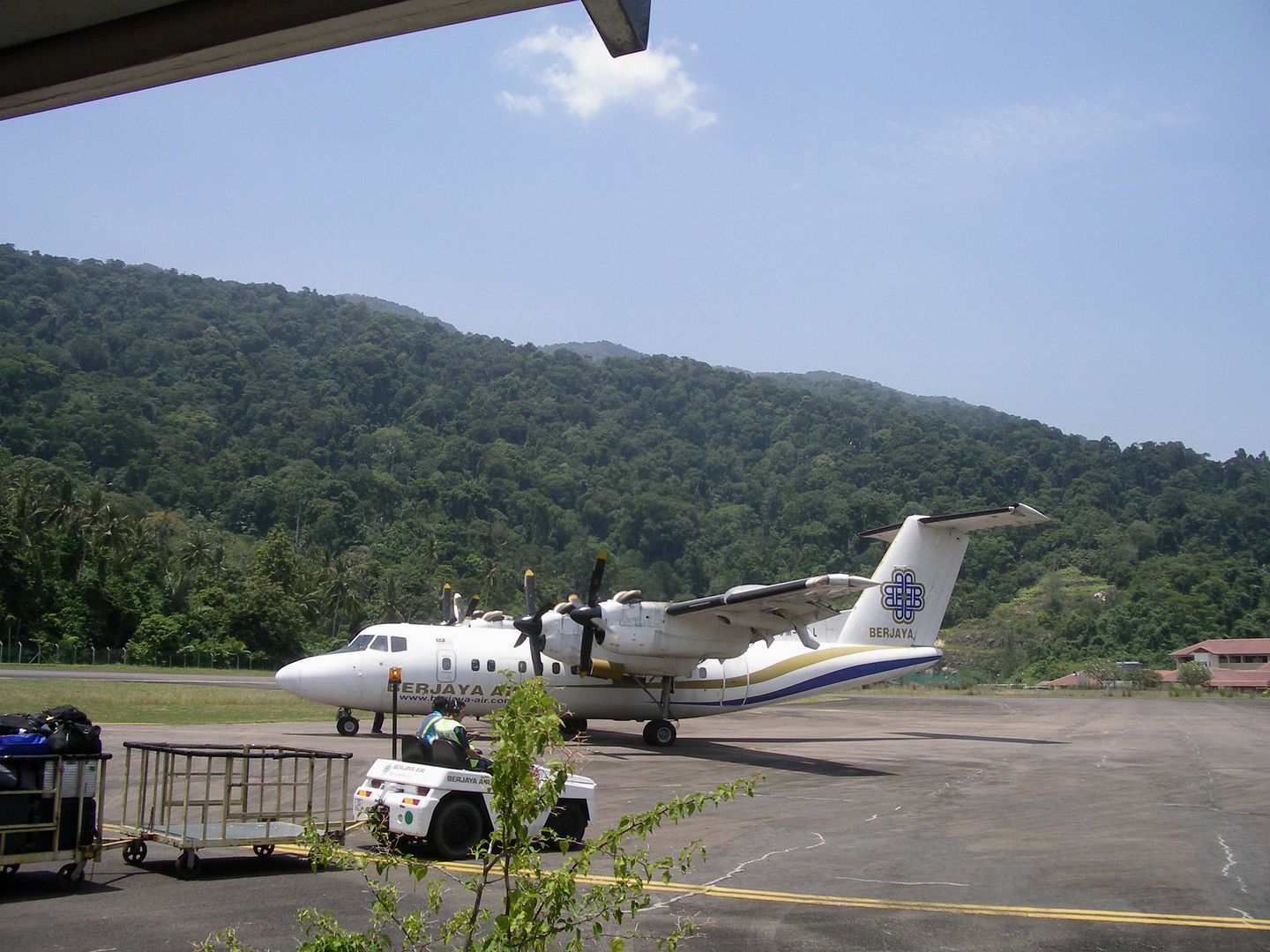 I´am once again impressed about these special plane
Open the door, please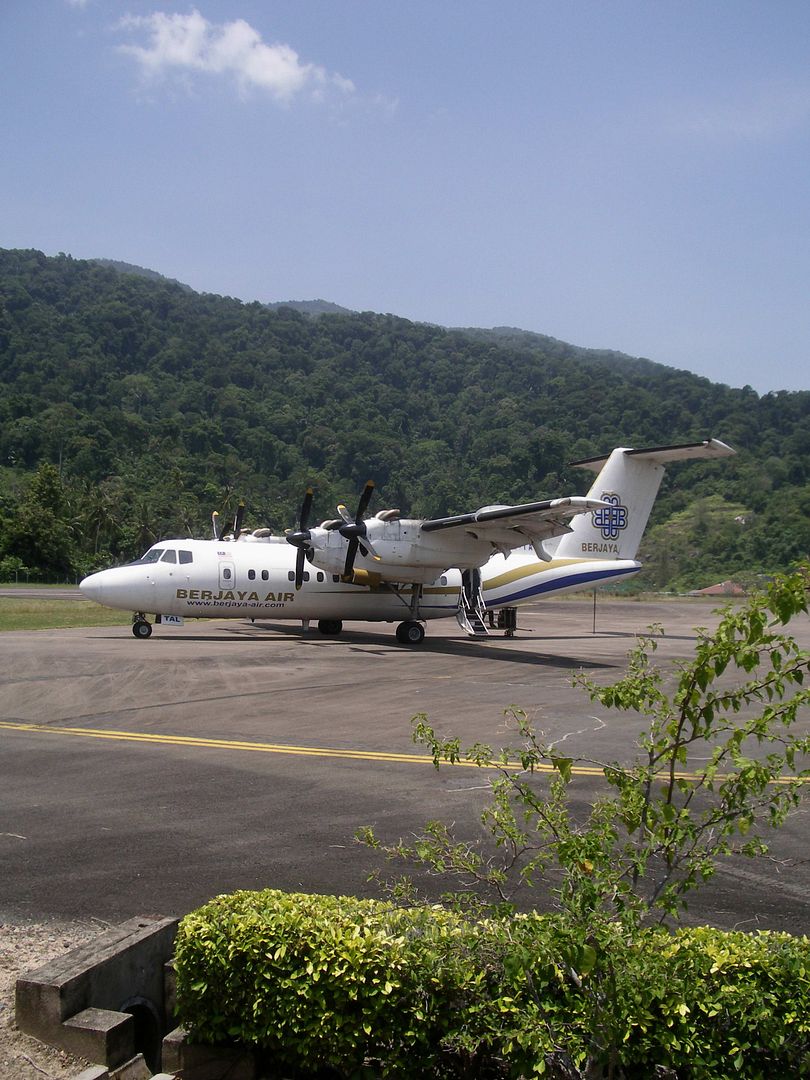 And the mountains close behind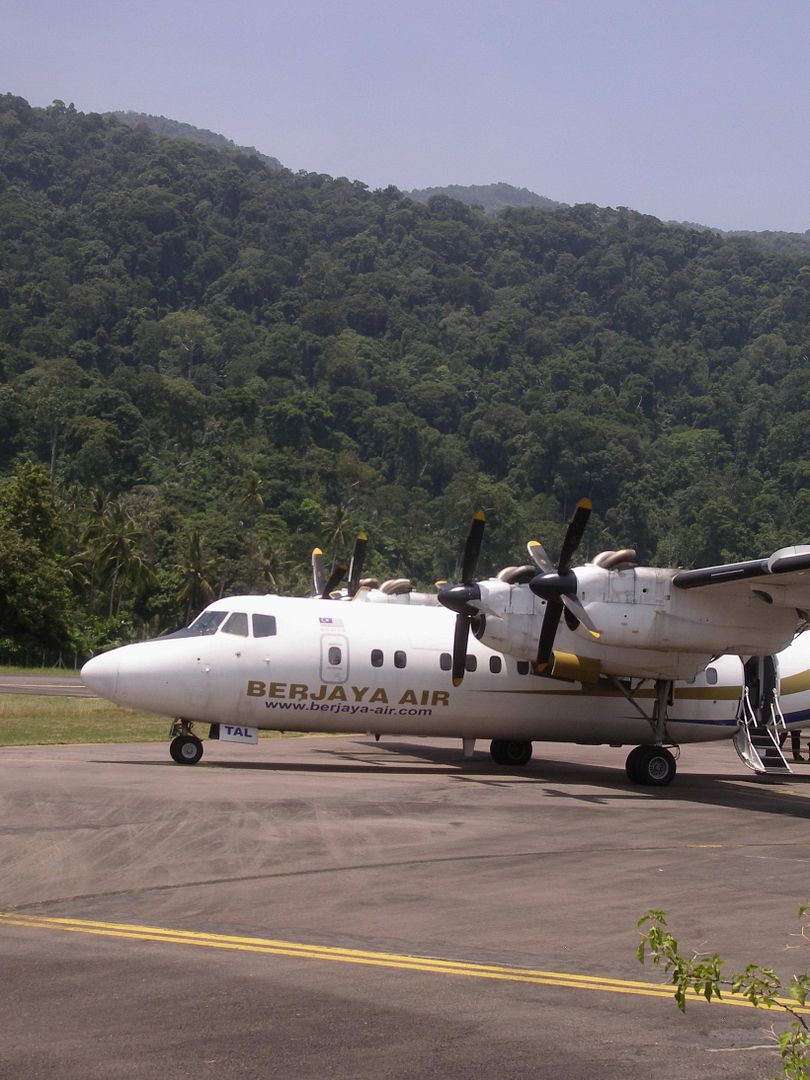 Airside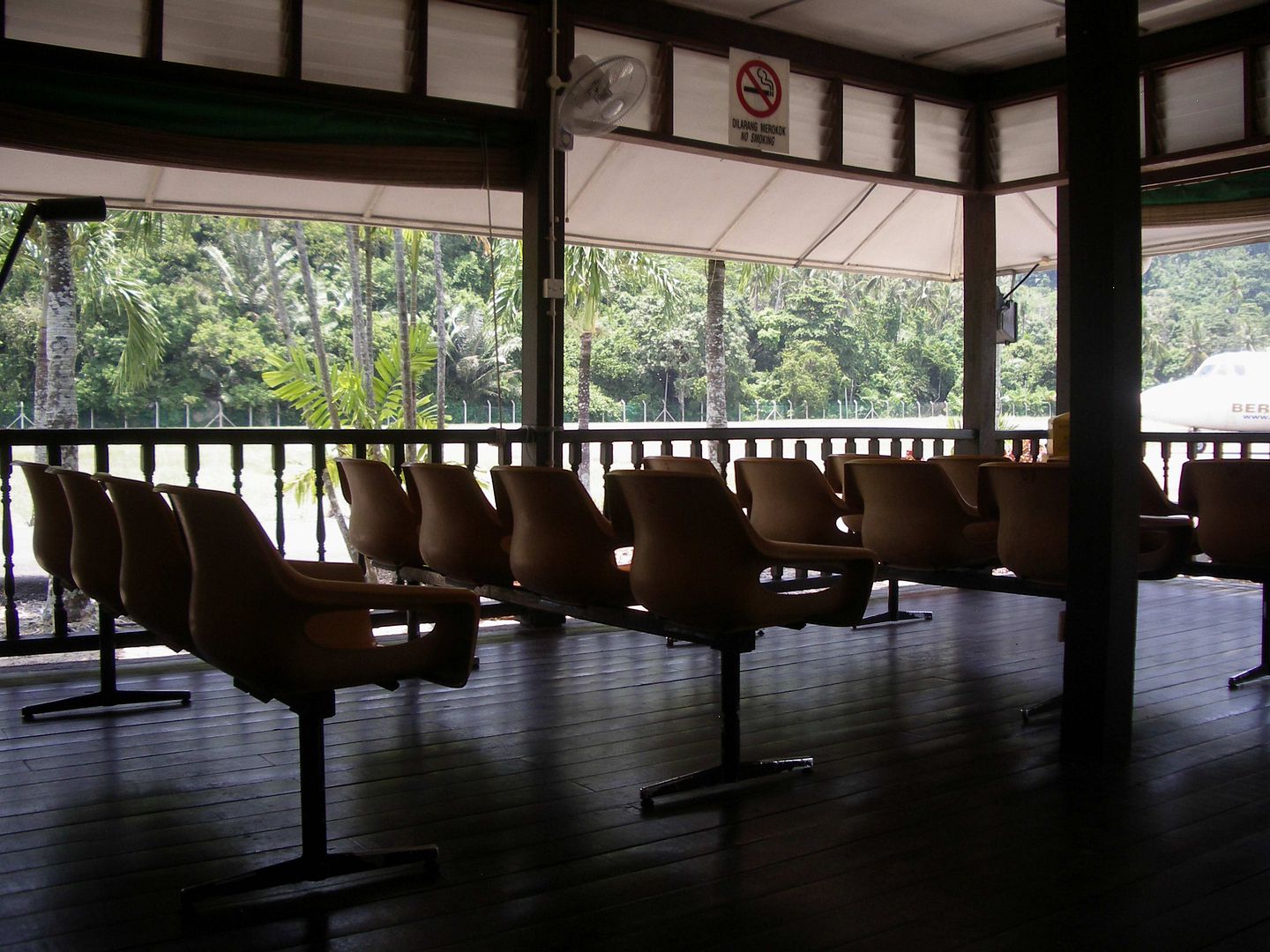 Boarding, gate 1, of course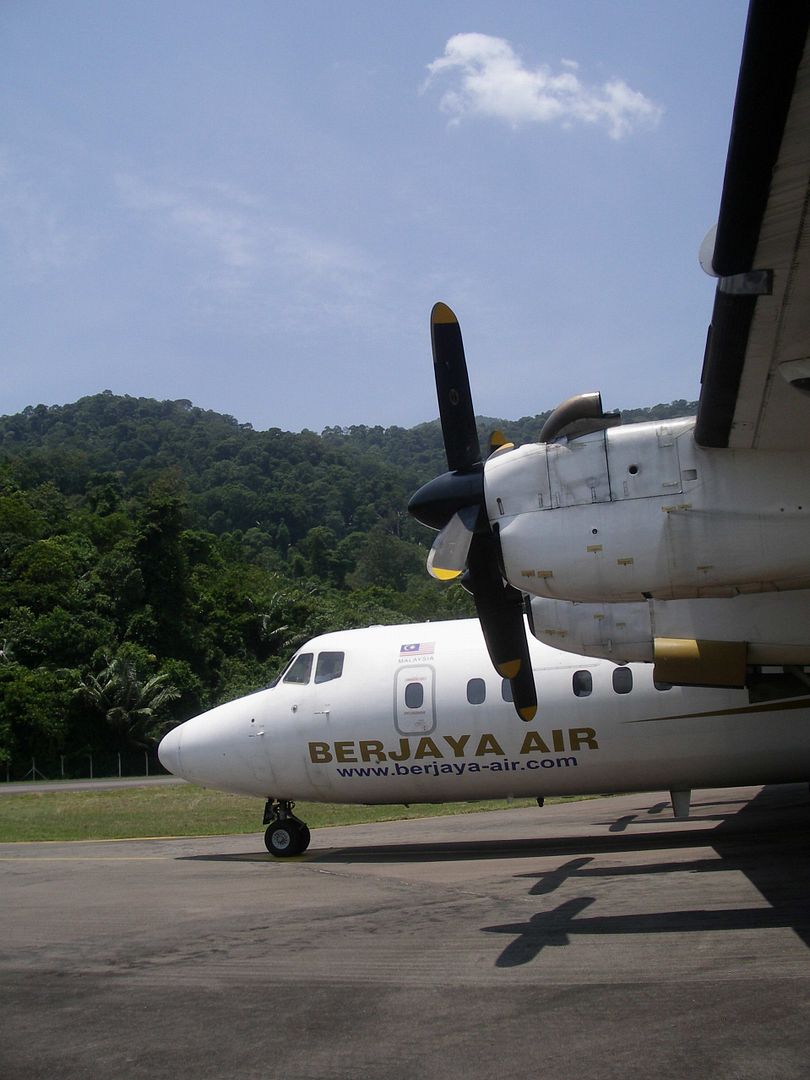 Booking is done via the Berjaya website,
the fare 60.00 Euro´s.
Under the wing, you know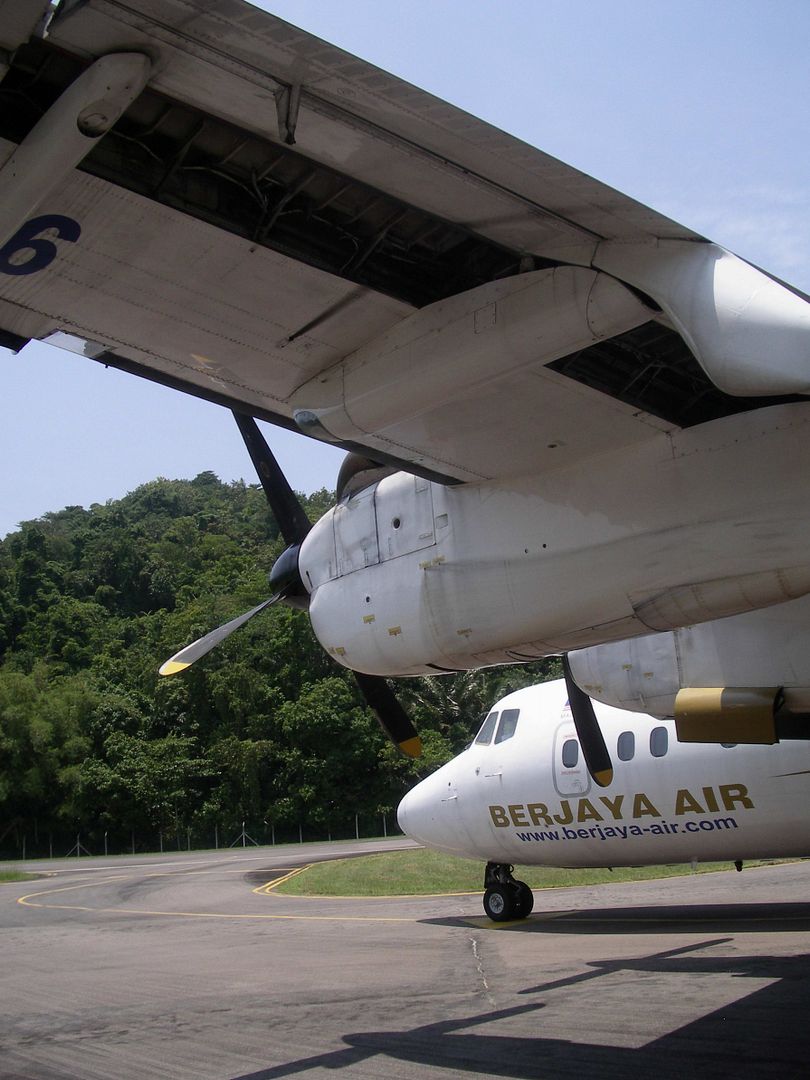 Confirmed, this is 9M-TAL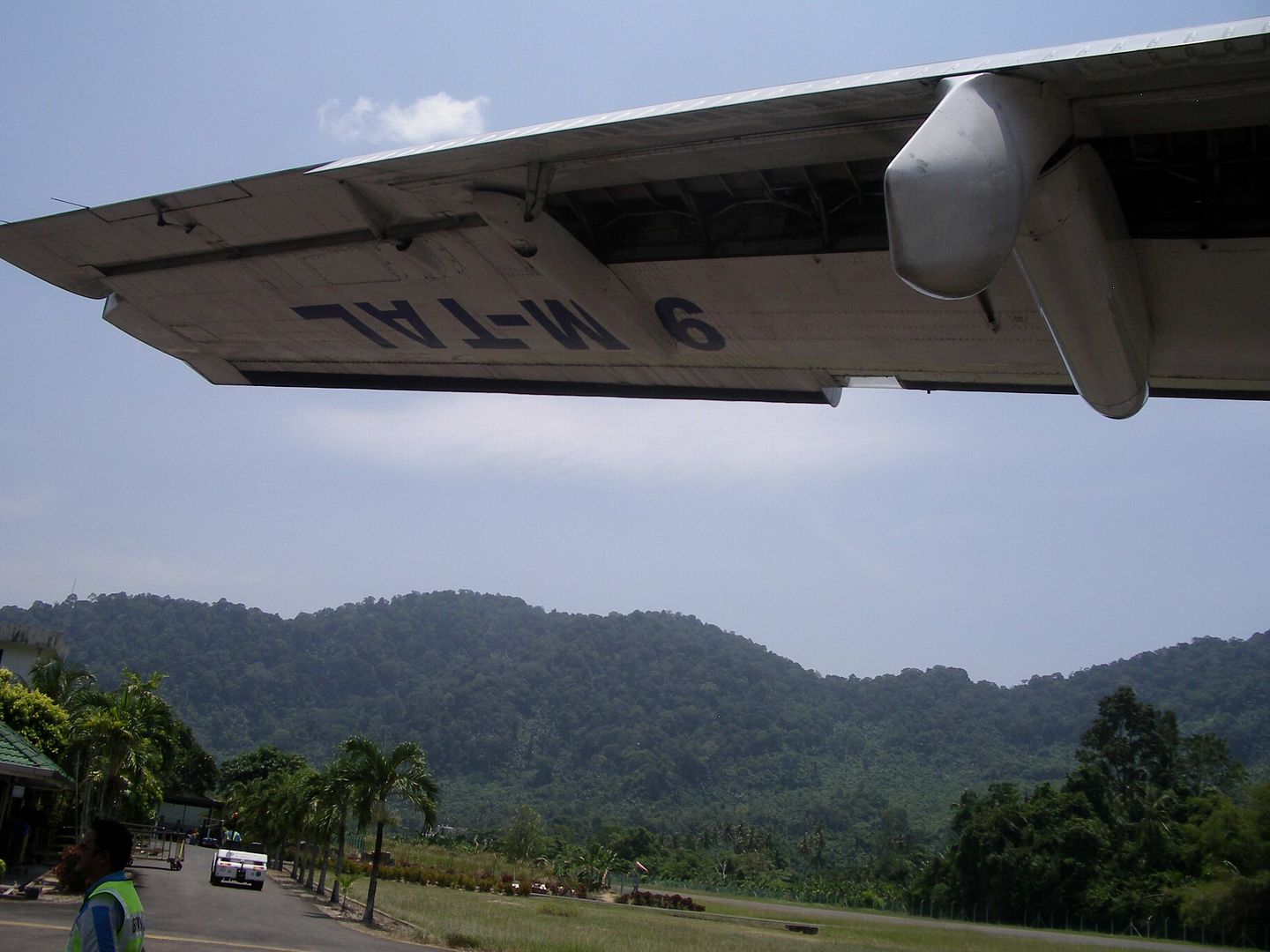 The oily engine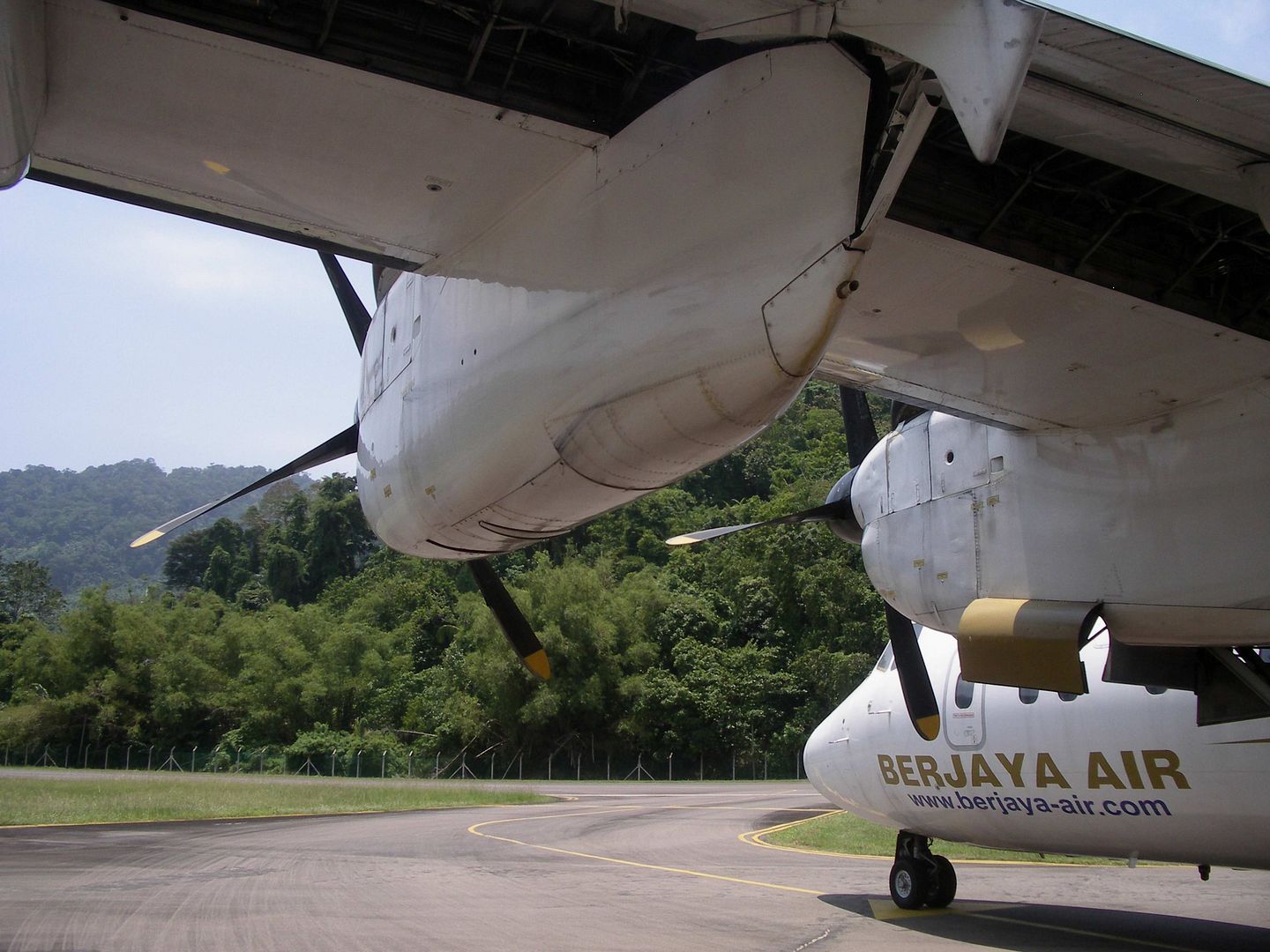 Logo view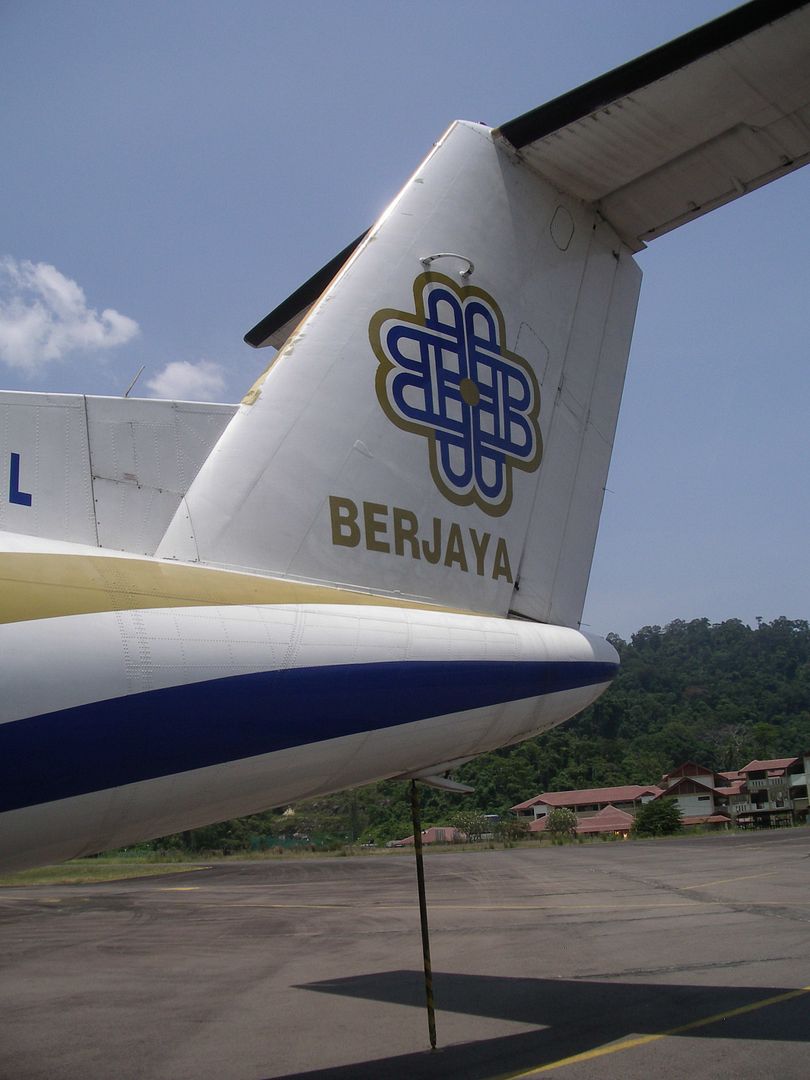 Leg no. 2 here on the Dash-7 like on schedule and the warm welcomed new entry to the log.
Built and delivered in 1988 to British Midland and since 1995 with Berjaya.
One of three in the fleet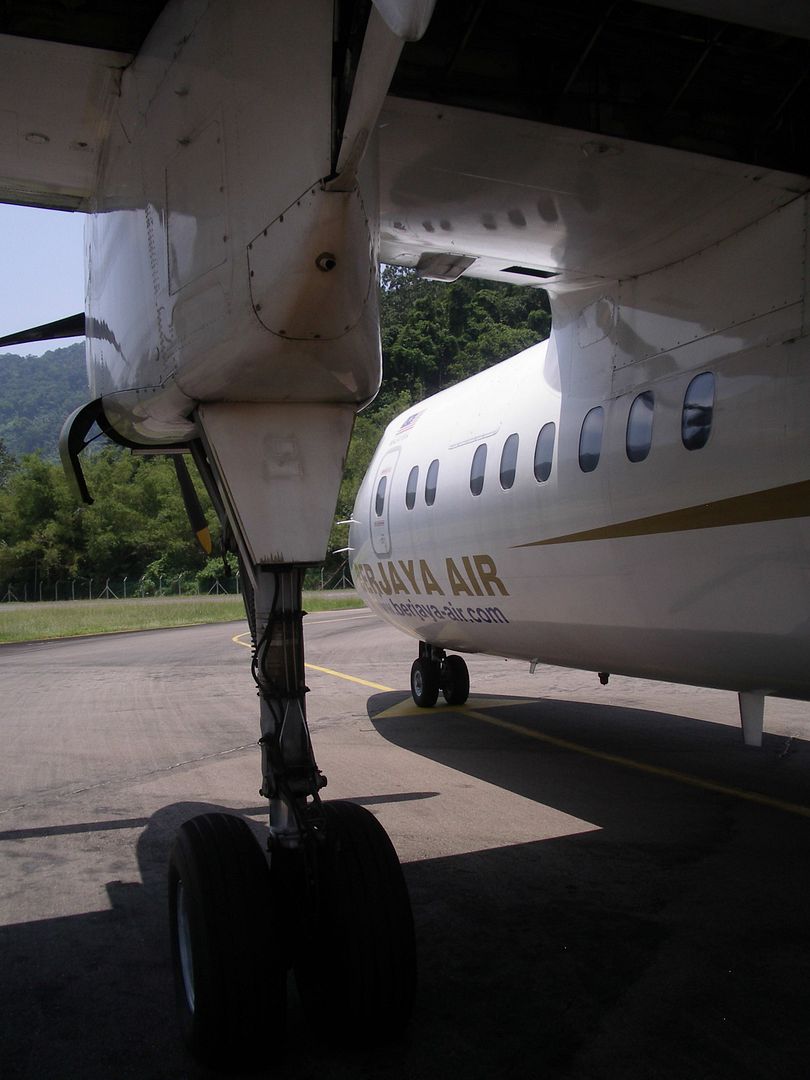 And the undercarriage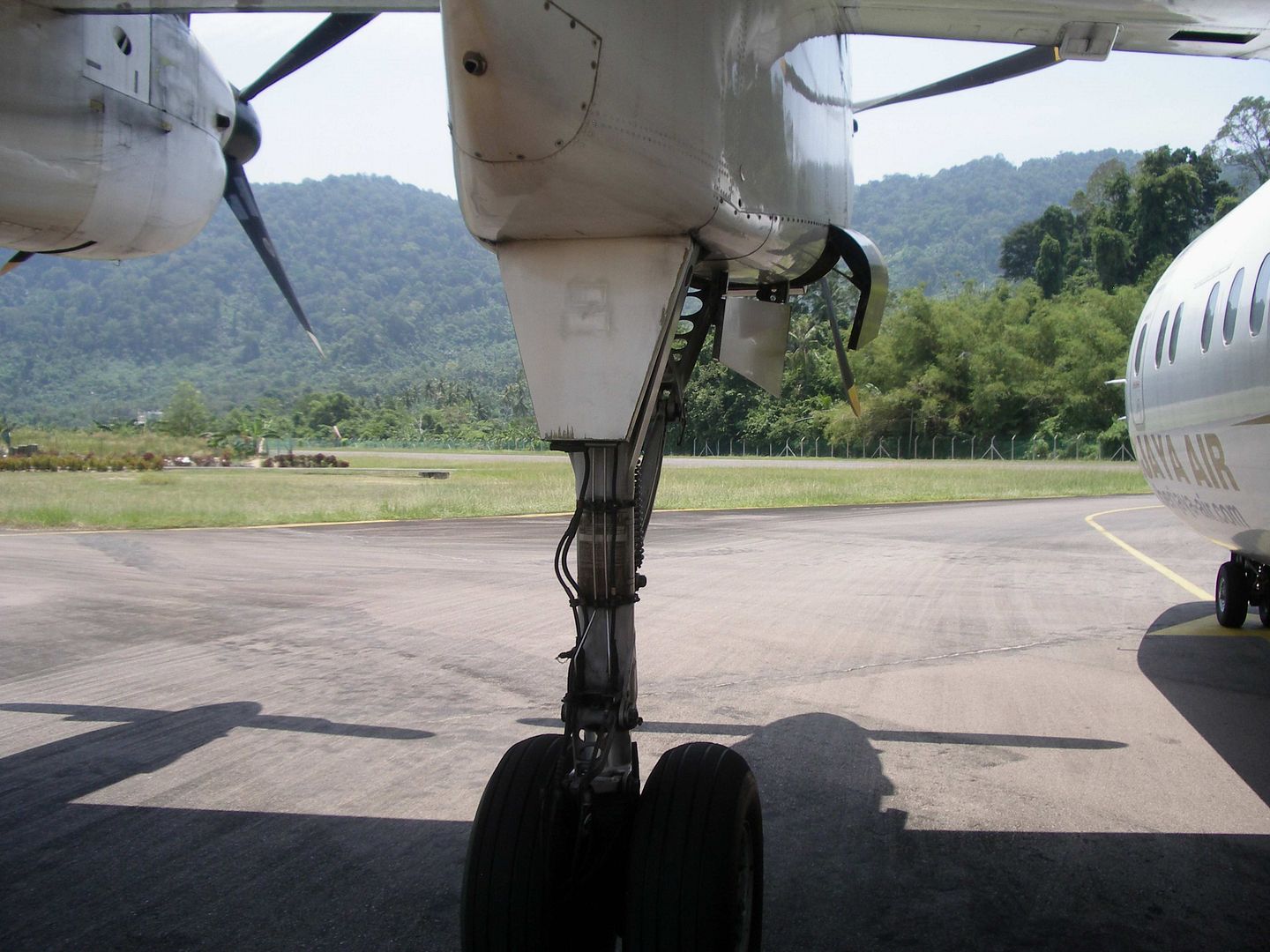 12.45 am, short after schedule, "Berjaya" on the go for the 45 minutes back to Singapore. 34 sunny degrees here.
Heading for the runway, "Two-Zero" this time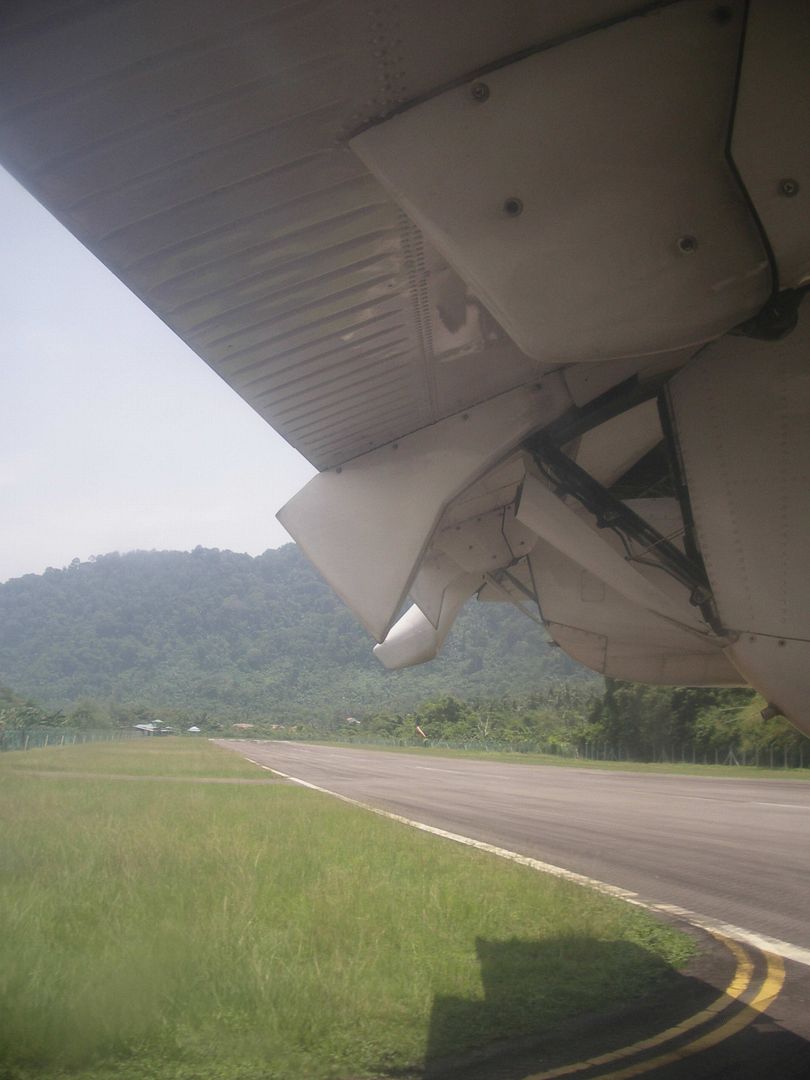 Backtracking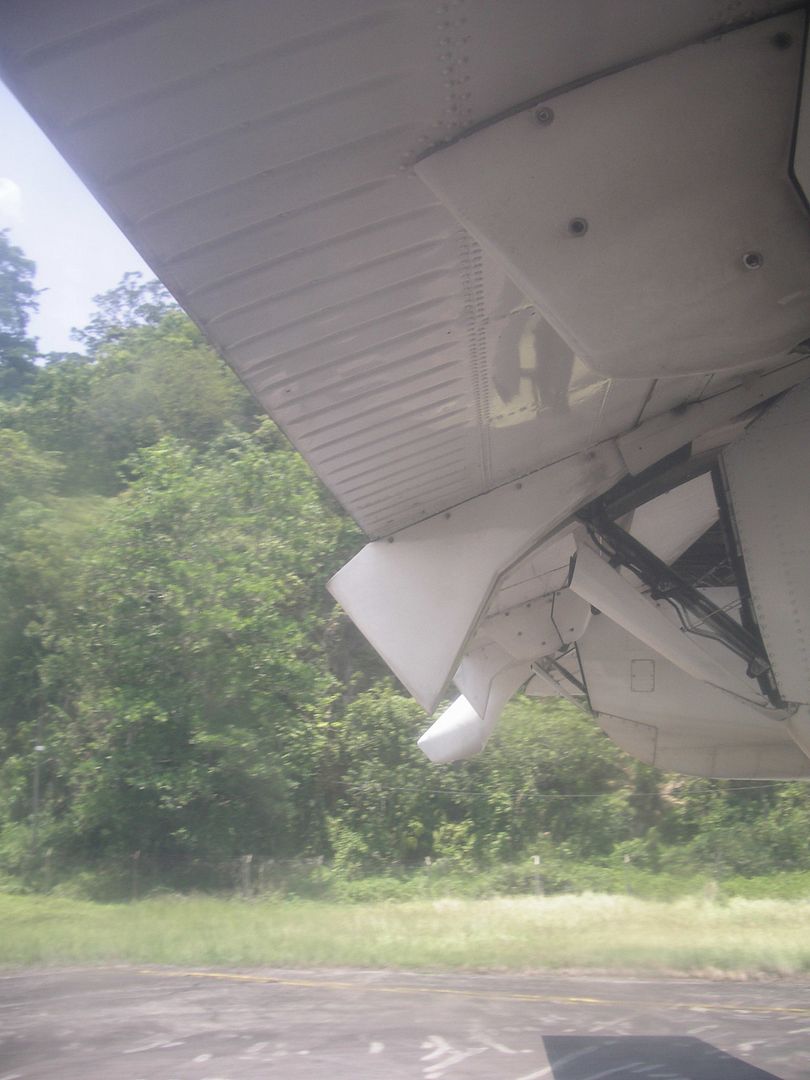 Power
And lift off
Above the jetty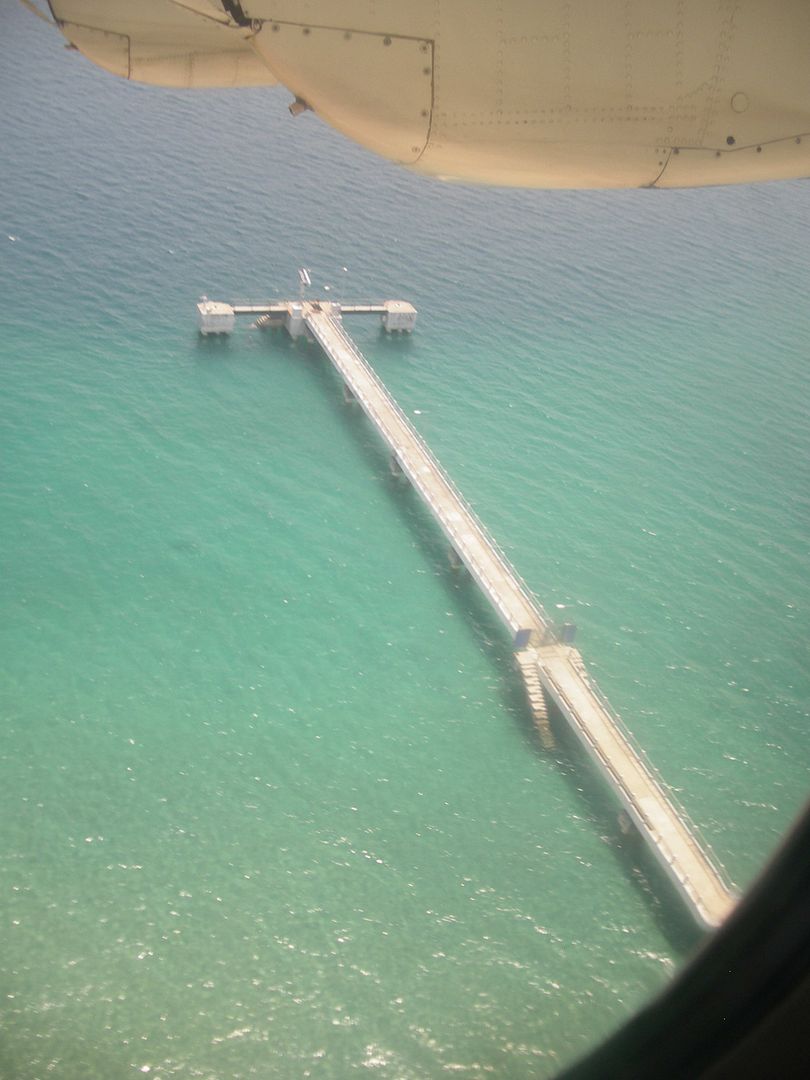 And the blue sea
Turning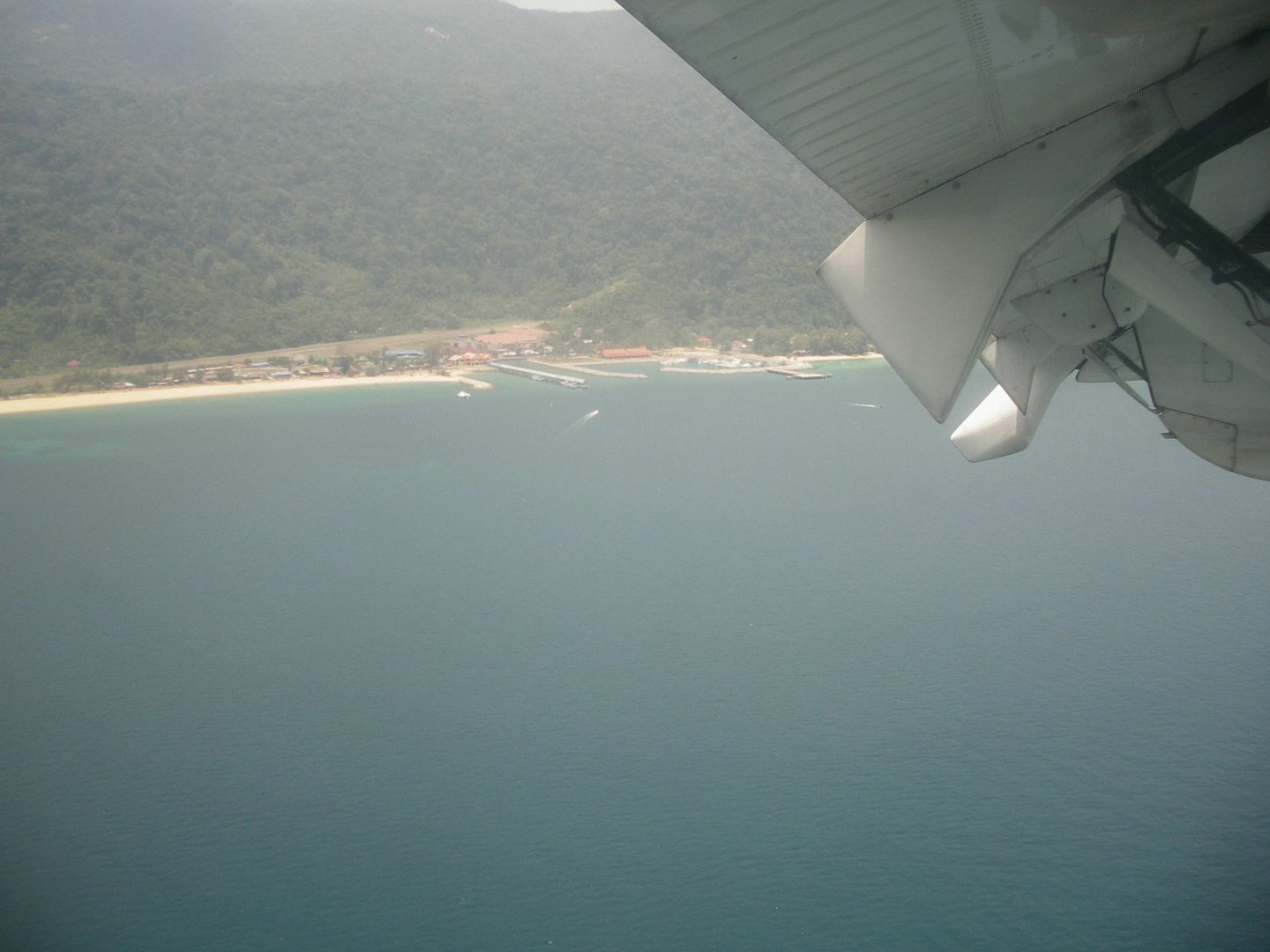 Along the airport
The town
And the hotel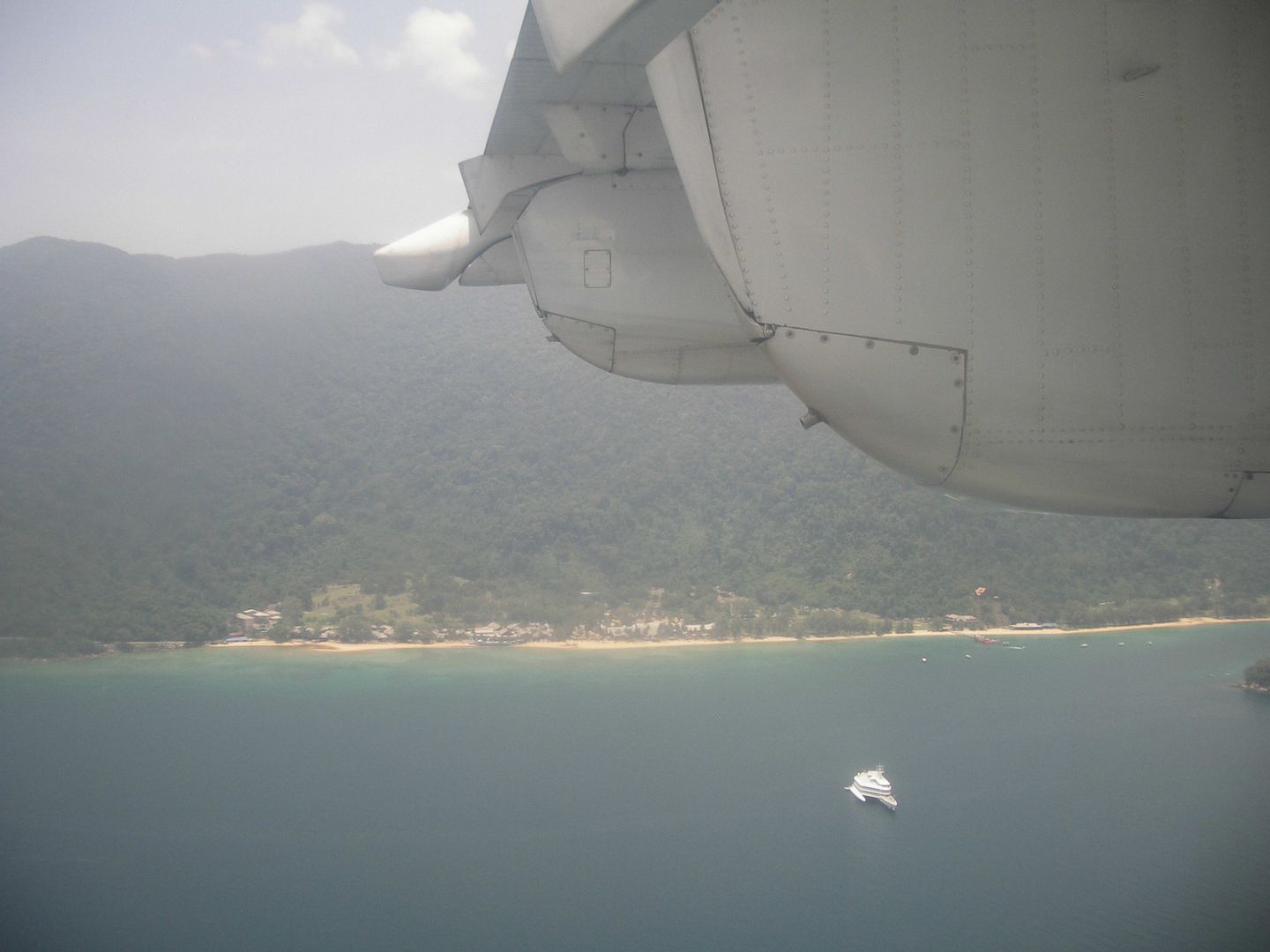 Leaving the island now
The beaches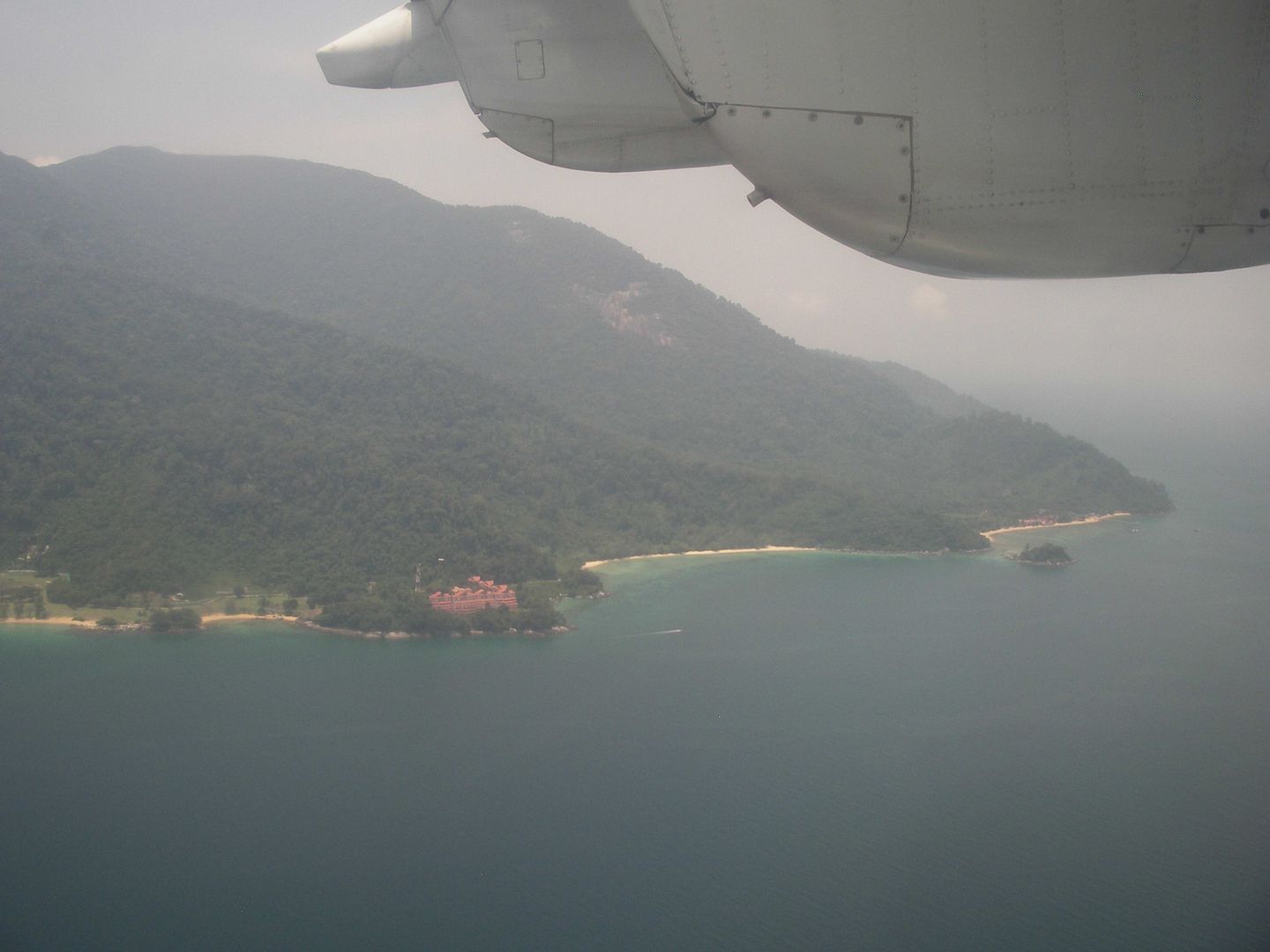 And the mountains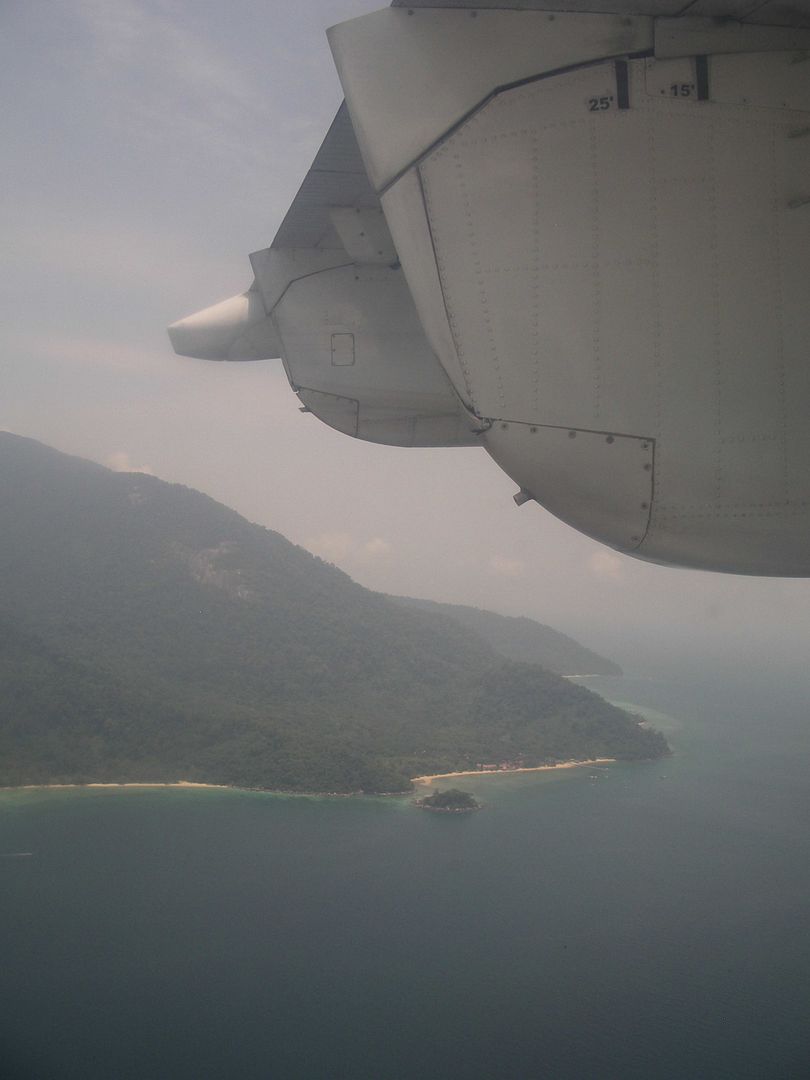 In direction Singapore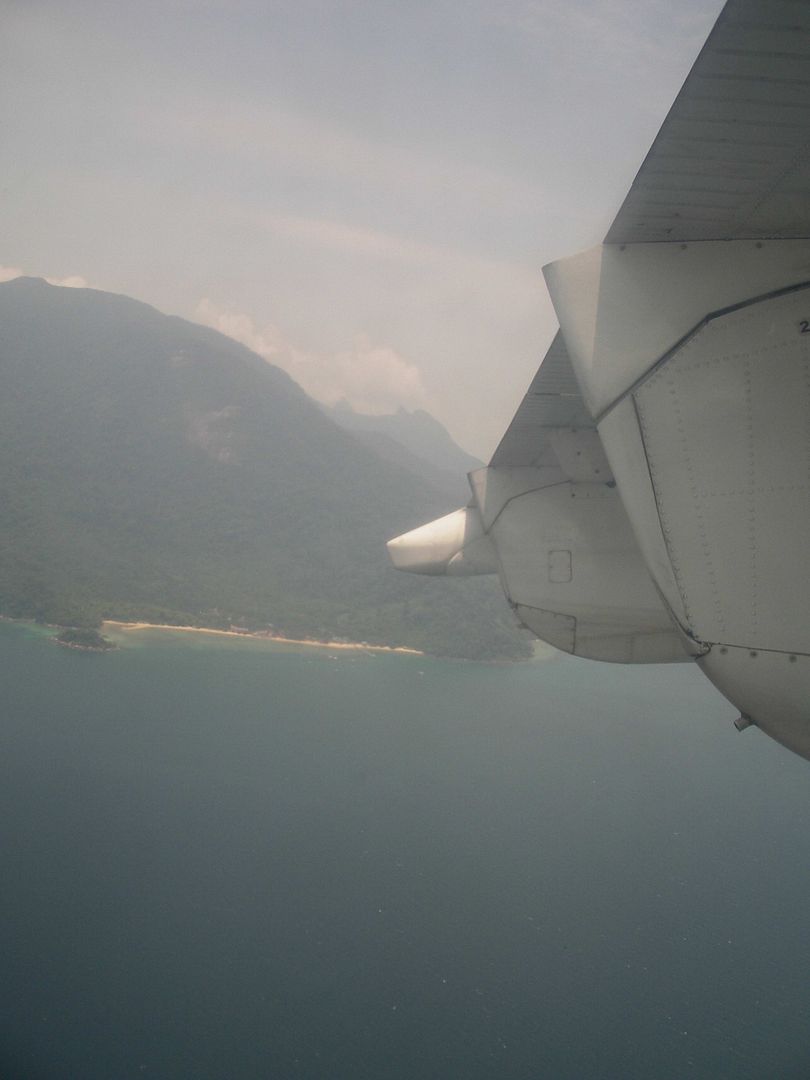 I hope, it´s the right one!
Cabin view with the bright grey blue oldfashioned fabric seats
A close to 100% load of vacationeers this time.
Cabin crew is two female, elder and nice, FA´s.
Cockpit crew is from Malaysia.
The captain with a nice and detailed welcome inflight. All crew introduced by name.
No route info, but flightlevel is 10000 feet.
Kad Keselamatan, sure I know
Service is peanuts twice and free drinks.
Legroom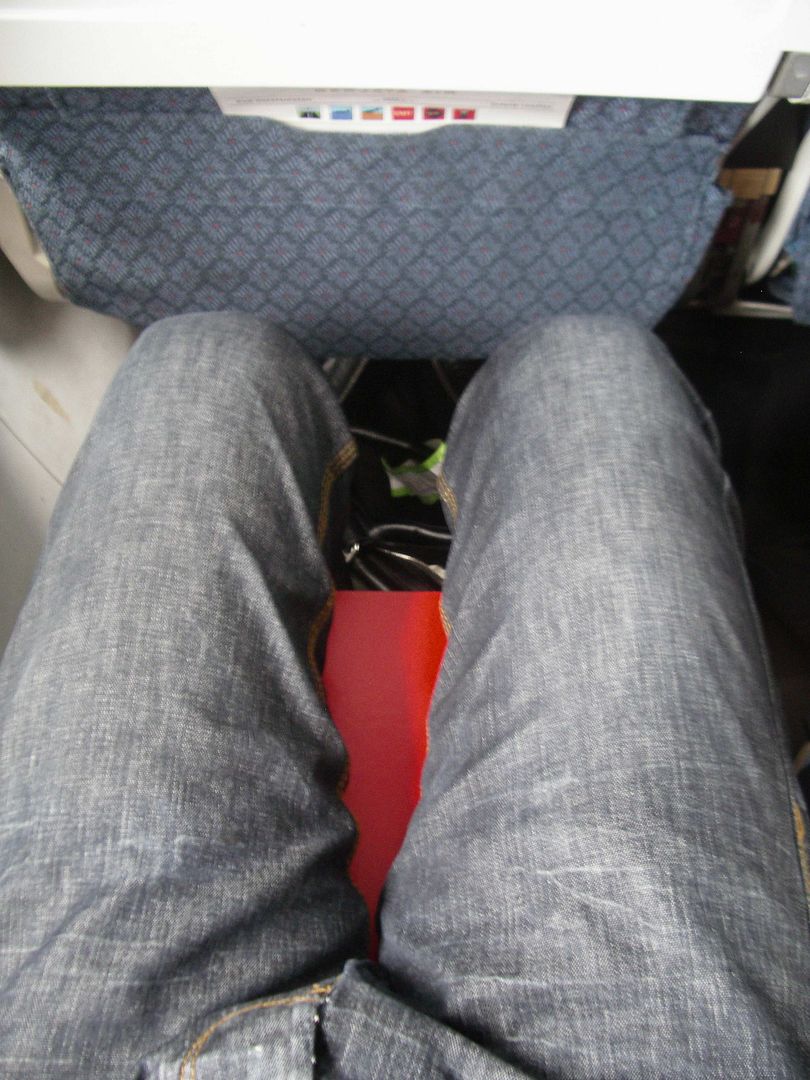 The cabin ceiling
Seat view, the second to last row this time, 11 A and B
And finally no way that this plane shows a little bit of age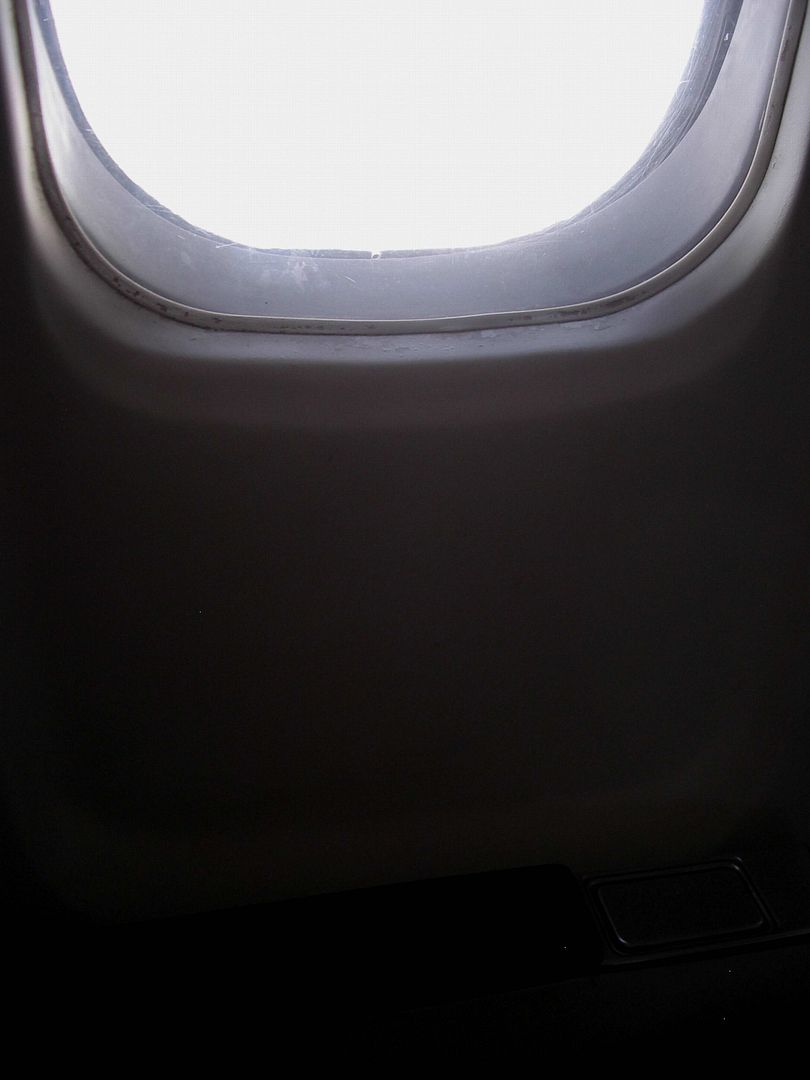 Well, only a little bit, with a nasty toiletry smell along the whole flight. But nothing new, I´am used to this after the airport experience!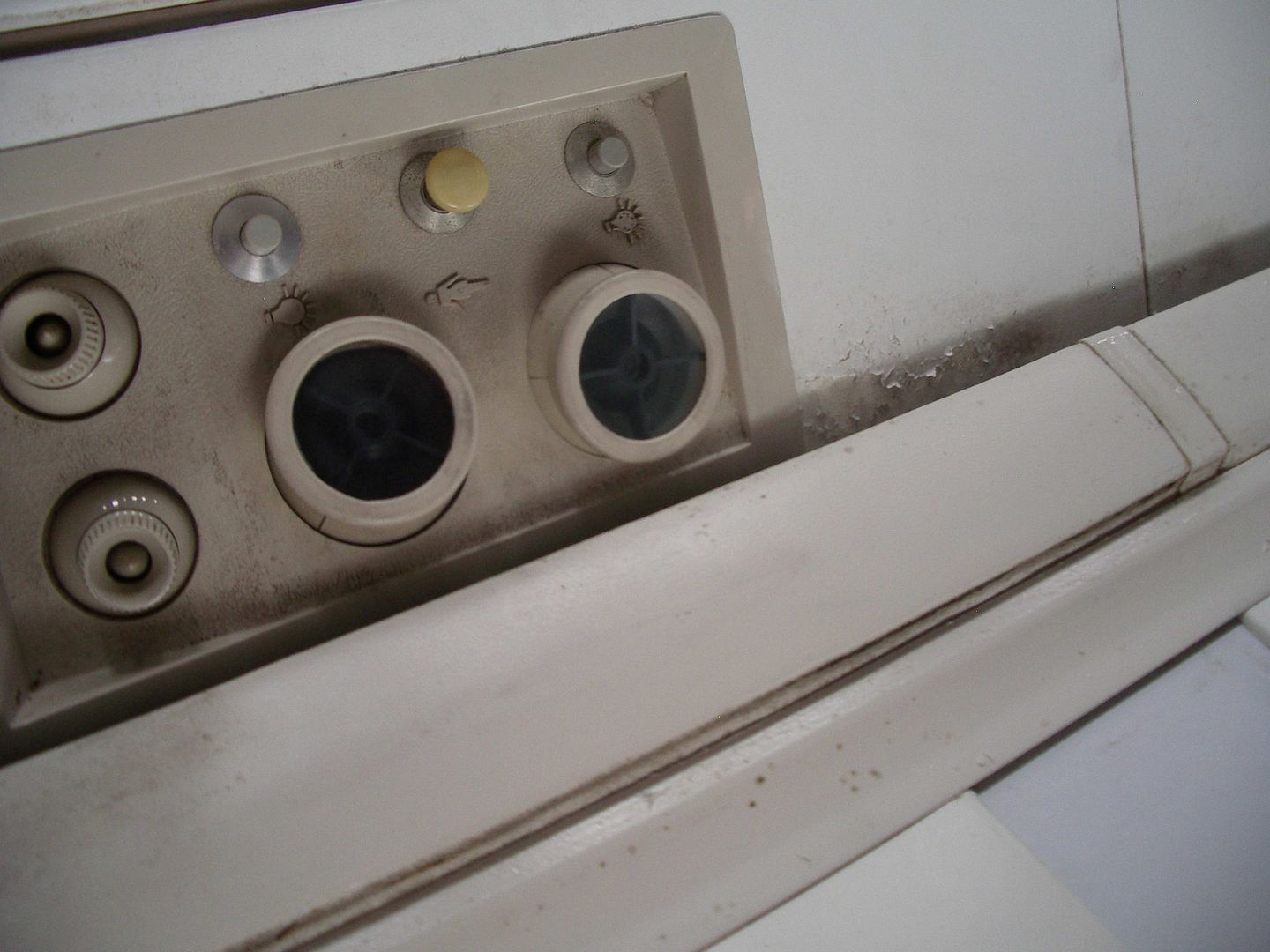 It´s better to have an technician on board, isn´t it?.
Like on this service.
Wheels down for Singapore
Touchdown at the 4000 meters runway "Two-Zero-Center", 1.30 pm, short after schedule again. 31 partly cloudy degrees here.
Parked beside the Tiger
Or what about Cebu Pacific?
.................................................................................................