Hello!
This is my second trip report. Sorry again for my English. Hope you understand
All photos were made via iPhone.
My last trip report was about short flight from Moscow to Krasnodar. This time, my employer sent me to Yuzhno-Sakhalinsk for 2 days business trip.
From Moscow to Y-Sakhalinsk only two variants with direct flights: Aeroflot (A330 or IL-96Turbo) or Transaero (mostly 777-200 or 777-300).
As me and my colleague FF of Aeroflot, we decided to go SU. Last time I visited Y-Sakhalinsk in April 2011 and that times Aeroflot operates IL-96Turbo on daily basis, but last week agent said that we will go on A330.
Short information:
DATE: 13 JAN 2013
Flight: Moscow Sheremetyevo - D (SVO) - Yuzhno-Sakhalinsk (UUS)
Aircraft: A330-343X
Registration: VQ-BMX (named S.Sakharov) delivery date - April 2012 (quite new)
Departure: 1750
Actual departure: 2030 (due to heavy snowfalls in Moscow, long line for de-ice and take-off)
I start from some photos of Business Lounge (named "Classica" for domestic flight)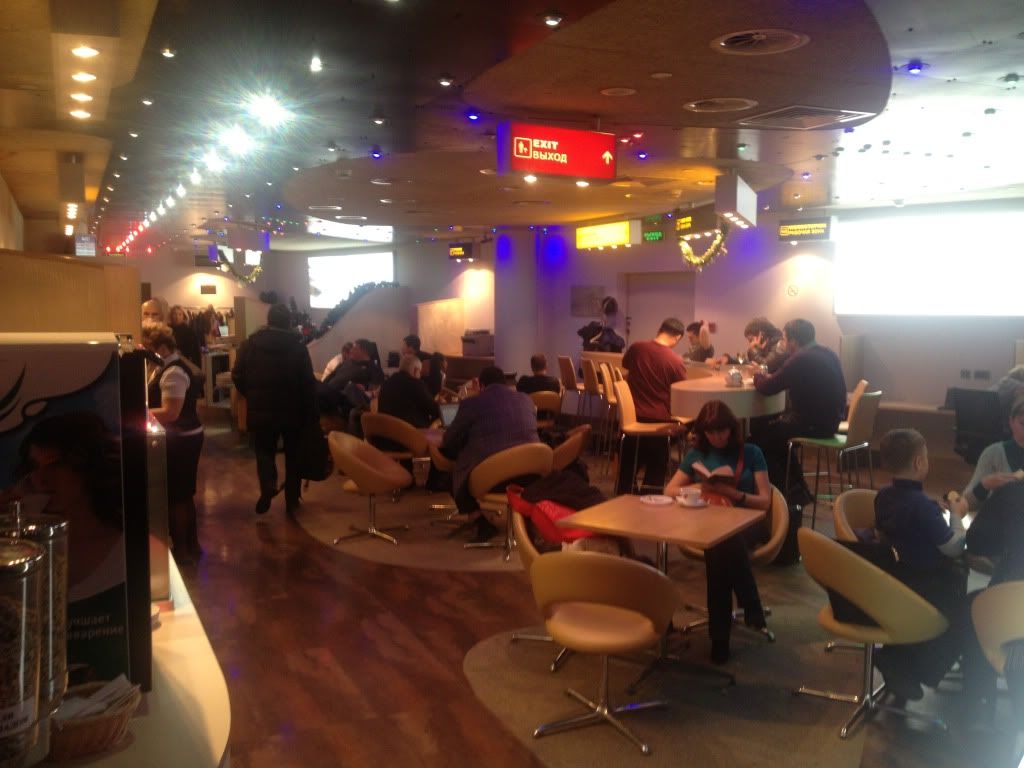 Average list of drinks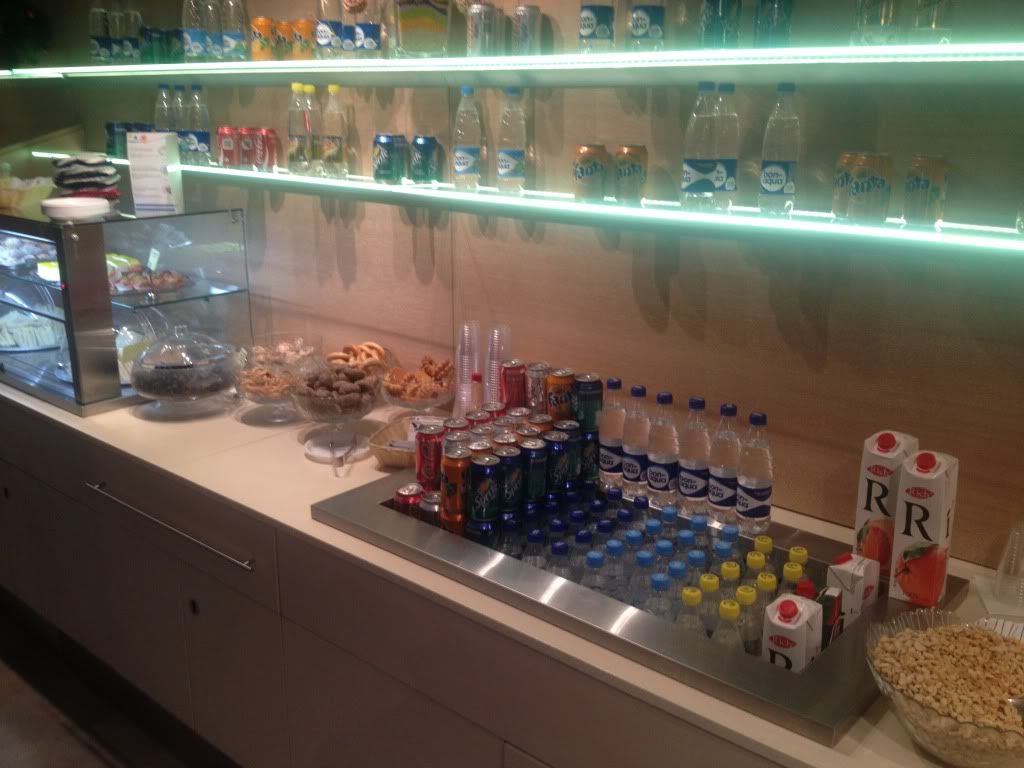 Snacks zone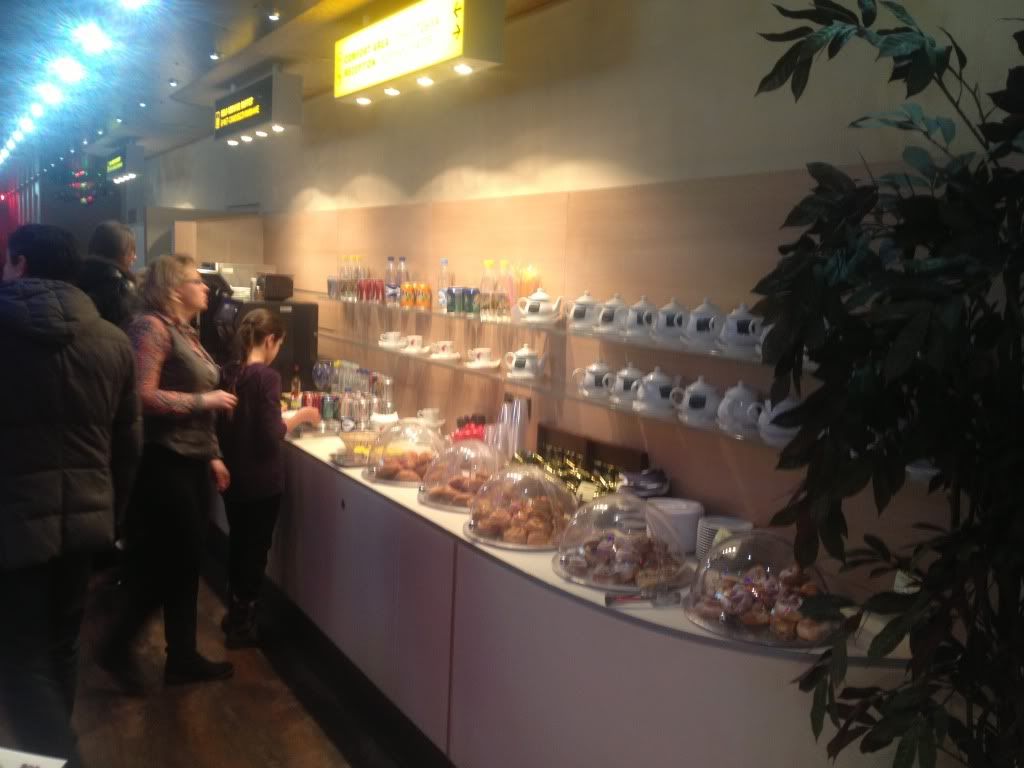 Ceiling styled as runaway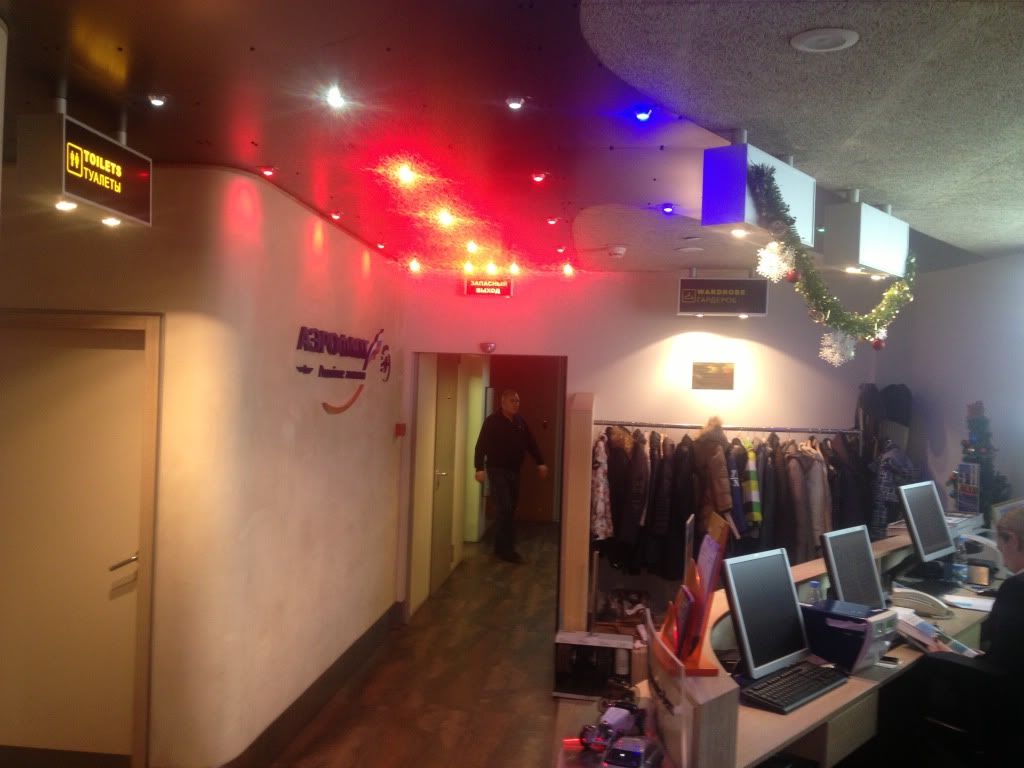 At gate. boarding via bus
Aeroflot have started to use SKY PRIORITY brand (like DL)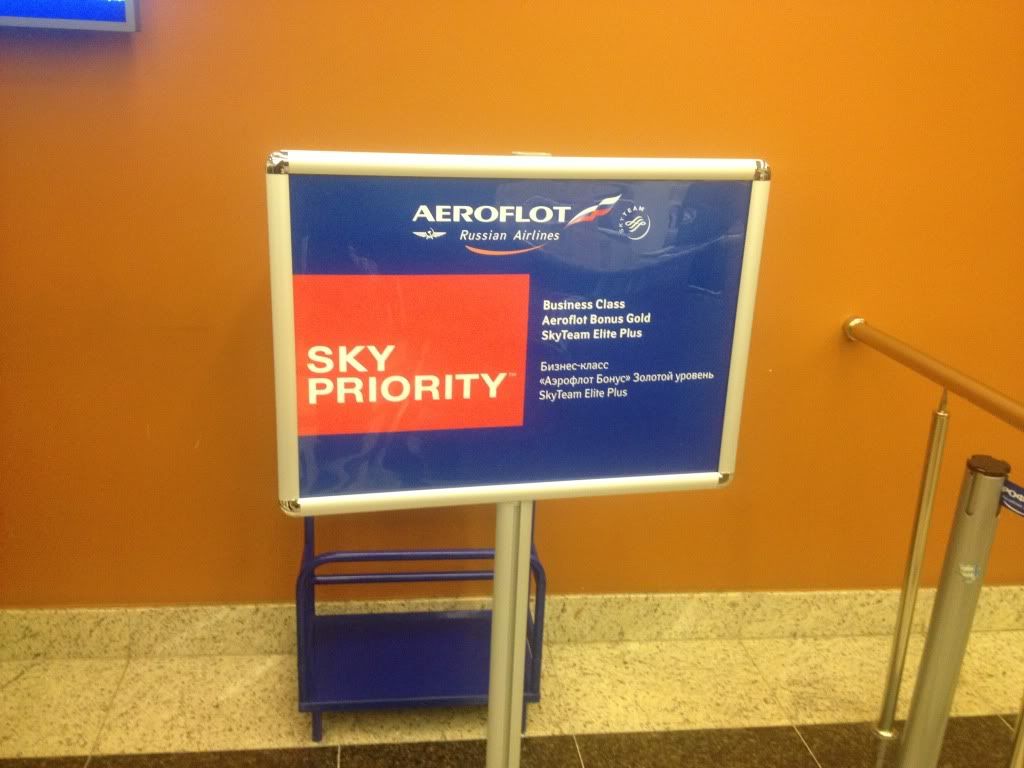 Boarding agent. In Moscow was around -17C these days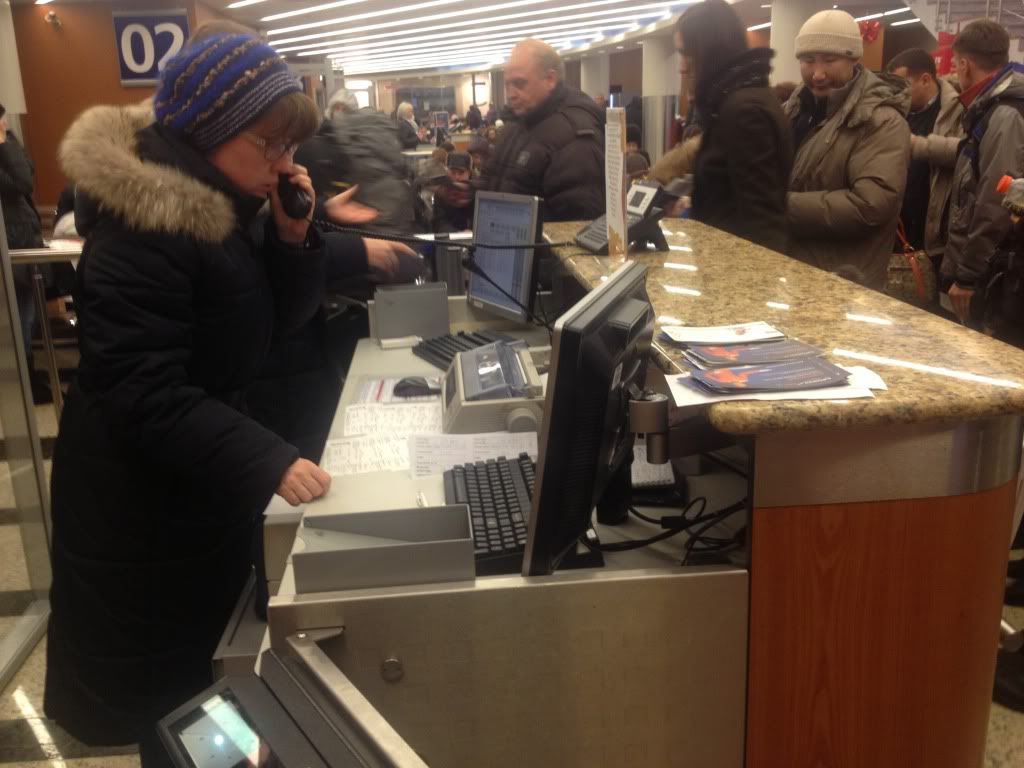 We have arrived
I like this view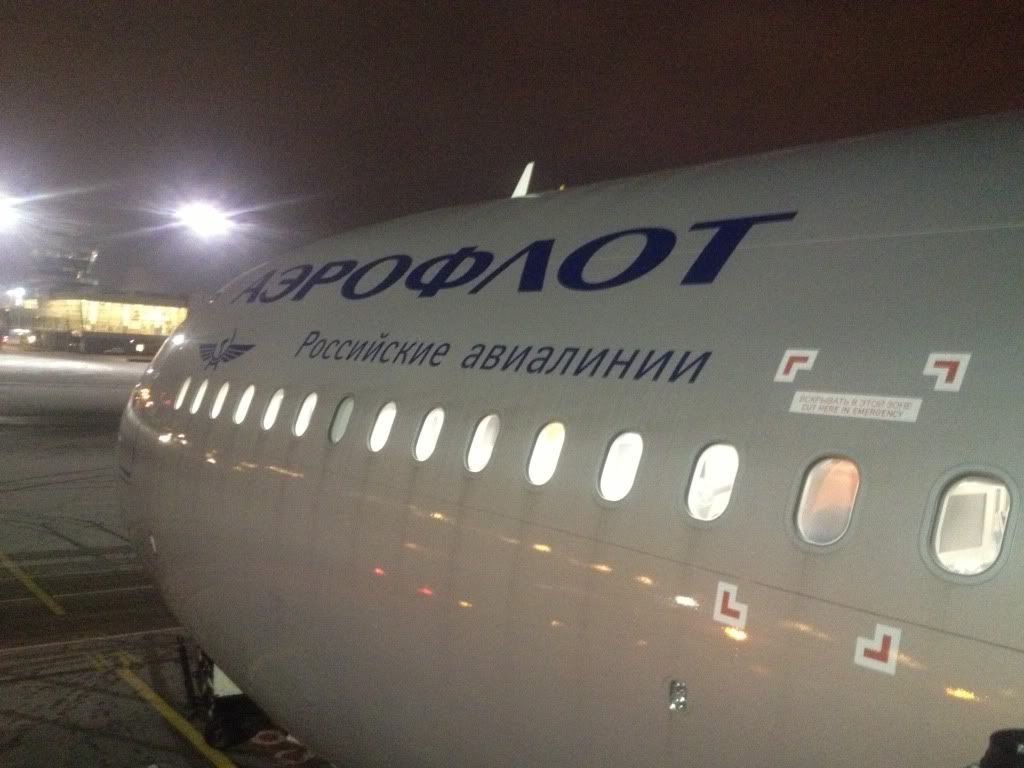 Seats. Aeroflot started to re-build A330 and place seats with 180' flatbed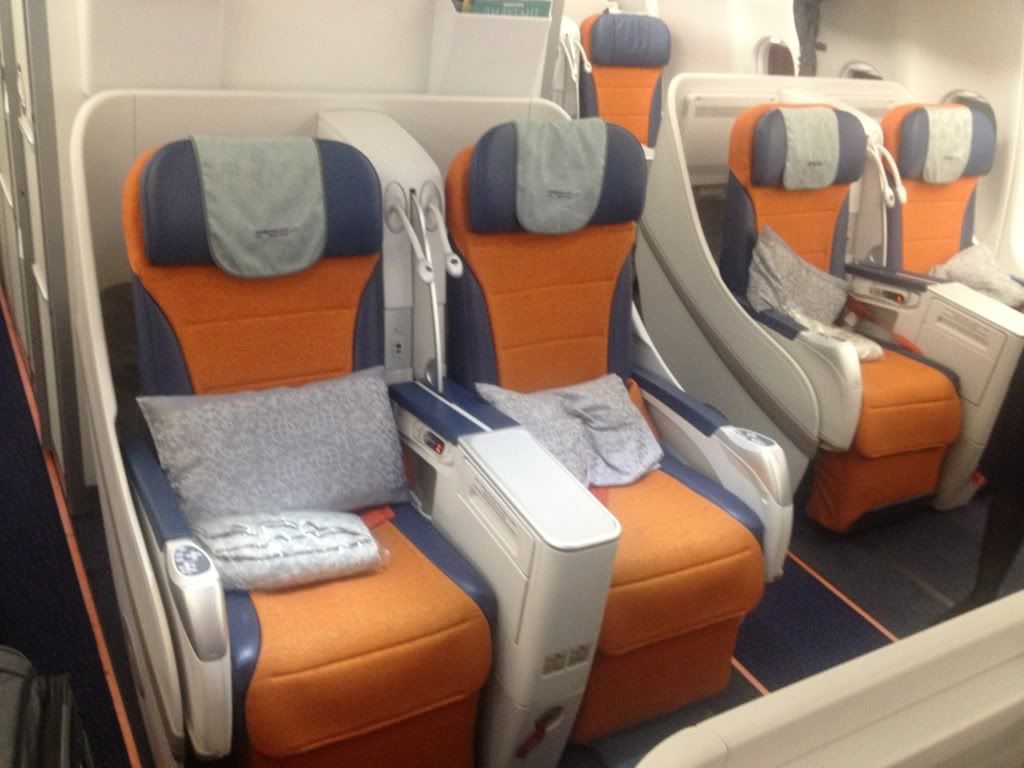 We started with champagne and some juices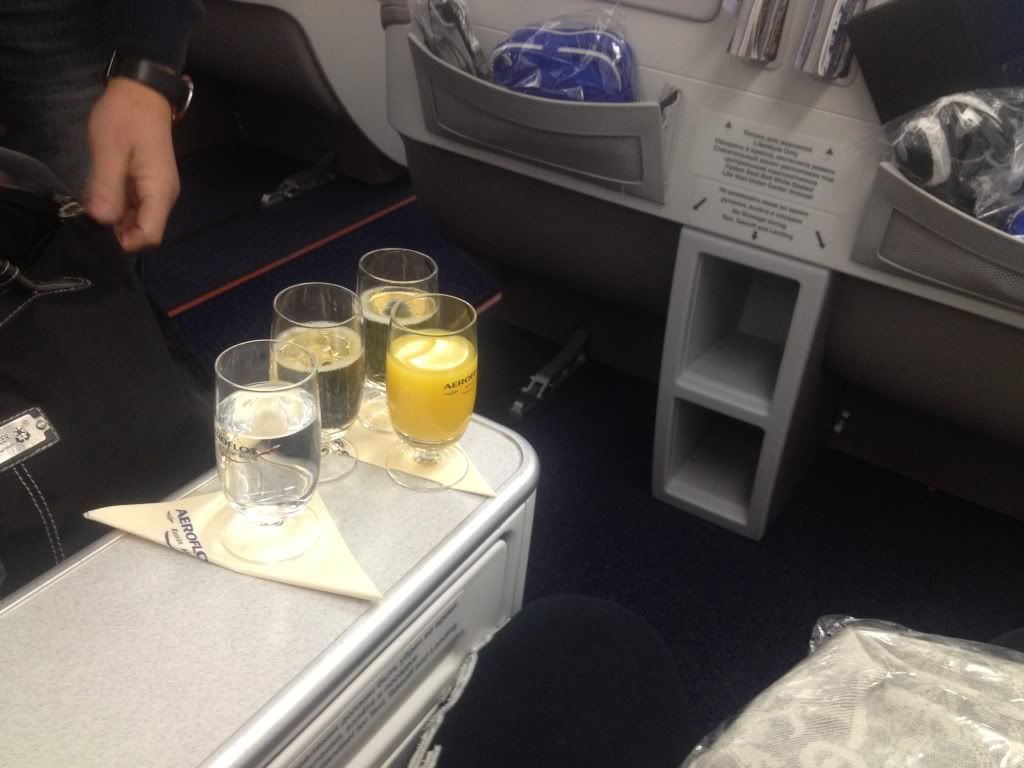 All seats have usb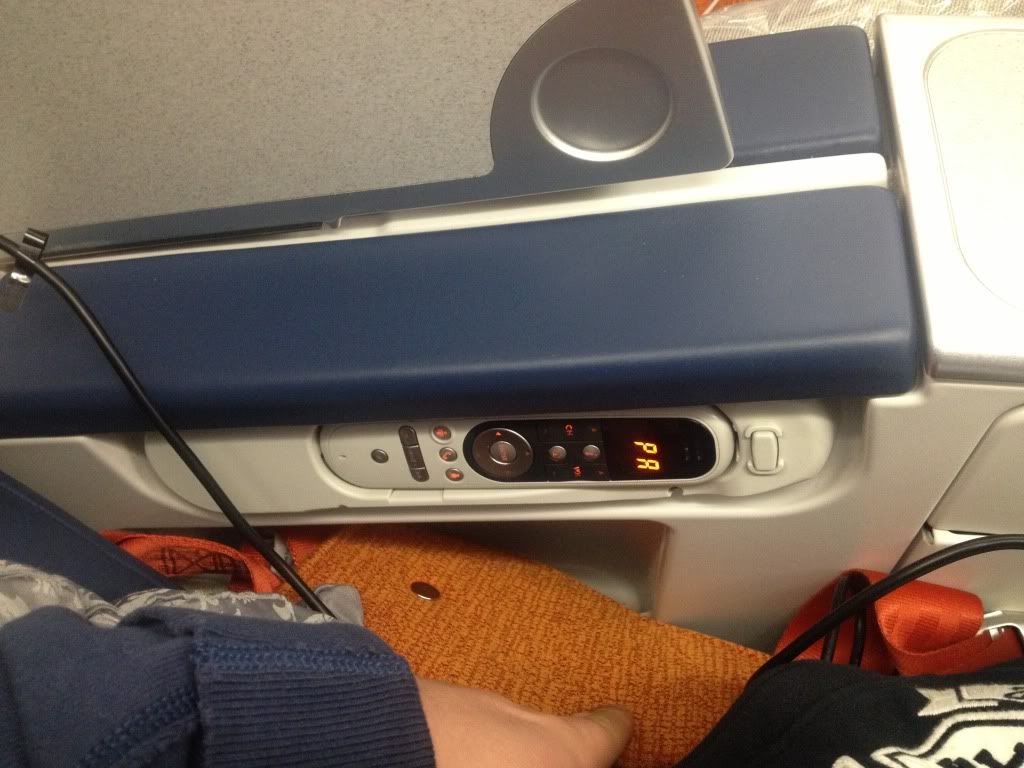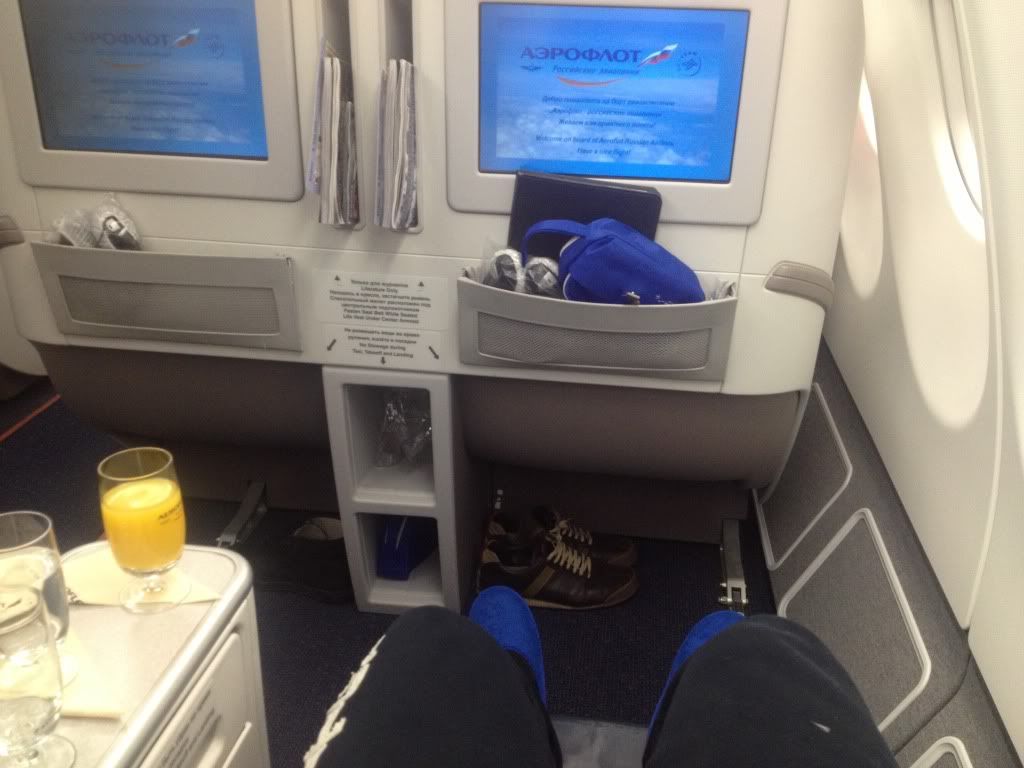 Menu and Wine list was distributed before departure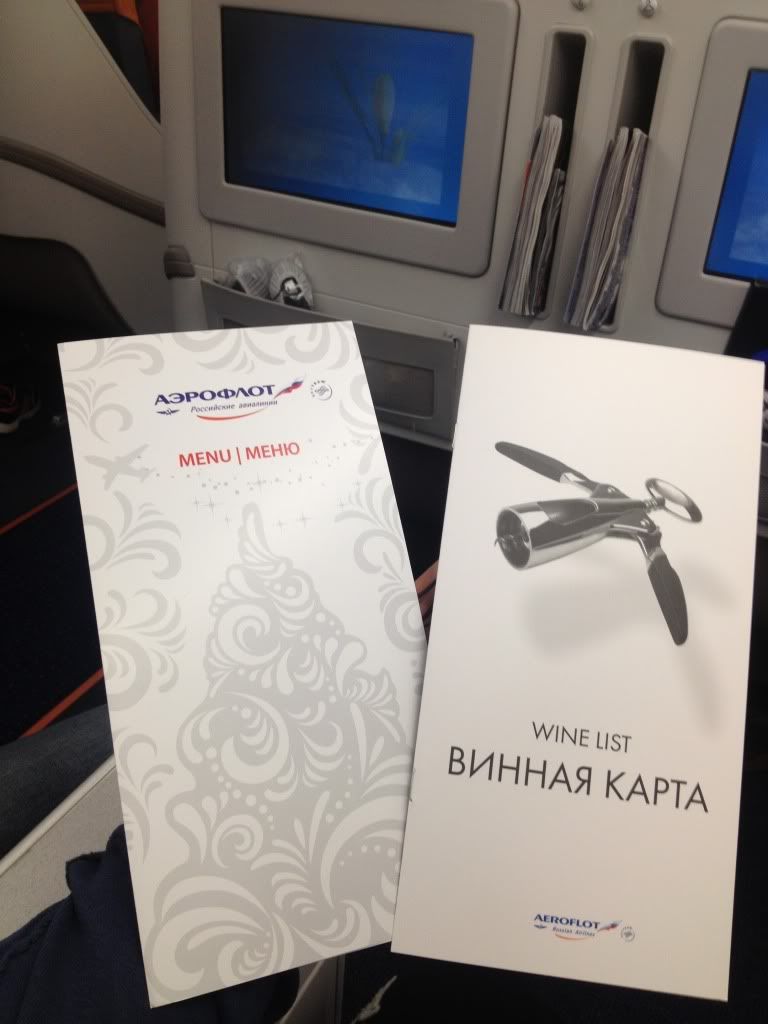 Menu (English)
Shortly after take-off all PTV system restarted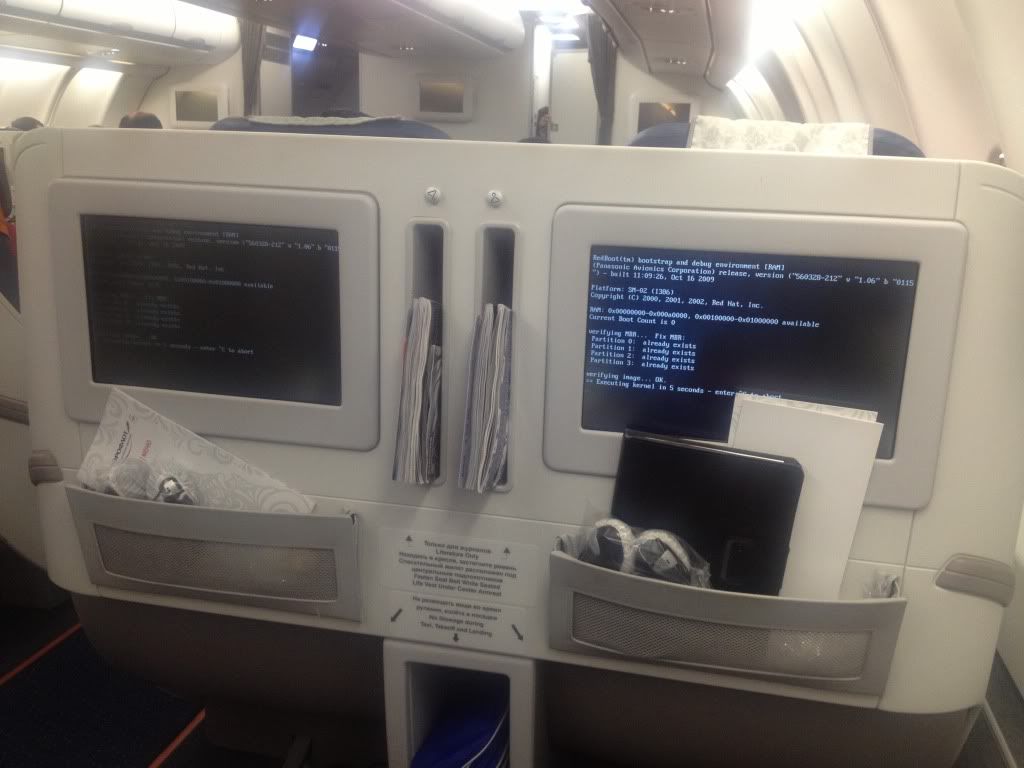 Service starts: towel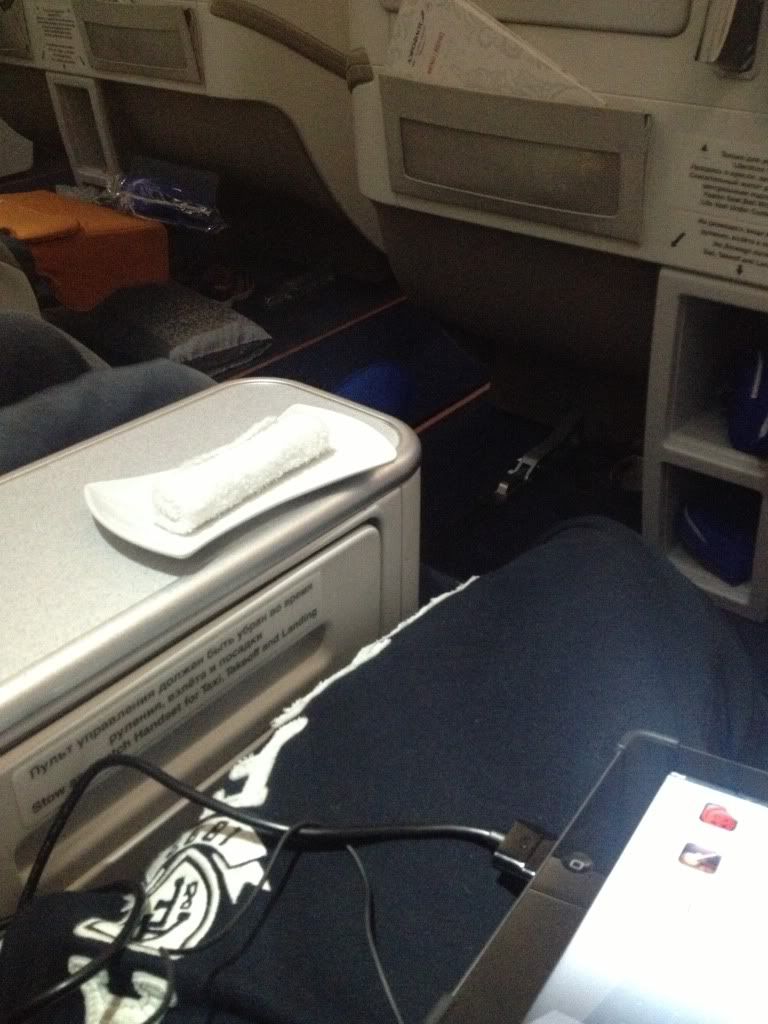 Cold snacks and ROSE!!! was unexpected
Starter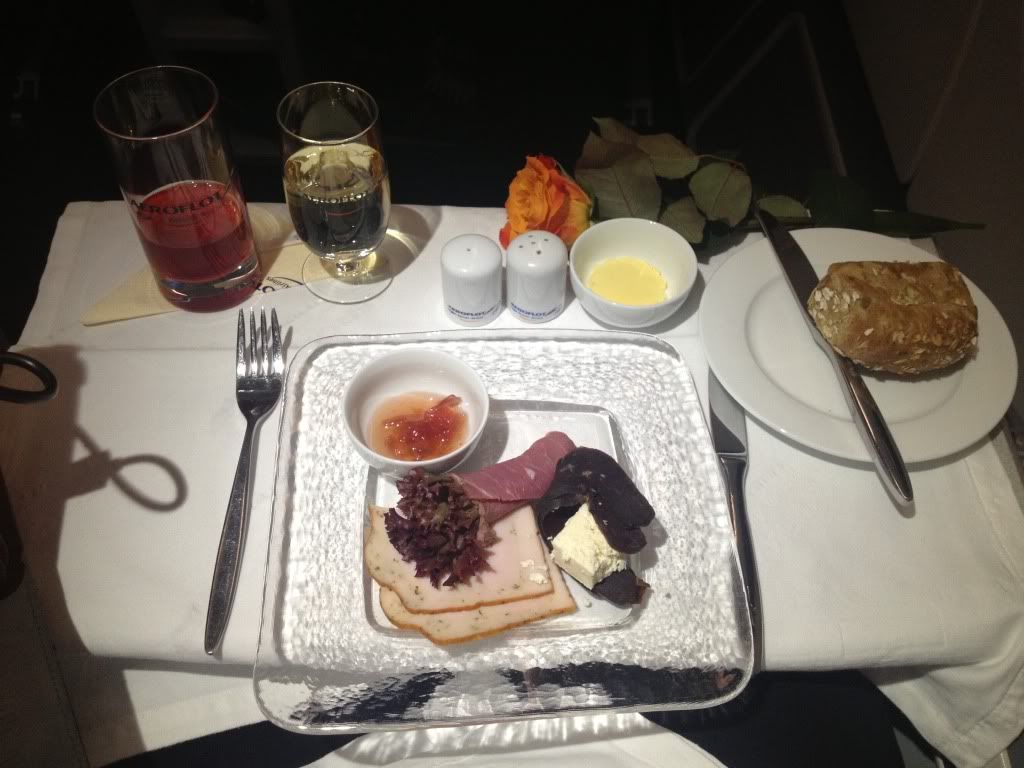 Salad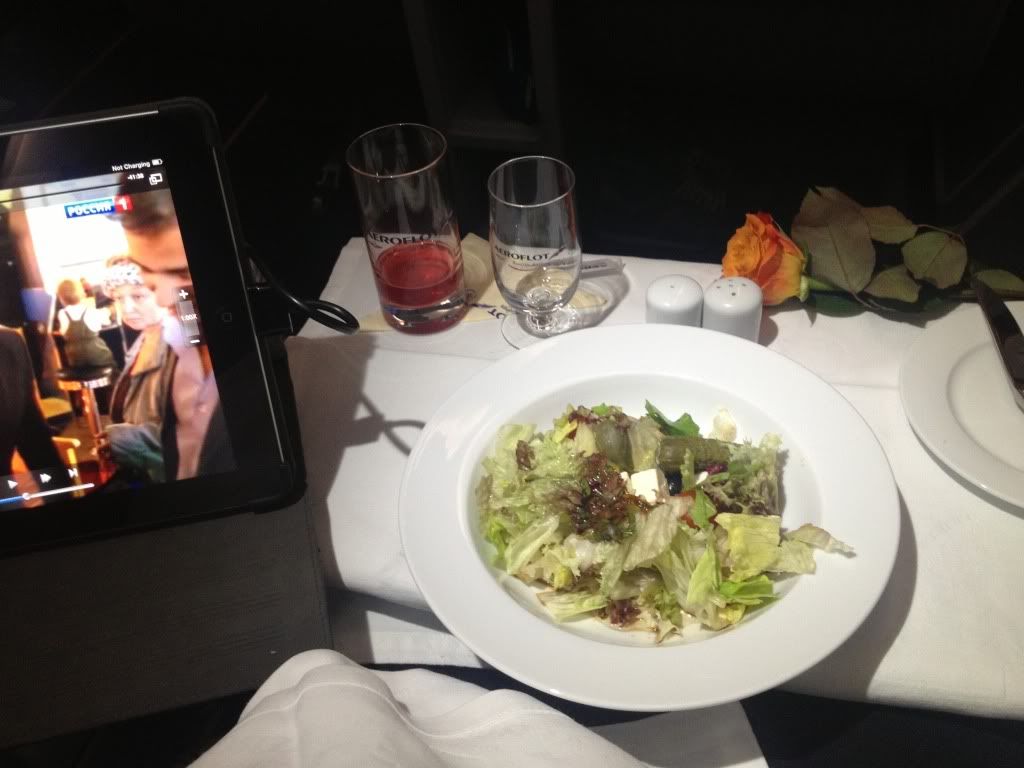 Soup (Russian UHA)
Main course - Fish
Desert 1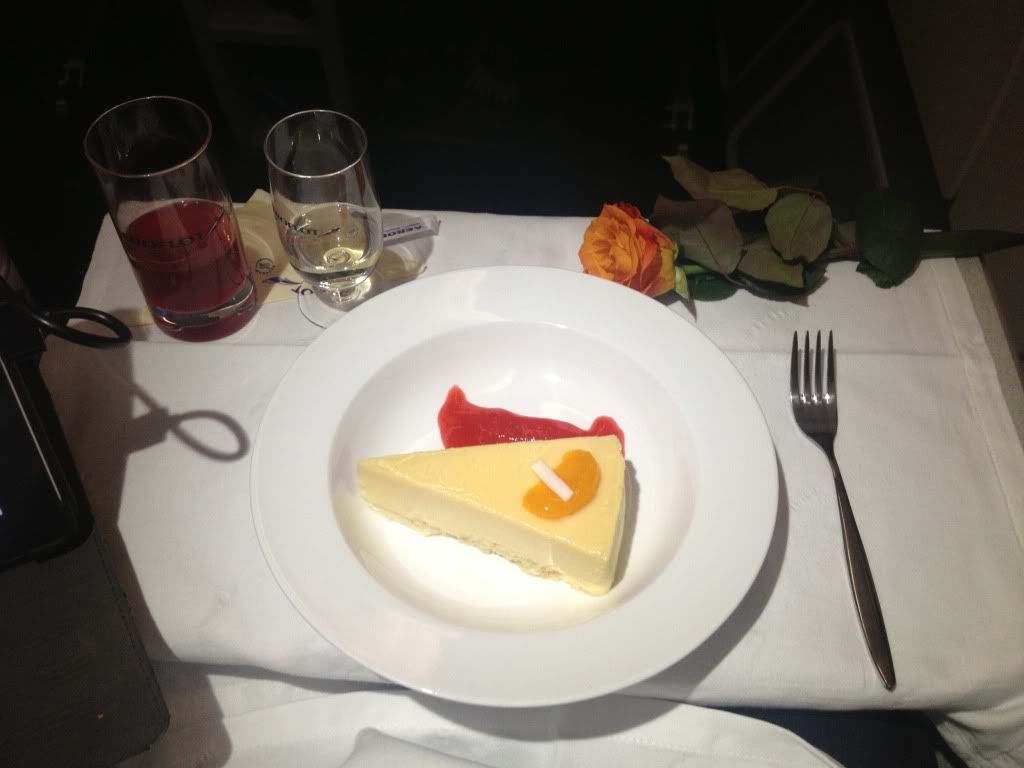 Desert 2 was ice-cream, but I take a decision to go sleep.... (it was really huge volume of food)
I didn't take breakfast, as I was full after dinner. Cabin crew wake me up 30 min before landing. Far east of Russia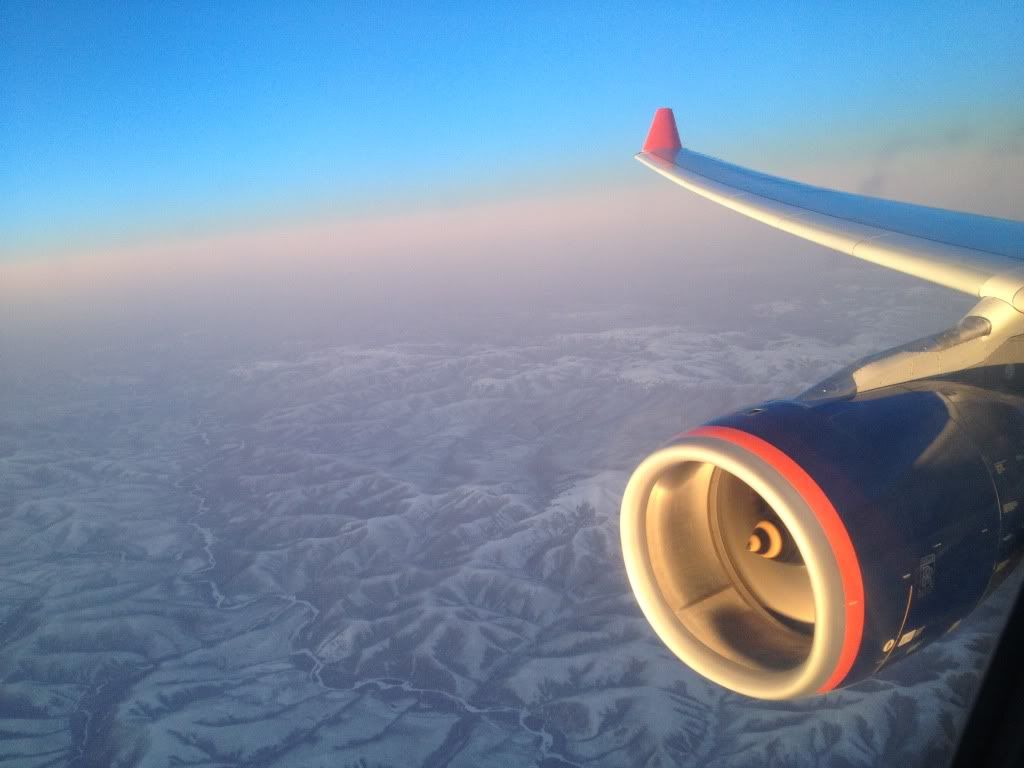 unboarding. -30C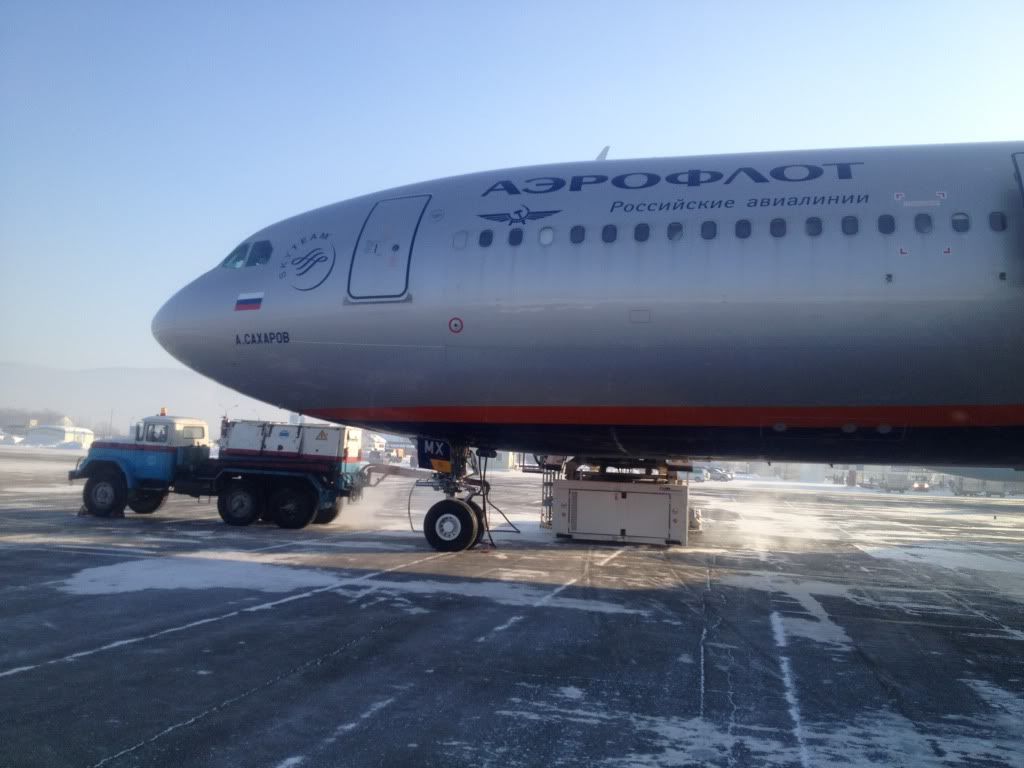 Yuzhno-Sakhalinsk airport bus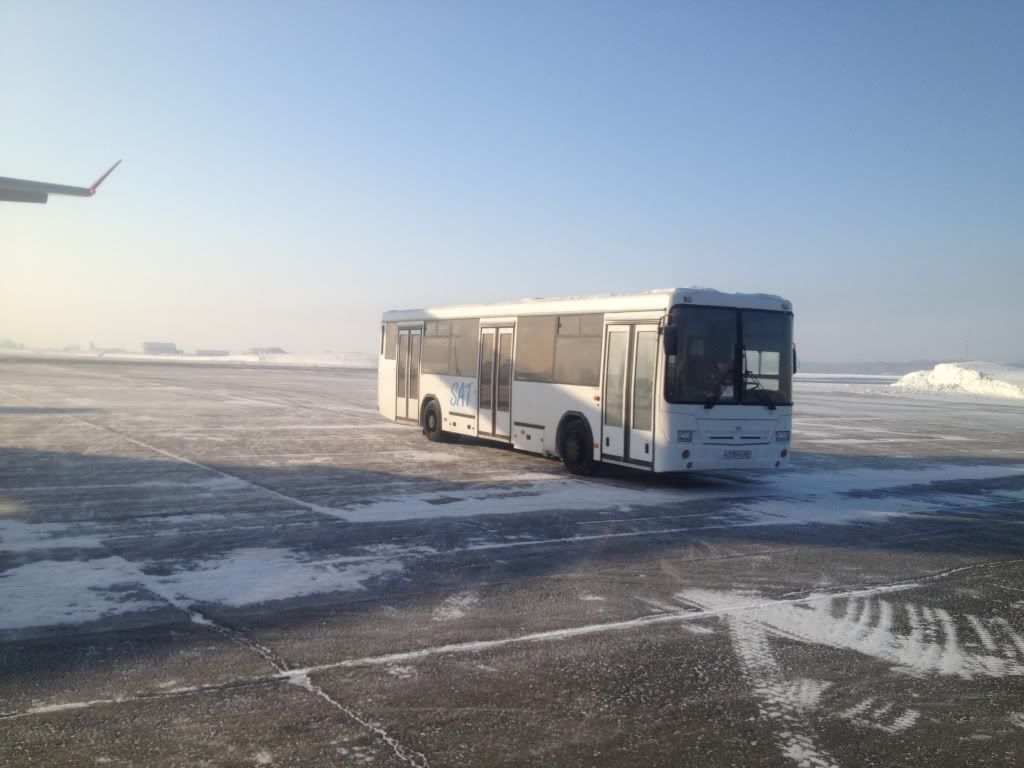 Airport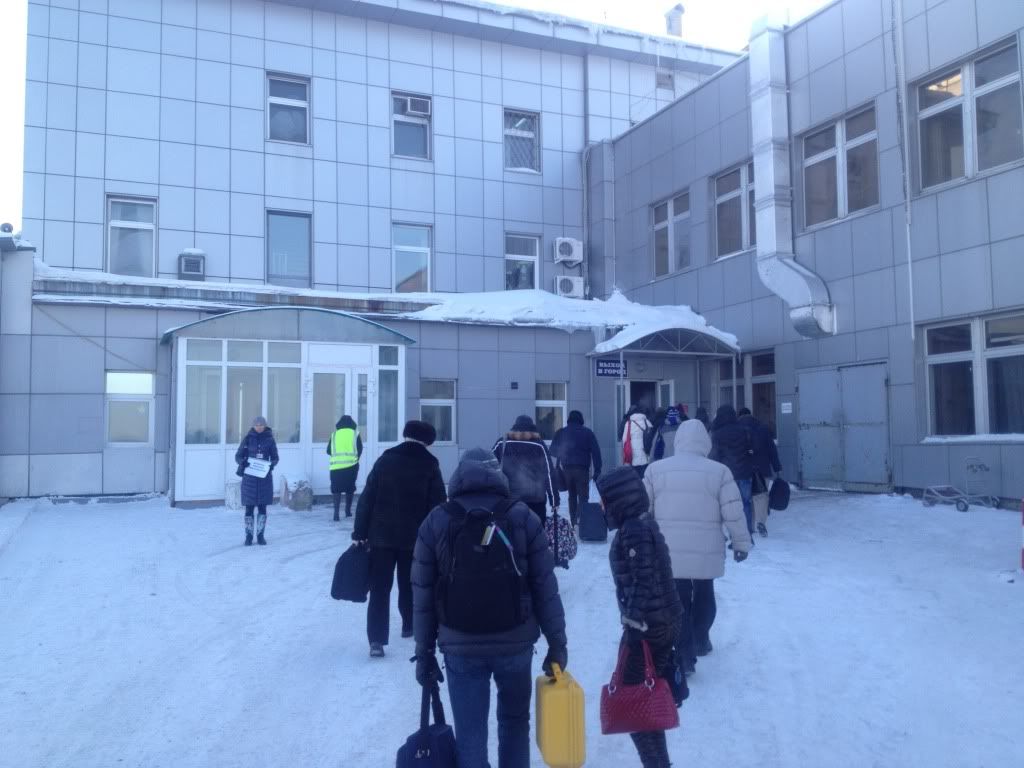 -------------
I spent 2 business days in Y-Sakhalinsk. On the morning before departure we have spent at local market. So you can see most common products. Prices - 1KG of crab-meat ~ $100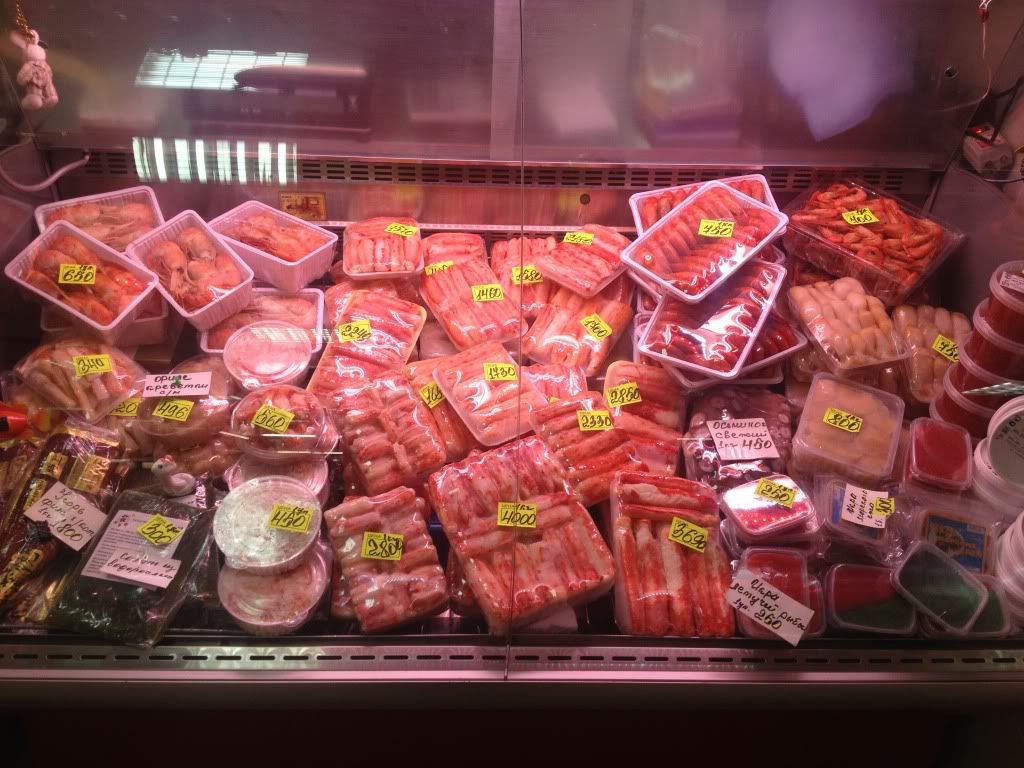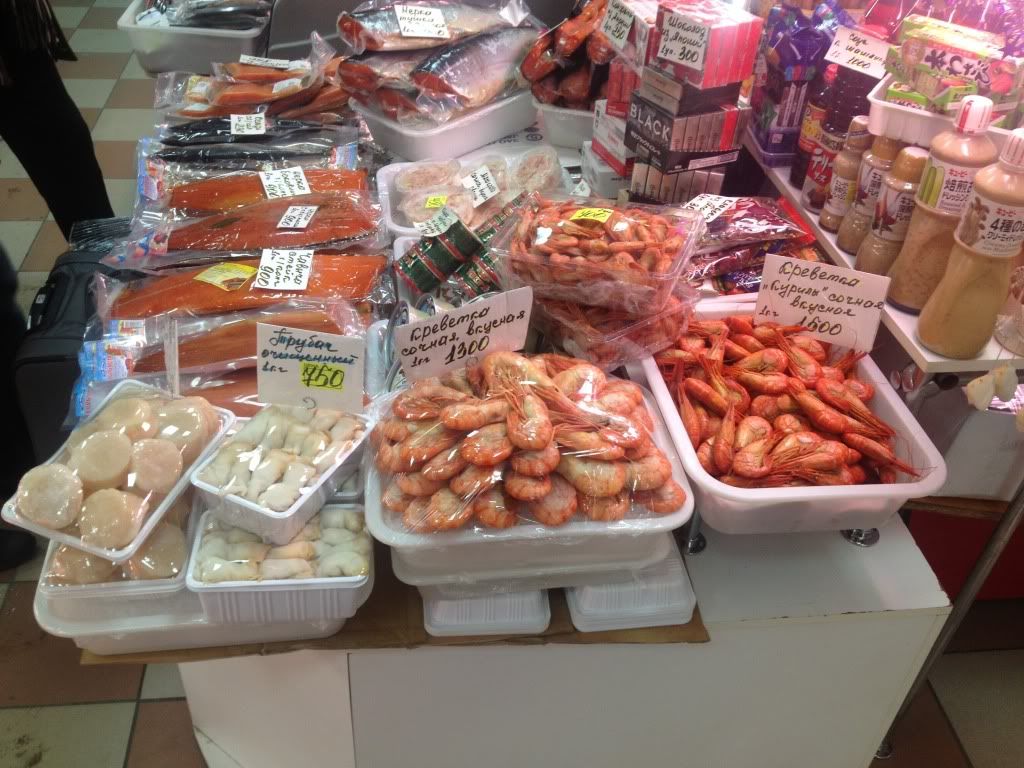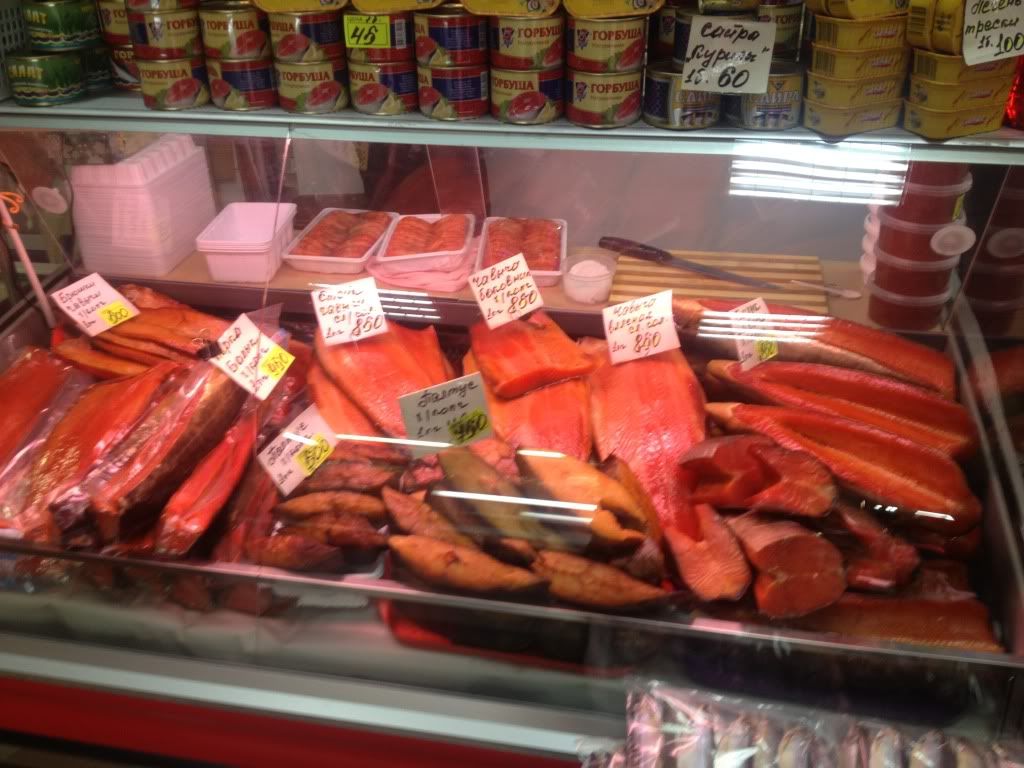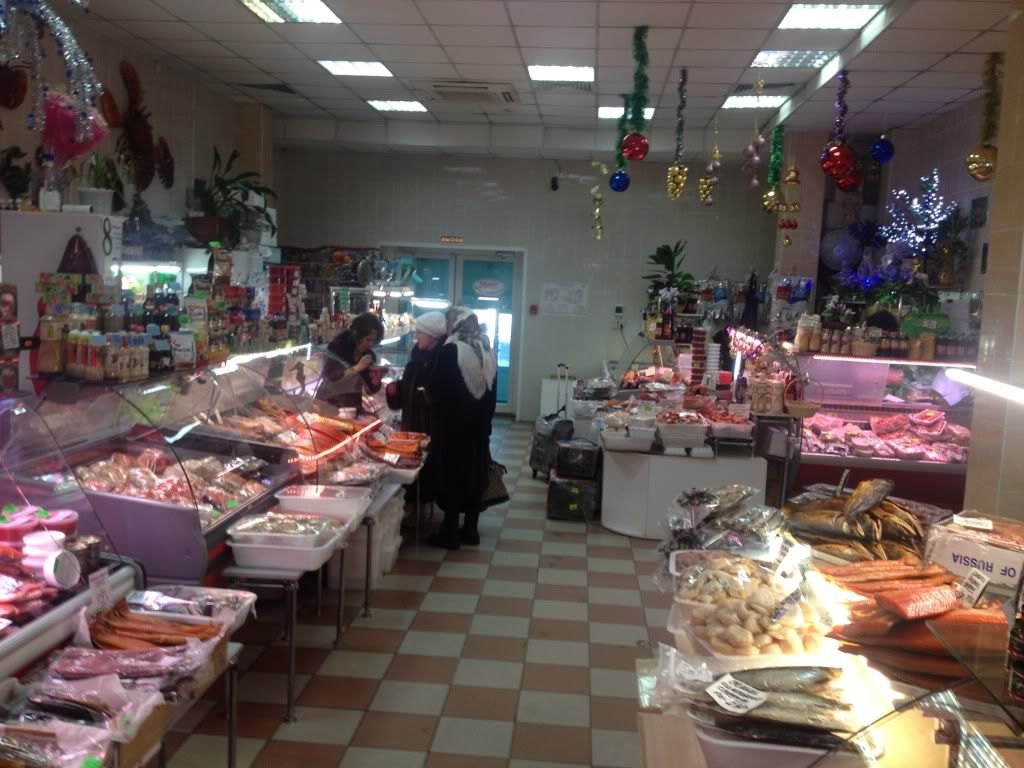 ----
After market, we come to airport. Here is foto of small airport of Y-Sakhalinsk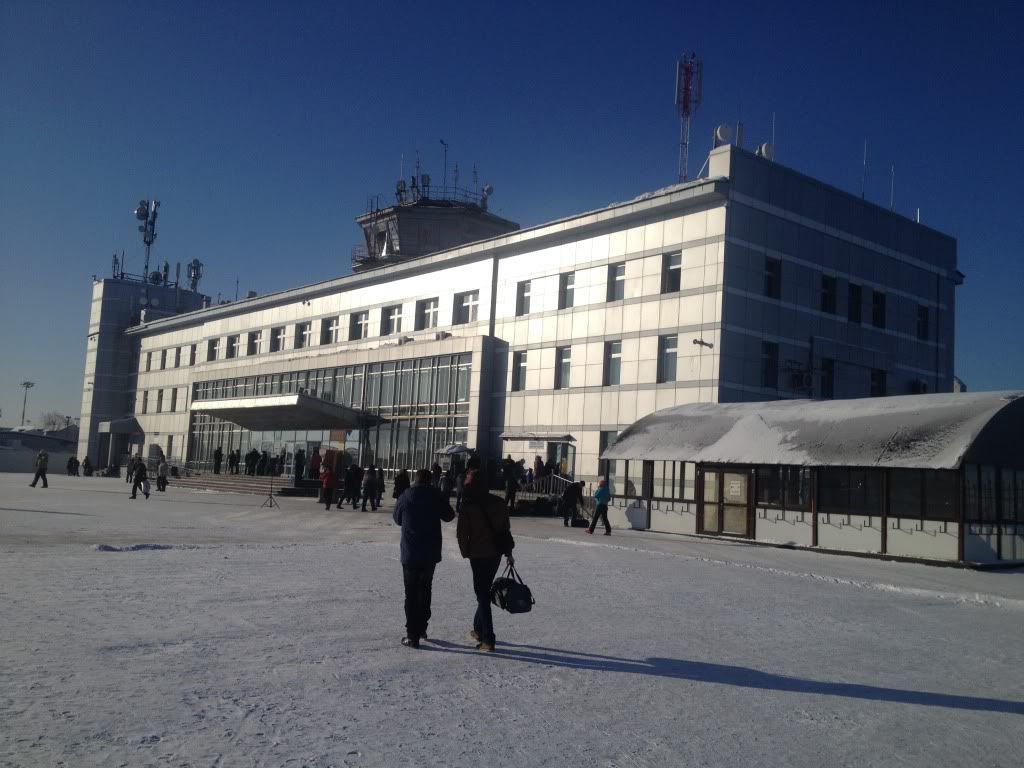 Our A330 already landed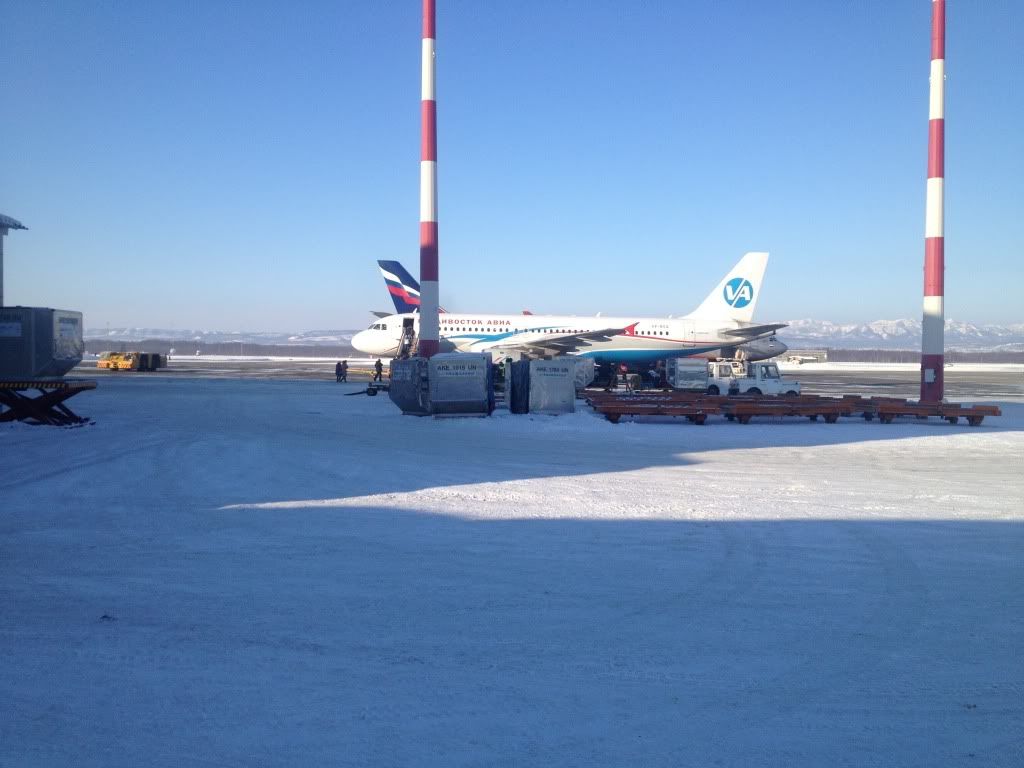 some airport views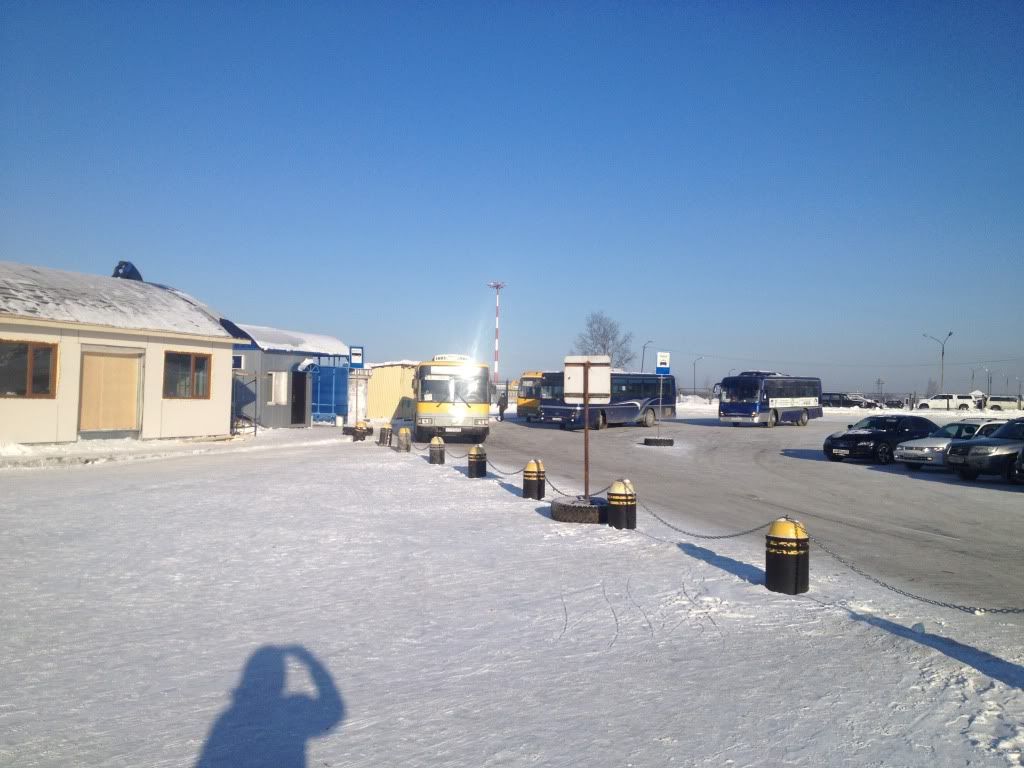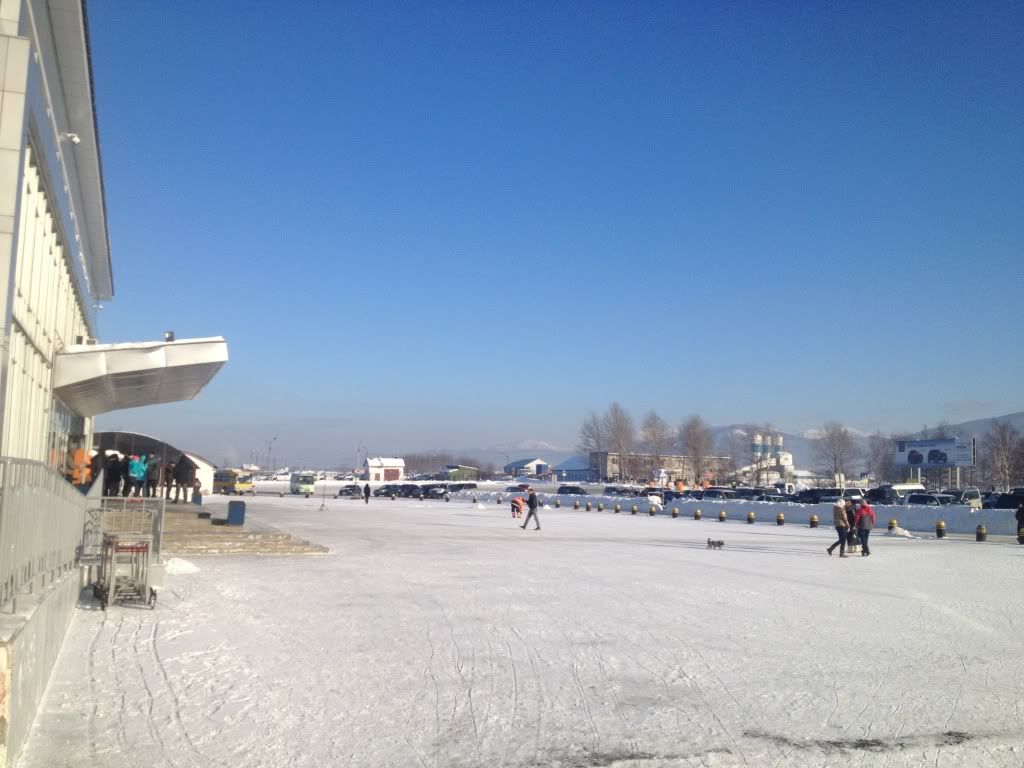 Business lounge - max capacity - 20-25 people, not more....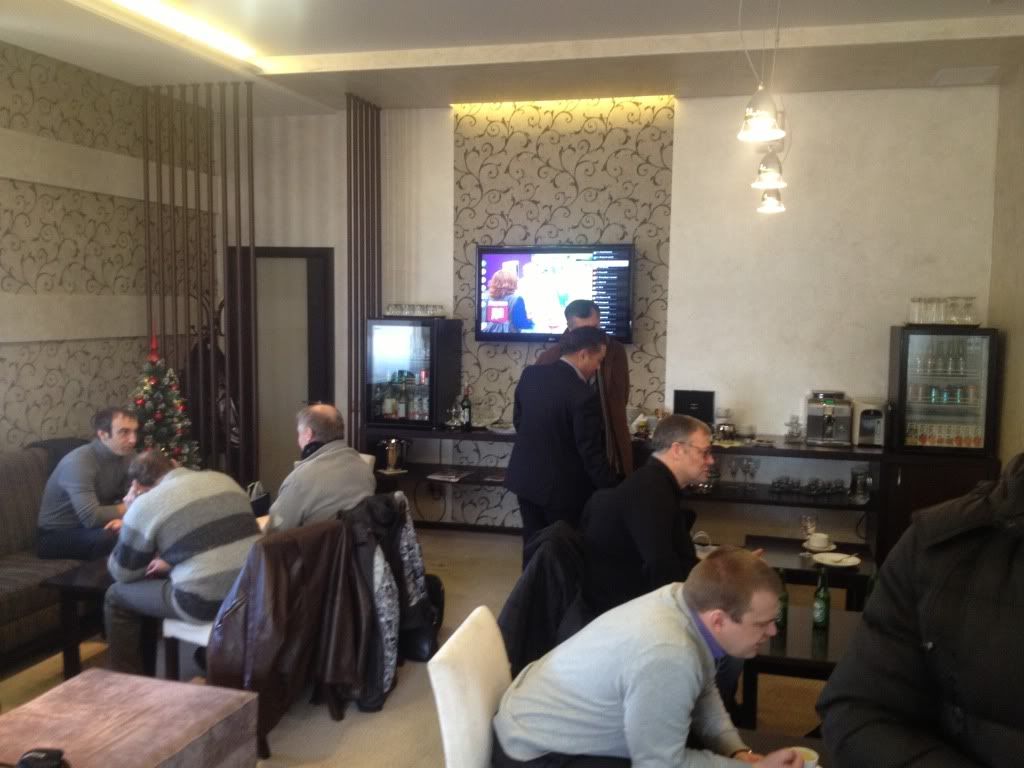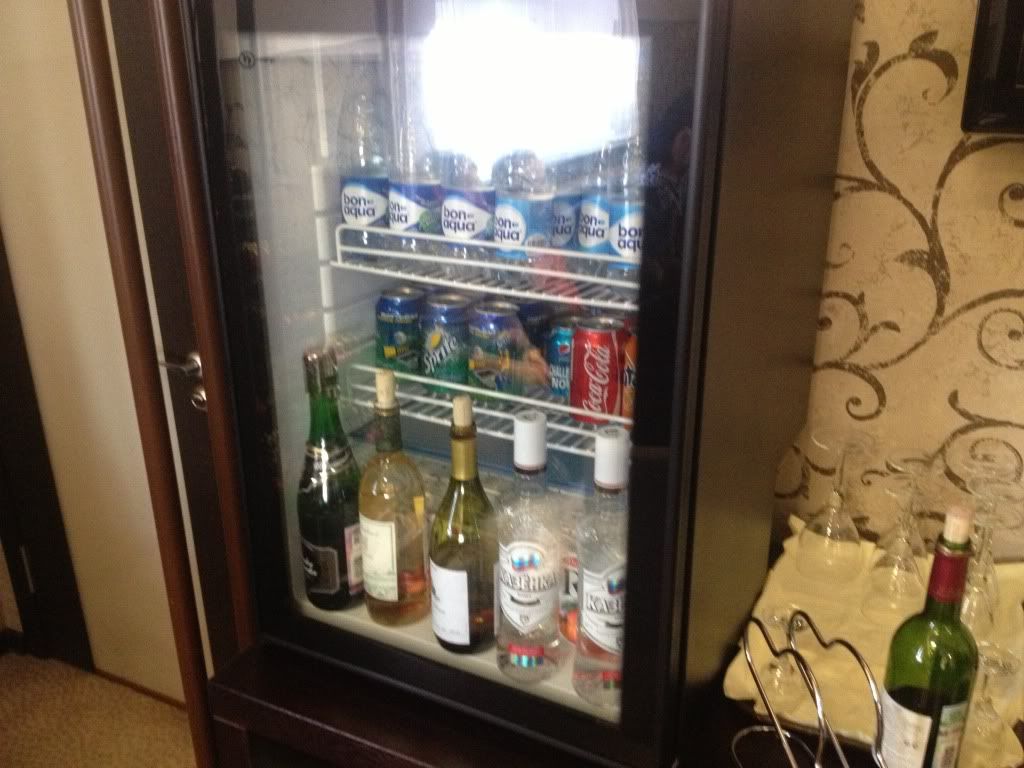 Check-in area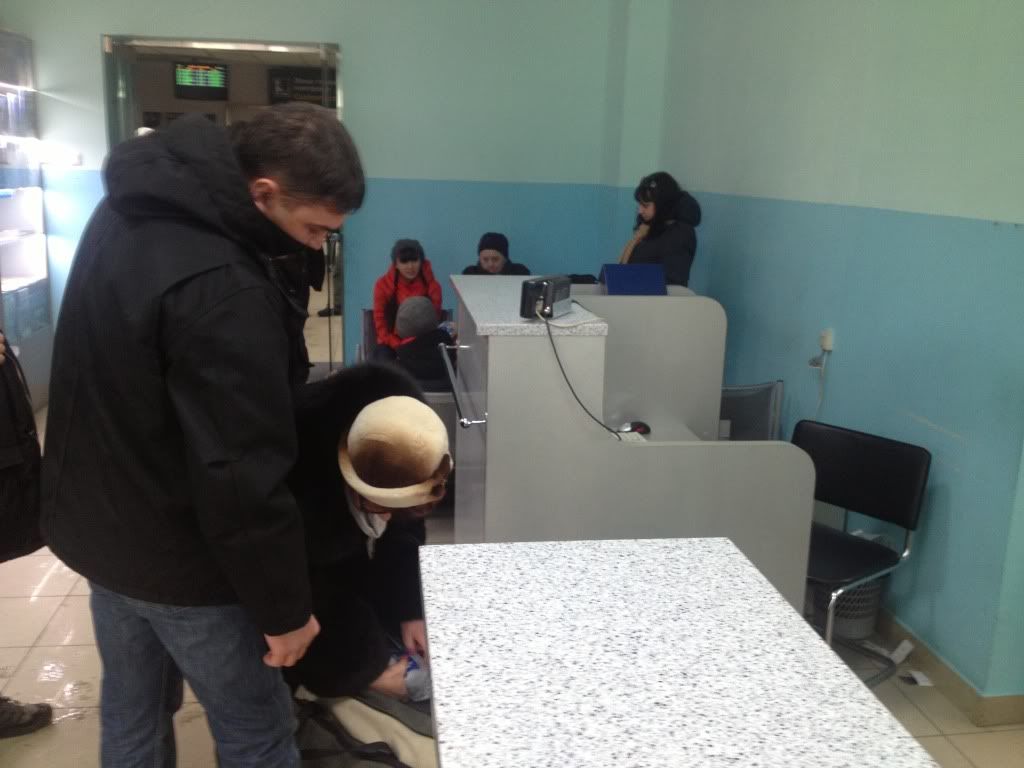 pre-boarding room
My return flight information:
Short information:
DATE: 16 JAN 2013
Flight: Yuzhno-Sakhalinsk (UUS) - Sheremetyevo - D (SVO)
Aircraft: A330-343X
Registration: VQ-BPK (named Kulibin) delivery date - October 2012 (new)
Departure: 1210
Actual departure: 1220
Overview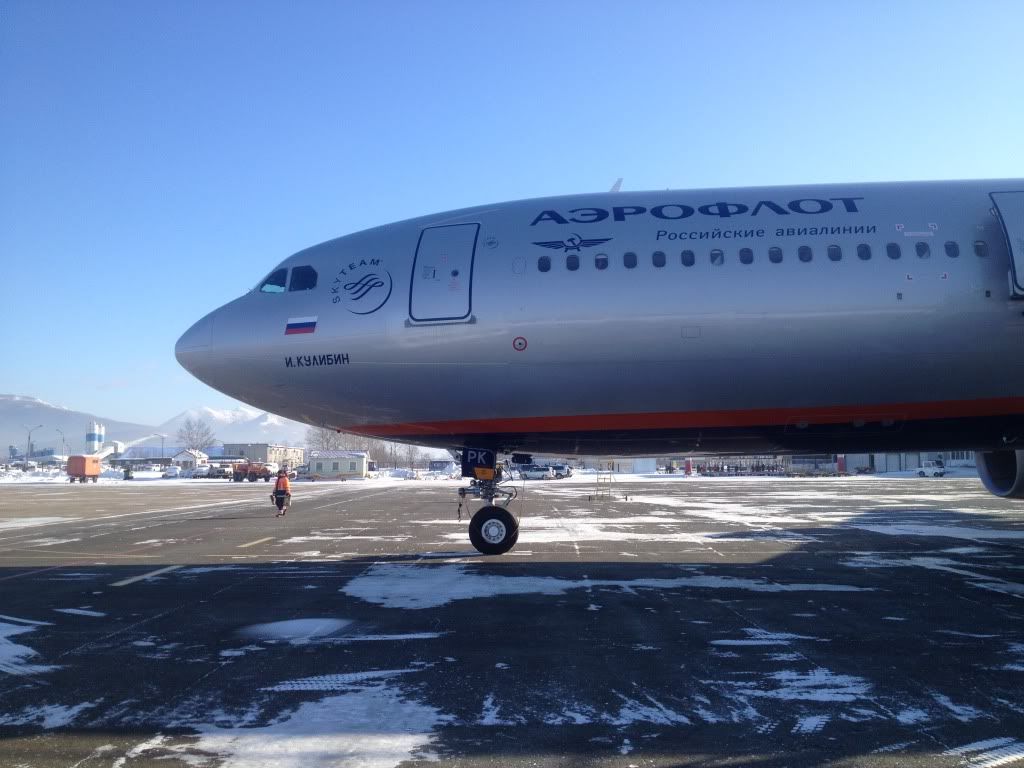 Transaero 777-200 just landed from Moscow / Domodedovo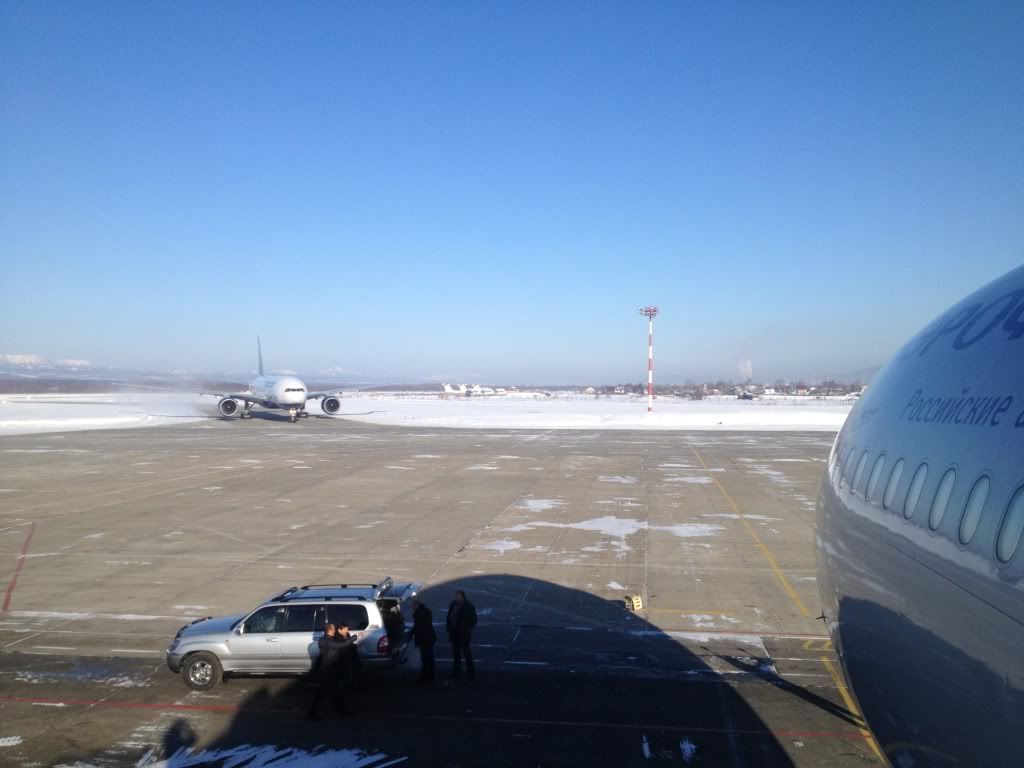 really friendly cabin-crew started with drinks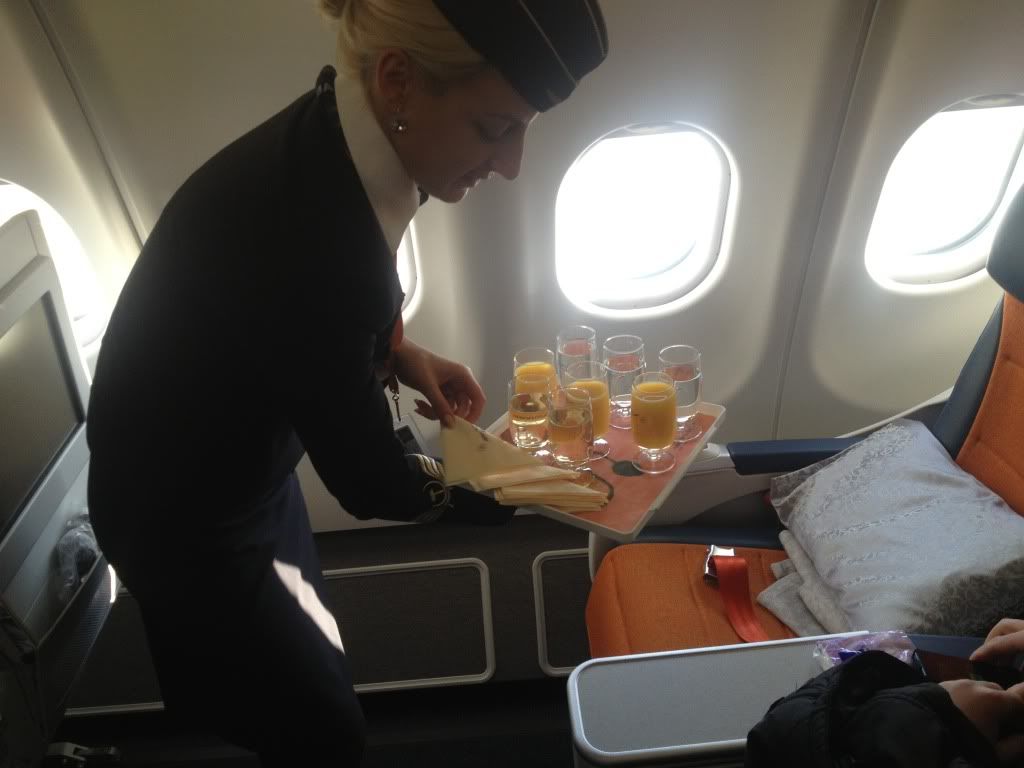 Same seats. Smells new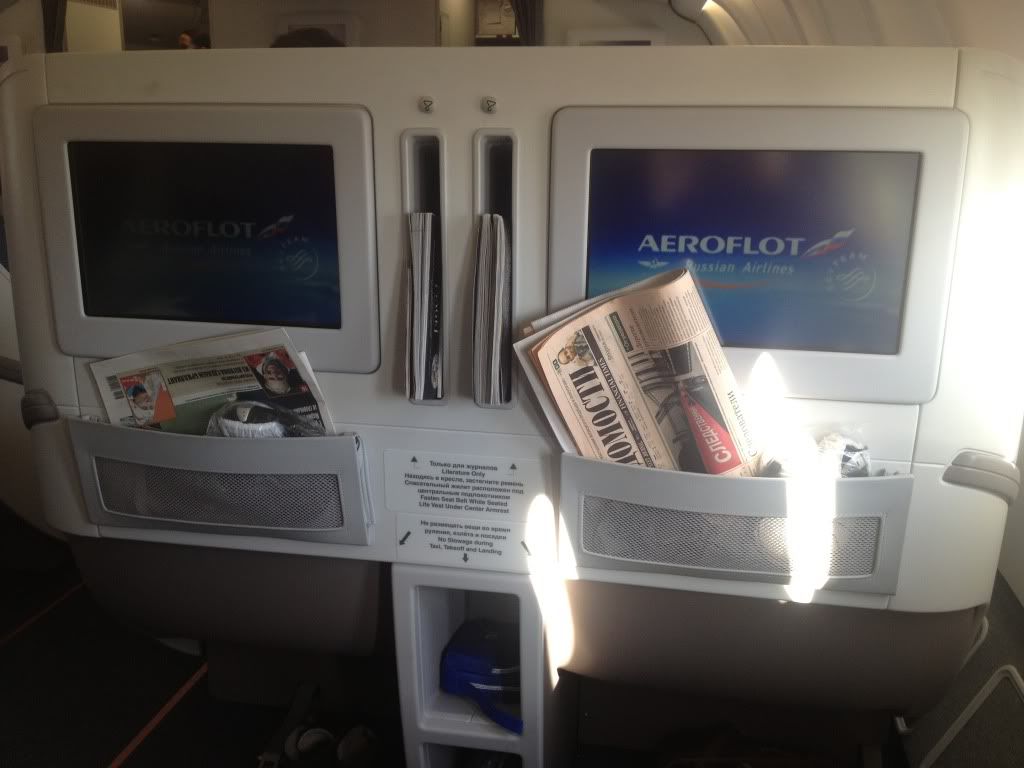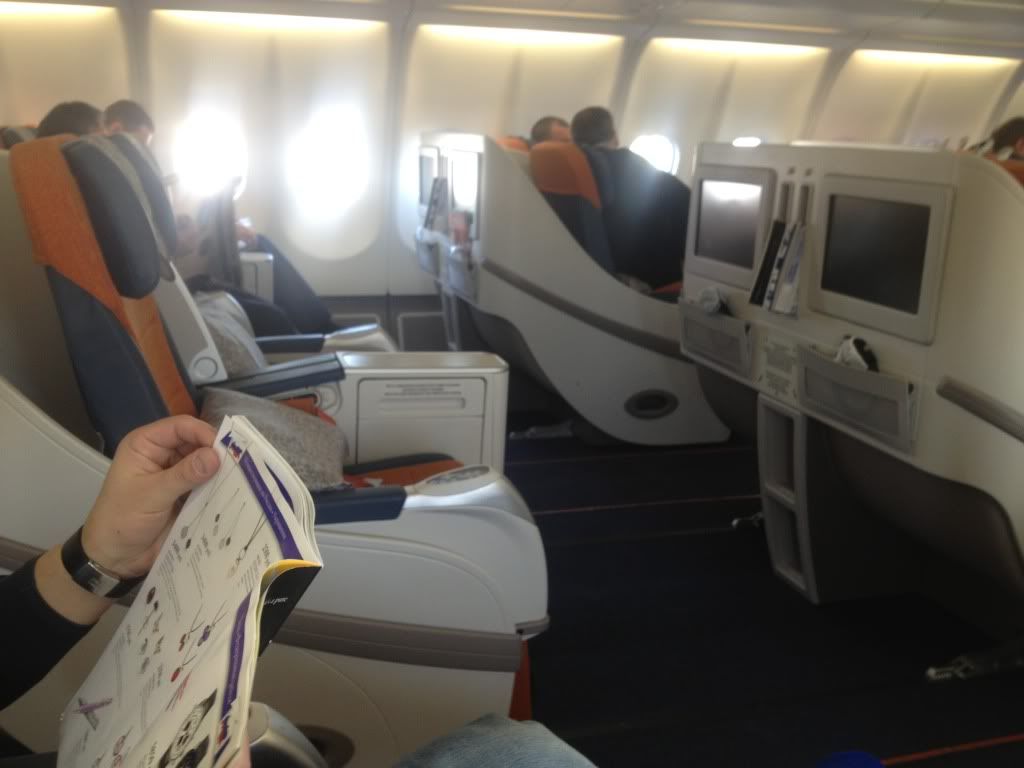 Transaero 777-200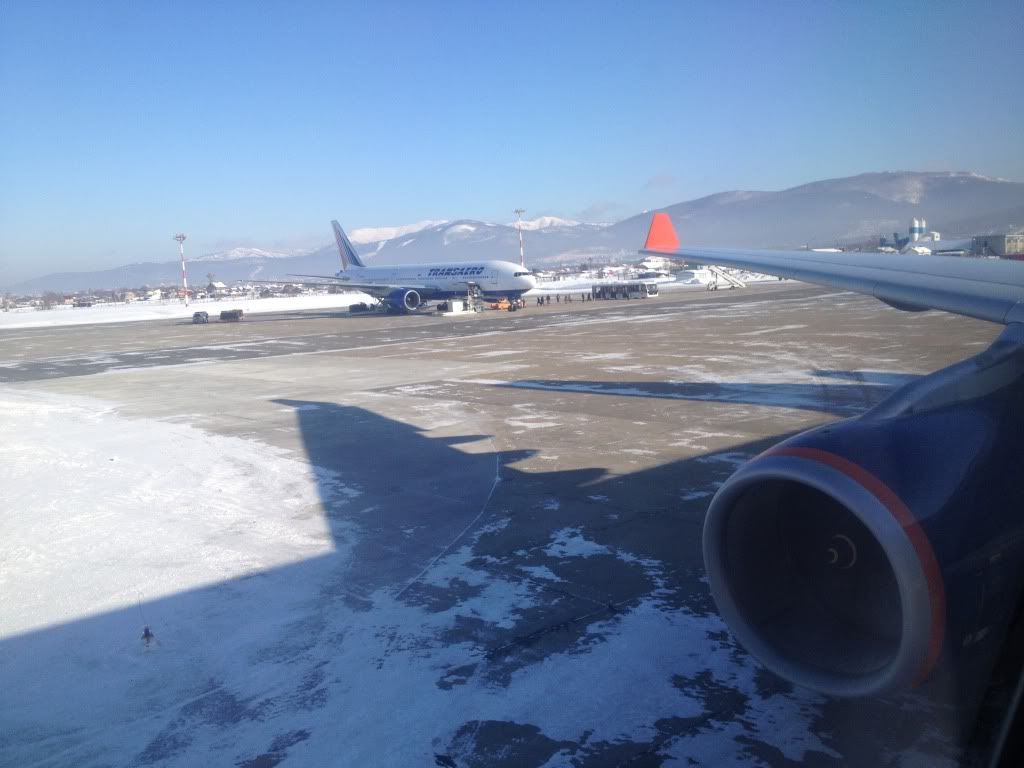 Snowywind on u-turn in the end of runaway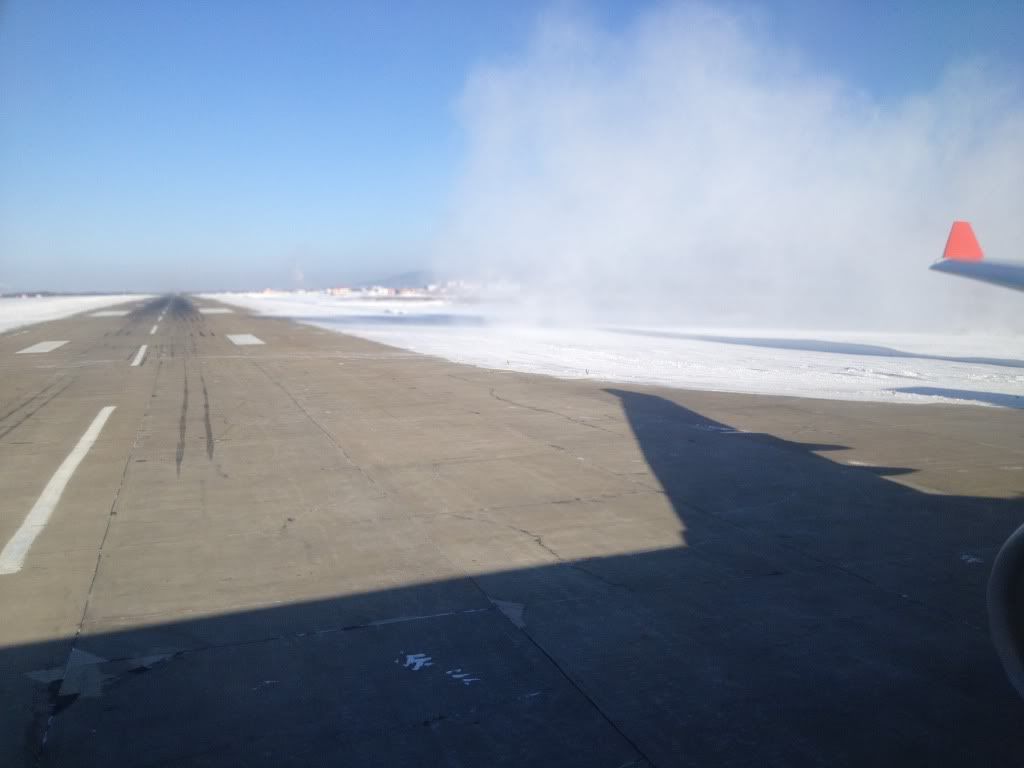 Y-Sakhalinsk after take-off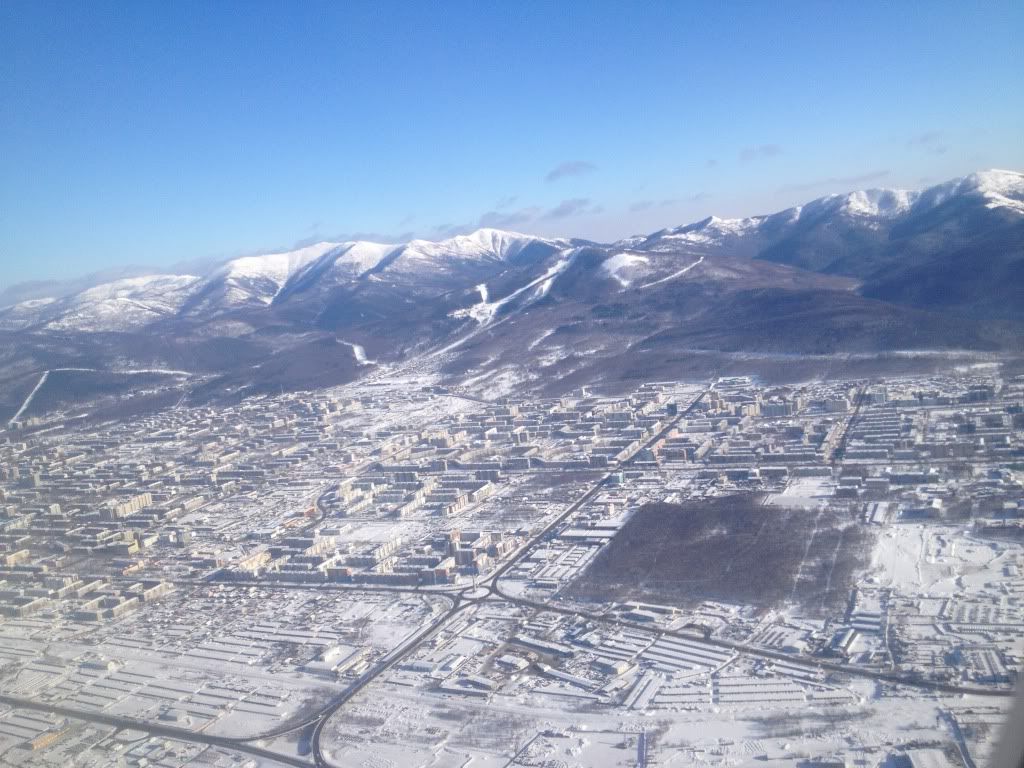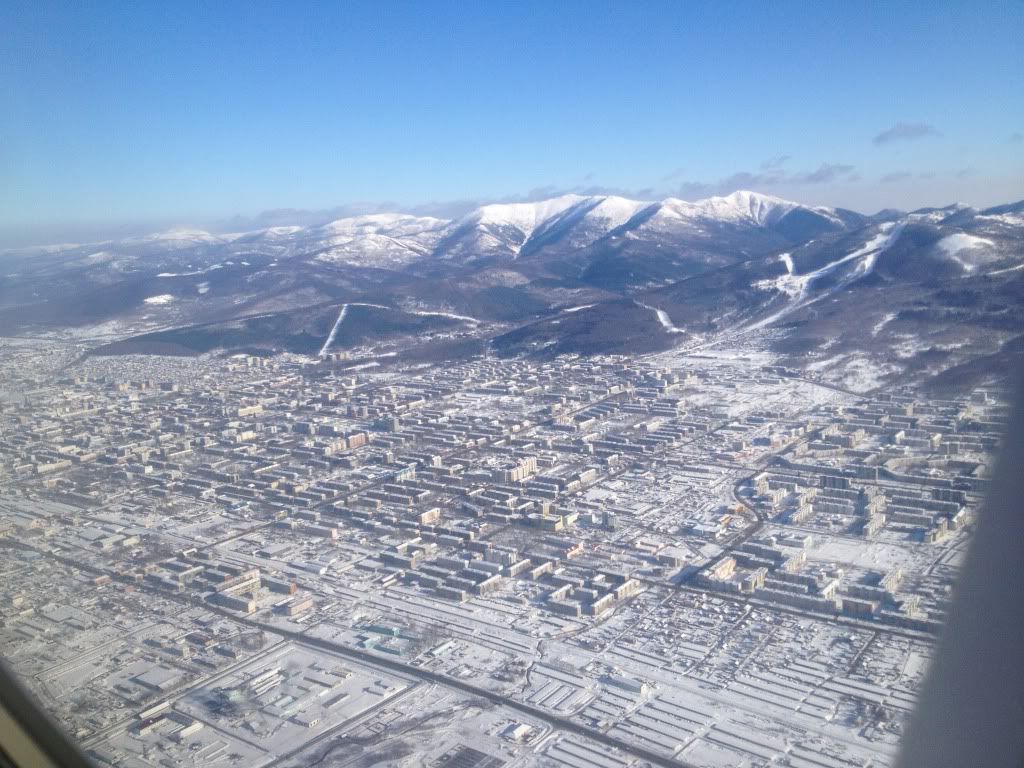 Menu. Menu was from Y-Sakhalinsk, Wine list was the same.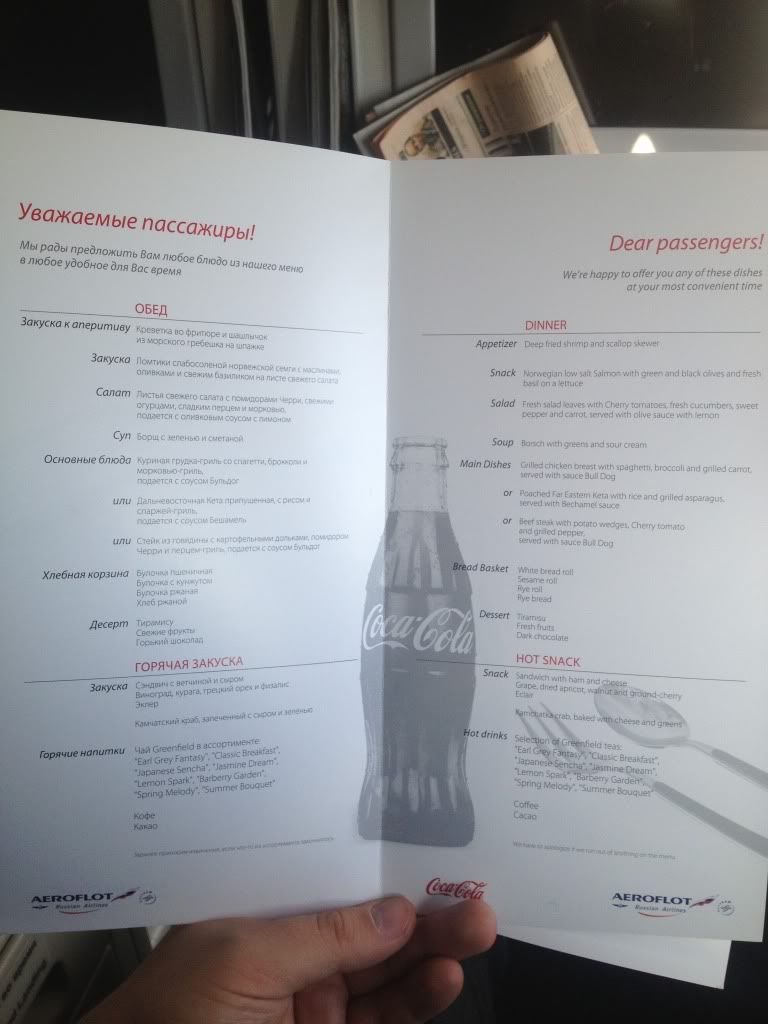 Heading to Moscow. 9hrs flight ahead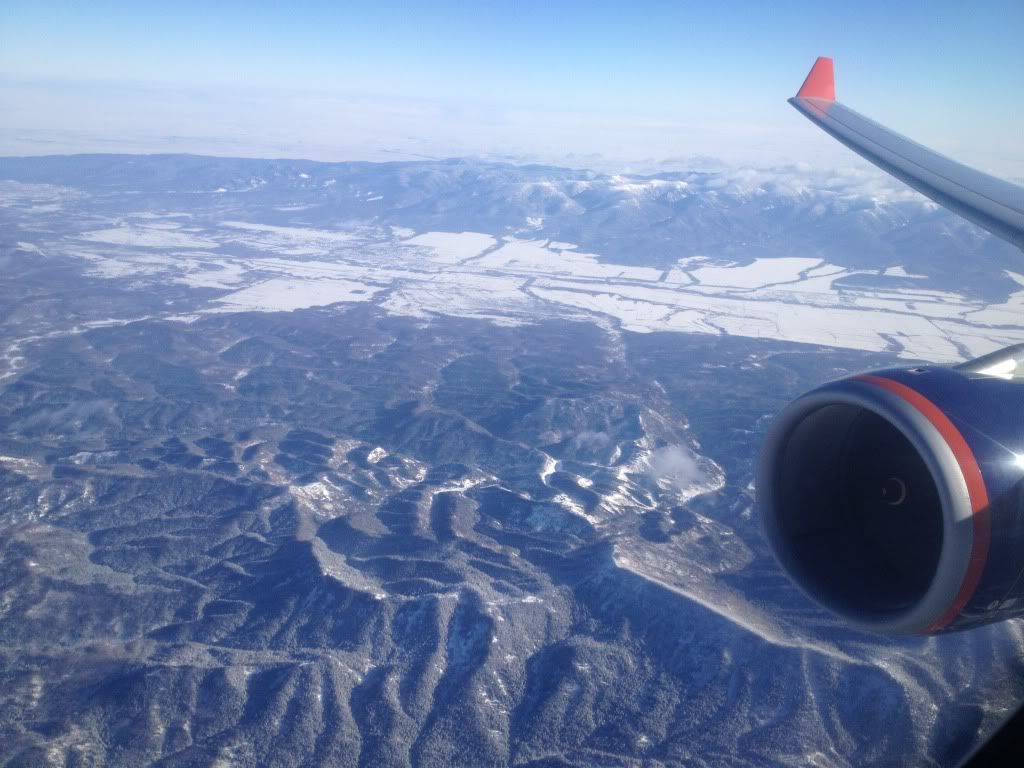 Snacks. I like wine - Pfefferer (white italian wine, best wine on Aeroflot flights)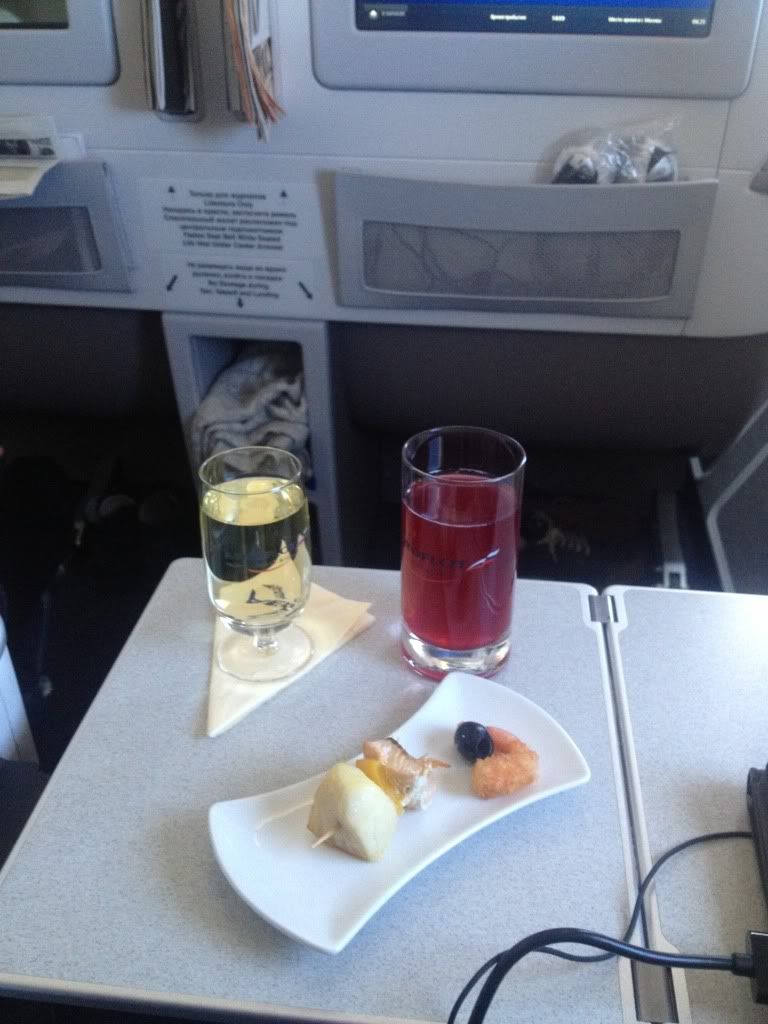 Service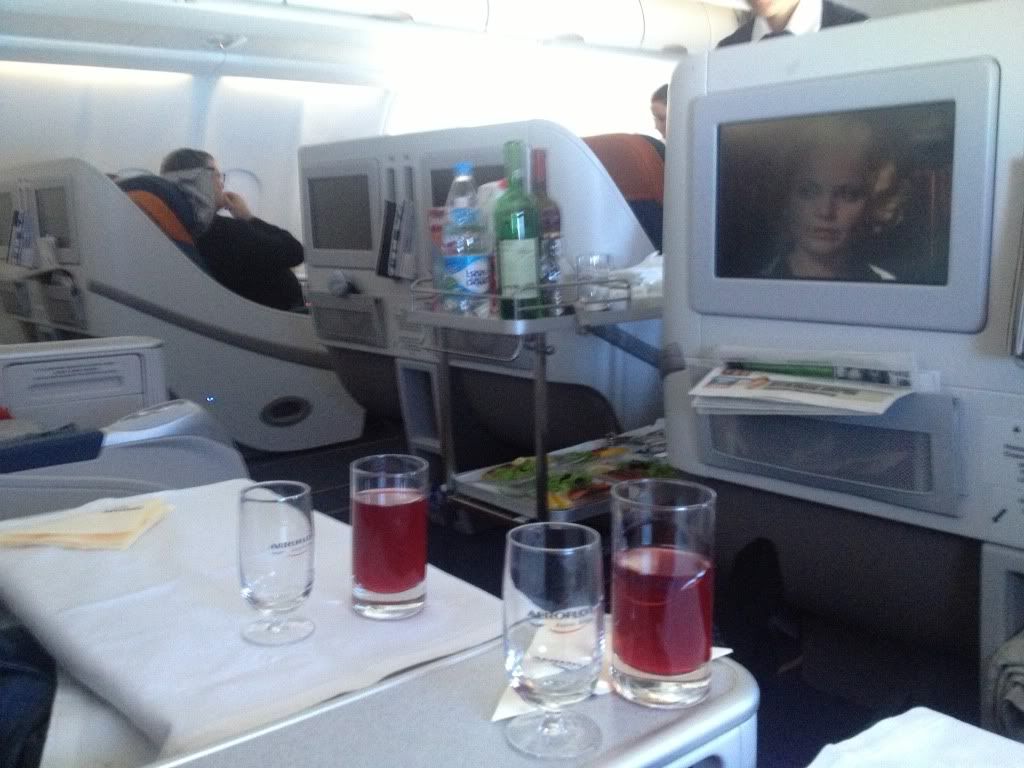 Starter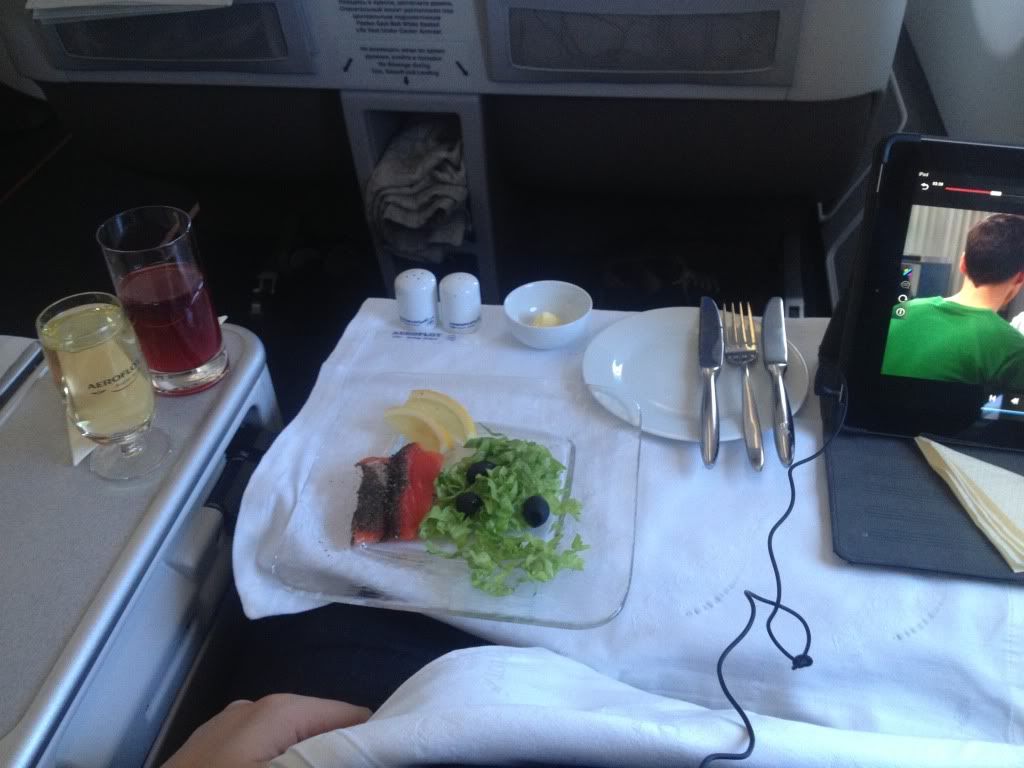 Salad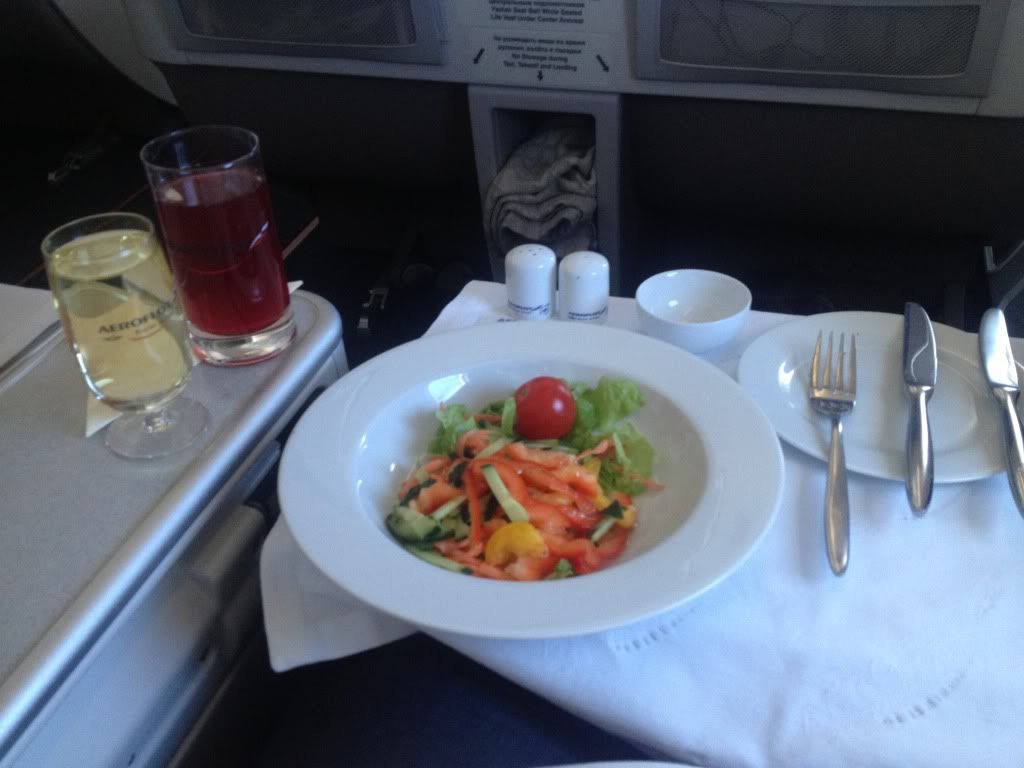 Soup. Russian borscht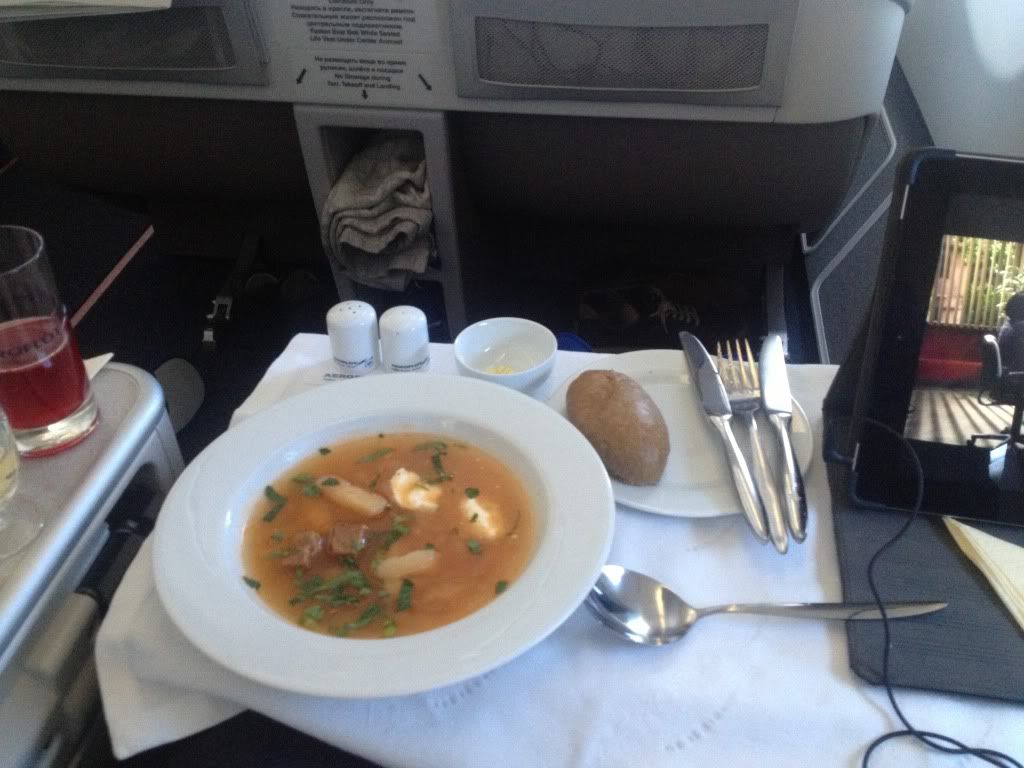 Main course. Fish again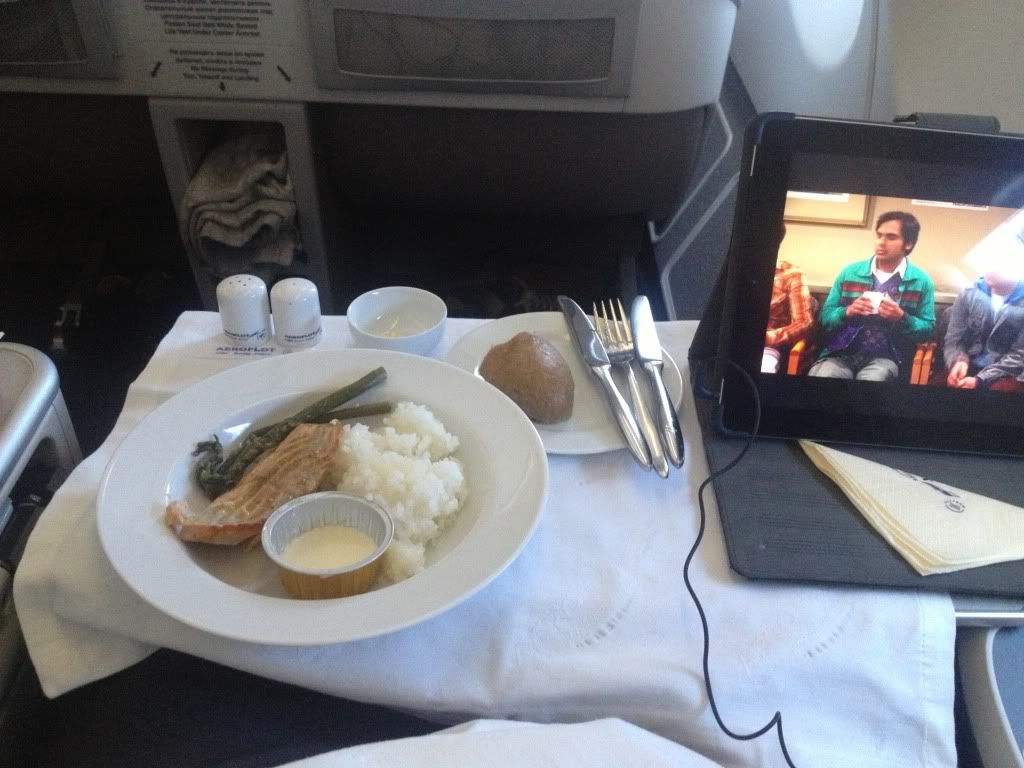 Desert. On return leg desert was only 1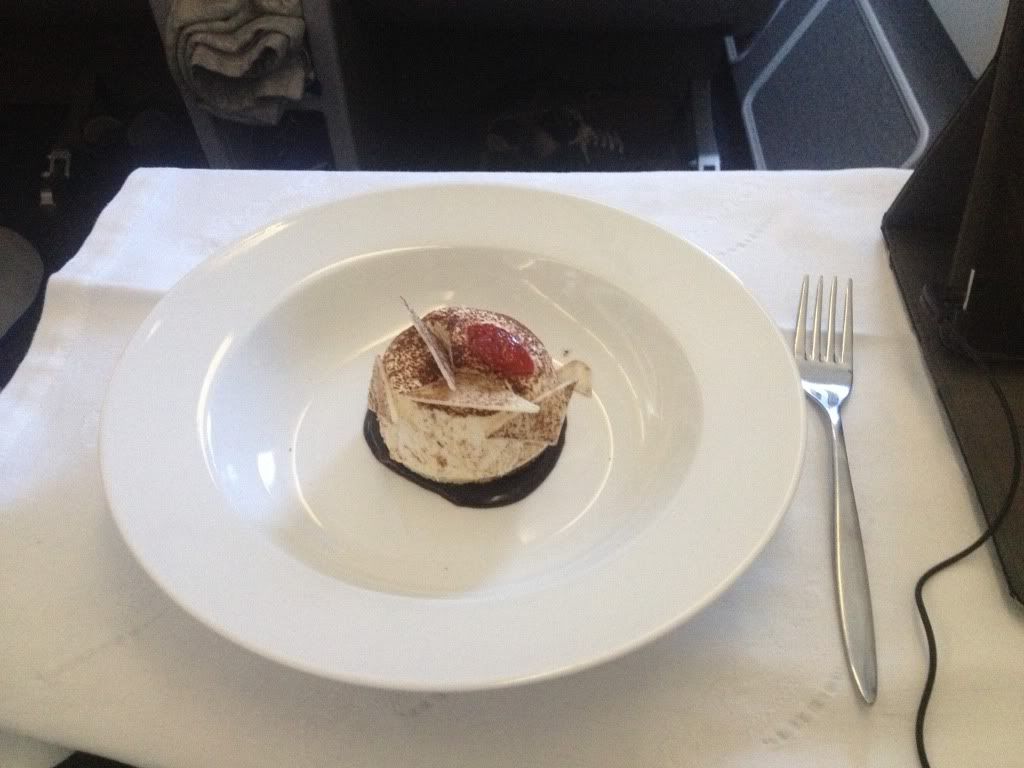 Seat in sleeping position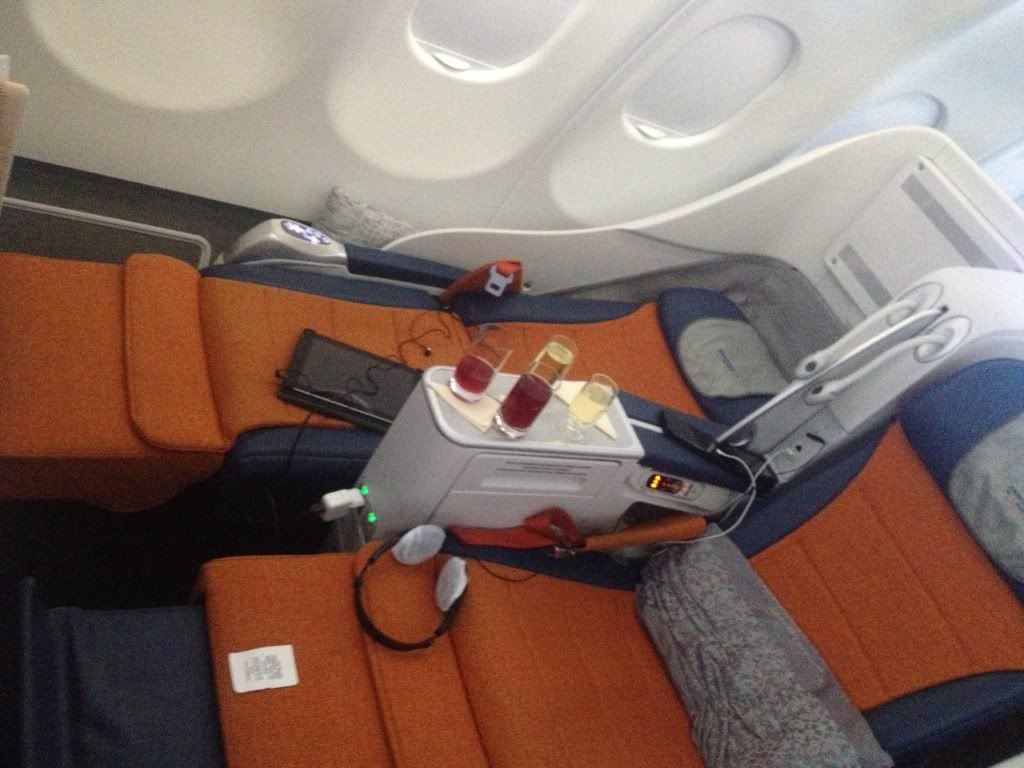 shot from economy cabin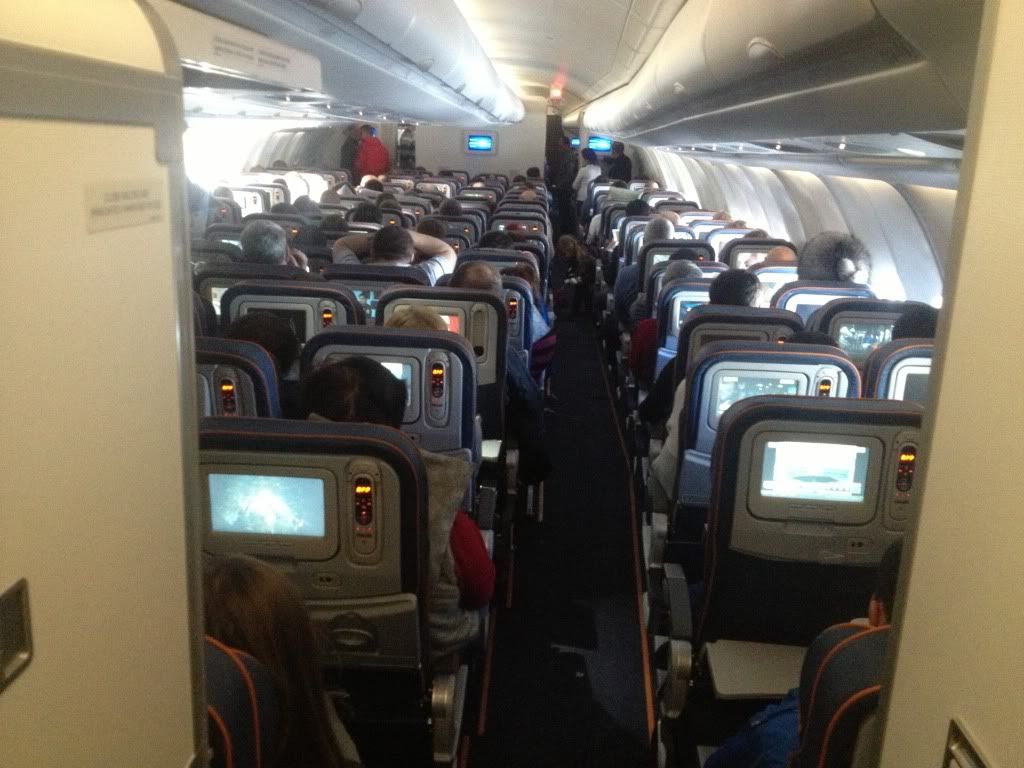 Lunch before landing. Crab meat...
Sheremetyevo Airport
Some another A330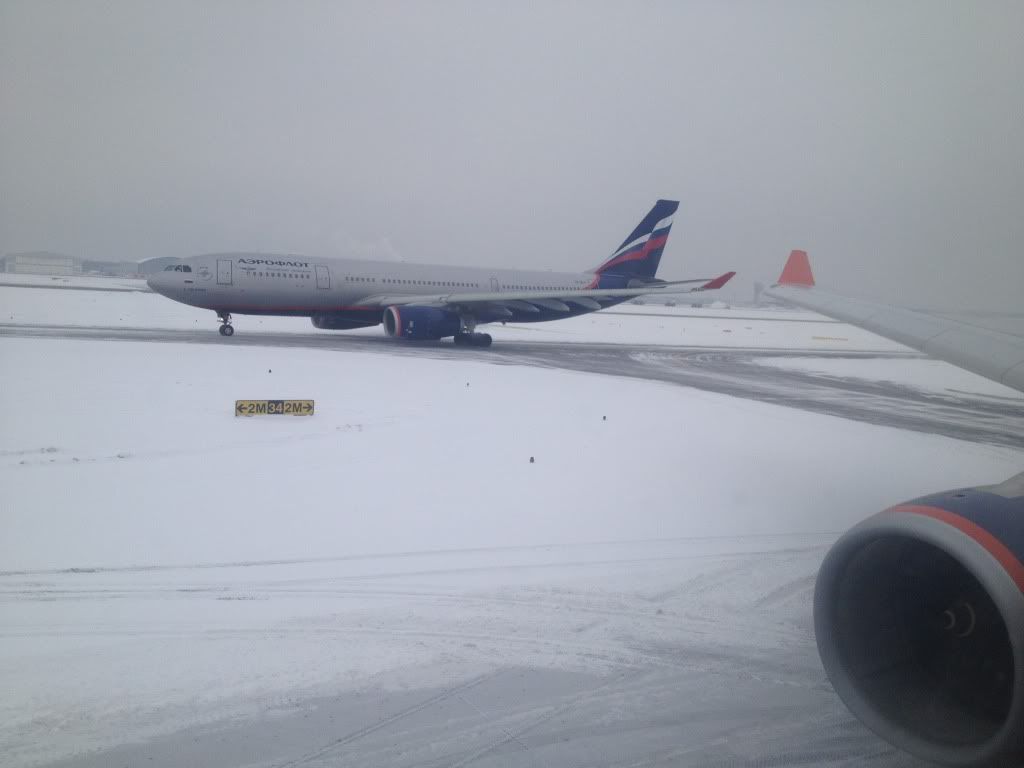 Sukhoi SuperJet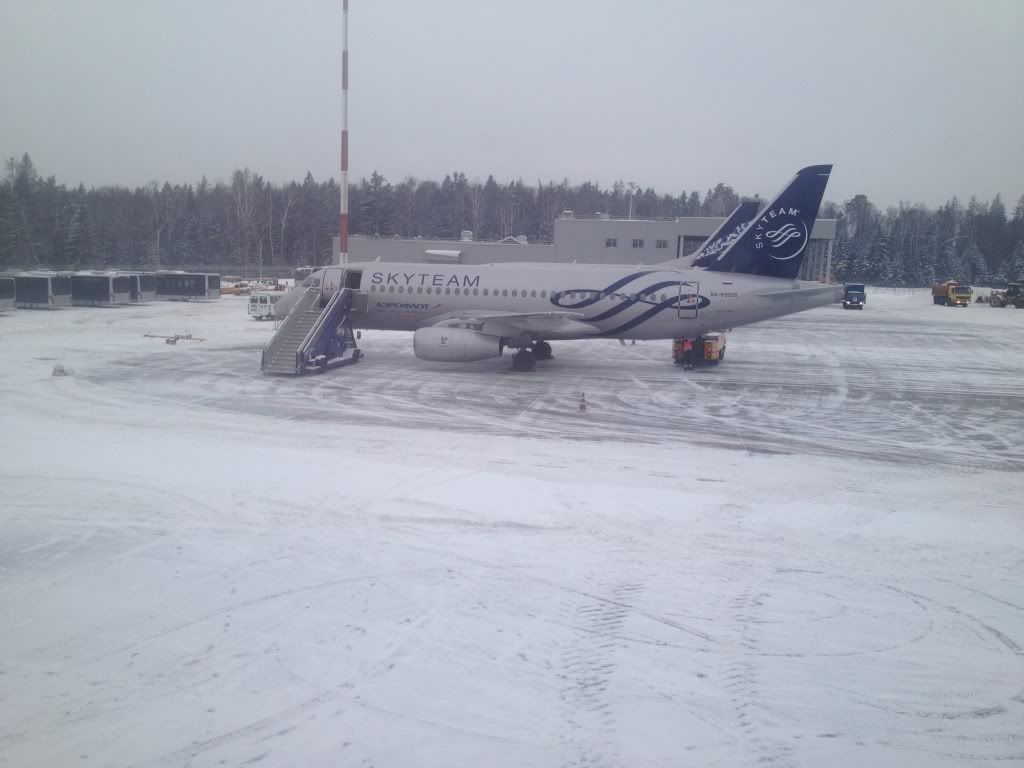 DonAvia A319
--------------
My conclusion that quality of service is really good.