Previous part of this trip report
Part 1 - LHR - KWI
Part 2 - KWI - DXB
Part 3 - DXB - HKG - PVG
Part 4A. China eastern - shanghai airlines FM - SHA - SJW
SHA - SJW
FM 9139
B-5131
Boeing 737-8Q8
34B - Economy
11:55 ( 12:20 )
14:00 ( 14:20 )
Load was 100%, in both classes. (Chinese new year rush)
Date : 02 Feb 2013
Gate 30
This part of the trip was to meet my in-laws at ShiJiazhuang.
This was part of our rescheduled flight from PVG to SJW, instead moved to SHA to sjw. This was an hour later flight than we had initially anticipated to fly.
Arrived at shanghai hongquoi airport earlier than expected as we did not know how long it would take to reach from our hotel. The distance of 20 km was covered in less than 25 minutes and it was seamless.
First impression of SHA was fantastic - neat and efficient. Check in was done in 5 min. We then headed to the ticket desk to check if we could amend our return flight into shanghai to SHA instead of PVG as we realised it would be convenient for he to reach the hotel from here. This was done with no problem at all! China eastern is amazing in this respect. 5 Minutes later and we sew rescheduled to an hour earlier flight for our return trip into SHA, done!
Plane spotting at SHA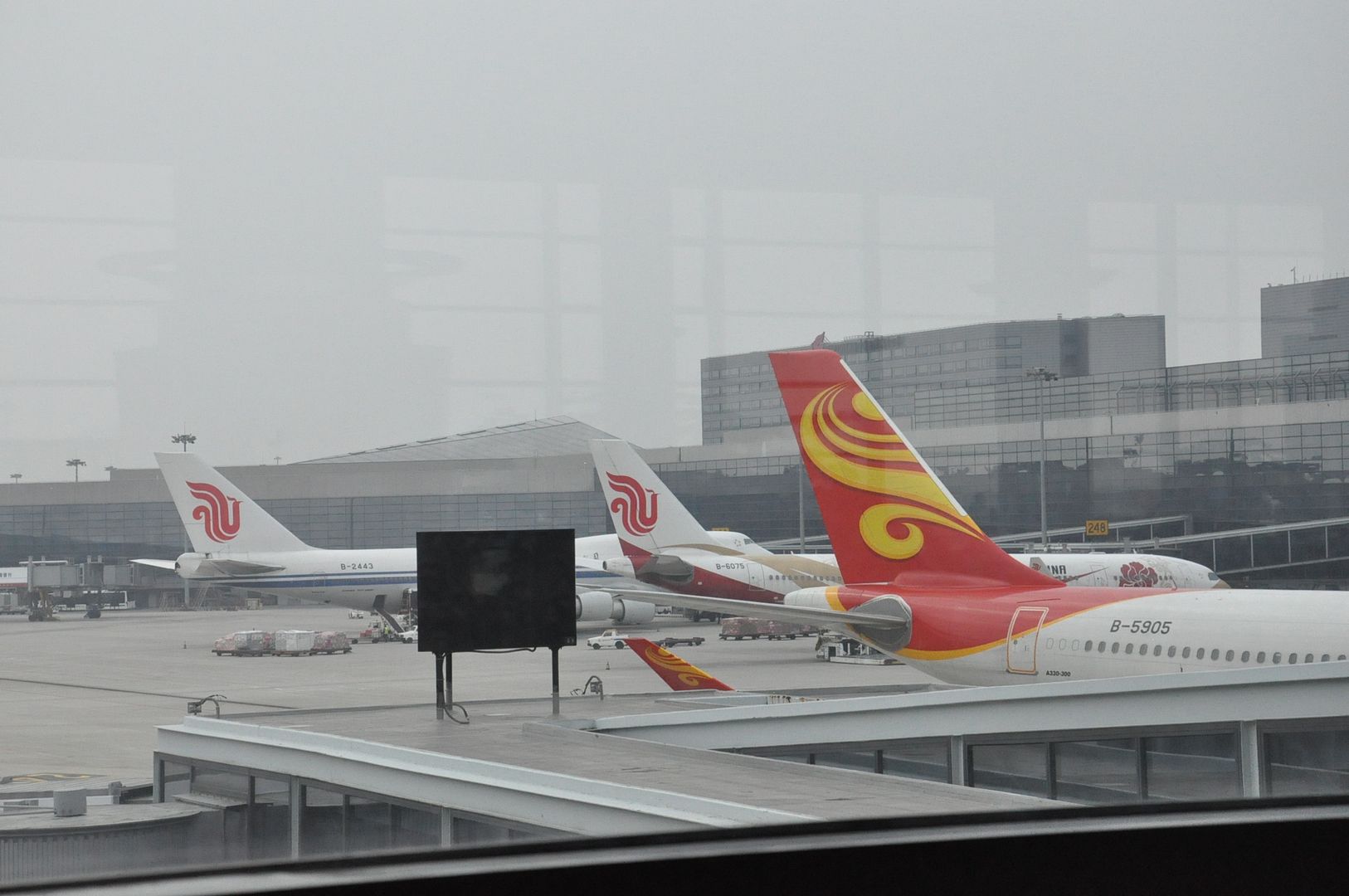 Online check in only possible in the Chinese version of the website. But worked well and easy to navigate if you know and can read Chinese.
Security in 10 MIN and airside soon after. Great number of duty free shops. Was quite stunned to see the amount of luxury goods shop. Hermes, shanghai tang, Cartier, bally, to name a few.
Upon seeing the aircraft at gate 30 was excited to see a shanghai airlines flight. Another opportunity to experience anew airline. Always love doing that - new airlines or airports.
FM 9139 from SHA to SJW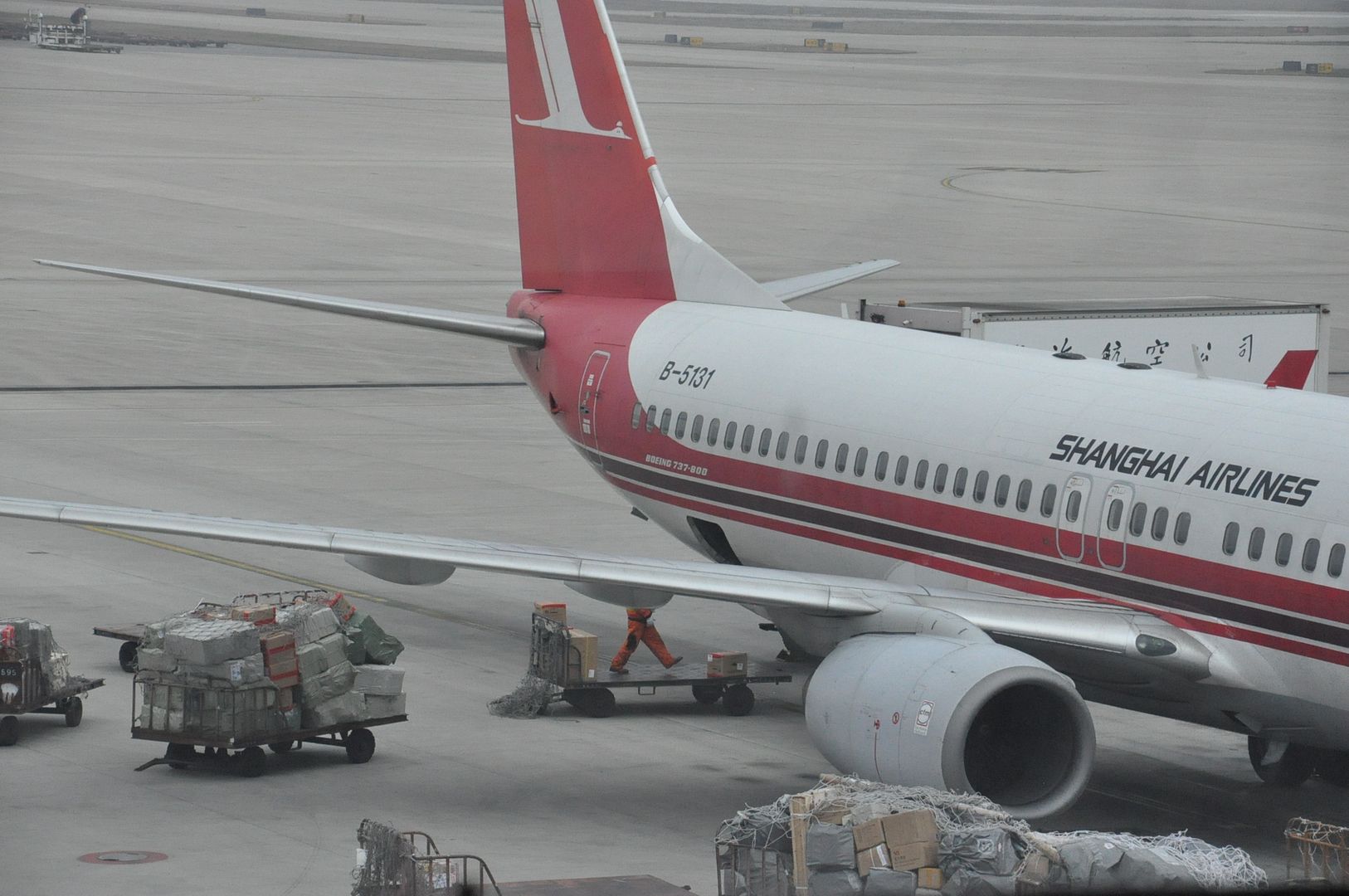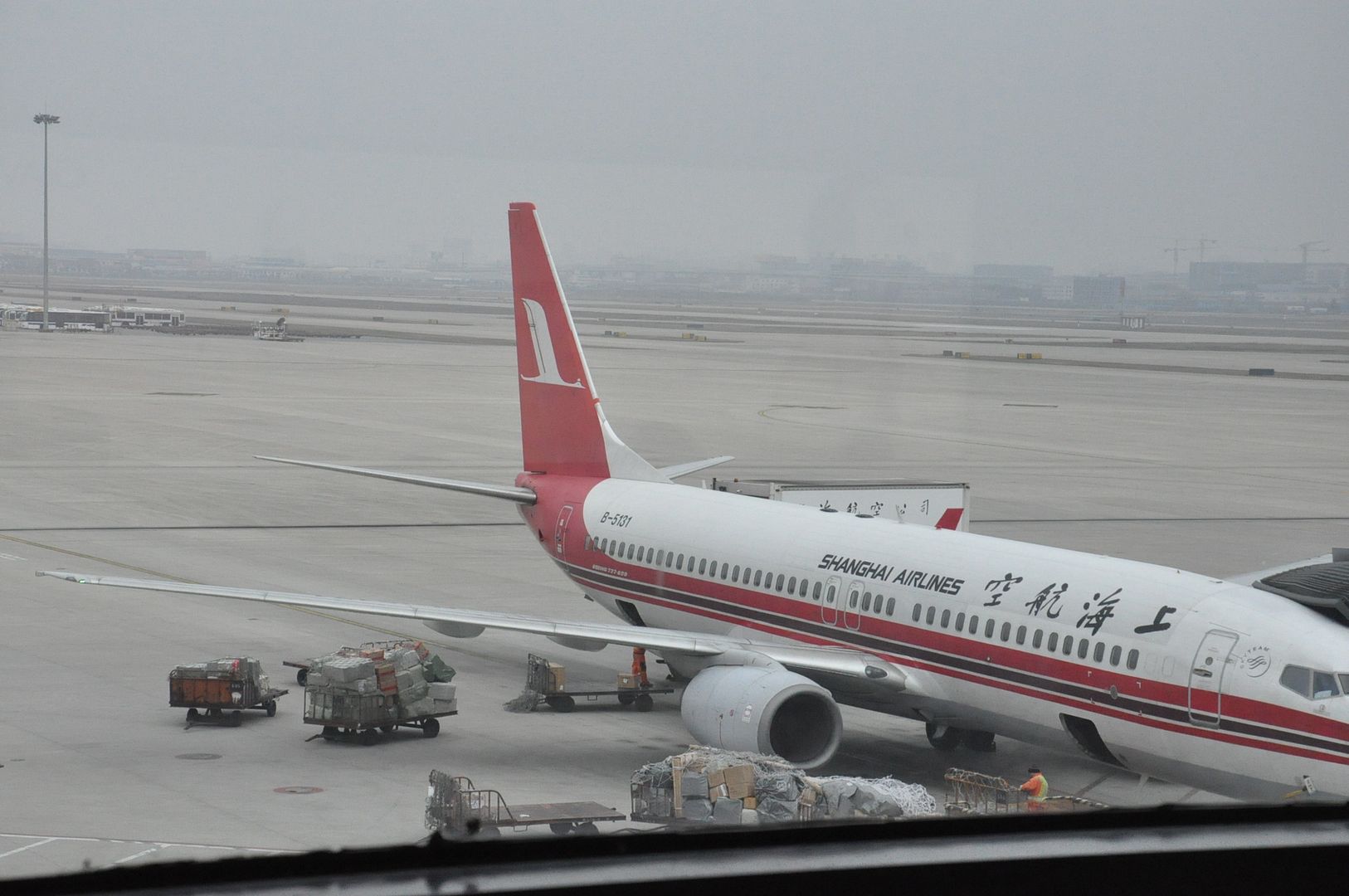 Not a big fan of the livery of the airline.
Boarding was called 15 MIN Prior to departure. Done in an orderly manner. Was one of the first passengers on board. The Aircraft was immaculate although it looked a bit old.
inside FM9139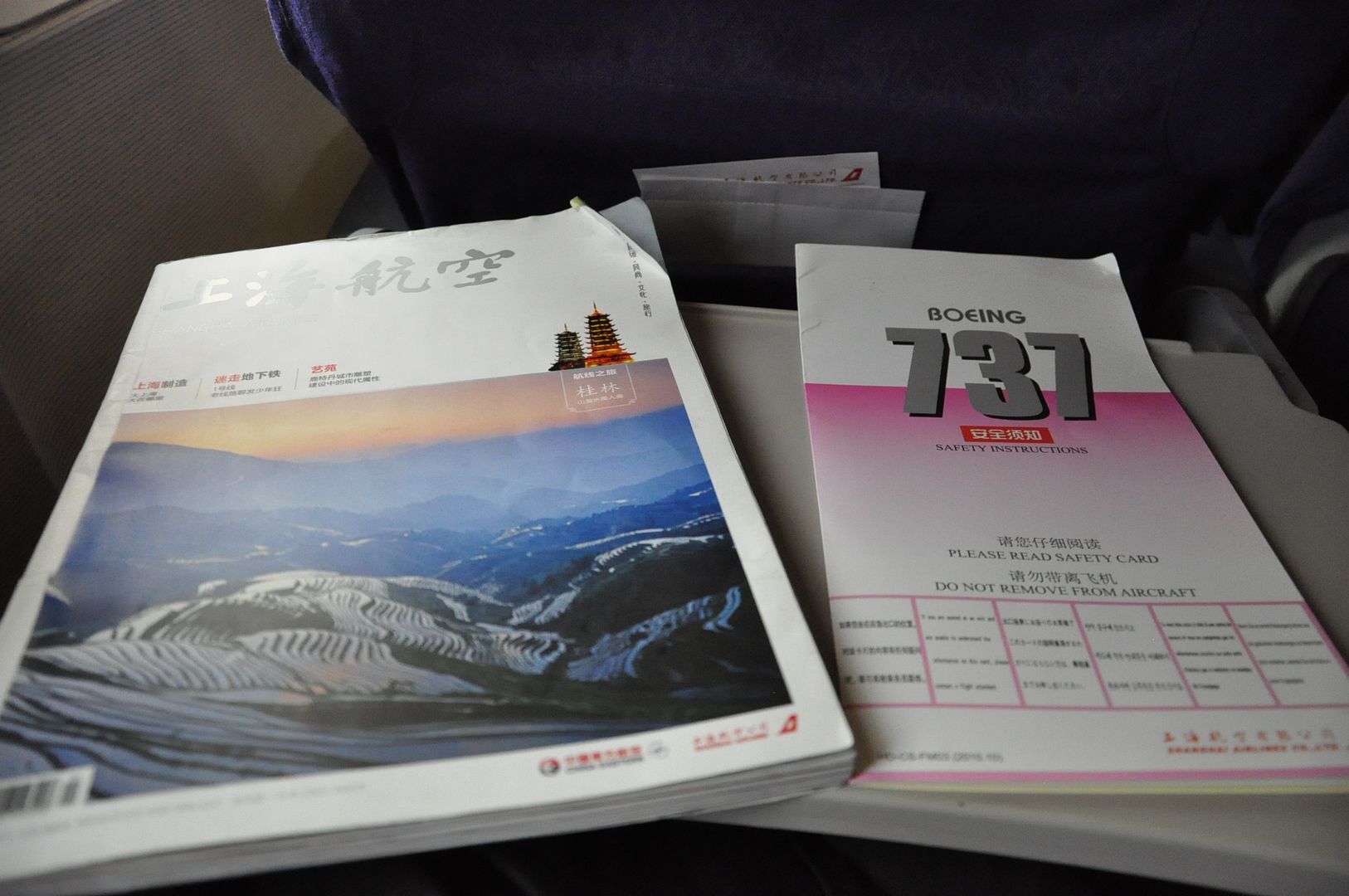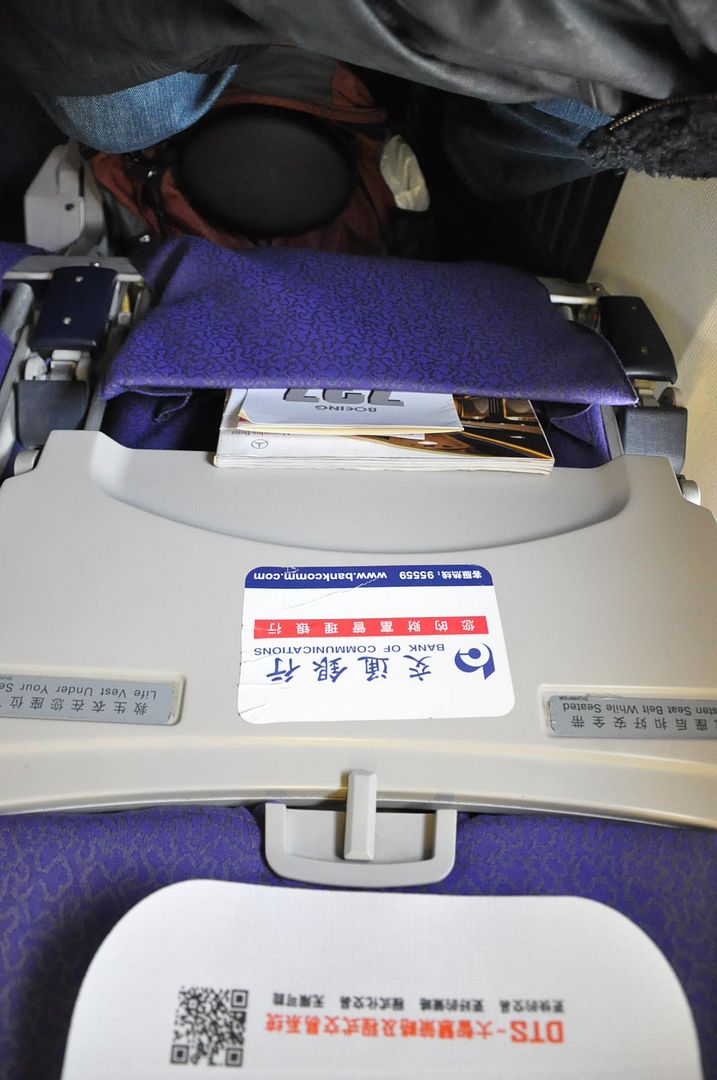 On board service was good. Lunch was served. Options of chicken with rice or beef noodles. Went in for the chicken with rice. Like any other Chinese careers the food is always great.
Service was alright. Efficient but cold. But they did oblige to my request of a Shanghai airline toy for my wife's nephew, as a gift - which was a nice little plane shaped puzzle book, Kudos.!
Landed at 14:20.
Landing in SJW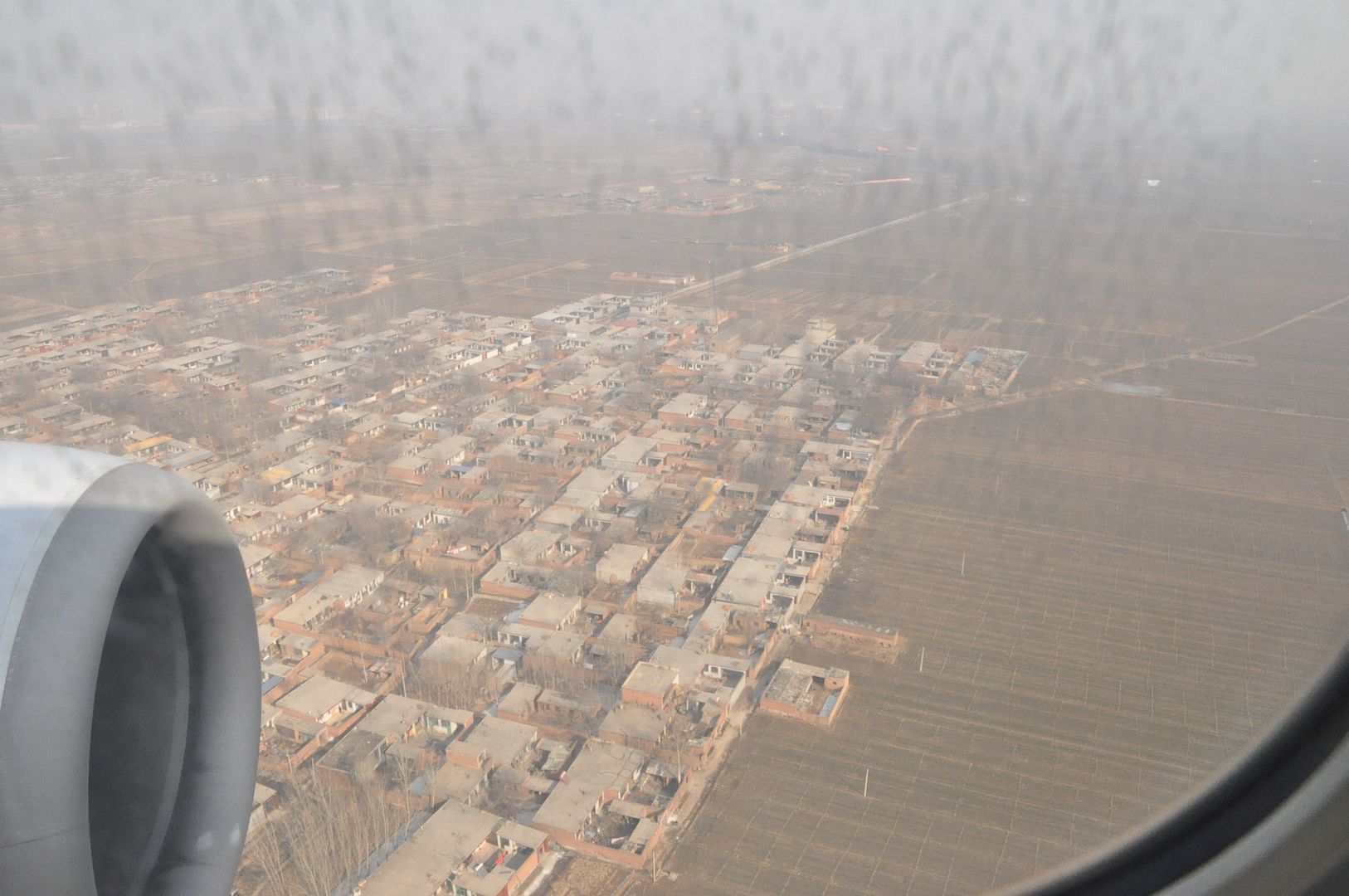 Whisked away in a waiting coach. Shijiazhuang is a very small airport but they have a new terminal being built which looks like any other new airport in China - huge and grand.
The baggage did take some time to arrive and we were at the arrival lounge in 30 min.
Having used China eastern on a lot of local Chinese domestic routes, they have always been reliable, on time and never had any issues with them. They are expensive than other local low cost airlines, but they have an English website and easy to book online way in advance, as opposed to other airlines that only have Chinese version of their websites and can only be booked up to around 45days in advance. China eastern have also been very good in communicating with their passengers in advance. Highly recommended.
SJW Airport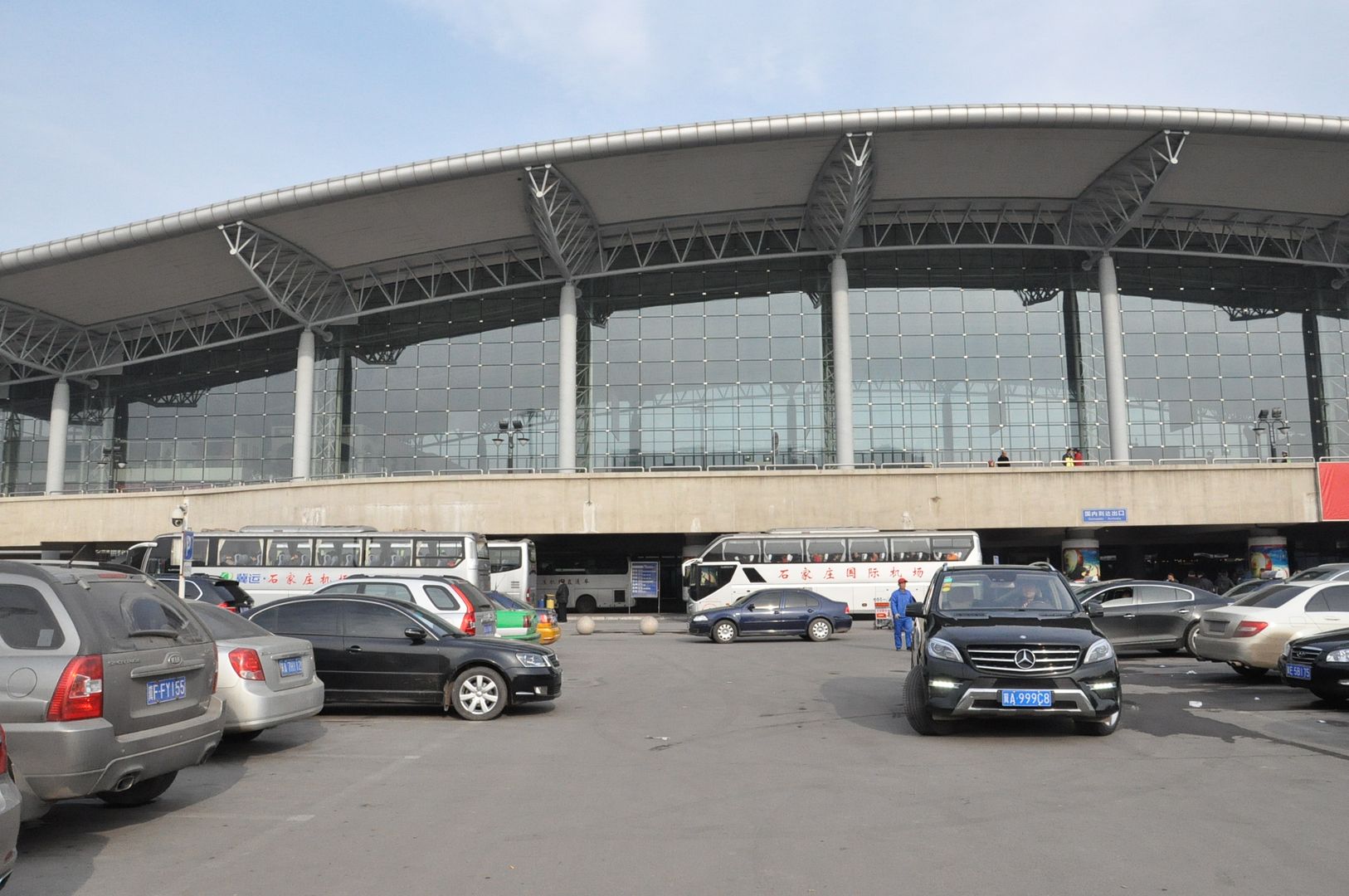 The Famous Zhauzhou bridge near Shijiazhuang
4B. China eastern Shanghai Airlines
SJW - SHA
Flight number. FM 9140
Seat number. 35 C
Reg number
B-5692
Boeing 737-8SH/W
Load was almost 100% passengers
Date. 11 02 2013
Take off 15:20 (15:05 )
Landing 17:10 (17:00 )
(No pics of this aircraft yet on Airliners.net. Looks like a new one, been delivered to FM only in November 2012, it did look and feel new inside
)
Tried to check in online. But was not able to even through the Chinese website. Tried calling the customer care who asked us to try later in the night. Kept trying late into the evening to no avail.
The following morning I tried again and spoke to customer services who confirmed that since this was a shanghai airlines flight I will not be able to check in online. Strange as my SHA to SJW flight was a mu flight number whereas the return flight had a fm code. It could be because our onward flight was a combined mu and FM flight whereas the return flight is purely a fm flight.
This was not an issue though as the check in counters had not even opened by the time we had reached the airport. The counters opened at 13:30 and swiftly checked in. Through security in less than 5 min.
Shijiazhuang is a neat airport. Reminds me of Bengaluru airport. Small, yet efficient and adequate. Loads of duty free shopping available. Although prices don't seem to be duty freesque. A pot of lemon tea cost us 98 RNB!
SJW Airport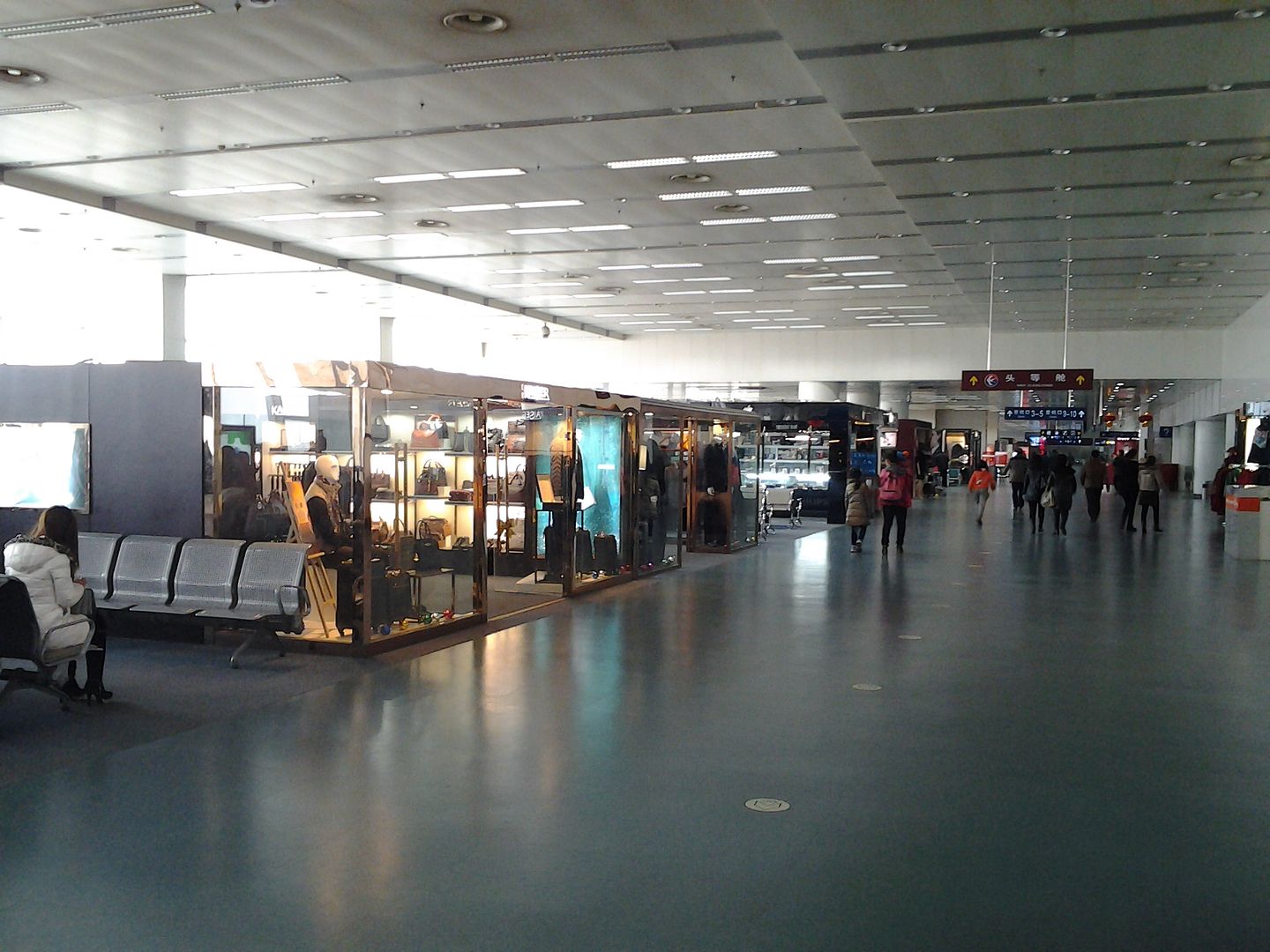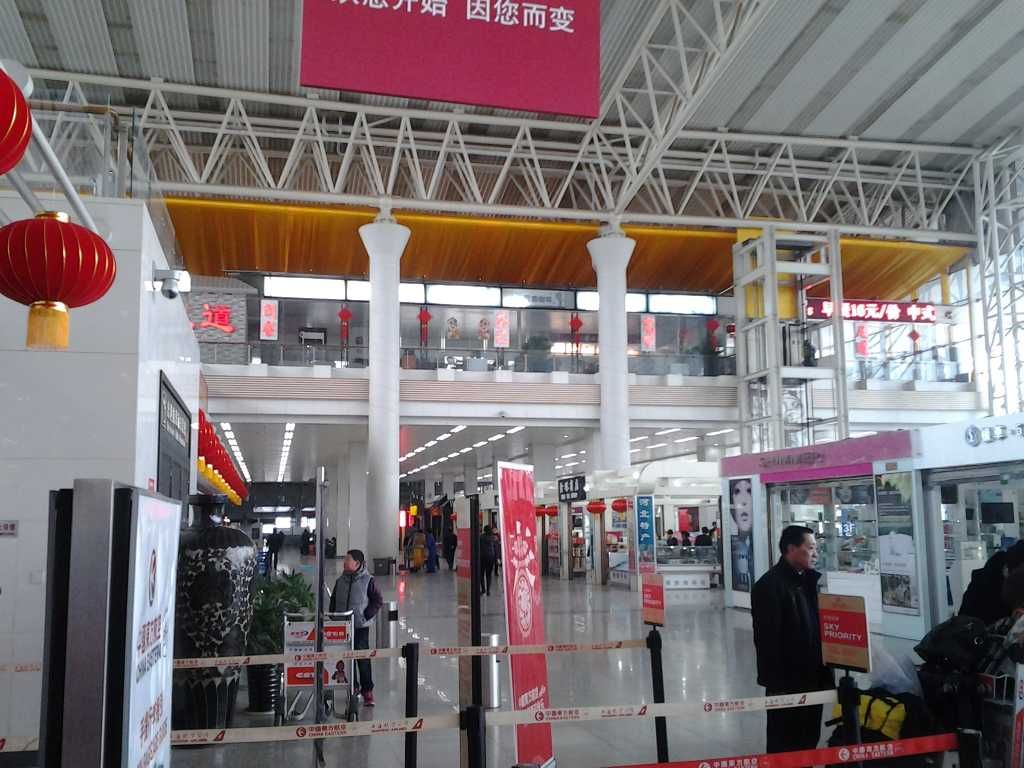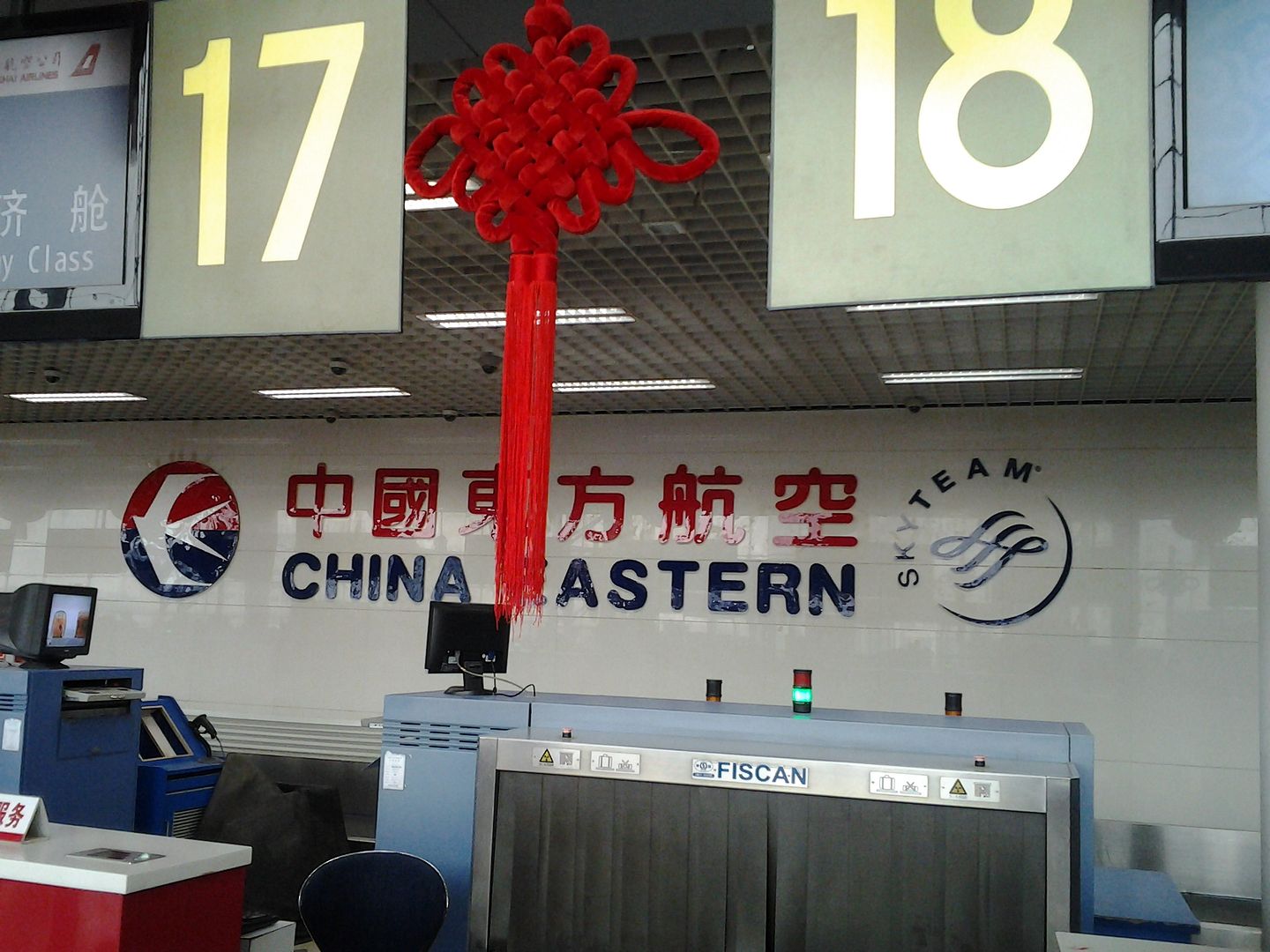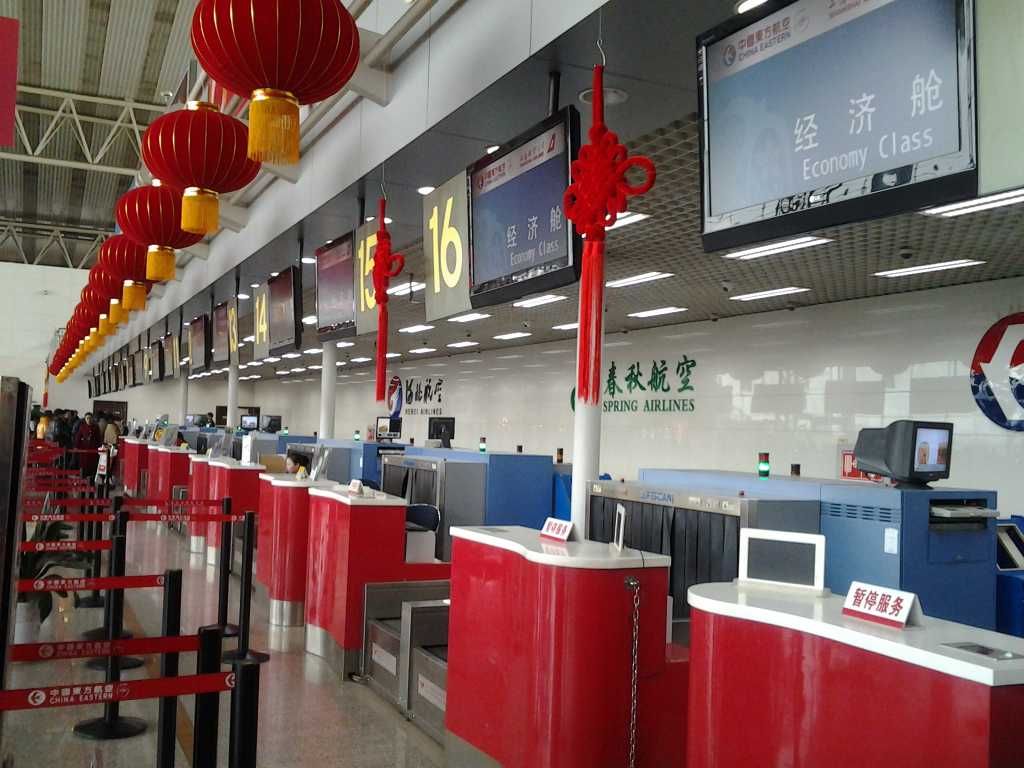 Boarding commenced at 14:40 and we were all swiftly boarded. Surprised to see the flight depart from the gate 20 minutes ahead of schedule and were airborne by 15:15. Very smooth takeoff.
FM mettle back to SHA - FM9140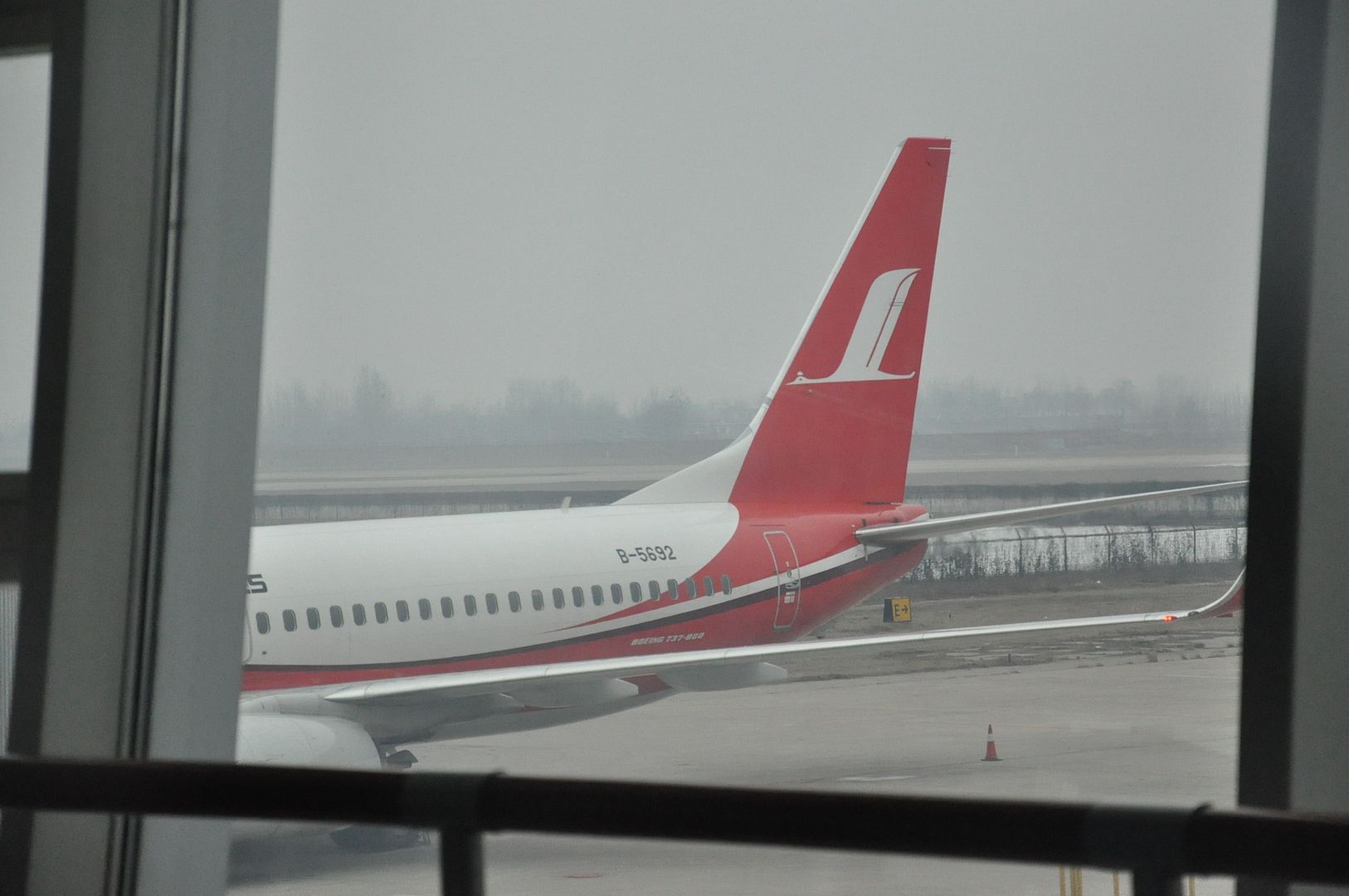 The aircraft looked and felt brand new. A new 737-800. I love the sky interiors in these new aircraft.
Good magazines and was a good read. They had overhead flat screens that were playing some Chinese documentary with English sub titles.
Inside FM 9140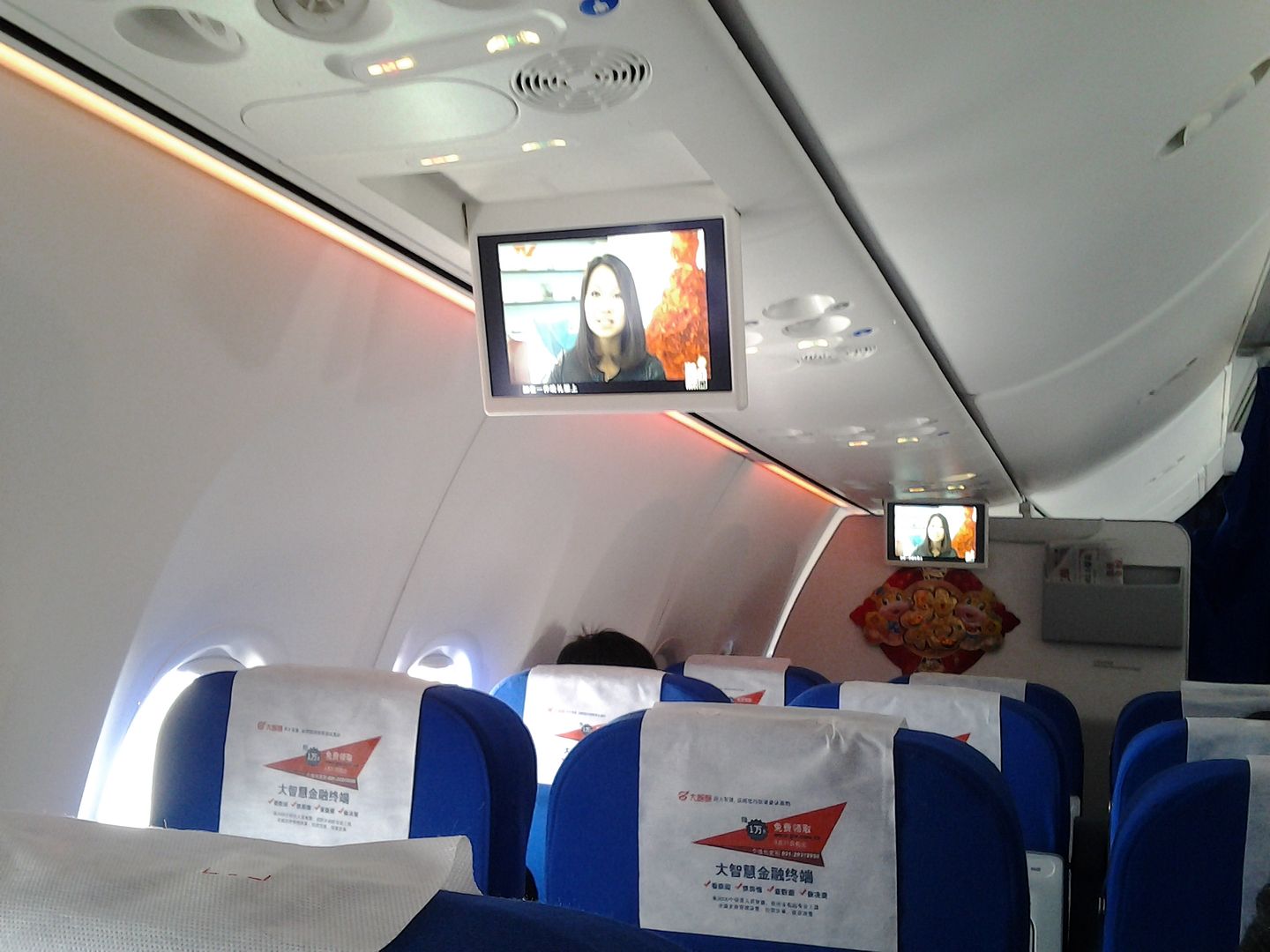 Stewardess looked smart and capable. Warm service followed.
Soon after take off lunch and drinks service commenced. Lunch comprised of chicken wit rice and some pickled garlic and salad. Great for a short haul flight.
The rest of the flight was uneventful in a good way. Landed 10 min before the scheduled arrival. Baggage arrived swiftly and we were out of the superb hongqiao airport in 25 min after touch down, and within another 30 minutes in our hotel room.
A very good short haul flight service and recommend it.
Hope you enjoyed this edition of the trip rreport, one more to go - our flight from PVG to LHR on BA, coming soon...
Past trip reports
Morocco trip report