Previous part of this trip report
Part 1 - LHR - KWI
Part 2 - KWI - DXB
Part 3 - DXB - HKG - PVG
Part 4 - SHA - SJW - SHA
Route courtsey, gcmap, Thanks, once again..
5. British Airways - PVG - LHR
PVG - LHR
Flight number. BA 168
Seat number. 39 A
Reg number
G-YMMN
Boeing 777-236ER
Load was 100% in economy, not sure about other classes
Date. 12 02 2013
Take off 10:55 (11:00 )
Landing 15:35 (15:30 )
Checked in the previous day and got my preferred seats - the last row of 2 separate seats with the exit doors behind us. Row 39
The following day pre-booked a cab to the airport. The cab ride took around 45 MINUTES and were at the airport way in advance. The airport was quiet, perhaps because it was the third day of the Chinese new year.
At check in we were offered and upgrade to world traveler plus for an extra £250 per head but we declined it. Check in was swift and immigration and security another 15 minutes and then headed towards the duty free.
They have a lot of lounges at PVG. But the one for the airport angel membership, is very poor. Its just a part of a boarding gate, that has been fenced with opaque glass. They were few snacks and drinks on offer. But would expected more out of PVG. I was reading the other day that PVG and SHA are almost similar in passenger load. Around 40 million per year per airport. Never knew that SHA was almost on par with PVG, Interesting.
PVG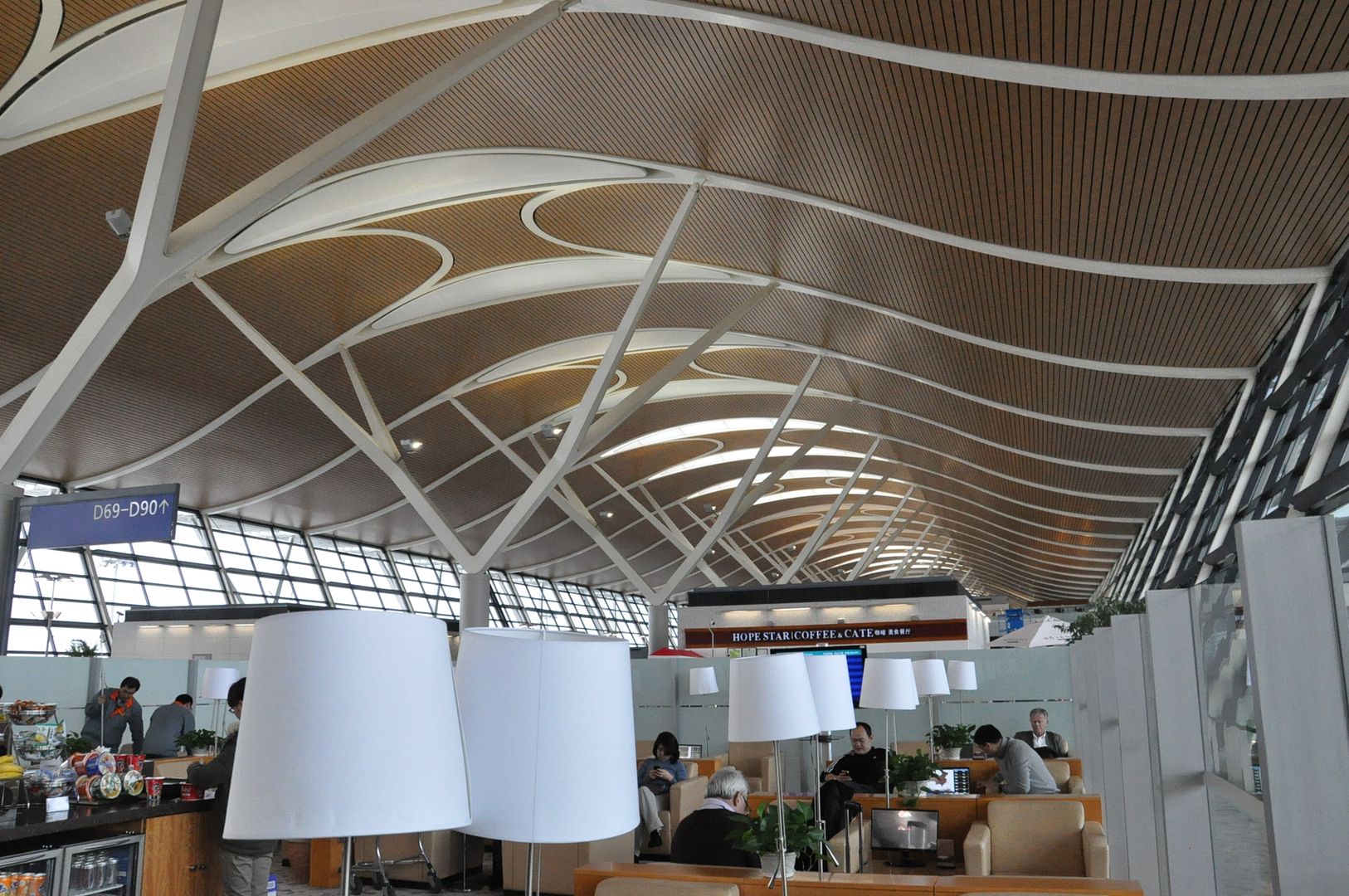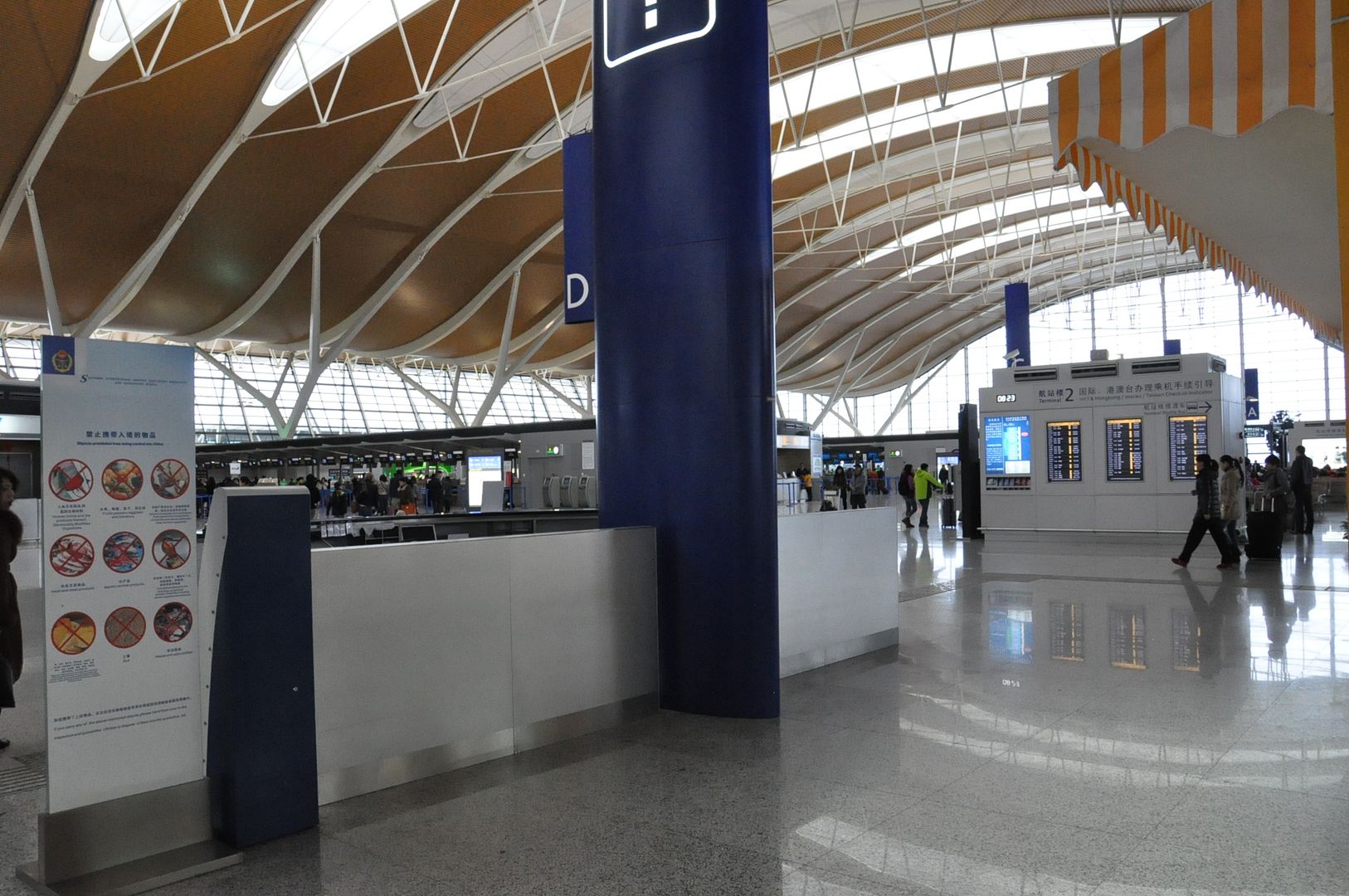 PVG Plane spotting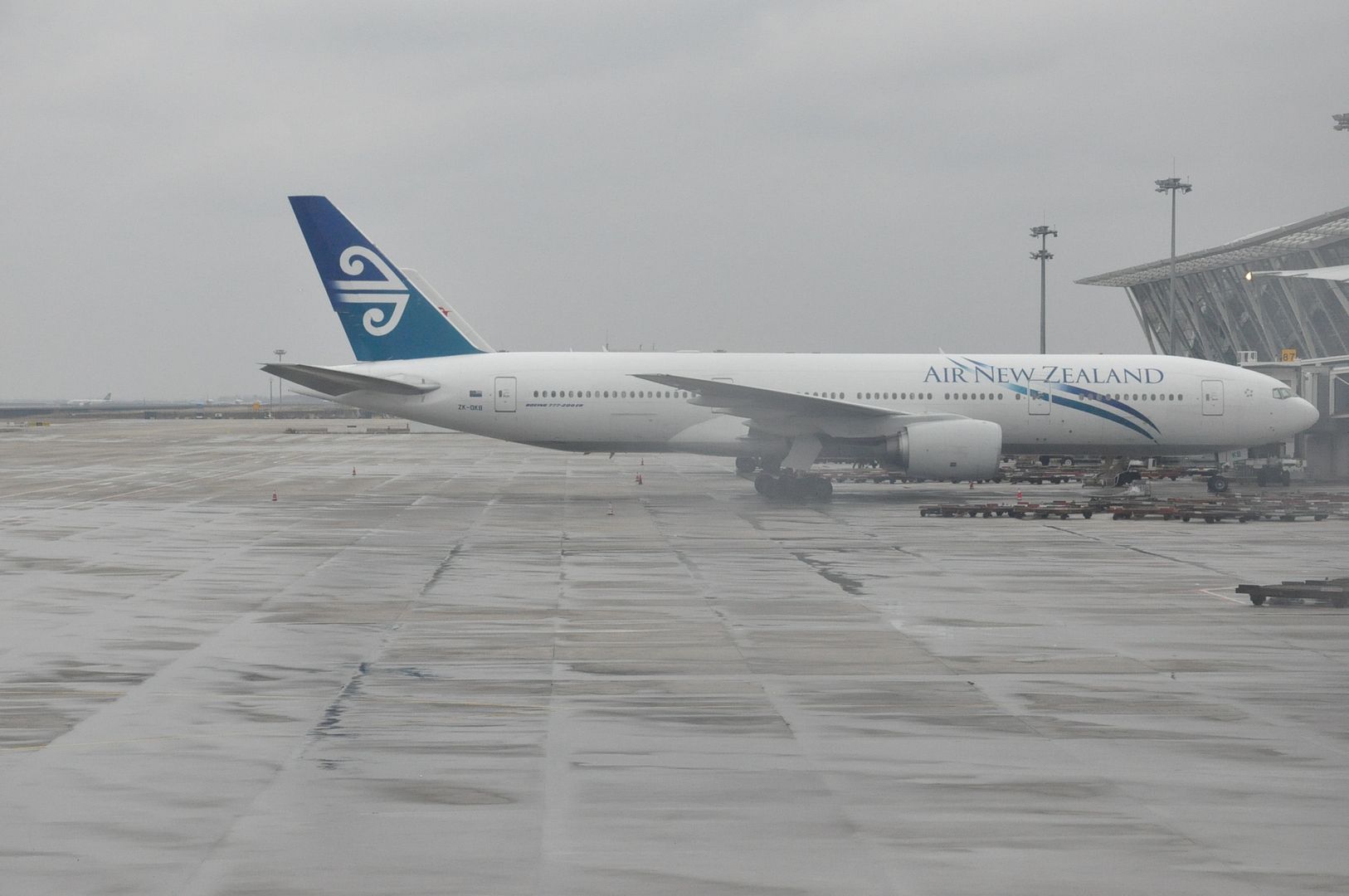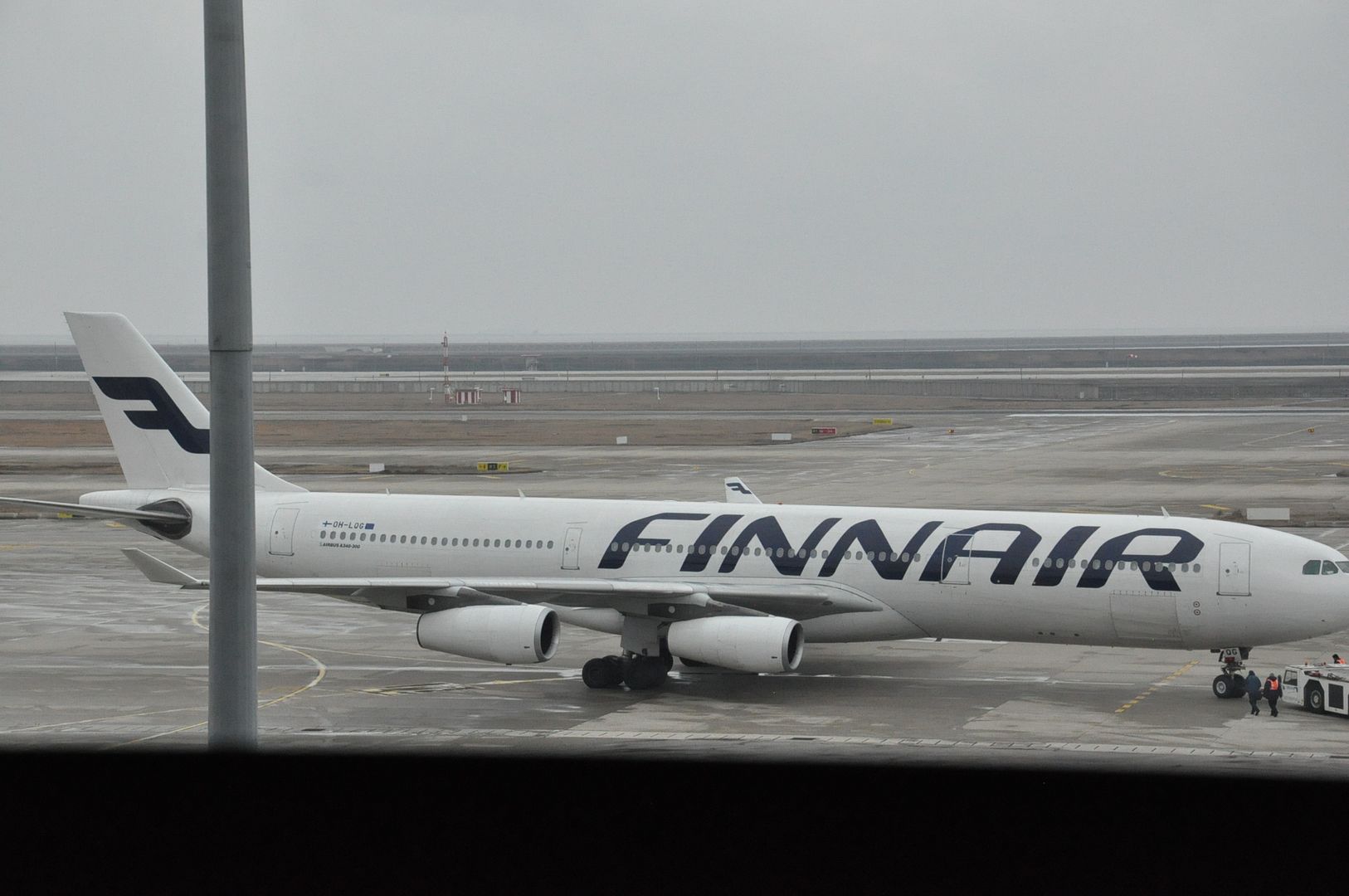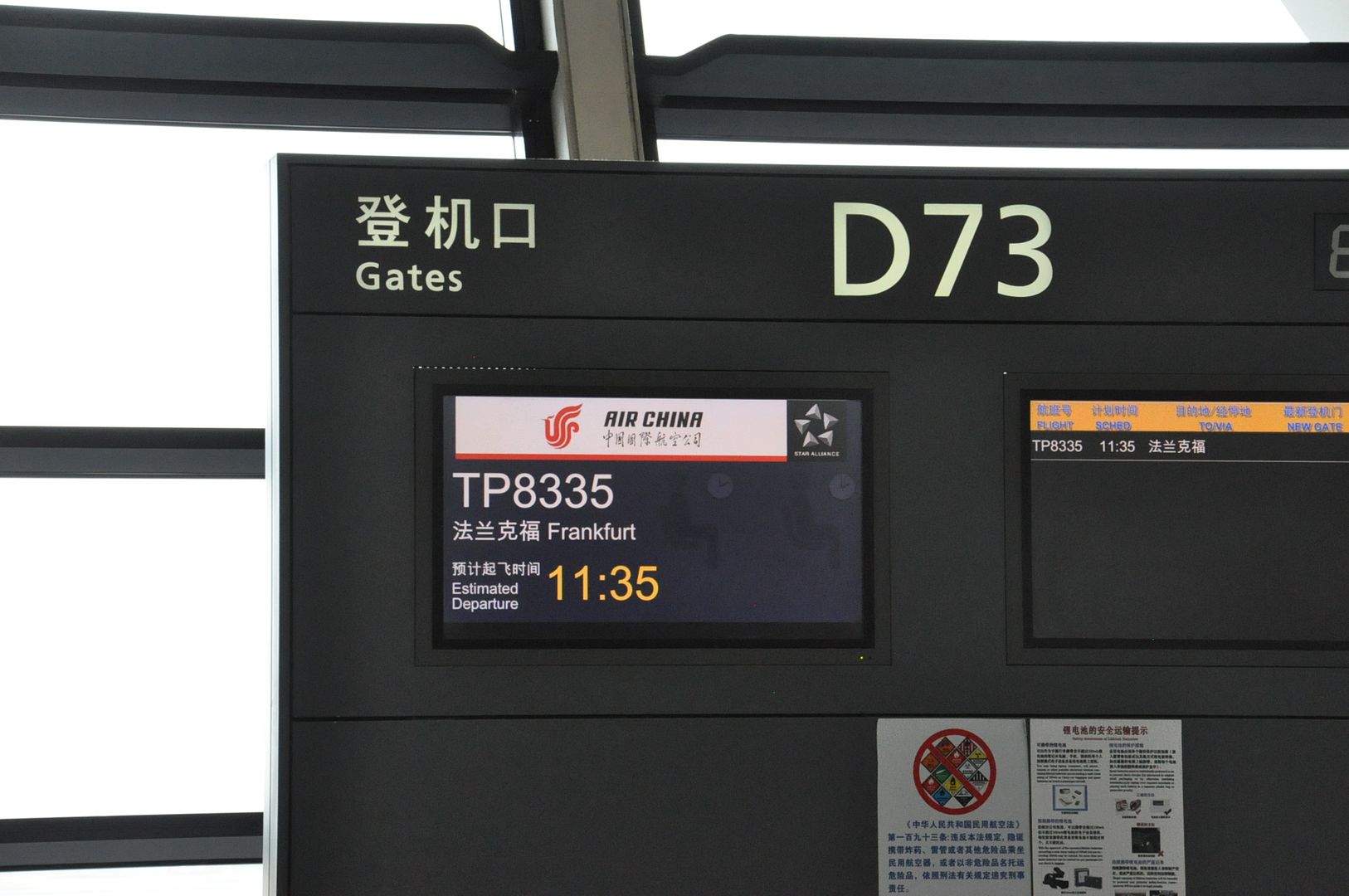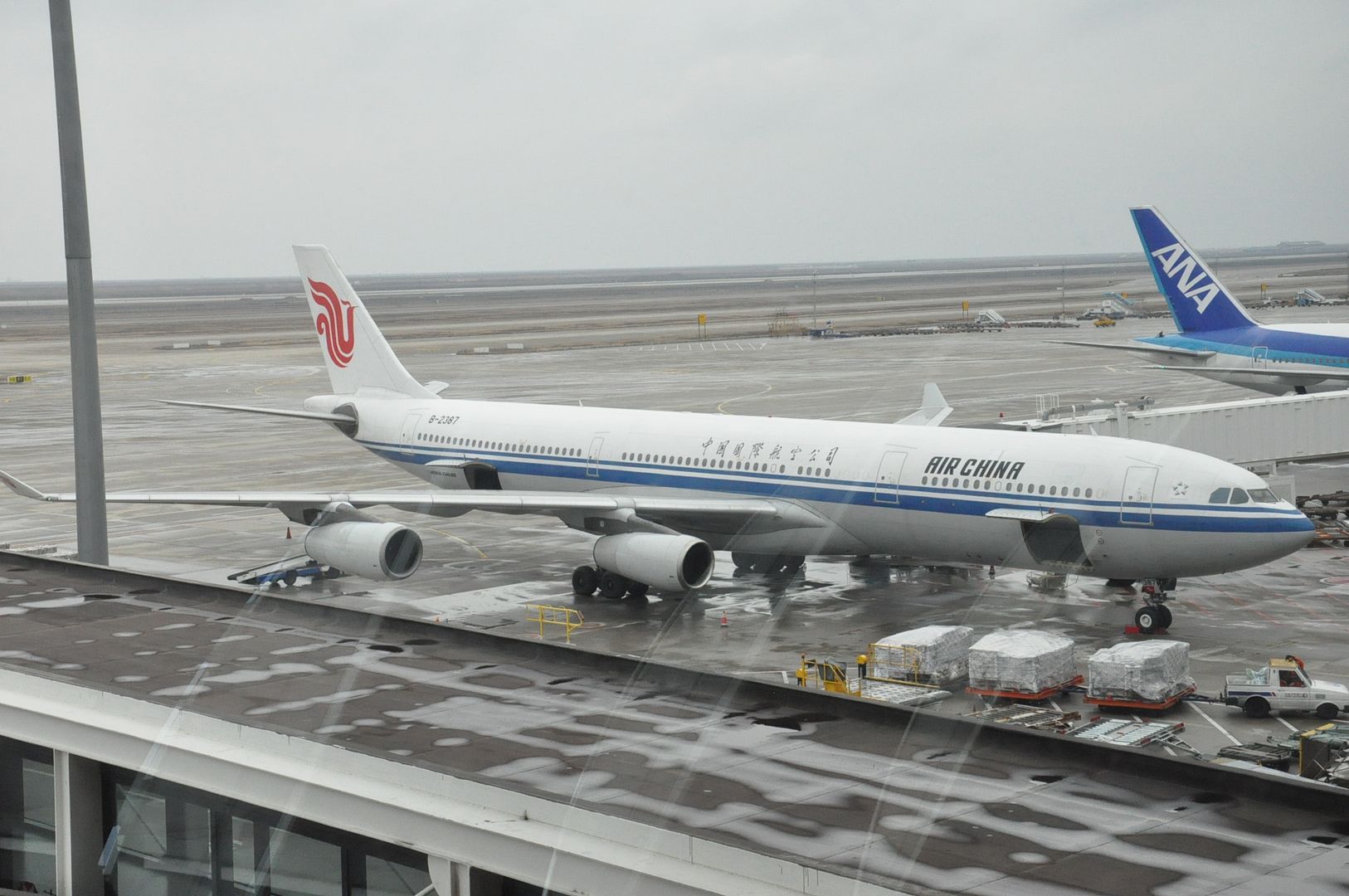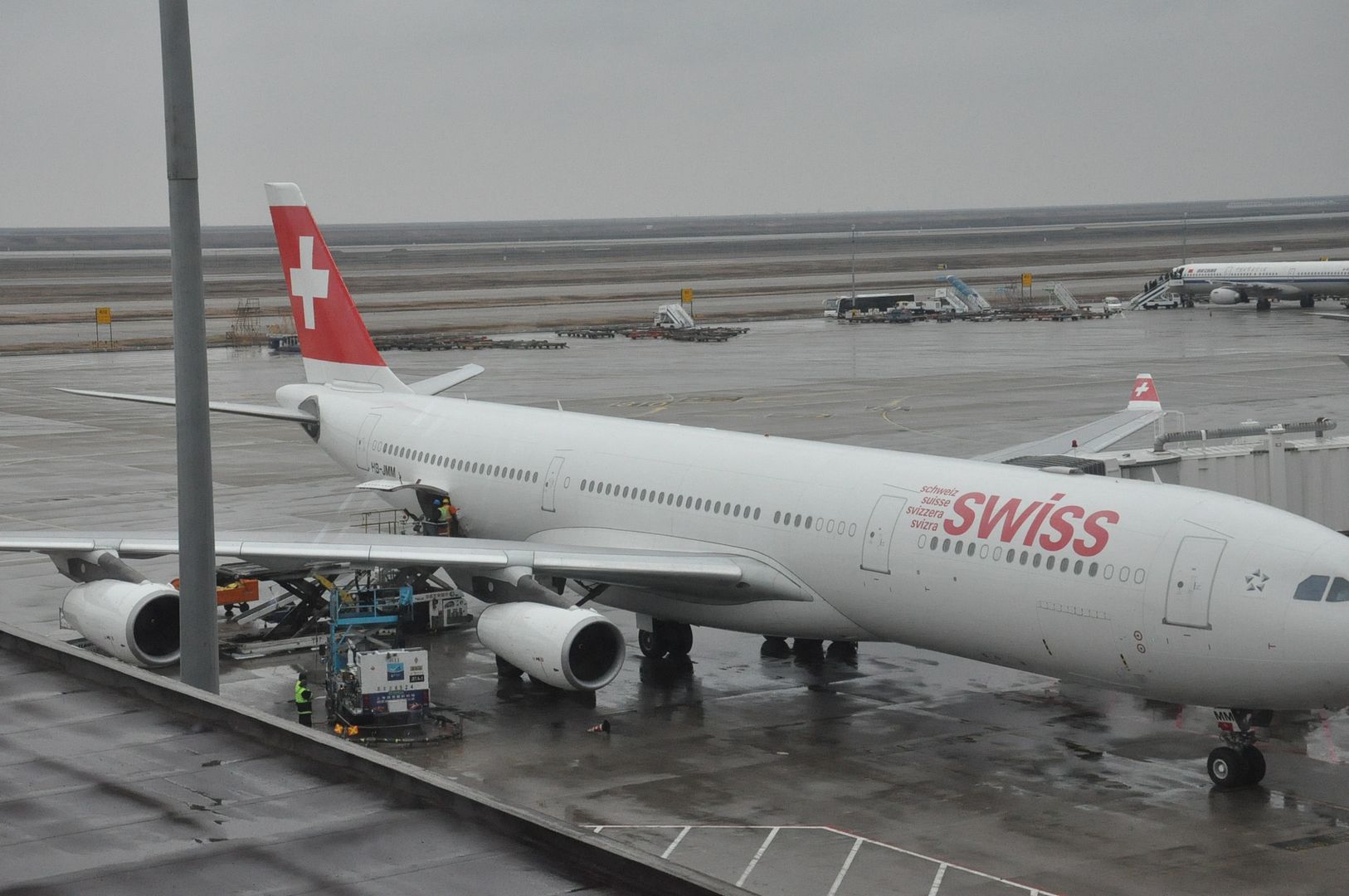 I think this should've been a 787, unfortunately, not.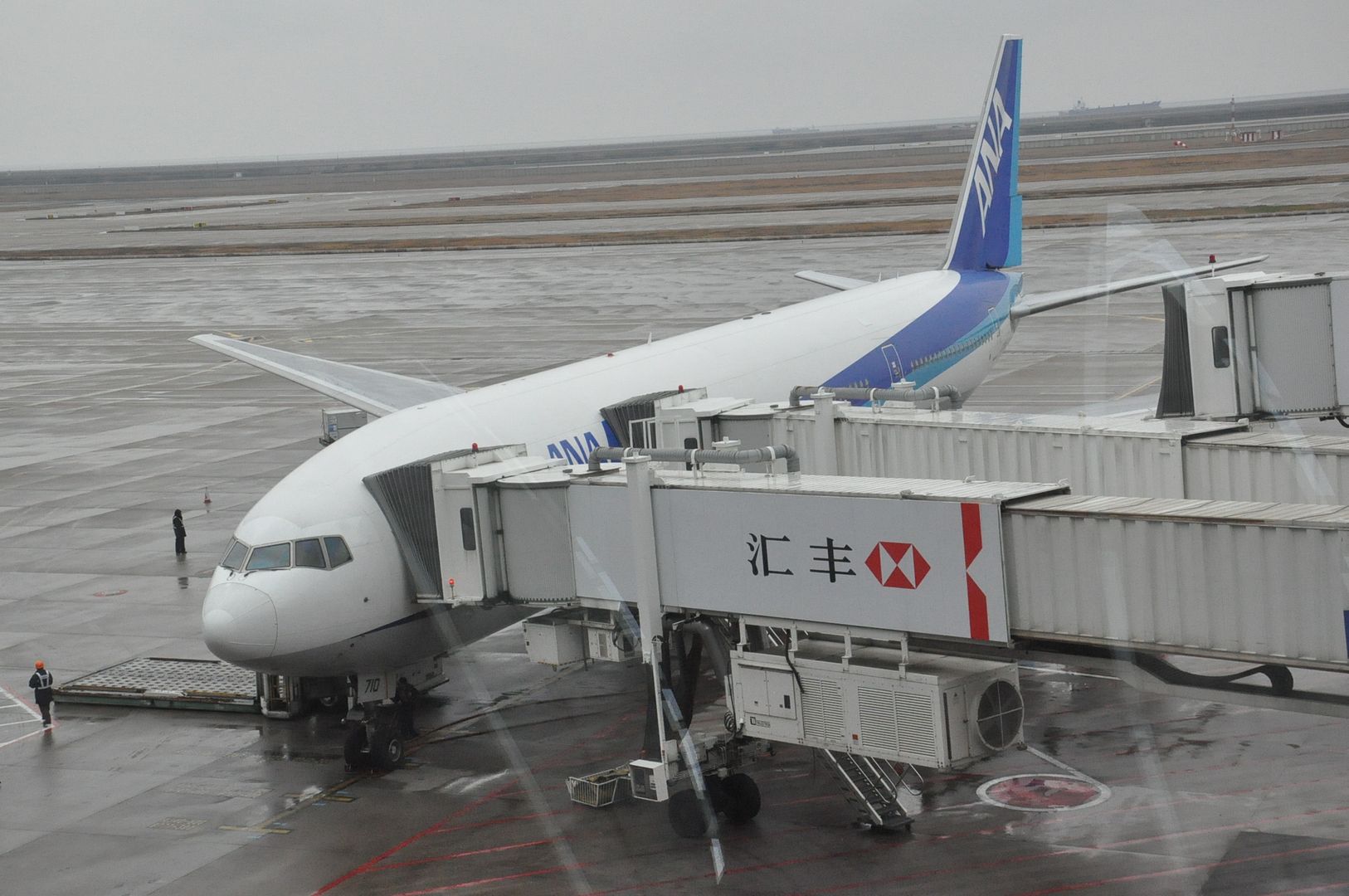 Boarding began on time. There were internet enabled pc's near our boarding gate and a quick check of the registration of the aircraft received that it was a 12 year old bird. Ok, wasn't expecting too much for the interiors, no sky interiors at least.
BA 168 - Love the 777, a Beauty..!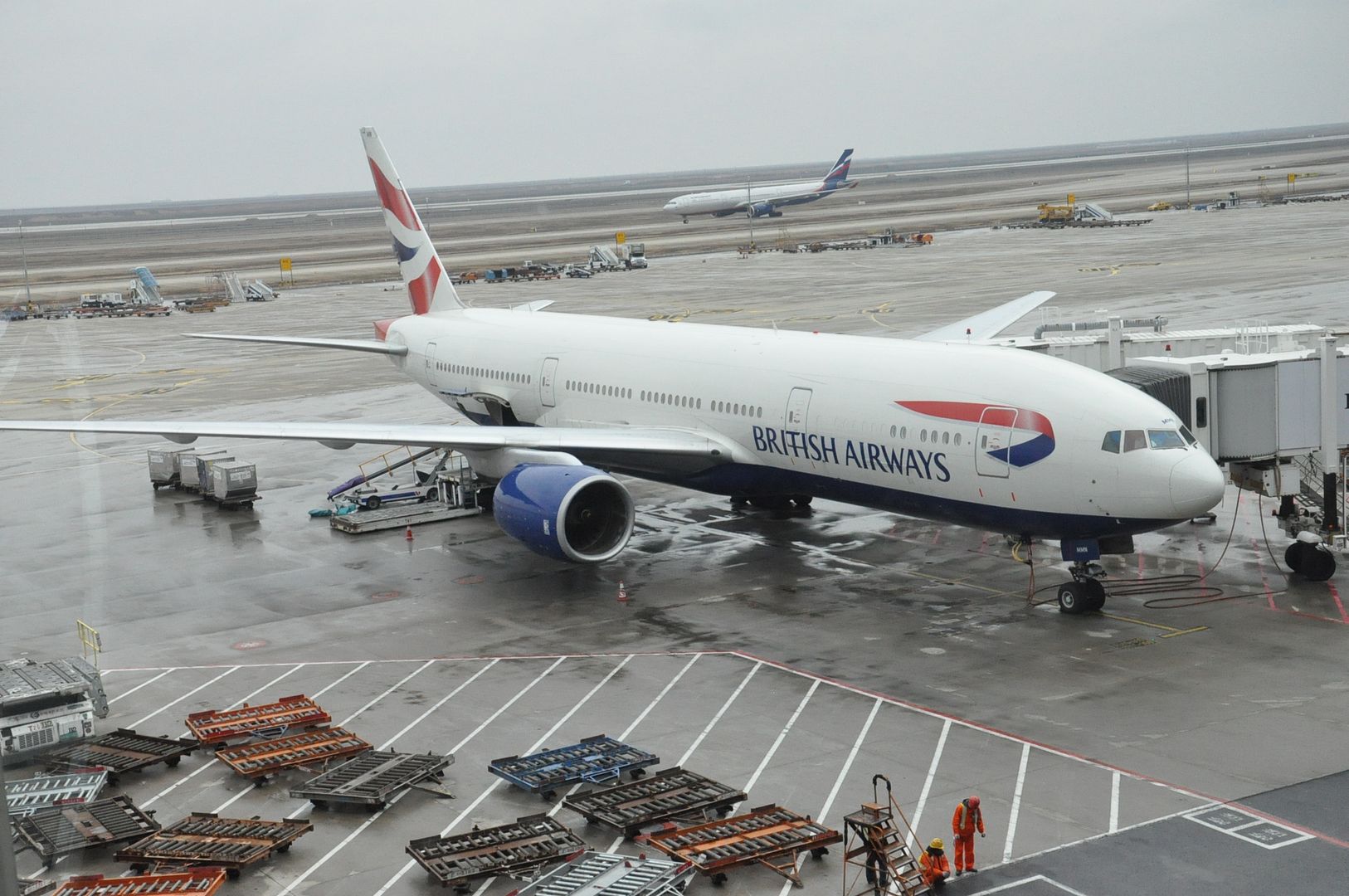 [imghttp://i1274.photobucket.com/albums/y437/Varun_KR/DSC_5316_zpse891f2b8.jpg][/img]
Upon entering the aircraft I was quietly surprised. It was immaculate and it didn't show its age. I don't think it had the latest interiors but it did all work and feel good and new.
Our seats as our the check in information showed an exit row behind our seats, but it wasn't so. It was the galley, luckily not the toilet. But its good to have the twin seats as we were traveling as a couple. But not as good as the twins on the 747 as You also have space on the side for storage and occasional stretching if legs.
Inside BA 168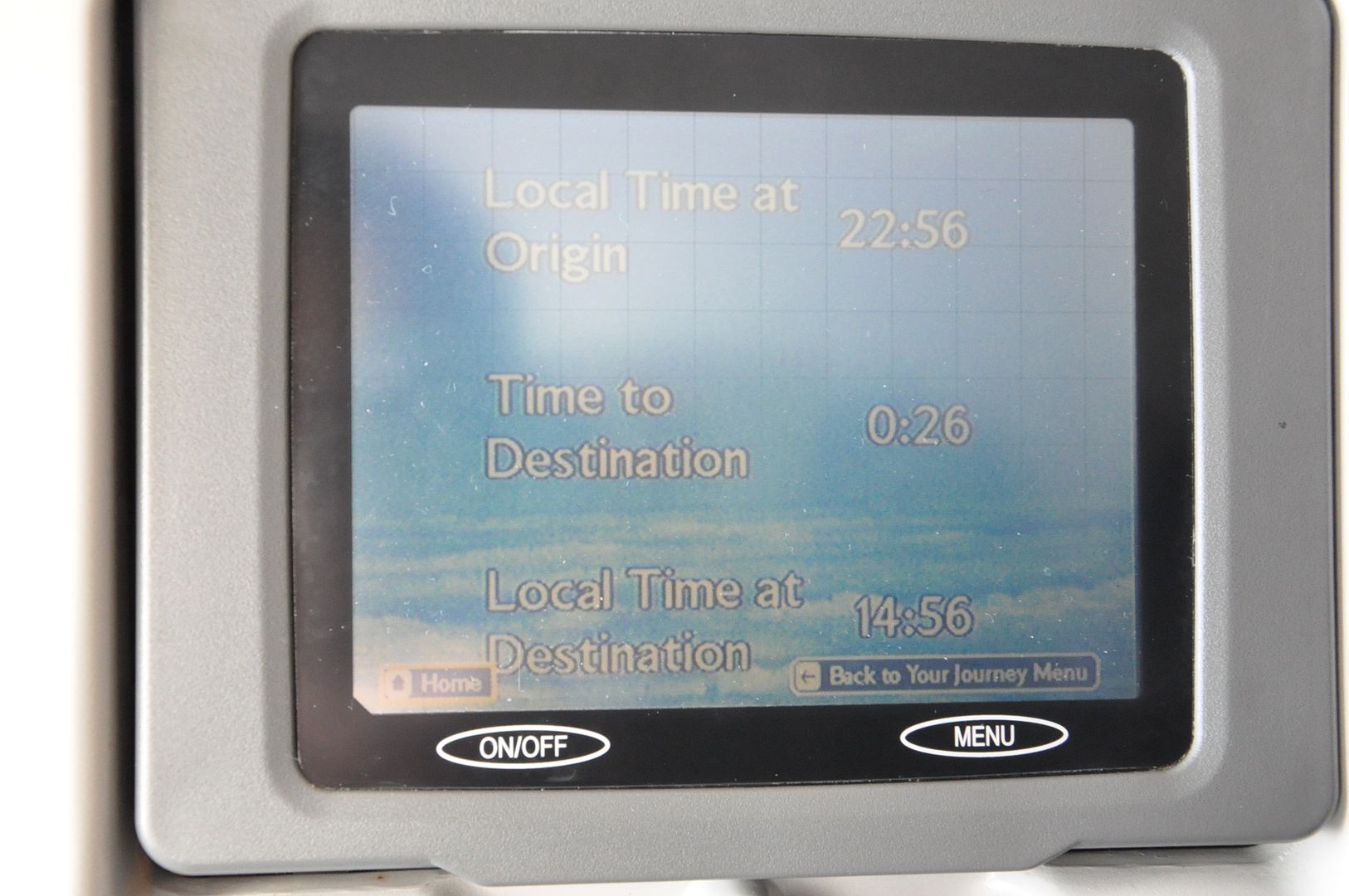 Flight was slightly delayed by one passenger whose bags were offloaded eventually and left the boarding gates 5 min behind schedule. The captain kept us informed. It was supposed to be a 12 hrs and 10 min flight, making it the longest non stop flight I have taken.
The seats already had a pack of headphones with toothbrush and paste in them.
Take off was 20 min after. Soon after take off there was a drinks round followed by hot means service. Hot meals consisted of a pork with rice or chicken with rice. The food was edible, and I anyway do not expect much from airline food.
This was followed by another two rounds of drinks before lights were dimmed for us to have a snooze.
Mid way through the flight the snack bar was opened which included loads of goodies, chocolates, crisps and even pot noodles! great to have them just as you're awake from a snooze.
This was also followed By a snack box handed to every individual passenger who was awake. BA really do know how to keep their passengers well fed, although the quality of the food is suspect at times. But can't complain.
The toilets after 6 hours of flight was still clean and smelt fresh. Good on the grew to maintain it.
The crew did look a bit tired though but they were very proactive and did what was necessary. Didn't go overboard nor were they too cold.
After this, there was another warm meal service an hour and a half before landing. This time the choice was a goats cheese pasta or pork with rice. Both the dishes tasted good. This time, BA food service seemed to be spot on. Both warm meals and the snack box was good and the non stop bar service serving pot noodles and other edibles and drinks, was fantastic.
It looked as if heathrow wasn't crowded during the time we were about to land, as we didn't even have to circle once (my first time.!) and landed 5 minutes before schedule. Terminal 5 is a joy and we were out within 30 minutes of landing.! Exactly what you need after a 12 hour flight.
On the whole a very good experience on BA. Which was well complemented by Heathrow Terminal 5 upon landing. A day time 12 hour flight is fine,as long as you get some sleep and the rest of the time while away with watching movies and TV shows.
En-route to LHR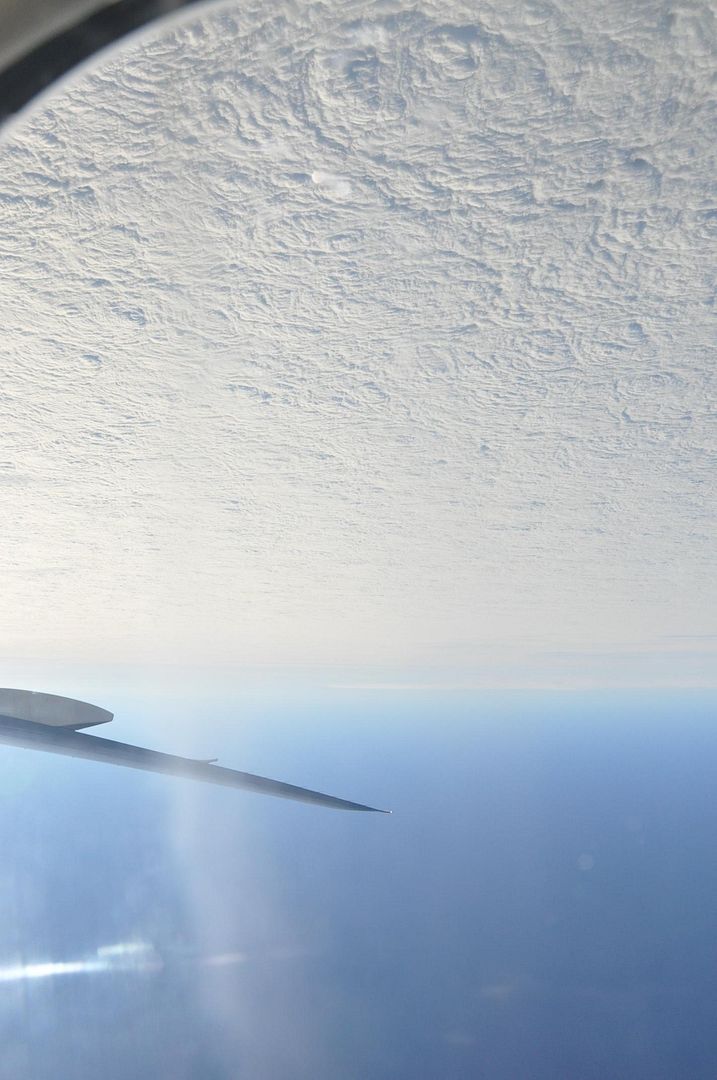 LHR Plane spotting
Double Super Jumbos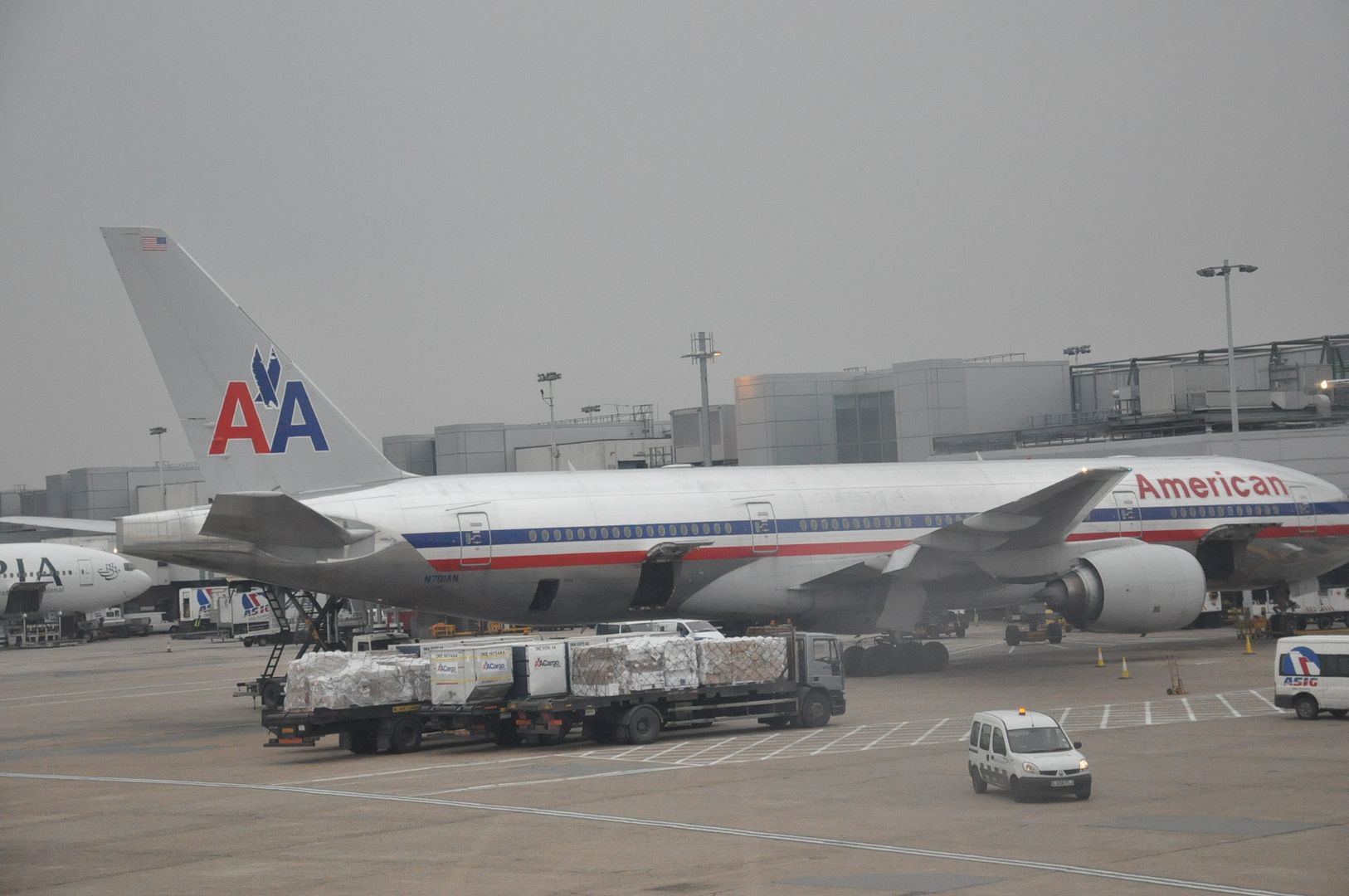 This is the final part of our trip, hope you enjoyed this installment of the trip report. I am sure i wasnt able to picture the amazing trip we had, but i have tried the best i could.
Happy traveling
Past trip reports
Morocco trip report