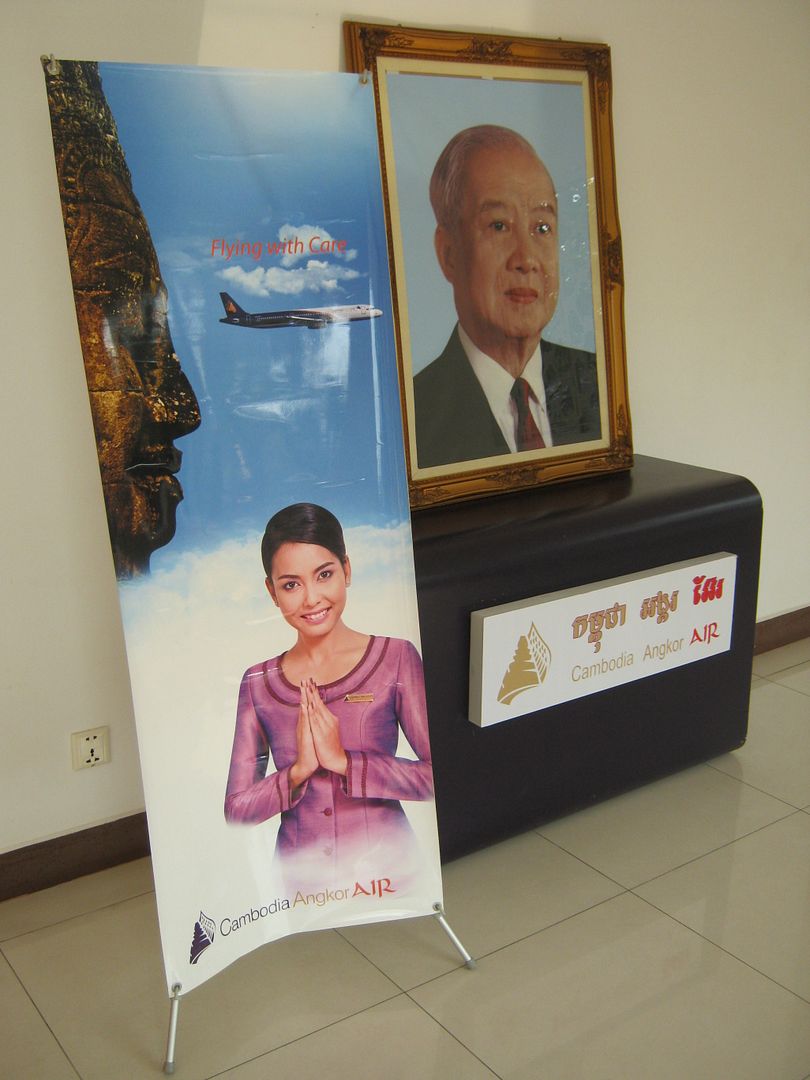 Cambodia Angkor Air ticketing office.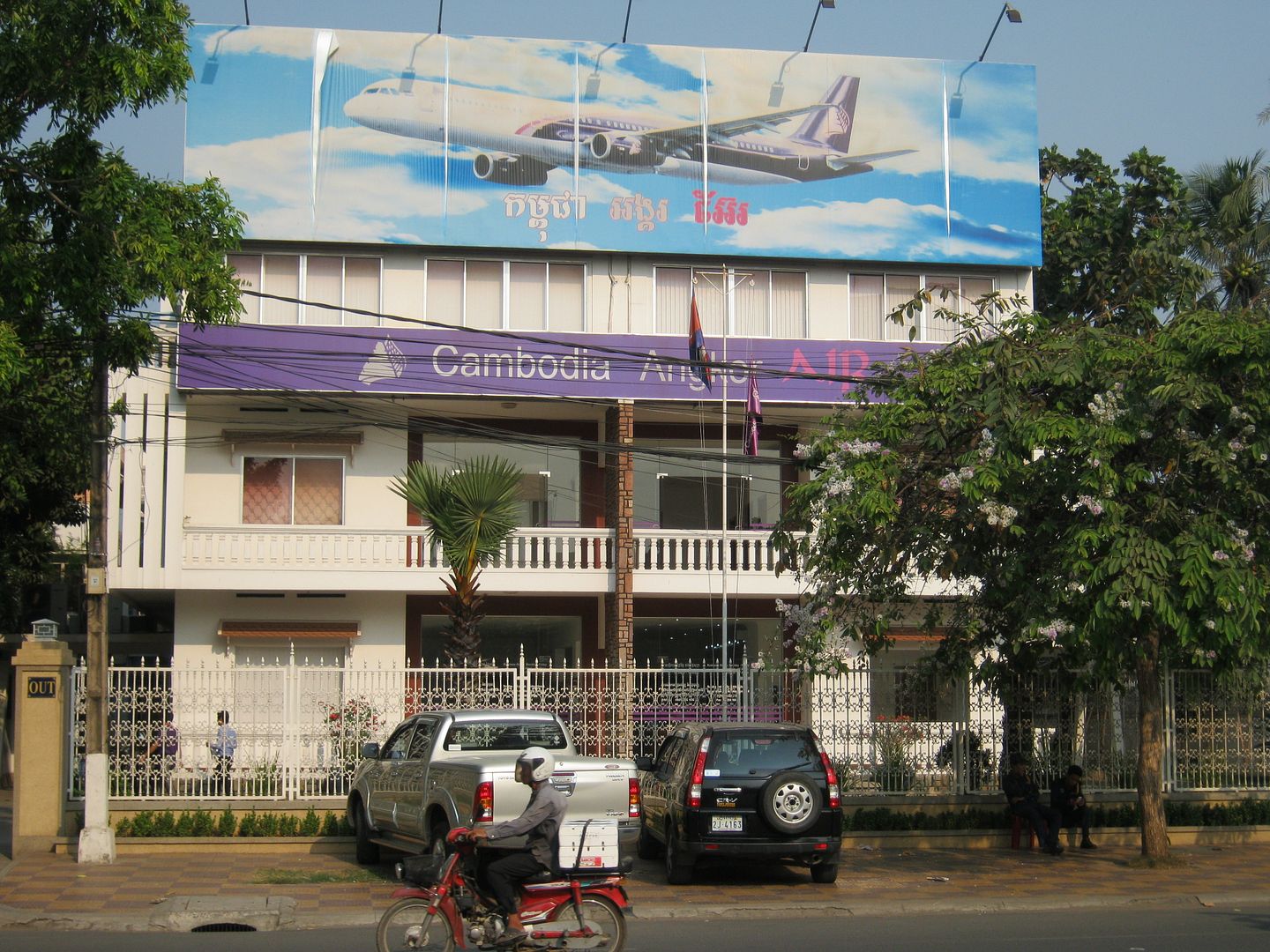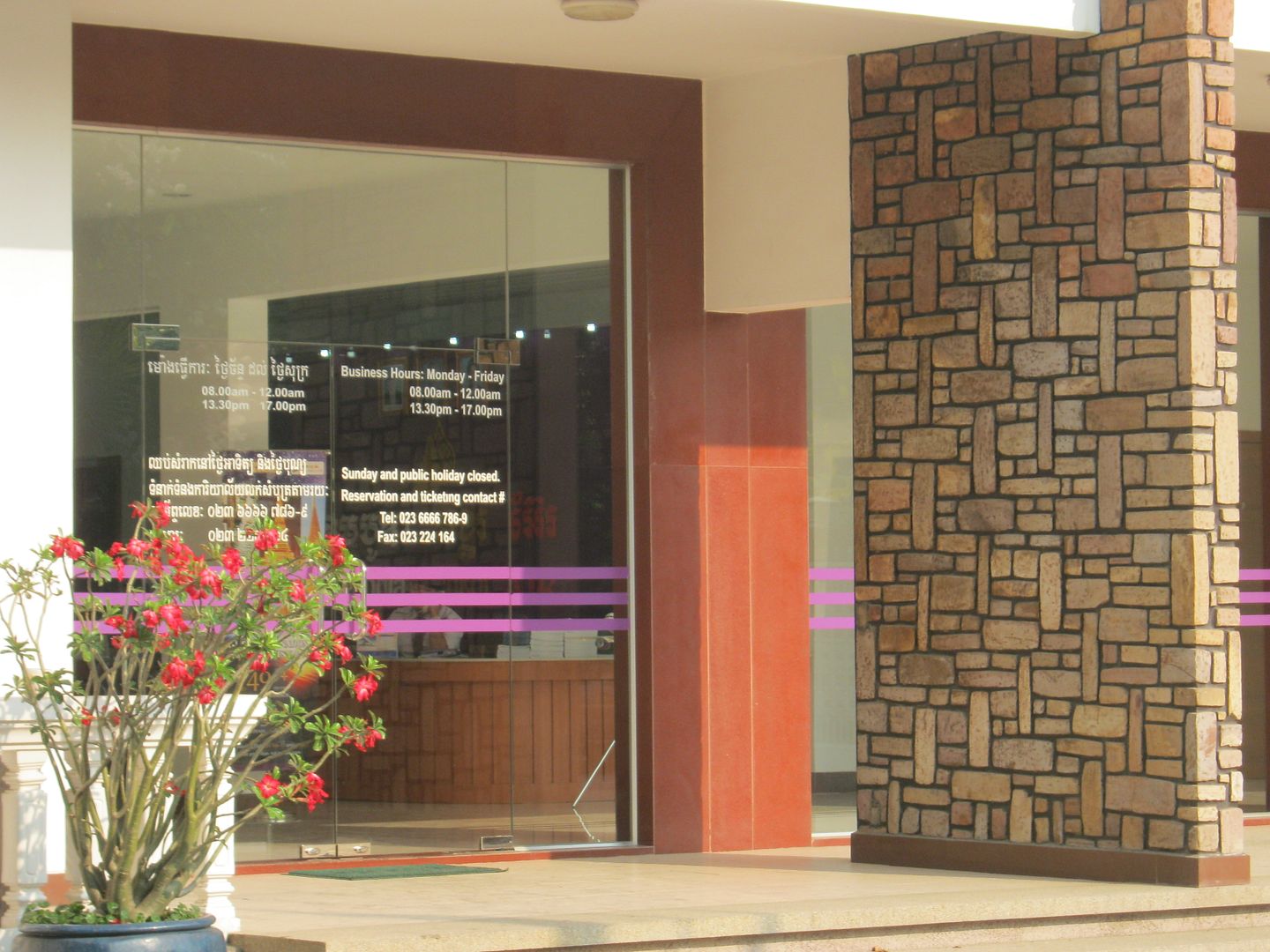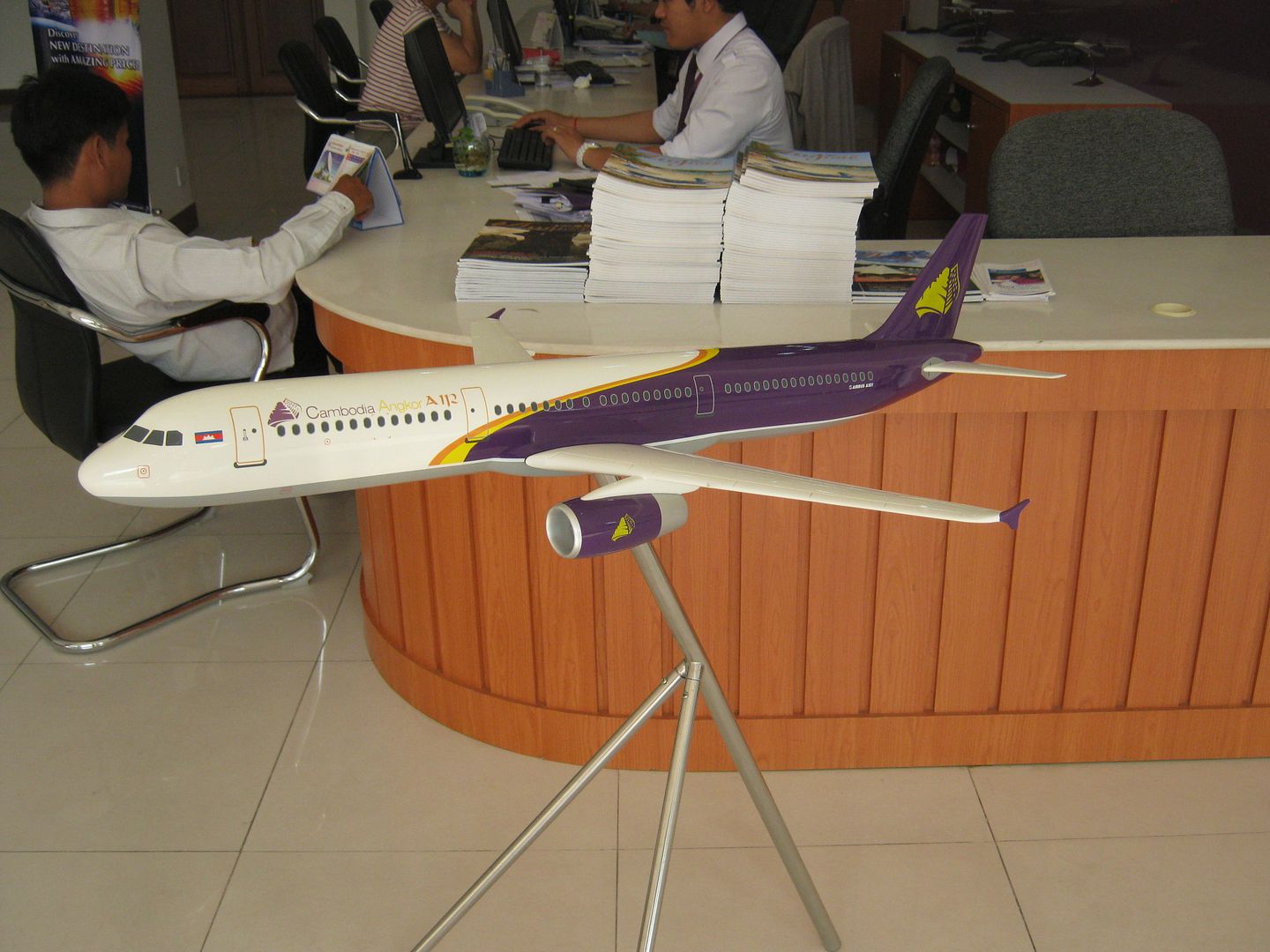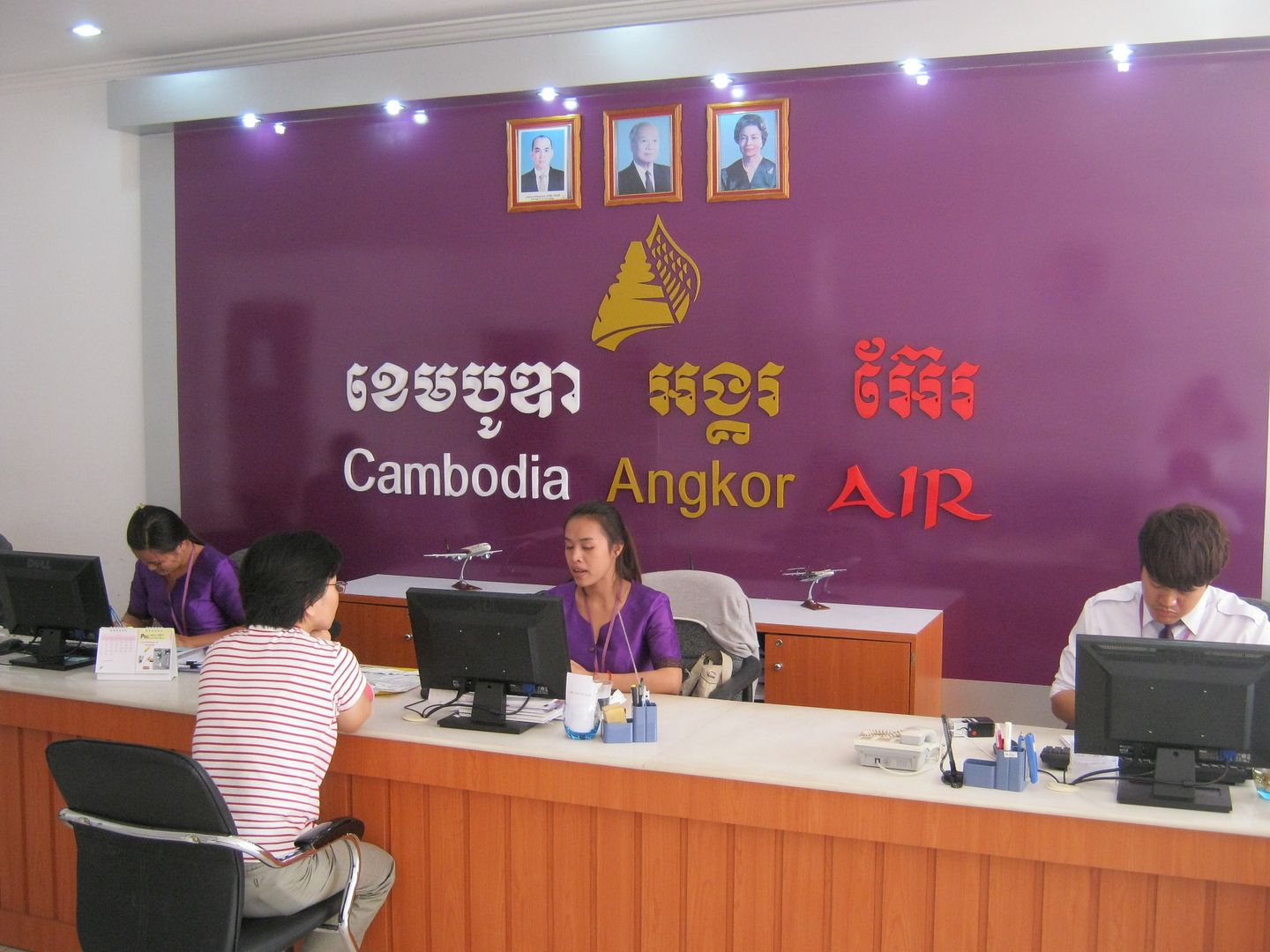 Last month, Cambodia Angkor Air started service between Phnom Penh and Bangkok Suvarnabhumi. I was there for several weeks for work. My flight to Phnom Penh was on Thai Airways, 747-400. The flight was a carbon copy of my flight there back in October which was superb. Same meals and service as well.
I had choices on my return flight. I'm usually loyal to Thai Airways but since it's such a short flight and would only earn me 500 Royal Orchid miles, I decided to try a new airline. Promo flights were only $70 without advance purchase.
I rode a tuk-tuk to the Angkor Air ticketing office located in the Monument district of Phnom Penh.
Very clean and friendly staff at their office.
I bought my ticket cash and then hopped back in the tuk-tuk that waited outside for me to buy my ticket.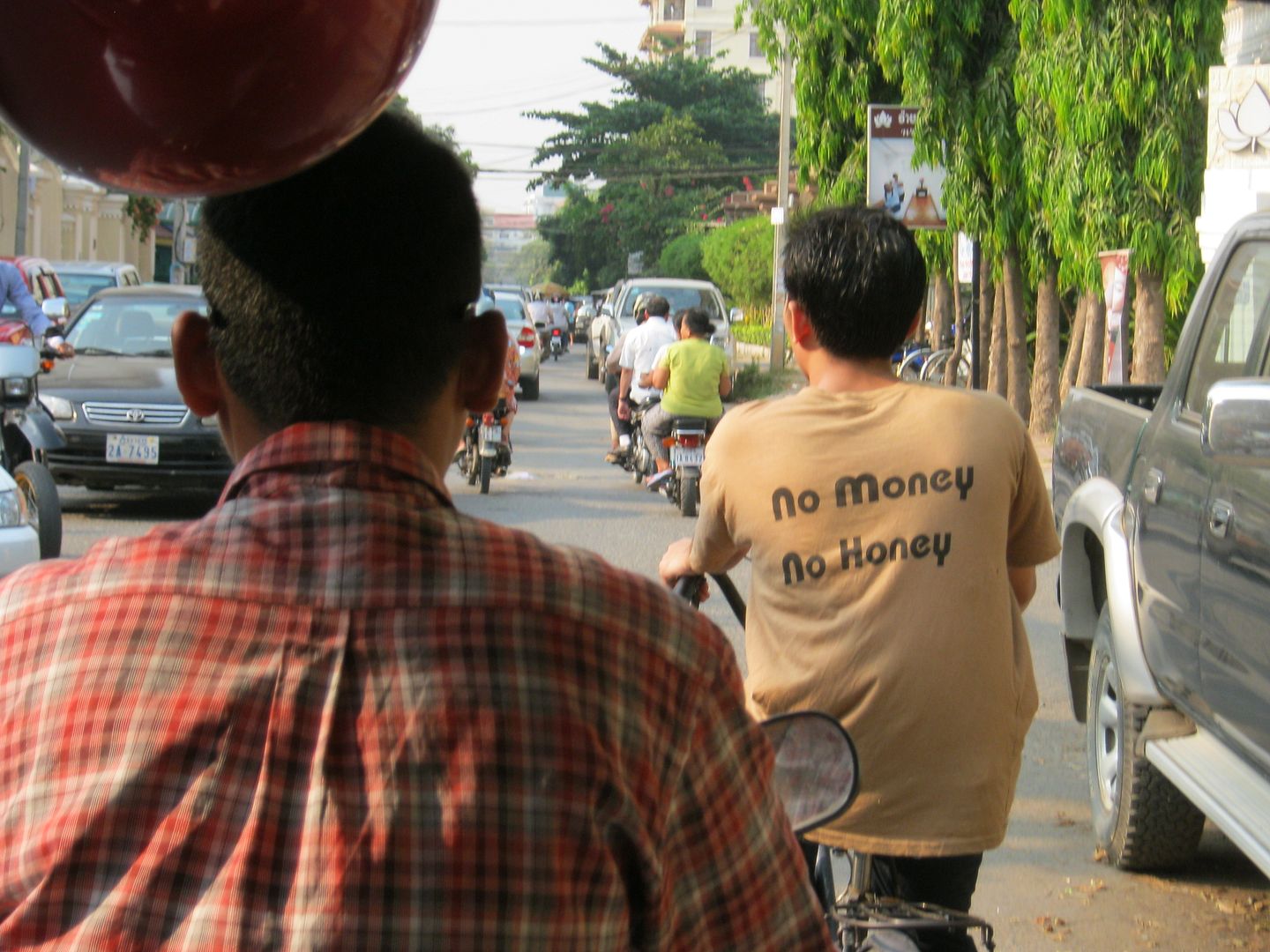 The following day, I rode a tuk-tuk across town to the airport. One of the things I love about Phnom Penh is that they still offer tuk-tuk service to the airport unlike Suvarnabhumi. Some tuk-tuks will go to Don Muang if you are already near Don Muang in the Chang Wattana and Lak Si districts but they will not travel across town like in Phnom Penh.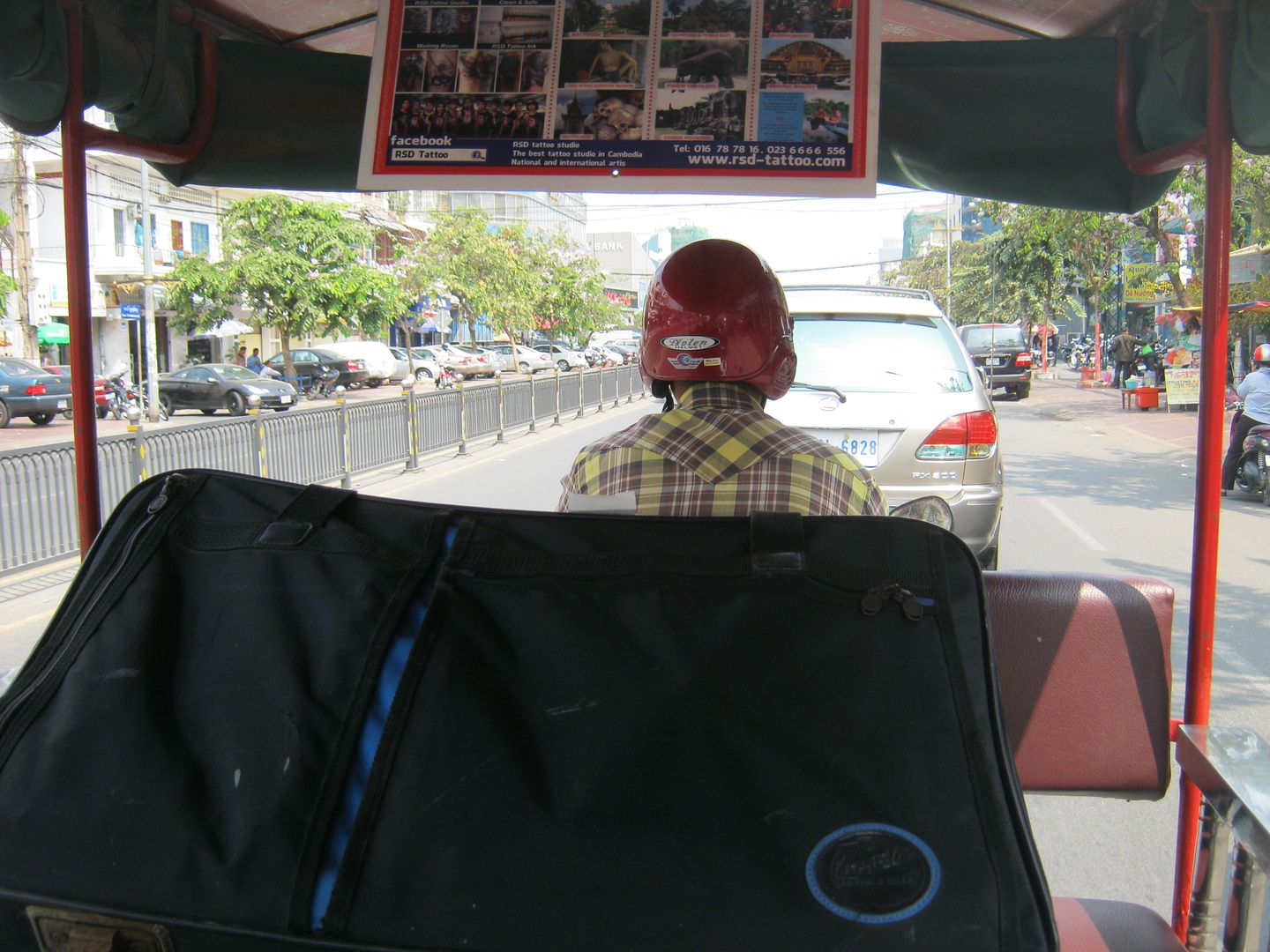 I get to the airport and check in. One thing I like about flying on the major/national carriers in Asia is that there are hardly ever any lines at check in.
Check in was seamless and off to the gate.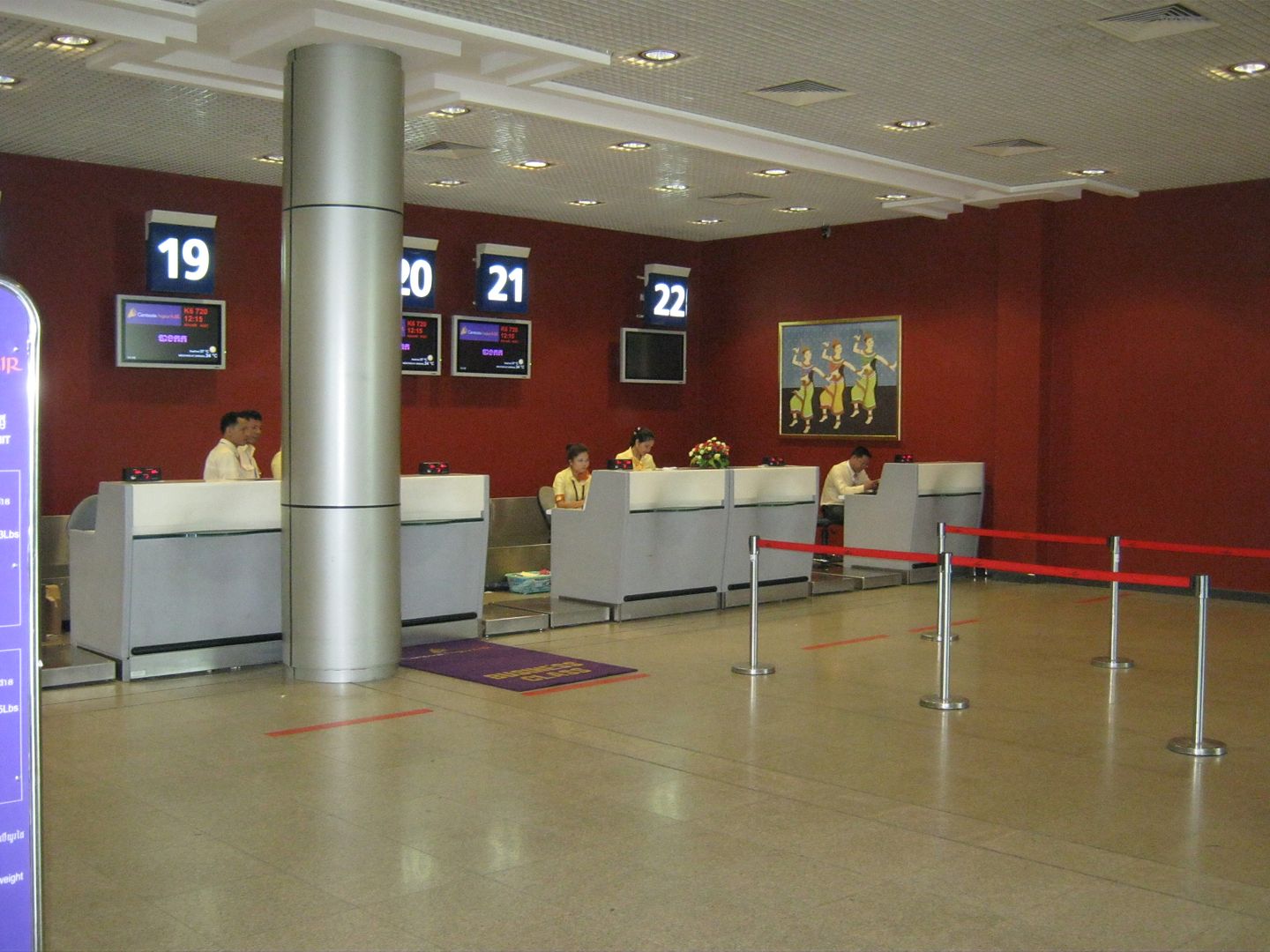 Sat around and waited until boarding time. Our aircraft registration number was VN-A394.
I'm surprised that there are no photos in the database.
I believe this is a brand new A321 delivered 3 months ago in December.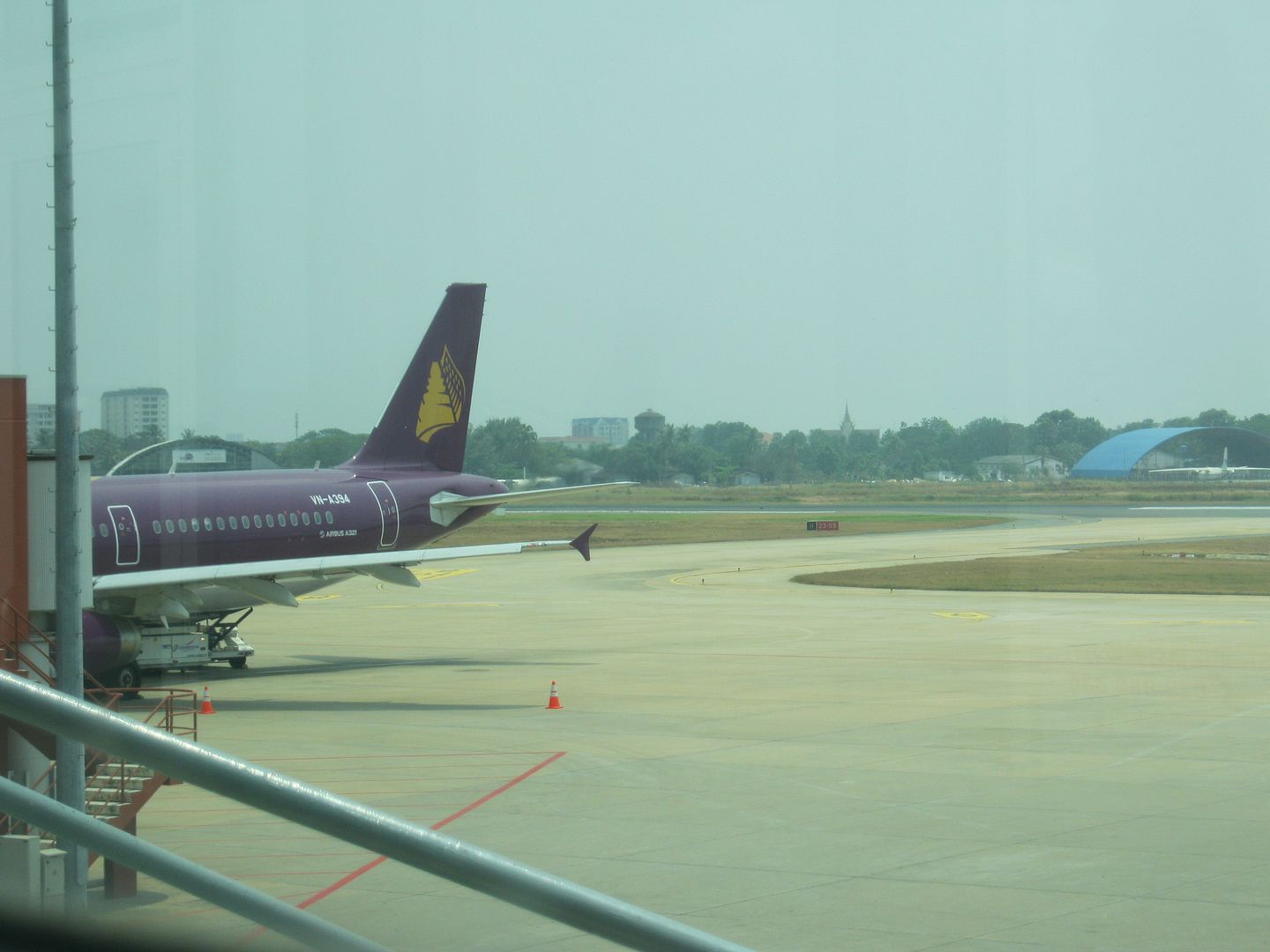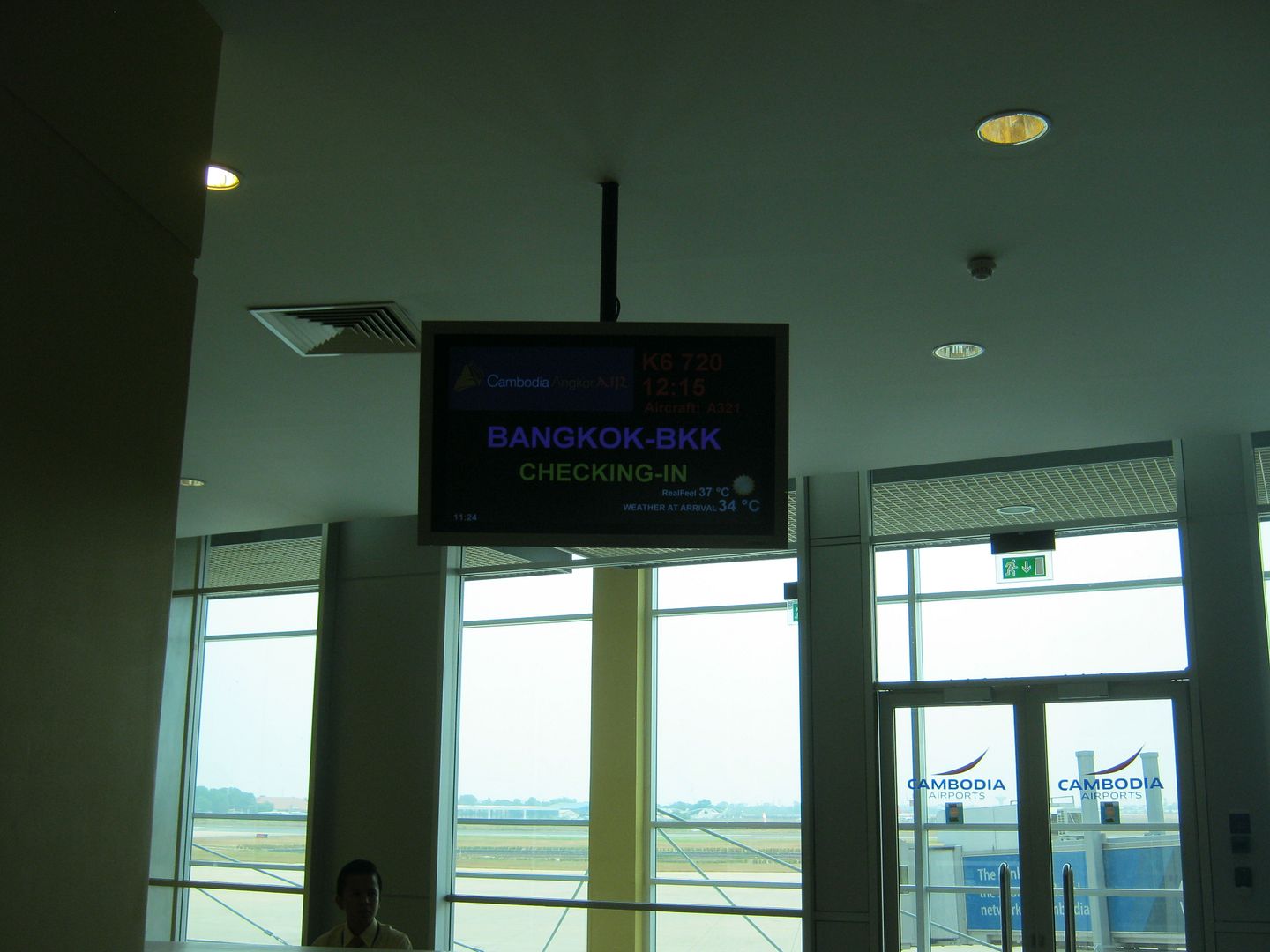 We board on time – all 15 of us.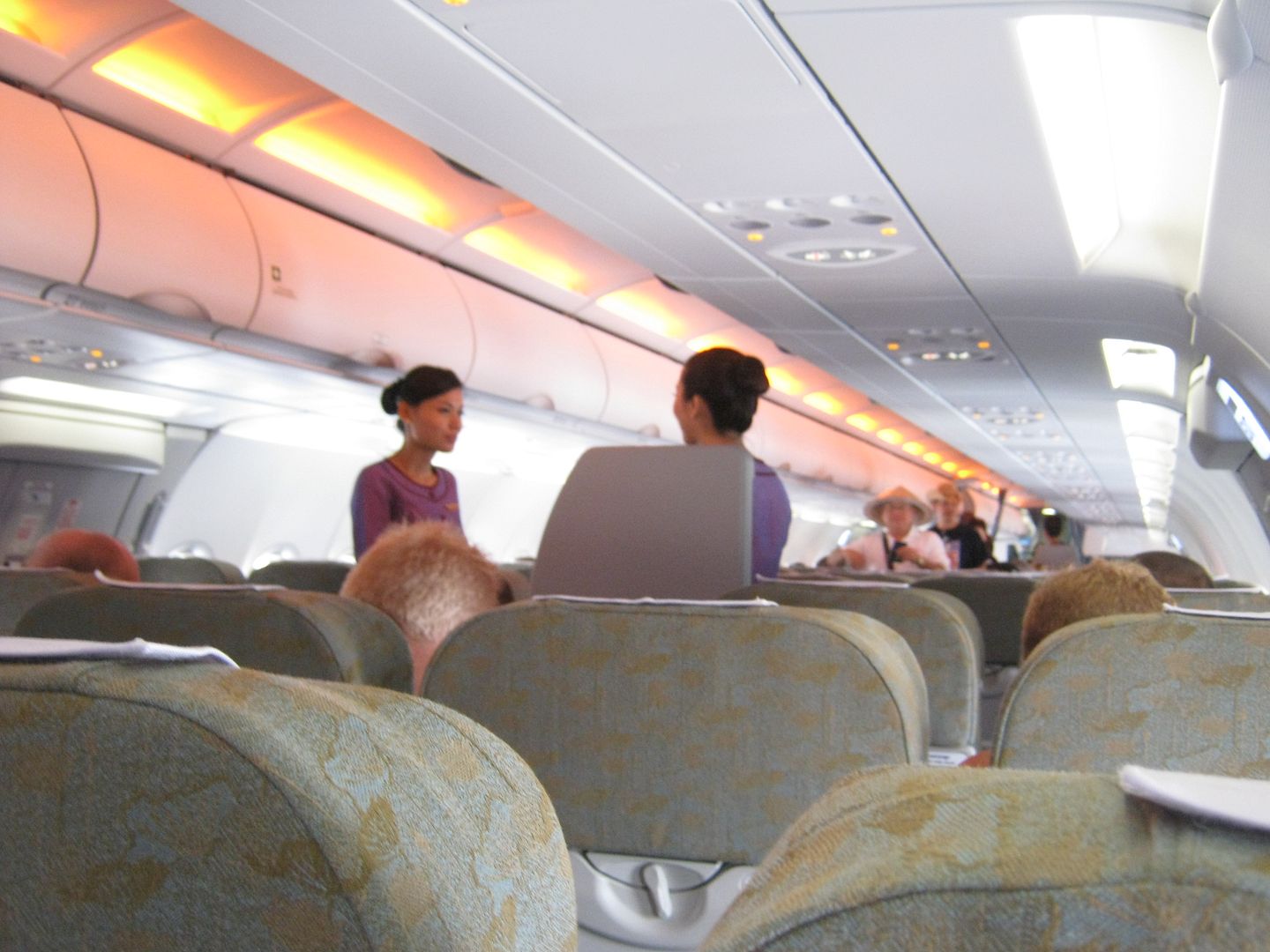 I was surprised at how empty the flight was. Angkor Air only has 1 flight a day to Bangkok and it's at a very convenient time – 12:15PM.
I just knew the flight would be full but was surprised that it wasn't.
Didn't matter that I requested a window seat. Everyone picked the seat of their choice. Easy to do with 15 people on an A321.
We push back on time and taxi off to the runway.
Cambodia Angkor Air A321 safety card.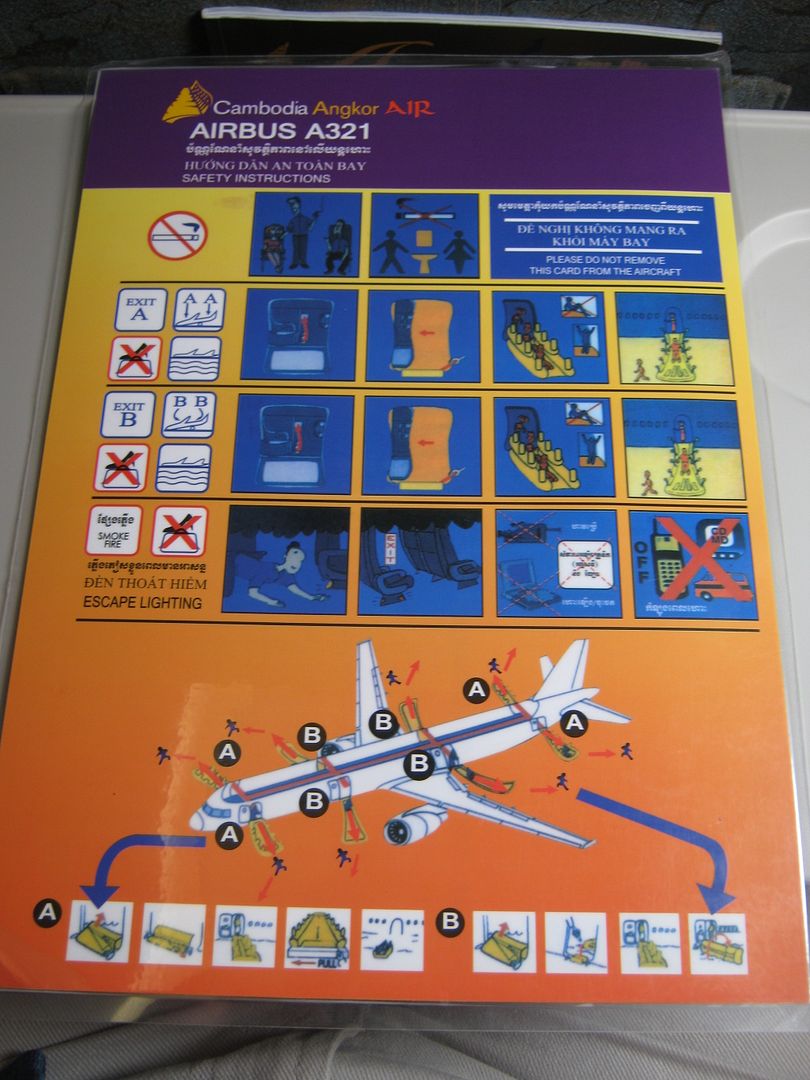 In-flight magazine.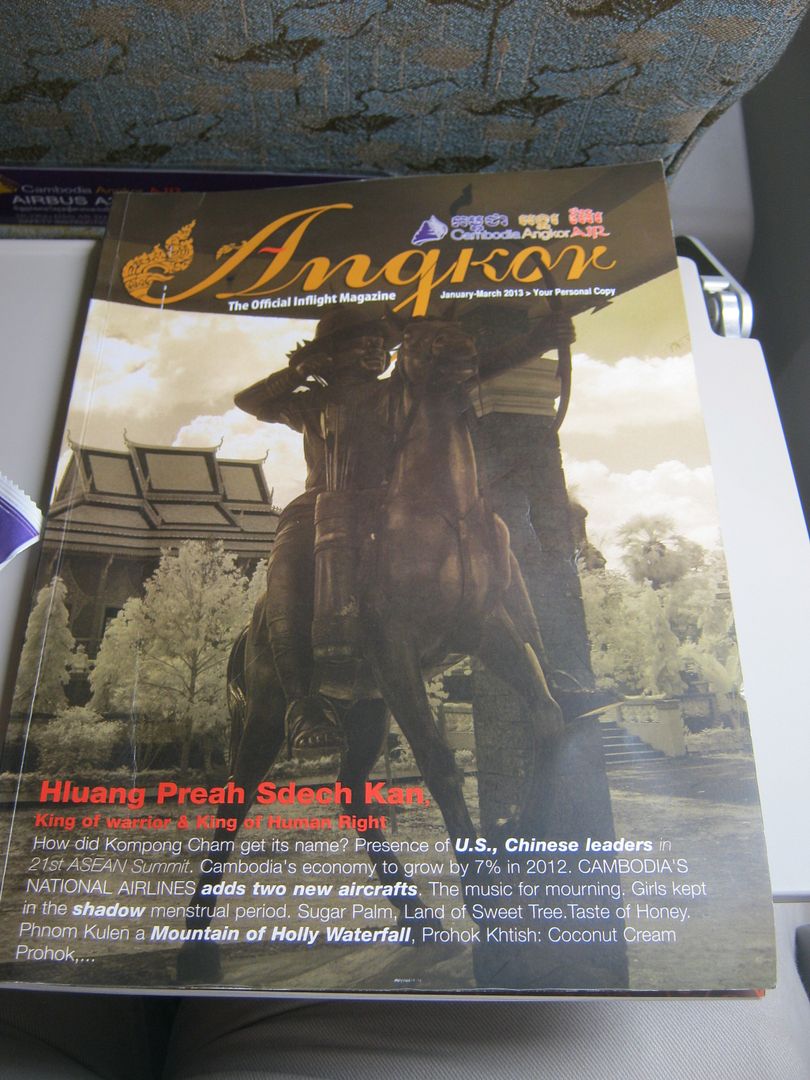 Some neat, vintage Soviet era AN-12 and AN-24 missing their engines.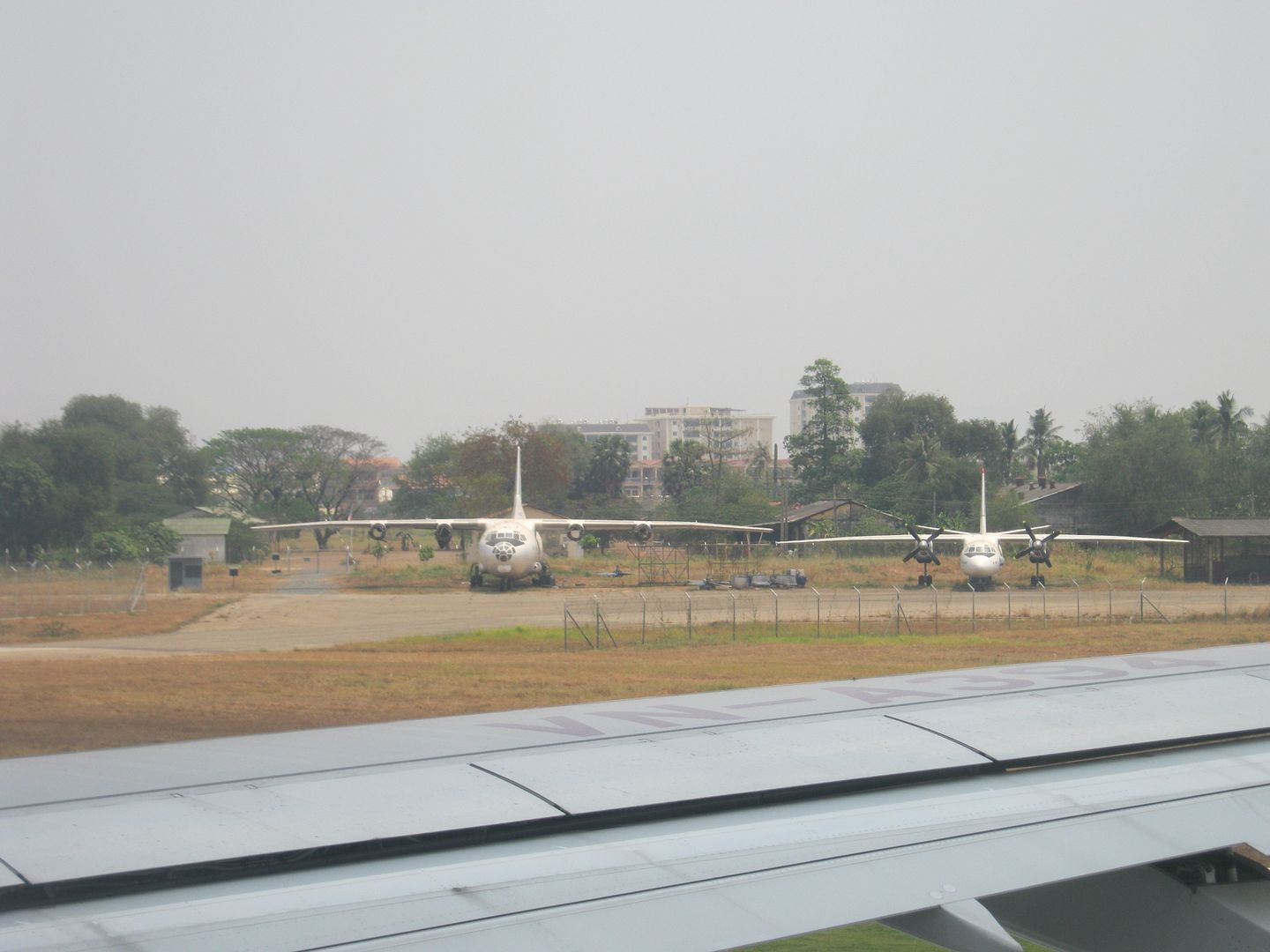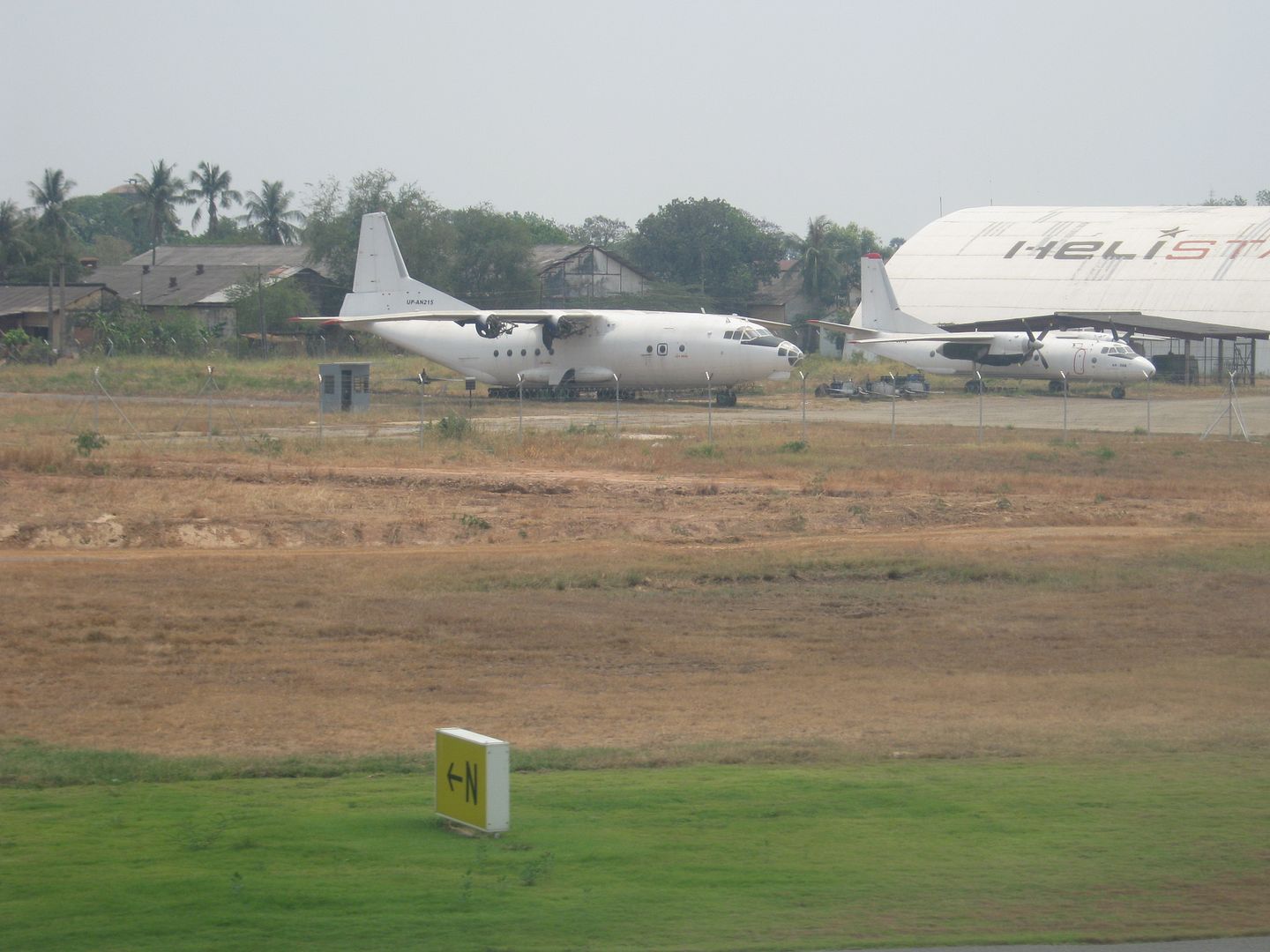 We takeoff.
Very rocky takeoff.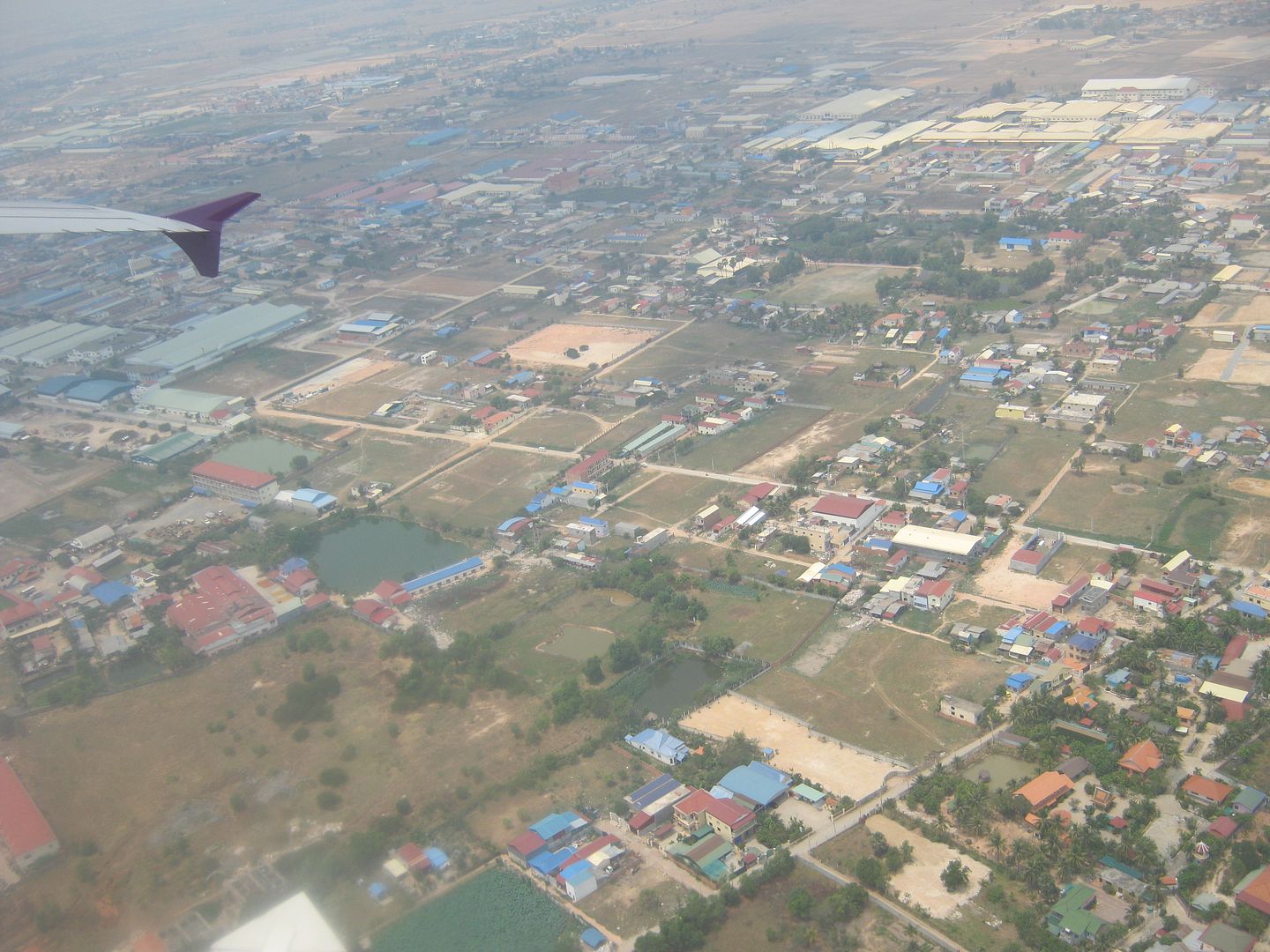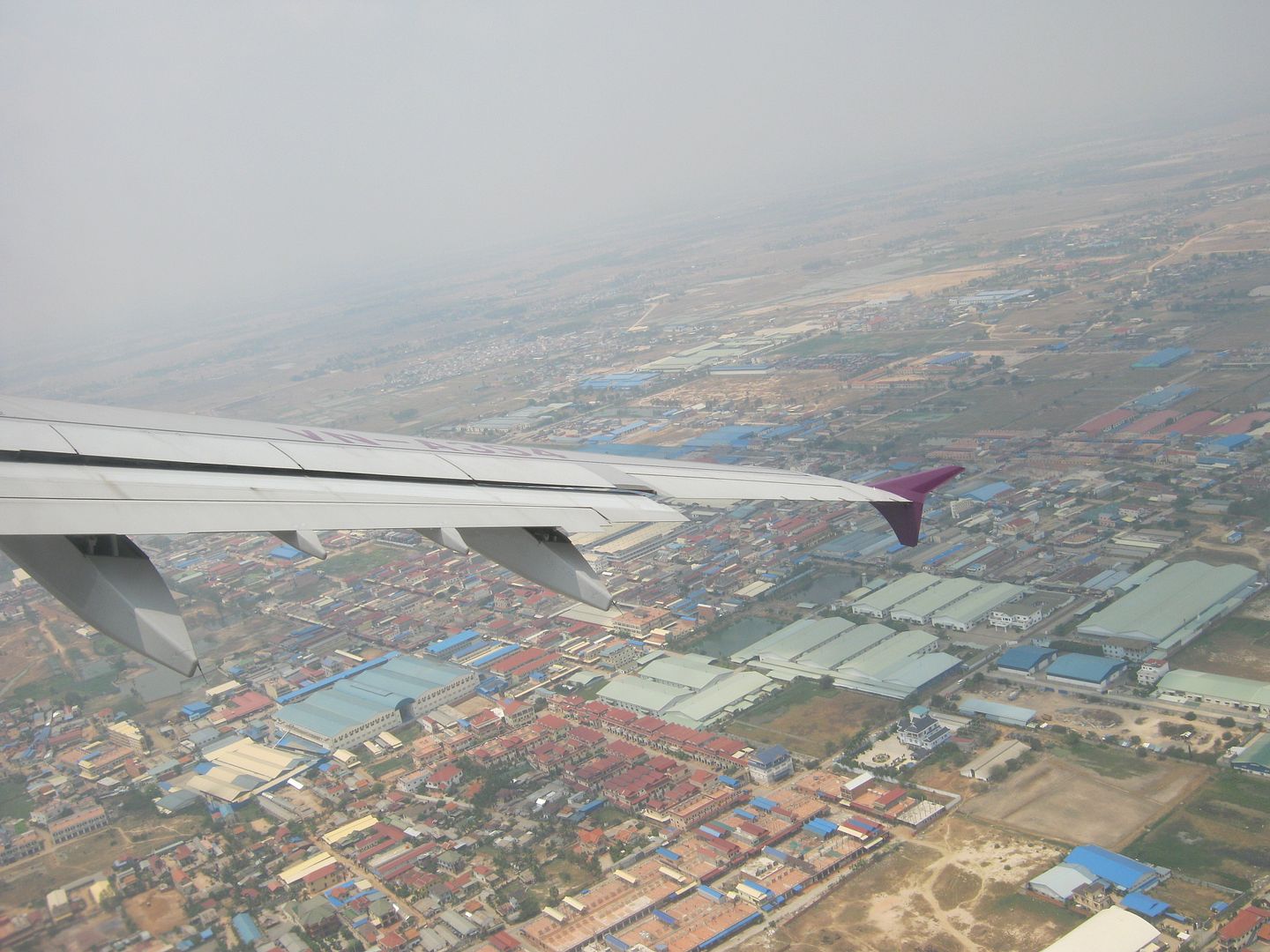 We level off and in-flight meal service begins.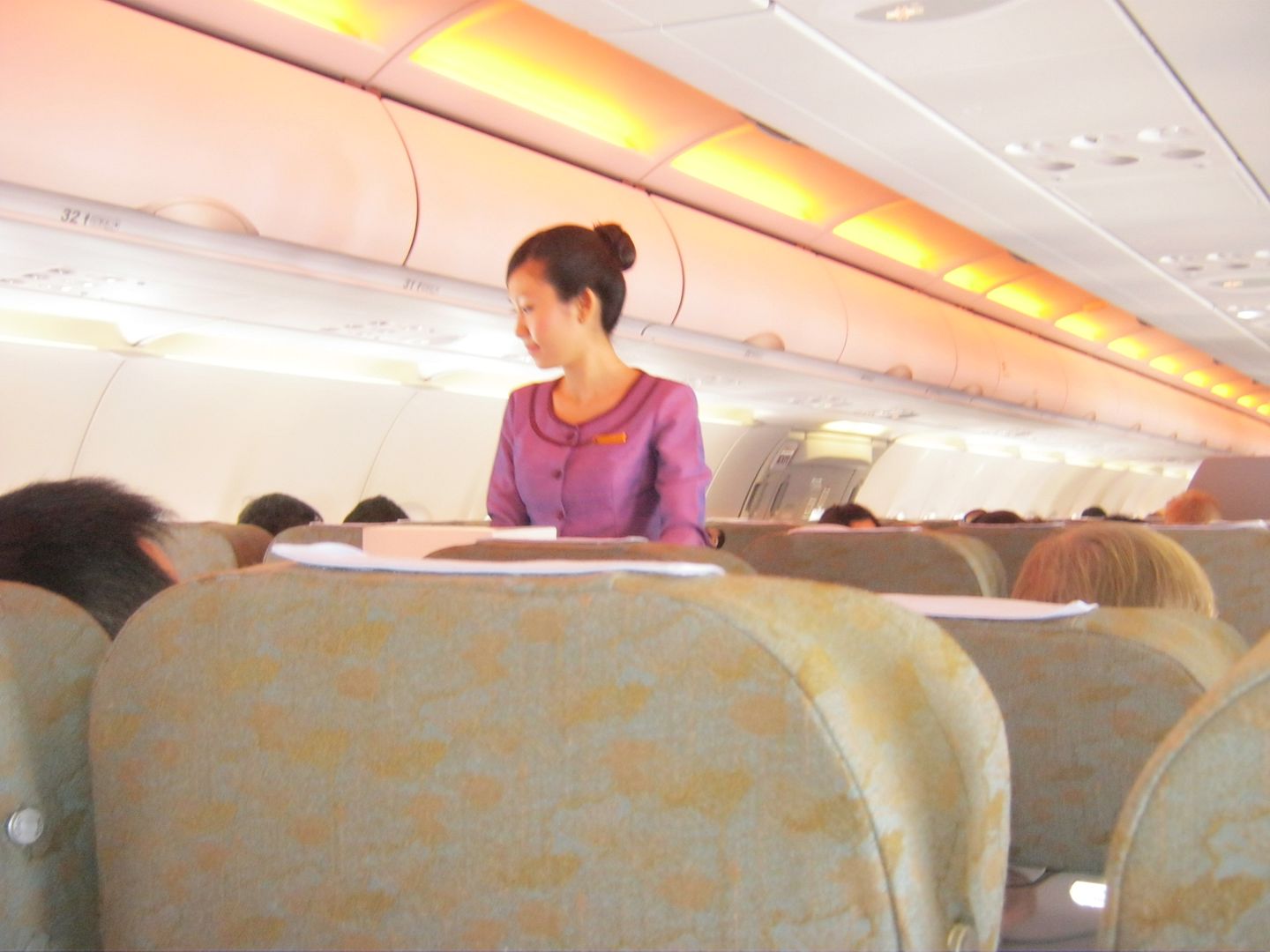 Finally and airline that serves egg rolls (spring rolls) in-flight).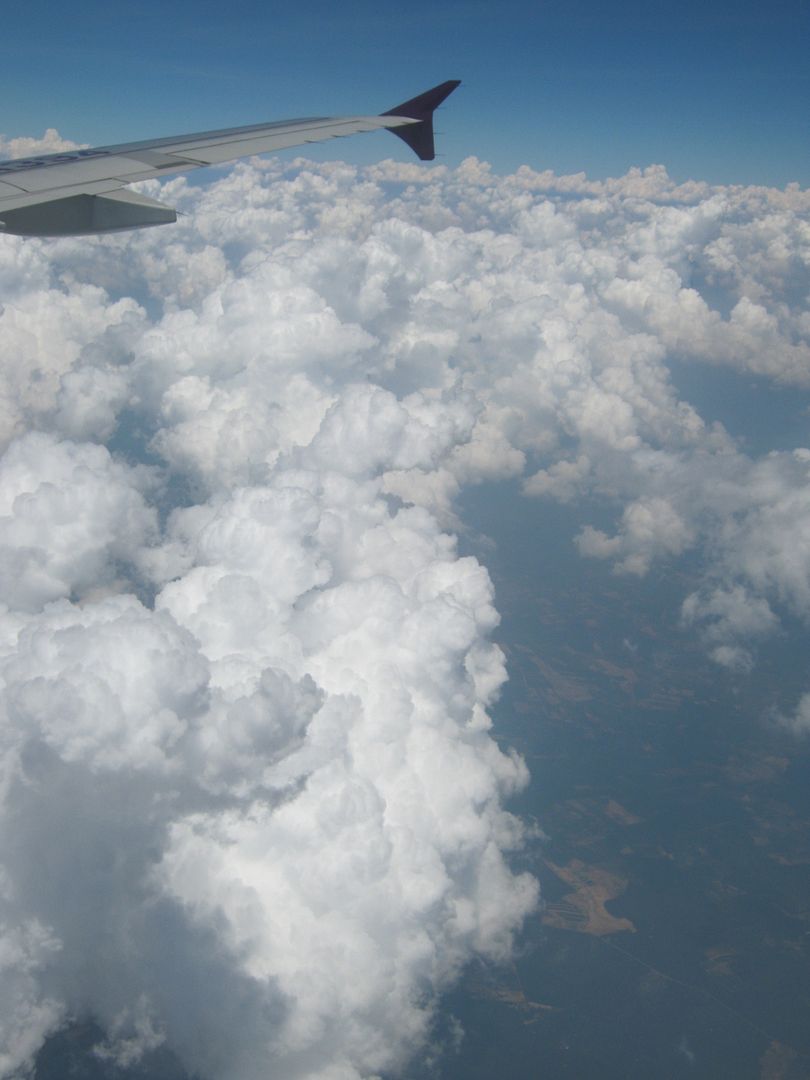 Luckily there were only 15 people on-board so meal service was served quickly. The flight was smooth for only 10 minutes until we were just pounded with severe turbulence. Flight attendants couldn't even make it back to their seats and just grabbed an aisle seat when the plane dropped flying through a cloud.
After about 30 minutes of being shaken up, we begin our steep descent in to BKK.
It was turbulent all the way till touchdown at BKK.
Of course this isn't the airline's fault. Their staff was very professional and I enjoyed their service. They didn't loose any of my bags either so I'm happy.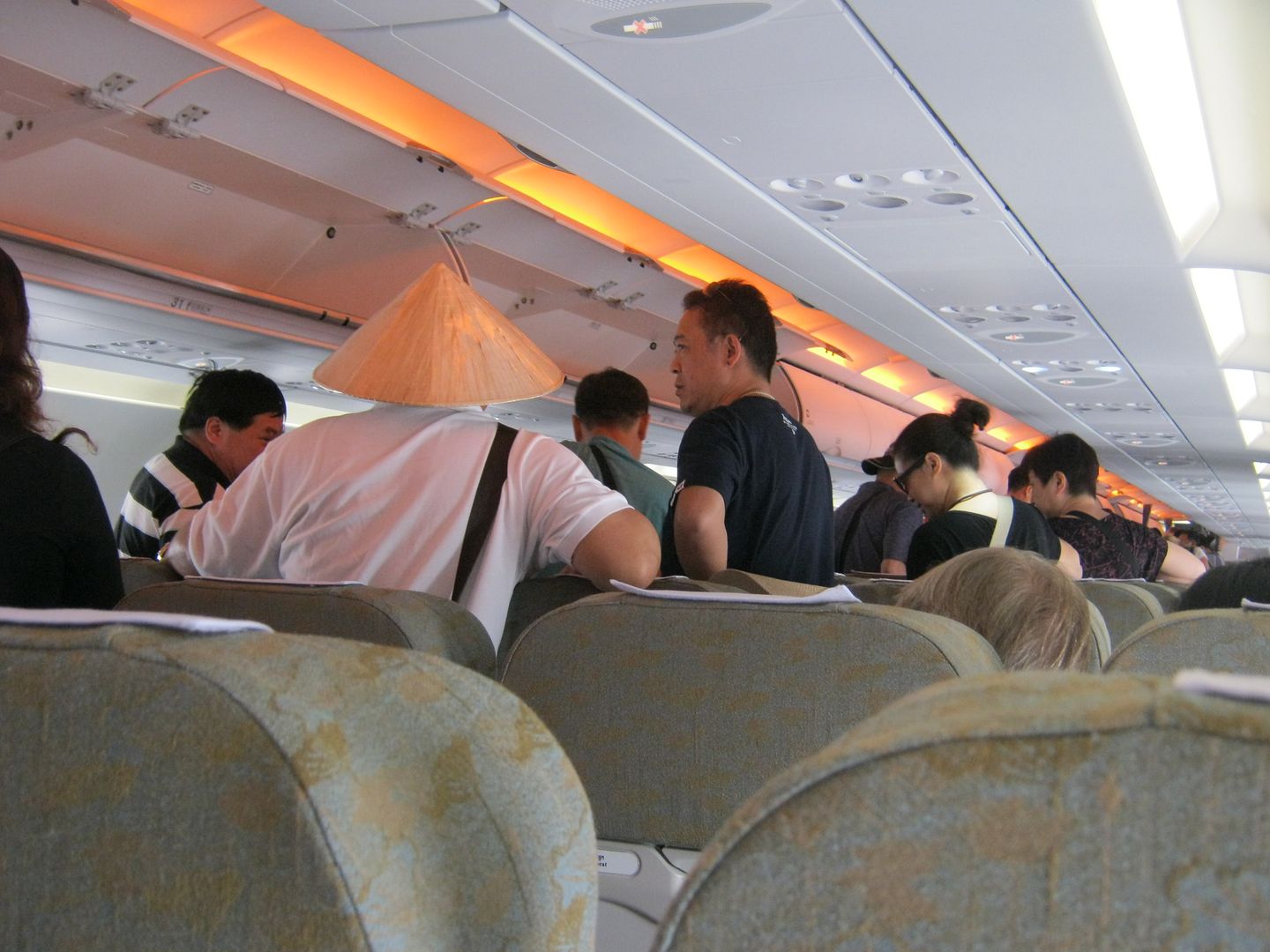 I hope Cambodia Angkor Air is successful on this route. It's too bad so few know about this airline and is much better than that red & white livery LCC here in Asia that seems to be stealing a lot of customers but doesn't offer lower prices and no service at all.
Also worth noting, Angkor Air now has busted the monopoly on the BKK – Siem Reap route that Bangkok Airways had a monopoly on and now flies this route.
Bangkok Airways was charging $400 for that 45 minute flight.
I hope to see Thai Airways on this route as well.
I give Cambodia Angkor Air big thumbs up!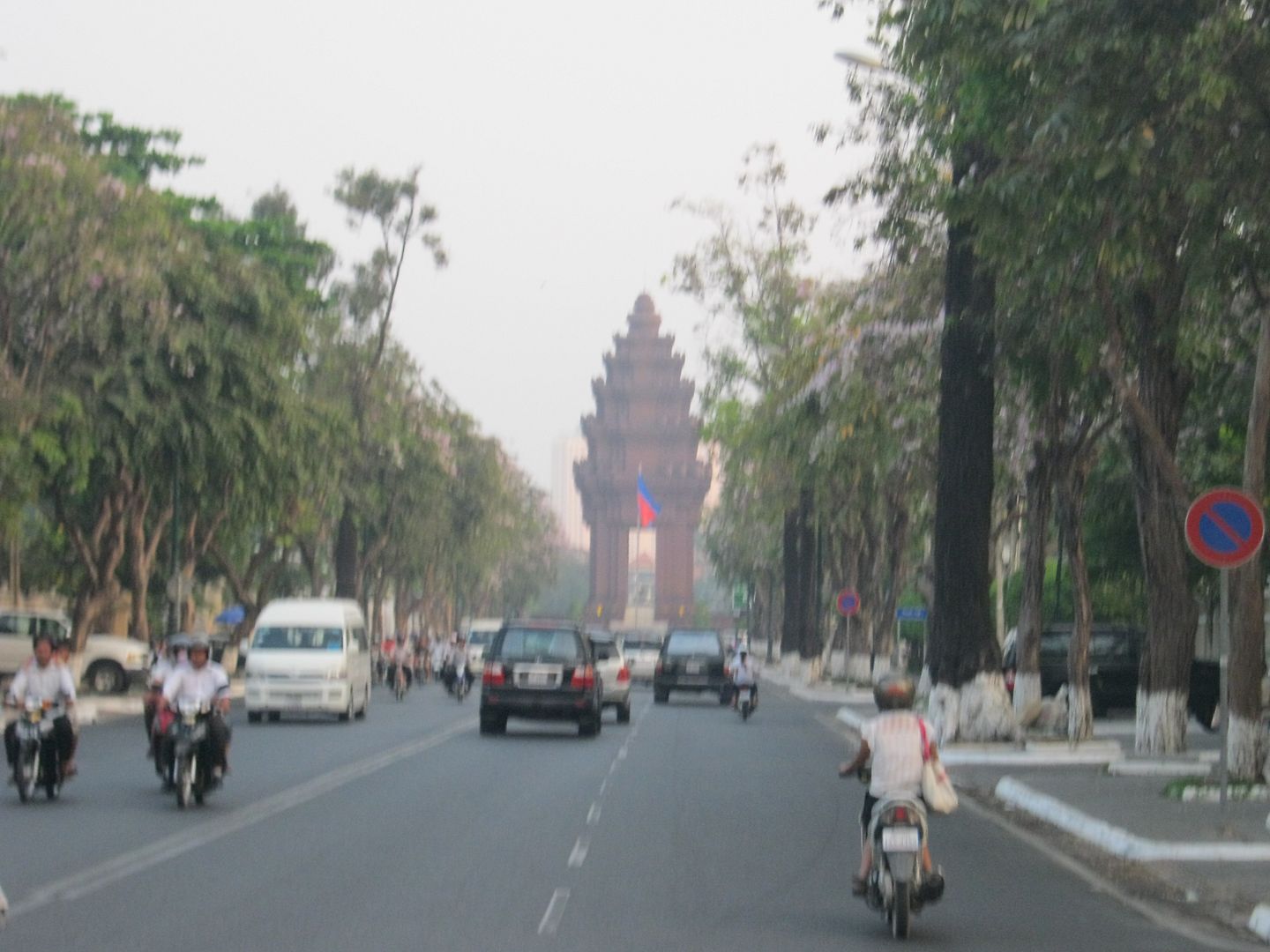 [Edited 2013-03-19 12:46:17]