A night in Washington: FI KEF-IAD
Introduction
Welcome to my latest trip report! As many of you know, I travel to Florida around twice every year. 2013 was no exception, and in November I had already booked a trip south with the routing KEF-IAD / DCA-TPA-BOS-KEF on Icelandair, US Airways and jetBlue. The aircraft types were nothing special (at least not for me - 752, 319, 320, 753) but I was happy to be able to experience US before they'll get integrated into American. I was also looking forward trying Reagan Airport out and was hoping for a departure over the city.
This report will be in three parts – the first part covers flight FI 645 from Keflavik to Washington Dulles, 2nd part covers US 1517 from Washington Reagan to Tampa while the last one covers B6 446 from Tampa to Boston and on to Keflavik aboard FI 630.
If you're interested in my earlier reports, they can be found at the bottom of the page.
This report is dedicated to William (a.net member
globalflyer
) as he'll be flying flt. 645 this summer on his first visit to Iceland.
The report
Friday afternoon I went to icelandair.com and printed my OLCI boarding pass. I chose seats 11AC for me and my brother with the middle seat empty. Row 11 was the first row of Economy on today's flight. Our parents and sister would sit behind us in 12ABC. All seats in front of row 11 that day were part of the Economy Comfort section.
Come Saturday, it was my best friend's birthday and I went to meet him just after noon after agreeing with my parents to pick me up around 3pm. Sure, at 3:10 my dad came and picked me up for the 45 minute drive to KEF airport.
FI 757 seen arriving at KEF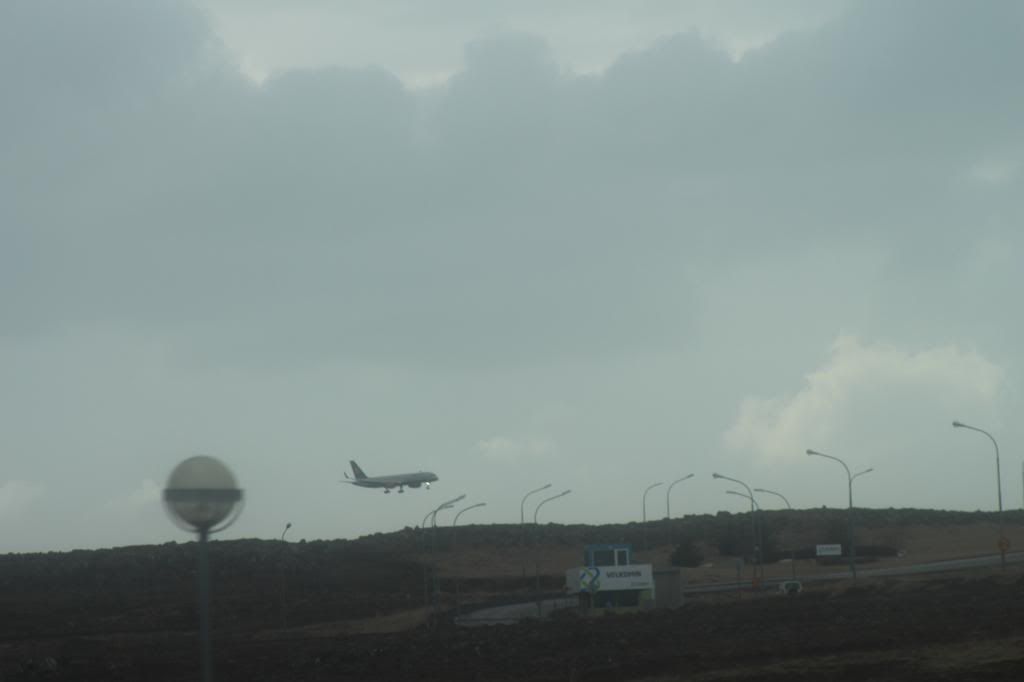 WOW Air 320 LZ-MDD (lsd from Air VIA) had just arrived in KEF after being painted into the WOW Air scheme.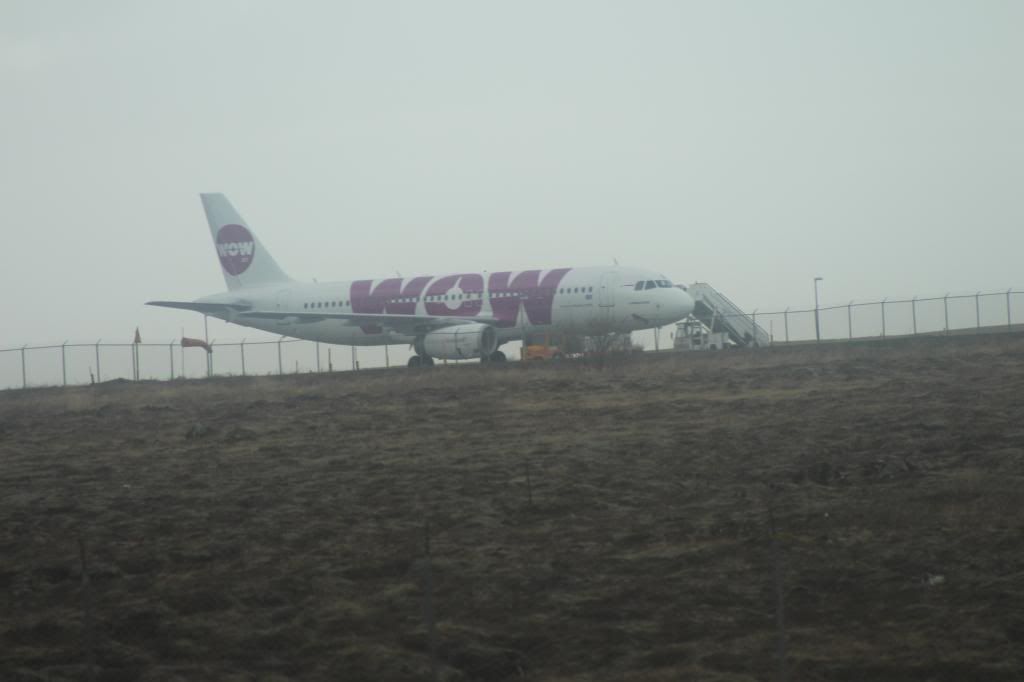 TF-FIC taxiing in from Munich as FI 533.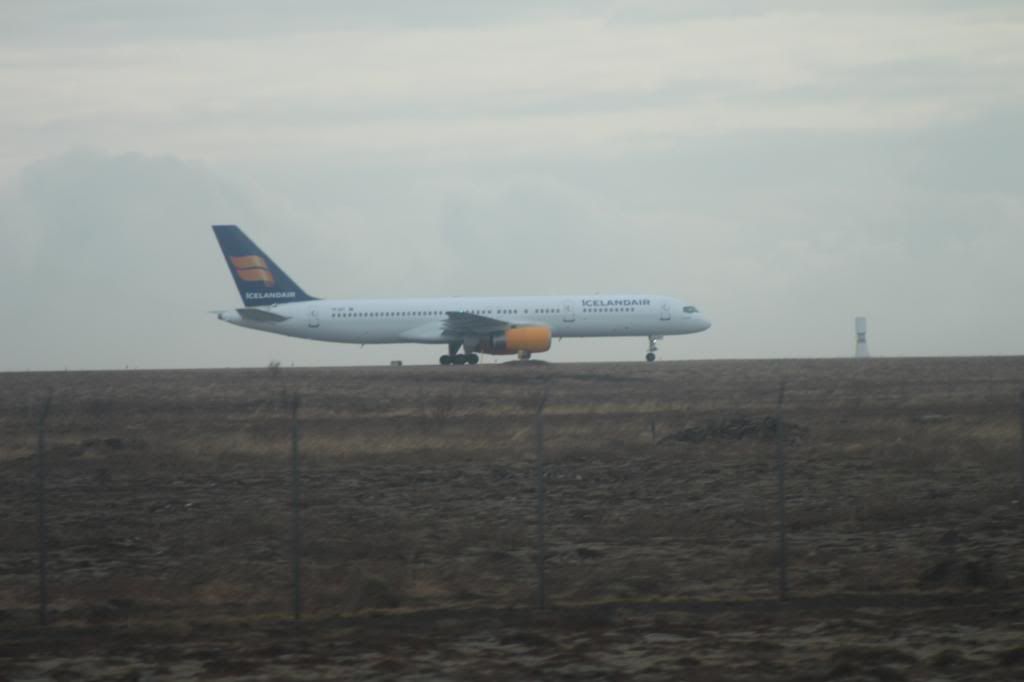 Nearly caught them in the same frame! FI 533 taxiing in while TF-FIG, one of Icelandair Cargo's 75Fs, departs for JFK as FI 783.
Nice looking structure outside the KEF terminal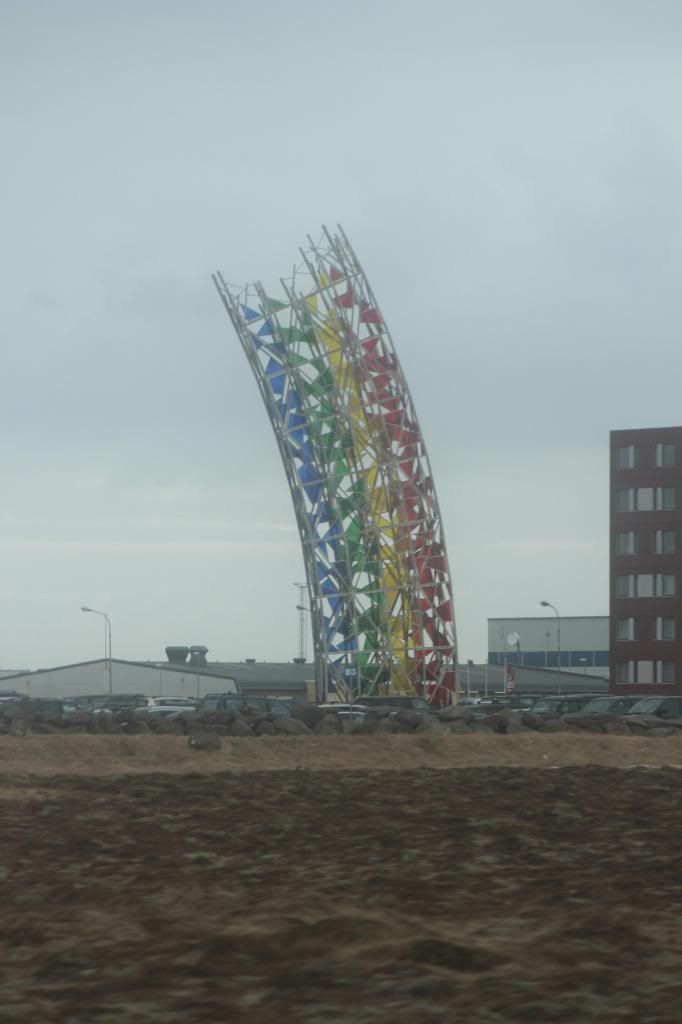 Leifur Eiriksson Terminal
After parking our car at the long-term parking we went inside and checked in using the Saga Class check-in. After showing my dad's Saga Gold Card the agent tagged our bags and in no time we were done and ready to go through security.
FIDS – not overly busy, but still impressive for an airport with a catchment area of under 150,000. For example, on Sundays KEF has 6 daily flights to London! (FI 3x (2 LHR 1 LGW), WOW 2x and Easy 1x) BOS was operated by the X (TF-FIX, FI's sole 753) and both JFK flights were jam-packed with all jumpseats taken. No wonder FI are starting EWR!
Check-in area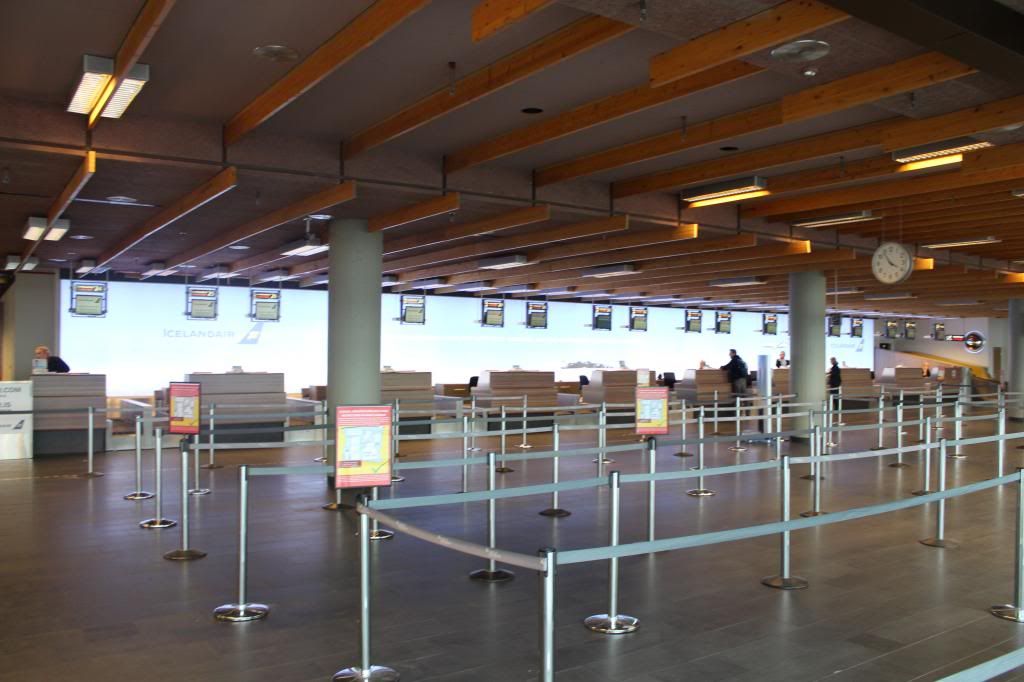 Airside
FIDS + info
Further into the terminal
I grabbed some hot chocolate at Kaffitár and then after a quick bathroom break it was time to head to the gate. Passport checks took no time at all and soon we were in the queue for the aircraft. Walking down the jetway we recognized the first officer in the cockpit as our uncle and thought we might ask him about a quick visit up front sometimes in the flight.
The bathroom corridor has some of the best photo opportunities at KEF! TF-FIY in the background would be taking me to IAD later.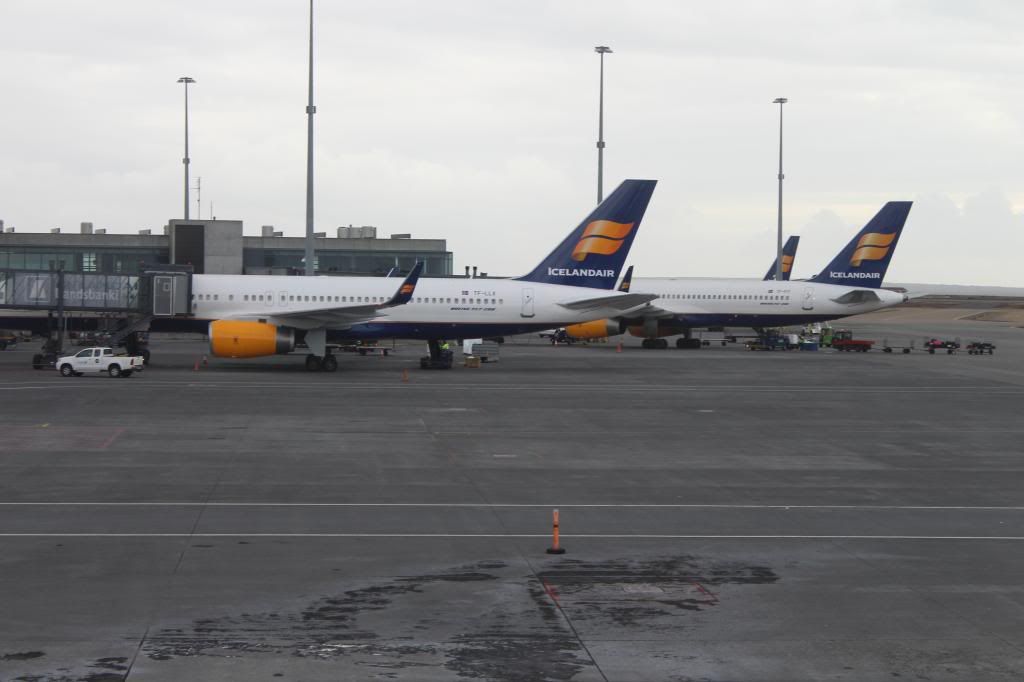 TF-LLX was heading for LHR as FI 454. I have 2 flights on LLX, both flown on the same trip in July 2011 (KEF-FRA and BCN-KEF). Back then it still had white engines and a white tail and the only had the stylished orange "F" on the tail to identify it as Icelandair. You can see my plane in the background.
TF-IST is done for the day after a morning run to Scandinavia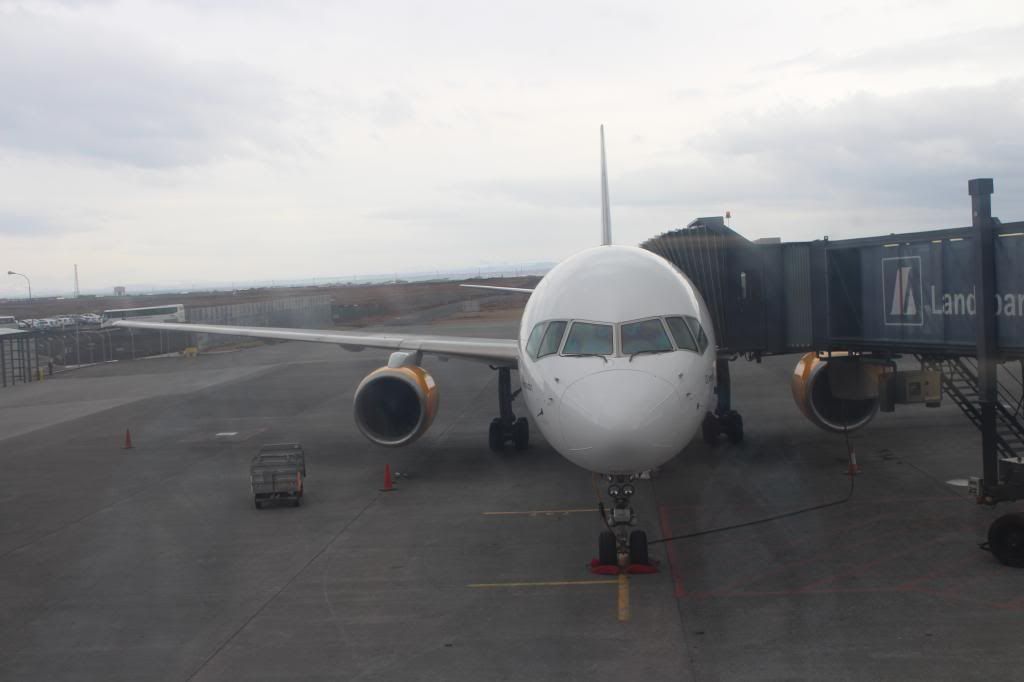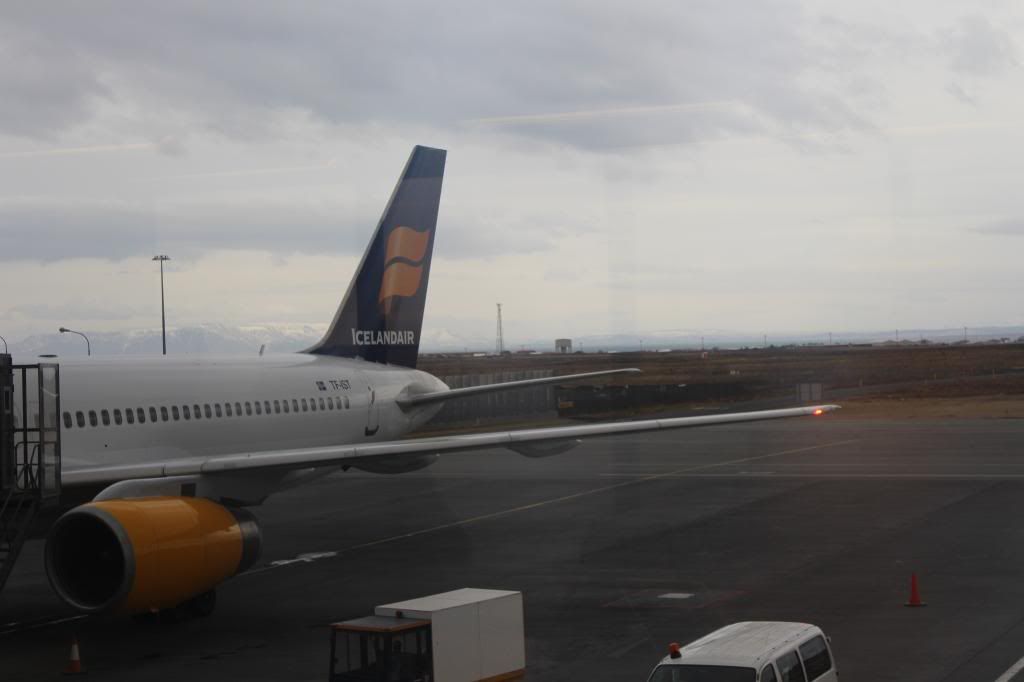 TF-LLX heading for Heathrow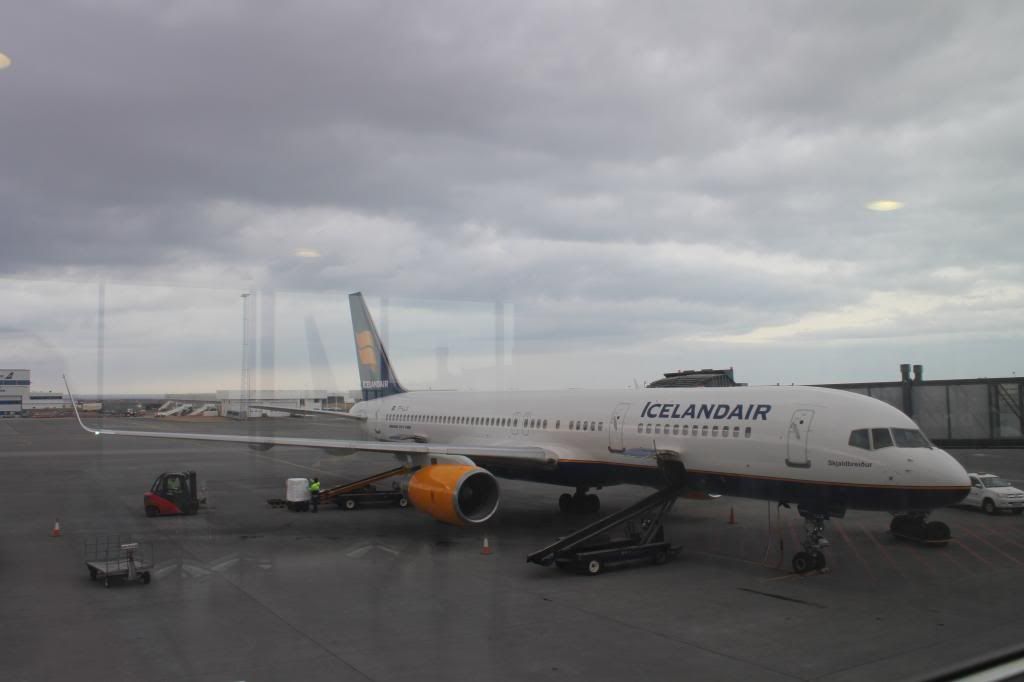 [/URL]
A pretty large queue for boarding. It went by quickly though.
TF-FIY 'Grábrók' ready to take me across the pond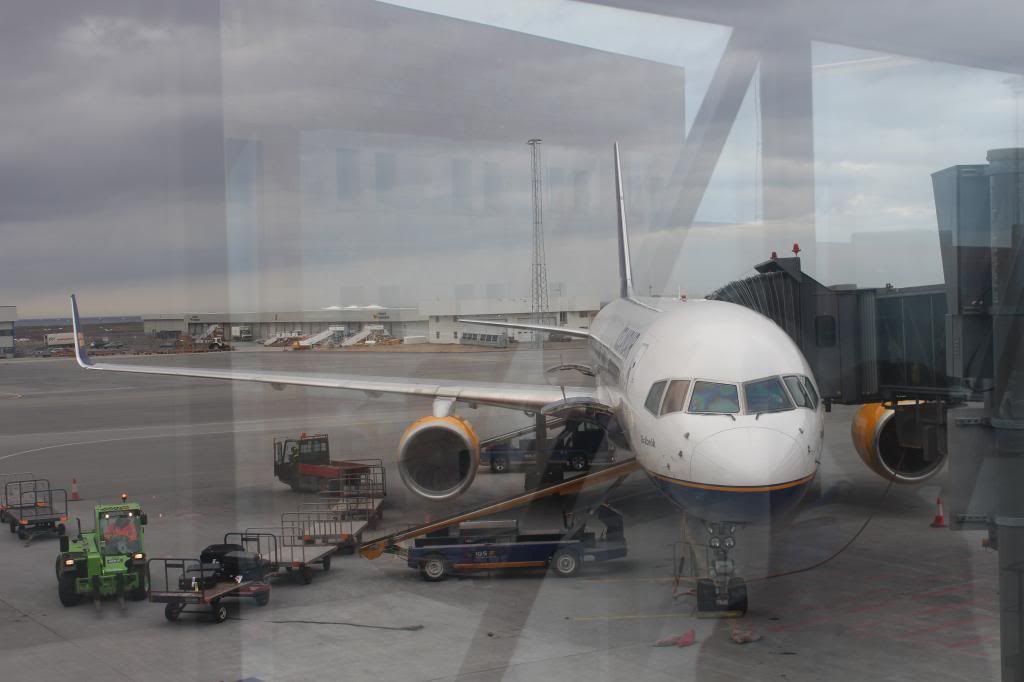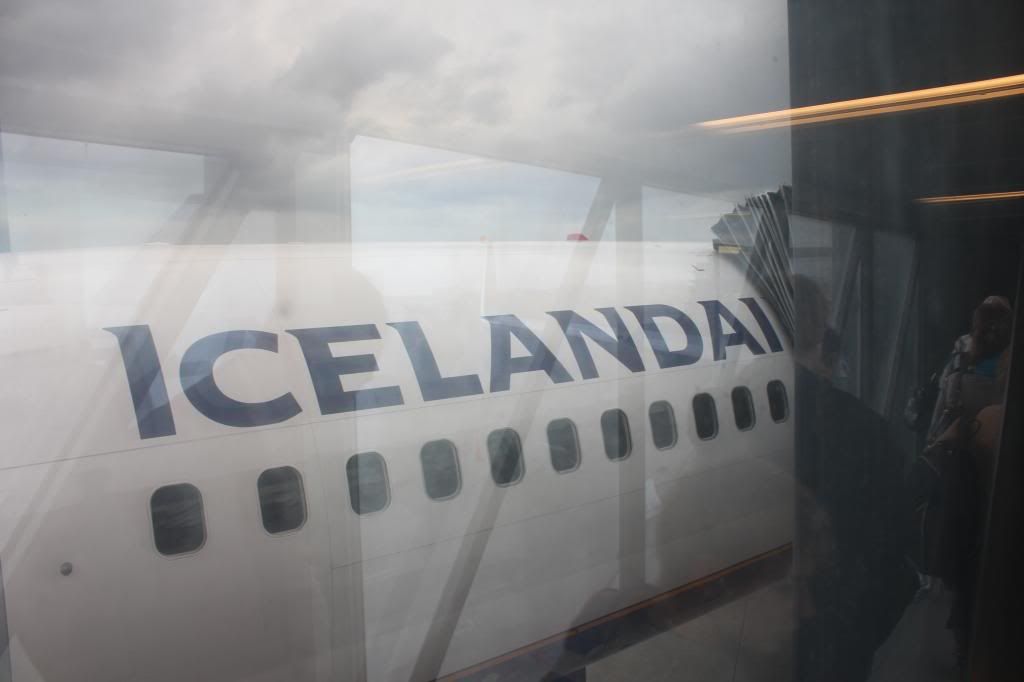 Flight information
Date: 23. March 2013
Airline: Icelandair (FI/ICE)
Aircraft: Boeing 757-200/winglets
Registration: TF-FIY 'Grabrok'
Flight number: FI 645
From: Keflavik International Airport (KEF/BIKF)
To: Washington Dulles International Airport (IAD/KIAD)
Runway at origin: 20
Runway at destination: 1R
Sched/Act departure: 17:00/16:59
Sched/Act arrival: 19:10/18:56
Blocked time: 6 hrs 10 mins
Flight time gate to gate: 5 hrs 57 mins
Flight time RWY to RWY: 5 hrs 47 mins
Seat & Class: 11A (Economy Class, Y)

Aircraft information:
Boeing 757-256 TF-FIY (former EC-HIV and P2-ANB)
S/N 29312 L/N 943
First flight 28.09.2000
Delivered new to Iberia 10.10.2000
Delivered to Icelandair 10.07.2007 (leased out 11/2007 – back to FI 12/2011)
12.4 years old at time of flight
Currently 22 757-200s are active in the airline's fleet

Personal information
My 244th flight, 1st in 2013
My 137th flight on FI, 133rd on FI 757, 120th on FI 752
My 136th flight on 757, 124th on 752, 2nd on TF-FIY
Former appearances
View Large
View Medium


Photo © Wietse de Graaf


I was greeted by the purser at the door who offered me water. I thankfully accepted and drank it after arriving at my seat.

View out my window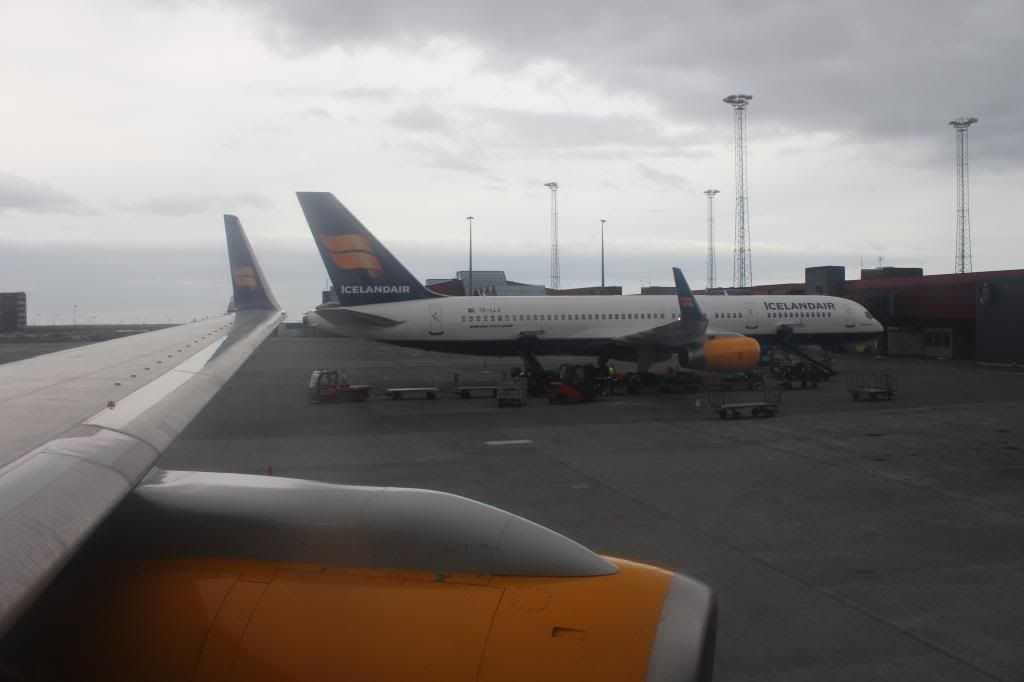 TF-LLX

[/URL]

Jetway no longer connected – ready for pushback!




Pushback




Legroom is fine here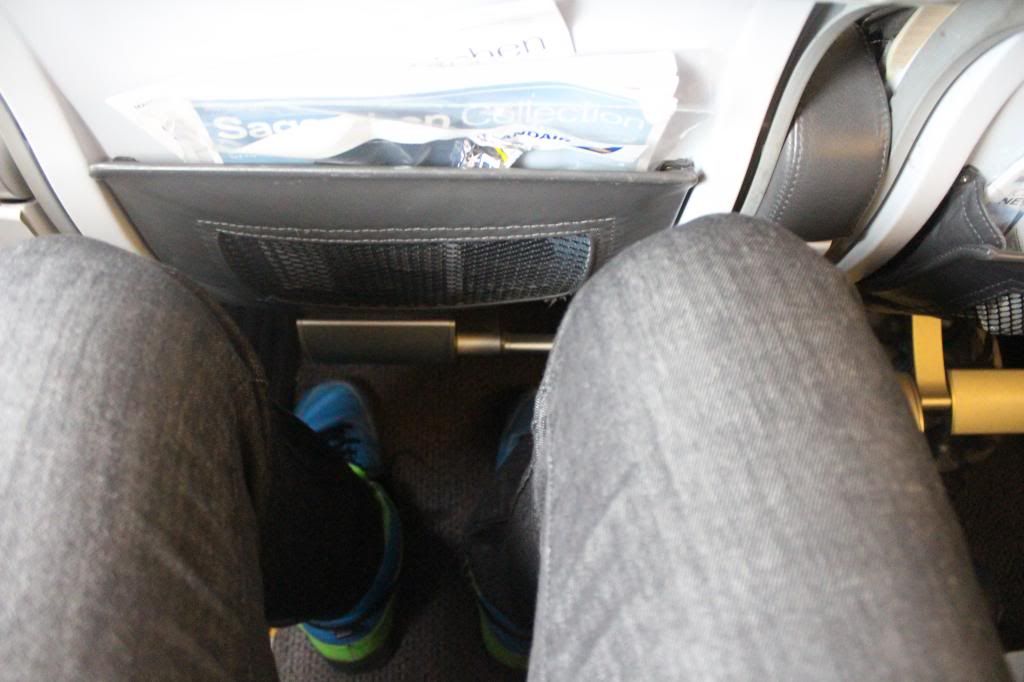 We pushed back 1 minute ahead of schedule and soon the mighty Rolls-Royce RB211s roared to life. After a short taxi to runway 20 we lifted off into the cloudy sky and climbed to our first crusing altitude of 34,000 feet. Later we climbed up to FL370 and eventually 380.

TF-FII to Denver as FI 671. I will be flying this route in late May on my way to Oklahoma.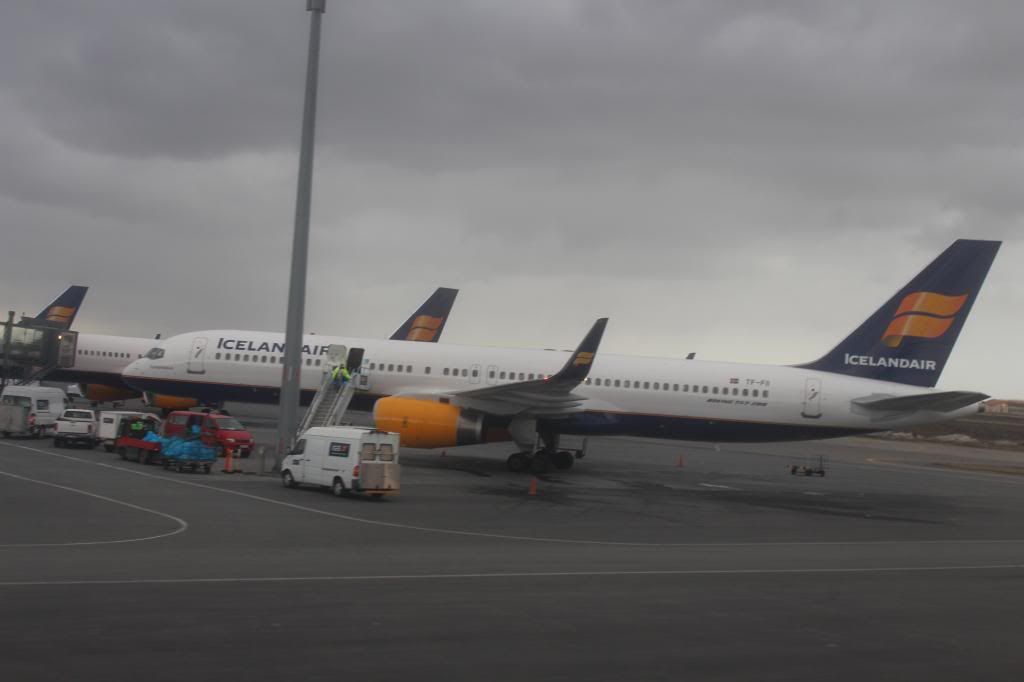 FIX heading to Boston.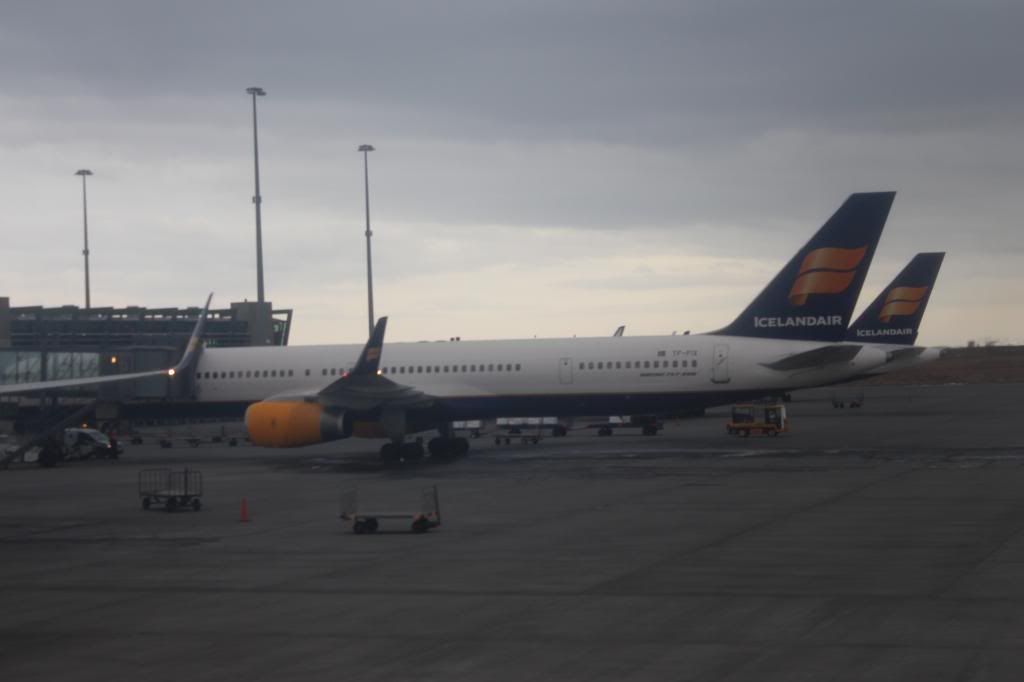 Turning away from our gate




Bye KEF, see you next month!




Turning onto runway 20




Ready – set – go!




The WOW 320 in the distance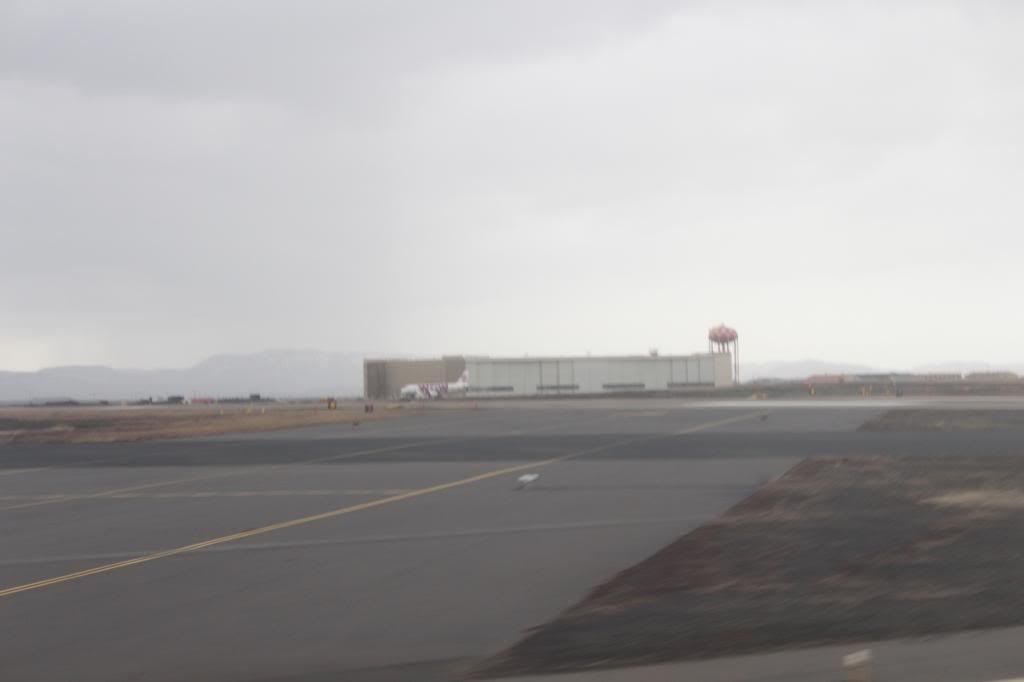 Almost ready




And…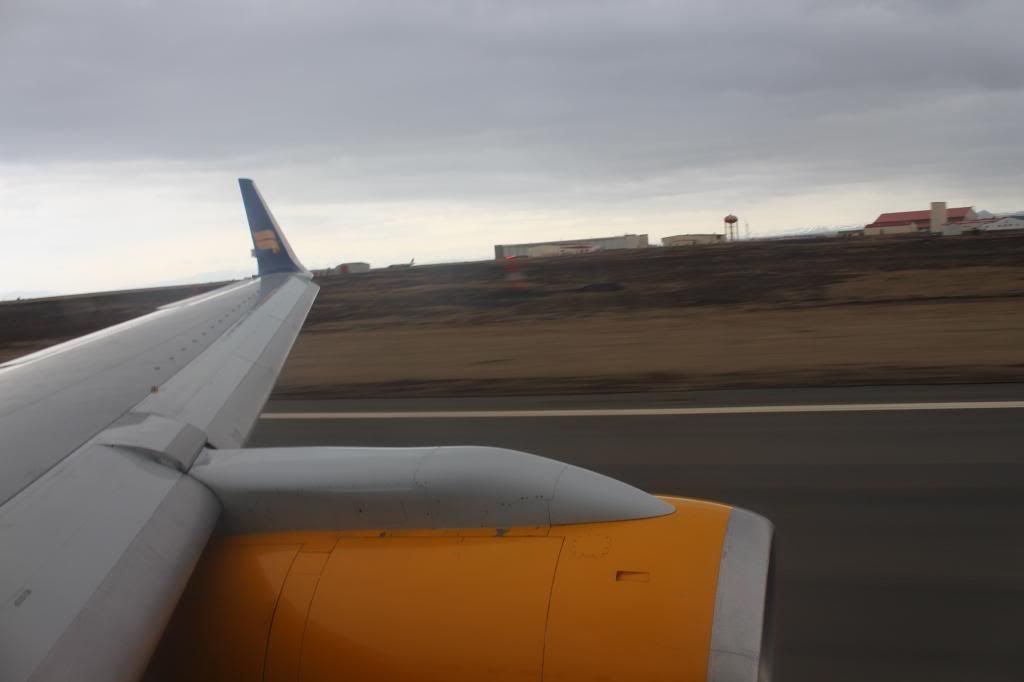 …up!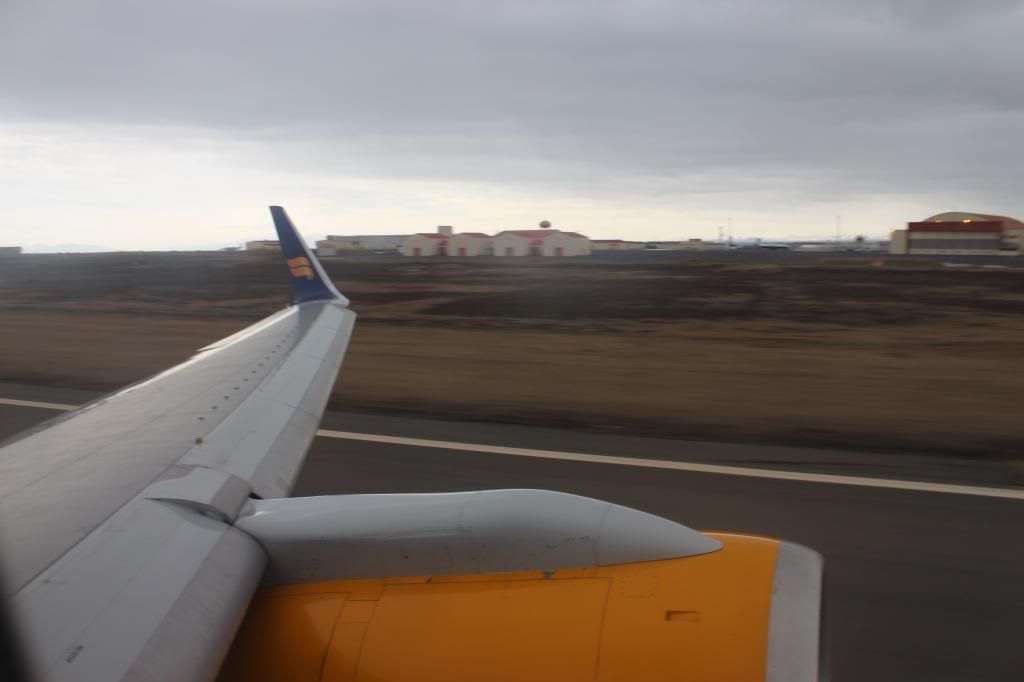 Gotta love climbing on a 757 – feels like a rocket!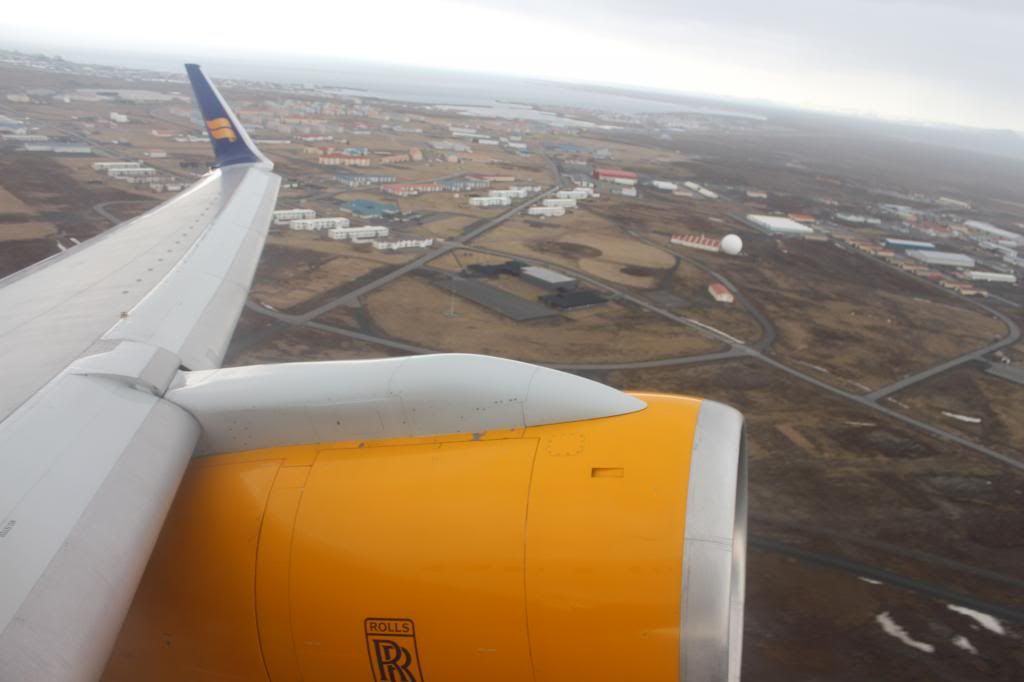 Slowly leveling off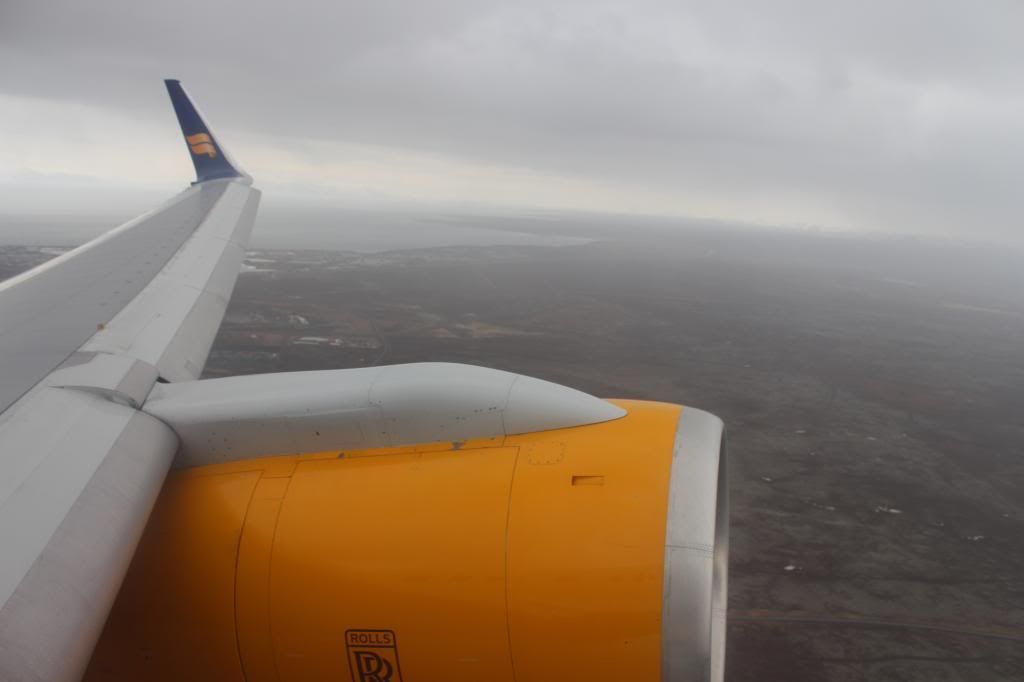 Turning on course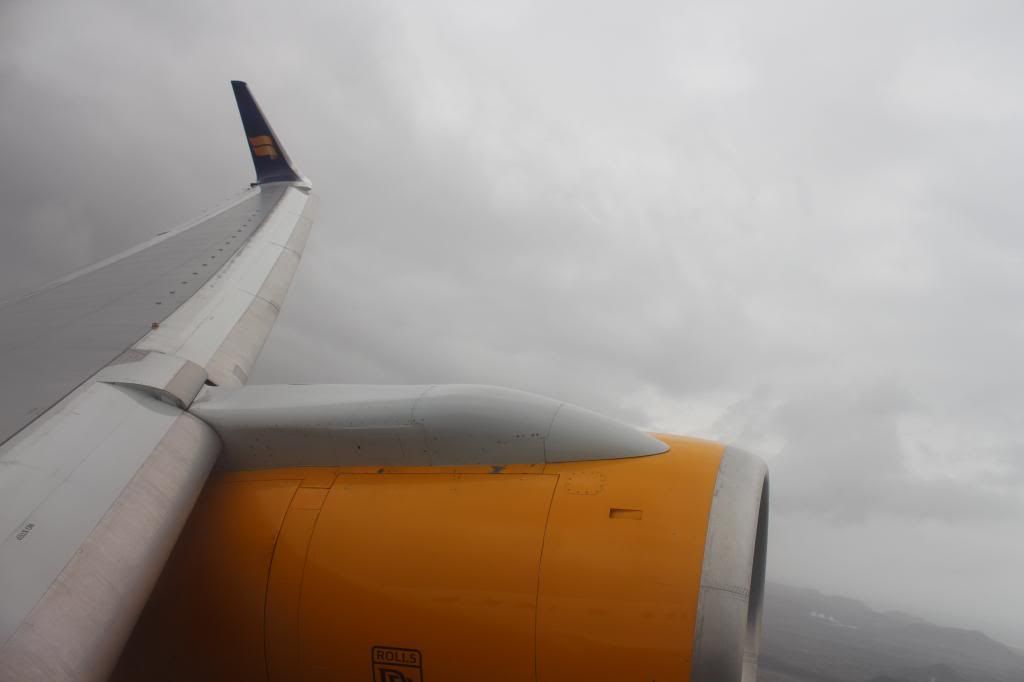 Nearing the coast – flaps up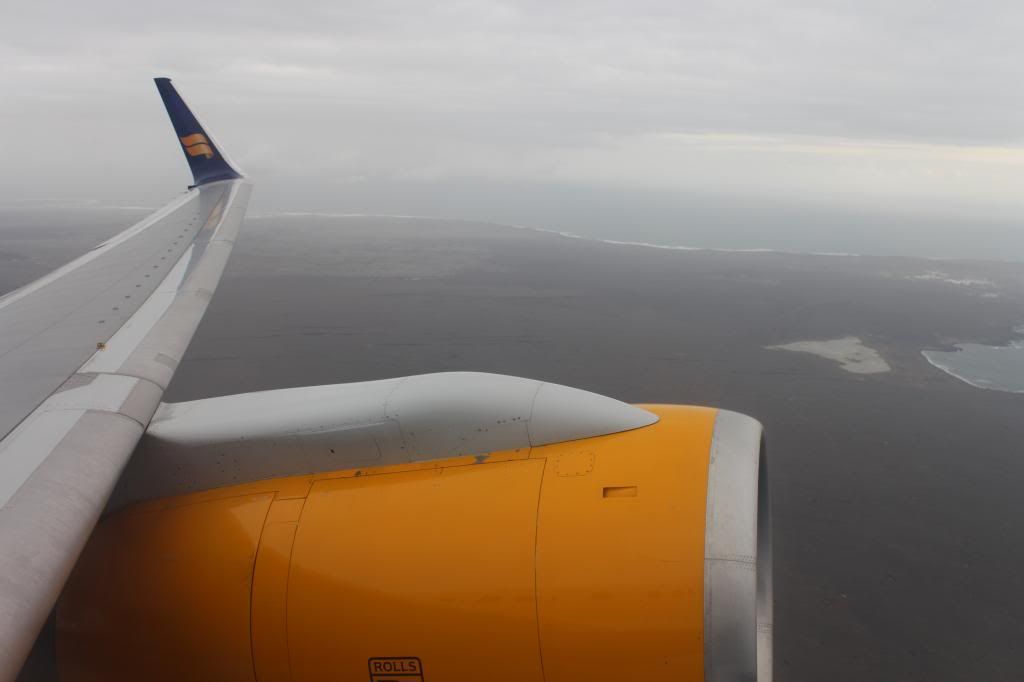 Leaving Iceland behind for the next 2 weeks! As you can see, some sun is badly needed!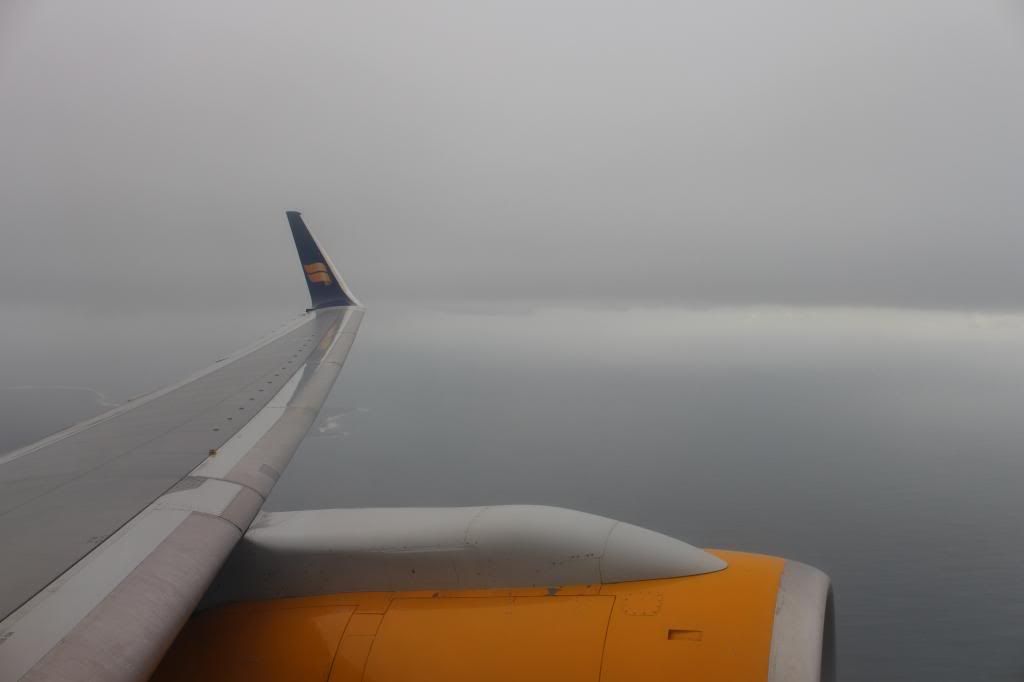 Between cloud layers




Here comes the sun!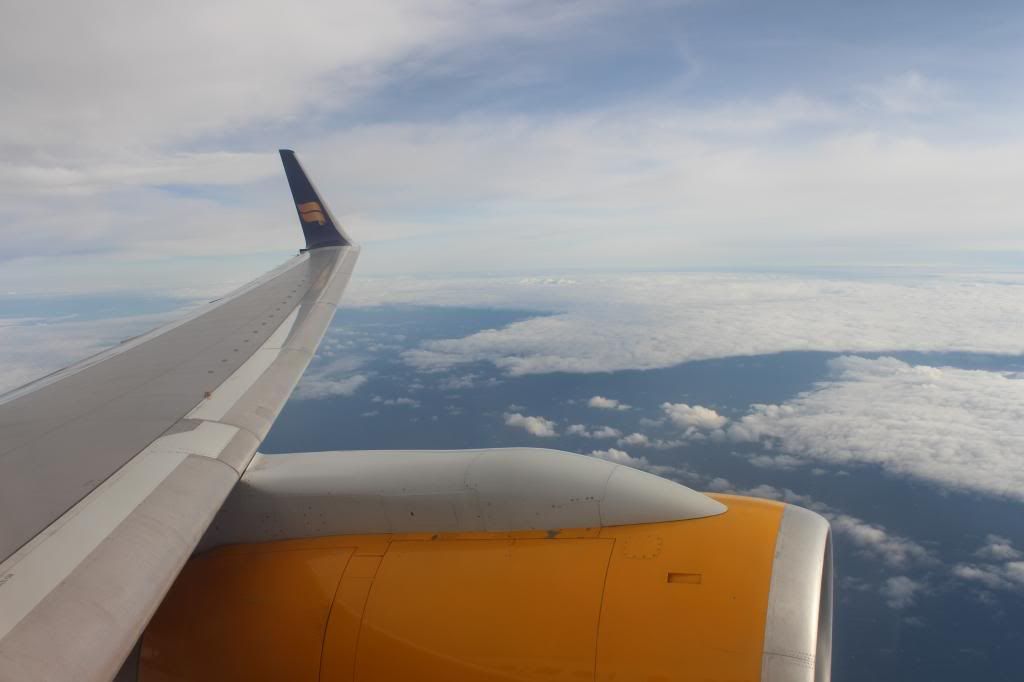 Way better than below the clouds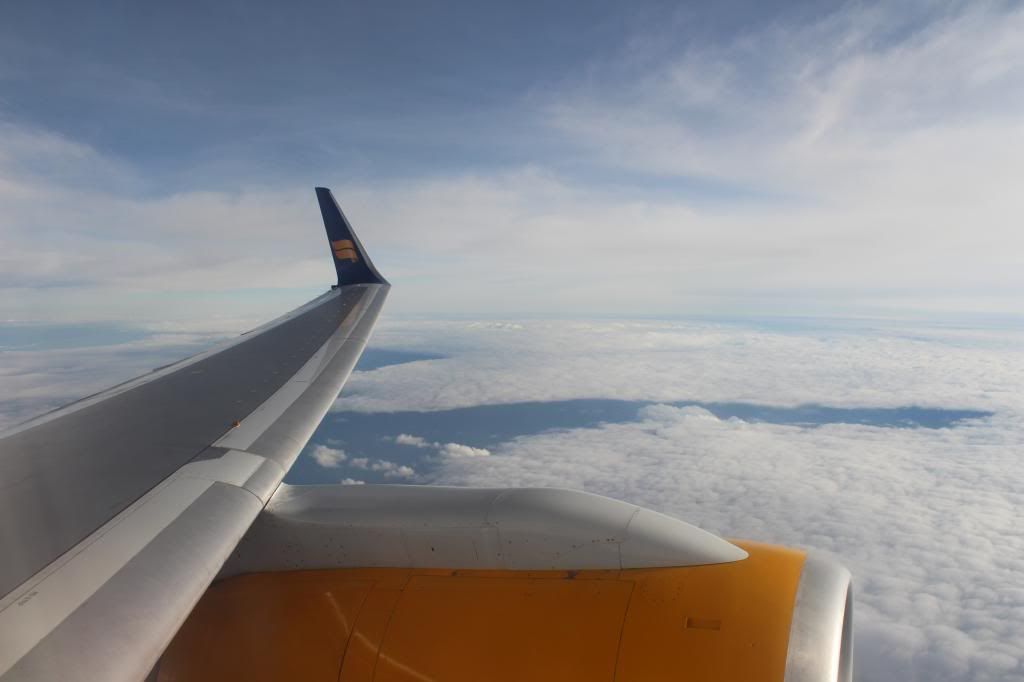 Water: Finished.




Watching Peter do his thing in Family Guy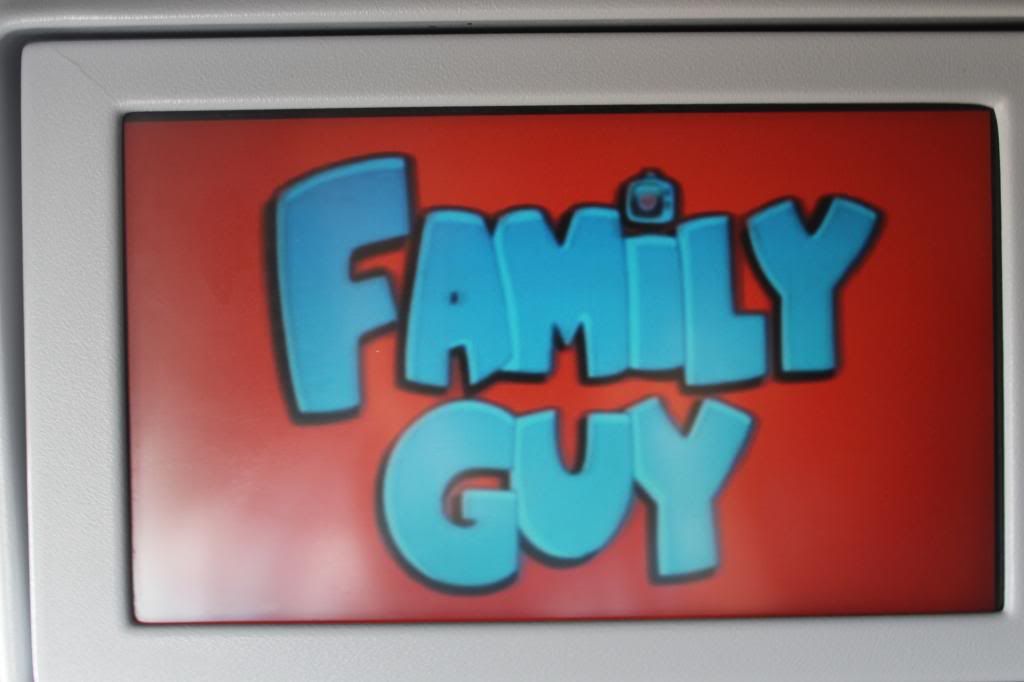 Just getting started!




Lovely blue skies outside




Around an hour into the flight dinner was served. I was so hungry that I unfortunately forgot to take pictures before half through my baguette and I was done with my delicious mini-burgers! I'll let some pictures follow though.

Pringles, protein par and Pepsi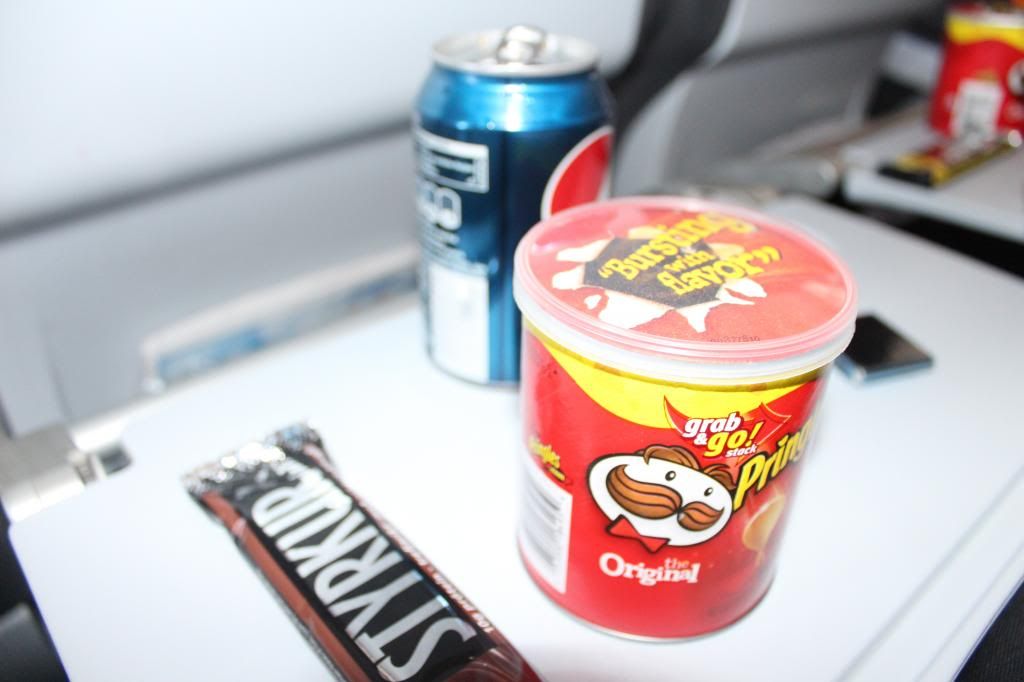 What was left of my baguette when I remembered snapping a pic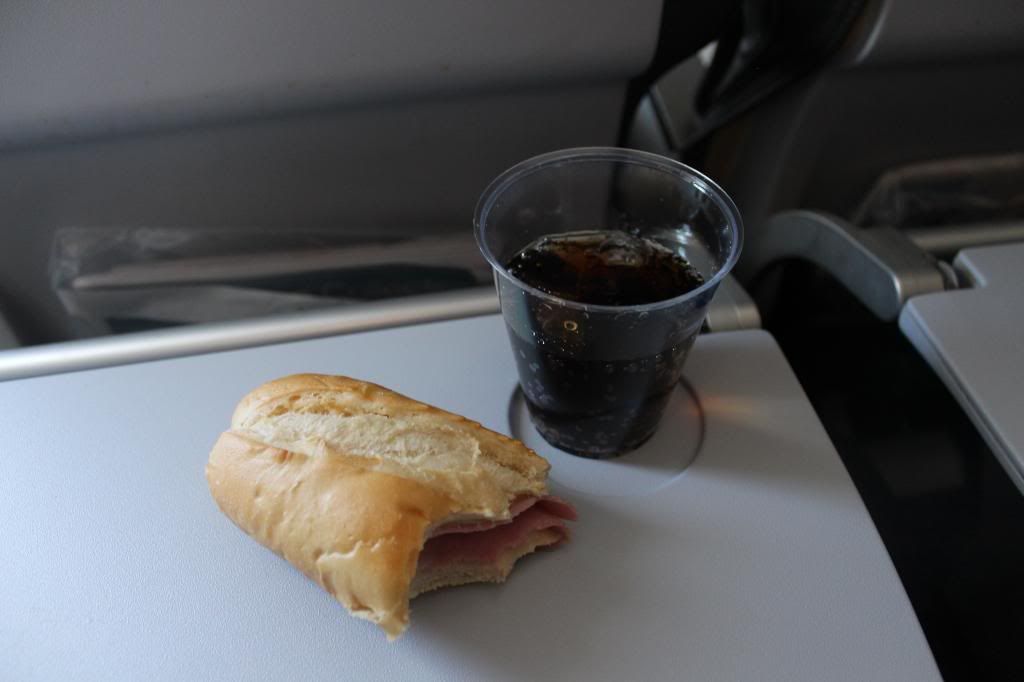 My orders side by side on the menu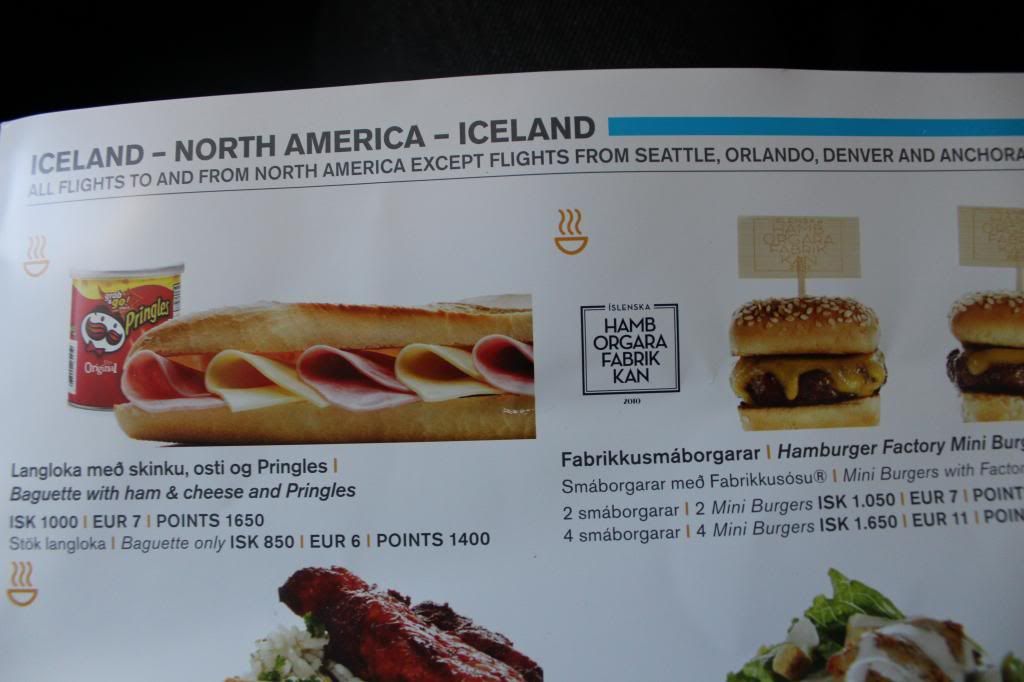 Soon after dinner the majestic island we call Greenland came into view. As usual, the views were lovely. I'll let the pictures speak for themselves.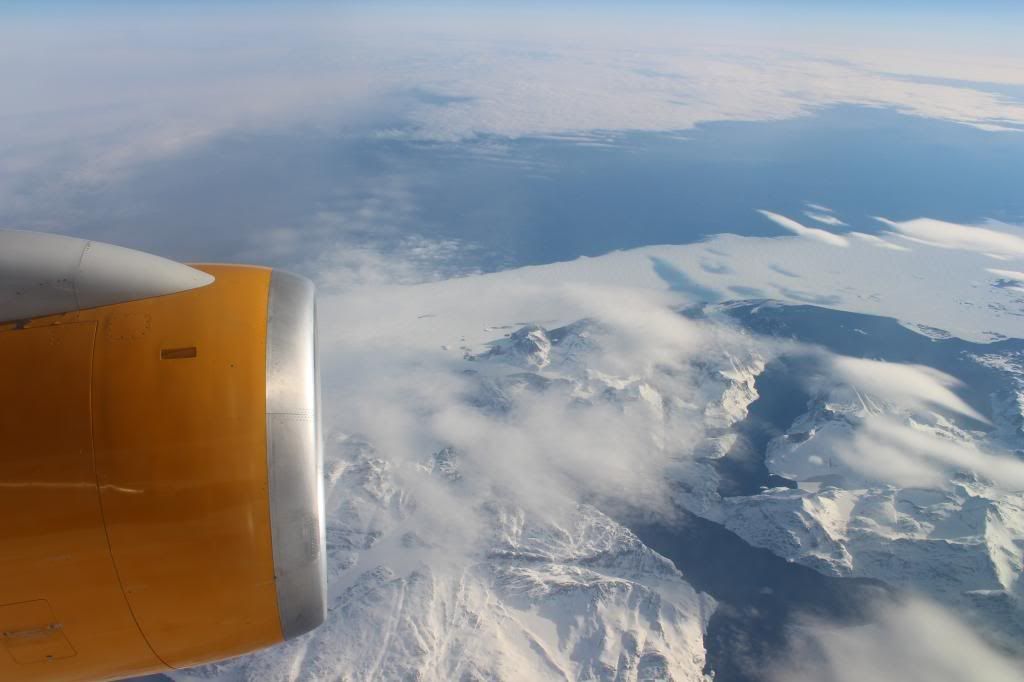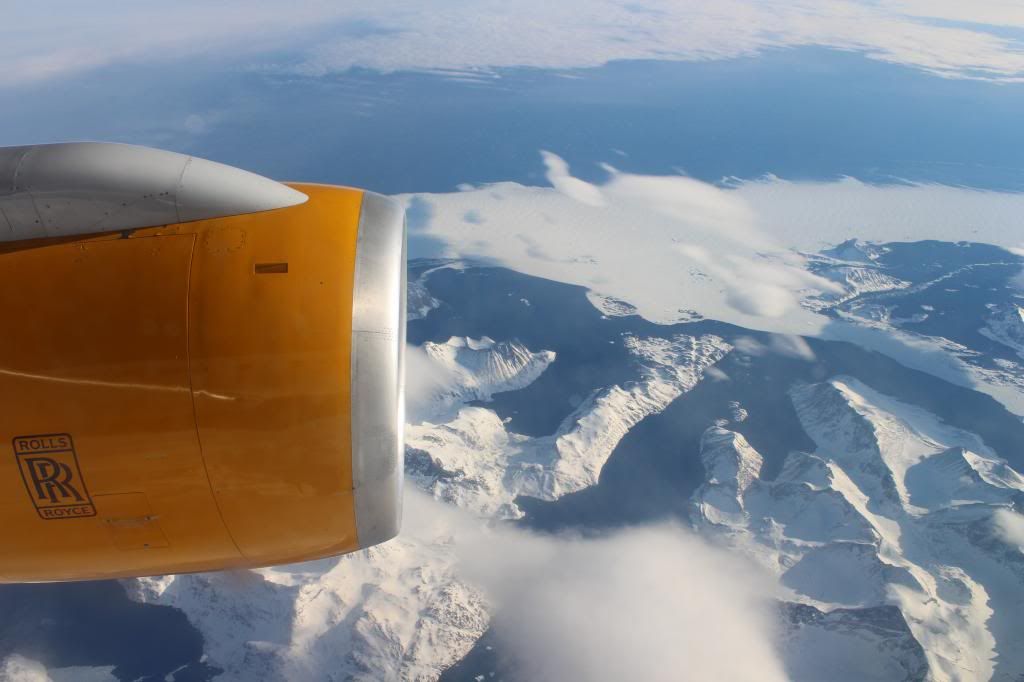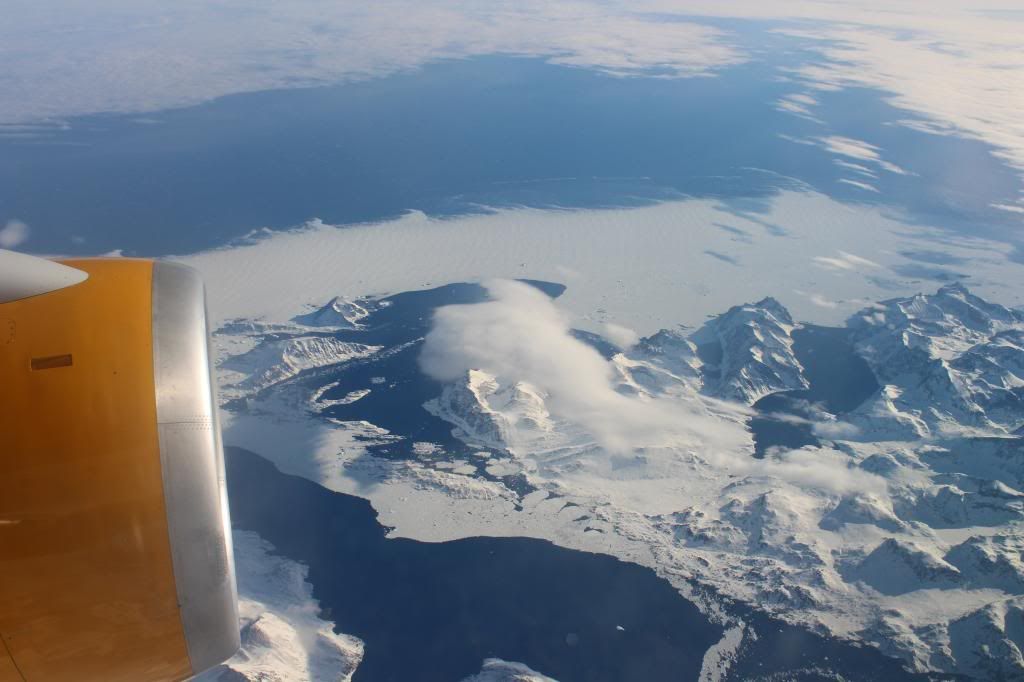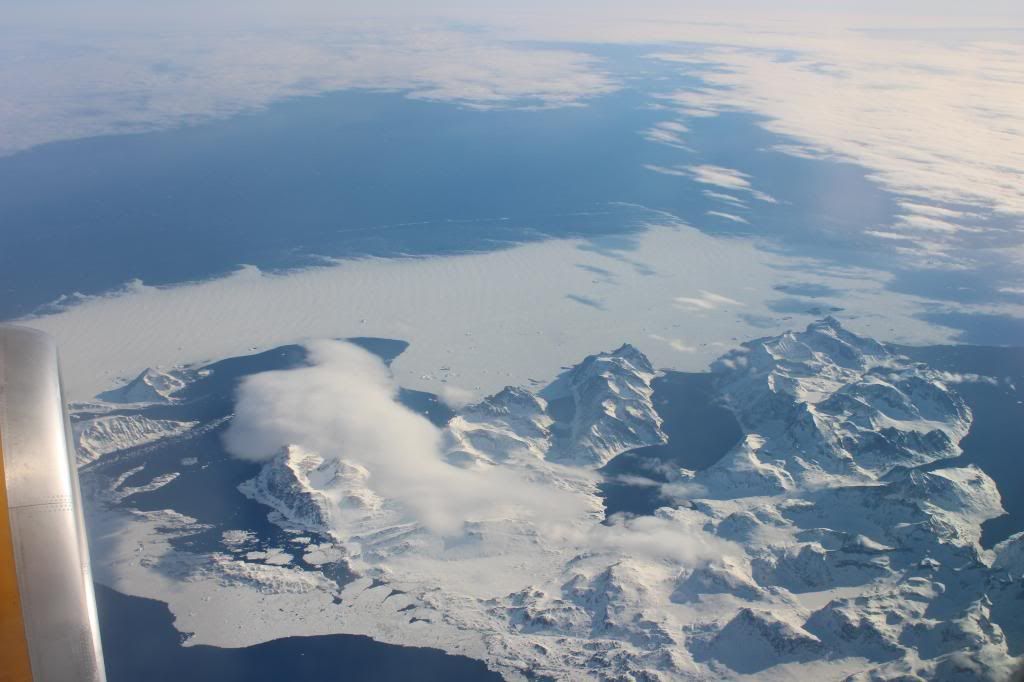 Watch the awesome reflection on the engine!




The last iceberg




Progressing nicely




When Greenland was behind, I had nothing to do but watch some TV. Luckily FI's IFE has many of my favorite shows such as Big Bang Theory, How I Met Your Mother, Family Guy, Two And A Half Men, The Simpsons and The Vaktir Series (Icelandic comedy – Næturvaktin/Night Watch, Dagvaktin/Day Watch and Fangavaktin/Prison Watch).

When we had around 2 hrs to go, the pilot came back to us and asked if we would like to come up front. Of course you can't say no to such an offer, so we walked with him to the cockpit and spent a pleasant half an hour chatting to the pilots about all things aviation related. We went back to our seats again with around 1.5 hrs left.

Seat en detail




View from my seat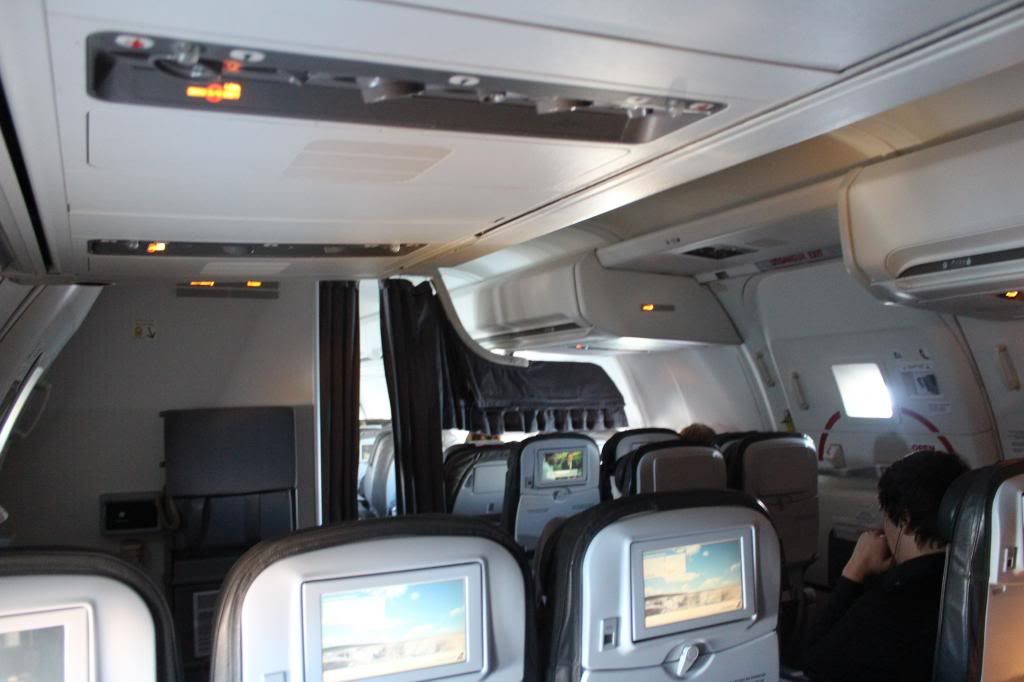 Cruising comfortably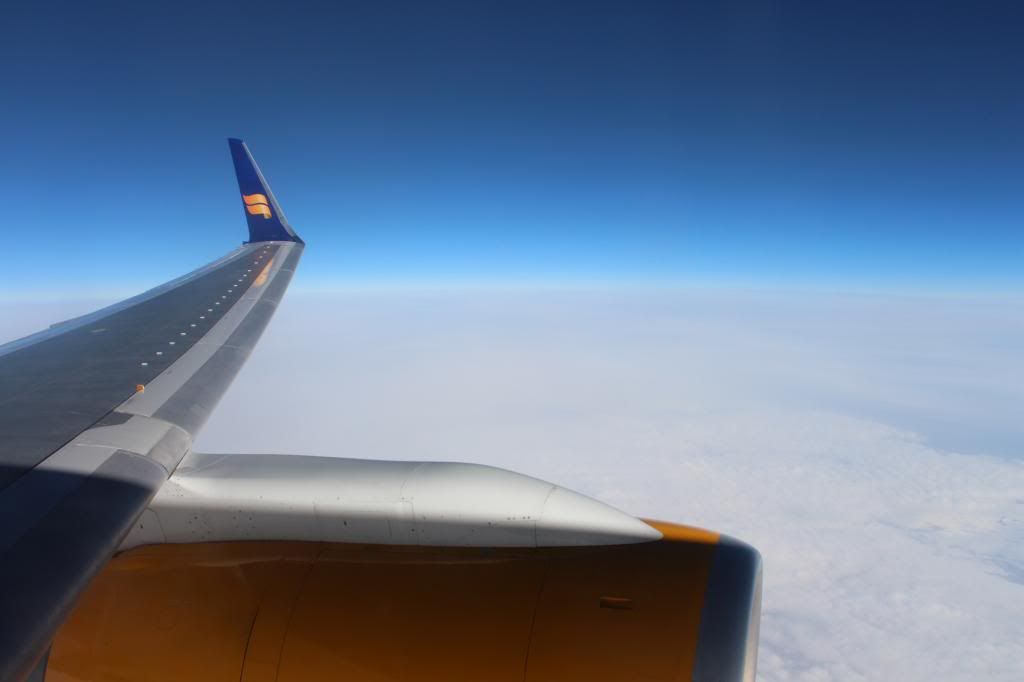 US of A below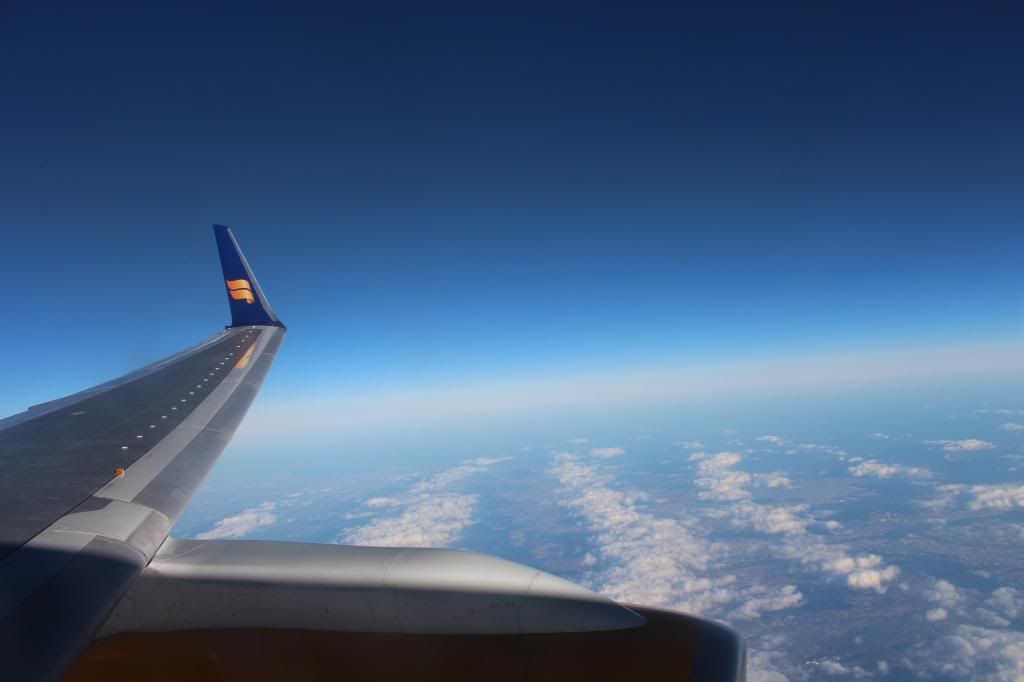 The flight nearing its end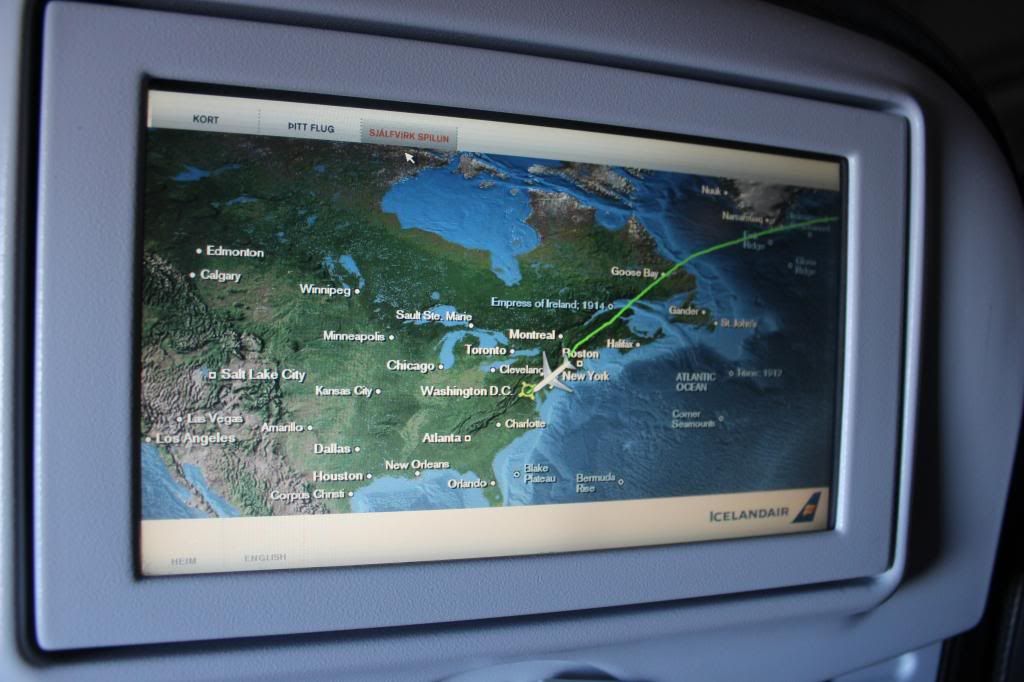 With around half an hour to go, I heard the engine noise decrease and with a quick look outside saw that descent had started. After making a sharp 180° turn we lined up with runway 1R and landed smoothly.

Descending into the evening sky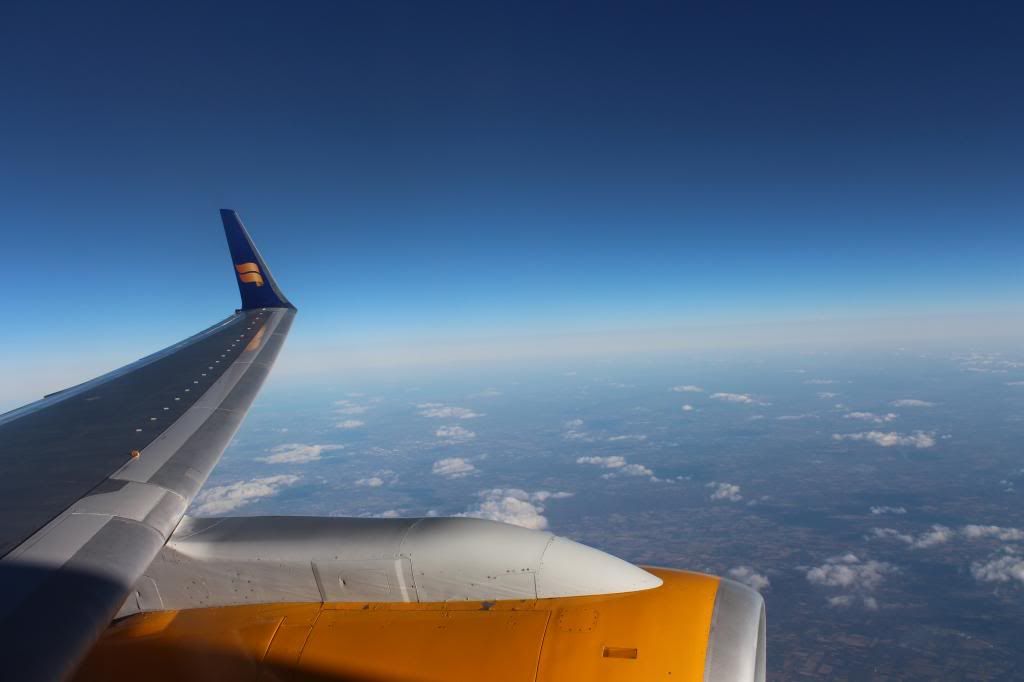 Turning over Virginia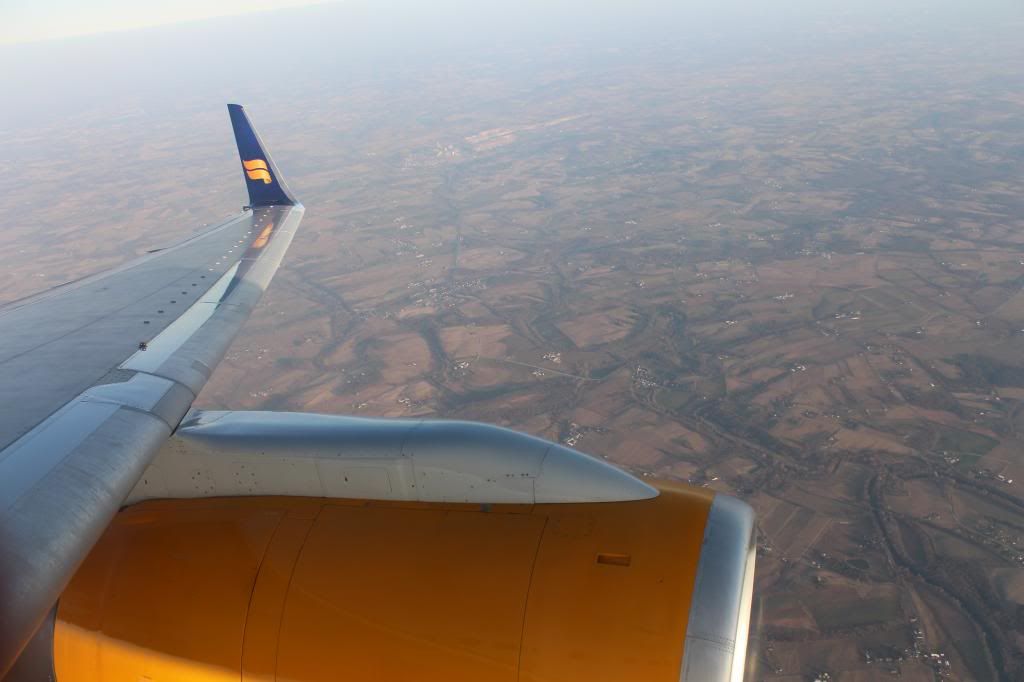 Beautiful! The sun lits up the orange engine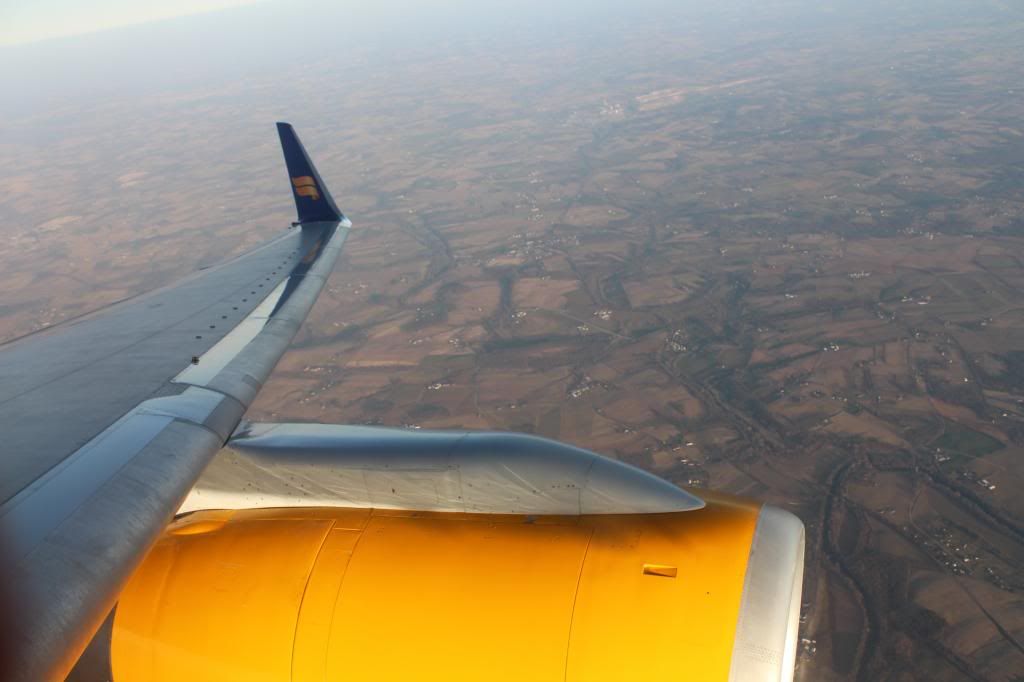 Nice evening light




Flaps down with the city in the distance




You can just make out the Lincoln Memorial in the centre of the picture




Turning on final while the moon watches




On final




Sun shining directly into the lens – not good for quality pictures but makes some interesting effects!




Nearly there!




Gliding over the numbers




Touchdown!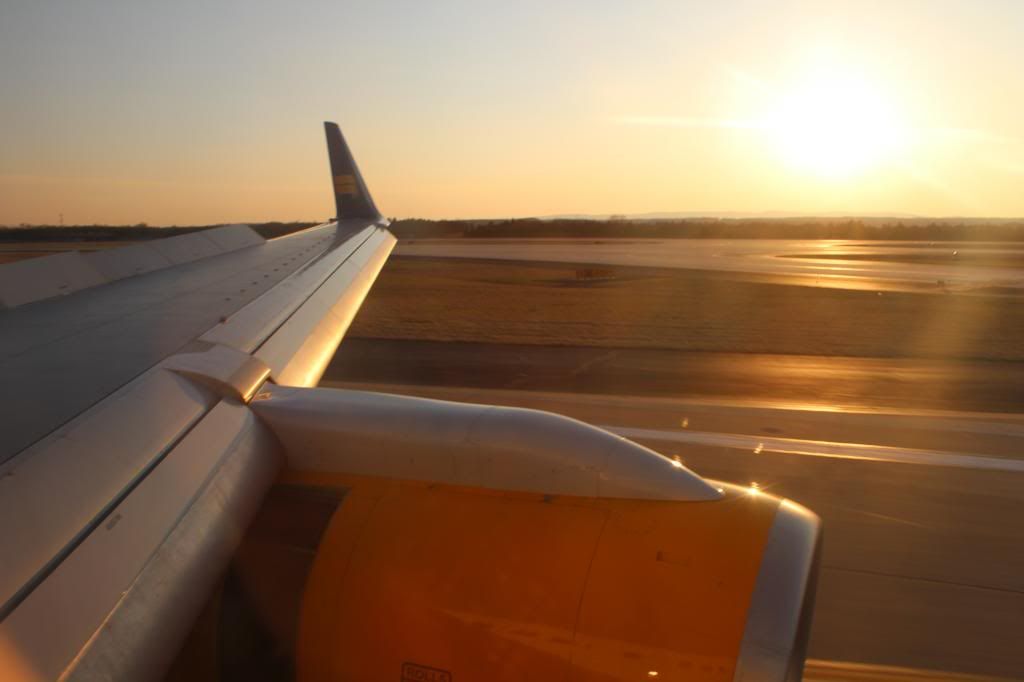 Slowing down




First time I see the 76W in United's colors. Looks pretty sharp!




Beautiful evening in DC, the FA tells us that the weather is 18°C (66°F). Perfect!




Some UA triple 7s




Euro heavies: KLM 330, AF whalejet and a BA 767 at their gates




And some much smaller planes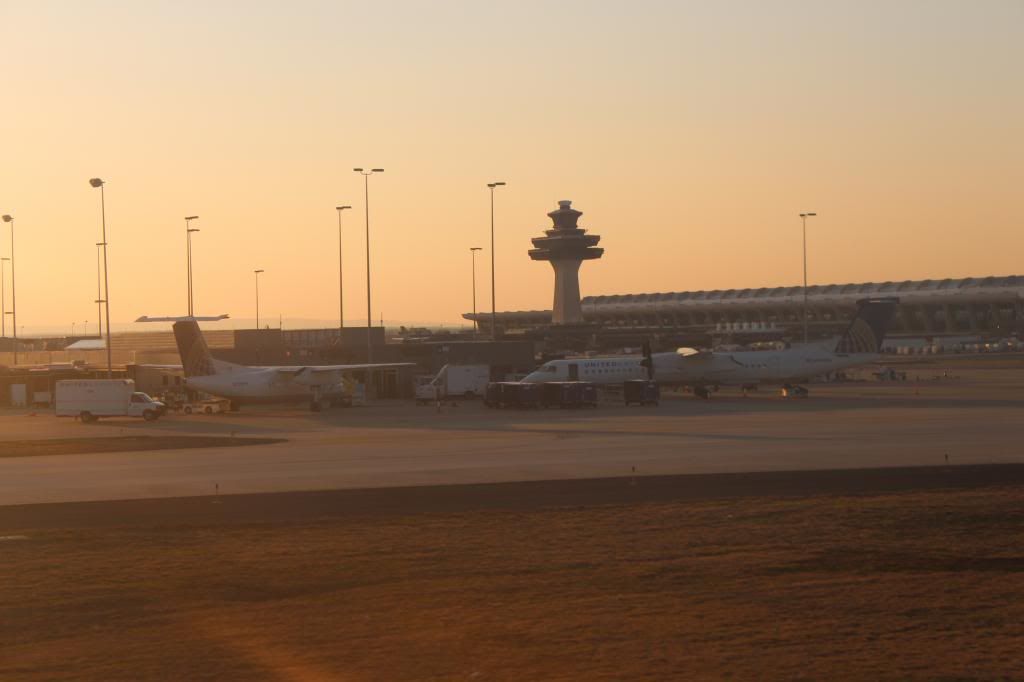 Wonderful sunlight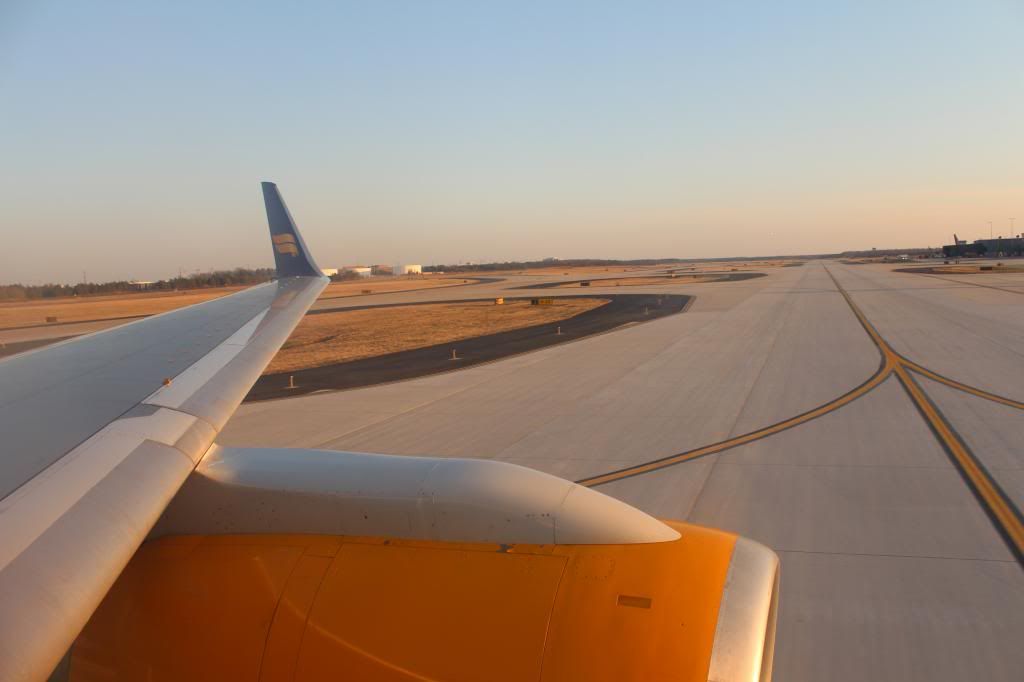 UAX CRJ with the tower in the background




Finally – a moon buggy!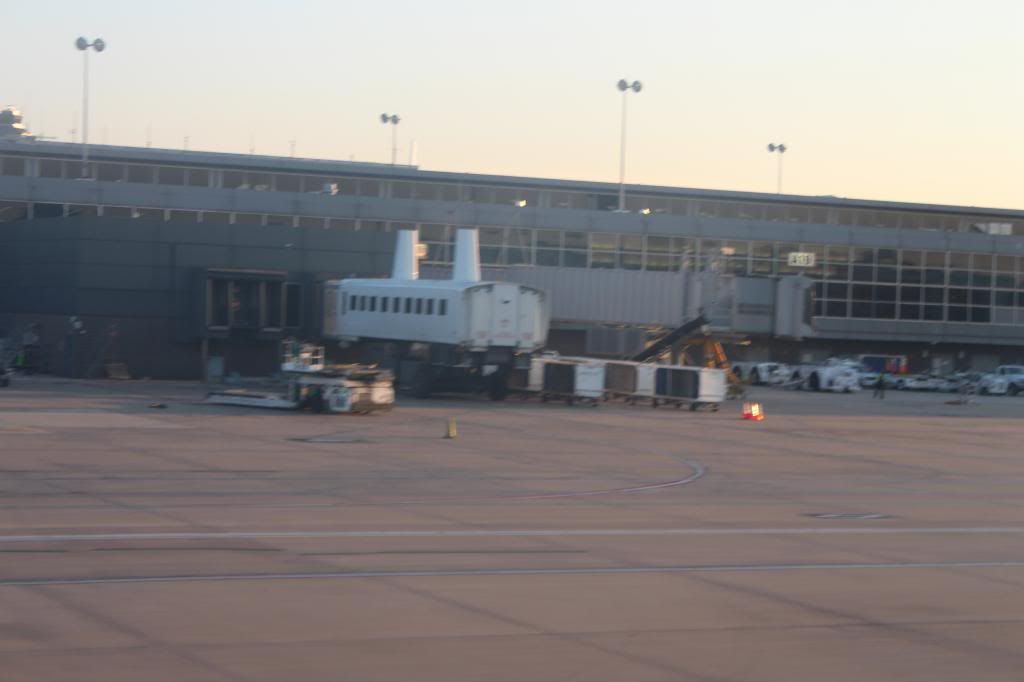 Turning for gate A16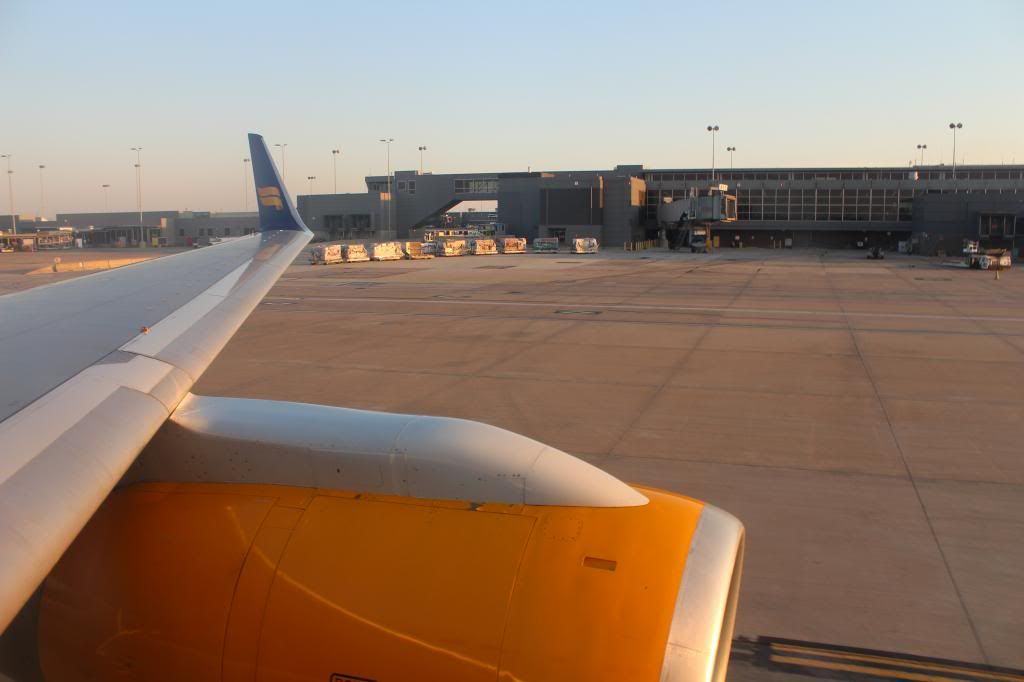 Looks kinda cute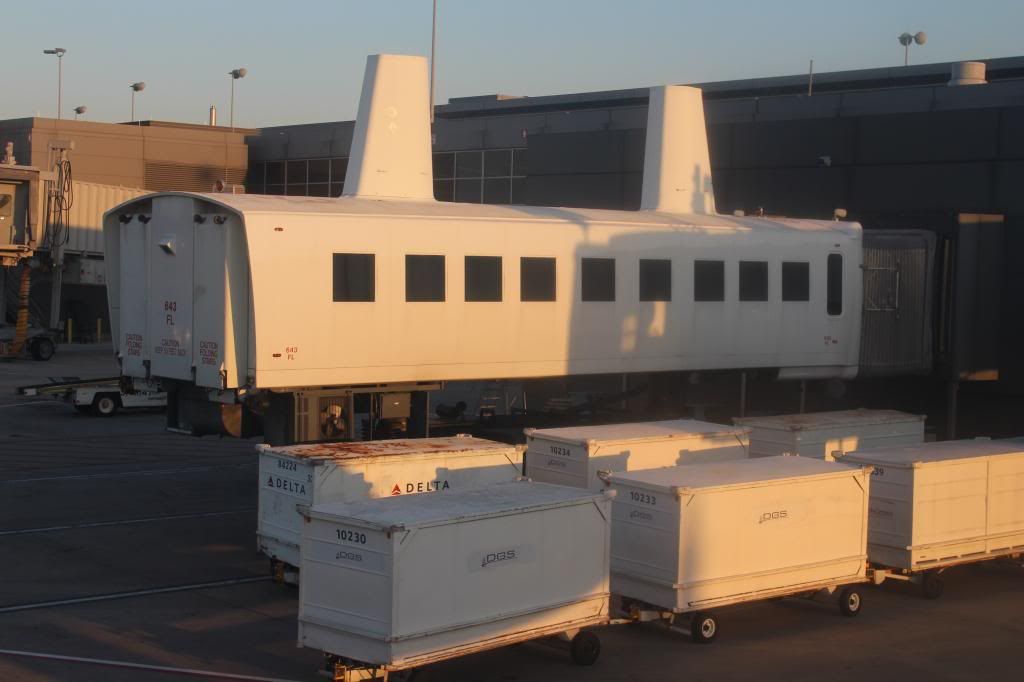 AA coming in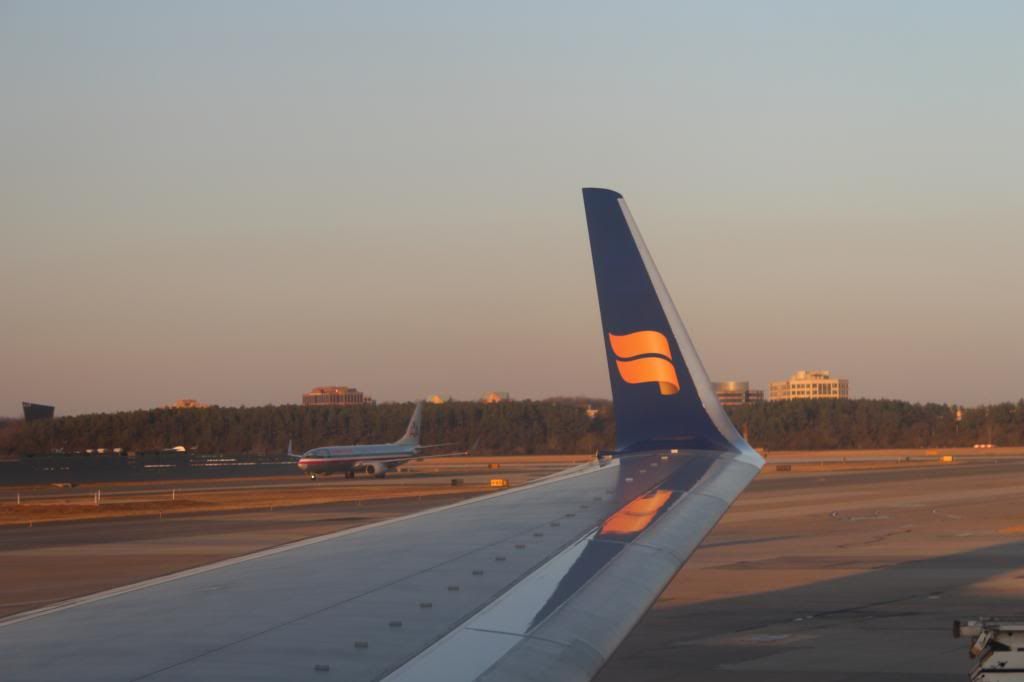 Deboarding took no time at all and soon we were walking to the moon buggy beside the gate. Had been looking forward trying these out since booking the flight!


Our aircraft seen from the buggy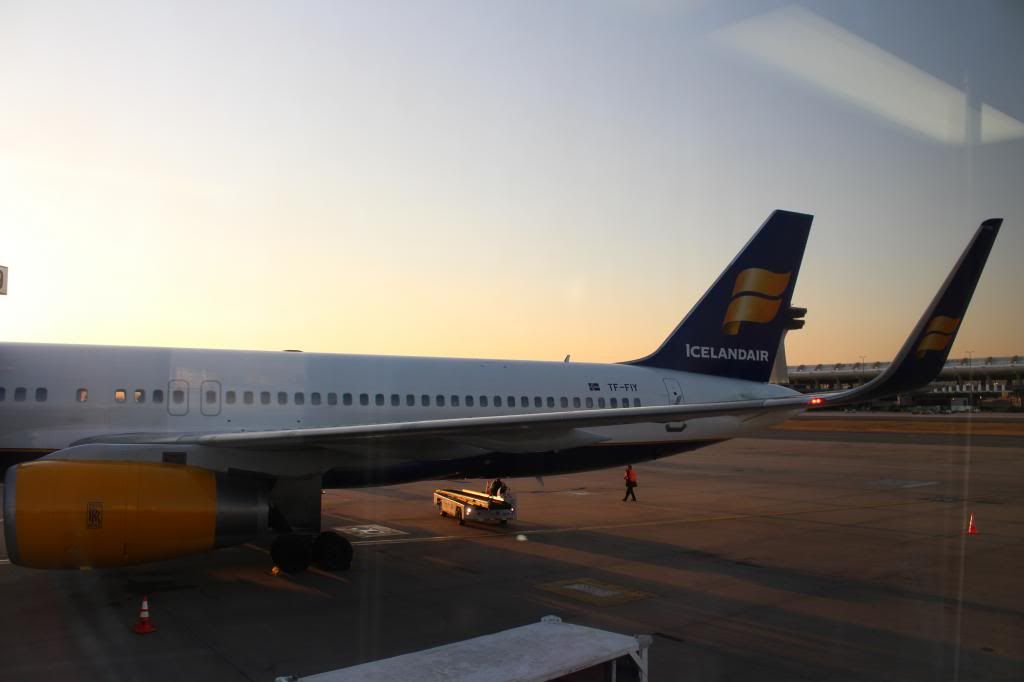 Interior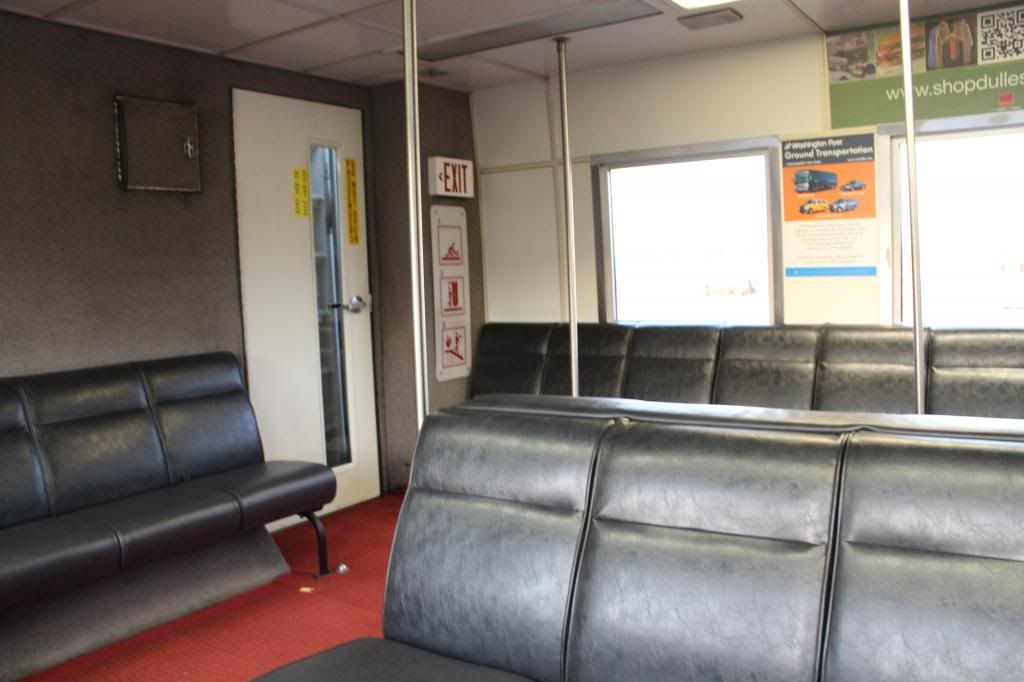 Yay! My first sighting of the 747-8i! D-ABYA, first 748 for Lufthansa and first in service. Departing into a wonderful sunset, FRA bound.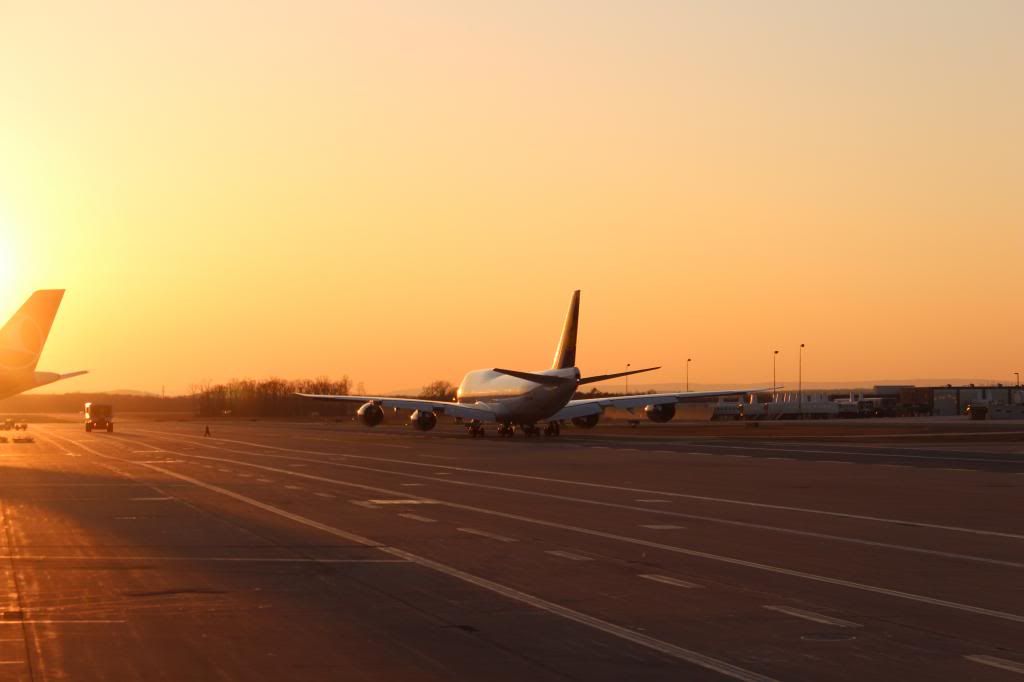 [Edited 2013-04-18 12:52:15 by luxair747sp]