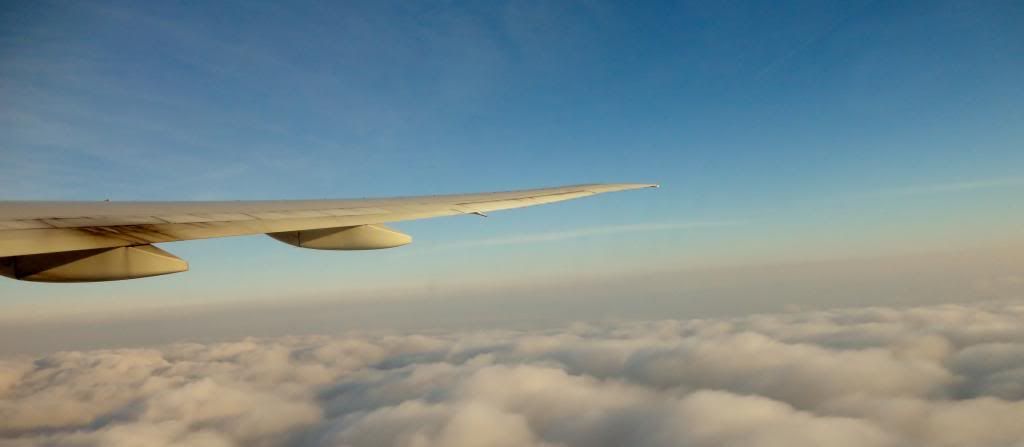 Introduction
Hello everyone and welcome to part 3 of this USA trip series I am in at the moment,
For part 1 featuring my first 2 flights on SAS' "new" A320 please see here:
USA Trip Pt. 1: Getting Started!: AMS-CPH-GVA
(by
adamspotter
Apr 14 2013 in Trip Reports)
For part 2 featuring a scenic early morning flight across the Alps on a Darwin Saab2000, an uncomfortable hop across the pond with Alitalia and my first US Domestic flight (of this trip) on DL please see here:
USA Trip Pt. 2: Crossing The Pond: GVA-FCO-JFK-ATL
(by
adamspotter
May 2 2013 in Trip Reports)
This part will concentrate on my ATL-LAX flight.
As already mentioned before, this series will be split into 13 different parts:
Part 1: AMS-CPH-GVA
Part 2: GVA-FCO-JFK-ATL
Part 3: ATL-LAX
Part 4: LAX-BOS
Part 5: BOS-EWR-MCO
Part 6: MCO-SAN
Part 7: SAN-LAX-HNL
Part 8: HNL-KOA-OGG-HNL
Part 9: HNL-LAX-PDX
Part 10: PDX-SEA-BOI-SMF
Part 11: SMF-SFO-ATL
Part 12: ATL-JFK-VCE
Part 13: VCE-ZRH-AMS
As many of you know Delta operates their mighty 777-200LR six times a week between ATL-LAX which continues on to (or comes from) Sydney. Knowing I would be in ATL, I saw this as a great opportunity to log this nice variant of the 777 without needing to fly a long range.
I looked up the fare on this particular flight for January the 24th, and as it was reasonable enough I immediately booked it! Leaving ATL at 08:10 and arriving in LAX at 10:00.
Another inspiration to book this flight was Planehunter's fantastic report, which took this same flight & type v.v.:
Riding The Ultra Long-Haul Twin: Delta 777-200LR
(by
planehunter
Feb 12 2010 in Trip Reports)
Map
The map for this part thanks to the Great Circle Mapper: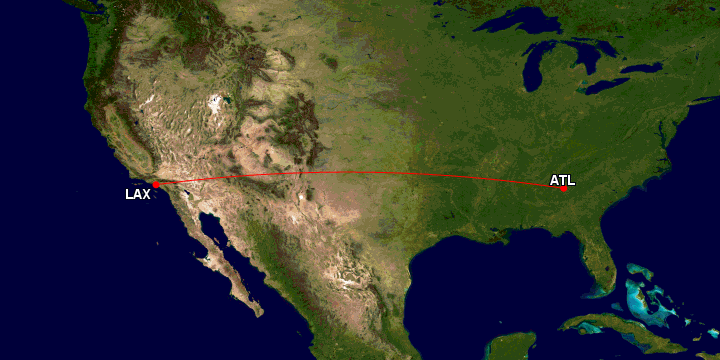 And the map of this whole trip also thanks to the Great Circle Mapper: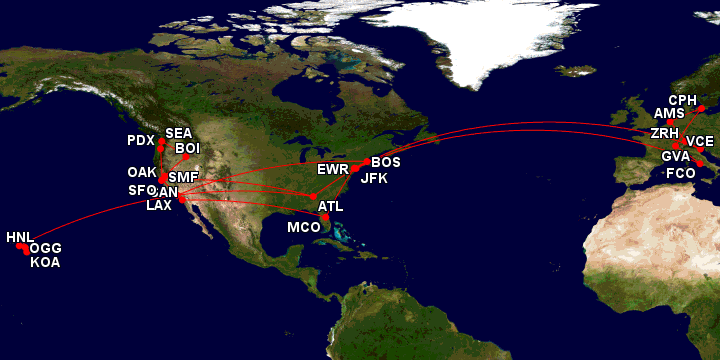 Thursday January 24
In part 2 I left you falling asleep in my hotel room after a very long day of flying which ended in a greet meet with a local a.netter.
As already mentioned in part 2, my hotel for the night is the Wellesley Inn Atlanta Airport. The room isn't in the very best condition but nevertheless perfectly fine for the 50EUR I paid.
After a solid 7 hours of sleep the alarm clock goes off and I am wide awake at 06:00. The usual morning rituals follow and before heading back downstairs I quickly take some pictures of my room: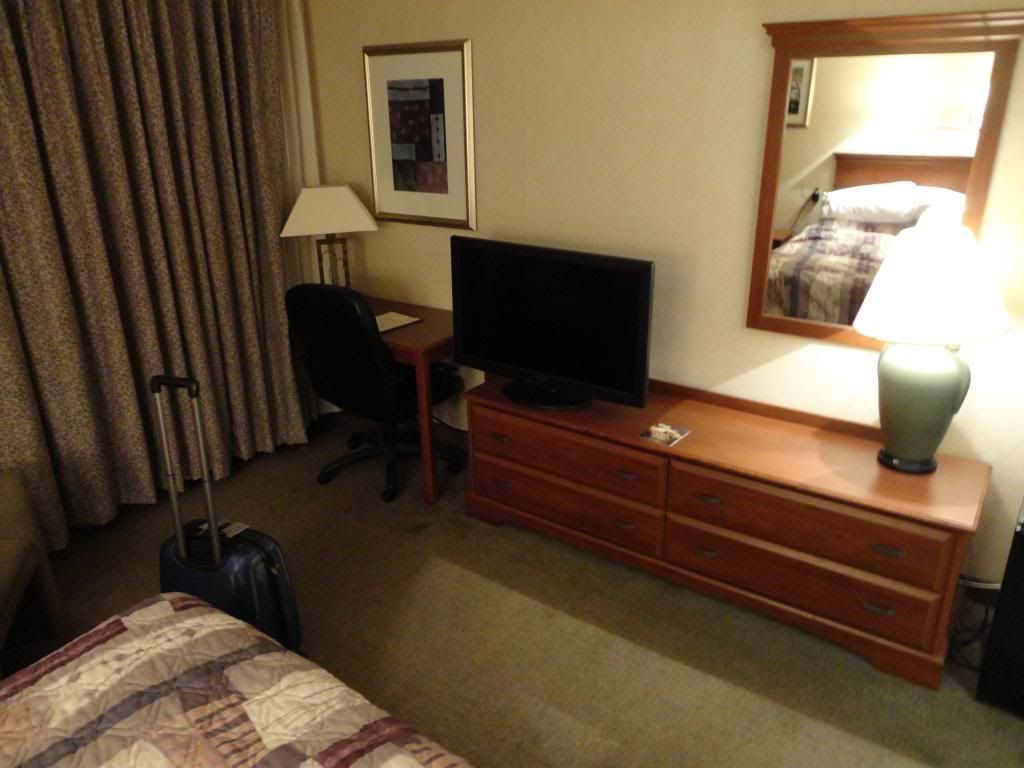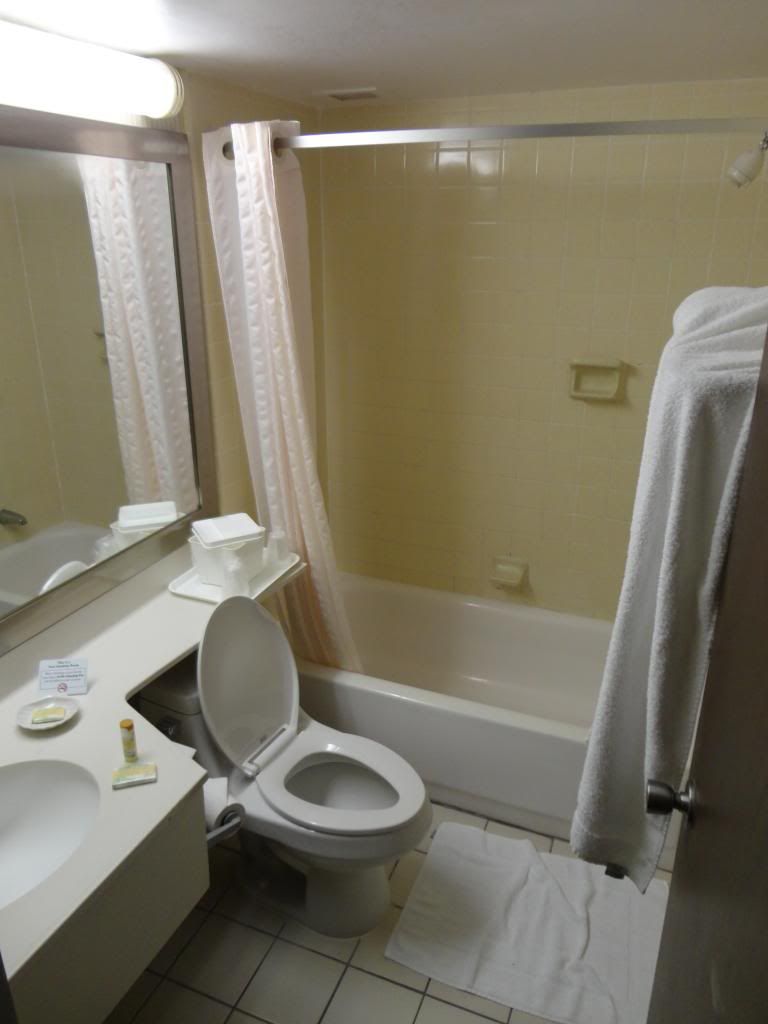 I head downstairs, check out, and wait for the 06:30 hotel shuttle to arrive. The shuttle arrives 5 minutes late which gets me at the airport around 06:45. I tip the driver and head into the terminal.
Check In
I have already checked in online so all I need to do now is print my BP and drop my bag off. Once entering the terminal I head over to one of the many SSKs which successfully spits out my BP after entering in my confirmation number.
Dropping my bag off only takes a couple of minutes as it is my turn right away. The friendly agent tags my bag to LAX and wishes me a pleasant flight.
Security also doesn't take too long and I am through in 10 minutes without any problems.
With about half an hour to go before boarding time I decide to head towards the gate. My flight will be departing from the newish International Terminal Concourse F. I have only rushed through here once before catching my late night flight back to AMS on KLM back in November.
I take the plane train (what a cheesy name) to concourse F which is the last stop: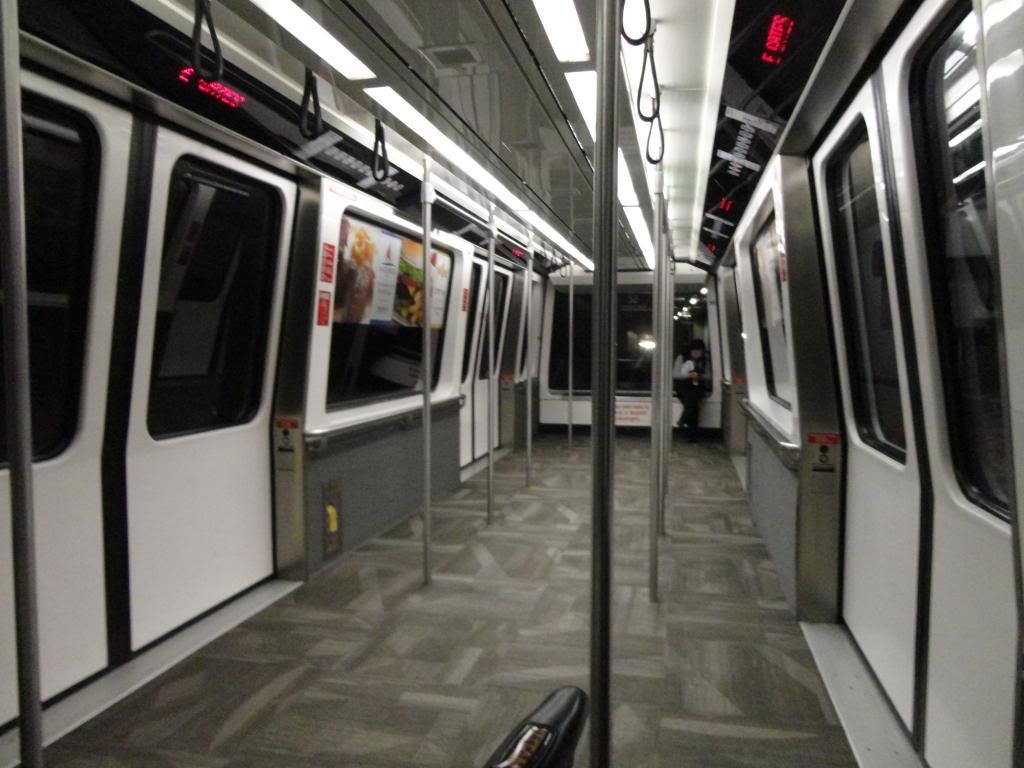 After passing through every other concourse, I reach concourse F and head upstairs: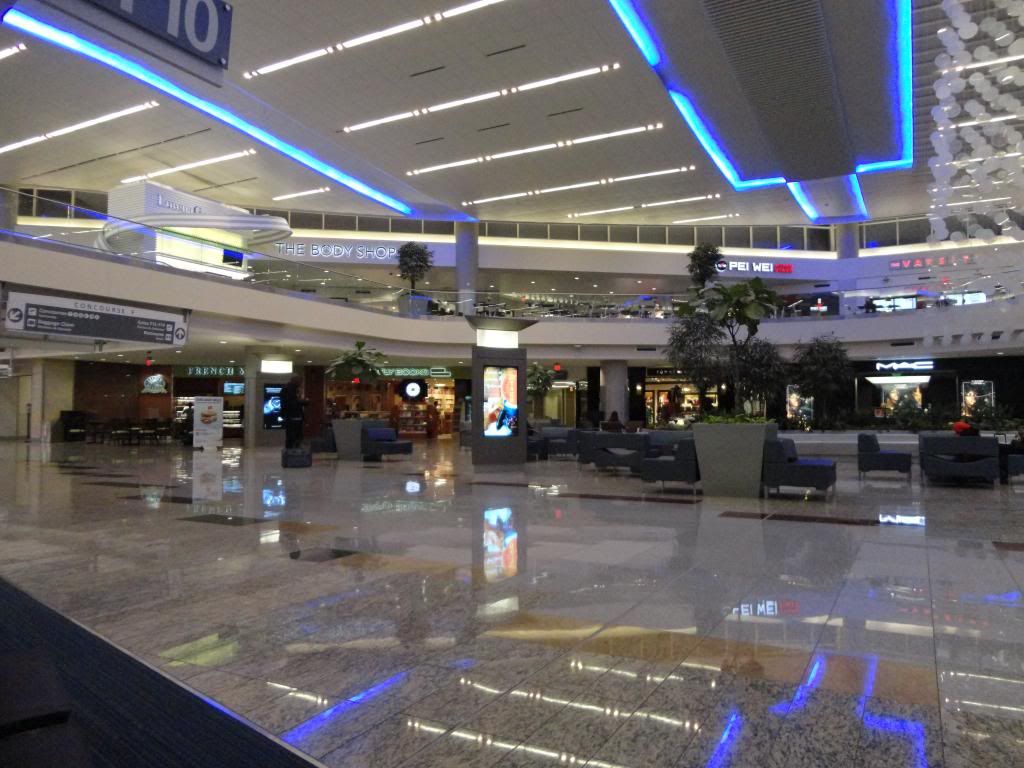 I quite like the design of this new concourse and it is still nice and quiet this morning: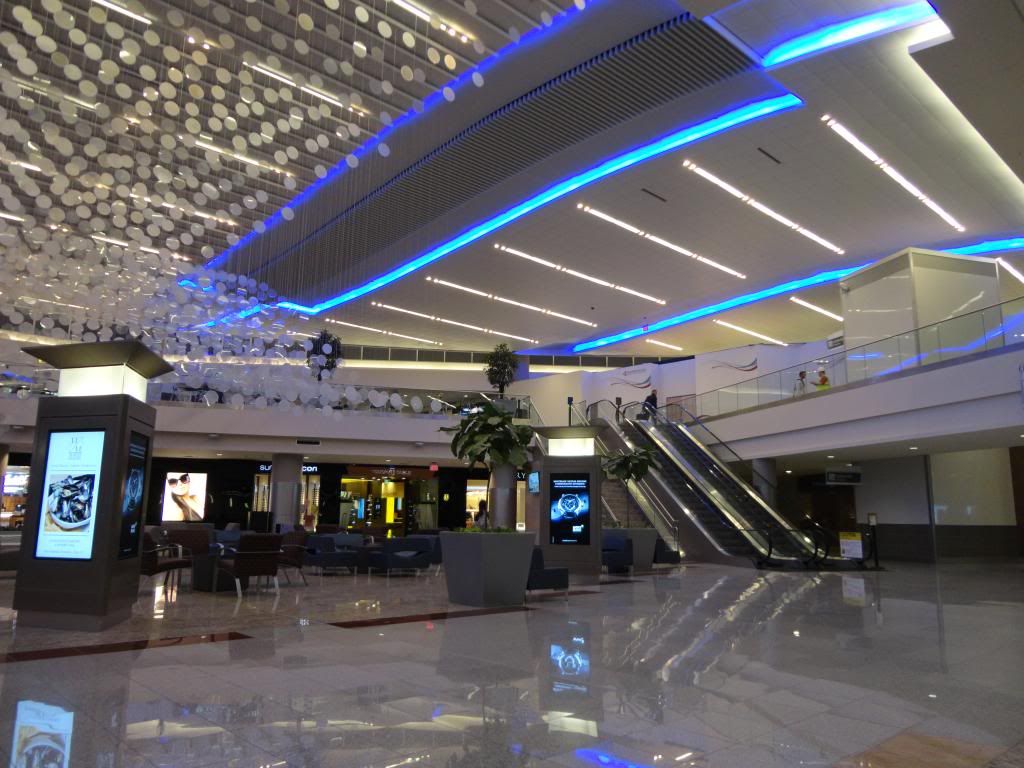 Gate for this morning's flight is F6: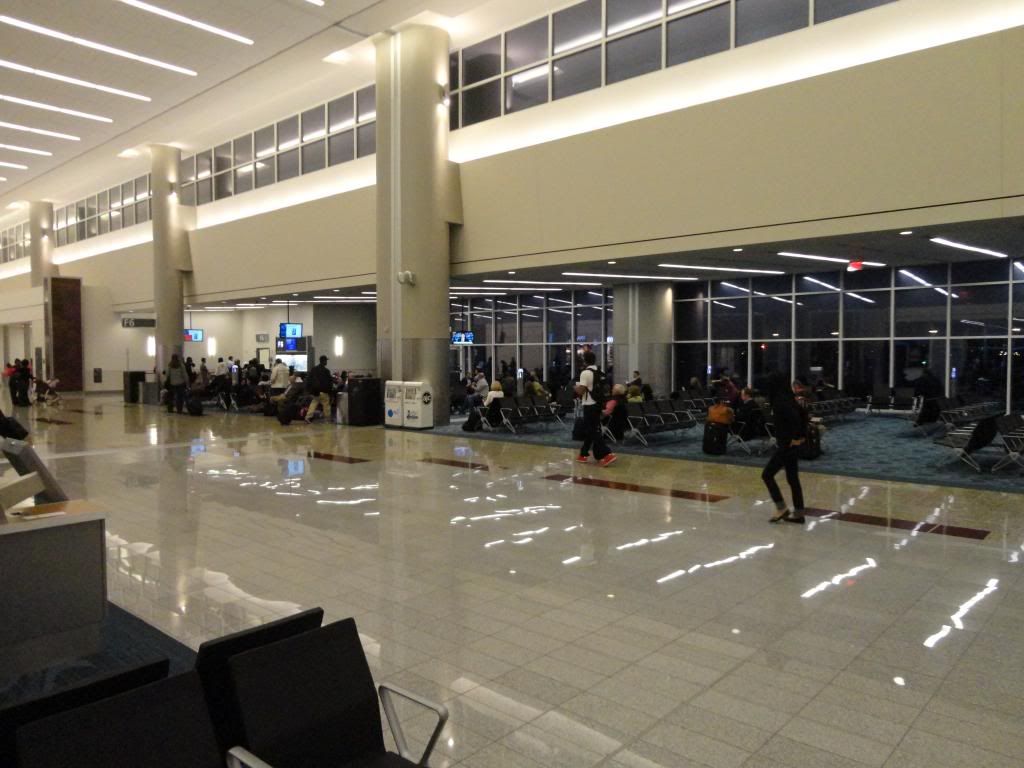 For the remainder of the time I connect to the WIFI (at a cost) and wait for boarding to begin.
Boarding
My beautifully decorated BP for this flight: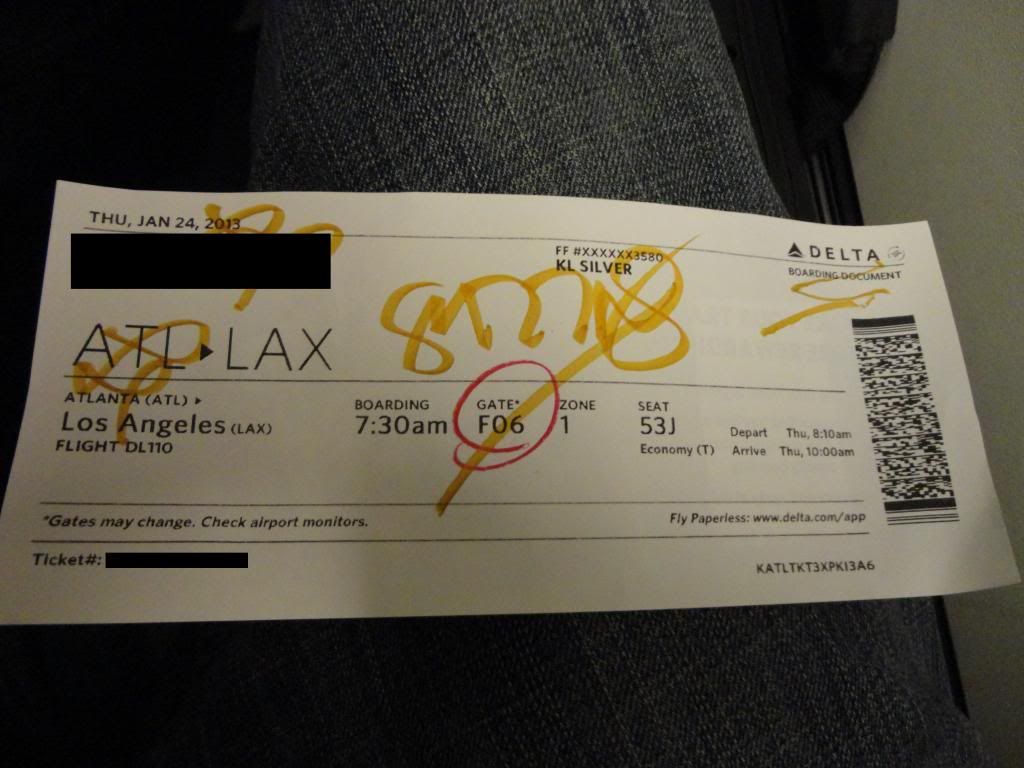 Once again boarding is announced bang on time at 07:30. There are a lot of SkyPriority passengers on this flight so it takes a while before zone 1 is announced. Once it is announced I head towards the gate, get my BP scanned and after being wished a pleasant flight I head into the jetway.
On Board
24/01/2013
ATL-LAX
DL110 // 53J
B777-232LR Delta // N702DN
08:13-10:36
At the entrance of the aircraft I am welcomed on board by 2 female FAs and directed to use the second aisle and take a right. From here I head almost all the way to the back to my seat, 53J:
Great legroom here!:
The closer to the aisle you get, the tighter the legroom: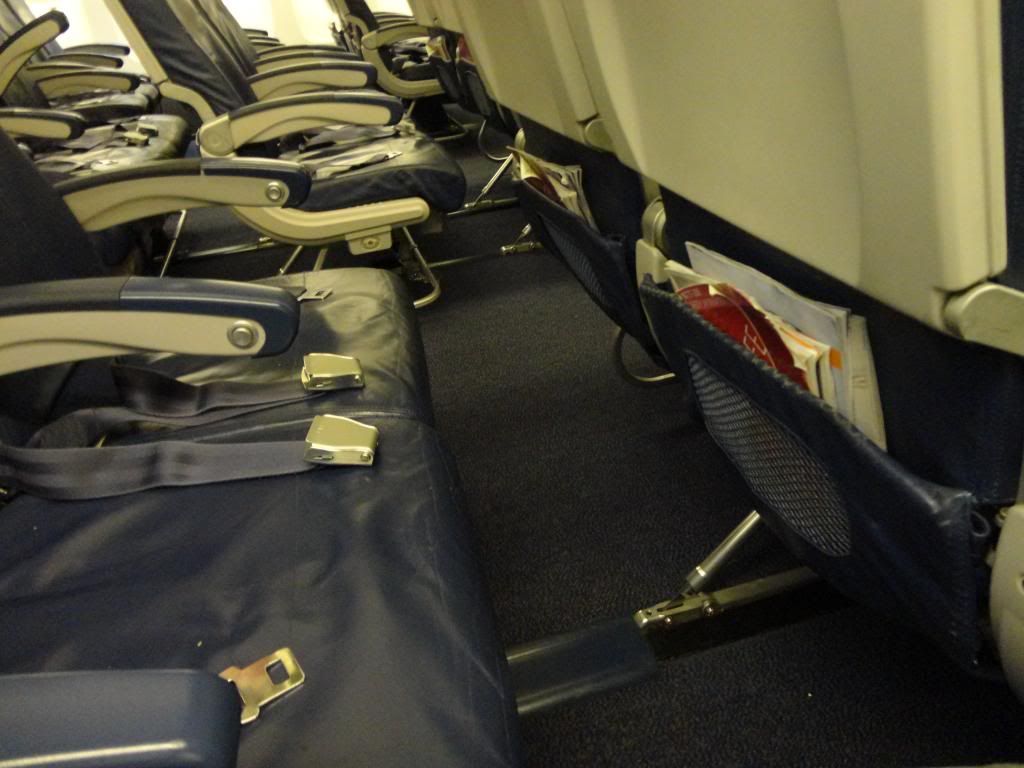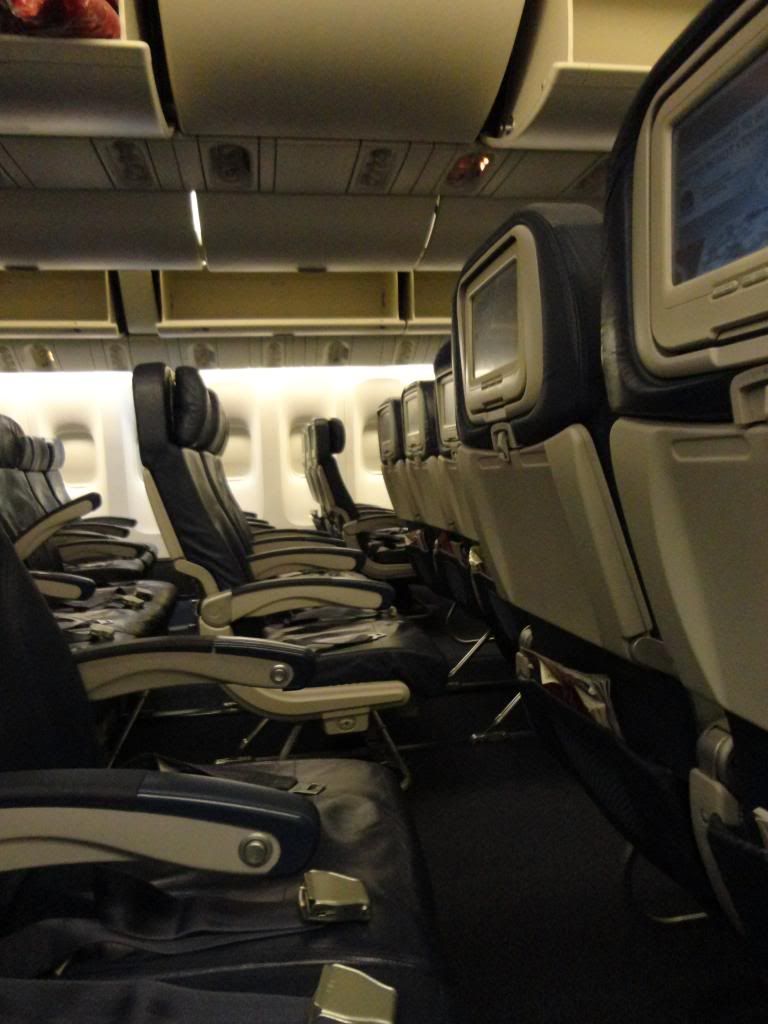 All the window shades are closed: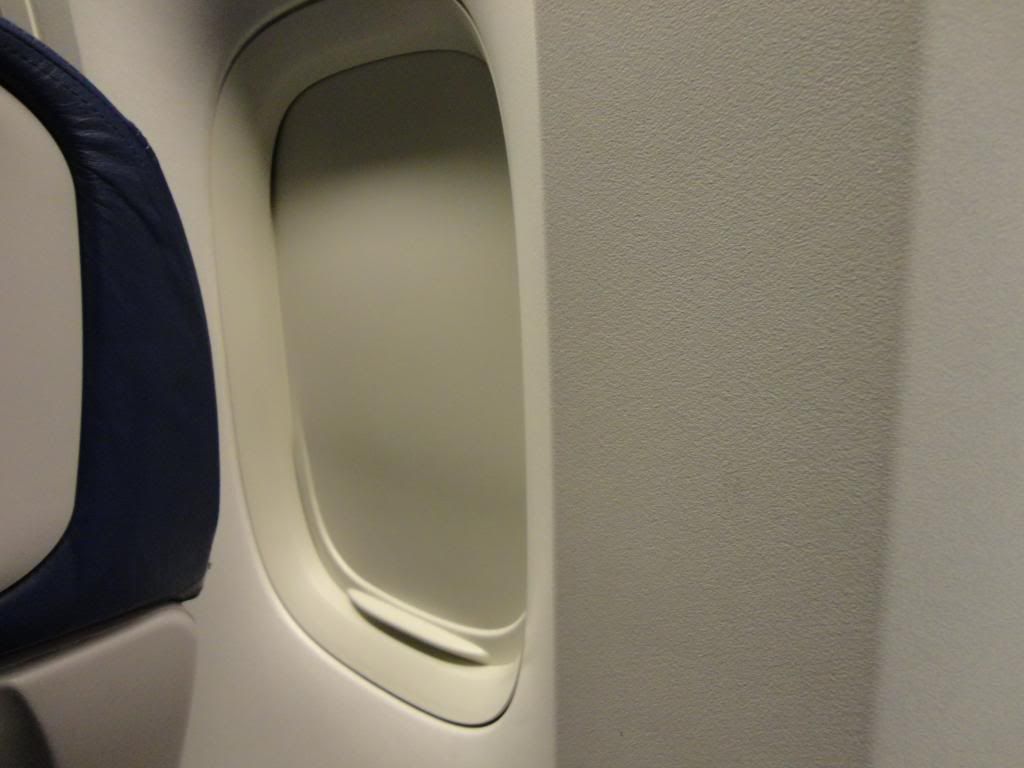 The PTV is showing different advertisements: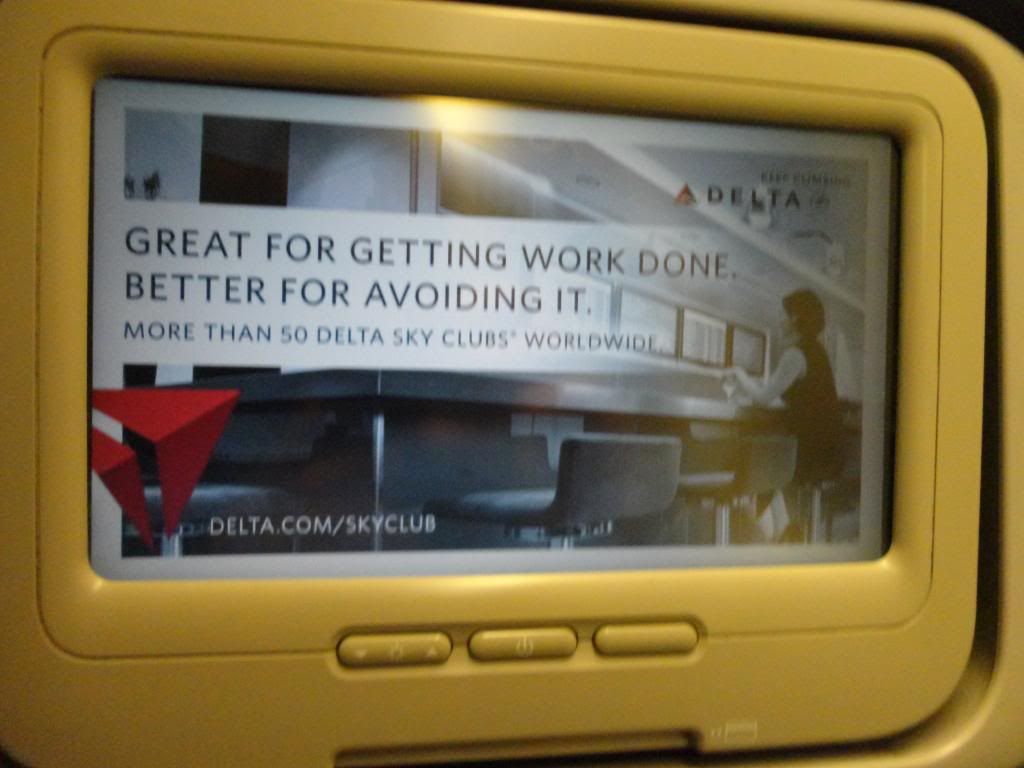 The plane slowly fills up, flight load will eventually be all full at 100%. This is the view once I open my window shade :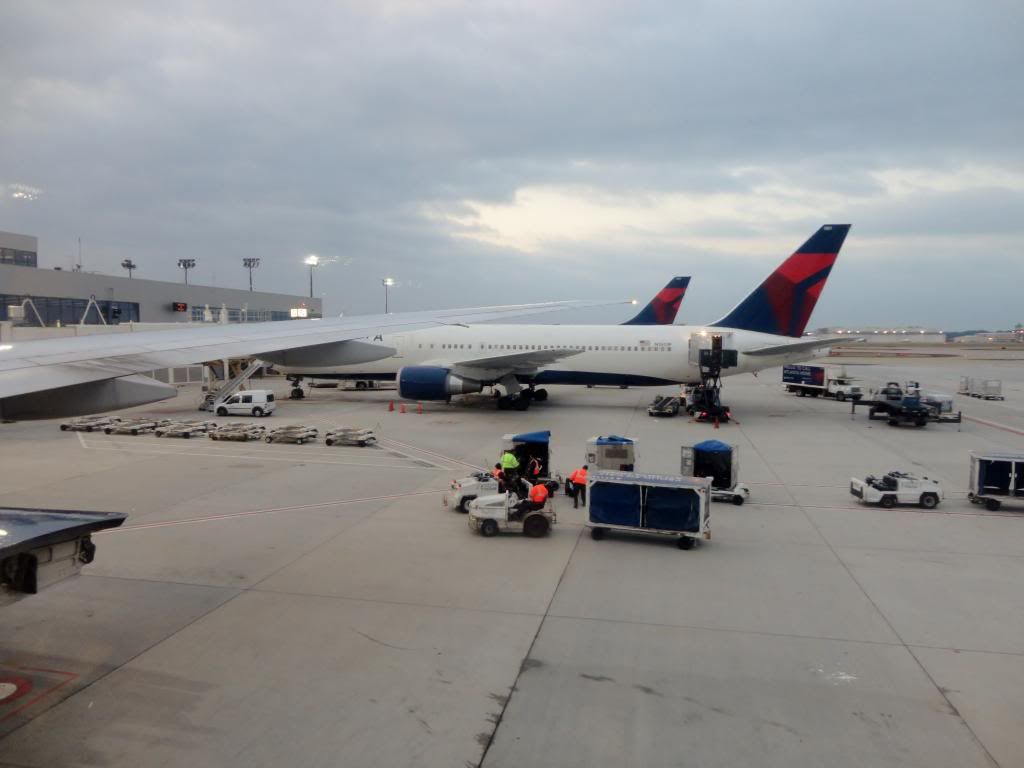 Our neighbor N1501P:
The majority of the cabin crew consists of females in different ages. They can best be described as friendly, getting their jobs done with a smile every now and then.
Once the door is closed (at 08:05) one of the female FAs comes on the PA welcoming us on board flight 110 with destination LAX. The usual announcements follow and an announced flying time of 4 hours and 12 minutes.
The pilot follows shortly after with another nice welcome on board and an announced flying time of 4 hours and 41 minutes. Hmm which one is it? (more on this later)
Pushback commences 3 minutes late at 08:13:
Meanwhile the safety demonstration is being played: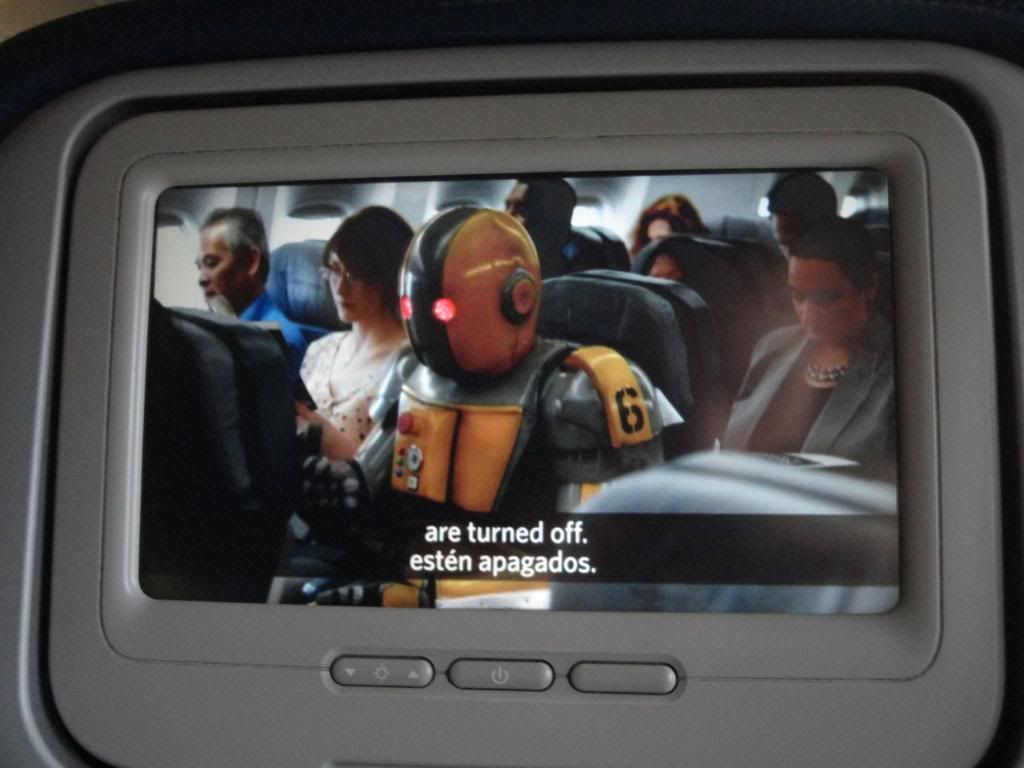 After being released we taxi to runway 26L: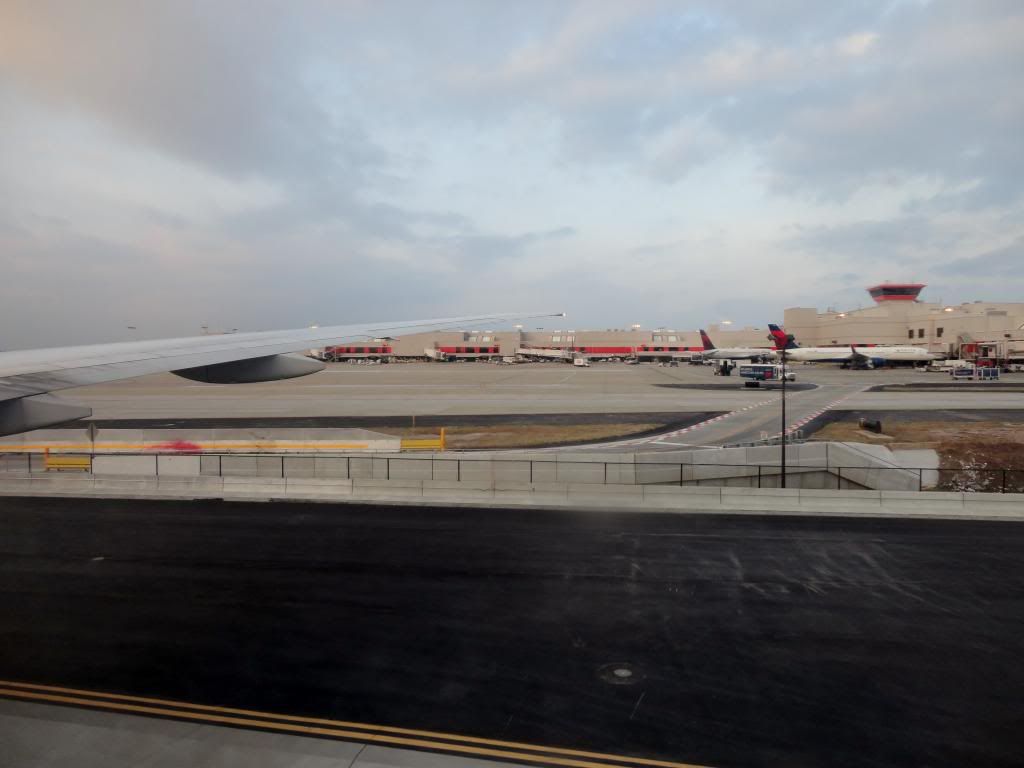 Take Off
We reach the runway at 08:20 and start (a powerful) take off 5 minutes later after waiting for a couple of company aircraft to depart: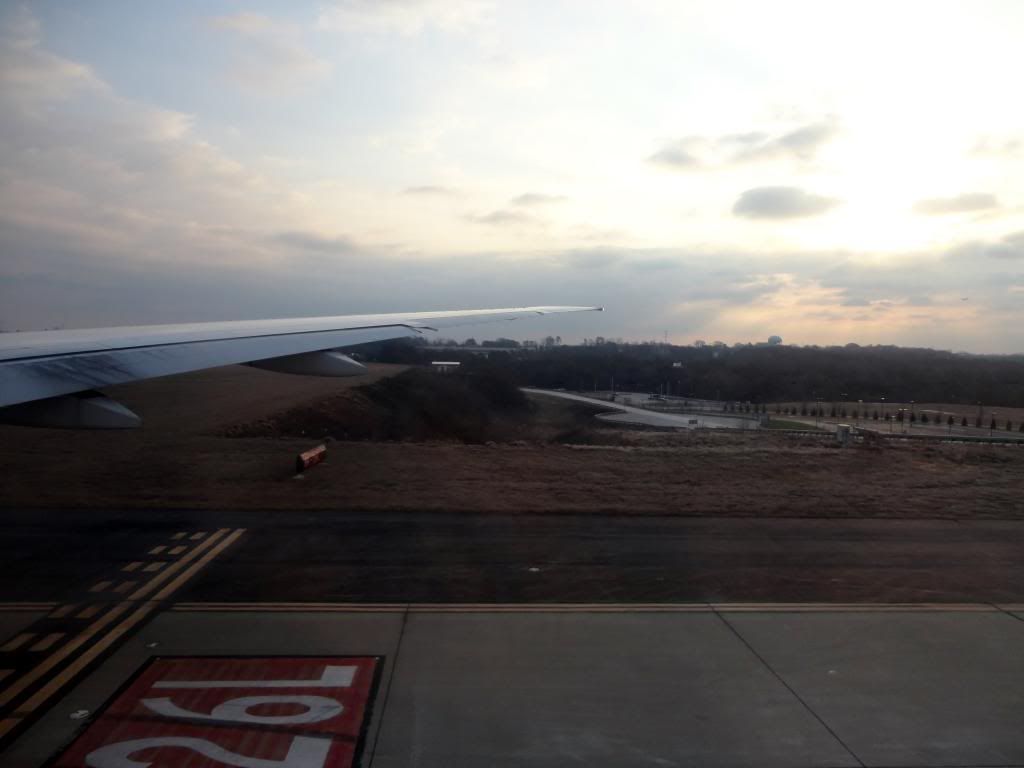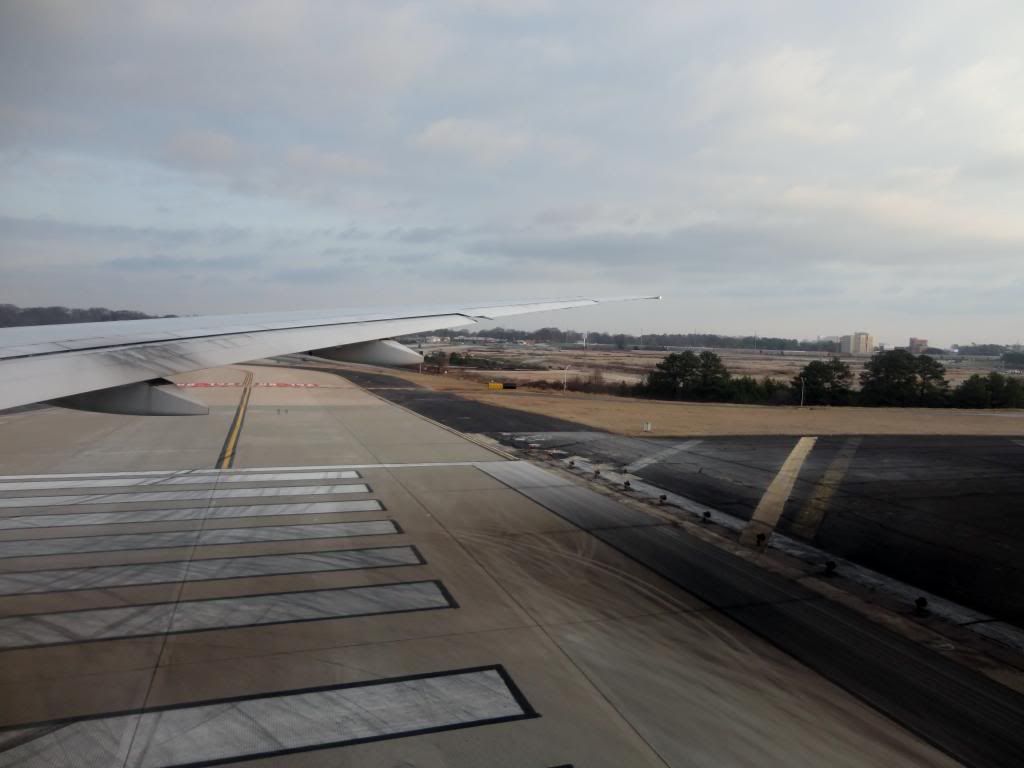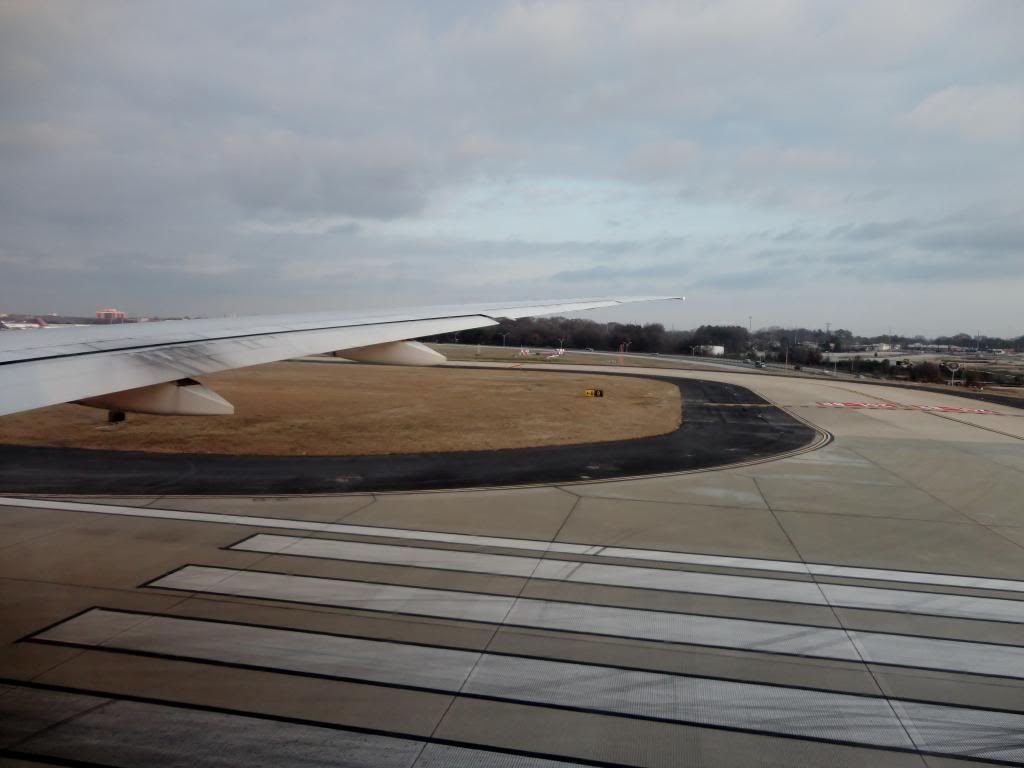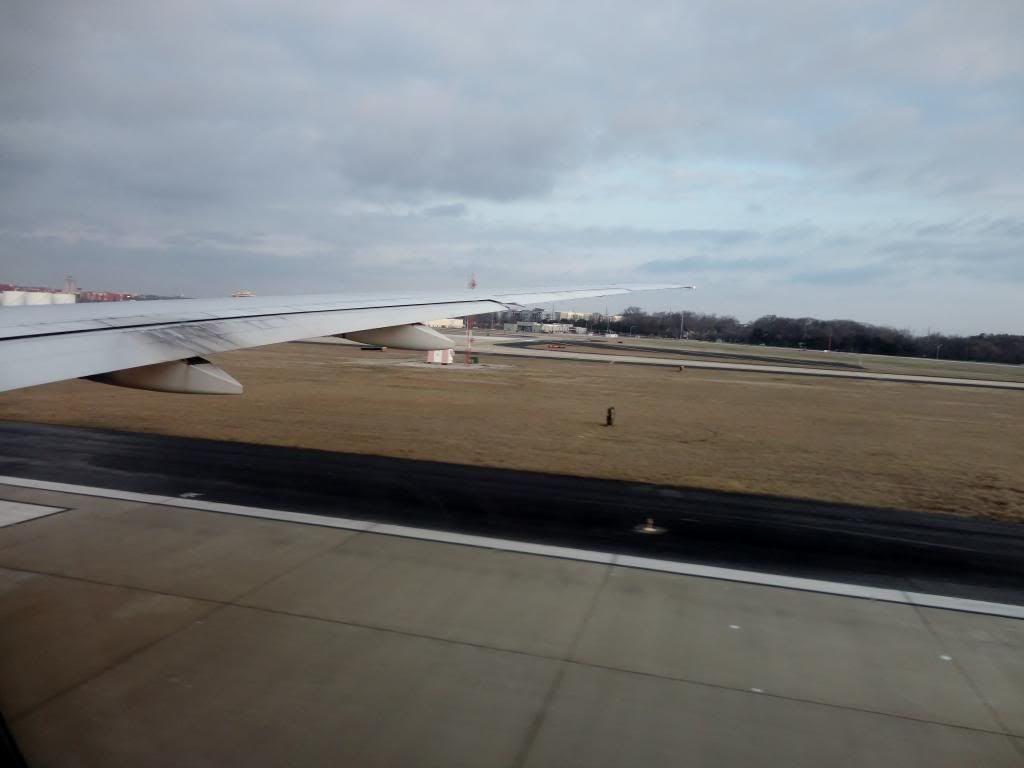 Rotate!: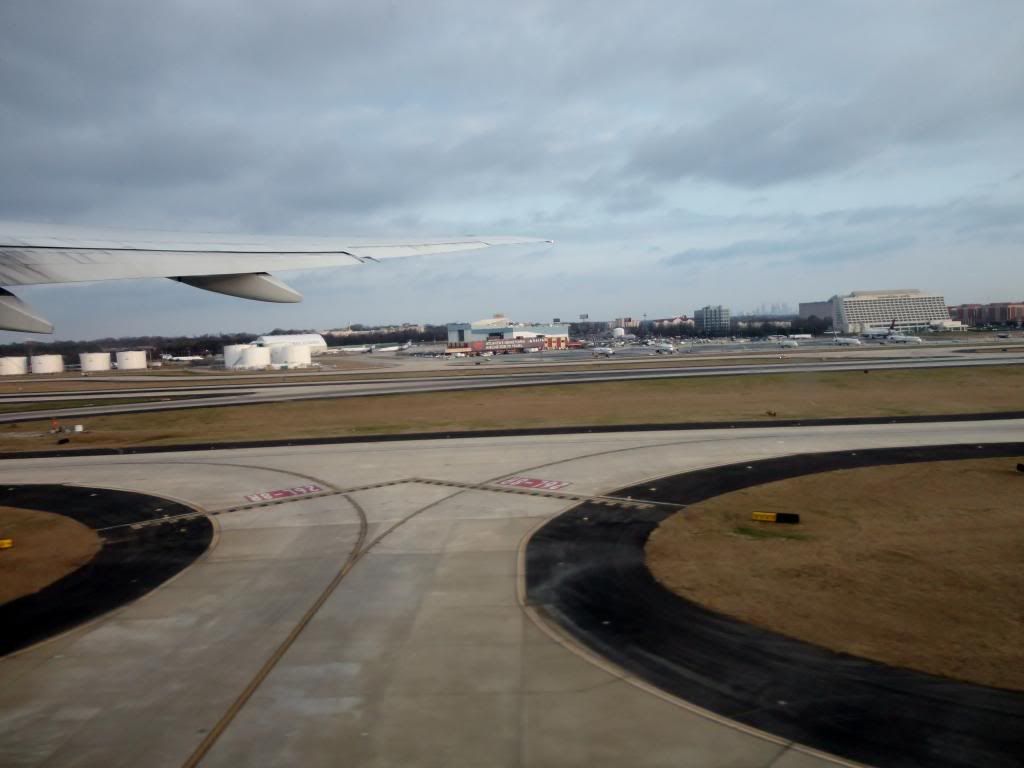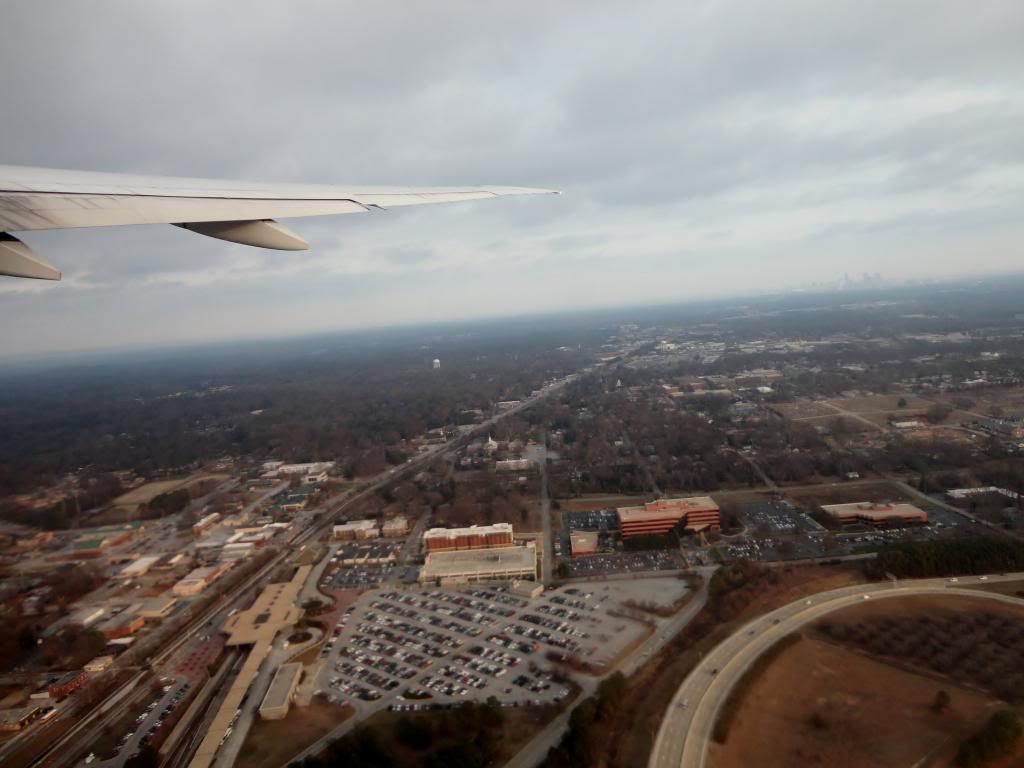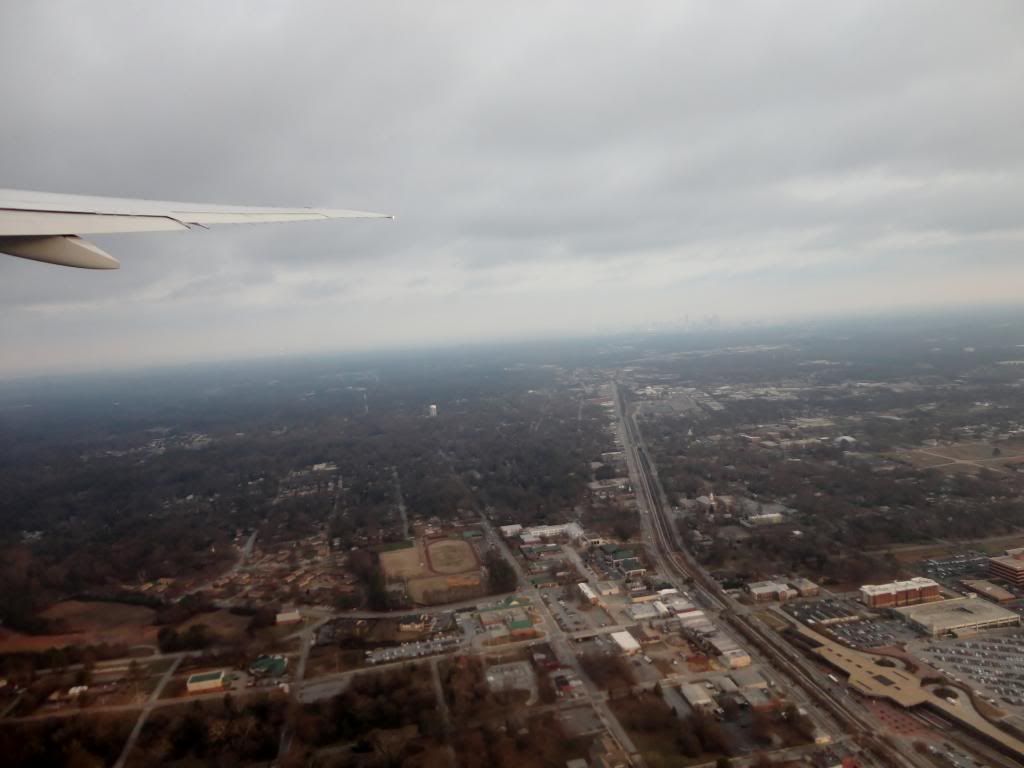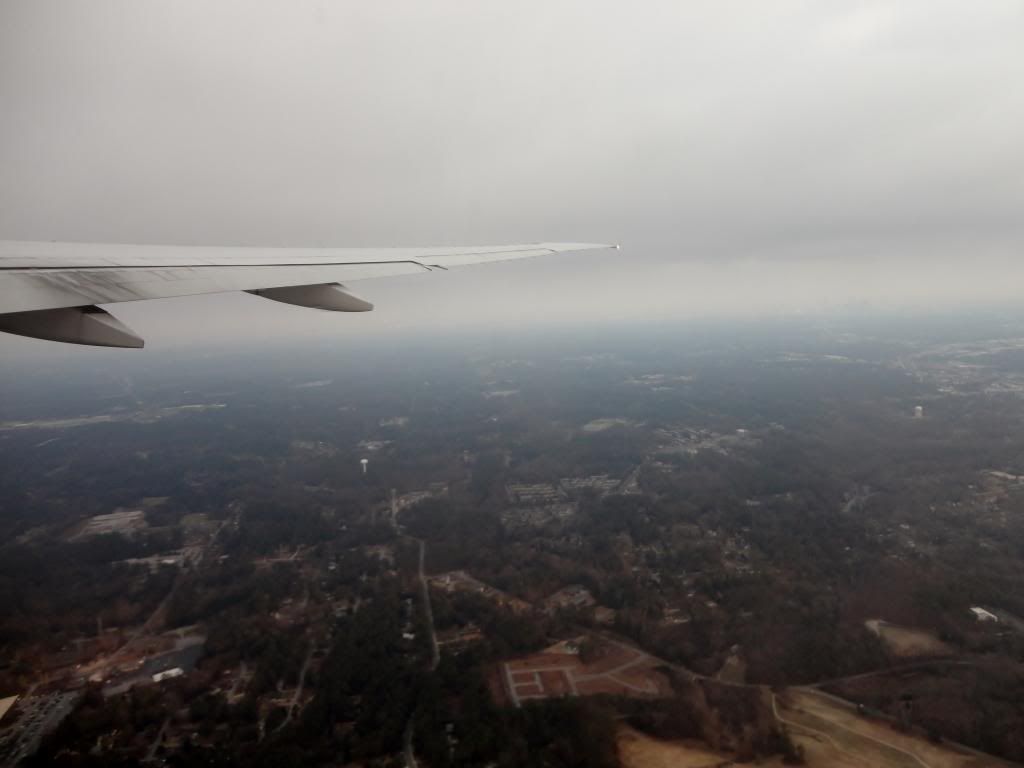 Through the clouds: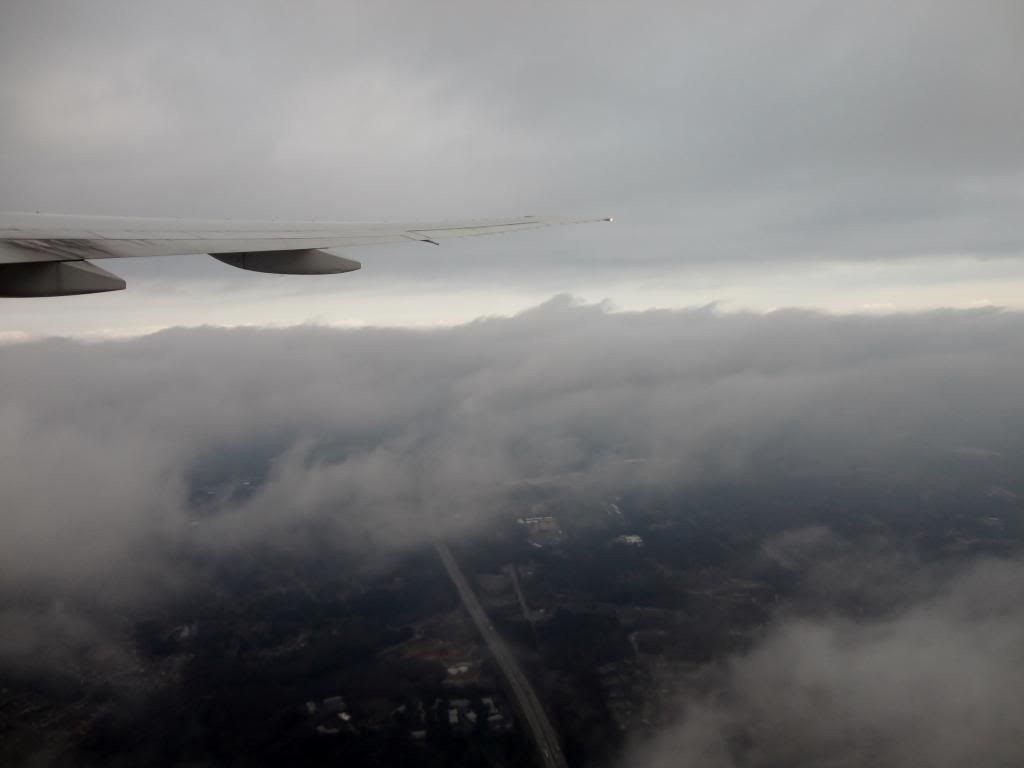 Beautiful!: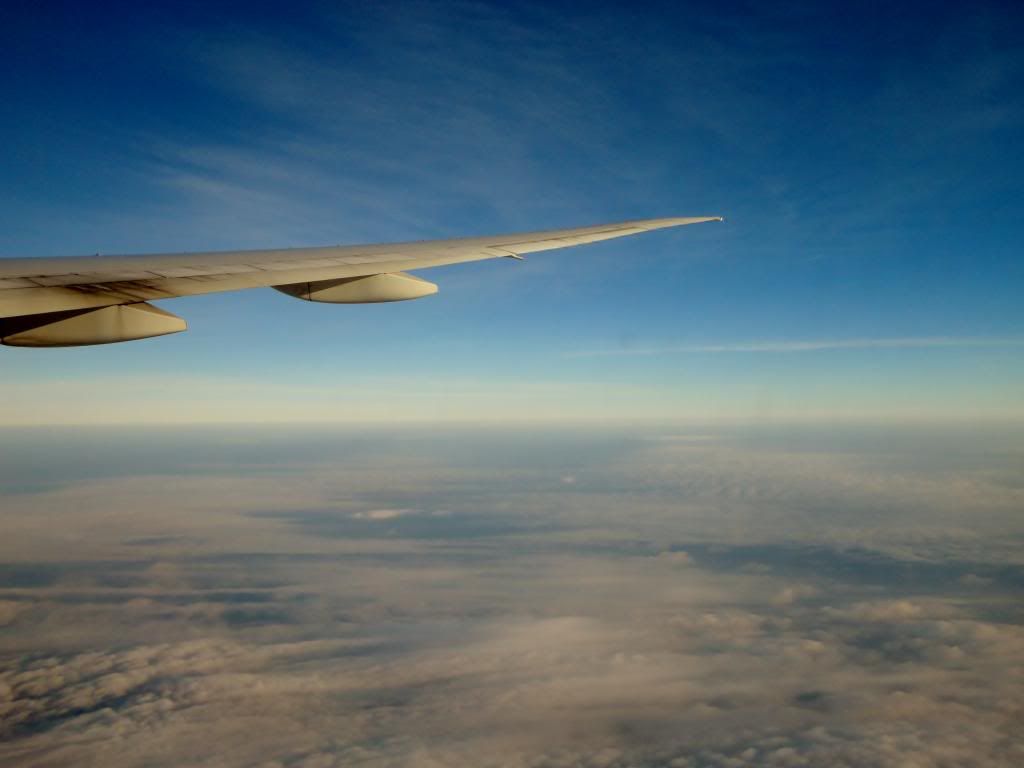 Seatpocket Contents
Seatpocket contents are the same as yesterday's flight, except for the safety card: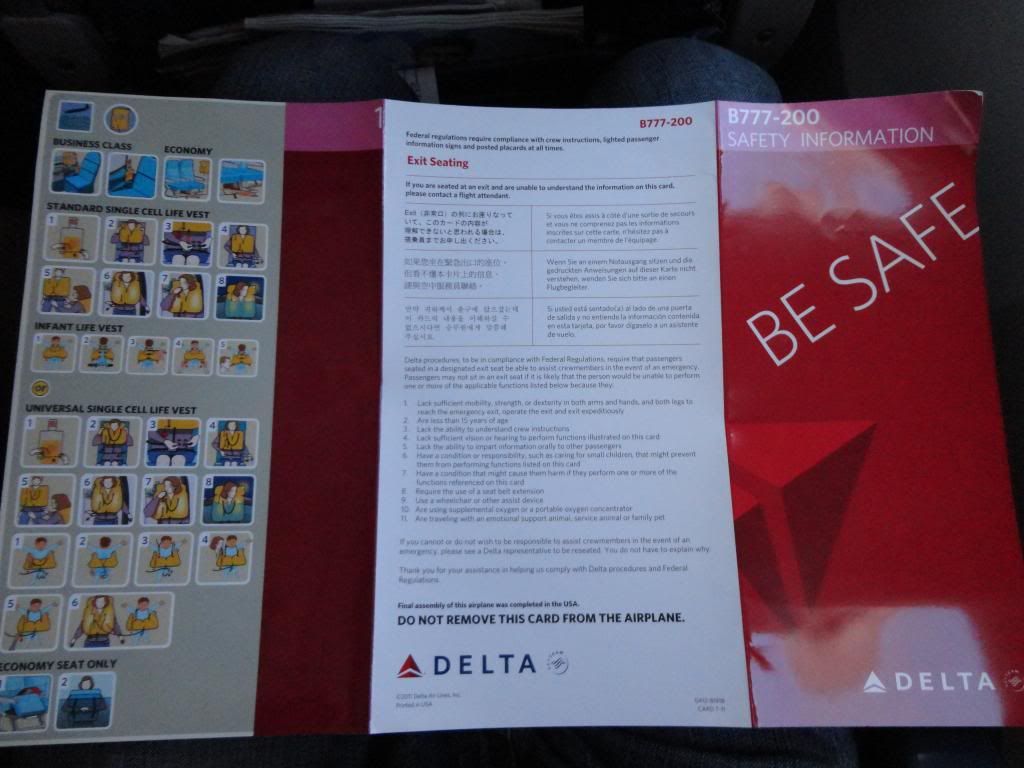 The "Eats" menu: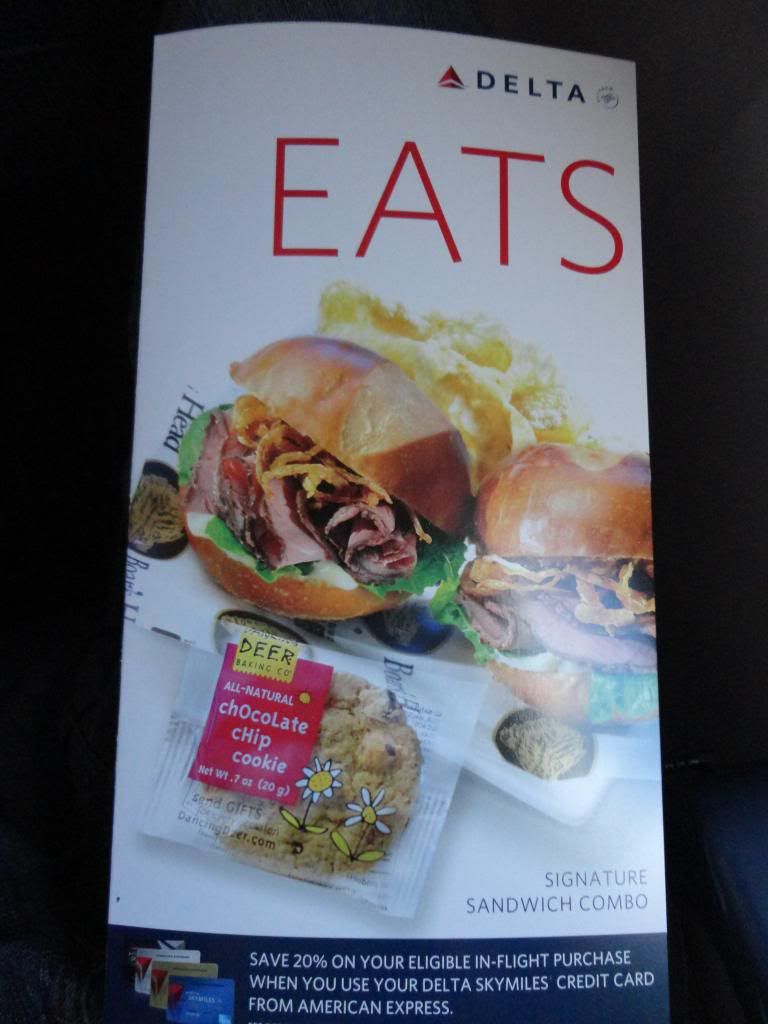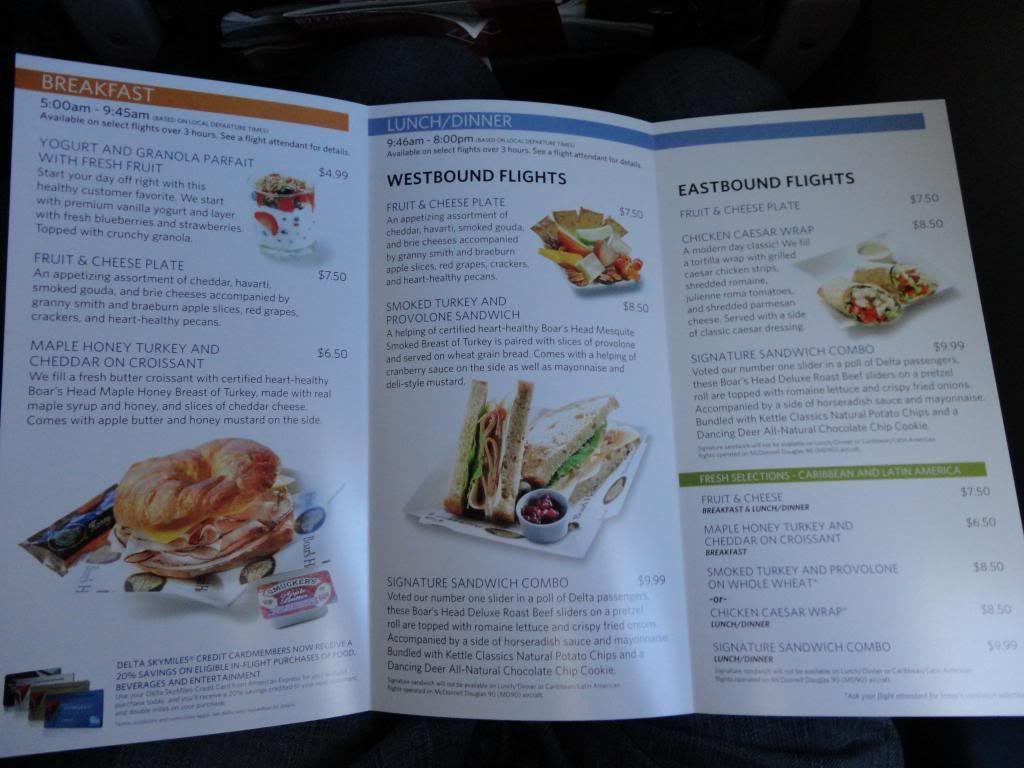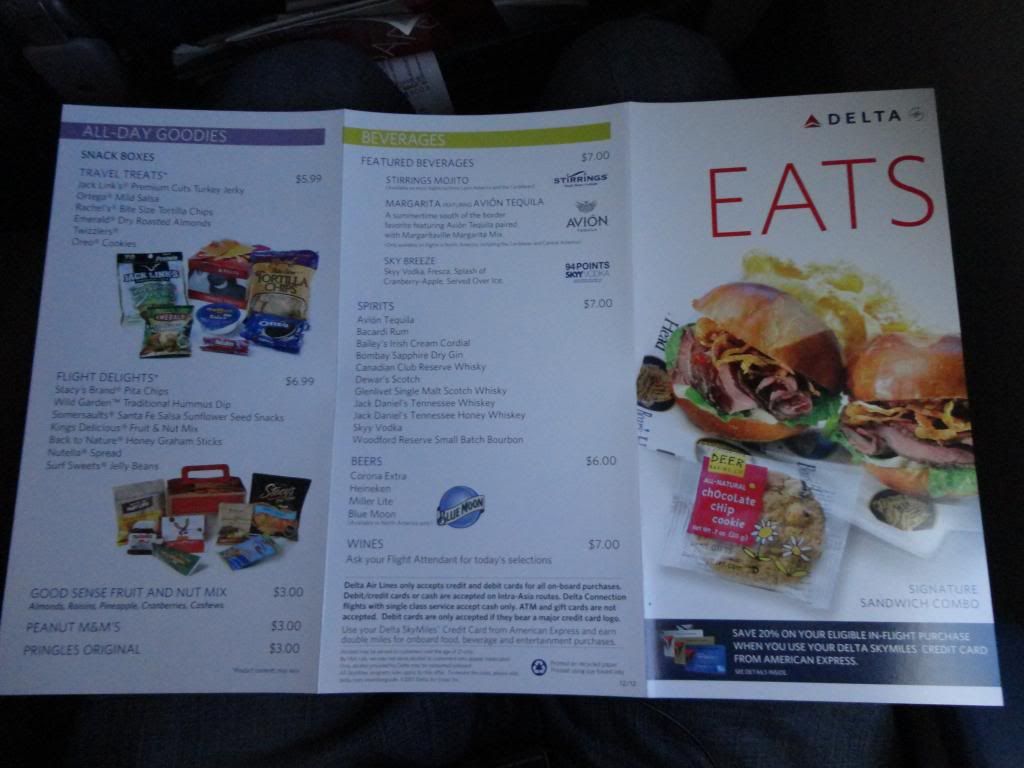 The Japanese Sky magazine:
Continued Below
[Edited 2013-05-08 13:55:34]