"Give me five Tripreporters for MAN"
The trip in one word, ok, beside the flu:
PERFECT
This is a story about a weekend in England,
North West England to say it correct, where the
Tripreporter meet some good friends on the way and also at the destination and learned a lot about real life in England, ok, Northern England!.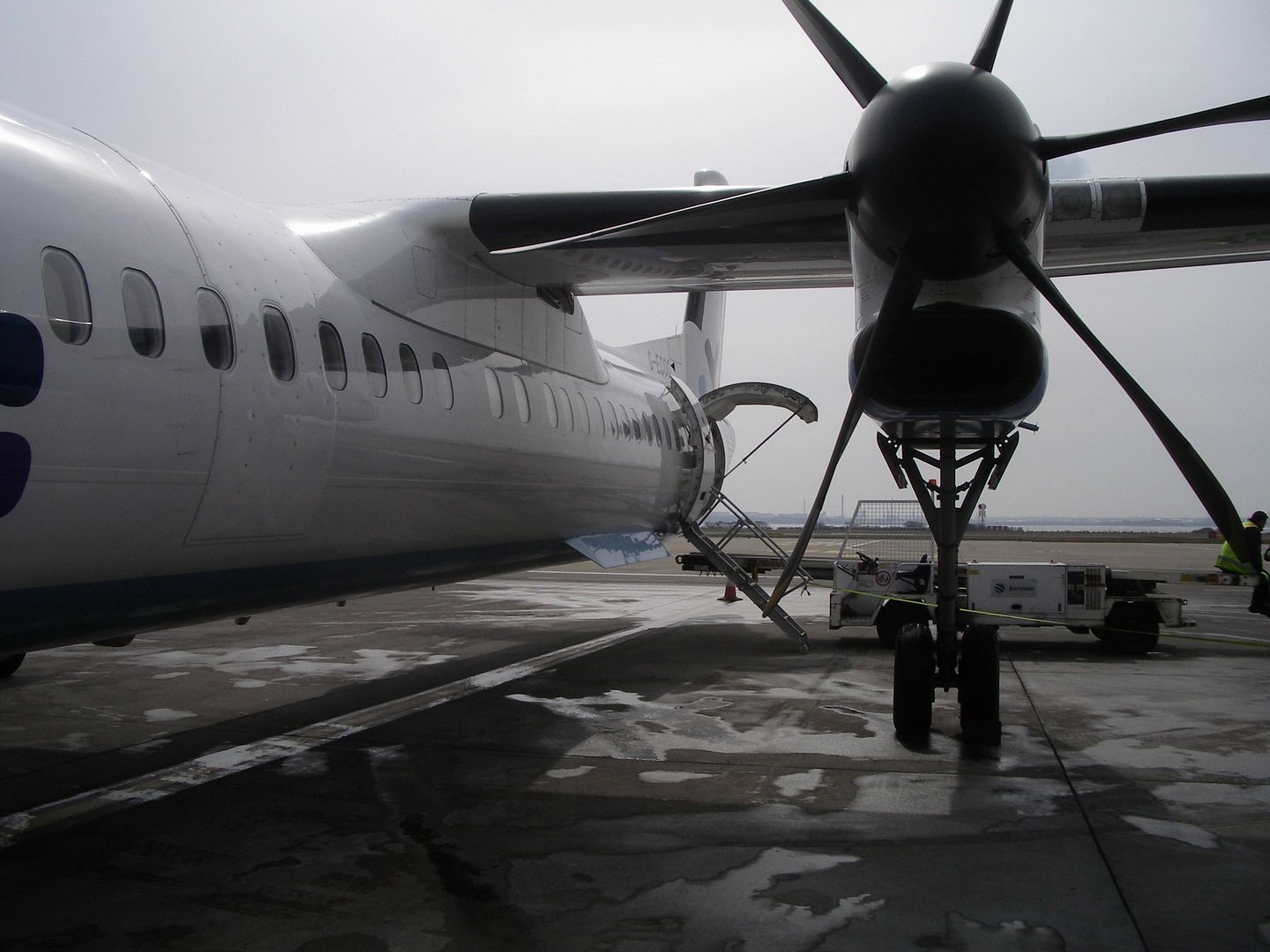 Ariite, queens and lads, let´s bowl fe de ruv,
it´s not as long as a week ago, since I´am finally back at the homebase from some sunny days down under:
"Inaugural/The First Ever Qantas Plane In Dubai"
(by
FLIEGER67
Jun 7 2013 in Trip Reports)
And also this trip is best shown here on the map with thanx to:
http://www.gcmap.com/
A couple of new places are counted on the departure airports map with no. 236 during this part of the story:
Departure Airports II
auf einer größeren Karte anzeigen
The previous 200 departure places:
Departure airports
auf einer größeren Karte anzeigen
And also the Tripreporter 2013 data grows:
TRIPREPORTER 2013
auf einer größeren Karte anzeigen
Well, just a couple of months ago, a few people talked about a spring meet somewhere around the world.
I´am not sure who was coming up with the idea to do it in MAN, but I strongly believe that it was this good friend from Belgium called MSS658 and it was a real good idea, thanx Marc.
How to reach MAN and much more important, how to log at least one new departure airport around this trip?. Yes, this rule is still there. No trip without a new departure airport. Now, stay tuned, we will see!.
Saturday, 06.04.2013
.
.
.
.
Service KLM KL 1870 operated by KLM Cityhopper
Scheduled: 11.15 // 12.35
Yes, the blue guys and girls from the Netherlands catched my money and not only mine this time!.
There is a pleasant schedule change from an originally 12.05 am departure to 11.15 am some weeks prior to the flight what shows me 50 minutes more in Amsterdam. And also some more time to contact and chat with the one, two, three, no, four people on the plane with the very same intention to go.
Four legs today and tomorrow on one confirmation, the fare per leg is 35.00 Euro´s this way, sure good, fixed by Flugladen.de.
Well, I´am not in the best conditions in terms of health today, long time no flu, but someone up there decides that it was long enough now.
The nose is runinng somewhere else and the voice is poor, but it´s meeting time, let´s go!.
Low traffic and no problem to catch a good parking spot at STR´s anyway overprized P0 today.
I bid farewell to my BMW, see you tomorrow in the same conditions like now, hopefully!.
No need to hurry with this lazy late Saturday morning departure. The E90 is on schedule, now we will see.
OLCI works well with KL´s system and also to catch the printout from the SSK machines at STR airport is done throughout a minute.
Belleair for Pristina runs a little late this morning. I should give them a try next month. Should I really?.
But KL runs ontime, so it seems
Nothing to concern with these small ten minutes inbound delay ex Amsterdam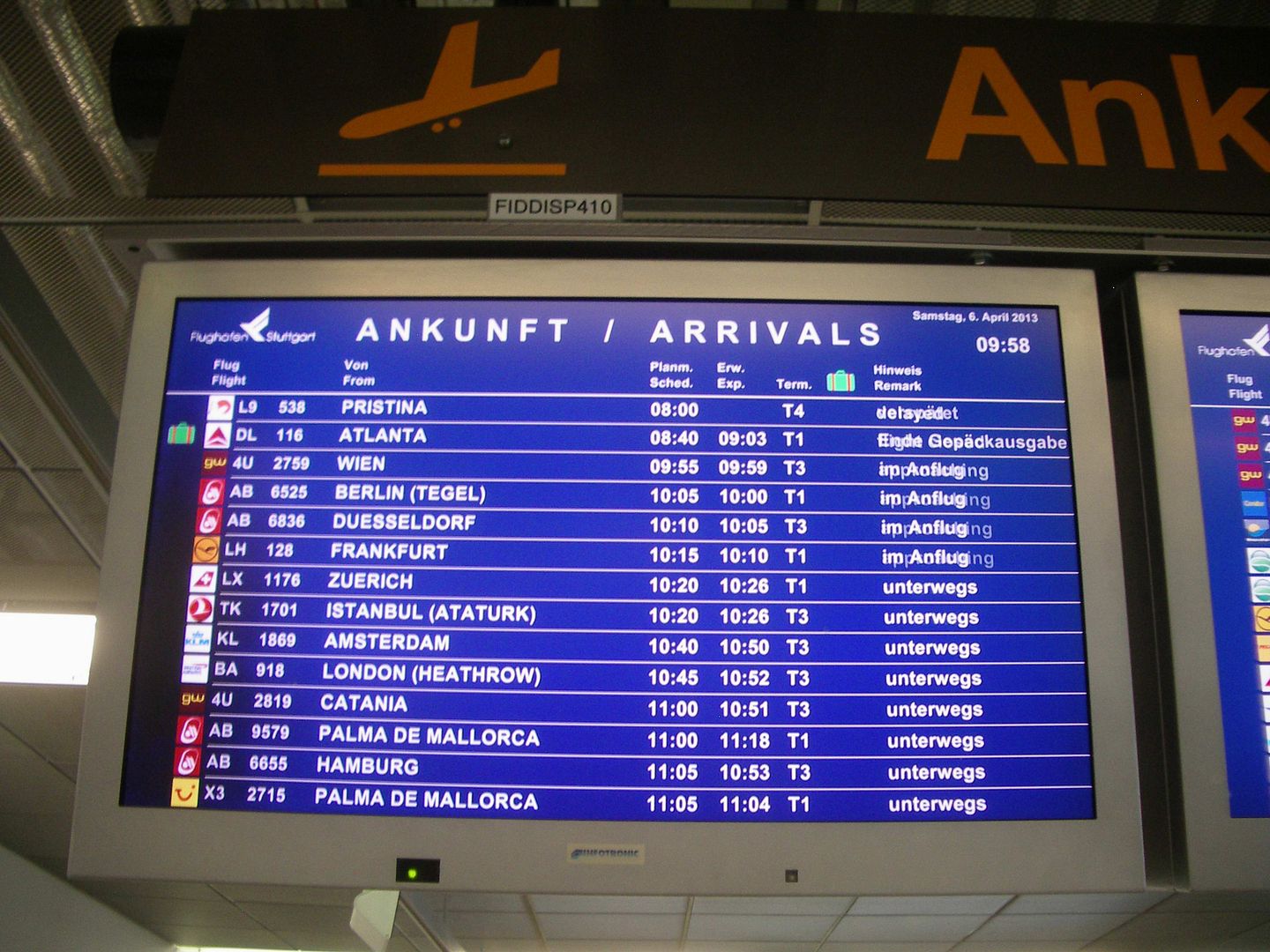 Sky Priority pushes me just a second faster through the non crowded security and swiftly at the Skyteam Lounge, where there is some new furniture, surprise
That´s the one inbound ex AMS
You´re on the right track for gate 316
Make way for Delta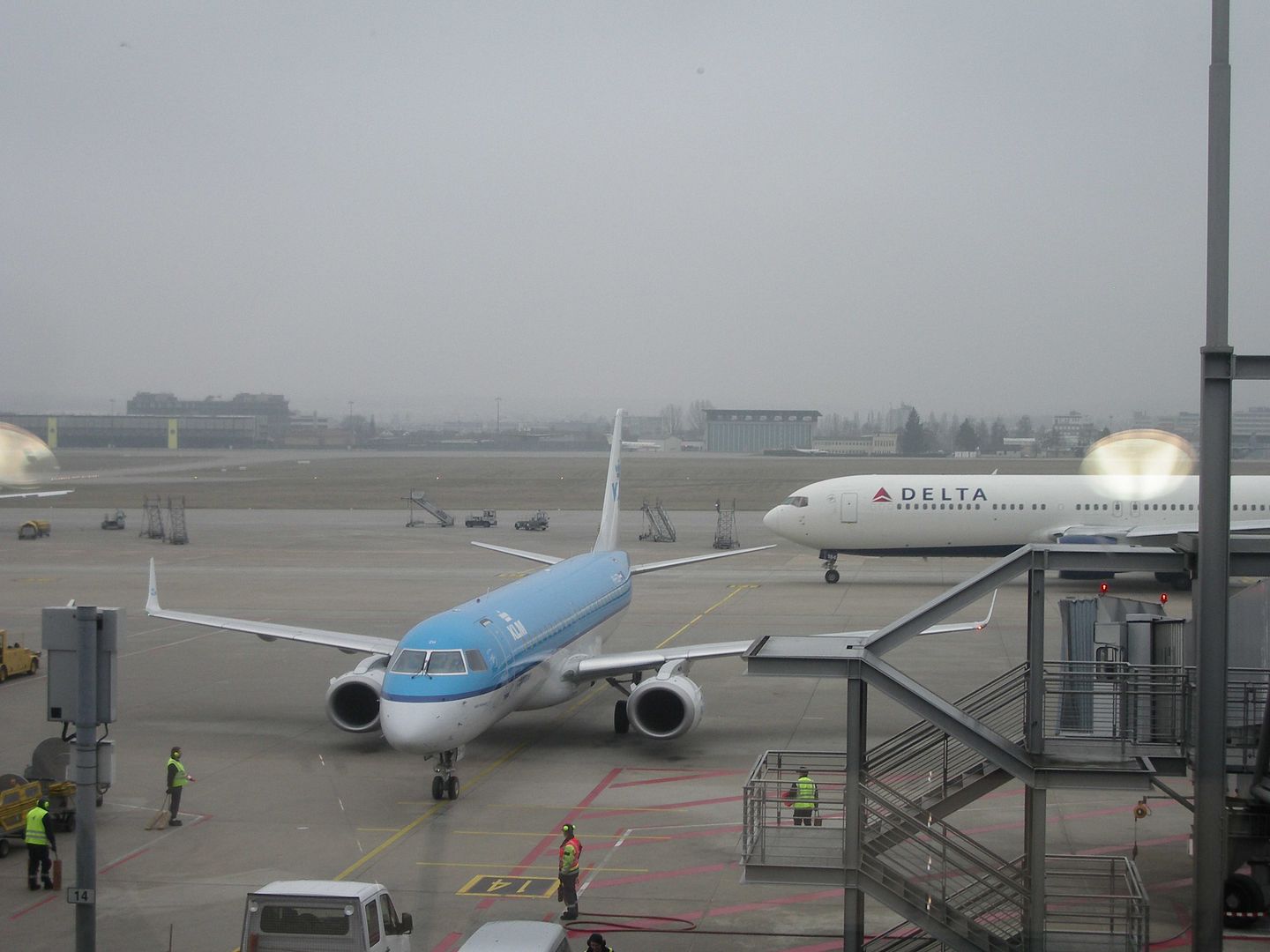 Engines stopped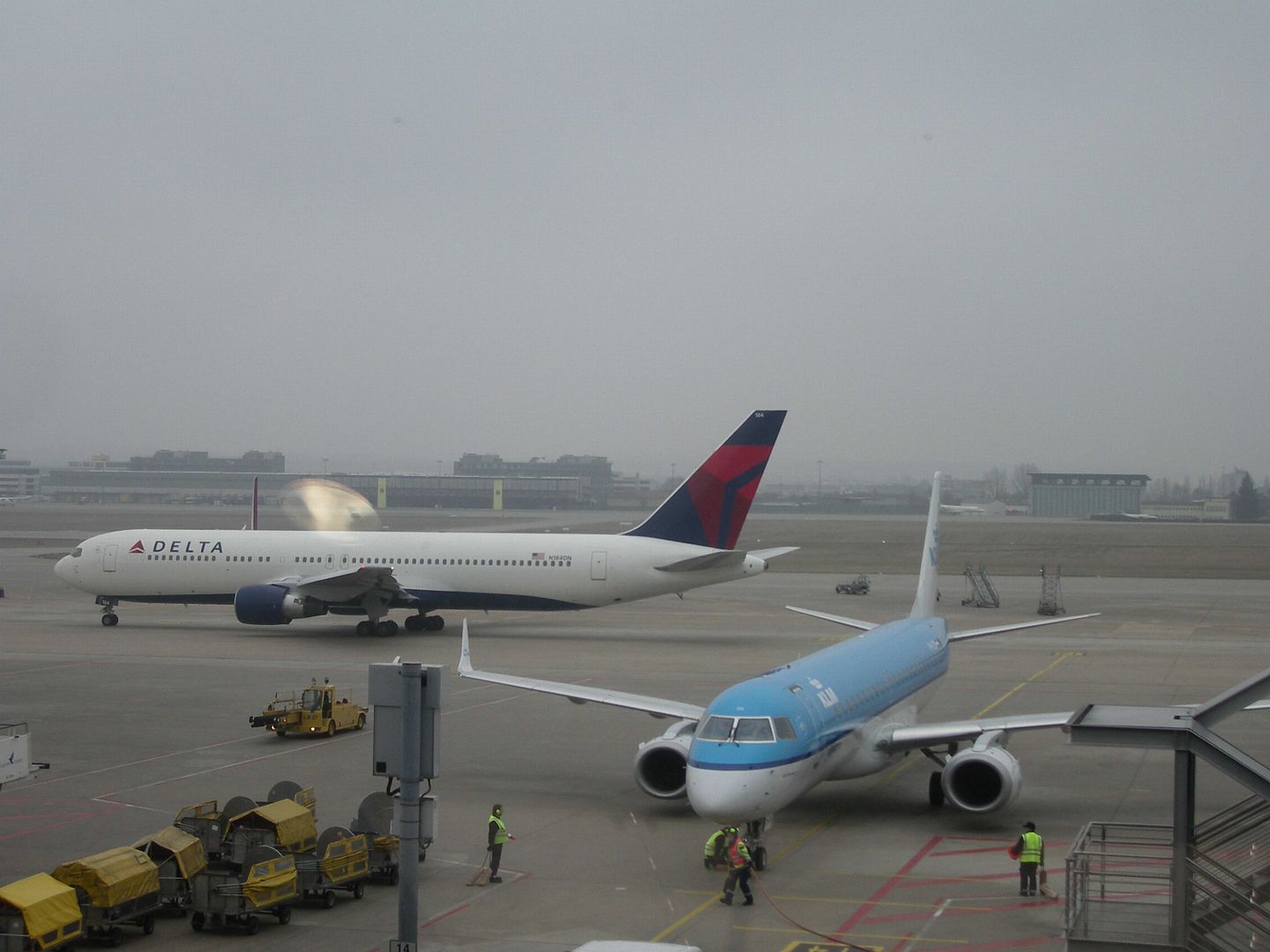 Ground service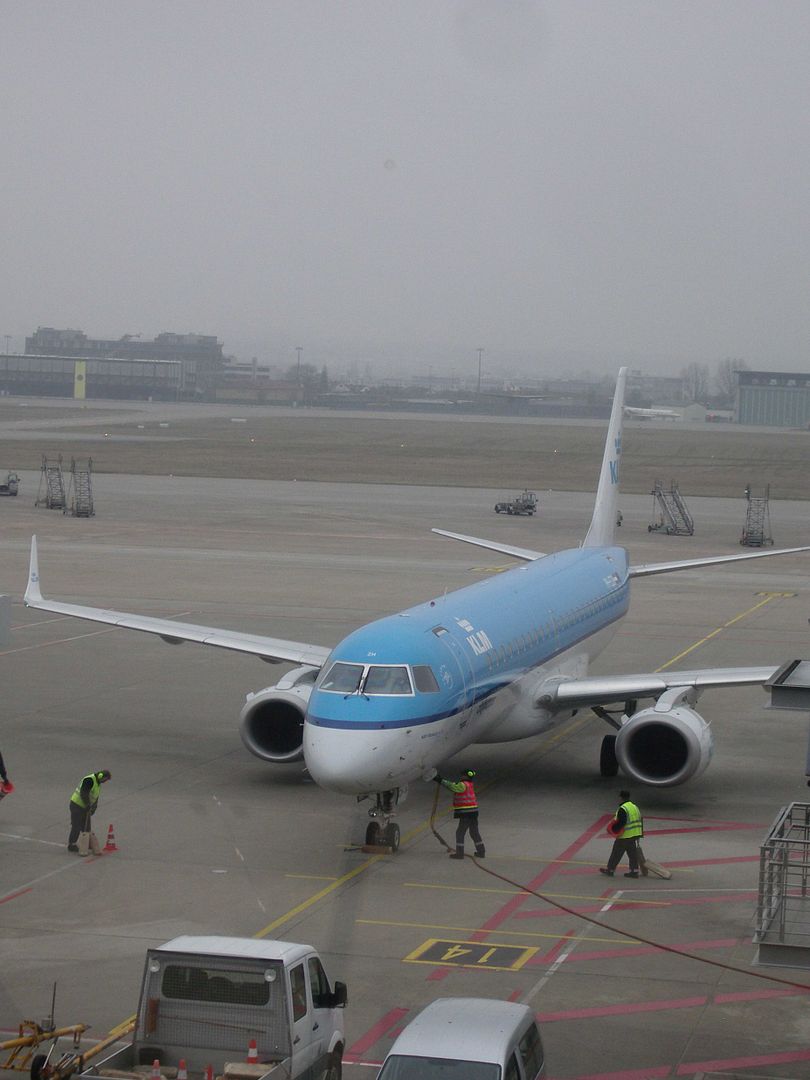 This is PH-EZH, the E90 like on schedule.
Nothing new to the log, done in the opposite direction some 200 flights ago and leg no. 16 on type.
In the air with "City" since 23.11.2009, one of the 22 examples in the actual fleet
Down for the gates close to boarding time and not a minute to early.
11.25 am, ten minutes late, but believe me, I´am not the reason!. 1.00 hour for the Netherlands.
Departure ex runway "Zero-Seven" with +1 degrees and light snow, shudder, hopefully better, much better in England.
The well used seats and the cabin is not that really clean here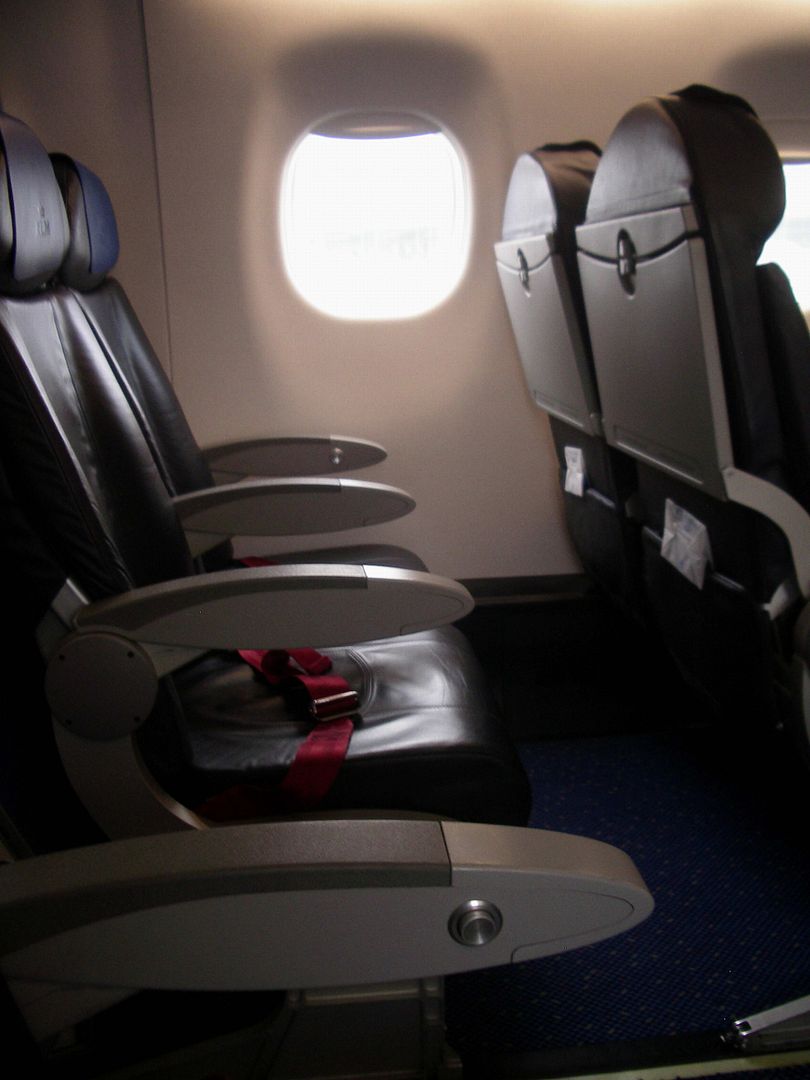 The load is 90%, VFR travellers on the way and the last row window 26F is me. Well, the aisle also in the end!.
Legroom is ok here
Cockpit crew is from the Netherlands, the captain with detailed data inflight, departure, weather and arrival informations, real good this way.
No route or flightlevel details by the way.
And the safety standard is high
Two young women working the cabin, one blonde, nice and the other with black, curly hair, really nice!.
The open issue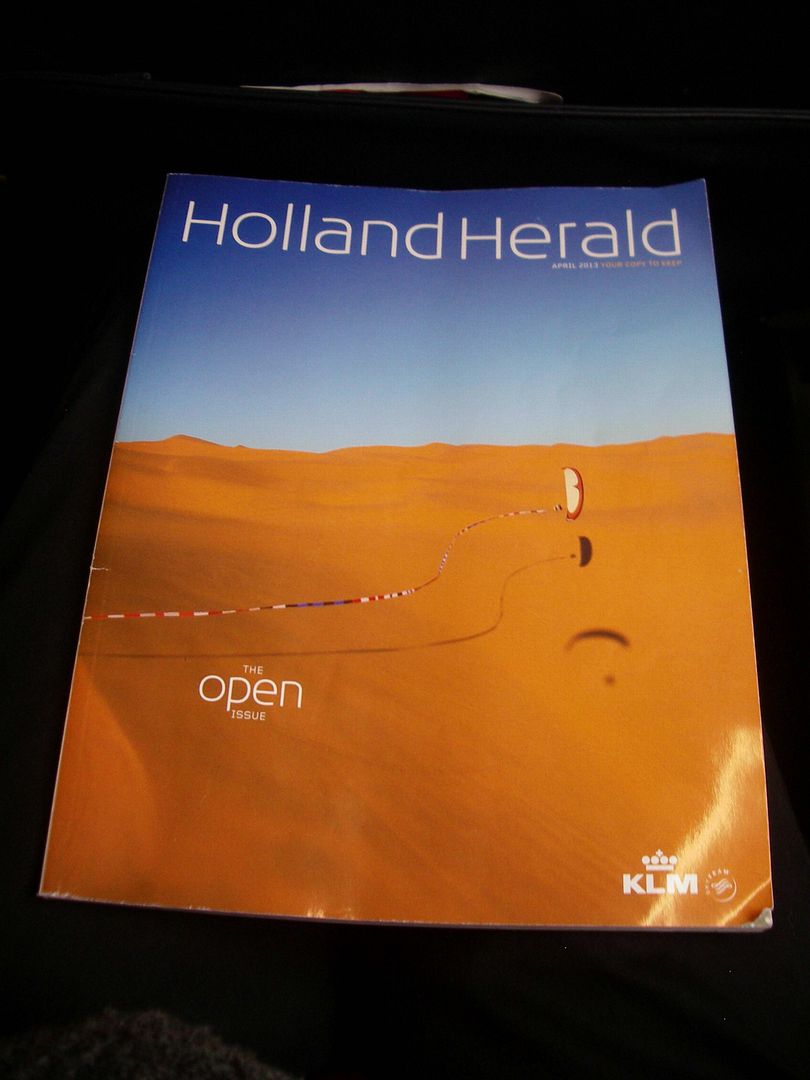 How I like it this way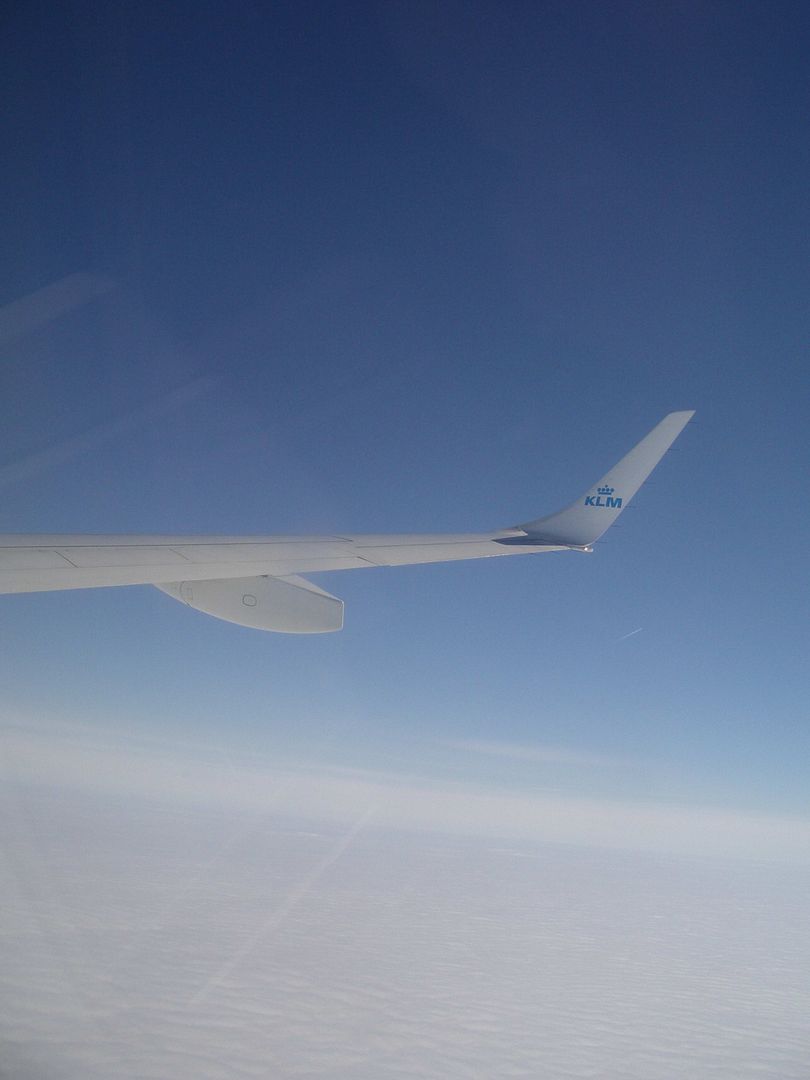 Cabin view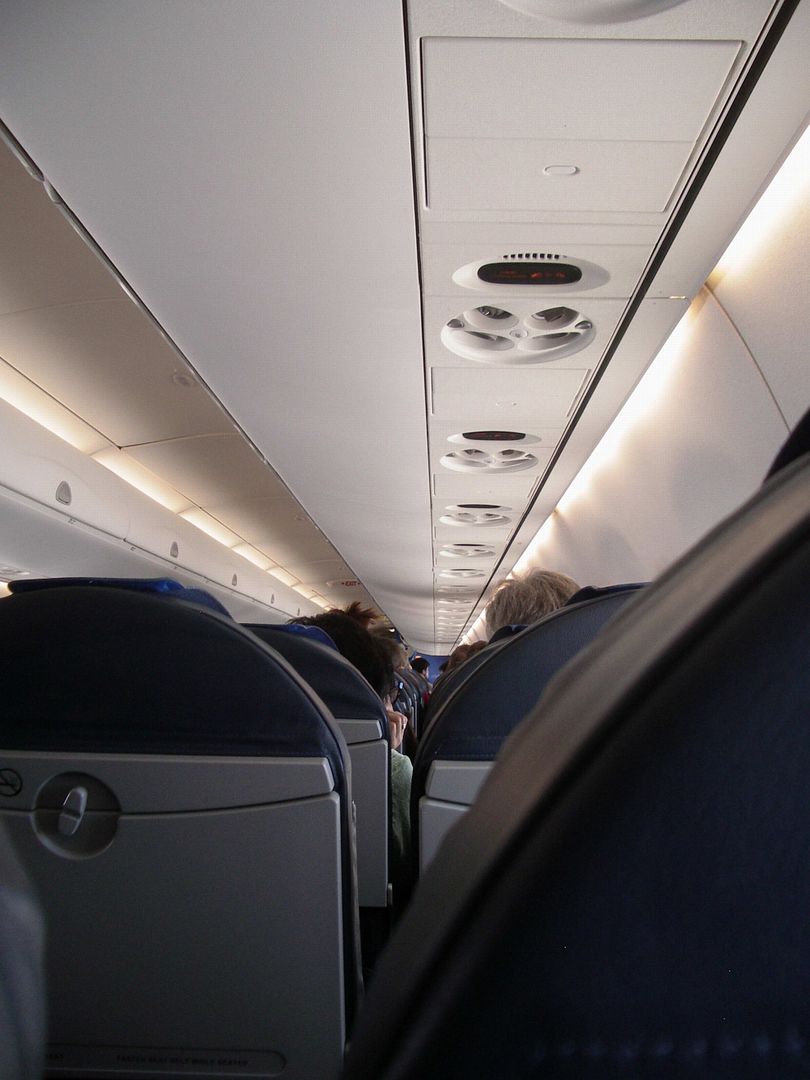 A delicious dutch welcome together with free drinks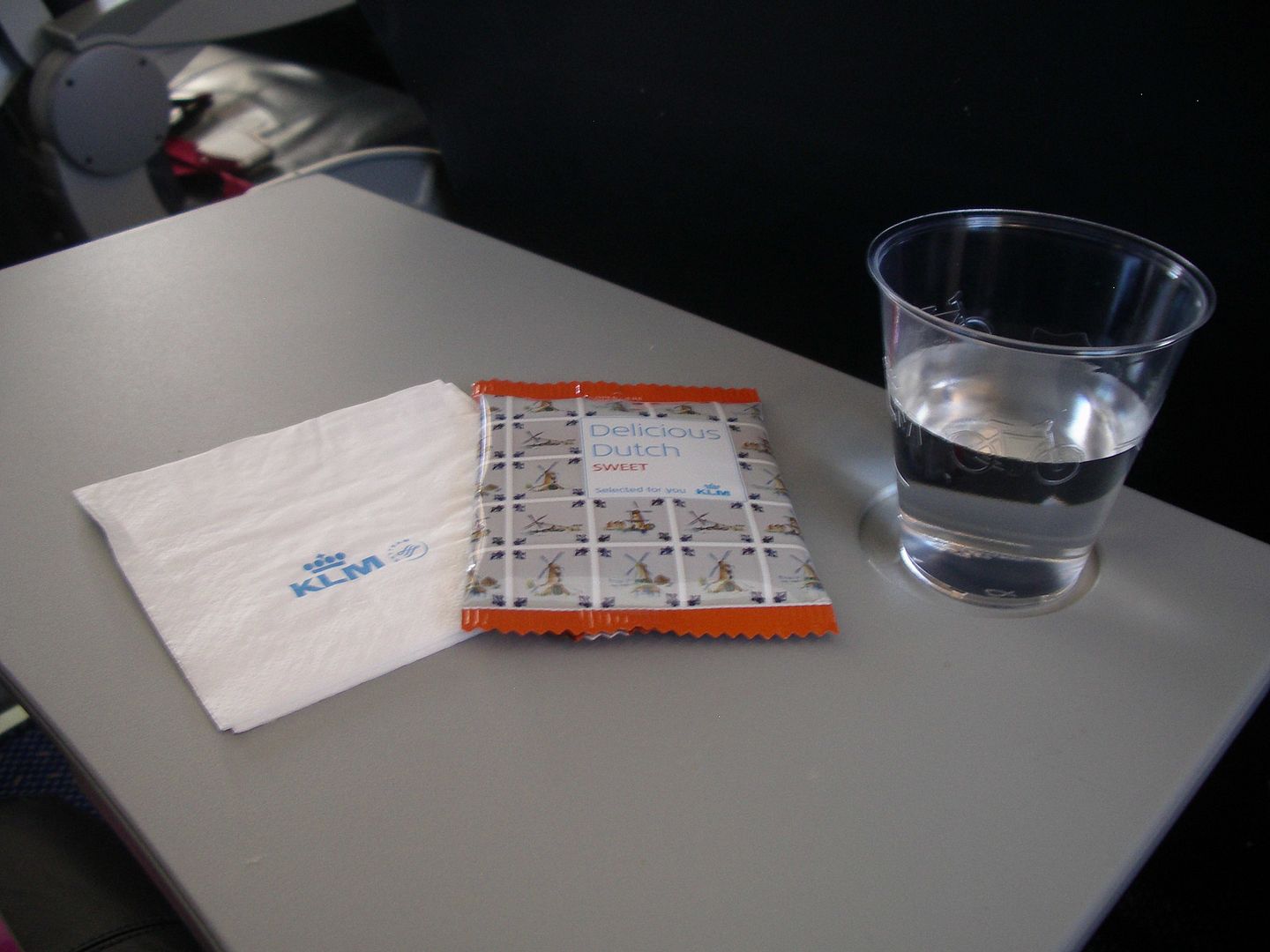 This is definitely something out of the ordinary now.
AMS is usually an early morning or evening place,
so let´s go for an midday approach along the dutch countryside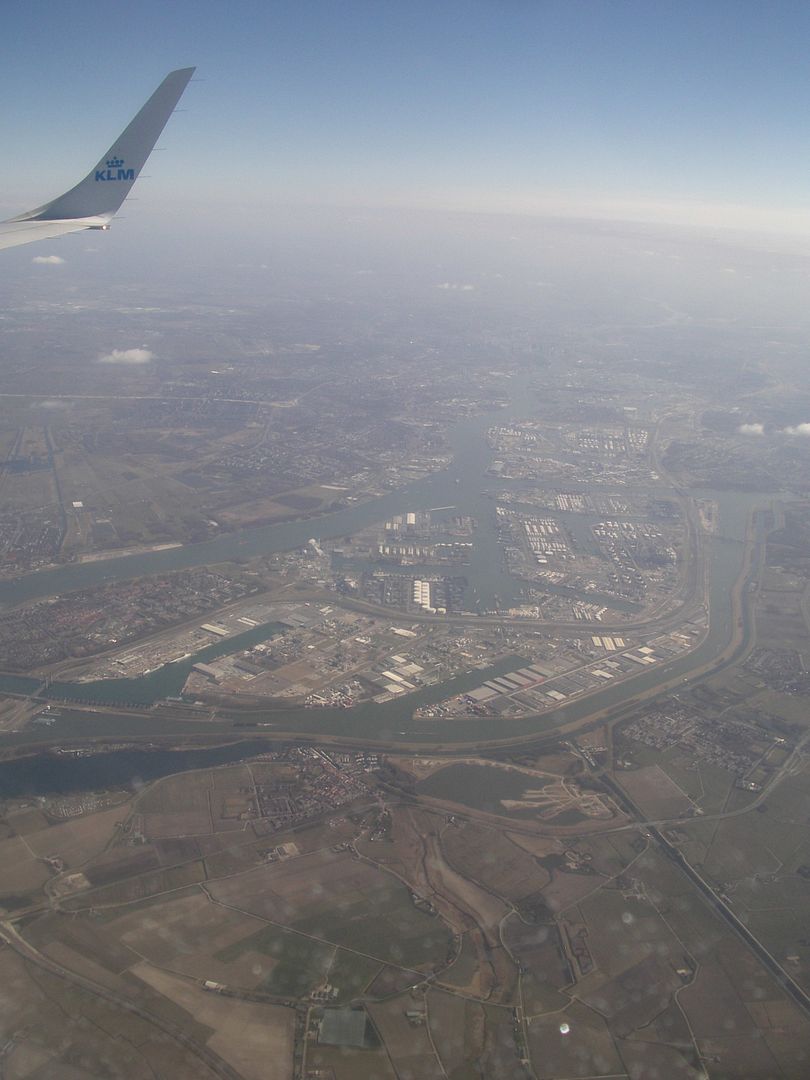 Ok, not only countryside
Maybe also the industrialside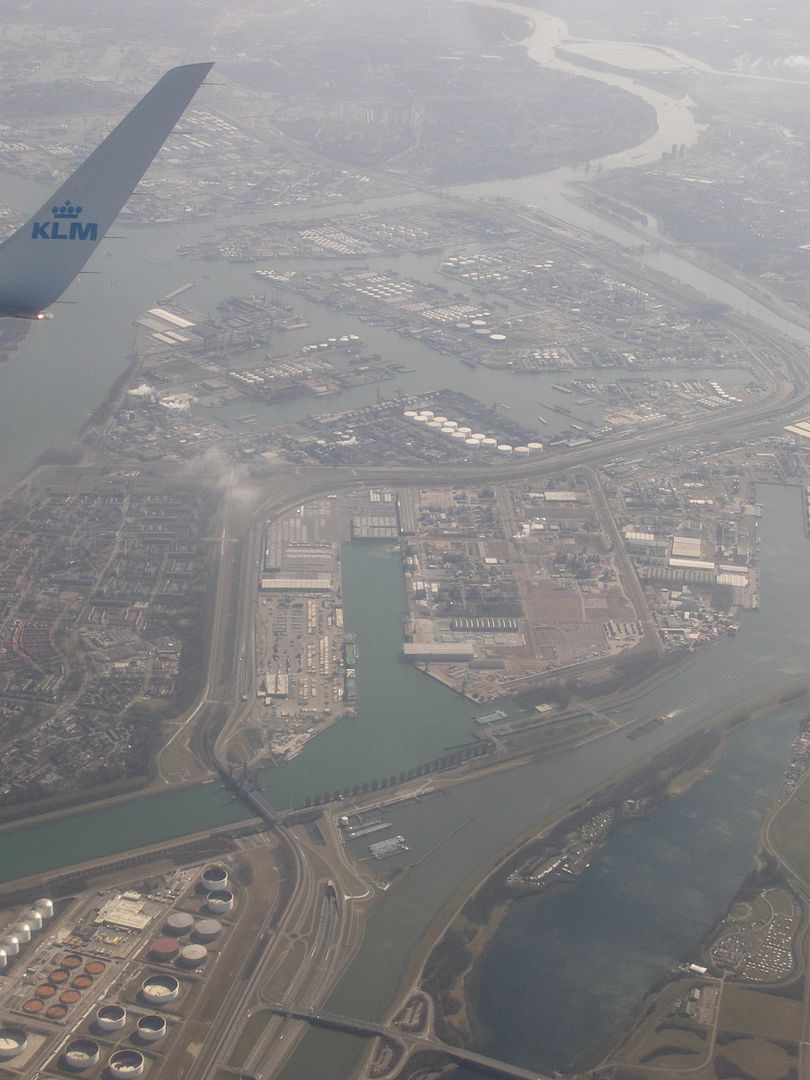 Well this is the countryside and I like it
Touchdown at the 3500 meters "Kaagbaan, Zero-Six", sunny with 7 degrees, well, that´s the right direction in respect to the weather and 12.30 am is also short ahead to schedule.
The first leg done, the ear pain plagues me, but acceptable till now.
Looking forward to see some friends now!.
-------------Continued below--------------------------------------