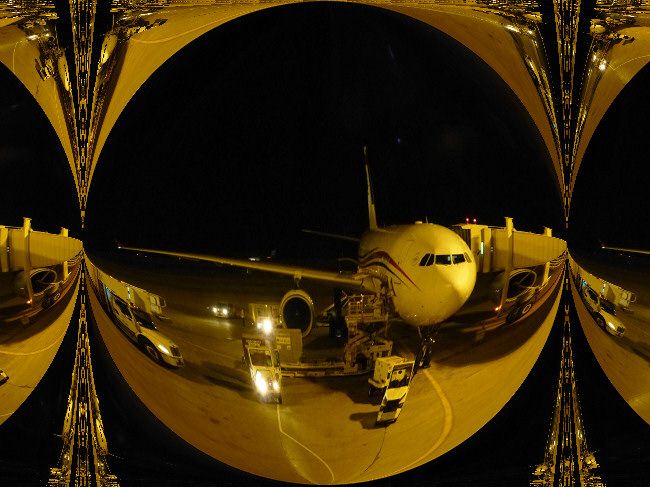 Map generated by the Great Circle Mapper - copyright © Karl L. Swartz
Intro
Back in summer 2012, I started working on an itinerary which should include some widebody flights on intra-European routes. As usual, I also tried to include as many new airlines as possible. First of all, I earmarked Turkish Airlines flight
TK1822 (Paris-Istanbul)
which regularly showed a
777-300ER
on certain days. Then I found a very tempting connecting option:
Istanbul-Beirut-Paris
on
MEA - Middle East Airlines
A320
and
A330-200
, including a 4-hour stopover. I had always wanted to fly MEA, so I quickly booked the flights. Seat24 was the travel agency of choice because it sold all three flights on one ticket.
Now I needed to find interesting ways to get to Paris and back. After searching for a long time, I booked an open jaw
Lufthansa
ticket offered by Expedia:
Munich-Paris
on
Augsburg Airways Embraer 195
and
Paris-Munich-Luxembourg
on
Lufthansa A321
and
Luxair Embraer ERJ-145
. I was really glad that I would finally be able to log Luxair which had always deterred me due to astronomical fares.
My next task was to find an attractive option for the return to Munich. After a while, I decided to book
Luxembourg-London/City-Dublin
on
CityJet Fokker 50
(operated by
VLM
) and
CityJet Avro RJ85
. Finally, I added a
Dublin-Munich
flight on
Aer Lingus
and reserved airport hotel rooms in Paris and Luxembourg. Over the course of four days, I would fly on four new carriers (MEA, Luxair, CityJet and VLM) and visit three new airports (Beirut, Luxembourg and London City). Map:
Map generated by the Great Circle Mapper - copyright © Karl L. Swartz
Part I of my new series will focus on the flights on
Turkish Airlines
and
Middle East Airlines
.
[Edited 2013-06-28 23:43:20]