Every summer i go to NYC to spend a week with my grandma.... This year i went with my sister.. We had a lot of fun, we spent a lot of time in the pool because it was in the 80s and 90s all week and in syracuse it was 70s and rain. So i was glad to be in NYC for the week and having nice weather.
Wednesday July 03,2013
Jetblue Flight # 1515
KSYR-KJFK
Embraer E190 N249JB "BluePrint"
Scheduled Departure time-2:30PM
Actual Departure time-3:57PM
Scheduled Arrival time-3:14PM
Actual Arrival time-4:45PM
Flight time- 48 minutes
Departure gate-15
Arrival gate- 15
http://flightaware.com/live/flight/N...B/history/20130703/1830Z/KSYR/KJFK
flightaware map of the flight
My mom had a meeting at noon so she dropped my sister and i off at SYR at 11:30AM for our 2:30PM flight. We went right to the B6 counter and where checked in within 3 minutes.. because there was no one on line. After that we walked down to the old part of the airport where they used to have the check in counters when they had to temporarily had to move them last summer and over last winter. We then went to the new security screening area. The old airport had two security screening areas and then you went into two separate concourses. For about a year they have been renovating the airport and making it one centralized security checkpoint, from there you can go to the two separate concourses. To the right of security is B6,AA,US and AC. On the other side is UA and DL. Once you go through the new security they have a whole area with huge windows looking over the alley between the two concourses. The one thing they forgot is there is usually only one or two planes at SYR so there really isnt a lot to see. They have a few new food places but the only good thing about the new airport is you can walk between the two concourses besides that they spent millions on the new airport and it really isnt anything great.. anyway once we where through the checkpoint we went over to the UA and DL side and saw 2 ERJ-145 planes one to DTW one to ORD.
This is the B6 counter
N278SK to DTW
A US E170 to DCA
Flight 3817 to ORD
The new screens for flight info at SYR.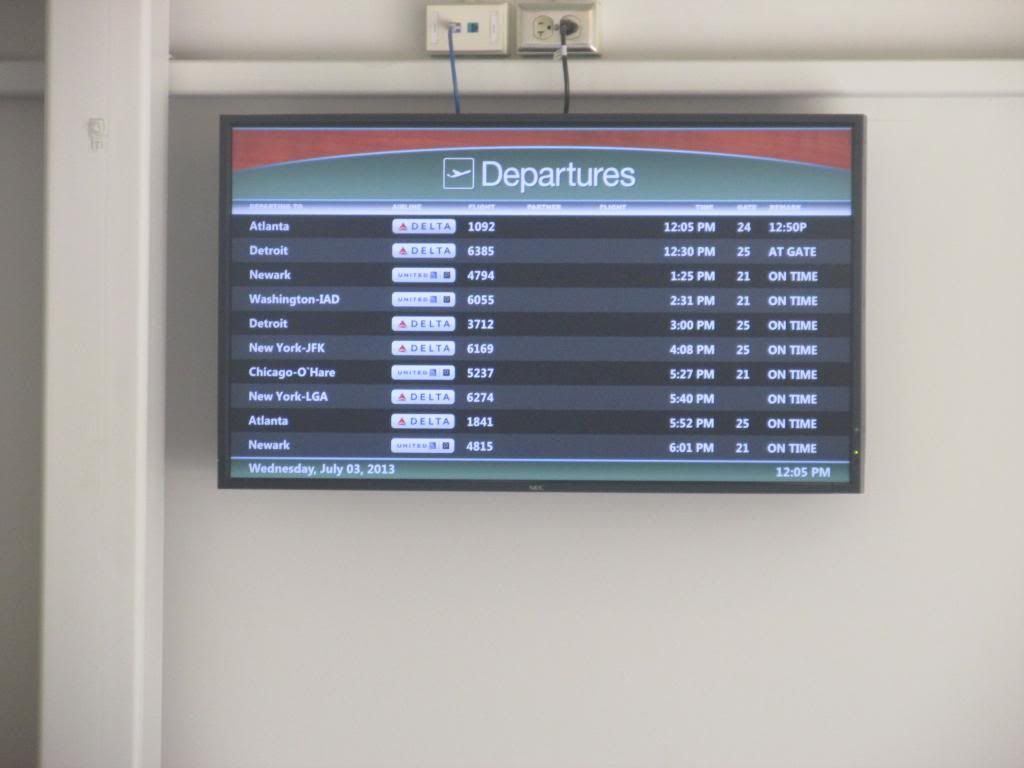 Another View of the E170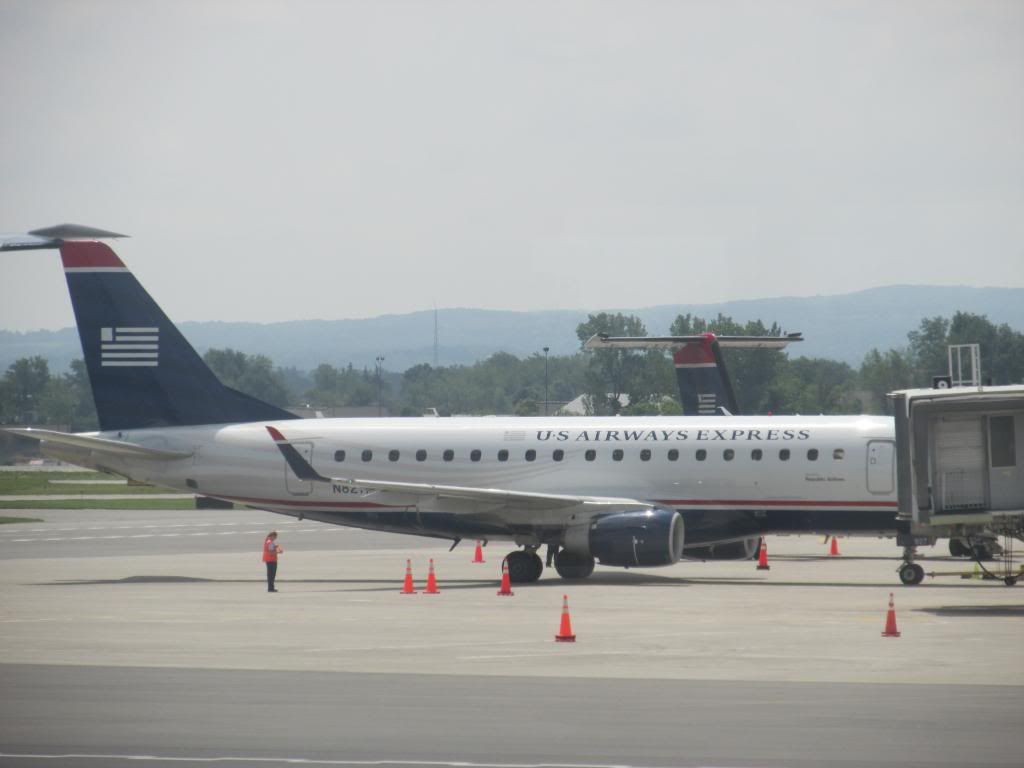 N14998 to ORD
After watching flight 3817 to ORD push out from ORD.. we walked back over to the other side and saw a few other planes.. there where 2 Dash 8-100s going to PHL.. i walked down and watched one of the flights board and push back .. there where 3 FA's that needed to get to PHL but there was one seat left so the FA with the earliest show time went first. She kinda seemed like she was blonde even though she was a brunette. There was a weight issue with the plane and she had like 3 bags one had 4 waters in it and she didnt know how to consolidate her bag and was slowing everything down then she finally got down there then there was another problem and she had to come back up then she threw out the 4 waters and left a bag and went down and they closed the door and they pushed back.. Im not sure where she was going.. i knew one of the FA'S was going to TLV that night.
Flight 3817 taking off runway 28
After watching the UA ERJ-145 take off i saw a AA ERJ-145 take off
N912HA
The US dash 8 to PHL
After heading to the B6 gate i had set up an alert on flightaware for our flight and i got a update and it said my flight was delayed 1 hour. It was good weather at SYR and JFK and i checked and flight 316 our inbound flight had already left JFK so i assumed it was an ATC delay when i got to the gate i asked the gate agent why it was delayed and she confirmed it was ATC.
Gate 15
Since we had an extra hour i went over and was surprised to see a DL A320 as flight#1092 to ATL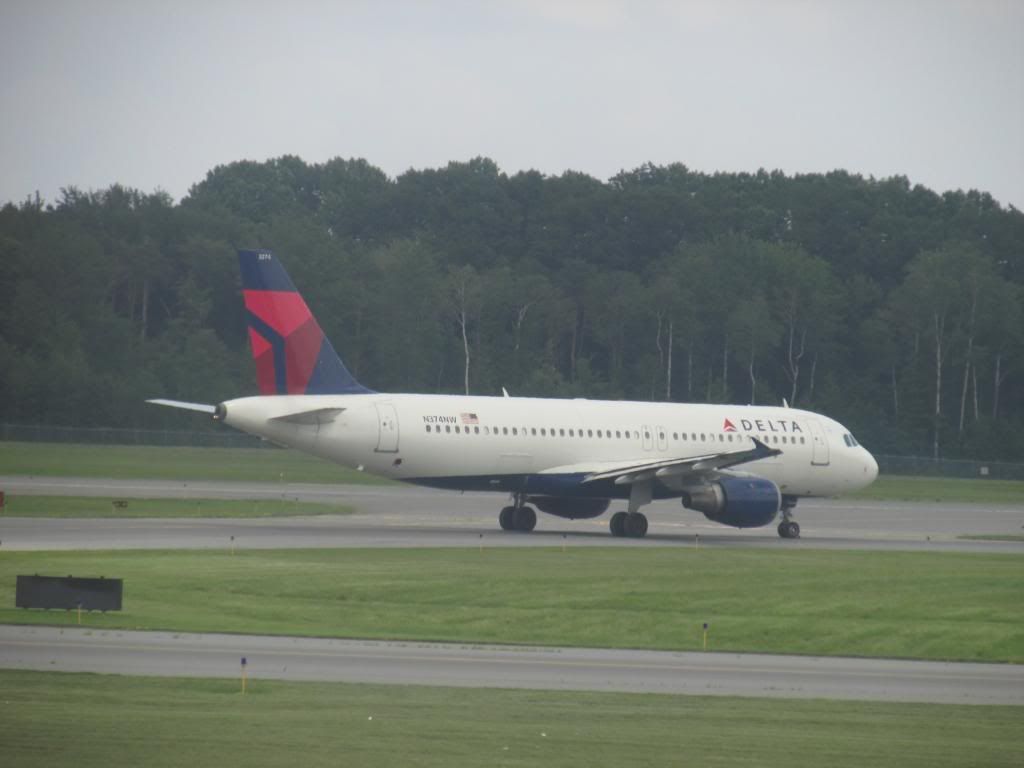 N374NW
ucket.com/albums/y404/maxsmeader/098_zps00e25ad5.jpg[/IMG][/URL]
N594JB at gate 3
last view of our plane before boarding
gate 15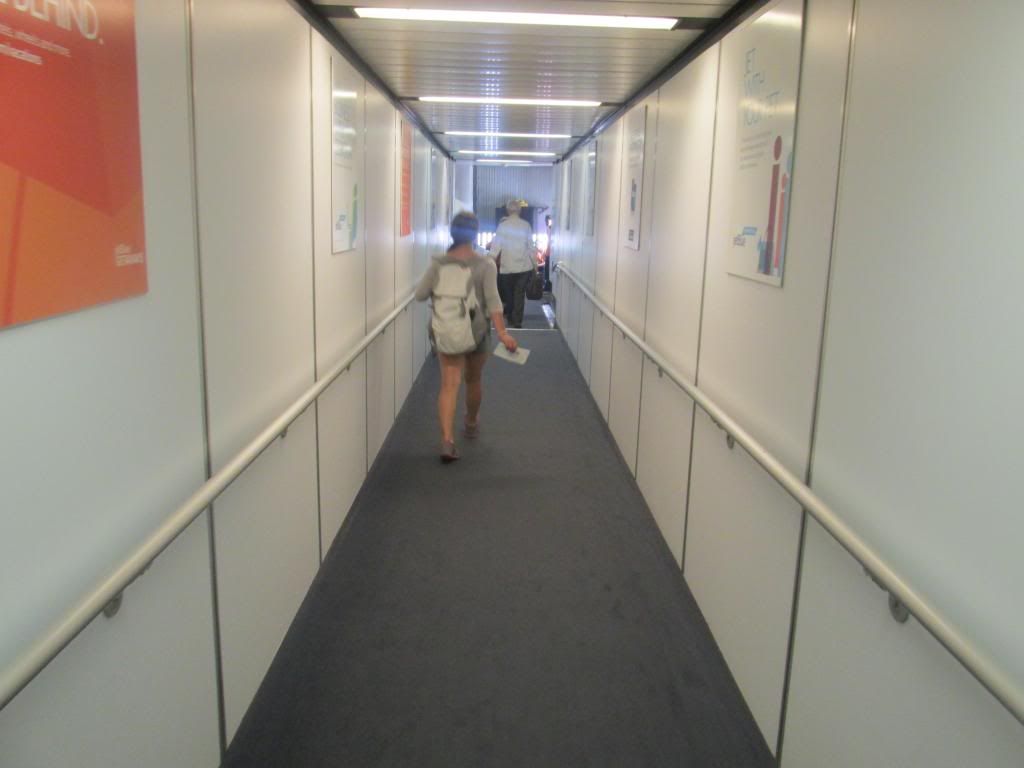 View out the window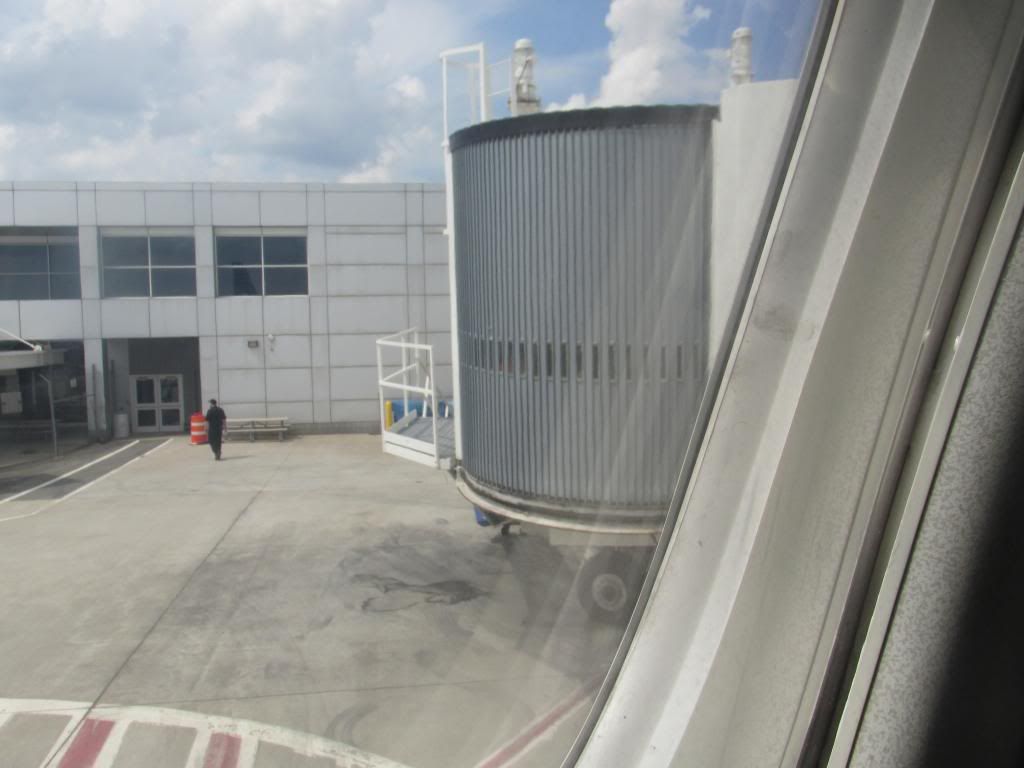 After a really quick boarding they closed the door and pushed back the jetway.. then the pilots announced that we would push back and then have to sit on a remote part of the airport.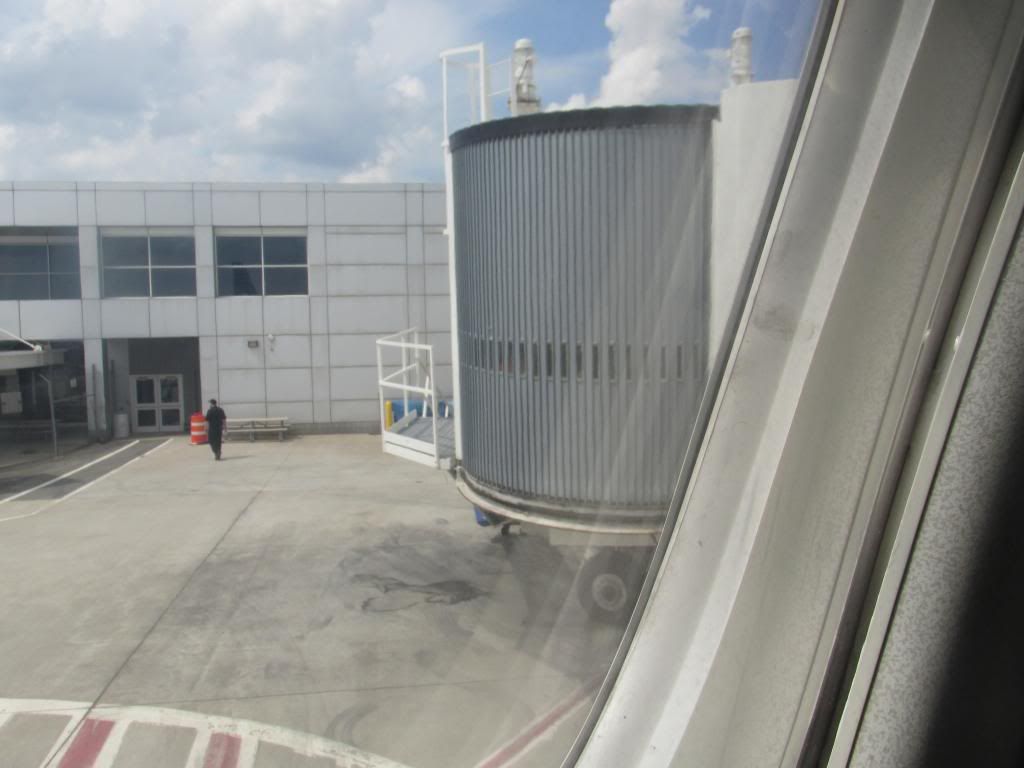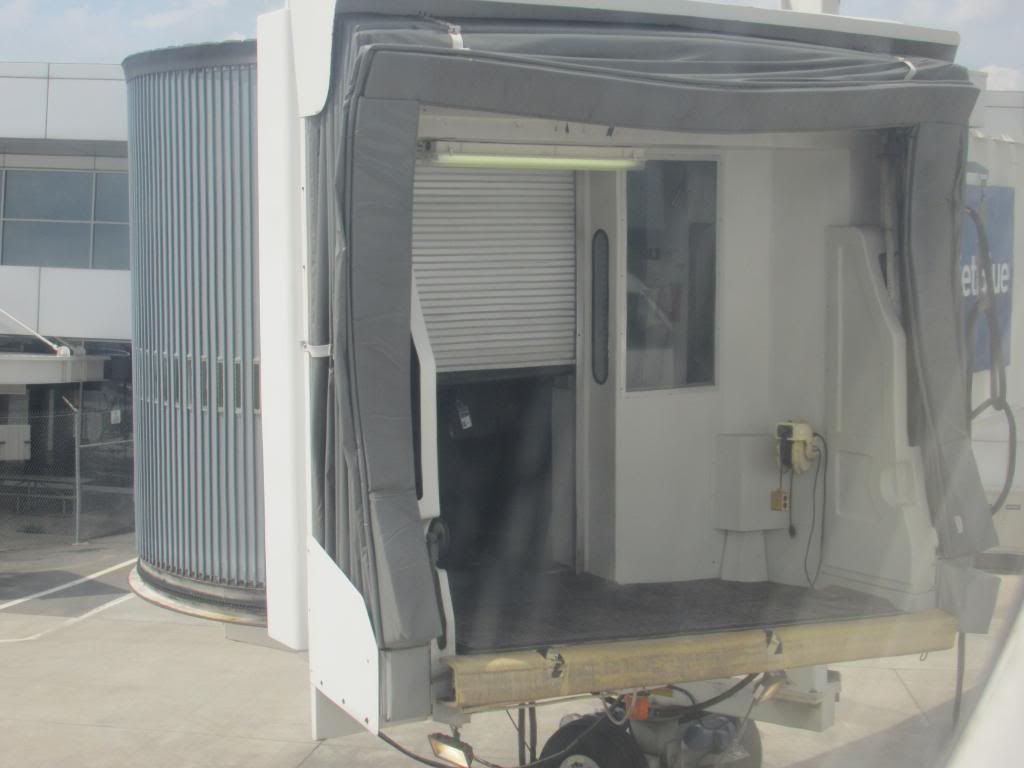 view once we pushed back and sat there for about 30 mins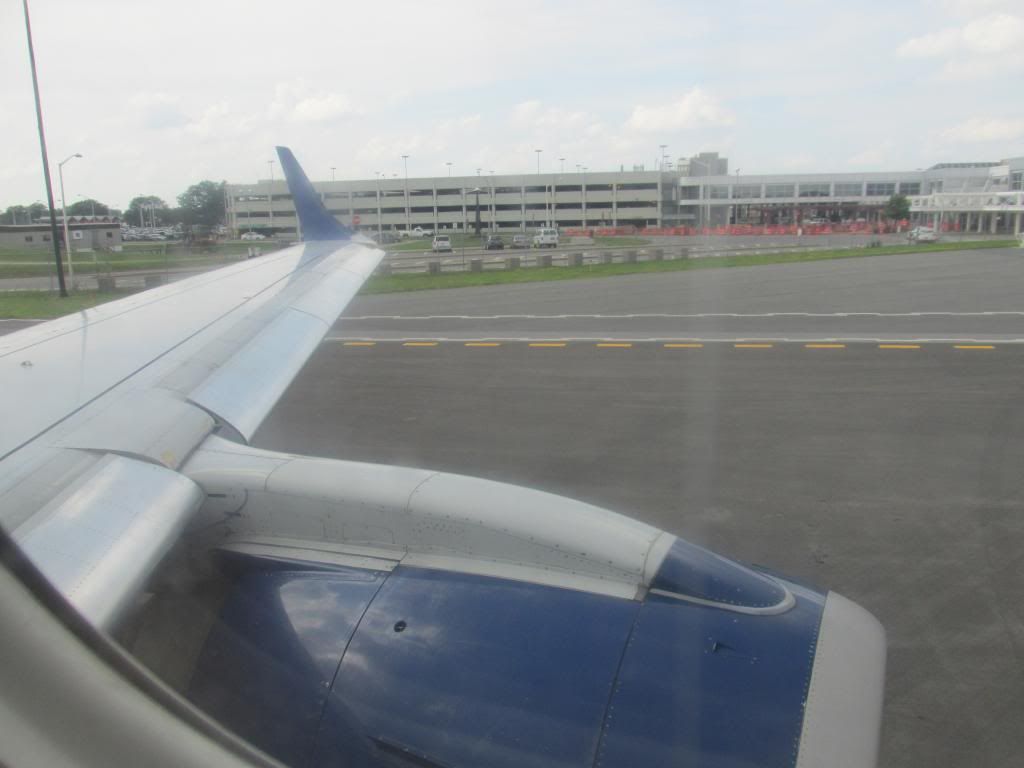 Side view of N594JB as flight 655 to MCO preparing for takeoff to MCO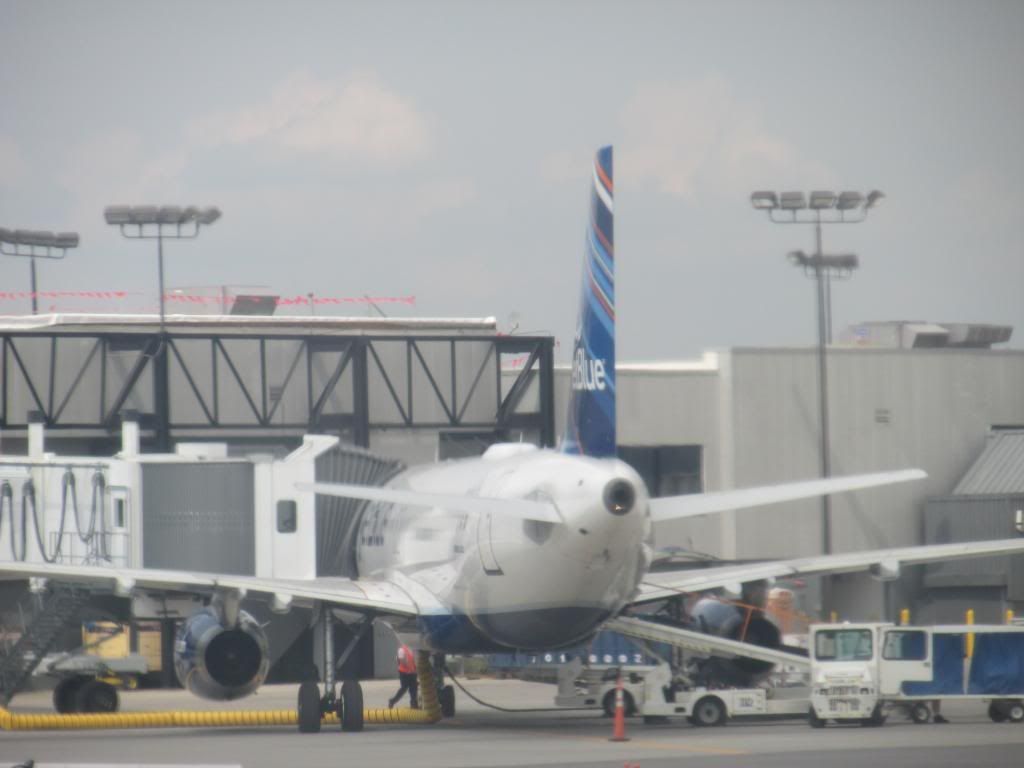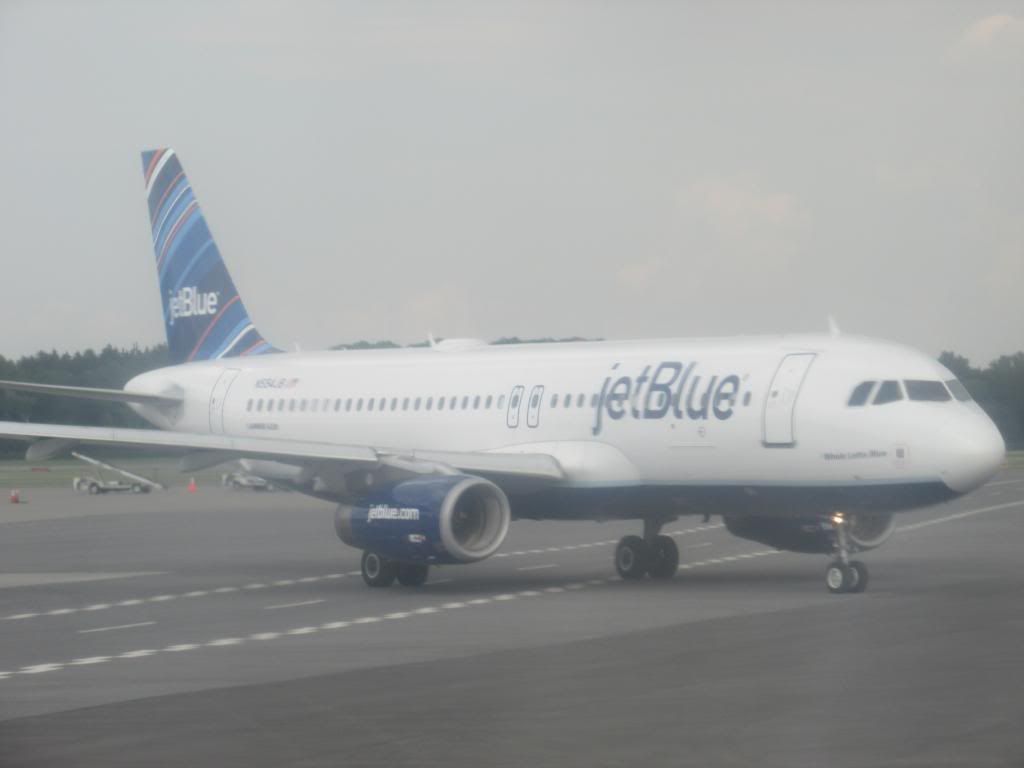 N594JB headed to the runway infront of us
After a wait on the tarmac we started our engines and taxied straight to runway 28 and took off. The pilot was Micheal the FO was Raphael and the FA's where Stephanie and Manuel.
taxing
5 mins into the flight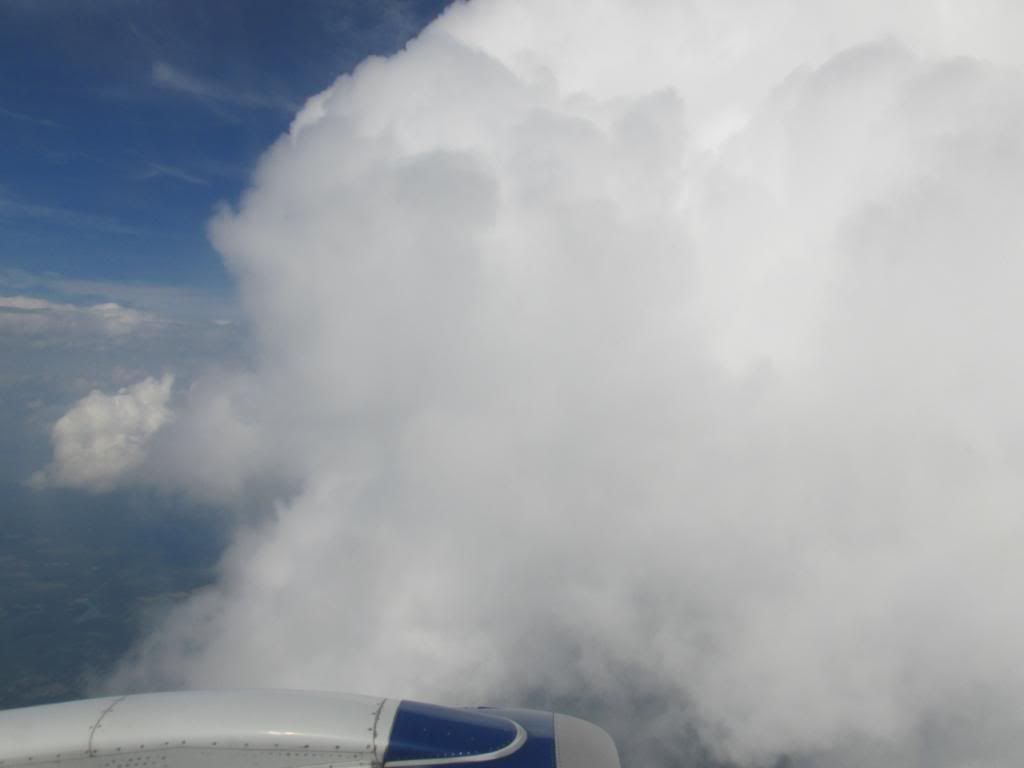 1/2 way through the flight.. during the flight the fa's did the express service....which consits of coke,diet coke, sprite or water and a sweet or salty snack.. i got mixed nuts,chocolate chip cookies and a sprite.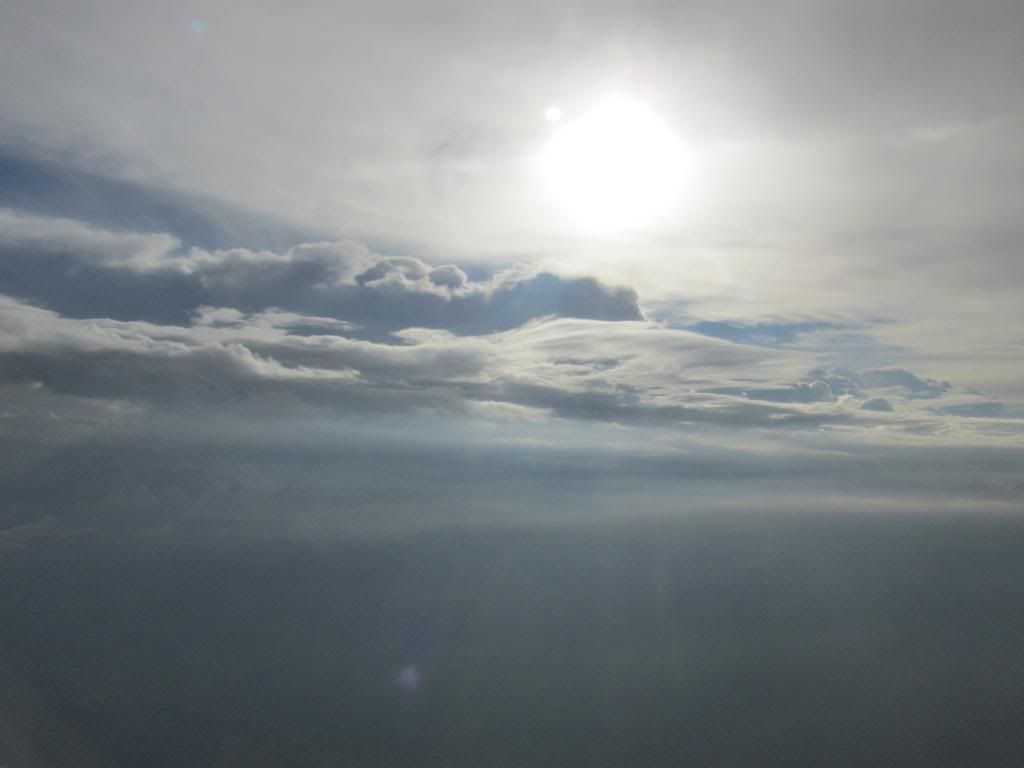 Cabin during the service
Descent over the ocean for our visual approach to runway 13L. We circled right over Kennedy
and from 14,000 feet i saw about 10 planes taxing to runway 13R we then circled over the Atlantic and made a visual approach over the belmont race track to runway 13L.
The race track
about to touchdown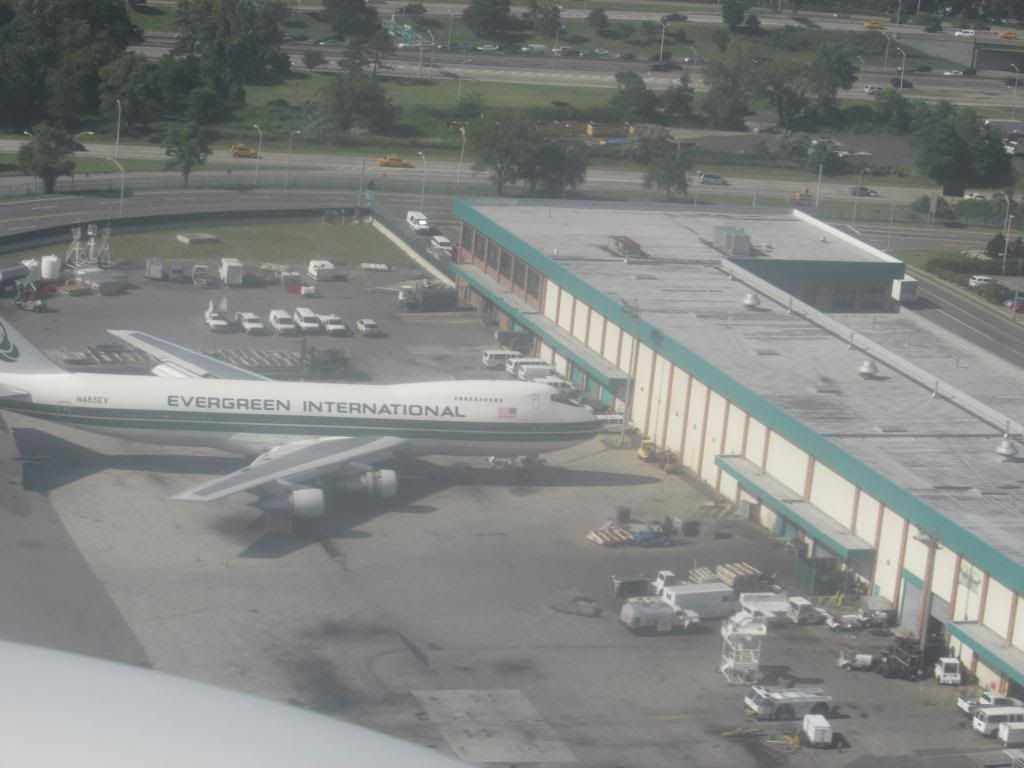 Landing on runway 13L
N624JB pushing back to LAX
NY JETS plane as flight 89 to SAN
N721TW From SFO taxing after arriving right after us
We arrived at gate 15 and the way its situated its pretty tight going to gate 15 so we shut down the engines just as we are about to get to the gate and a tug pulled us into the gate
Our plane after arrival at gate 15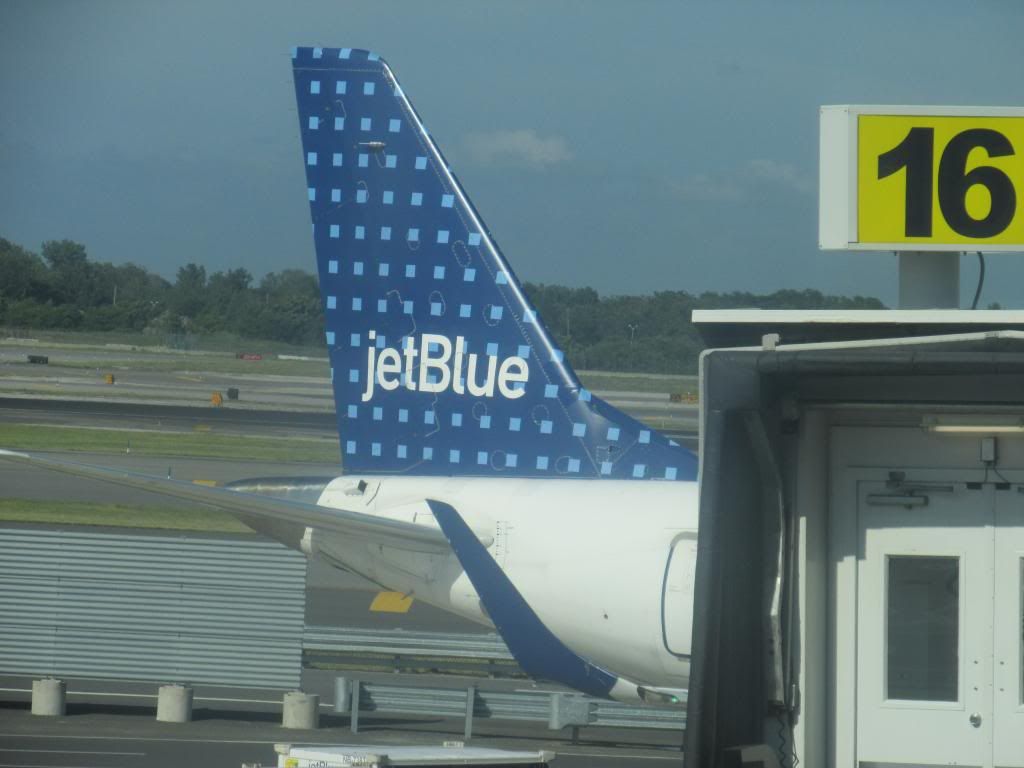 Aer lingus now flies out of T5 at JFK , this plane headed to DUB
Once we got off the plane we went right to the baggage claim and our bags came out within 10 minutes and we headed out and waited for our ride to my grandmas
Once we got to the curb we had about a 15 minute wait till our ride came and i had a good view of planes taking off 13R
A DL A320
A virgin america A320 to SFO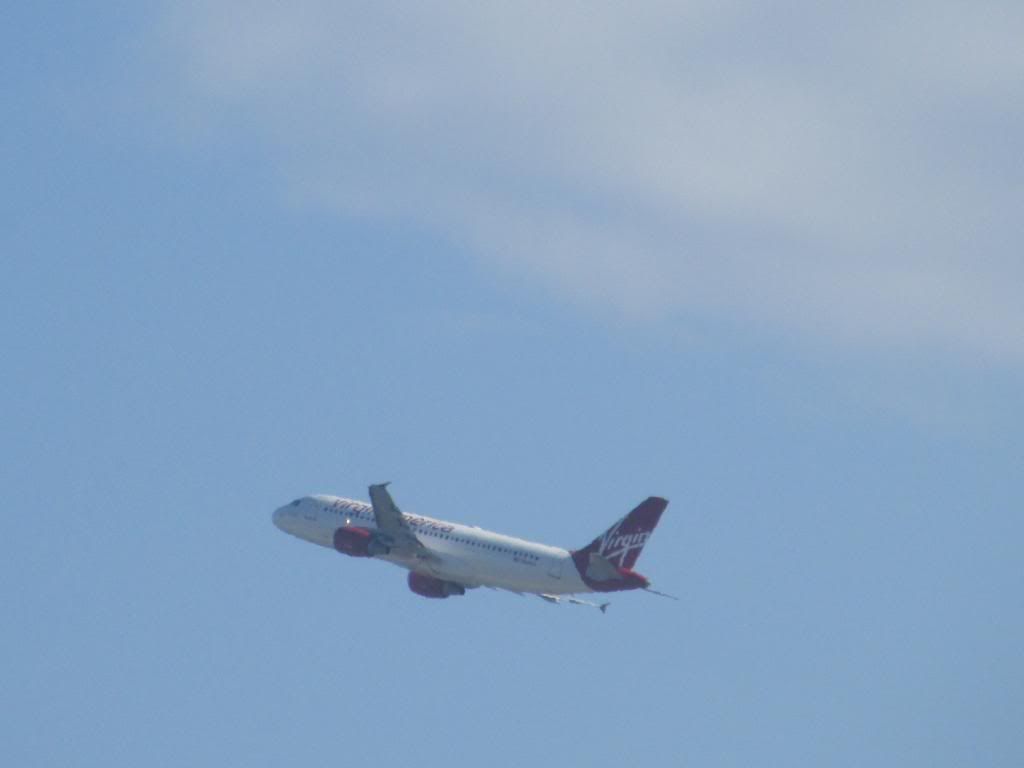 N624JB to LAX
the jets plane as flight 89 to SAN
N355JB as flight # 1516 to SYR.. the flight im taking back next tuesday.
A B6 A320 to FLL
Once we got in the car we headed to my grandmas about 20 mins away with no traffic and on the way out i saw a Dl 767 inbound from as flight 211 from Prauge and a new AA 777 in the the new livery arriving from LHR
Flight 211 from Prauge.
During the week there i had a great view of planes landing 22L
A DL 737-800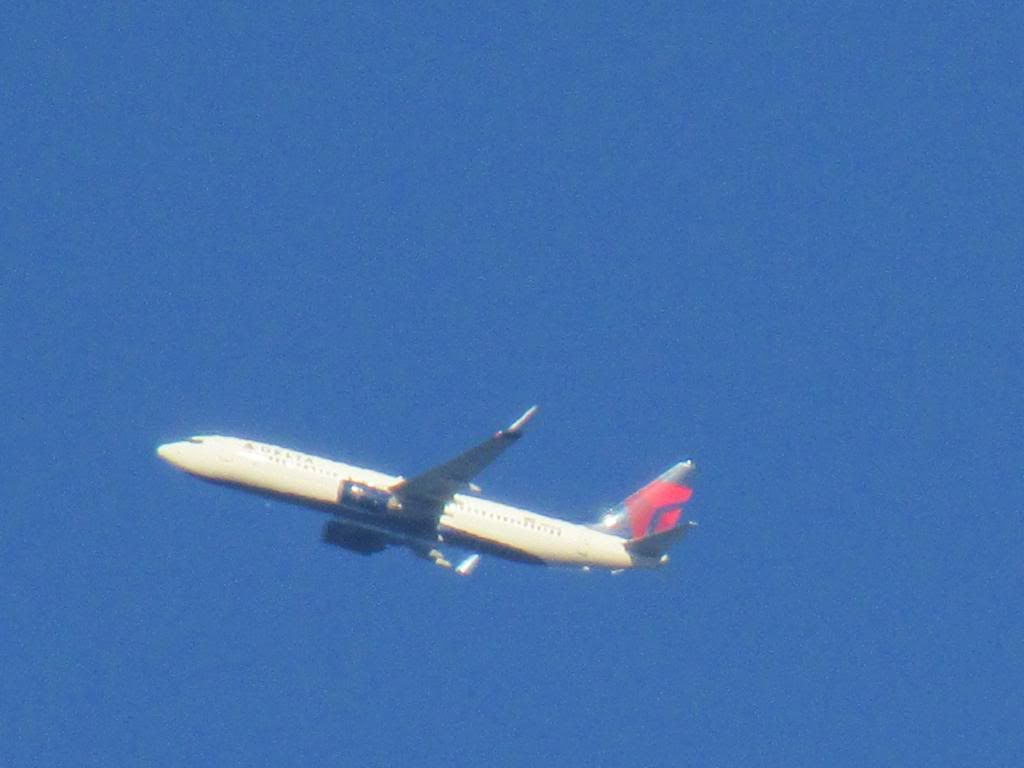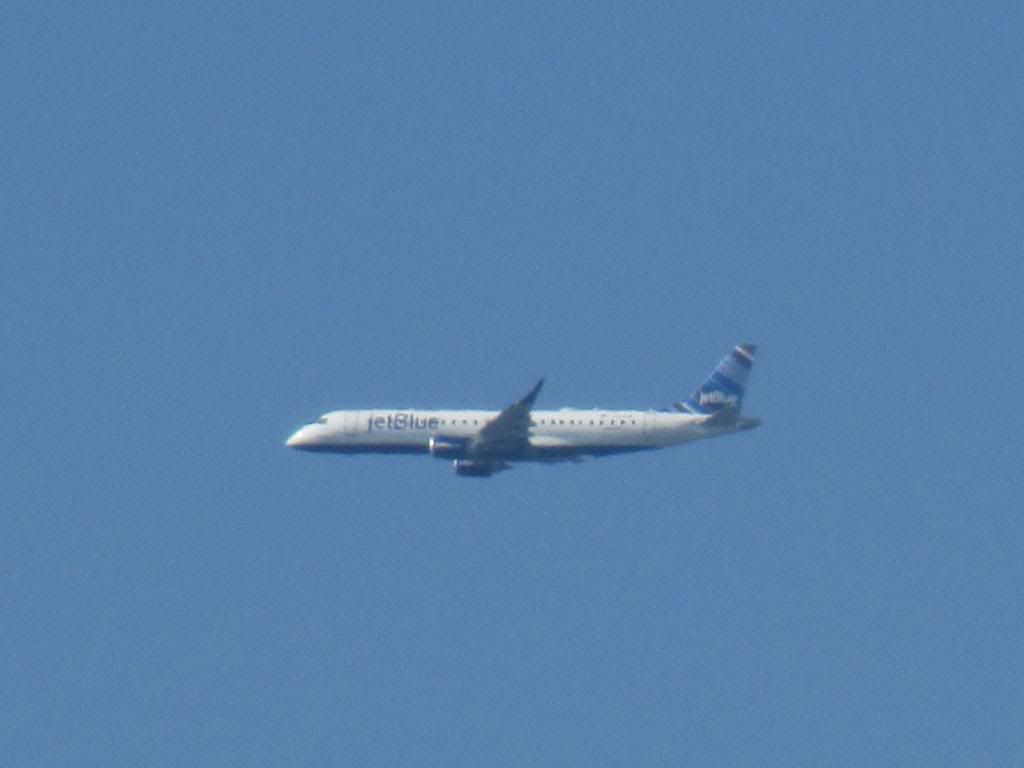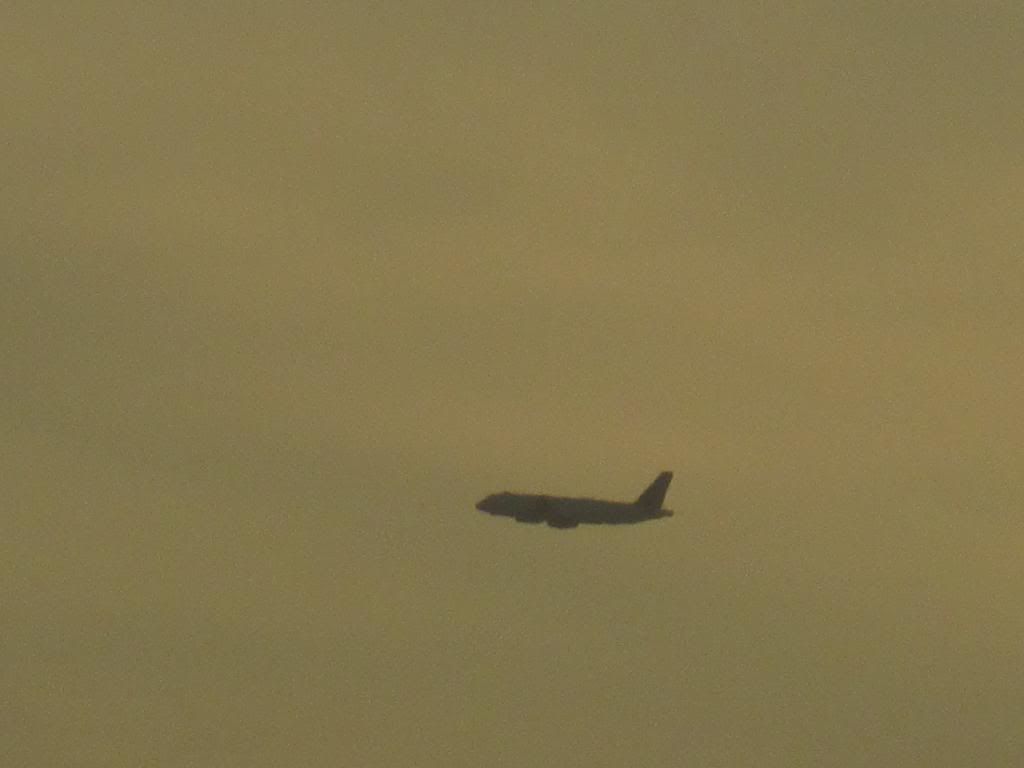 An Air India 777
Inbound from LHR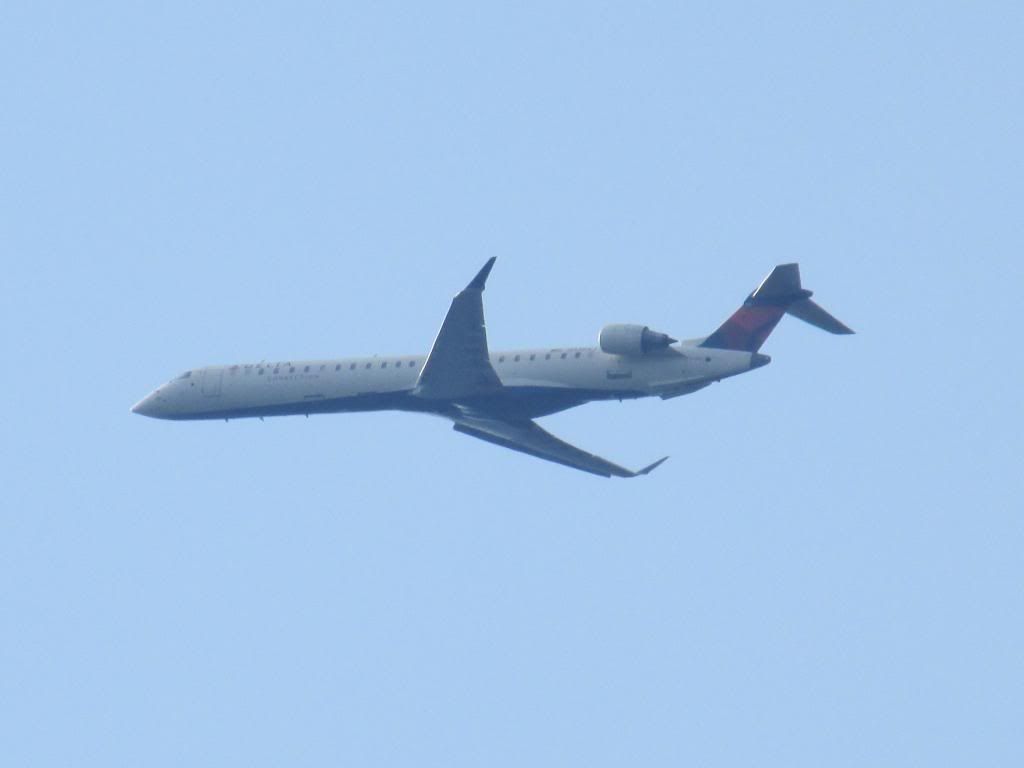 N640JB as flight 204 from LGB
This was the day i was headed back to SYR.. my plane was arriving from SYR and before that our plane was coming from BTV and here it is arriving from BTV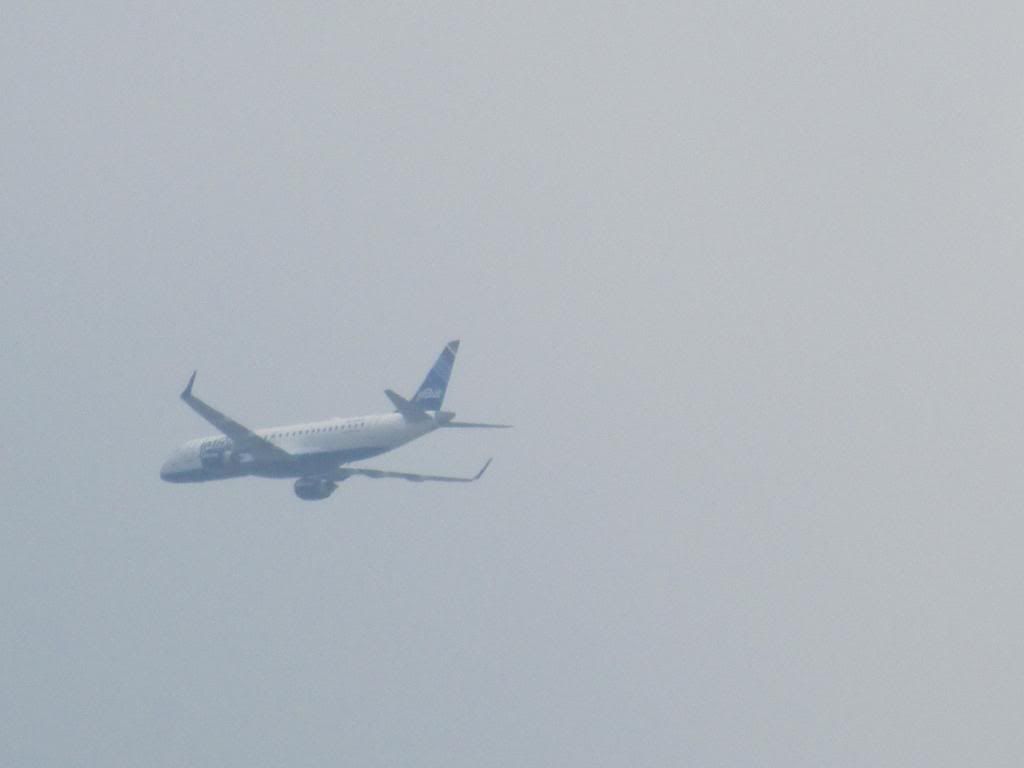 Tuesday July 09,2013
Jetblue Flight # 1516
KJFK-KSYR
Embraer E190 N351JB "JBLU" the 4th newest E190
Scheduled Departure time-5:05PM
Actual Departure time-6:12PM
Scheduled Arrival time-5:39PM
Actual Arrival time-6:56PM
Departure gate-22
Arrival gate- 15
http://flightaware.com/live/flight/N...B/history/20130709/2105Z/KJFK/KSYR
We left for the airport around 2:30 PM for our 5:00PM flight to SYR. Check in was pretty quick.. when we walked in there was a huge line but the good news it was for the Aer Linugs line and the line for B6 was not that long. We had a really nice guy for check in and he gave even more speed so we could go to the front of the security line..
JFK Tower
Before heading inside i took this picture of the ramp
B6 check in counter
Aer Lingus check in counter
It was a pretty quick security line and before long we where through security and on the way to get some lunch/dinner and then walk around and see what planes where at JFK this afternoon.
Security
A lifesize engine in the center of T5.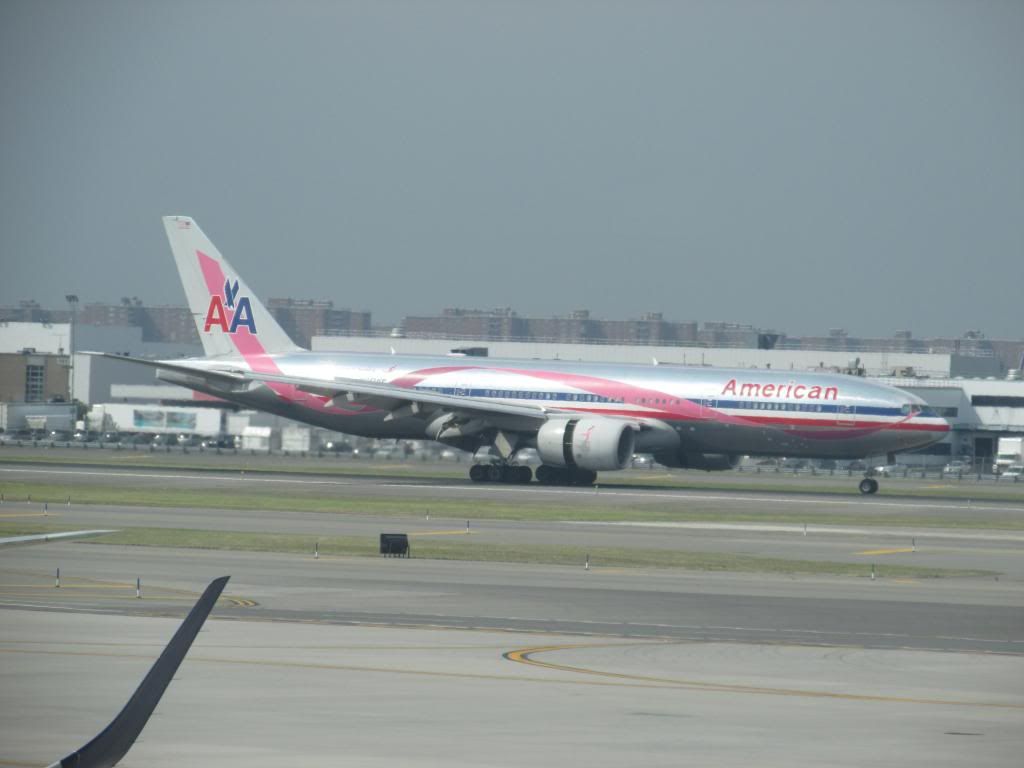 Flight 1734 to BTV
Top