DISCLAIMER: I experienced a technological glitch, so a lot of photographs were lost with no chance of recovery. My sincerest apologies for the lack of photos!
17th August 2013, Thursday
Route: Zhuhai Jinwan Airport (ZUH) – Beijing Capital International Airport (SIN)
Terminal: -
Gate: -
Airline: Air China
Flight: CA 1324
Aircraft: Boeing 737-89L
Registration: -
Class: Economy
Seat: -
Flight Duration: -
Schedule Timings: 1635hrs – 1935hrs
Actual Timings: -
A few days before the trip, I logged on singaporeair.com to take a look at our booking. I noticed that there was a new notice, which said:
"One or all of your flights has been changed. Please contact the SQ office.."
We phoned up SQ, and was told that the culprit for the change in out itinerary was Air China. For some reason, they had cancelled our CA1474 ZUH-PEK flight.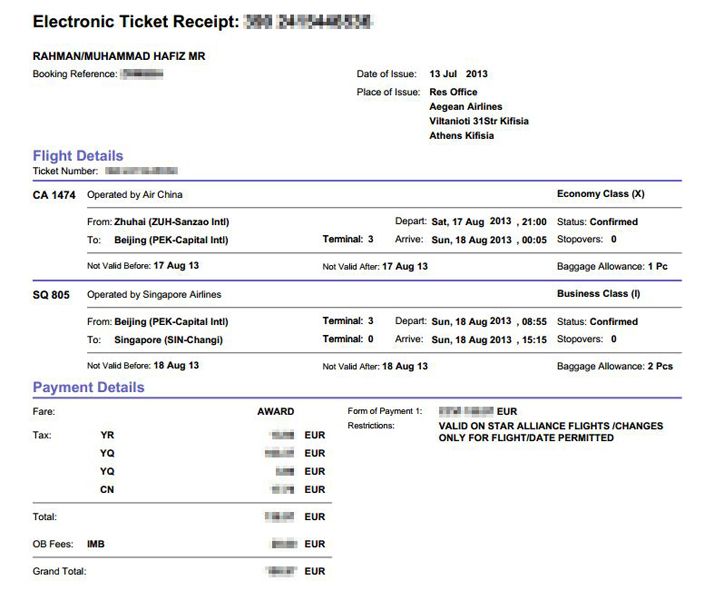 Our original itinerary
The SQ agent on the line said not to worry, as they will be able to put us on another flight. When Aegean ticketed us this award flight, it came under the SQ's care. The agent then put us on the next earliest flight, leaving ZUH at 1635hrs. This was done and a new electronic receipt was issued to us.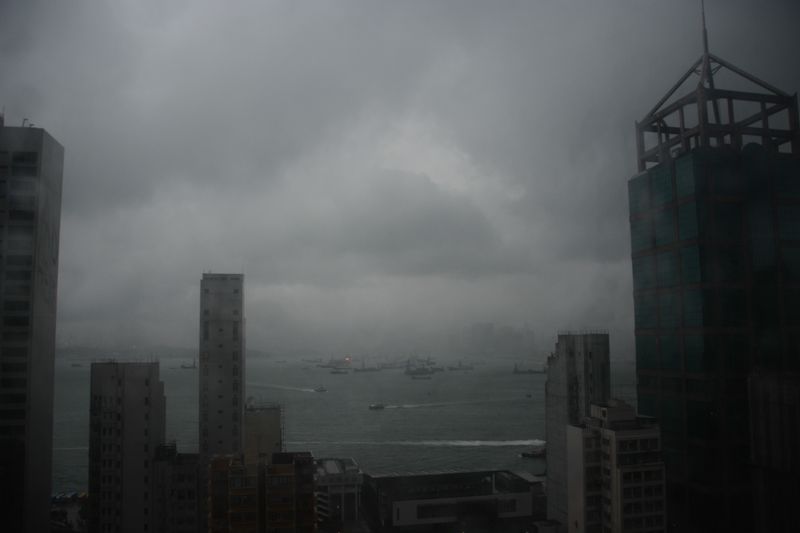 View from our room
Fast forward to 17th August, we woke up early to have some breakfast at our choice Islamic Canteen in Wan Chai. After that, we did a little bit of camera accessory shopping before heading back to our hotel to gather our stuff and make our way to the Macau Ferry Terminal.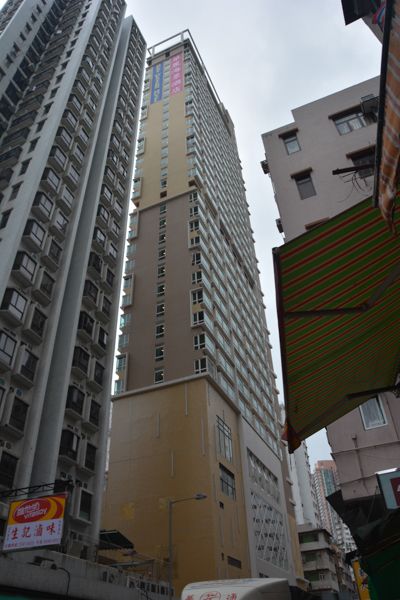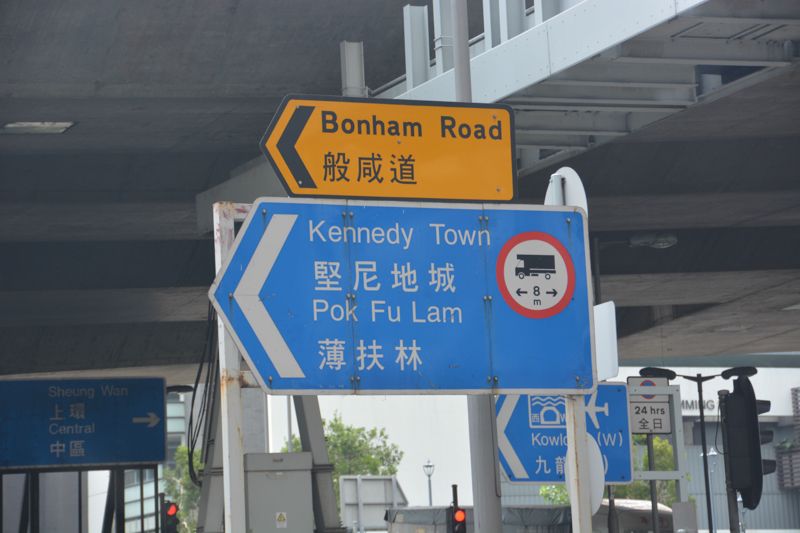 When we got to the Macau Ferry Terminal ticketing area, we were told that the direct ferry service to Zhuhai was sold out. We ended up purchasing tickets to Macau instead, cross the border to China and continue on taxi instead.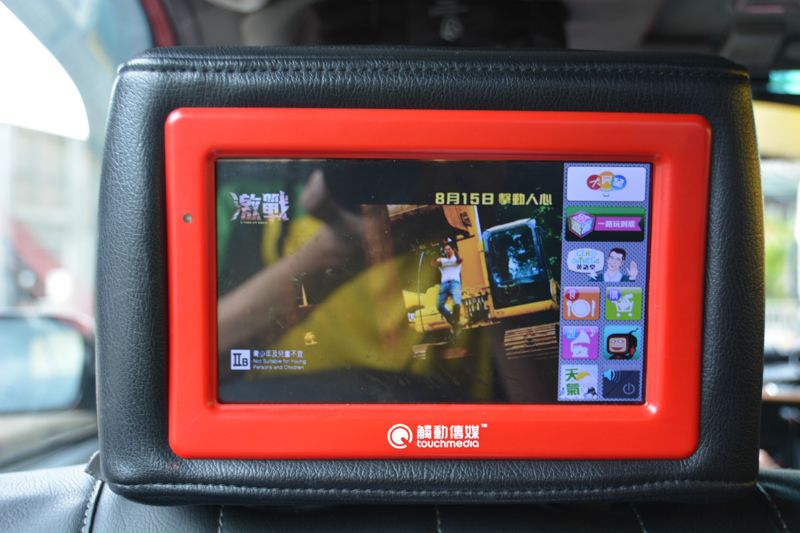 Taxis in Hong Kong have IFEs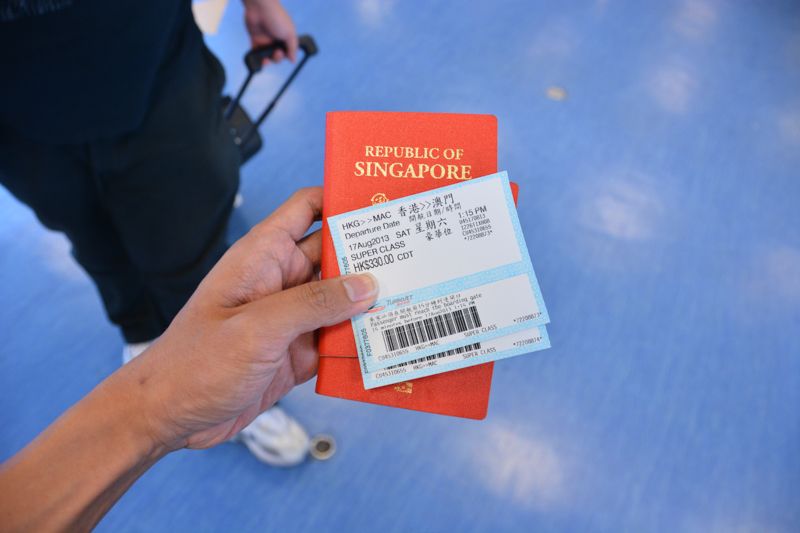 A different kind of boarding pass shot
The departures for that afternoon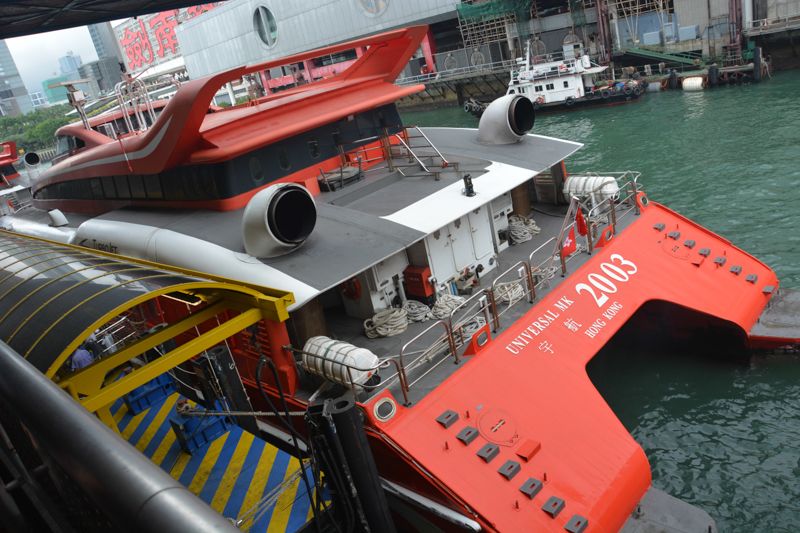 Our ferry to Macau
We transferred to a taxi after exiting the ferry terminal in Macau. The driver took us to the Gongbei Border, where we spent a good hour trying to get through immigration lines and everything. Following that, we went on a very lengthy taxi ride from the Gongbei Border all the way to Zhuhai Airport. Little did we know, a very rude shock was about to pop out.
We arrived at the Departure Hall, with some time to spare until check-in was closed. Air China does not have a dedicated check-in desk, and passengers had to settle their stuff at a generic row. It was manned by an unhappy looking woman, who yelled for passengers going to Beijing on our flight. We ran up to her desk and handed over our passports and had the printed itinerary ready.
And then she started to shout at us in Mandarin at a fast and rapid manner that neither of us could understand. Perhaps she wanted to see our printed itinerary, so I gave her that. She looked at it and began yelling at us again. Aaron finally understood bits of what she said.
"She said that our ticket has a problem, something about it does not exist."
Say what? Does not exist? Aaron tried reasoning with her again, saying that we have proof and everything. The woman just continued to yell at us, goodness knows what she was saying. A colleague of hers joined in the spicy conversation. We understood him more, he told Aaron that we had to call whoever that issued this ticket. Once more, we asked her to check again. She merely tossed our passports back at us and outright denied us of checking-in. Sigh, what choice do we have?
We went away from the counters and to a row of seats nearby. My phone doesn't seem to work on the Chinese networks, so Aaron used his to try to call all three Airlines involved in this sudden mess. The fastest to respond was SQ, the slowest being A3. Consecutively, Aaron told them of what happened and everything. After the first round of calls, this was what we were told by each Airline in a nutshell:
"There is no problem with the ticket, ask Air China" - Aegean Airlines
"The ticket does not exist, ask Aegean Airlines" - Air China
"We don't know anything, don't ask us" - Singapore Airlines
Wow, so much for the supposed Star Alliance synergy. So, all three of you are just going to ditch us here in the middle of nowhere in China? Well done, Star, well done. Aaron made another round of calls and Air China insisted that there's nothing that they can do even though they were the operating Airline who cancelled our original flight in the first place.
After several international expensive phone calls to Greece and China, Aegean Airlines finally relented and offered to refund our miles and rebook us on a new ticket. We had thought about the option of flying back from Osaka (that would be a radical idea), but Peach unfortunately was expensive ex-HKG for 18th August. We ended up choosing to fly back straight from HKG. The transaction was done.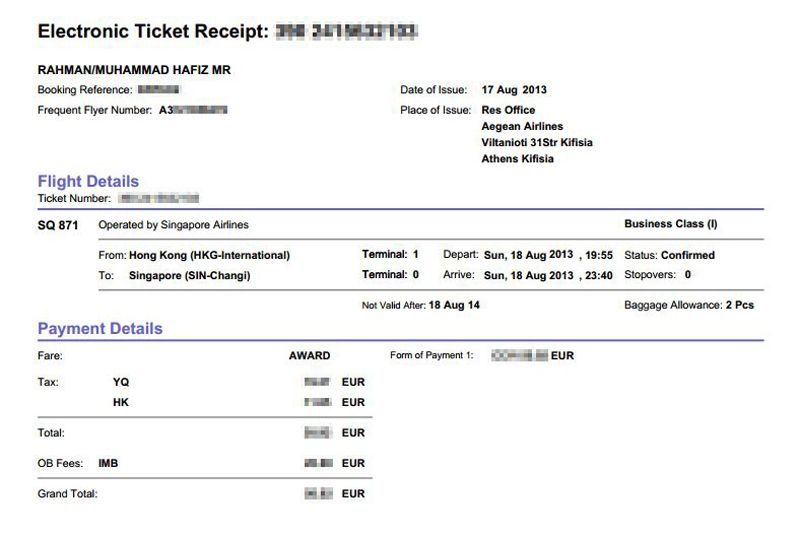 Our new itinerary
What luck, we ended up wasting a whole day in China. Now to make the journey back to Hong Kong.
[Edited 2013-10-15 04:21:04]
[Edited 2013-10-15 04:22:20]