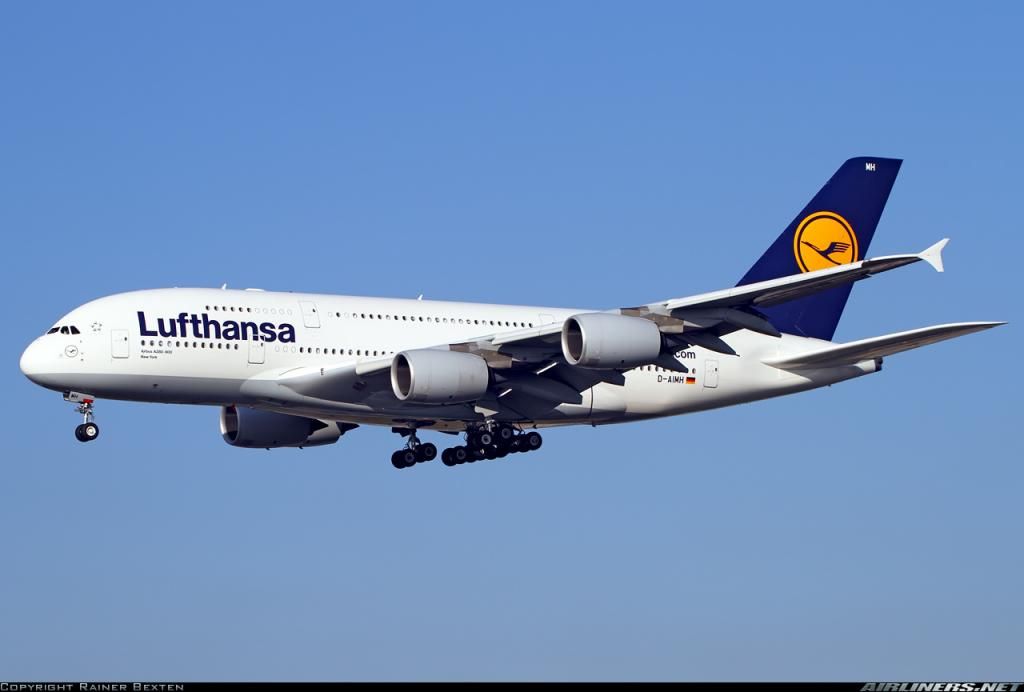 My aircraft for today's flight.
First of all, thank you in advance for reading my trip report. This report will cover the IAH-FRA A380 leg of my IAH-FRA-KIX journey. It has been well documented on here before, but Lufthansa First Class is a wonderful flying experience. This is my second trip trying LH first and it was just as good as my previous experience (trip report for that located here:
LH First Class IAH-FRA-NRT 744/A380 Pics++
(by
cruiseshipcrew
Jul 9 2012 in Trip Reports) ) which was great, however it has completely made me realize how bad our US airlines are.
I'm going to skip the airport experience as that has been covered before and its nothing special. In Houston, Lufthansa uses one of the shared lounges which offer better food than the United Clubs however it doesn't have a single window to view outside. I met up with a friend during my layover and went spotting.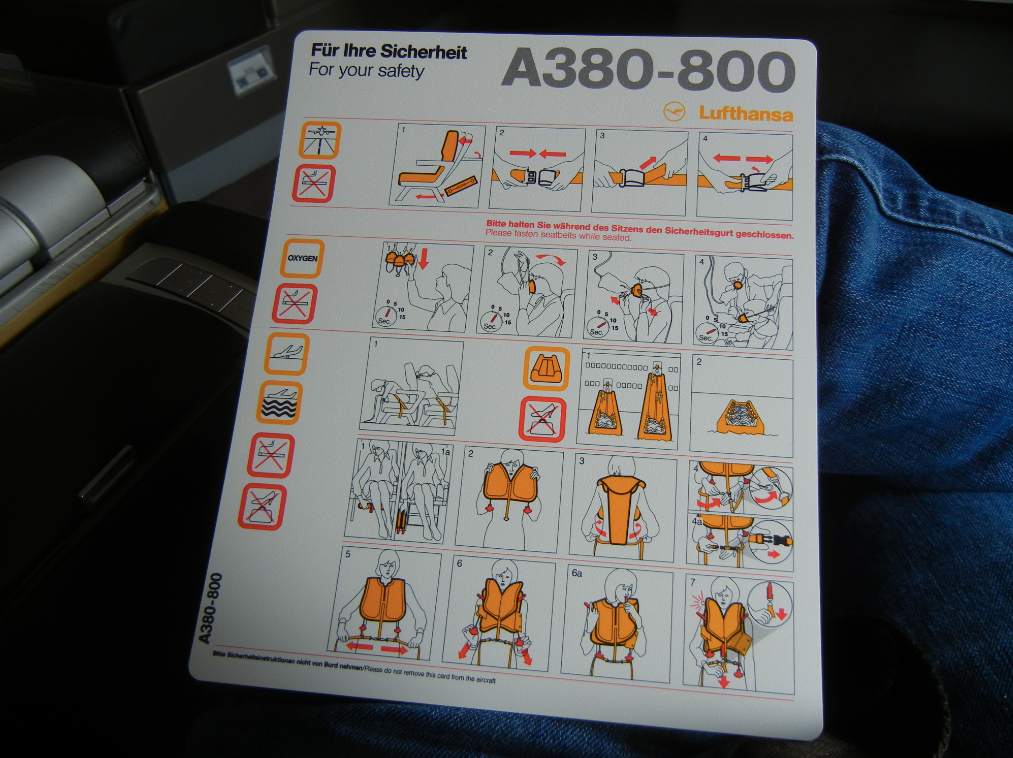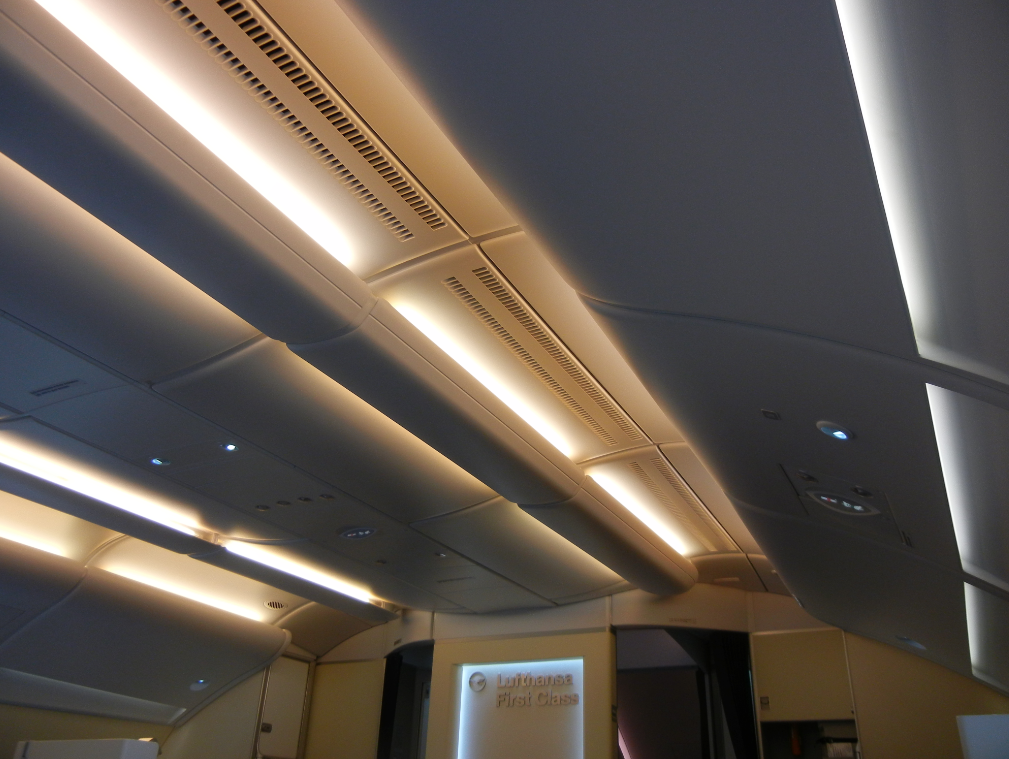 The first class cabin doesn't have overhead bins so the cabin feels very spacious. Today's flight had two other people in first which added to that also. Instead of overhead bins, each passenger is assigned a locker located behind the cabin. I actually like this a lot because if I ever have to go through my items in the middle of the flight I'm always worried about noise and this prevents that.
Lots of legroom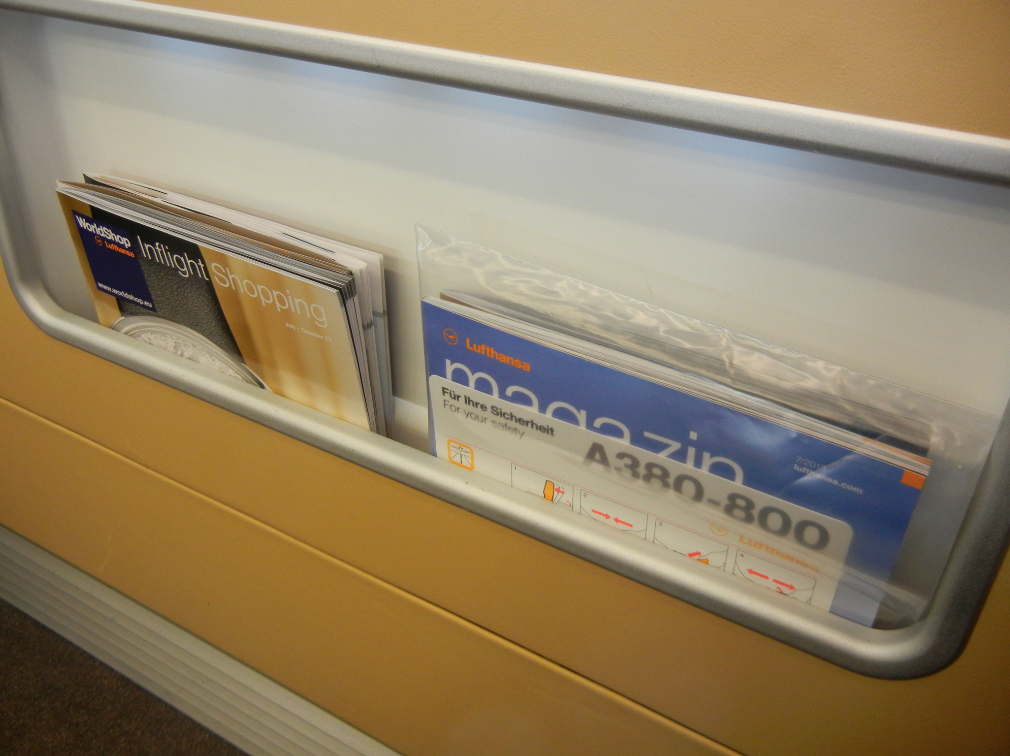 Magazine storage.
Seat controls
While boarding was going on, a very friendly flight attendant came over and introduced herself, greeted me by name and offered Champagne, water and macadamia nuts.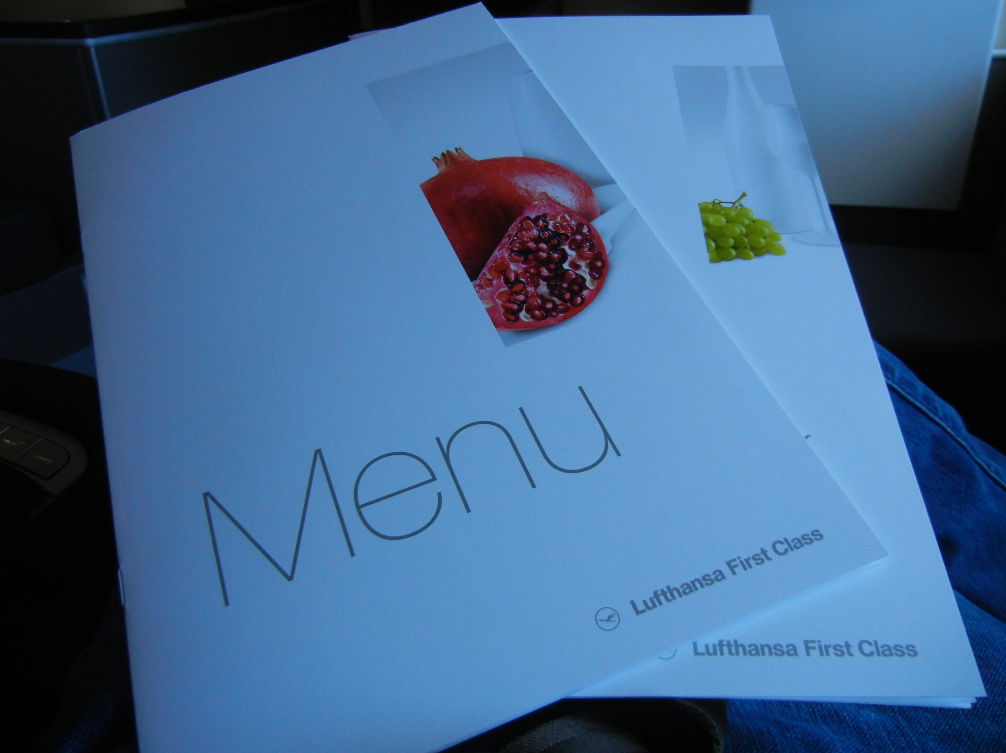 After the pre-departure beverages were provided menus were passed around.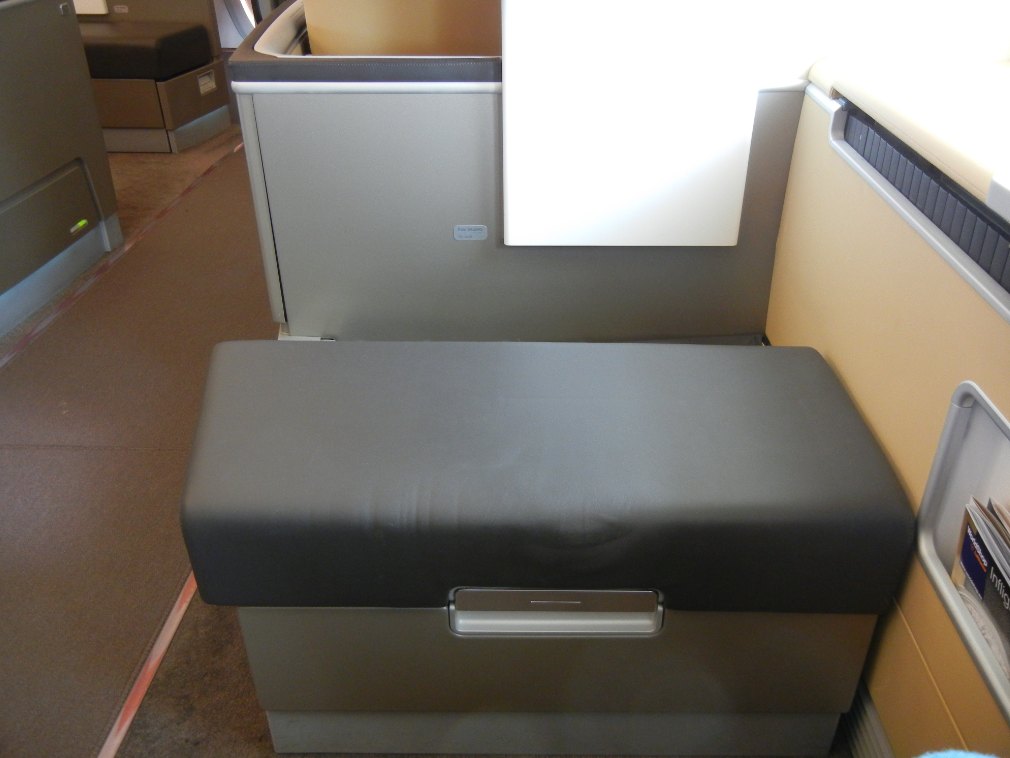 The ottoman contains a large amount of storage space which is convenient and slides up and down a tract to adjust to anyone's legs length.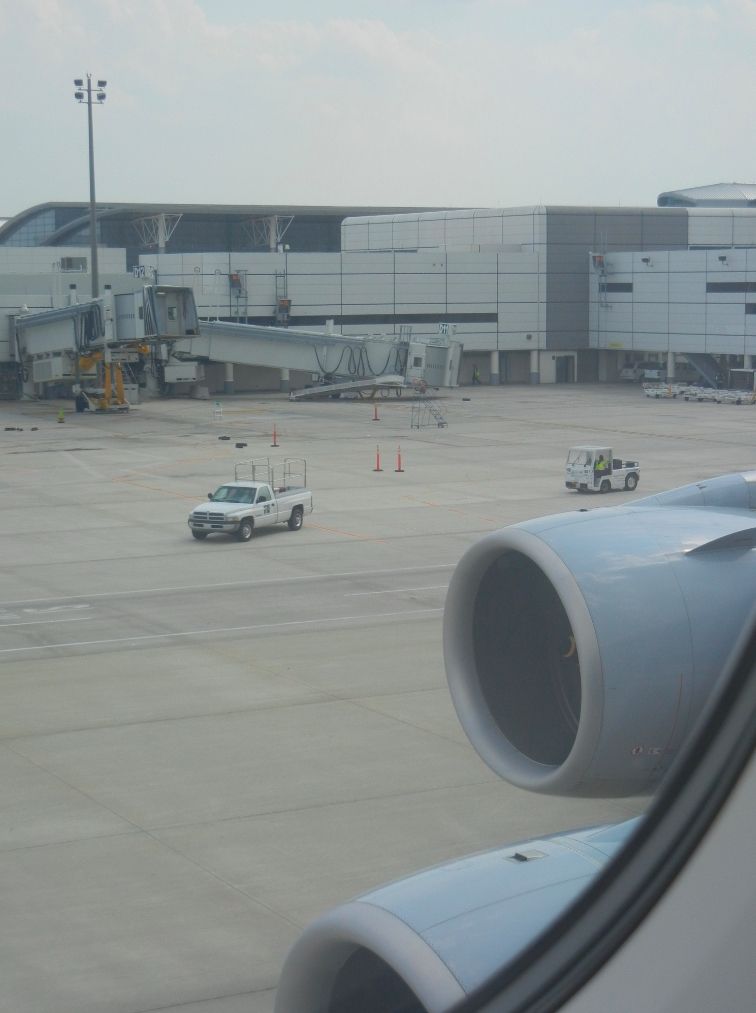 View from row 2.
Another cabin view. I love Lufthansa's signature roses everywhere.
Cross cabin view.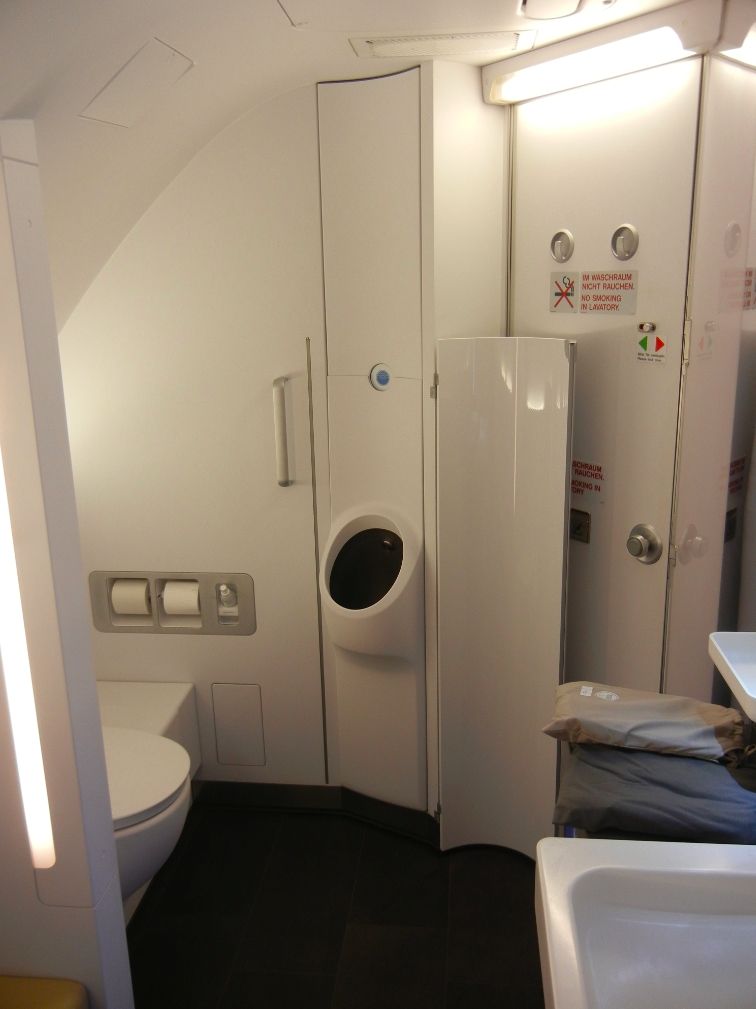 The first class bathroom was massive and had two for the eight seat cabin.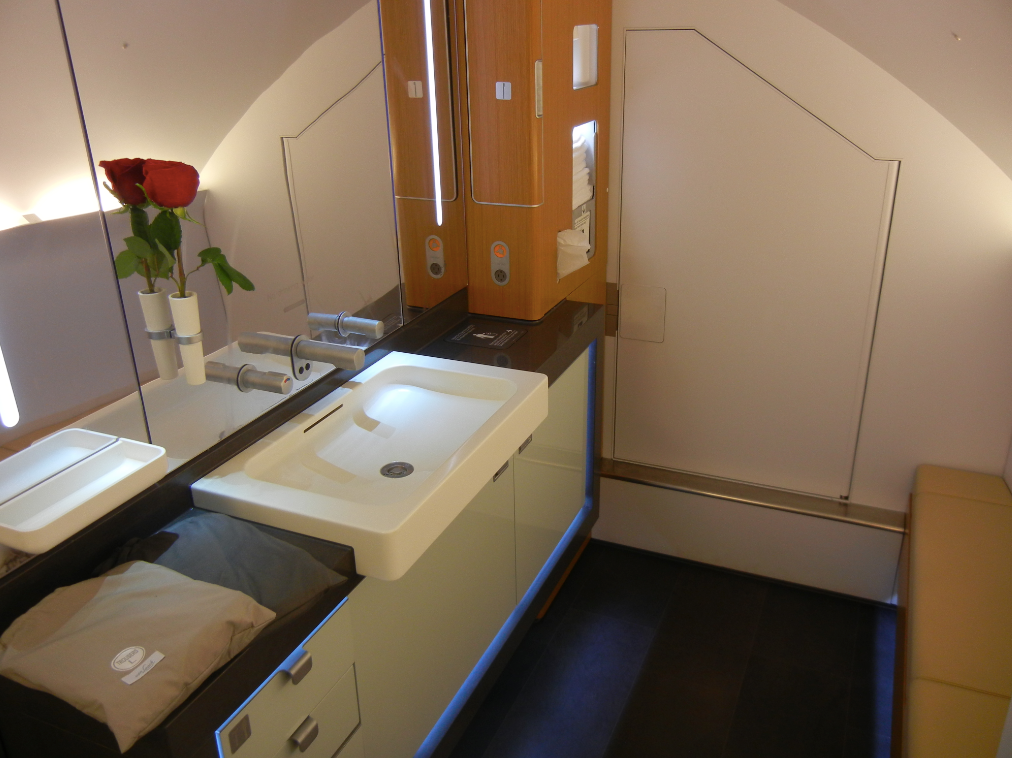 Another bathroom pic.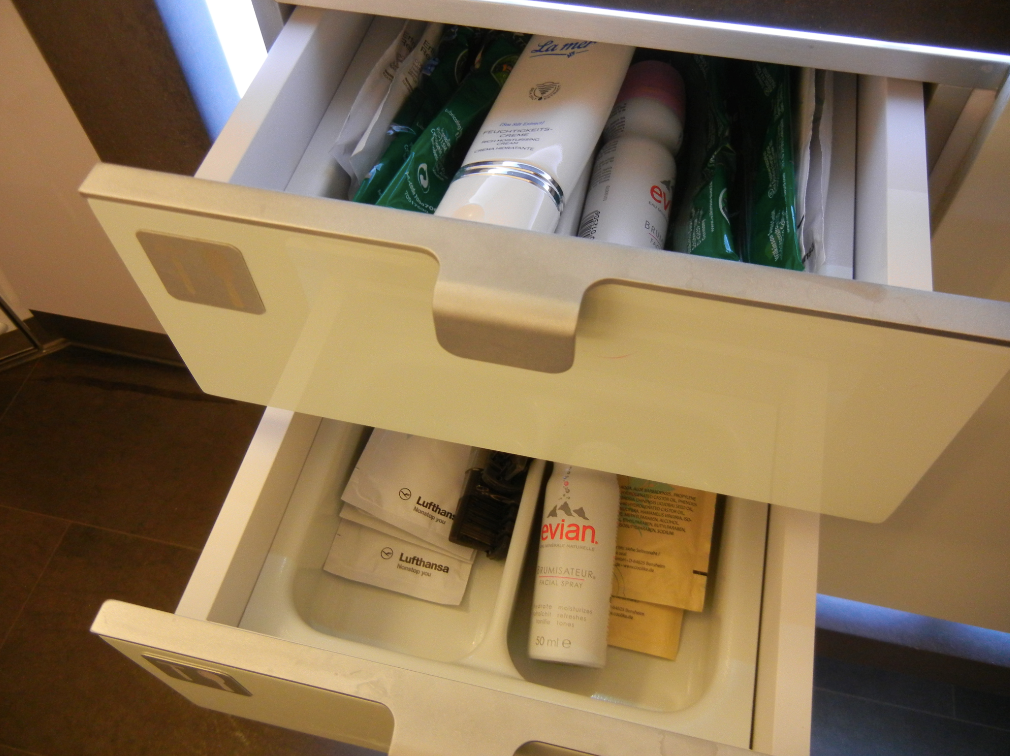 Lots of amenities located inside the restroom.
More amenities.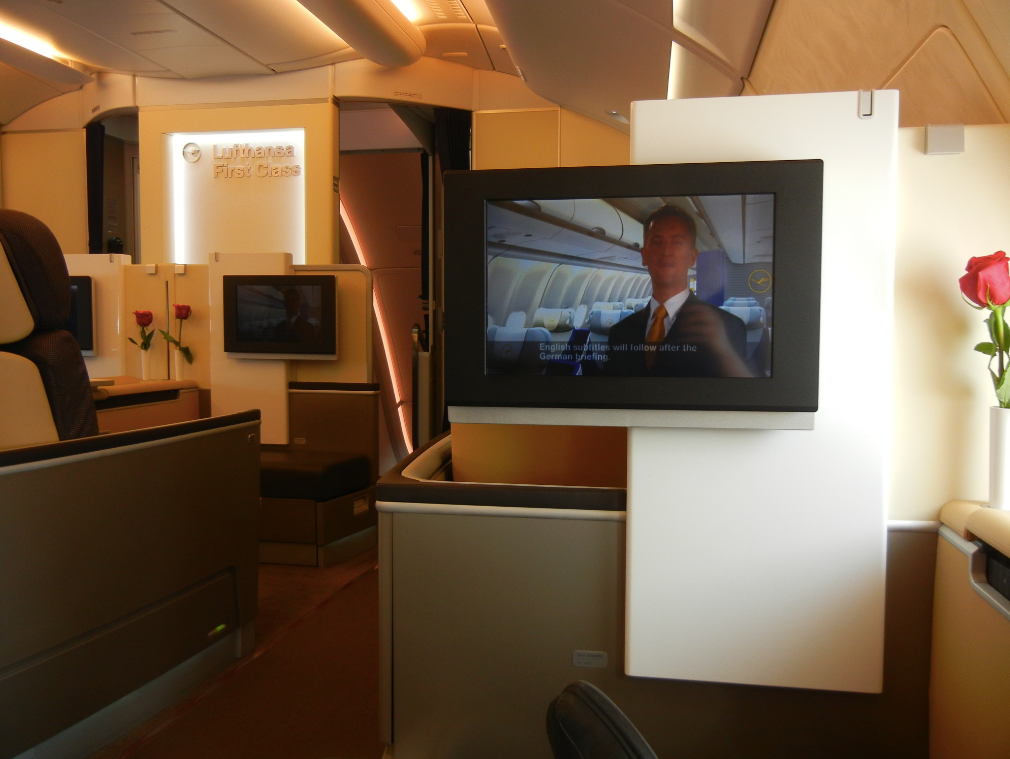 Pushback and safety video time!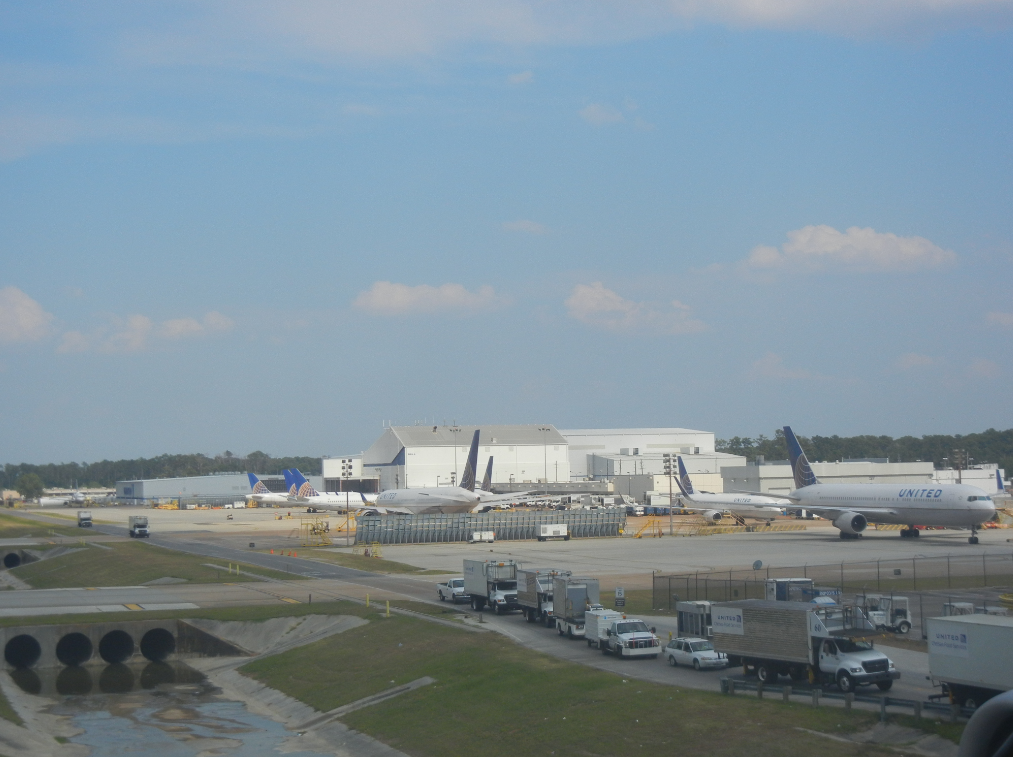 It was a slow travel day so United had a few planes resting for the day.
I love the tail cameras on these airplanes, very entertaining to watch.
Windows.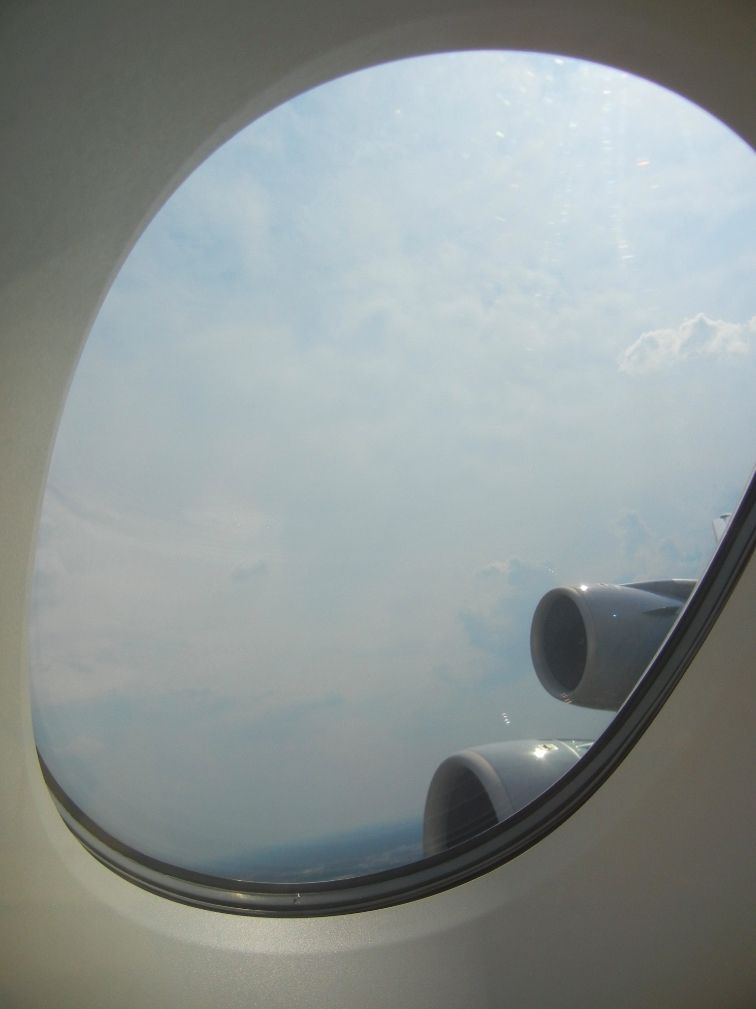 And we are off!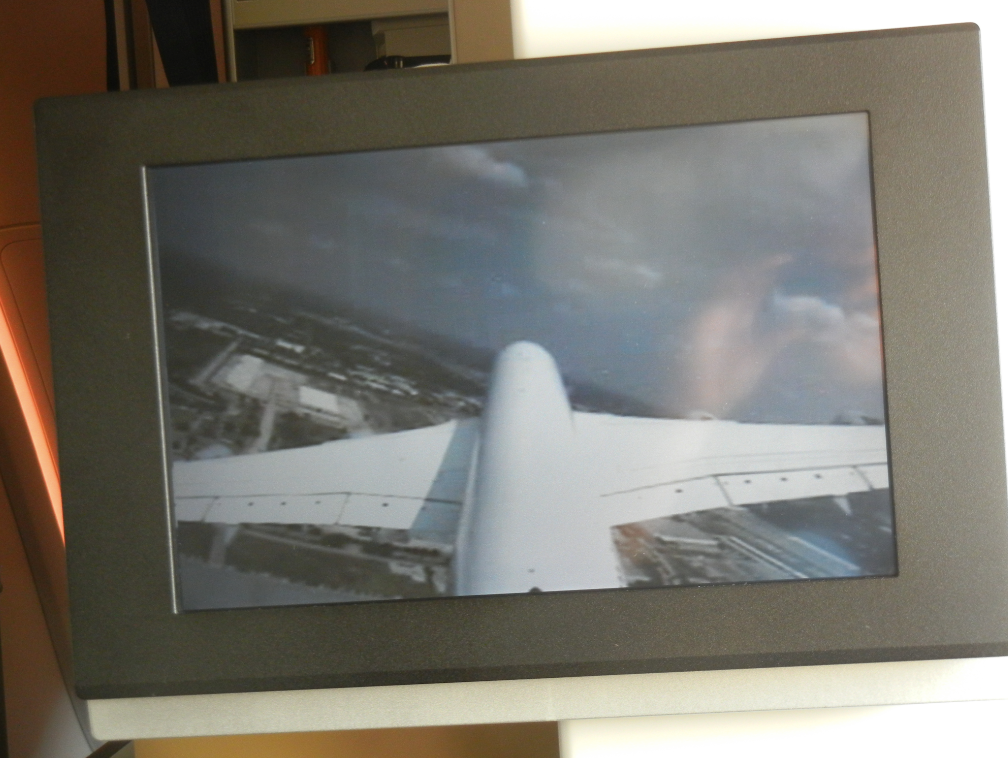 Tail camera on departure.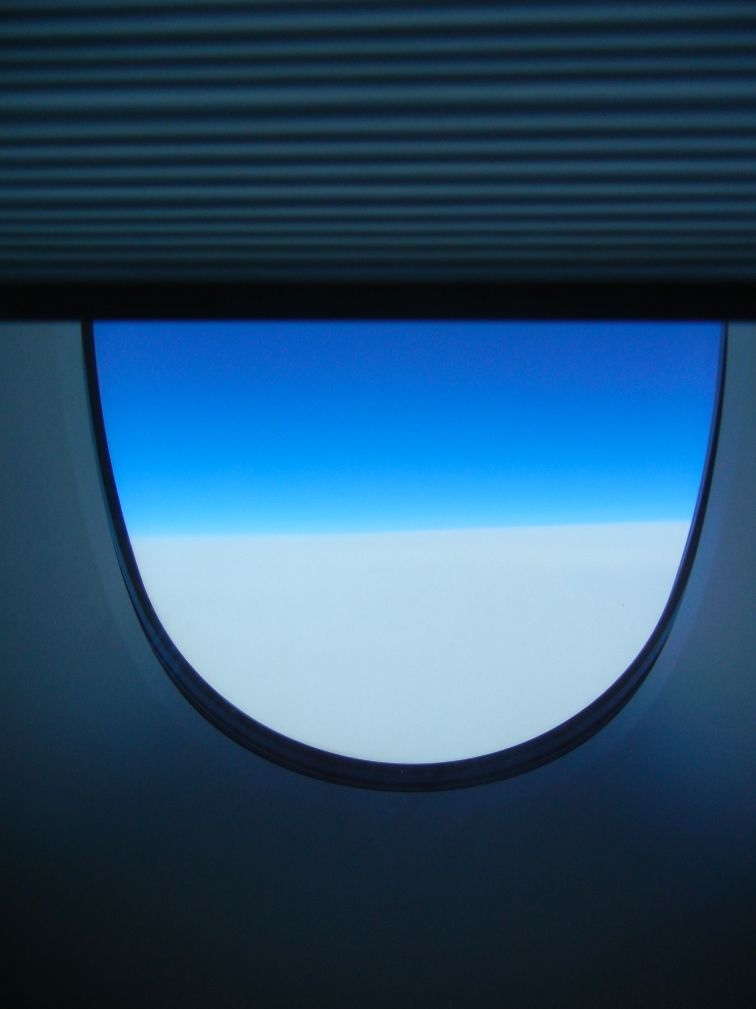 It's always a nice day out once you pass the clouds.
Map
Another Lufthansa Rose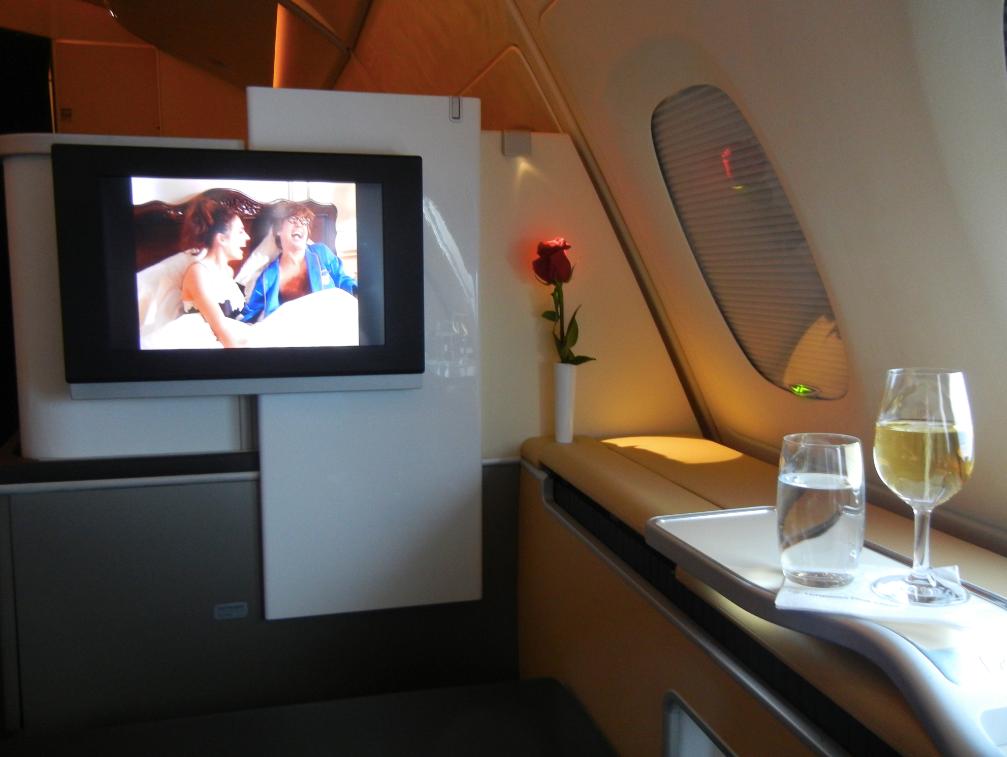 After take-off I was provided with more Champagne, water and started watching Austin Powers.
Lufthansa does an excellent job with their hot towel presentation. Its little things like this that really sets them apart from US airlines. They come out hot, a nice scent is added and they are garnished with a rose pedal.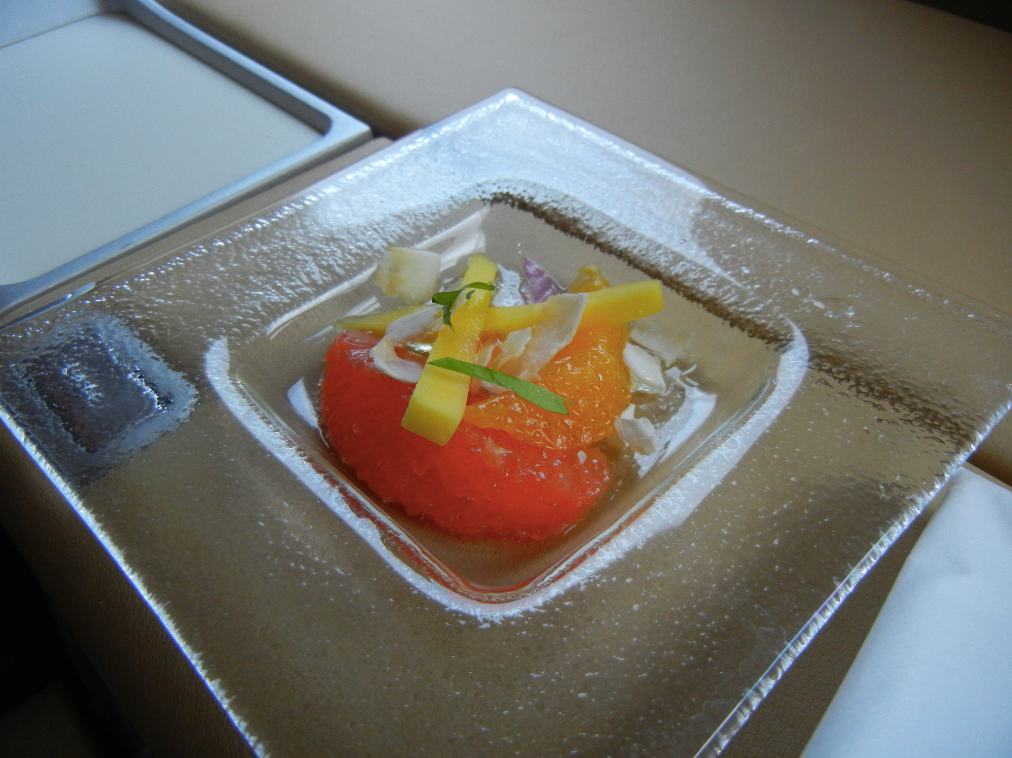 After the hot towels were collected the flight attendant passed around the amuse-bouche which was very tasty.
The flight attendant came around to set-up the tray table for dinner service. I love the LH branded items.
Full set-up with garlic bread.
First came the caviar service with the expected toppings. Lufthansa has changed this process of their meals from last year. Now you receive the caviar and the appetizers at the same time and the appetizers are no longer presented on the stacked tower.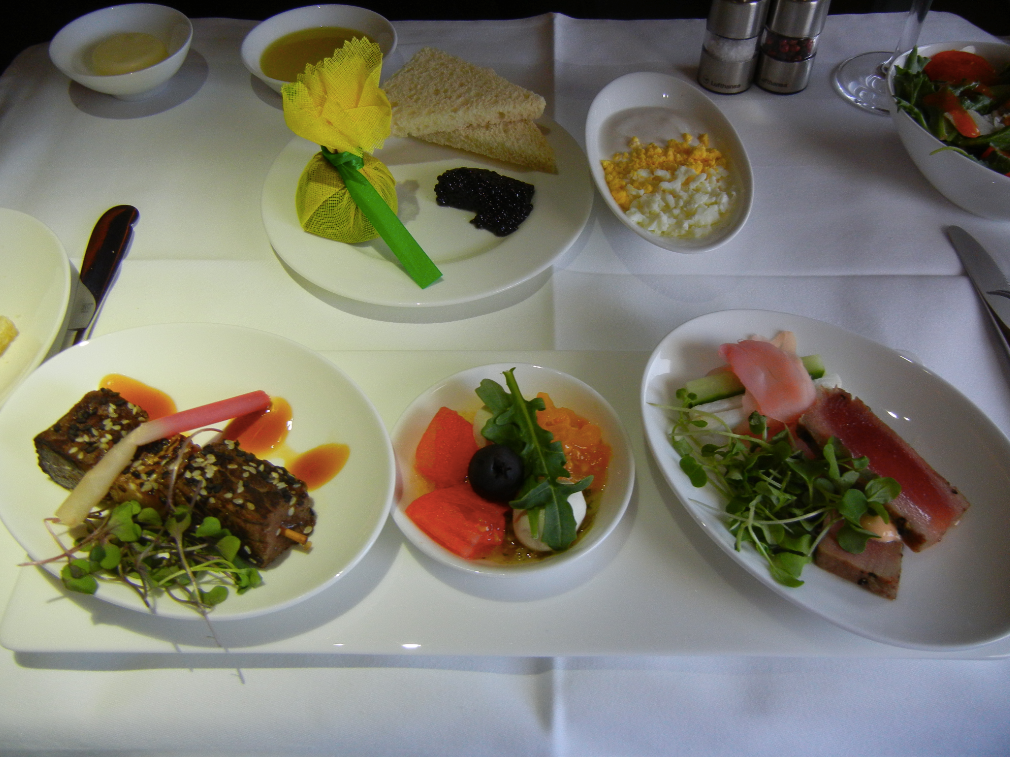 Full set-up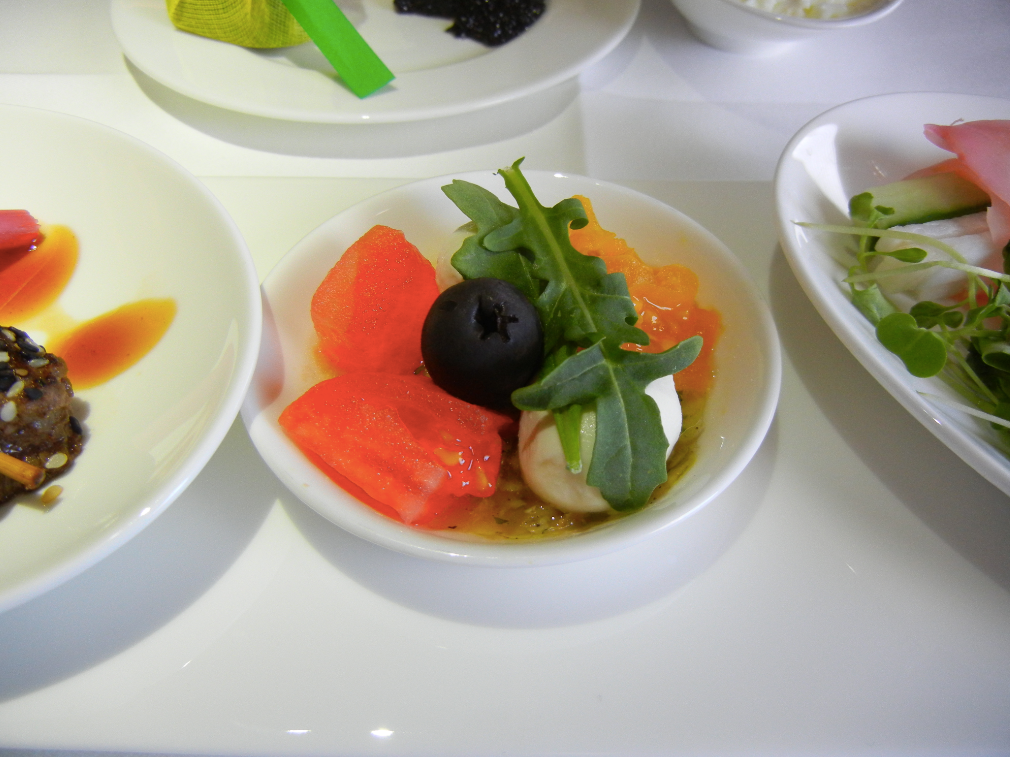 Mozzarella with fresh tomatoes.
Beef appetizer.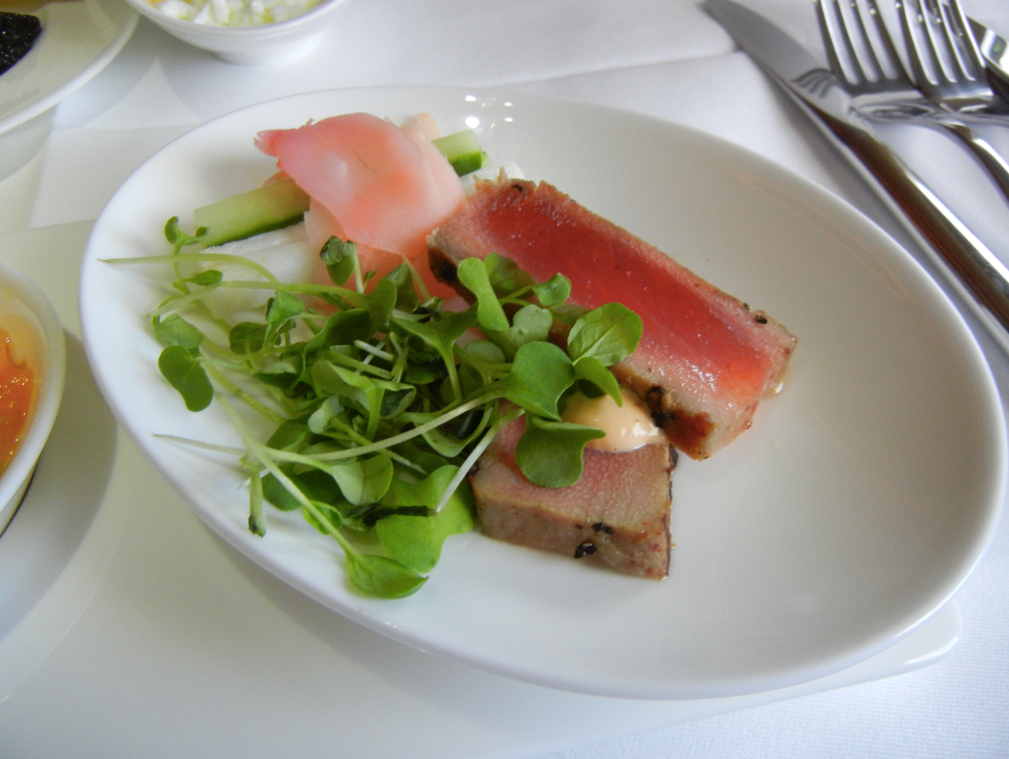 Tuna appetizer.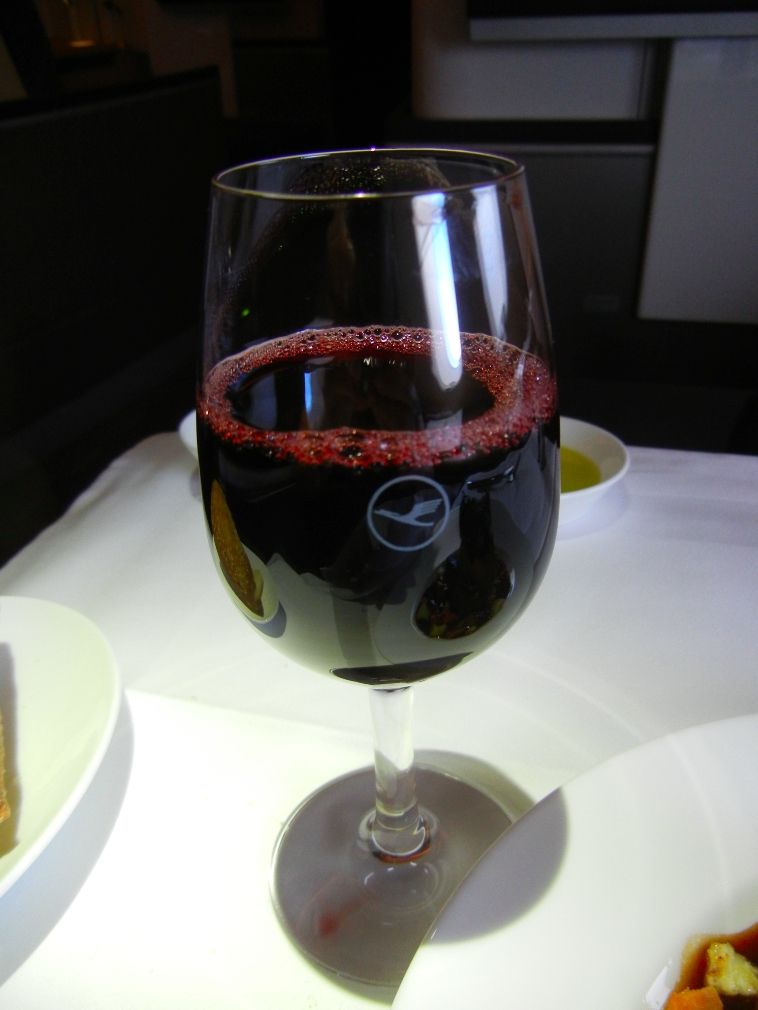 Red wine was served.
Salad with sundried tomato vinaigrette. The dressings come in individual serving sizes where they pour it on in front of you.
For the main course I selected the beef tenderloin which was cooked perfectly.
To finish I elected the banana bread pudding with ice cream. My only complaint was the ice cream was very freezer burnt however it was still delicious.
Lufthansa has a very nice tea presentation which I enjoyed after.
It should be noted that Lufthansa has an impressive cheese cart also however I was full and passed on the option.
To enjoy throughout the flight, the flight attendant came around with a box of chocolates. I was getting up to go to the restroom so I asked her to just surprise me and this is what I found when I returned. A very nice little touch!
After finishing my chocolates and my tea, I went to change into the PJs that Lufthansa provides while the flight crew turned my seat into the bed. While I do find the bedding to be comfortable, I almost always wake up feeling like I'm in an oven.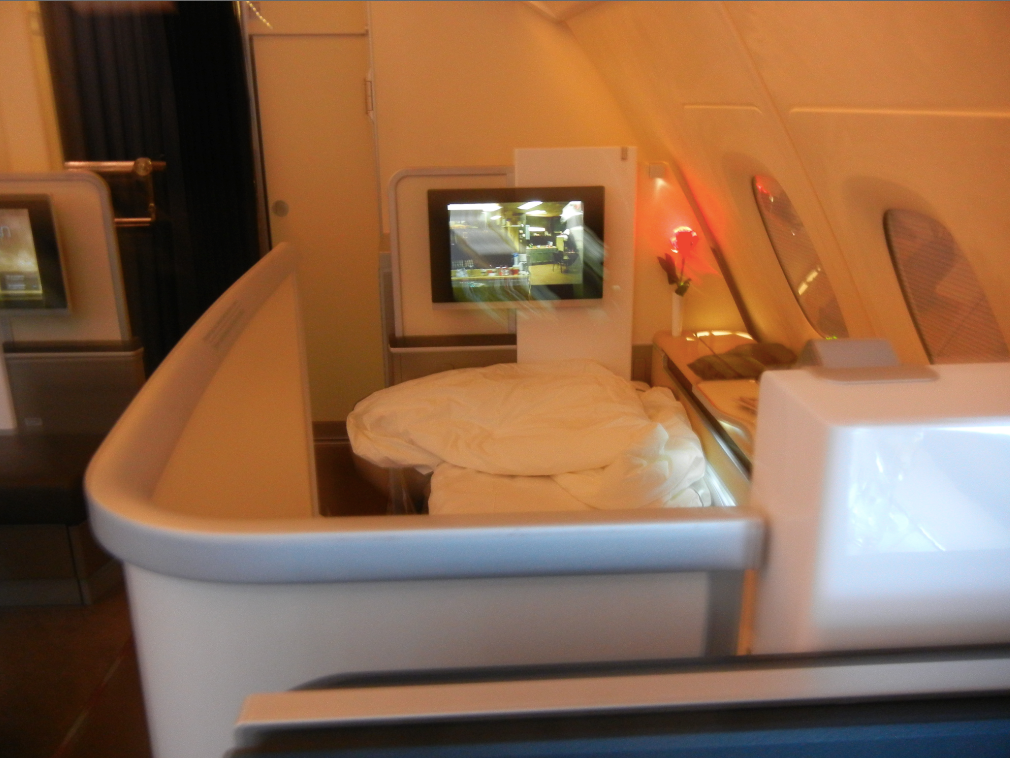 Bed view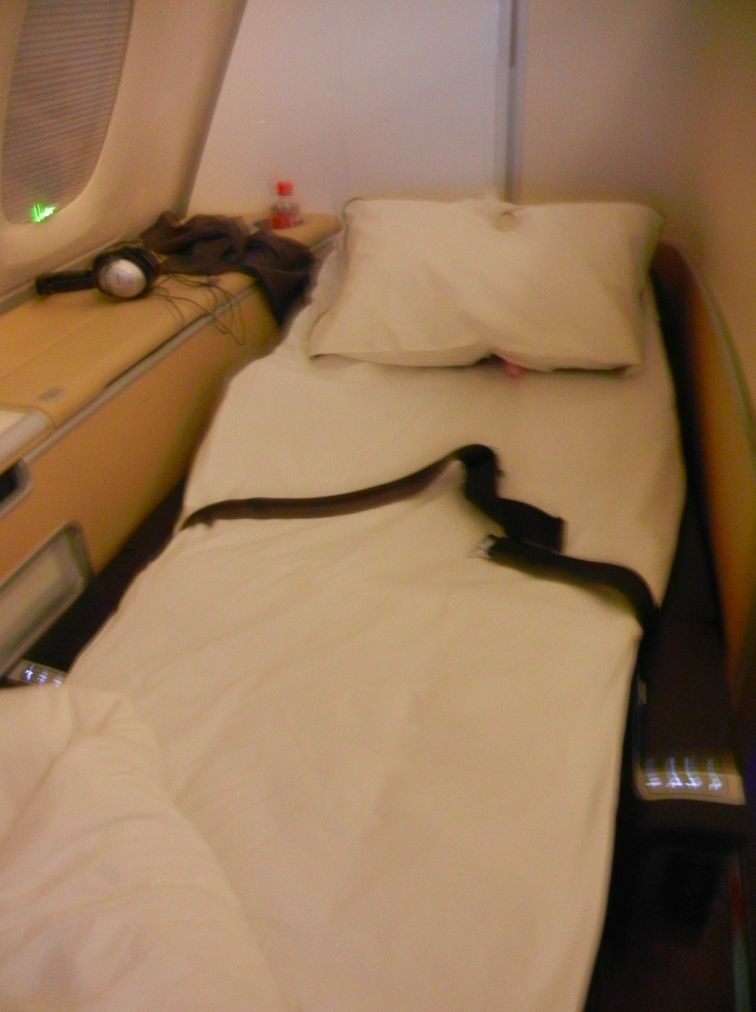 Inside the seating area with the privacy wall up. Sorry for the low quality of the photo, it was pretty dark when taking these.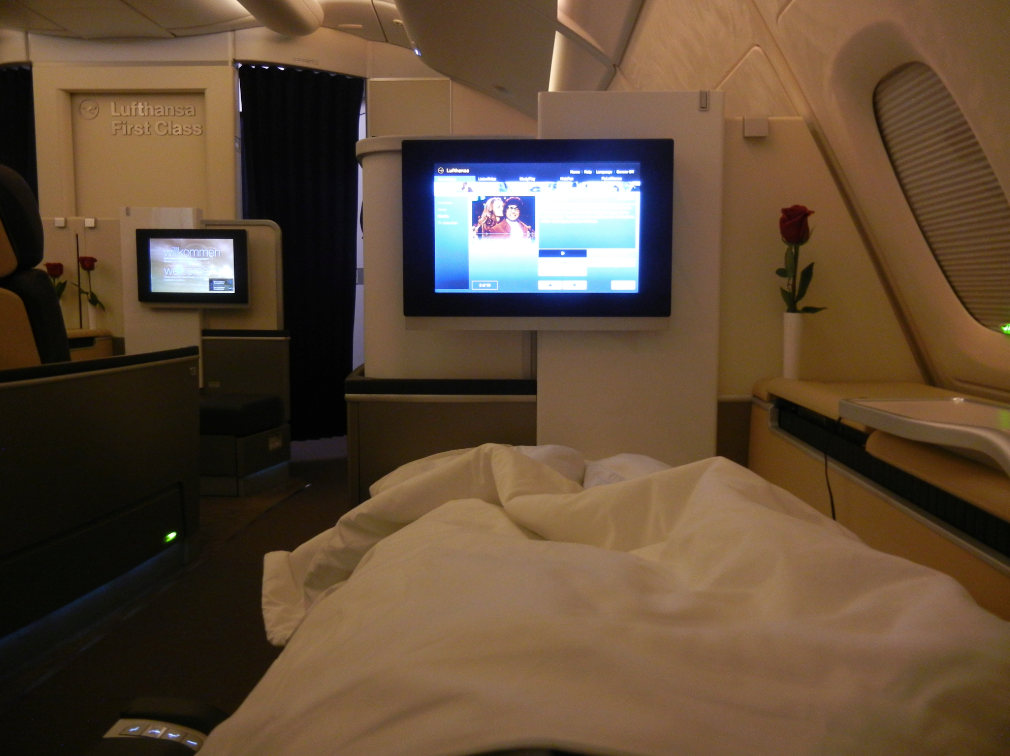 View with the privacy wall lowered.
I woke up, changed out of the PJs right as the flight attendant came around again with a smile and provided another hot towel.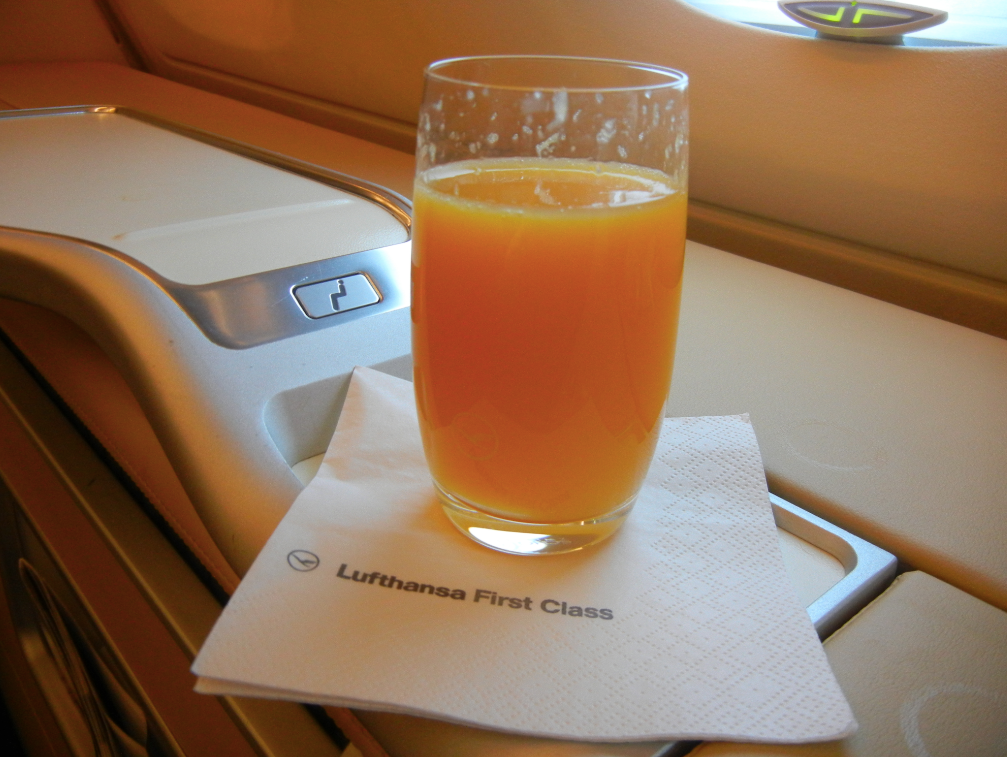 Fresh squeezed orange juice was provided next. I wish I had thought to ask for a mimosa with this.
Breakfast table set-up.
Fresh fruit was offered. Everything was ripe and juicy, unlike a lot of my fruit experiences with United's catering.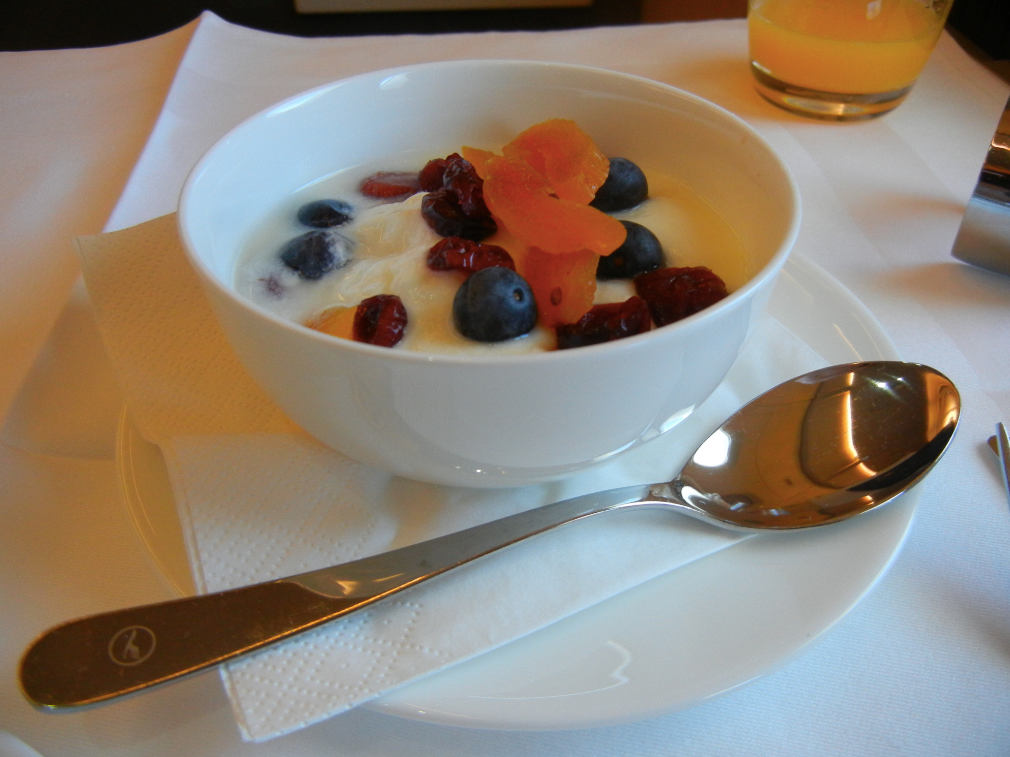 Yogurt was served after.
The flight attendant came around with a basket of fresh breads that were hot and moist. They were offered with a selection of jams.
Main breakfast entrée. It's funny to compare LH to United First. I have found that with United, the Flight Attendants rush you through service and will try to collect your plates as quickly as possible. With Lufthansa, they really let you take your time and often look disappointed if you haven't finished something. They take pride in their work and product and you can tell.
Approaching FRA.
Not the best weather in Frankfurt that day.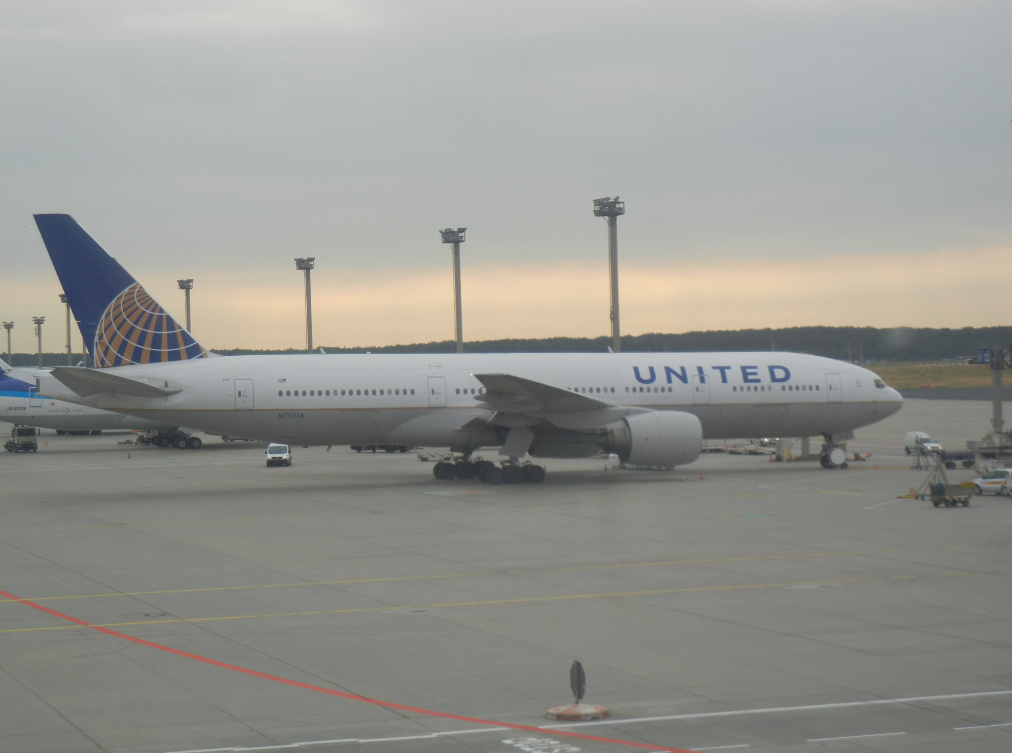 N777UA the first Boeing 777 to enter service.
Condor 757-300.
Overall the flight was nothing but wonderful. Lufthansa really knows how to spoil you and I wish the flights could have lasted another 10 hours. In part two I will cover FRA, the First Class Terminal and the 747-400 First flight to Osaka.
Thank you for reading!