Background to the trip:
The second part of our China trip included a short hop from Chengdu to my IN-laws home town - Shijiazhuang (SJW). Looking at our dates of travel we had an option of Spring Airlines, Sichuan Airlines, Heibei Airlines and China United Airlines (subsidiary of MU).
This is going to be after our trip along the Sichuan province - during which time we would be visiting Chengdu, Leshan, Mt Emei, Huonglong and Jiuzhaigou.
Looking at the times and prices we decided on choosing the China United Airlines departing near noon arriving SJW in the afternoon. Another first 'Airline' for me, so was looking forward to it.
Researched through Kayak, Ctrip and elong, and the respective airline websites; few were available also in English, but the rest weren't. So had to use my wife's Mandarin skills to guide me through the website. Eventually found out that Ctrip and elong had an offer for 50% discounted seats so booked 2 seats on each of the website (Ctrip had 2 half price tickets, then elong had 2 more 60% discounted tickets).
Booking process was simple enough and foreign credit card was accepted without any issue. Email received within a minute.
Tried to check my booking via the website to confirm. China United airlines' English website takes you to MU English website
The odd thing here was the confirmation from the Ctrip website did not have any PNR number I could recognise and it was all in Chinese. But confirmed with my wife and the ticket looked alright (we enter my In-laws name in Chinese, which I presume converted the ticket, when sent to the email, to also be in Chinese). The other ticket we booked via elong.net was in English and I was able to view the booking via the MU website.
So far all looking good, now all se have to do is reach the airport on time
Route map (courtesy gcmaps)
Flight Stats:

China United Airlines (operated by China Eastern MU) KN : CTU - SJW
KN 5440
Flight Reg: B-2685 ; delivered Dec 2002
Boeing 737-79P
Seat 41A
Load 95%
Departure time 11:50 ( 12:50 )
Arrival 14:15 ( 14:50 )
24 Oct 2013
Price: GBP 75.00
Previous day of the flight, tried to check in online although it wasn't possible as there seem to be no such facility online. So looks like we would have to make do with checking in at the airport.
Day of the flight, left our superb hotel (holiday inn express wuhou) with enough time to spare. Drive into the airport was around 20 minutes with negligible traffic.
Chengdu domestic terminal 2 looks brand new and very different to the one I have visited previously. I hadn't known that they had a new one. The external did look grand and the domestic check in area was massive (all domestic except for Sichuan Airlines, which was still in Terminal 1).
The magnificent CTU Airport – Domestic terminal 2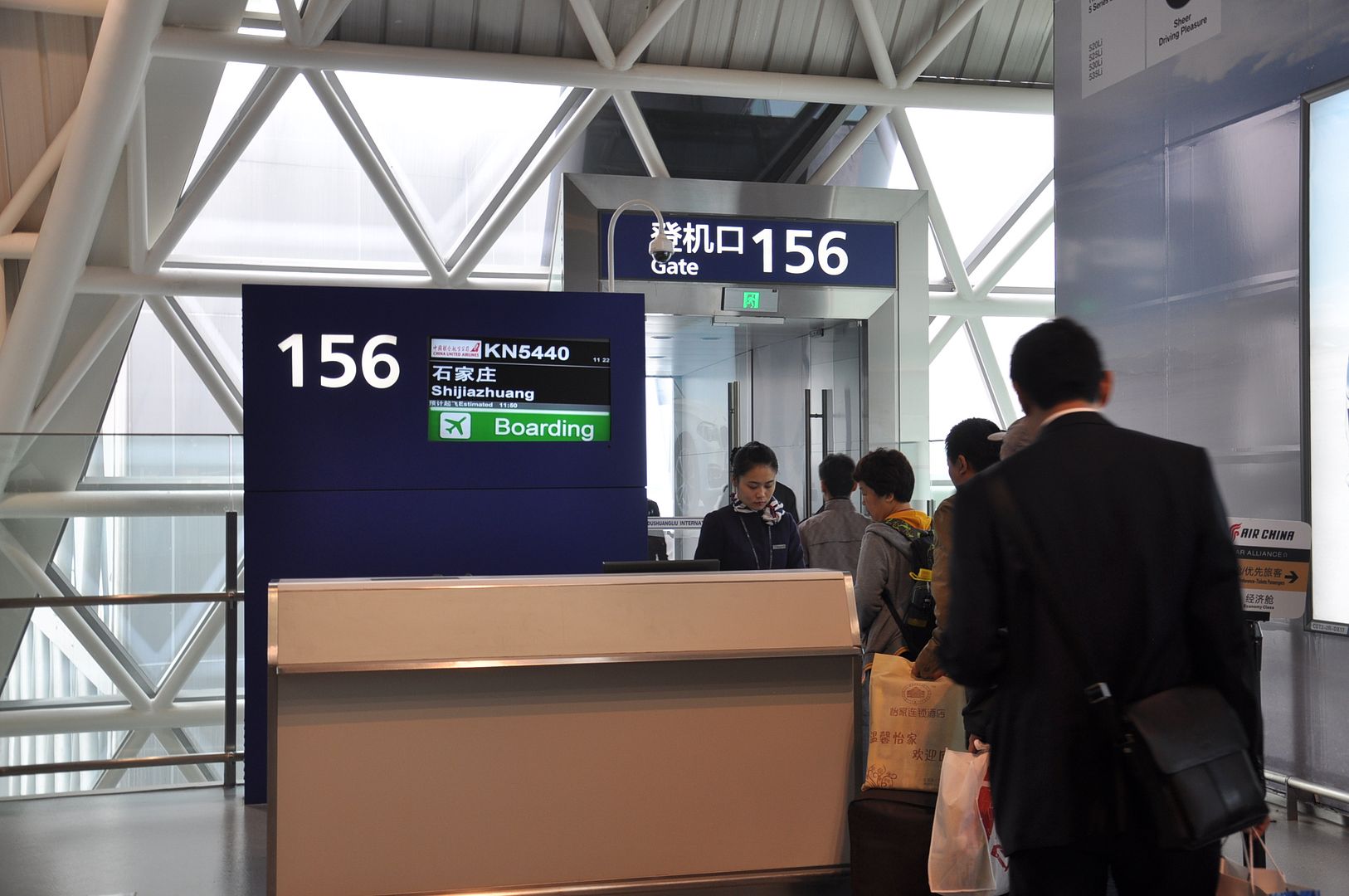 FIDS in English and Chinese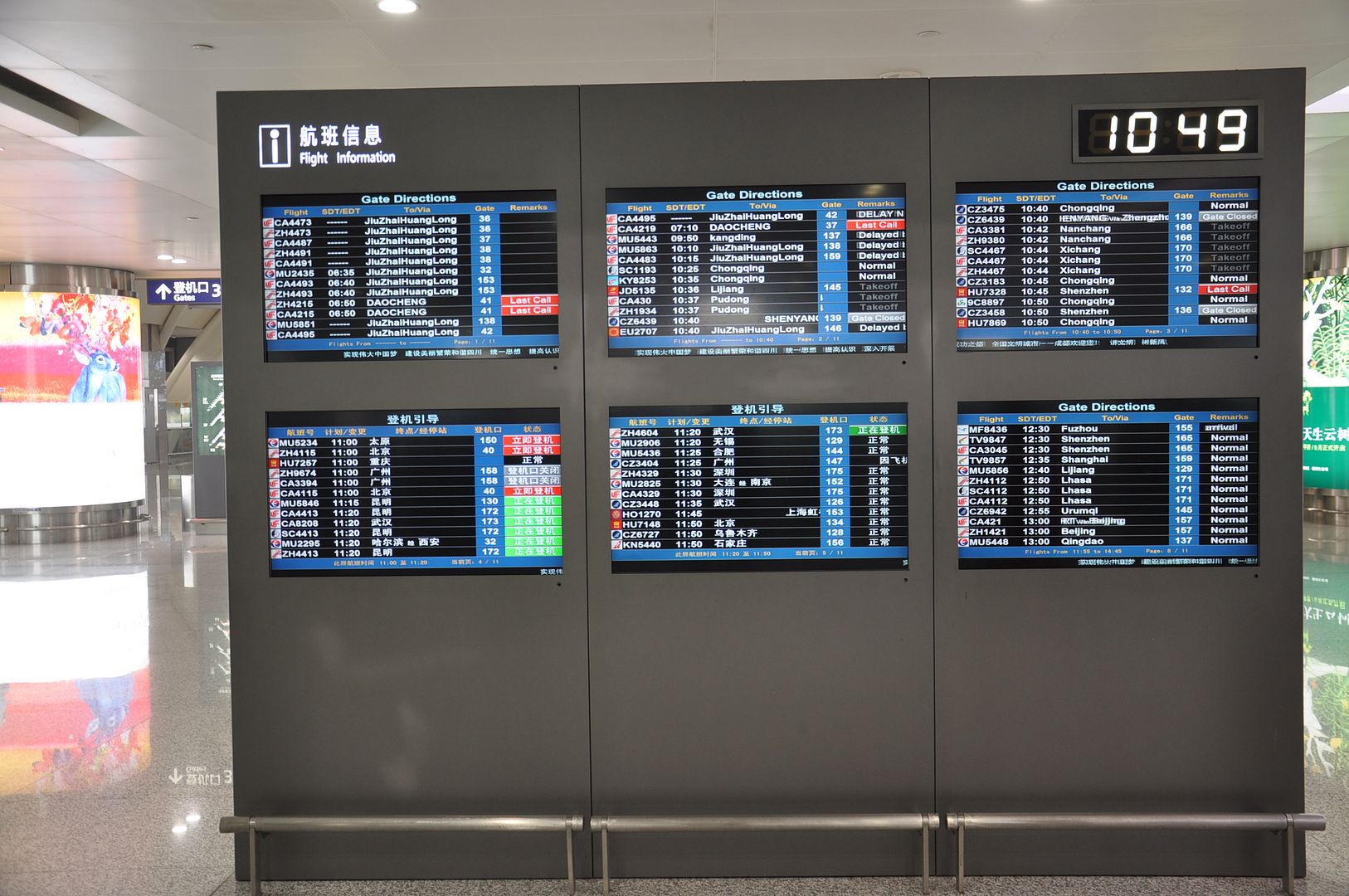 Unpacking Inspection room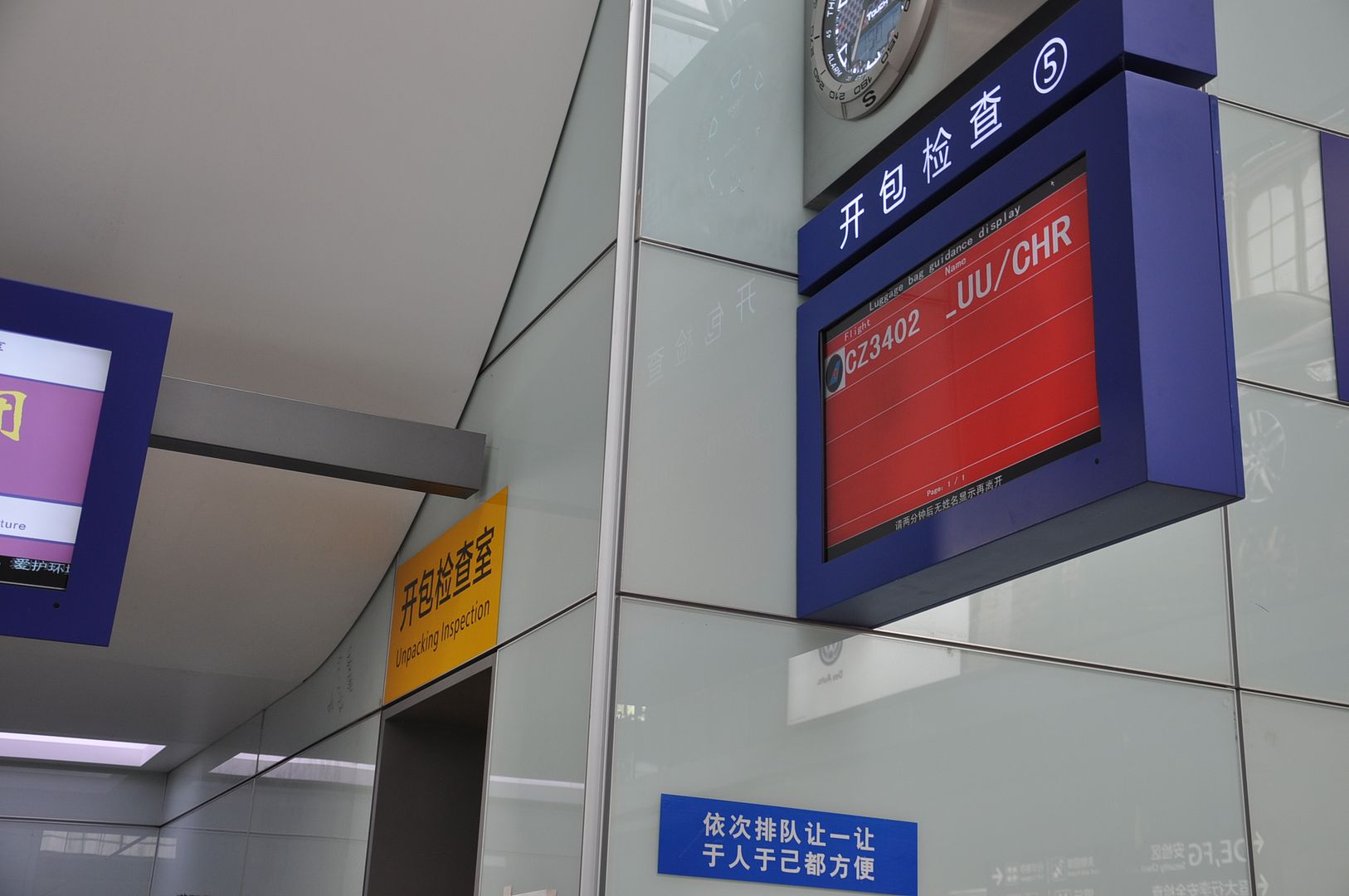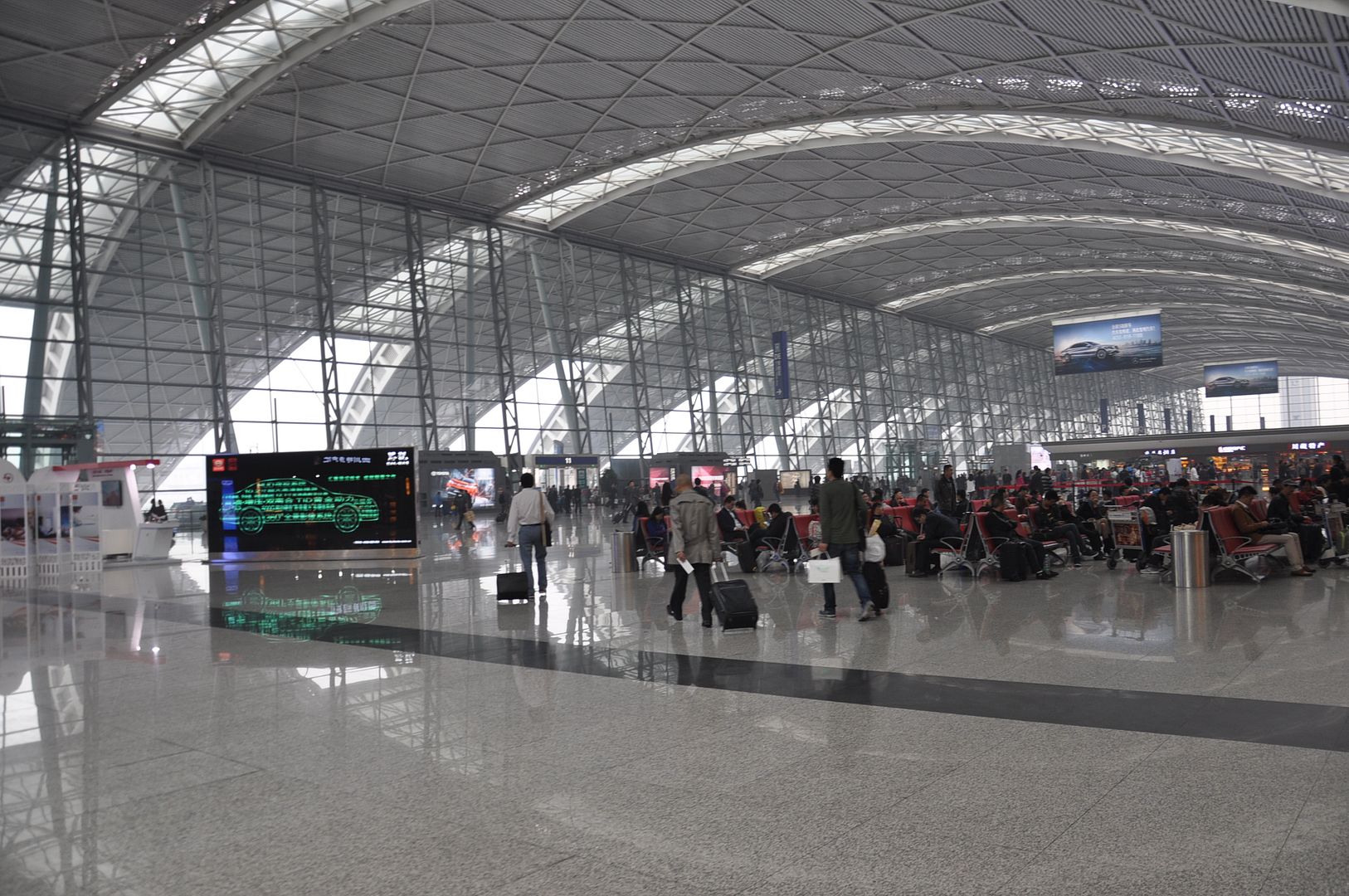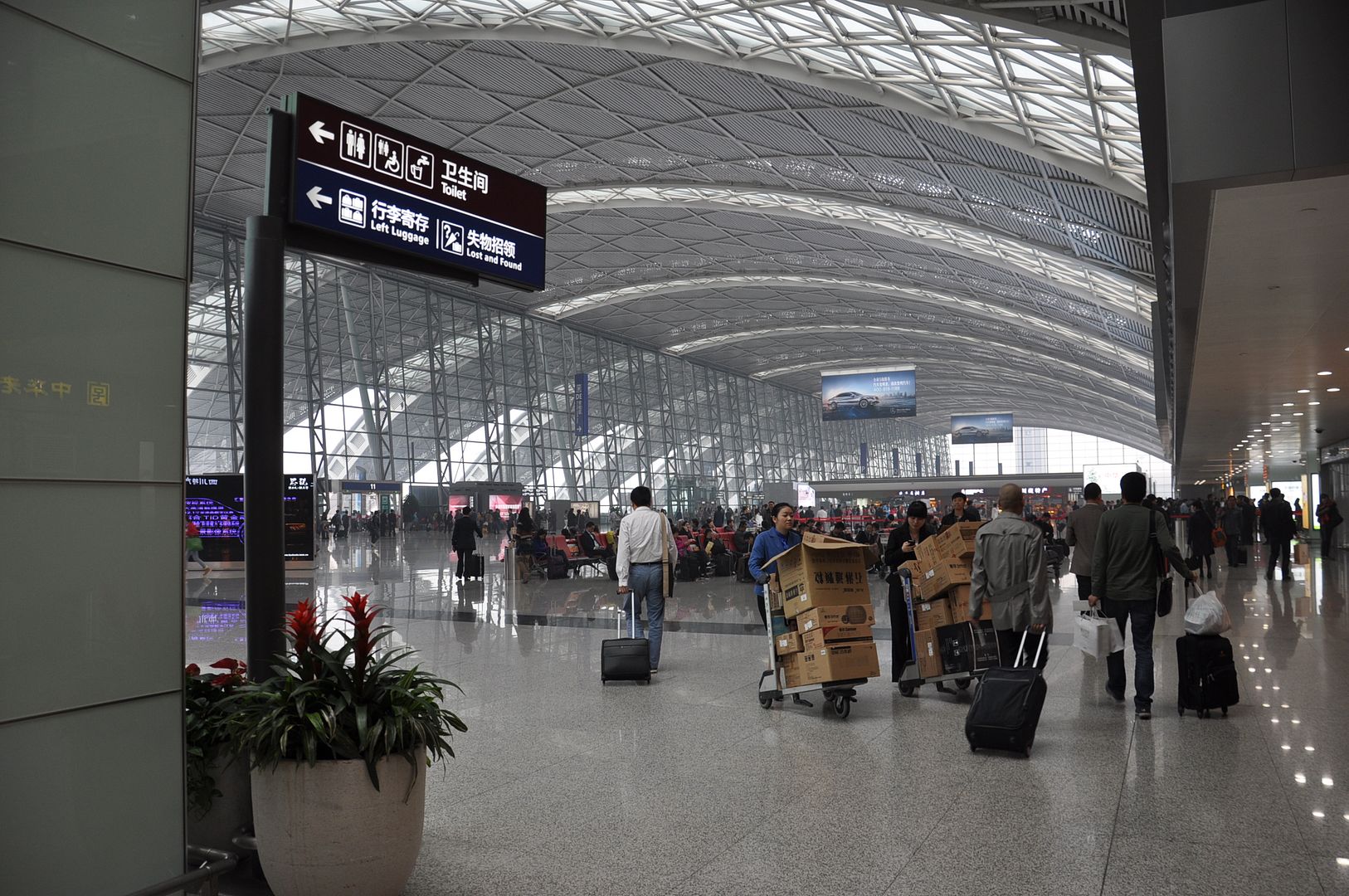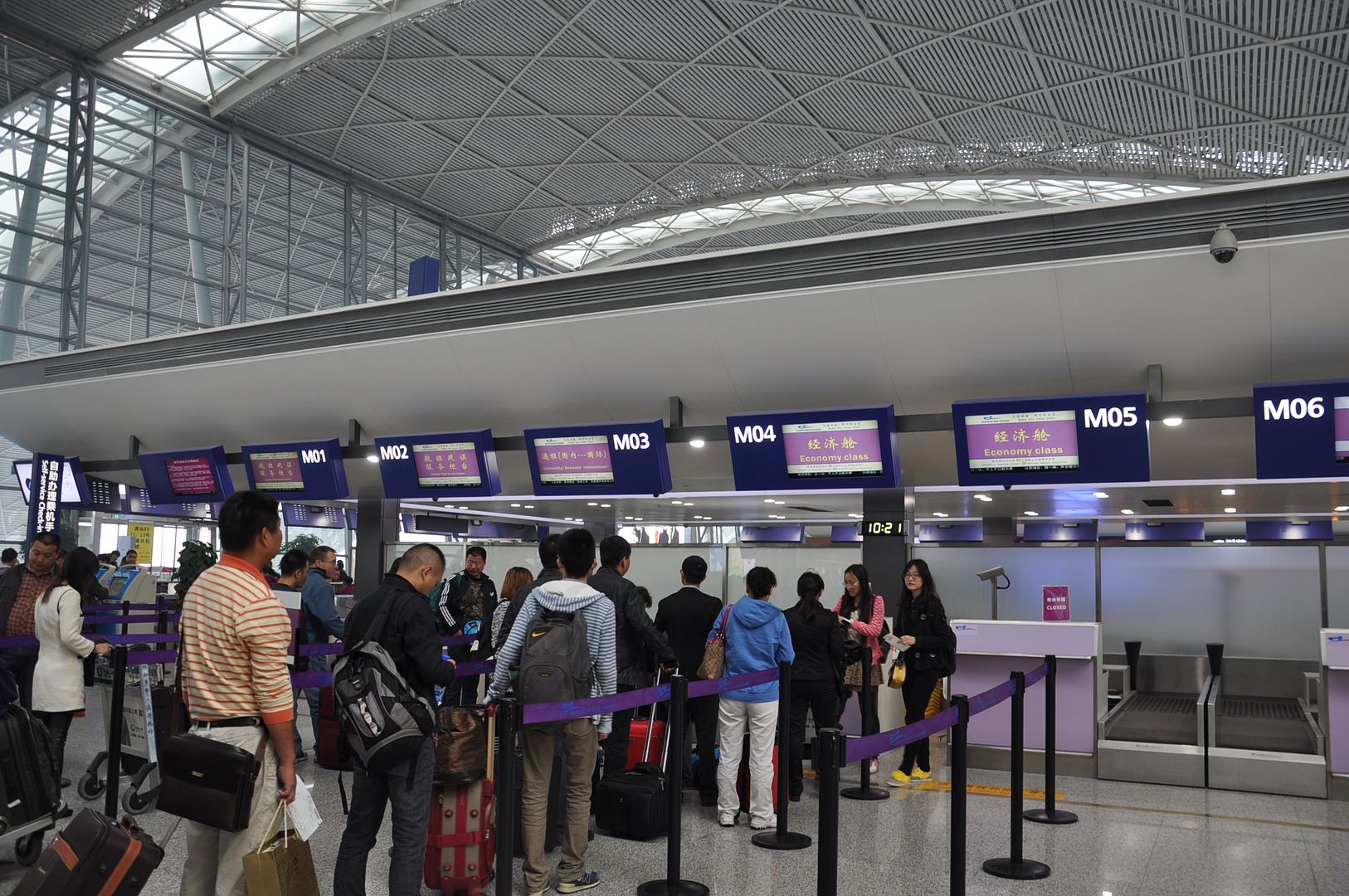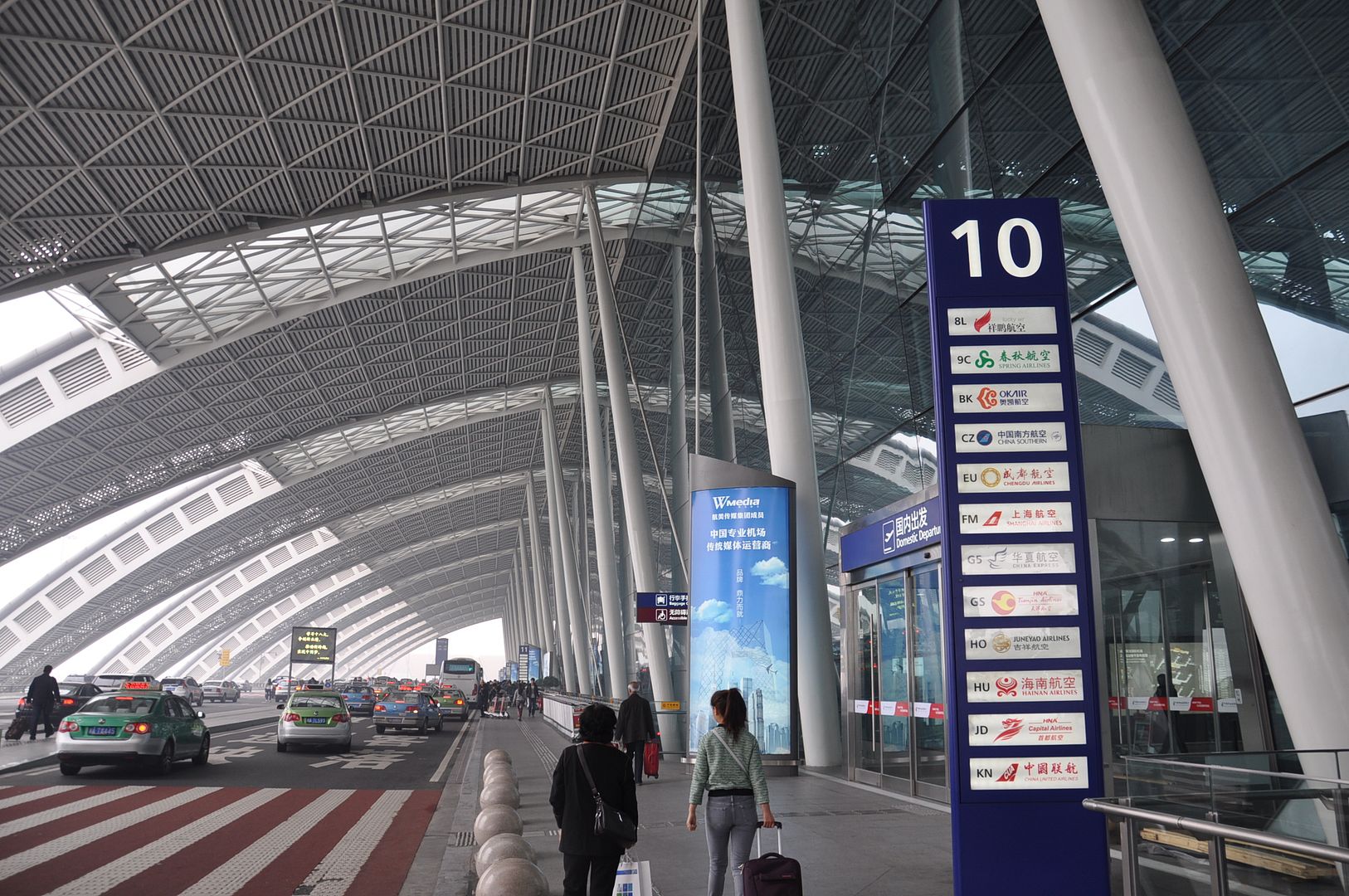 Check in counter for china united was zones k-n, and check in was smooth and efficient. There were automatic check in counters, but it looked like we would need to input each passengers details separately, as opposed to check in per ticket basis, like how it done elsewhere. That meant 4 separate check in's for us, rather decided to use the manual check in desk, as the crowd at this time seemed sparse. Soon after check in we proceeded towards security when we noticed my father in laws name on some screen which mentioned "bag open screen" and were asked to go back to check in counter. (Tip: when at Chengdu airport, not sure if its being implemented else where in china, wait for a couple minutes after check in as there is a screen near the counters which indicate if your bags need to be re-opened for security check)
When we reached back we realised that it was a security issue and we had an exposed battery in the bag which is not allowed in domestic check in bags in China. This gave me a sneak peek into the labyrinth of baggage halls and it did look brand new and complicated.
Security was quick. Interesting to note that the security personnel were able to speak decent English. A first for me in domestic Chinese airports.
Once airside, the grandeur of Chengdu domestic airport continued. A vast array of duty free area, including first class lounges (looked like no other card like priority pass was allowed except for all business and first class domestic travel). So far this airport looked the best I ve seen for domestic travel in china. Really impressed with the facilities, architecture and comfort. Announcements also made in clearly legible English.
Approaching our gate 156, I noticed it was a china eastern aircraft this morning, taking us to Shijiazhuang. Slightly disappointed that I would not get to experience a china united aircraft, but nevertheless I always look forward to Chinese domestic travel.
Boarding was on time at we were at our seats by 11:35. The aircraft was a Boeing 737-700 (a first for me) and it looked old but in very good condition. Everyone was boarded by 11:40 and we were expecting an on-time departure. The flight looked 95% full.
KN5440 – B2685 (Dec 2002) Boeing 737-700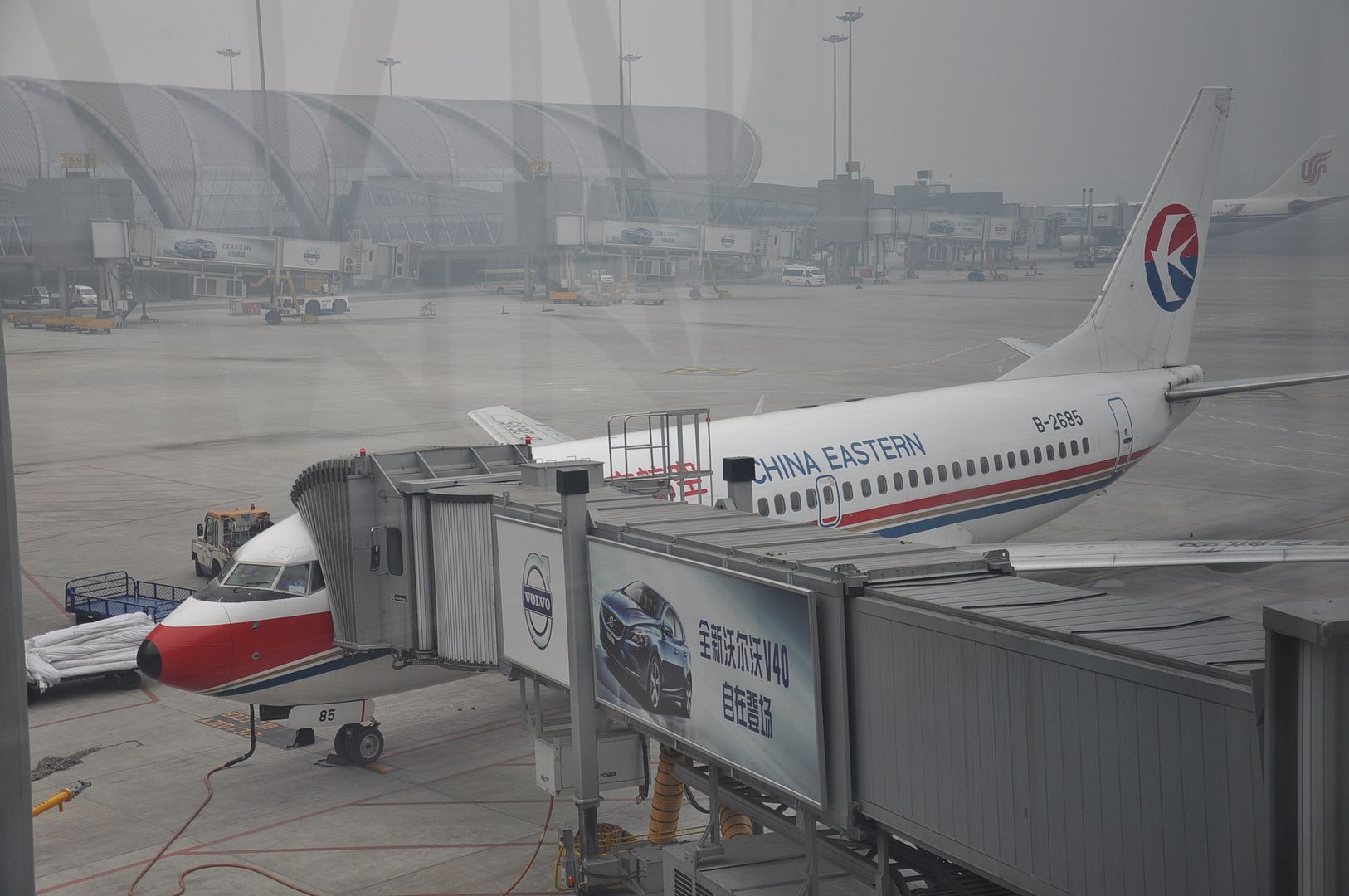 Once boarded, an announcement was made in mandarin and English stating that the aircraft hadn't received take off permission and there would be a slight delay, which meant that we may not meet our expected schedule departure of 11:50.
Plane spotting at CTU
Air China A330 landing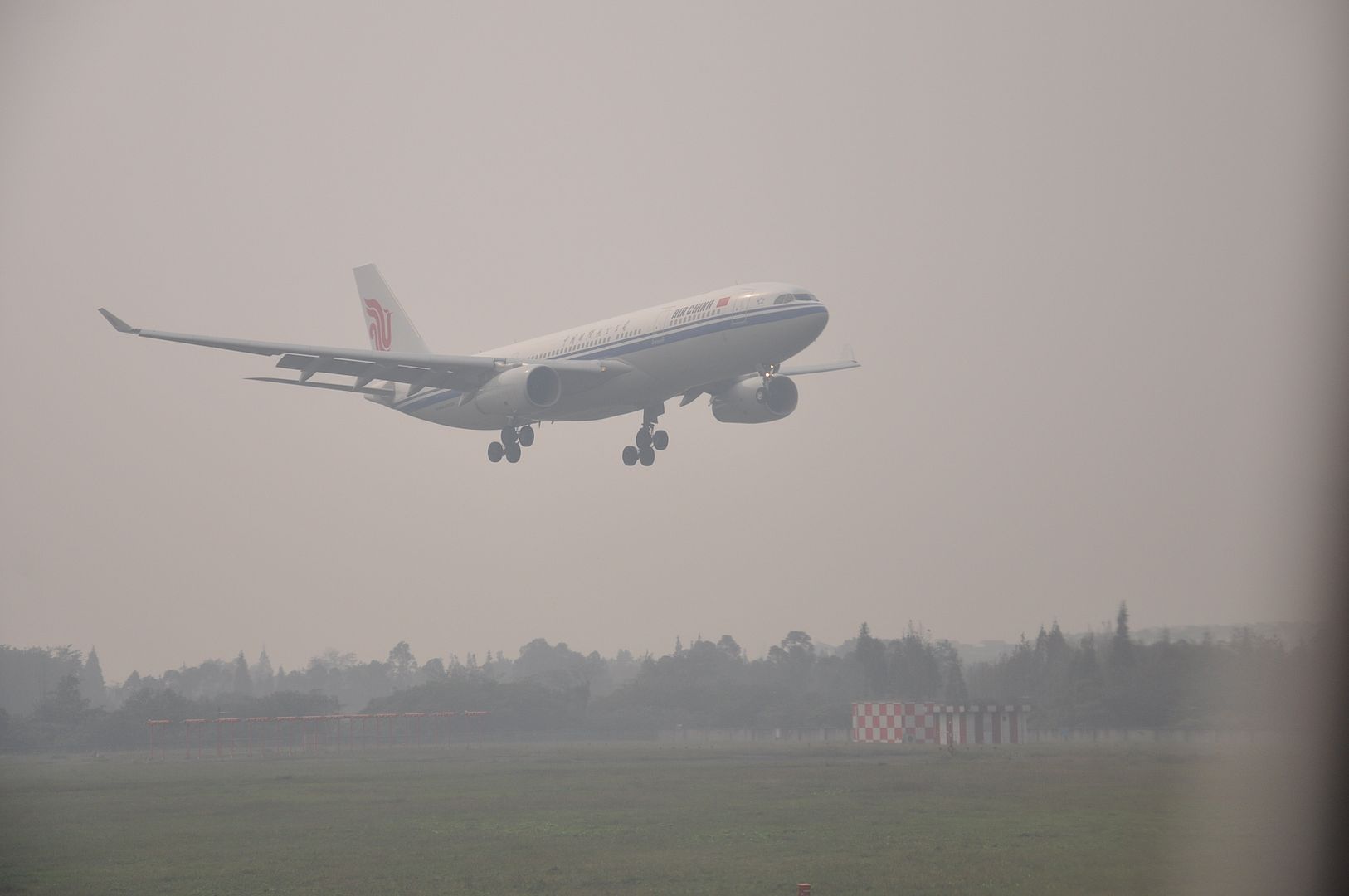 The Beauty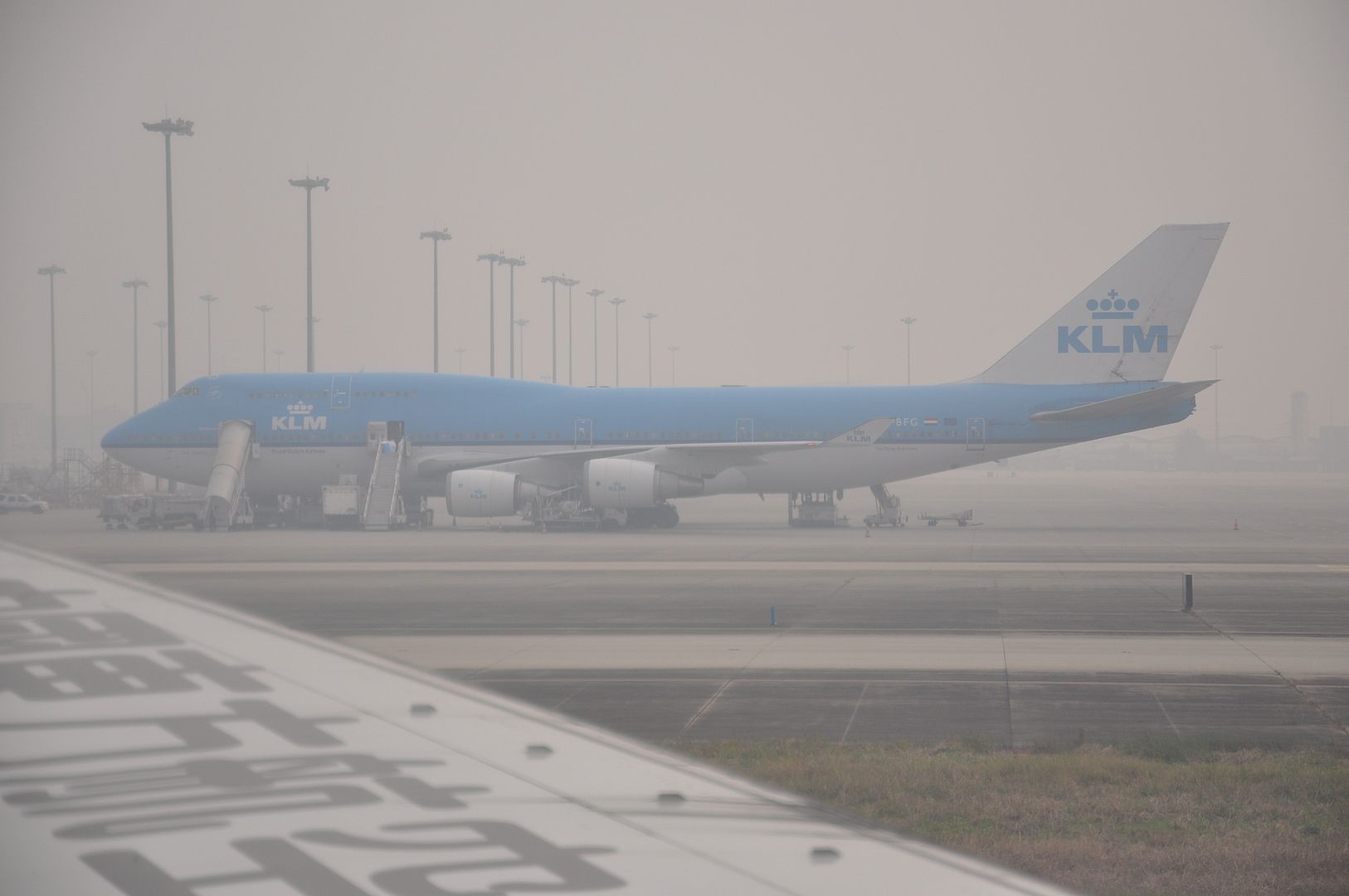 Rare but common at CTU – Tibet Airlines (B-6443; their latest A319, delivered June 2013)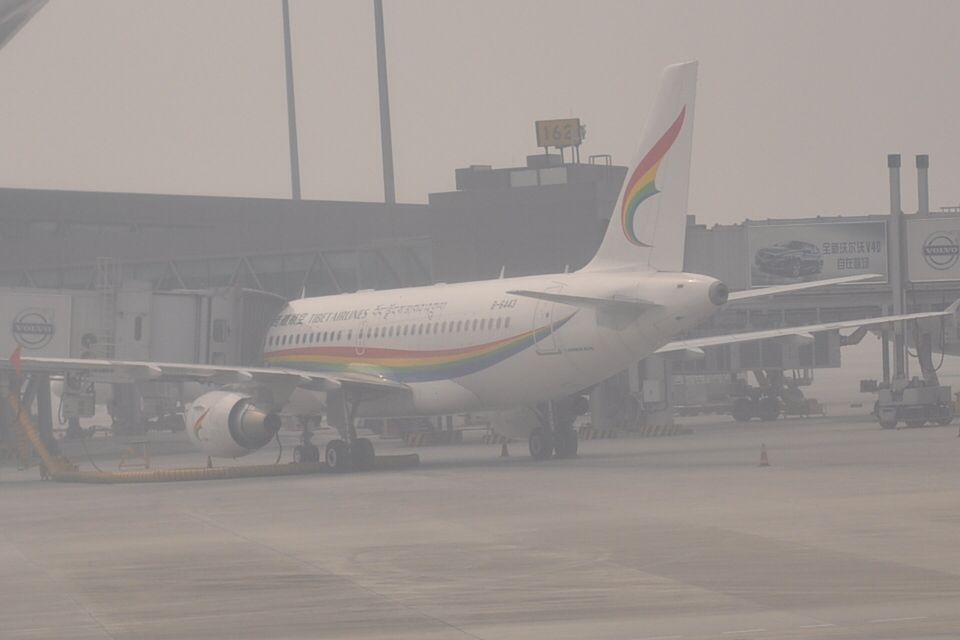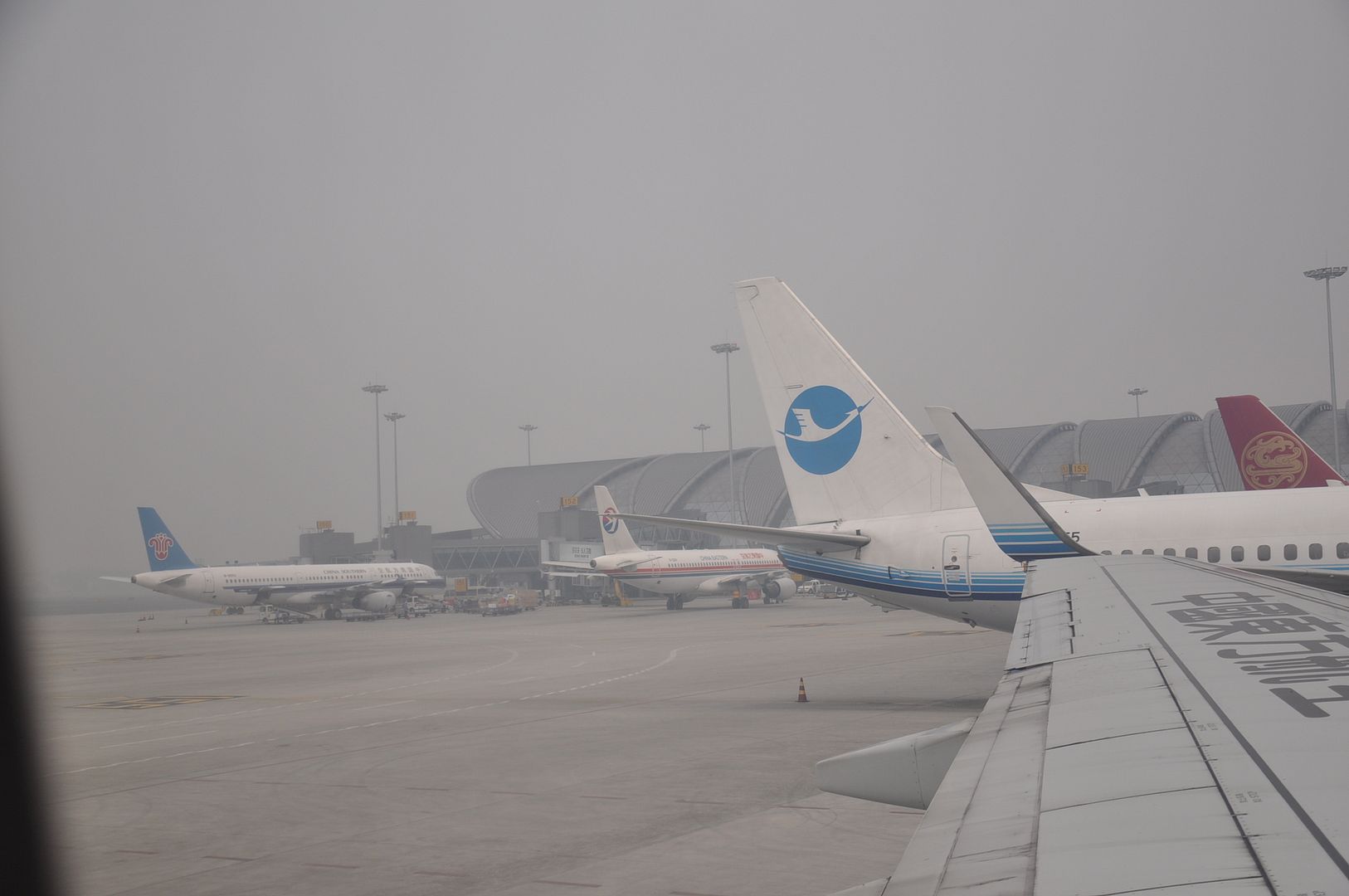 Juneyao Airlines – A320 (October 2012)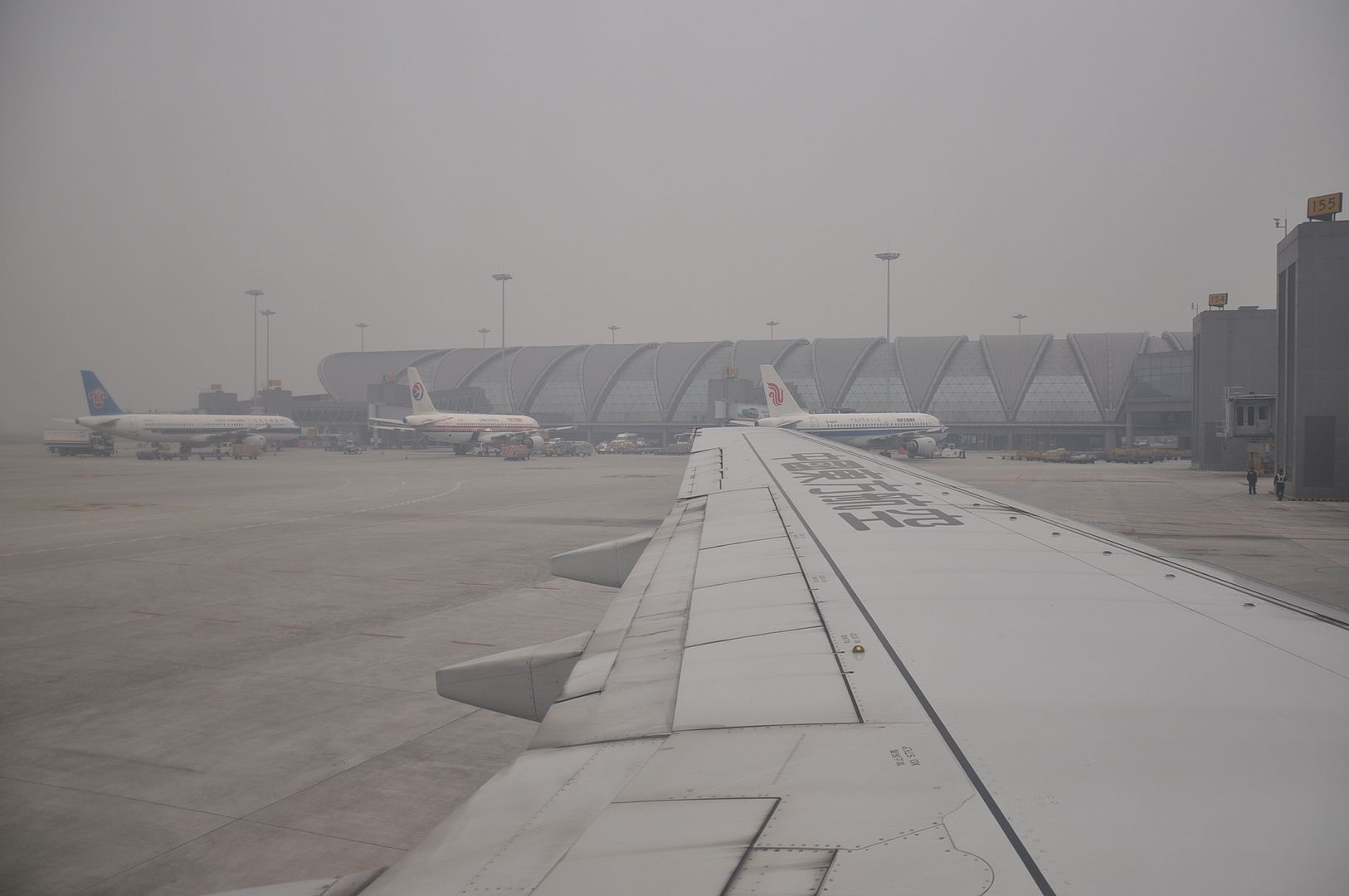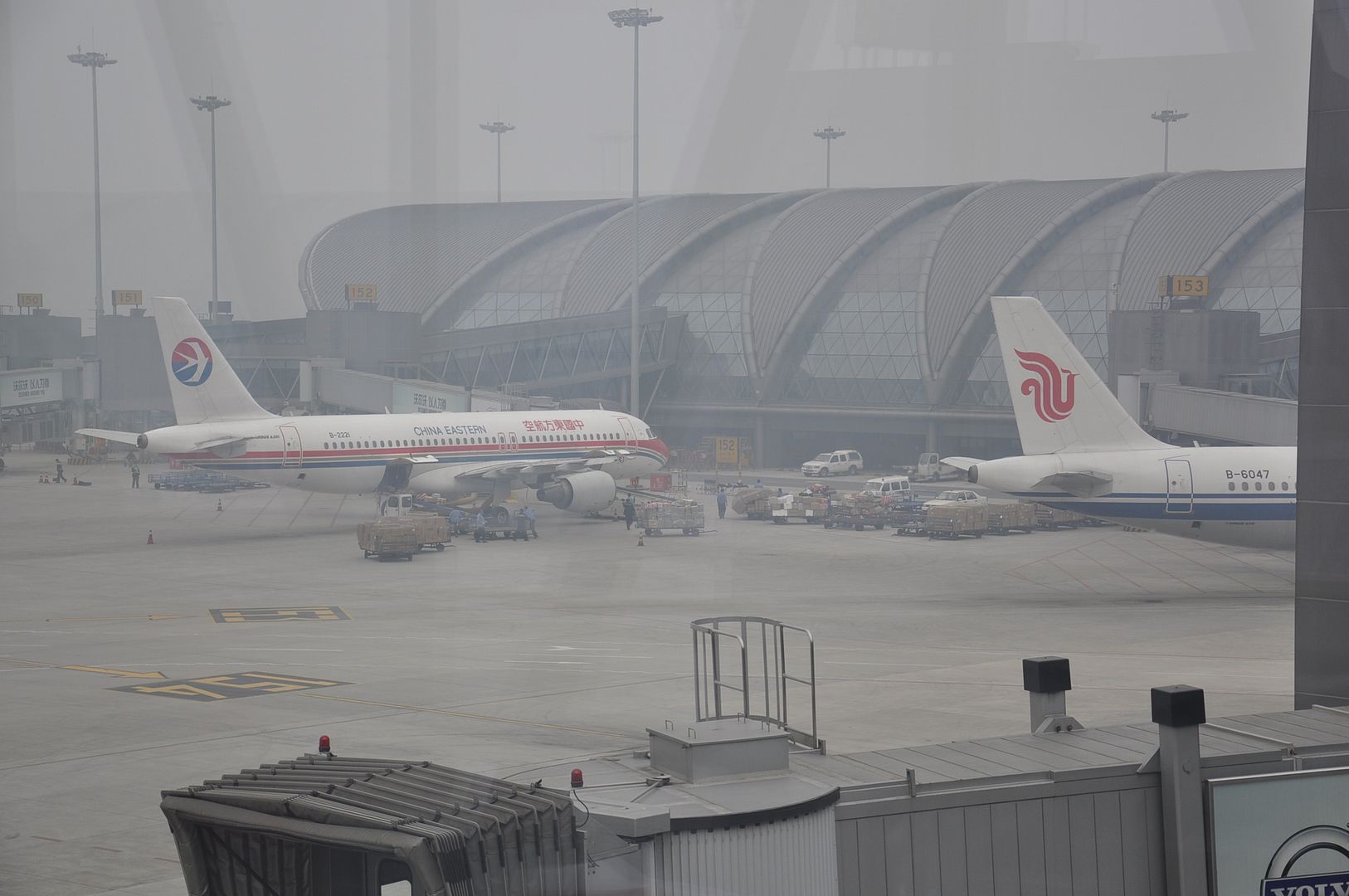 No further announcements were made until the flight left the gates at. 12:20, half an hour behind schedule. While taxiing we could see the traffic of aircrafts in front of us. Had an opportunity to spot some rare Chinese aircrafts en-route to the runway. Half an hour later we finally took off, 1 hour behind schedule.
The fa announced that the distance of 1050 km to SJW would be complete in a flying time of 2 hours. Still no announcements from the flight deck, in line with other reports on this forum about the lack of announcements from the flight deck.
Once we took off, the seat belt sign remained for a good 20 minutes. Reading previous reports of Chinese airlines and my personal experience of it I knew that the seatbelt sign would be on through out the length of the flight, so took the matter of safety on my own hands and decided to use the toilet when I felt that cruising altitude had been reached. I wasn't challenged by the fa, so I realised it was safe to do it.
Of the two toilets, one of them had a malfunctioning door - in other words, the door just came apart! Luckily it looked like there was a flight engineer onboard and within 15 minutes it was fixed.
OnBoard KN5440
Meals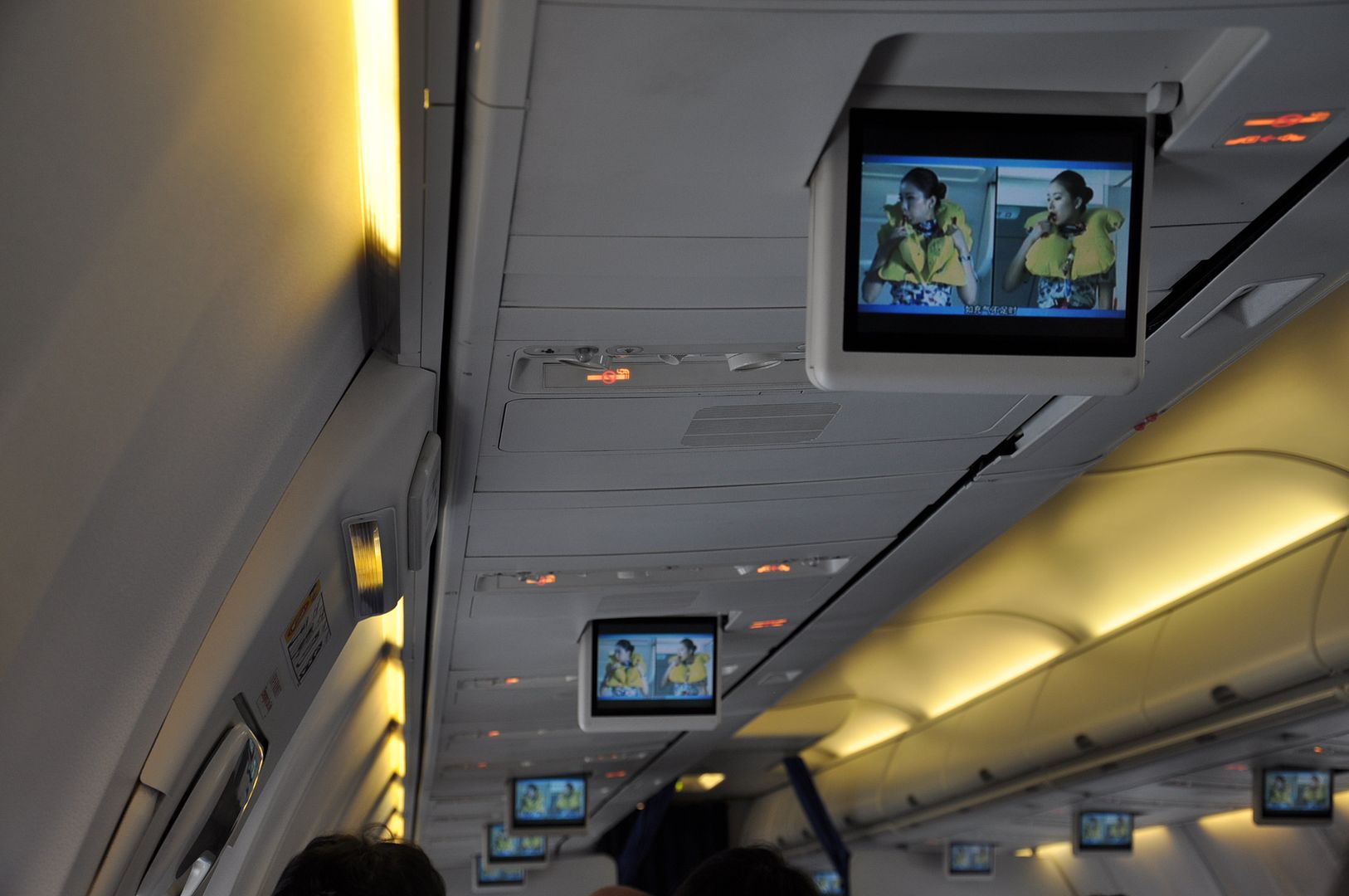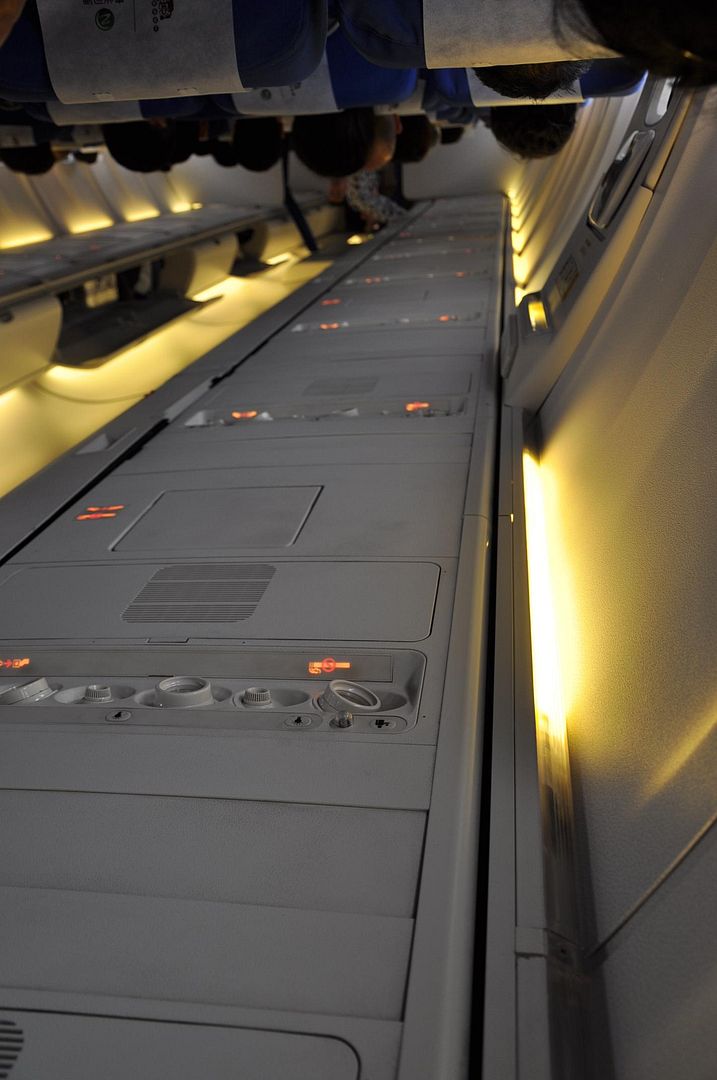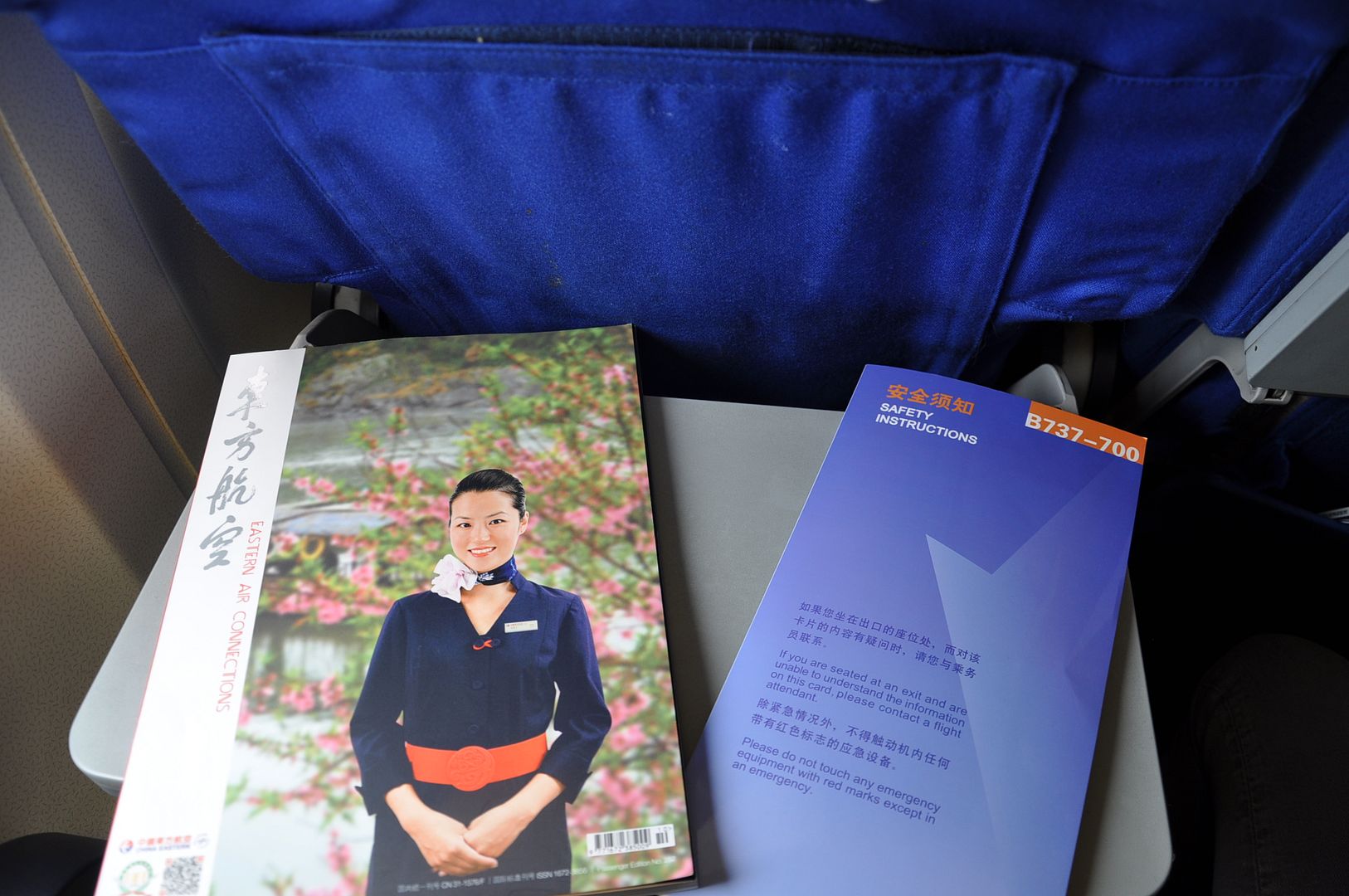 Strange seat belts
Lunch was served 35 minutes after departure all the while with the seatbelt sign still on. Lunch was decent and consisted of the usual assortments of pickles, chicken with rice and a bun. All through out the flight a 'just for laugh gags' were being played on the overhead monitors.
After lunch I questioned the stewardess about the change in aircraft from a KN metal to a China eastern mettle, and she wasn't able to convince me why I there was no previous indication about he flight being served by a china eastern metal. But from whatever I could understand from her broken English it looked like the aircrafts get interchanged based on aircraft rotation, although I wasn't 100% convinced.
I also queried her regarding the seatbelt sign always switched on and whether isn't it a hazard if there actually was a turbulence, how would passengers know when to and when not to have their seatbelt fastened and ok to use the lavatories. Her explanation was that in china, turbulence was very often and it is 'suggested' that you always wear the seatbelt, hence the light always switched on, and if there was actually a turbulence, then the captain will announce in mandarin and English. I wanted to challenge her by saying that Chinese flights CZ, from London also have their seat belt light switched on through out their journey and not only during china air space (based on
this trip report
) but I think that would've challenged her English as she was, by now, using her iphone to translate what she wanted to tell me. So +1 for effort, but -1 for Chinese airlines regarding passenger safety, as I feel that a visual aid (the safety belt light) needs to be used only when actually needed and the remaining time, it is upto passenger discretion.
Seat belt sign on but serving food..?
Landed into Shijiazhuang at 14:50, 35 minutes behind schedule. Disembarking was mannerly and bags received in 15 minutes.
On the whole a very acceptable flight. On the positives were decent food, clean aircrafts and willing FA's. On the flip side, more of a concern across all Chinese airlines is the safety aspect and the lack of announcements from the cockpit. On the whole, for the price paid, convenience and comfort, would rate my experience with China United/China eastern a 'well done' 7.5.
SJW Airport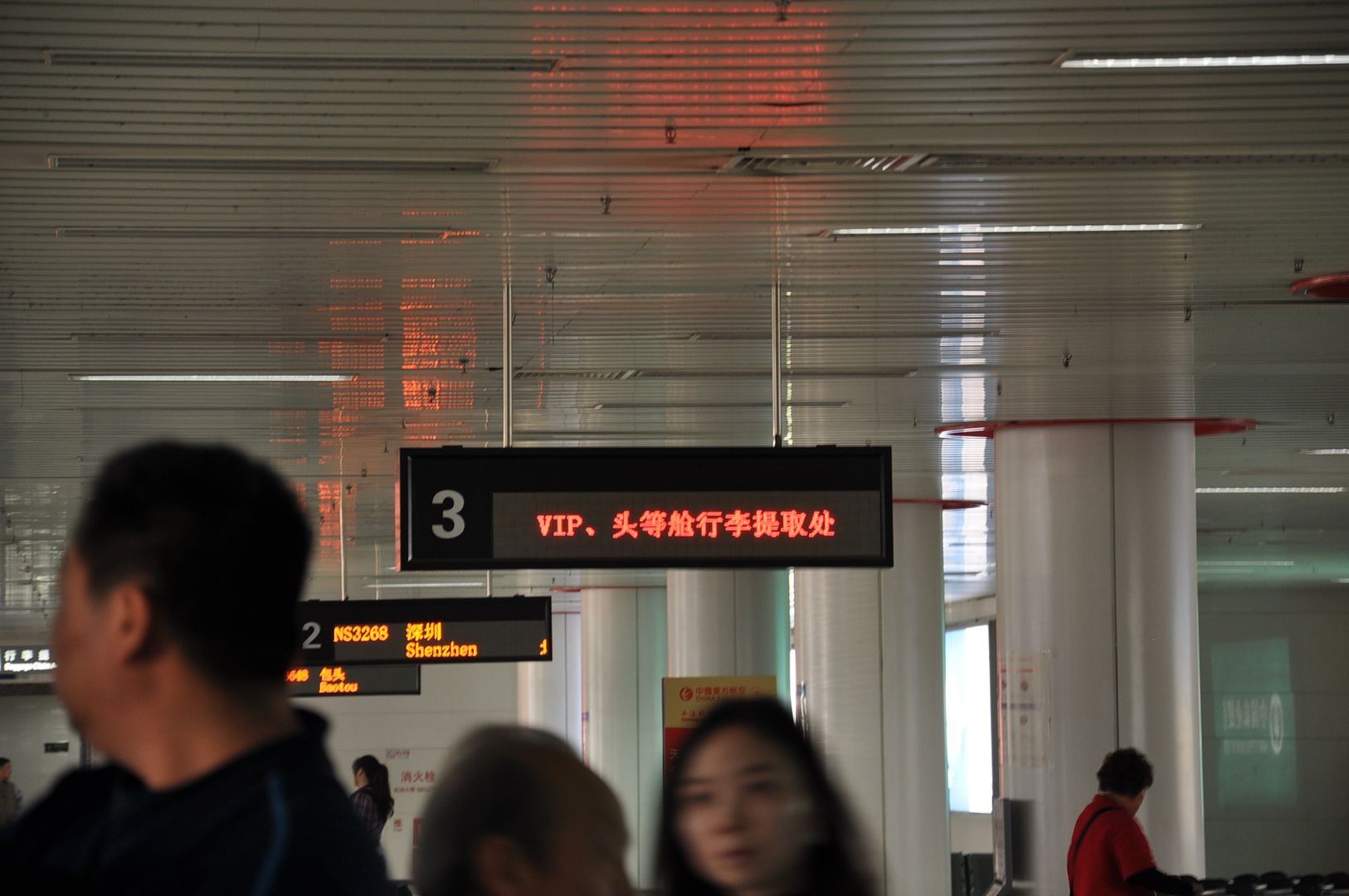 Special VIP Conveyer belt (for business class passengers - a nice touch)
A bit of Plane spotting at SJW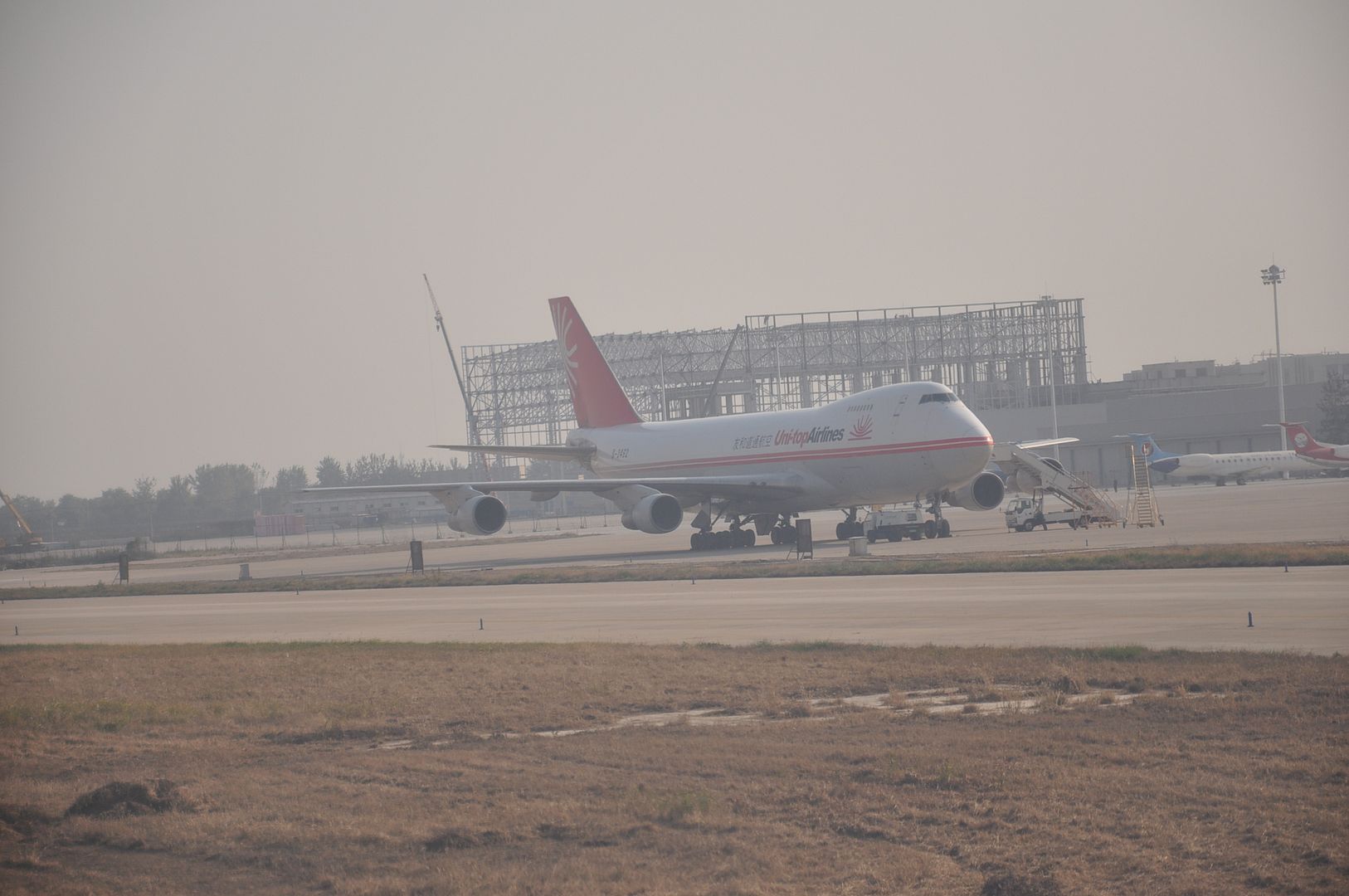 Heibei Airlines E190 (2012)
Previous trip reports:
Norwegian B737 - LGW-TOS-BGO-LGW
Jet Airways : LHR – COK
Barra Trip – that was not to be
LHR - KWI - BA 747 - Part 1 - Middle East - China
Part 5: PVG-LHR - BA - Economy - B777
Part 2: KWI-DXB - FlyDubai - Economy - B737
Part 4A&B - SHA-SJW-SHA - FM: Eco: B737
Part 3A&B : DXB-HKG-PVG: CX & KA :Eco: A333
Morocco Trip - LGW-RAK-TNG-LHR - EasyJet & Iberia
Dusseldorf Calling - BA & EZY - Club/Eco - A321