"This story is dedicated to my travel accompaniment.
Are there any difficulties to notice?. No way with good companion!"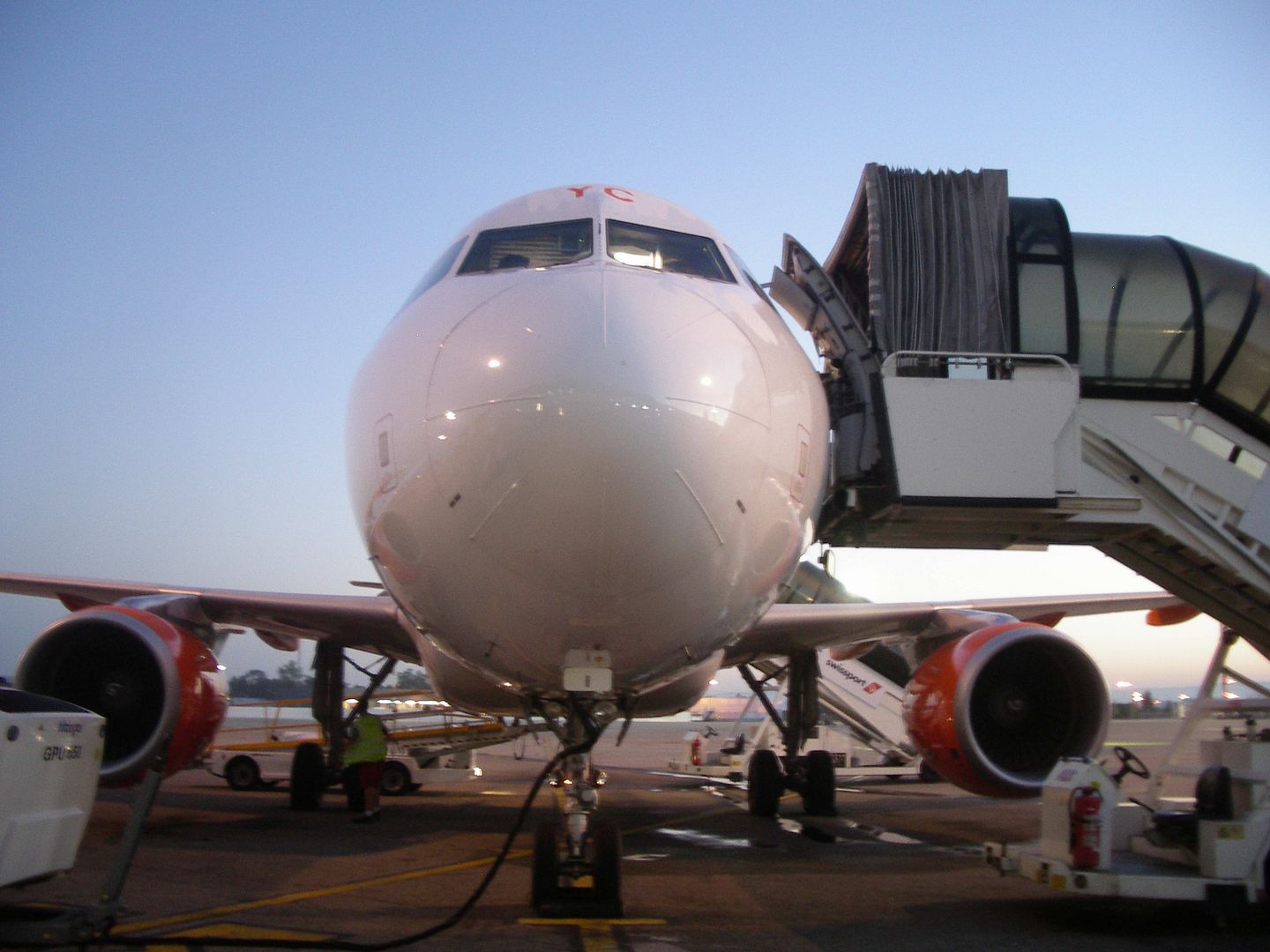 The trip in one word:
INTERRUPTIONS
"The theme with this story is to spend a day in sunny England, yes and to catch something new for the visited airports map, well, we will see!."
A relaxed hello, dear readers,
no foreign language needed this time!.
It feels like just yesterday since I was back at the homebase from the Ukraine:
Ukraine Kiew UkraineInternationalAirlines SAS CR9
(by
FLIEGER67
Dec 10 2013 in Trip Reports)
And this is the routing for today:
Thanx to as usual:
http://www.gcmap.com/
Well, is it late in the evening or early in the morning?.
Anyway, no time to lose!.
Wednesday, 04.09.2013
.
.
.
.
Service EZS 8430 operated by EasyJetSwitzerland
Scheduled: 06.50 // 07.20
What´s going on at the Tripreporter 2013 data?:
TRIPREPORTER 2013
auf einer größeren Karte anzeigen
And also with the visited countries?:
VISITED COUNTRIES
auf einer größeren Karte anzeigen
Ok, these incorruptible machine named cellphone confirmed my first thoughts.
It´s early in the morning, very early in the morning.
02.30 am, but it´s never ever to early for a day in the air, isn´t it?.
Not that much traffic, lucky me and pretty early, too at the first station today.
The car should spend the day at F3, french side, open air, always a bit scary when you read about broken and damaged cars. See you in the very same conditions, hopefully!.
The screen looks like ok, nothing to notice about any disruptions.
A warm welcome for todays travel companion.
I´am moving on the development track, I´am faster!.
OLCI is done and the paper is printed at the homebase,
that´s the rule here.
It´s nowadays possible also for flights from the Swiss sector to go through the usually less used French security check, what is recommendable and works also perfect today.
Anything special on the apron?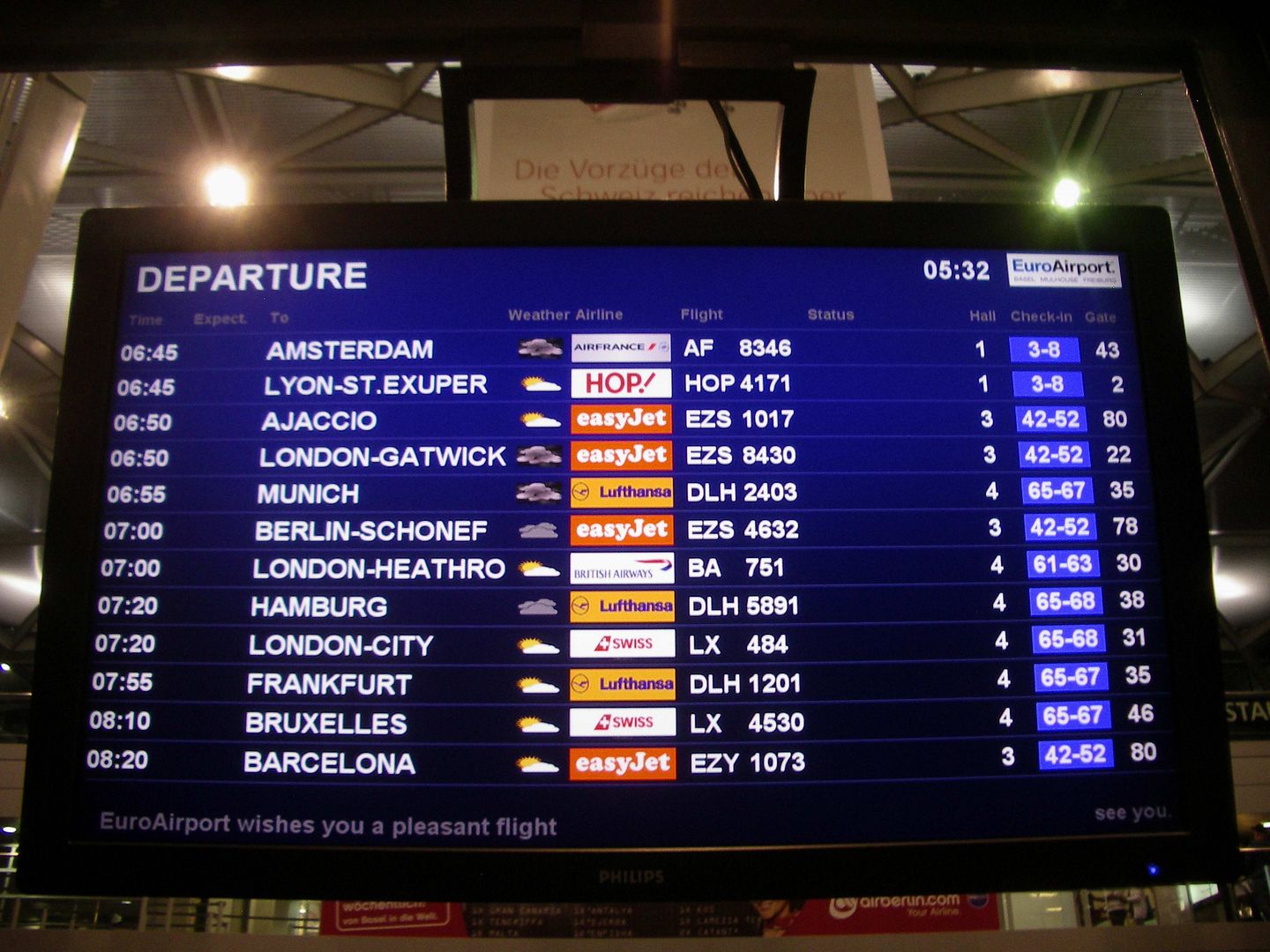 No time to wait at passport check.
No lounge here on offer, at least today.
Booking is done via the Easy homepage directly, the fare for this leg is just 35.00 Euro´s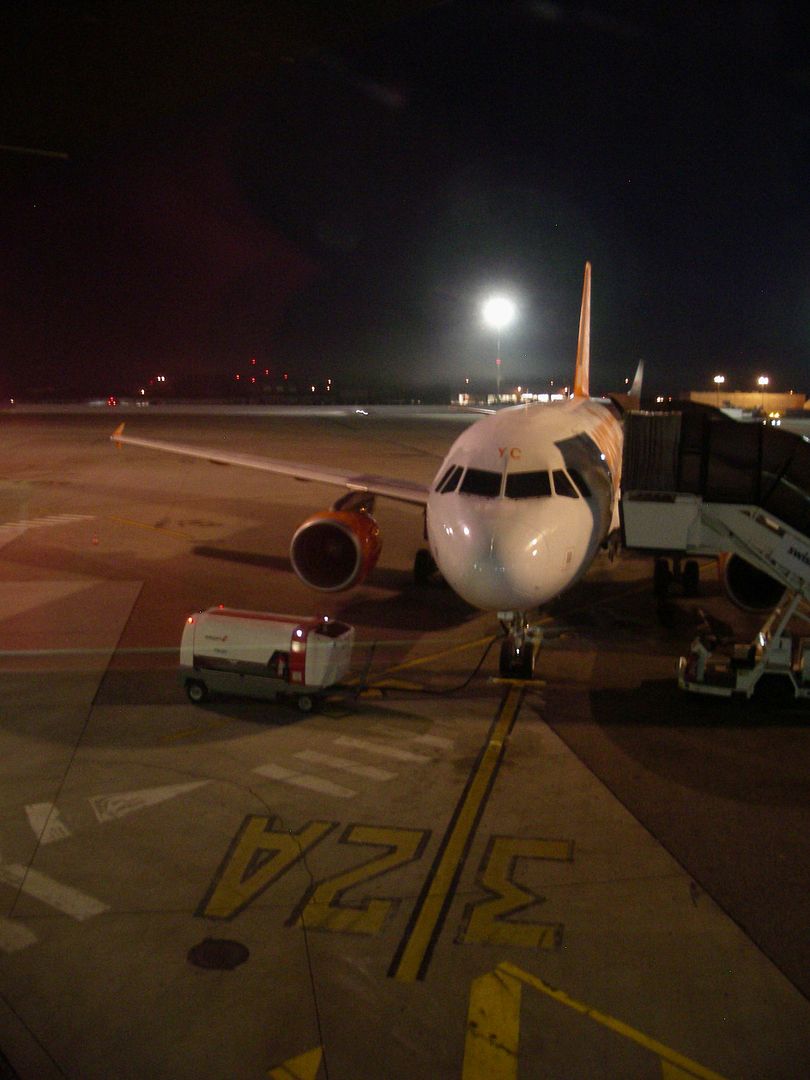 Gate 22 it is today.
And it feels good to see the sun coming up behind the plane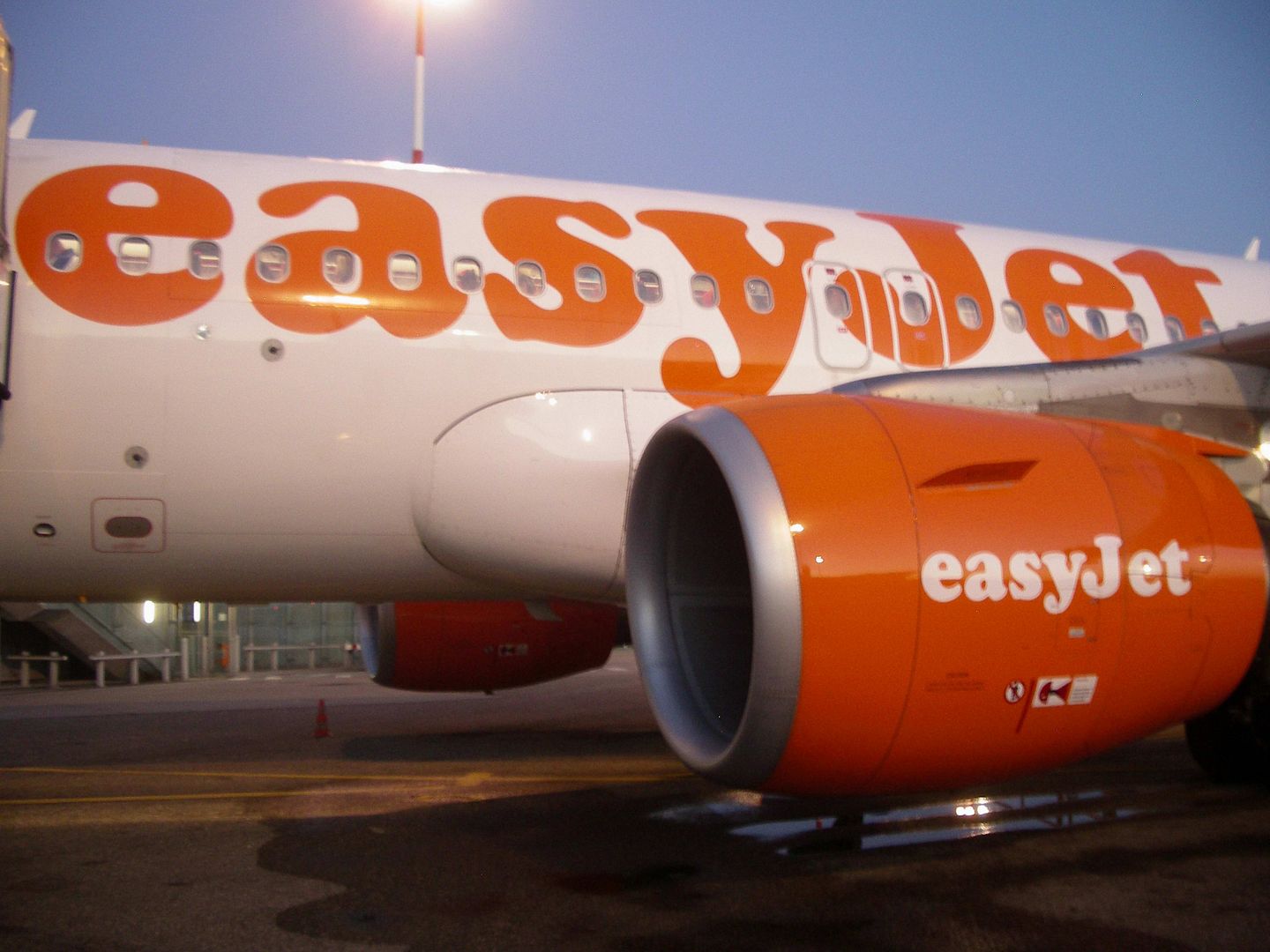 6.45 am, short ahead to schedule, 1.00 hour only by "Topswiss". Leaving the "EuroAirport
Basel–Mulhouse–Freiburg" from the 3900 meters runway "One-Five".
14 degrees and clear sky, not bad, isn´t it?.
Yeah, we are in a good mood!.
So we have HB-JYC to go, one of these very few machines without an individual name!. It´s an A319 like on schedule.
Leg no. 94 on type and new to the log.
With EZY and EZS since 20.07.2011. 15 planes on type are in the fleet and there are no stories to show.
Up for the clear sky and that feels really good.
Some cabin details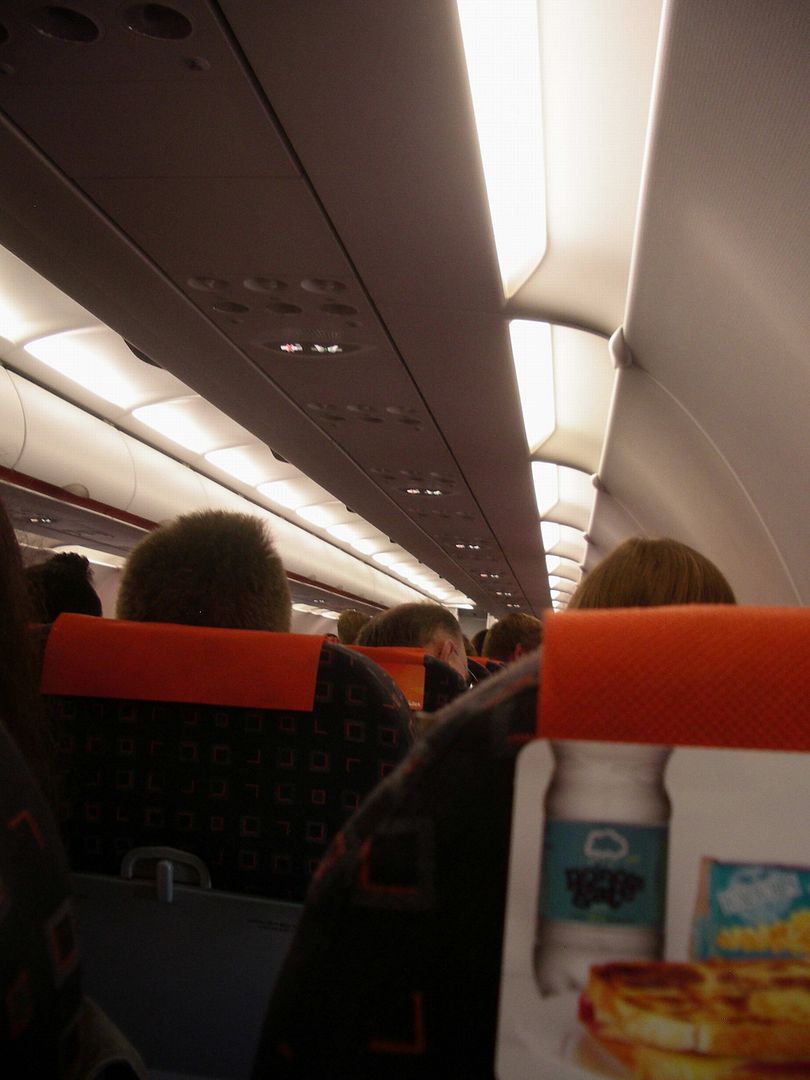 FA´s are all together ok, but not yet something special.
Three women, one elder french, one younger german, one also younger eastern European and one younger male.
Service is BOB.
25F, the mixed orange grey fabric seats are clean so far.
The legroom is low, nothing else expected and the safety card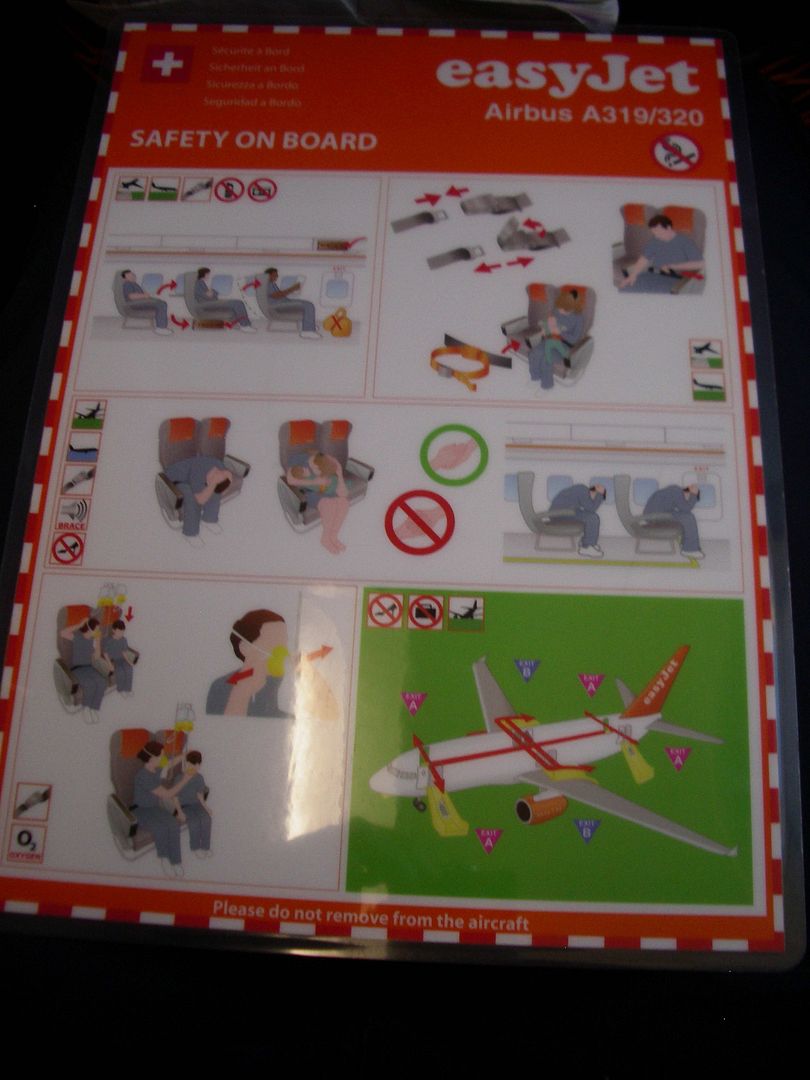 Cockpit crew sounds eastern European to me. The "Pilot" with a nice welcome after boarding. All cabin crew is introduced by name. He is once again to hear nice inflight.
No route or flightlevel info.
The load is very close to 100% as it usually is with Easy and there are also some biz people to see.
Traveller ok and no cloud to notice at all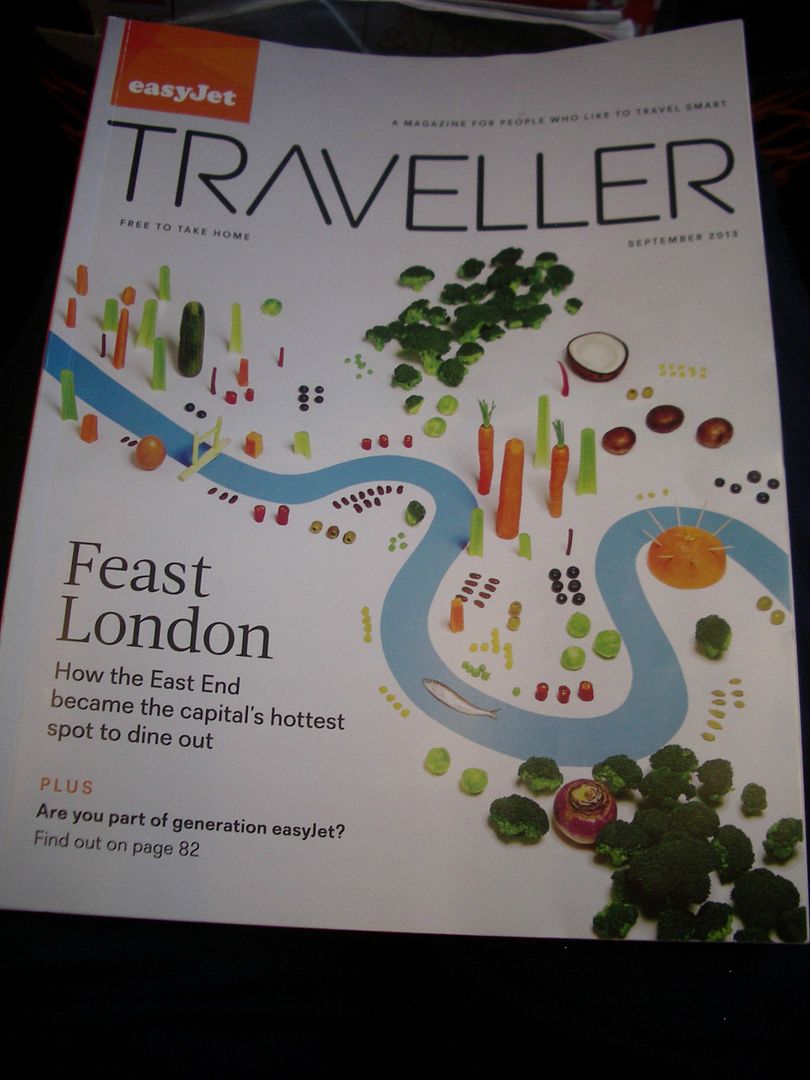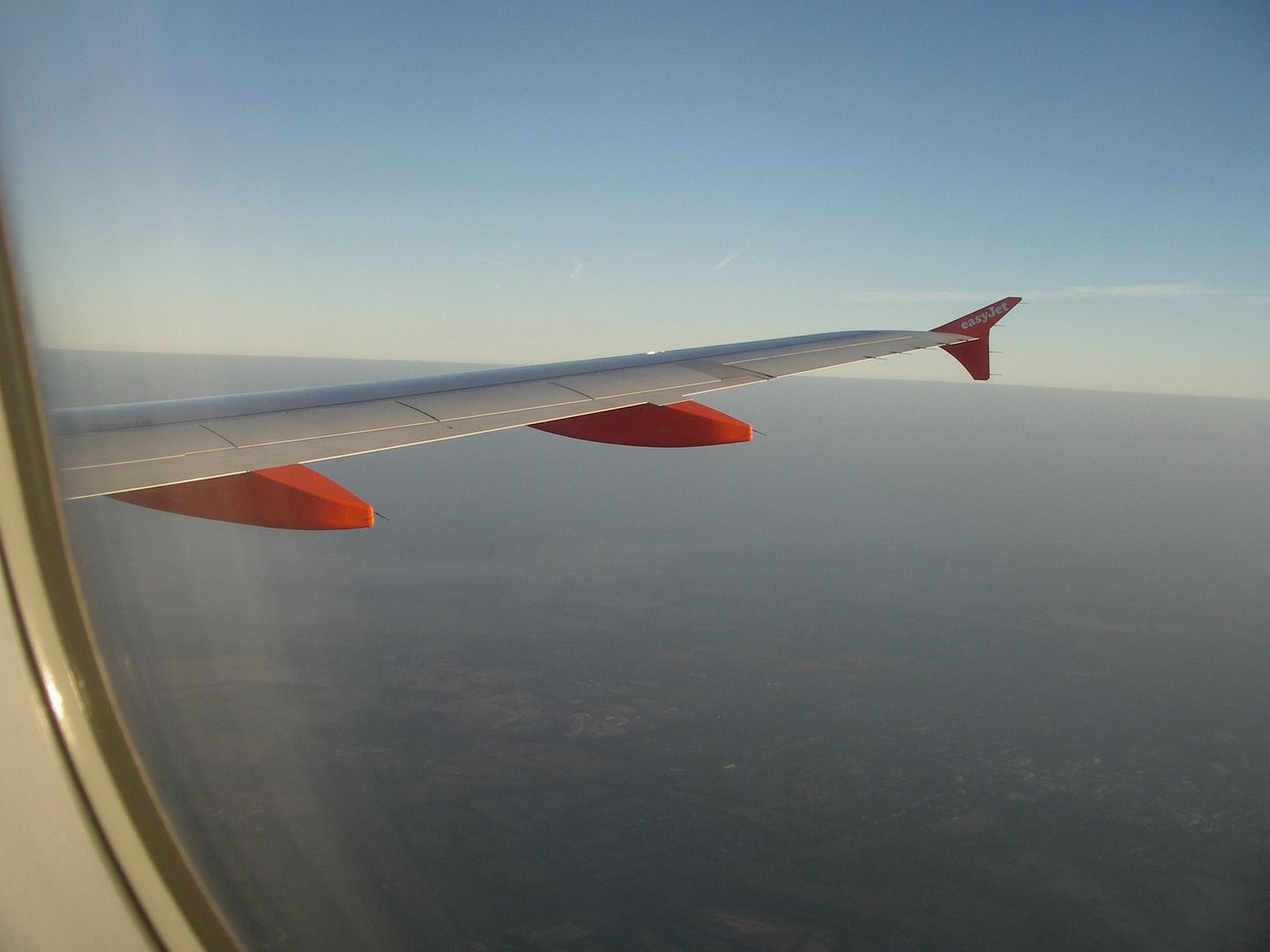 The flight is much too fast over. Really?. Really, with these nice companion and the english island coming in sight.
Flat lands close to "Gatwick, your London airport".
Touchdown at the 3316 meters "Zero-Eight-Right". 7.10 am,
ten minutes ahead to schedule.
Light fog, 11 degrees and what about clouds?. No way, never ever in England!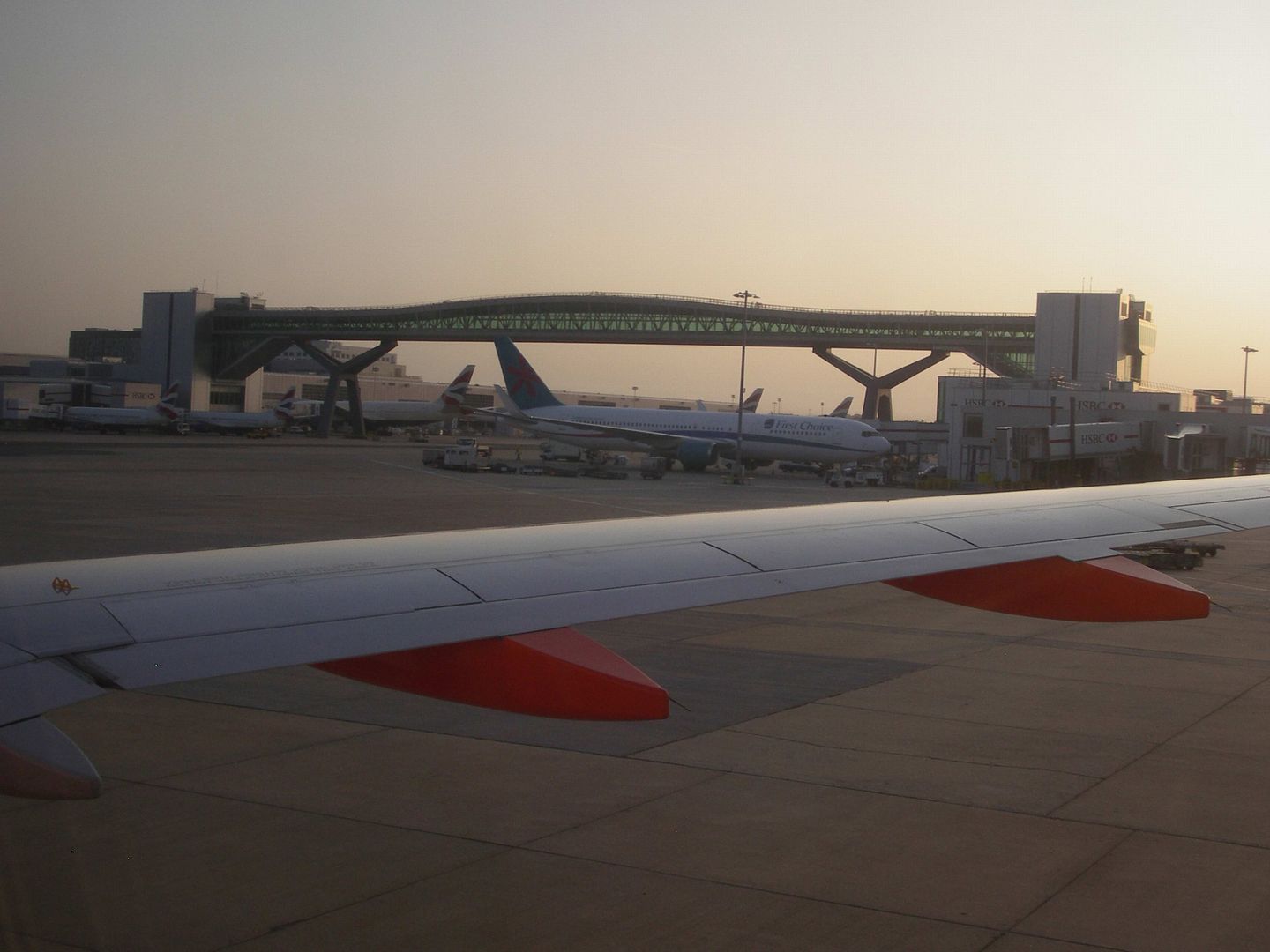 Interesting planes on the apron and up for the bridge,
a first for me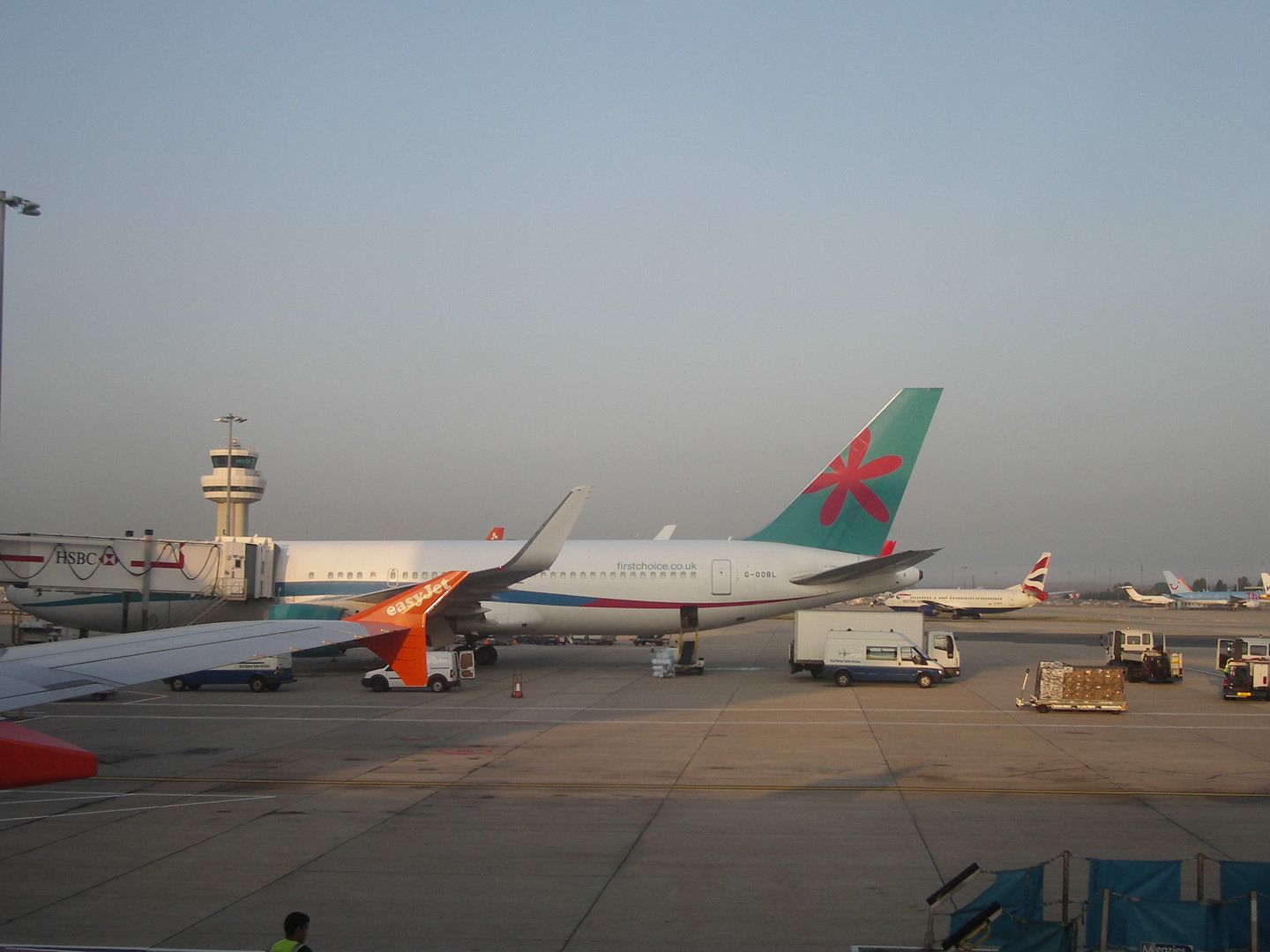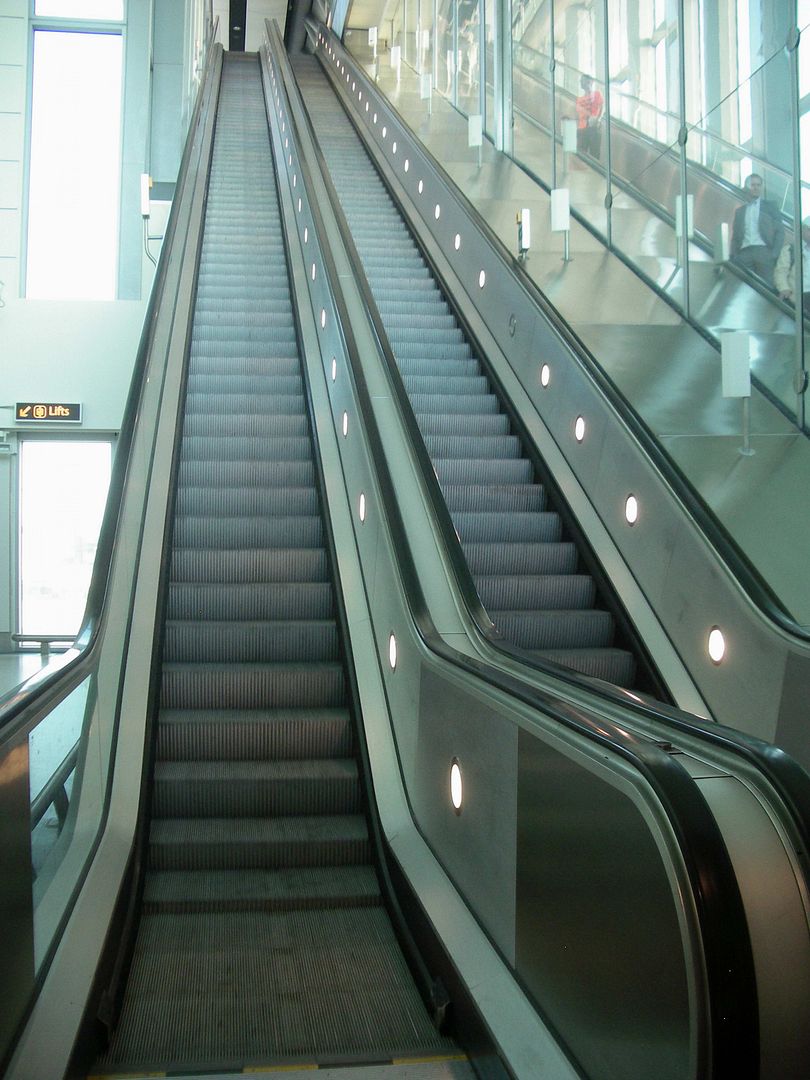 The electronic passport check works swiftly, close to no time to wait.
Now that´s a good idea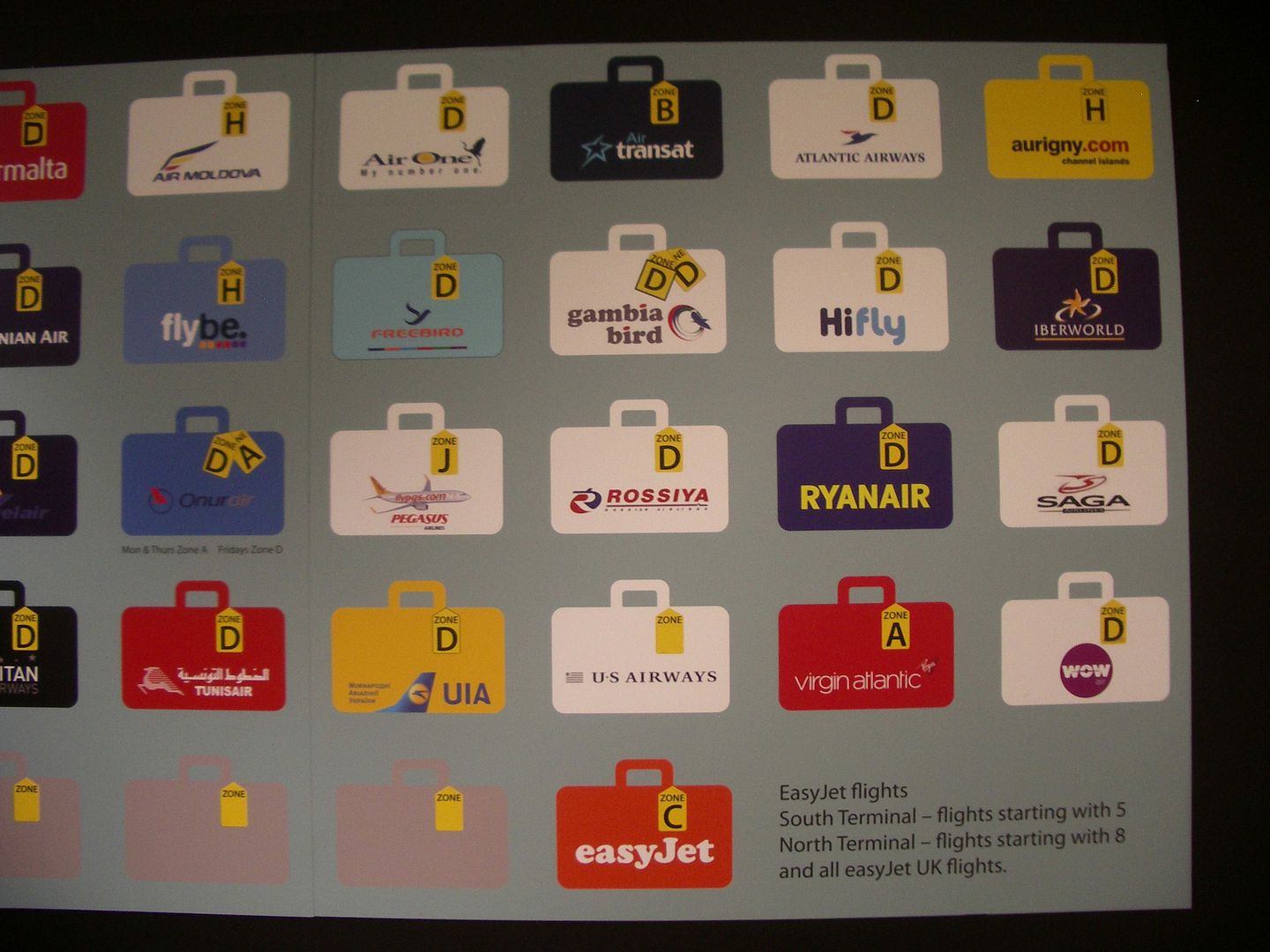 The next flight is BE802, departure at 09.05 am for Newquay.
Sounds perfectly good with these nice weather conditions to spend a day around the long cornish beaches. Sun, wind, nice companion, I had already talked about?. Maybe a cup of tea or two, scones in the afternoon, oh yes!.
We are prepared for a delay on the EZY service what happens from time to time but thankfully not today.
Check-In is also done online, boarding papers printed.
But we decided to give the SSK´s a try, just to check for better seats.
Well, there is no real need to check for better seats on a cancelled flight, isn´t it?.
That´s exactly what the SSK screen shows us now.
And that´s also exactly not what we are prepared for.
But it´s true.
A view for the screen confirmed, not the best day for BE, so it looks like.
The inbound from Guernsey cancelled. No notice at all for the inbound from Newquay, our plane, after the scheduled arrival time
Self service it is now. Are there any other flights to Newquay today ex LGW?. Not at all.
Further for the BE desk, where the nevertheless nice elder agent apologized for several times.
The plane goes tech on yesterday´s evening service to Newquay and is still grounded there.
To follow the details here:
http://avherald.com/h?article=467ee1f9&opt=0
There is no other plane available.
A voucher is handed, what is swiftly exchanged at the airport shop around the corner for water, chips and sandwich, twice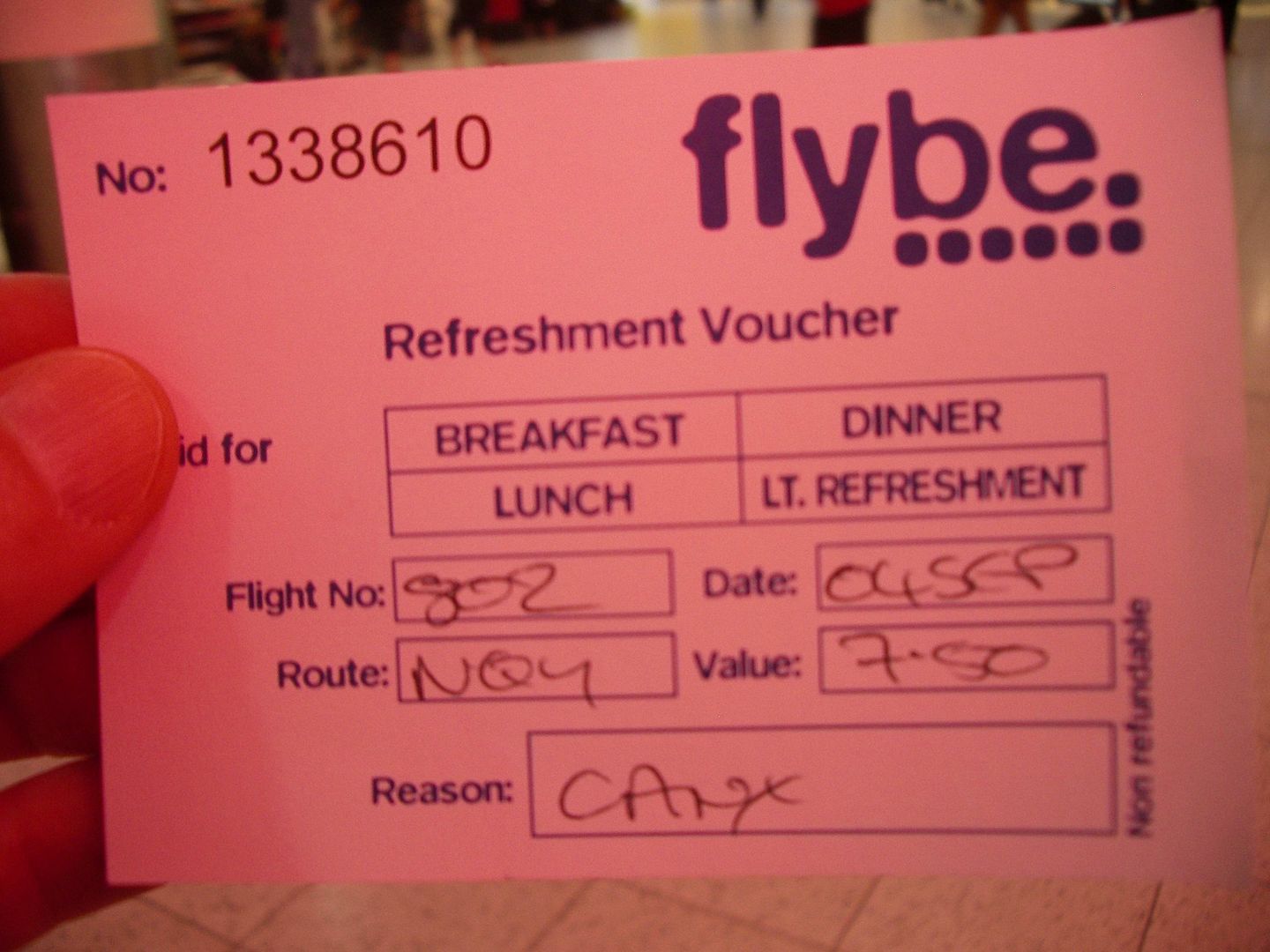 Well, we make the best of it, isn´t it?. The weather is nice and we are heading for the beach.
Ok, not the Newquay beach, but there is another interesting beach not that far away.
Well, the second preference after the plane is the train.
First Capital Connect fills the gap!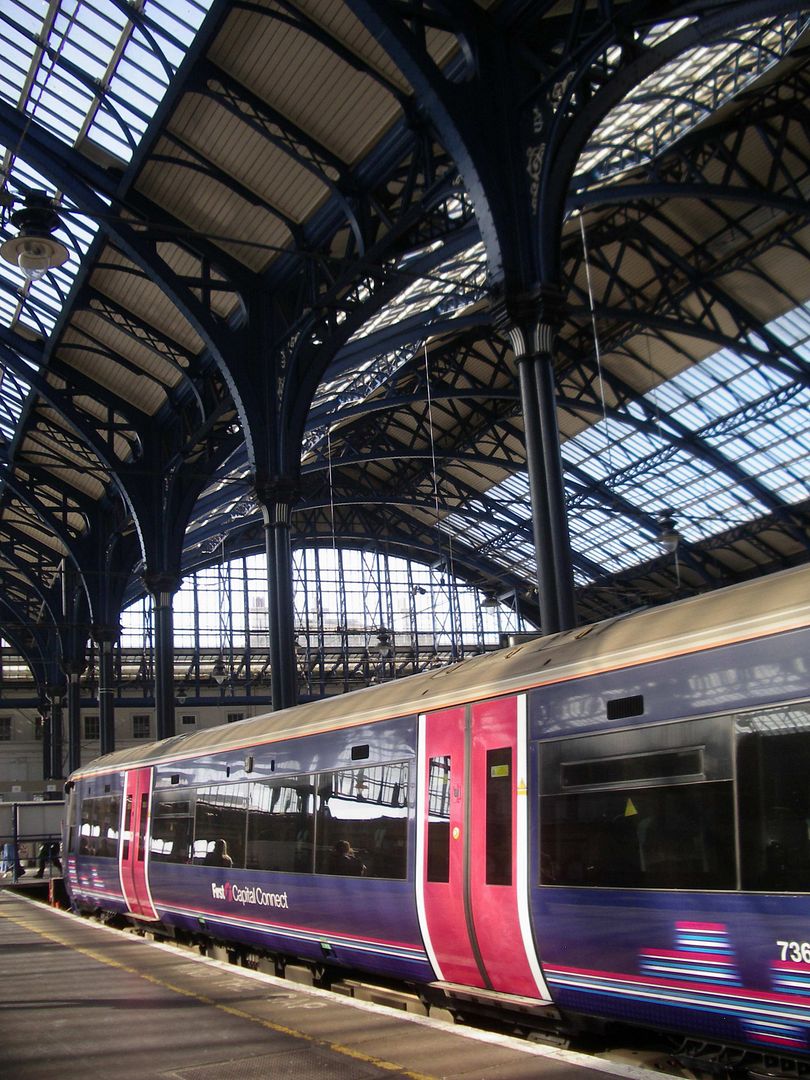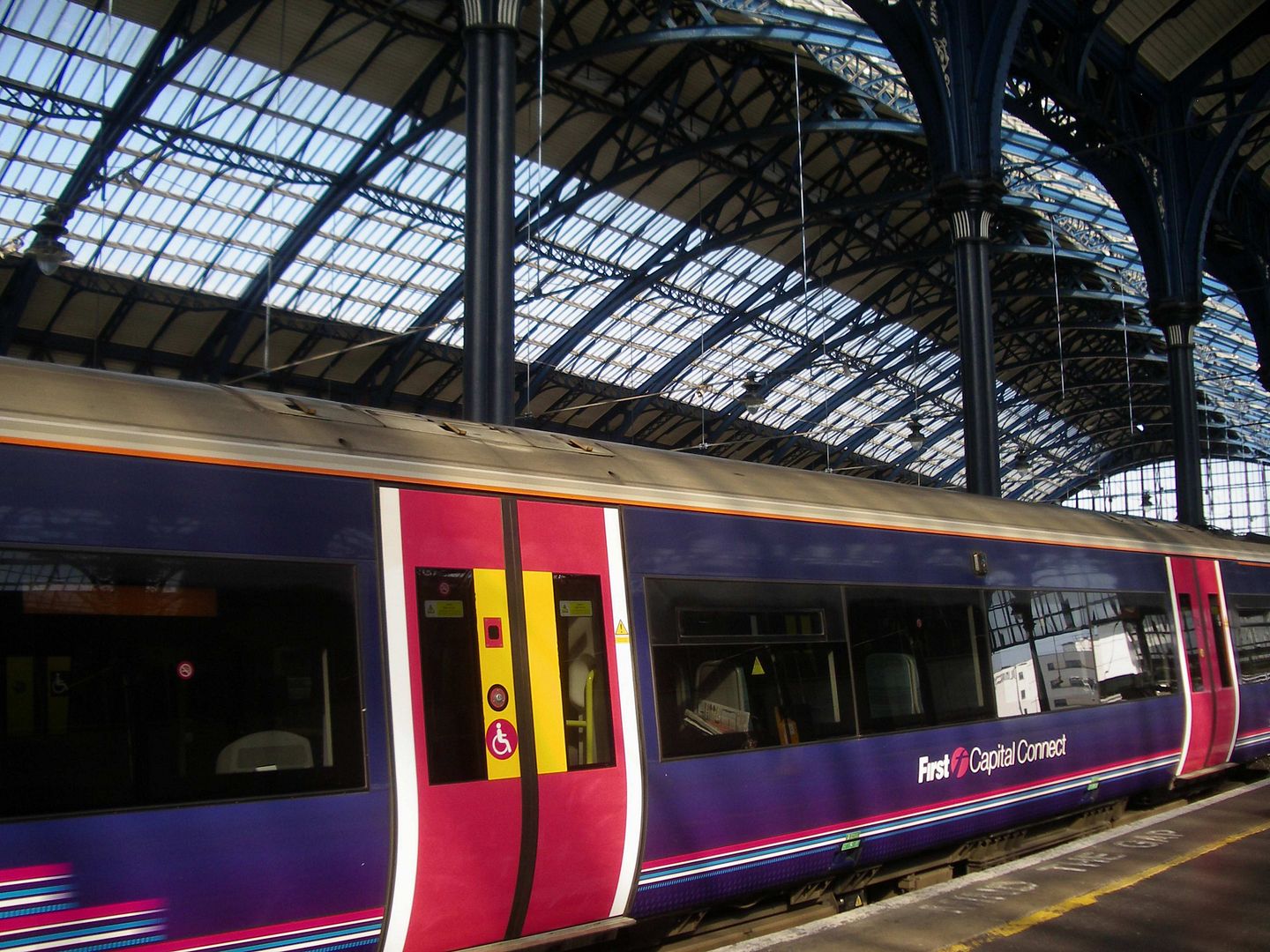 Is this Cornwall after all or maybe Brighton?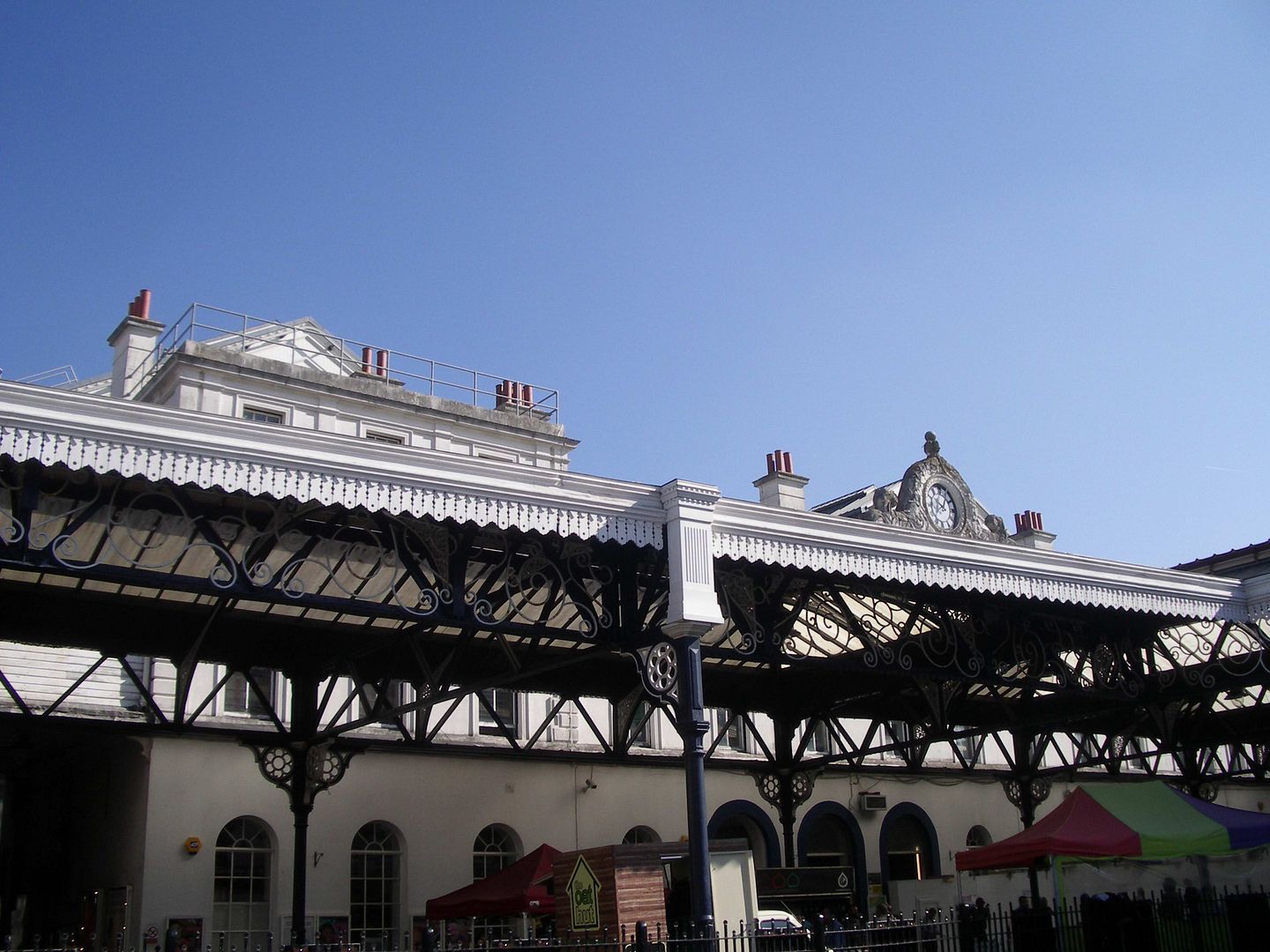 Ok, it´s Brighton!
Where the church towers are high and the sky is blue
Where the beach is really nice and the houses are stylish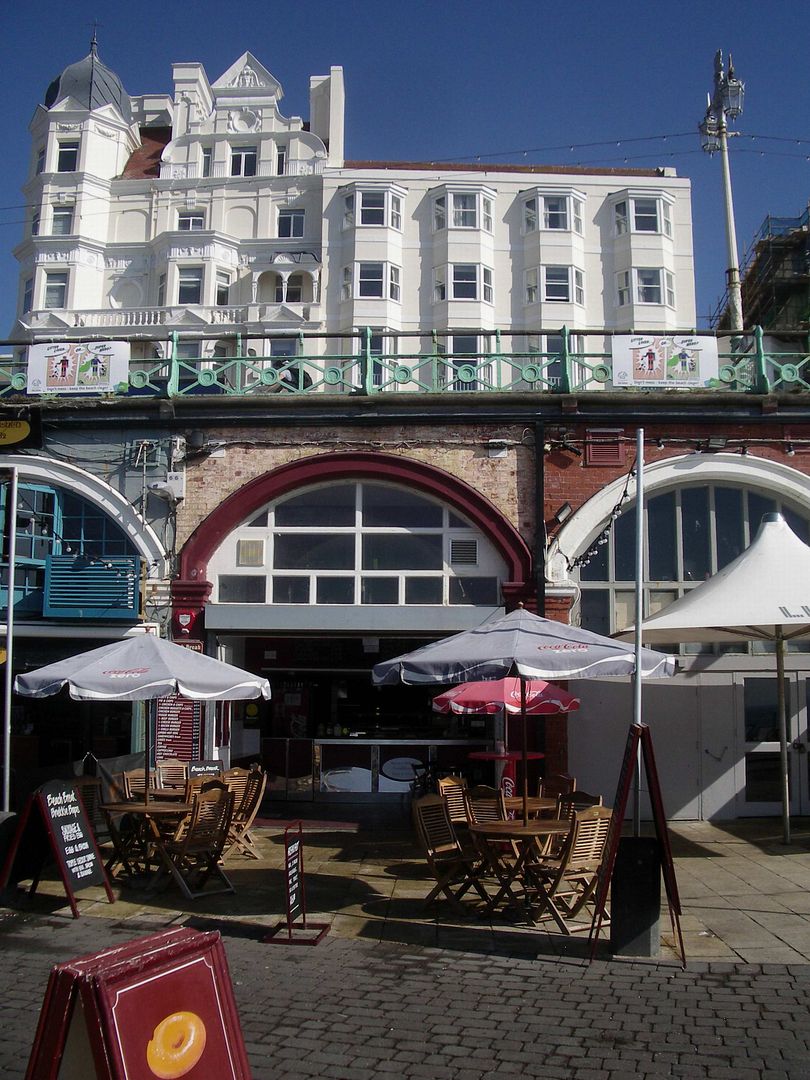 Where they are prepared for sunny weather like it always is!
Where you take you´re board or maybe a ship?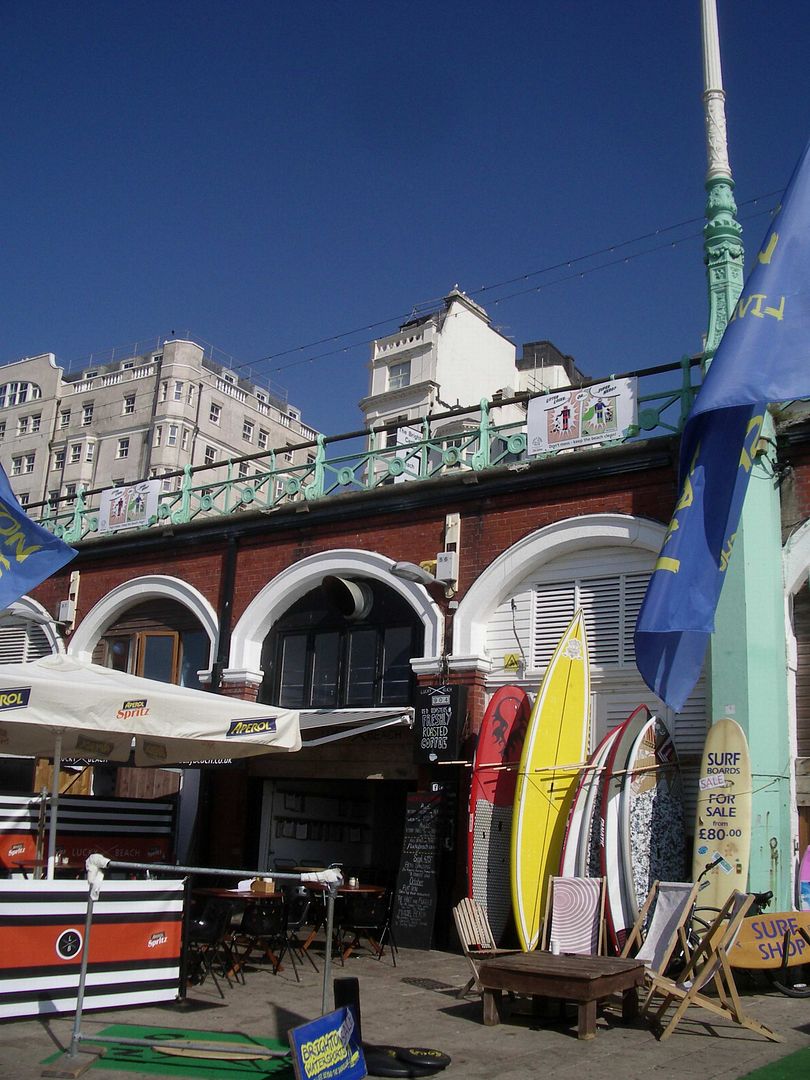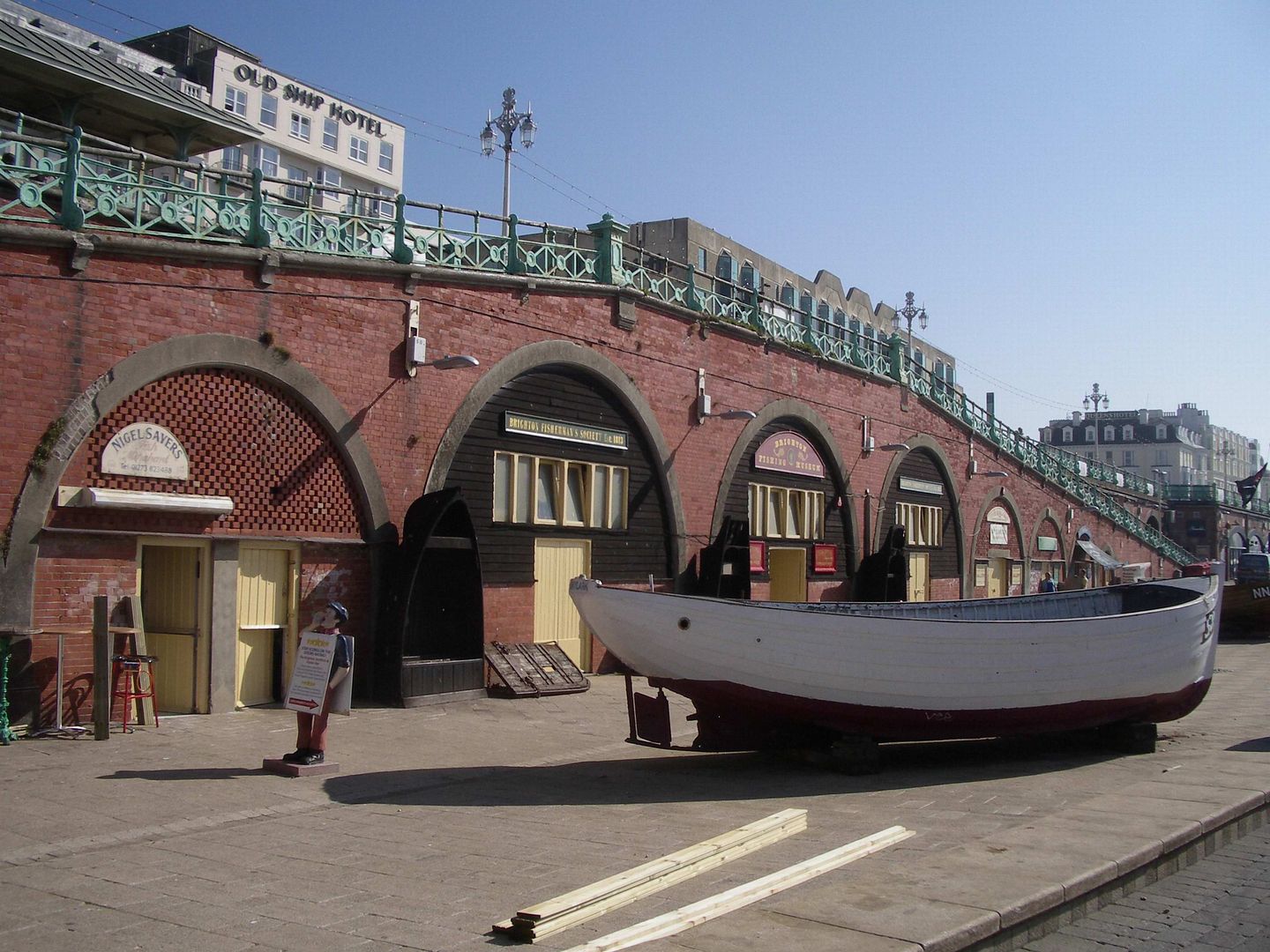 Where you have fish soup or fresh dressed crabs also suitable for home, no way, freezing!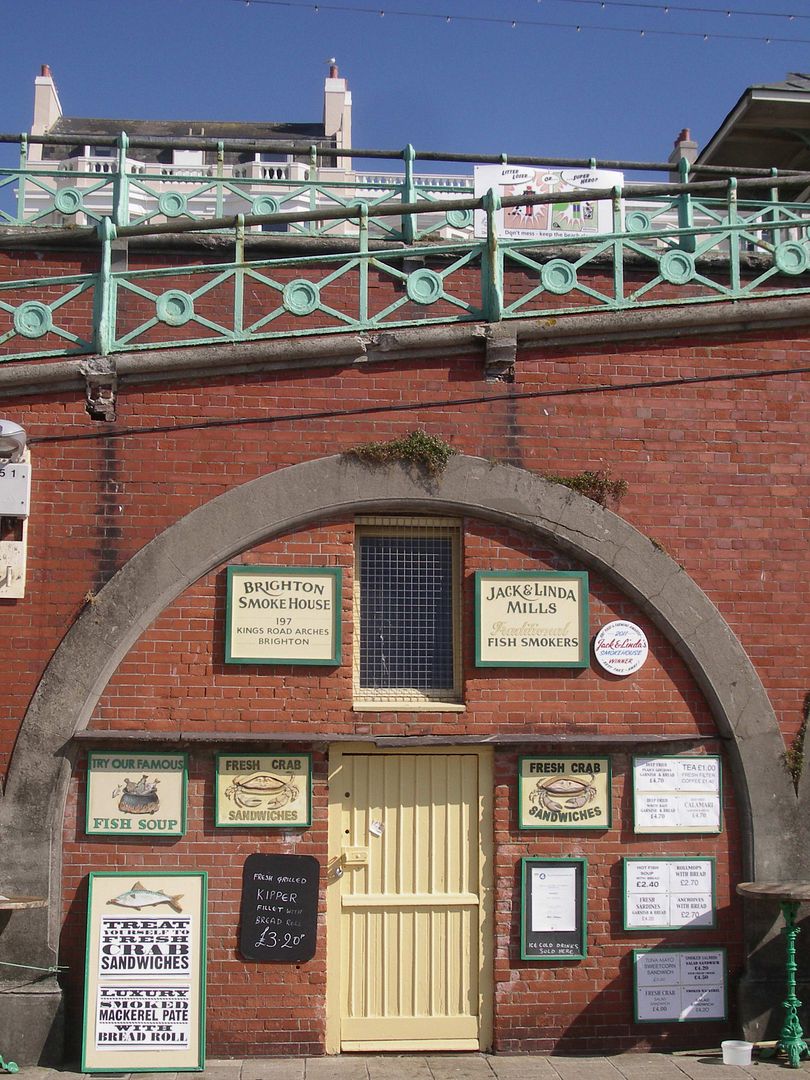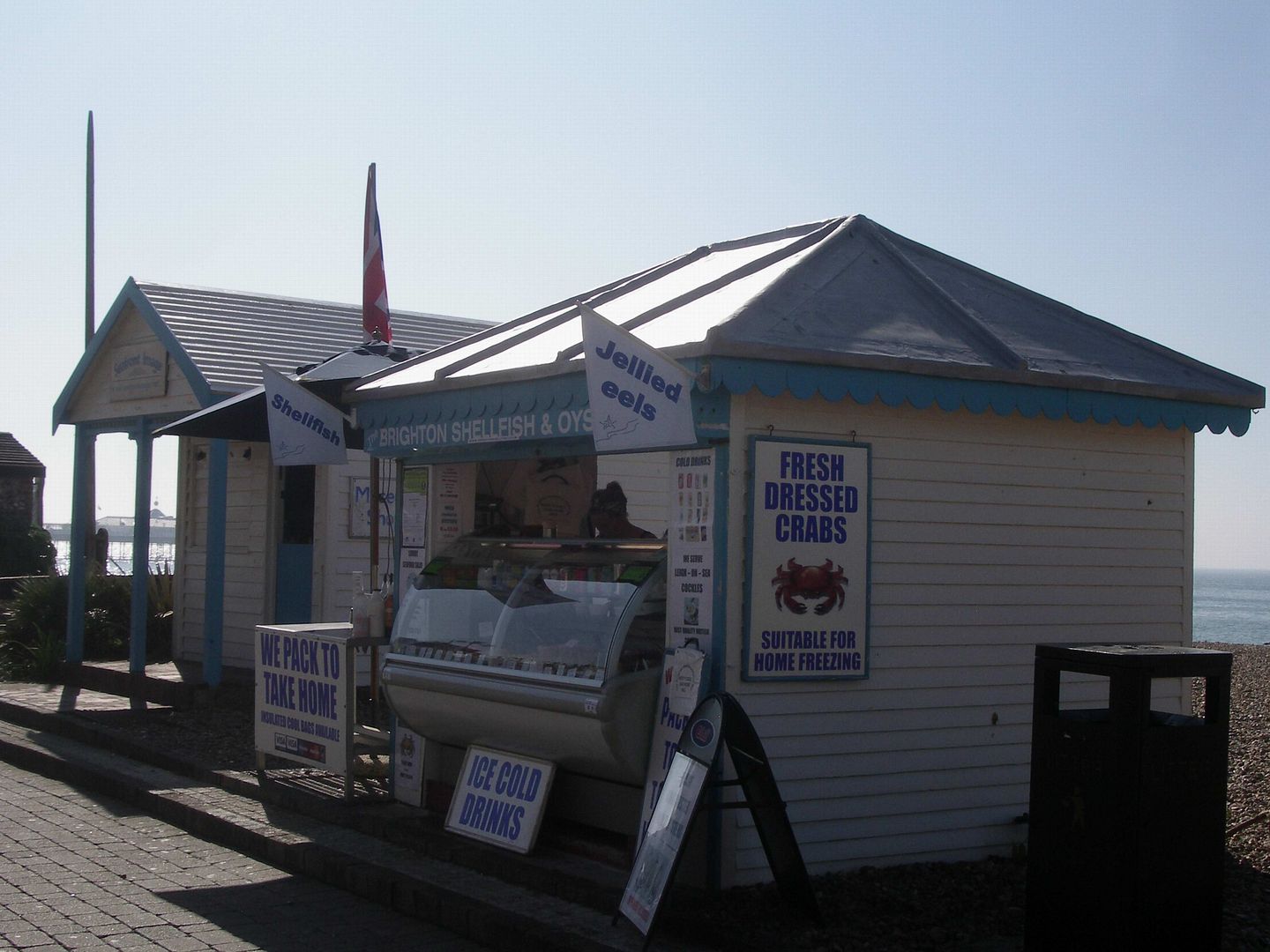 Where you have a smoke prior to the "Punch and Judy" show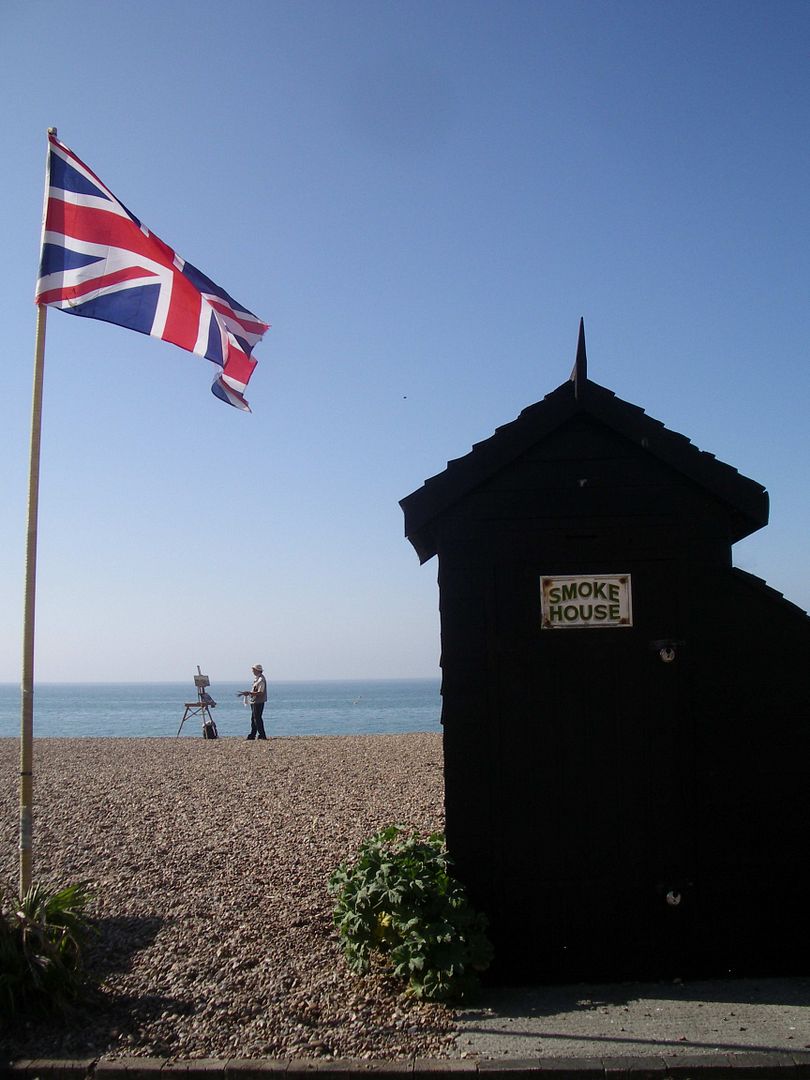 Where you have cooked to perfection fish and chips and a strange bridge to nowhere in the distance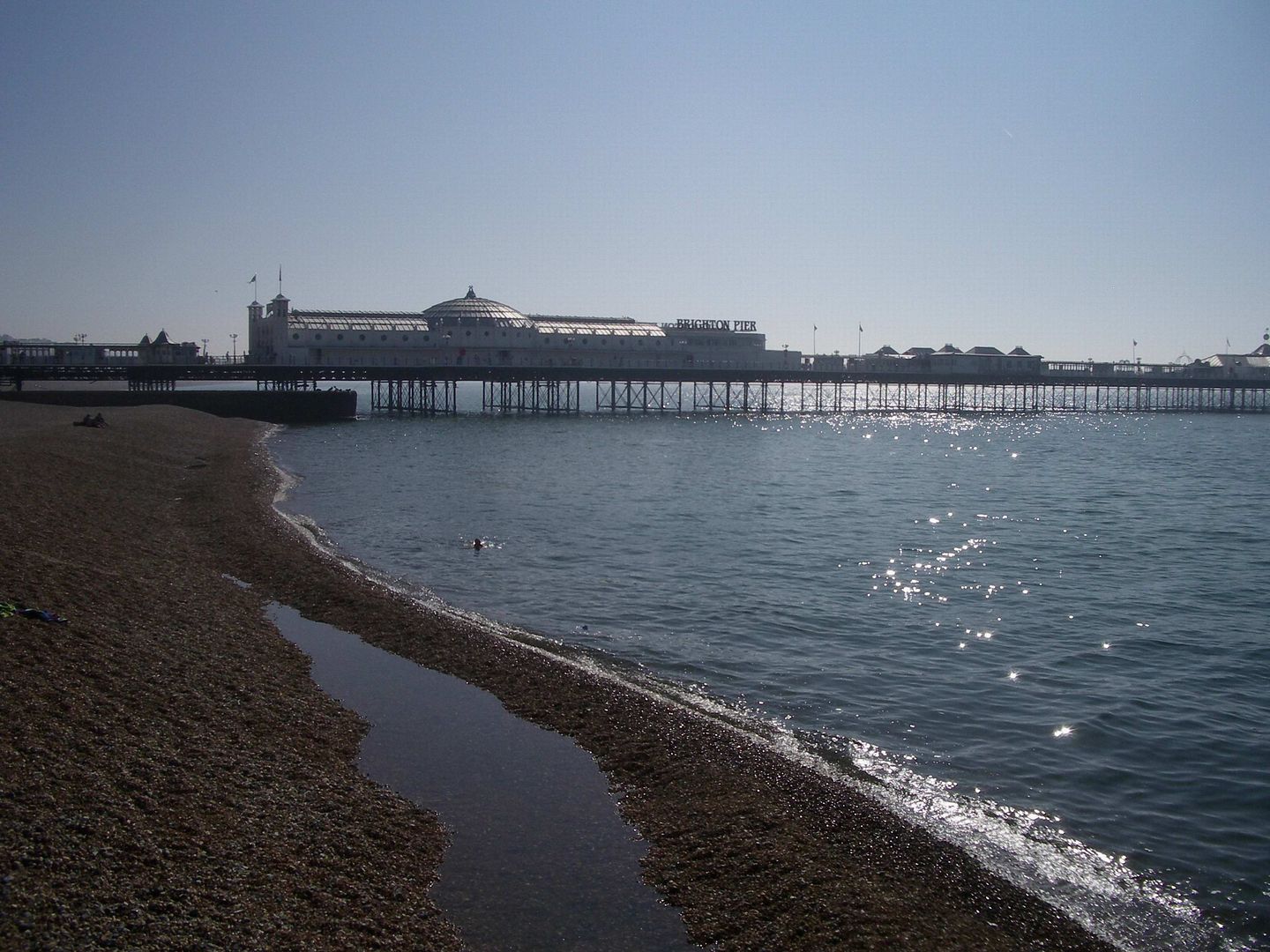 Where there is something like a Brighton pier on offer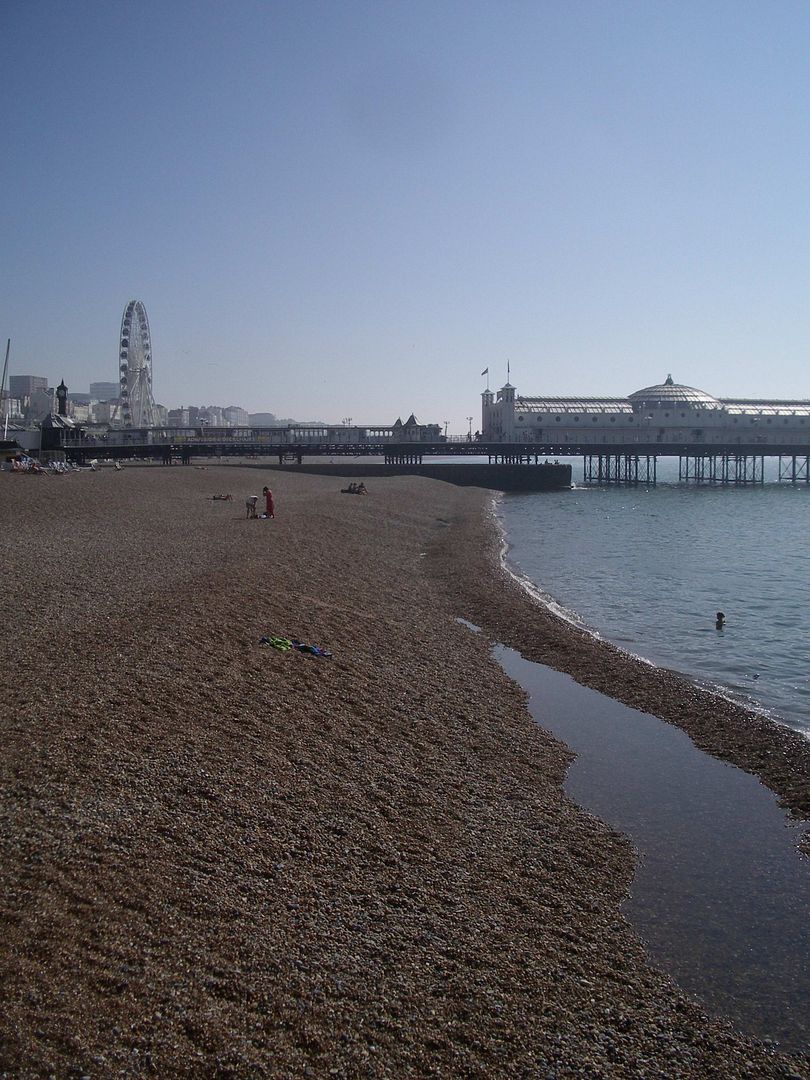 And where you should better take off one of you´re shirts, it´s so hot here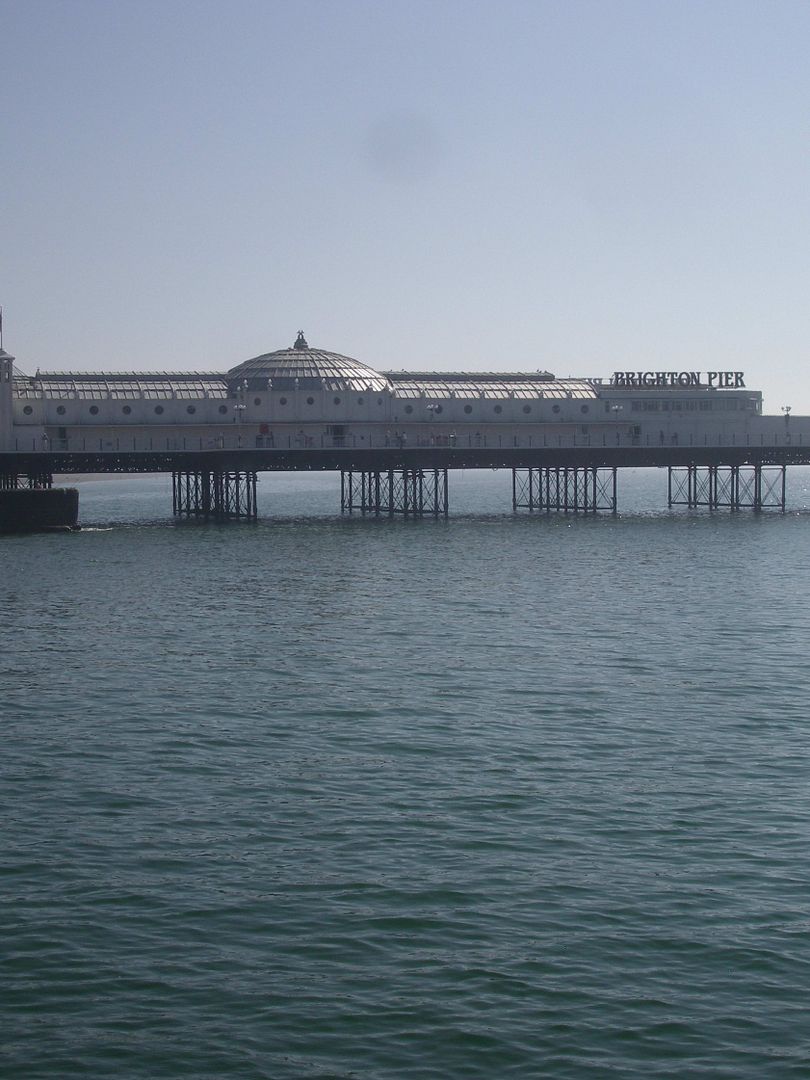 And this looks like so english to me, perfect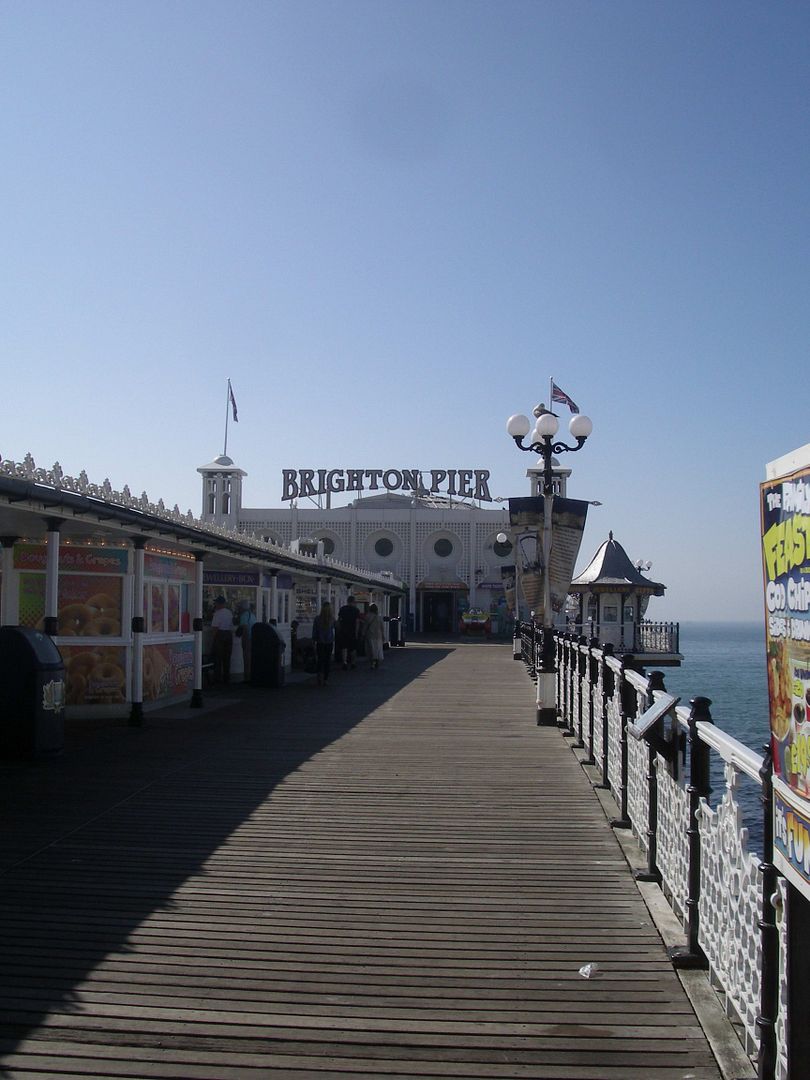 What about a calm and quiet night at the "Helter Skelter Horror Hotel?". But wait, I should check the reviews first!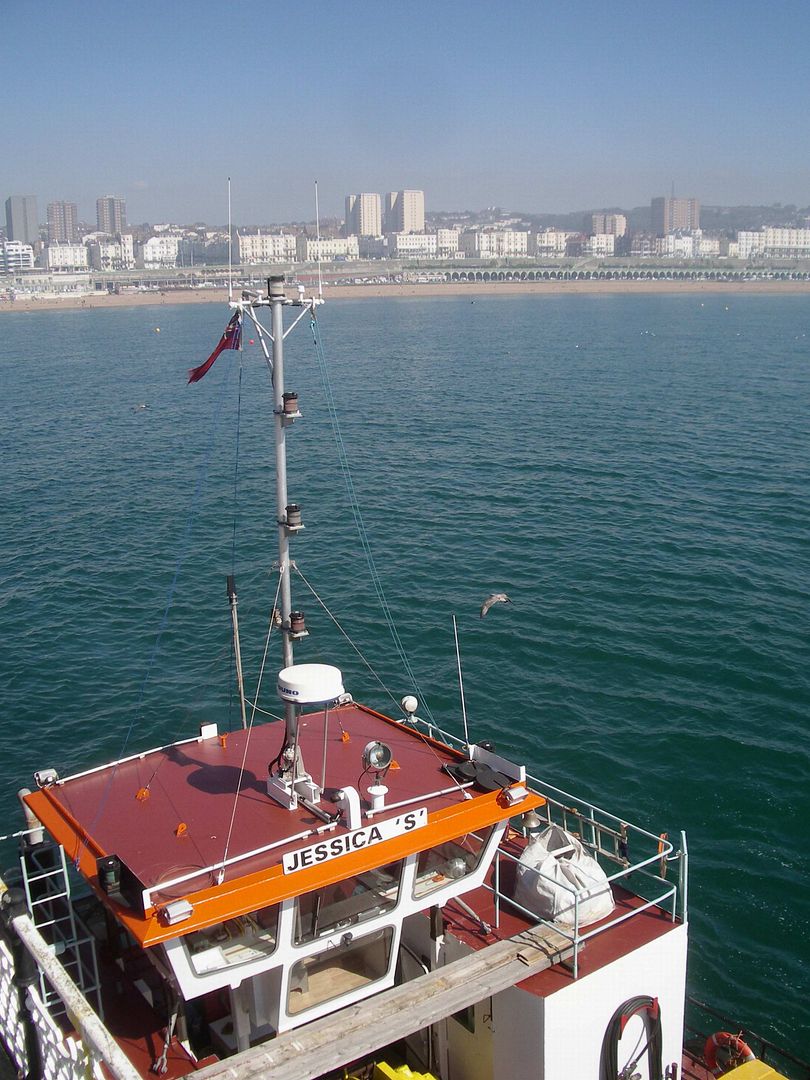 And this is definitely a historic place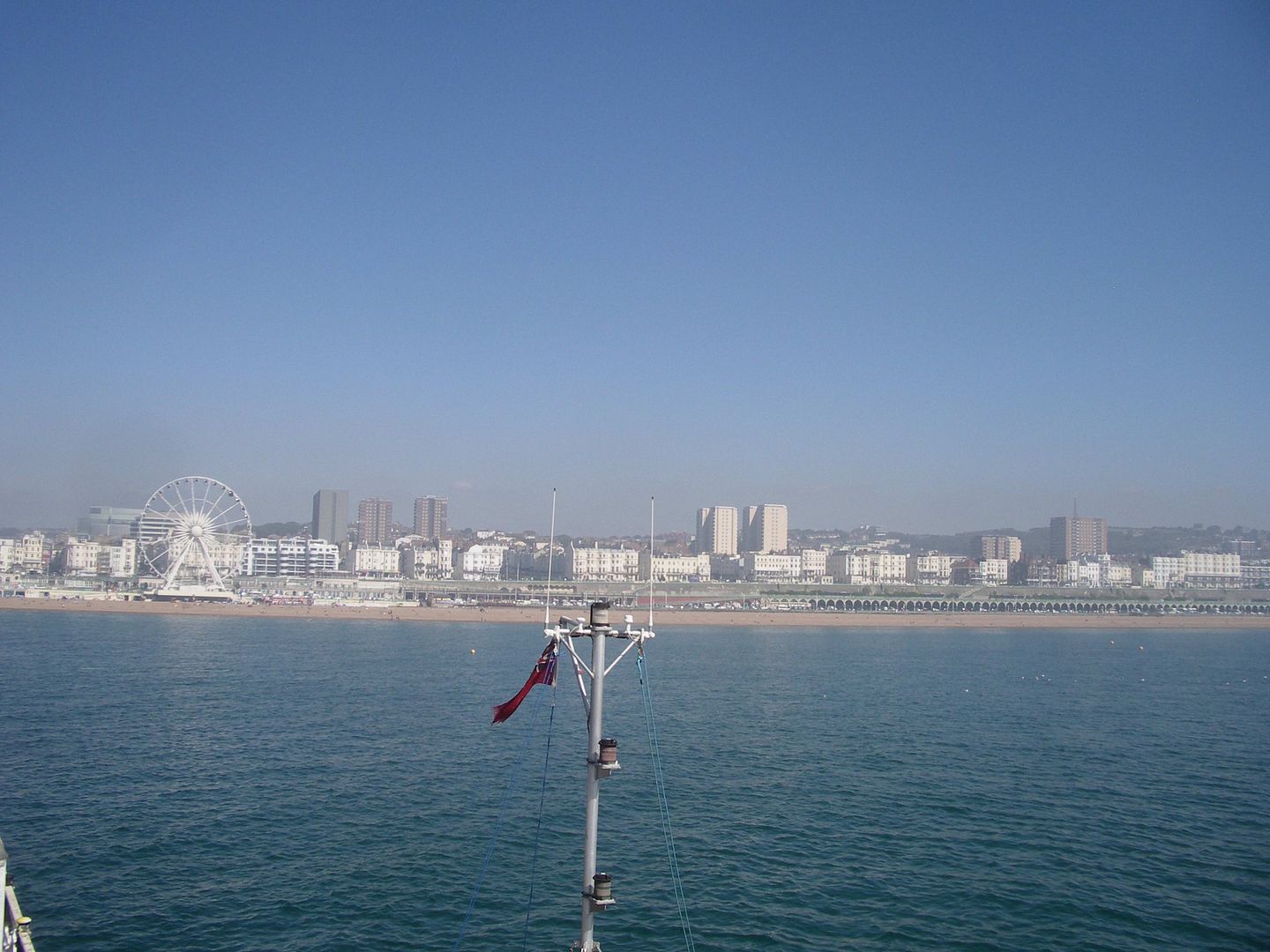 We are scary, yes, about a possible sunburn!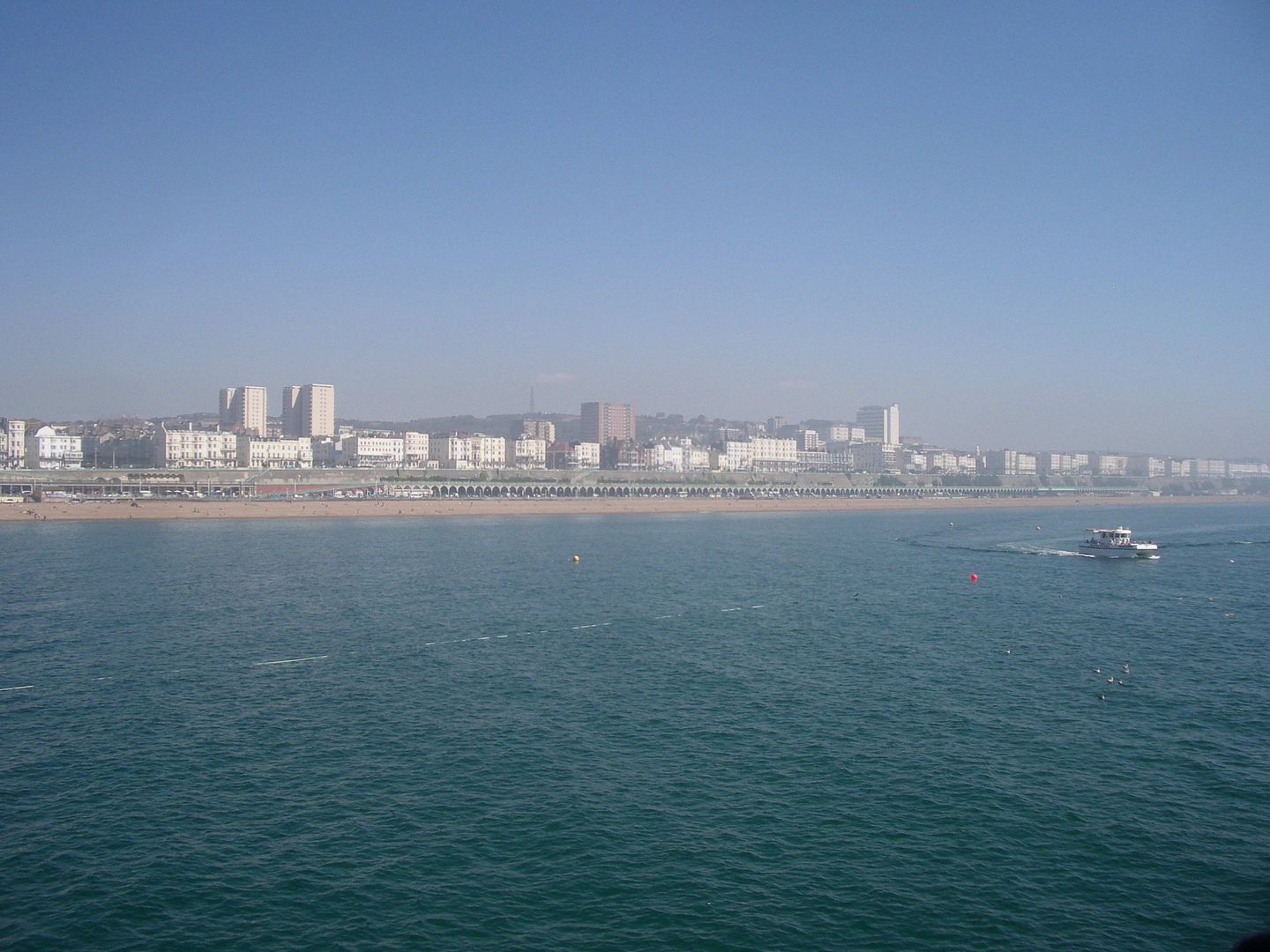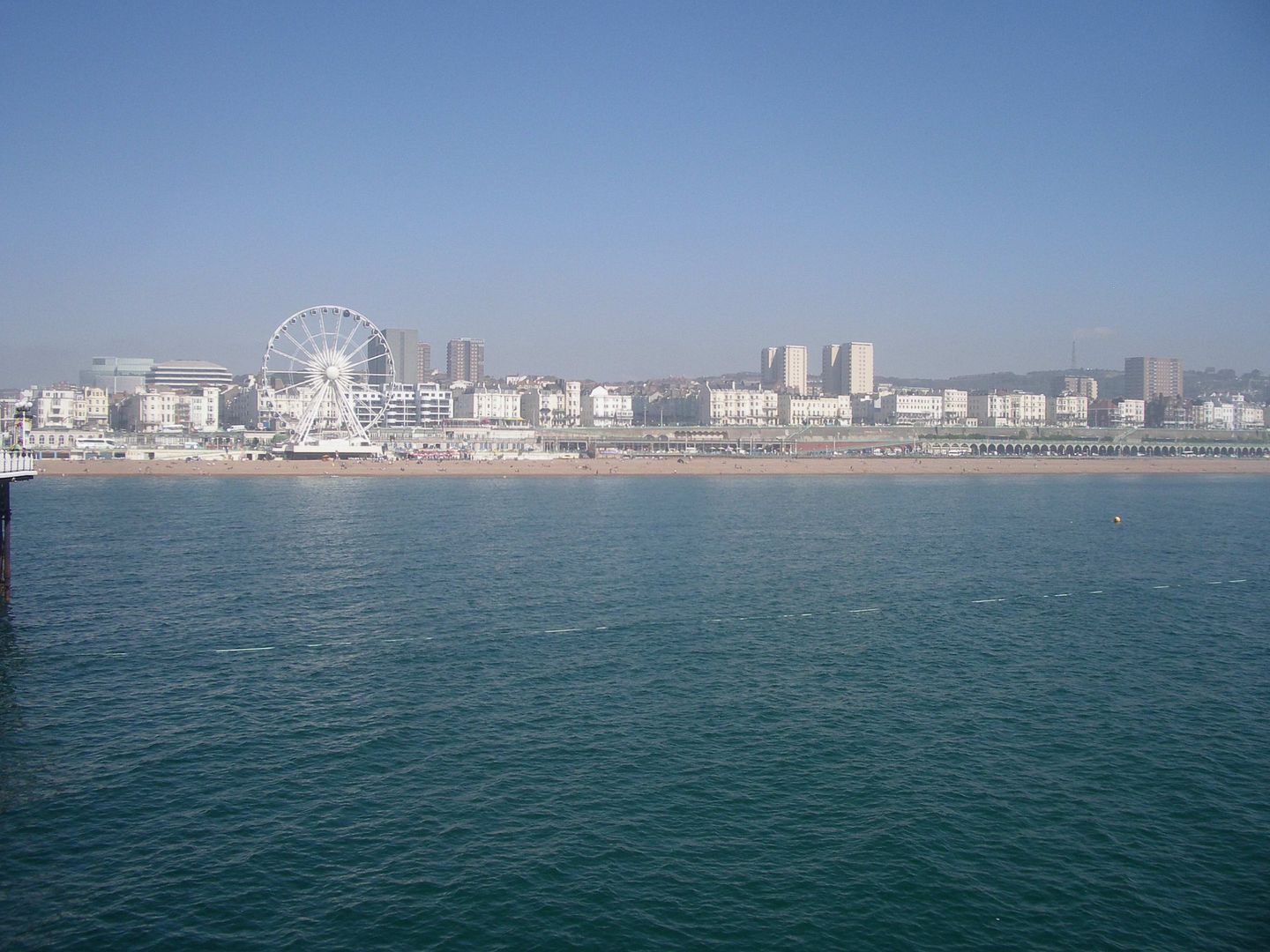 How to enjoy the beach english style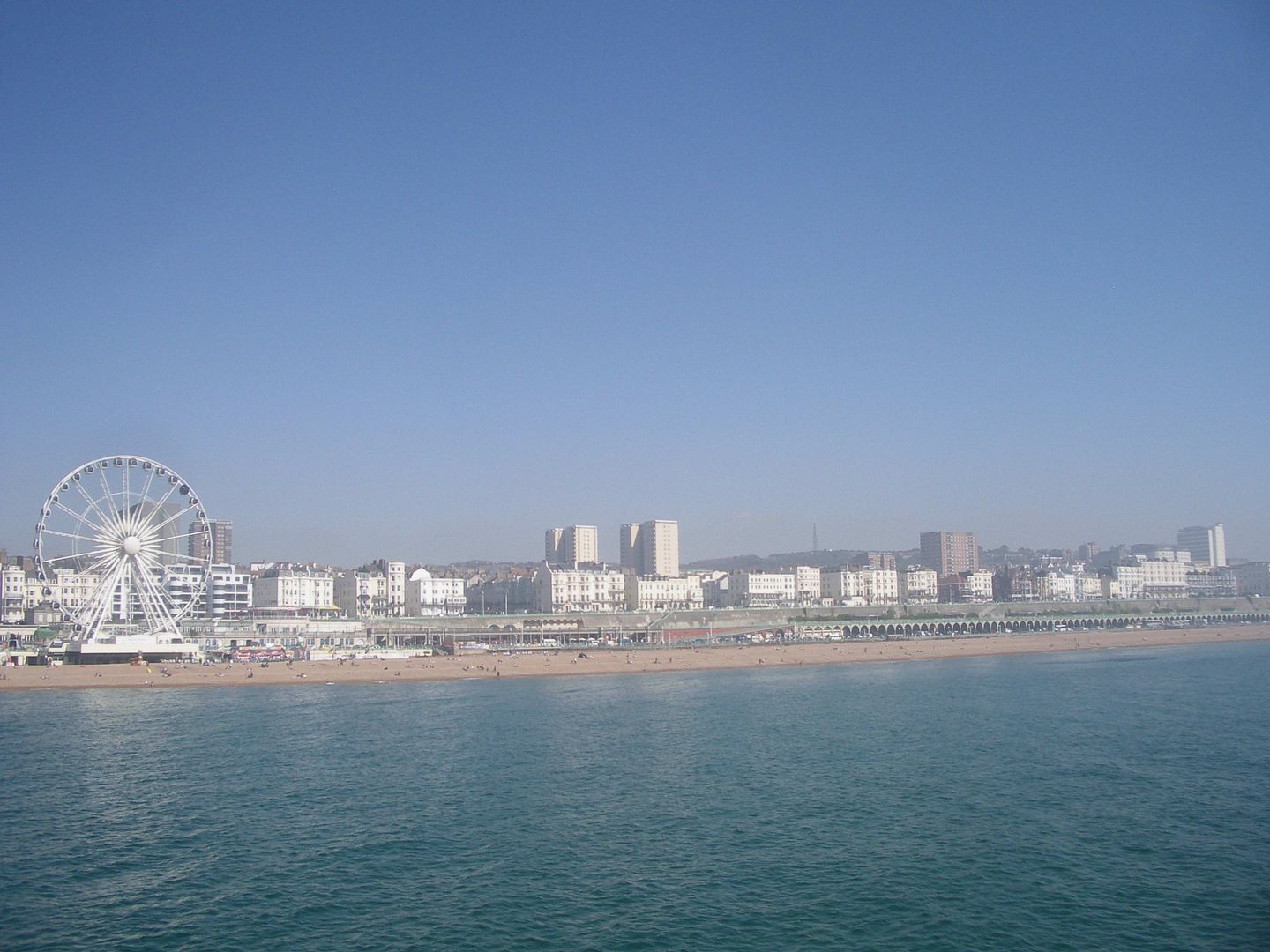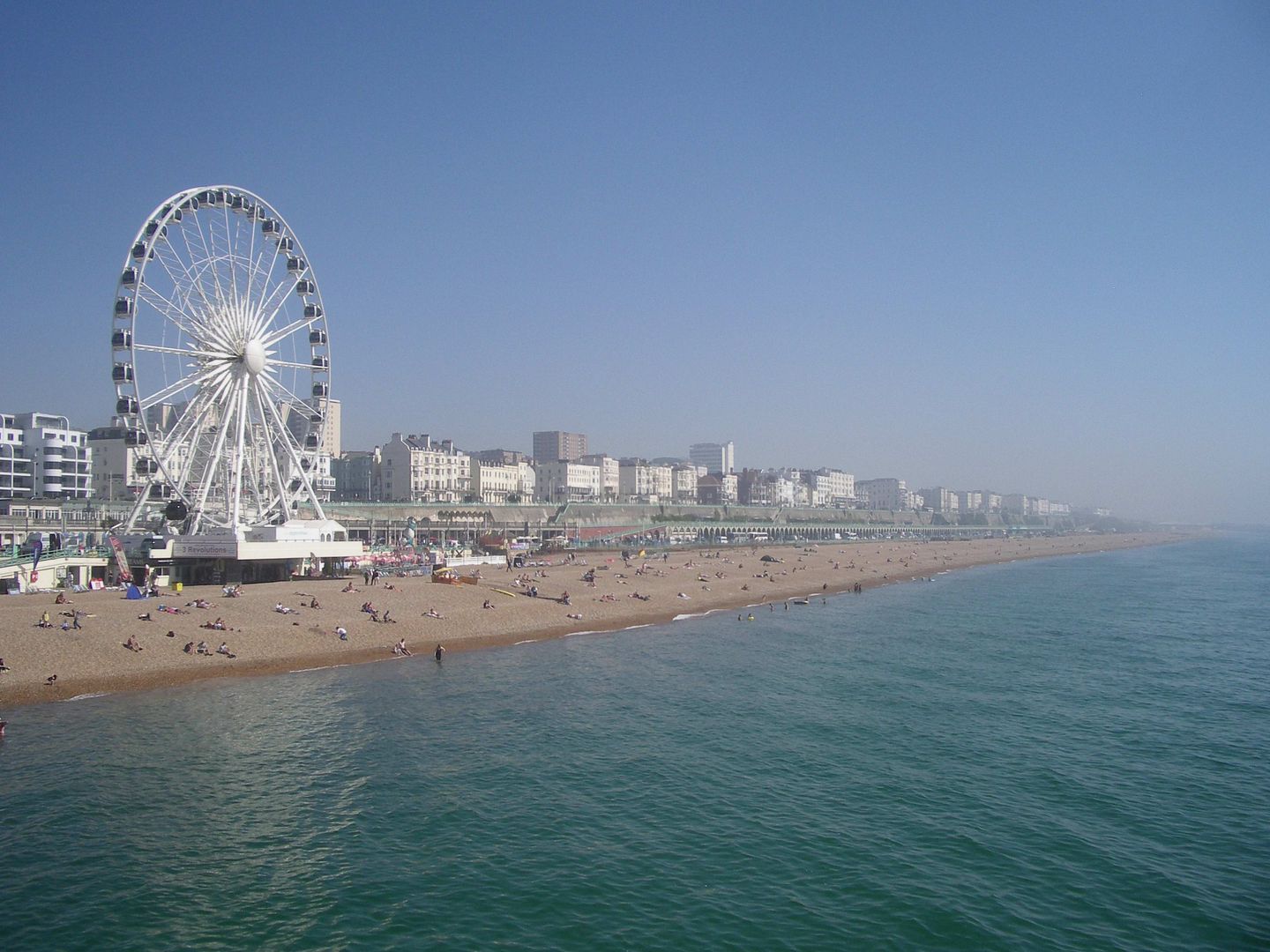 Take a chair, please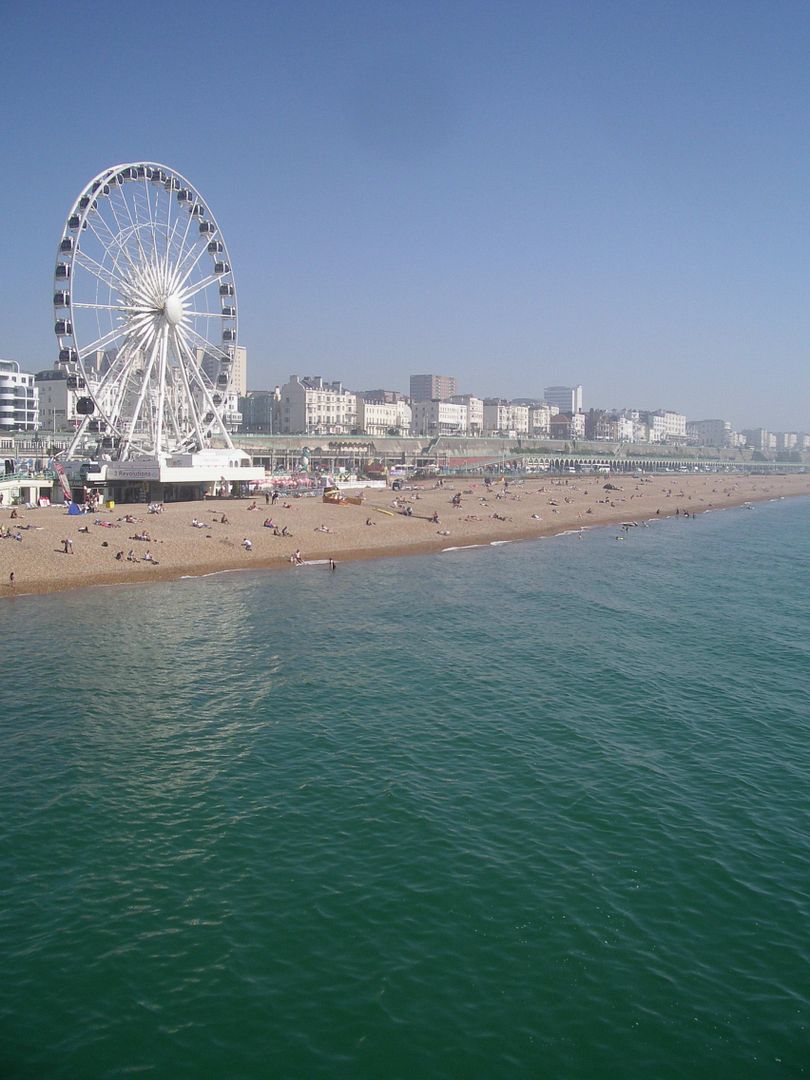 Simply the best fish and chips or maybe tea and cake?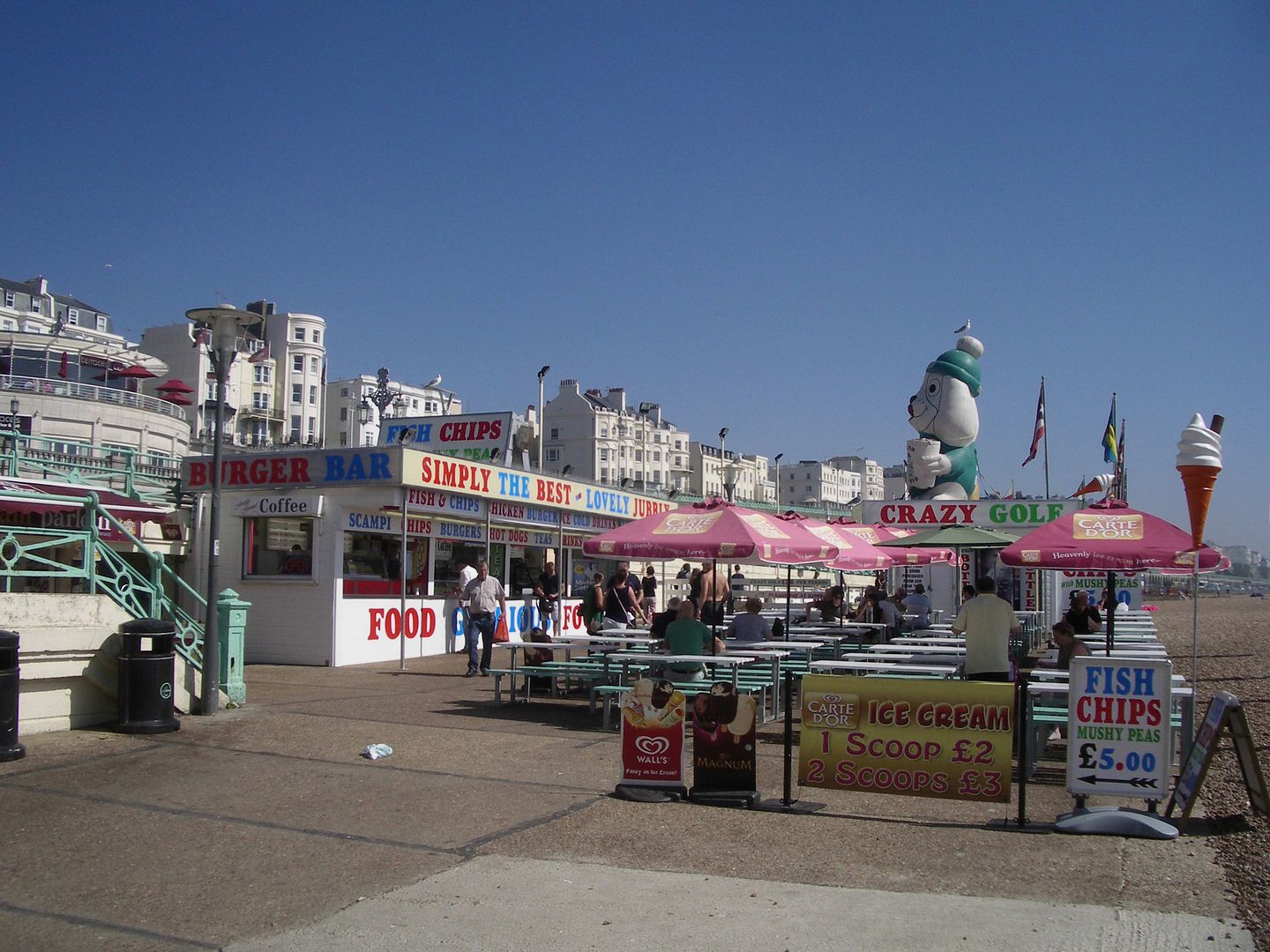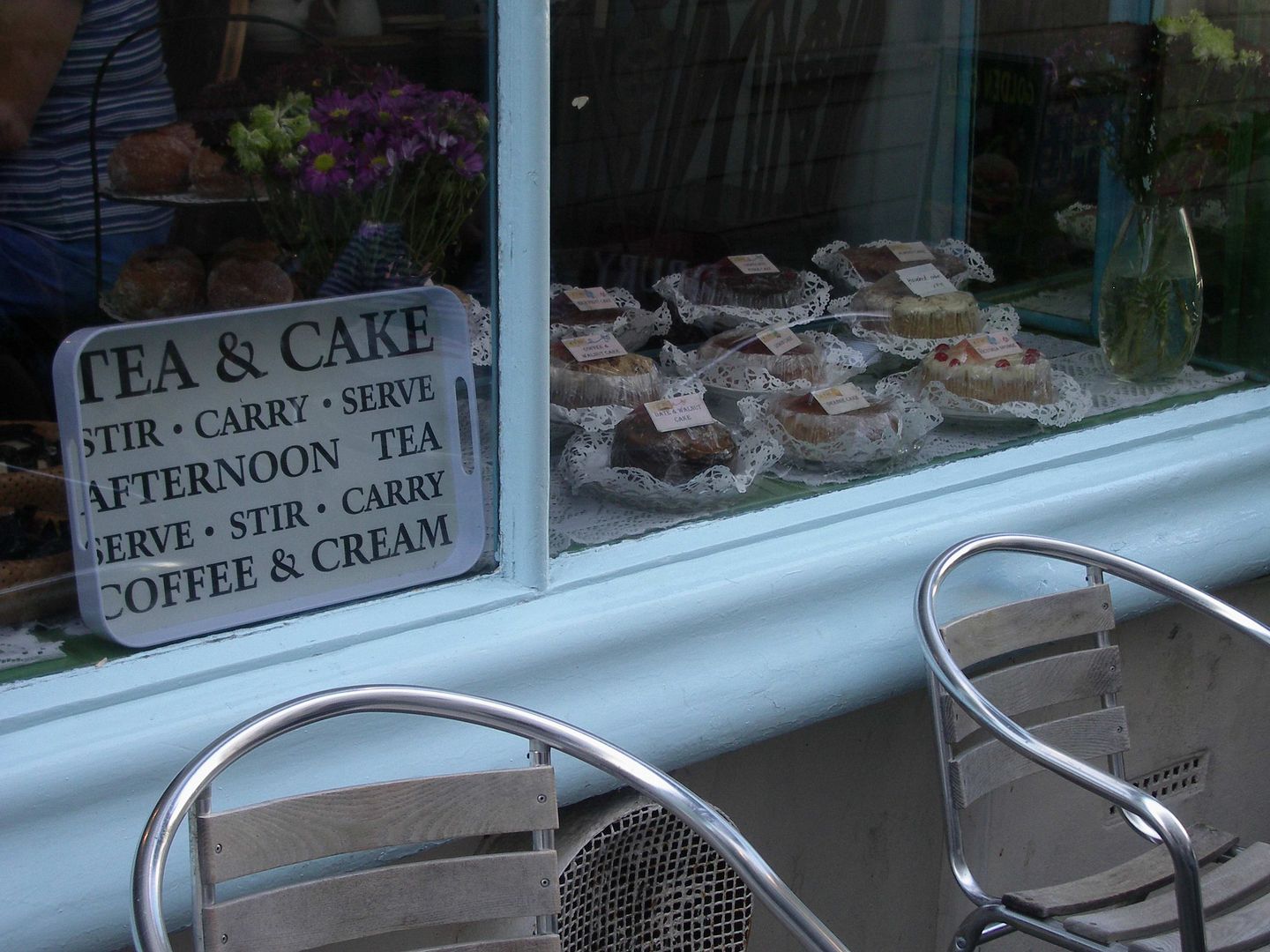 Well, this was a swift move to India!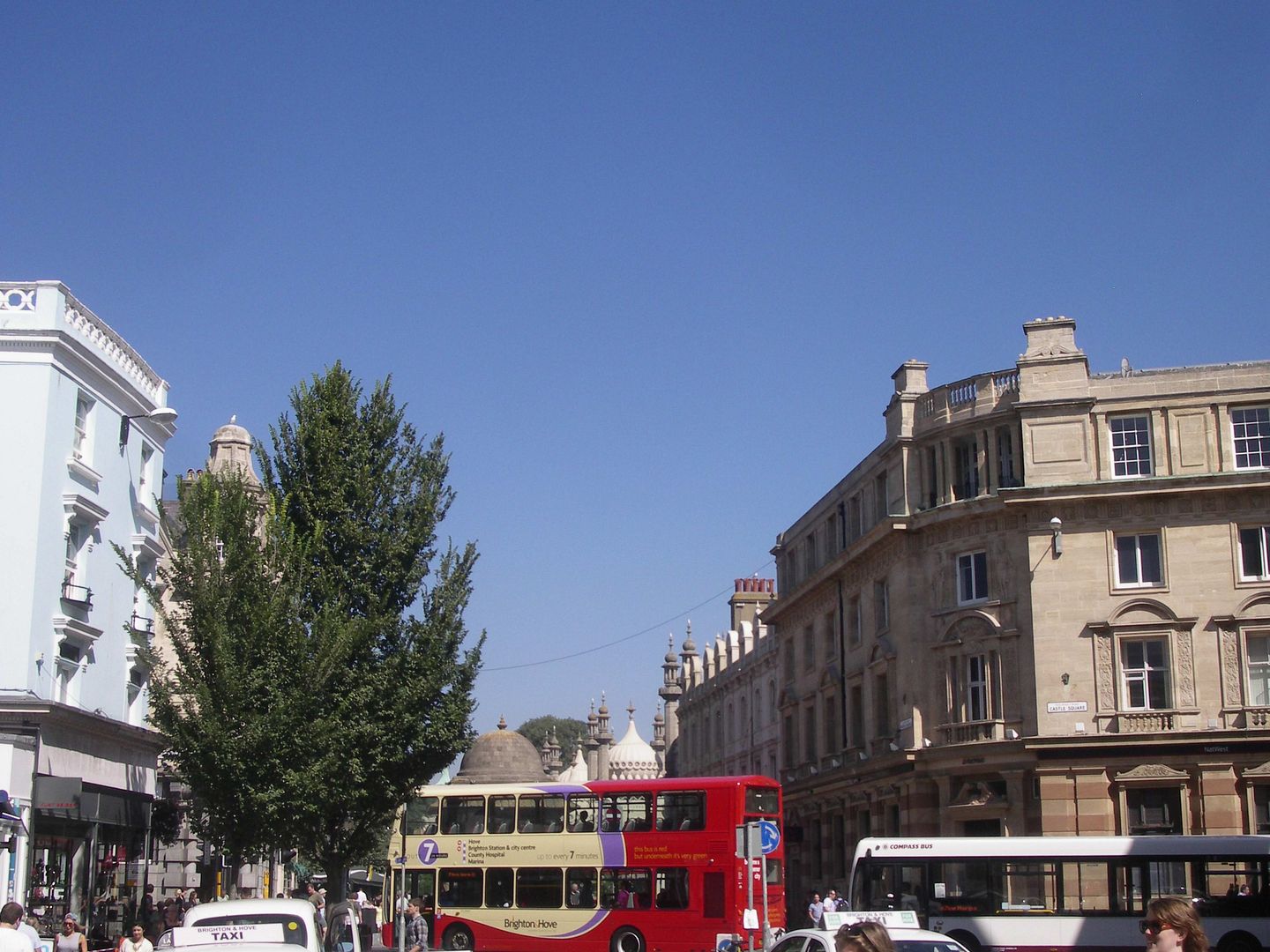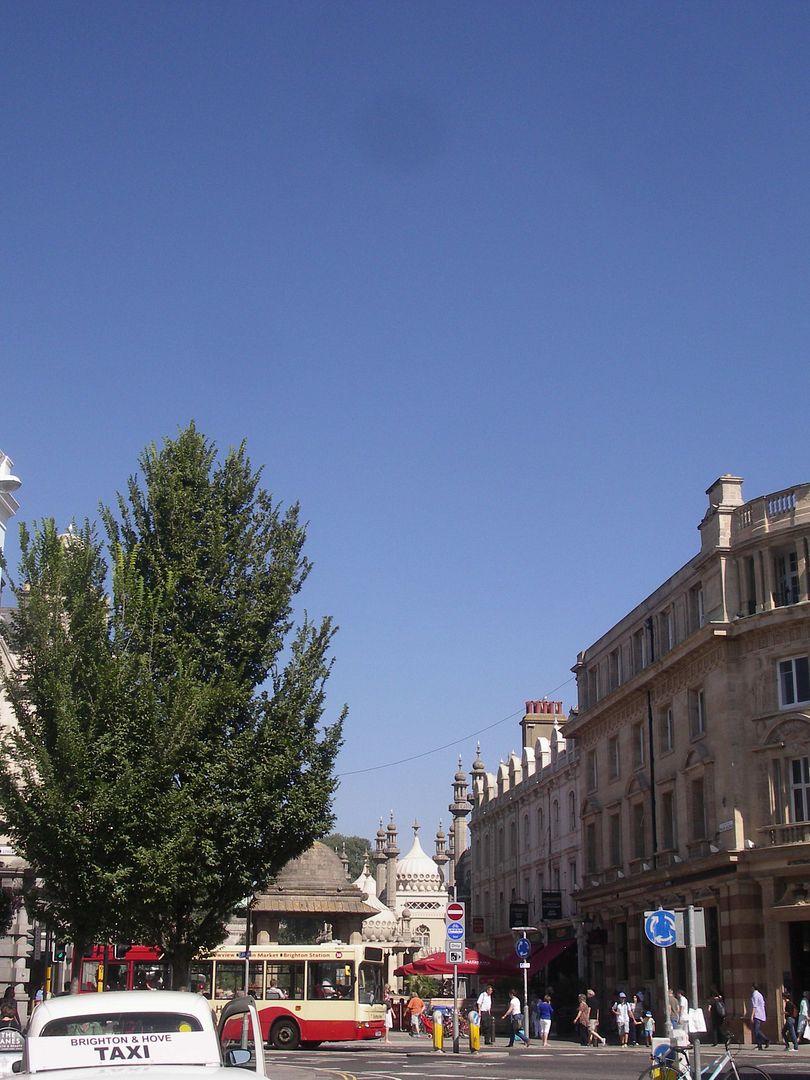 The Royal Pavillon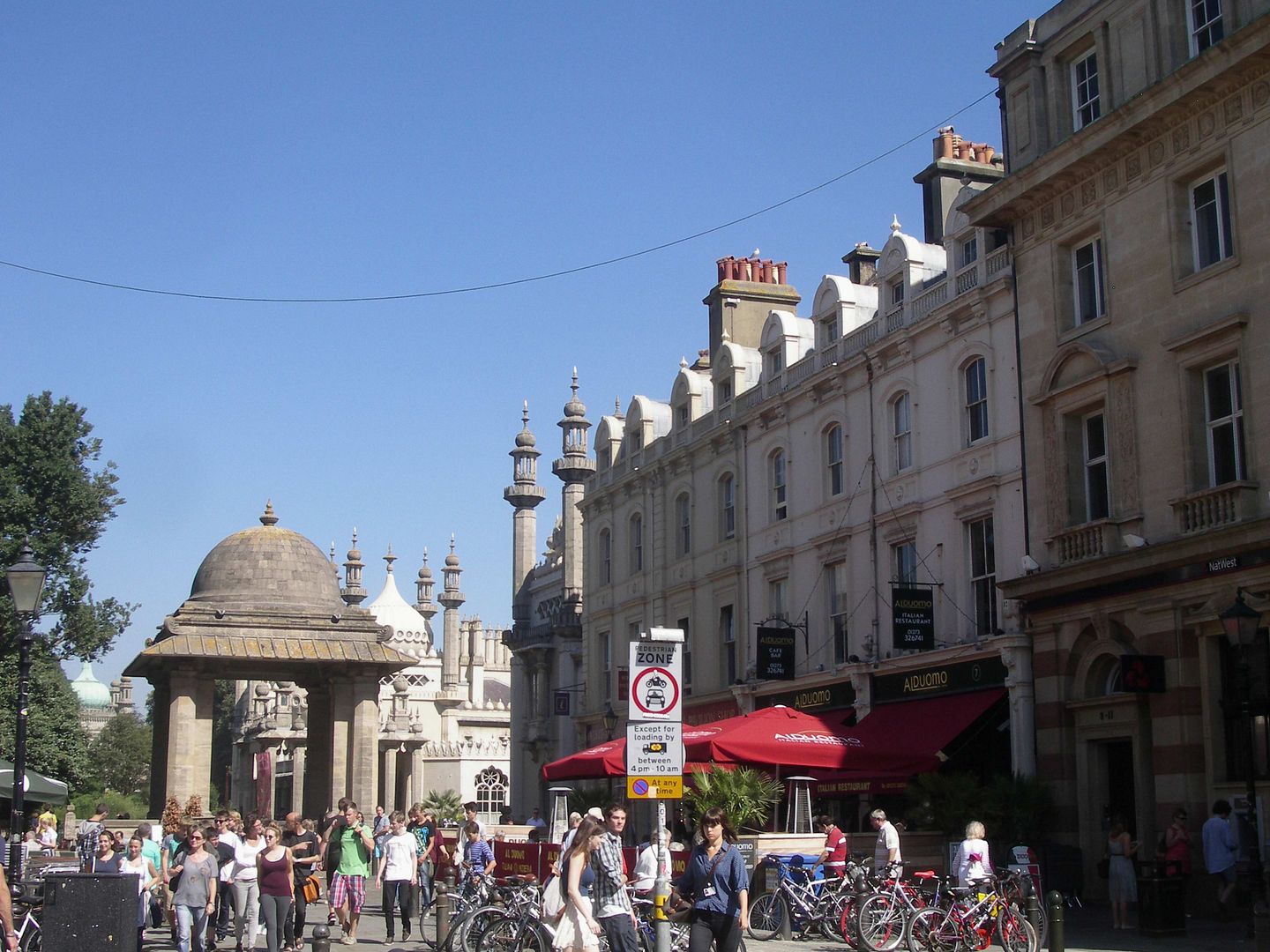 Strange, this is England after all
But it feels certainly much more like India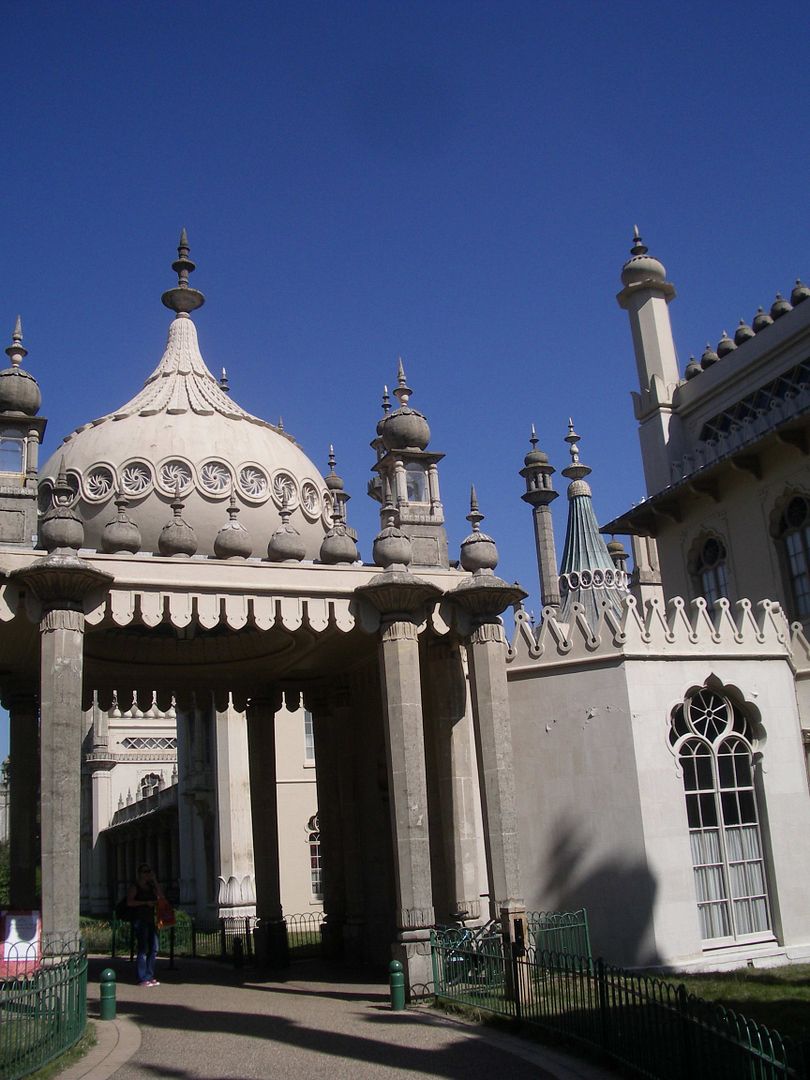 And the park is also nice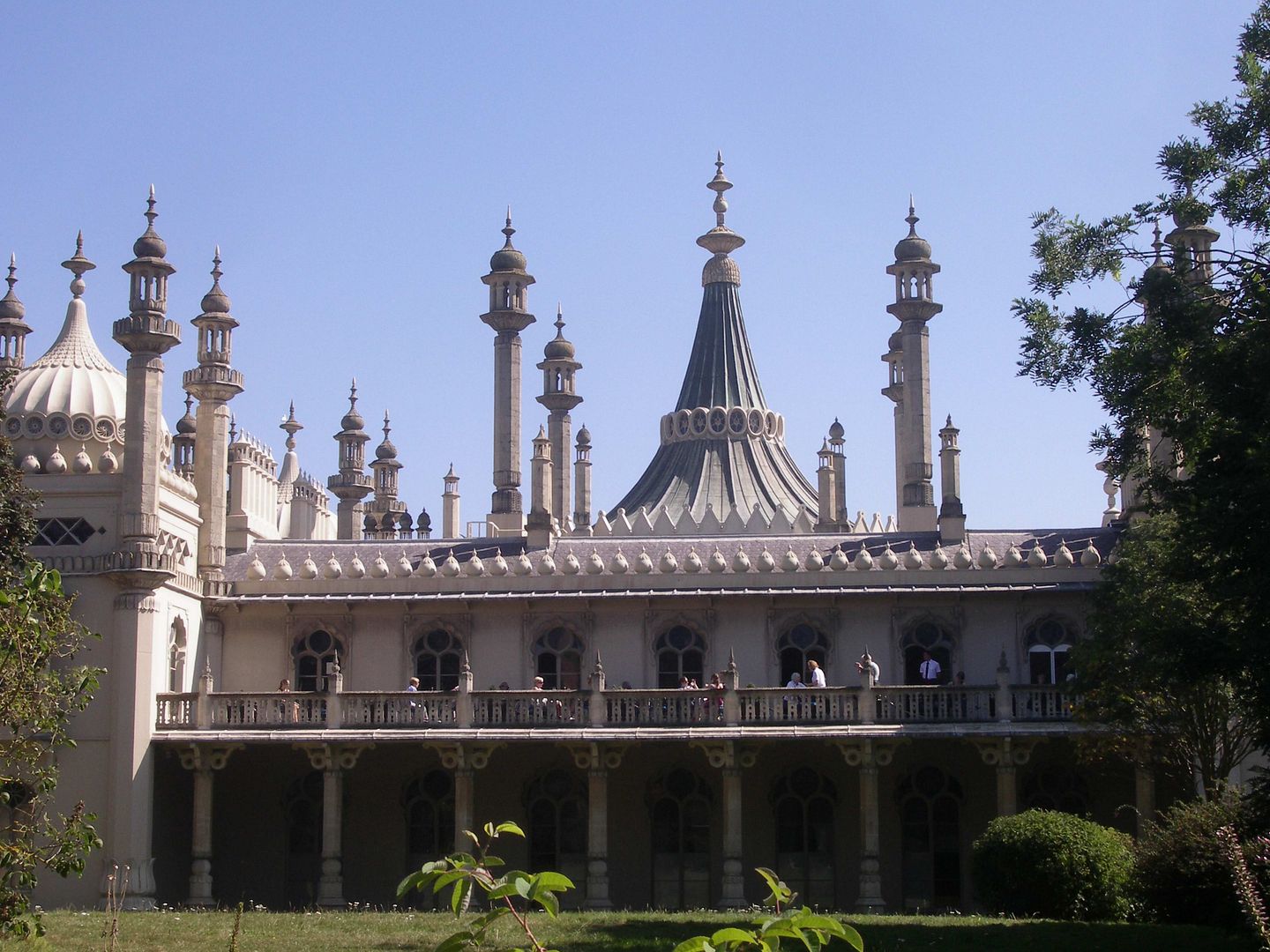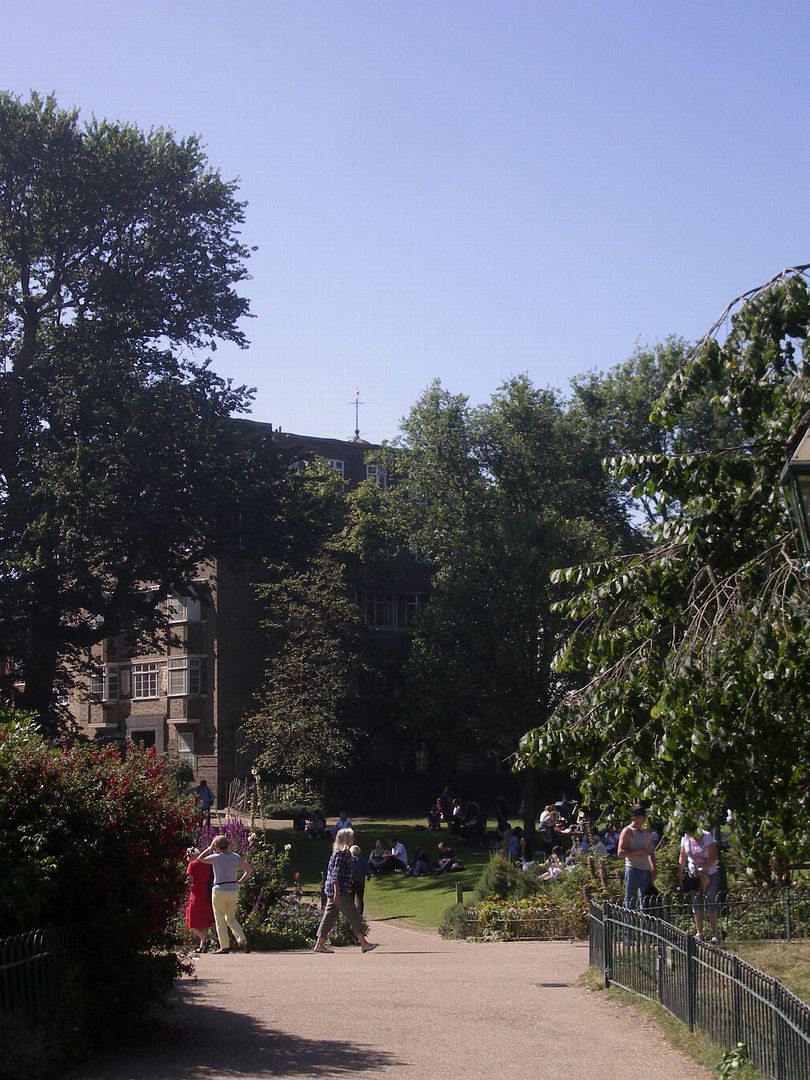 Well guarded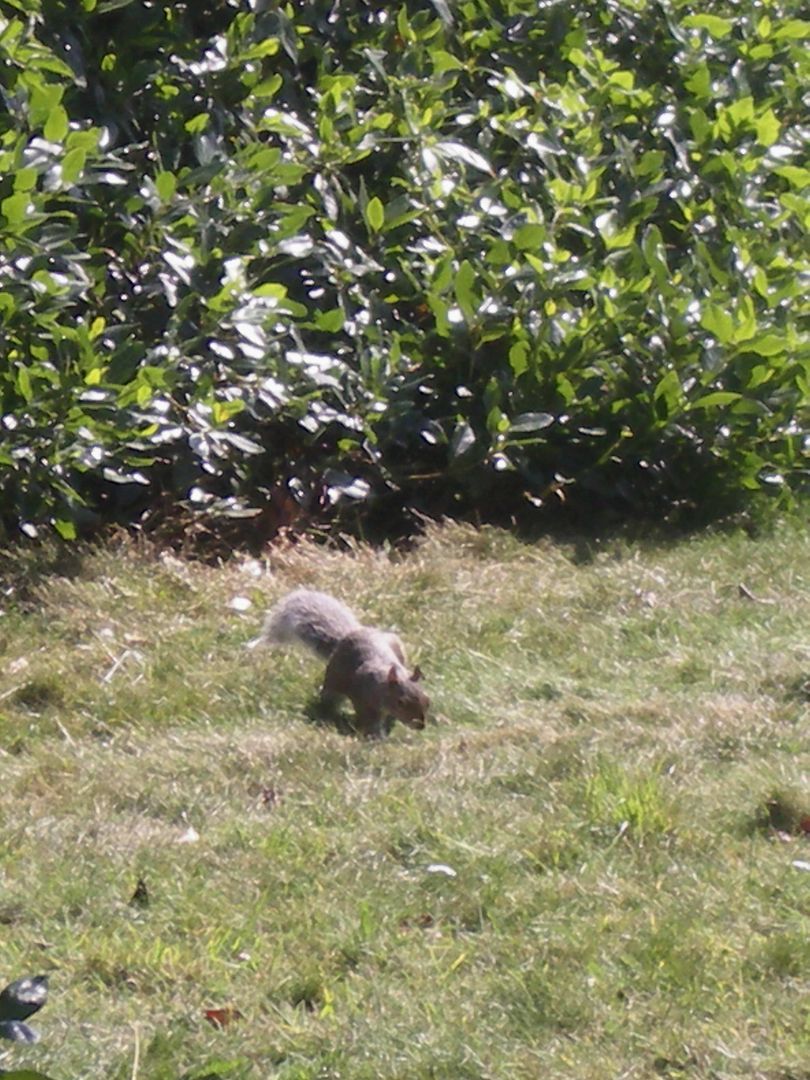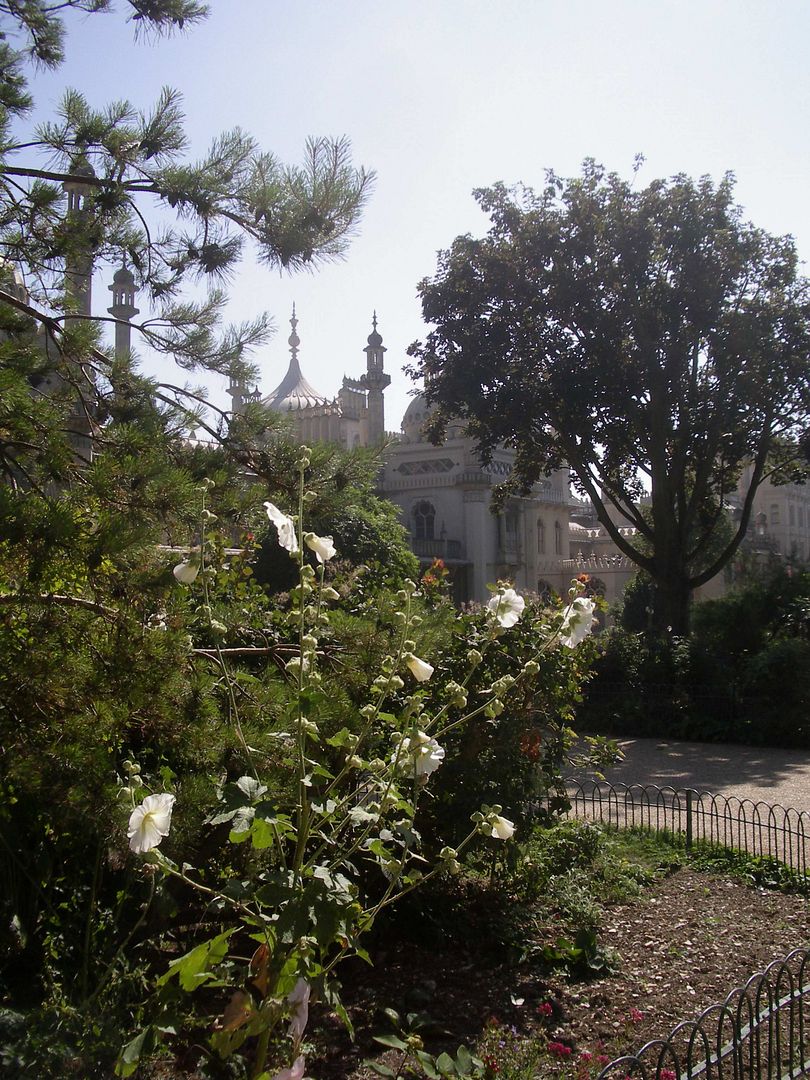 No, no way, absolutely no way to miss cream tea and scones in England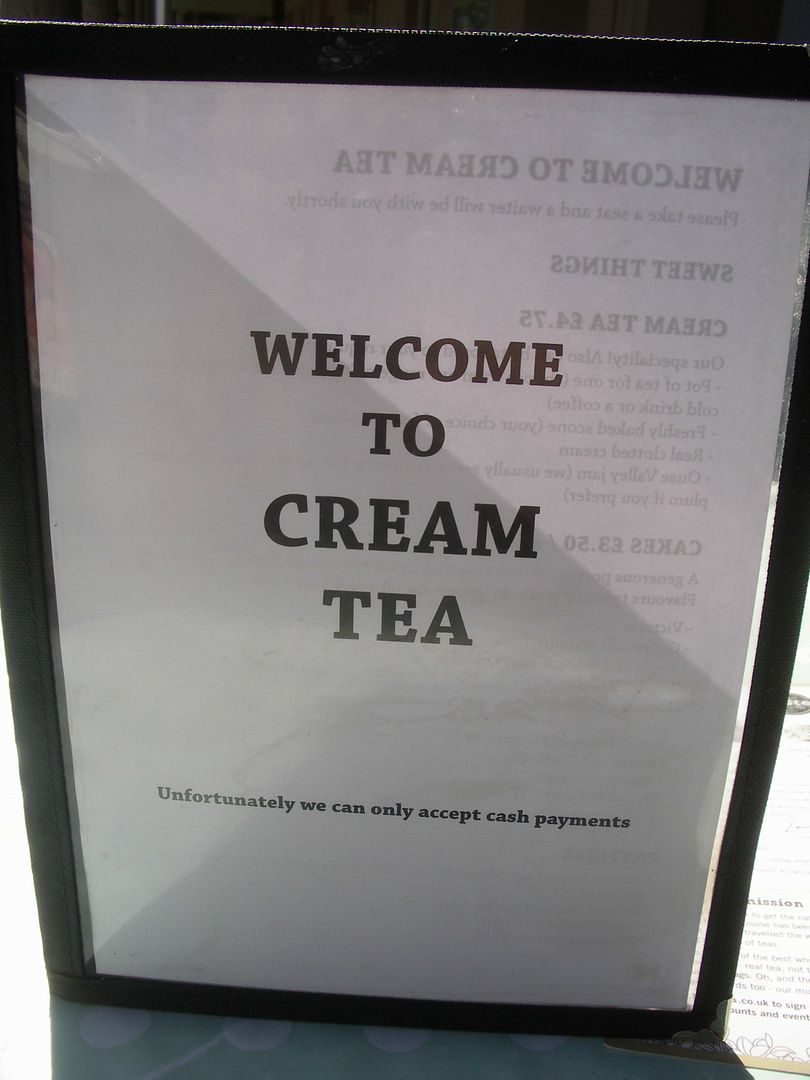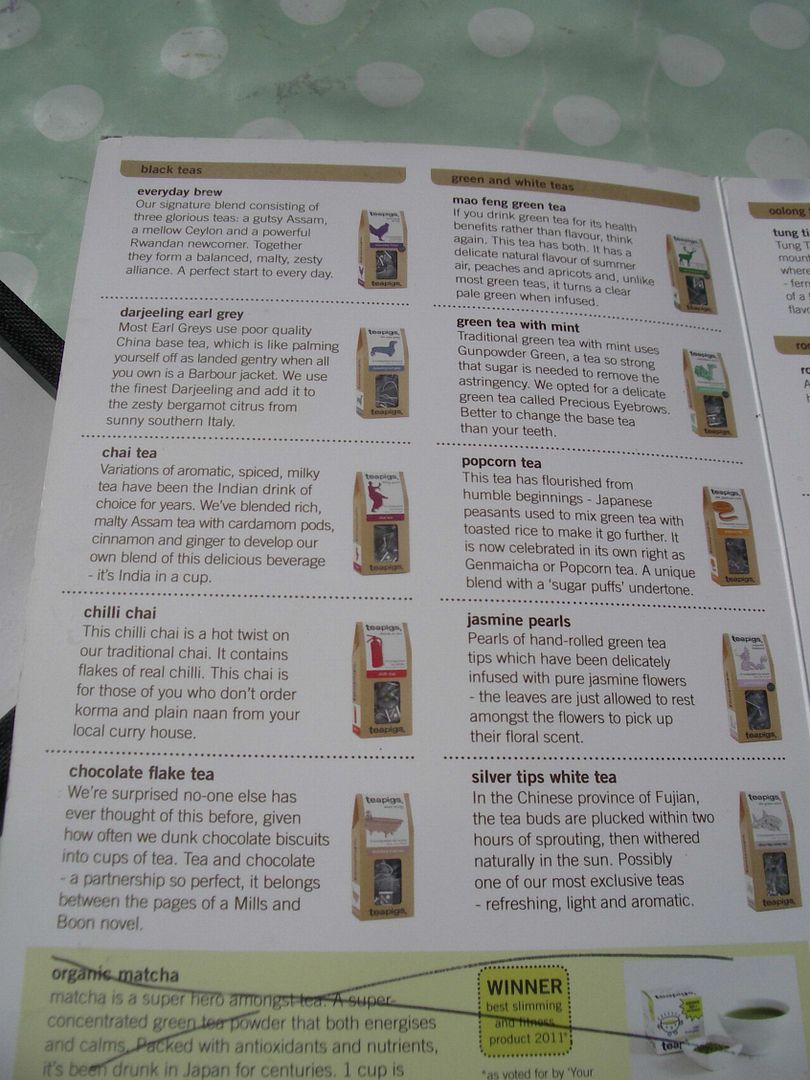 Lovely, isn´t it?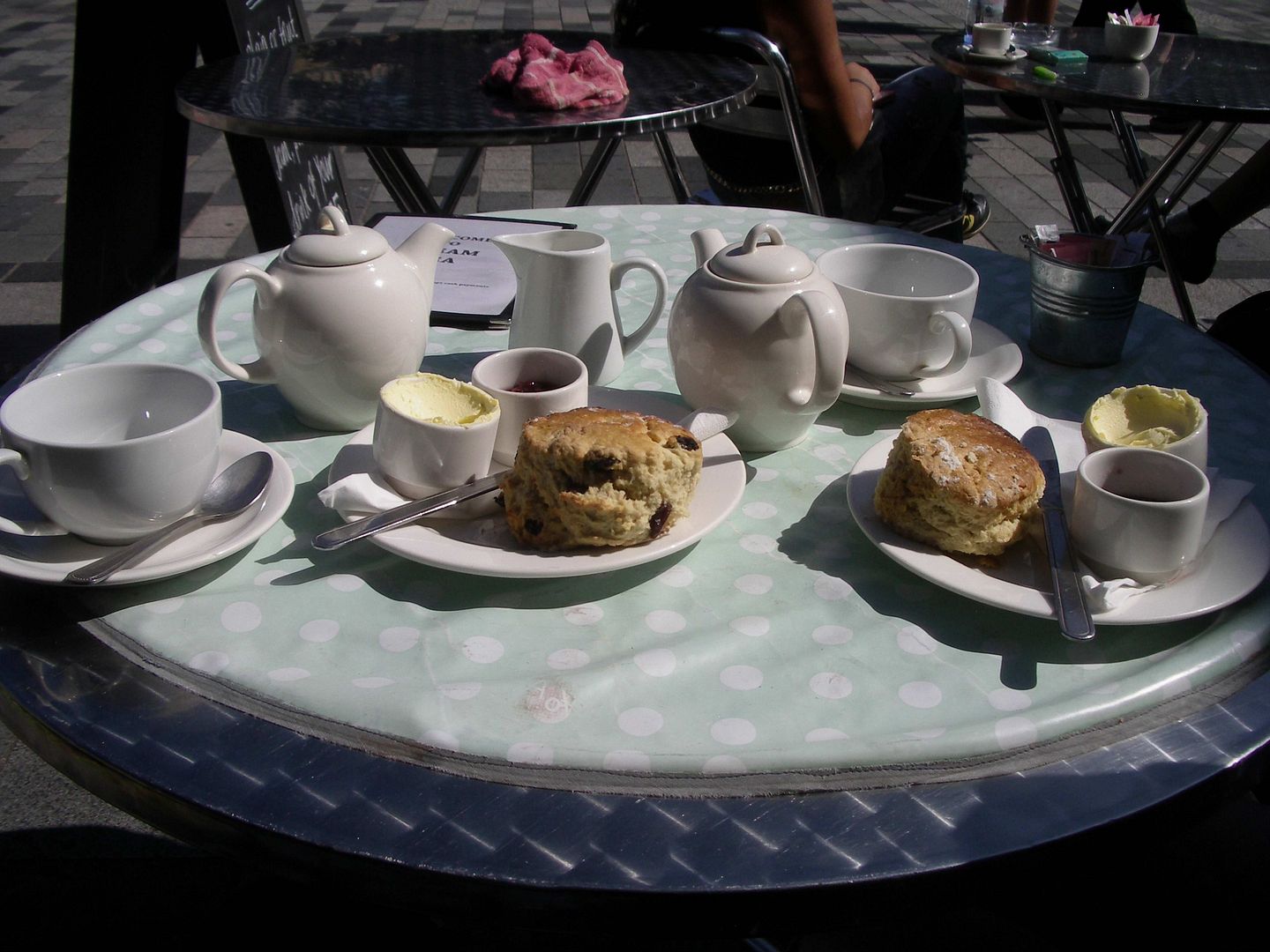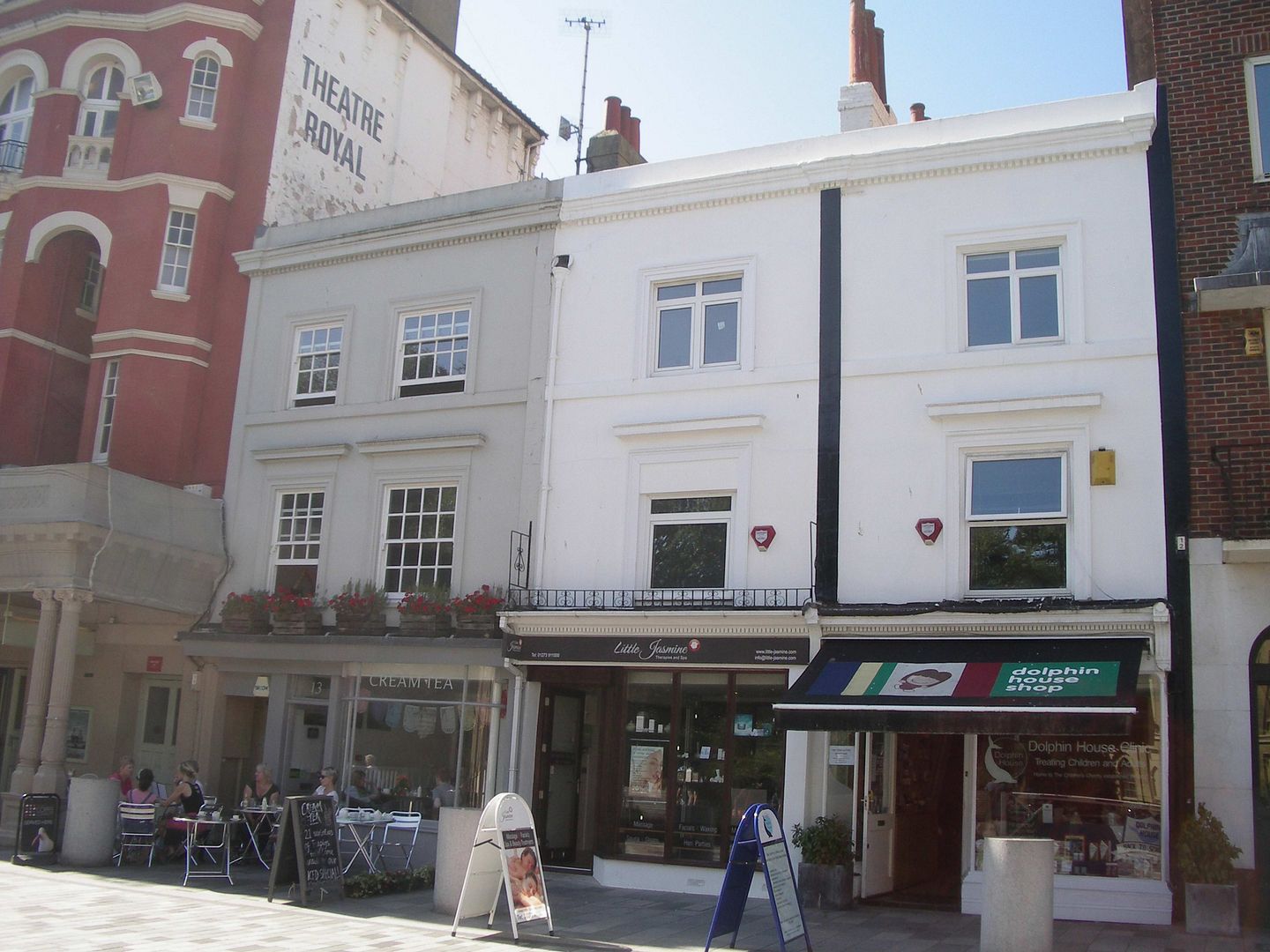 Searching for the way back to the train station through the old town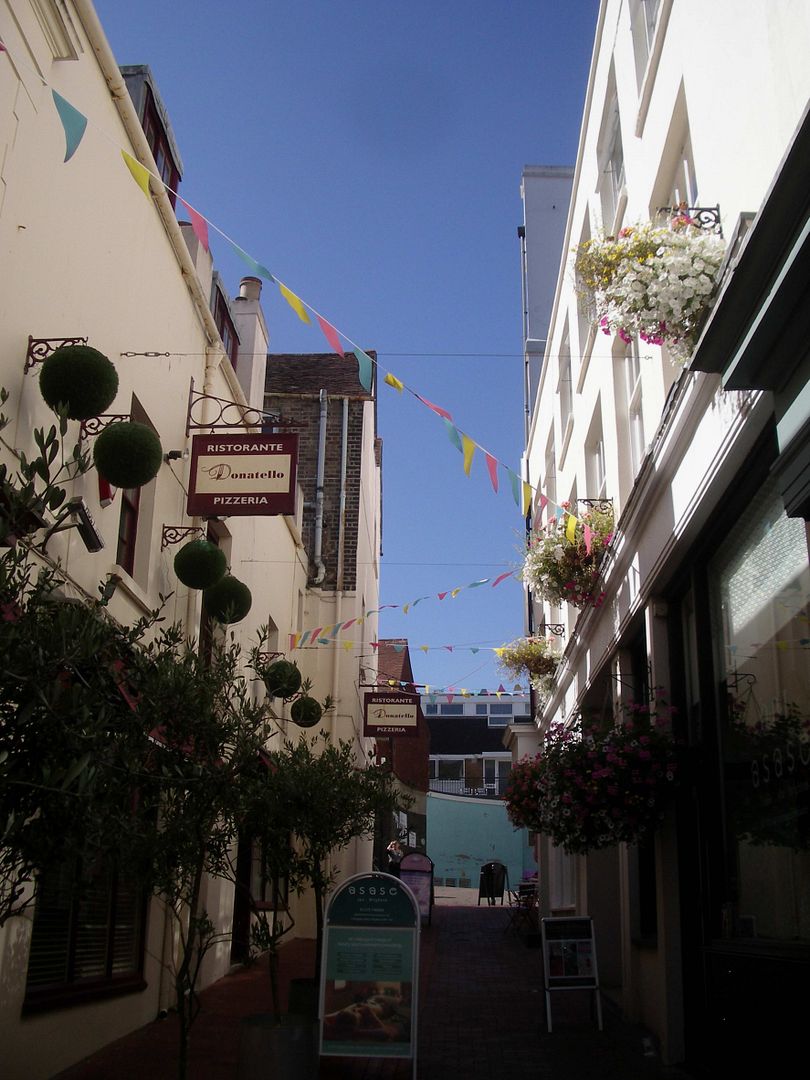 Druids in Italy, really?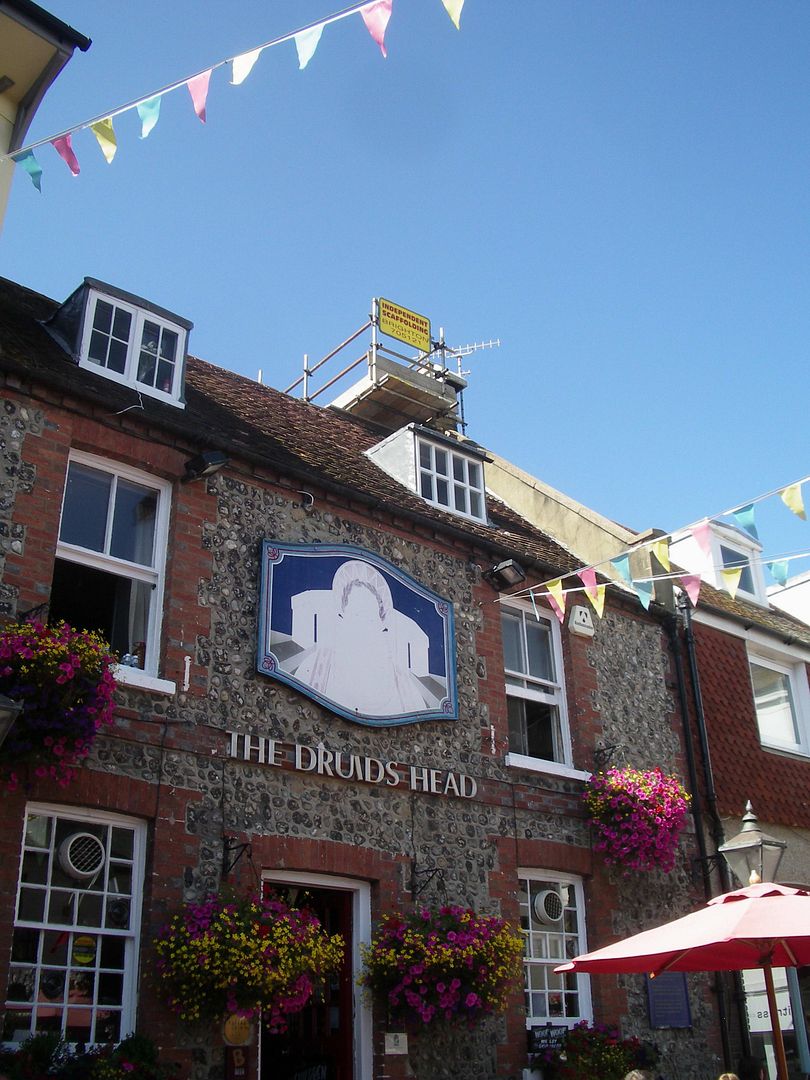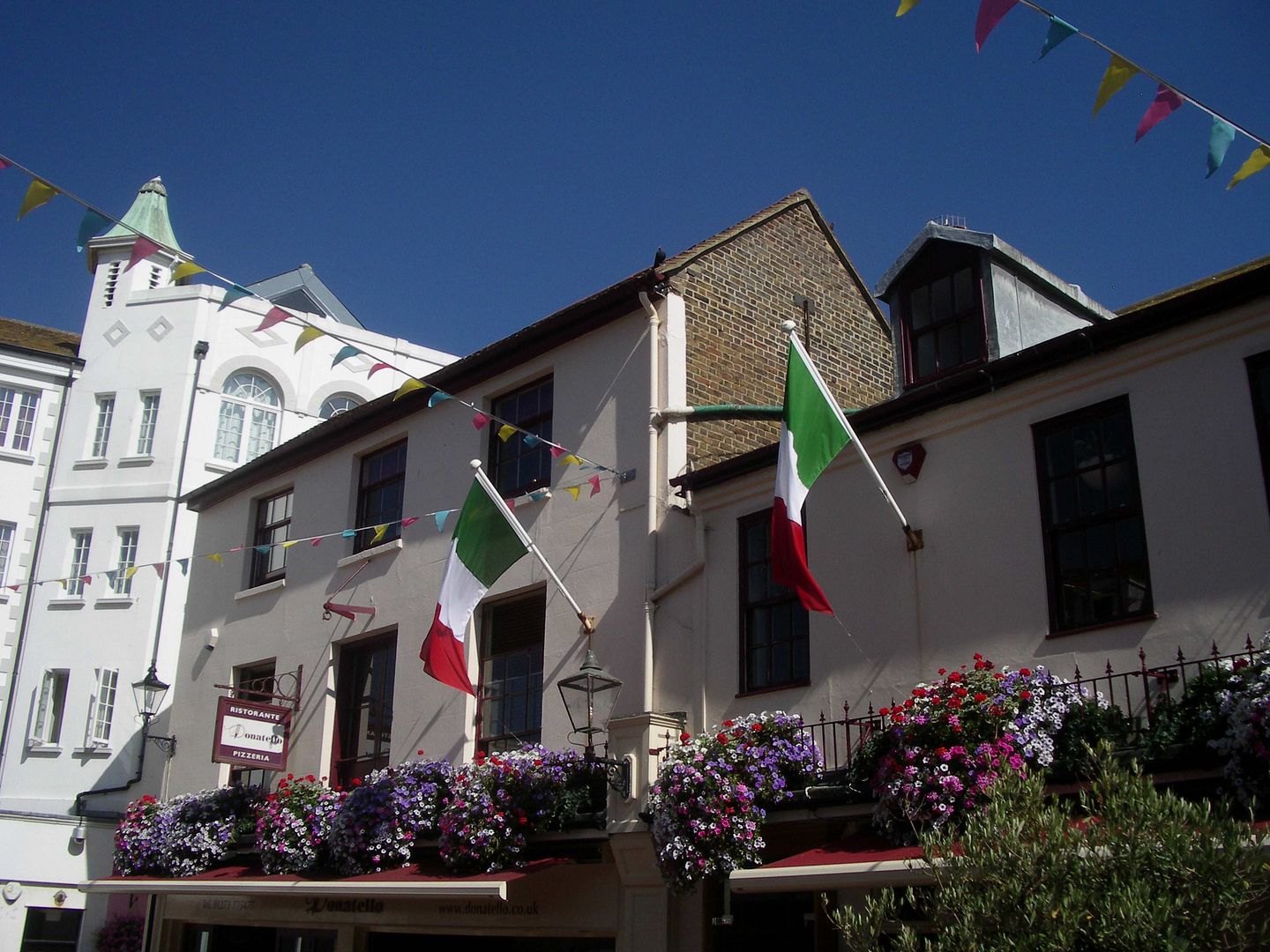 Better take the right "Lane" now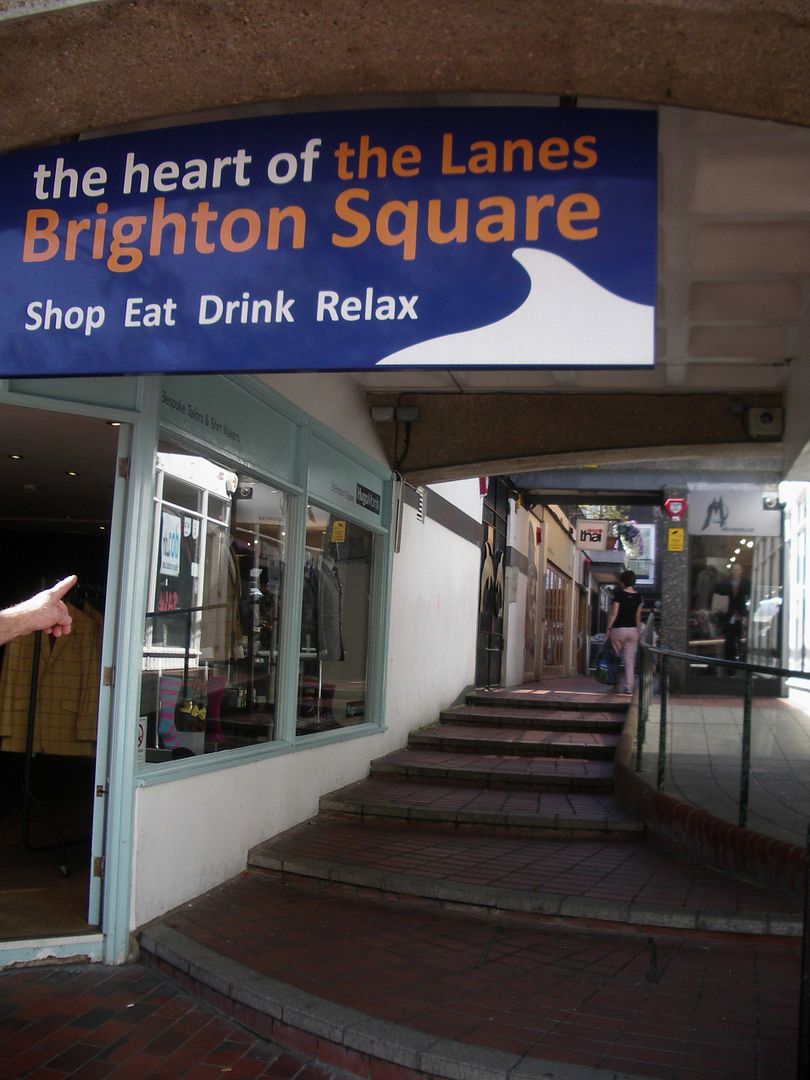 Just a sugar infusion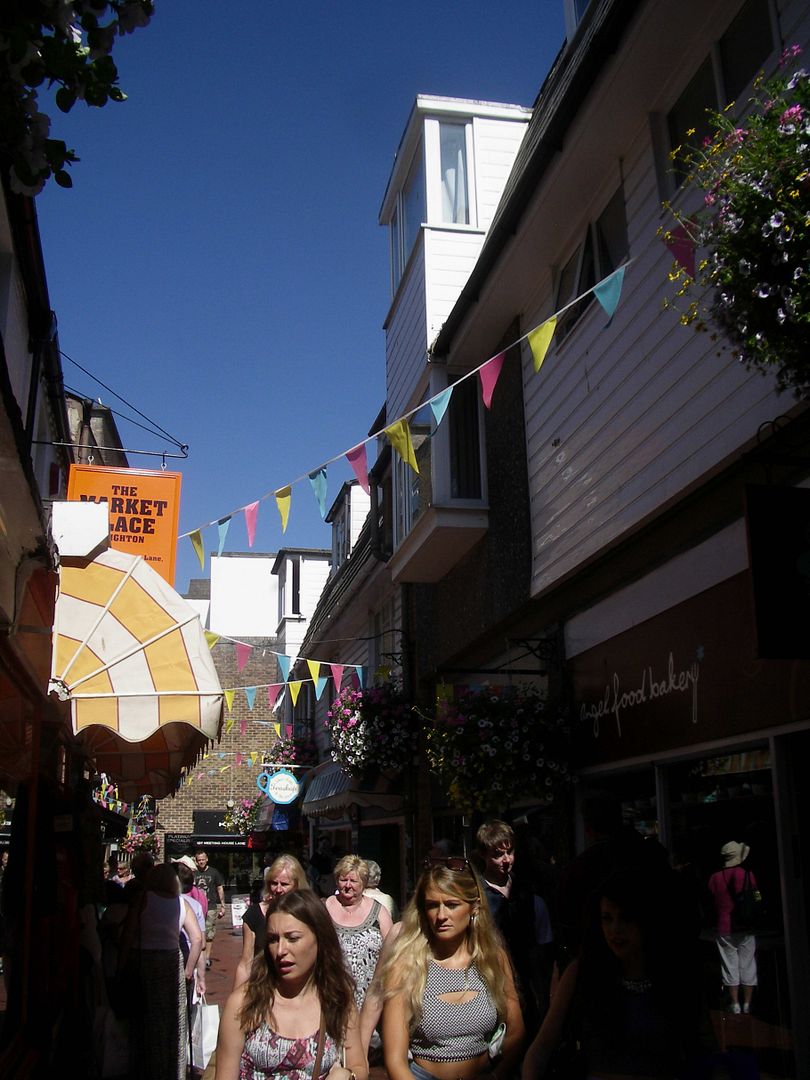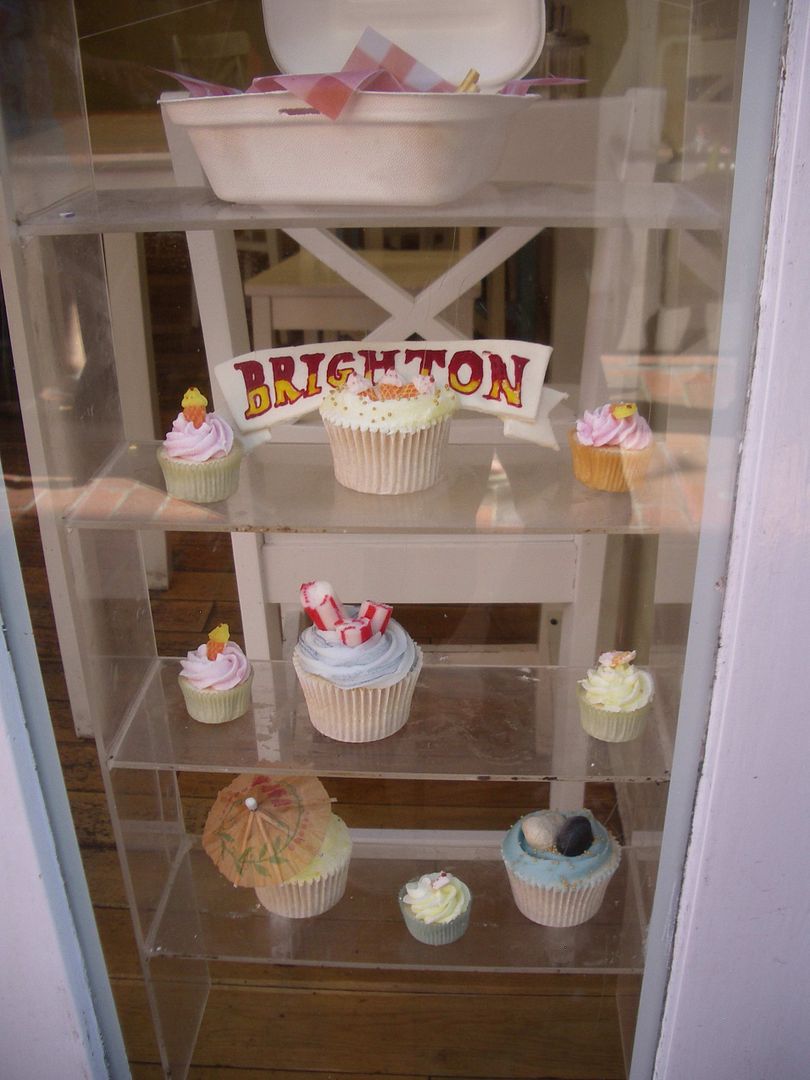 Now that´s also something for me, a delicious veg self service buffet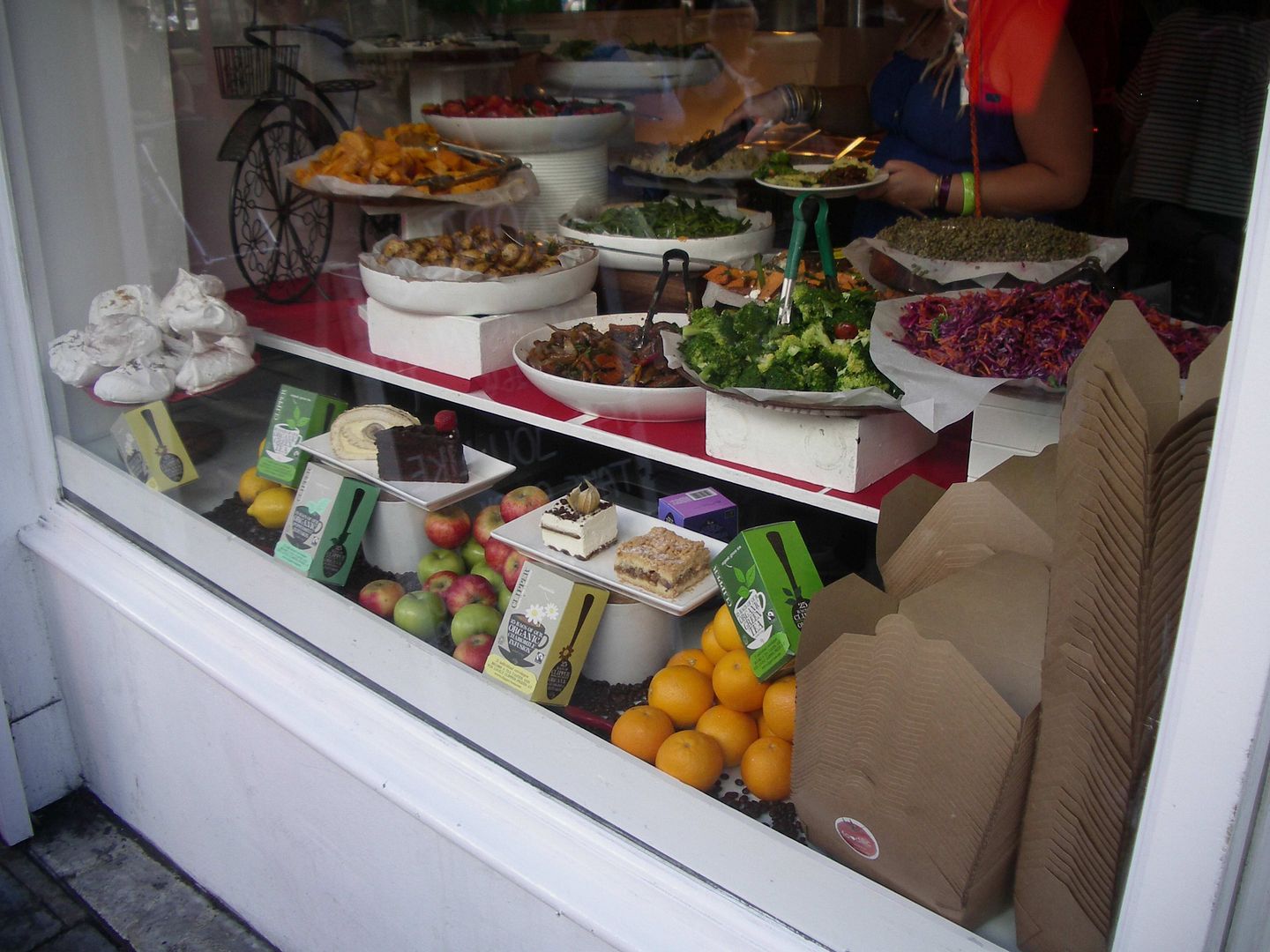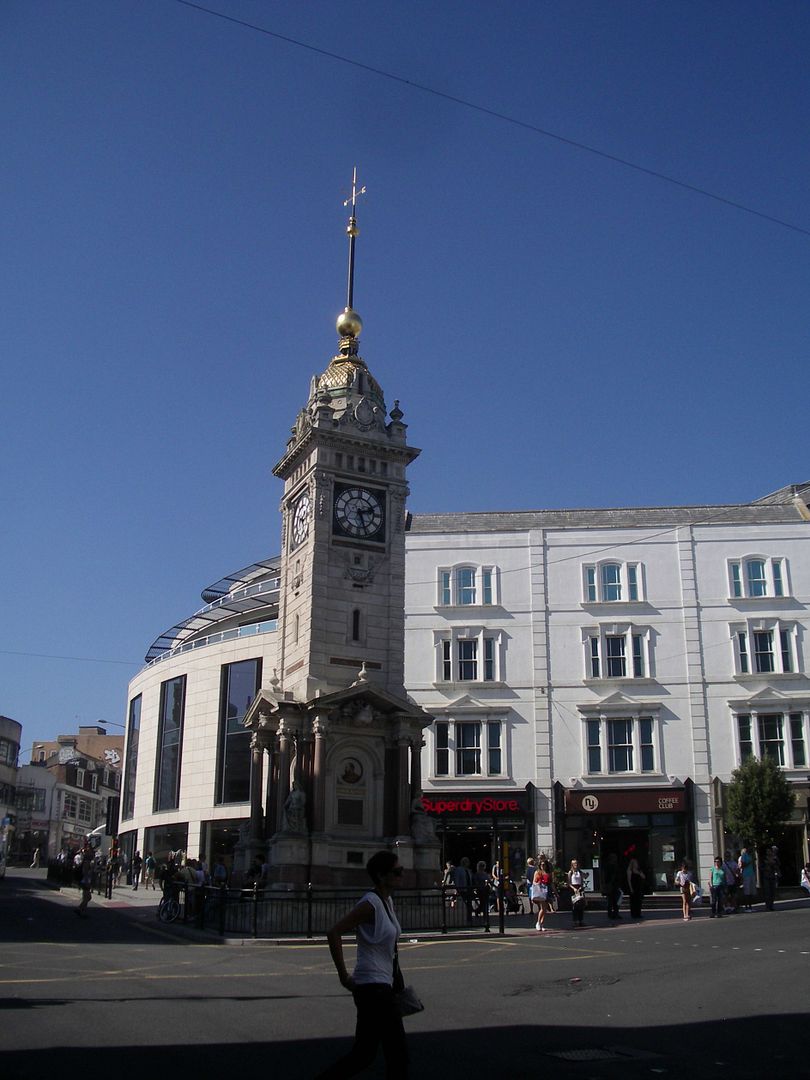 And that´s the way to go now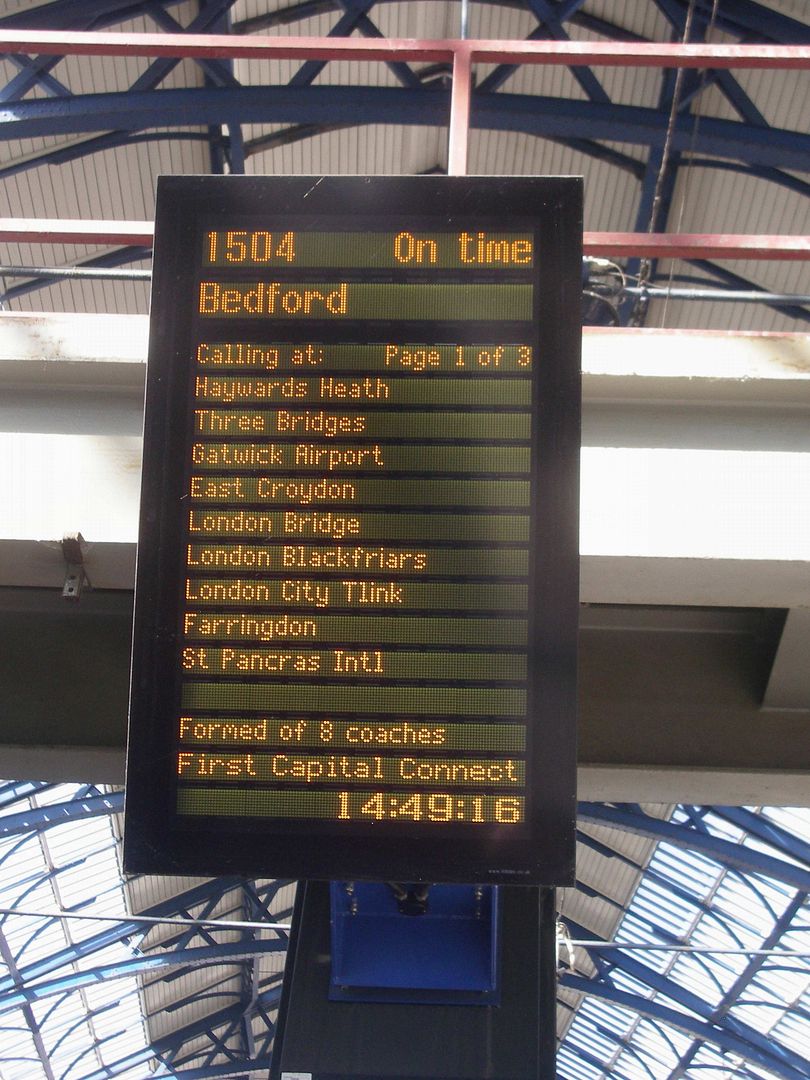 Looks like modern, isn´t it?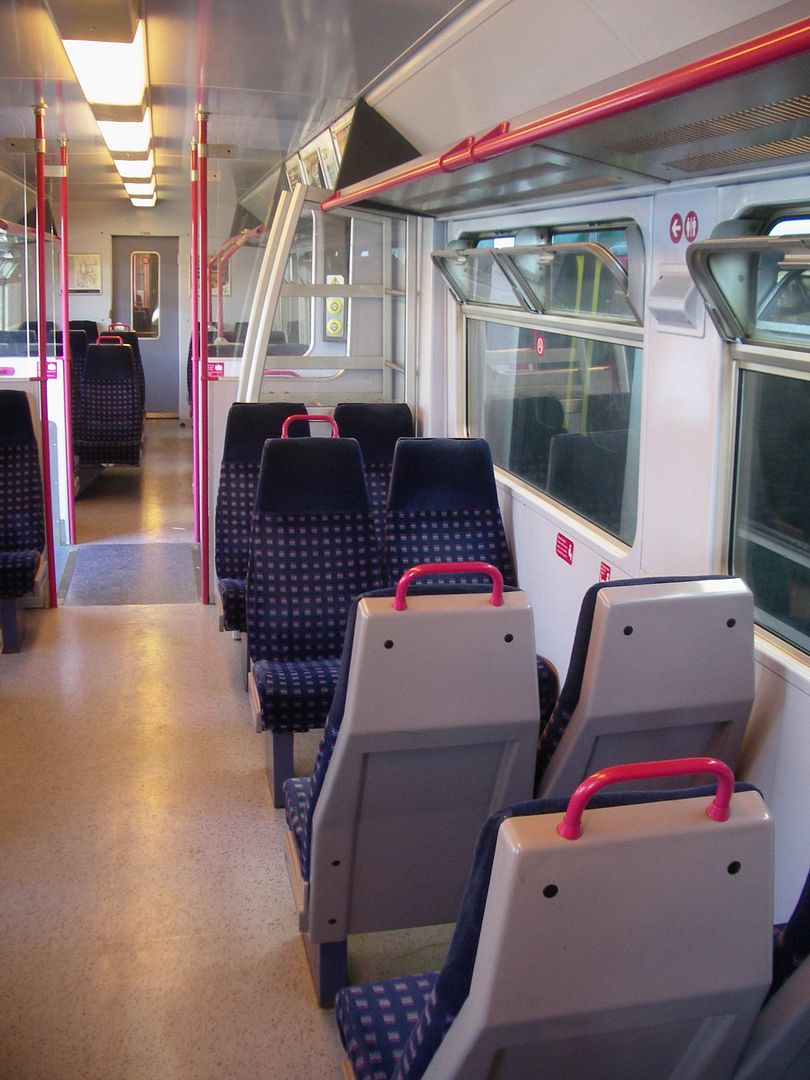 --------CONTINUED BELOW--------------------