This story is dedicated to all the refugees who have made it from Syria to Jordan and also the Jordan people to live with it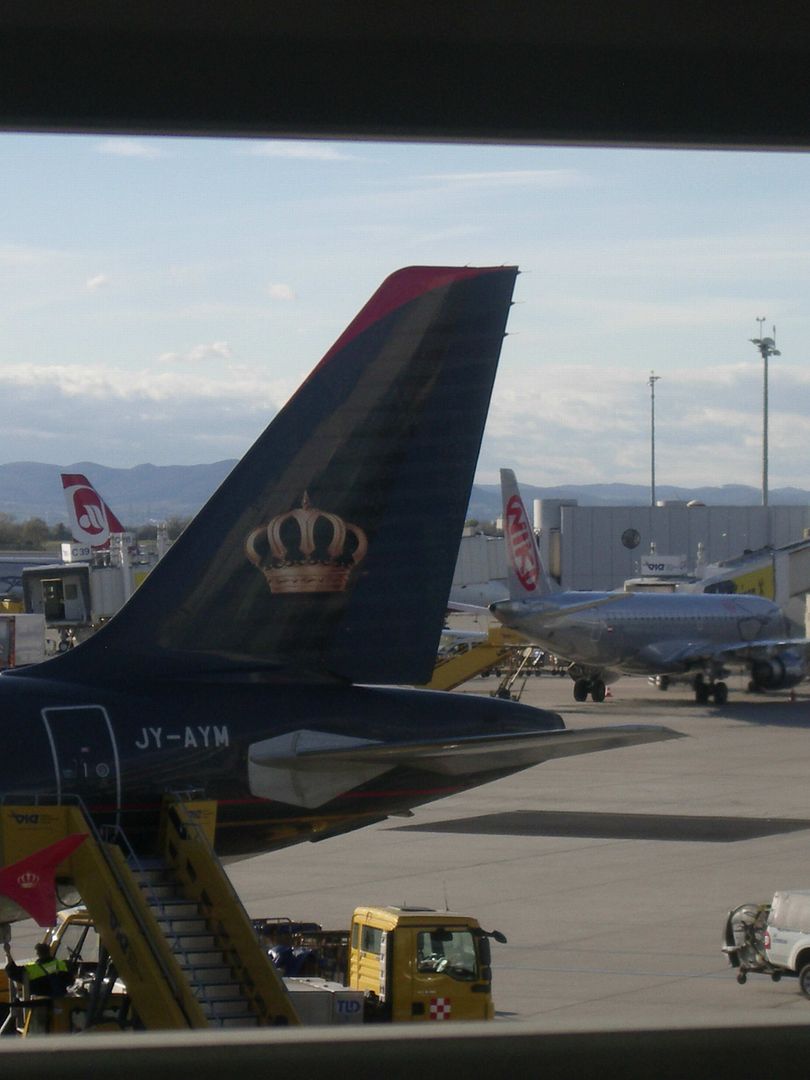 The trip in one word:
UNDERRATED
"The theme around this story is to fly a new airline to a new place and maybe also just a little bit sun around?"
يوم جيد, yawmun sa īd, a good day, dear readers,
October travels are closed and we have seen a couple of aircraft, airlines and places.
In France:
France IGAviation SkyTaxi Dole
(by
FLIEGER67
Dec 22 2013 in Trip Reports)
Serbia:
Serbia JATJugoslovenskiAerotransport Belgrade
(by
FLIEGER67
Dec 26 2013 in Trip Reports)
Turkey:
Turkey A340300 TurkishAirlines Kayseri
(by
FLIEGER67
Dec 27 2013 in Trip Reports)
And Turkey again:
Turkey Cappadocia Kayseri Atlasjet TurkishAirlines
(by
FLIEGER67
Dec 31 2013 in Trip Reports)
Switzerland, too:
Switzerland DarwinSaab2000 Lugano Ticino Helvetic
(by
FLIEGER67
Jan 1 2014 in Trip Reports)
Now it´s November, time to go just a little bit further away, isn´t it?:
Thanx to, also this time:
http://www.gcmap.com/
Thursday, 07.11.2013
.
.
.
.
Service Austrian OS 178 operated by Tyrolean Airways Tiroler Luftfahrt
Scheduled: 10.35 // 11.55
Here we see the Tripreporter 2013´s final edition:
TRIPREPORTER 2013
auf einer größeren Karte anzeigen
And what about 2014?:
TRIPREPORTER 2014
auf einer größeren Karte anzeigen
Well, there is the open STR-VIE leg on an Austrian fixed ticket IST-VIE-STR-VIE. The fare this way with this leg is 80.00 Euro´s.
And what should we do now with this open portion?.
What about checking VIE departures for something interesting, not that well covered, new to the visited countries map and just a little bit more?.
Ok, ok, lucky me, there is something available what suits perfectly.
Late morning departures makes up for a relaxed wake up call!. 06.00 am it is when the cell phone pokes me.
The usual biz traffic on the motorway, but the car makes the best of it and secured a parking spot at P0 as usual.
See you tomorrow, hopefully!.
For the terminal right now. OLCI works well, but there is the necessary paper to collect. Here is a view to the screen and later for the apron.
No one in front at security, yes, that´s what I like and a swift detour for the lounge.
SunExpress running just a little late for Antalya but OS looks like ok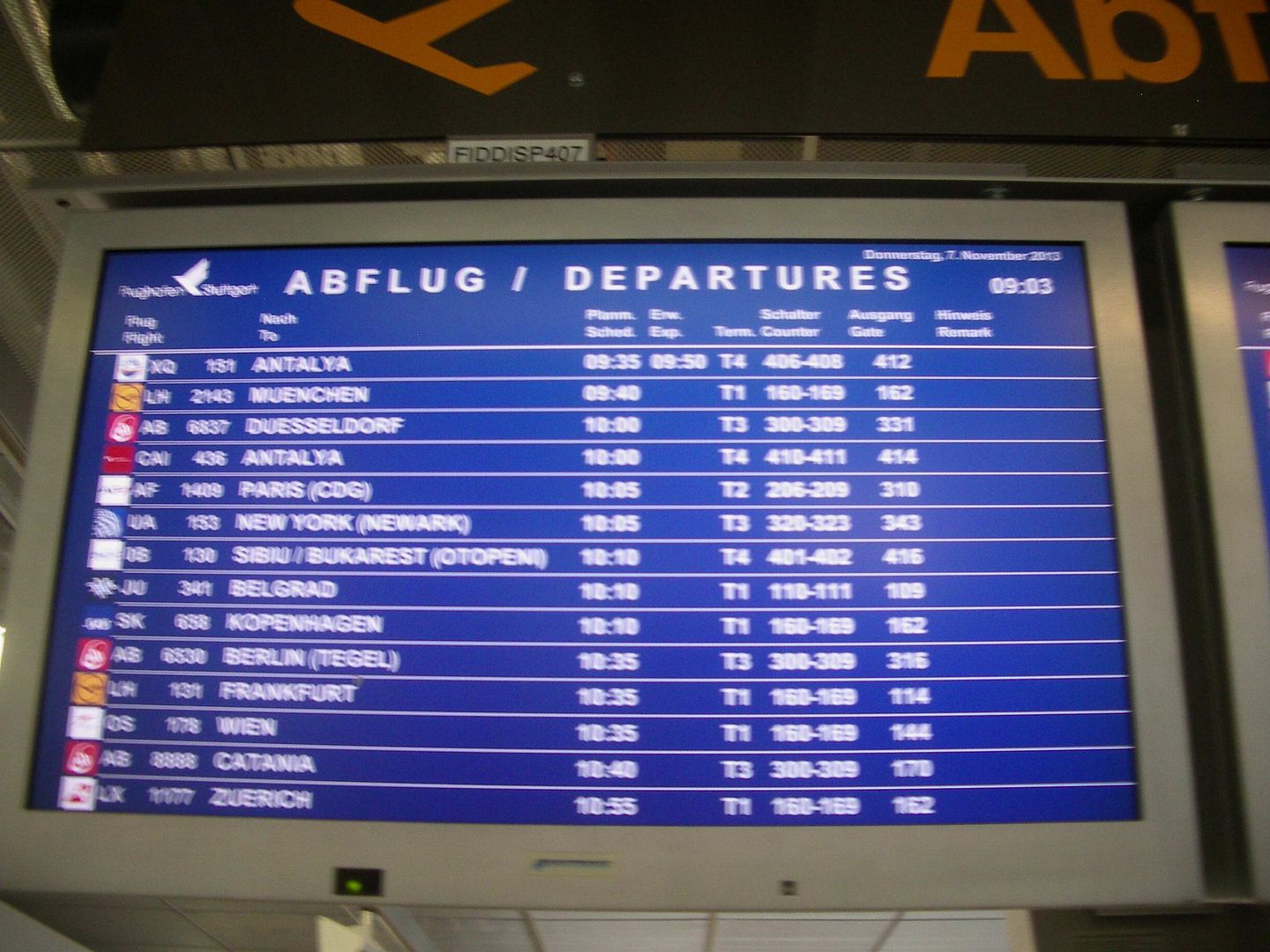 The Fokker 70 is on schedule and so it looks like here
at gate 144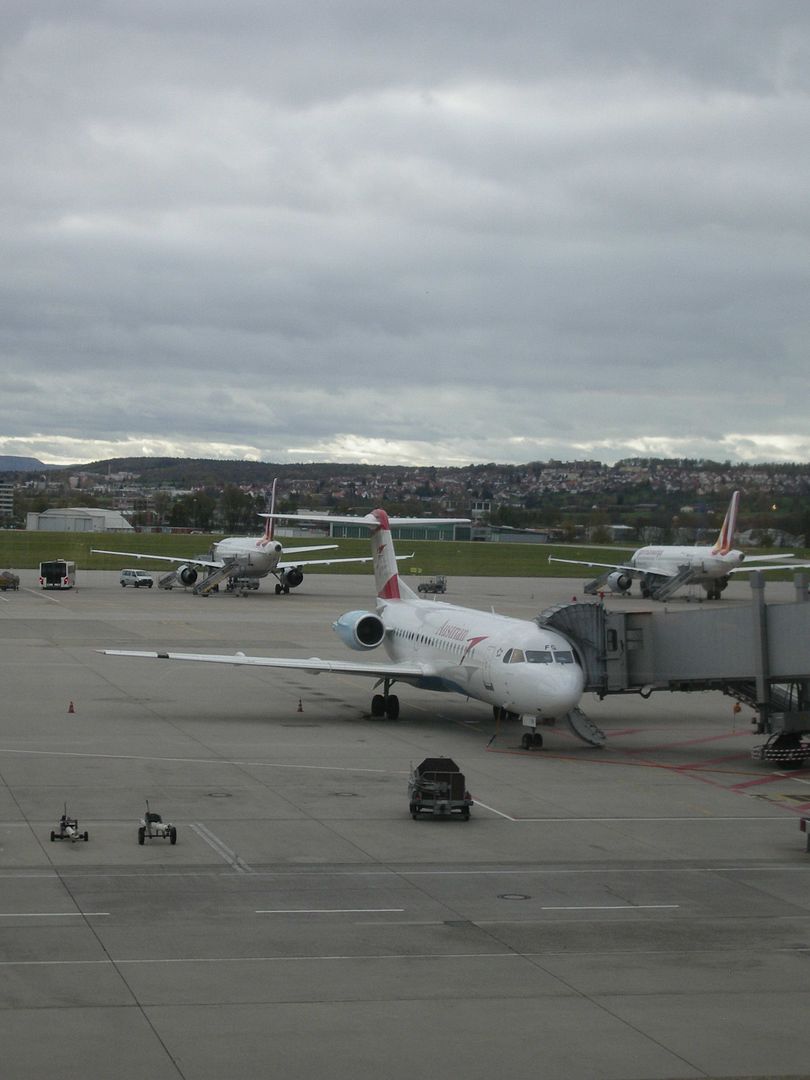 This is "Innsbruck", the whole time since 31.05.1995 in service with the Austrian group, beside 8 other examples.
It is a Fokker 70, registered OE-LFG, new to the log and leg no. 17 on type.
Stories are also here:
http://avherald.com/h?article=4550cbef&opt=0
http://avherald.com/h?article=45c407bf&opt=0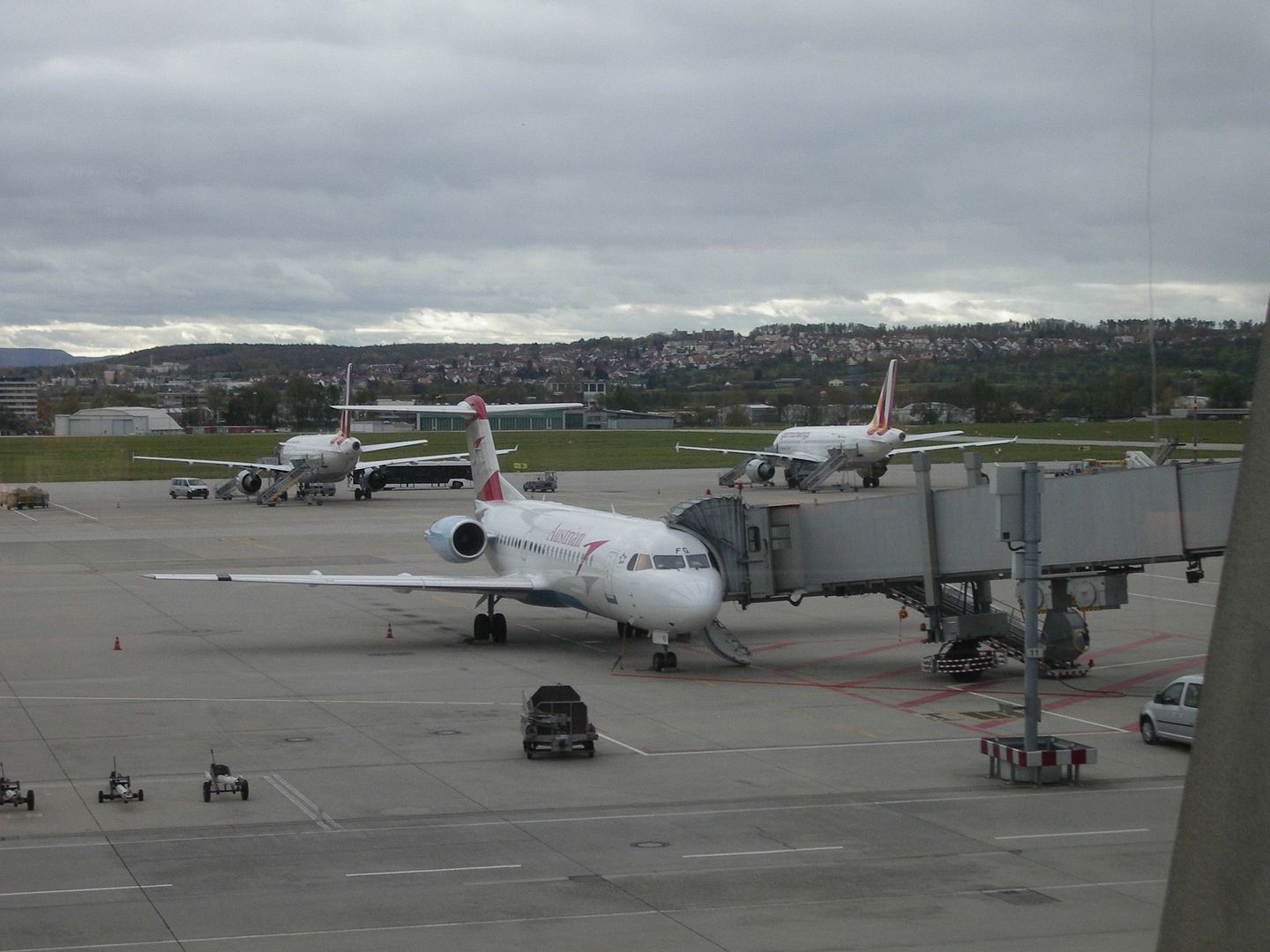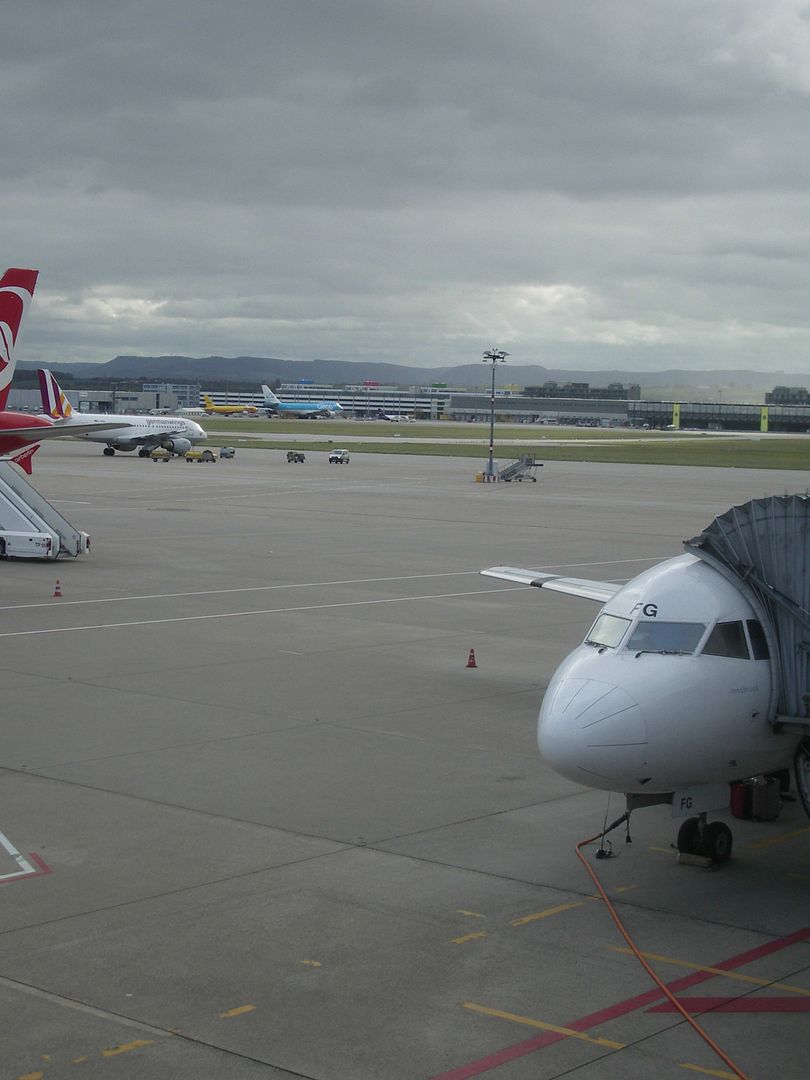 Just a surprise to see the big KLM cargo one at the other side of the apron.
Certainly not the everyday visitor here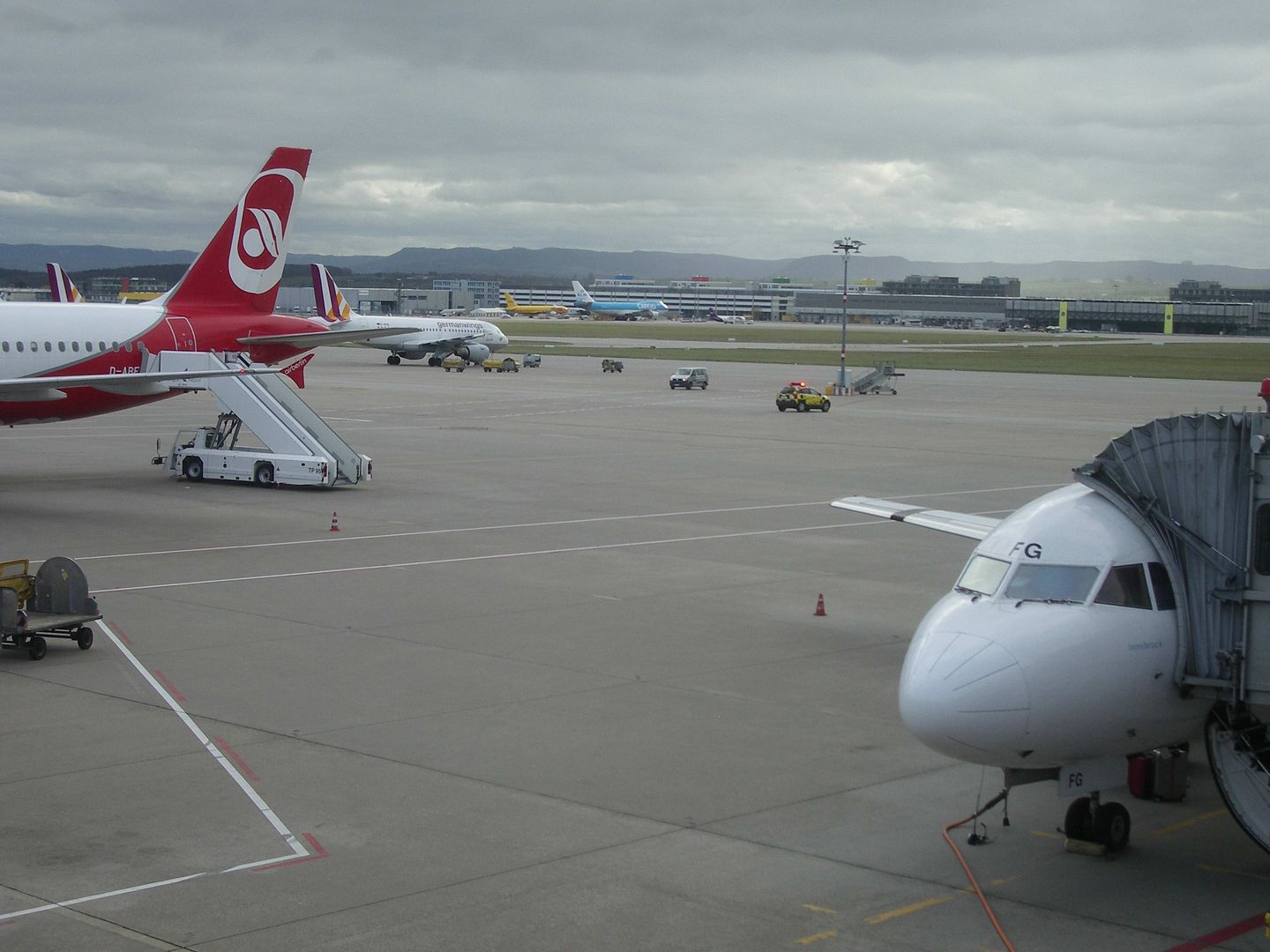 10.30 am is short ahead to schedule, 1.00 hours by "Tyrolean" ex runway "Two-Five". Bye now to the
"Flughafen Stuttgart".
12 degrees and just a few clouds around.
The load is 70%, a good number of biz travellers on the way.
Cockpit crew is from Austria, the "Pilot" with a nice welcome during taxi and once again inflight in a nice style.
No route or flightlevel info.
Me and the special green seats. Well, that´s Austrian style isn´t it?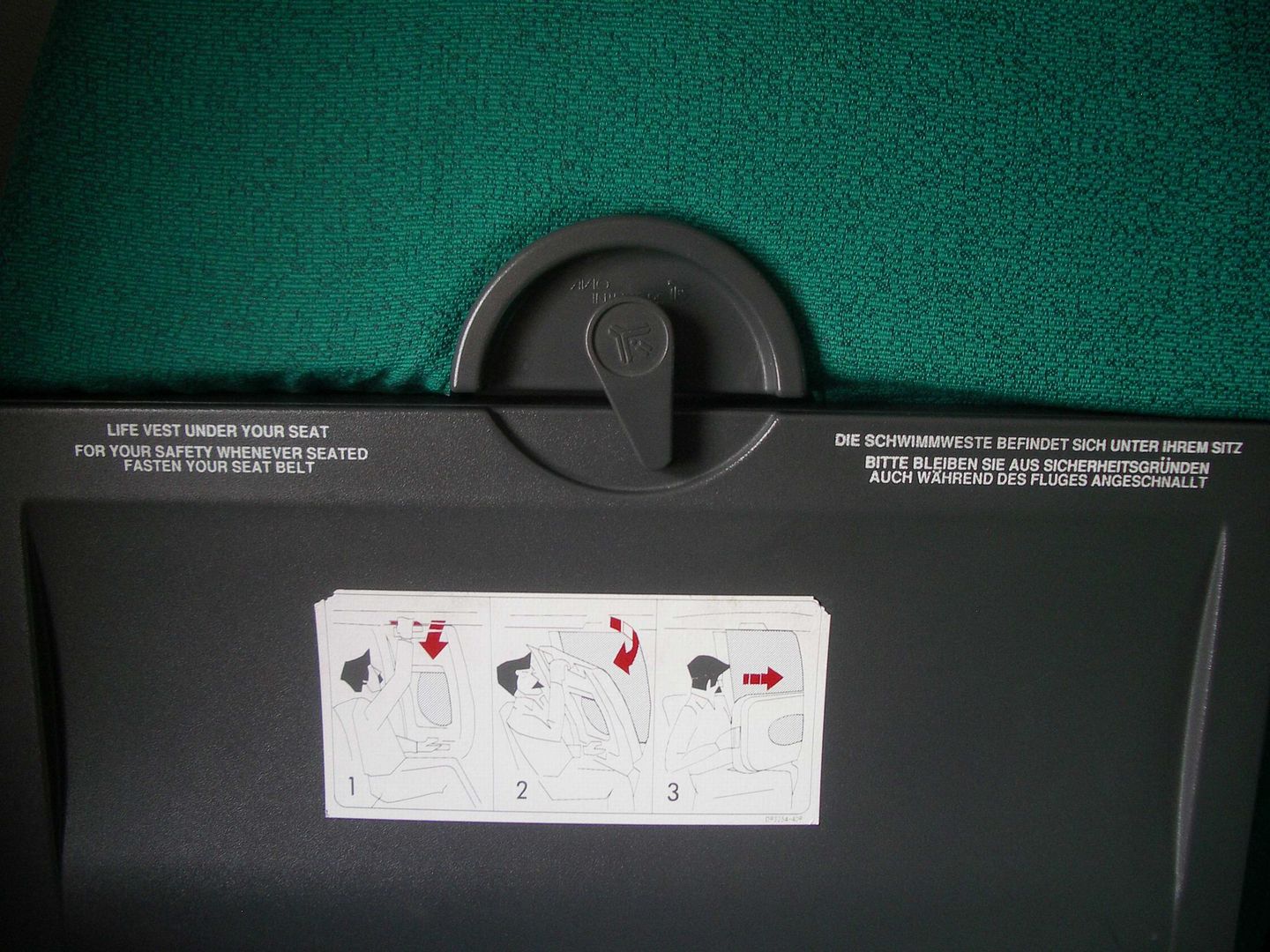 Cabin crew is two women, one elder, slim, red hair, nice and one younger, not slim to say the least with an robotic attitude.
Dubai, ok, if you send me this way!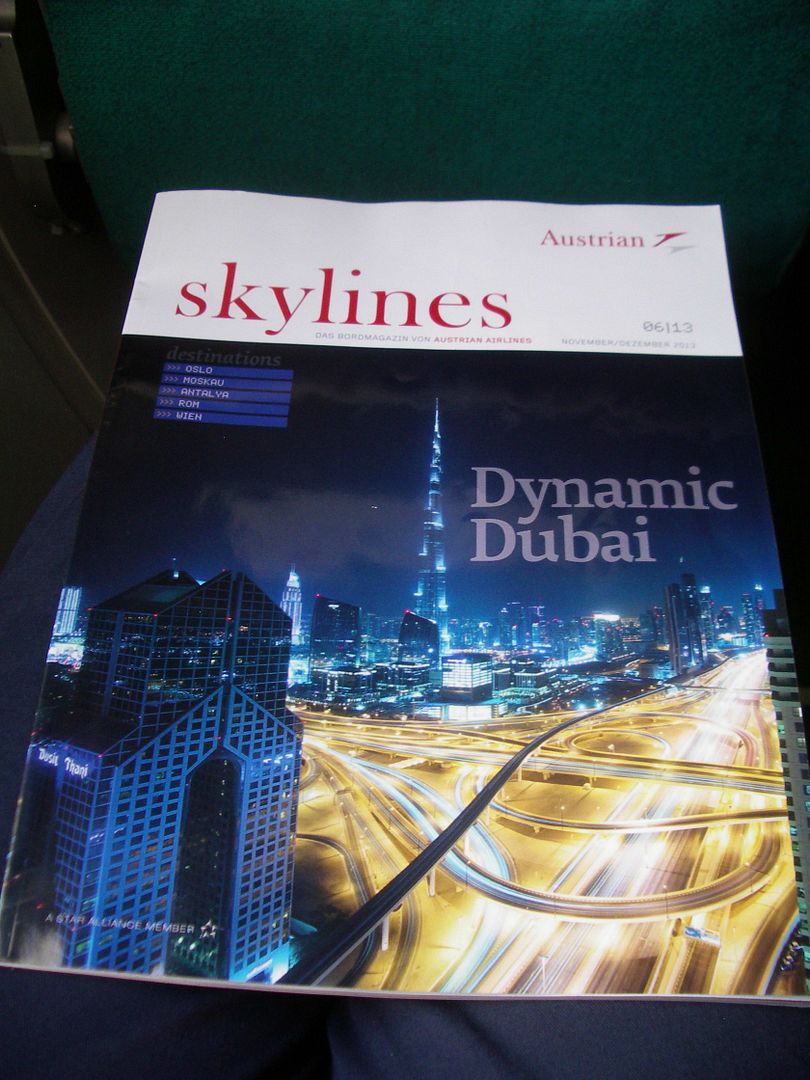 11 A, this is the exit row and two for me, what suits me well this morning.
And do not talk about the legroom!
Where we are coming from
Service these days by Austrian jointly by free drinks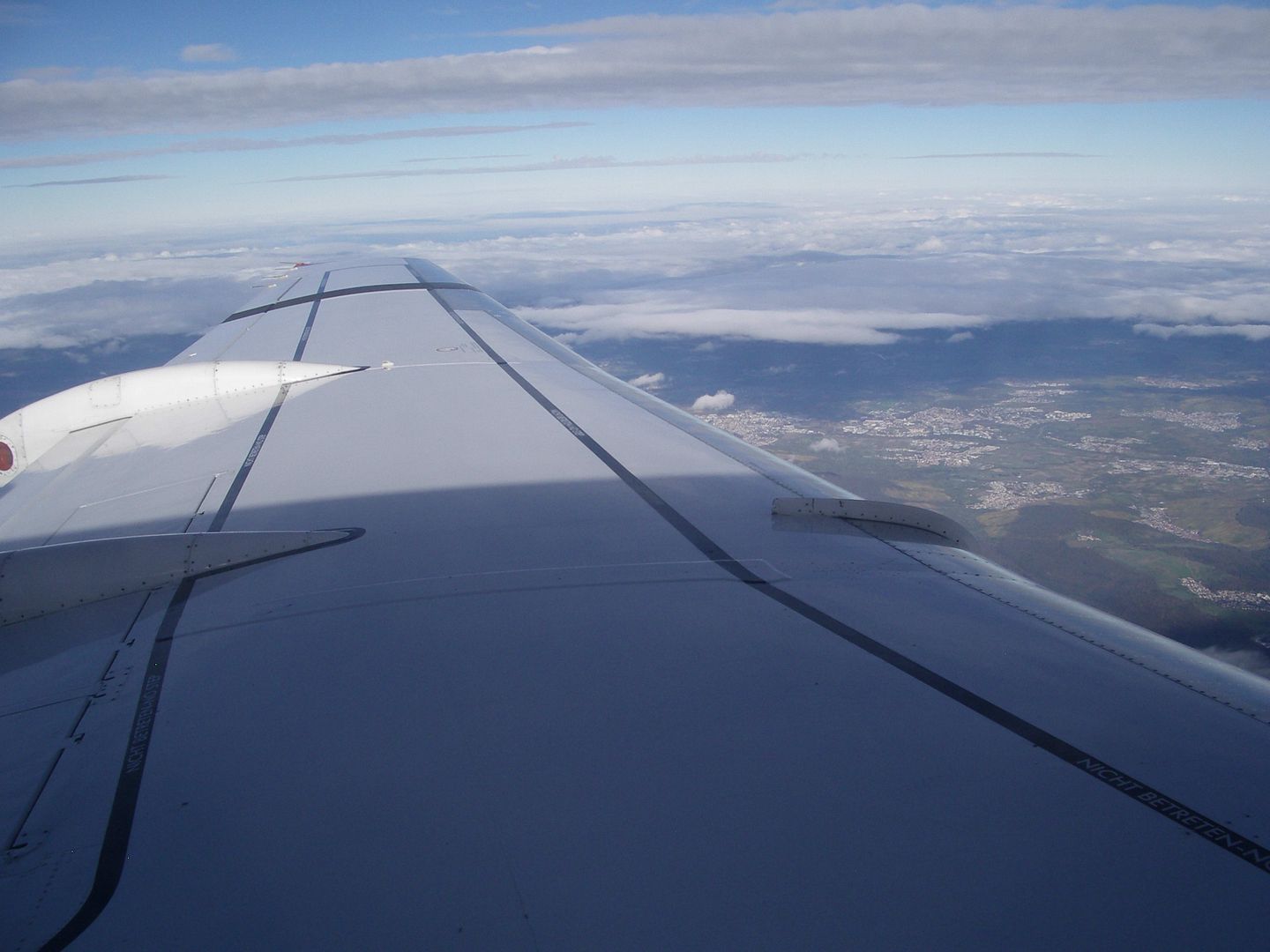 Close to and finally at the "Flughafen Wien-Schwechat".
The 3600 meters runway "Three-Four" it is at 11.40 am.
15 minutes ahead to schedule, 16 degrees and just a few clouds around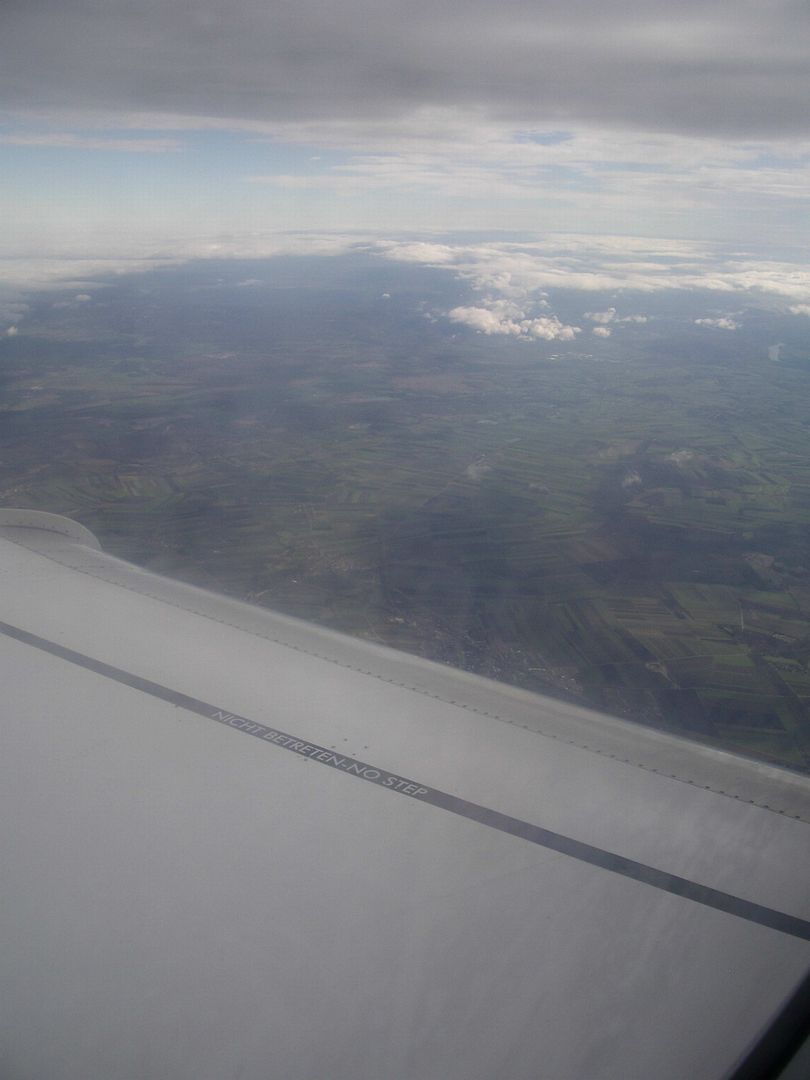 Under the wing, you know. Tough job here, but it works
Bye now to the Fokker and Austrian, too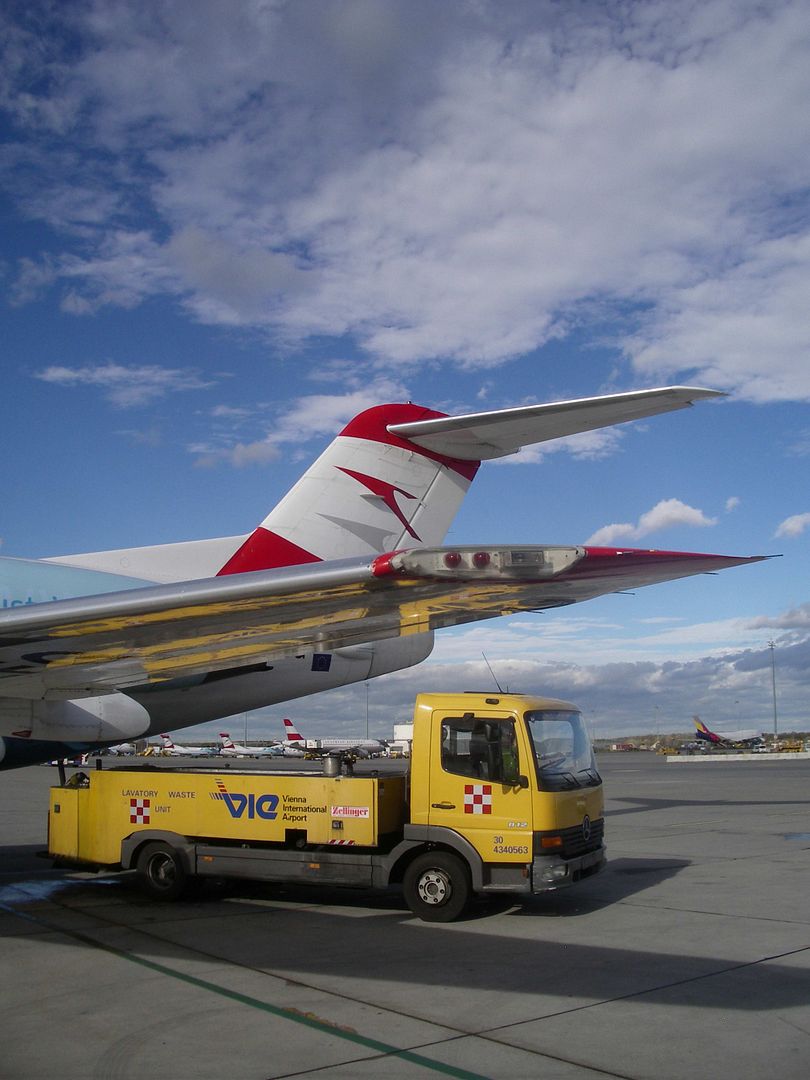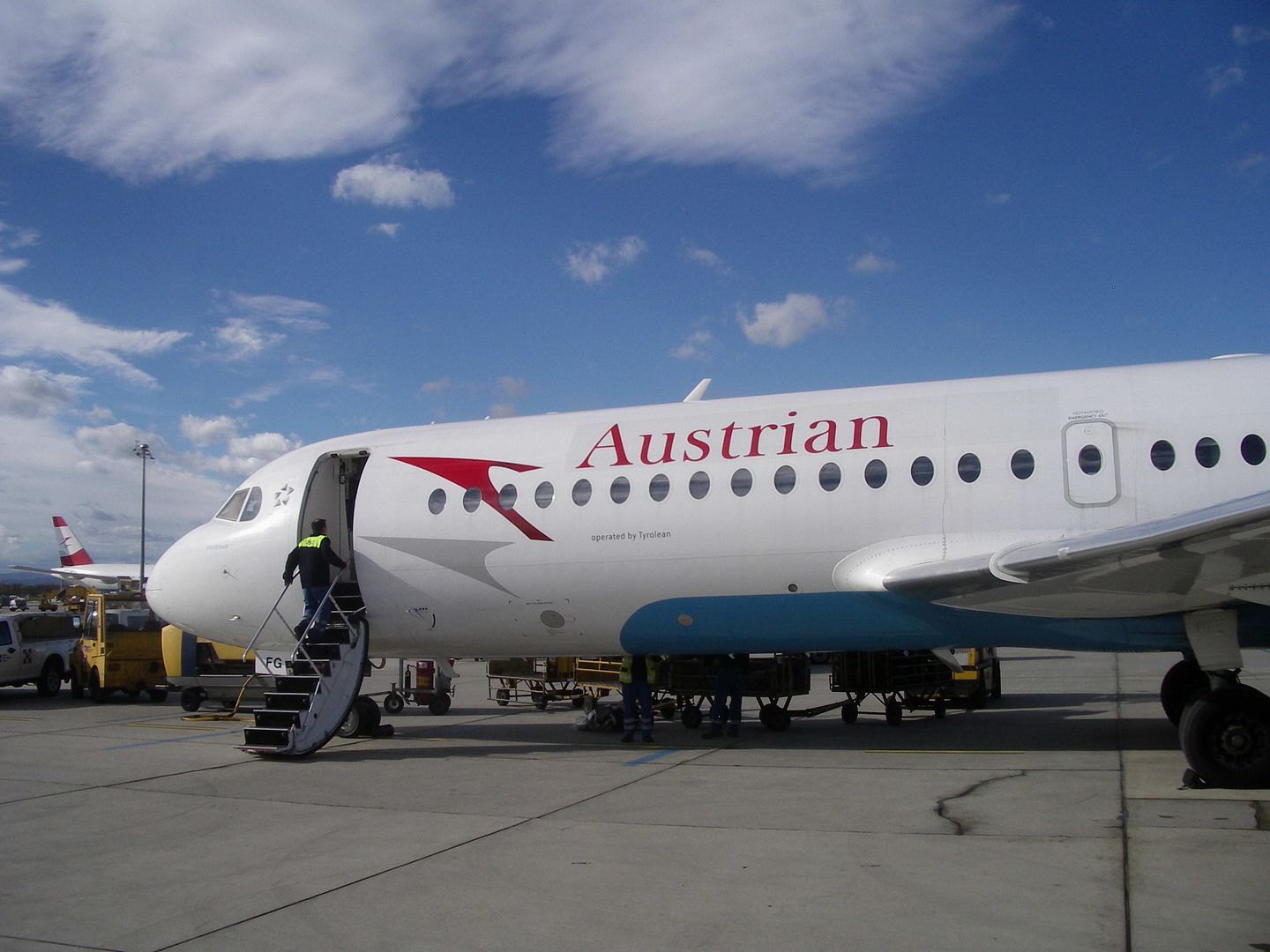 And out in the public.
----------CONTINUED BELOW-------------------------------------