In October my mom told me that the weekend before my birthday we would be going to New York City for a conference she has to go to every year so she can keep her license to be a doctor. Last year we went to one in MCO. So on October 31 we booked our flight. The choices from SYR is either B6 to JFK which we usually do but since they got rid of the night flight for the winter because it gets delayed so often until spring the only flight with a time at night was DL. DL flies to LGA and JFK from SYR and UA flies to EWR which is out of the way so we have never done that. We choose DL to LGA. The total price for the 3 of us was $479.40 for January 23, 2014-January 26, 2014. They moved the conference a day earlier so we to change my mom's flight so delta changed our flight by about 40 minutes a few weeks before so we called DL and said that this change affected our trip and they changed it for only 5 dollars as opposed to $350.00
The day of the flight:
I had to go to school during the day, so my aunt met me and my sister at our house and we were all on the flight so she drove us to the airport. We left around 315PM for the 5-10 minute drive for our 5:38PM flight to New York LaGuardia airport. We parked in the parking garage and then walked from the garage into the airport and then took the elevator down to the DL check in counter.
A nice day for flying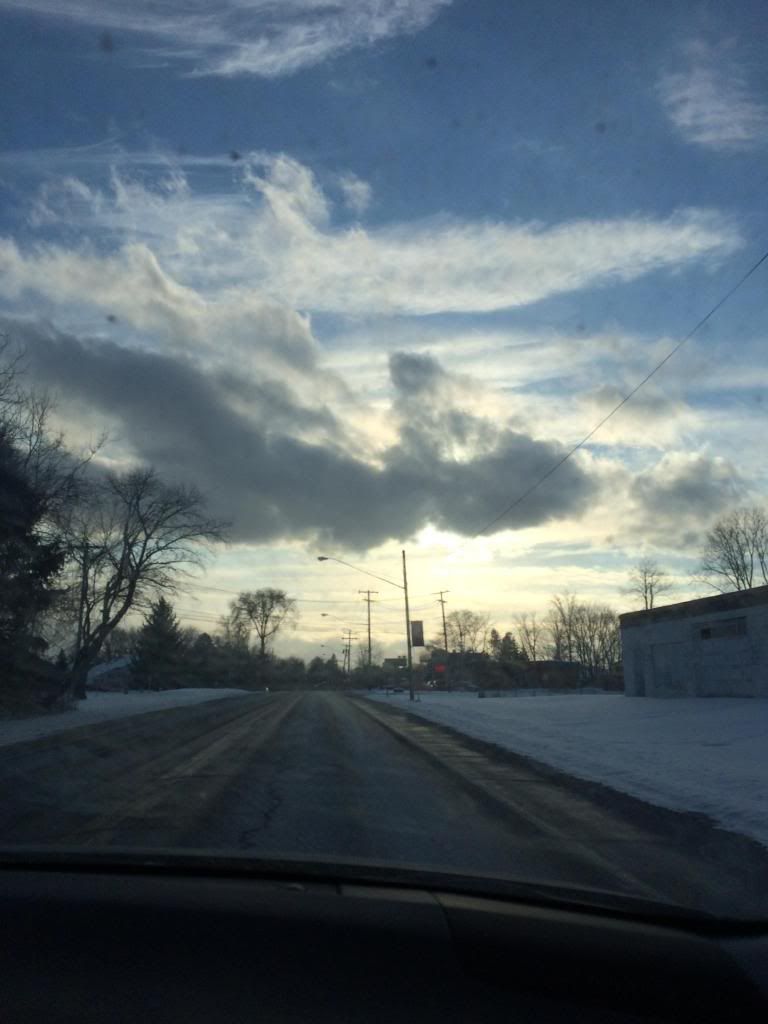 Pulling into the airport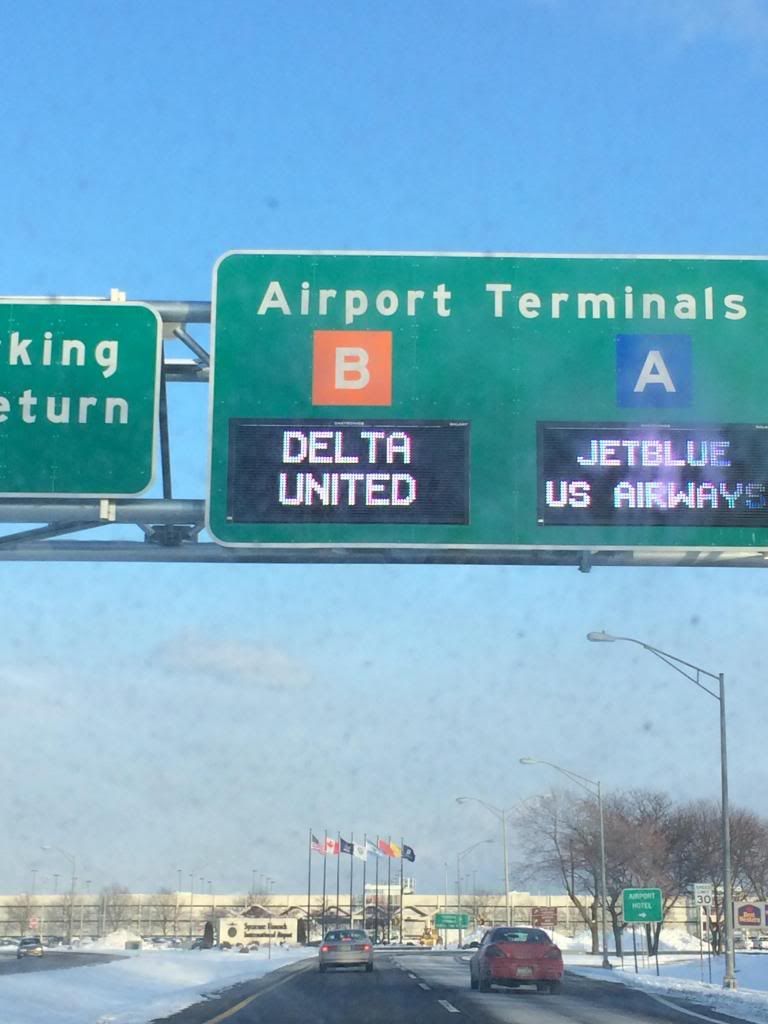 Air Traffic Control at SYR
SYR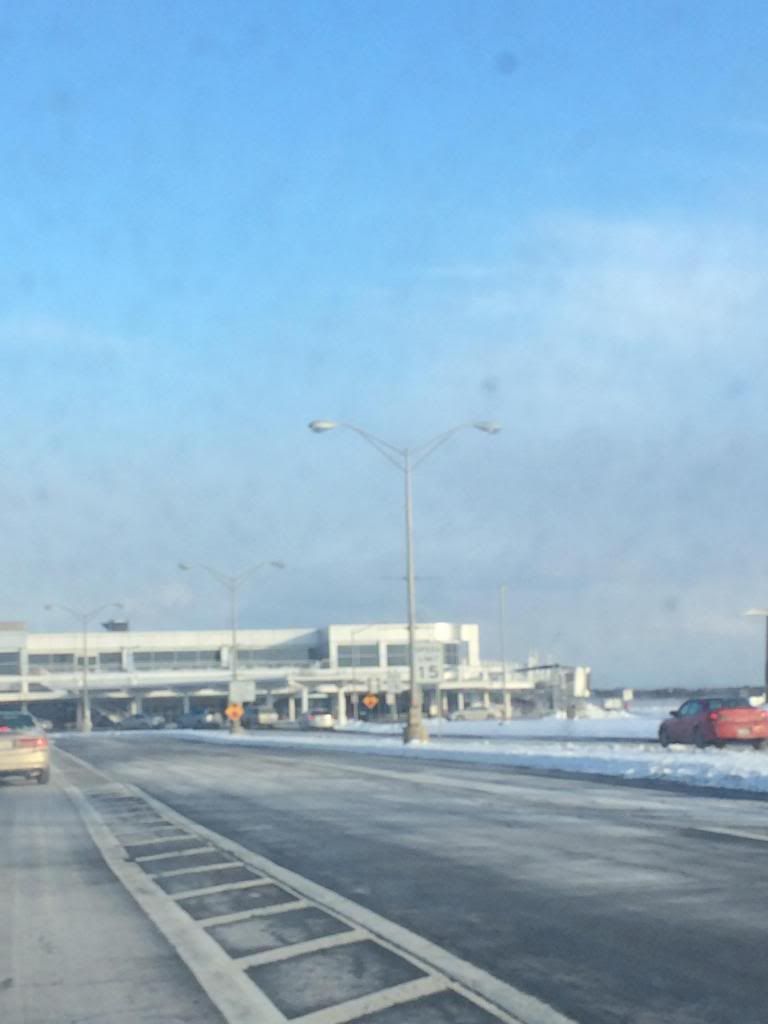 As I was about to pull into the parking garage I saw the daily B6 A320 to MCO departing ----flight 655 N584JB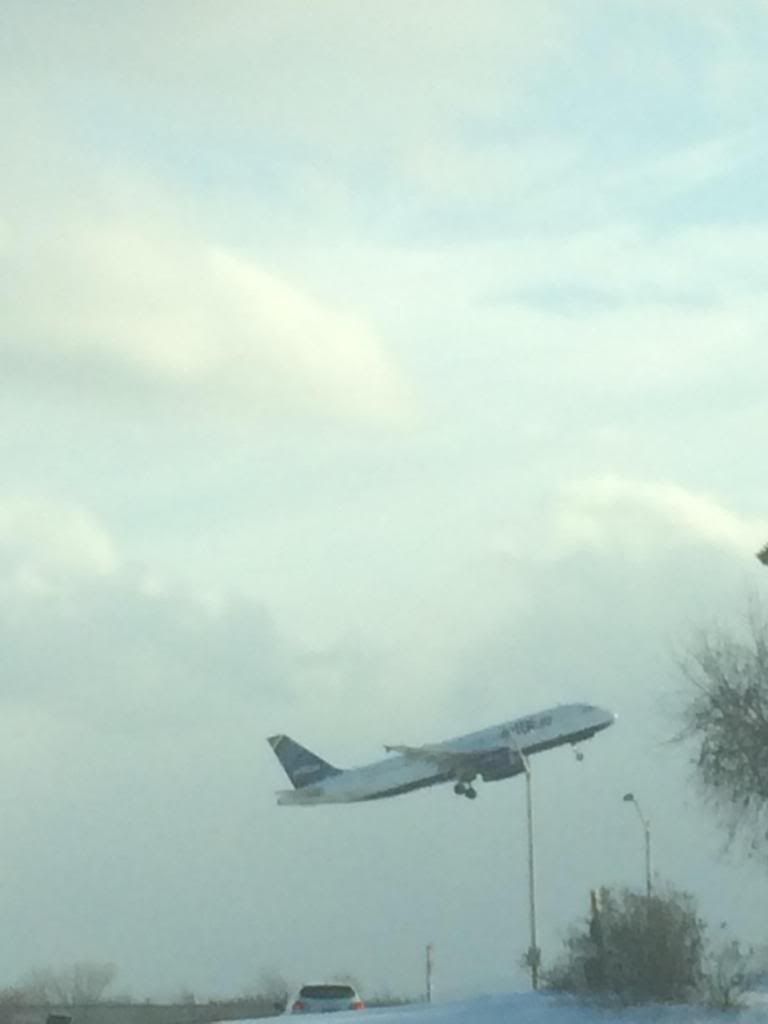 DL Check in counter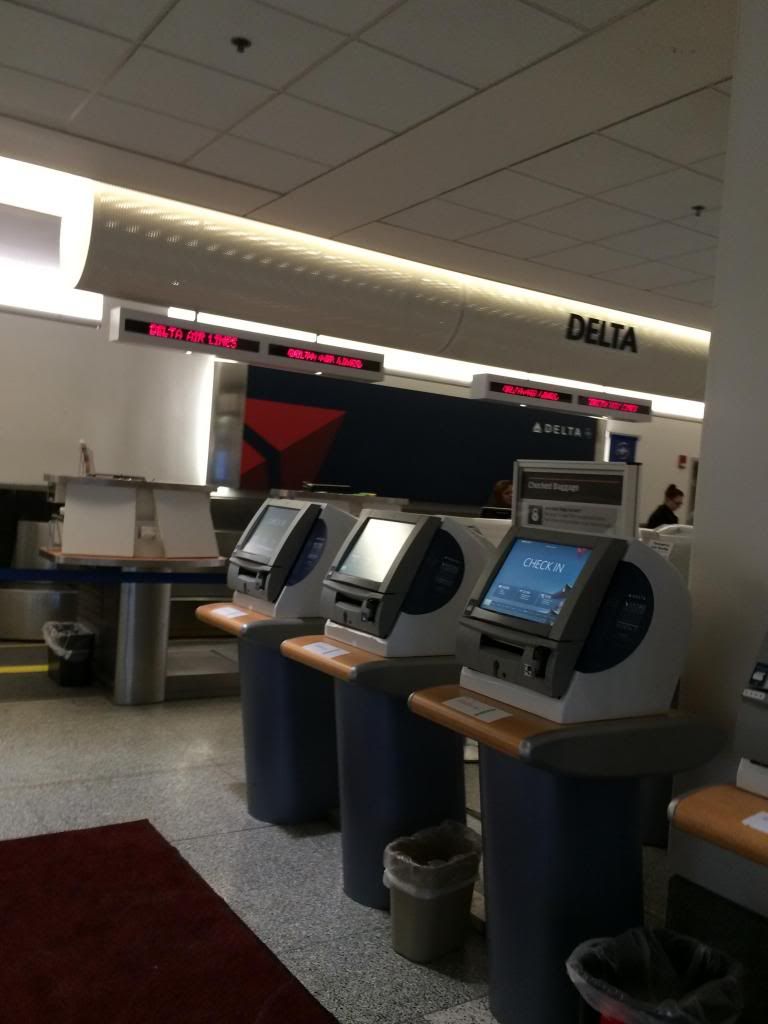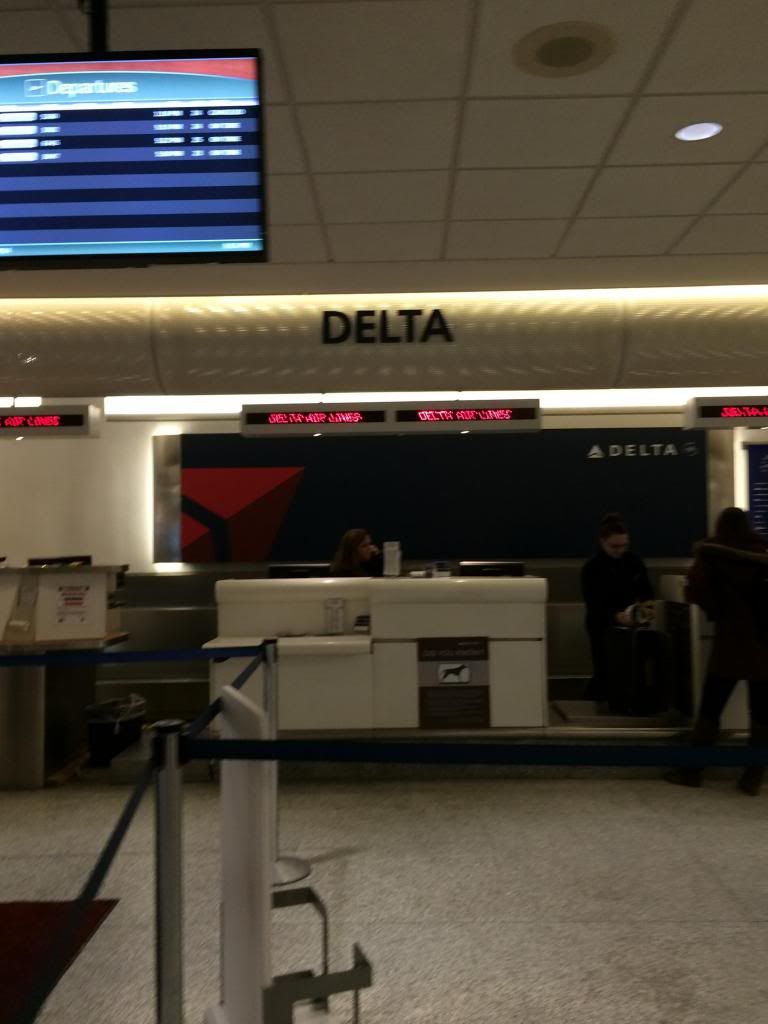 There was no one on line, so we just went through the sky priority line and the agent checked us in and I forked over the 25 dollars to check my bag. We then asked if we could move our seats and the agent told us to at the gate. After leaving our bags there we went up to security and on line I ran into my 6th grade math teacher who was going to RSW via EWR. It was funny to see her. Security took about 10-15 minutes and we were through.
UA check in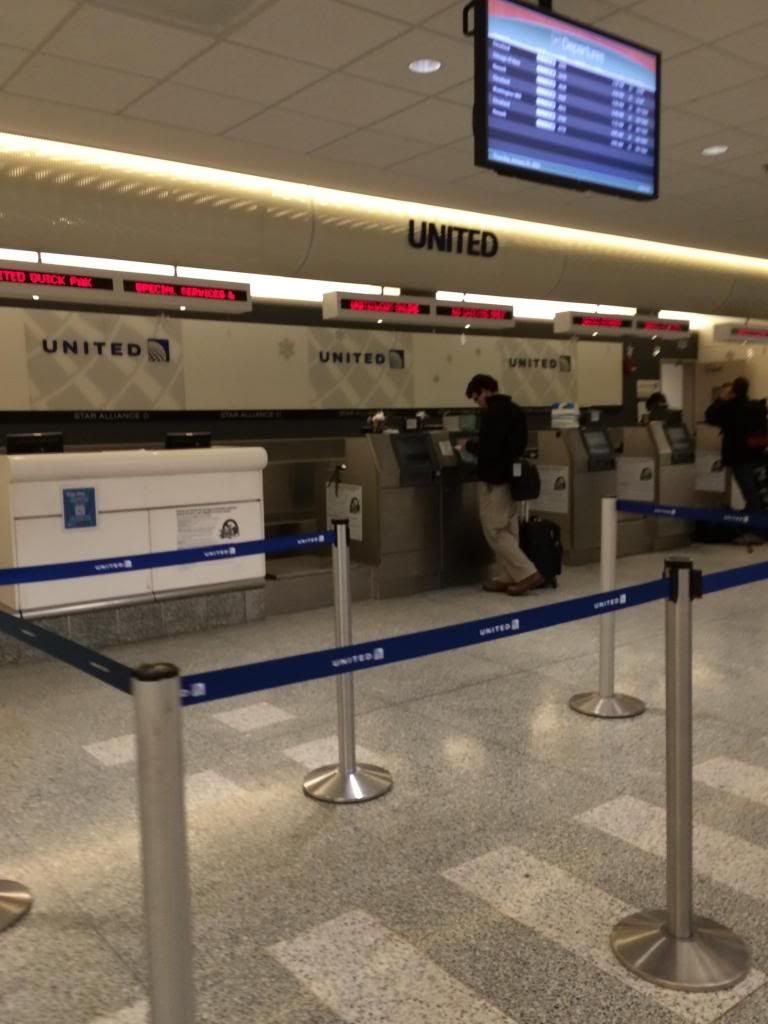 On the way to security
TSA checkpoint
Departure board my flight at the end
Looking out at a very busy ramp
They recently redid the airport with a centralized security location so I now can walk through both concourses and see all of the huge A330's, 747's and 757's at SYR.
The "A" side of the airport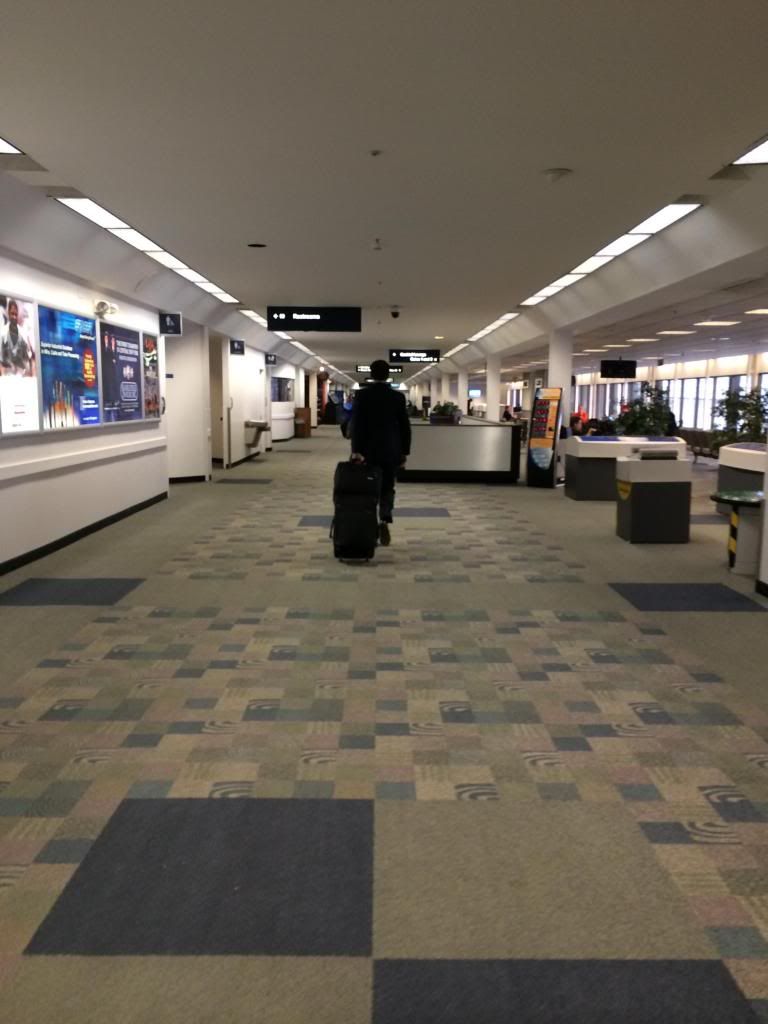 N302PQ as flight 3301 from ATL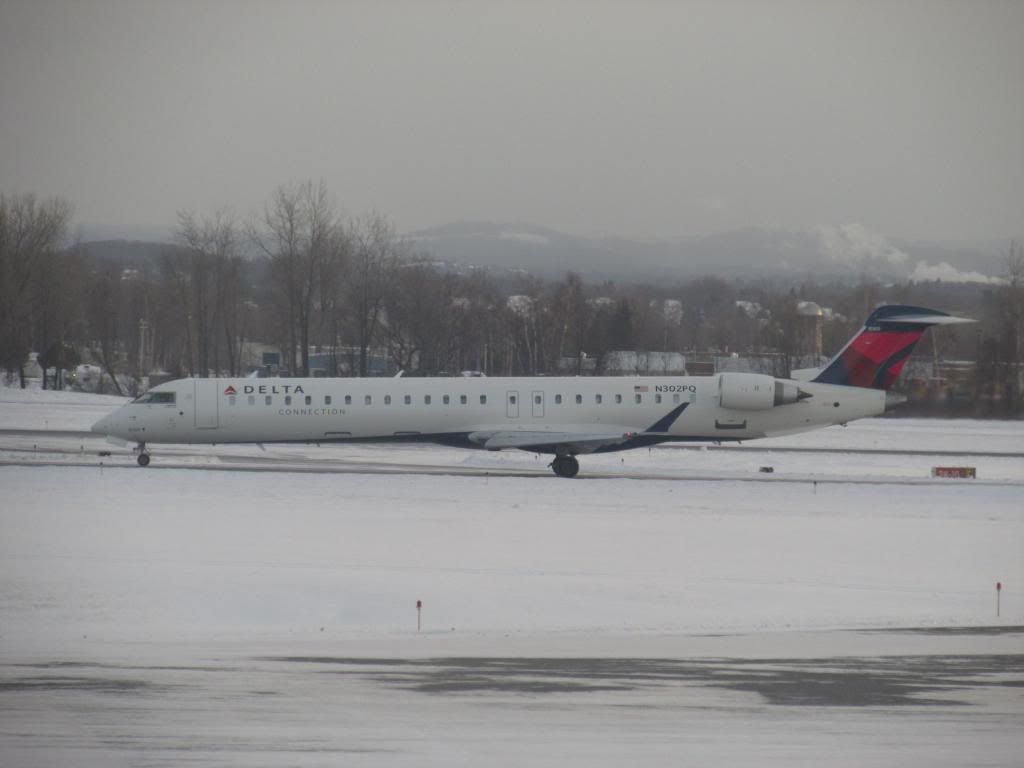 2 CRJ-900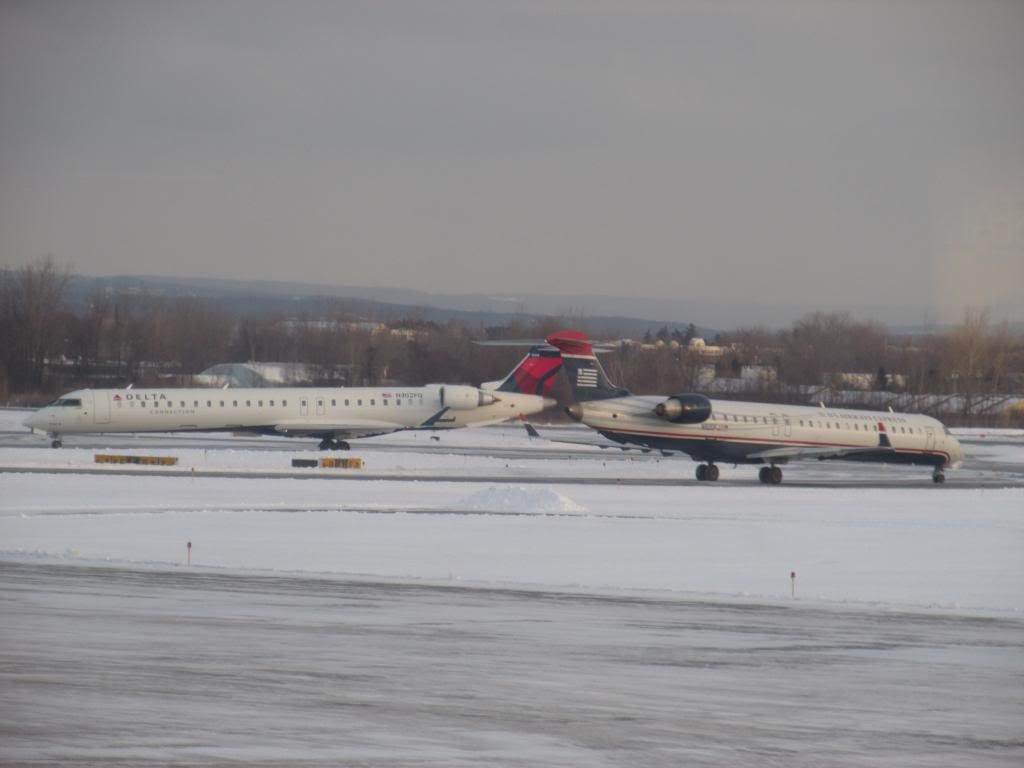 Still a nice day to fly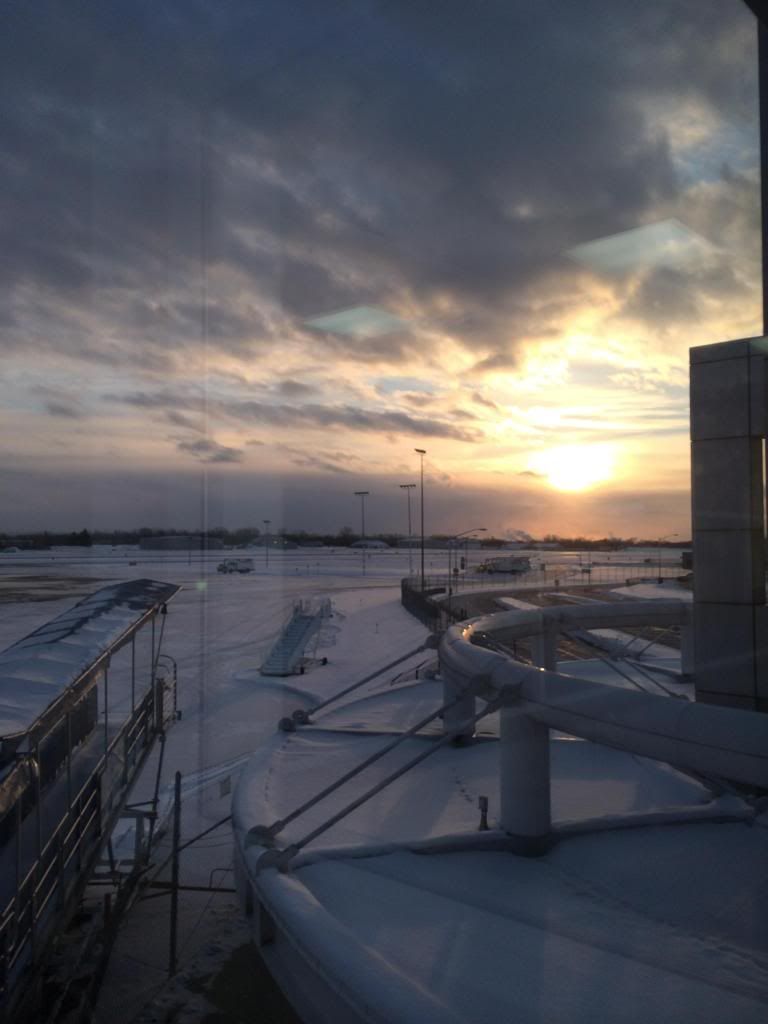 The 2 DL planes here
I then headed back over to the "B" side where my flight leaves from. This dash 8 was delayed to CLE earlier in the day, but it ended up going to EWR same flight my math teacher was on.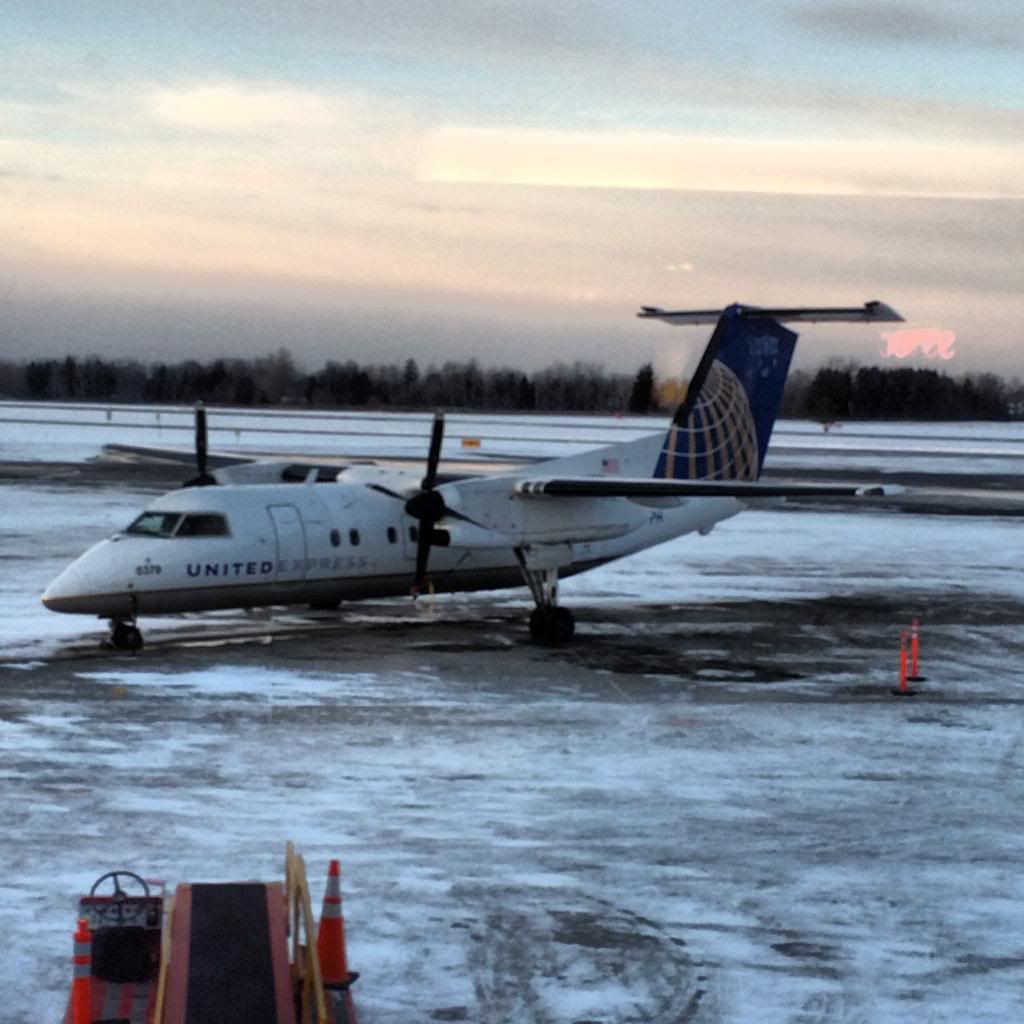 The DL flight info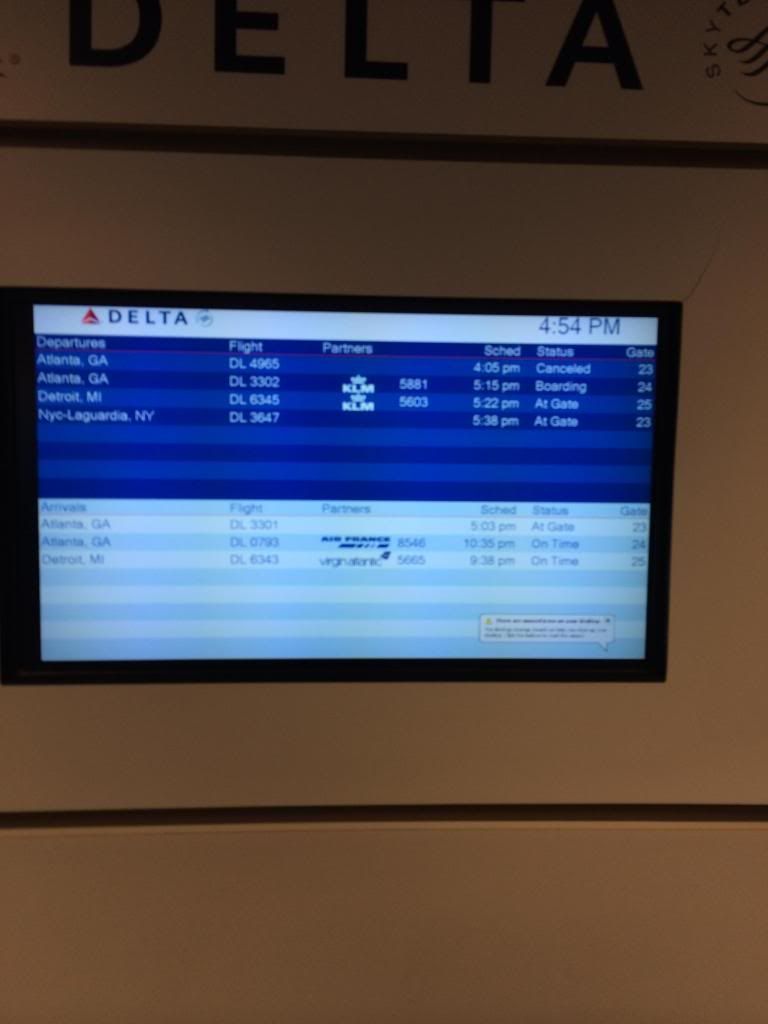 My flight info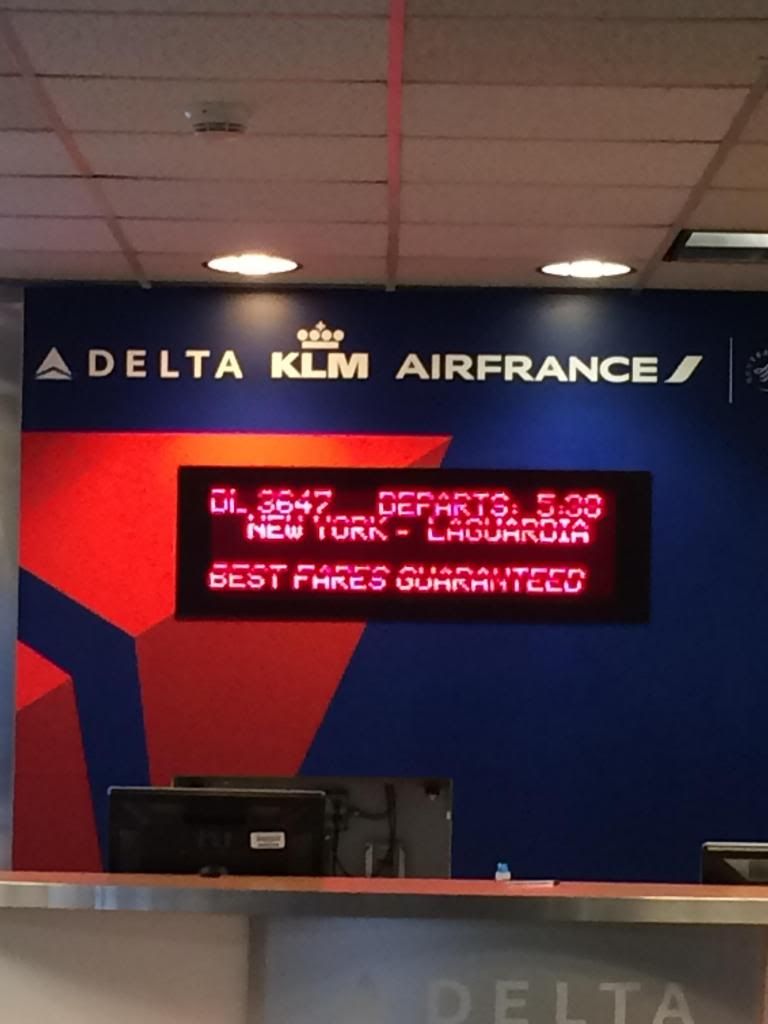 N258JQ as flight 6345 to DTW departing at gate 25
N302PQ at gate 24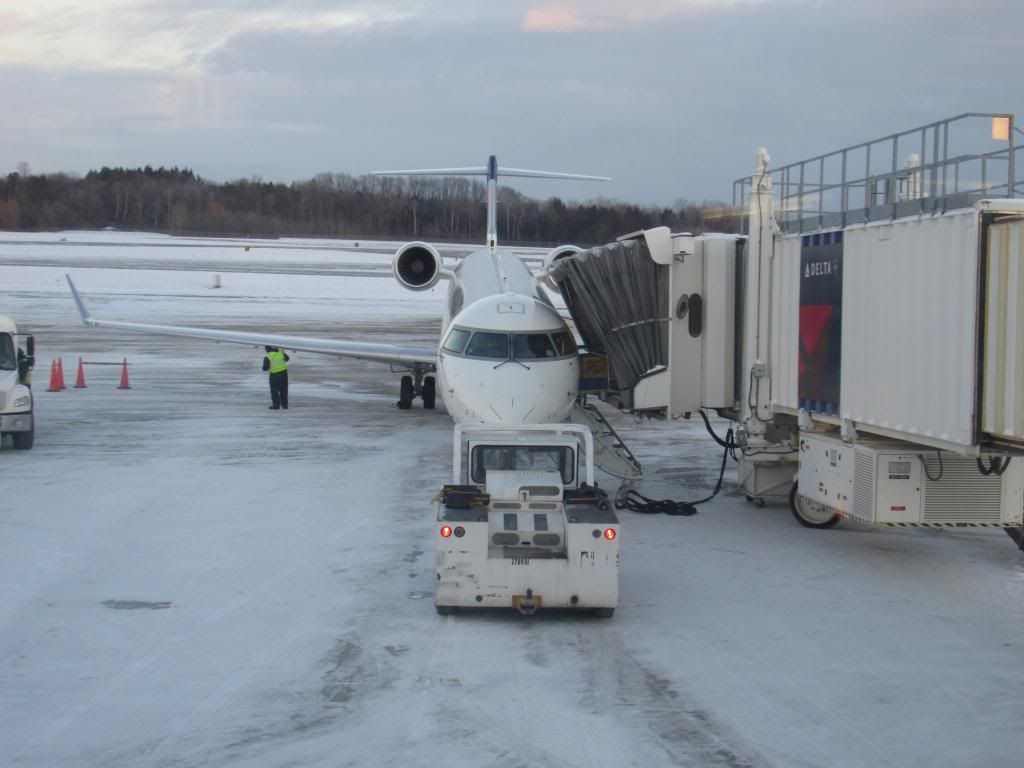 DL boarding area
Flight to ATL boarding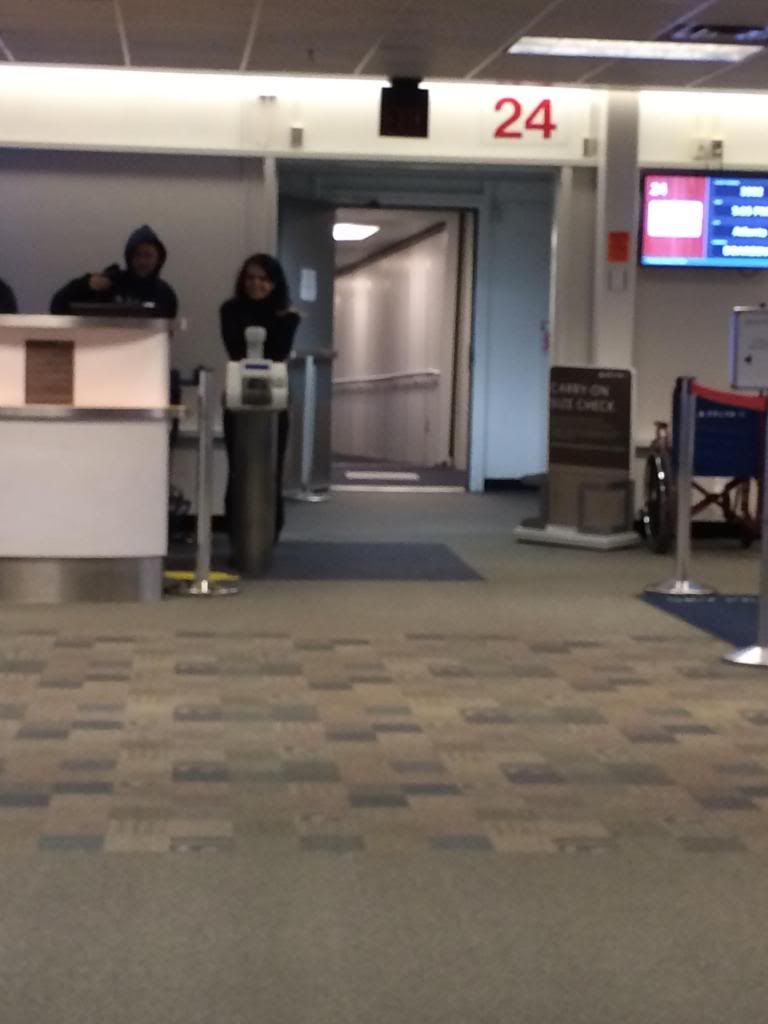 After plugging my phone in so I can get it charged up for my flight. A weeks before the flight I got my upgrade and I went to the 5S from the 4S and this phone's camera is so much better so I was glad I was able to get it before the flight.
N906XJ my plane to LGA arriving from LGA as flight 4143 same plane i am taking back on January 26.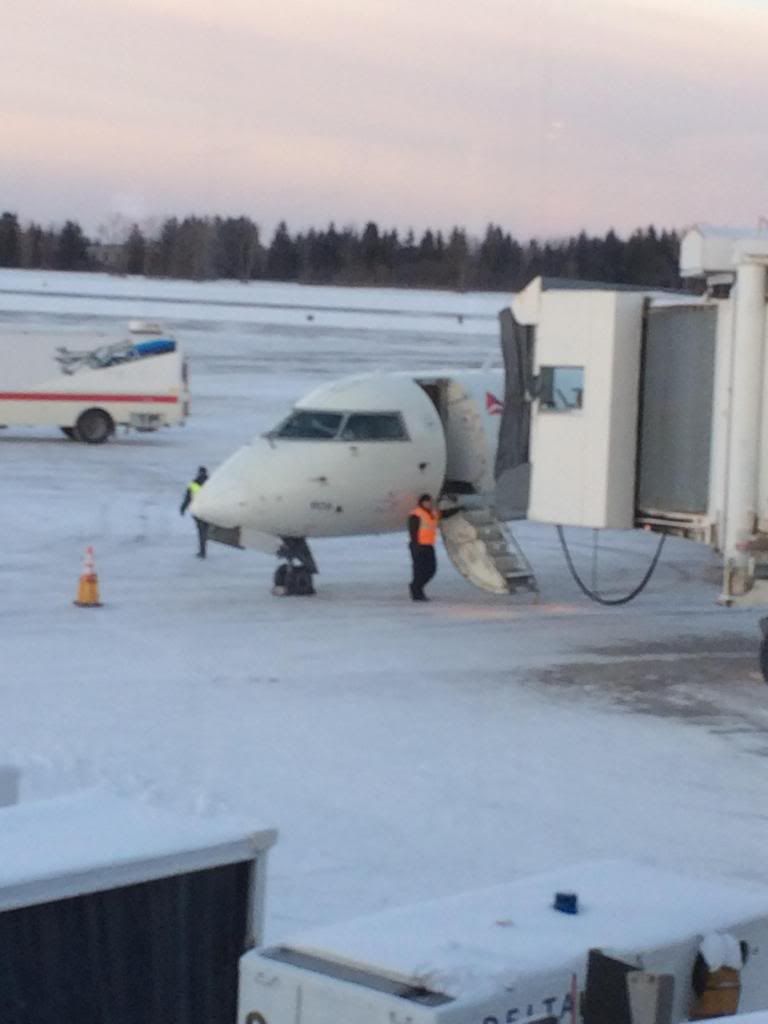 Flight info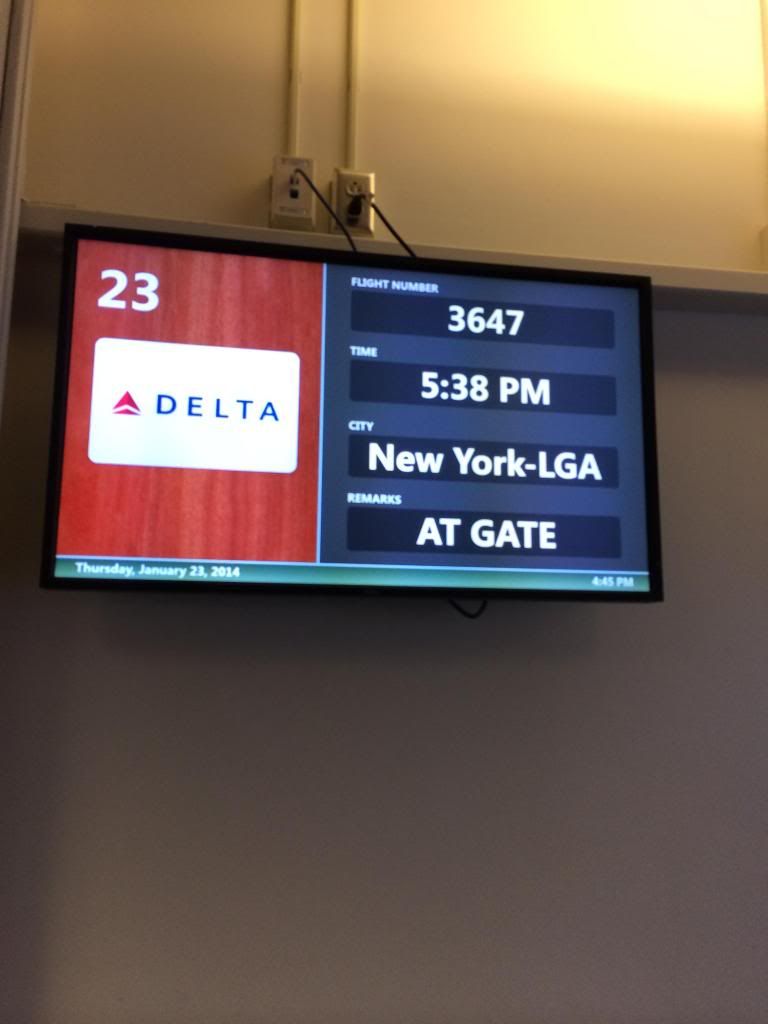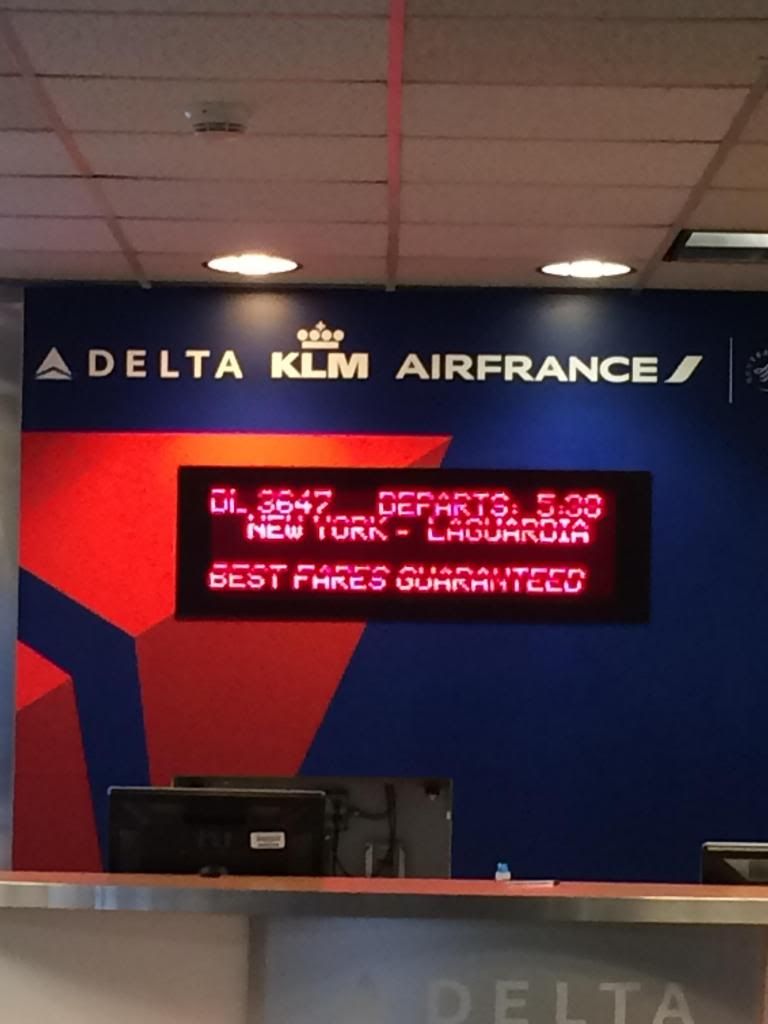 Our crew arriving and boarding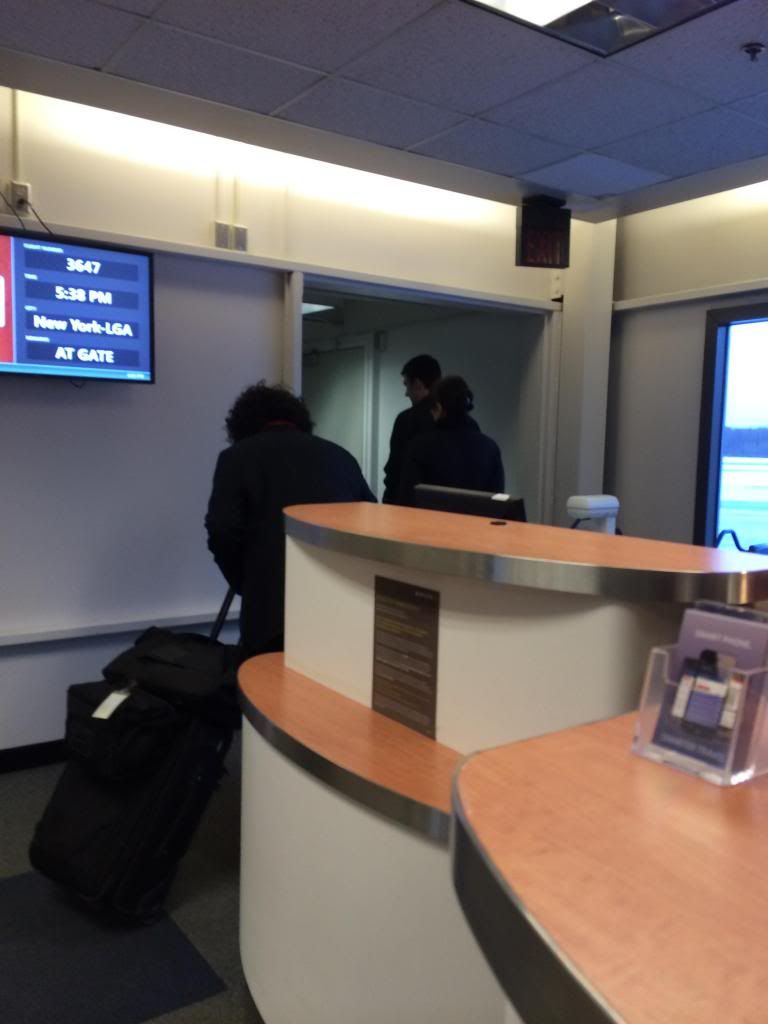 As they started to call boarding I was waiting and I was the second person to board the plane after a woman in a wheel chair.
As I was boarding I saw the ATL CR9 pushback.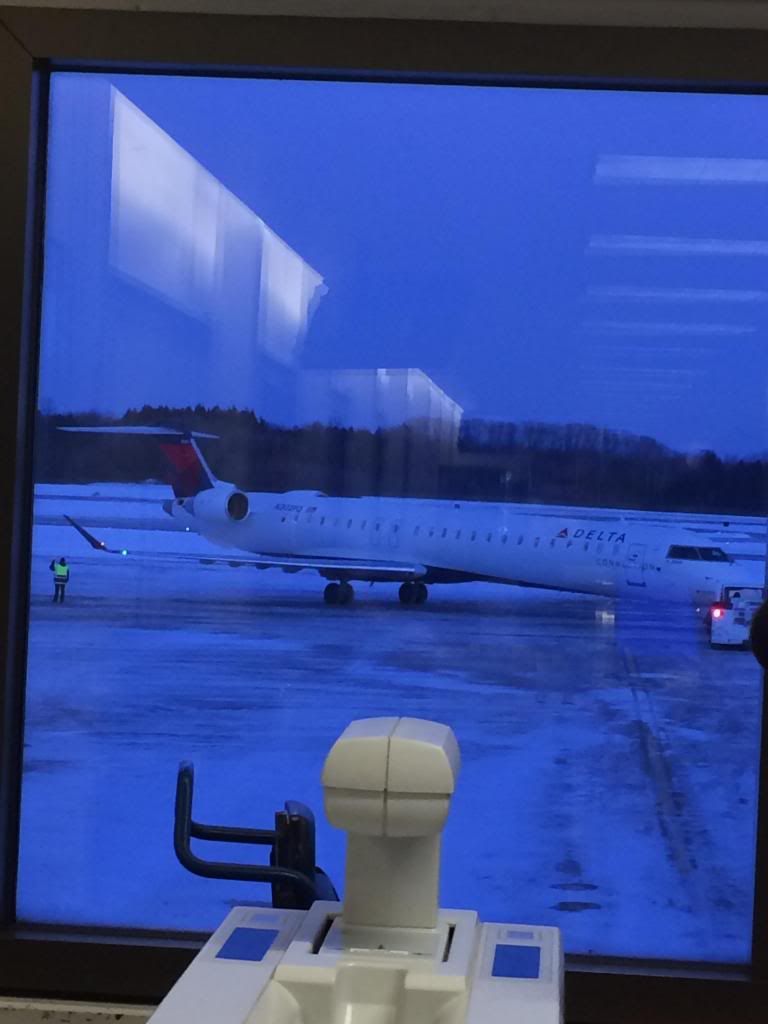 FlightAware map:
http://flightaware.com/live/flight/F...7/history/20140123/2238Z/KSYR/KLGA
Delta Connection "Endeavor Air" Flight 3647
Aircraft-Bombardier CRJ-900
Aircraft Registration-N906XJ
Seat-16A
Syracuse, NY (SYR)-New York City, NY (LGA)
Scheduled Departure time-5:38PM
Actual Departure time-5:48PM
Scheduled Arrival time-6:18PM
Actual Arrival time-7:25PM
Flight Time- 37 Minutes
Boarding Video of the flight:
http://www.youtube.com/watch?v=xEH77t5CDLw
Gate 23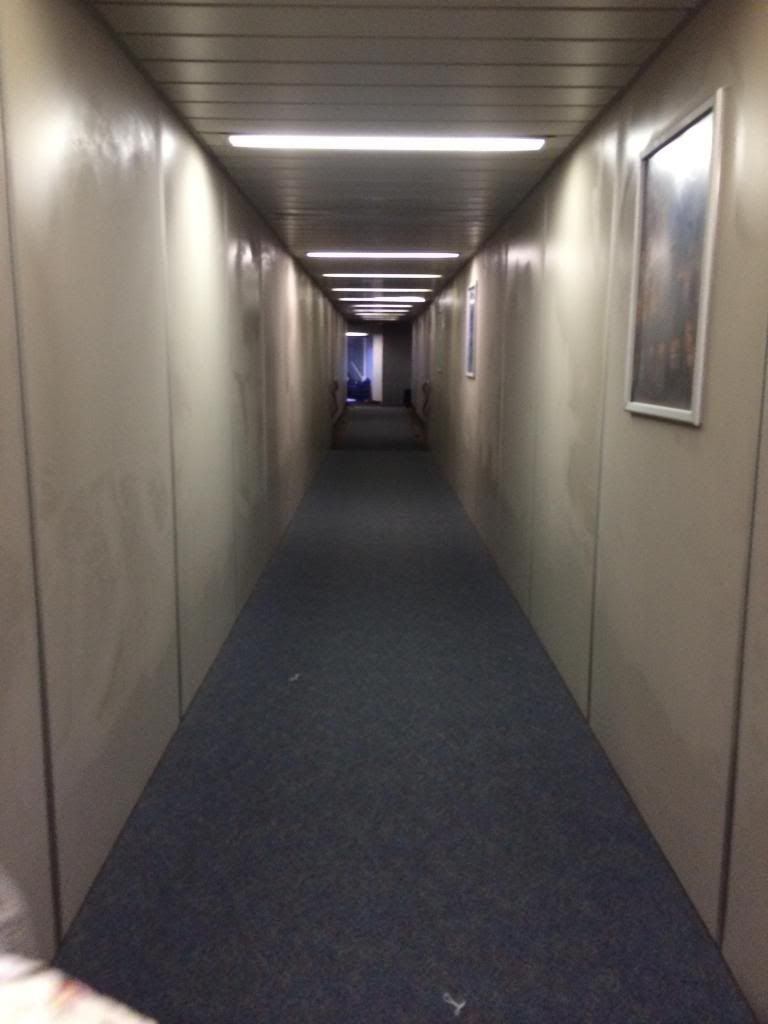 I then went back to my seat in 16A there was some confusion with my sister's seat but once it got figured out she ended up taking seat 16B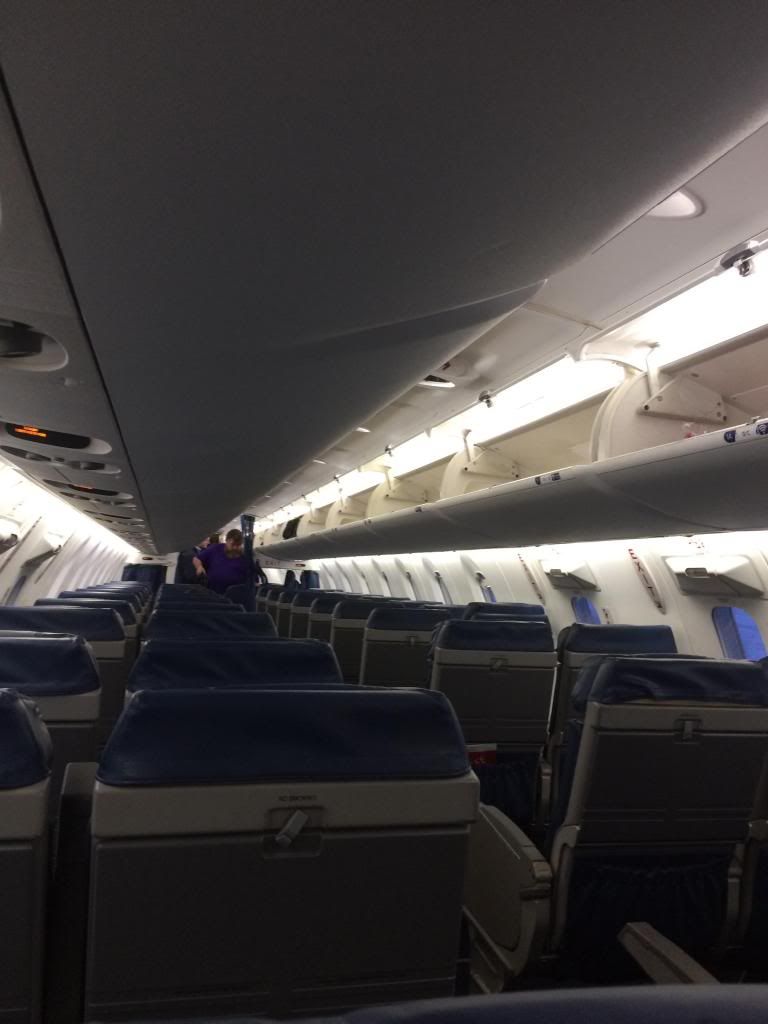 View out my seat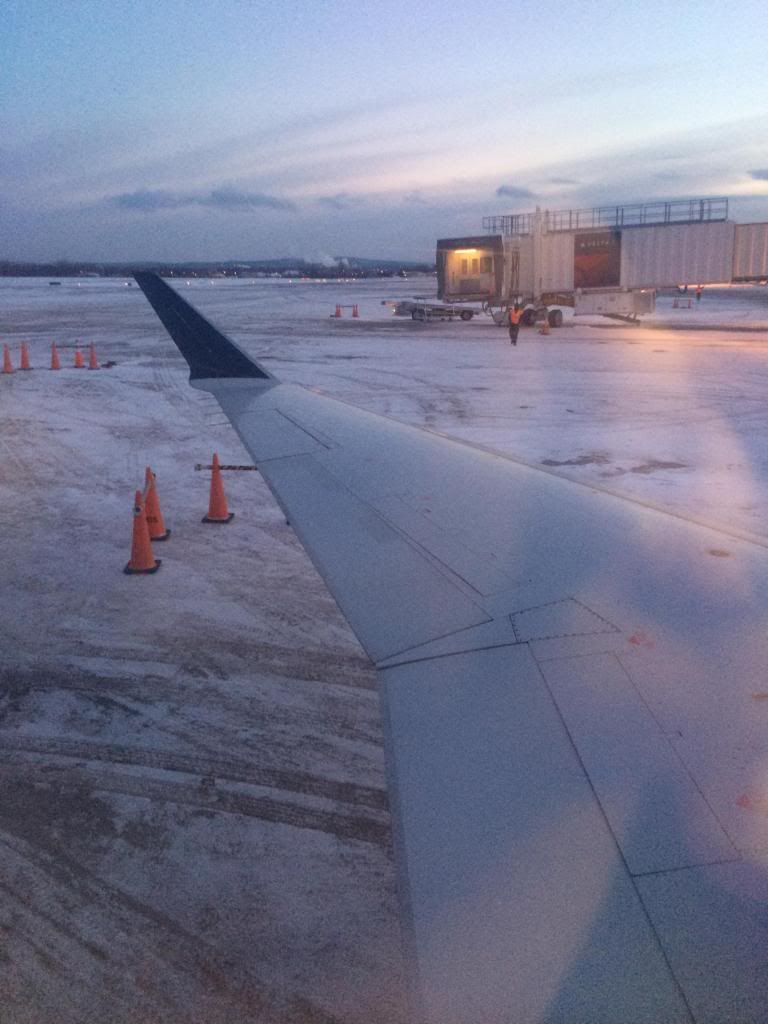 Cabin during boarding
[/URL
The 2 FA's
Once the door was closed we pushed back and started our engines and lowered the flaps and started a quick taxi to runway via 28 we taxied out onto sierra then right onto mike left onto alpha then where holding short of the runway and after waiting for a few minutes just as we started taking off it started to snow so once we were in a little chop on our left turn and on our way to LaGuardia.
Video of our takeoff-http://www.youtube.com/watch?v=FHhe4U075MQ
Here is a video another plane spotter took of us taking off
http://www.youtube.com/watch?v=j9lk_UYTDJg
Right after takeoff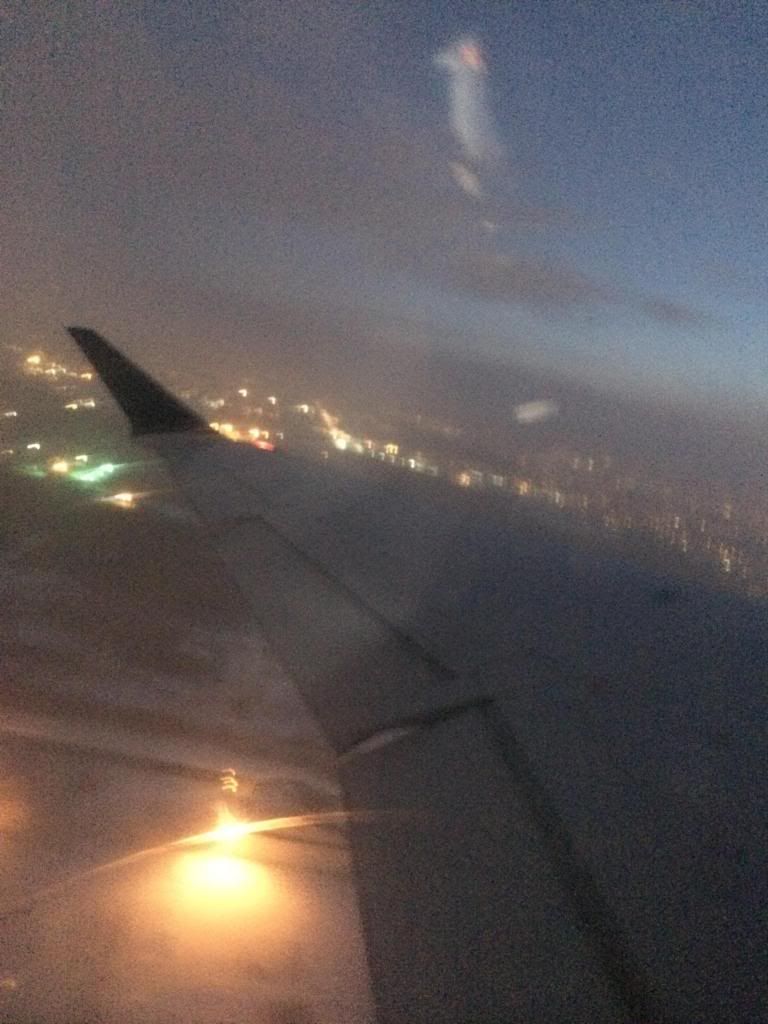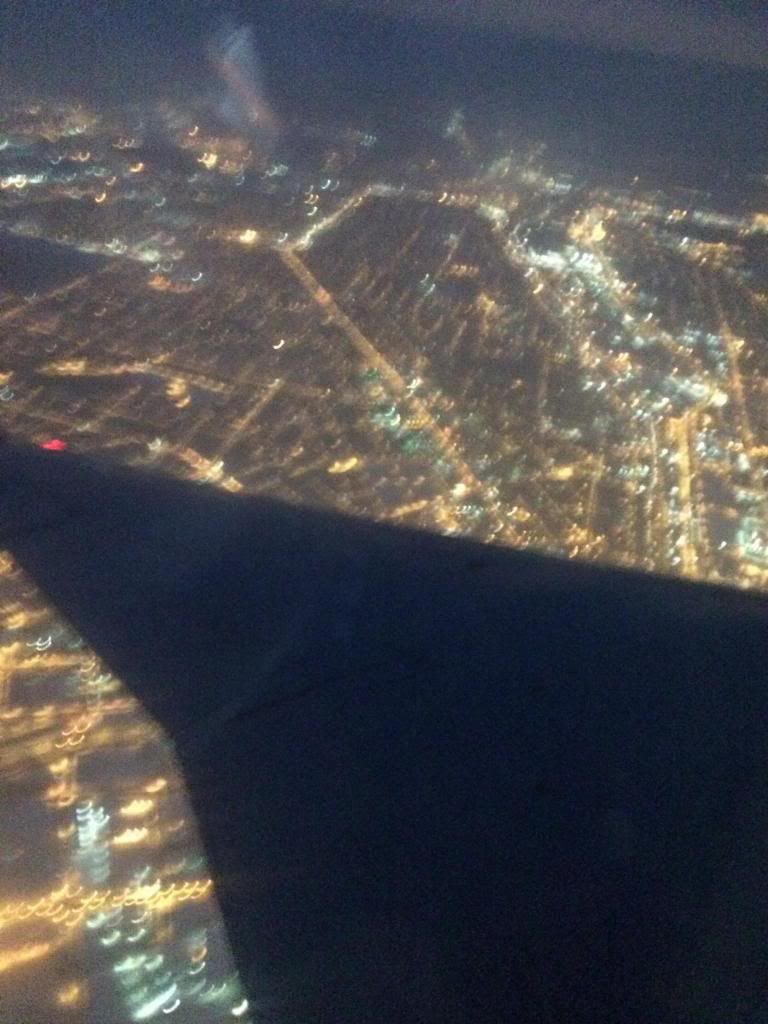 Looking out the opposite window at the sunset.
Cabin right before the drink and snack service in first class they didn't have anything in the main cabin.
About half way down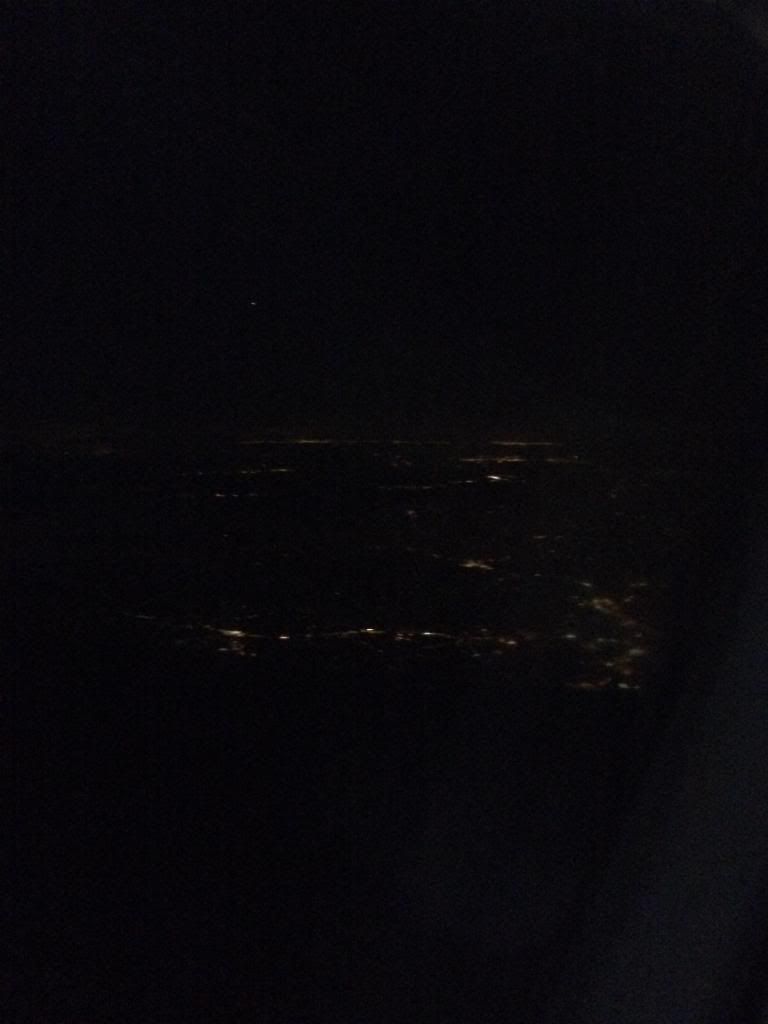 Starting our descent into LGA with a nice strobe light 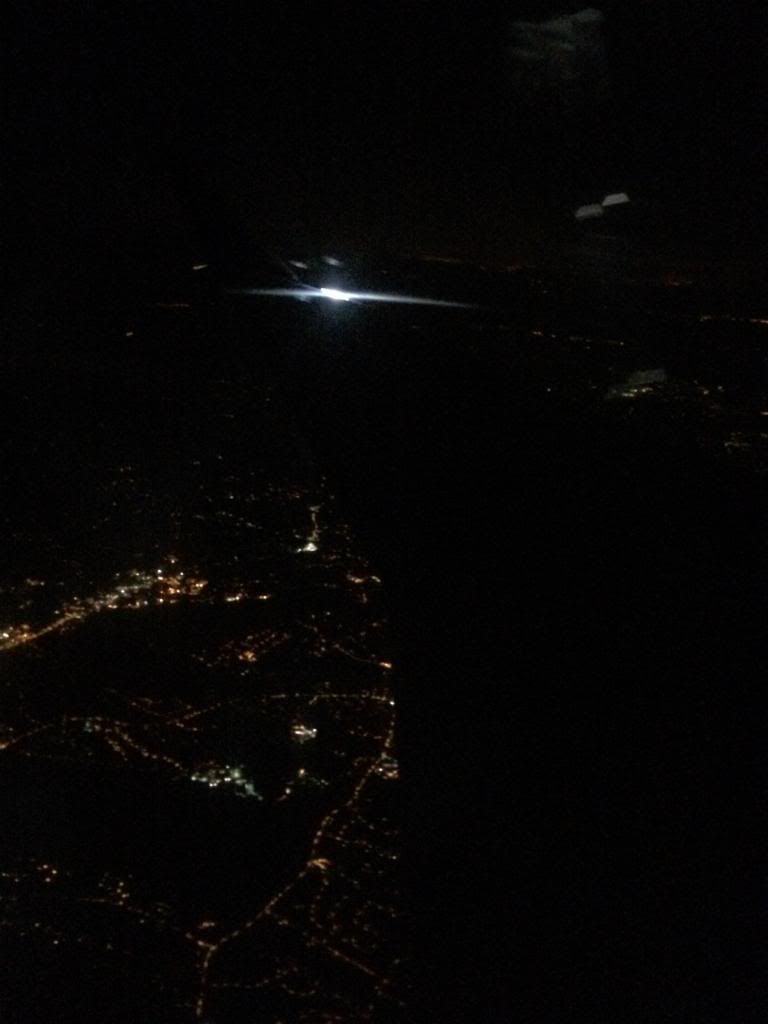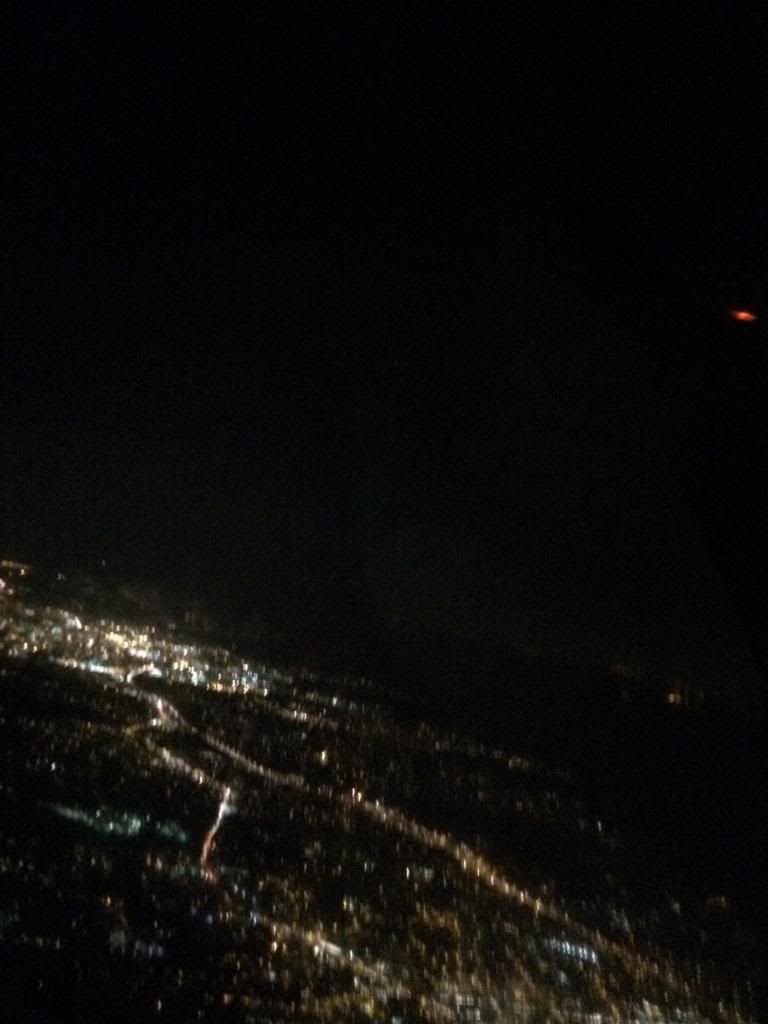 On final for runway 22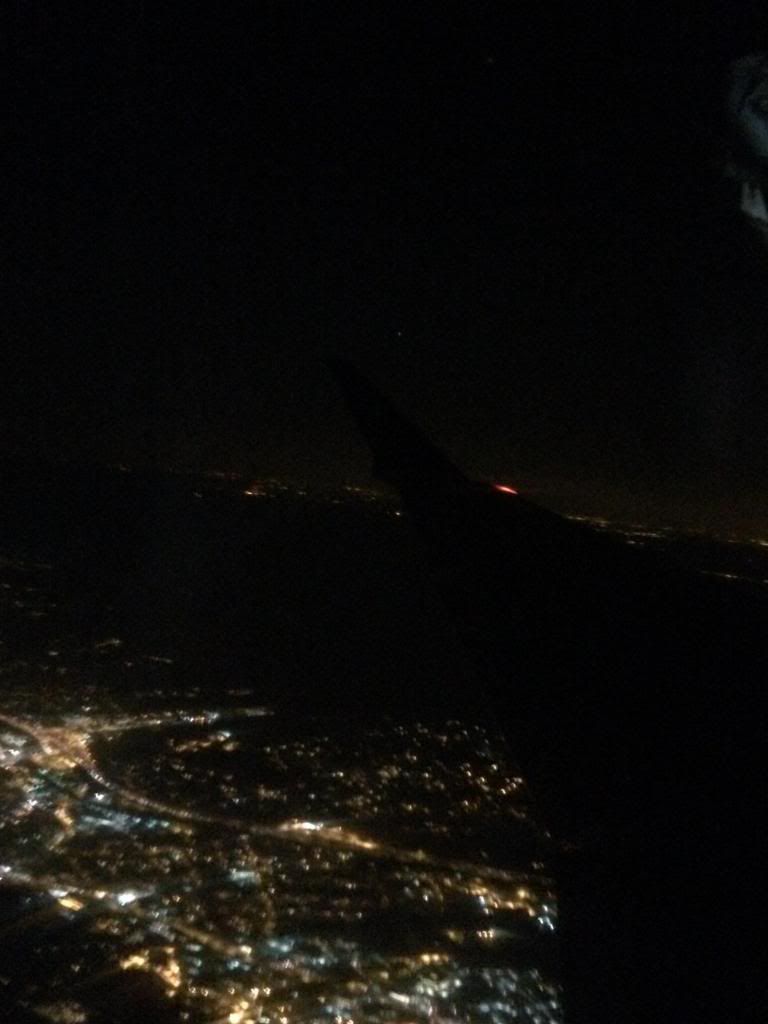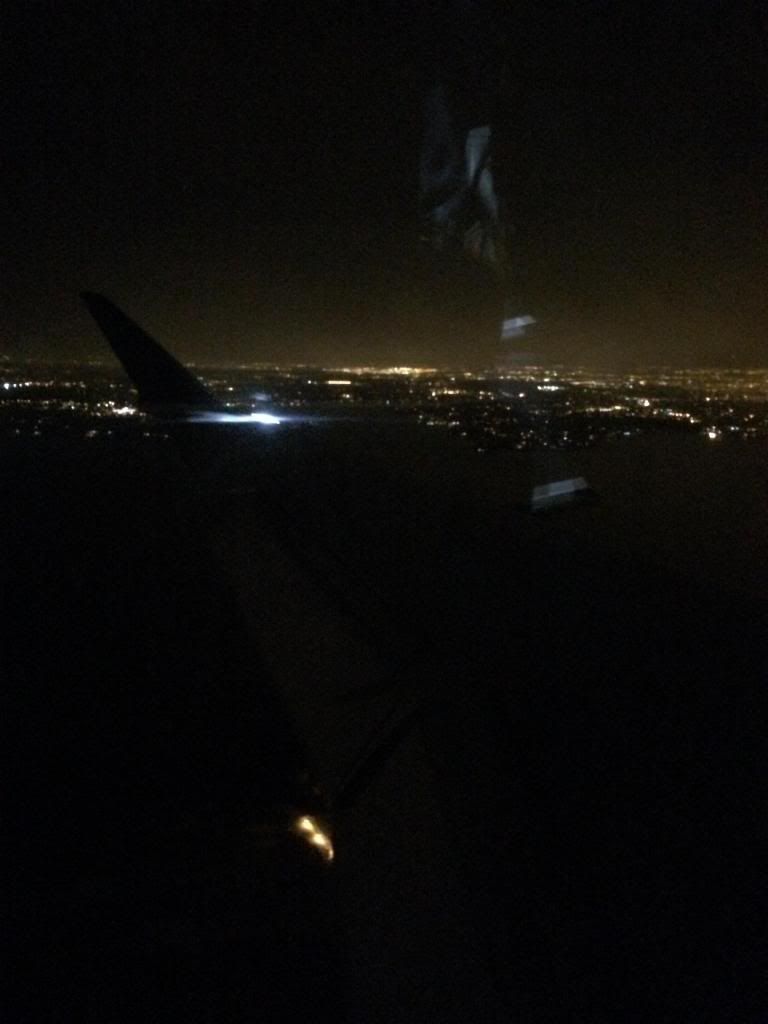 Short final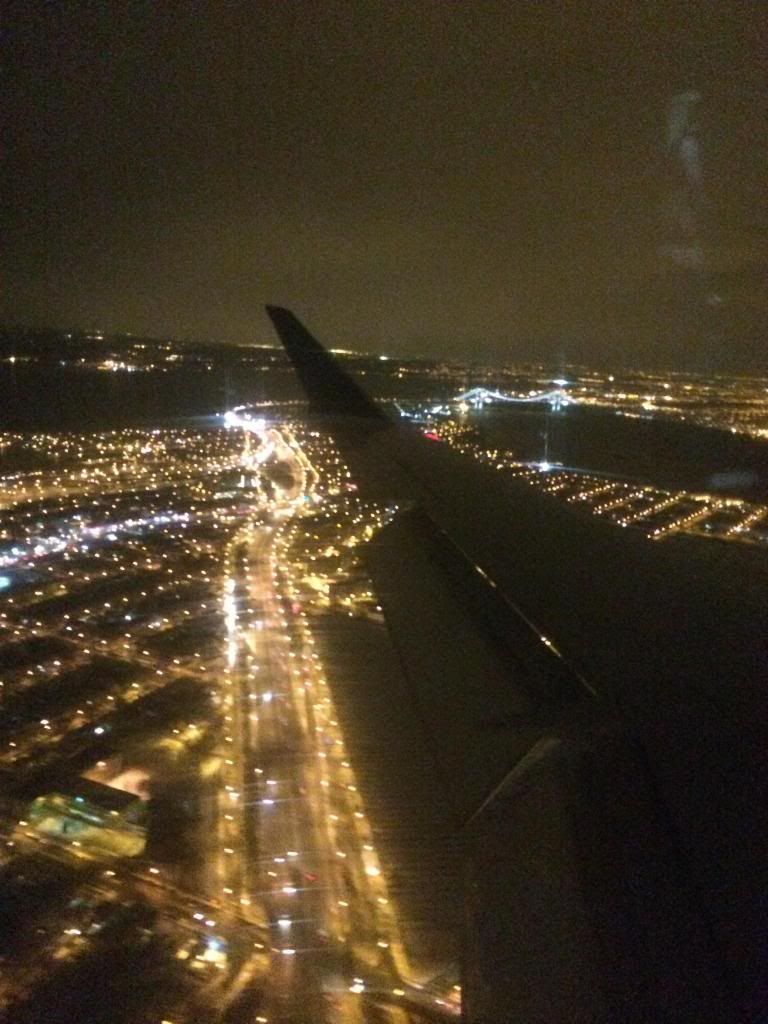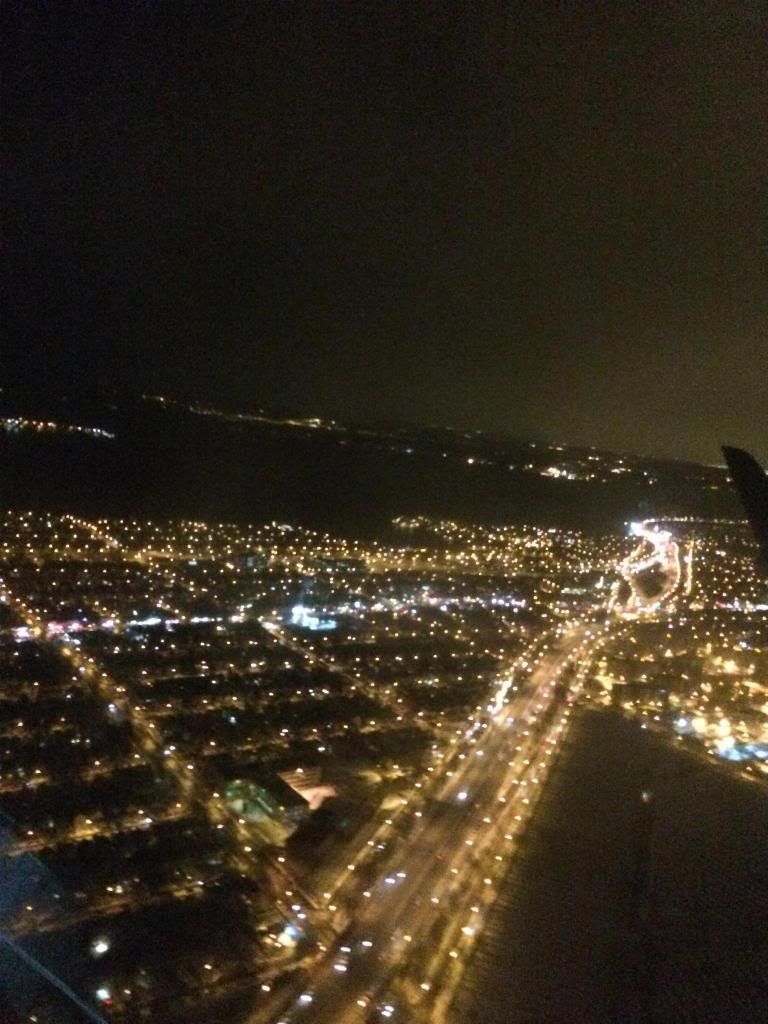 At about 300 feet after a pretty choppy flight we hit a strong crosswind and got thrown way to the left, and after lining back up we were over the runway and the pilots pretty much just threw the plane on the ground it was one of the worst landings I have had in a while.
Video of landing:
http://www.youtube.com/watch?v=5HjmqKX2u9s
Touchdown
After exiting the runway we taxied for a few minutes and sat for about 15 minutes and I got to see some planes takeoff 31 one of which was an AirTran 717 that's the only one I can remember.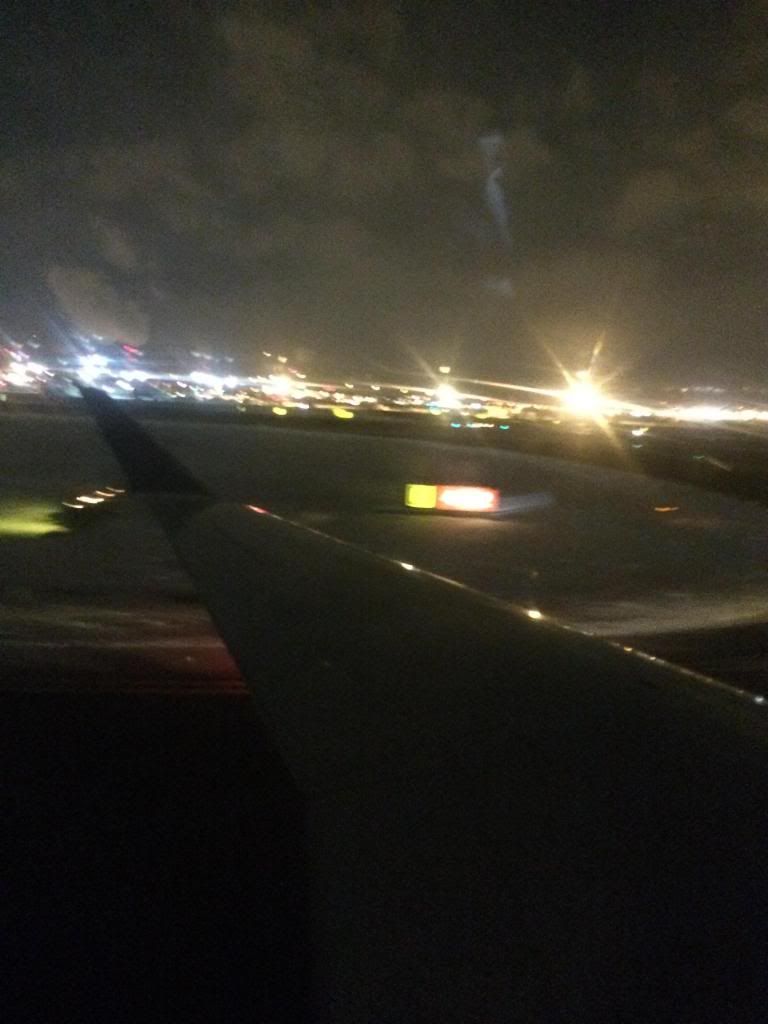 Following a DL E-145 into the ramp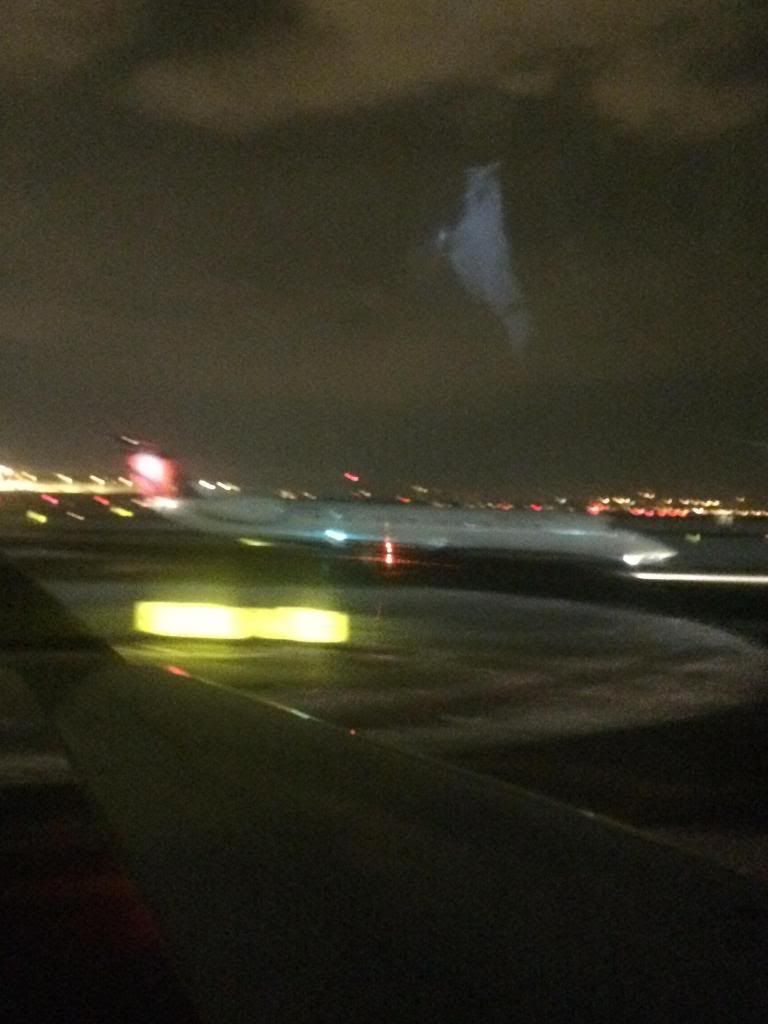 We then arrived at gate D5…. Same gate I arrived in this summer on flight 786 from ATL on N983DL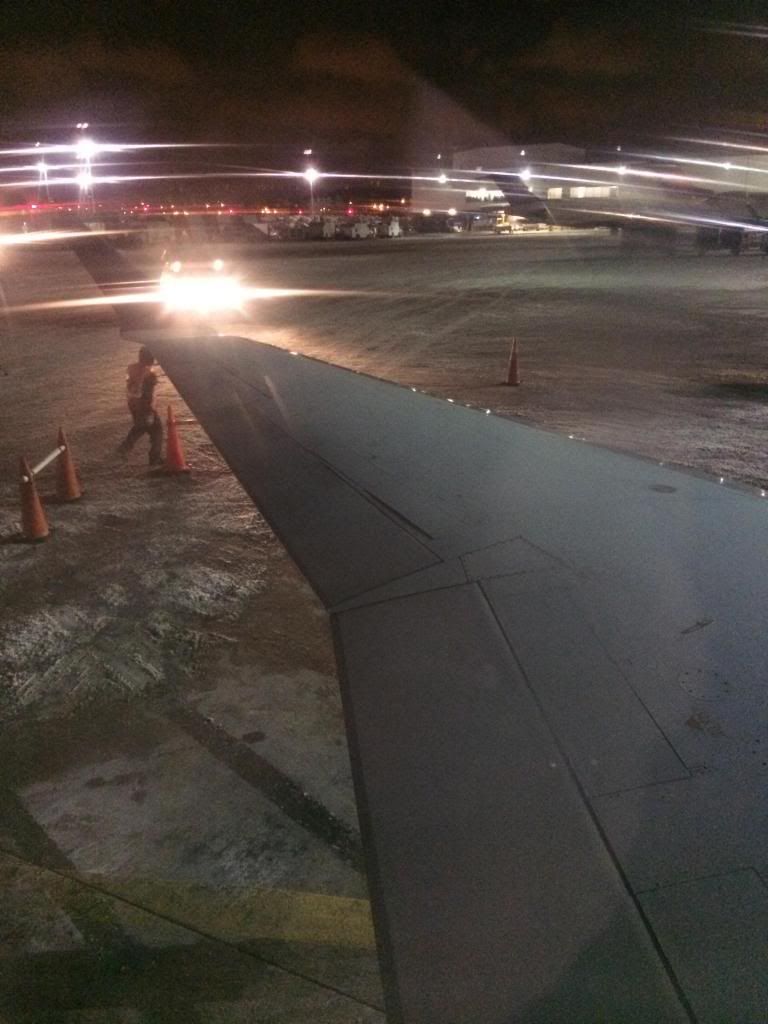 My Plane after arriving
After walking out of the plane I met my aunt and sister outside of the plane by the gate and we walked down to baggage claim to get our bags then head to our hotel.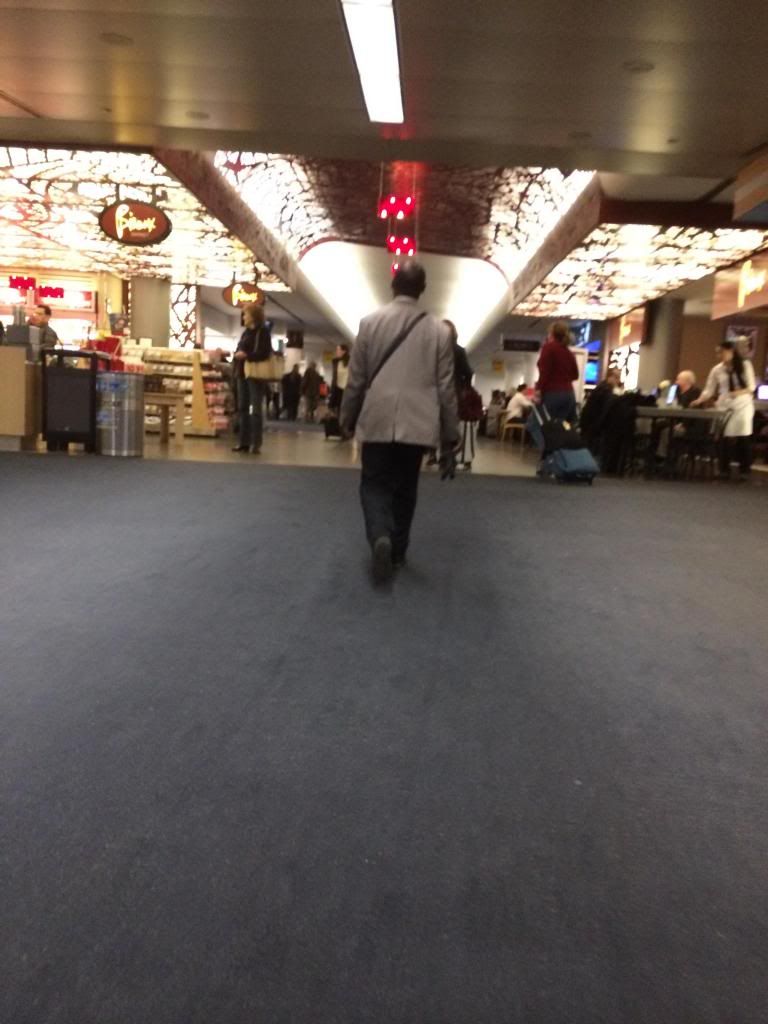 Bags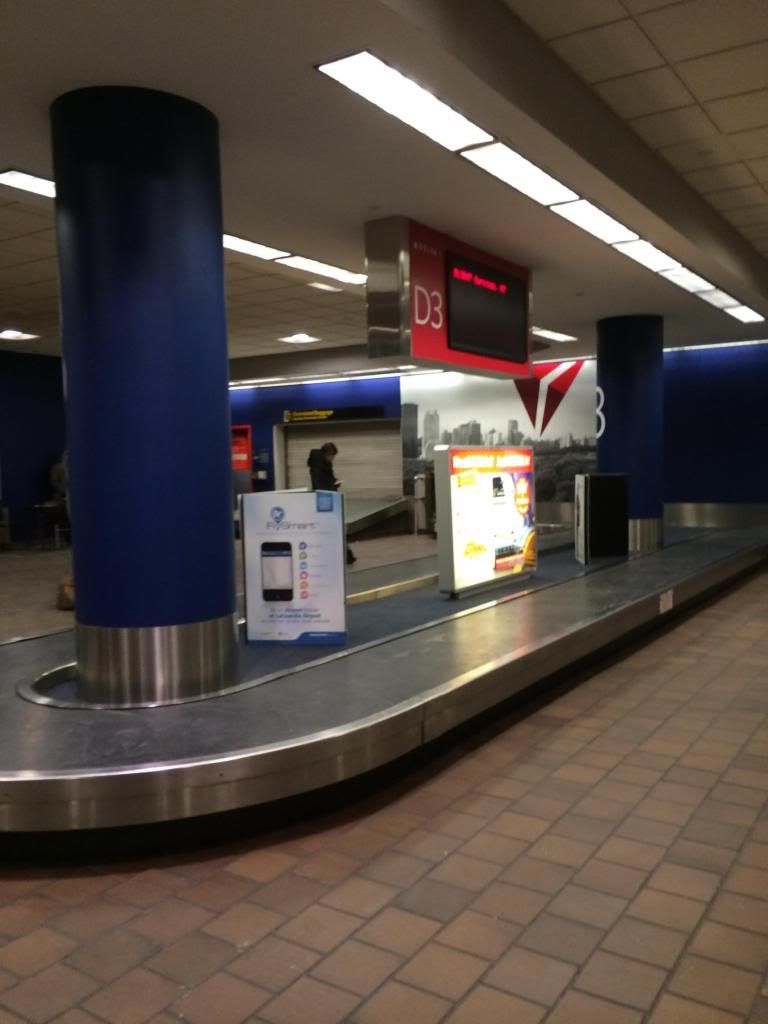 After getting our bags within 5 minutes, we headed out as we were leaving someone asked us for our bag tag to match it to our bag. I have never seen that before. After waiting for 5 minutes for a cab we got in the cab and headed to the Marriot Marquis in Time Square
On the way to the city
Saw this sign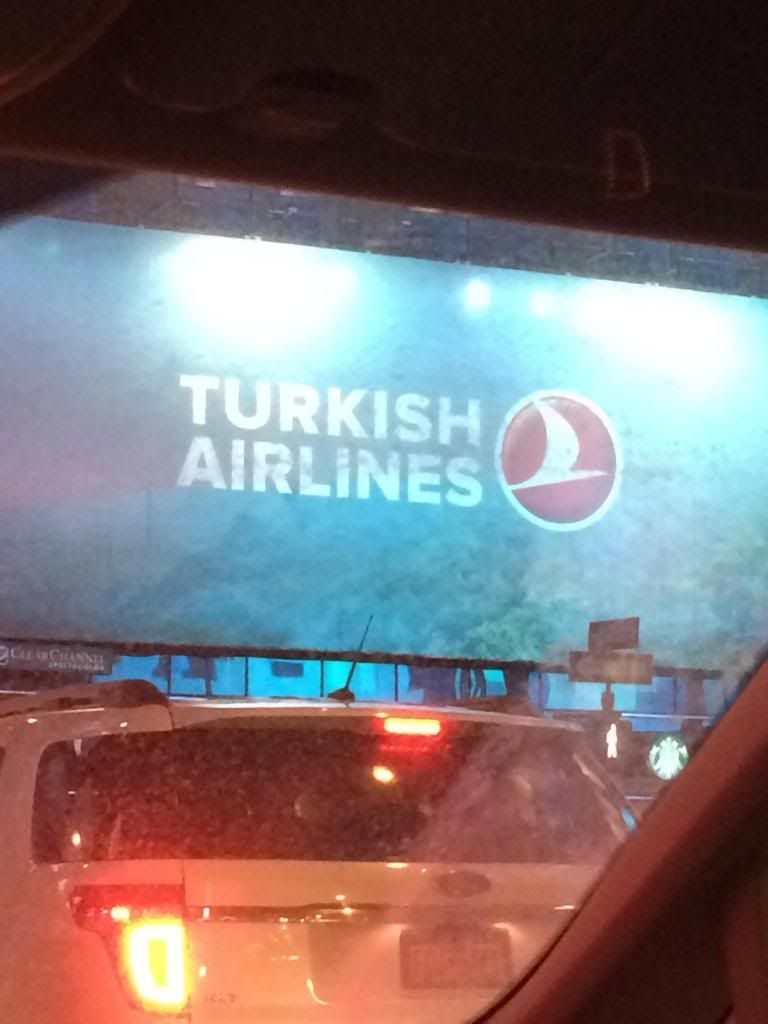 My sister's favorite place that she wanted to go to M and M world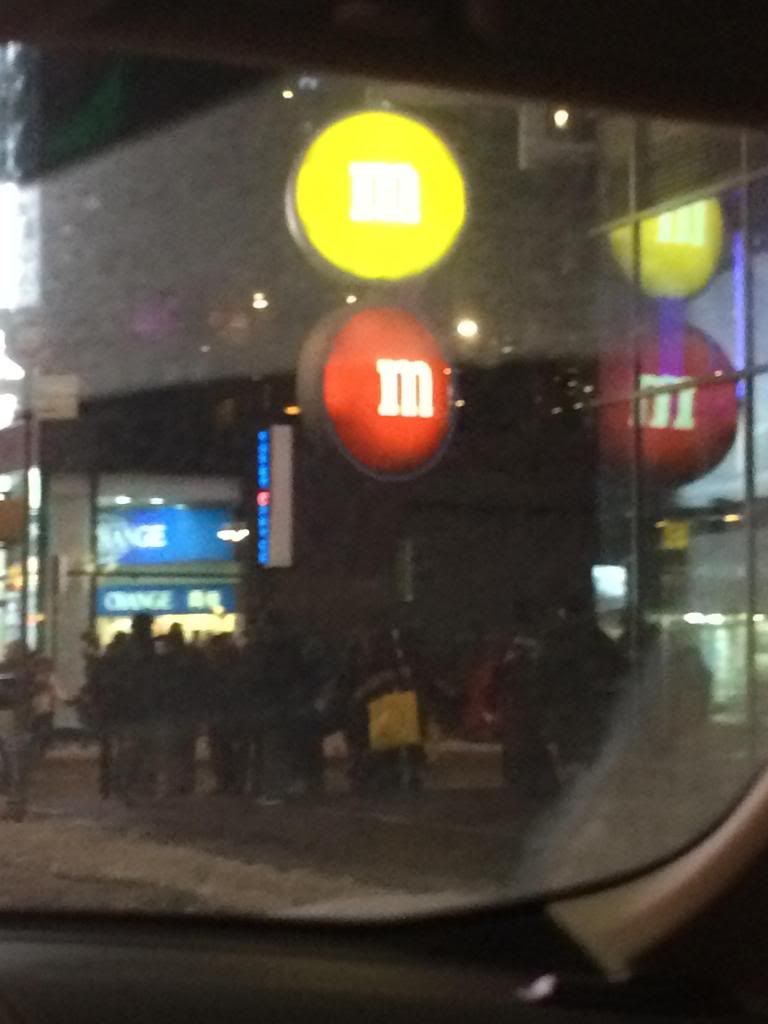 After about a 20 minute cab ride we got to the hotel.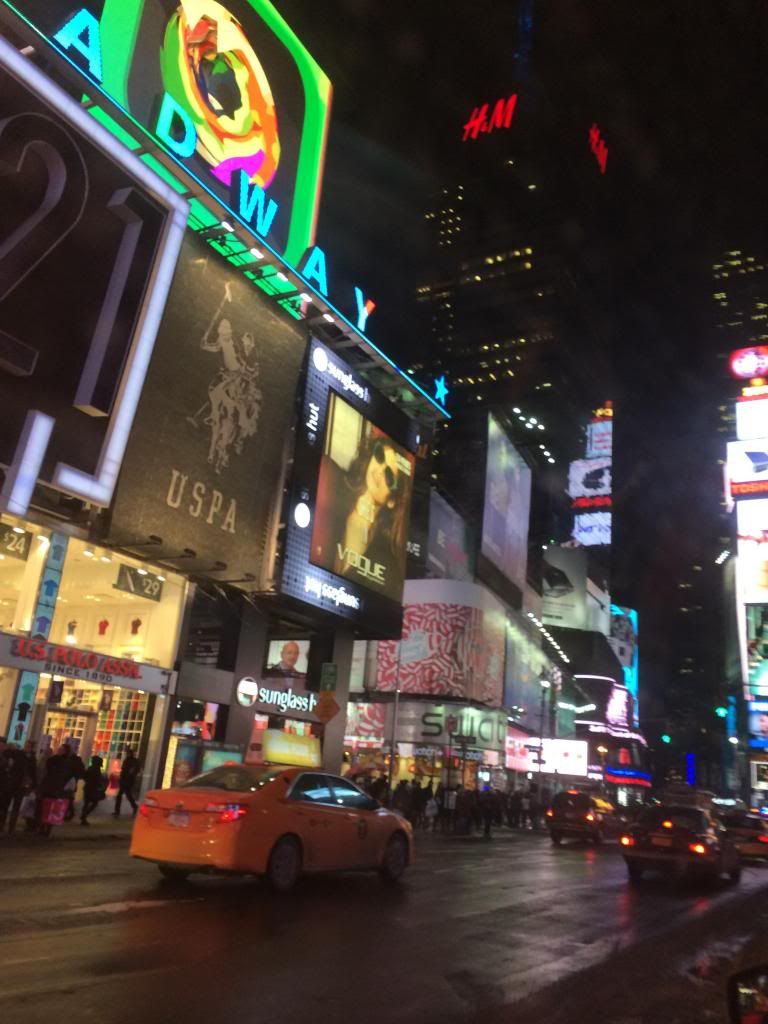 The next day my grandma met us and she took us out and my sister wanted to go to Toys R Us so we did.
Where the ball drops on new years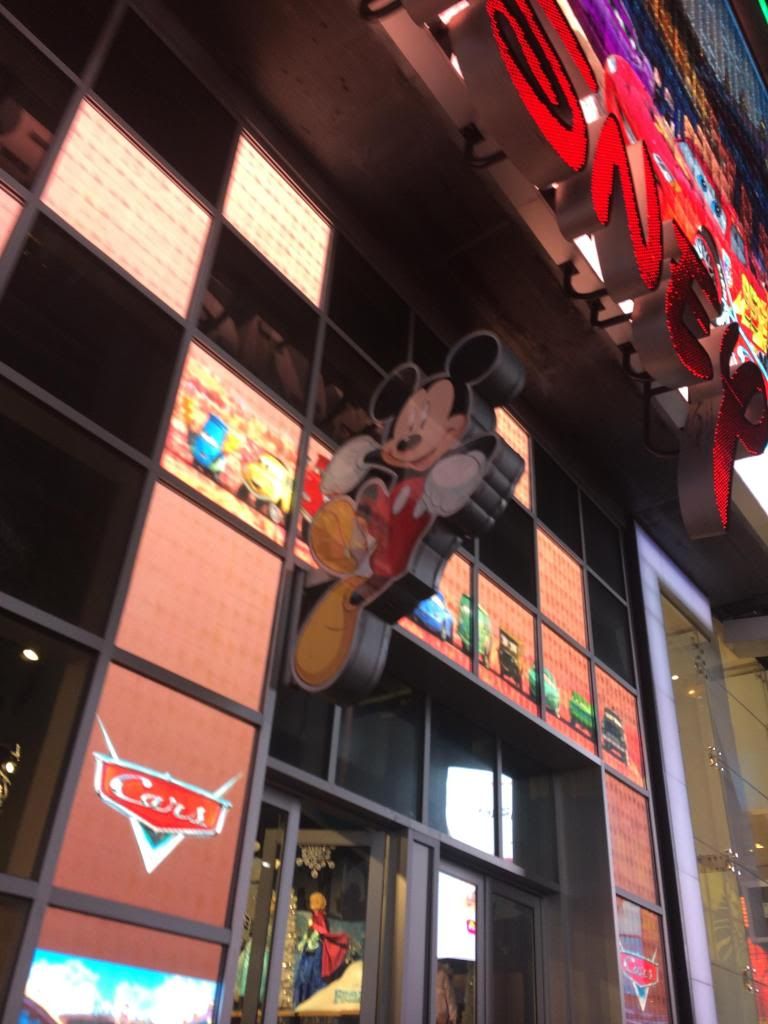 In Toys R Us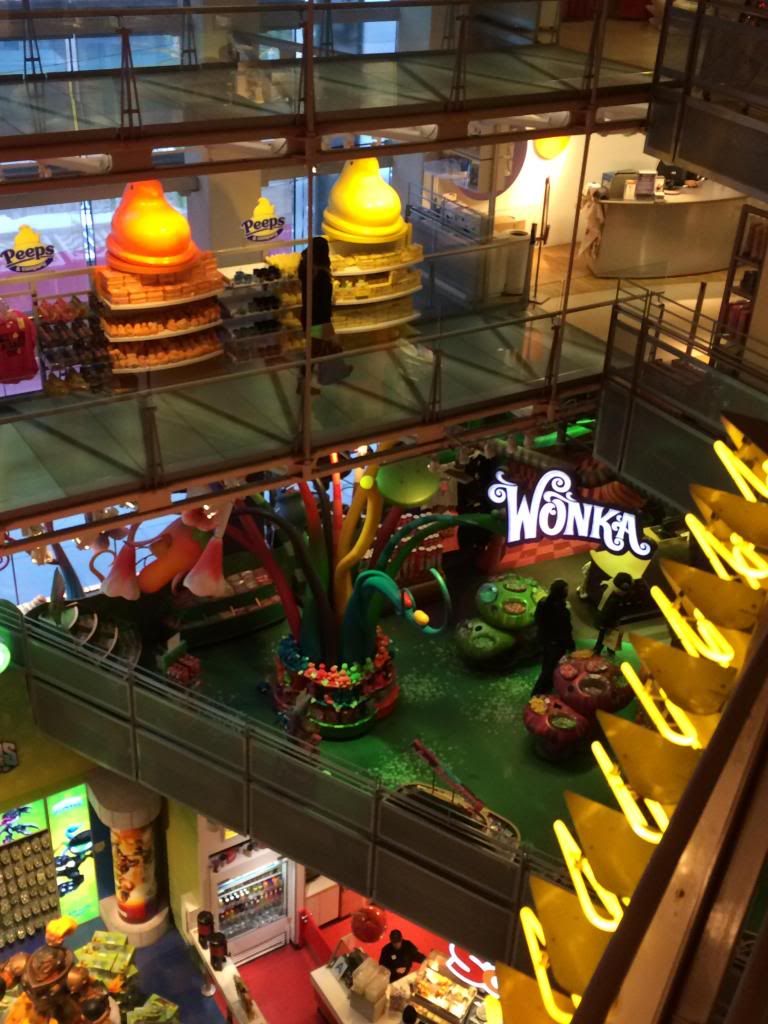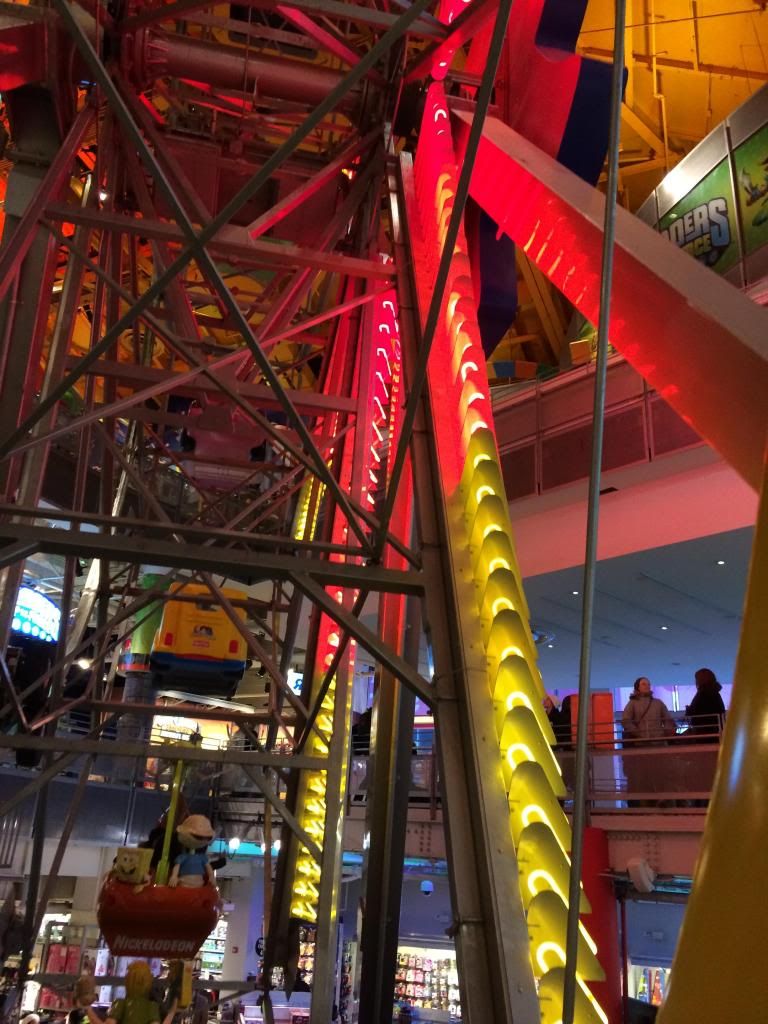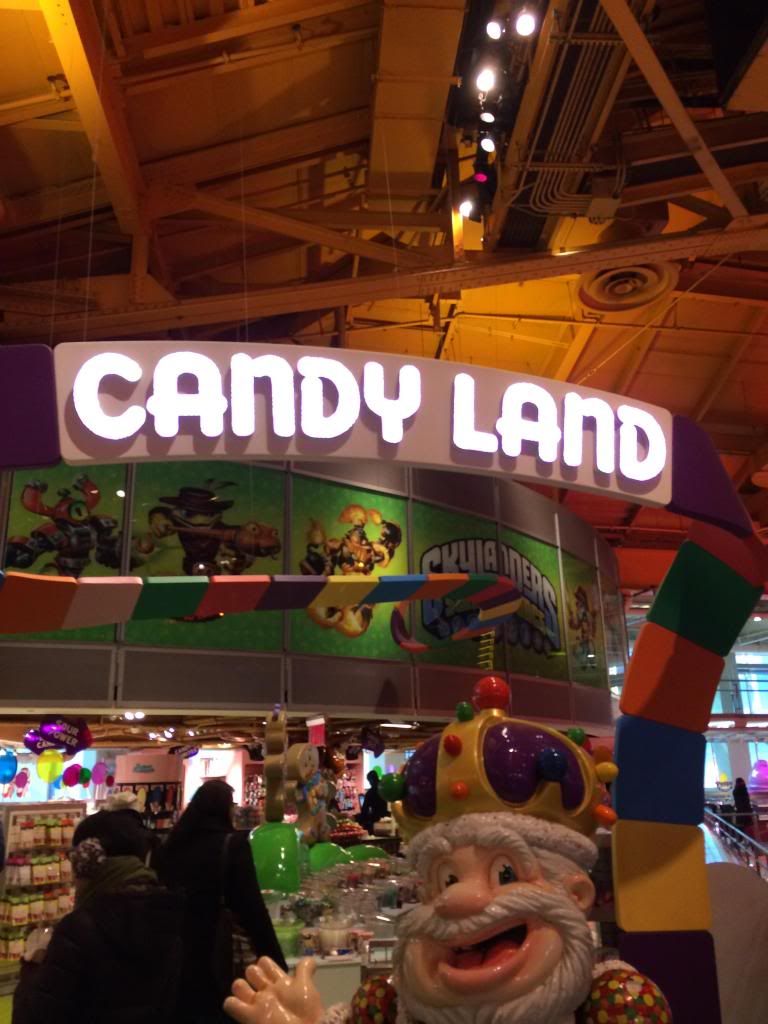 We then went back to the hotel, it was an awesome hotel. We then met with my cousins and we went up to the restaurant at the top floor that spins so you see the whole city of Manhattan for my early birthday dinner, it was fun and good to see everyone.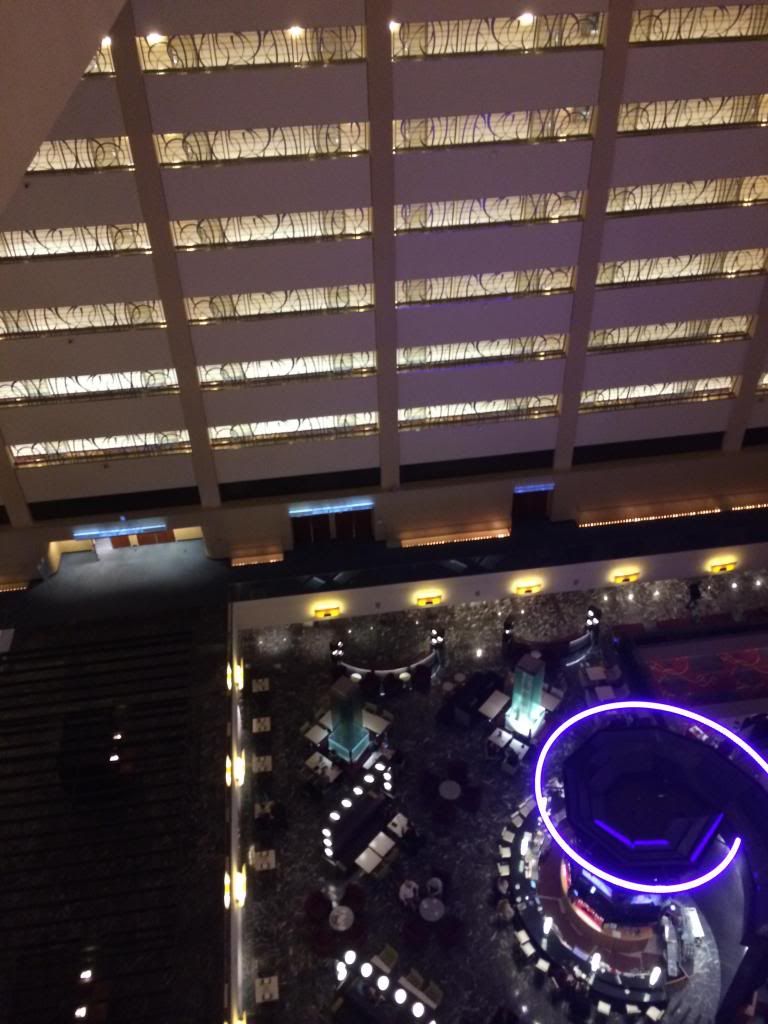 View from our room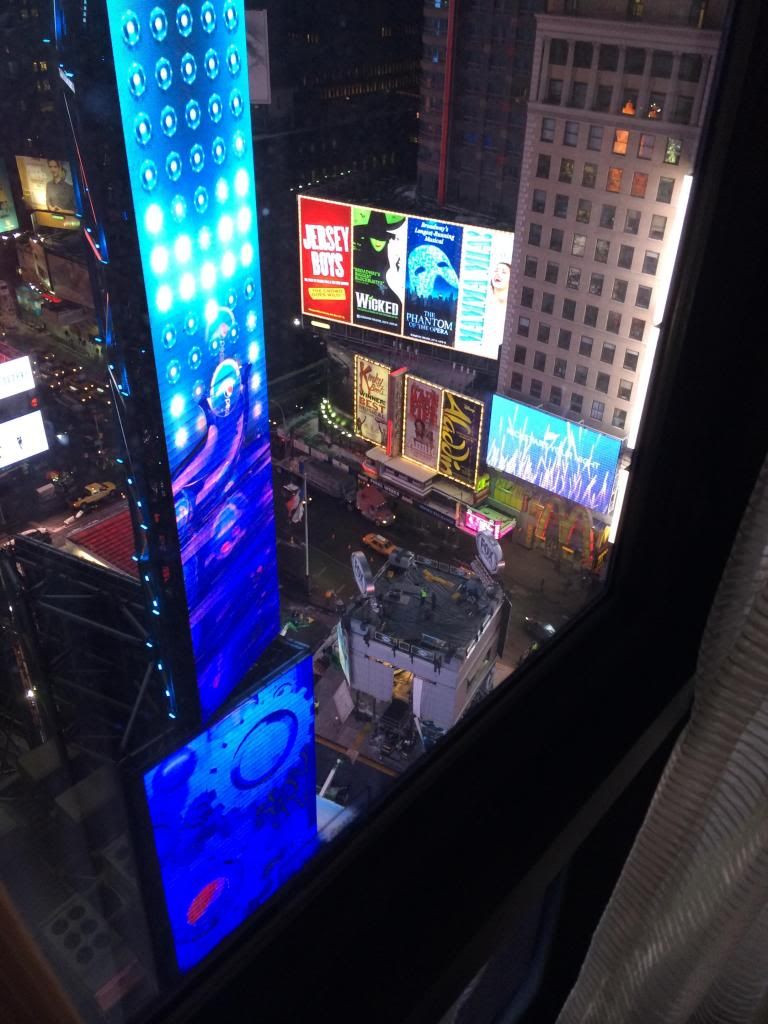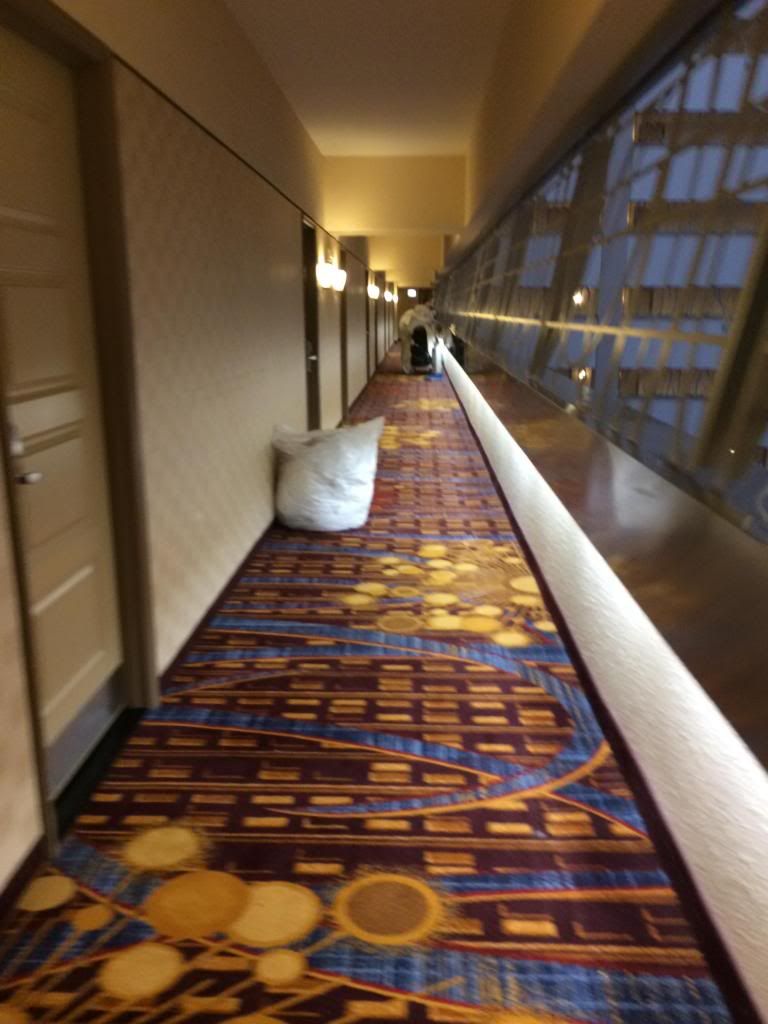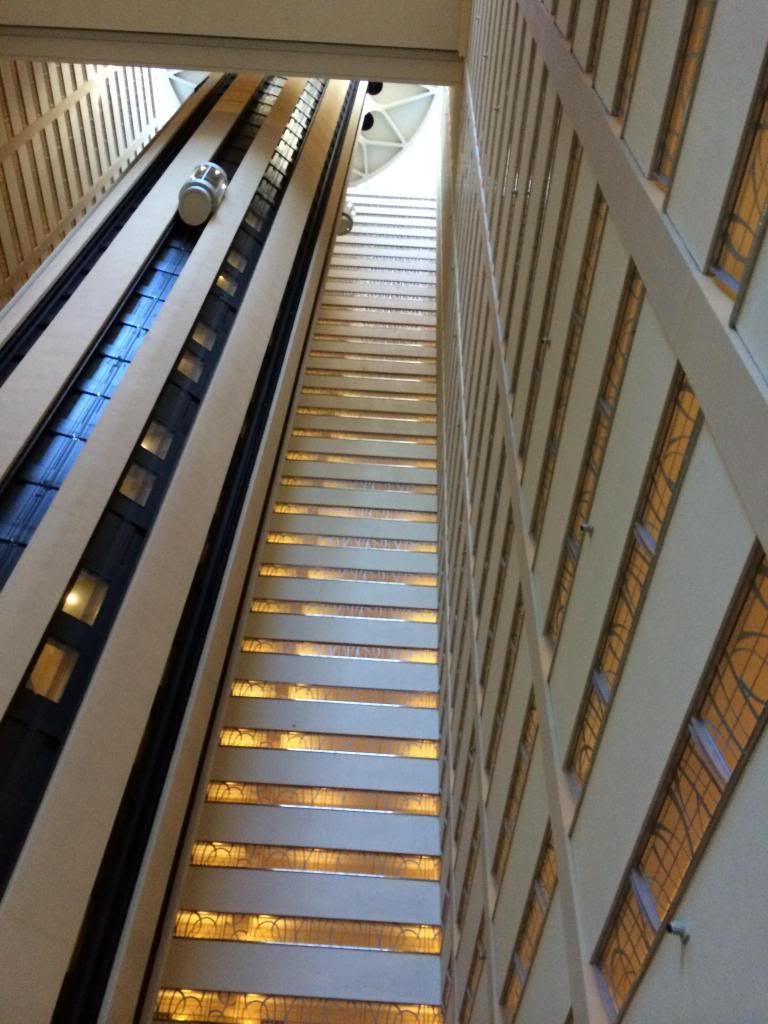 We then went back to the hotel, it was an awesome hotel. We then met with my cousins and we went up to the restaurant at the top floor that spins so you see the whole city of Manhattan for my early birthday dinner, it was fun and good to see everyone.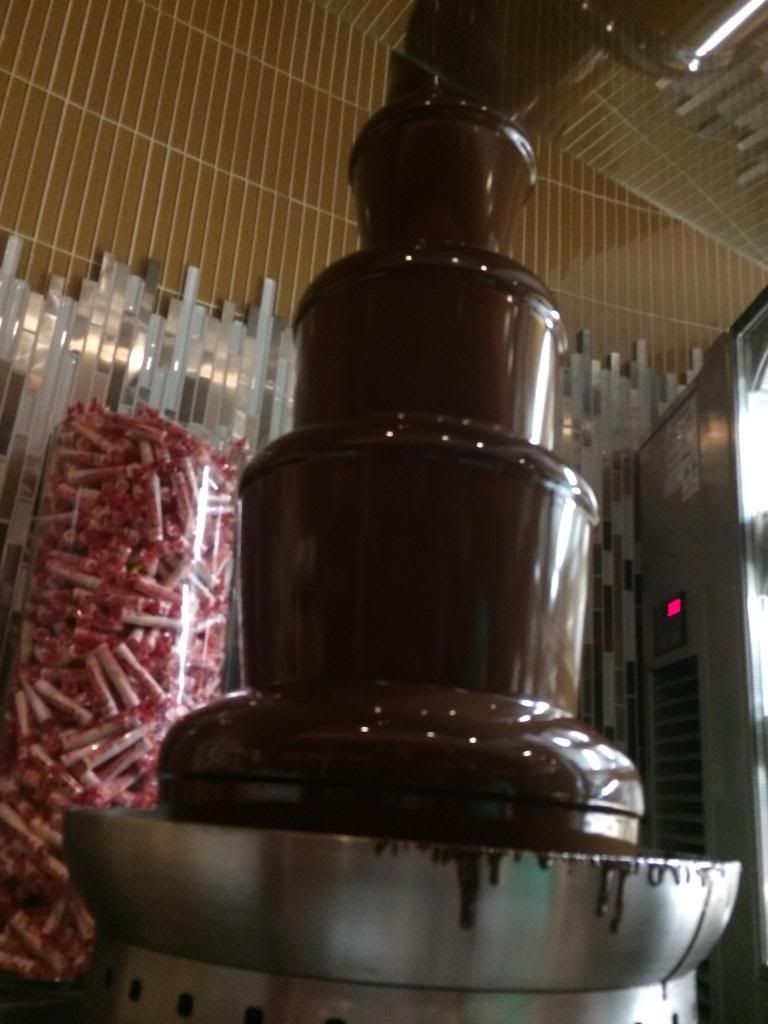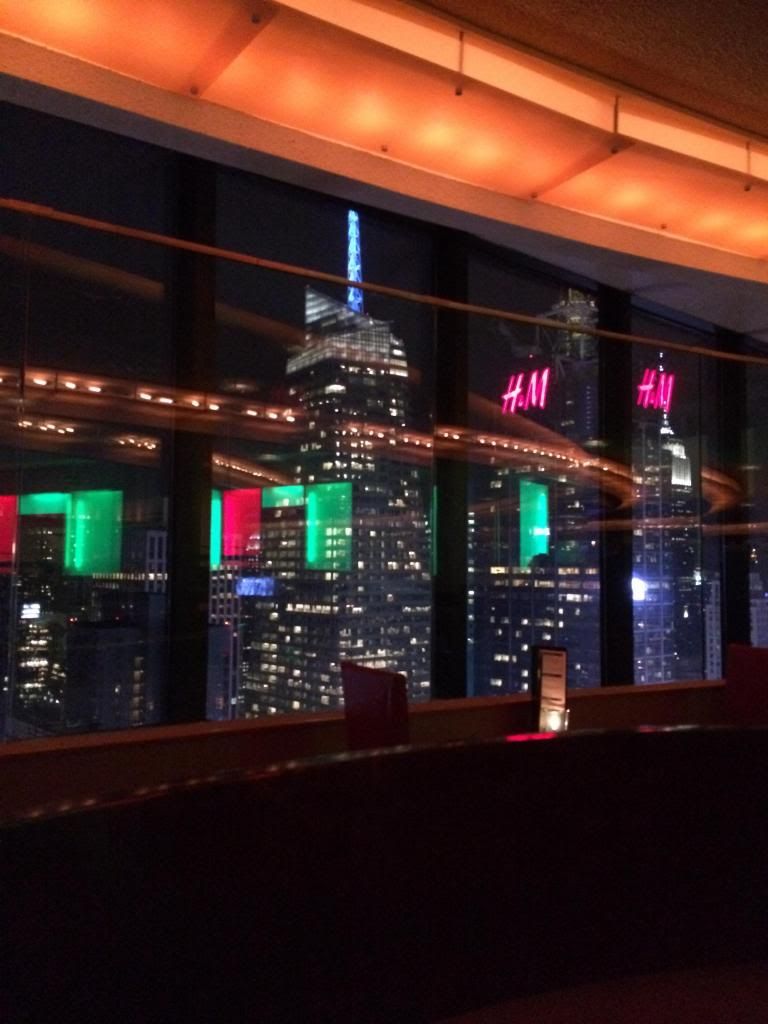 The next day my grandma took my sister and I to a Broadway show mamma mia.
On Sunday it was time to go back to LGA for our "short" 40 minute flight back to LGA.
Sign for B6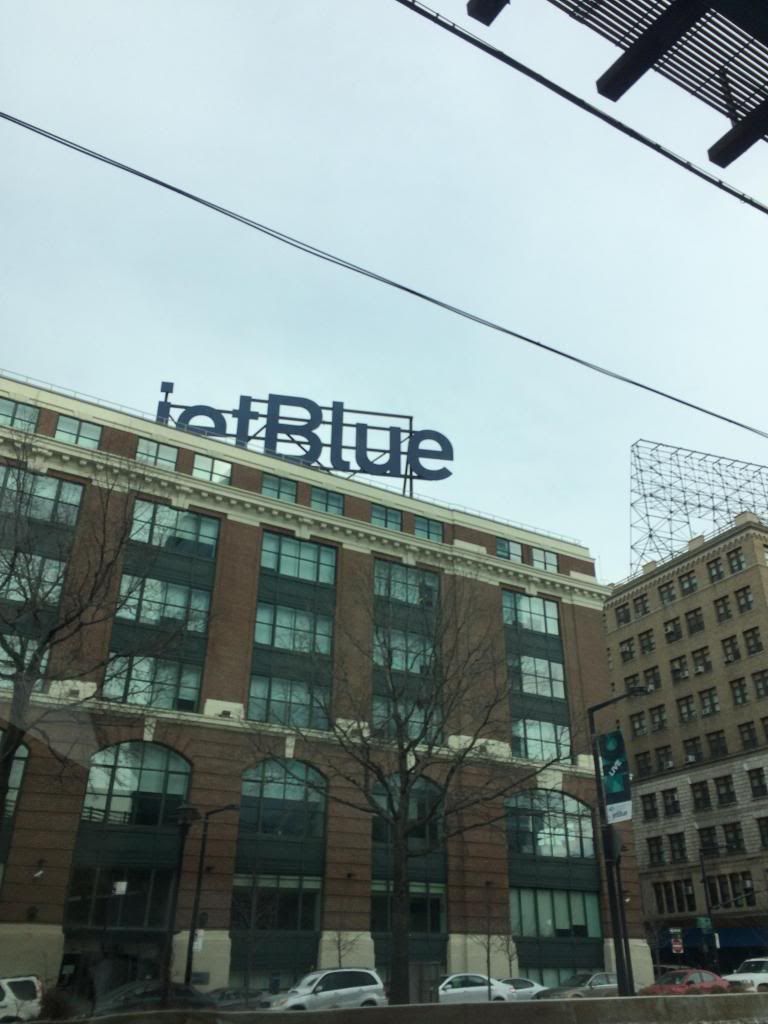 Advertisement for the new 737-900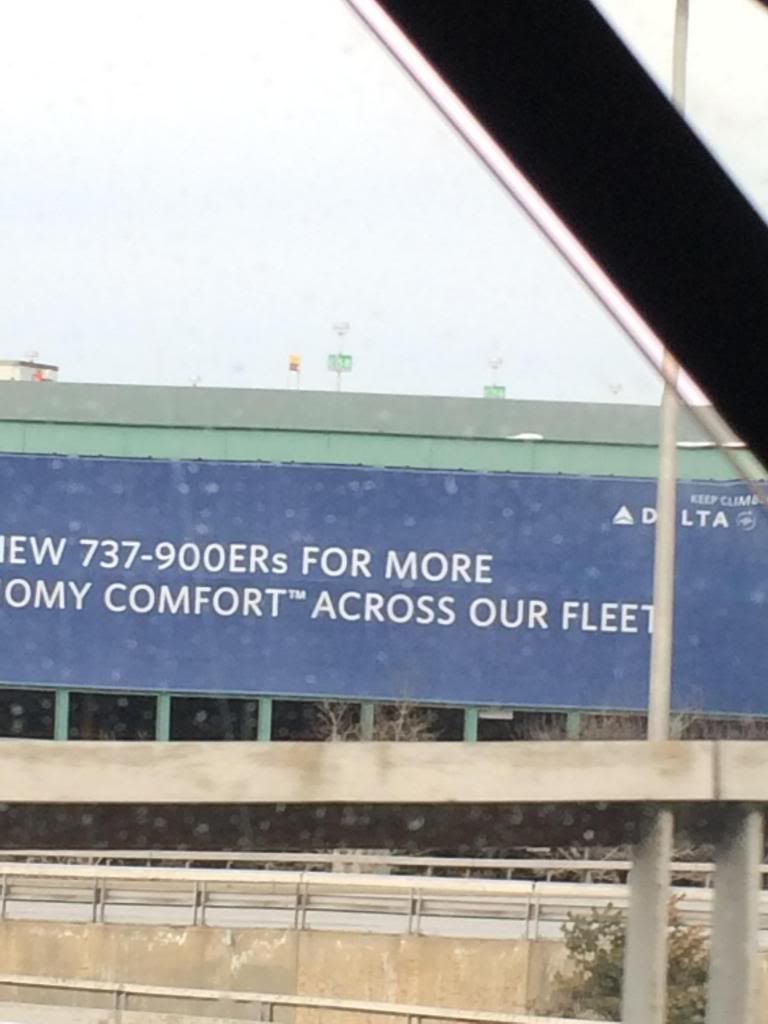 Top