**Dedicated to all those who lost their lives in the Tragic MH 370 crash. Heartfelt condolences to family and loved ones. Hope they find the strength and courage to take them through these tough times. God be with them**
This is the third leg of our trip.
The first sector Trip report can be found here:
Canton Route Part 1 - LON-SYD - CZ DreamLiner/A332
And the second leg of our trip report found here:
Part 2 - SYD - CNS On Virgin Australia E190
Background and Booking process
As Part of Australian odyssey, our next part of our trip was to catch a flight from Cairns to Melbourne. We were looking for an evening departure, which would give us an entire day of trekking at the Daintree forest area. After a quick search, the evening Jetstar departure to Melbourne looked like a good match.
Jetstar's website felt like a posh'ed up version of RyanAir. In terms of user friendliness it was very good, but I felt there were a lot of distractions and avoidable optional extras. Carbon offsetting, a default setting of $2.00 towards a charity (I don't mind it, but I would prefer to be given an option rather than a default of $2.00) and various other bits which I have already forgotten. Another gripe was that the credit charge was on a per head basis, a first of a kind. There was also an inadvertent push to pay extra for pre-allocated seating. There were quite a few button clicking before I could confirm that I really did not want to pay for pre-allocation of seats.
We were booked in for JQ 951 departing CNS at 6:30 PM taking us into MEL at 10:40 PM.
On the whole all these ancillary charges pushed the price right up and it was no where near the initially advertised price. All in, it cost us a non LCC like $328 for two tickets which included an 25 kilo baggage allowance (per head), entertainment package and all the various taxes and credit card charges. A bargain compared to the Qantas website which was quoting an excess of $440, even before any of the ancillary charges!
GCMap for the entire trip
GCMaps for this section of the Trip Report:
JetStar JQ951: CNS - MEL
Flight Reg: VH-VWY ; delivered March 2008
A321-200
Seat 17A
Departure time 18:20 (Actual 18:30)
Arrival 22:40 (Actual 22:40)
13 March 2014
Price: AUD 328 for 2 passengers with all added ancillary charges
Day of Flight – Check in
CNS Departures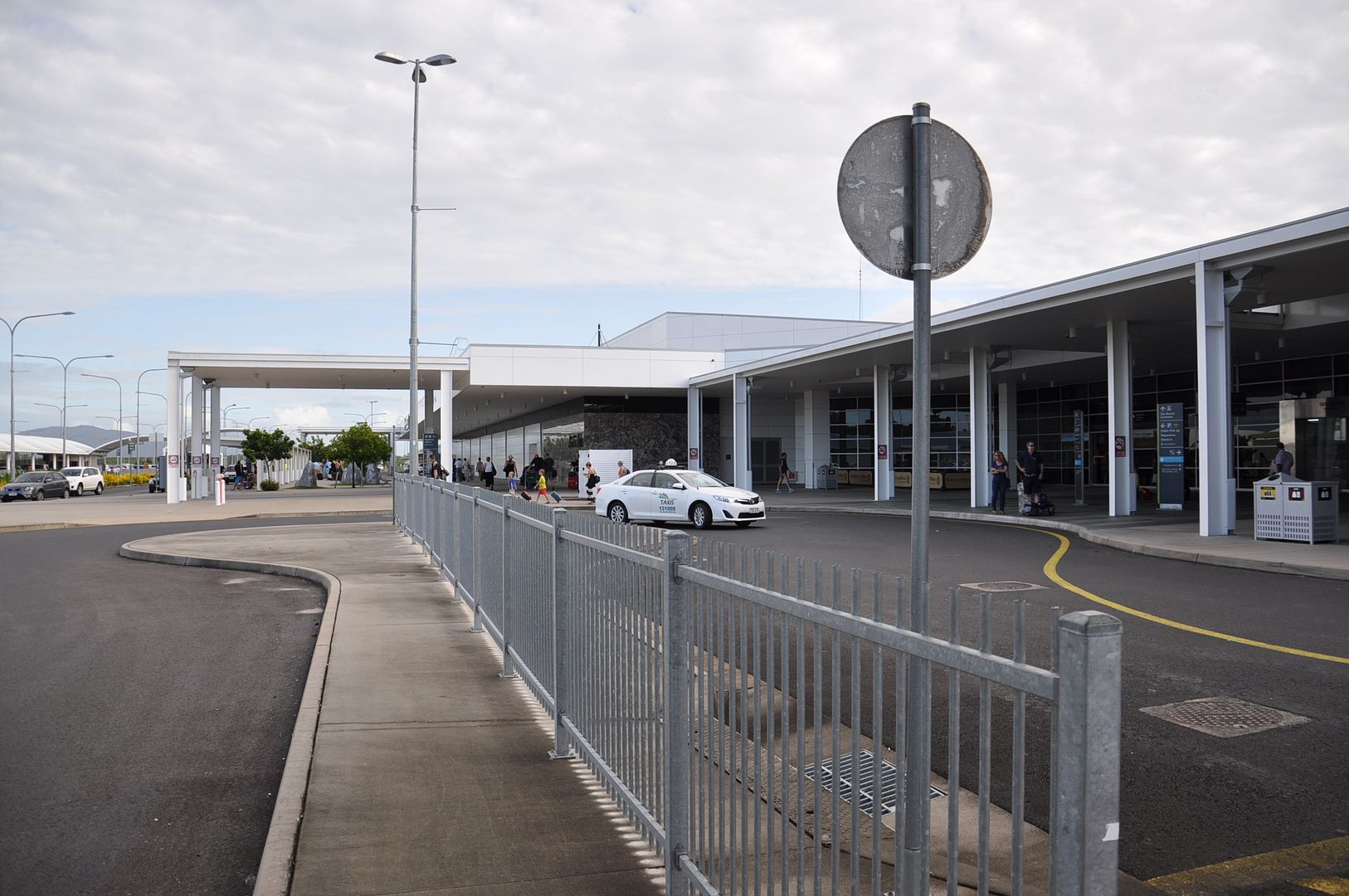 We had checked in online the previous night and taken print out of the boarding pass. On the day of the flight we had finished trekking at Mossman Gorge national forest in the morning and was returning back.
JQ Check in counters
CNS looked very quiet at this time and check in was quick. One thing that was odd was that, During check in, we were not even asked for Id. The lady at the counter saw our printed boarding passes, tagged our luggage and off we went!
Security was a breeze – 1 minute, and we were at the duty free concourse. Nothing much to do at cairns airport. Few duty free shops and restaurants in the centre of the concourse. It's a common area for both arrivals and departure section.
A Nice touch – Aviation gallery at CNS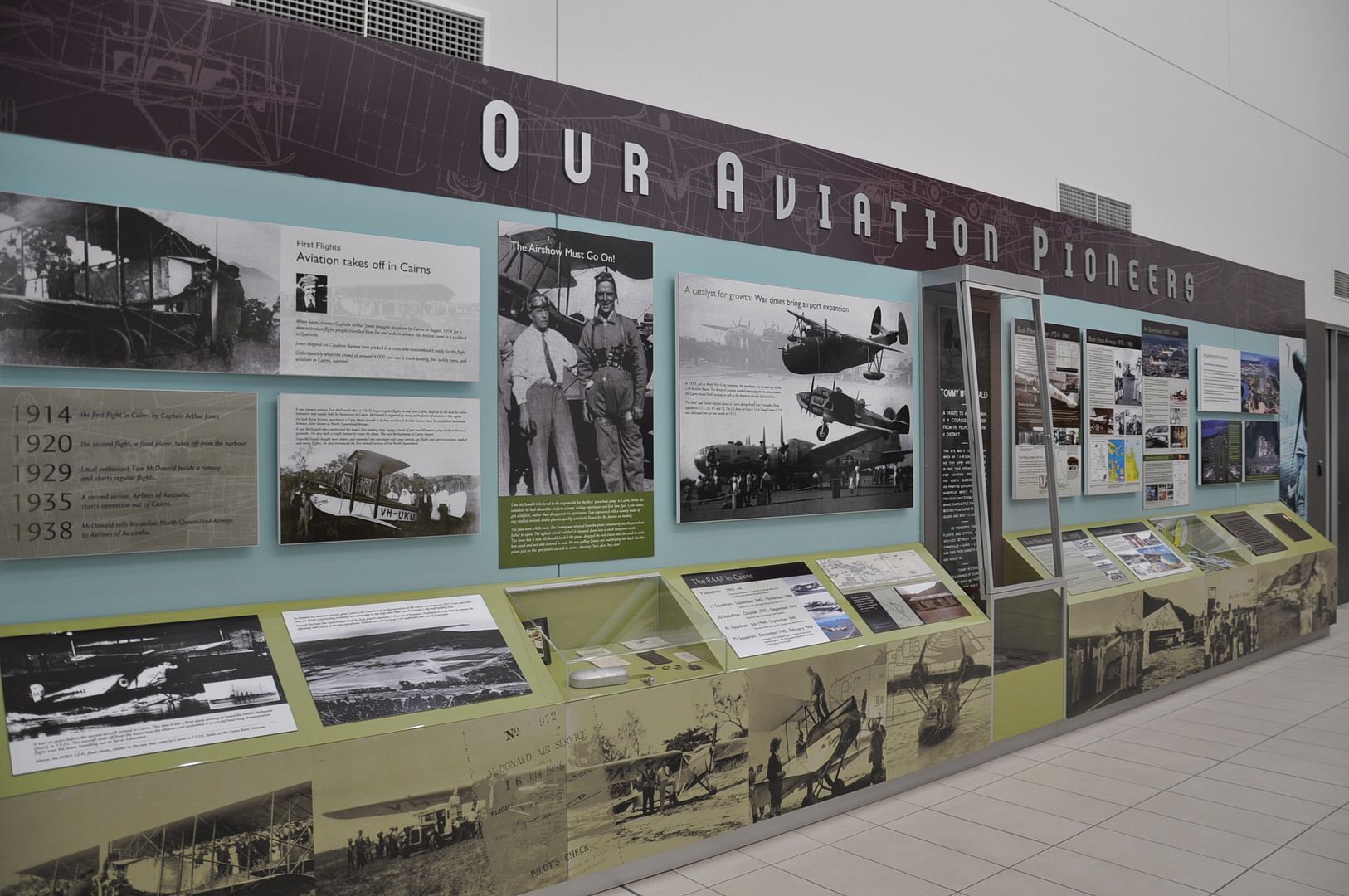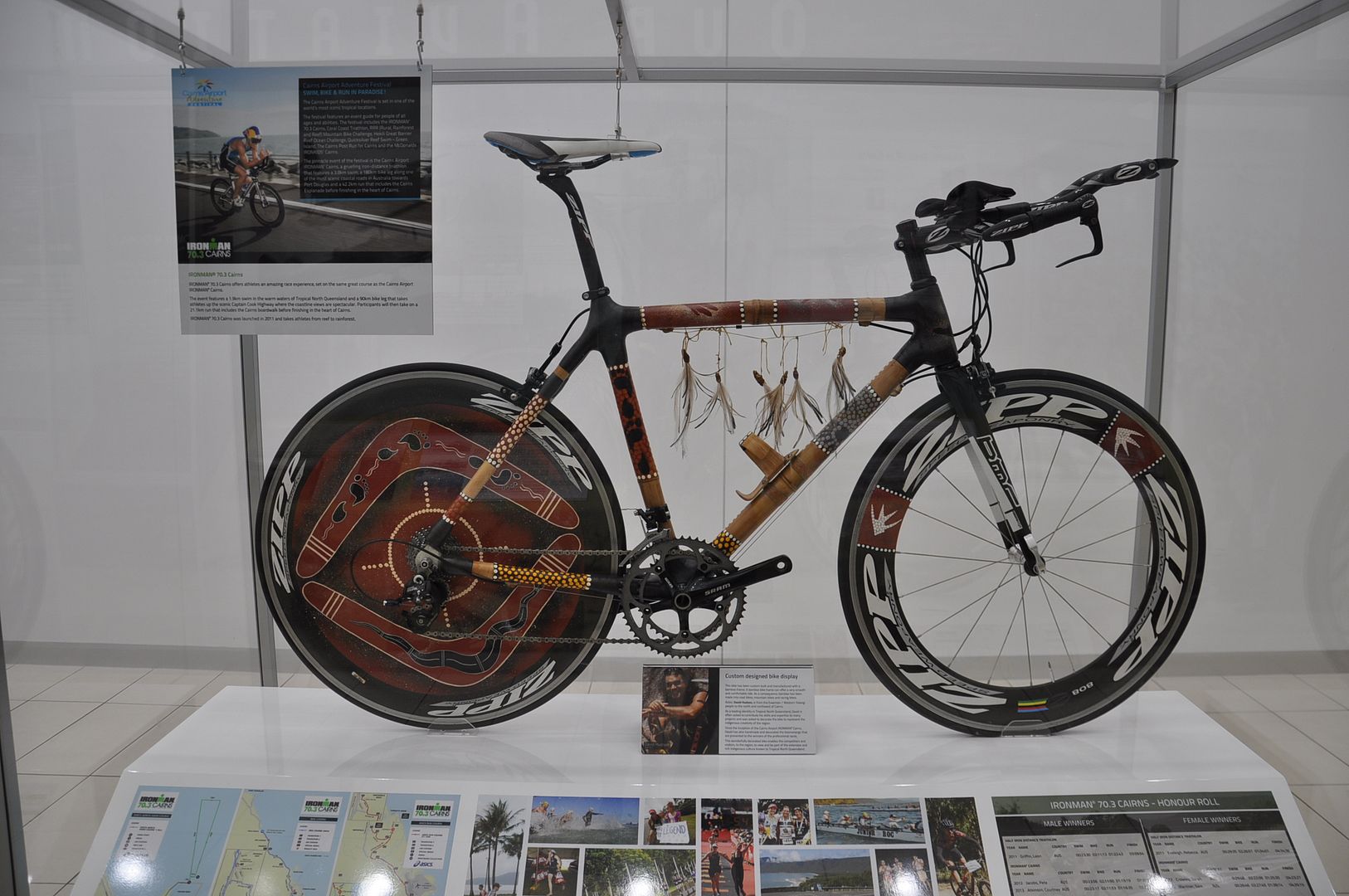 FIDS at CNS
CNS Airport Concourse and Duty Free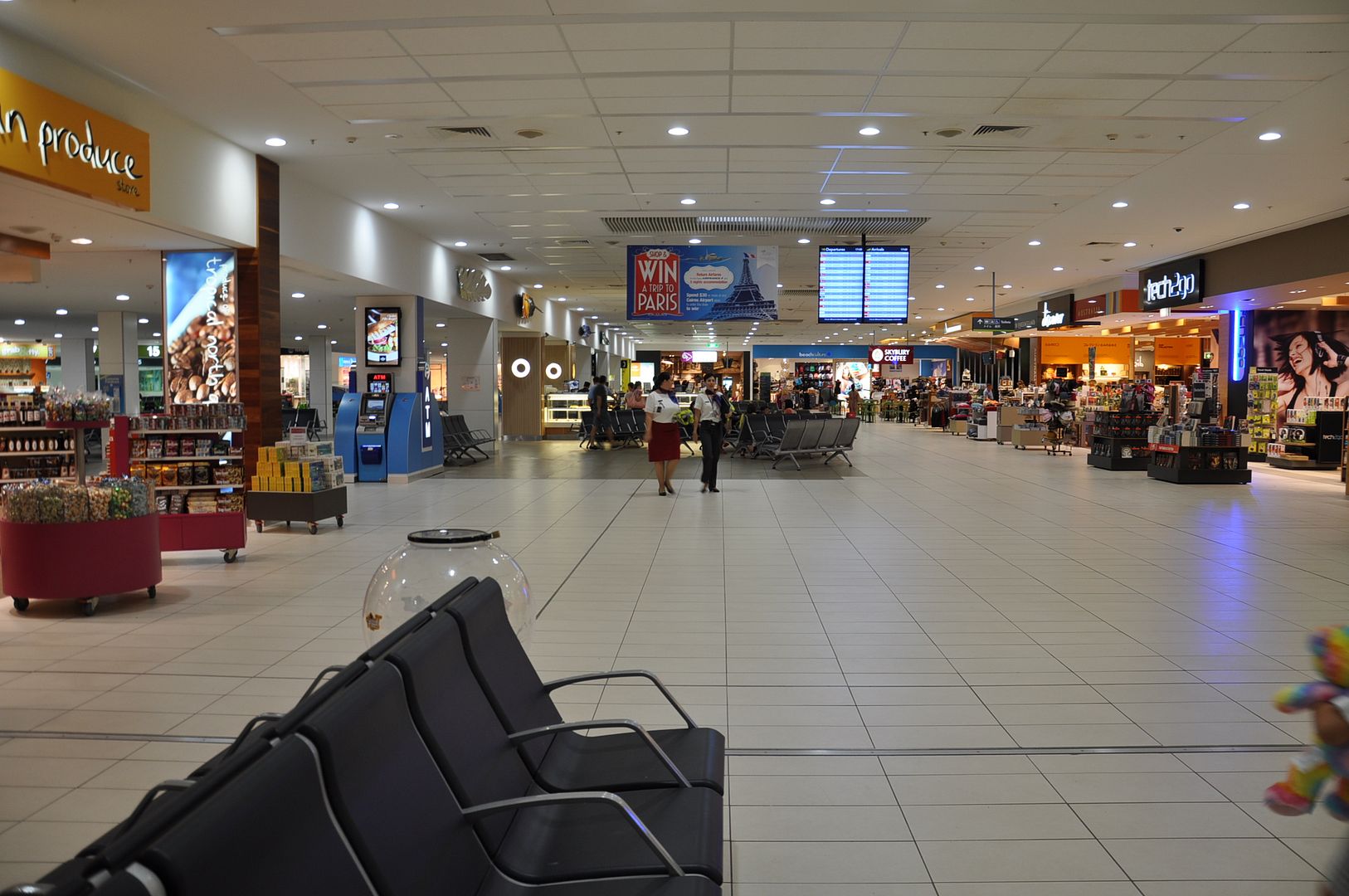 We had around 40 minutes to spare which we spent browsing through the duty free section. They had an interesting Aviation gallery which was unique.
Our Ride to MEL – VH-VWY A321-200 (Delivered March 2008)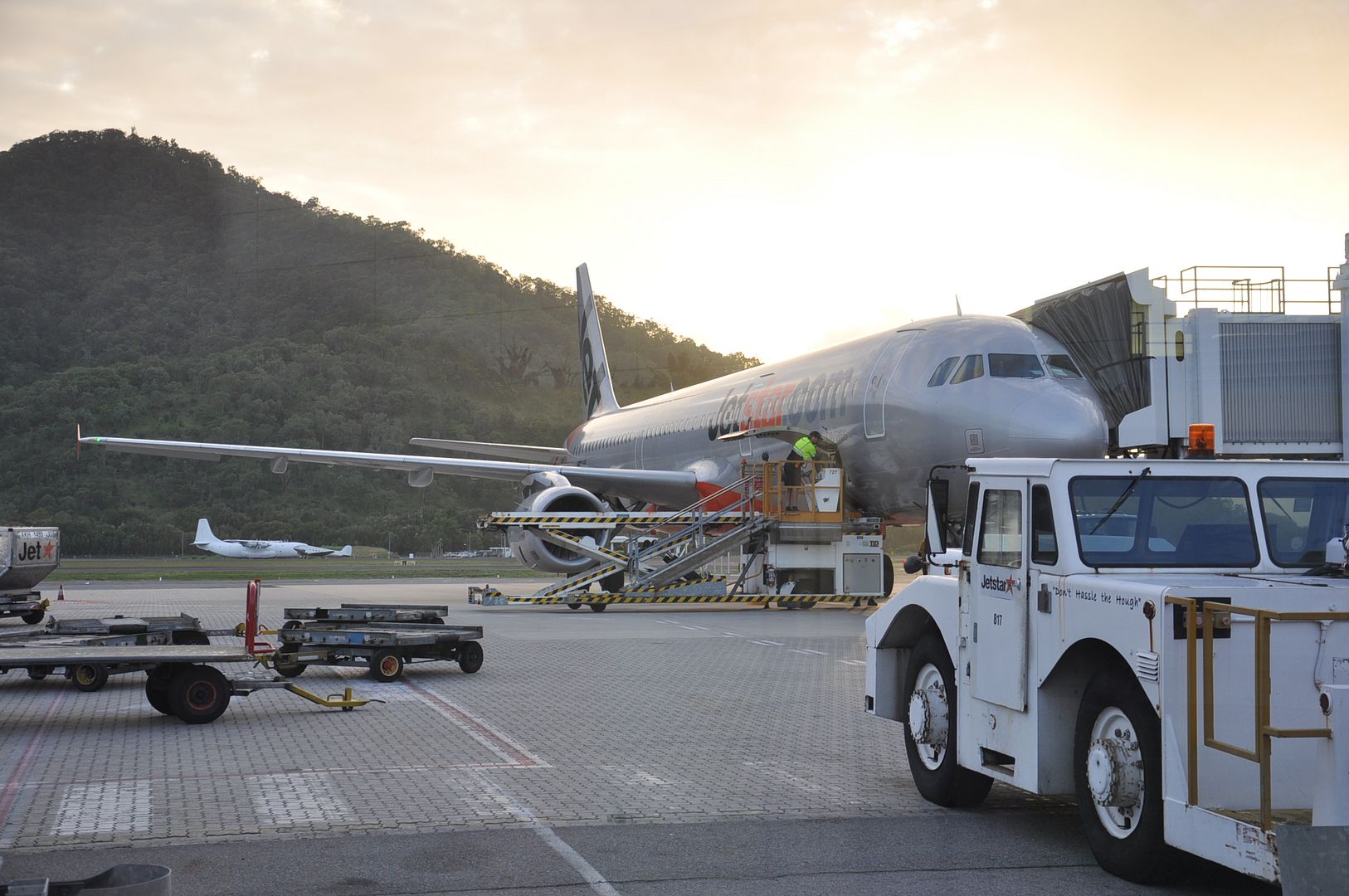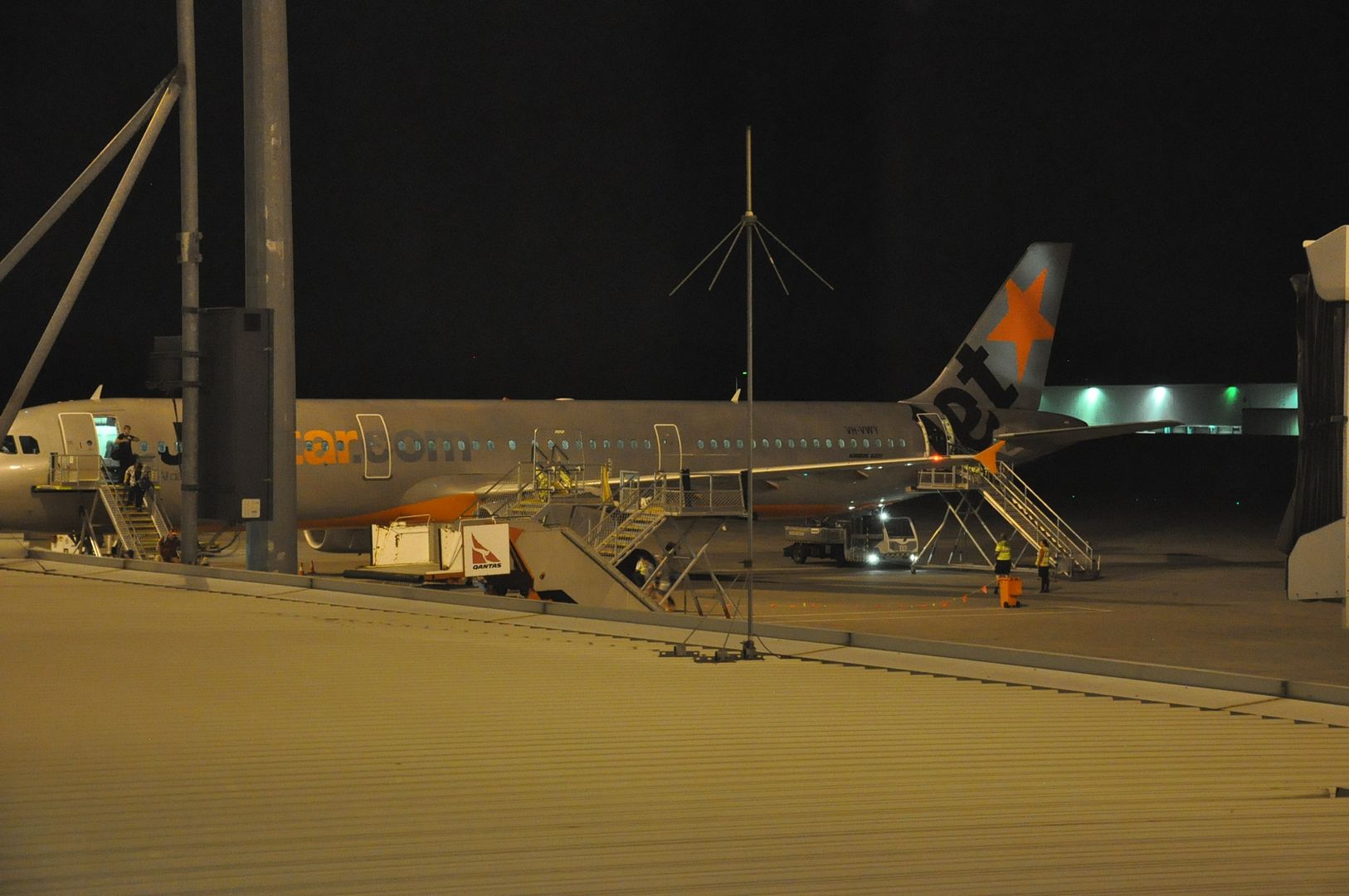 A sea of Qantas at MEL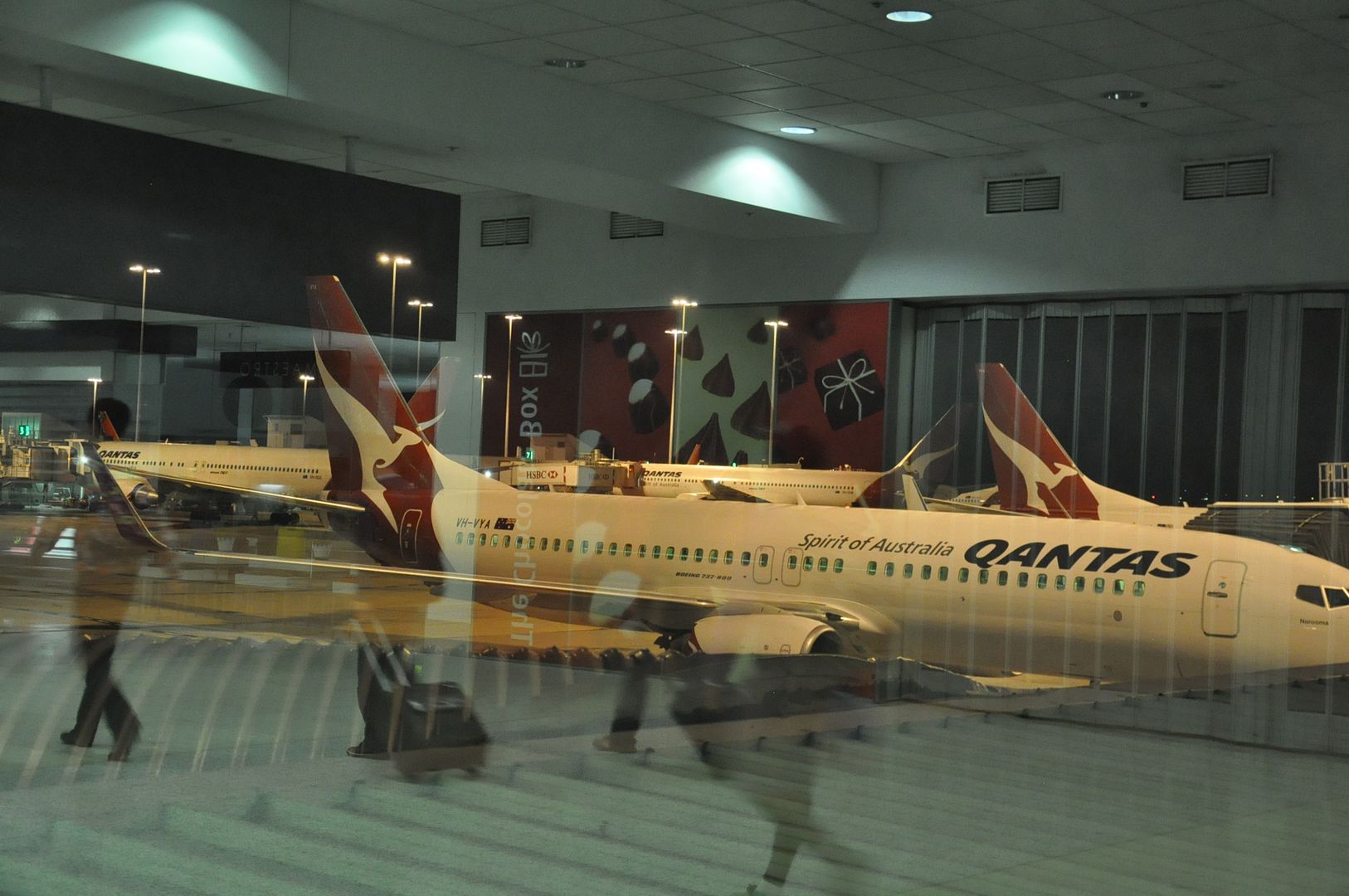 Hey (Older) Brother.! Qantas B767-300 – Delivered to Qantas 1990, then Australian Airlines (?) in 2004)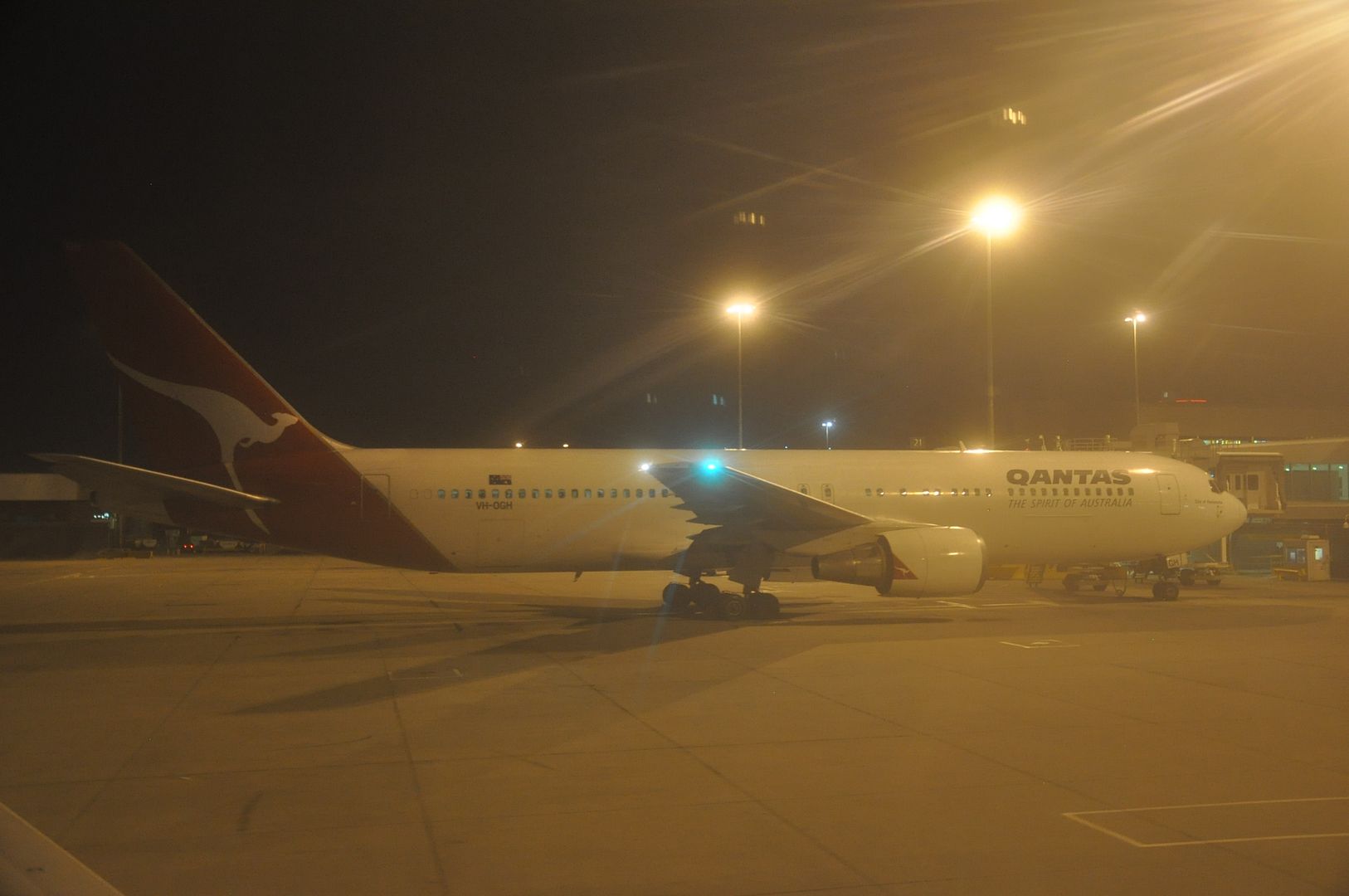 Boarding was called at our scheduled time. Looking at the length of the queue, it looked like a full flight. Boarding was orderly and we had to walk over to our smart looking A321 – I like the JetStar livery, very Australian, very stylish
Boarding gates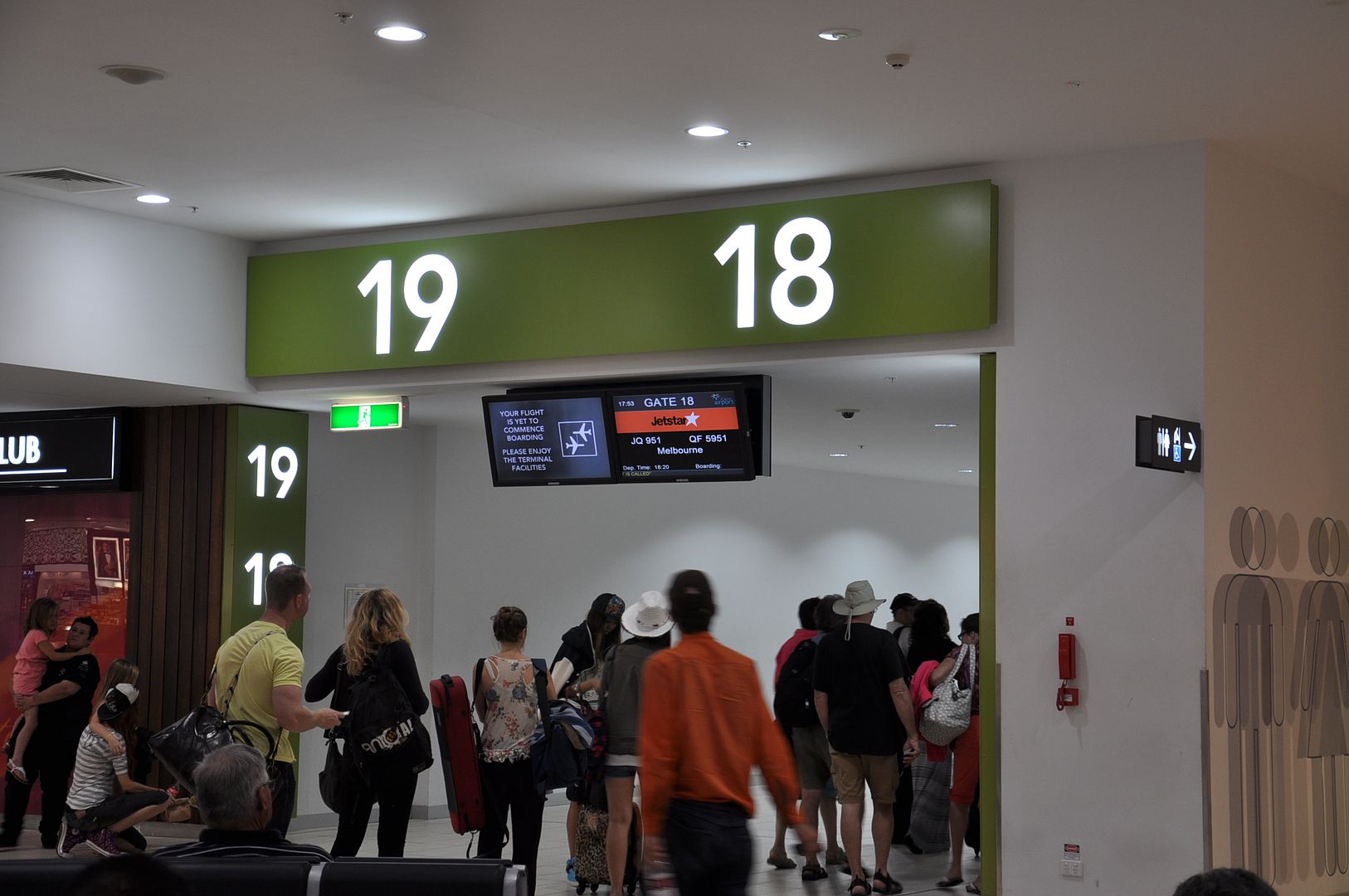 On board, we were welcomed by the courteous cabin crew. The aircraft looked very well groomed. I never really realised it, but the A321, is way bigger than the A320 family.
On board the Jetstar A321 – VH-VWY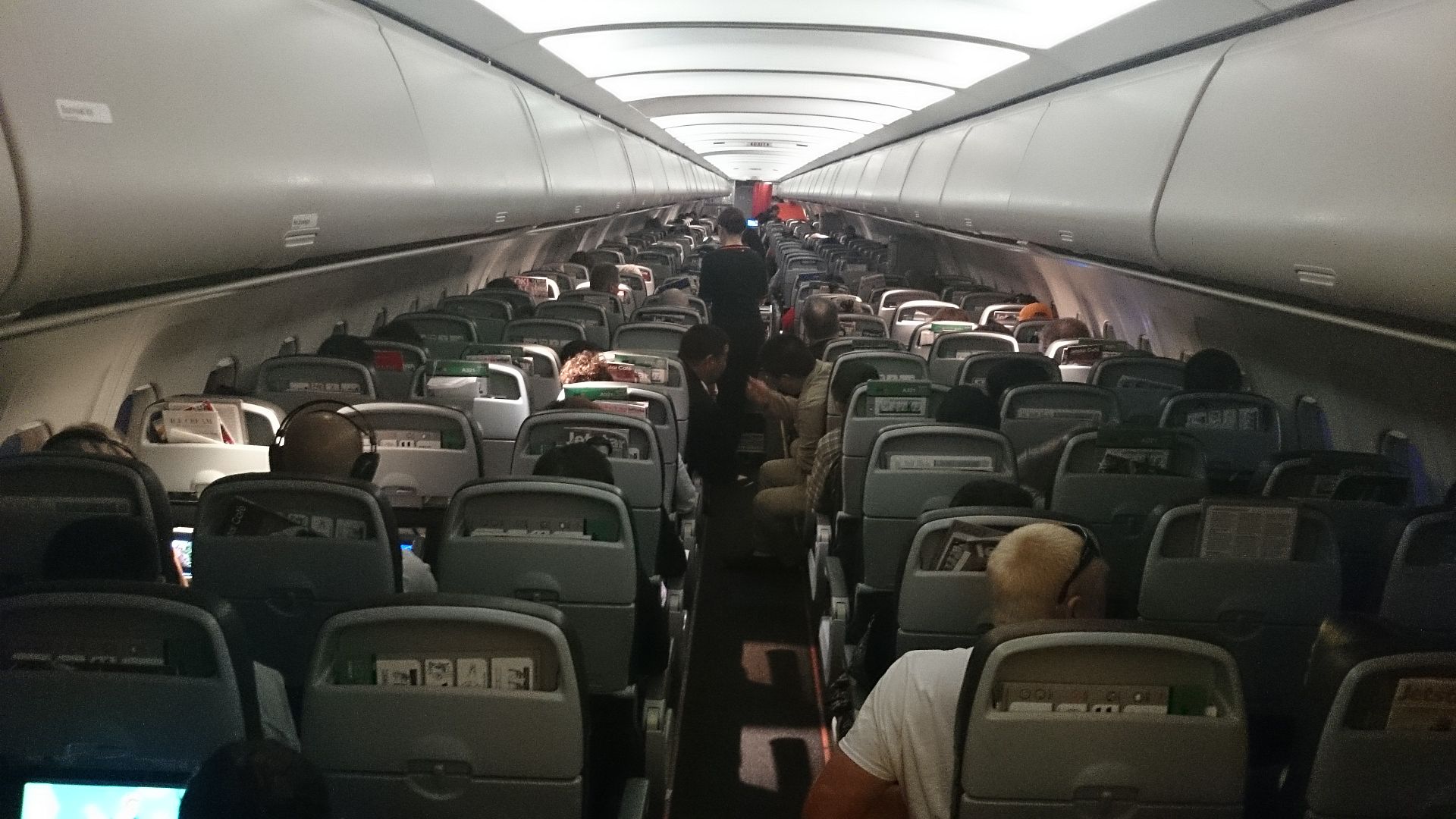 Very decent leg space
Flight departure was 10 minutes late. Not too surprised, given a 35 scheduled turn around time for a A321.
It was a smooth take off into the evening skies of Cairns. Captain announced a flight time of around 3 hours with very little turbulence. Was a welcome sound listening to the captain speak after all those hours on a China Southern aircraft!
Within half an hour of departure, the crew came around with iPads, which was followed by drinks and snacks round.
The IFE (iPad) was alright for a 3 hour hop. Some good collection of latest movies. Not extensive, but good enough. One thing of note was that they had a separate Australian movie section (3 of them) which was a good touch.
iPad Entertainment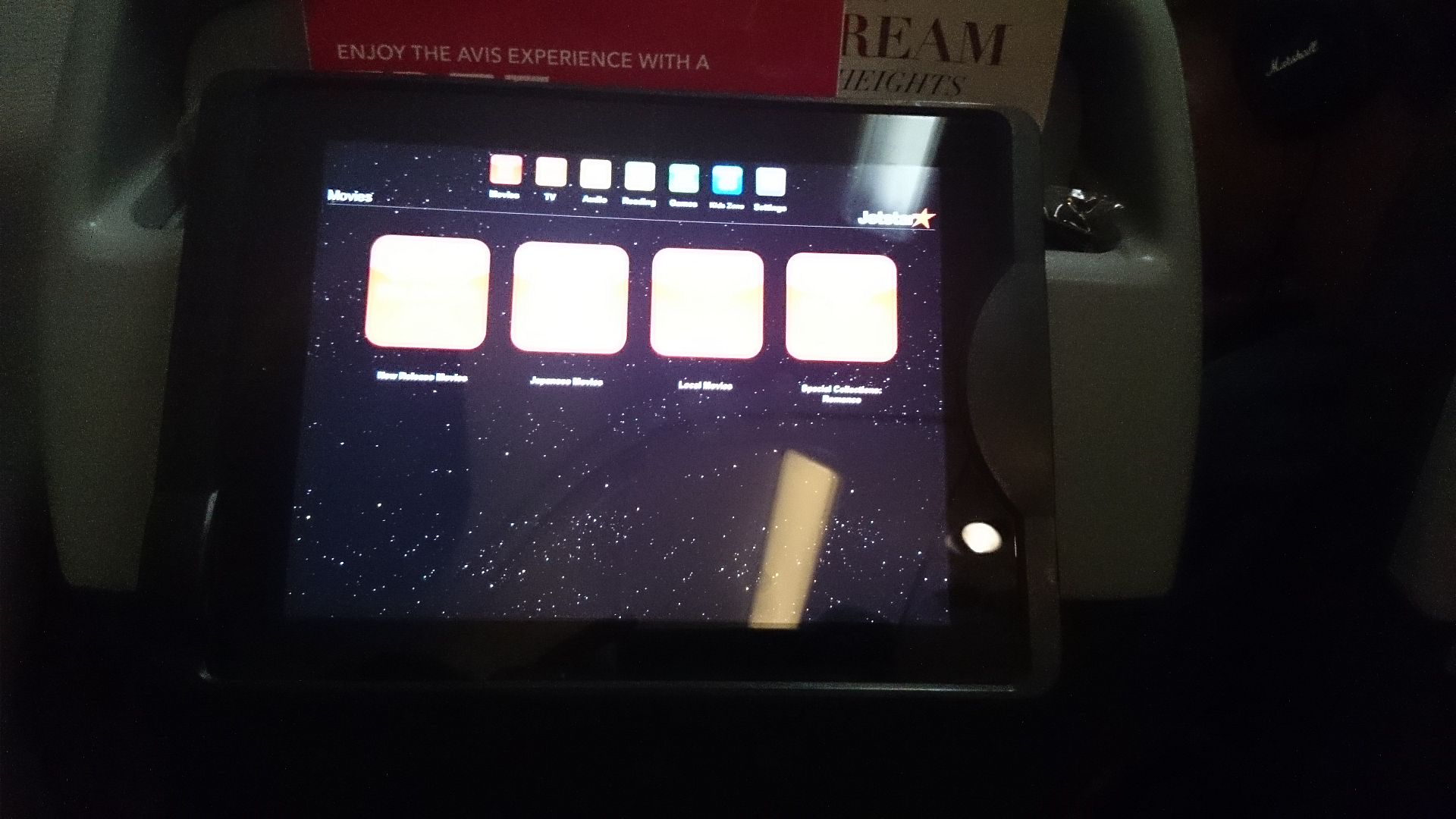 Rest of the flight uneventful. Only water and snack service. Food had to be bought. Was Very tired after our trek at Daintree.
Had pre ordered two iPads but wanted to return one as my wife just wanted to sleep. Crew was unsure of how to refund so suggested I email customer service. (upon returing back to the UK, I contacted Jetstar only to be told that all ancillary add ons where non refundable. Their chat system works really well, and if anyone wants to know the fare rules on Jetstar
here it is
)
Crew was enthusiastic. Much better than our previous crew with Virgin Australia. They were at least obliging and allowed me to take few photographs of the aircraft.
On the whole fight wad very good. Watched a couple of episodes of modern family. The choices of entertainment were not large, but would suffice a three hour hop.
Felt like one of the better domestic Aussie airlines to fly. The A321 was a good choice aircraft for this route even though the Flight seemed around 90% full with a few empty seats dotted around, it didn't feel cramped and was very acceptable.
We landed on time, bags arrived as soon as we had reached the carousal and we were at the hertz counter within 15 minutes of landing. Great!
Verdict
As stated earlier, easily one of the better domestic services in Australia. Liked the casual nature of the cabin crew, yet professional, good clean aircrafts, stress free check in and on time arrival. It was very good and would gladly fly with Jetstar again.
Next time – Our flight from Melbourne to Queenstown via Auckland on the Emirates A380, but hang on, there is a twist in the tale… Watch this space..!
Until then happy and safe flying. Adios.!
Previous Trip Reports
Part 2 - SYD - CNS On Virgin Australia E190
Canton Route Part 1 - LON-SYD - CZ DreamLiner/A332
DREAM(liner)ING Of Hainan - China Southern
Panda Calling - BA LHR To CTU - Club World
China - The Low Cost Way - Spring Airlines - SJW-CTU
China United Airlines (KN) - CTU - SJW - B737-700
Norwegian B737 - LGW-TOS-BGO-LGW
Jet Airways: LHR – COK
Barra Trip – that was not to be
LHR - KWI - BA 747 - Part 1 - Middle East - China
Part 5: PVG-LHR - BA - Economy - B777
Part 2: KWI-DXB - FlyDubai - Economy - B737
Part 4A&B - SHA-SJW-SHA - FM: Eco: B737
Part 3A&B : DXB-HKG-PVG: CX & KA :Eco: A333
Morocco Trip - LGW-RAK-TNG-LHR - EasyJet & Iberia
Dusseldorf Calling - BA & EZY - Club/Eco - A321
Melbourne Highlights
HotPot at Flinder Street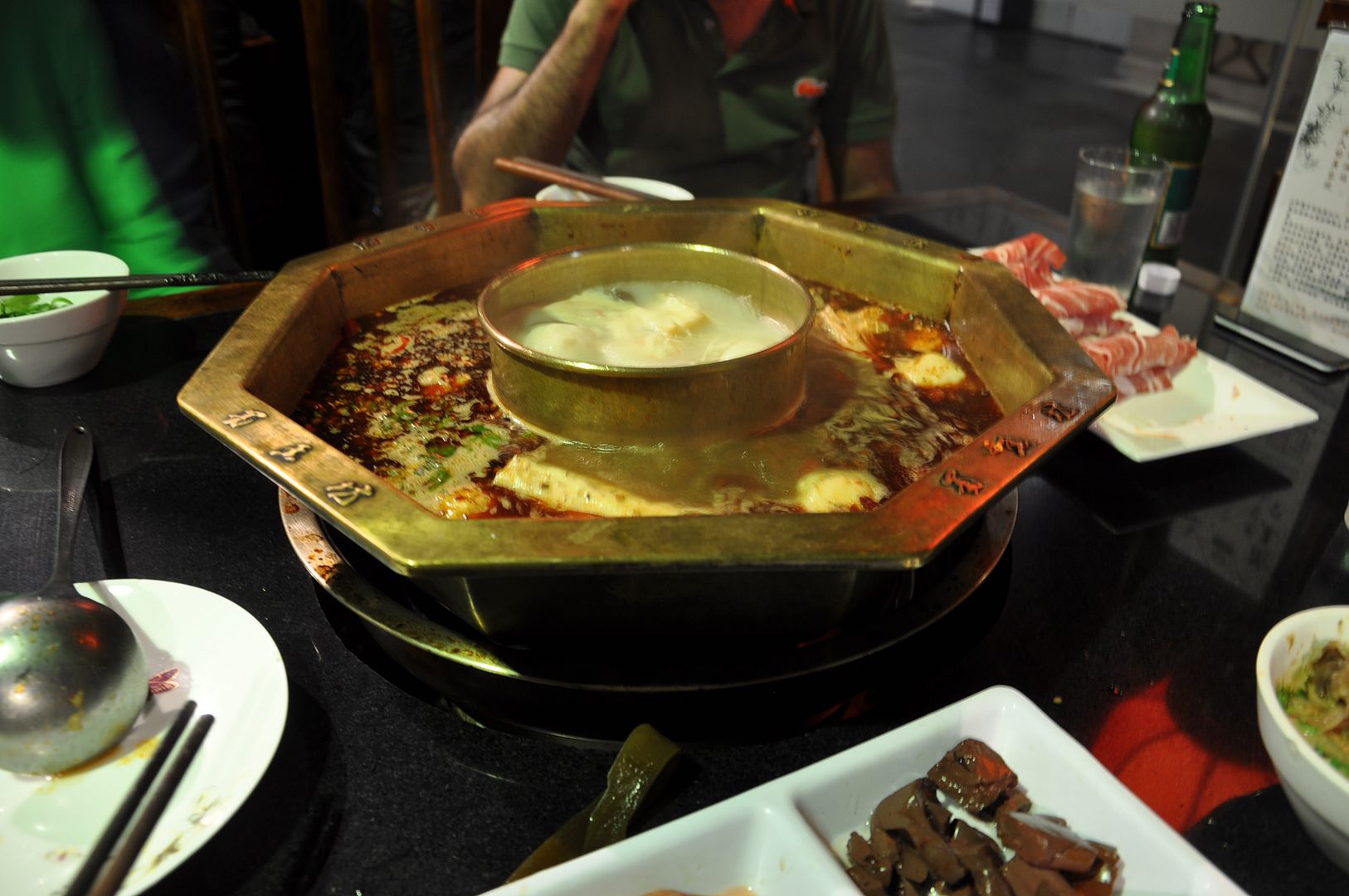 12 Apostles