** Heartfelt condolences to family and loved ones on board MH 370. Hope they find the strength and courage to take them through these tough times. God be with them**
This is the Fourth leg of our trip.
The first sector Trip report can be found here:
Canton Route Part 1 - LON-SYD - CZ DreamLiner/A332
The second leg of our trip report found here:
Part 2 - SYD - CNS On Virgin Australia E190
And the Third leg here:
Part 3 - CNS-MEL On JetStar A321-200
Background and Booking process
The next part of this trip was for us to be transported from the Aussie land to New Zealand. I had to look for options early as I wanted to apply for my visa for which I needed to show a valid ticket booking indicating that I was leavening Australia. We wanted to fly from MEL to Queenstown on a Saturday and at the time of booking the only viable option was also my favourite option – Emirates to AKL and Air New Zealand from AKL to Queenstown! Brilliant! Timing wise and price wise it was spot on – it was the cheapest available ticket (220 GBP per head including taxes and Credit card charges) + it was a very convenient morning flight + an individual meals on each sector, reaching Queenstown late afternoon, for us to settle in in the evening.
It was the A380 from MEL to AKL – my first 5th freedom flight and I get to do in style : ) , and from there it was a domestic A320 Air New Zealand – again my first time on Air New Zealand, so another positive from my end.
The ticket was booked via the Qantas website. First time I was using it and it is definitely one of the much better airline websites around. Easy to navigate, clear, quick and looked fresh.
Booking was made under 1 PNR, but upon checking checkmytrip.com, I noticed that I had an individual PNR for Emirates and Air New Zealand sector. Using those PNR's I was able to choose seats, special meals, etc from the individual website, but nothing could be done via the Qantas website, except for viewing my booking.
Online Check in
Checked in the previous day, only to get an email later in the evening stating that the flight was delayed by four hours which would mean that we would miss our connection to Queenstown. The email was from emirates. No further communication from Qantas, as my booking was through them. To be fair they could've tried my UK number (which I can confirm they did as I received the voice mail after I reached the UK, not useful though), but an email would not have hurt. Tried calling the Emirates and Qantas Aussie number only to be on hold for over thirty minutes.
Gave up and tried 'The Manage' my booking section from the Qantas web site. Over here we came to know that we had been transferred to the earlier QA jet connect service which meant an even earlier wake up call. Not the best way to deal with it, but it was at least sorted. Doesn't deter from the fact that it read pretty poor show by Qantas in terms of Customer information.
GCMap for the entire trip
GCMaps for this section of the Trip Report:
Qantas Jet Connect QF151: MEL - AKL
Flight Reg: ZK-ZQD ; delivered Feb 2011 (named "Sir Edmund Hillary")
B737-800
Seat 20A
Departure time 07:25 (Actual 07:50)
Arrival 13:10 (Actual 13:25)
15 March 2014
Price: GBP 220 per head including all taxes for MEL-AKL-ZQN route
Day of Flight – Check In
Reached the airport with sufficient time to spare. The early morning commute from our hotel to the airport was swift and travelled the distance of 22 KM in less than 20 minutes. After a quick car drop went into the check in counter. The QA jet connect flight to Auckland seemed to be the first international departure for the day. Airport was empty. At check in we were told no windows seat and that through check in would not be possible and we would have to check out our bags and recheck in. Slightly inconvenient given we had a single ticket booking and moreover only had an hour and a half transit. Even more gutted as I had chosen a great seat on the Emirates, but hey ho, we at least had a seat to Auckland. We were also now on the last row of the aircraft which meant close proximity to the toilets as well as no recline.
QA check in at MEL
FIDS at MEL – First flight of the day to AKL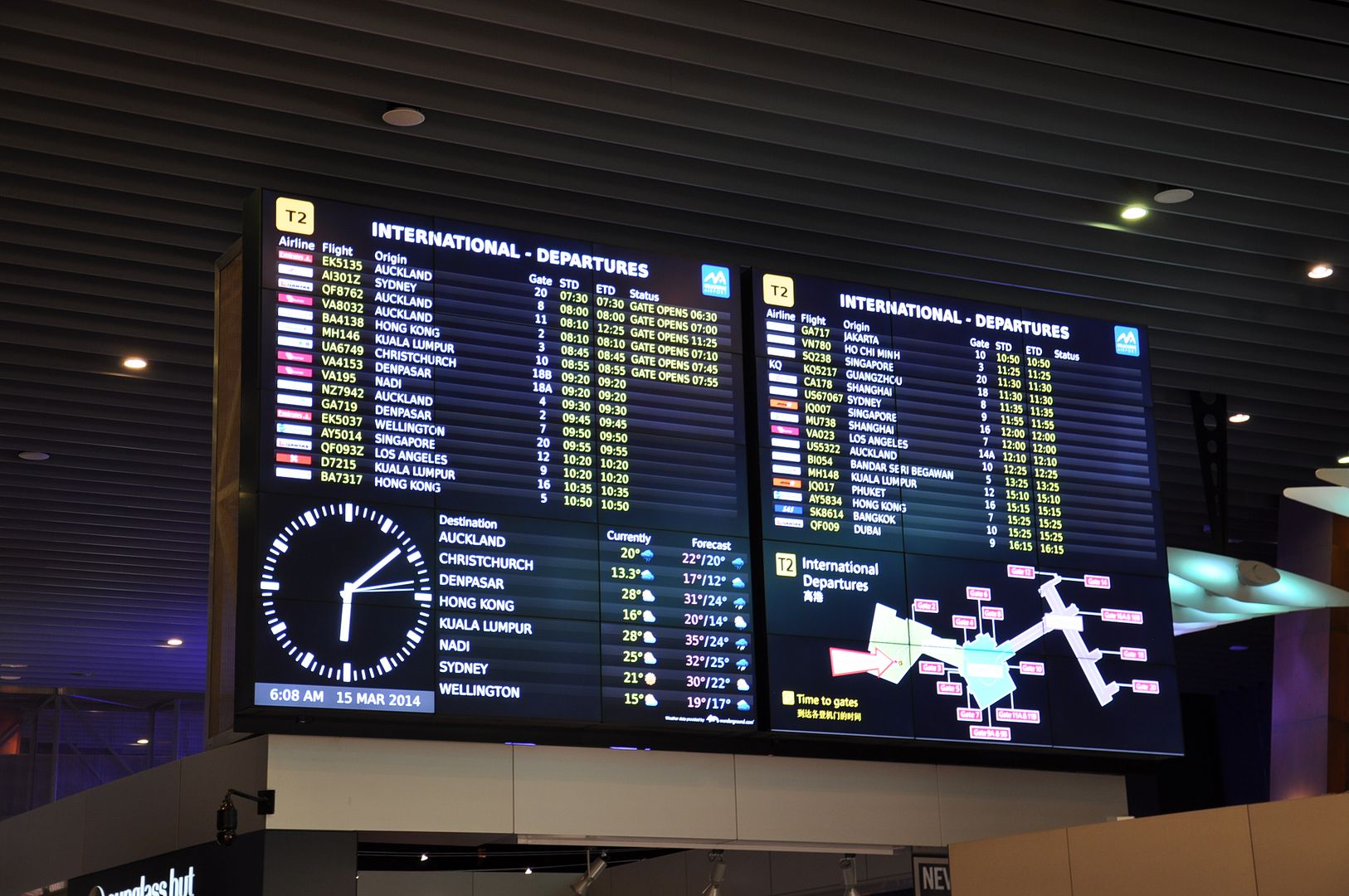 Security was a breeze and was airside in no time. Melbourne duty free is very good. I really liked the design of the airside area. Feels airy and well thought of.
Stylish MEL – quiet time in the morning
Had around 30 minutes to spare before boarding commenced. A quick croissant and coffee at the café, we then started proceeding to our gate. En-route we saw the AI Dreamliner heading towards Sydney.
Plane spotting at MEL – AI DreamLiner VT-ANE – Delivered Dec 2013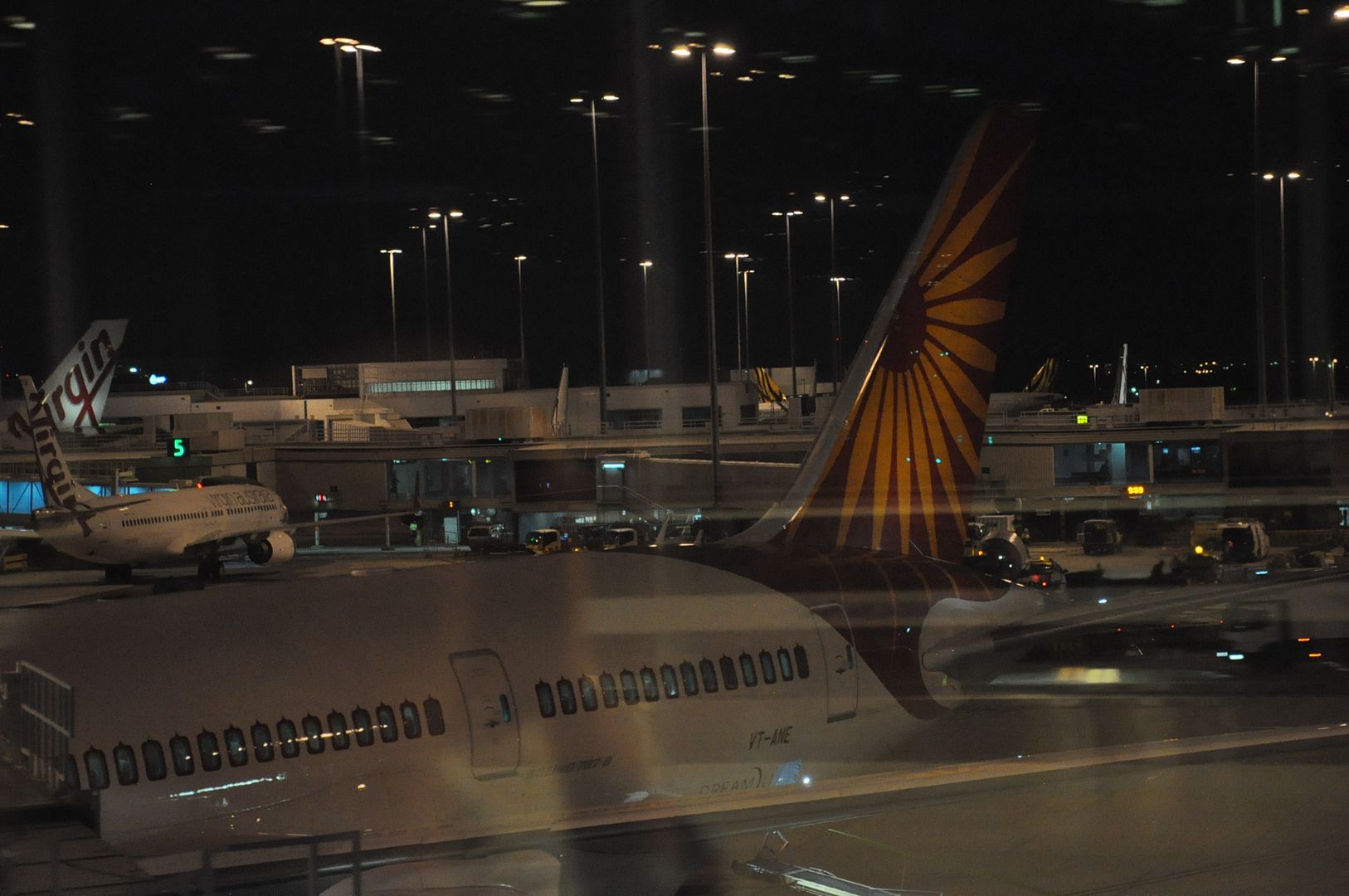 Malaysian (A333 delivered in Sep 2012), BI and Qantas at MEL
Boarding started on time and was very orderly. Once on board, the Aircraft looked immaculate and smelt new. Although not happy about the last row seats. The flight seemed full except for few empty seats dotted around.
Our ride to AKL – ZK-ZQD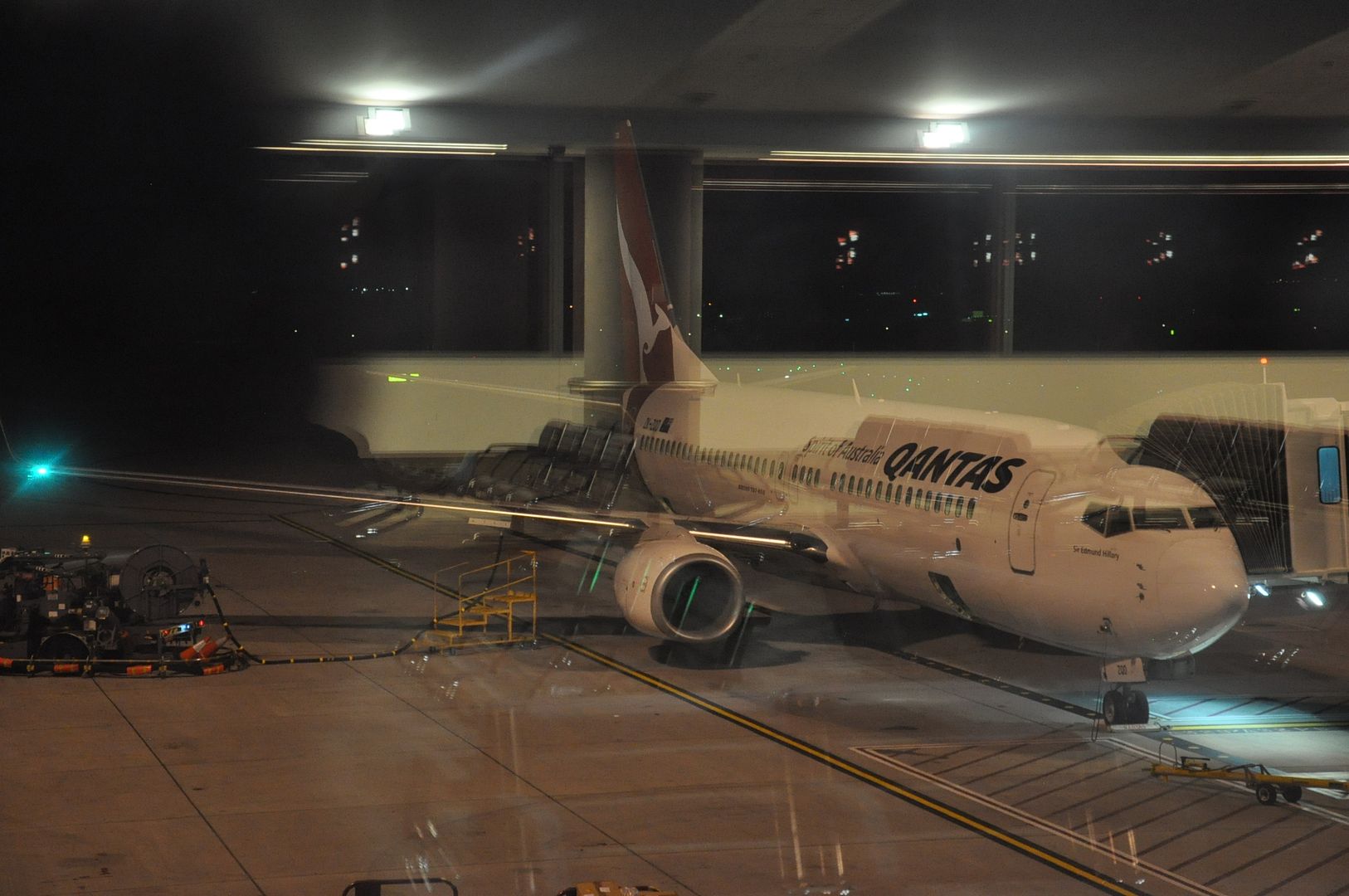 My first impression on a Qantas was so far good. The leg space seemed decent enough for a three hour hop and the IFE looked refreshing.
Spoke to fight attended and she confirmed that there were two seats in the front that were empty and we could change after take off.
ON board Qantas Jet Connect – decent leg space
On Board the Qantas Jet Connect B738 – ZK-ZQD delivered Feb 2011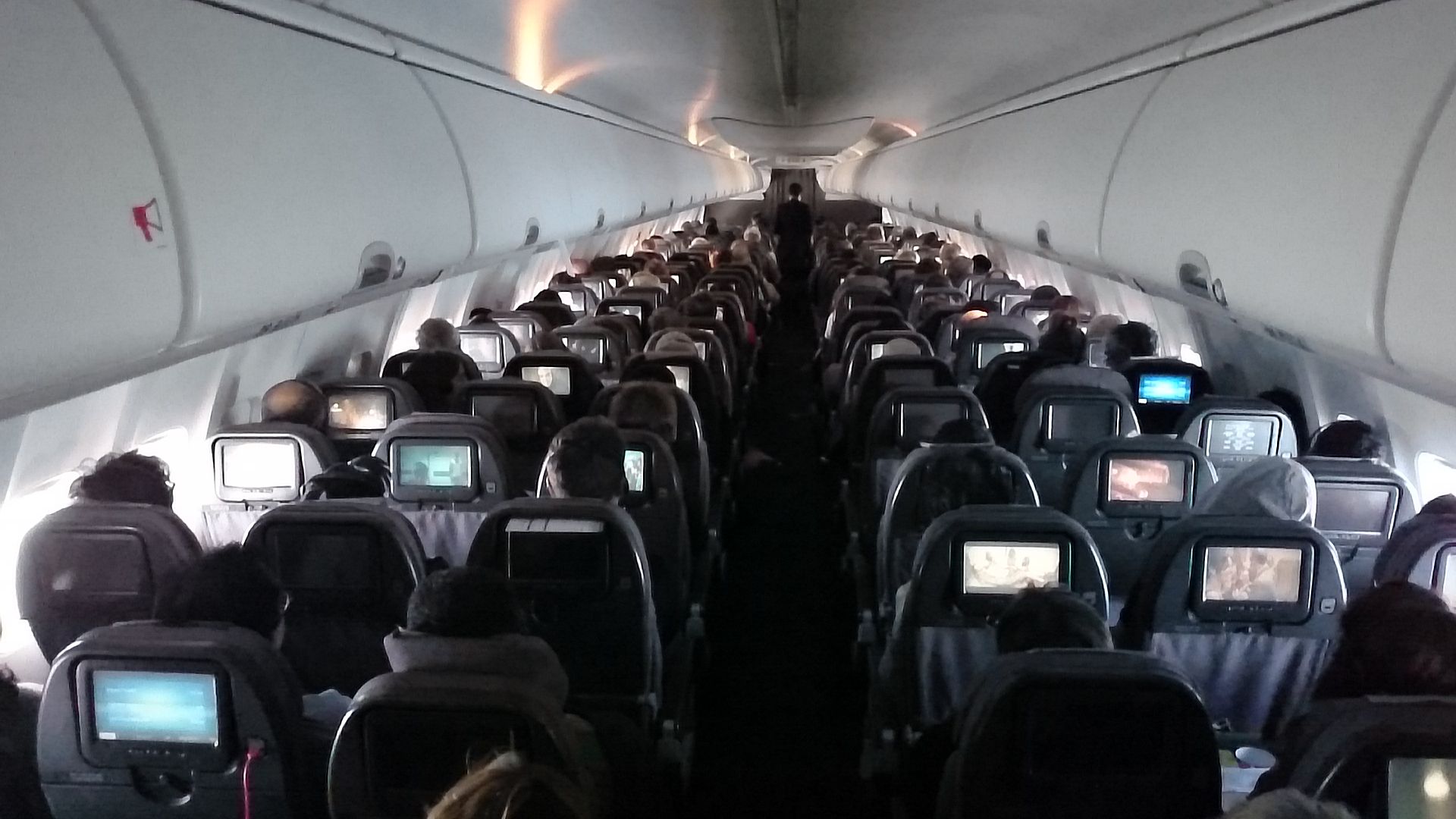 Even though everyone had boarded on time, we were delayed due to ATC. There seemed to be a lot of aircraft movement during this time, perhaps in readiness for imminent flights. We disembarked 25 minutes late, but the captain announced that we would have help with the winds in our direction and should make up for lost time.
Once airborne, we decided to move to the front row, but later decided against it as we were quite tired and our seats were quite good.
Even though the seats did not recline, they were comfortable enough. And the close proximity to the toilet was negated, as the crew did a fantastic job in keeping the toilets spotlessly clean and smelling fresh though out the length of the flight. In fact, it smelt even better towards the rear of the aircraft, than anywhere else!
Really neat IFE on board Qantas. The interactive screen is one of the best ive seen. Very reactive and intuitive.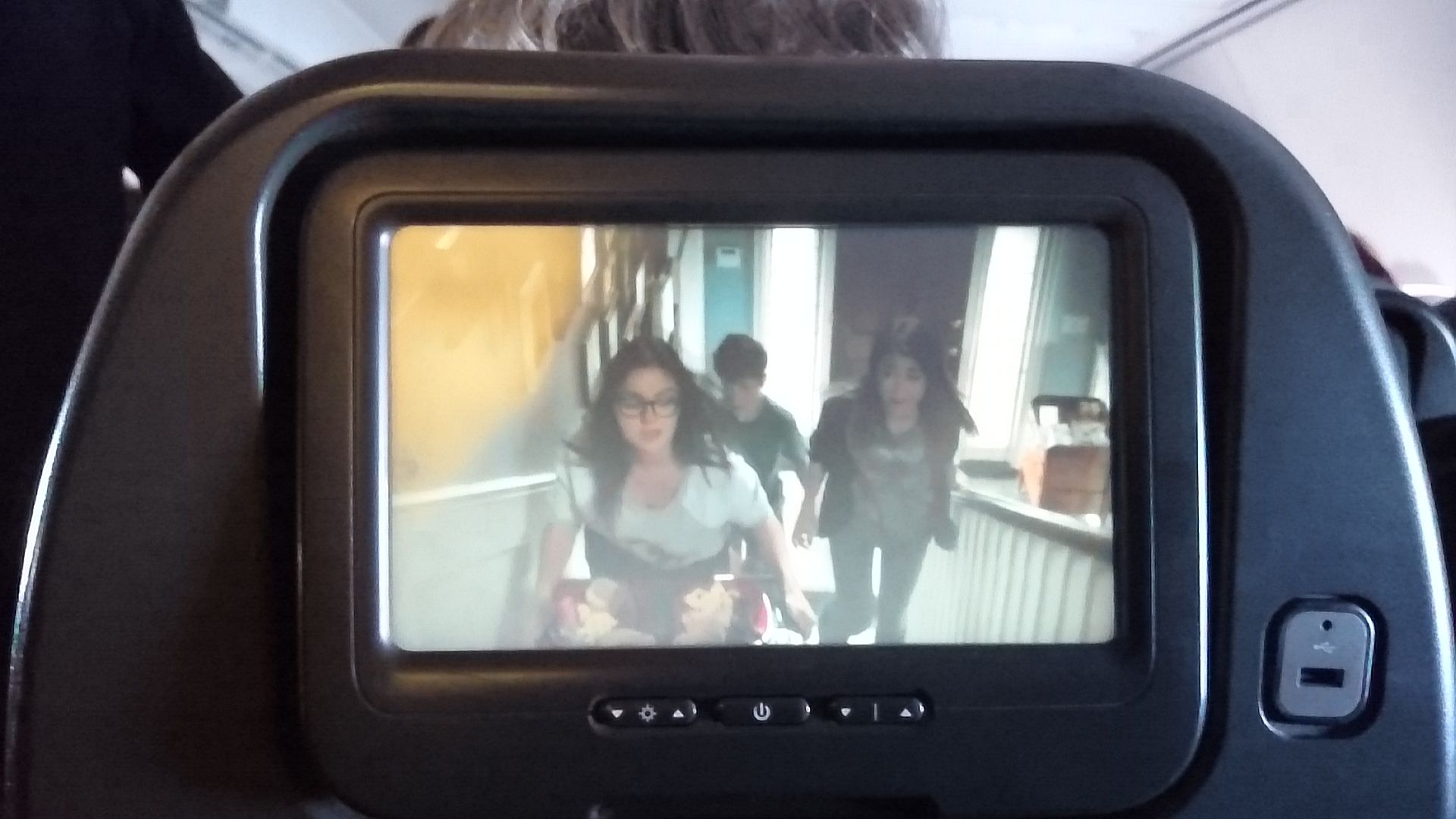 Cabin crew was one of the best at 35000 feet. Professional, polite and they just did thing right.
The 4 year old 737 looked like it was very well taken care of.
Breakfast service soon commenced and the choices were either the Full English or a Museli breakfast. It was appetising and it was a good way to start the morning.
Museli Breakfast on board Qantas – Healthy and well presented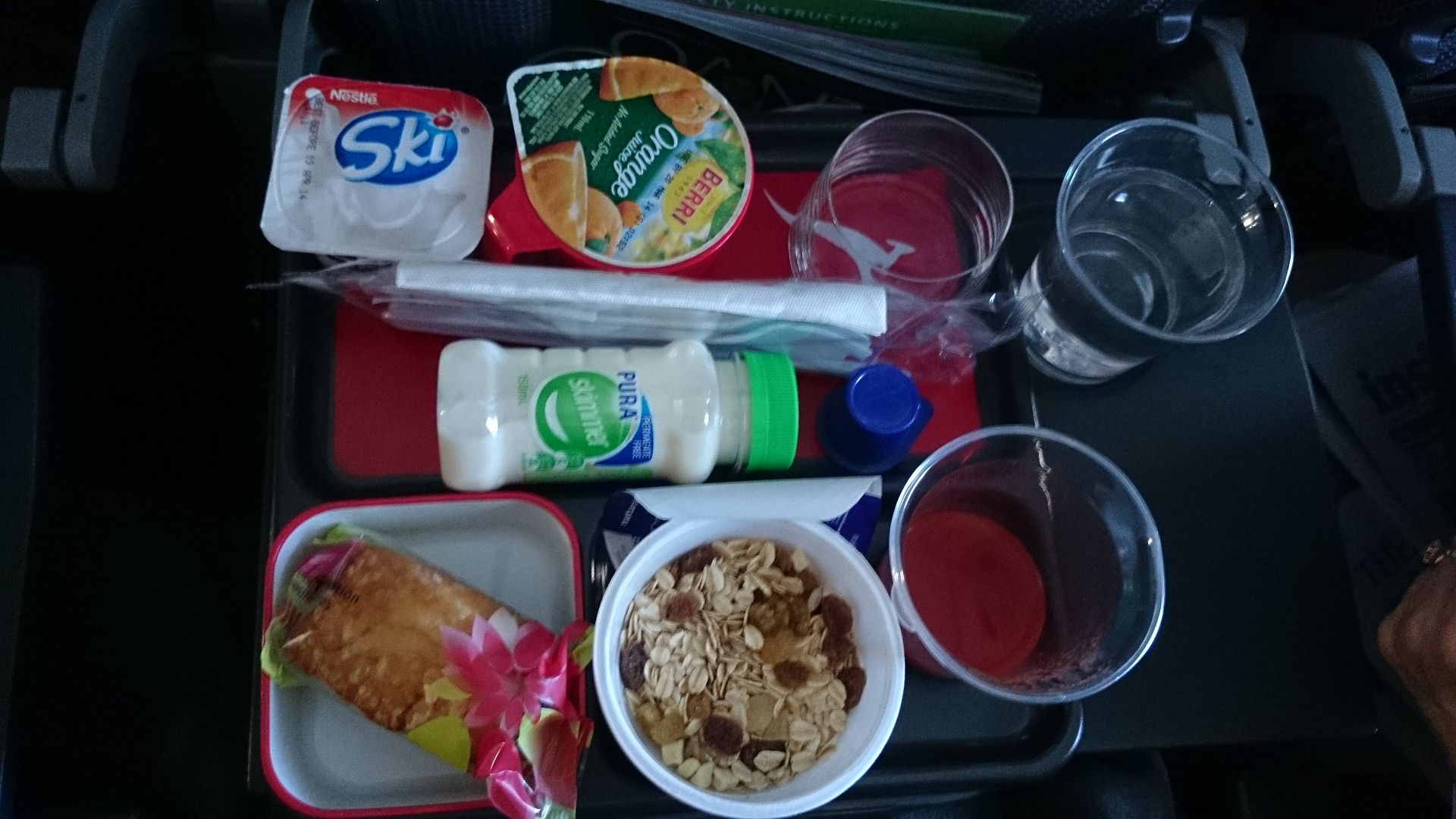 Full (semi) English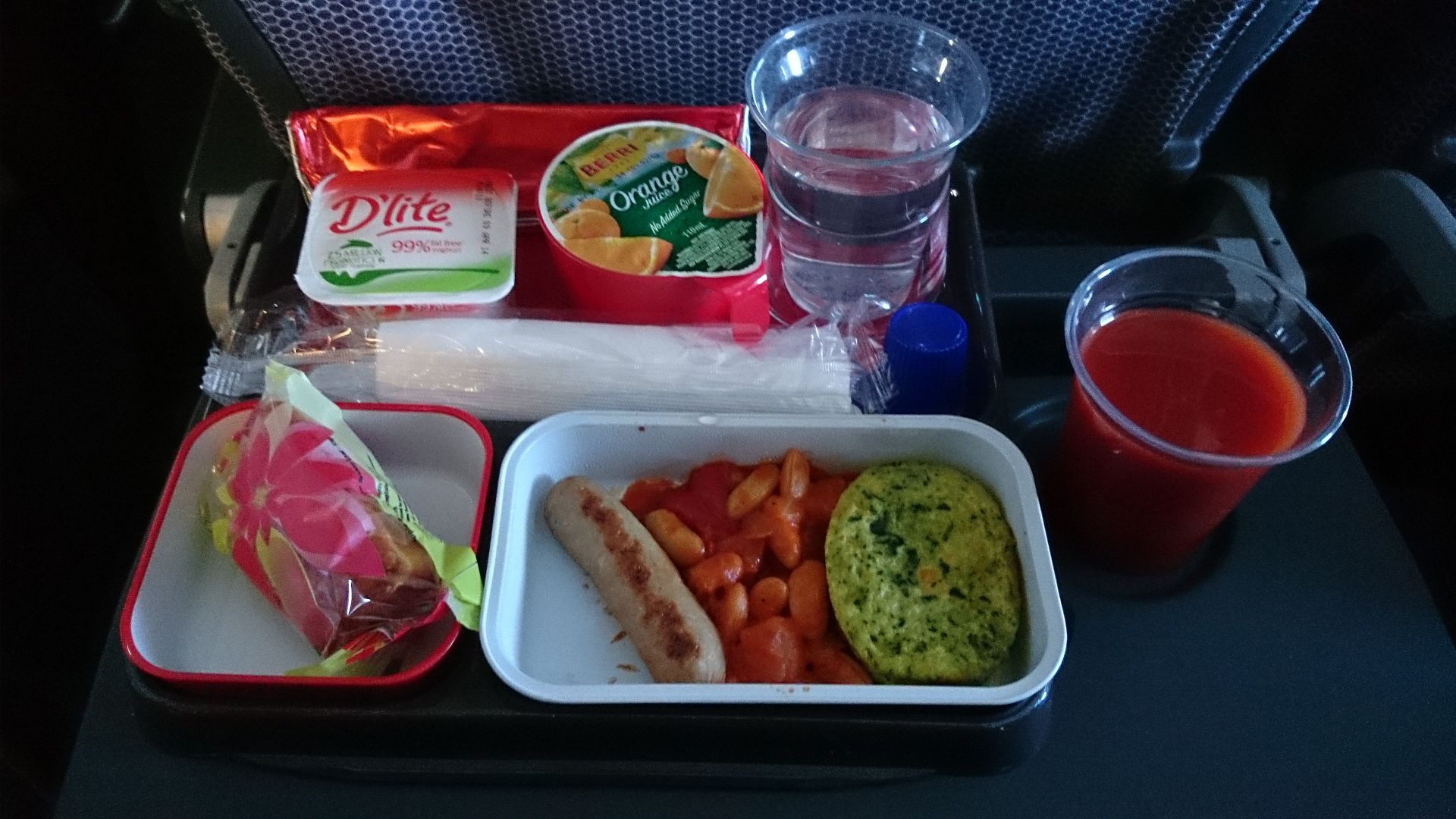 This has to be the best last row seat on an airplane. Not that the seats were special, but the way in which the crew maintained the toilets. It was cleaned every 30 min or so, and our smelt fresh through out the flight.
En-route to AKL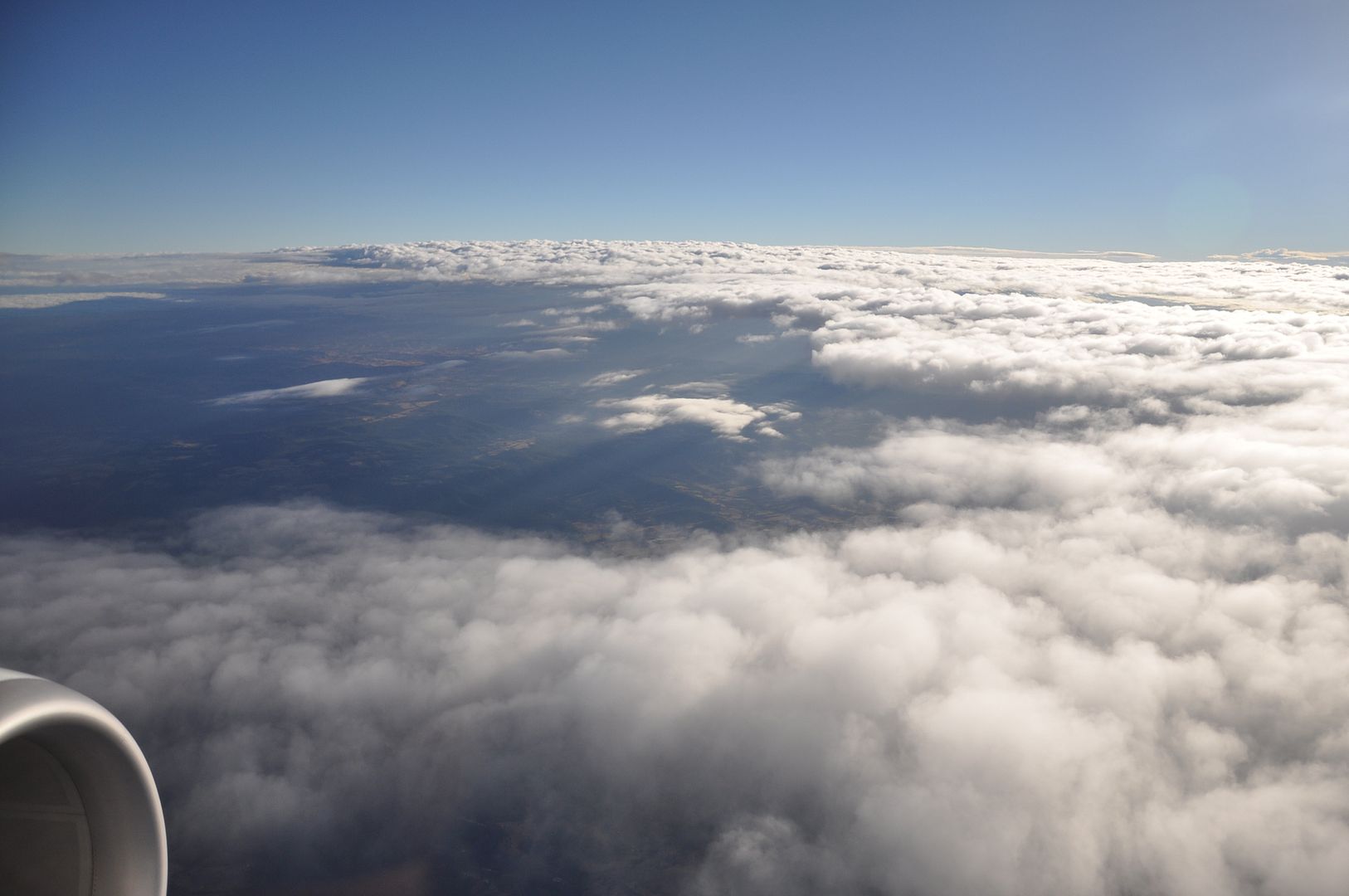 One of the best 3 -4 hour flight I've had in a very long time. In a way it was good that the EK A380 was delayed, since I now got to try Qantas.
En-route to AKL – Almost there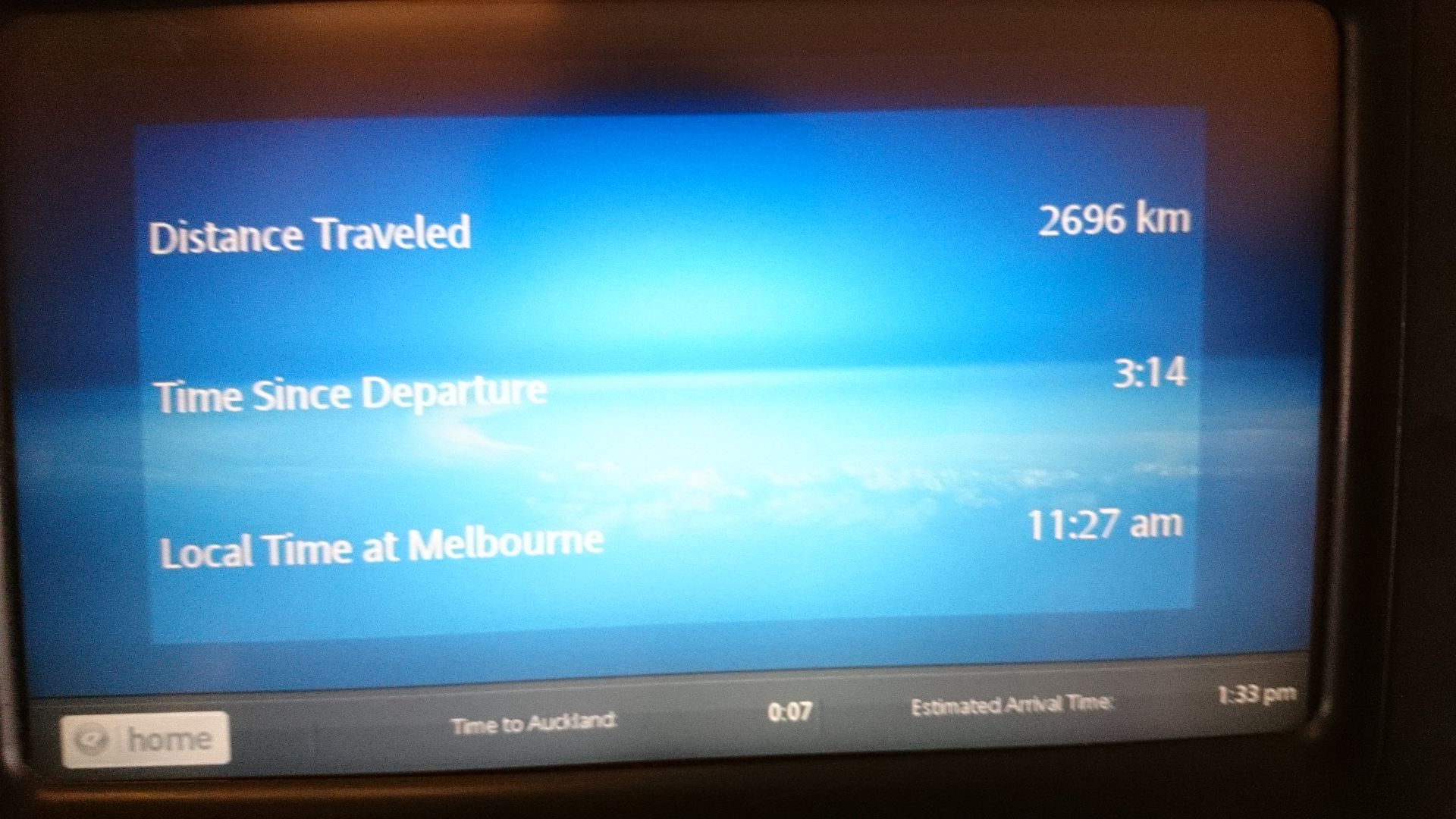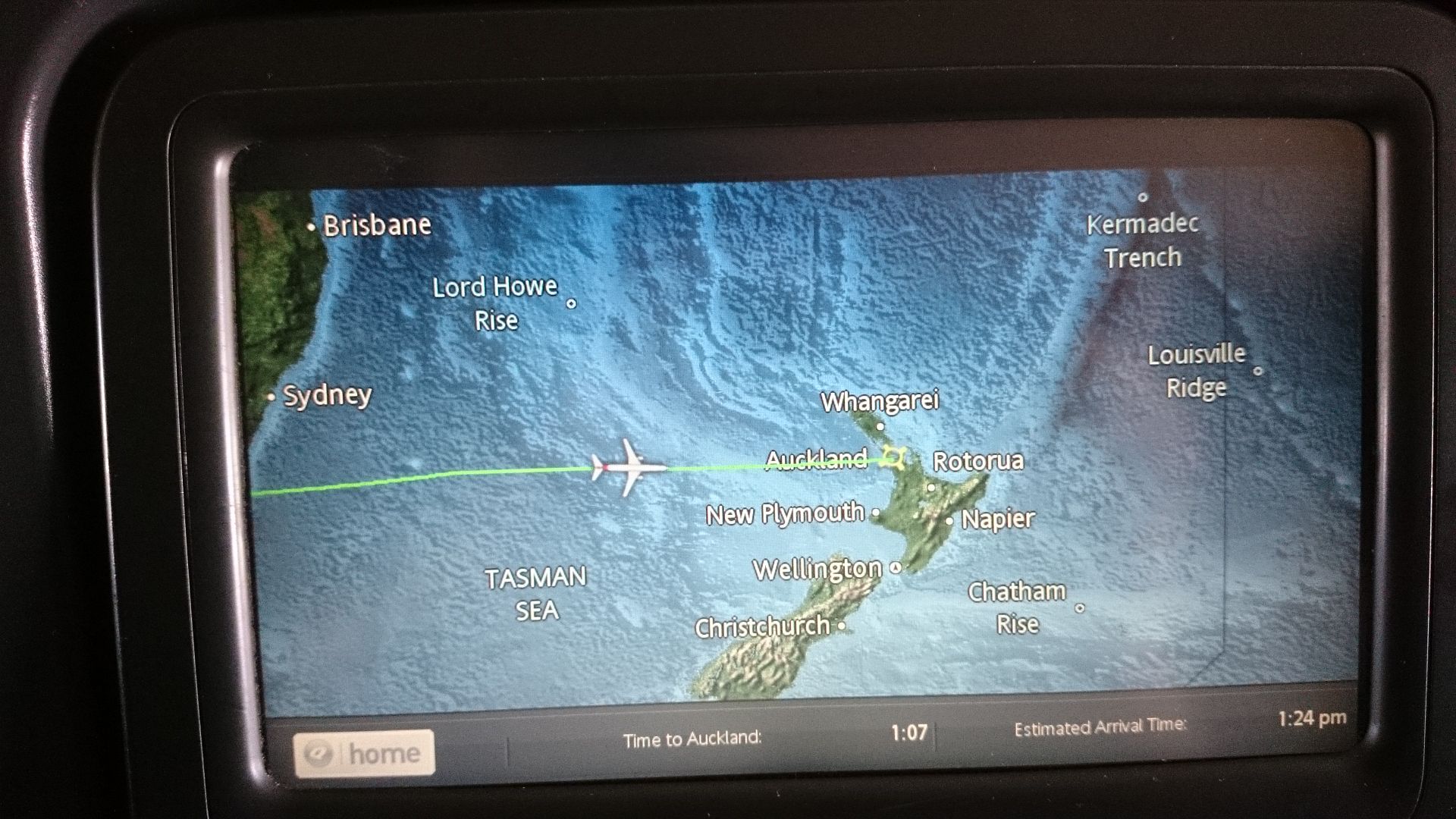 Played around with the IFE and it was excellent too. Great choices of entertainment and the interface was spectacular.
From here on it was great ride towards Auckland. We landed some 15 minutes late.
Air NewZealand NZ645: CNS - MEL
Flight Reg: ZK-OXC ; delivered Nov 2013
A320-200 with Winglets/Sharklets
Seat 13E
Departure time 15:40 (Actual 15:35)
Arrival 17:30 (Actual 17:20)
15 March 2014
Price: GBP 220 per head including all taxes for MEL-AKL-ZQN route
Once we landed, it was then a quick transfer to the domestic terminal. First impression of Auckland Airport was fantastic. Really liked the black and green colour combination which as the theme throughout the airport, including the plush carpets.
Passed through 'famous' NZ Border control and immigration and in no time was at the NZ domestic transfer. This was the first time we were experiencing Air New Zealand hospitality, and it was fabulous. The lady at the check in kiosks was very casual and helpful. Checked us in no time, dropped the bags at the bags drop off and away we went to the domestic transfer coach.
Auckland Airport Shoe Cleaning Service
, Border control cleaning all the Trekking shoes – Overkill or should other border control follow a similar protocol?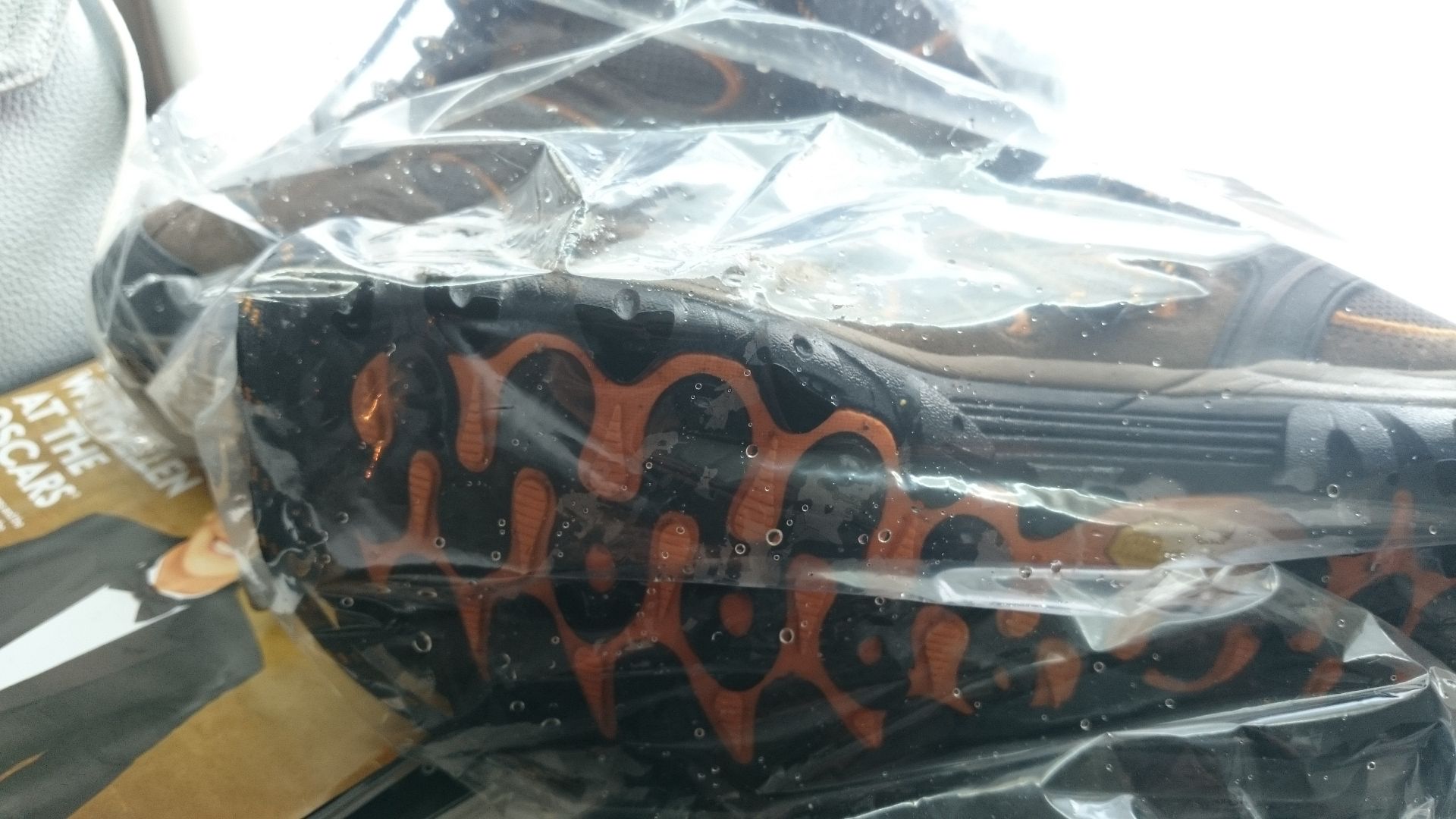 Transfer from international to domestic terminal took around thirty minutes. But compared to the amount of scrutiny you have to go through, I think the process is very streamlined. Nz border security is very well done. Extremely professional. Cleaned the sole of my trekking shoes and it felt like brand new.
Lovely AKL
FIDS at AKL
Smart NZ Check in counters at AKL
Inter terminal bus tranfer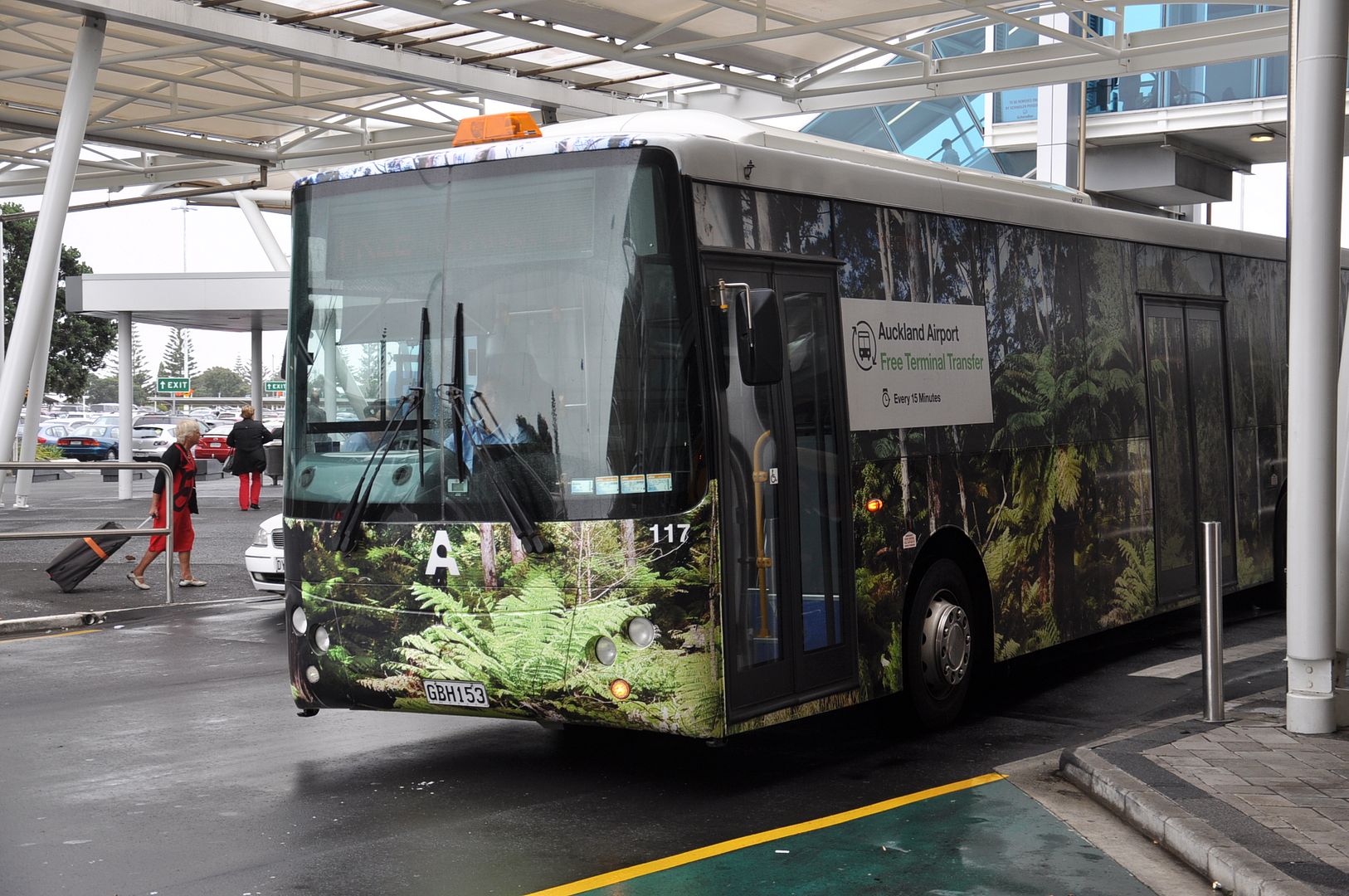 Security check was quick and we were airside soon. Our aircraft had not arrived yet and it was a good opportunity to plane spot.
40 minutes before departure our aircraft arrived - A four month old A320-200 with sharklets. With the new black livery. Looked smart indeed and was looking forward to getting on board.
Our beautiful A320 taking us to ZQN – with the new Black livery – ZK-OXC delivered on Nov 2013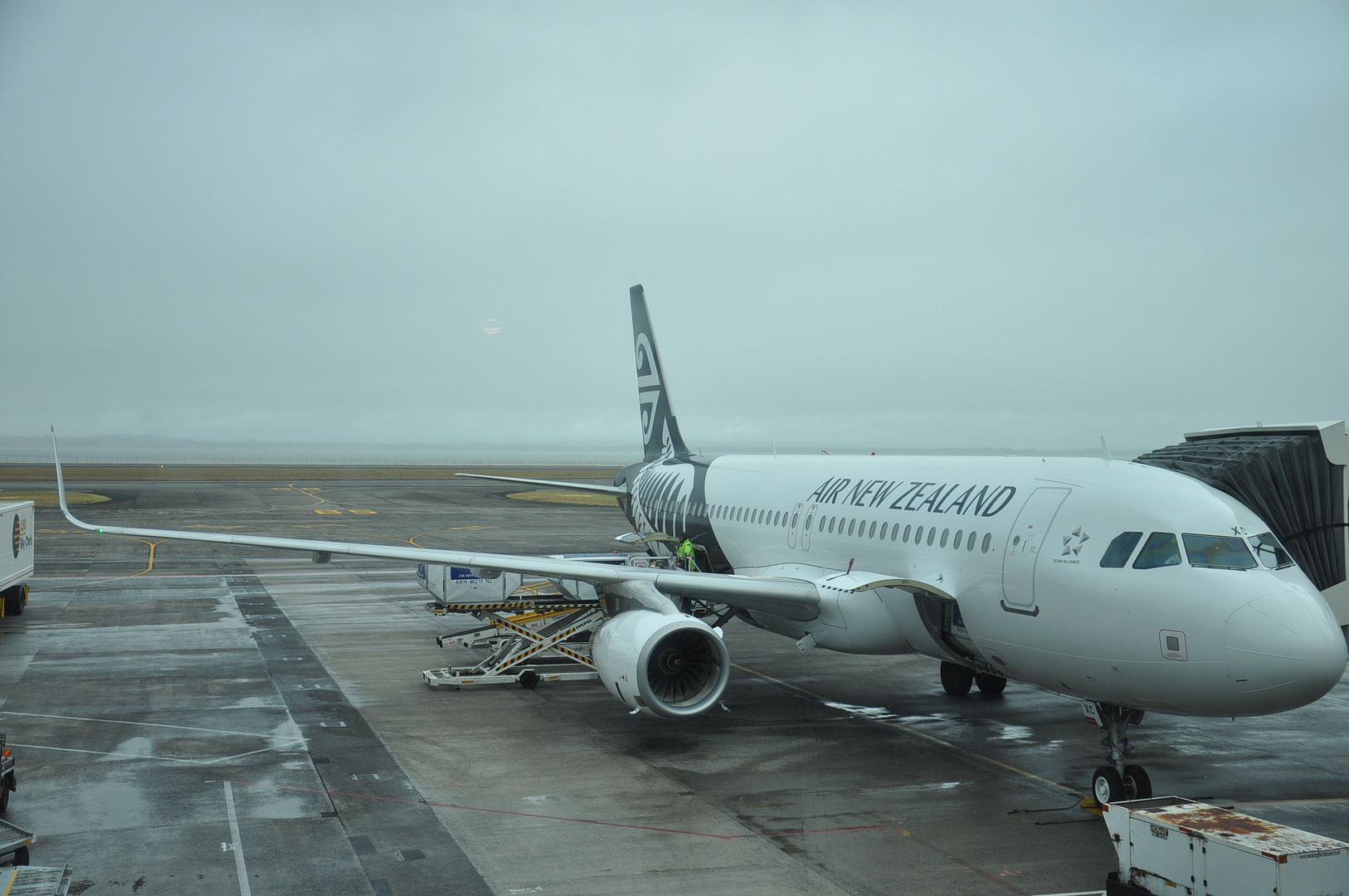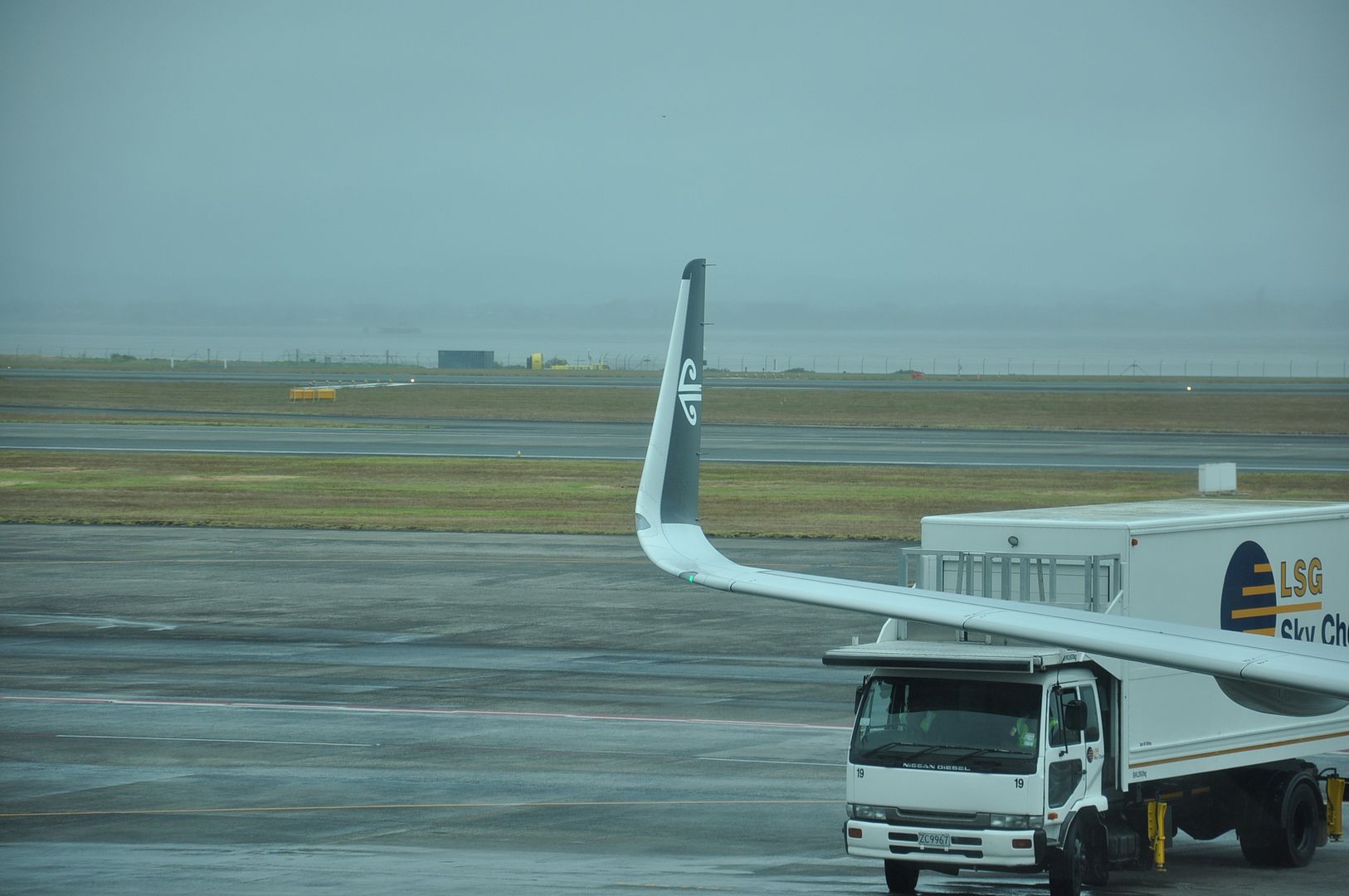 Just reached.. Straight ahead…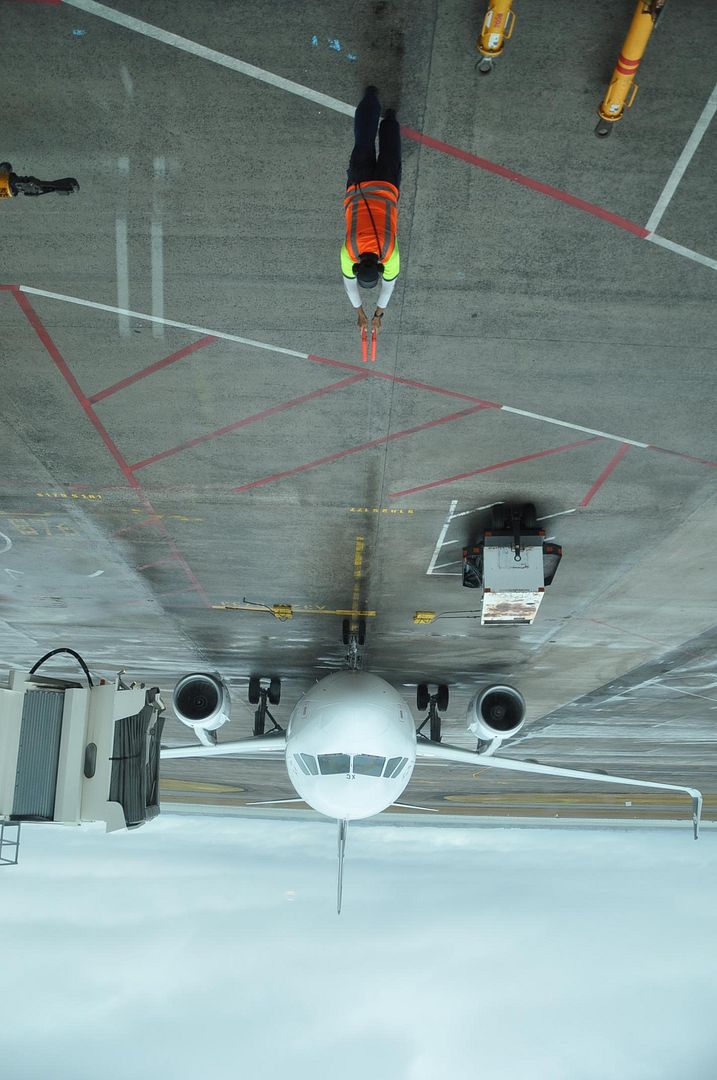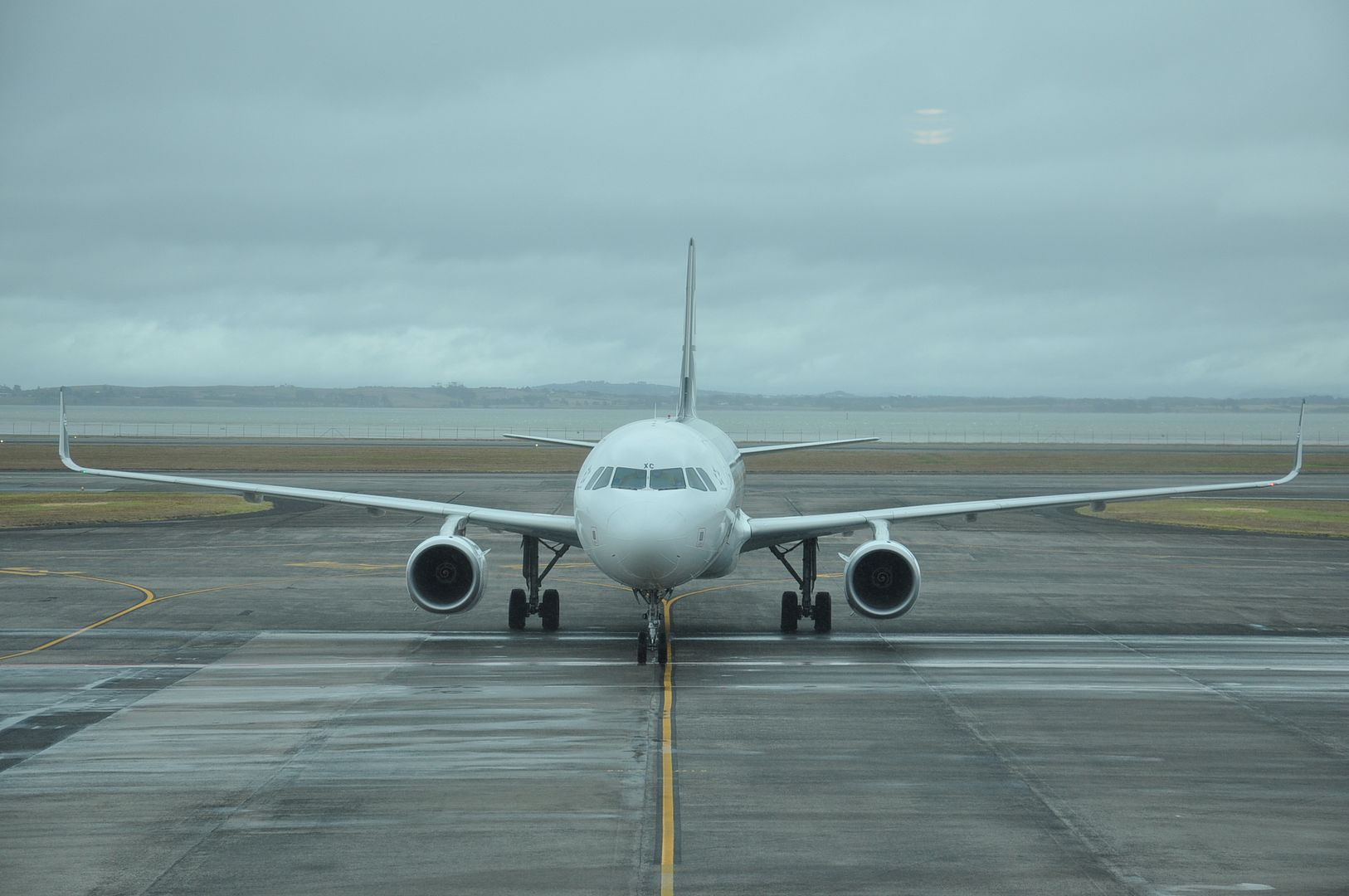 Boarding commenced on time and once inside, I simply fell In love with the interiors. I don't think my vocabulary is good enough to describe the interiors, but it just looked right. Purple ambient lighting and smartly dressed crew. It felt posh. None of the gaudy 'EK gold', but just classy shades of purple, black and blue.
Plane Spotting at AKL
Mount Cook ATR's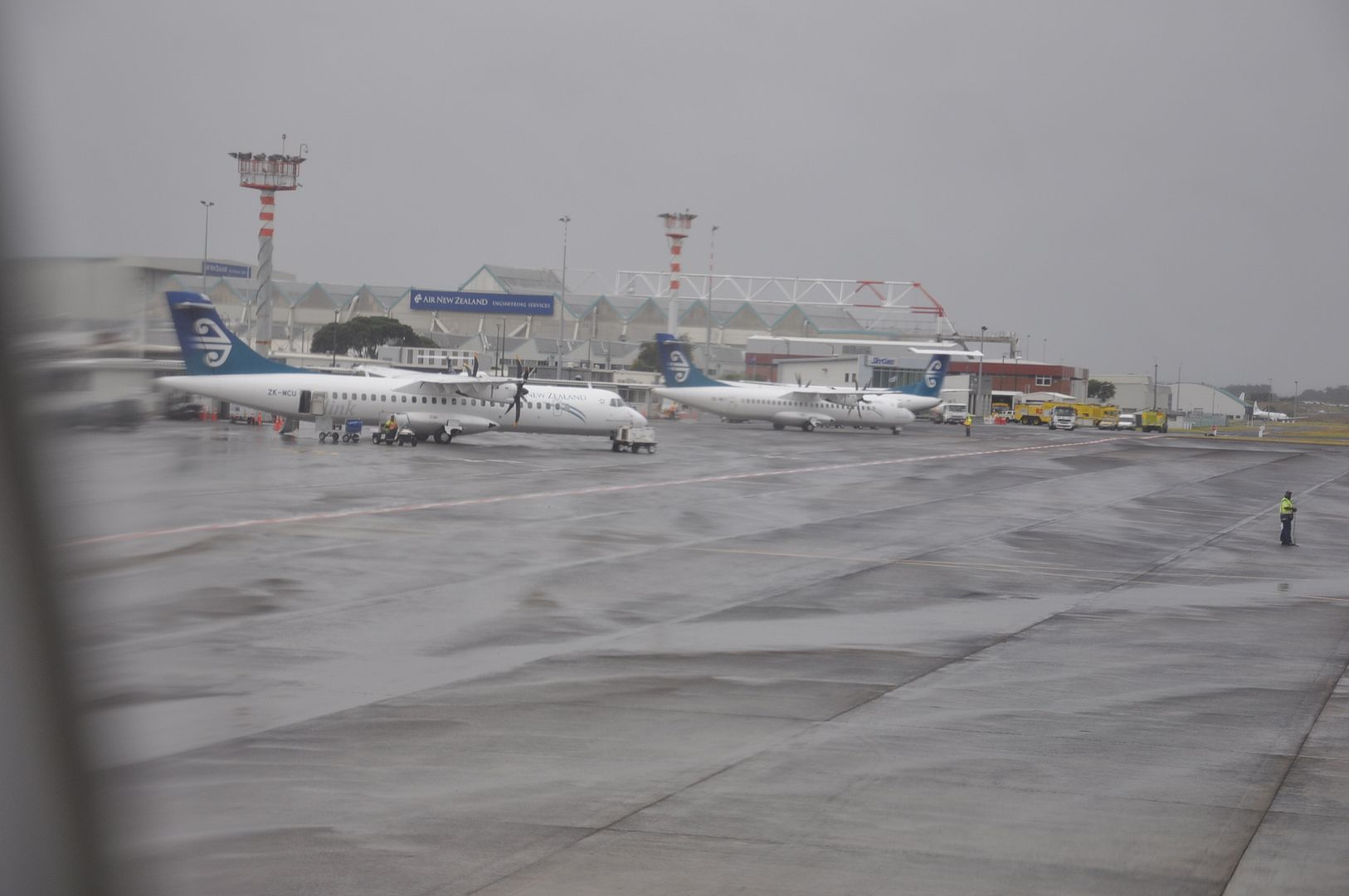 ZK-NGJ –
final 737-300 built
– Delivered in 1999
Air 'Hobbit' New Zealand – ZK-OKP at AKL (B773 delivered in Nov 2011)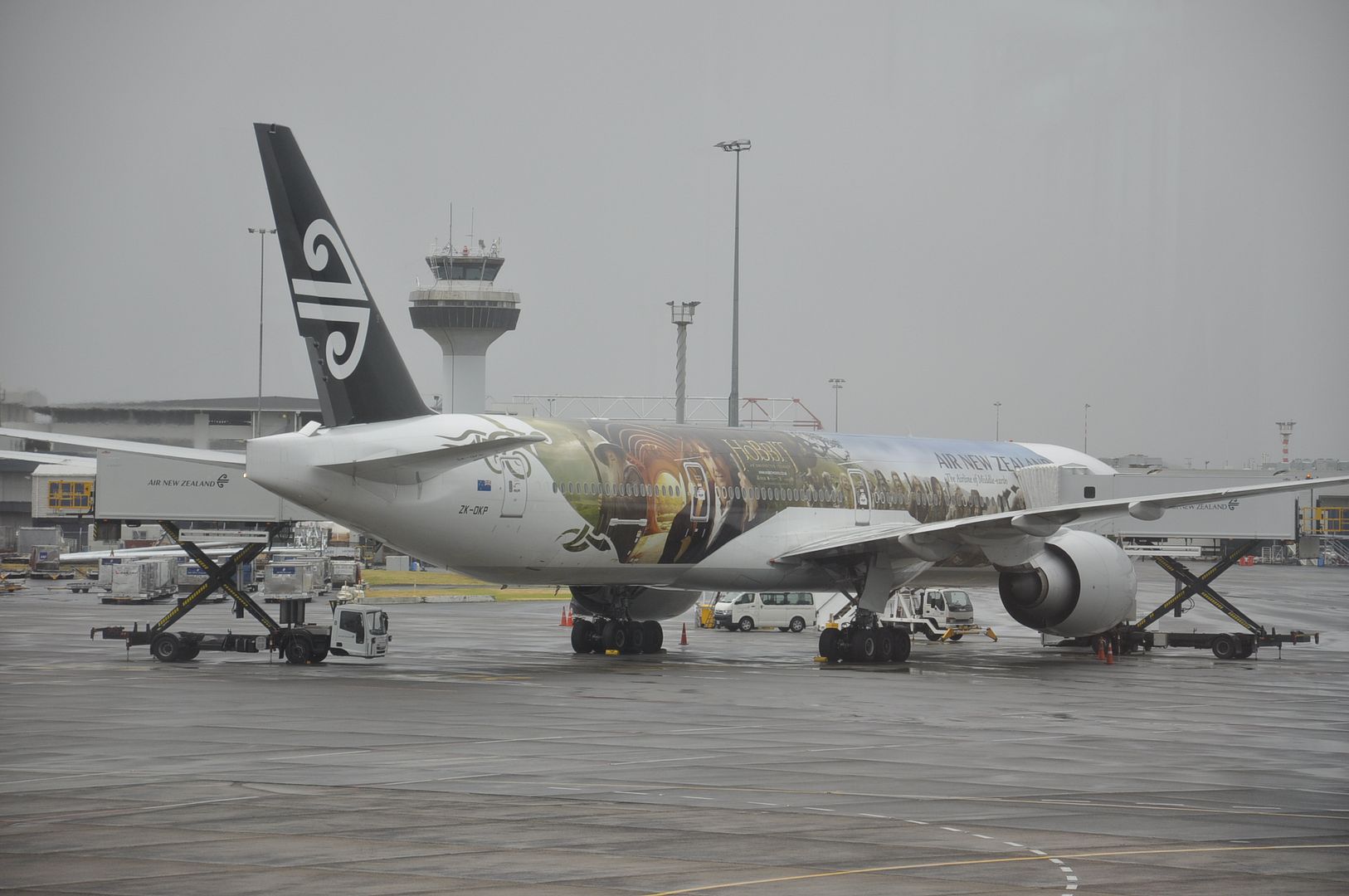 Fiji, Thai and Cathay at AKL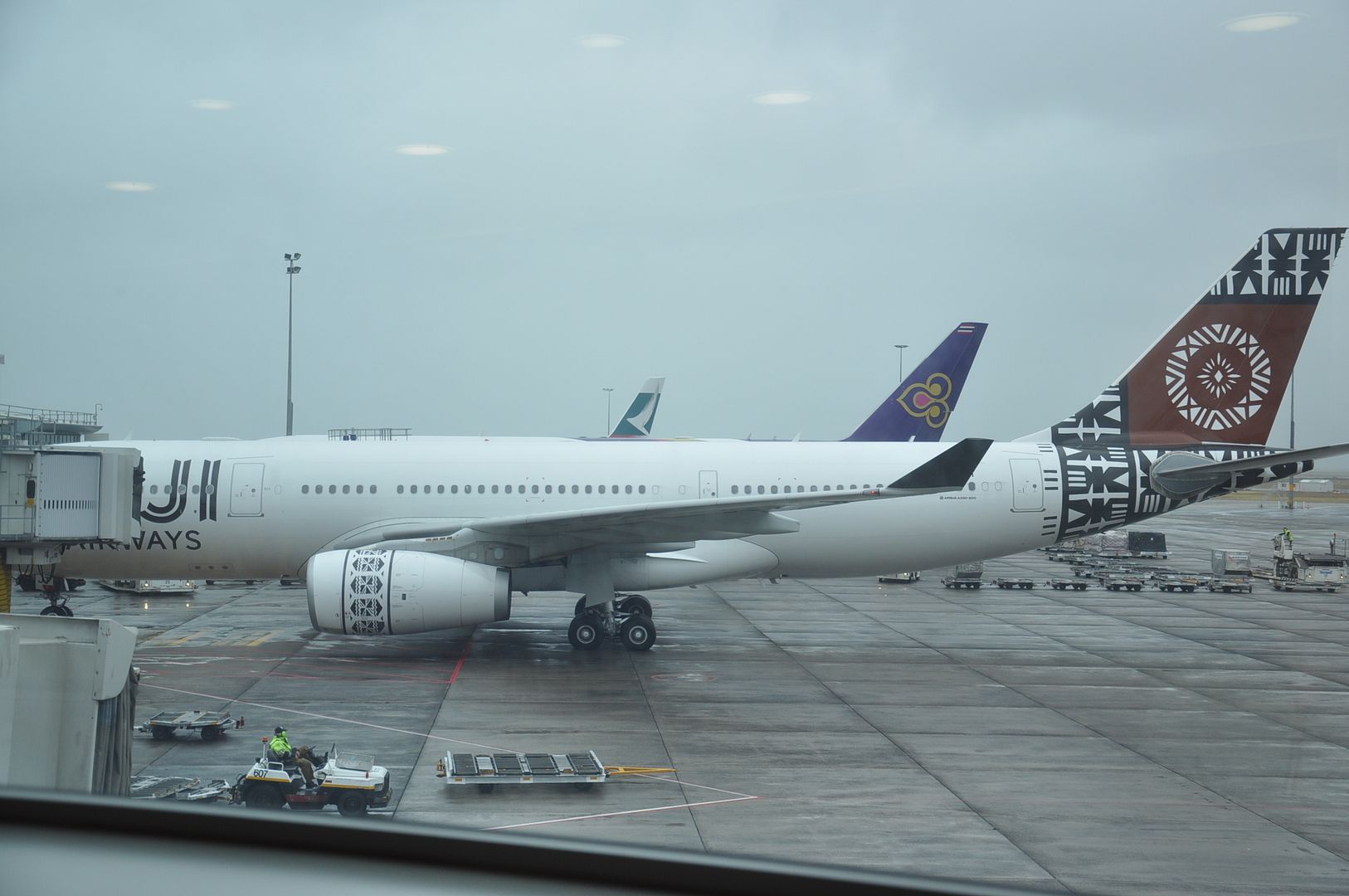 When we boarded, the cabin crew of the previous flight welcomed us as the intended cabin crew members of this flight were delayed. They took one for the team so that passengers could board and hence shorten the delay is any. Fantastic work!
We disembarked 5 minutes ahead of schedule and while taxiing, got the opportunity to spot an Air New Zealand B747-400 - gasped at the beautiful livery and how majestic it looked on the aircraft. Camera out – snap!
Up close and personal with Air New Zealand B747 – The Beauty - ZK-SUH – One of three in their fleet – delivered in Nov 1994 – 20 years and going strong!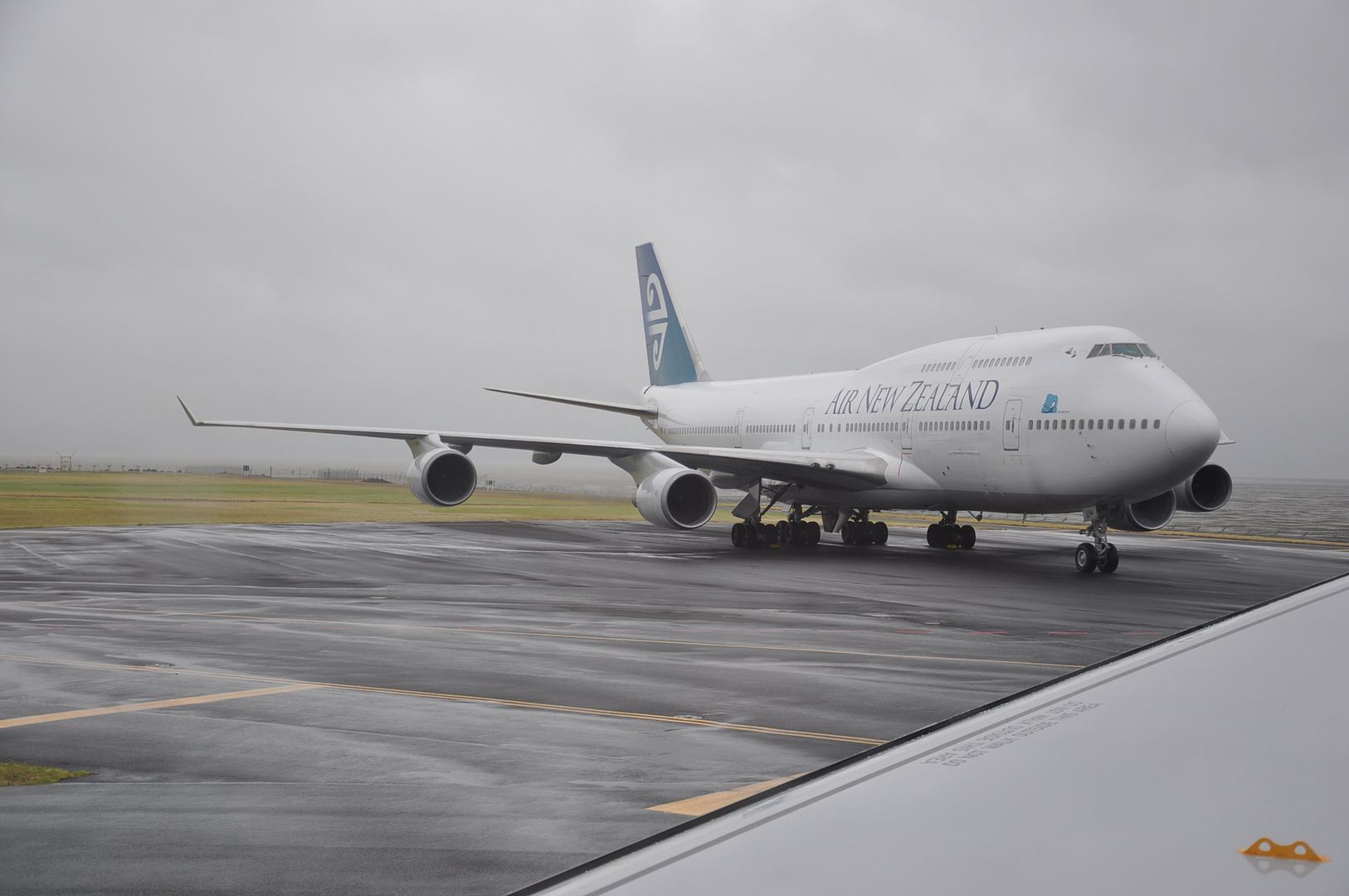 After take off, the crew commenced the water and snack (Crisps and cookies) service. The crisps on offer was tantalisingly good and I had to go and ask for more – 5 of them in total!
Once Again the crew were great and engaging. Extremely professional and adding an element of personal touch at the same time.
The seats were Fantastic... It was kind of a rexine material but was very comfortable.
One of my favourite interiors – on board Air New Zealand A320 – ZK-OXC delivered on Nov 2013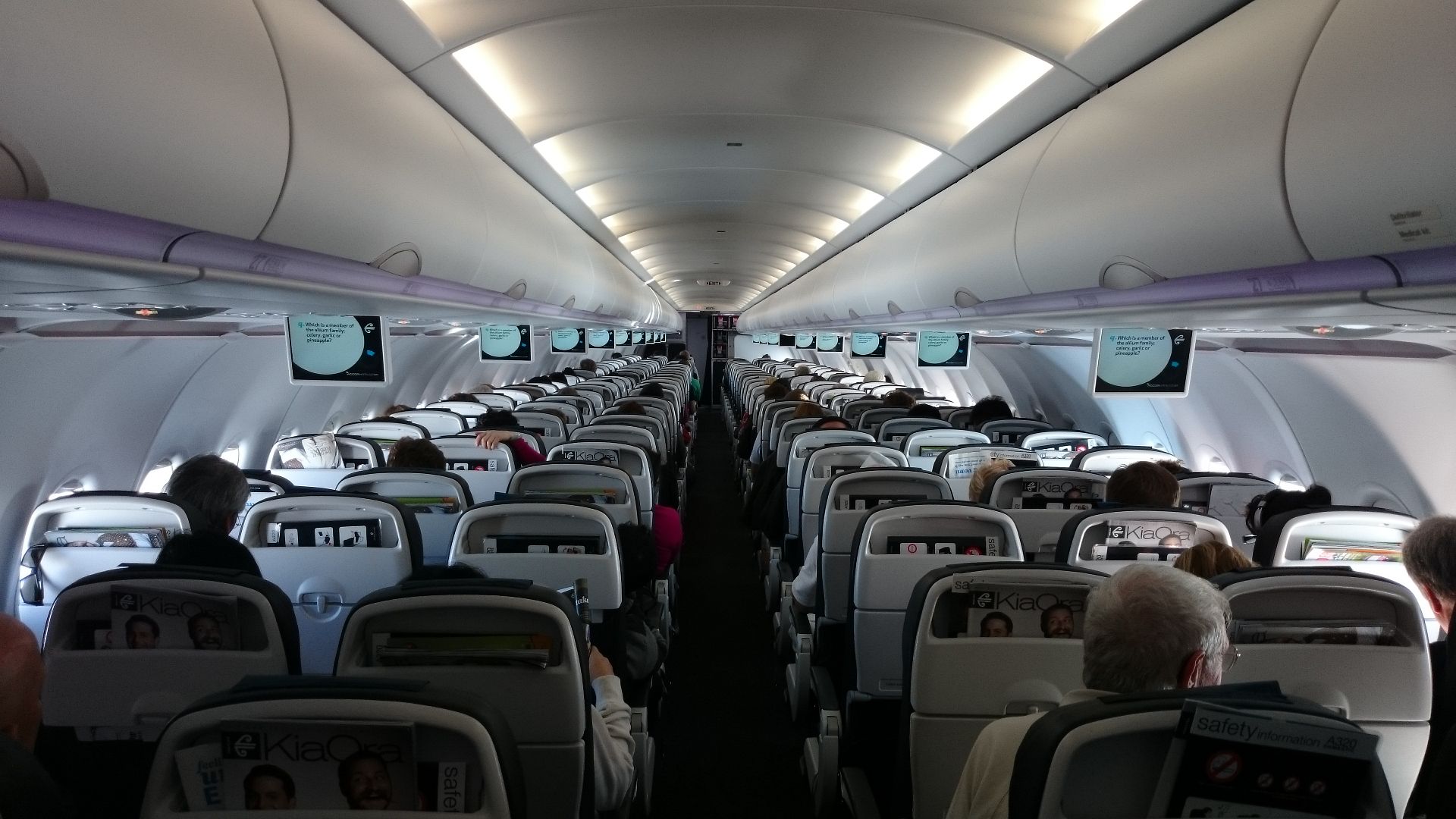 Air New Zealand branding on the back seat pocket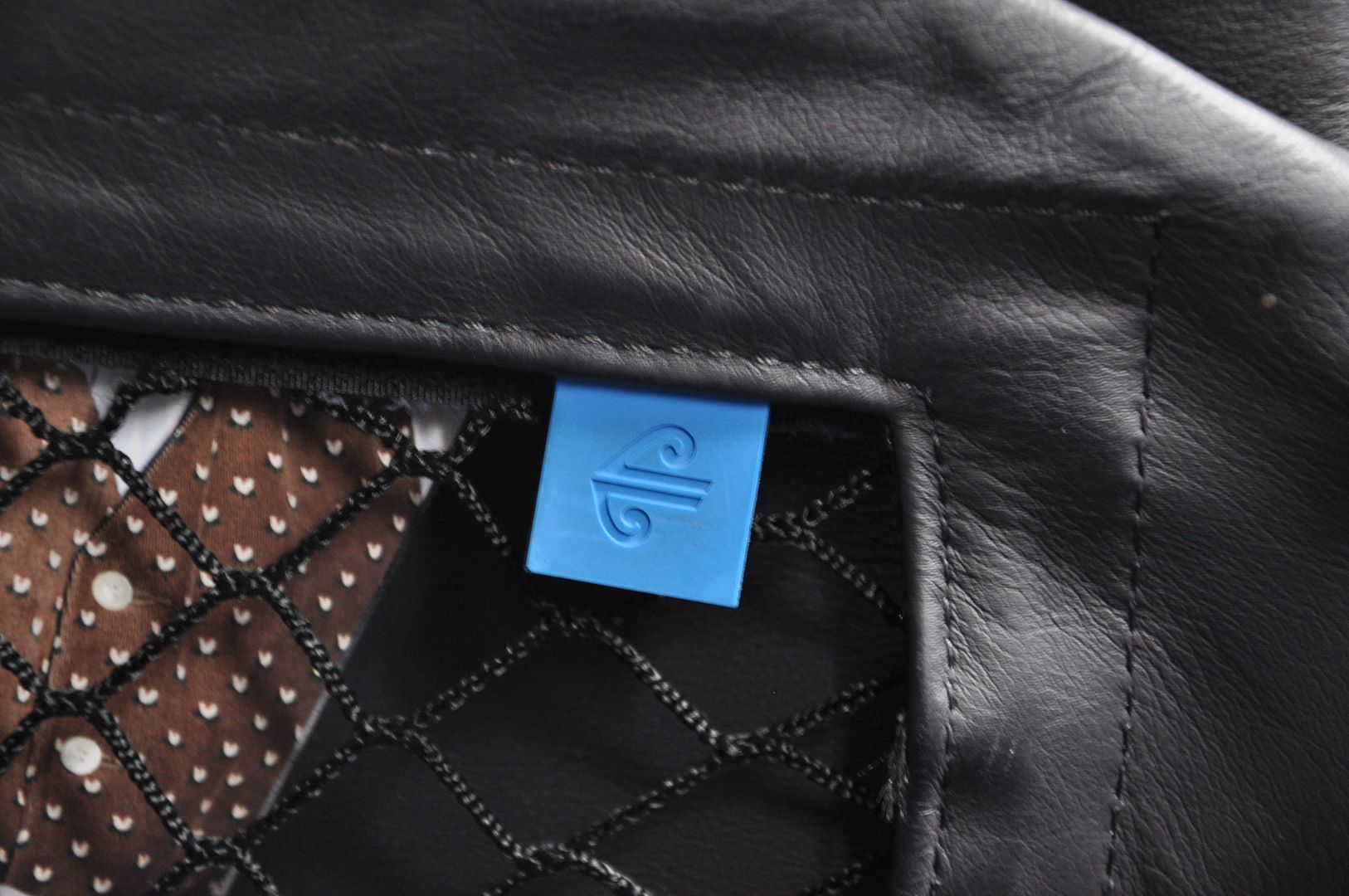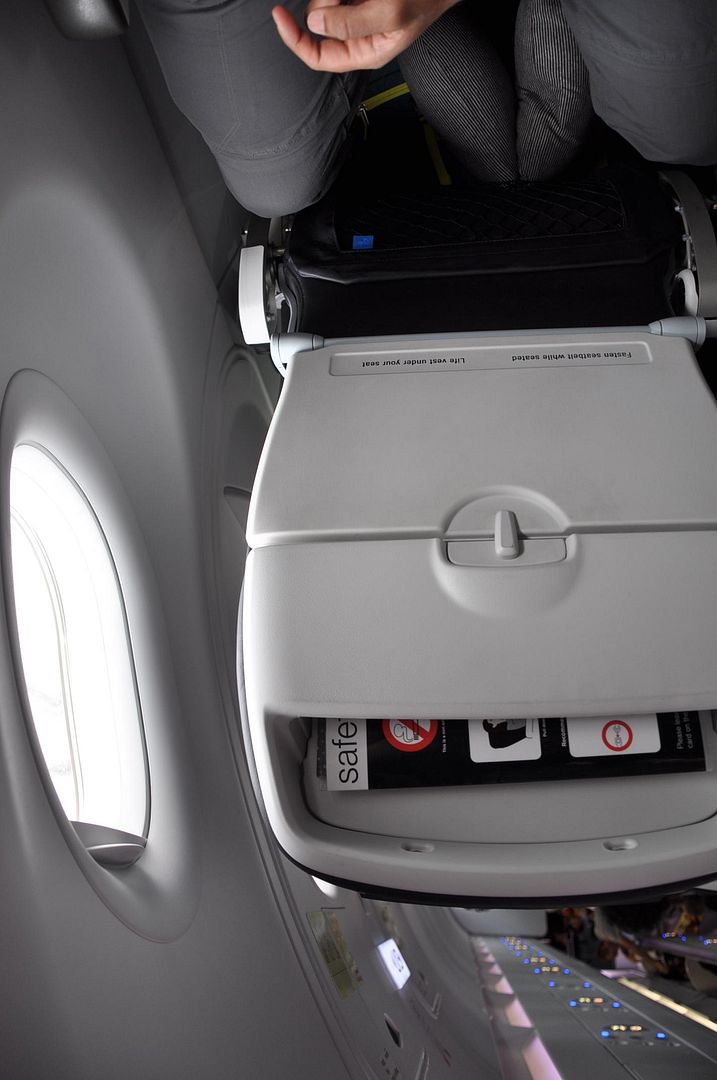 On both the sectors – QA and NZ, cabin crew were fine with us moving around the cabin after take off, but expected us to sit on our designated seats upon take off and landing.
There was no IFE on board, instead there was Trivia Being played on the over head monitors. I think it's a clever entertainment solution – keeps you occupied, yet you are not obliged to forcefully watch what's on offer.
Off course this was preceeded by the infamous sports illustrated safety video. My personal opinion is that the video is great- well shot, excellent choice of music, and well , the models nothing much I can tell about that hasn't been told/viewed already.
En-route to ZQN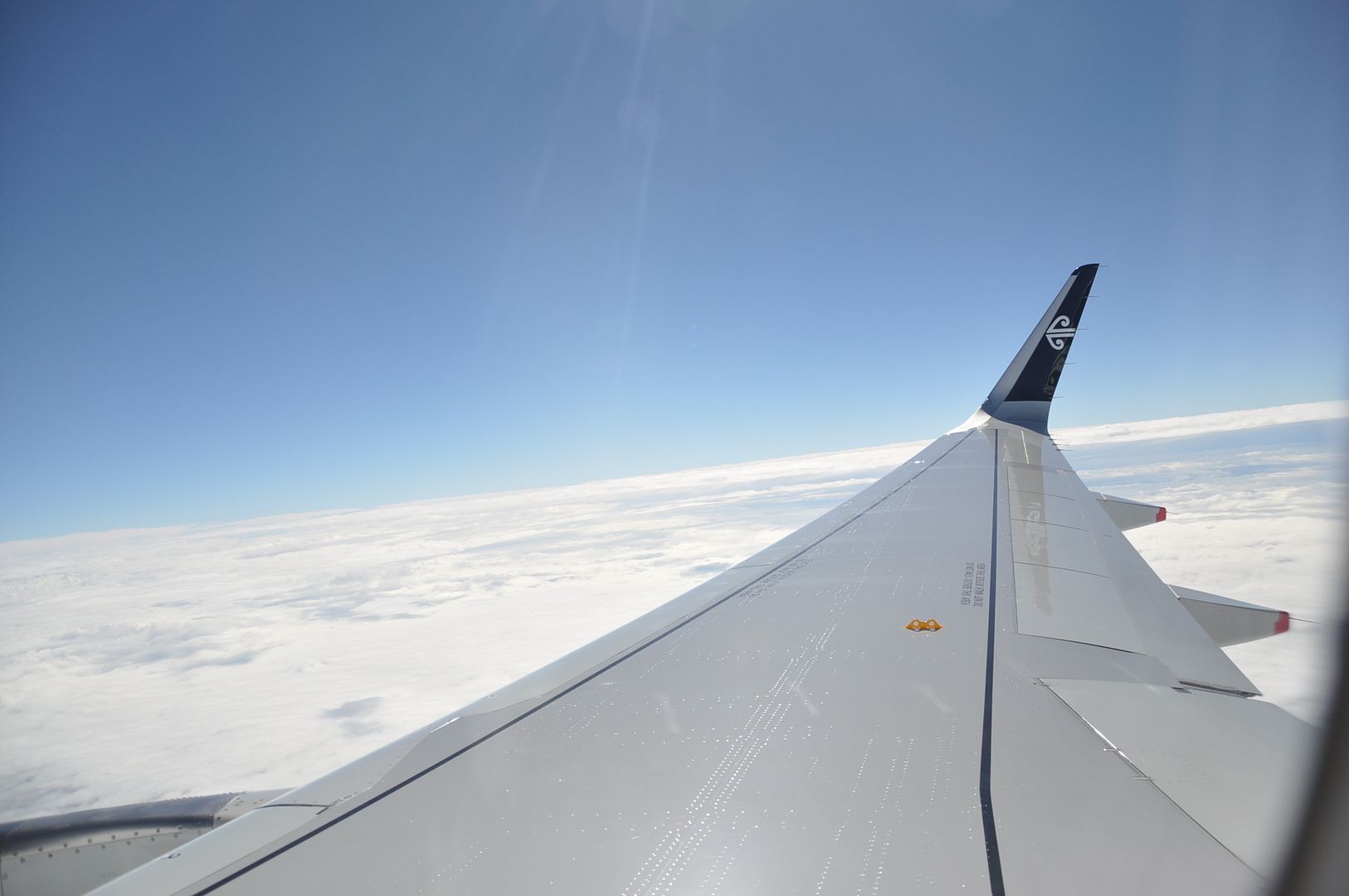 Fantastic crisps – was Shameless enough to have 5 of them myself. The cabin crew gladly obliged.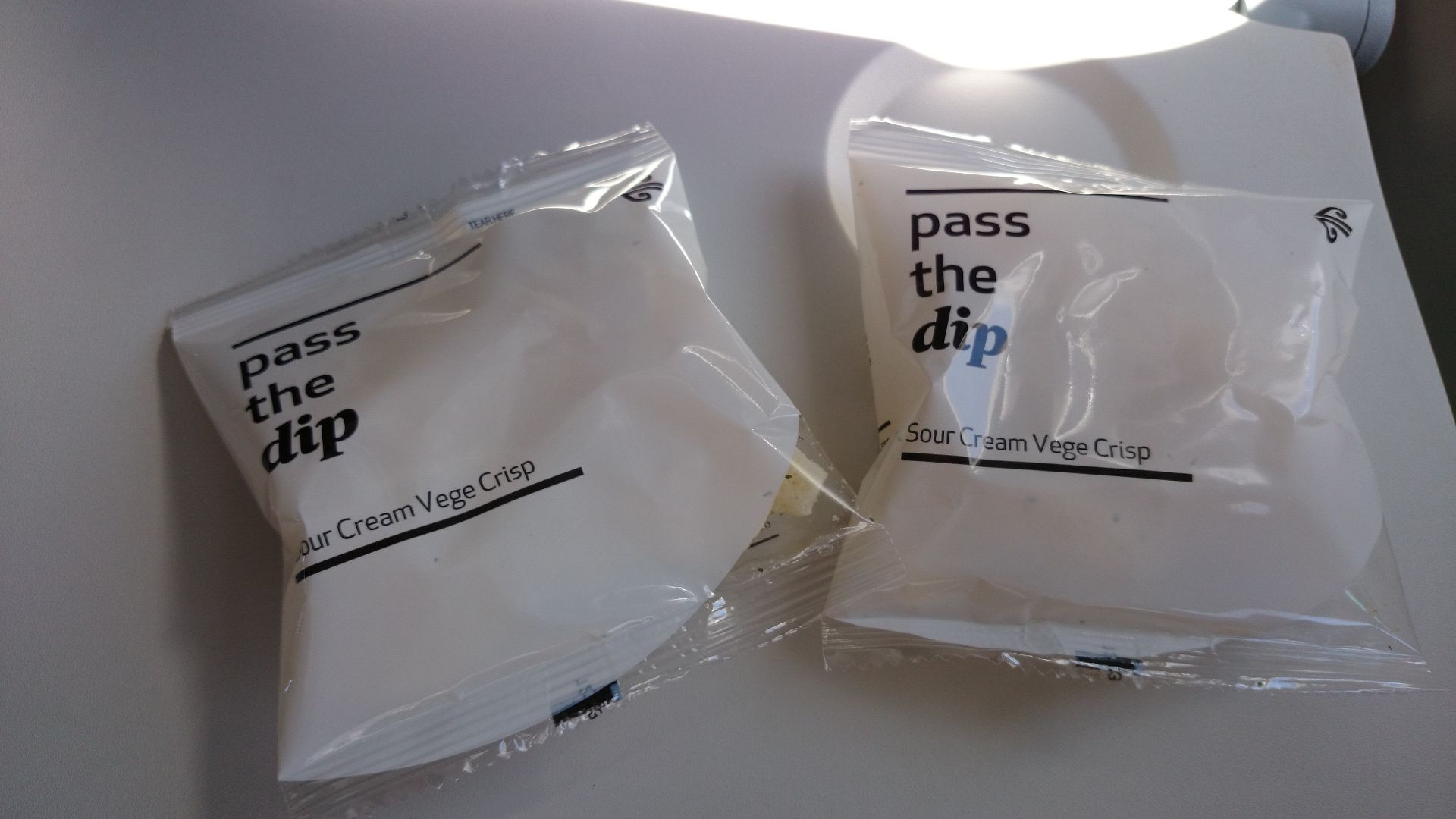 Rest of the flight was amazingly smooth. Great views en-route. During our final approach, as expected and I had known about it – the view into Queenstown was simply breathtaking!
Landing at Queenstown (ZQN) – Picturesque, very postcard'ish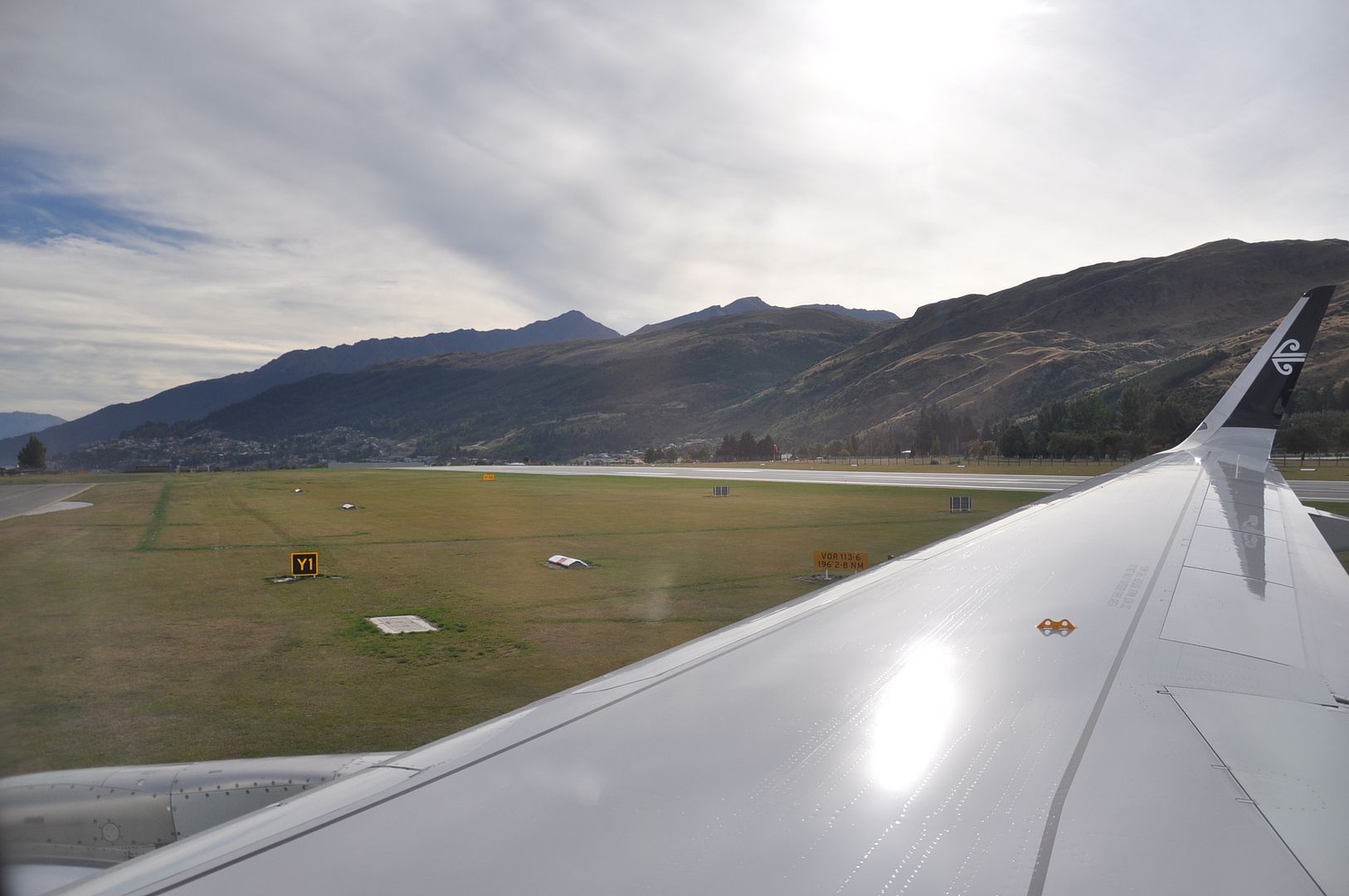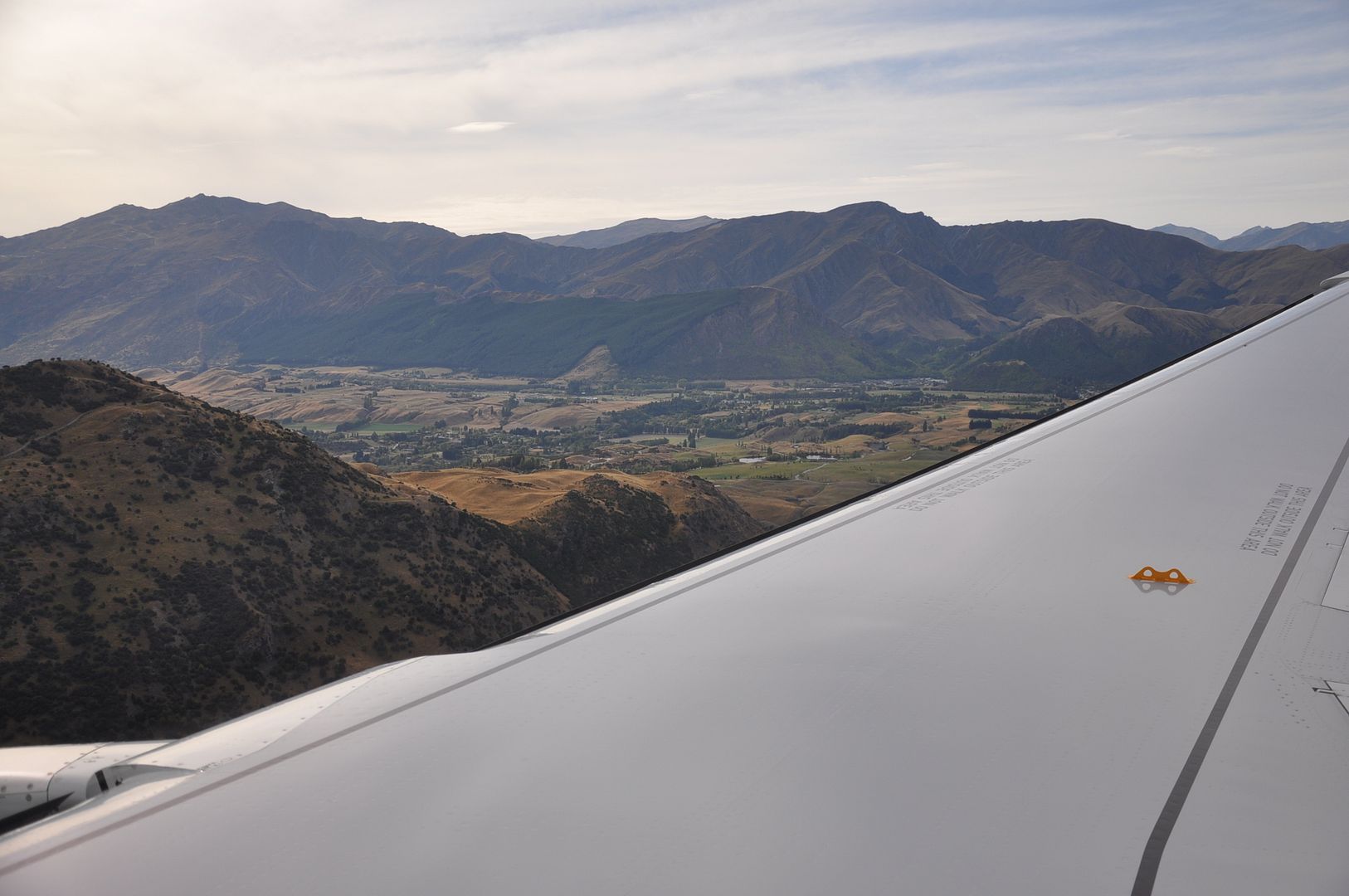 Landed 10 minutes ahead of schedule, quick walk to the Hertz Car rental – once again the representative was waiting just for me as I was the last customer for the day, and in fact, the last flight at Queenstown for the day. By the time we collected the keys for the car
Verdict
In hindsight, I feel the amended flight service was a blessing. Got to experience a new airline. Nothing against EK, but QA were equally, If not better, than EK and had a great onward flight to Queenstown too.
Great little domestic flight. Couldn't ask for more.
Hope you enjoyed this edition of our trip. A couple more sectors, so watch this space.
Until then safe and happy flying. Adios.!
Previous Trip Reports
Part 3 - CNS-MEL On JetStar A321-200
Part 2 - SYD - CNS On Virgin Australia E190
Canton Route Part 1 - LON-SYD - CZ DreamLiner/A332
DREAM(liner)ING Of Hainan - China Southern
Panda Calling - BA LHR To CTU - Club World
China - The Low Cost Way - Spring Airlines - SJW-CTU
China United Airlines (KN) - CTU - SJW - B737-700
Norwegian B737 - LGW-TOS-BGO-LGW
Jet Airways: LHR – COK
Barra Trip – that was not to be
LHR - KWI - BA 747 - Part 1 - Middle East - China
Part 5: PVG-LHR - BA - Economy - B777
Part 2: KWI-DXB - FlyDubai - Economy - B737
Part 4A&B - SHA-SJW-SHA - FM: Eco: B737
Part 3A&B : DXB-HKG-PVG: CX & KA :Eco: A333
Morocco Trip - LGW-RAK-TNG-LHR - EasyJet & Iberia
Dusseldorf Calling - BA & EZY - Club/Eco - A321
Apologies, Sights and Sounds of New Zealand in the next edition of this Trip Report
Our ride in New Zealand – The latest Toyota Rav4 – Fantastic little machine, great fun, powerful enough and very capable off road'ing capabilities.