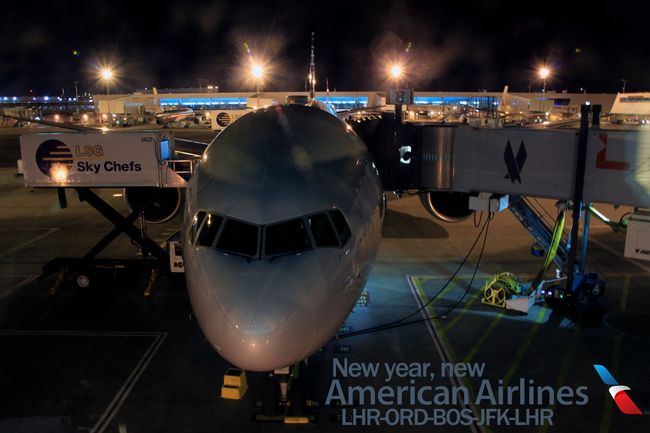 .

Maps generated by theGreat Circle Mapper -copyright © Karl L. Swartz.
Videos related to this report
Heathrow – Chicago:
http://youtu.be/L48jo7NvRPg
Chicago – Boston:
http://youtu.be/-5evlLHfM4M
Boston – New York:
http://youtu.be/OLpLixXbb0A
New York – Heathrow:
http://youtu.be/KxLUoIpsdNM
This trip starts back in April of 2013. Some of my more diligent readers may remember that upon checking in for my American Airlines flight between DCA and ORD, things didn't exactly go to plan. To cut a long story short, as far as AA were concerned I had missed my flight. As far as BA and I were concerned, (whom I booked the flight with) I hadn't. For the more detailed version of events, see here:
USA 2013 Pt 3: Almost A Disaster With AA DCA-ORD
(by
jwhite9185
May 29 2013 in Trip Reports)
Upon my return from the USA, I filed a complaint with AA and they issued me a $250 travel voucher as an apology, which I was amazed with, although as it only had a year's shelf life I was unsure if it would actually get used. In early December I was thinking it would be a bit of a waste to have over a week off work during Christmas and not actually go anywhere. I looked around at European destinations, however flight prices were through the roof - averaging around £350. Then I gazed up and saw the AA voucher hanging on my notice board a little unloved, and headed to aa.com. Most destinations were pretty pricey however Boston seemed pretty reasonable - and with the discount of the voucher, it actually worked out cheaper to head stateside than some European destinations. There were a few restrictions with the voucher however. The main one being that all sectors had to be operated by AA. Fine with me as I was getting a little bored of flying BA and there's no way I wanted to chance IB longhaul. One thing I did want to shoehorn into the deal was a flight on the AA 777-300ER, and this was achieved by having the return sector coming through JFK.
The way the voucher would be used was to prebook online, then call the reservation centre and get them to apply the discount before paying and sending off the voucher.


.

At least that was the theory. As it was only a couple of weeks before departure, the reservations team confirmed the booking, however I'd still have to pay a visit to LHR before the day of departure in order to submit my voucher and make payment. Lucky I only live around thirty minutes drive from LHR and had a day off due before then.
One thing that impressed me was that I was able to reserve seats in the Main Cabin Extra section on the JFK-LHR flight for free due to my One World status. This also applied to my domestic sectors, but they weren't so much of a big deal...

.


The outward sector to Chicago was looking a little full: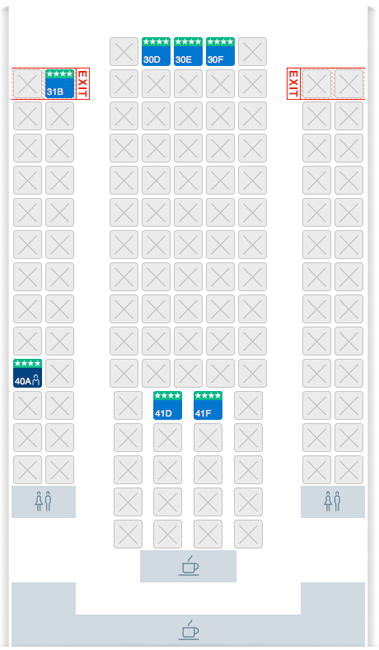 The day after I returned from
Venice
, I made the short drive up to Heathrow to make payment and submit my voucher to the AA sales desk. It seemed odd to be at an airport and not be flying anywhere!
T2 coming along nicely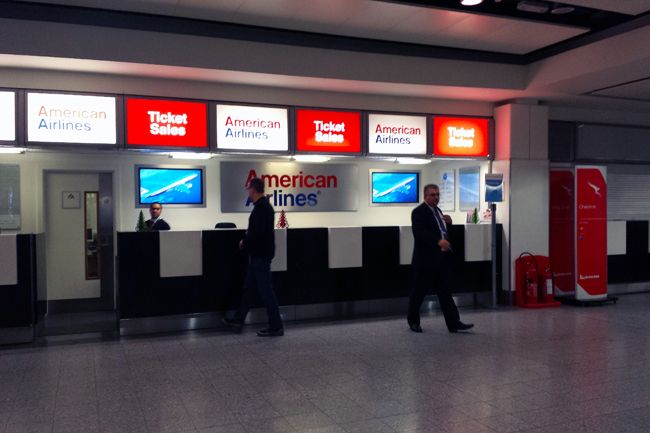 I was seen to quickly and after a bit of furious typing by the agent, I was handed a confirmation of my itinerary and asked a couple of times to double check that everything was as it should be before making payment and submitting my voucher. Everything was fine and within thirty minutes I was heading home again.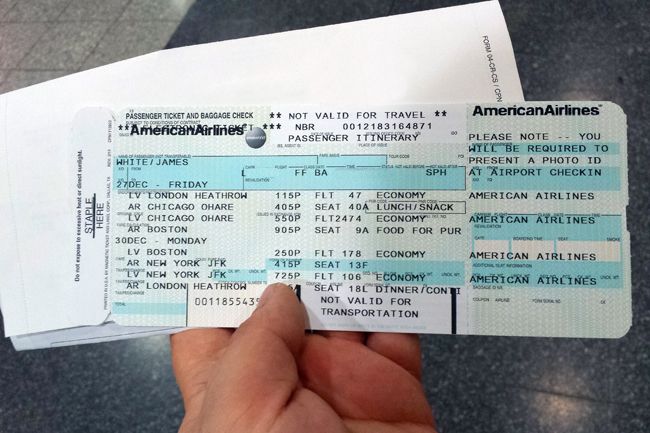 Check in was 24 hours before departure, and there was a good deal to be had.
I took advantage of this and everything was confirmed via the AA app.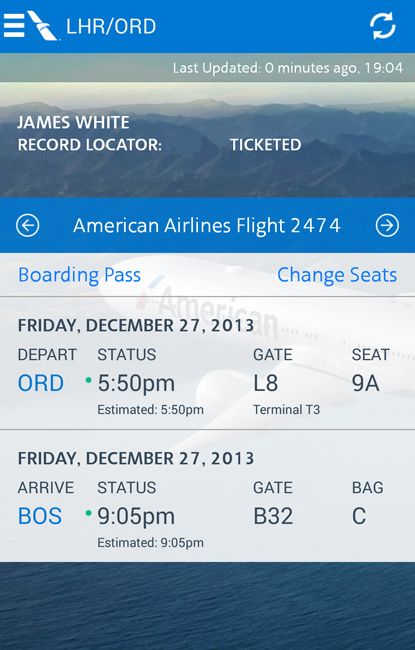 .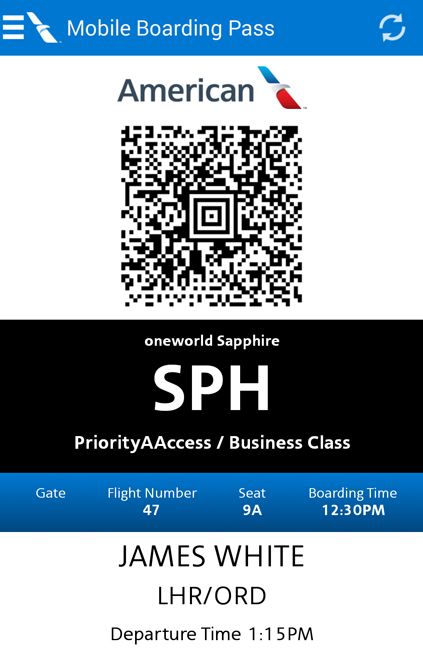 .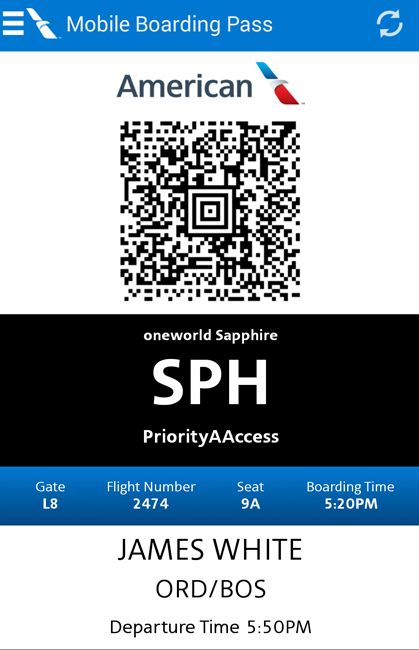 And of course, paper boarding passes were available too.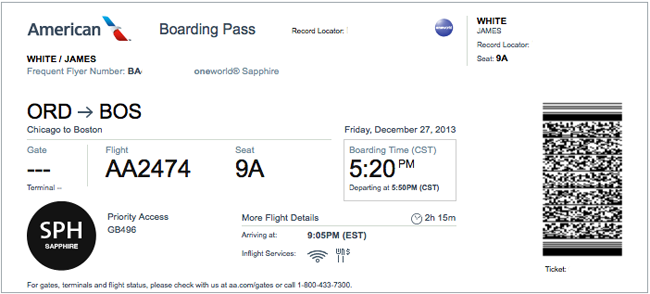 I set off for the airport by my now usual means...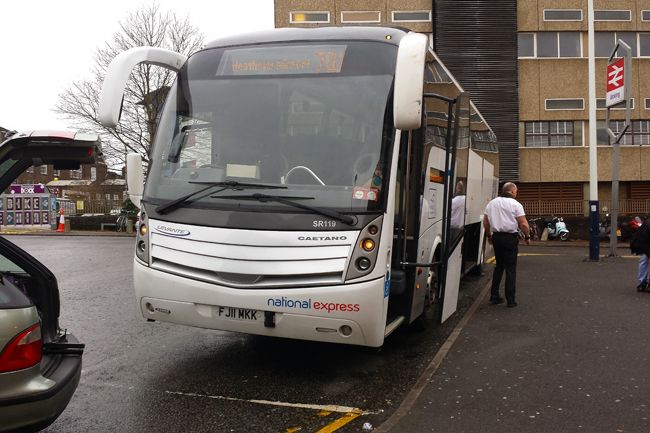 ...arriving at terminal 3 around thirty minutes later.
I headed off to check in to grab my souvenir boarding pass, where even the first class desk had a long queue. A few moments later, I was sent in the direction of the same ticket desk I'd visited a couple of weeks previously, as I had no bags to check.

.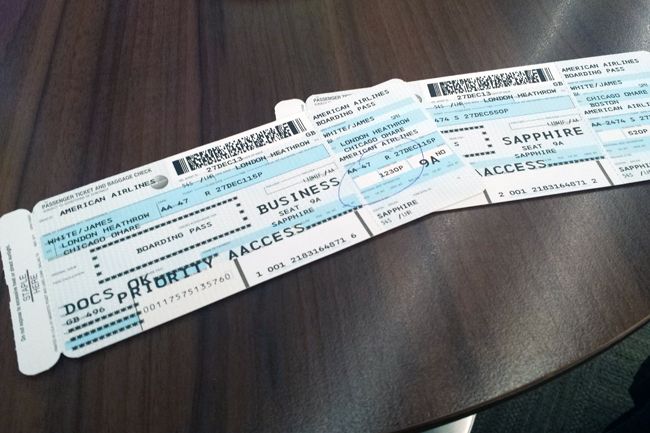 It was then up to security. And I was very glad to have access to the fast track lane, as the regular line stretched the length of the terminal.
Upon reaching the x-Ray machine, I was more than a little irritated by having to repack my liquids - because it wasn't in one of the LHR approved plastic bags. I protested that my bag had been through over 50 security checks this year fine the way it was, but he wasn't having any of it. Jobs worth.
Once through, I had three lounges to choose from. First stop was the British Airways lounge as I fancied one of their bacon rolls - but I was out of luck.

.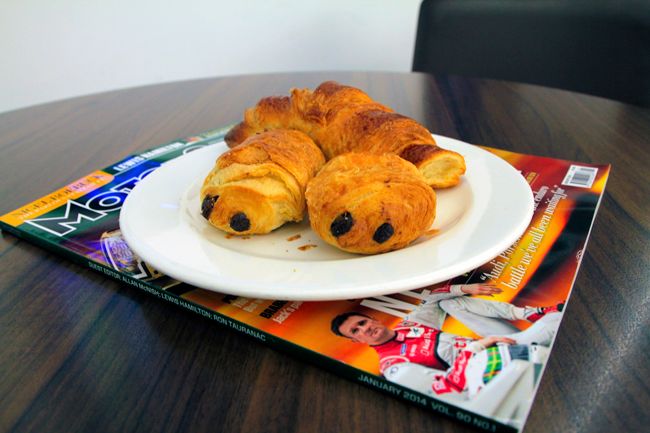 I guess this was one of the 'enhancements' they had made since my last visit to this lounge just over a year ago.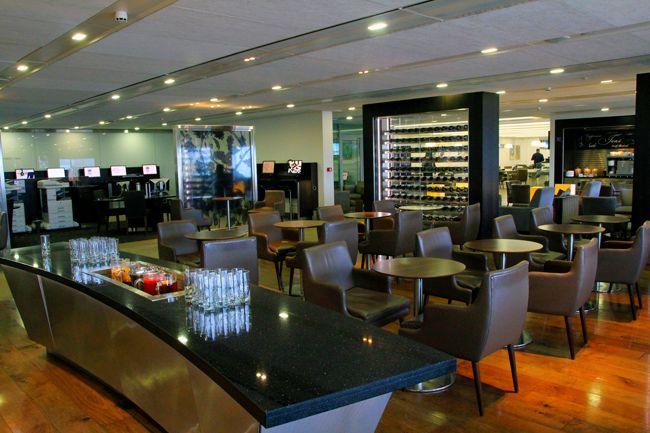 .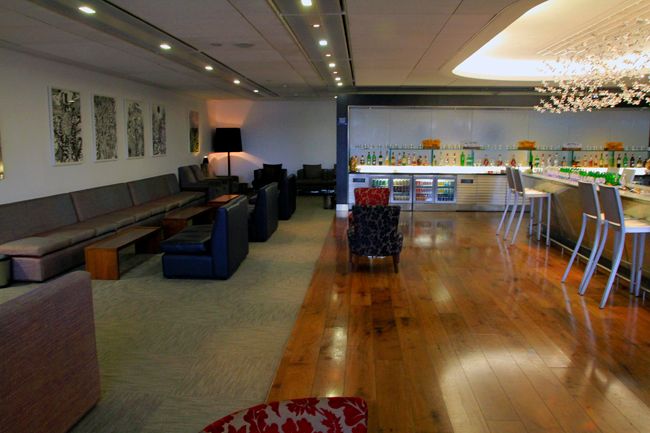 The plus side of this lounge is the great views on offer.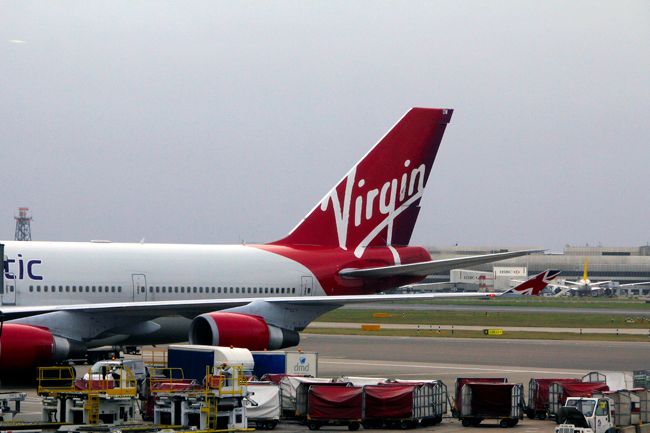 .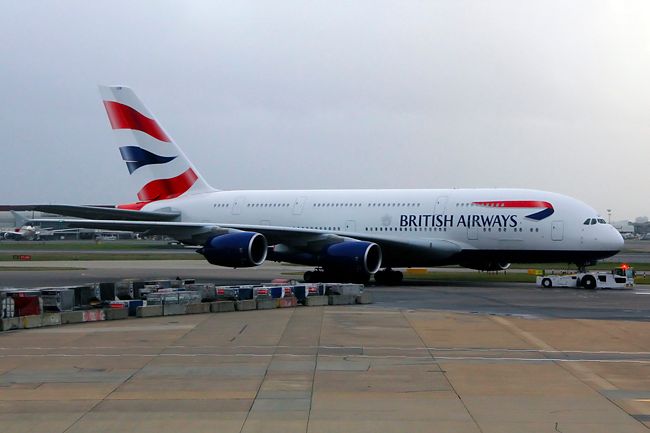 .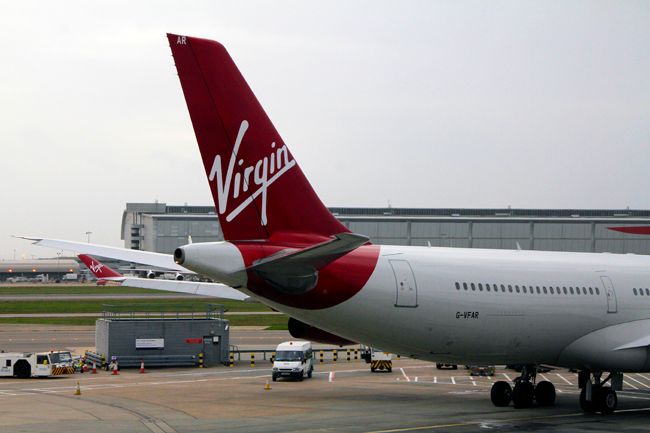 Around thirty minutes later, I made my way up to the second of three, the Cathay Pacific lounge. Which was absolutely deserted. The food options were slightly lacking also...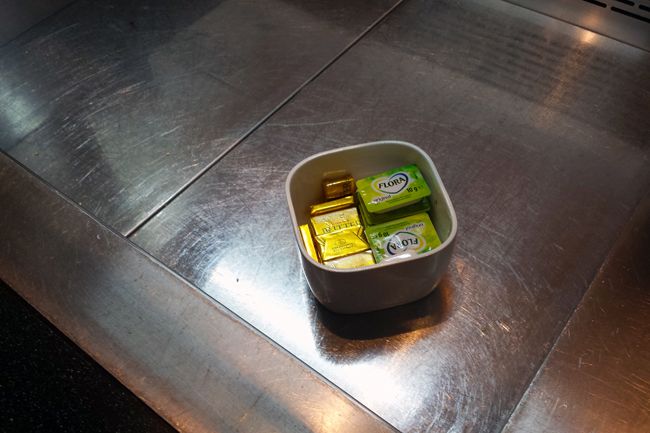 I could have had some noodles, but it was still a little early.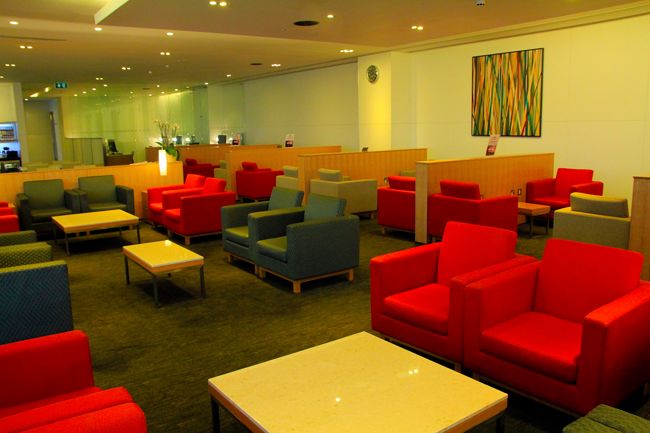 .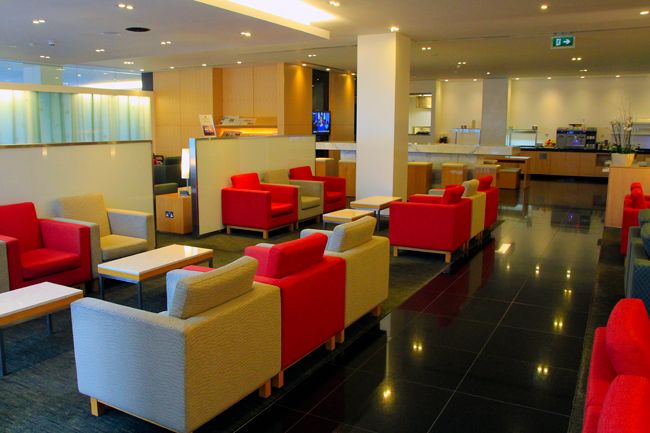 Calm away from the chaos outside.
The views from here weren't too bad.
After around twenty minutes here, I made my way to the third and final lounge of the day, the American Airlines lounge. The food options here was the best of the three lounges, but having gone slightly mad in the CX lounge back in September and then feeling a little full on the flight, I decided to pace myself.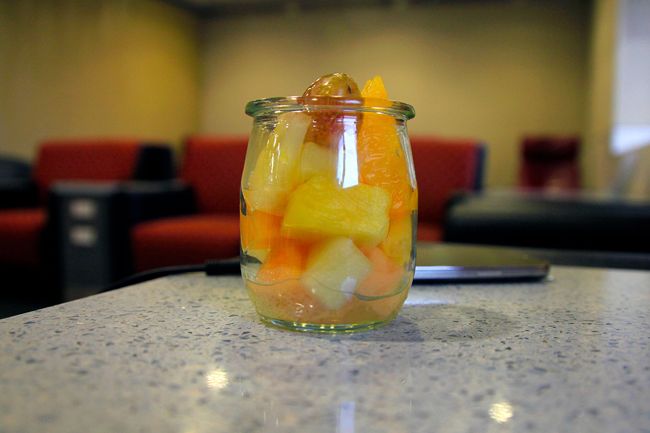 .


.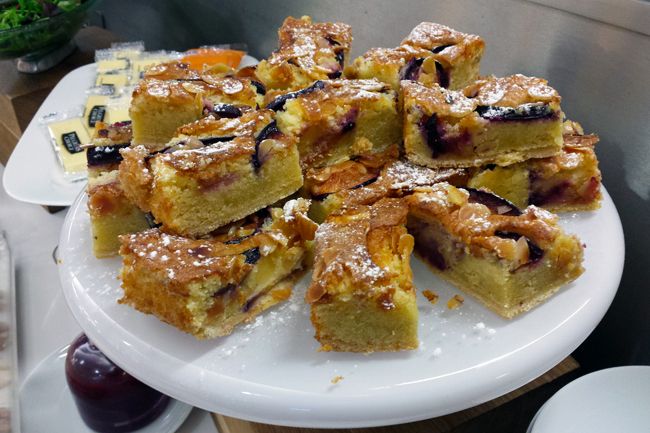 Unexpectedly, it was busier than the previous 2 lounges, however I managed to find a quiet haven hidden in the corner.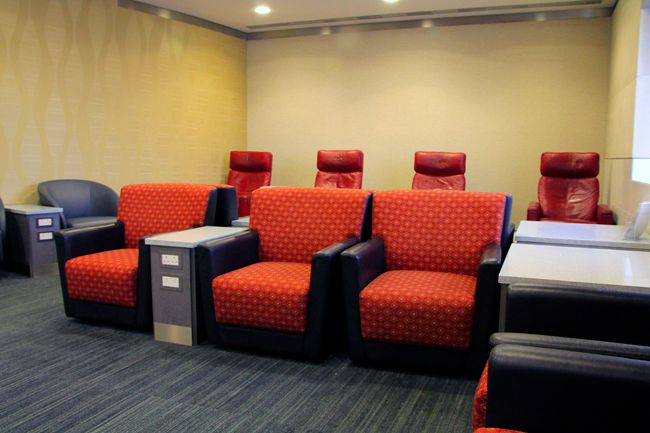 .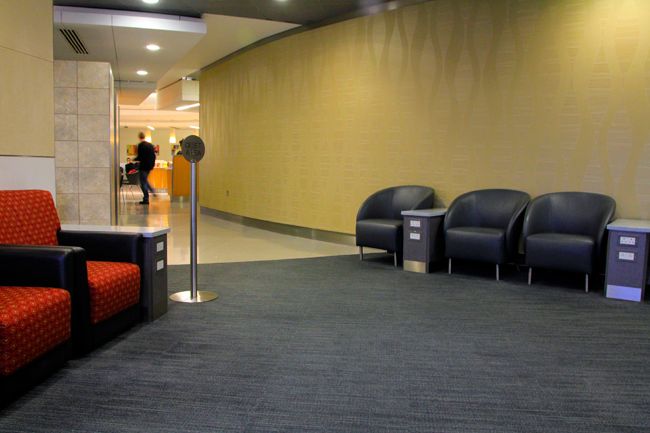 .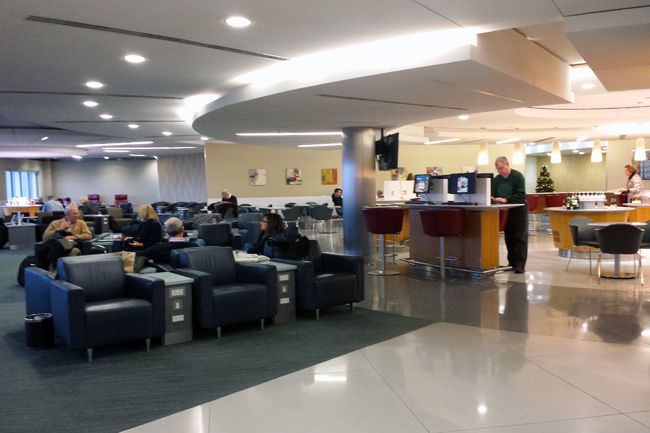 .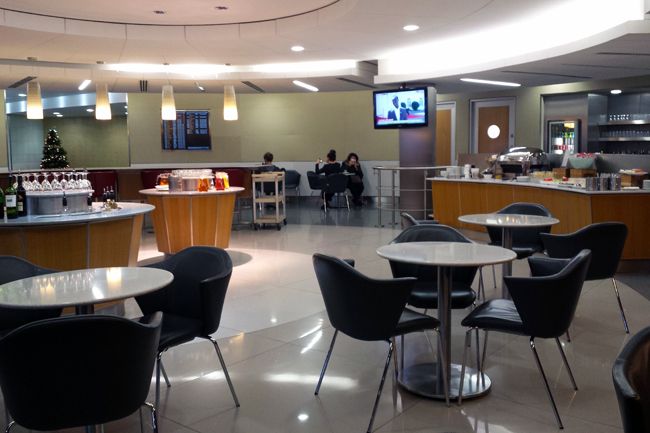 .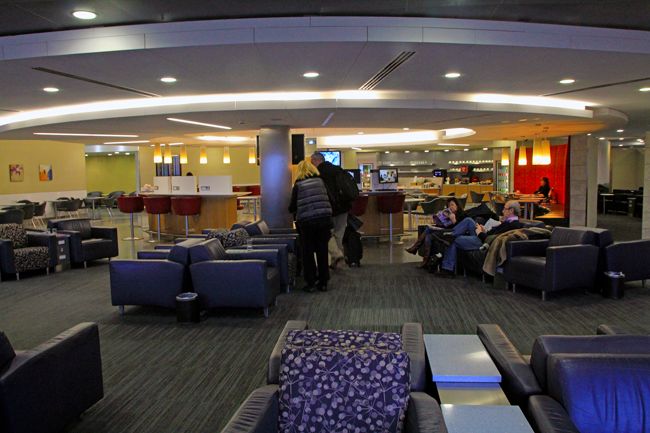 There was a semi decent view of the ramp too.

.


.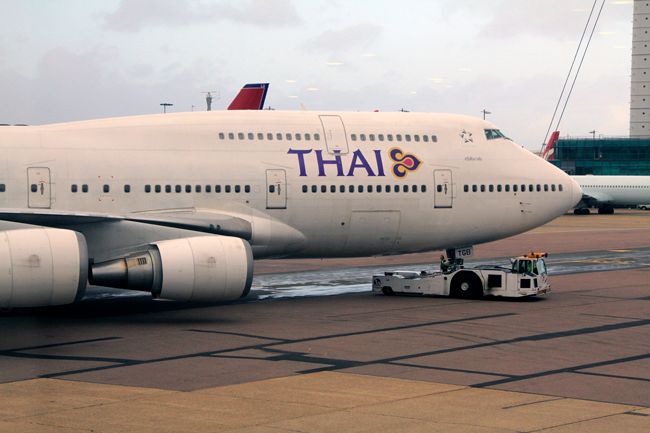 This one flew me HKT-BKK in May 2013.

.


.

I stayed in this lounge until around ten minutes before boarding was called.
I took the walk down to gate 31, where I was the only person in the priority line. None of the staff acknowledged me however, and continued to deal with the economy passengers. Eventually I was seen to, and no sooner had I entered the holding pen boarding was announced for business and first passengers. I made my way up, but was stopped in my tracks pretty swiftly - I couldn't understand what the guy was saying, other than he was new and I had to wait. I replied that his colleague had just announced business class passengers could board, but it was still met with 'I'm very new'. A few moments later he let me board.