Panama 3! Jumbo Transatlantic - UA/LH/KL to London
Hi!
Thanks for tuning into my third and final instalment from my landmark trip to my 100th visited country, Panama. After a few excellent days in Boquete, it was time to head back to London. I'd be taking an overnight bus back to Panama City, before flying United to Newark, then Lufthansa to Amsterdam via Frankfurt, then finally KLM to Heathrow.
My route back to LHR, courtesy of GC Mapper
The entire route
The flights I took on my trip

KL LHR-AMS E190
UA AMS-EWR B763
UA EWR-IAH B764
UA IAH-PTY B739
7P PAC-CZJ BN2
7P CZJ-PAC BN2
UA PTY-EWR B739
LH EWR-FRA B744
LH FRA-AMS A320
KL AMS-LHR B73G
Onto the Report
From Boquete, I took an ageing school bus to David, where I switched to an overnight coach to Panama City. I arrived in PC at 4am, so plenty of time to get to PTY for my 0949 flight to EWR. The guide books warn about the painfully slow public bus to the airport. As I had so much time, I thought I'd save the taxi money and go with the public bus. Some 2 hours and 30km later, I was dropped off a short walk from the terminal.
I was hoping that I'd be able to check in with Copa, UA's Panamanian partner, but was told that I'd have to use the UA desks, and they'd only open 2 hours or so before the flight. The UA desks were hidden away in the far corner of the terminal. A few other people were assembled when I got there, a good 3.5 hours before take off.
Around 2.5 hours before departure, the ground crew started to slowly set up the check in area. Everyone that had neatly lined up in front of the desks were asked to move around to have their documents checked, before filing back into the same lines as before.
Finally, 2 hours before scheduled wheels up, the desks opened. I was first in line at the *G line, so ended up being seen first. By this stage, the line for both the EWR and IAH flights had been growing behind me, and there were now some ~250 people in the line behind me. Why on earth they didn't open check in earlier, I don't know.
My request for a Y+ seat was refused as "Star Gold aren't entitled to those seats for free"… shame, as it wasn't an issue in AMS or IAH. On the plane I saw a girl from the overnight bus sat in Y+…she said she'd been reassigned there from her booked seat at the back….she was NOT *Gold!
There seemed to be some issues with screening bags behind the scenes, as there were massive piles of them being laid out next to a giant scanner next to the UA desks.
Thankfully, by bags were tagged quickly, and I was given my boarding passes all the way through to Amsterdam, so headed off through security, leaving the massive line behind me.
My impressions of PTY airside weren't great. The place was really busy, and the price of food quite shocking. I didn't wander around for long, and was soon in the Copa Club.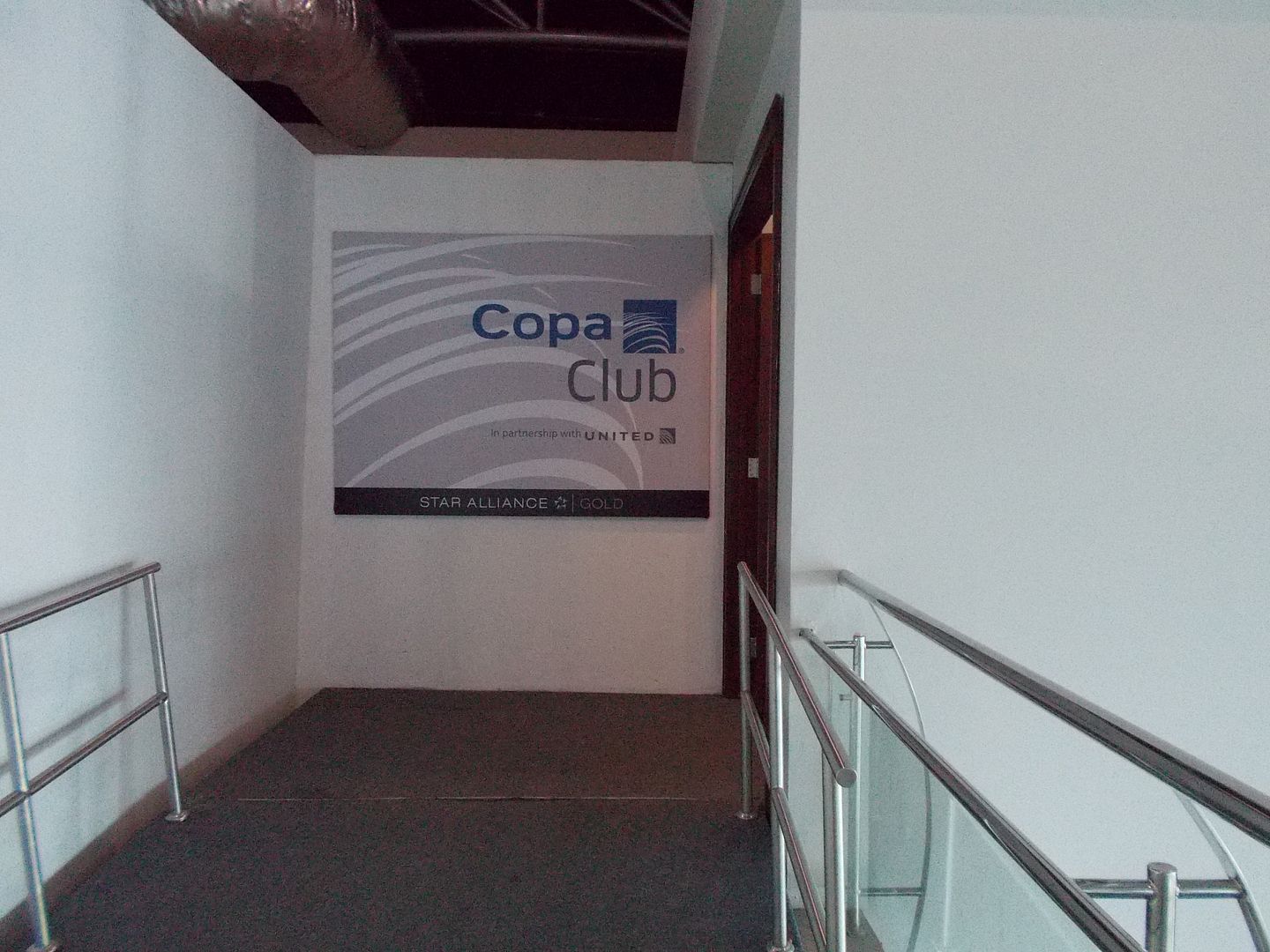 There were two shower rooms, which after an overnight bus journey, and a +2 hour wait by the check in desks, was very welcome.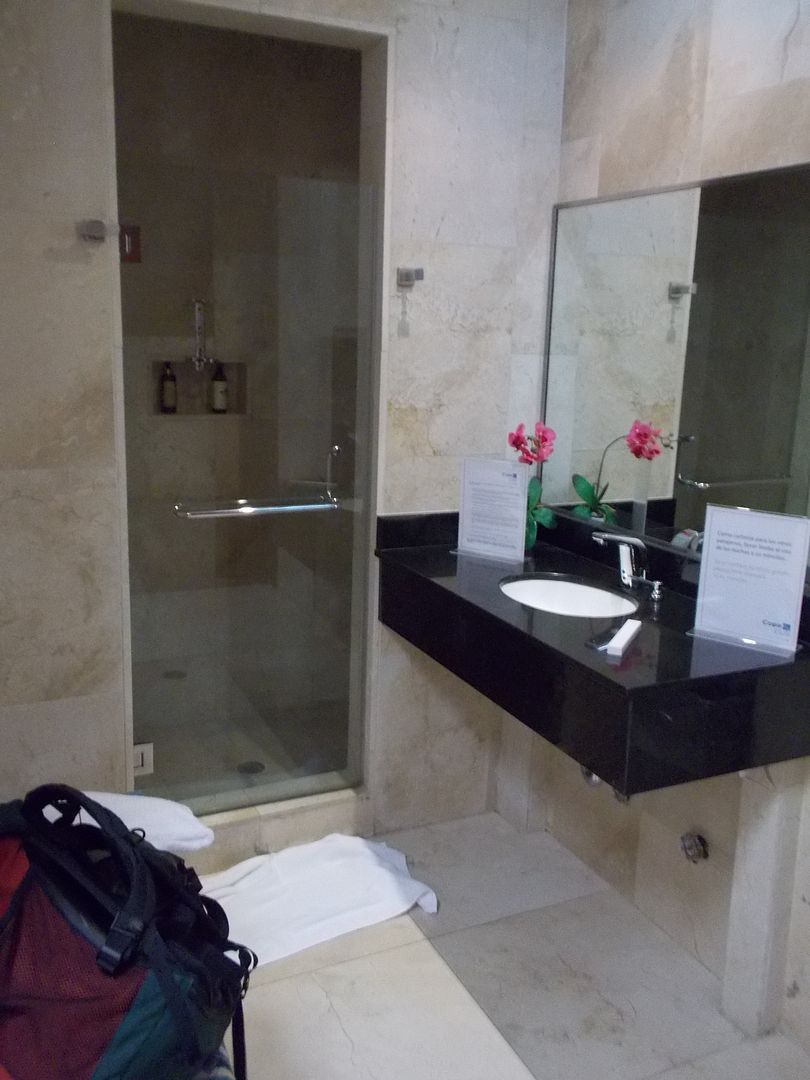 With my shower done, it was time for breakfast. The choice was nearly identical to that in IAH. If you don't eat carbs, you're not going to be happy!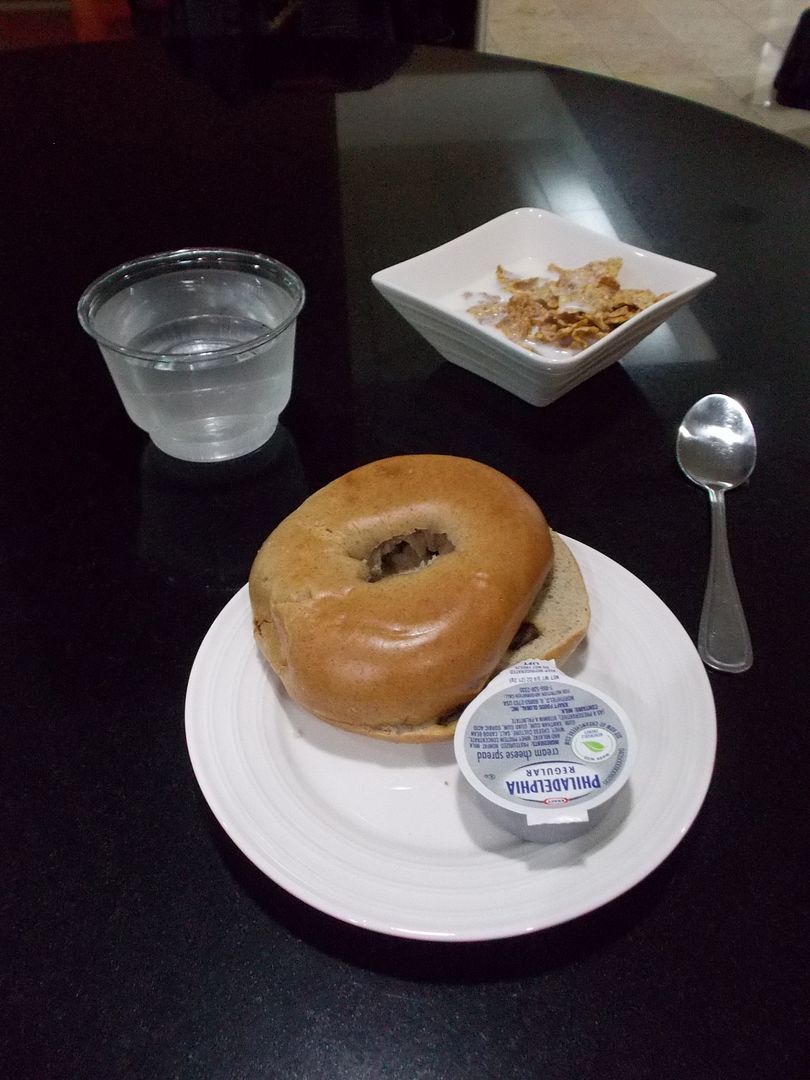 Like in the dowdy UA clubs in the States, things like coke can only be found behind the manned bars. Seeing as I was still in rum country, I had a final rum & coke.
.
The busy lounge, it took a few laps to find an empty seat. There were some nice views from the windows, but the seats over there were all full of sleeping passengers.
I headed down to the gate with plenty of time to go through the extra US security (quick interview, then another security scan).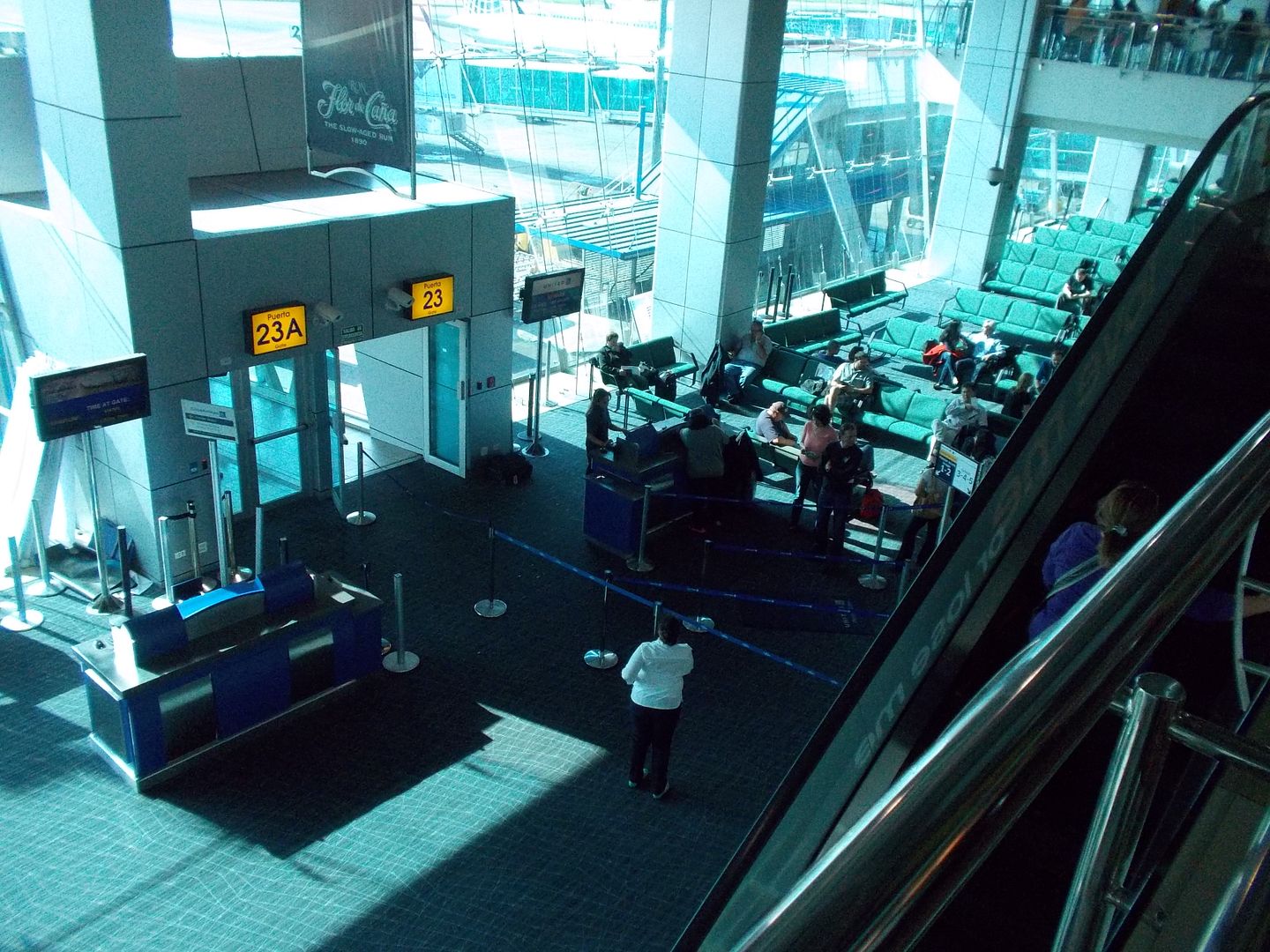 Boarding started at 0915, with group 2 (that's me!) being allowed on at 0920.
March 2014
Panama City (PTY) – Newark (EWR)
United UA 1022
Scheduled: 0949-1502 (5h13m)
Actual: 1037-1519 (4h42m)
Boeing 737-900 N27477
Economy Class
.
My seat. No PTVs this time, but when the content is 100% BOB, it's not a problem anyway.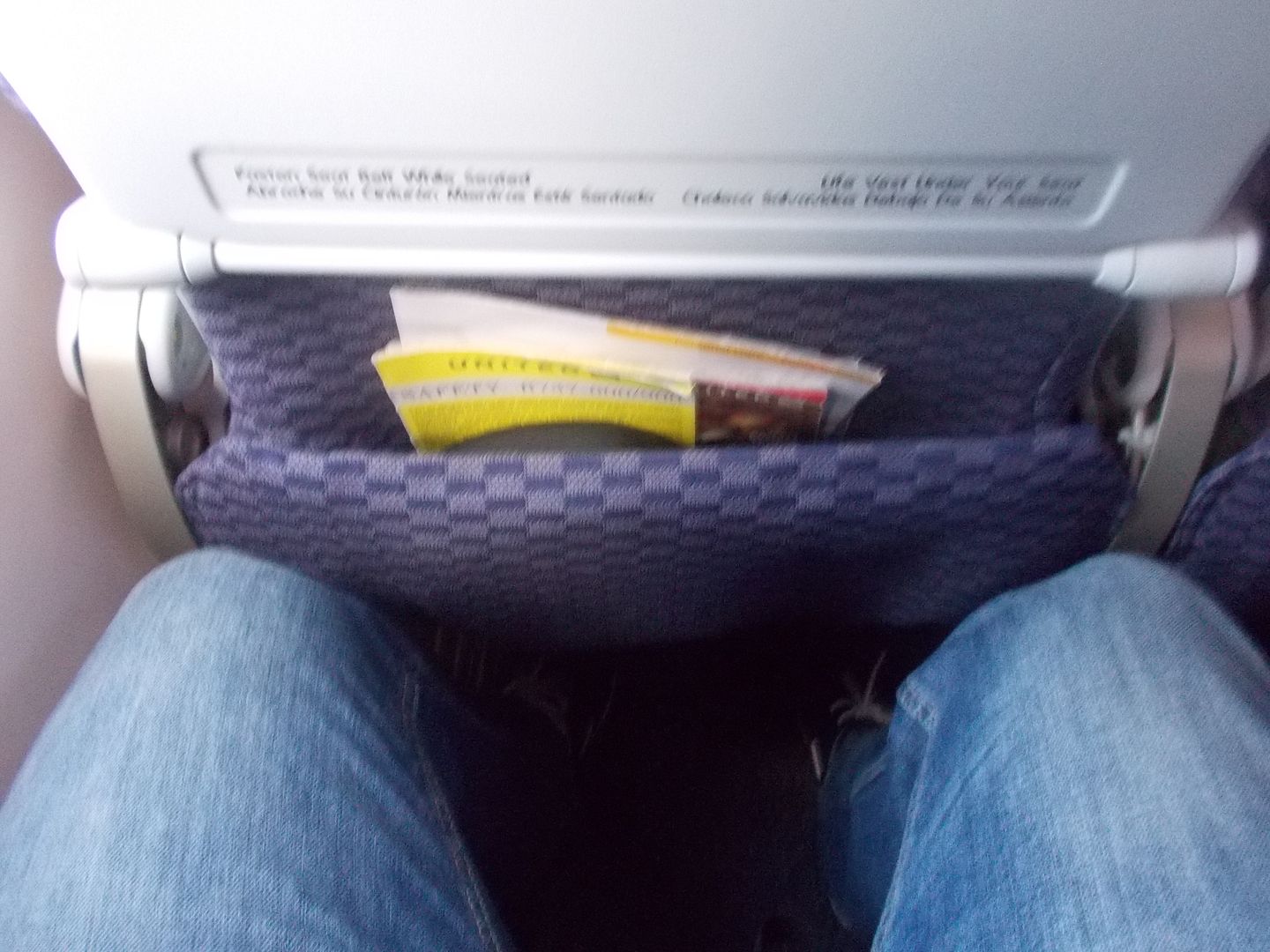 Safety card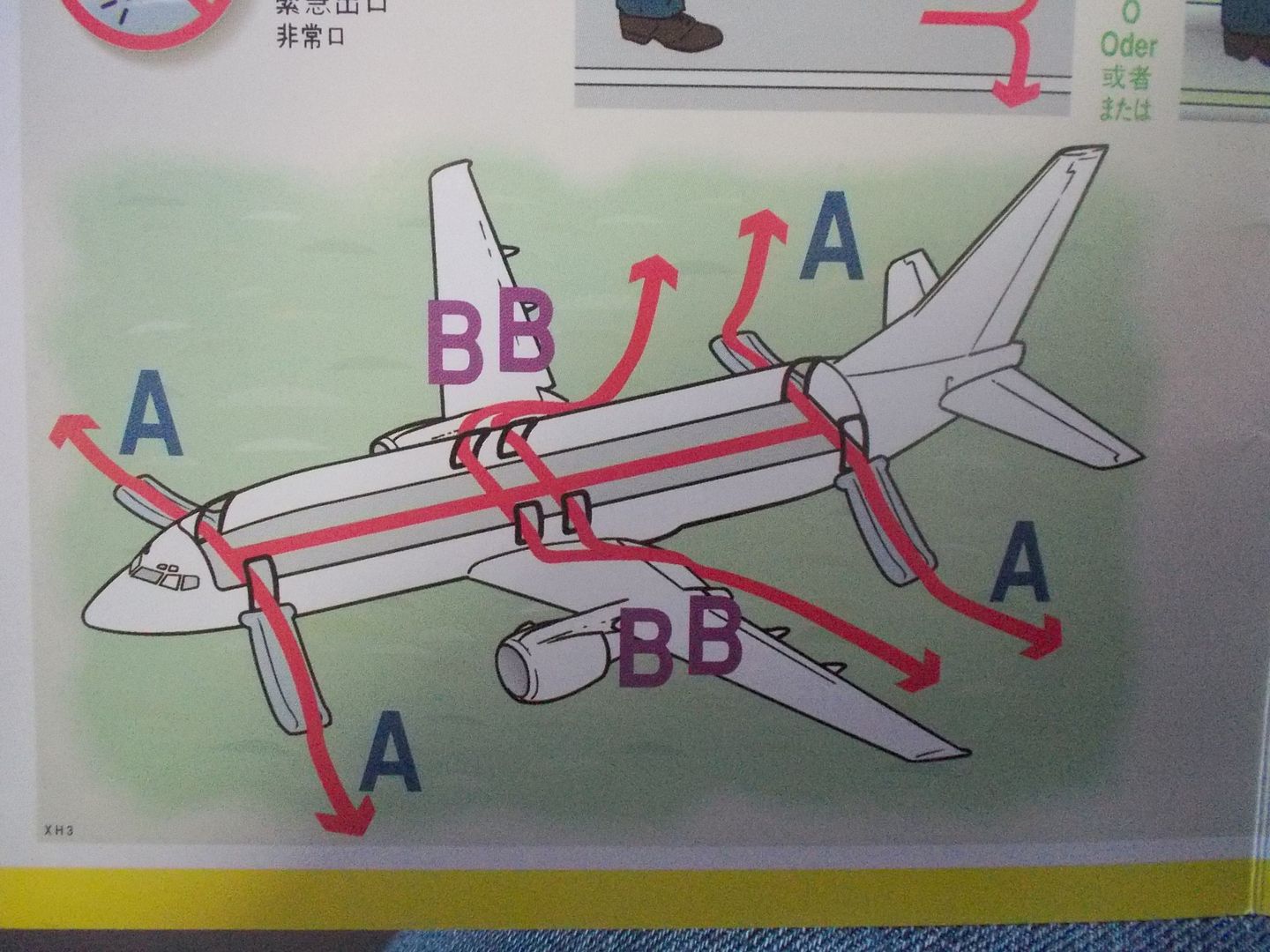 Hemispheres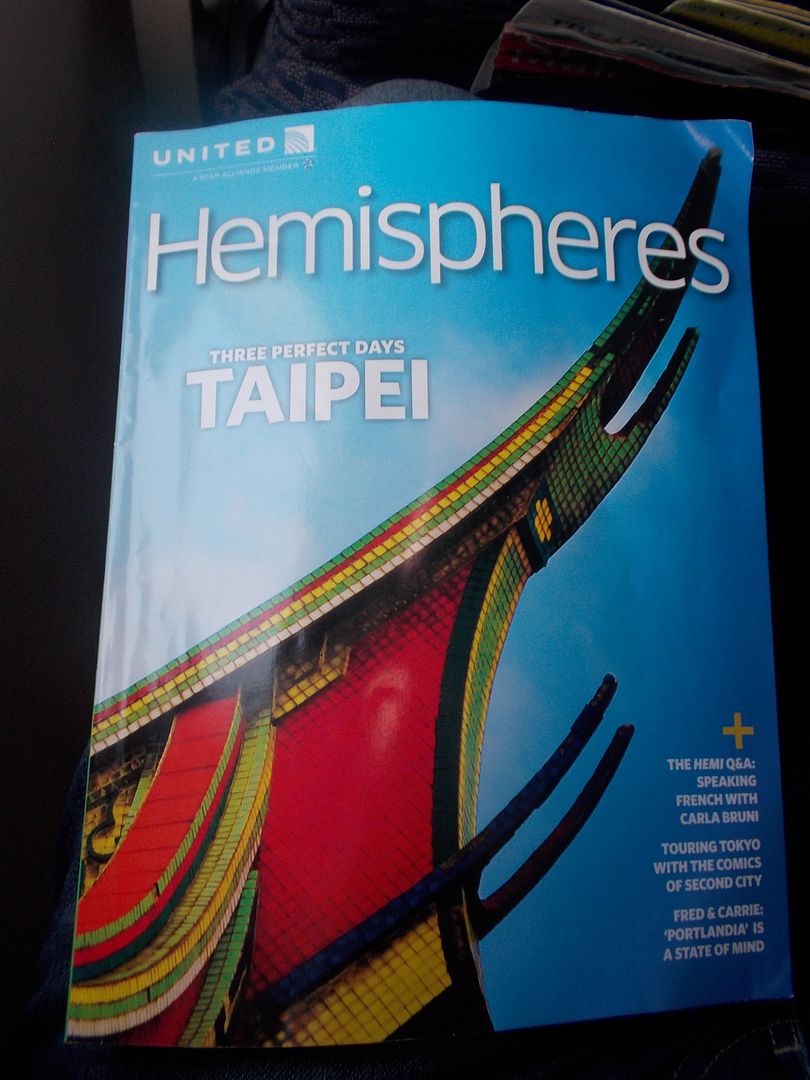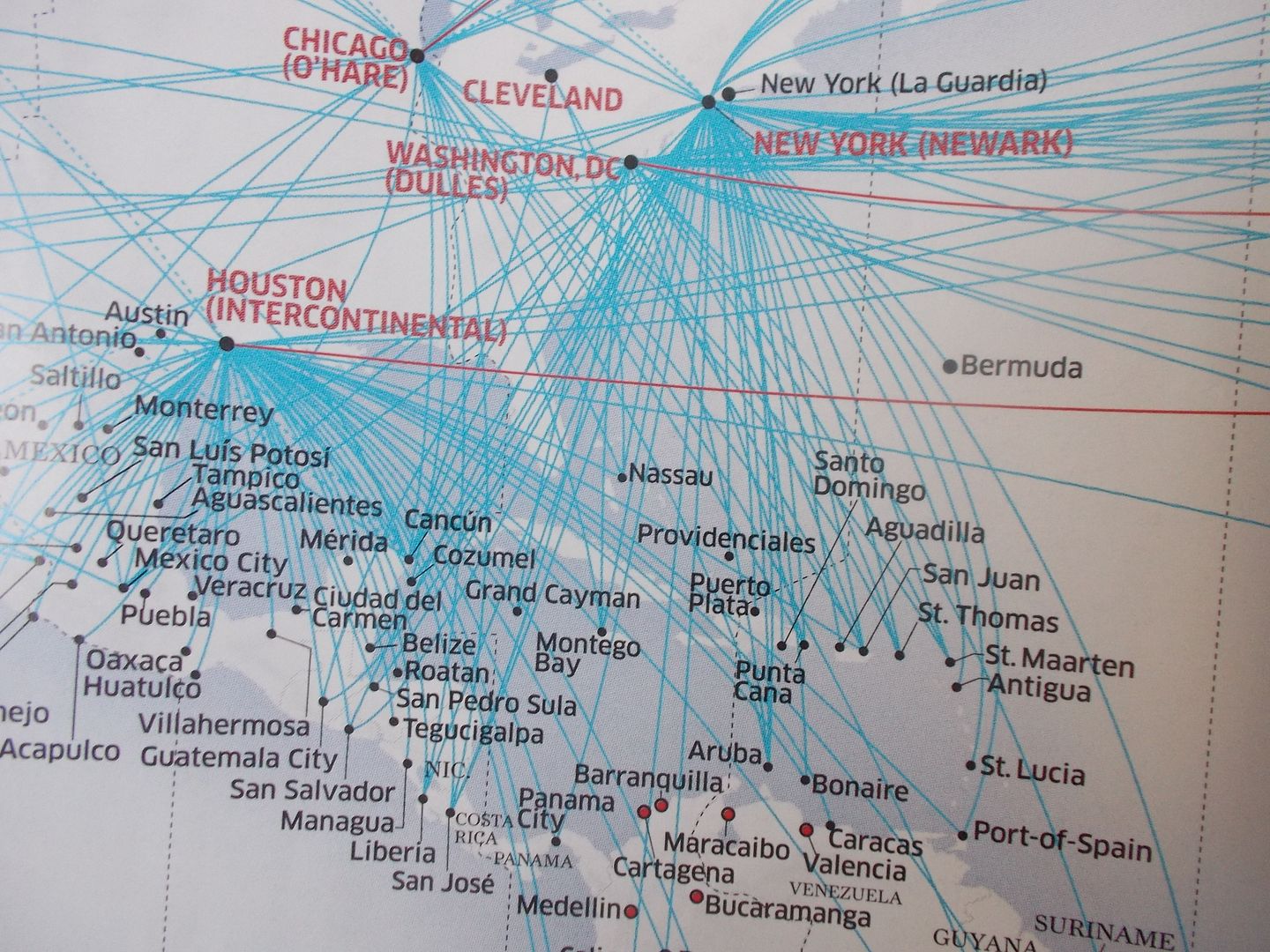 Midway through boarding, the middle seat was taken by lady whose husband was seated a few rows further forward next to the window. I thought I'd try and earn some karma points so offered to swap with the husband – they were very grateful. I was now sat a few rows further forward on the opposite side.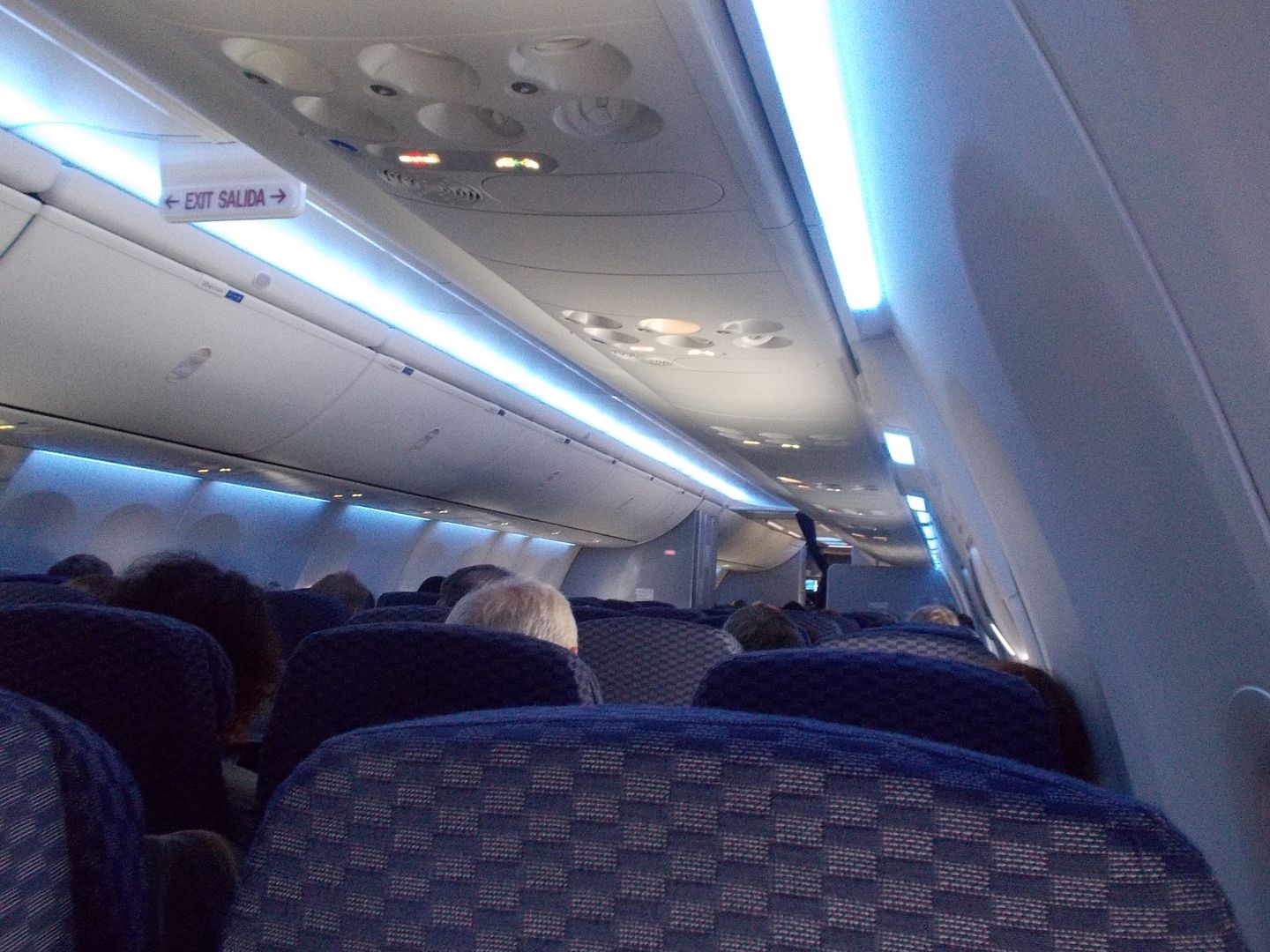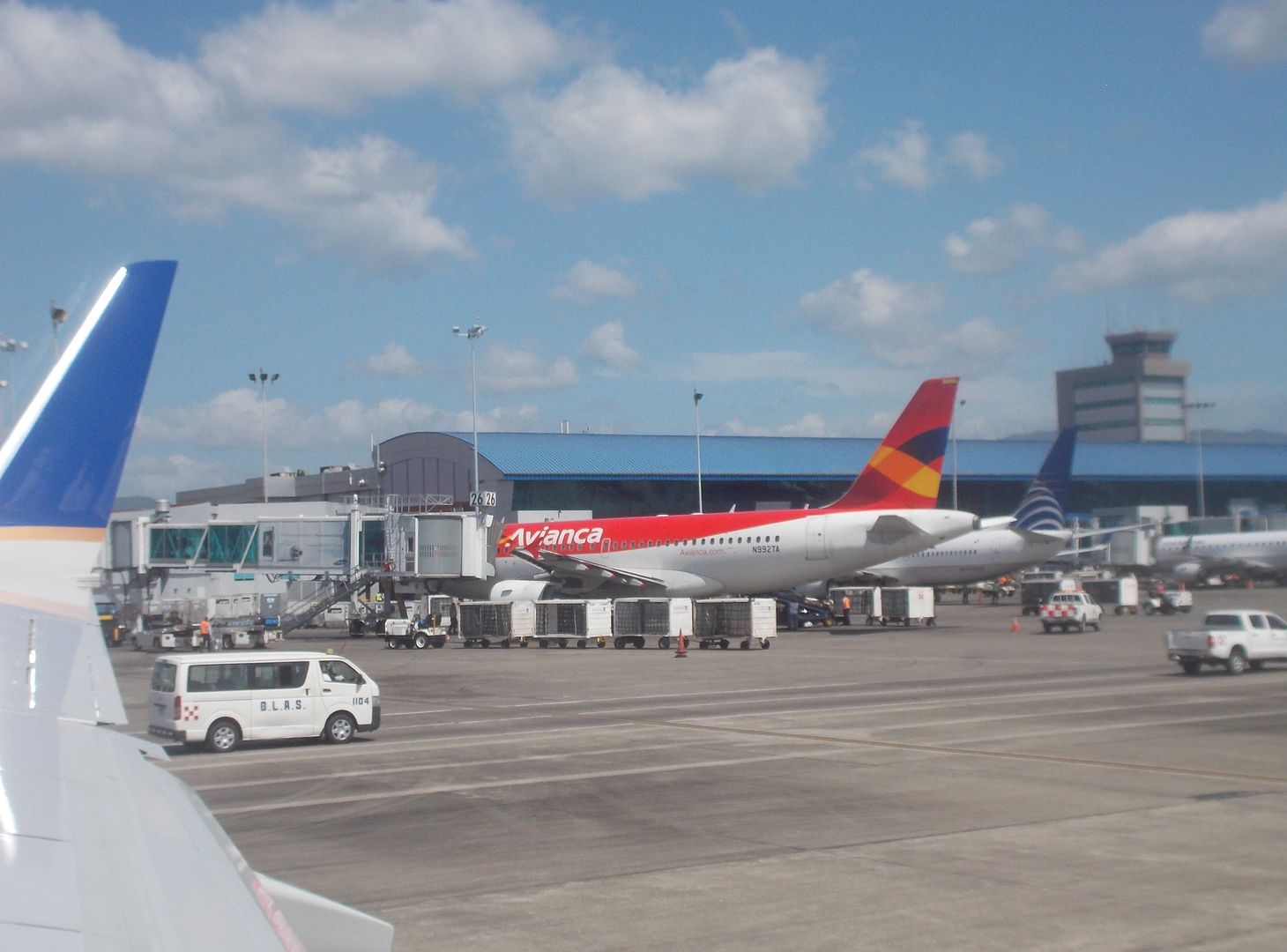 Sadly the karma backfired a bit as my new neighbours were an extended family whose parents were far more interested in playing with their iPads than entertaining their children on ensuring that they weren't being a complete nightmare for the other passengers. A kind reminder to all of you reading this that travel with children….keep your children entertained and out of the way of other passengers before you entertain yourself. This is public transport, not your private people carrier.
Despite boarding roughly on time, there was a steady drip feed of passengers boarding well past our original STD. No doubt they were stuck in the gigantic check in line. Pushback was at 1030, and we finally took off at a few minutes later.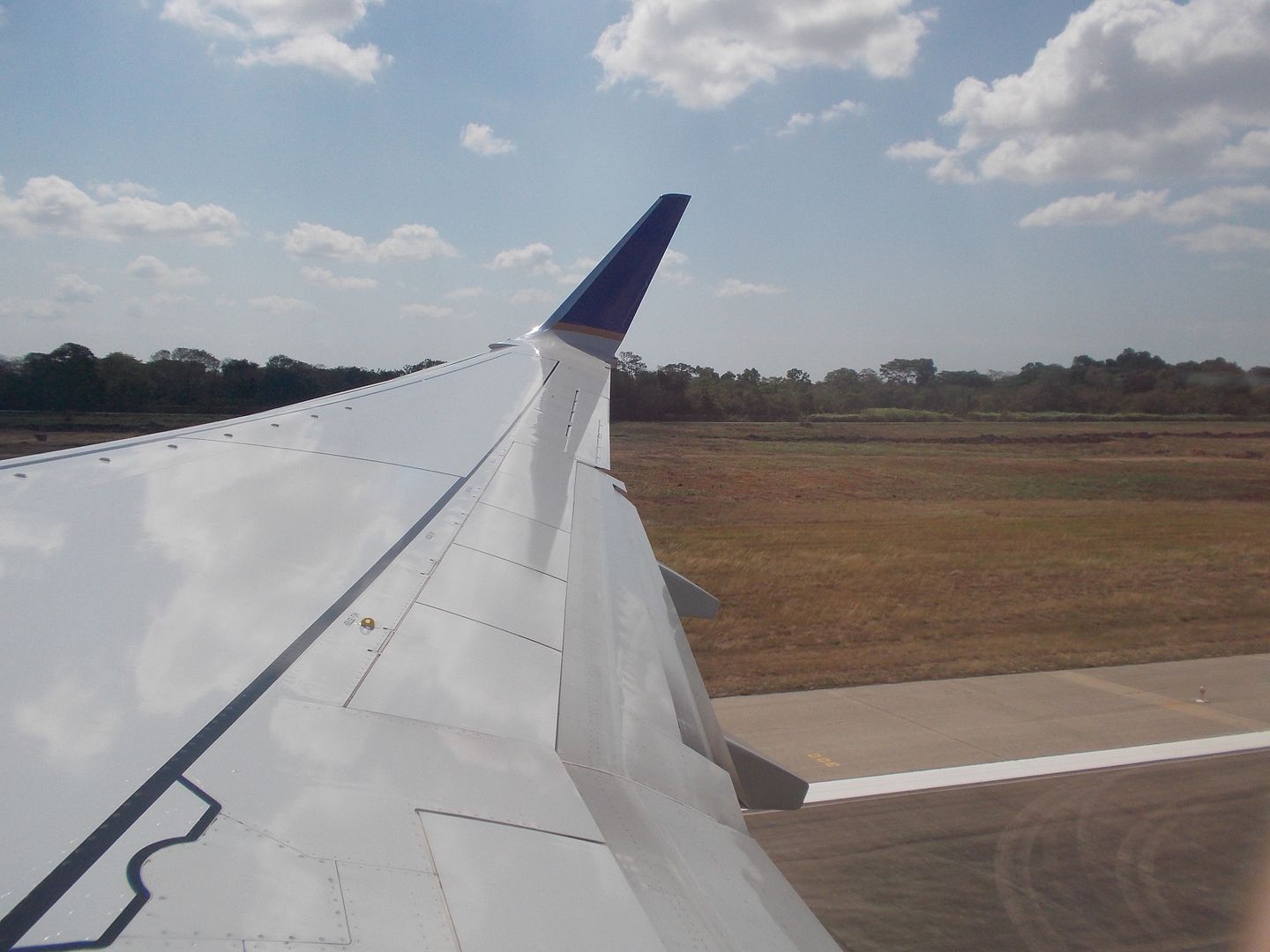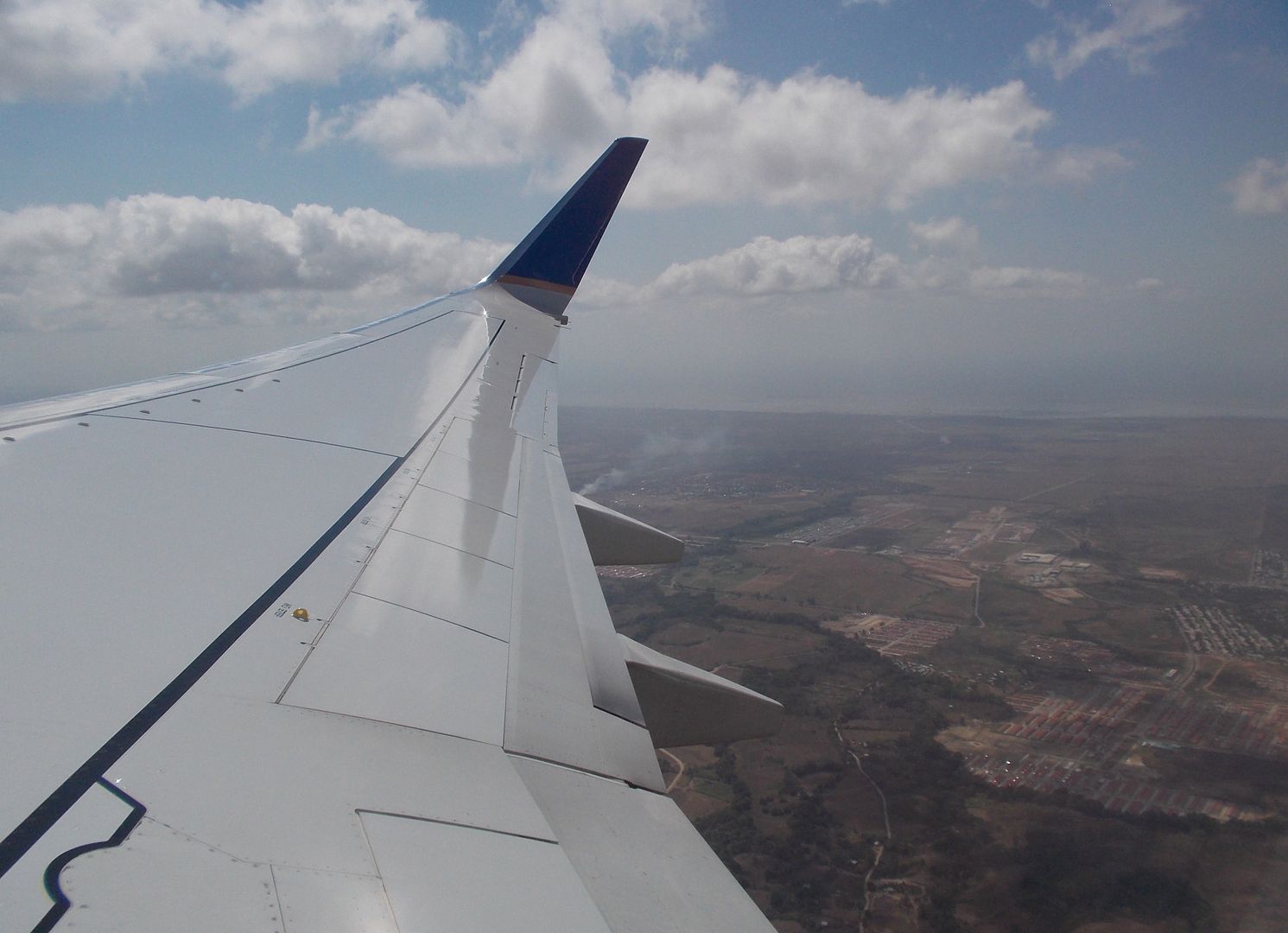 My customs form
There's not a lot of say about this flight. Complimentary soft drinks were doled out. I napped. The kids shouted and screamed and kicked the seats and left gunky handprints on the windows and drew on the tray tables. The parents watched films on their iPad.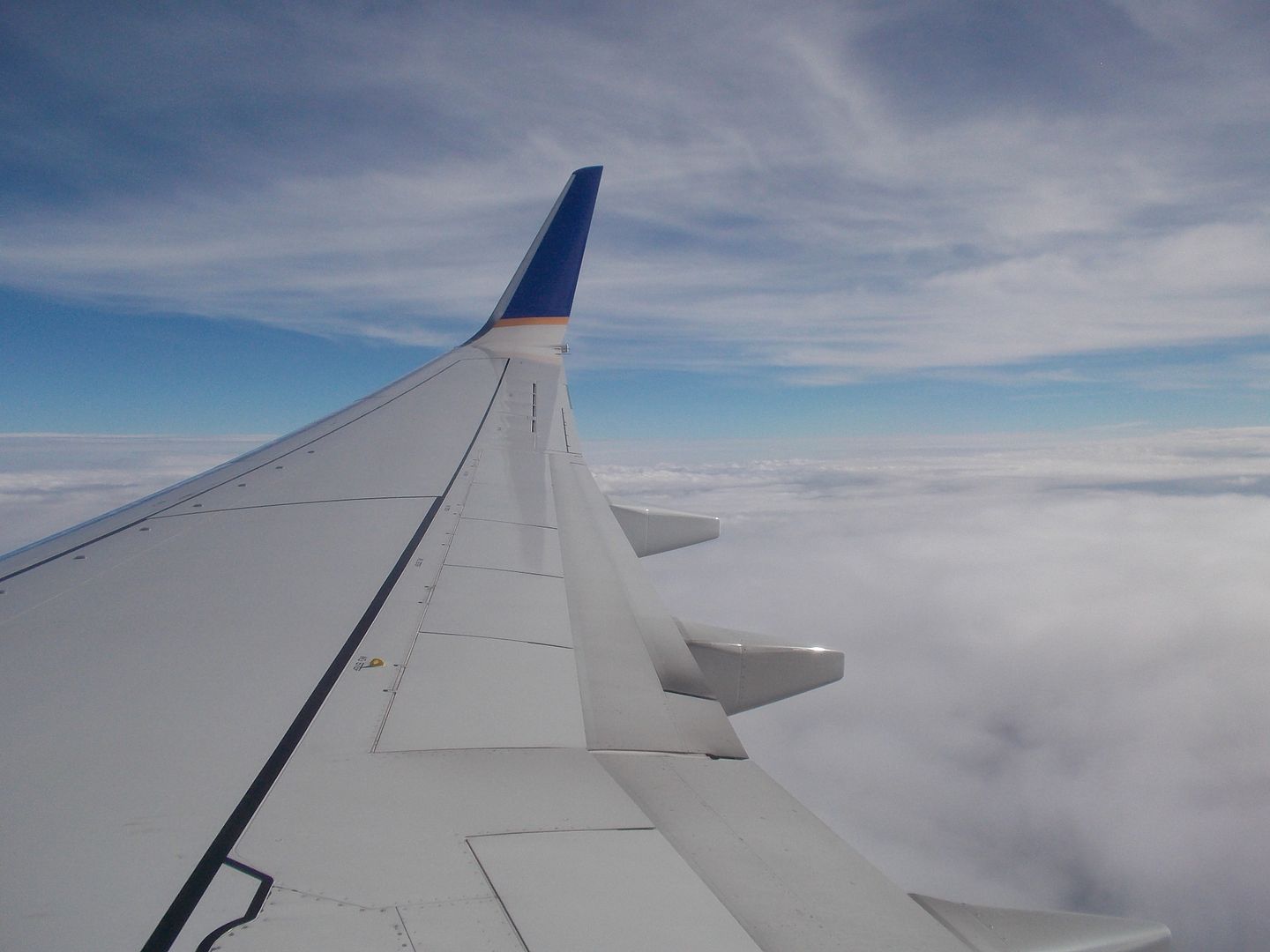 It's a cool day back in NJ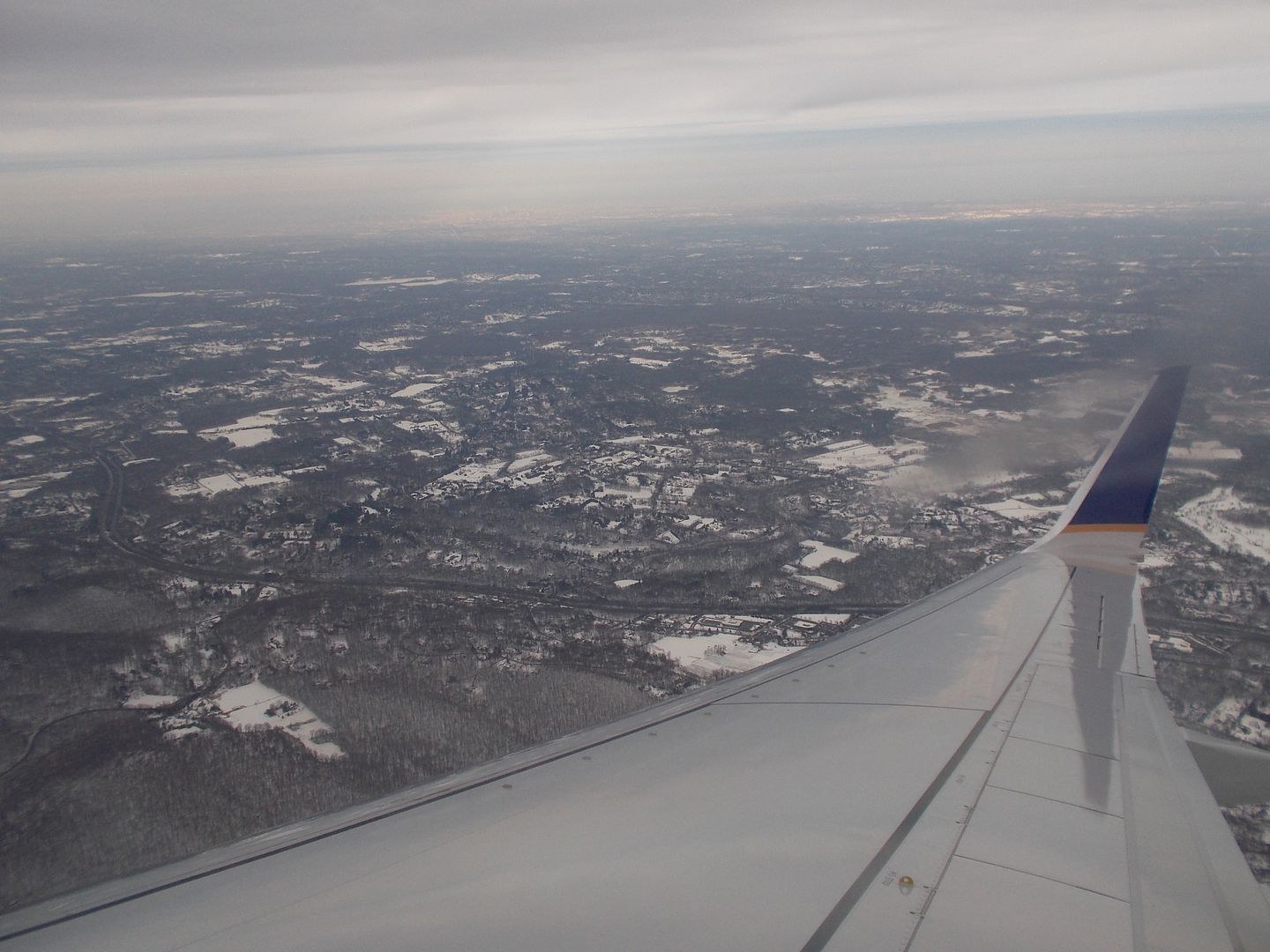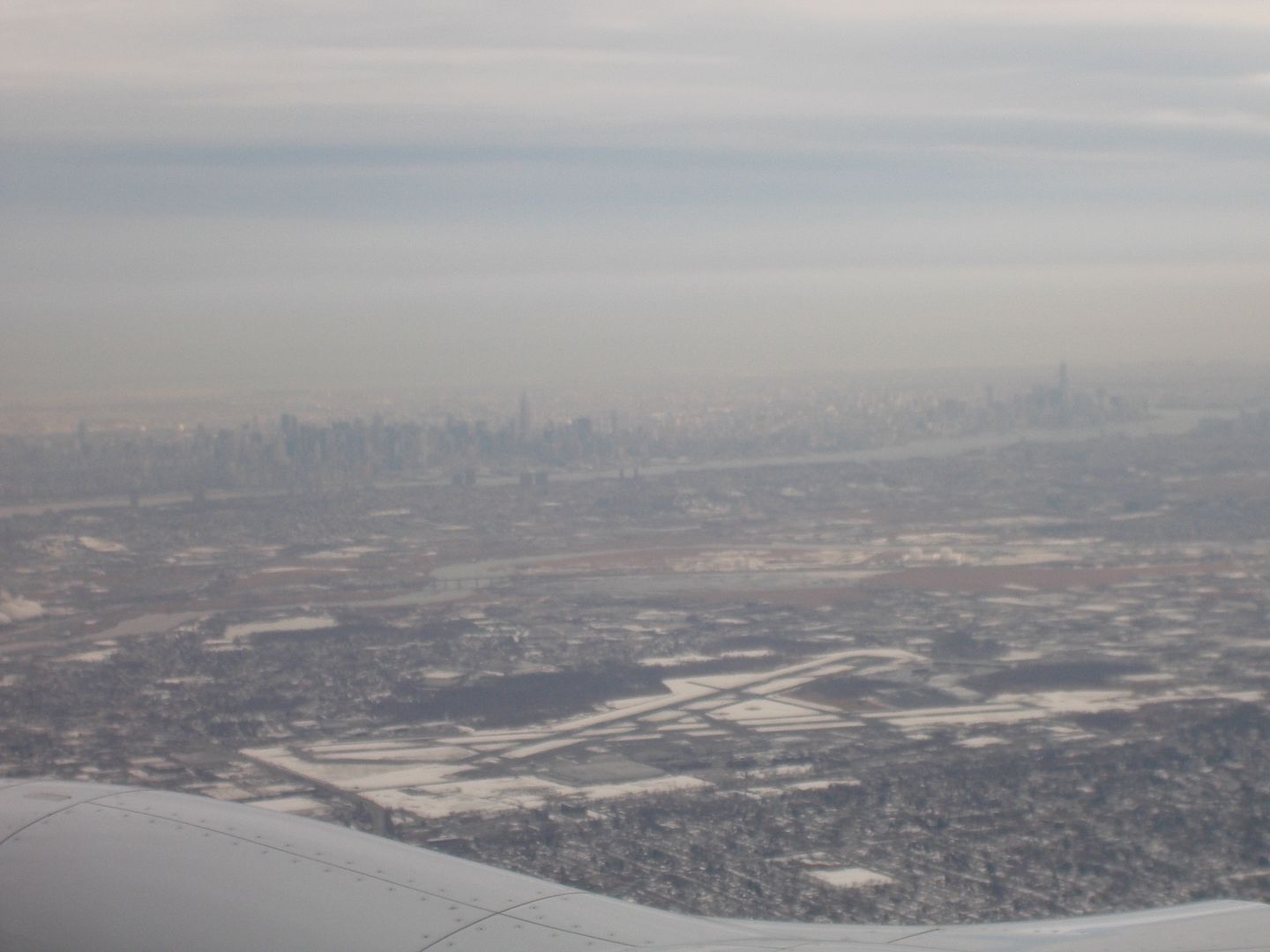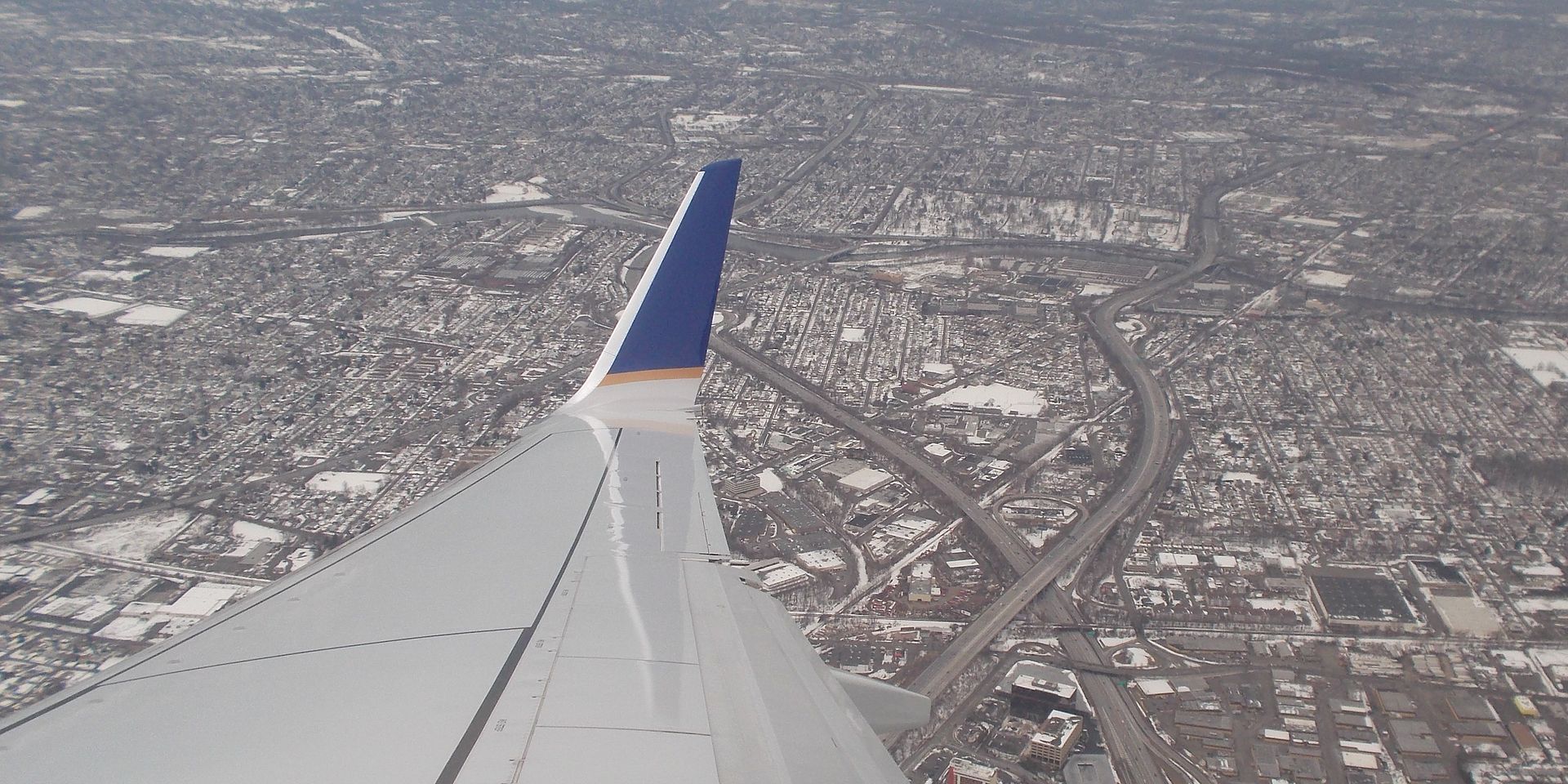 Welcome back to terra firma
Thanks to our delayed departure, we arrived at the gate a little late.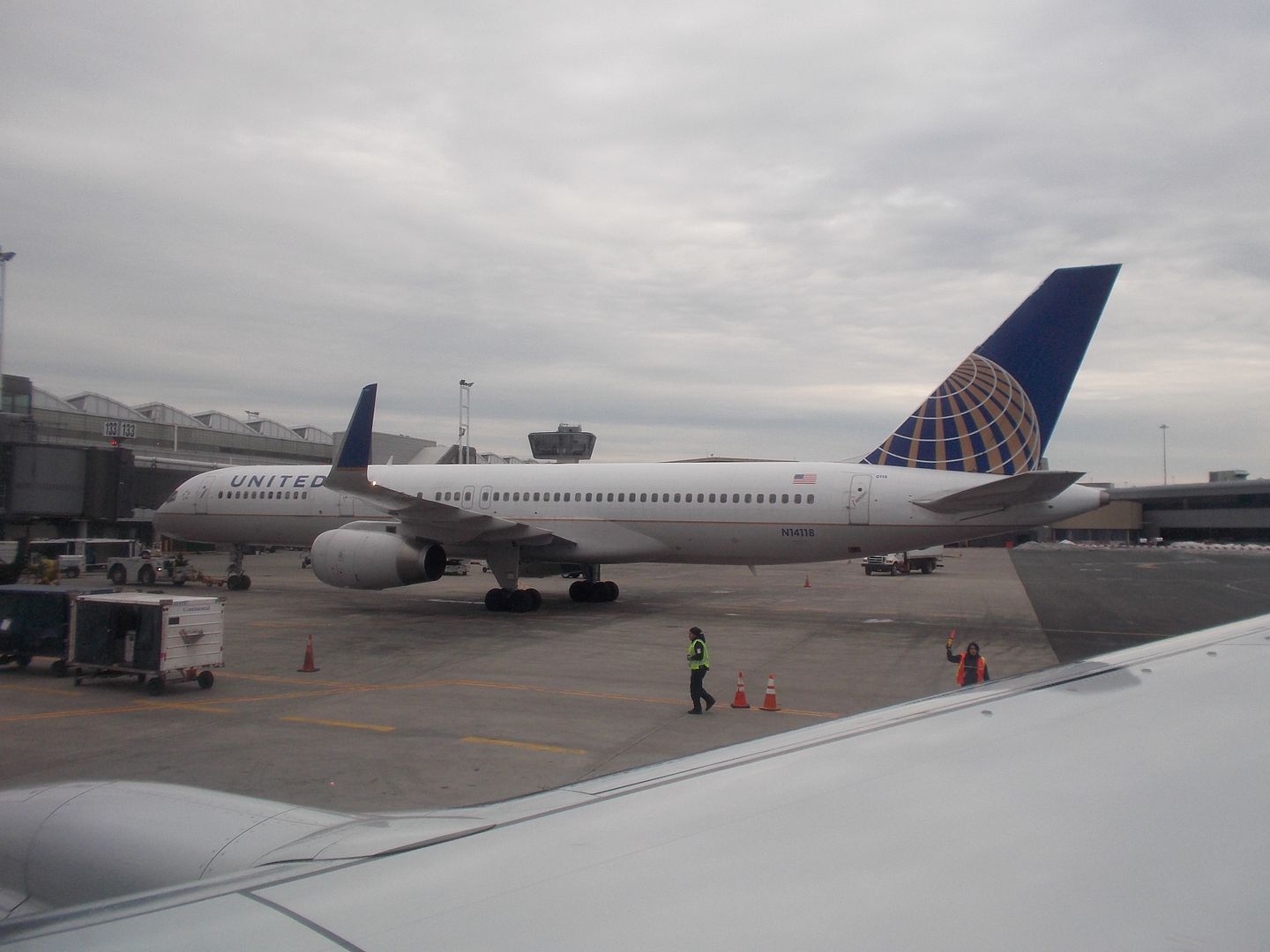 Sadly, unlike my last time arriving in EWR, today was a busier. Still, immigration only entailed a 10 minute wait (and then a fairly pleasant immigration officer). The wait for bags, however, was particularly slow, taking a further half hour before being able to wheel them past customs. I sort of understand why transit passengers have to go through immigration, but why should a bag on a direct international-international transit have to go through customs?
By the time my bag appeared, I was just inside the cut off point to be able to drop my bag at the reconnection point in Terminal C, before getting the train over to Terminal B where LH operates from.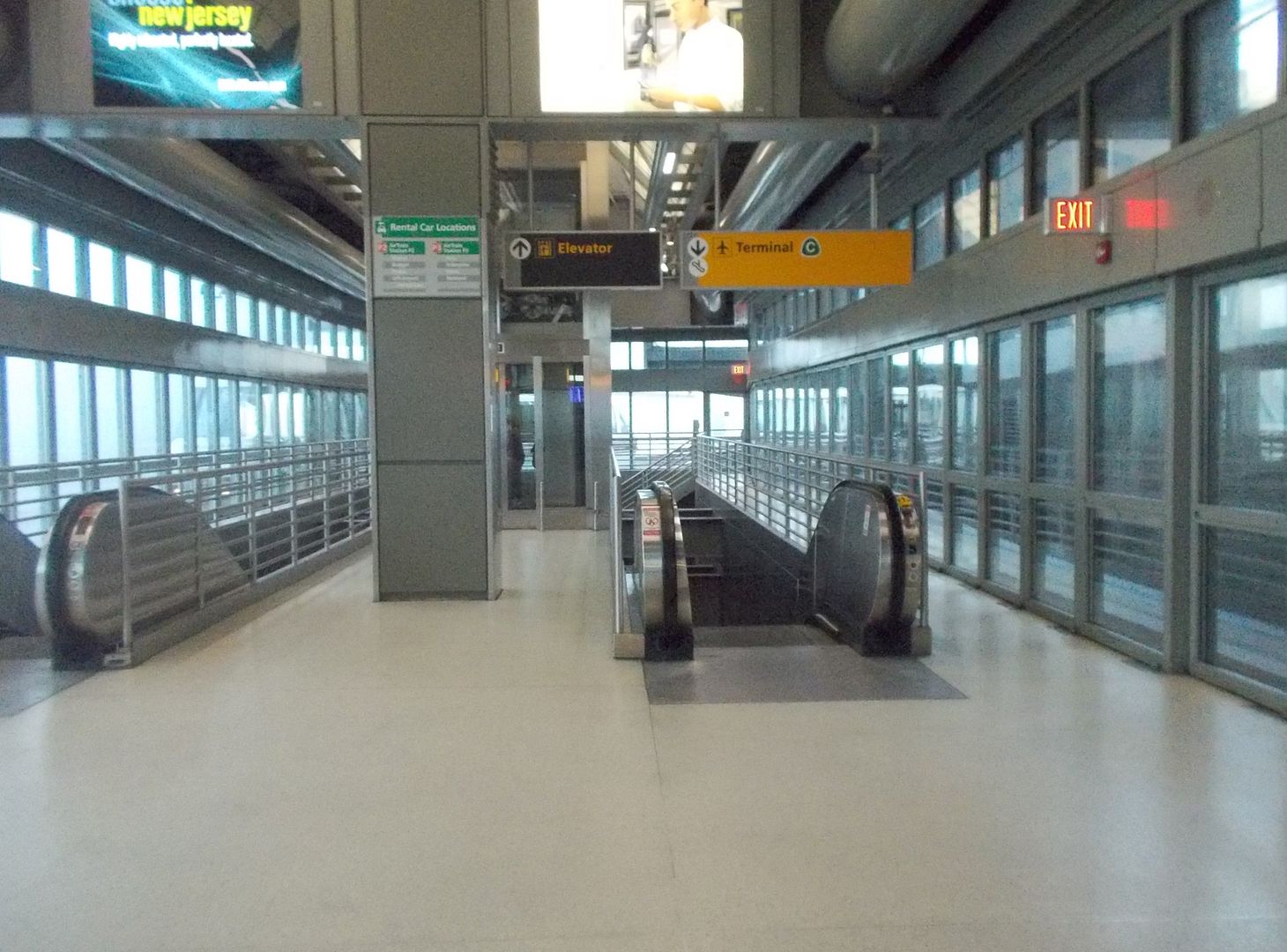 On the little transit train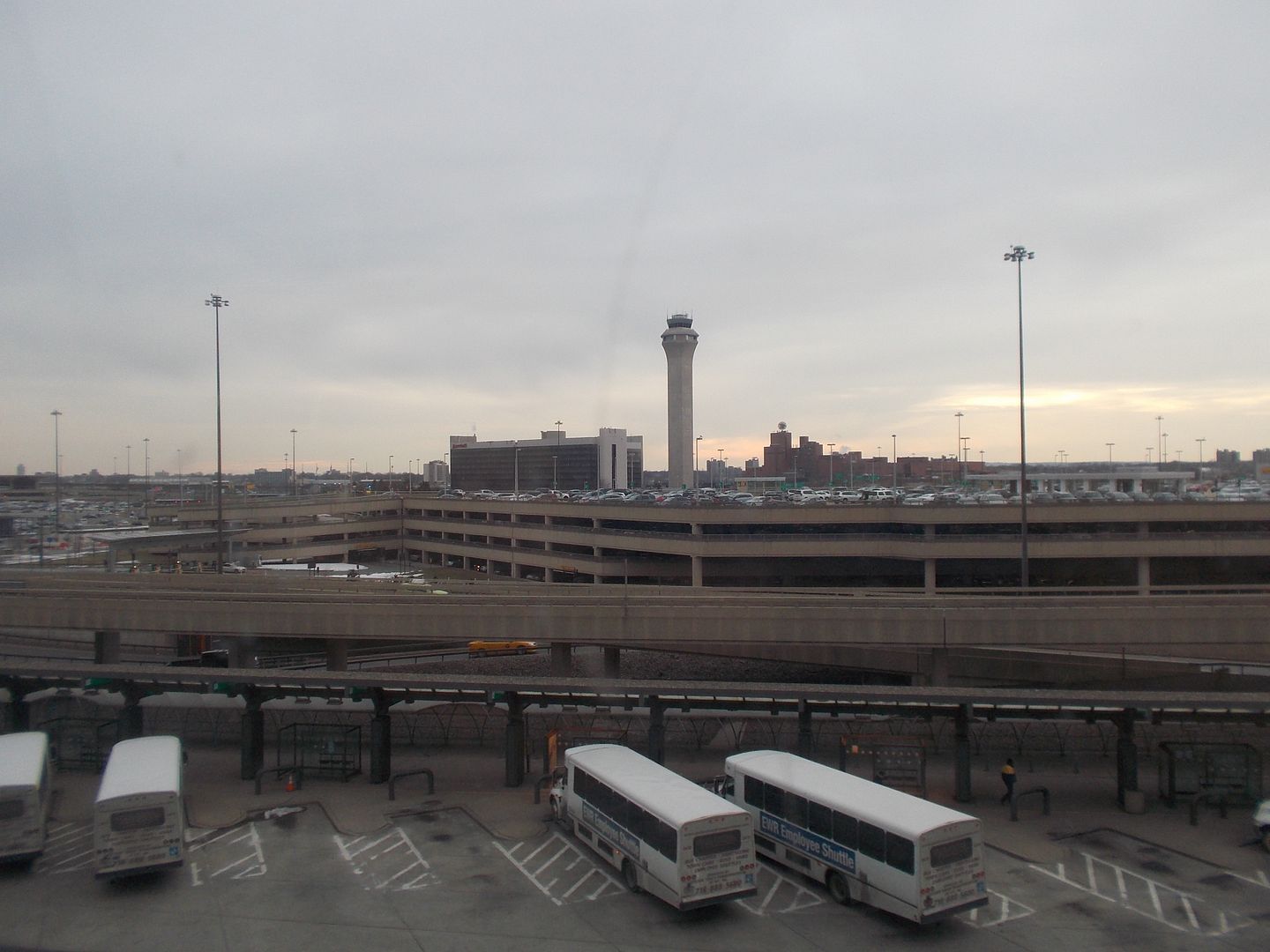 Despite having already been issued my LH boarding pass in PTY, I thought I'd go past the LH desks and see if there were any cheap upgrade offers to C. Sadly there weren't. On the plus side, I was given a fast track sticker for security, which helped me jump a particularly long line.
Once through security, I had around an hour before boarding started. I was lucky to be passing through EWR just a few months after the new LH lounge was opened. The Star Gold/Senator side of the lounge was pretty busy, so I couldn't get a window, but found a table near the buffet. Compared to the Spartan offerings at the UA/CM lounges, the food and drink in here was excellent. The buffet was tasty and varied.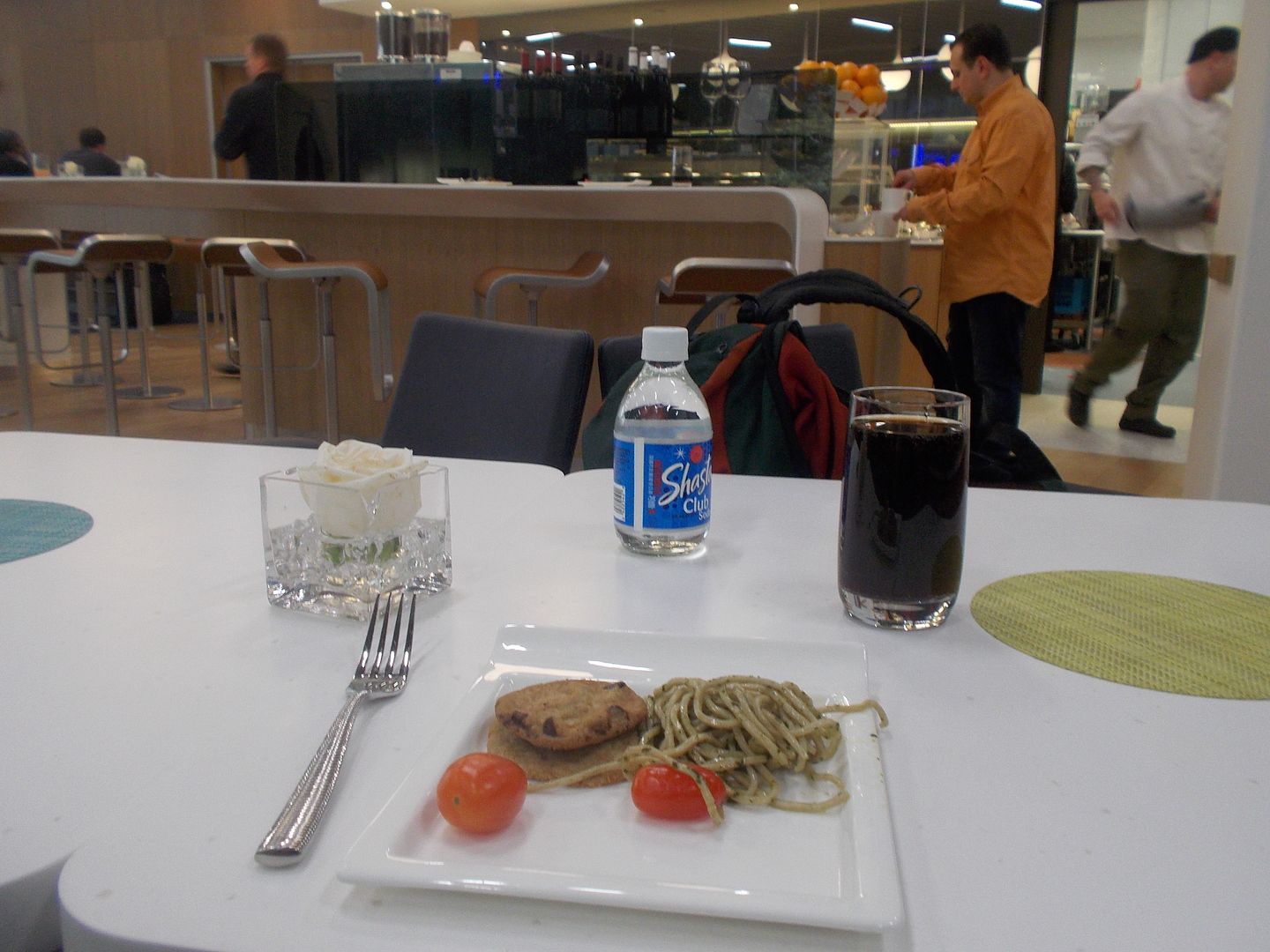 Champagne too!
SK also have a lounge in EWR, so i went over for a quick look. It seemed a lot bigger than the LH one, although probably as it's not been split in two like the LH one. The décor was quite a bit older though. I got an espresso, then headed back to LH.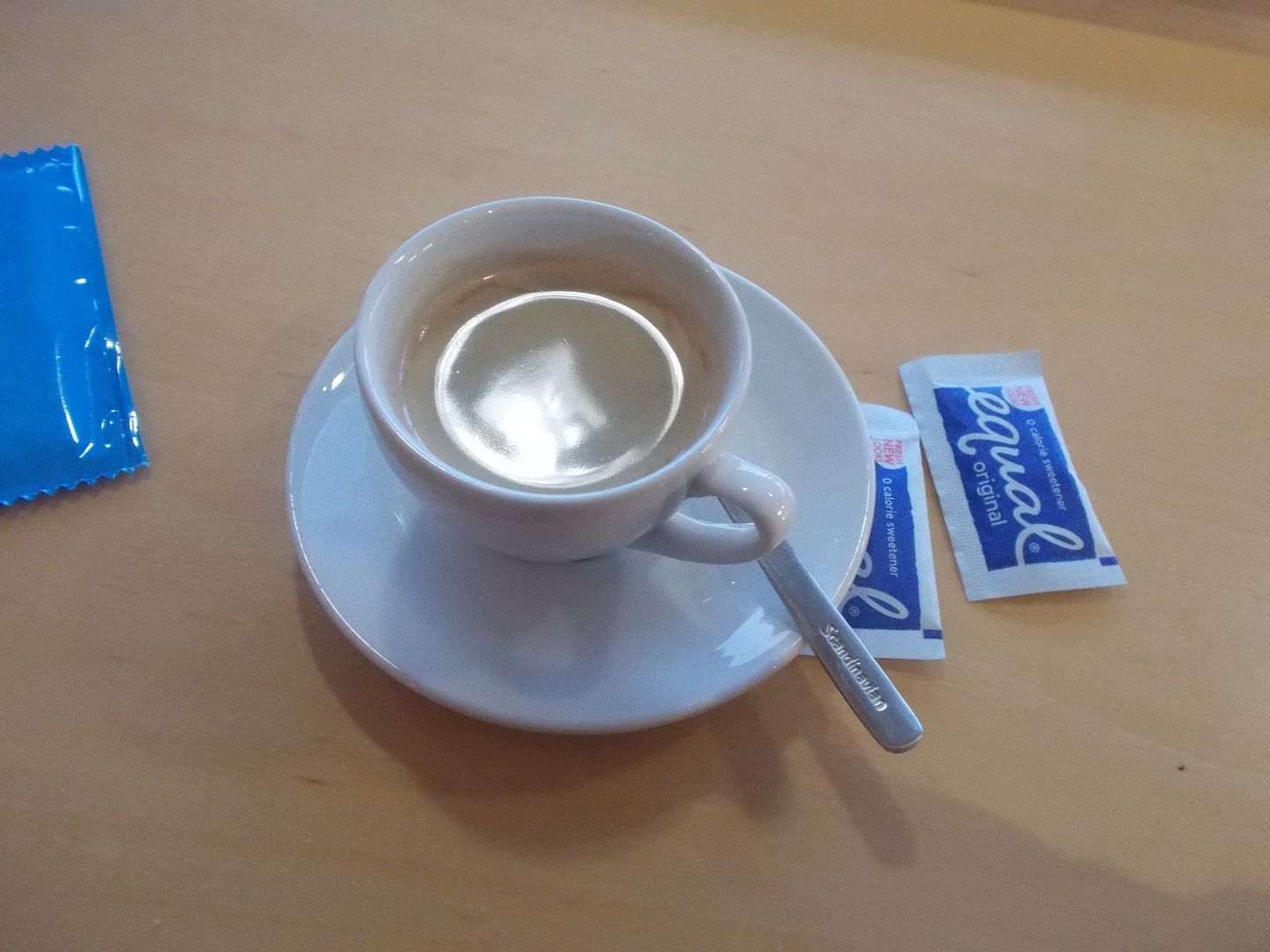 BA from the SK lounge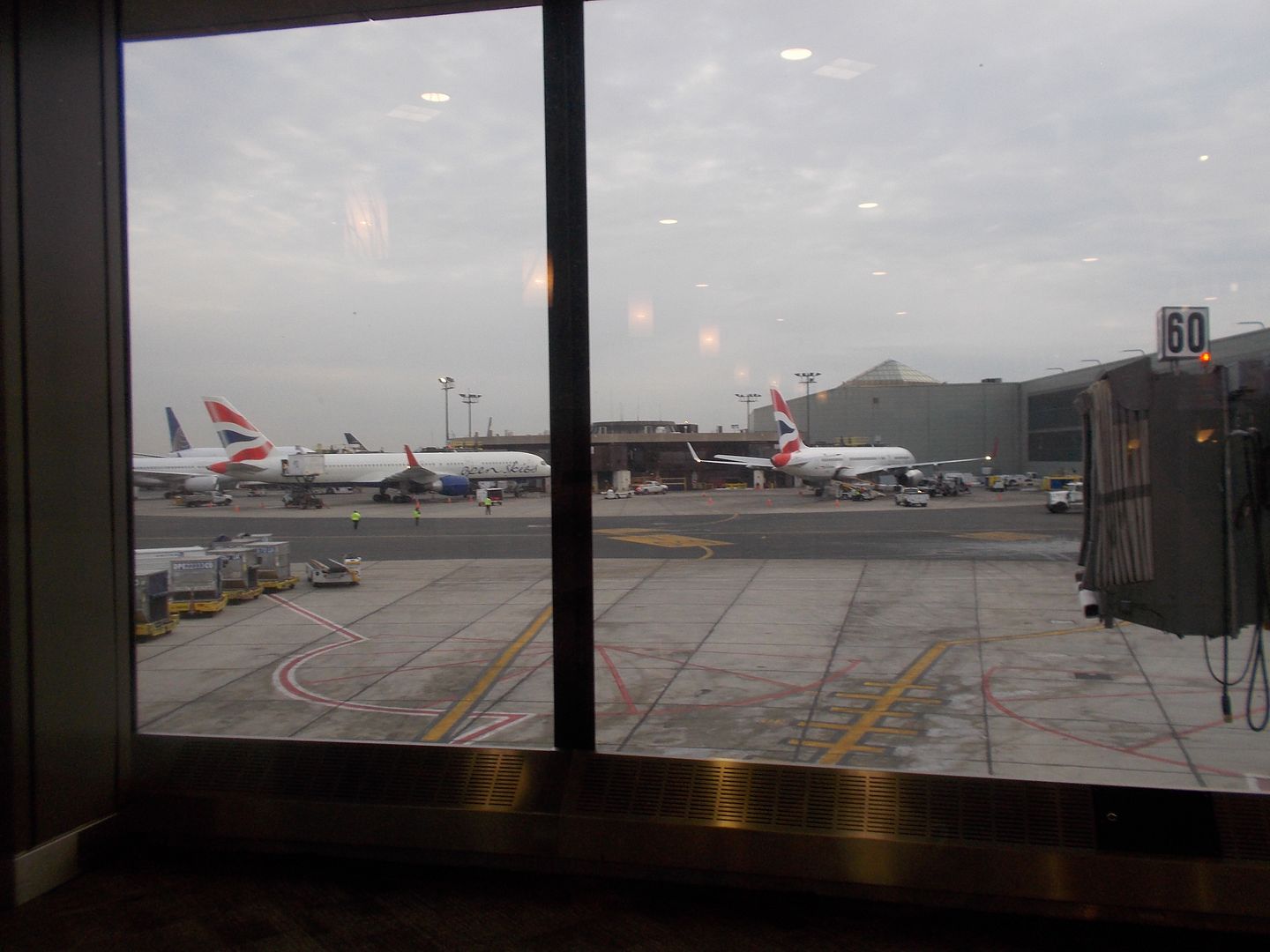 45 minutes before our STD, boarding started
I chose to fly LH over UA as there was a B747 operating, rather than UA's 767/777. You can get some great views at EWR.