.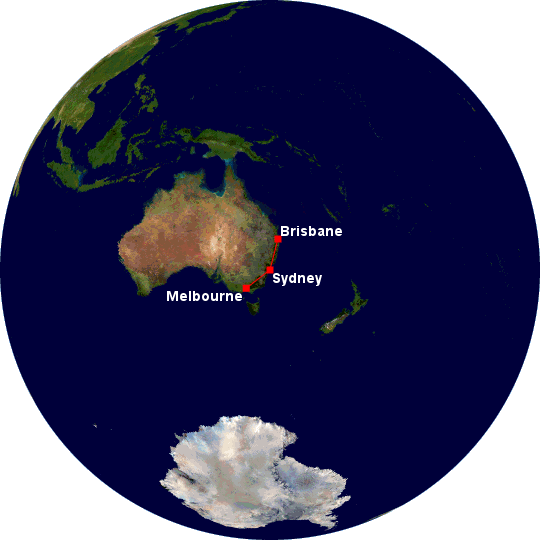 .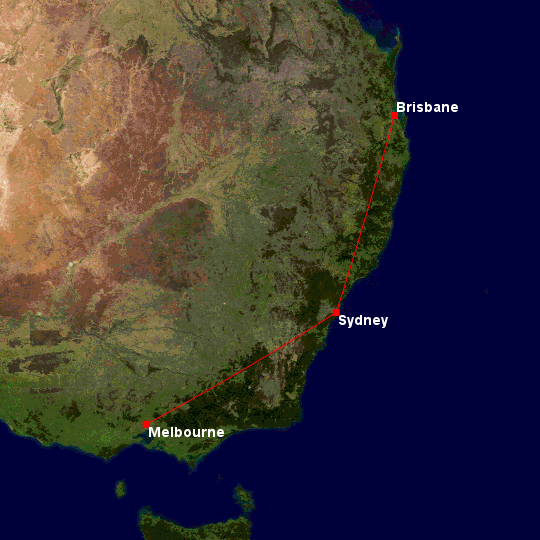 Maps generated by theGreat Circle Mapper -copyright © Karl L. Swartz.
Videos related to this report
Virgin Australia | 737-800 | MEL-SYD | Economy :
http://youtu.be/dYbcVDInEu0
Virgin Australia | E190 | SYD-BNE | Economy:
http://youtu.be/seyemroiGgw
Hi there,
This is the fourth part of nine telling the tale of my trip down to Australia in April. The previous three parts can be viewed here if you've missed them:
Oz 2014 1: Positioning LGW-BCN With EasyJet
(by
jwhite9185
May 26 2014 in Trip Reports)
Oz 2014 2: Qatar Business BCN-DOH-SIN A333/77W
(by
jwhite9185
Jun 10 2014 in Trip Reports)
Oz 2014 3: Heading Down Under With MH 737/A333
(by
jwhite9185
Jun 26 2014 in Trip Reports)
Once I'd sorted out actually getting to Oz, it was time to book some domestic runs. Being a One World sapphire card holder, it would have made most sense to fly all the sectors with QF – but where would the fun in that be? Instead, I turned to Australia's other major player, Virgin Australia. From Melbourne, I decided to head up to Brisbane. I could have taken a non stop flight, but for just a few pounds more I managed to squeeze in a stop in Sydney. Completely pointless, other than to try out both the 737-800 and Embraer 190 of the airline.
One thing I did like was the free seat selection from booking.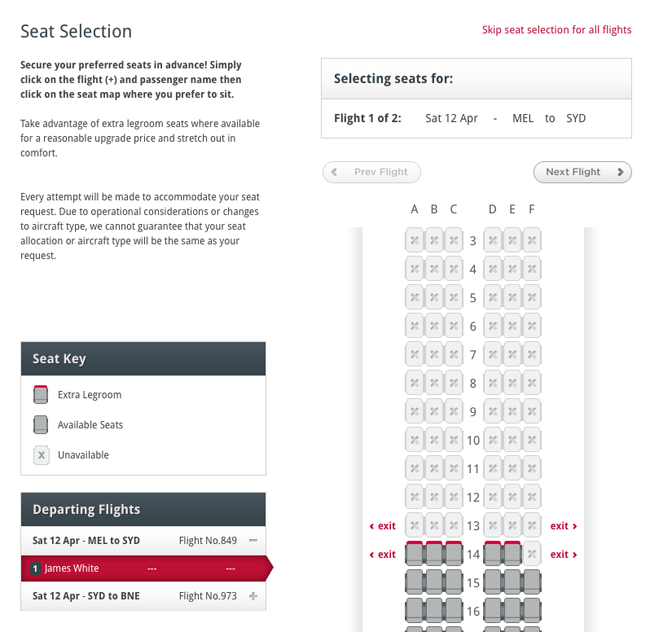 And something I didn't like was VA thinking my Visa debit card was a credit card, and applying a surcharge accordingly. Although I've since had a similar issue with SN – which you can read about in due course.

On the day of departure, I finally got to see a little bit of blue sky. I took a walk around the Docklands area after checking out of my hotel.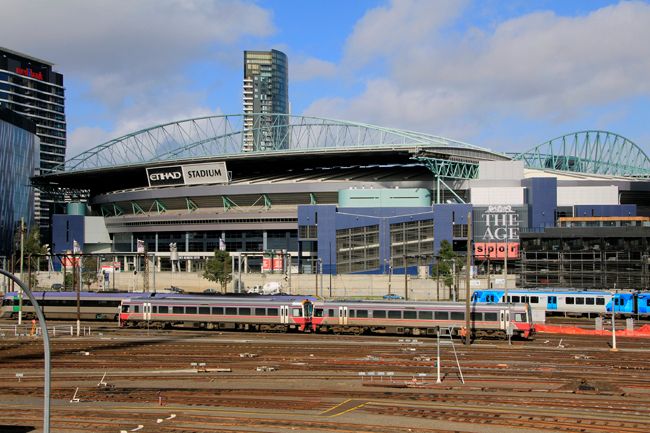 .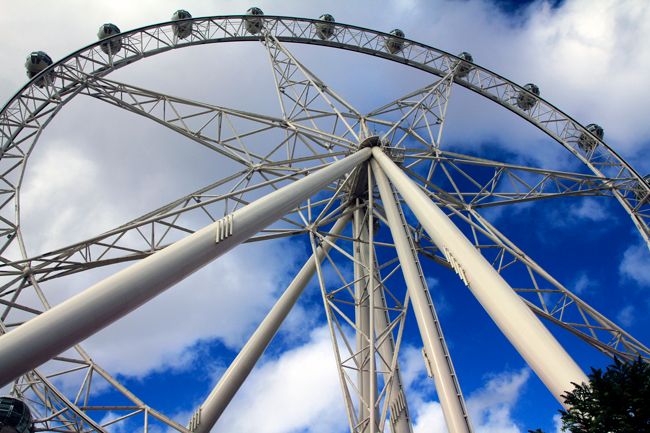 .

As well as having a look around a shopping centre in the area.
I made my way to South Cross Station to grab the sky bus to the airport, although as I was a little early I grabbed myself a tasty lunch.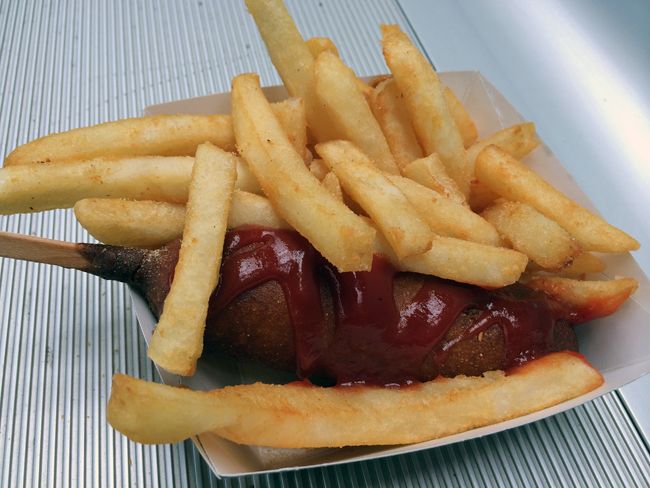 Before making my way through to catch the bus.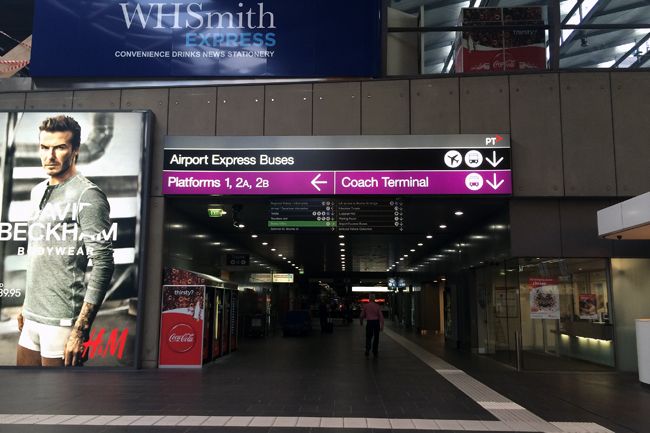 .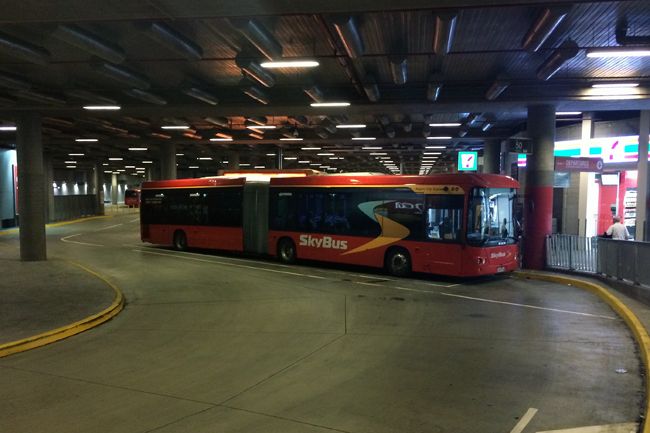 .

I arrived around twenty minutes later.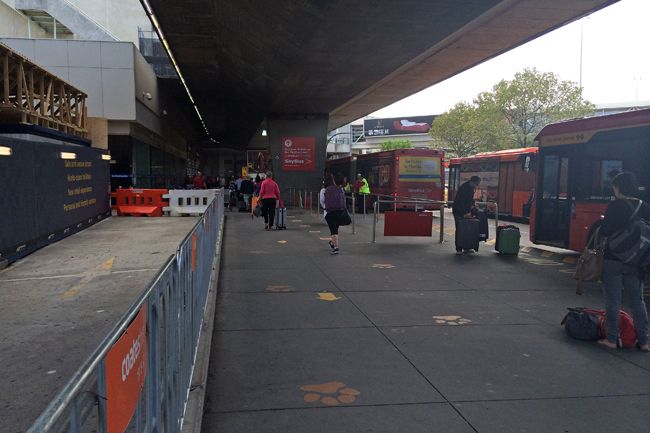 Upon entering the terminal, I was immediately met with baggage claim. Seems this is popular in both the USA and in Australia but being from the UK it seems so strange.
I made my way upstairs to the Virgin Australia bag drop. During online check in, I'd opted to get my boarding passes sent to my phone, but they never turned up - so no souvenirs today, although as it turned out VA don't rip their boarding passes so I was able to keep them in tact anyway.

.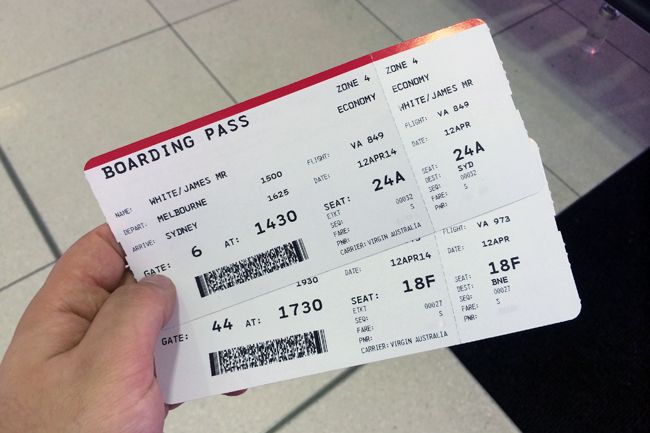 My bag was sent on its way after a little bit of a fuss over weather I had paid for bags or not, but it was sorted out with no issues. I took a brief walk landside, but nothing much was of interest.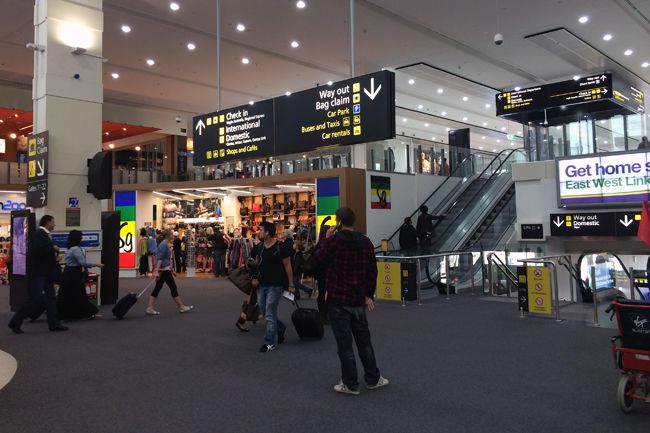 I headed through security soon after and it was painless. Bag on the belt, through the metal detector and on my way within 20 seconds. Why can't everywhere be like this?!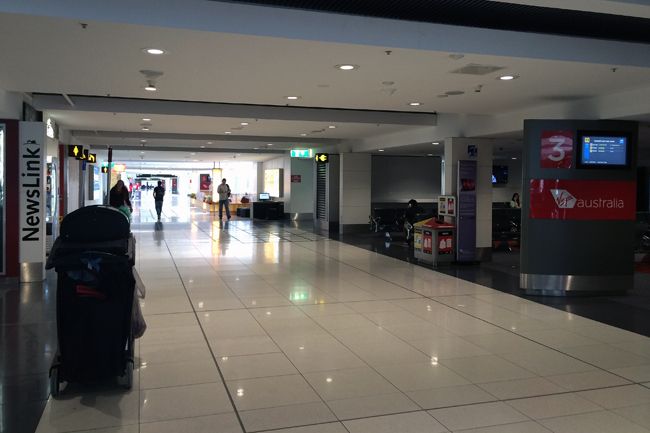 I found out where my flight would be departing from before I perched myself by a window and watched the few movements outside.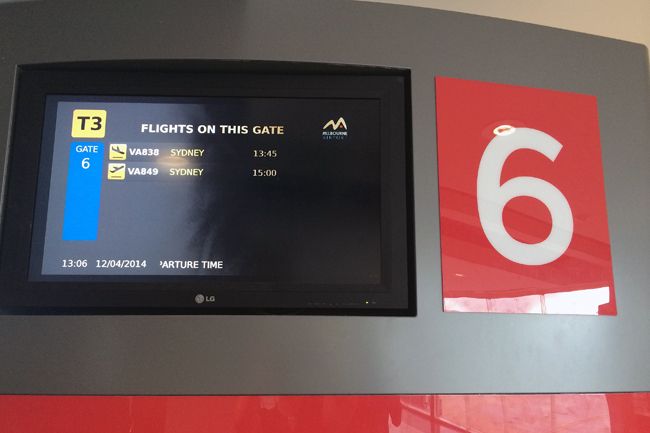 .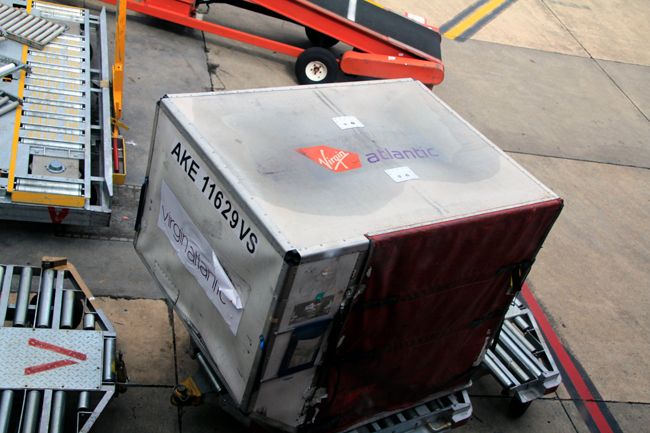 What's that doing here?!

.


.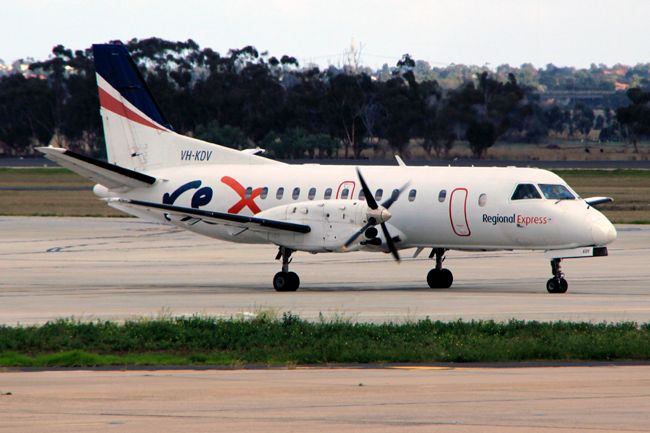 .


.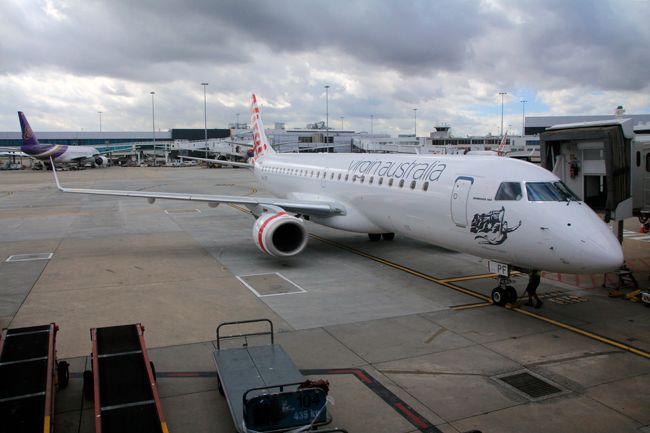 .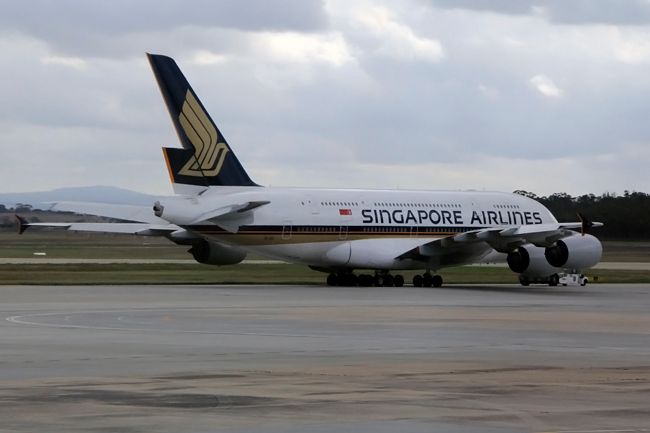 .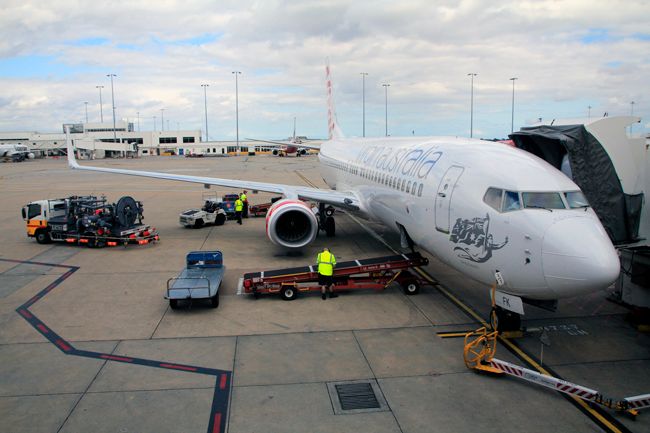 My ride on stand
I hoped my bag wouldn't stay dumped on the tarmac…
Boarding began at 14:30 and I made my way onboard via the rear stairs.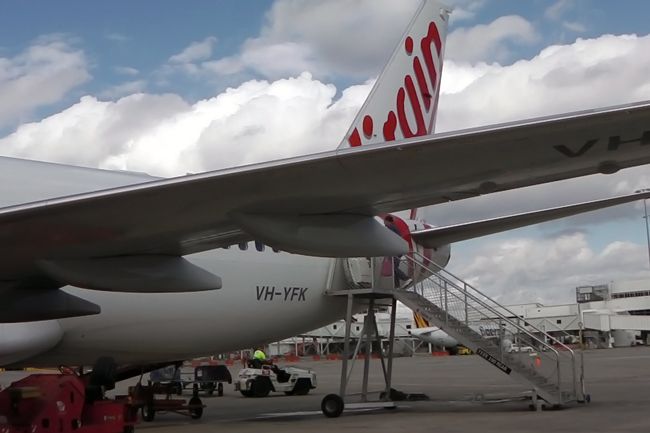 .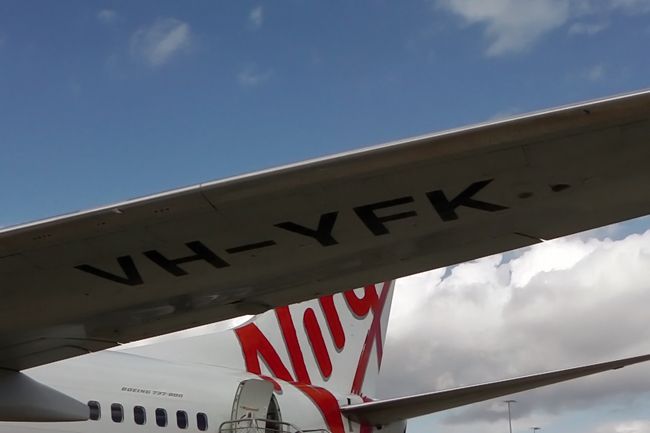 .