#2, Lufthansa First Class Minsk to Buenos Aires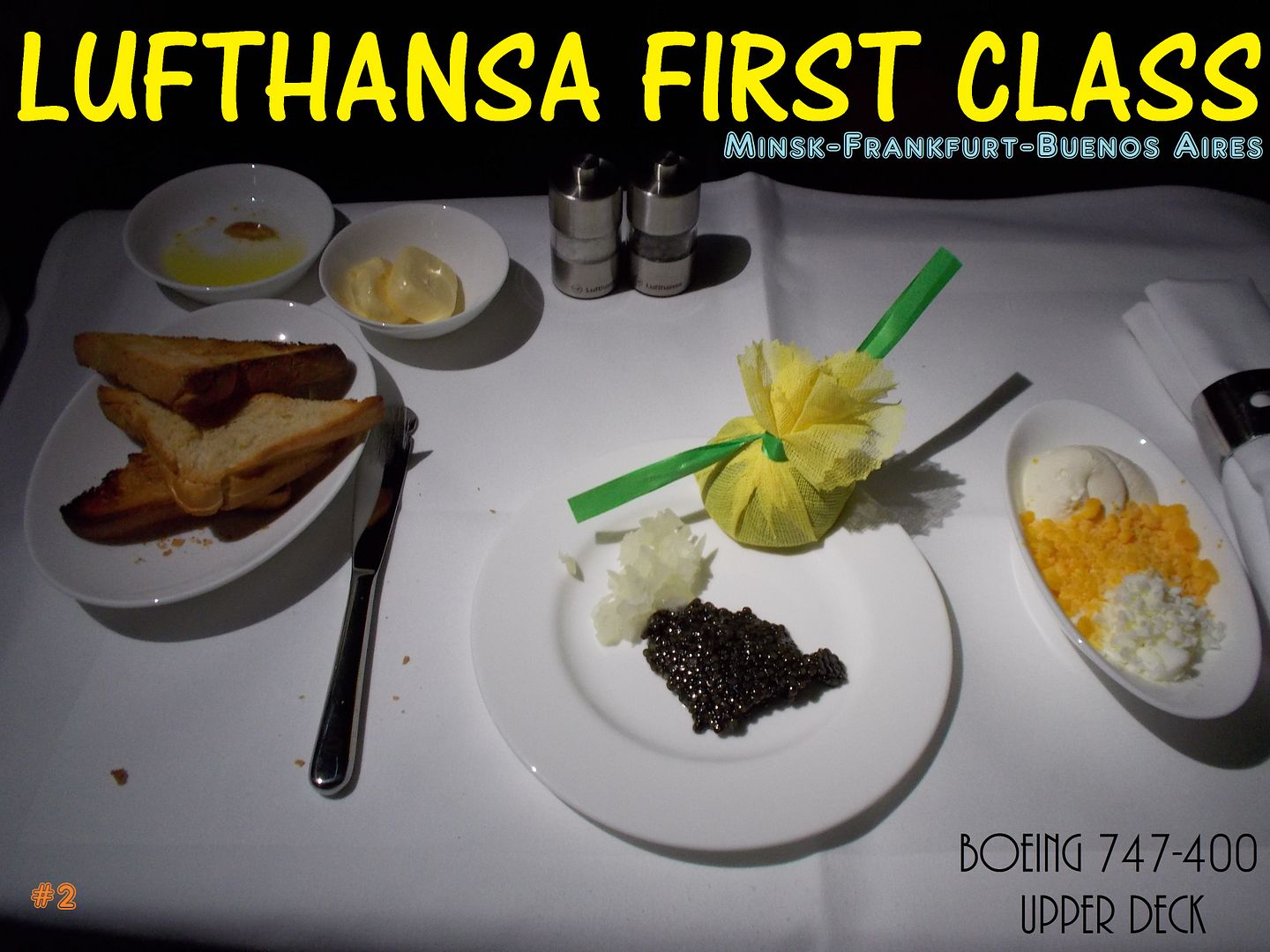 Hello!
Welcome to a part two of my trip to Belarus and Latin America. This report covers my Lufthansa flights from Minsk to Buenos Aires. I'd cashed in a fair few of my generally useless LH Miles & More miles for this leg of the trip. I'd read that a lot of people hoping to get a LH First Class seat struggled to find availability, mainly as they use non-LH miles, and LH fiercely guards their premium mileage capacity. However, possibly as I was spending LH miles, I had no problem finding a seat on the date I wanted around four months before the flight.
I was very happy to be able to get these flights. The MSQ-FRA flight as it was the Embraer jet, my favourite shorthual aircraft. The FRA-EZE for a number of reasons:
1) A ride on the upper deck of the 747
2) Being able to use the renowned First Class lounges and terminal in FRA, along with chauffeur driven transfers
3) Enjoying the only First Class with a proper seat
and
a
proper full flat
bed
4) The FRA-EZE, at 7132 miles, clocked in at a comfortable +13 hours, and with an evening departure, and morning arrival, I'd be able to properly enjoy a dinner, long rest, then breakfast, rather than having a hurried nap
The flights I took on my trip
BA J LHR-WAW A320
LH J MSQ-FRA E190
LH F FRA-EZE B744
AR Y MVD-AEP E190
AR Y AEP-ASU B73G
AR Y IGR-EZE B738
AR Y EZE-CUN A343
9N Y PLJ-MYF C208
40 Y CTM-MEX A320
LH J MEX-FRA B748i
LH J FRA-LCY E190
The entire route
My route from MSQ to EZE today, courtesy of GC Mapper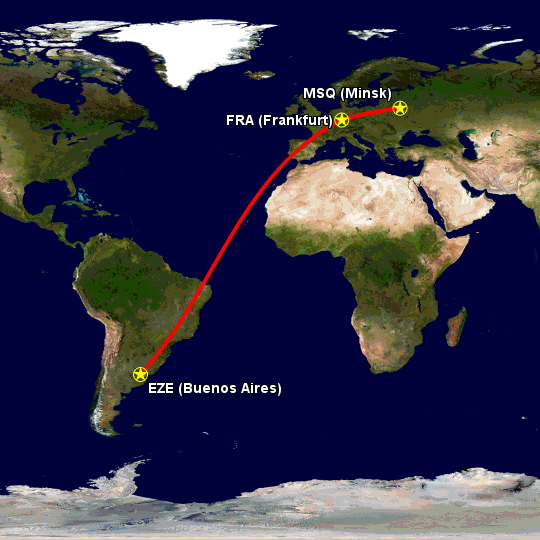 Onto the Report
I decided to take the airport bus from downtown Minsk out to the airport. I'd read mixed things about MSQ. The airport website lauded the renovated part of the terminal which had just been completed ahead of the ice hockey championships. It seemed, however, that the new part was reserved for Belavia flights only. The rest of the terminal was very oddly laid out. Each airline was assigned a gate, a pair of which had its own security, check in, immigration and duty free & lounge. Despite the airport being quite large given the number of flights, the actual usable space was completely inadequate.
FIDS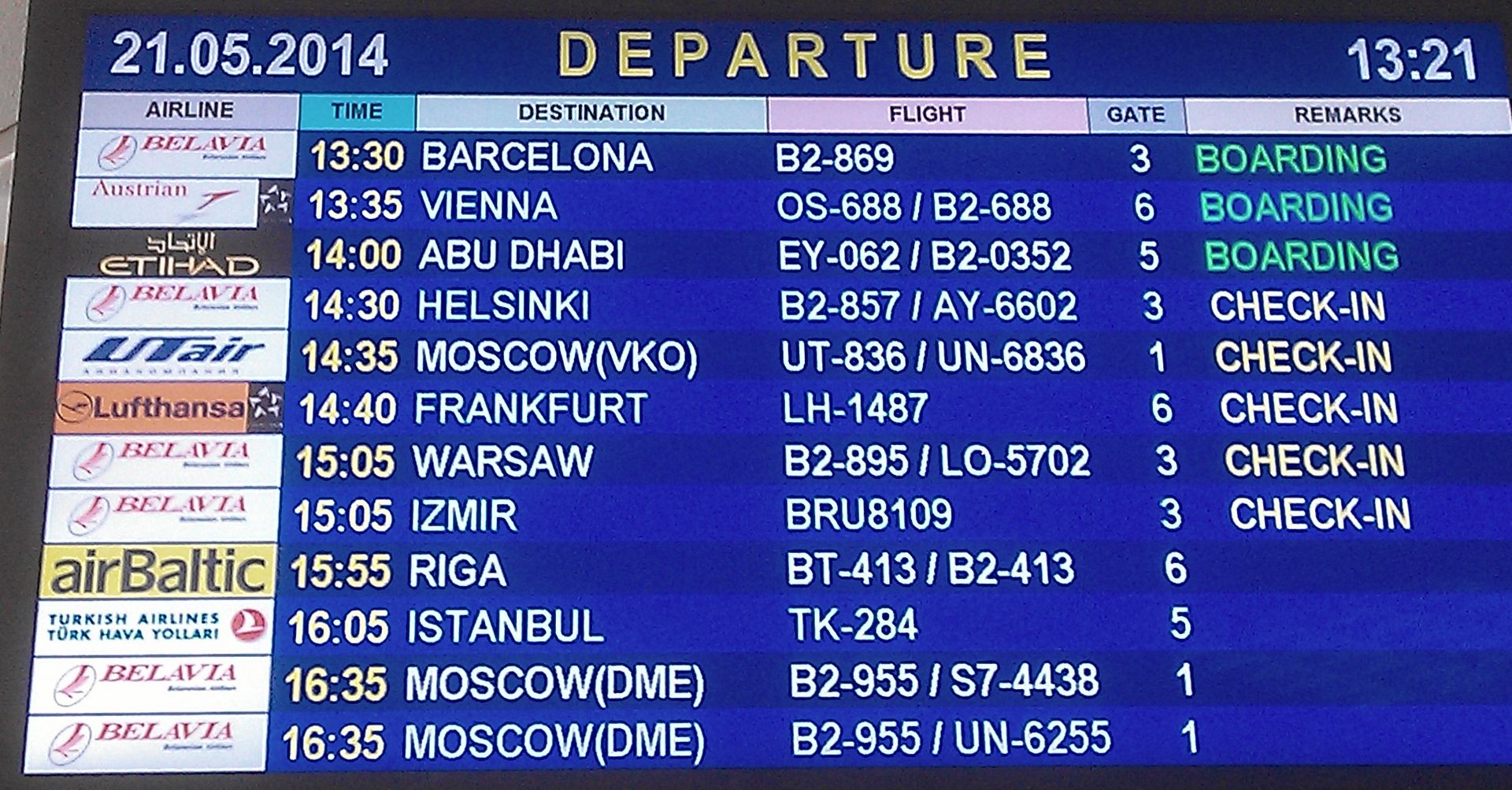 Within an hour, there were three flights using the Gate 5/6 area, OS to VIE, EY to AUH, and LH to FRA. As the OS passengers were still checking in, the FRA passengers were told to wait until 2 hours before departure. As I still had a good 30 minutes, I thought I'd go outside and check out the collection of Soviet aircraft parked nearby.
I was unsure if the aircraft were "secret" or part of a photo-friendly spotters area. As such, I was a bit cautious with photos. As I still had my suitcase, and there was no path, I just walked down the main road from the terminal!
At T-2 hours, I headed back to the terminal, and got to the security line just as they announcement that FRA passengers could check in (there is a passengers only security check before check in). Once through, there was a mass of people with a vague semblance of queue for a 5 desks. Sadly, the queue I chose (which was apparently going to say FRA Business) had issues, and never opened. After five minutes queuing with no progress, I asked a member of floating OS ground crew if there was a line for First Class passengers. Thankfully, this had the desired effect, and I was brought to the front of one of the lines with an "Excuse me, this is a
first class
passenger". A little embarrassing, but better than waiting in a non-moving queue forever.
Both my boarding passes were printed, and my bags tagged through to EZE. Immigration was fairly quick, as was the second security check. There didn't seem to be much happening airside, so I headed to the contract lounge.
Belavia and Etihad on the ramp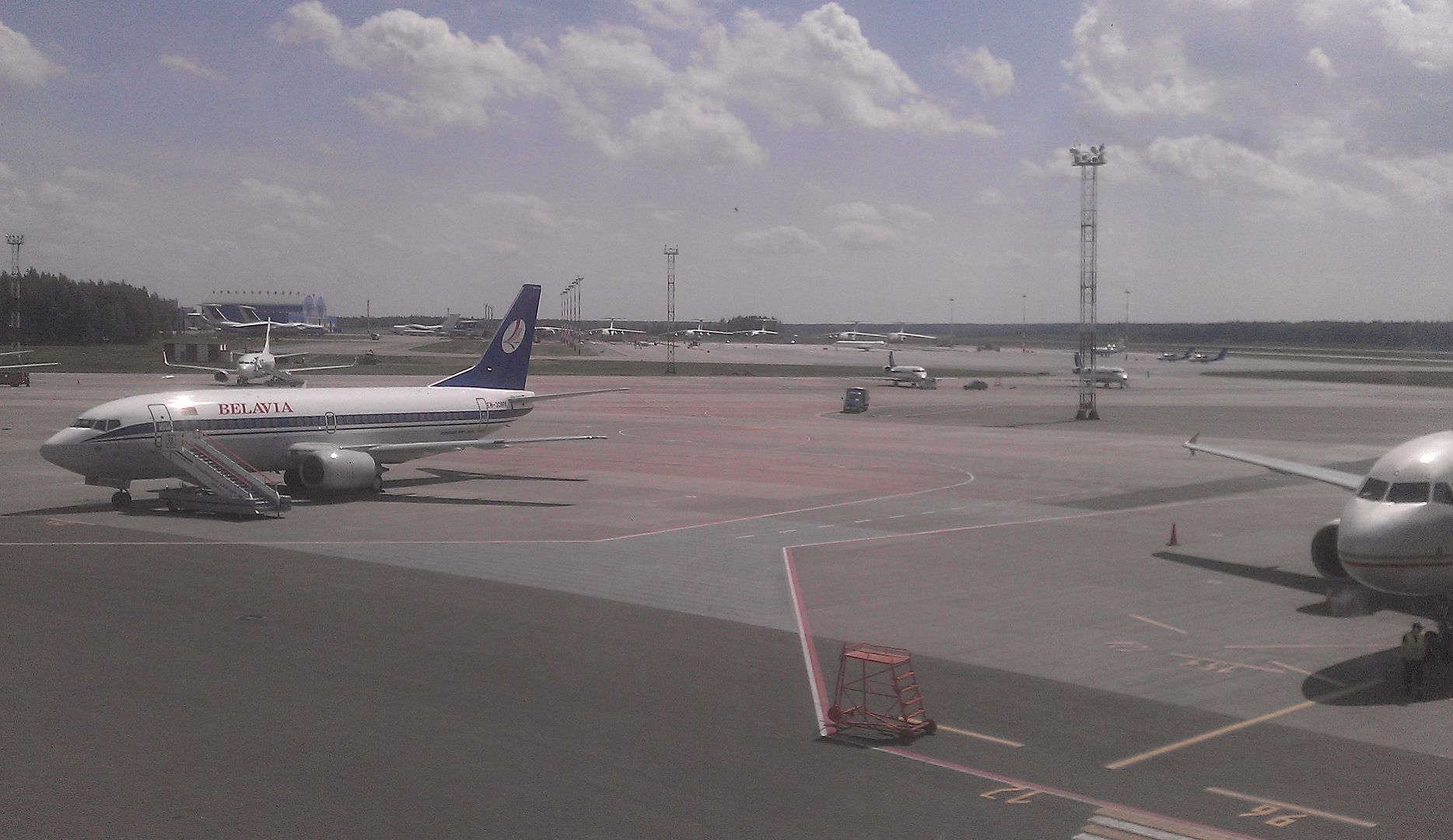 The lounge was not flashy, but had a better range of stock than I had imagined, and long with some very friendly staff.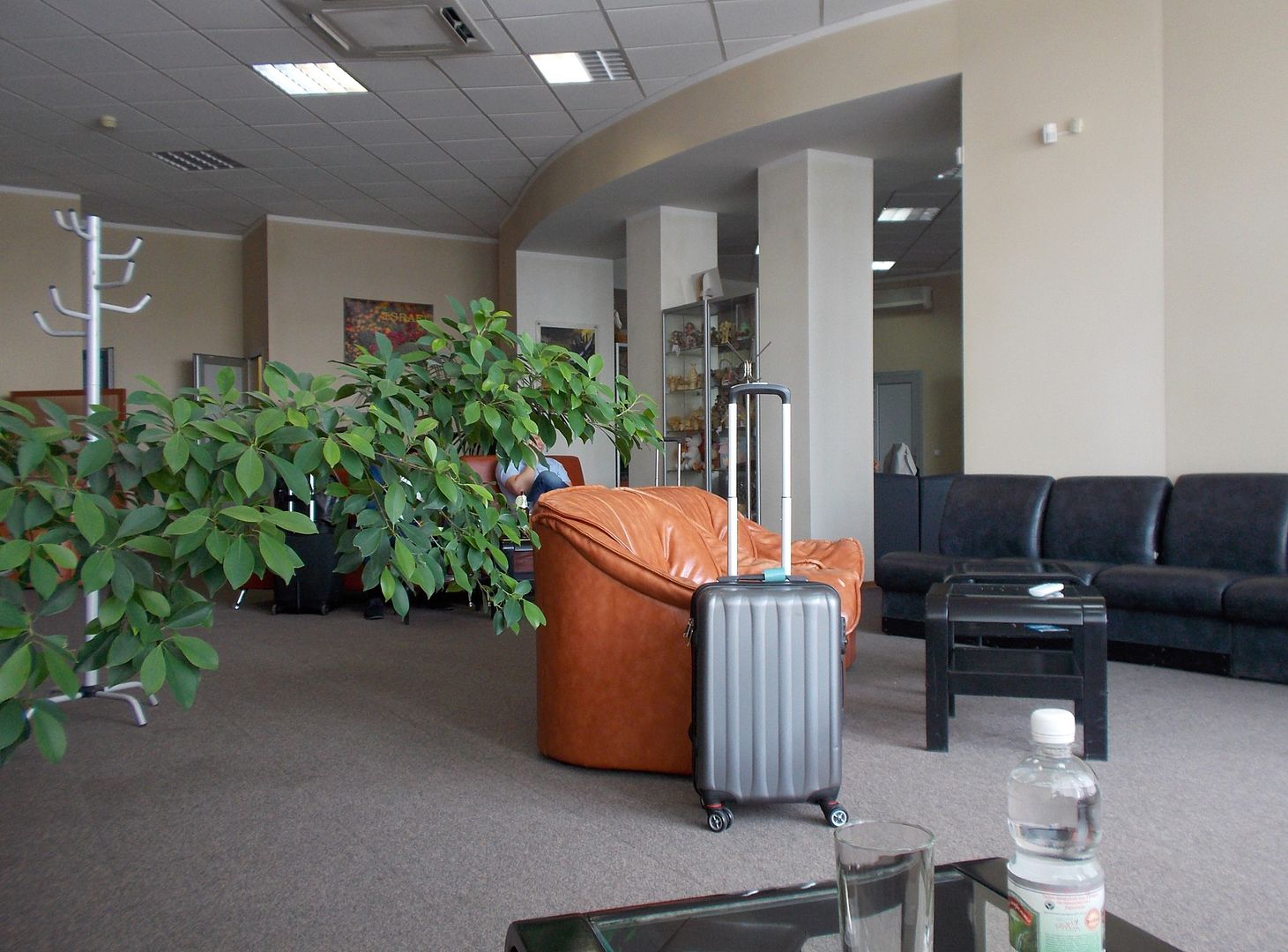 There was a choice of sparkling waters (a definite plus), and lots of various snacks and nibbles (there was fruit, sandwiches, cheese, salad etc in the fridge).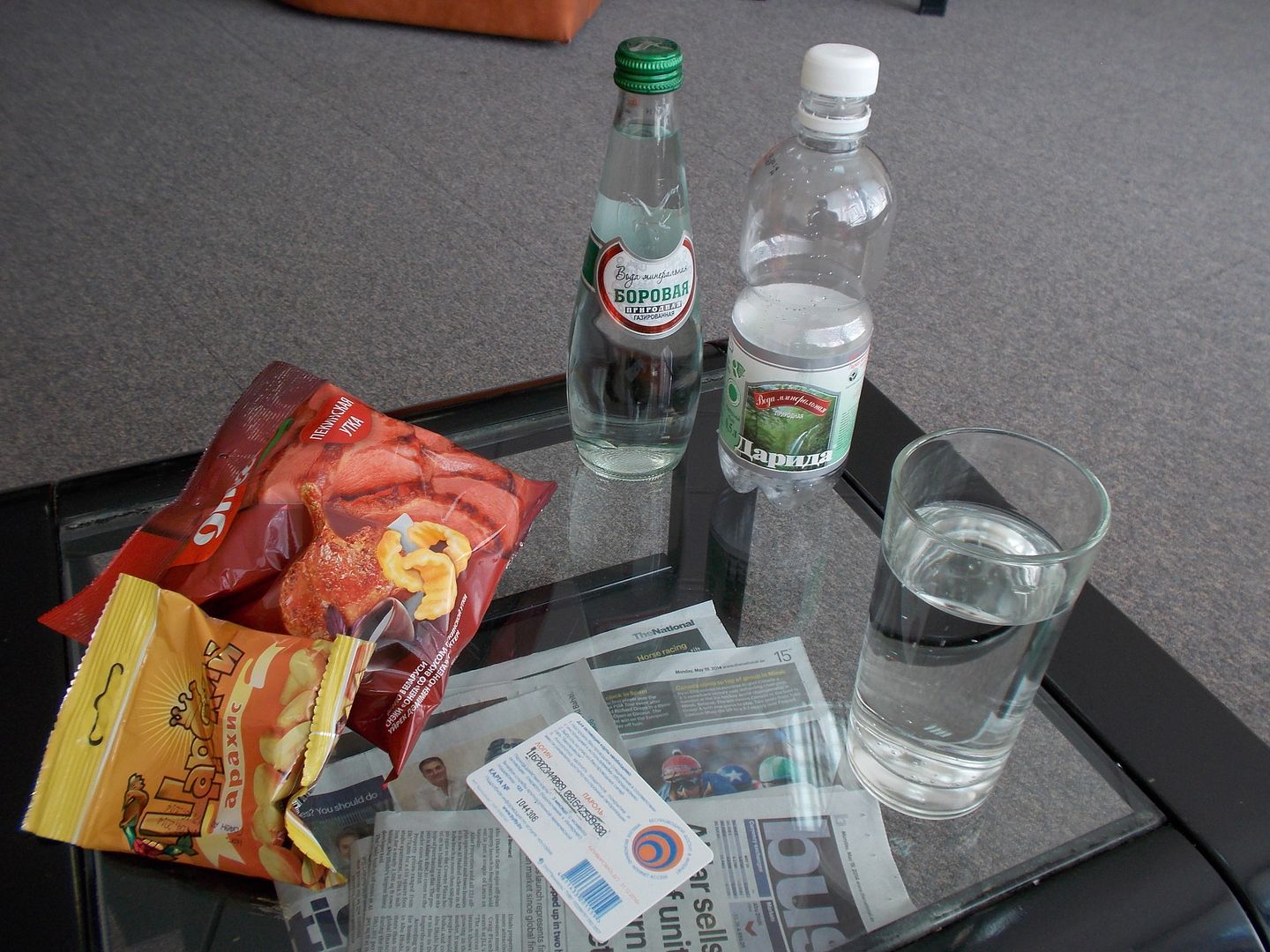 I used the last of my Belarussian Roubles on the Belarus fridge magnet. There was a handy little shop in the lounge selling trinkets. There was a bowl full of chocolate bars and chewing gum, which was part of the free lounge offerings.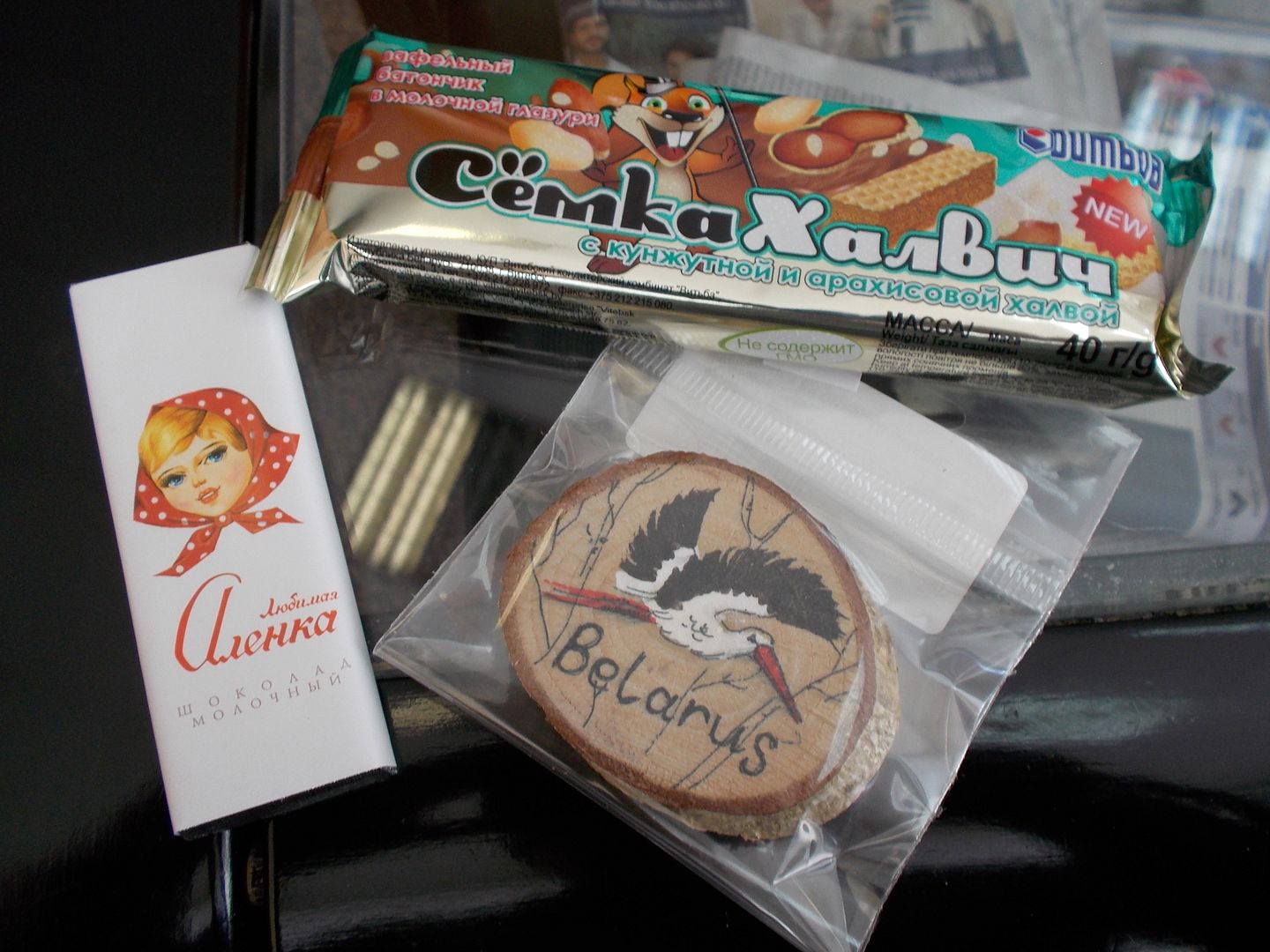 The varied selection of beer
Our Embraer ready for boarding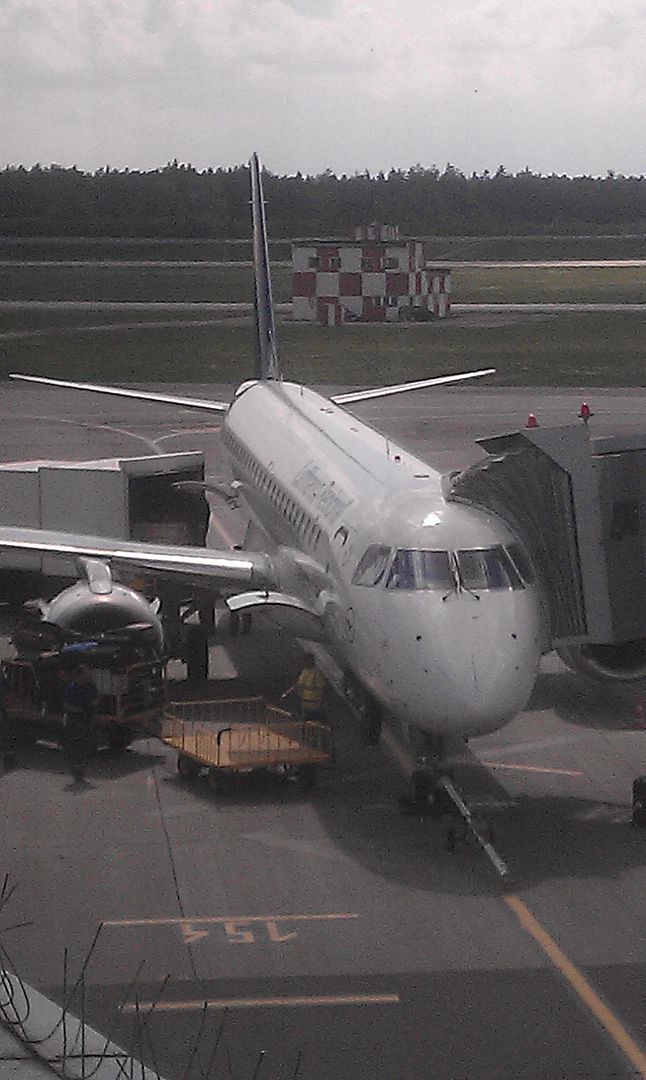 There was an unspecified delay in boarding. I was finally on-board just 5 minutes before our STD. There was no priority boarding, just a free for all.
[Edited 2014-07-10 11:42:24]