What about a dedication?.
Sure, BA it is to keep the special place!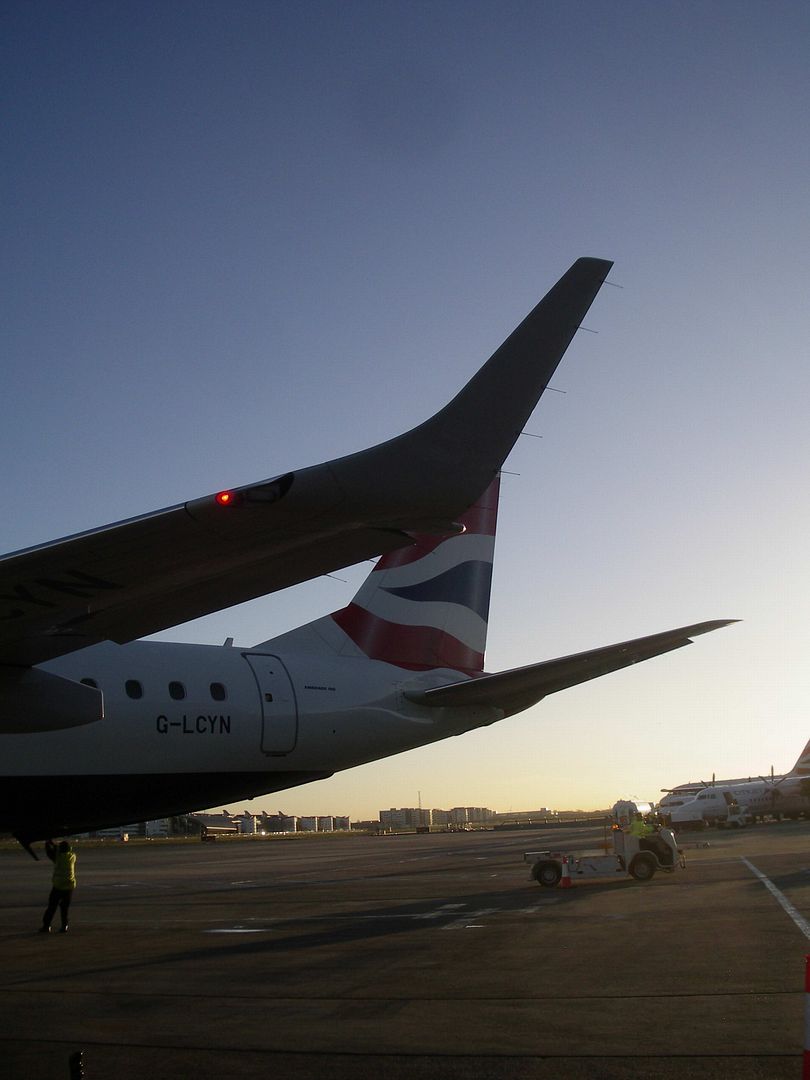 The trip in one word:
LOST
"It´s an interesting life with delays, close to missed or cancelled flights. But not everyday, please!"
Bonjour, dear readers,
what about travels in February 2014?.
Winter sun in Austria it was:
Austria Sun Snow Peaks INN Approach
(by
FLIEGER67
Jun 8 2014 in Trip Reports)
The vids, please:
http://www.youtube.com/watch?v=w4ofZeolTlU
http://www.youtube.com/watch?v=GRfyk9ITs_M
http://www.youtube.com/watch?v=Ofc2jCKgk9E
Rain in Portugal, sure?:
Portugal A318 AirFrance MAD Lisboa
(by
FLIEGER67
Jun 25 2014 in Trip Reports)
With some more vids:
http://www.youtube.com/watch?v=AuqoqCgSjic
http://www.youtube.com/watch?v=VAyZOFDmEEA
http://www.youtube.com/watch?v=eME6jLVfGhI
And also more Portugal:
Portugal PrivilegeStyle E145 Brussels Eurowings
(by
FLIEGER67
Jun 27 2014 in Trip Reports)
Vids, sure!:
http://www.youtube.com/watch?v=aP0g1tXe_iQ
http://www.youtube.com/watch?v=4mdJCy3gQ-Y
http://www.youtube.com/watch?v=Ee_FfV4ofjA
How to prepare for one of these difficult to catch places:
France EasternAirways Saab2000 LondonCity AirLine
(by
FLIEGER67
Jul 5 2014 in Trip Reports)
And also here, the vids:
http://www.youtube.com/watch?v=ZNJ580iD9JM
http://www.youtube.com/watch?v=iNNXQ9VlqYo
On the way we are. Sure?. Sure, anything else expected!:
Thanx to, once more:
http://www.gcmap.com/
Friday, 21.02.2014
.
The video:
http://www.youtube.com/watch?v=1jCFvJwbGxQ
.
.
.
.
Service British Airways BA 8741 operated by BA CityFlyer
Scheduled: 07.00 // 09.35
A warm welcome to CMF at the visited airports map with no. 291:
Visited Airports II
auf einer grِكeren Karte anzeigen
And some more places:
Visited airports
auf einer grِكeren Karte anzeigen
Up early, as it usually is, well with a little help from my friends, cellphone, alarm clock, trucks on early morning deliveries, planes and things like this!.
Self service just around the corner for the terminal.
Seat selection and BP collection was done yesterday, so no need to hurry this way.
The ticket is fixed with BA directly, the fare
85.00 Euro´s.
Just a couple of minutes or two at security and inside the not that large secured area.
Well, just for the case, what about "Wait in Lounge?".
Or maybe wait a little bit longer in lounge?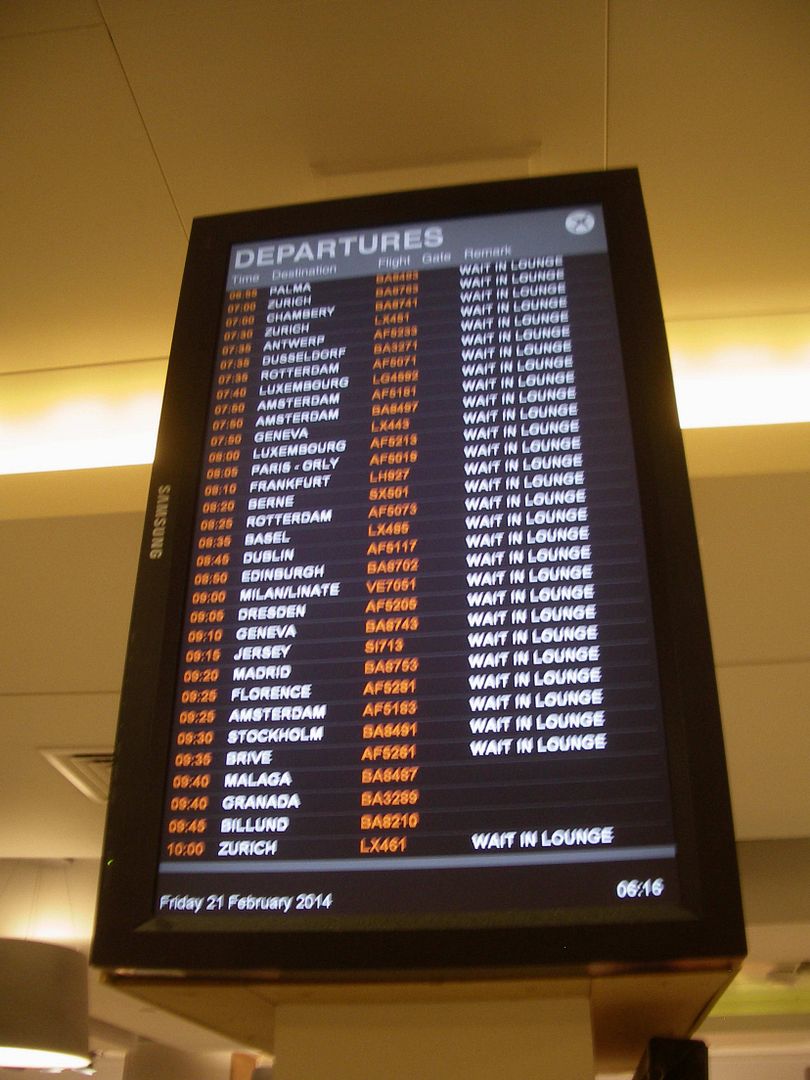 No real lounge used here.
Use the time meaningful, isn´t it?. Maybe to check the restroom for a shave what is missed earlier. No, I wasn´t in a hurry at all, never ever!.
A gate showing up, 1, how appropriate and this one is waiting or maybe I´am waiting for this one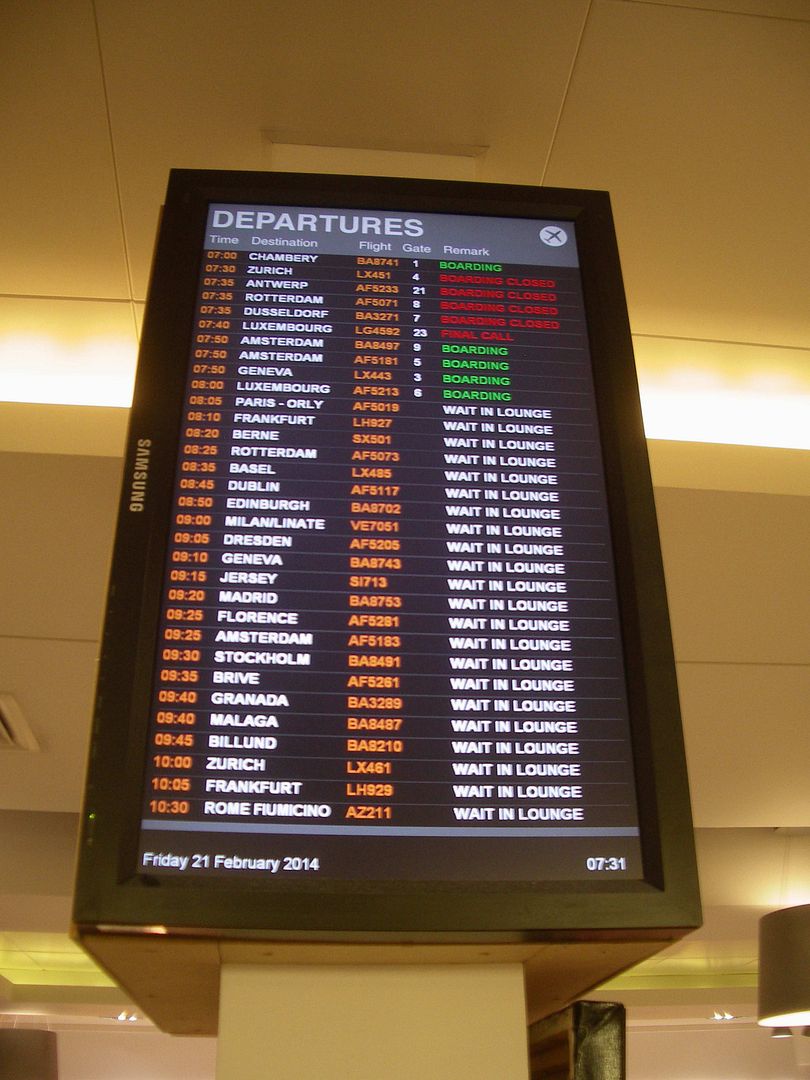 Something special here?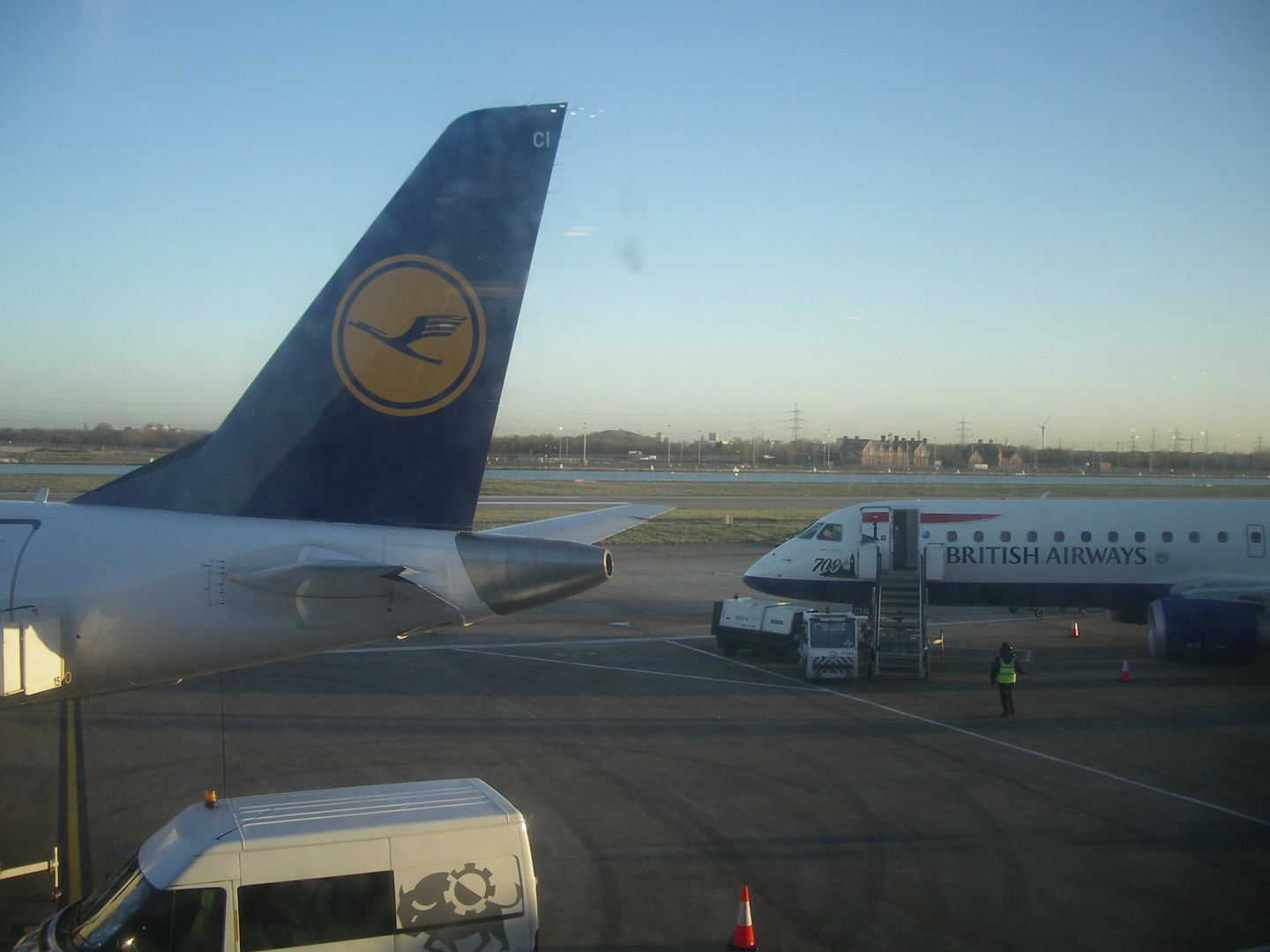 What about a ride on G-LCYN, the Embraer 190 like on schedule, one of these examples without an individual name?.
10.11.2010 is noted as first service with BA CityFlyer, 10 examples are in the fleet,
without a story to show here.
Leg no. 31 on type, new to the log
Some competition is also around here
Well, if you looking for the sun I recommend not only Germany, also England sounds good for clear sky early morning self service apron boardings at 2 degrees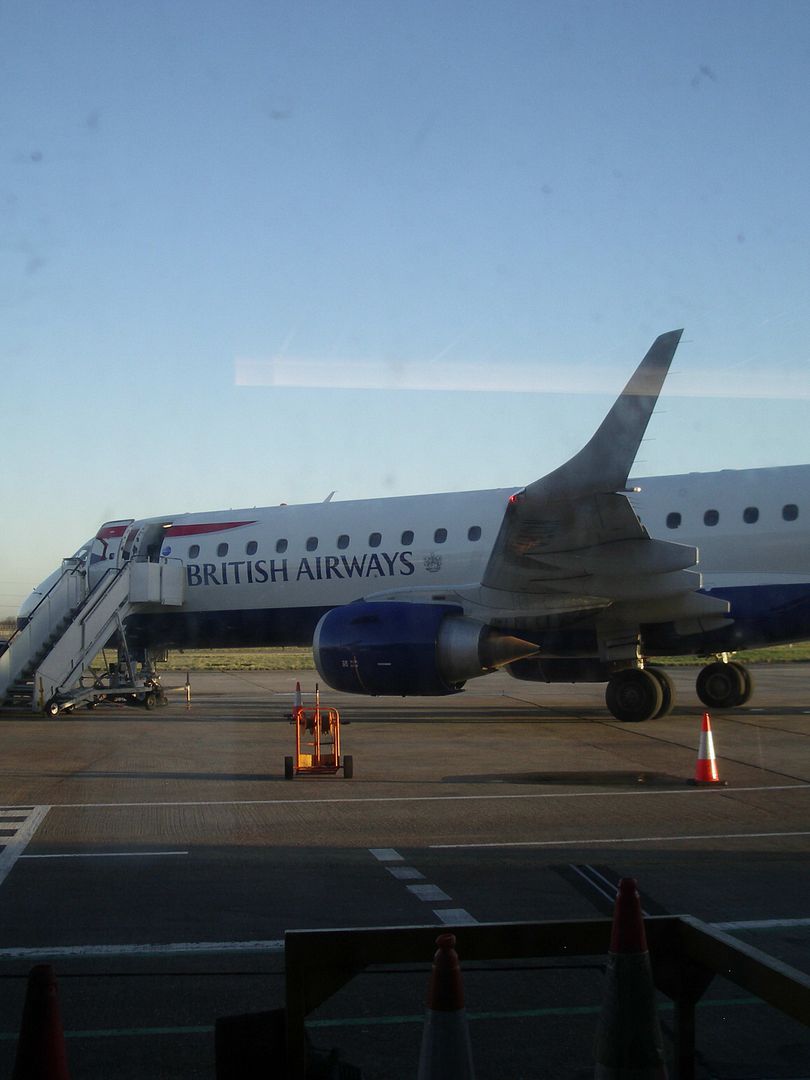 Me and the engine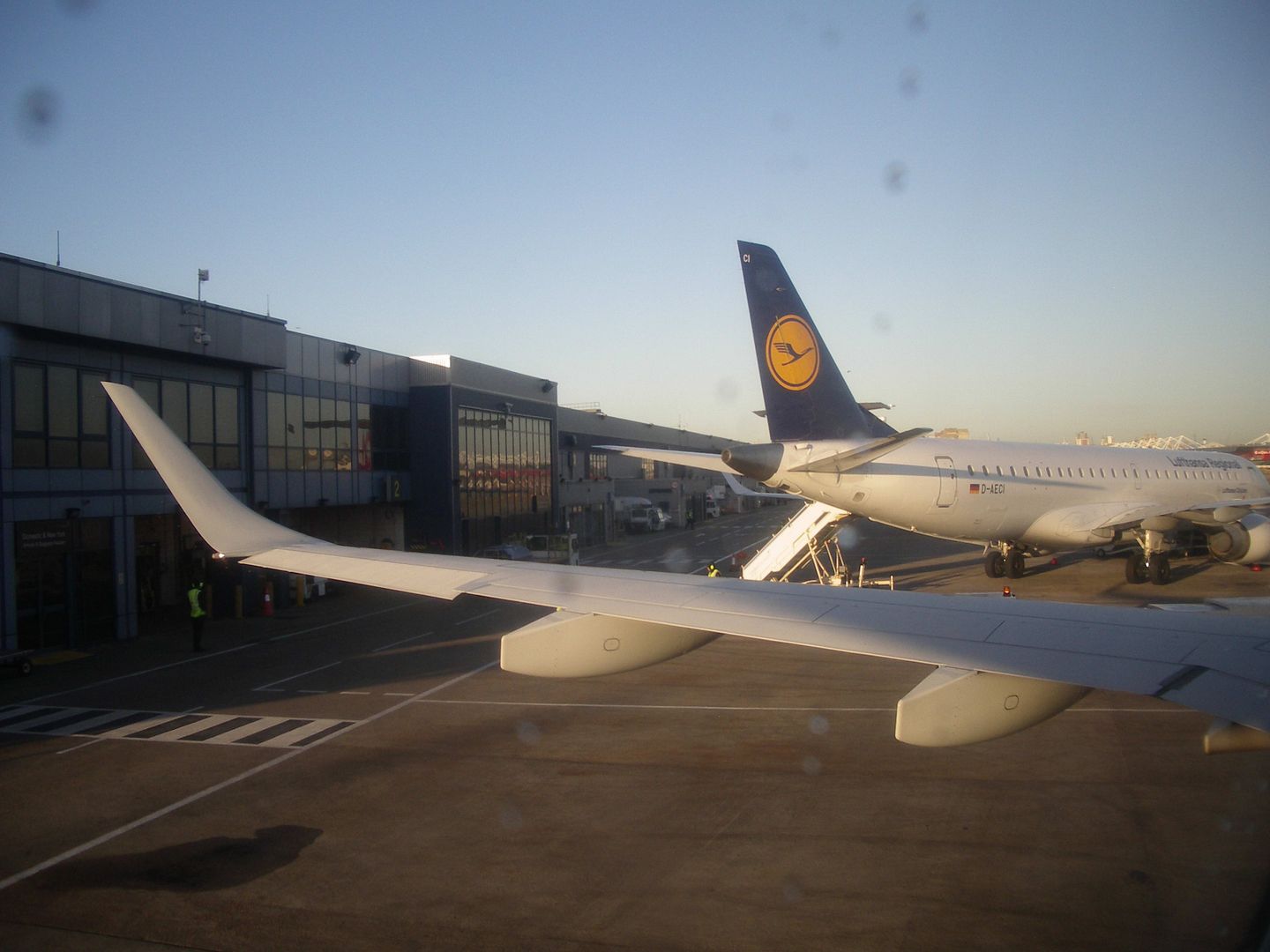 Cockpit crew is from England, the "Captain" with a really nice and detailed welcome.
The original scheduled captain called in sick and his crew rest duties after yesterdays late arrival resulted in the delay. Well explained this way, he´s once again on the mike nice and detailed inflight.
Bye now to "London City Airport".
08.00 am, 1.00 lazy hour late by "Flyer". 1.20 hours to go from the 1508 meters runway "Two-Seven". Maximum flightlevel is 28000 feet.
Hey, so close, no hurries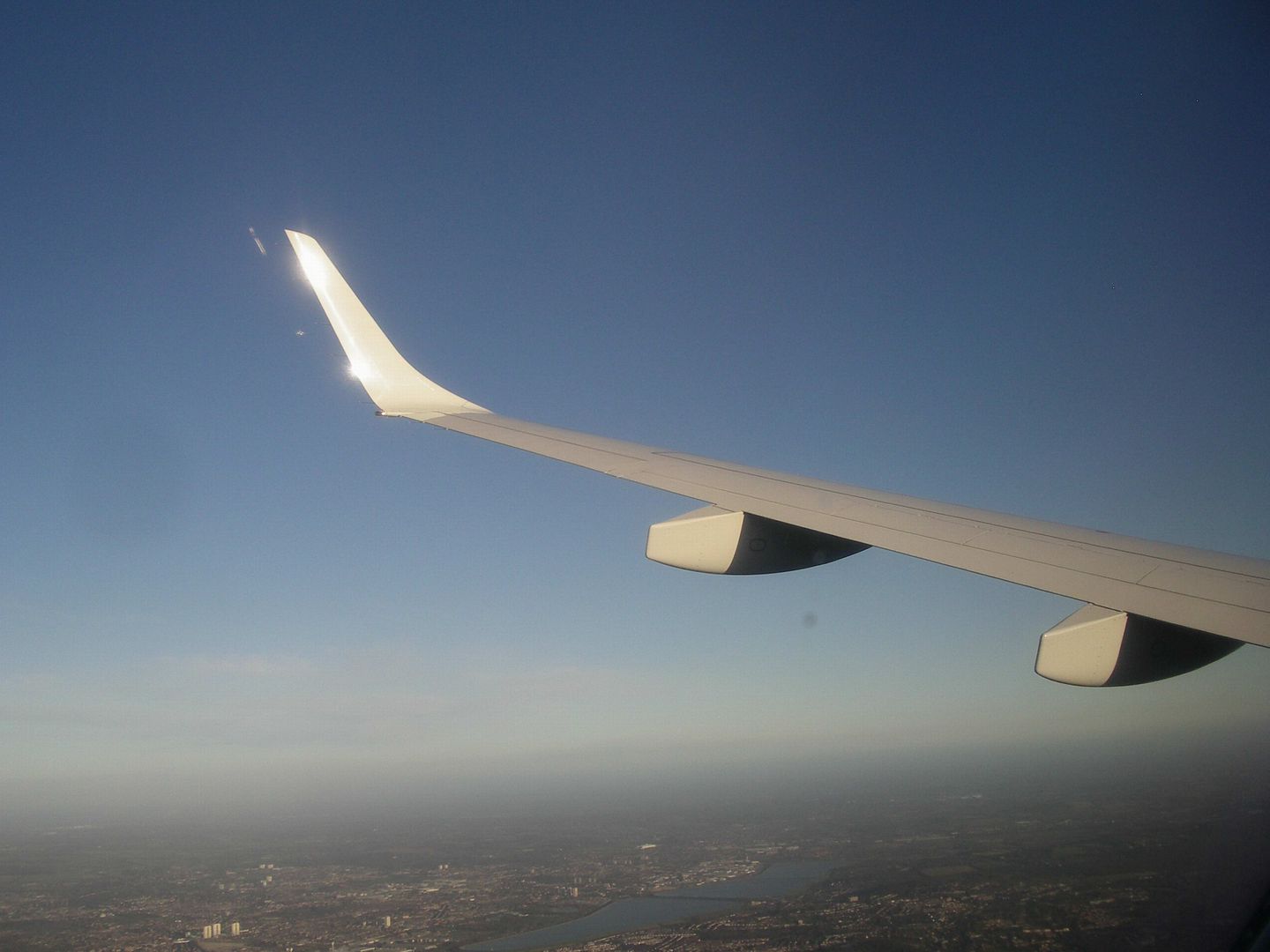 Any idea about a private jet experience?.
9 pax is certainly too much!.
25A, the last row window and the seat beside me is blocked, you know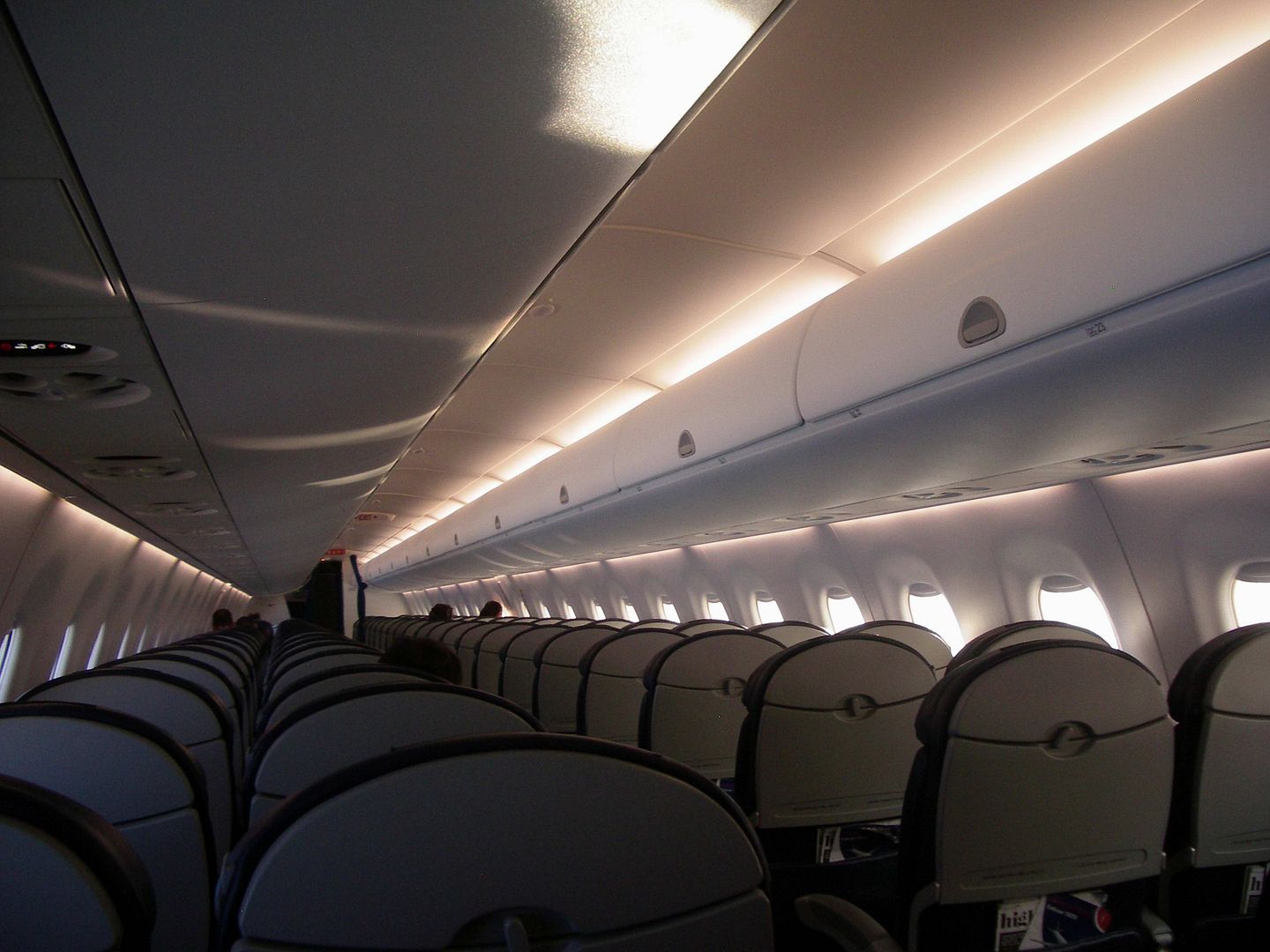 Dark blue leather, clean it is and
the legroom is really good here
Cabin crew is one younger male FA, nice and an also younger, not that large blonde woman, nice, too.
Safety, sure and biz, ok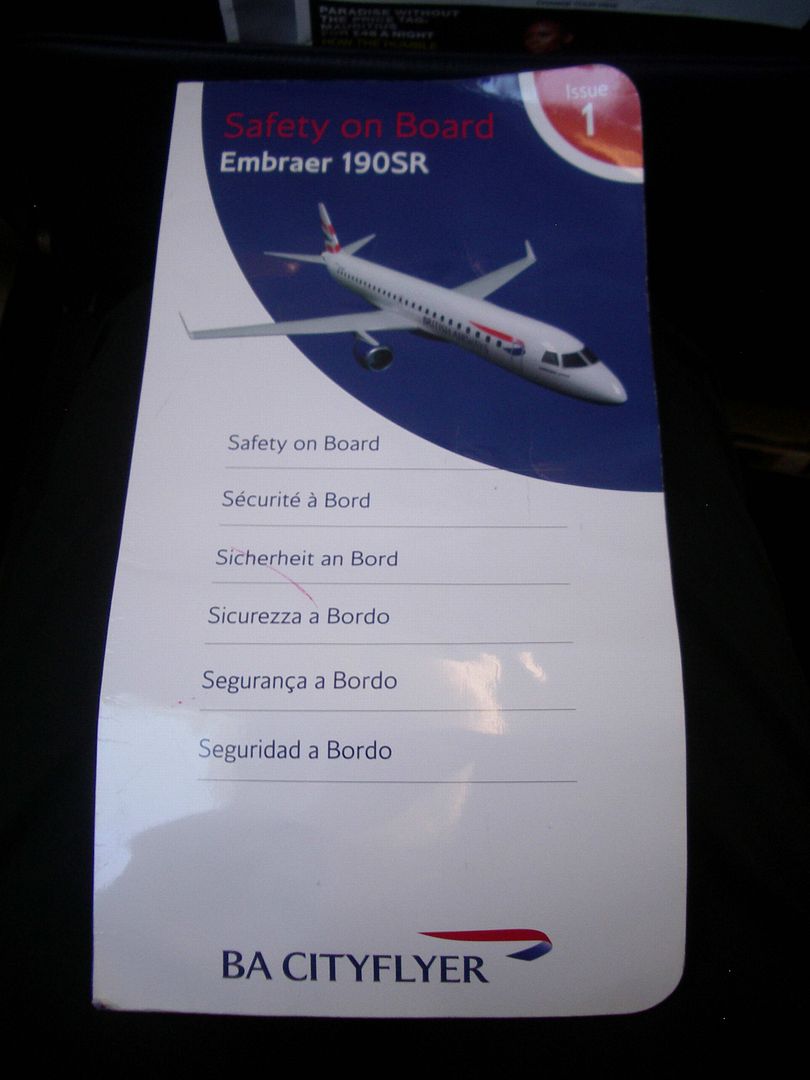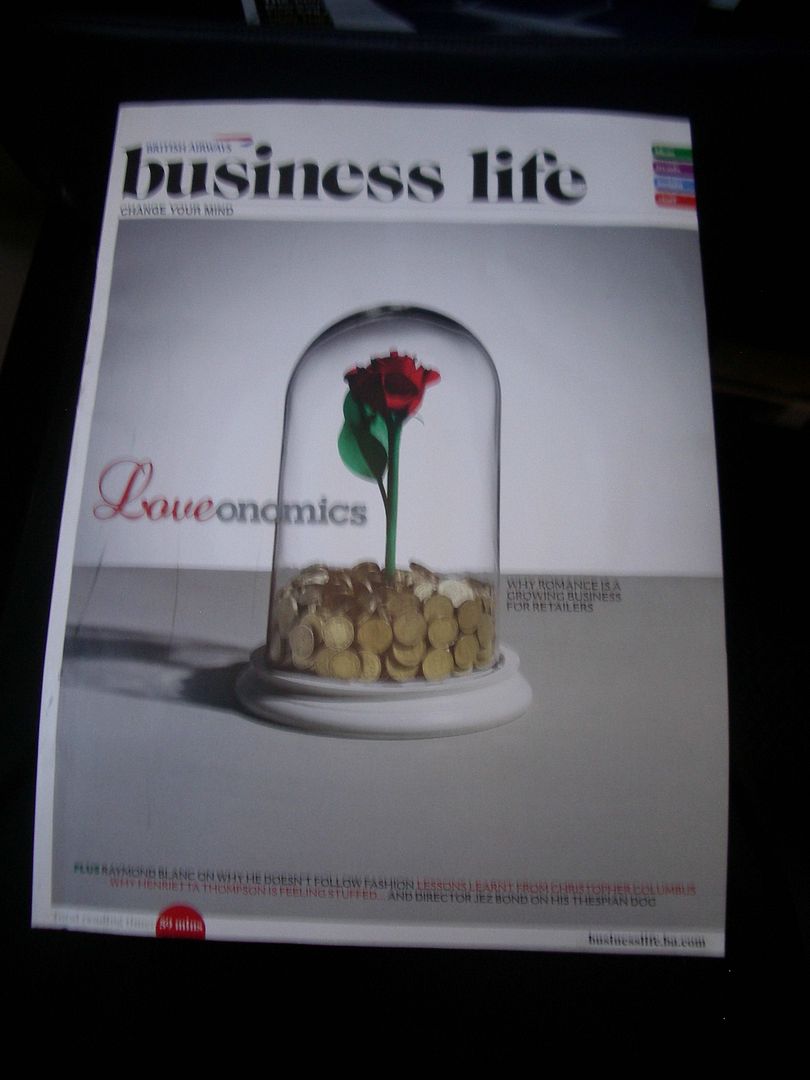 Nice weather in England and private jet, you know, a variety of service offers, well done BA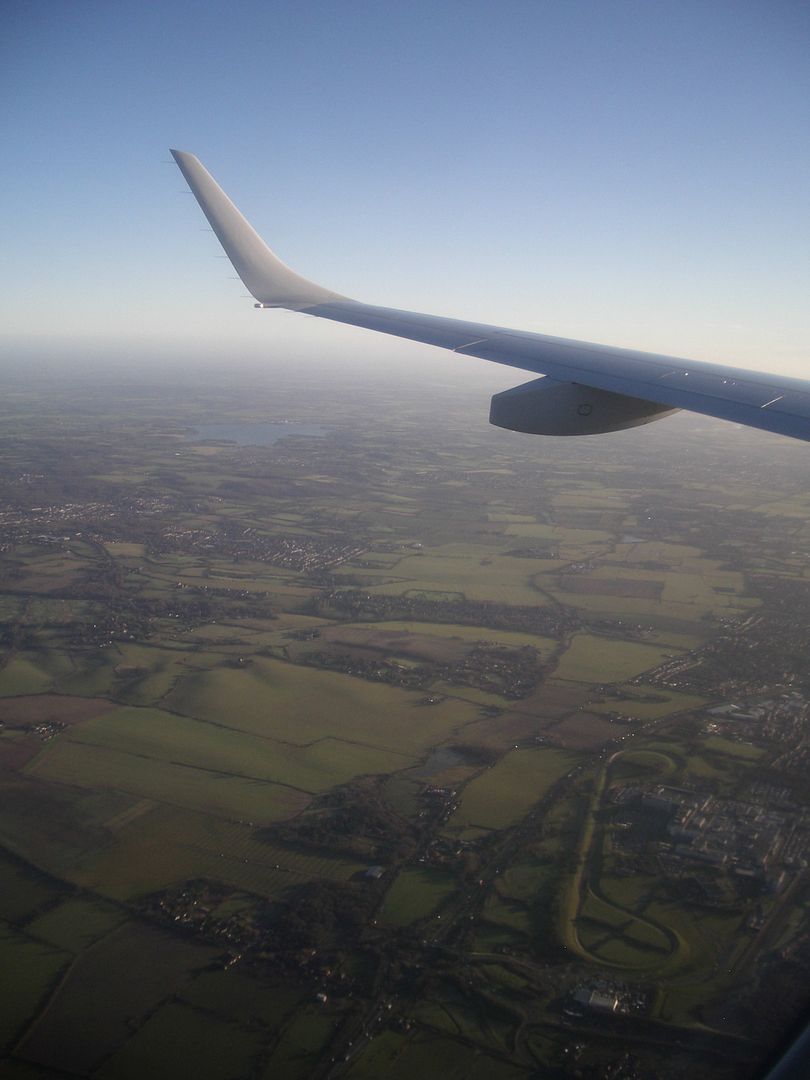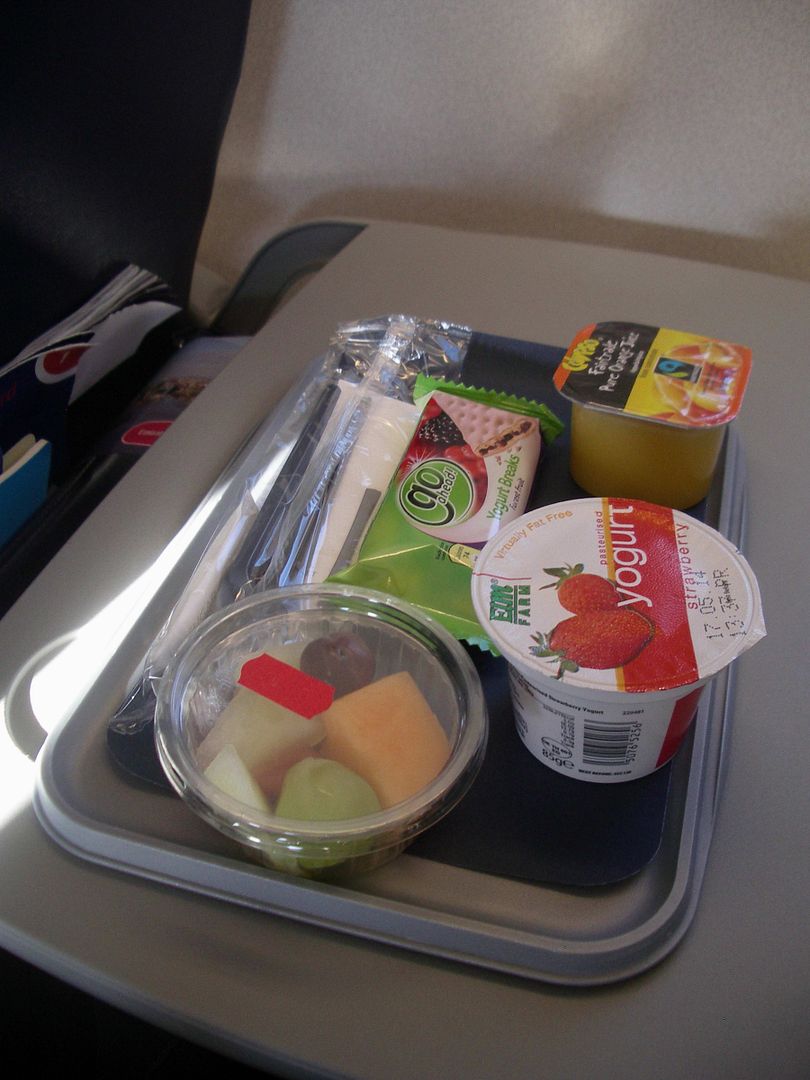 Ok, partial at least!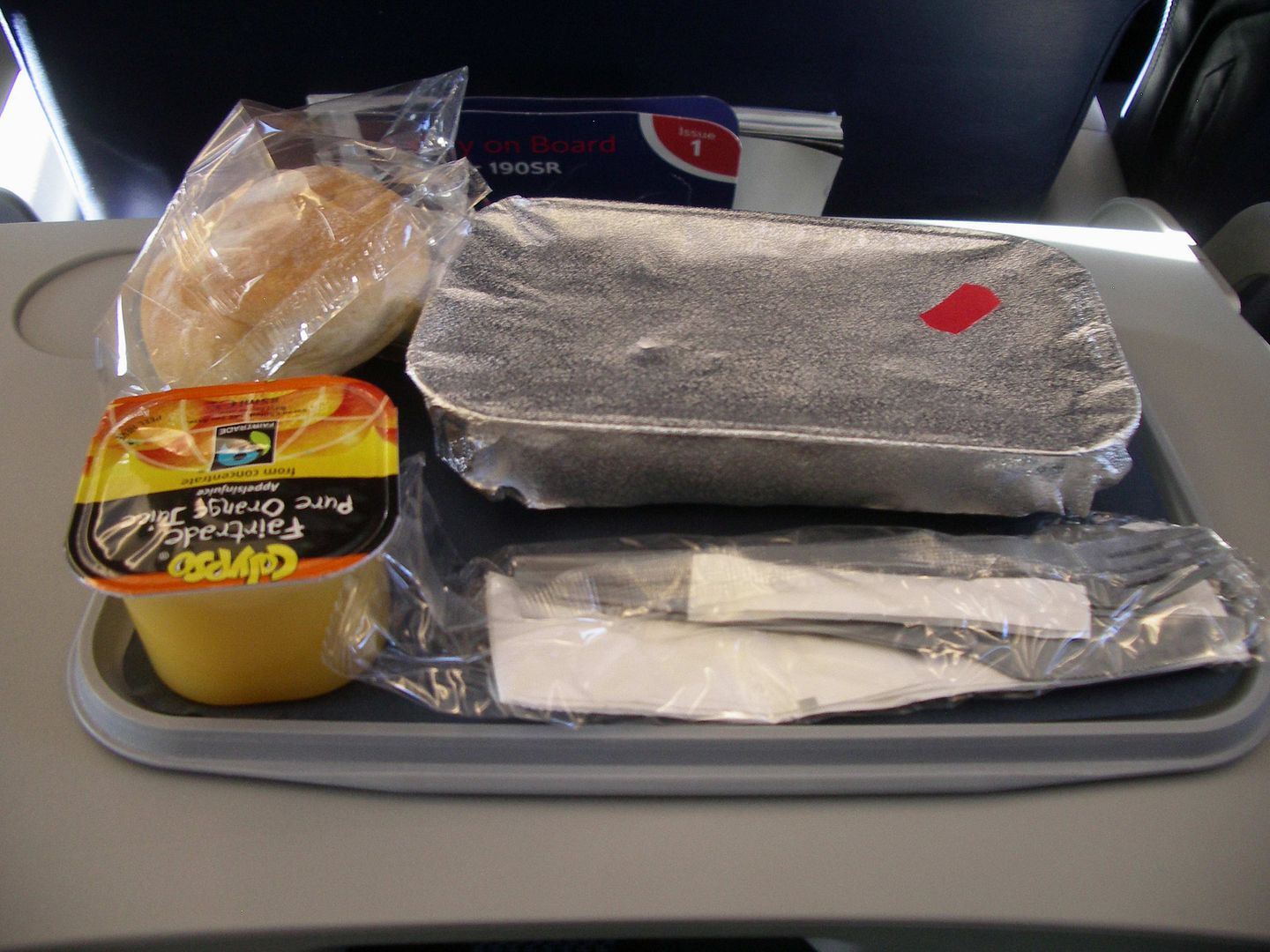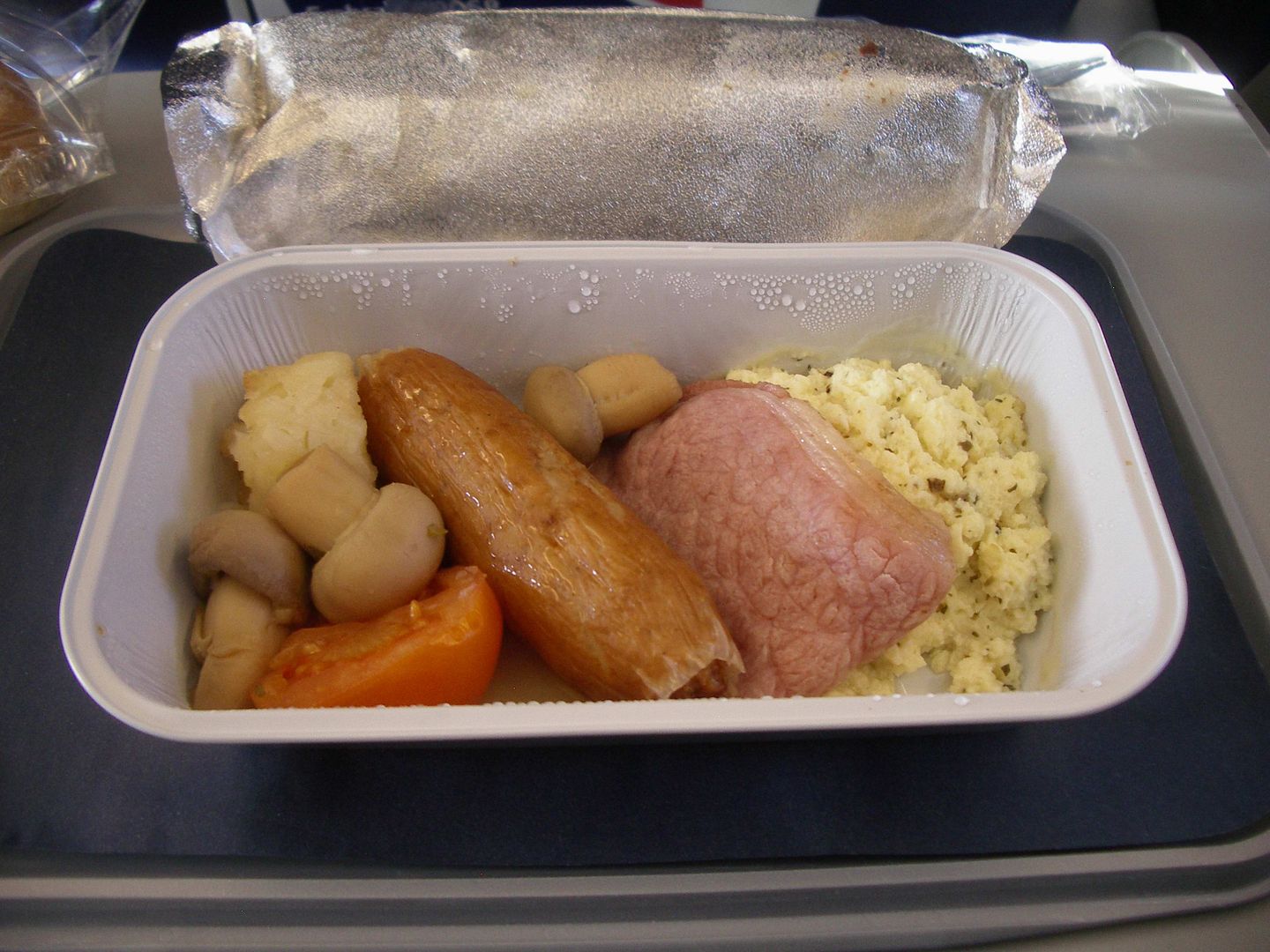 Down the aisle
Sunny side up, isn´t it?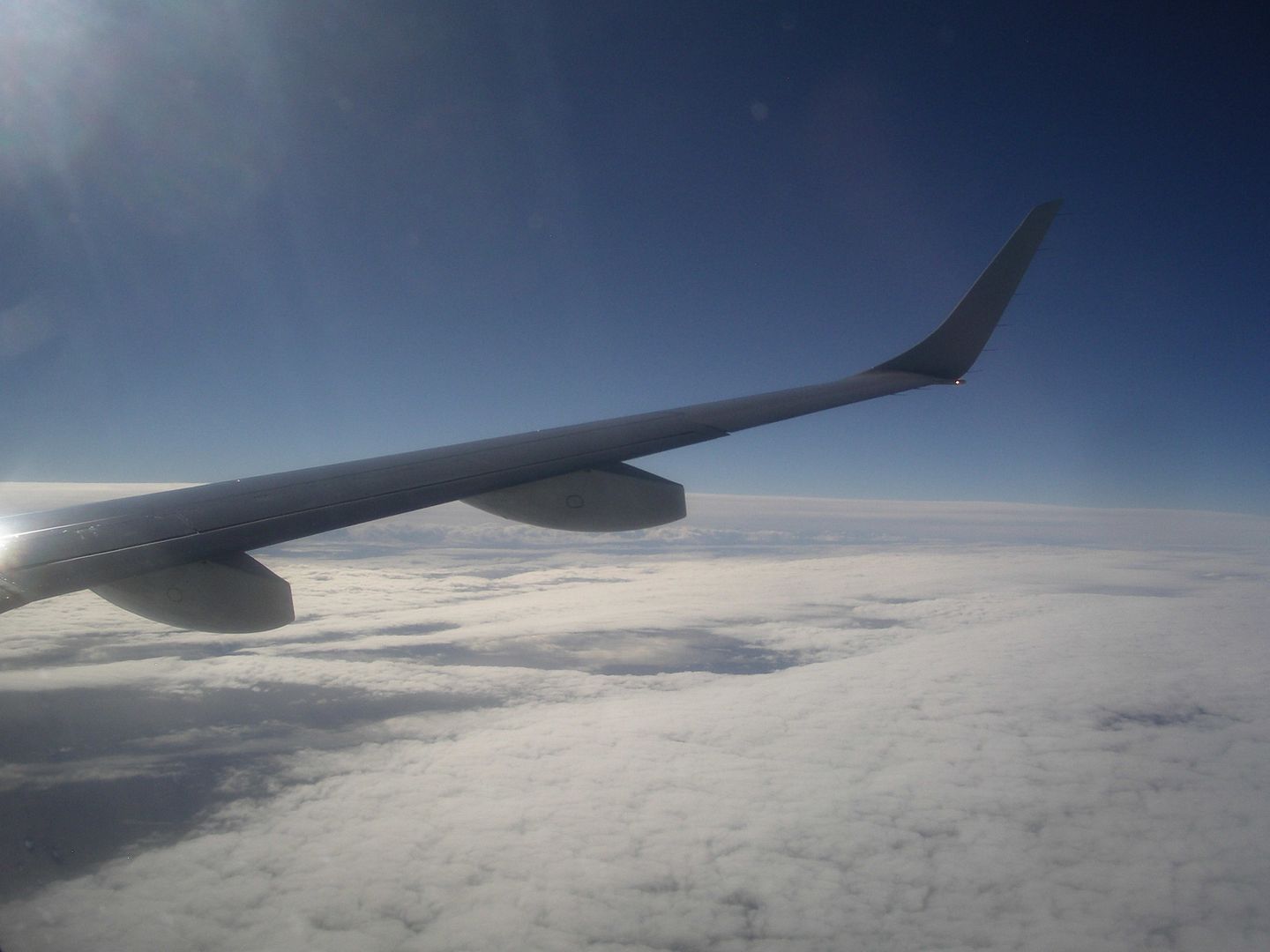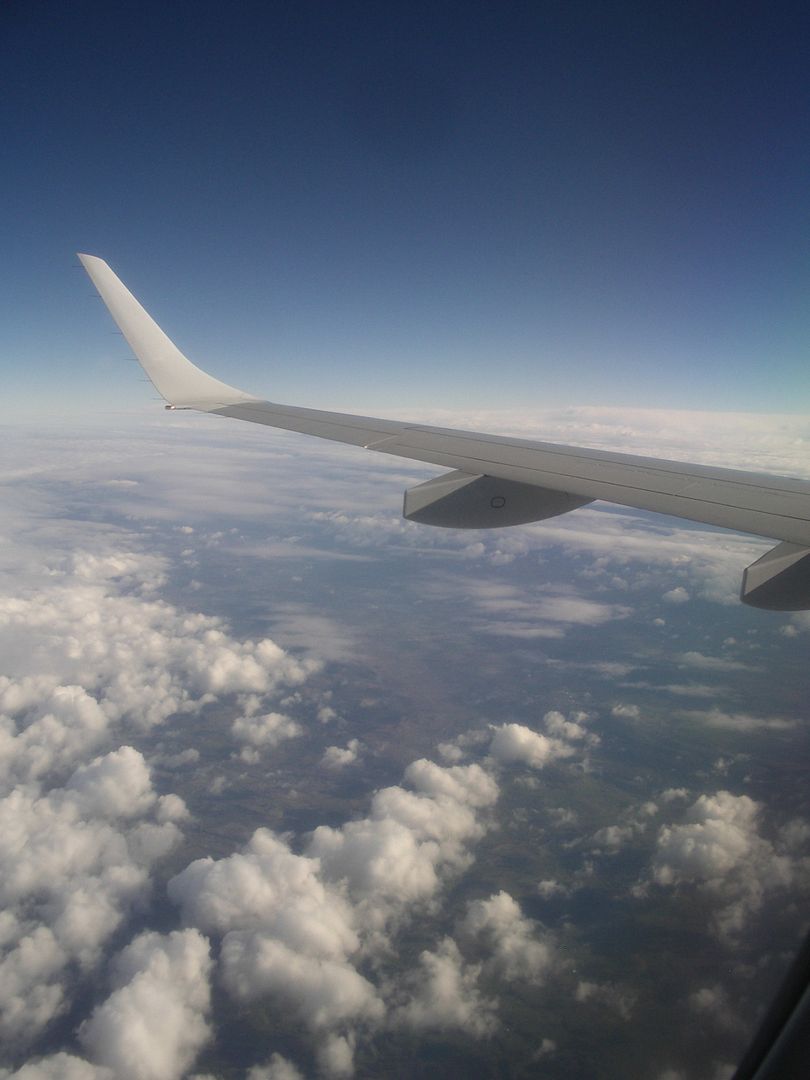 Or maybe better back for England right now?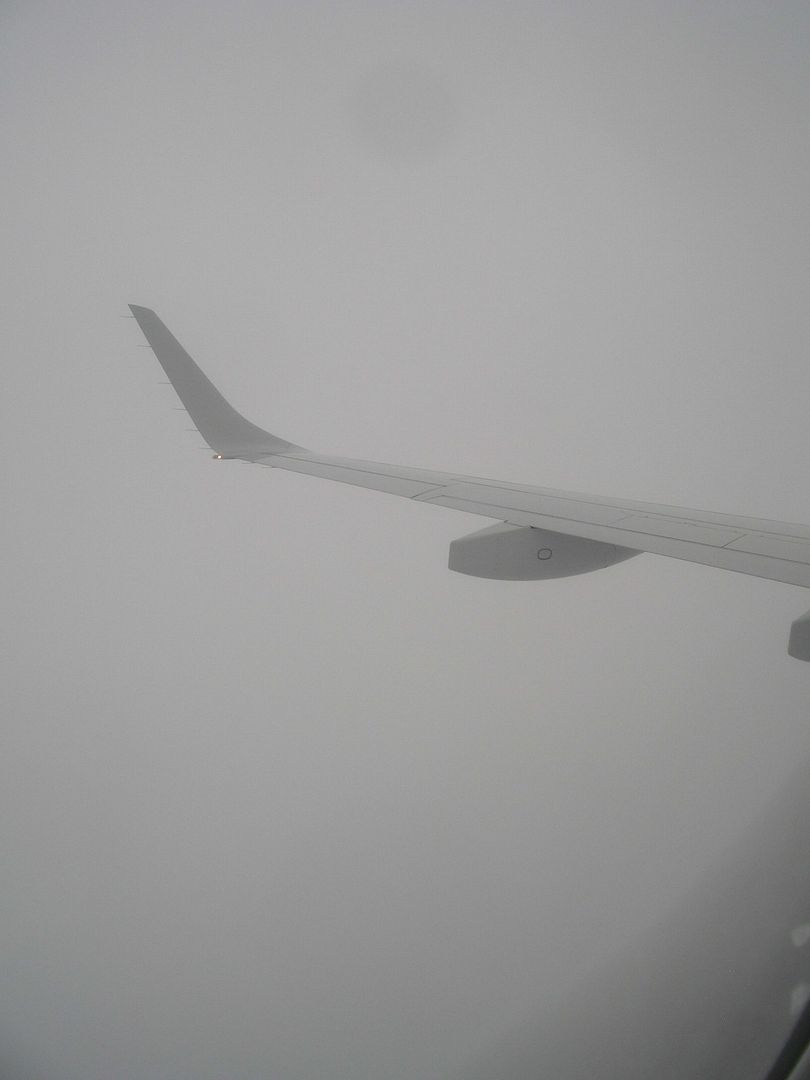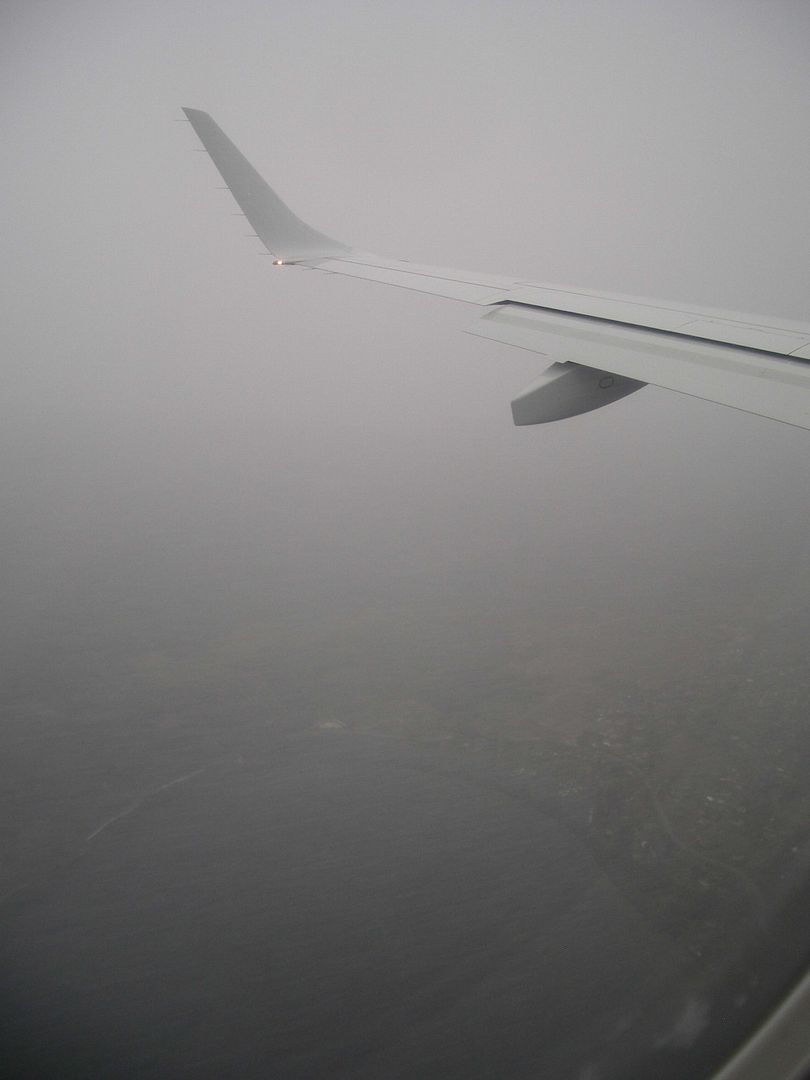 The pilot informed us about some circling prior to finals with an really interesting procedure for the "Aéroport de Chambéry – Savoie". There is one flightpath only for departing and approaching planes and right now there is a plane on preparation for take off, so we should wait till it is off the path and we are allowed to approach finally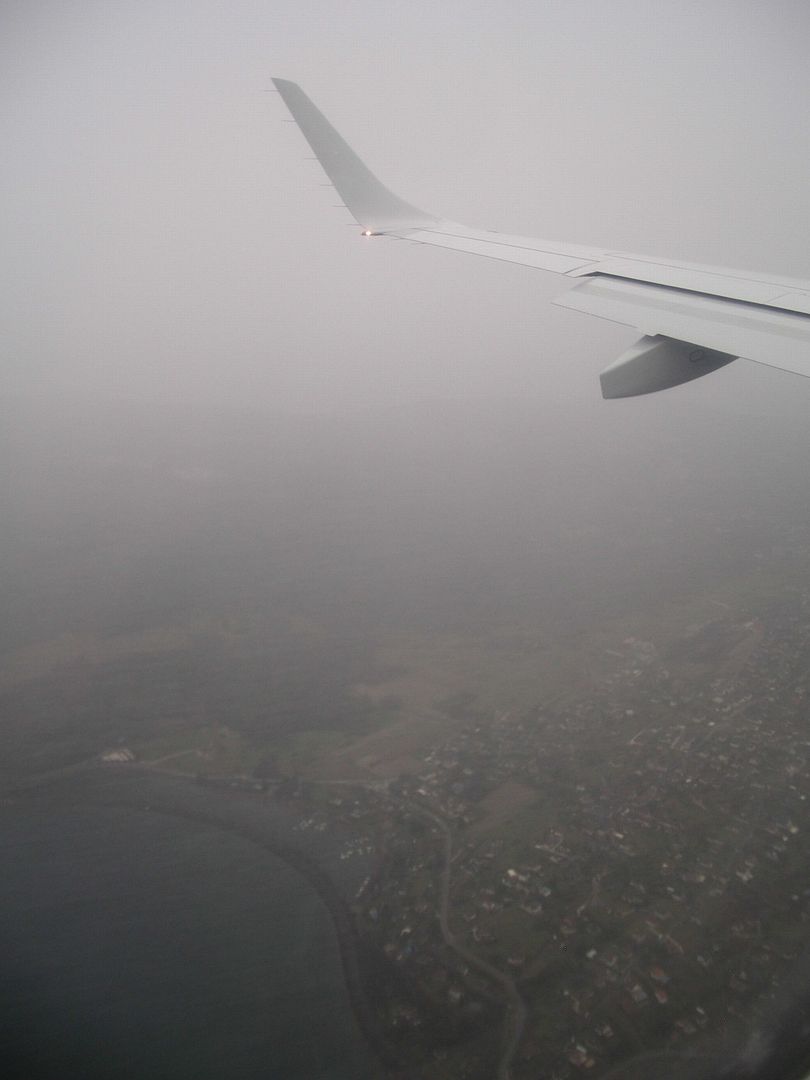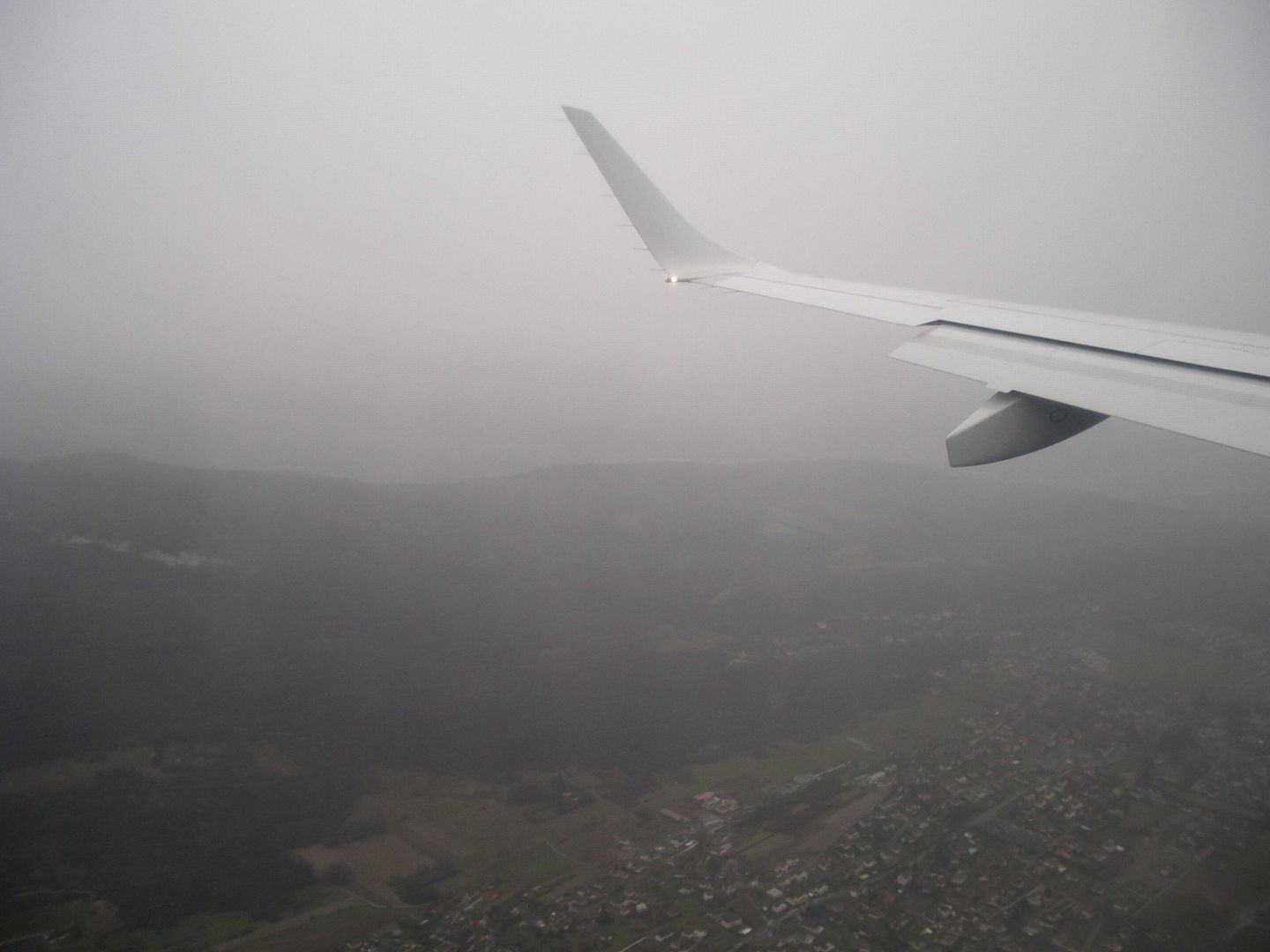 Lakeside?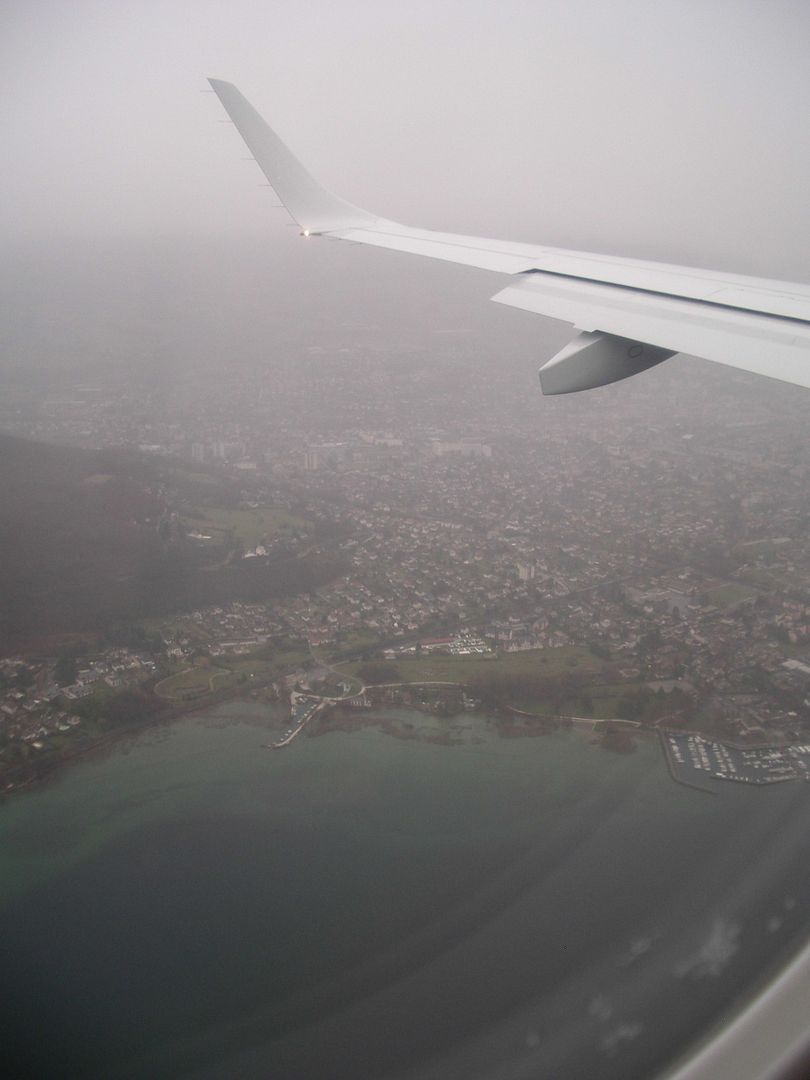 Or cityside?
At least low clouds side!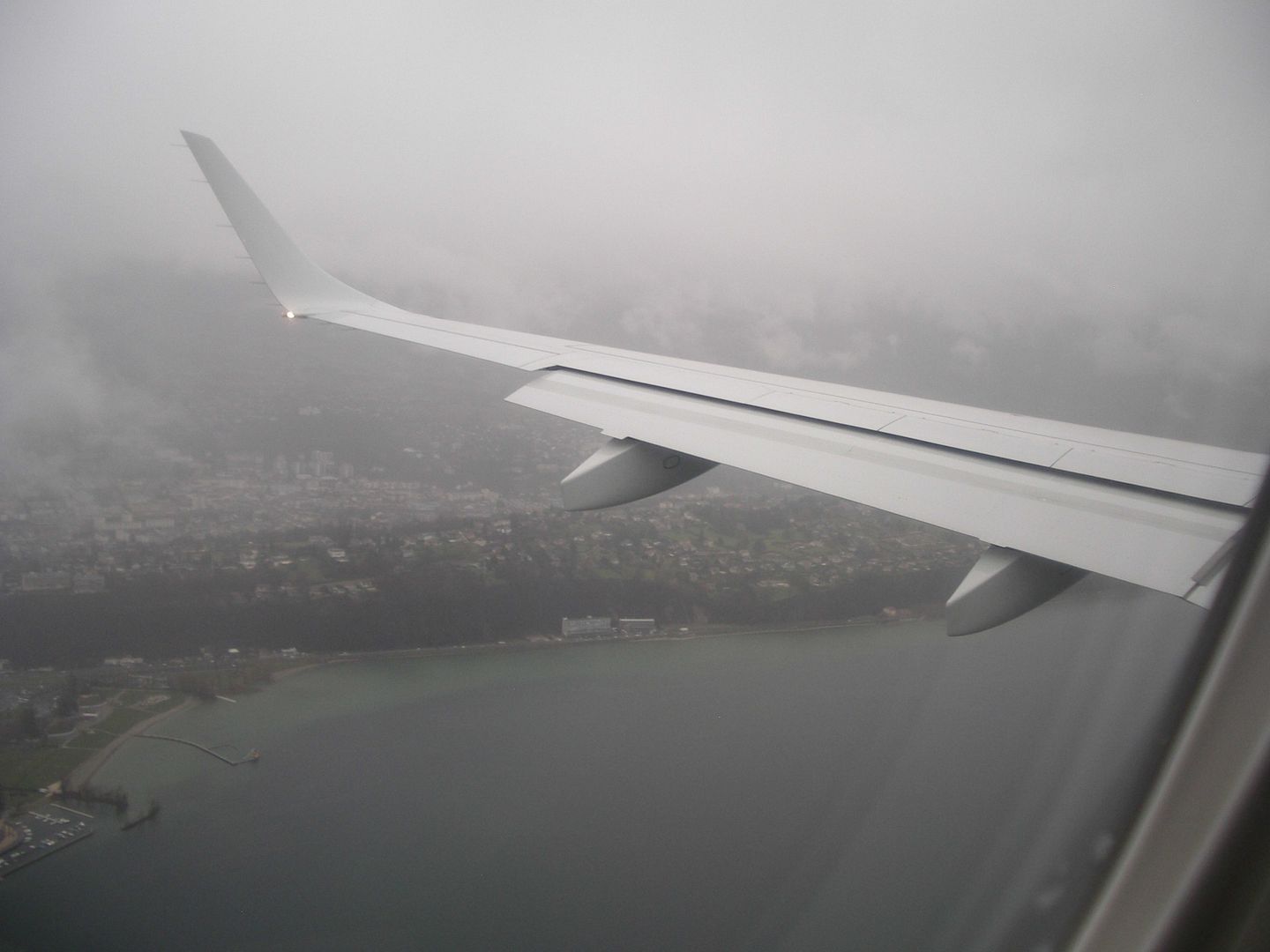 Are you sure that there is a runway somewhere in this direction?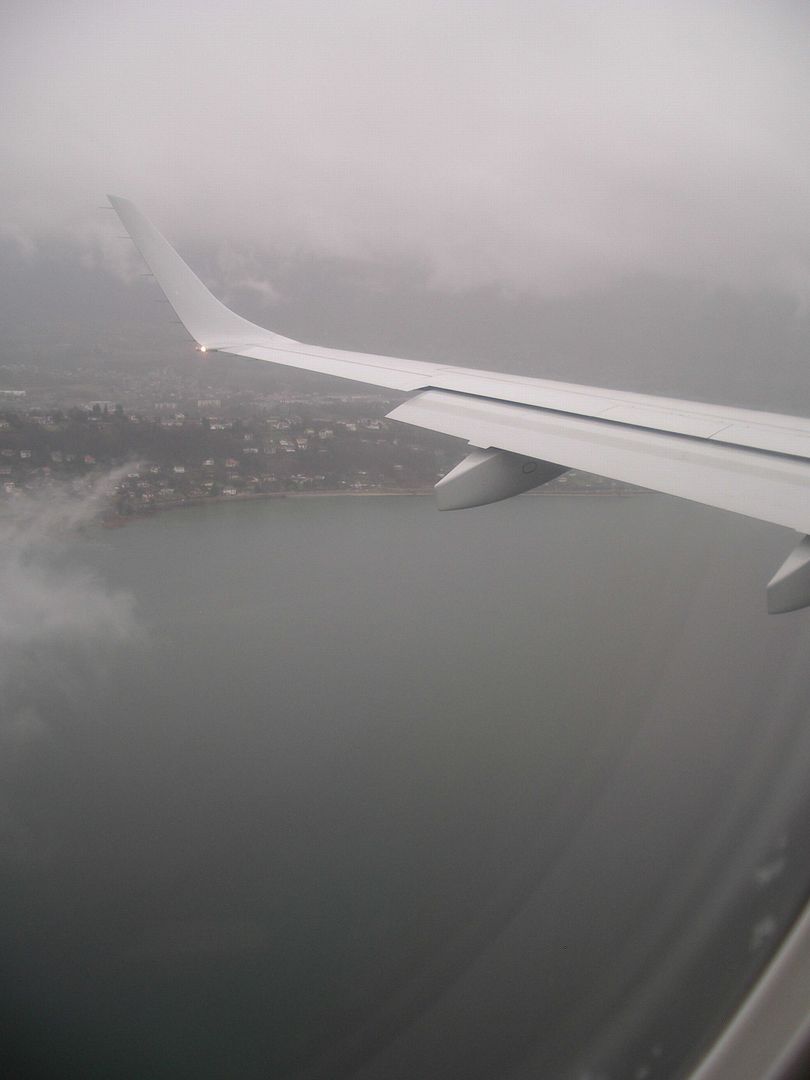 Well, so it looks like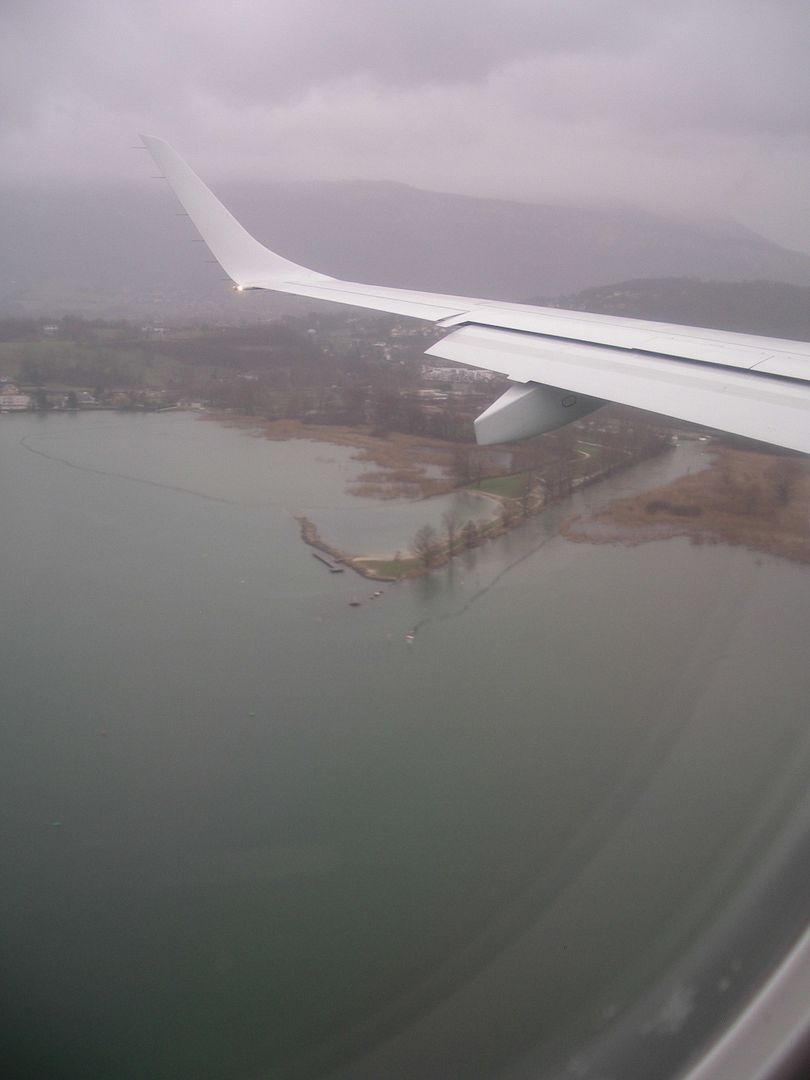 Down till the very end of the 2020 meters runway "One-Eight" at 10.30 am what is also close to 1.00 hours late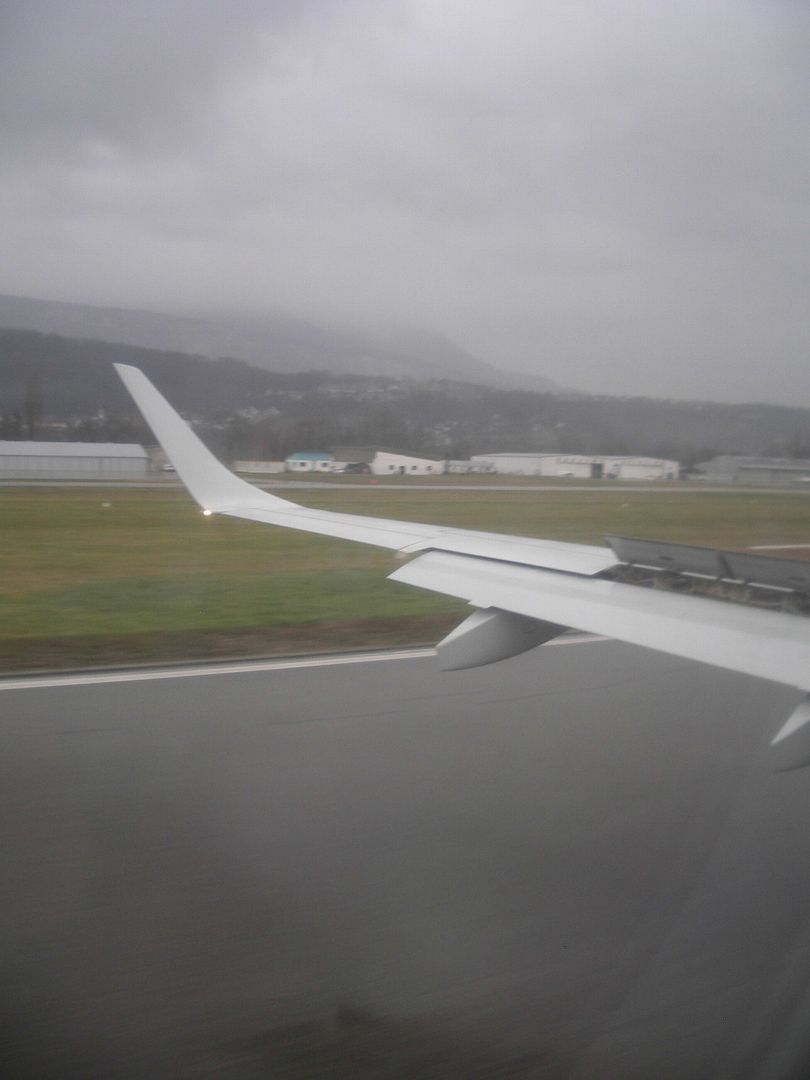 And for the taxiway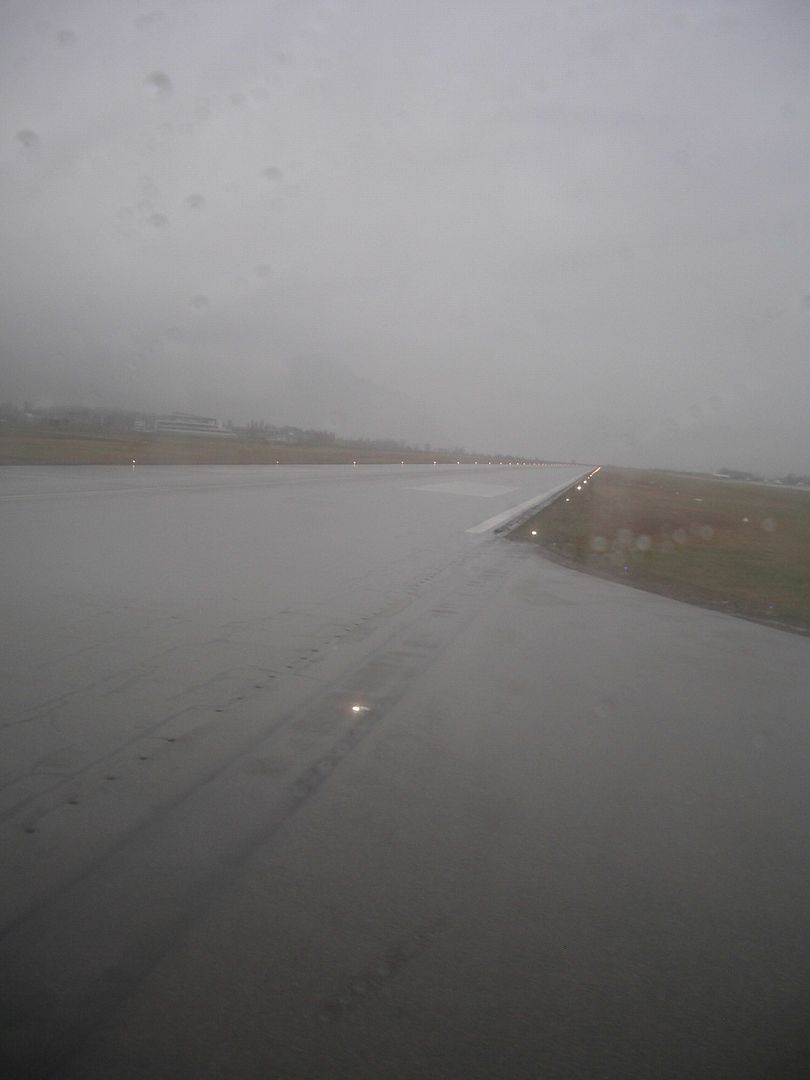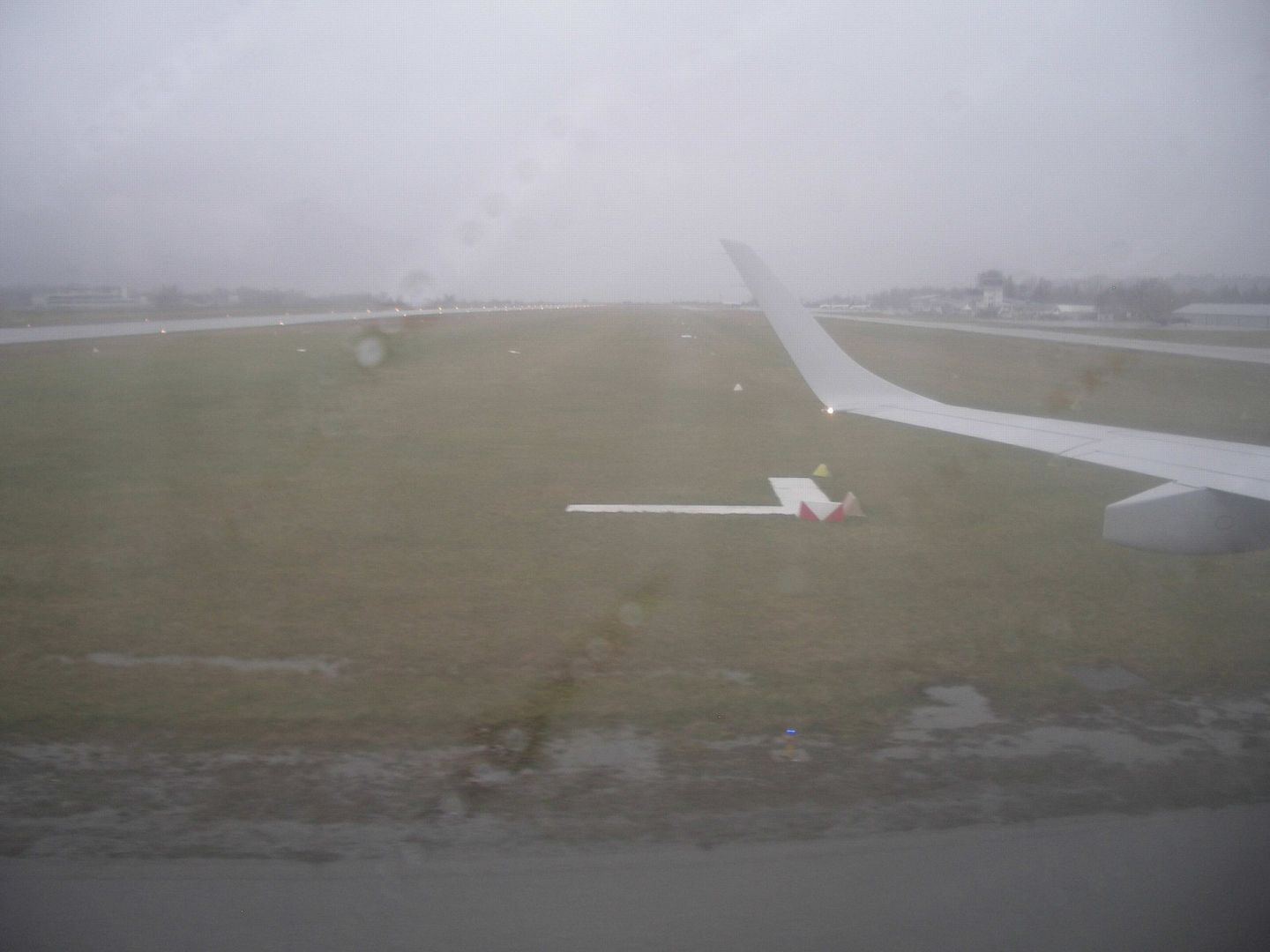 No, there is no rain here, definitely not!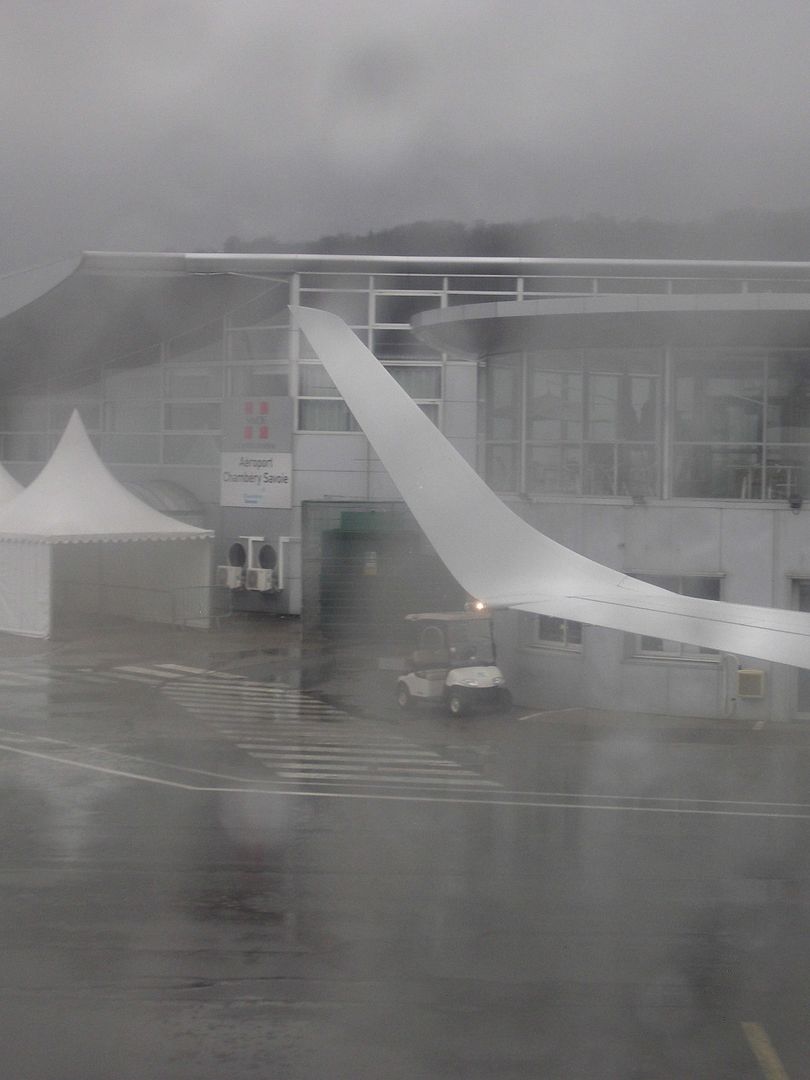 Passport check is managed in these tent like small building where you should prepare yourself for water dripping, well not only dripping, from the ceiling, welcome a la Francaise!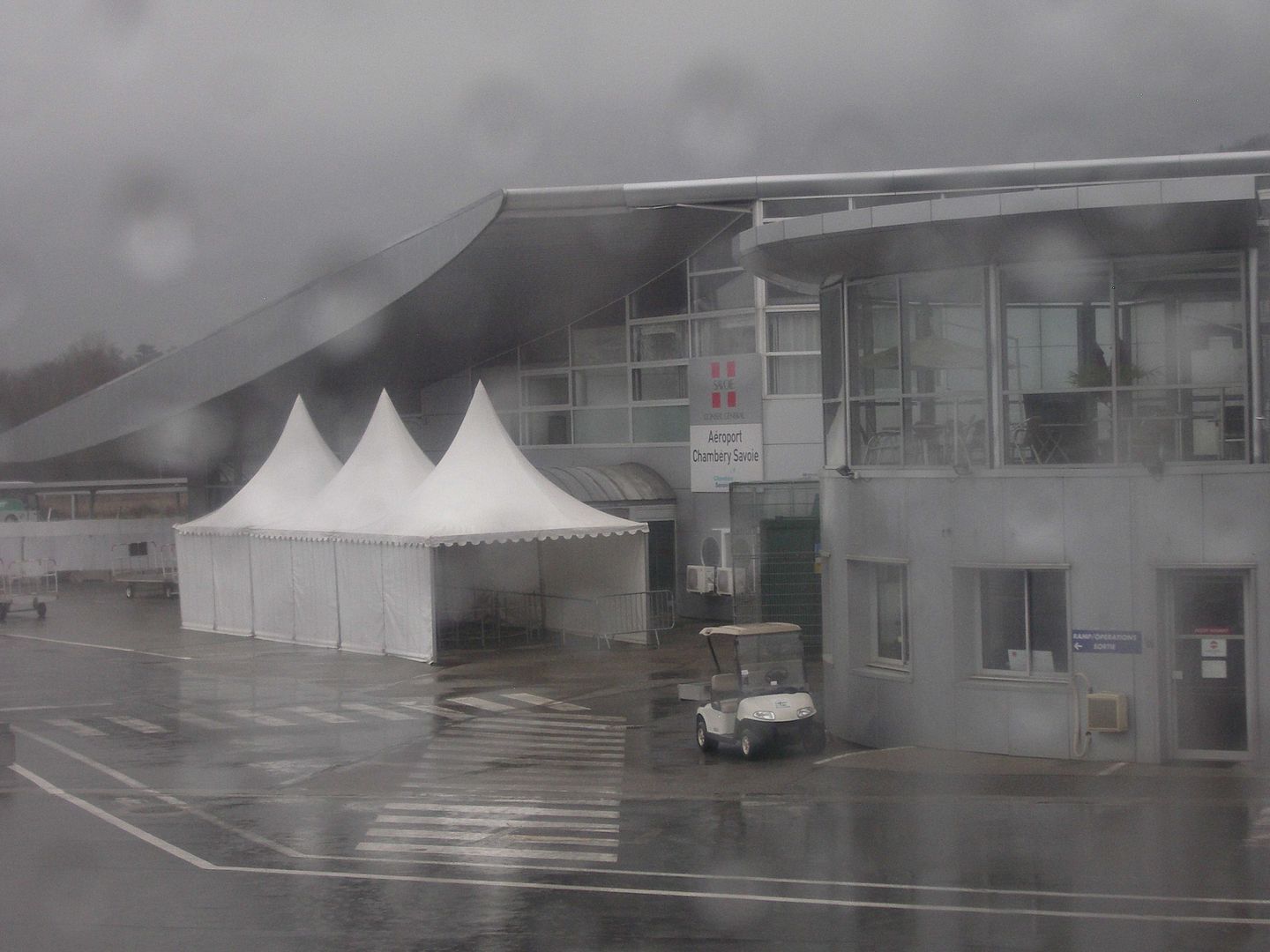 So, where are my ski?.
You know, these insanely expensive neon green set named "No Fear", ready for a close to suicidal race down the steepest black runs!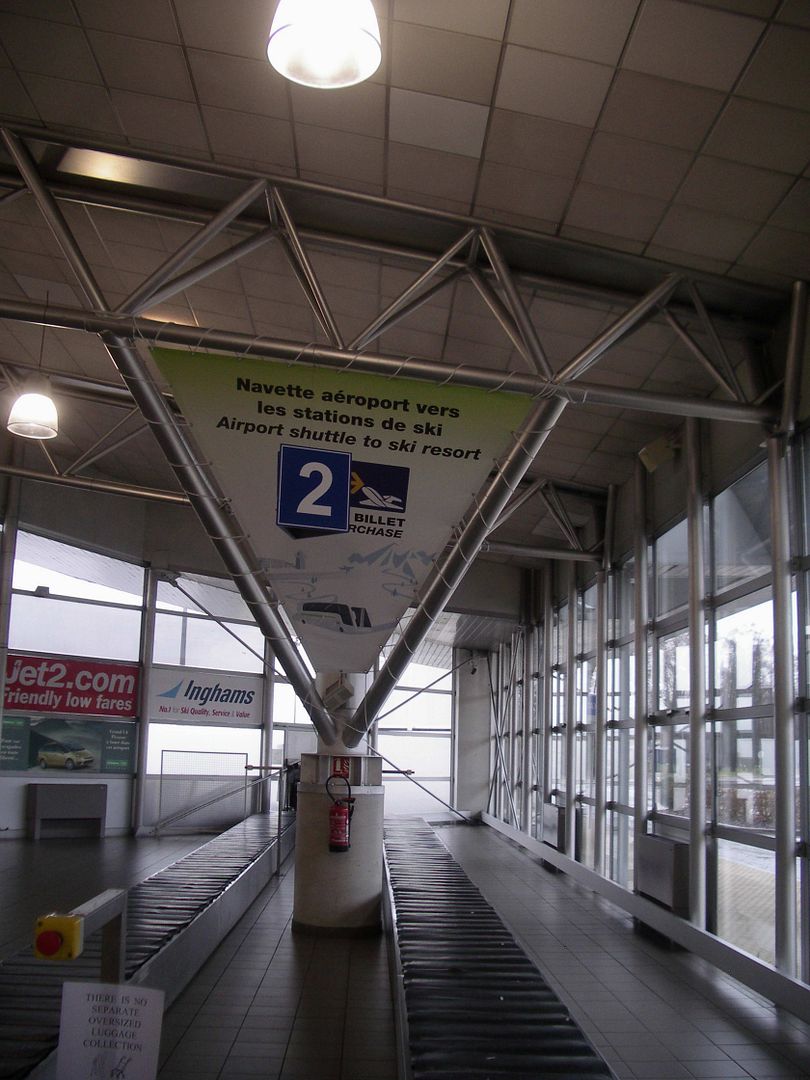 For example these cute little hill called Mont Blanc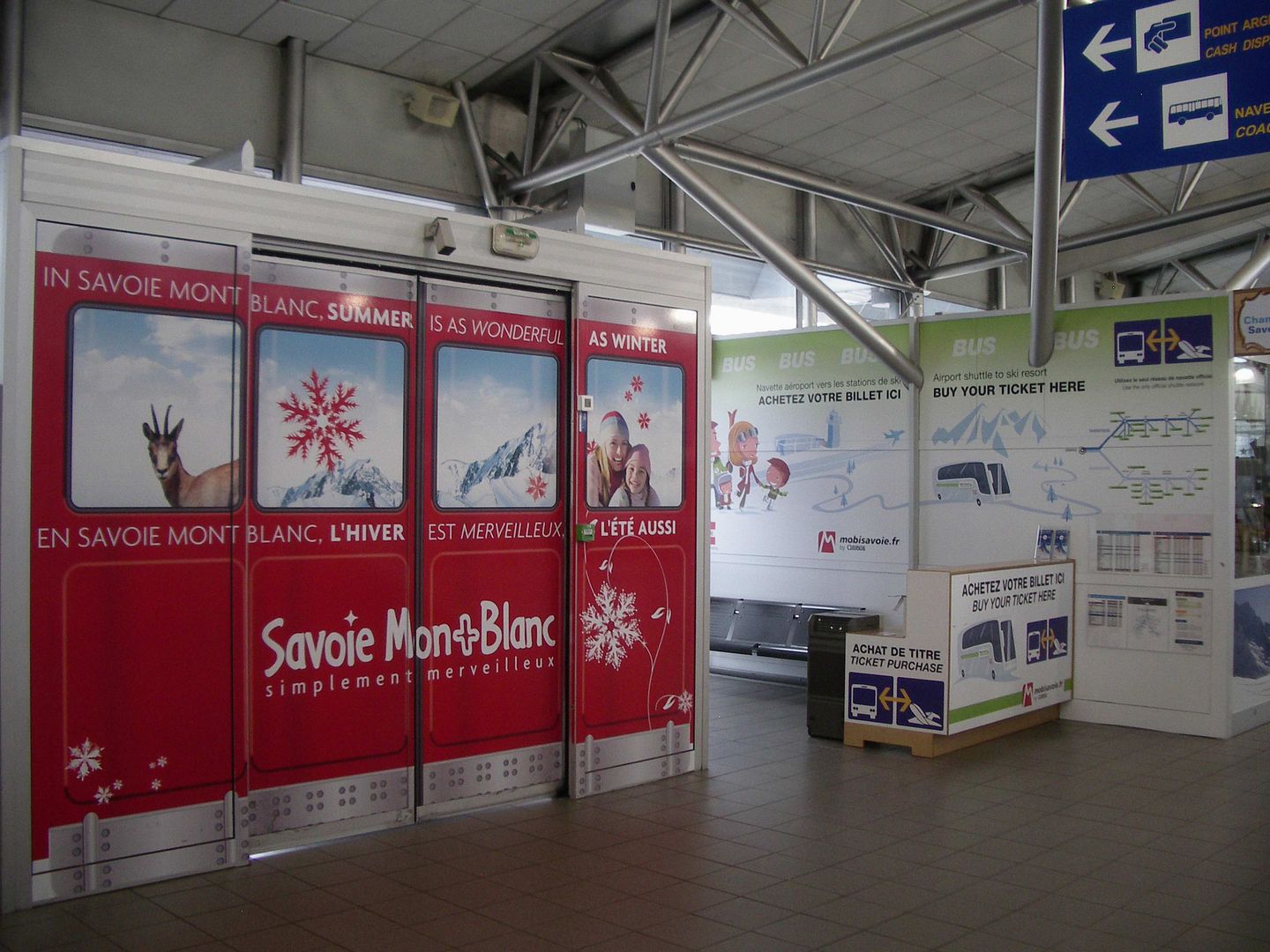 Ok, the plane to fly out of Chambery
is ready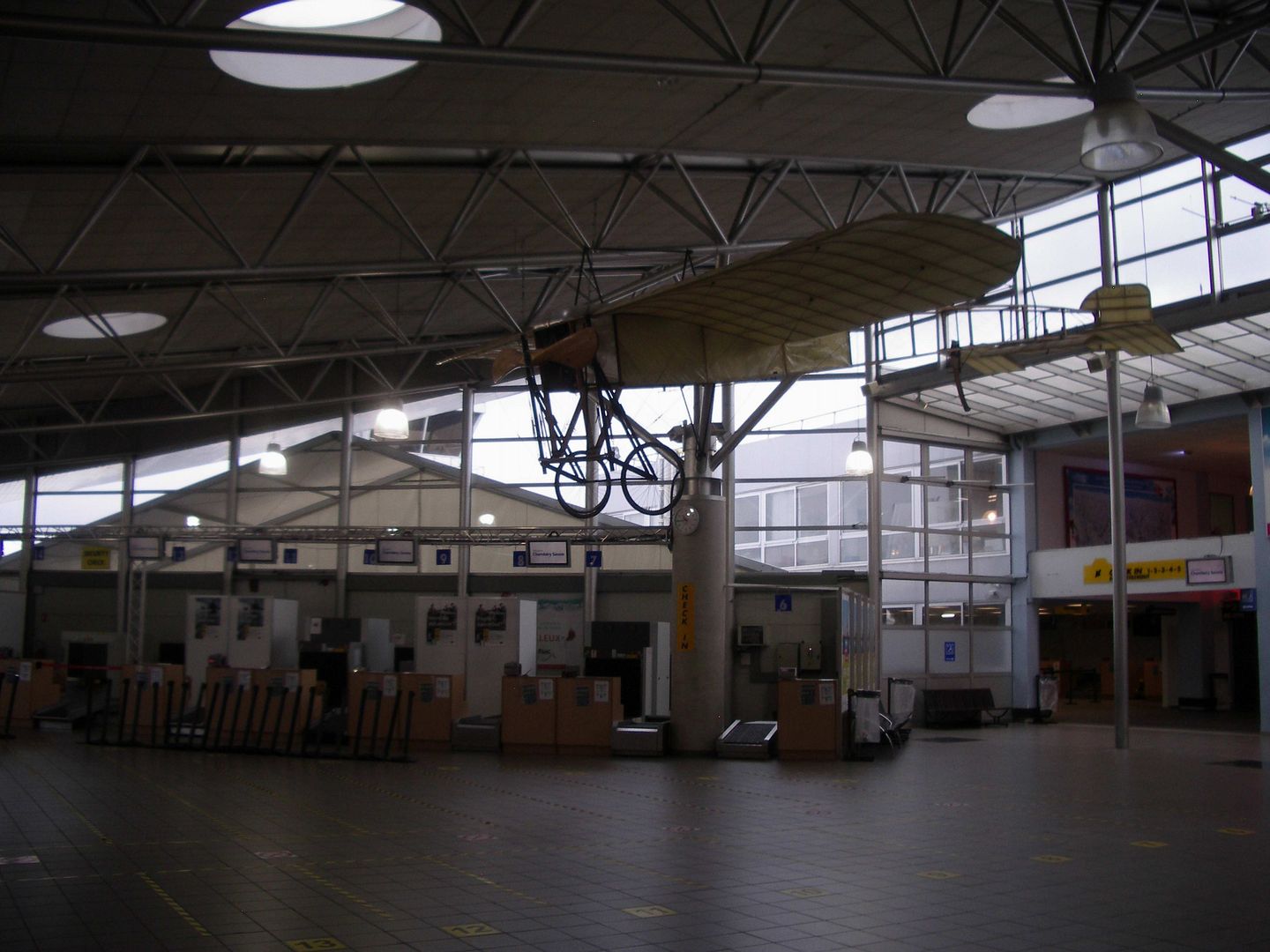 The one with a healthy load back for London and the city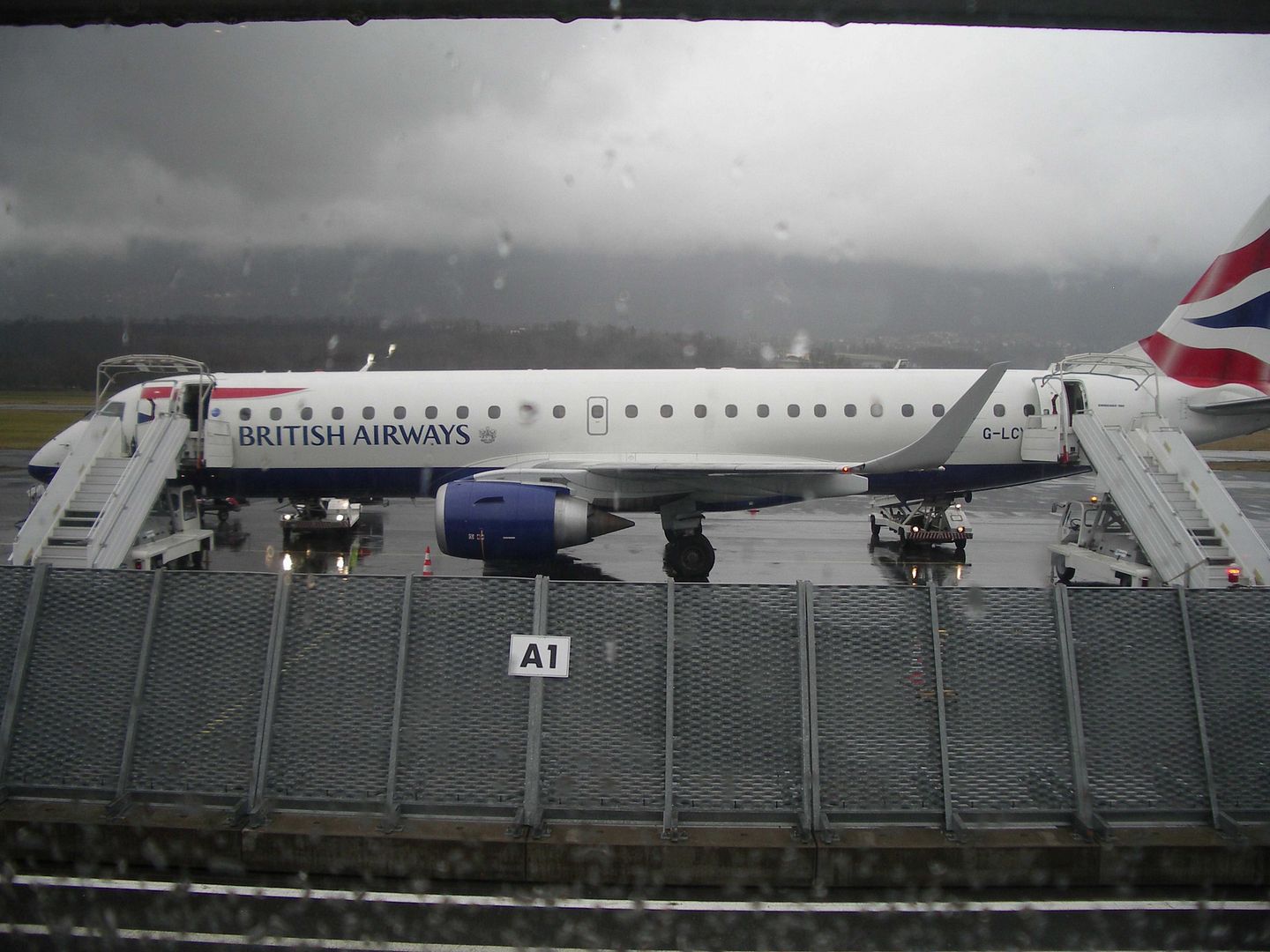 You don´t need rain protected stairs here, no way.
And well, the number of arrivals today is impressive
Chambery Aeroport is very well covered with public transport options. Joke, nothing at all and with these massive number of arrivals there is the one and only taxista waiting out there. With the french guy in front not in a particular interest to share the cab.
Ahem, talking to the not that really motivated airport staff for another one.
Well, my connecting time for the city is a bit low with the late arrival but it works in the end and yes, I like these inexpensive taxi rides. And I´am sure I know who payed it´s part with these big new Audi car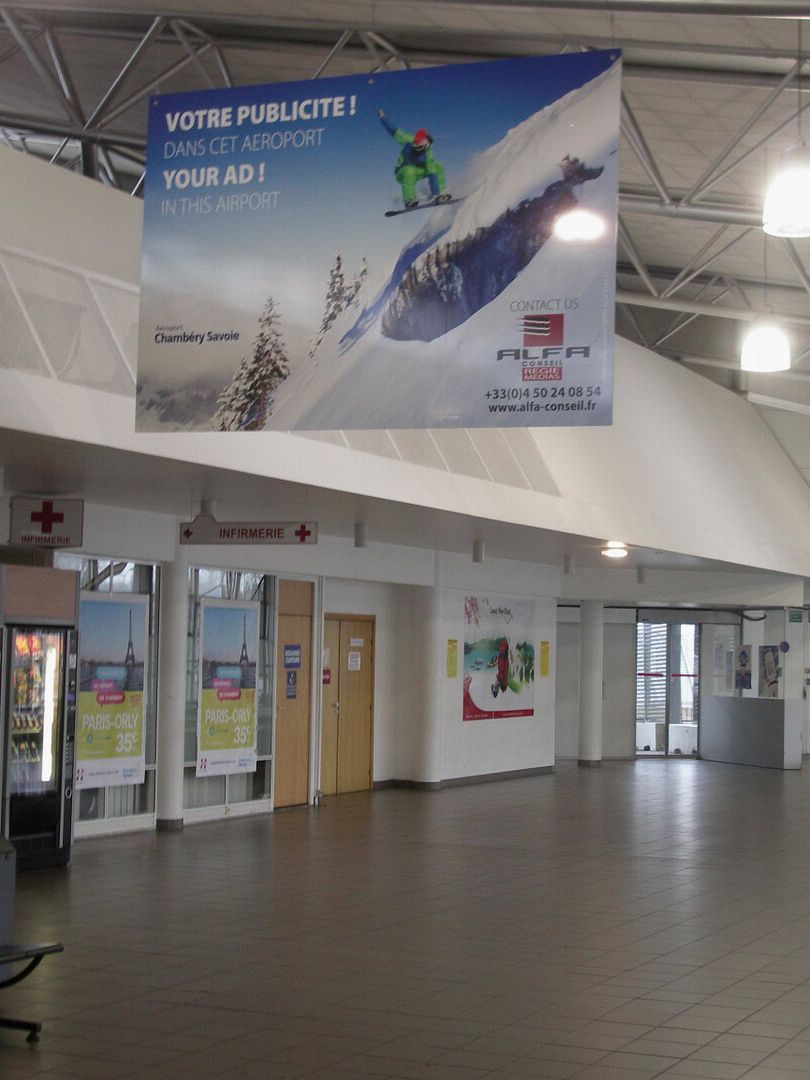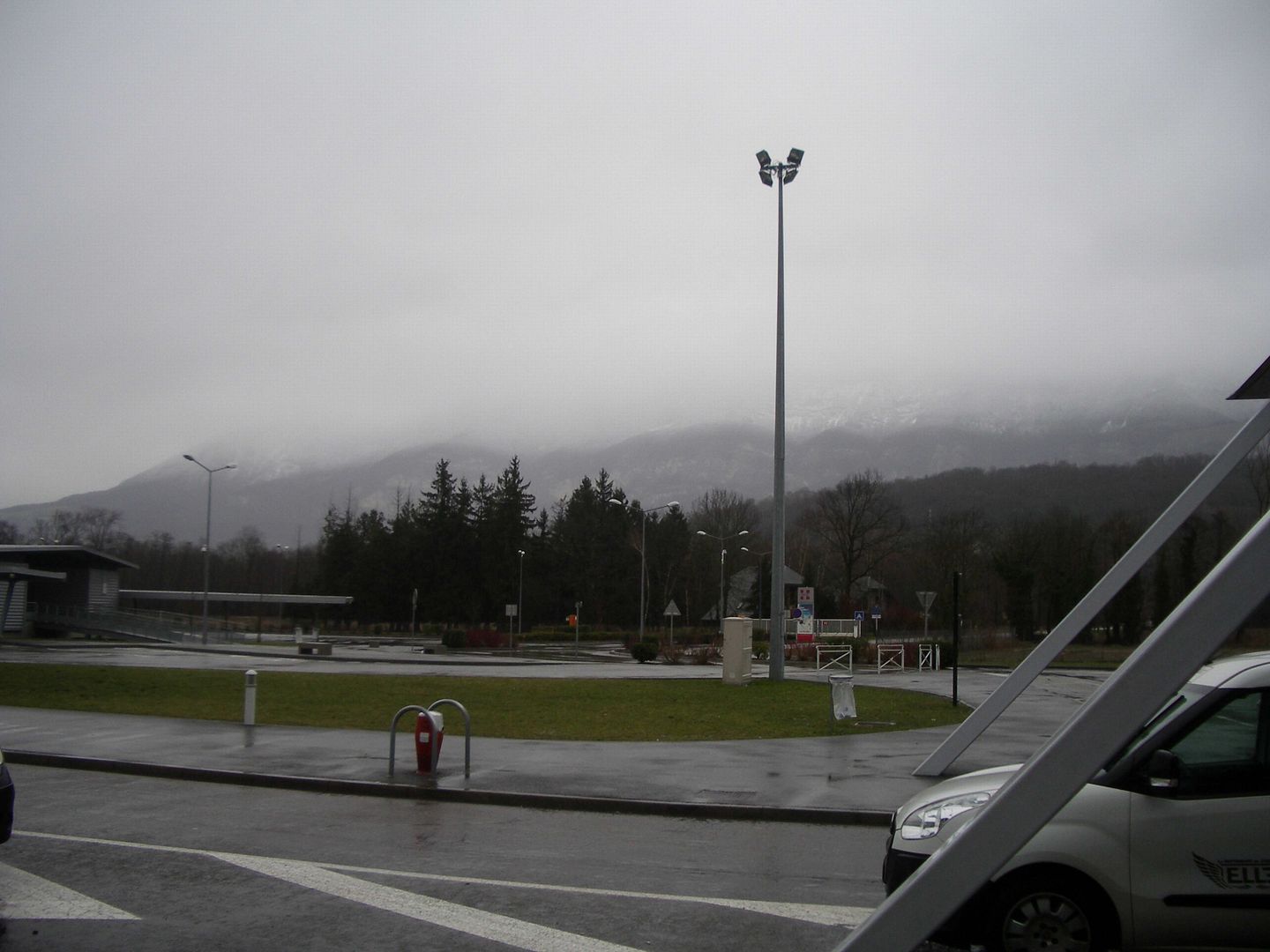 So, if there is no plane to fly out of Chambery, what about a car?
Well named, the Aerocar it is for Geneva and the fare is 30.00 Euro´s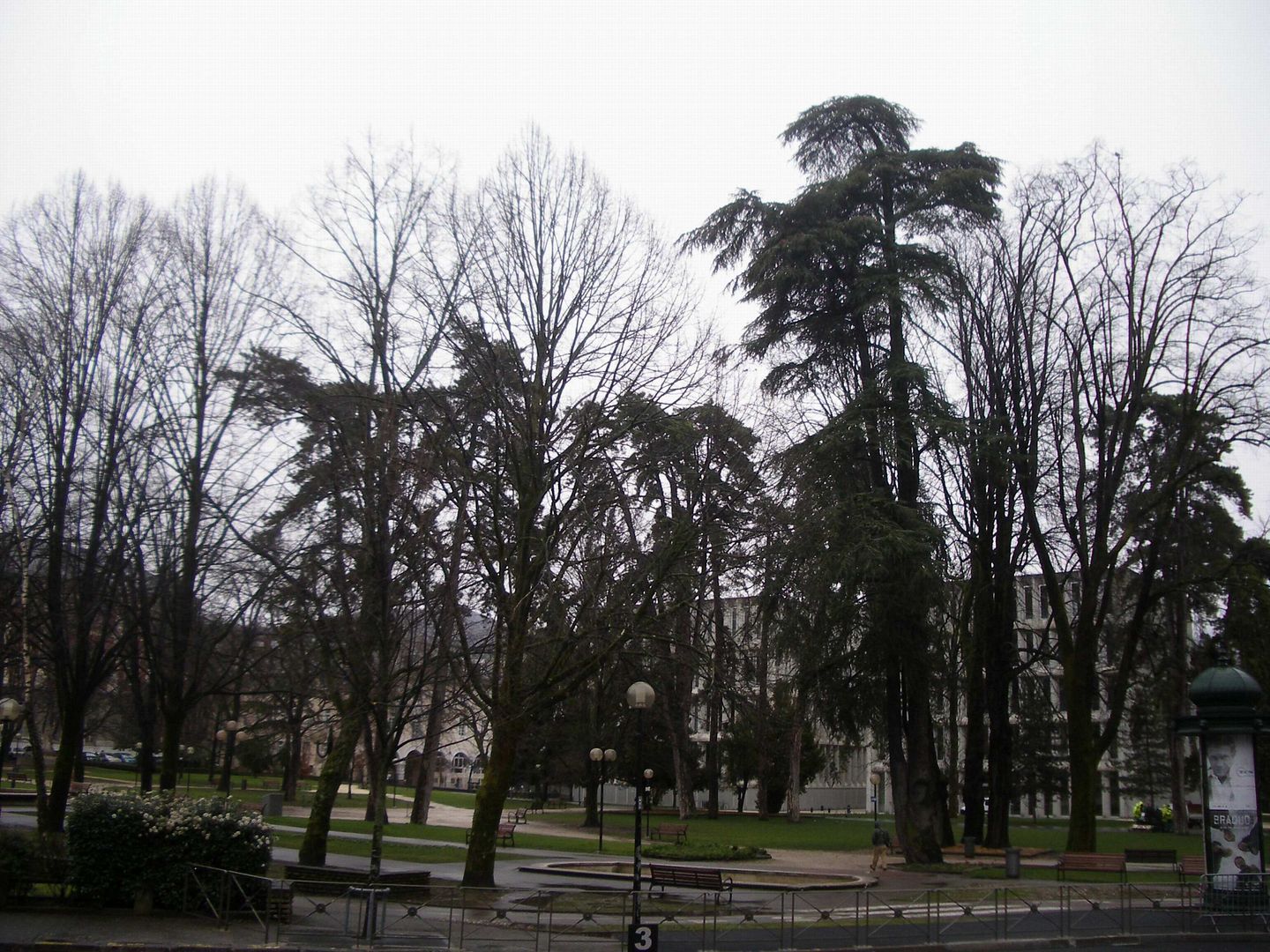 Just for a view to a couple of snowy peaks on the way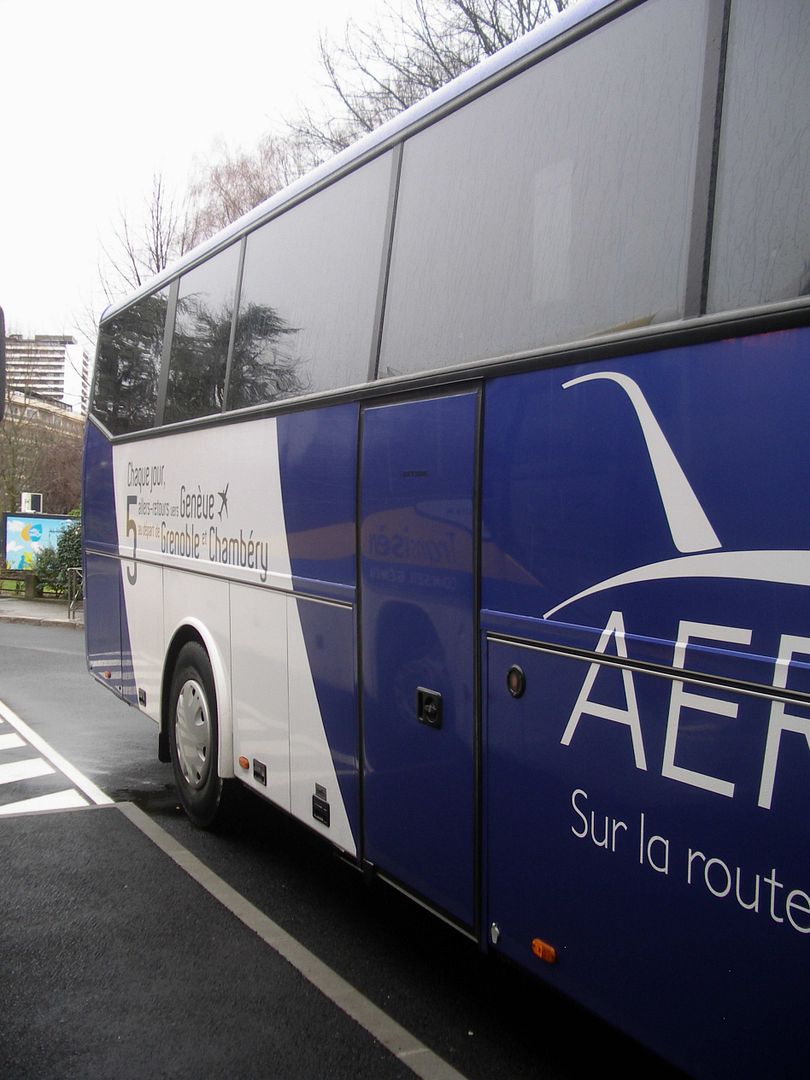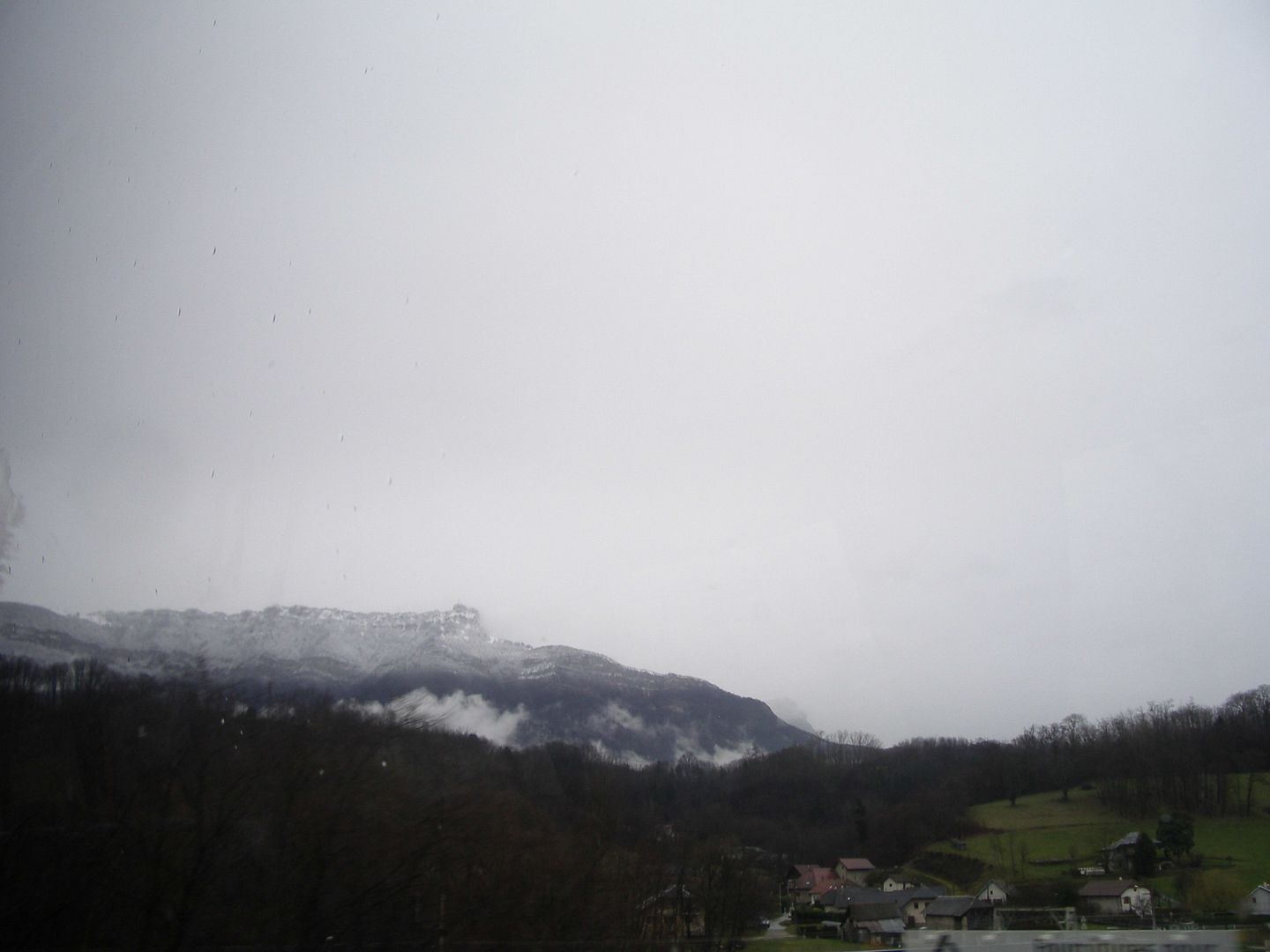 I´ts usually not my first preference on the bus, but this one was really nice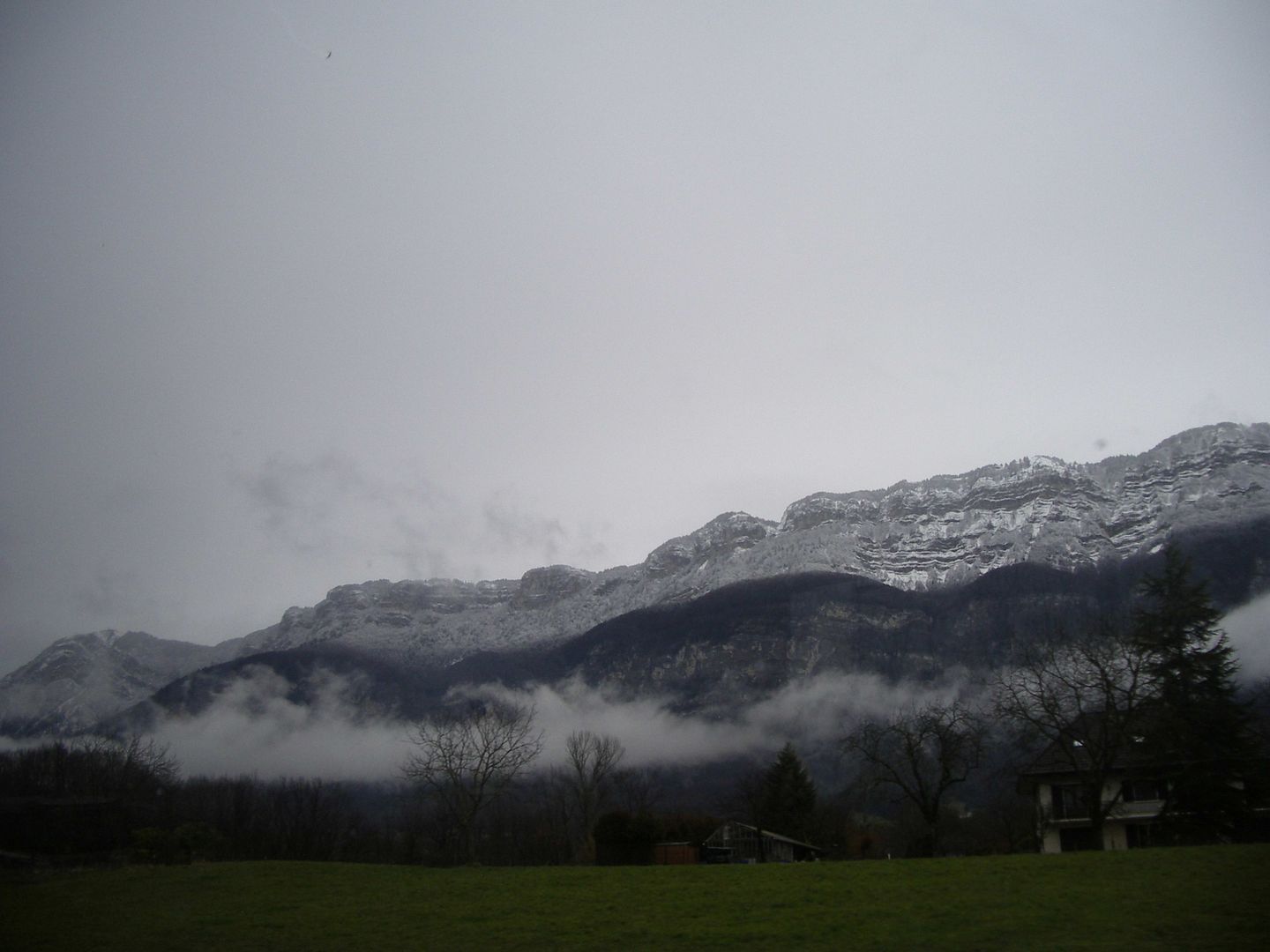 And the train takes ages just to compare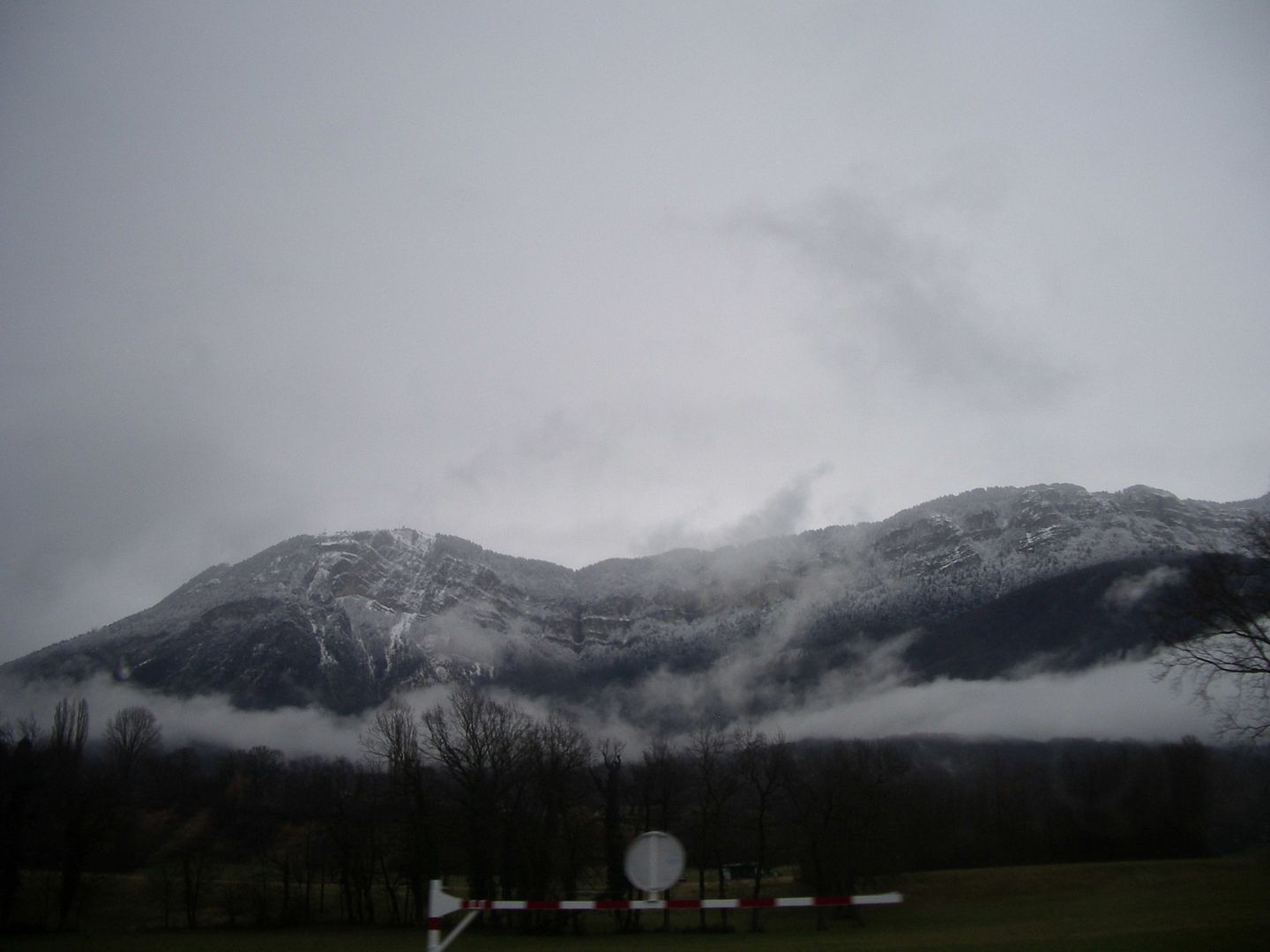 The "Aéroport international de Genève" it is just an hour later for a healthy break at Starbucks and good to have no LX from LCY today on schedule, the inbound is cancelled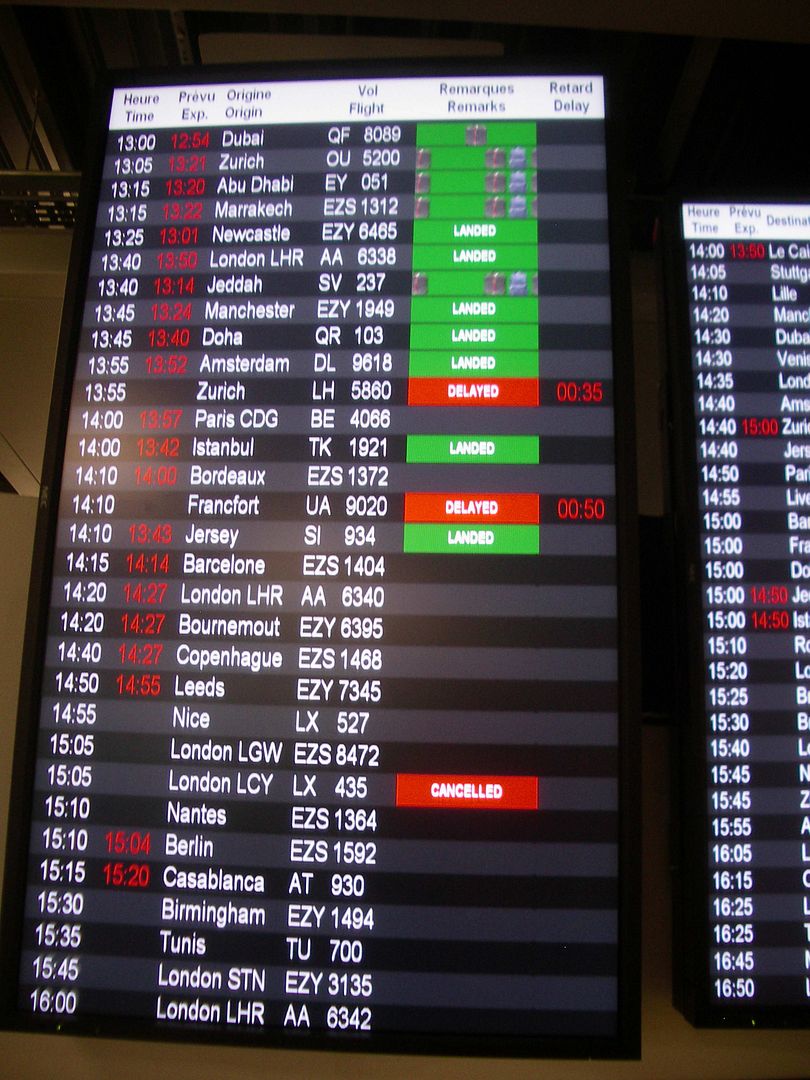 Well, the pleasure calms swiftly down when I´ve noticed that the cancelled LCY inbound is also the plane for ZRH, cancelled, too and that´s exactly my service
---CONTINUED BELOW---