I used all my miles for this trip and will add 3 new airlines, 4 new routes, 1 new country, 2 new cities to my list.
I am going to Paris for my best friends wedding and they will have their honeymoon in Tahiti and will stay over at my place. The day before the departure my partner and I worked hard on finishing the paint job, decorations etc... of the guest bungalow where they will stay while at home.
The next day I was dropped off at the airport of Tahiti Faa'a. On sundays there are 3 flights operating... A lot for Tahiti ! First one is the flight that I will take, TN 78 to Tokyo, than TN 8 to LAX and CDG and finally AF 077 to LAX and CDG.
I join the short queue to check in. A first counter checks everyone, documents, immigration formalities and they weigh cabin bags, mine is 500g over and I tell them that I have my computer in there, they let me go through and tell me to mention that to their colleagues that do a second check before immigration.
[
I will get to the front of the short line in no time, there is a tahitian dance group, Manahau, on that flight, I know a few of the dancers and their leader. They are on their way to Taipei for a few representation.
[URL=http://s220.photobucket.com/user/manureva744/media/TN78%2027JUL/P1010167_zps3720277c.jpg.html]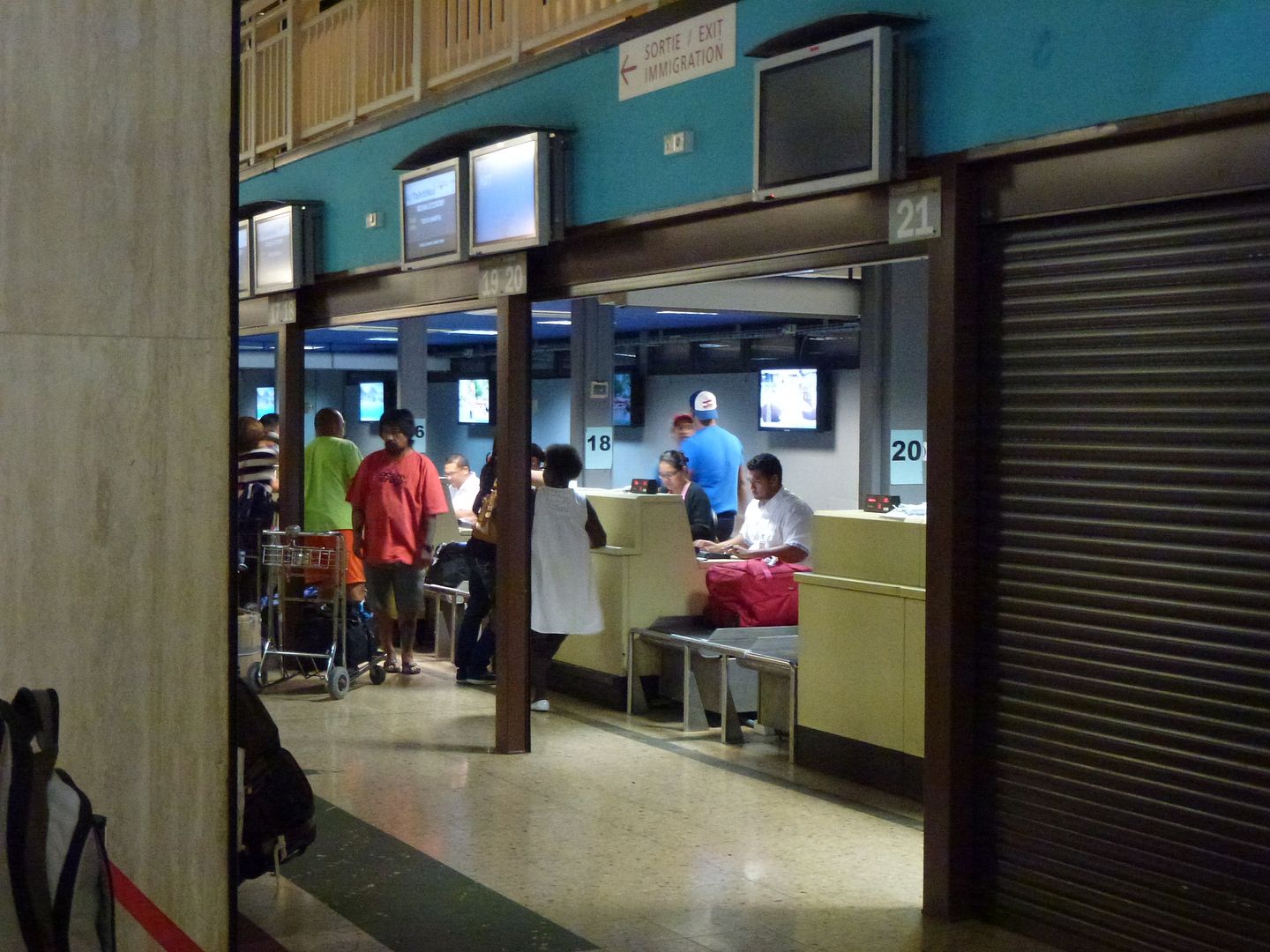 And talking about Tahitian dances, we are still in the Heiva season and the airport has pictures of this major event everywhere !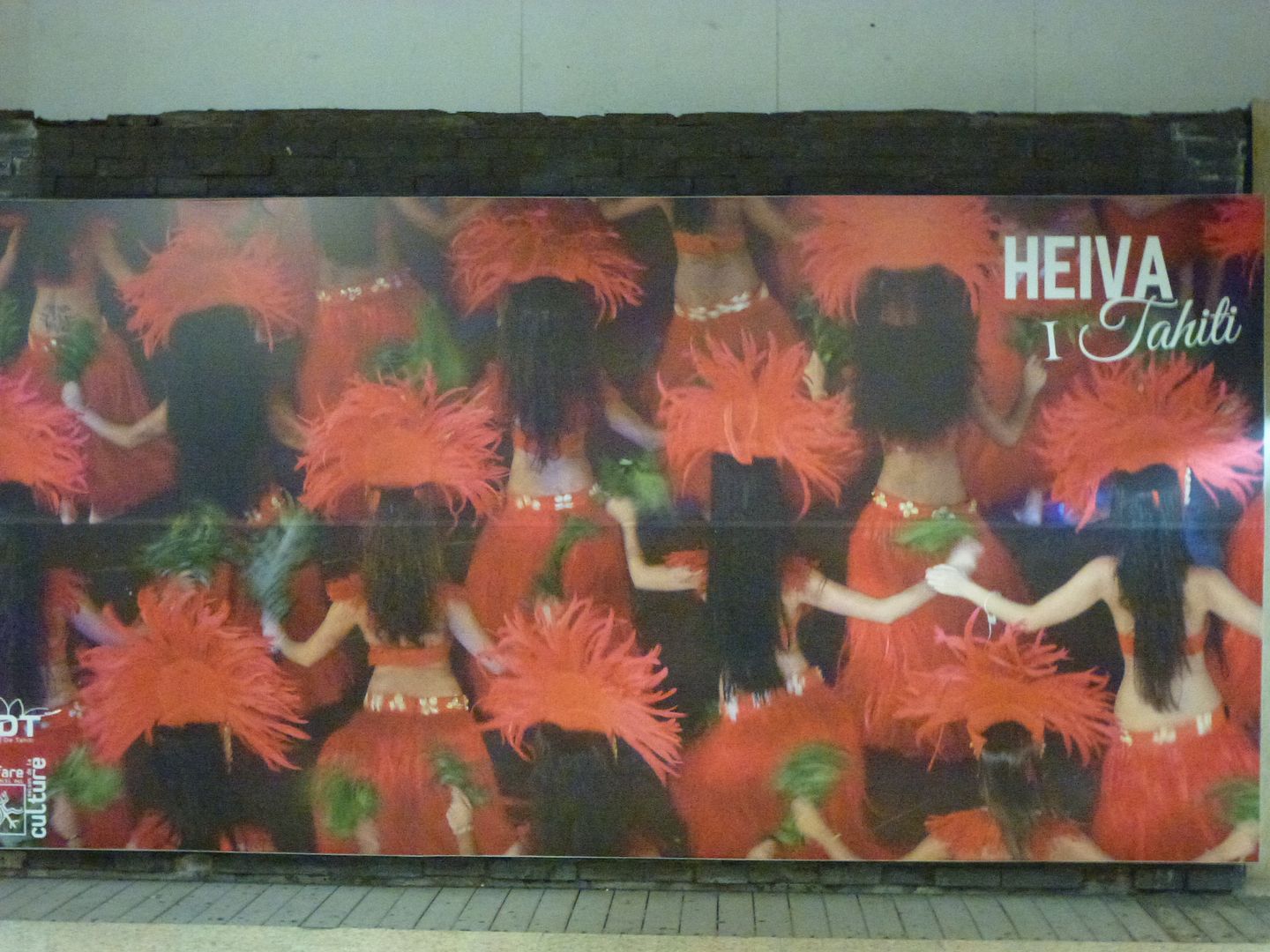 Immigration is a breeze, security as well.
It is very early and the duty free shops are not opened yet, only the Bar is serving customers, I grab an almond croissant and a fruit juice.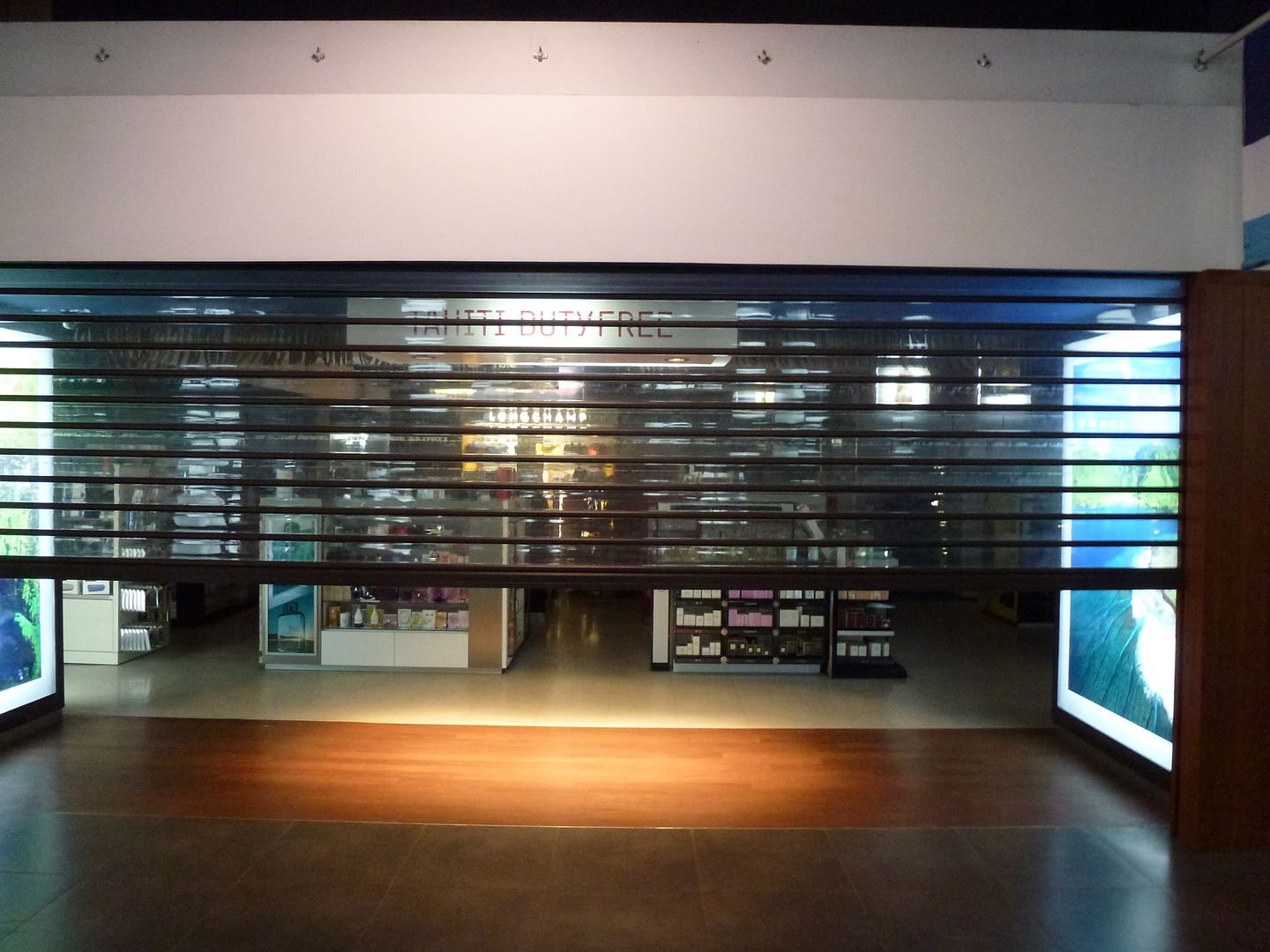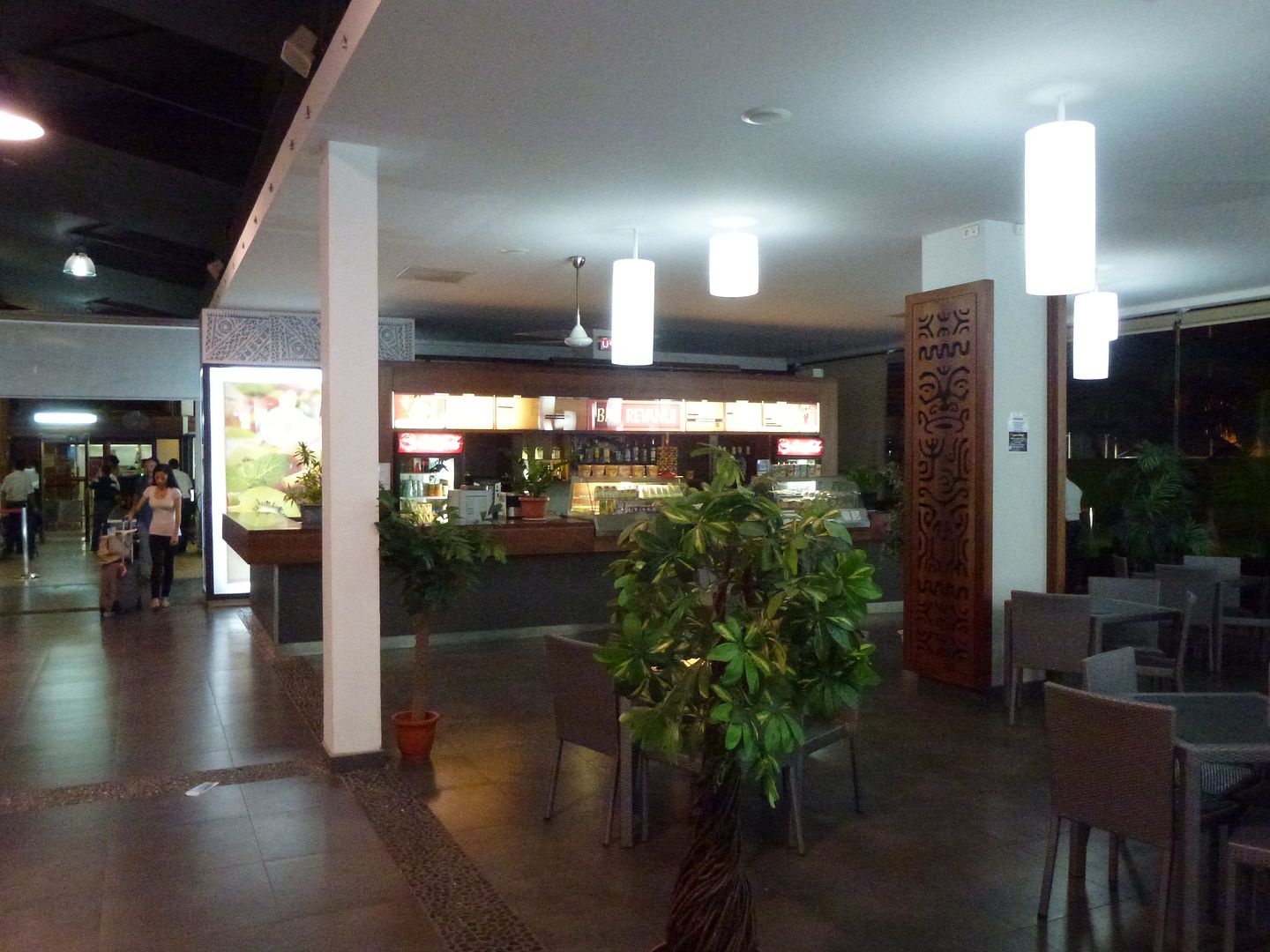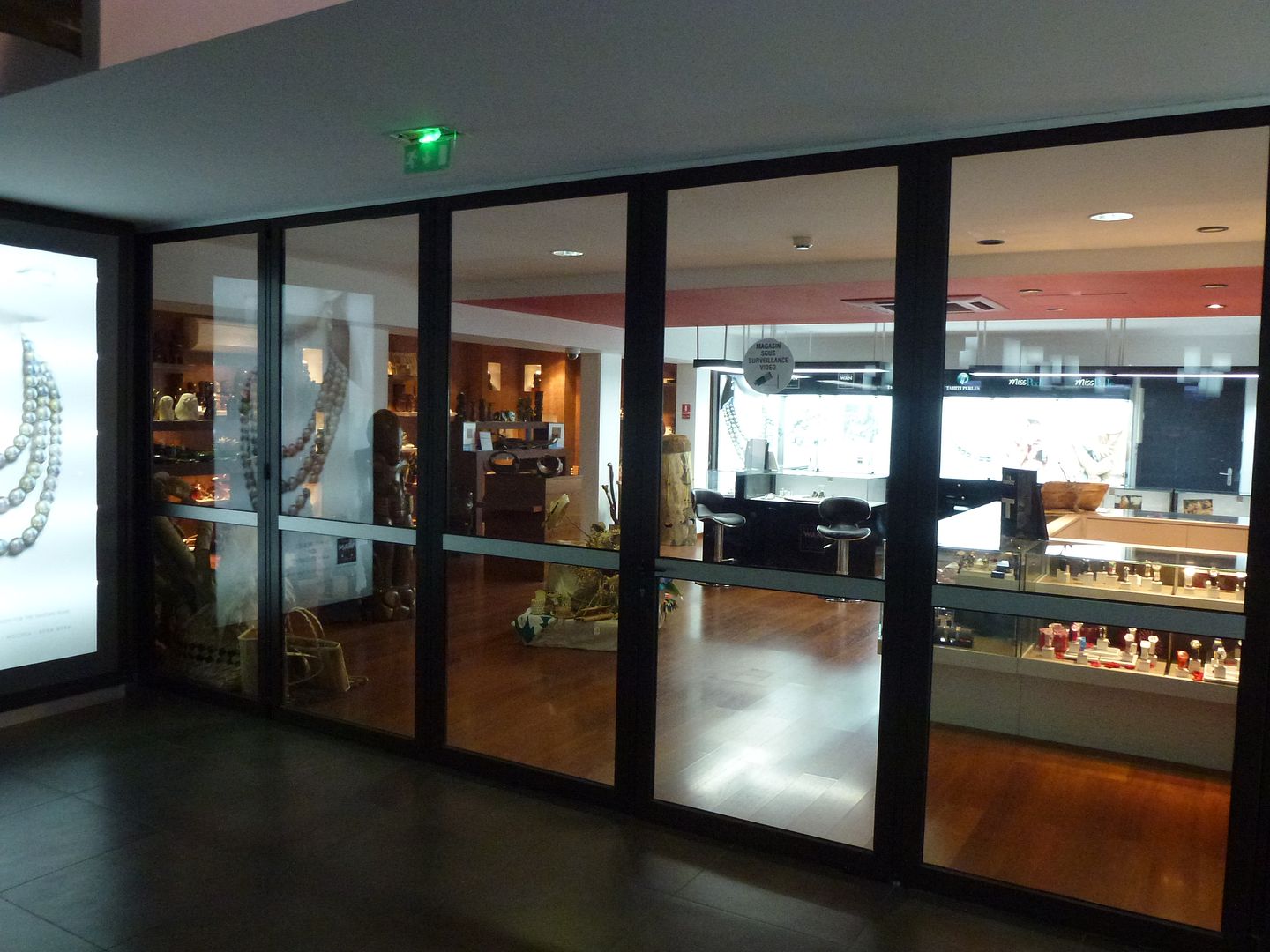 The Boarding lounge is empty but it will get fuller rather quickly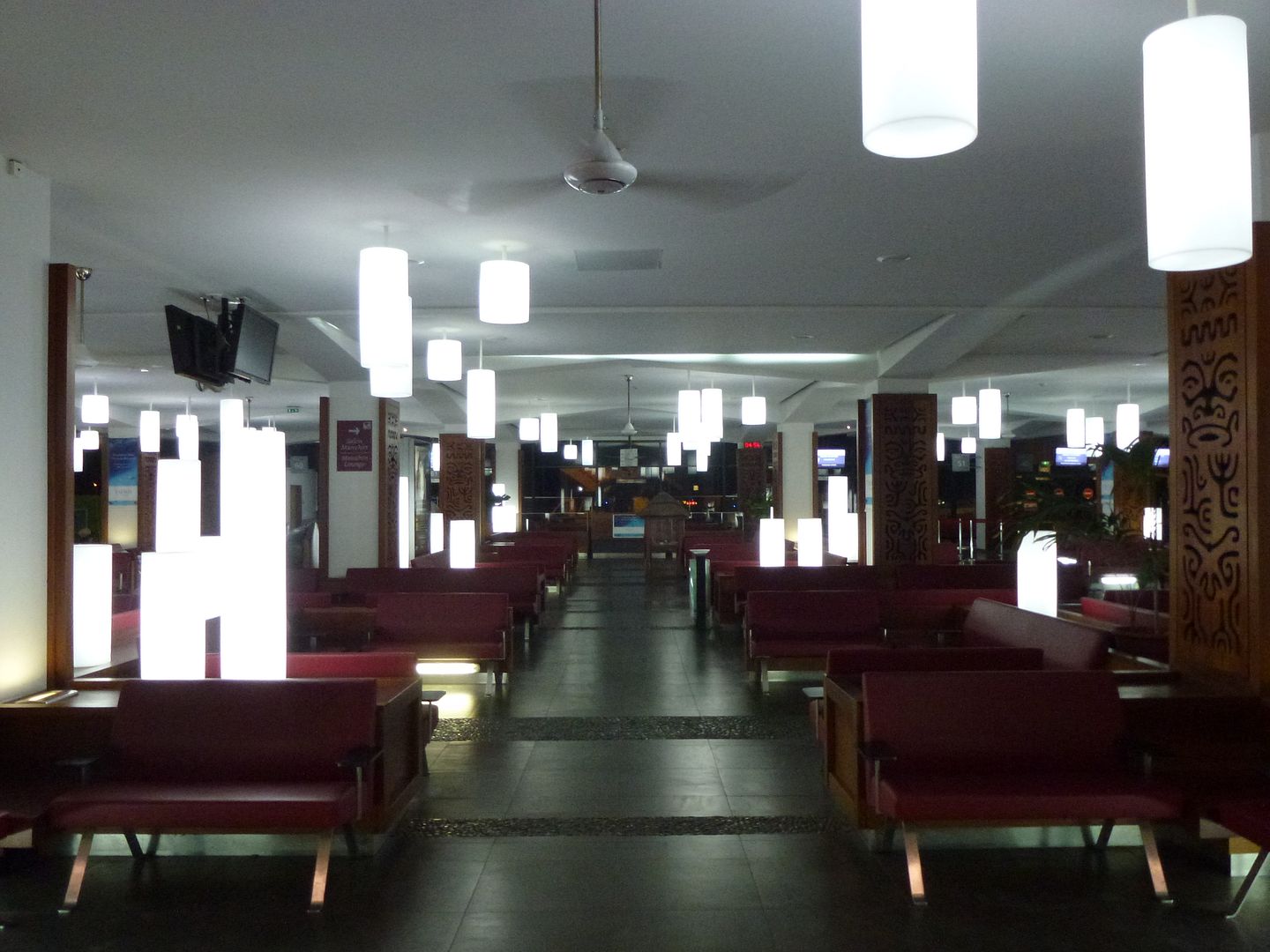 The 3 gate area is still showing last night's flights and my gate was used for the Honolulu flight.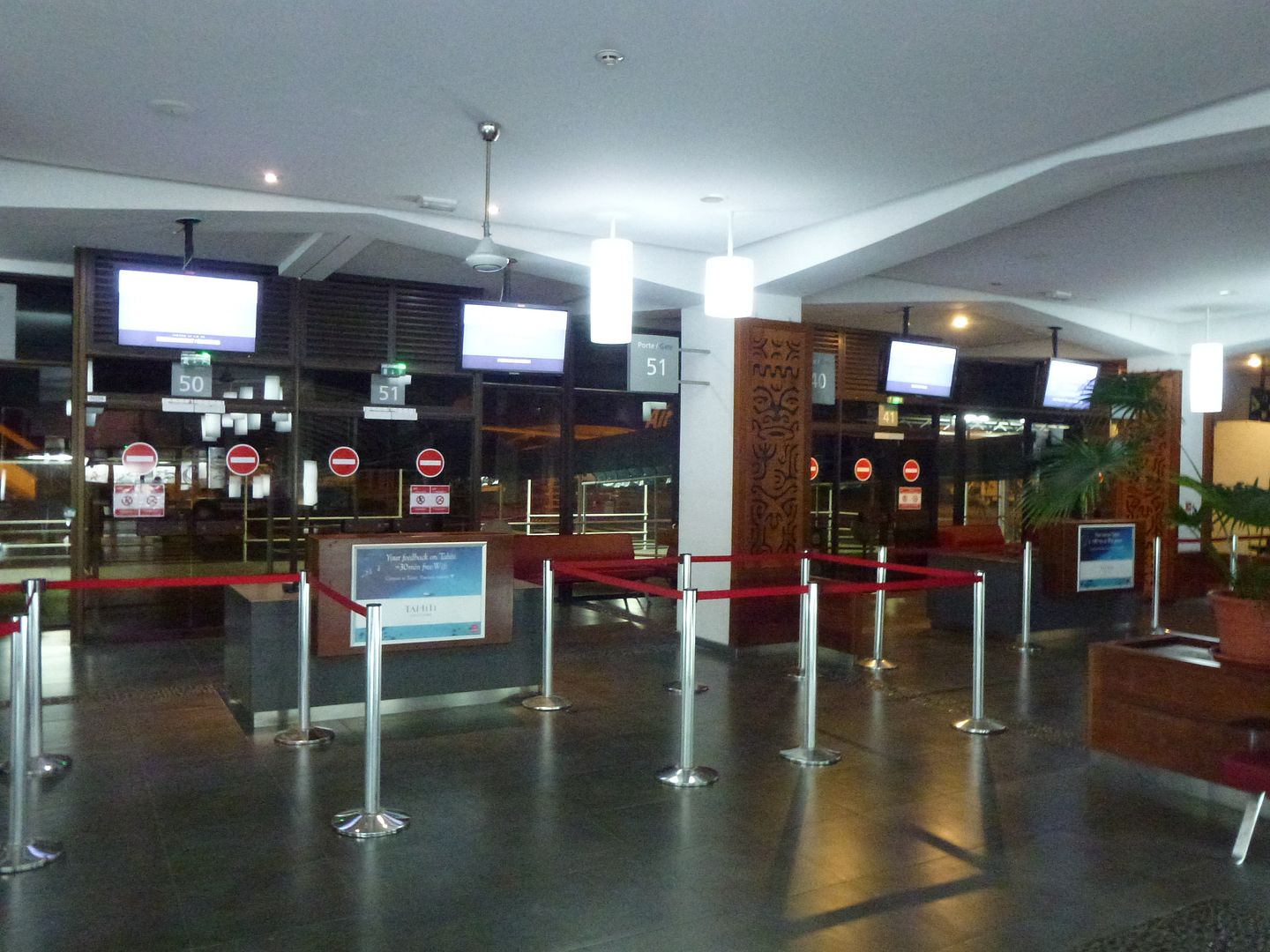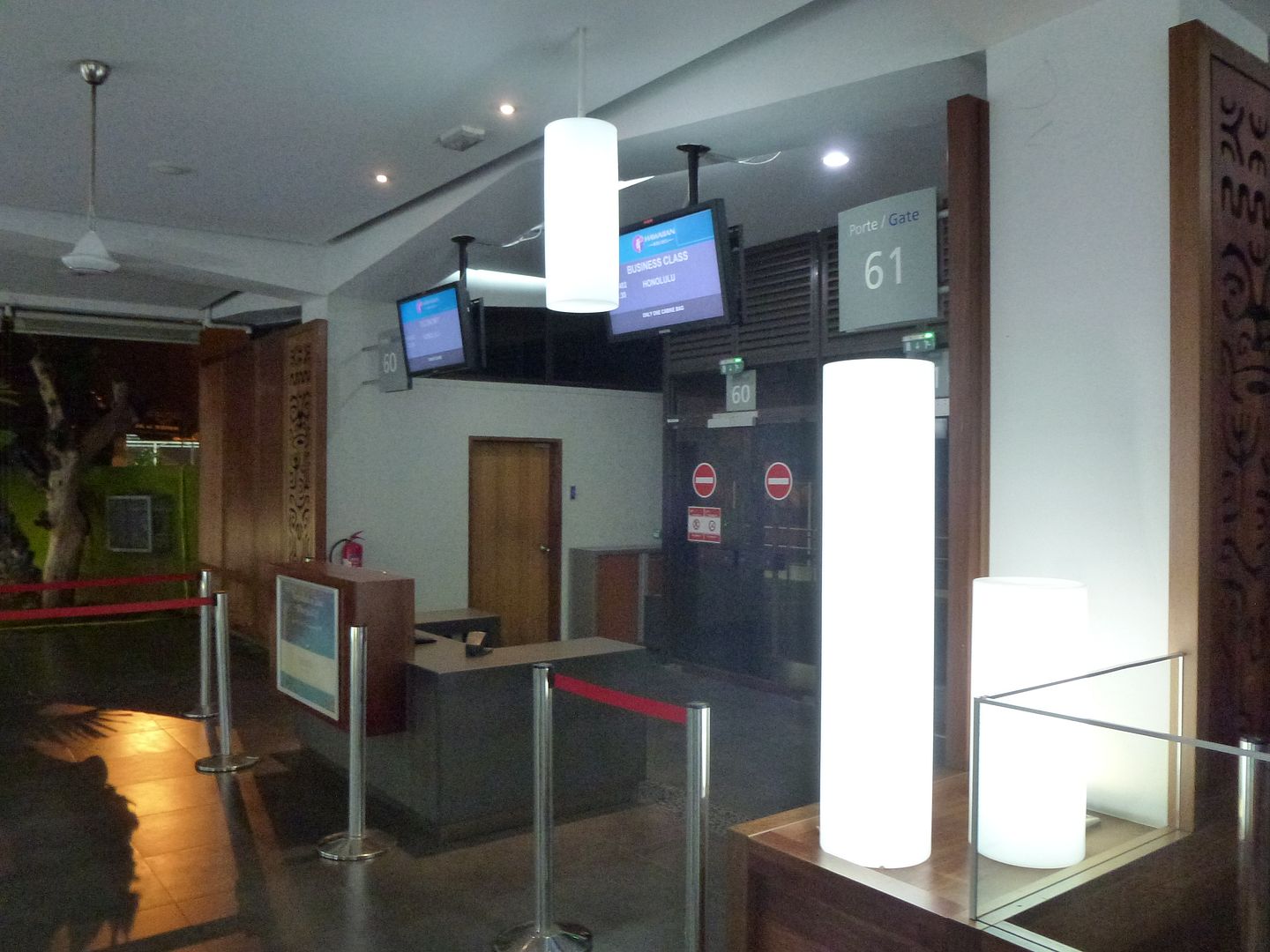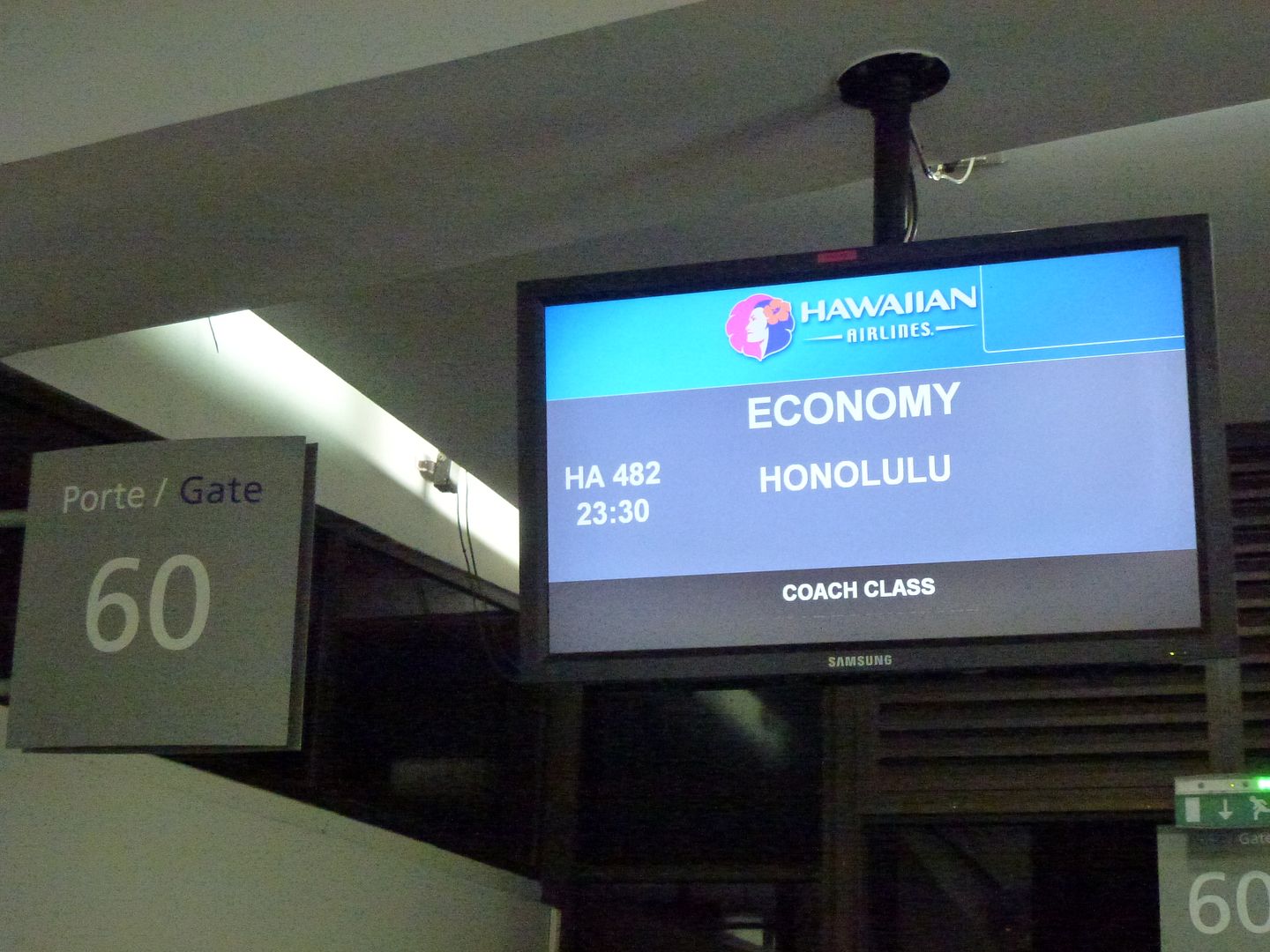 The sun is rising and only one Airbus is on the ground, the one I will use will land from LAX shortly after.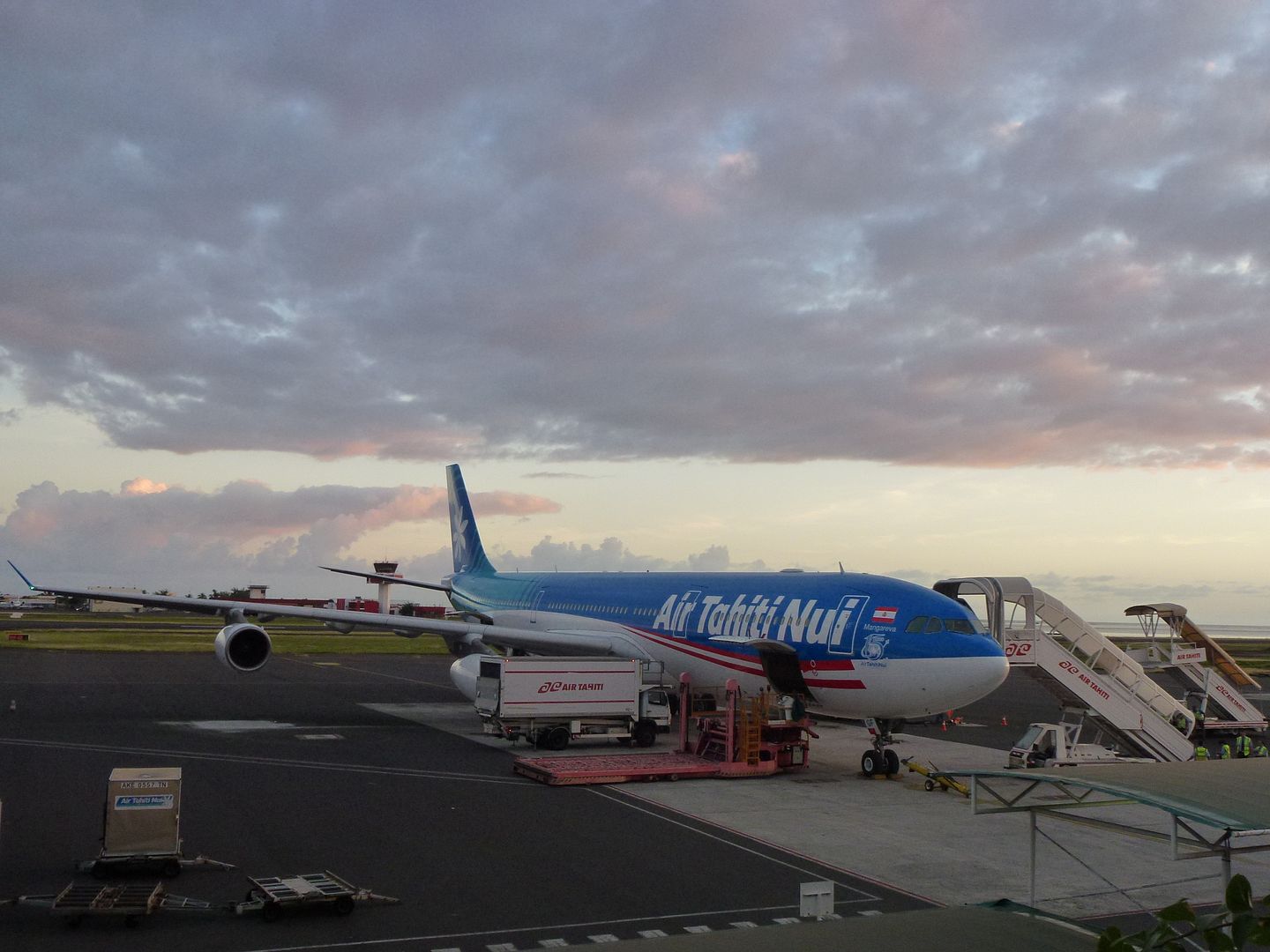 It will be joined by the Air France 777 soon after.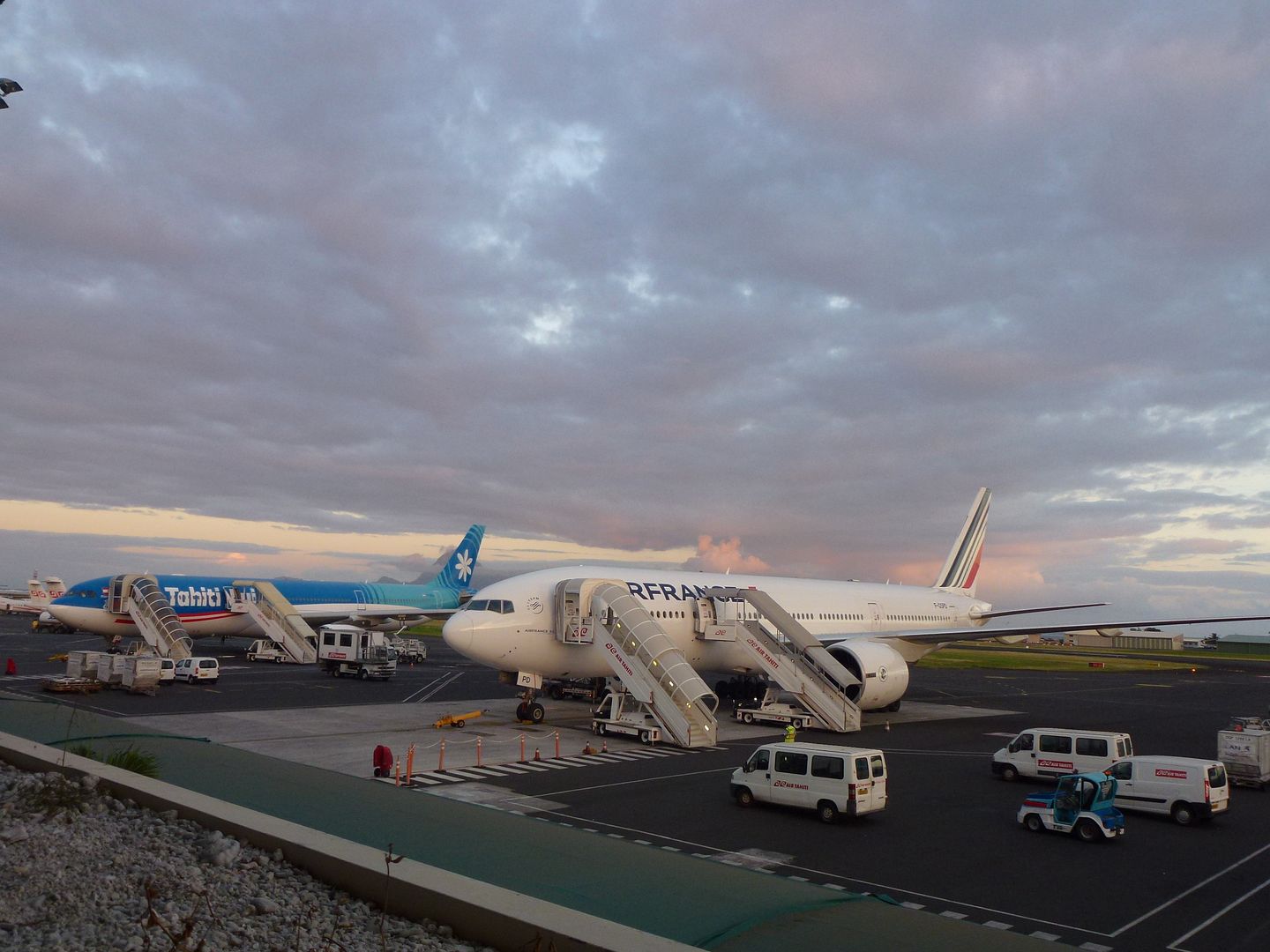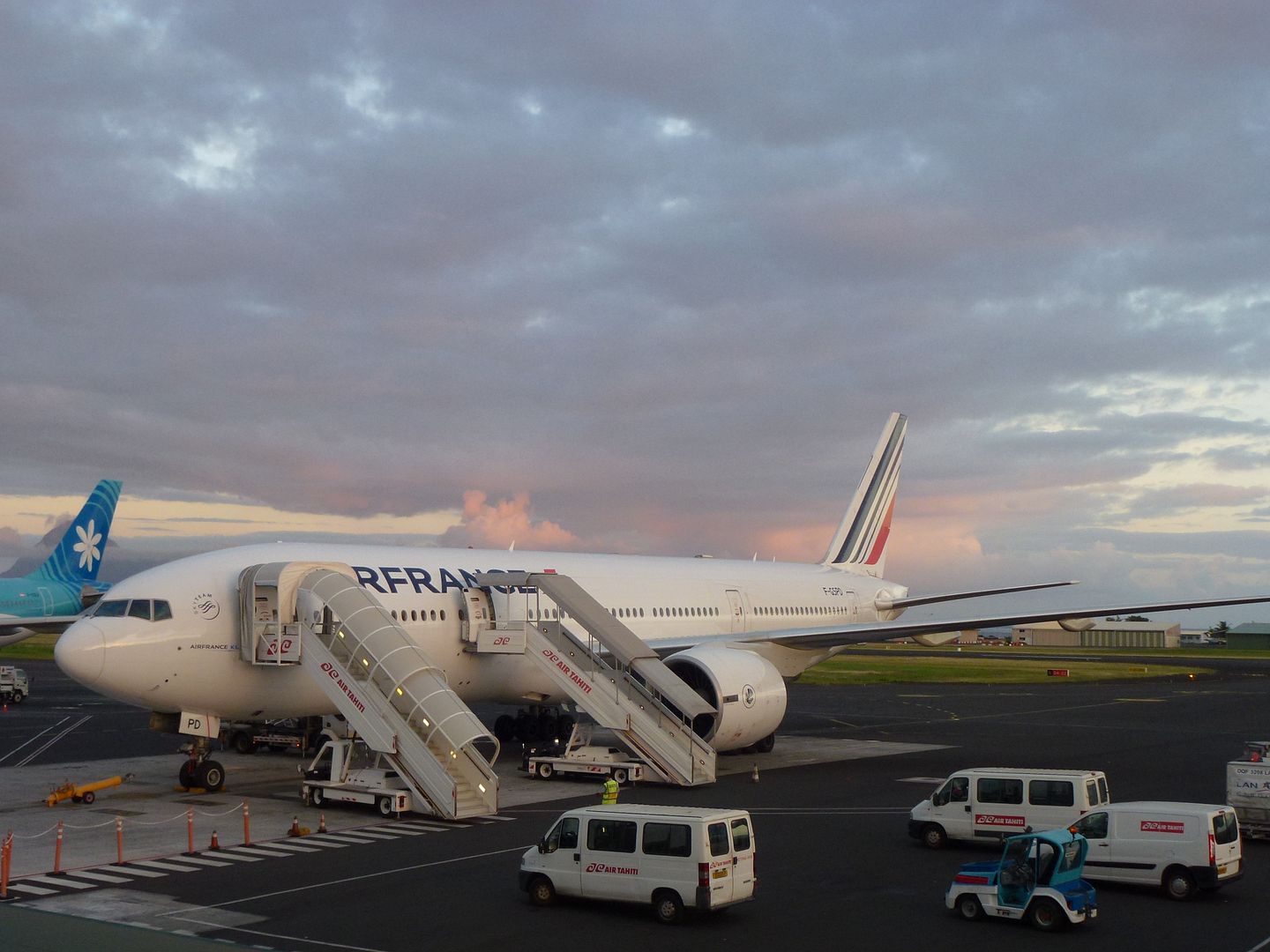 Boarding is started on time and will go very quickly, the flight is rater empty today !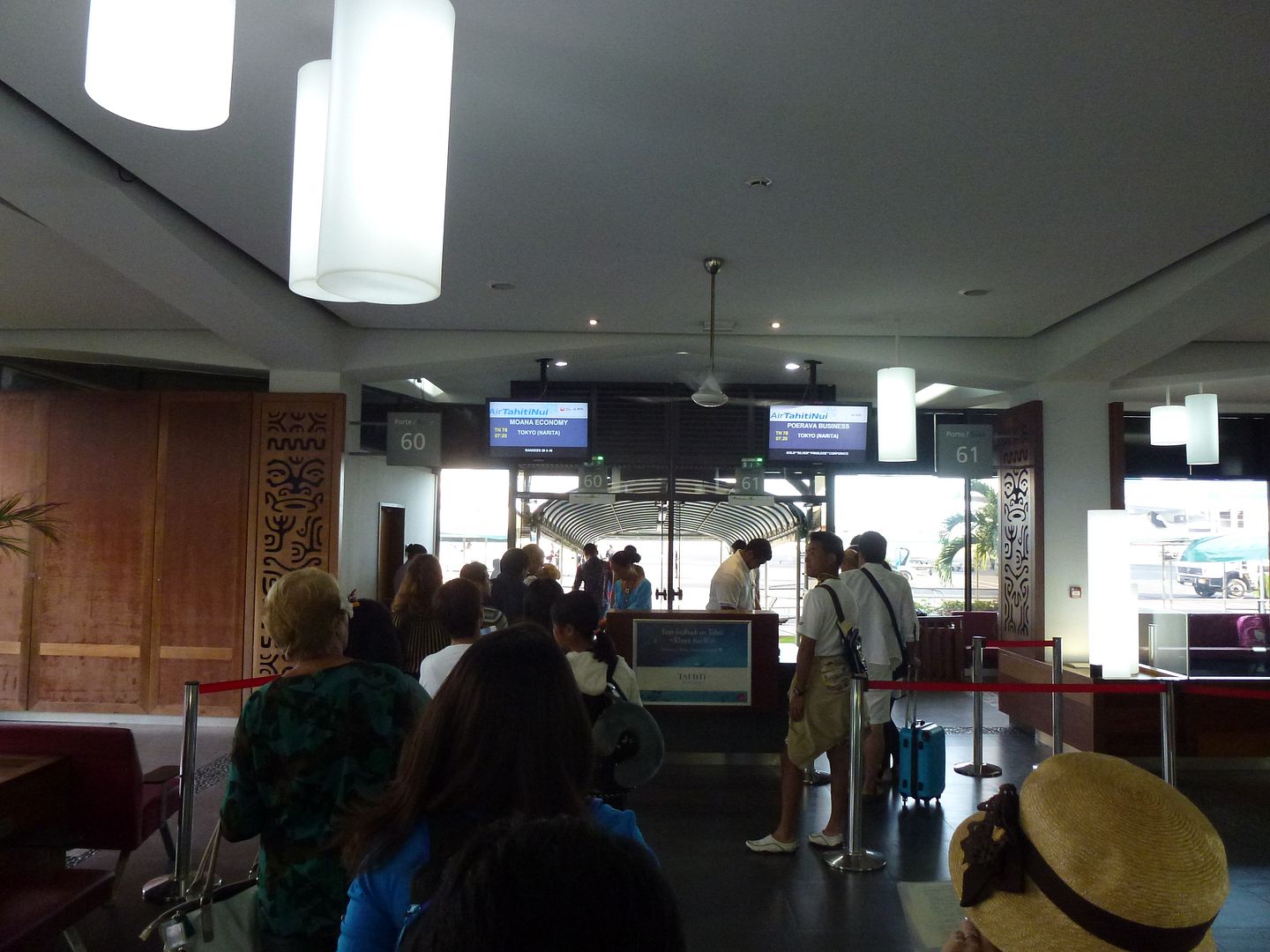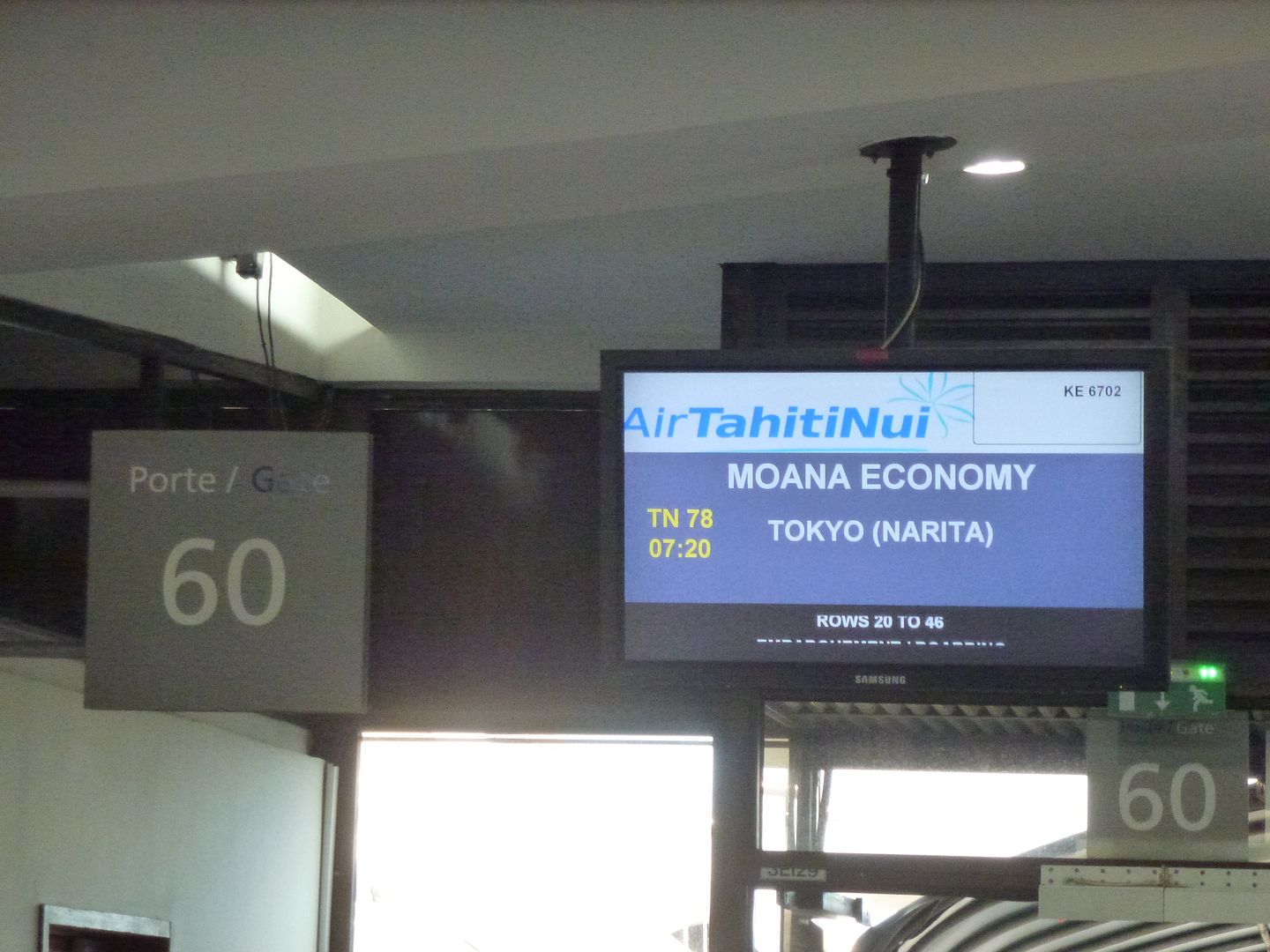 We walk past F-GSPD to reach our ride, F-OSEA aka Rangiroa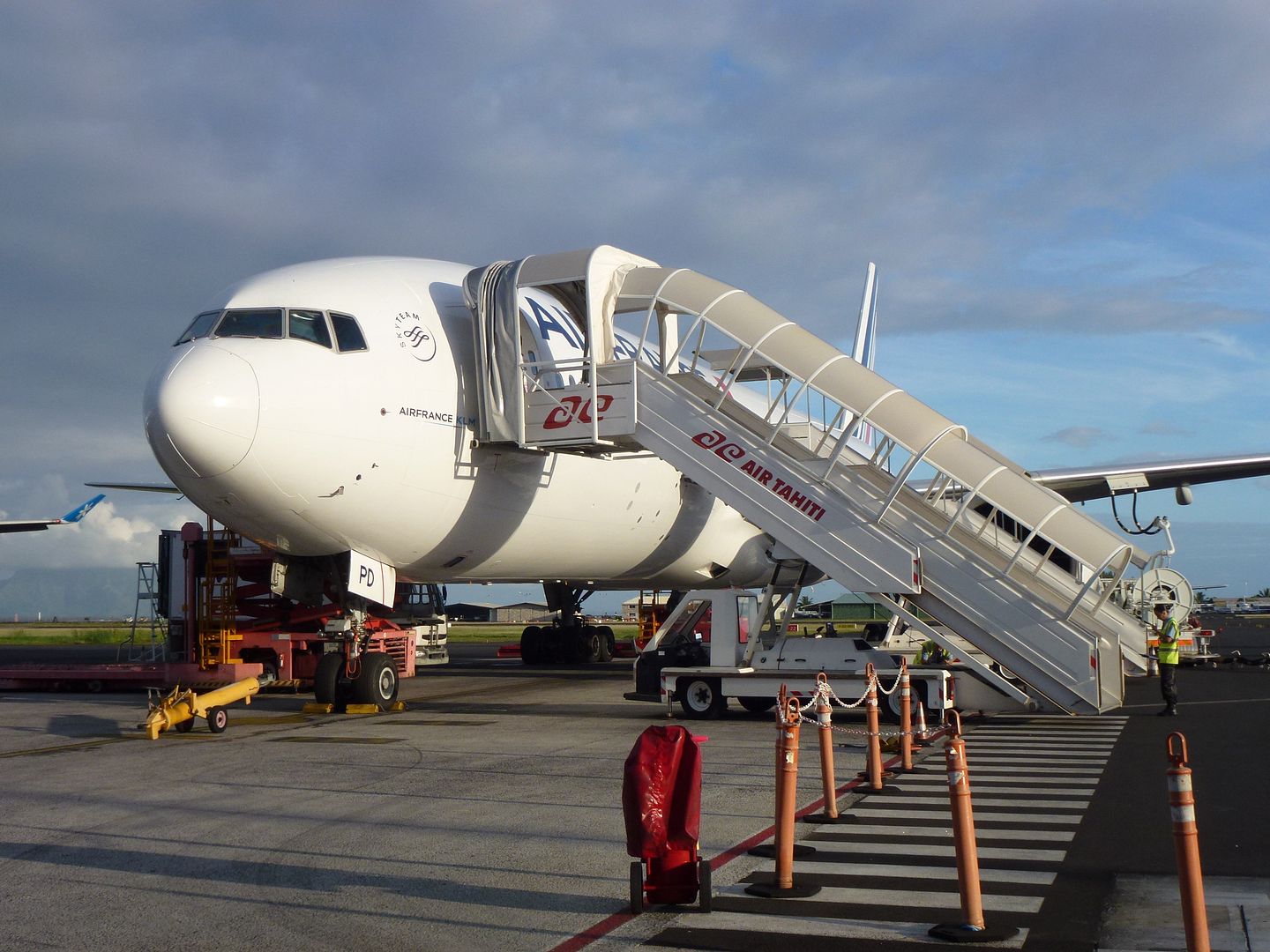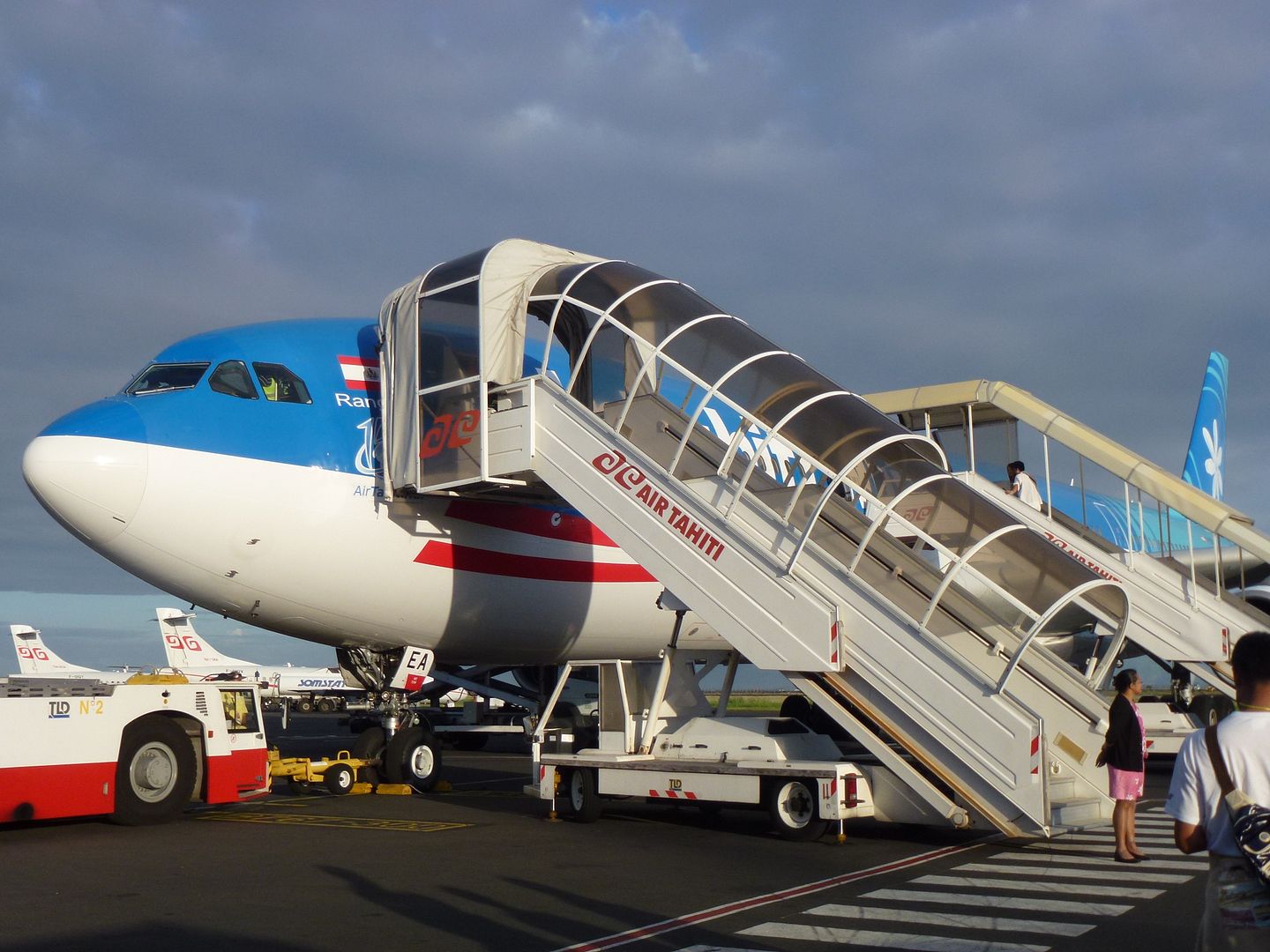 The last passengers are boarding and settling down, the flight will be empty... it's confirmed. The seat next to me will stay empty too but I will move seats during the flight.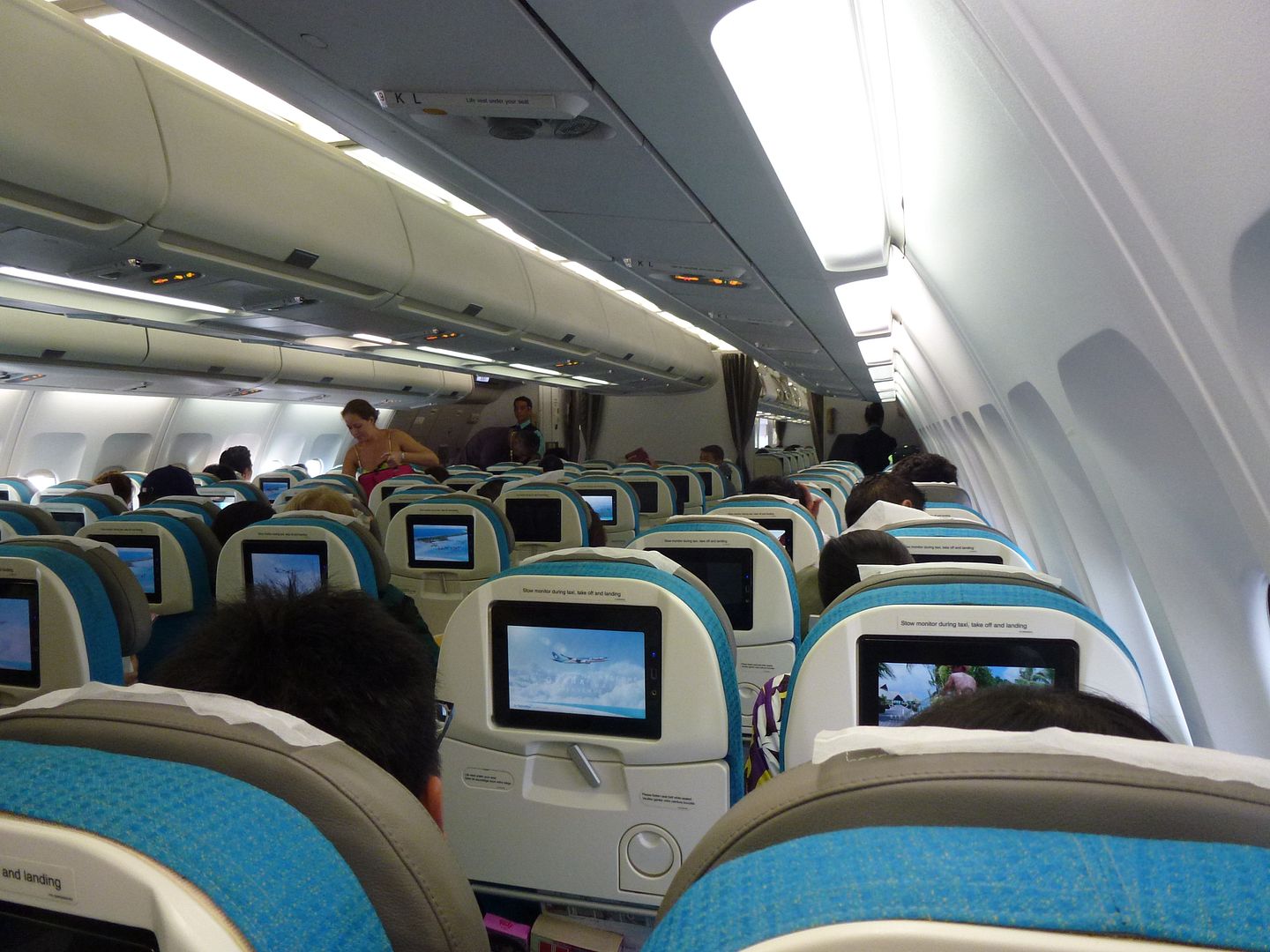 We are pushed-back on time and we start the 11h25m journey to Japan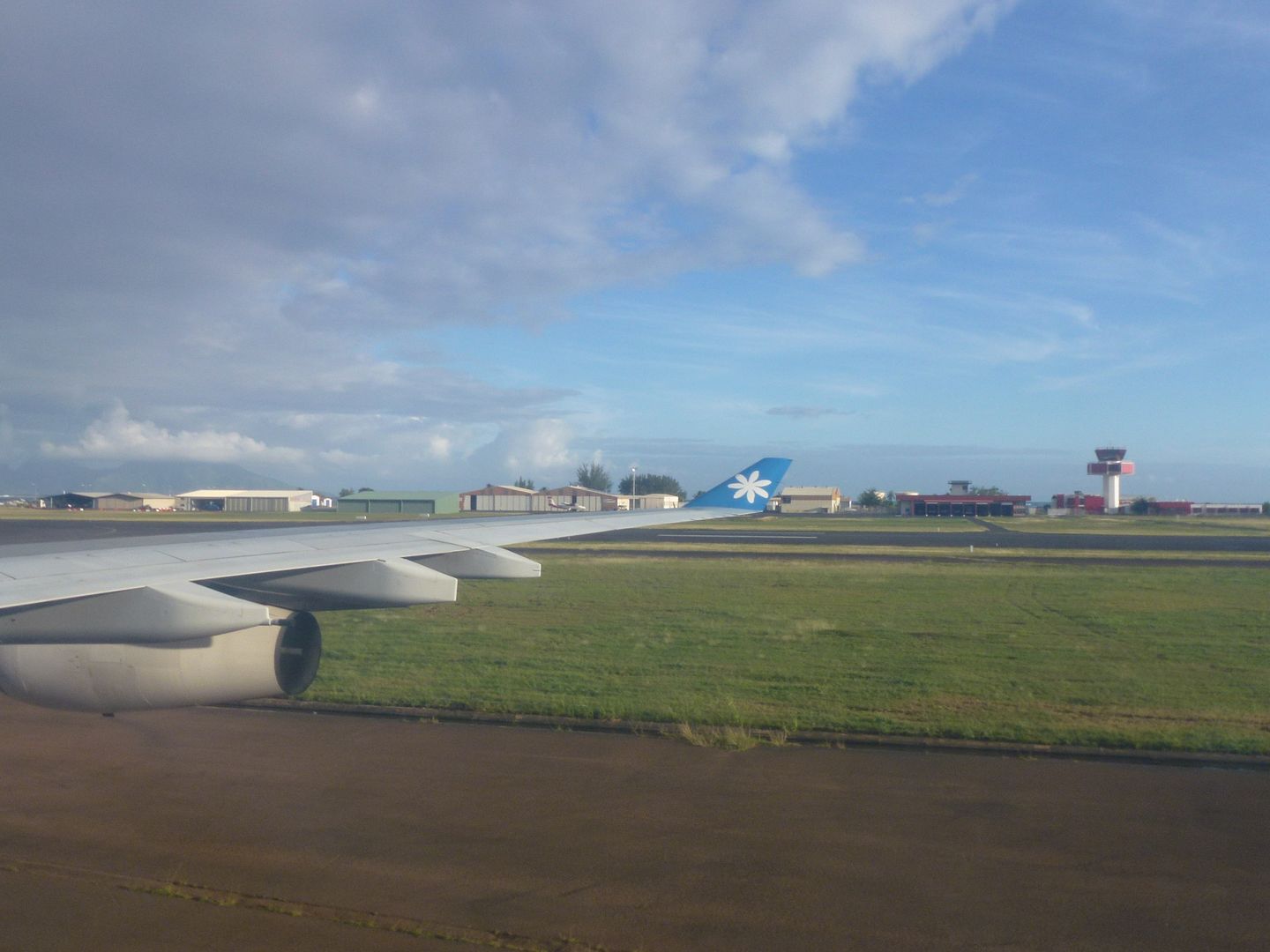 The Cabin crew start the manual safety demonstration for this Airbus 340-300. Air Tahiti Nui doesn't have a video yet, I hope they will get one soon !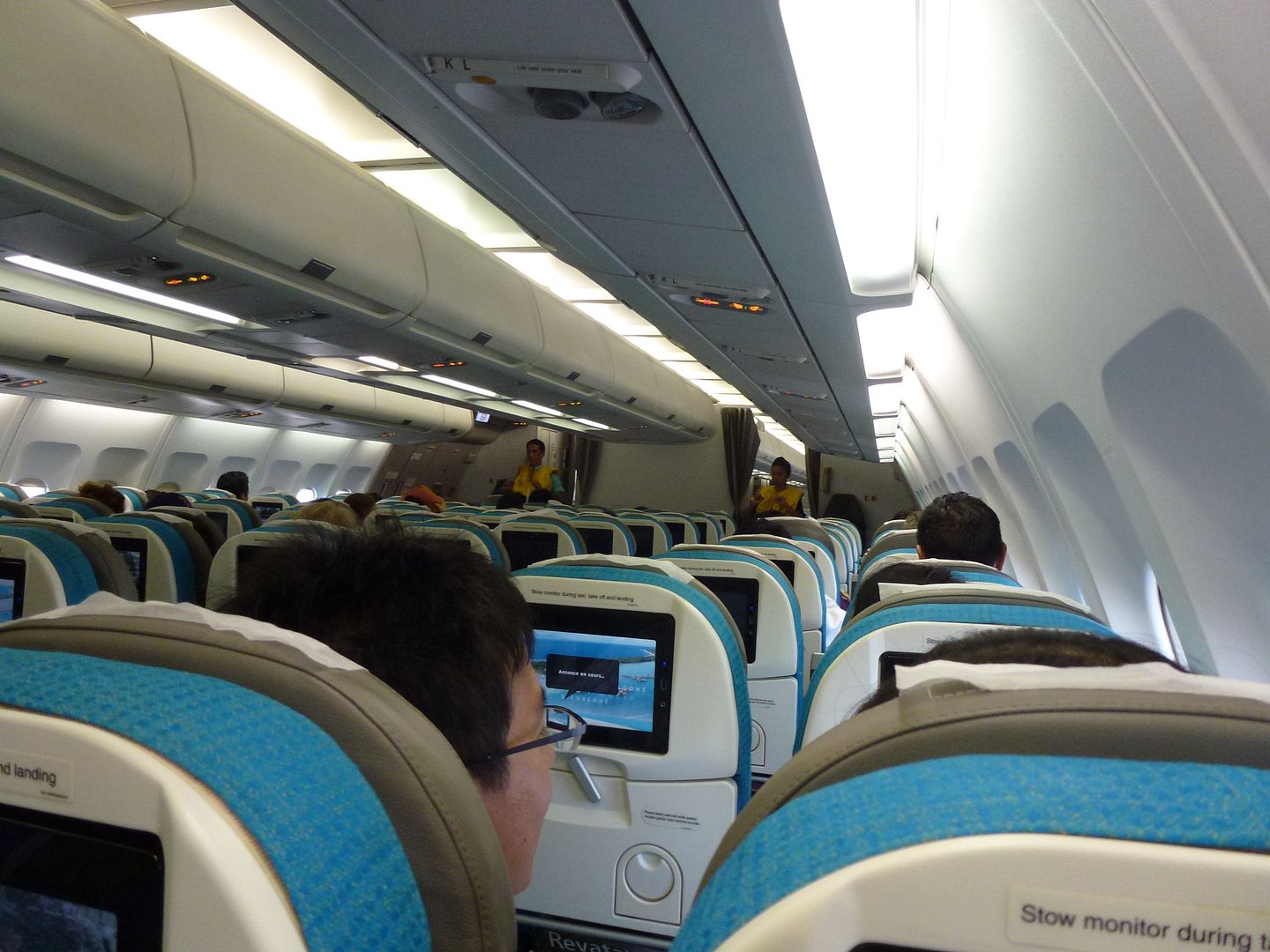 We continue to taxi towards Punaauia for a take off towards Papeete.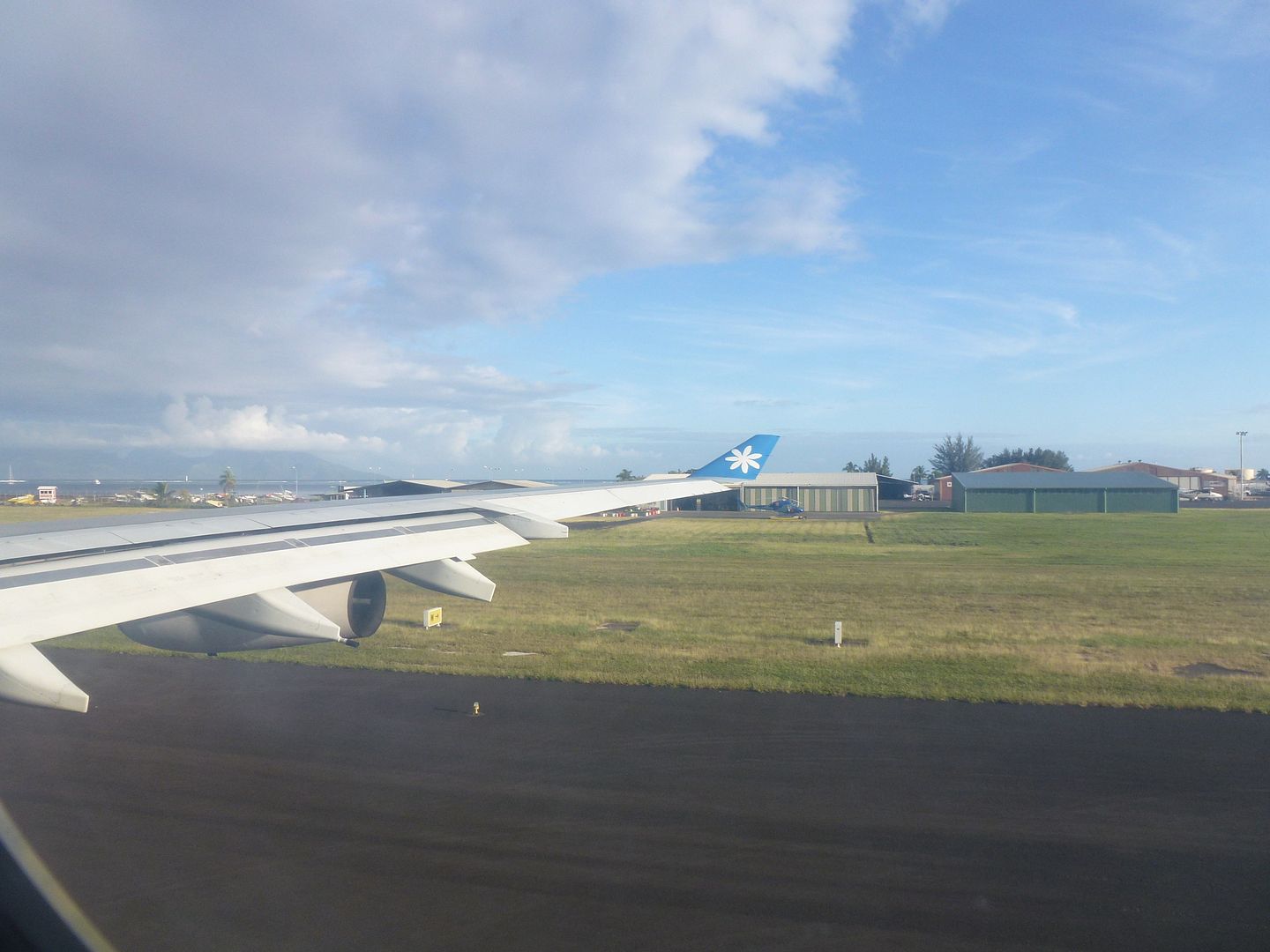 Last announcements before we take off.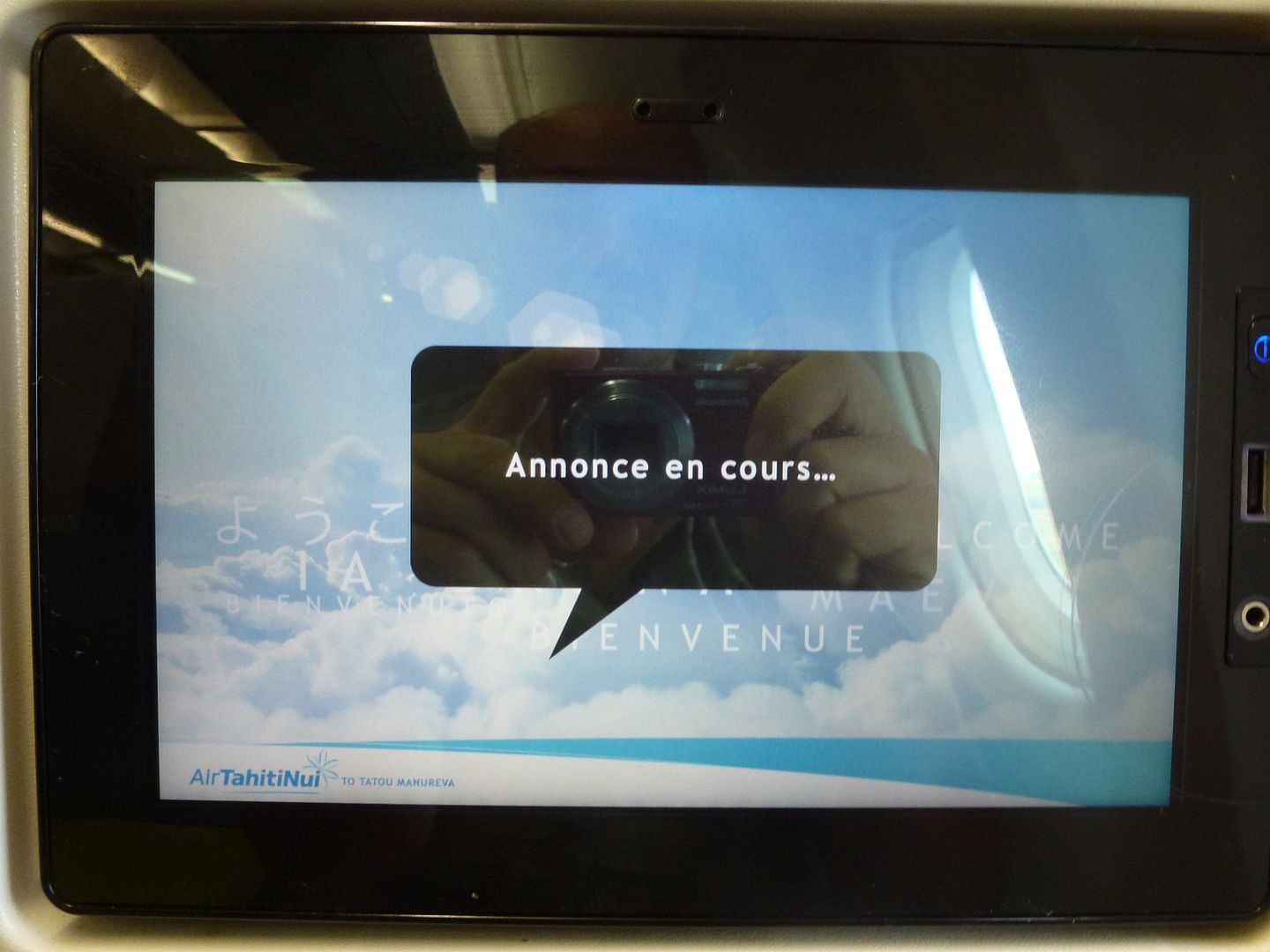 Our aircraft turns around and starts its rolling take off towards Papeete with its tail towards Tokyo !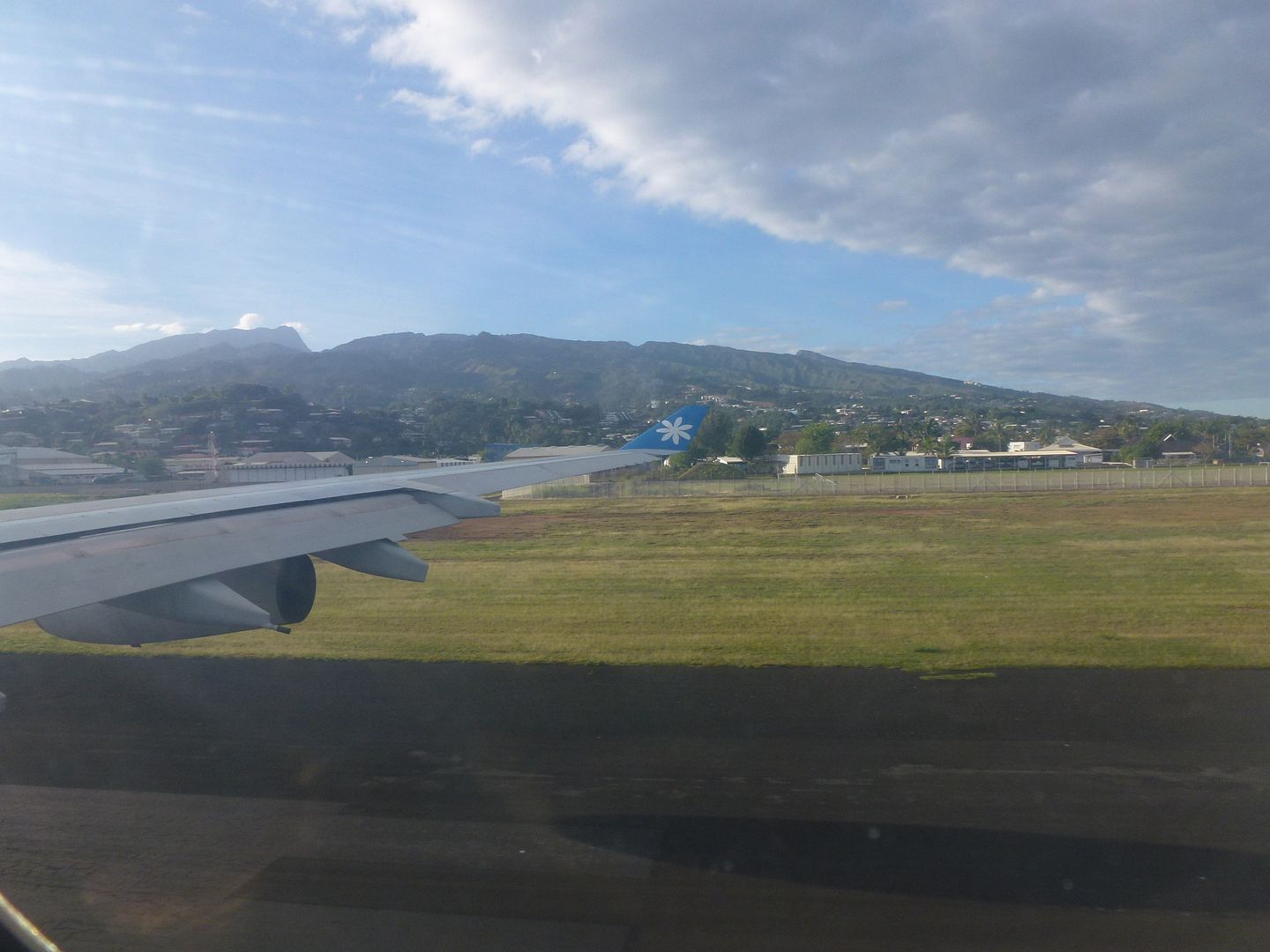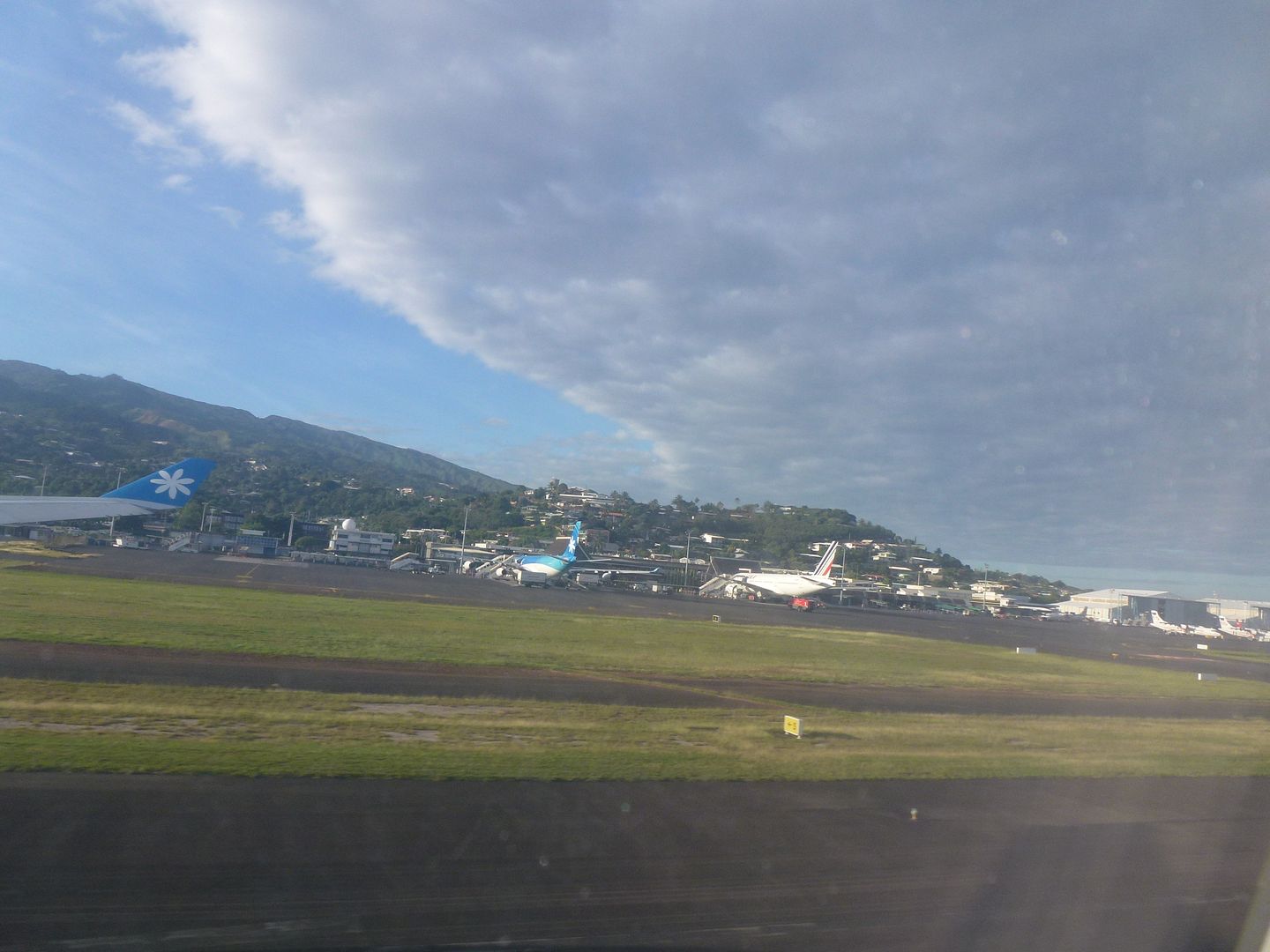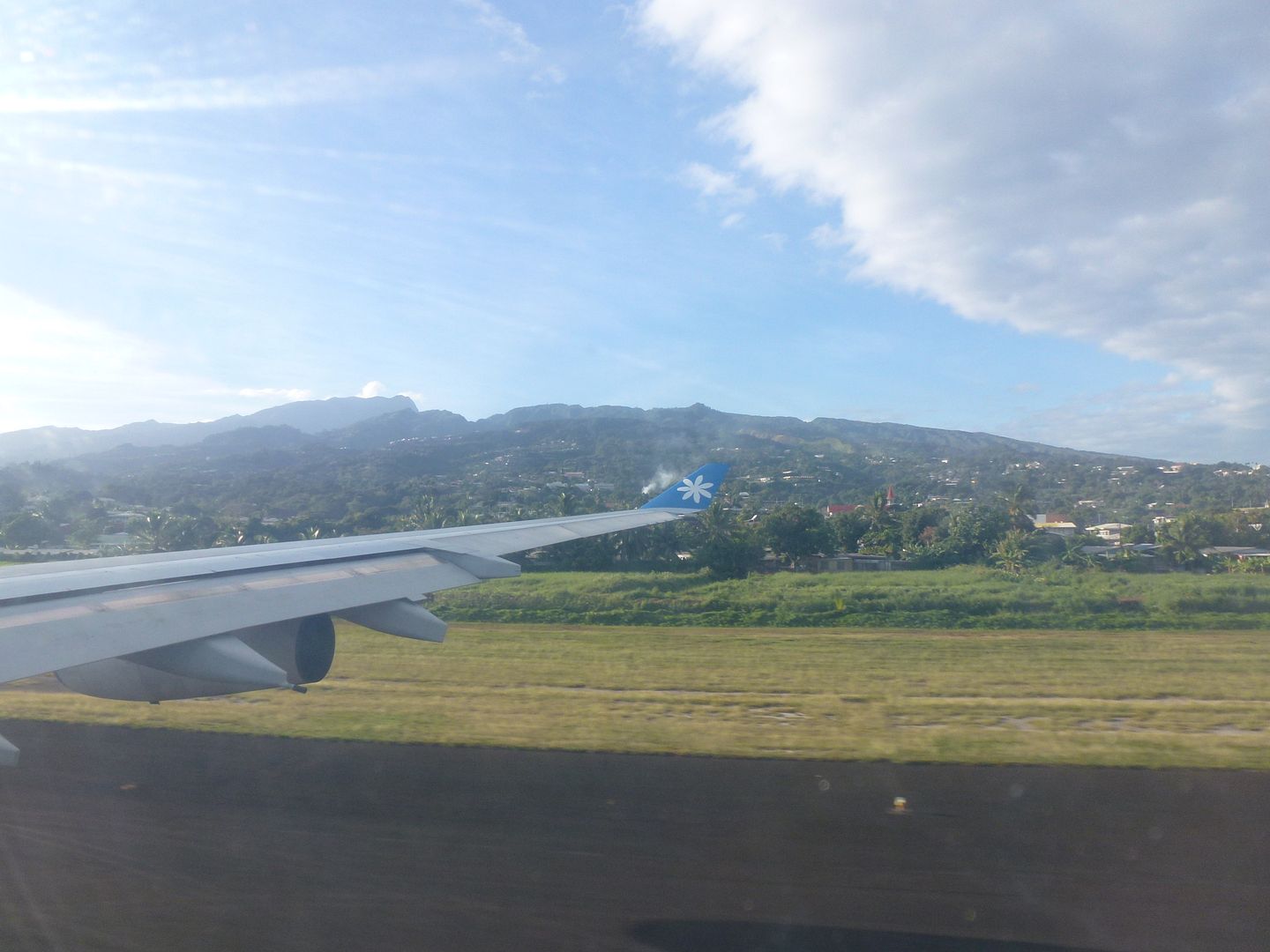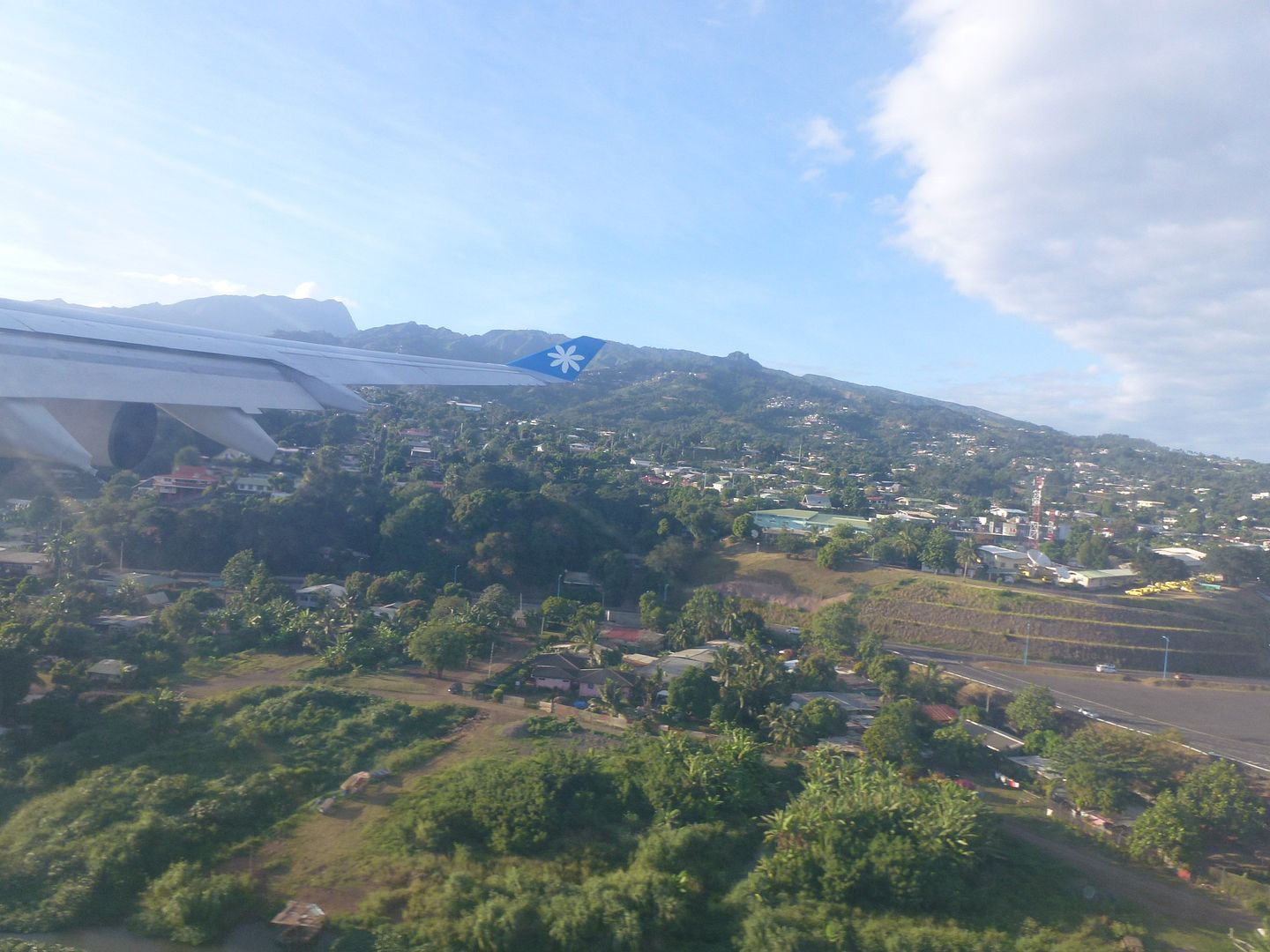 A couple of minutes after we took off, the IFE is turned on. It's a far cry from the old IFE but also far from what other airlines are offering.
I start to navigate the system and first stop it the On Board Food and Beverage Menu
First meal is a Brunch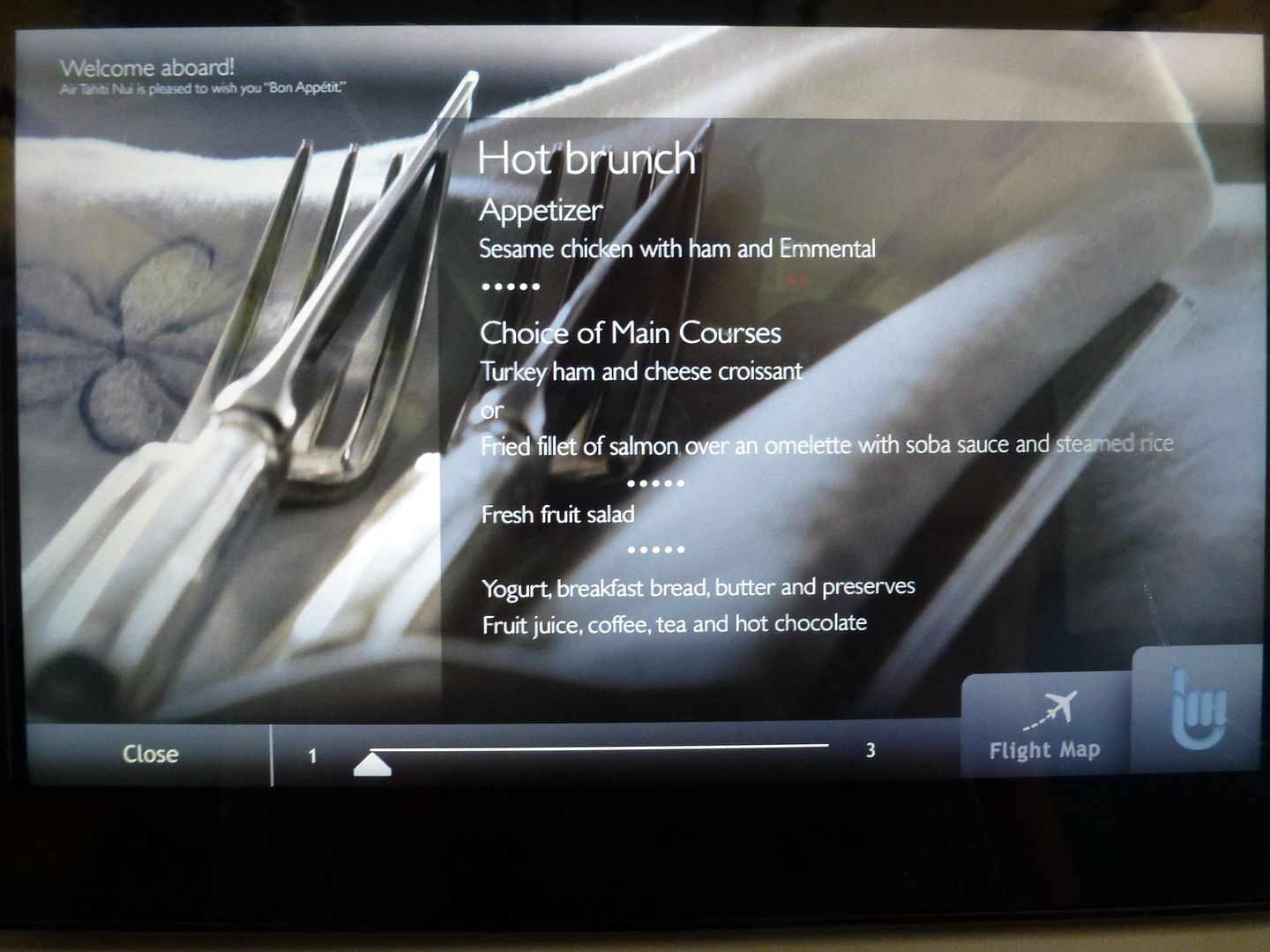 Between the meal services we can find snacks in the galley.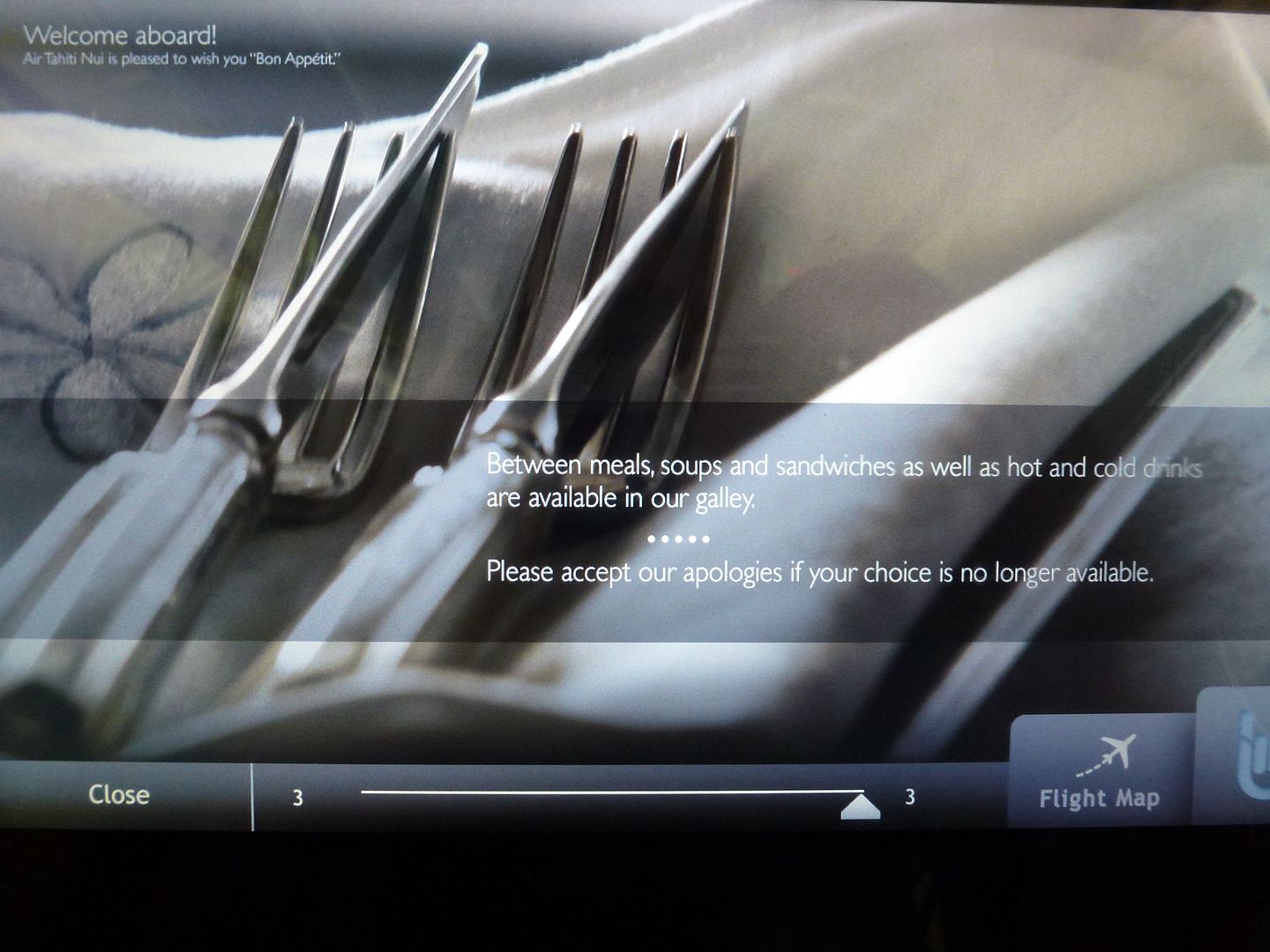 Before we arrive in Tokyo we get Lunch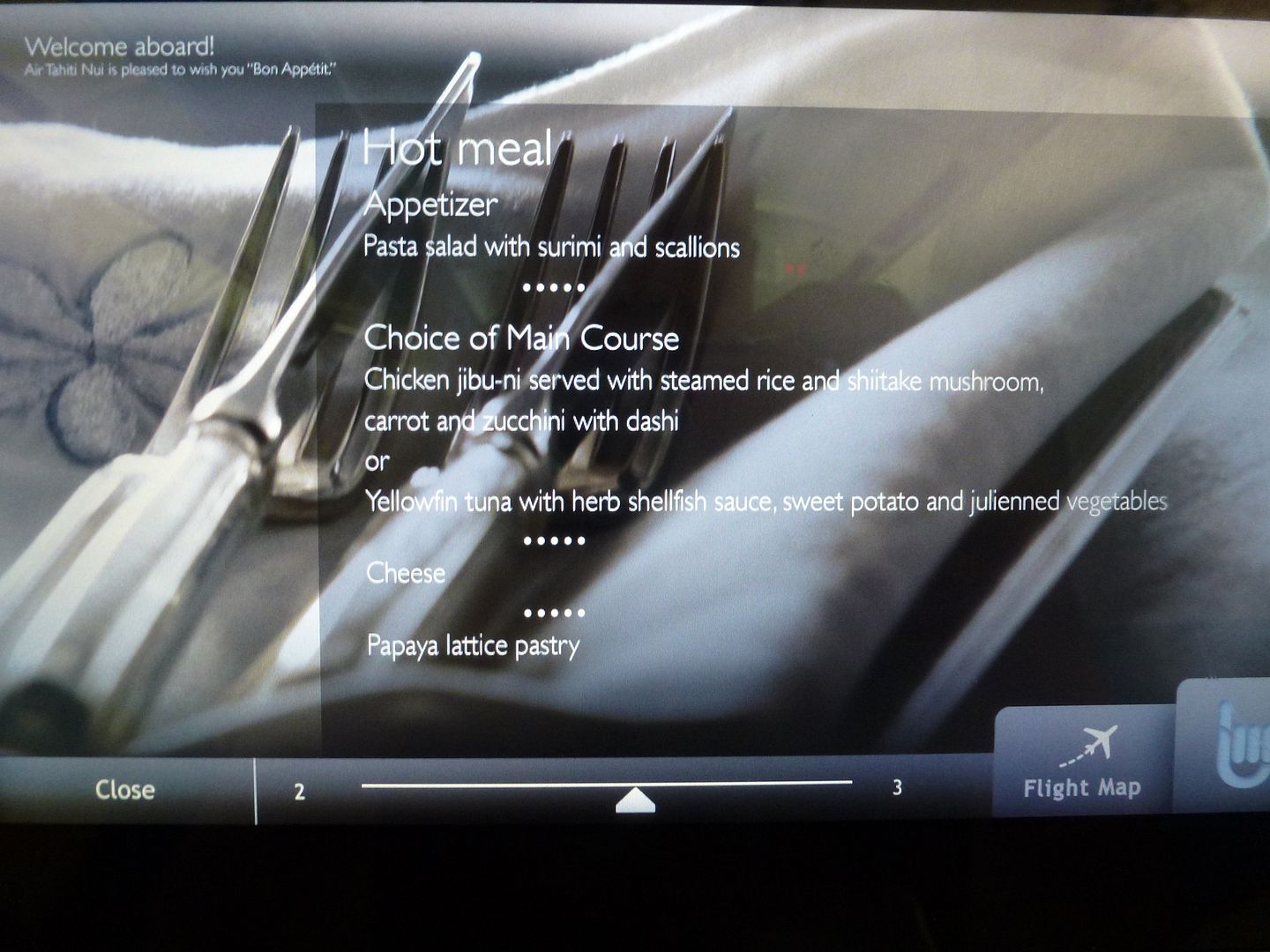 Drinks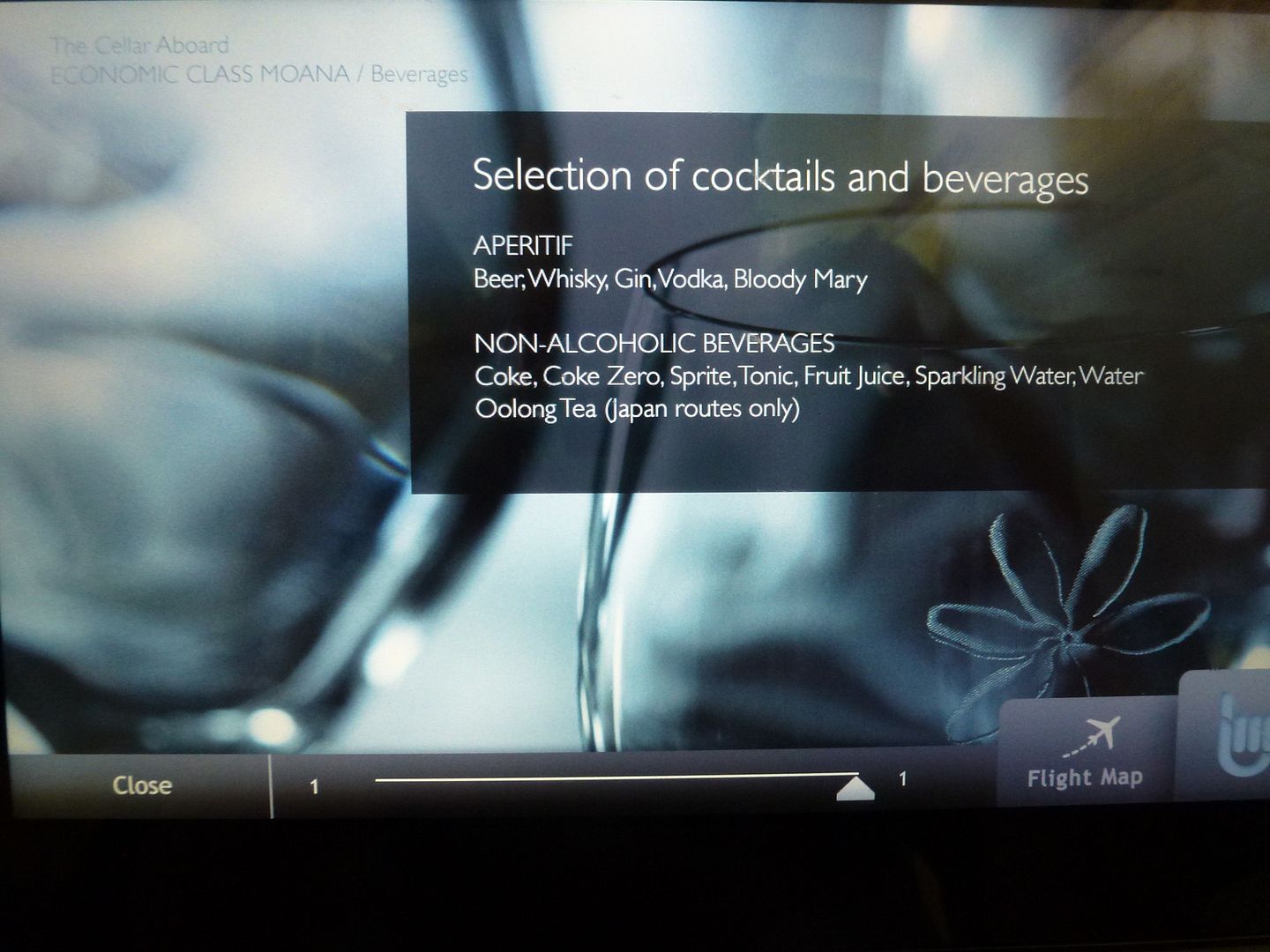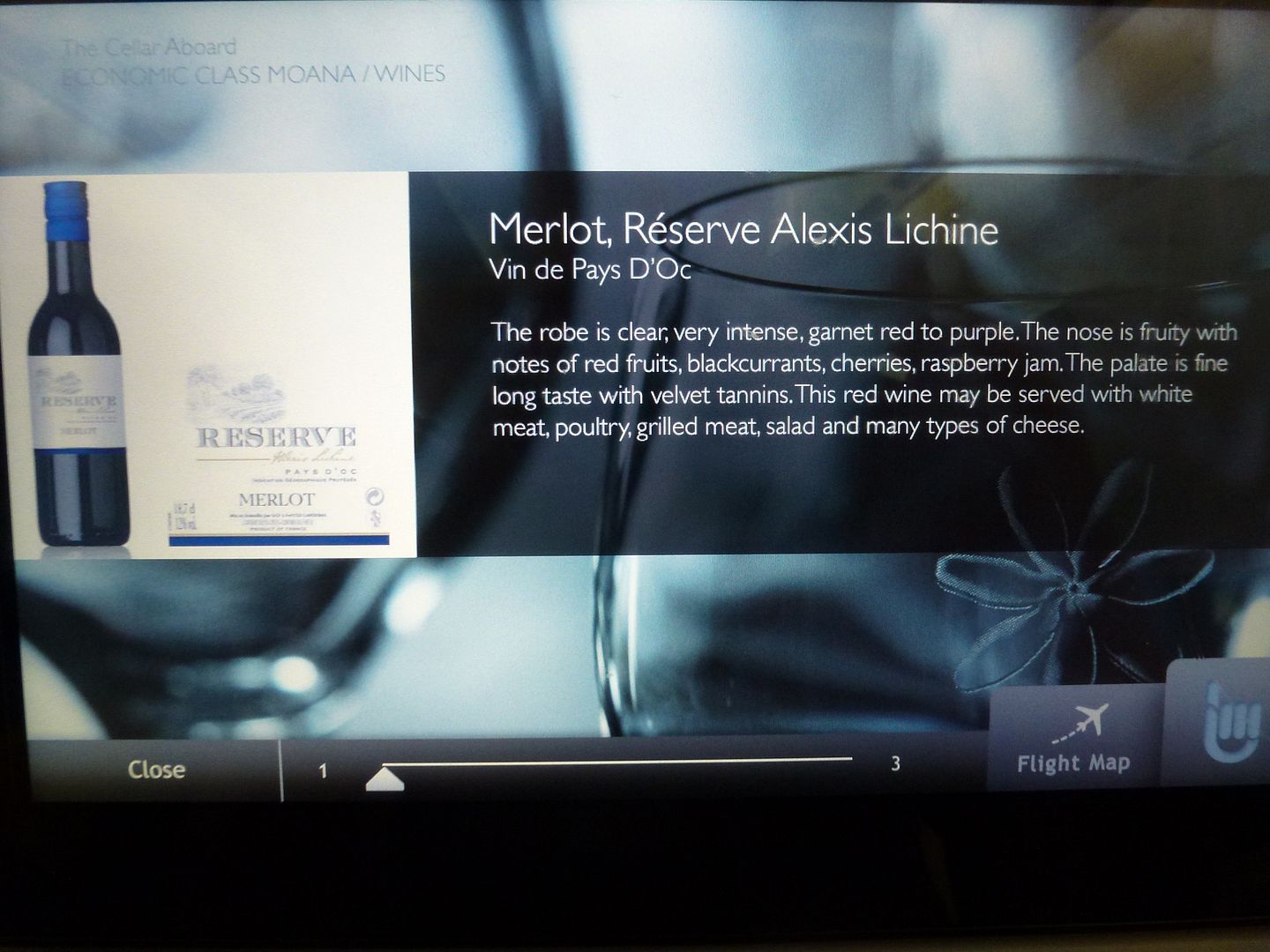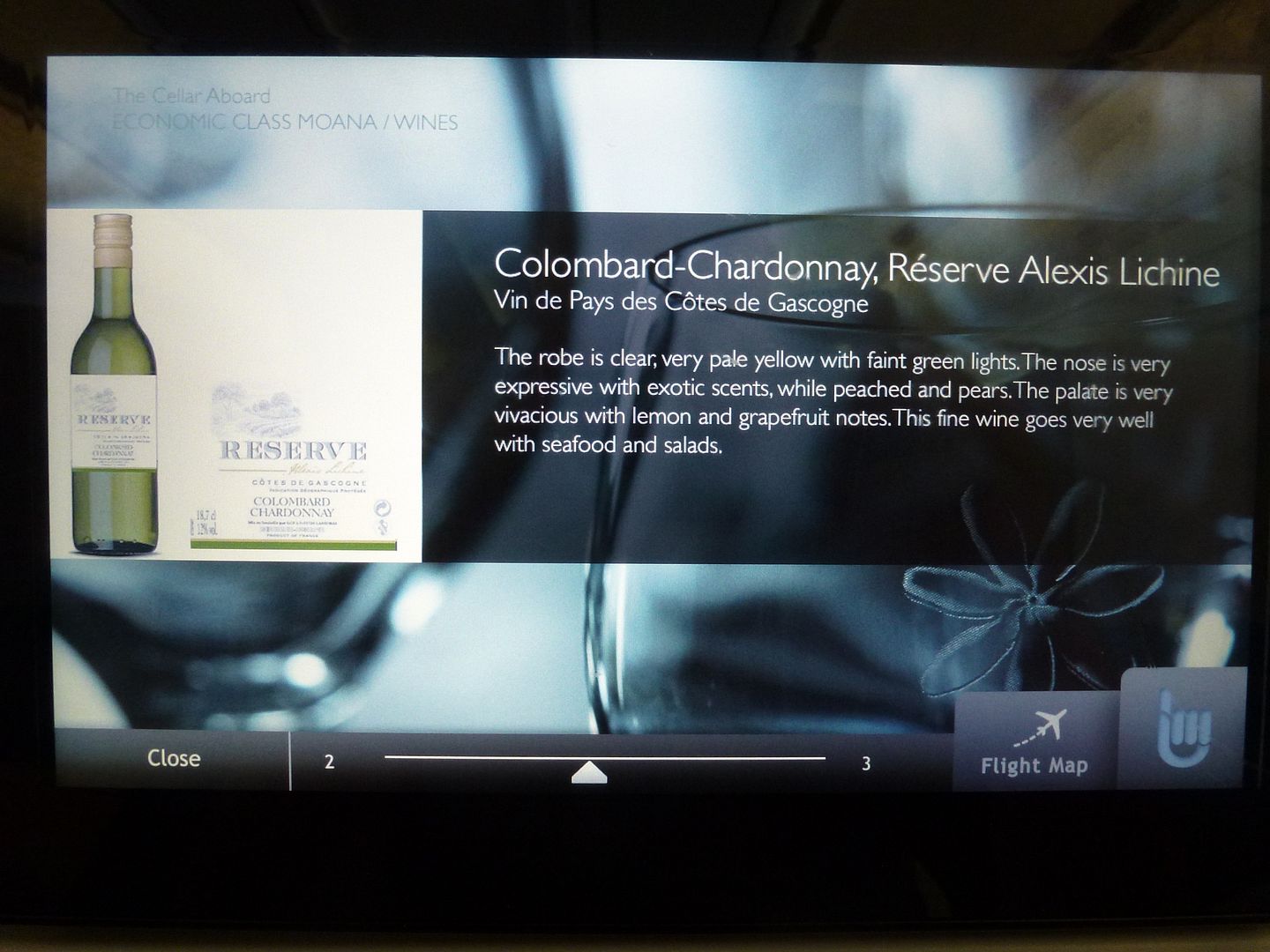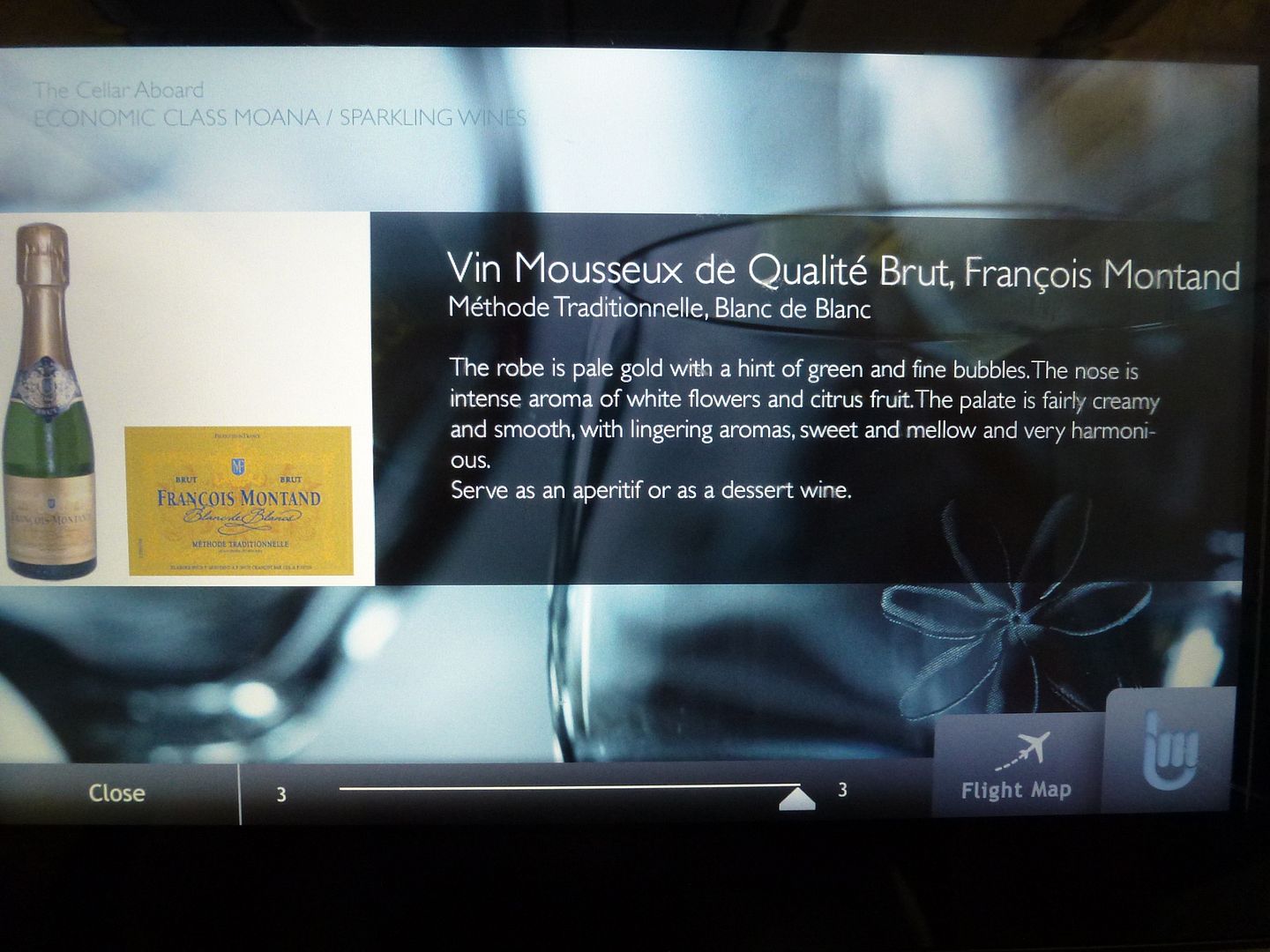 I have changed seats and I am now occupying the last row of 3 seats, 46DEF. this spot is strategic as I will get the first choice for all the meals ! YAY !
I go with the Salmon for the brunch, It was DELICIOUS !!! Excellent points to Air Tahiti Nui for the fresh fruits too, some airlines use canned fruit cocktails and I really don't like it... So excellent points for TN ! Drinks are offered at the same time, I'll go for a tea with milk and Coke Zero.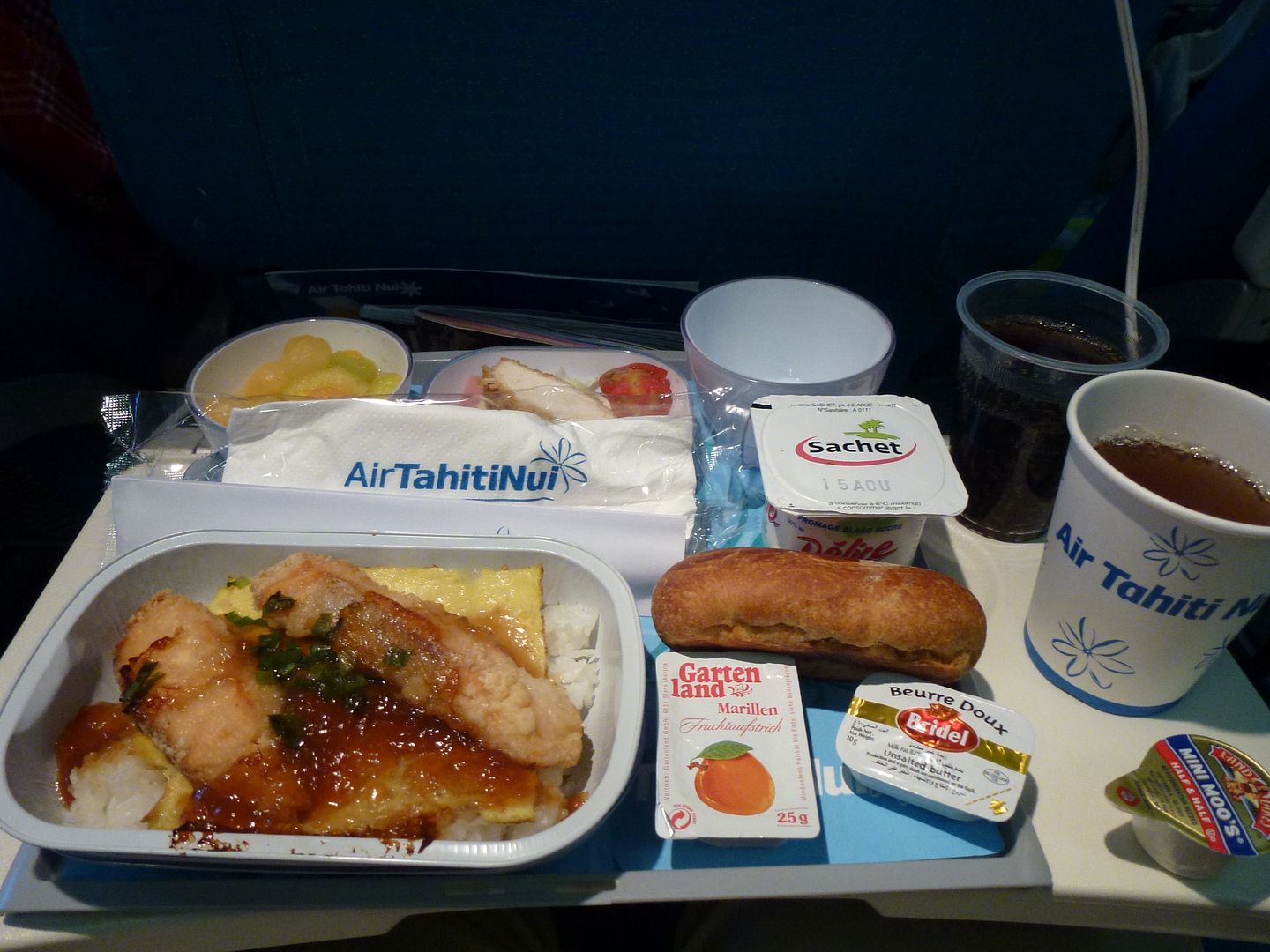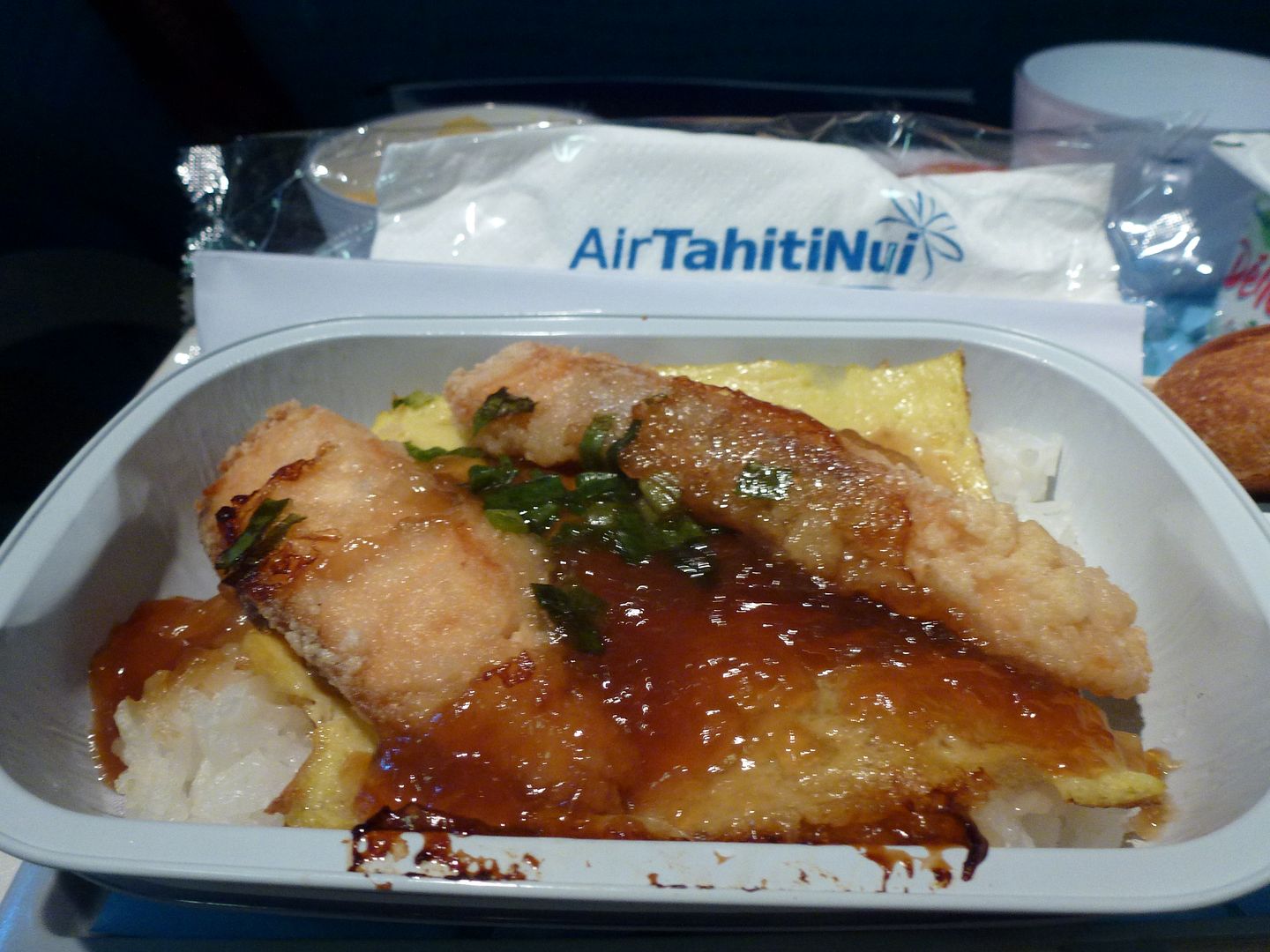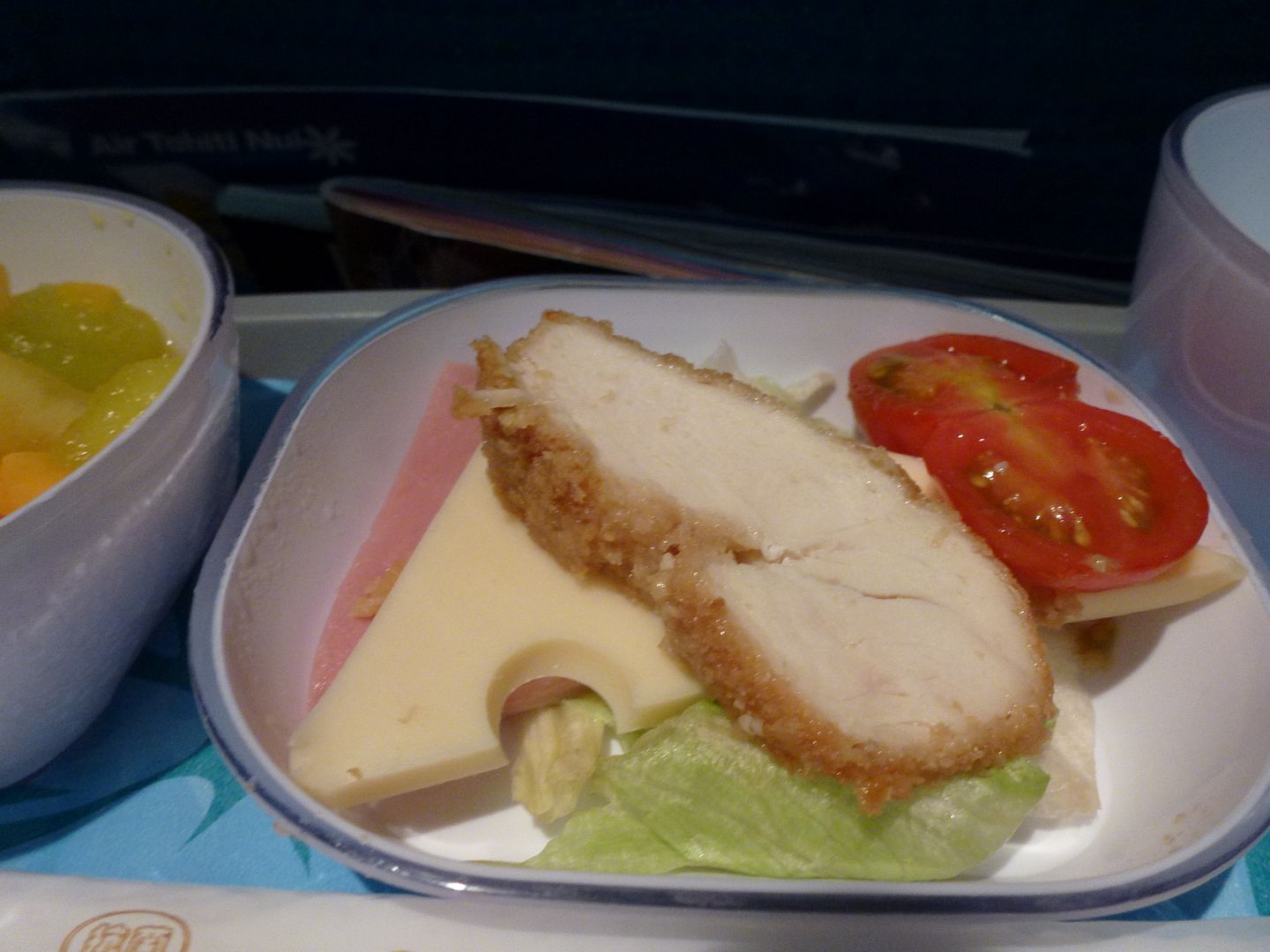 Being on the last row and served first, by the time the crew comes back to the galley, I had finished to eat and my tray was cleared with an offer for another drink.
We are continuing our journey to Tokyo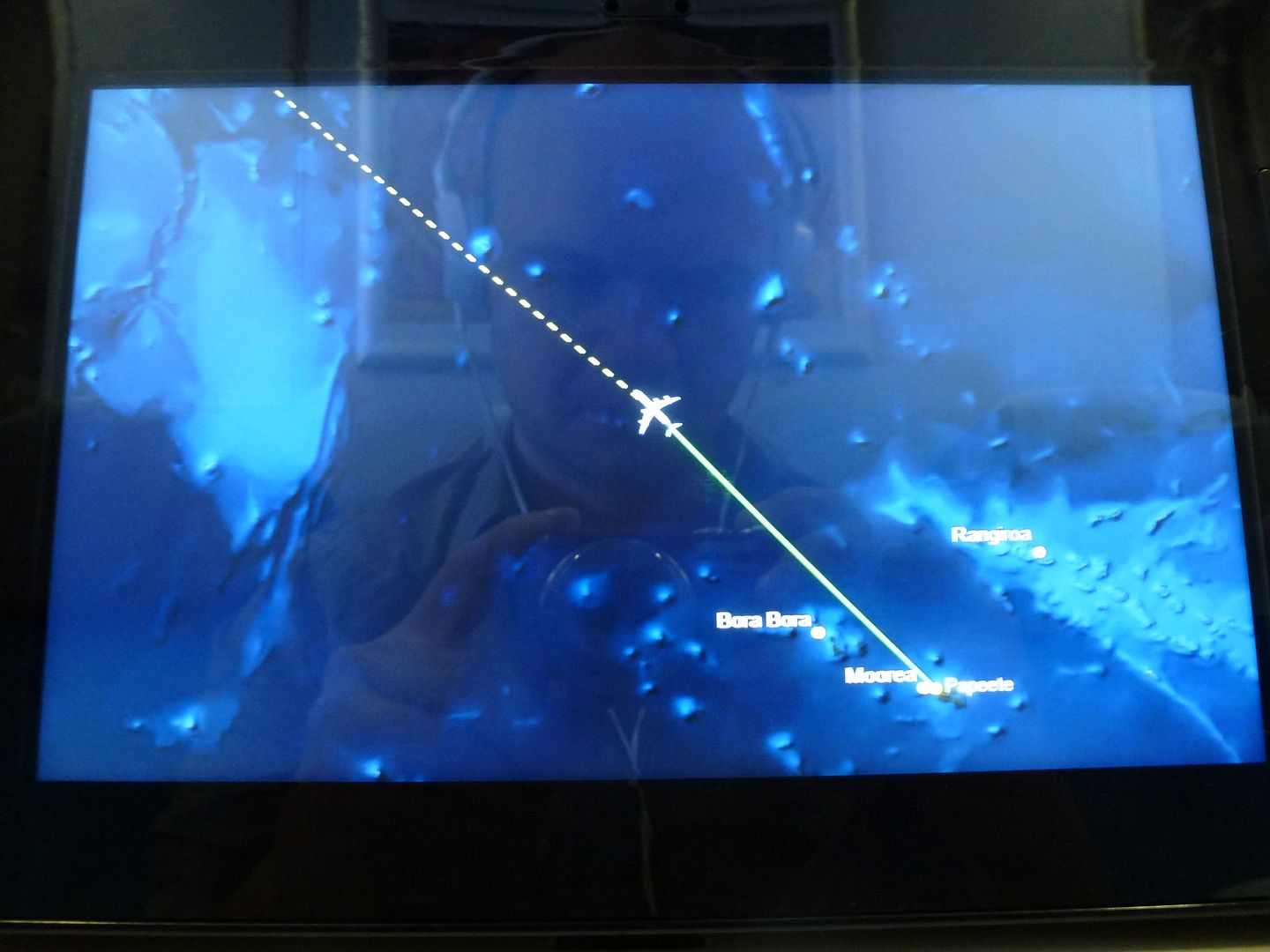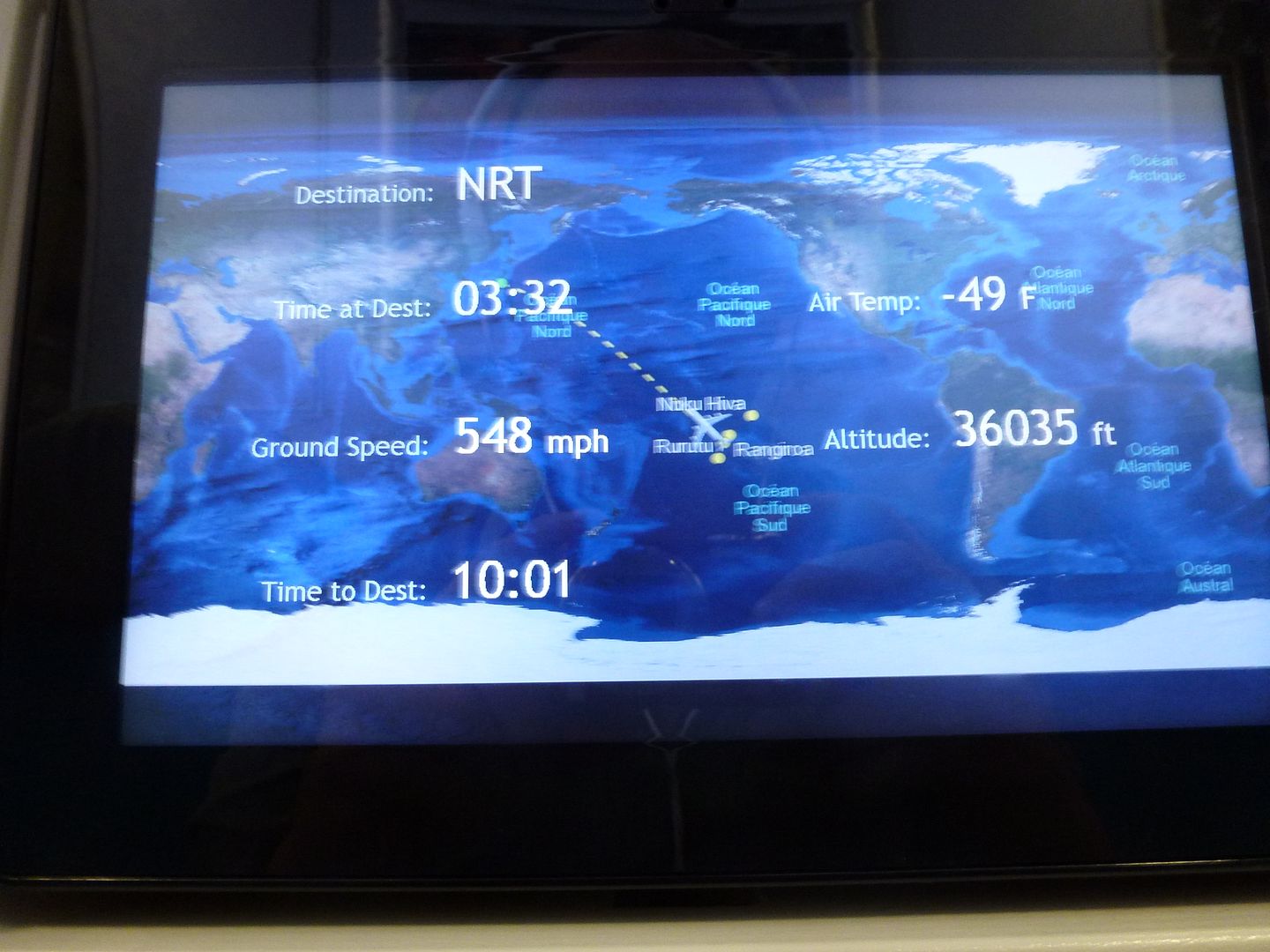 I will watch a first movie, Captain America than a second one, Sherlock Holmes, will have a nap between the 2 movies, a couple snacks...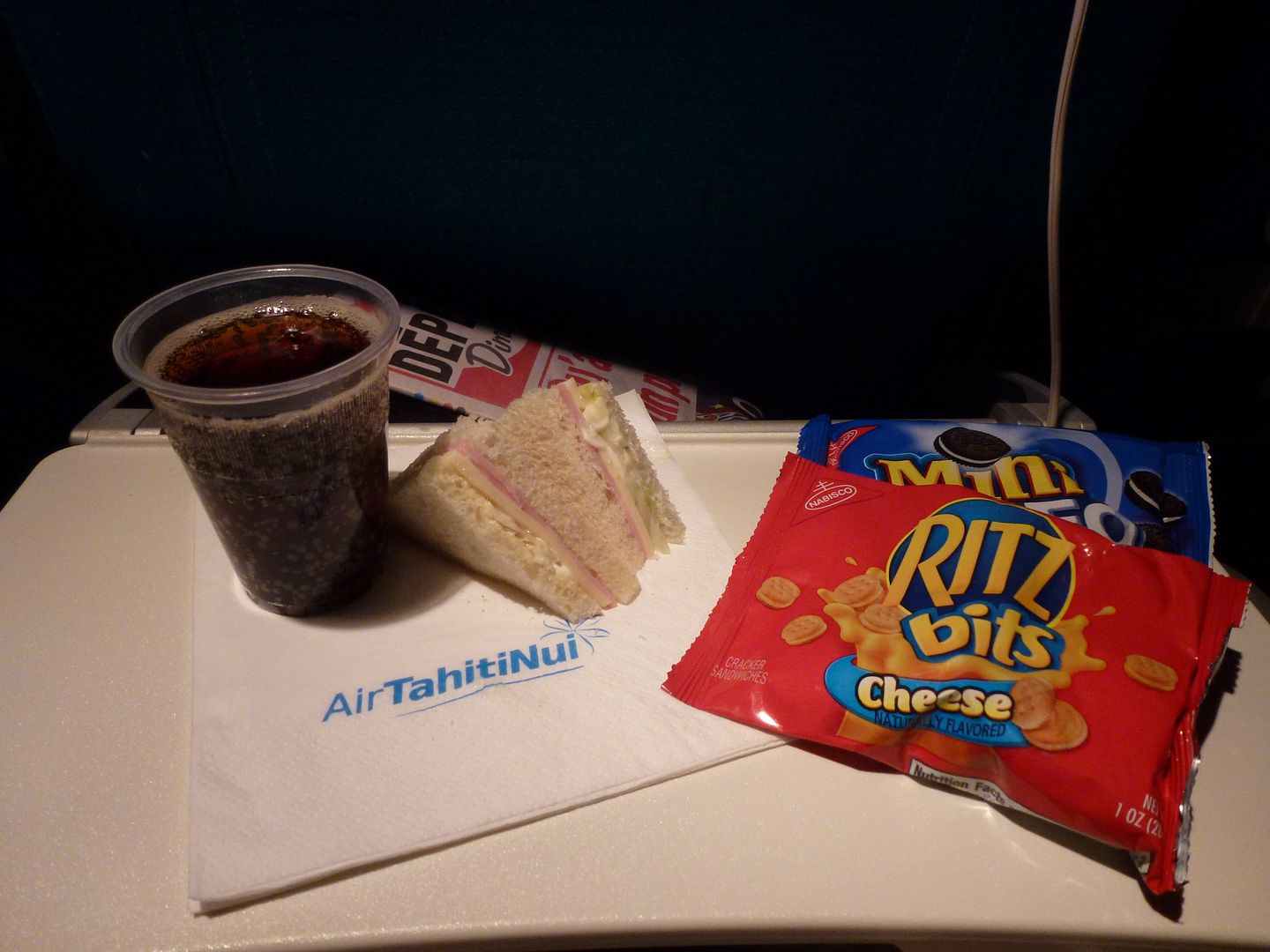 While I am watching my movies, the japanese passenger in front of me will experience trouble with his video system. The screen will be upside down ! Shame he never asked a crew member to help him solve the problem.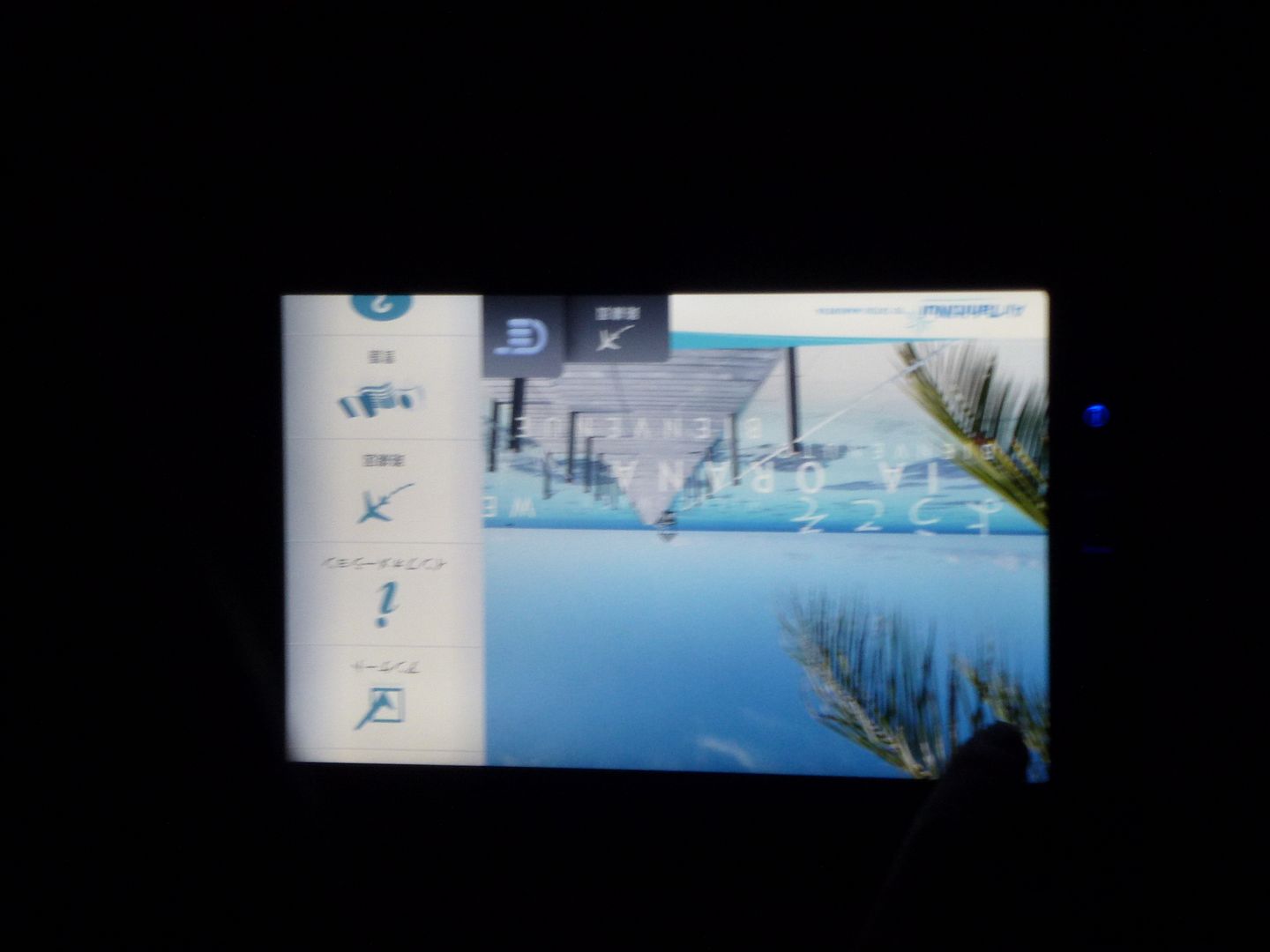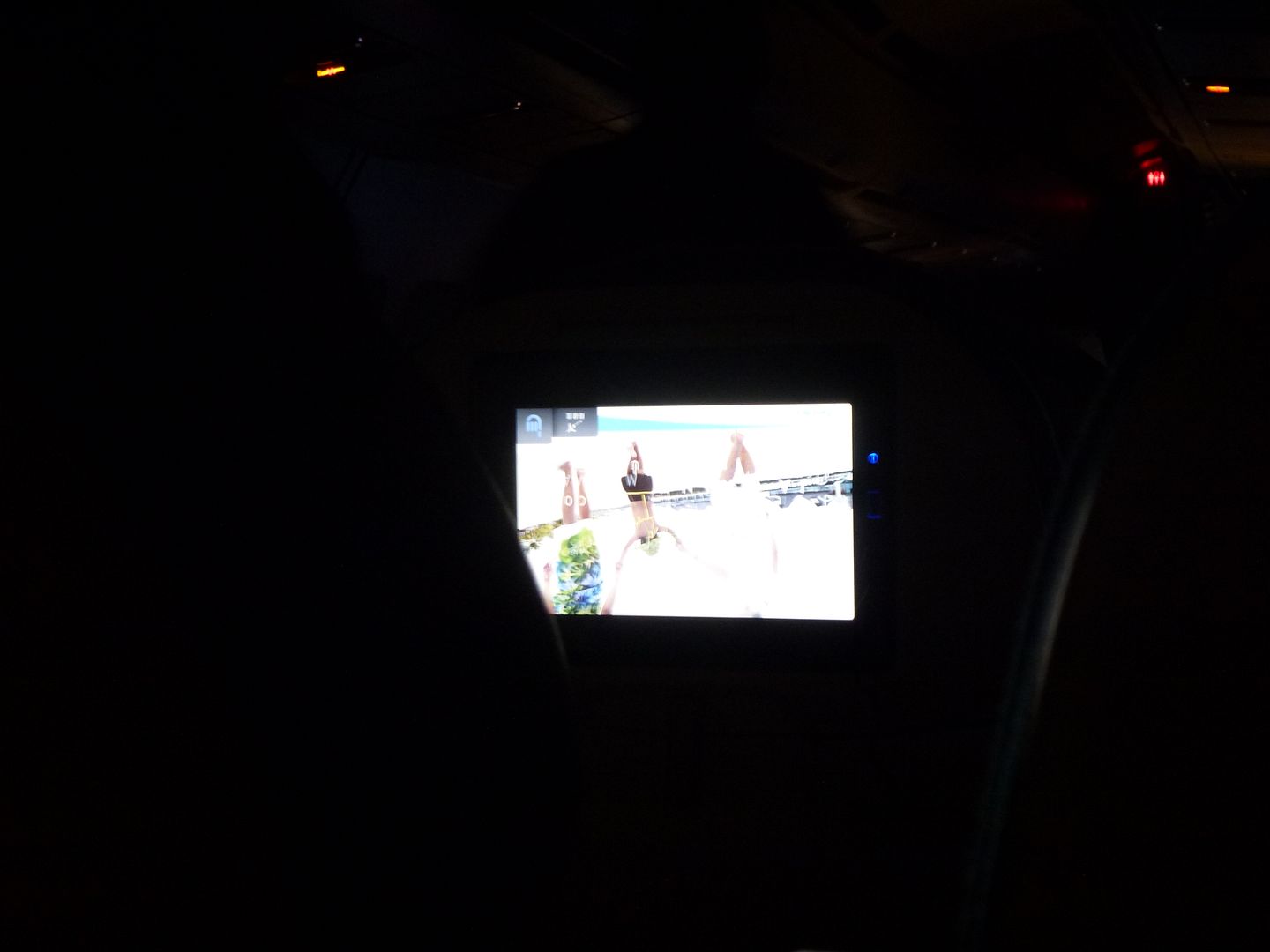 It is all dark inside, most people are sleeping as we all had to wake-up rather early...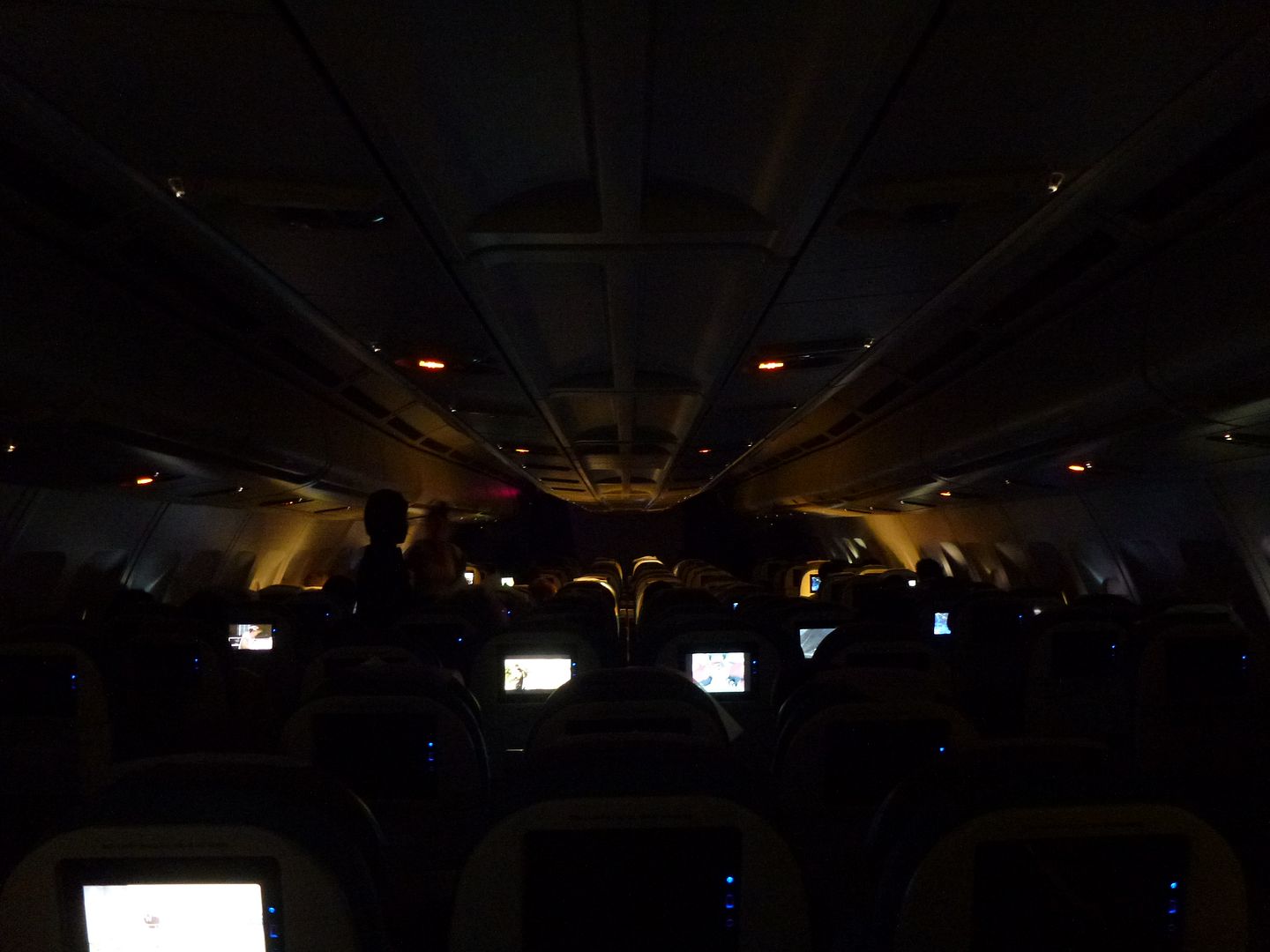 OK ! We are half way there !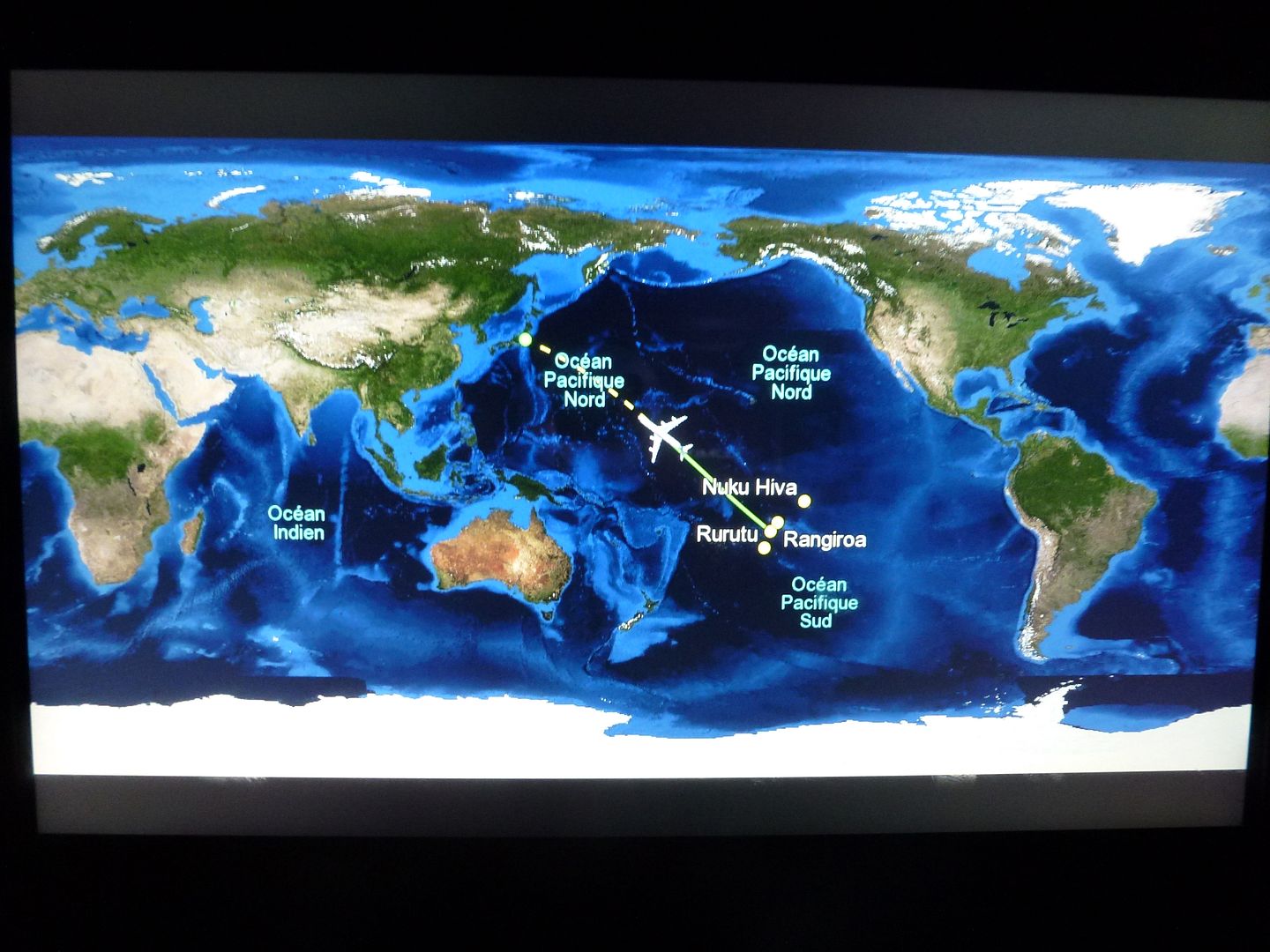 2 hours 45 minutes before we arrive in Tokyo the lights are back on and the crew starts the service of the last meal on board this flight. I choose the Chicken Jibu-ni served with steamed rice, shiitake mushroom, carrot and zucchini daishi.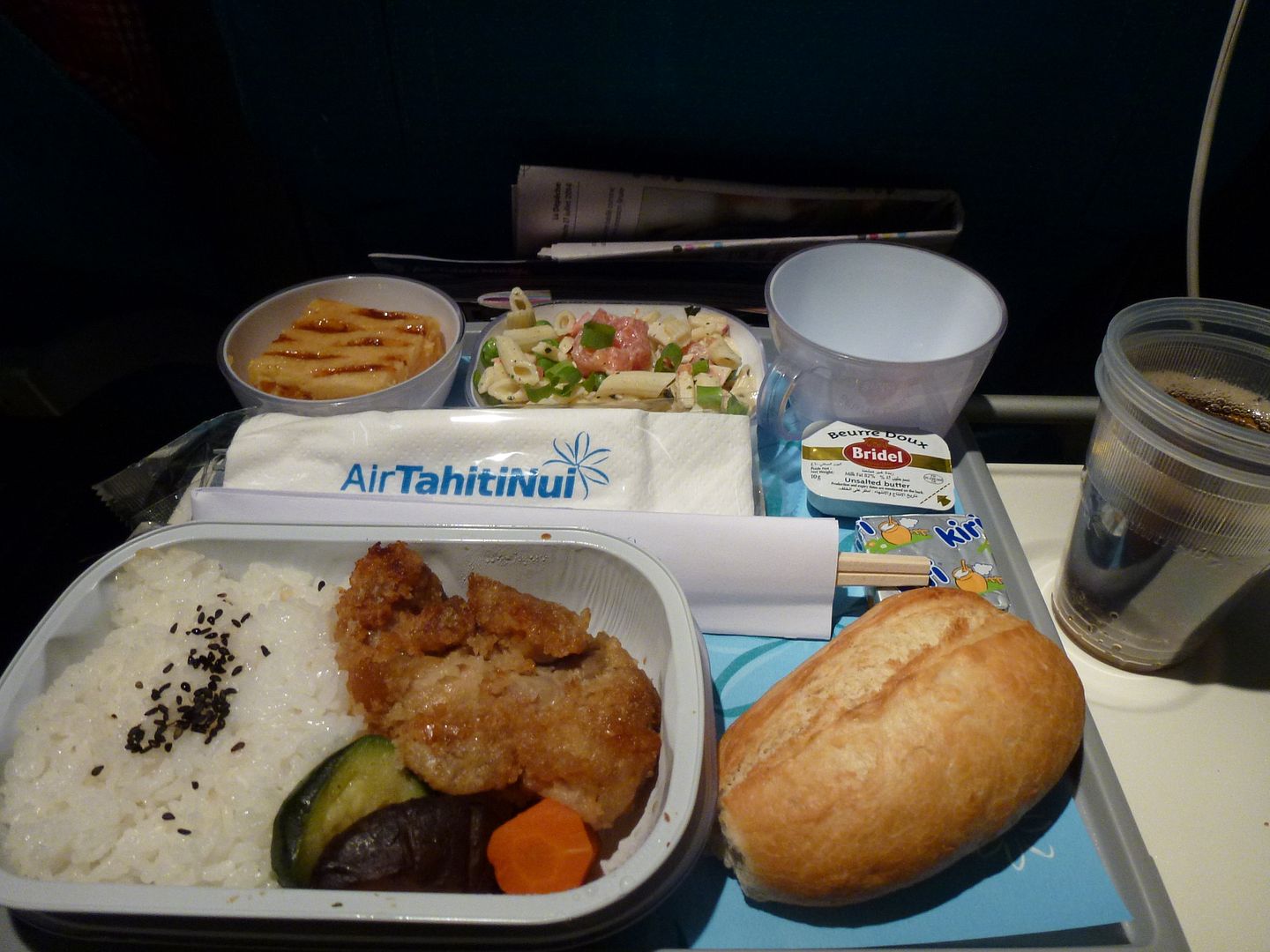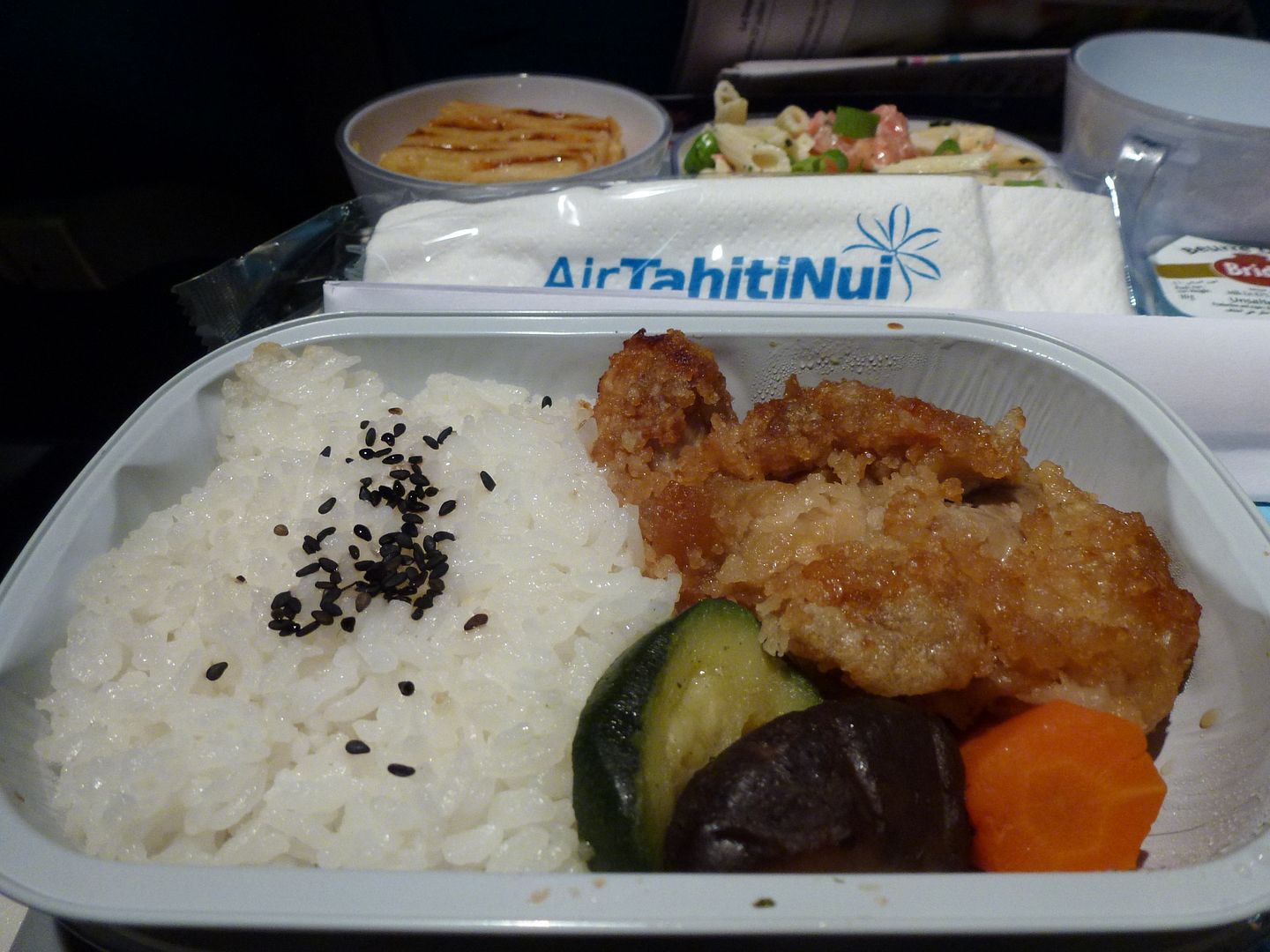 The contents of the seat pocket with the different magazines and catalogue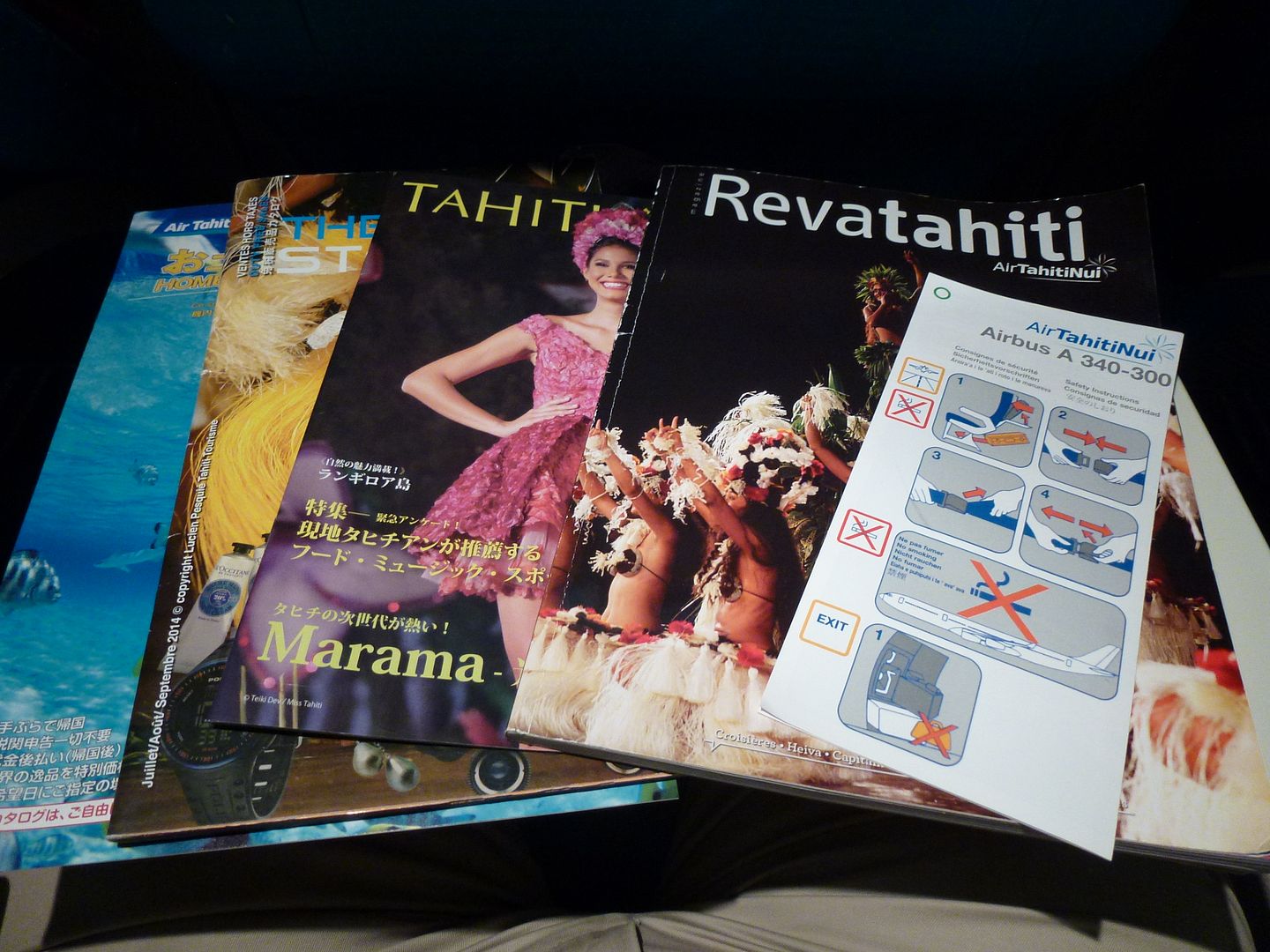 Getting closer now !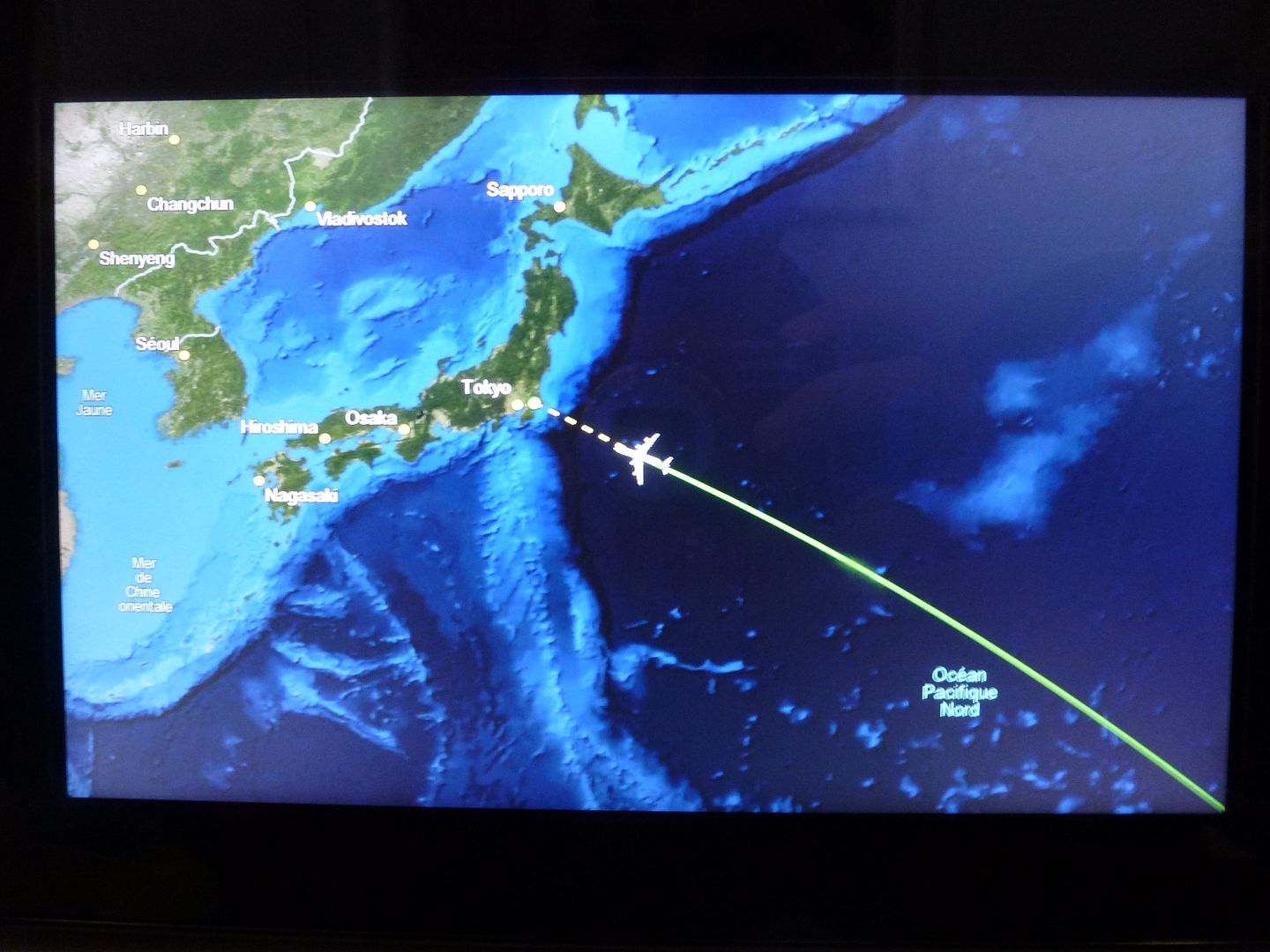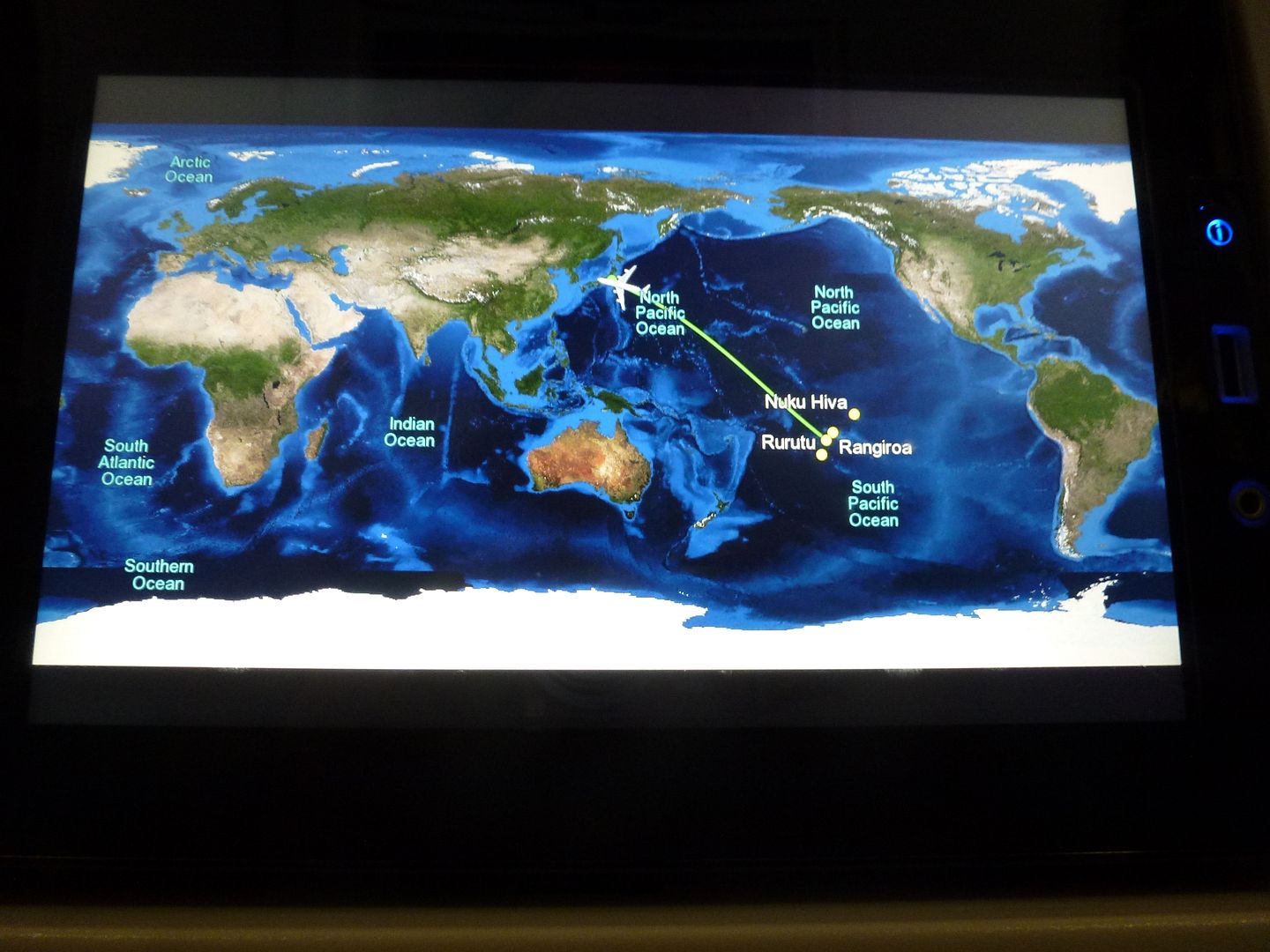 Lights are back on and the crew is starting to prepare the cabin for landing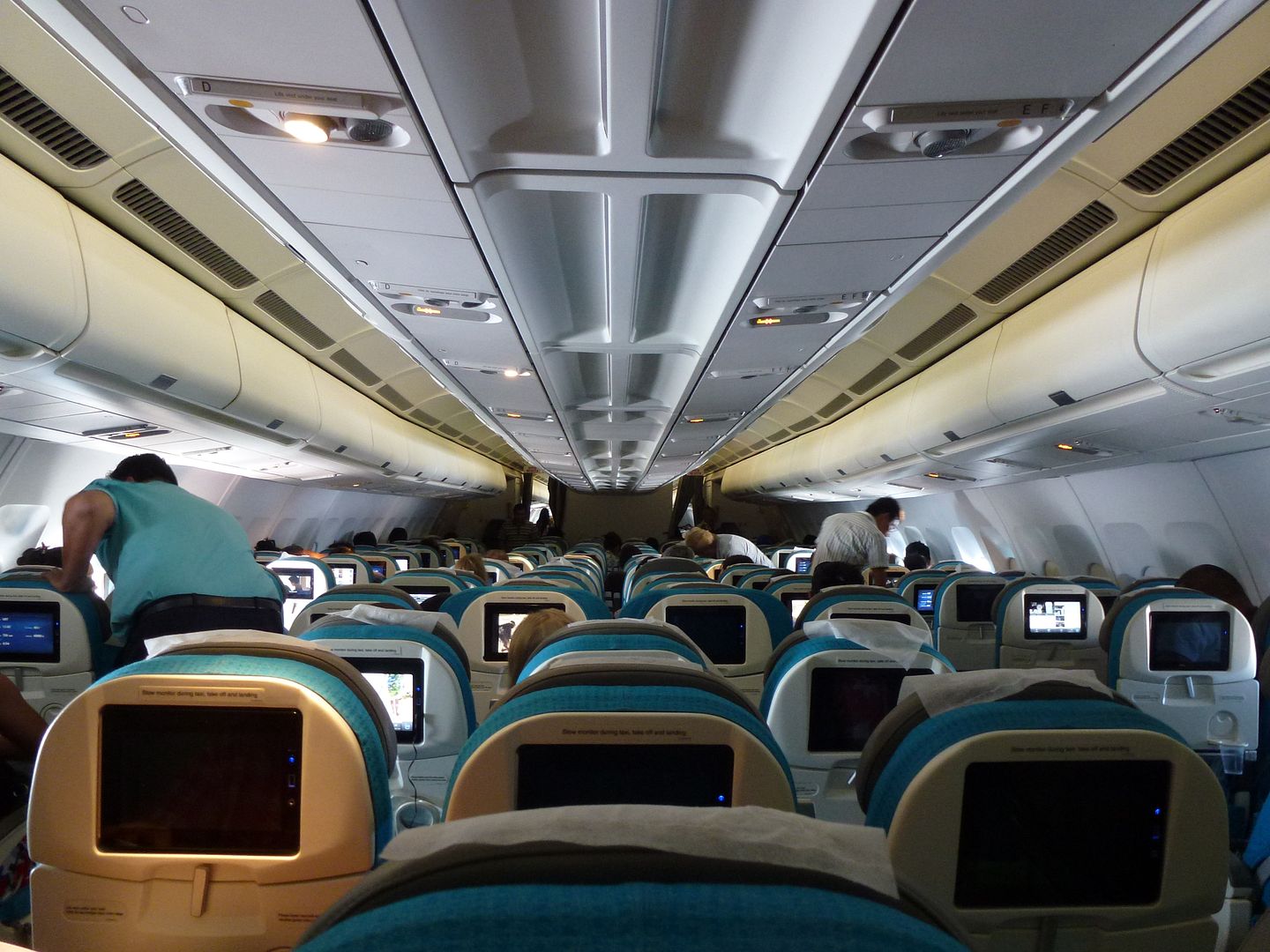 I move back to my window seat for landing. We do a couple of turns before we land in NRT. Beautiful day !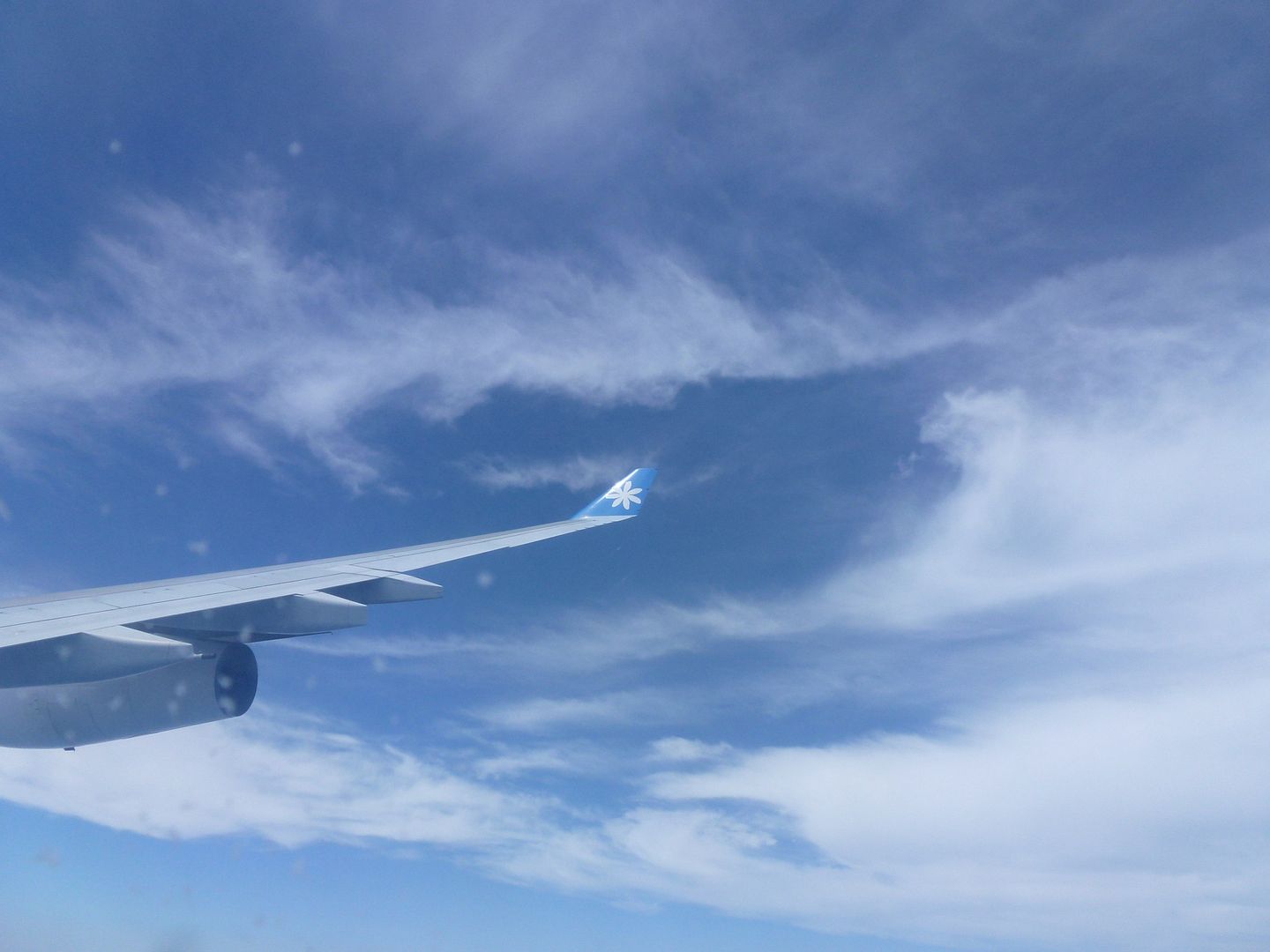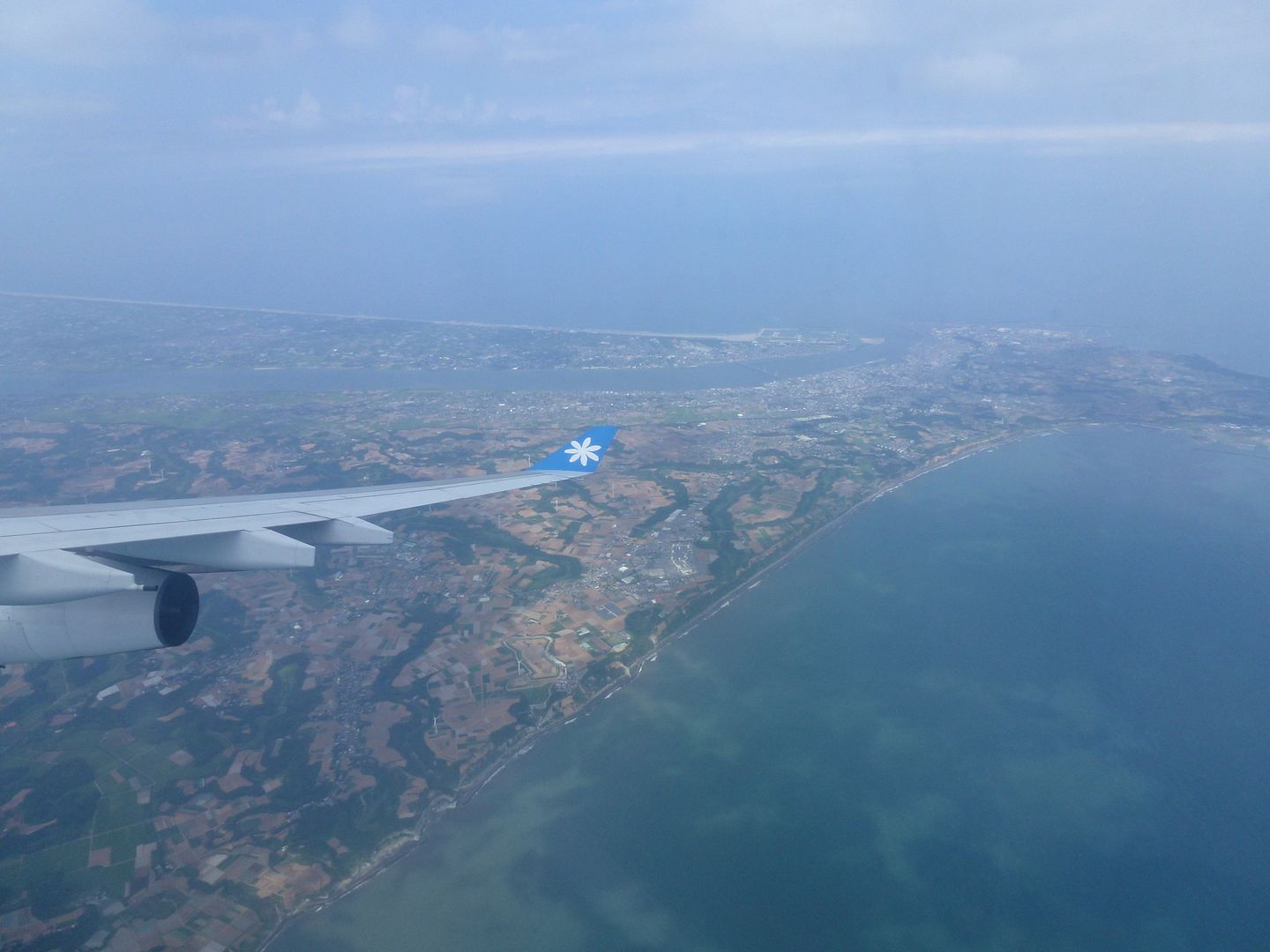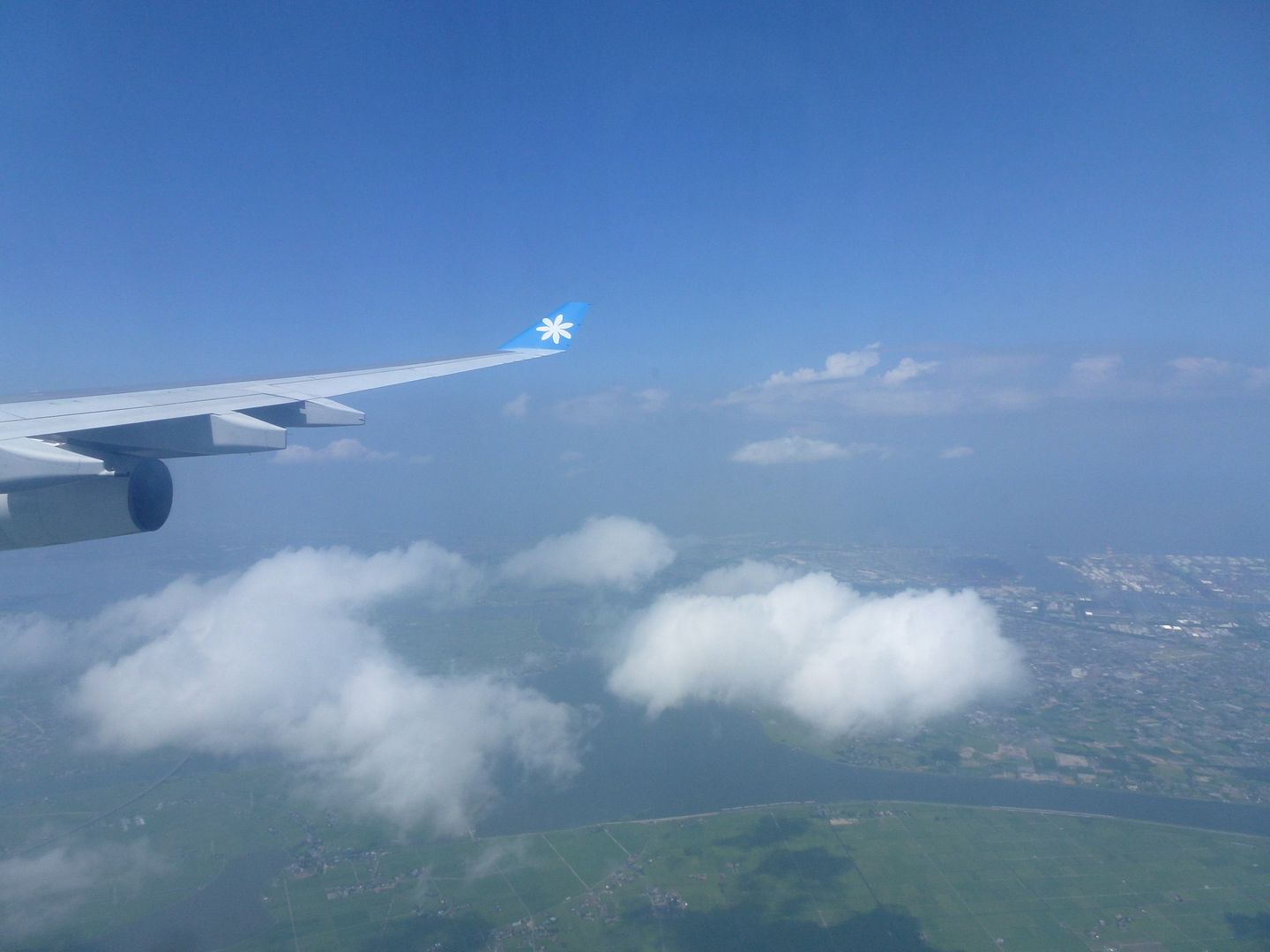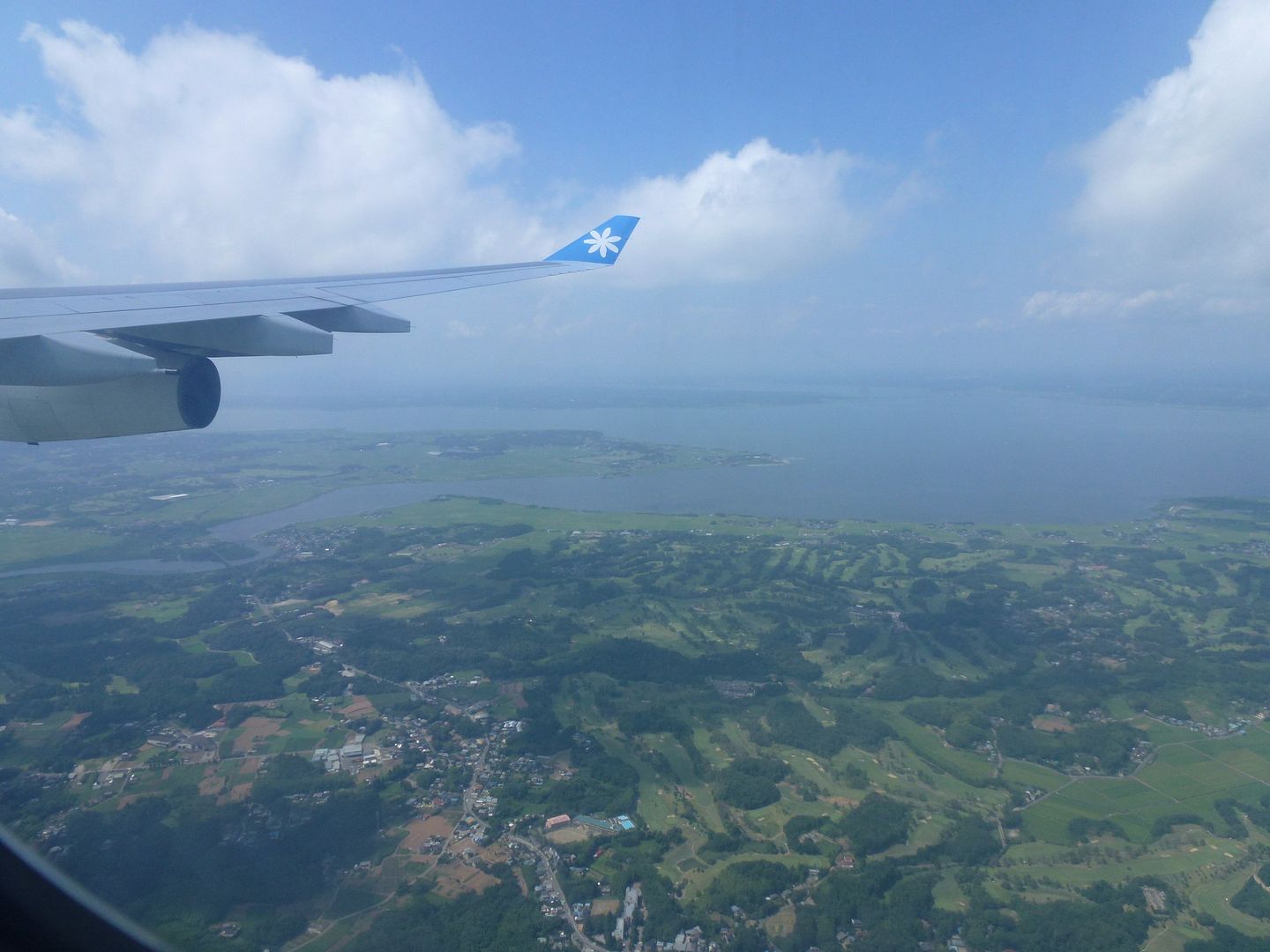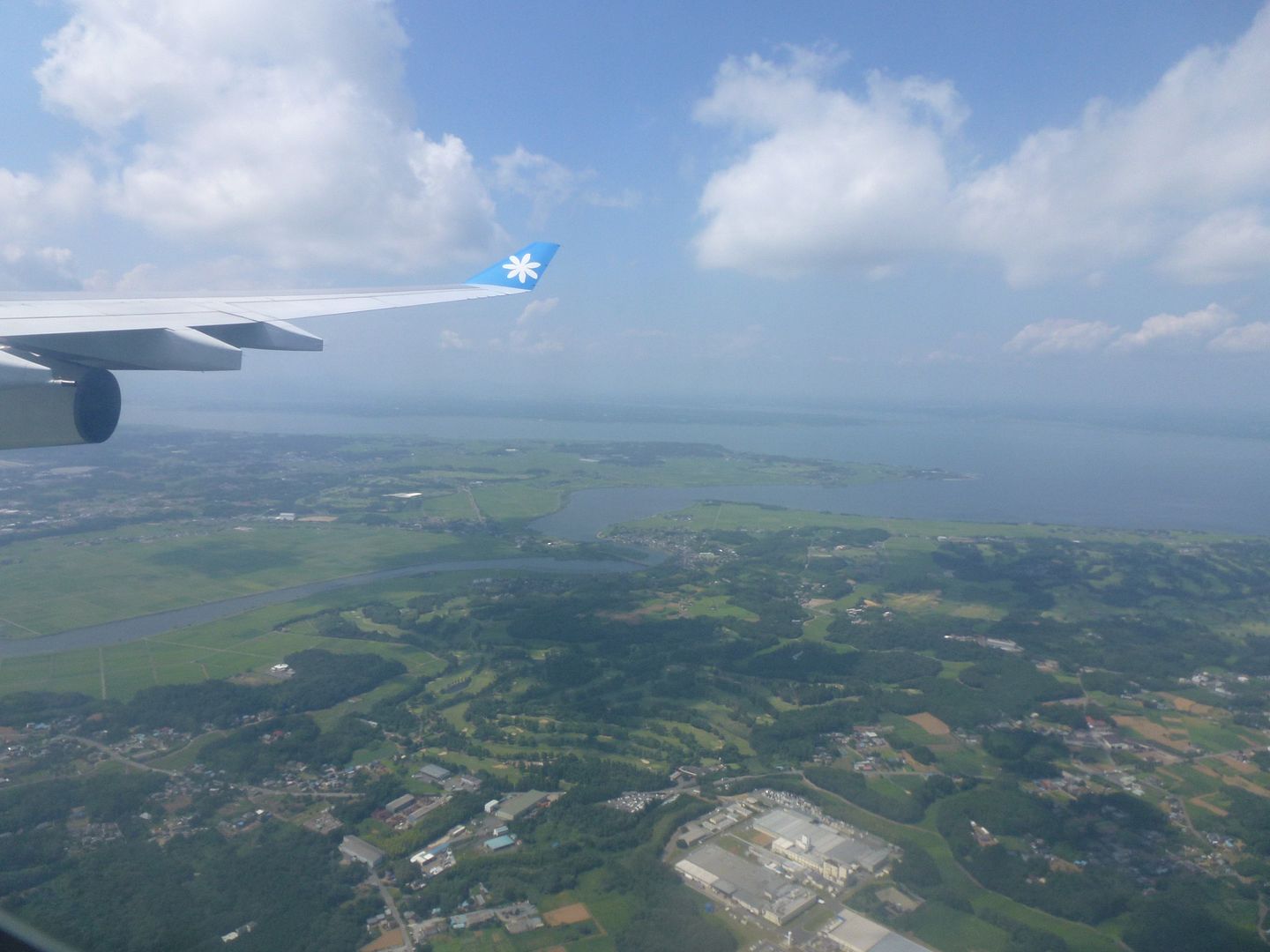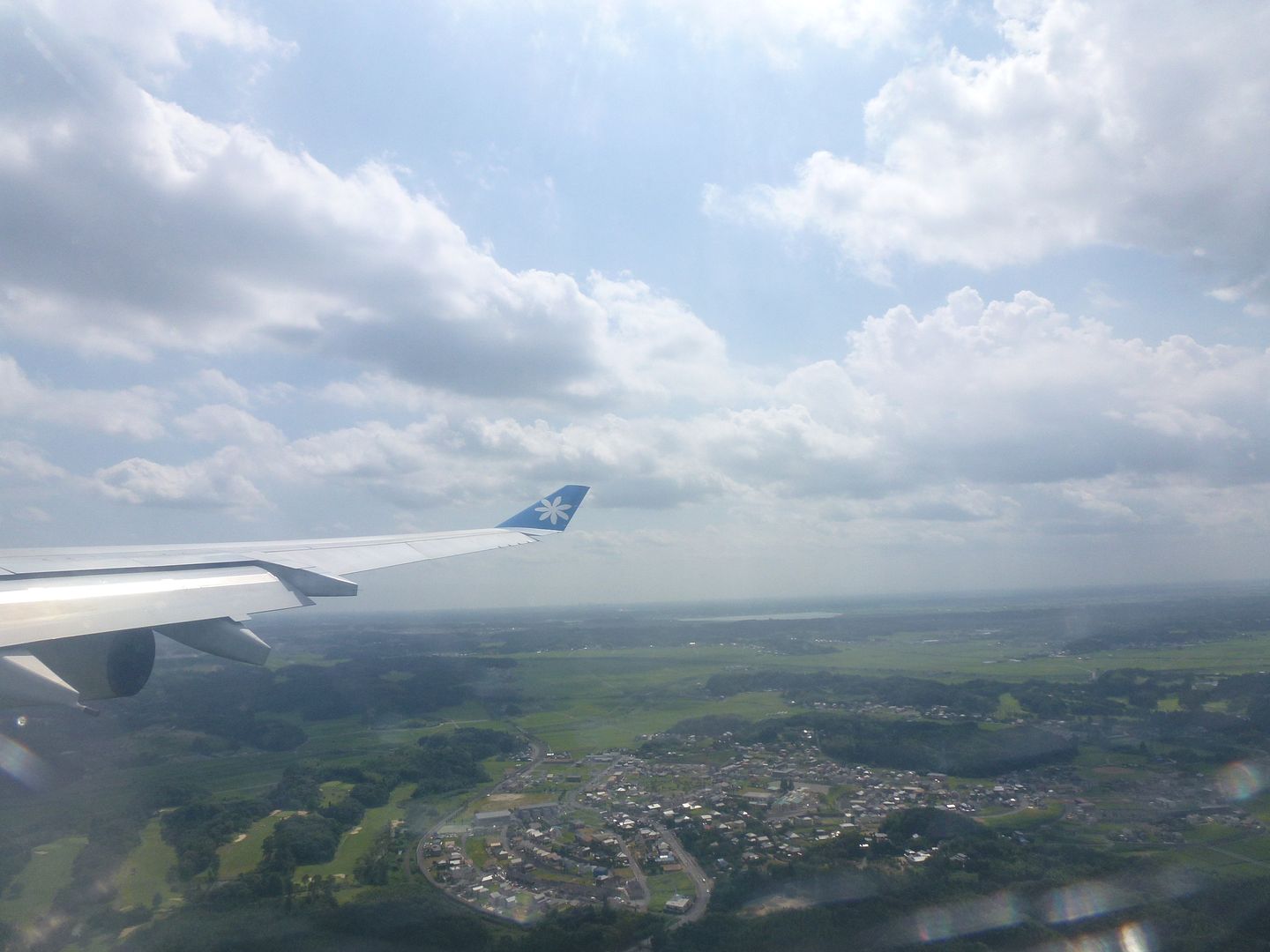 Close up of our winglet
Landing soon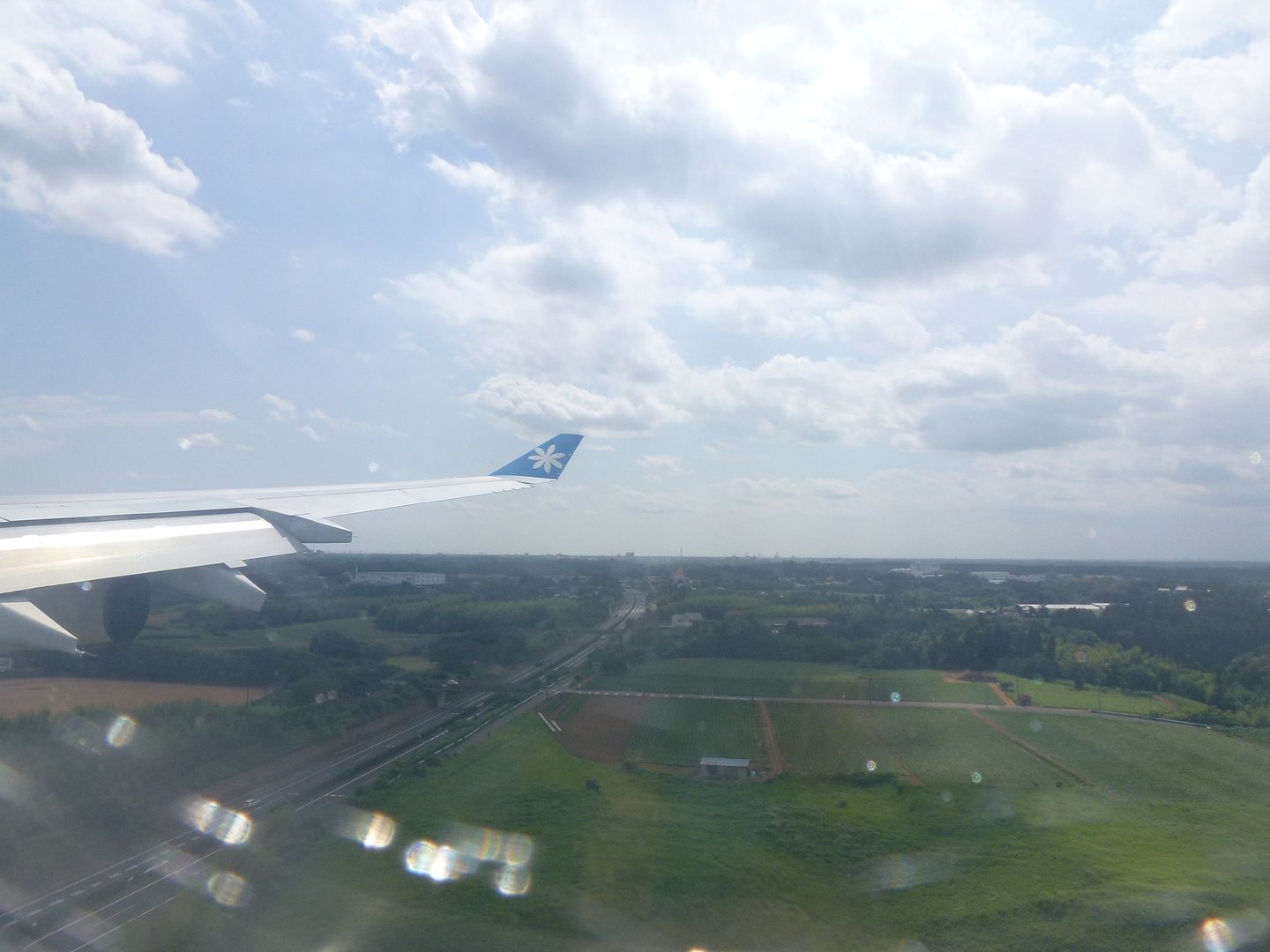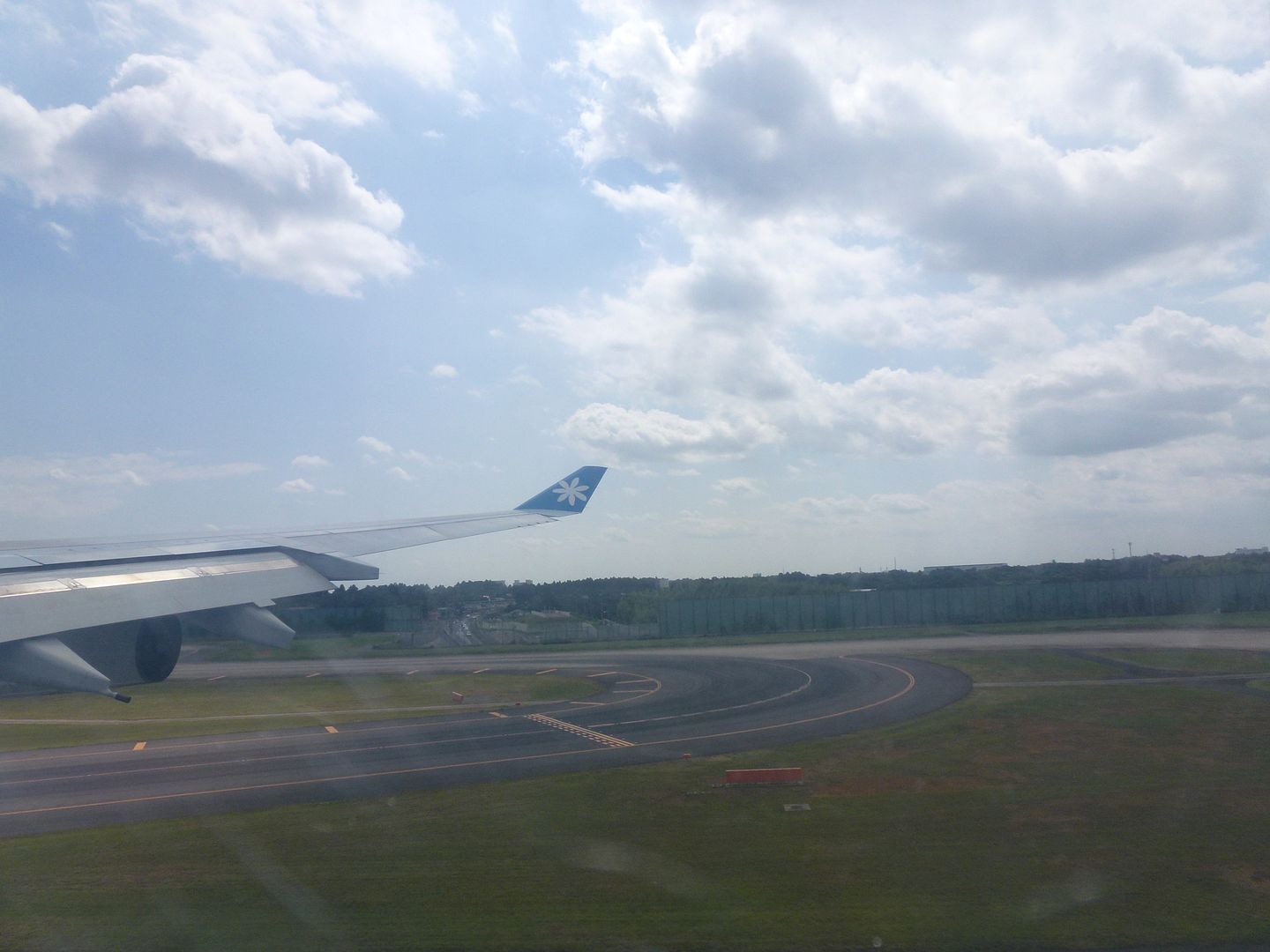 Hello Delta !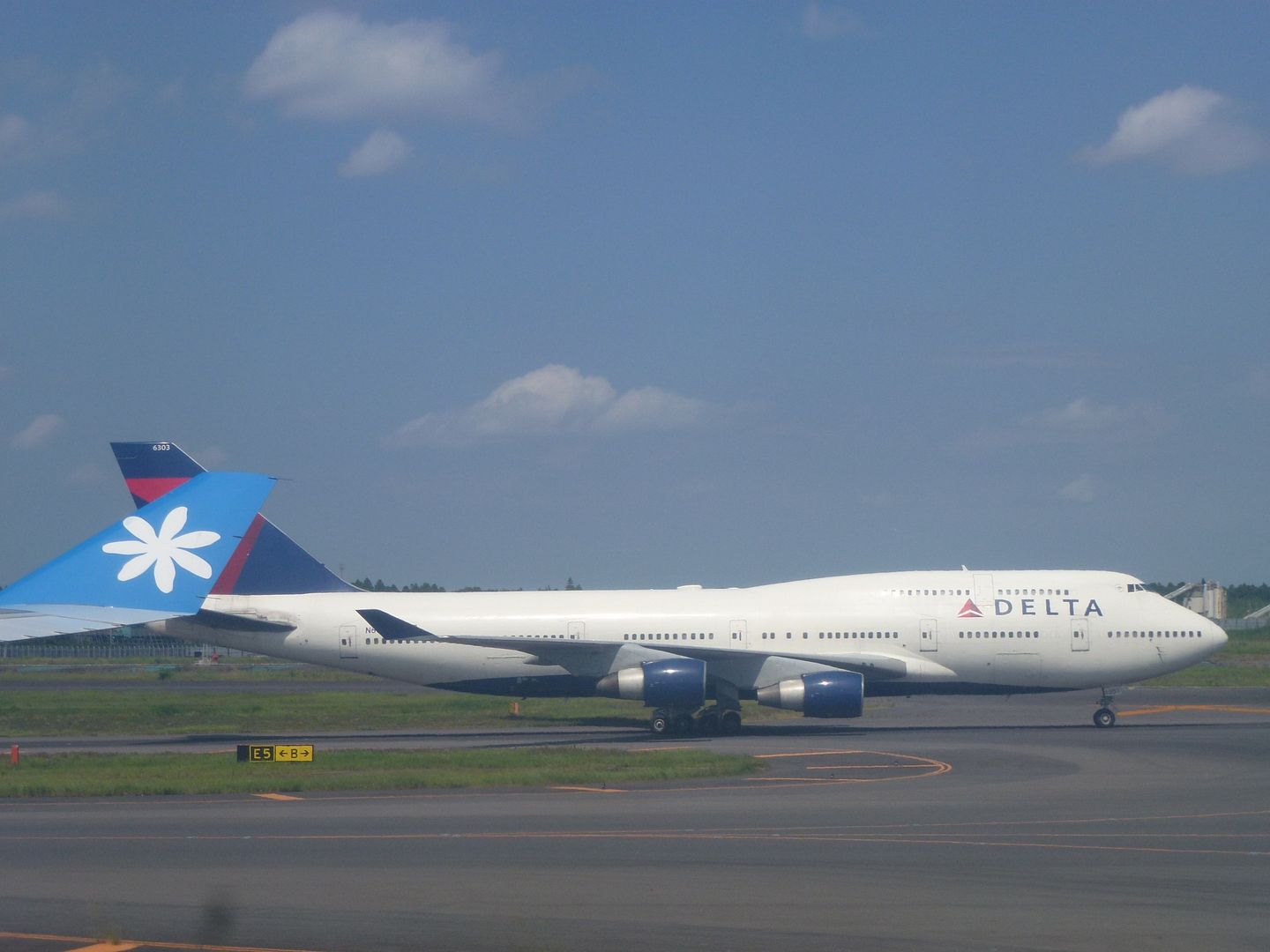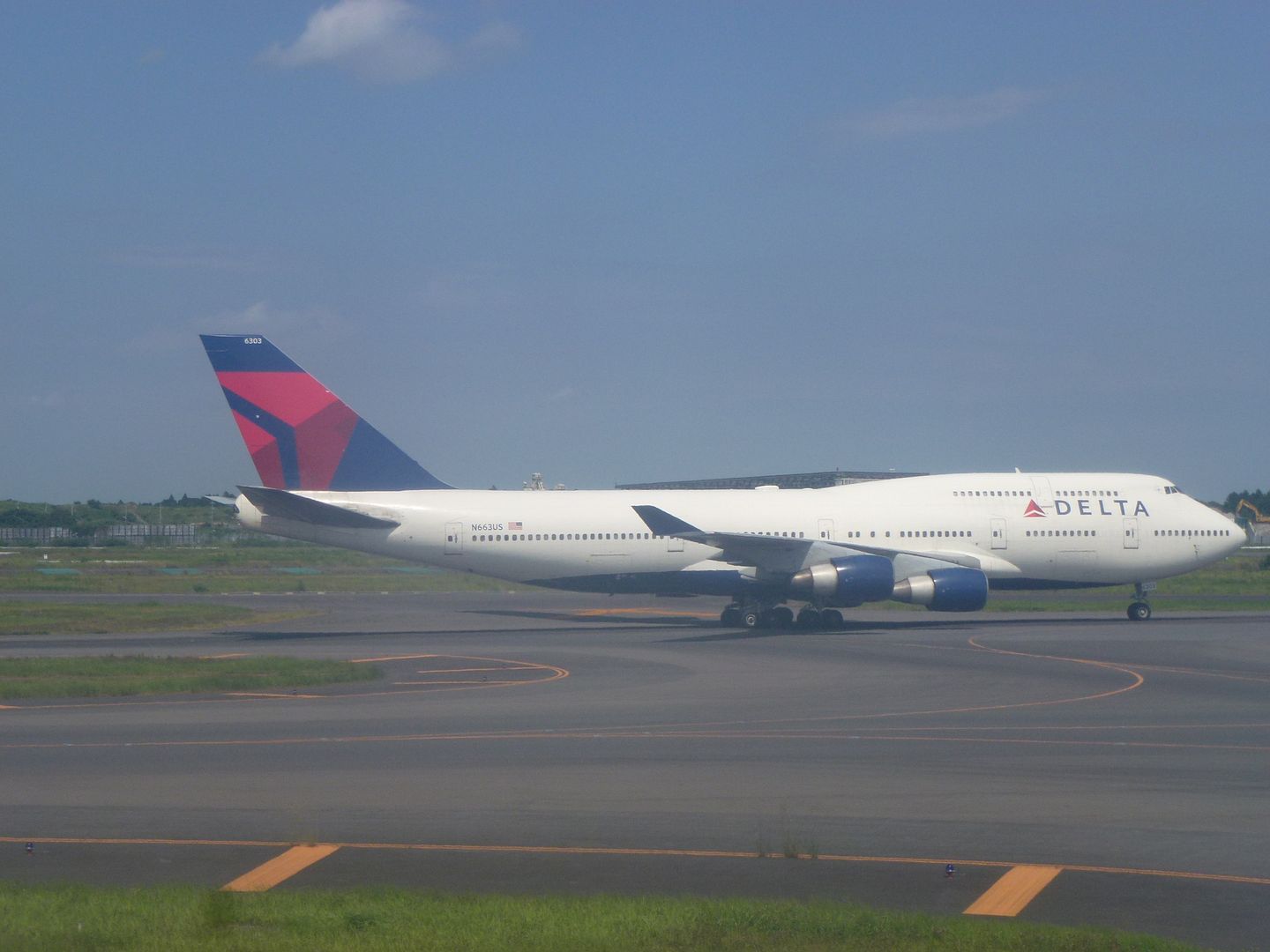 And we are parked ! Our little neighbour an EastStar*Jet Boeing 737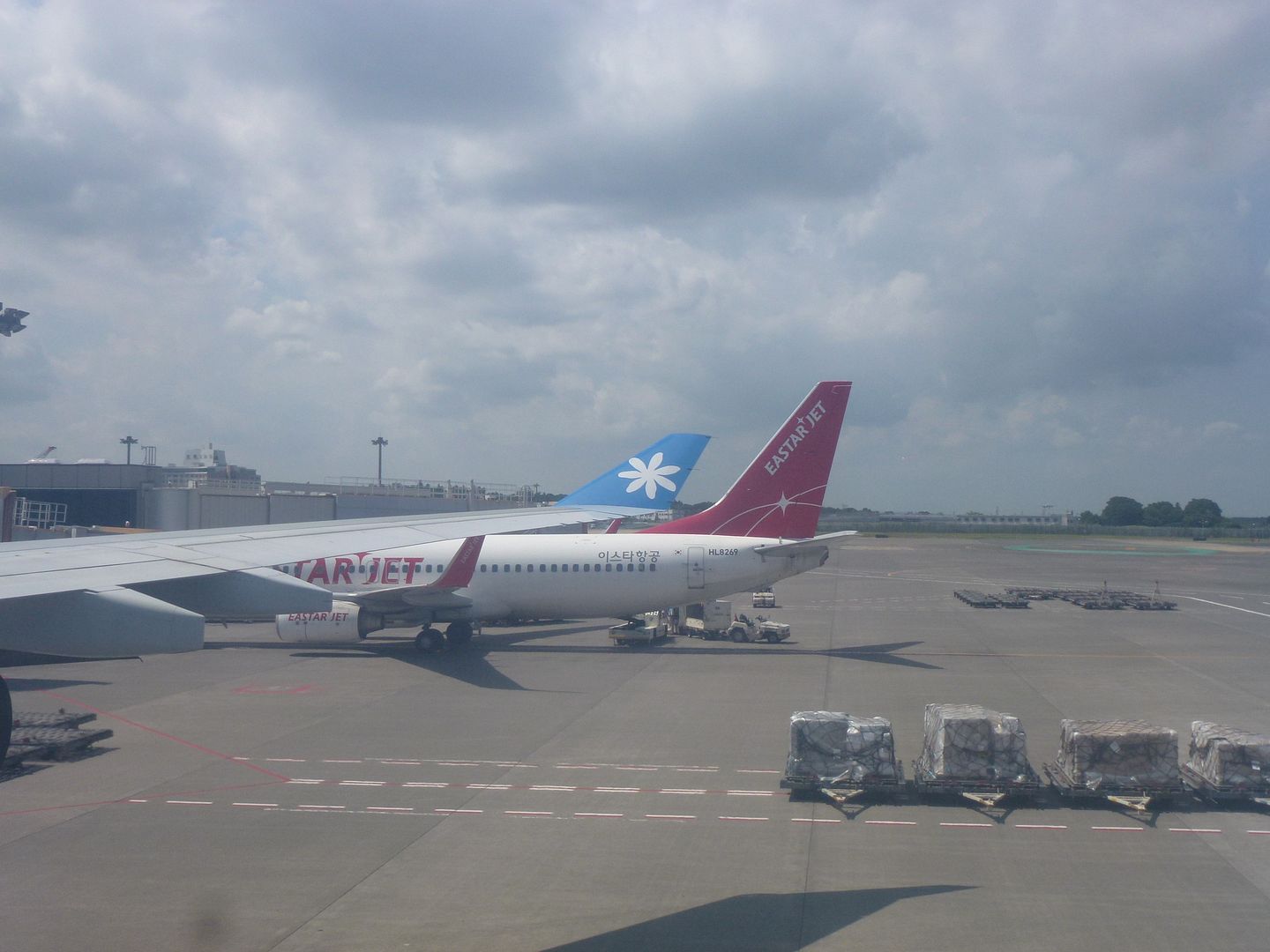 Doors are disarmed and everybody gets up to leave, you can see the dancers as they are all wearing the same fabric for their shirts and dresses
We have a long walk to immigration but not many non-japanese passengers on this flight, most are in transit to China, Taiwan, Thailand...
I follow these 2 JAL cabin crew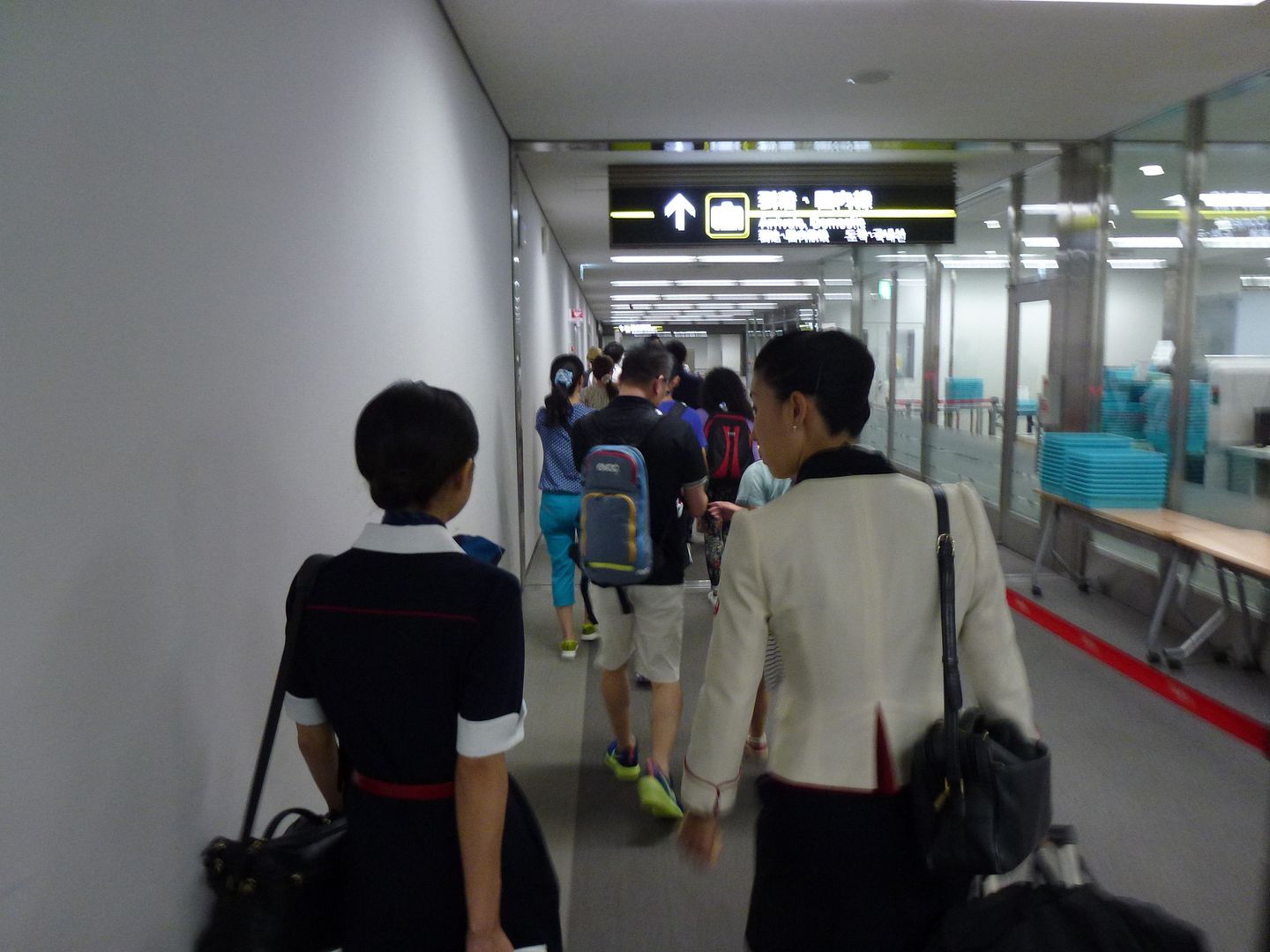 Immigration is a breeze and I am in Japan in no time ! I get downstairs to pick up my bags and catch the bus to the ANA Crowne Plaza