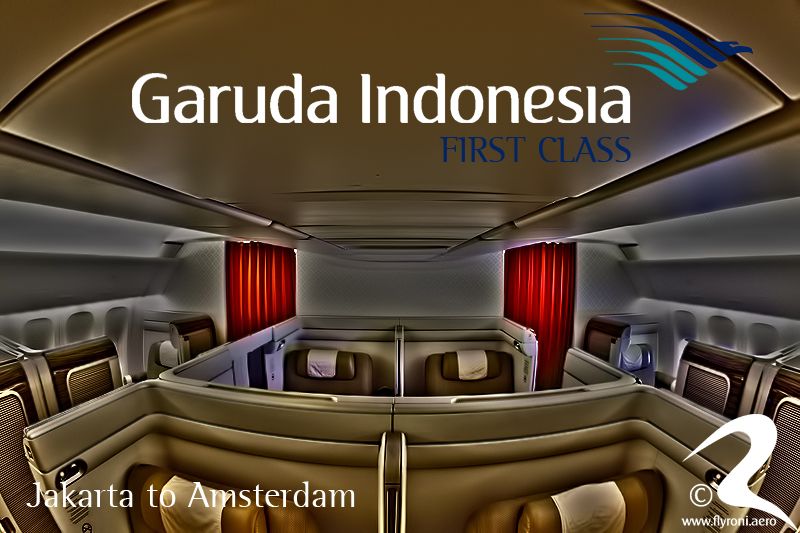 I N T R O D U C T I O N
It's finally here! Garuda non-stop to Amsterdam, and for the first time ever!
In the recent years, GA 88 -the airline's 'return' to Amsterdam- took on various shapes and sizes, each with a unique bang of its own. It began with the actual return to Amsterdam via Dubai, and with a total product revamp that was so out of the radar, it caused severe jaw-drops when experiencing it for your own.
Next was the sudden strategic shift from Dubai to Abu Dhabi -complete with an Etihad code as well- that allowed Garuda to add a touch of icing on its Amsterdam love affair in an effort to keep the fire burning. And boy does this airline have tricks up its sleeve to keep those fumes flaming!
Then was the announcement of plans for the B777-300ER, which in all honesty was an initiative Garuda had stuck with from the get-go. The airline -much like Indonesia- has rooted ties with the Netherlands, and so a nonstop route of its own to Amsterdam was needed. But not without FIRST CLASS; a surprise that had taken the entire industry by surprise. During a trend where airlines are ditching their loss-making First Class products, Garuda shakes thing up a little and brings theirs back to life!
And by shaking things up, another quick surprise was thrown into this mix: London Gatwick! Soon to be inaugurated via Amsterdam, but was once upon a time planned as yet another nonstop. Amazing times indeed!
So now, it is my chance. The newest airline on my top-5 list has revealed an amazing First Class product that promises not only to bring back the romance of travel, but to also give you a taste of something you have never experienced before; ever.
Join me on Garuda's absolute finest: FIRST CLASS from Jakarta to Amsterdam on the B777-300ER.
CONTINUED BELOW