Good day fellow A.nutters (I say it with love)
The third part of my report should've been done two years ago. Unfortunately I have been so busy and always kept putting it off. I do apologize for that, but better late than never. In case you have not read my previous reports you can see them here:
Part 1 of 3
The Cook Islands W. AC ANZ & RAR - Part 1 Of 3 (pi
(by
vio
Jun 29 2012 in Trip Reports)
Part 2 of 3
Cook Islands 2of3 (RAR-AIT W. Air Raro) Pix
(by
vio
Jun 30 2012 in Trip Reports)
To recap the two previous reports, my wife and I, after getting married on June 9 2012 we flew the very next day from Canada to The Cook Islands for our two week honeymoon. We departed June 10th from Windsor,Ontario, Canada and flew with Air Canada Jazz, Air Canada and Air New Zealand on the YQG-YYZ-LAX-RAR route (see part 1 of 3). We also spent some day on the island of Aitutaki flying with the one and only Air Rarotonga (See part 2 of 3). Part 3 of 3 focuses back on the main island of Rarotonga where we spent most of our time having fun at the beach, eating good food, partying, flying and just enjoying our time together as newlyweds.
After returning from Aitutaki we went back to our Rarotonga Backpackers cabin and settled right back in. We still had another week to enjoy the Cook Islands and we planned to do a few specific things; one of them being a hike up the inner island mountains. We made it to the base of the island before it started pouring like crazy. It's not that we minded the rain, because it was really warm, but we were worried about the condition of the trails. We decided to abandon our quest and postpone it for another day. We ended up spending the 20th of June hanging out on the patios with our newfound Swiss friends and at night we rented movie and watched it in our cabin while outside it rained relentlessly.
The main port in Avarua, Rarotonga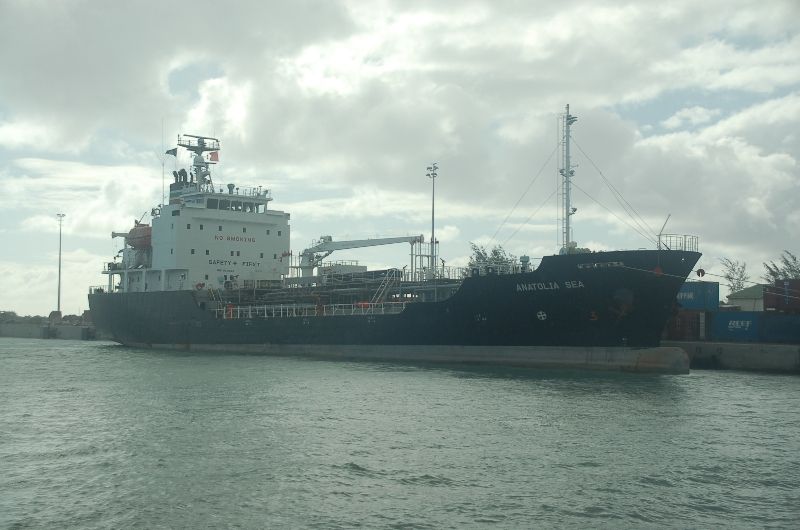 A little coffee shop became our temporary shelter from the torrential rain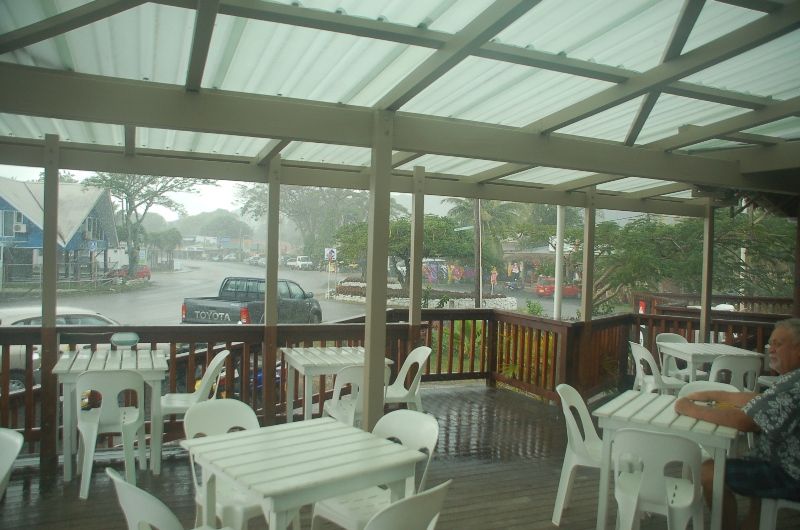 The following morning we woke up to a beautiful sunny day. This was exactly what I was hoping for because that day I planned to visit Air Rarotonga and rent their (only) C-172 to fly around the island. I got in contact with one of the managers / pilots and I arranged this trip a few days beforehand. Gabriela and I rode our rented scooter to the airport and we were welcomed by David. He gave us a nice tour of their facilities and must say the hangar of Air Rarotonga has one of the best scenic views I've ever seen. David would also be the instructor pilot. Originally, I wanted to rent the plane and fly it solo, but I only hold a Canadian license and to fly Cook Island registered planes, I need a New Zealand pilot license. I could've applied for a temporary PPL from the NZ Authority, but it wasn't worth it for a one time flight.
Driving by one of the satellite dishes near the telecom headquarters. The COM link to Rarotonga.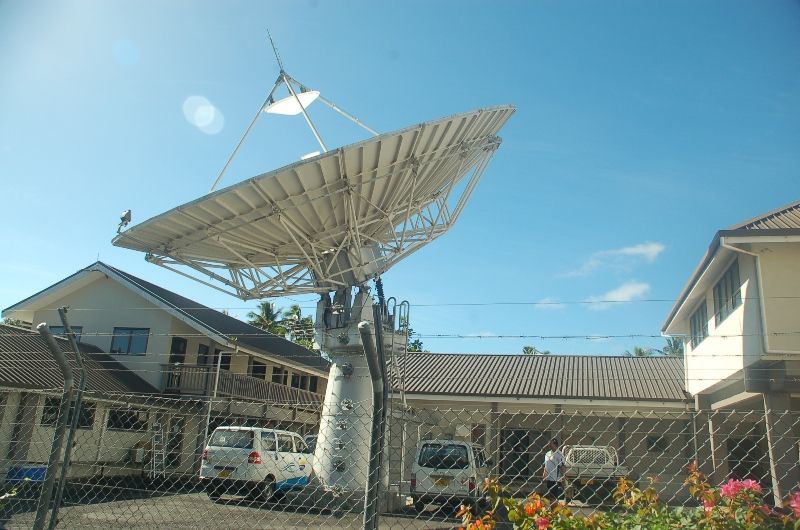 Air Rarotonga's Cessna 172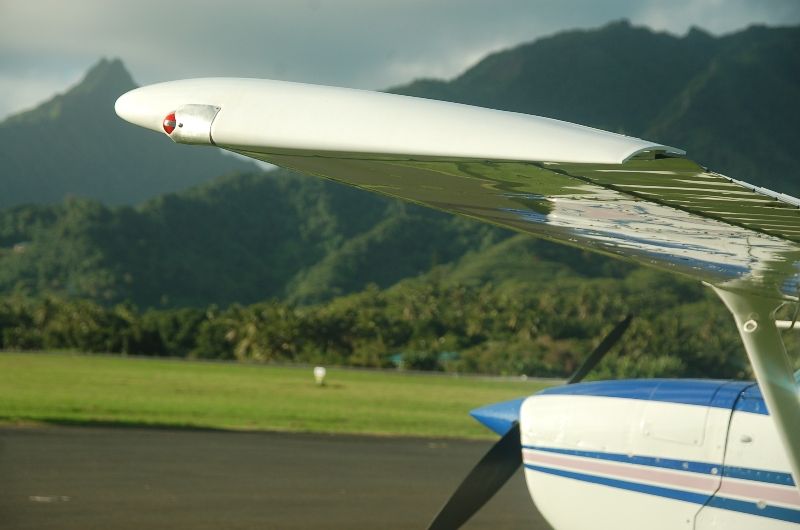 Doing a quick walk around: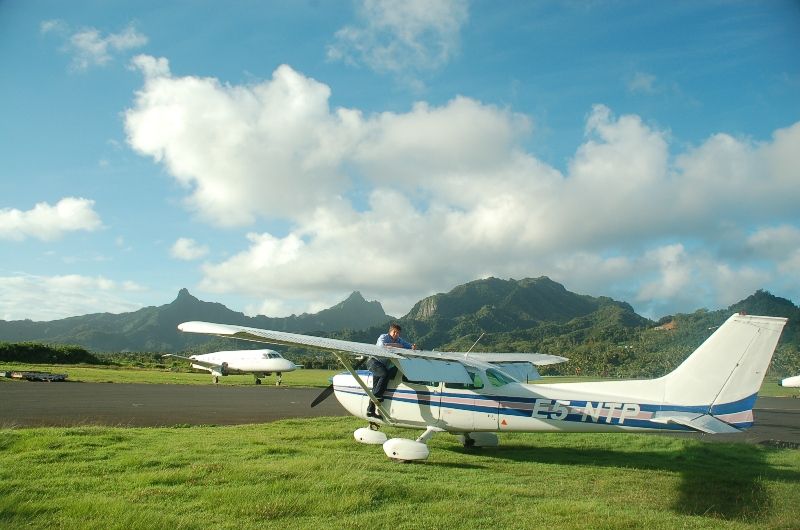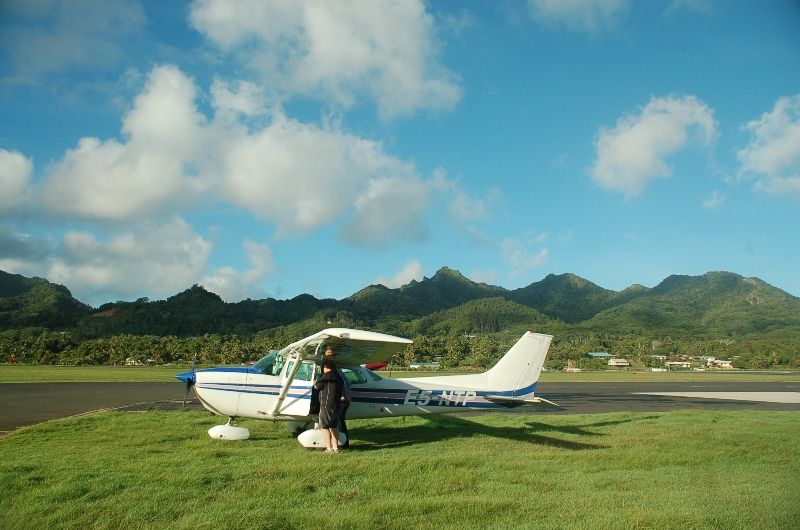 The control tower in Rarotonga: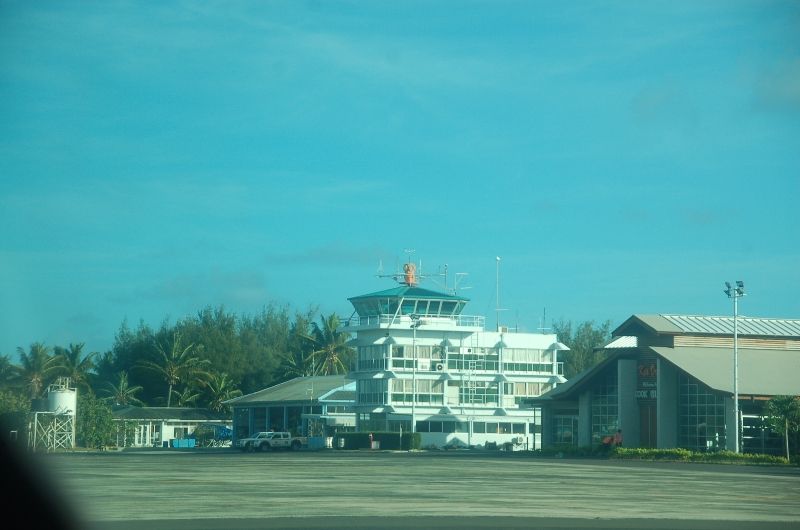 Taxiing to the active: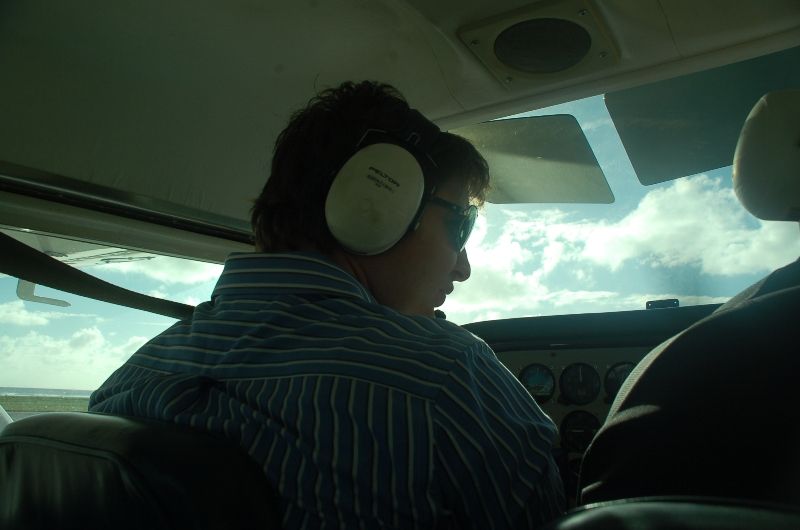 We took off runway 08 and flew over Avarua and headed out to open ocean then ended up circling the island in a clockwise direction. Rarotonga has a circumference of about 35 - 40 kms so it's not terribly big. It looks very remote with endless ocean around it.
Avarua: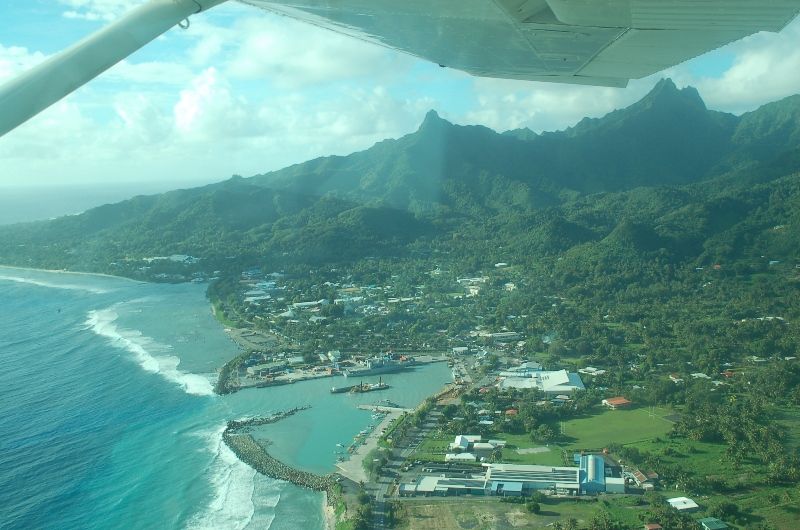 Notice the port in Avarua (above I posted a picture of a ship anchored there)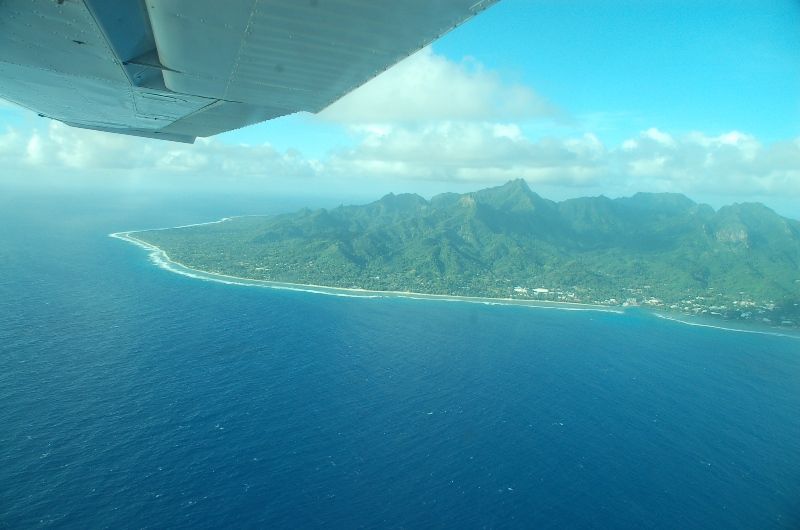 The airport seen from the North side:
More picture from the air: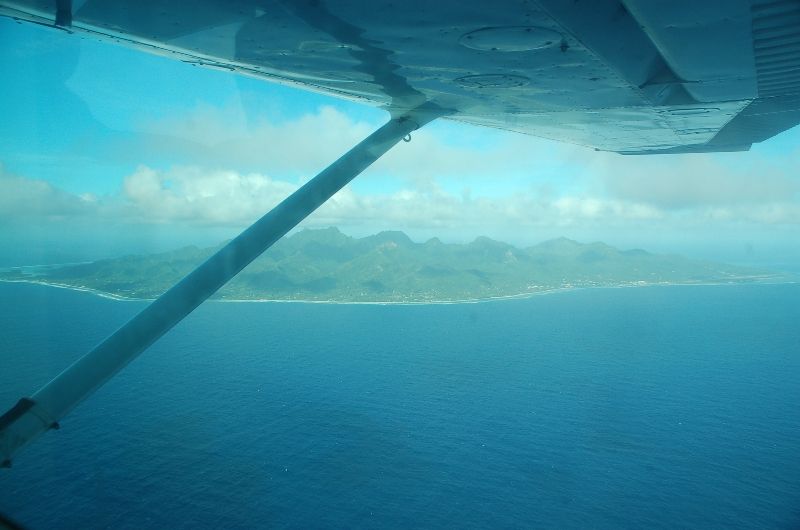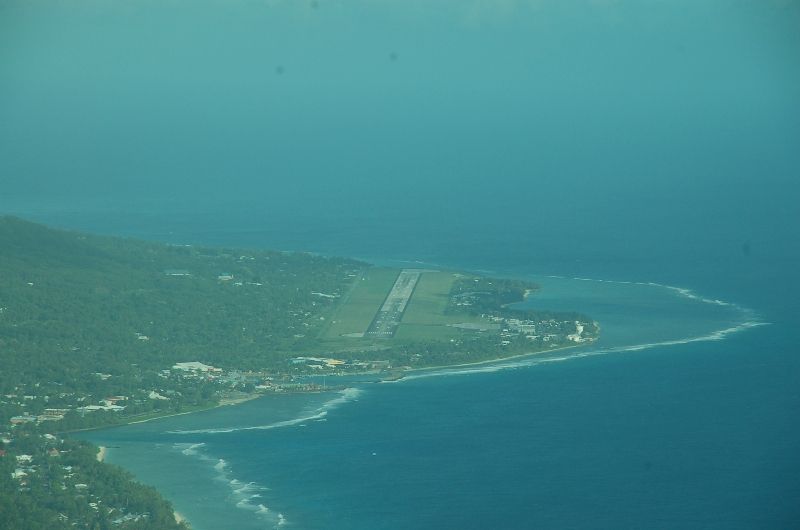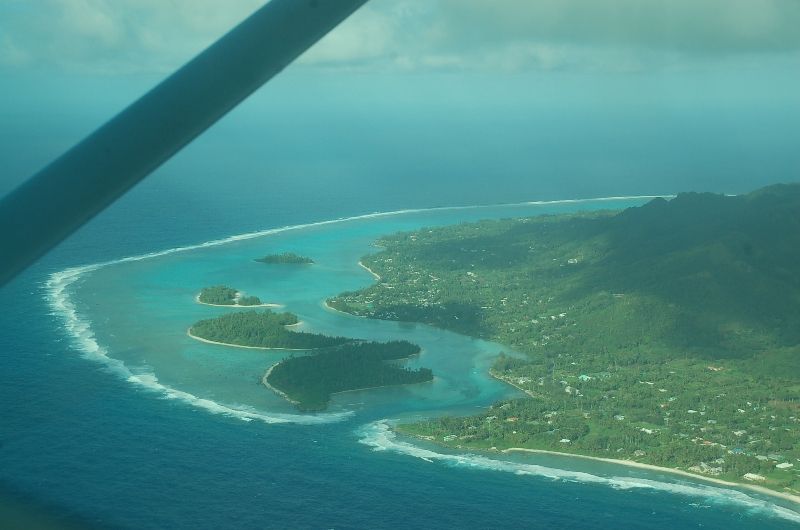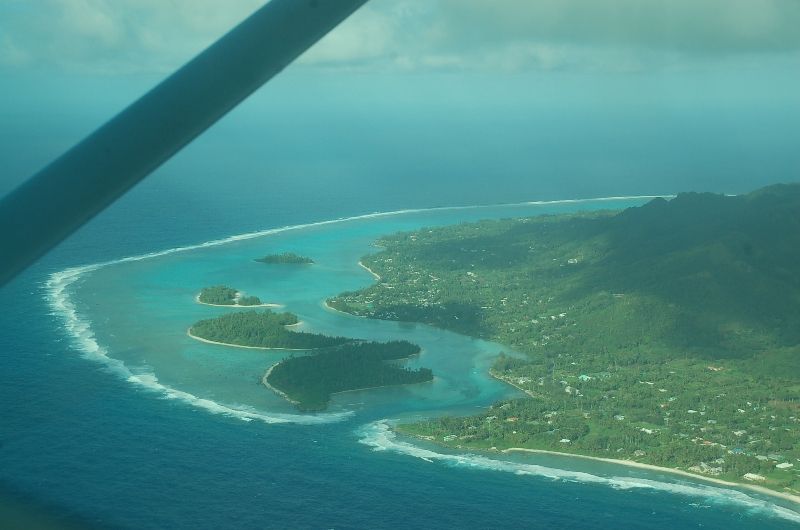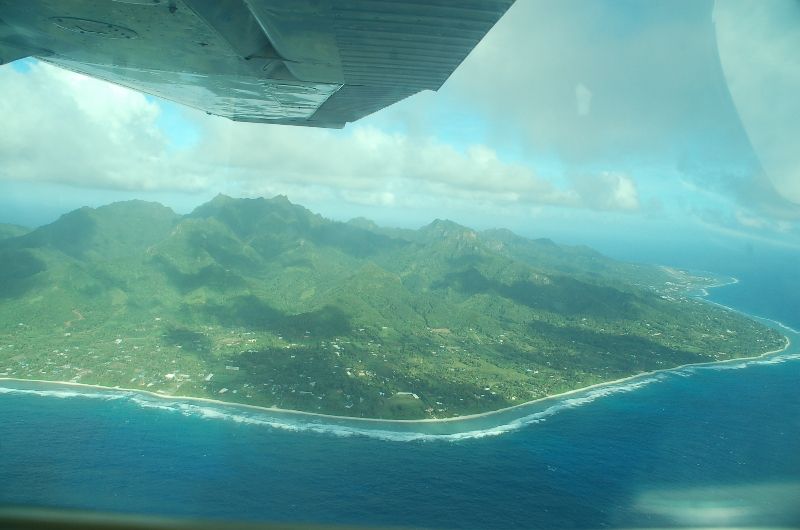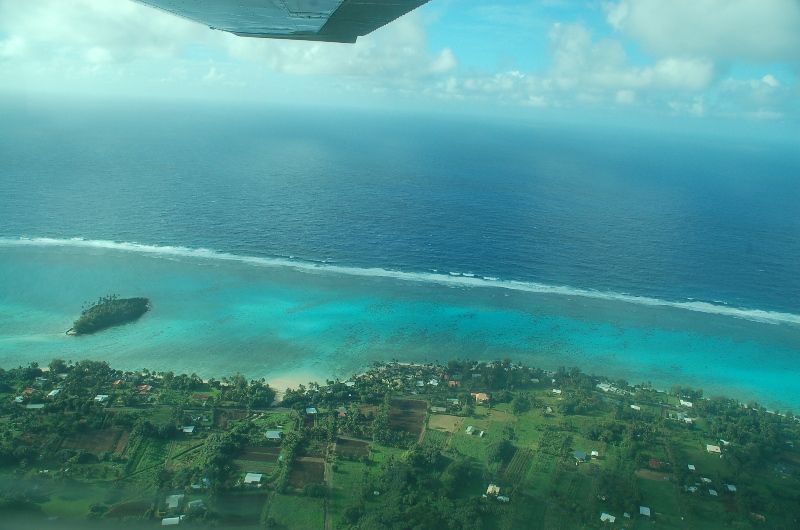 The South side of the island near Muri Beach: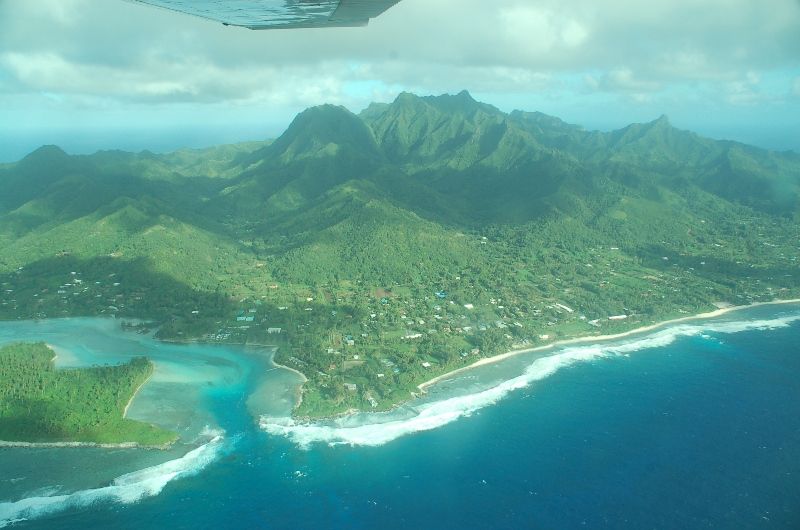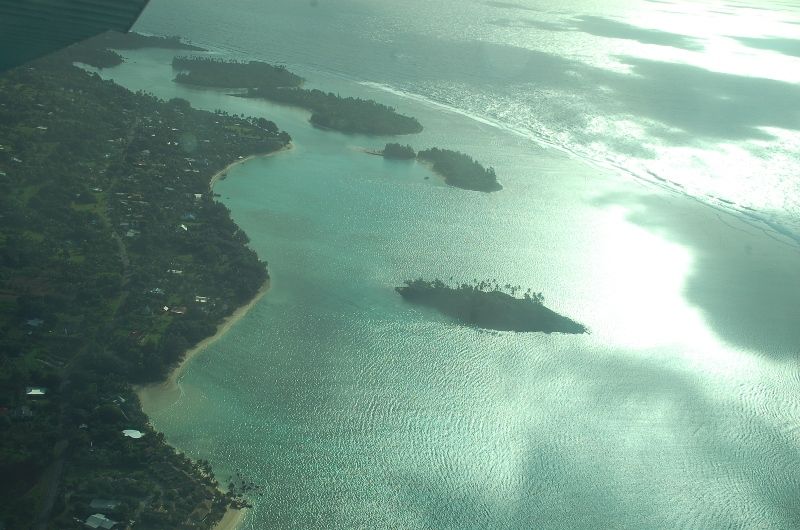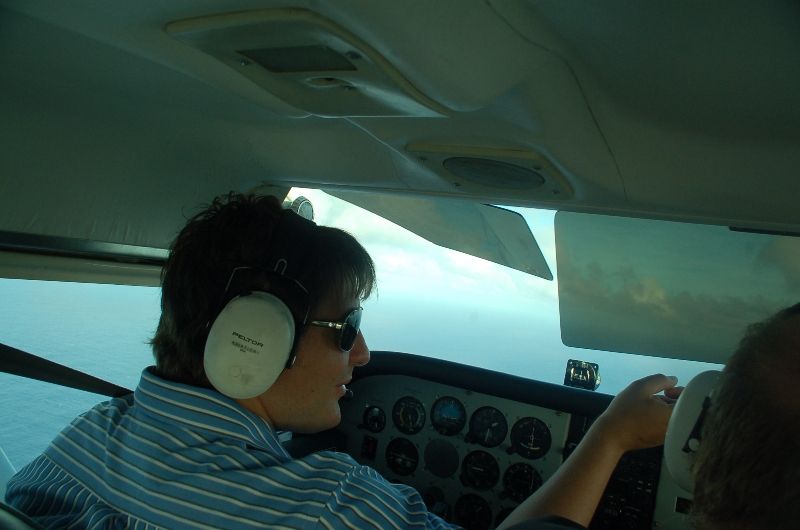 Gabriela enjoying the ride from the back seat.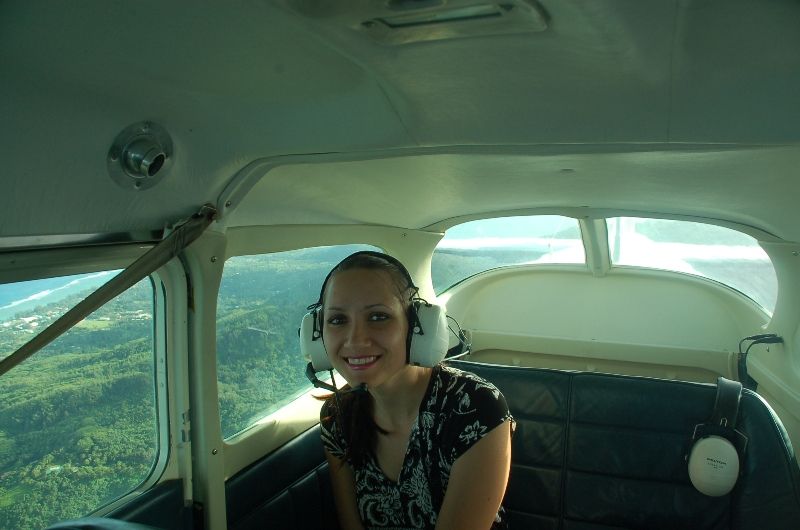 Basic panel. Note the absence of the heading indicator: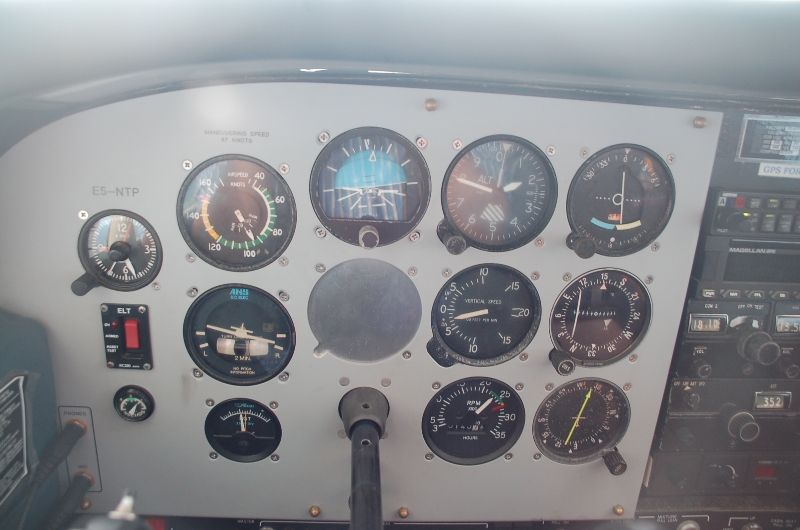 Threshold of runway 08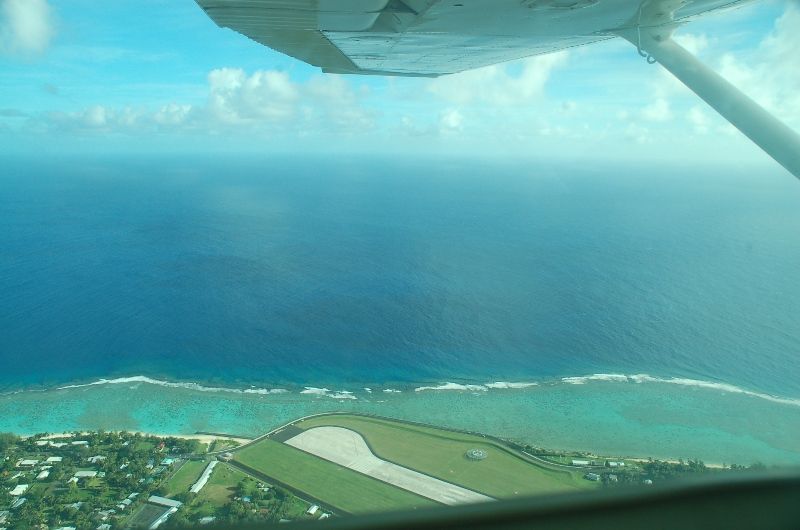 Coming back to the airport: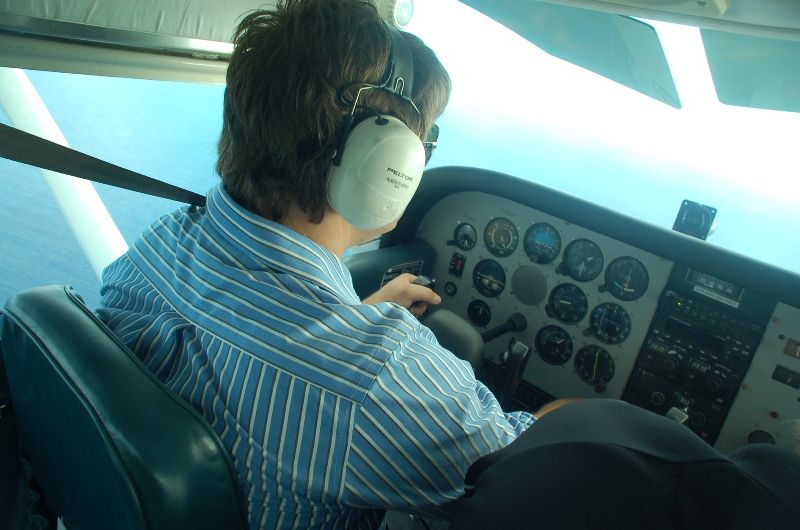 Left downwind runway 08:
Landing runway 08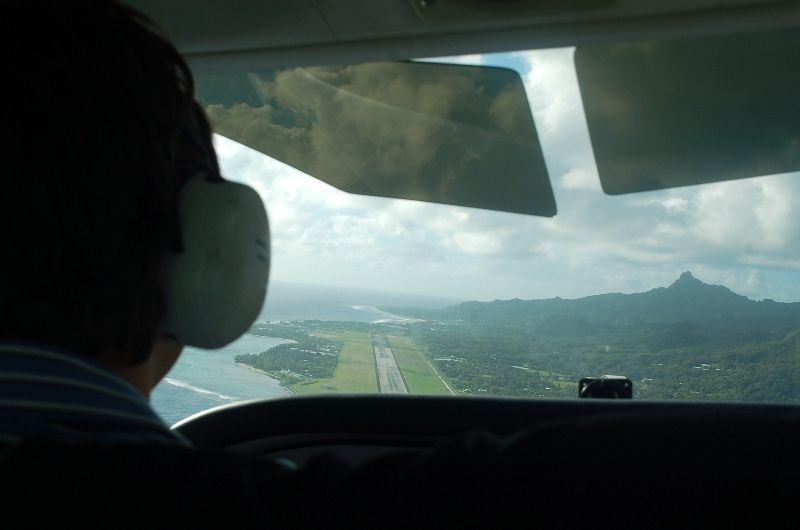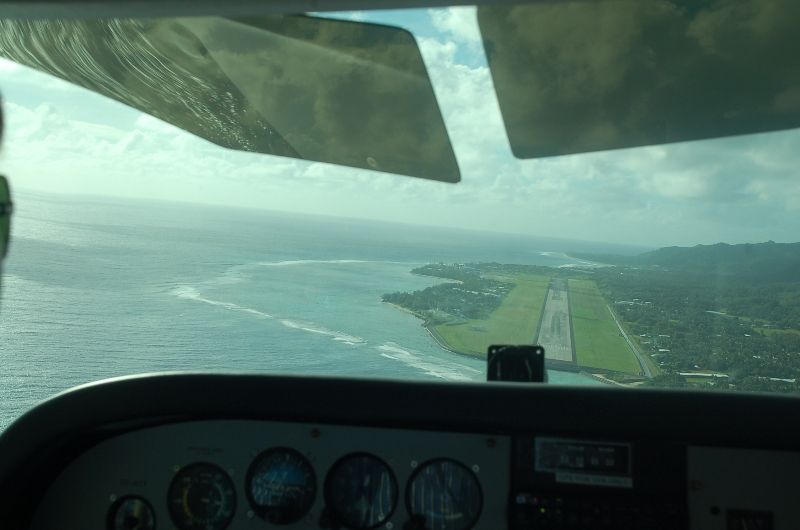 Final runway 08: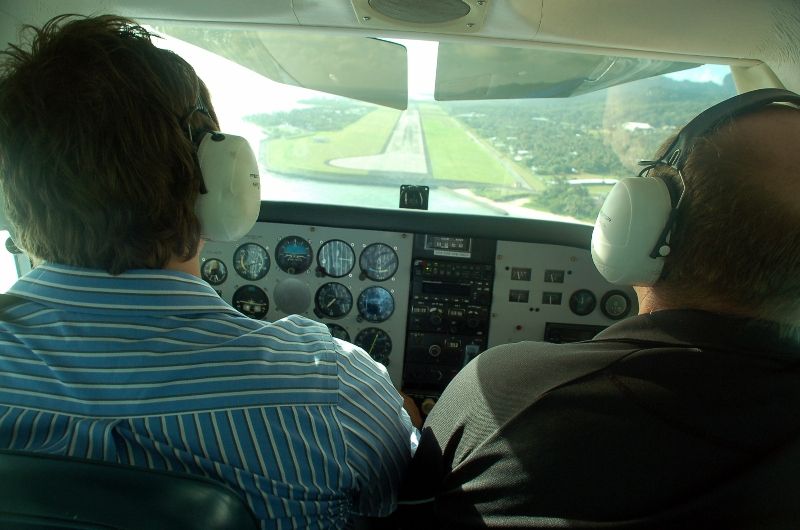 The flight was great. I've always dreamed of flying around the South Pacific and landing on a tropical island. I can say I've achieved that dream. Now only if Air Rarotonga would hire me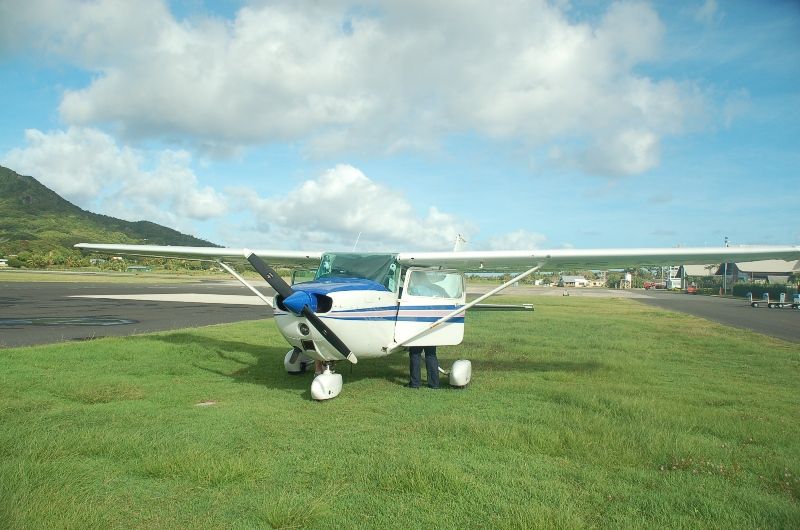 Before saying good-bye to David and Air Rarotonga we got another quick tour of their Embraer 120. Nice little aircraft that serves their operation quite well.
A few more pictures from around the island:
Partying at the local "mini-golf & pub"
I wonder what sport is playing on the telly...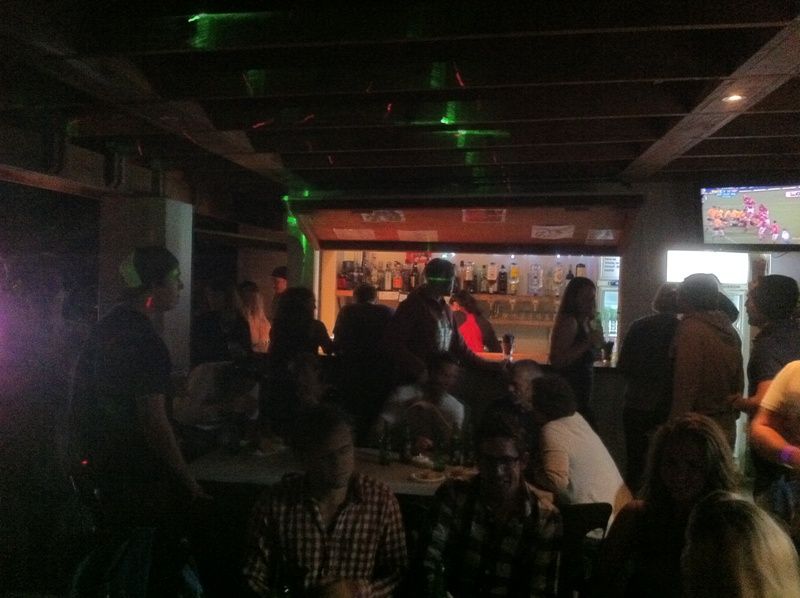 The Avarua harbor again:
Gabriela enjoying a drink at one of the local bars: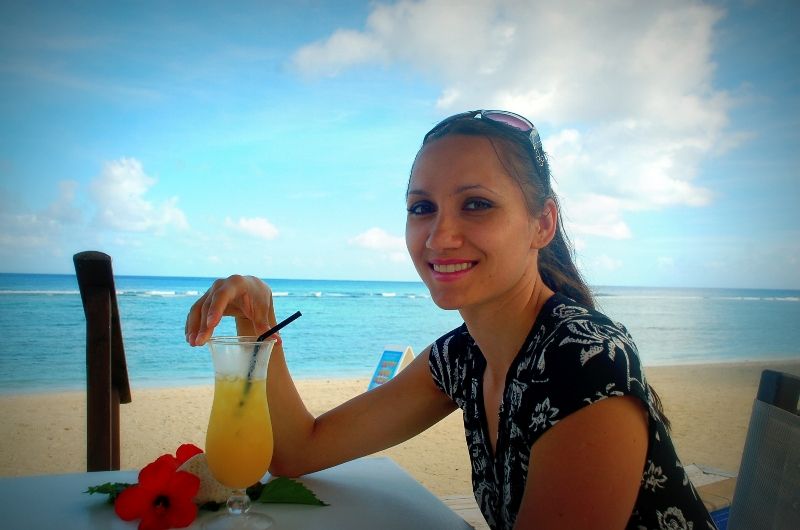 A little kitty enjoying our company (and part of our lunch)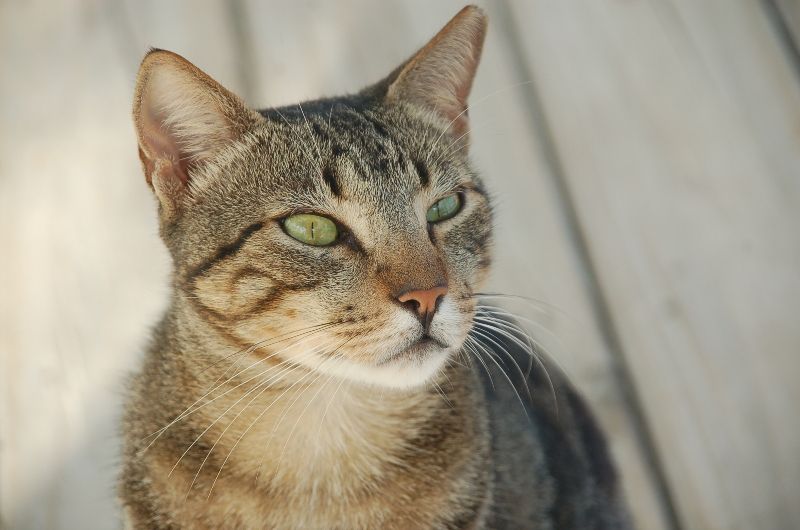 Some plane / people spotting: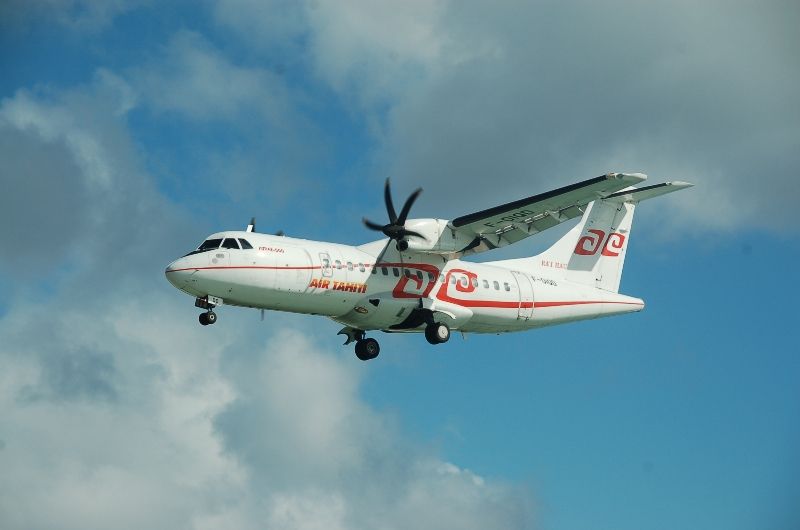 Air Tahiti ATR inbound from Papeete, French Plynesia:
Air Rarotonga's only Saab 340 lining up 08, departing to Aitutaki
Air Tahiti starting its return leg to French Polynesia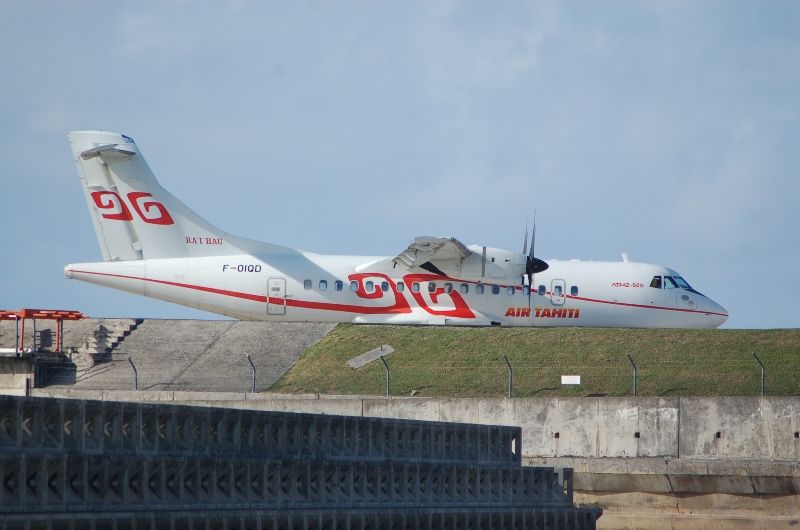 People fishing on the edge of the reef.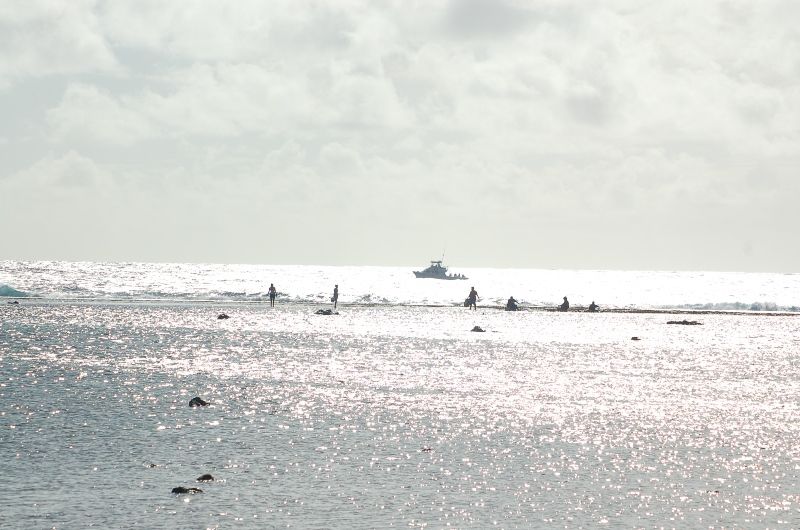 While others gather to watch planes : "Rush our" Rarotonga style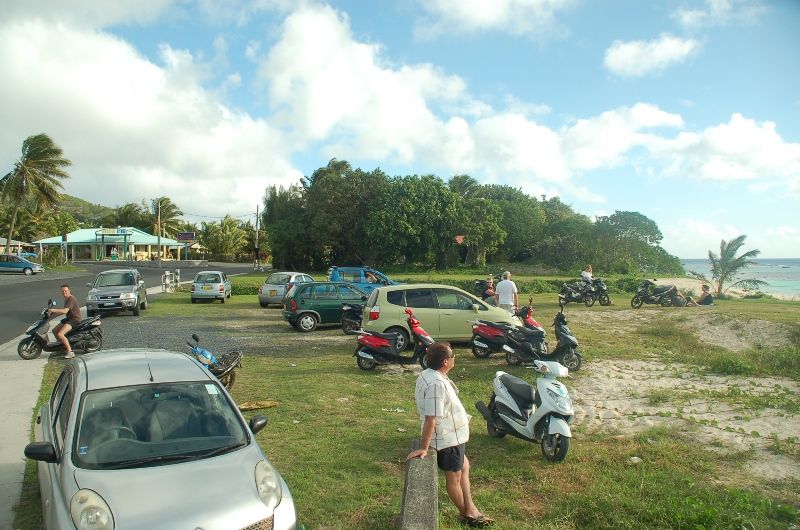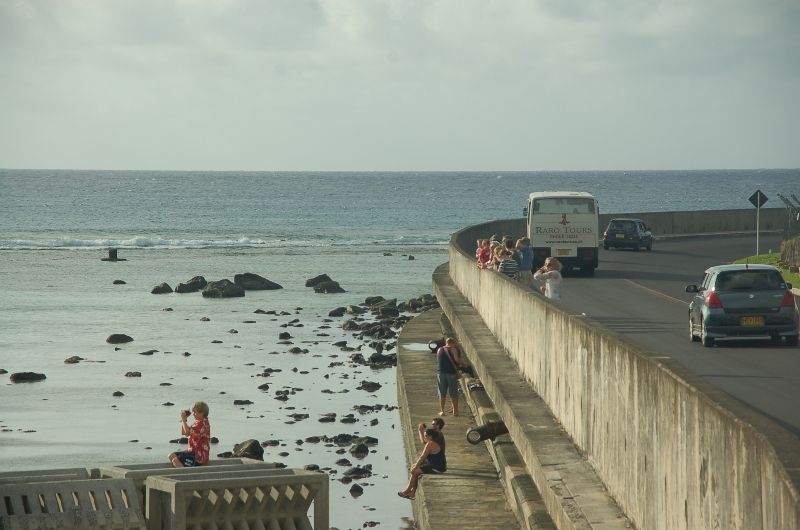 There she is... straight from Auckland, New Zealand: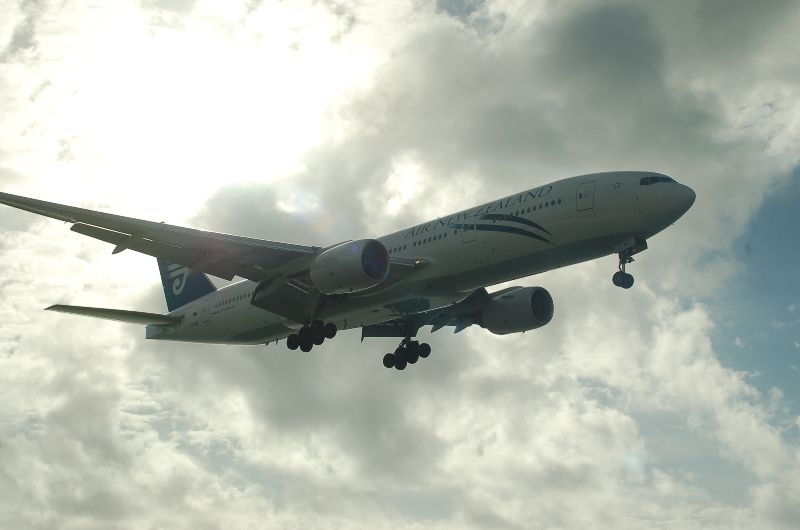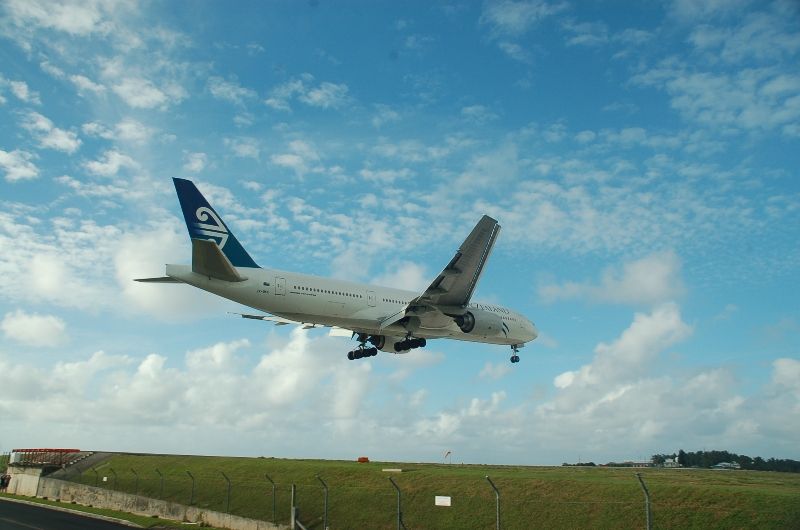 The airport terminal seen from the South side of the runway
My scooter: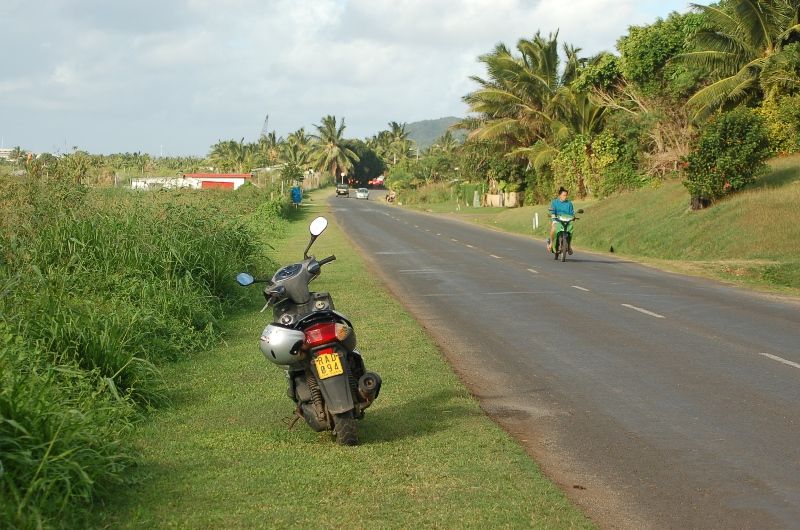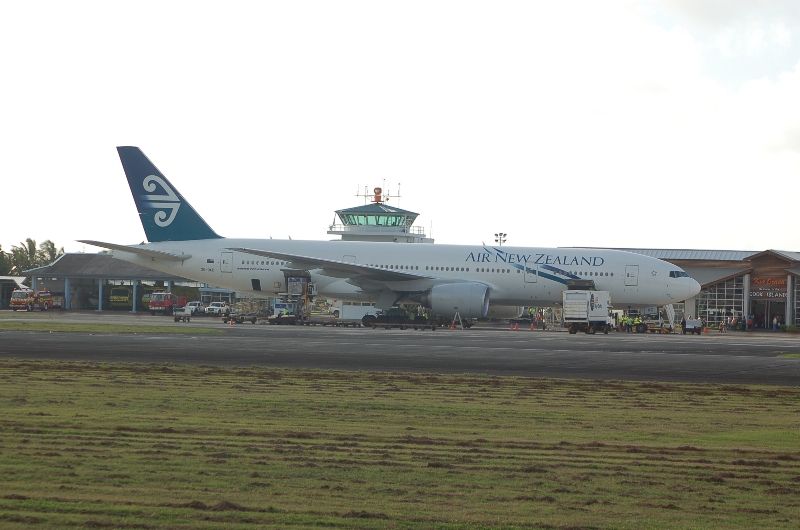 Air Rarotonga's hangar: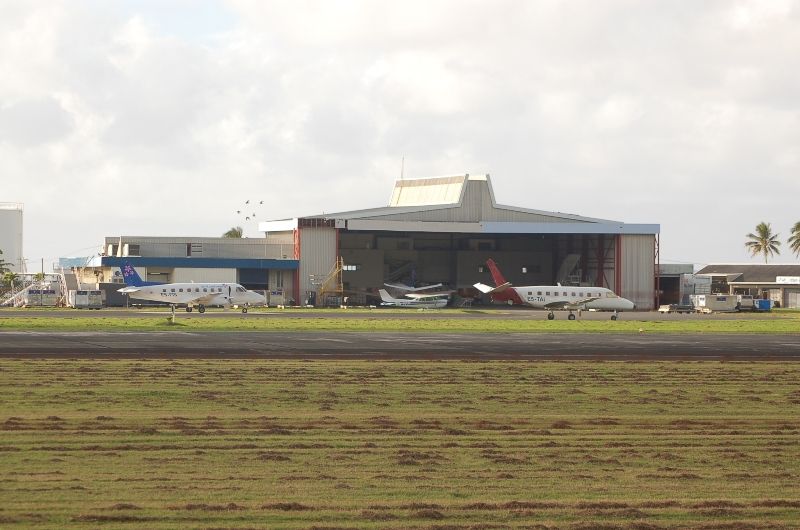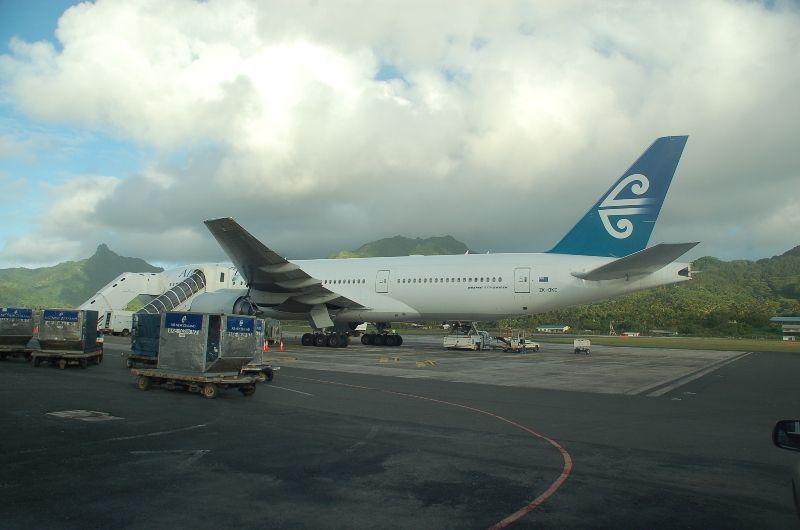 Firehall at Rarotonga Airport:
The Control Tower:
Hanging out on our cabin porch: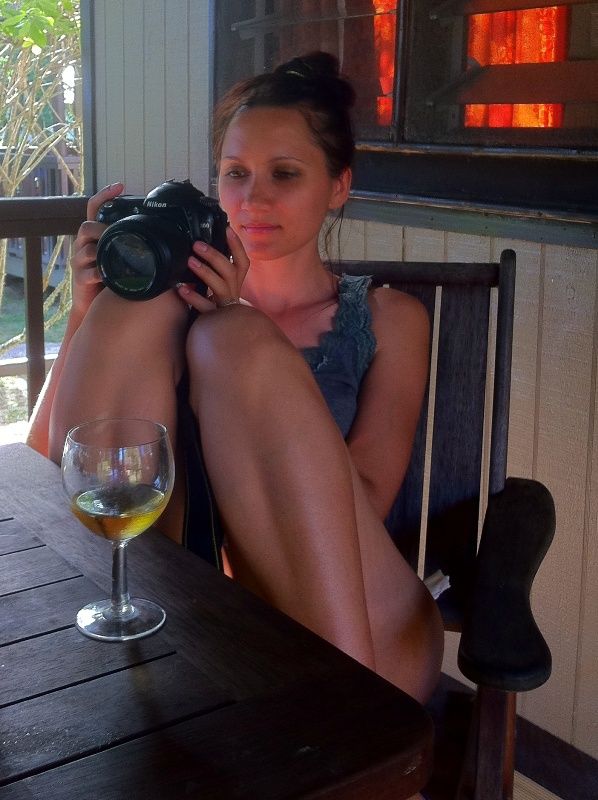 Hiking on the island (we finally made it)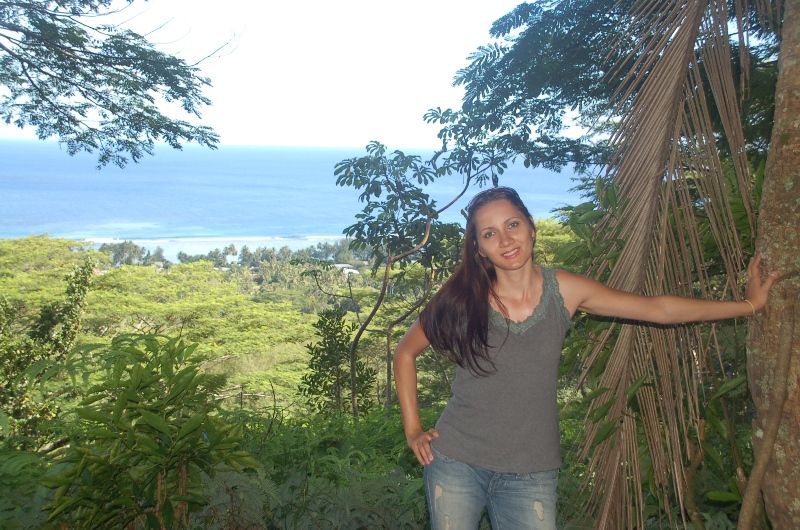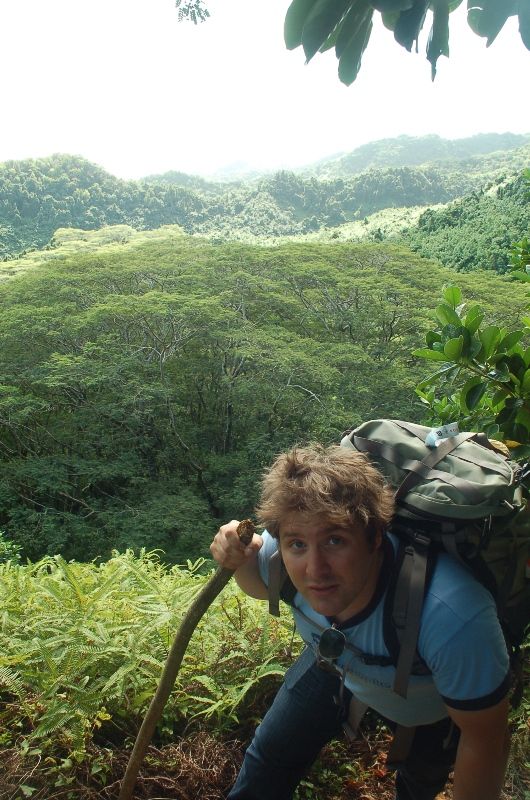 Air Rarotonga EMB-120 landing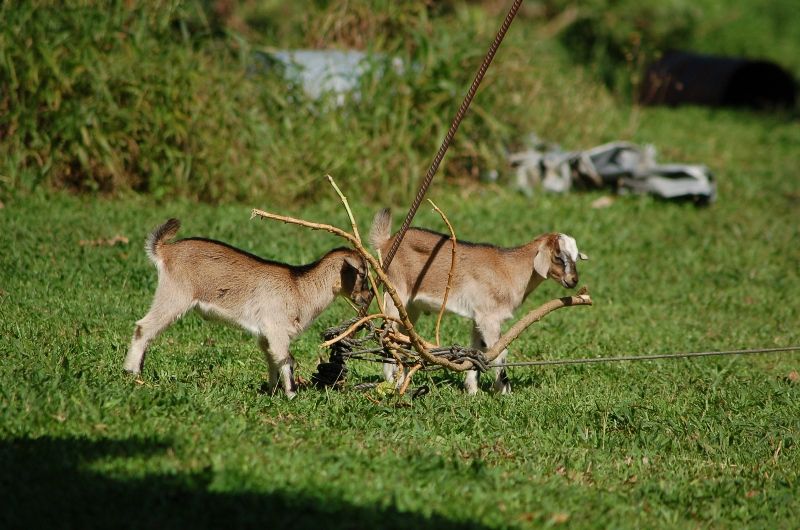 Our porch: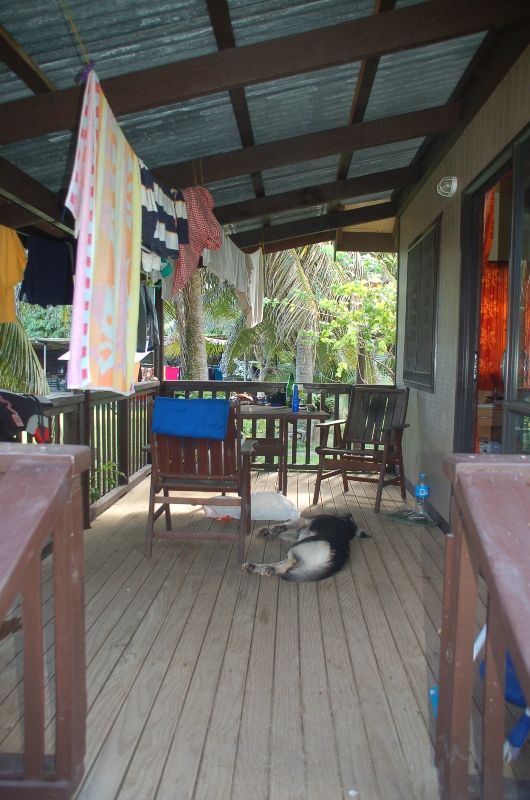 Our cabin (not bad for around $70 Canadian Dollars / night)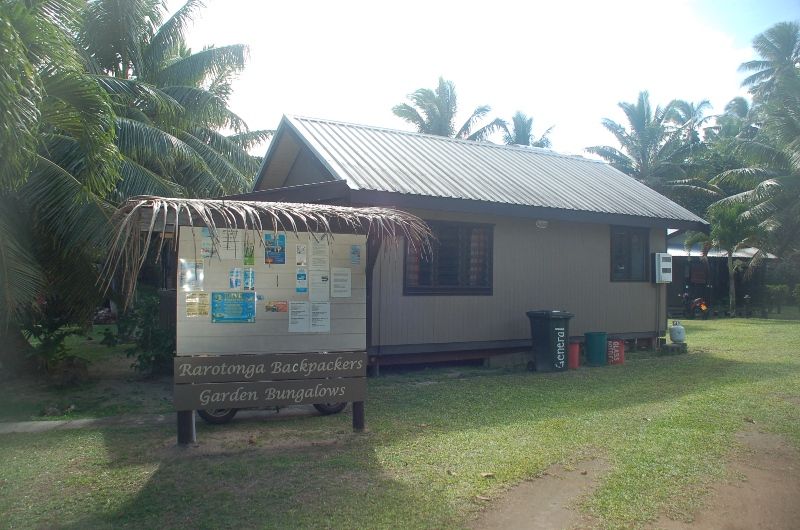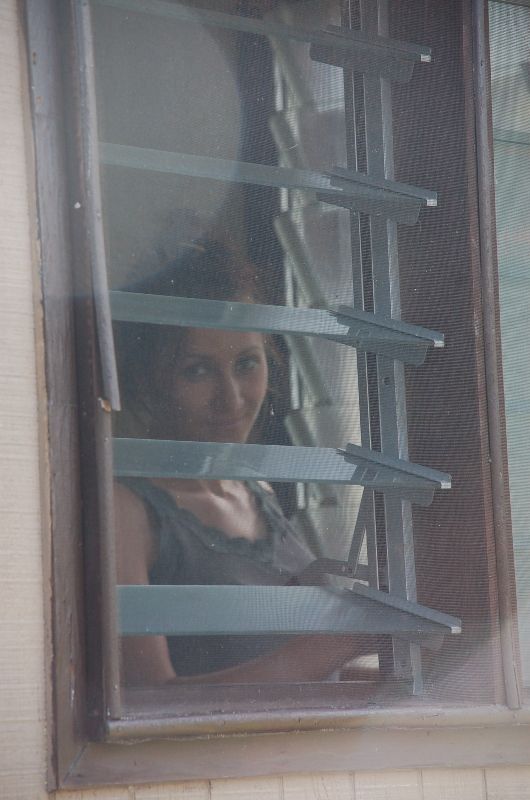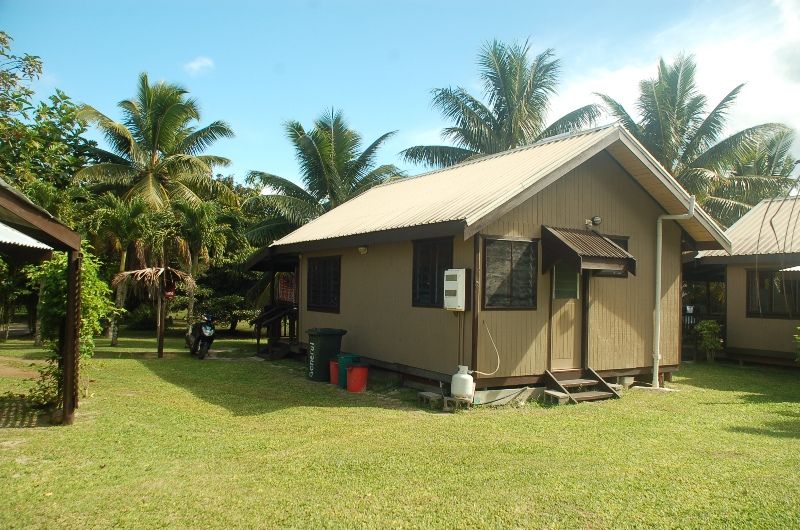 My wife cooking:
Coconut water: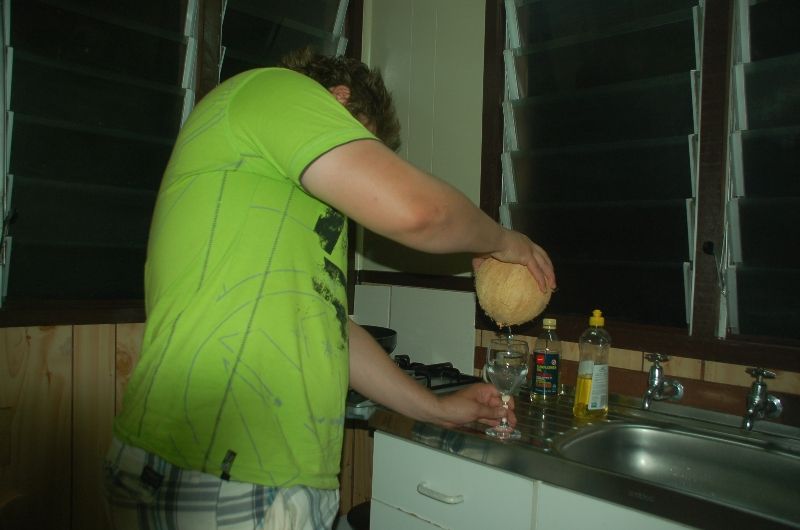 This right here is my dream... Sailing the Pacific on a catamaran: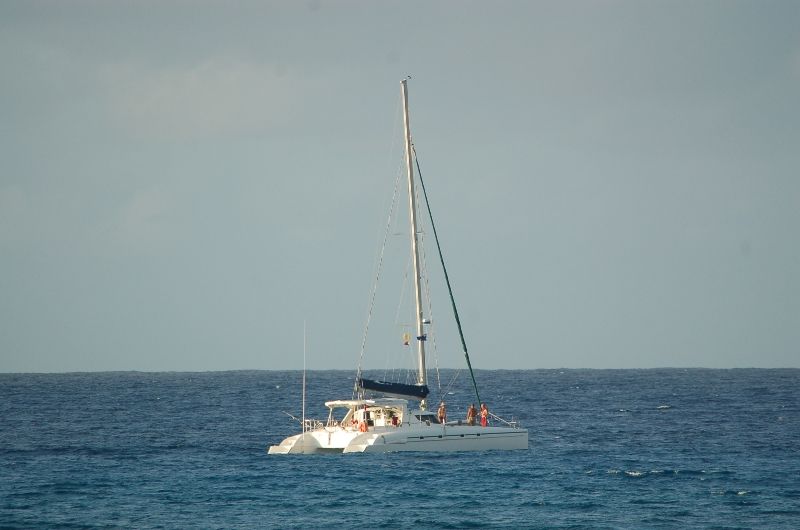 Rarotonga Market: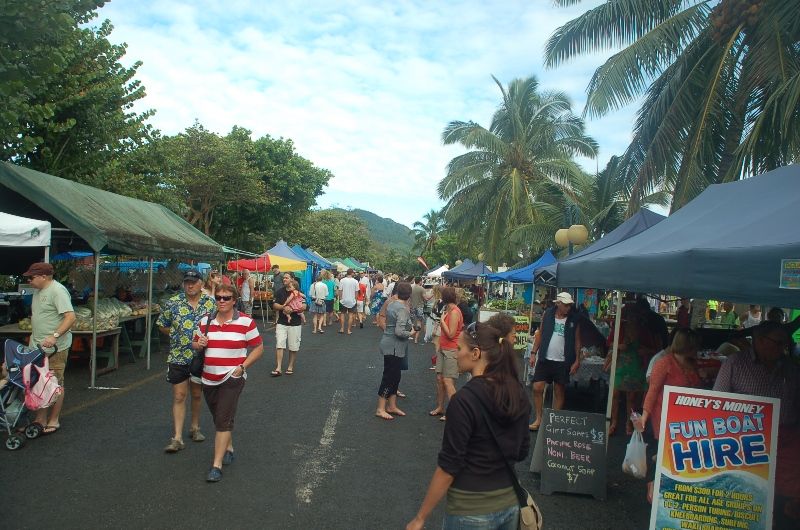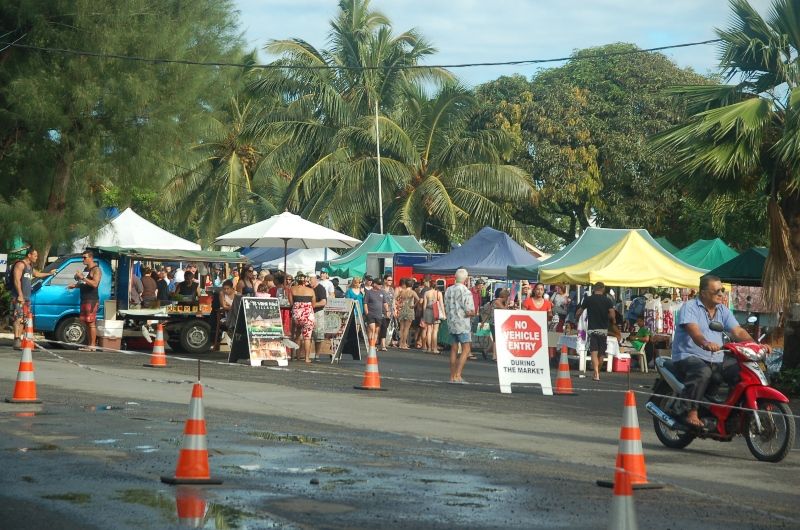 Pretty important storage:
The parlament?
My last tour around the island before we left: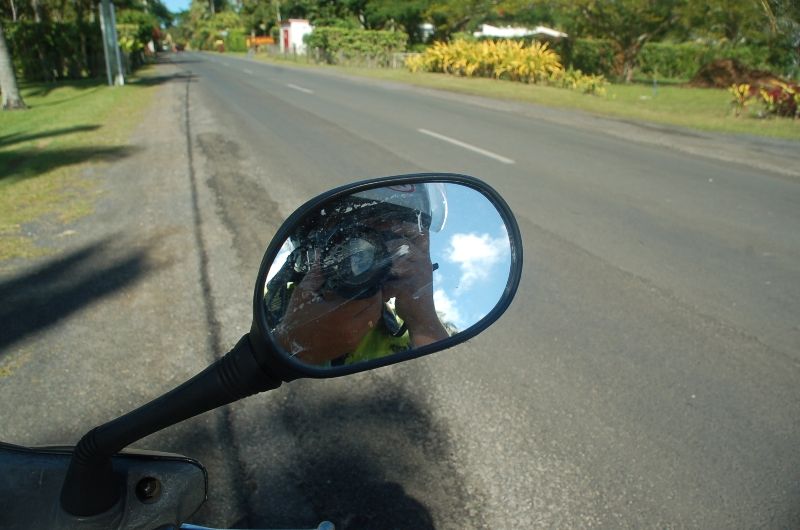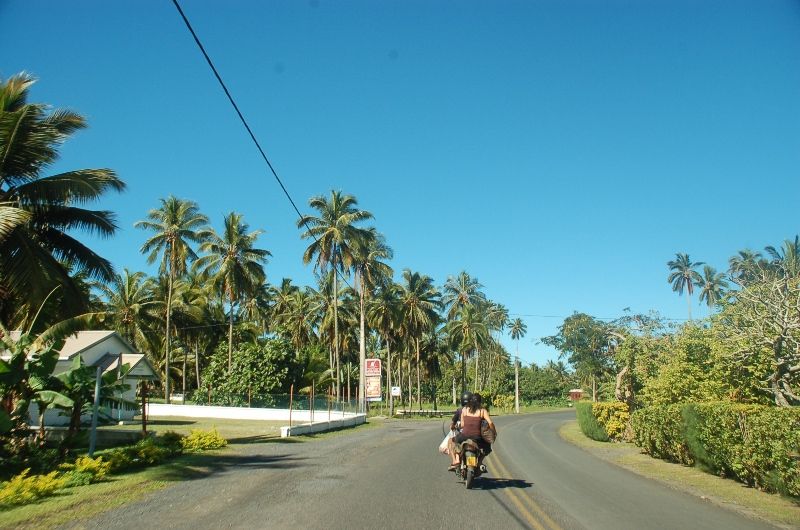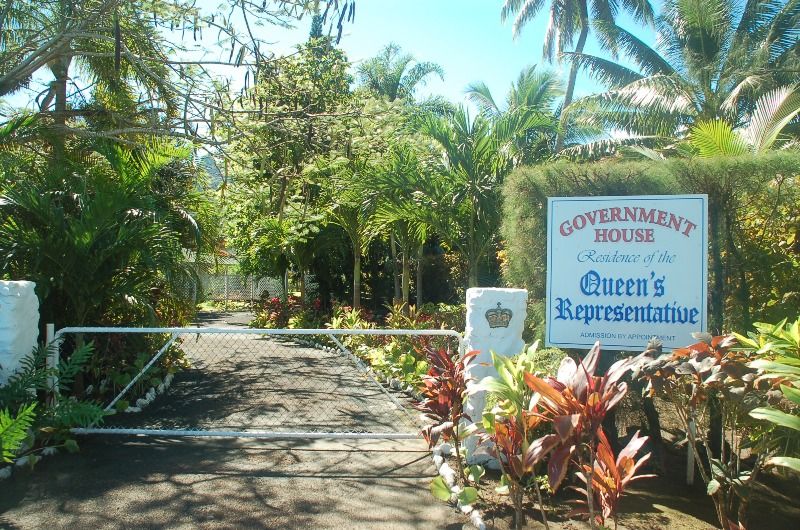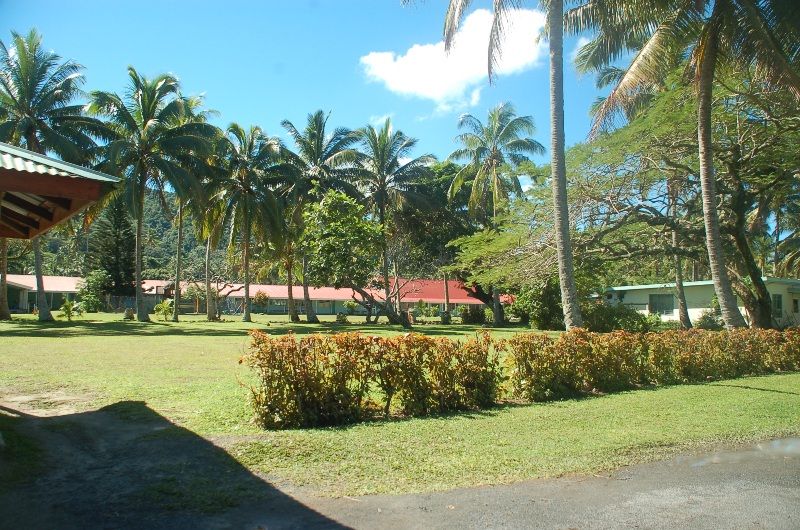 My fav. place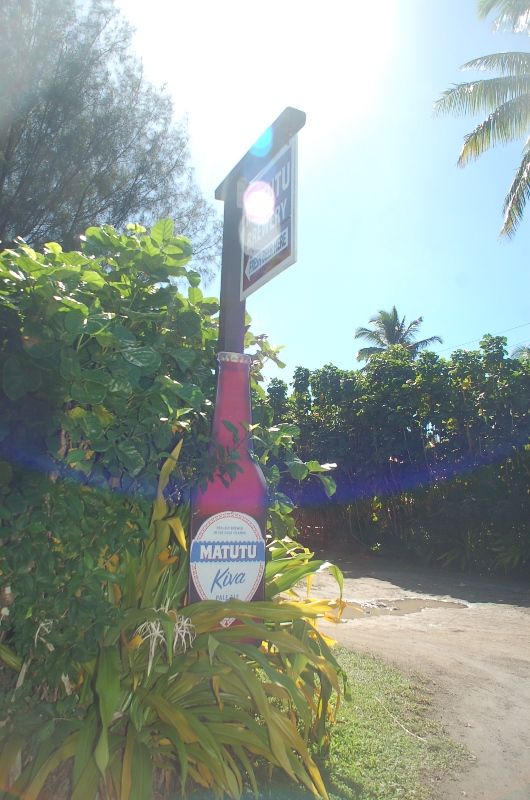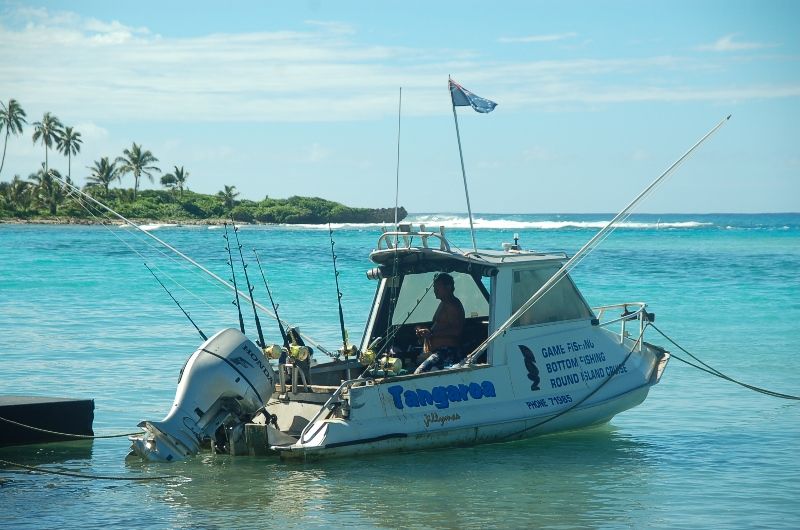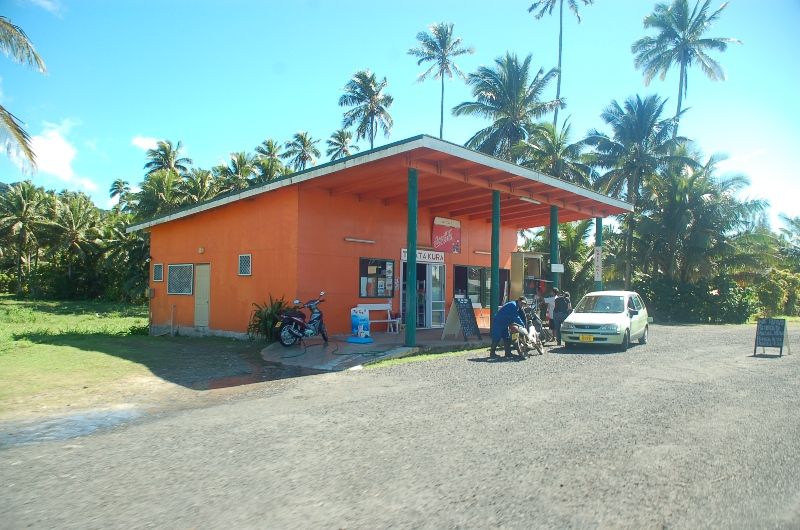 Our flight from Rarotonga to Los Angeles was late at night on Saturday. The evening of, we had a chance to eat some great pizza and have a few drinks before heading to the airport: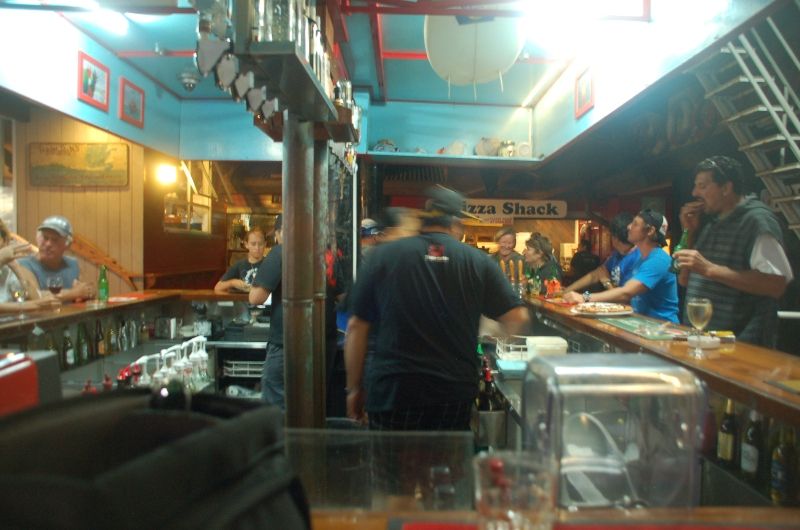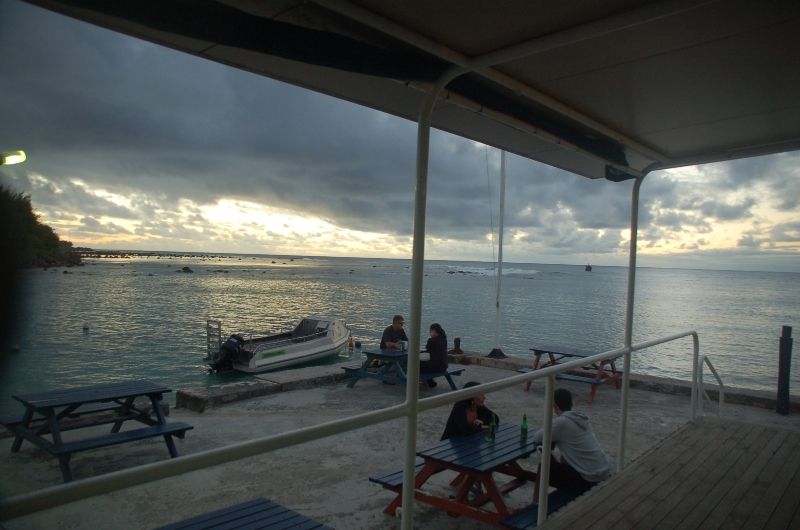 Saturday, June 23, 2012
Air New Zealand # 18

Rarotonga (RAR) to Los Angeles International (LAX)
Departure (RAR): June 23, 11:15 PM CKT (evening)
Arrival (LAX): June 24, 11:45 AM PDT (morning)
Class: Economy
Aircraft Boeing 767
Once at the airport we checked in and had to pay the "departure tax" (This is the only think I did not like about the Cooks Islands). Why not pay it when you enter? The entire time we had to remember to save the $55 or so. Not a big deal, but a bit annoying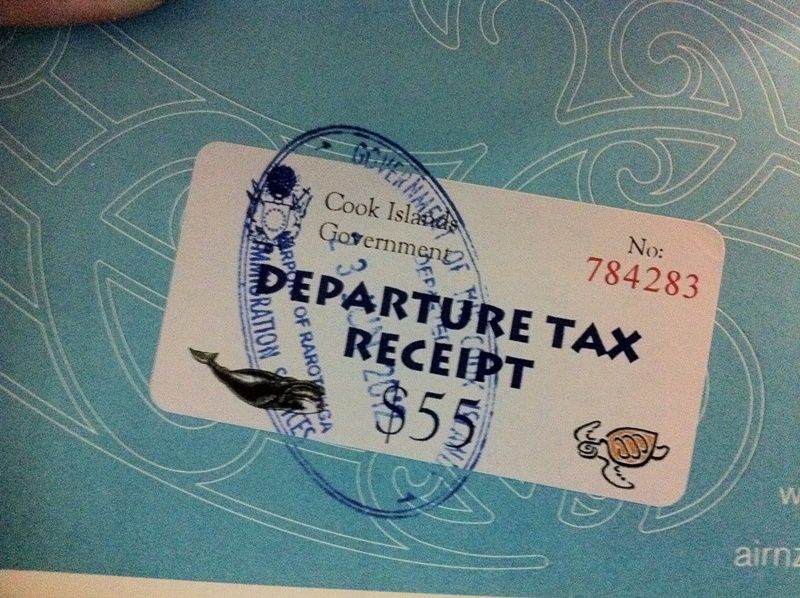 Pretty famous guy: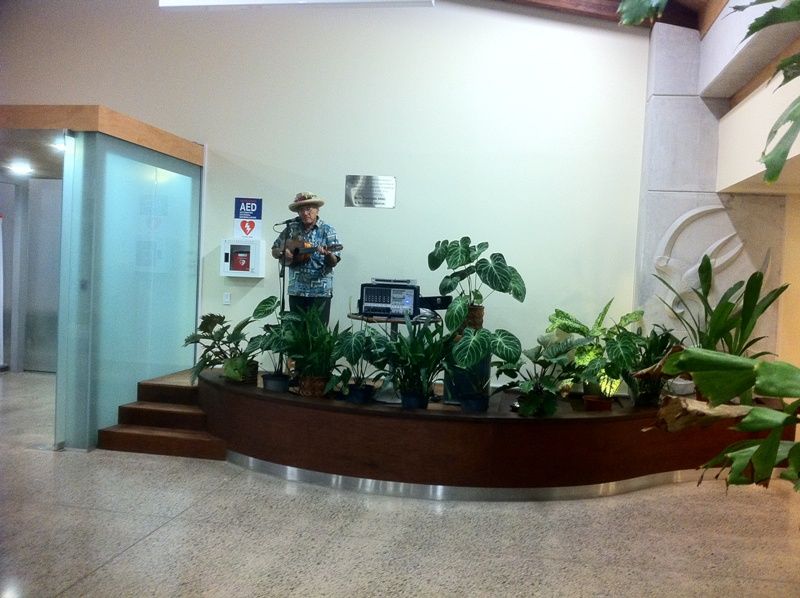 Our aircraft arrived from Auckland, NZ.
Boarding: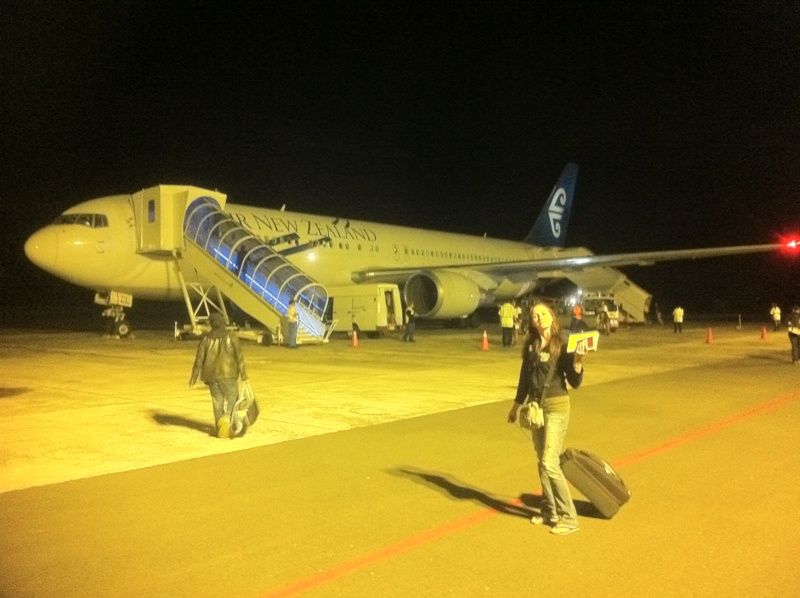 Saying goodbye to the Cook Islands: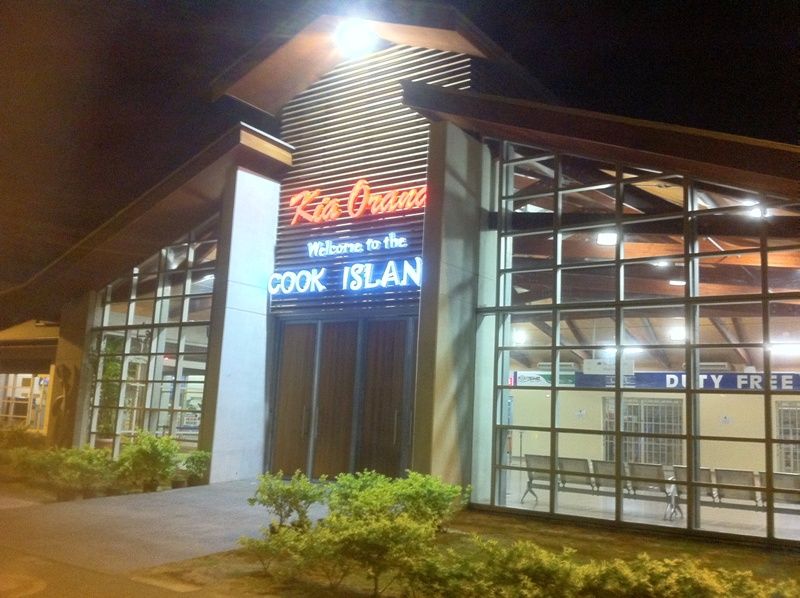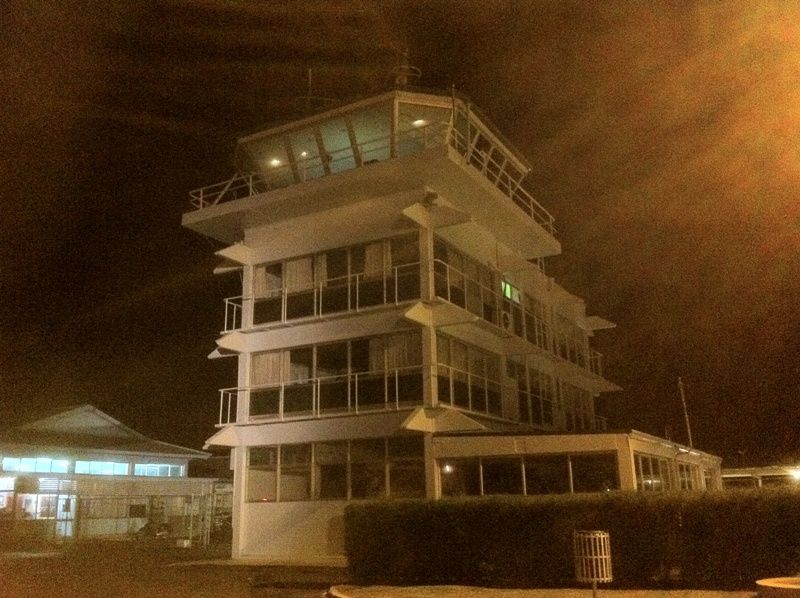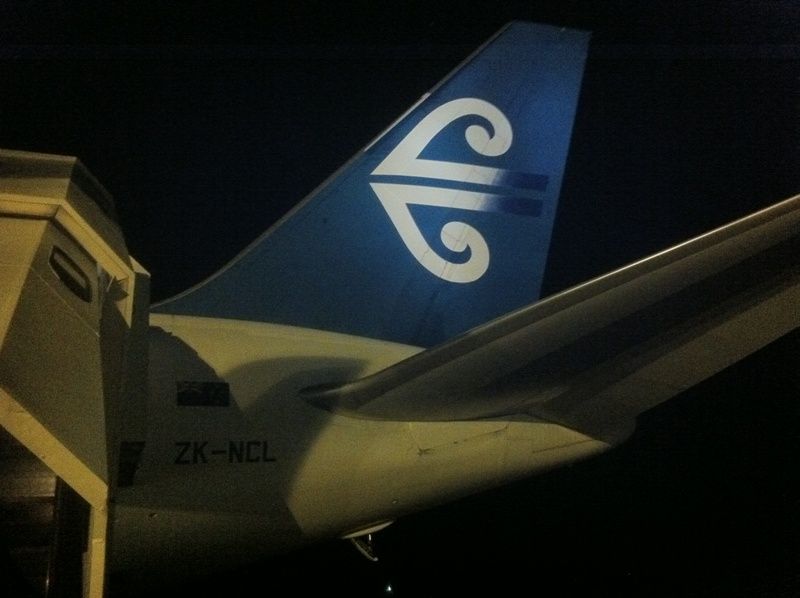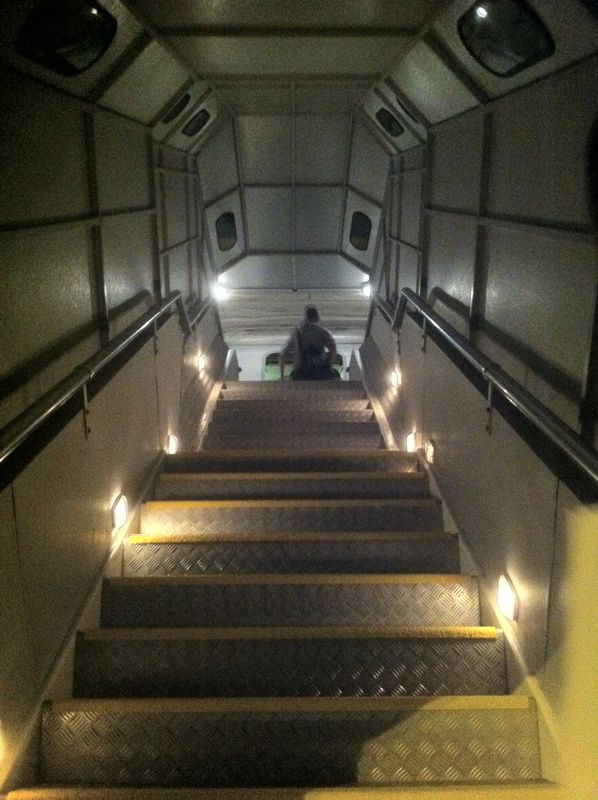 Unlike the flight from LAX to RAR, this one was packed: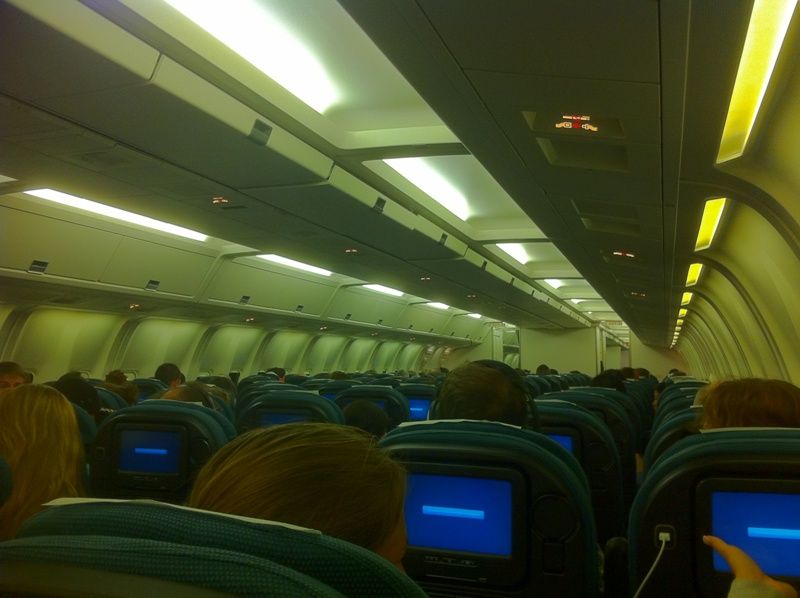 Not much to see outside: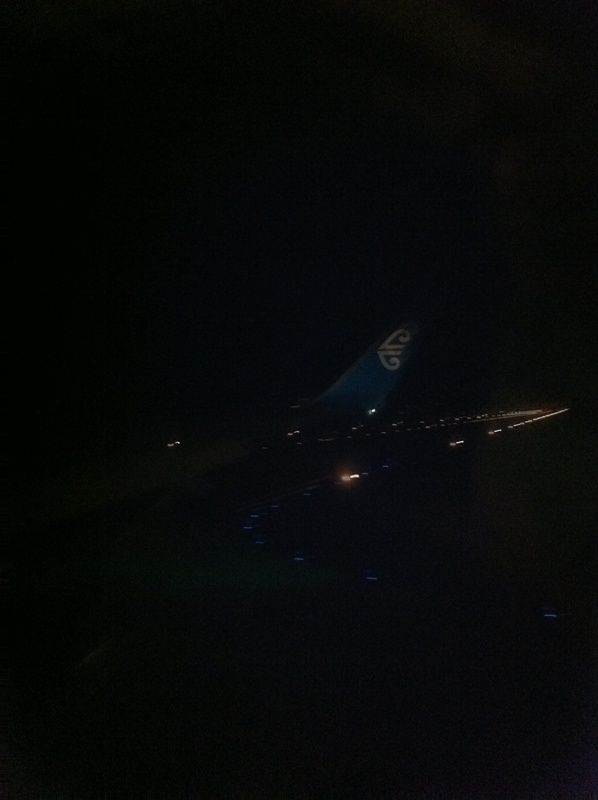 Our route:
Airplane Dinner. I can't say it was anything out of the ordinary, but that's because we have eaten already just 4 hours prior to boarding: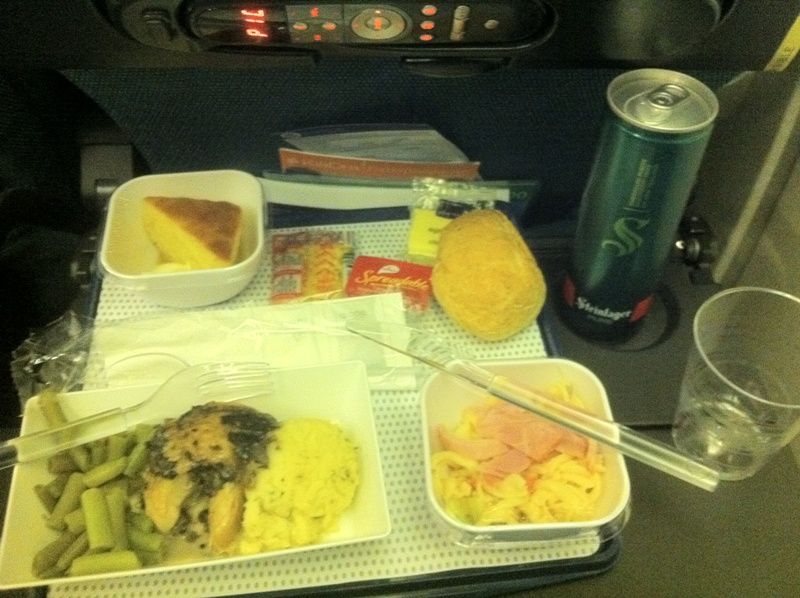 Pretty long flight, but I was able to sleep for a large portion of it. Gabriela wasn't so lucky: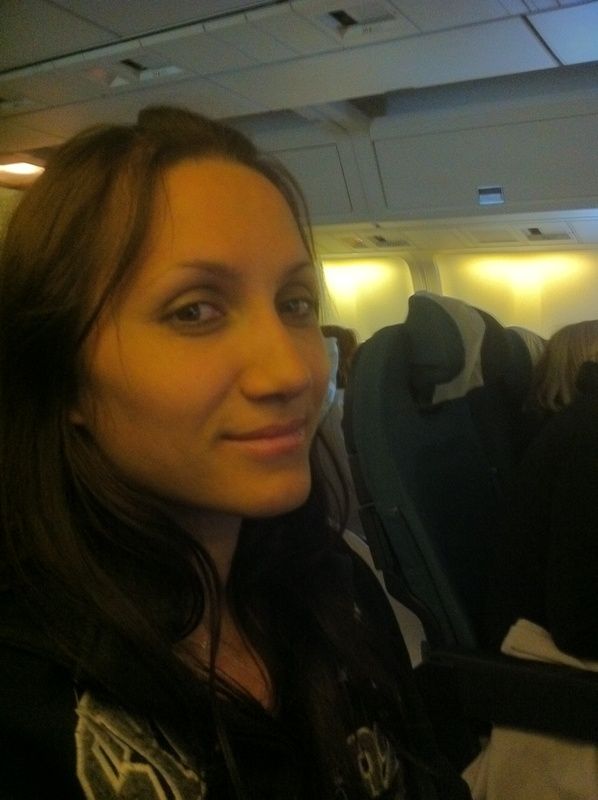 My breakfast:
Gabriela's breakfast: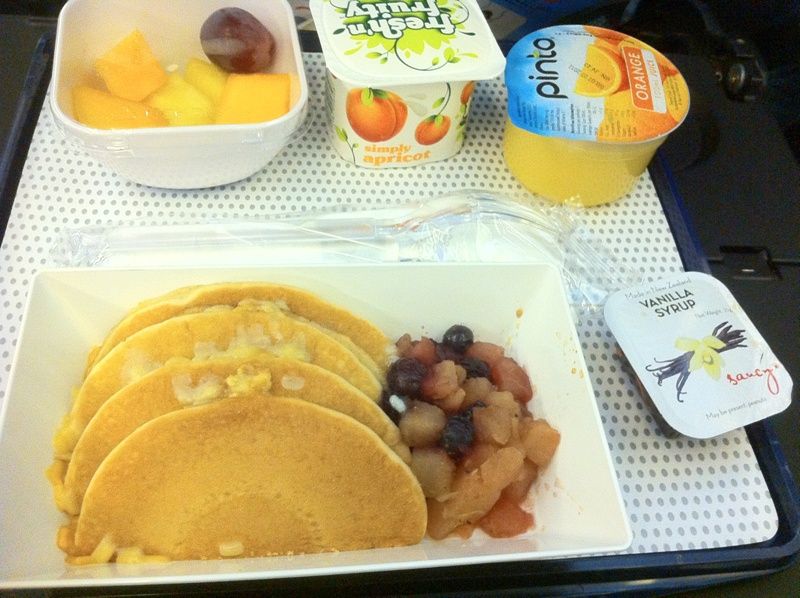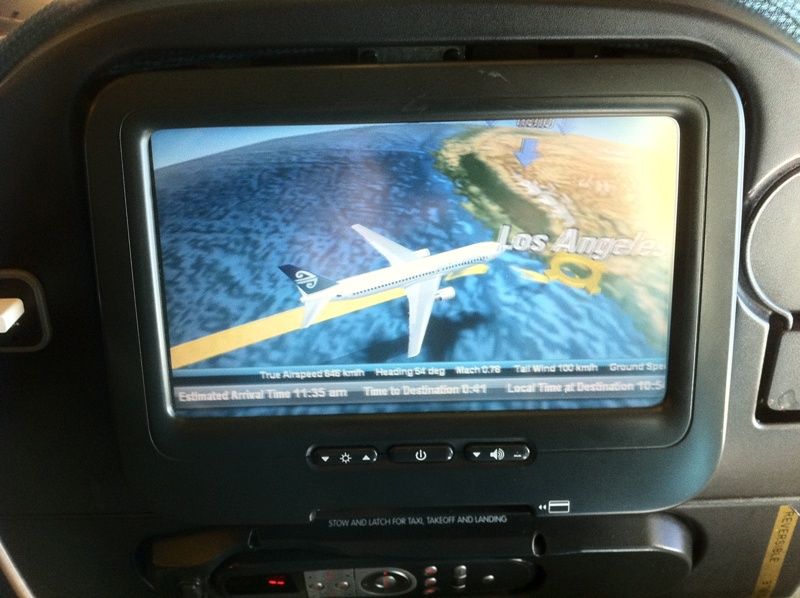 Air Tahiti Nui - A340 most likely on the PPT - LAX route: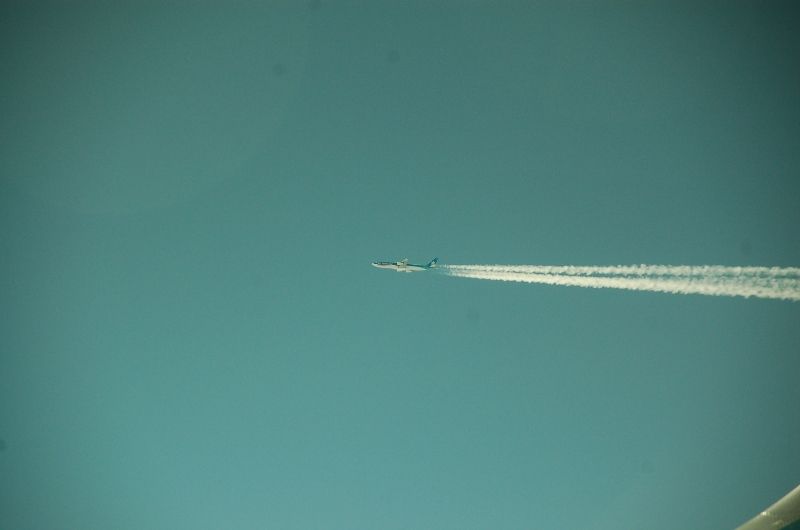 Reaching the coast of United States: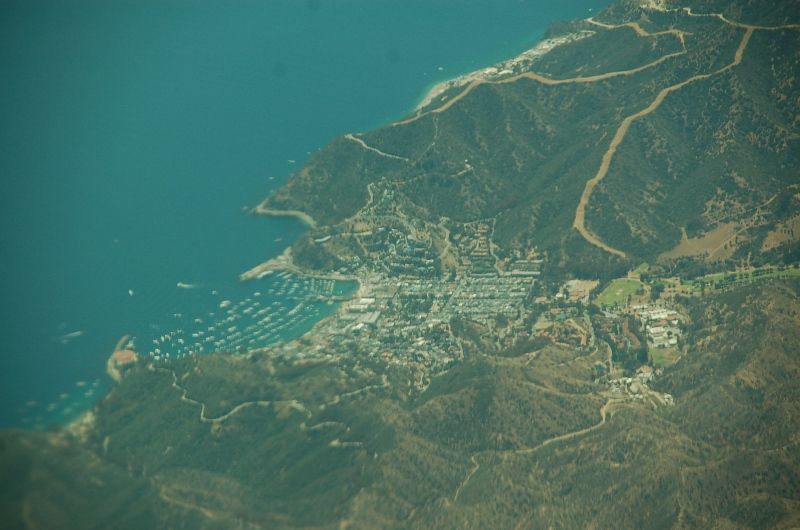 Arrival into LAX: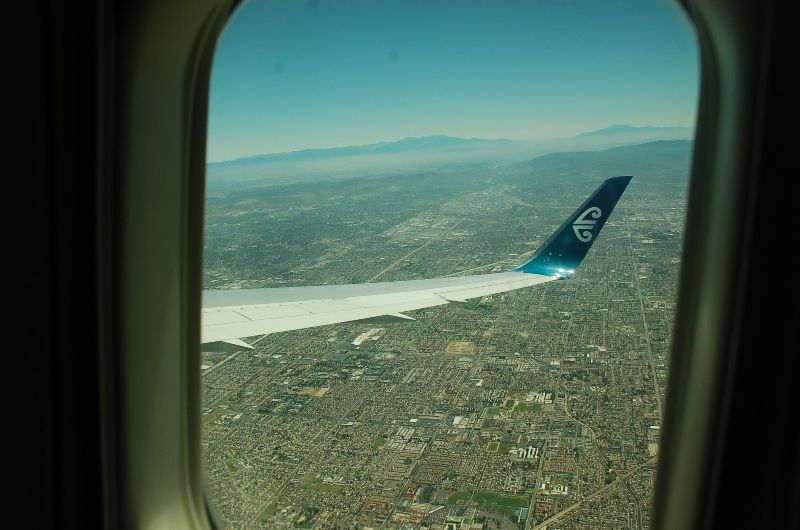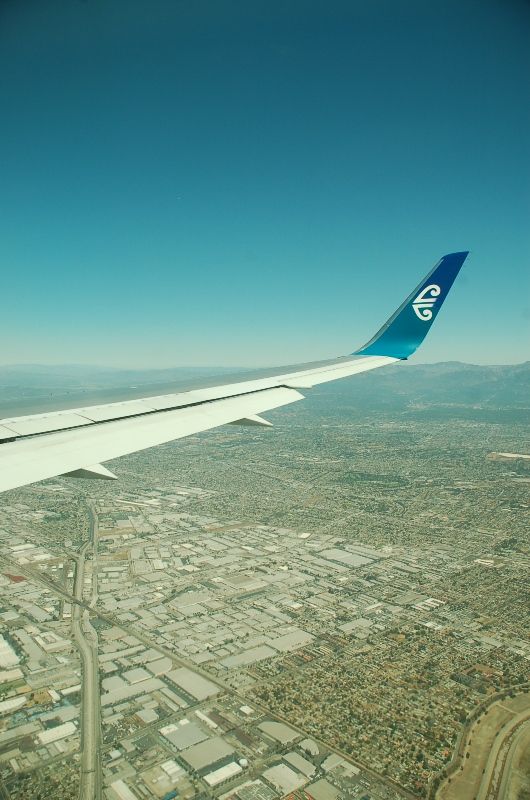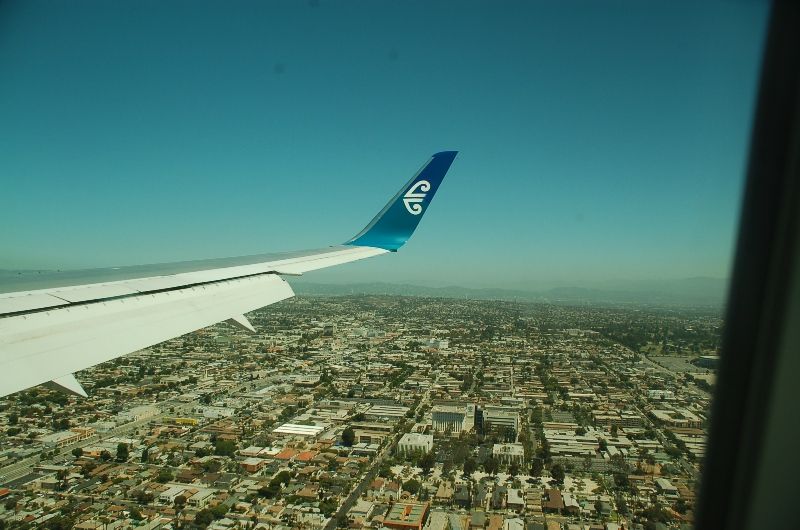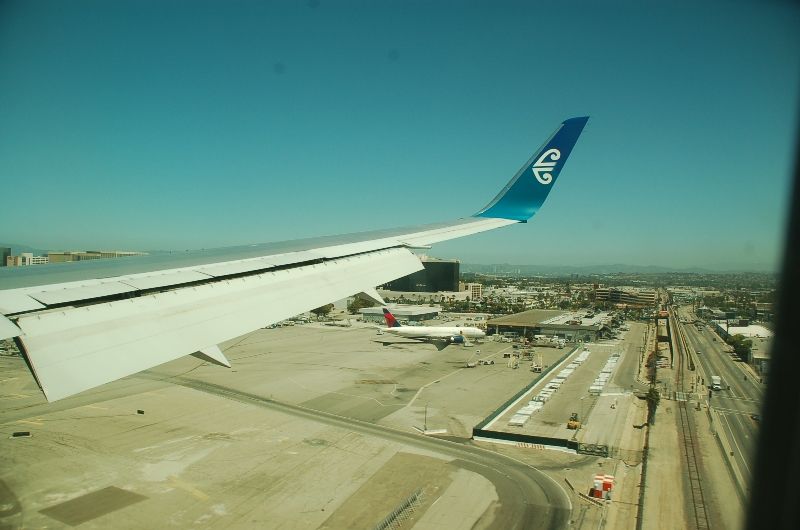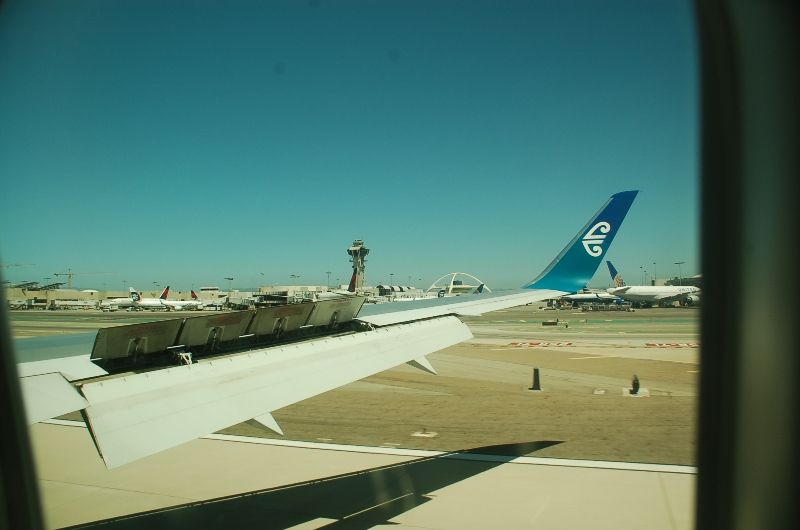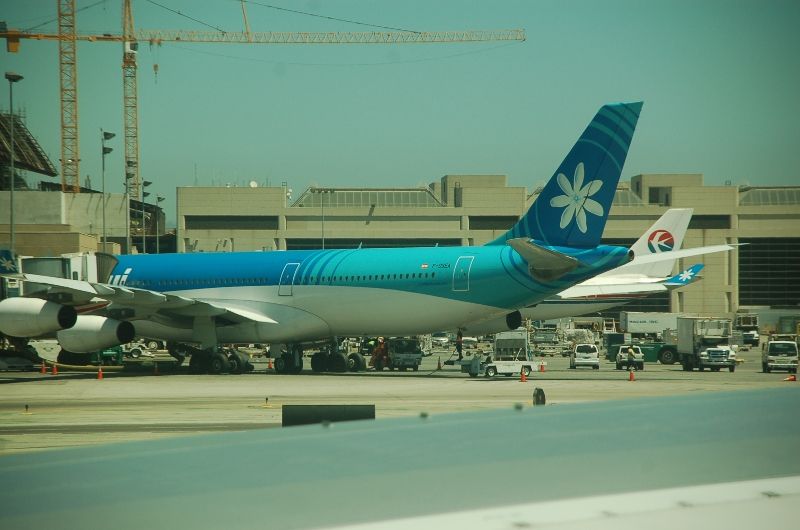 Flightdeck of the Boeing 767:
The 767 that brought us all the way from RAR to LAX: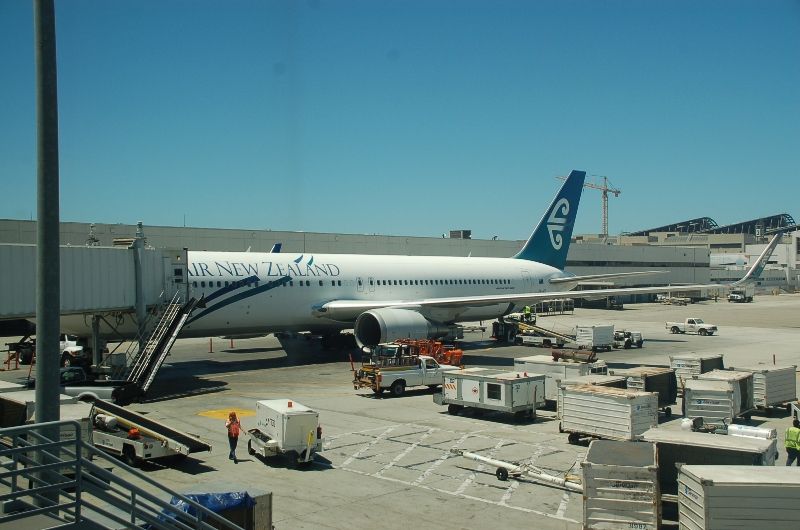 No denying where we are: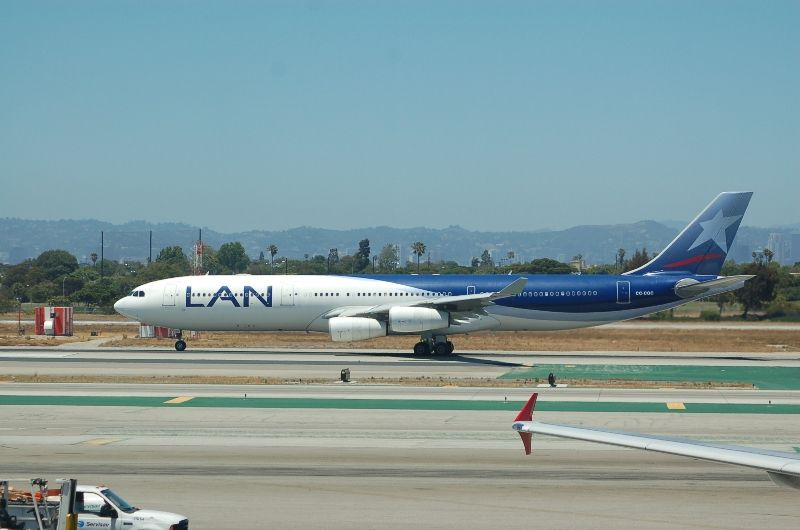 Our layover in LAX was just a little over 3 hours. Once passing through US Customs we headed over to the Air Canada gates and boarded our flight to Calgary, AB.
Sunday, June 24, 2012
Air New Zealand # 4764 Operated by: AIR CANADA -- AC 573 -

Los Angeles International (LAX) to Calgary International (YYC)
Departure (LAX): June 24, 3:00 PM PDT (afternoon)
Arrival (YYC): June 24, 6:54 PM MDT (evening)
Class: Economy Seat: 31C
Embraer 190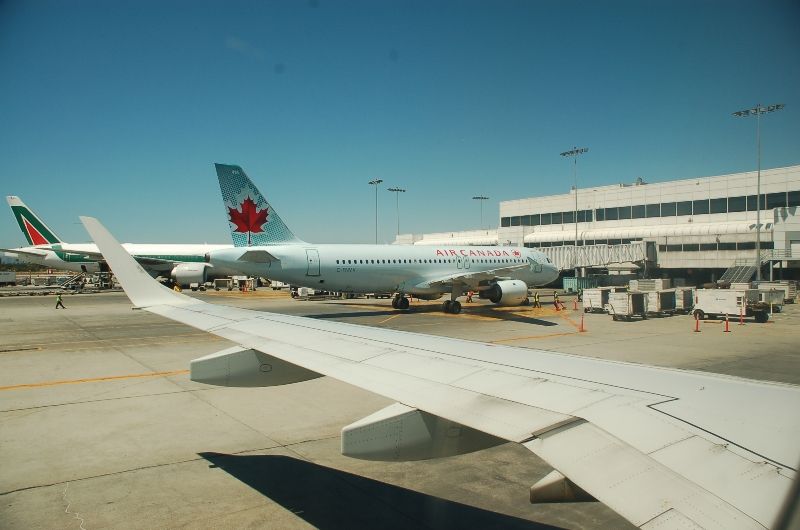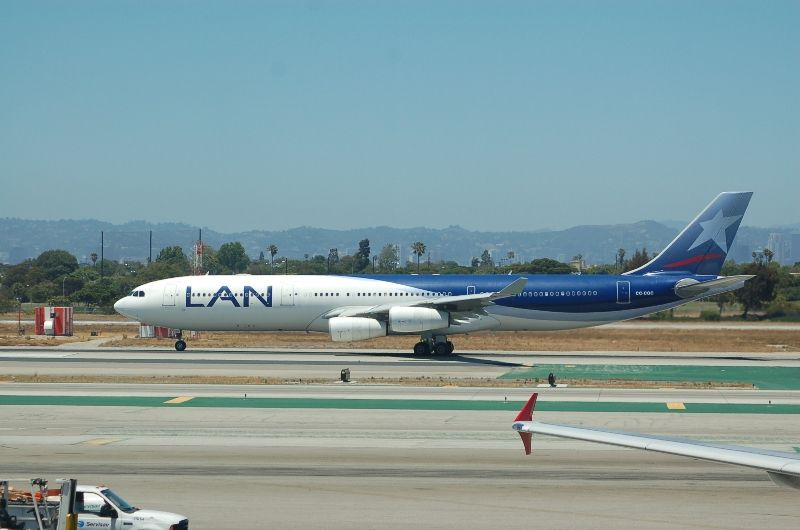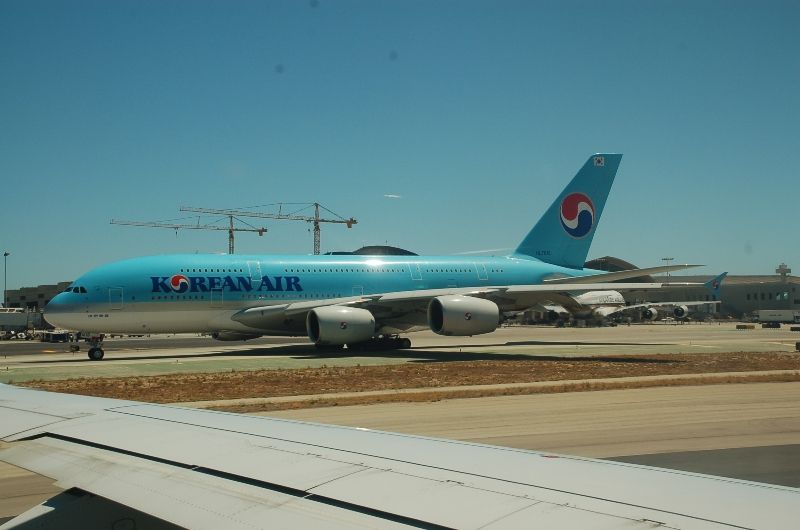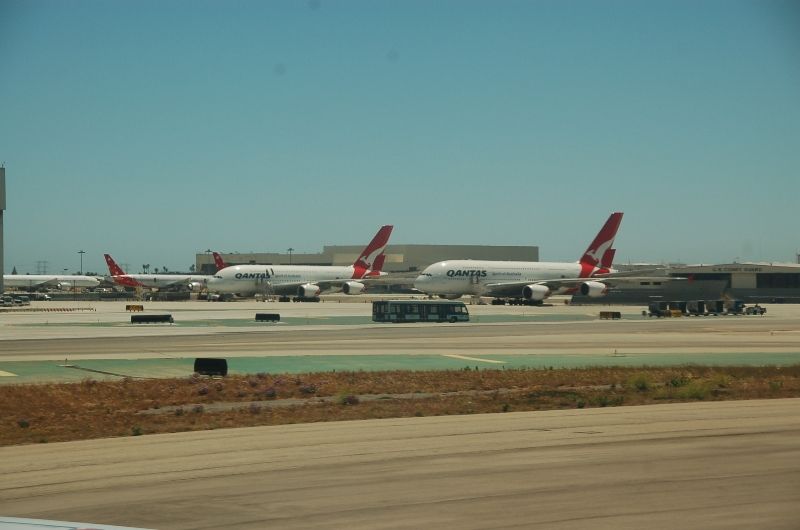 Superior decisions reduce the need for superior skills.