B A C K G R O U N D
China Eastern Airlines (MU) has ordered 20 777-300/ER to become their new flagship aircraft. They fly it within China for the first six weeks for crew familiarization before starting flights to New York (JFK) on 15 November and Los Angeles 1 February 2015.
I was in Asia on a weeklong trip so figured I try out China Eastern's new 77W at the same time. This was the day after my flight on China Airlines (CI) 77W.
T H E F L I G H T
Date : 24 October 2014
Route : Shanghai SHA – Beijing PEK
Distance : 668mi
Flight : MU 5101
Flight Time : 1:40h
Dep. Time : 9:02
Aircraft : Boeing 777-39P/ER
Registration : B-2001
Dep. Gate : 50
Seat : 67A
Inflight Entertainment : PTV, Map, Videogames, WiFi,
249th flight on a Boeing 777; 32nd on a 777-300/ER
Flown on 147 different Boeing 777 aircraft (frames)
52nd 777 carrier flown with direct delivery from Boeing.
It was easy to book the ticket on China Eastern's website but it would not allow me to assign seats. I called them and they said they could not assign seats either at that time but to check back a day before the flight.
When I arrived at Hongqaio Airport the night before the flight, I tried to check in thru the machine but it ddn't work. I then asked someone at their customer service counter but they couldn't help either. This was a very frustrating but not much I could to about it. They did confirm that the flight tomorrow would be flown by the 777.
My hotel was right next to the terminal so I showed up early for my flight to check in at two hours before my flight. I waited in line for about 15 minutes and when it was my turn, I was told I was in the wrong line since there was a special check in line for Beijing. I said I have been waiting for 15 minutes and I didn't see the sign. The girl then checked me in and I got a window seat in the back as I prefer.
I went thru security right away which was quick and went straight to the gate to look at the aircraft.
I settled at the gate and waited until boarding started. I was one of the first thru the non-priority lane to board and it was a nice first impression.
Large TV screen with power outlet and USB port. The remote control was large and different than I've tried before. Pillow and blanket at every seat and the colors were a bit similar but a bit lighter to what I saw on China Airlines the day before.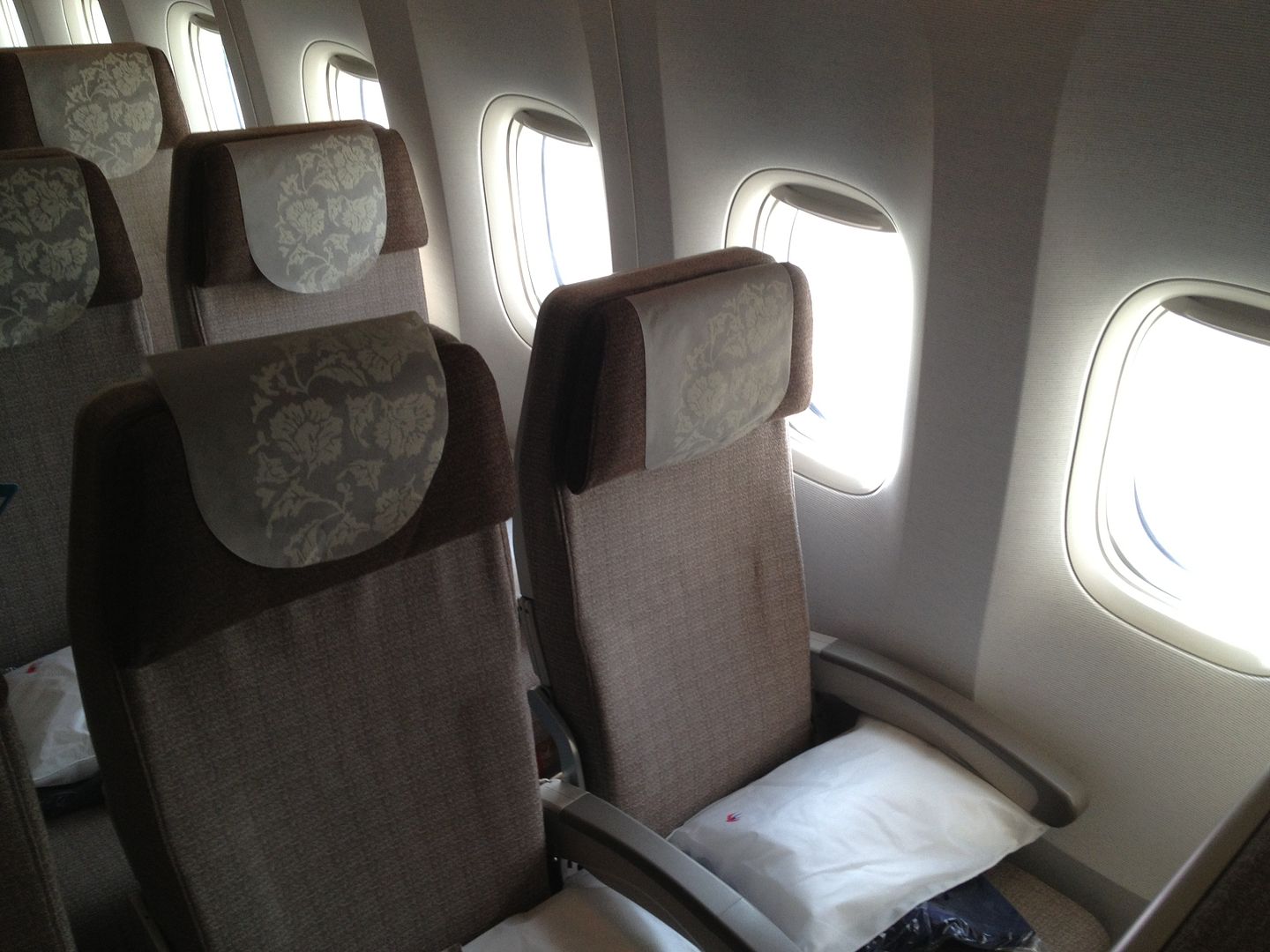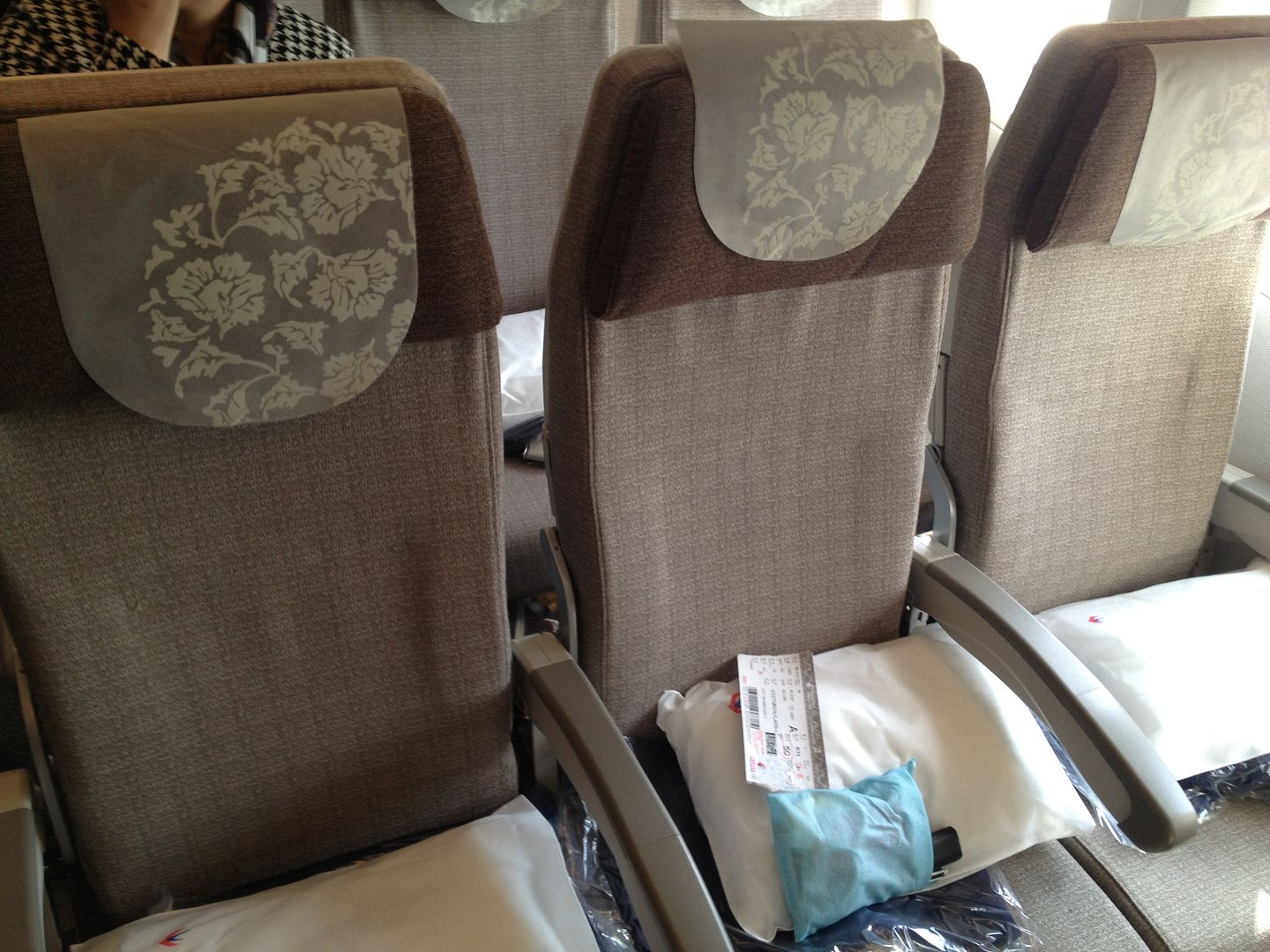 No individual air vents but that's standard for most 777s these days. Legroom was okay and great with an extra seat pocket to put stuff you can get to easily.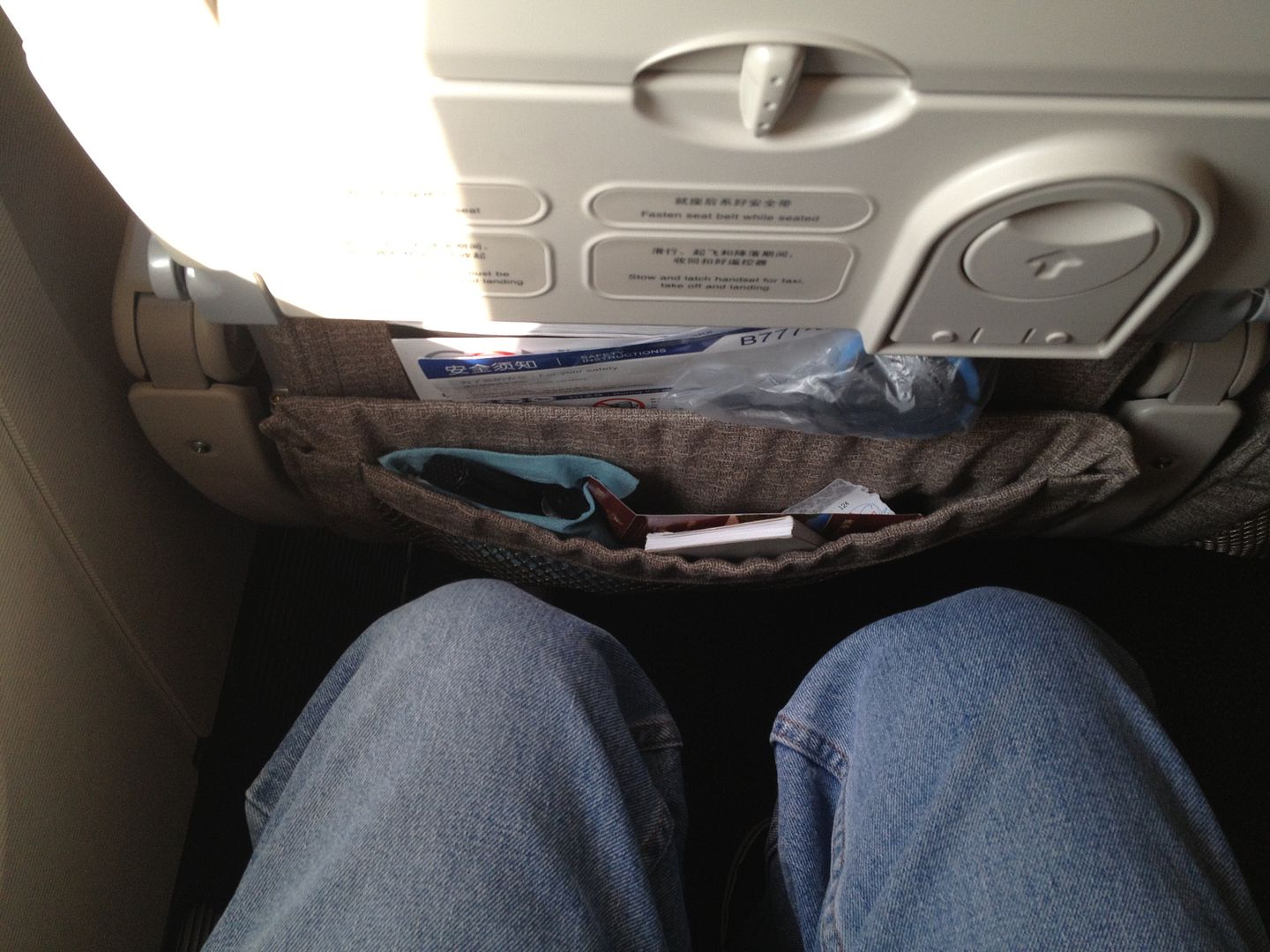 Boarding was quick and mostly business people on this flight, very different crowd than on the flight from Taipei to Hong Kong on China Airlines the day before. This was 95% business people and all very used to air travel. The seats next to me ended up with two young business guys. The guy next to me kept moving around a lot and later ended up throwing up quite a bit but was very good at getting it into the bag.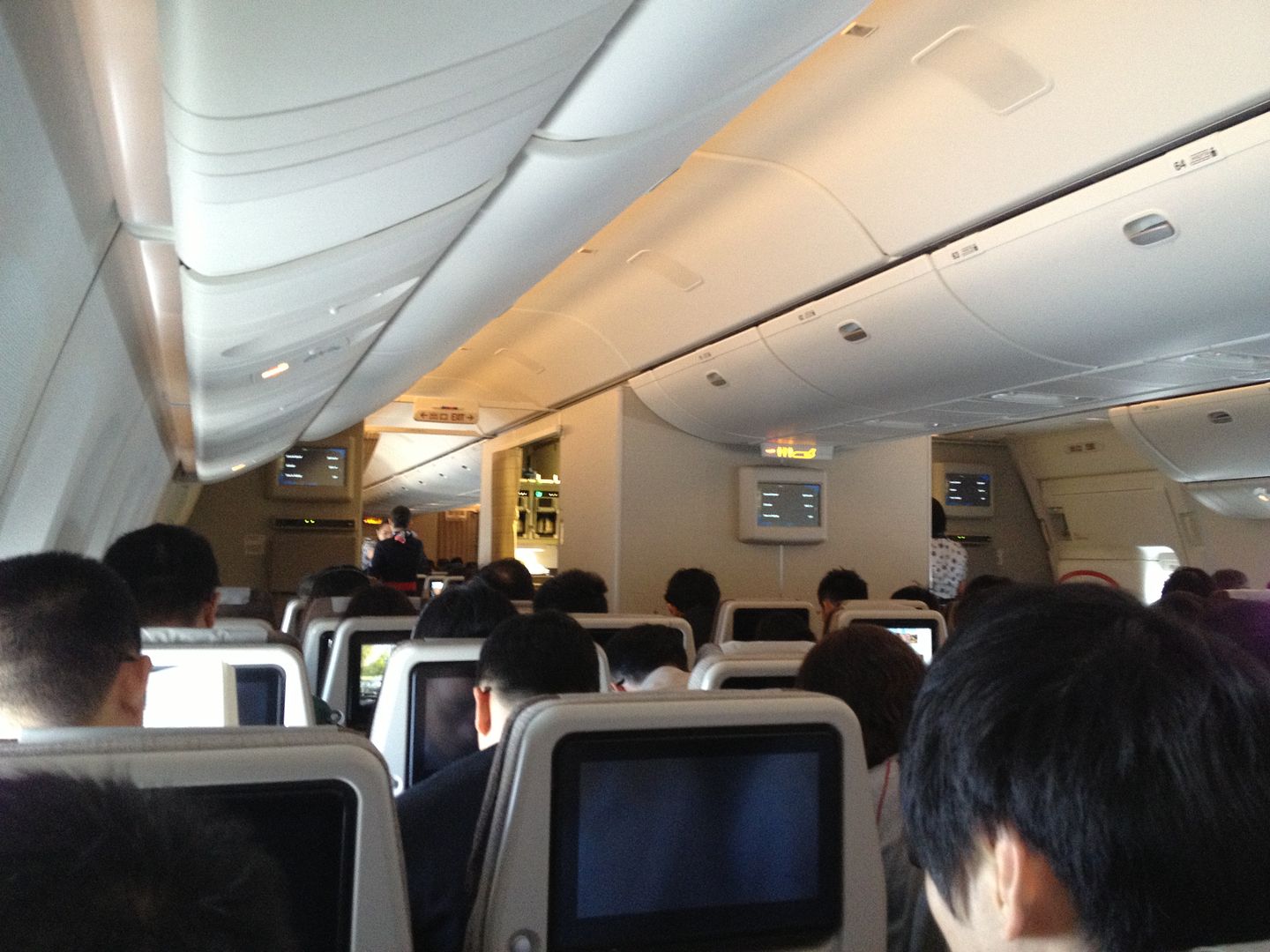 We pushed back a two minutes late and after a short taxi, a very powerful take off that is always so great on a short flight on a Boeing 777.
I started to explore the entertainment system. There were no control in the armrest but only the large remote control. There was a good selection of movies but music selection was lacking a bit. The flight was scheduled for 1h 30 mins so no time to watch a full movie.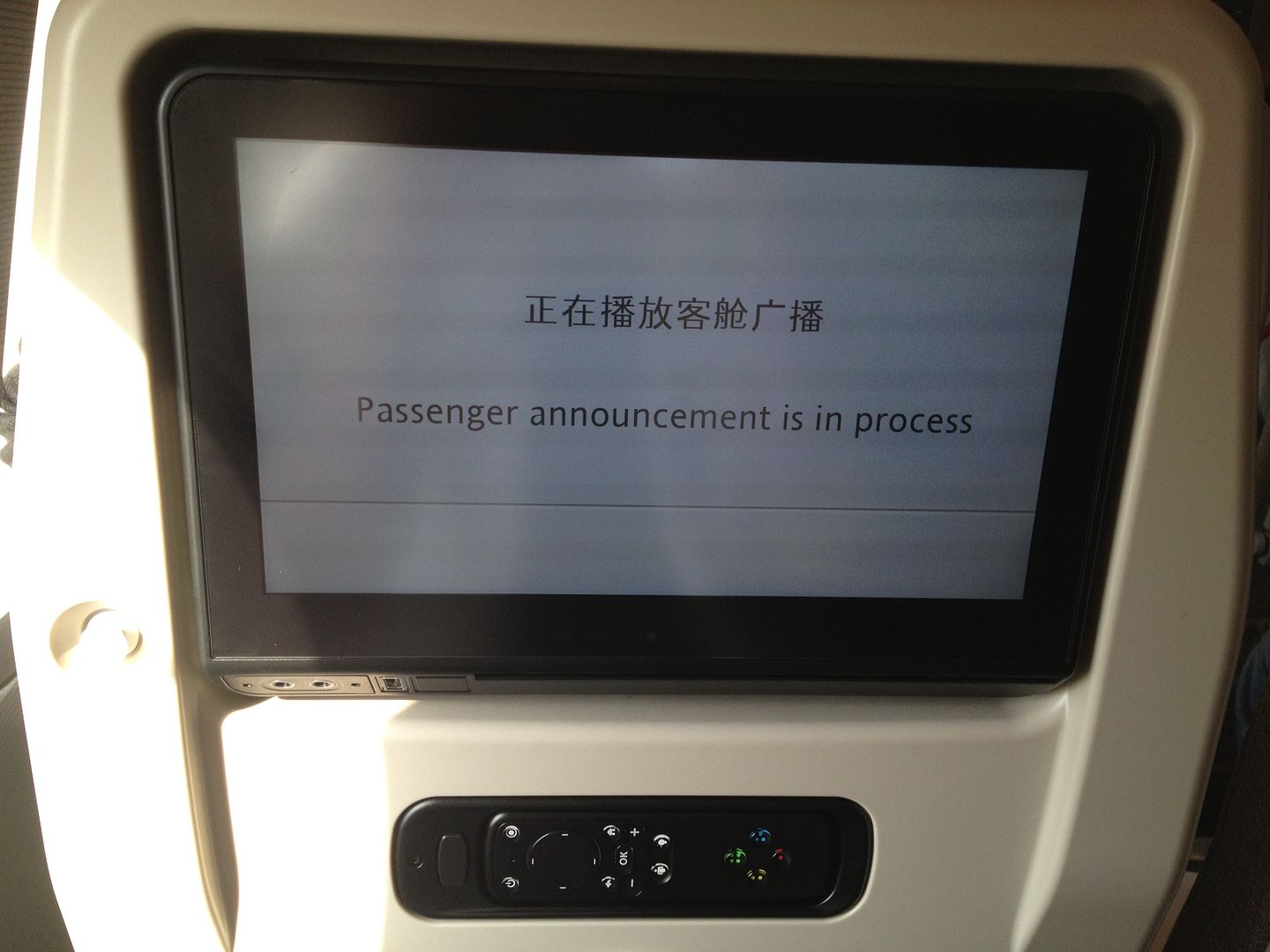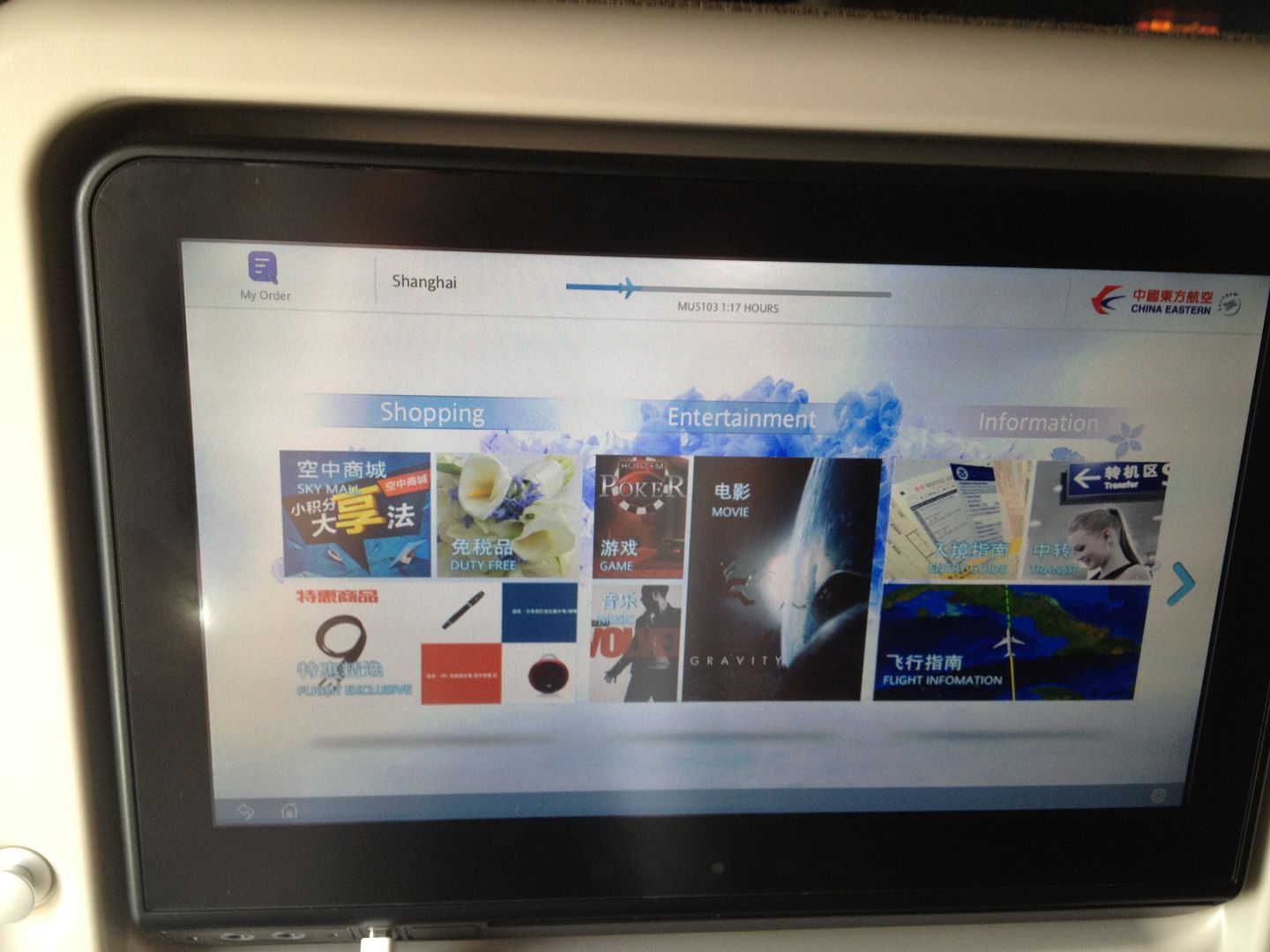 I watched the Airshow map and it was very interesting. WiFi was advertised but I couldn't get it to work. Probably not activated on my flight. We kept changing altitude a lot and for the first 30 minutes we were not at a very high altitude. It kept changing a lot and eventually we ended up at 34 000 feet.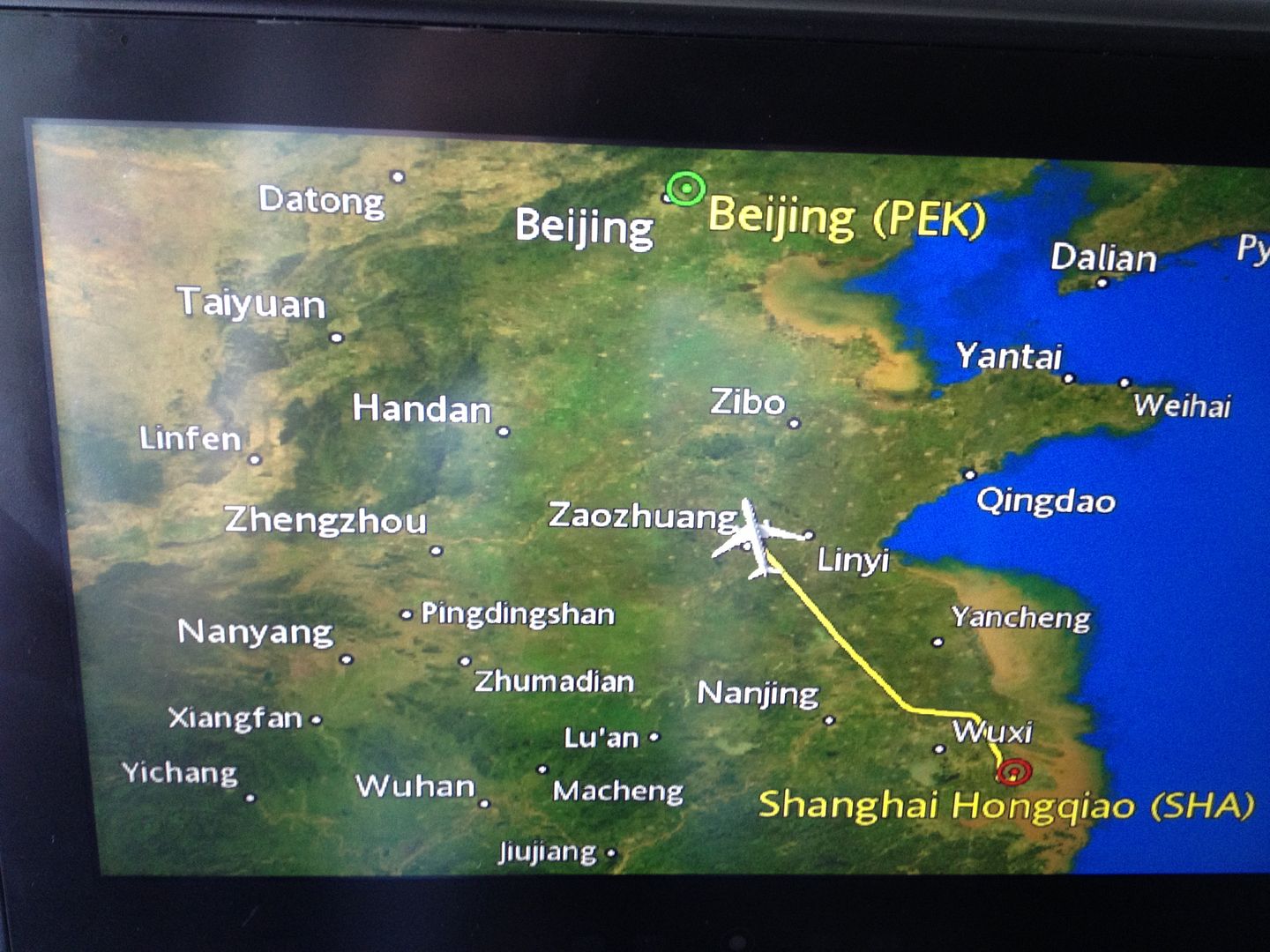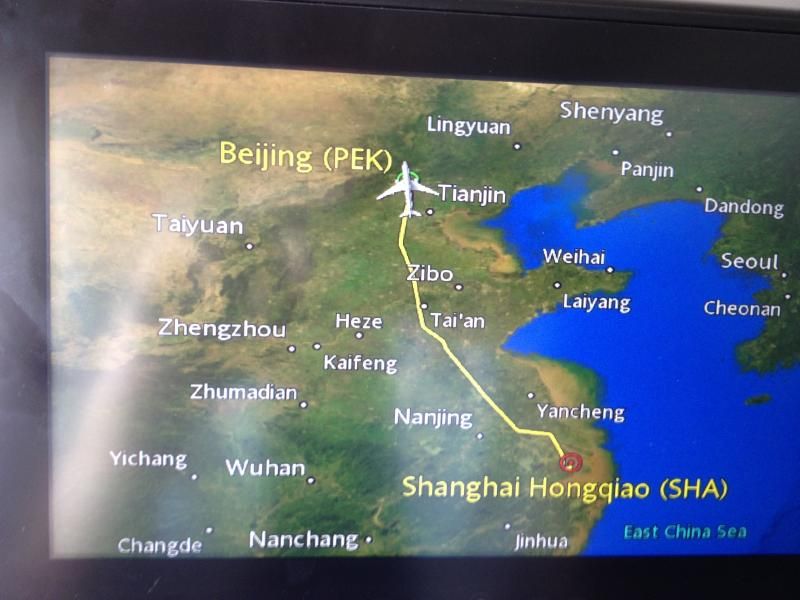 Breakfast was served but the rice pudding (?) didn't look so appetizing to me so I tried the bun instead and it was really good with a piece of salami inside. Nice also to get a toothpick which is nice and something I always look for. I had some Coca-Cola to go with it. Mood lightning was switched on to make it easier to relax.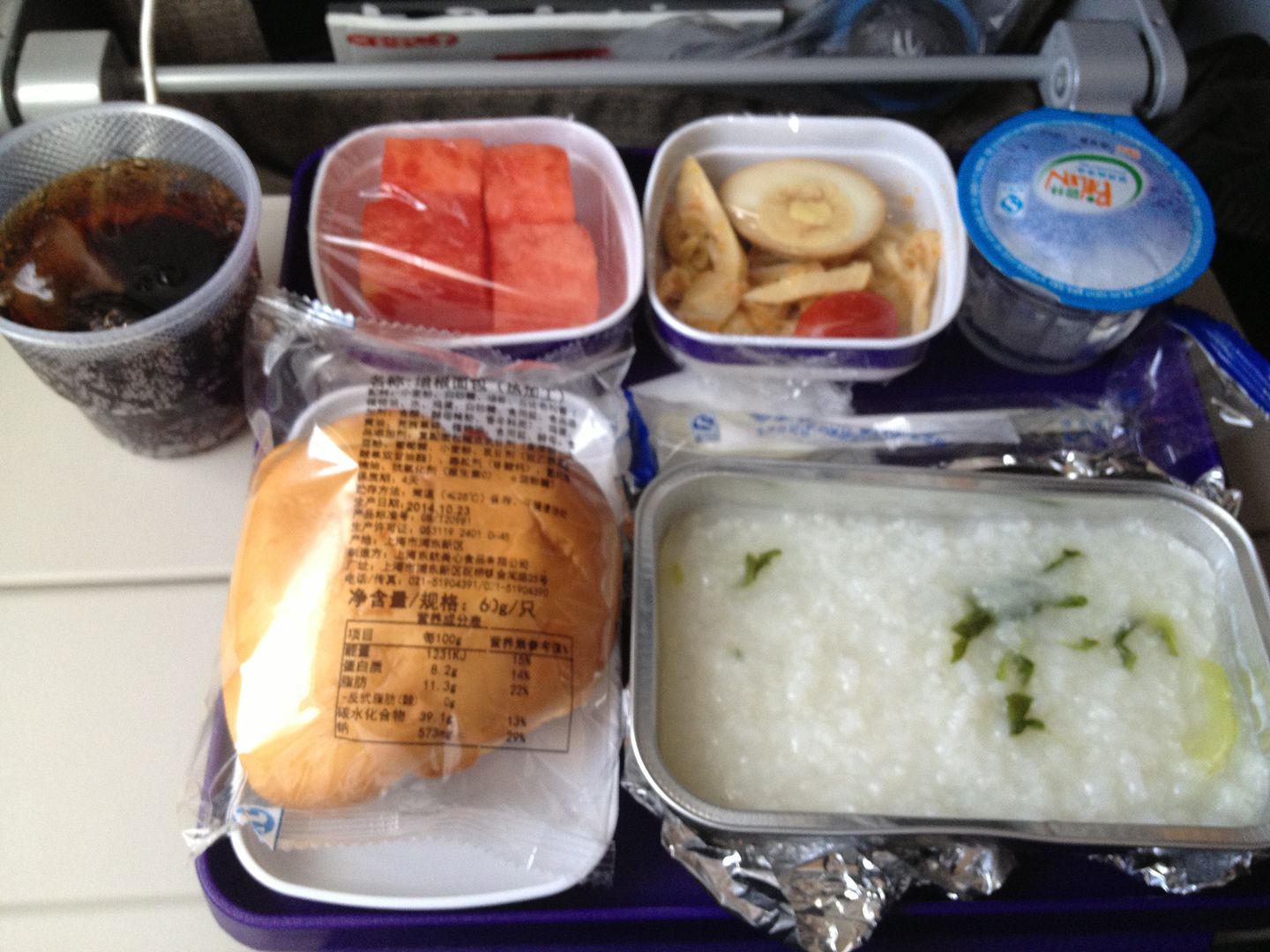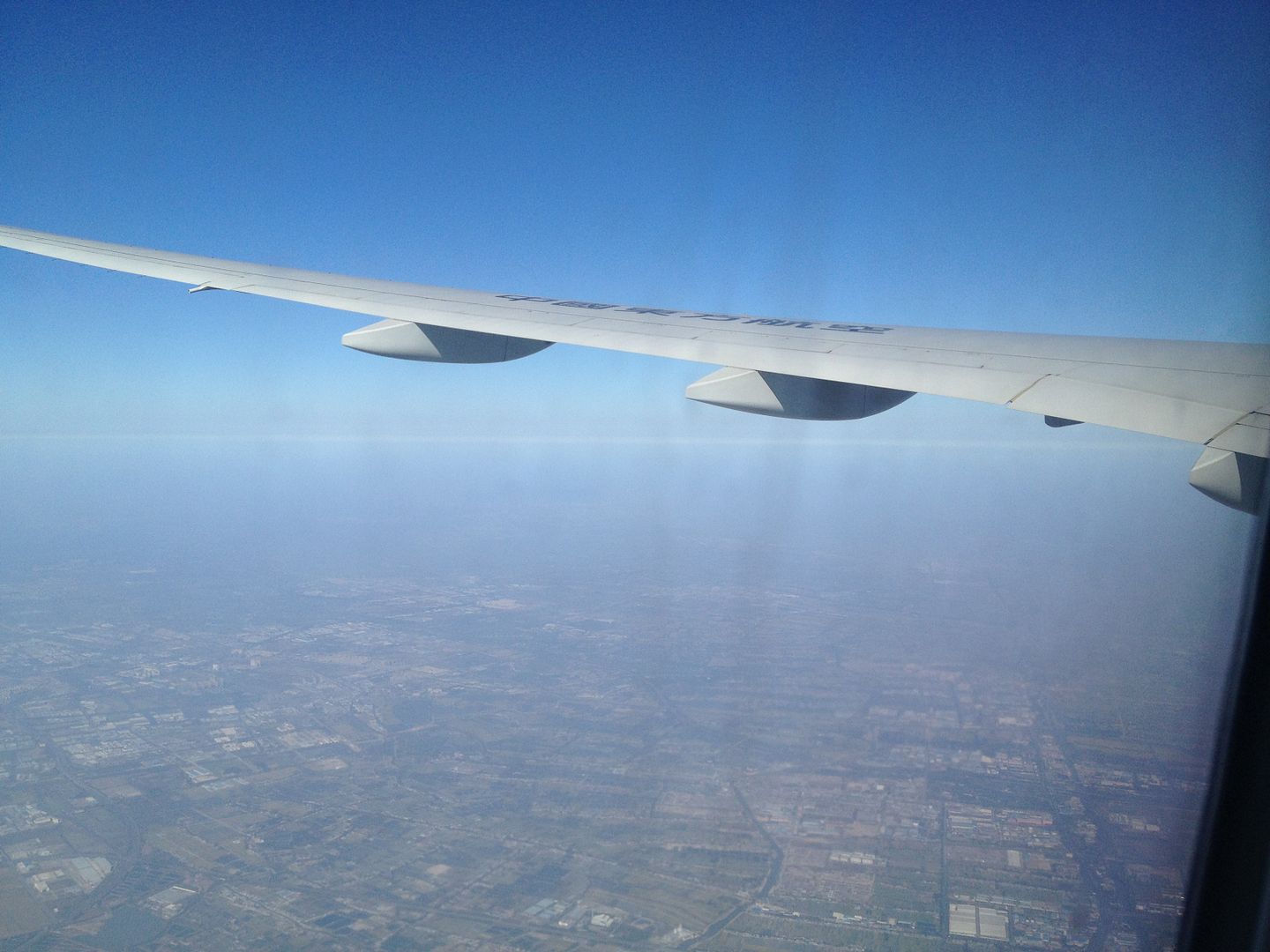 C O N C L U S I O N
The flight attendants were okay but not as friendly as on China Airlines. The cabin was nicer. Food wasn't so great but that's probably different on a flight later in the day. Entertainment is good and will be even better with WiFi working.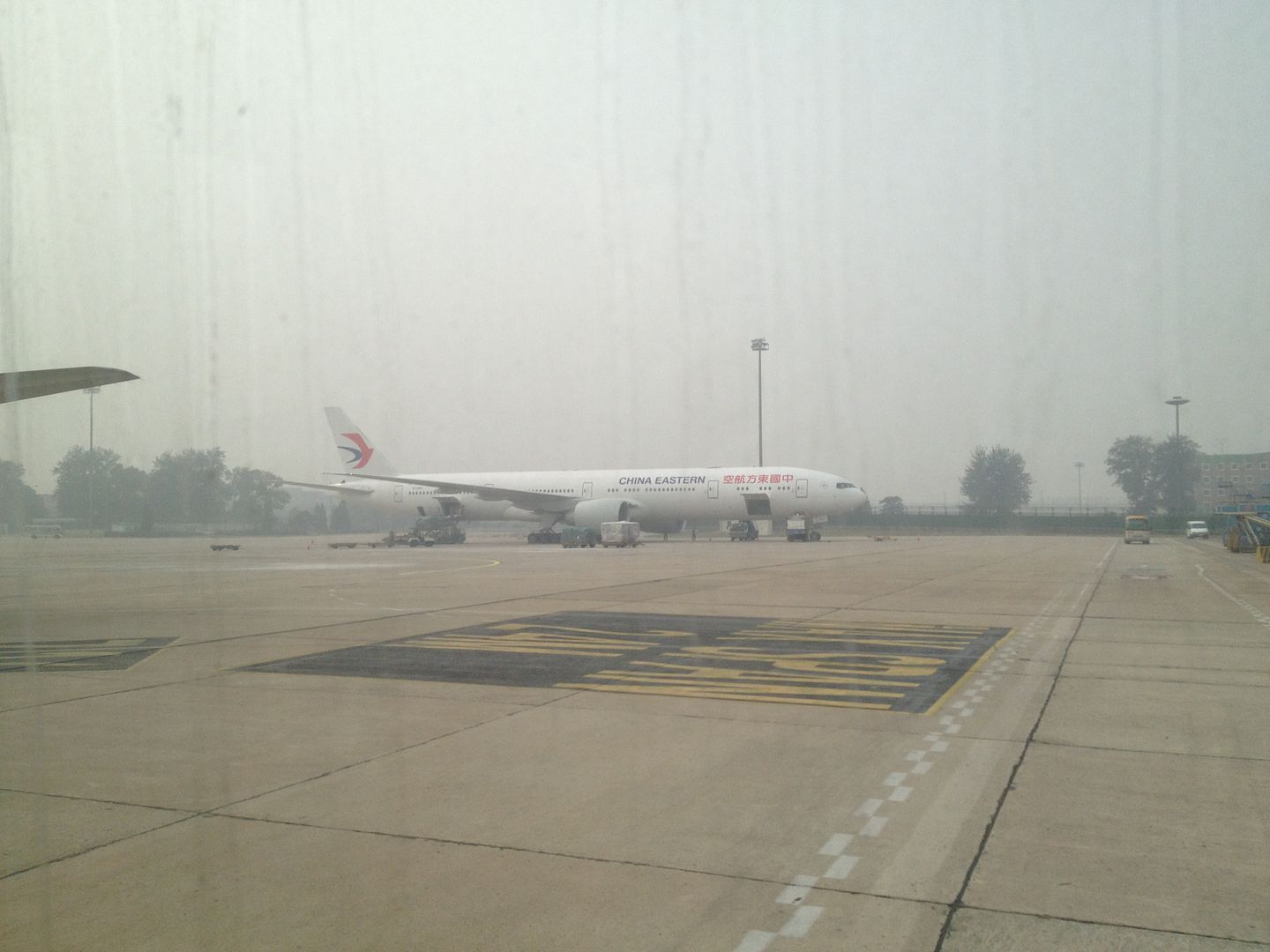 Comments and questions welcome !
The777Man