Hi fellow A.netters,
Geee... I've not been contributing for quite some time.
Same ol' excuses lazy and busy. Anyways, since it's the holidays thought I'd do some festive sharing of TR pics.
By coincidence, 2014 was a year I traveled on Etihad, Emirates and Qatar.
oh… on MAS too. Gave them support.
Will start with Etihad.
I'll be as brief and let the pic do most of the talking
SIN-BNE
EY 470
A330
March 2014
That's the a/c that will fly me to BNE. Was actually looking at ANA's 787
Score … No neighbour for this flight!
There was a screen for menu. But nothing was uploaded. Hard copy menu cards were distributed with amenity kit.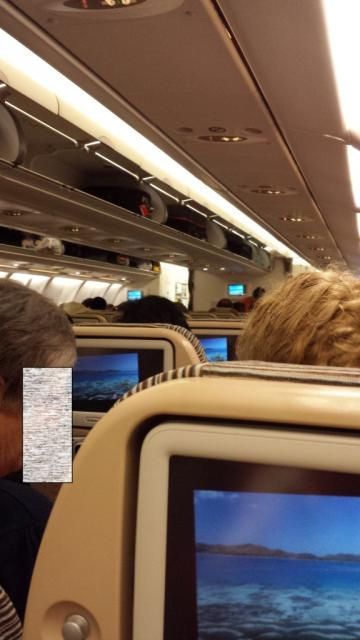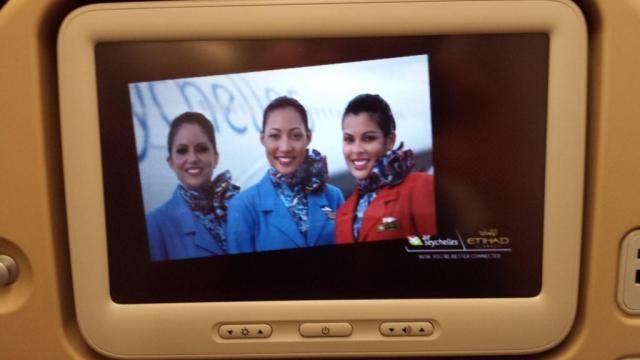 EY partner airlines
Awesome wide touch screen. IFE still can't beat ICE. But it's extensive and more than enough for even a 12 hour flight.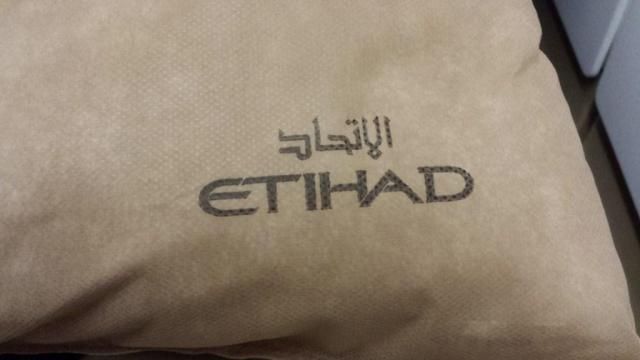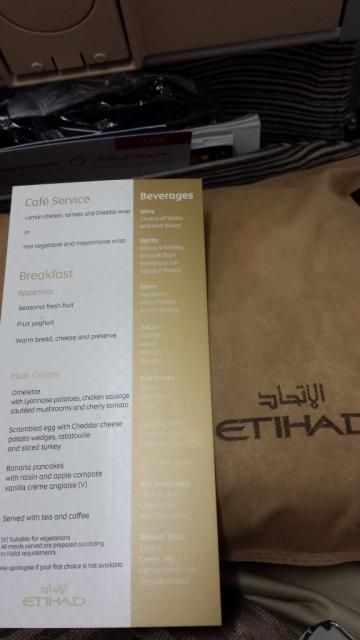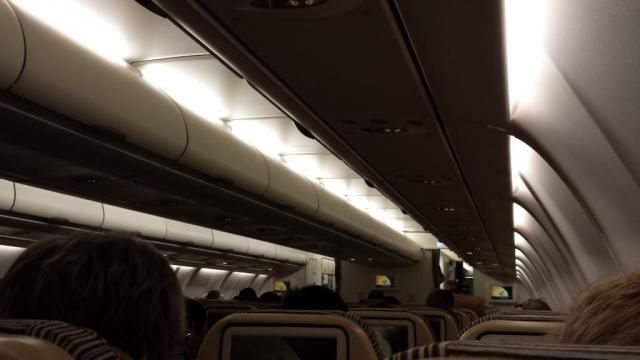 After take off… all's quiet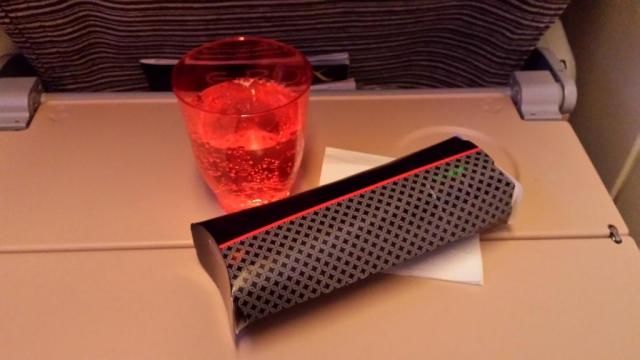 Since it's almost about 1am, a logical and decent light hot snack is more than sufficient.
Most pax were already sleeping.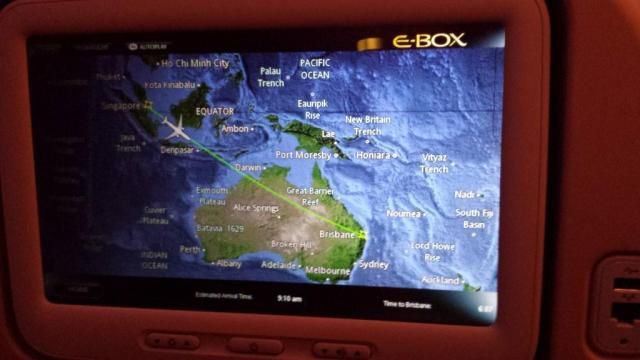 Awesome sun rise. Thanks to fellow a.netters for the tip.
Cabin lights switched on and breakfast service to follow soon.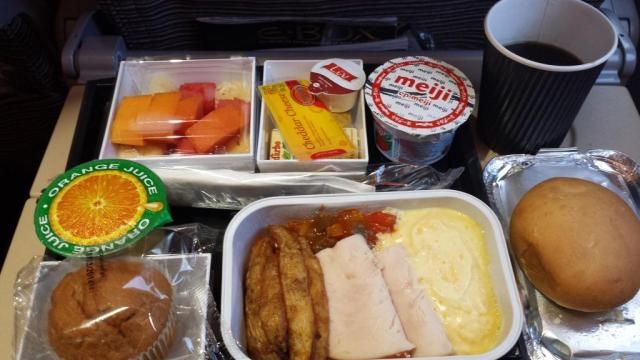 Breakfast choice (1) Omelette w sausages , (2) Scrambled eggs with turkey or (3) Banana pancake.
I took the Scrambled eggs with turkey. Turkey slices were thick! Great quantity and quality. Excellent breakfast meal.
Really enjoyed the 7 hours on this flight. Crew were friendly making it a very pleasant flight.
I guess having an empty seat helped making this a wonderful flight too.
Flight departed 2330 and landed 0900. Very good timing for departure and arrival.
The return: BNE-SIN
EY473
A330
March 2014
Heading back to SIN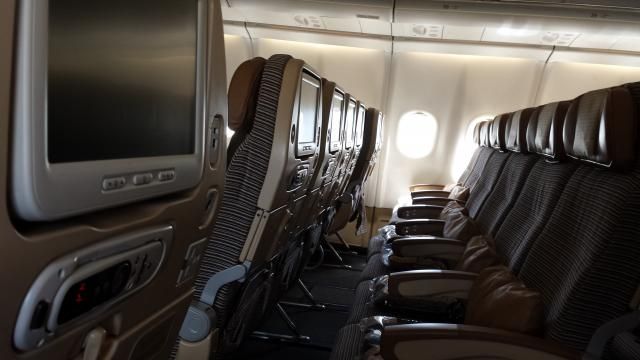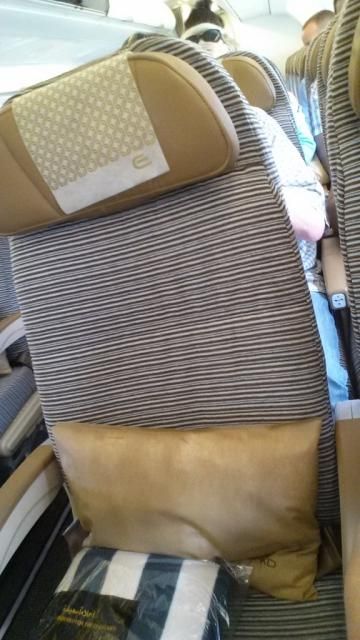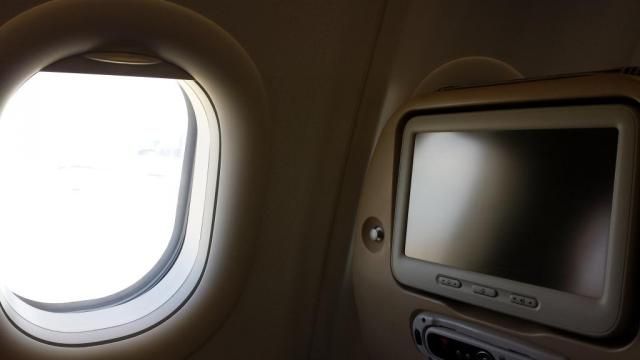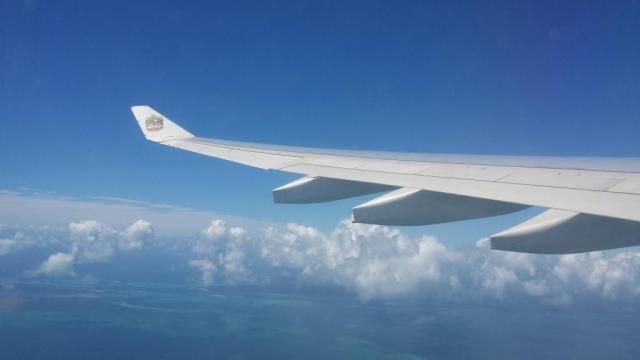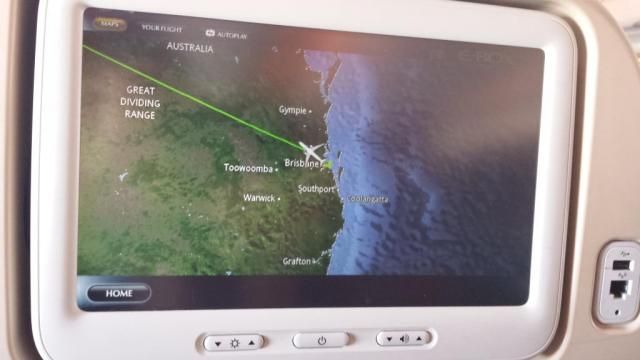 Drink service after take off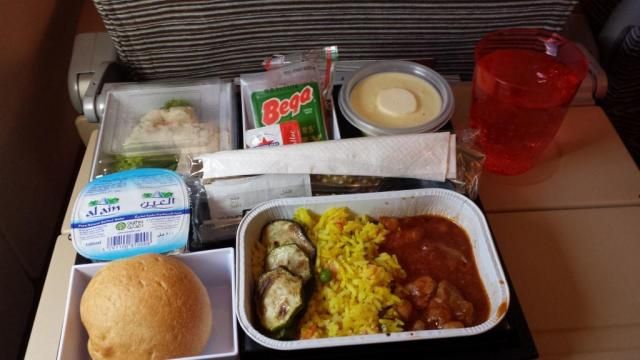 Followed by lunch. Choice (1) Beef hot pot, (2) Chicken tagine (3) Veg Pasta.
I took the chicken. Quantity were very much smaller this time. Greedy me asked for a second serving and the crew willing gave another portion.
A walk around after lunch.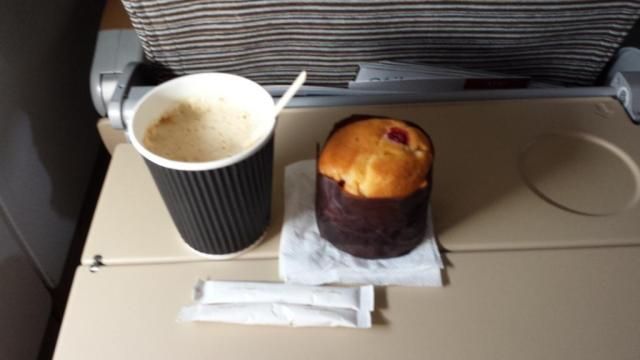 A muffin and hot chocolate. Decent light afternoon snack at about 4pm before landing about 5.30pm.
Great flight once again. About 70% full. Had an empty seat again. Hence it really made a difference for an enjoyable flight. Crew were very professional and friendly. Good departure time about noon and arrive at 5.30pm.
My first time with EY and I really like it. Would want to fly on it anytime again.
In November, I had another trip to BNE. This time is for work and due to office regulations I had to get the lowest cost (full service). Hence it was QF. But why would I fly QF when some flights to BNE are on EK a/c. So EK was it, but terrible departure and arrival times.
Next: SIN-BNE - EK
[Edited 2014-12-24 20:11:53]