Hello folks!
Although I am one of the old A.net members, this is going to be my first TR ever, so please be kind
Despite being in aviation for almost all of my life, since my first flight back in 1978, life has sometimes odd ways. No matter how much I loved airlines, how much I enjoyed flying and so on...a very bad period of my life came in 1991 and lasted for much longer that I anticipated. In late July 1991, my last flight was on JAT's classic 727
YU-AKF

After that, my country disappeared in a series of bloody Balkan wars and Serbia, where I lived suffered under a very bad period of regime of Slobodan Milosevic. There were times of UN sanctions when no flights could be operated, but also, living standard was so ruined that, for many, me included, flying was too expensive. So....even when democratic changes came to my country in 2000, things haven't changed that much in terms of living standard. Also, my family was struck with many personal tragedies so the only contact with aviation that I had was this website and forums where I met so many great people, and Internet in general. I substituted flying with spotting ,writing, taking part in some magazines like "Airways"...As time went by, I almost lost any hope of flying again...There was always something in my way and there were so many obstacles.

In the meantime, I became a tour guide in Serbia and as more and more work I had, traveling for myself was more and more achievable and I also needed some nice vacation. After some talk with a colleague of mine who seasonally works in Tunisia, it seemed like a very good destination. At first, I wanted to spend a week there in late June, but....despite everything being settled, there was again that final obstacle. Flights were FULL !!! Dammit, I thought it is definitely some kind of spell. For about a day, I was desperate and then I came to a conclusion. If flights were full now, it has to be different in September. I will go then to Tunisia. I called an agency and got a confirmation. There are places on flights to Tunisia in that period. Also, I could choose between flying to a relatively new airport of Enfidha on a charter flight of a scheduled flight to Tunis. Hmmm....then I did some research. Charter was 50 euros cheaper, but Tunisair uses some Slovak 737-400 on that route and, according to timetable, they will use 737-600 on my flight to TUN and A320 on my return flight. So, it was no brainer...TUN it is!!!!

I bought my tickets two months in advance, not wanting to think much about my holiday. What was an unpleasant surprise was a lack of ticket....Oh, how much I miss them.

Finally, end of August came and I was still trying to be cool about me doing something I used to love doing...TO FLY. What was worrying was that Tunisair started to upgrade its Tuesday flight to A320 and I wasn't very happy about it.

September 2nd arrived and it was time for me to head to the airport. After a last check on the www.beg.aero website, I realized that I won't fly small Boeing but A320....well...there was not enough place for disappointed. One was or another, I will enjoy being above the clouds...that is all that counts...more or less.

Belgrade airport was recently renovated and it looks much nicer and brighter now that it used to be, but, the day of my departure was very cloudy and rainy. It felt almost like a fall. It was cold and depressive.

I arrived quite early at the airport, checked-in and got my seat 4A. I was also notified that the flight will be some 45 minutes late, but it is not a problem to me. I am on vacation and there is always something to do at the airport.

I went to passport control, everything went on smooth and I tried to use some time in the overpriced Duty Free Shop...nothing too impressive there so I used the opportunity to do some spotting. With all the work on new air-bridges and waiting areas, whole airport looks much nicer and offers a nice spotting opportunity...so I used to take some of the photos.

This was a flight to DTM

View Large
View Medium


Photo © Dejan Milinkovic - Pixstel Photography




After plane arrived everything was done in some great speed. It seems as if the arriving passengers were thrown away, cleaning ladies came in running. There was even an ambassador of Tunisia leaving some package and I was more and more eager to get inside. There was only one guy in front of me and we were both almost racing down the jetbridge
On the entrance, a middle-aged purser was waiting, doing some final preparations and finally we were let in. By the side of purser was another male FA and once I entered the cabin, there was a very good looking female FA who spoke almost no English at all. The interior of the plane looked interesting with blue leather seats, but once I sat in my seat, I realized that the plane shows too many signs of aging. My window was heavily scratched, to the point that it was almost impossible to look outside and the back of the seats seems torn.




Here are just a few pics of how my view was obstructed




The whole process of boarding passengers were extremely fast...also, it seemed obvious that the whole crew is trying its best not to loose more time so...it felt as only few minutes have passed since the pushback started. What surprised me were relatively short PA announcements which were only made in Arabic and French. Security demonstration was done manually. Very soon...my A320 was running down the runway and off we went. My first take-off after 23 years. A pure excitement and joy. Without any desire to sound pathetic, this was something I was dreaming about...something I was recreating from my memory and here it is again.

https://www.youtube.com/watch?v=3RAh1DxbiXY&feature=youtu.be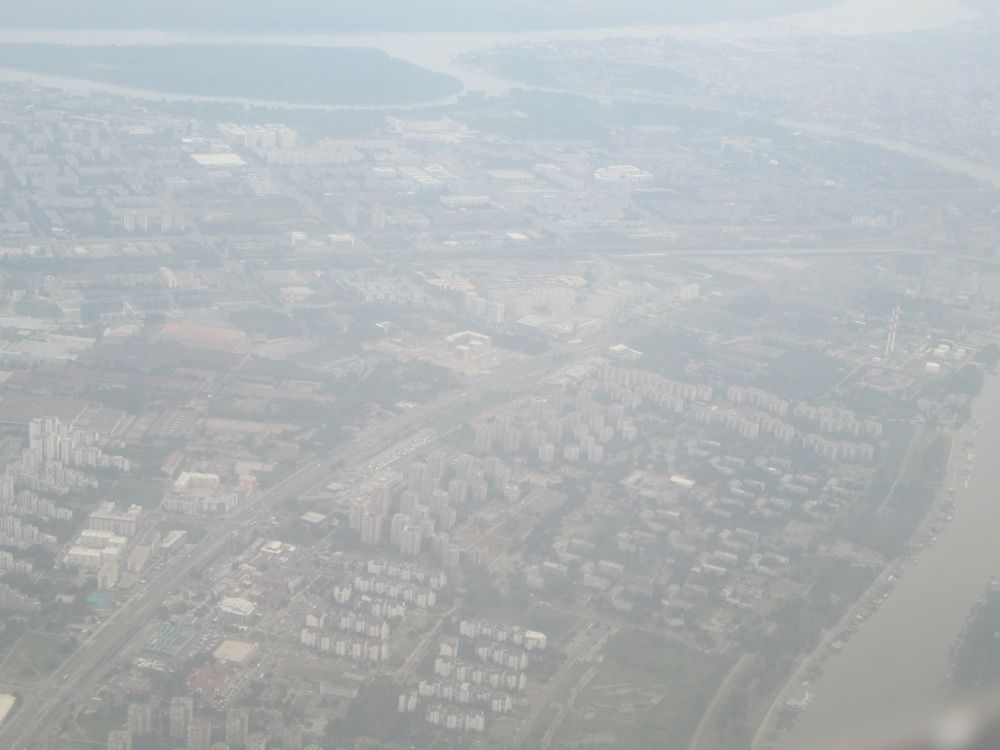 It was a strange flight...not what I was expecting it to be. Everything seems to be rushed and that scratched window certainly didn't do much good. As for the in-flight service, I was left confused. During those two hours, I didn't see any FA smiling. They were not rude, but they were not keen to make your flight nicer. They just did their job. What is the best part of the service was definitely meal. Tunisair offered a hot meal and it was very delicious chicken with rice, with salad and cake...coffee and juice.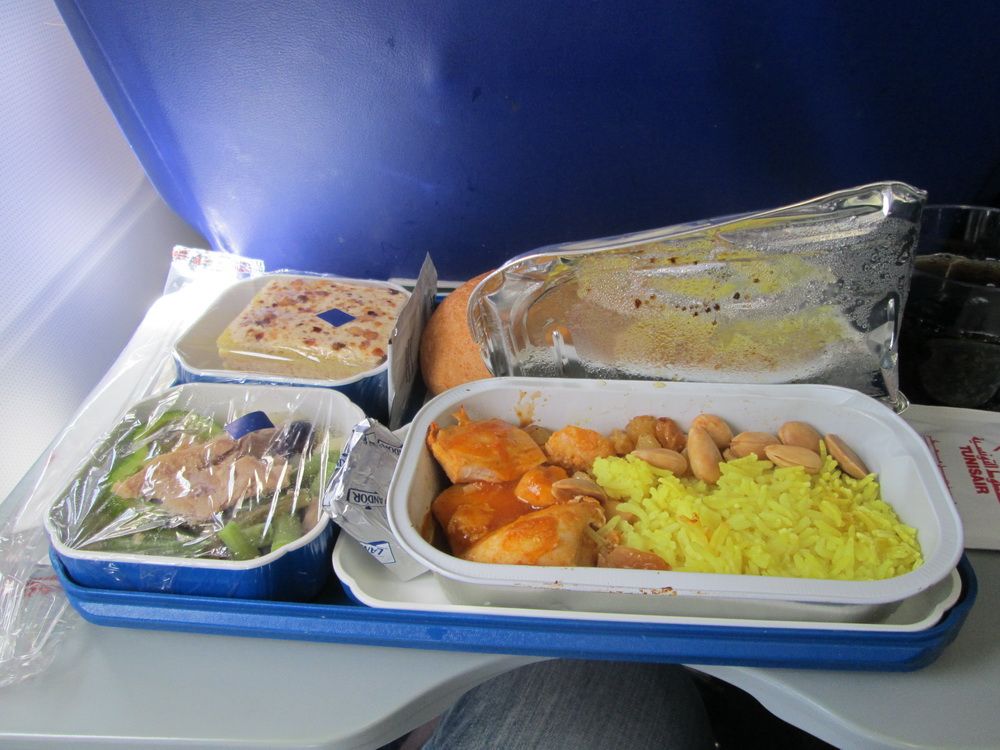 After two hours of flight that was not too smooth, we were approaching Tunis and the turbulence was very rough on our landing. Interestingly, the touchdown was incredibly smooth. Simpy stunning !!!!




The next ten days were simply awesome and I did try my best to enjoy as much as I could in the beautiful country. Here are some photos

My hotel was in Nabeul, not too far from Hammamet and about an hour drive from Tunis. Nabeul is known as a regional center and also a center of pottery in Tunisia. It is said that some 80% of pottery in Tunisia is produced in this city. My hotel was Club Riyadh on the beach and this was a view from my room




Here are few photos from Nabeul



Could somebody translate it to me?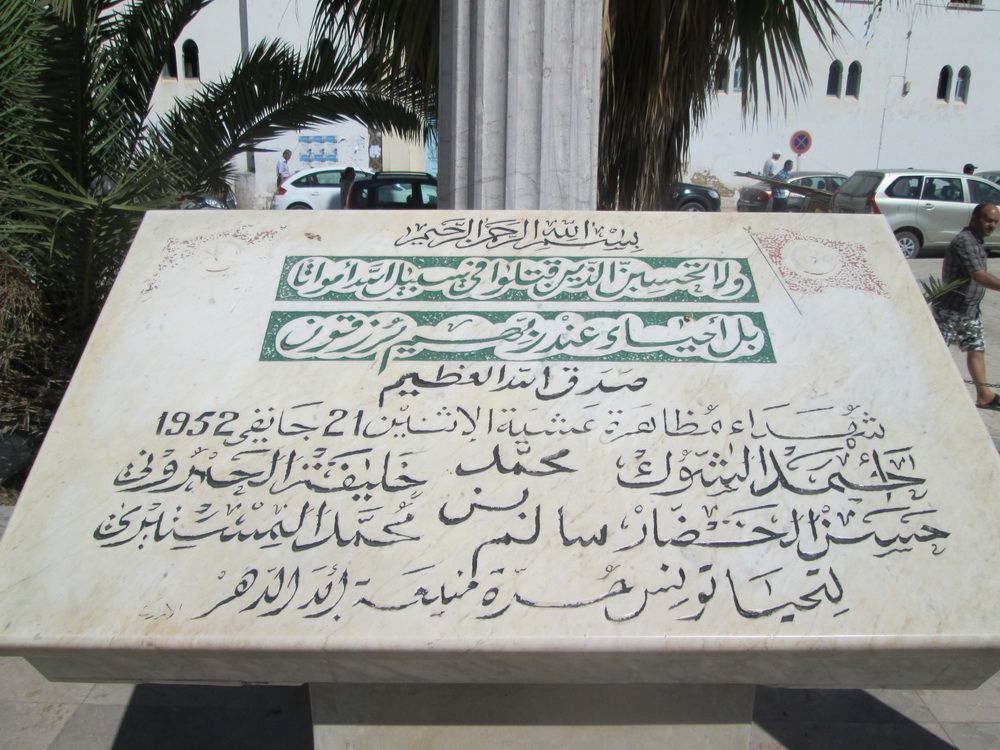 Medina of Nabeul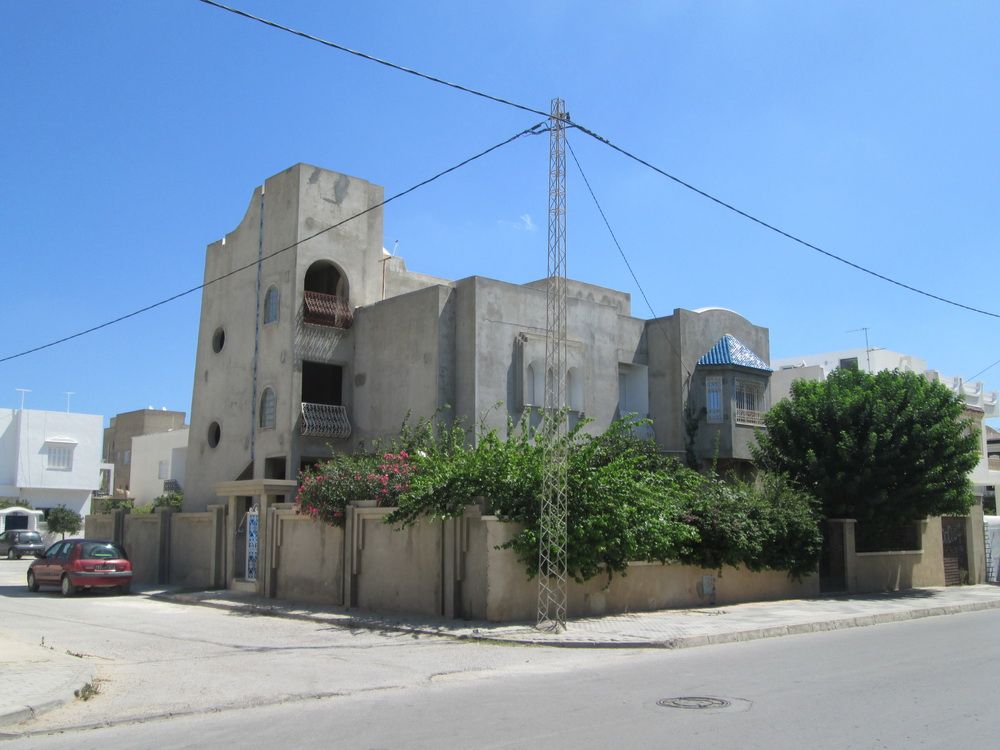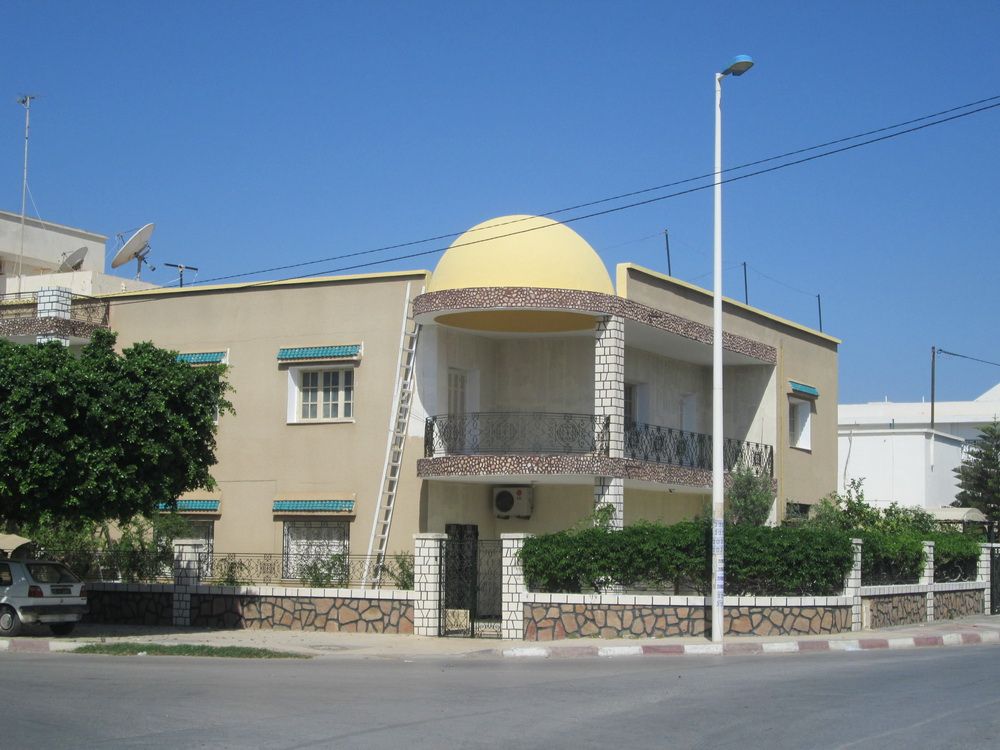 Nabeul is also known for oranges...they even made a monument to them



I also managed to visit the capital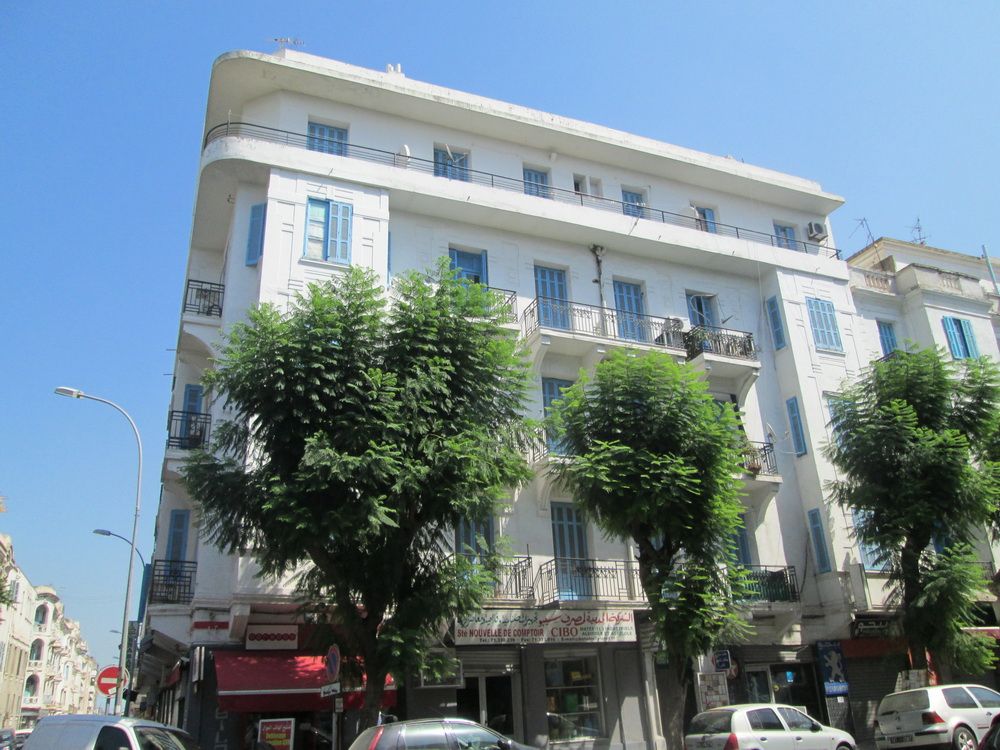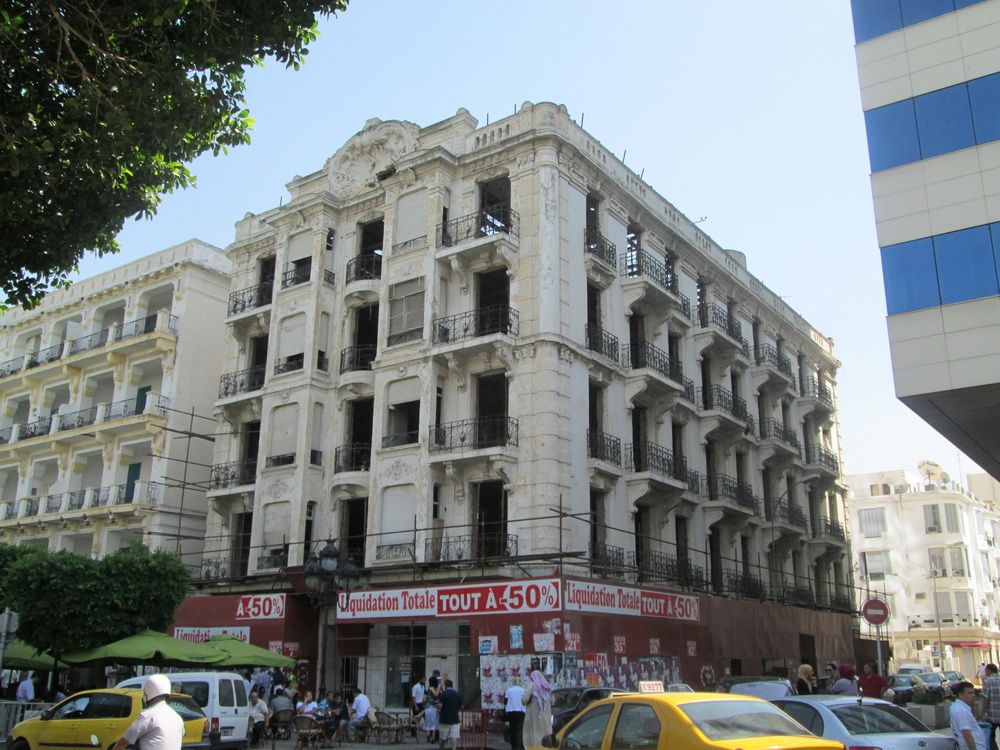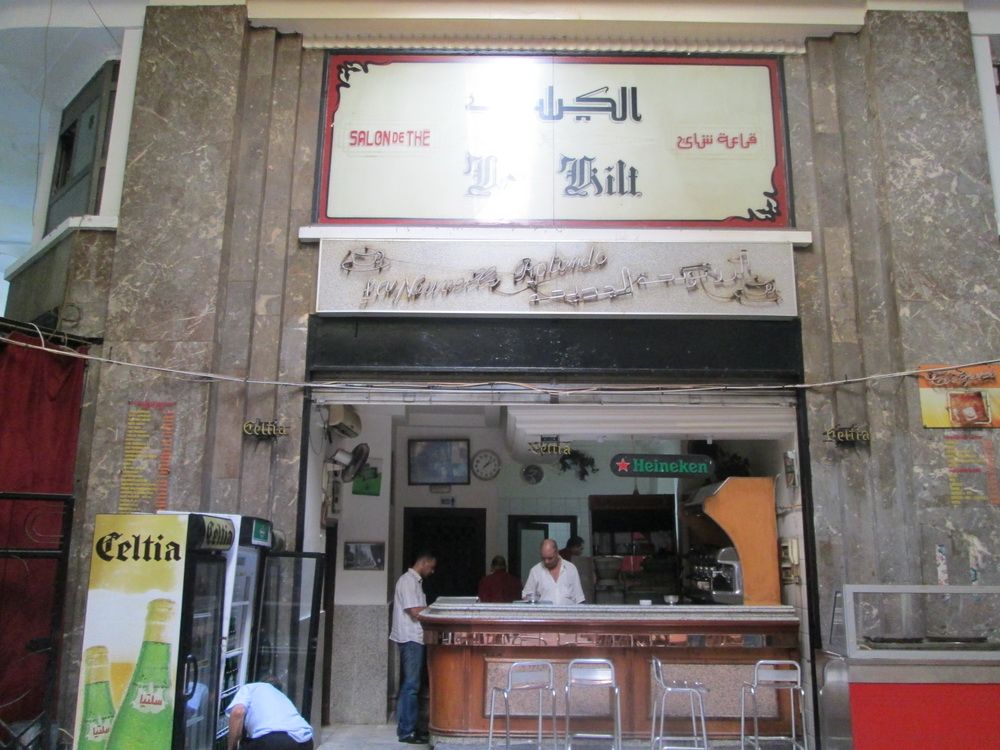 As a former historian, a visit to Carthage was a must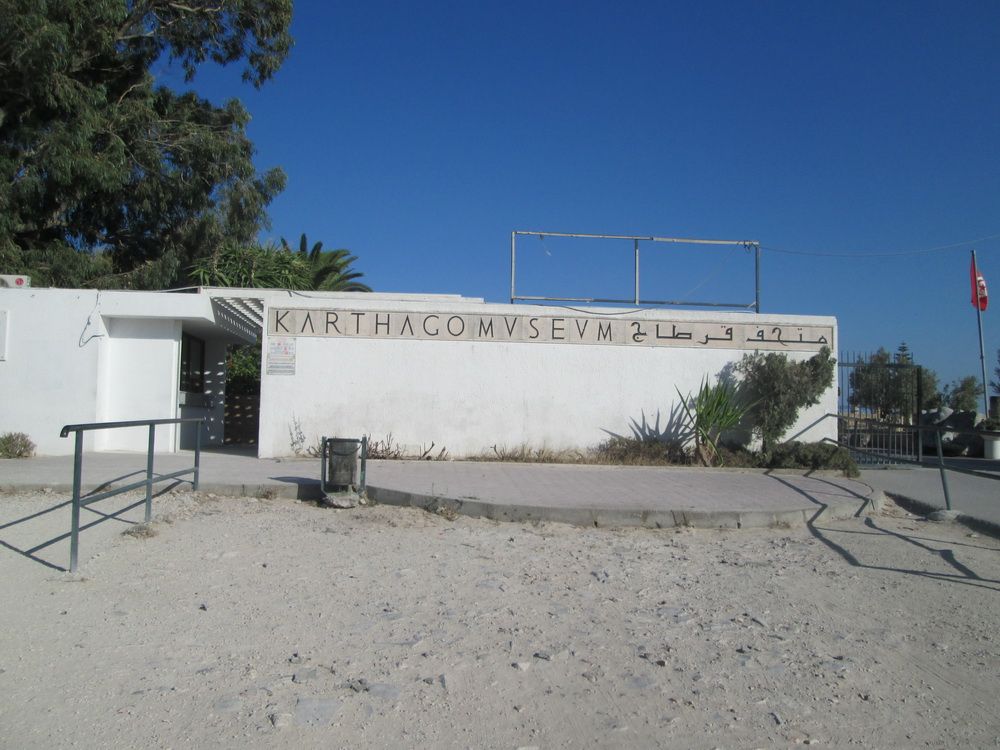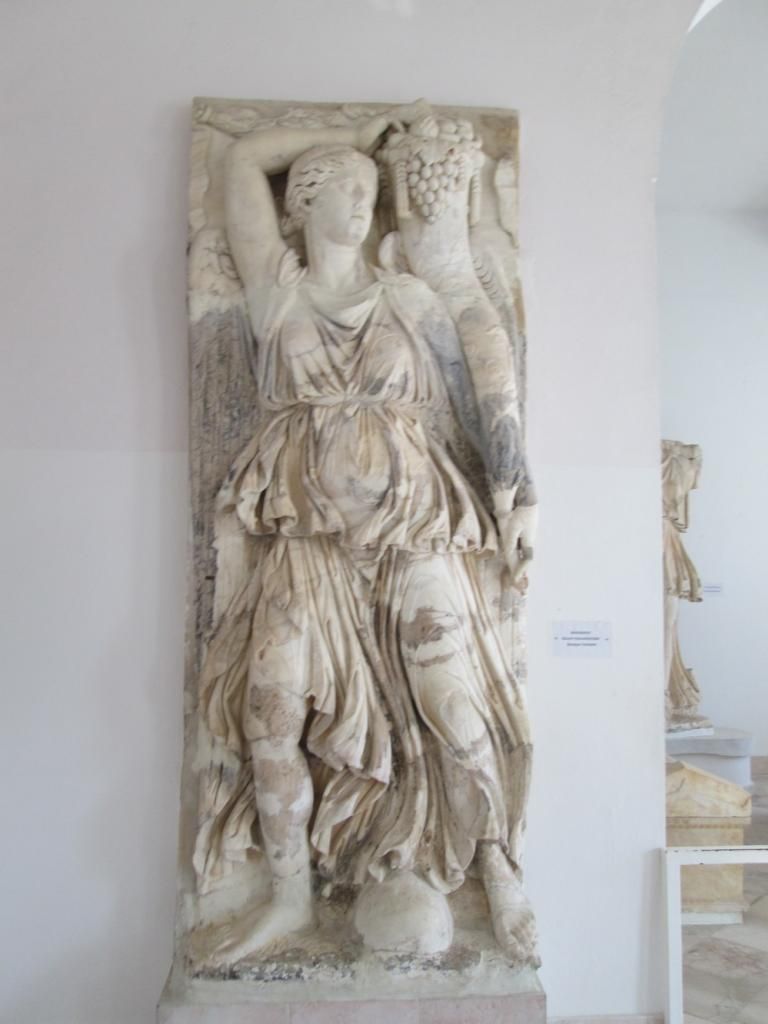 Sidi Bou Said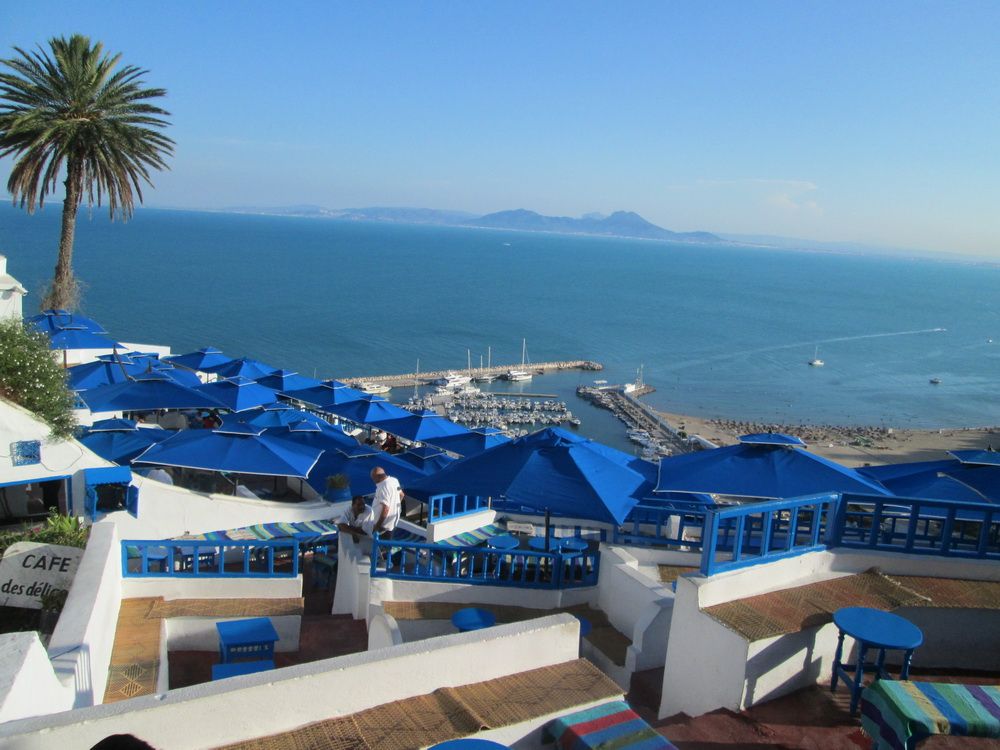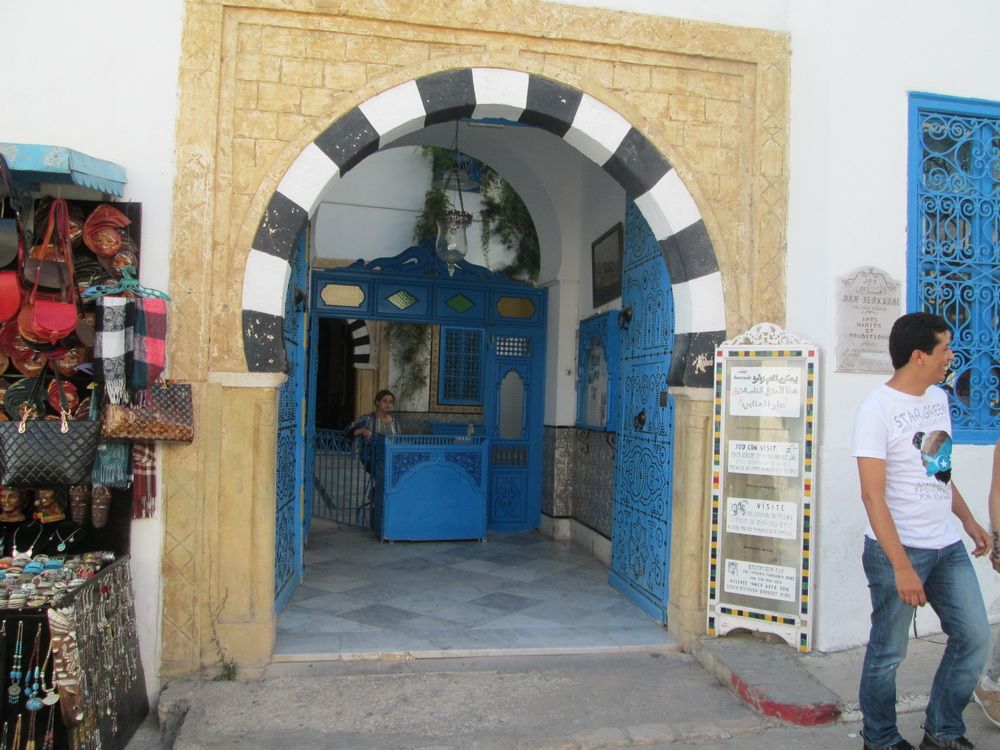 After ten days of pure joy and fun, it was time to leave.
The best thing in Tunisia is a very cheap transportation. It was not a problem to go from Nabeul to Tunis for 2.5 euros in one way...so I used that opportunity to go this way to the airport. With louage (minibus), I went to Tunis and it cost me 2.5 euros...a taxi to the airport another 5 Tunisian dinars (2.5 euros) and a taxi driver asked me about Terminal. Whenever I checked, it showed Terminal 2...and that is what I said to him... The guy seemed suspicious, but he eventually dropped me off when I told him and left. Then, a policemen told me, it is Terminal 1. Those terminals are not too far from each other, but it was already less than two hours to my departure, I had my luggage and wanted to go to Terminal 1 as fast as possible. Another taxi driver was there and offered me a short ride....FOR 10 DINARS !!!!!! Well, I was not in a mood to negotiate and went to the airport. Check-in had started and the line was quite long. I finally finished everything and got my window seat. This time, it was 16F

Here are few photos from the Carthage International Airport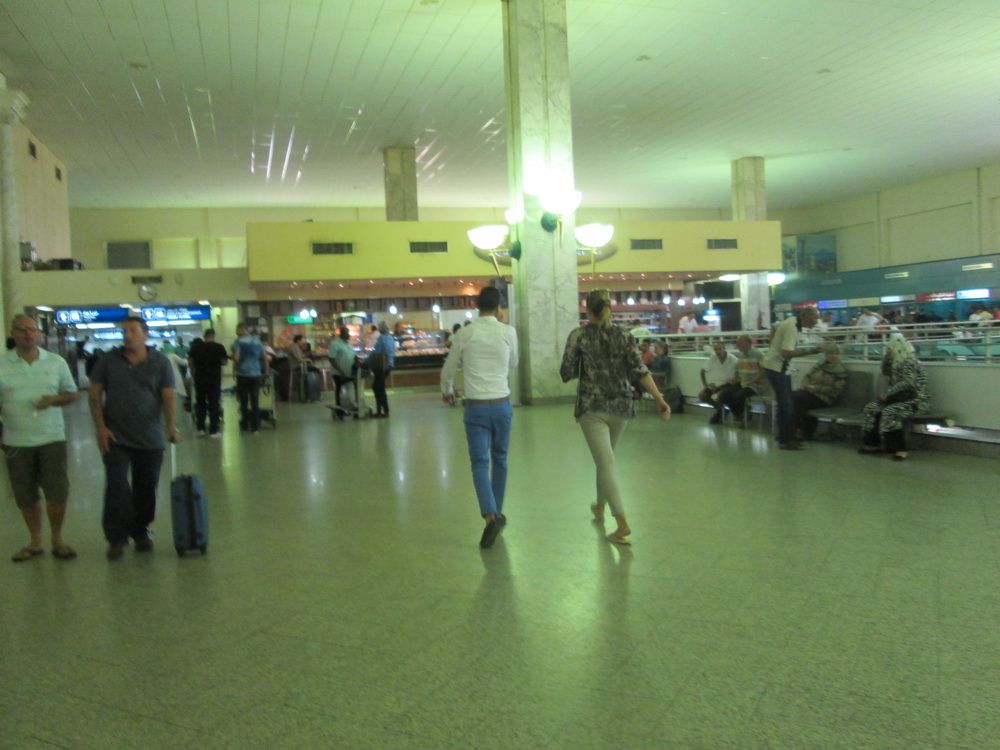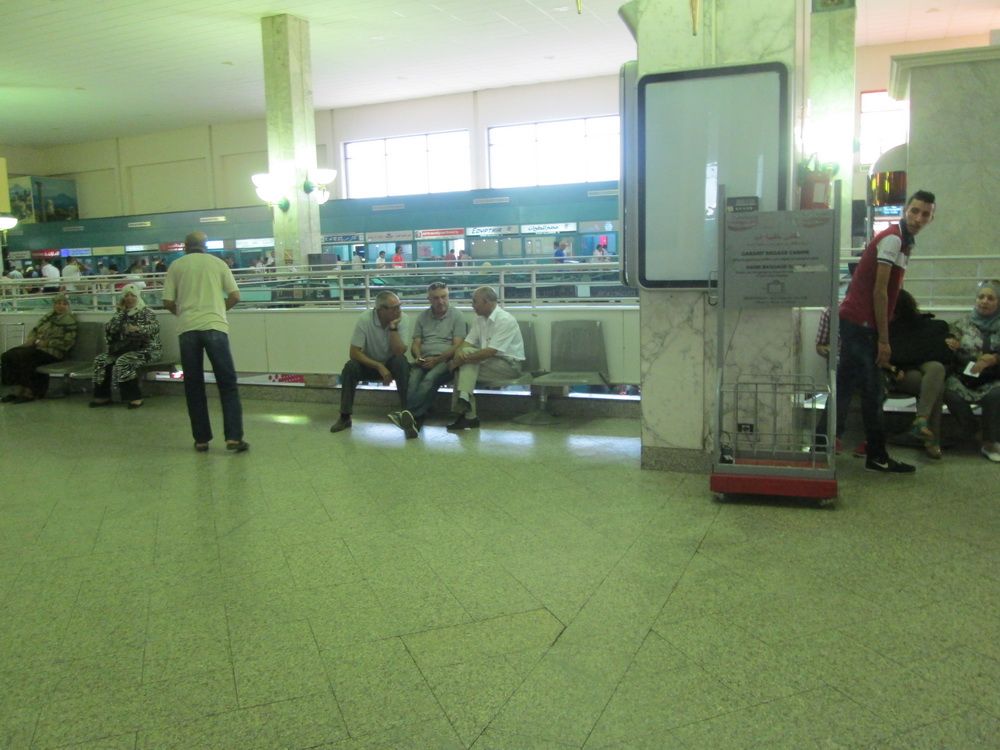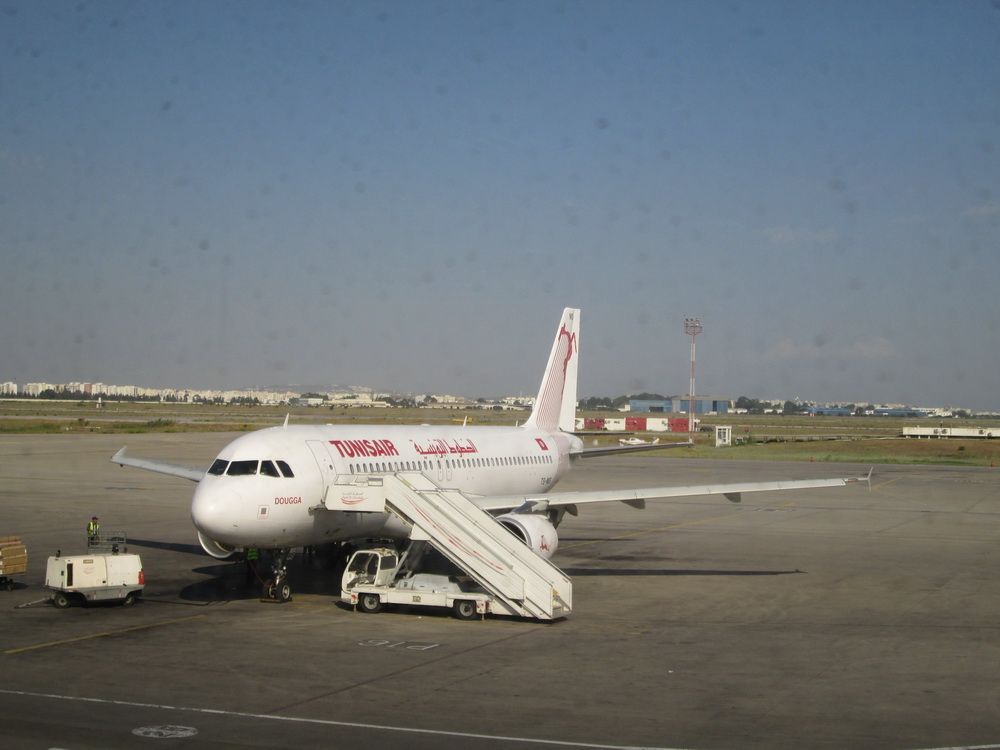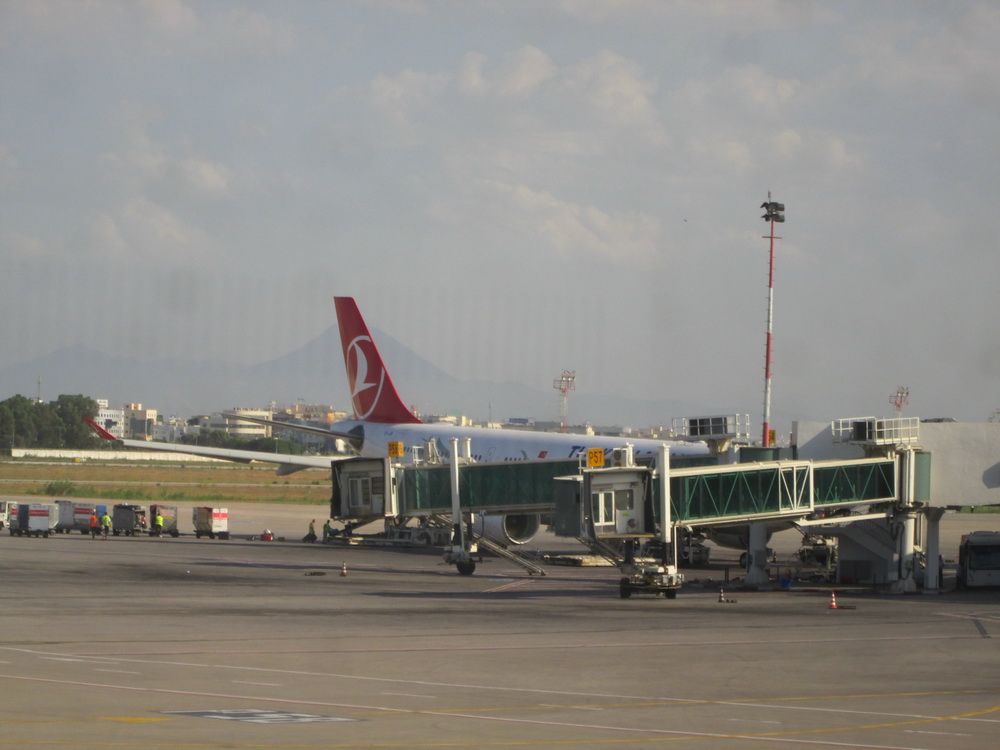 In the back, you can also see thee stored A300s and Ruslan



Everything in TUN was slightly confusing and the whole airport seems to lack a bit of organisation. When I reached the designated gate, I could see that some of the planes are extremely late and everybody seemed nervous. At some point, boarding for a flight TU 226 was announced and suddenly, everything was aborted. We waited for another hour and finally somebody came and said that our plane is on the other side od terminal so...we were all rushing to another gate P58...Good thing was that it had jetbridge and I was finally able to see my plane for the day. This time, it was even older A320: TS-IMF named Djerba delivered on December 2nd 1992.




View Large View Medium


Photo © Christian Weber
View Large
View Medium


Photo © Fabien Campillo




According to a number of passengers waiting for boarding, the flight was full. Very soon, boarding was announced





Sometimes, the crew, or at least some crew members make the difference between nice flight and not so nice flight. At the door, I was greeted by another middle-aged purser, but when I reached my seat, I saw some nice and smiling FAs..a girl and a guy who were like a breeze of fresh air in that plane. Always ready to assist, to help, answer questions and so on. After 1.5 hour delay, we were pushed back and ready to taxi to runway. Here are few photos from this flight

The above mentioned crew members. If anybody from TU reads this, all the compliments go to them.


It seems that seat pitch was tighter on this plane


Scratched window again, but not bad as on my previous flight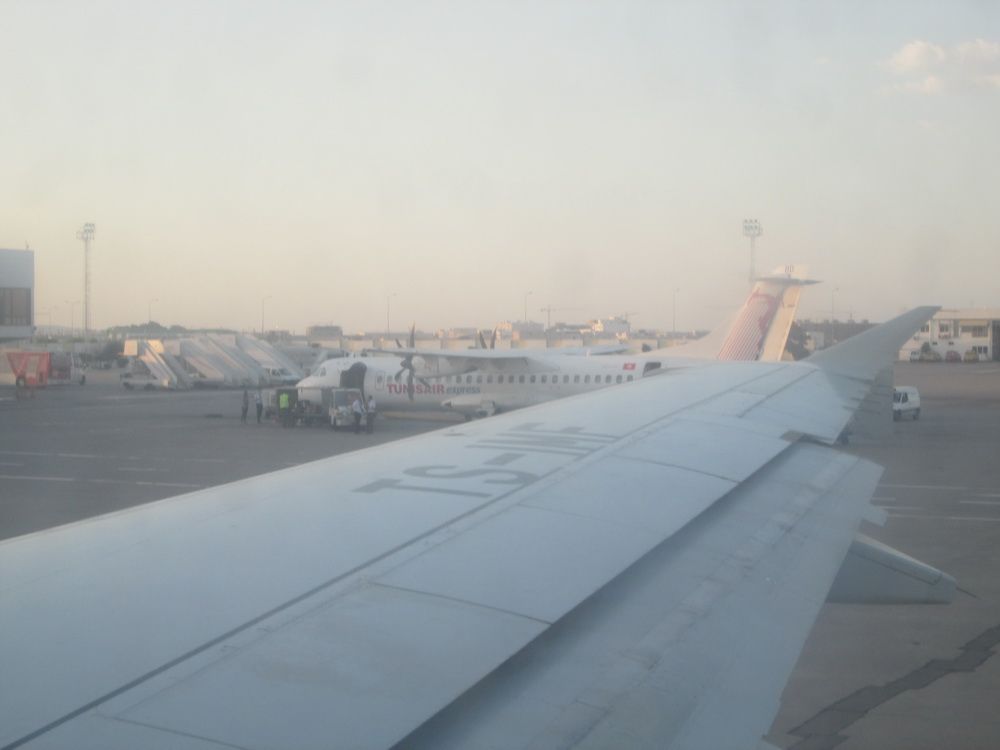 The seats were not in perfect condition



This flight was a pure joy. So much fun, people seemed relaxed and also the crew... Everything was nice. Some people found out that I work in tourism in Serbia and stopped by to ask about a good place to go out for the night. Seems that everybody heard about good food in Belgrade and they were also eager to see if Belgrade girls are as good-looking as they heard


Again, the best thing in TU flight was food. Again, a hot meal was served. This time, it was pasta bolognese with cake and salad and juice.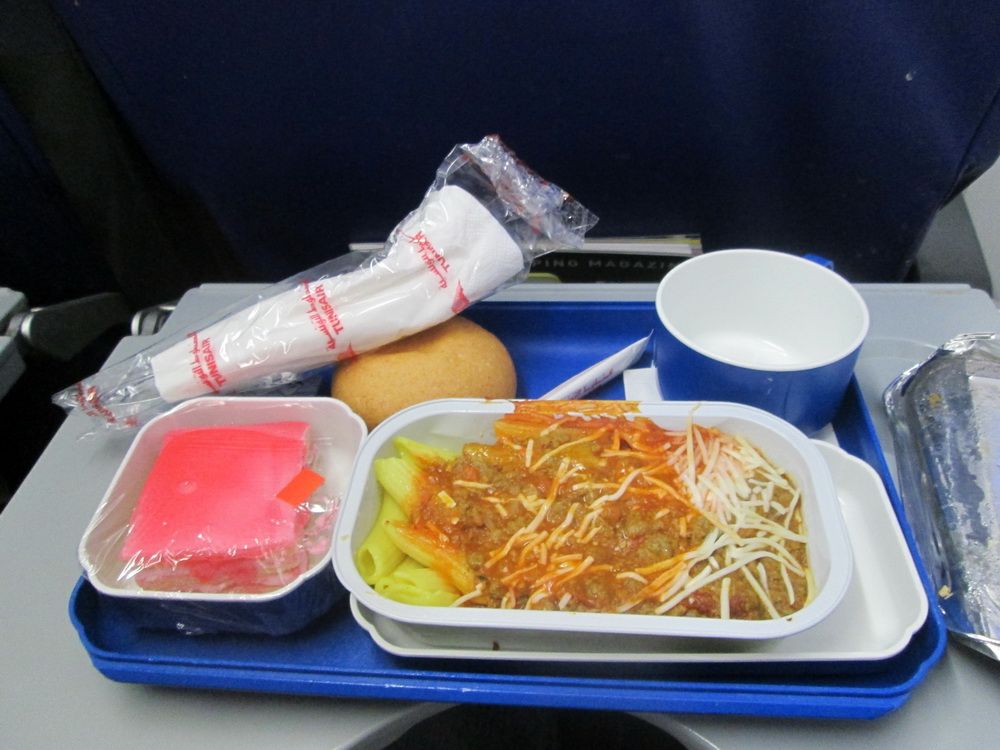 By the time we reached Belgrade, it was already dark. Unlike my flight to TUN when I experienced one of the softest touchdowns ever, this one was very rough. The one you will remember well
But again, it was a nice flight.

So...that's it from me. I do hope I wasn't too boring or pathetic. There are few reasons why I wrote this TR. One of them is that I felt I owed it to all those great guys I met here in the last fifteen years and to all those guys whose TRs i really enjoyed reading. One of the main reasons is that I wanted to show some joy of flying. Unfortunately, it seems that there is more talk about upgrading here than we discuss flying and I do hope our mutual enthusiasm will return. If this TR helps in that, I will be delighted.

All the comments are welcome. Also, if you want to contact me on Facebook, try it at
www.facebook.com/aobradovic1