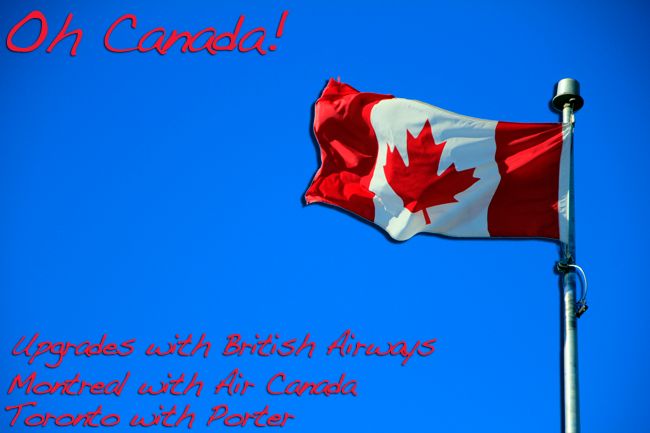 .



And just the Canadian sectors: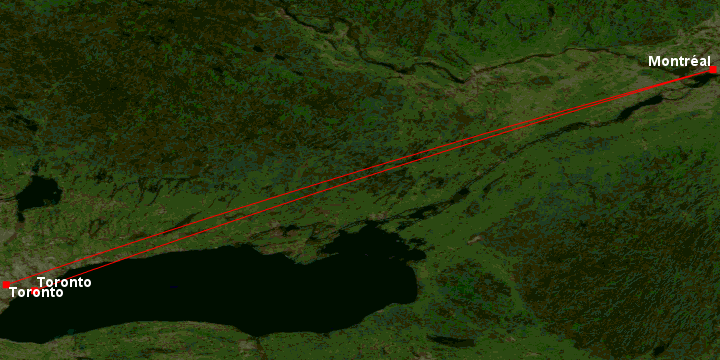 Maps generated by theGreat Circle Mapper -copyright © Karl L. Swartz.
Videos related to this report
British Airways | 787 Dreamliner | LHR-YYZ | World Traveller Plus:
http://youtu.be/9jUFSQjuScA
Air Canada | Embraer E190 | YYZ-YUL | Economy:
http://youtu.be/o1LXK5CVuwk
Porter Airlines | Dash8 Q400 | YUL-YTZ | Economy:
http://youtu.be/Ma7GBy8ozH4
British Airways | 777-300ER | YYZ-LHR | Club World:
Coming soon
Hi there, and thanks for taking a look at yet another one of my reports. This time I will be heading off across the Atlantic for the second time in 2014, but unlike on my previous journey I'll be heading to Canada, a country I've not visited for a good fifteen years. Putting my
newly acquired British Airways Gold Status
to good use, I ideally wanted to use them for the Trans Atlantic sectors. Prices weren't
too
bad over the busy Christmas and New Year break. The best part however was that on the return, World Traveller Plus (Premium Economy) was just thirty odd pounds more than World Traveller (Economy).
Also, the later BA departure from YYZ had recently been swapped from the 747-400 to the 777-300ER, meaning that by the time I took the flight I would have been on every type in the BA fleet (minus the A318, which at the time wasn't technically operated by BA anyway).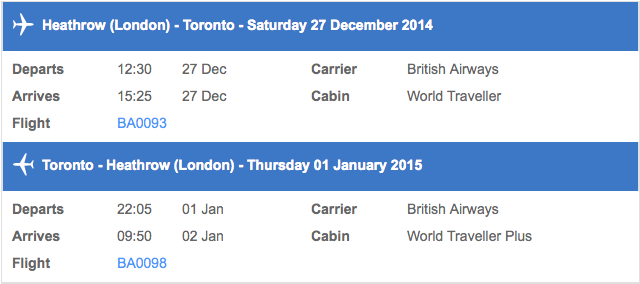 Strangely, after booking I was asked to pay to reserve a seat.
It turned out to be just a bug in the system though, as once I exited and returned to MMB, everything was in order.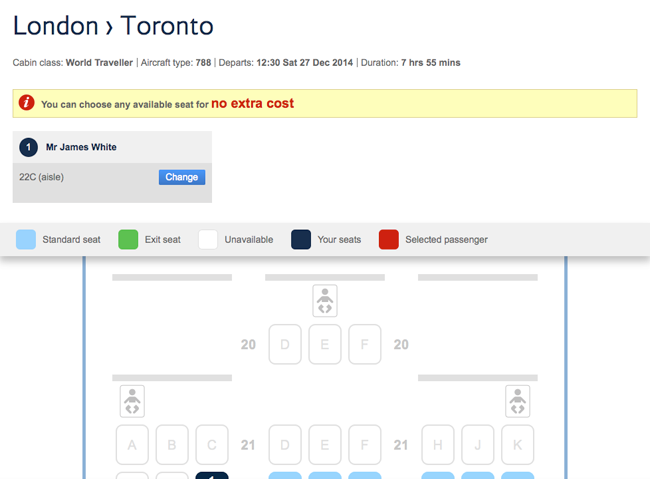 As I wanted to visit Montreal, a couple of Canadian domestics were in order. These were booked on Air Canada and Porter Airlines respectively for around £60 each.
During OLCI for the first BA flight, the following offers were available.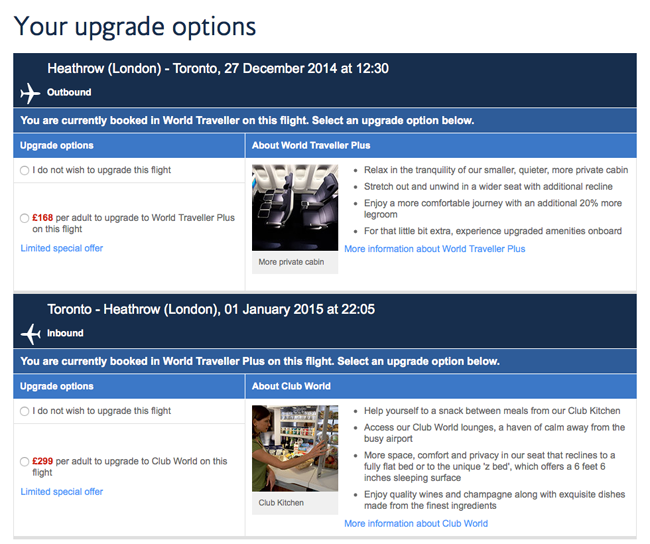 I was very tempted, however I figured the reason why they were so desperate to try and sell the upgrades (the prices had been reduced by £50 in the week leading up to the flight) was because the flights were pretty full. I eventually decided to call their bluff and not bother buying them. I figured my status meant I'd be towards the top of the operational upgrade list anyway, and if not I was happy enough with the cabin I'd booked into anyway - especially as I'd not travelled in BA's World Traveller cabin since early 1997 - so was keen to see what t was like these days.
On the day of departure, it would be the 08:50 coach to Heathrow.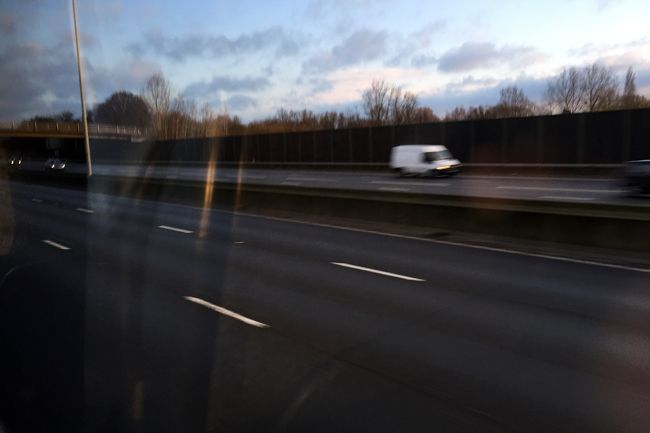 Upon arrival I made my way over to the First check in area where there was a bit of a queue, but I was still seen within a few moments.

.


.

I then headed through the new T5 fast track - it was a little quicker but no too much, before heading up to the galleries first lounge for some breakfast.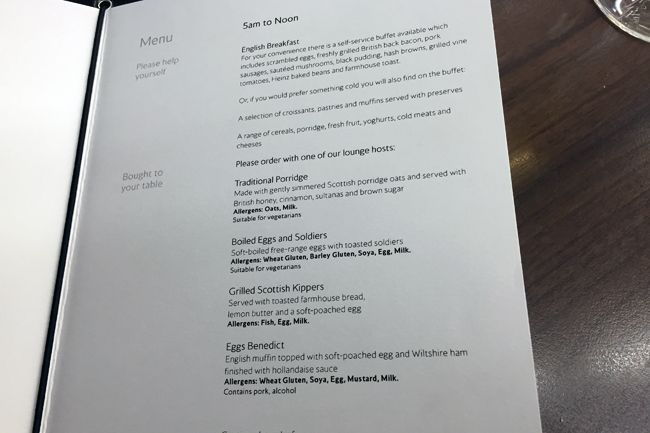 .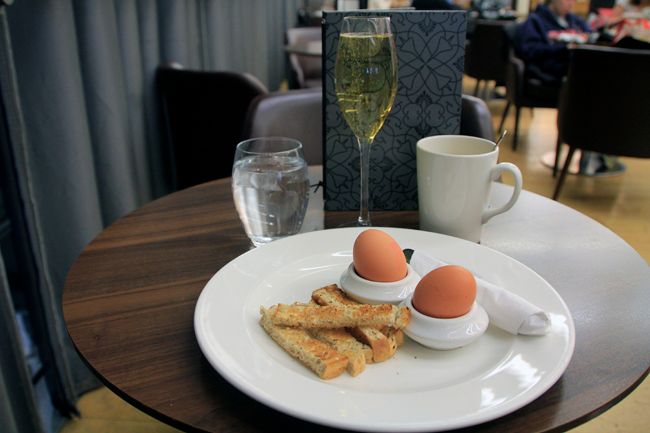 Once I'd finished eating, I made my way outside to the terrace area which was much quieter and provided a good view of what was going on outside.

.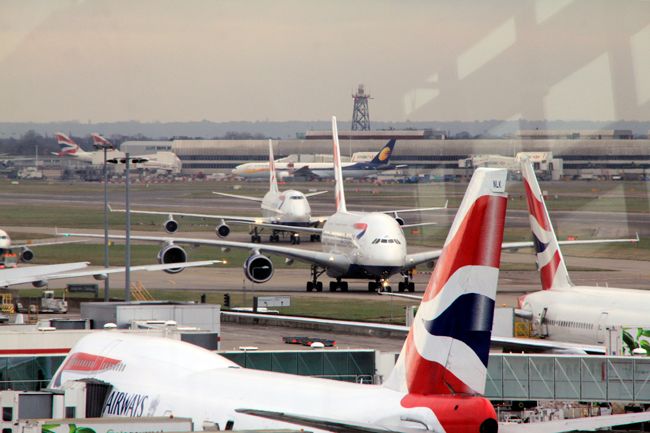 A couple more views of the T5 Galleries First lounge: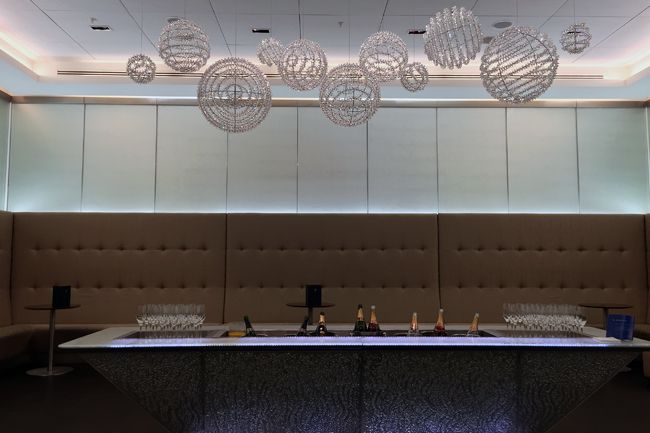 .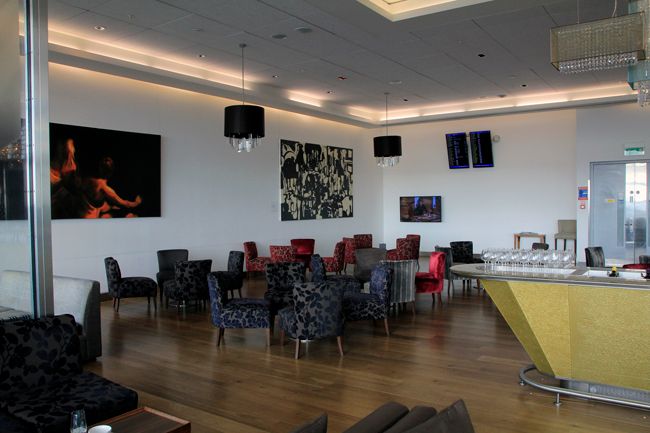 .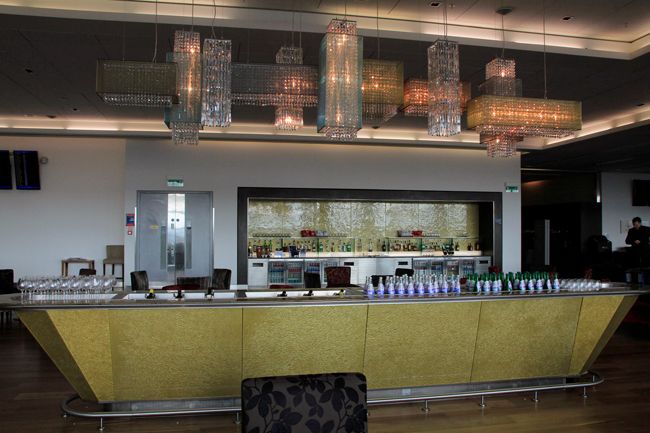 After around an hour or so, gate B36 was displayed, so I headed over to T5B.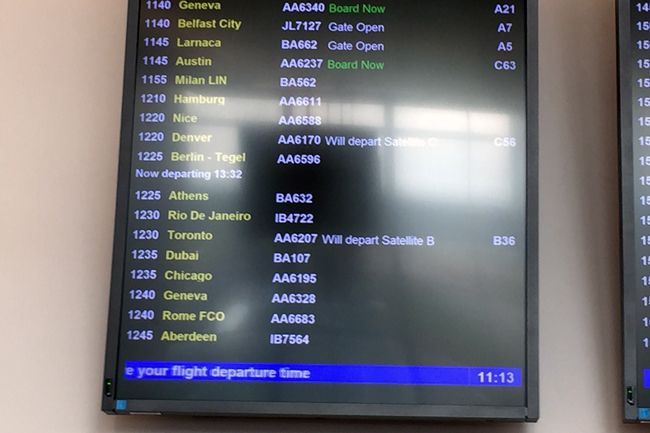 .


.


.

Upon entering the lounge at T5B, I was told that "Unfortunately I had been upgraded to World Traveller Plus". Well if you insist... The downside of this however was that I'd now been dumped right in the middle of the cabin. I did ask if there were any window seats available but I was told the flight was completely full. That would explain the upgrade then. And I'd saved £168 in the process. I stayed in the lounge for around half an hour or so.
Before heading down to the gate. As I arrived, boarding was being called. As I made my way down, I was singled out for a thorough search - and for the first time ever I was asked to power up all my electronic devices. The lounge agent who gave me the upgrade mentioned that my seat was a front bulkhead row seat. As I knew row 12 was at the rear of the cabin on the 787, and there was a 747 parked up on stand B36 I figured there had been a last minute change of plane.
However at the very last moment, it was downstairs to a waiting bus, and a long journey over to the far side of T5C, where G-ZBJB was waiting patiently. This now meant I'd been on G-ZBJA, B and C.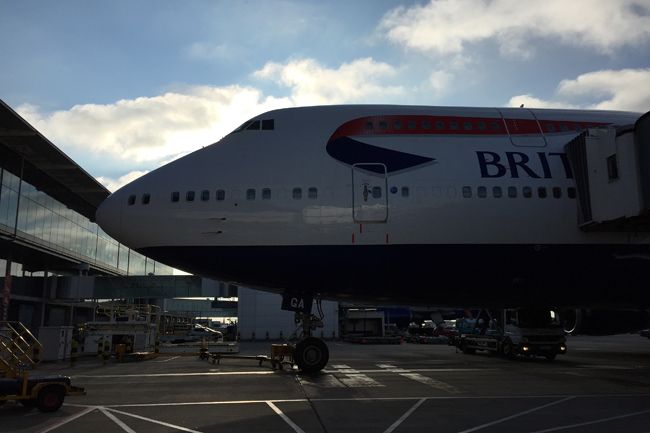 .