Note: Due to a formatting error last night where several images were cut-off from the report, it was removed. My personal apologies for any deleted comments, you may comment again now.
---
---
---
†
---
---
---
††
Routing for FAHA (Florida Airport Hopping Adventures) 8: A dual birthday daytrip. Maps generated by the
Great Circle Mapper
-copyright ©
Karl L. Swartz
.
---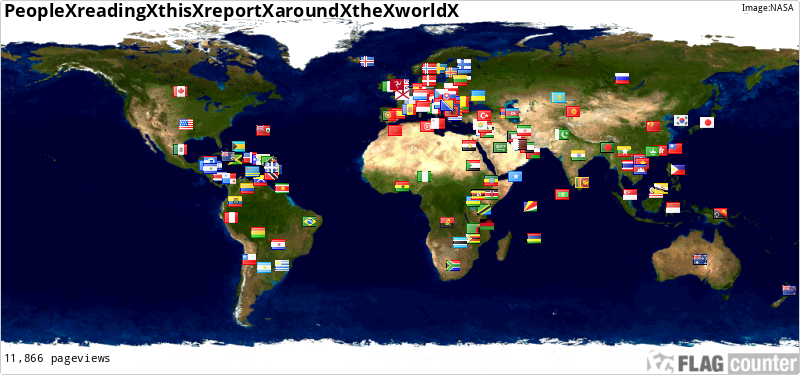 ---
Florida Airport Hopping Adventures 8: American Eagle First Class on their Brand New Embraer ERJ-175 Regional Jets MIA✈JAX✈MIA, Miami International Airport, Miami International Airport American Airlines Hub, Miami International Airport American Airlines Admirals Club, Miami International Airport SkyTrain, Miami International Airport Cafe Versailles, Plane Spotting at Miami International Airport, American Eagle First Class, American Eagle ERJ-175 First Class, Jacksonville, Florida, Jacksonville International Airport (IATA: JAX , ICAO: KJAX), Ritz Carlton Amelia Island Florida Resort and Spa, Ponte Vedra Resort and Spa, Ritz Carlton Executive Club, Salt, Amelia Island Beach, Miami International Airport Concourse E, and finally Miami International Airport SuperShuttle.
---
FOREWORD
---
Welcome to the eighth installment of my FAHA (
F
lorida
A
irport
H
opping
A
dventures) series, the series of write-ups I post about my wanderings throughout the state boundaries of the sunshine state!
The first seven episodes, if you're a first time reader or just want to catch up on the reports you've missed:
Airliners.Net
1.
7 Hours On A Silver Saab 340B+! FLL-EYW-TPA-FLL
(by
LPDAL
Jan 27 2014 in Trip Reports)
2.
Fahf 2: Southwest Business Class R/T FLL-TPA-FLL
(by
LPDAL
Feb 10 2014 in Trip Reports)
3.
Spirit Airlines New First Class FLL-MCO-FLL (Pics)
(by
LPDAL
Feb 17 2014 in Trip Reports)
4.
American Airlines Flagship Business Class MCO-MIA
(by
LPDAL
May 20 2014 in Trip Reports)
5.
Silver Airways Saab 340B+, United Club FLL-MCO-FLL
(by
LPDAL
Aug 31 2014 in Trip Reports)
6.
American Airlines First Class, 767-300 MIA-MCO-MIA
(by
LPDAL
Sep 17 2014 in Trip Reports)
7.
US Airways First Class, AA First Class MIATPAMIA
(by
LPDAL
Dec 4 2014 in Trip Reports)
IntraFloridian flying is one of my favorite past times (as you can see above, a ⅓ of my reports, are part of this series) and is big business: American Airlines (mainline), American Eagle, Envoy Air, Spirit Airlines, Southwest Airlines, Delta Connection, Silver Airways, JetBlue Airways, and a handful of Part 380-authorized charter carriers all fly people to and fro entirely within Florida. I'm not sure if Florida has the largest amount of intrastate flying, but it is a humongous amount, to say the least.
IntraFloridian flying is big business, as seen in this map generated by the
Great Circle Mapper
-copyright ©
Karl L. Swartz
. This may not be all of the scheduled, Part 121, Part 380, or public charter routes operated solely within Florida, but it gives you a good idea of how well all the major cities in my state are linked together by air service.
The stem of this trip report has its roots in my 23rd review,
Delta First Class+Dead Hubs+MD-90s PBICVGMEMMIA
(by
lpdal
Feb 18 2015 in Trip Reports) :
Quoting LPDAL:
Checking in for my Republic Airlines d/b/a American Eagle E175 flight up to JAX the following morning (wait, isn't it already morning? ) I later changed this reservation to November 4th, as a combined birthday present for my best friend and Is' birthdays, which are only a week apart.
The night I got home from that trip, it was around 3AM when I finally crawled into bed, and the JAX flight was departing at around 8-9:00 AM EST which meant I would get six hours of sleep at best. Still, my roaring enthusiasm for commercial aviation won over and I set my alarm clock for 6AM, thinking I could make it there on only a few hours of sleep. Well, no dice! My iPhone's alarm beeped a million times, but I was so tired that I just figured I would change the trip to a few days later.
However, my best friend and I's birthdays are only a week or two apart, and, considering he had enjoyed our first trip together,
Silver Airways Saab 340B+, United Club FLL-MCO-FLL
(by
LPDAL
Aug 31 2014 in Trip Reports), I phoned him and asked if he would like to come along on my jaunt to Jacksonville on November 4th, 2014, which I chose because my high school / school district designated that day off because of the election.
When I booked my original tickets, I had my eyes on the nearby municipality of Amelia Island, Florida, particularly the Ritz Carlton, which is in direct competition to the nearby Ponte Vedra Resort and Golf Club, where I had stayed way back in Yee Olden Days in 2005. The Ritz was holding some sort of special for large penthouse suites, and was able to be linked to my American Eagle itinerary to easily facilitate the AAdvantage perks. However, the rates for the hotel would be worth it if you were staying for a night, but NOT if you were staying until early evening, which was what his parents limited him to. I had heard an inkling somewhere that if you call up a hotel, you can speak to them about receiving a discount rate for your room if you only want to stay for the span of a day. I had an important test the next morning as well, and my friend would be going away for a few-month long sabbatical in his home country of Colombia the very next week, so we were going to try to make this our best trip yet (out of...one other, I know. :P).
I called up the Ritz Carlton in Amelia Island, which happened to have the most interesting orchestra hold music, and spoke to the manager about a day-rate. With a little bit of negotiation, my politeness (Yes sir, no sir, Yes Ma'am, No Ma'am, Please, thank you, you're welcome, have a good day), and teenage patience (which does exist) I managed to halve the sale rate, which meant we were getting this huge room in an RC property for a cut-throat rate to have one last day together before he went back to Colombia for a long time. I excitedly called my friend and broke the news, he was ecstatic, and so was I. I couldn't wait to share the experience of the greatest industry in the world, the airline industry, with my best bud!
---
1.
†
-
Also applies to all two-class, first-class-equipped American Eagle and Envoy Air Aircraft.
2.
††
-
Title of "American Eagle First Class+RitzCarlton MIA✈JAX✈MIA" is truncated from the proper spelling of "Ritz Carlton" due to the Airliners.Net thread title character limit.
---