This dedication goes to the people behind these airport, not an easy biz actually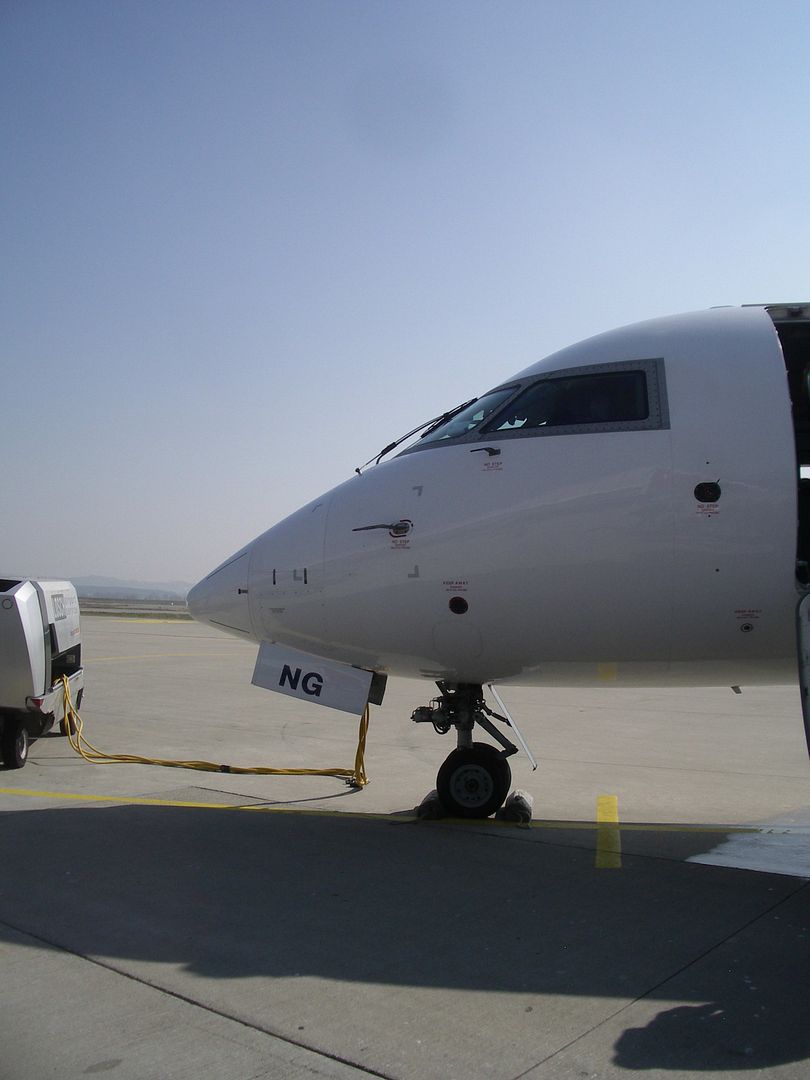 The trip in one word:
"RURAL"
Grüß Gott, dear readers,
there are a couple of german places still missing on my visited airports map and today, so it looks like, I should catch one of it this way:
Thanx to once again:
http://www.gcmap.com/
Just a week ago I was en Espagna to check the sun:
Espagna LaPrimera BCN MAD LAN
(by
FLIEGER67
Mar 11 2015 in Trip Reports)
The vids:
http://www.youtube.com/watch?v=HwXsYDpkkpU
http://www.youtube.com/watch?v=bHFZRAyk9F4
And the very same sun is also visible, bright and clear here in Germany, ok, lucky me, that´s for sure not everyday´s standard in early March.
This story smells a little bit like green open landscape, lucky cows producing slowly but steadily lucky milk and something else and just from time to time, but not that really often, they are interrupted by a little bit of plane noise!.
Thursday, 13 MAR 2014
.
The vid:
http://www.youtube.com/watch?v=SQyqvNiSCmM
.
.
.
.
Service Germanwings 4U 8093 operated by Eurowings
Scheduled: 13.05 // 14.20
Here are all the recorded plane types?:
PLANE TYPES RECORDED
auf einer größeren Karte anzeigen
And also the checked airlines:
AIRLINES CHECKED
auf einer größeren Karte anzeigen
And the visited countries, maybe?:
VISITED COUNTRIES
auf einer größeren Karte anzeigen
Well, there is the one and simple way to reach this airport what means by car. But what should you do when you´re car is here and there is no chance to fly in again later around the day. So, maybe park it somewhere else?.
For example in Singen, cheap as chips and catch a train or two on the way. Please, do not check the time, it´s much to early also from my point of view to reach this place. Ok, the fare is good 20.00 Euro´s all the way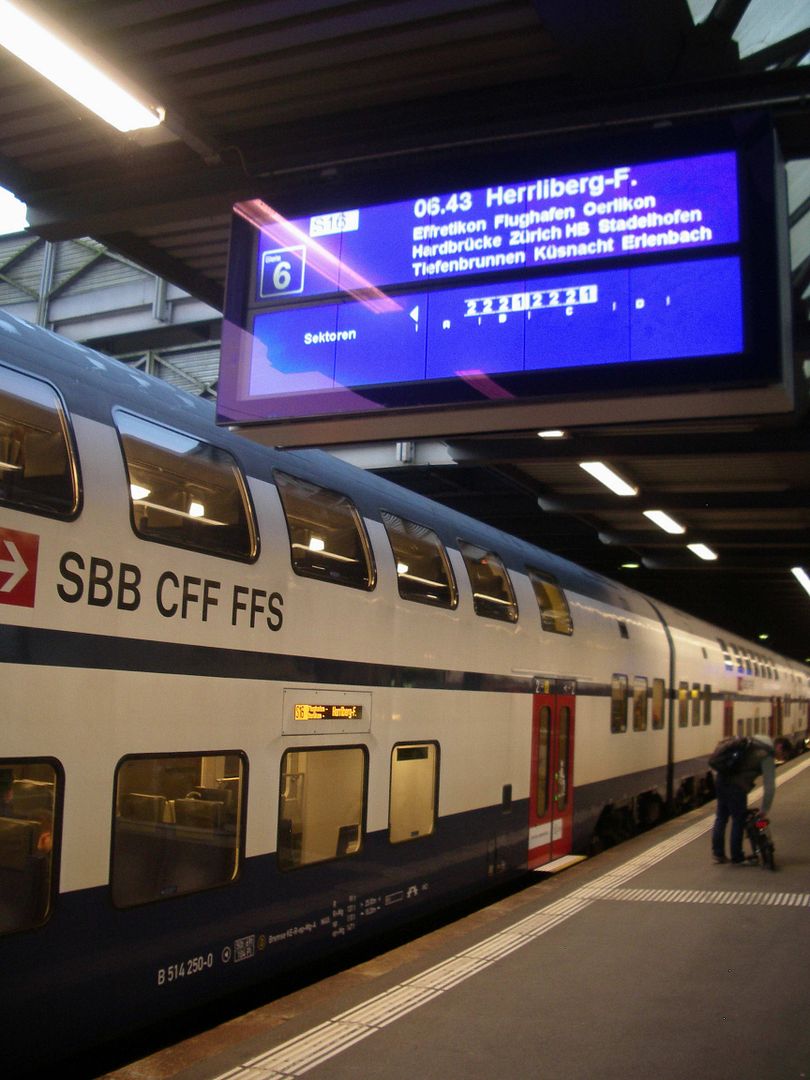 Ahh, Memmingen, discovered on the screen and there is also the carriage for my ultra neongreen superracer equipment, recently changed from "No Fear" to "No Mercy" but wait, where is the snow?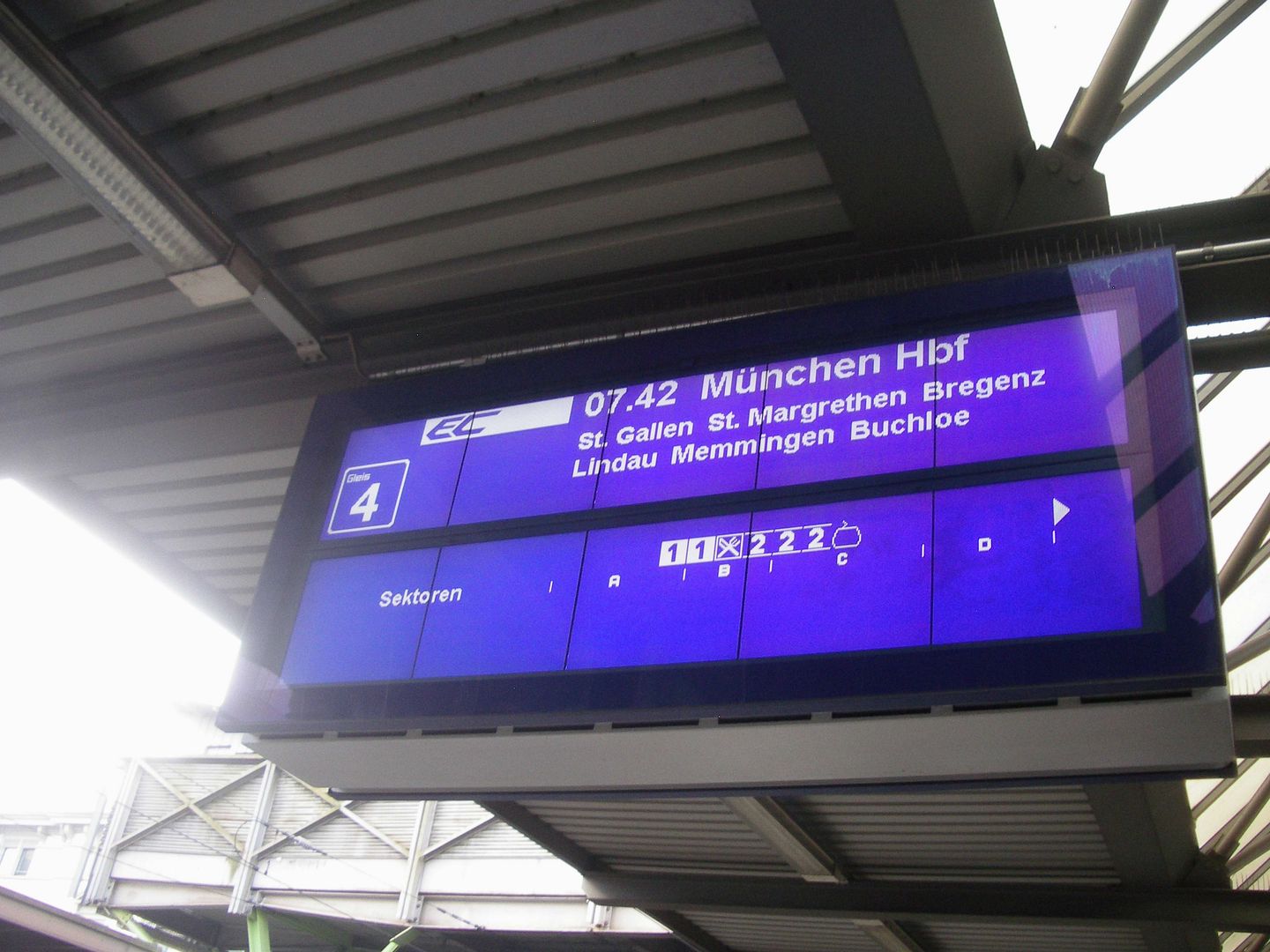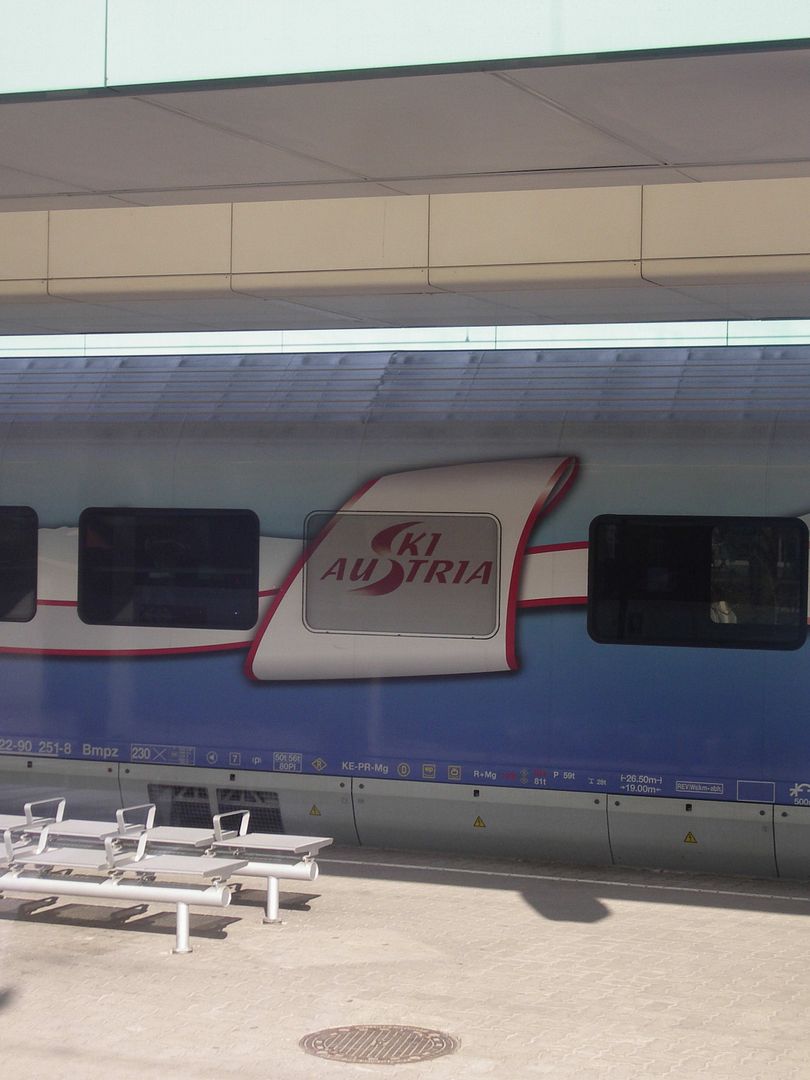 This looks like more like a lake than anything else, maybe the "Lake Constance", ok we are calling at Bregenz and Lindau!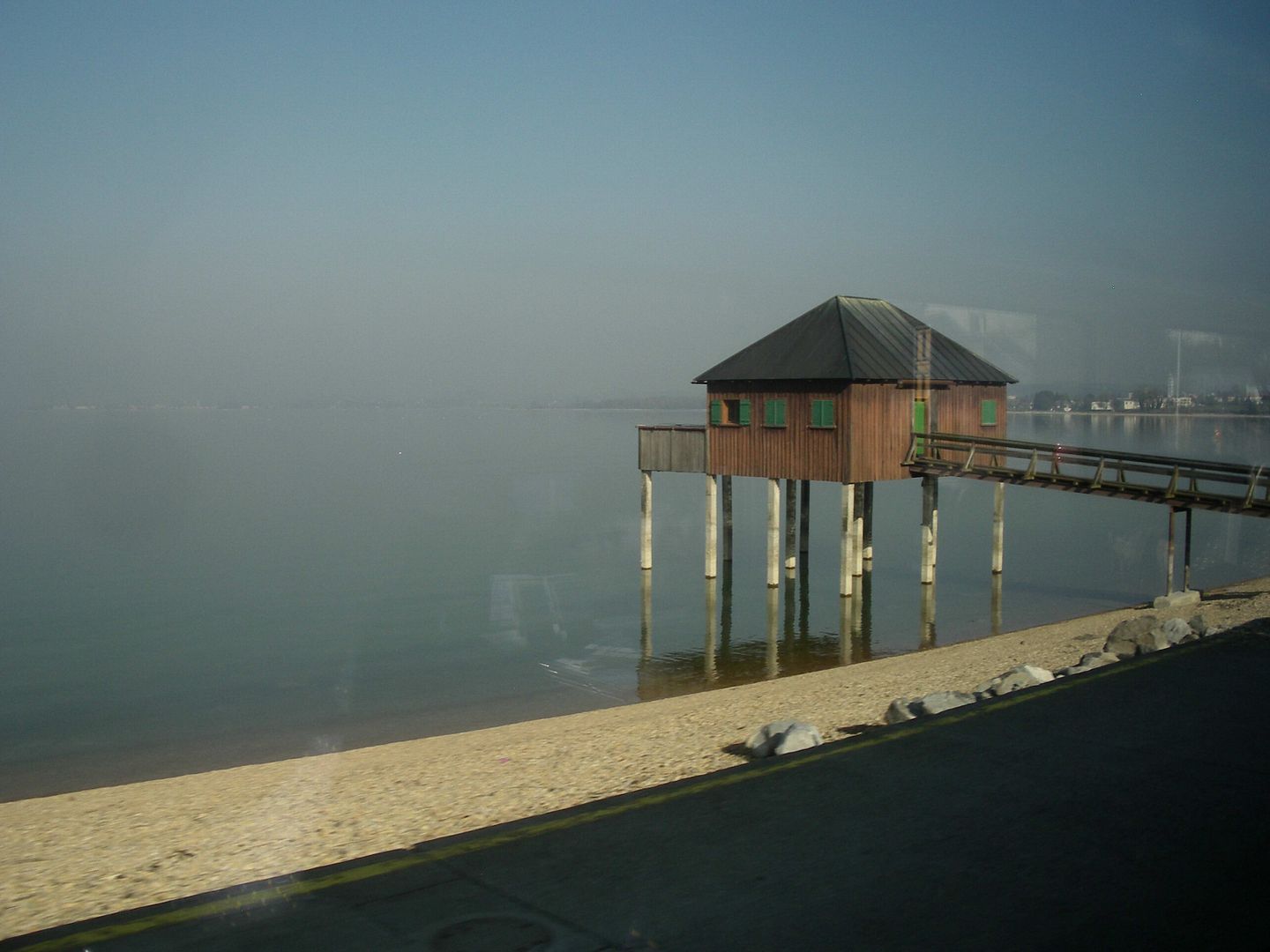 Here we are, Memmingen central, the one and only station for Memmingen airport and there is also a convenient, at least sometimes, running bus shuttle via the megacities of Babenhausen, Ottobeuren and Krumbach. Well known to their high education in the three very important bavarian cultural artefacts:
1.) Beer
When you fixed with part 1.), simply take part 2.): Beer
and if there is still some space left, do not miss part 3.) Beer!
and do not forget to go with a sausage or two or who knows how many, beside!.
Not that this airport is called Allgäu Airport in any case. Strange, someone concealed this irony out button here on this keyboard!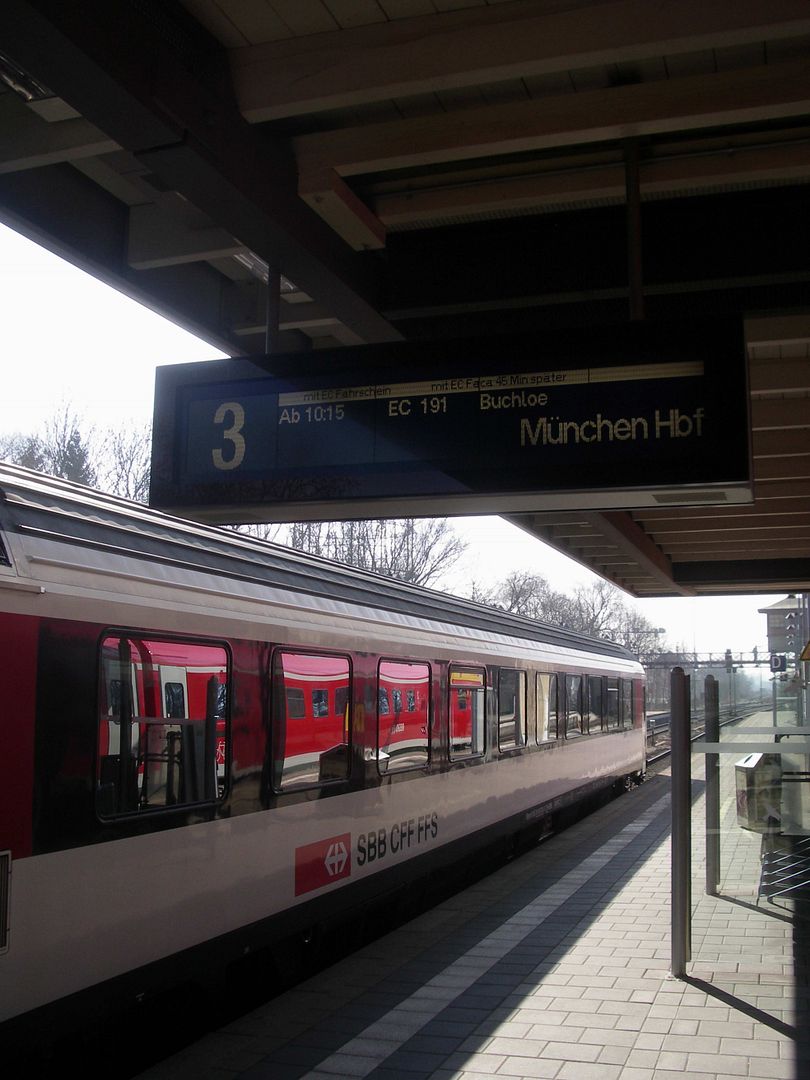 Allgäu Express is calling in a thousand several languages!
And the terminal looks like, just by surprise, modern
To handle, to fly, with up to date equipment!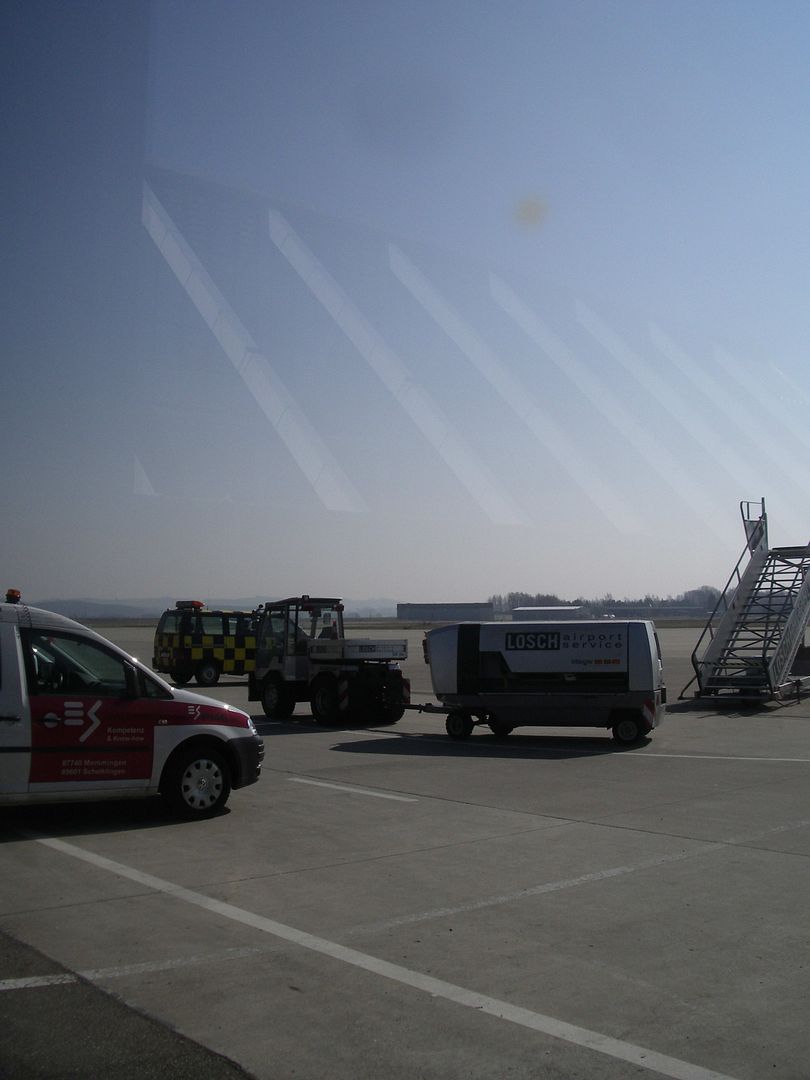 Classic, no idea about the backround of this name!
Steep and sharp it looks like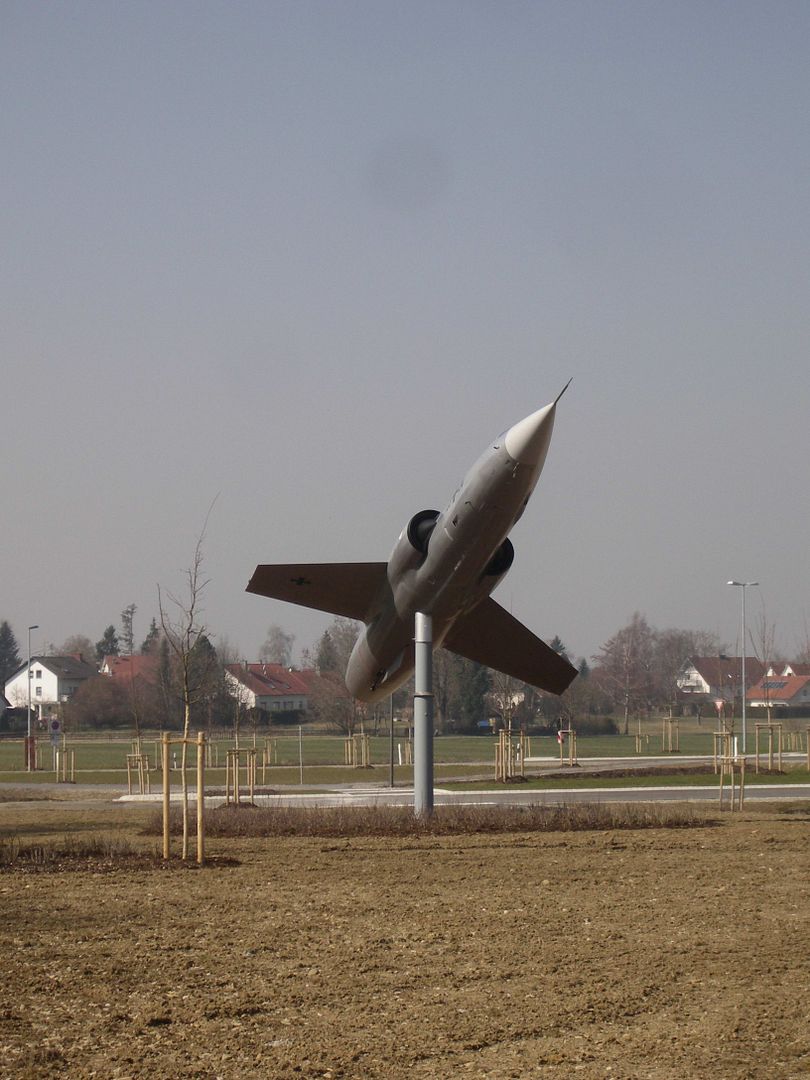 So, where are the cows?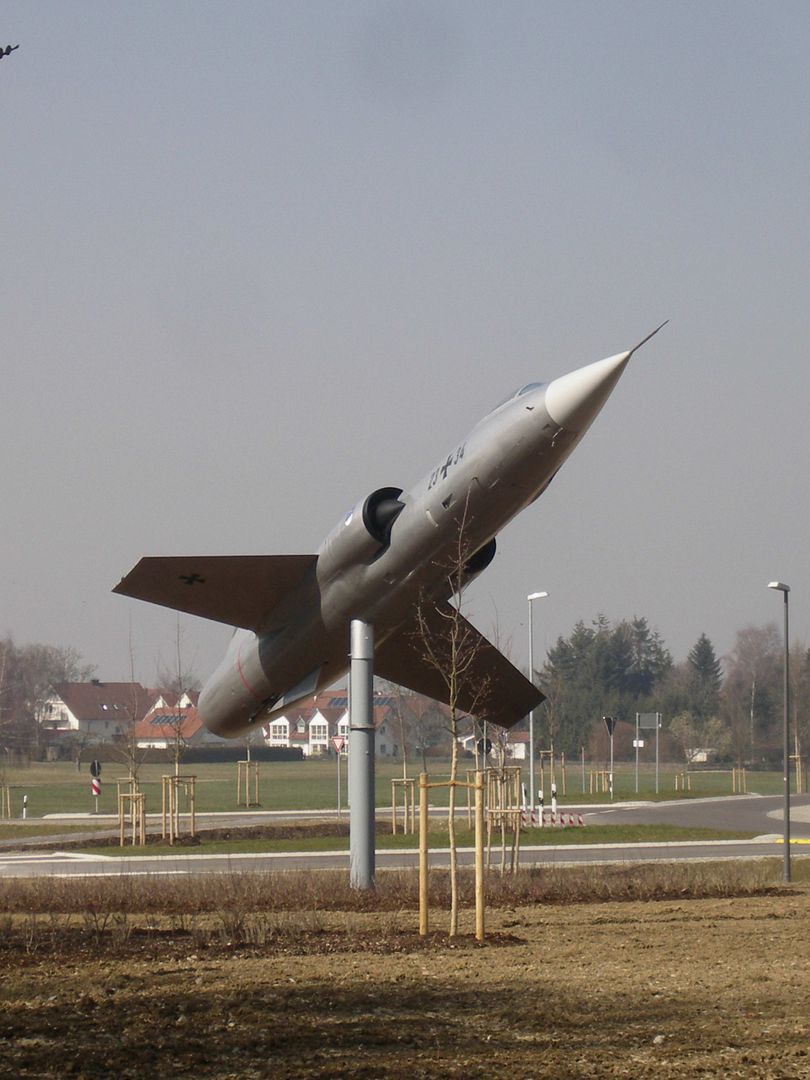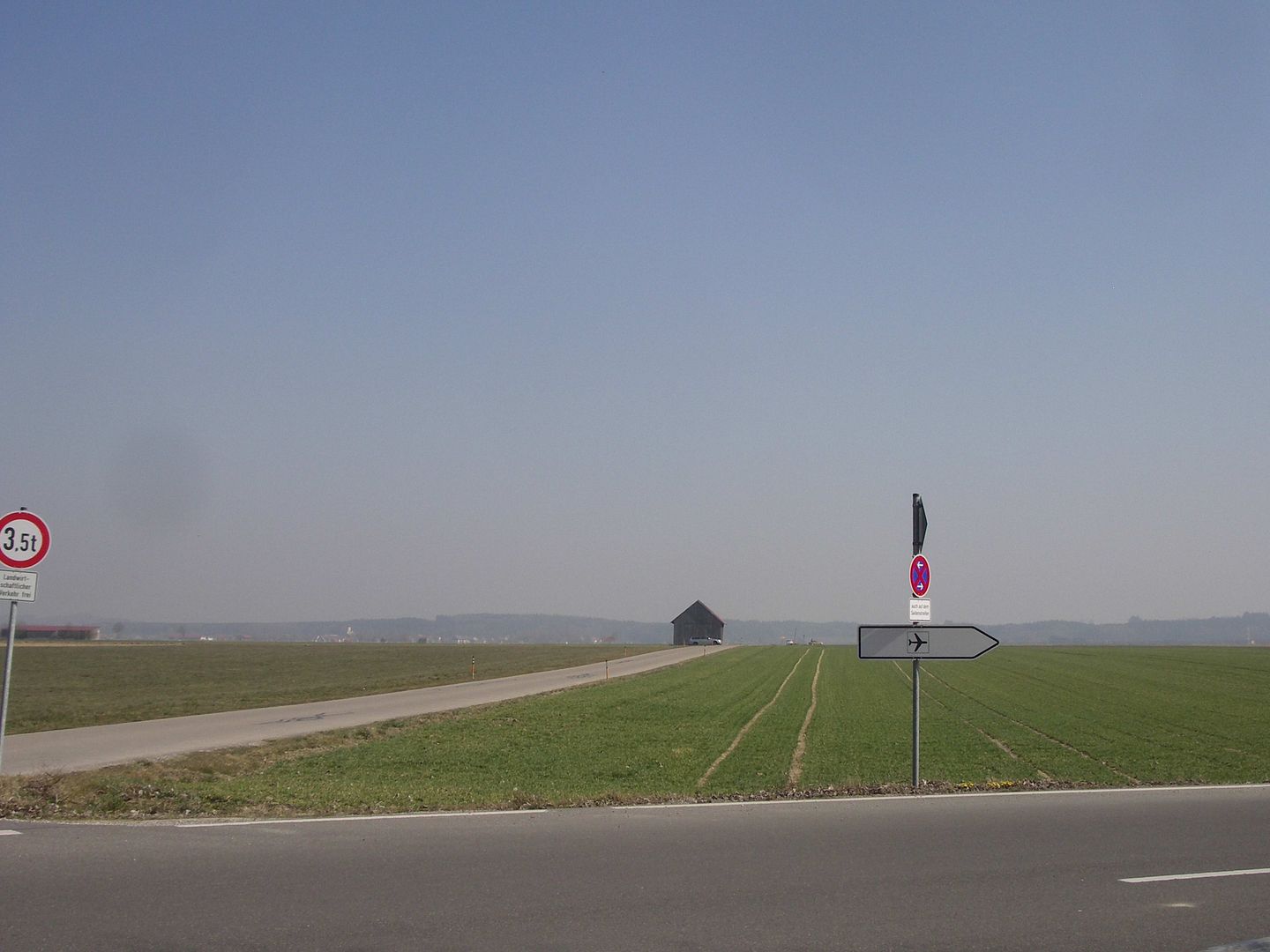 Kiss and fly, today, sure?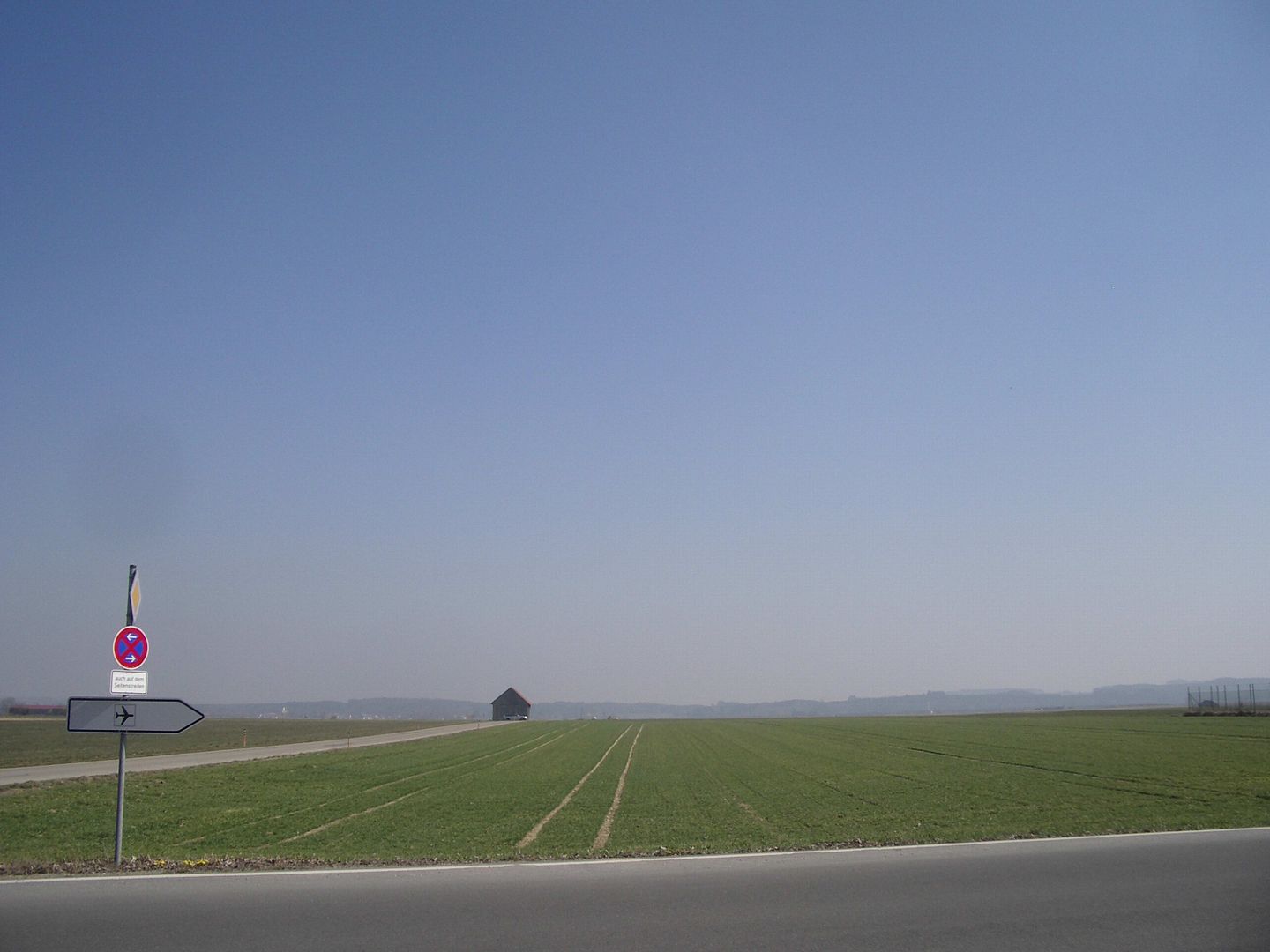 A plane, trust me, there is really a plane here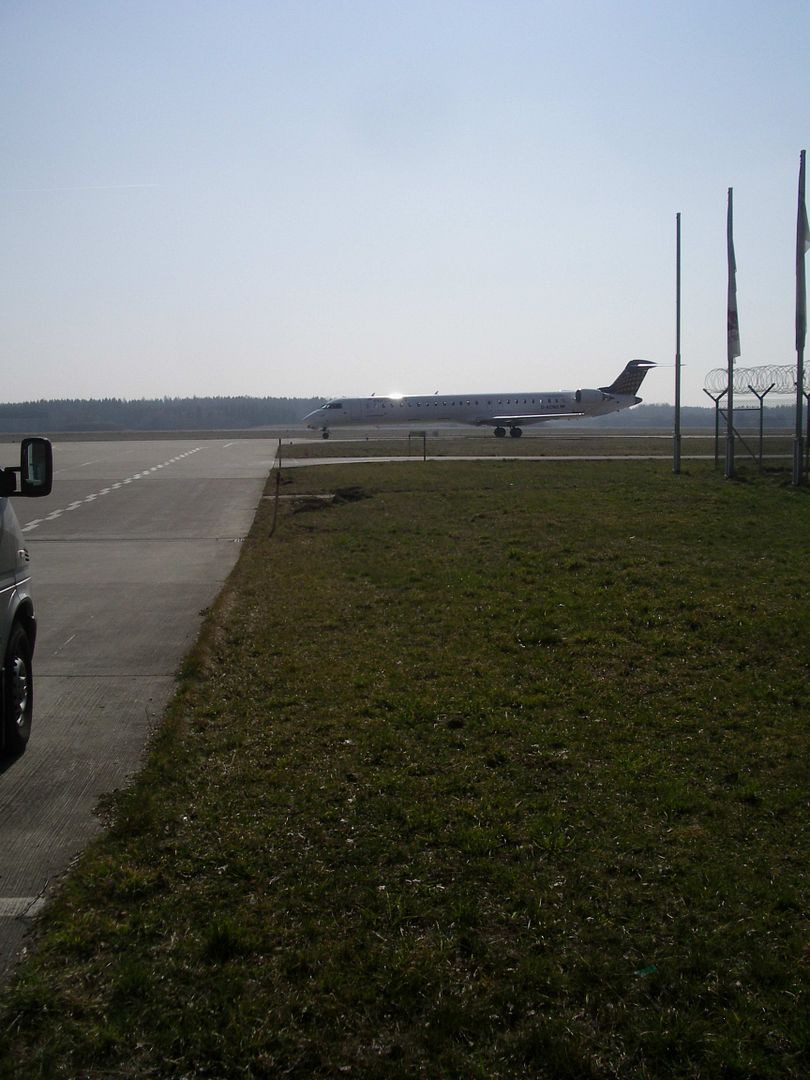 And it looks like it´s on the right track
Eurowings, gone, but nowadays reborn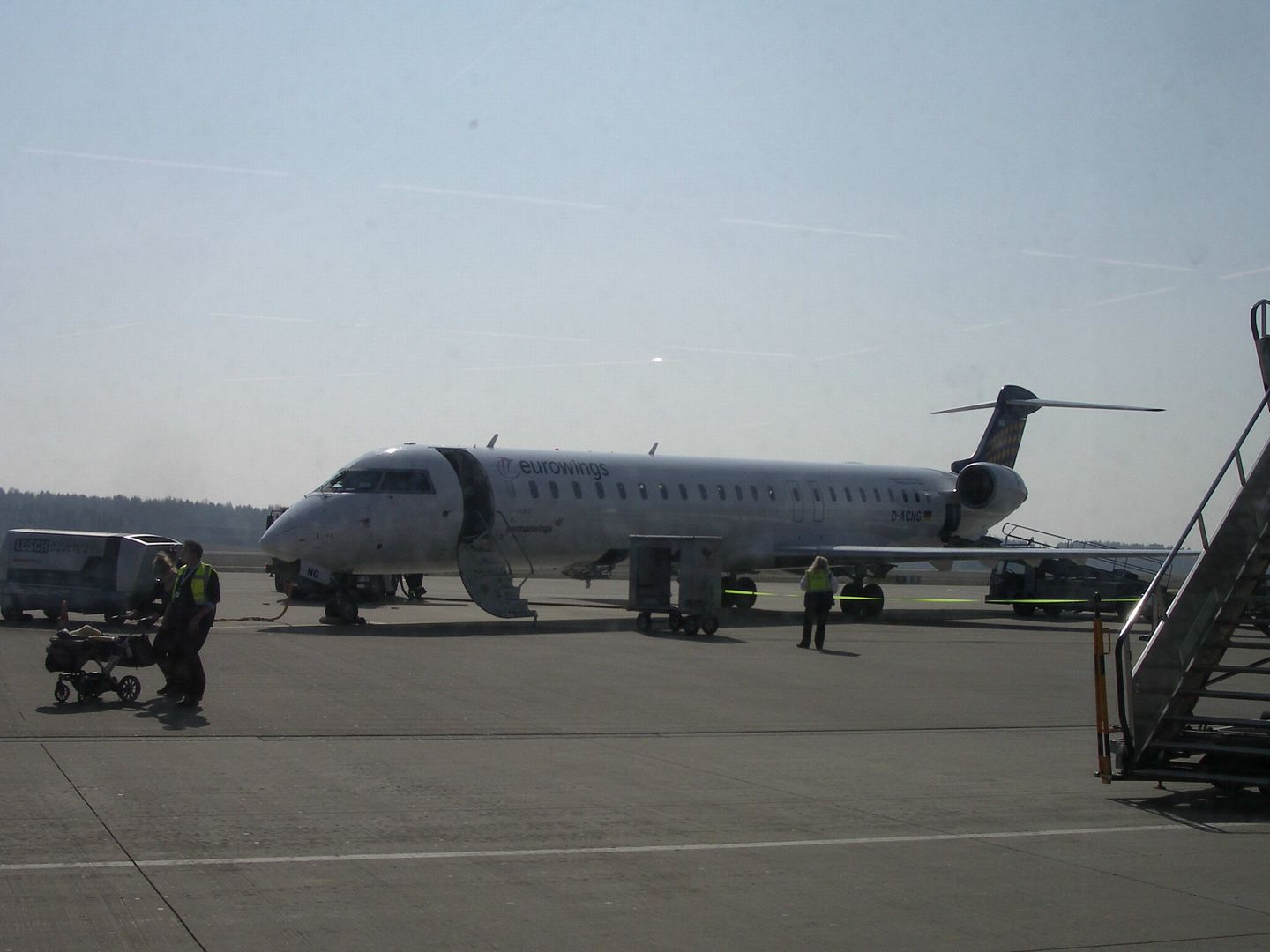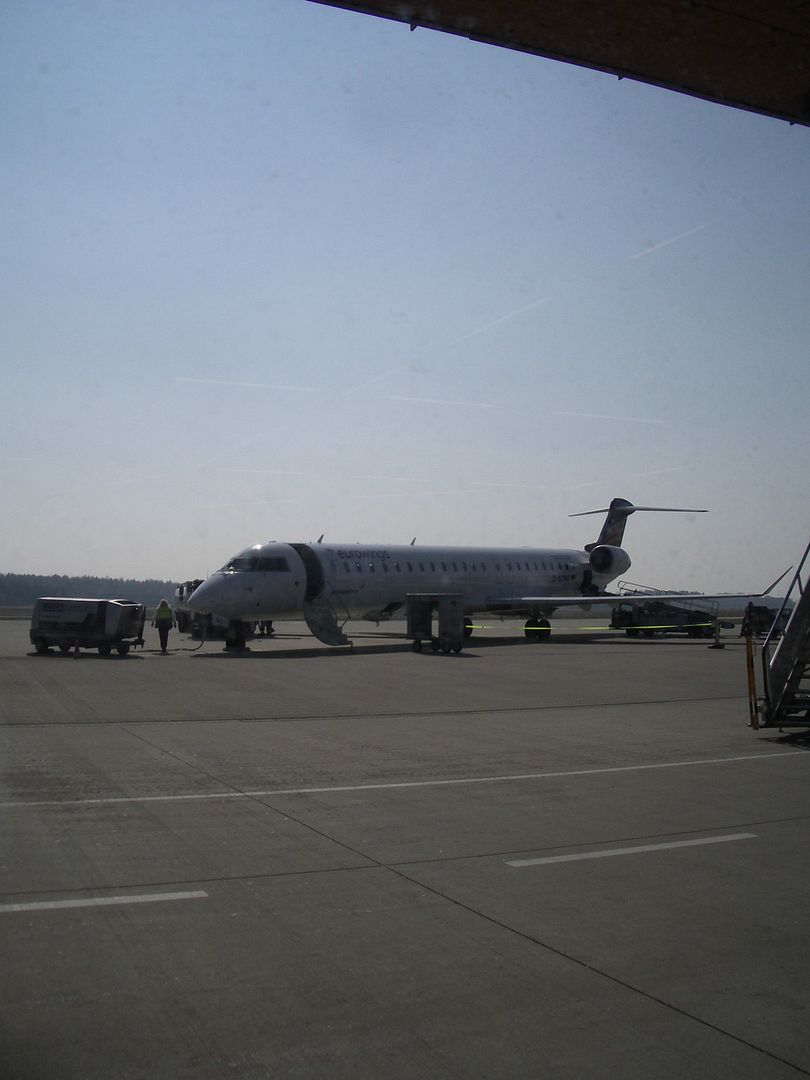 Something also at the left hand side?. No!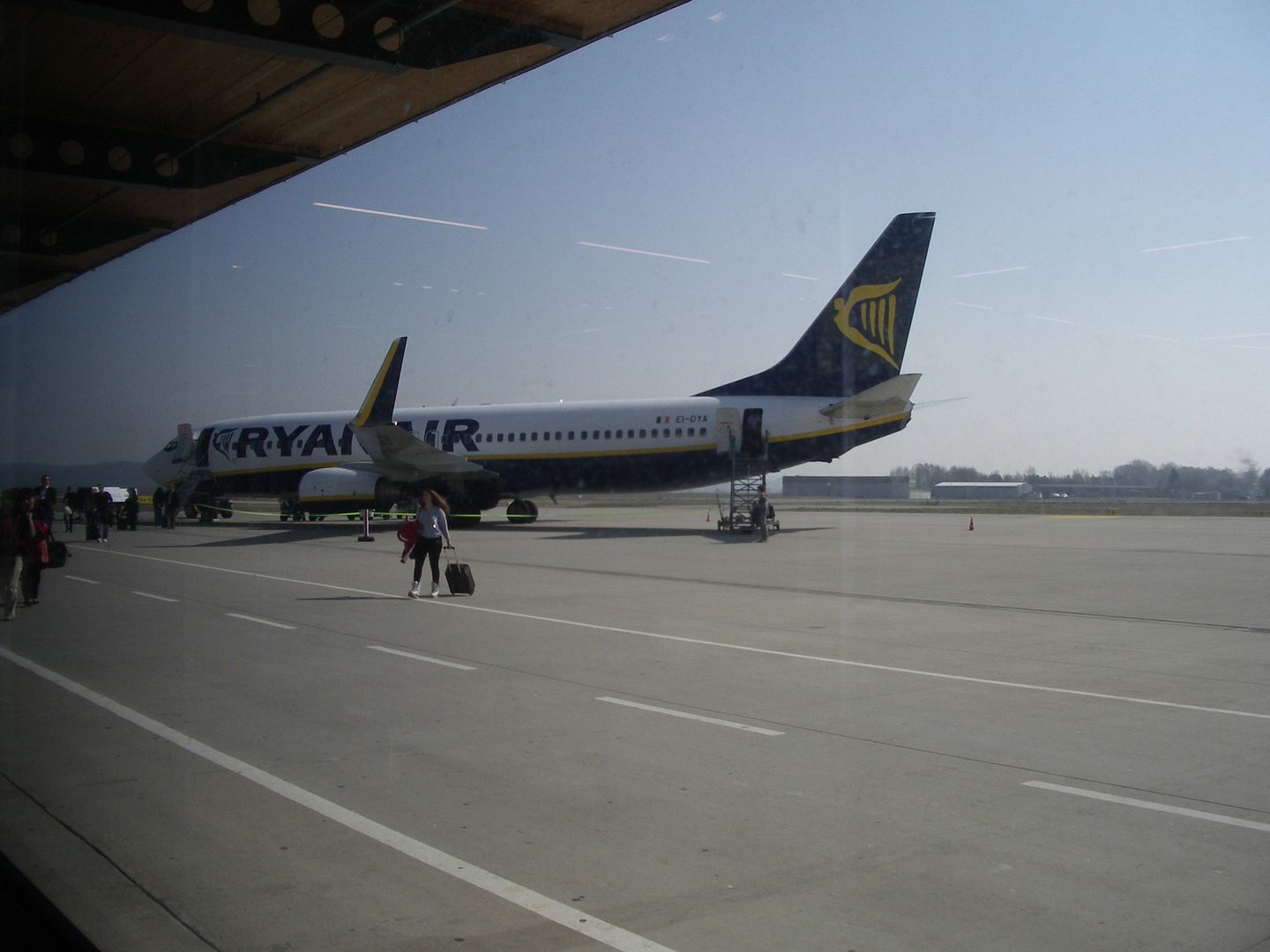 Ok, this one for me please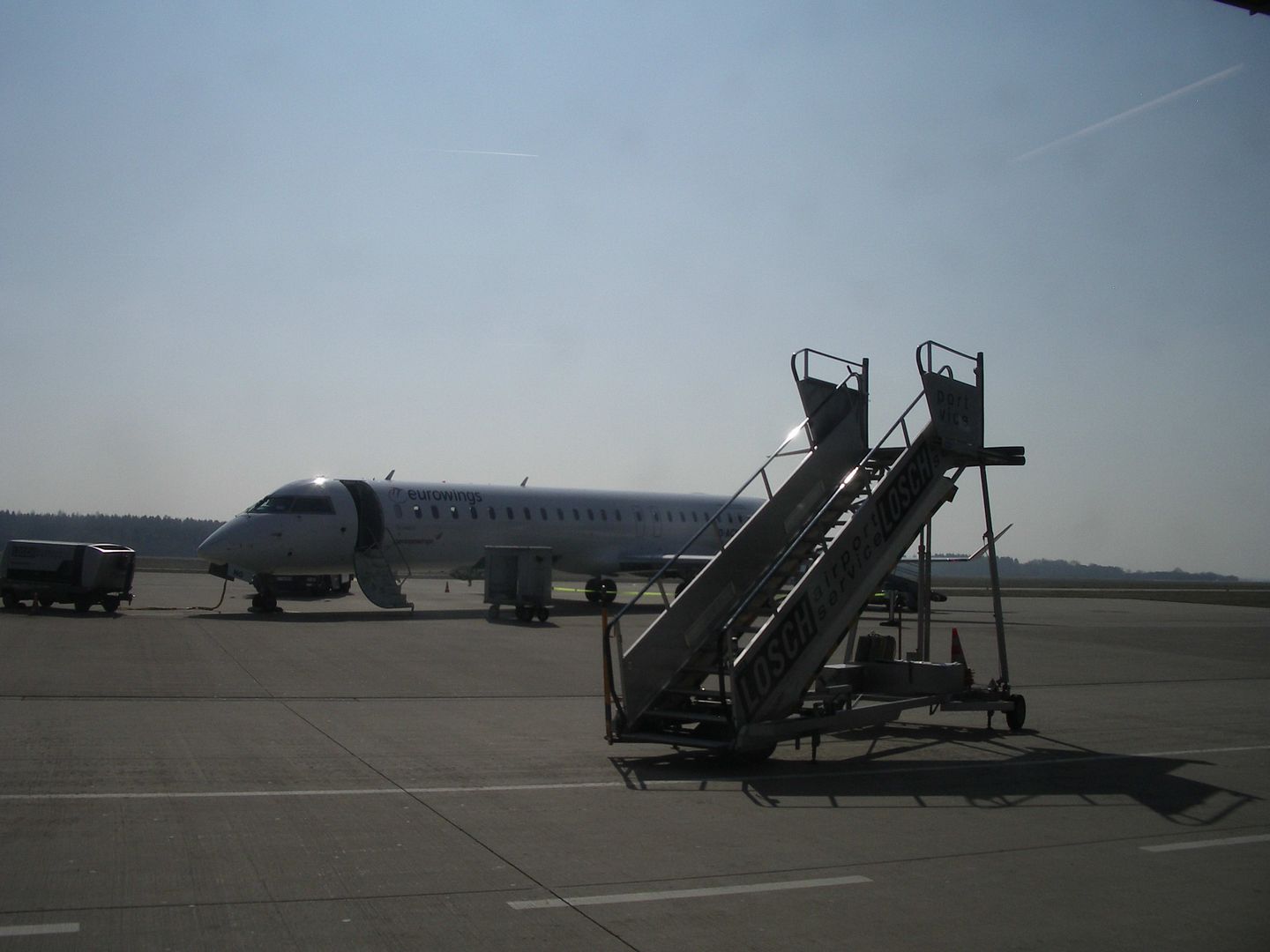 No coffee, no drinks, no bagels!
But an ultramodern, industrial style, terminal building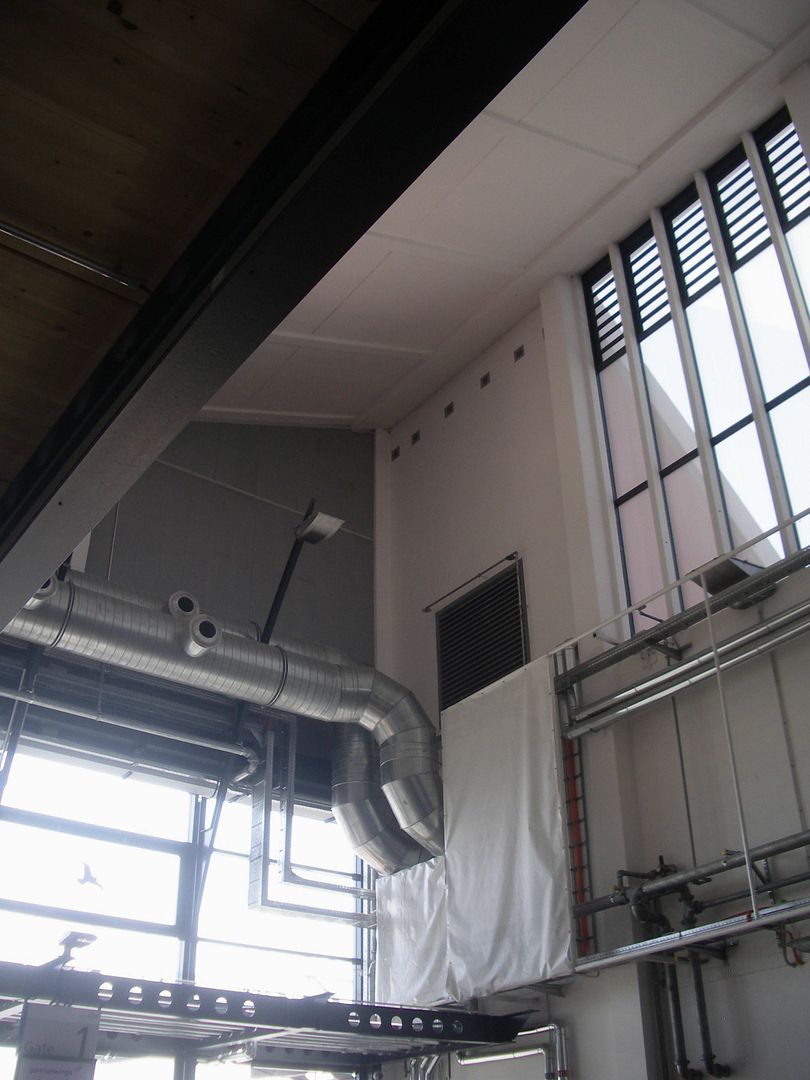 Briefing or lounging, ok, both not me
Boarding now and btw. this tix is fixed directly via Germanwings at 75.00 Euro´s with some warm welcomed subsidies from the local hoteliers to keep this service running
And this is "Rothenburg ob der Tauber", D-ACNG, the CRJ900 like on schedule. In the air with Eurowings since 09.10.2009. 21 planes on type are still in the fleet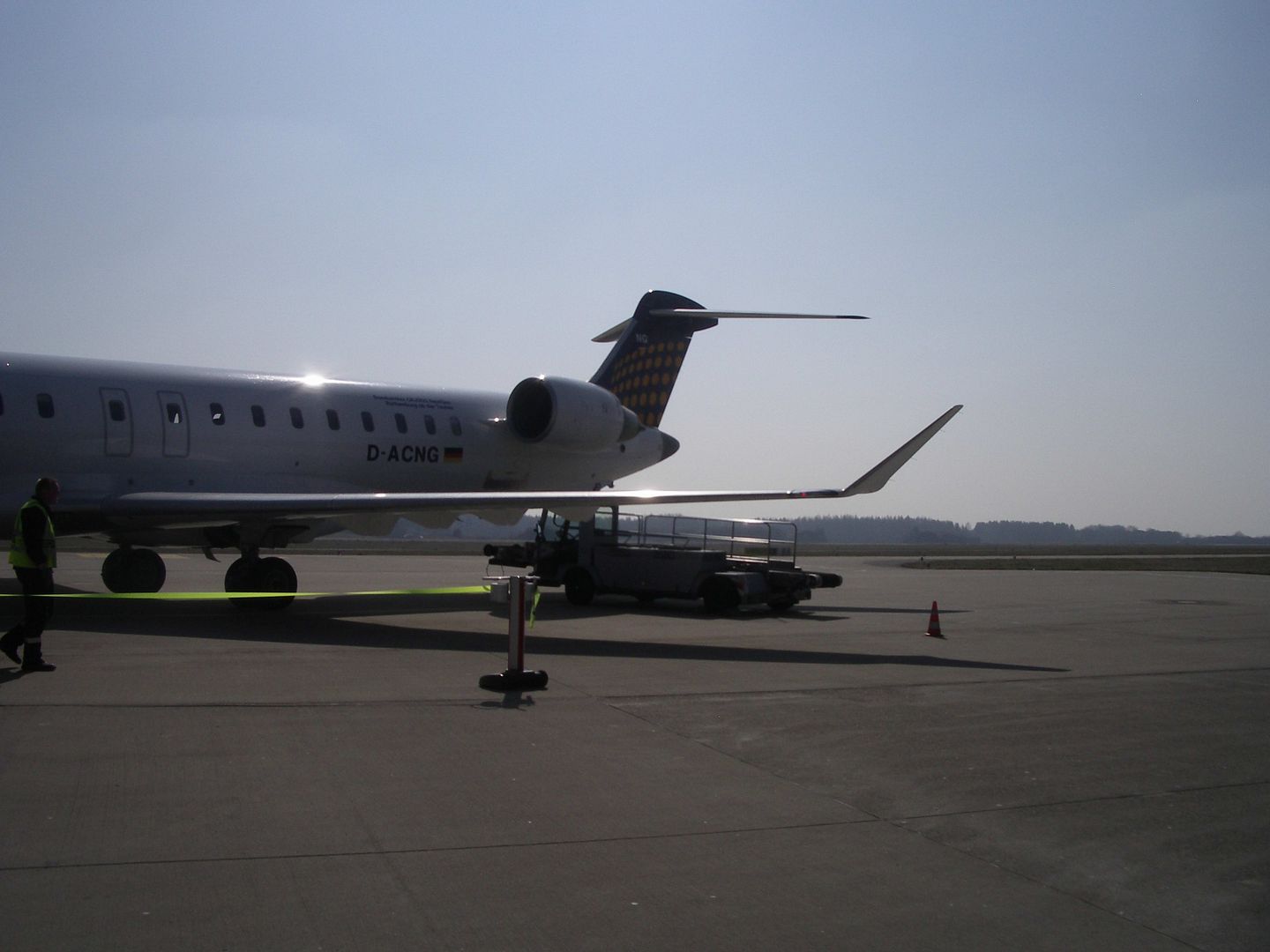 New it is to the log and leg no. 23 on type.
Here is a short story:
http://avherald.com/h?article=47601826&opt=0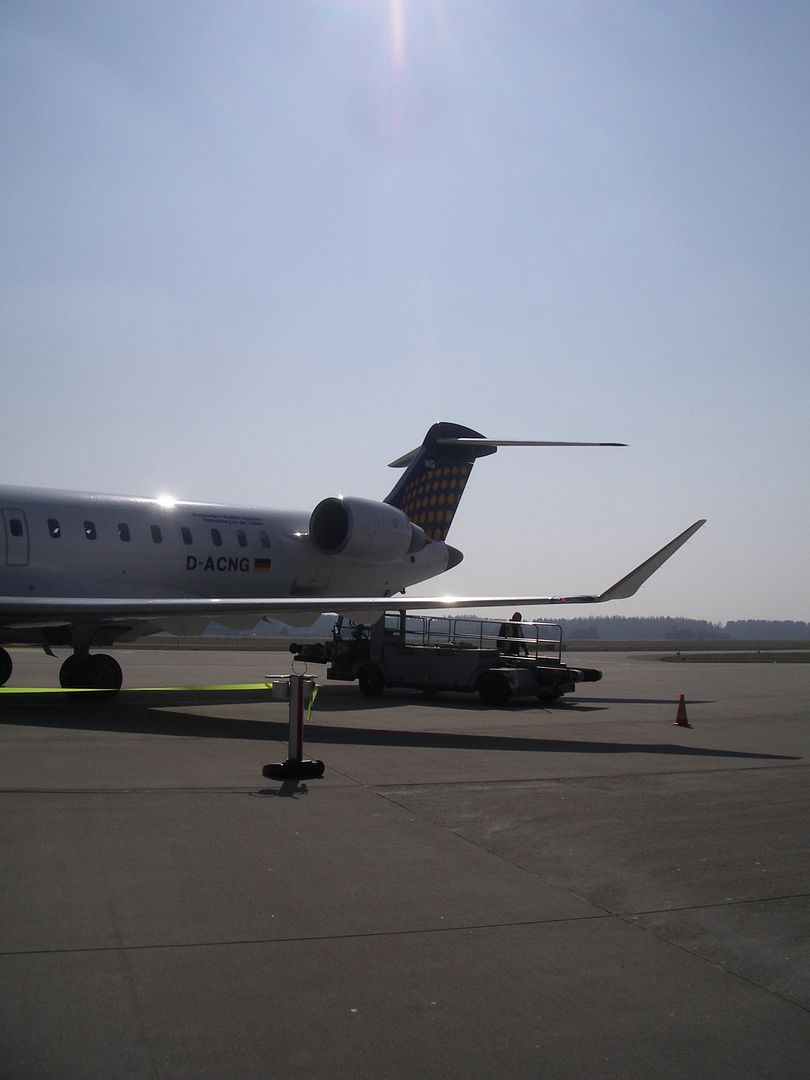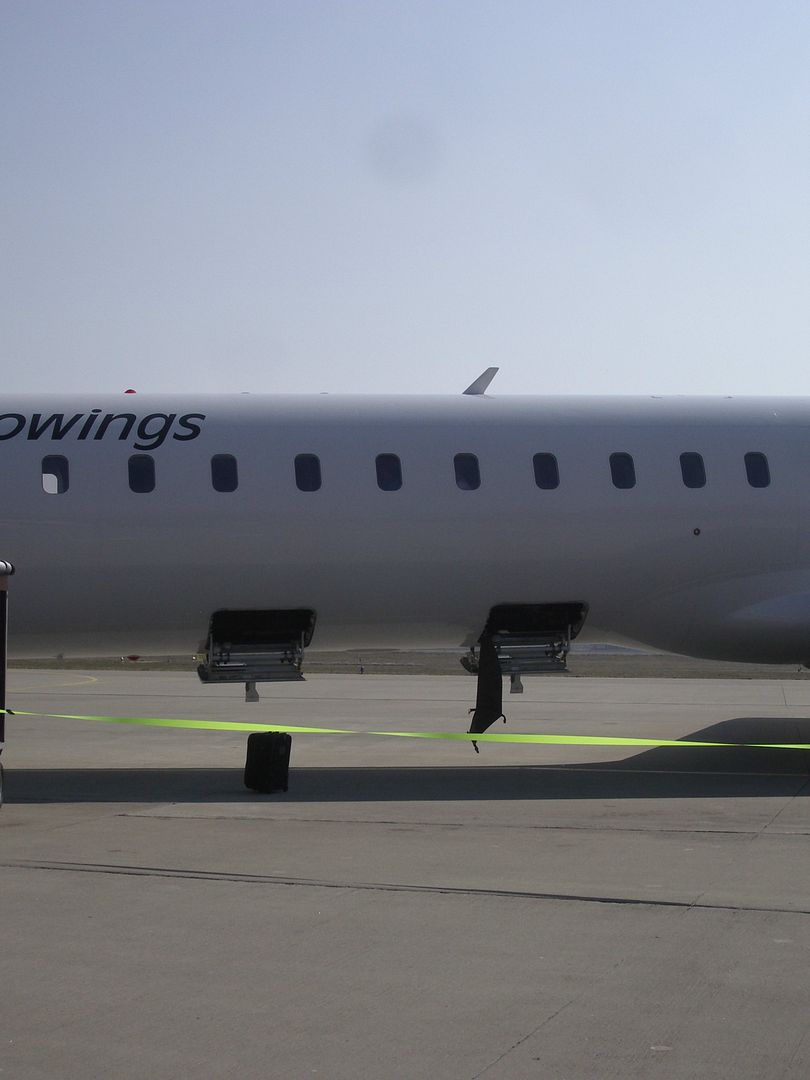 Is this really Germany in March with such a clear blue sky up there?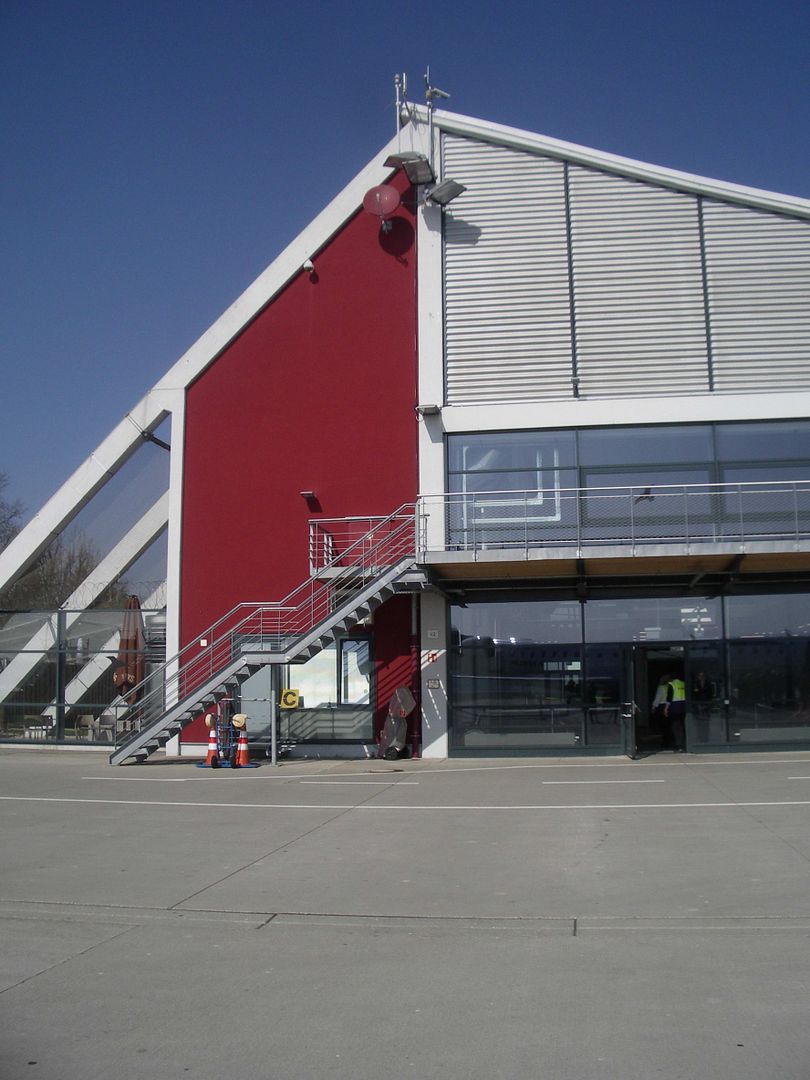 Ok, ok, I´am coming straight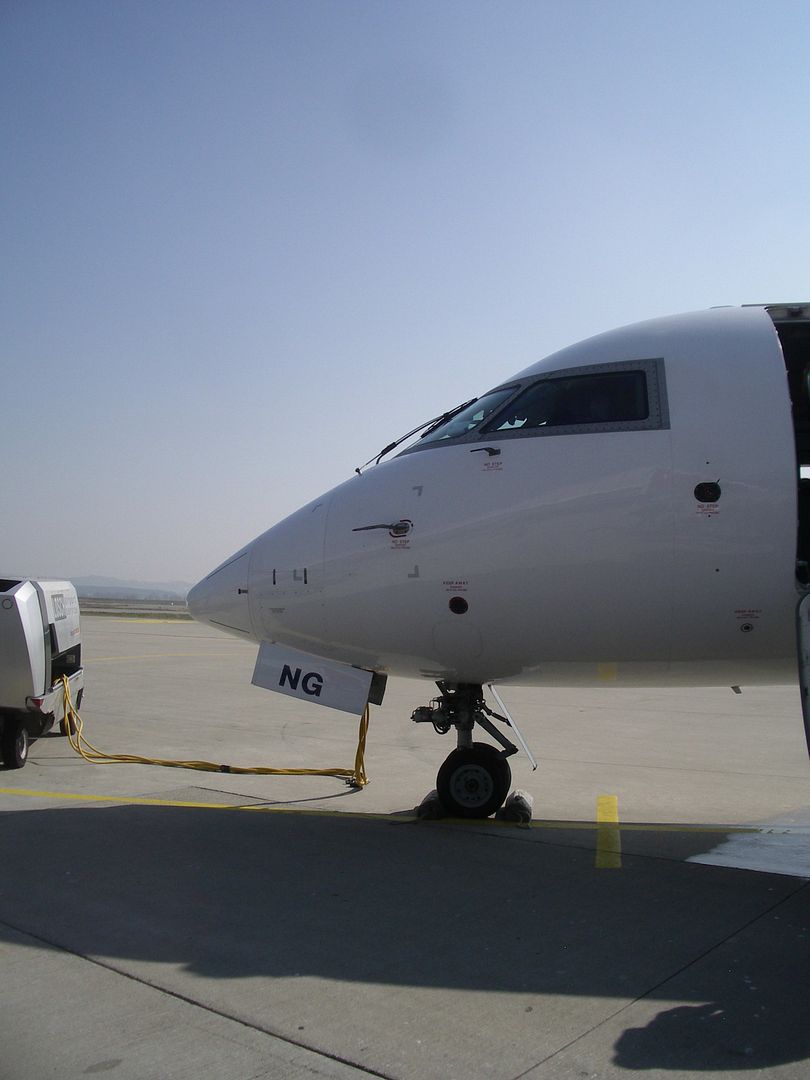 Really, the last chance it is prior to leave the
"Allgäu Airport, Flughafen Memmingen"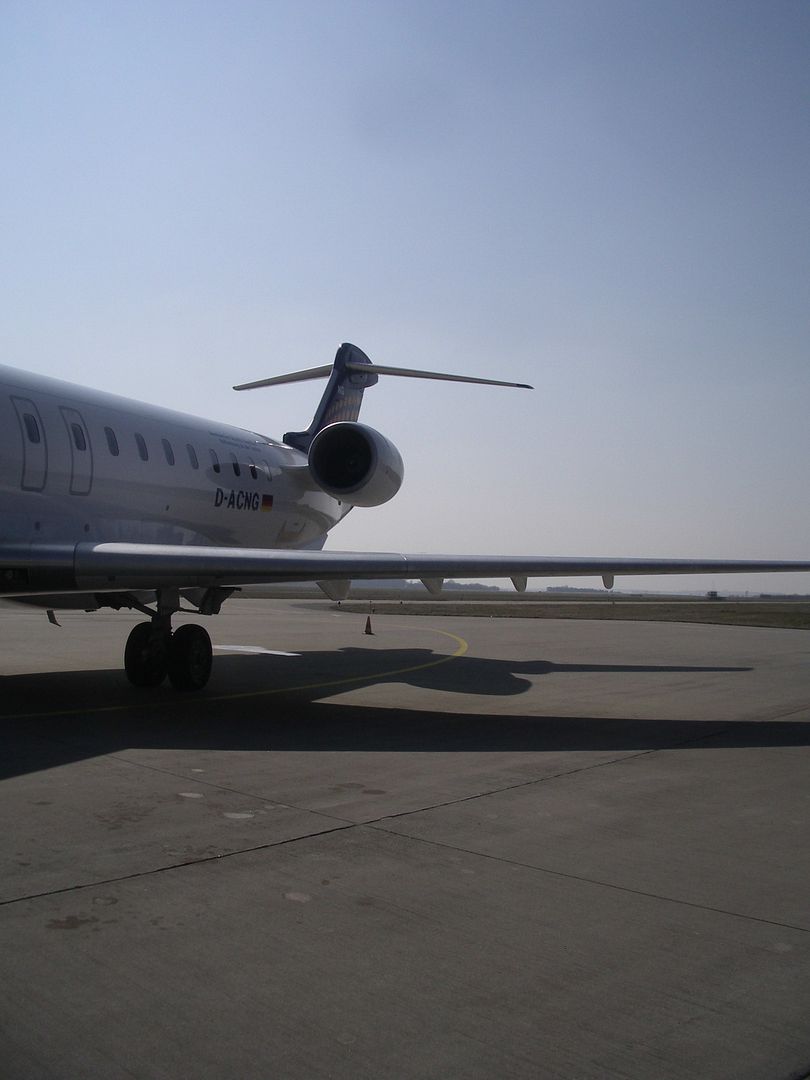 Sure, I know!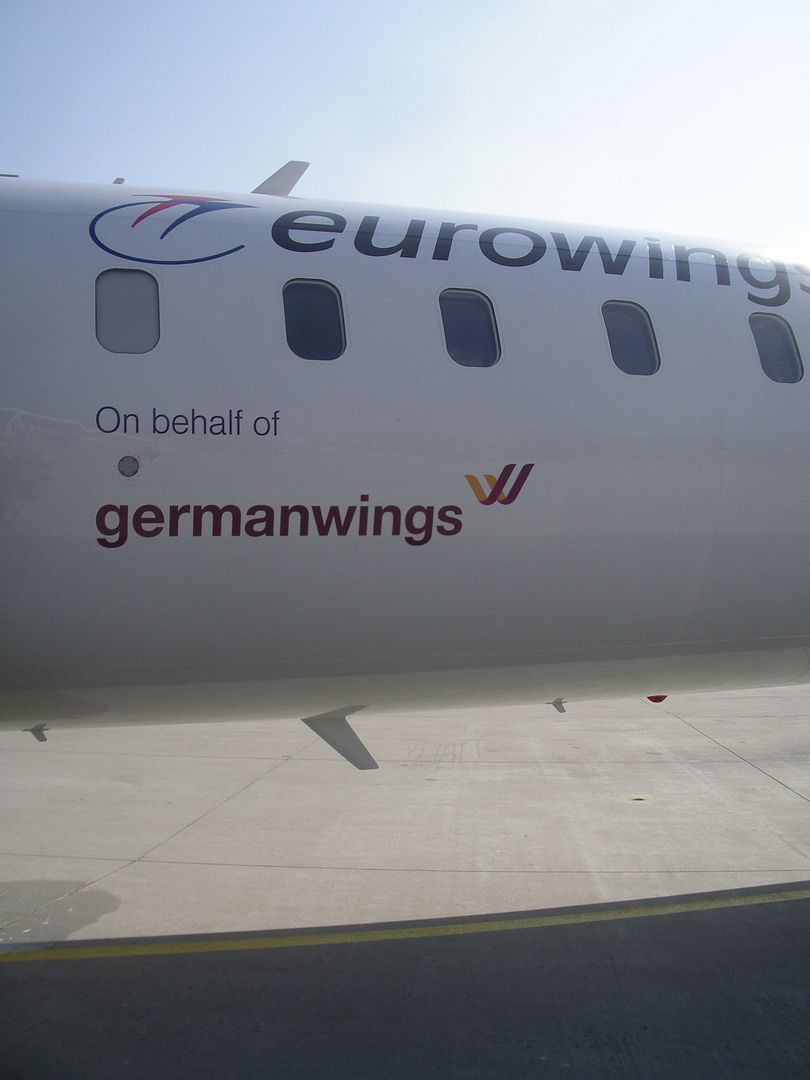 Cabin crew is two female FA´s. Call it different, the elder woman large, nice, motivated, the younger bored, not even biz style, well she is also here and the service fit´s perfectly this way, BOB.
Cockpit crew is from Germany the "Kapitän" with a nice welcome on the ground and once again inflight. No route or flightlevel info.
Well loaded it looks like
20 degrees, superb sunny and perfect clear sky.
Just departed at 01.05 pm, what means also straight ontime, 1.00 hour to go by "Eurowings" from the 2401 meters runway "Zero-six//Two-Four".
Just for a cabin impression with the bright grey leather seats. The legroom is ok and clean it is with a 90% load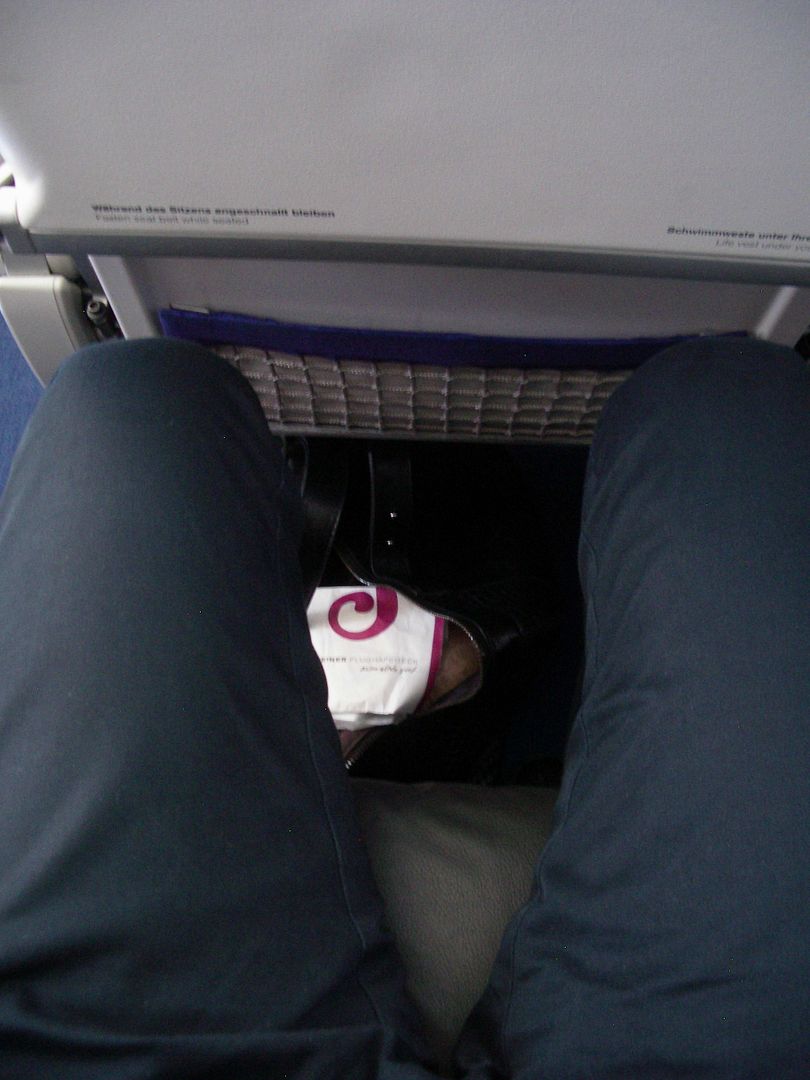 So, what´s better, the view for the mag or out of the
window?. At least when there is a window and for example at the last row 25D/F there is nothing really like this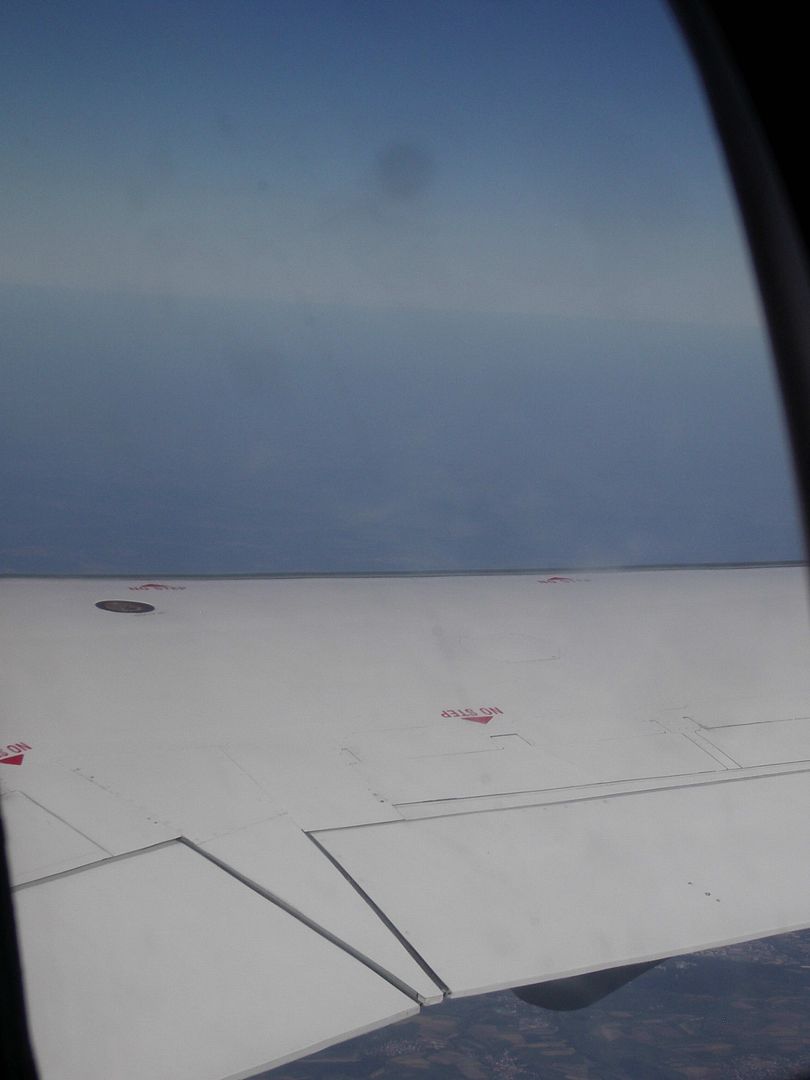 Ok, we check the cabin now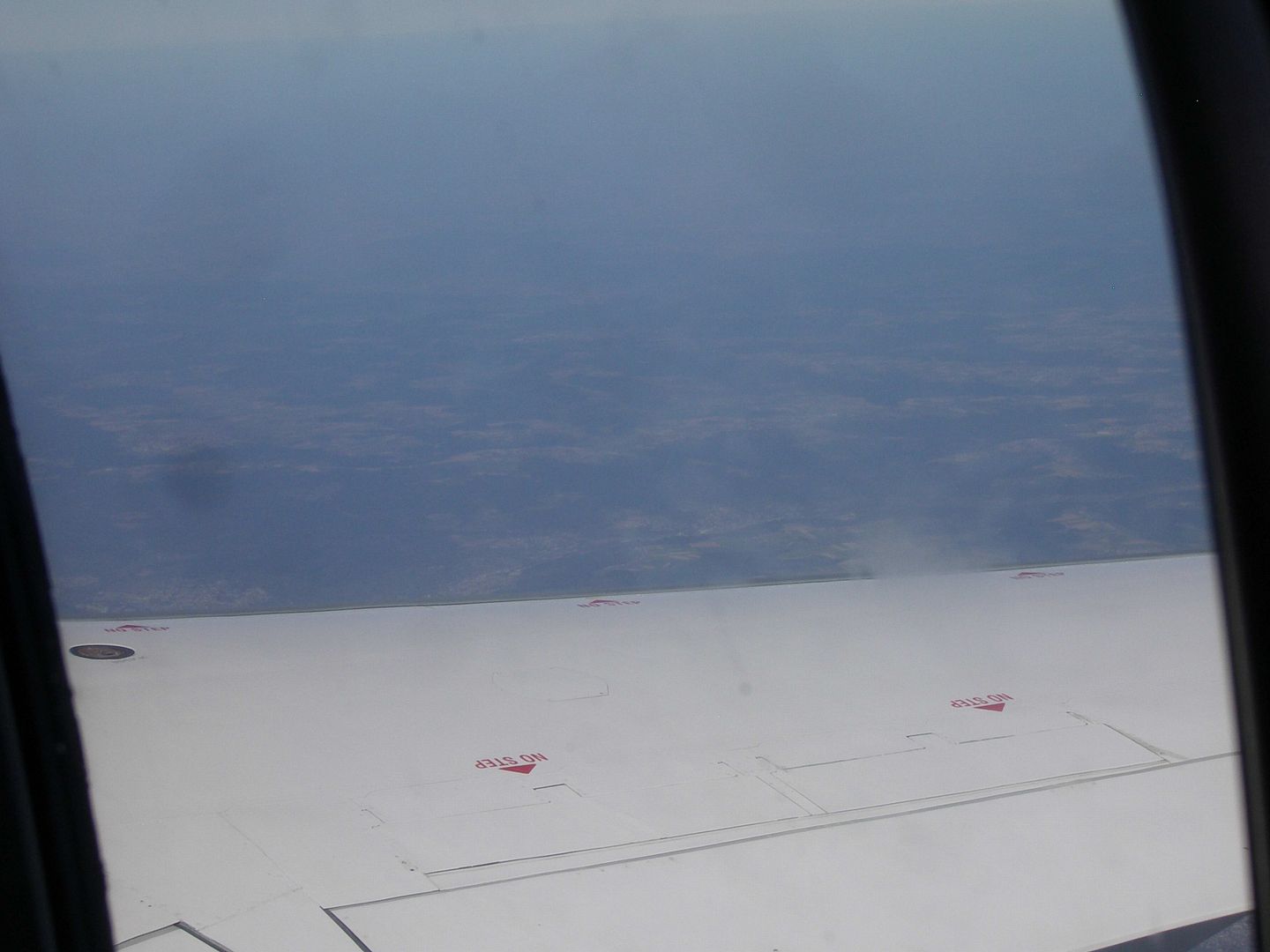 Service this way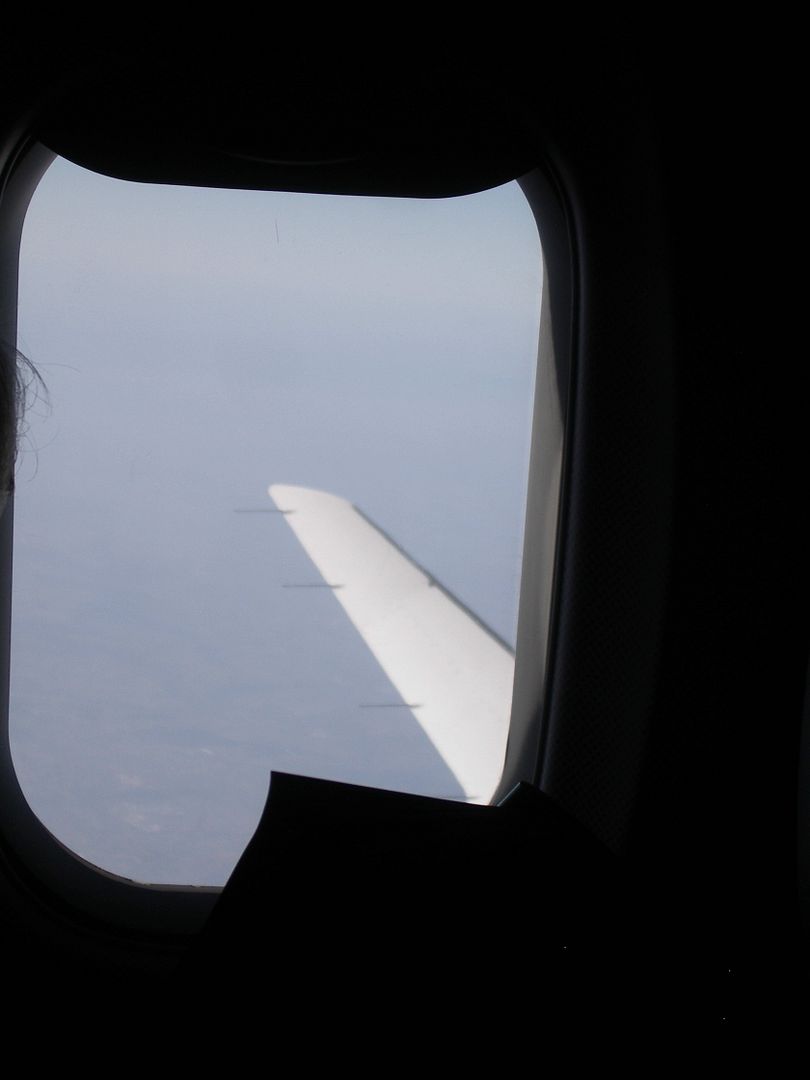 And warm welcomed, also clear blue sky in Berlin
Touchdown happened at the 2428 meters "Two-Six-Left" at 16 sunny degrees, 2.20 pm, ontime we are
Bye now to Eurowings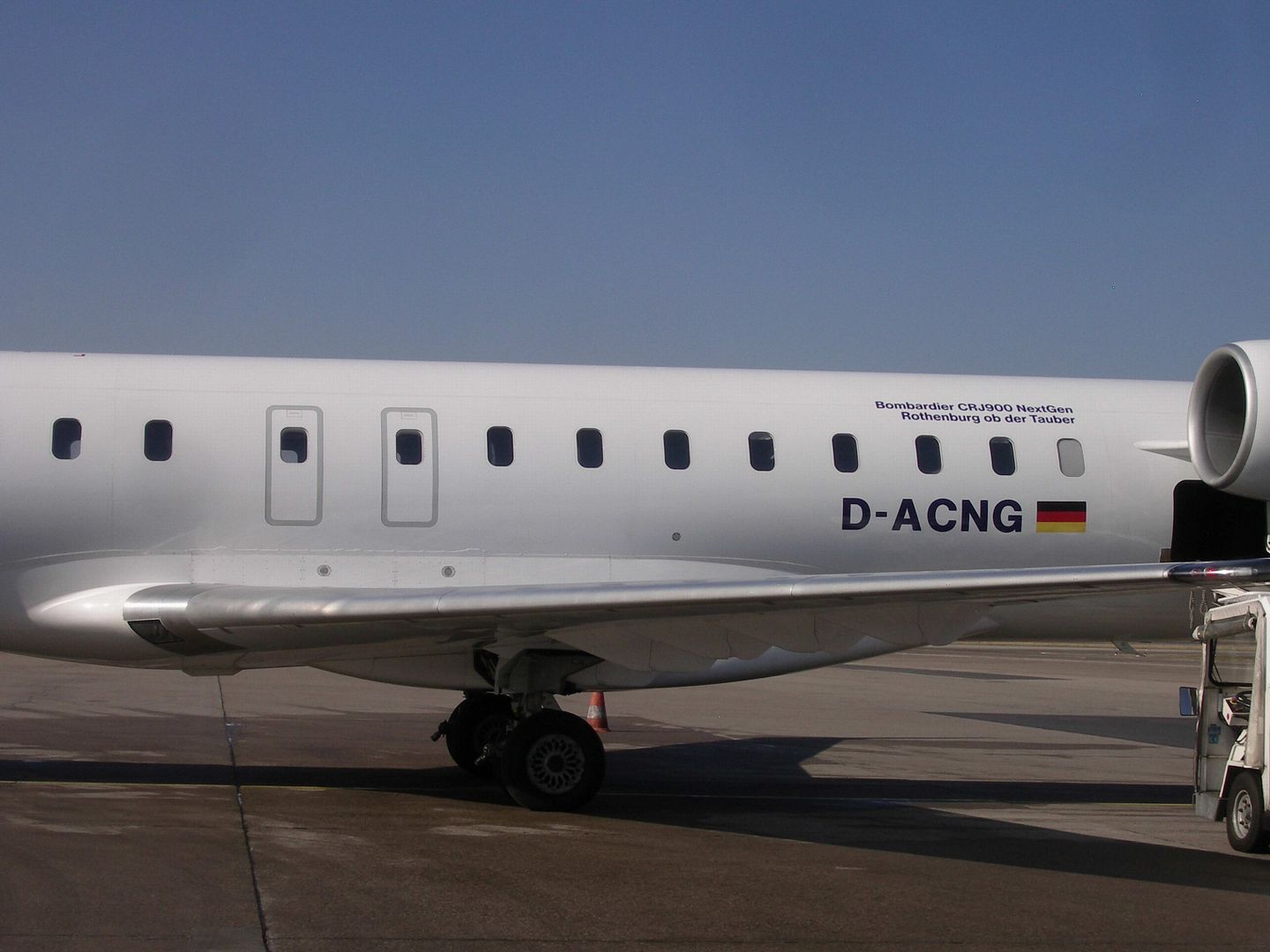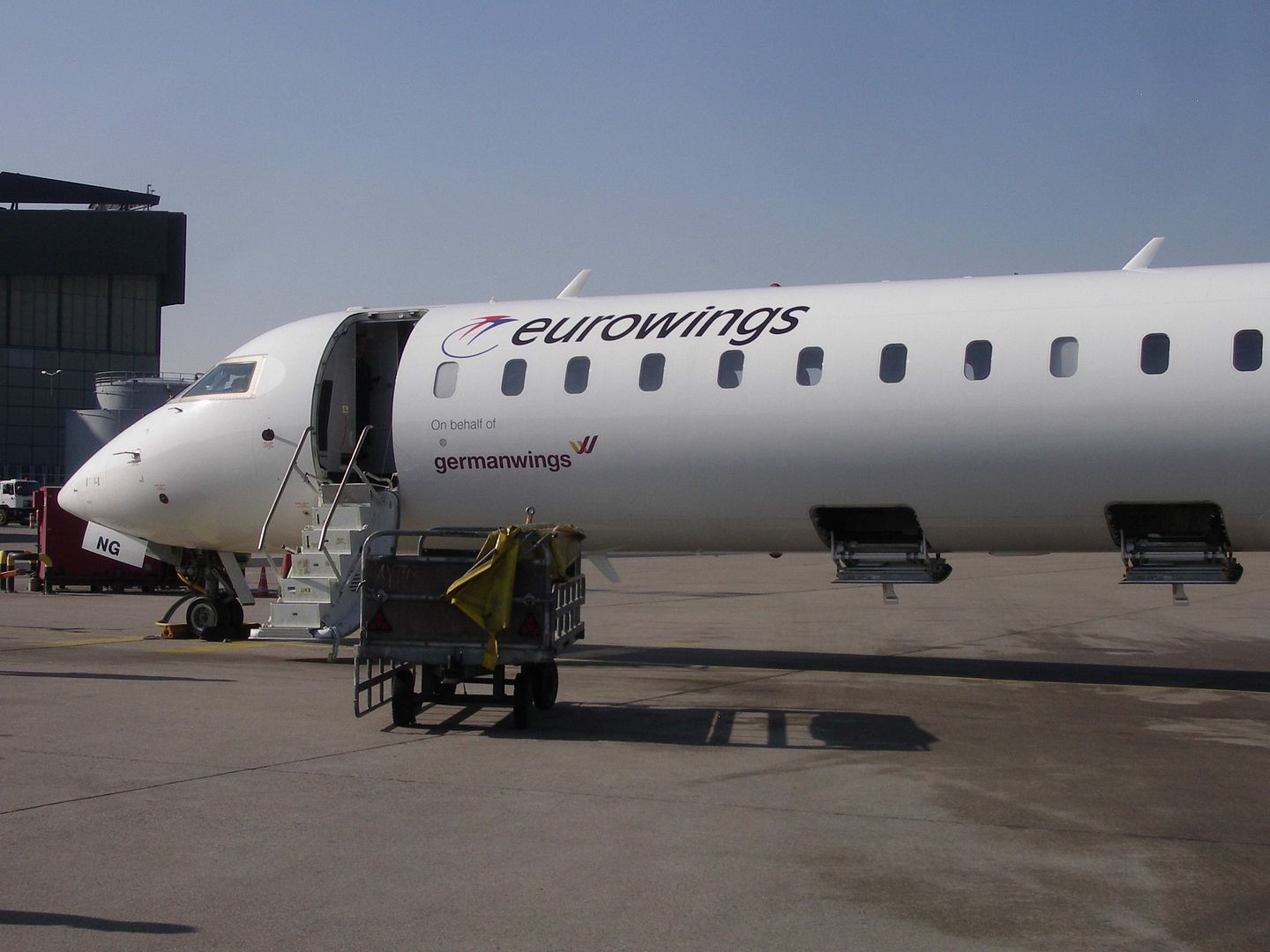 Missing Eurowings this way
The sun is out and there is some time to spend till the next flight. What to do now?.
---CONTINUED BELOW---