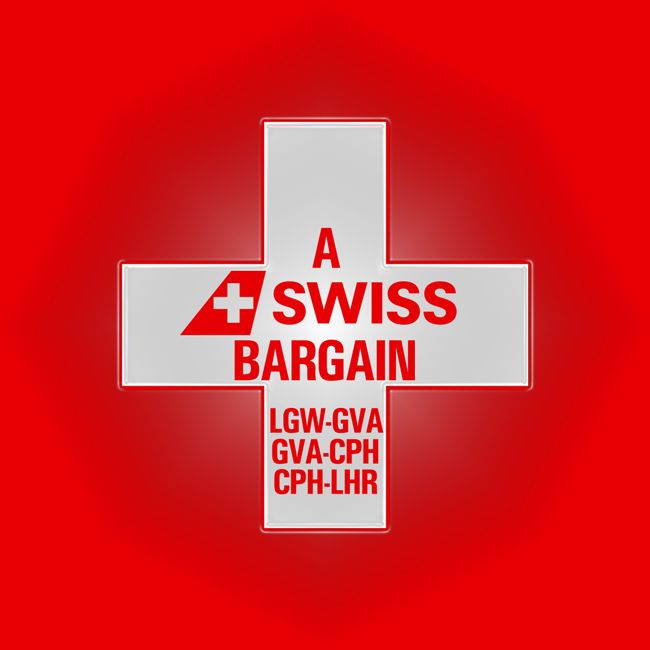 .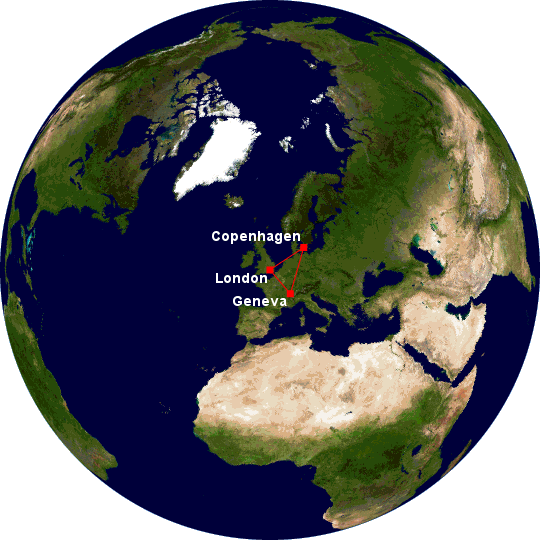 Maps generated by theGreat Circle Mapper -copyright © Karl L. Swartz.
Videos related to this report
Swiss | Airbus A320 | LGW-GVA | Economy: https://youtu.be/OfWijit1tik
Swiss | Airbus A319 | GVA-CPH | Business: https://youtu.be/KylJidVYSME
SAS | Airbus A320 | CPH-LHR | SAS Go: https://youtu.be/-wIrI-eMMmQ
Back in September 2014, I was informed that Swiss were having a pretty good sale. The best bargain to be had was on their flights between Geneva and Copenhagen - with ticket prices at around £25 for their business class cabin. Fellow a.netter Gabriel asked if I wanted to join him on a date in December - I did, however as I had long run out of leave from work by then, I had to decline his offer. I still looked at other dates though, as I'd heard great things about their airlines Business Class. I eventually settled on a date in mid January on the GVA-CPH sector.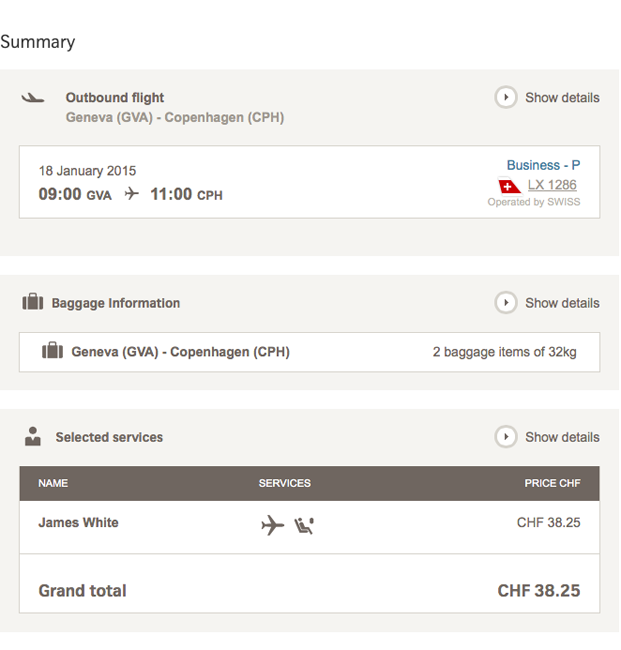 This left a slight issue - I don't live in either Geneva or Copenhagen! No matter. I decided to fly out to Geneva the previous day and I studied various options. The previously mentioned Swiss sale meant that LX were once again the cheapest on the LON-GVA route - with a decently timed flight on their seasonal Gatwick operation.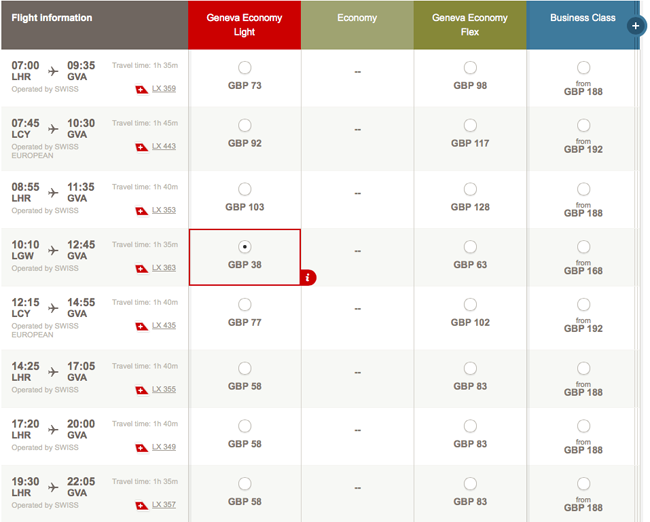 Although it still cost more for Y than for the following days J class ticket…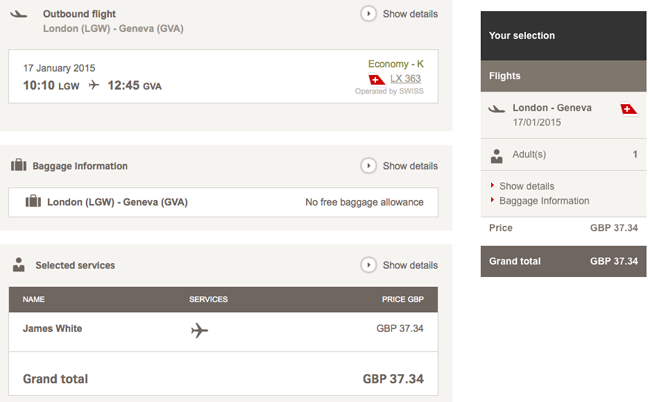 The final piece of the puzzle was to find my way back from Copenhagen. SAS came in with the best flight times and prices, so they were the winner. Also, a (very) slight bonus would be that this flight would be operated by the A320 - so far I'd only been on SK 737's. It would also be my first time using T2 at LHR.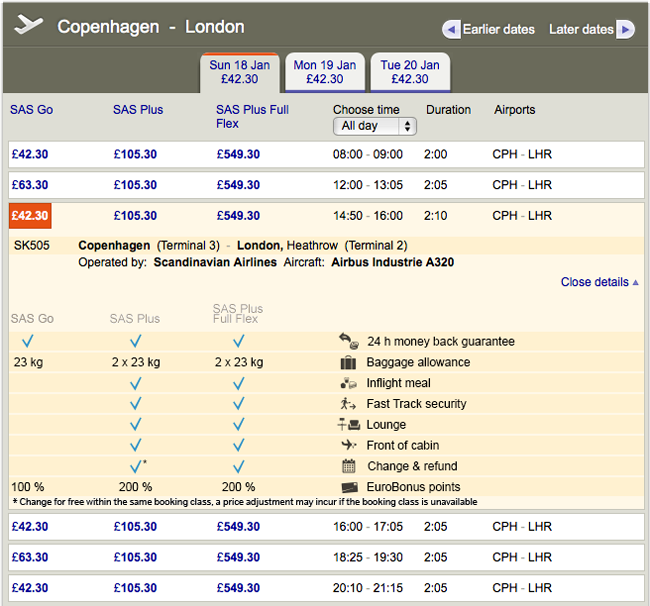 So the final map looked like this:
So a trio of Star Alliance flights for the weekend. A bit of a culture shock as I'm firmly planted in the OneWorld ecosystem. Still, it made a change from the seemingly endless BA flights I took in the final months of 2014.
On to the journey then:
I took a pretty empty train to Gatwick, arriving at around 8AM.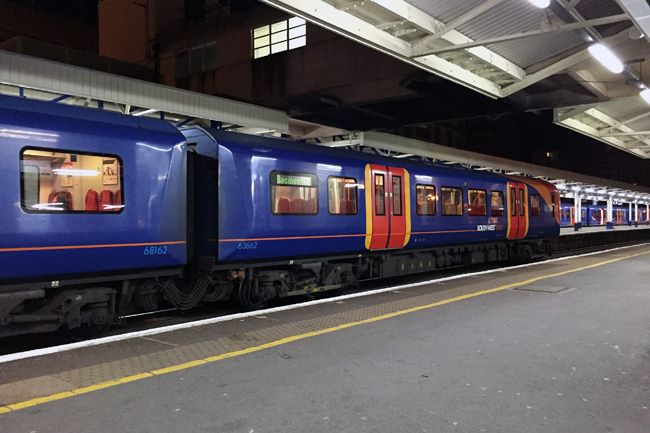 .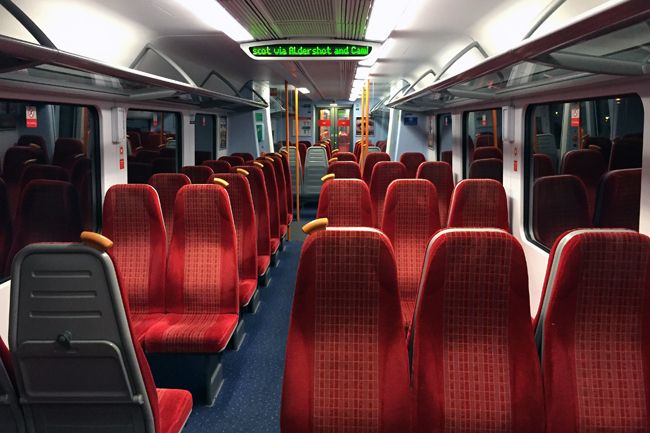 .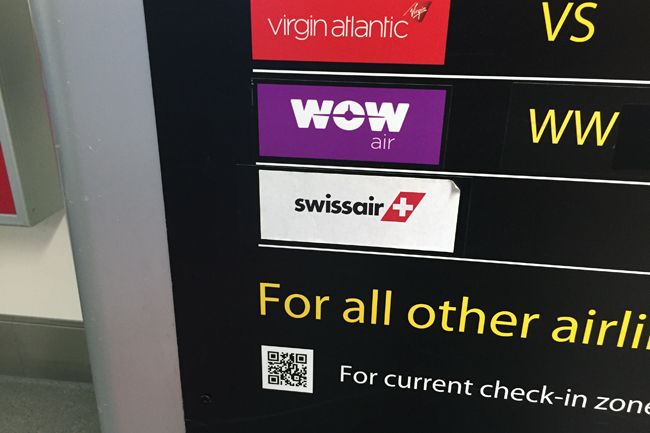 Close enough I guess…
I headed over to the Swiss check in area to grab a souvenir boarding pass, before heading through security.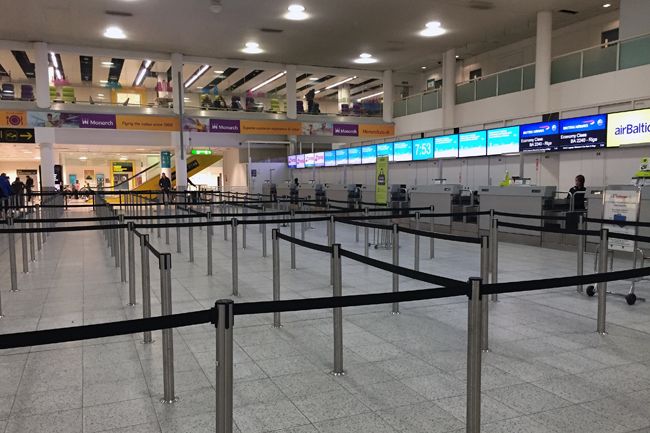 .

Security was an experience. Once I'd reached the front of the queue, the machine had a bit of a technical glitch, therefore everybody had to give up and head over to another queue. The staff said we would be given priority but it seemed like this priority was only granted once the people at the front of said queue had passed through - the whole experience taking around thirty minutes.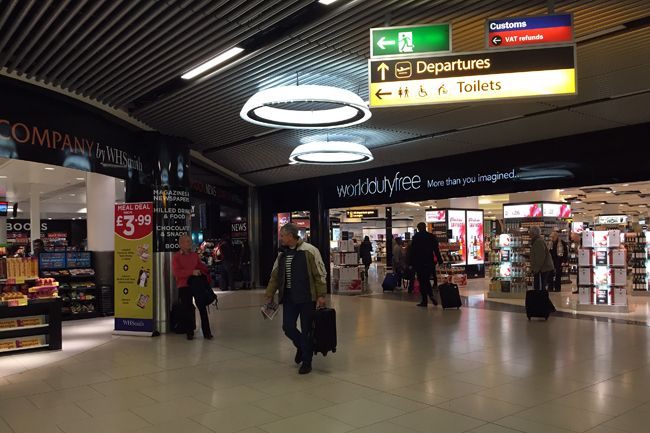 .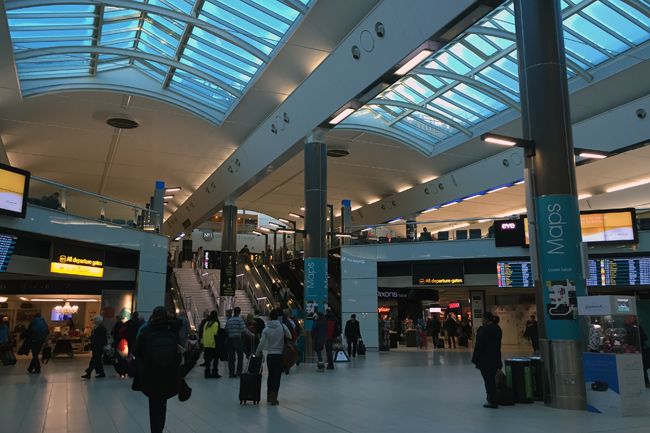 .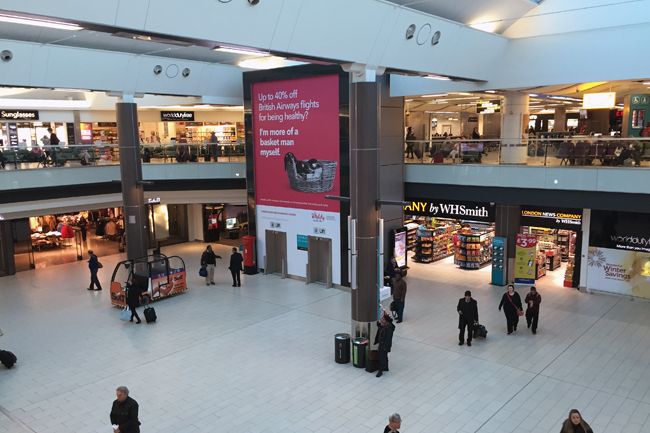 Once I was through, I had a choice of two lounges to access via my Airport Angel card - the Aspire lounge and the No.1 Lounge. I opted for the Aspire lounge as I'd not been in that one before. I was given a half hearted welcome and once I was in, it was small, busy and there were virtually no views to be had.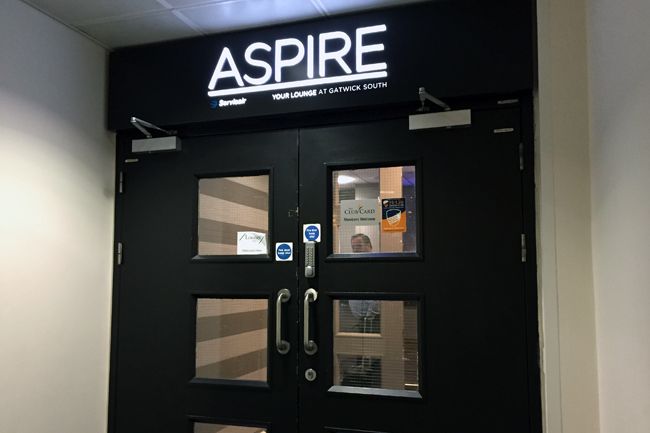 .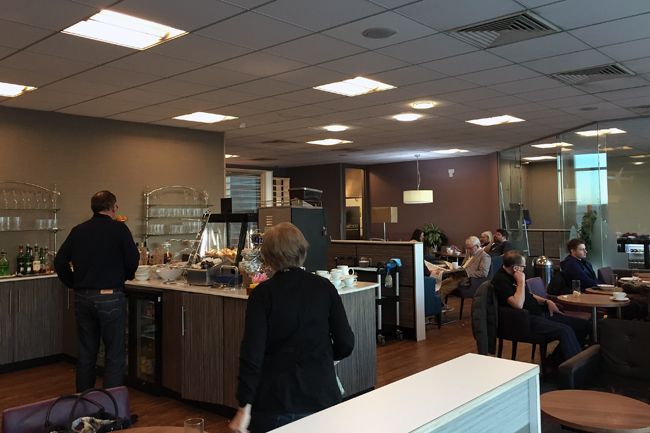 .

At least they had bacon rolls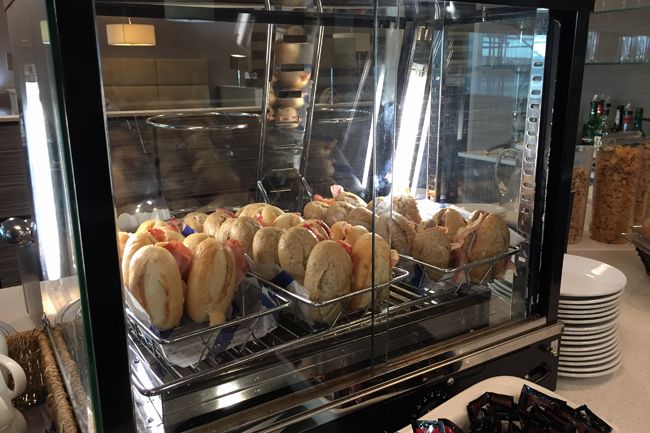 .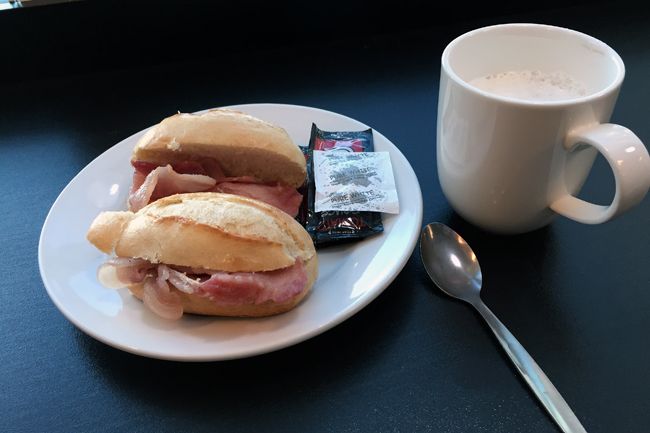 After around thirty minutes, I surrendered to the No.1 lounge...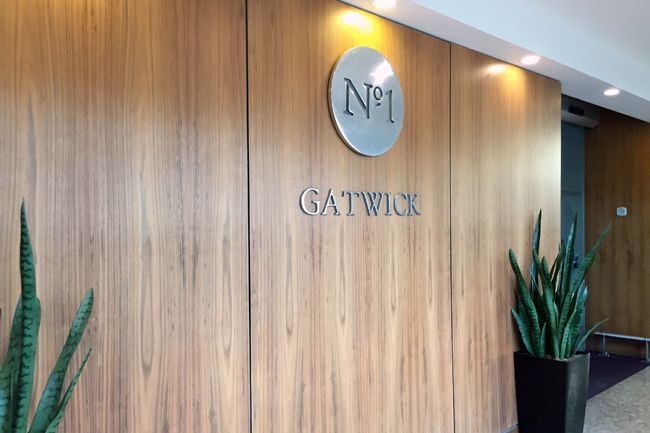 Except I was told that they didn't accept airport angel. Funny, they did on my last visit. Plan C then was to grab a drink from the Bridge Bar.
That didn't work out either as it had transformed into a Nandos since my last visit, so I sat and used Gatwick's pretty slow wifi to check in for my flight from GVA-CPH the following day.
It appeared that the cabin had shrunk from five rows to just two in the last few days.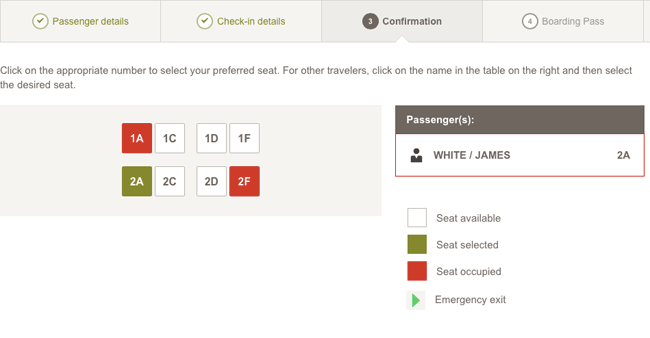 Once I had done this it was more or less time to head down to gate 24.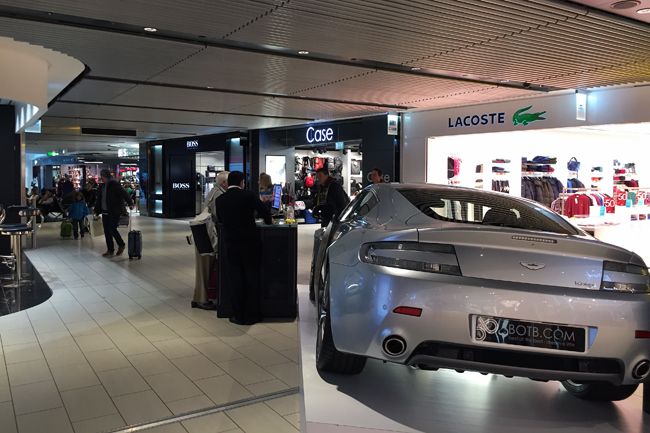 Once there, I was finally able to get some view of the action outside. And as the area was more or less deserted, no issues with photography either.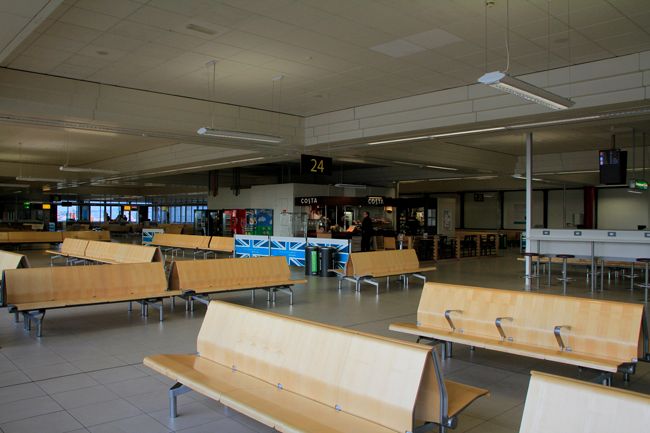 .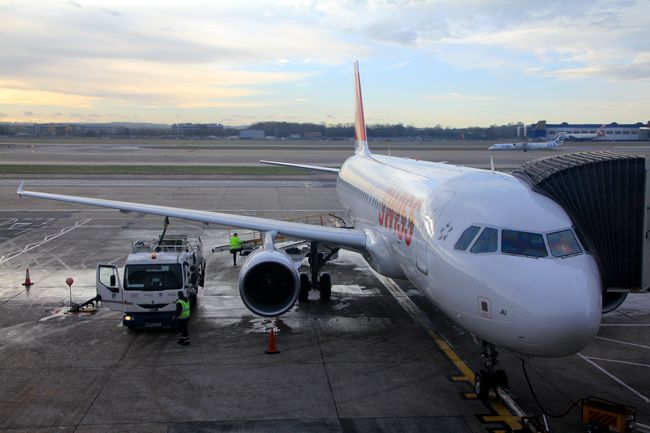 .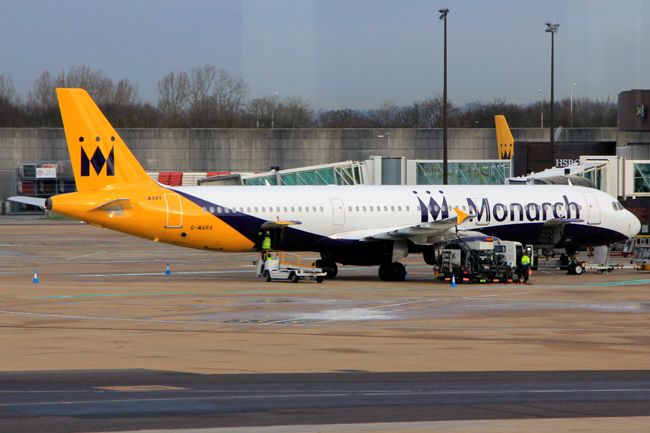 .

G-VROM back in action after its mishap a few weeks previously.
Boarding started around fifteen minutes later.