This is the fourth installment in what is and will be a series of short trip reports from long ago.
The data is from my log trip logs and is what I recorded at the time and dim recollections.
The previous trip reports can be found below:
PAN Am Boeing 707 Miami New YORK-JFK 1972
(by
WINGSOFMAN72
Mar 1 2015 in Trip Reports)
Part 1-1971-MIA-IAH-MSY-TPA-MLB-MIA DL And NA
(by
WINGSOFMAN72
Apr 18 2015 in Trip Reports)
Part 2-1971-MIA-IAH-MSY-TPA-MLB-MIA DL And NA
(by
WINGSOFMAN72
Apr 18 2015 in Trip Reports)
5-4-68 JFK-IAD-JFK PAN Am 707/BRANIFF 727
(by
WINGSOFMAN72
May 30 2015 in Trip Reports)
Background: This day trip was planned to take in quick trip BOSTON Airport, but mostly to get a ride on a
Northeast Airlines (NE) DC9-30 which was a new aircraft for me at the time.
I am not sure why I chose this option other than I knew it would be pretty empty, with EA having the shuttle (also DC9-30s at the time) and AA with hourly scheduled service. In the future while working for EA I have flown literally hundreds of flights on DC9s and it is the plane that appears most frequently in my logbook to this day, although the 727-200 is probably more, but they are sorted by full type (like 727-225), so it's hard to say which is more.
The return was on a AA 727-223, which also was also empty, and seems pretty dull now, I should have taken the next flight that was a BAC-111, however I had flown on those several times on AA and MO to/from BUF from New York.
By the way-the reason I used KBOS/KLGA is that for some reason when I use them in text the pictures do not come out. I have this problem every time. Can anyone give advice on what this is and how to prevent it.
March 31, 1969
The routing for the day was:
KLGA-KBOS NE DC-9-31
KBOS-KLGA AA 727-221
New York (KLGA) to-BOSTON (KBOS)
Airline: NORTHEAST (NE)
Flight: 506
Aircraft type: DC-9-31
Aircraft Registration: N975NE (S/N: 47075) (Lost at Logan on DL723 7/31/73 on approach to runway 4R)
Seating Configuration: 12F/78Y Load: 0/25
Scheduled Departure: 09:50 Actual Departure: 09:52
Departure Gate: 29
Takeoff Time: 10:01 Takeoff Runway: 31
Cruise Altitude: 17,000
Landing Time: 10:34 Landing Runway: 27
Flight Time: 33min
Scheduled Arrival:10:33 Actual Arrival: 10:37
Arrival Gate: C7
Captain: Ryland
Notes: Departure was from the lower level gate 29 with no Jetway at that time at KLGA.
The flight was uneventful and very fast and according to my notes very rough on final
below the cloud deck. BOSTON looked to be under a major construction project , but I only
stayed an hour and went right back to KLGA.
First a few shots from JFK the weekend before this trip:
EAL DC-8-63PF N8759 loading to MIA or SJU.
Air Canada Vangard takeoff 13R
Now at KLGA:
Southern DC-9 departing in the packed route to Columbus, Ga. and Dothan, Alabama.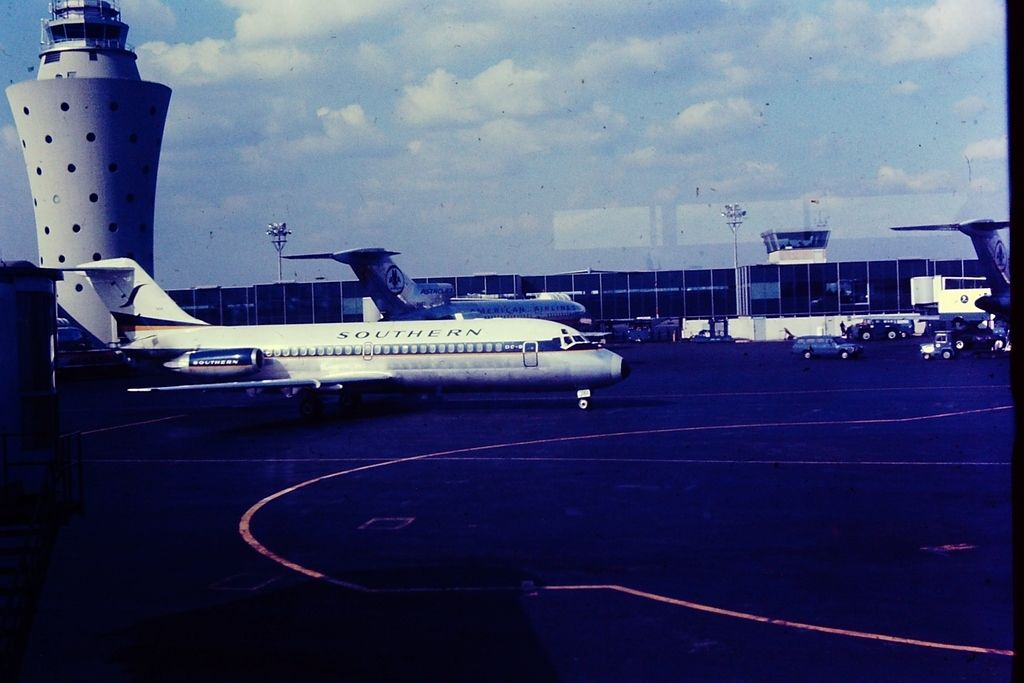 My plane N975NE arriving: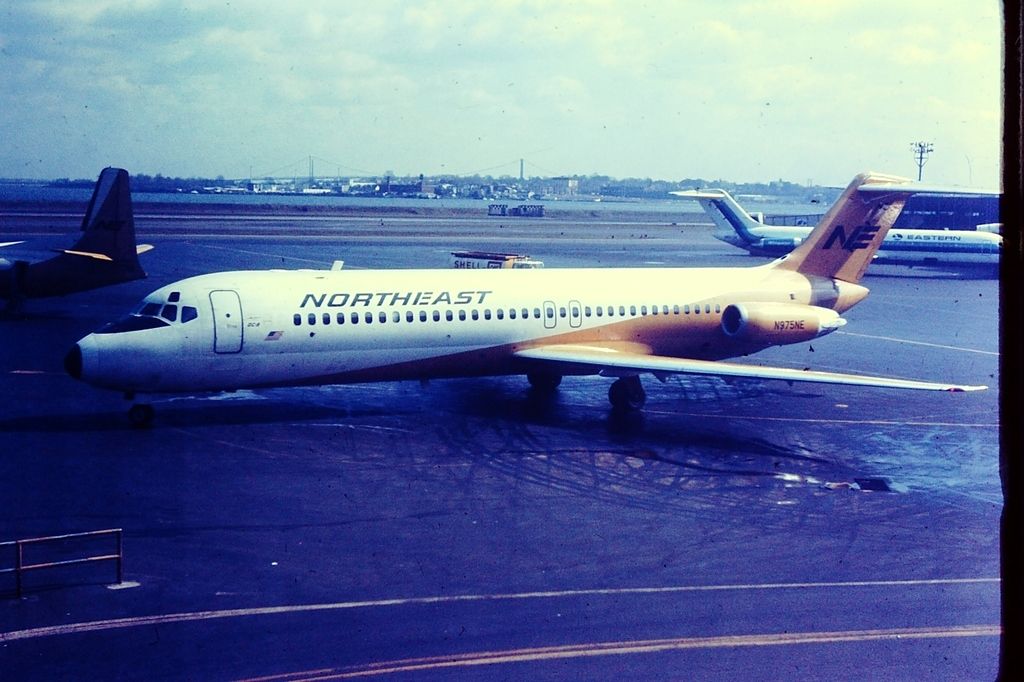 N975NE at the gate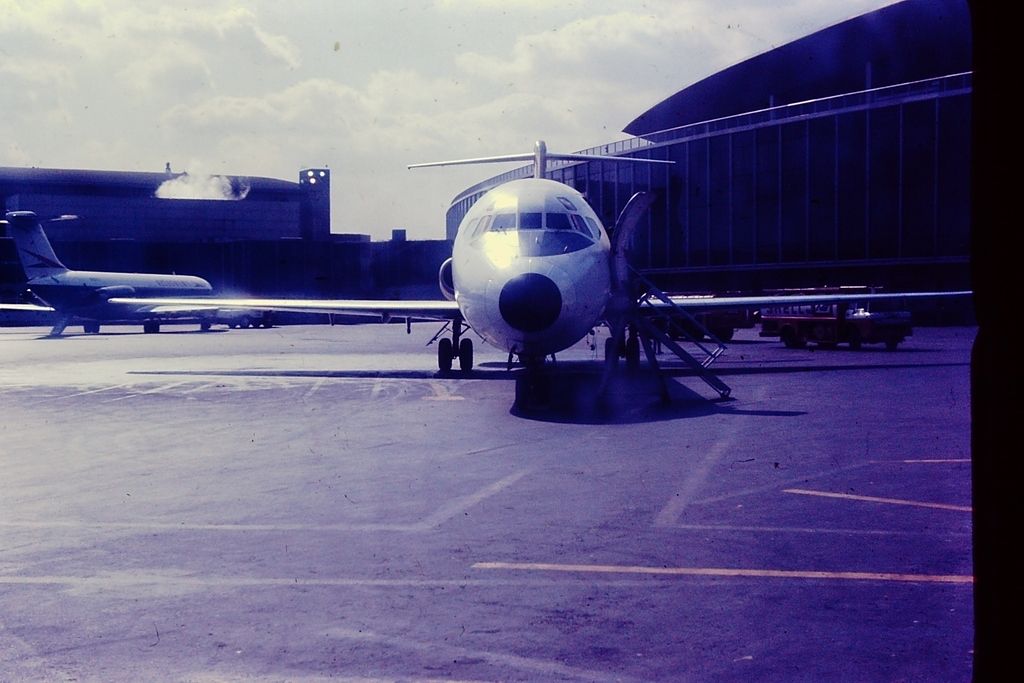 Fairchild FH227 Arrival
Gloomy Gate 29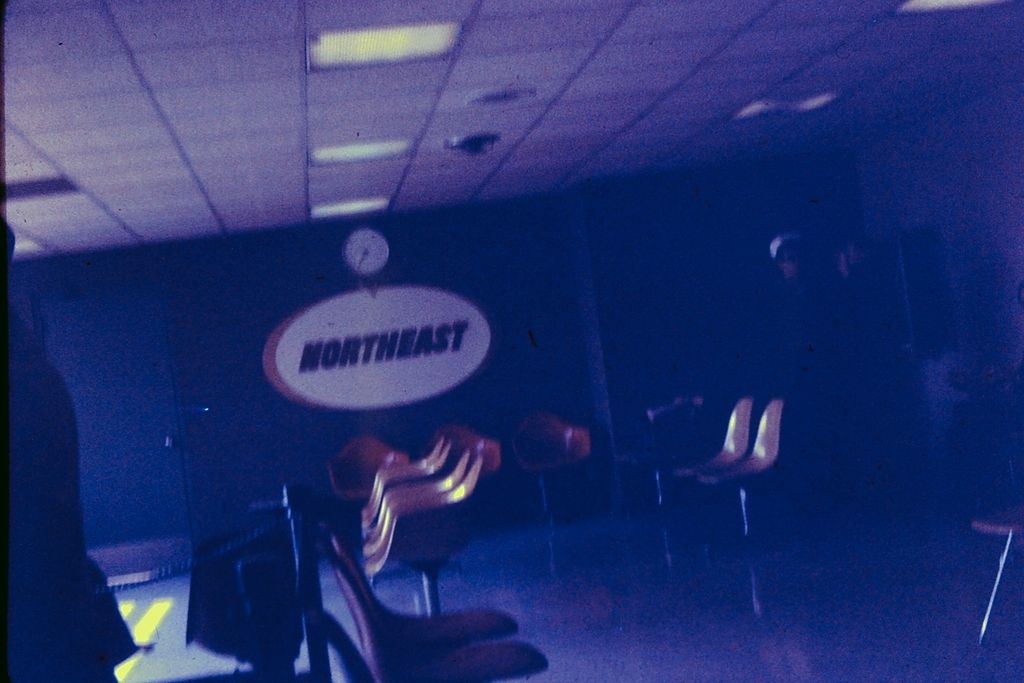 Looking back at Gloomy 29
Taxi into postion and hold runway 31 (follow the smoky BAC)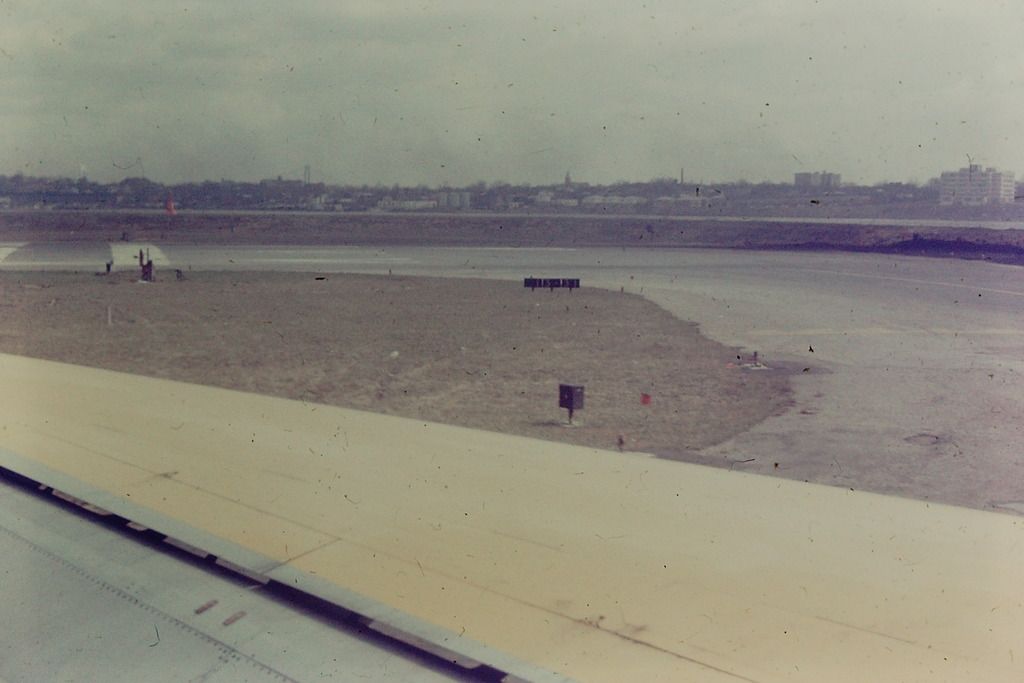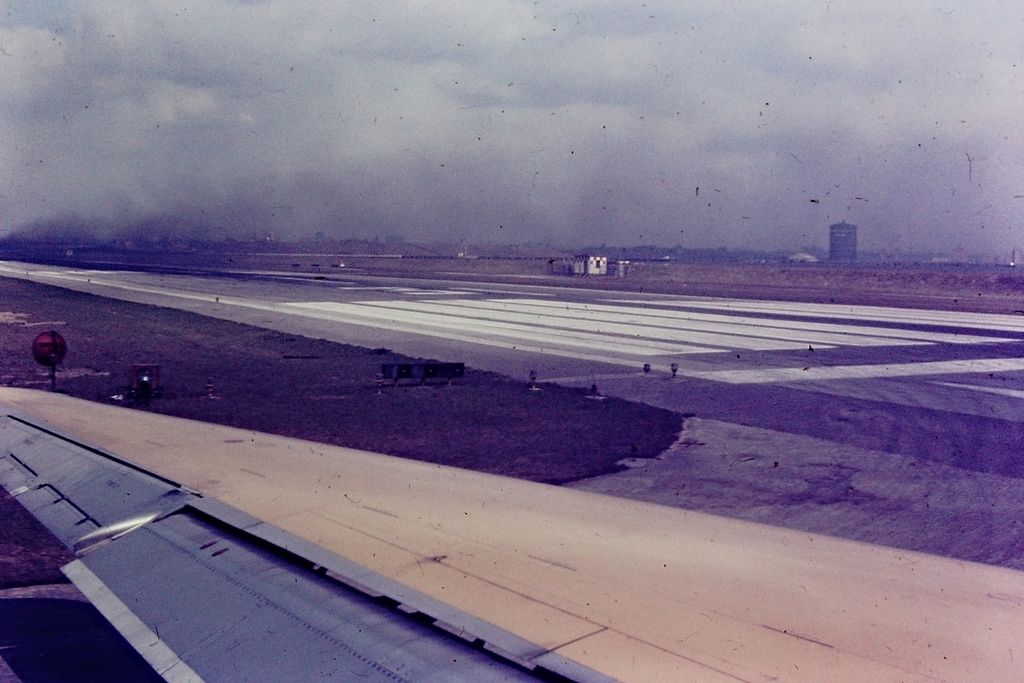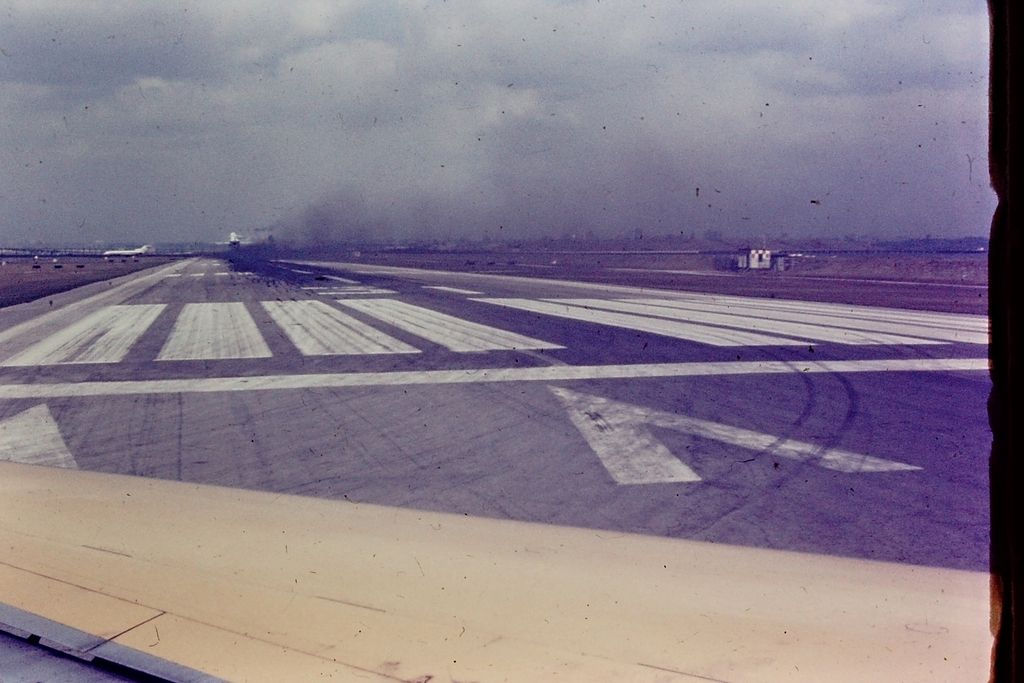 Liftoff after VERY short run: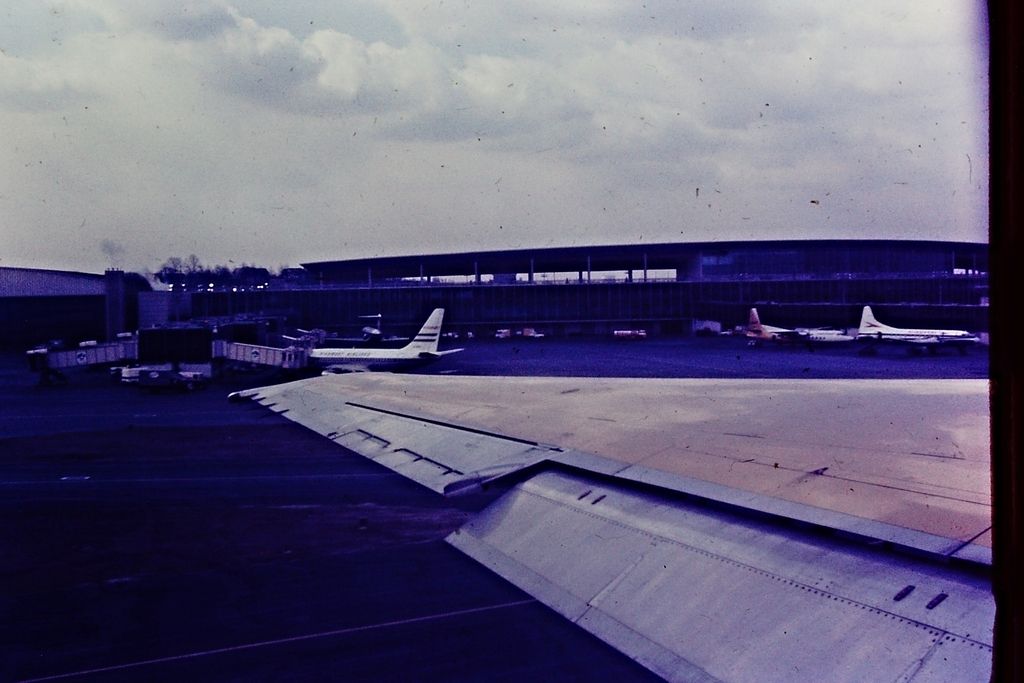 Climbout over 4-22 and long lost STOL runways 14-32 and 1-19!!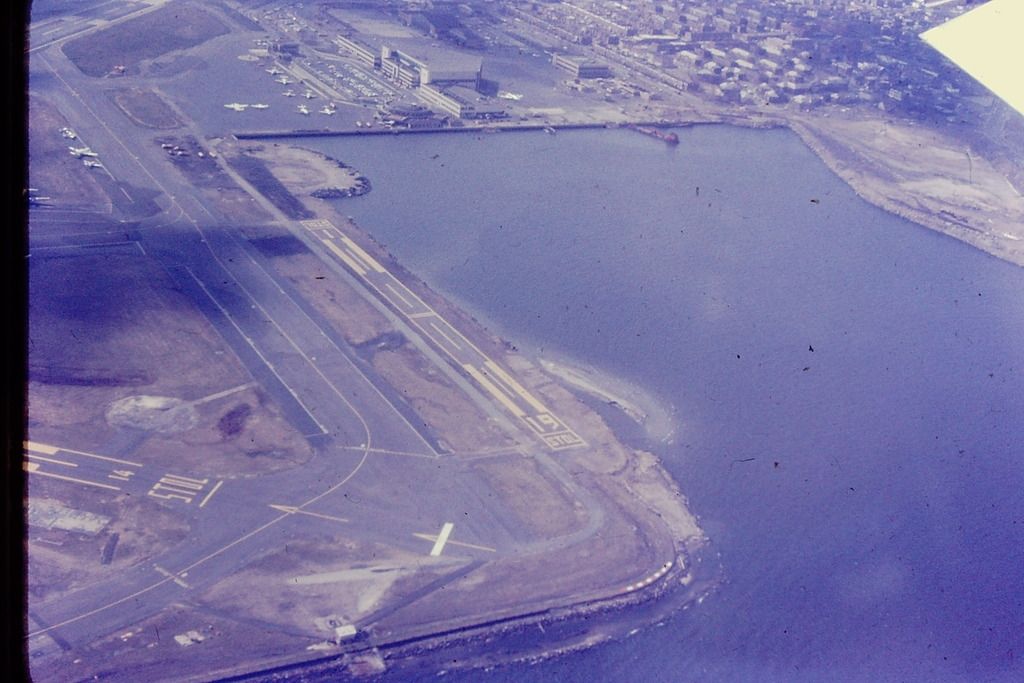 Downwind on approach to 27 at KBOS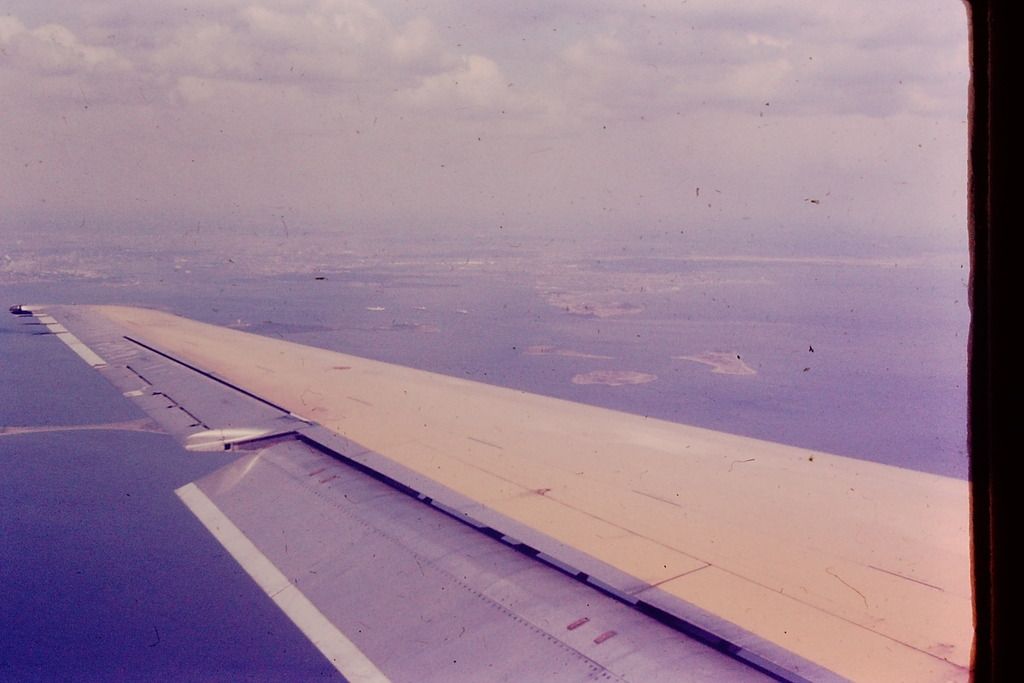 Touchdown 27
Taxi back to terminal on 4R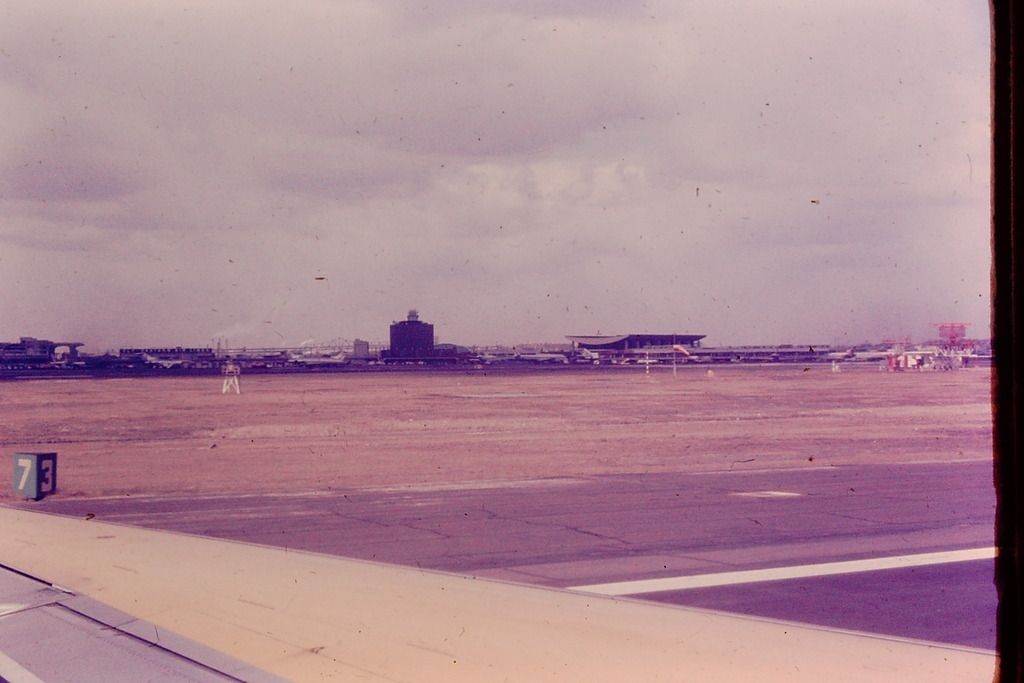 UA 737-222 with AA in the background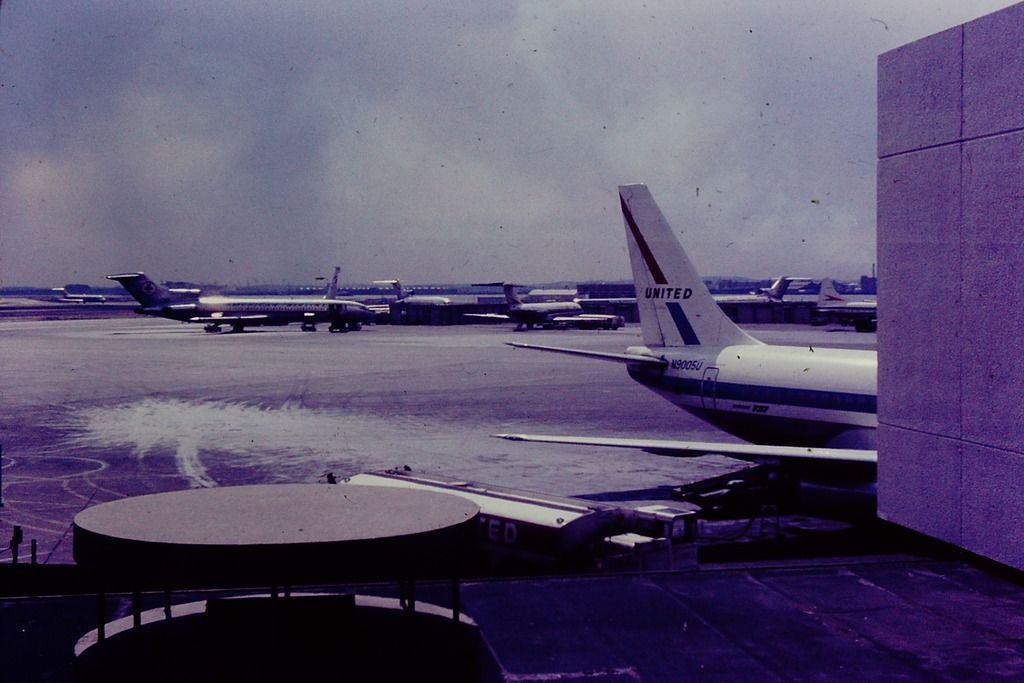 AA 727-23 N1963 with Allegheny Convair 580s and DC-9 Vistajet! The 580 was on it's way to PIT via PVD/MDT and BFD I think, the AA 707 is to SFO also
AA 727-223 N6819 ready for AA119 to KLGA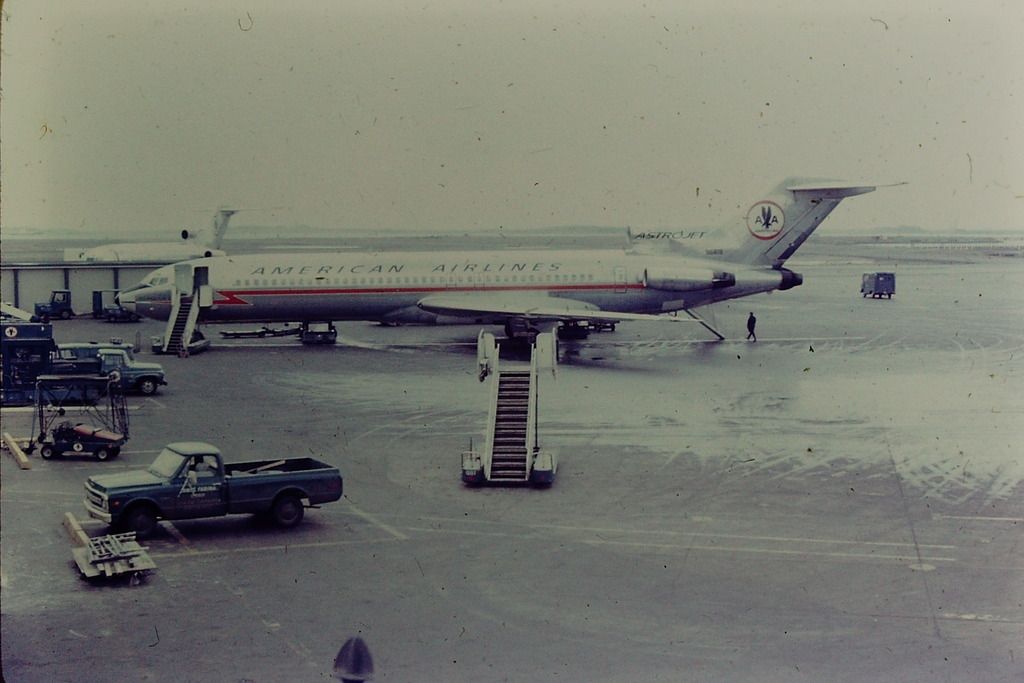 Eastern DC-9-31 (Air Shuttle) with the Electra backup Aircraft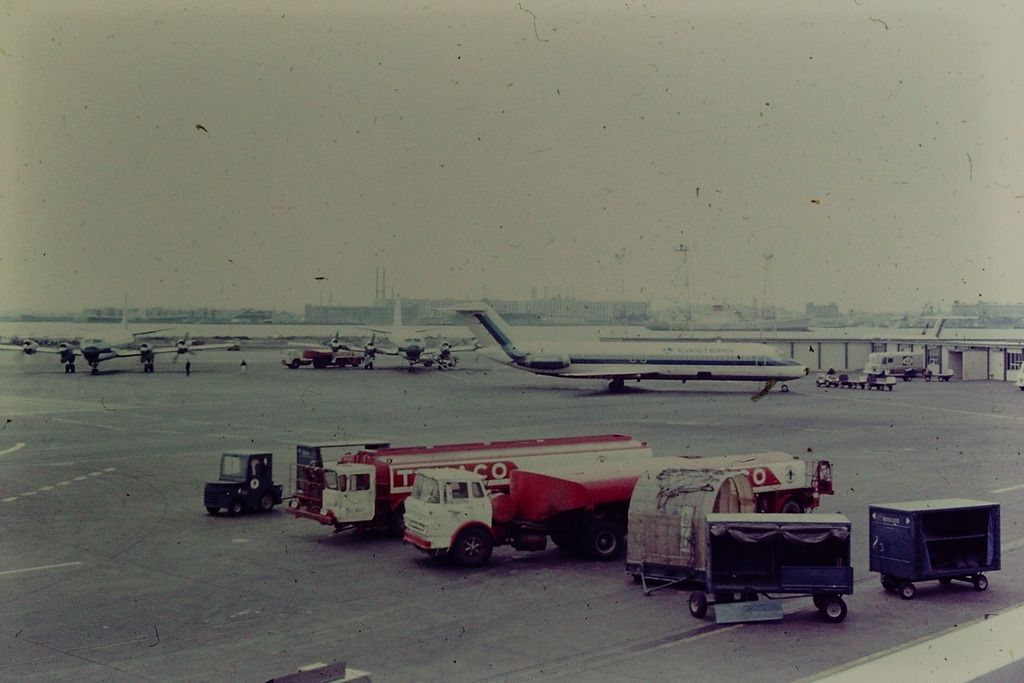 Overview if Logan in 1969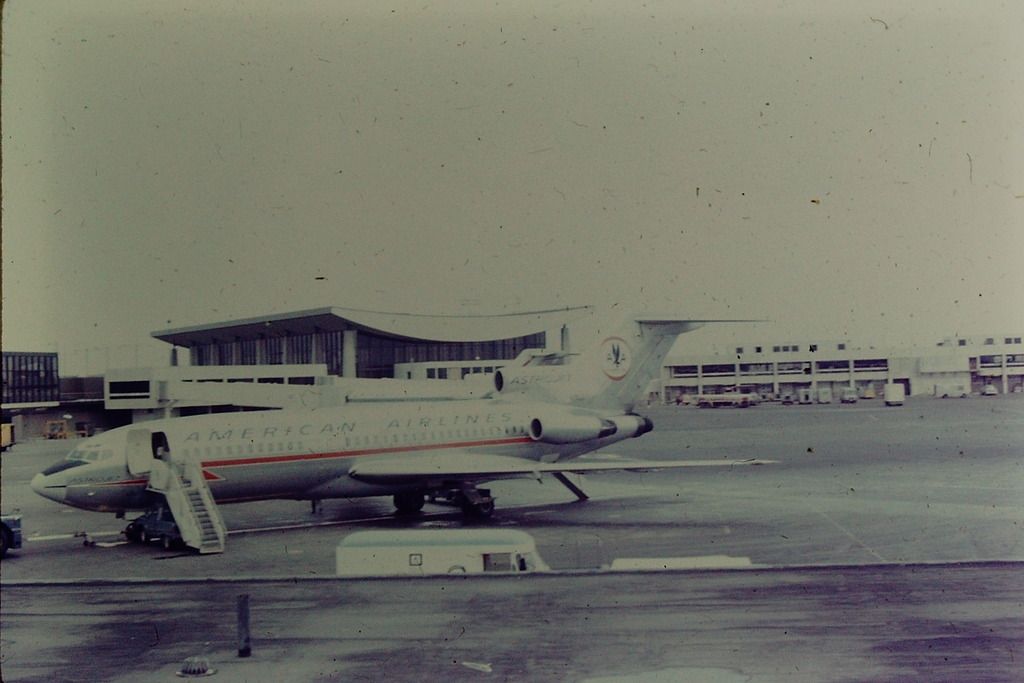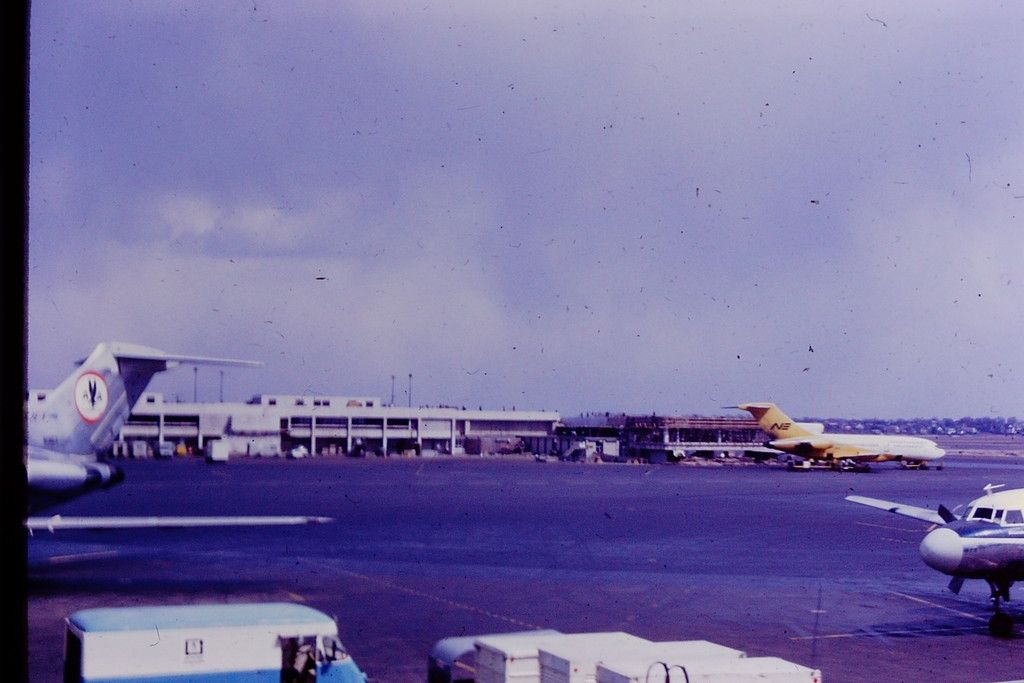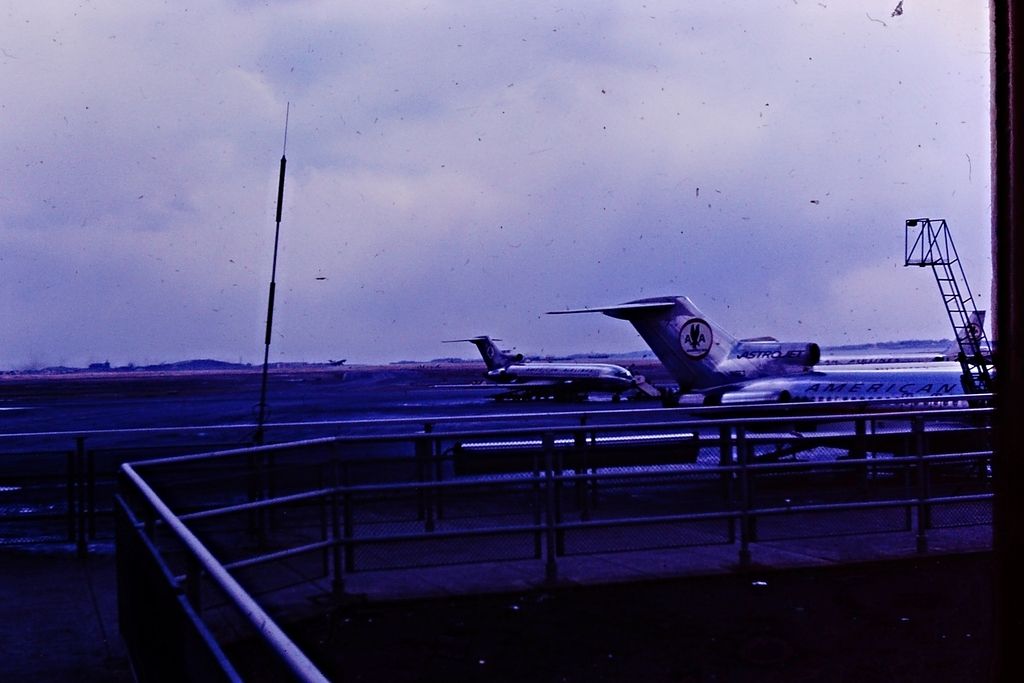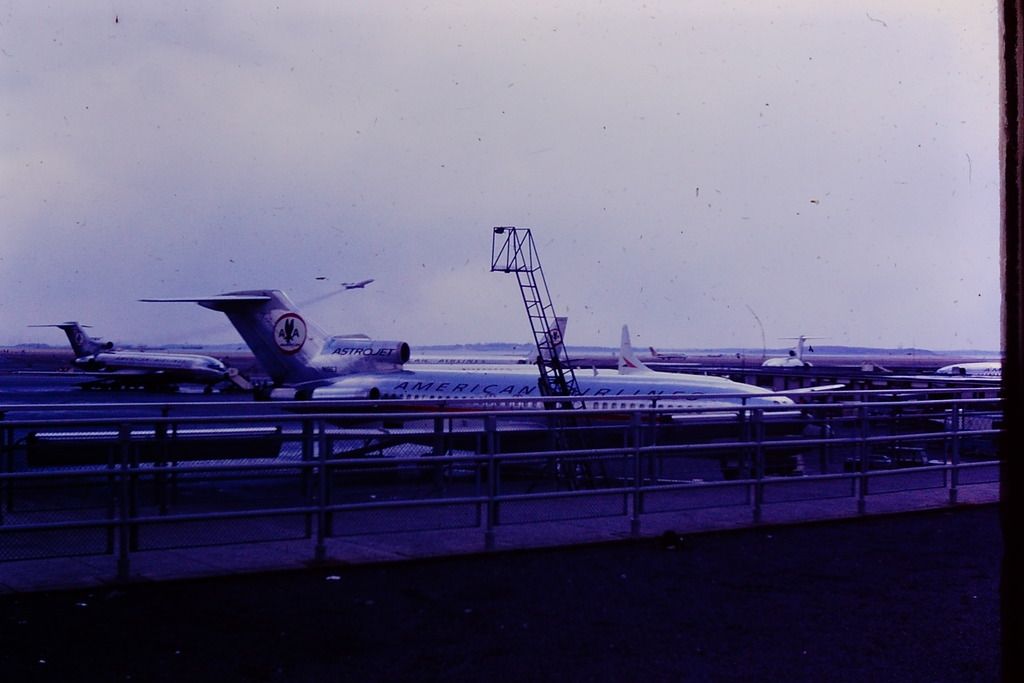 BOSTON (KBOS) to New York (KLGA)
Airline: AMERICAN
Flight: 119
Aircraft type: 727-223
Aircraft Registration: N6819(S/N: 19494)
Seating Configuration: 16/111 Load: 50Total
This is a link to a website that shows this configuration:
http://frequentlyflying.boardingarea...airlines-boeing-727-200-from-1977/
Scheduled Departure: 12:30 Actual Departure: 12:30
Departure Gate: D4
Takeoff Time: 12:46 Takeoff Runway: 33L
Cruise Altitude: 16,000
Landing Time: 13:24 Landing Runway: 31
Flight time:38 min
Scheduled Arrival:13:20 Actual Arrival : 13:28
Arrival Gate:6
Boarding: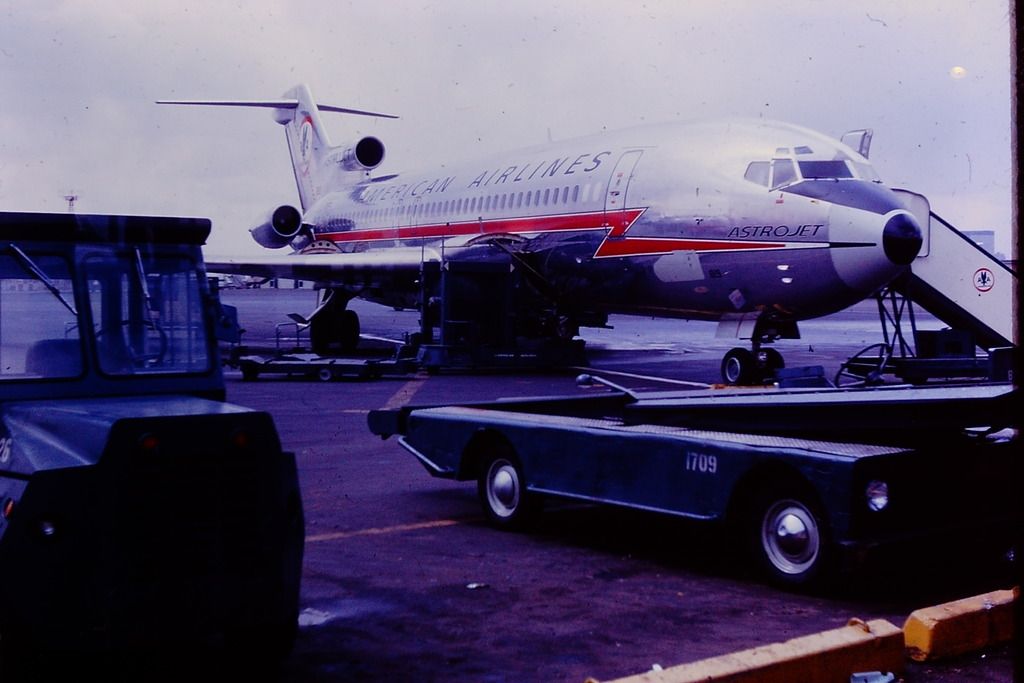 AA BAC-111 Flight 610 arriving from KLGA for the 130p departure back.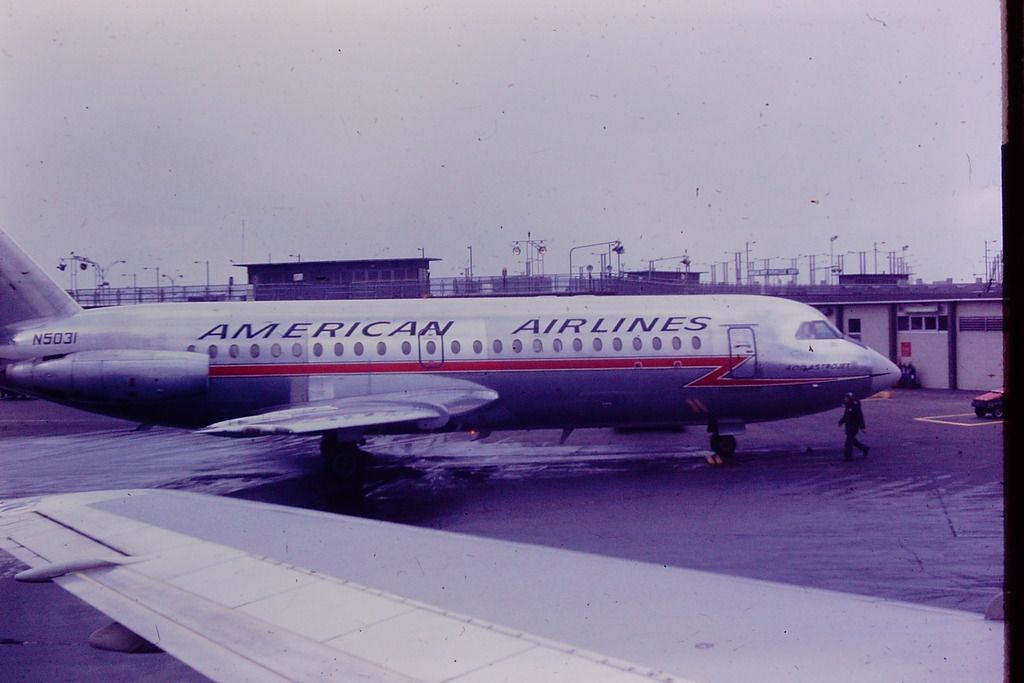 Push back - EAL 720 on the other side of the Concourse
Crossing 4L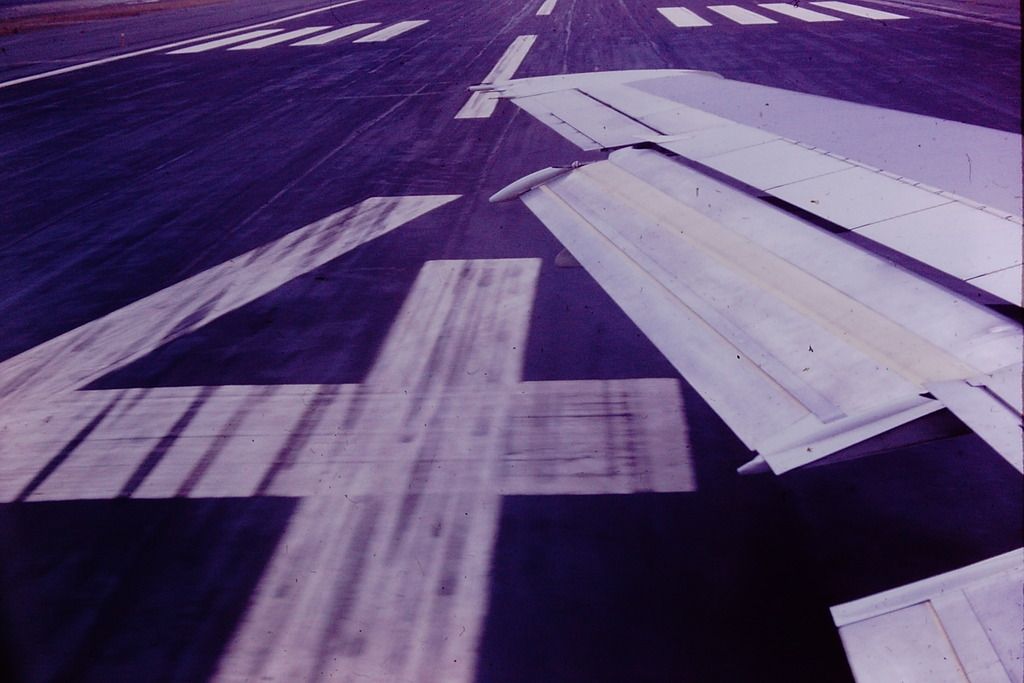 Seaboard DC8F
Now Crossing 4R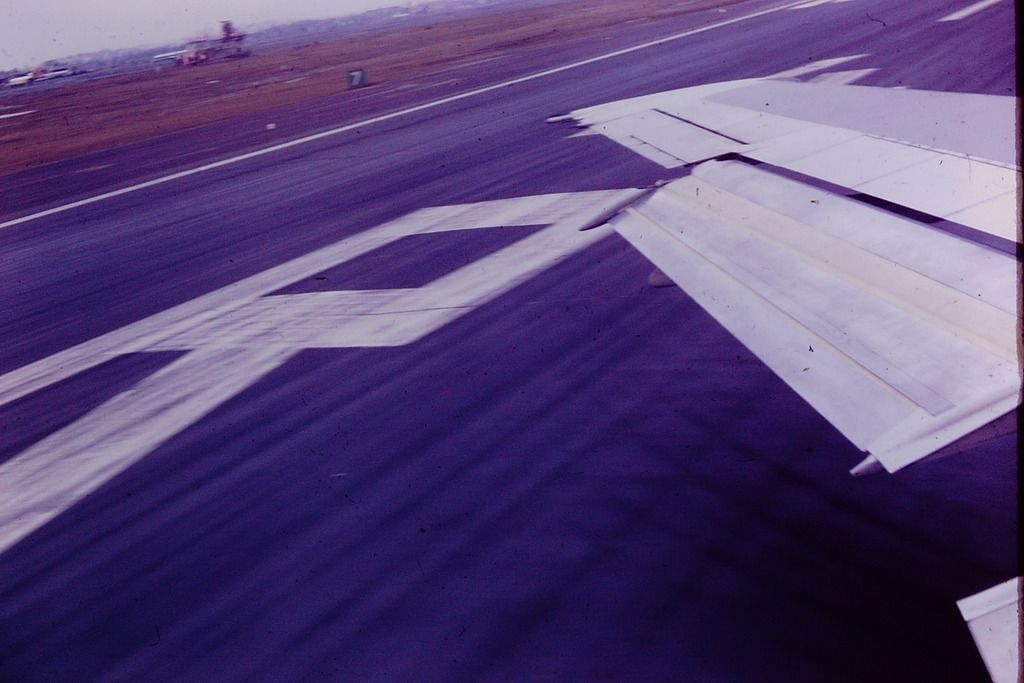 Holding for 33L AA BAC lands/ Executive Twotter holds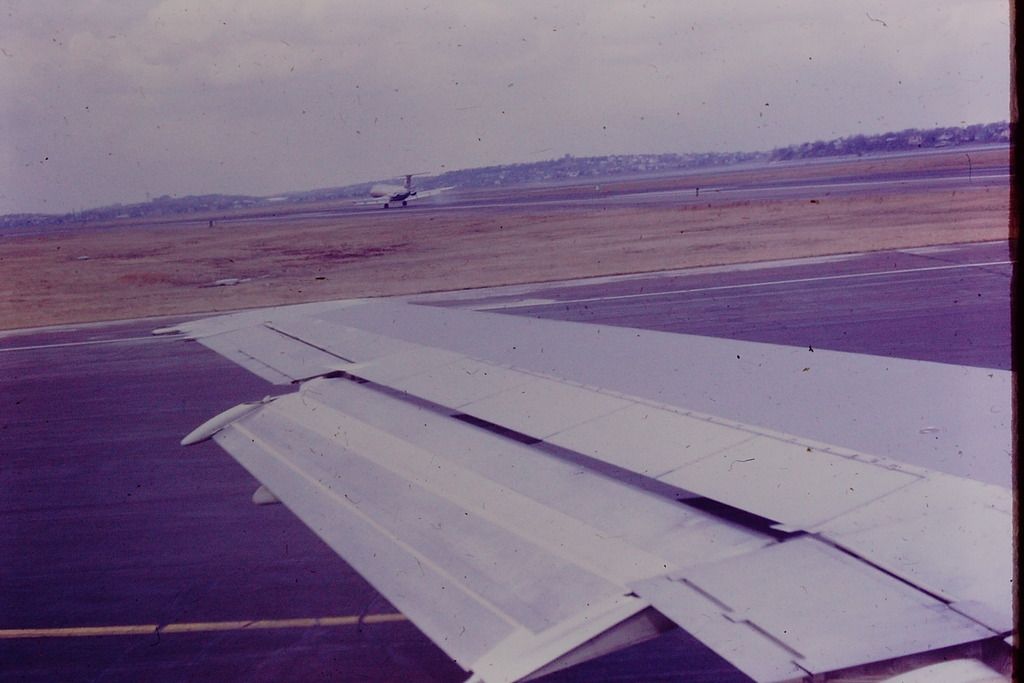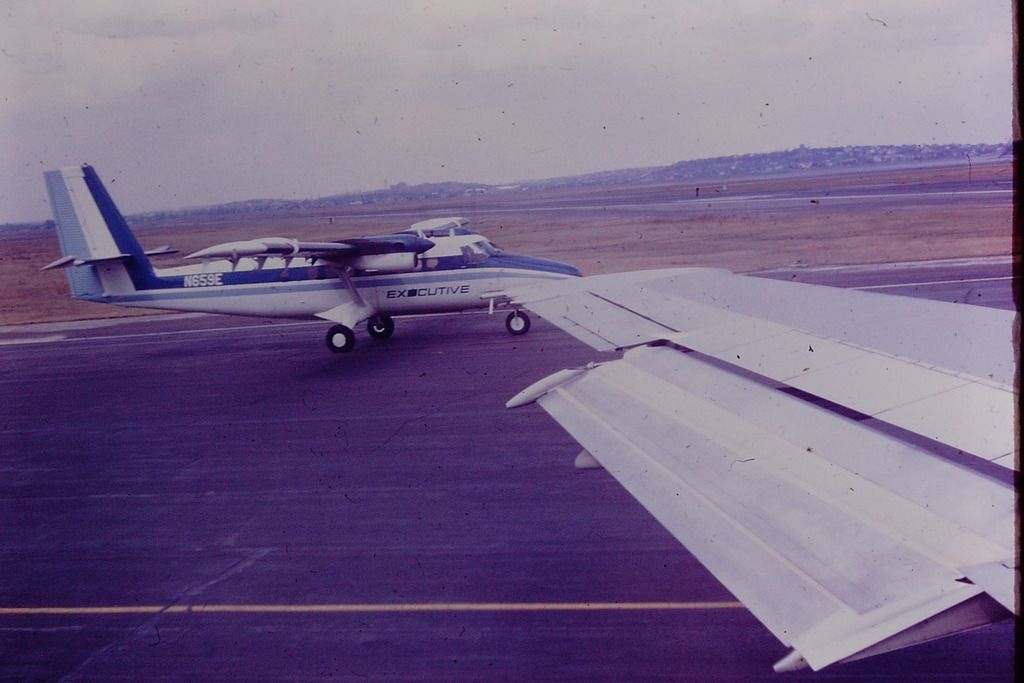 Turning on 33L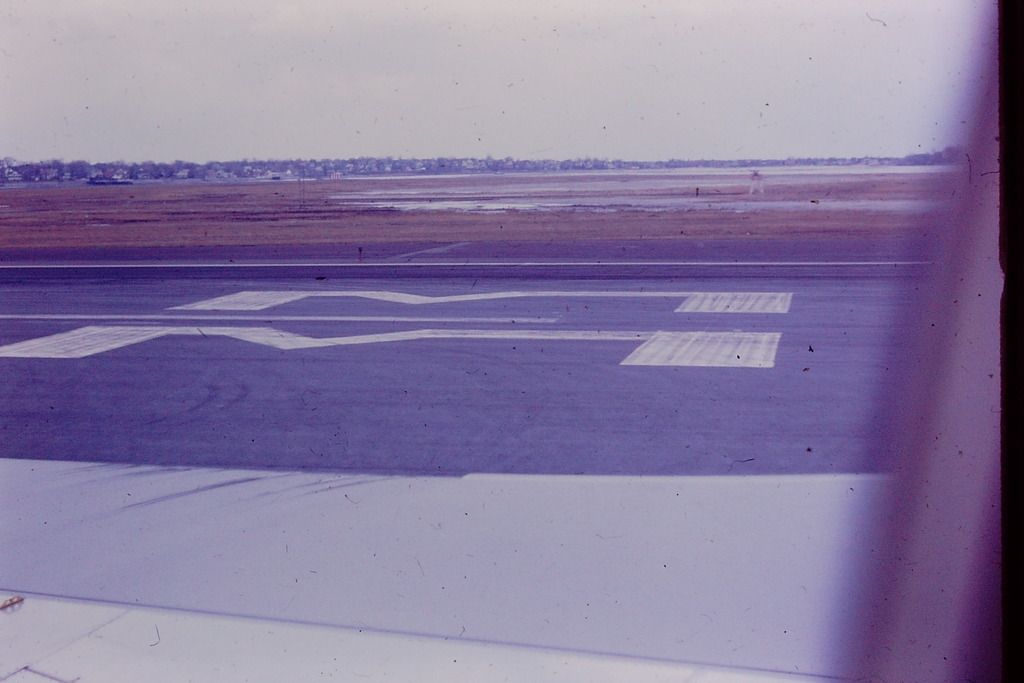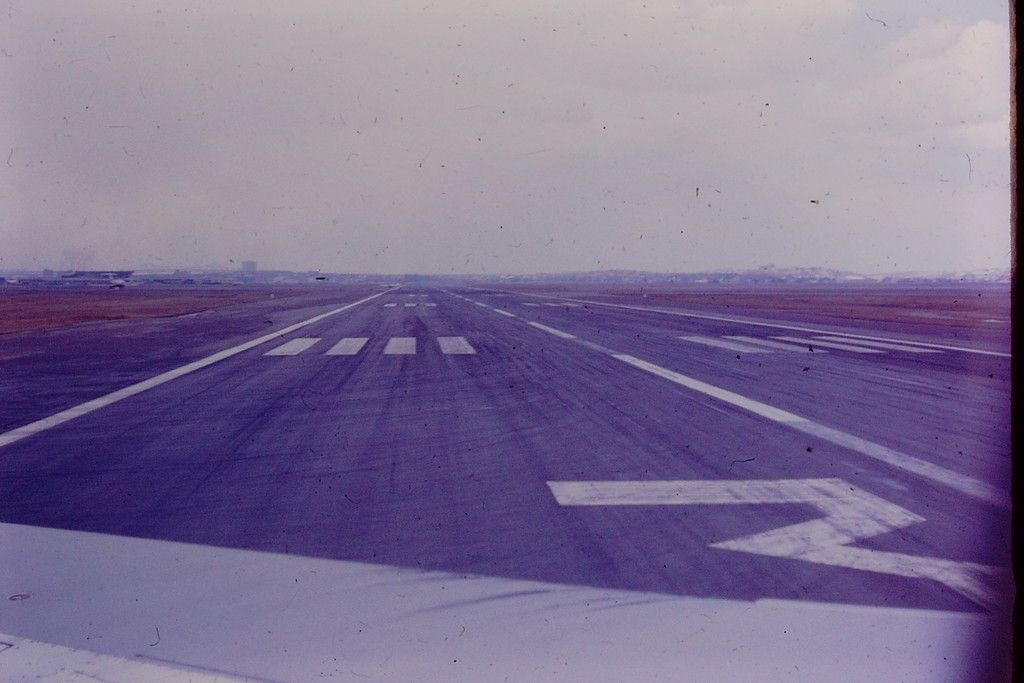 Liftoff and veiw of Logan in 1969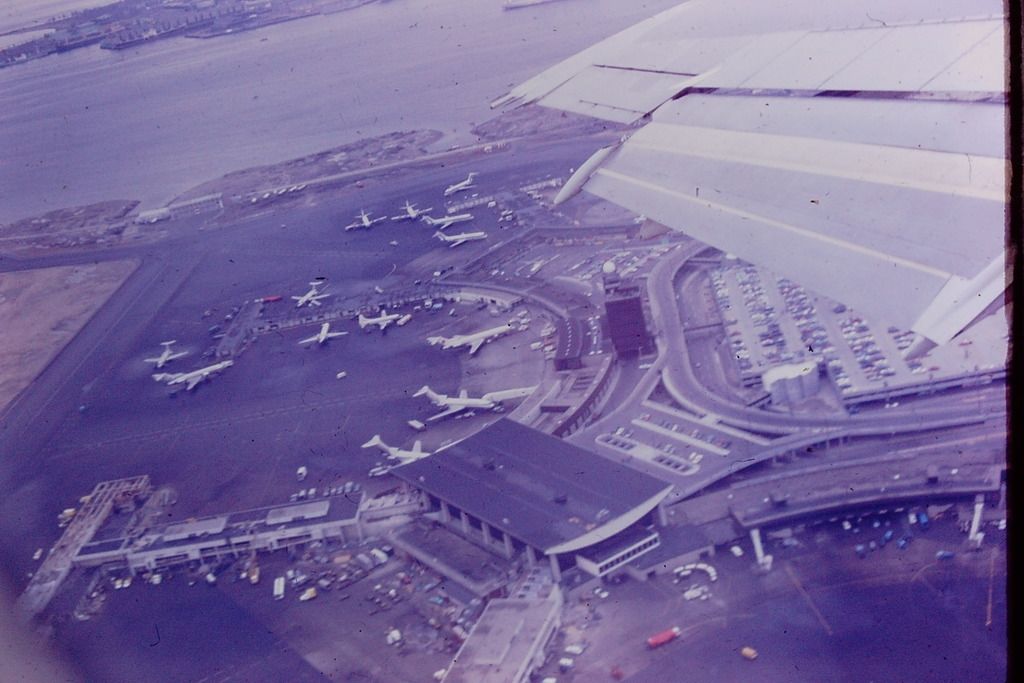 2 PAN AM 707s No idea what they are doing there, probably charters.
Downtown BOSTON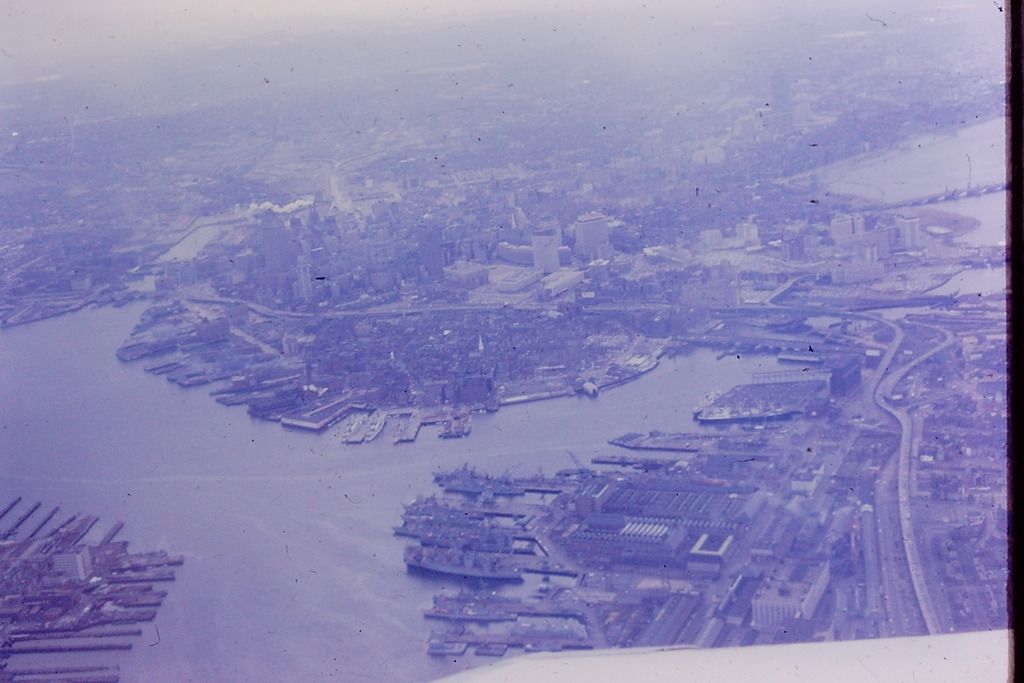 En-route and on Descent to KLGA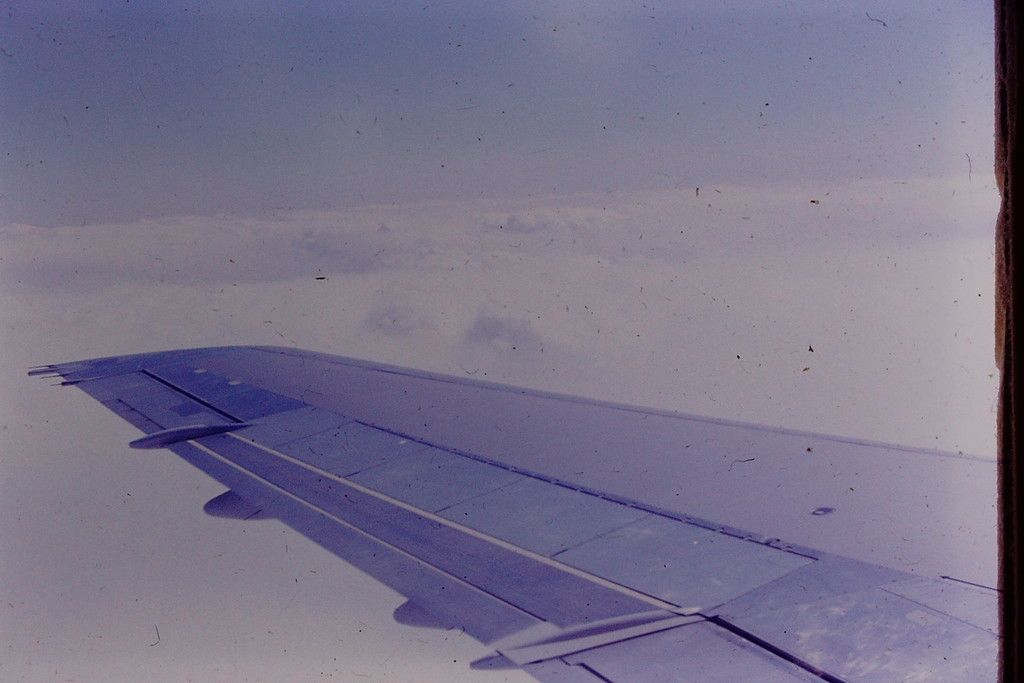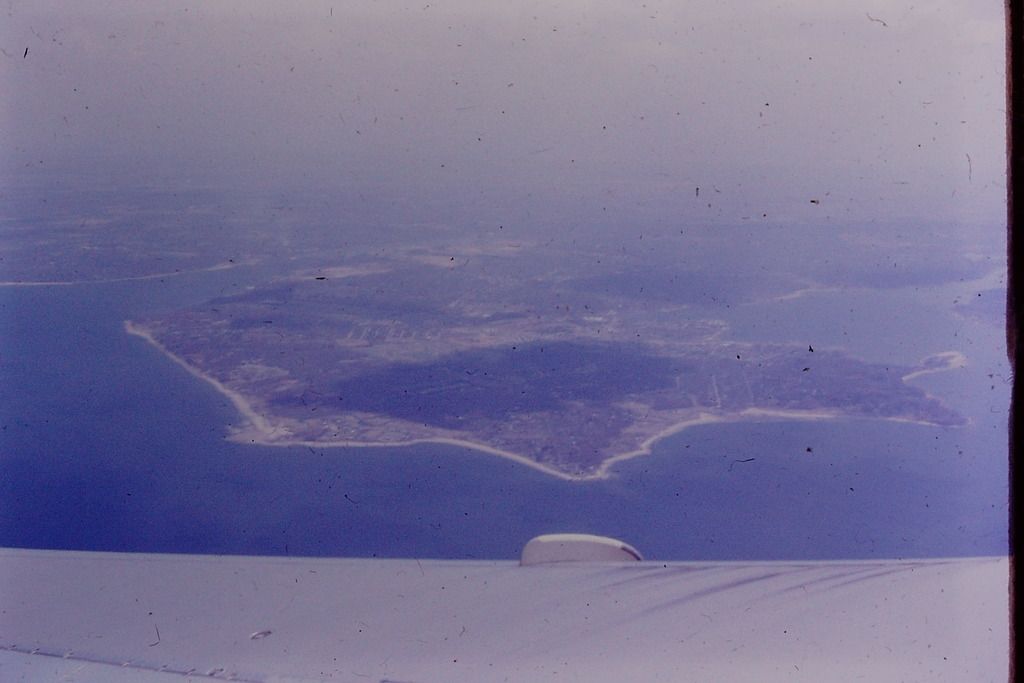 Turning toward KLGA with JFK in the distance-and I ran out of film..so that is all the pictures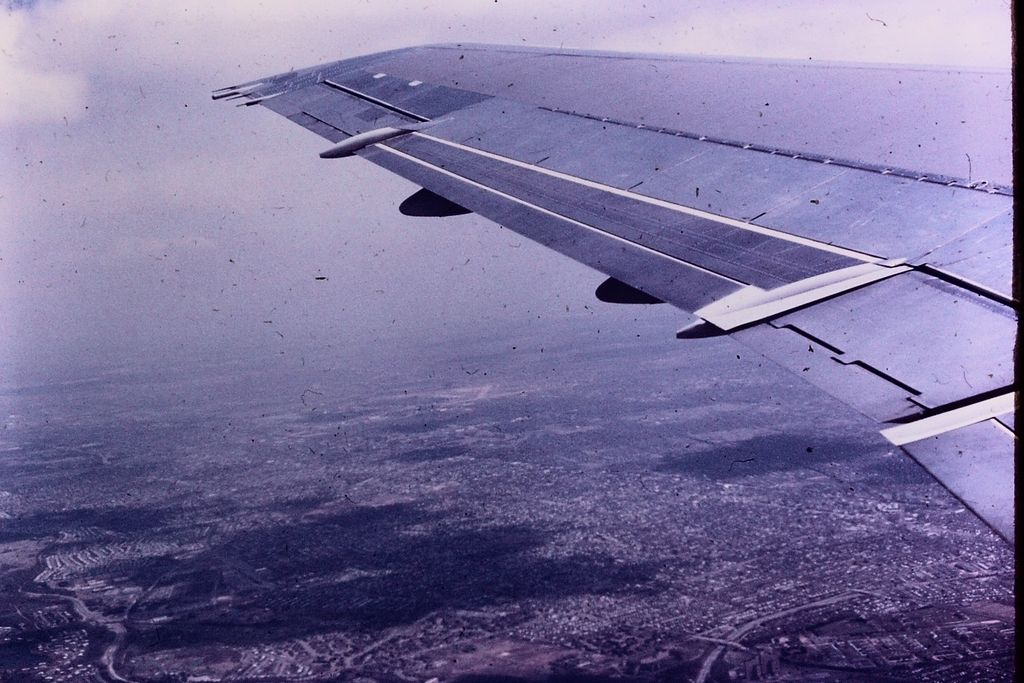 All in all a good trip, however I should have stayed longer , and had more film.
As usual, please excuse the quality of photos scanned from Slides, back then I had no idea I would ever share
them with the world via the INTERNET!
Bonus shot from the WAYBACK MACHINE
PAA DC-4 at IDL 1957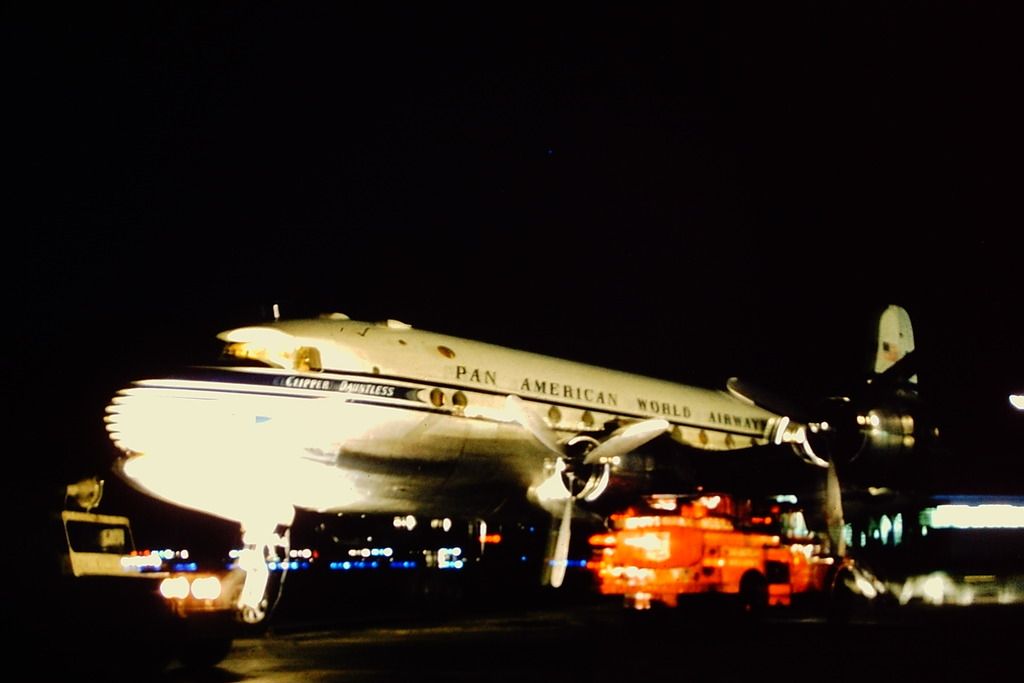 AA DC-4 AT IDL photo PICT0002_zpswo7ztdrq.jpg"/>