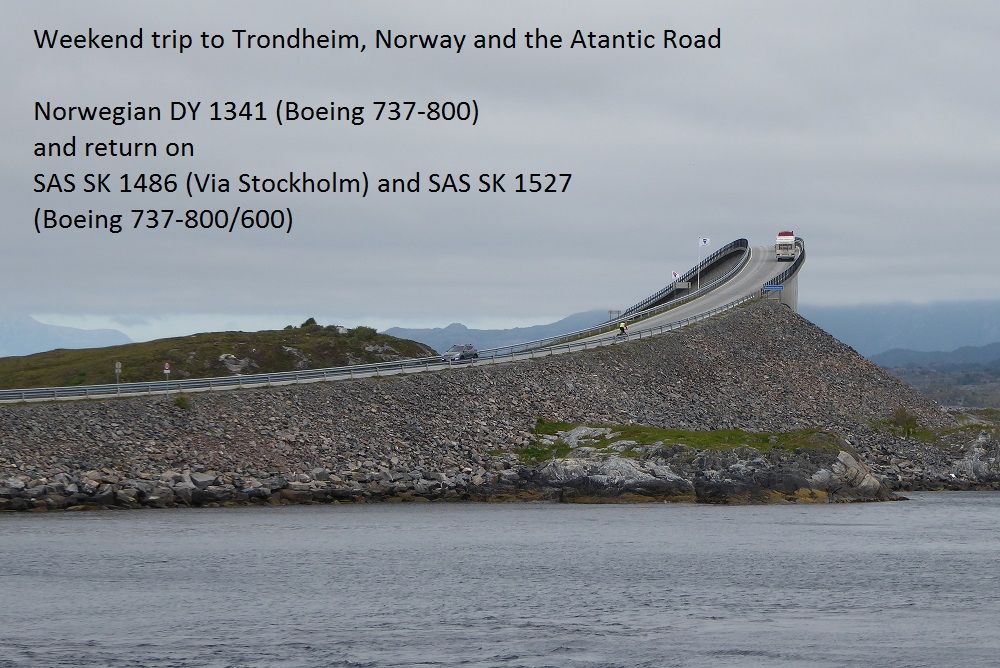 Background
Hello A'netters. Hope you're all doing well.
One of my favourite country (if not THE favourite) in Europe is Norway, and we make it a point to return to the country, visiting different locations of Norway, every year. This year we decided on driving through the Atlantic road and had heard many positive reviews of the drive.
It was a last minute decision, which meant that we had to take a hit on the costing of the trip. I for one, do like a bargain, unfortunately not this time. The trip total worked out to around £750 for the two of us, all included, over a weekend (Flights cost was around £270).
The best routing I was getting was Norwegian to Trondheim from Gatwick on a Friday evening (convenient timing and easy to reach after work), and the return was via SAS with a short 55 minute stop over at Stockholm.
Video Trip report over here
:
…..CLICK HERE….
As always, thanks to gcmaps for routing image
The previous day checked-in online, and the automatic seat selection gave us a window and a middle seat, but was confident that we would be able to amend it at the airport, as done previously. That being said, it was a very quick and easy to use online check in facility.
Norwegian – DY 1341 – LGW - TRD

Flight Reg: LN-NOM ; Built in 2001 and named "Greta Garbo", leased from GECAS, Previous TC-APF Pegasus Airlines.

Boeing 737-800

Seat 1F

Flight time: Scheduled (20:05 - 23:35); Actual (20:48 – 00:08) -> Delay due to late arriving of the aircraft from TRD

03rd July 2015

7th Time on Norwegian; 13th time on Boeing 737-800 (since 2010)
On the day of the flight, the Ride into Gatwick was hassle free. A quick 15 minute train ride from East Croydon.
Once at the airport, Check in was swift. I got caught for taking photos of the check in desks, since I accidentally captured their staff photo. The officer was kind enough to move the staff away for a second for me to click the photo. But in the midst of thee confusion, he forgot to ask me to delete the photograph with the employee in it. It was a very polite request, to which I shall adhere to and I have since deleted the photograph with the employee in it.
Check in desks - without the Check in agent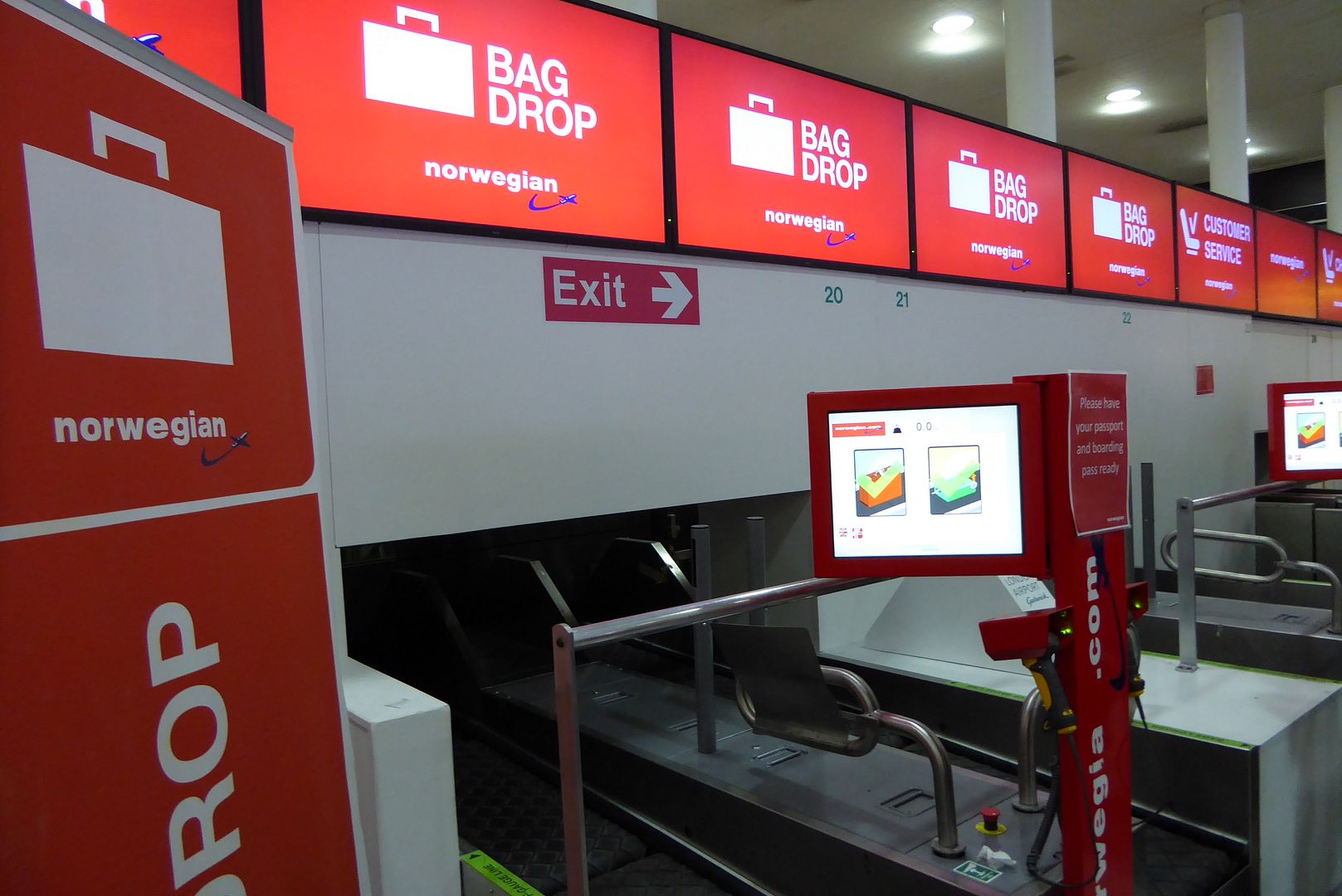 Norwegian Zone at LGW South Terminal
Security was swift and we were airside with almost 2 hours to spare. Loitering around we decided to have a leisurely dinner at Nandos. In the midst received a text message from Norwegian that the flight will be delayed by 25 minutes. Great work by Norwegian to keep its passengers up-to-date. Reaffirms my loyalties with Norwegian. My most preferred LCC/airline in Europe.
Oh-uh - Flight delayed
Busy time at LGW, on a Friday evening - FIDS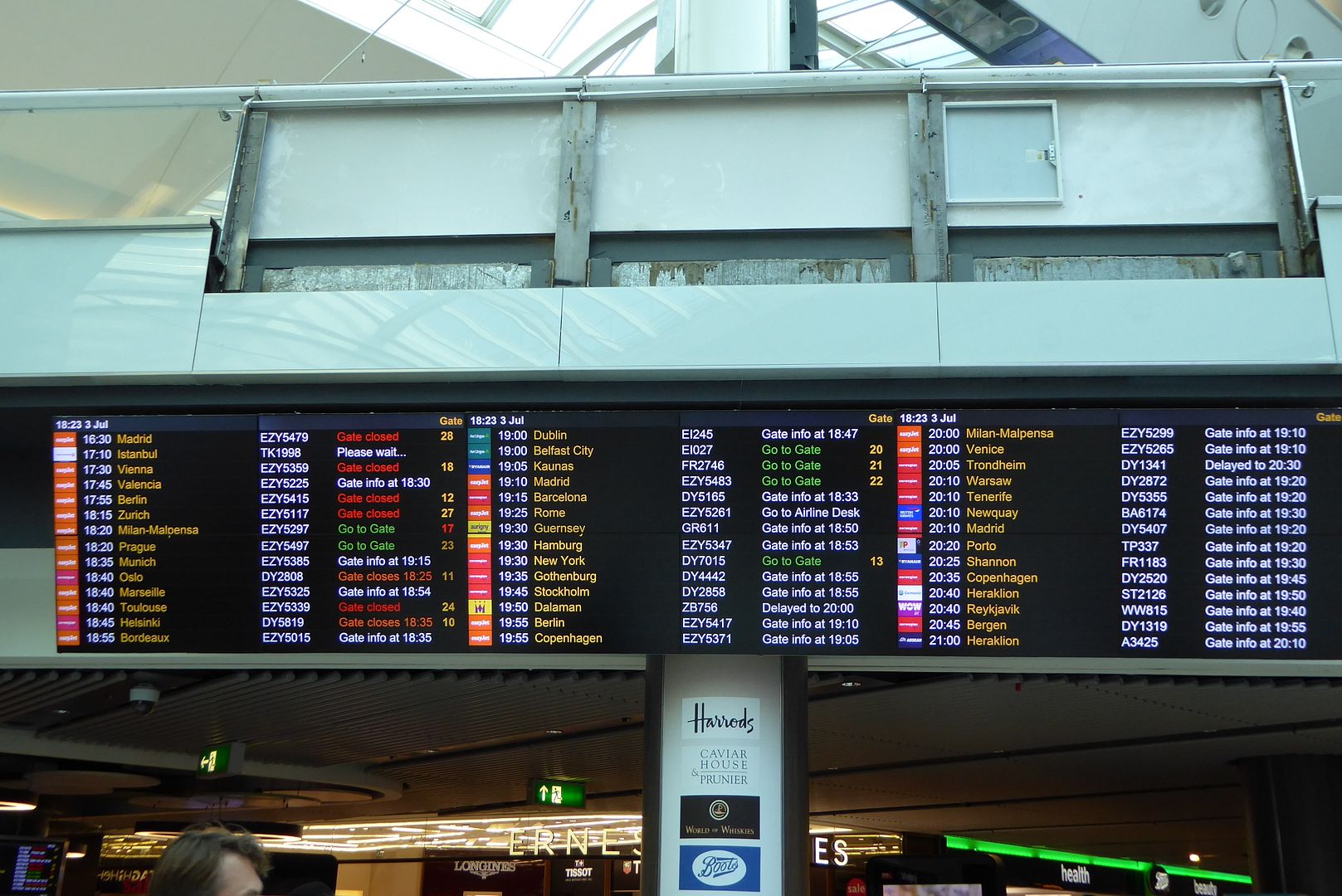 Trondheim - here, we come..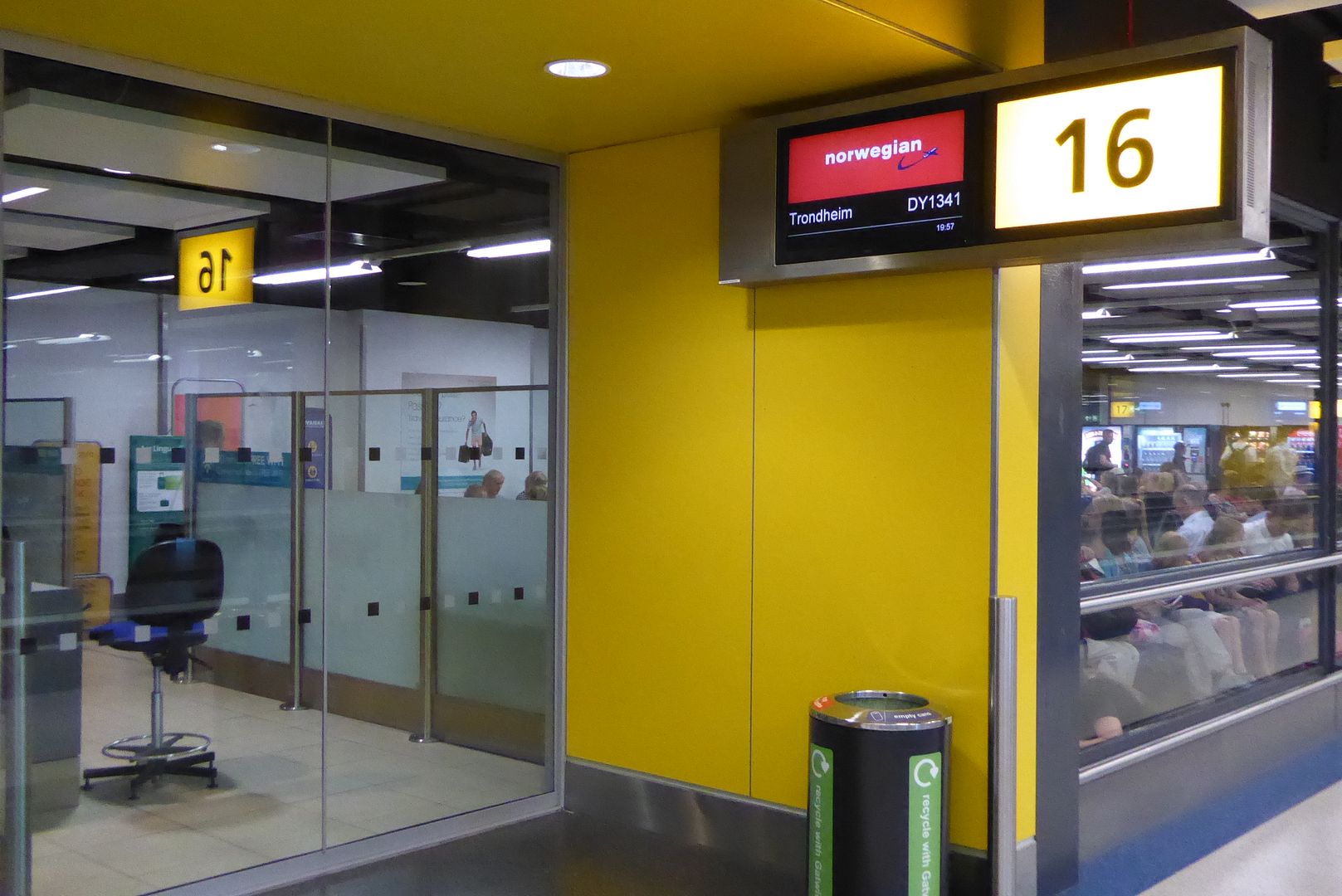 As expected, when I did a self-check-in at the airport, also managed to get the first row seats. From my previous experience with Norwegian it's a very common occurrence.
Once the boarding had commenced, it was a very swift process, with half of the airplane being boarded from the rear set of stairs, quickening the process.
On-board our ride to TRD (LN-NOM). Quite lucky to always get the front rows upon re-checking in at the airport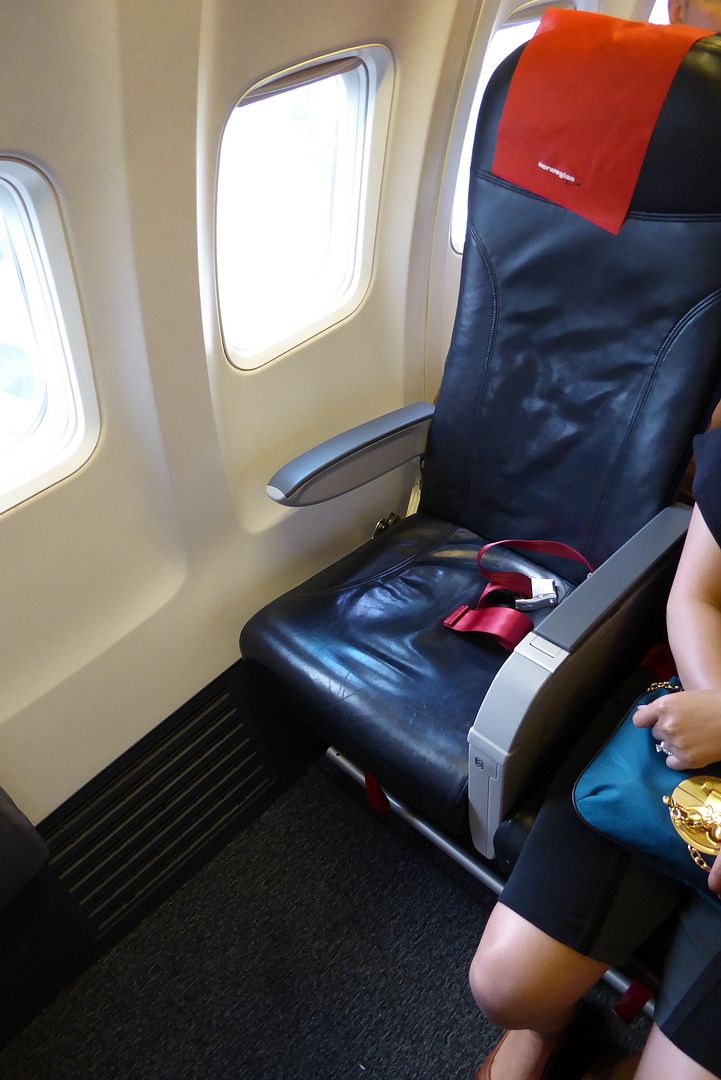 Plane Spotting at LGW
About to board to NYC - Norwegian's month old Dreamliner
Neighbours at LGW - A 6 year old FlyBe Dash-8, to Newquay and a few more DY in the background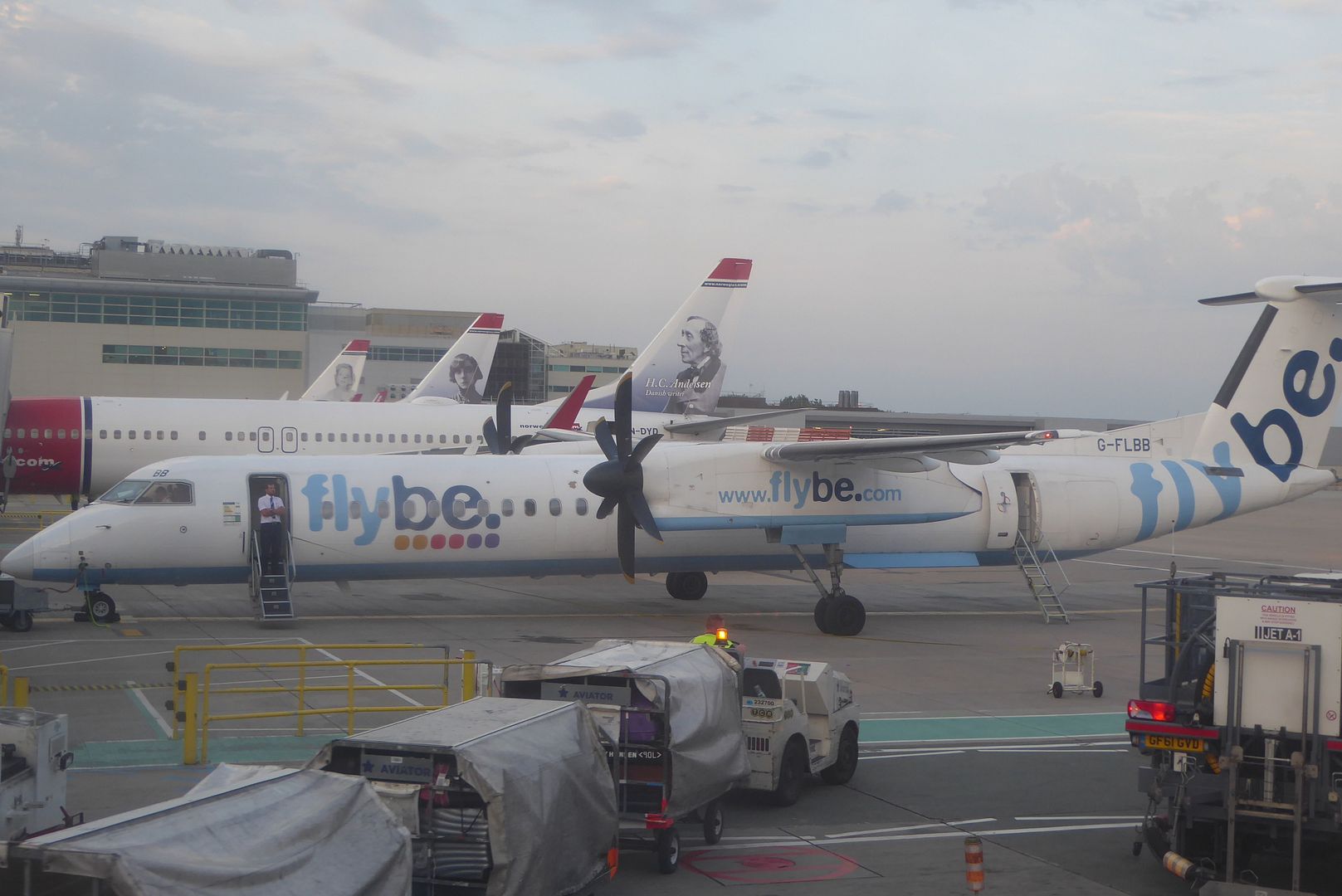 Race to the runway - side-by-side with another Norwegian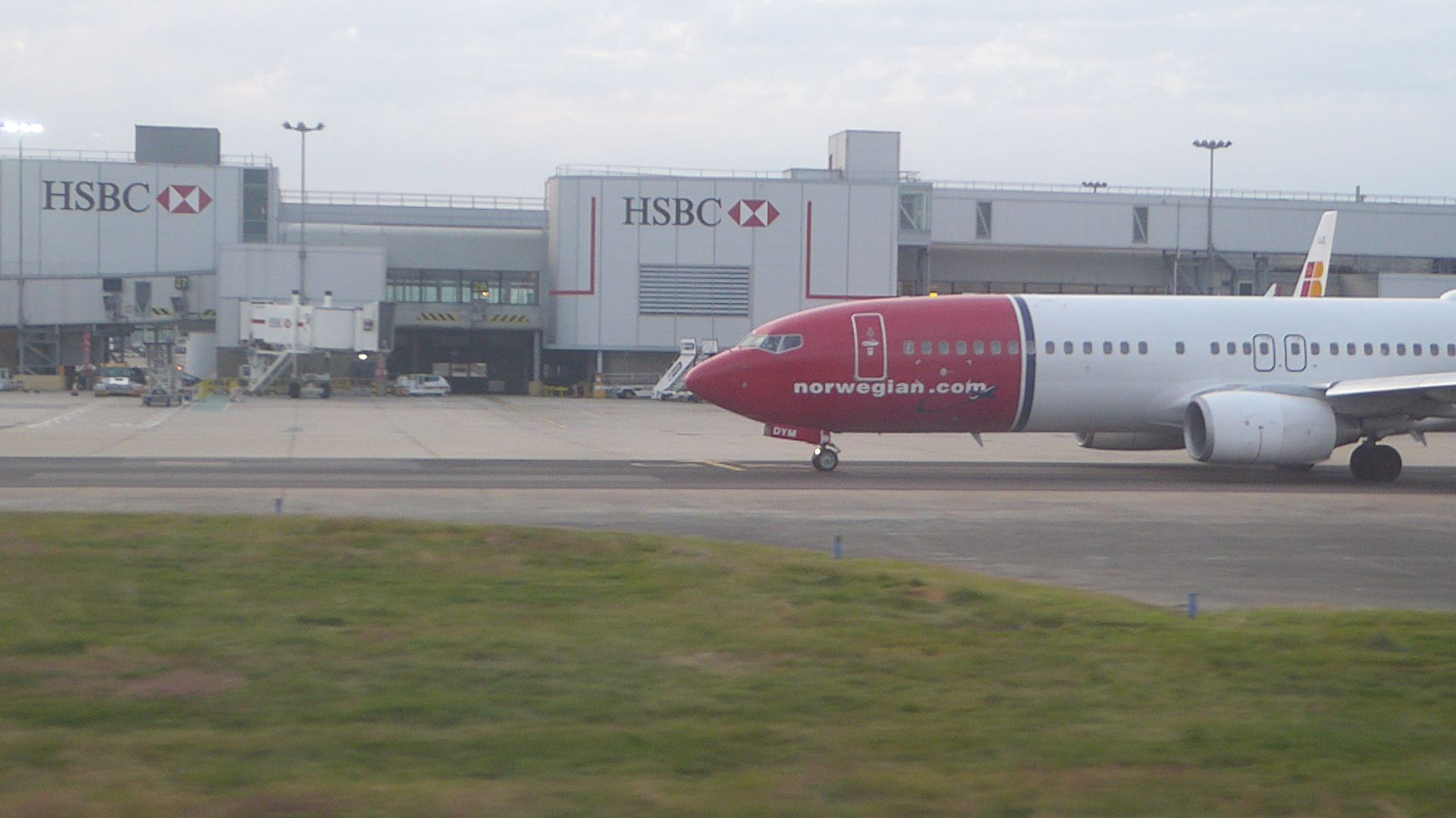 Load was almost a 100% with a few scattered empty seats.
The Wi-Fi was a bit finicky. Wasn't working as expected. Could access Norwegian TV channels and on demand channels, but not surf the Web. Tried explaining it to the crew, but gave up after a while as they were not willing to agree with me that the internet wasn't working
en-route to TRD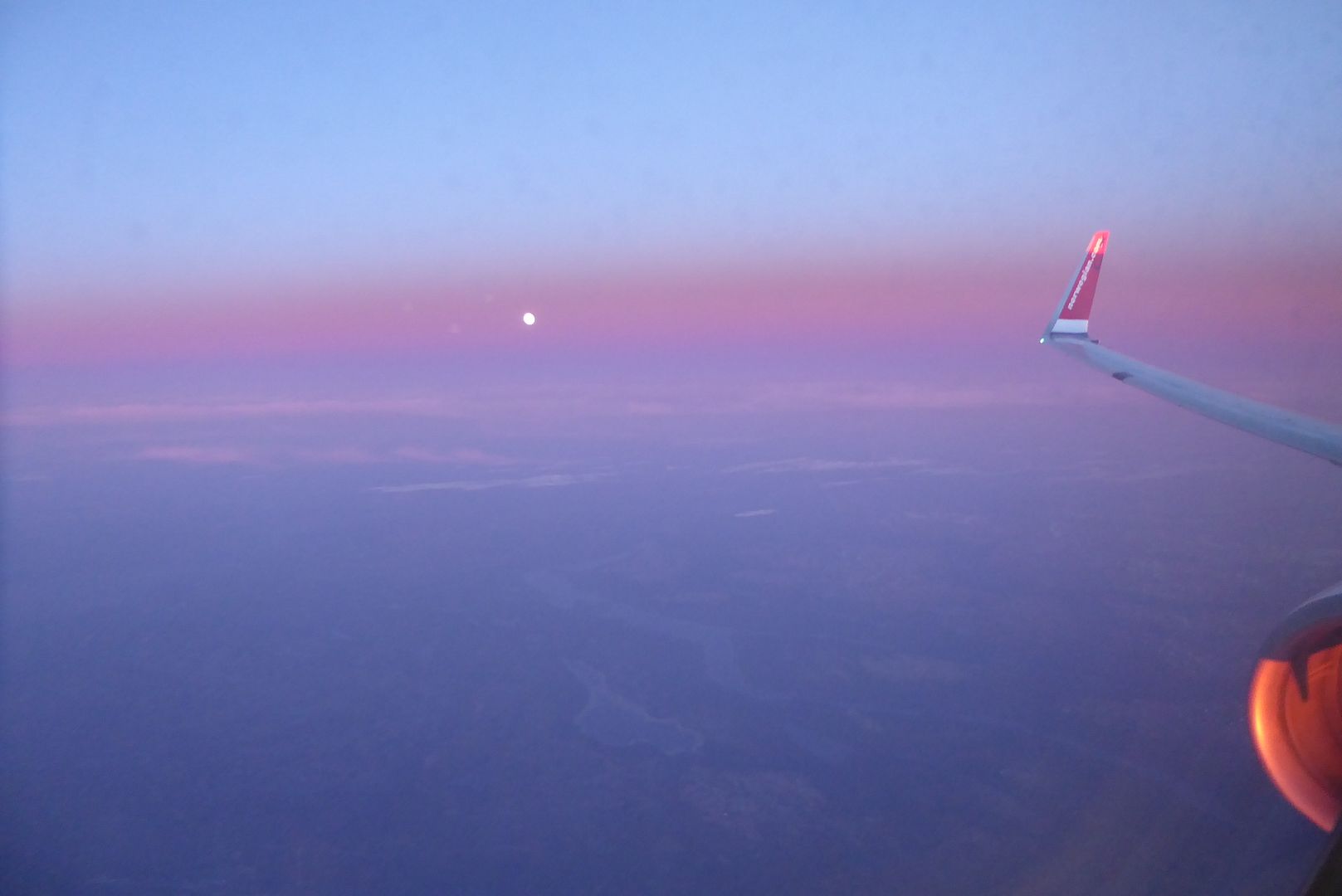 Service was a bit cold on this flight. Rest of the flight uneventful.
Trondheim airport is neat compact and a very useful way to get into this part of Norway. Although bags did take a while to come. Out of the airport by 12:45.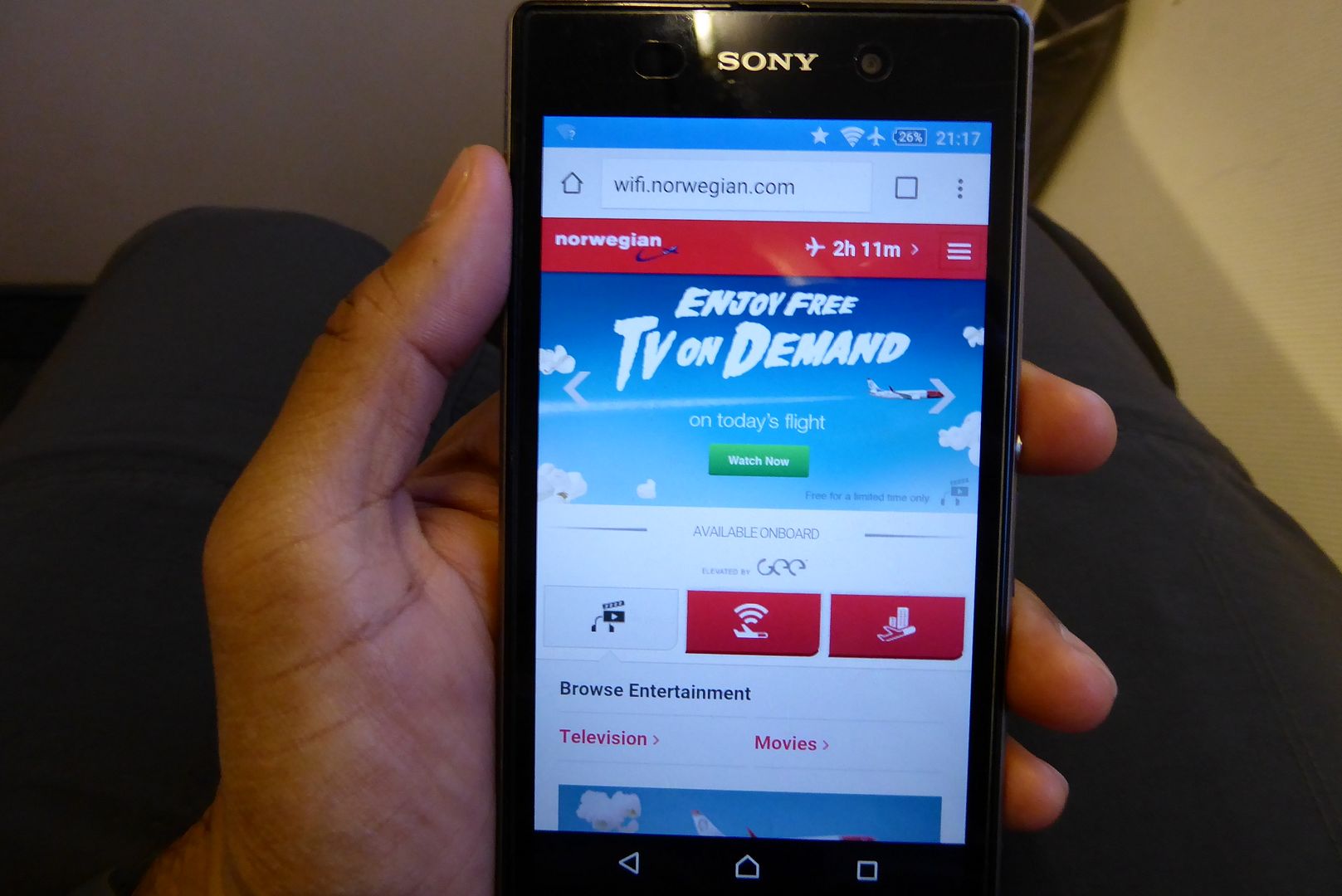 Departing view of LN-NOM. Note that this was 12:00 midnight, and yet stil there was some sunlight still available
Walking into TRD airport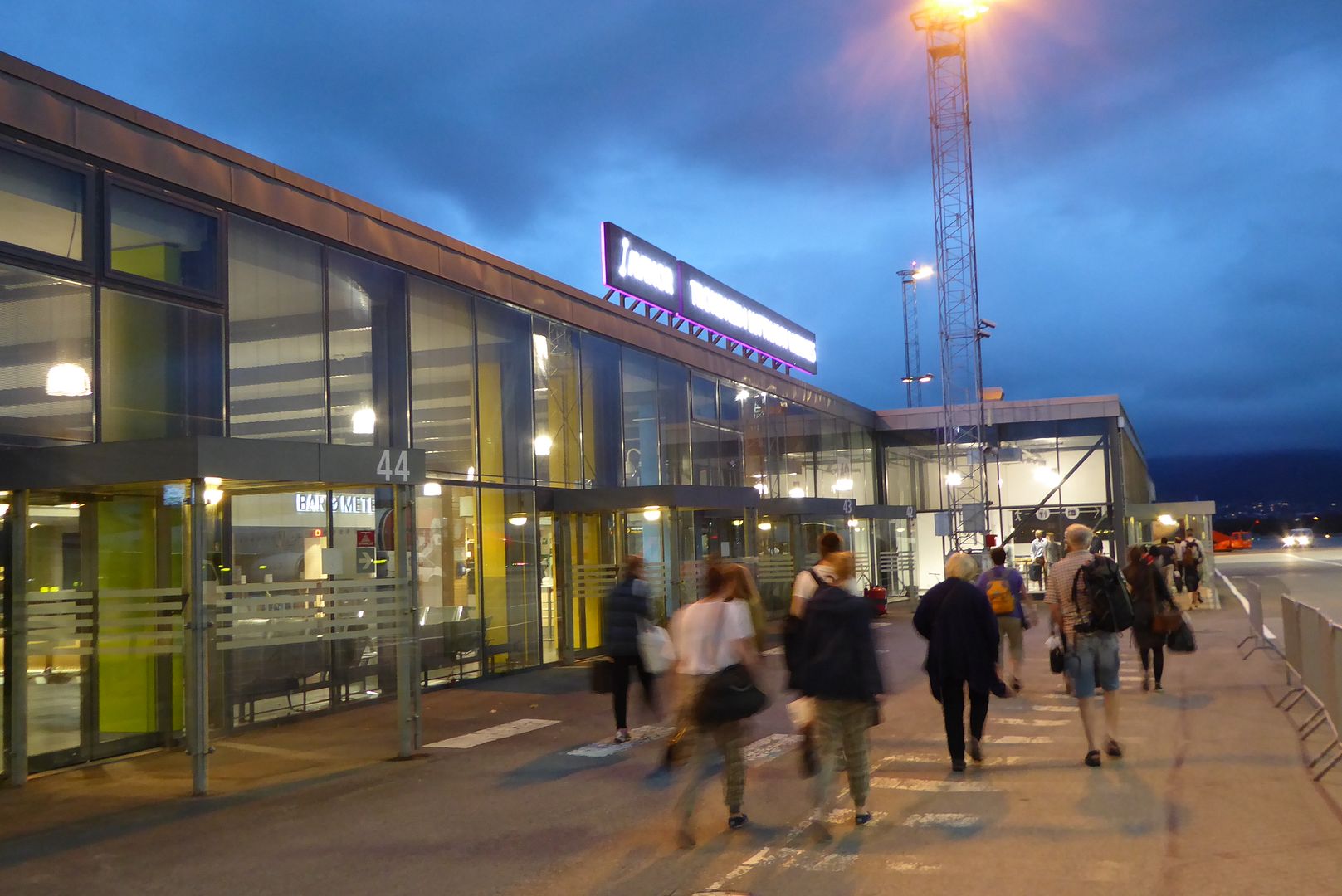 Last flight of the day at TRD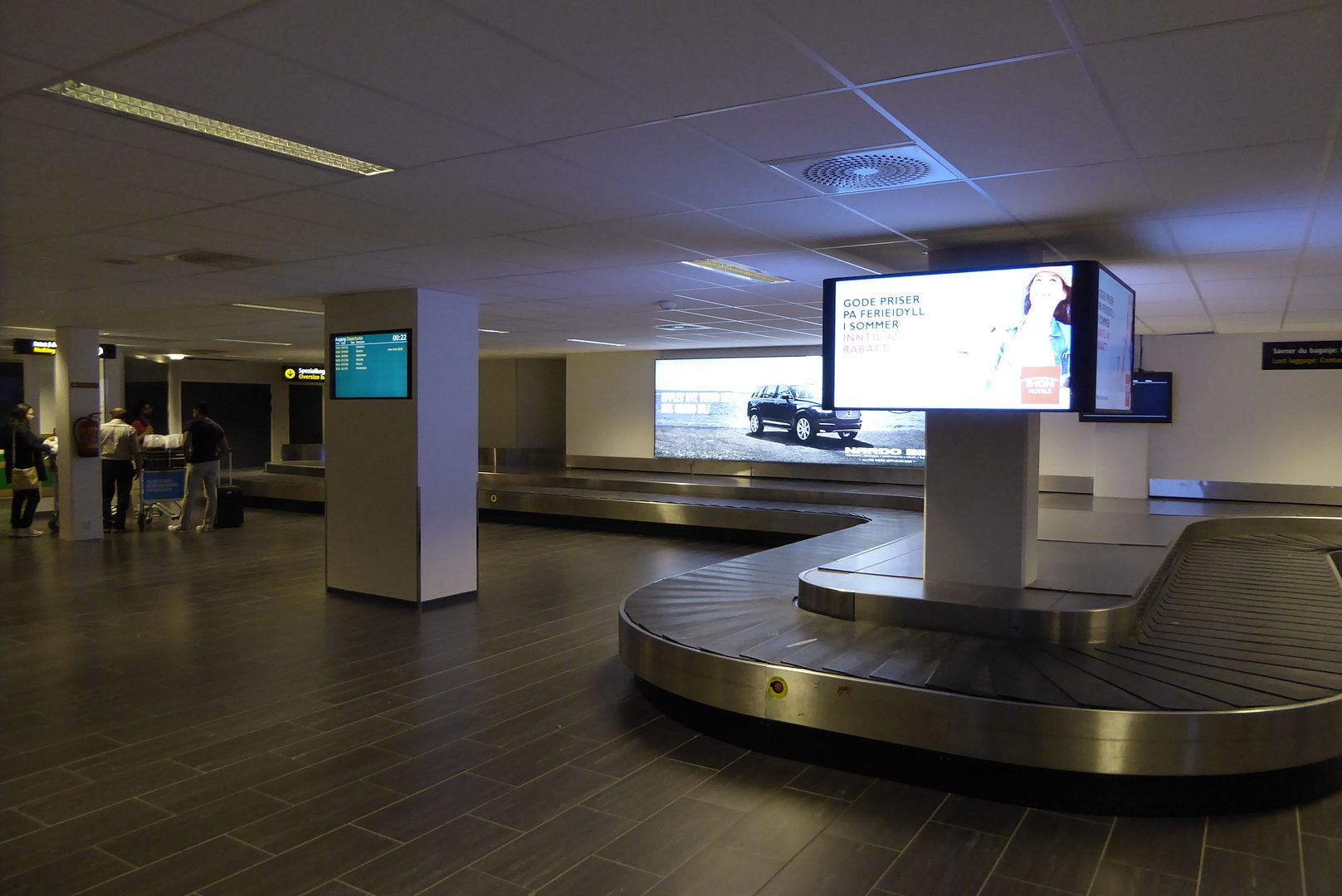 Plane spotting from our hotel room window at Radisson Blu, A 1991 built, Windroe De Havilland Canada Dash 8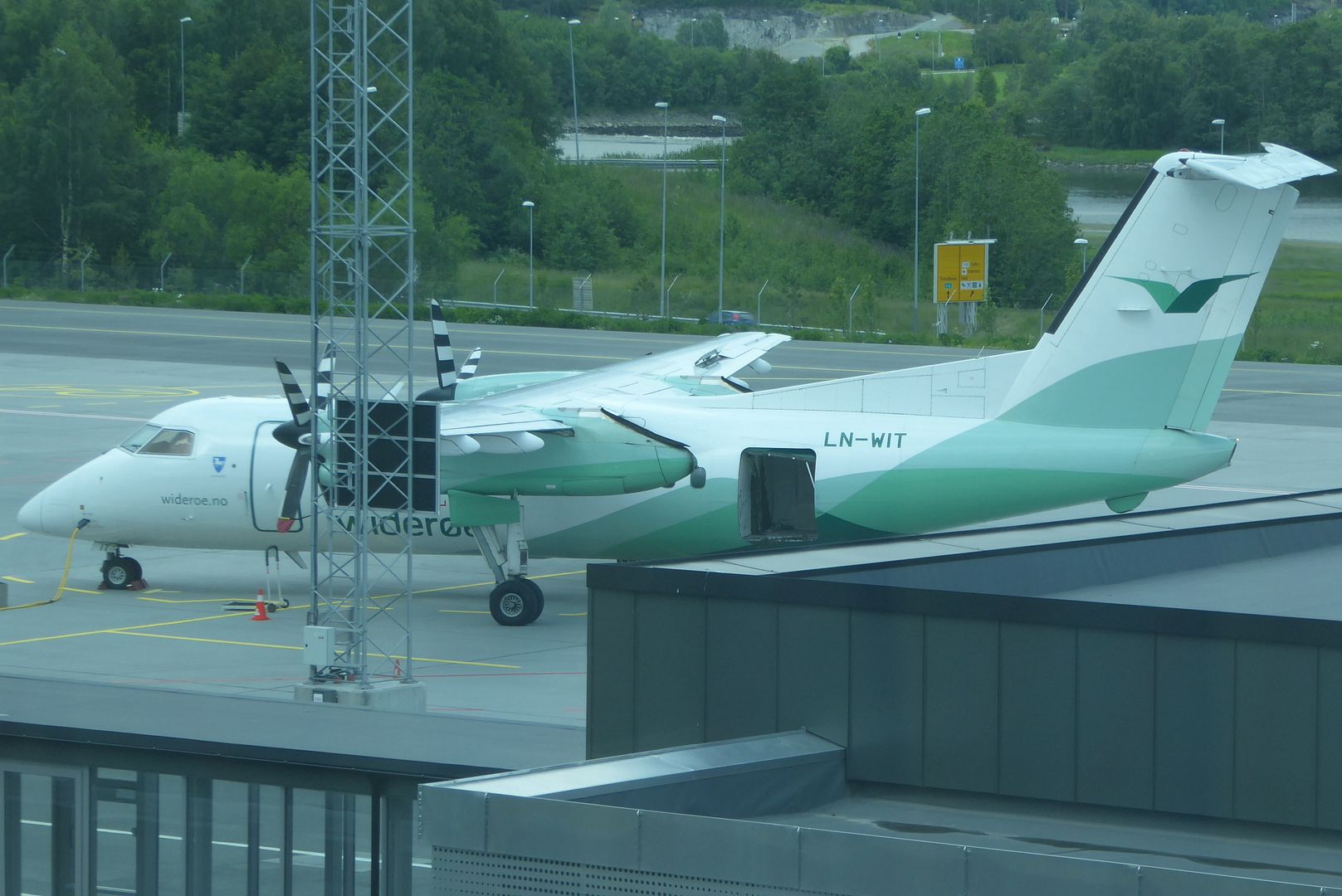 After a wonderful weekend, it was now time to head back to London.
SAS – SK 1486 – TRD – ARN

Flight Reg: LN-RRK ; Built in 2002 and named "Garud Viking"

Boeing 737-800

Seat 16B (Emergency exit row)

Flight time: Scheduled (18:00 – 19:05); Actual (18:27 – 19:27) -> Delay due to late arriving of the aircraft from Chania, Greece

SAS – SK 1527 – ARN – LHR

Flight Reg: LN-RCU ; Built in 1999 and named "Sigfrid Viking"

Boeing 737-600

Seat 7F

Flight time: Scheduled (20:00 – 21:35); Actual (20:27 – 21:57) -> Delay due to storm over Denmark area, hence needed to re-route

05th July 2015

1st and 2nd time on SAS; 14th time on Boeing 737-800 and 1st time on Boeing 737-600 (since 2010)
Compact yet efficiant Trondheim Airport, Værnes
Previous day online check in was finicky. But worked in the end. It did not seem to like me using the full website on my phone, and hence had to do it via the mobile site on the phone.
On the day of the flight, Check in was swift. Completely automated and no human interaction at all.
Check in desks at TRD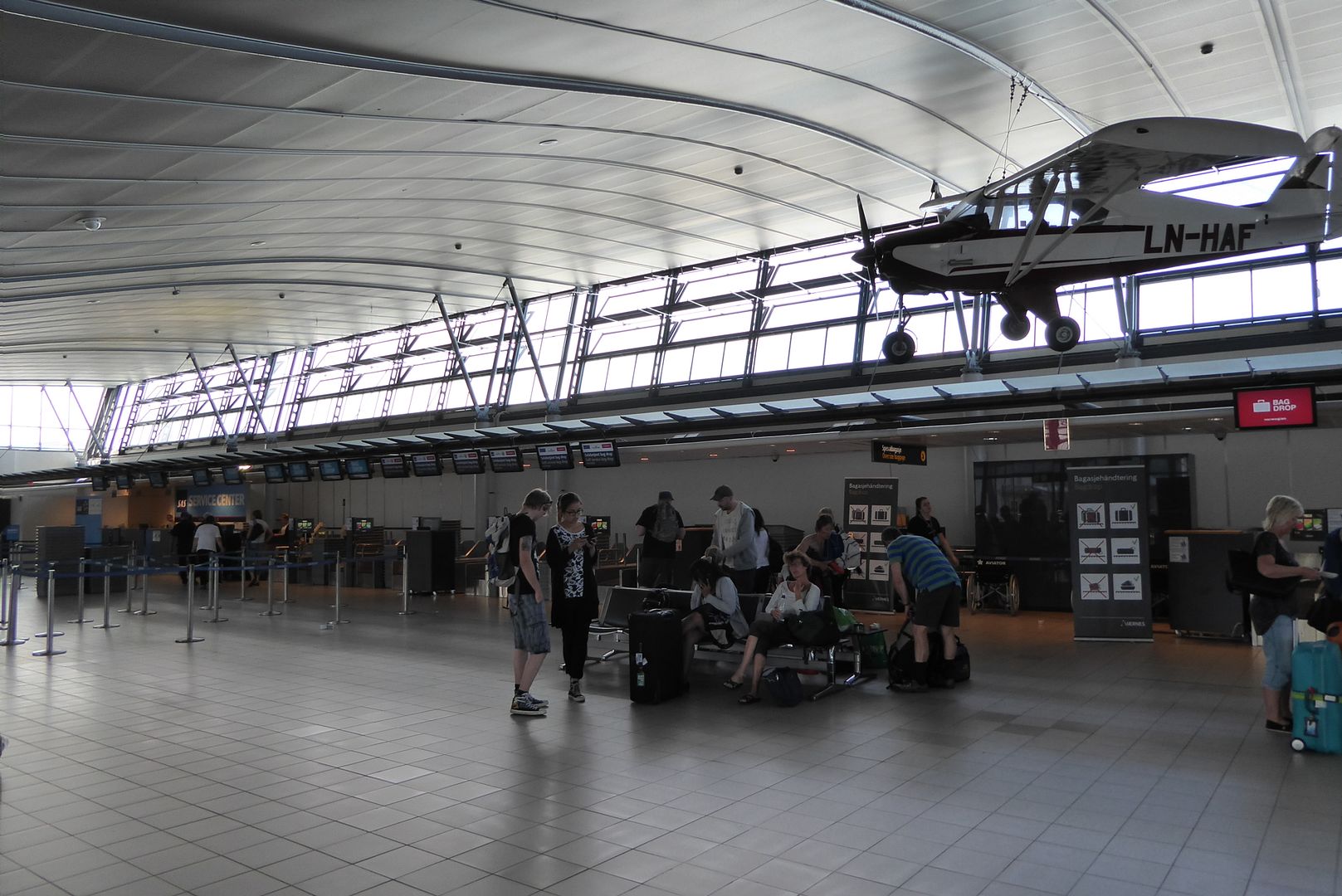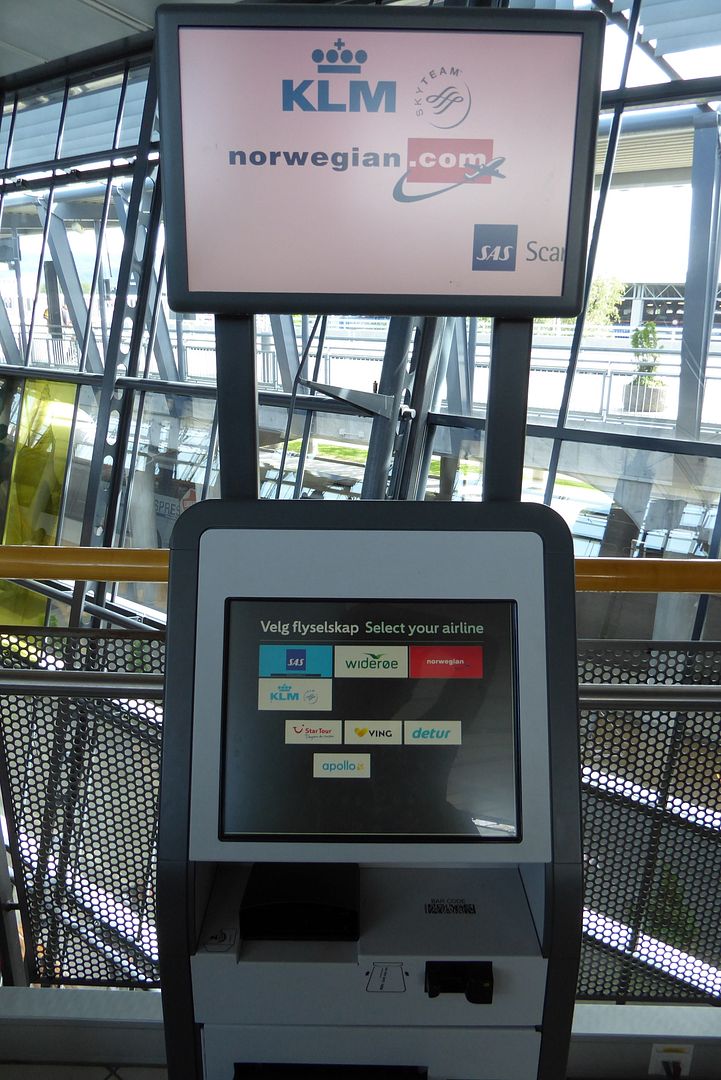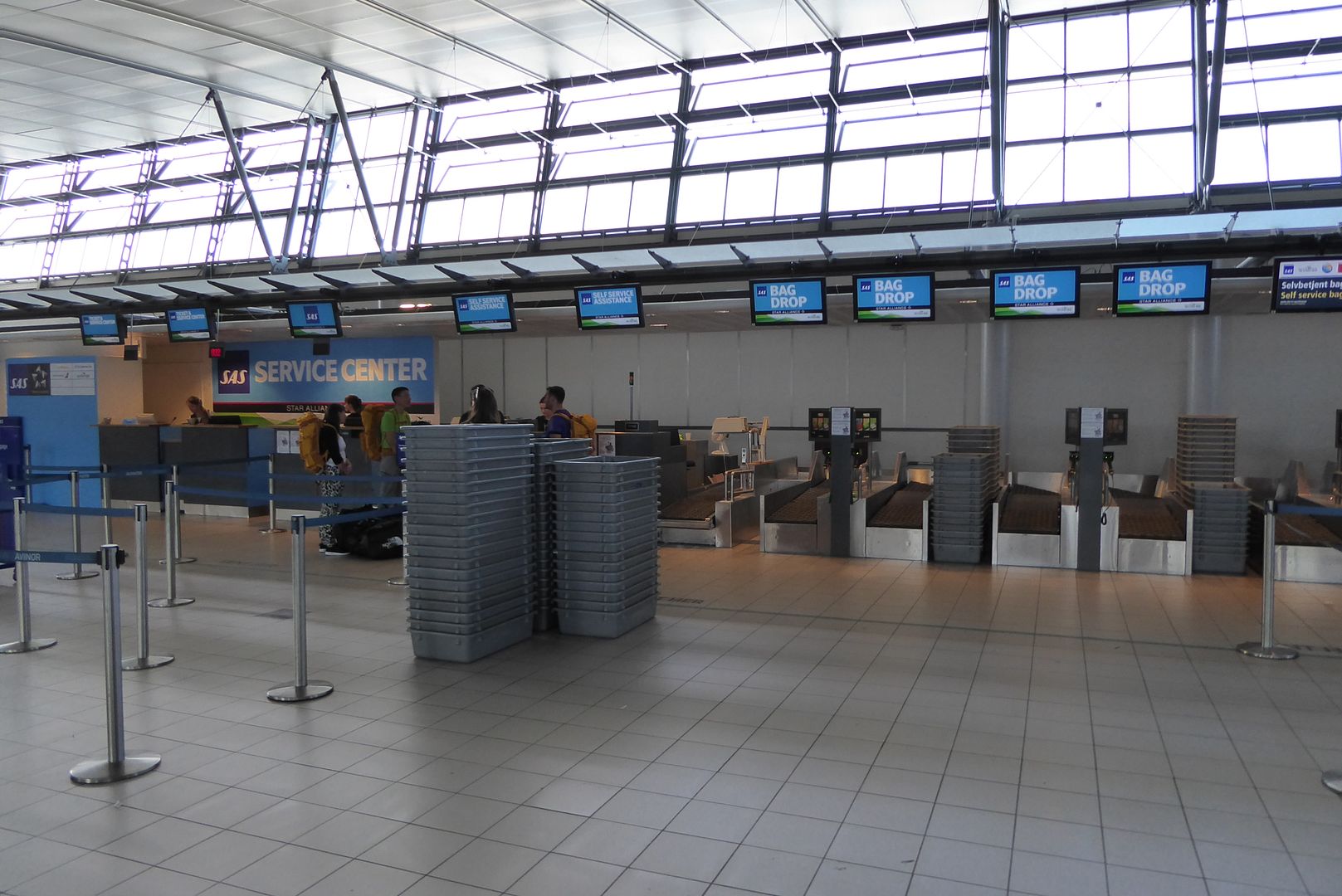 Security was quick, but gutted that my Swiss knife got taken away because I had forgotten to check it in. Any tips if anyone does anything differently to remember to check in items like Swiss knife at the last moment? I always make an effort to remember this, as during the trip, I have it in my back pack.
Apart from the slight hiccup, security was quick and we were airside in not time. (Well 5 minutes to be precise as there was a time counter at the security gates indicating how long to clear security)
Domestic flight departure Area at TRD
Simple FIDS at TRD. Oh uh, our flight looks delayed...
TRD International departure area. Strange thing is they did not check ourr passports?!?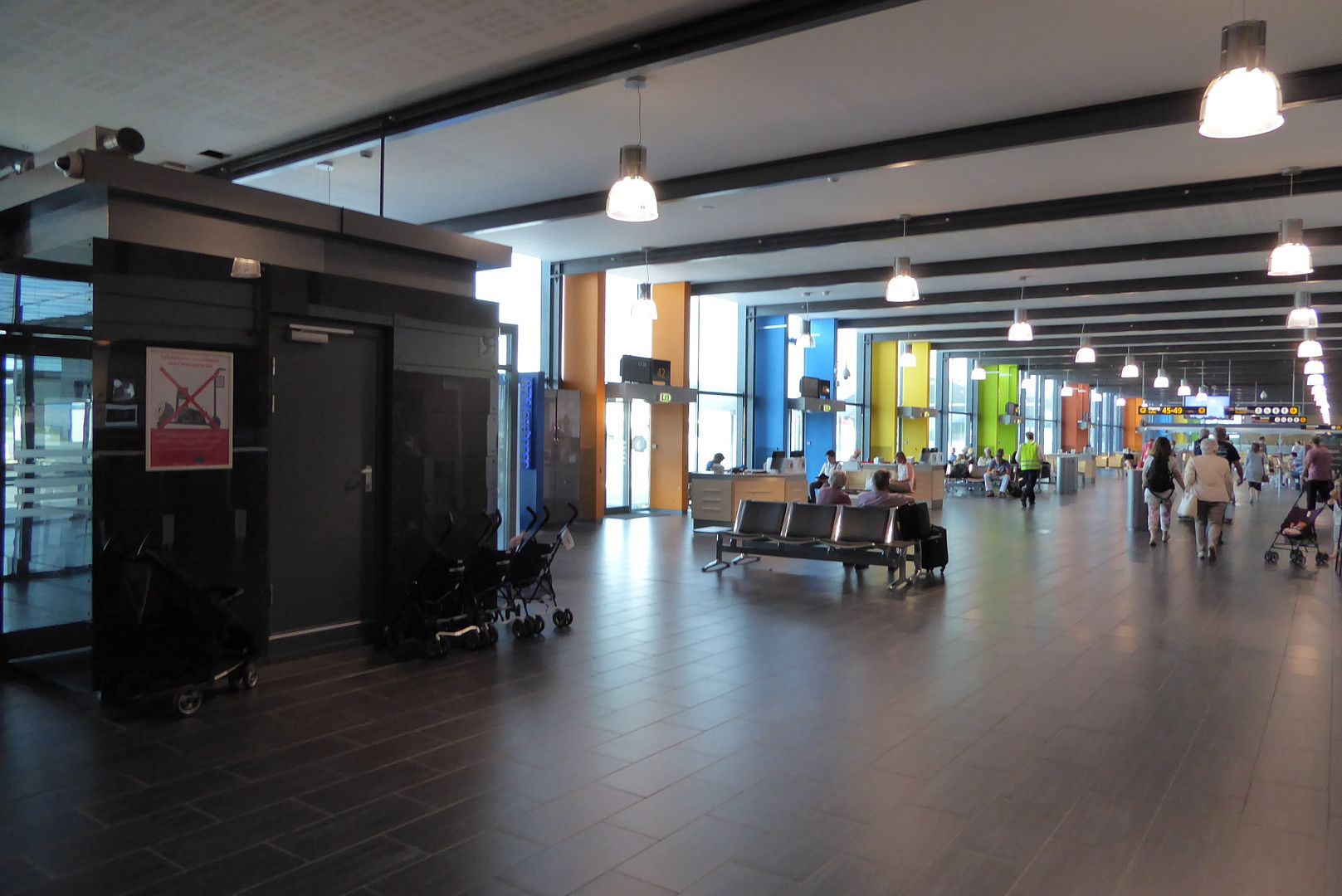 Once again, were told that the Flight would be delayed due to late arrival of the flight coming in from Chania, Greece. Will we make our connection? Going to be a tough call.
Plane Spotting at TRD
All aboard.... the Oslo Express - Norwegian on the way to Oslo
A 10 year old B737-800 - Striking in Star livery, makes it look longer and leaner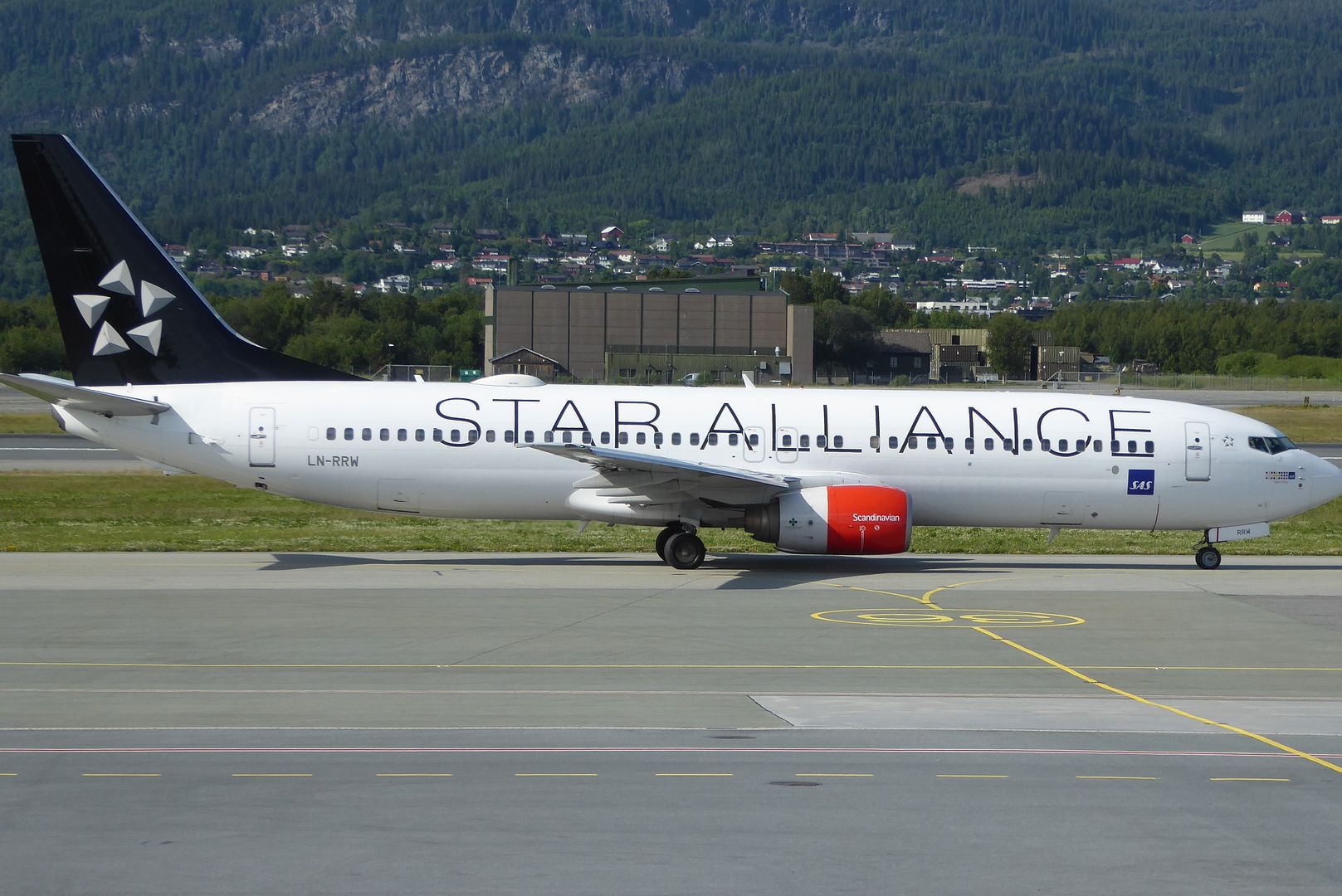 Would've been our ride back, if I had got tickets - Norwegian B737-800 to LGW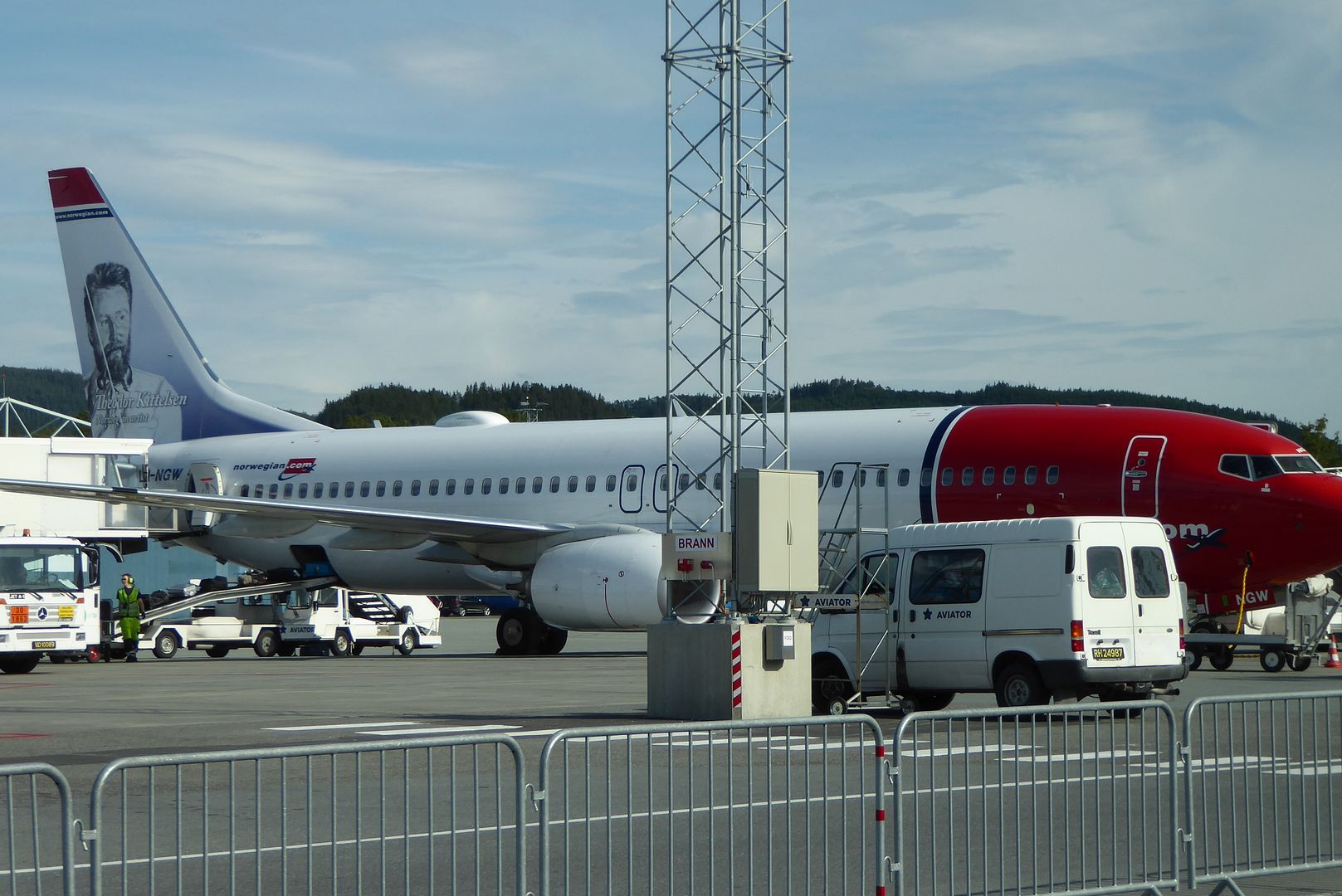 Our ride to ARN - a 13 year old B737-800 (LN-RRK). just landed on the way back from Chania, Greece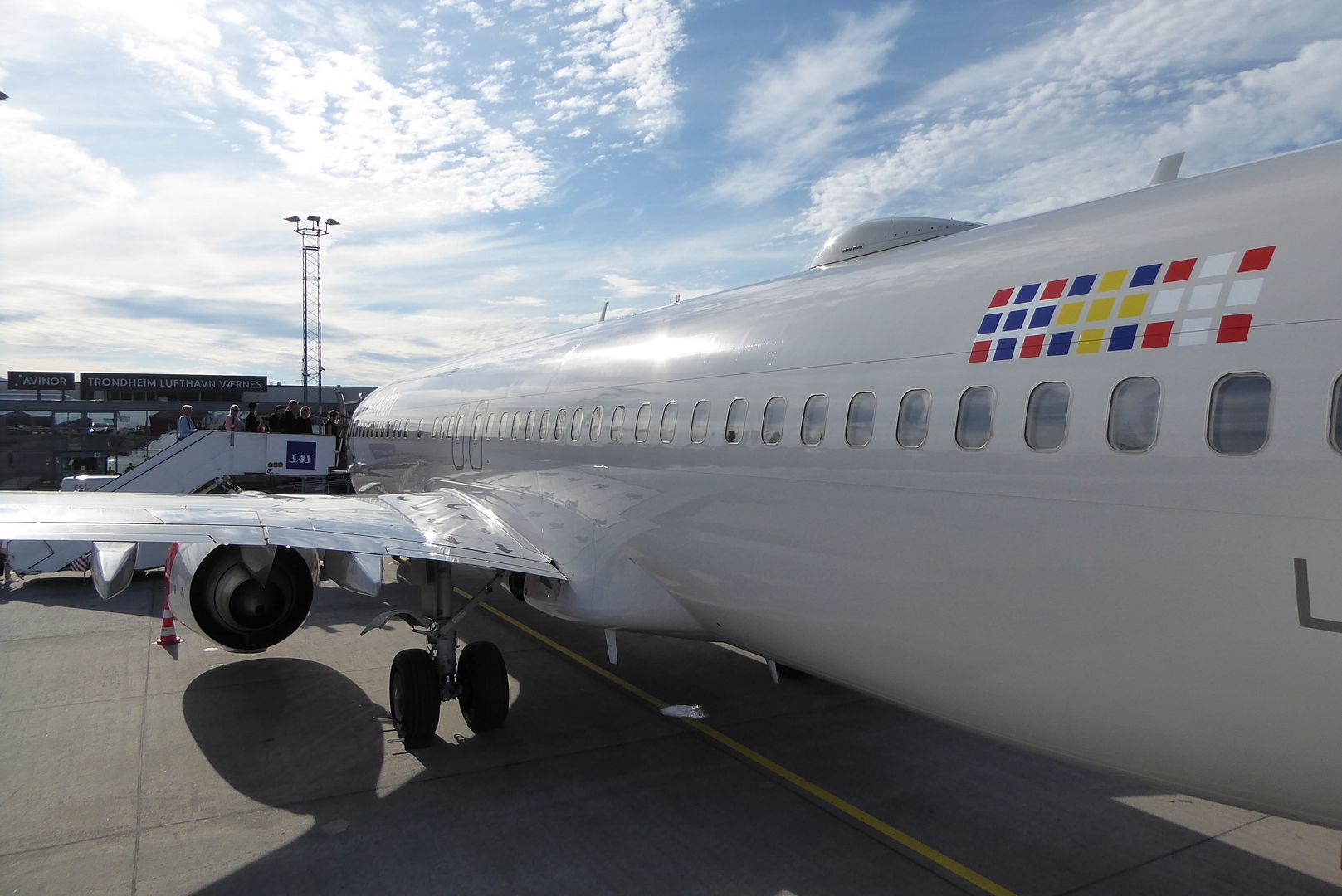 One of the bonuses of getting to walk to the aircraft - getting up close and personal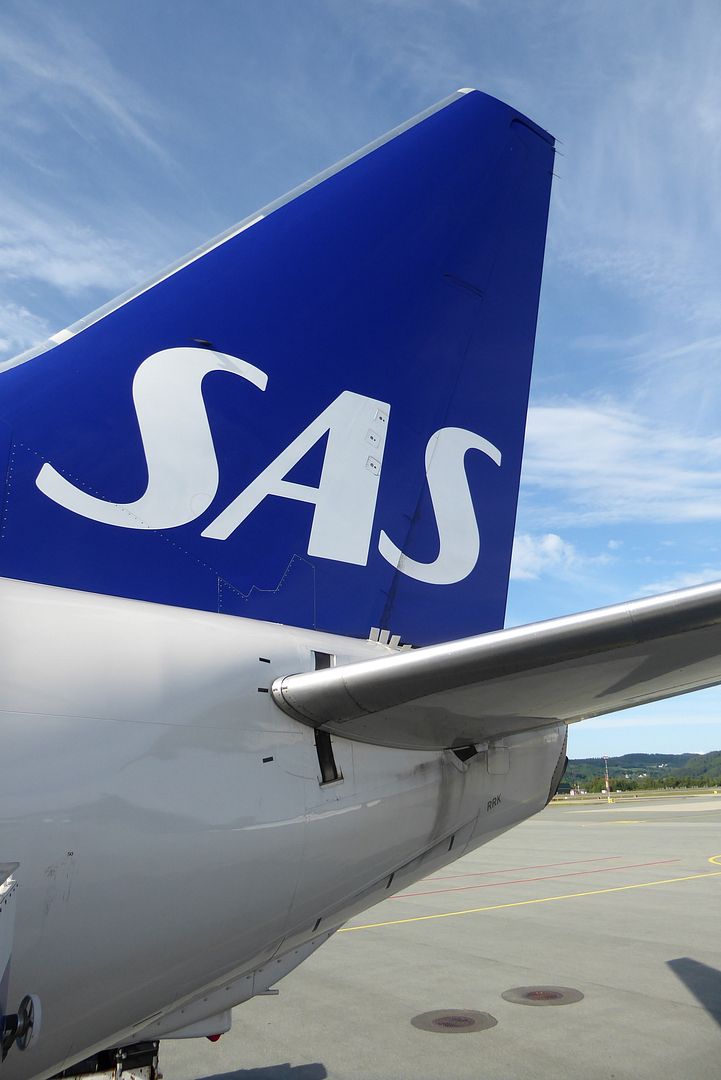 On board, flight time of an hour announced, which meant that we would be landing at Stockholm at 19:30 for a 20:00 flight.
Snack round commenced as soon as we reached cruising altitude. Complementary tea and coffee. Water and other snacks and beverages were available for purchase.
Flight attended confirmed that passengers connecting to London would just about make it. Fingers crossed. 90% load on this short hop to Stockholm.
On-board SAS B737-800 (LN-RRK, Garud Viking)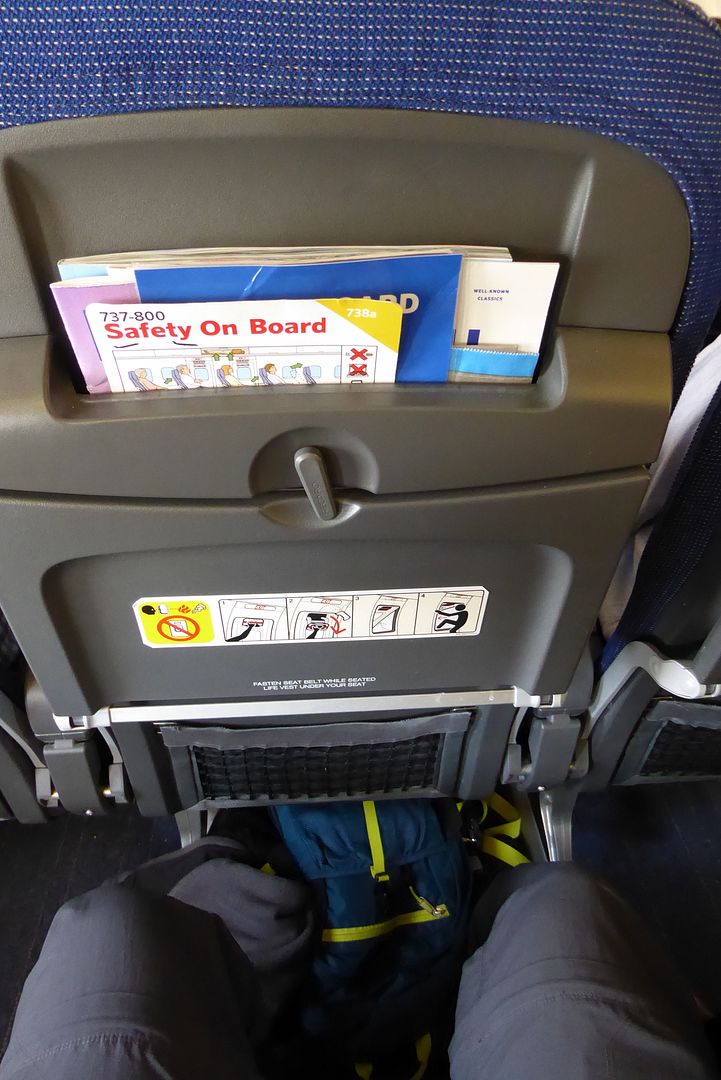 En-route to ARN
Rest of the flight uneventful, a tad on the warmer side on board though.
As predicted, landed in Stockholm with 30 minutes to spare. During transiting at Stockholm, finally our passports were checked.
Made it on time to the boarding gates only to be informed that the flight was delayed by a bit.
Transiting at ARN - B.E.A.utiful airport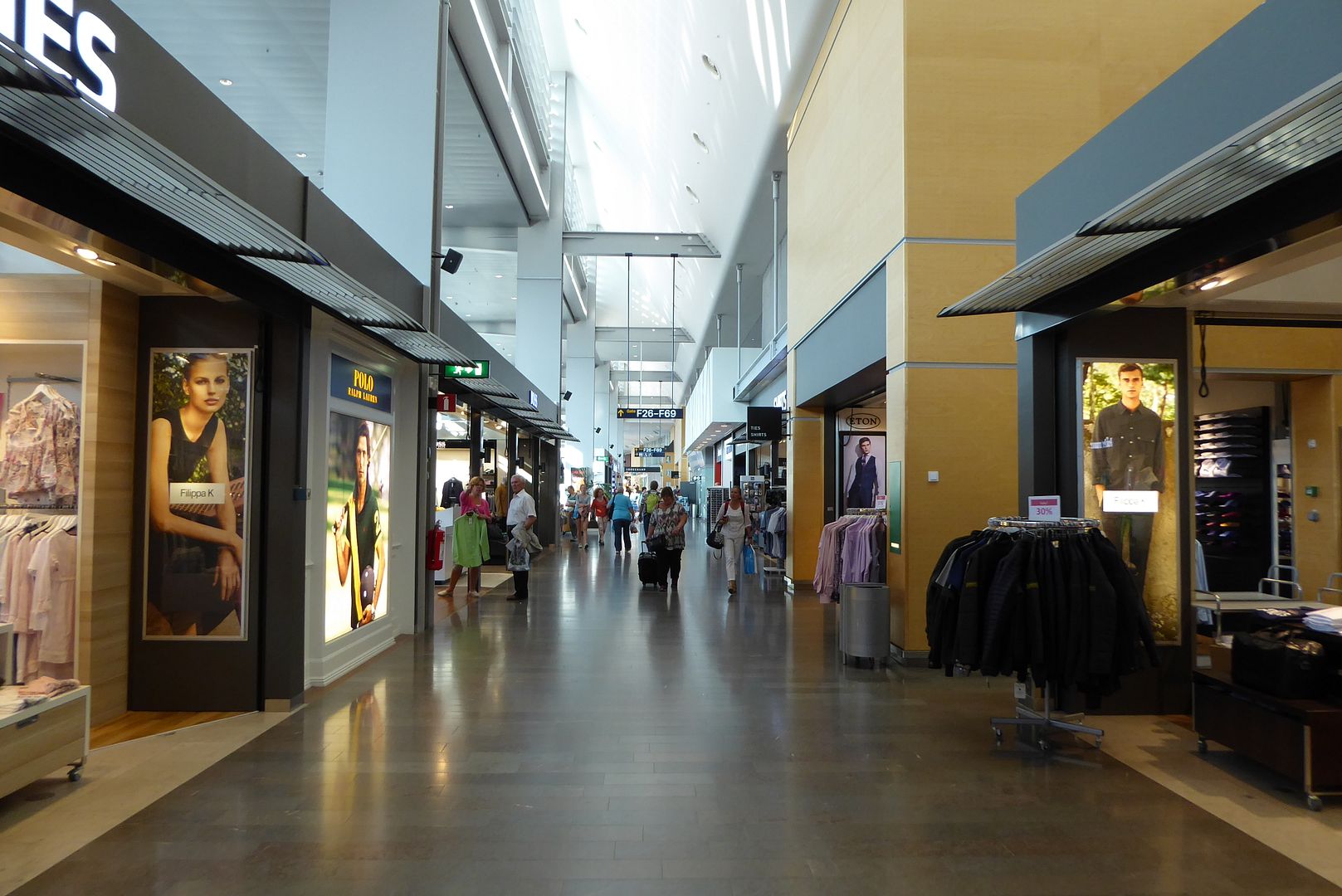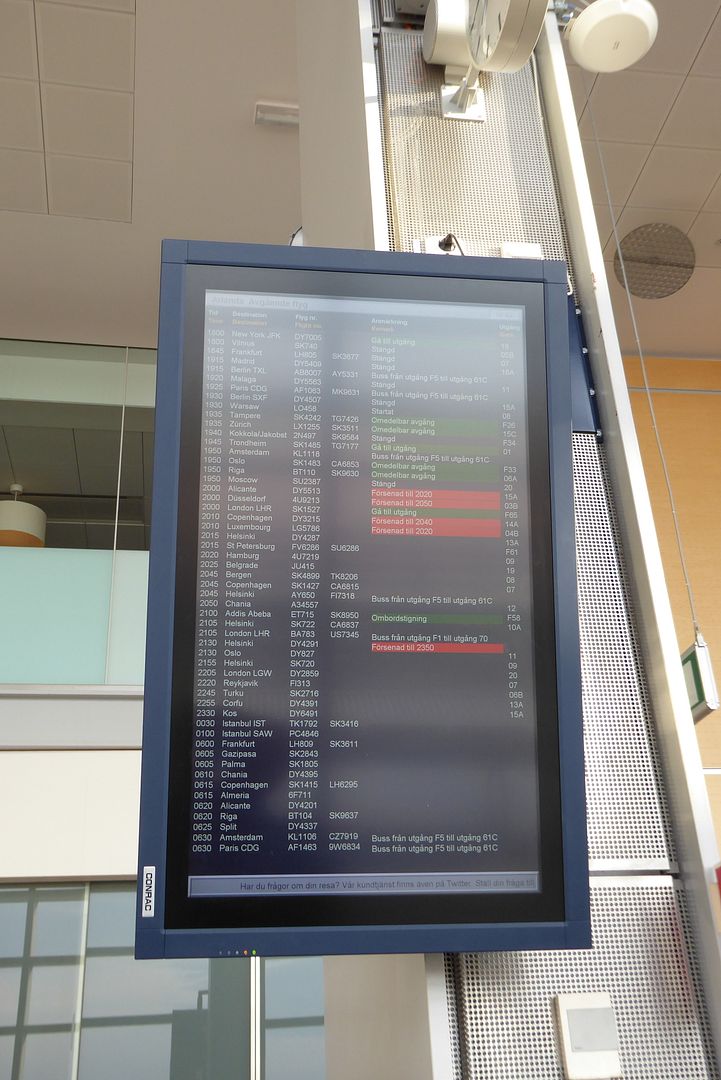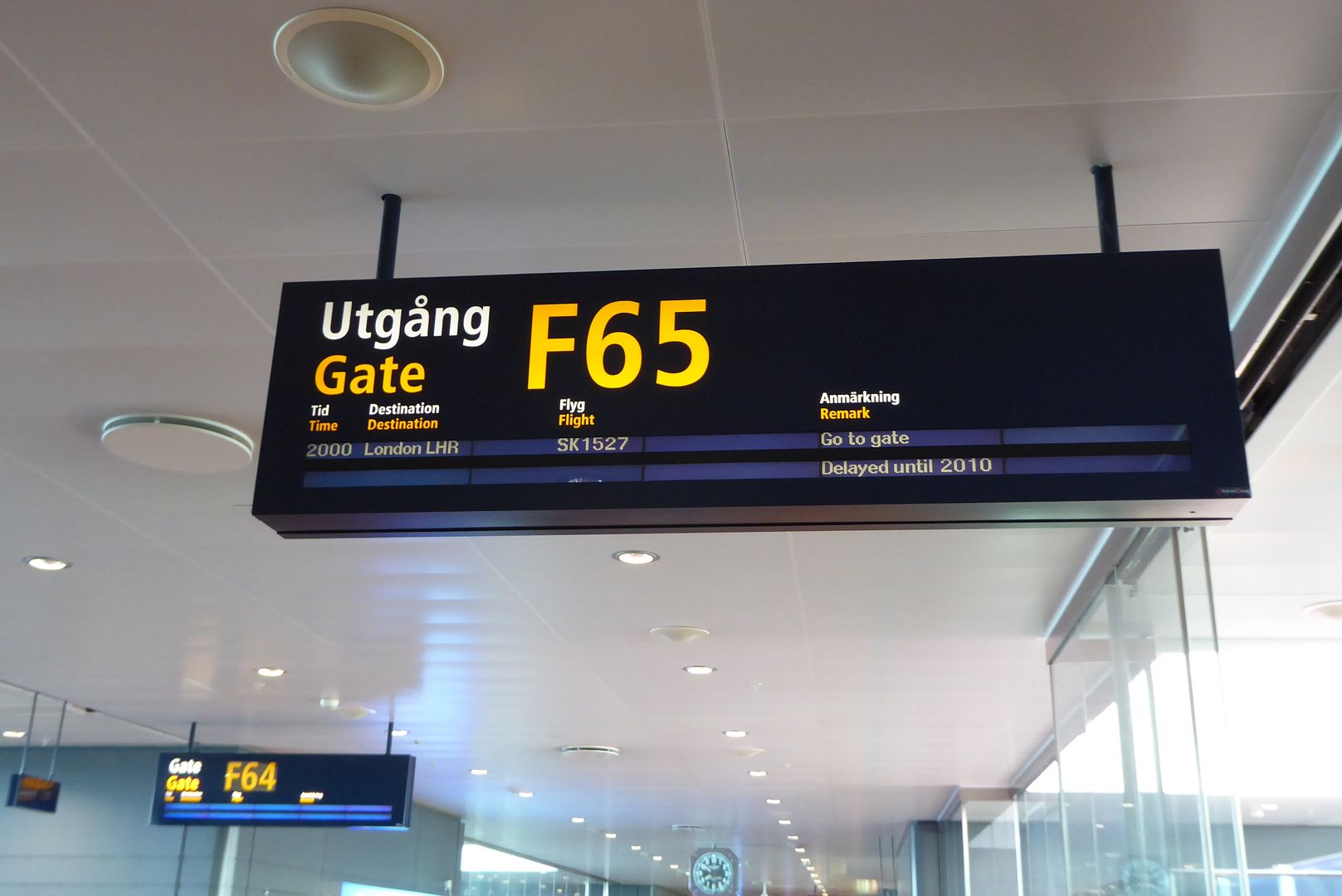 Our ride to LHR - a nearly 16 year old B737-600, named Sigfrid Viking (LN-RCU)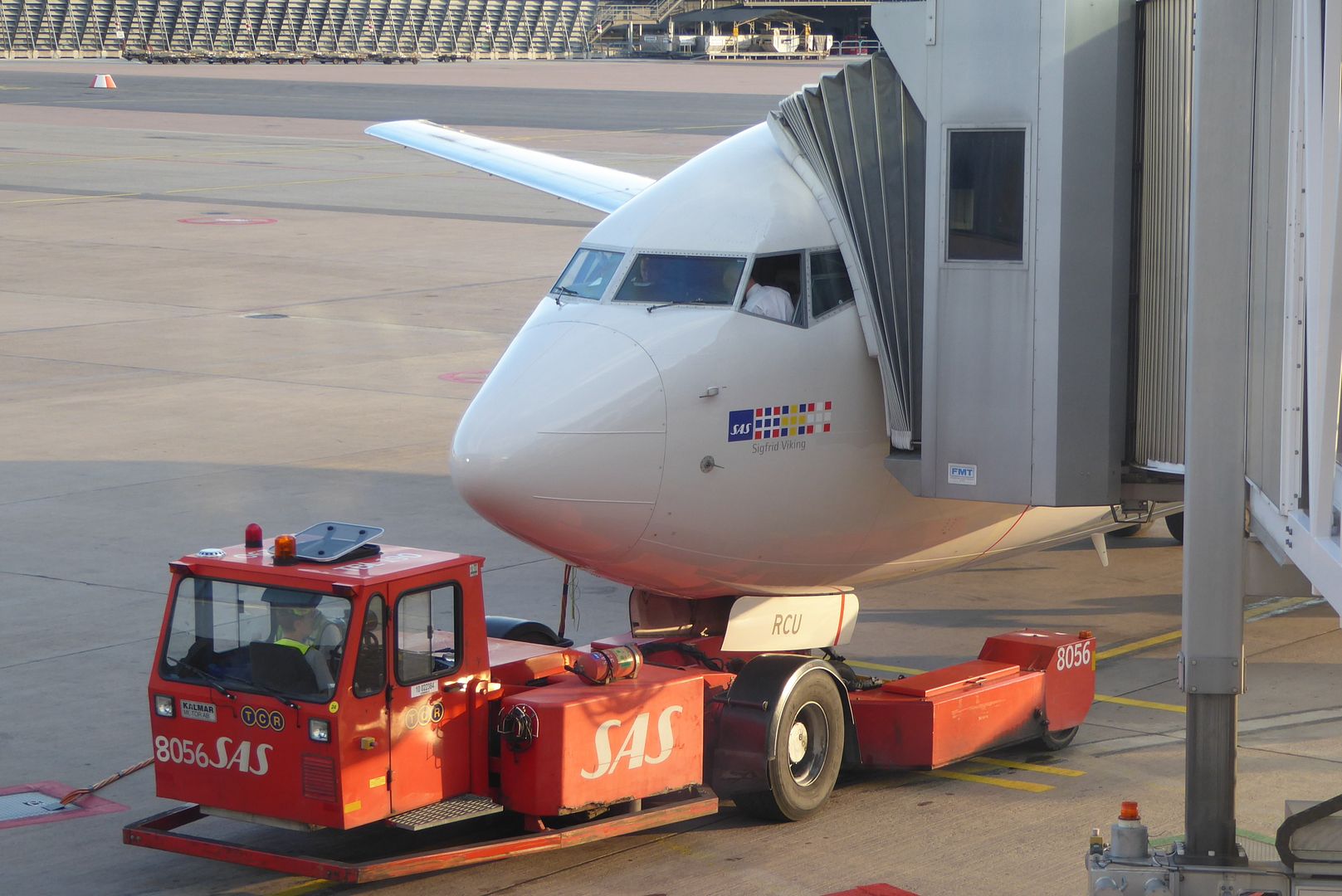 Once boarding commenced it was quick and efficient. Once on board the reason for the delay was sighted as due to heavy storms in Denmark region. Due to which the air space was crowded and hence we were asked to stay on ground. The route was now rerouted towards southern Norway and coming into London from the north, over Scotland.
Plane Spotting at ARN
A bevy of SAS at ARN
A LOT Polish ERJ-170 and an Air Baltic B737-500 in the background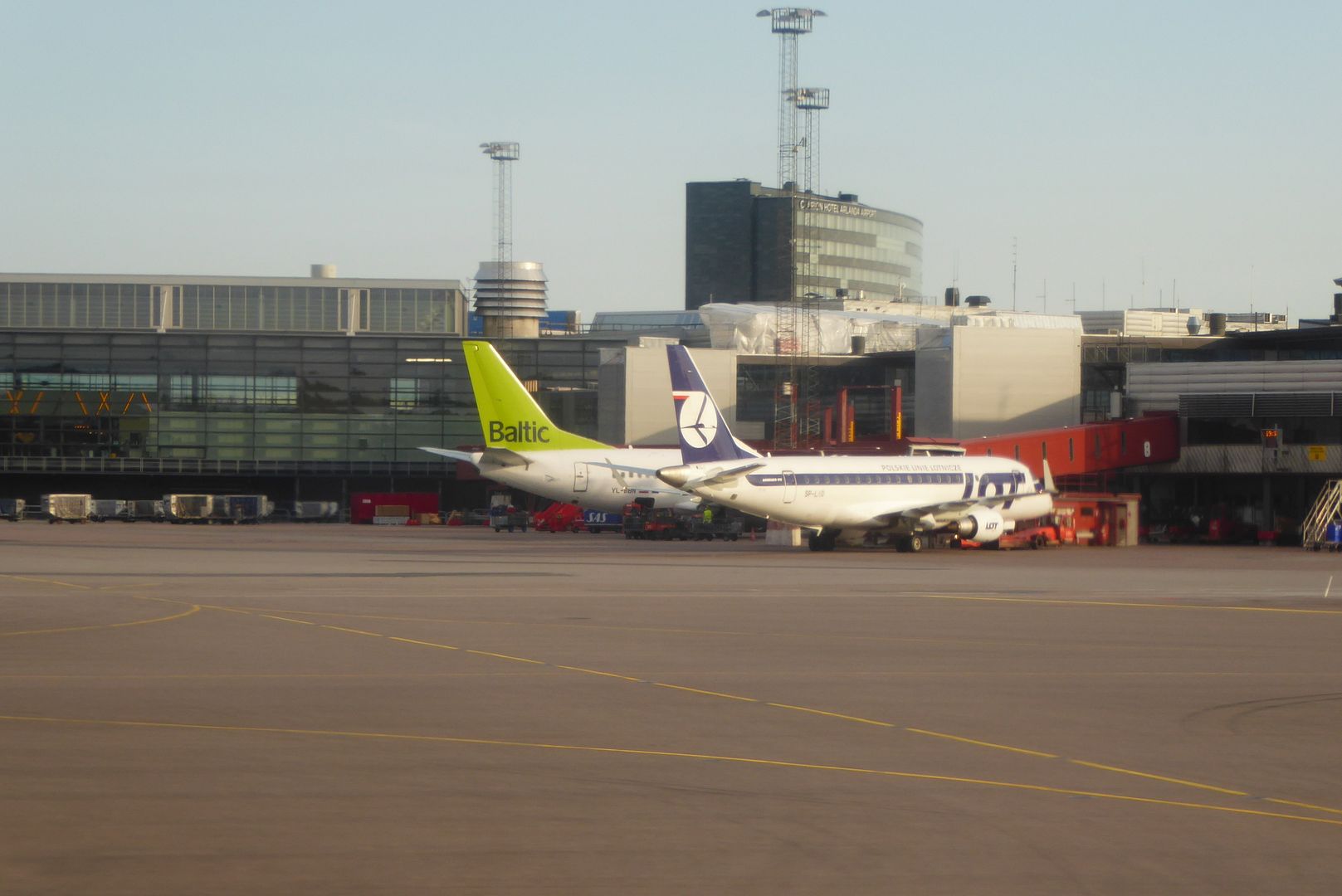 Our neighbours at ARN - Rossiya A319 (Ei-EYL)
Finnair Sud Aviation SE 210 Caravelle III (OH-LSB)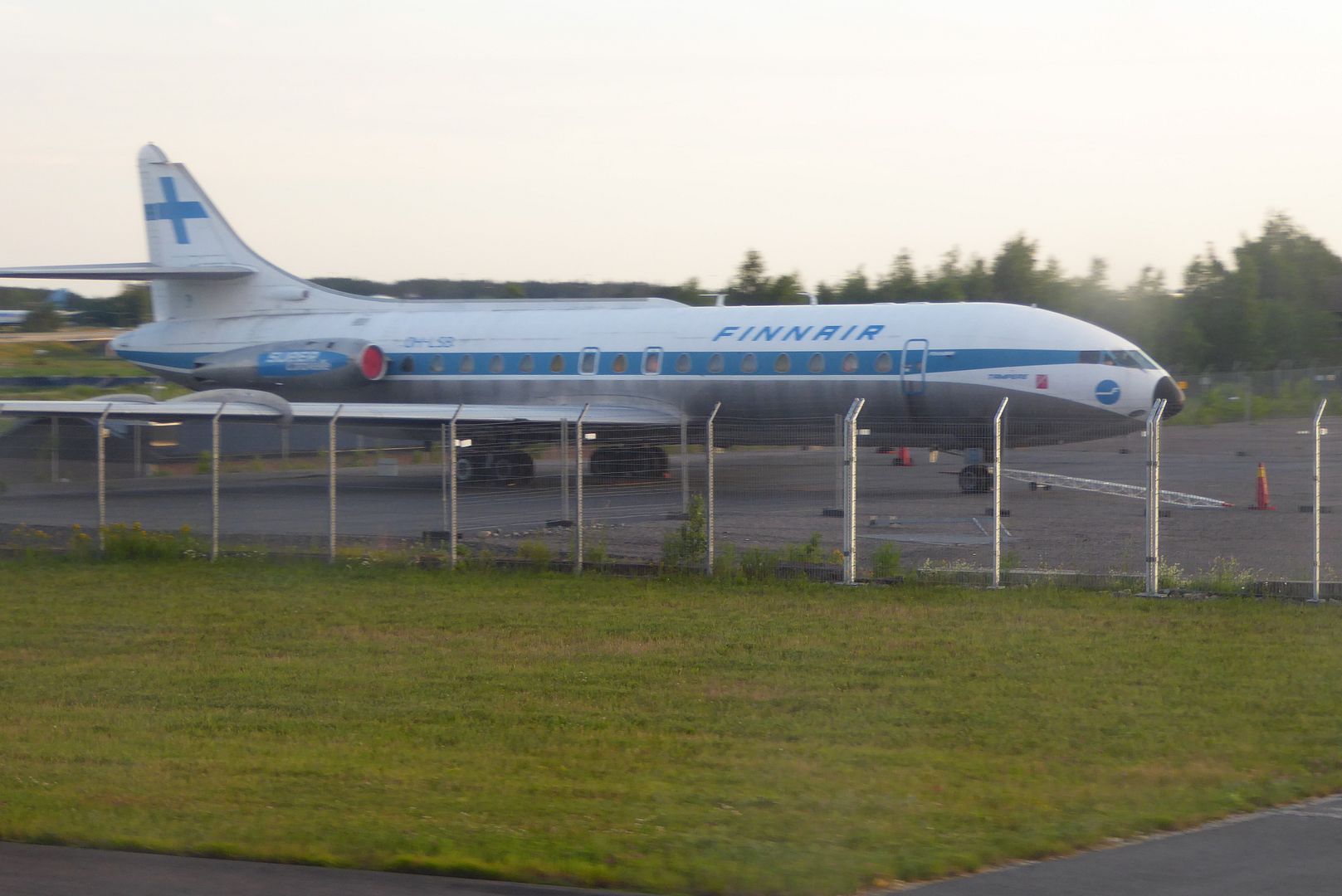 A SAS B737-700 (LN-RNU,Hans Viking) and a 5 month old ET Dreamliner (ET-ASG)
Food and drinks round soon after take-off and reaching cruising altitude.
Rest of the flight comfortable and uneventful. FA did come over for a few drinks round followed by duty free rounds. Then retired to the galley for the last 45 minutes of the flight. Toilets were spotlessly clean throughout the flight.
Immaculate for a 15 year old aircraft. On-board LN-RCU
I really like the wooden touches in the toilet. Very Scandinavian.
Verdict
Could not find fault with either of Norwegian or SAS on this trip. Both performed very well and for the prce paid, did what it said on the tin. Norwegian, used to have a fun element in them, which I sensed they seemed to be lacking on this sector – perhaps due to over worked staff, quick turn around, I am not sure. But hopefully they keep it up. But I am nit-picking, to be honest, as I would fly with either SAS or Norwegian without any hesitation.
A worth 9/10 for both Norwegian and SAS for this trip.
The impressive T2 Baggage concourse - We were out of the airport, from the time of landing, in 18 minutes!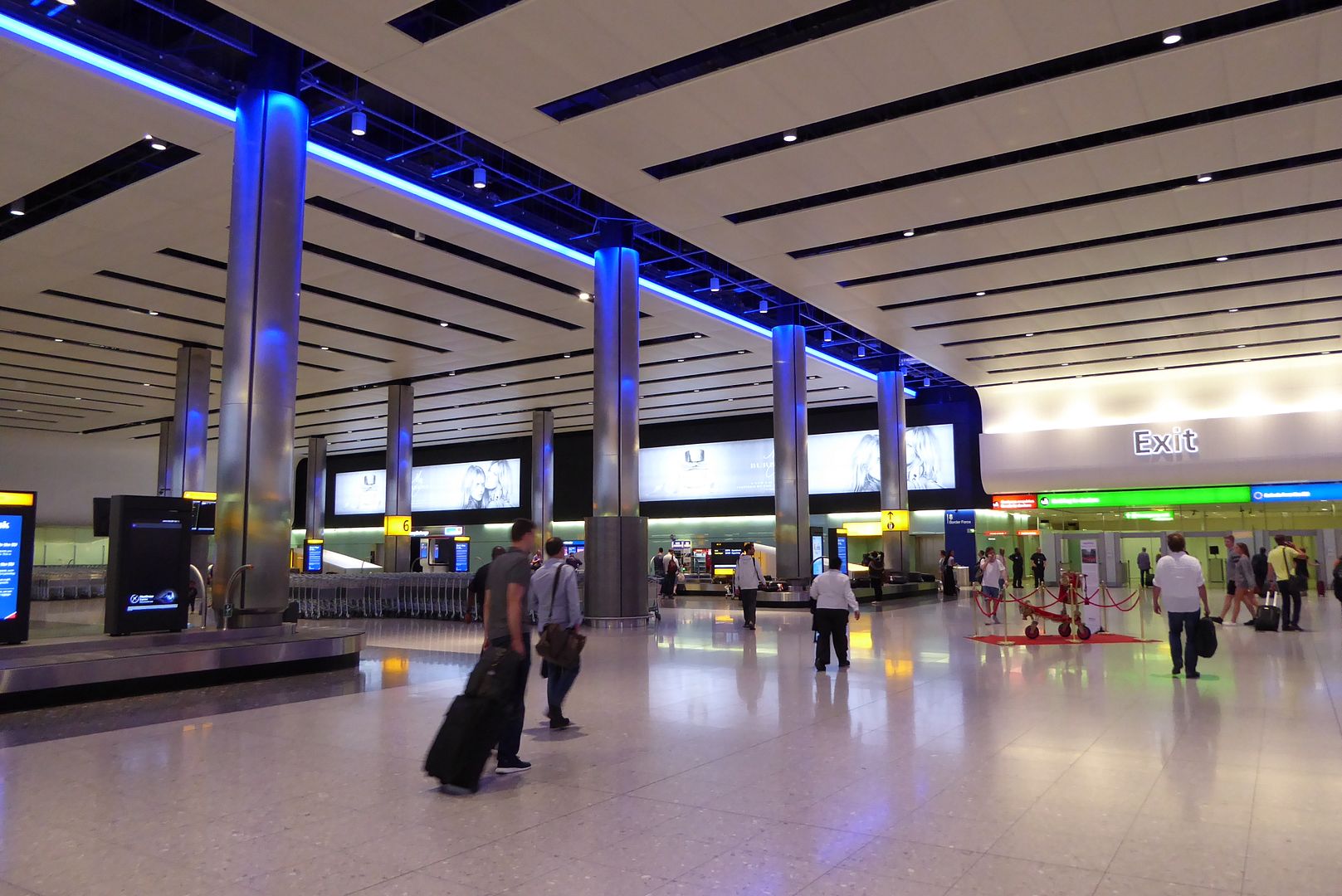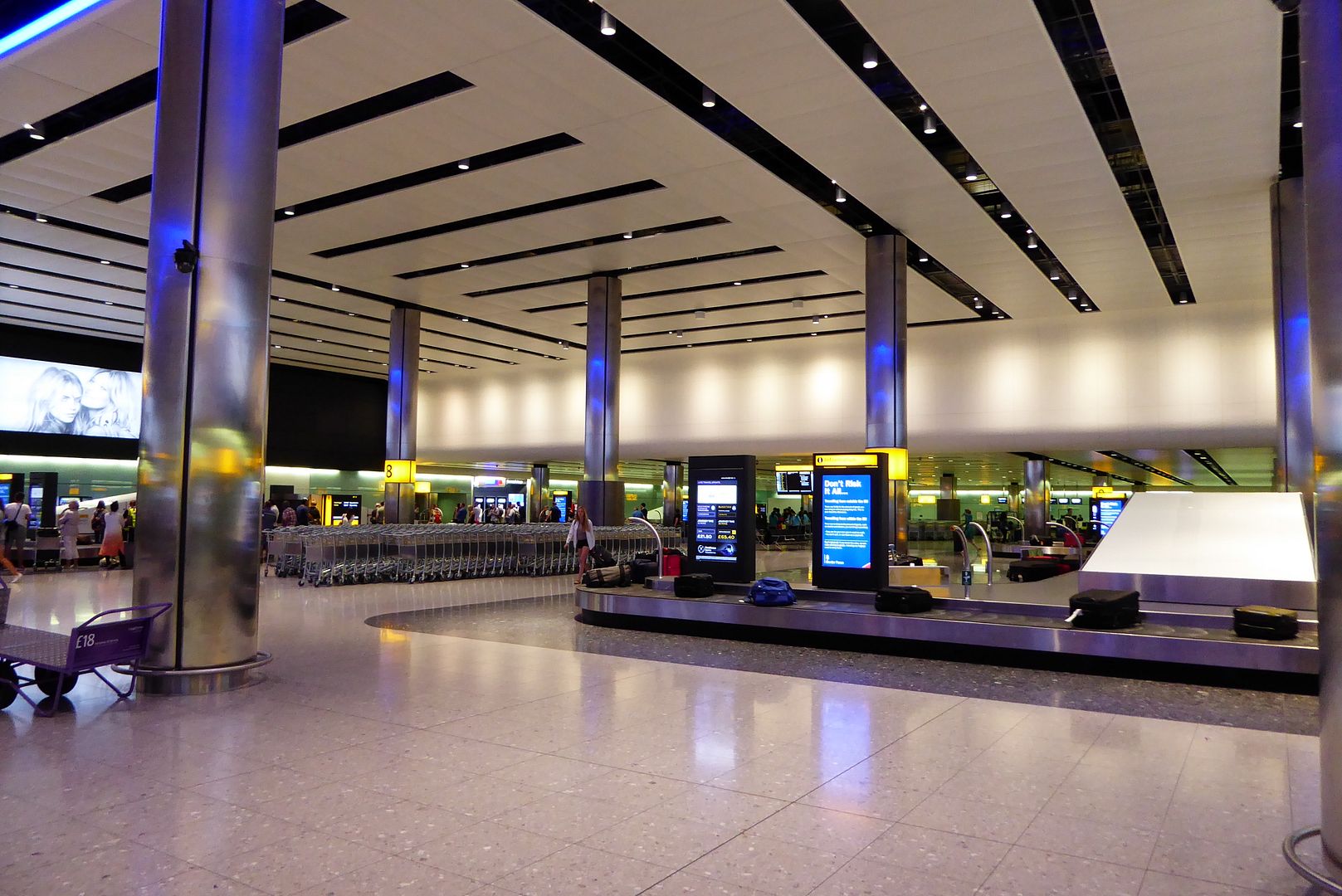 Hope you liked this read. As always comments and feedback most welcome. Until next time, happy and safe flying, Adios!
Snapshots from our trip:
En-route to the Atlantic Road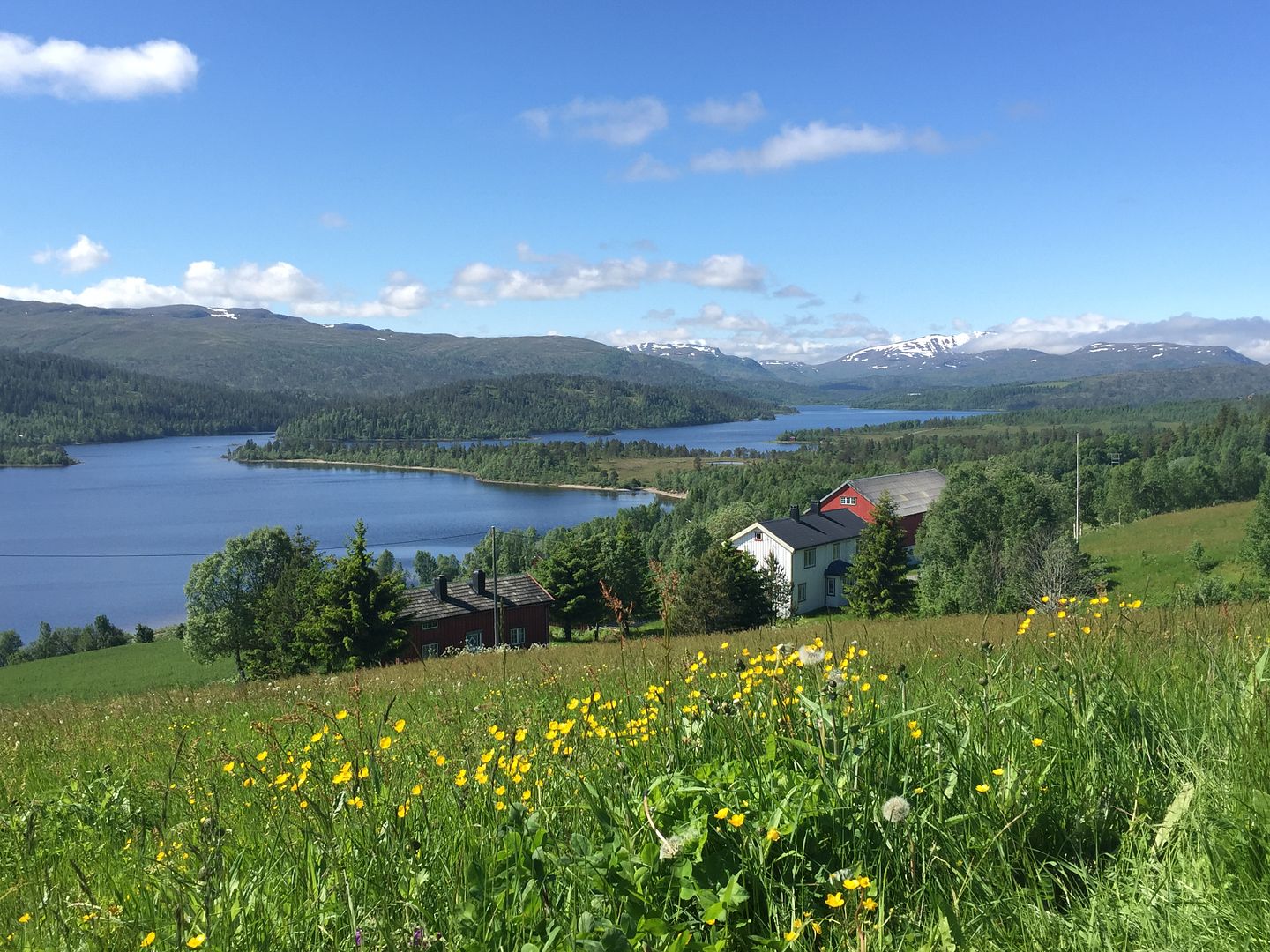 Our ride for the trip - Ford C Max
The Gorgeous Atlantic Road 'Atlanterhavsveien'
Nidaros Cathedrial in Trondheim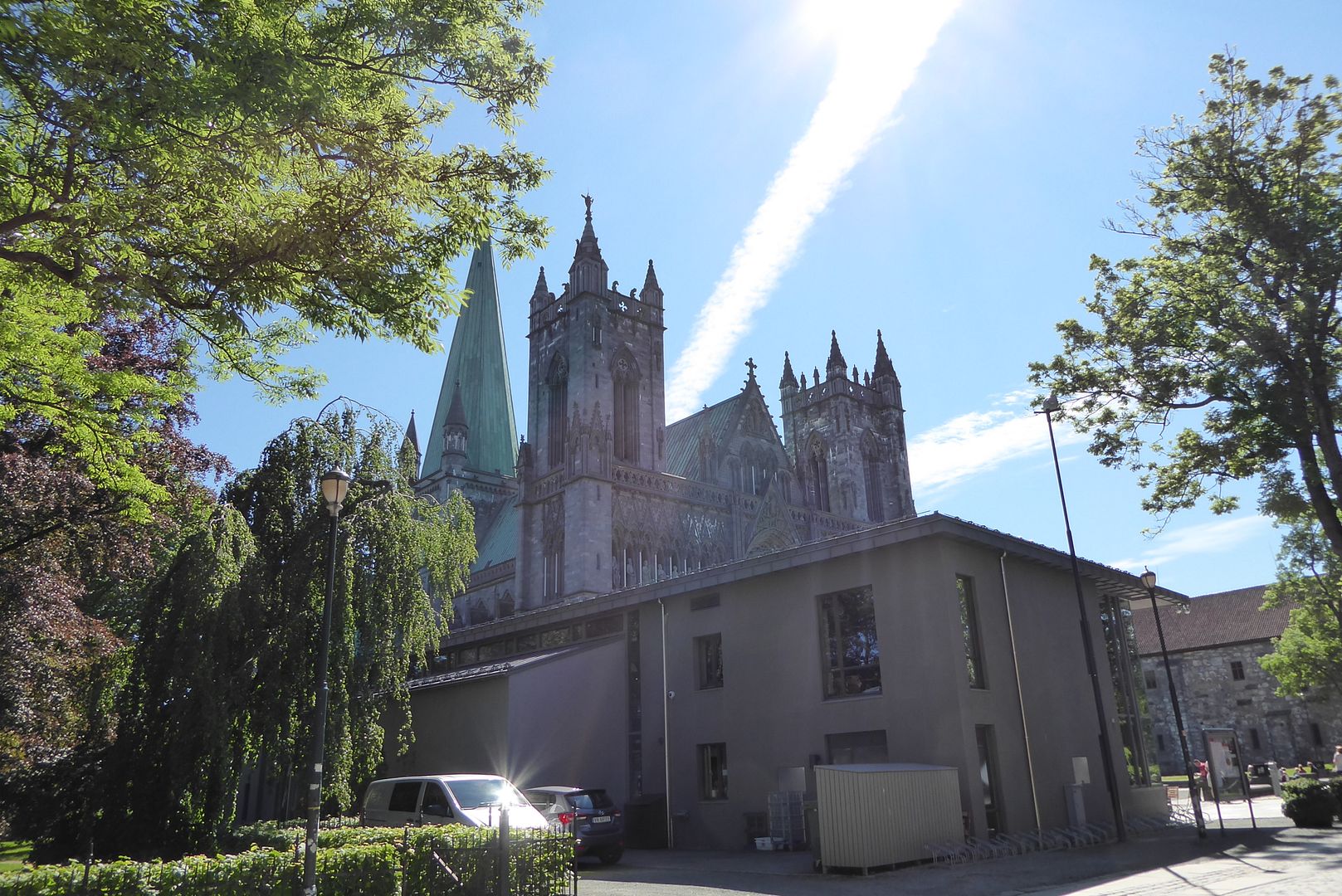 Picteresque Trondheim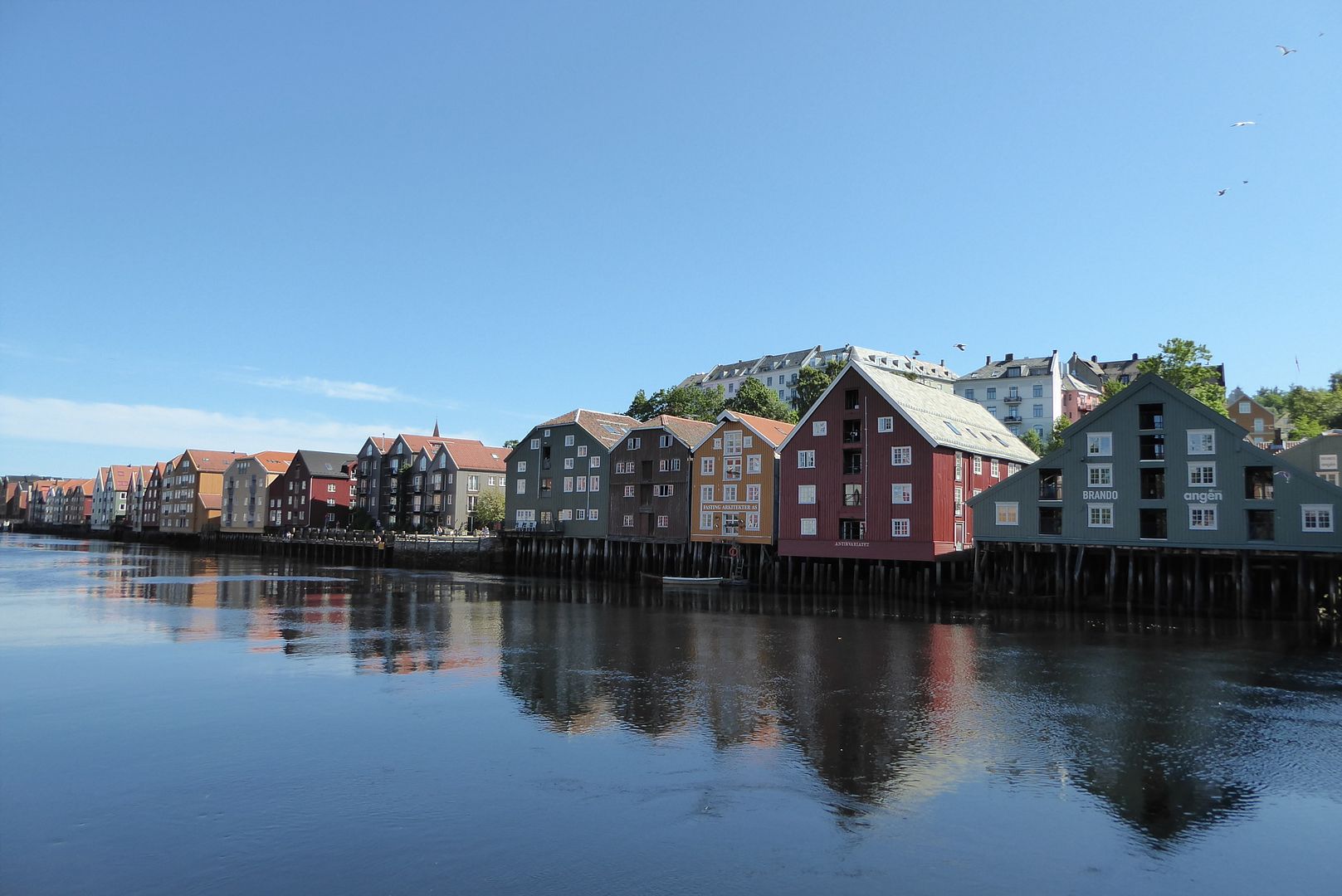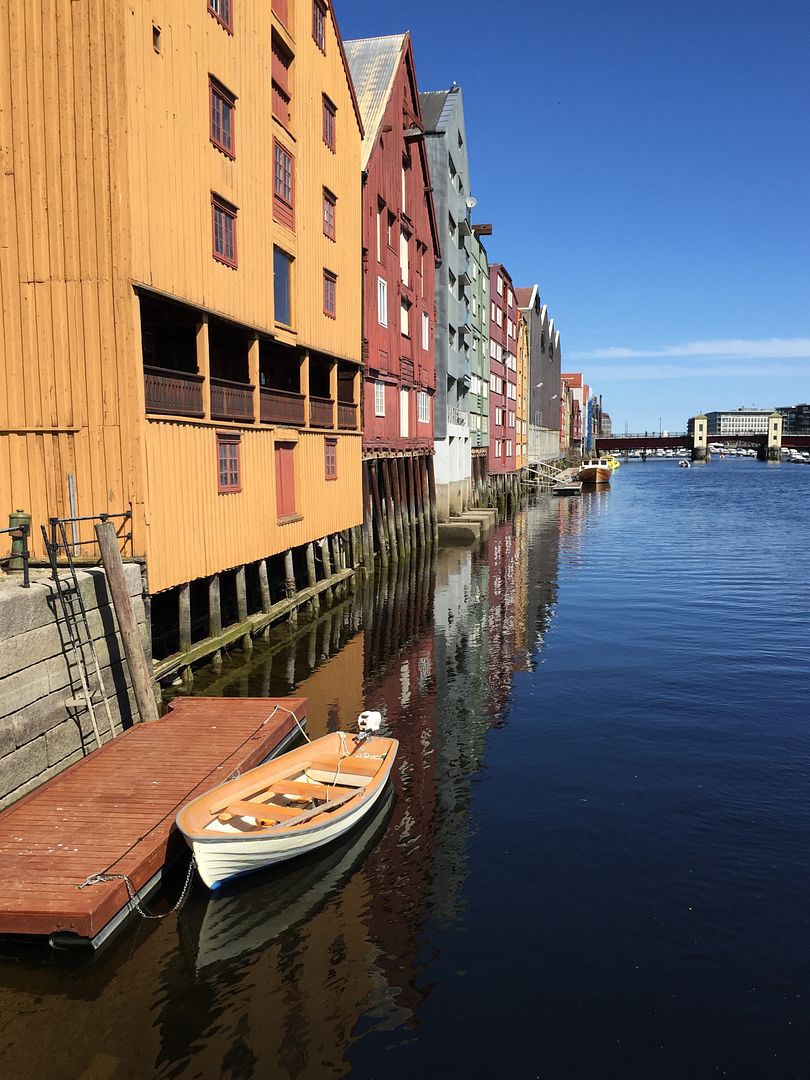 Previous Trip Reports
Baltic Escapades - VNO/TLL/RIX On W6,BT And OV
South France - EasyJet A320 BA A319
UK To India - The EK Way - B777-200/300 & A380
India Domestic–Jet Airways And Indigo–A320/ATR 72
BA A320/321 - LHR To Berlin TXL - Christmas Day
China Southern - LHR-CAN-HKT - B787/A321
Aloha! The United Way - B777-200 And B737-900
Mahalo Hawaii, Hello NYC - DL B767-300
Cool Blue To BOS And Got Blue? To LAS - E190 A320
VS Little Red To ABZ And EZY Return
24 Hours On A 787! - Final Leg CZ - AKL-CAN-LHR
Part 5 - BHE-WLG-AKL On NZ Beech1900D And A320
Part 4 - MEL-AKL-ZQN On QA And NZ B738A320
Part 3 - CNS-MEL On JetStar A321-200
Part 2 - SYD - CNS On Virgin Australia E190
Canton Route Part 1 - LON-SYD - CZ DreamLiner/A332
DREAM(liner)ING Of Hainan - China Southern
Panda Calling - BA LHR To CTU - Club World
China - The Low Cost Way - Spring Airlines - SJW-CTU
China United Airlines (KN) - CTU - SJW - B737-700
Norwegian B737 - LGW-TOS-BGO-LGW
Jet Airways: LHR – COK
Barra Trip – that was not to be
LHR - KWI - BA 747 - Part 1 - Middle East - China
Part 5: PVG-LHR - BA - Economy - B777
Part 2: KWI-DXB - FlyDubai - Economy - B737
Part 4A&B - SHA-SJW-SHA - FM: Eco: B737
Part 3A&B : DXB-HKG-PVG: CX & KA :Eco: A333
Morocco Trip - LGW-RAK-TNG-LHR - EasyJet & Iberia
Dusseldorf Calling - BA & EZY - Club/Eco - A321