---
---
---
---
---
---
---
Map generated by the Great Circle Mapper - copyright Karl L. Swartz
Routing for this one-night trip to Portland, Maine.
---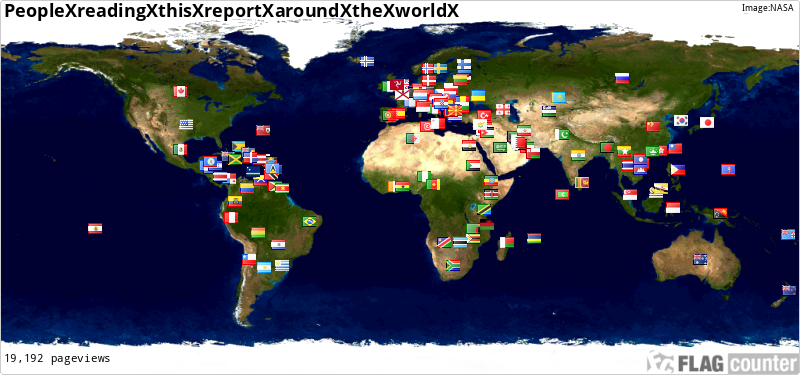 ---
Trip Report Number 27: United First Class+BusinessFirst, 777-200, Dash-8-Q400, Silver Airways Saab 340B+, and a night in Portland, Maine + Downtown Portland Maine + Embassy Suites Portland International Jetport Review + Portland International Jetport Spotting FLL✈IAH✈EWR✈PWM✈EWR✈TPA✈FLL
Last trip report of HIGH SCHOOL (27) United First Class to a Night in Portland, Maine
---
FOREWORD
---
Through all of my travels in 2014 shortly after I became legal in November 2013, and following that, turning 19 in November 2014, I amassed a healthy pile of frequent flyer points across the four major US airlines, American Airlines, Delta Air Lines, United Airlines, and the soon-to-be-defunct US Airways. While I had noticed the increasing mileage amount, I didn't pay much attention to the stats, seeing as I had only a dim awareness of how mileage redemption worked. After going to a certain site about frequent flier points (.....), I learned a bit more about United's MileagePlus program and decided to have a shot at booking a trip with these mystical pieces of airline moolah.
I began 2015 with 44 out of the 50 states being under my belt, and only six remained that I hadn't traveled to yet, two of which I was most interested in: Maryland and Maine, the two "M" states in New England. However, with this trip, I wanted to do something different:
I wanted to visit my final destination city for a night, stepping out of my comfort zone of the local airport.
I have visited the frosty city center of Cleveland, Ohio, for an afternoon, slacked around the shopping district of New York City one morning, and explored the peaceful windiness of Sarasota - Bradenton, Florida, for a time, on my own trips (not counting ones my parents paid for). But, what I really wanted to do was actually
exit the airport
, stay a night (not just go to the city for a few hours and then return same-day), and explore the nooks and crannies vis a vis the city I would be making my final destination of the day to.
With that, I began searching up Baltimore hotels and redemption rates to BWI, but none of the awards made sense! Most of them had me leaving to BWI at 3:00 PM in the afternoon from Fort Lauderdale (connecting in a United hub, of course), and arriving there at or near midnight, which meant I wouldn't have any time to spend in the downtown, and to add insult to injury, leaving at 6:00 AM (nothing like getting into a hotel at 1:00 AM and then leaving five hours later at 6:00 AM!). So, with that, I set the idea of a Maryland getaway aside and had a closer look at Maine.
With Colby, the main mindset is that the more connections there are, the better the trip is!
I had known about Portland, Maine from KPWMSpotter's previous reports, and the city itself looked impressive enough to me from photos. I scoured United's website, looking for first class saver redemption award tickers. Strangely enough, in the complete opposite way of how cash airfares are normally priced, I noticed that the
more
connections you took, the
lower
the cost of miles was, which mystified me.
When a 777-200 domestic widebody flight award pops up, there is
no question
that I'll take it!
The first option I saw for 50,000 miles
one-way
was a rather boring FLL-EWR-PWM-EWR-FLL with two ERJ-145s and a couple of 738s. However, the layover between FLL-EWR and EWR-PWM was around 6-7 hours. I scrolled down a bit further, and actually found FLL-IAH-EWR-PWM for not only 25,000 miles one way, but the layover in EWR would be chopped by the addition of a PMCO Boeing 777-224 IAH-EWR repositioning operation, and EWR-PWM would be operated by a
first-class-equipped Bombardier Dash-8-Q400!
I instantly chose that option, but hit a wall at the return. Nearly 90% of the redemptions wanted 50,000 for a return journey, which was much too high. A saving grace magically appeared, though, as near the bottom, there was another 25,000-mile saver first class redemption for PWM-EWR-TPA-FLL, with TPA-FLL being on my
second
favorite airline (first is United
), Silver Airways (IATA: 3M, ICAO: SIL) SAAB 340B+. I ACCEPT!
Shortly after I stopped hyperventilating due to excitement [just kidding, but I was
quite enthralled
, I grabbed a hotel room from the Embassy Suites Portland Jetport and anxiously awaited my winter wonderland adventure...
id="statcounter_image" style="display:inline;">

>
[Edited 2015-07-20 15:46:16]