Video Reports of this leg of the trip
Aer Lingus to Belfast City airport and back
Hello A'netters. Hope you are doing well. Been in the UK for the past 8 years and never been to Ireland! Sacrilege! It was time to right this wrong. A weekend trip to Belfast it was.
Technically Northern Ireland, still part of the UK, but nevertheless it's a start. Onward and upward!
Thanks to GCMaps for the map illustrations below:
Stats (Since 2010, when I started maintaining my flight reports):
1st time on Aer Lingus and the 4th time on an Airbus A319-100
Aer Lingus – EI 27 and 26 - LGW – BHD - LGW

Flight Reg: EI-EPU ; Built in 2007, delivered to Iberia on May 2007 (EC-KDI), and then to Aer Lingus on May 2013
Seat 14F and 8F
Flight time: 19:00 – 20:25 (19:10 – 20:10)
17:00 – 18:20 (17:00 – 18:00)
9th and 11th October 2015
Total paid £135 for two passengers including check in luggage
Website booking and online check in
Booking process was enough. Easy to navigate website and transparent. Online check in was possible 30 days before travel, but you are forced to pay for seat. Or else free seat selection starts from 30 hours before departure as part of the online check in process. Checked in online the previous day and got a decent seat middle of the aircraft. Row 14
Check in and security
Check in was quick as there was no one in front of us in the queue. Security was also a breeze at Gatwick. I like the new system, seems to work quite well. Although I did read few comments on the flip chart, which is free for all, which did mention few angry customers as it reflected in their comments.
Gatwick South on a Friday evening
Where is Zone F?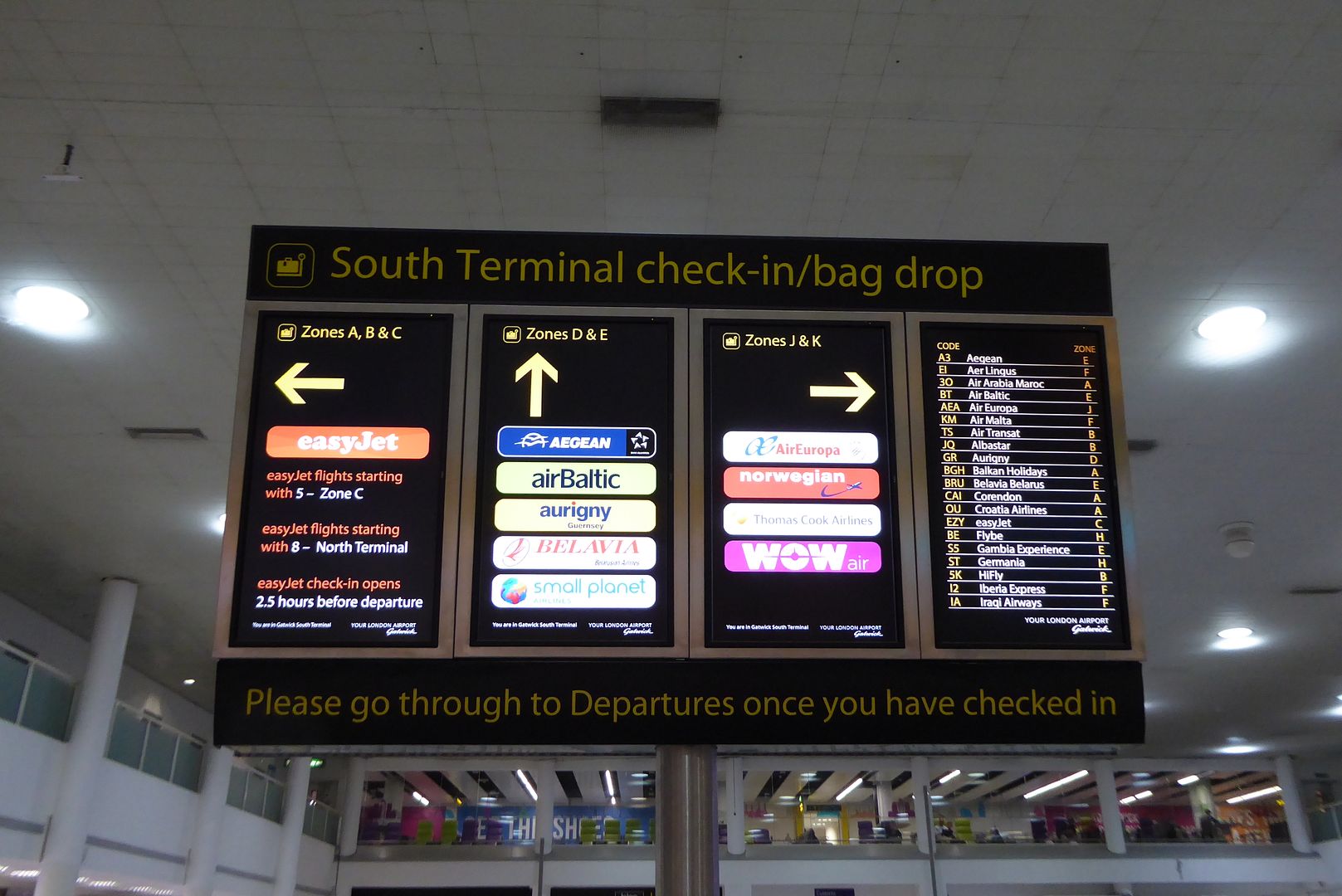 Ah, it was just behind me
Security - orderly and quick
Airside - a myriad of duty free shops and restaurants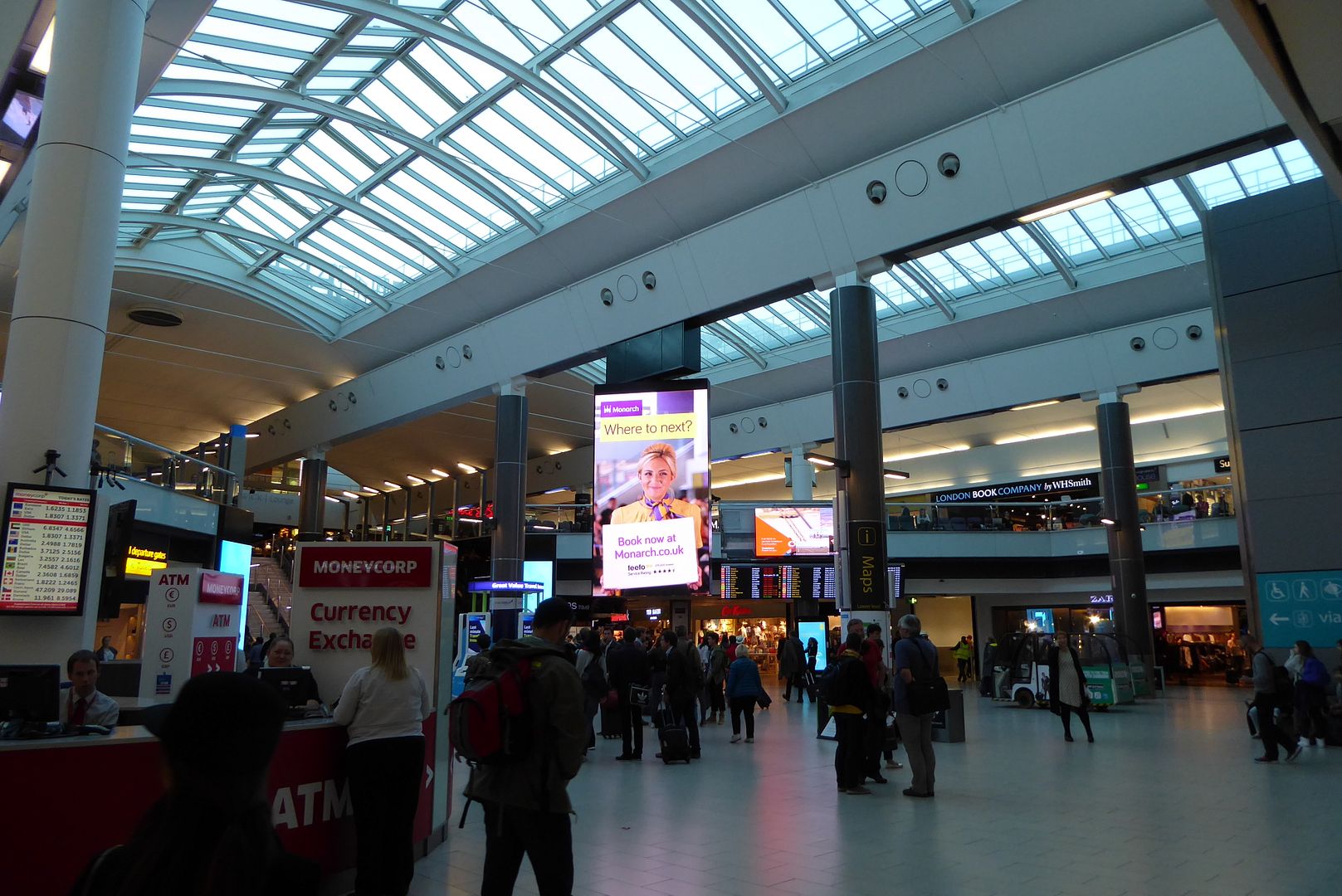 Flights to everywhere from Gatwick
Our flight seems to be on time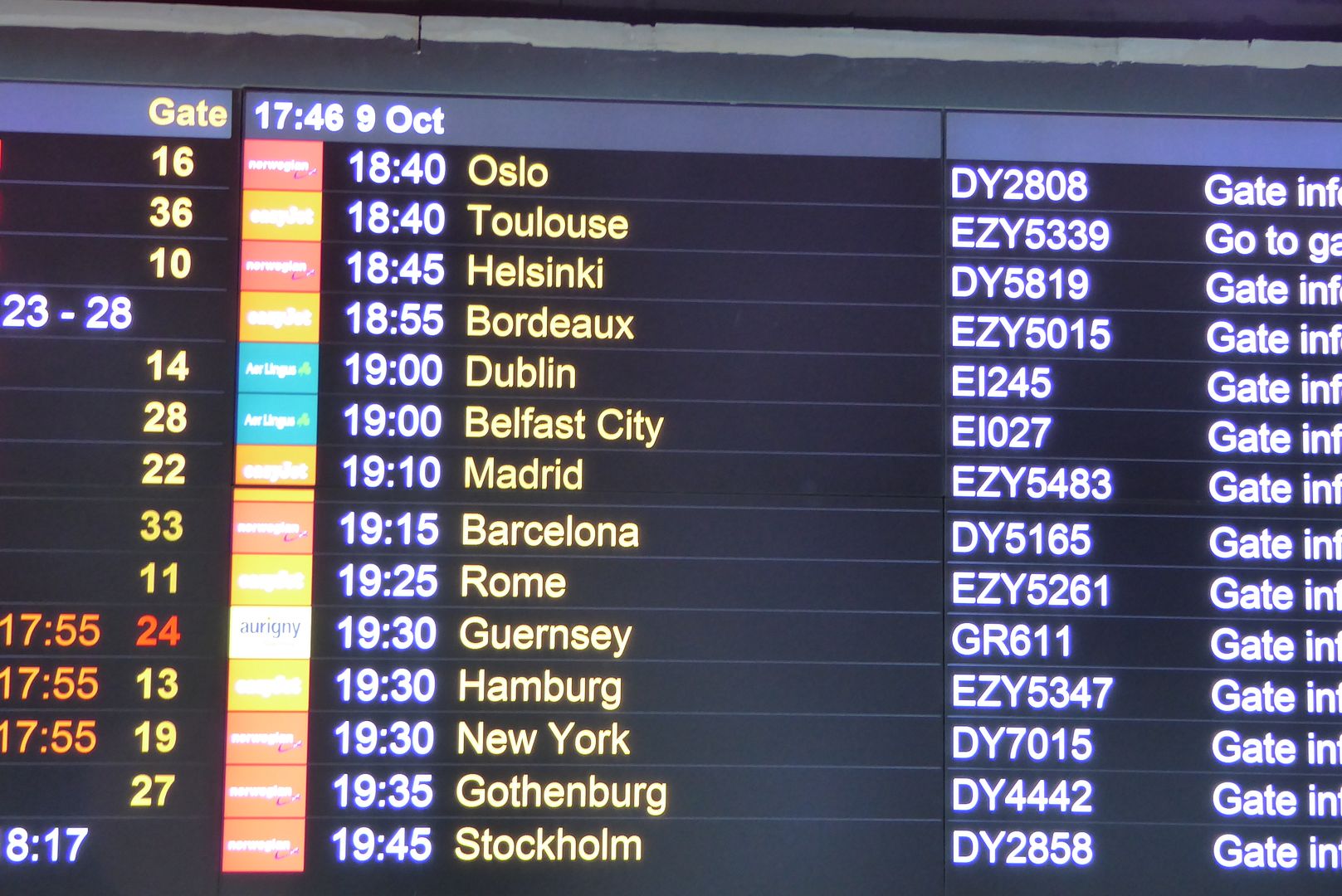 Boarding
Was on time and all completely boarded by 18:45 for push back at 18:50. Although there was queue and were stuck for another 35 minutes before taking off from Gatwick at 19:25.
And before you know it, it's boarding time…
Our ride to Belfast, an 8 year old Airbus A319-100 - EI-EPU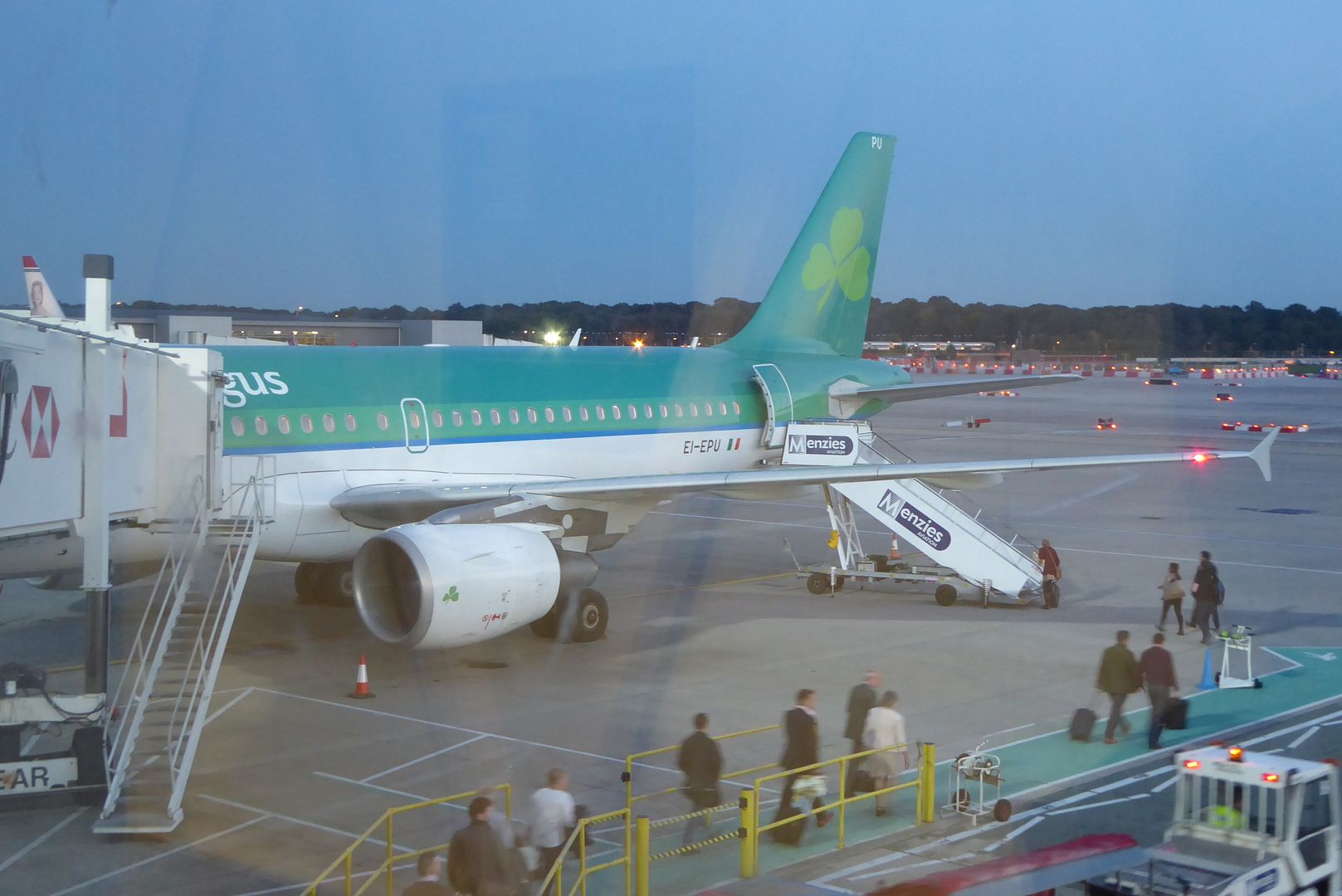 First impressions
Was a full flight to Belfast city today on this A319-100. Nothing much to comment about the interiors. Was clean enough but the seat pitch felt a bit cramped. Similar to Wizz air. . Not a big fan of these slim line Recaro seating. But looks like more and more airliners prefer this simply because of the economics of this seating.
Boarding completed at 18:50.
On-board EI-EPU
Cramped seating after rows 10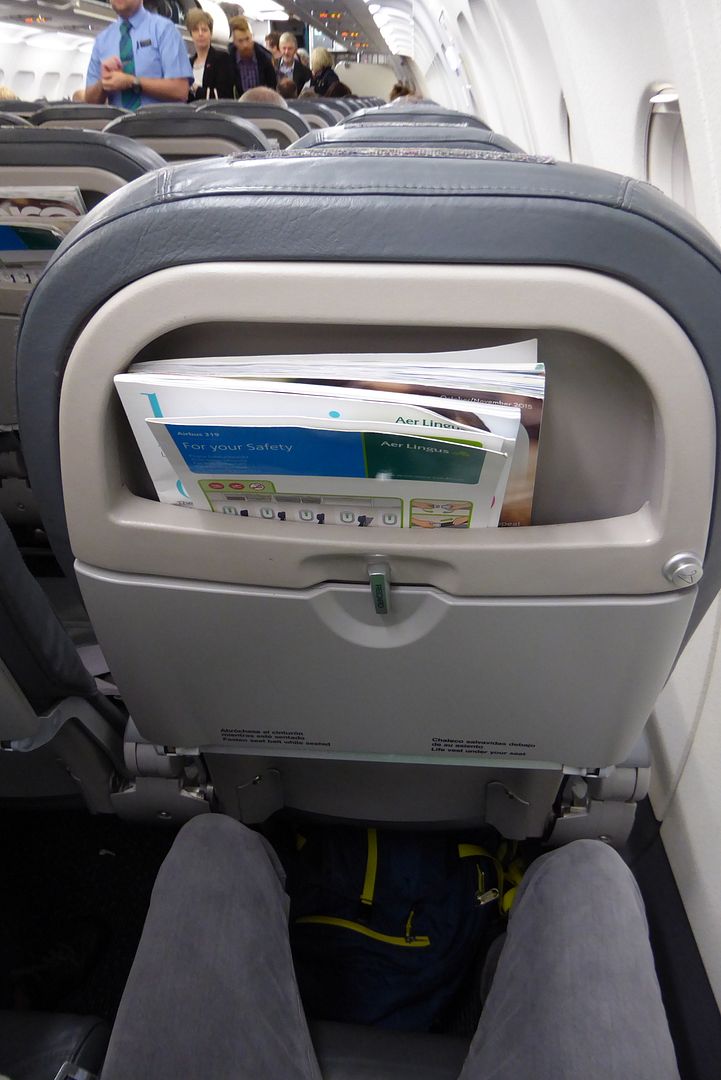 Cabin view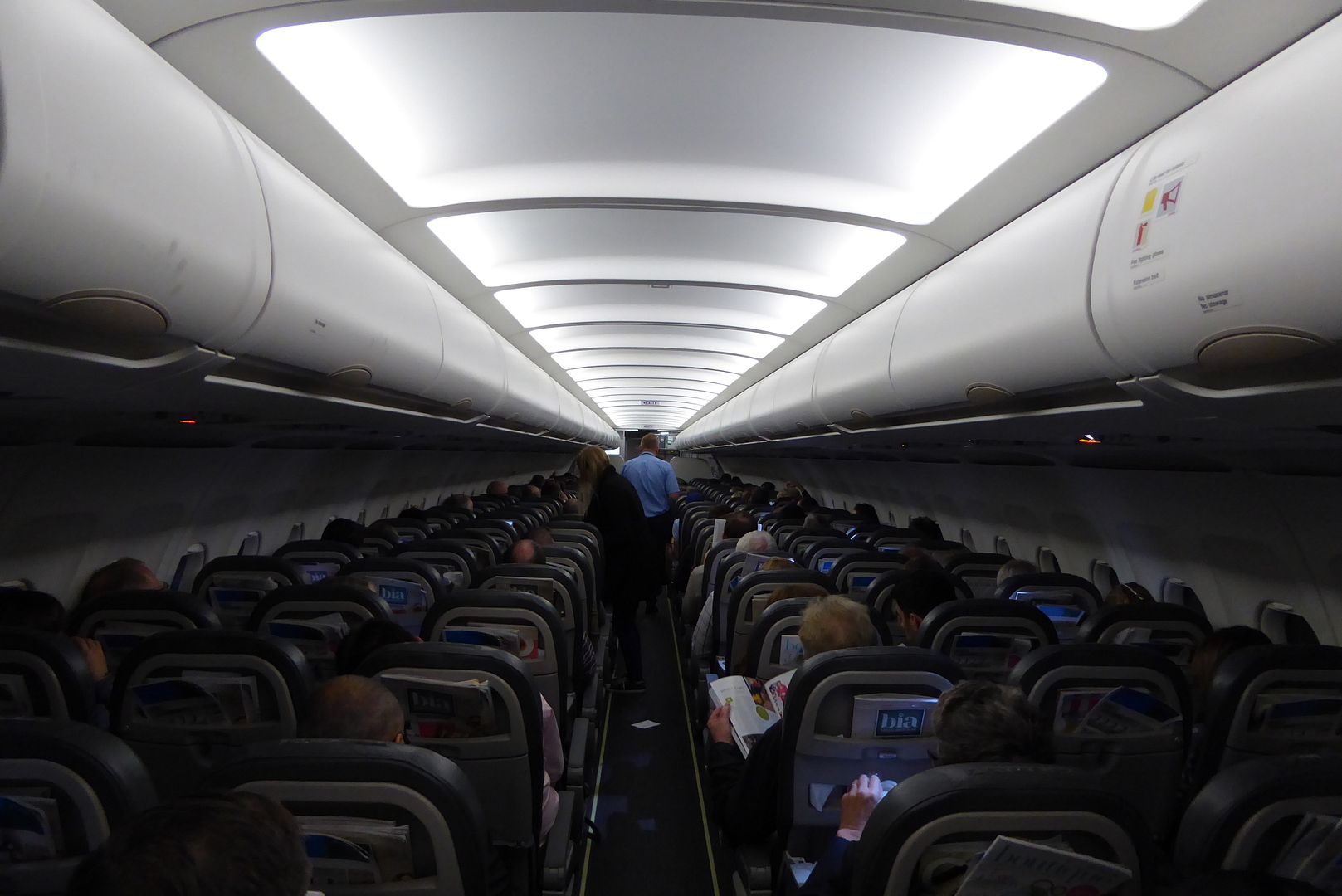 Reading material on board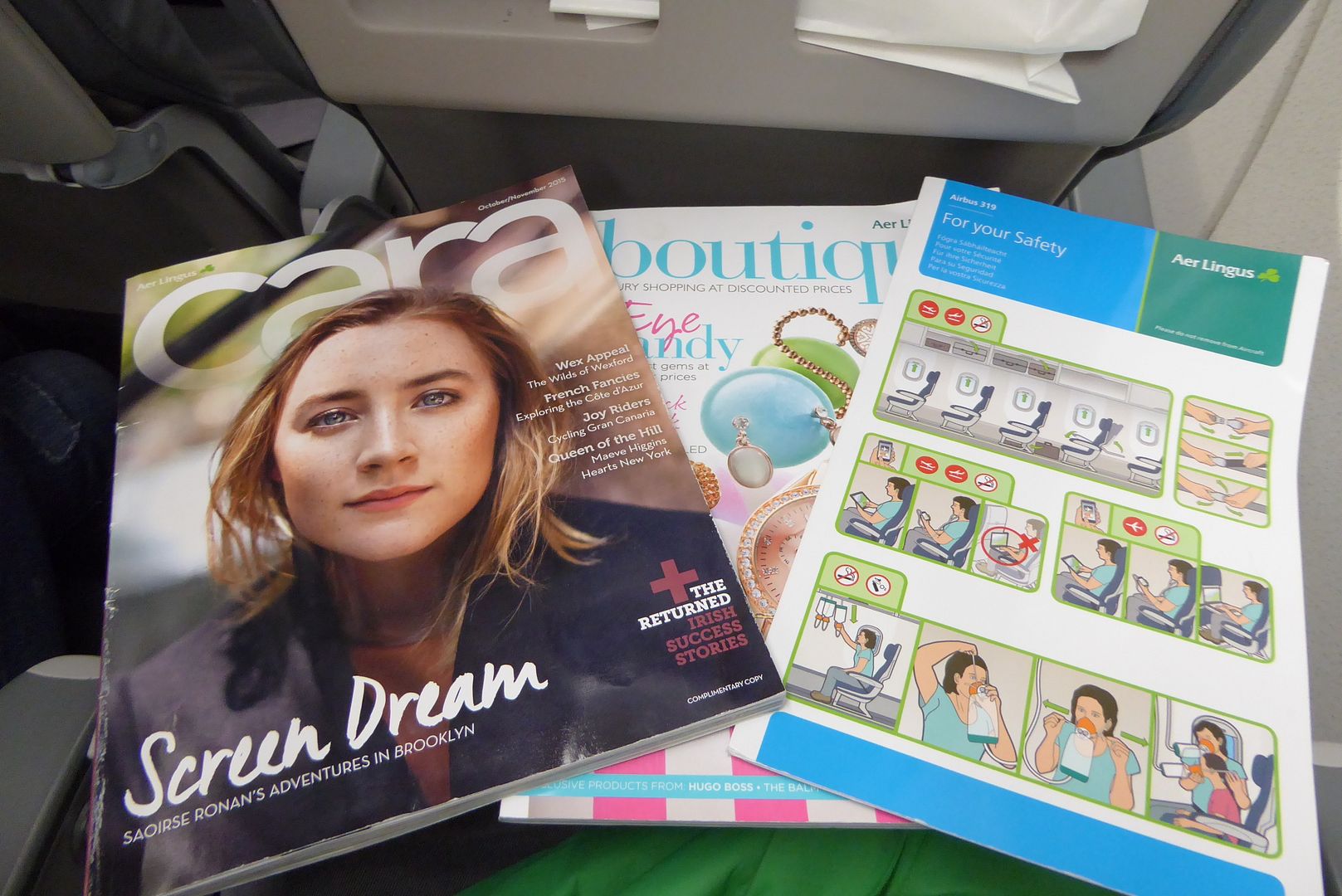 Our neighbours at Gatwick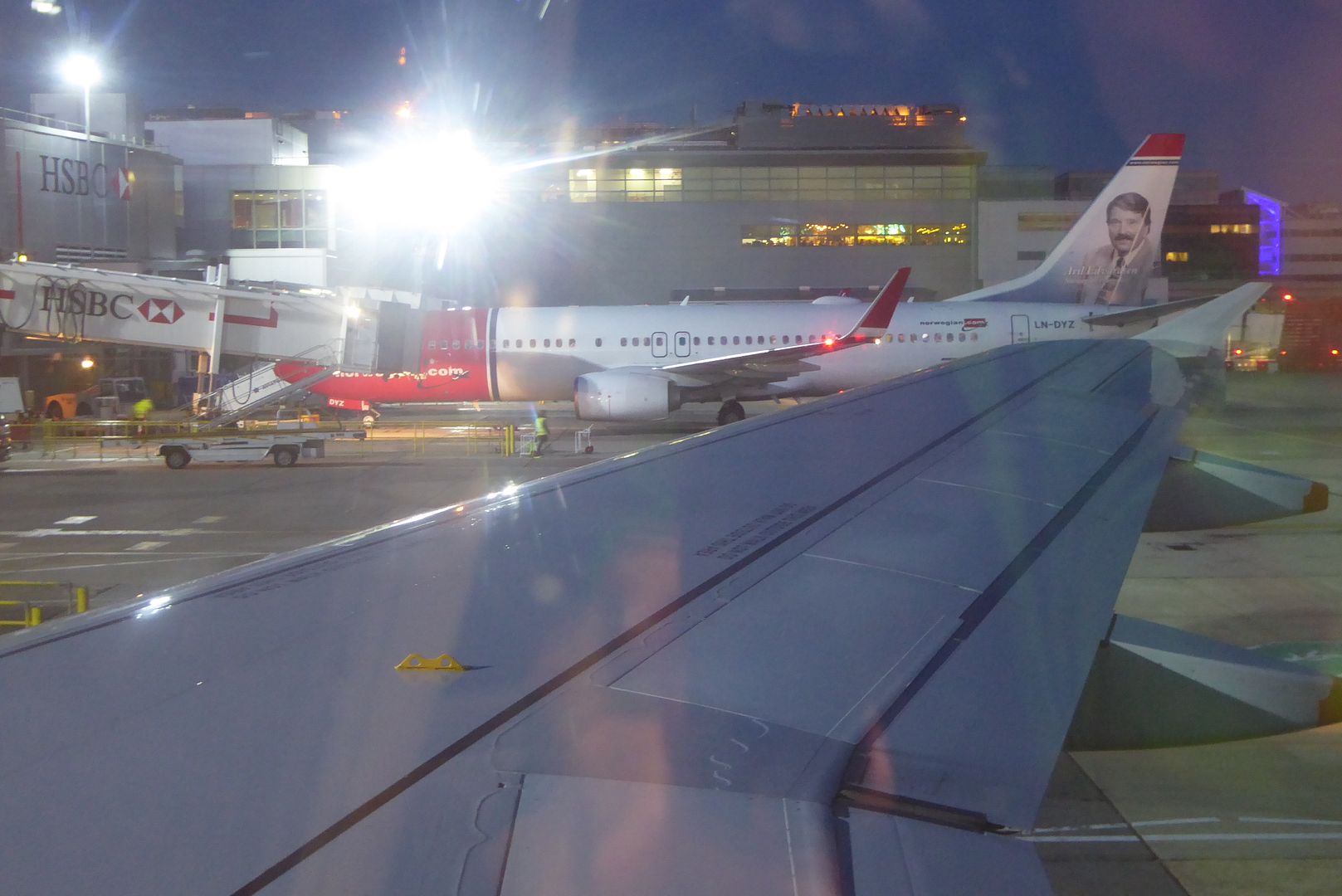 Service
Decent enough service. Food and drinks rounds started as soon as we attained cruising altitude. After the F&B round there was a quick round of duty free items too.
F&B
.
Paid for service. Although they were handing over glasses of water in case we needed, complimentary which did take some time to get served. Of the three crew members the two male FA were utilitarian and had a body language that suggested they had better places to be in rather than being 33000 feet in the air. The female FA was much more charming and was bit of a contrast to the other two male colleagues of hers.
An incident that I witnessed was, while waiting to use the toilet, I saw one of the male cabin crew trying to open a storage space in the galley that had bottles of water stored in them. As soon as he opened them, the bottles of water fell down. He was frustrated with this and just kicked the bottle of water against the galley, to which the other male cabin crew picked it up and kept it in place. I think he noticed me seeing what just happened. Not the most calm person on board, that's for sure!
Cabin ambience /toilets /flight deck announcement
Rest of the flight was uneventful and before you knew it, it was time to descend. Flight announcements from the cockpit were precise and concise and were given details of the route and the timing.
On the whole a decent flight to Belfast. Similar to an EasyJet – no more, no less, and for the price paid cannot complain.
Final shot before exiting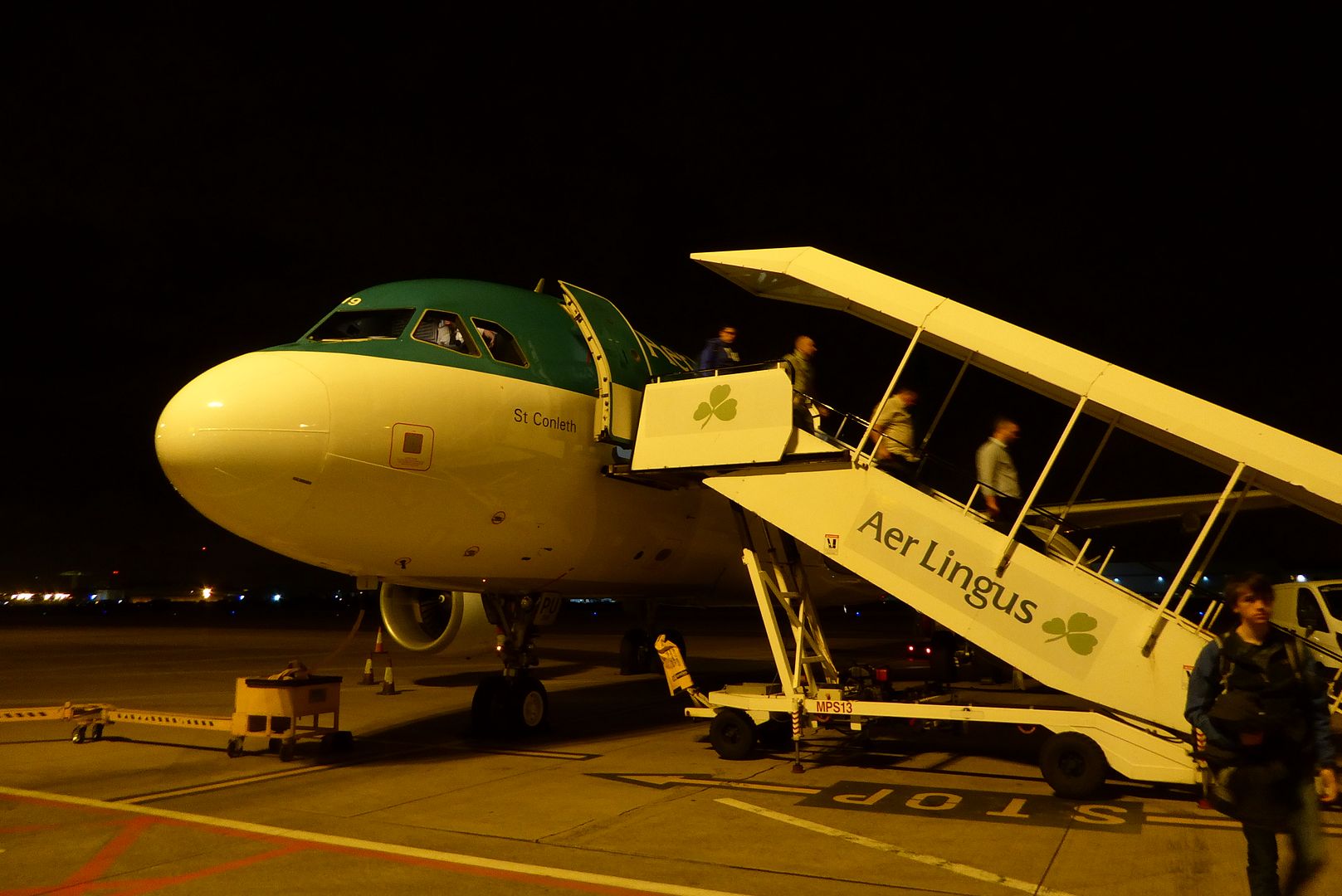 Not a busy time at BHD - bags in 5 minutes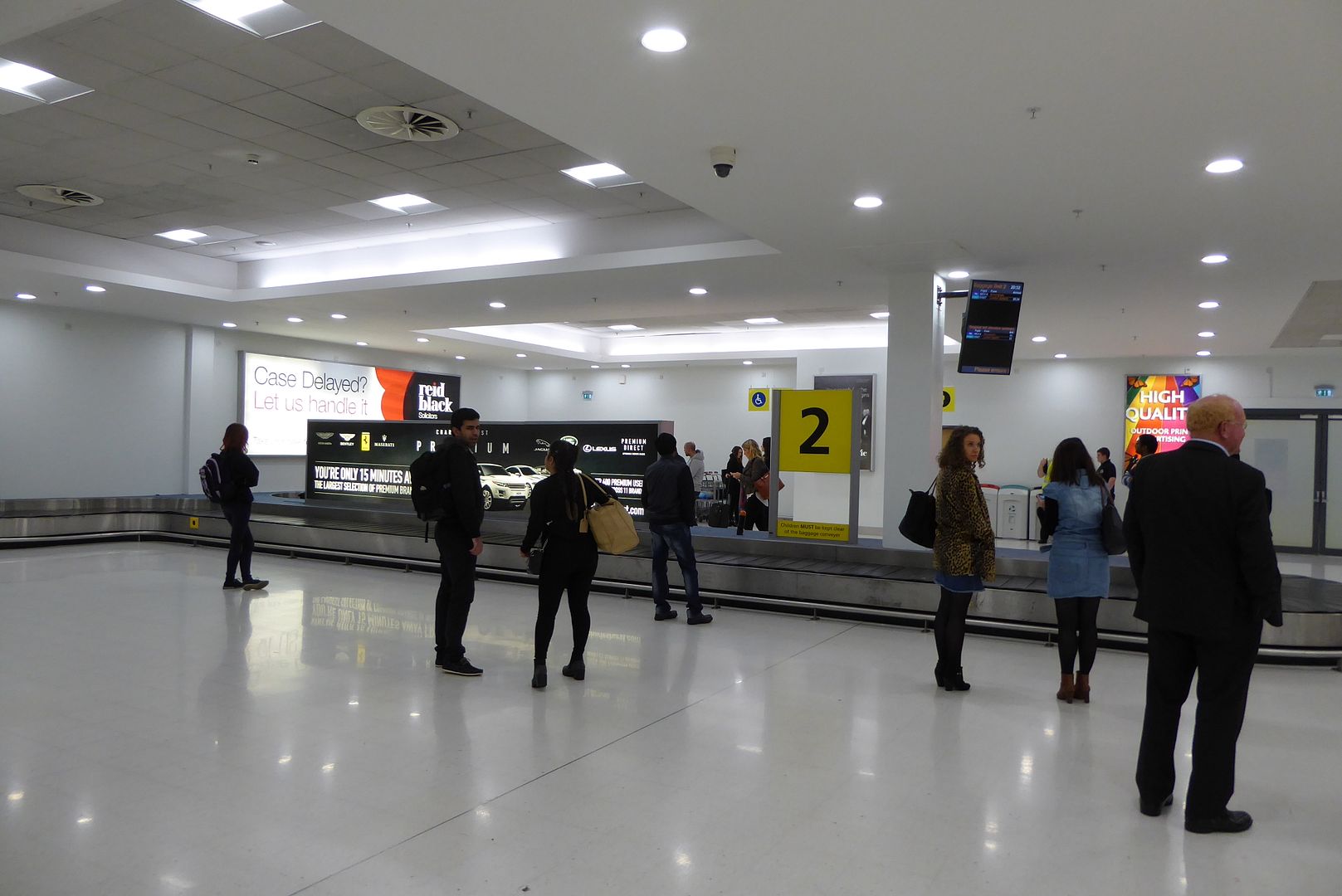 Sights and sounds of Northern Ireland
The awe-inspiring Giants causeway, also known as Finn MacCool's pipe organ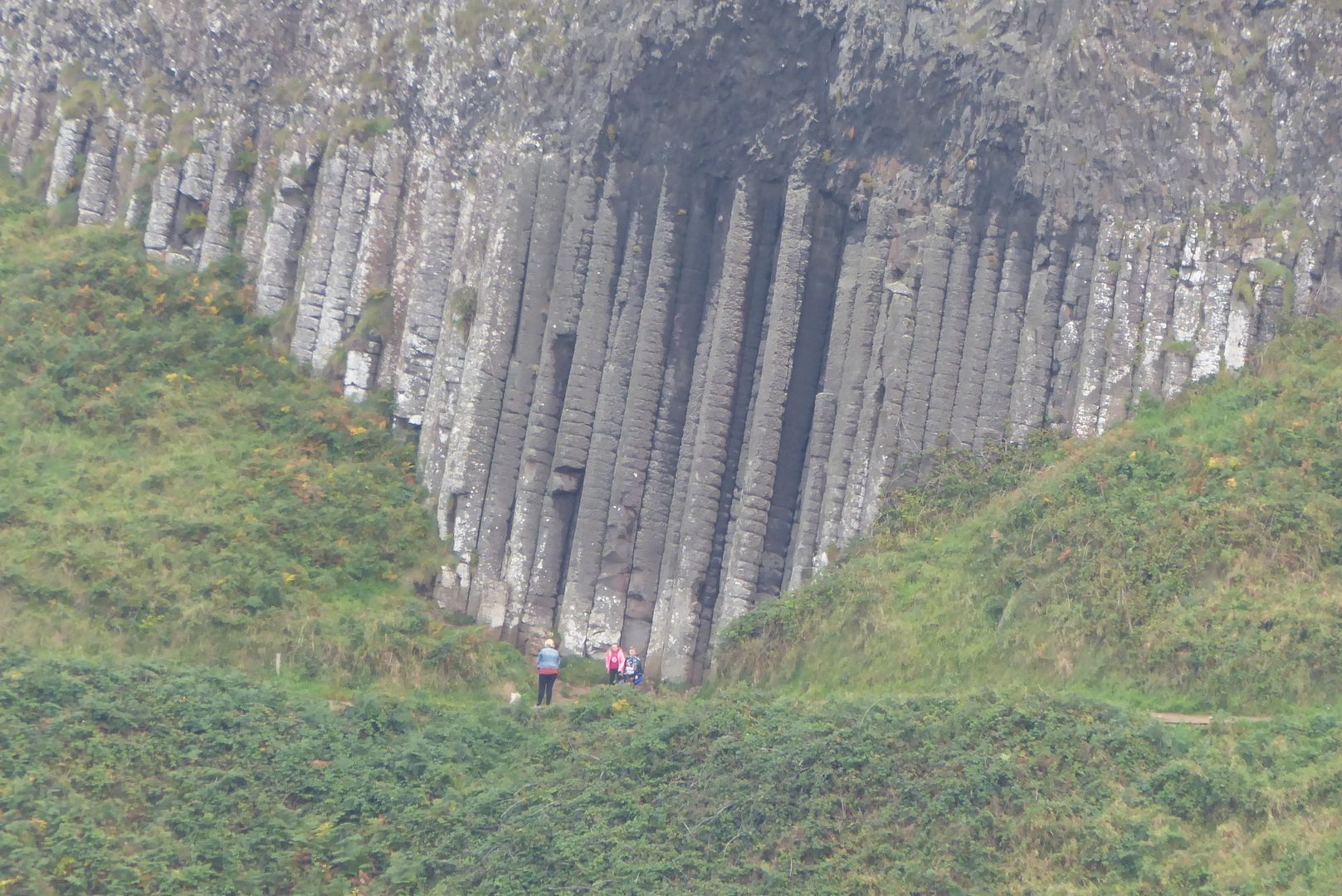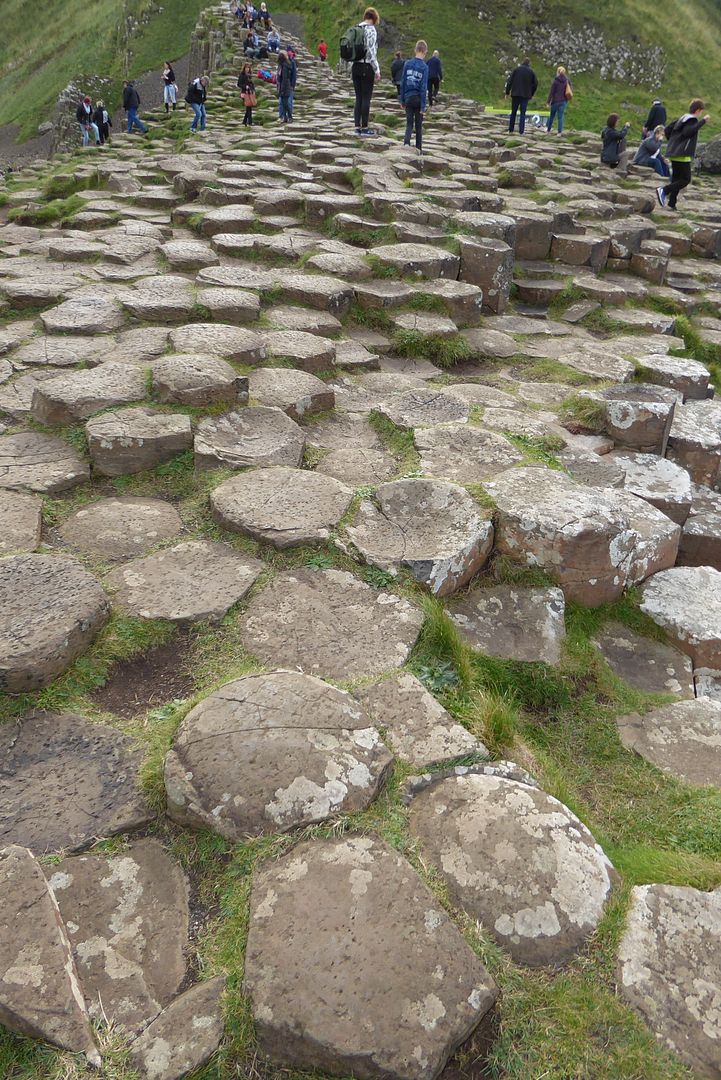 Carrick-a-rede Bridge - made out of Finn McCool's show laces: P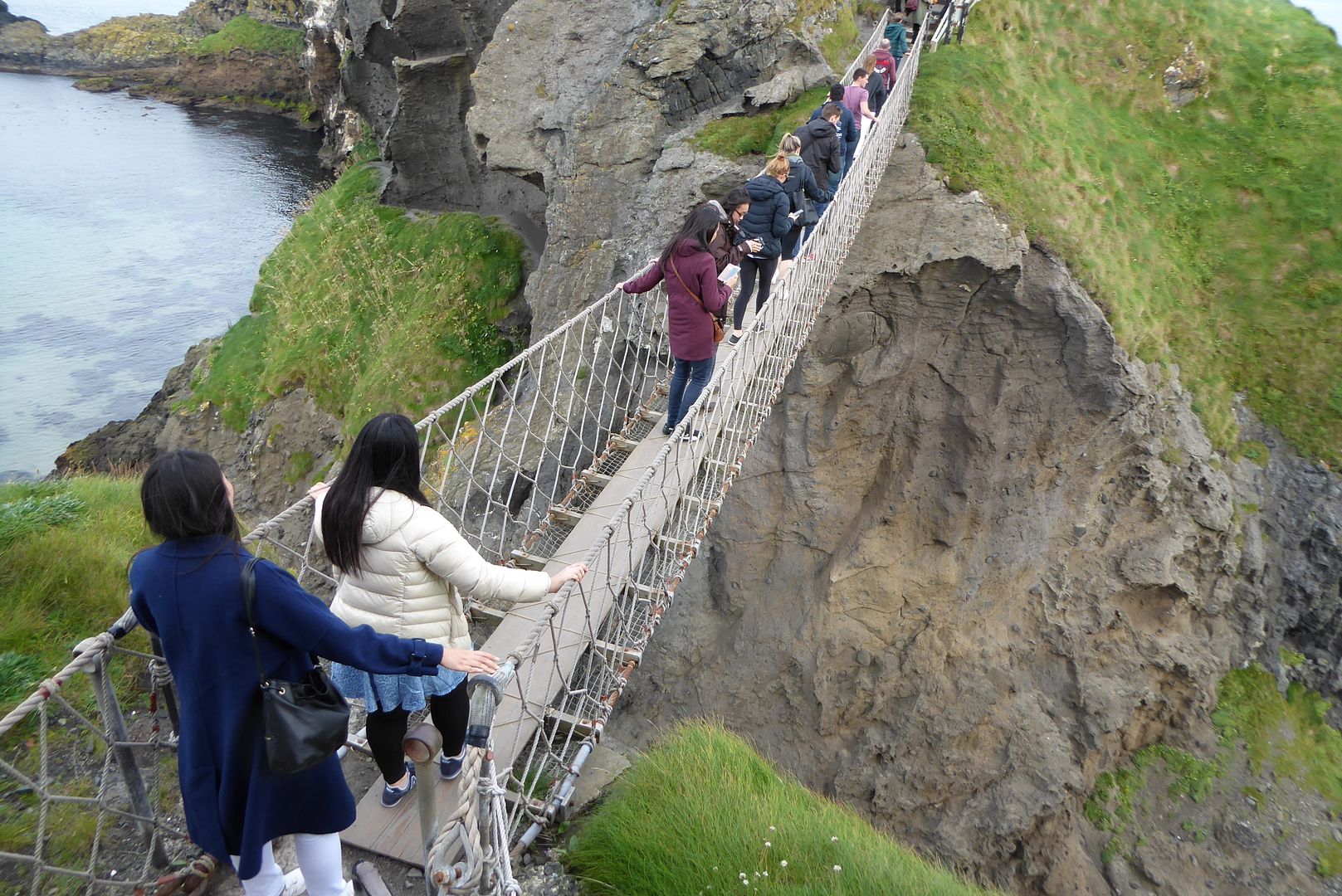 Our ride for the trip - Toyota Aygo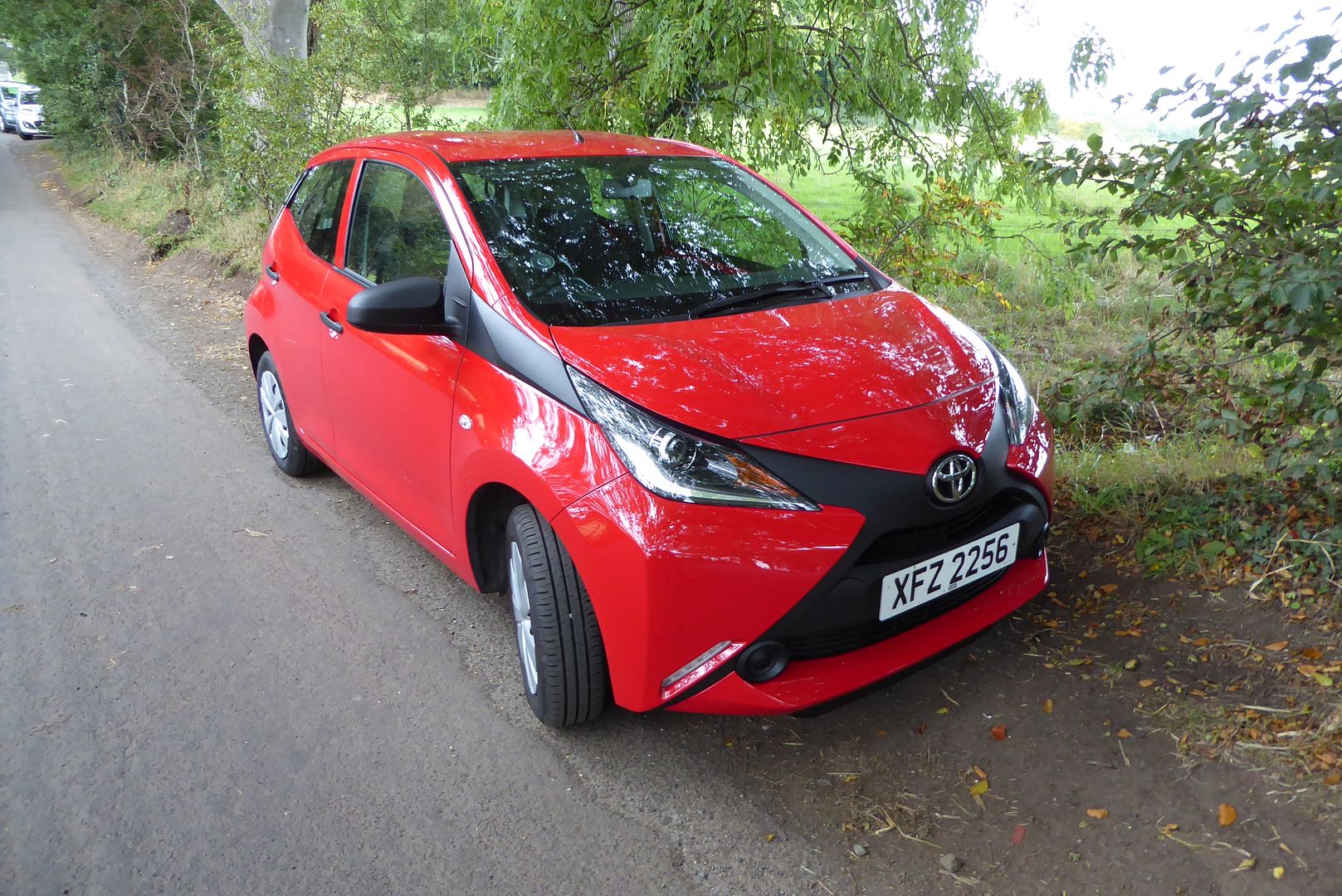 For all you GoT fans - The Dark Hedges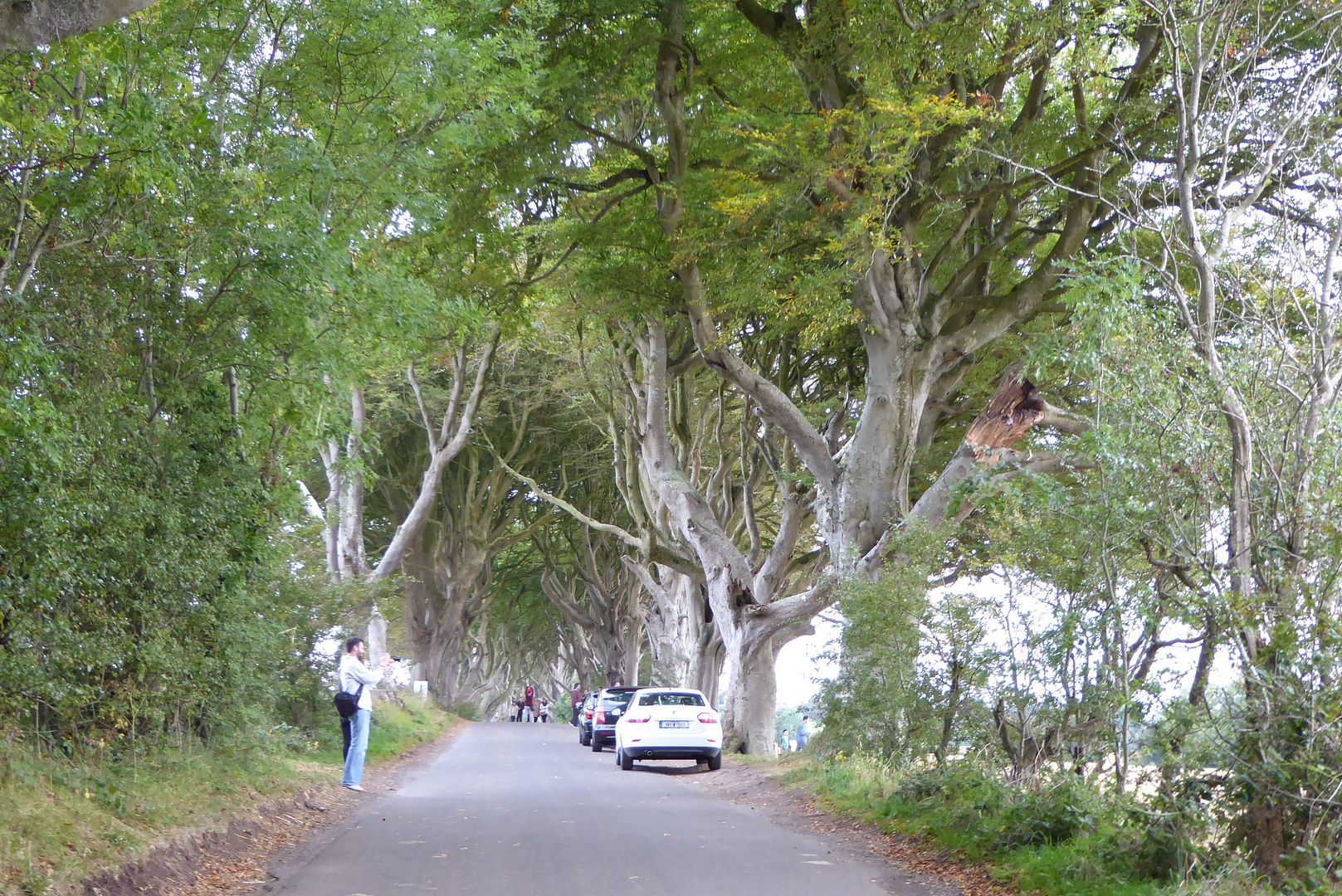 Trekking along the Glenariff waterfalls
Titanic Belfast
Return flight
Checked in online the previous day and this time managed to bag a front row seat (8F and E) for free. Result!
Check in counters at BHD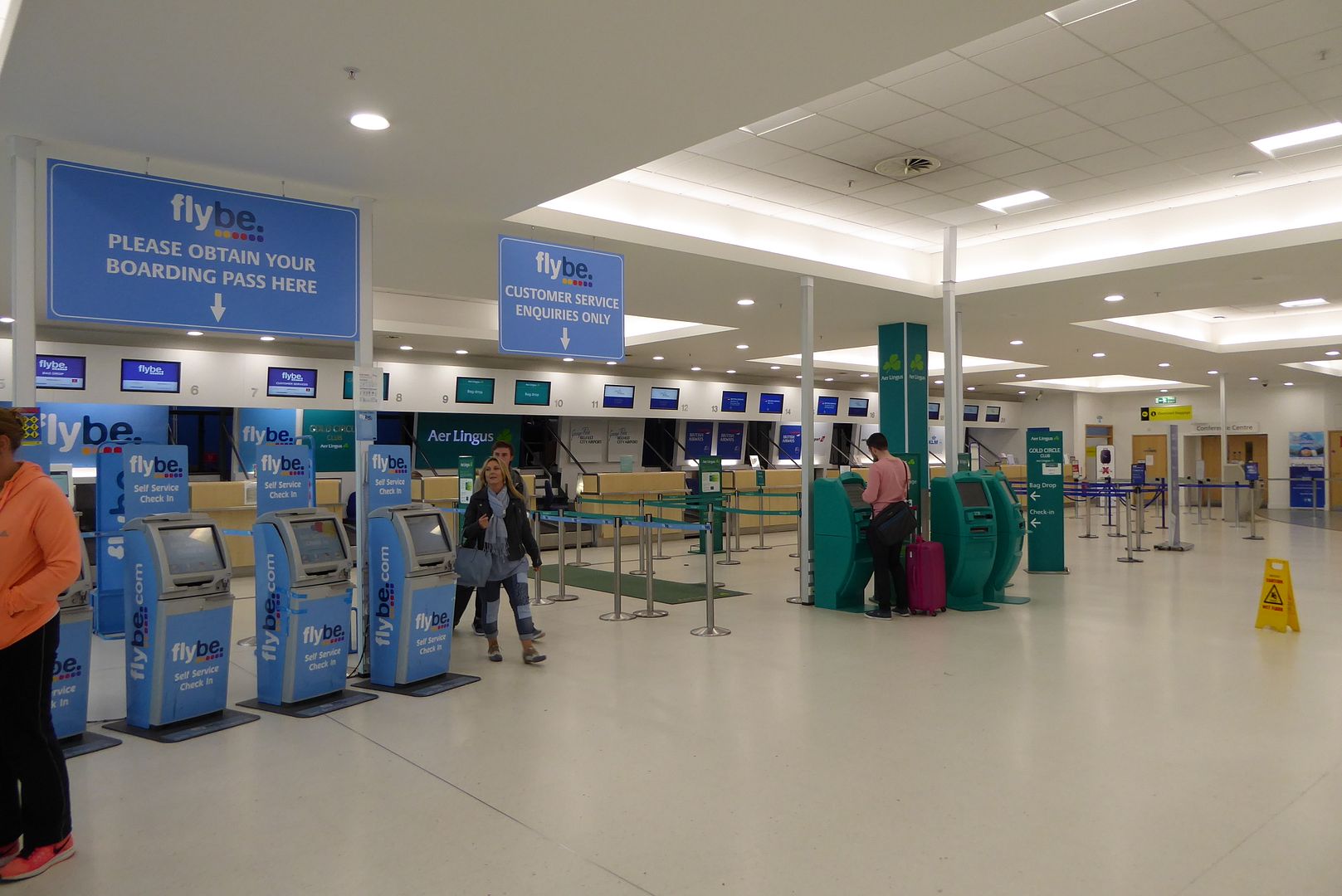 George Best Belfast City Airport - BHD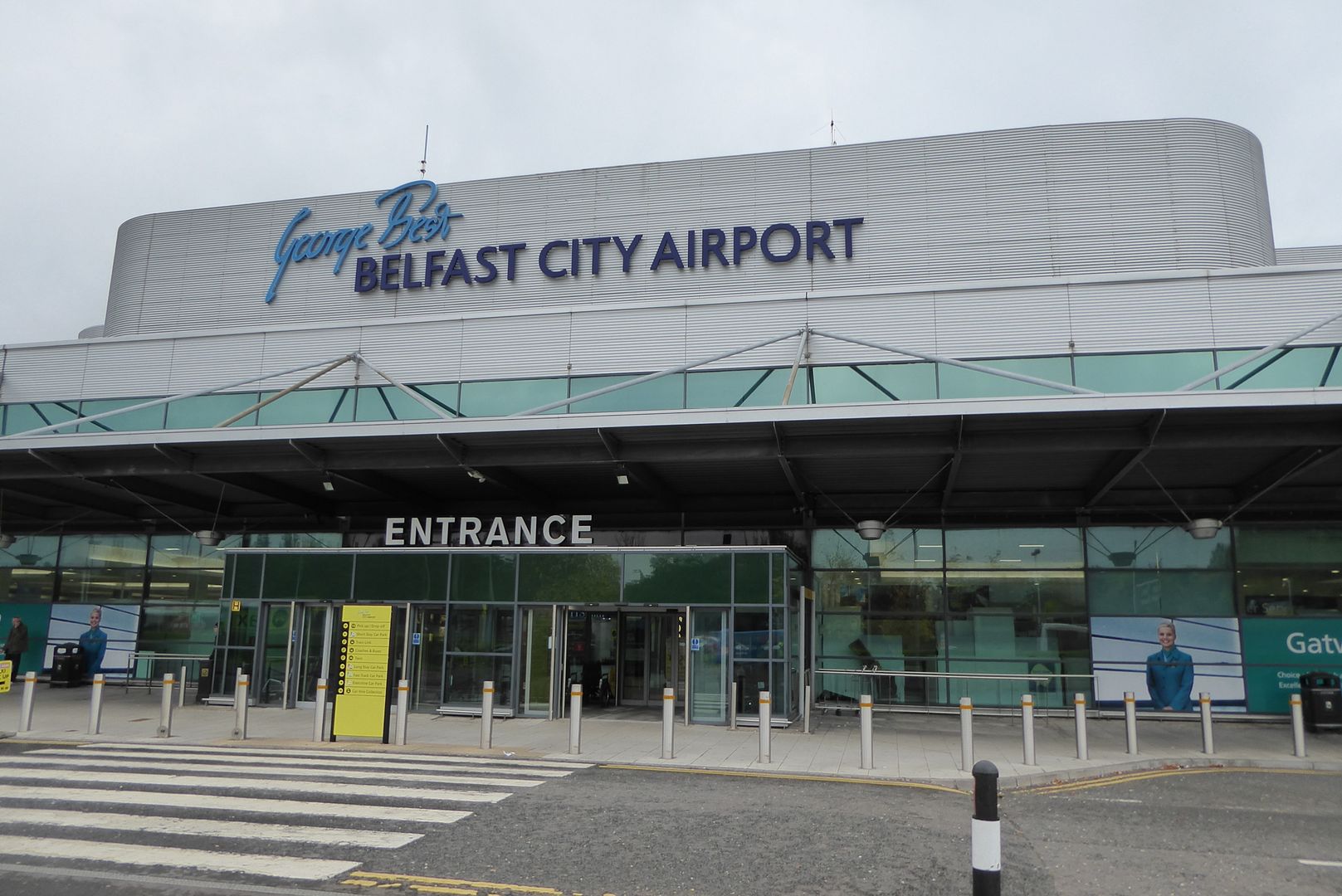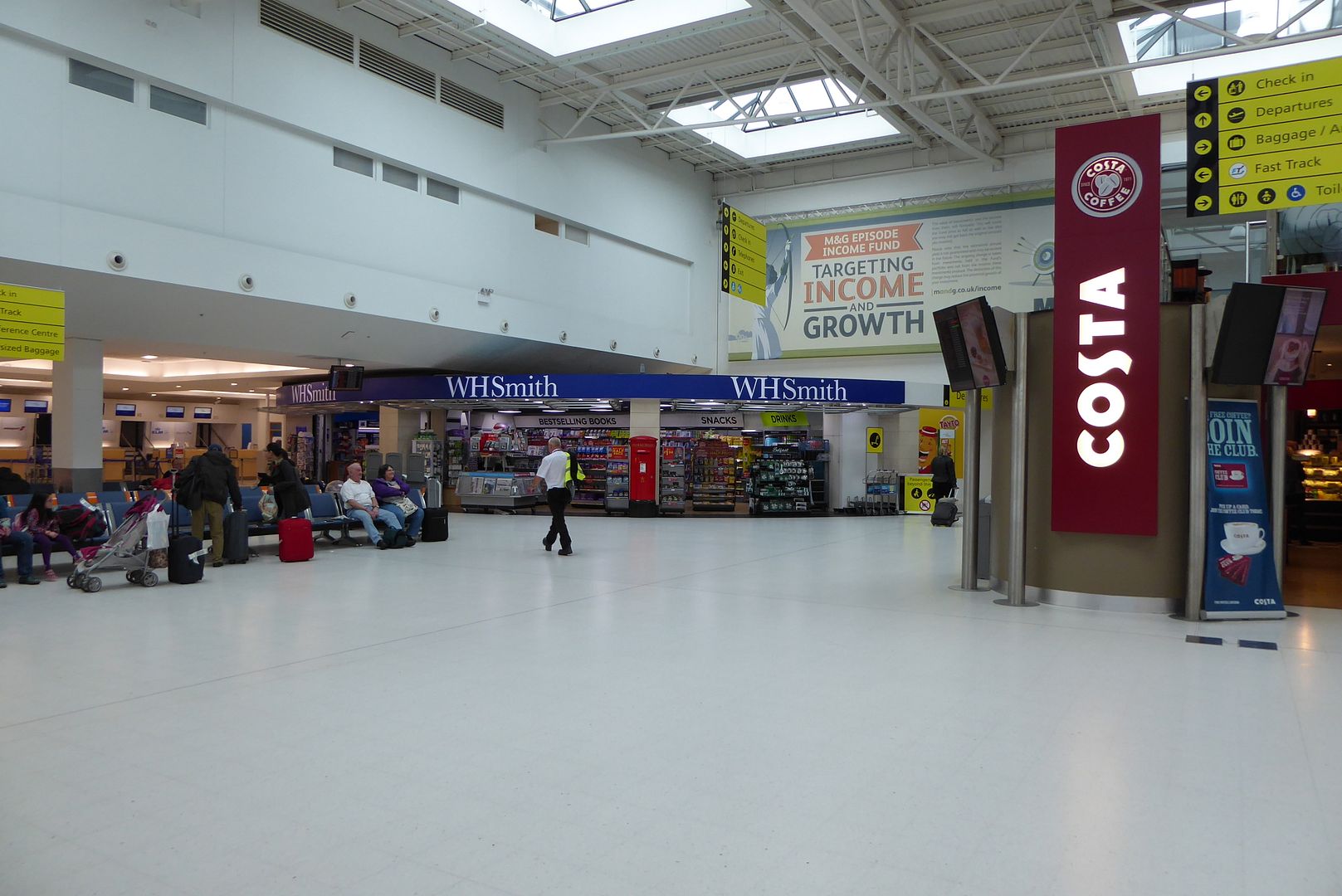 FlyBe Central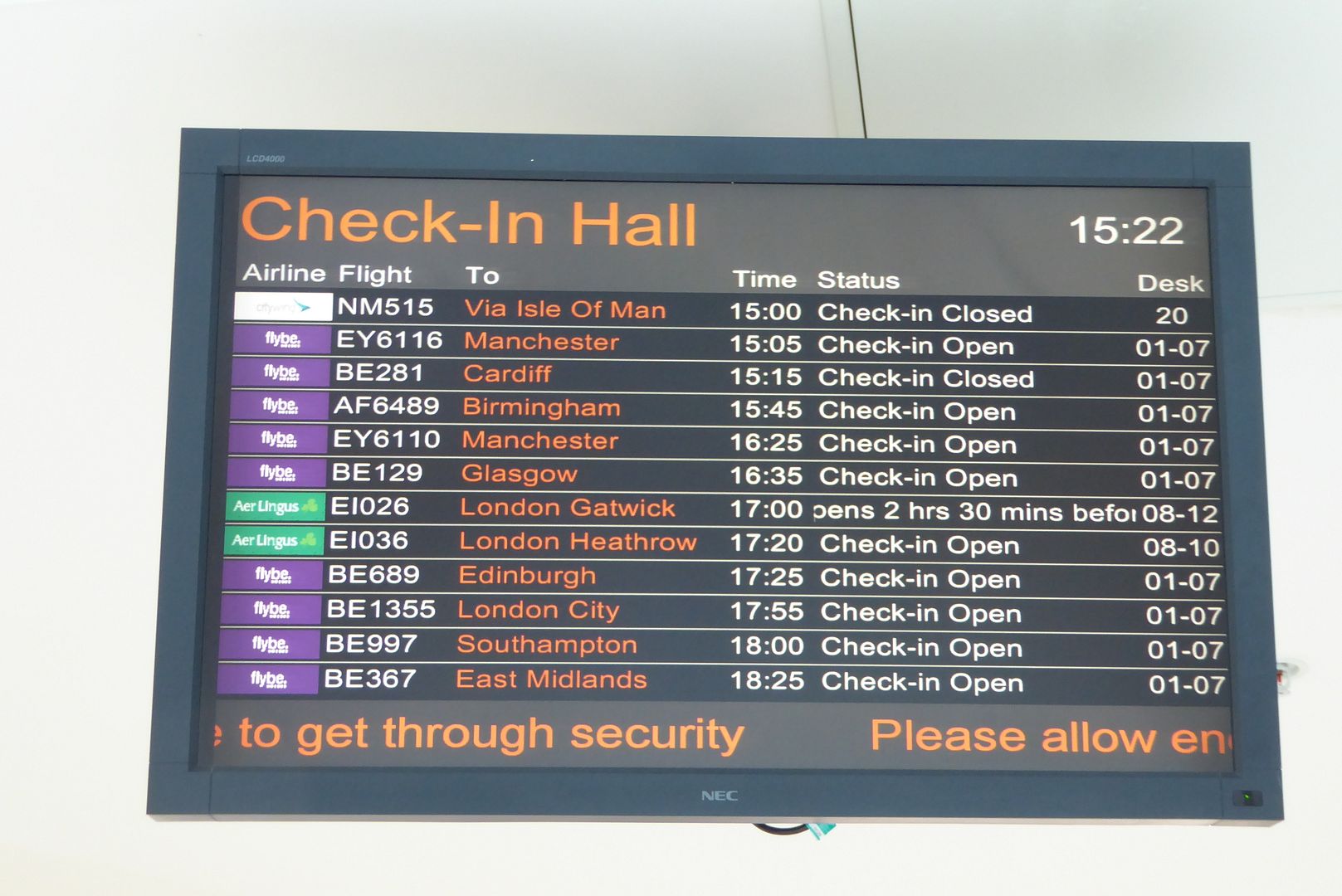 See you Belfast!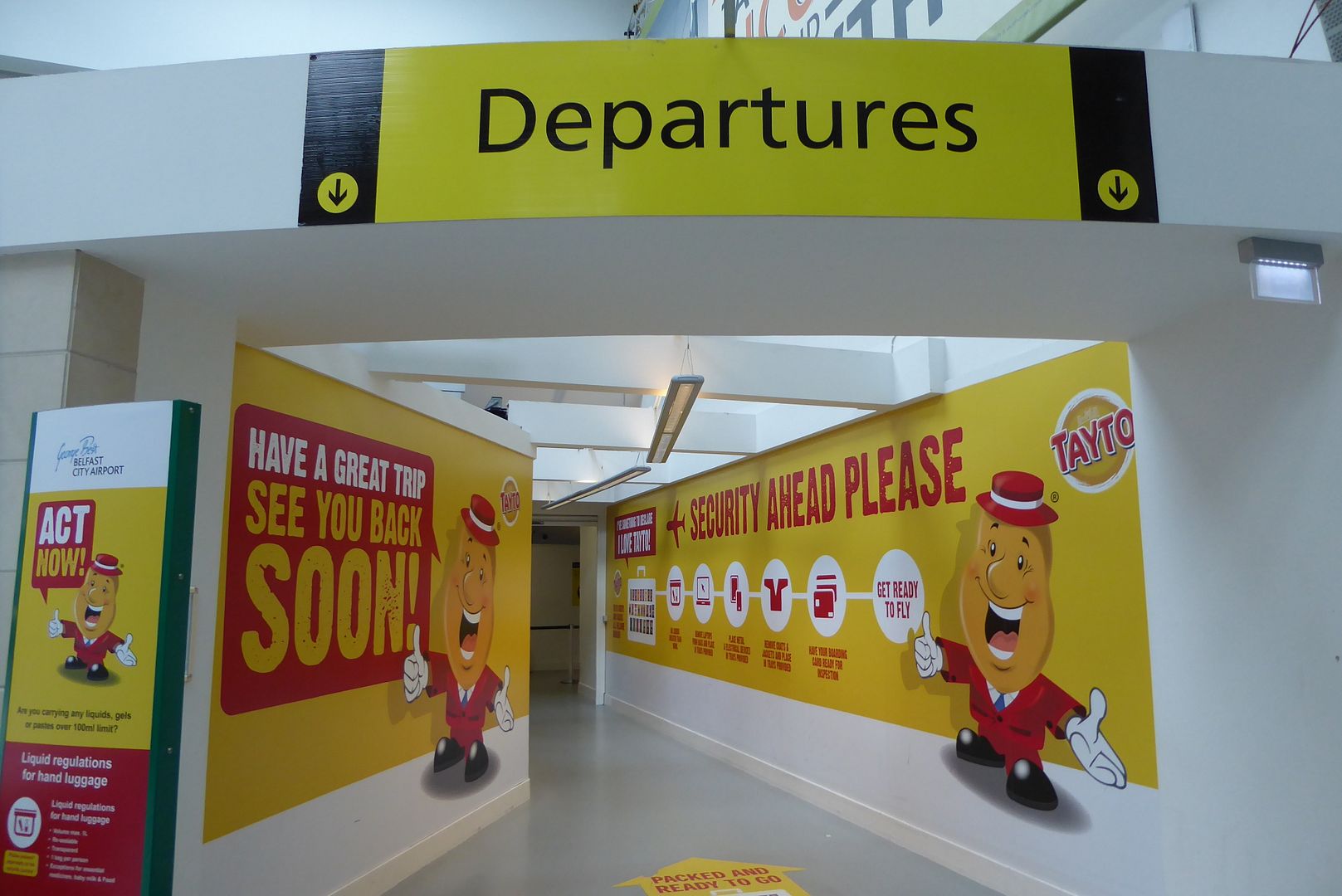 Airside at BHD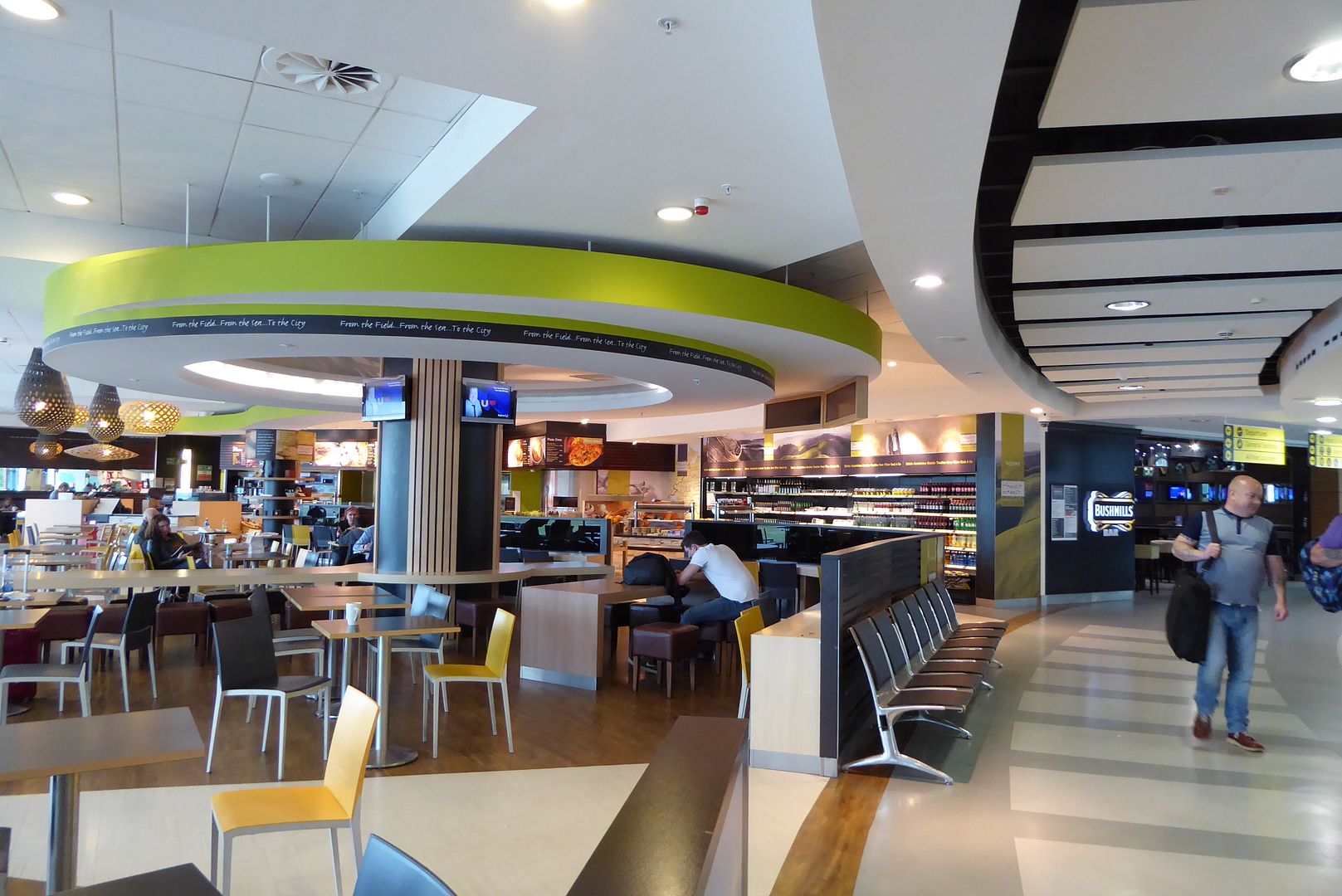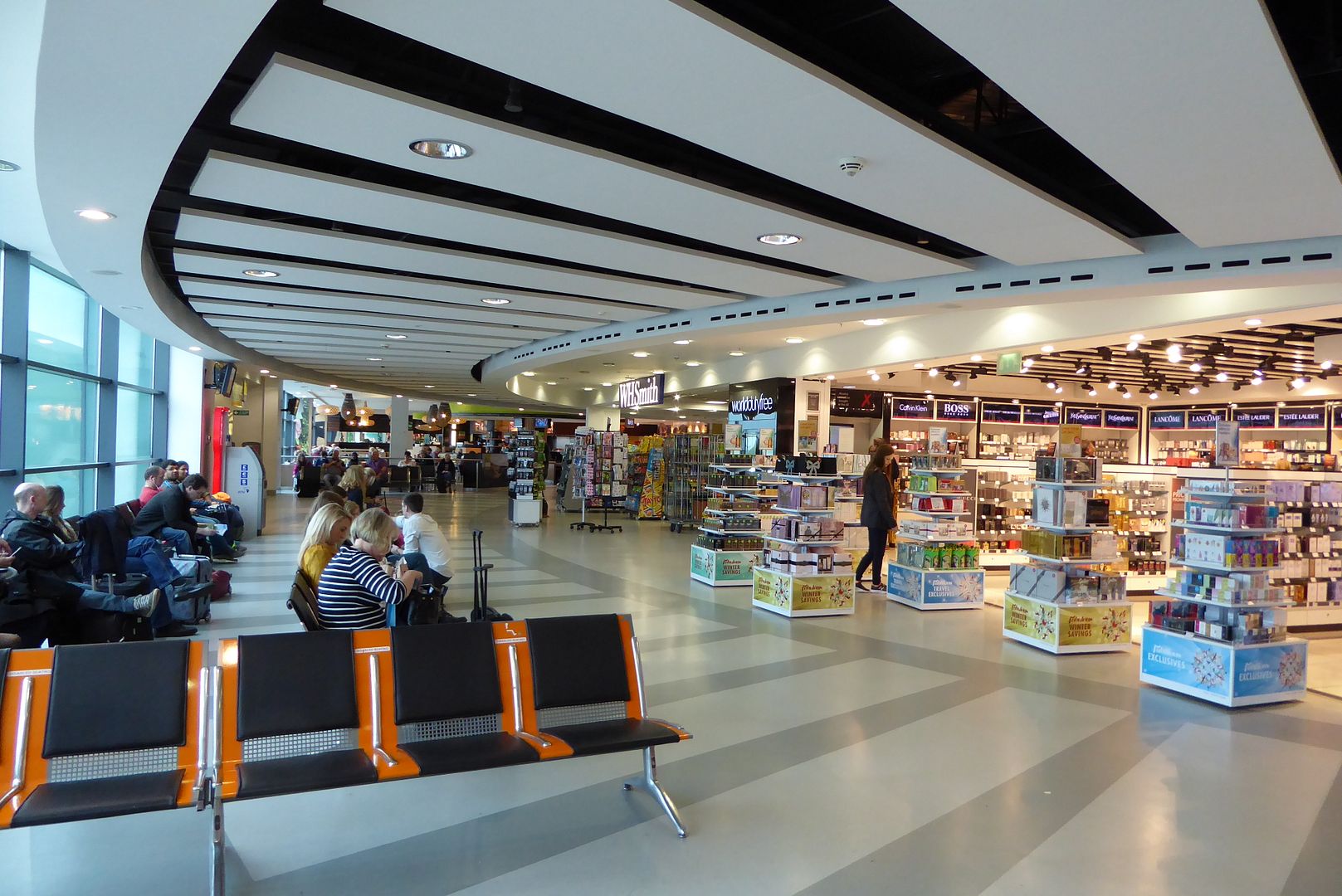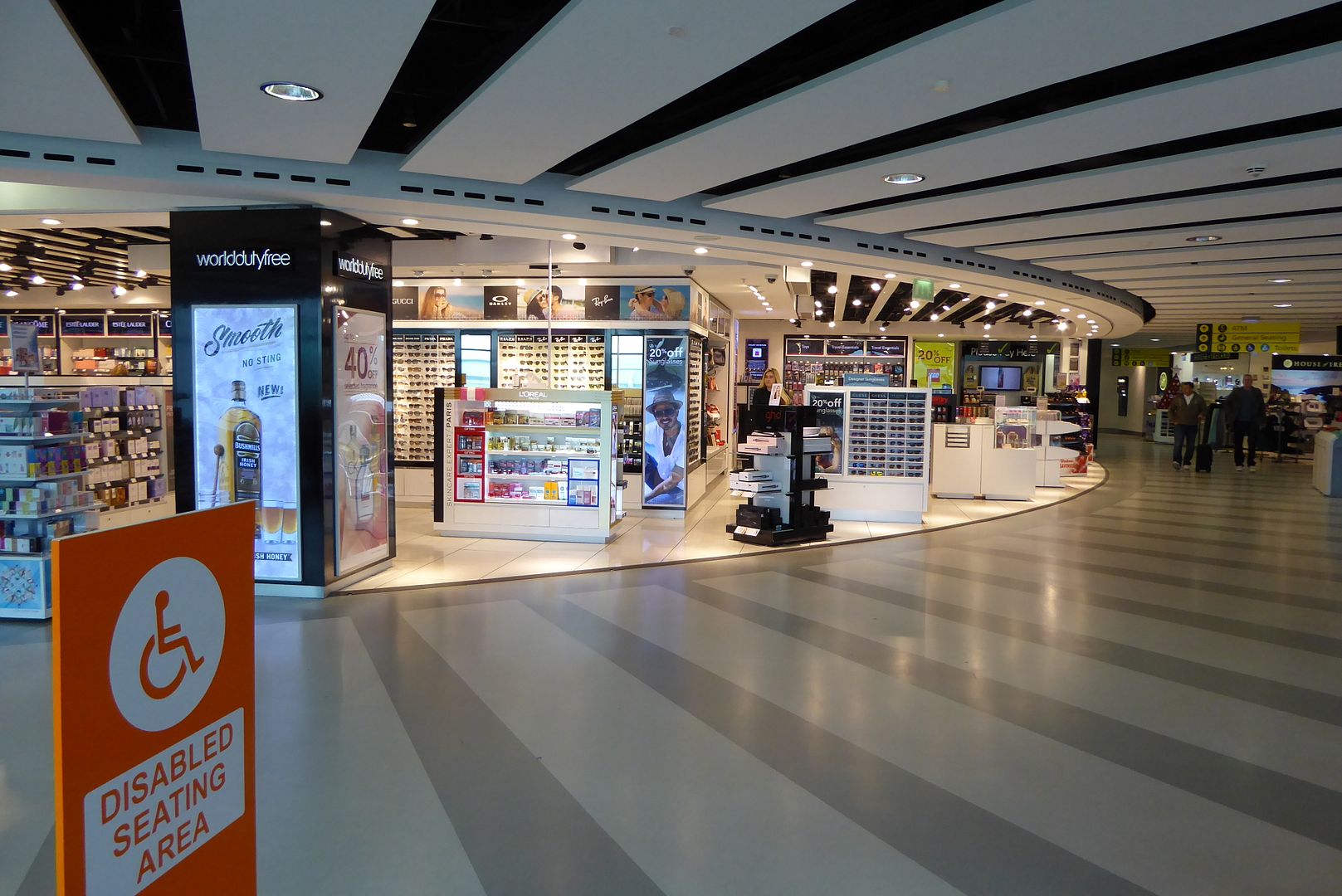 Check in and security was quick and Belfast airport was quiet and we had an hour to while away. Selected a good spot, had a Guinness (off course) and whiled away the hour watching the final episodes of MasterChef Australia (In my opinion the best MasterChef series, globally. Go Billie! What a rock star!).
Familiar (EI-EPU), is she going to be our ride back?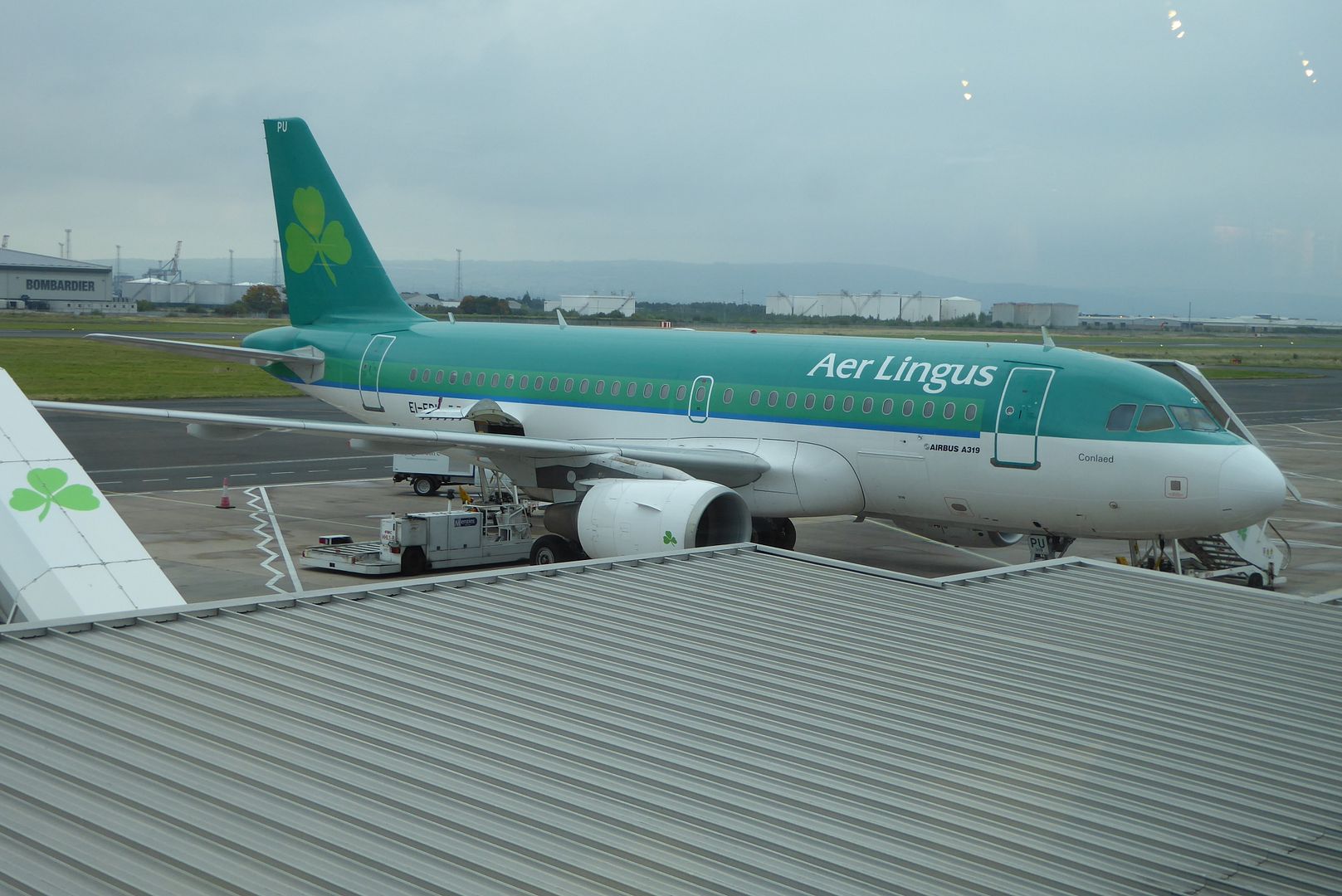 Airbus Bombardier?
Boarding time - on time
Is this our flight to LGW?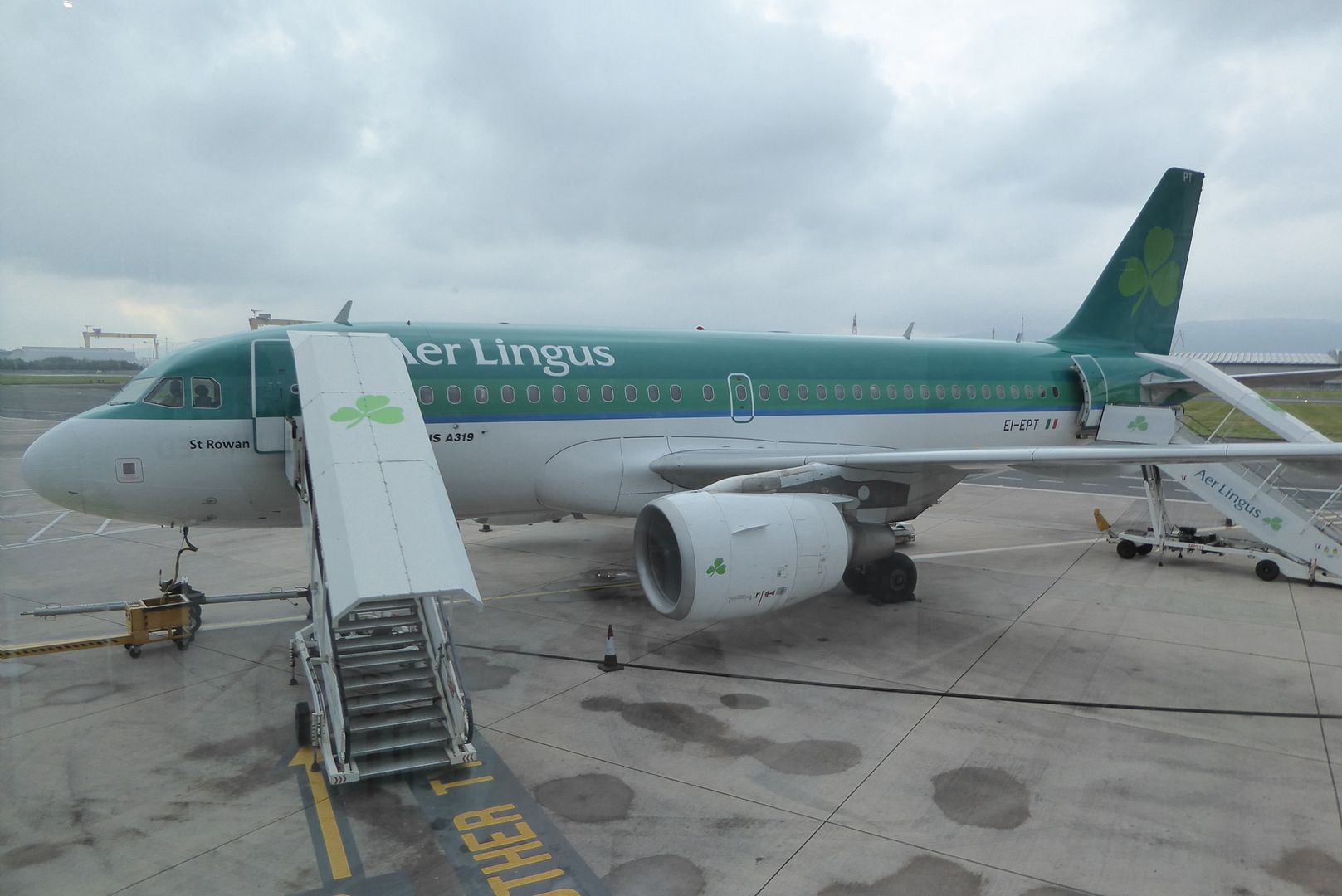 Directions on where to go, looks like
Boarding commenced on time and lo and behold, we are back onto the same aircraft (EI-EPU).
There we go, our Conlaed waiting for us. Same aircraft taking us back to Gatwick. Upon checking Flightradar, looks like this aircraft only does the Belfast to London Gatwick run, daily, 3 flights back and forth.
Few more close ups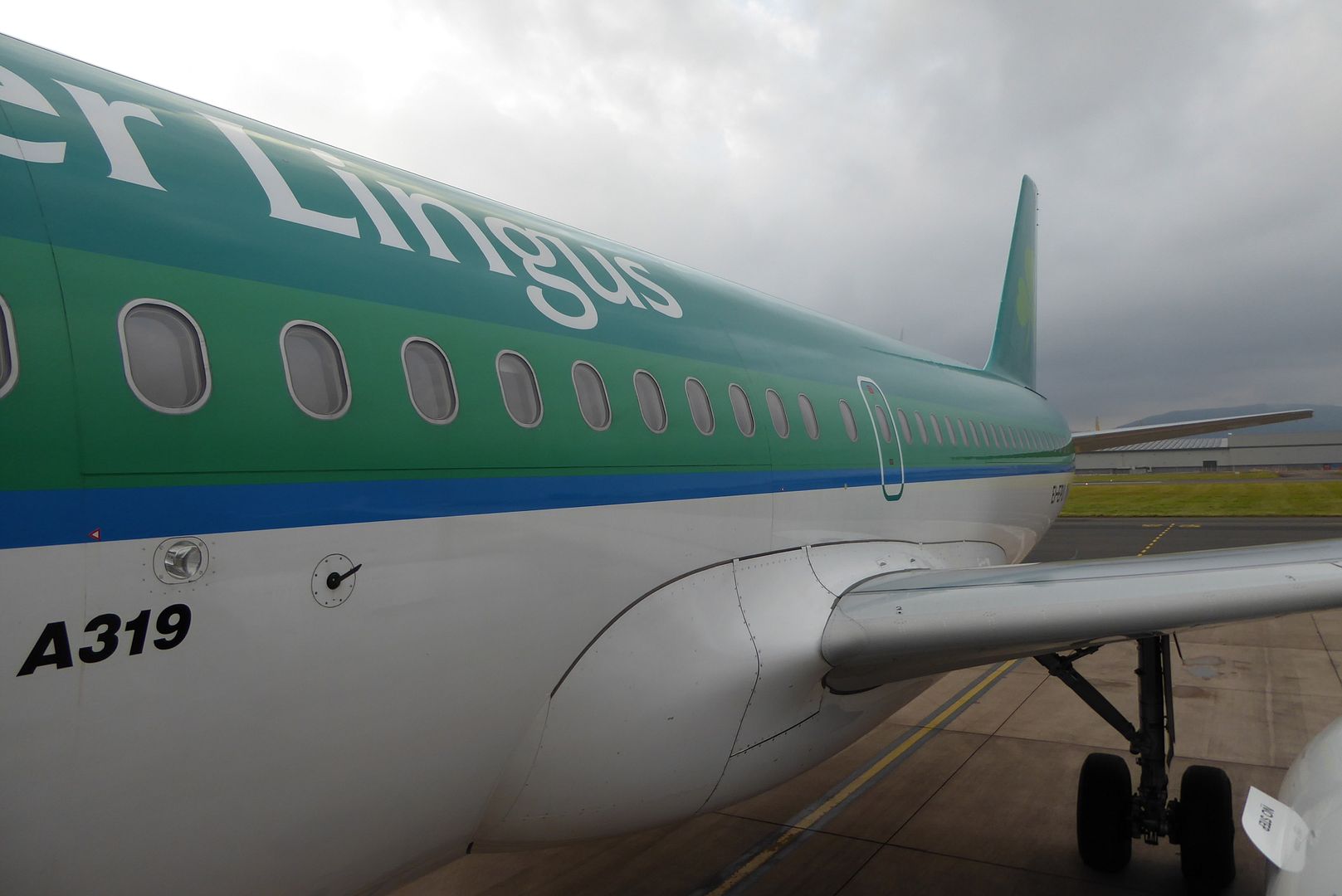 Much better leg space in row 8 this time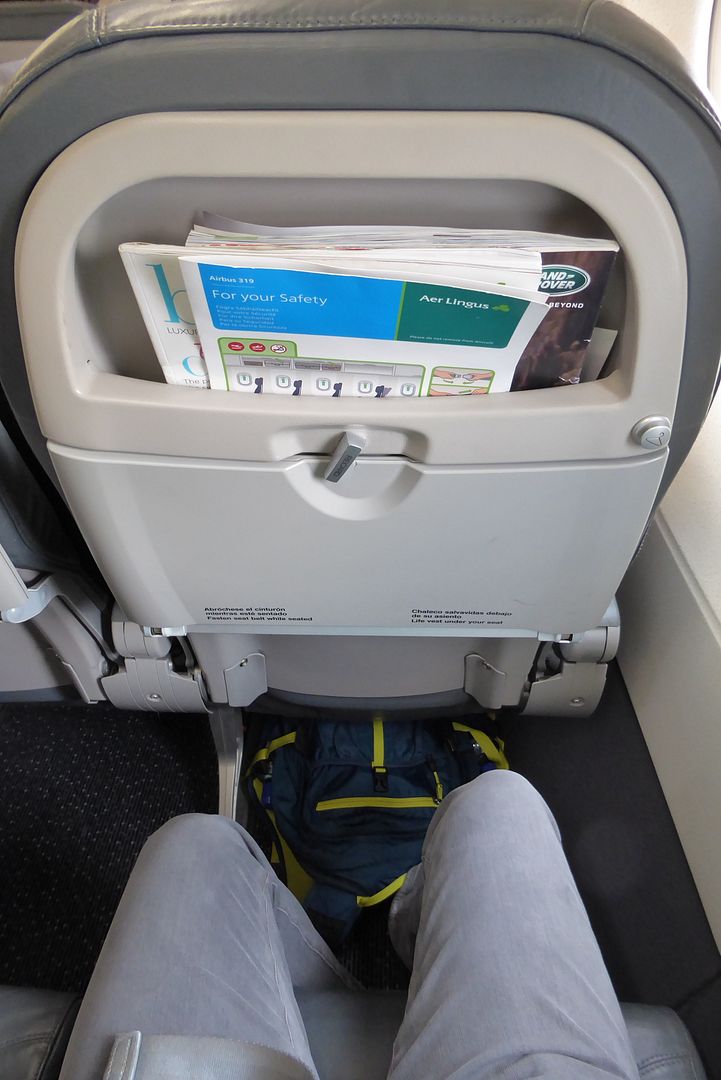 Bye Belfast, we had a great time!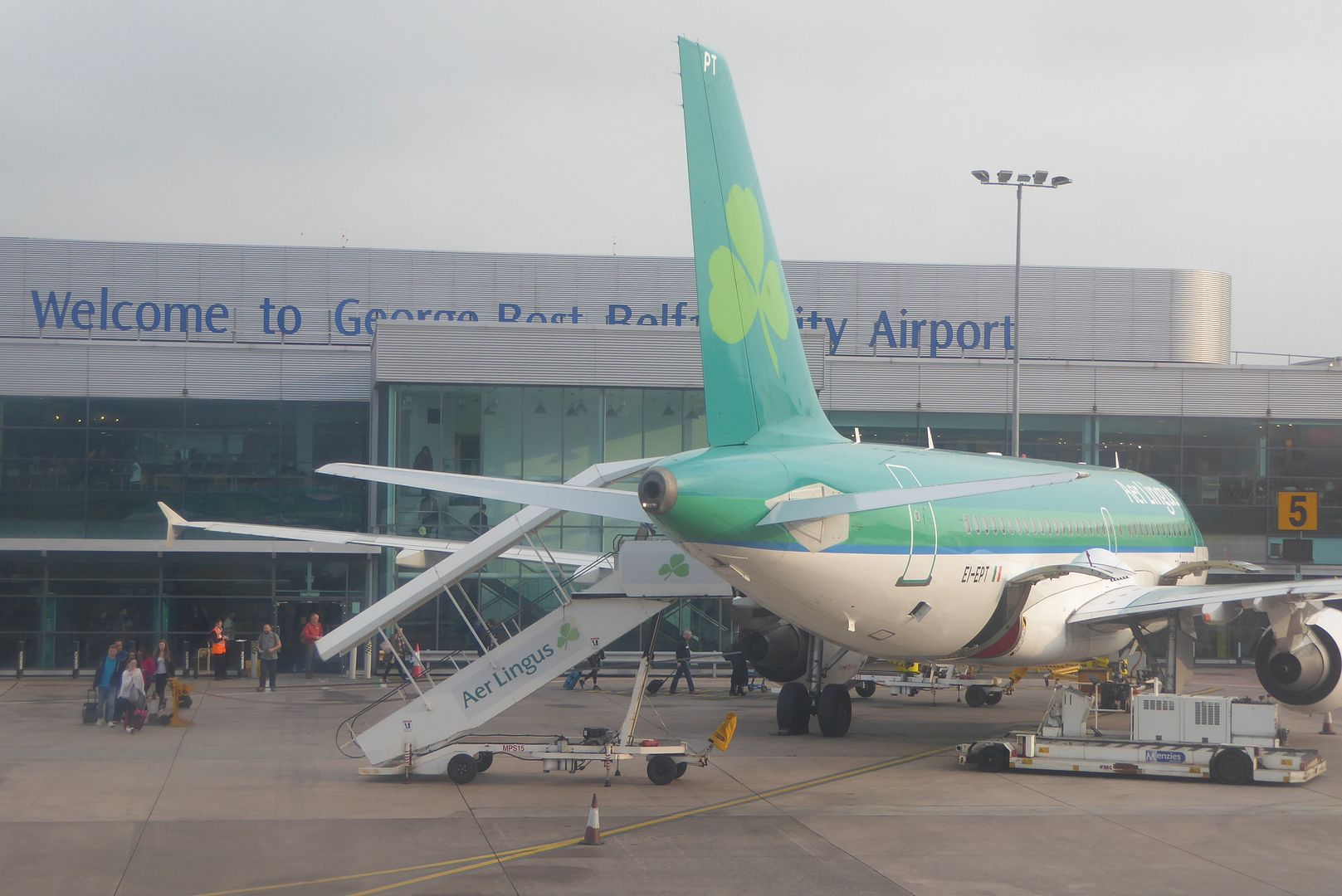 Almost full flight with few scattered empty seats.
Faster than road or rail? Really?
The rest of the flight was an exact copy of the onward flight. On time departure, courteous boarding, exact announcements from the cockpit. Except this time we had an all-female crew, who were much much better that the crew we had on our onward trip. Always had a smile and proactive, even though it was only an hours flight. No more water bottle kicking incident.
En-route to Gatwick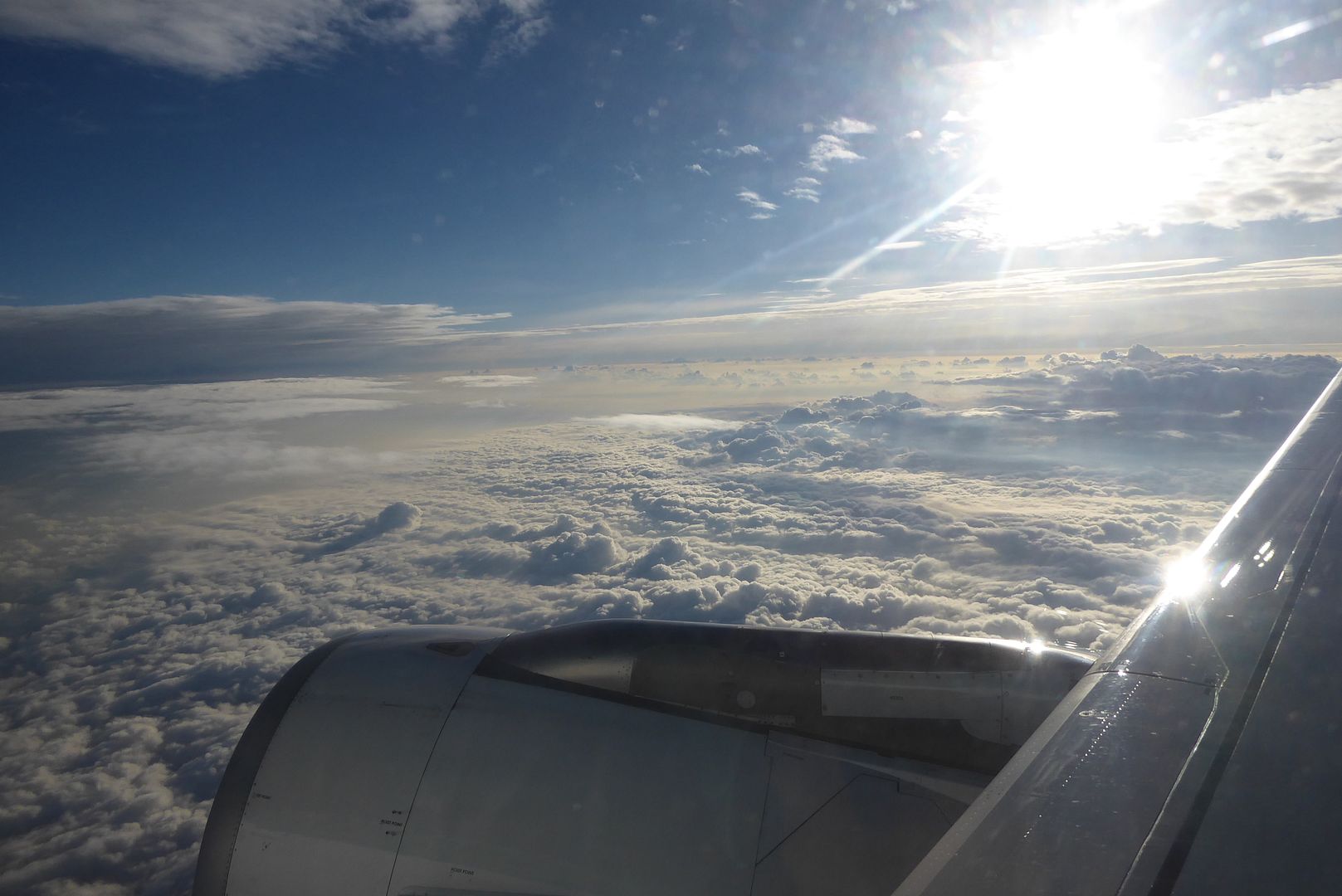 Plane spotting at Gatwick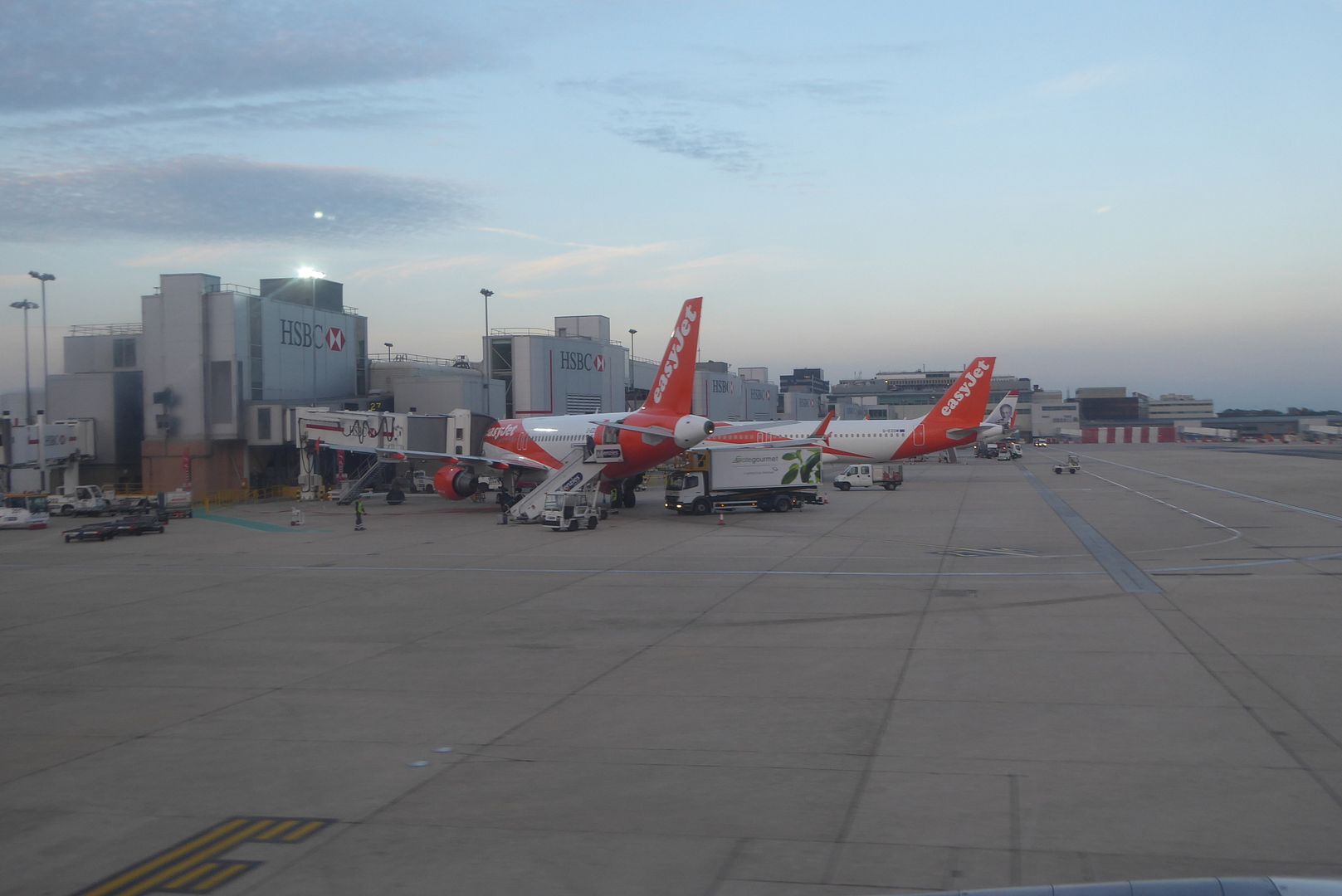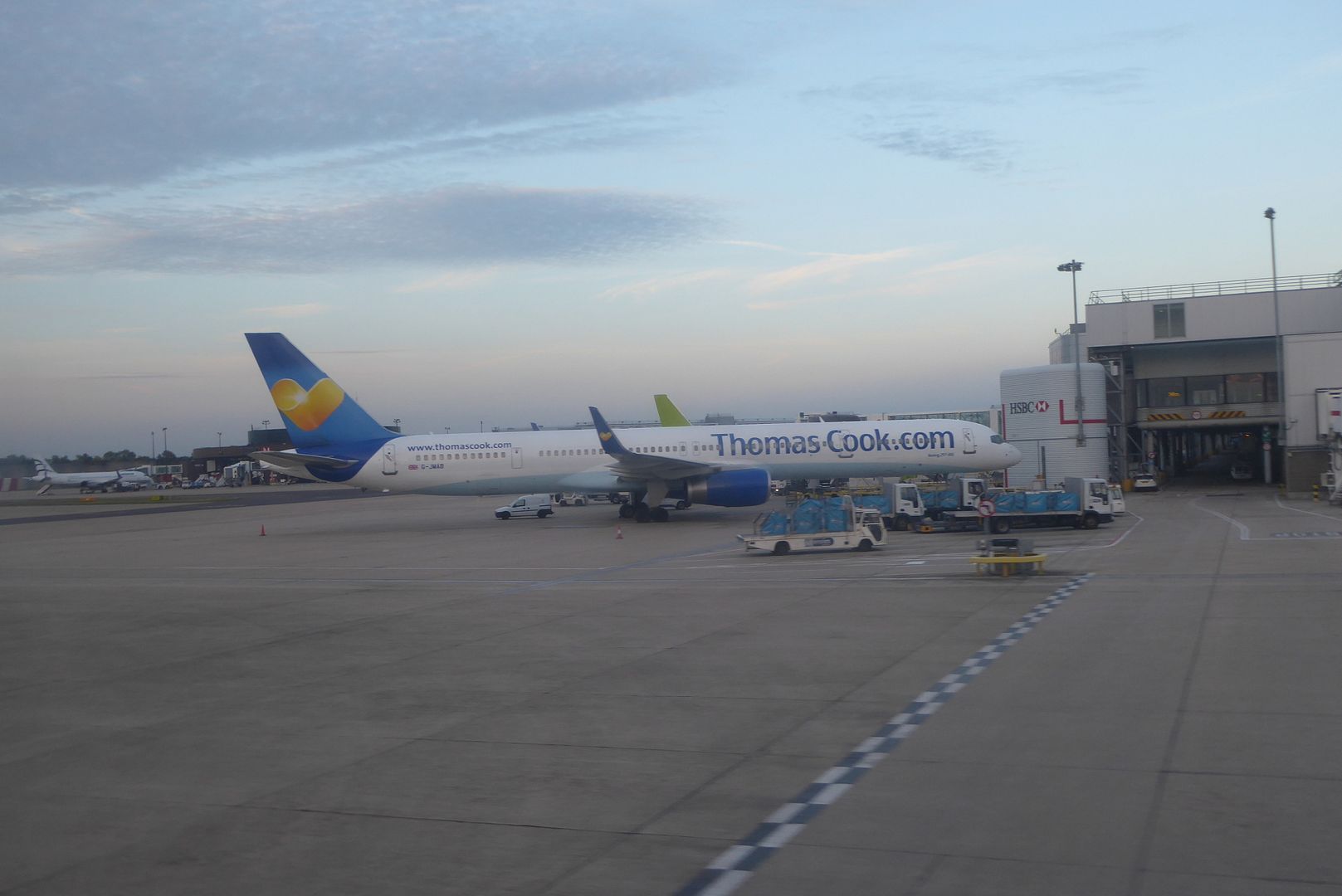 Our neighbour at Gatwick, Conlaed's twin sister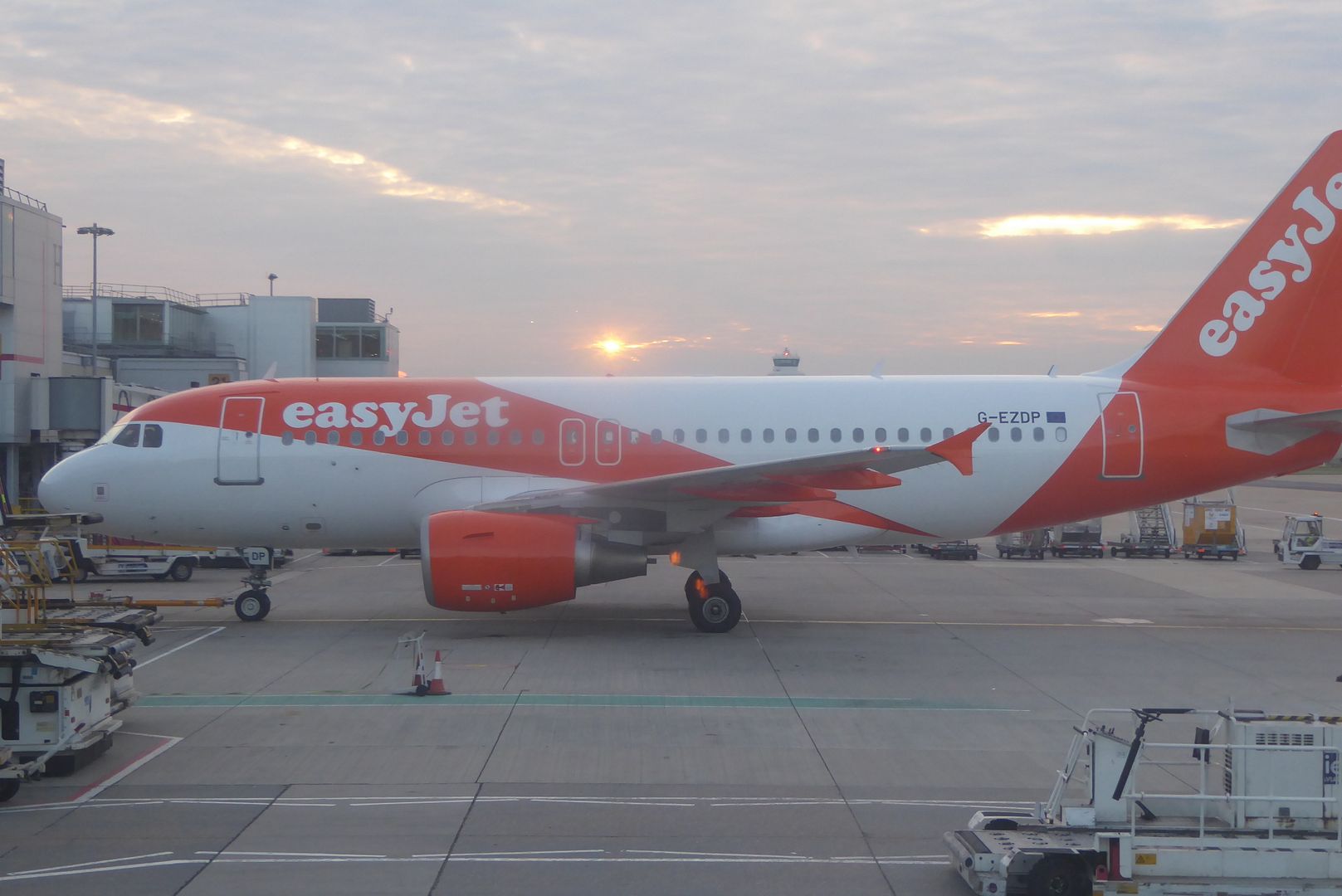 On the whole it was calm flight and before we knew it we landed at Gatwick South.
All flights within UK and Ireland, landing at Gatwick needs to be bused to the terminal.
A short bus ride later it was time to collect our bags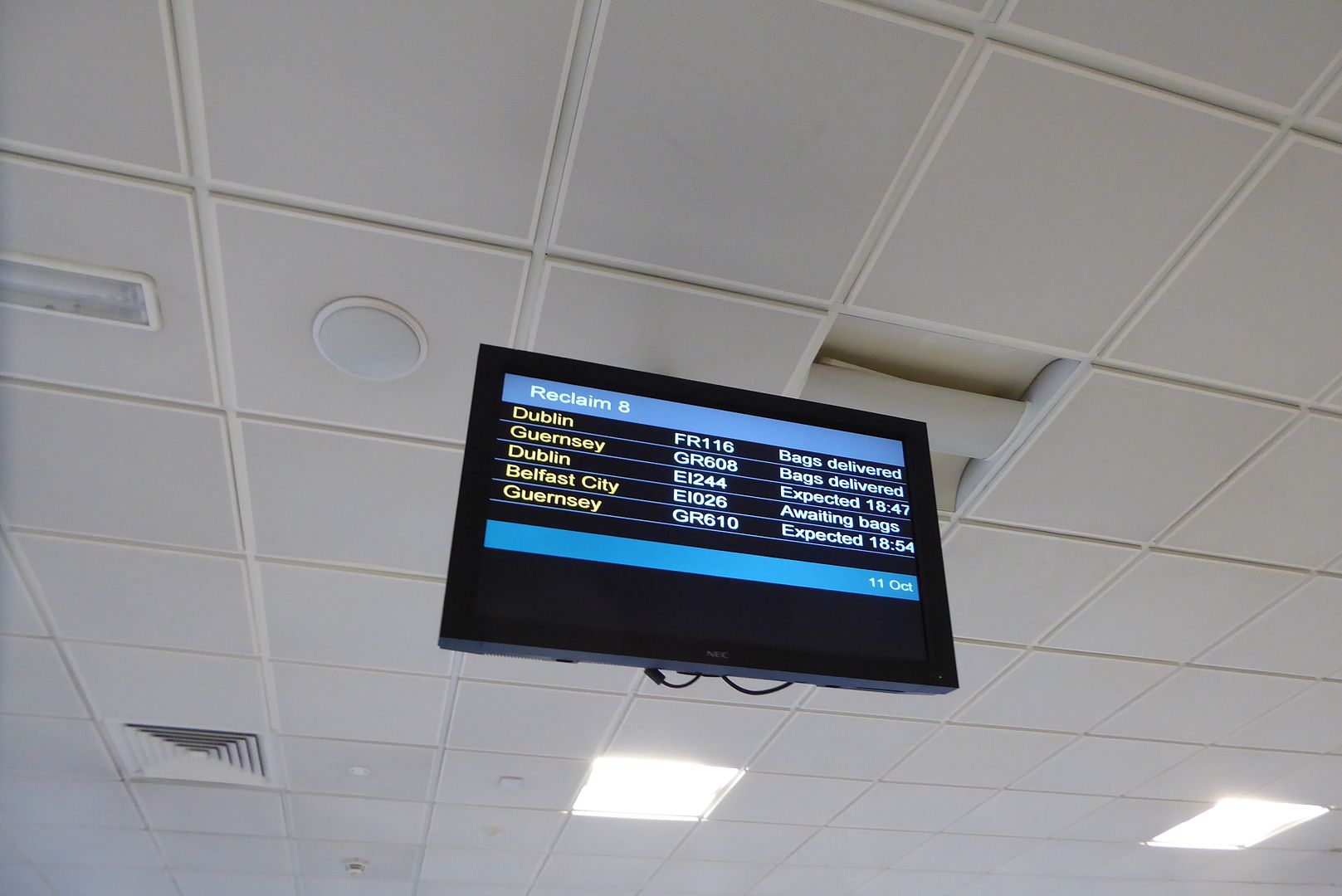 Bags out in 10 min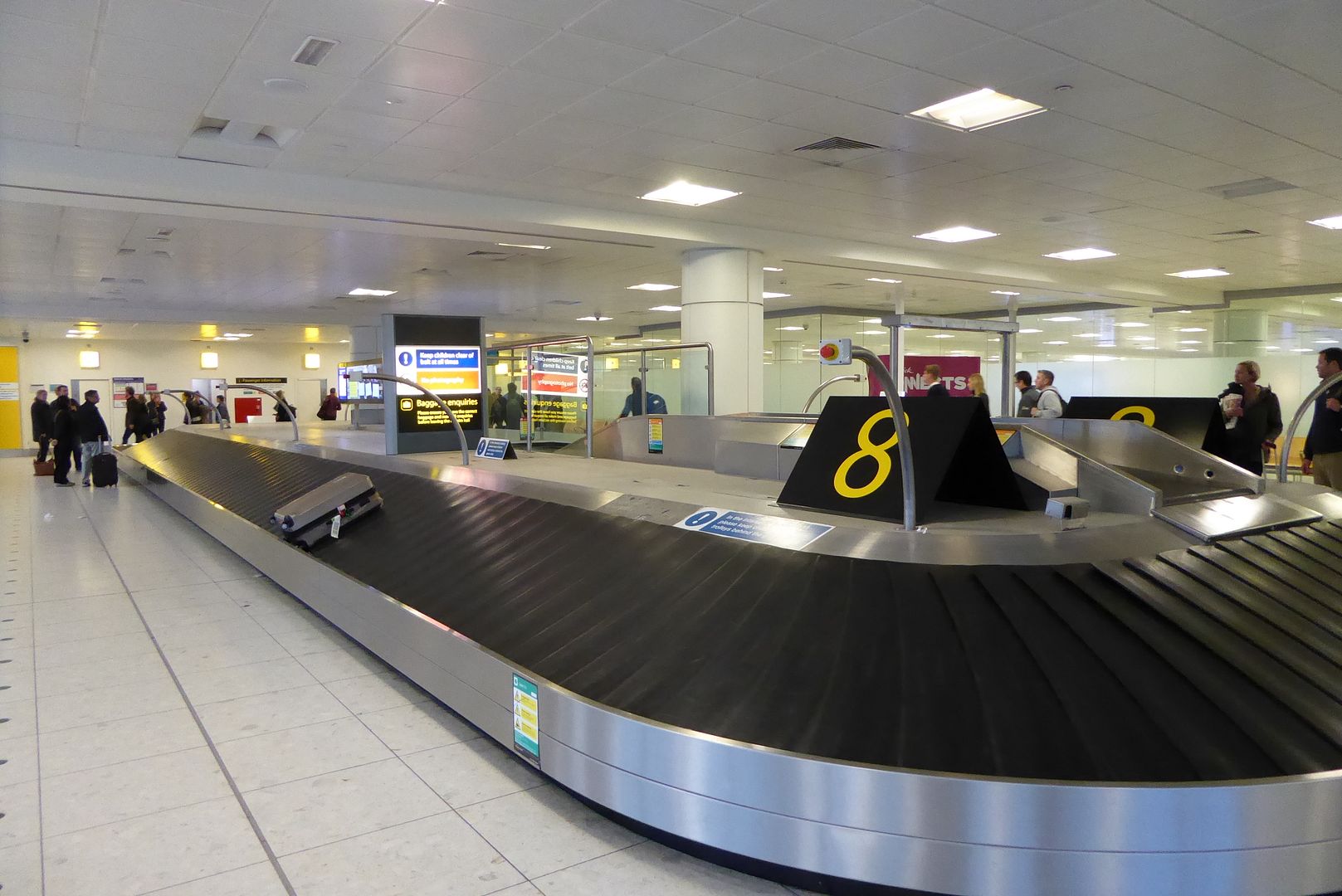 Verdict
On the whole, Aer Lingus provide a very competitive package to Ireland. Given the prices and the timing of the flights I think it's a very convenient way to the Island. A bit more polished crew would not hurt anyone. Apart from that, the hard product is on par with other European carriers. On the whole would rate our trip an 8/10.
Thanks for reading and hope you enjoyed it. As always feedback and comments welcome. Until next time, happy and safe flying, Adios!
Previous Trip Reports
BA First - PEK To LHR - Mid J B747-400
(by
newbief1yer
Sep 20 2015 in Trip Reports)
BA CW - Upper Deck To Beijing - High J B747-400
(by
newbief1yer
Sep 19 2015 in Trip Reports)
China Railway (CRH) - Video Report - SJW - Beijing
(by
newbief1yer
Sep 19 2015 in Trip Reports)
LAN Dreamliner (J) Experience - MAD FRA
(by
newbief1yer
Aug 30 2015 in Trip Reports)
Baltic Escapades - VNO/TLL/RIX On W6,BT And OV
South France - EasyJet A320 BA A319
UK To India - The EK Way - B777-200/300 & A380
India Domestic–Jet Airways And Indigo–A320/ATR 72
BA A320/321 - LHR To Berlin TXL - Christmas Day
China Southern - LHR-CAN-HKT - B787/A321
Aloha! The United Way - B777-200 And B737-900
Mahalo Hawaii, Hello NYC - DL B767-300
Cool Blue To BOS And Got Blue? To LAS - E190 A320
VS Little Red To ABZ And EZY Return
24 Hours On A 787! - Final Leg CZ - AKL-CAN-LHR
Part 5 - BHE-WLG-AKL On NZ Beech1900D And A320
Part 4 - MEL-AKL-ZQN On QA And NZ B738A320
Part 3 - CNS-MEL On JetStar A321-200
Part 2 - SYD - CNS On Virgin Australia E190
Canton Route Part 1 - LON-SYD - CZ DreamLiner/A332
DREAM(liner)ING Of Hainan - China Southern
Panda Calling - BA LHR To CTU - Club World
China - The Low Cost Way - Spring Airlines - SJW-CTU
China United Airlines (KN) - CTU - SJW - B737-700
Norwegian B737 - LGW-TOS-BGO-LGW
Jet Airways: LHR – COK
Barra Trip – that was not to be
LHR - KWI - BA 747 - Part 1 - Middle East -China
Part 5: PVG-LHR - BA - Economy - B777
Part 2: KWI-DXB - FlyDubai - Economy - B737
Part 4A&B - SHA-SJW-SHA - FM: Eco: B737
Part 3A&B : DXB-HKG-PVG: CX & KA :Eco: A333
Morocco Trip - LGW-RAK-TNG-LHR - EasyJet & Iberia
Dusseldorf Calling - BA & EZY - Club/Eco - A321
[Edited 2015-10-16 02:33:23 by LH526]