"Enjoying Czech service, sure?"
The trip in one word:
"RESISTANT"
Ahoj, dear readers,
should I really go for a new airline today?.
Well it seems so!:
Thanx to once again:
http://www.gcmap.com/
Blue and long it was during the inbound for my departure station:
Blue And Long It Is
(by
FLIEGER67
Aug 8 2015 in Trip Reports)
And here are the vids:
http://www.youtube.com/watch?v=800tG6fQDmw
http://www.youtube.com/watch?v=oNgAiQVd6ro
Friday, 04.APR.2014
.
http://www.youtube.com/watch?v=3dTclzKyjHg
.
.
.
.
Service Smart Wings QS 1039 operated by Travel Service
Scheduled: 15.00 // 16.45
These are all the recorded plane types:
PLANE TYPES RECORDED
auf einer größeren Karte anzeigen
The checked airlines without anything new today, never, ever!:
AIRLINES CHECKED
auf einer größeren Karte anzeigen
And do not miss the visited countries:
VISITED COUNTRIES
auf einer größeren Karte anzeigen
Absolutely no idea who´s the boss here at "Aéroport Paris-Charles-de-Gaulle Roissy Airport"!
No lounge on offer here in this part.
Looks like fresh built around gate B10
And maybe the plane, too. Well, see the engine and cowling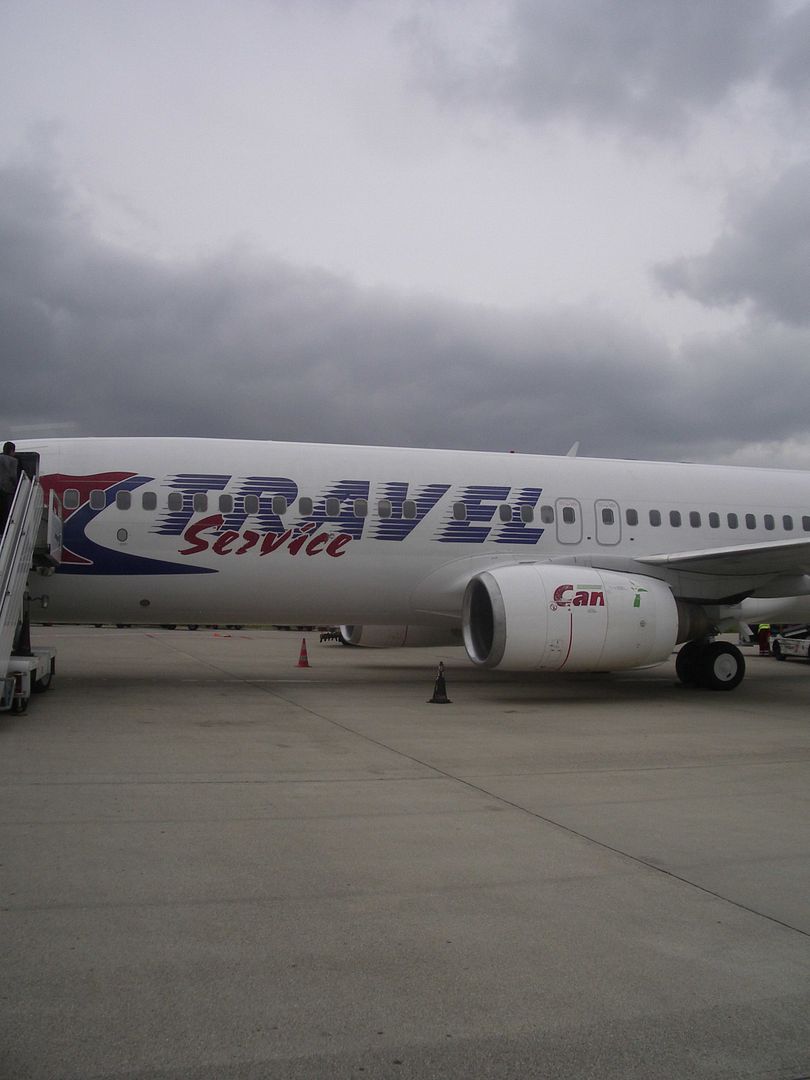 Anyway that´s my ride
A 737-800 it is, leg no. 79 on type, a new entry to the log.
OK-TVO carries no individual name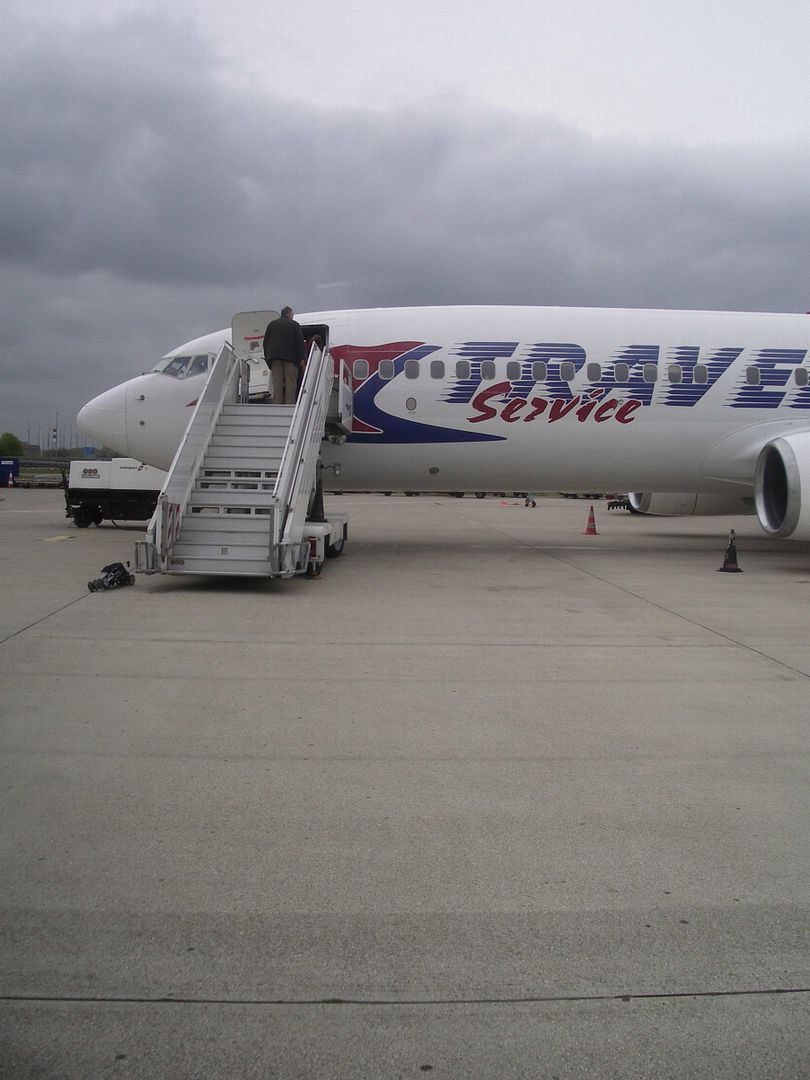 24 examples are in the fleet and this one was first in service at 06.03.2002 with GOL, Travel Service, Sunwing and SpiceJet.
Here are two stories:
http://avherald.com/h?article=42dfe513&opt=0
http://avherald.com/h?article=453cab2a&opt=0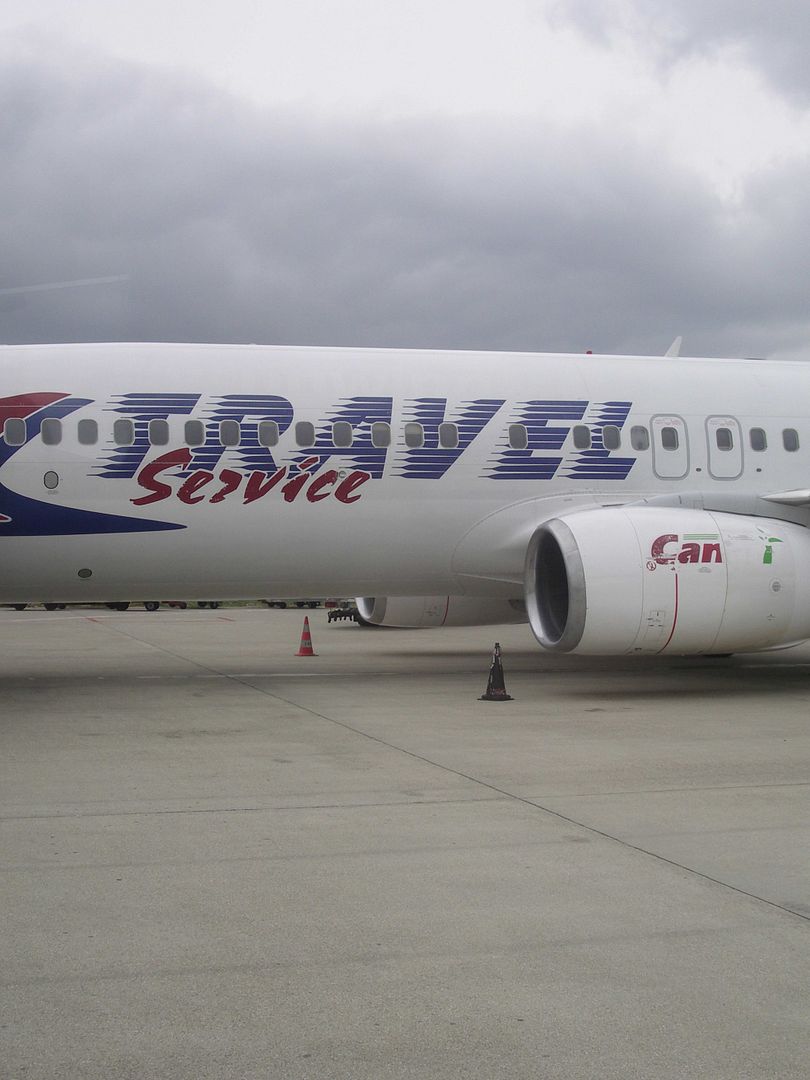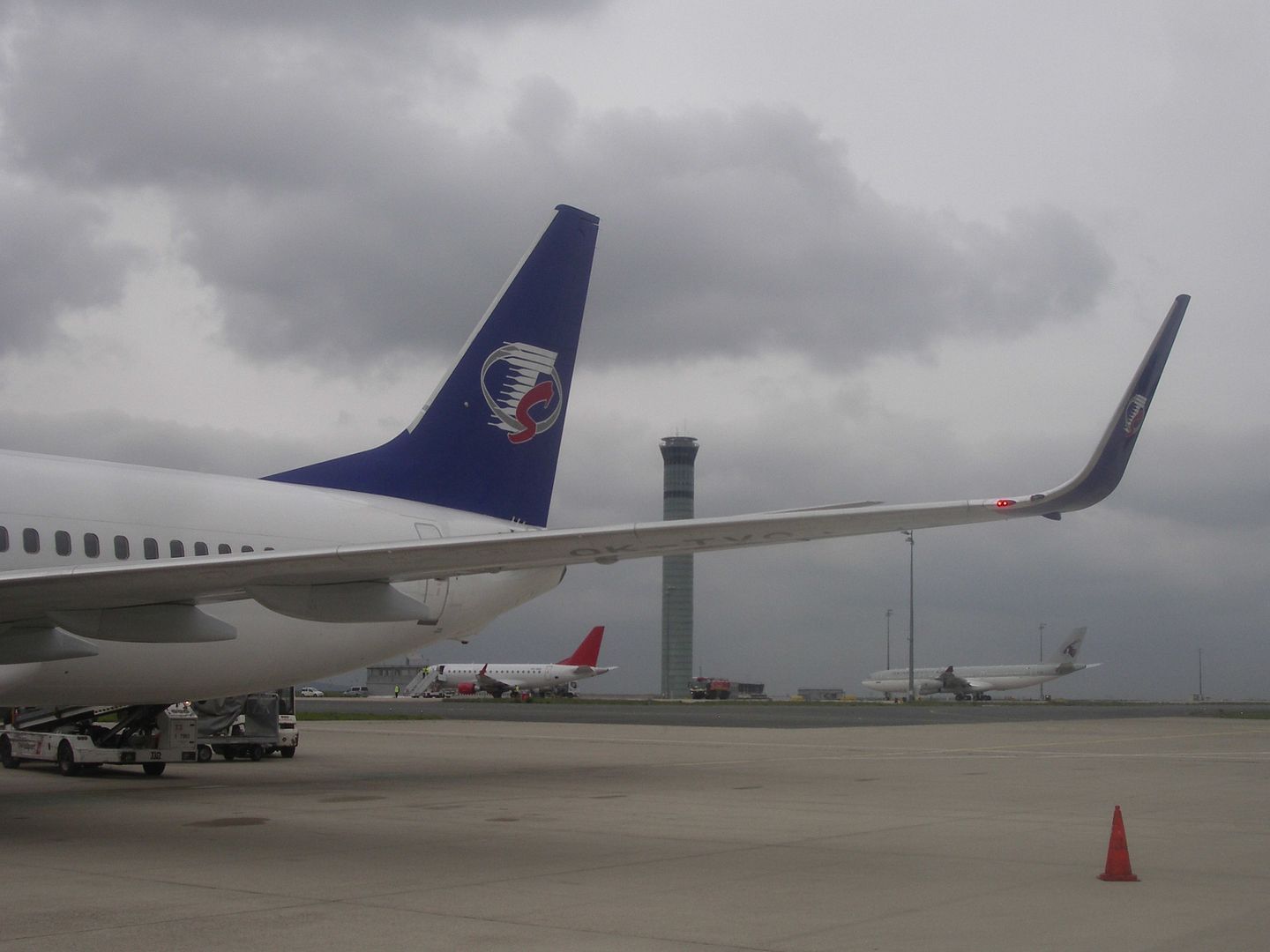 Boarding the "Skytravel" right now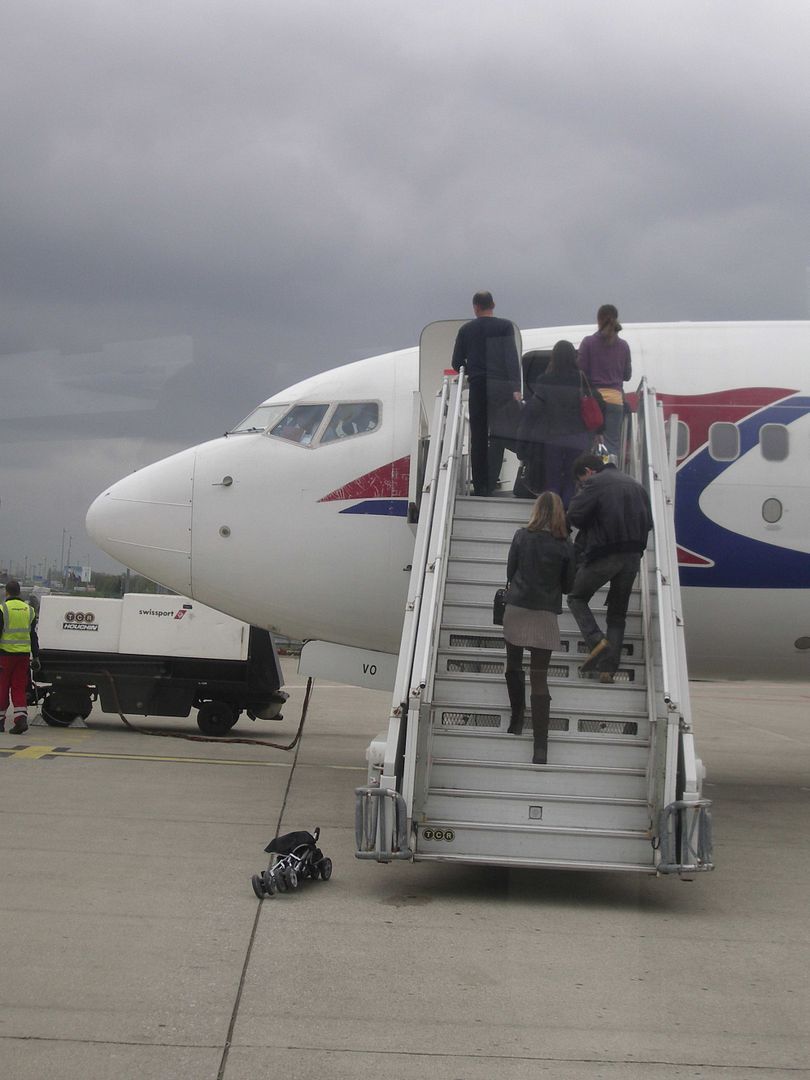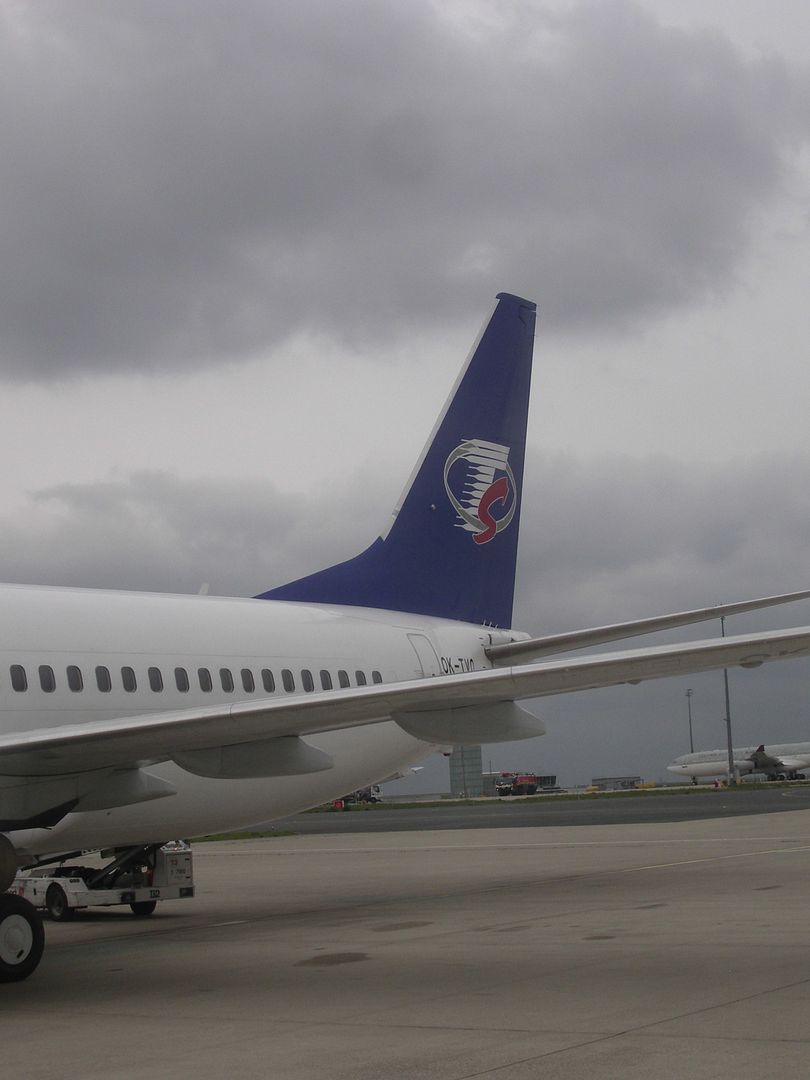 The ticket is fixed at 78.00 Euro´s with Tripsta.de, but sorry, not on this one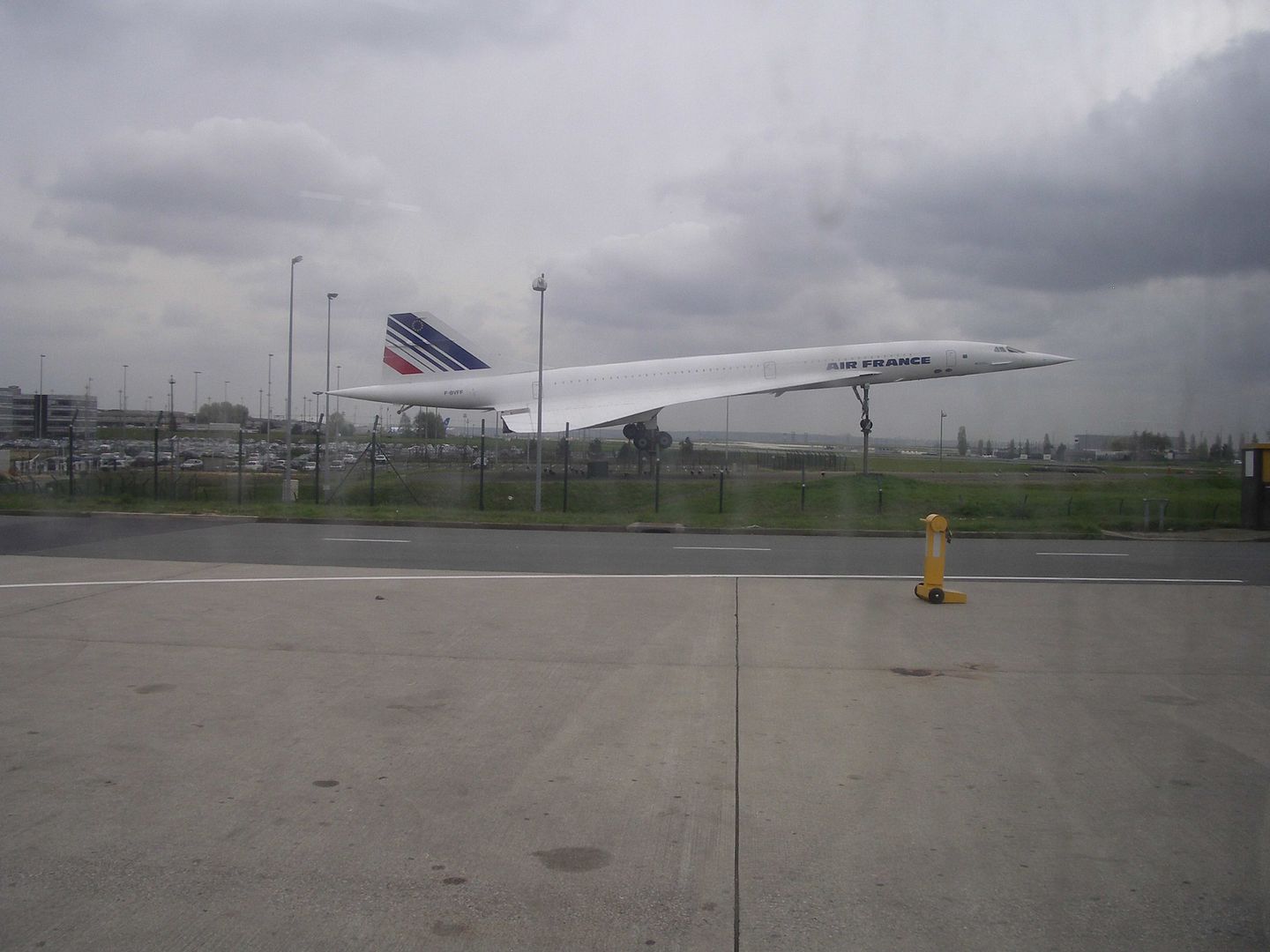 3.10 pm, short after schedule, time to go now for 1.20 hours ex the 4200 meters "Two-Seven-Left". 12 degrees and cloudy it is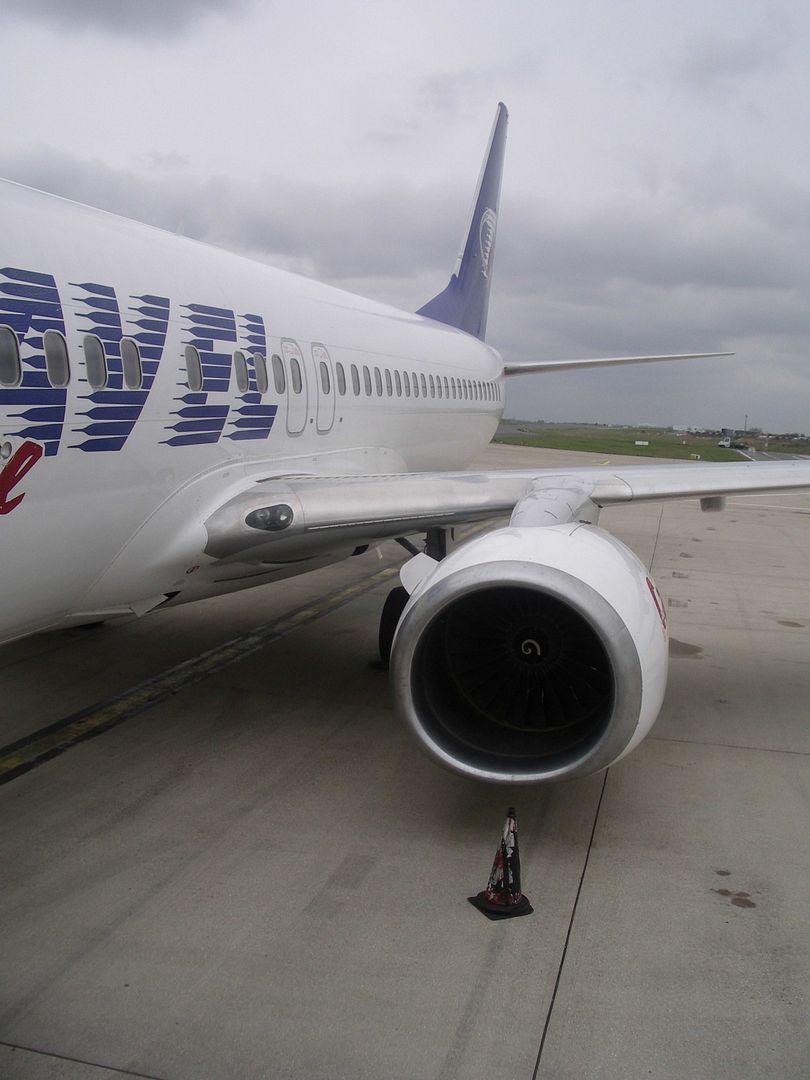 Cabin crew is two female FA´s, elder ok, younger nice and two male FA´s, elder ok, middle aged nice, service is BOB.
Just to compare
A view for the interior with a 50% load and close to all pax seated upfront, sure ok with me at 27A and so on!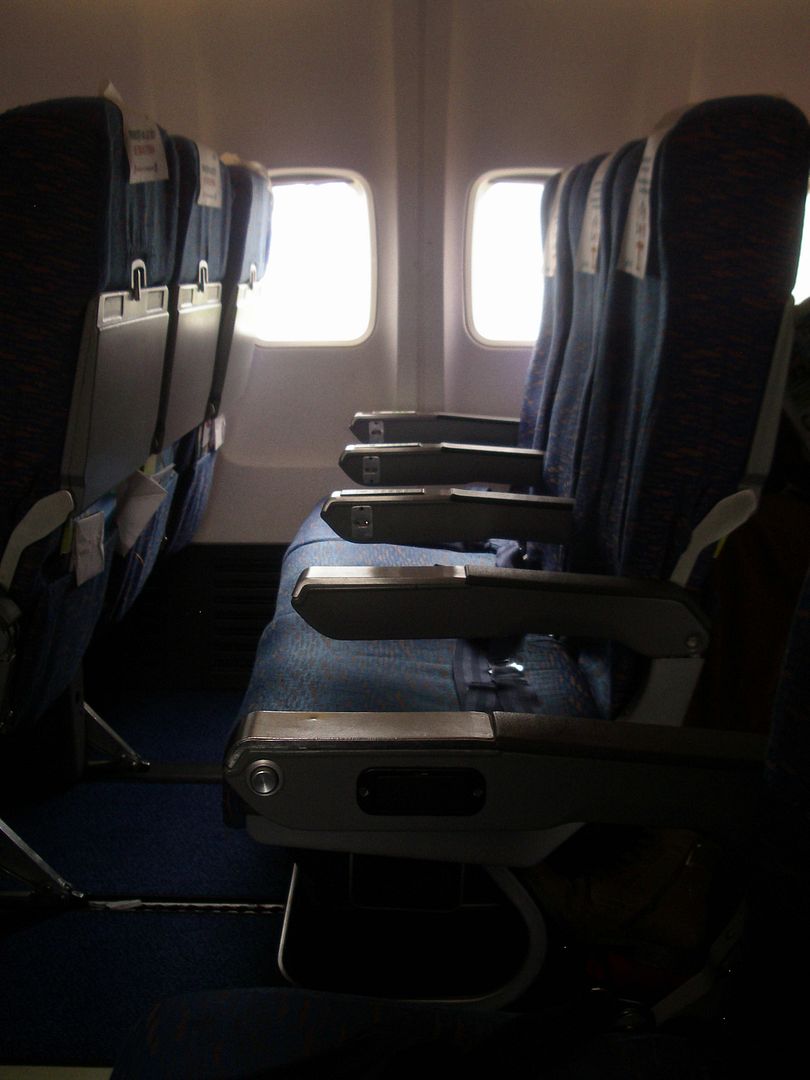 Looks like just a bit oldfashioned and yes, not unexpected, the legroom is low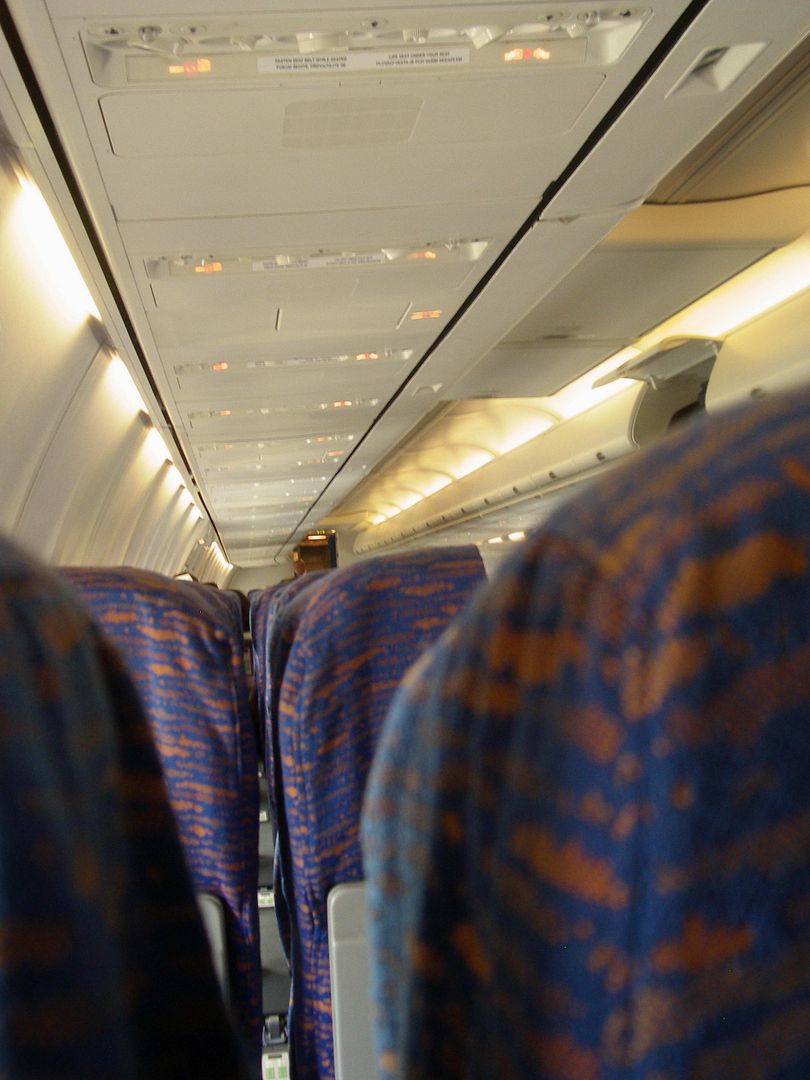 The "Kormidelnik" is Czech, all anouncements in Czech only. Ok, the french fly local and who expect a German on this route. FRA is somewhere below the clouds without further informations about the flightlevel.
En Espagnol, sure, definitely needed on this route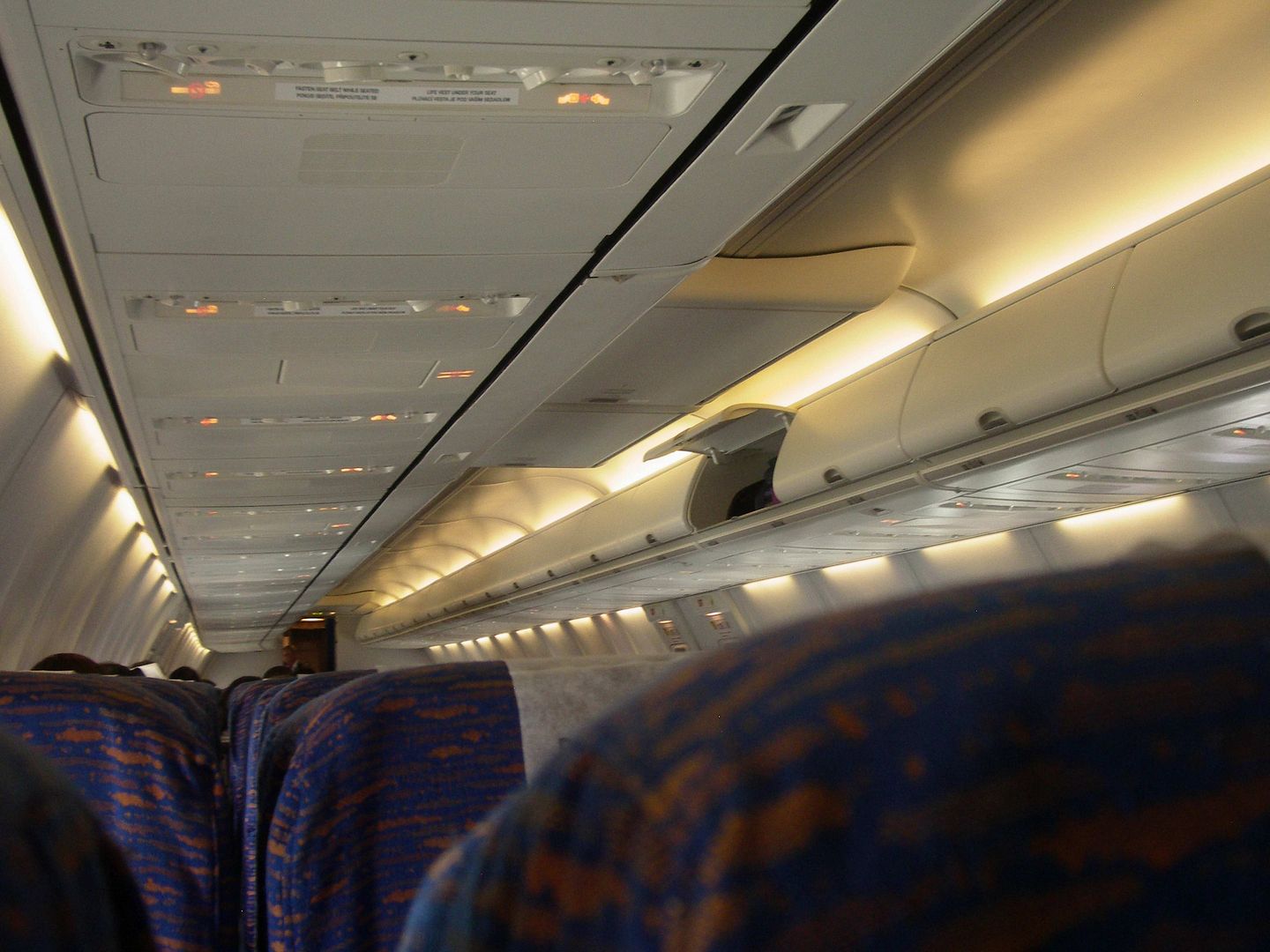 Better this way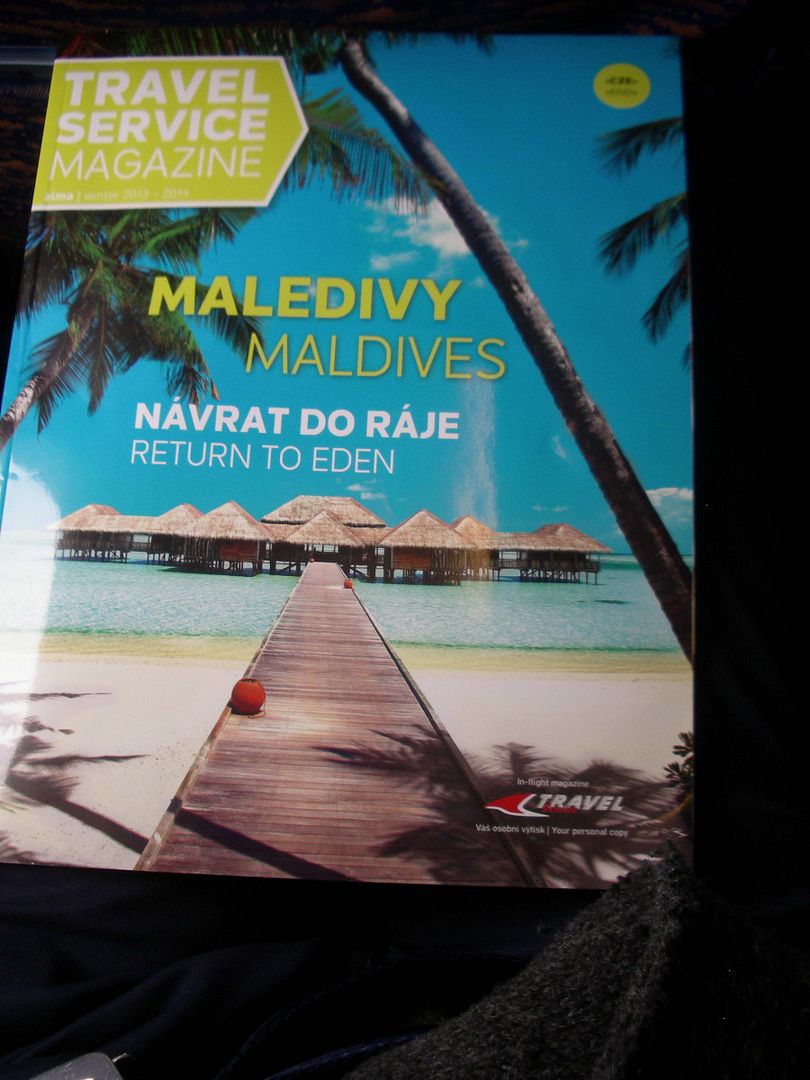 Everything perfectly well maintained, ahem!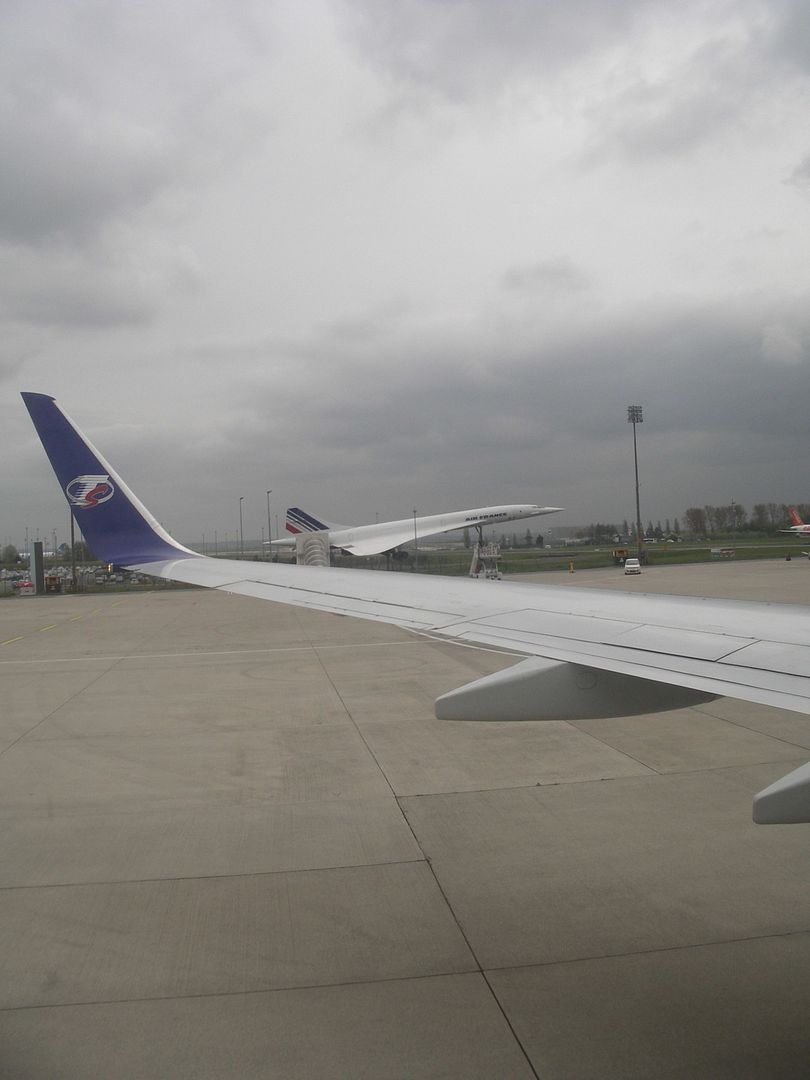 But it works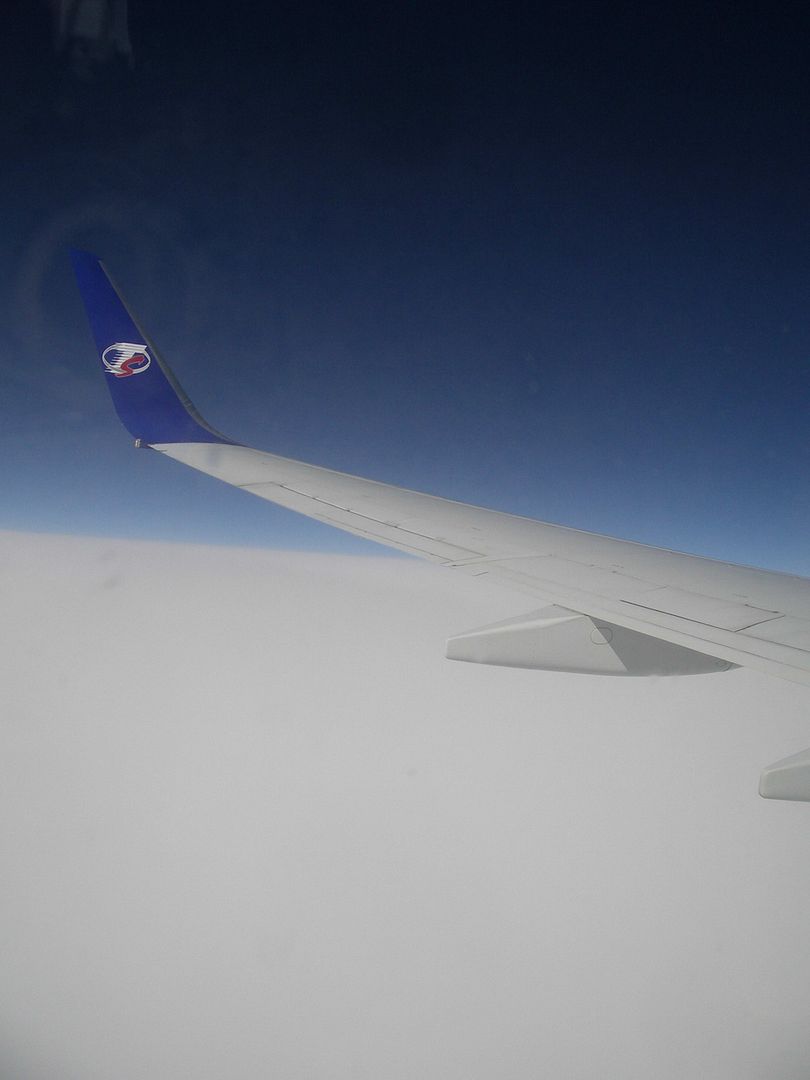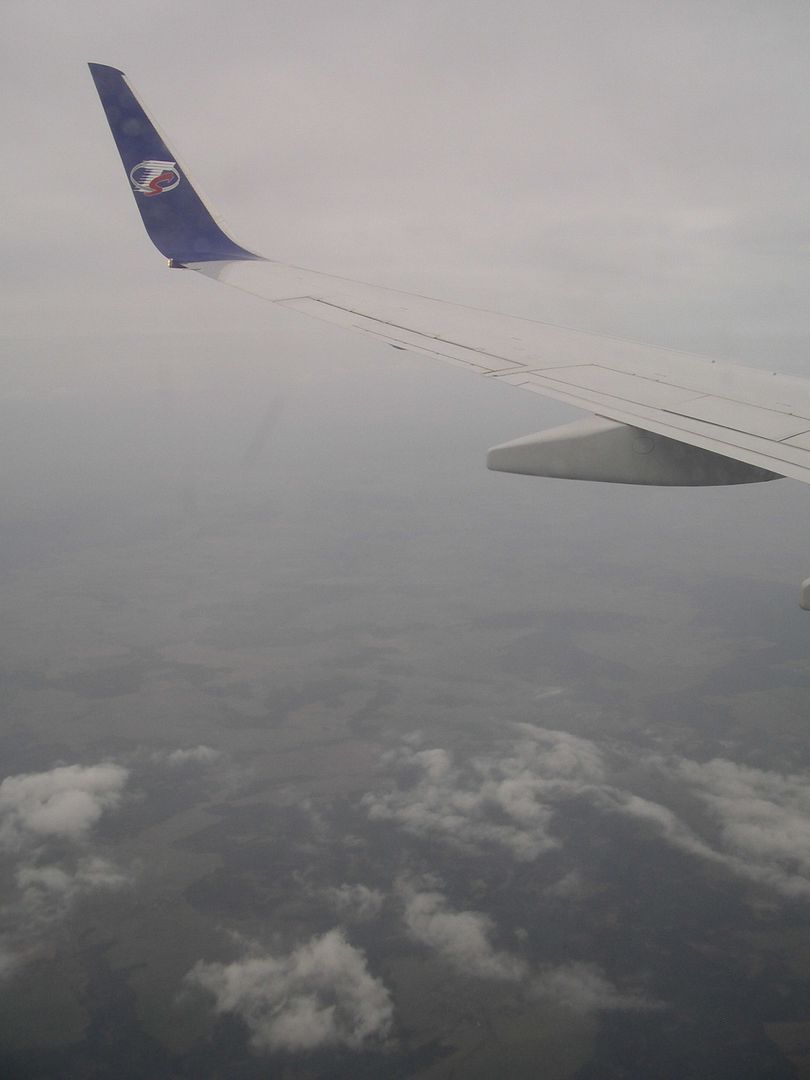 And cloudy it is around "Letiště Václava Havla Praha"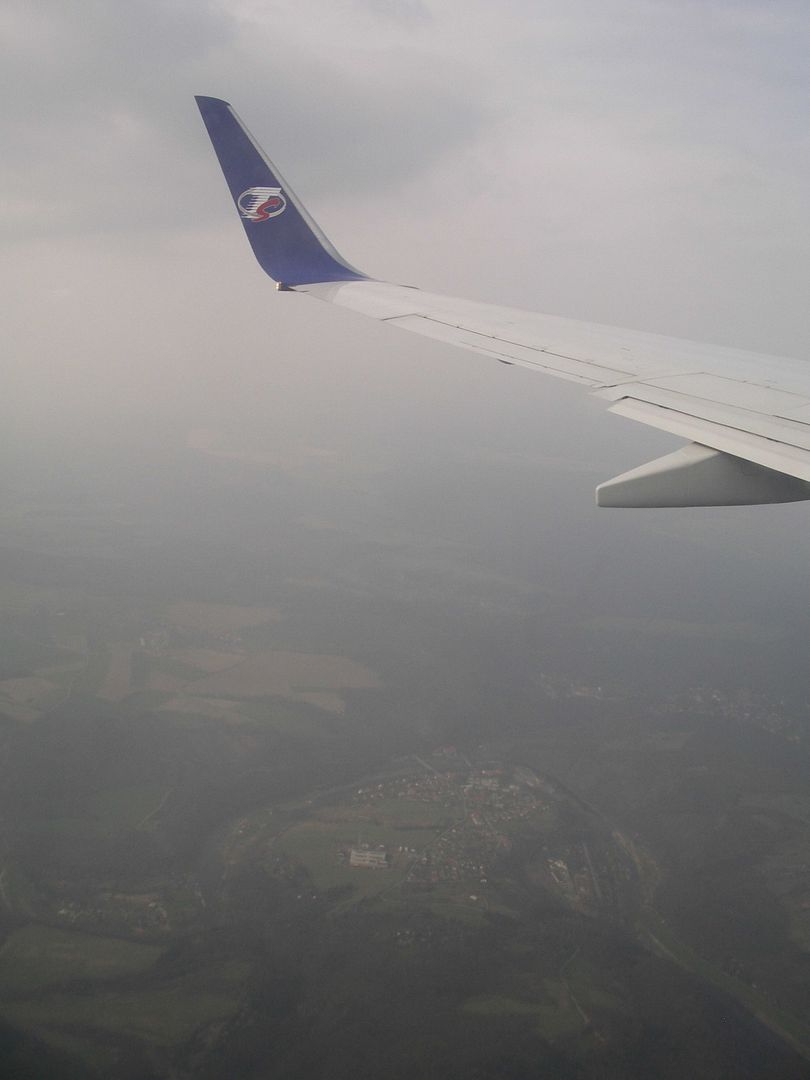 Touchdown at the 3715 meters "Zero-Six", 6.30 pm, 15 minutes ahead to schedule, 20 degrees and partly cloudy it is.
But the sun is out at the airport, perfect
The real Smartwings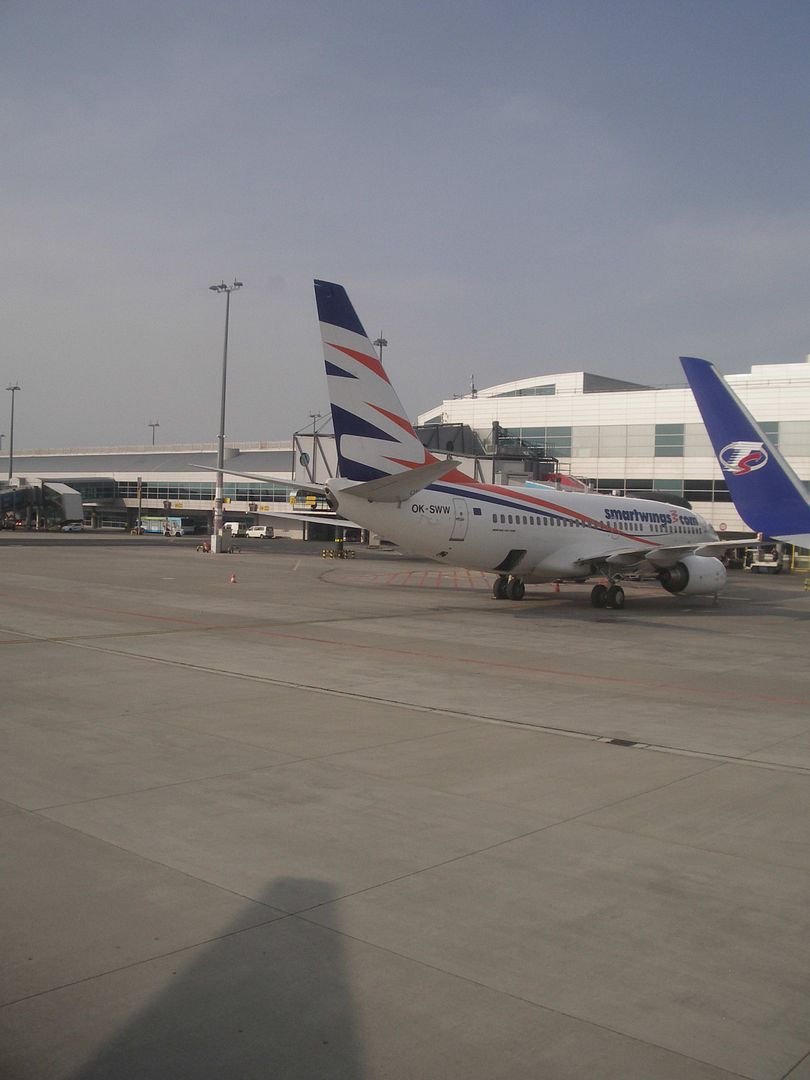 Bye now to the Service, ok, at least the Travel Service!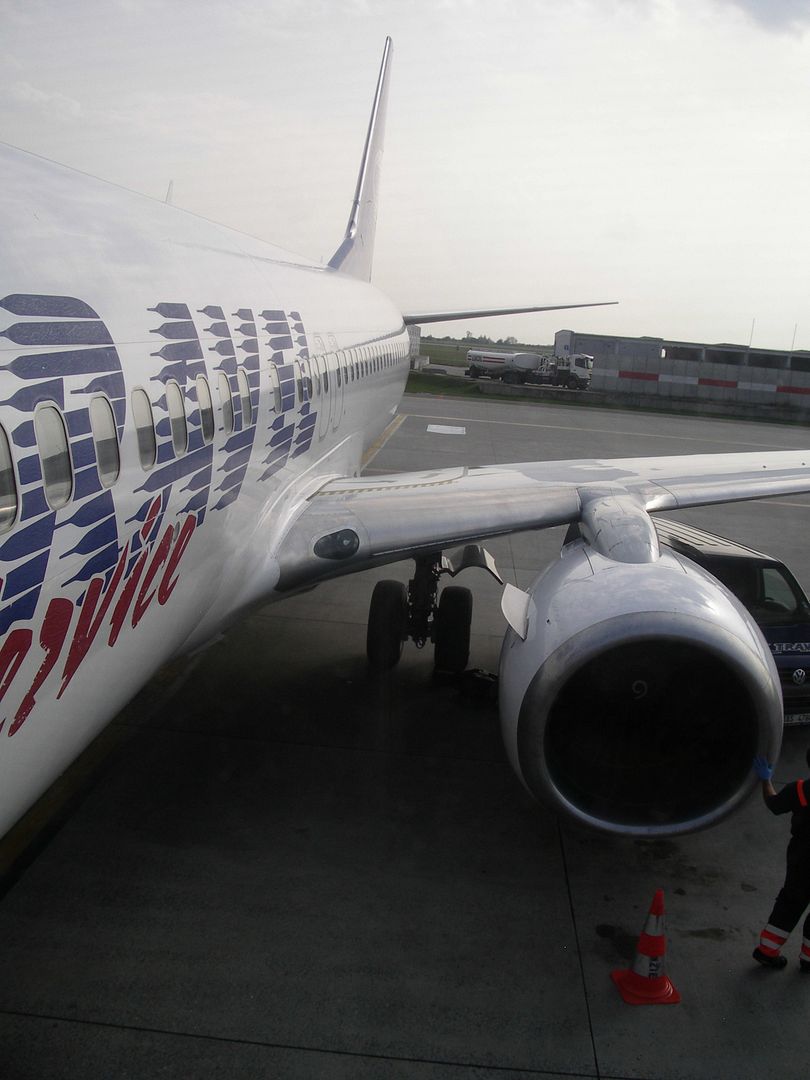 -CONTINUED BELOW-