Video Report
Ryanair London Stansted to Milan Bergamo - Boeing 737-800 (EI-FIB/EI-EVF)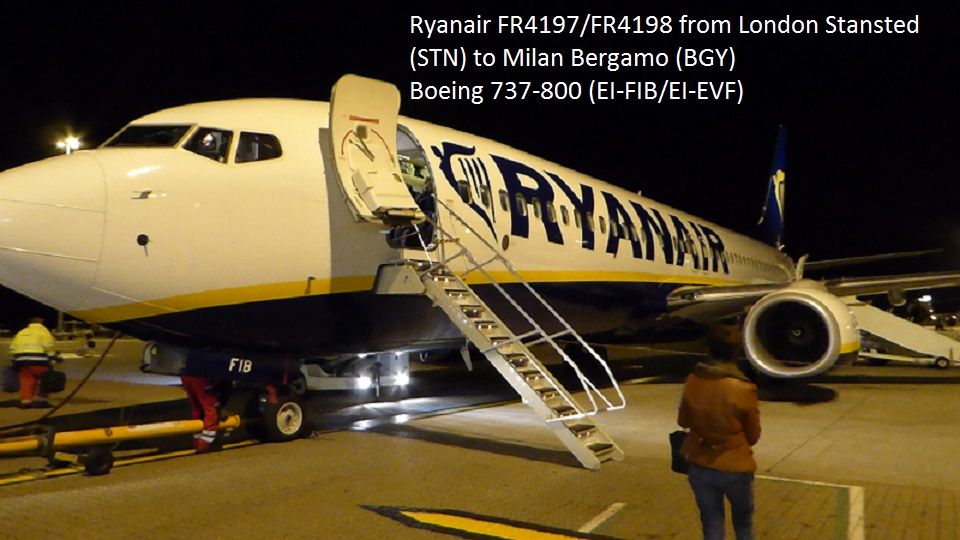 Hello A'netters, Greetings. Lake Como had been on the cards for a while, so picked a weekend in November (yes not the best time, but after being there, I don't see why not?) and away we went. Below is a trip report on Ryanair from London Stansted to Milan Bergamo and back, along with a few snapshots of our trip. Hope you like it.
Thanks to GCMaps for the map illustrations below:
Stats (Since 2010, when I started maintaining my flight reports):
17th and 18th time on a Boeing 737-800; 3rd and 4th time on Ryanair
2nd time to Stansted and 1st time to Bergamo.
Ryanair

FR4198 and FR4197

STN – BGY - STN

Flight Reg: EI-FIB ; Built and delivered to Ryanair in Feb 2015

Flight Reg: EI-EVF ; Built and delivered to Ryanair in Feb 2012

Seat 26A and 20D

Flight time: 20:05 – 23:00 (20:45 – 23:15)
18:30 – 19:40 (18:30 – 19:25)

20th and 22nd November 2015

Total paid £165 for two passengers including check in luggage
Website booking and online check in
Booking process was enough. Easy to navigate website and transparent. Online check in was possible a week before the date of departure. This was when the free online check in was available. If you wanted to check in before that date, then you had to pay for an assigned seating option. Within the 7day period, you get free automatic seat allocation. Quite similar to Aer Lingus, wherein checking in for free allocated seating is open 30 hours before departure. Checking in online simple enough though. Opted for the free seat allocation. Got a window and middle for onward journey, but an aisle and middle seat for the return.
Check in and security
As expected the drive to Stansted was stressful being a Friday evening. Nevertheless, reached an hour before departure. Check in was quick but security was a bit tedious. We were airside by 7:30 pm.
Stansted seems to have some decent duty free and its seems to be building in the right direction. Miles ahead of Luton. Didn't have enough time to have dinner, instead decided to grab something from the flight. We reached the gates at 7:45. Looked like there would be a delay. But given Ryanair reputation for a quick turnaround would they make it on time?
Busy time to get to STN, but not too busy at the airport, per se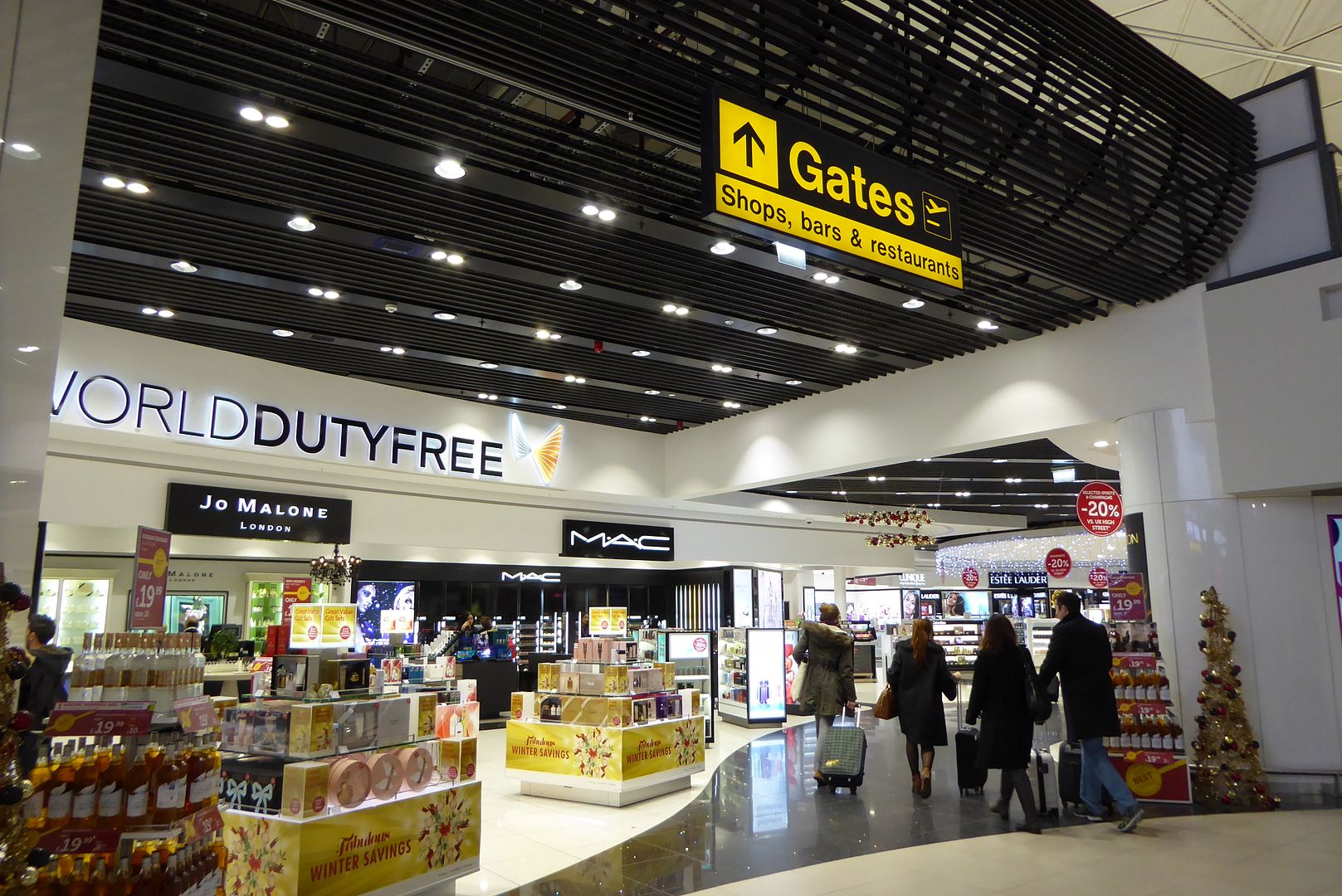 STN air side is a fairly decent place to be. Good shope, and some good places to fill oyur stamach too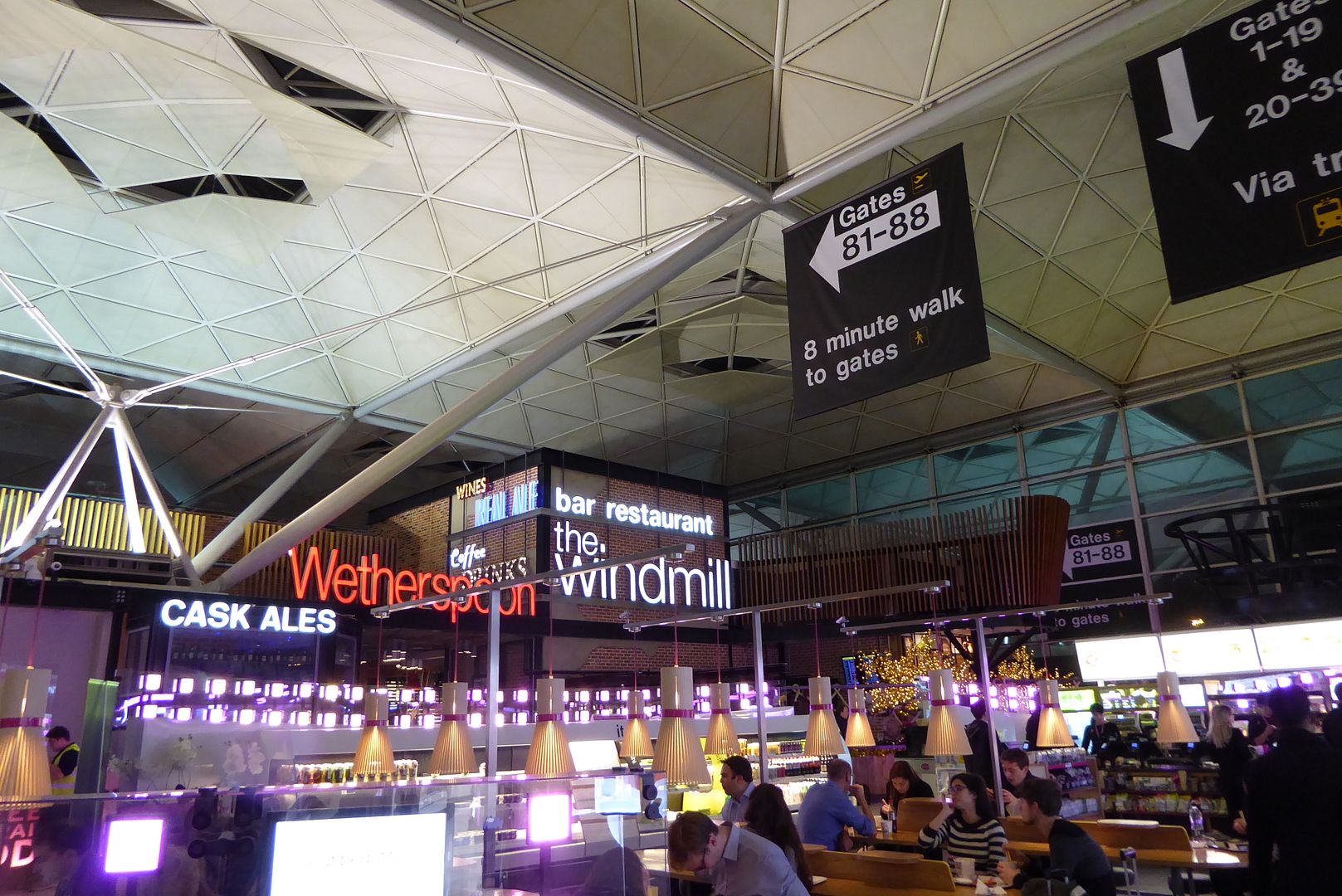 FIDS at STN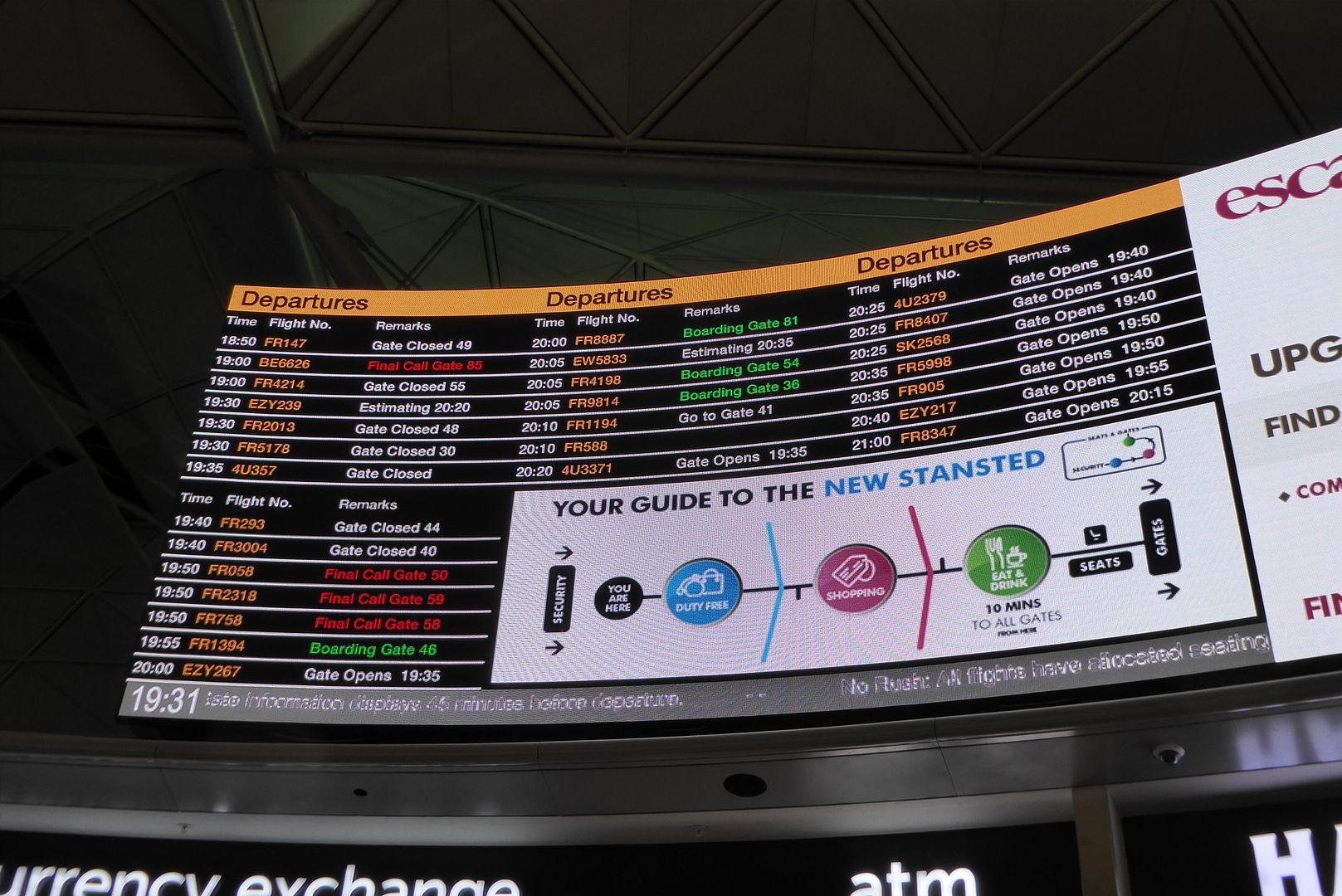 Gates this way, Sir
Ryanair terminal at STN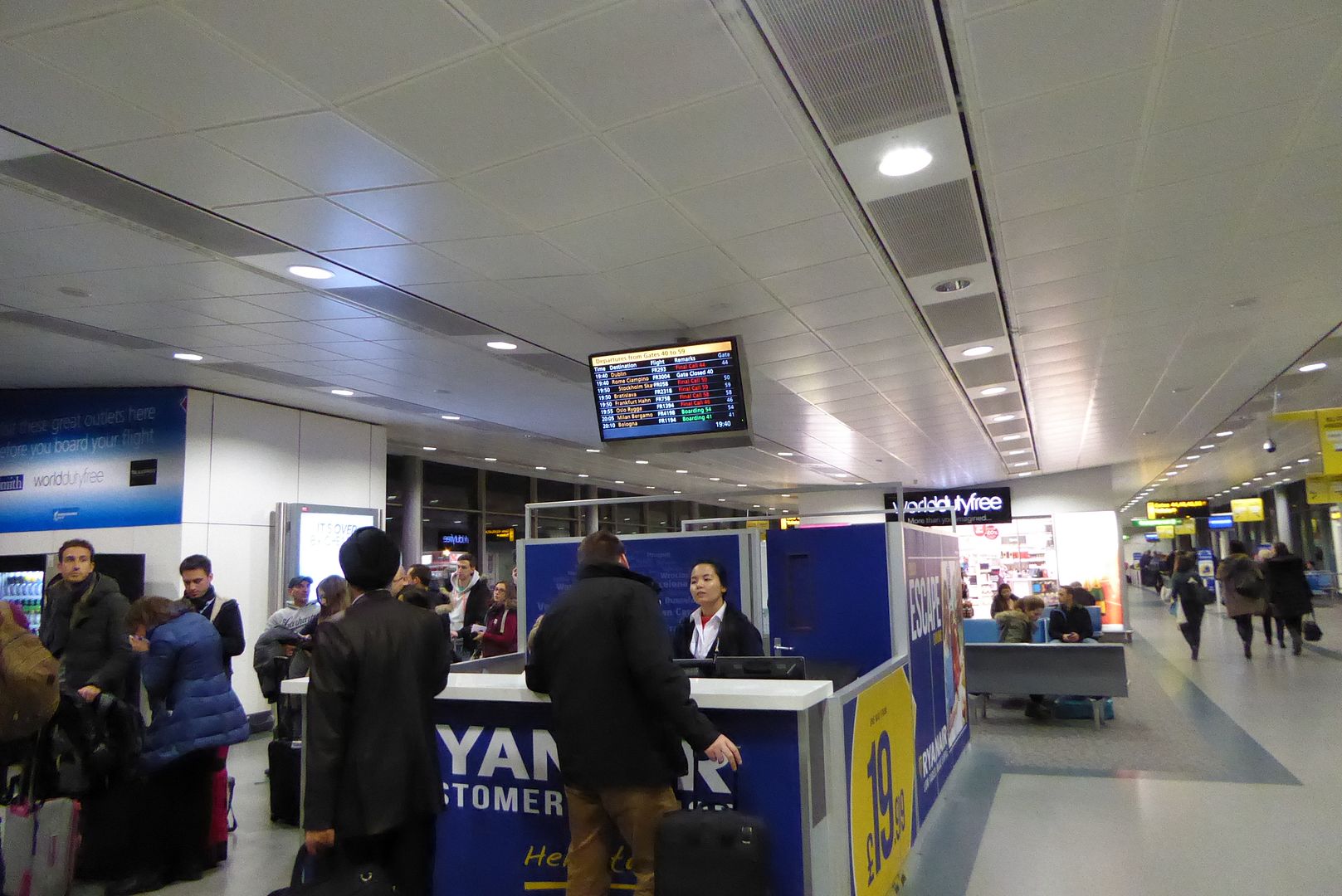 Ryanair - all over the place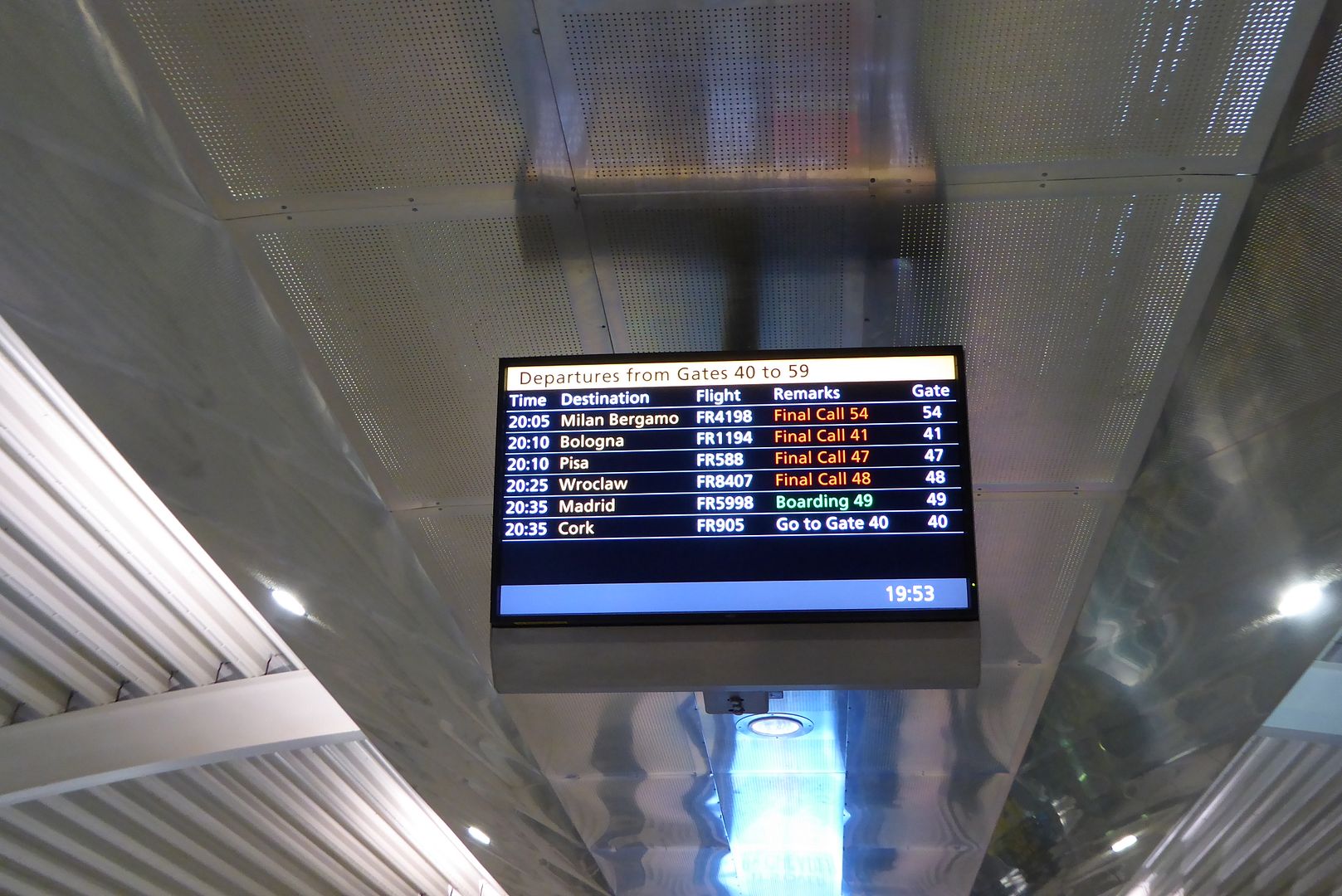 Boarding
Didn't seem so. As we only started boarding after the scheduled departure time at 8:10. The delay seemed to be due to late incoming flight.
Not strict with hand luggage and also checking in at the gate for free.
Boarding complete by 8:30. Departed gates by 8:45 and airborne by 8:50.
A looong queue at our gates - 54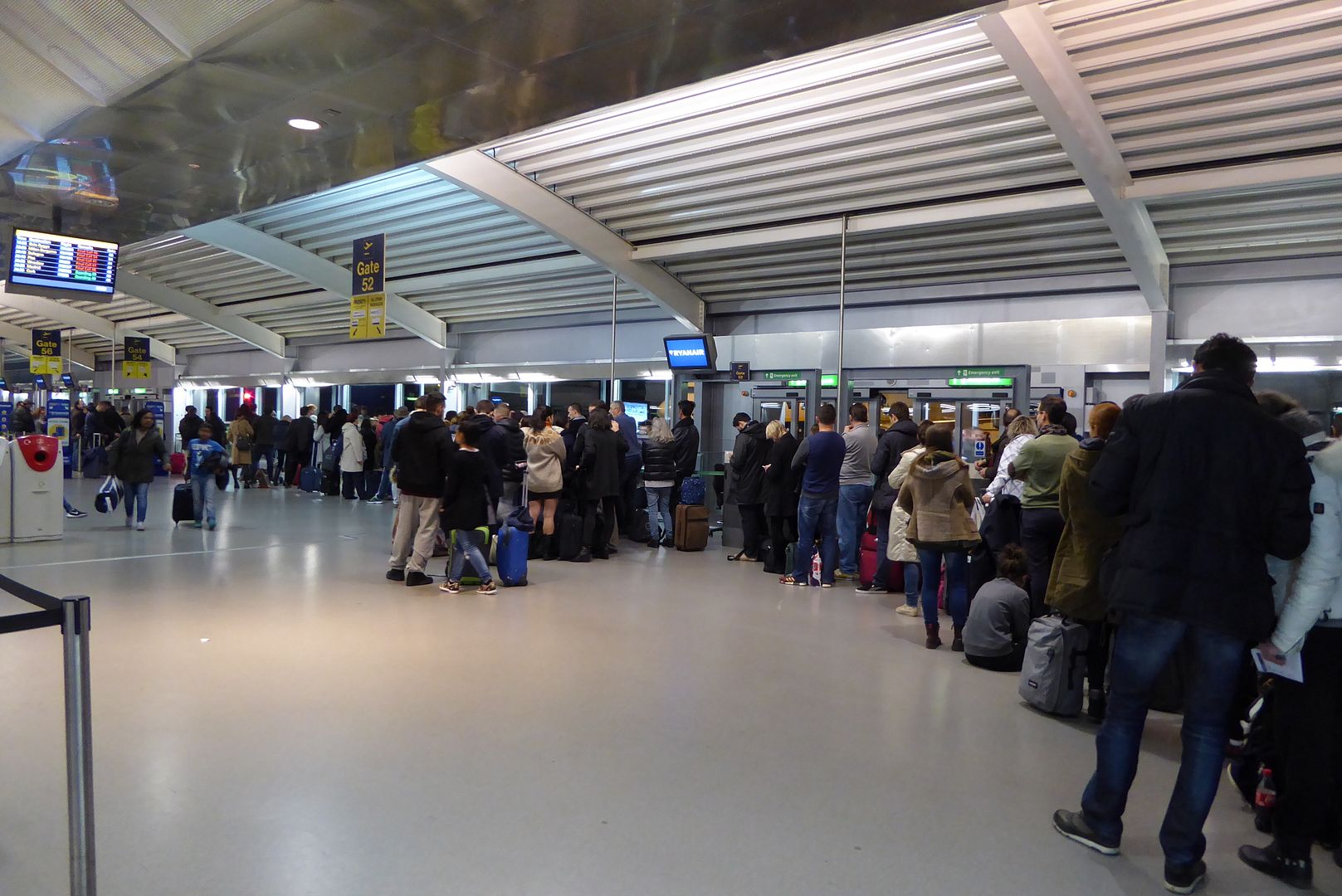 If it's free, it fits - no longer enforced strictly; if its a good thing or bad, it depends on which side of the stick you are at. I woud prefer it be enforced a bit more strict than the way they are.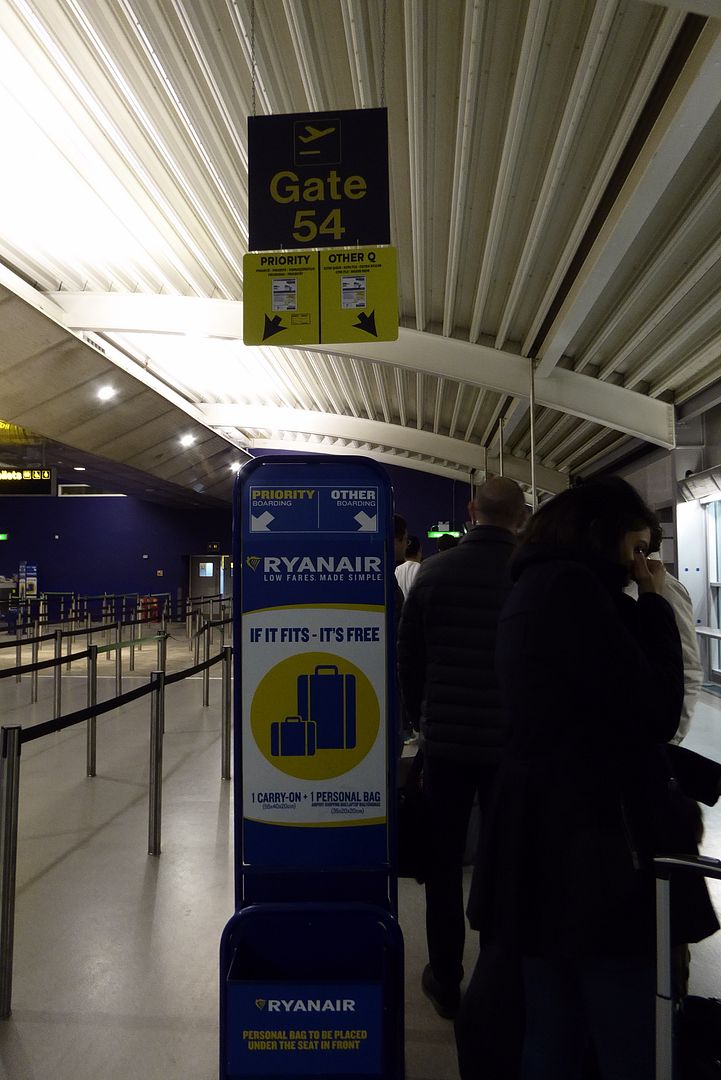 Finally Boarding time
First impressions
Good amount of information from the cabin crew and from the captain. Flight time of an hour and 30 minutes announced.
First impressions of the cabin, it was the usual Ryanair affair. A sea of yellow and blue. Will make you come out of colour blindness if you had one.
That being said the cabin crew were cheerful (albeit looked a bit tired) and the cabin was spotlessly clean. Brownie points for Ryanair. Besides, so far there wasn't anything to suggest that we were not in any other full European carrier.
Up close and personal - EI-FIB (Delivered Feb 2015)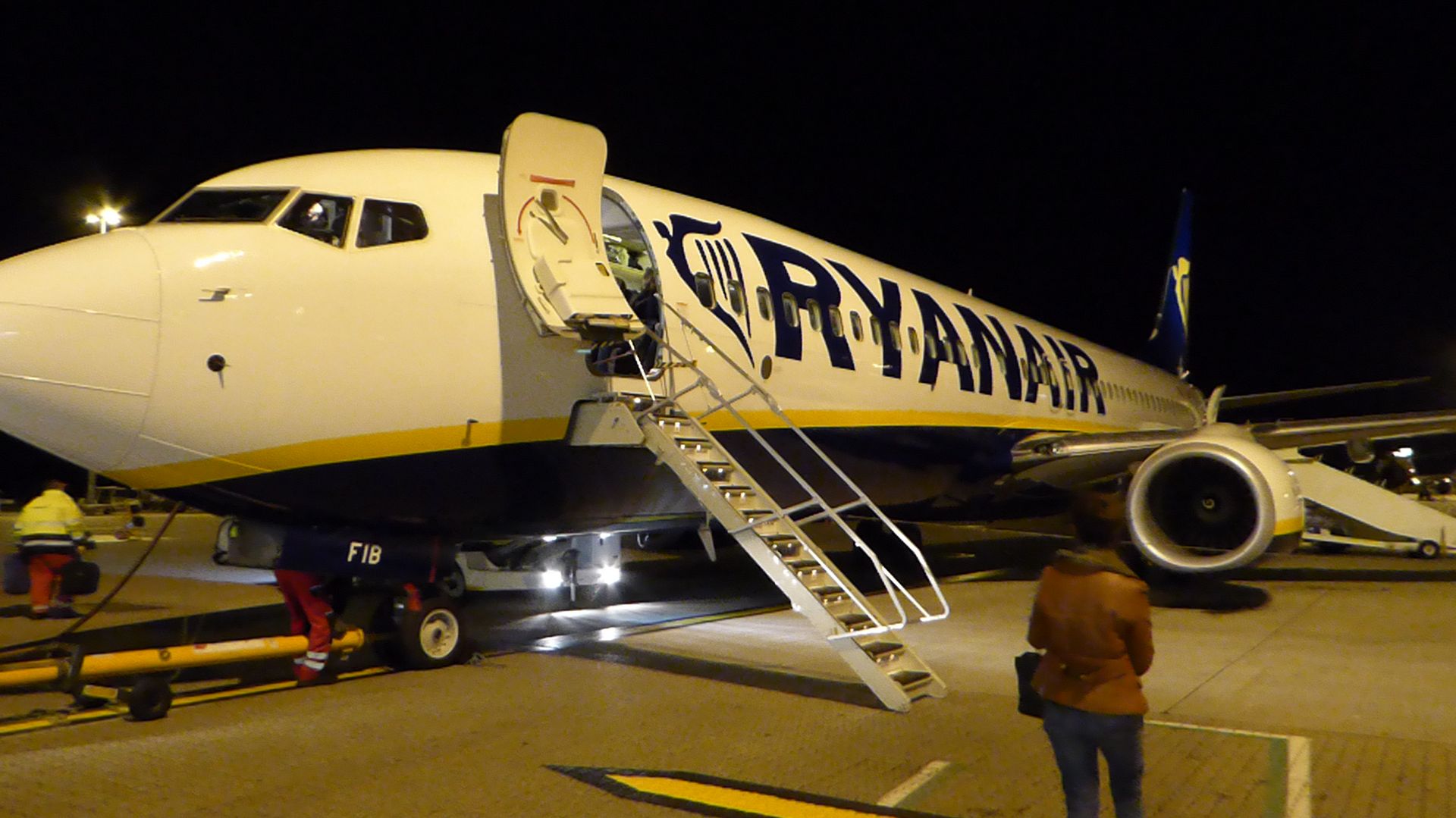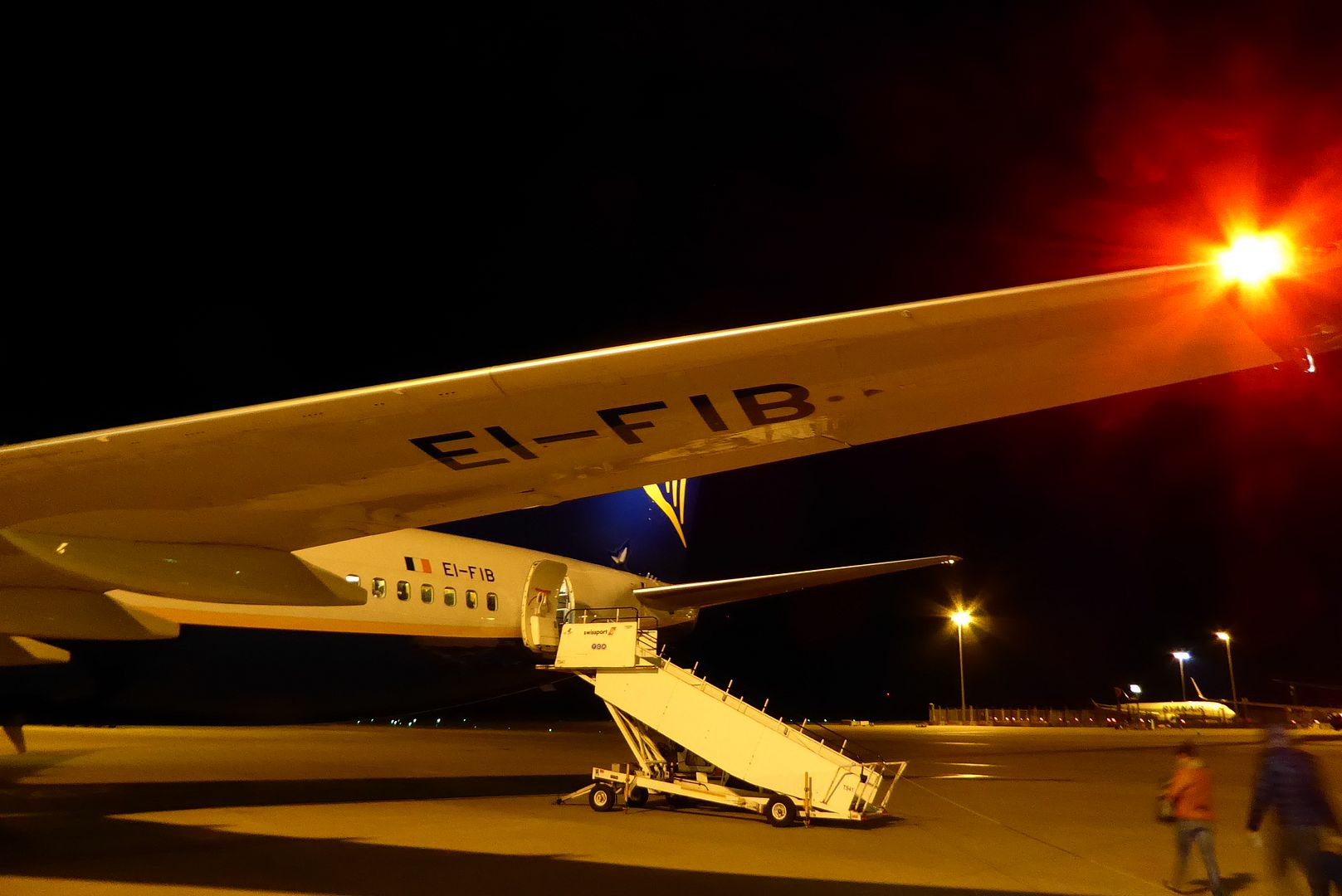 Ryanair galore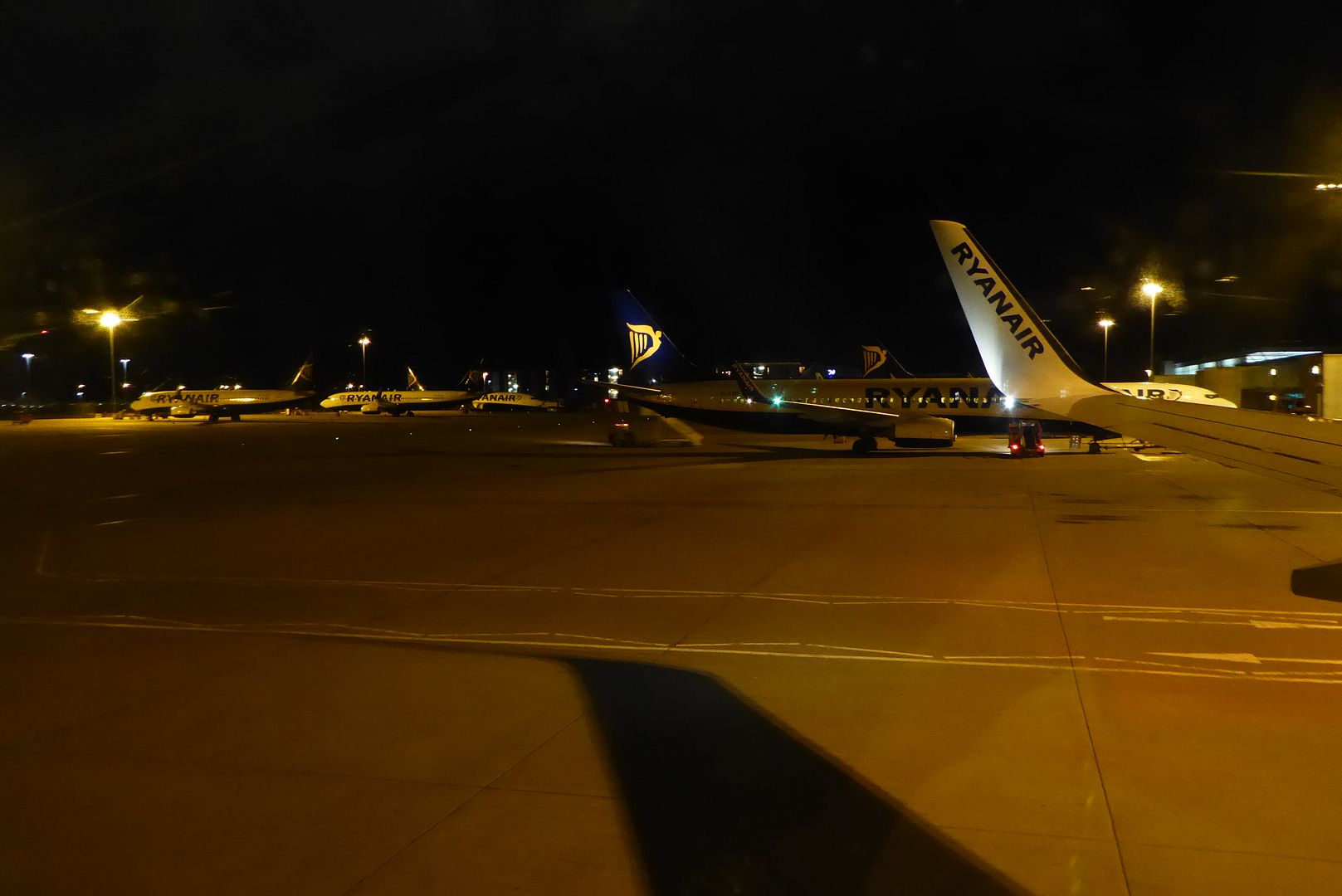 On-board EI-FIB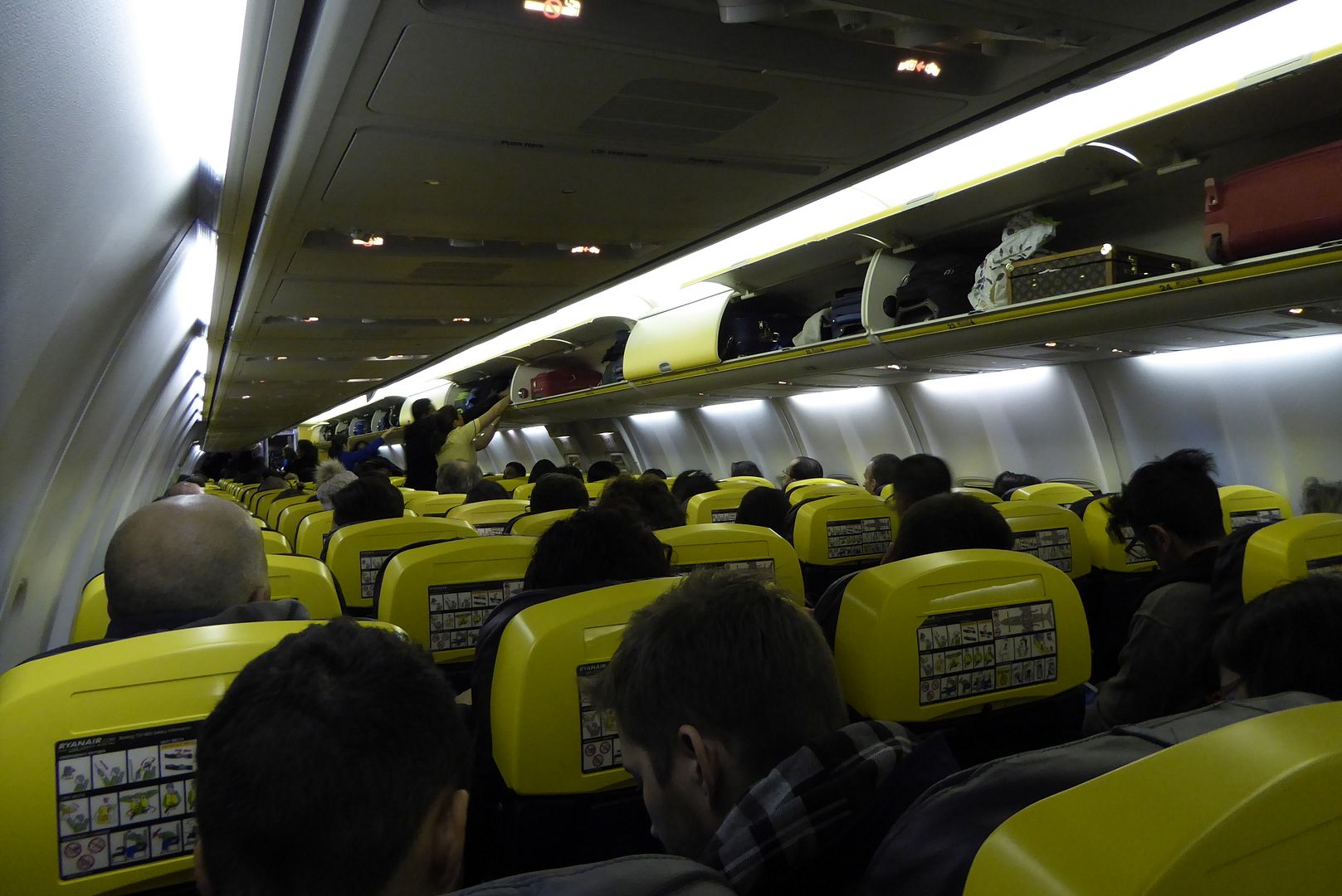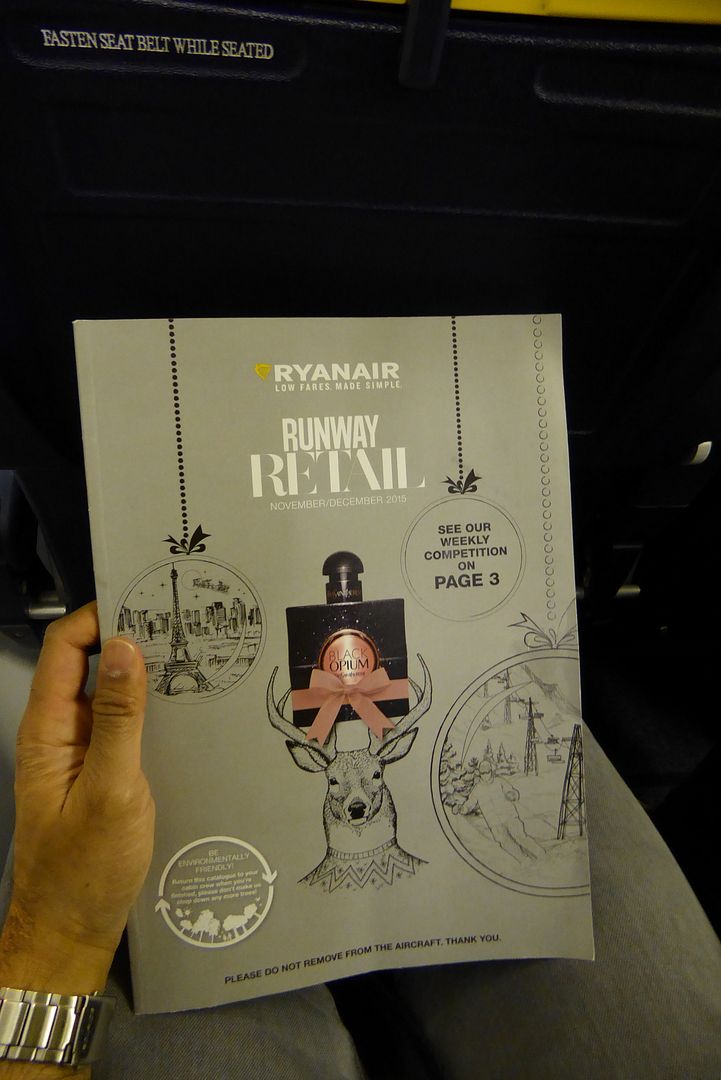 In flight
Once airborne the FNB round commenced almost immediately. Ryanair also handed us a smart looking retail magazine. Quite a classy way to promote duty free shopping. A world apart from the previous in your face marketing. So far all the signs in the right direction.
Cabin ambience and temperature was well kept during the course of the flight. Extremely satisfied with the strides in improvement made by Ryanair.
Load was full except for one seat, which was the aisle seat in our row.
Take off time...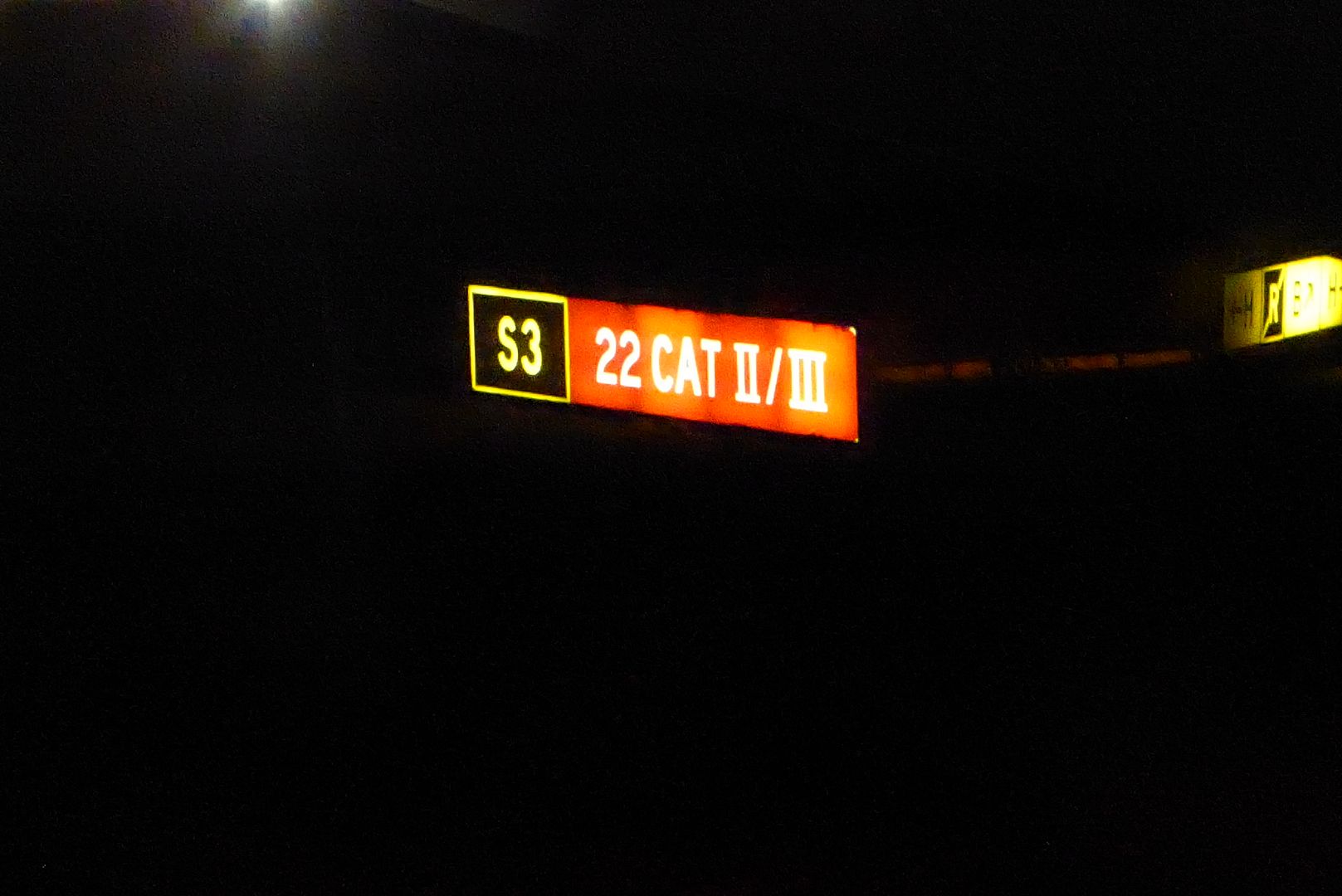 That's a lot of scratch cards to be sold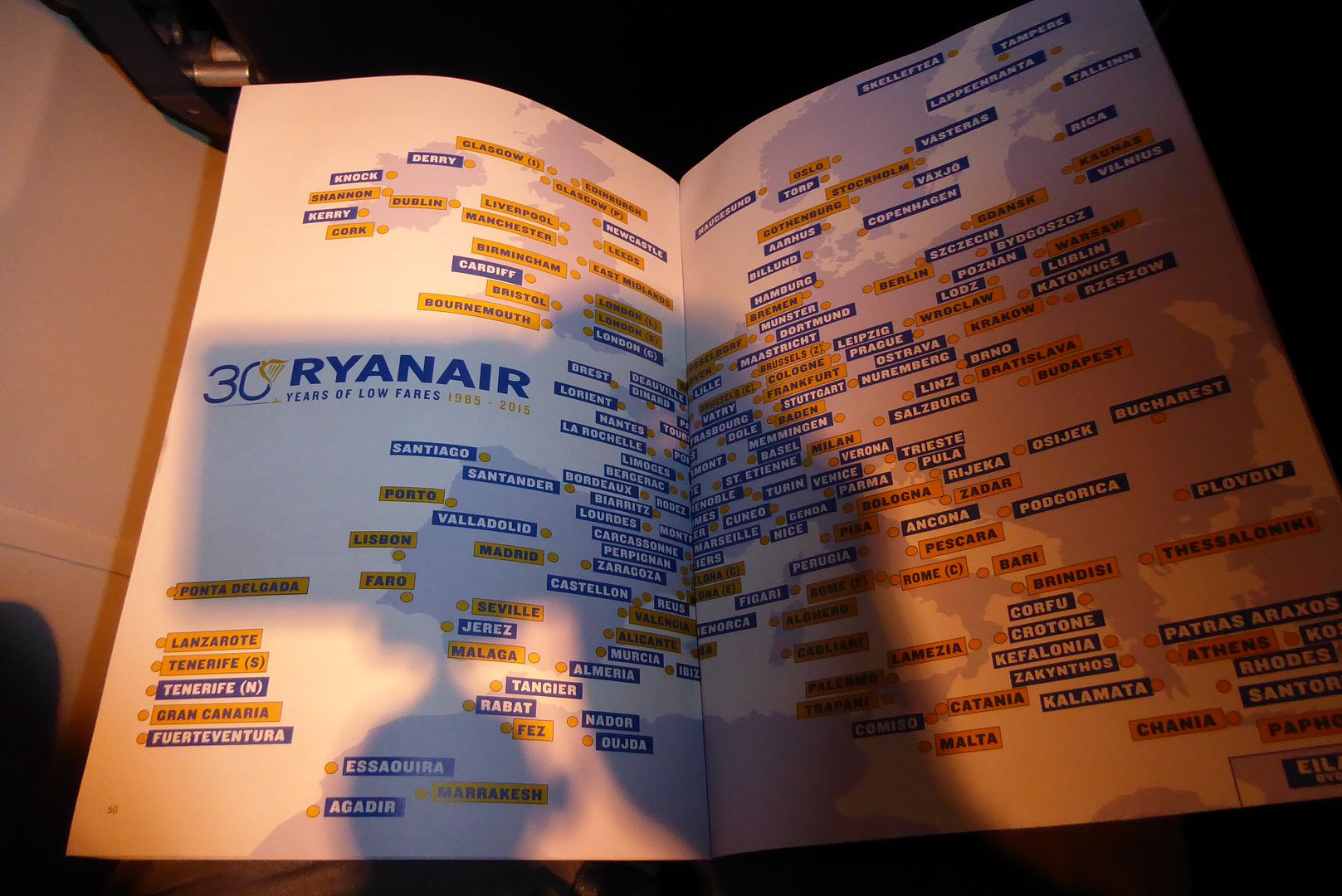 As planned we ordered some meal deal items. A hot main, drink and a snack for EUR 10. Not too bad and the food tasted alright.
Dinner en-route
Tasted slightly better than how it looks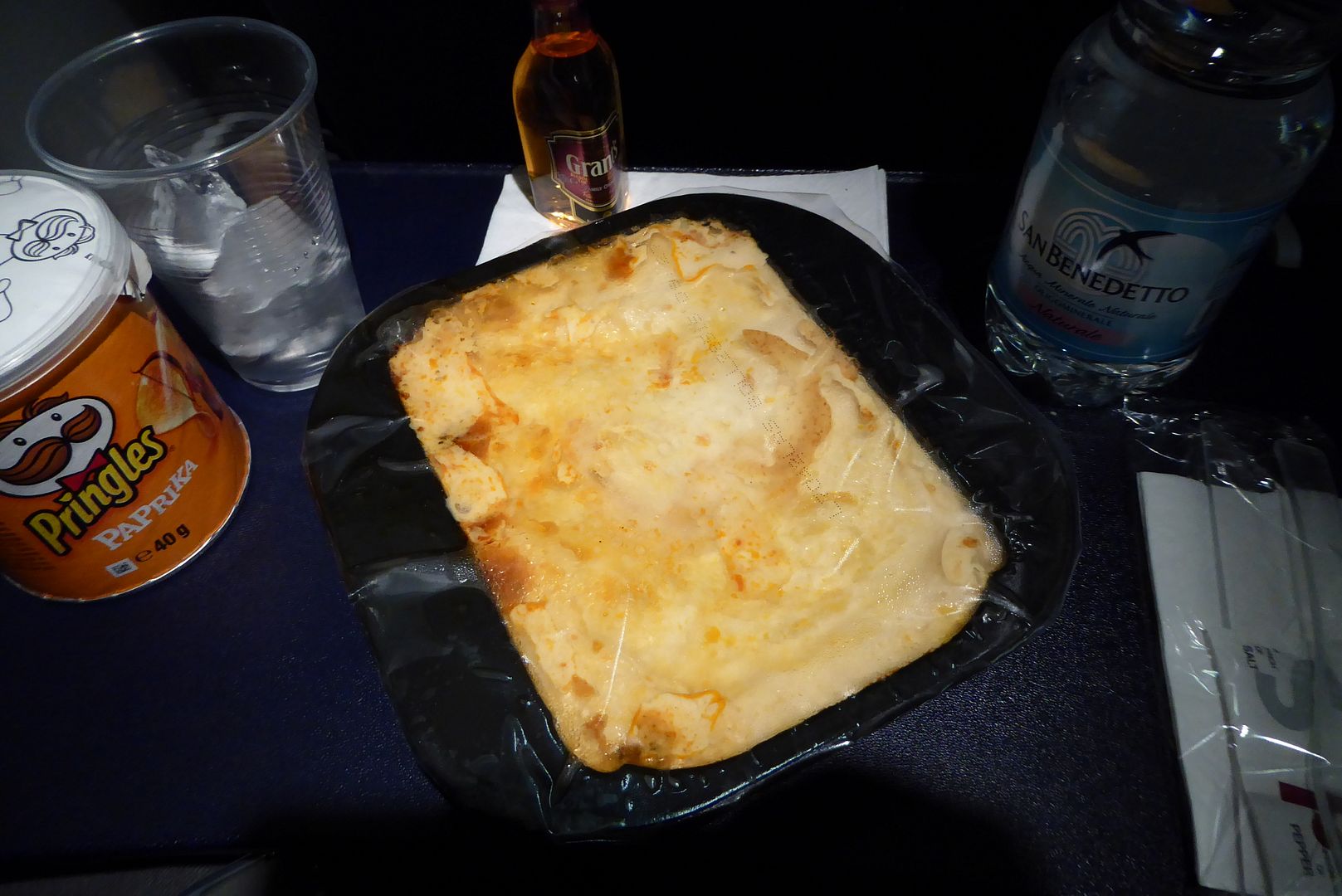 The cabin crew on this flight were cheerful and efficient. A big thanks to them.
A bit of turbulence on the way. Apart from that it was a very good flight. A slight delay of 15 minutes in the end. Not too bad.
The two carriers that have their hubs at BGY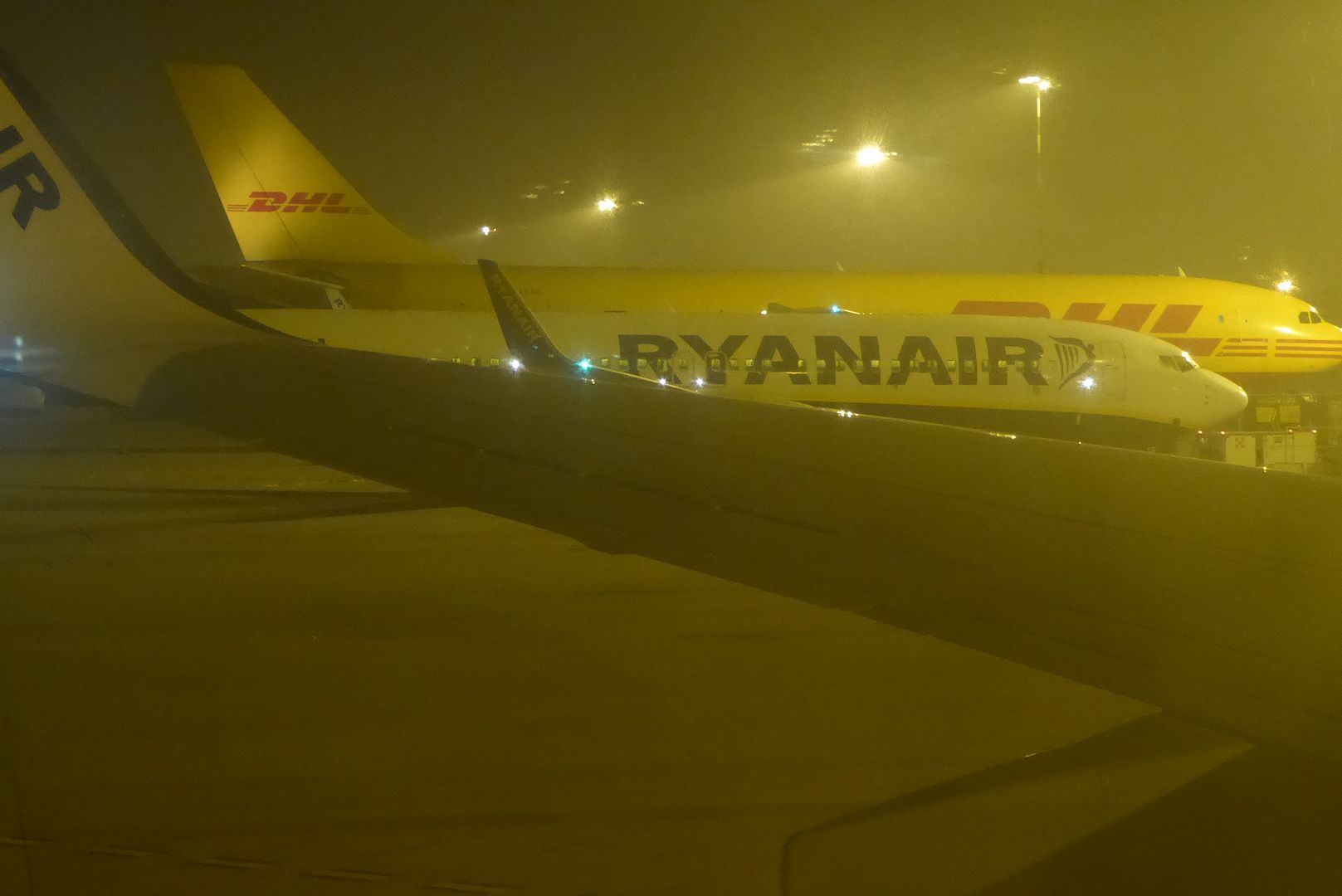 Final shot before disembarking. Thanks Ryanair for a good flight thus far
Bendy bus to the arrival terminal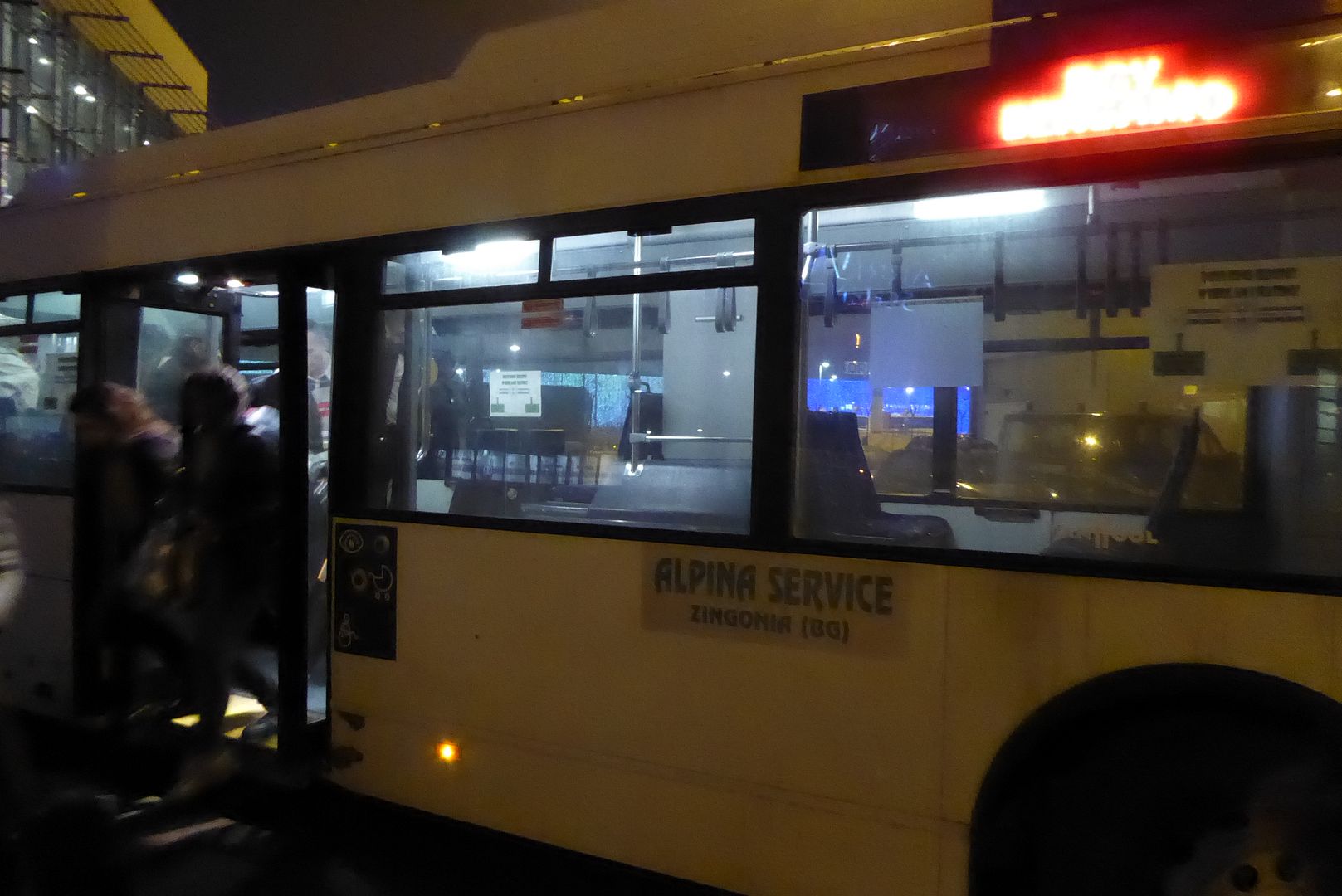 Bags out swiftly
Immigration and bags were quick. Out of the airport and onto our rental car by 11:50 pm.
On the whole a more than acceptable flight and service to Milan. It was ideal for us since we needed to head towards Como and Bergamo is ideal for that.
Milan Bergamo airport near midnight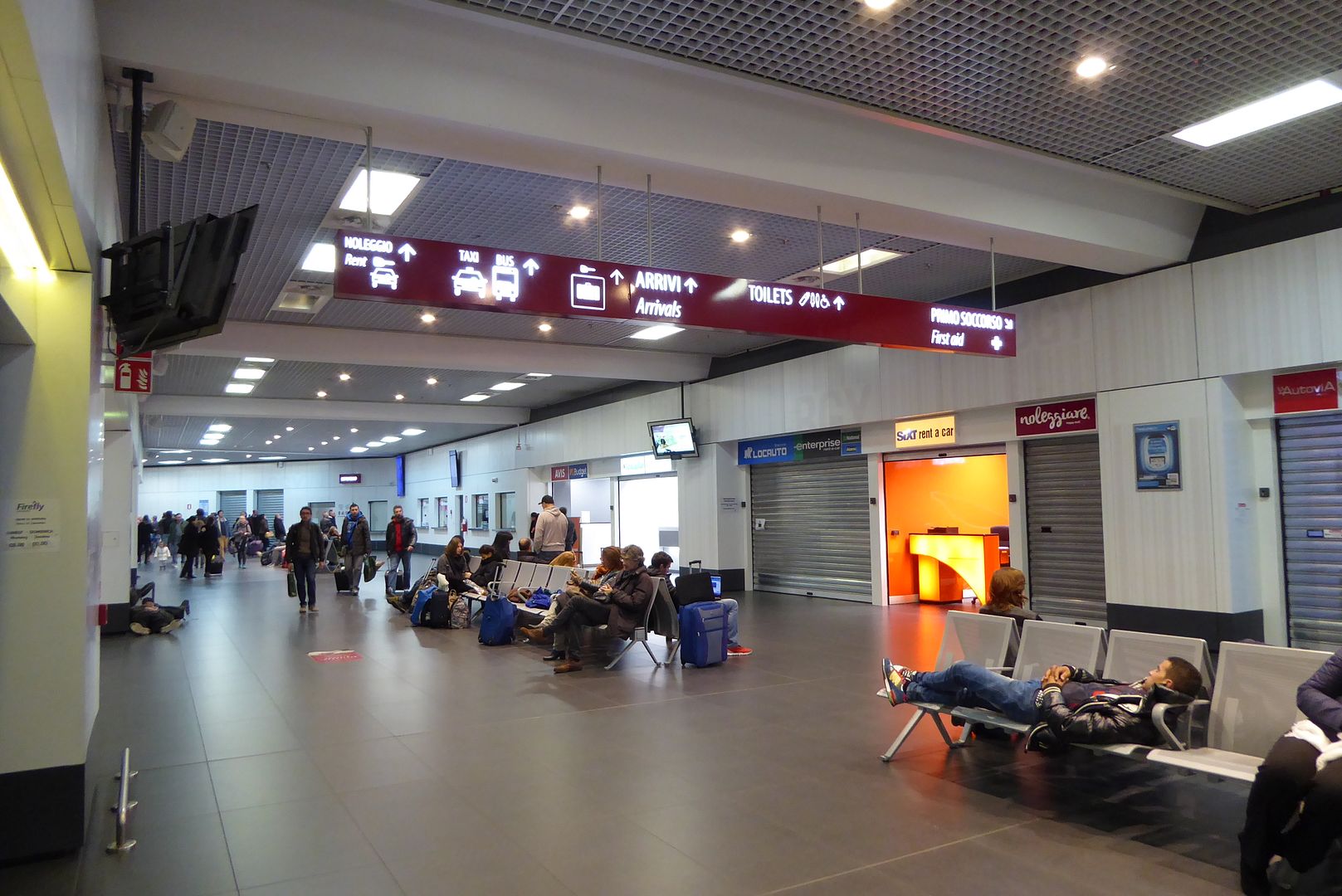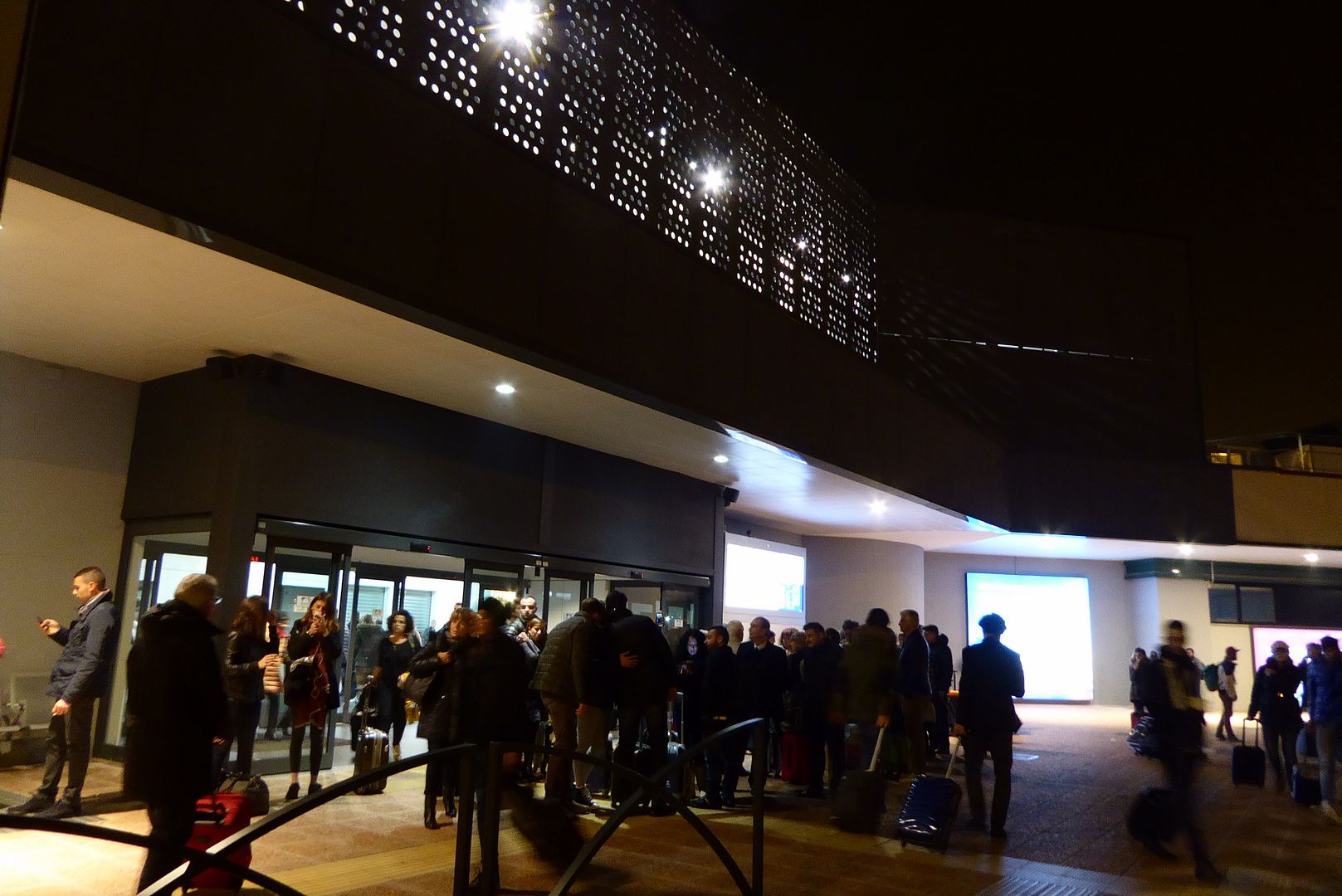 Return flight - FR 4197
Milan Bergamo Departures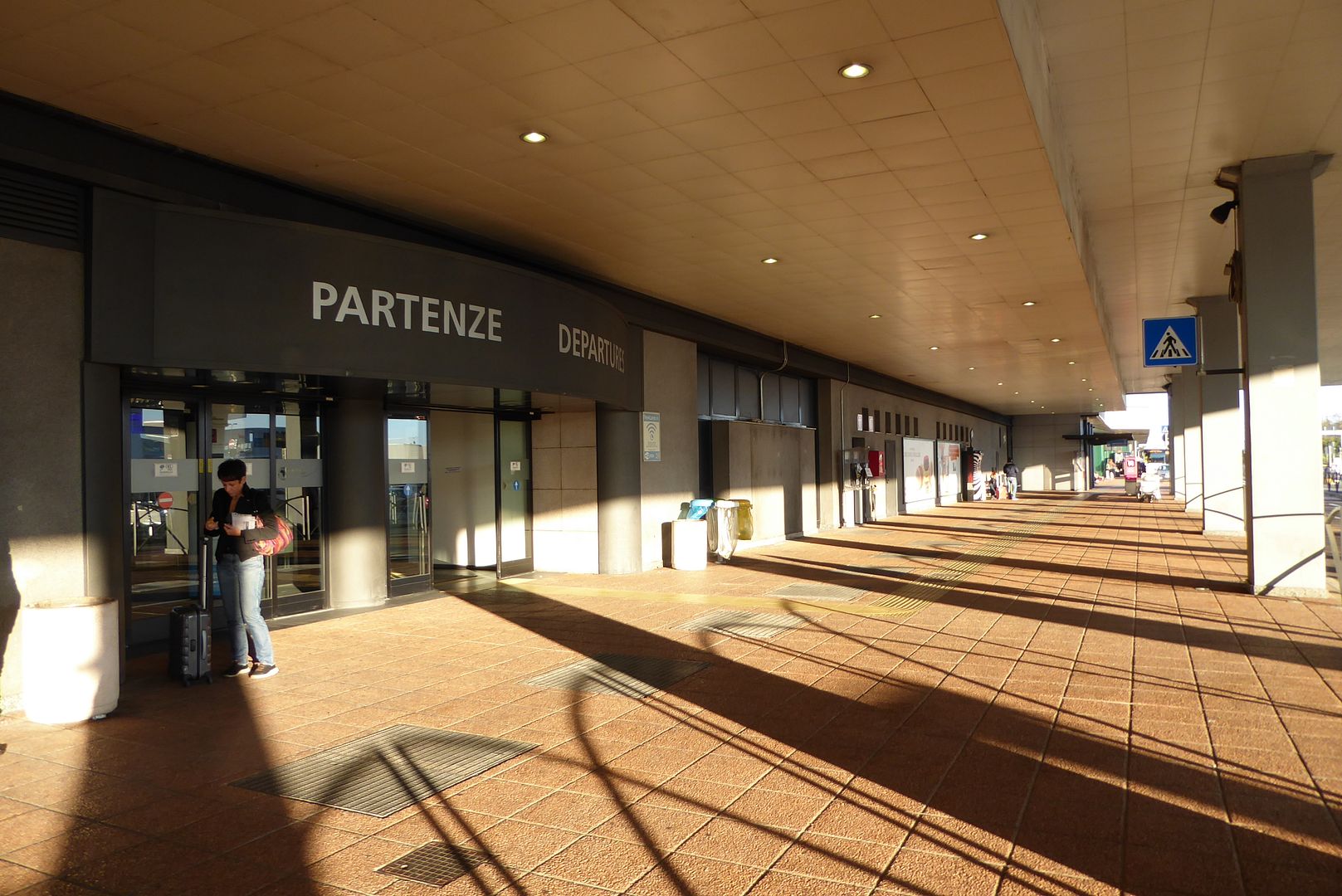 Had already checked in online as part of the onward journey. Reached airport with 3 hours to spare. Bags drop off had not yet started. So spent an hour walking around the Orio shopping centre across the airport. Even though it looks to be close to the airport the long winded route takes around 15 minutes to reach walking at a brisk pace. Not much to write home about the mall. Decent enough but nothing spectacular. Given that their target market is for passengers flying from Bergamo, I would've expected the journey to reach the mall much easier.
Not much plane spotting opportunities at BGY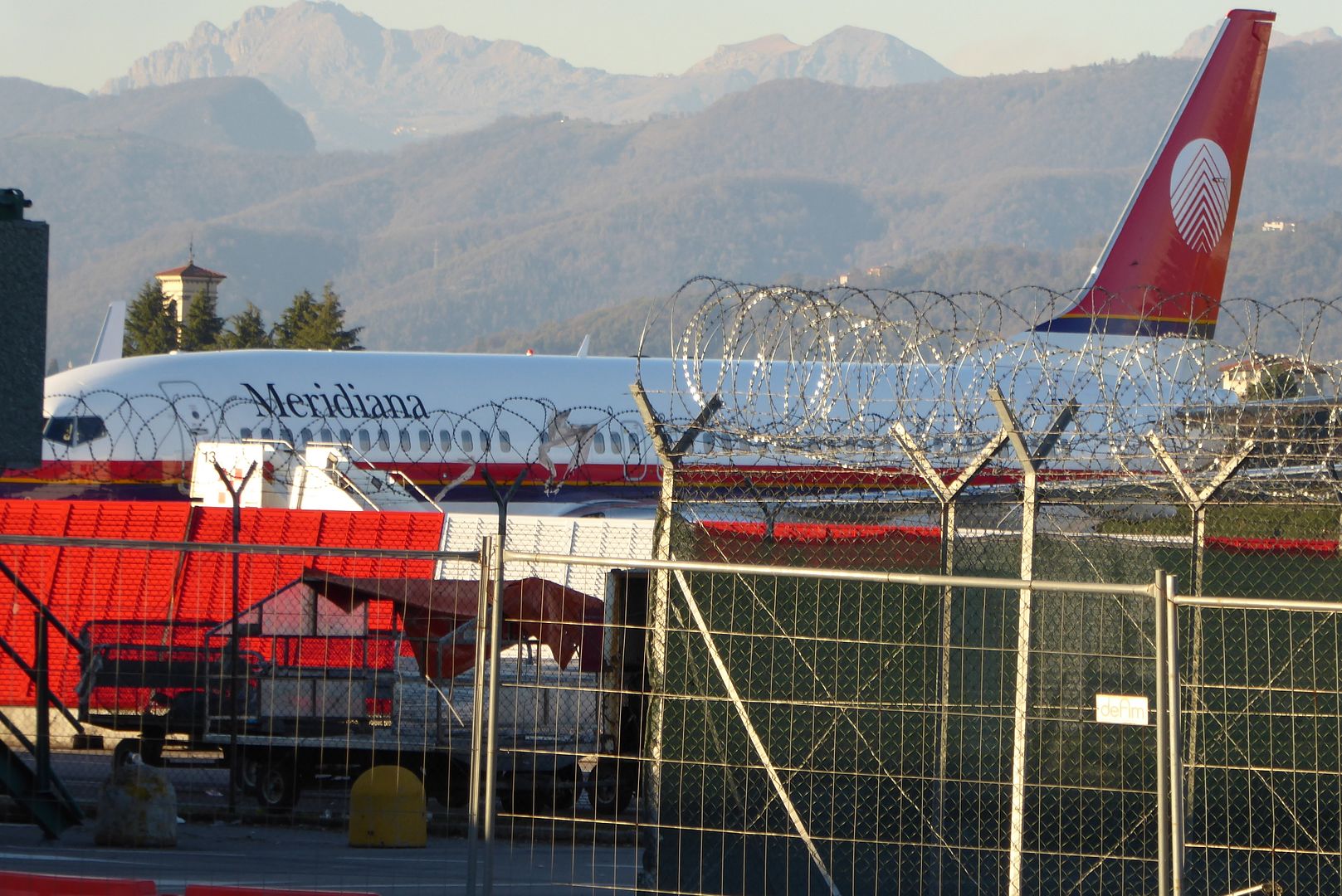 A bit of a shopping spree before departures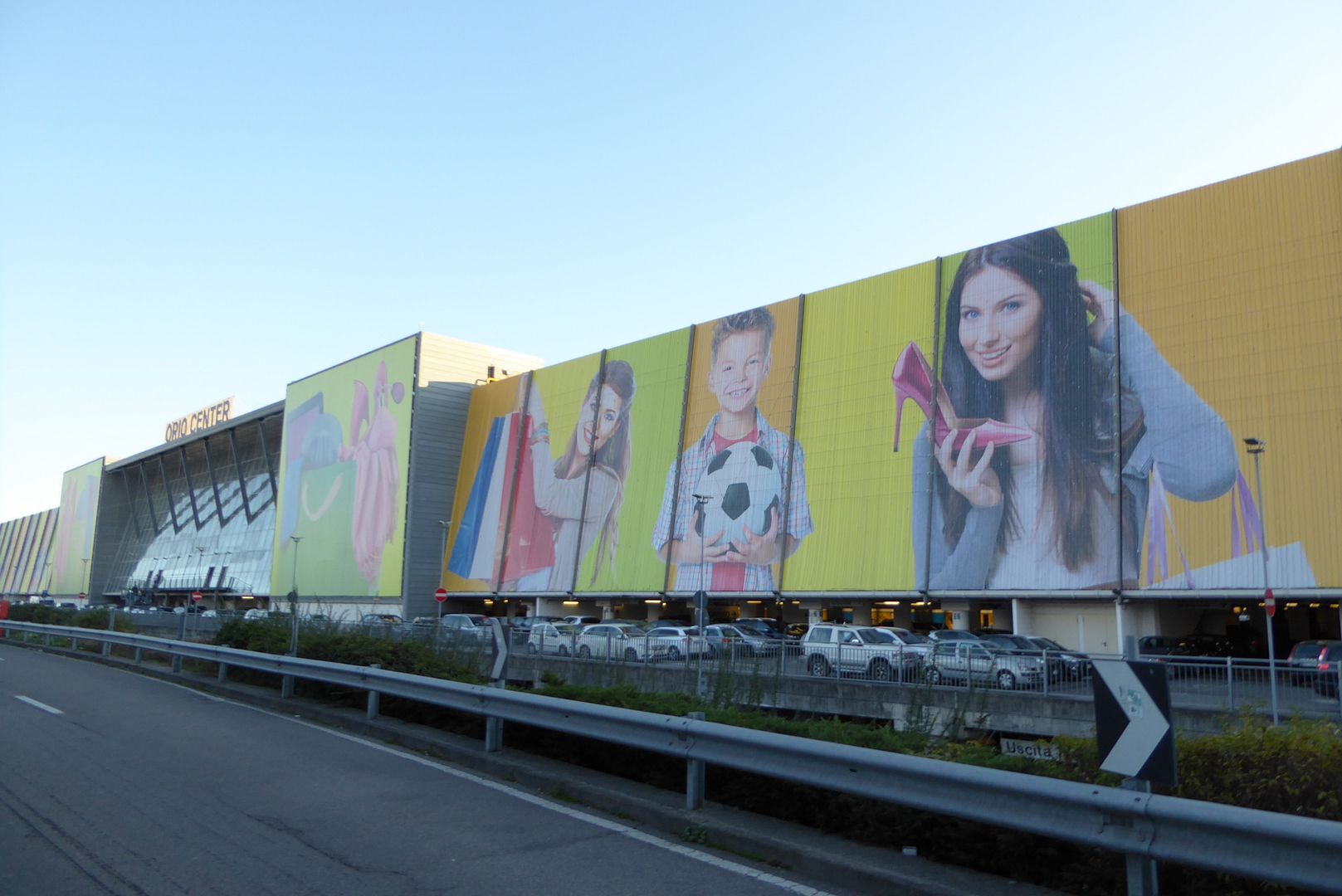 Nevertheless, back at the bags drop two hours before departure. Bags dropped within a couple of minutes. Security took around 15 minutes and we were airside by 5:00 pm. Milan Bergamo airport has a Scandinavian feel to it thanks to the vibrant interiors and the wooden floors Decent duty free given that this is a LCC airport. A quick bite from McD and boarding began at 6:00 pm. On the aircraft by 6:20 pm. And boarding complete 5 min later. Once again the cabin was spotless and not just for a Ryanair flight. Apart from the tacky yellow and blue, I would not realise that this was one of the airlines that was in my 'no-fly' list just until a couple of months ago.
Ryanair check in at BGY
Interesting concept at BGY - charged at EUR8 per hour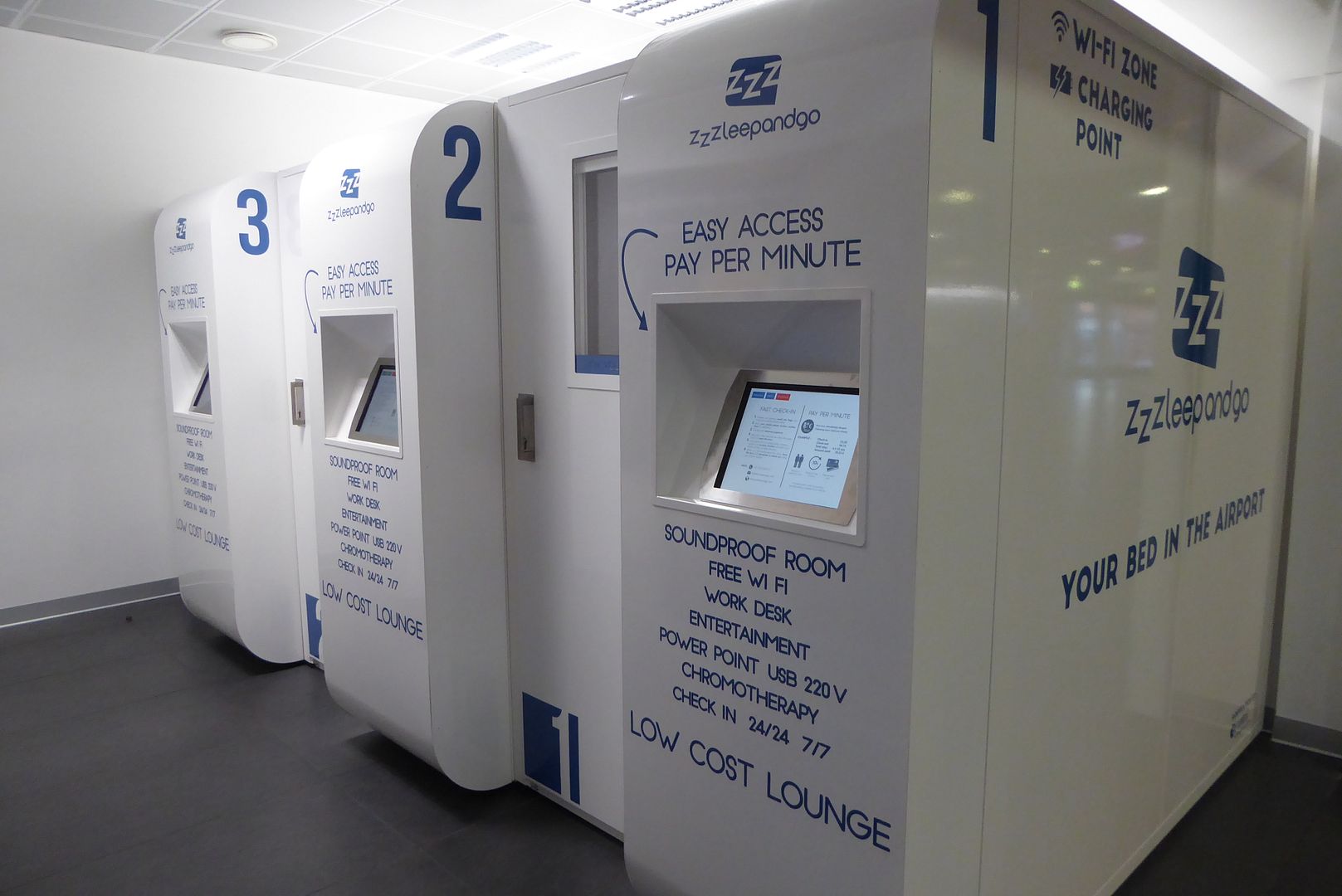 BGY Departures terminal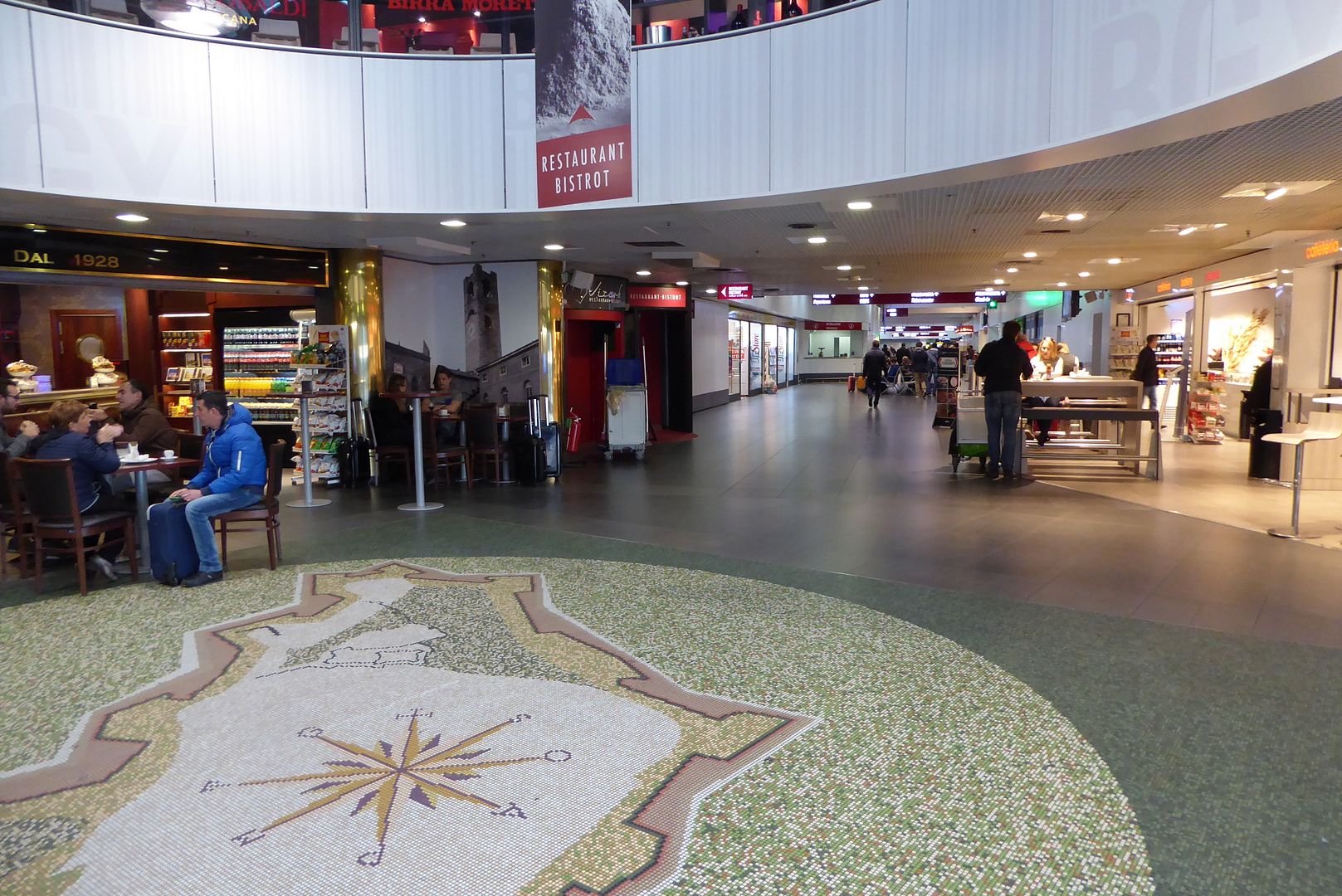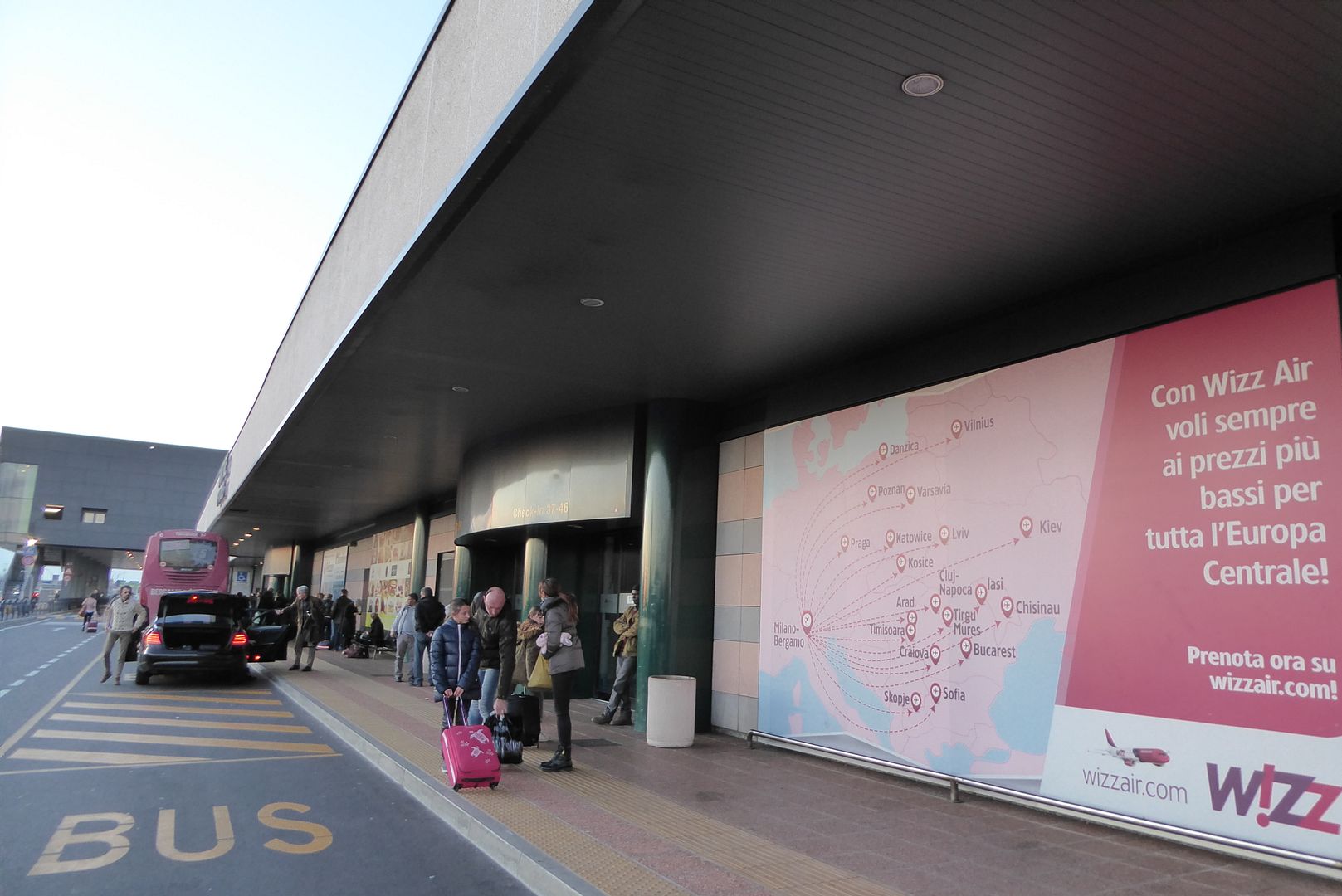 Ryanair central at BGY - FIDS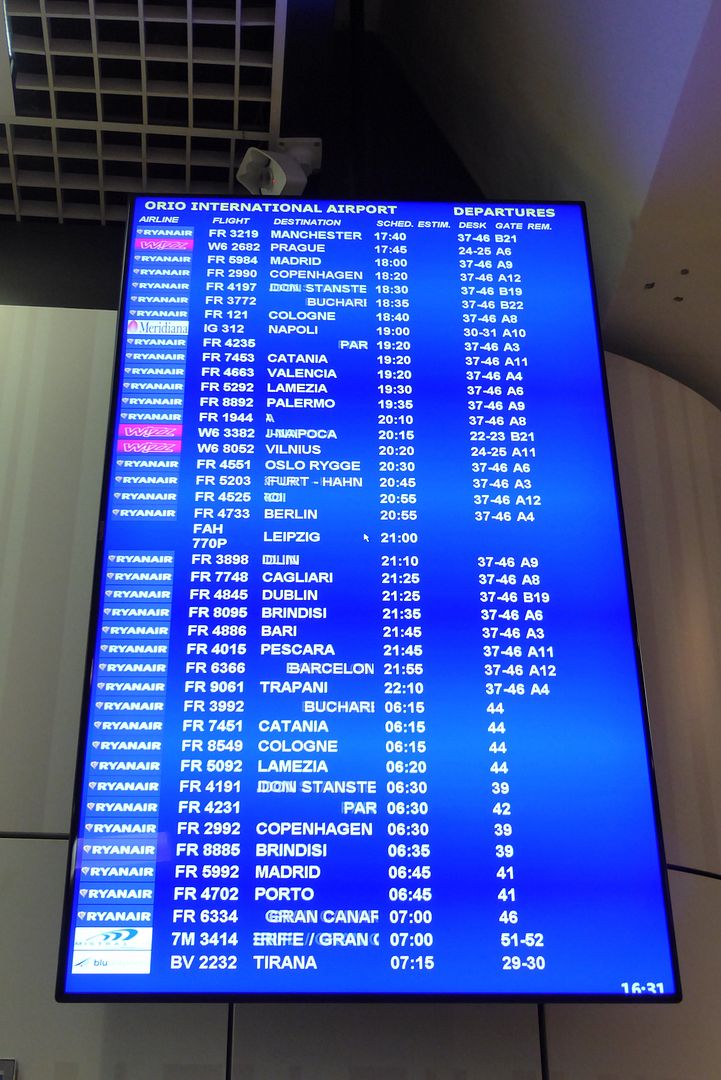 Airside at BGY - Very Scandinavian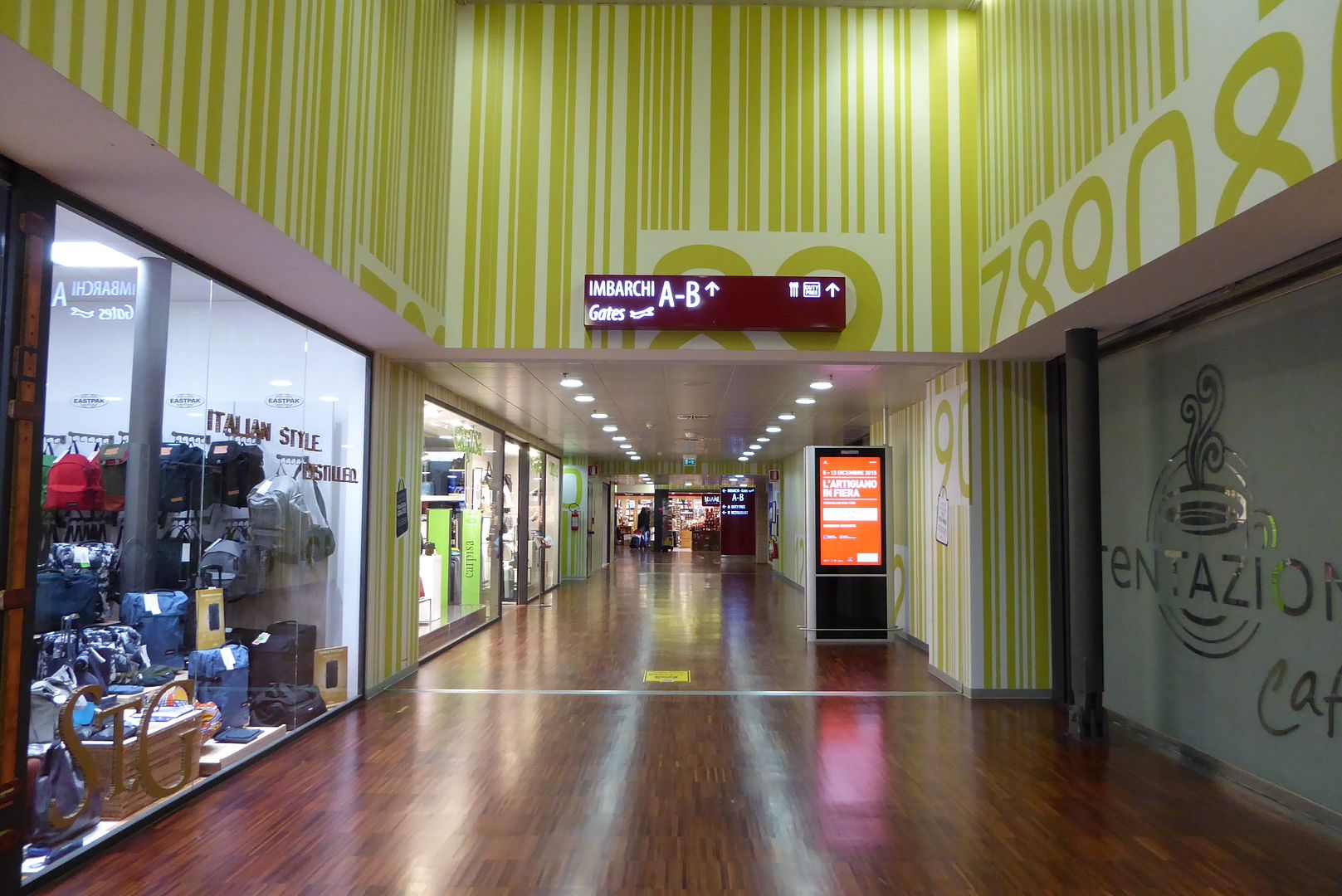 Shortcut gates anyone?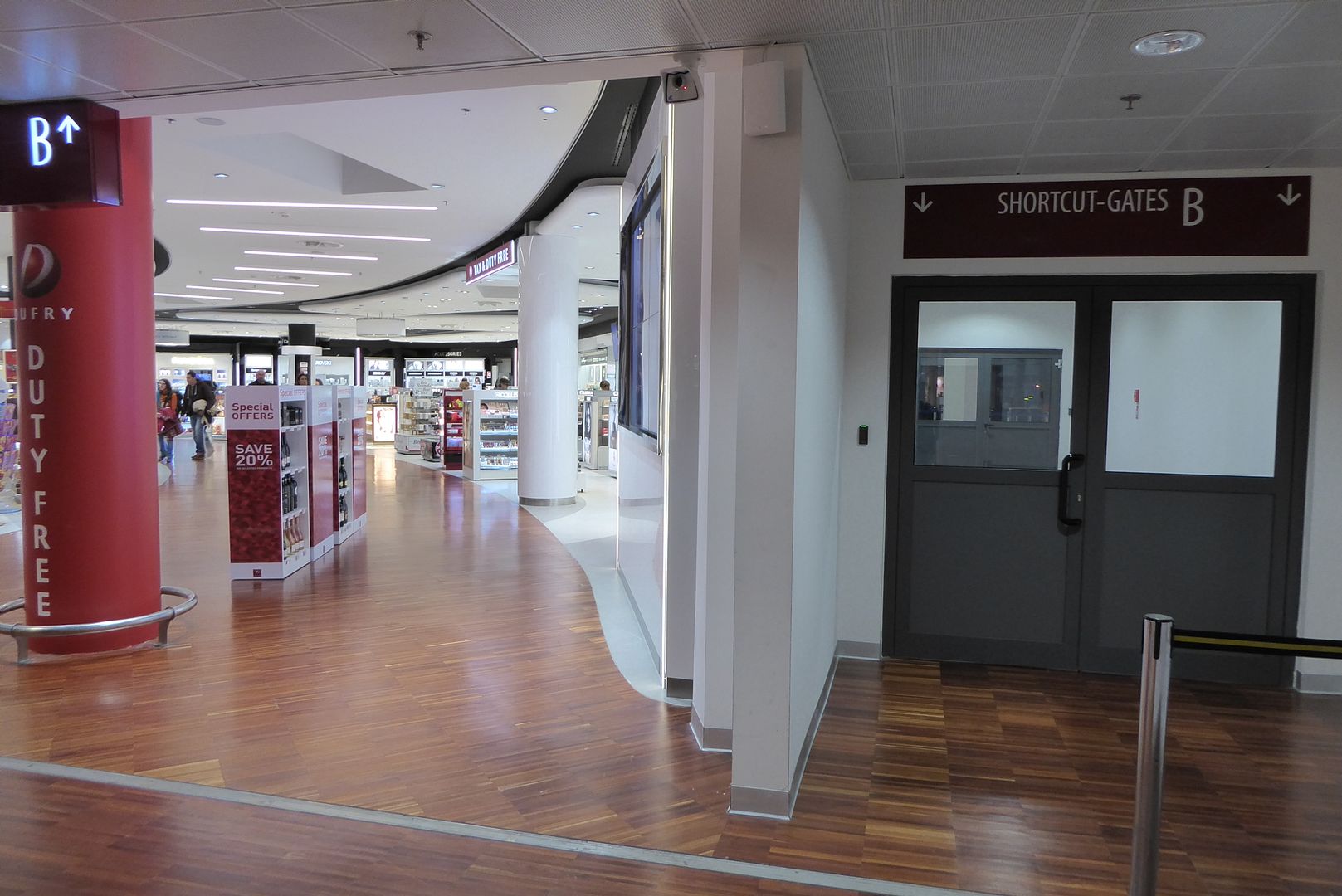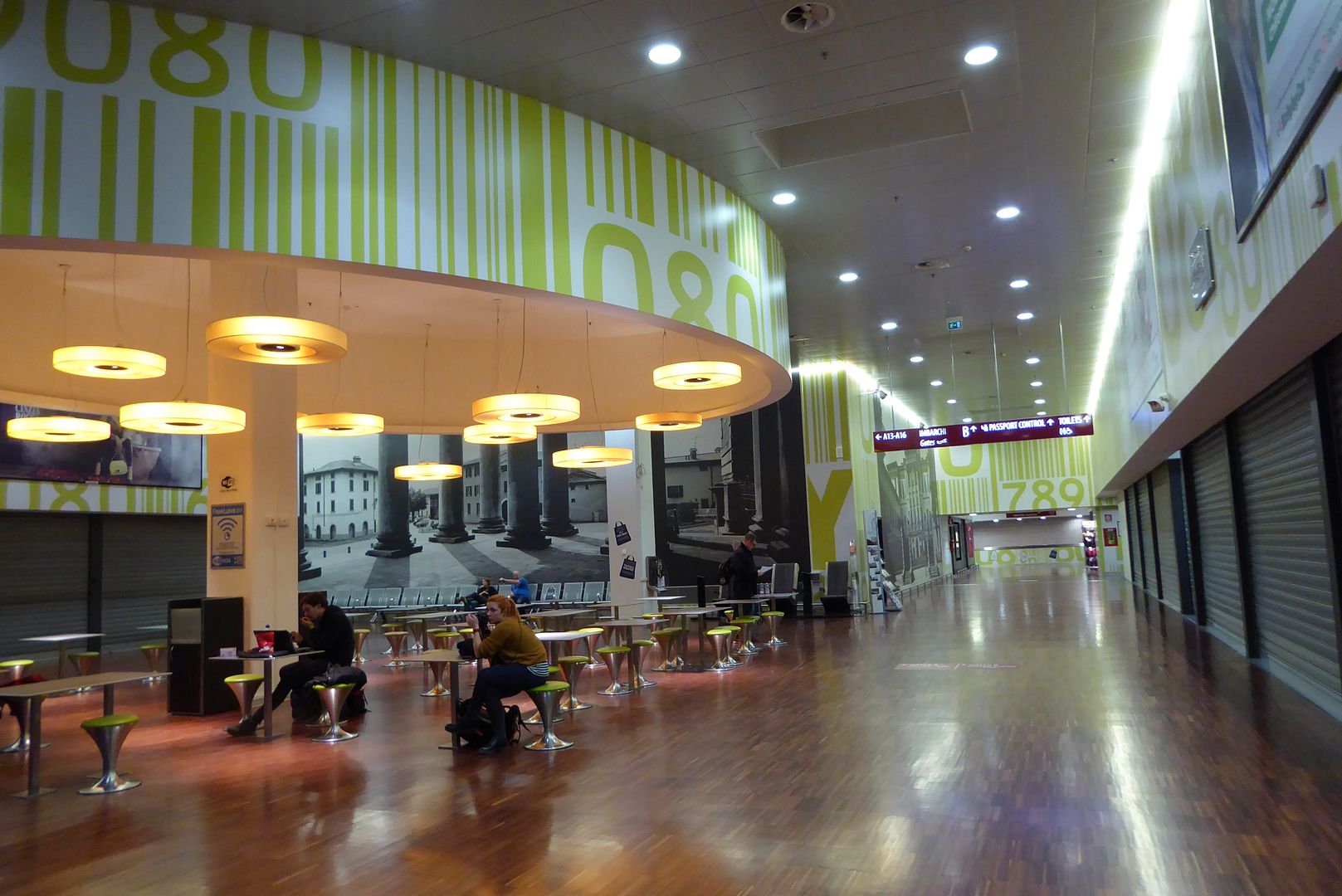 Boarding gates at BGY - B19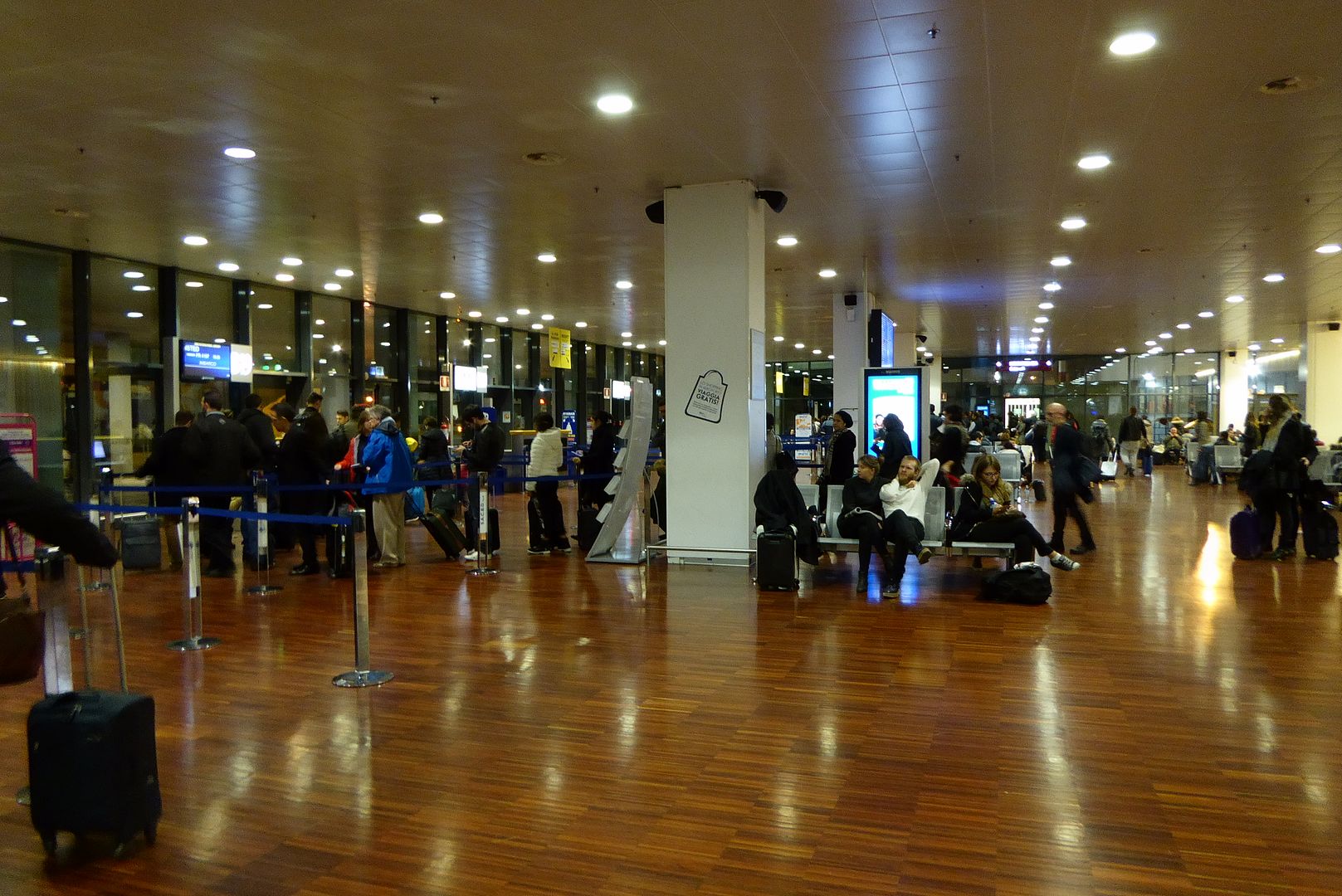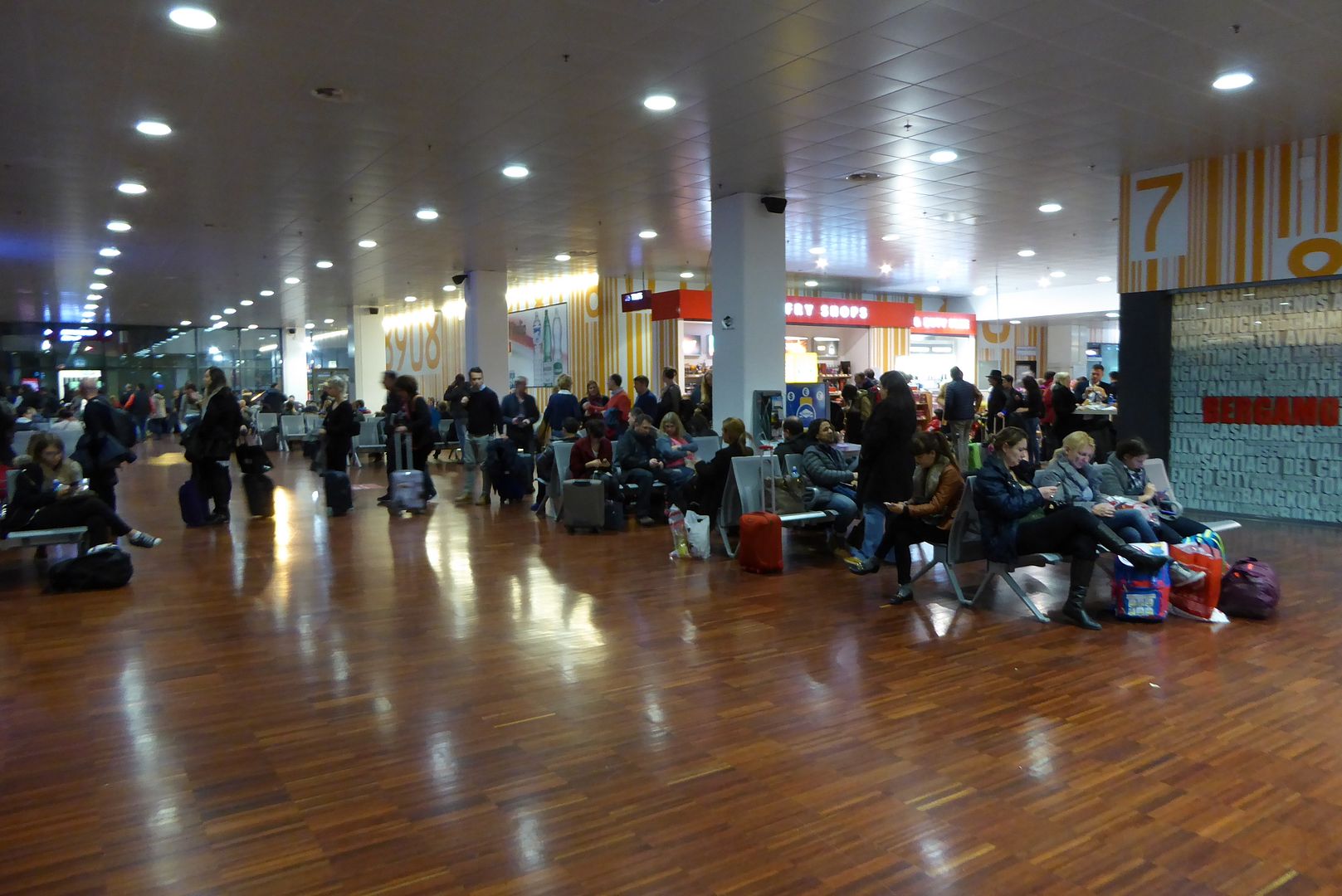 Rare - Special livery Ryanair - a 4-year-old Boeing 737-800 (EI-EVF)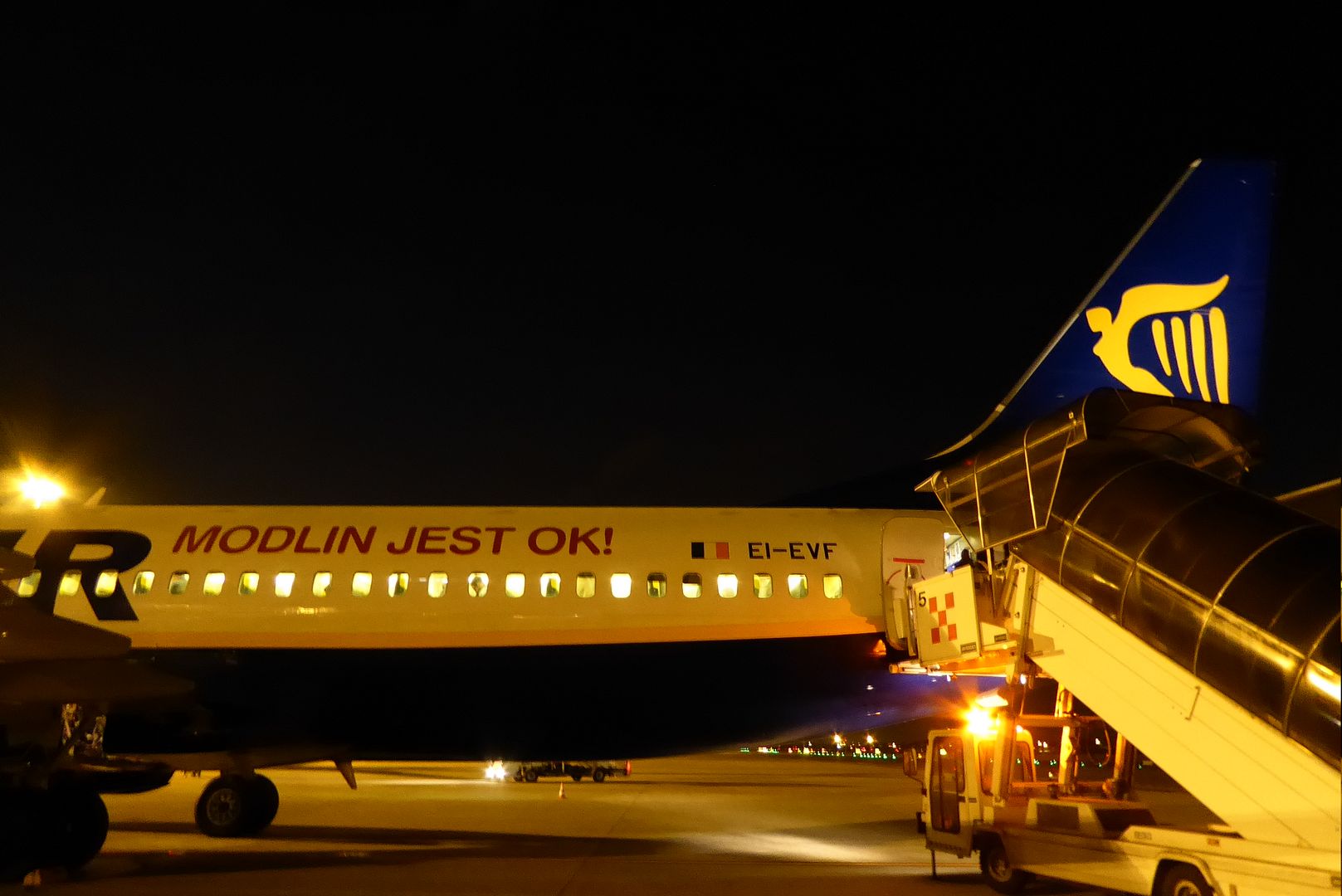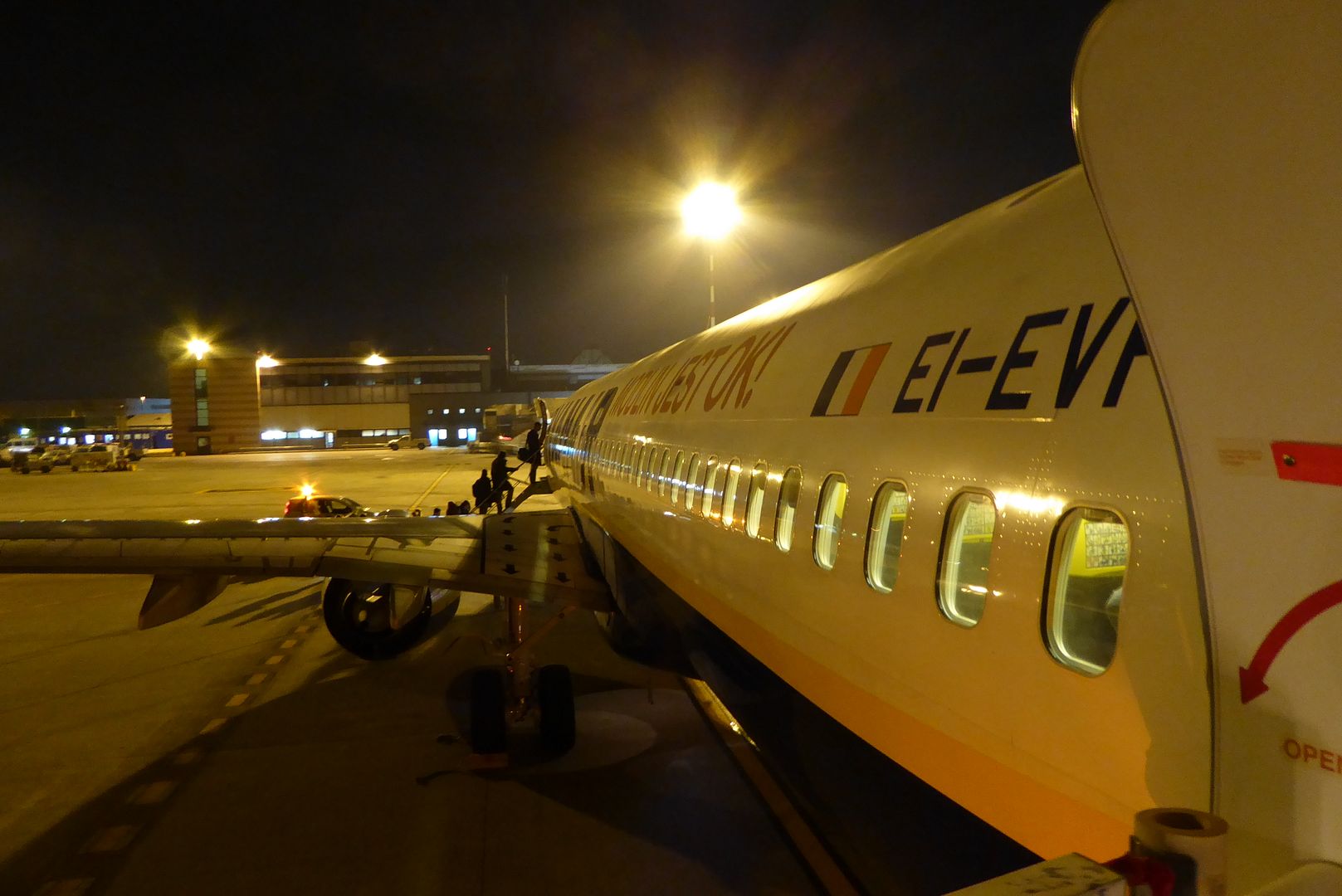 Our row; Did not get a window seat this time.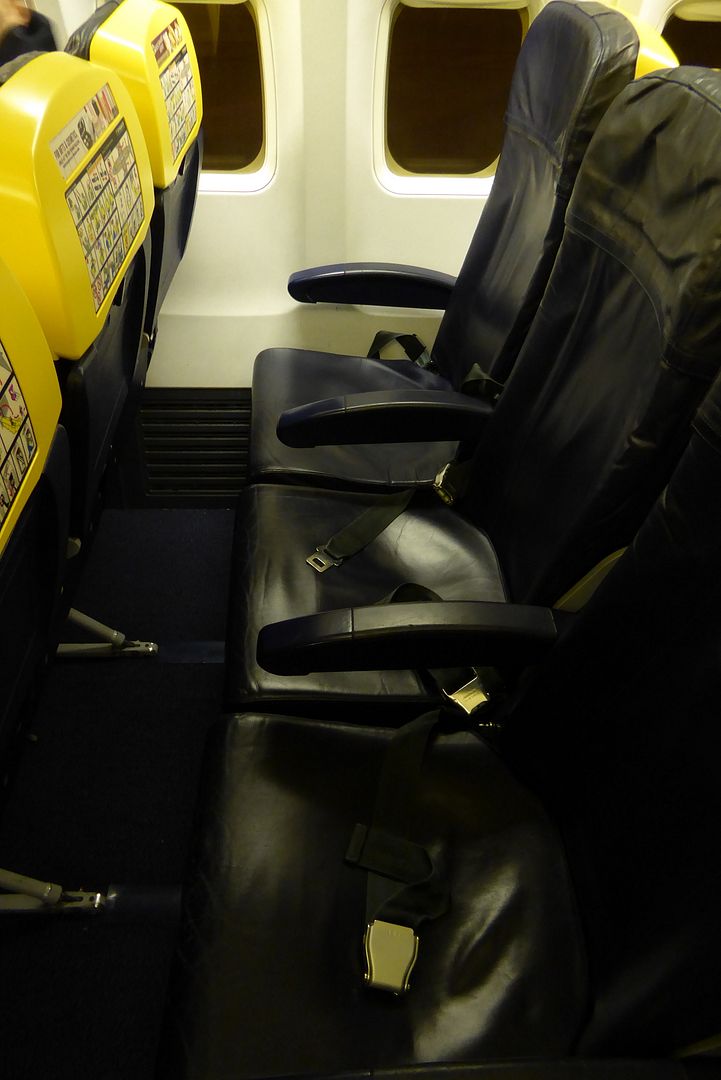 Flight was at 100% load today to London Stansted.
Cabin crew on this flight once again top marks. Cheerful and efficient. Great announcements from the captain en-route. Off course we did have one round of the infamous Ryanair scratch card but nothing over the top. This was followed by a round of duty free run.
A beer and few snacks later, it was time to land.
Relax!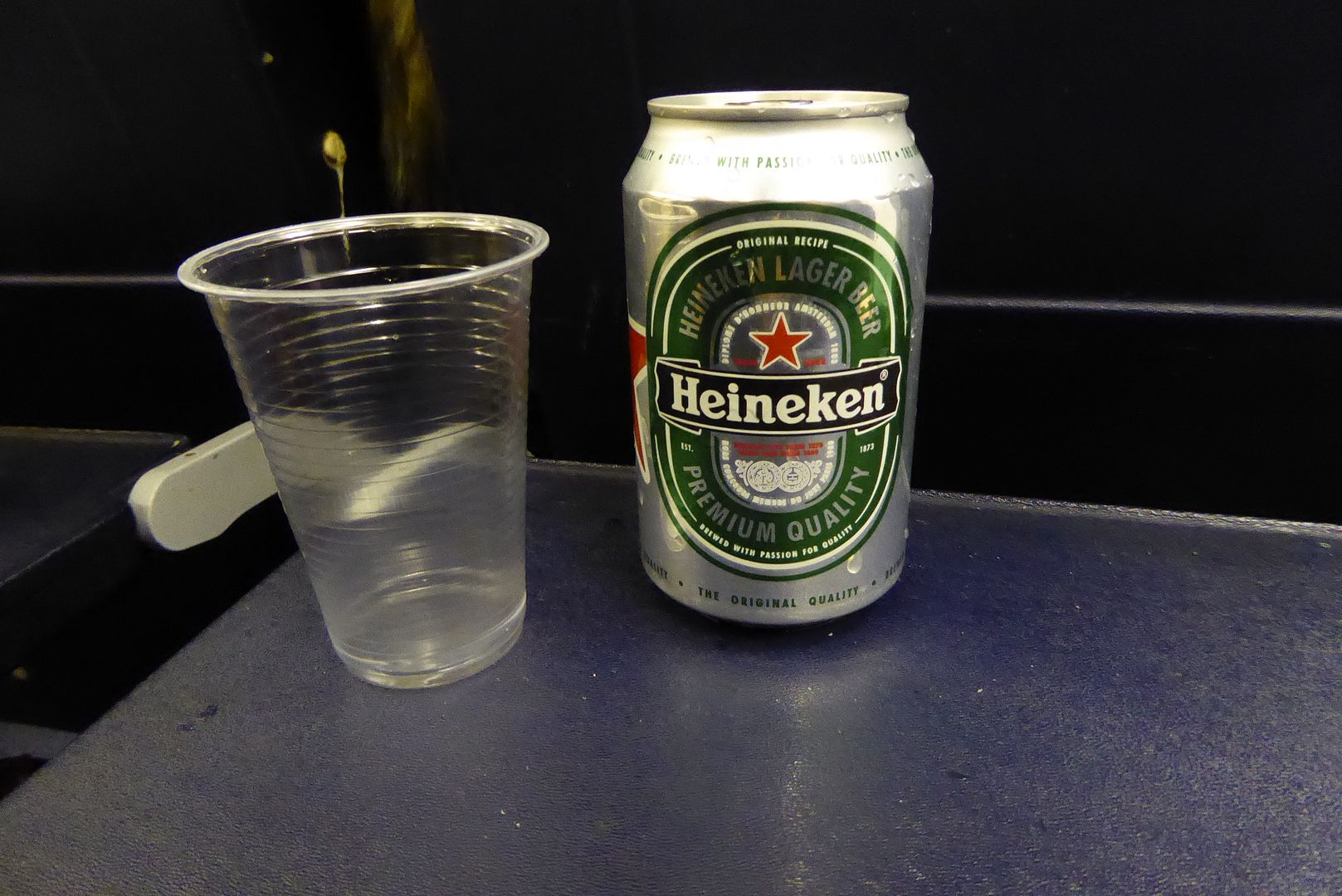 Landed 15 minutes ahead of schedule. But busy time at Stansted as our gate was not vacant. Which meant that we lost all the advantage of an early arrival by the time we reached the gates
By the time we were at the gate, we were 5 minute behind schedule. Not Ryanair fault for this one. That being said, there seemed to be a lot of vacant gates next to ours.
Rest of the exit procedures was quick at Stansted and we were outside the airport by 20:20, some 35 minutes after reaching the gates.
Thanks Ryanair, once again for a very good flight.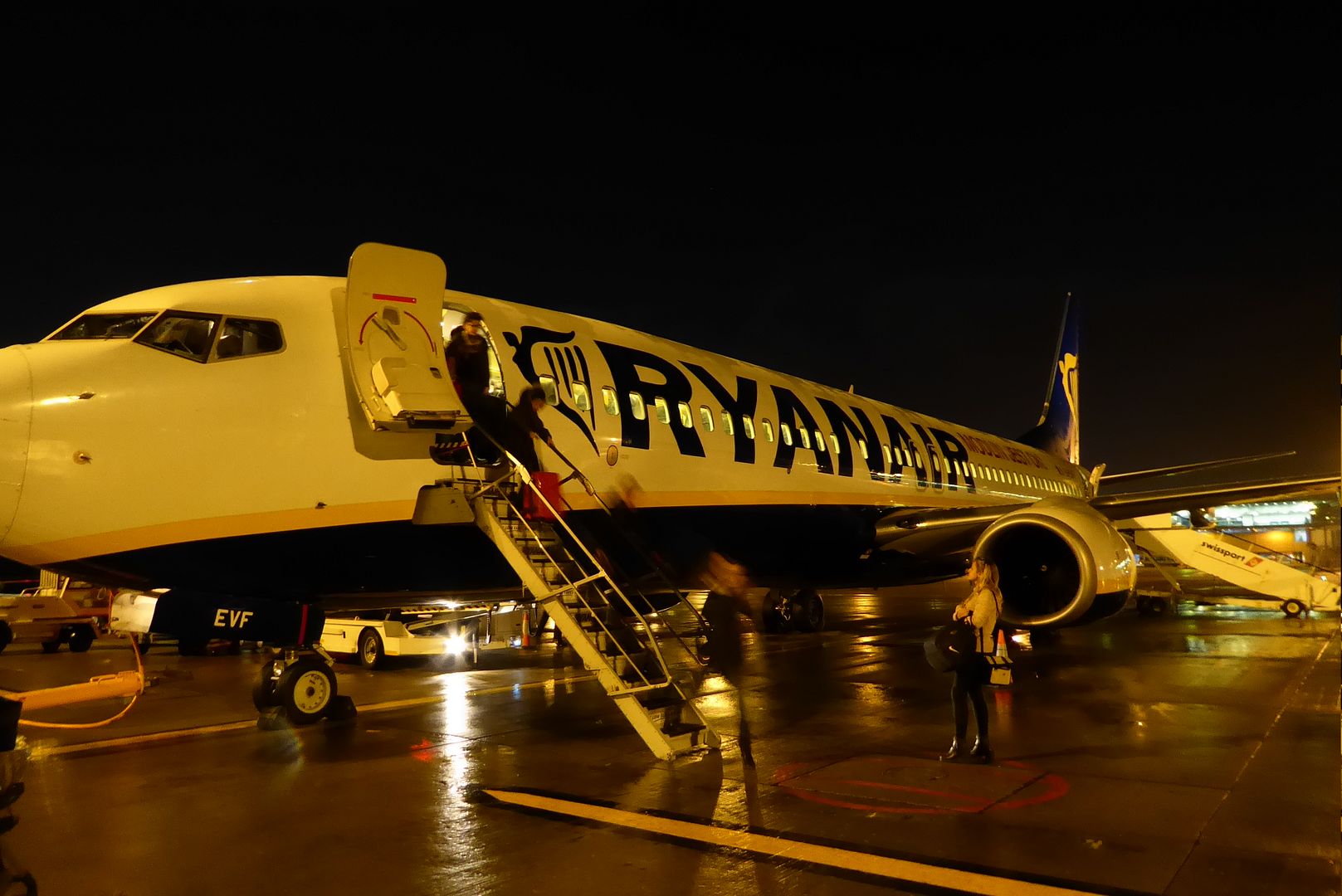 Back at STN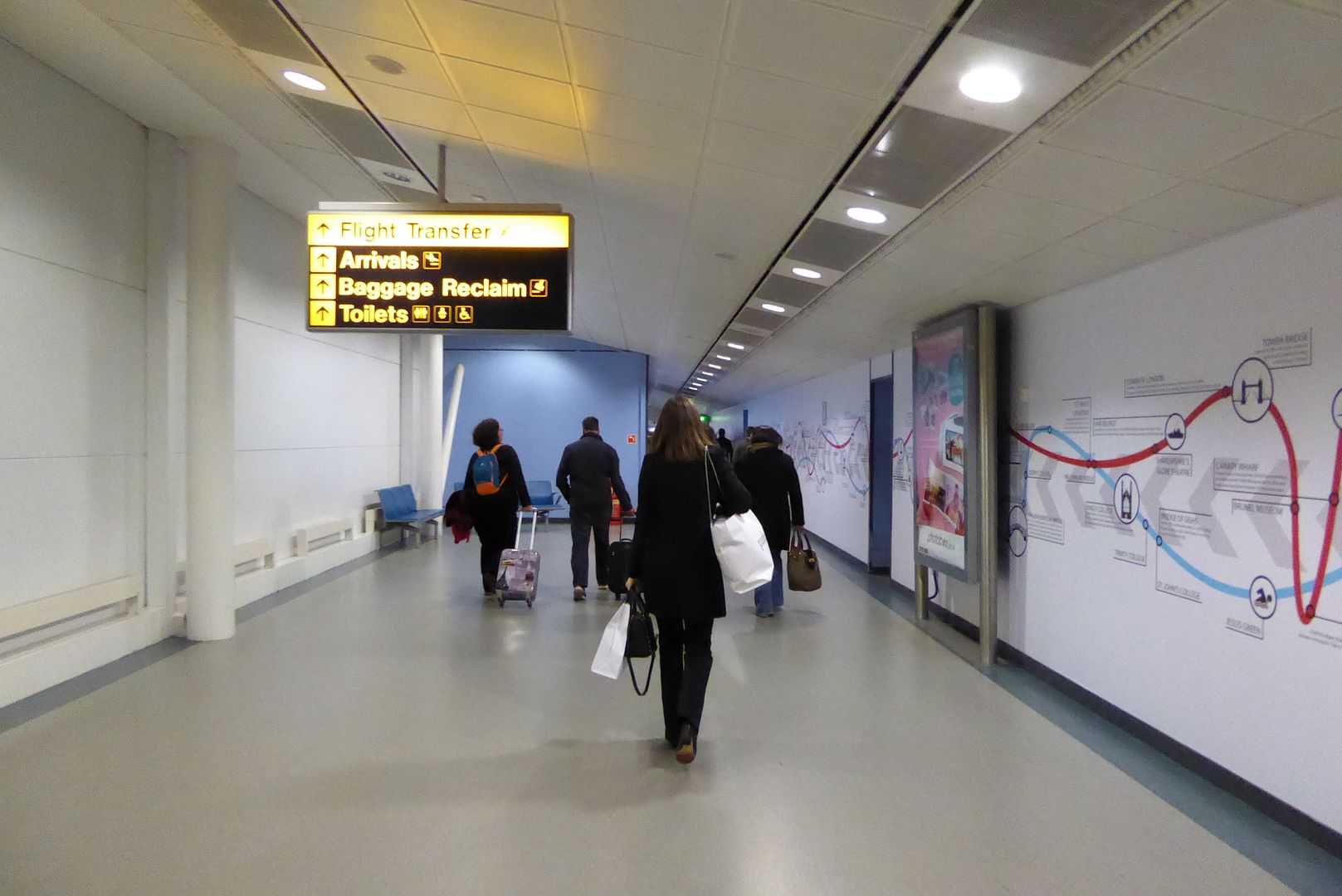 Time to collect bags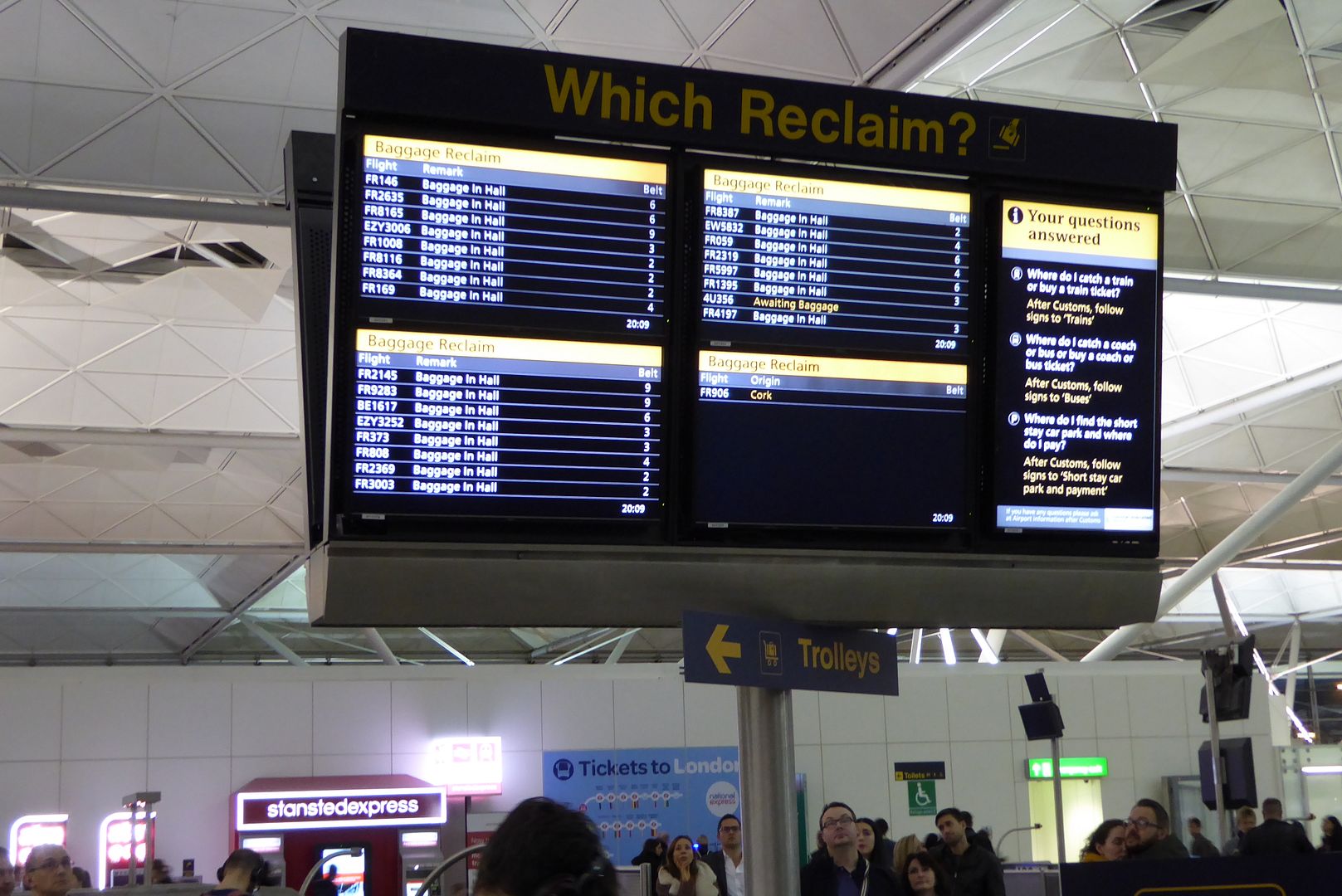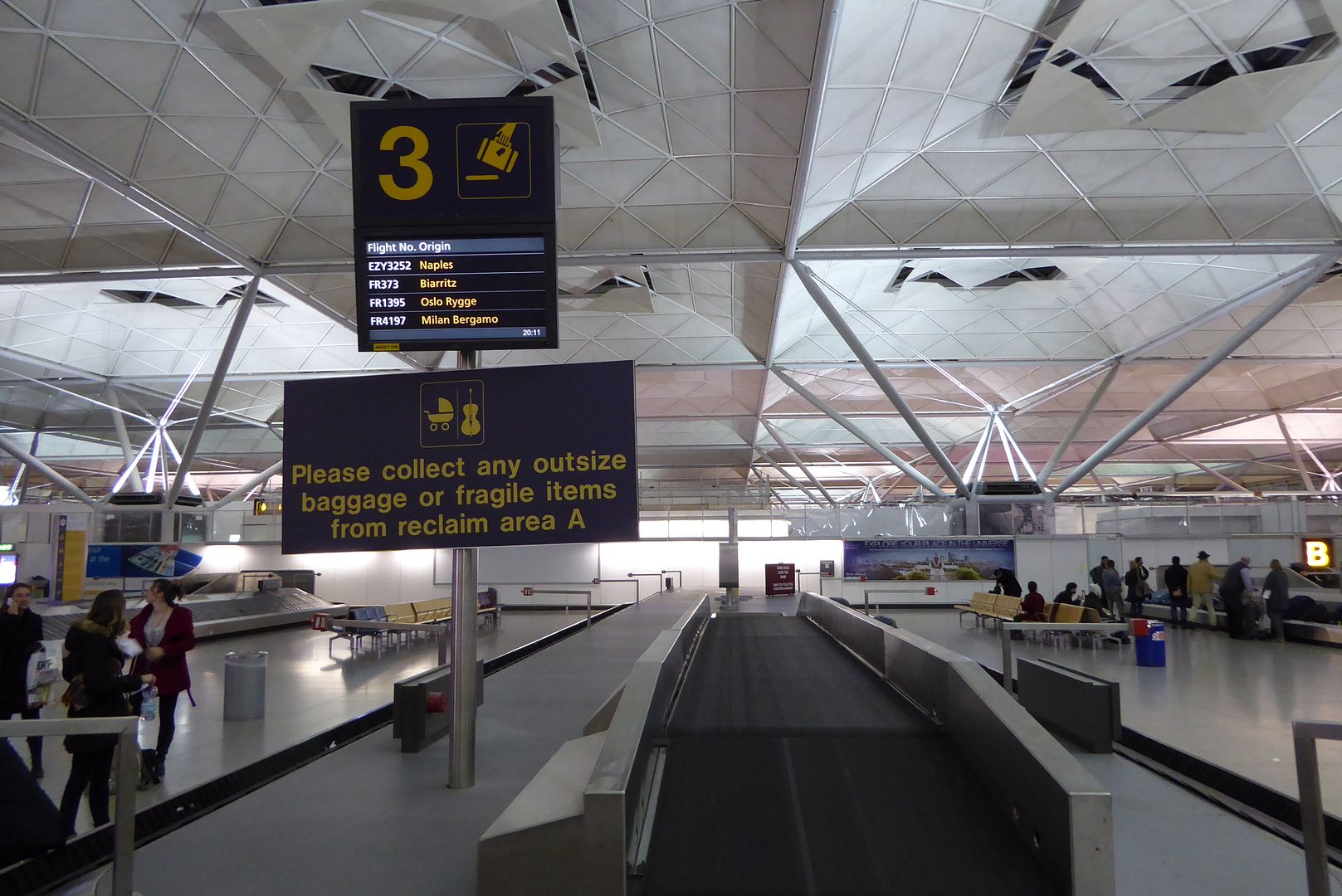 Verdict
In one sentence – I would fly Ryanair again, if the price and timing were right. Prior to these two trips (this and the previous trip to Madrid) I used to proactively disregard flying Ryanair, but things have changed and I would like to give praise where it due, and Ryanair have been doing a stellar job at improving its customer service and image. No doubt, pressure from the likes of Easyjet and Norwegian have resulted in a much more acceptable and flyable Ryanair. On this occasion, the price and timing was unbeatable and most certainly a worthy 9/10 as an overall rating.
Thanks for reading and hope you enjoyed it. As always feedback and comments welcome. Until next time, happy and safe flying, Adios!
Few snapshots from our trip
En-route to Bellagio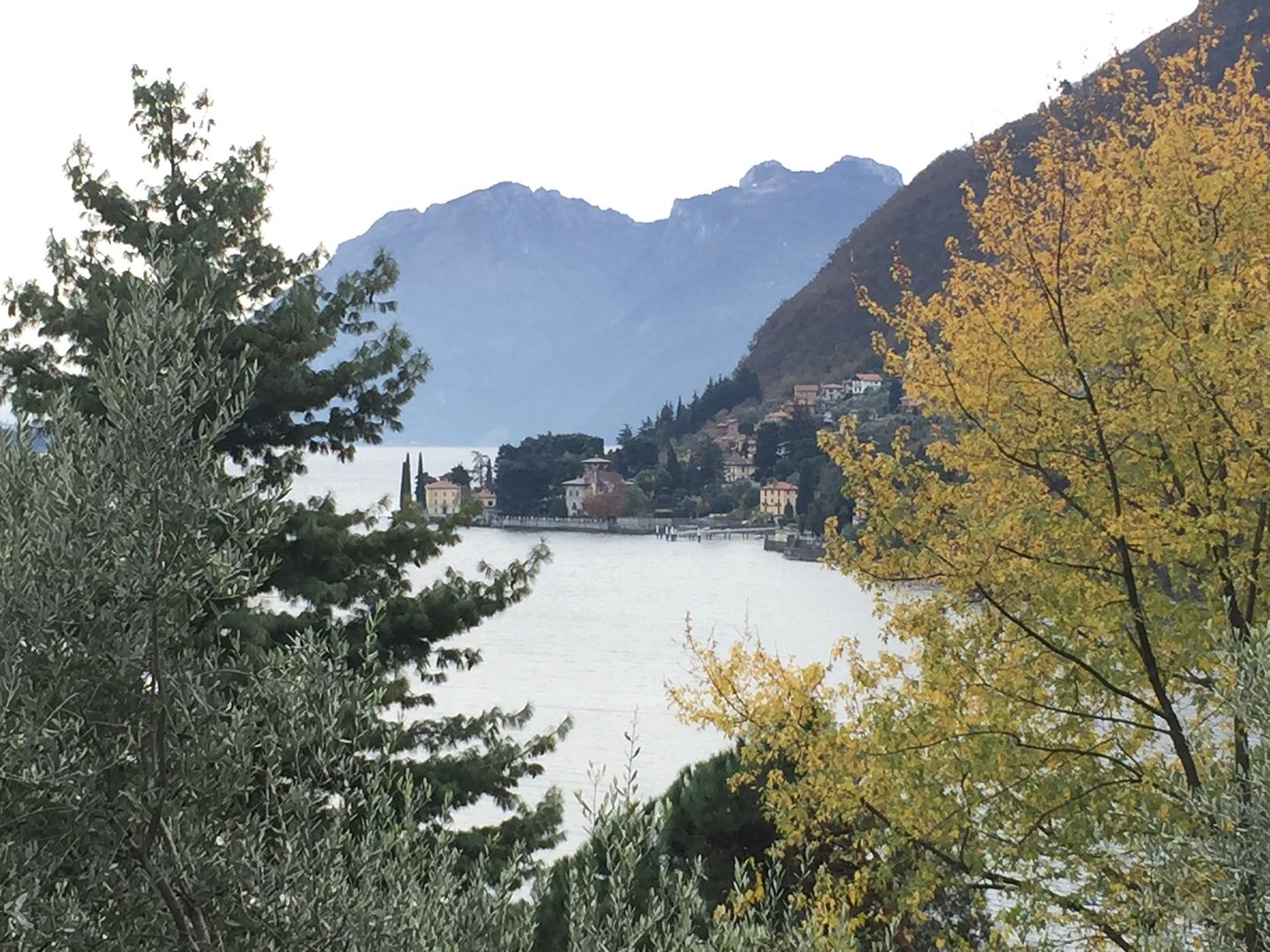 One of the cobbled streets outside our hotel in Bellagio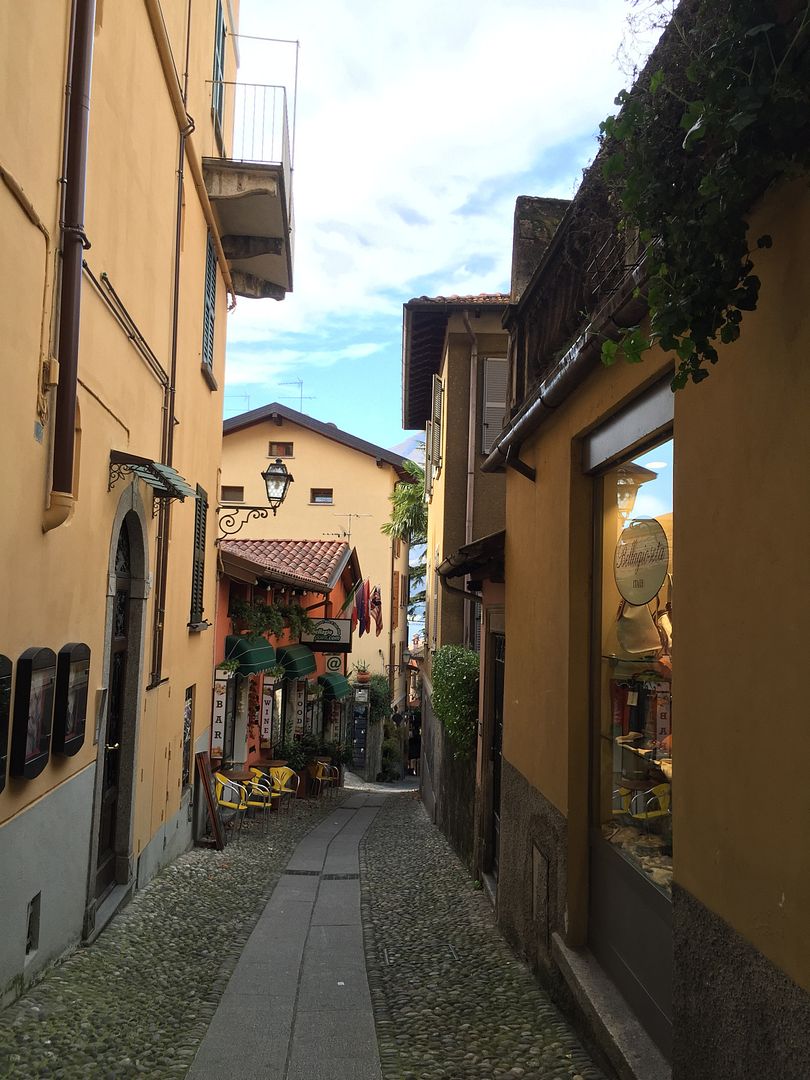 View from our room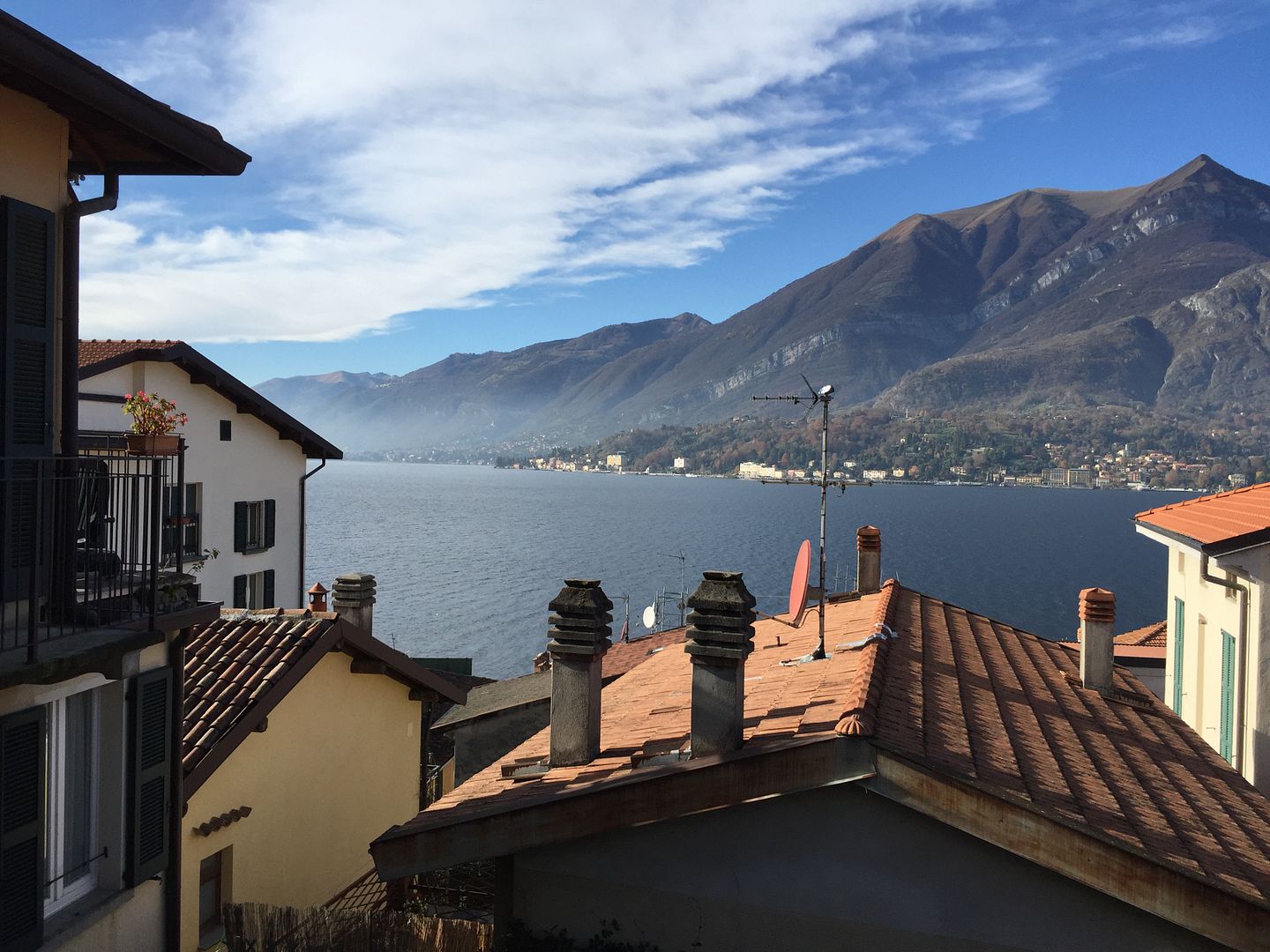 Stunning Bellagio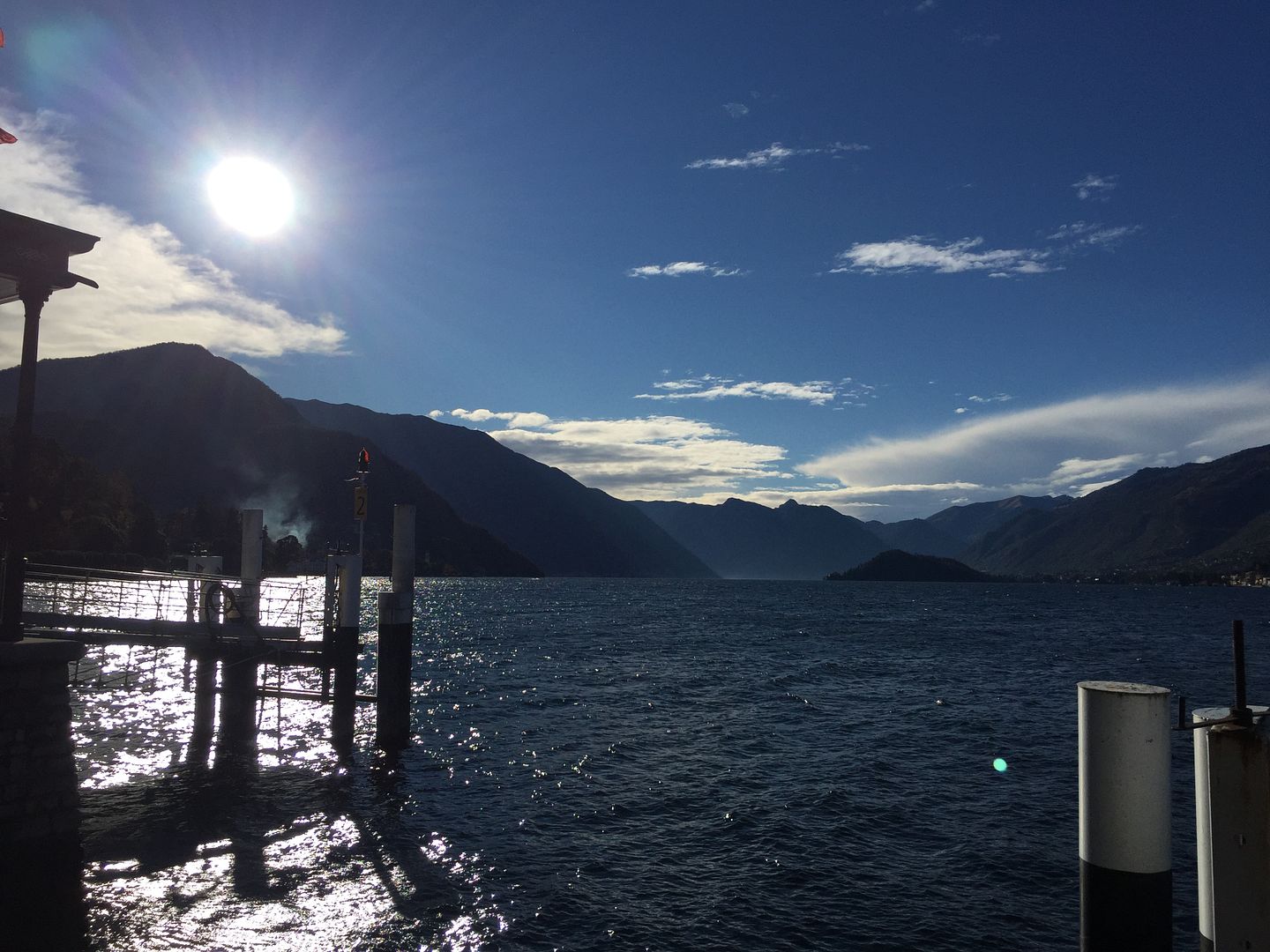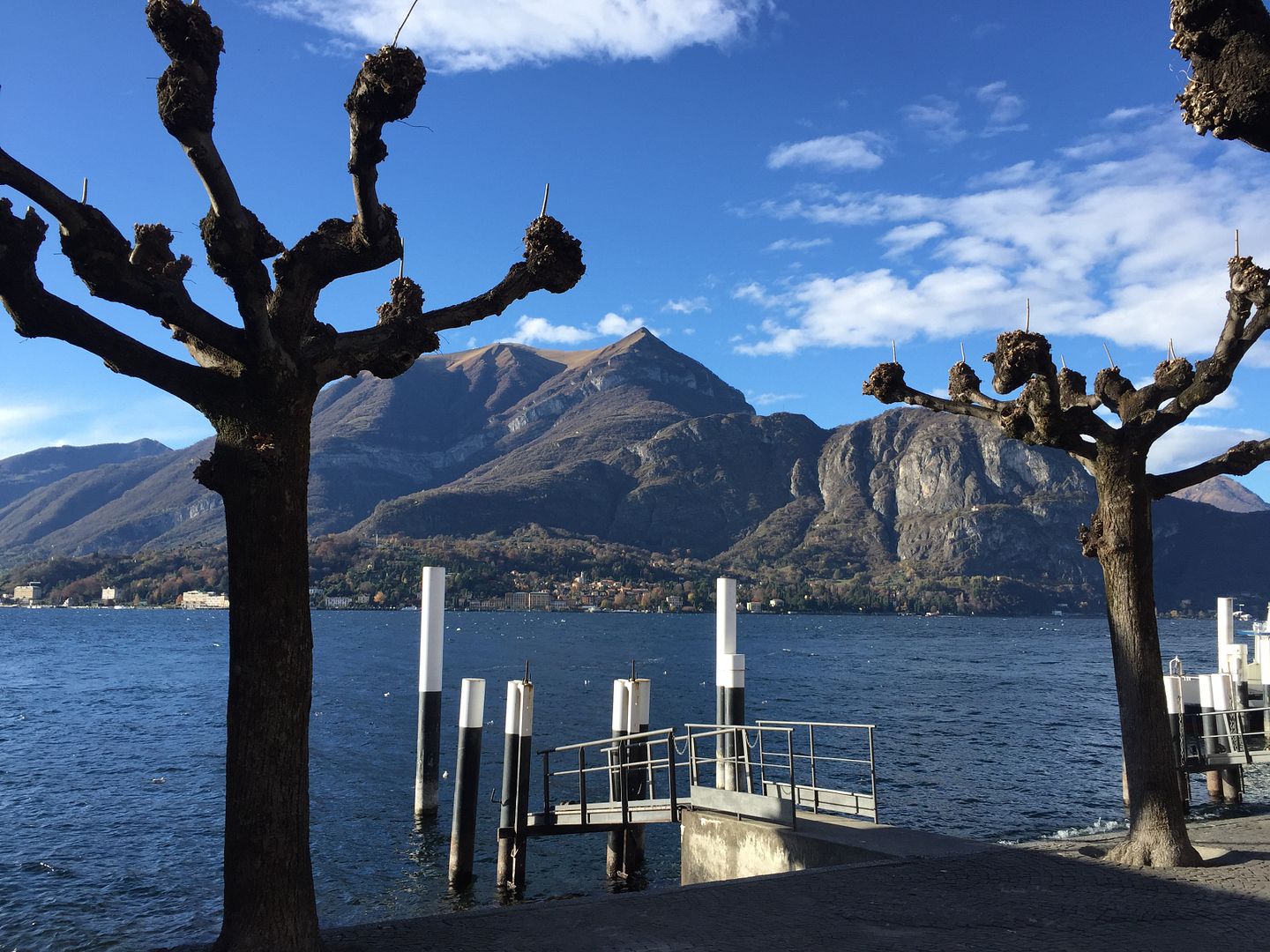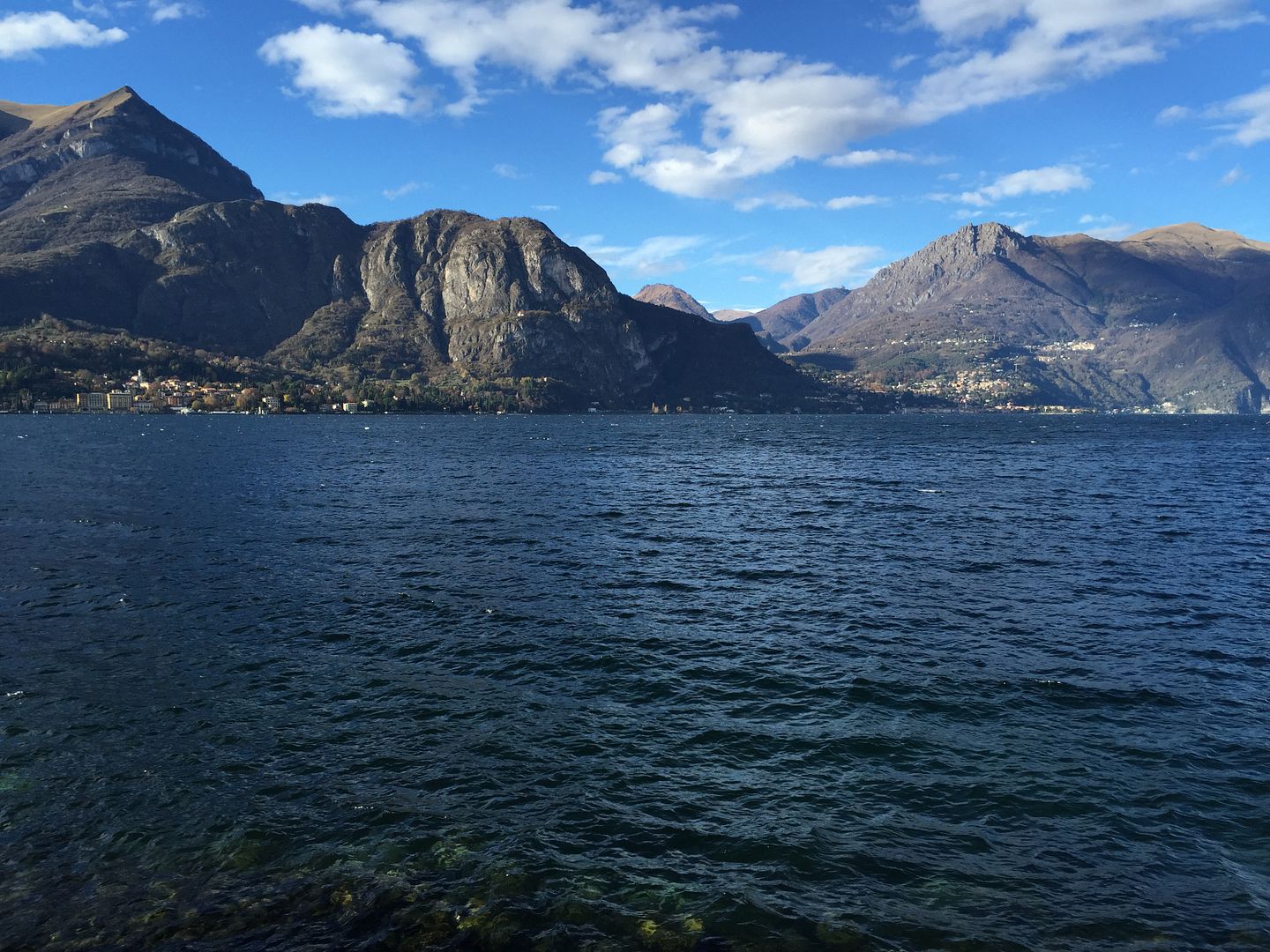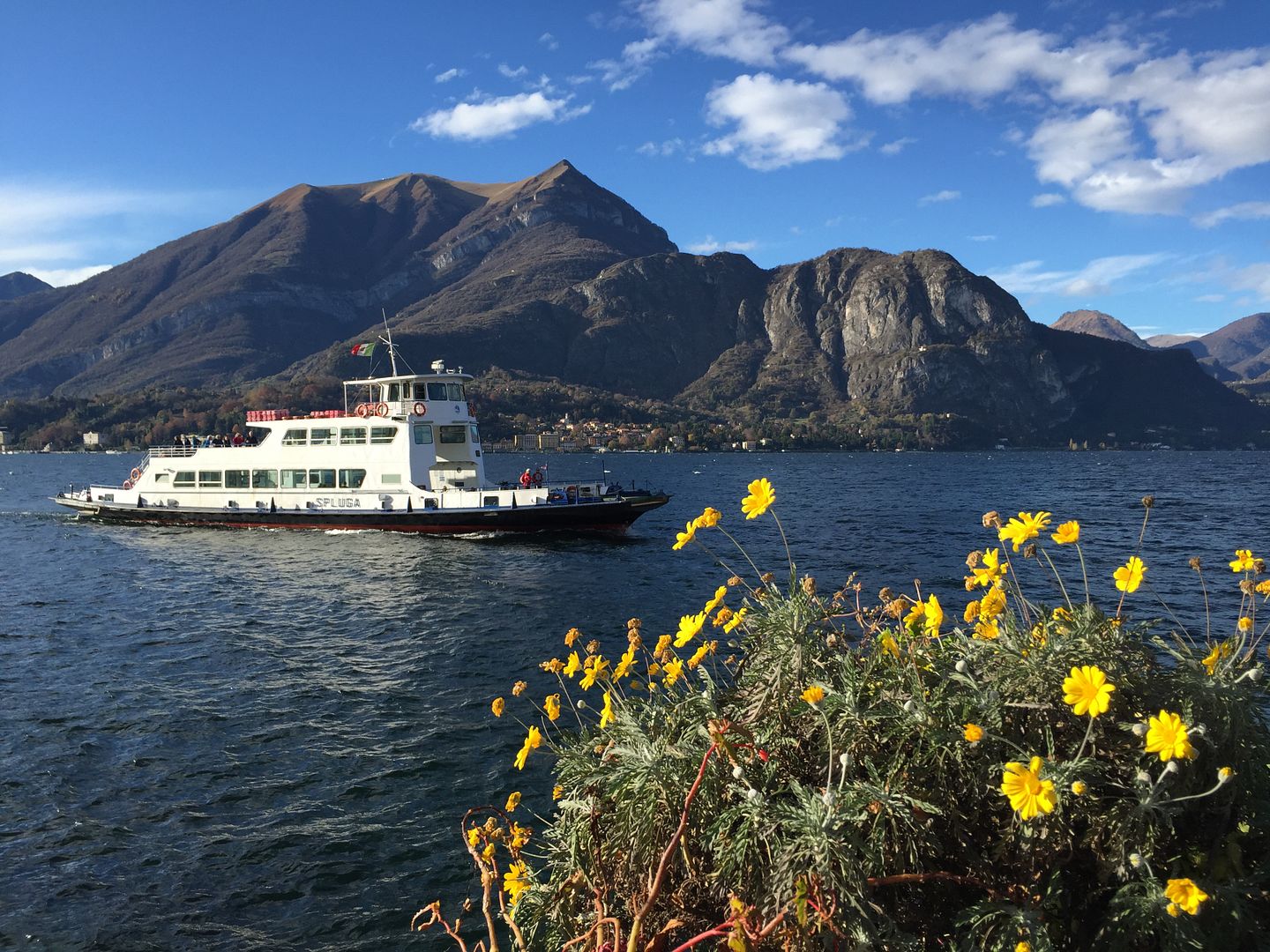 En-route to Cadanabbia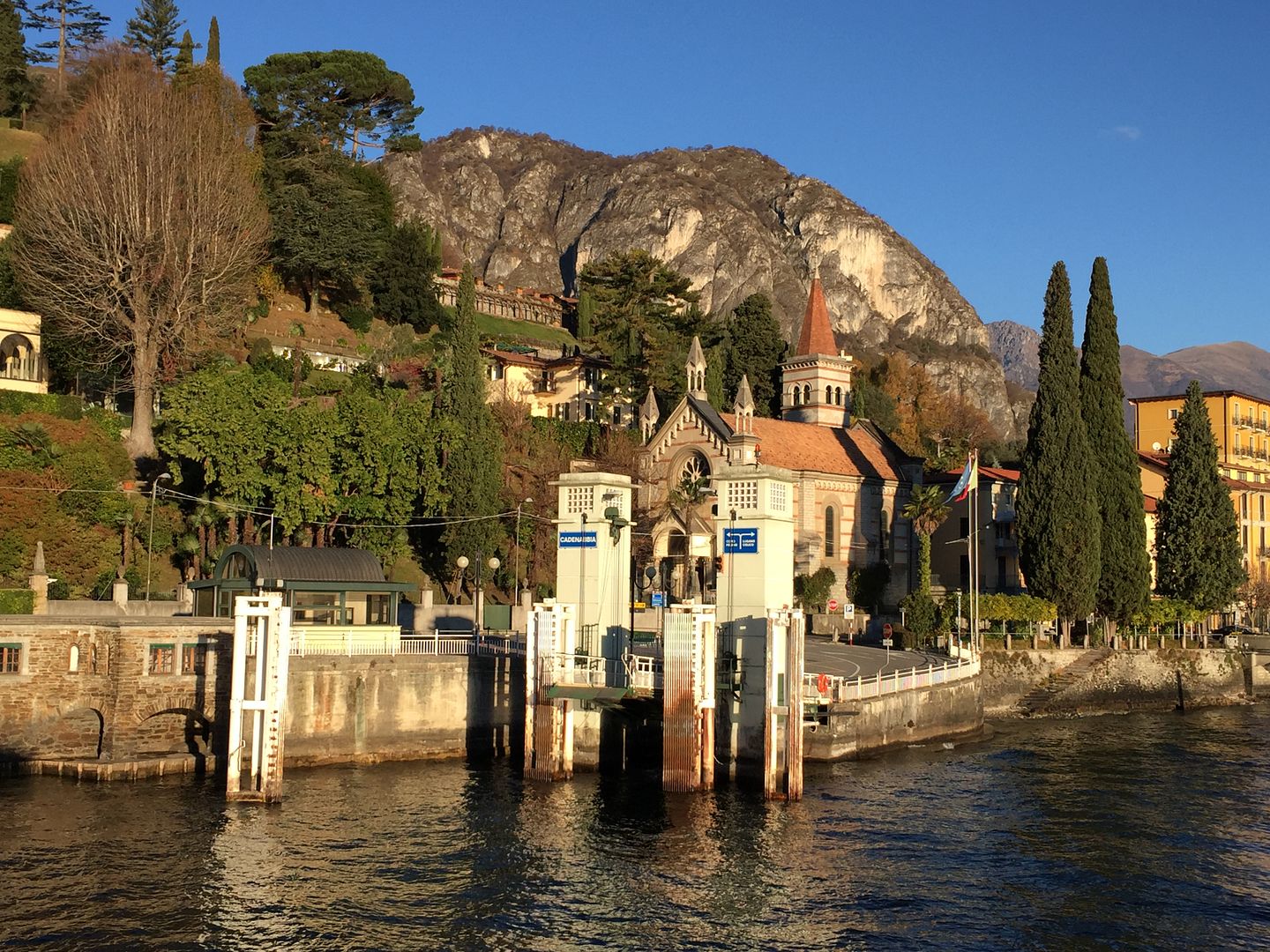 Evening drink at Varenna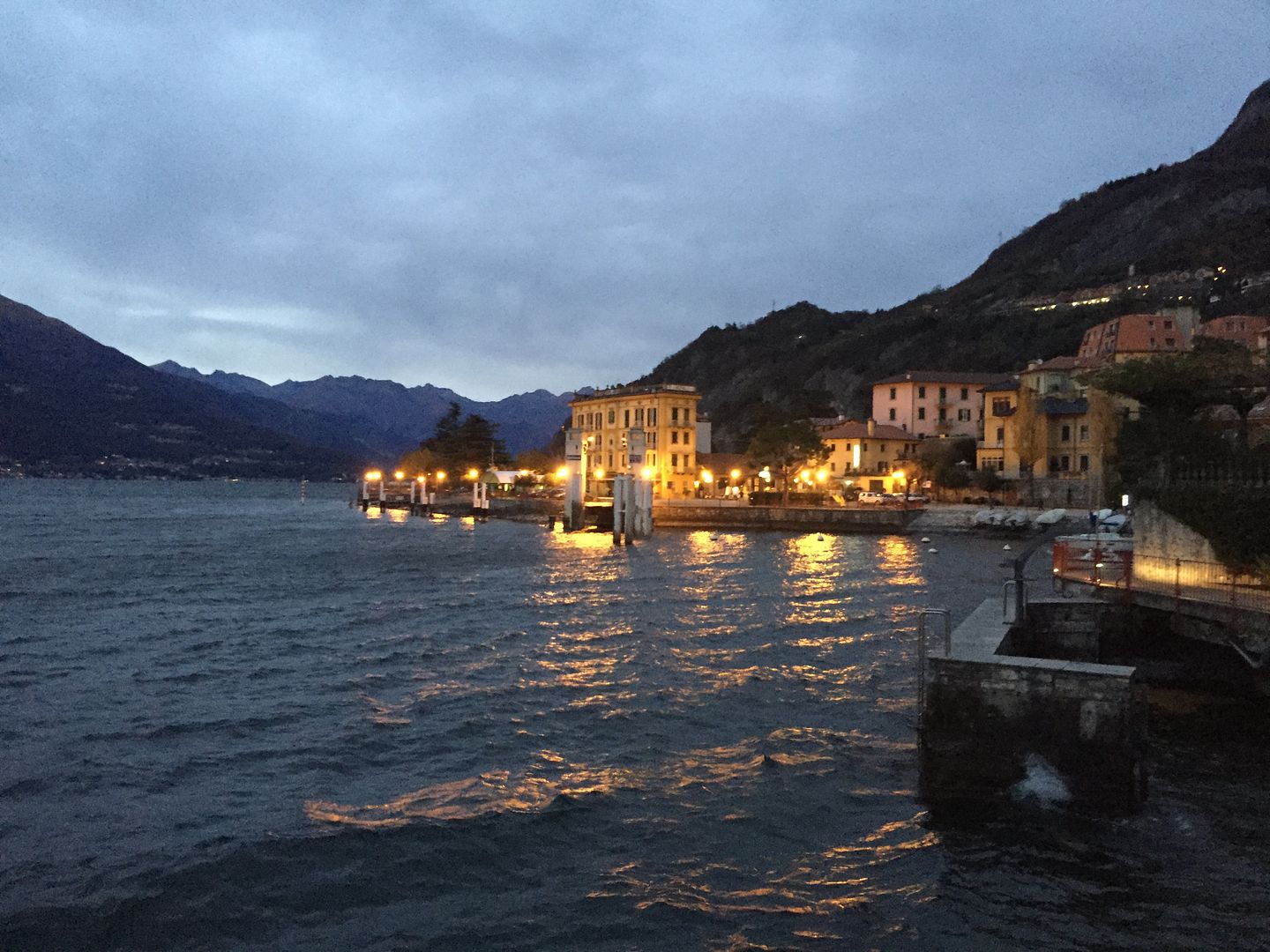 Another set of cobbled streets at, this one at Varenna
At Brunate, taking the funicular from Como - View from the top, towards Lake Como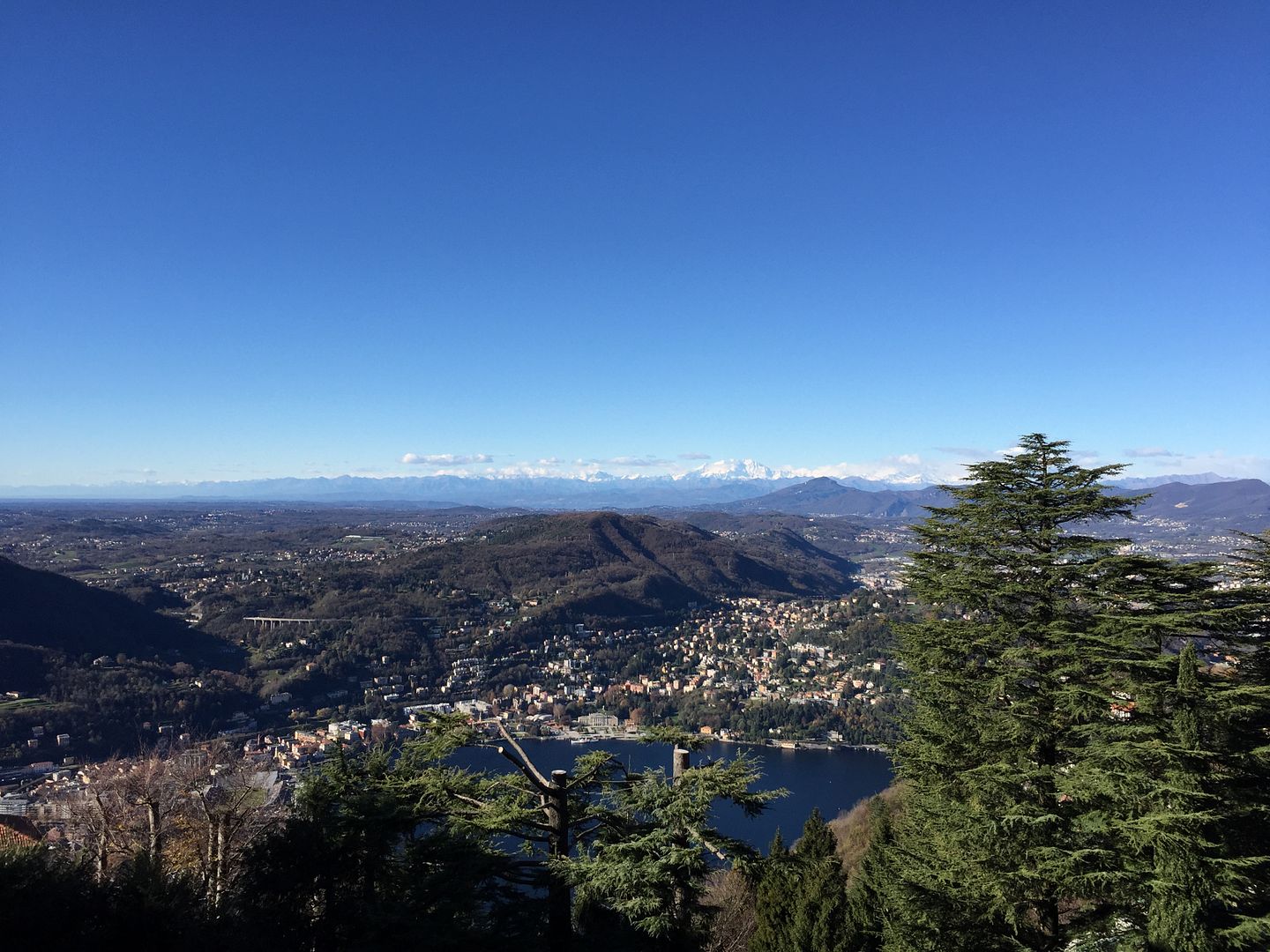 Brunate
Our ride for the trip - The "Not so elegant, yet functional" Fiat Qubo
It comes free with the ferry
Sunshine, anyone? Why is this off peak season in Italy? I reckon its the best time to go there!
Previous Trip Reports
Weekend In Belfast - Aer Lingus A319-100
(by
newbief1yer
Oct 14 2015 in Trip Reports)
BA First - PEK To LHR - Mid J B747-400
(by
newbief1yer
Sep 20 2015 in Trip Reports)
BA CW - Upper Deck To Beijing - High J B747-400
(by
newbief1yer
Sep 19 2015 in Trip Reports)
China Railway (CRH) - Video Report - SJW - Beijing
(by
newbief1yer
Sep 19 2015 in Trip Reports)
LAN Dreamliner (J) Experience - MAD FRA
(by
newbief1yer
Aug 30 2015 in Trip Reports)
Baltic Escapades - VNO/TLL/RIX On W6,BT And OV
South France - EasyJet A320 BA A319
UK To India - The EK Way - B777-200/300 & A380
India Domestic–Jet Airways And Indigo–A320/ATR 72
BA A320/321 - LHR To Berlin TXL - Christmas Day
China Southern - LHR-CAN-HKT - B787/A321
Aloha! The United Way - B777-200 And B737-900
Mahalo Hawaii, Hello NYC - DL B767-300
Cool Blue To BOS And Got Blue? To LAS - E190 A320
VS Little Red To ABZ And EZY Return
24 Hours On A 787! - Final Leg CZ - AKL-CAN-LHR
Part 5 - BHE-WLG-AKL On NZ Beech1900D And A320
Part 4 - MEL-AKL-ZQN On QA And NZ B738A320
Part 3 - CNS-MEL On JetStar A321-200
Part 2 - SYD - CNS On Virgin Australia E190
Canton Route Part 1 - LON-SYD - CZ DreamLiner/A332
DREAM(liner)ING Of Hainan - China Southern
Panda Calling - BA LHR To CTU - Club World
China - The Low Cost Way - Spring Airlines - SJW-CTU
China United Airlines (KN) - CTU - SJW - B737-700
Norwegian B737 - LGW-TOS-BGO-LGW
Jet Airways: LHR – COK
Barra Trip – that was not to be
LHR - KWI - BA 747 - Part 1 - Middle East -China
Part 5: PVG-LHR - BA - Economy - B777
Part 2: KWI-DXB - FlyDubai - Economy - B737
Part 4A&B - SHA-SJW-SHA - FM: Eco: B737
Part 3A&B : DXB-HKG-PVG: CX & KA :Eco: A333
Morocco Trip - LGW-RAK-TNG-LHR - EasyJet & Iberia
Dusseldorf Calling - BA & EZY - Club/Eco - A321