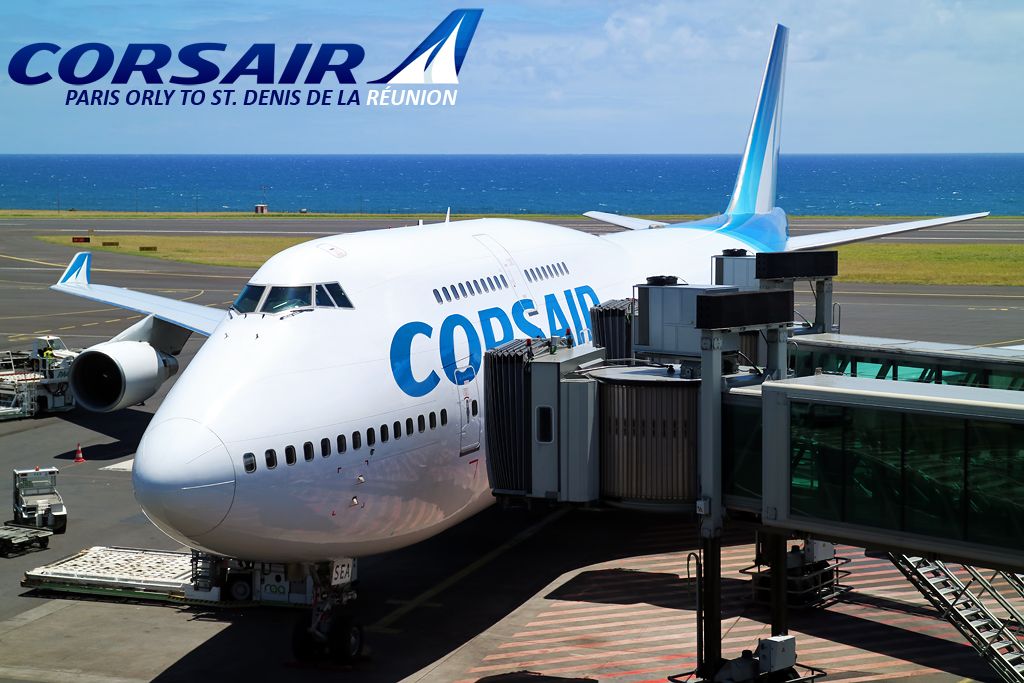 I N T R O D U C T I O N
A high-volume holiday airline, Corsair International is France's second largest carrier with its hub at Paris-Orly. Belonging to the TUI Group tourism umbrella, Corsair International operates to a handpicked selection of holiday destinations that mainly attract the French local market by sheer volumes. Such a super-exotic destination portfolio –many of which span French overseas territories- includes Abidjan, Antananarivo, Mauritus, Dzadoudzi, Réunion, Dakar, Monteal, Punta Cana, Pointe-à-Pitre, Fort-de-France, and Castries.
In previous years, the airline was aligned with TUI's holiday-heavy theme and was operating under the "Corsairfly" name bearing the TUI "smile" and colors on its aircraft. However, during the more recent times, the airline fully rebranded –now known as Corsair International- away from the charter-only area to attract a wider niche of your everyday passenger, even adding a flexi premium-like element to attract the business traveller.
Corsair's fleet comprises of seven aircraft –four A330s and three 747s- which come configured with a high-density layout. For instance, the 747s pack 533 seats while their A330s hold no less than 300.What is also remarkable is that Corsair International operates to many small islands with multi-daily services on these jumbos that almost always leave the gate with every single seat occupied.
Recently I had the chance to travel from Paris-Orly on one of the infamous Corsair 747s, to one of my favorite places on this planet, Saint-Denis de la Réunion. Join me on this unique experience on a massive jumbo flying to a tiny island on the Indian Ocean that is just barely visible on your typical world map.
CONTINUED BELOW