Video Reports of this leg of the trip
Gulf Air - GF006 & GF562 - LHR-BAH-MCT - A330-200 & A320-200
Gulf Air - GF003 & GF561 - MCT-BAH-LHR - A320-200 & A330-200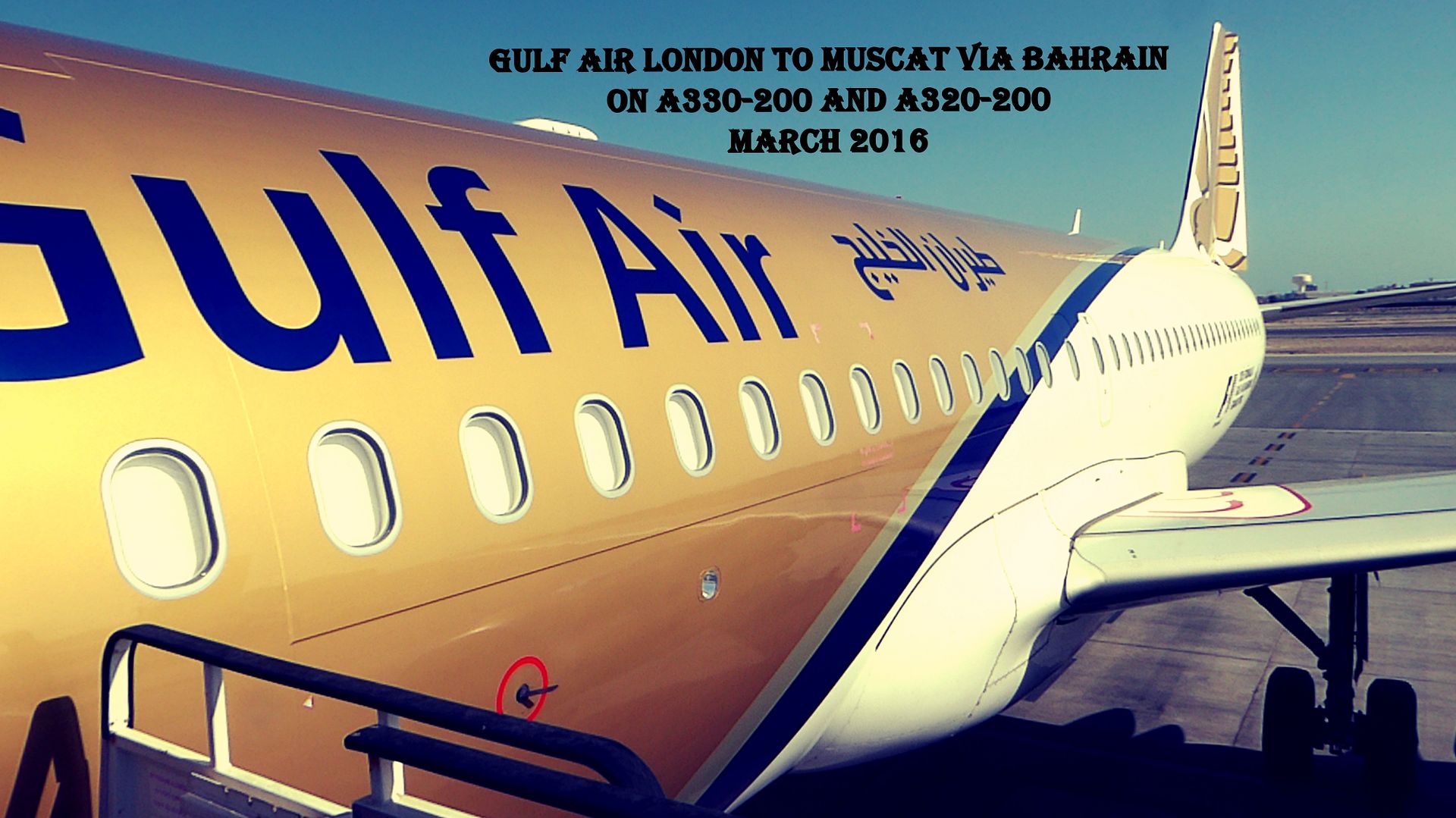 Background
Hello A'netters. Hope you are all doing well. Its Easter and good Friday long bank holiday weekend here in the UK and we wanted to go to a sunny location. We also decided on taking 1 day either side of the 4 day break making it a 6 day weekend.
Our initial thoughts were Jordan or Egypt. But given the political unrest in these areas (well Jordan is relatively safe, but a bit too close to Syria for my liking and given the current situation) decided against them and zeroed in on Oman.
Having spent most of my childhood and schooling in Kuwait, I had heard that Oman is quite different to the rest of the middle eastern countries and thought this would be a great opportunity to visit it.
Looking at flight options, there were a lot of options to get us to Muscat, albeit very few options which were direct. The prices on Oman air was ridiculous, and an economy seat was almost the same price as a discounted business class on BA. But we also wanted to fly on the Wednesday night after work.
Taking flight times, transit times and price into consideration, I chose Gulf Air, via Bahrain. The last time I had flown Gulf Air was way back on May 2010. They've had issues since then but seem to be picking up, although no new aircrafts since I last flew on them. But I do know that they have refurbished their interiors on their existing fleet of 16 year old A330-200, so looking forward to that.
Thanks to GCMaps for the map illustrations below:
Gulf Air - GF6
Route: LHR(T4) - BAH
Flight Reg: A9C-KD ; Built in 1999 and delivered to Gulf Air on July 1999 as A4O-KD. Then went to TAM in June 2001 as PT-MSE, before returning back to Gulf Air in Sep 2002 as A4O-KD and getting reregistered as A9C-KD in Jan 2008
Aircraft Type: Airbus A330-200
Seat: 24A
Flight time: 21:50 - 07:20 (21:50 - 07:10)
Actual flight time:6Hr 20 min
Distance: 3169 miles
Load: full in all classes.
23rd March 2016
My Log book: 7th Flight on Gulf Air/4th flight on Airbus A330-200/ 108th Total overall flight
Booking Process, website usability and online check in
Booked this flight using Flight center as they were beating the price I was seeing on Gulf Air website. Bagged the seats for £435 per person including taxes and all additional charges. To remain competitive, Gulf Air to provide with check in baggage allowances of 30 Kilos for economy class passengers which I felt was very generous.
Once booked, the Gulf Air website was useful in managing my booking although the website could do with some refinement. Although the landing page looks slick, once you go into the website, on various subpages, it is still the old format and looks dated. It did what I wanted it for, and no more.
Day before the flight, online check in was seamless and seats chosen to my liking. Even emergency exit row seats were available to select upon online check in. But decided against it as the seat map on the website did not indicate if there are any lavatories in that area. That being said, the seat map on Gulf Air website, did not match with any of the online seat map versions on the various seat related websites. We shall see when we board the aircraft.
On the day upon checking the incoming flight, I realized that we would be on A9C-KD. Not sure if I had been on this aircraft before, as I only have a record of being on A9C-KB during my last trip on Gulf Air to India and Kuwait.
Gulf air flight to London lands at 3 in the afternoon. Not sure why they have such a long layover in London. And quite intrigued by the flight numbering system. GF003 to London but GF006 back to Bahrain?
Time for the Holidays to begin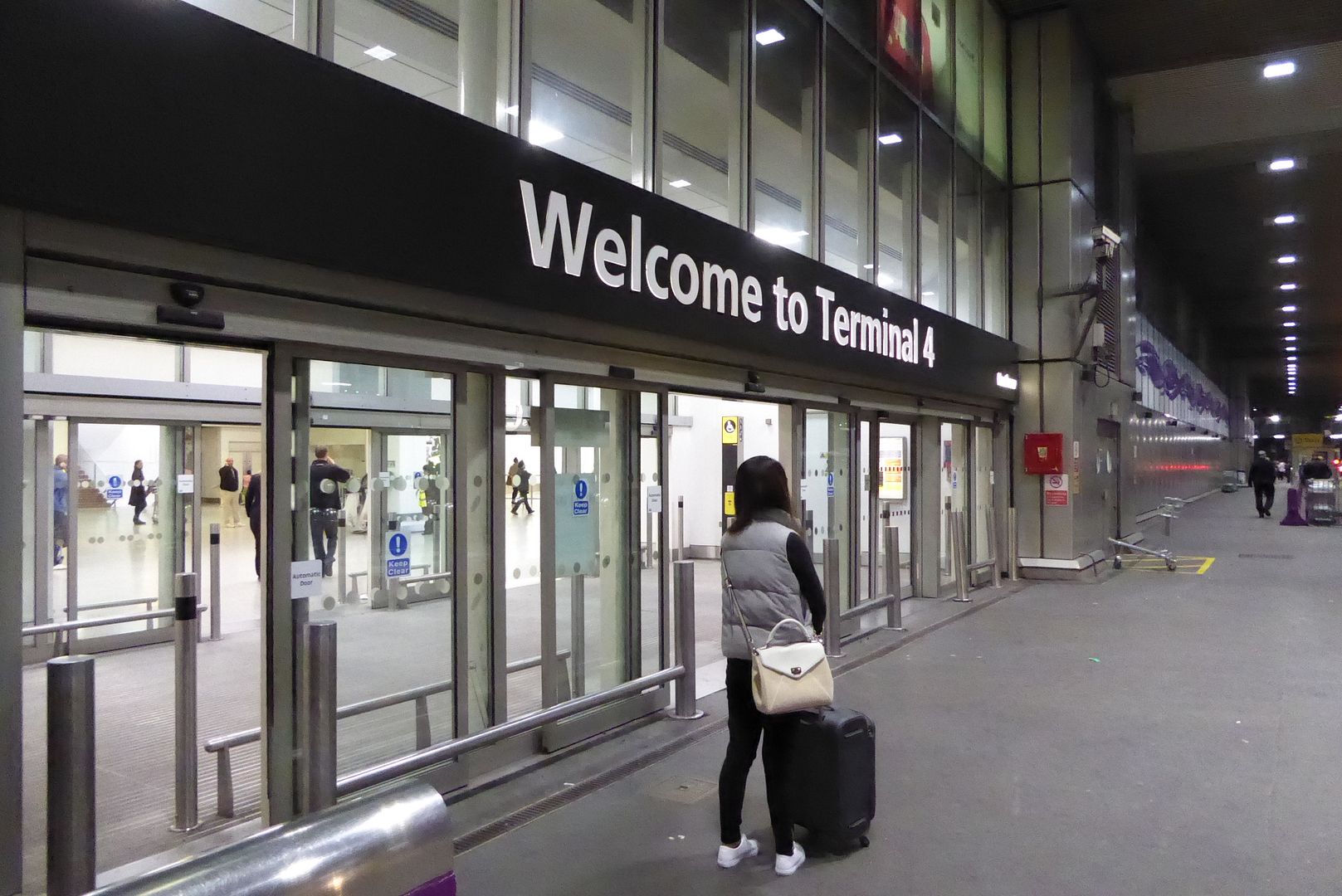 Airport service / checking in / Lounge
Used the park and ride service at terminal 4 long stay parking. A fairly decent and hassle free service. They've introduced a new car drop service which takes out the hassle to find parking spaces and could be a real pain during peak times. Time from entering the car park to the terminal building in 20 minutes.
Seemed like a busy time at t4. Check in was slow. The agent serving us wasn't sure that a UK passport holder would get visa on arrival in Oman. She made a few calls to confirm. On the whole a very slow and lethargic process. Poor attitude by the check in staff.
There was beefed up security at Heathrow today due to the recent attacks in Belgium. Nevertheless we were airside in 15 minutes.
Walked around for a bit and settled in our usual spot at comptoir libanis. The foods good over here but we're told that they had a shortage of staff and food would get delayed. We still took the chance and to our surprise the food arrived very quickly. Good on them. Although this time the Felafels were not cooked correctly. The most likely suspect looks to be an overly heated oil in order to cook quicker, but this has almost burnt the outer layer, but raw inside.
Check in desks at Heathrow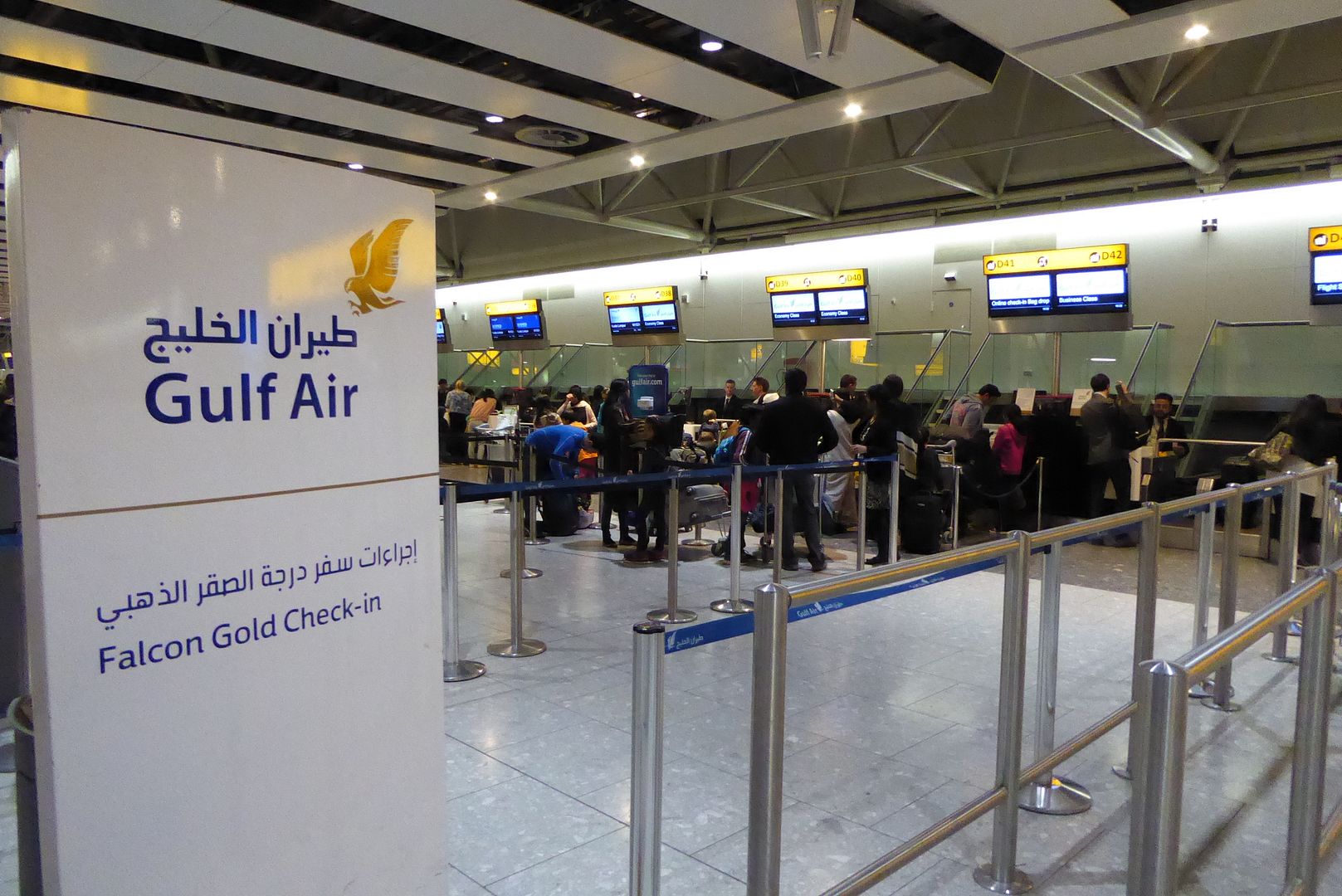 FIDS at LHR
Terminal 4 Airside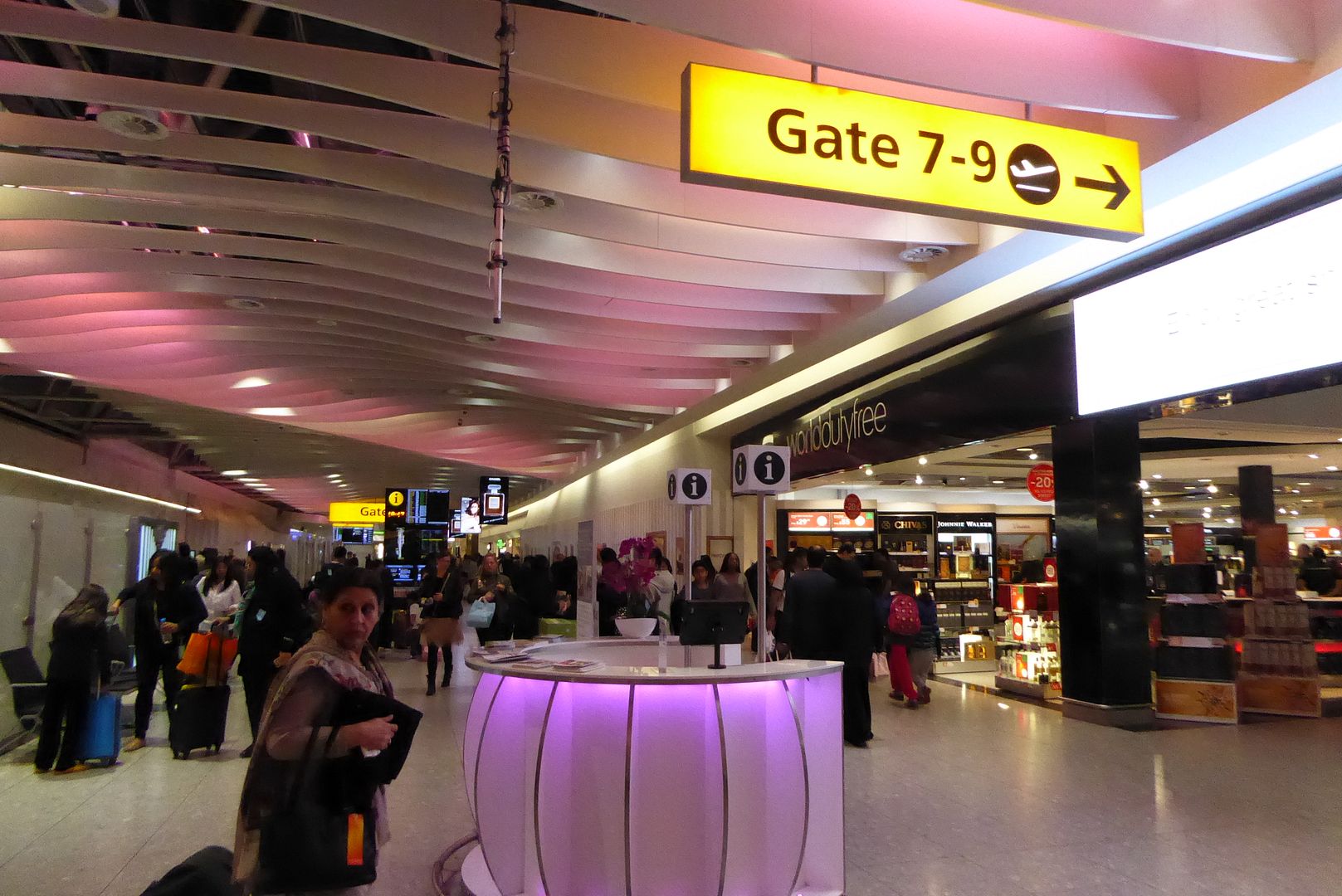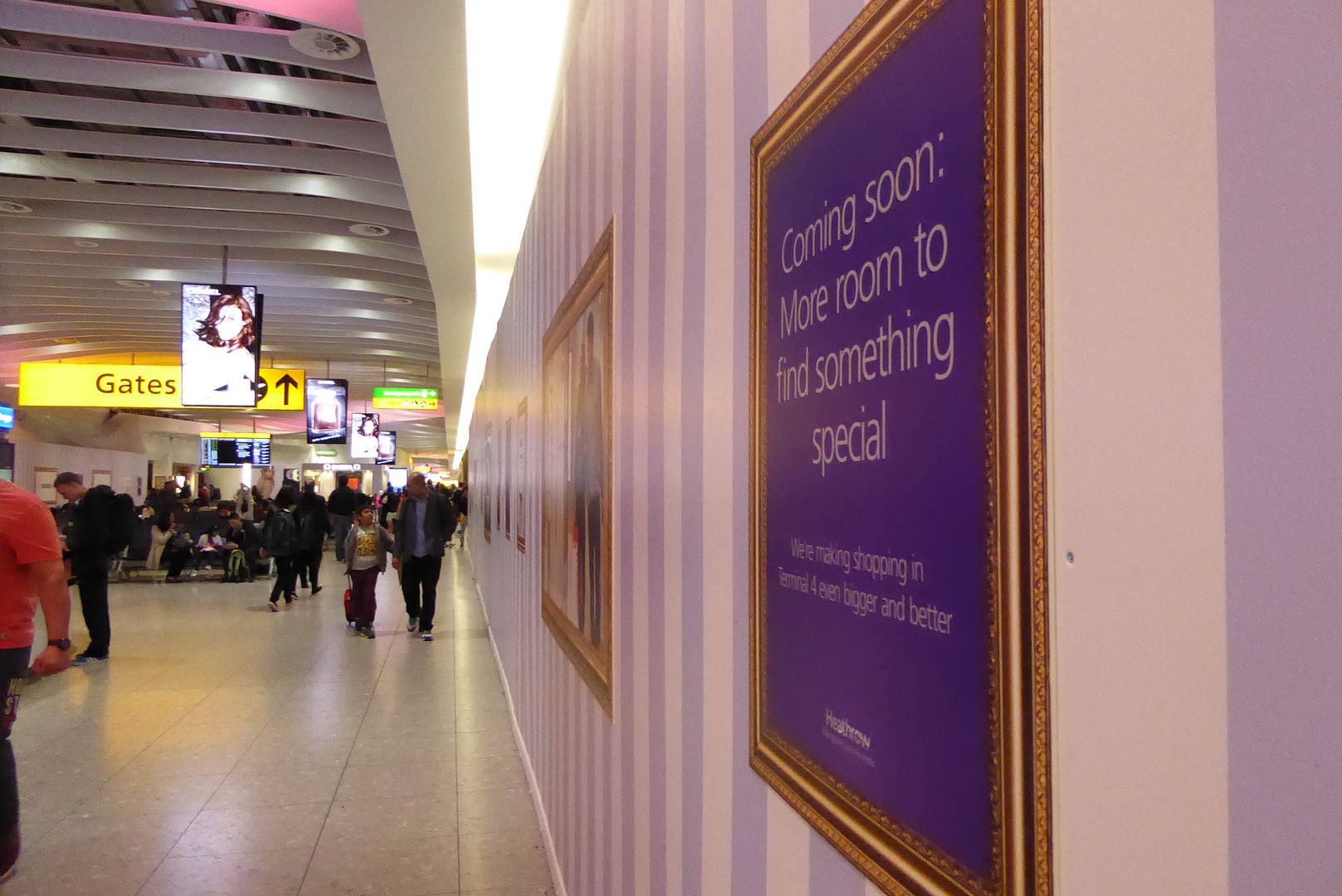 Becoming a regular dinner place for us at T4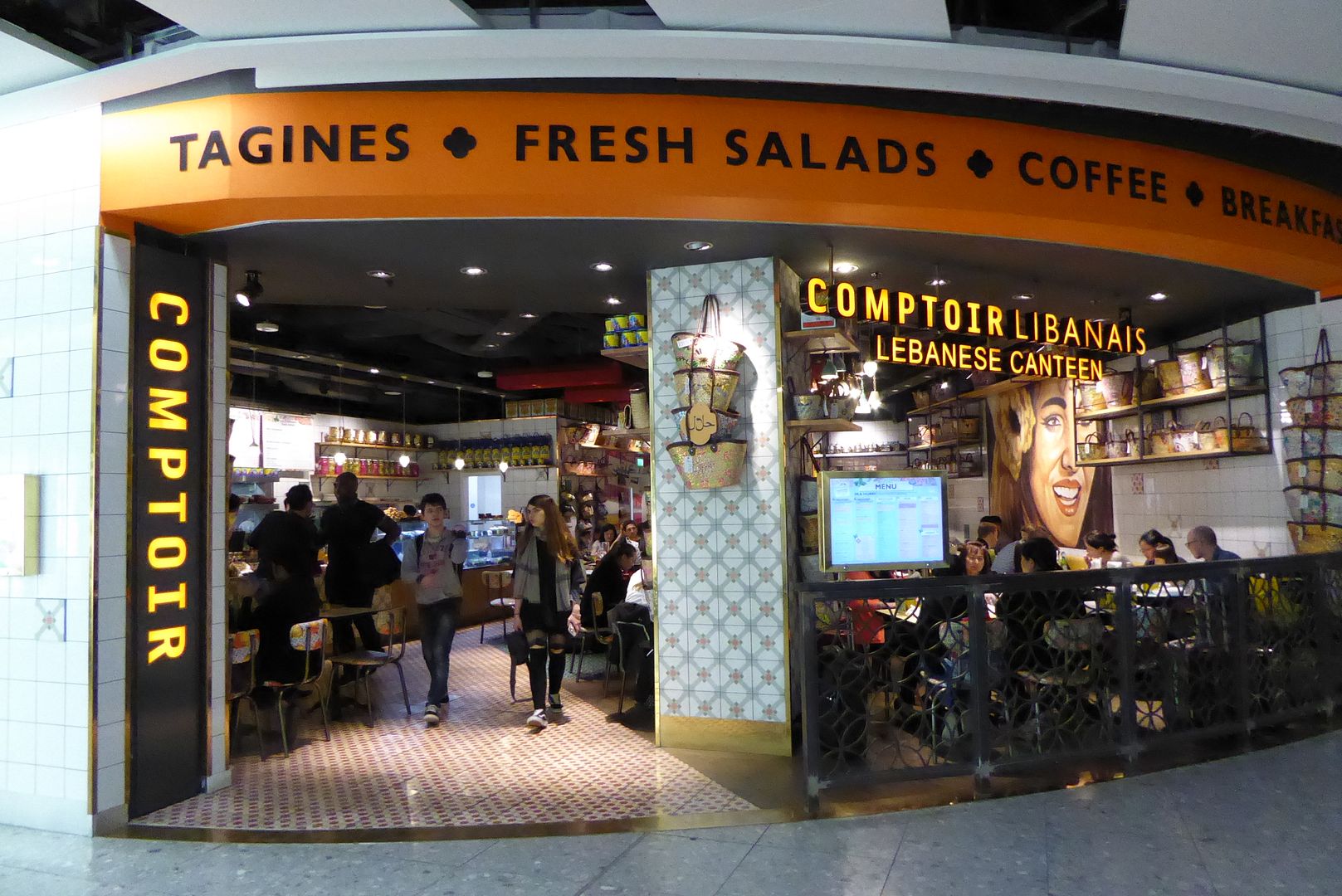 Plane spotting from the viewing gallery
Air Malta A320-200
A regular here - China Eastern A330-200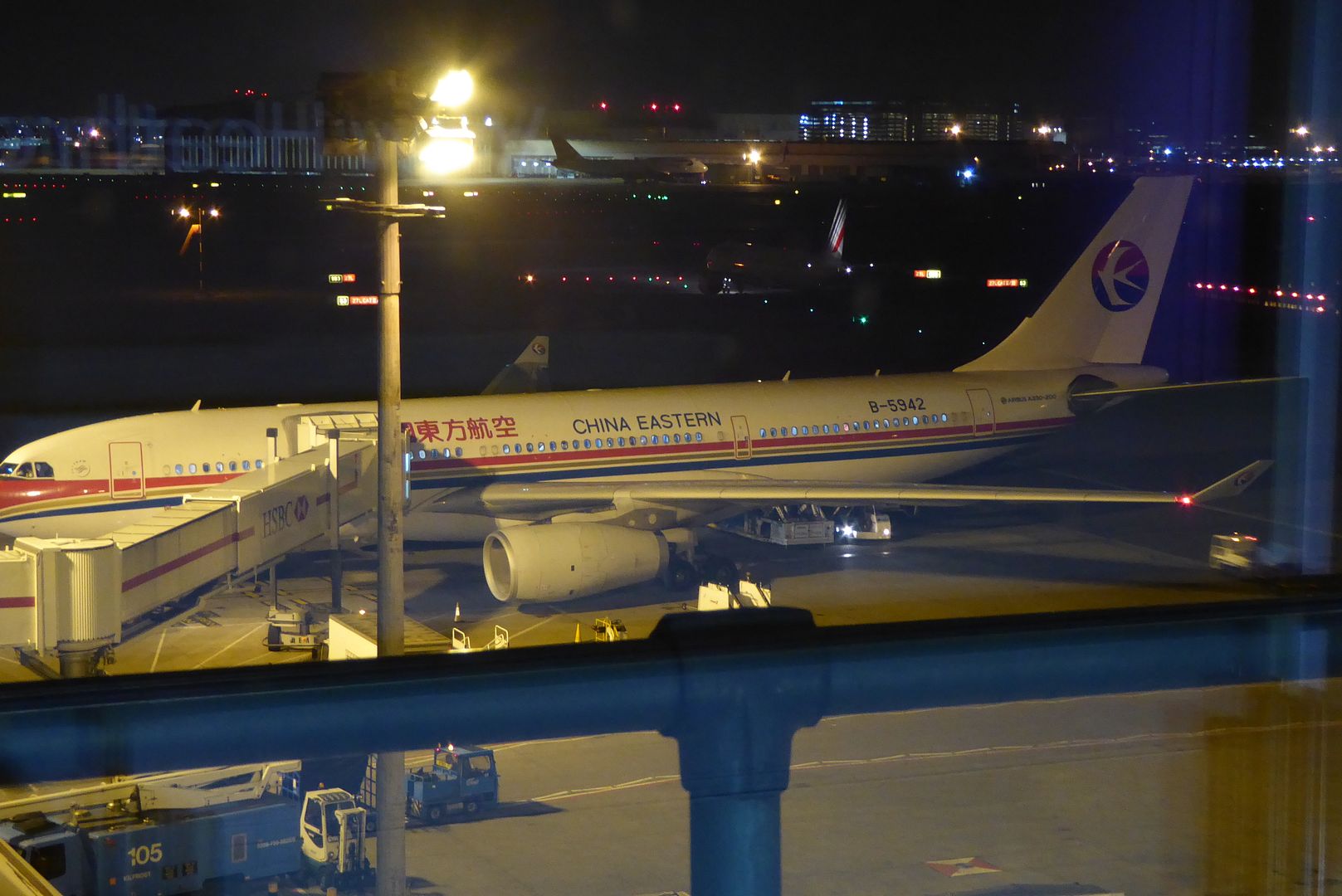 KLM Fokker 70
Boarding Process
Boarding commenced on time. But it didn't seem to follow any process. After the initial families with young children being catered for it was free for all. There wasn't a separate priority queues for business class passengers. That being said it was a quick process.
Boarding completed 10 minutes ahead of schedule but there was a slight delay as one of the passengers had lost her phone along with her credit card. Oh uh.. not the best start for them.
Time to board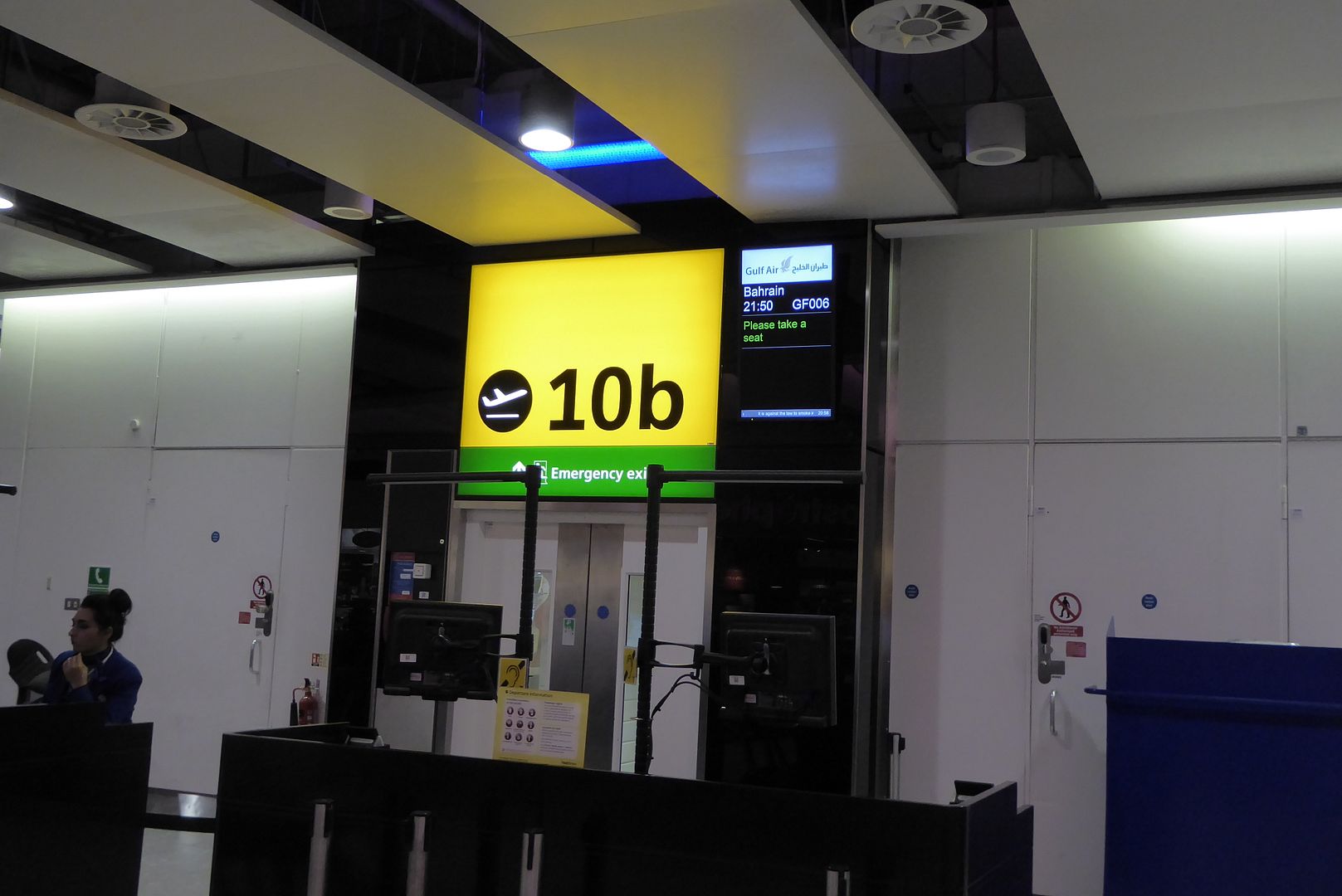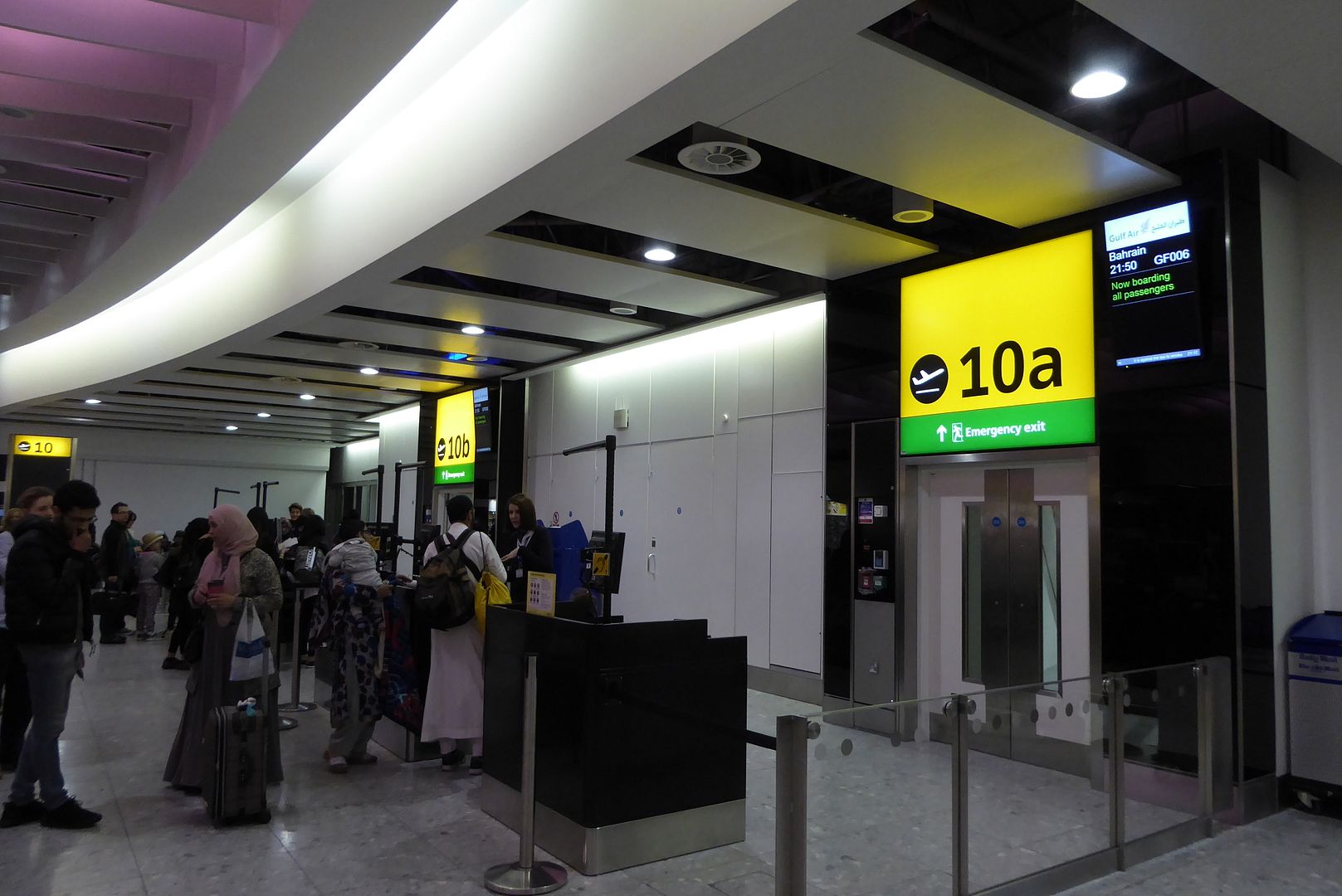 Sneek peak before boarding
First impressions/Hard product/Aircraft Interiors
Upon boarding, gulf air have their new refurbished interiors and it's pretty decent. Nothing over the top but the cabin looked new, clean and fresh.
The cabin temperature was well maintained throughout the flight.
On board Gulf Air A330-200 (A9C-KD)
Our seats on row 24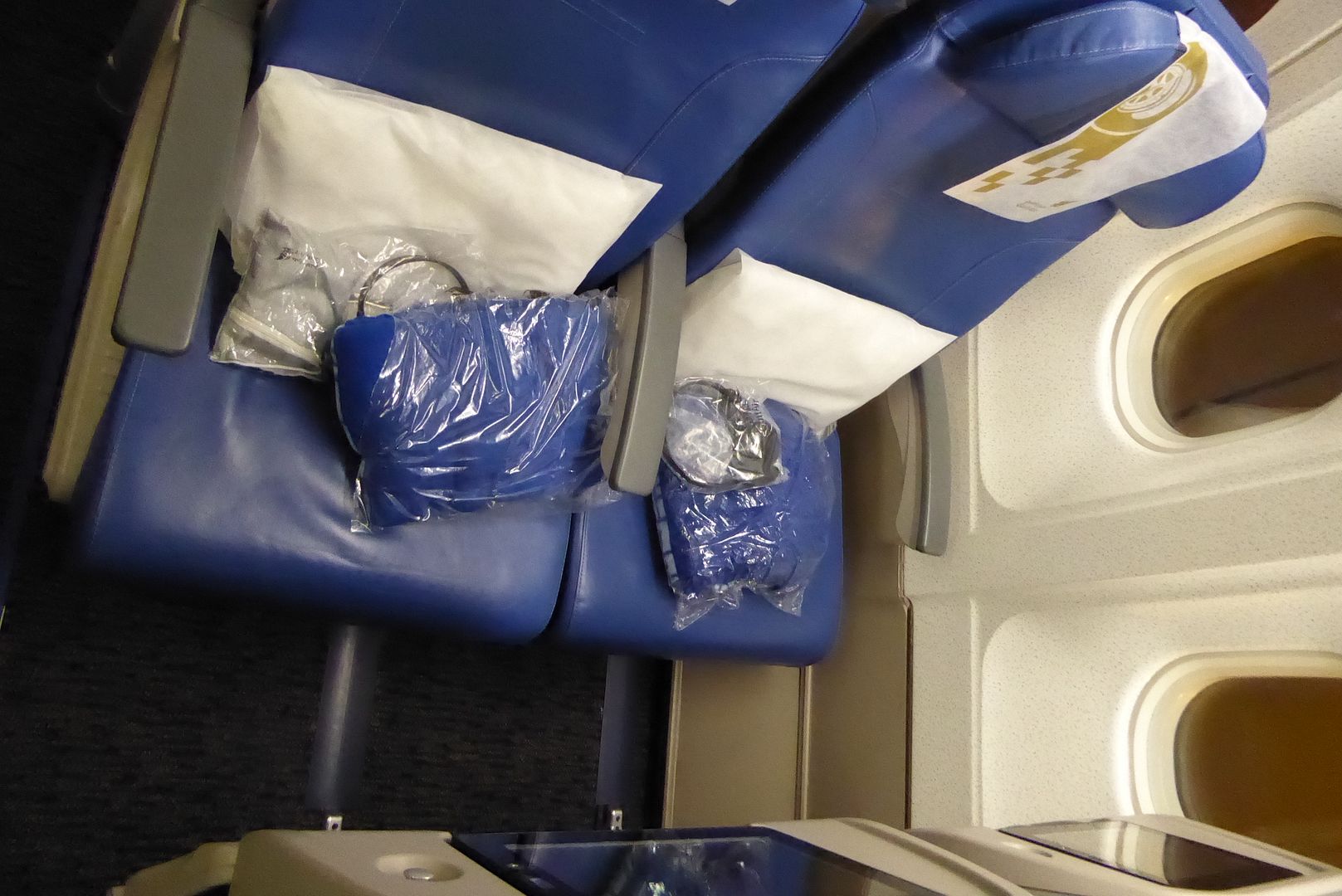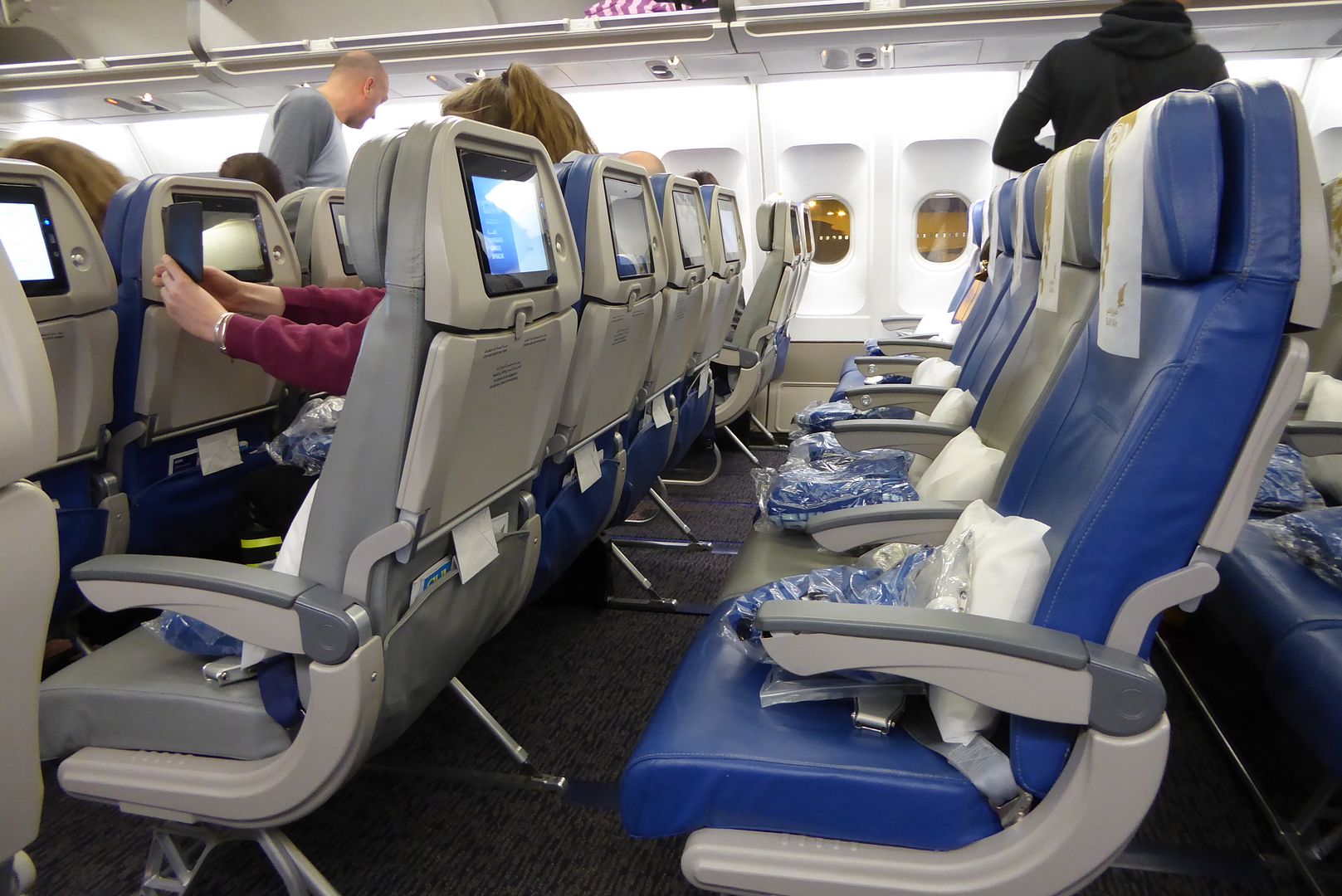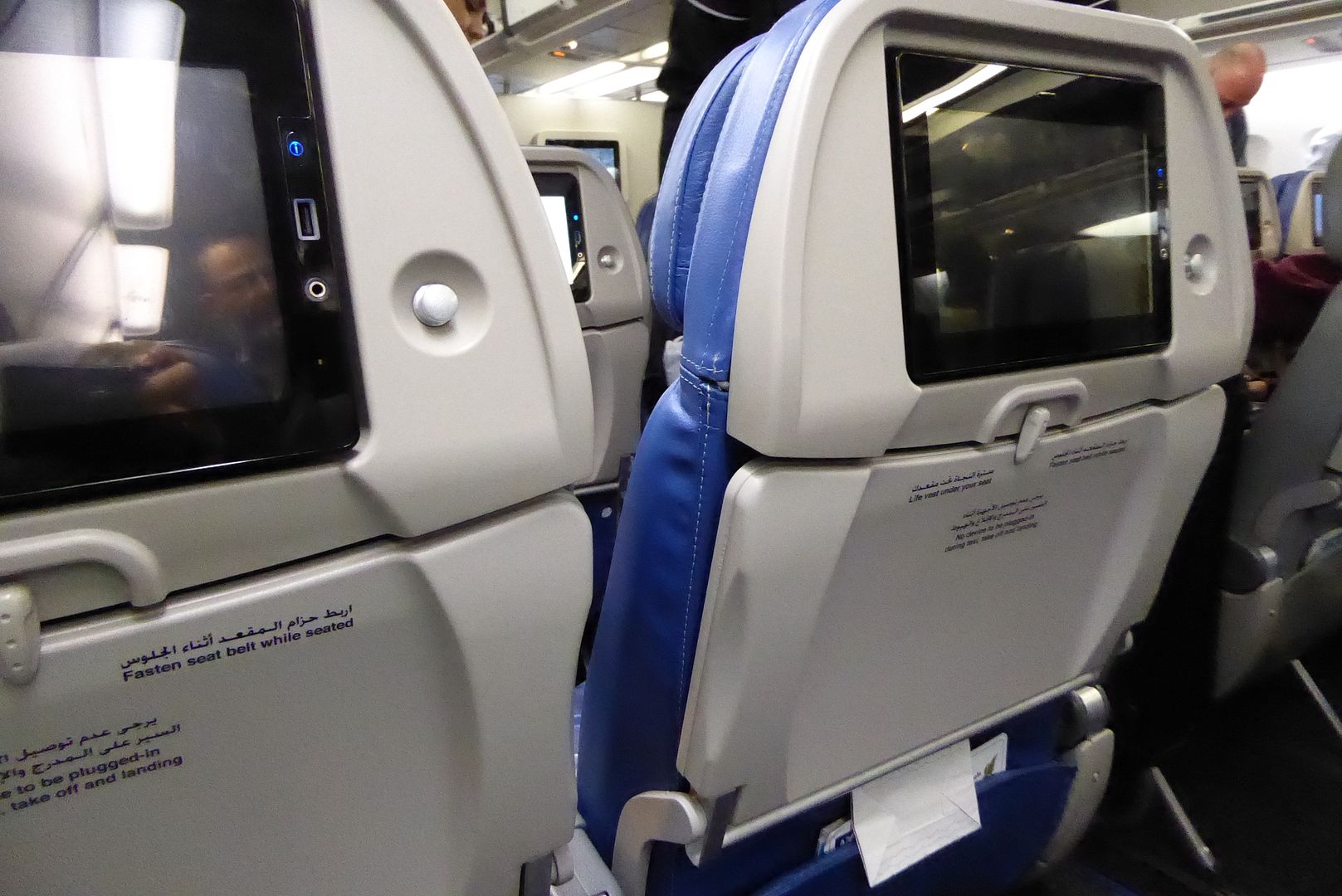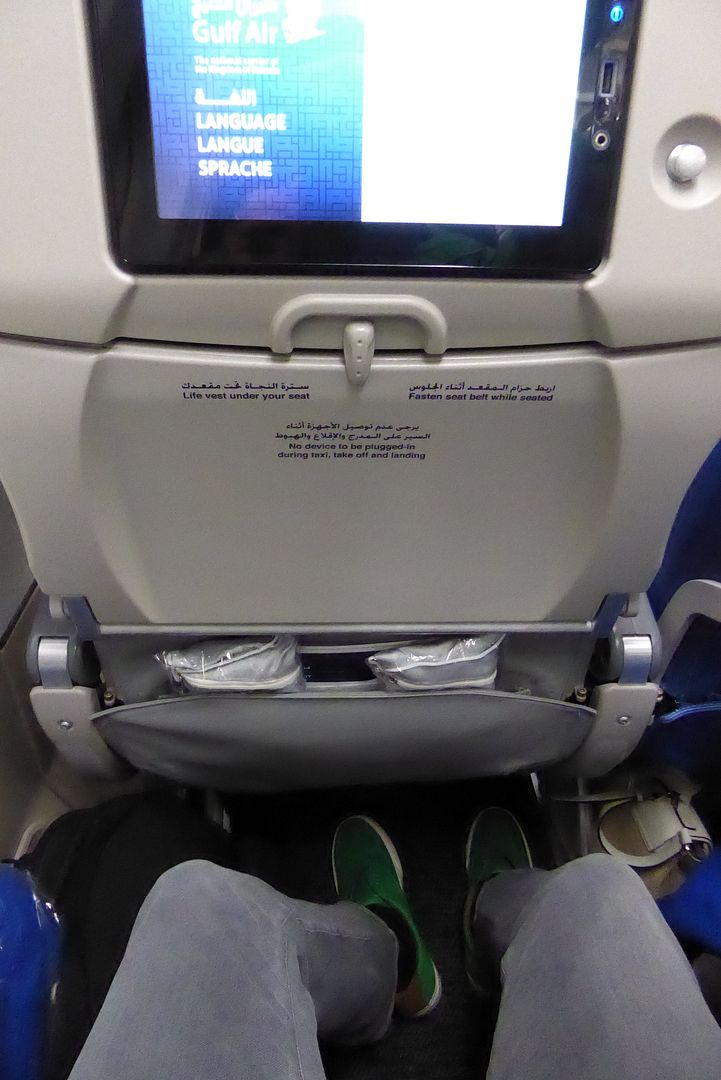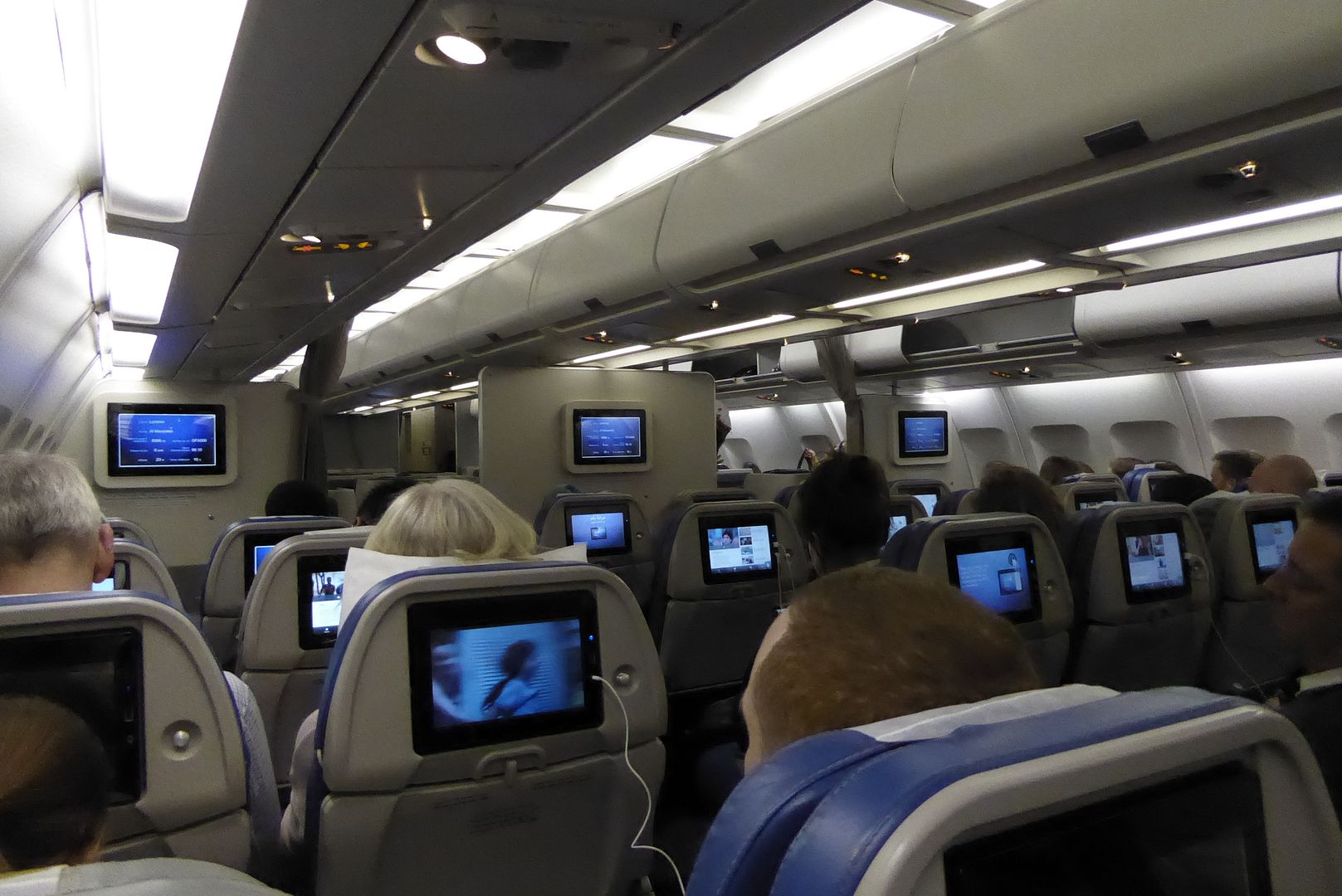 IFE Monitor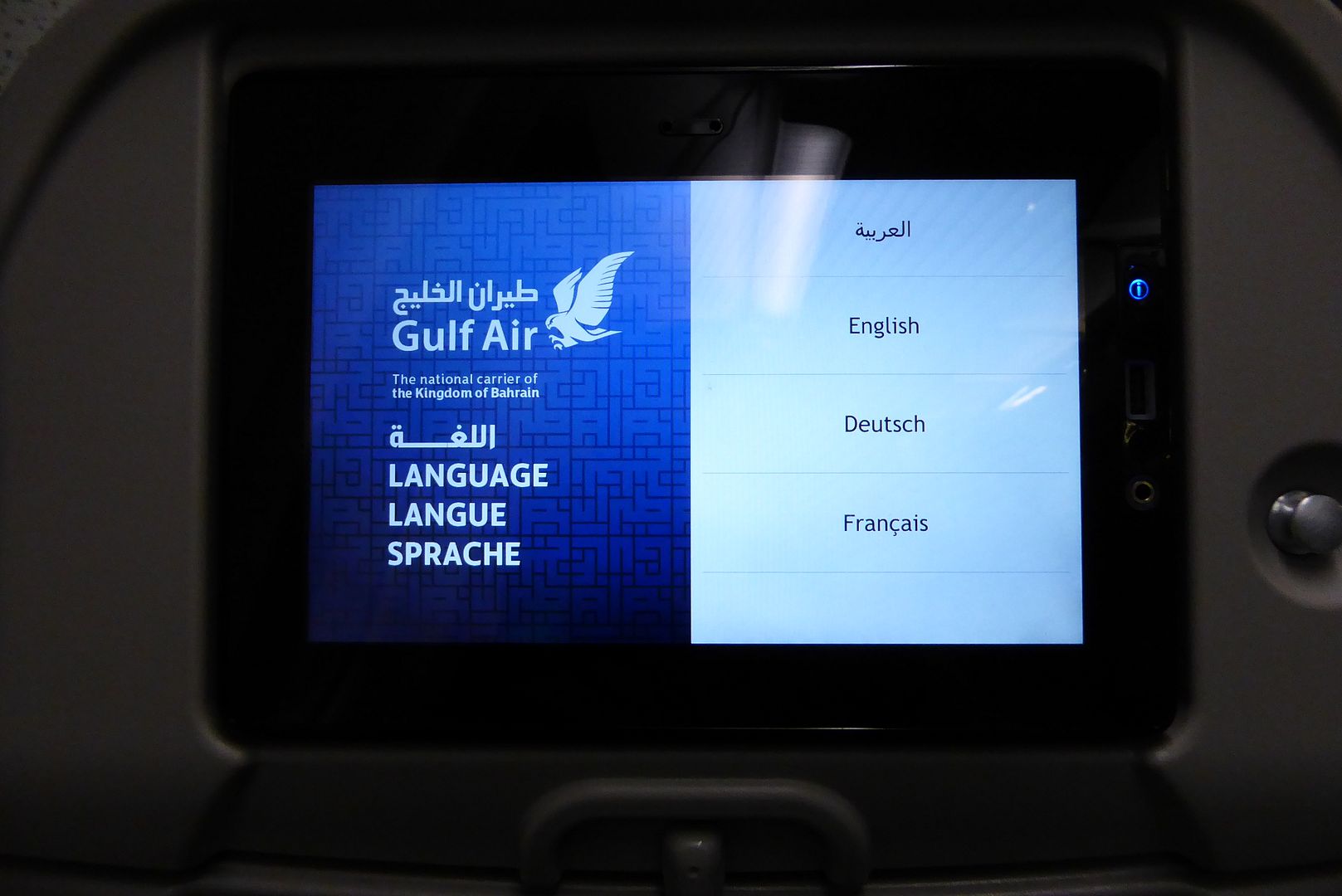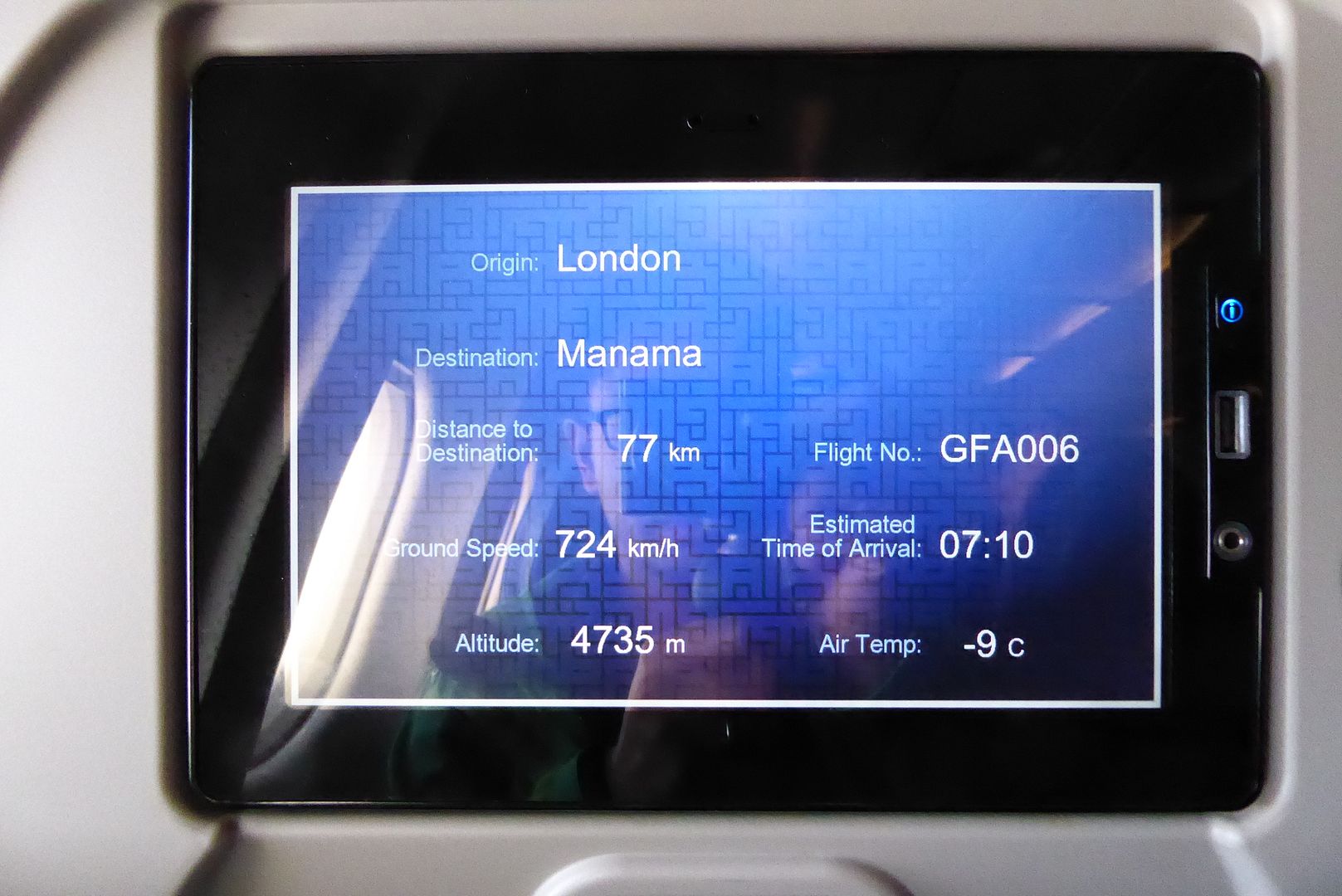 Reading material on board
Amenity kit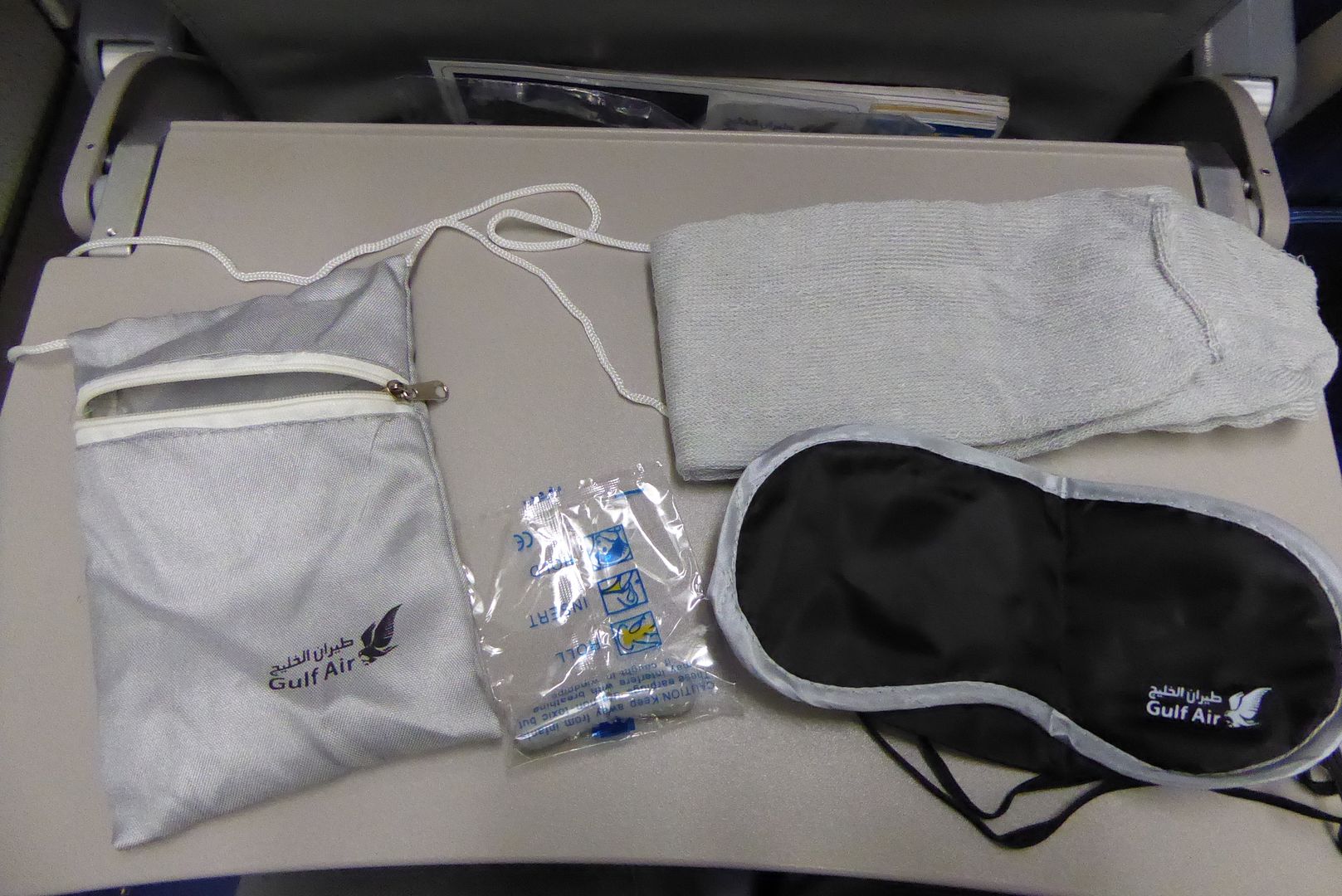 Very Thoughtful - Get well soon
Seating/Bed
Been said before and I shall repeat It. One of the best economy seating are on the a330 and this was no different. Combine the wide (er) seats along with the generous 34 inch seat pitch, you have a winner.
Strange fact. When I was checking in online, the seat selection system indicated that row 41 was exit row. But walking though the flight it seems rather row 40 is the exit row.
The recline is very good, but there is an issue with the seats. Since the material of the seat is faux leather it tends to slip when in recline mode. Perhaps the only slight criticism about the seating onboard.
Yet managed around 2 and half hours of sleep during this sector.
Cabin Crew/Captain announcements
Warm welcome and professional. Captains announcement from the delight deck indicated a flight time of 6hr and 10 minutes cruising Anstey an altitude of FL39.
Cabin crew on the rest of this flight was a miss. Extremely robotic and lacked any sort of personal touch. Taking the term cabin crew literally, they did their jobs. But a bit of smile and polished behavior would go a long way.
They did a water run when everyone was sleeping. When asked for another glass it wasn't well received. The crew almost just kept the glass on the table and before I could thank them had disappeared.
The toilets were not well kept and towards the end of the flight was near revolting.
On the whole an average show by the cabin crew on this sector. A marked improvement can be achieved just by few simple tweaks. They were all well-groomed and looked the part. Just lacked finesse and refinement. A smile, cabin crew. Come on. It's not that difficult.
Neighbours at Heathrow - China Southern DreaL)ner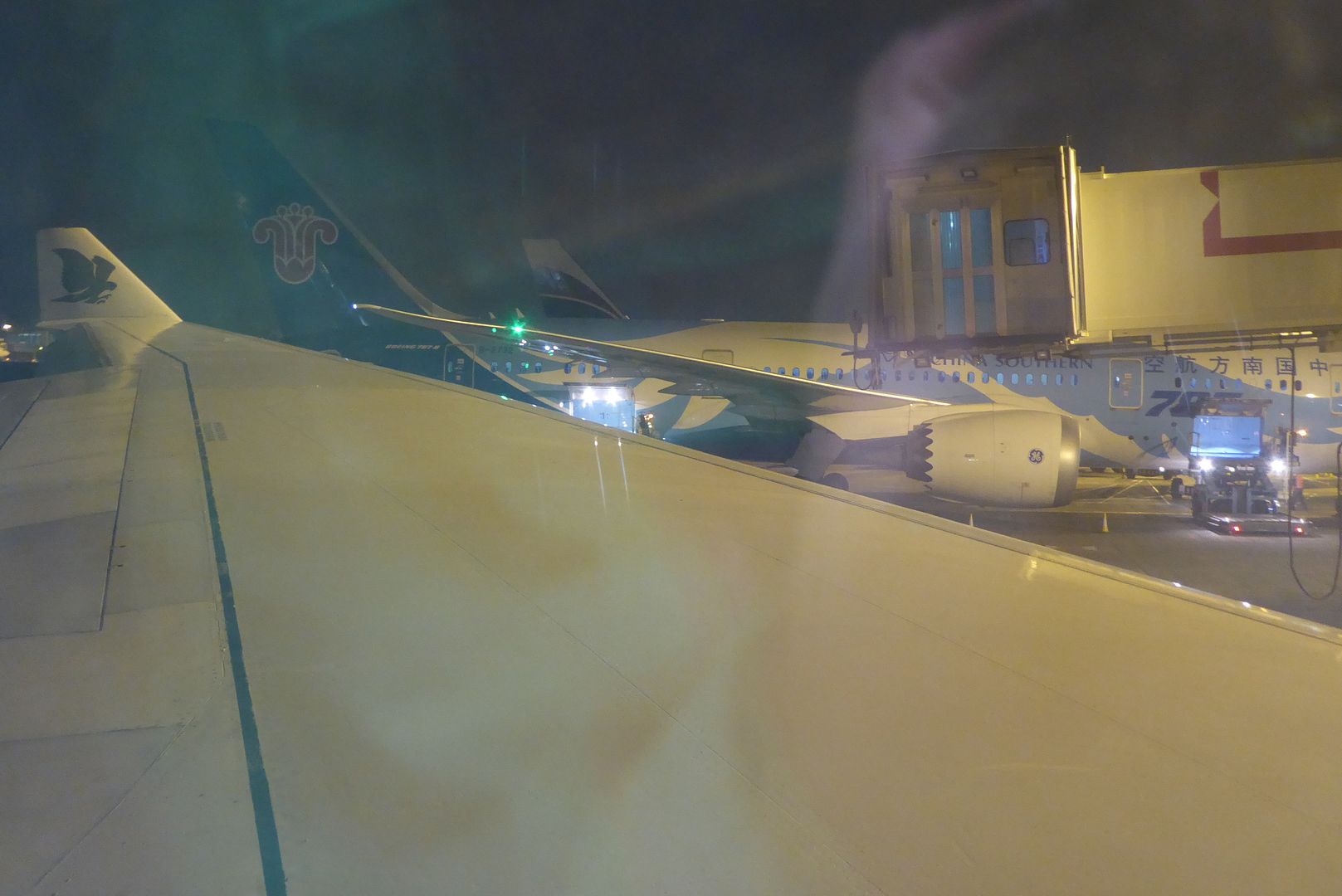 Taking off into the night sky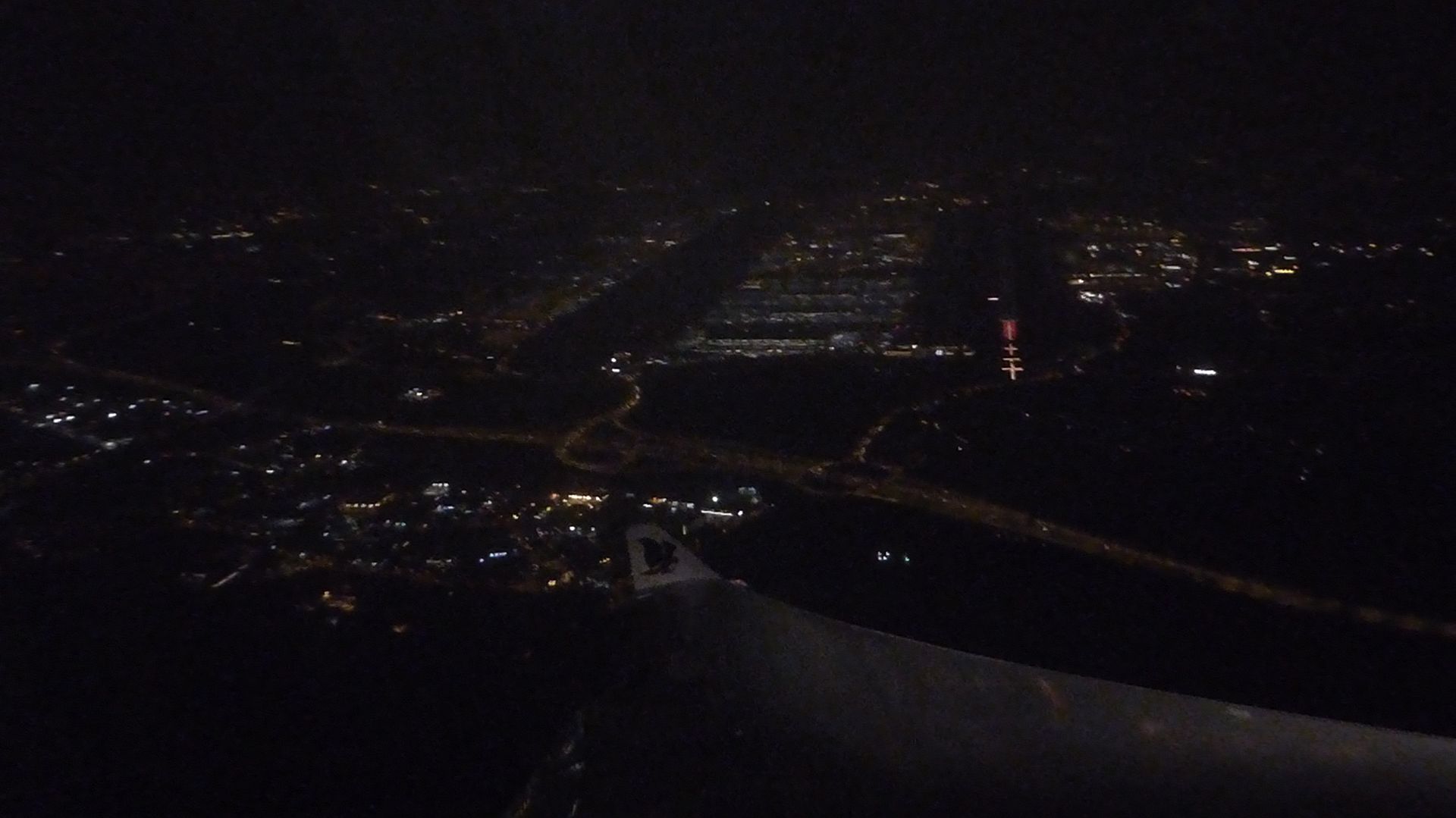 F&B
The meal consisted of a chicken rice option and a vegetarian pasta option. Tried the chicken with rice option. It was more like a biryani and it tasted quite good. The salad was a miss but the dessert was good. It was a crumble with a sponge below.
Drinks on offer were the usual soft drinks options along with beer and wine. Had the shiraz on offer and it was a good choice.
90 minutes before landing there was another round of drinks and a pastry being served. Did not bother with it I wanted to sleep for a bit.
Delicious Chicken with rice
Entertainment
A marked difference from the last time I was on board Gulf Air. See differences below.
Old and New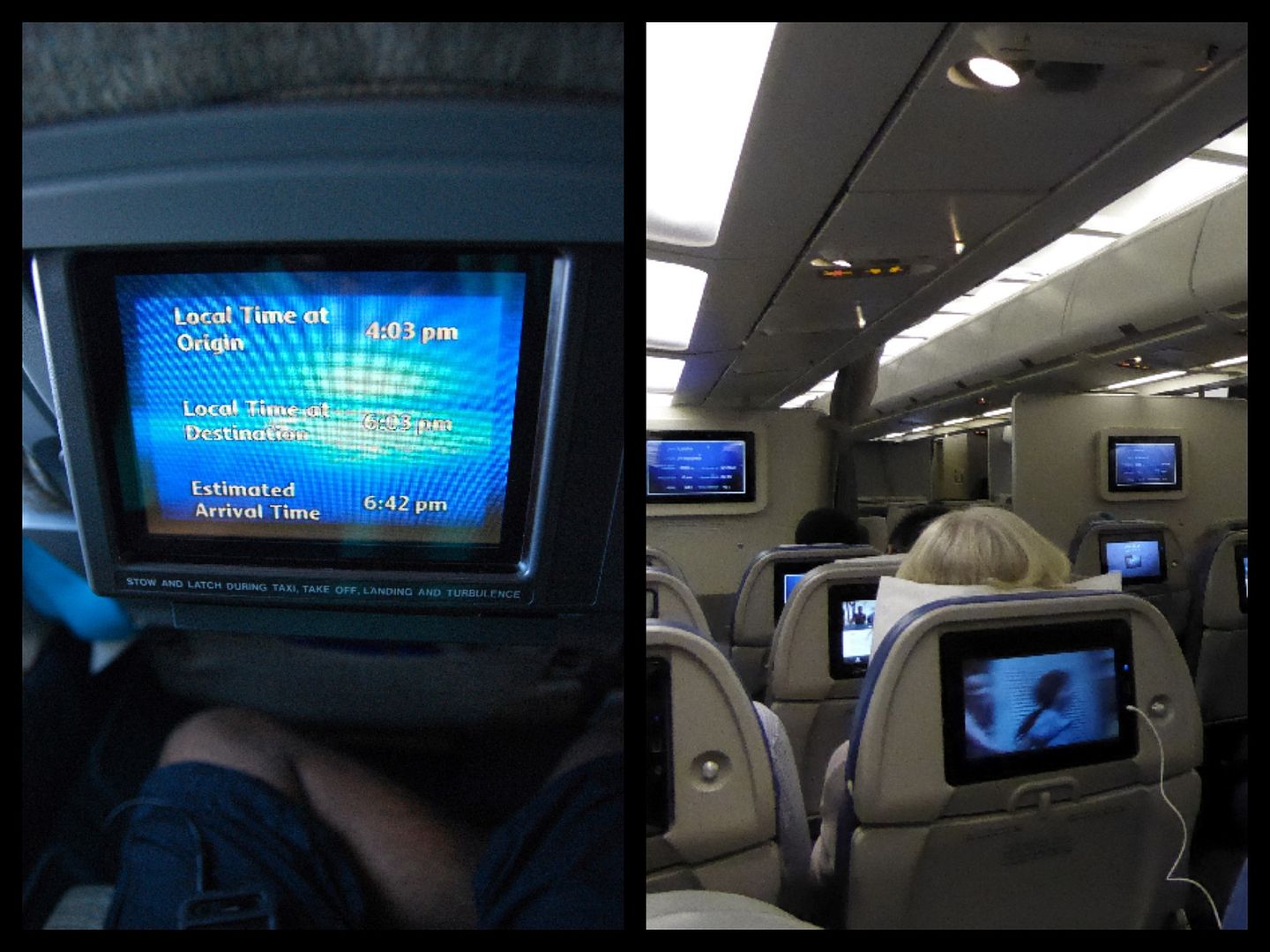 The choices too seemed more than acceptable for a 6 -7 hr. flight. And given that Bangkok, manila and London are their only long haul flights the entertainment system was excellent. Even the tactile feel of the system was superb. Very quick to respond and very intuitive. Perhaps the only confusing aspect were the reading lights which were embedded in the screen using the power on/off button.
Movie and TV choices were very good and quite a few new movies to choose from.
Watched the big short and it's well worth a watch.
Fantastic movie
On time Performance
Disembarked the gate bang on time and was airborne 20 minutes later.
We landed in Bahrain 10 minutes ahead of schedule.
WOW Factor
Nothing much stands out. But overall a consistent and a very promising product
Refurbished toilets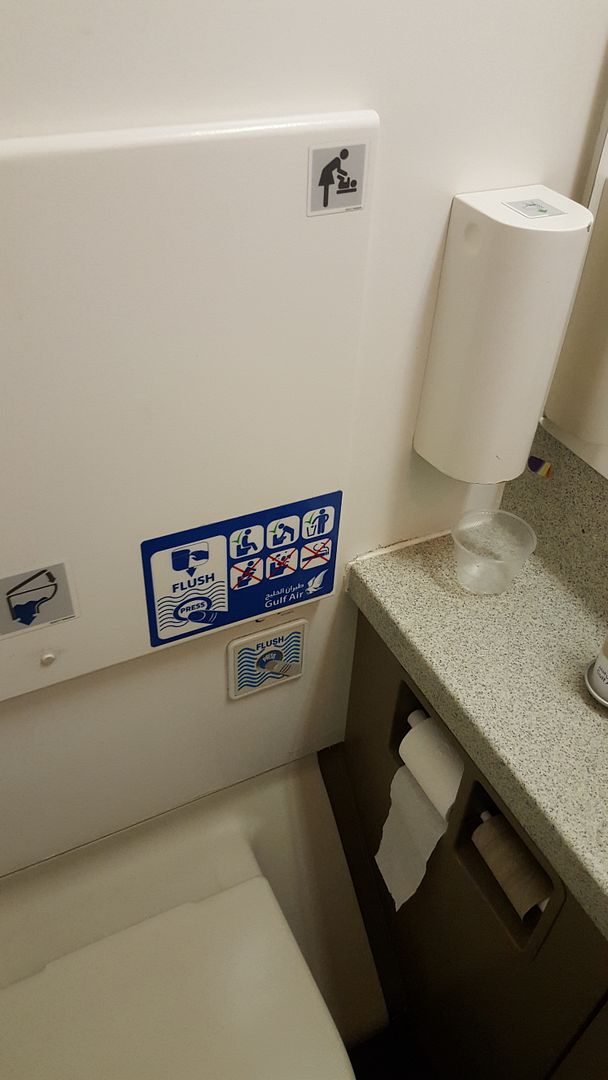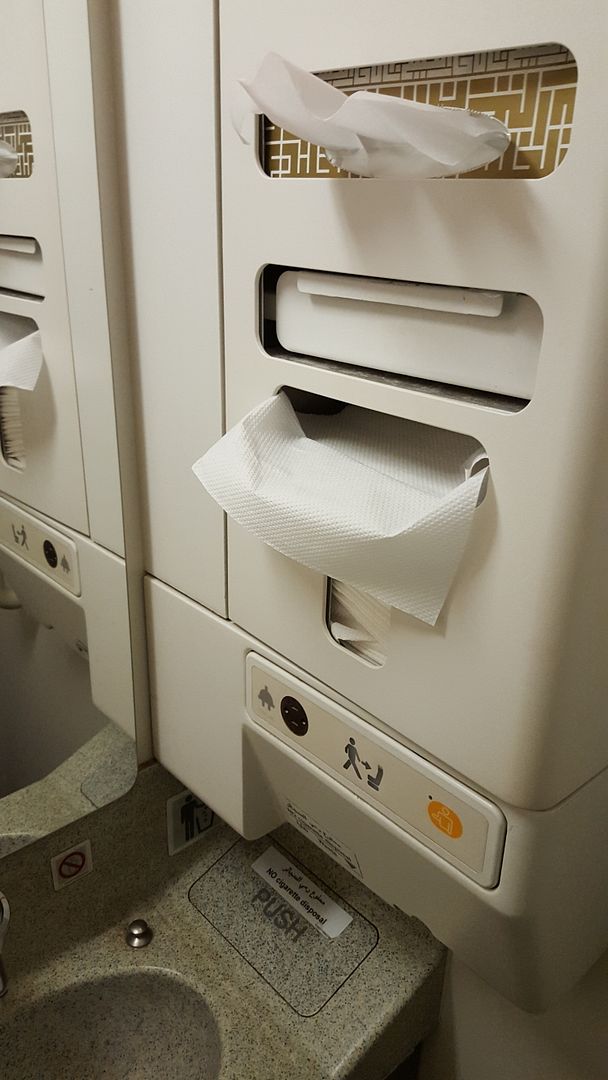 Gulf Air A330-200 cabin at night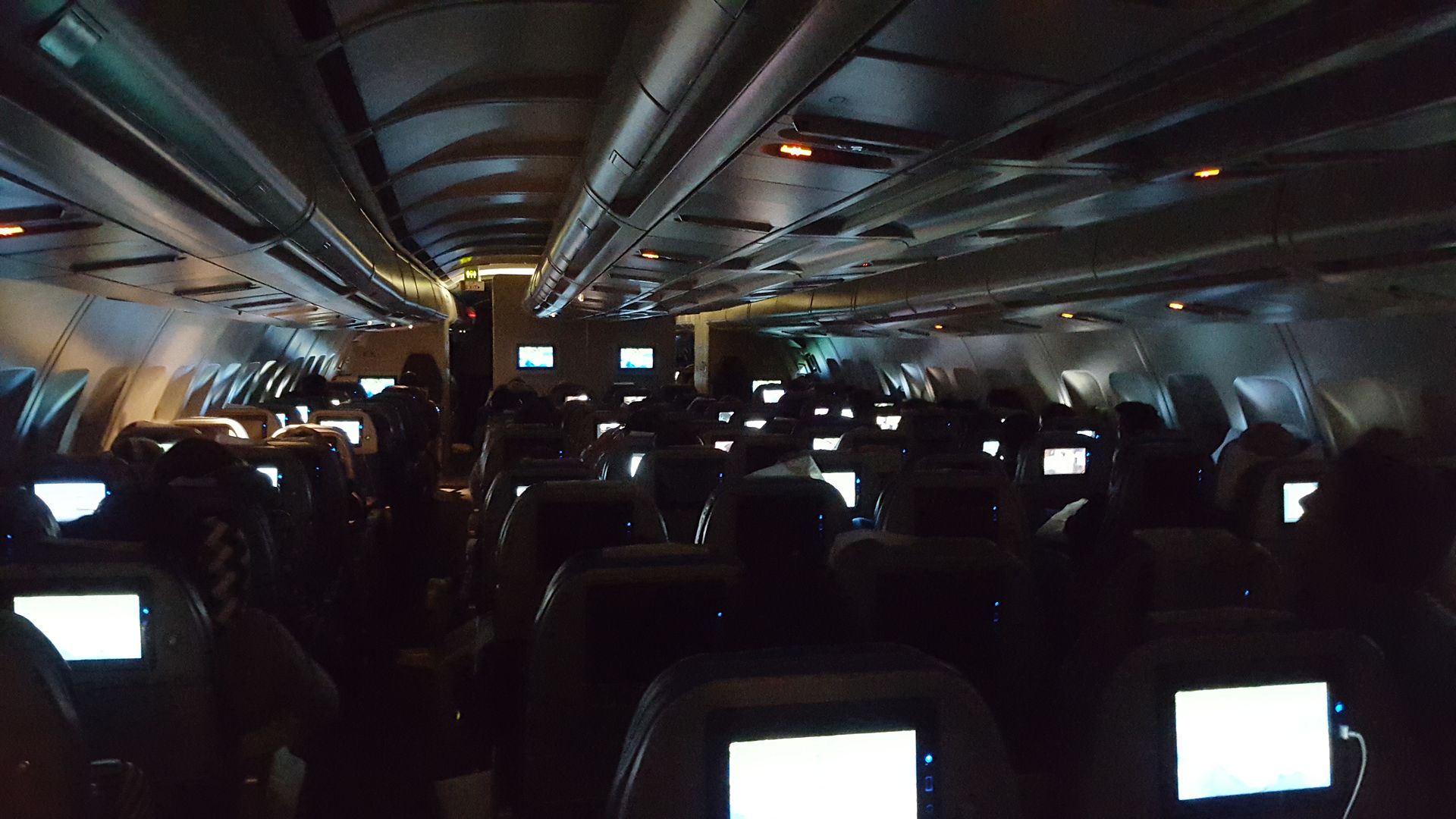 En-route, just enering Turkey. About the time i went in for some siesta
En-route - time to wake up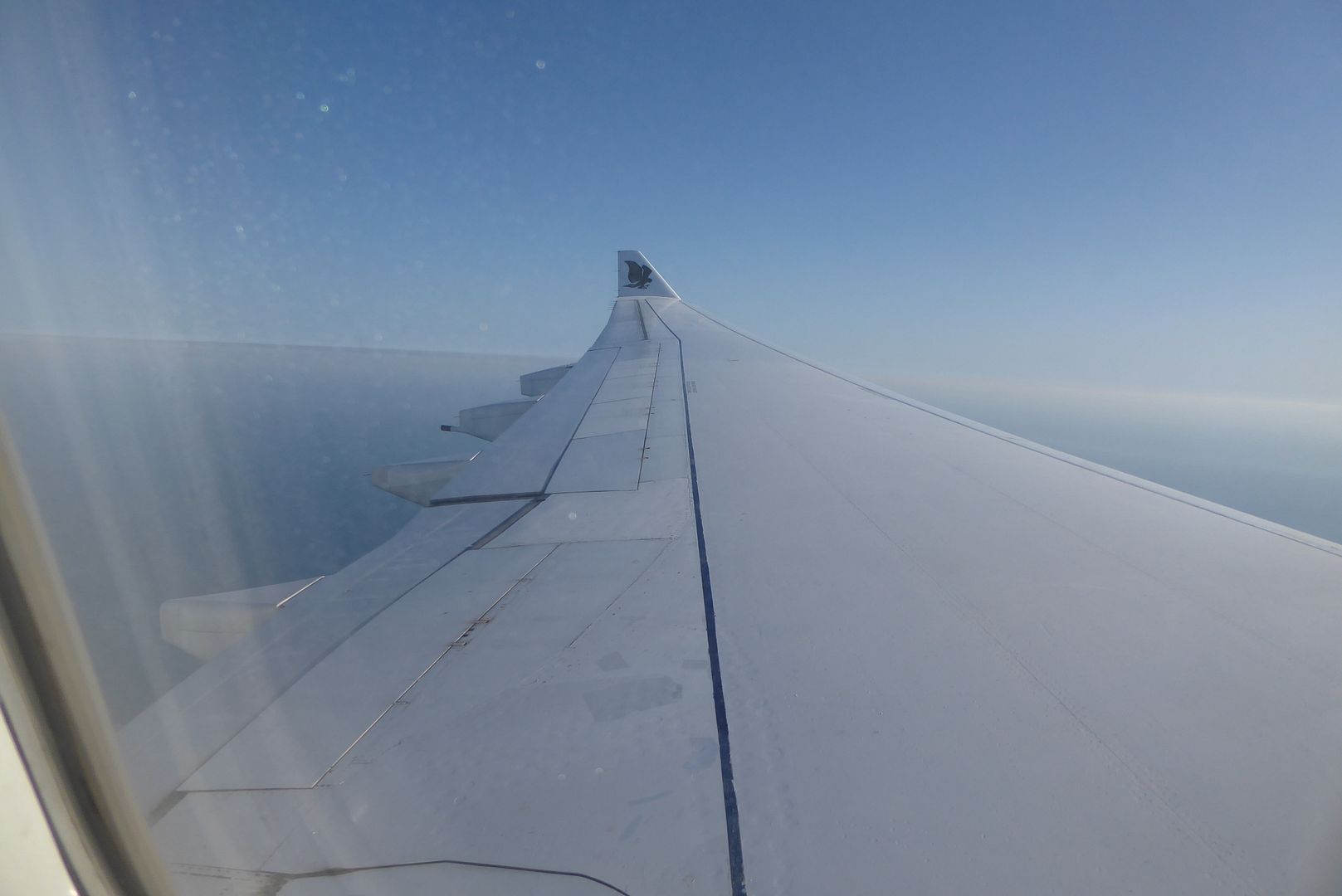 Almsost there
Bahrain skyline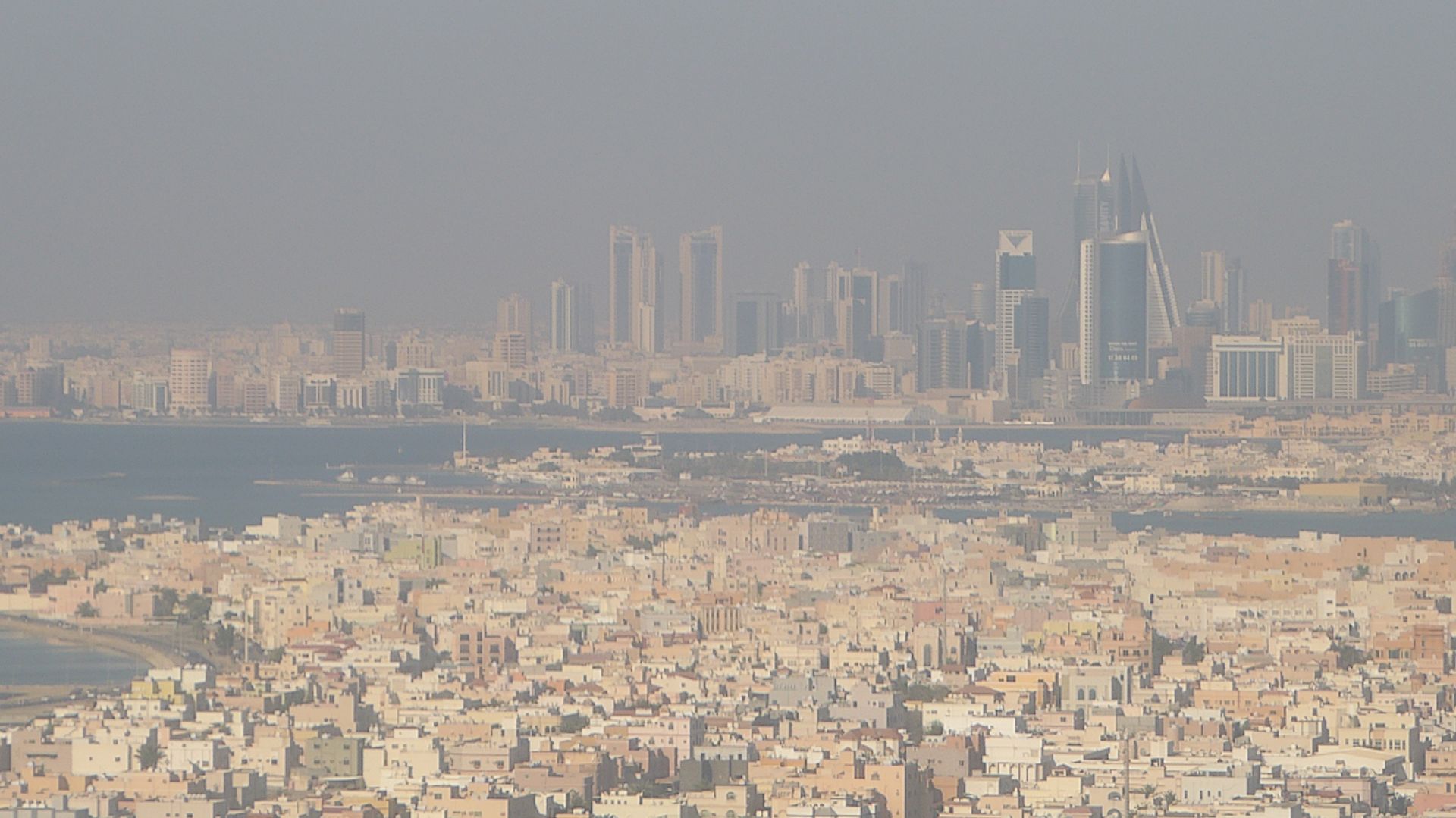 Bahrain International Airport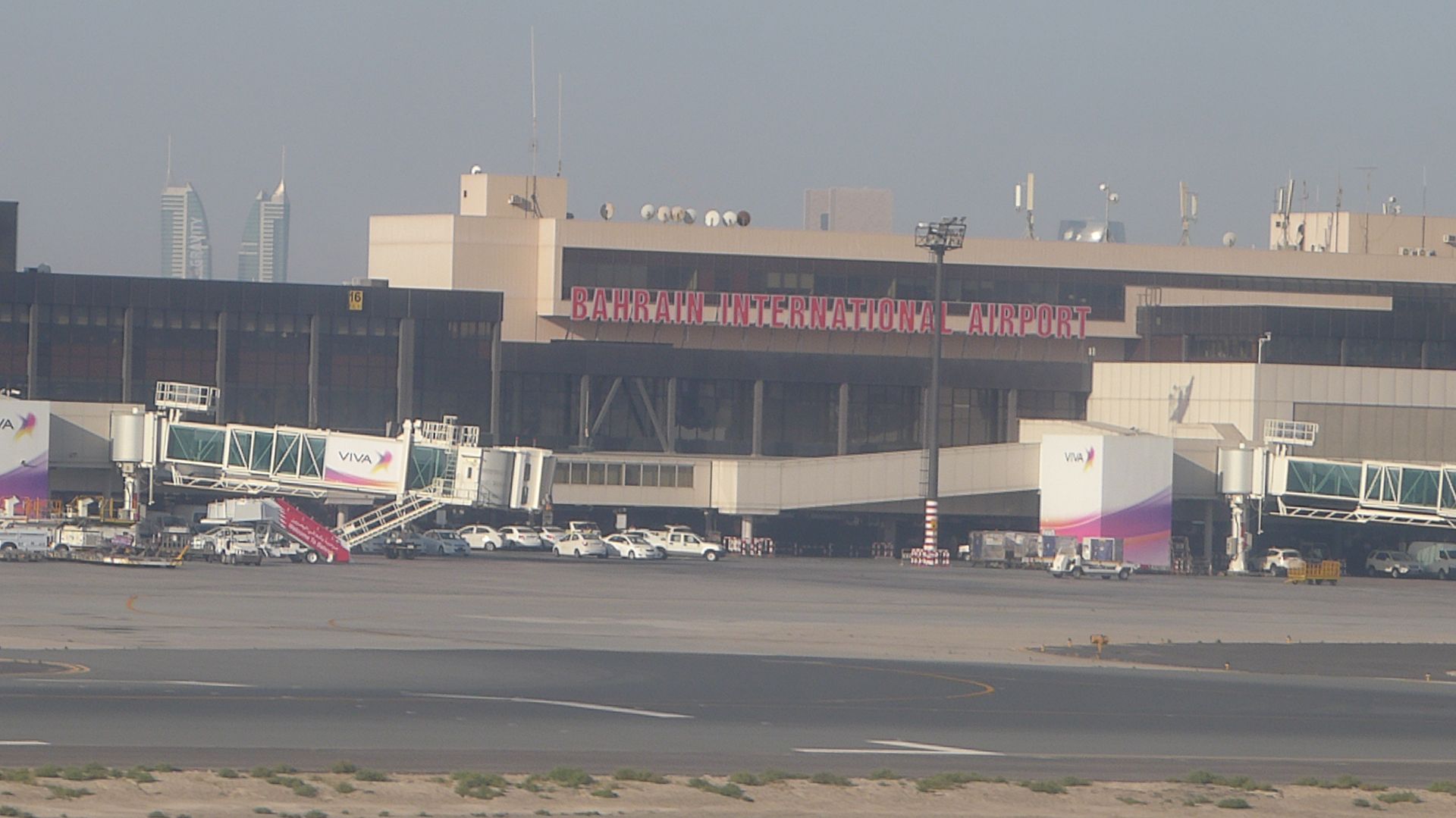 Exiting the aircraft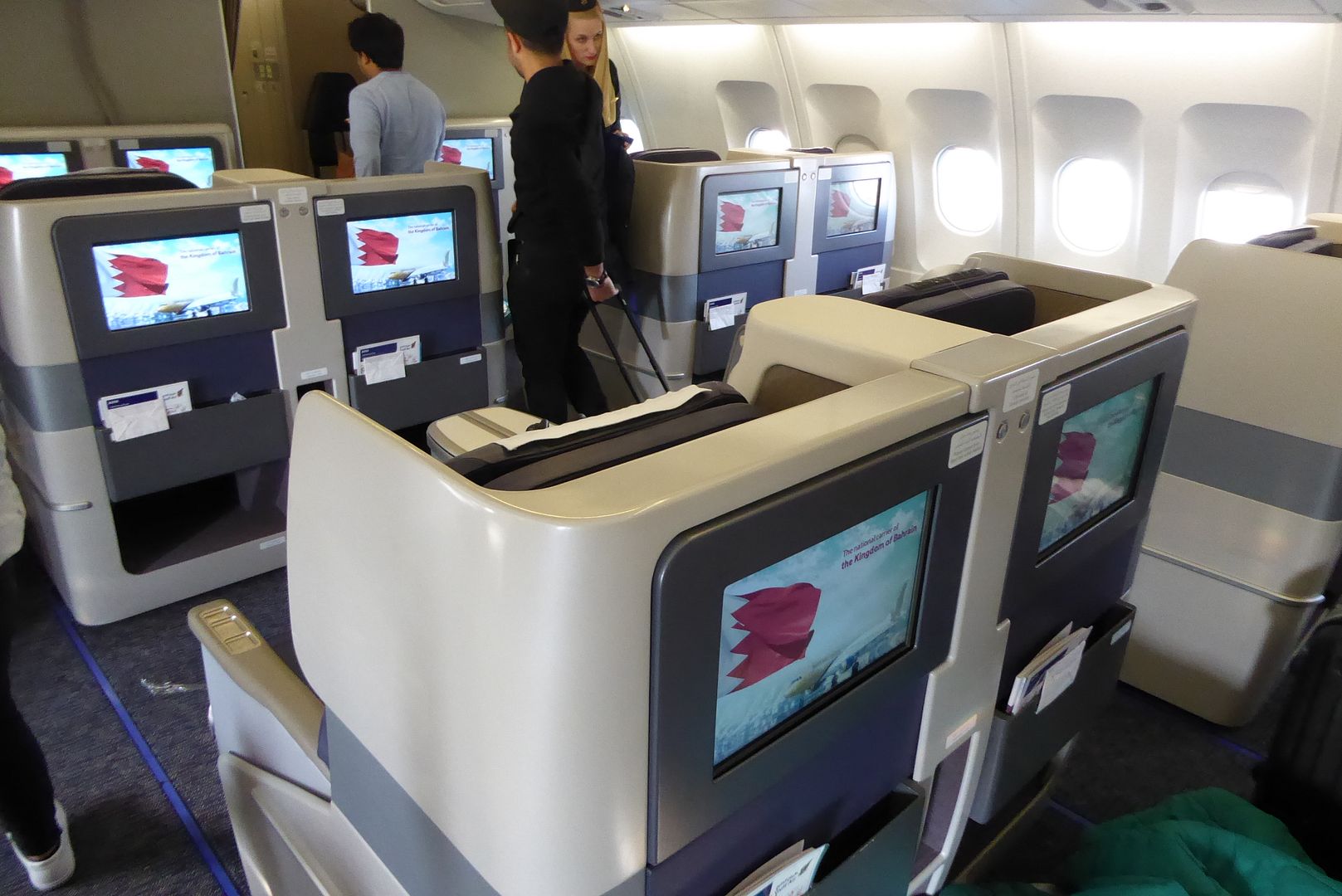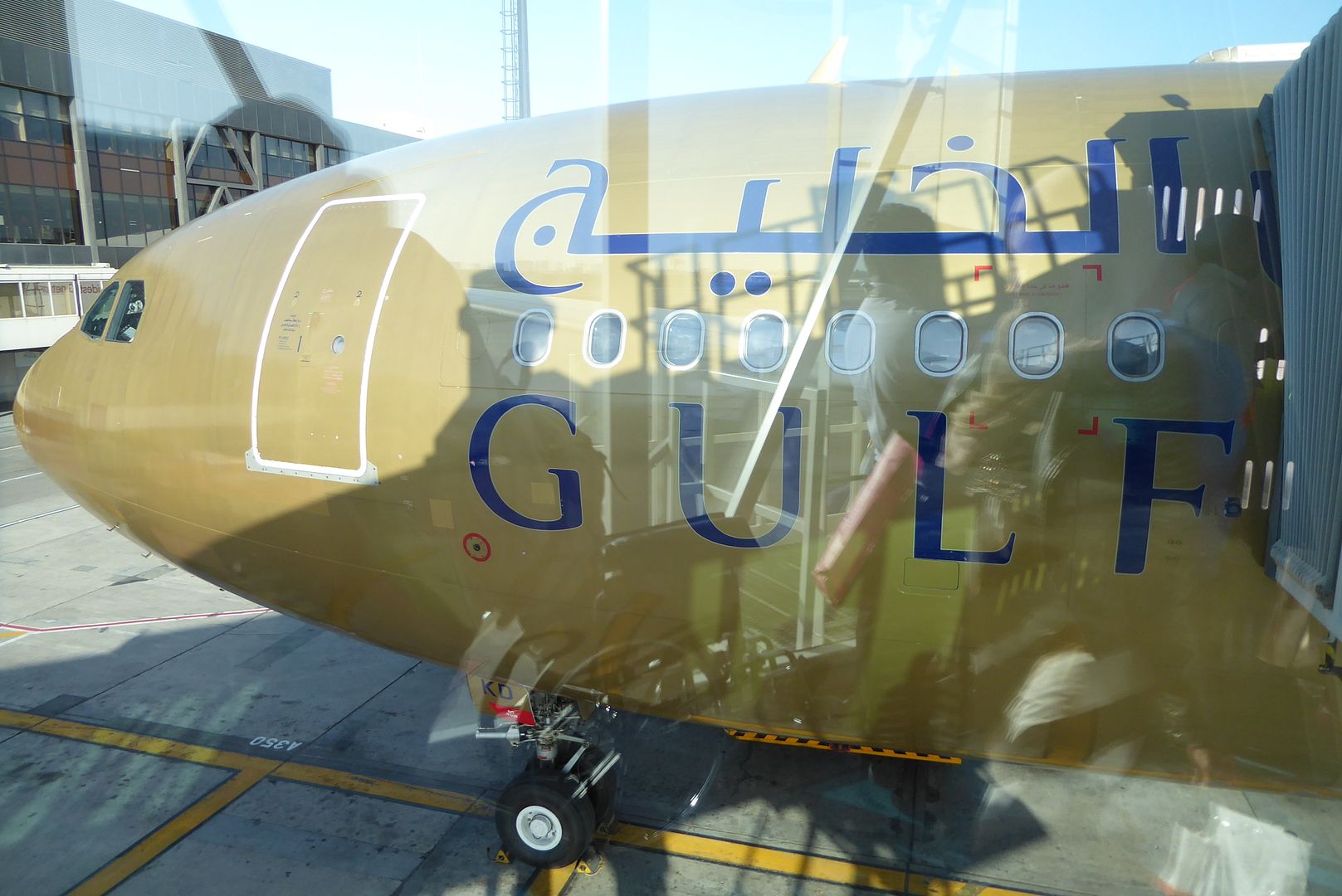 Transit at Bahrain
Bahrain airport is quite small compared to the others on the area. It consists of one long'ish terminal.
Security was quick as it seemed that ours was the only flight at that time.
Quite a few restaurants scattered around although I felt that they were on the expensive side for a middle eastern airport.
Went to the sky restaurant. Nothing too great about it except you get some good views from here. Breakfast for one set us back by 12 GBP.
We then proceeded towards our gate number 31. 31-36 gates are all combined together in a common waiting area.
Not much to do at Bahrain airport and not much has changed since I was last here nearly 6 years ago.
Transiting through Bahrain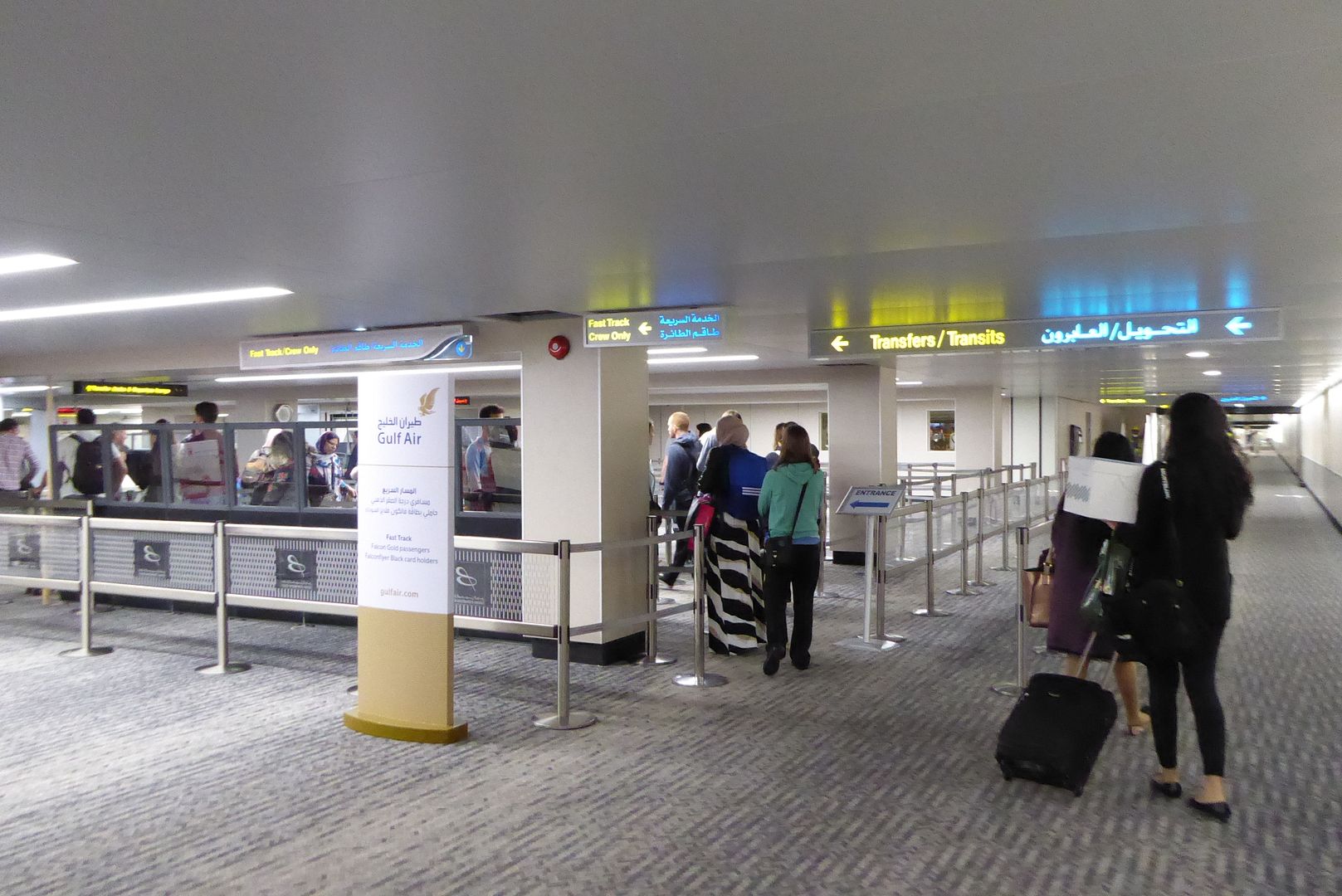 Duty Free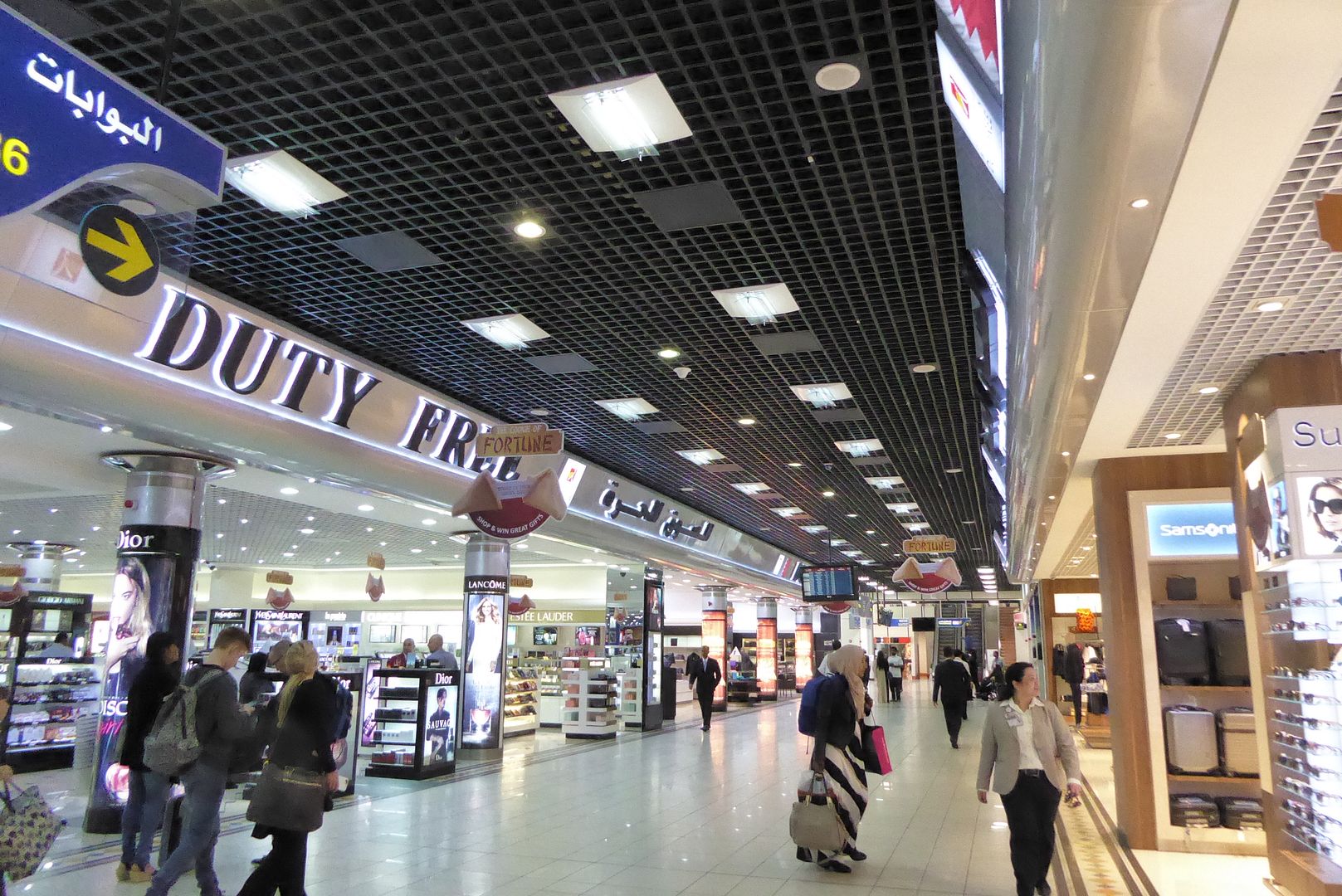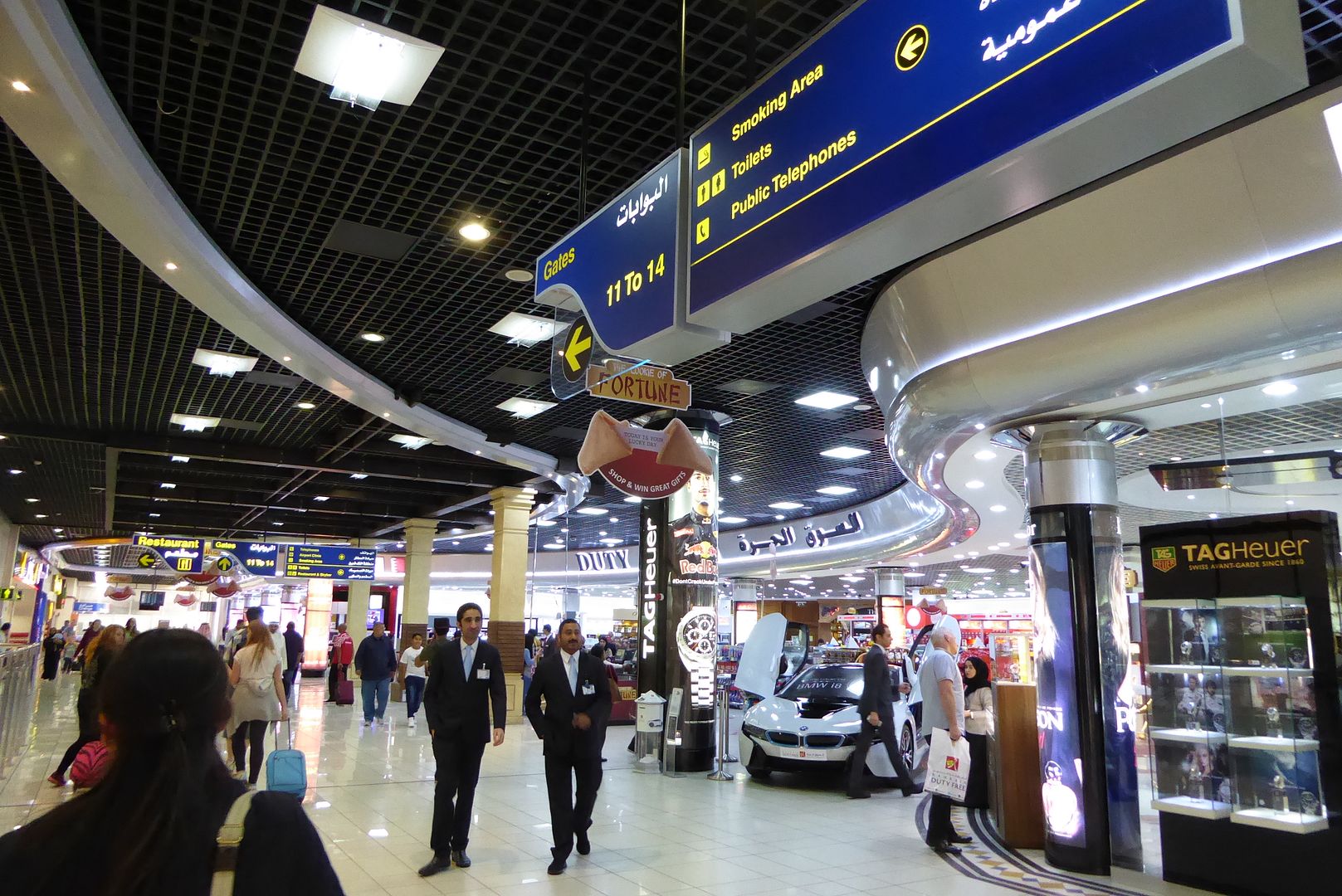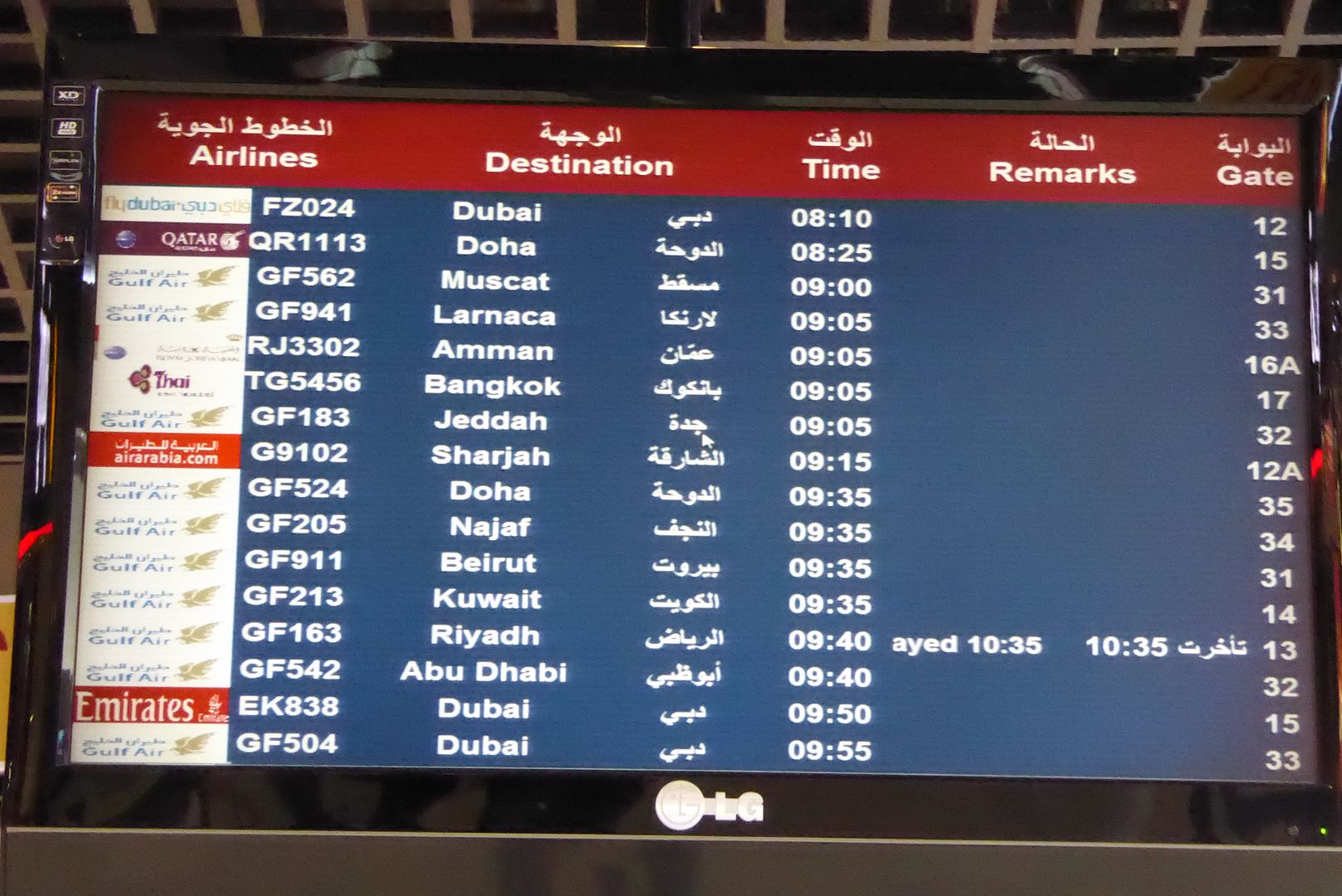 Plane spotting at BAH
Turkish based MNG Airline - Airbus A300-600RF - Interesting fact about this aircraft (TC-MCC) - was previously a passenger airline with CZ. Converted to freighter in 2013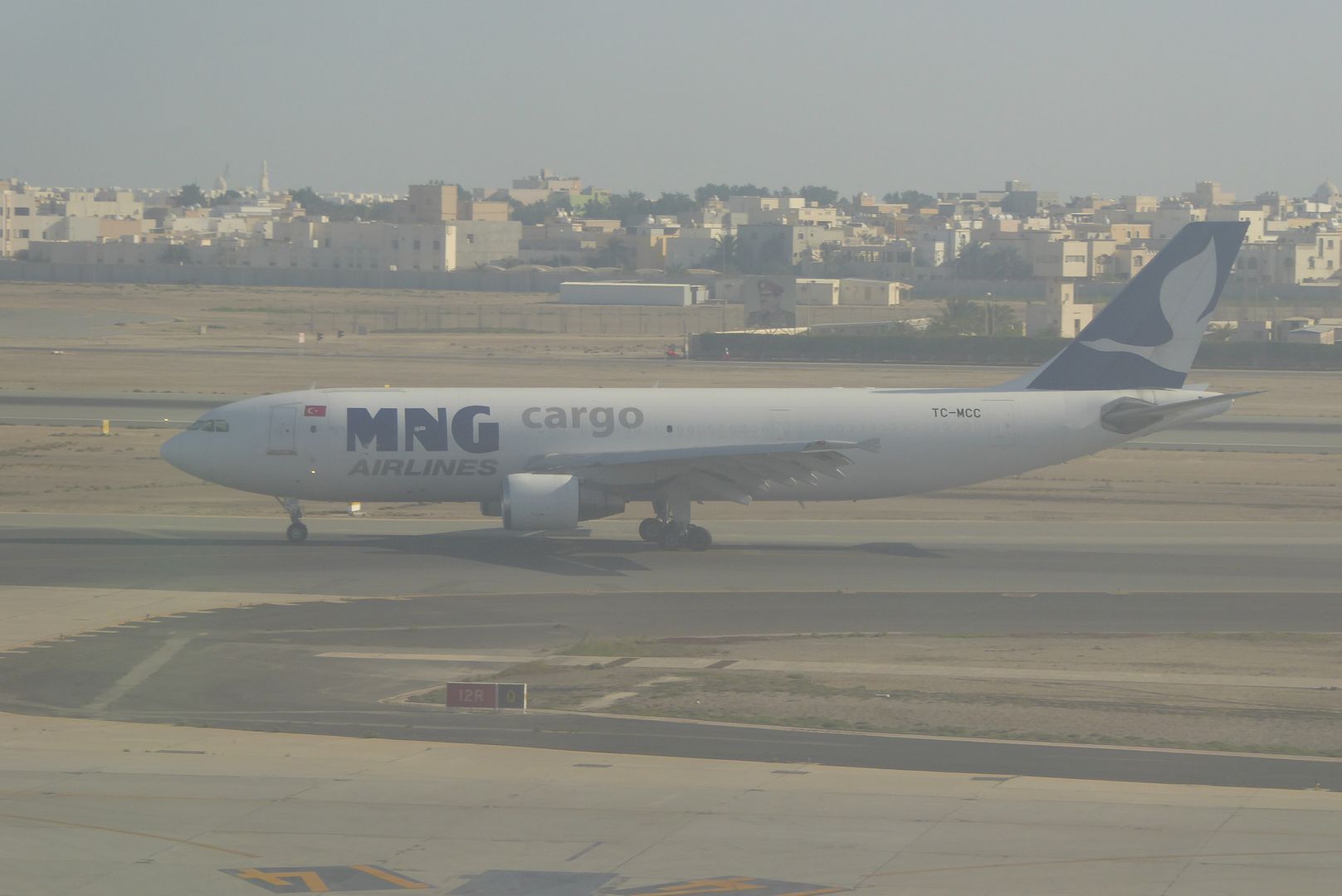 My last time flight with Gulf Air - A9C-KB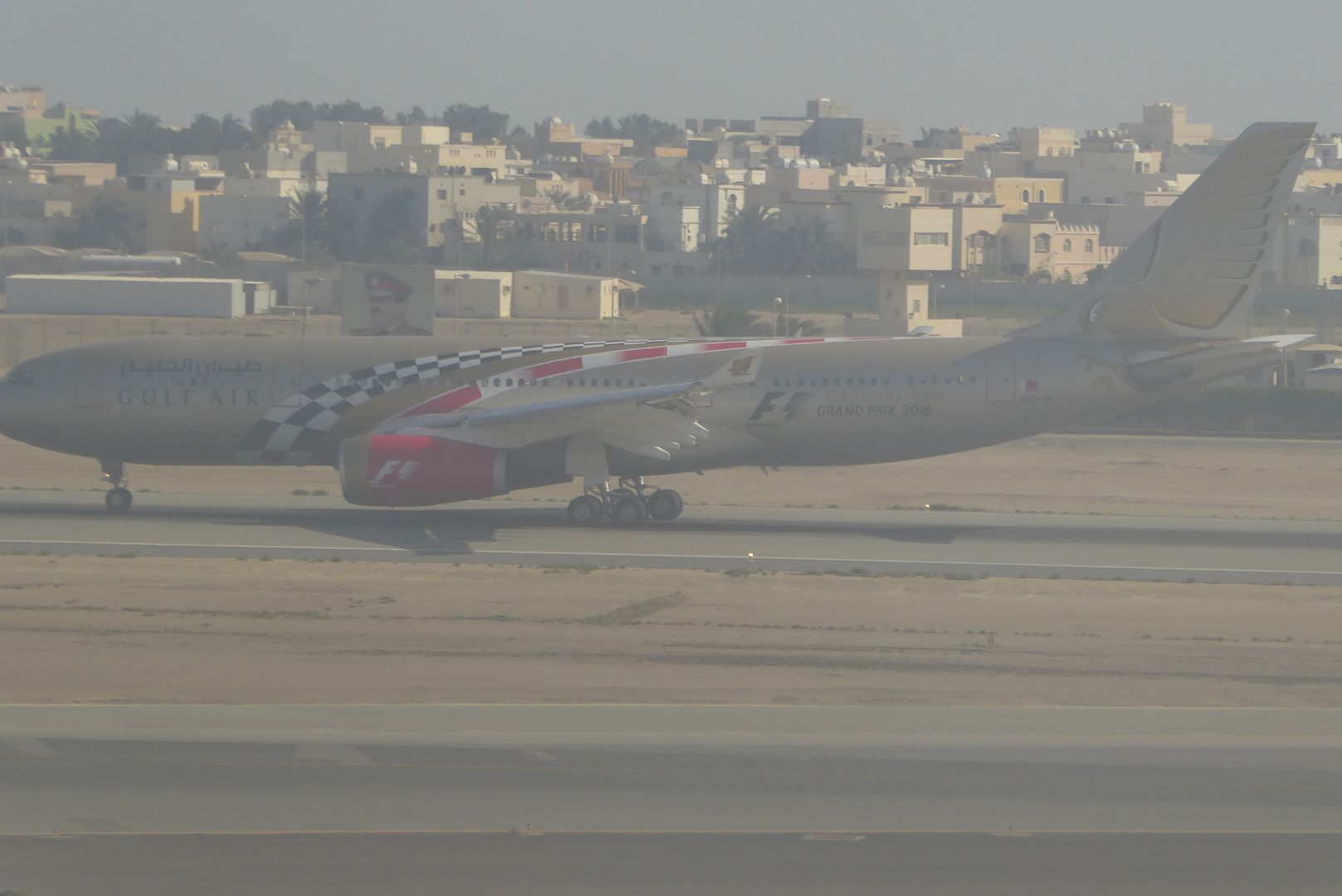 Does anyone know which aircraft this is?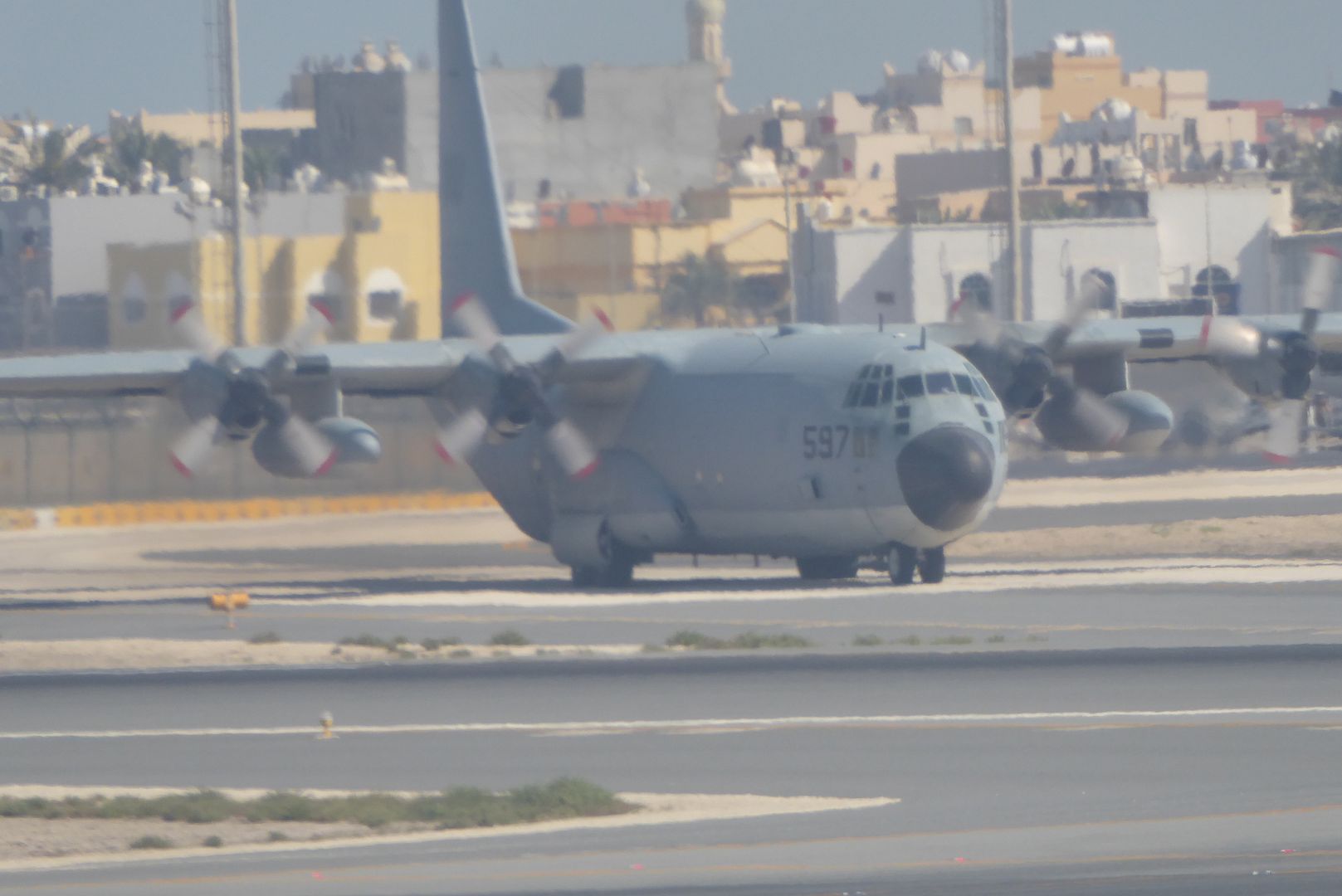 Gulf Air - GF562
Route: BAH - MCT
Flight Reg:A9C-AN ; Built in 2011 and delivered to Gulf Air on Nov 2011; 4 years and 4 months old at the time of flight
Aircraft Type: Airbus A320-200
Seat: 10A
Flight time: 09:00 - 11:30 (09:00 - 11:30)
Actual flight time:1Hr 30 min
Distance: 514 miles
Load: full load today.
24th March 2016
My Log book: 8th Flight on Gulf Air/21st flight on Airbus A320-200/ 109th Total overall flight
Boarding Process
Boarding commenced 40 minutes before the flight and we were sat in the aircraft by 8:30.
Unlike other airports where they cram as many passengers as possible in a single bus, in Bahrain they opted for a more casual approach. The kept sending the buses half full and here 3-4 such trips which kind of delayed the entire boarding process.
Time to board our next flight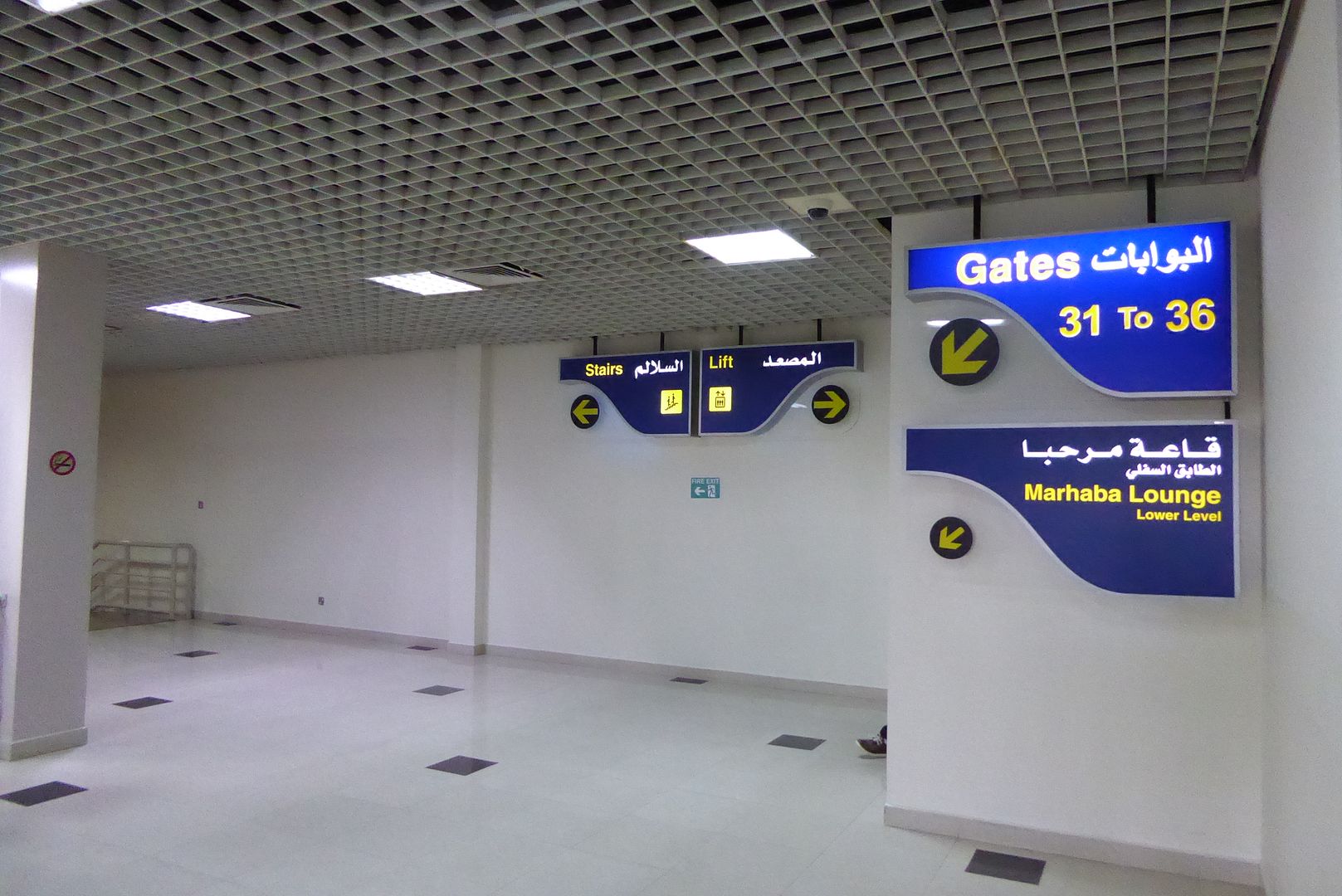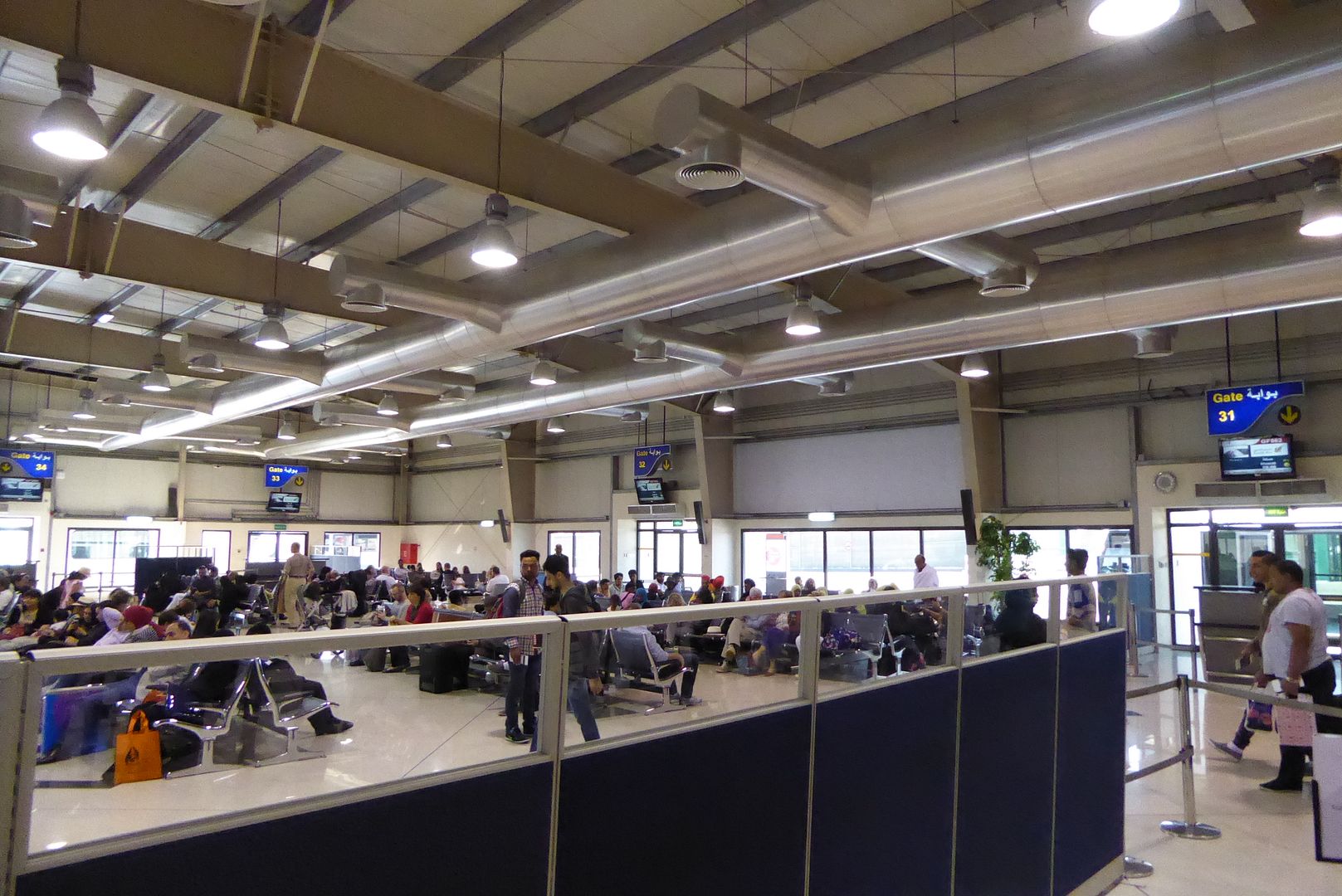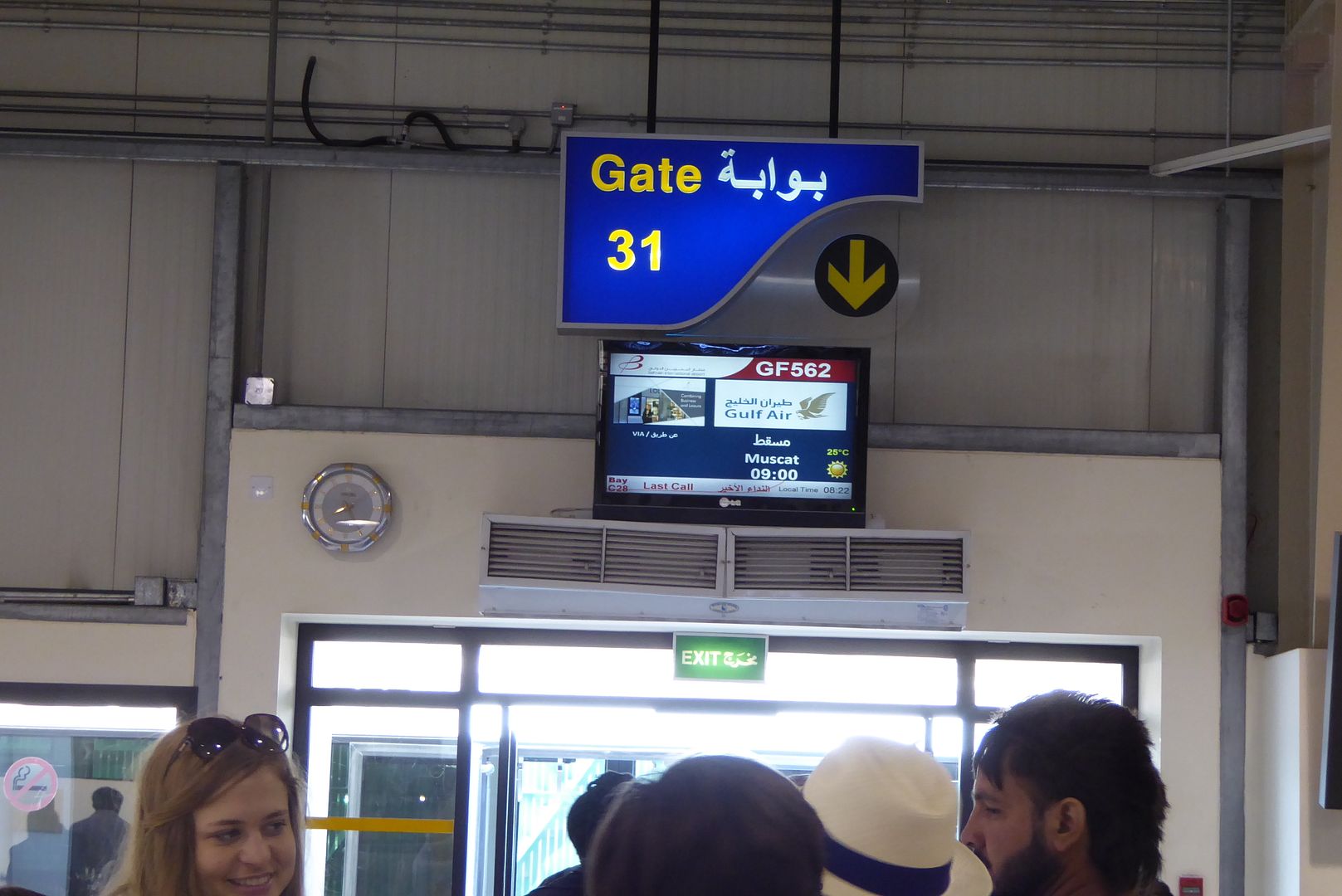 First impressions/Hard product/Aircraft Interiors
As previously very well kept and maintained aircraft. The interiors looked sharp and tidy. The window shades were all pulled down in order to keep the scorching sun outside at bay. Giving the cabin a cooler ambience.
Our ride to Muscat - A9C-AN
Up close and personal - note that all windwoshades are drawn, because of the heat.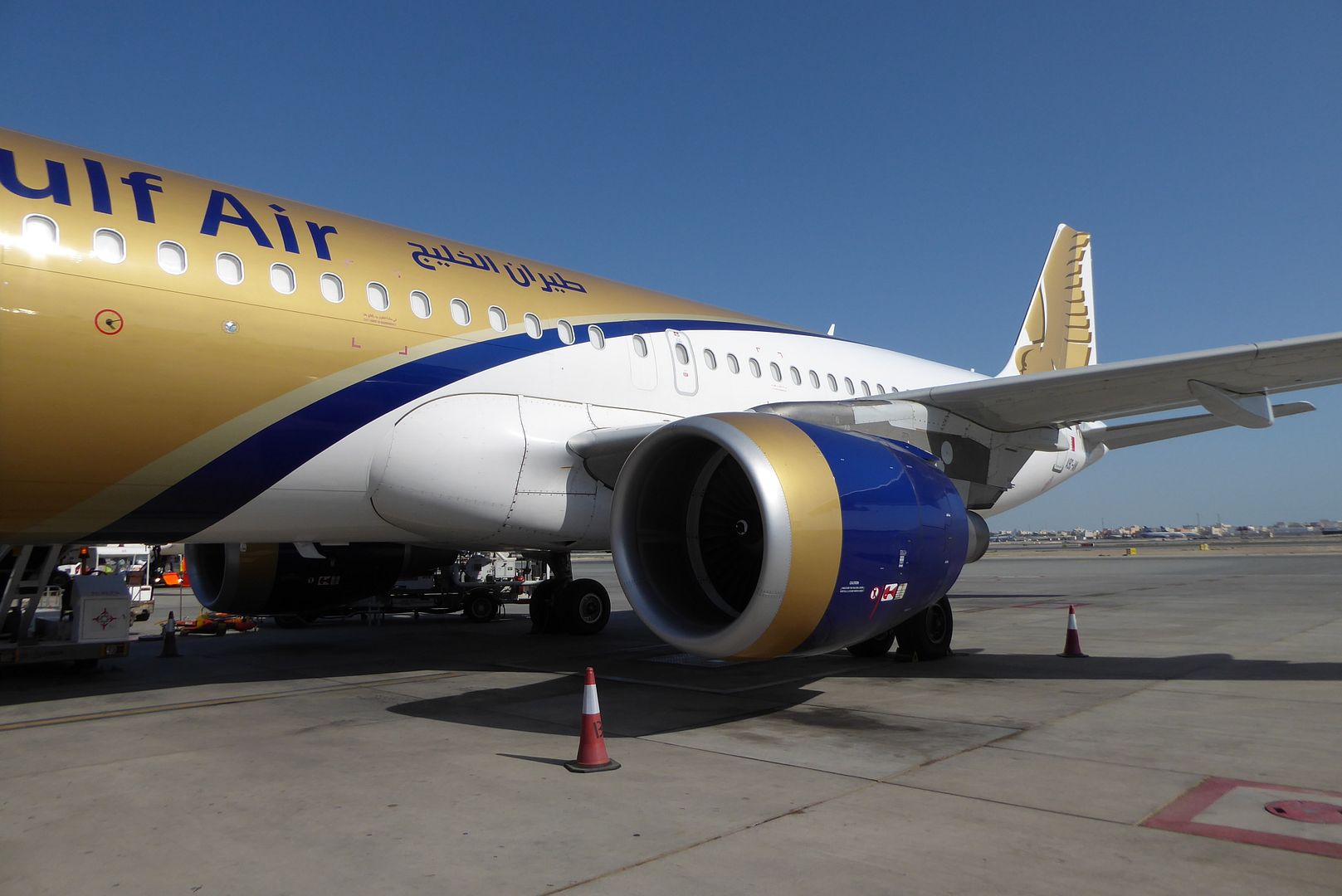 Onbaord Gulf Air A320-200 (ER)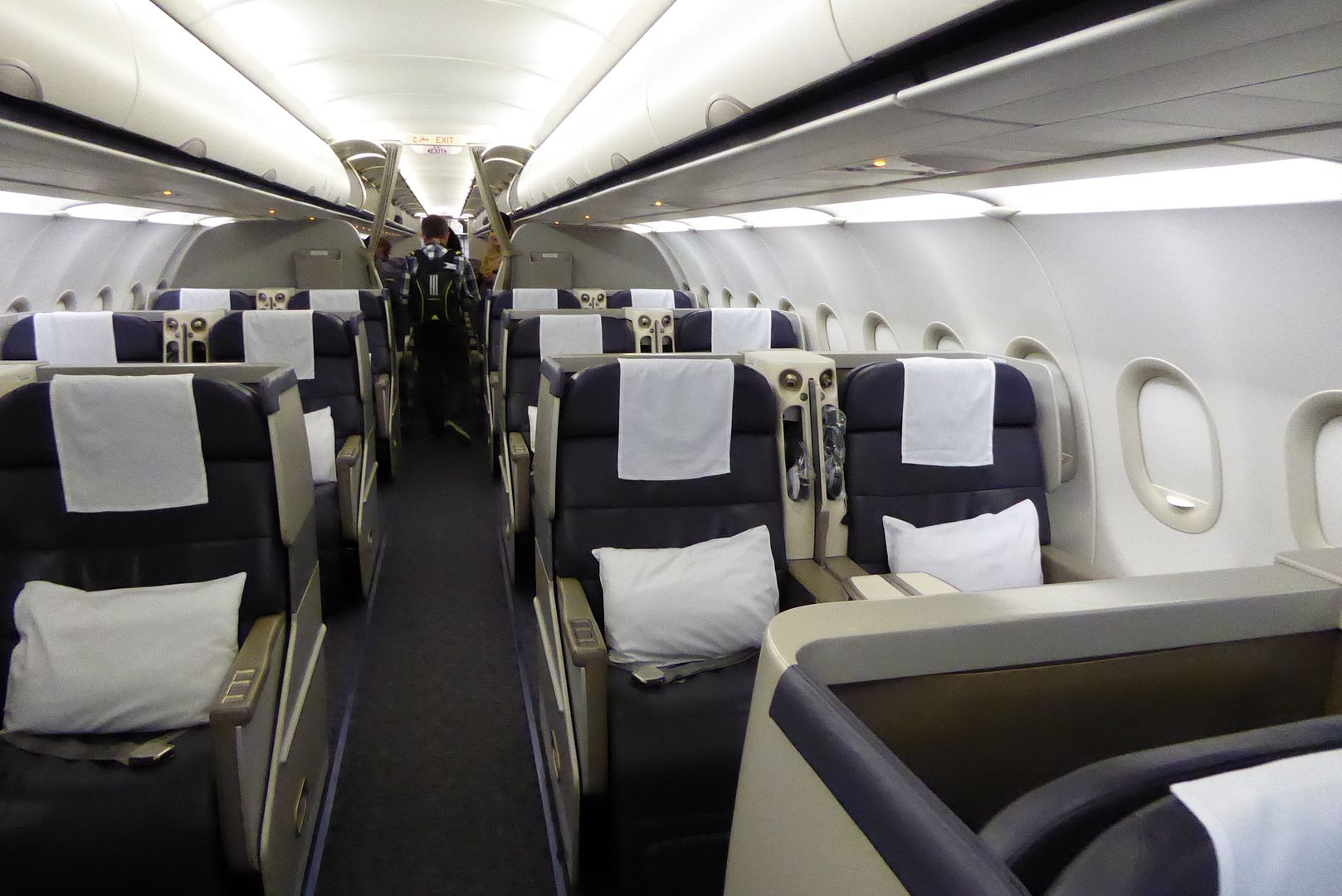 Seating/Bed
When choosing seats during online check in, I had opted for exit row seats. But upon entering the aircraft exit row was 9 instead of 10. A minor issue given that all the seats have ginormous seat pitch. One of the most generous on board a narrow body aircraft I reckon.
Extremely comfortable upholstered cushion seats. this aircraft seems to be the a320-(er) version. This could perhaps explain the generous seat pitch and the AVOD unit. Speaking of which there was a considerable real estate being used for the AVOD unit below the seats.
Our seats - Row 10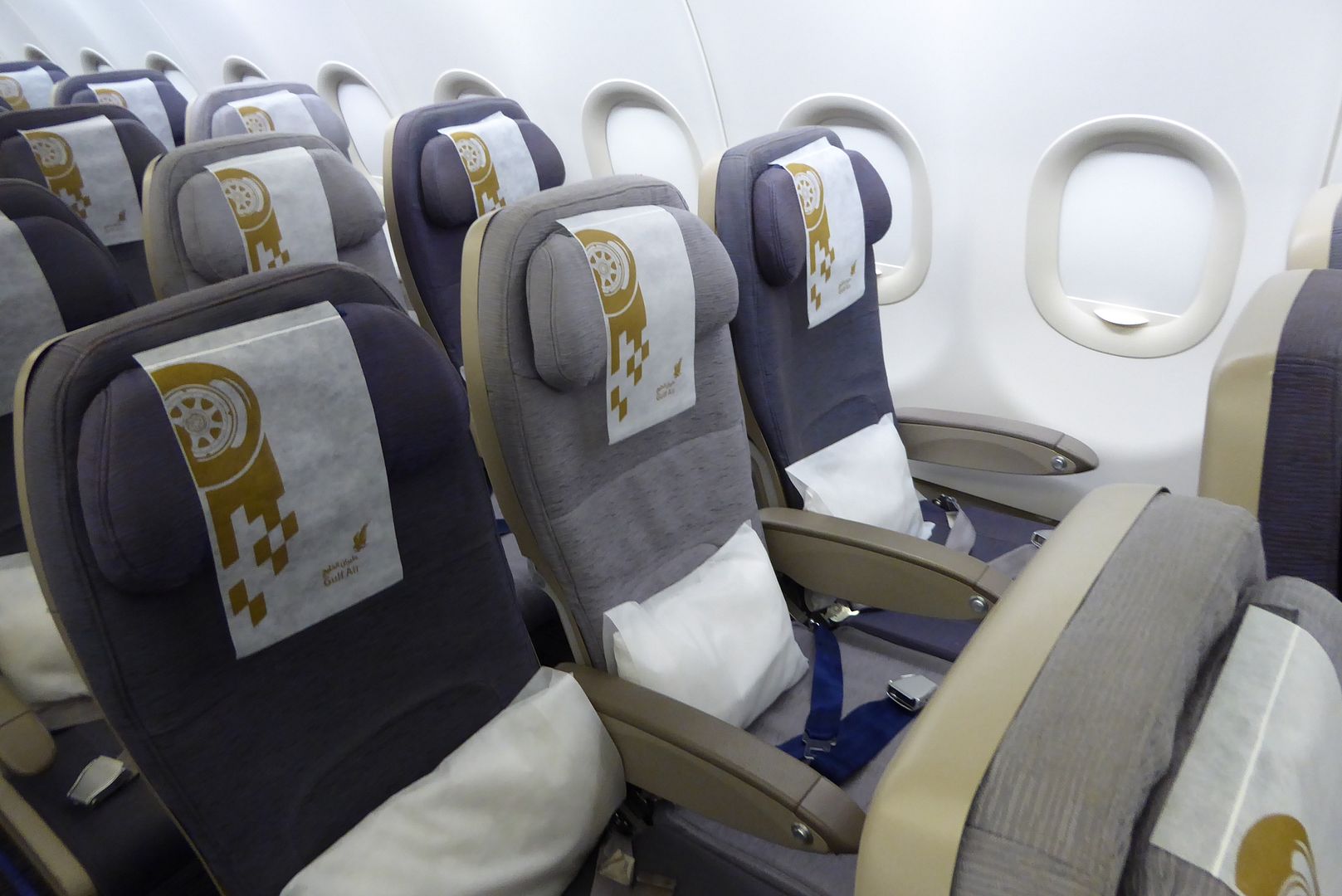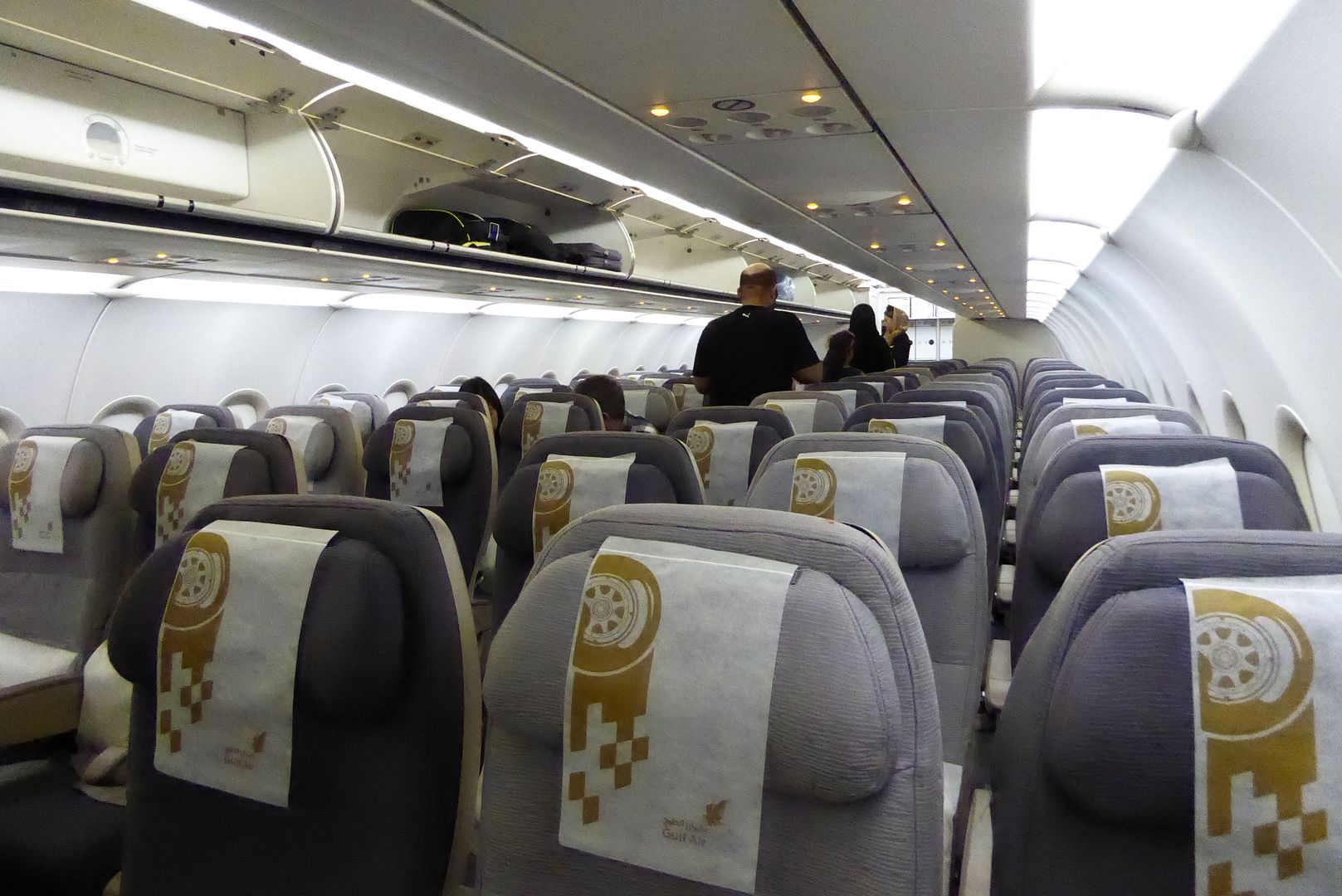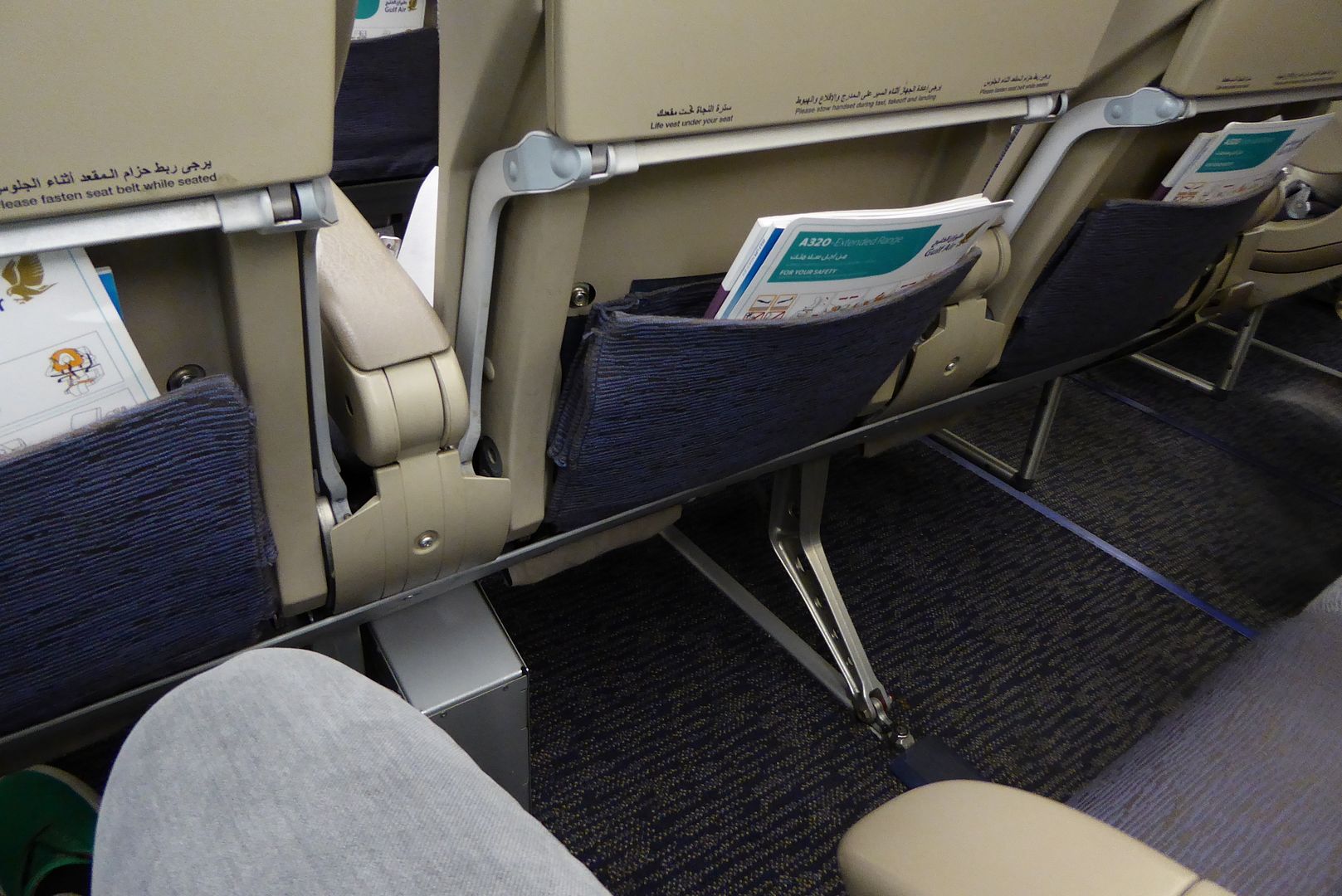 IFE on board
Cabin Crew/Captain announcements
Warm welcome by the cabin crew. Once all were boarded, the chief purser introduced himself and so did the captain. Flight time of 1 hr and 10 minutes announced.
Cabin crew, similar to the previous sector were quite robotic and disengaging. As soon as take off and cruising altitude attained handed in our snack packs and away they went.
Neighbours at BAH
Reading material on board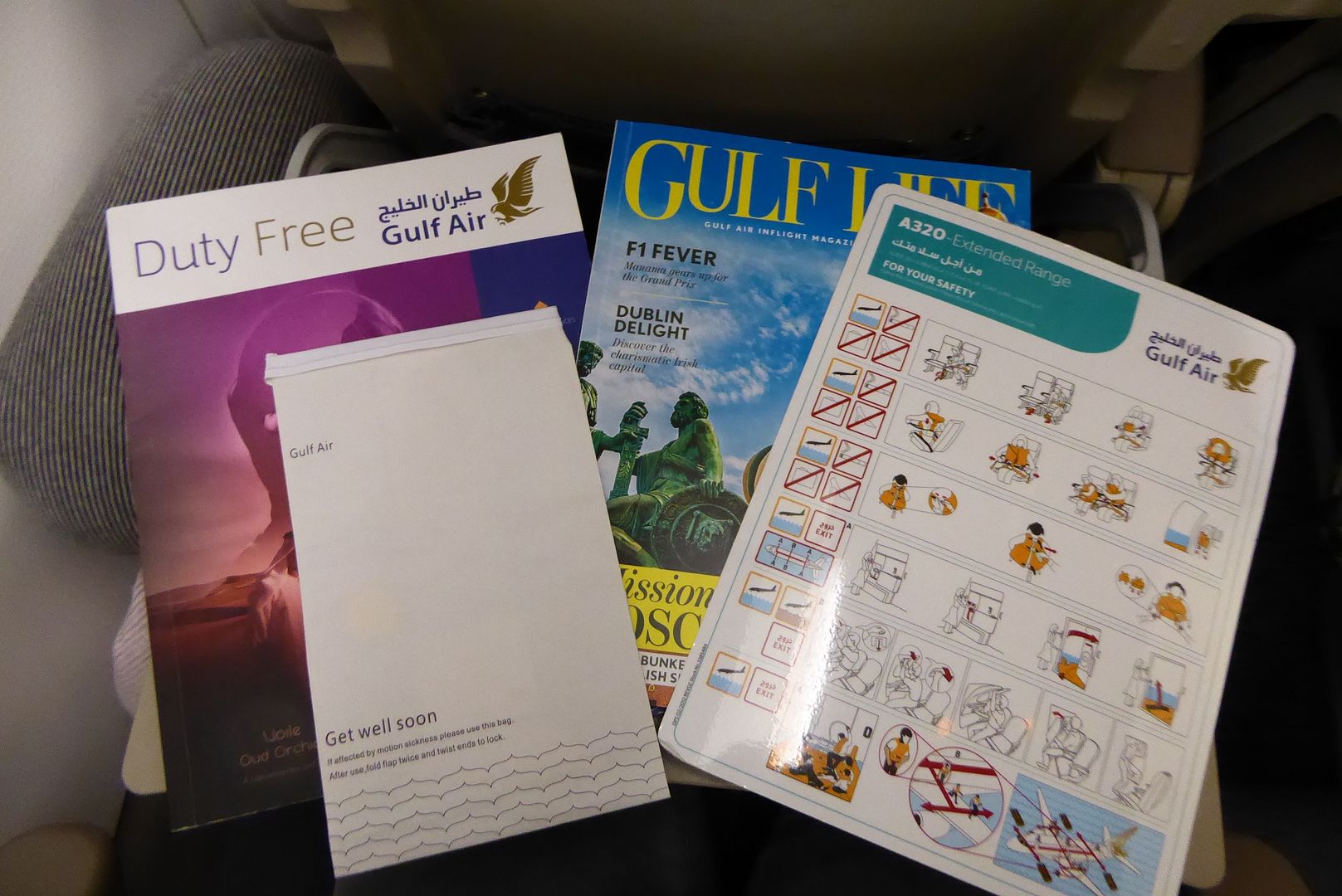 Disembarkation
Take off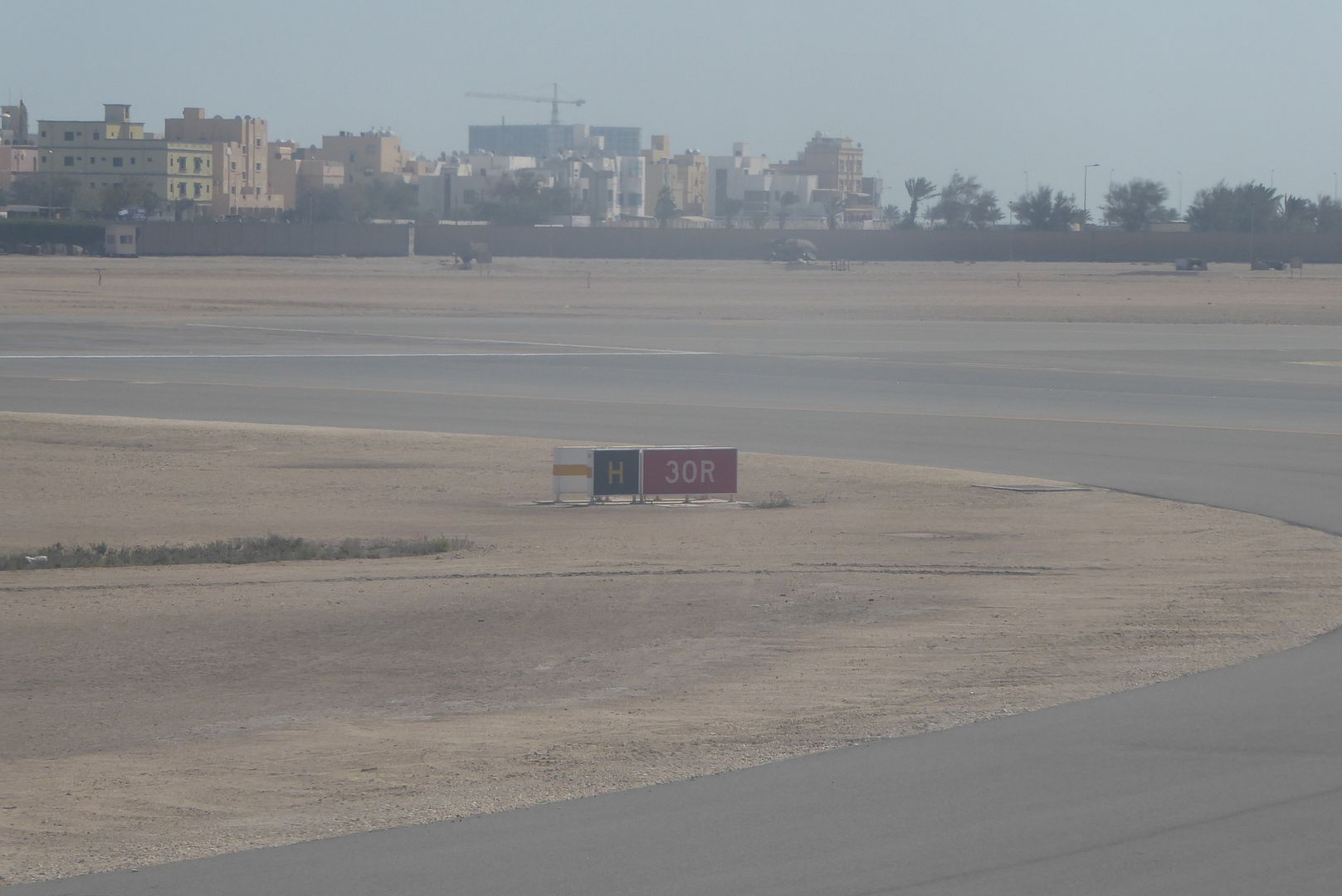 F&B
The food and beverage on this sector consisted of a sweet custard pastry along with water or orange juice. Fair play for such a short sector.
Snacks
Entertainment
Very decent for such a short sector. As stated before this must be due to the fact that this is gulf air's ER version and hence used for longer missions like Paris. The screen was slightly outdated but the entertainment choice was fairly extensive. Quite similar to our previous flight.
On time Performance
Departed the gate right on time, although given that we boarded the aircraft 30 minutes before the departure time, I would've expected for an early departure.
Busy time at Bahrain airport. Taxi was short but quiet a queue in front us. Airborne by 9 20.
Toilets
Cabin View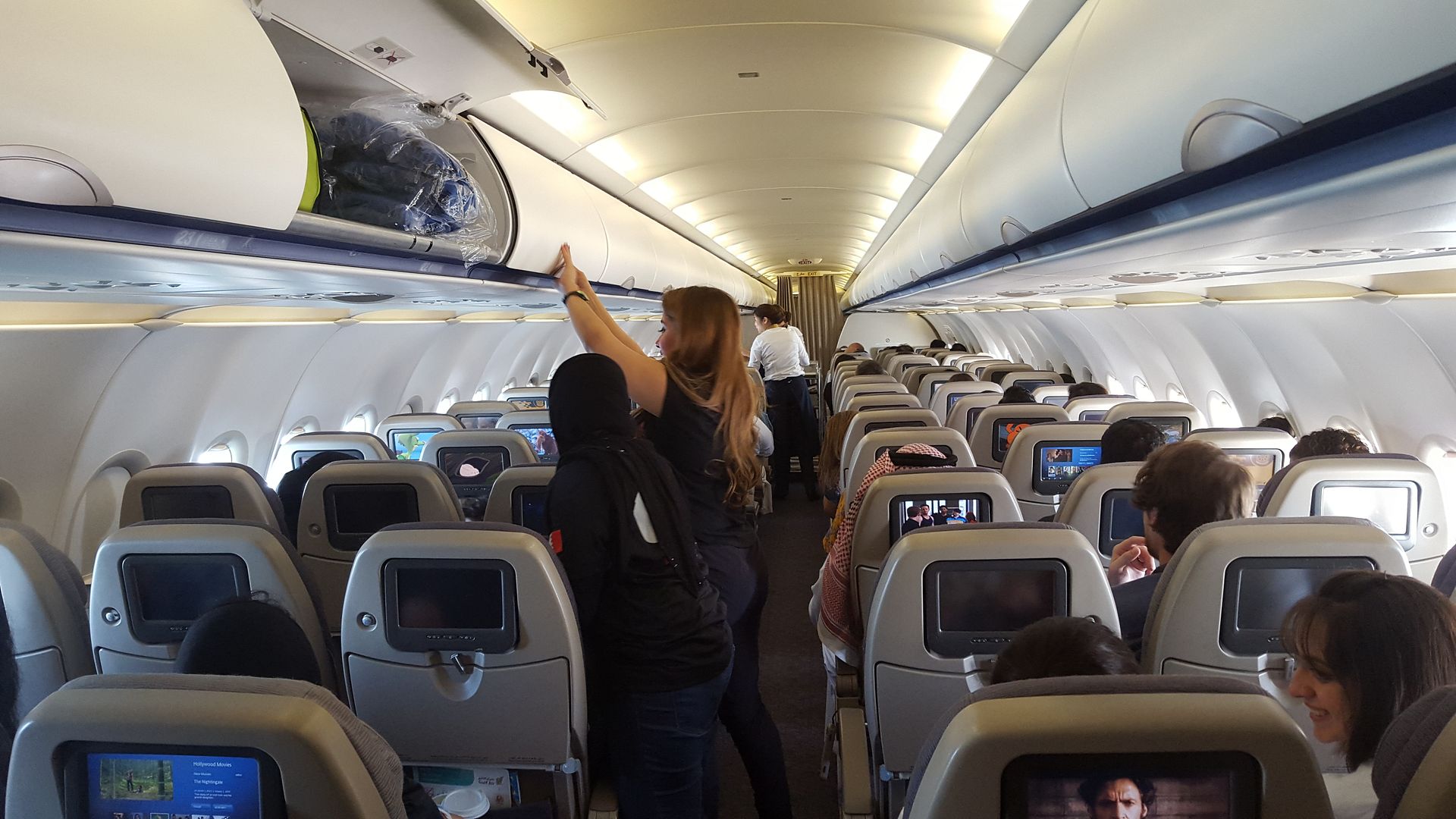 WOW Factor
On time and fantastic seating for a narrow body aircraft
Dubai Pearl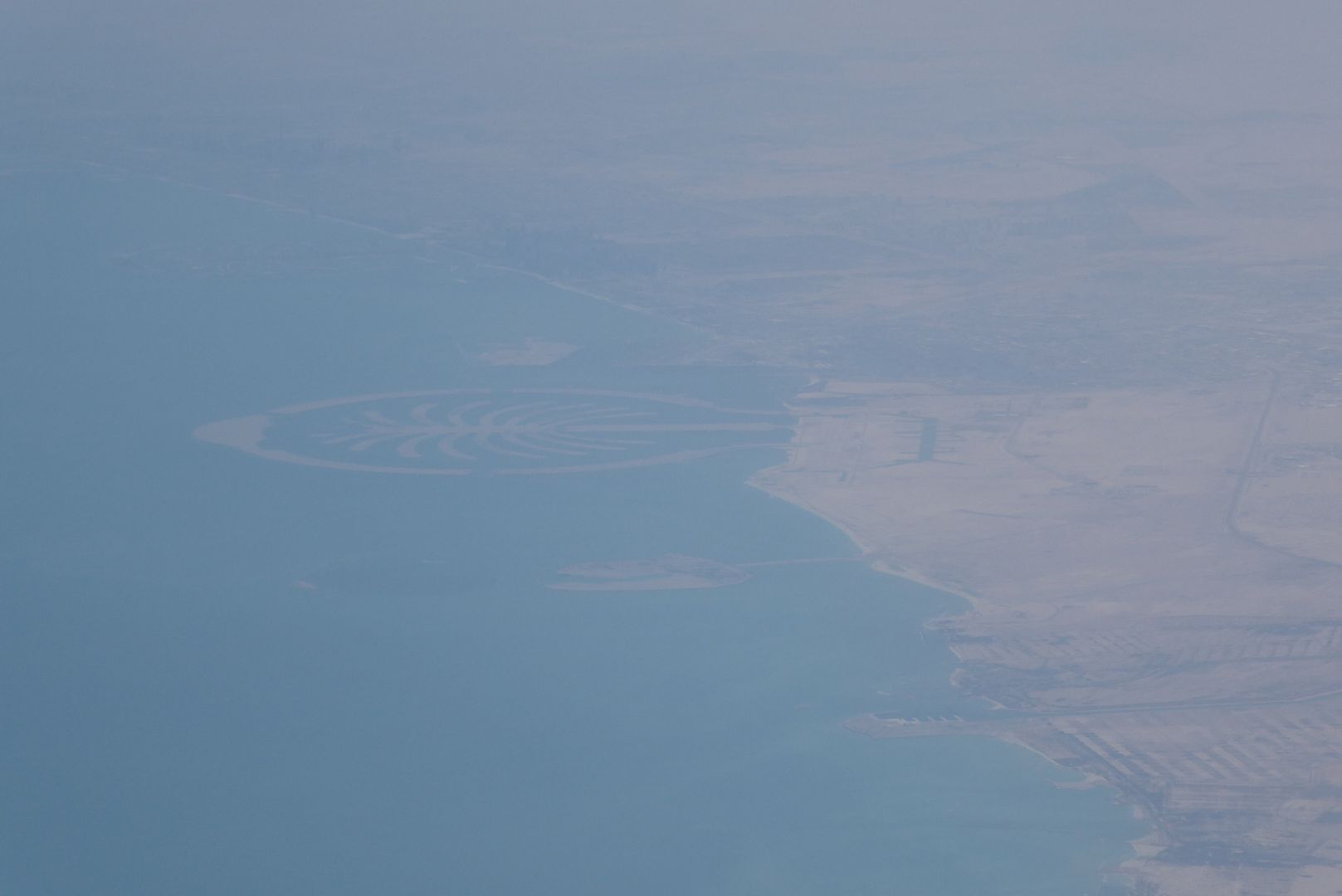 En-route
Jebel Akhdar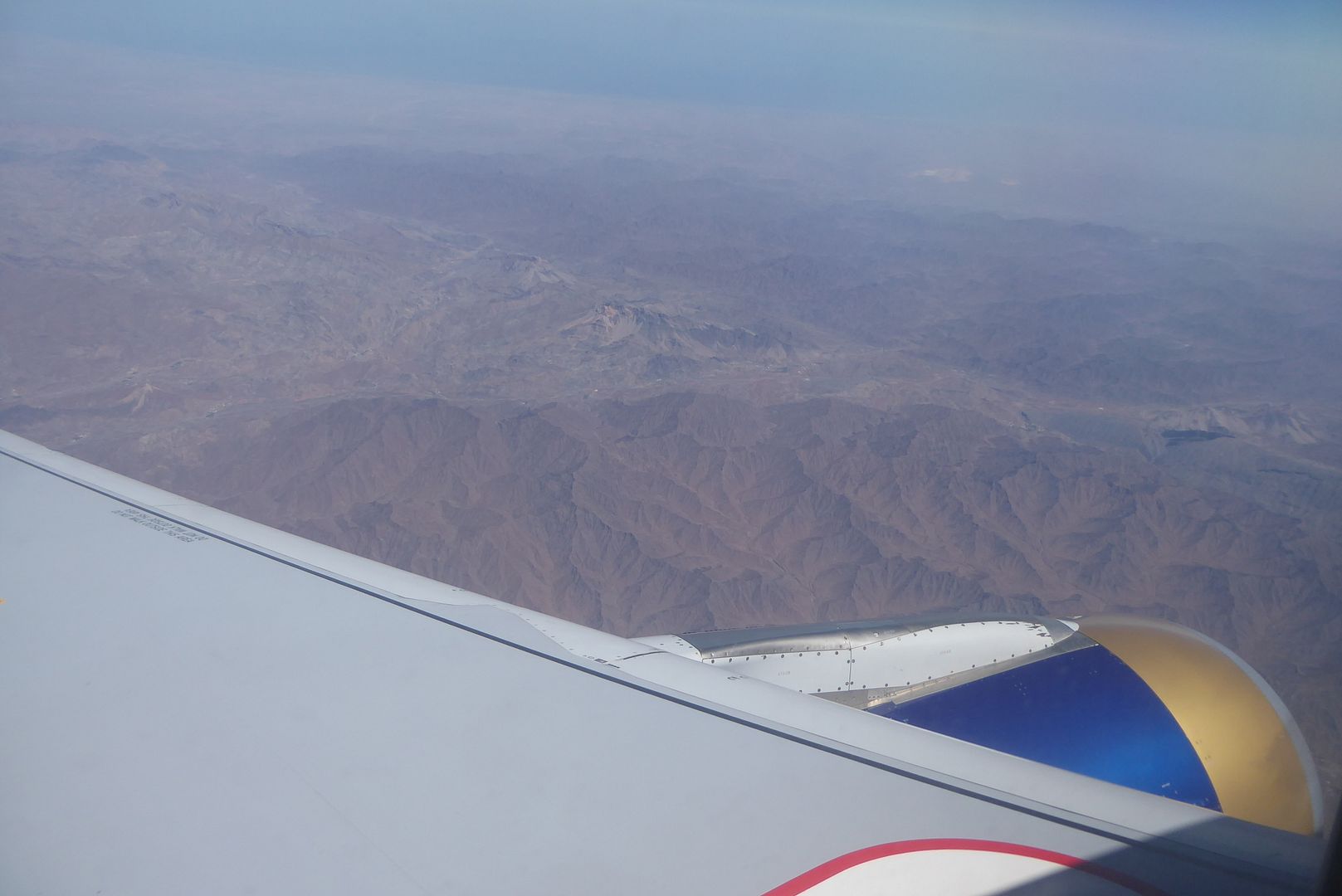 Time to descend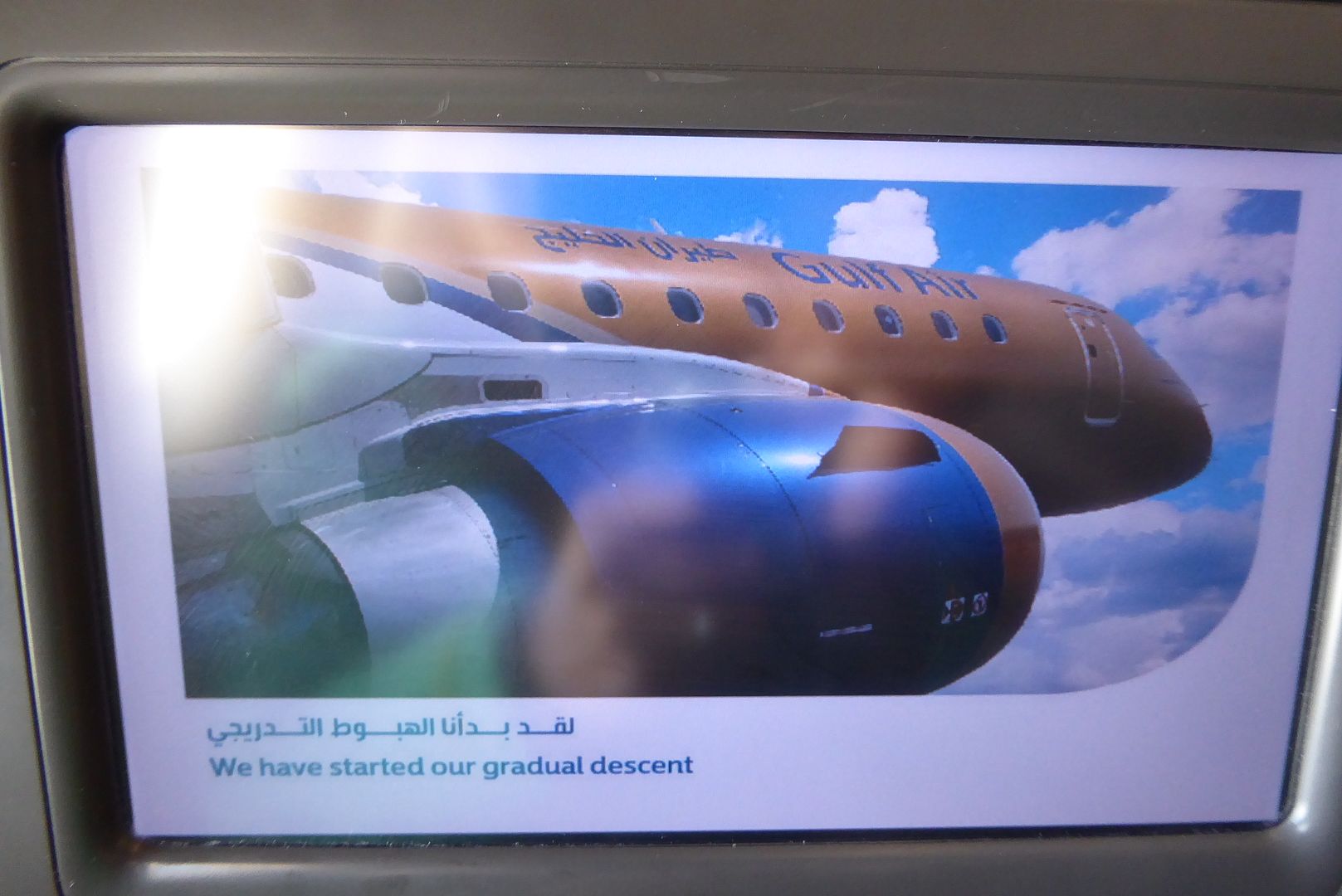 Exiting the aircraft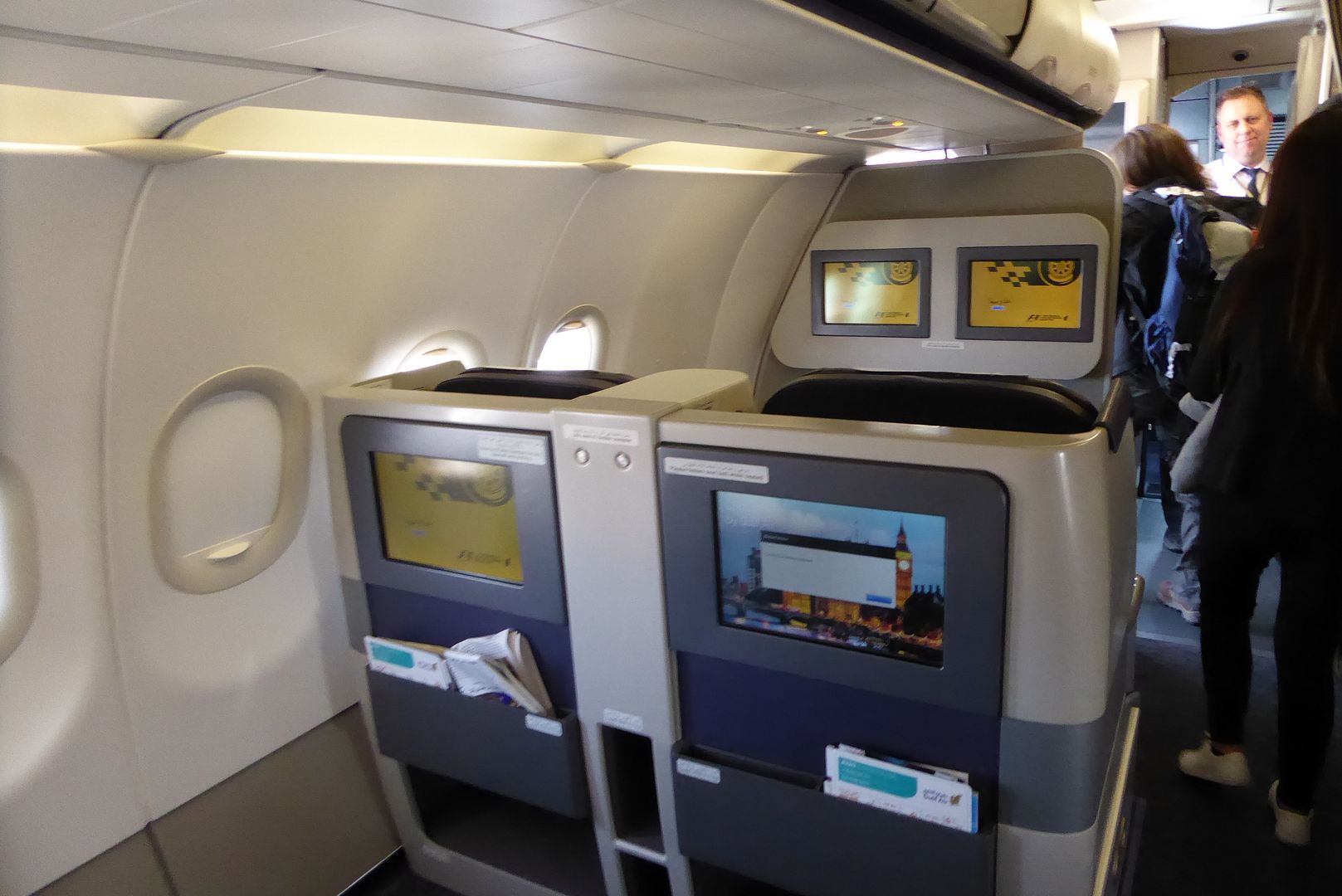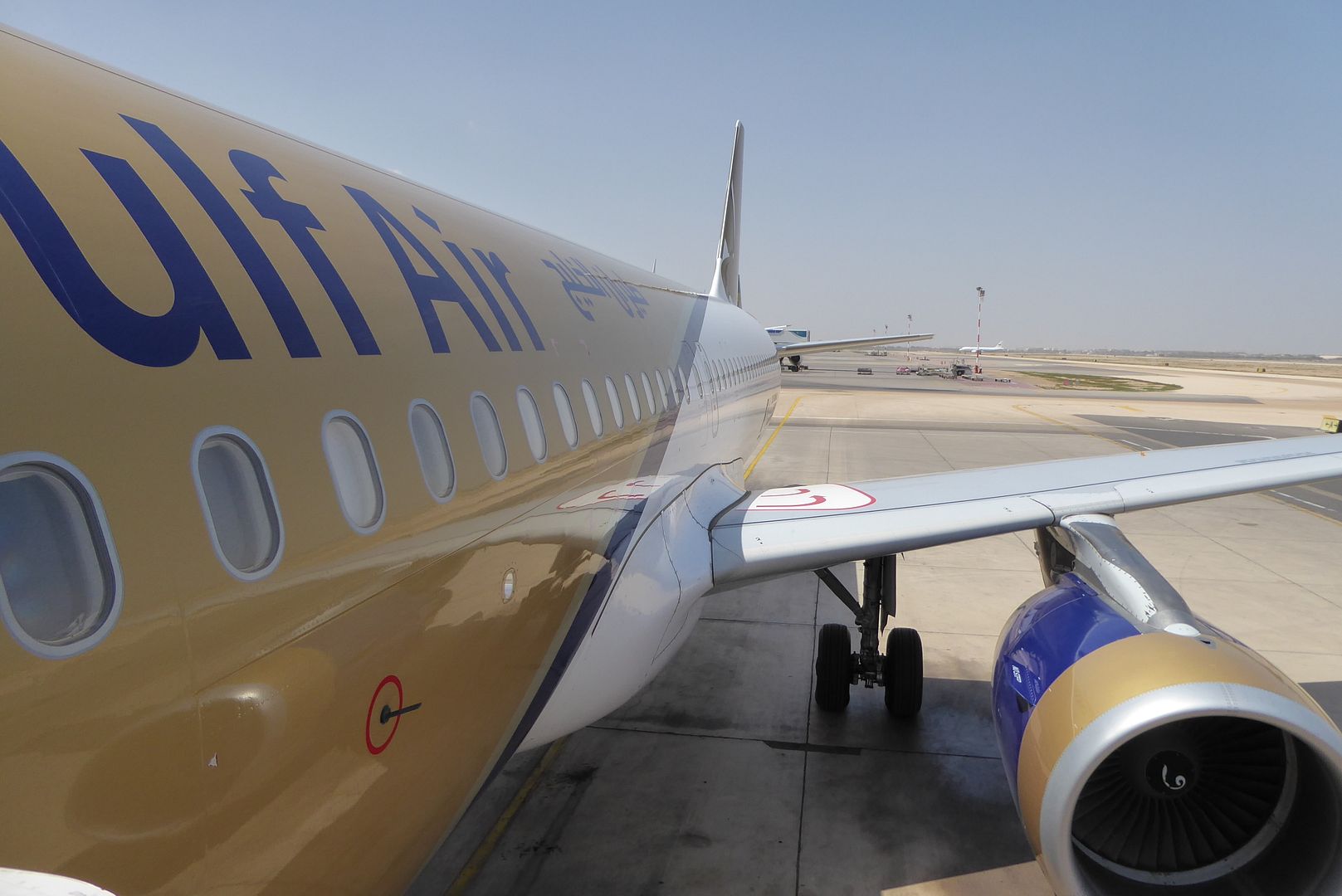 Immigration at Muscat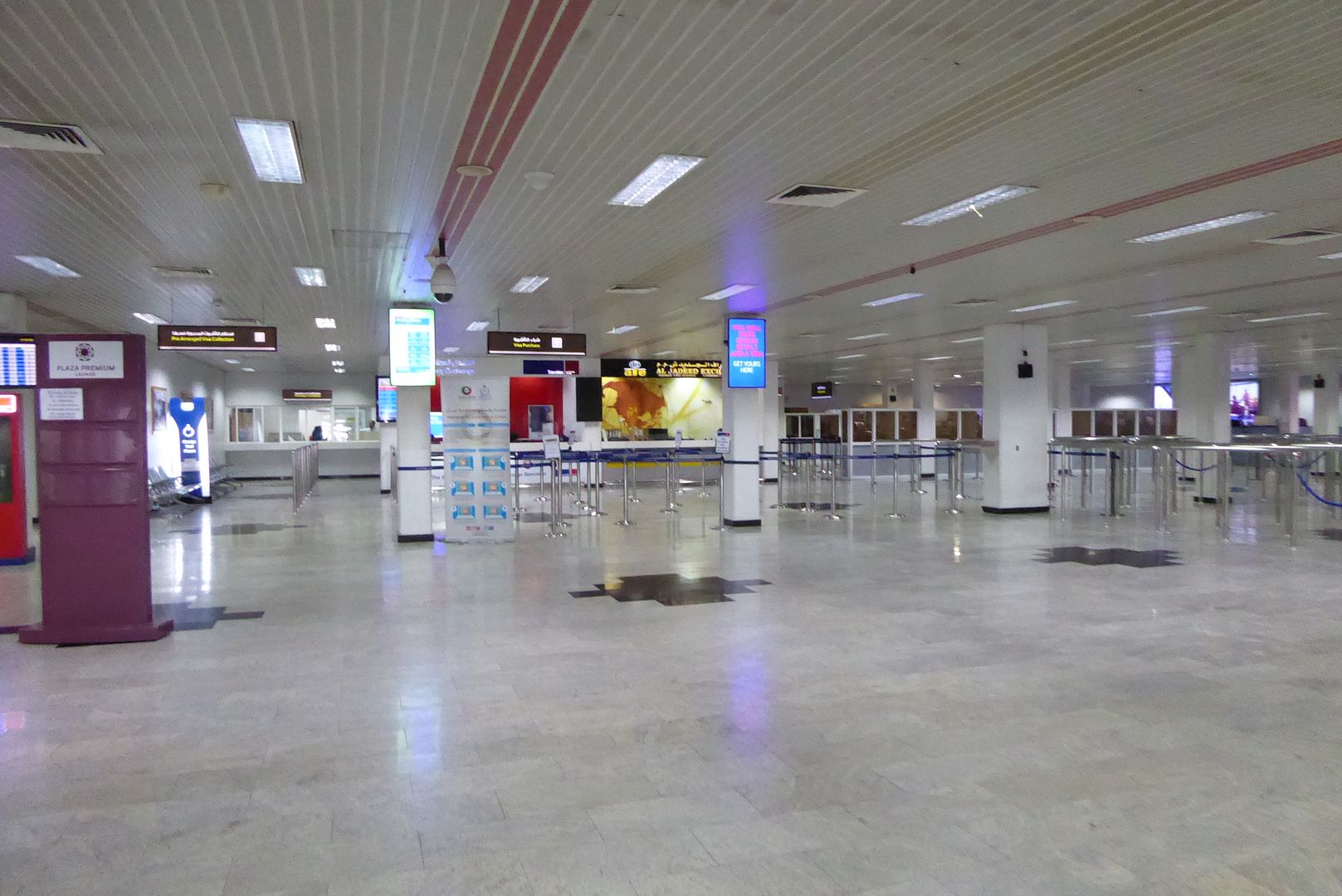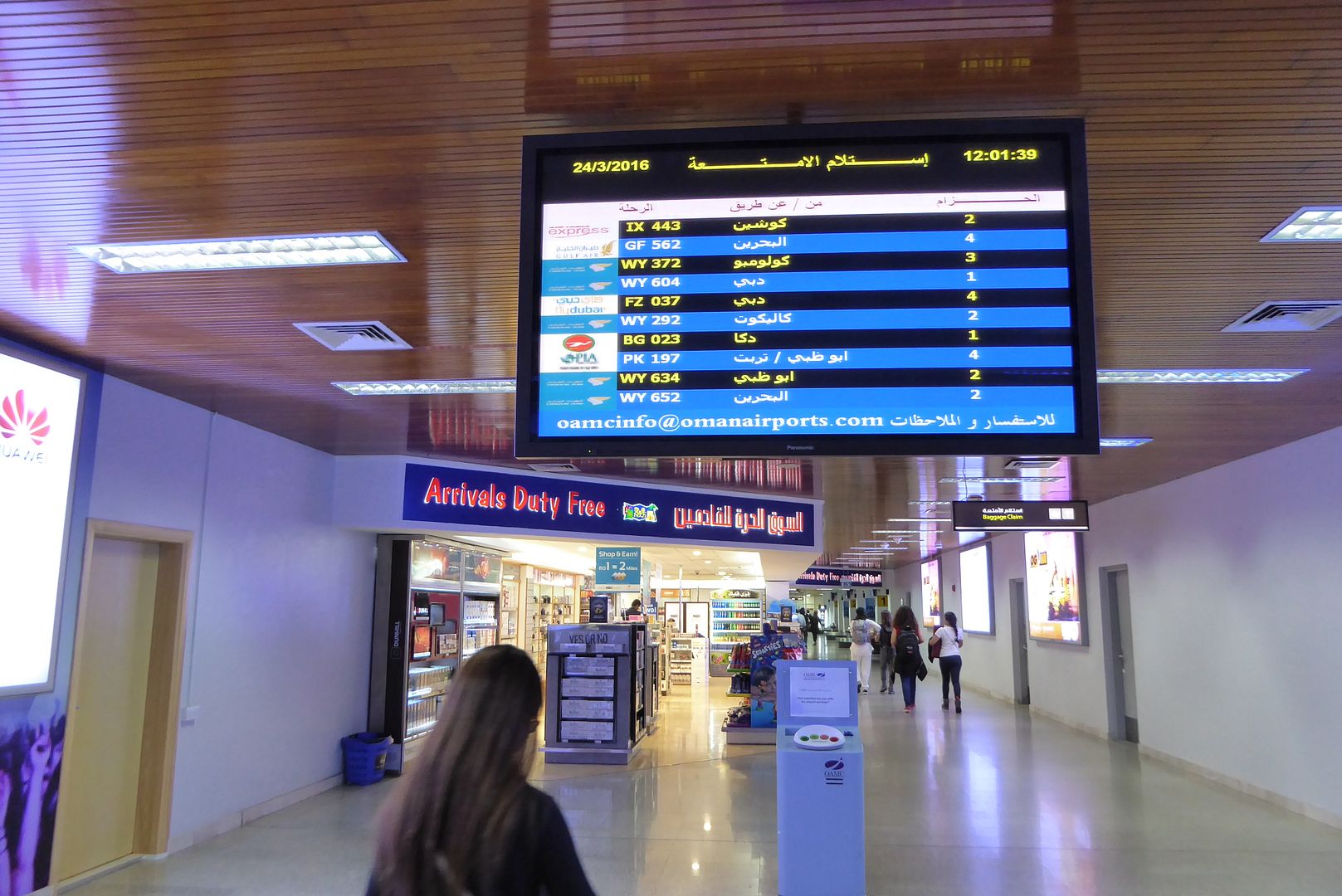 Baggage time
Verdict
So far a decent performance by Gulf Air. Bought us to Muscat on time and in a very comfortable manner. The crew need a bit more of a polished approach to be on par with the Airlines of the neighboring countries. A very good IFE on board and decent F&B service, on the whole, on this sector, was a very good alternative to the ME3's. So far so good.
6 days of frolicking around Muscat, it was now time to head back
Snapshot of Muscat and its surroundings
Beach Pavilion at The Bustan Palace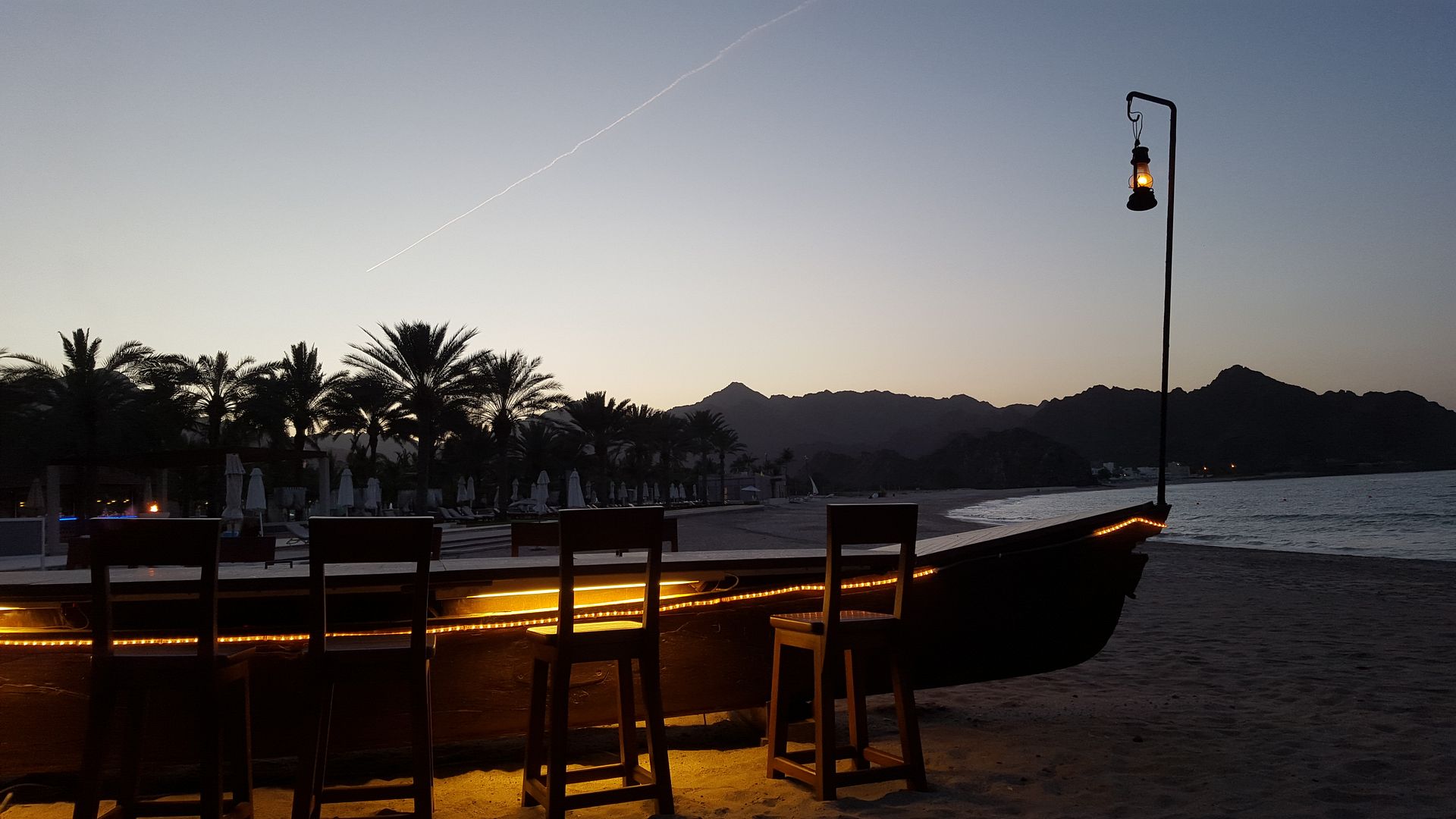 Sultan Qaboos Grand Mosque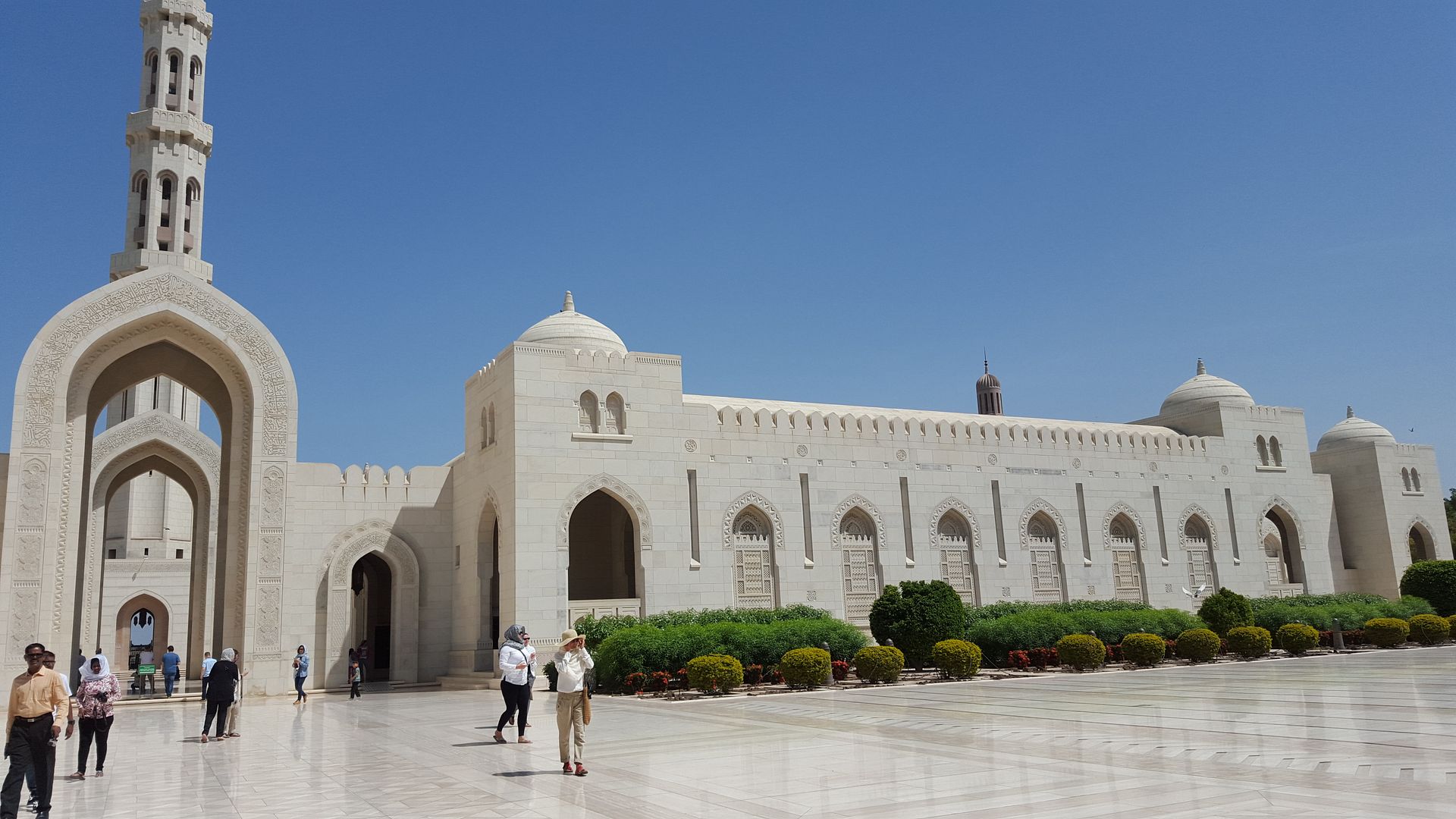 Holiday Inn Muscat Seeb, with our ride for the trip in the foreground - A 4.0L V6 Toyota Fortuner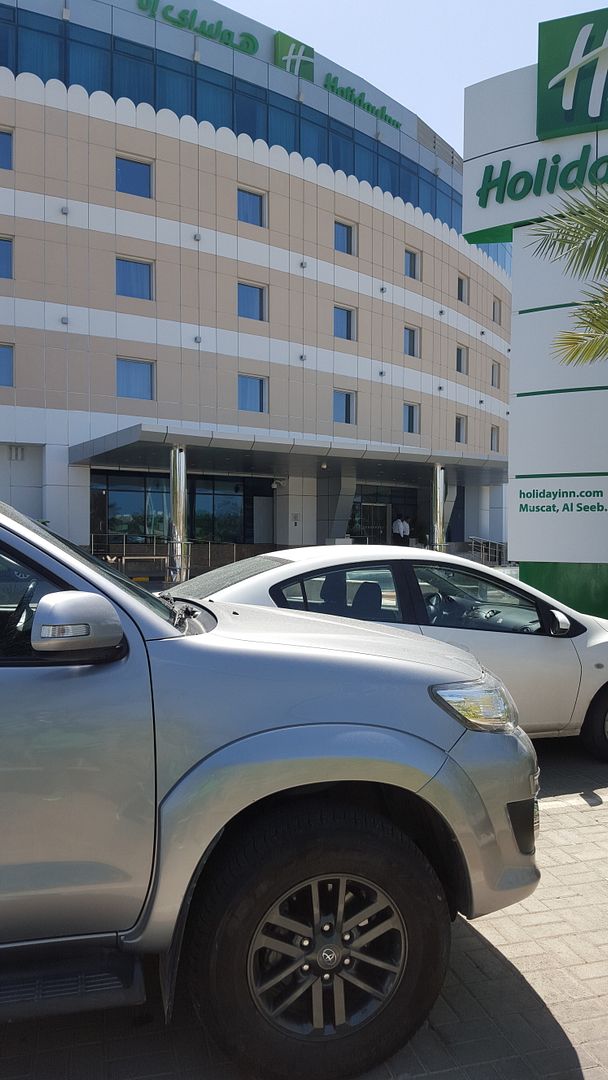 Sunset on the Gulf of Oman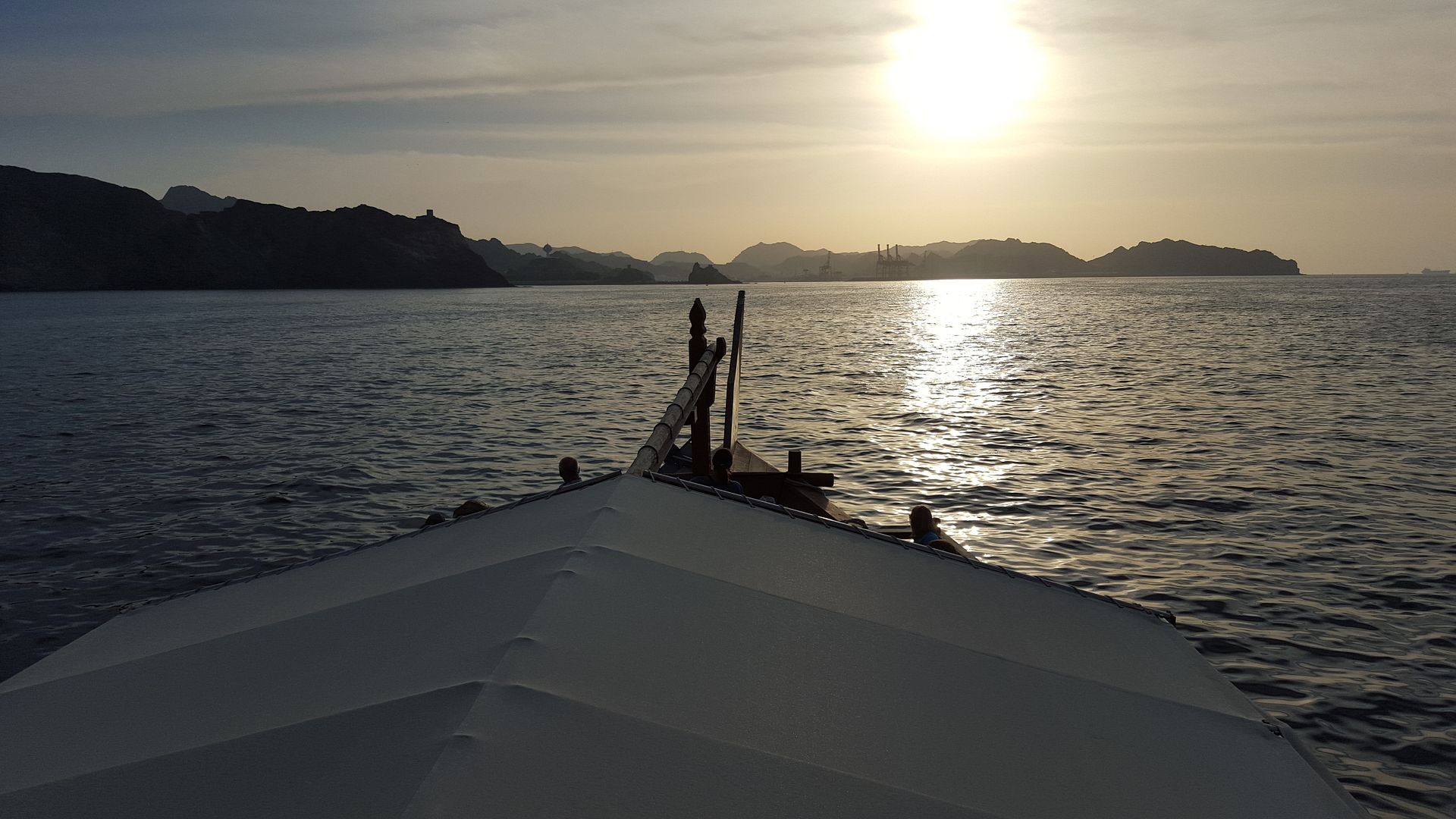 Jebel Shams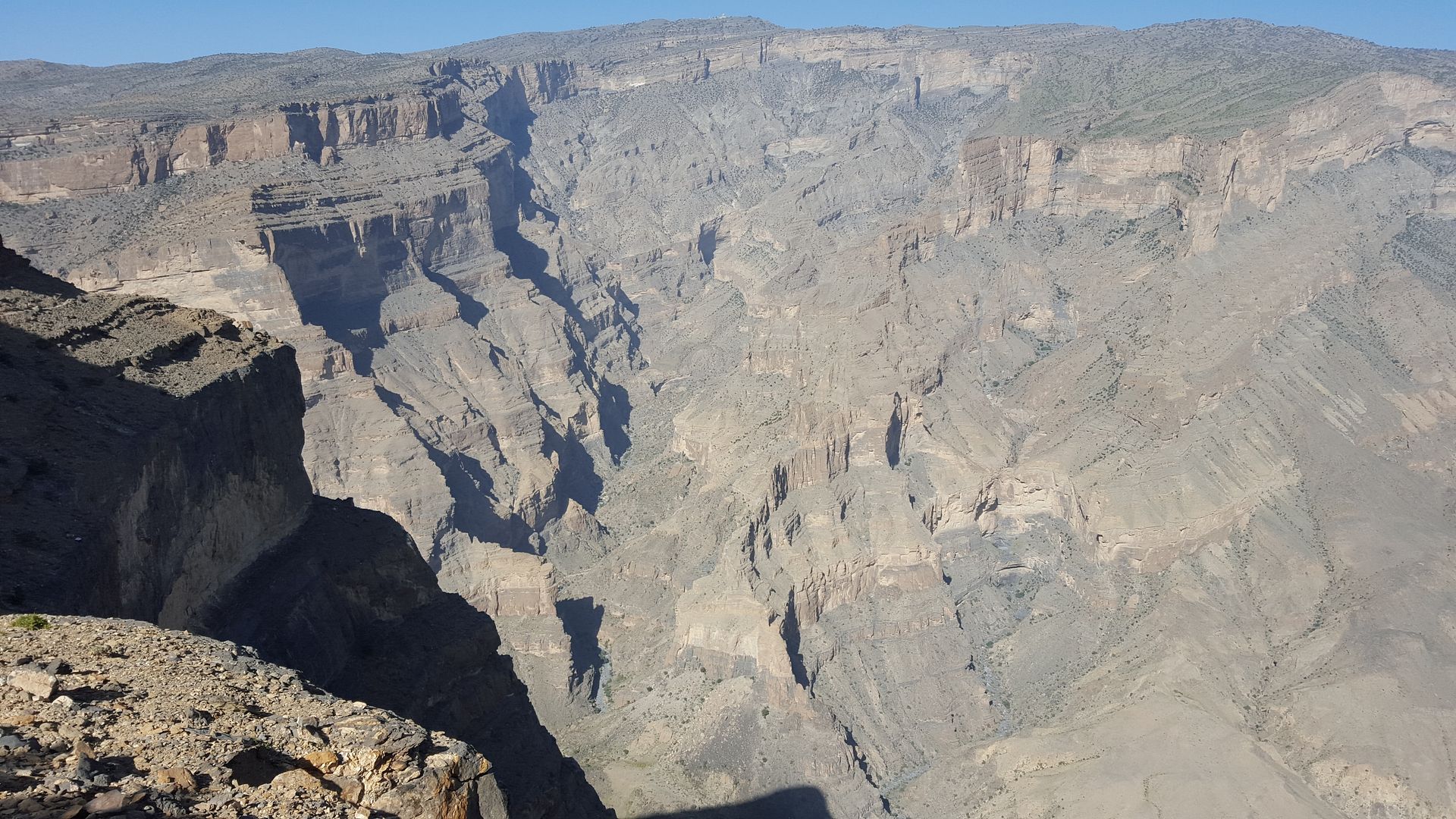 Nizwa Fort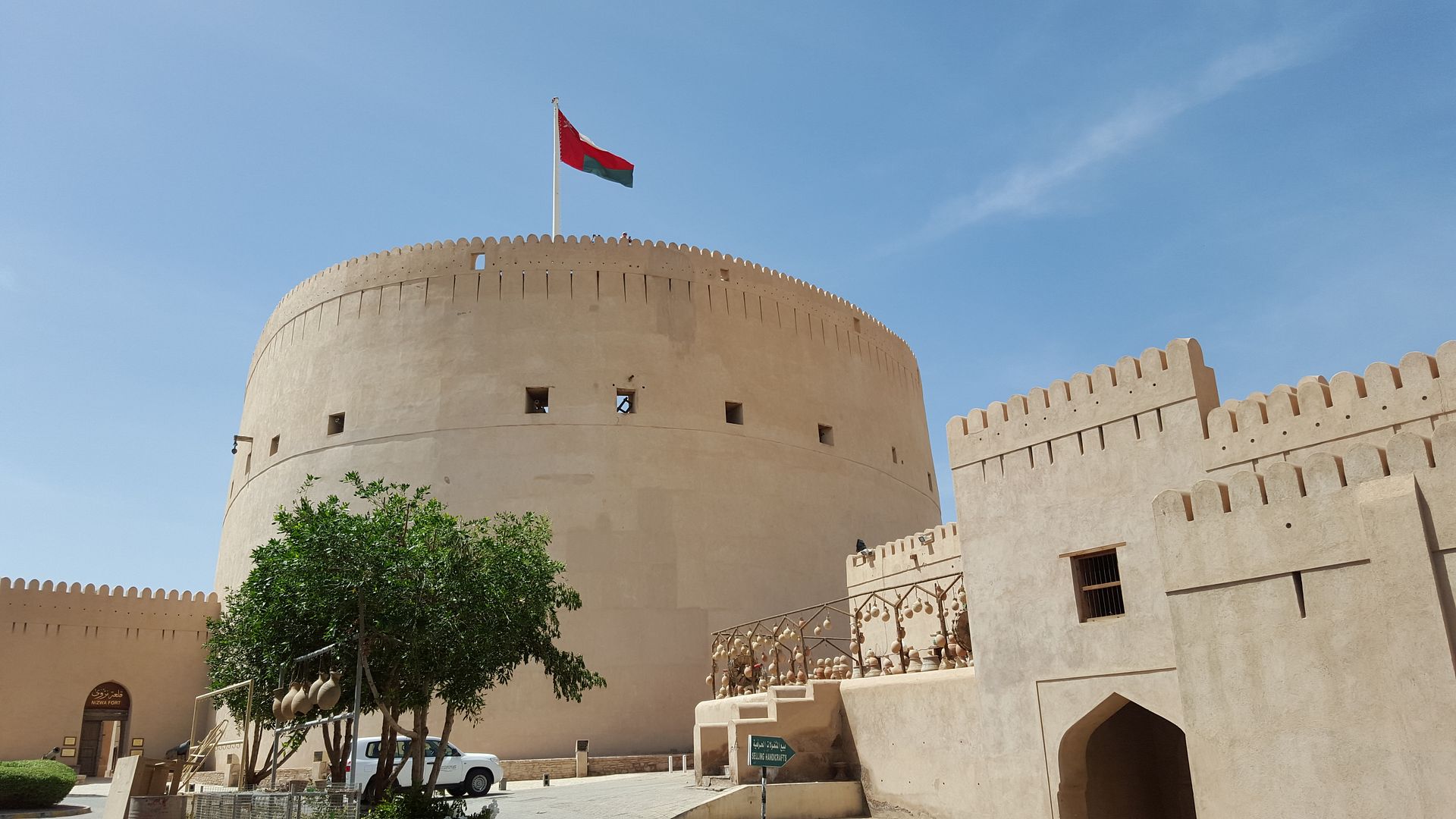 View of Nizwa from Nizwa Fort
Wadi Shab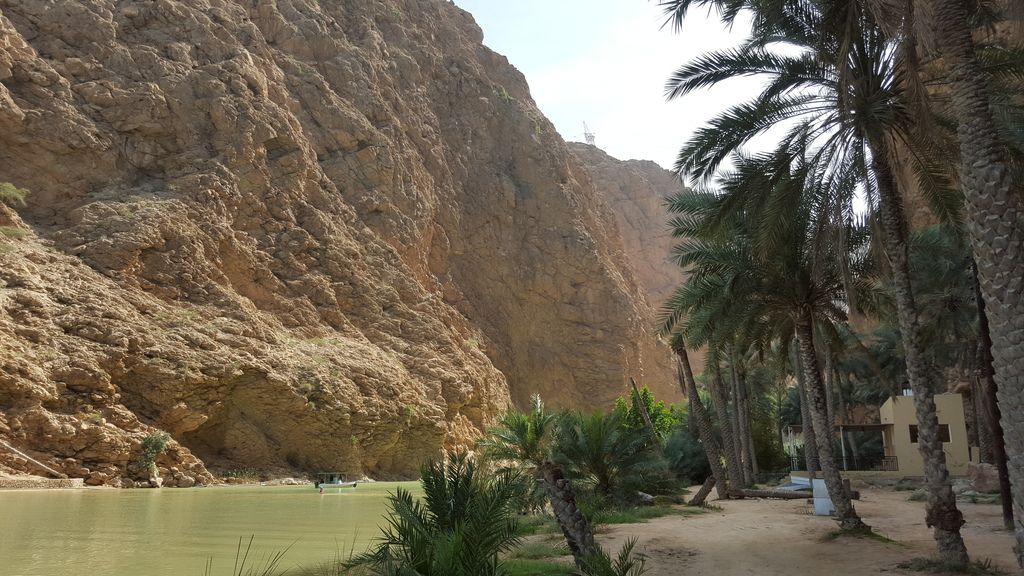 Bimmah Sink hole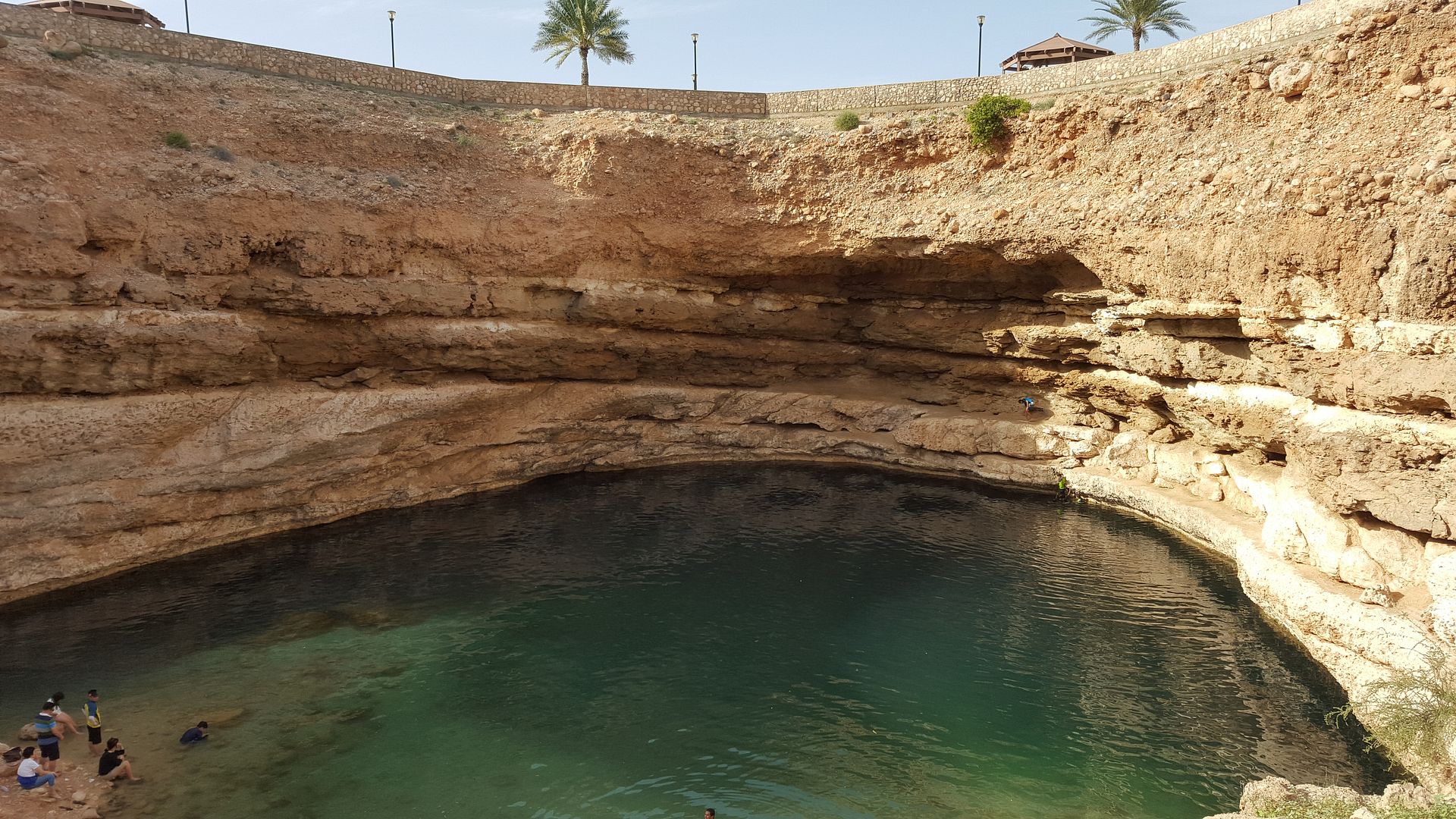 Gulf Air - GF561
Route: MCT - BAH
Flight Reg:A9C-AO ; Built in 2011 and delivered to Gulf Air on October 2011; 4 years and 5 months at time of flight
Aircraft Type: Airbus A320-200
Seat: 15F
Flight time: 07:15 - 07:50 (07:20 - 08:05)
Actual flight time:1Hr 45 min
Distance: 514miles
Load: around 60%
29th March 2016
My Log book: 9th Flight on Gulf Air/22nd flight on Airbus A320-200/ 110th Total overall flight
Muscat