Video Reports of this leg of the trip
Norwegian D8 2858 - London Gatwick to Stockholm - Boeing 737-800
Air Baltic BT 106 - ARN - RIX - Dash 8
Air Baltic BT653 - RIX - LGW - Boeing 737-300
Background
Hello A'netters. Hope you are all doing well. The background to this edition of the trip report is that we had a conference to attend to in Riga. We had been to Riga last year and thought of spending the weekend before that in Stockholm, before heading to Riga.
The trip was going to be on a combination of Norwegian and Air Baltic with the equipment scheduled to be a B737-800, Dash 8 and a B737-300/500 ( A first for me)
Thanks to GCMaps for the map illustrations below:
Norwegian - D8 2858
Route: LGW - ARN
Flight Reg: EI-FHB ; Delivered Dec 2008; Named Henrik Wergeland. Started as LN-NOE. Re-registered as EI-FHB in Feb 2015
Aircraft Type: Boeing 737-800
Seat: 18 A
Flight time: 19:45 - 23:05 (20:21 - 23:17)
Actual flight time:1Hr 56 min
Distance: 919 Miles
Load: full load.
22nd April 2016
My Log book: 8th Flight on Norwegian / 21st flight on Boeing 737-800 / 112th Total overall flight
The first leg of the journey was with Norwegian to Stockholm Arlanda from London Gatwick.
Booking Process, website usability and online check in
The normal Norwegian experience. Quick to book flights and the website is very easy to use. No complaints here. also my Norwegian points get used for discounts each time.
Until last time there was no facility for online check in. but since then it seems to have started. checked in the previous night and it was a quick process. opted for the automatic seat selection as I was confident I could amend it at the airport.
Airport service / checking in / Lounge
Reached Gatwick long stay car park with a lot of time to spare. The transfer was easy and seamless. Gatwick seemed a bit quiet for a Friday evening. Used the self-check in kiosks to print boarding pass and baggage tag. as predicted got to amend the seats to a middle and a window seat. the flight seemed quite full.
Bag dropped and headed to security. It was quick and we were at the duty free entrance by 6 pm.
Had a quick bite at Wagamama and headed to our boarding gate
Gatwick South Terminal on a Friday evening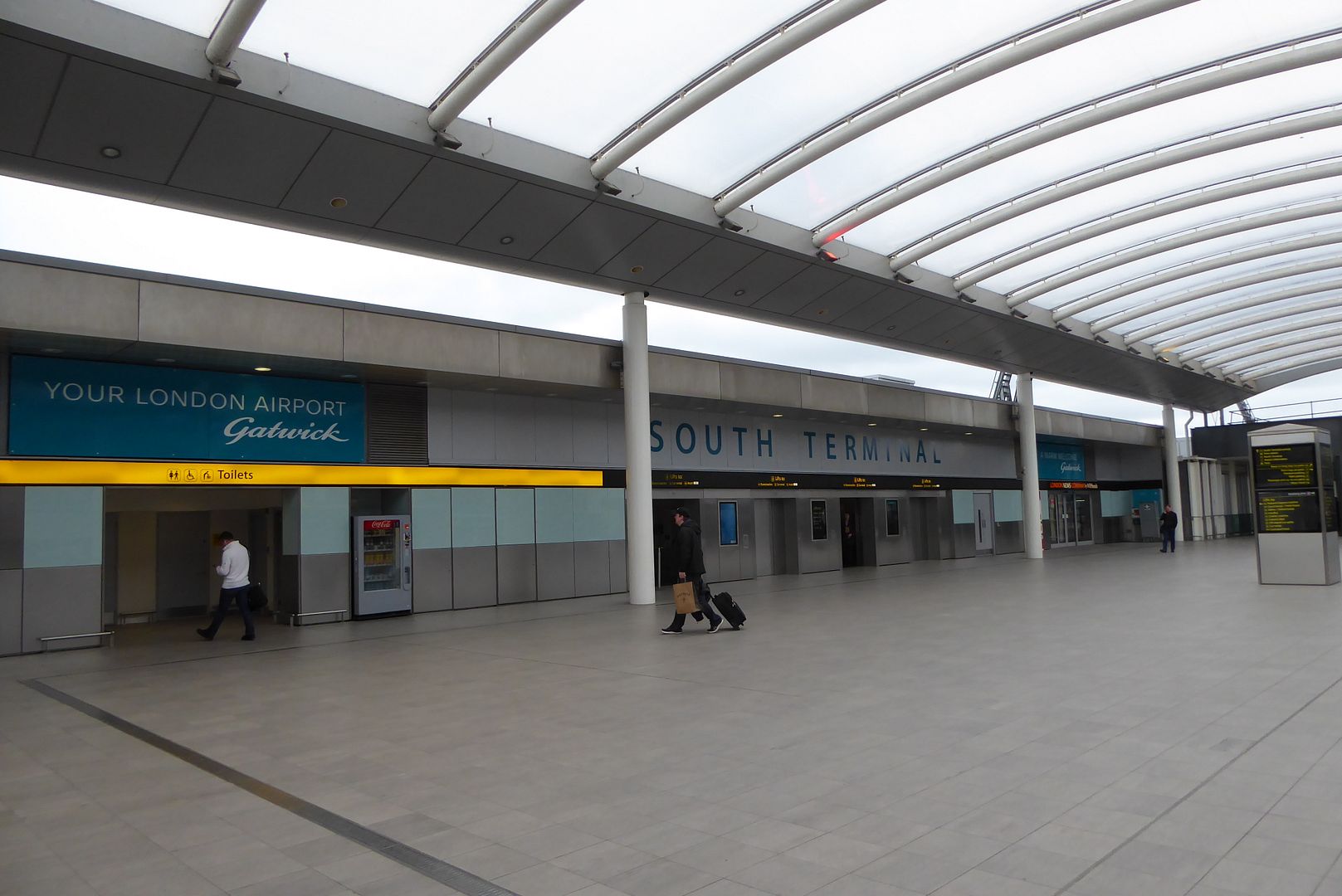 In case if we were lost
Self-check in kiosks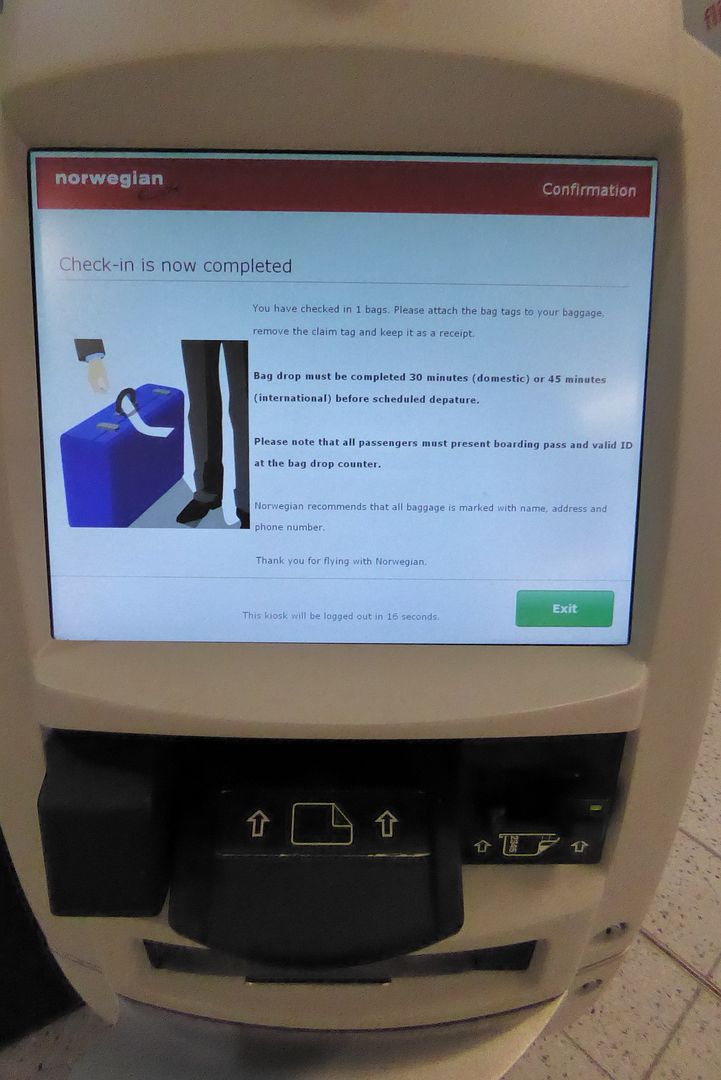 Norwegian baggage drop desks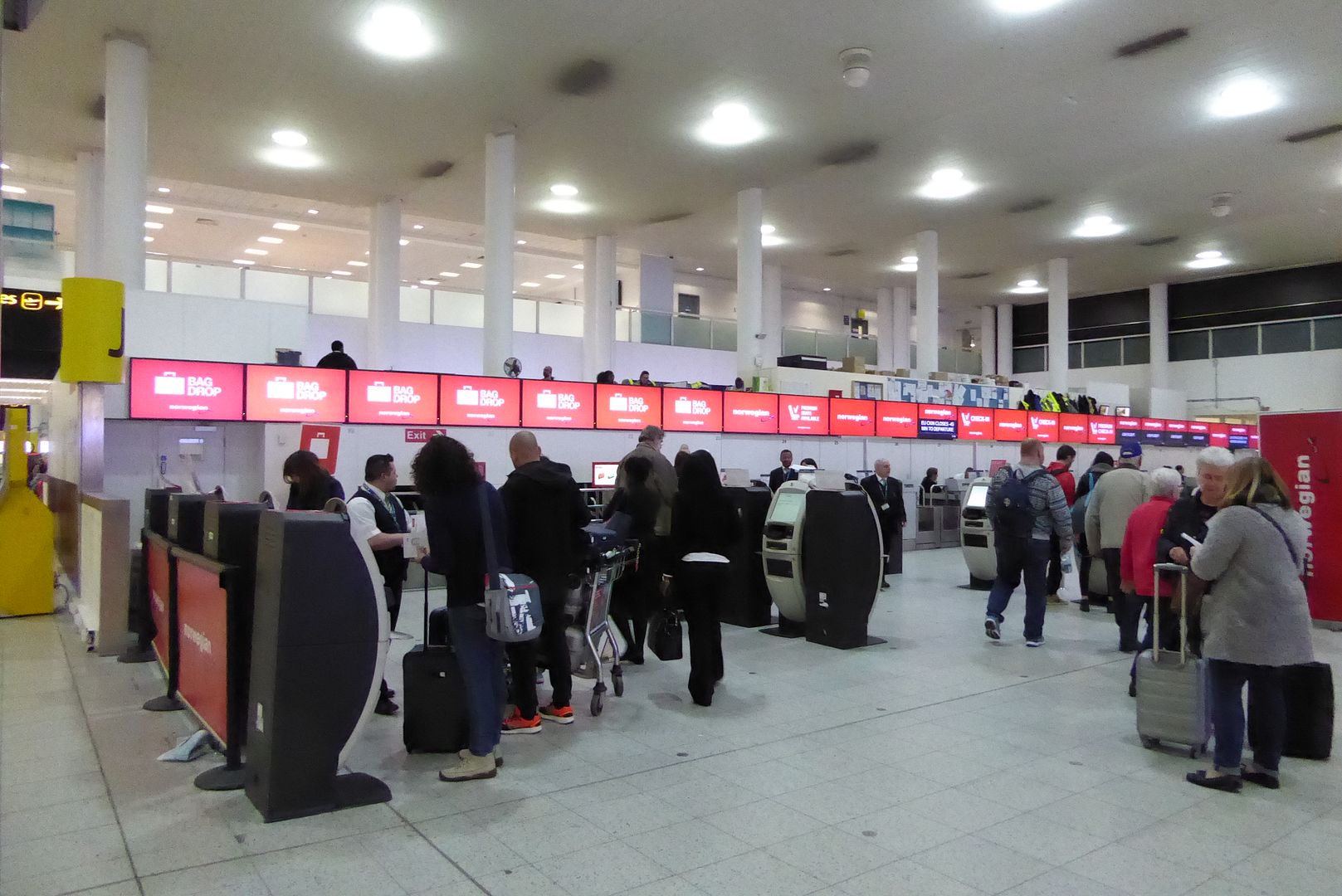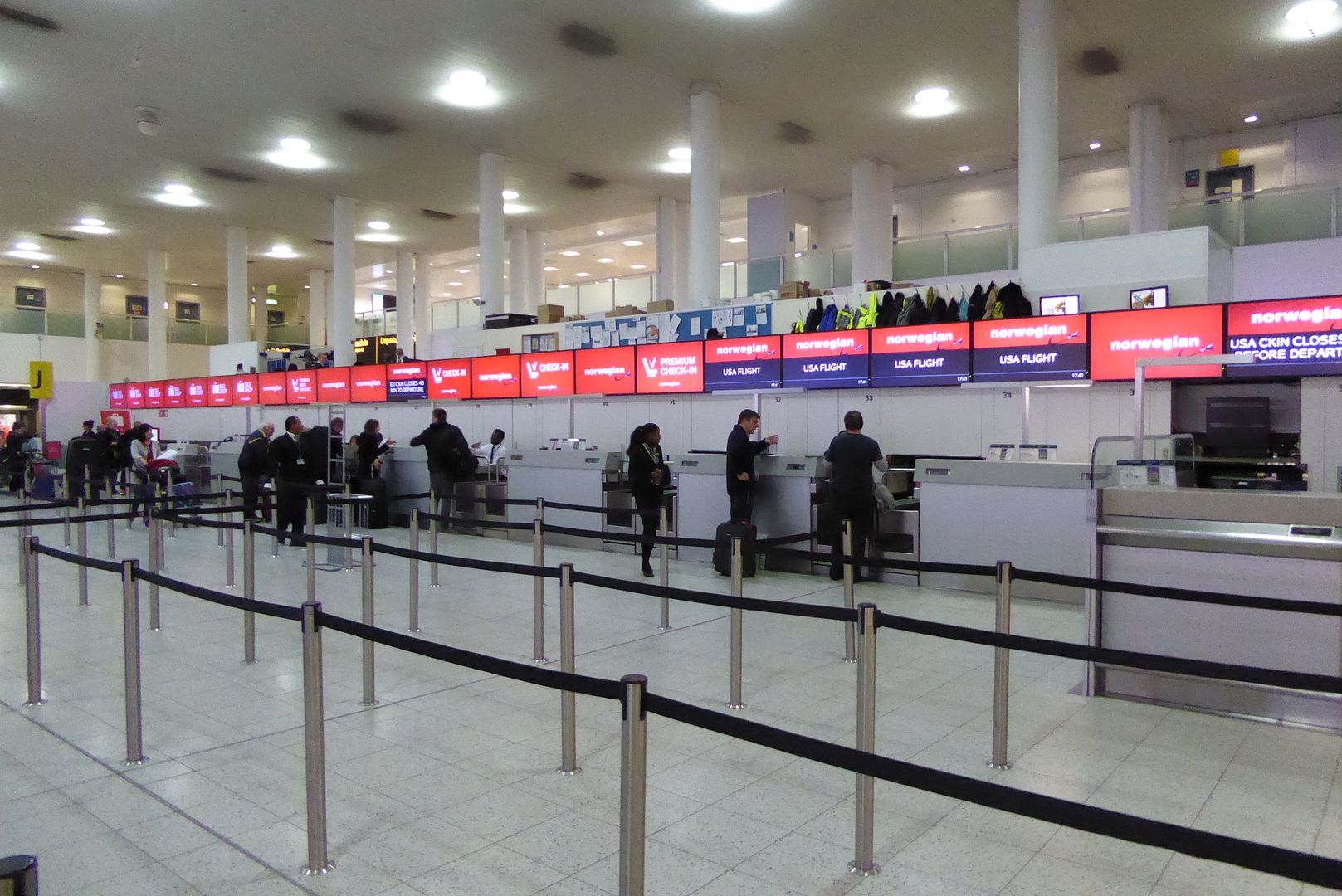 Departures
Duty free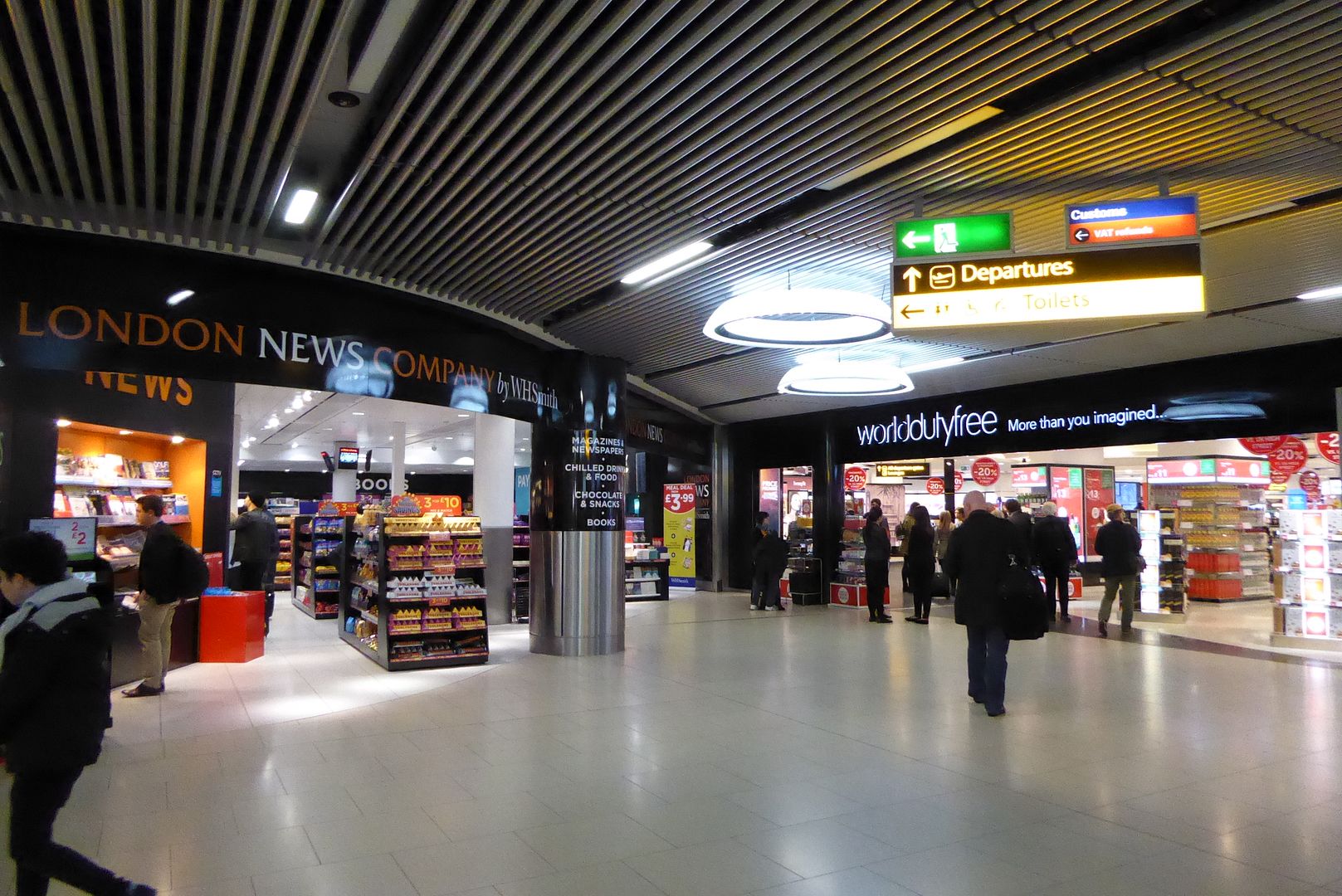 Air side at Gatwick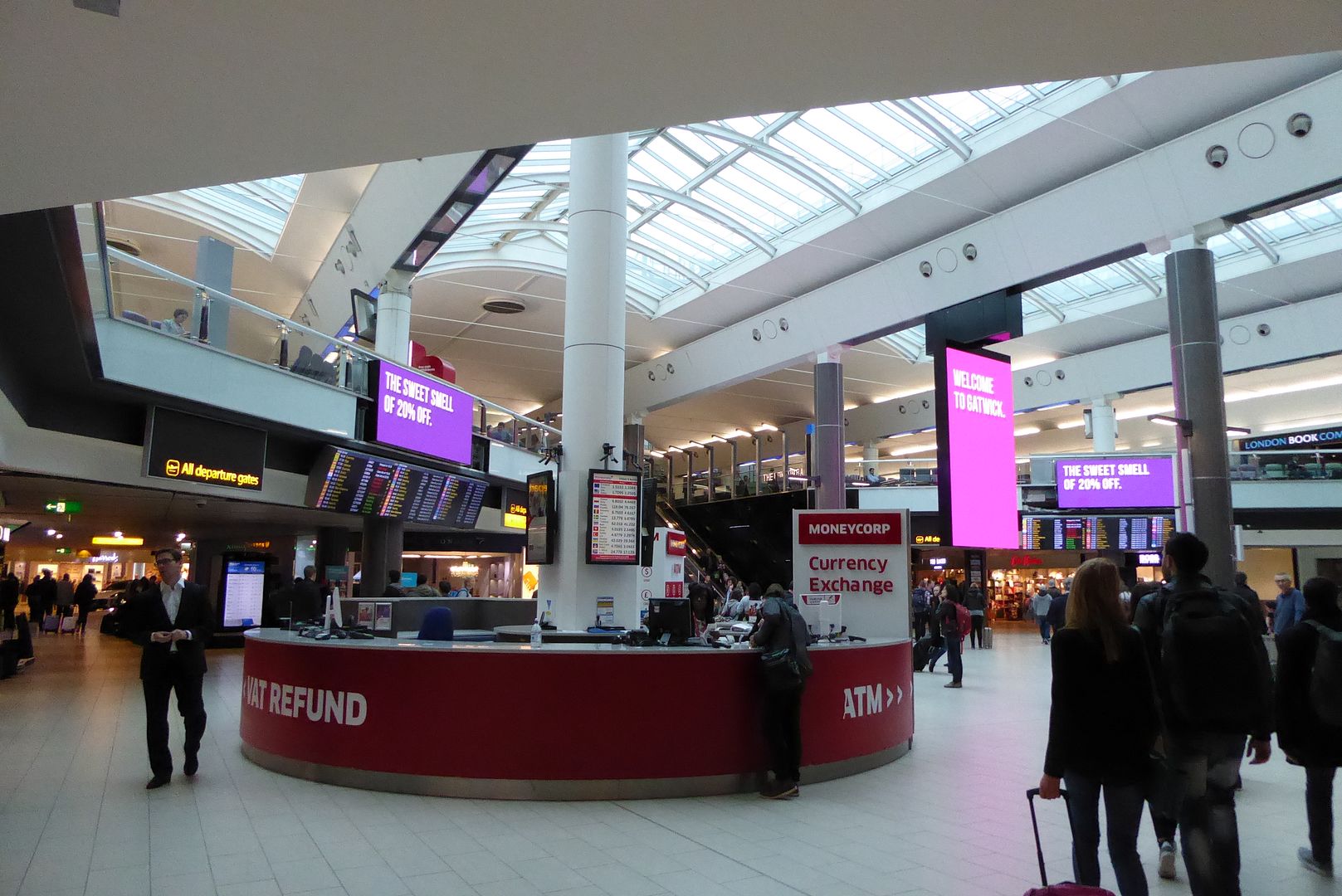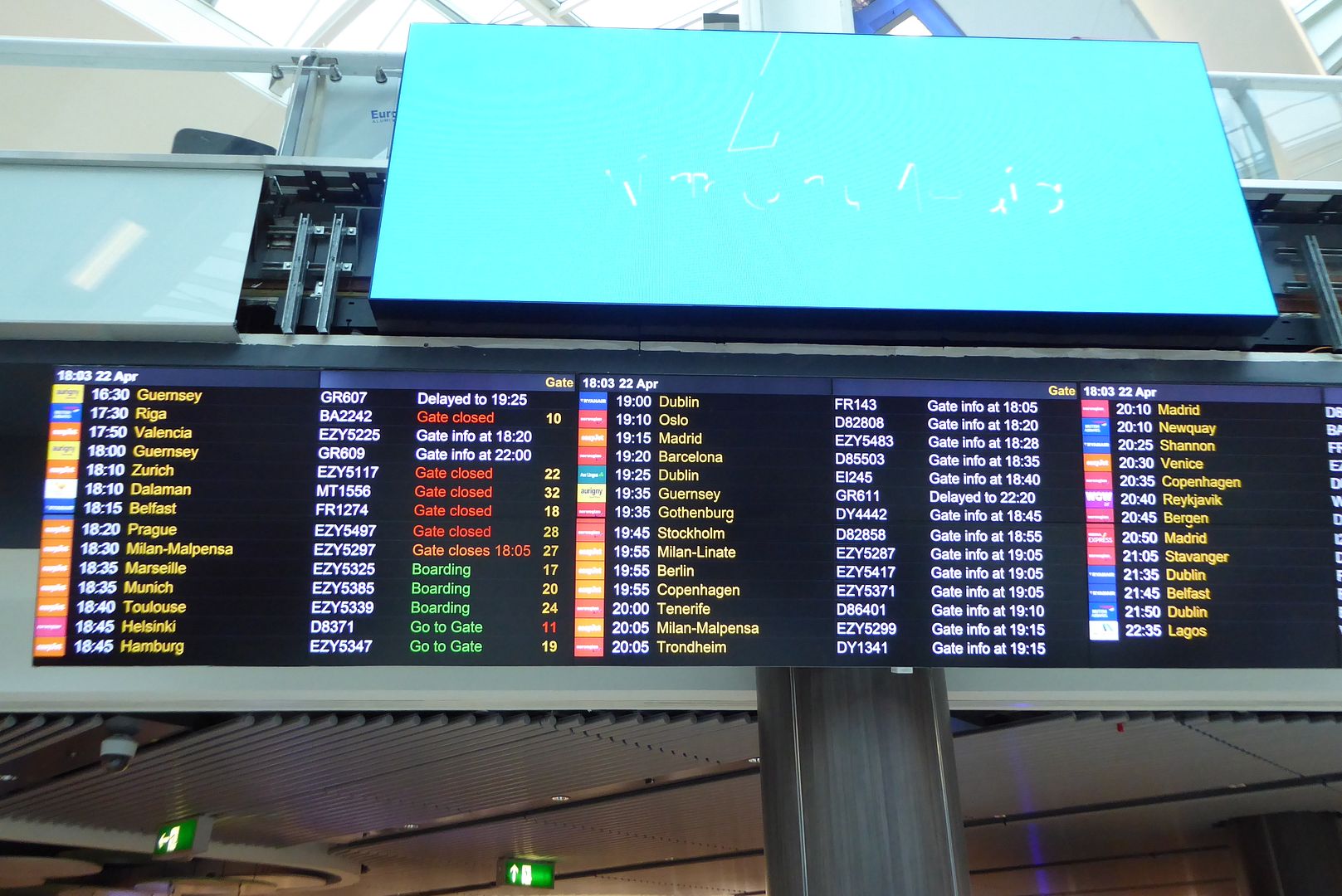 Med-View?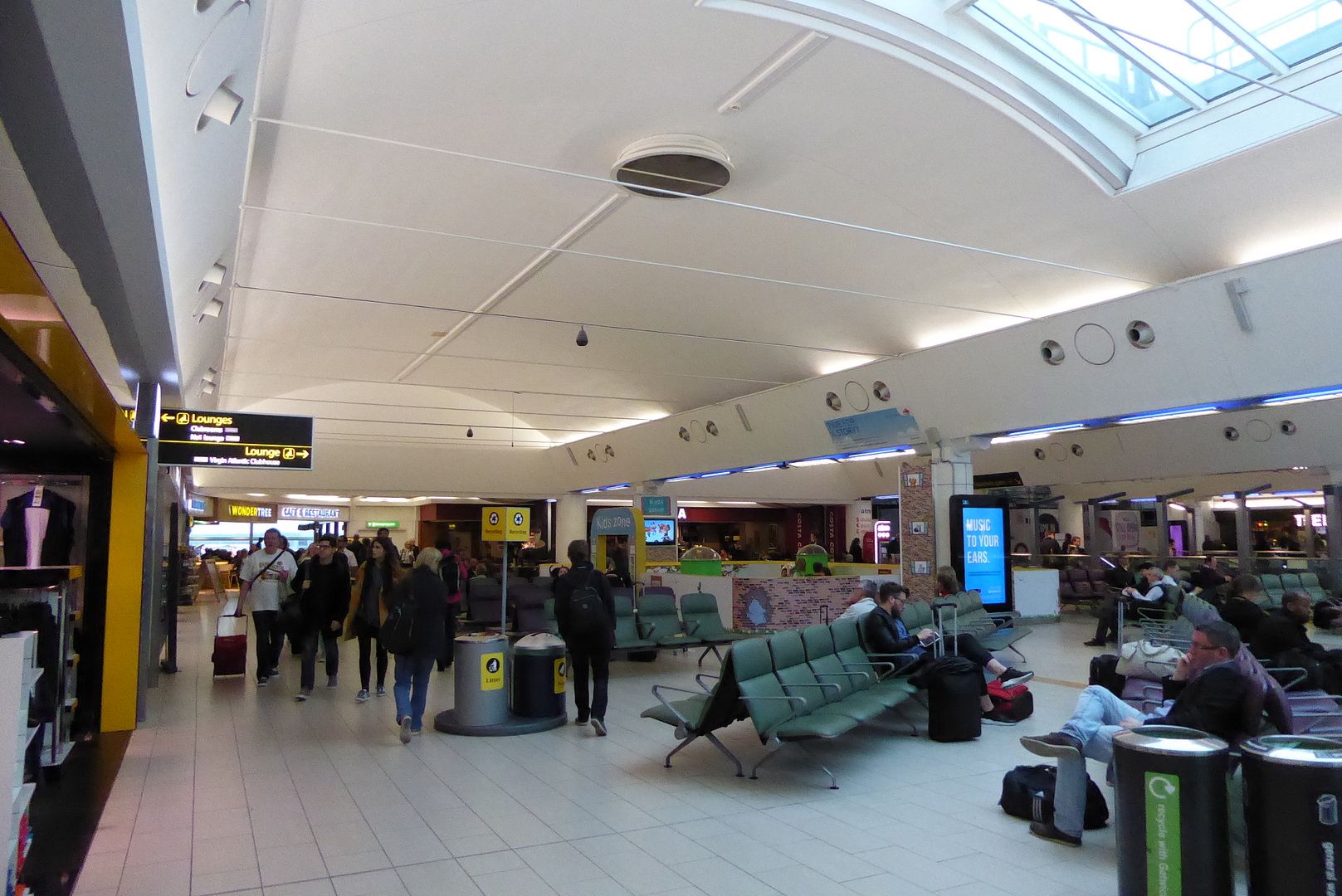 Boarding Process
Boarding commenced on time and we were at our seats by 1830.
Since the flight was full there seemed to be some issues with hand luggage which delayed our departure.
Boarding Gates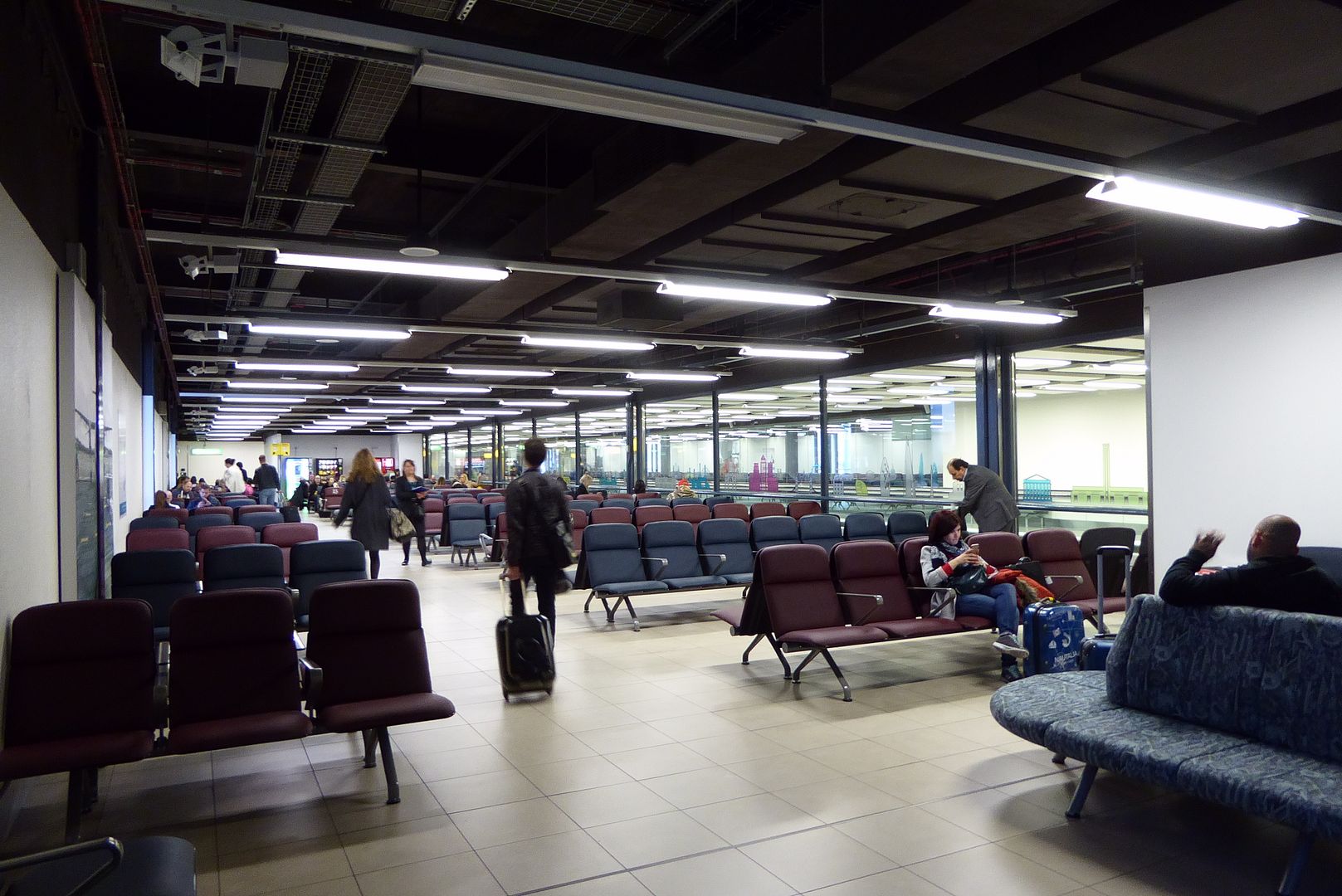 Our ride to Stockholm - a 7 and half year old Boeing 737-800 - EI-FHB (Have Norwegian re-registered all their Gatwick planes to EI?)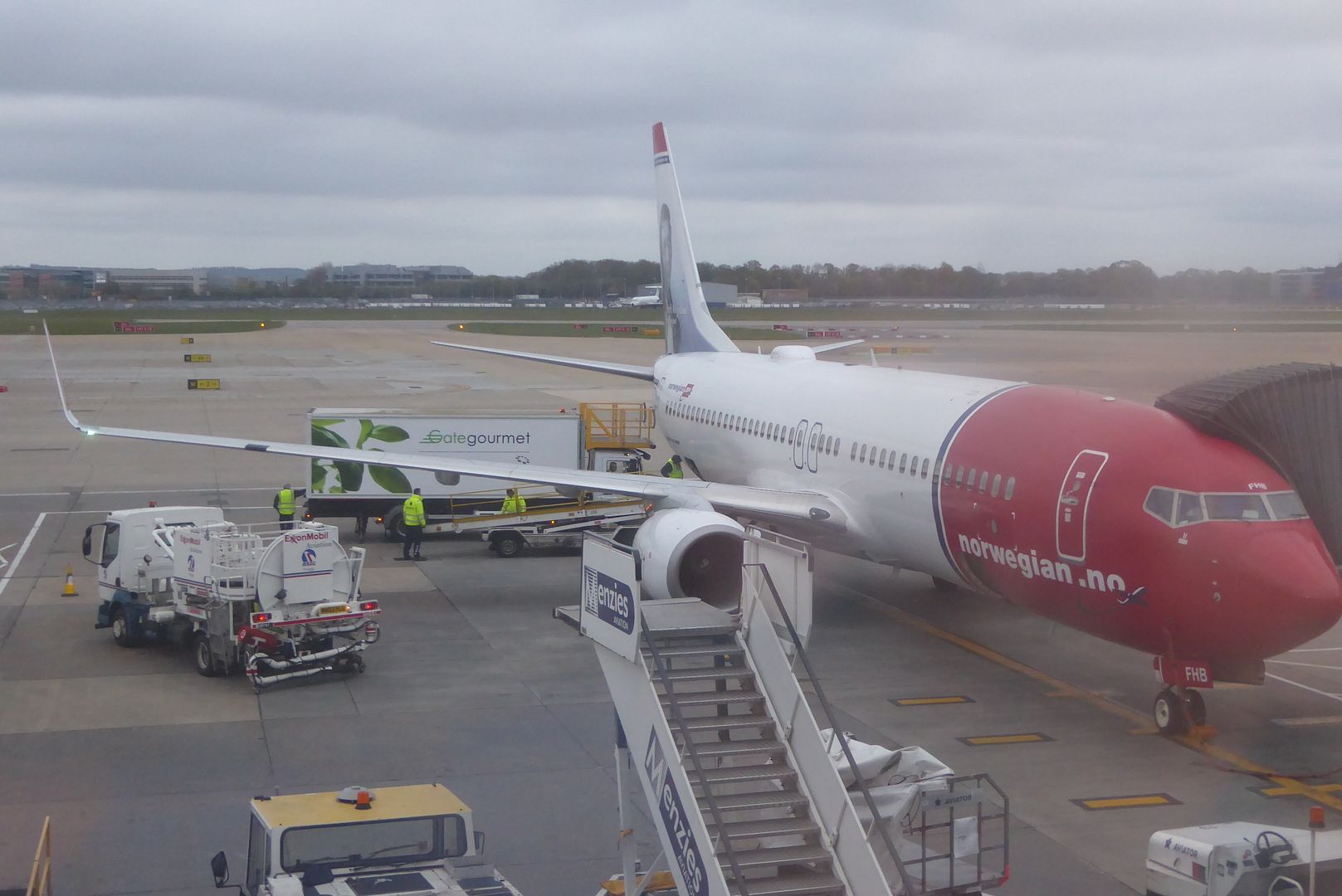 Will the Wi-Fi work? (Yes it did)
Walking to the aircraft - some great close-up views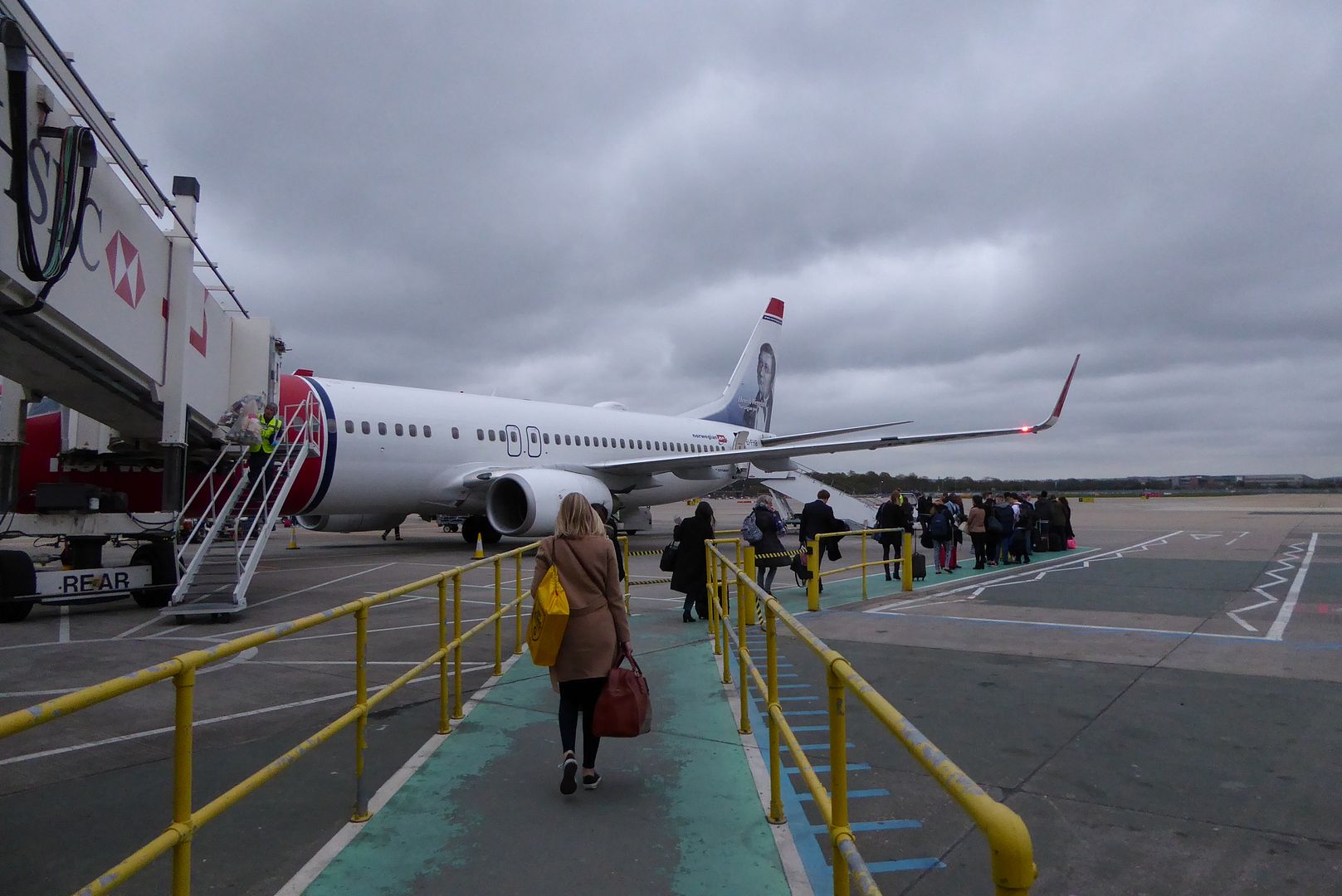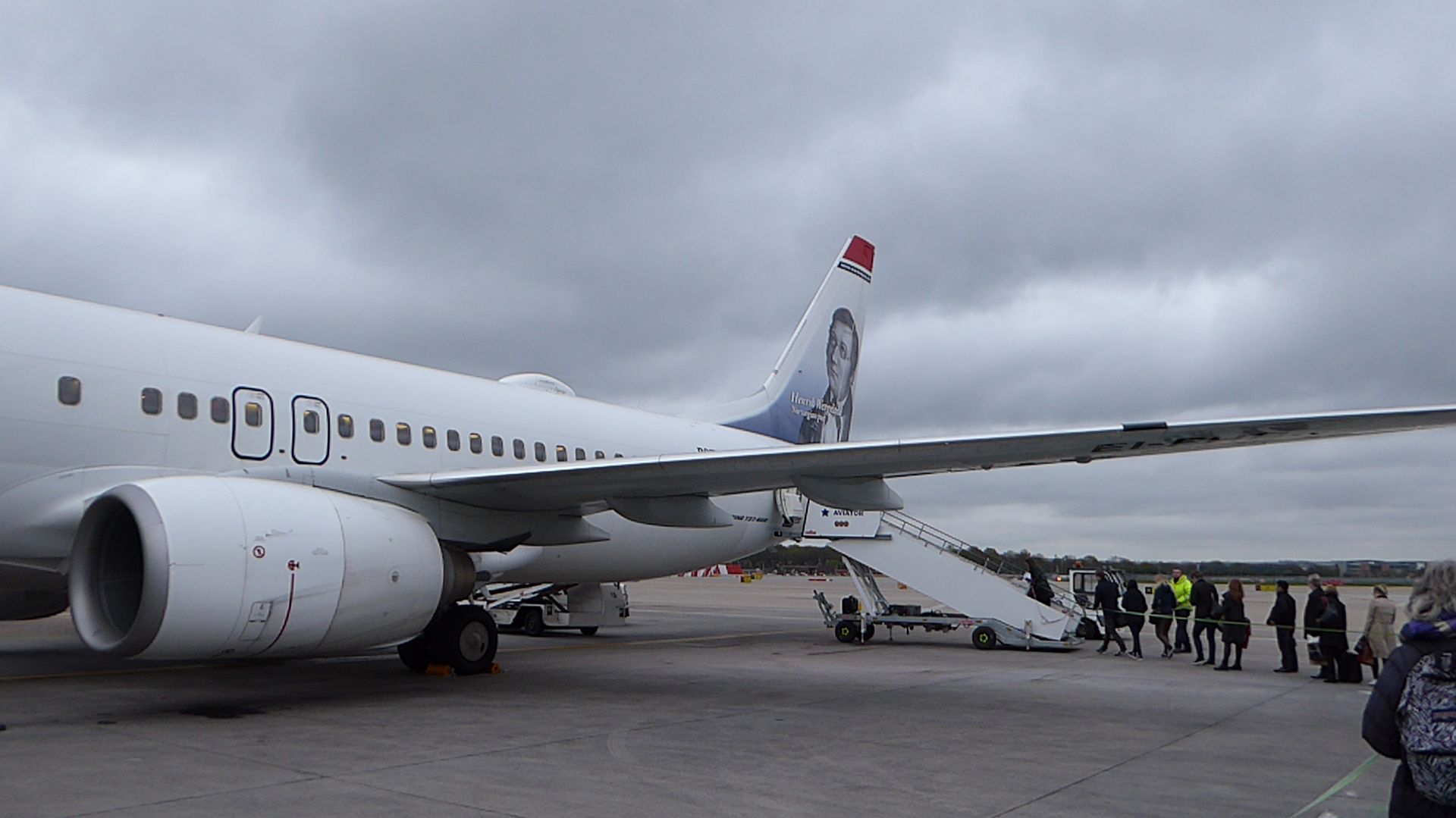 First impressions/Hard product/Aircraft Interiors
I liked the fact that there were playing radio one live lounge and felt like the party had already started, while boarding.
The aircraft looked a bit untidy and there were chocolate wrappers around my seat.
On-board Norwegian B737-800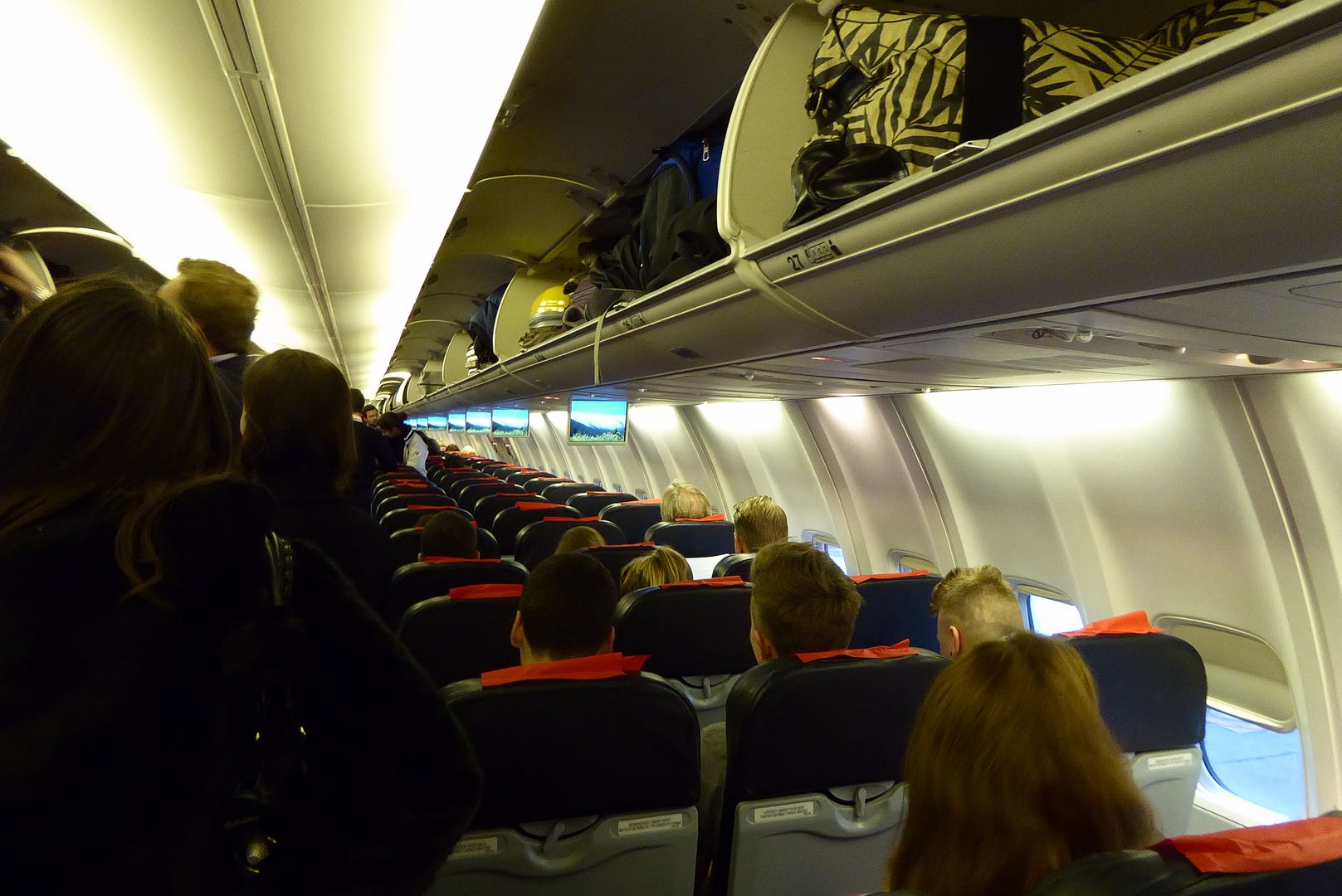 Left over chocolate wrappers anyone?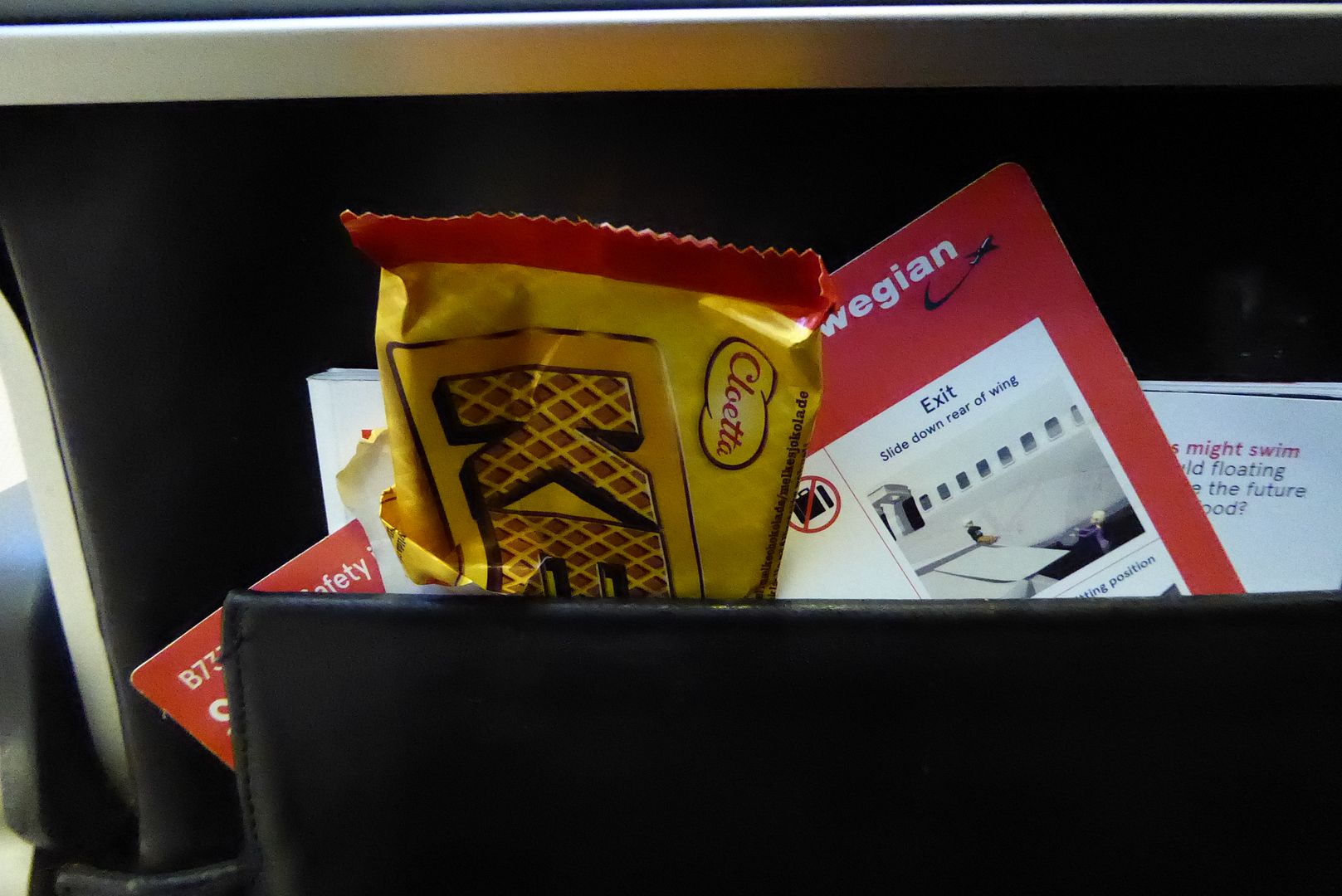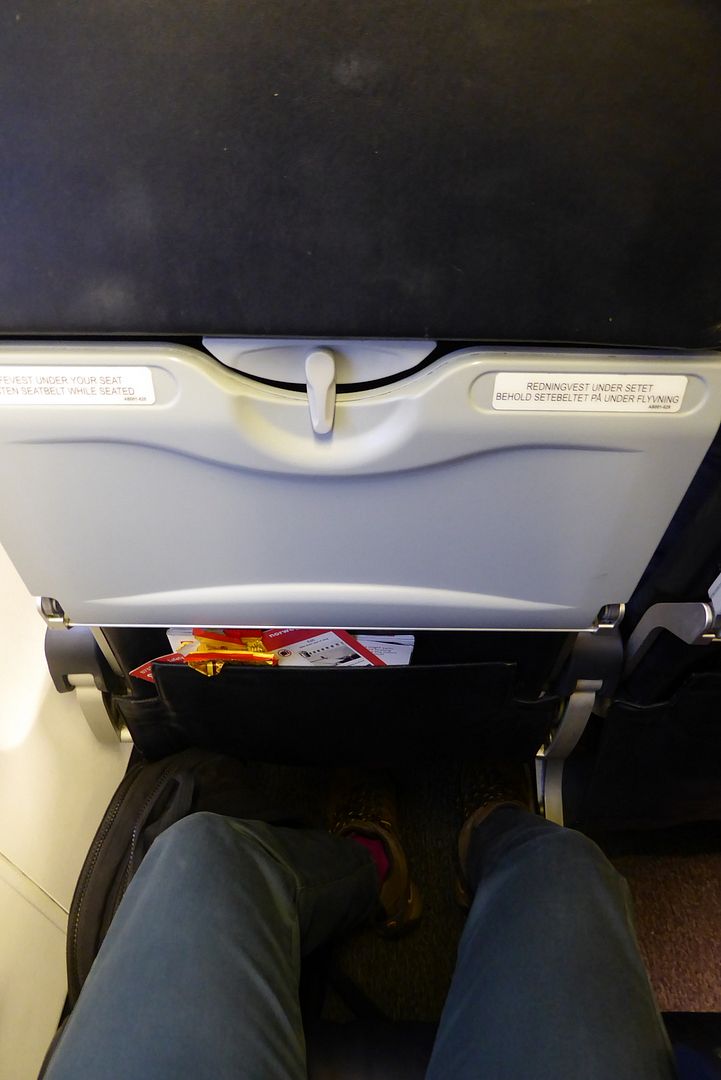 Neighbours at LGW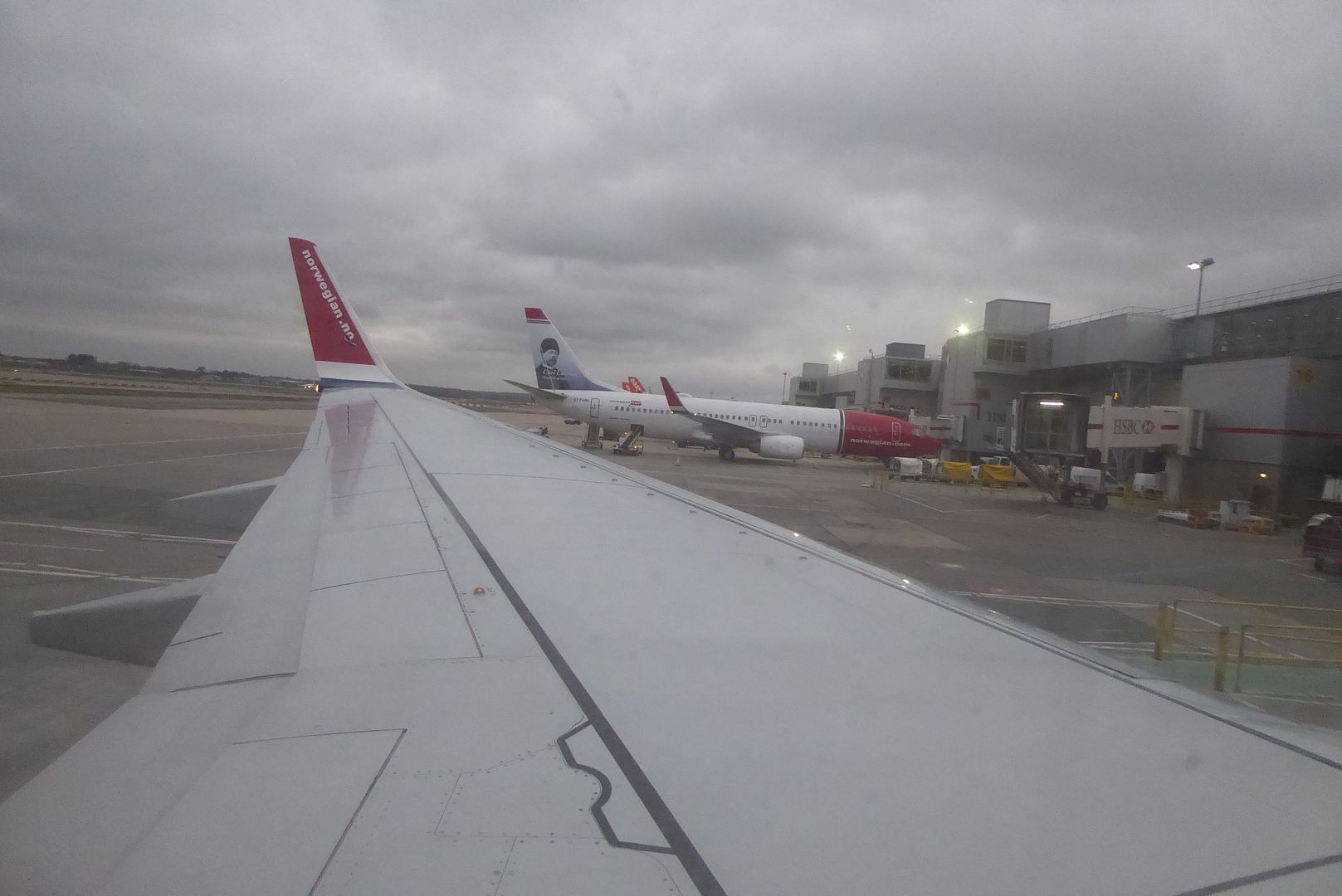 Seating/Bed
The usual Norwegian seating typical to any other LCC Boeing 737-800. Nothing new to see here.
Cabin Crew/Captain announcements
Flight time of 2 hours announced from the flight deck. which meant a late arrival into Stockholm. would I be able to collect my car from hertz as the office closes at midnight.
The crew on board looked tired. it seems to be the norm now. most of the recent flights that I've been in, the crew seemed to be over worked. that being said the crew on this flight were cheerful but they were finding it difficult to hide their tiredness. good on them but I'm concerned about safety?
F&B
As soon as we were airborne the crew sprang into action. there seemed to be a decent array of food and beverages. since we just had our dinner we settled in for a very expensive bottle of water (GBP 2 for a 500 ml !)
Entertainment
This is where Norwegian do really well for being a LCC. Free Wi-Fi on board. apart from that there were also entertainment being shown on the overhead screens. great effort by them.
The Norwegian home page, upon logging into their Wi-Fi network also shows the route map which is very handy.
The excellent Entertainment portal on board - easily the most innovative in Europe (probably apart from Estonian Air, who provide chat facility with your neighbours on board!)
Modern Family X 2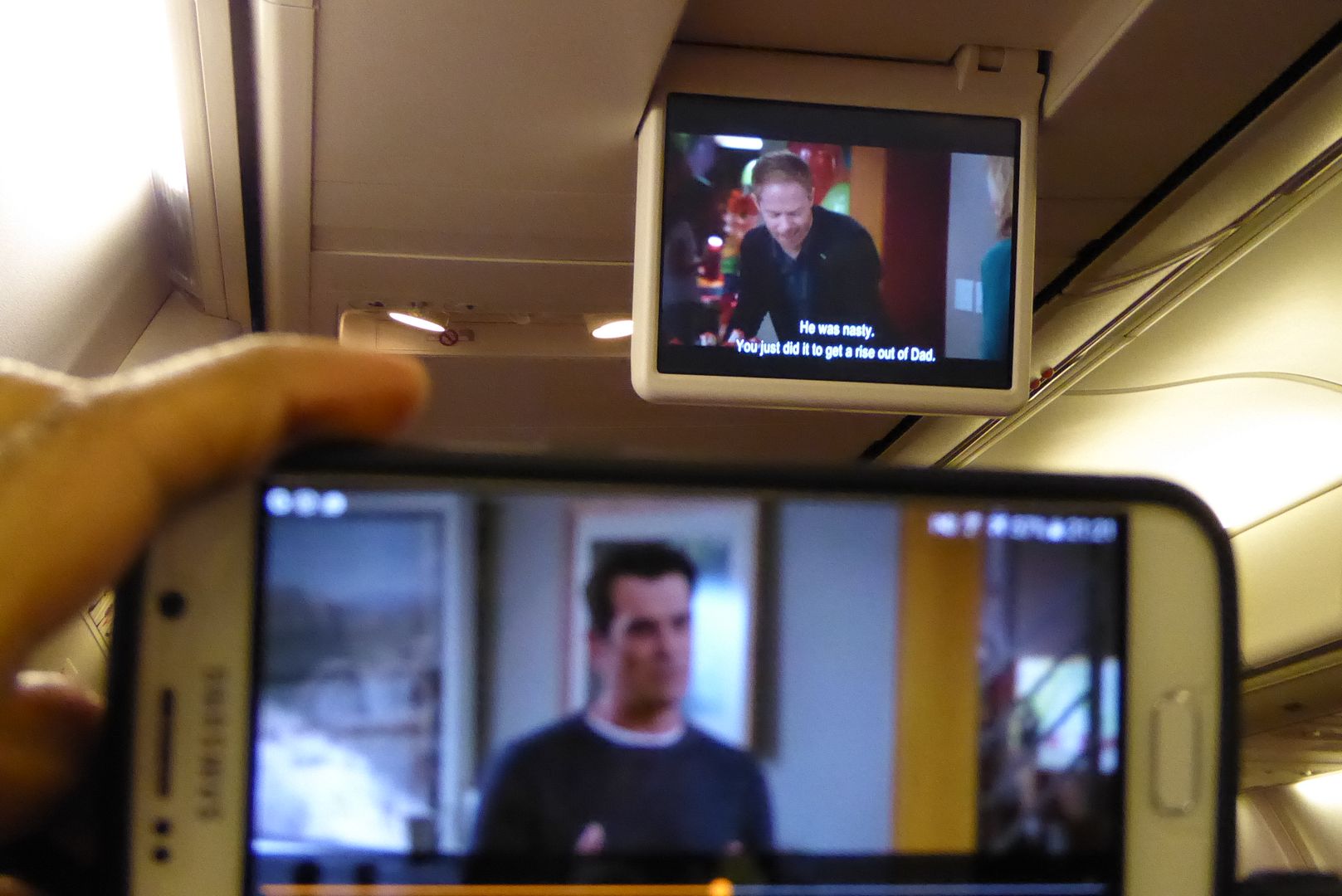 Norwegian Cabin View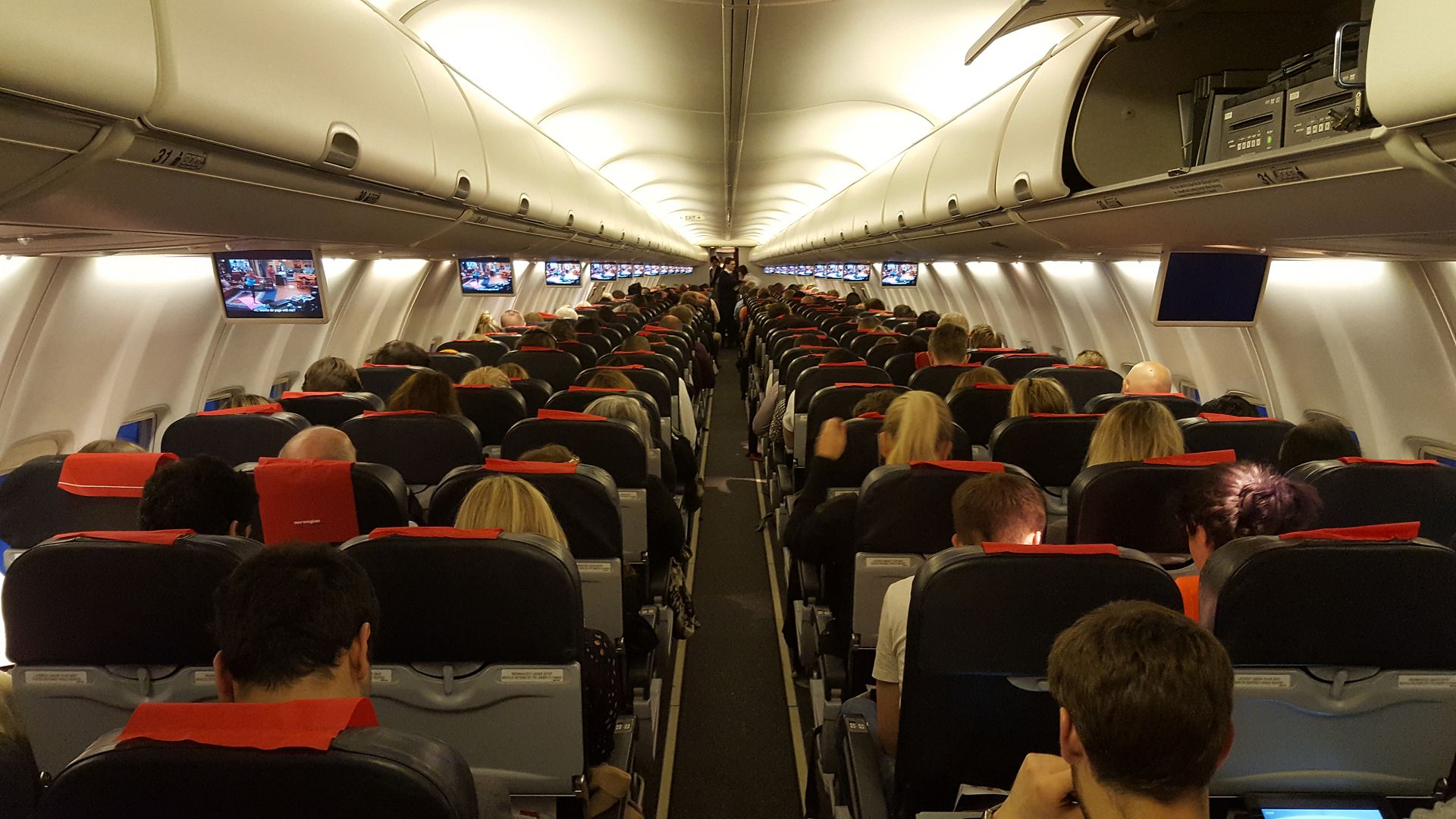 On time Performance
We departed the gates 20 minutes behind schedule and was airborne by 20:20.
Landed at 23:20 at terminal 5 Stockholm Arlanda airport. 15 minutes behind schedule.
WOW Factor
It has to be the amazing Wi-Fi on board along with the flight map capabilities in your own mobile device - very nifty and useful.
In case if you did not know where you were
Neighbours at ARN - Star Livery Turkish Airlines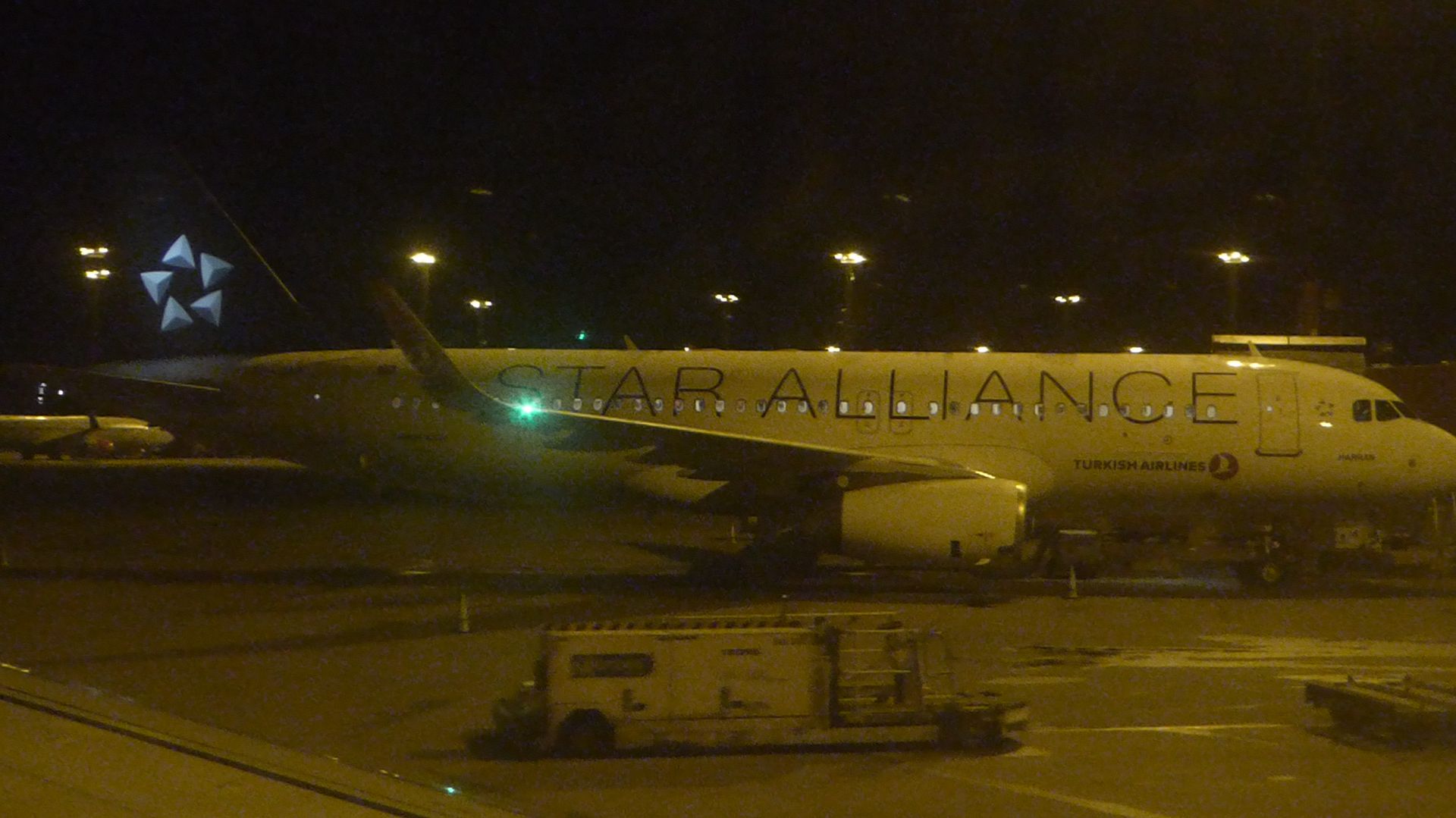 Verdict
Norwegian is one of my favorite LCC's, and they have strengthened their position in my book after this trip.
Good and easy to use website, decent pricing (except for onboard FnB), excellent Wi-Fi and entertainment service and convenient timing. They could however keep an eye out for the cleanliness of the aircrafts and the tired crew as this could be a slippery slope to negate.
On the whole a very satisfactory experience on Norwegian for this leg of the trip.
Arlanda Airport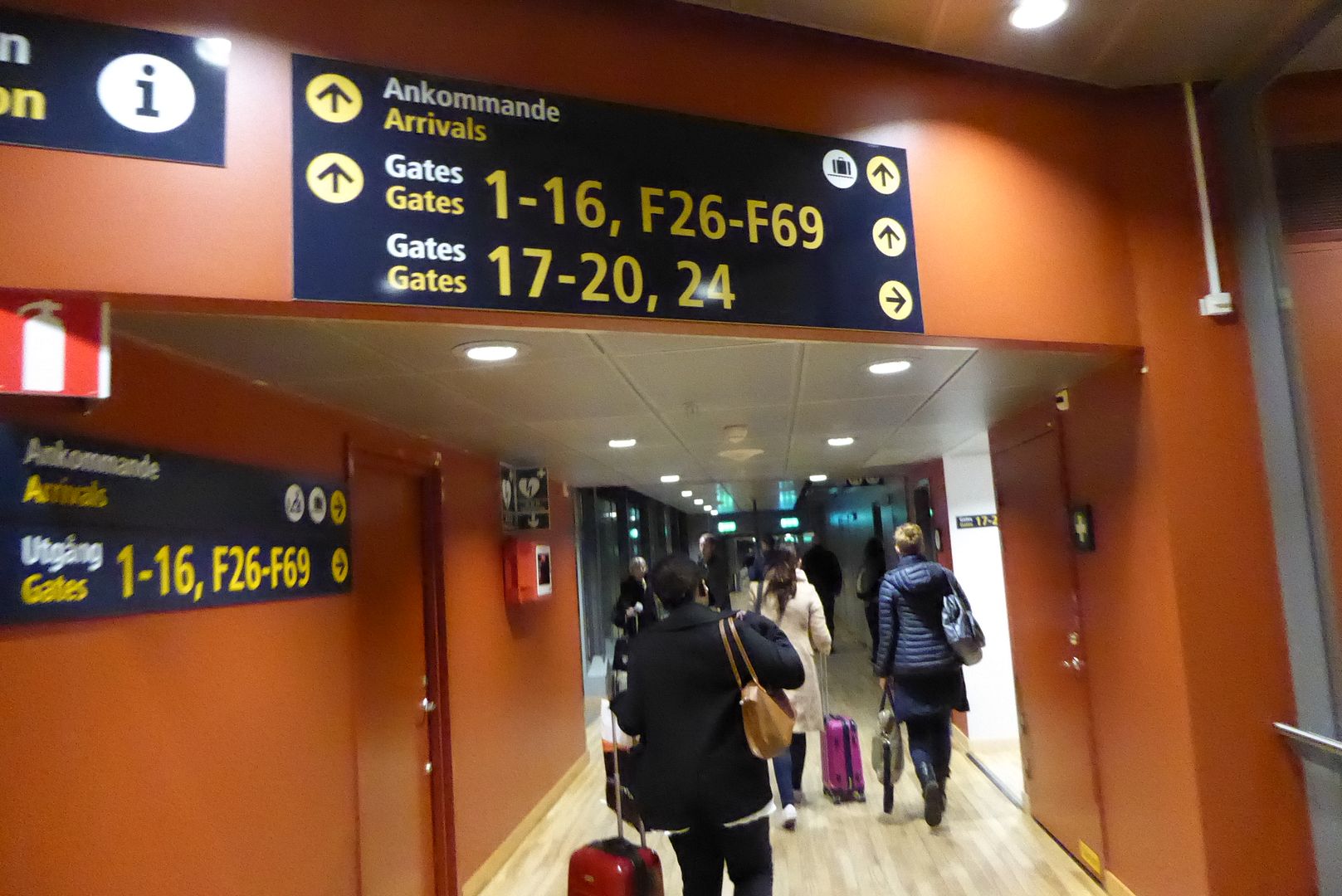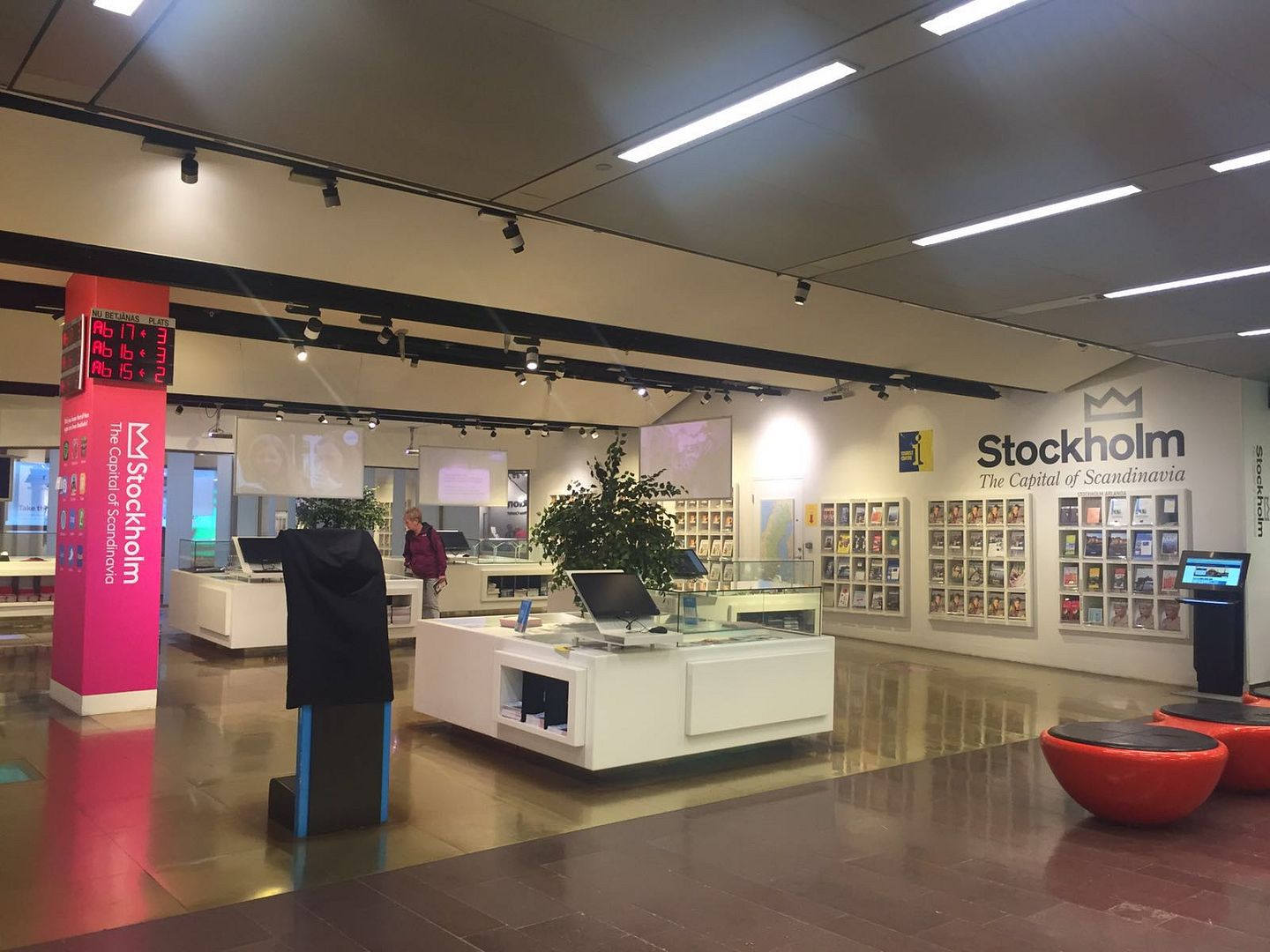 Arlanda Airport Baggage hall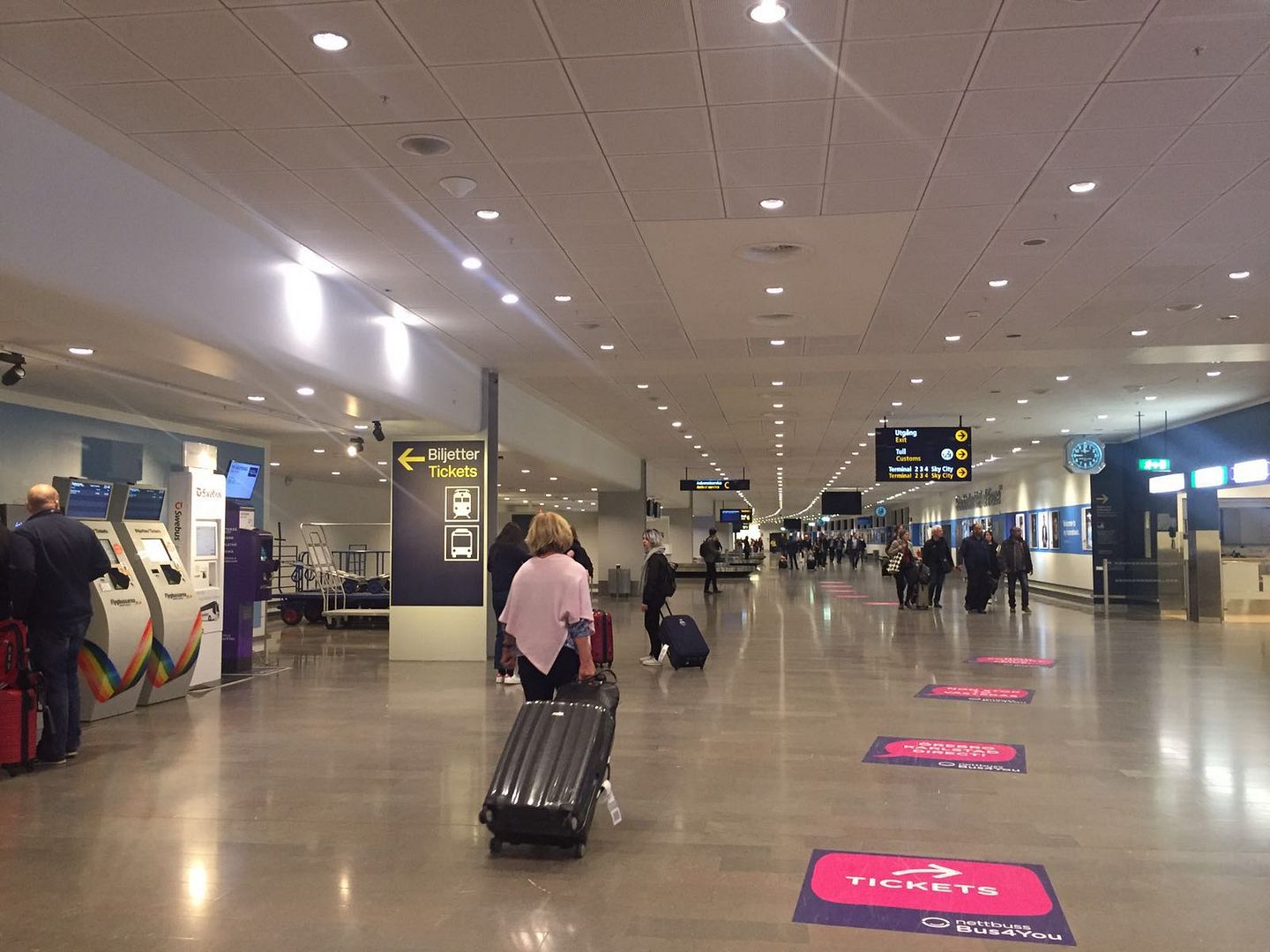 Few Sights and sounds around Stockholm
Our ride in Sweden - in love with the Volvo V40 (with winter tyres)
Stockholm
Cobbled streets of Gamla Stan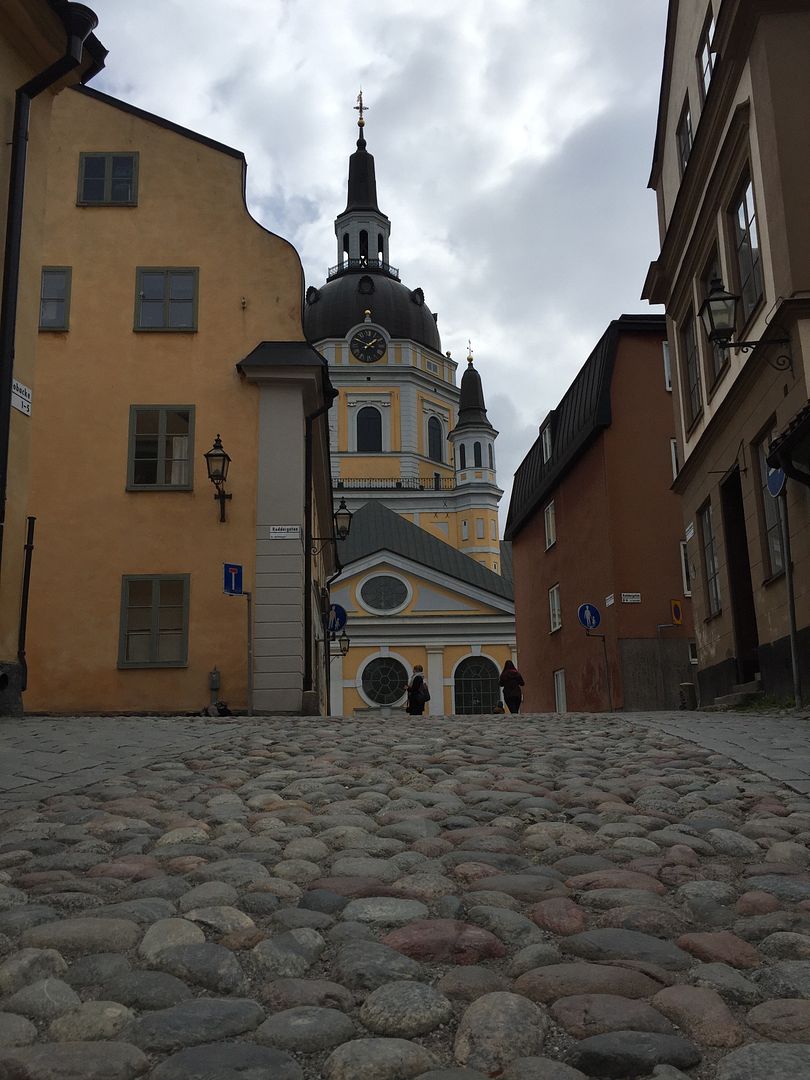 Snacking around Gamla Stan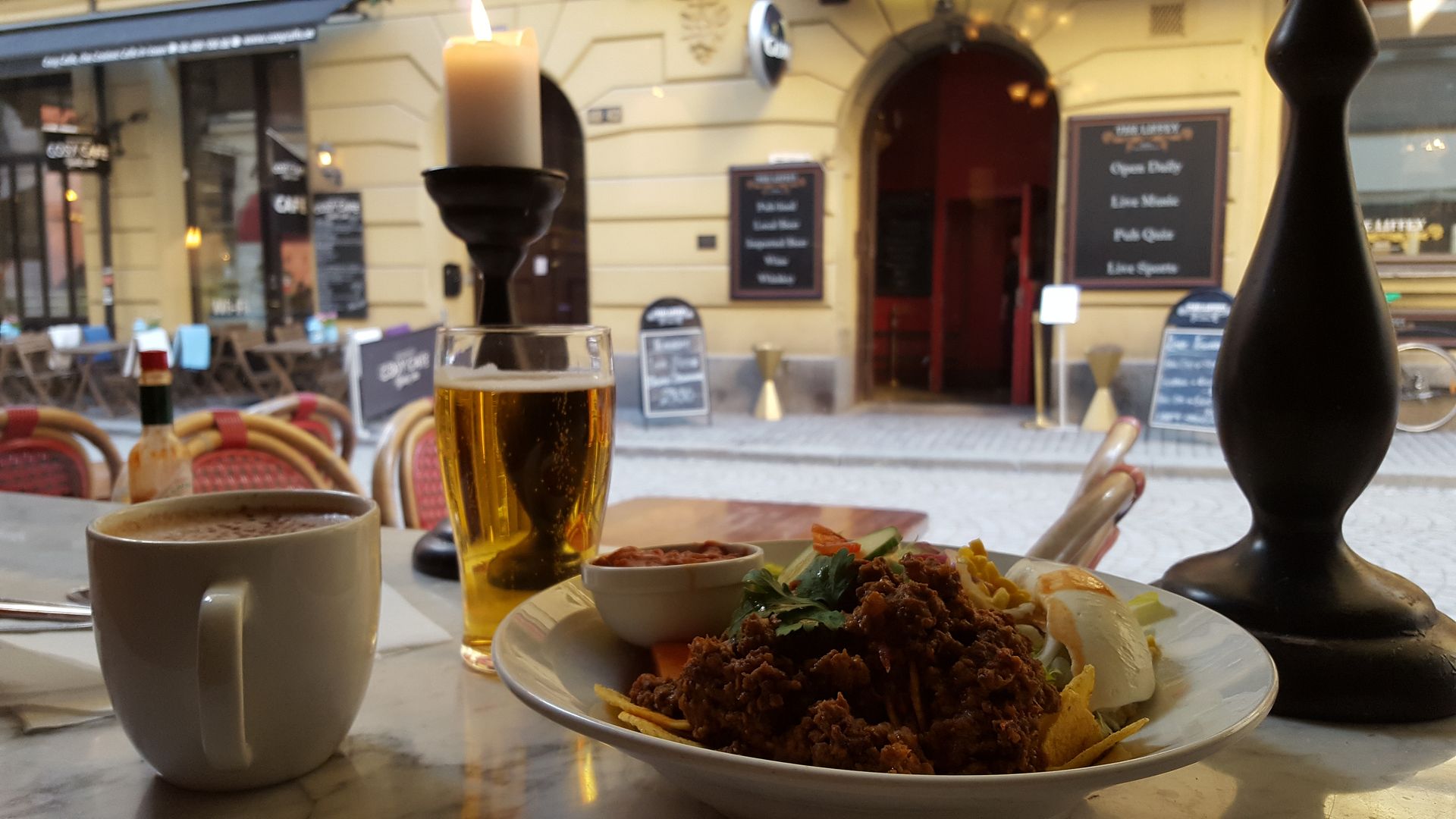 Panaromic view of Mariefred - by lake Malaren
Drottningholm Palace - Sveriges Kungahus
Gripsholm Castle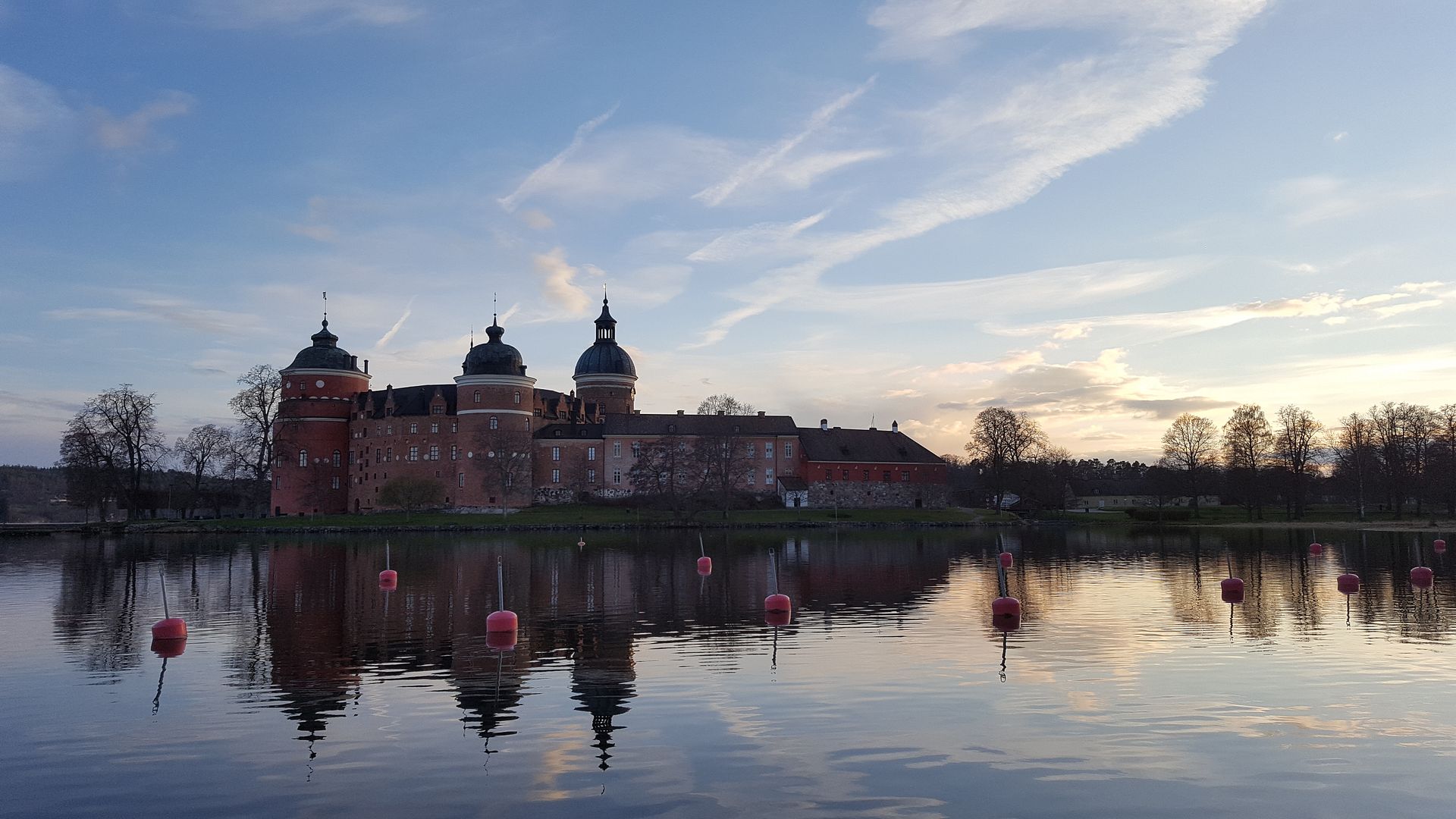 The weekend swiftly went by, and it was now time to head to Riga. This leg of the trip was on Air Baltic's Dash 8.
Air Baltic - BT106
Route: ARN - RIX
Flight Reg: YL-BAF ; Delivered July 2010 to Air Baltic
Aircraft Type: Dash 8
Seat: 5A
Flight time: 12:50 - 15:00 (13:12 - 15:11)
Actual flight time:59 min
Distance: 290 Miles
Load: 42 of 76.
25th April 2016
My Log book: 2nd Flight on Air Baltic/3rd flight on Dash 8/ 113th Total overall flight
Booking Process, website usability and online check in
Air Baltic website is easy enough to use. Ticket booking and extra meals ordered. Done in 10 minutes.
Air Baltic have some weird online check in policy. if you've not checked in online they charge you and arm and a leg to check yourself in at the check in counters. Or else you can use the self-check in kiosks at the terminal. not sure what's the fuss about, because you any way have you go to the check in counters to drop the bags and have your boarding pass printed. I fail to see the point of charging passengers euro 30 for someone checking in for you. the agent spends as much time with you if he/she just checked in for you.
In any case online check in opens 72 hours before departure. once again a simple process. and the automatically chosen seats were acceptable.
Car dropped, time to head to Riga
The famous Jumbo Stay at ARN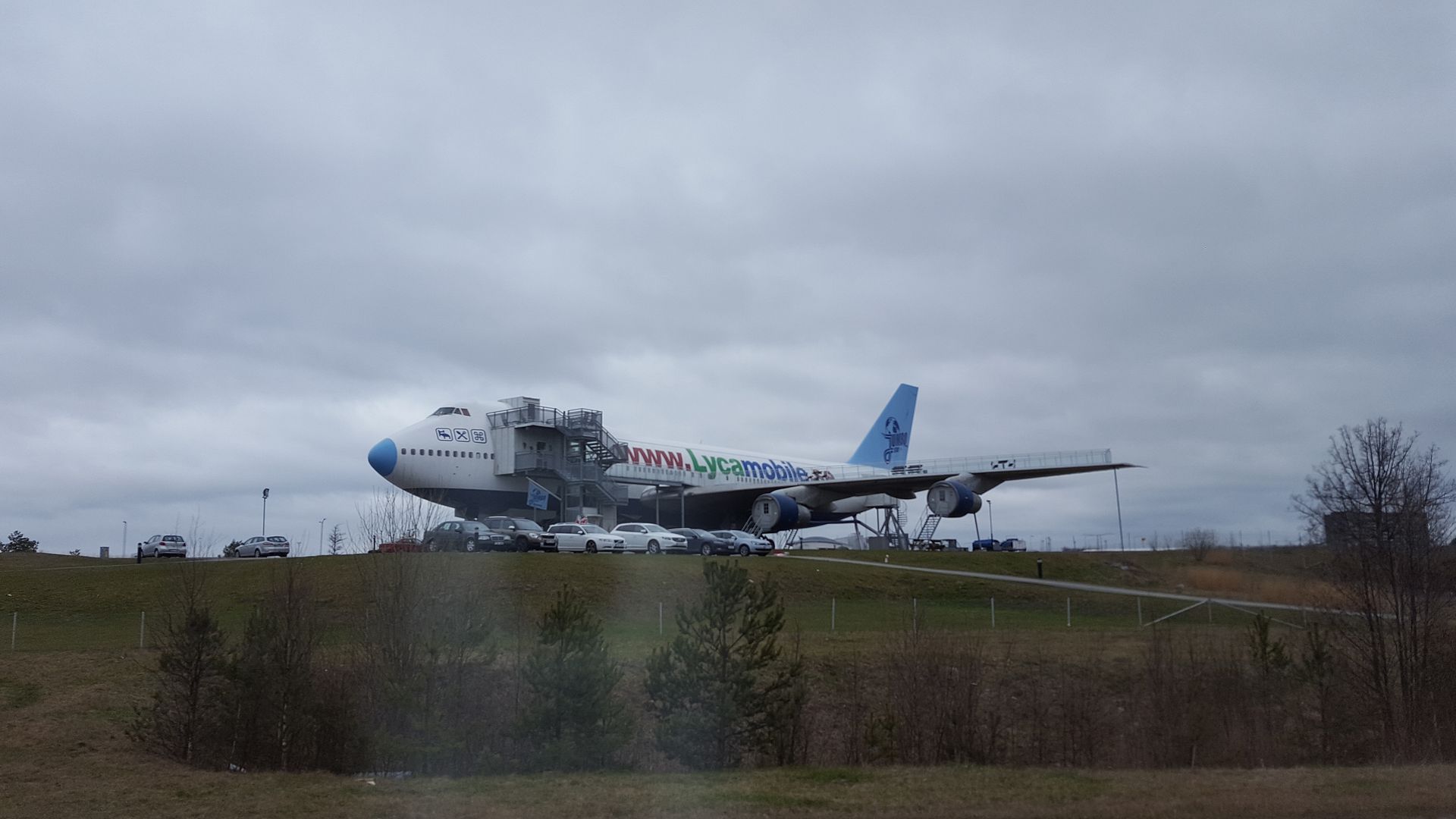 Airport service / checking in / Lounge
Stockholm Arlanda airport is a 30 minute drive from central Stockholm. It's an easy drive and we reached the car rental with a lot of time to spare.
Air Baltic use the star alliance check in counters. check in process was quick. out agent was a trainee and she was being monitored be her mentor. she did her job well and very enthusiastic.
Stockholm airport is a very calm and relaxed airport. security and boarding pass checks were done swiftly which takes you to the main duty free area.
Great selection of duty free items although the prices seem to be on a very high side. 79 SEK for a Sweden magnet! probably the most expensive magnets I've ever bought.
Apart from that it's an easy airport to navigate. great opportunities for photo shoots too.
Arlanda Airport Departures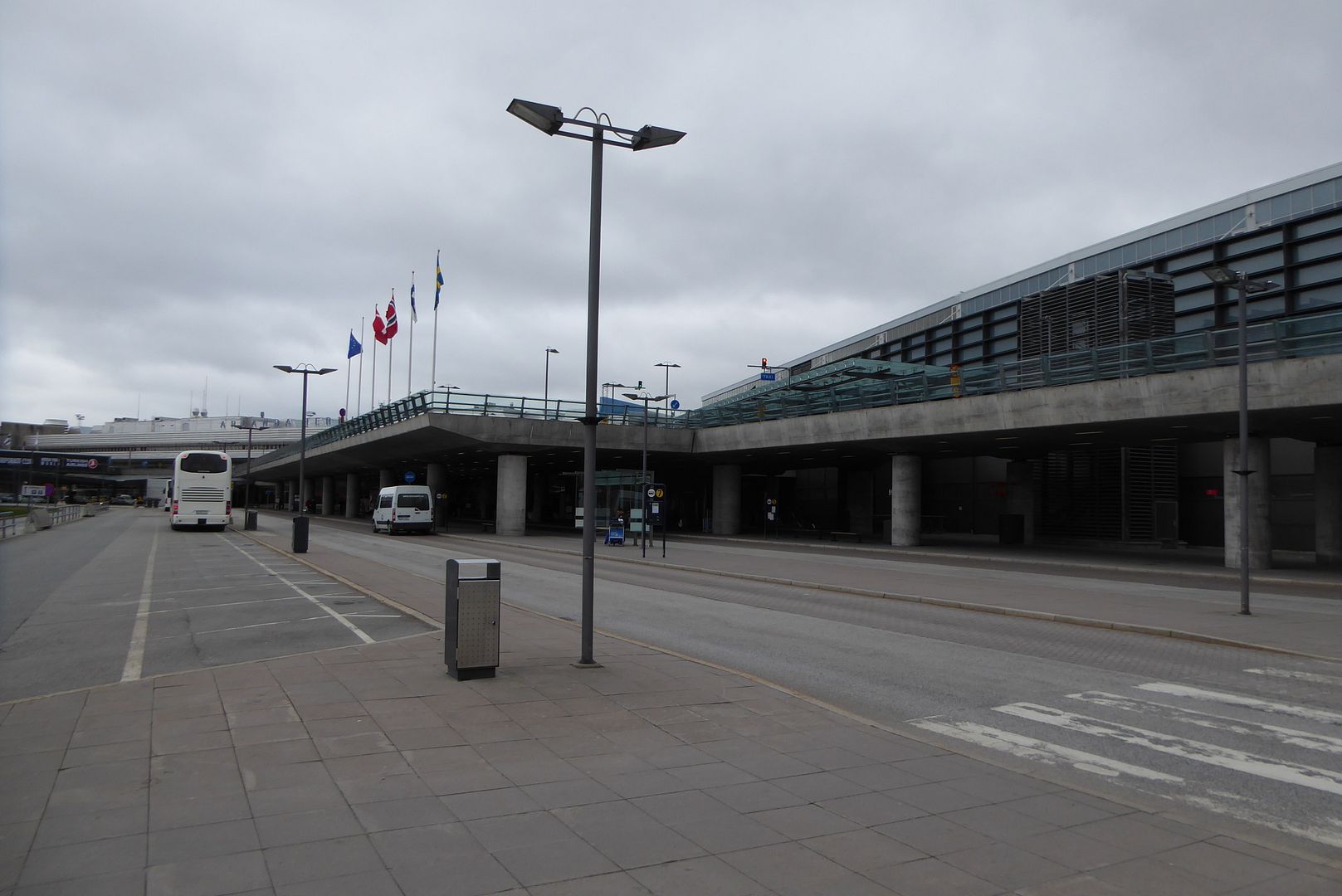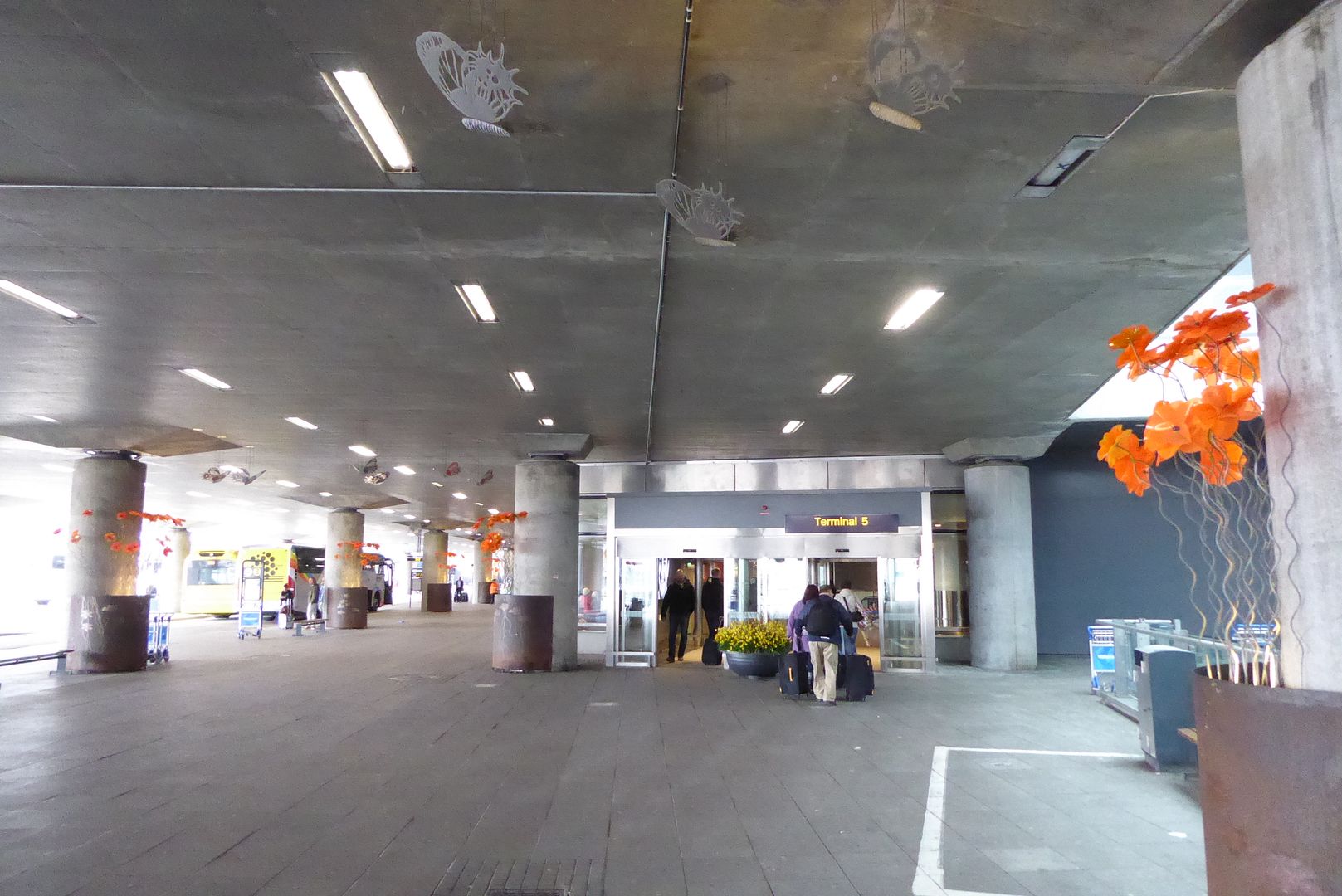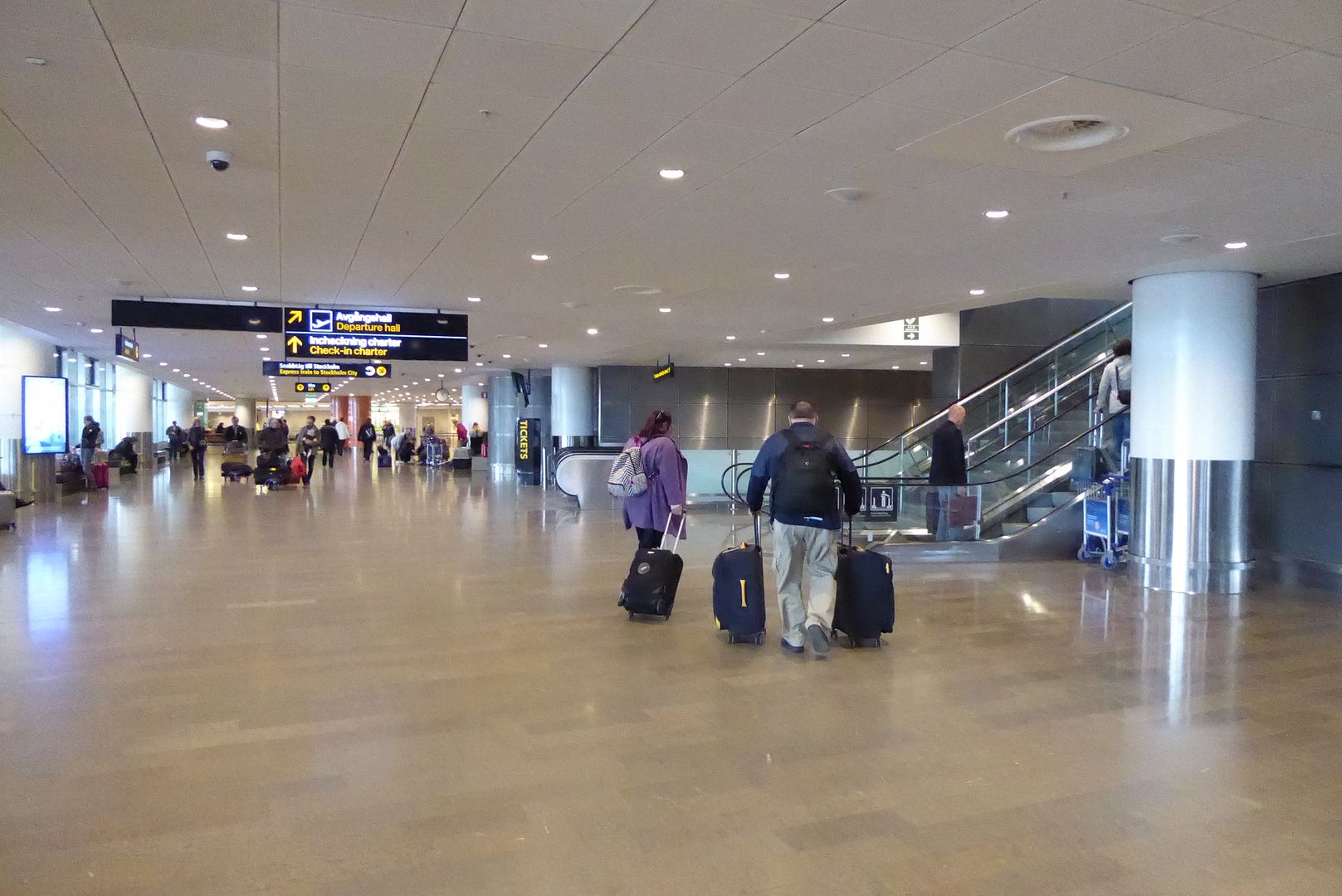 Check in area at Arlanda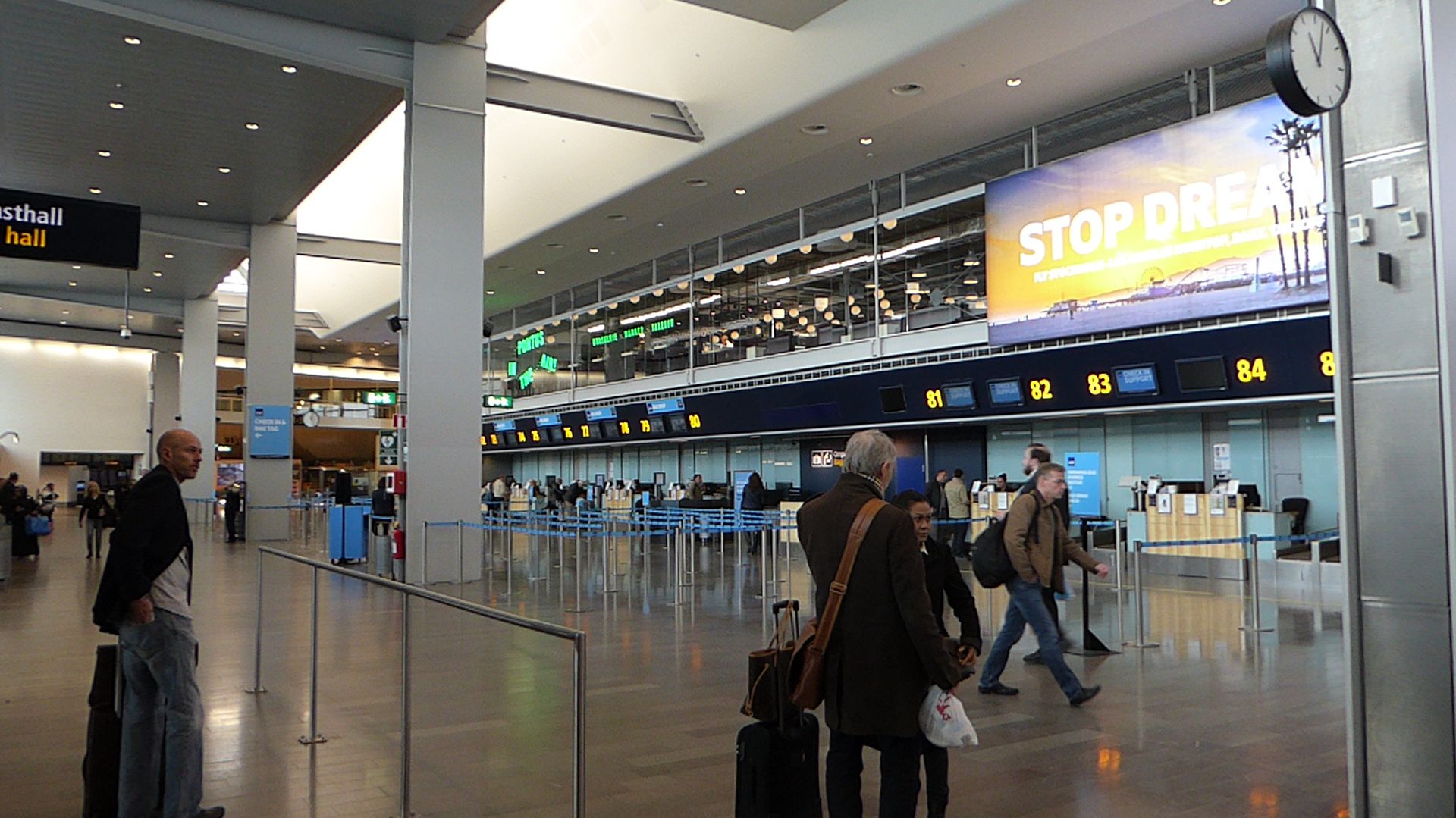 Self-Check in
Air Baltic use SAS/Star Check in desks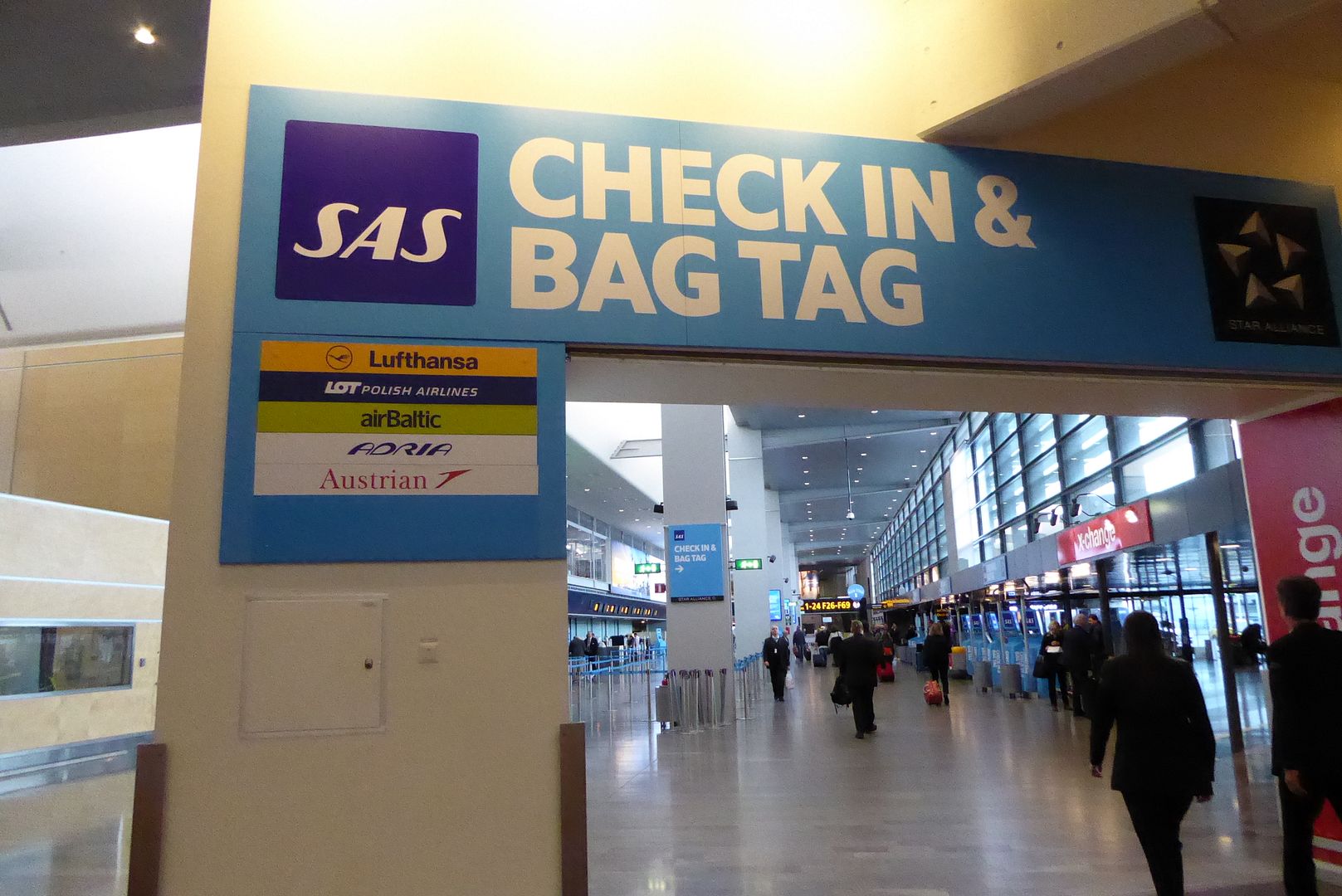 Other side of the terminal for all other carriers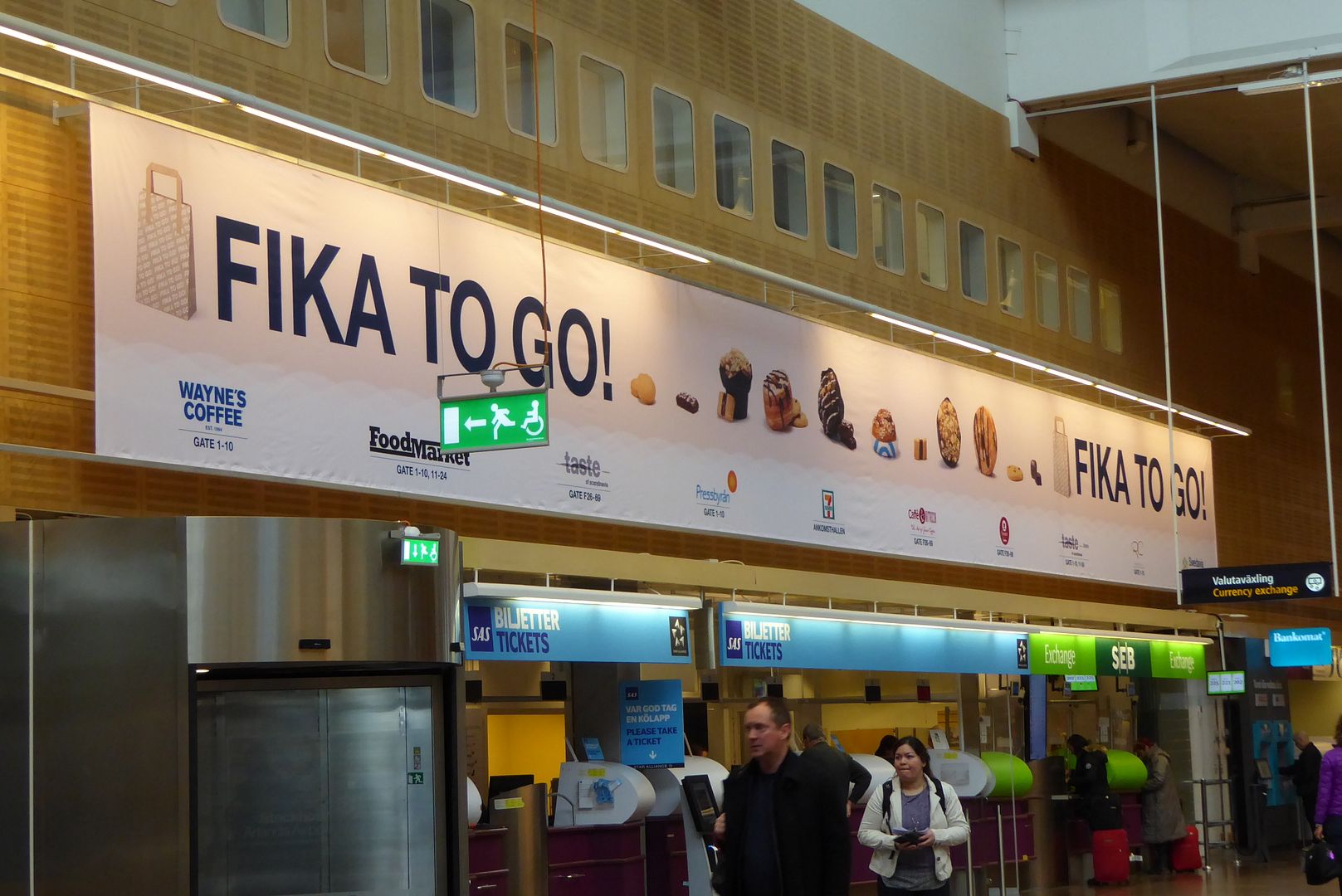 Security gates
Terminal 5 Airside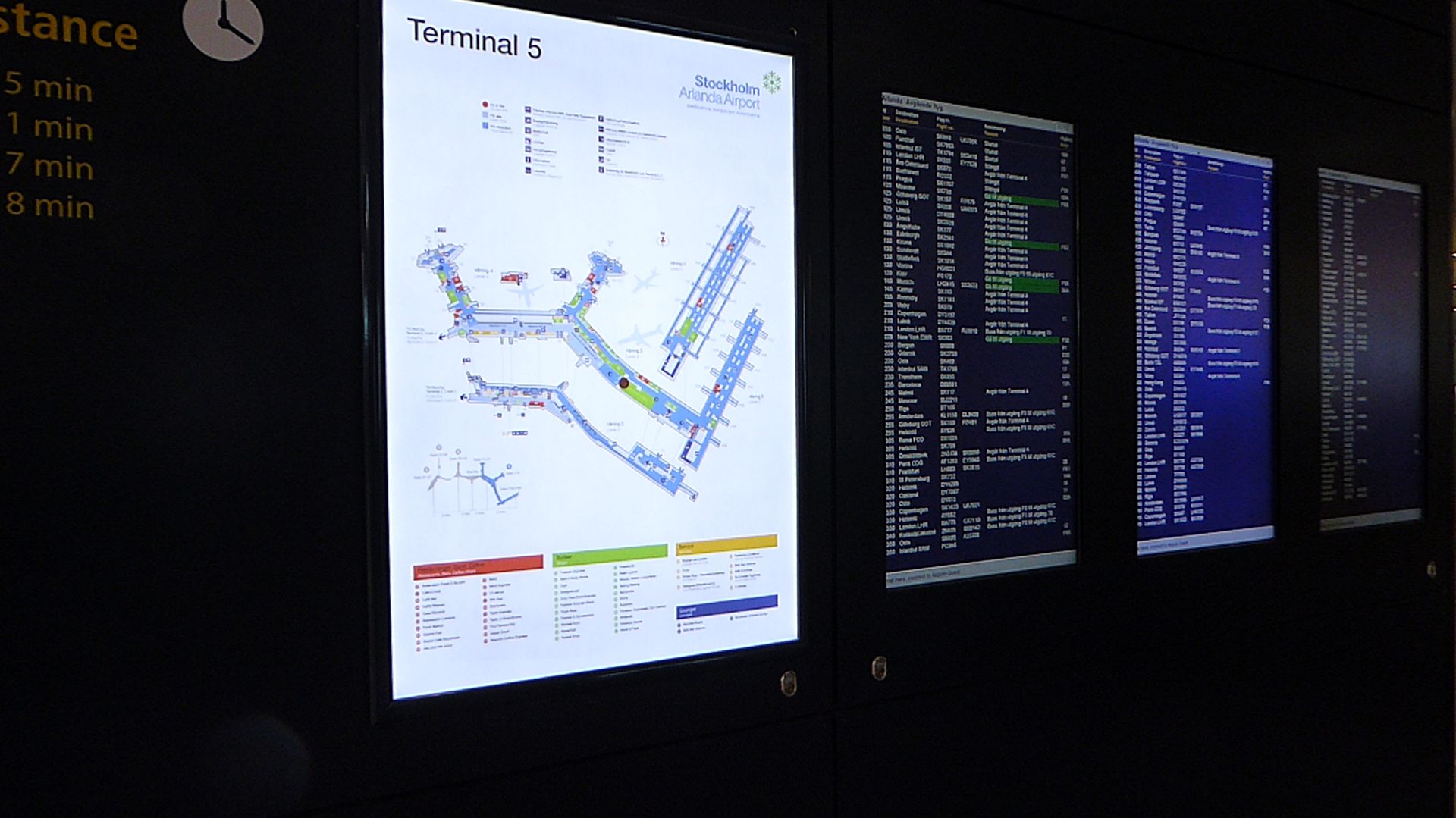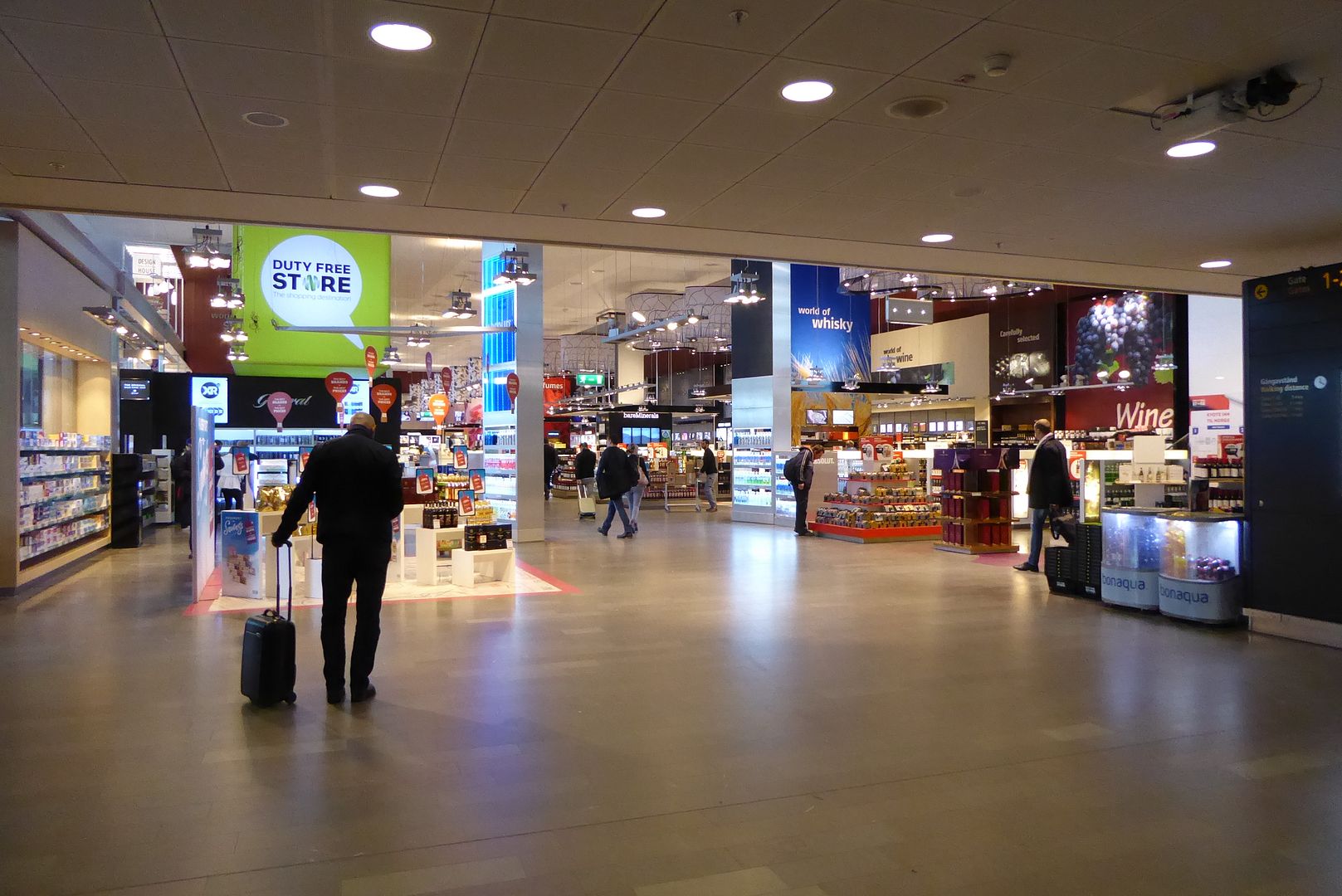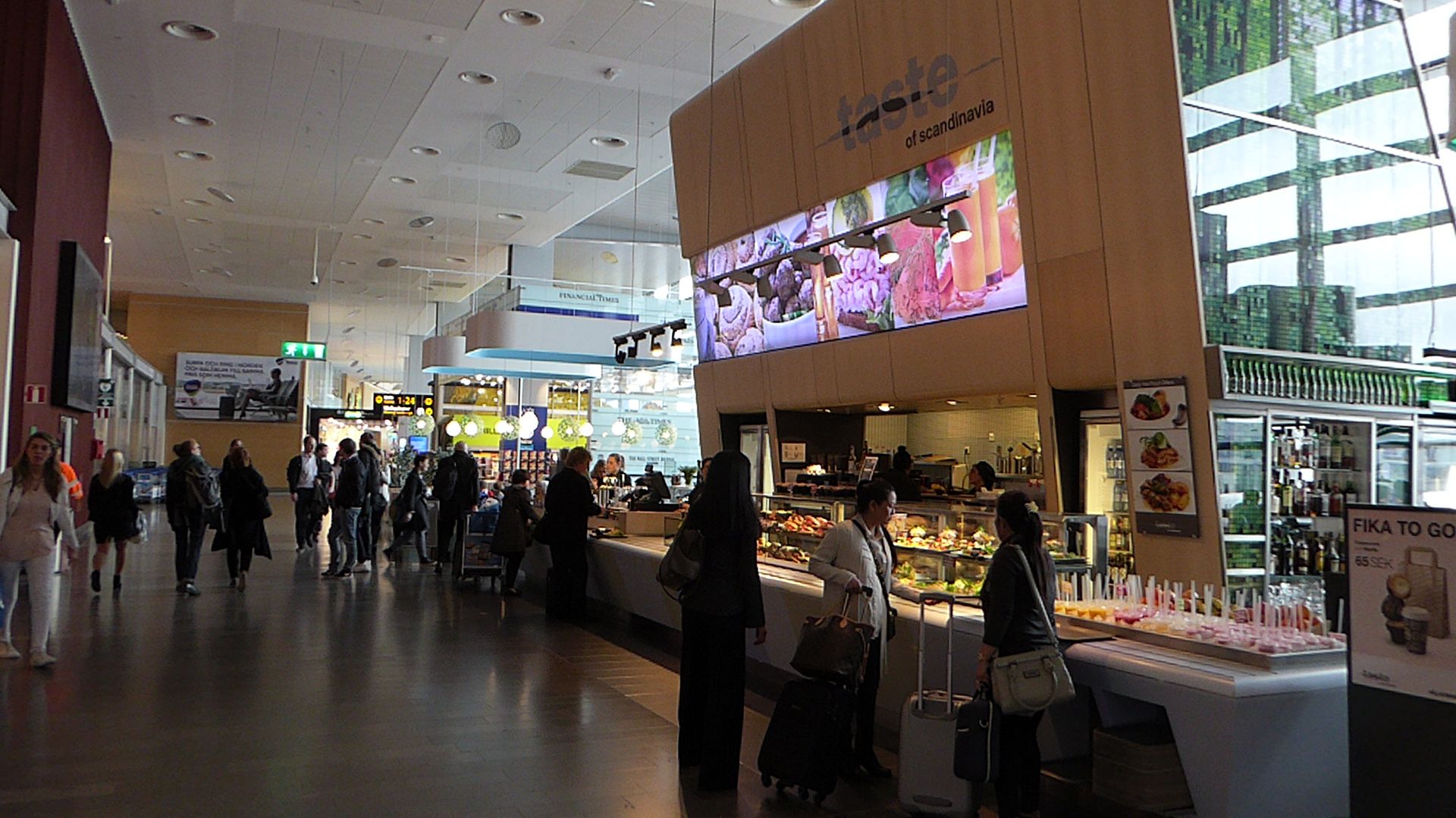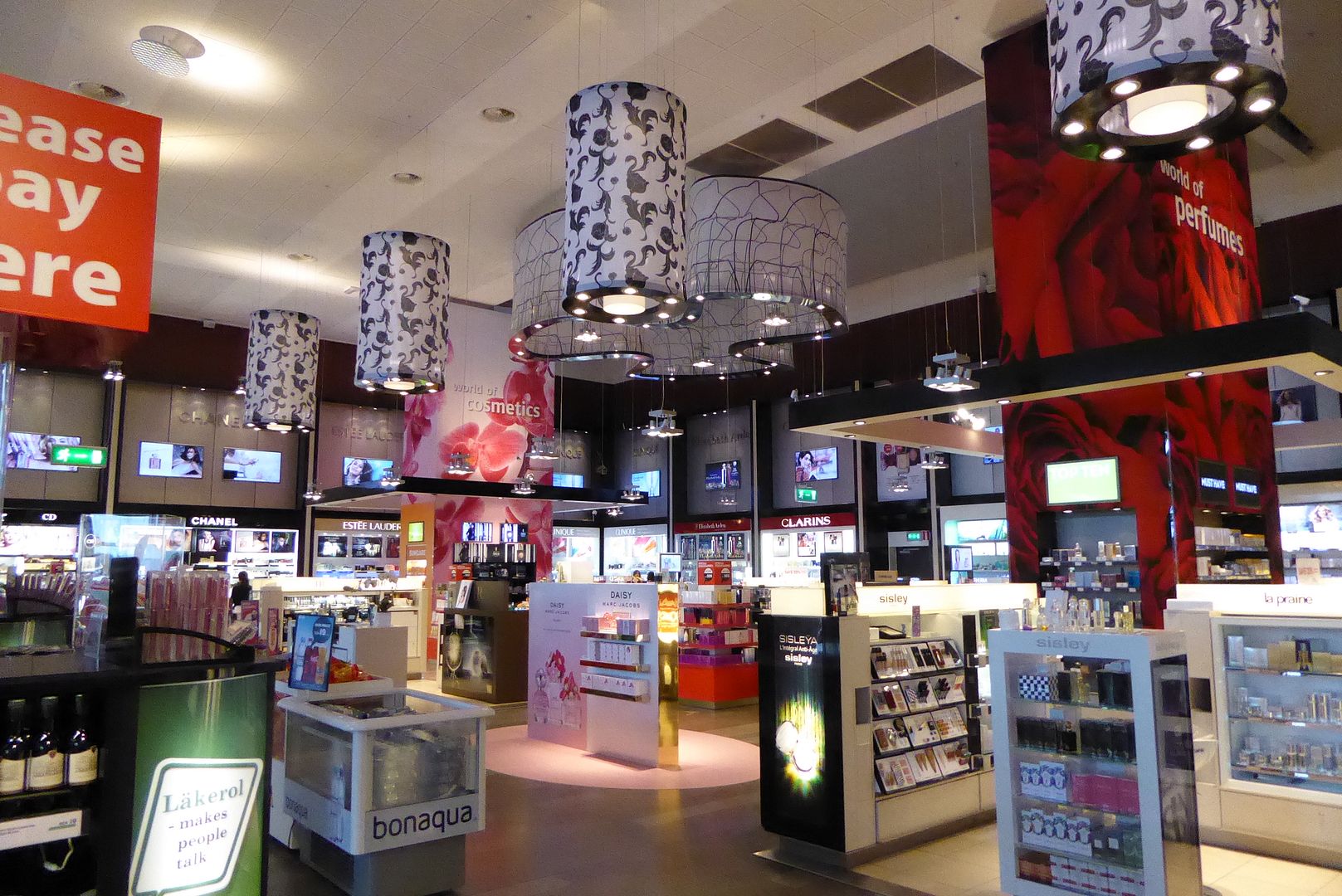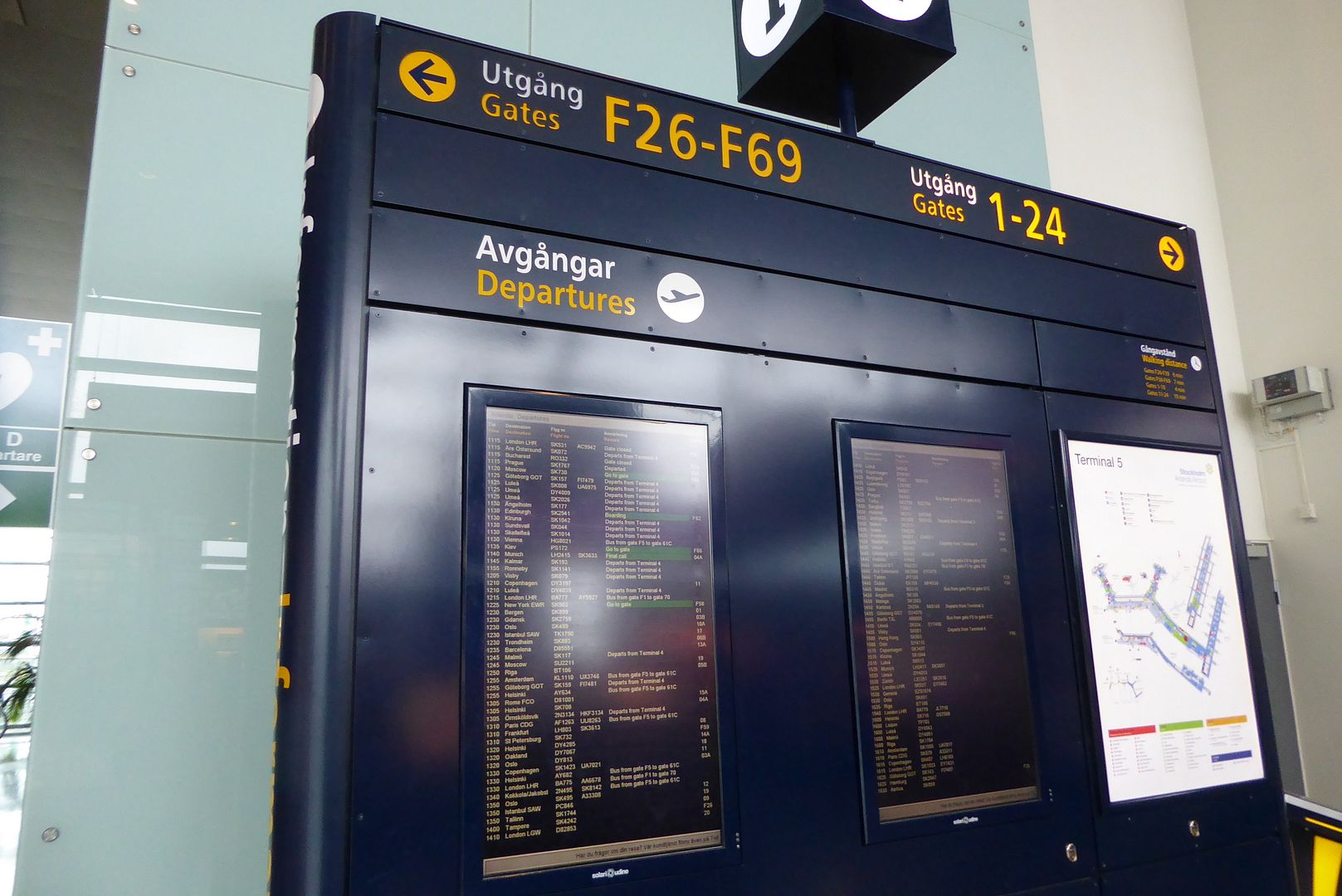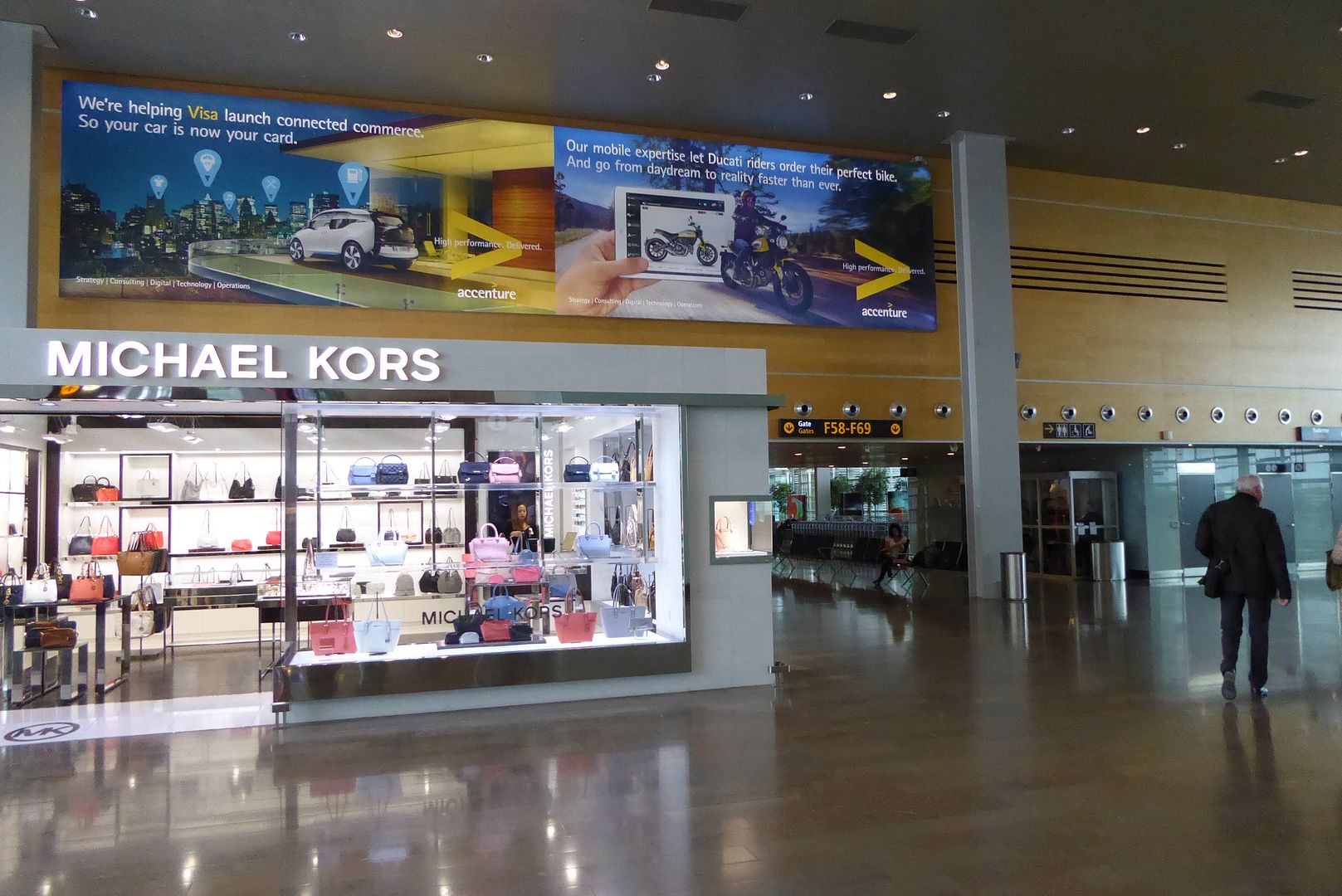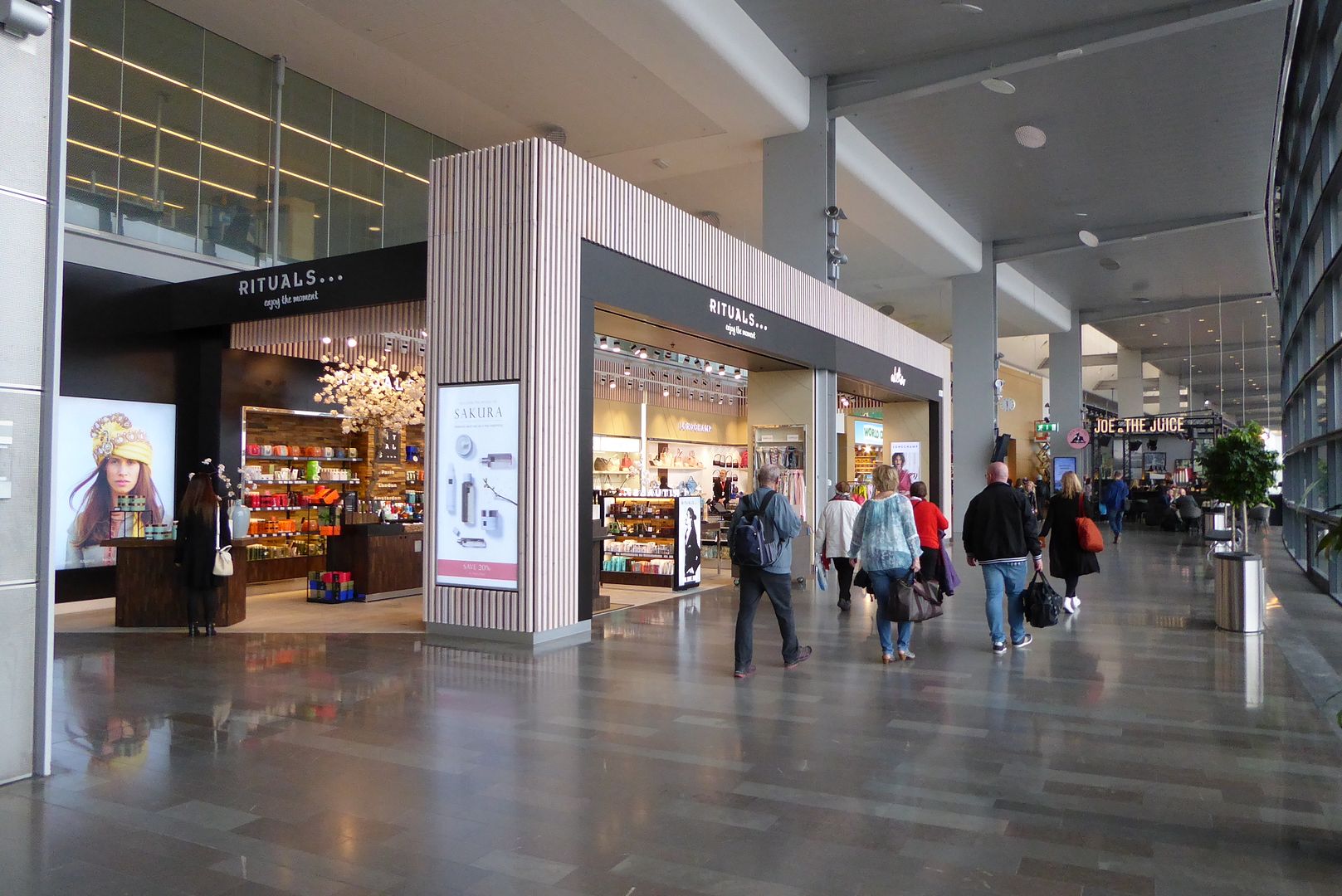 All over ARN - the Samsung Curved HD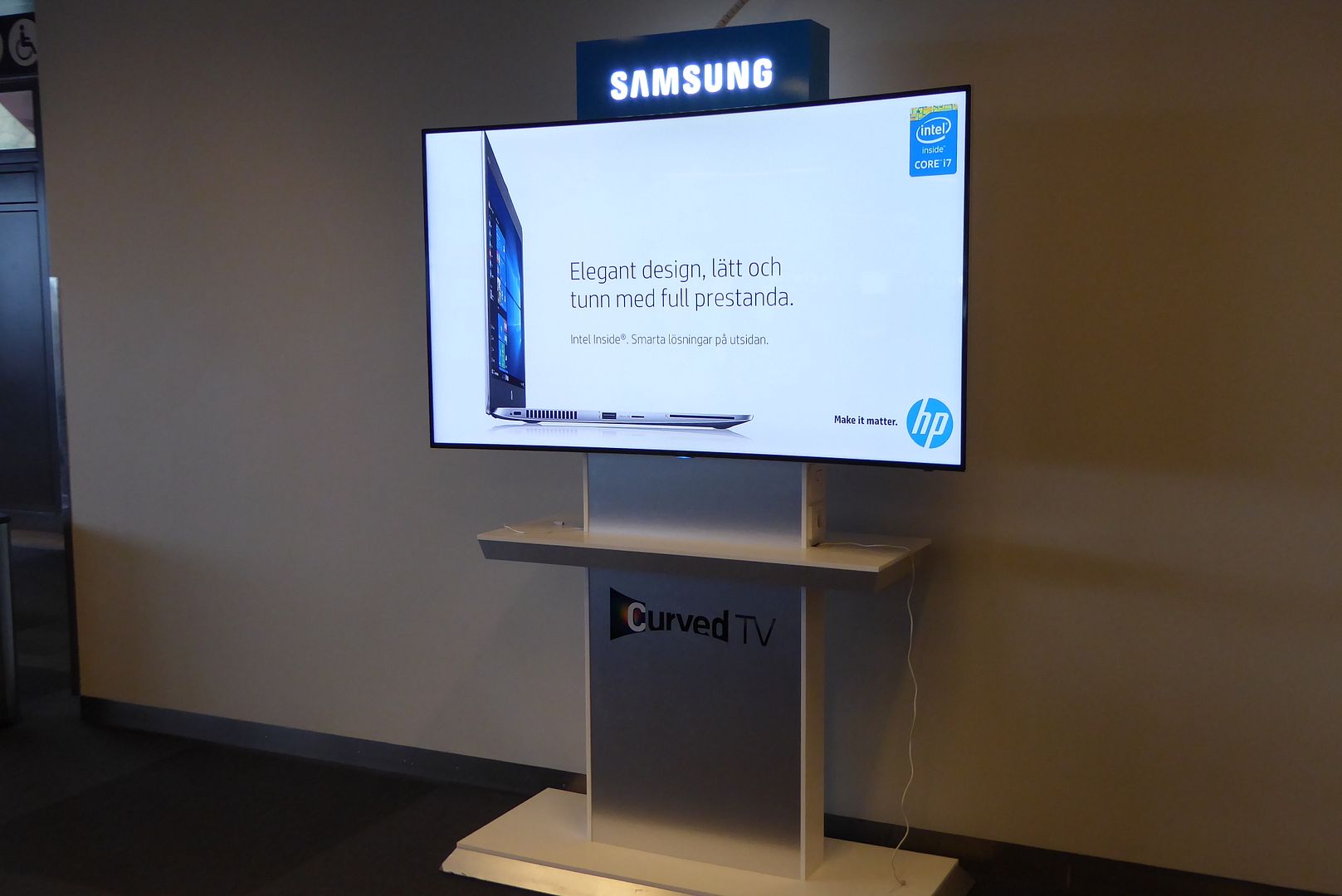 Plane spotting at ARN
SAS B737-600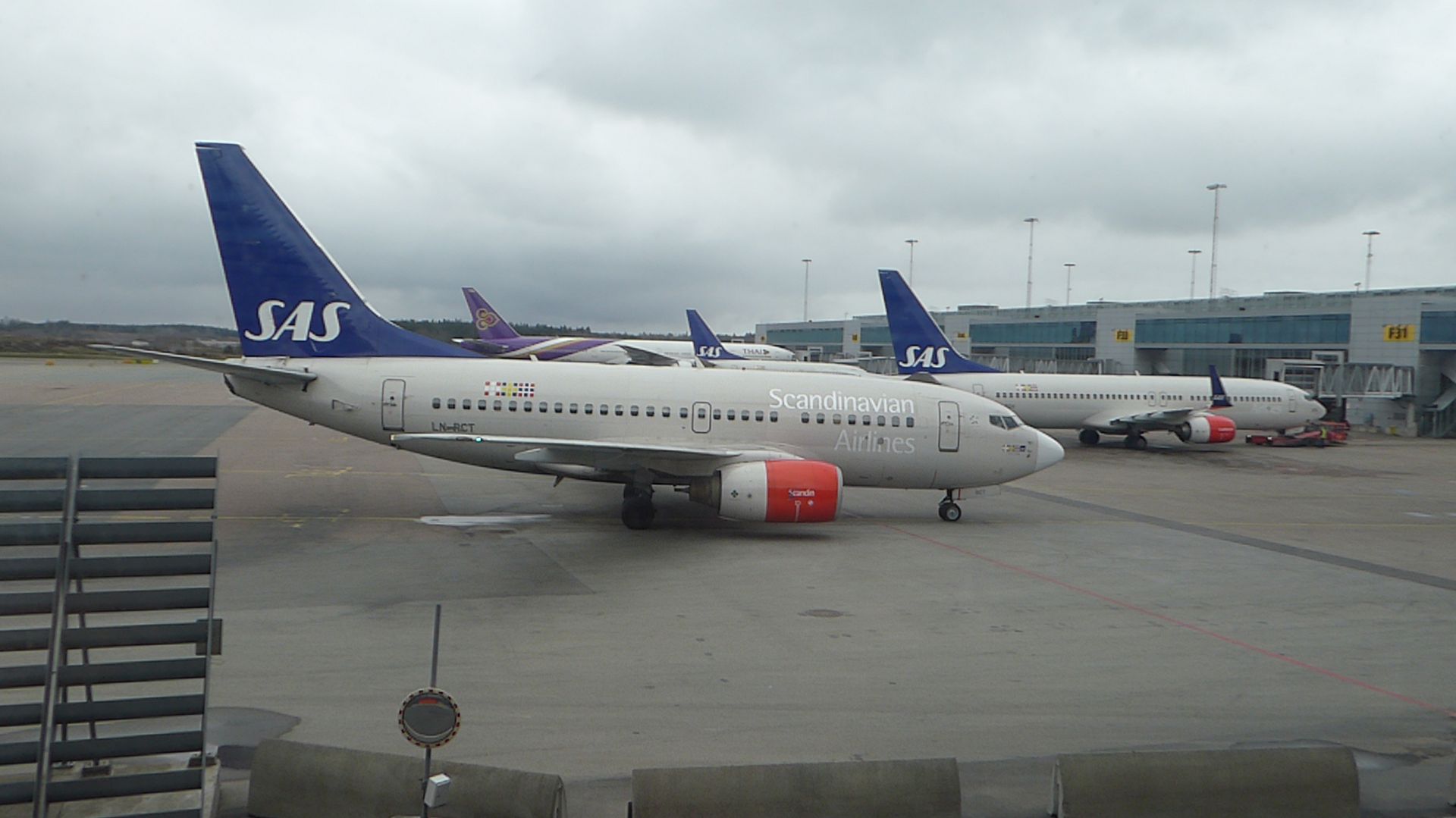 SAS B737-800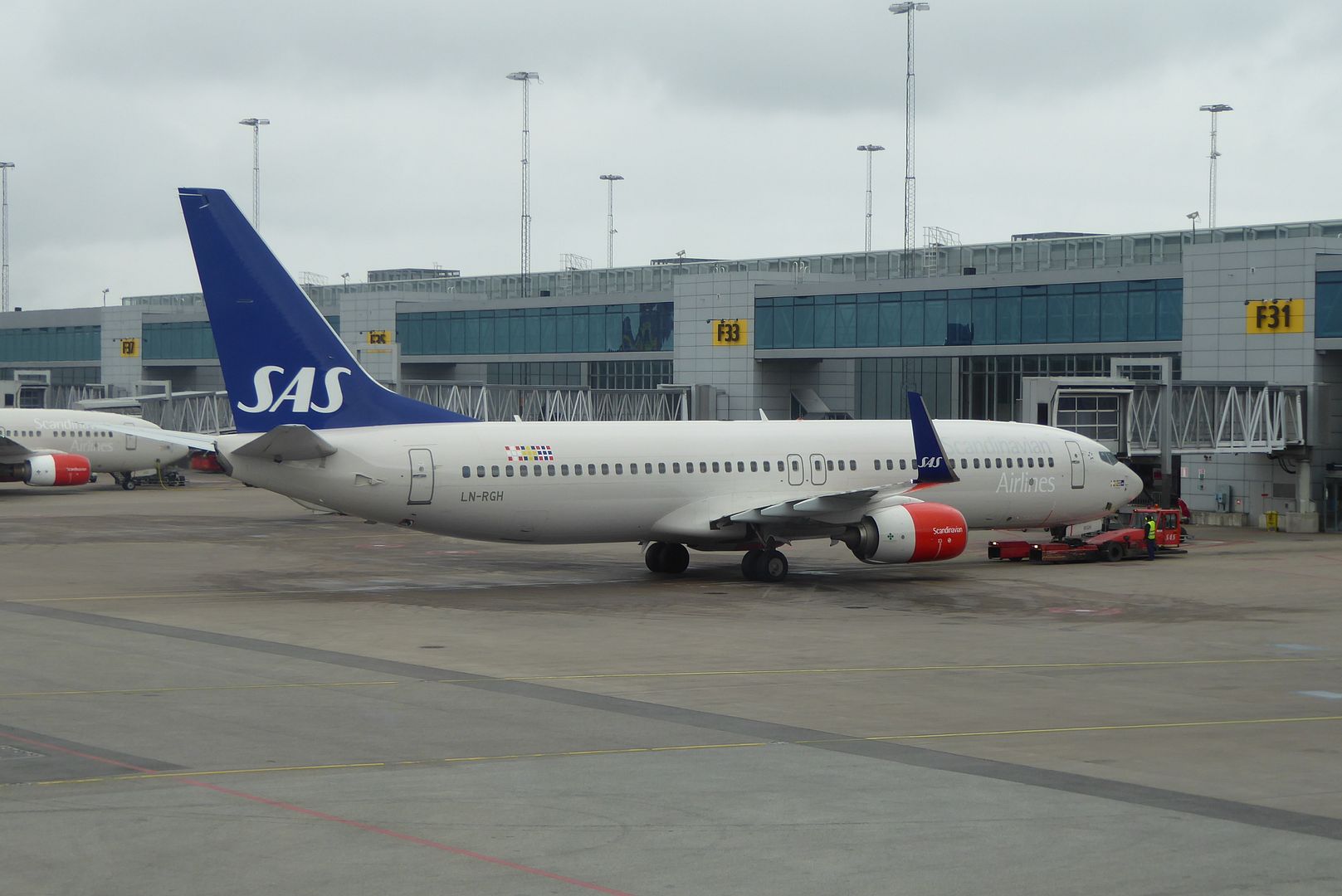 LH A320-200
A brand new (1 month old)Leased from CityJet operated by SAS CRJ-900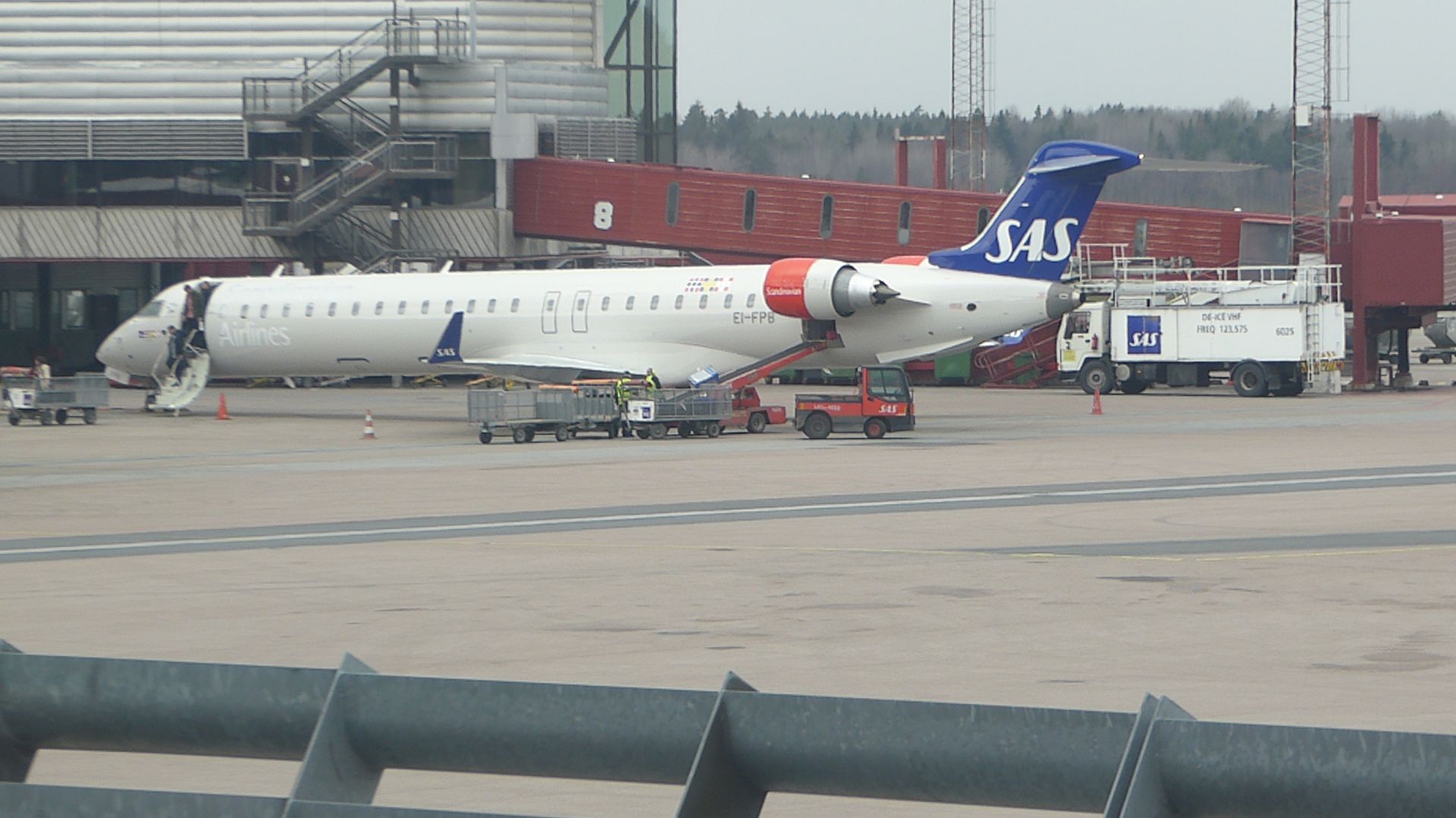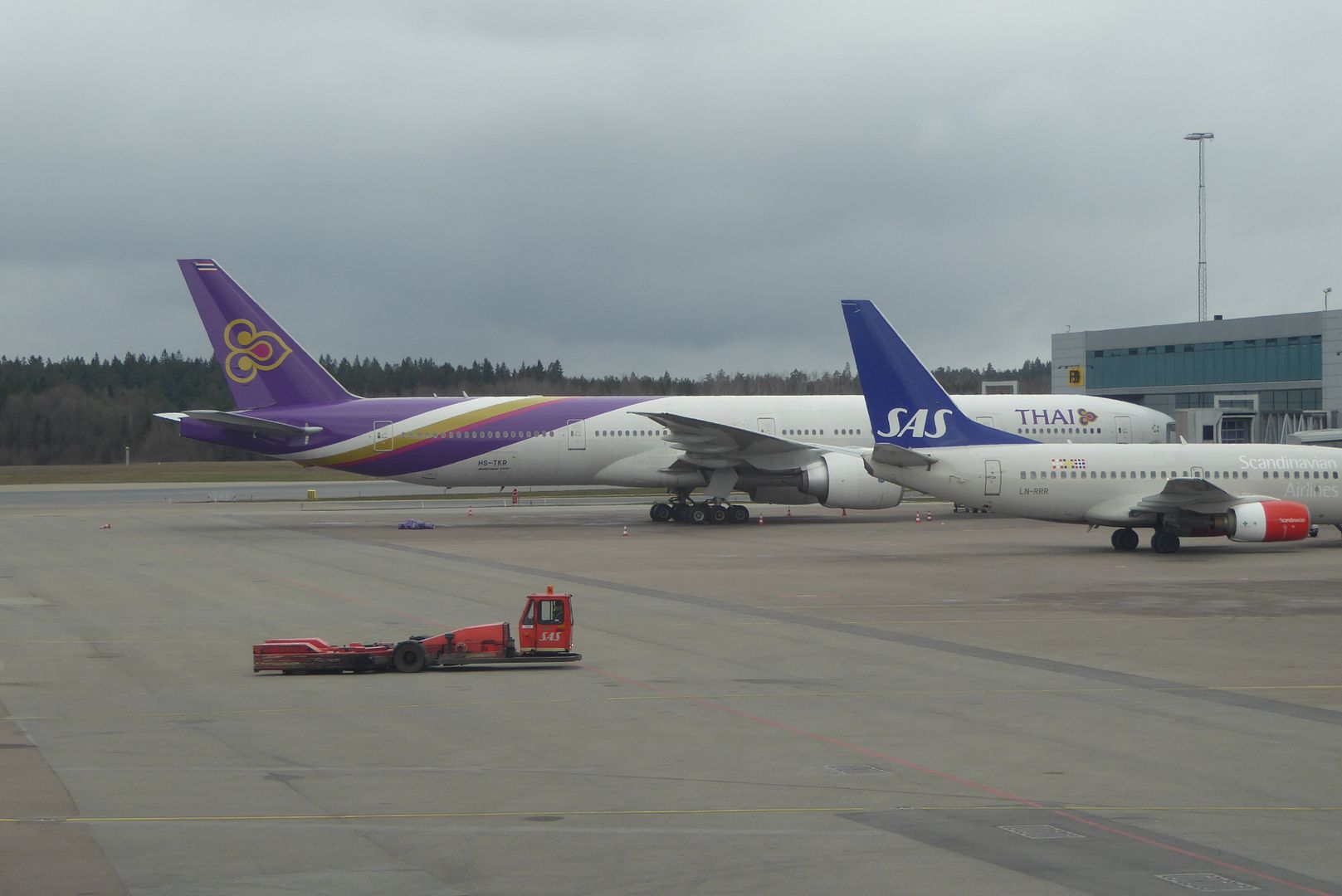 Norwegian DreamL(ner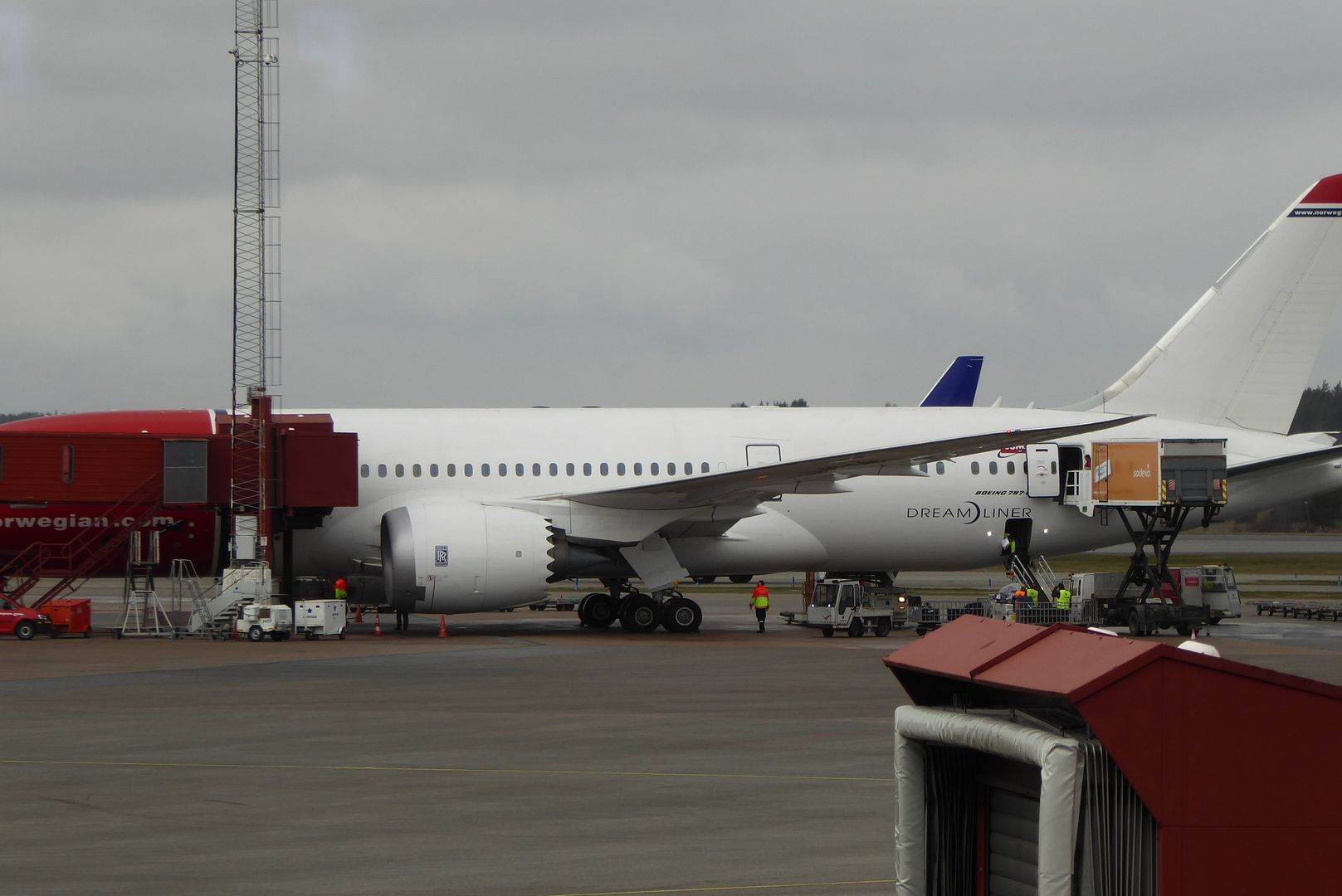 Is this good looking or what?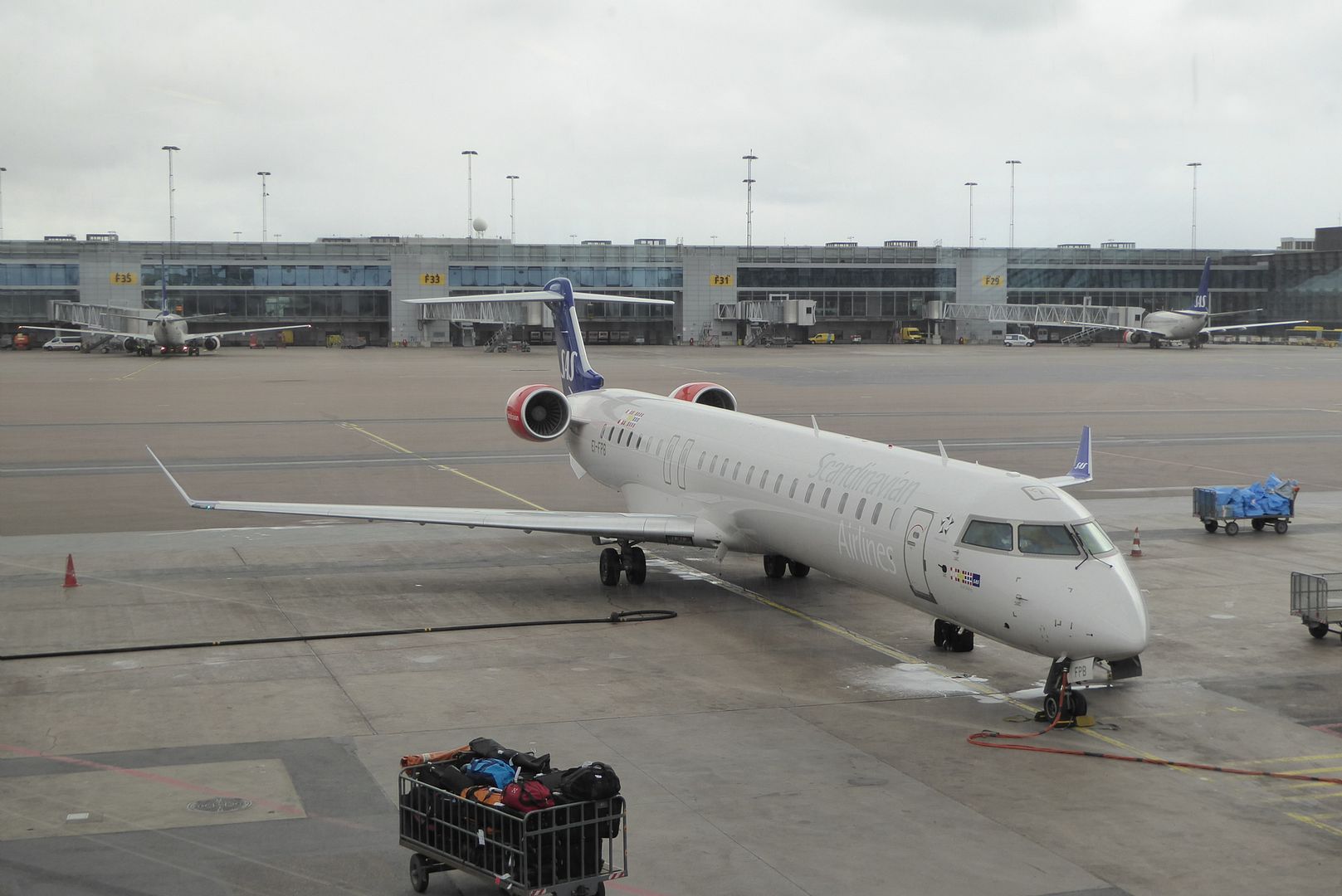 In love with the Volvo after driving it around Stockholm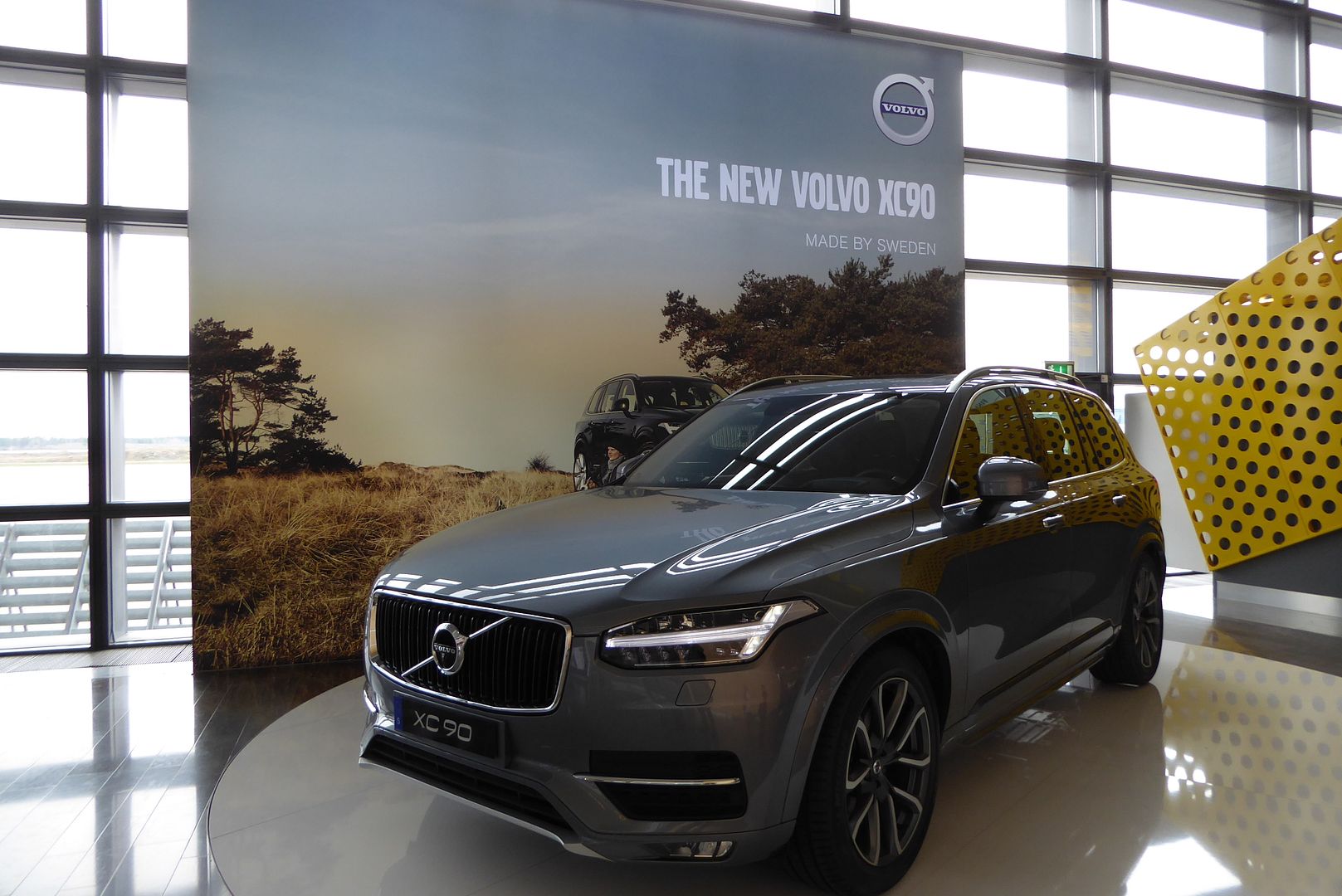 There is our ride to Riga - A nearly 6 year old Dash 8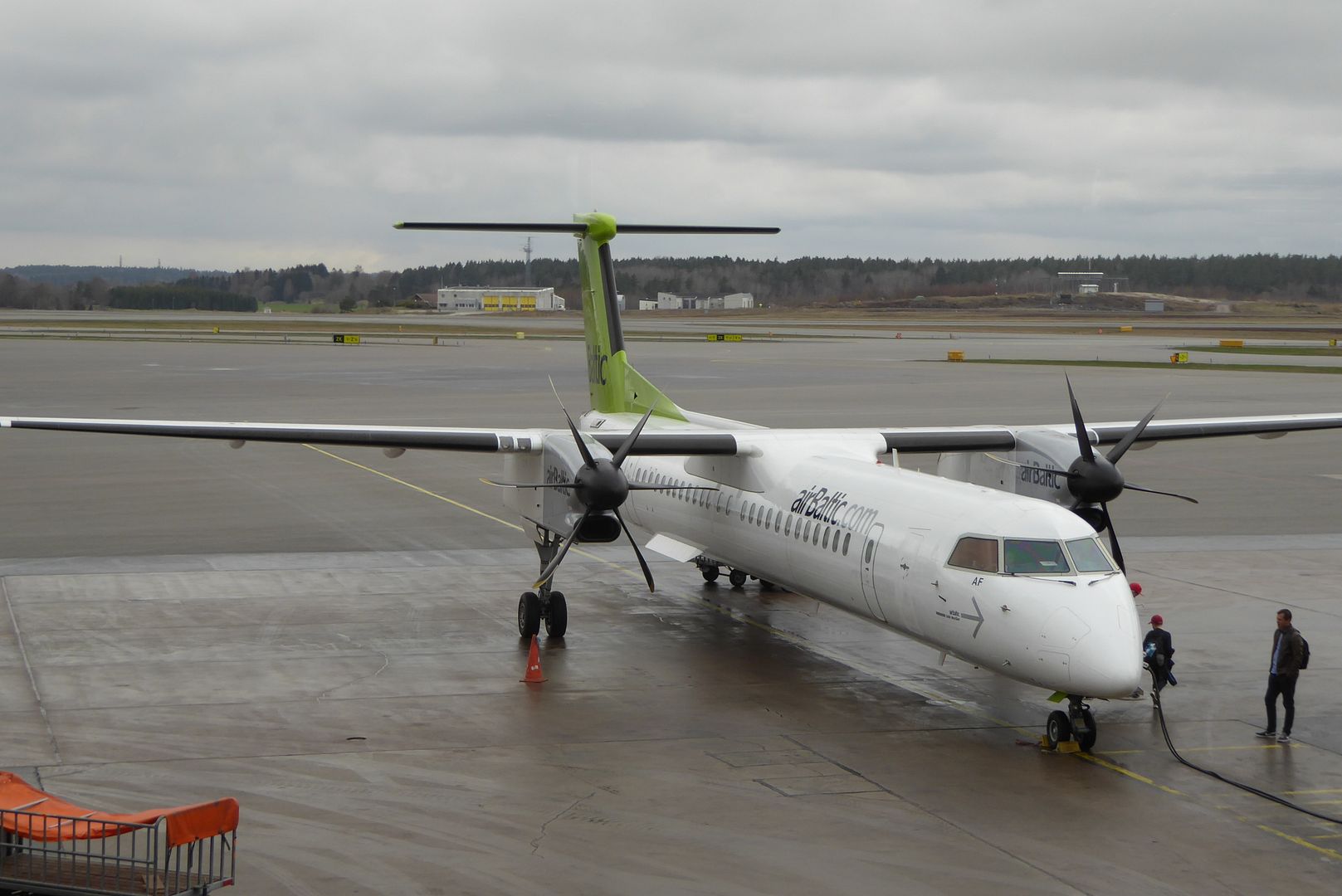 Boarding Process
Boarding began on time and we were in the aircraft with 10 minutes to spare. although there seemed to be some confusion about a no show passenger. Which delayed our departure. departed 10 minutes behind schedule.
Time to board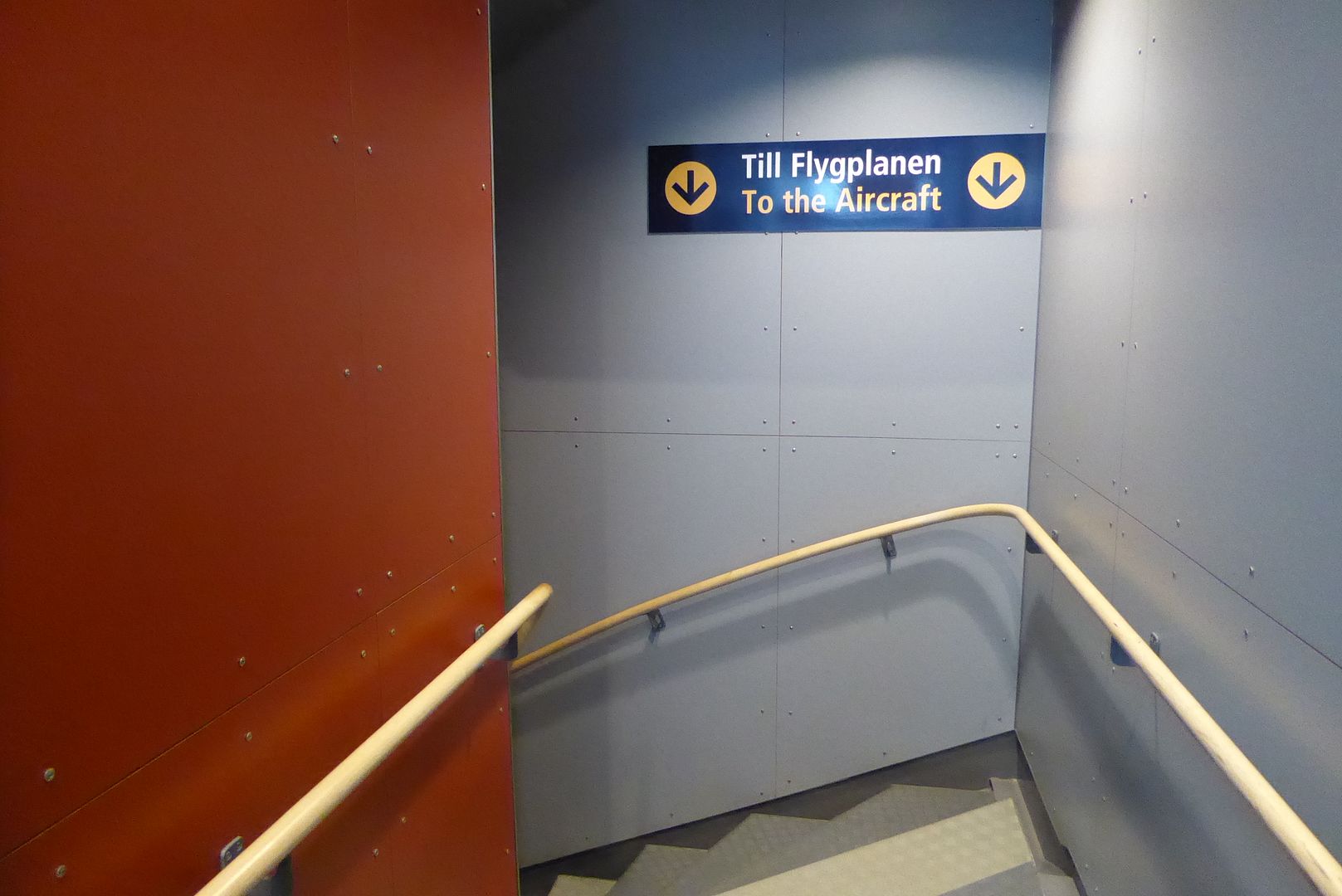 A closer look
First impressions/Hard product/Aircraft Interiors
The Dash 8 Q400 is a sleek looking aircraft. The interiors of this Air Baltic Q400 was very good and looked new. aircraft interiors were clean and looked well maintained.
As experienced previously on the q400, the air vents near your feet make the aircraft feel a lot colder than normal.
On board the Dash 8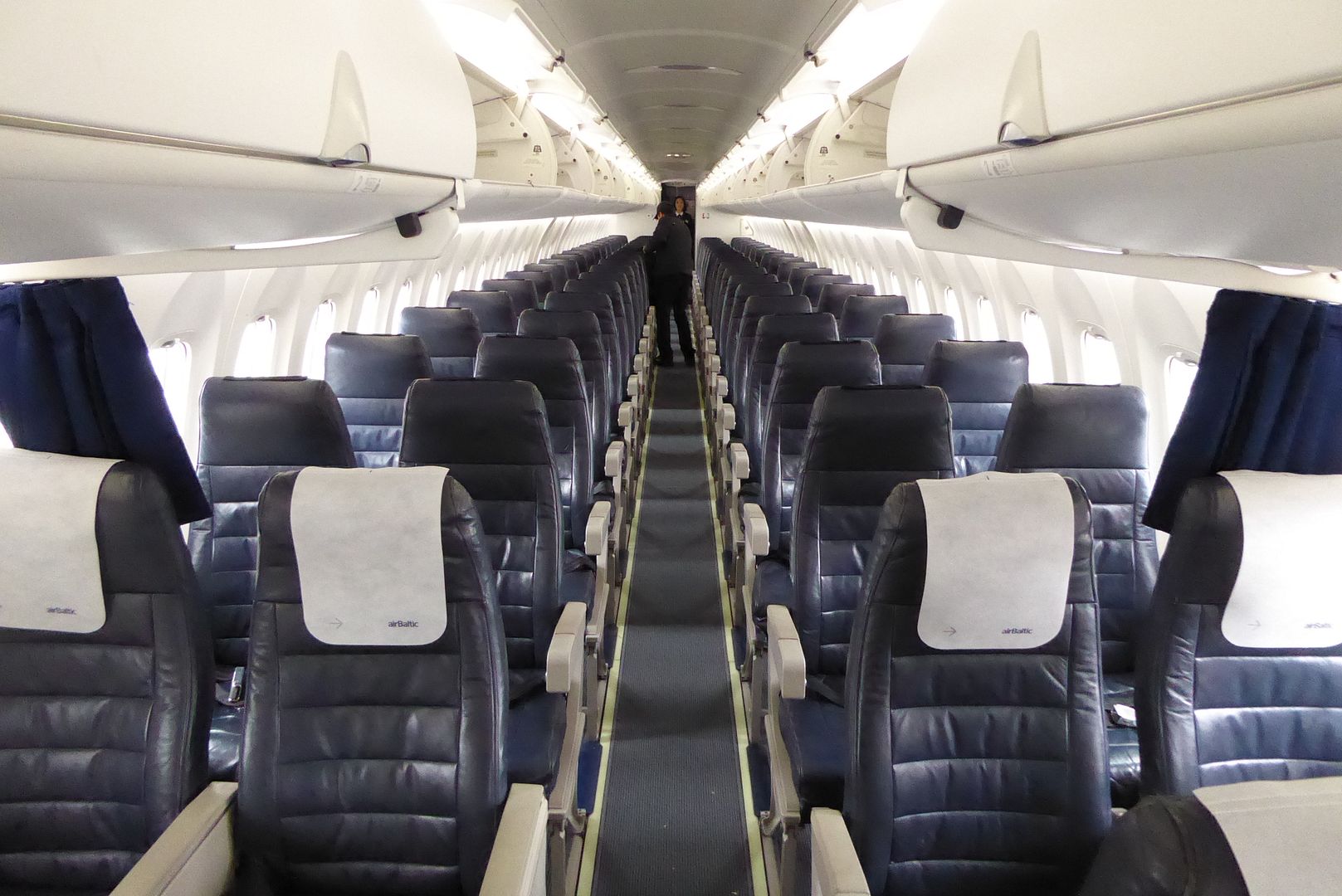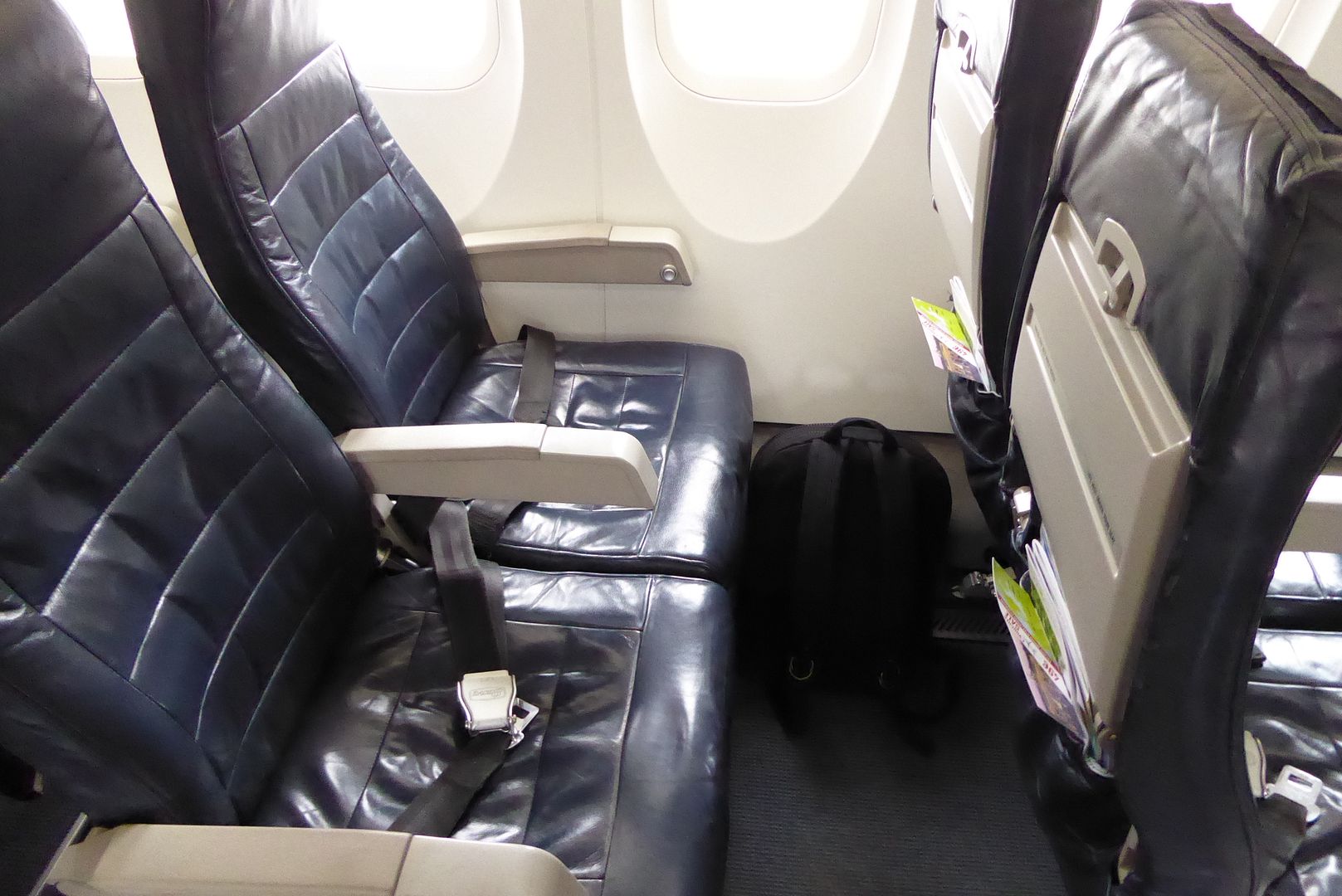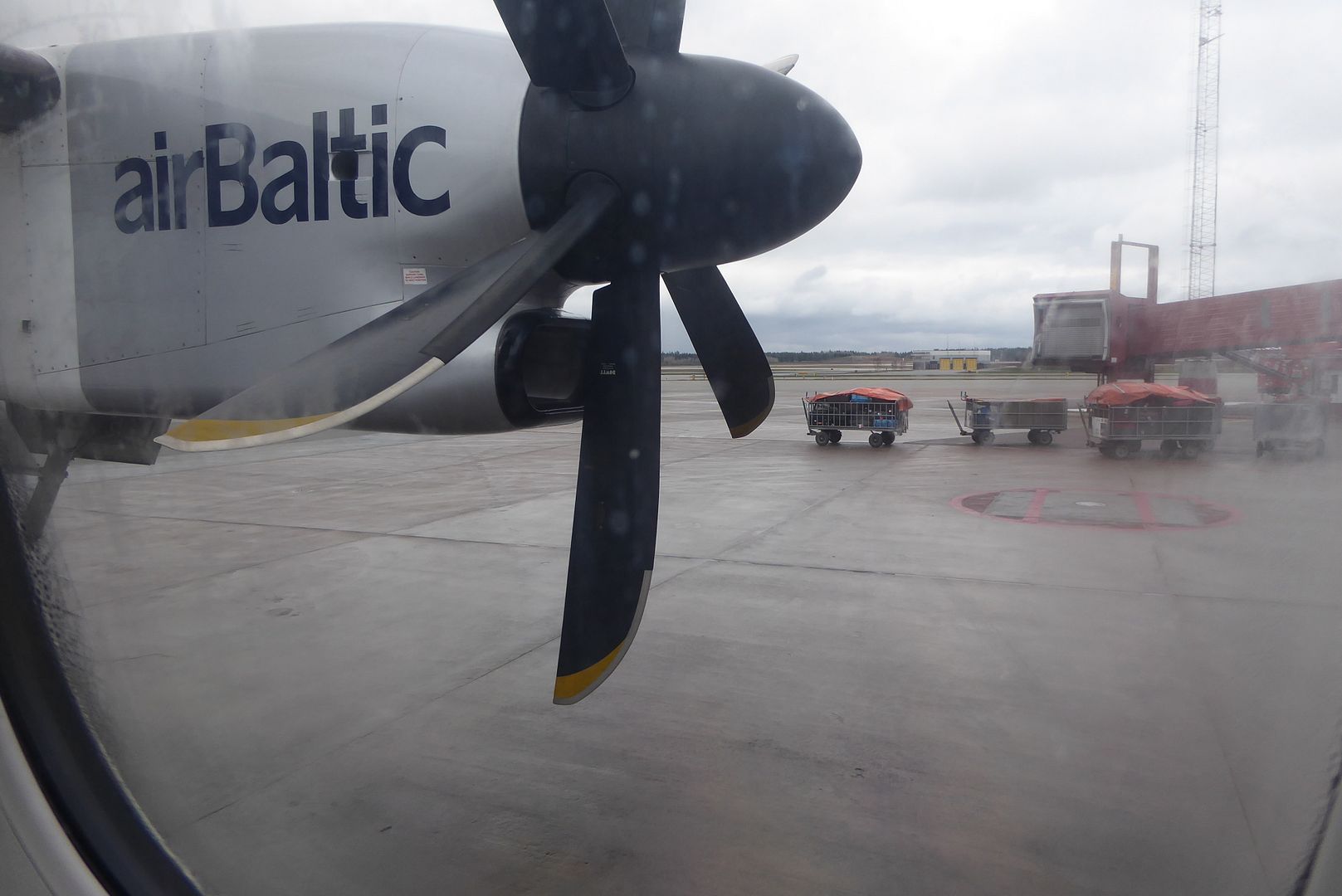 Top