Hello everyone,
I'm new to the forum and are working on a small project with the remote western gates that is used through a bus shuttle.
I have looked around after the gate numbers of these gates but they aren't mentioned on any of the terminal/gate maps over LAX, and the pictures on Google Earth are to blurry to be possible to read.
Does anyone know what the numbers of these gates are?
Picture of the remote gates at LAX: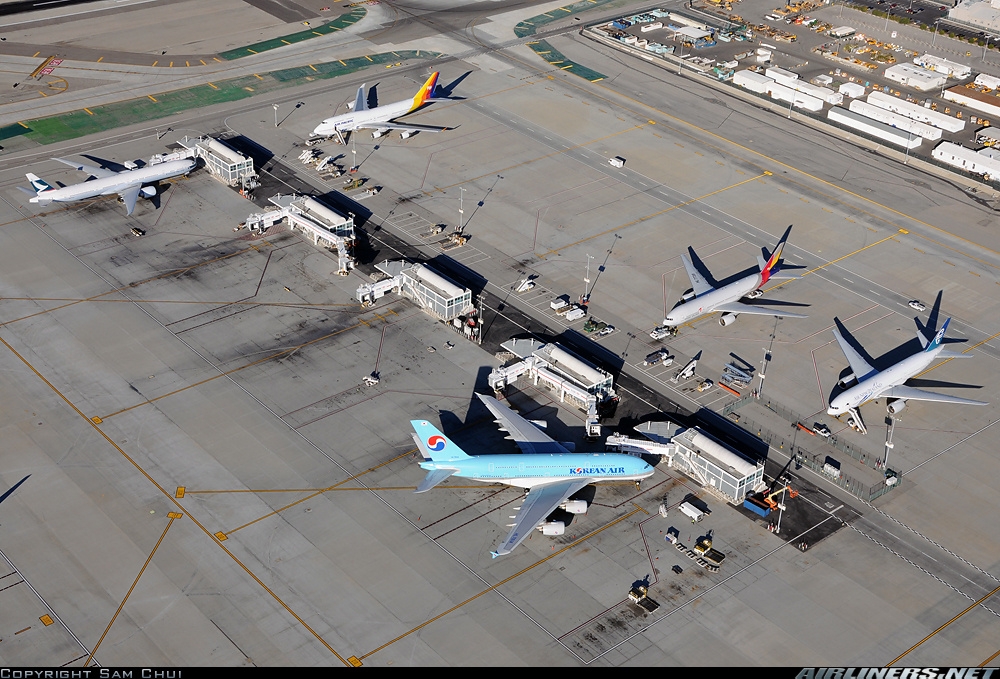 Thankful for help on this,